Brazil is a powerful regional superpower in South America and an important part of the world economy. It is home to over 215 million people, making it the fifth most populous country on Earth and the largest nation by area. Since Brazil has such incredible climates and habitats, it has some of the greatest reserves of biological diversity on the planet, estimated to be home to over four million plant and animal species. Whether rainforest ecosystems, savannas, wetlands, or mountains, Brazil offers a huge variety of unique natural environments not found anywhere else in the world.
Brazil is known for its sweeping beaches, stunning architectural wonders, and abundant natural attractions. It is also one of the strongest forces in international soccer, with legendary players gracing their roster through the years. Between its breathtaking sights and illustrious sports team, Brazil is every explorer's paradise.
Largest Rainforest in the World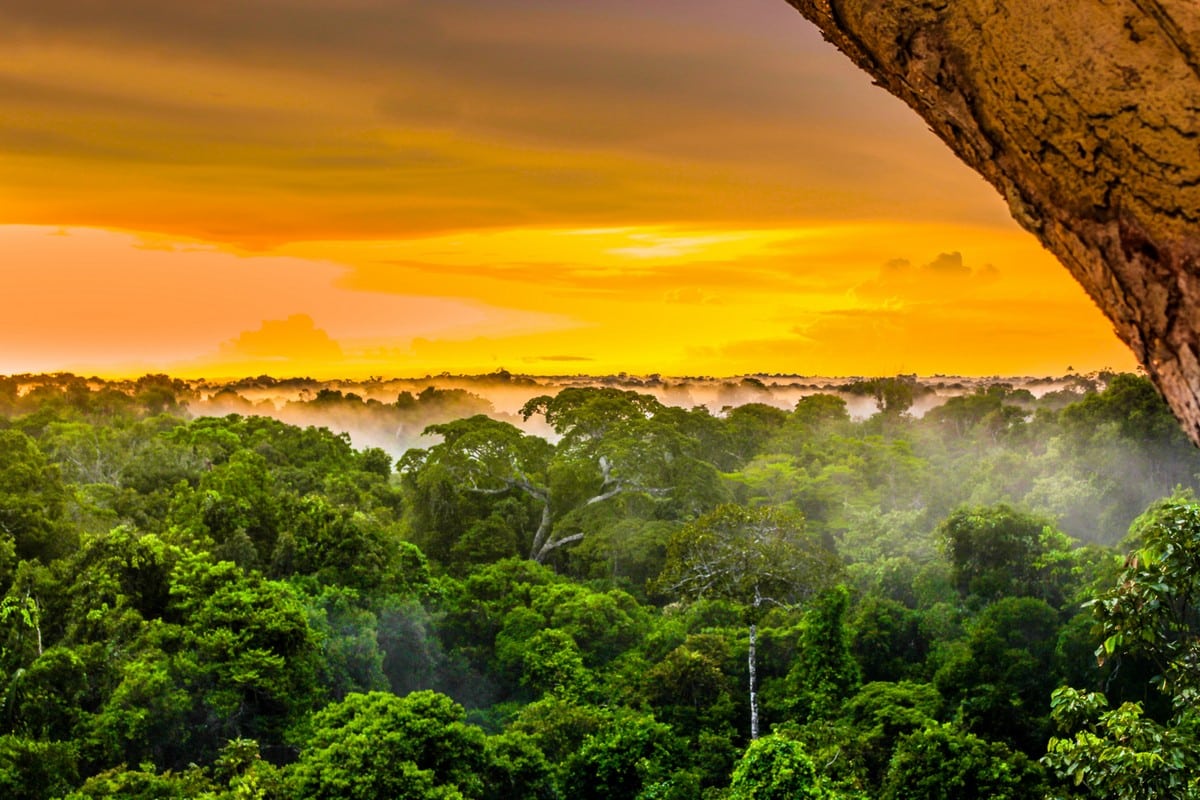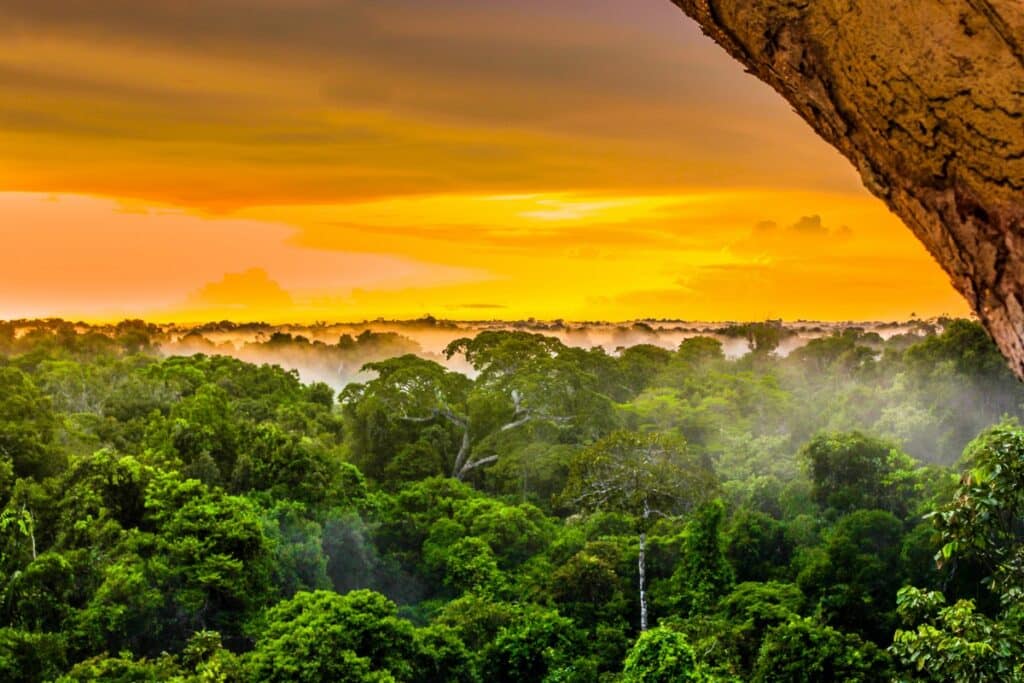 Almost 60% of the Amazon Rainforest lies within Brazil, a country that is also home to one of the world's mightiest rivers – the Amazon. It has become an international tourist attraction, blessed with sprawling tropical jungles, rich biodiversity, and a wide variety of flora and fauna like jaguars, pink dolphins, and harpy eagles. In addition, numerous indigenous tribes still live in relative isolation, exemplifying traditional ways of life.
Brazil's Favorite Gluten-Free Bread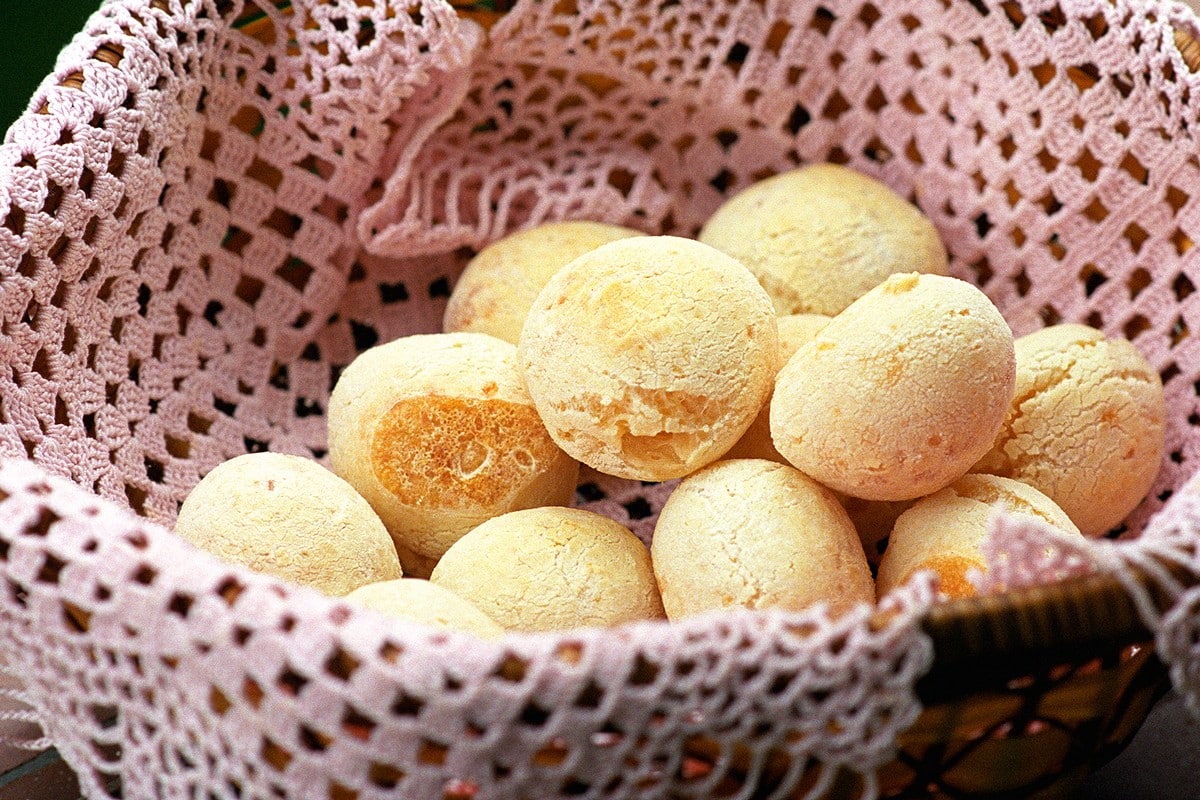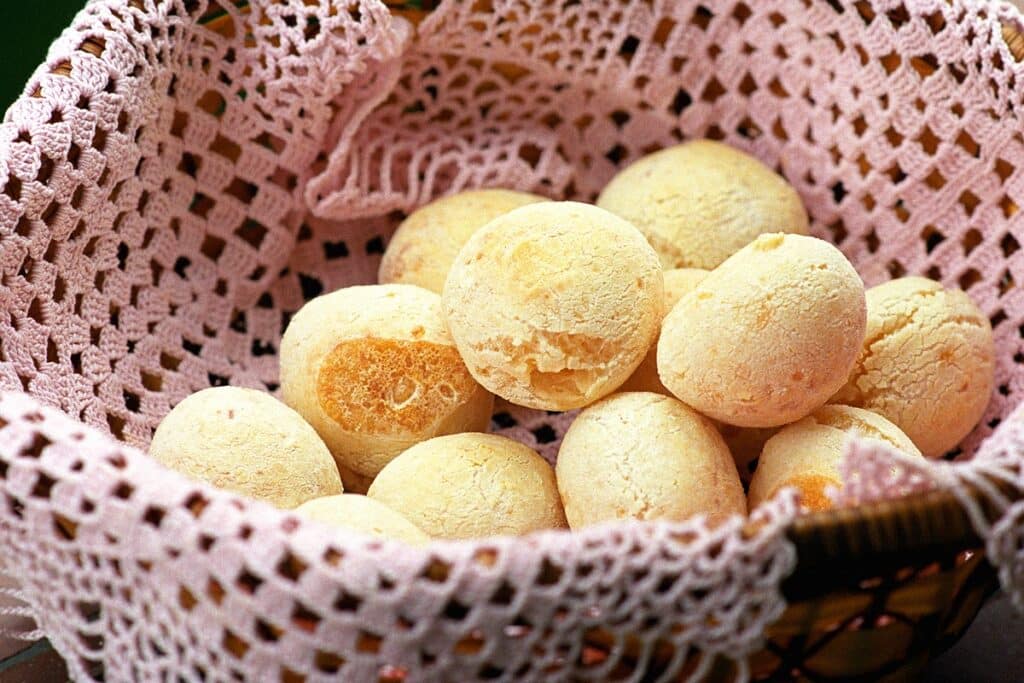 Pão de Queijo, a Brazilian cheese bread, may be an unassuming snack, but it's packed with flavor. This popular sweet treat is made with butter, cheese, milk, and tapioca flour. It originated in Minas Gerais in southeastern Brazil. Nowadays, it's popular throughout the country and can be found in most bakeries. It is served warm, and its subtle hints of butter and cheese pair well with coffee.
Açaí, a Typical Fruit of the Brazilian Amazon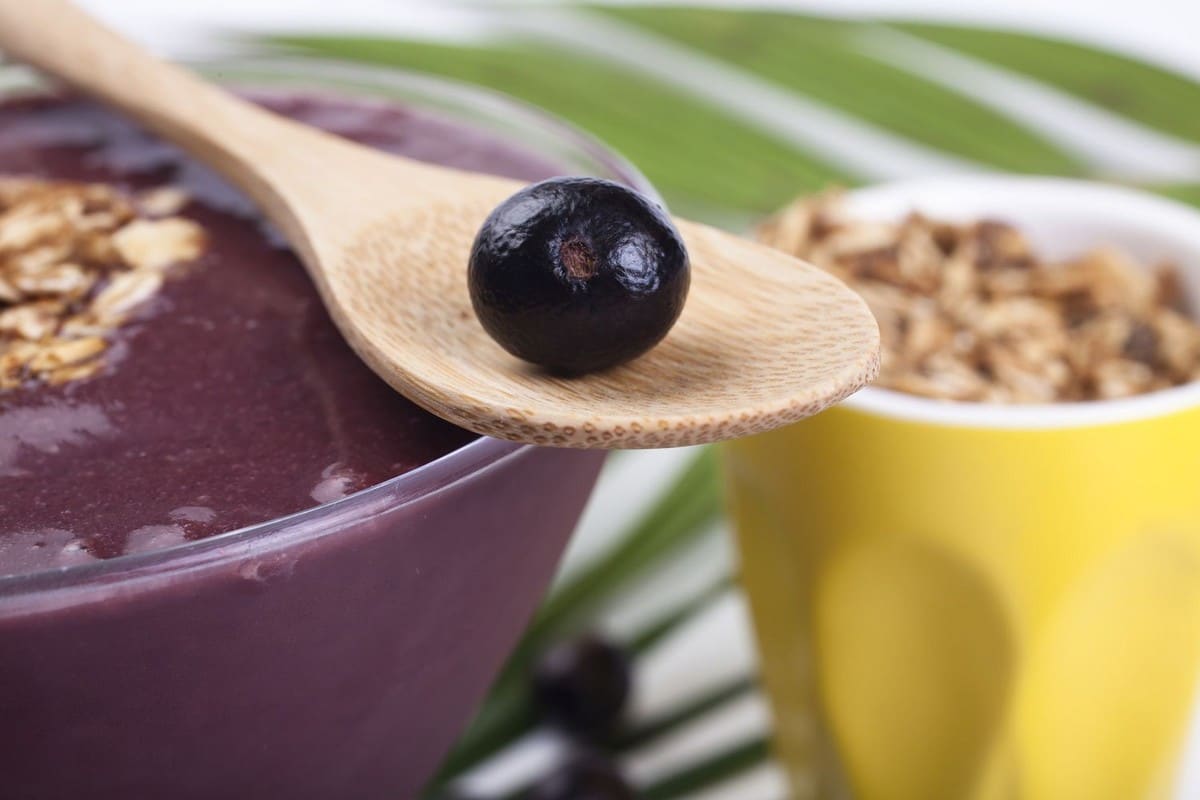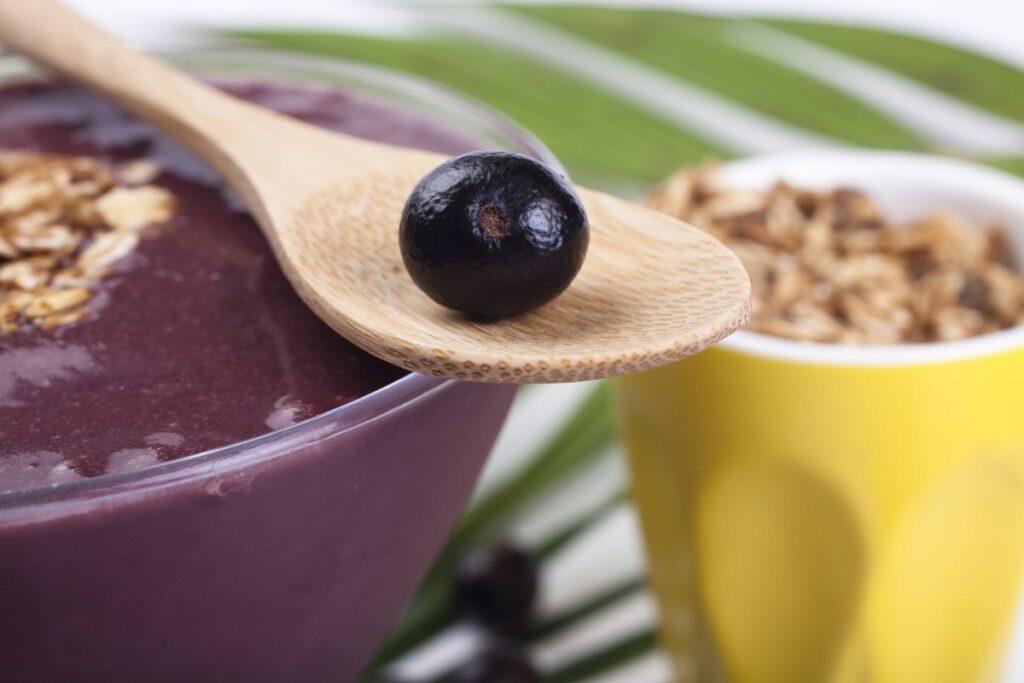 Açaí is a popular fruit originating in the Amazon rainforest. It is packed with antioxidants and high amounts of vitamins and minerals, making it a superfood. Eating açaí is believed to improve overall health, supply more energy, and help with weight loss. In Brazil, it is common to eat açaí as breakfast or as a snack, either on its own or mixed with banana, granola, and honey, creating an undeniably tasty dish that can be enjoyed almost anywhere. Health-conscious individuals from all over the world are now embracing this Brazilian staple for its nutrient-rich properties.
Brigadeiro, the Most Popular Brazilian Party Treat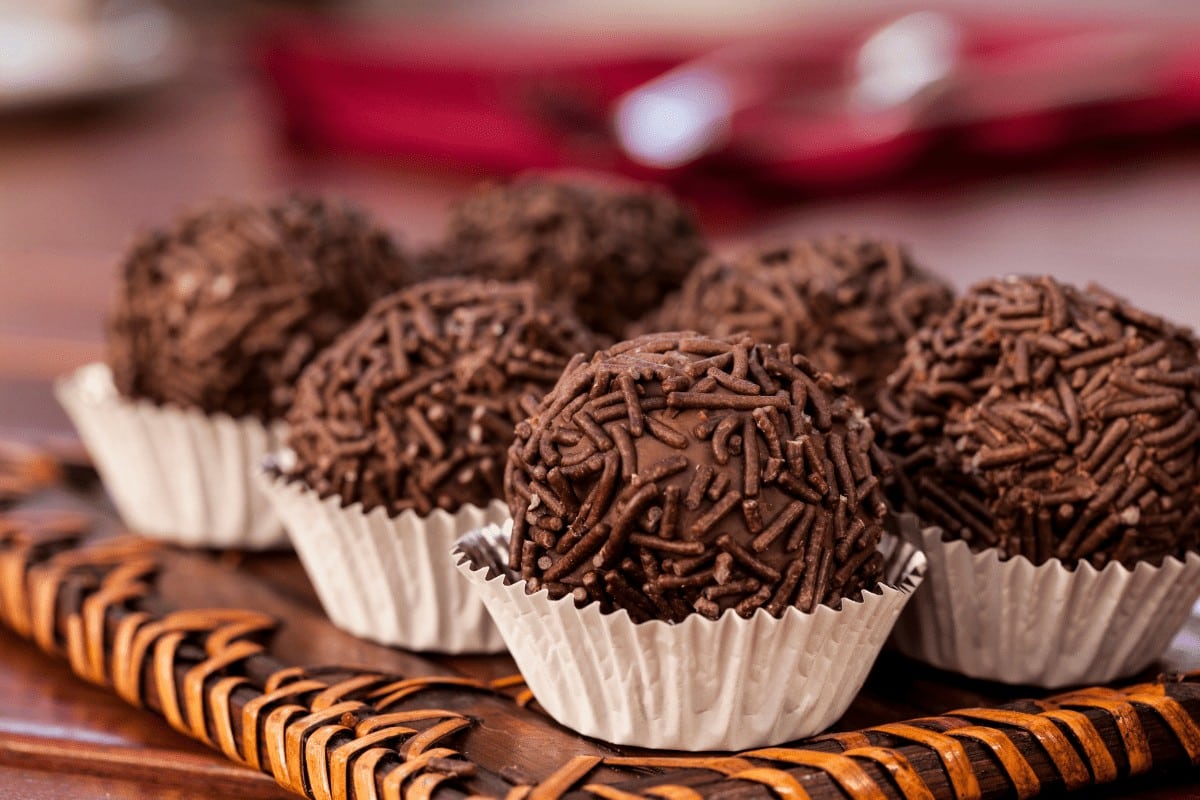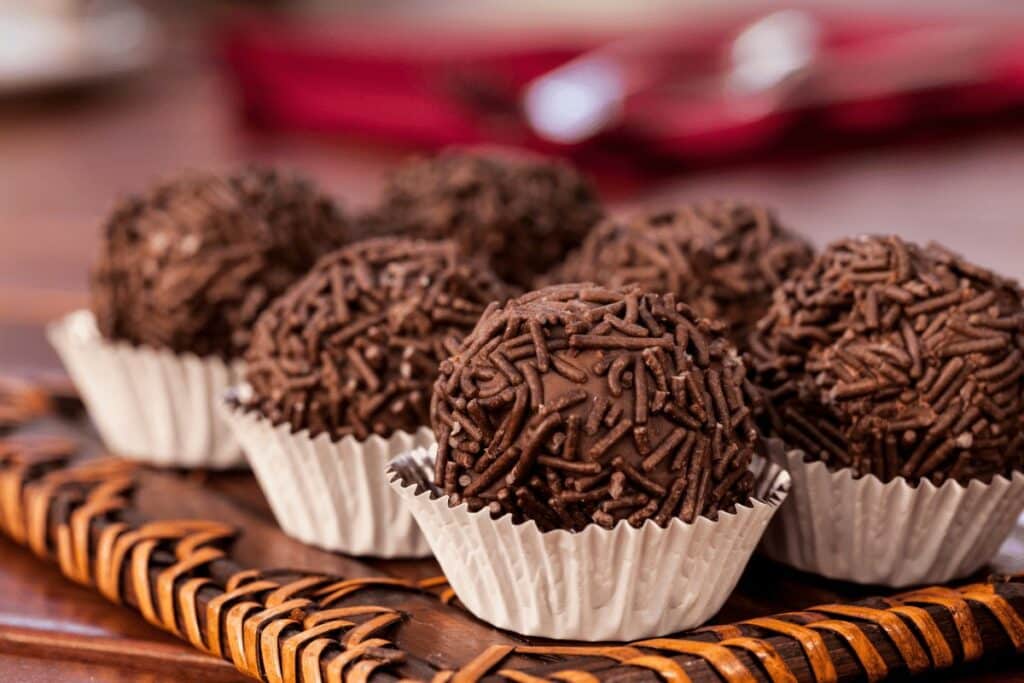 The Brigadeiro is a beloved Brazilian sweet typically served at birthday parties, school dances, and any celebratory occasion. Hailing from the Southeast of Brazil, this mouth-watering treat is made with condensed milk, chocolate powder, and butter and topped with chocolate sprinkles. Its sticky texture balances perfectly against its delicate sweetness as a reminder of the joyful events that people share.
Caipirinha, Brazil's National Cocktail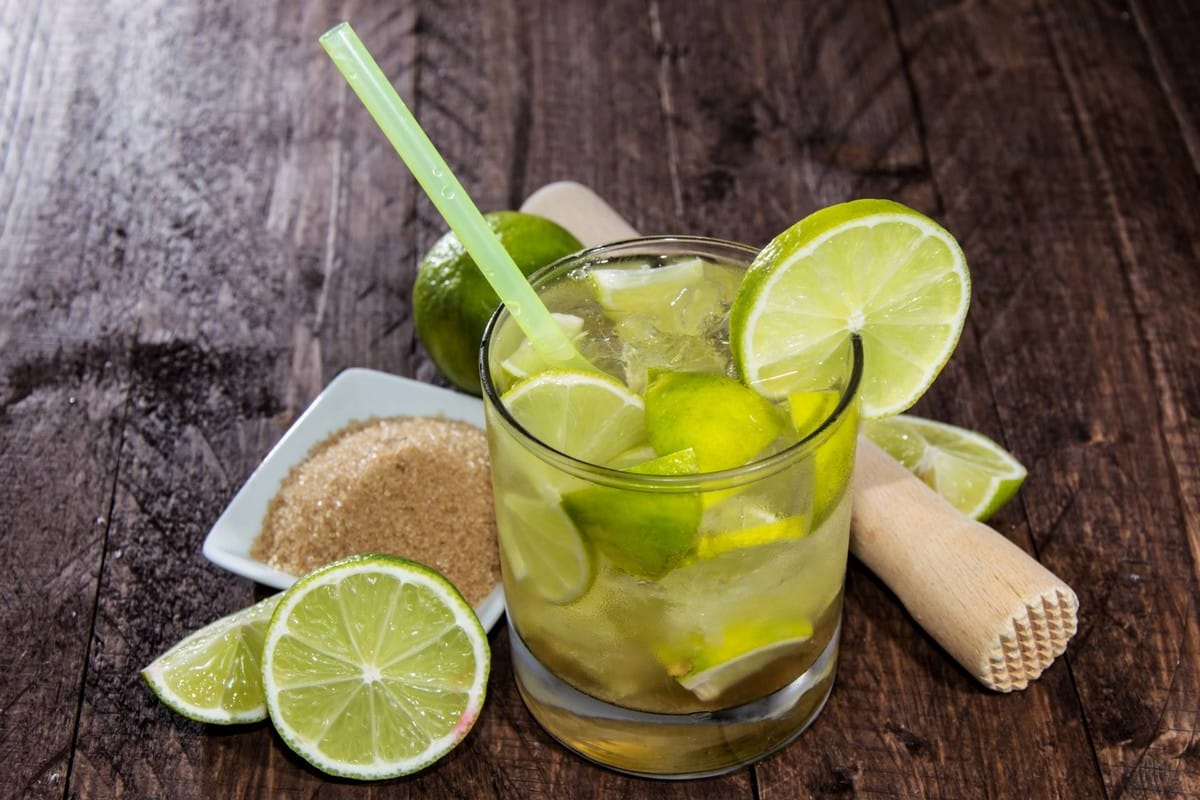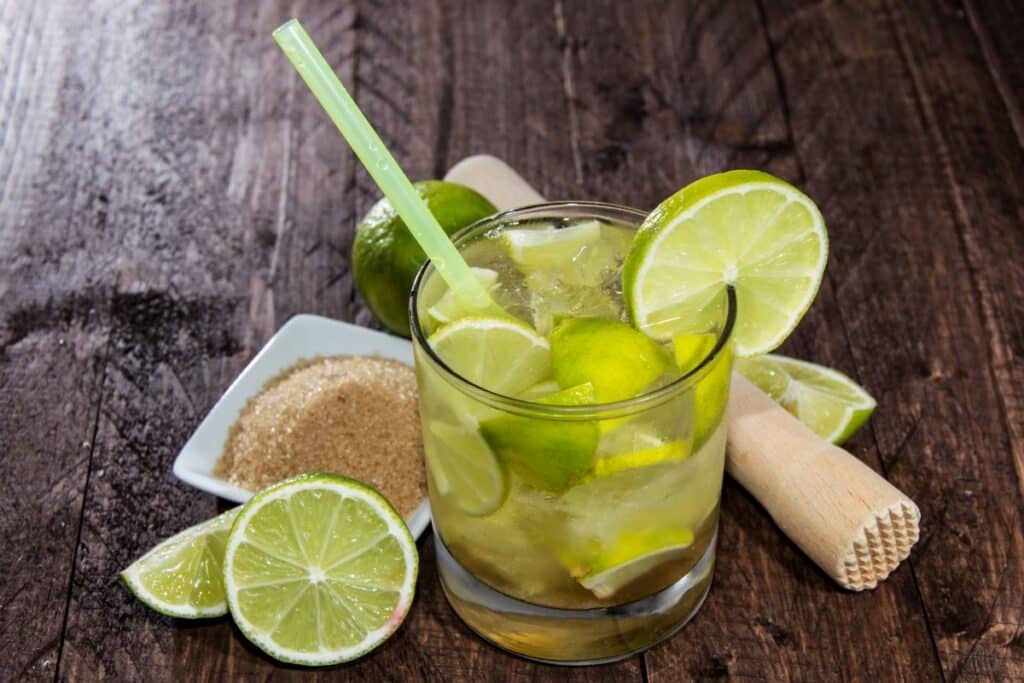 The Caipirinha is a delightful Brazilian cocktail that combines cachaça, a spirit made from sugarcane juice, with sugar and lime to create a summery beverage. Traditionally served in bars and restaurants, this beloved Brazilian drink can also be found in street carts along popular tourist destinations. The humble Caipirinha has evolved beyond its original form, offering versatile flavoring options such as passion fruit, strawberry, and coconut.
Informal Working-Class Settlements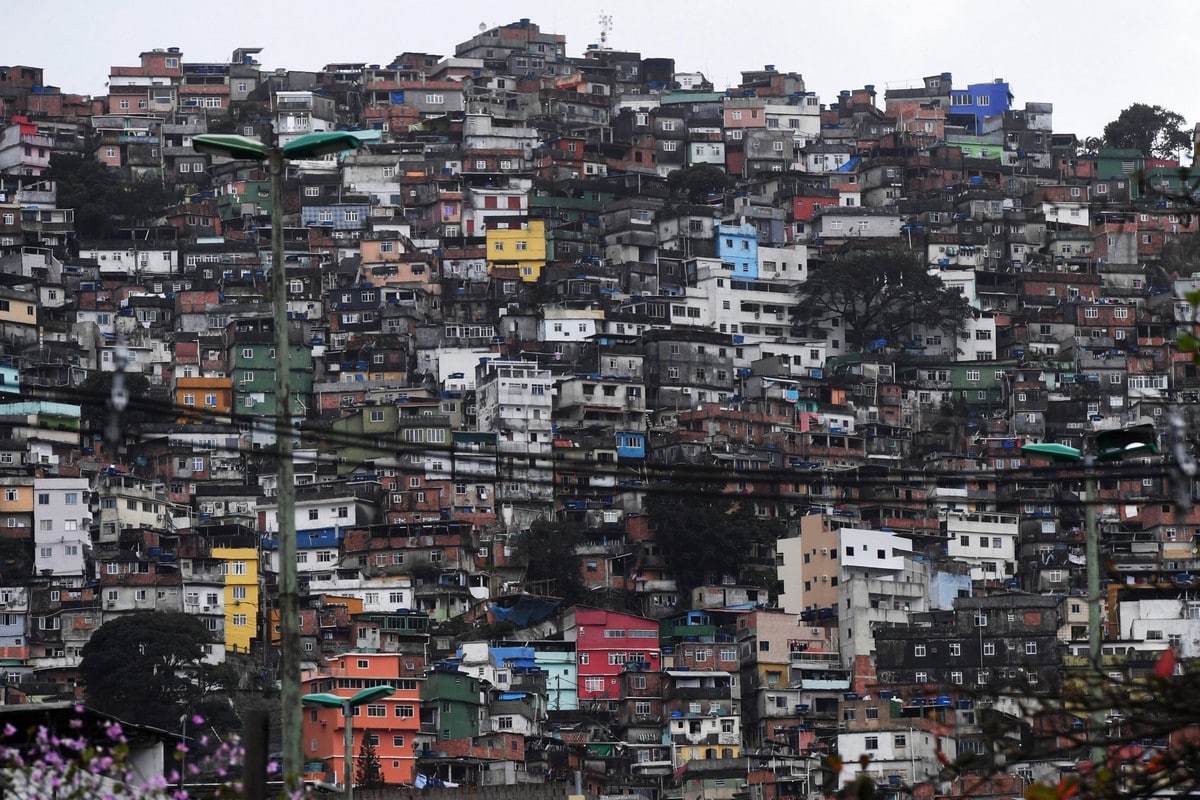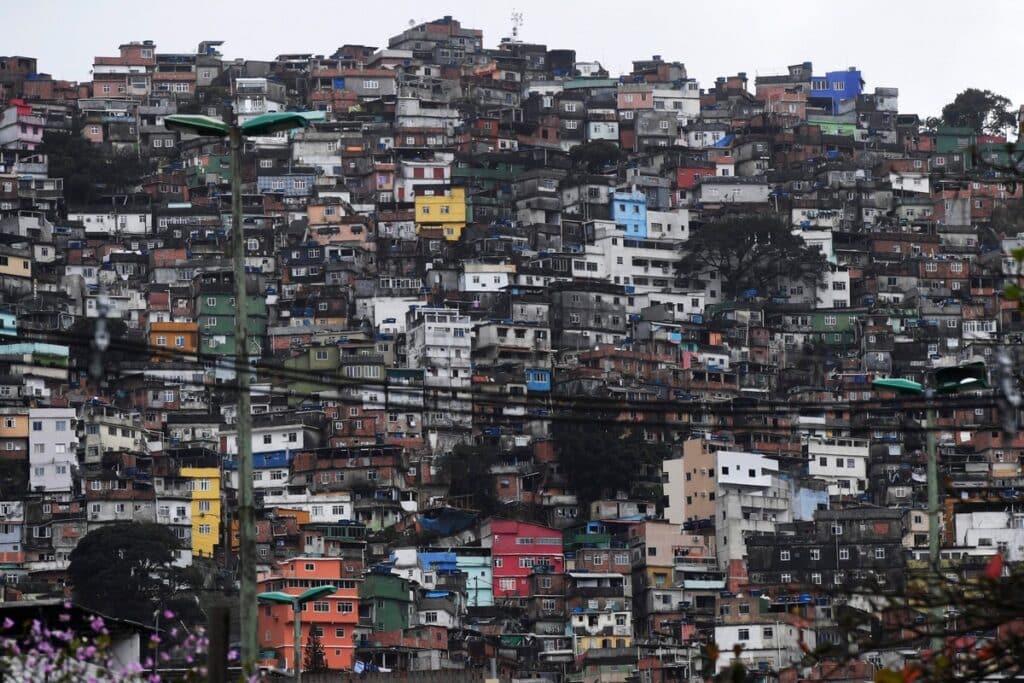 Favelas are an integral part of the Brazilian urban landscape. Known for their cramped housing conditions and scenes of violence, they can evoke a troubling portrait of Brazil to those used to the tranquility and comfort of more affluent cities. Yet within these seemingly dangerous dwellings lies a warm, vibrant community of resilient individuals determined to overcome harsh living circumstances. Favelas offer travelers an insight into the struggles faced by many Brazilians.
Brazilian Portuguese, the More Musical Form of Portuguese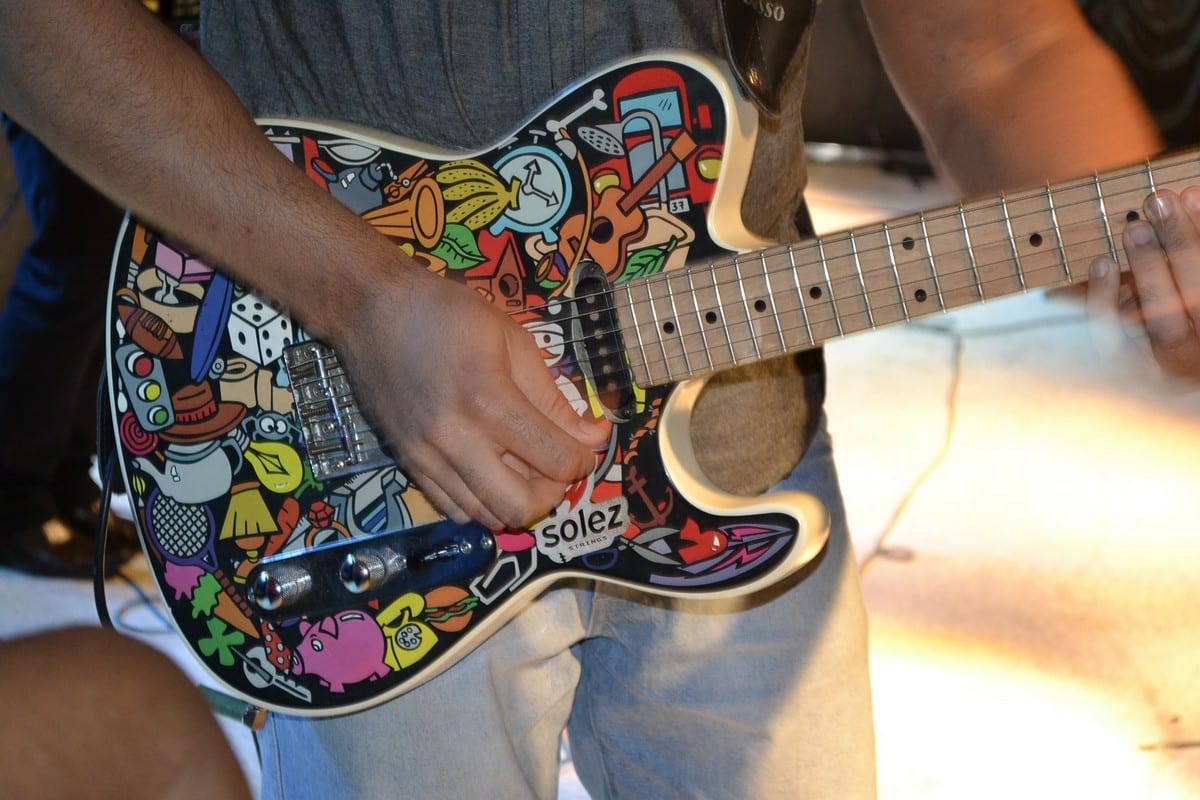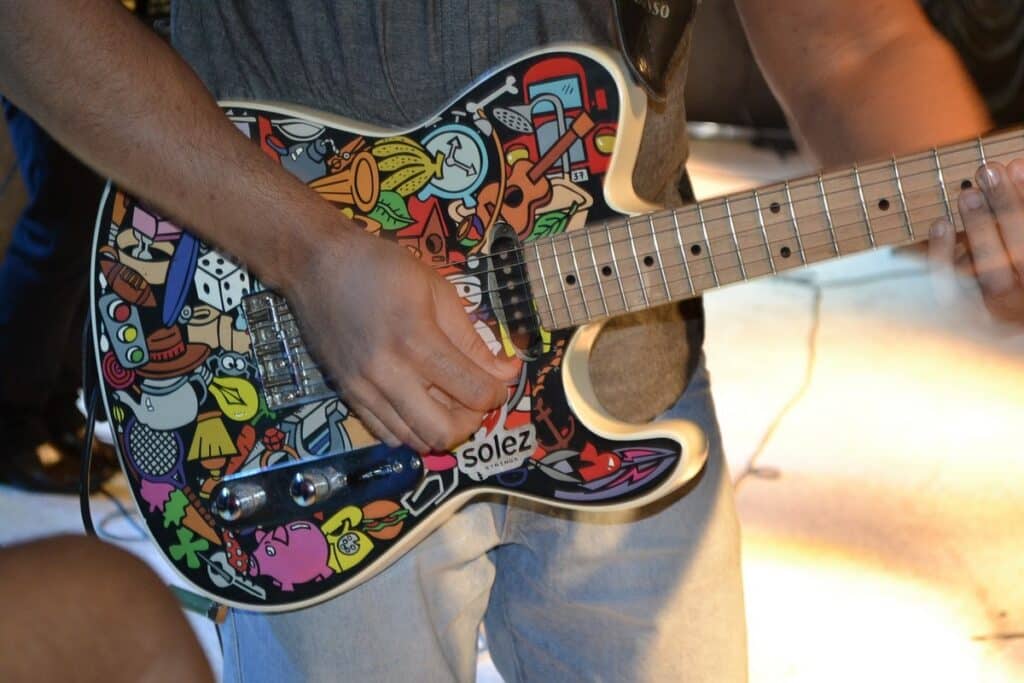 Brazilian Portuguese is a Romance language originally derived from Latin, and it is the official language of Brazil. With over 200 million speakers, it is one of the most widely spoken languages in the world. One of the interesting aspects of Brazilian Portuguese is that it differs from other varieties of the language in pronunciation, vocabulary, and grammar, demonstrating the rich cultural heritage and linguistic changes that have taken place over time within this great nation.
The Carnival, the Biggest and Greatest Celebration on Earth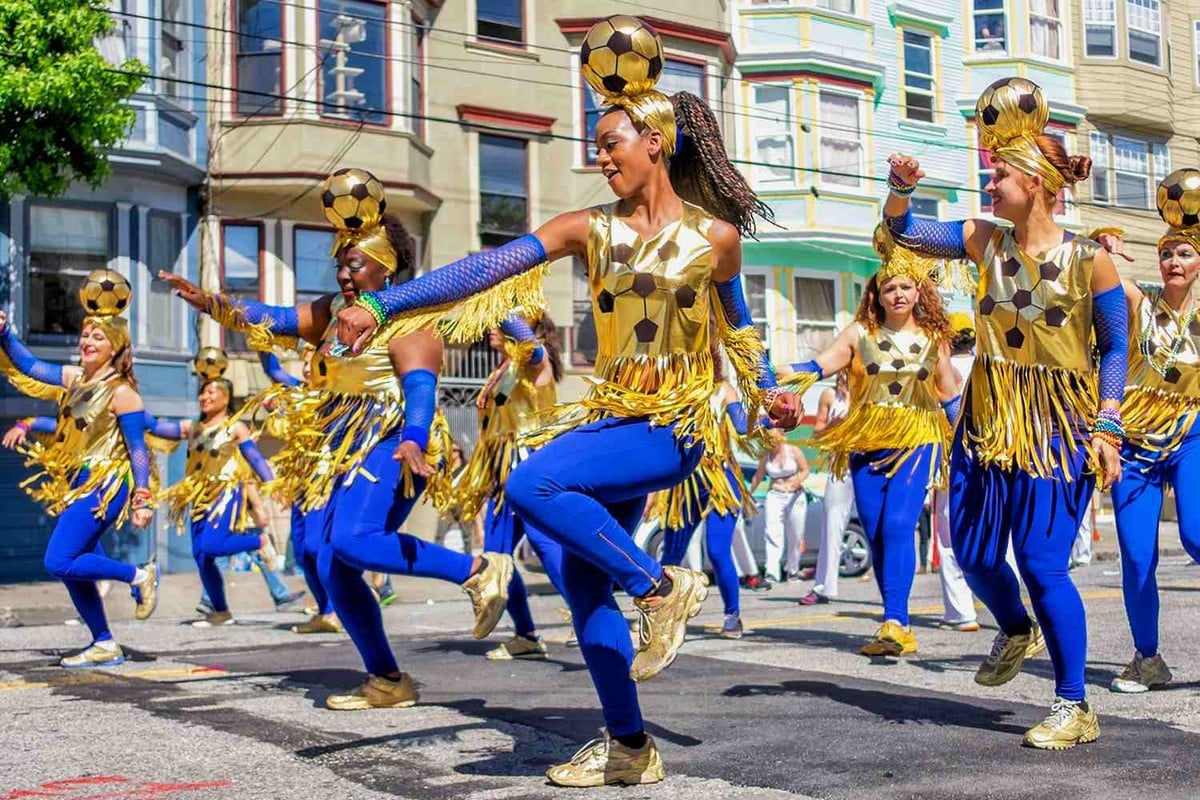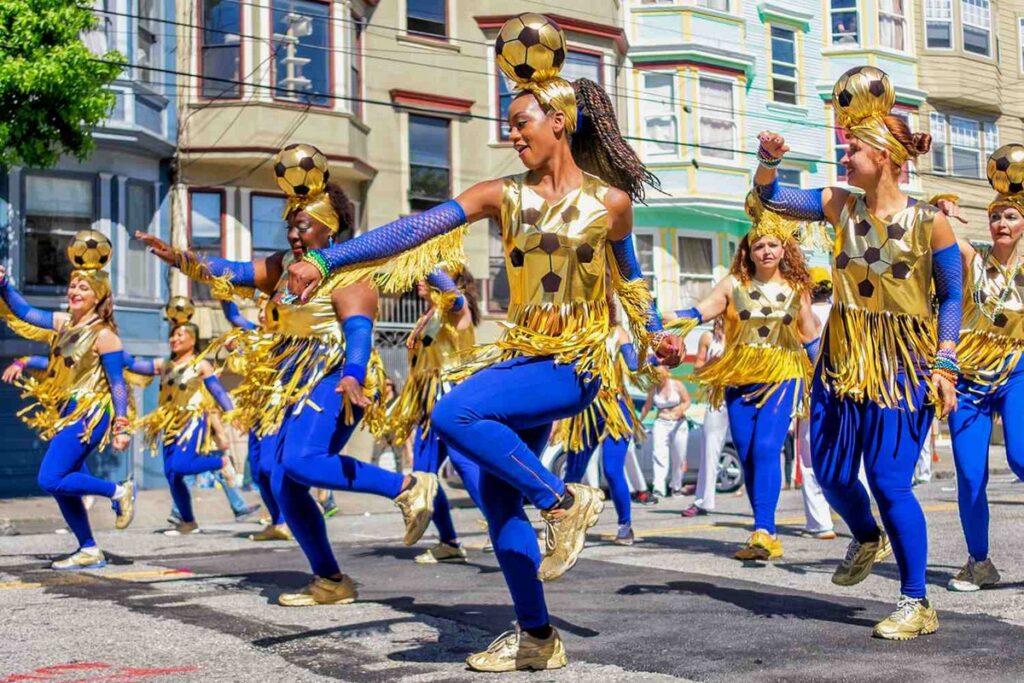 Brazil's Carnival is among the world's most renowned and beloved festivals. Originating in the 1830s as a Portuguese custom to observe Lent, its evolution over the centuries has resulted in the explosion of vibrant Samba dance performances, amazing costumes, abundant food and drinks, and an incomparable festive atmosphere. Each year in Rio de Janeiro, more than 300 musical bands participate in approximately 100 parades that captivate millions of crowds from around the globe.
Capoeira, Brazil's Dancelike Martial Arts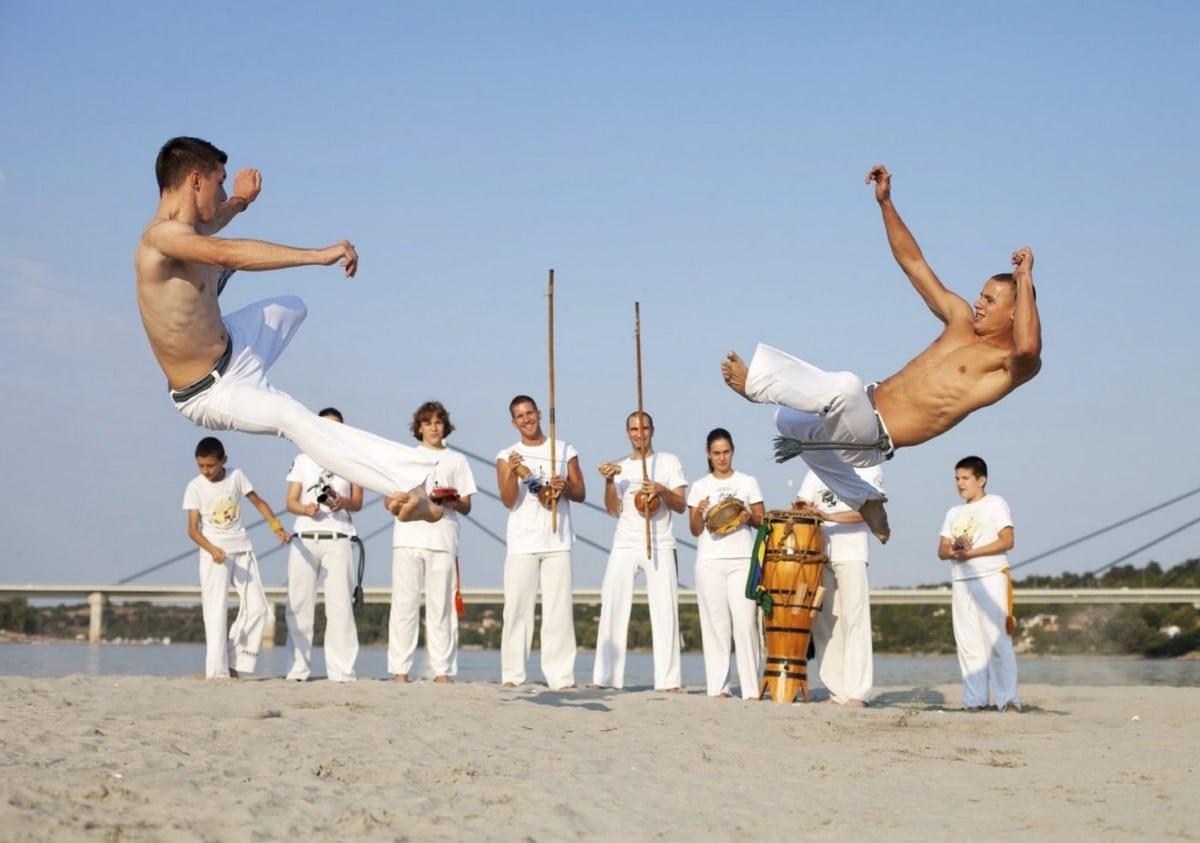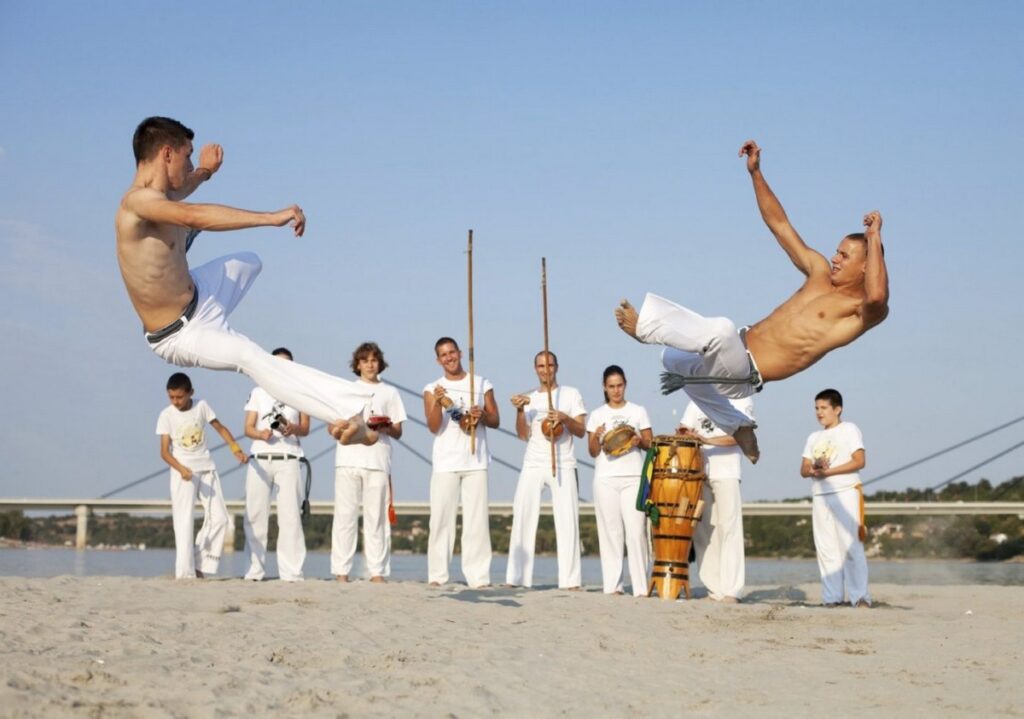 Capoeira is an African-Brazilian martial art with a long and storied history. Originating in the country's northeastern region, its roots are strongly tied to the former enslaved African population who developed it as a means of self-defense disguised as dance. Central to the practice is the roda, an outdoor circle in which performers, known as capoeiristas, move rhythmically and gracefully with remarkable speed and agility. Accompanied by call-and-response singing and a percussion-based musical ensemble, capoeiristas employ various techniques, such as high kicks, somersaults, and strategic deception, to outwit and outmaneuver their opponents.
Football, the Foremost Sport in Brazil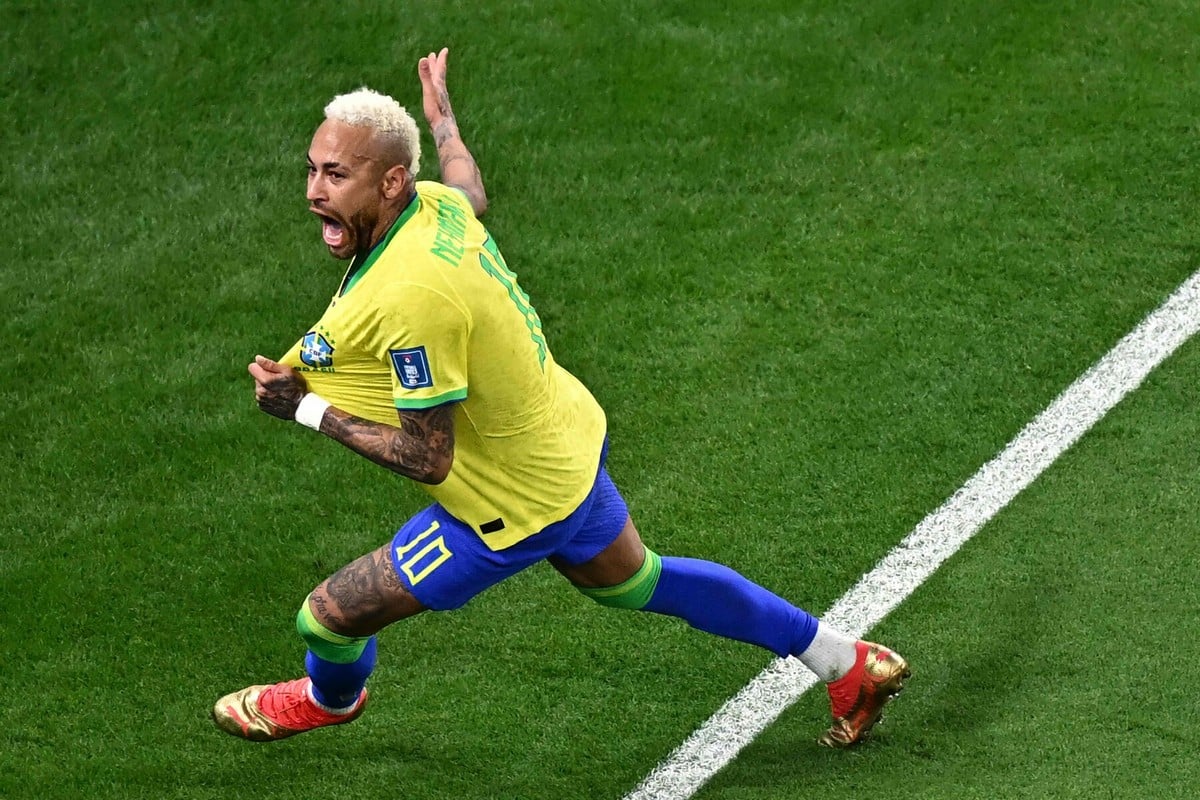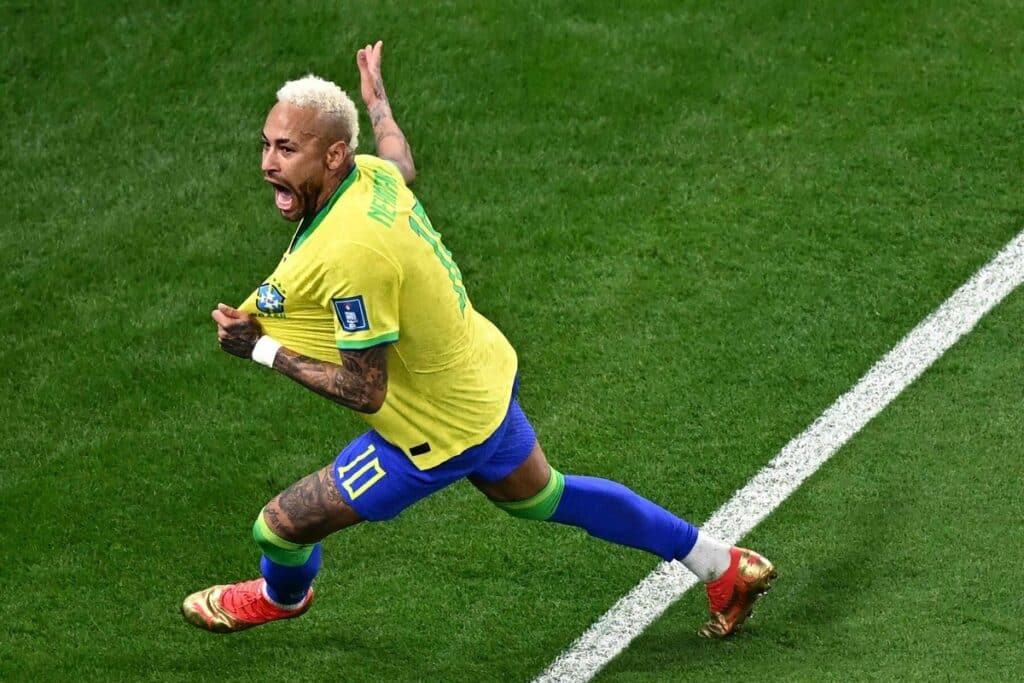 Brazil's enthusiasm for football is unparalleled and even surpasses the country's passion for music and Samba. This zeal has been repaid in kind with extraordinary success. Displaying an undeniable aptitude for the sport, Brazil holds the record for the most FIFA World Cup Championship wins with an impressive total of five championship titles. The dominance of Brazil in this global sport can also be attributed to its roster of incredible players from every generation. From Pelé, considered the greatest footballer ever, to Ronaldo, whose career most recently earned him acclaim as one of the best strikers of all time.
The Most Impressive Phenomenon of the 20th Century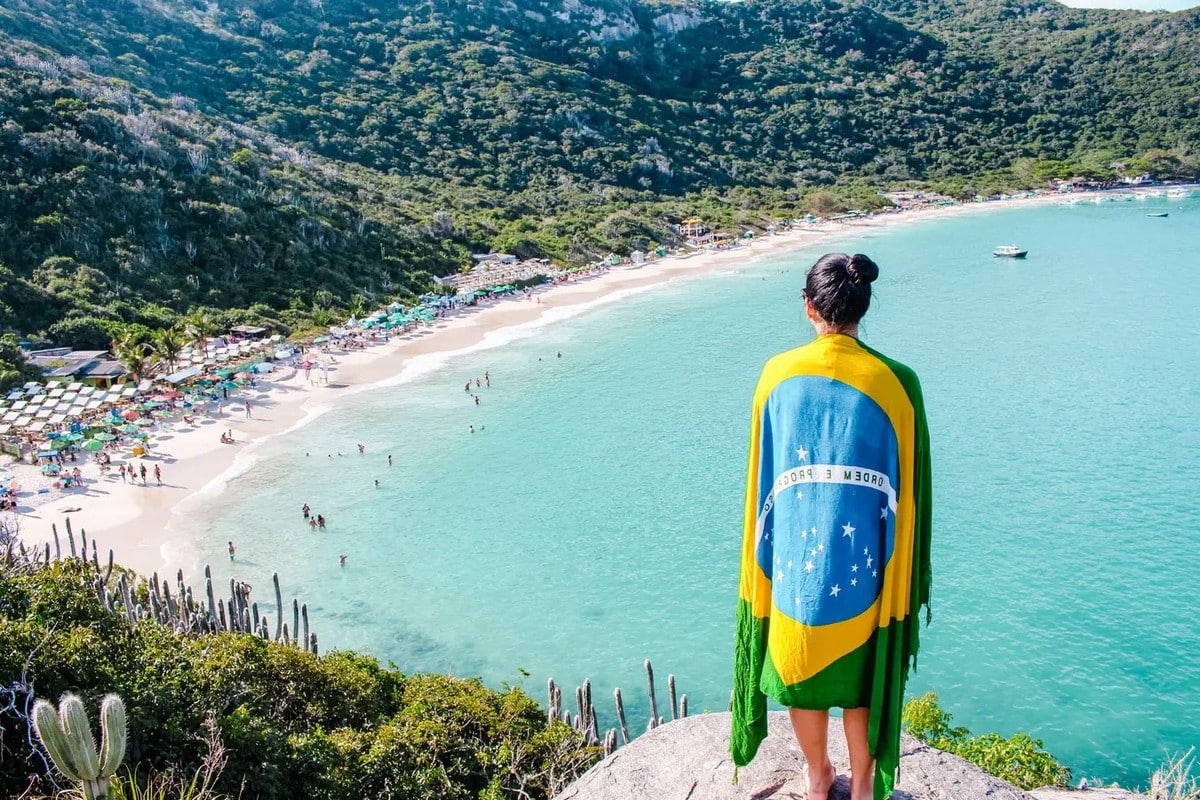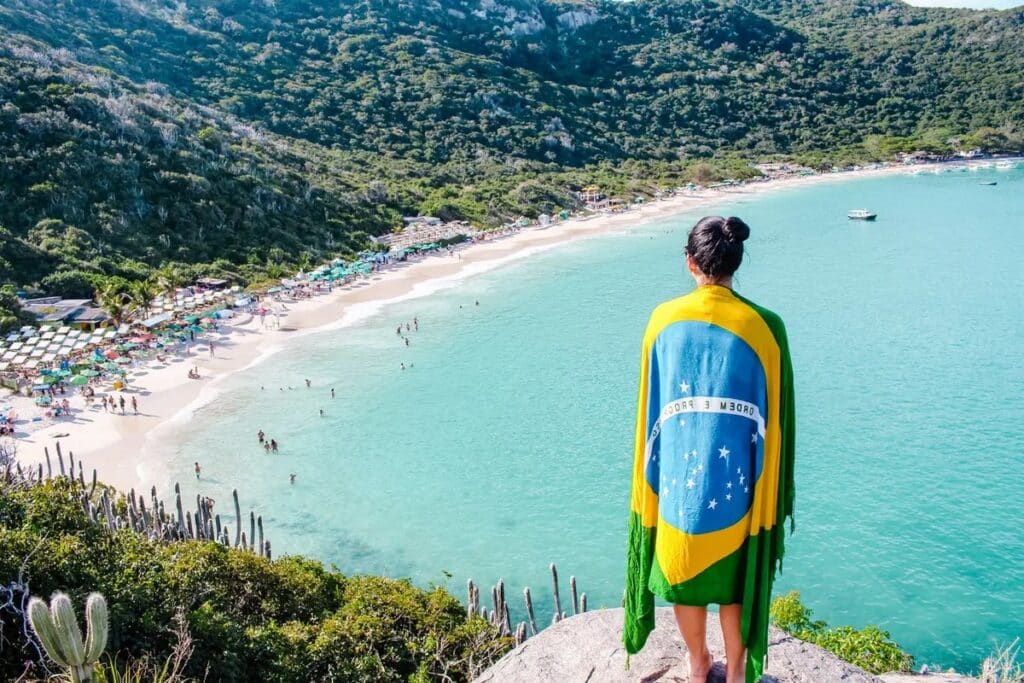 The Samba is a Brazilian musical genre and dance style which originated in Bahia, Brazil. A fast rhythm and sensual movements characterize it. It is one of the most popular dances in Brazil, and it's danced not only during the Carnival but also at parties, balls, and other events throughout the year. In Rio de Janeiro, the Samba has become a symbol of the city and its people. Every year, during the Carnival, hundreds of samba schools compete in a big parade at the Sambódromo.
Bossa Nova, the Brazilian Music That Seduced the World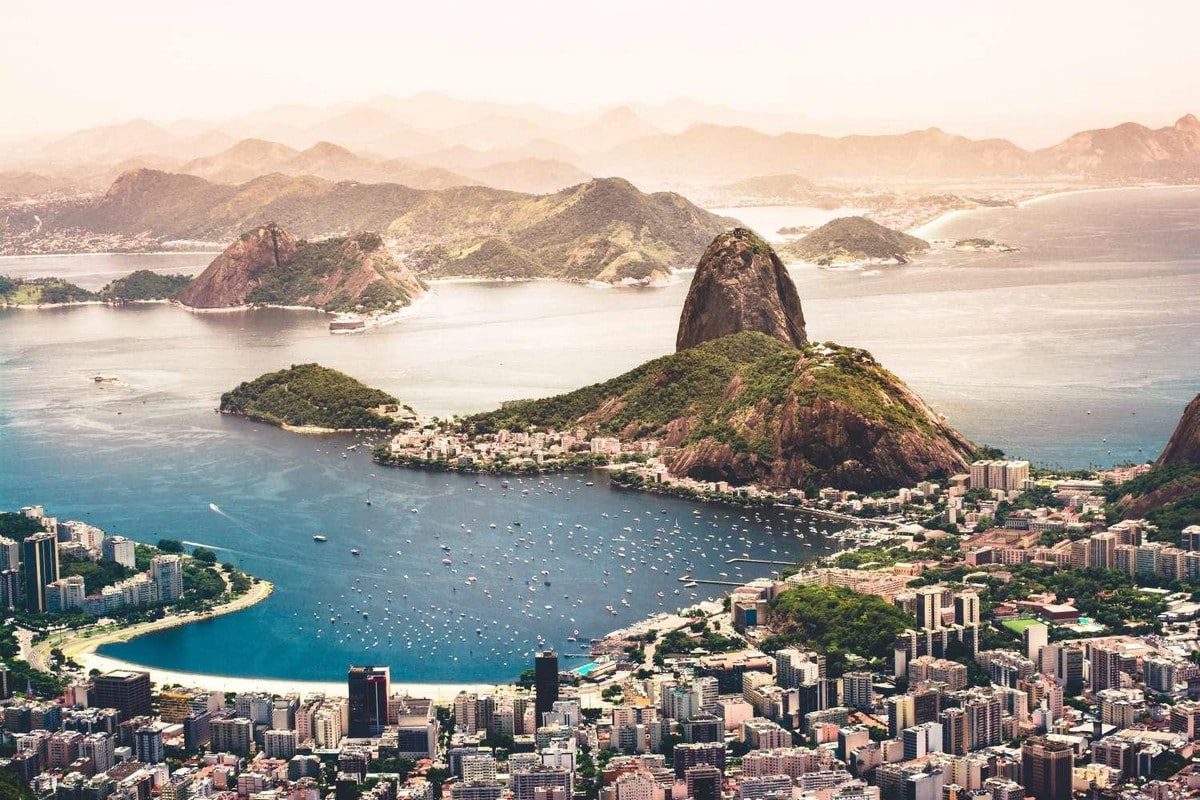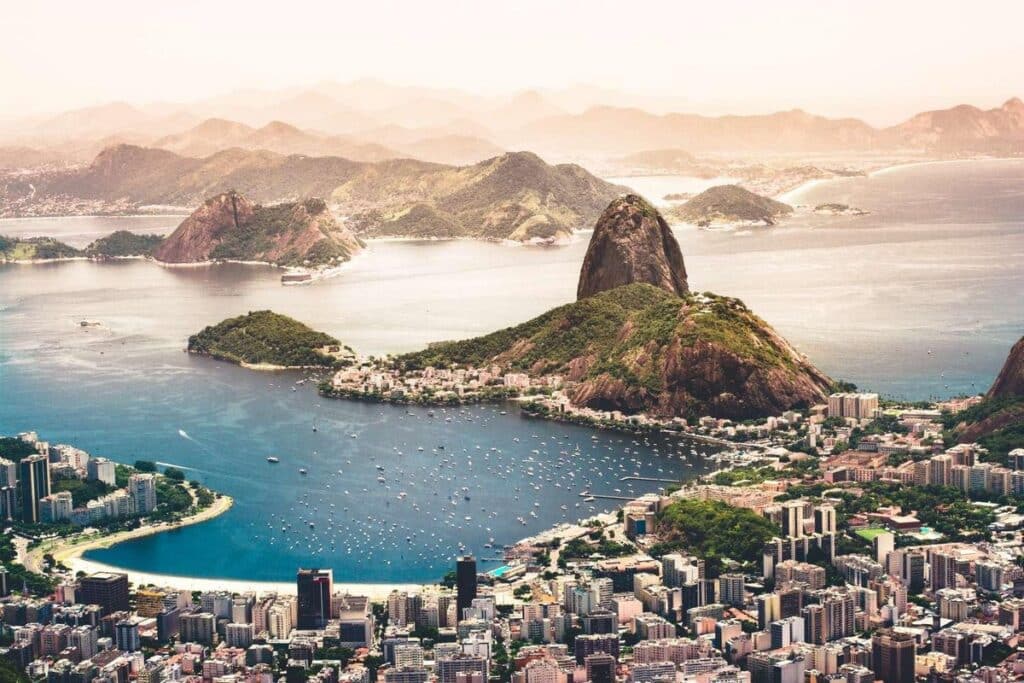 Bossa Nova is one of Brazil's most beloved contributions to popular music. The combination of Samba rhythms and American jazz styles has become instantly recognizable in certain classic songs of the era, such as The Girl From Ipanema. Although popularized in the 1960s, Bossa Nova started a few years earlier, when renowned composers such as Antonio Carlos Jobim and João Gilberto contributed significantly to its development. In recent years, many international stars have interpreted this unique style in their way, bringing it to entirely new generations of music fans worldwide.
The Land of Drizzle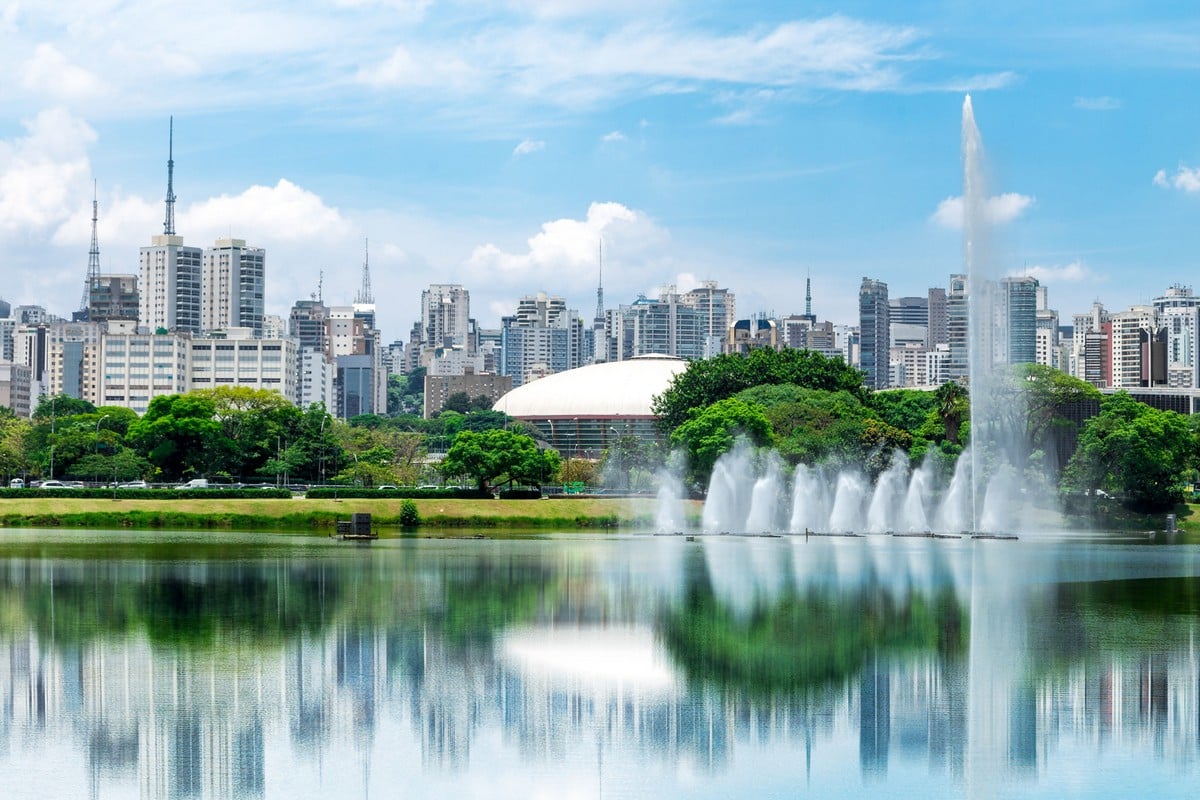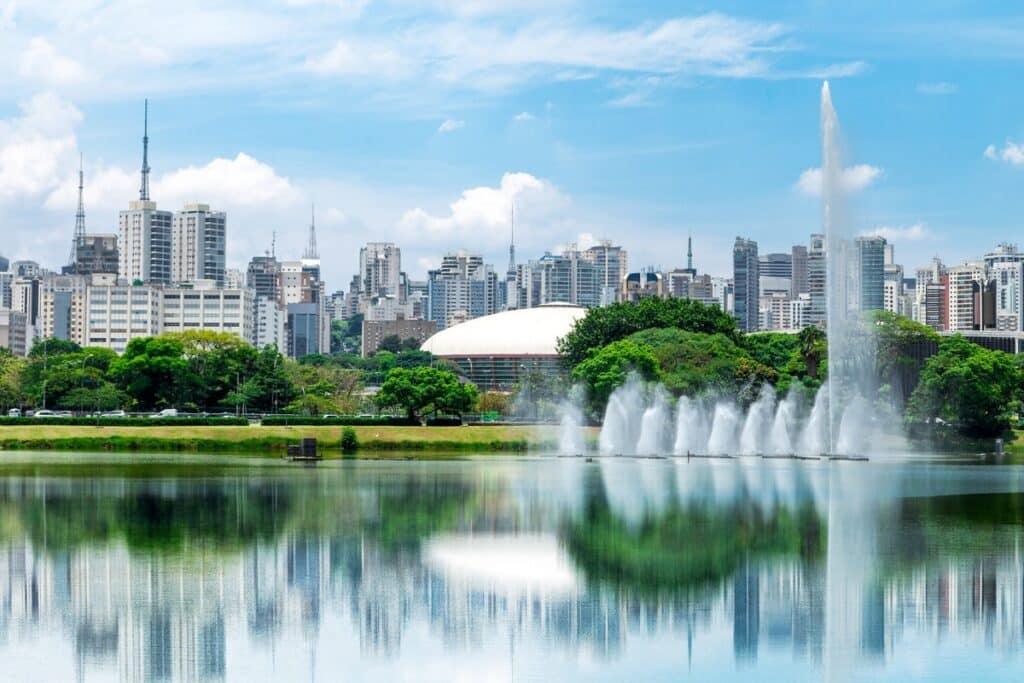 Avid travelers who enjoy city life can find everything they require for an unforgettable vacation in São Paulo. As the most populous city in the entire South American continent and one of the largest in the world, São Paulo is home to towering skyscrapers with observation decks that give visitors breathtaking views of the beautiful cityscape. Exciting cultural experiences such as museums, galleries, and art events are waiting to be discovered in São Paulo. Here you can also find wonderful parks, Brazil's biggest zoo, Aquário de São Paulo, not to mention a wide range of indoor and outdoor shopping centers.
Home to the Largest Concentration of Tropical Seabirds in the Atlantic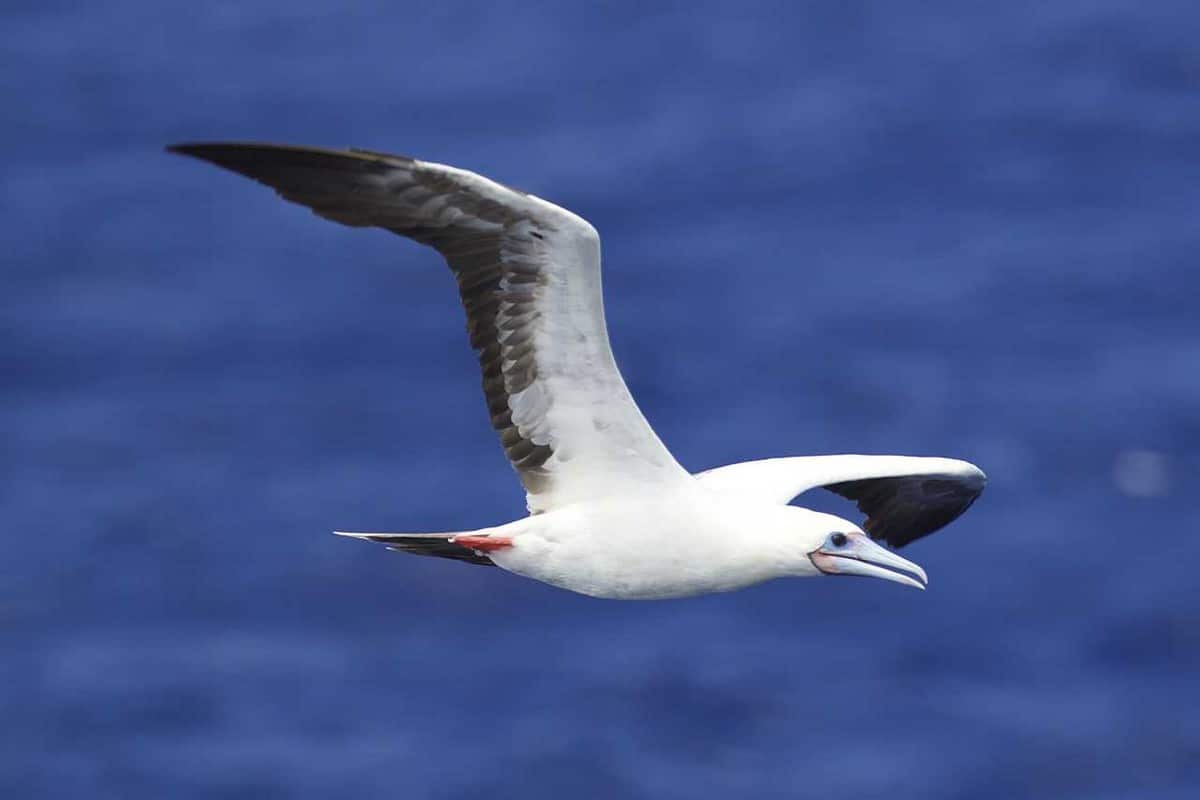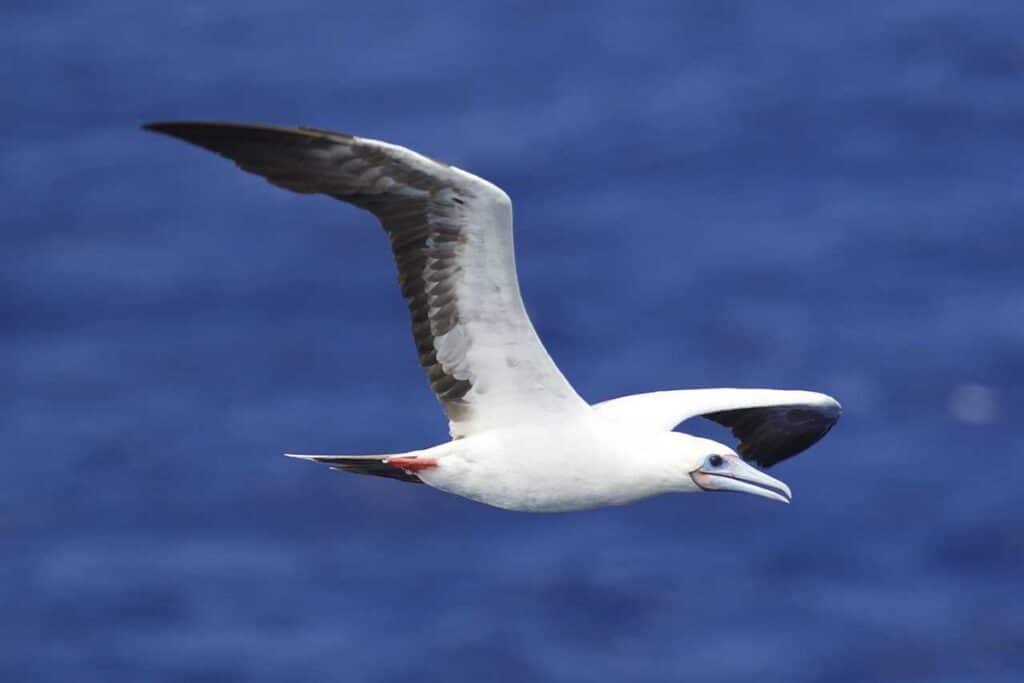 From its breathtakingly beautiful waters to its unique wildlife, Fernando de Noronha is a volcanic archipelago that will leave any nature enthusiast entranced. Encircled by mountains formed from millions of years of volcanic eruptions, this archipelago is located approximately 350 kilometers off the northeast coast of Brazil and comprises five islands. The largest island, where most recreational spots and accommodations will be found, is rich with marine ecosystems and beaches untouched by human settlements.
Pelé, One of the Greatest Soccer Players of All Time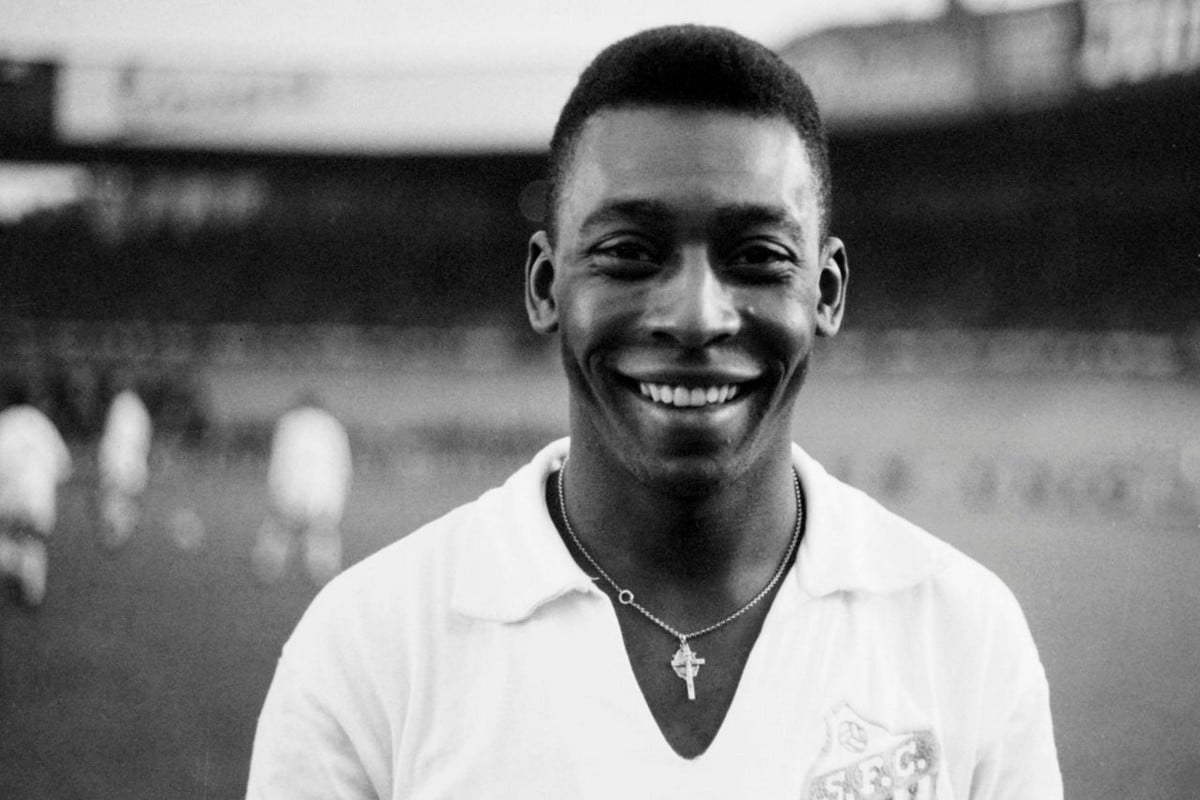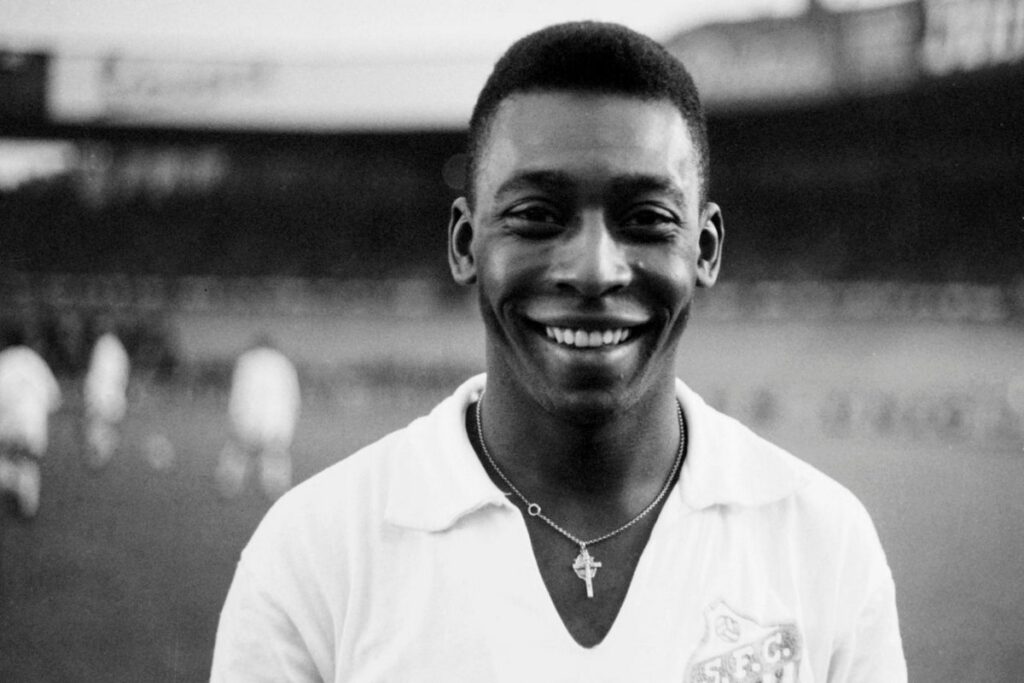 Widely regarded as the greatest soccer player of all time, Pelé has left an indelible mark on Brazil. He earned his place in the nation's hearts and helped them become a football powerhouse. Before Pelé made his debut for Brazil in 1957, they had never won a World Cup. By the time he retired, they had won three titles. Not only did Pelé produce some of the greatest goals ever seen, but he also inspired a level of patriotism that transcended sports and helped elevate Brazil to global fame.
Co-Founder and First Investor of Facebook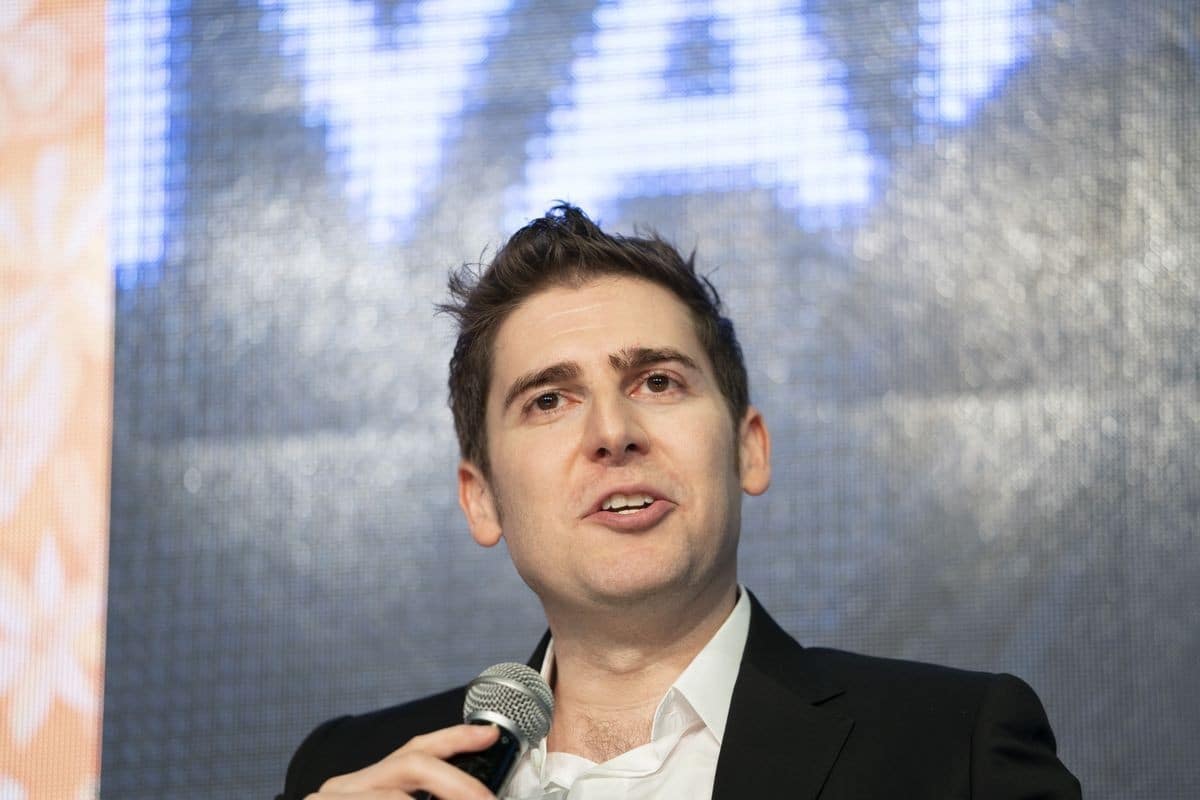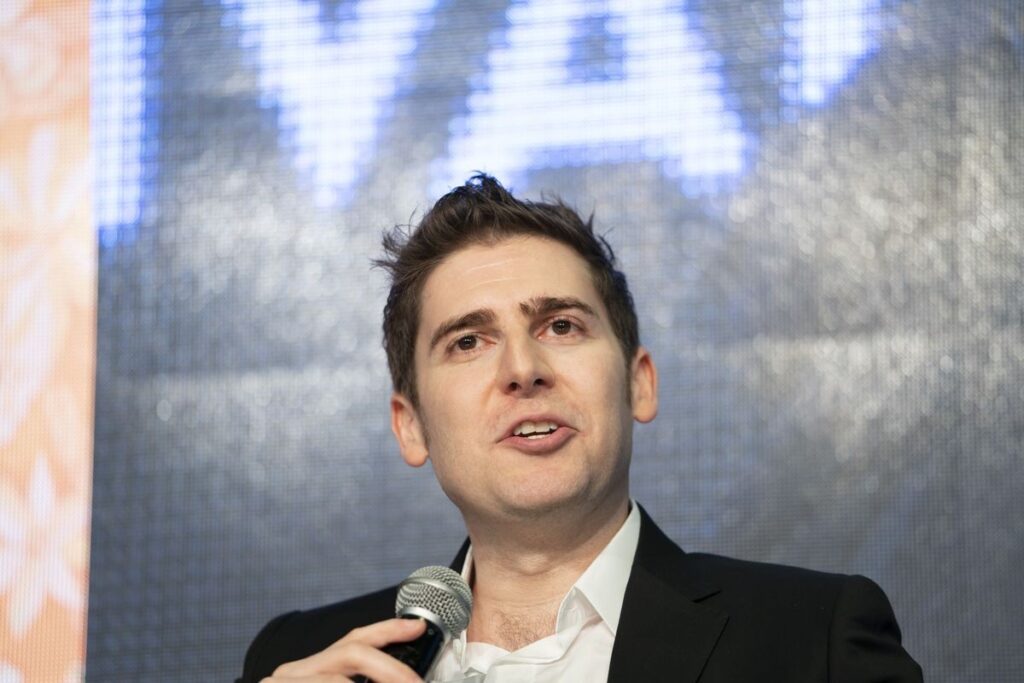 Eduardo Saverin's entrepreneurial journey has been an incredible success. Born to a wealthy Jewish family in São Paulo, Brazil, he moved to the United States when he was 14. He then attended Harvard University, where his relationship with Mark Zuckerberg blossomed into the partnership that would later shape Facebook into the behemoth it is today. As one of the co-founders of one of the world's most influential social media sites, Saverin's business savviness and leadership have positioned him as a role model to countless aspiring entrepreneurs in Brazil.
Jesus Christ in Art Deco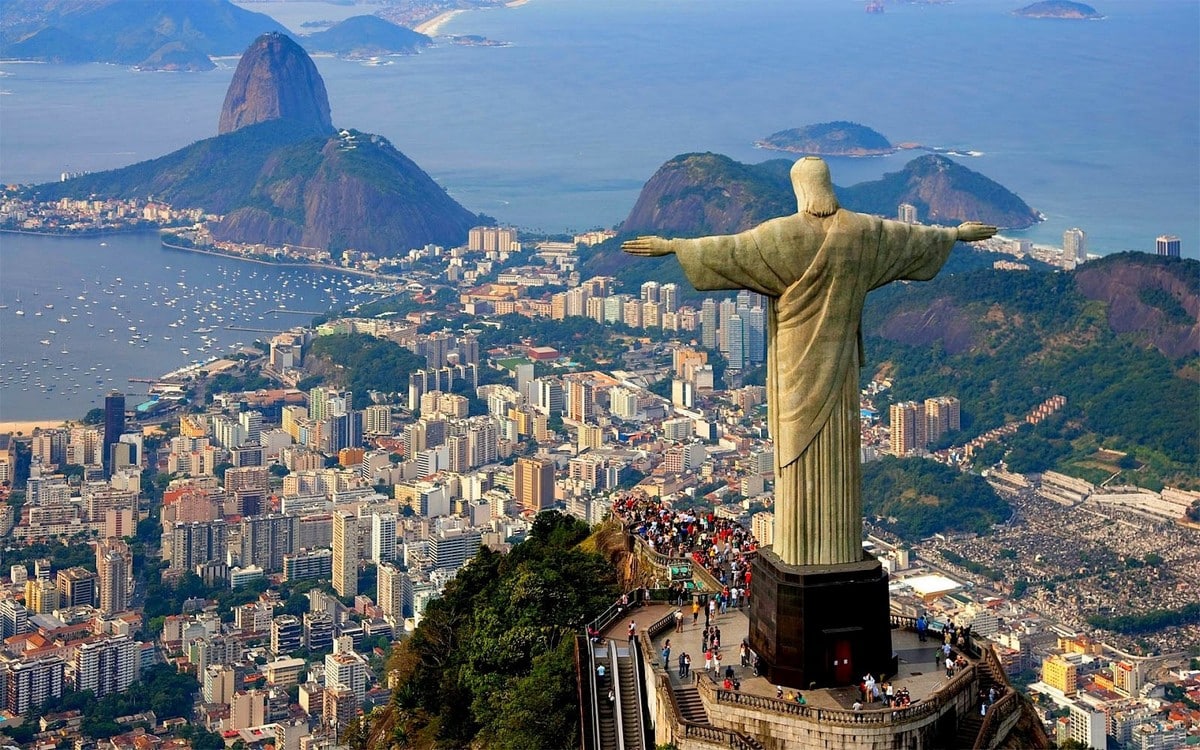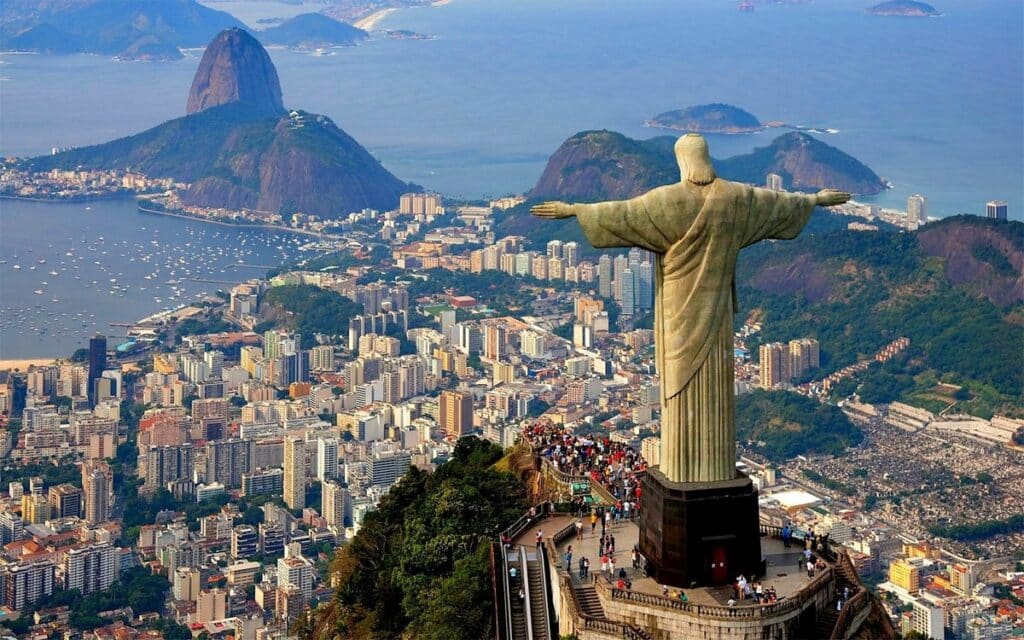 Standing 98 feet high on Rio's Corcovado Mountain, Christ the Redeemer statue is one of South America's most iconic landmarks. Representing Brazil's deeply entrenched Christian faith, it is no surprise that this impressive monument has become one of the nation's most popular attractions since its completion by French sculptor Paul Landowski and Brazilian engineer Heitor da Silva Costa in 1931. From its pinnacle, at an elevation of 2,300 feet, visitors can enjoy breathtaking views of the city. A beacon that hovers above Rio, embracing its culture and breathtaking beauty, Christ the Redeemer is sure to captivate any adventurer.
World's Largest Broken Waterfall and UNESCO World Heritage Center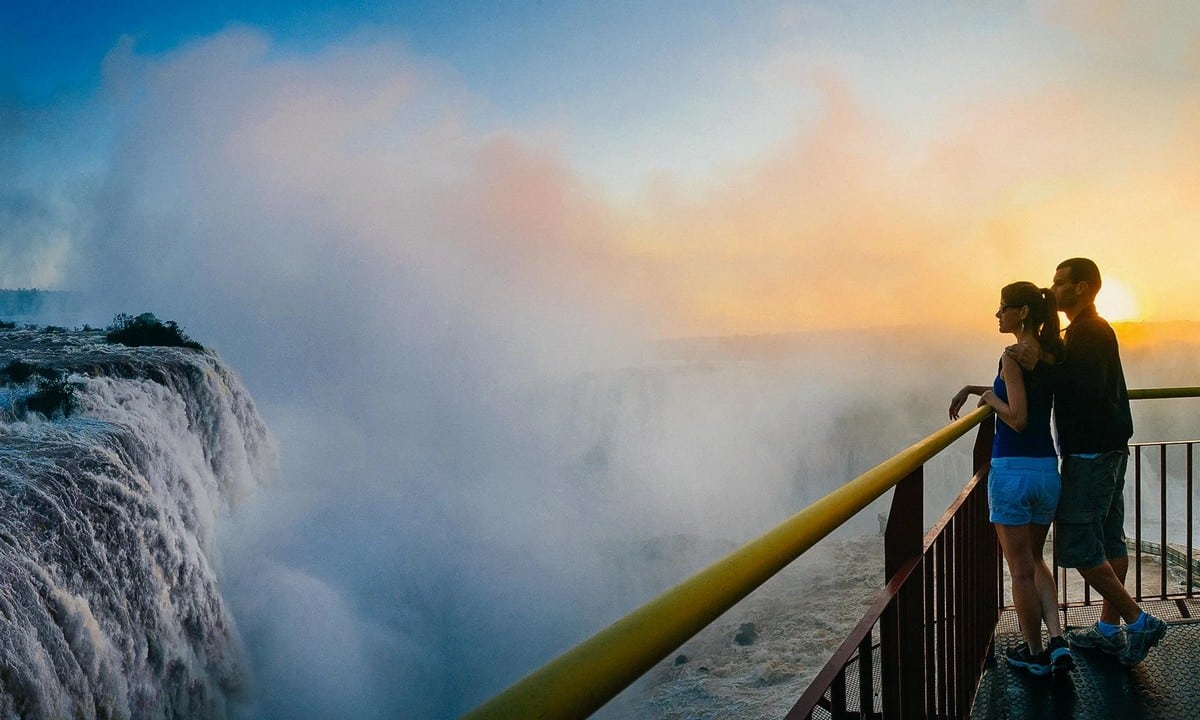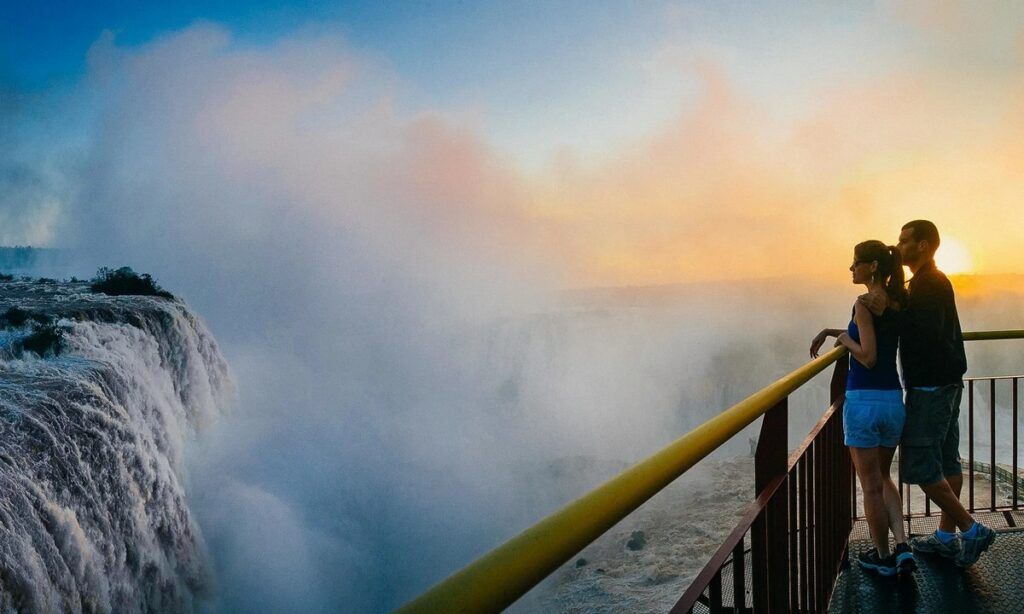 Visiting Iguazú Falls is an experience like no other, and it'll take your breath away. This natural wonder, one of the most amazing in Brazil, is situated on the Iguazú River, straddling Brazil and Argentina. It comprises 275 waterfalls ranging from 14 meters to 80 meters high, higher than Niagara Falls and wider than Victoria Falls. The surrounding area has been preserved for many years, making it possible for explorers to marvel at a multitude of species of plants and animals. Iguazú National Park has become one of the most visited parks in Brazil today.