Bulgaria, officially the Republic of Bulgaria, is a country located in the Balkans in southeast Europe. Bulgaria covers a territory of 110,994 square kilometers (42,855 sq mi), making it roughly the size of Portugal, Cuba, or the US state of Virginia. It has a population of 6.927 million people.
Bulgaria is known as the oldest country in Europe, founded in 681 AD. It's also known for its beaches on the Black Sea coast, churches, and architectural styles in the different towns and cities. It has over 40 000 cultural monuments, and seven of these are listed as UNESCO sites.
Sofia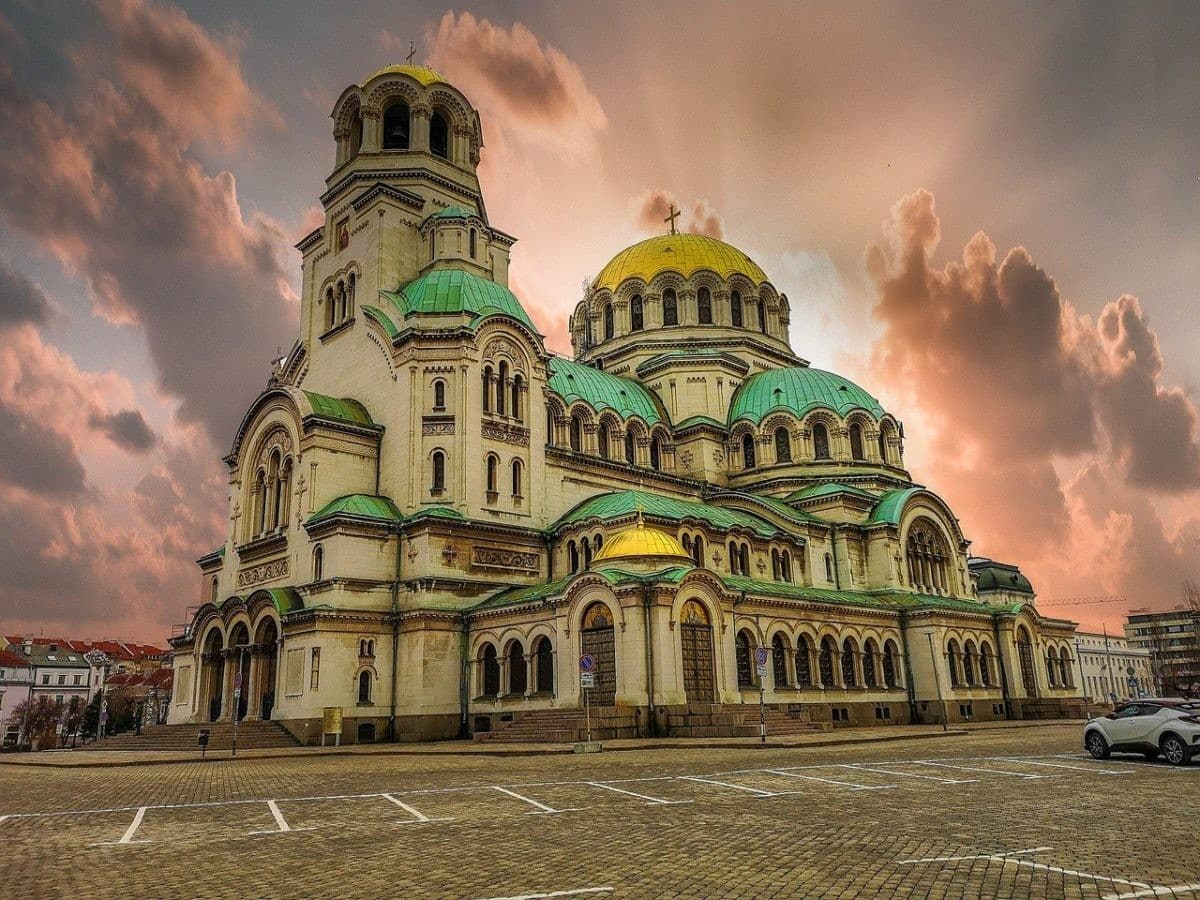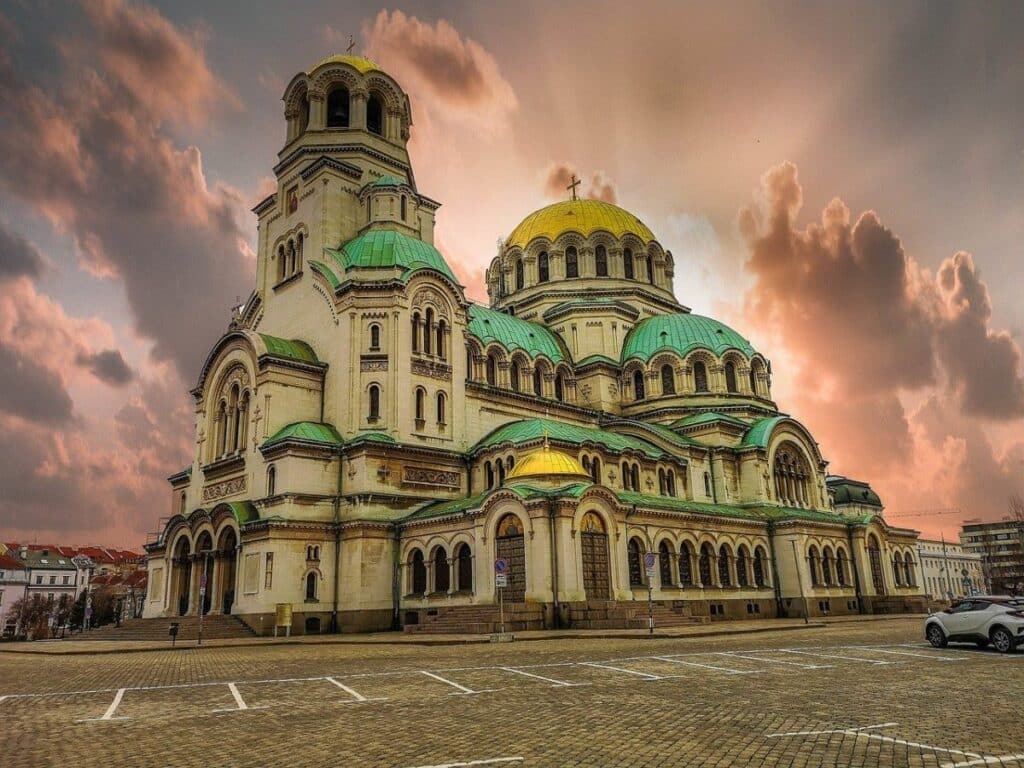 Sofia is the country's capital, the largest city, and one of Europe's oldest. It's a dynamic metropolis full of eclectic architecture and cultural gems. It's also a lot cheaper than most European capitals so you can indulge far more in the city's best restaurants.
Sofia is located at the foothills of the famous ski mountain, Vitosha. So it's easy to combine a city trip with some time spent on the slopes. When visiting, check out the National Historical Museum, one of Eastern Europe's most extensive.
Alexander Nevsky Cathedral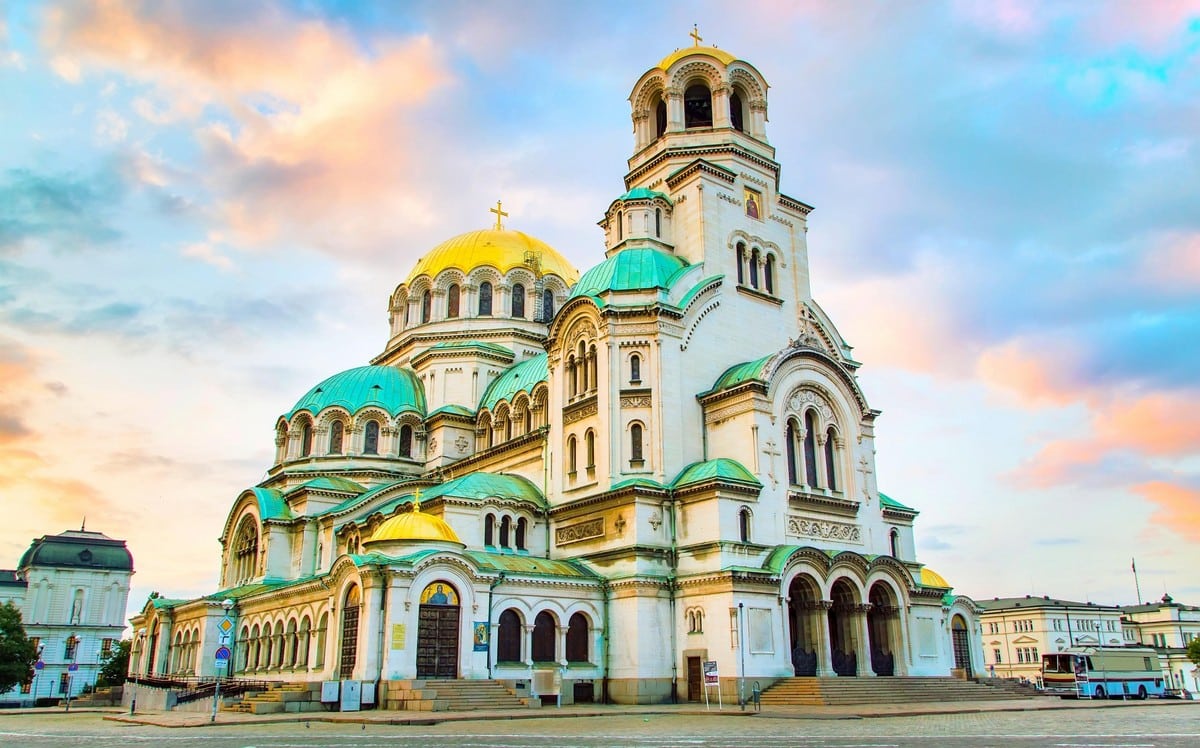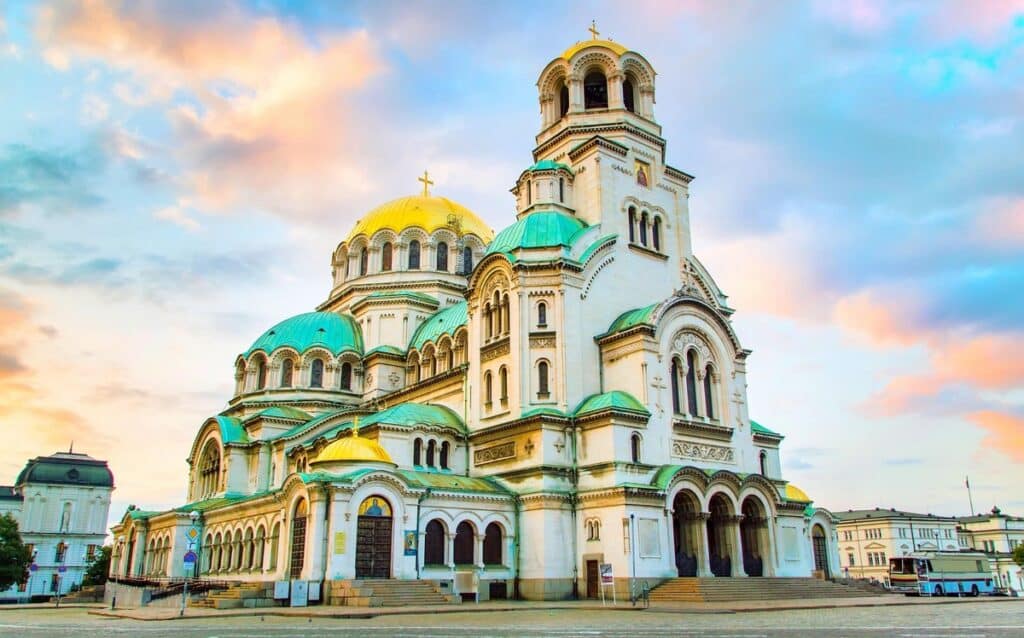 The Alexander Nevsky Cathedral is more than just a symbol of Sofia, but one of the country.
This grand church was built between 1882 and 1912 in memory of the 200 000 soldiers that perished during the country's fight for independence during the Russo-Turkish War (1877–78). The church was named after a 13th-century Russian warrior prince.
The cathedral's interior is adorned with beautiful mosaics, golden-laded domes, chandeliers, naturalistic murals, and extravagant thrones. Visitors are welcomed and can even attend the daily service to experience the Orthodox chants and prayers.
Varna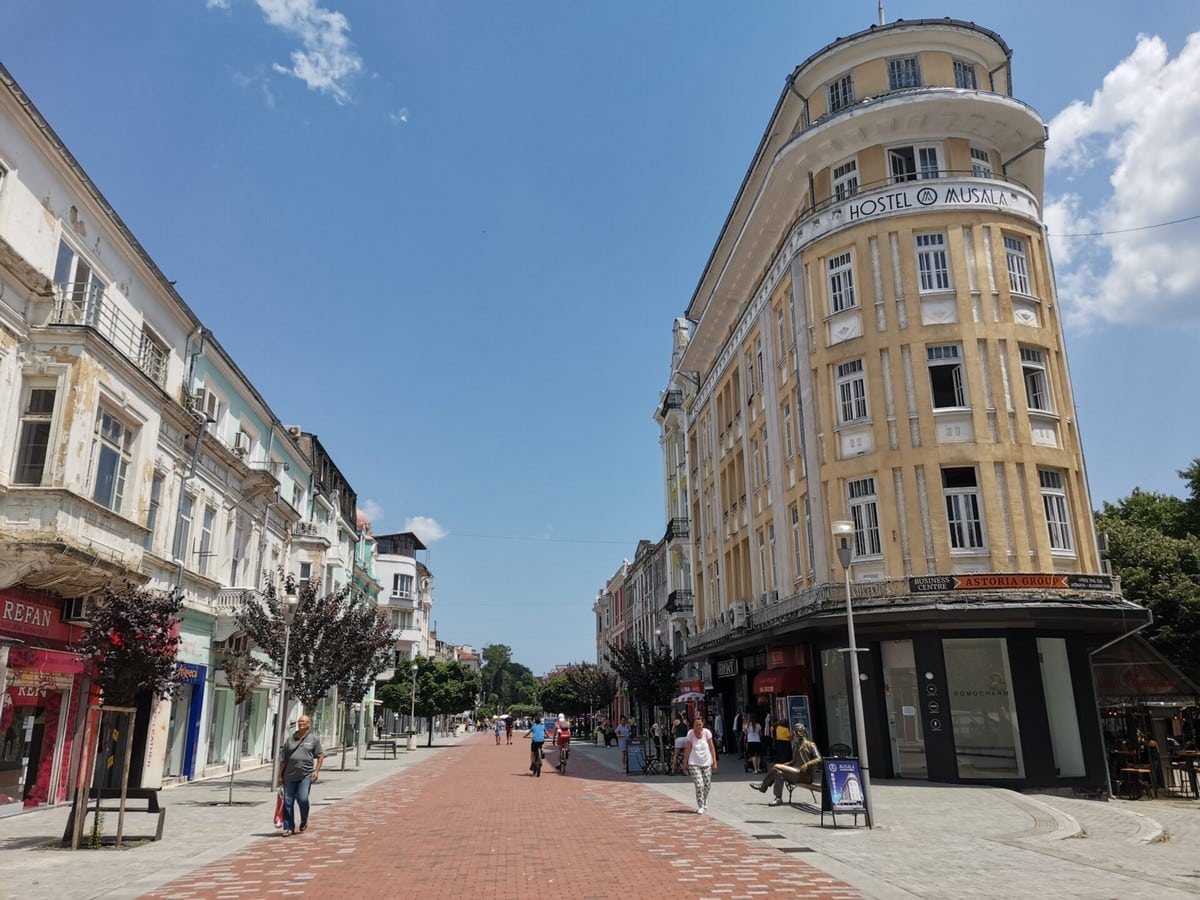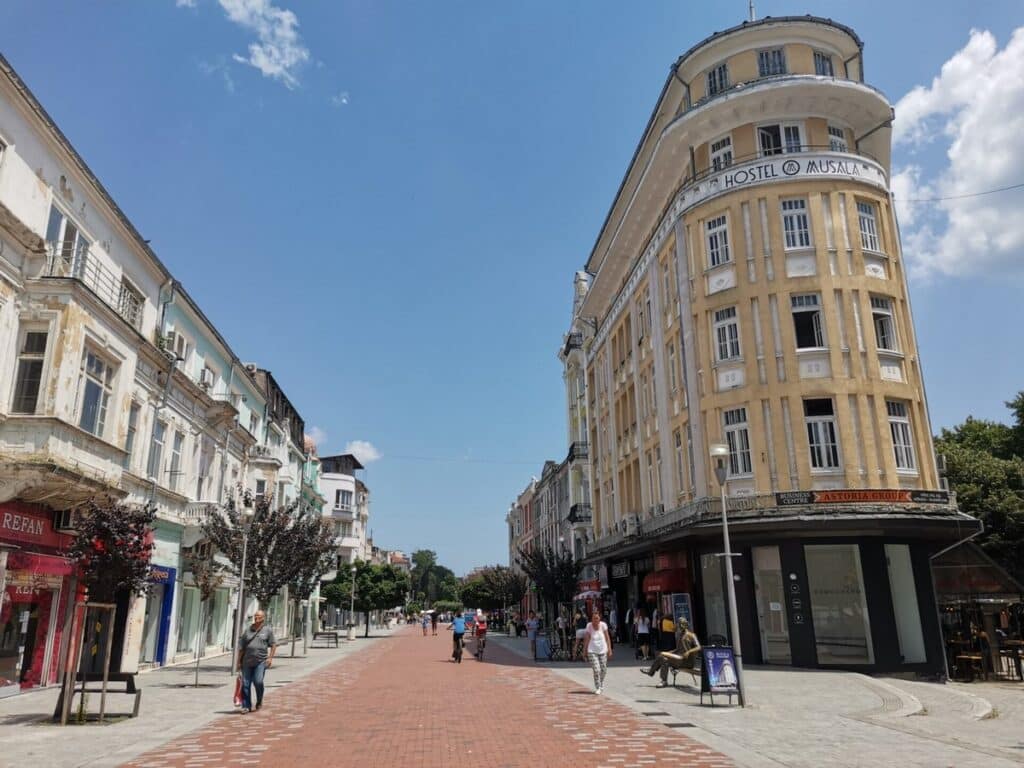 Varna is Bulgaria's third-largest city and maritime capital. It's known as a vibrant and cosmopolitan town located on the Black Sea thanks to its combination as a naval base, port city, and seaside resort.
It's the perfect spot for visitors looking for a seaside getaway, good restaurants, and a dose of history. It's also a great home base from where to undertake day trips to other resort towns such as Sveti Konstantin and Golden Sands (Zlatni Pyasâtsi).
Balchik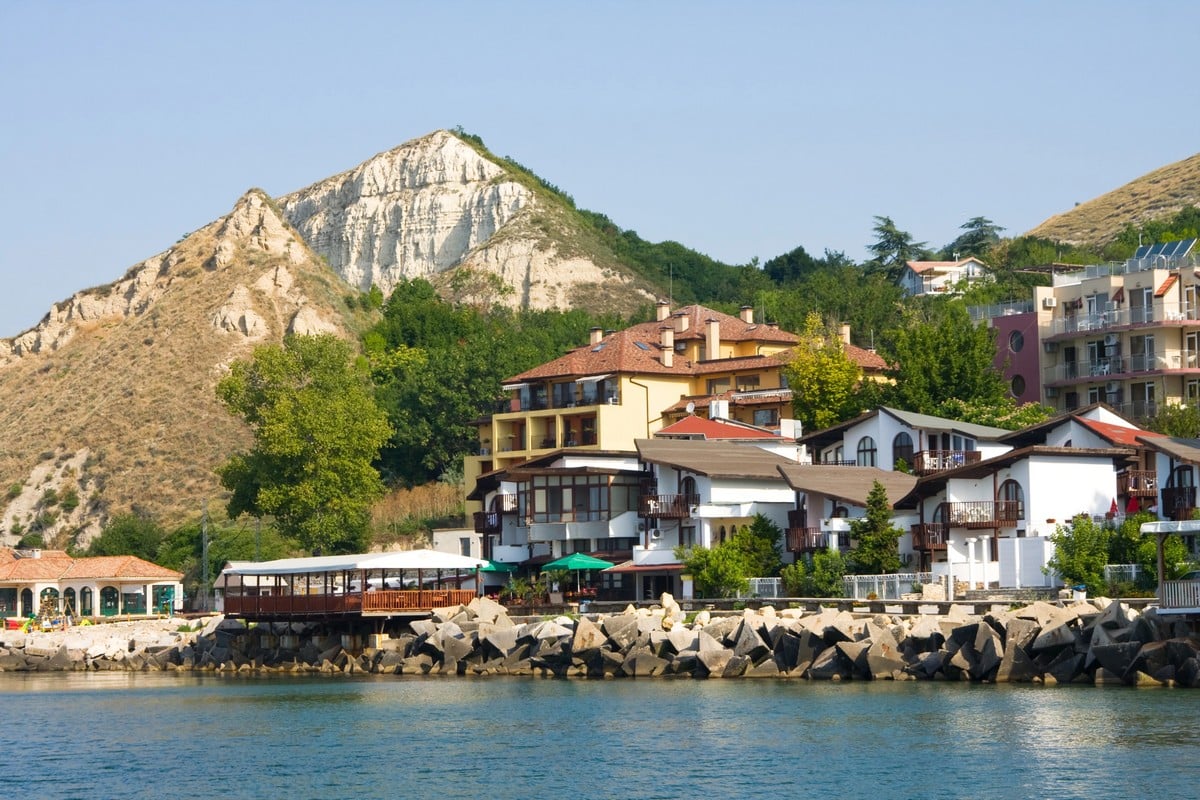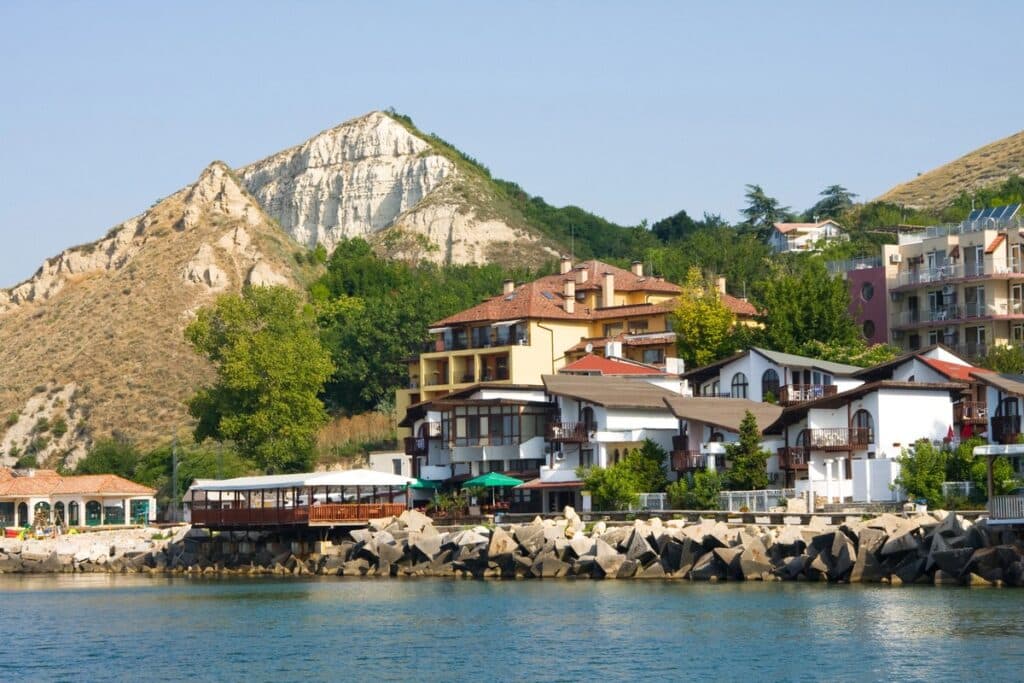 The charming town of Balchik is close to the cosmopolitan town of Varna. It's the perfect spot for a romantic getaway by the sea with lovely hotels. When the town was still part of Romania, Romania's queen built a summer residence in Balchik, and you can still visit it today.
The queen's summer palace is set in the town's Botanical Gardens. Here you can see over 600 species of flora. The Queen's Winery House is also located here, and you can try some of the delicious wines but also enjoy free tastings of traditional Bulgarian sweets.
Plovdiv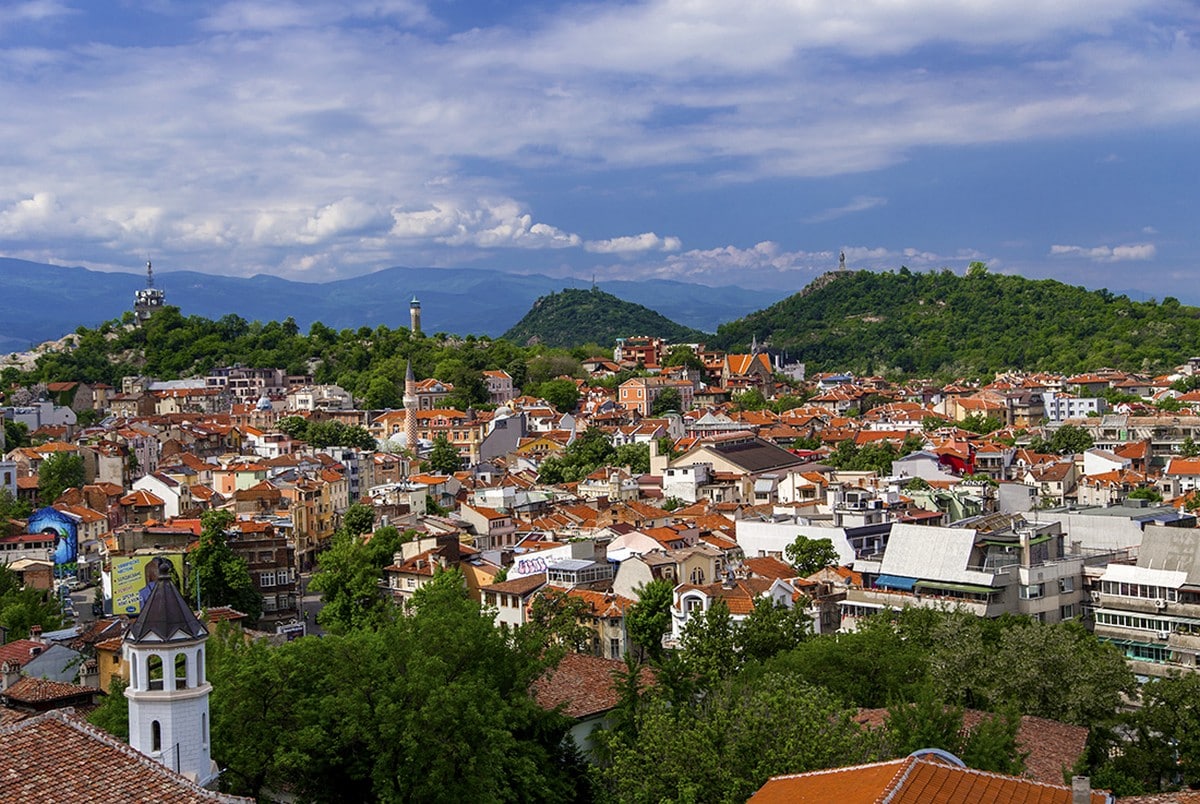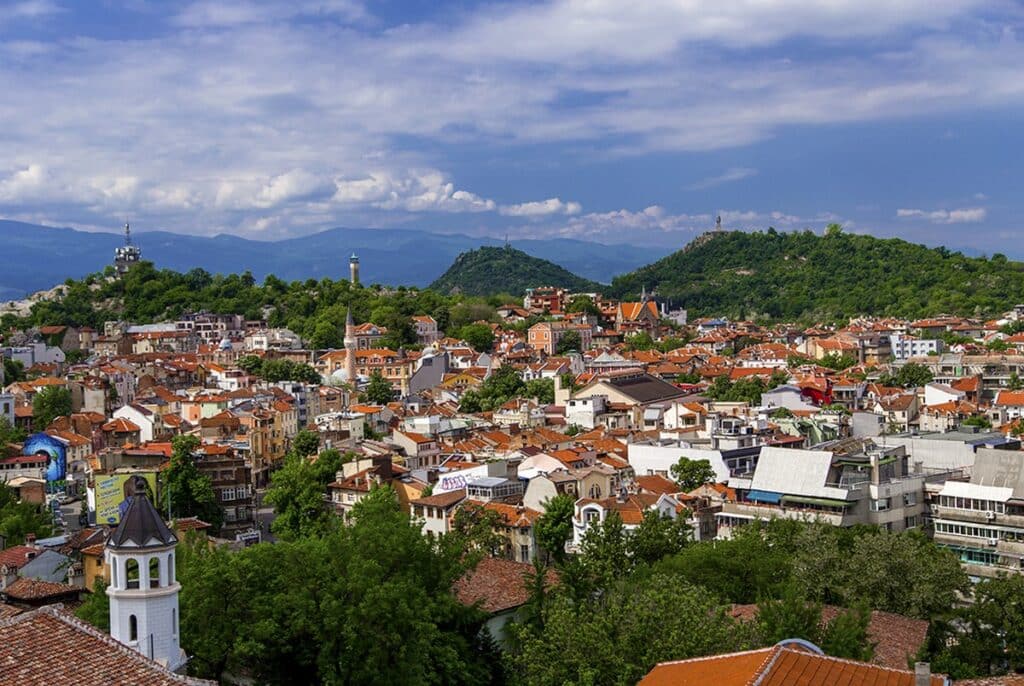 The city of Plovdiv is one of Bulgaria's main tourist attractions. It's an ancient city that's been inhabited for 8000 years. This makes it one of the oldest continuously settled cities in the world.
The Ancient Thracians ruled the city until the Romans took over. Today people are still digging up ancient treasures left behind by the Romans. Plovdiv's old town is like an outdoor museum, thanks to all the old churches and mansions scattered over the area.
A Regional Archaeological Museum features mosaic panels, clay lamps, early coins, and other exhibits tracing the city's history.
Plovdiv's Roman theatre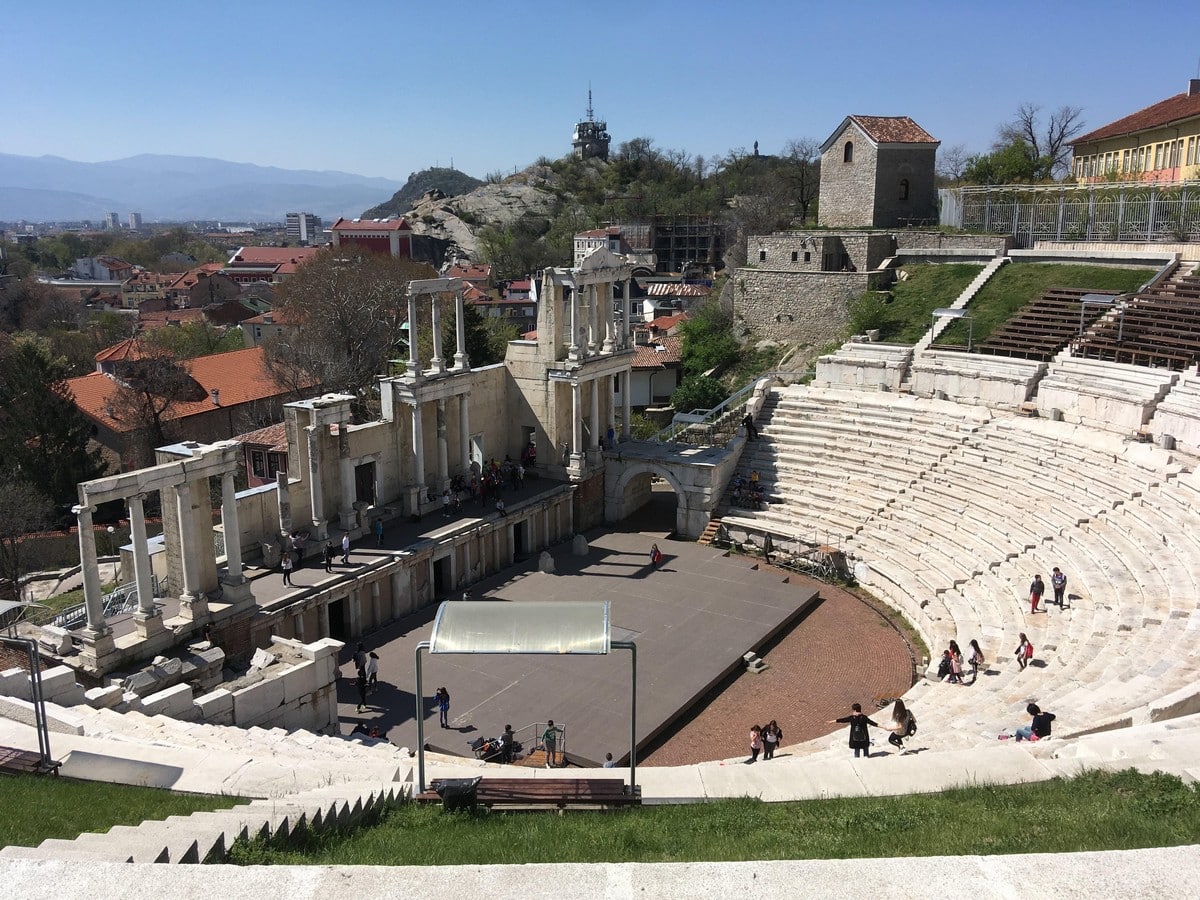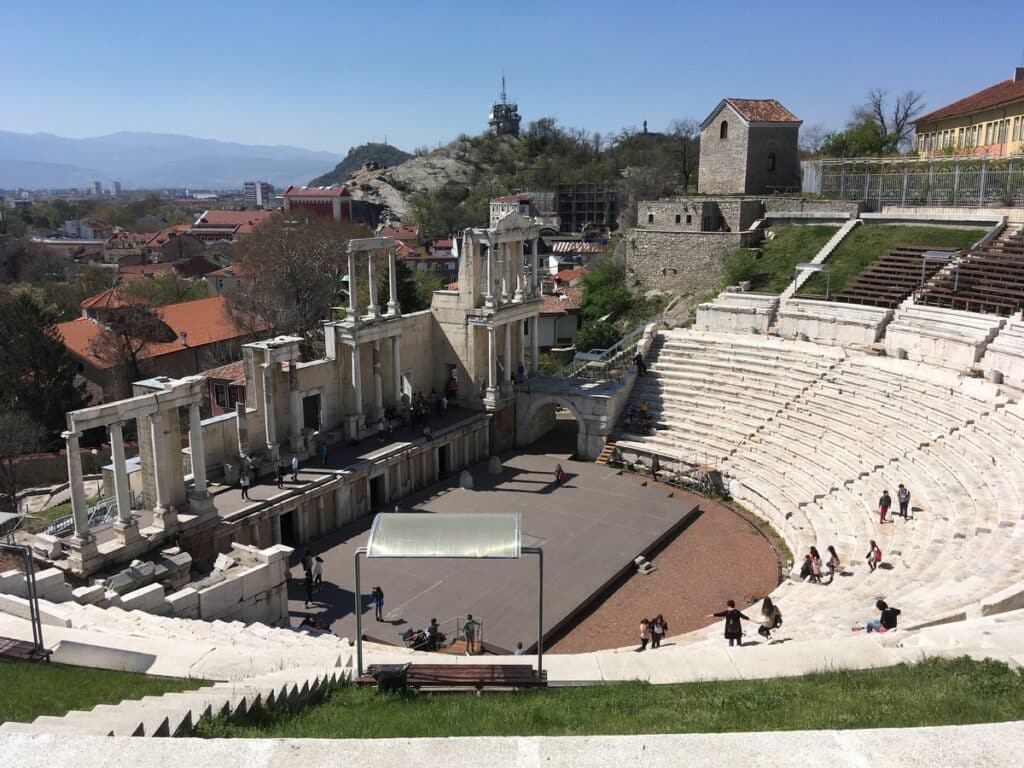 The city's Roman theatre is one of the most complete and best-preserved ancient Roman theatres in the world today. It was built during the 1st century AD to seat 6000 spectators in the ancient city of Philippopolis, modern-day Plovdiv.
Today visitors can still enjoy the theatre's splendor by attending one of the many cultural events still held there.
Some of the best annual events are the International Folklore Festival, the Opera Festival "Opera Open," the Rock Festival "Sounds of Ages," and many others.
Rila Monastery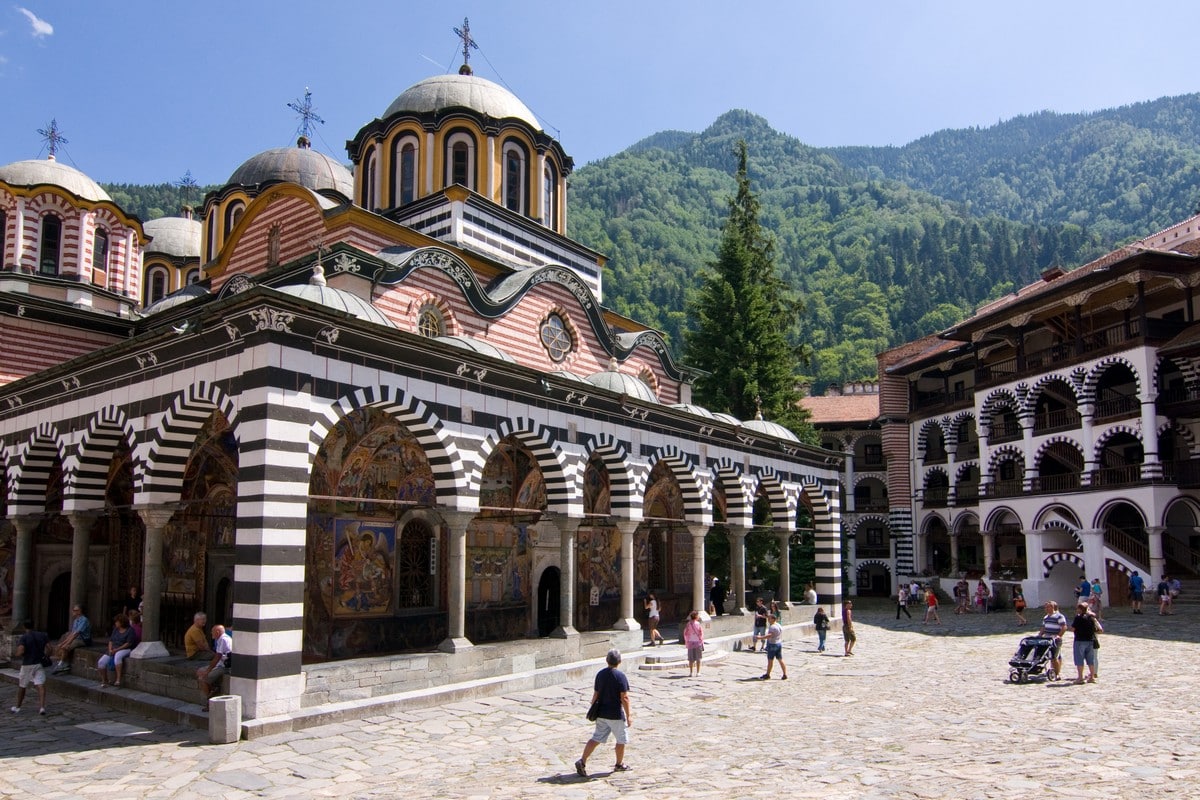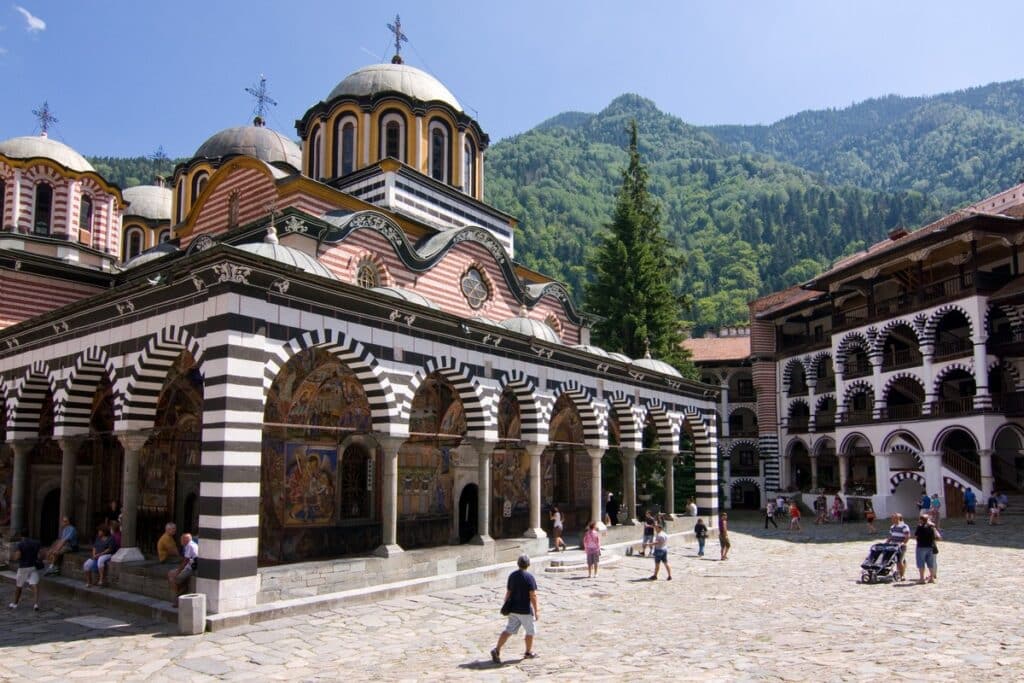 Bulgaria's most renowned monastery dates back to the 10th century, and it's also known as Monastery of Saint Ivan of Rila or Rila Monastery "Sveti Ivan Rilski." You'll find this spectacular monastery in the Rila Mountains 117 km (73 mi) south of the capital Sofia in the deep valley of the Rilska River ("Rila River").
The monastery, named after its founder, the hermit Ivan of Rila (876 – 946 AD), is still home to approximately 60 monks today. It's certainly worth a stop on anyone's itinerary as it's not only one of Bulgaria's top attractions but a top destination in Southern Europe.
Ancient City of Nessebar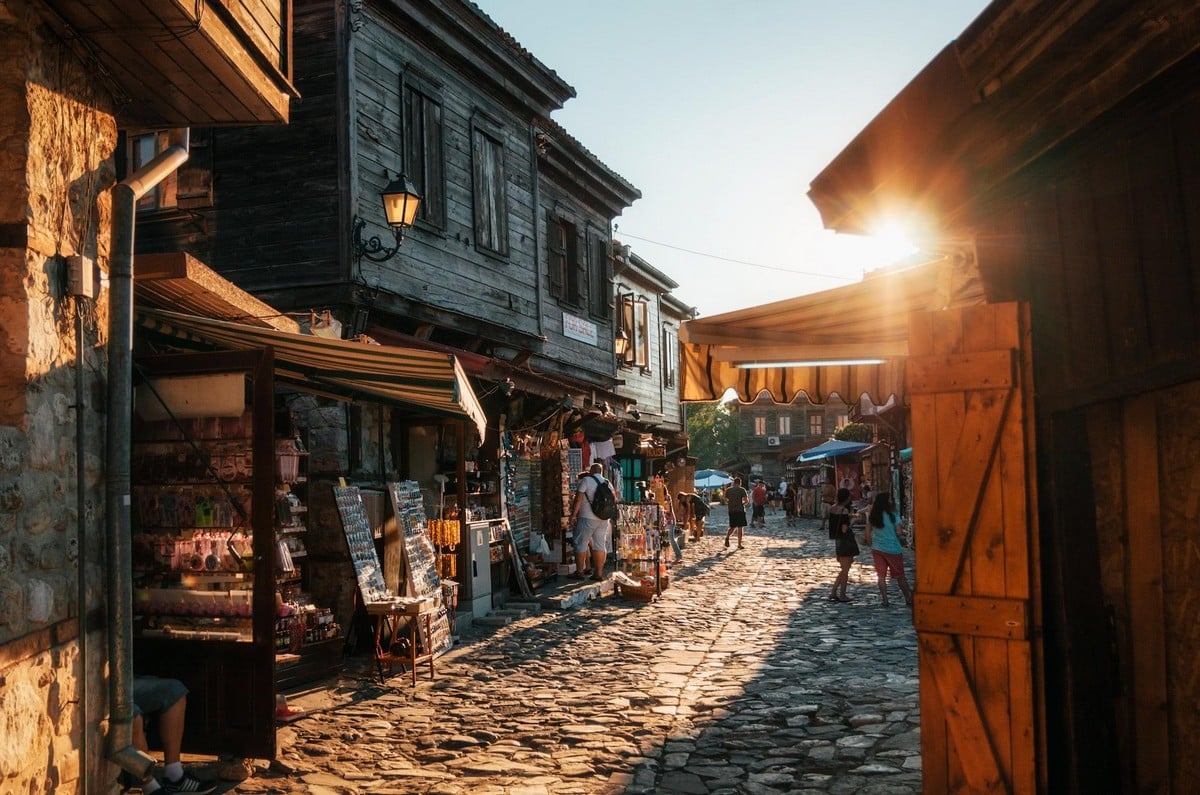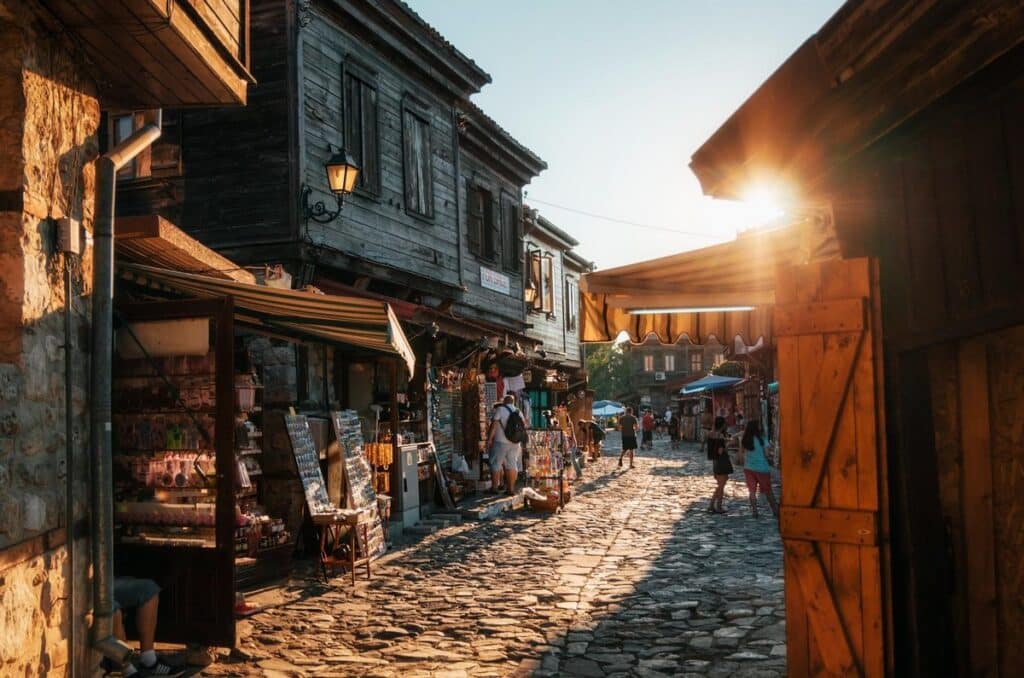 The City of Nessebar is also known as the Pearl of the Black Sea. This ancient city has been continuously inhabited for over three millennia. Remnants of the city's complex past are visible through the many fortifications, Byzantine churches, and medieval buildings. Given the city's rich history, UNESCO declared it a World Heritage Site in 1983.
There are also more modern attractions that attract the droves of visitors to this popular seaside town. For example, Nessebar is home to one of Europe's biggest water parks.
The Madara Rider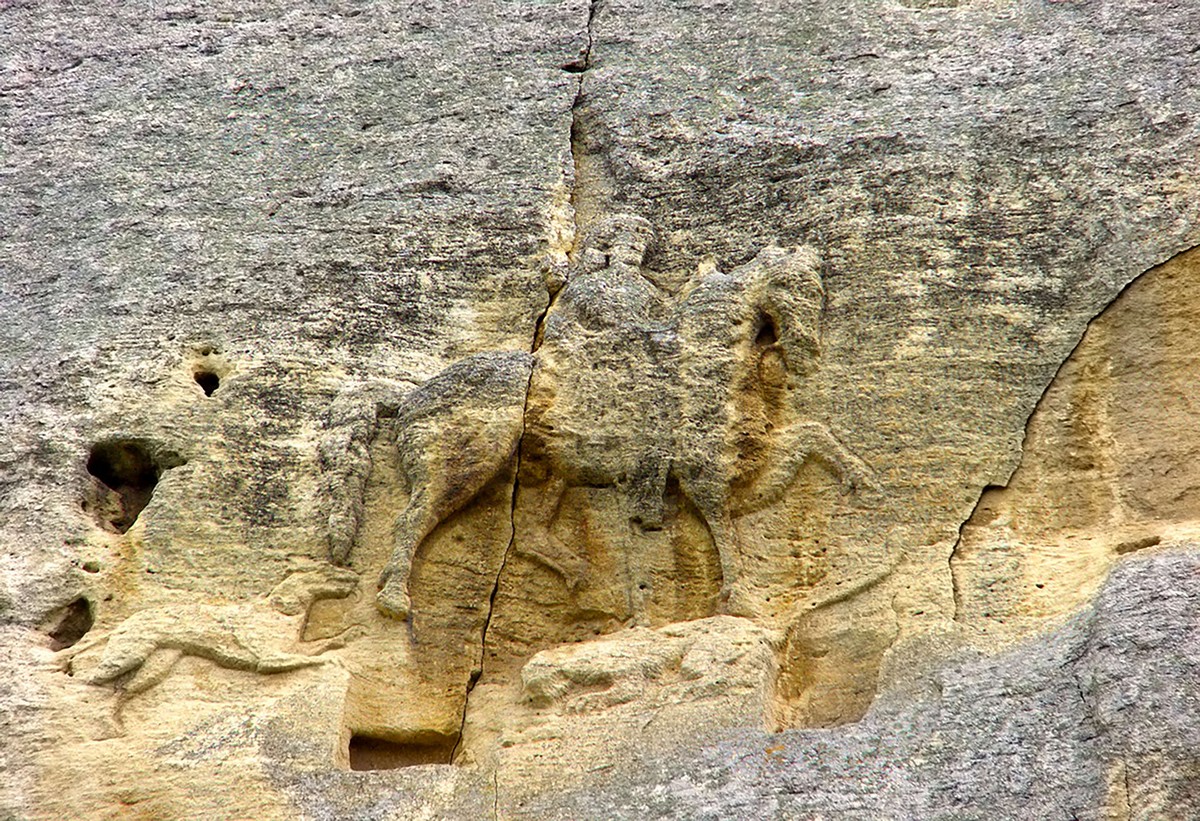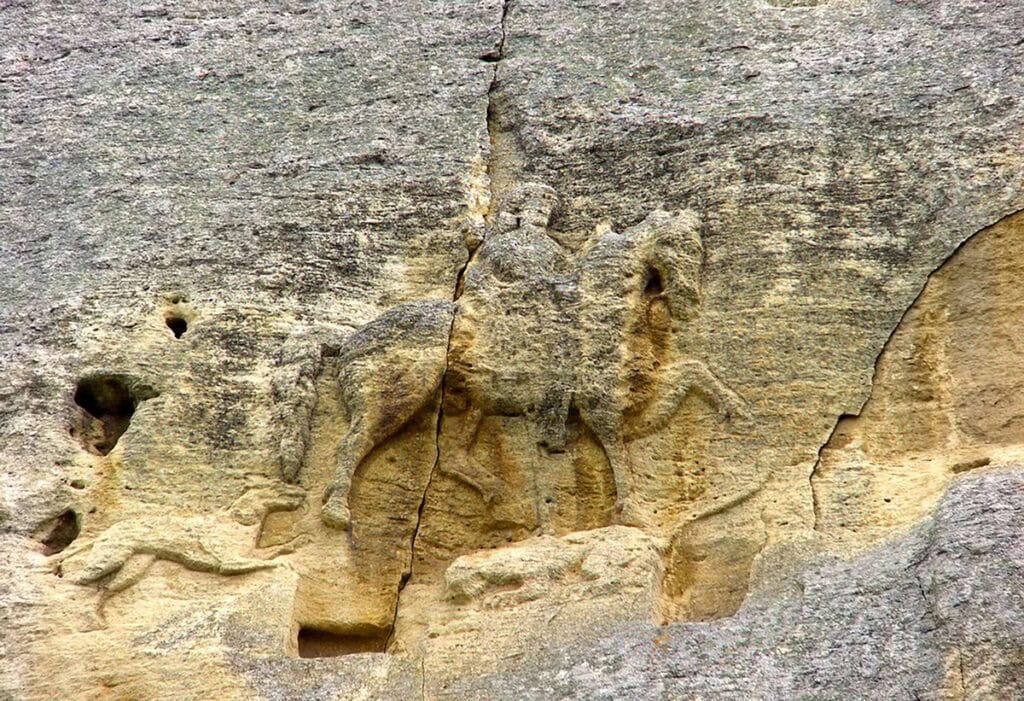 The Madara Rider, also known as the Madara Horseman, is an early medieval significant rock relief carved on the Madara Plateau. You'll find it close to the village of Madara in northeastern Bulgaria.
It's said to date back to the late 7th or very early 8th century. UNESCO declared it a World Heritage Site in 1979.
Bankso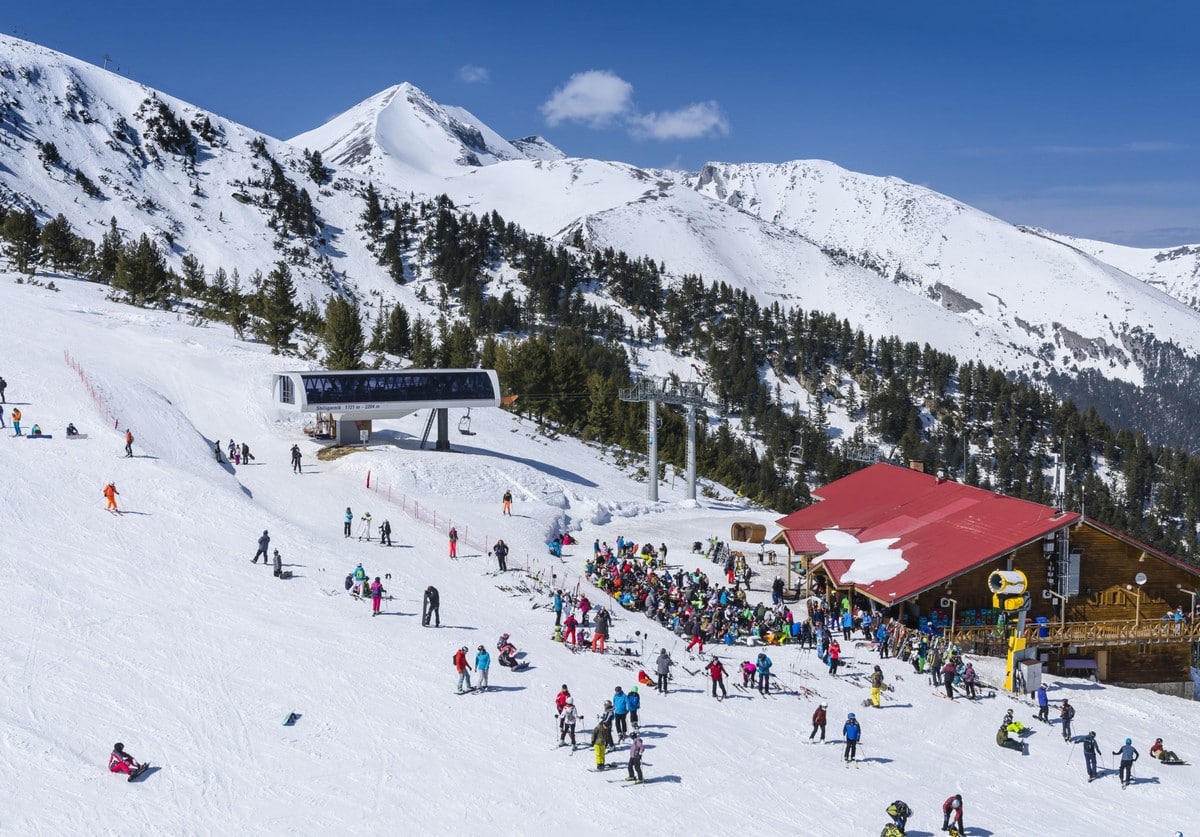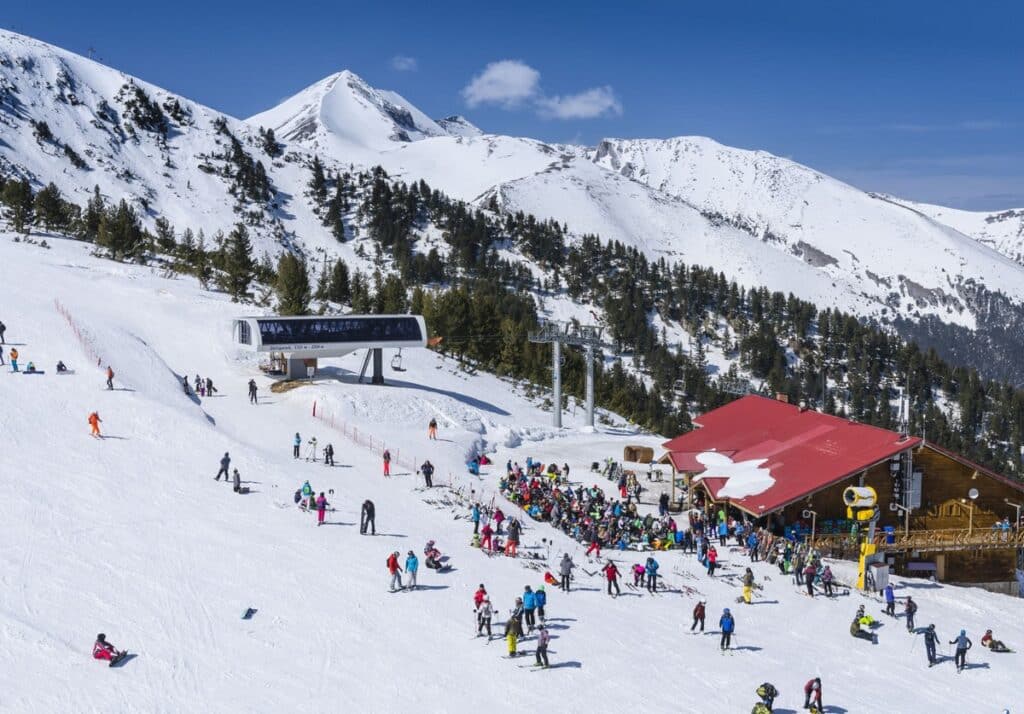 During the past few years, Bansko has grown to become Bulgaria's largest and most modern ski resort. This ski resort is an excellent place to experience a unique ski holiday because it has a charming old town and a brand-new resort center with high-quality lodgings.
The area offers a variety of slopes for skiers and snowboarders of all levels, and the snow conditions in all areas are good and lasts from December to May.
Rock-hewn Churches of Ivanovo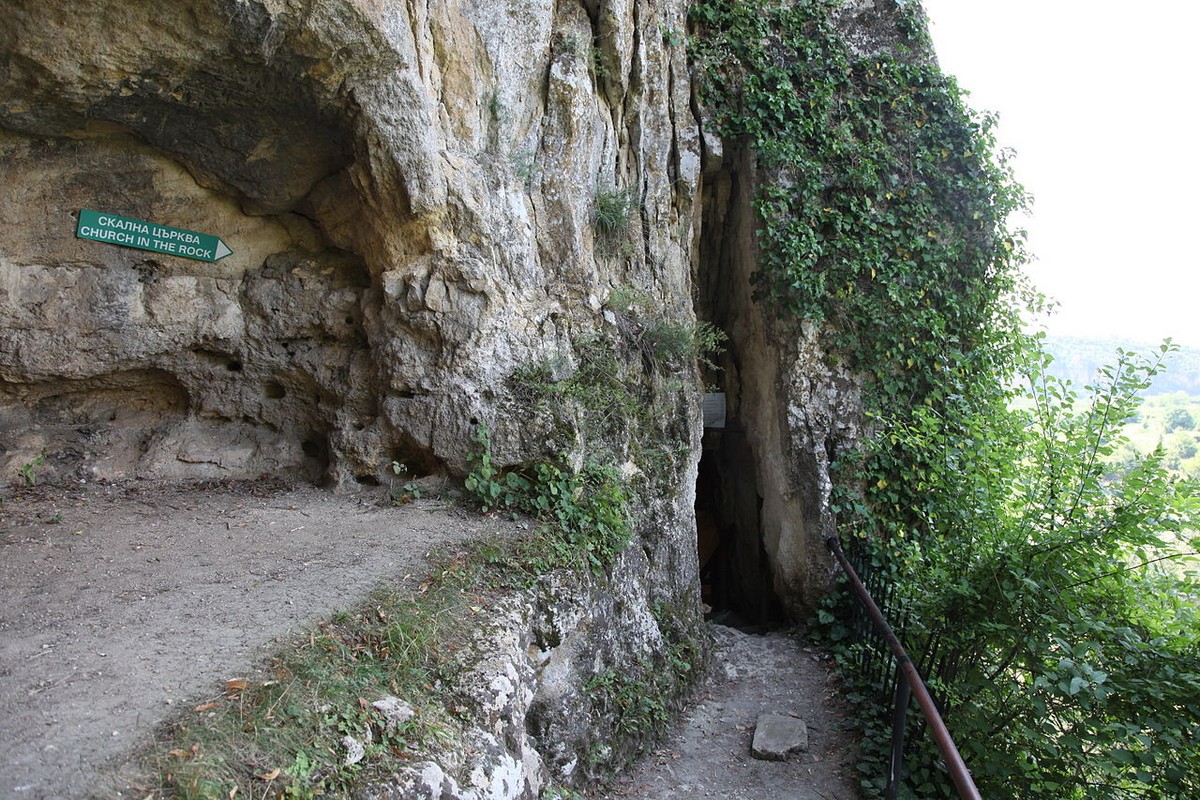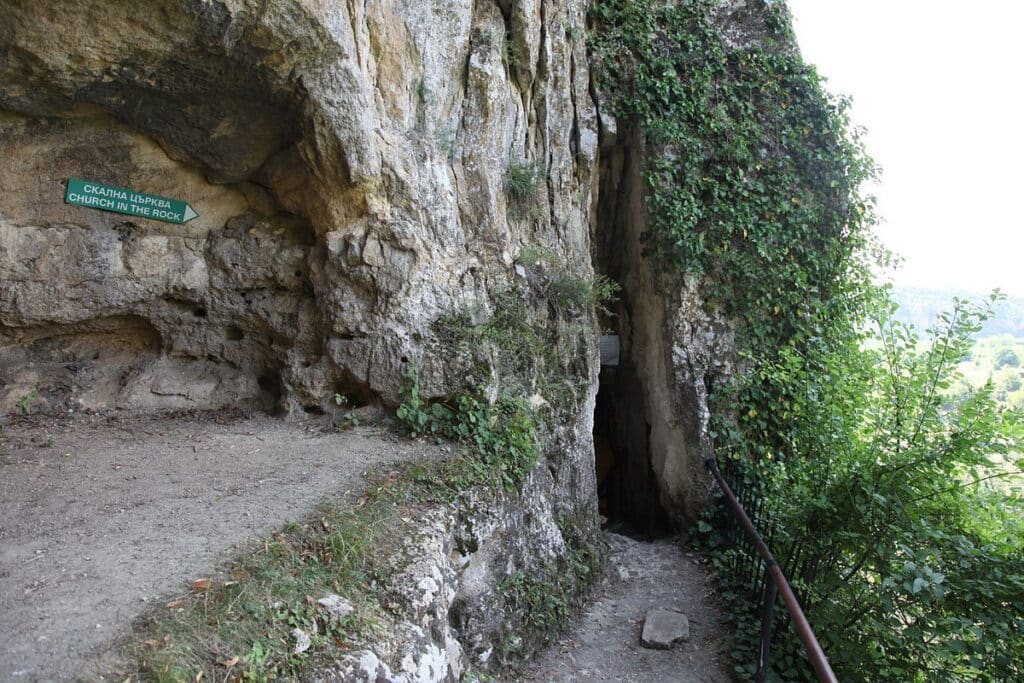 The Rock-hewn Churches of Ivanovo is a group of monolithic churches, chapels, and monasteries hewn out of solid rock. While Bulgaria is known for beautiful monasteries and churches, this group of churches presents a completely different type of attraction that delights visitors.
Today only 20 buildings survived, more or less intact. However, traces of over 300 rooms have been found. The churches are quite small, and the walls are covered with murals depicting the suffering of Christ. Unfortunately, only one of the churches is open to the public today.
Boyana Church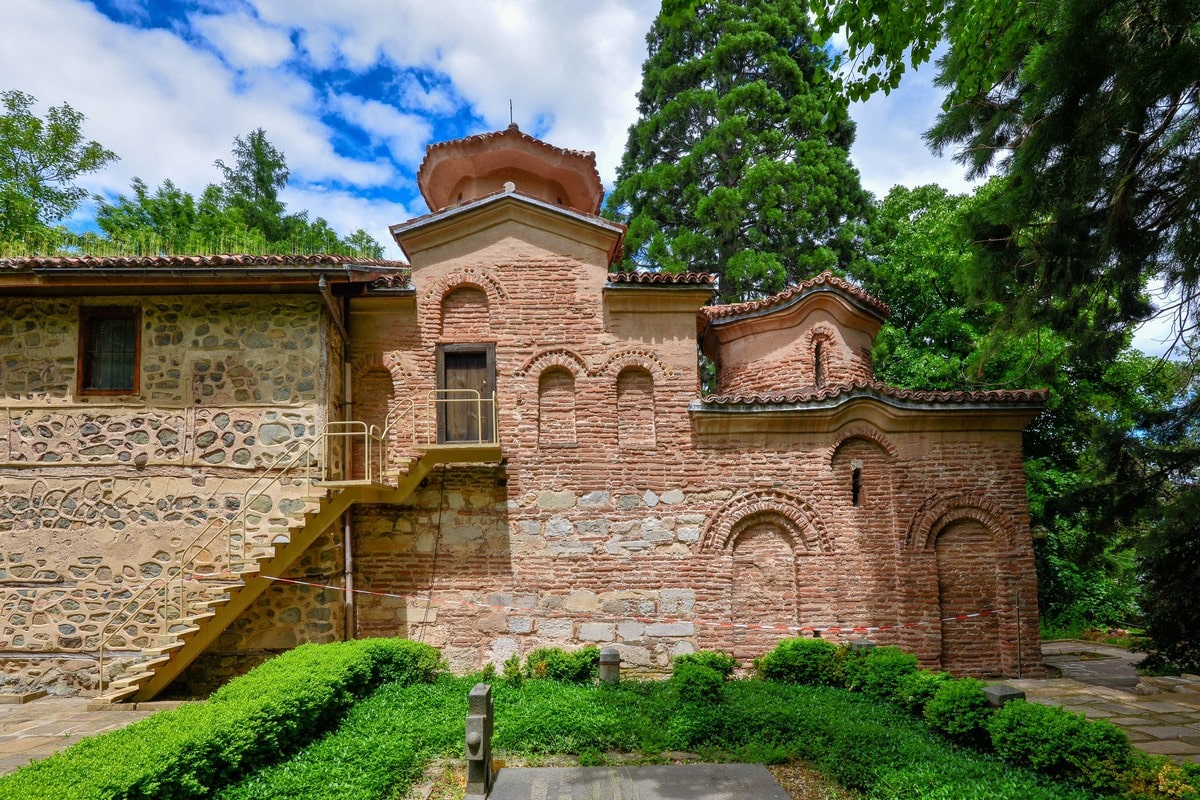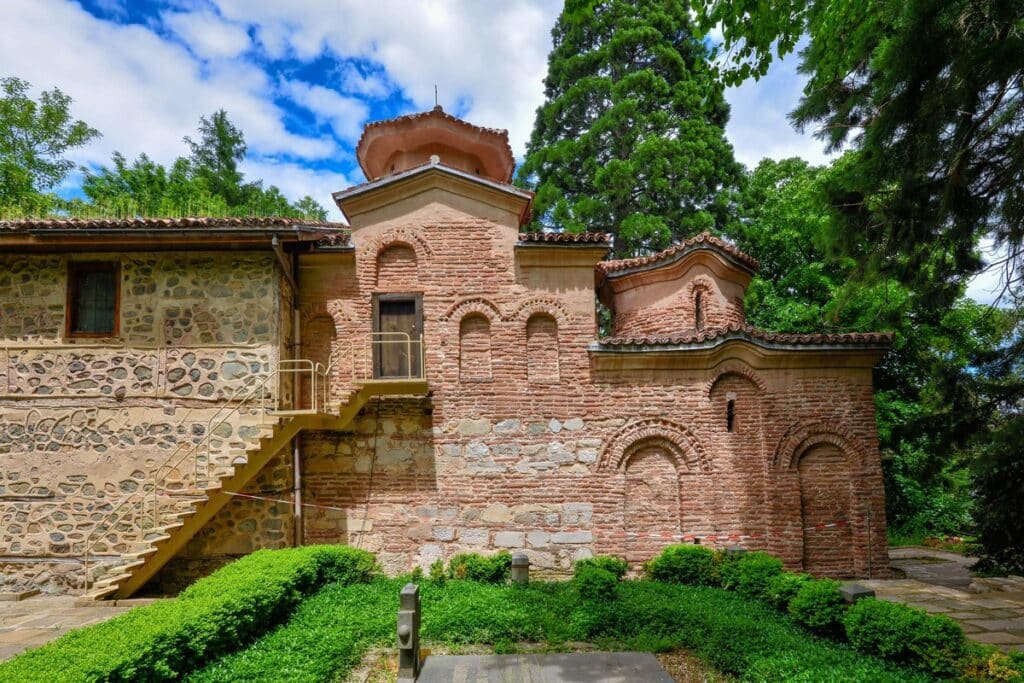 Boyana Church is a medieval Bulgarian Orthodox church located on the outskirts of Sofia. The church actually consists of 3 buildings. The Eastern Church was erected in the 10th century. This church was then enlarged at the start of the 13th century, and later a third church was added at the beginning of the 19th century.
The second church's frescoes, painted in 1259, make it one of the most outstanding examples of medieval paintings. Today it's still in such a good condition that it's of eastern Europe's best monuments of medieval art.
Sunny Beach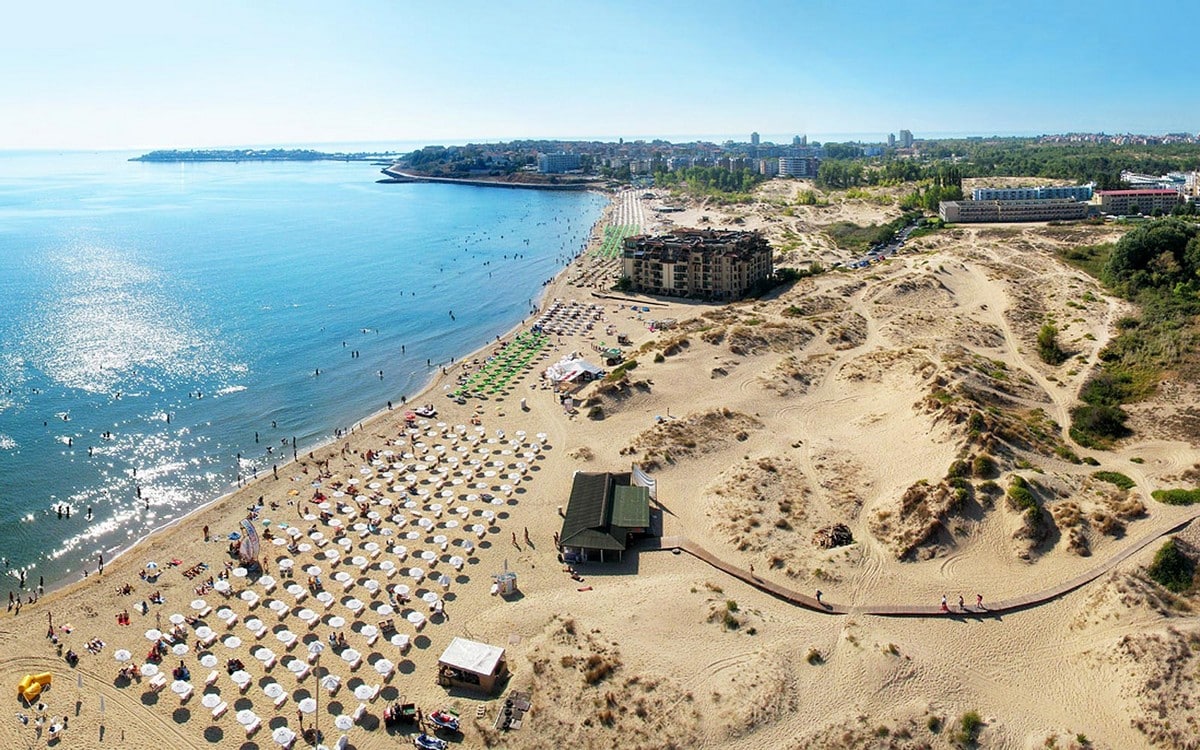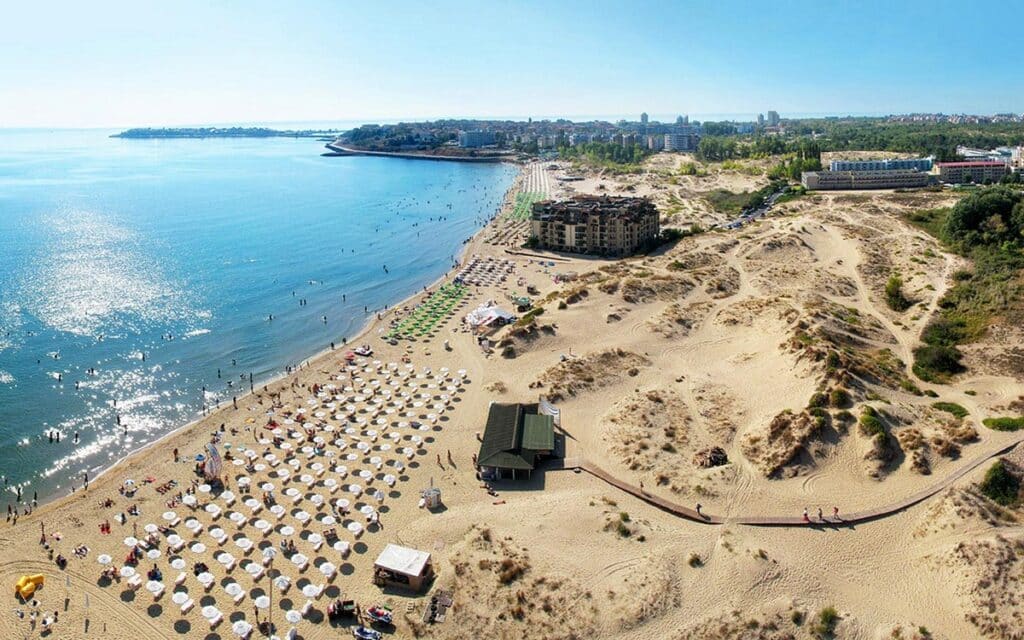 Sunny Beach is renowned for its long stretches of sandy beaches and often rowdy nightlife primarily geared at the younger crowd. Depending on what you are looking to do on your holiday, this might or might not be the perfect stop for you. Nevertheless, it's one of the country's most well-known destinations internationally.
The area's golden beaches are clean and sheltered from the elements, making them perfect for a relaxing swim and very family-friendly. The numerous hotels and resorts along the coast are also very reasonably priced, so it is an excellent alternative to more expensive coastal cities in southern Europe.
Krushuna Waterfall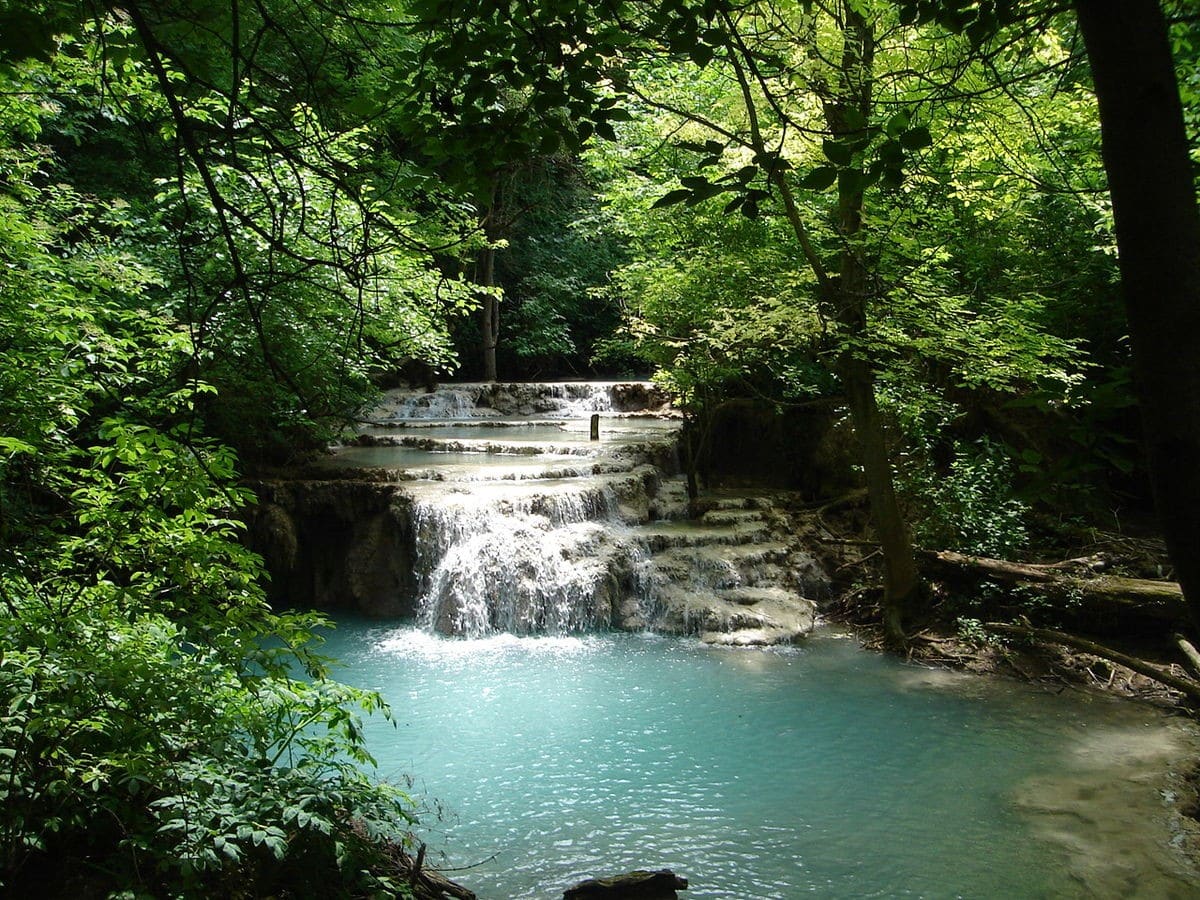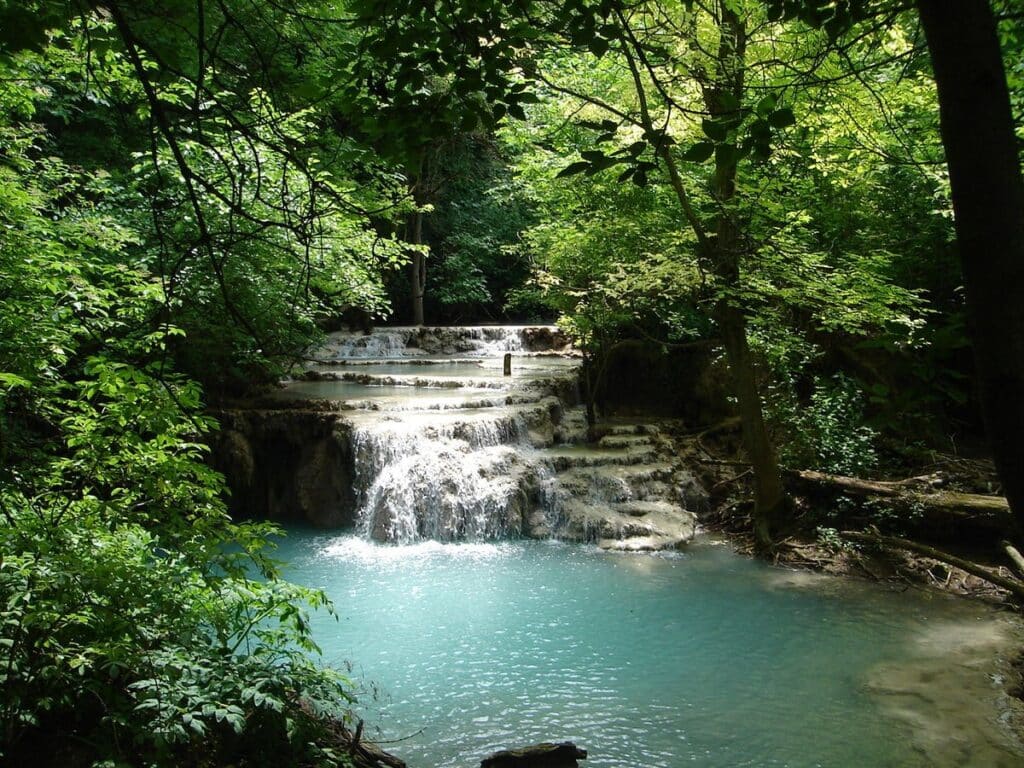 The Krushuna Falls, located nearby the village of Krushuna, is touted as having many health benefits making it a popular spot for locals to visit. If you are looking for something off the beaten track in the country, a visit to these waterfalls should definitely be at the top of your list.
The main part of the waterfall extends to about 65 feet (20 meters) and splits into multiple, smaller waterfalls as it cascades downhill. The area is beautiful with turquoise waters and lush vegetation, and the path leading up to the waterfalls is already worth a visit.
The Country of Roses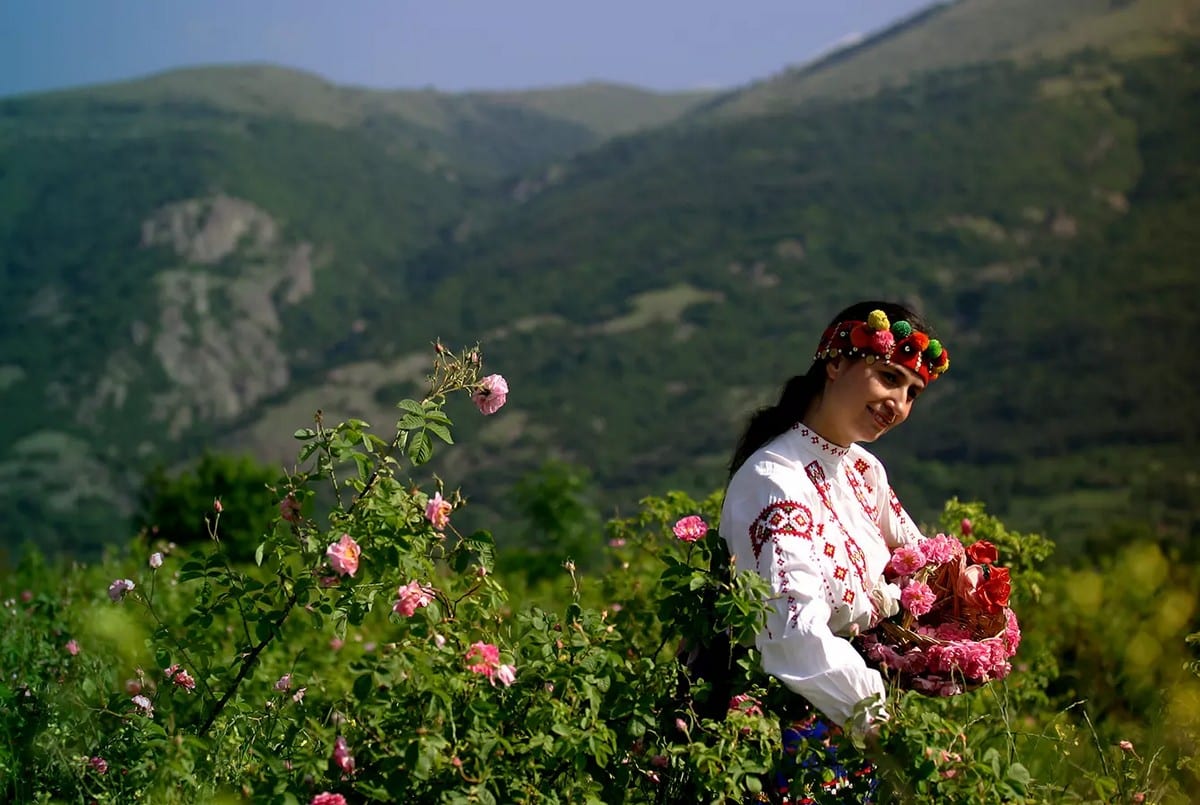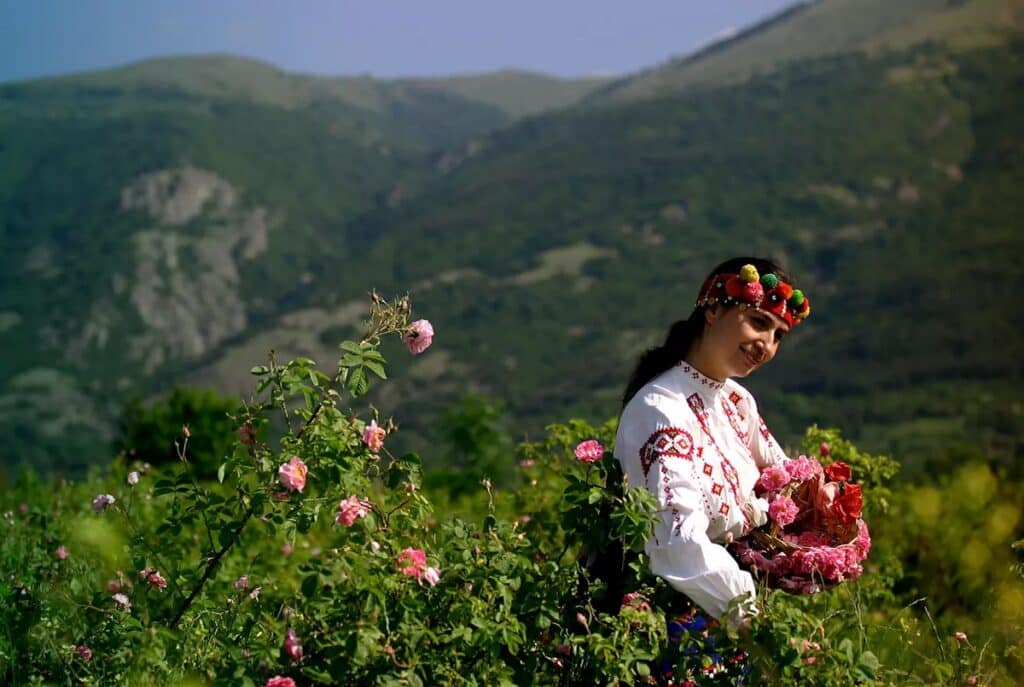 Bulgaria is the world's biggest producer of rose oil, and it has been this since ancient times. Approximately 85% of the world's rose oil gets produced in the region close to the towns of Karlovo and Kazanlak. The oil is renowned for its aroma that's used in medicine and perfumes.
Every year in May and June, visitors can enjoy the rose picking rituals and the Rose Festival that take place in Kazanlak and Karlovo, respectively.
Martenitsa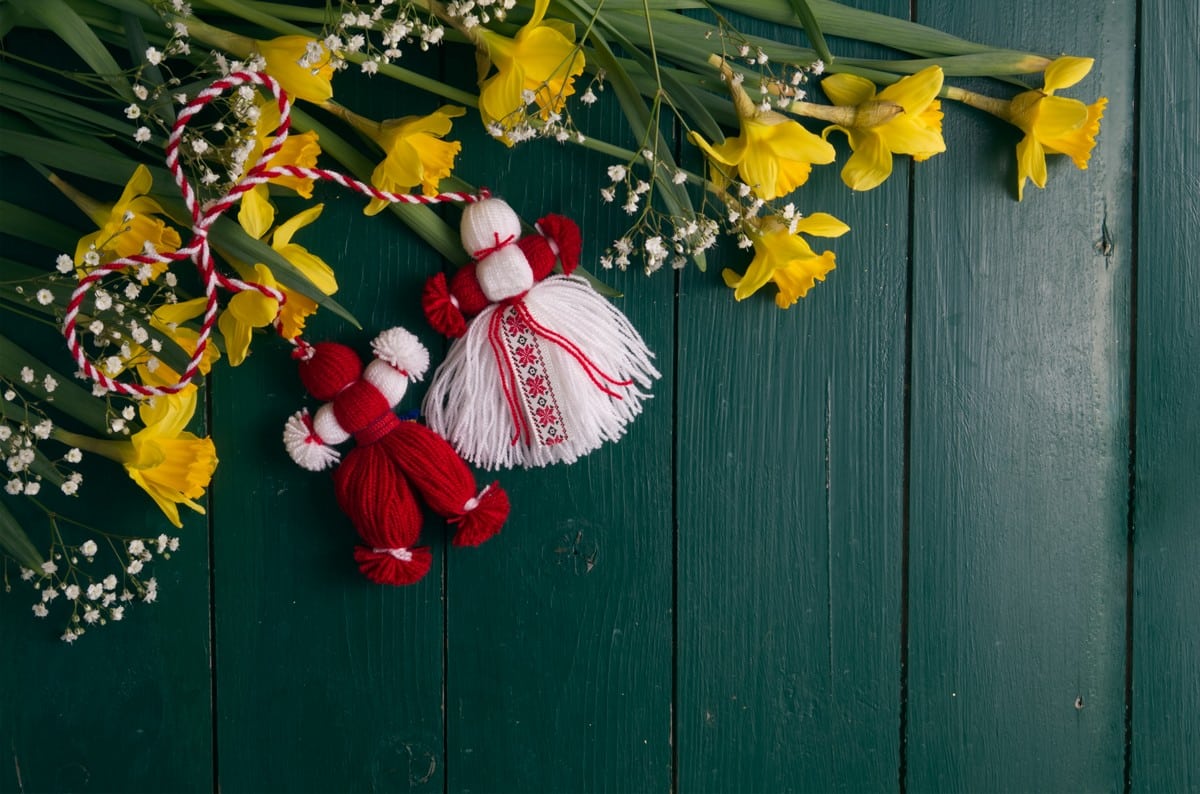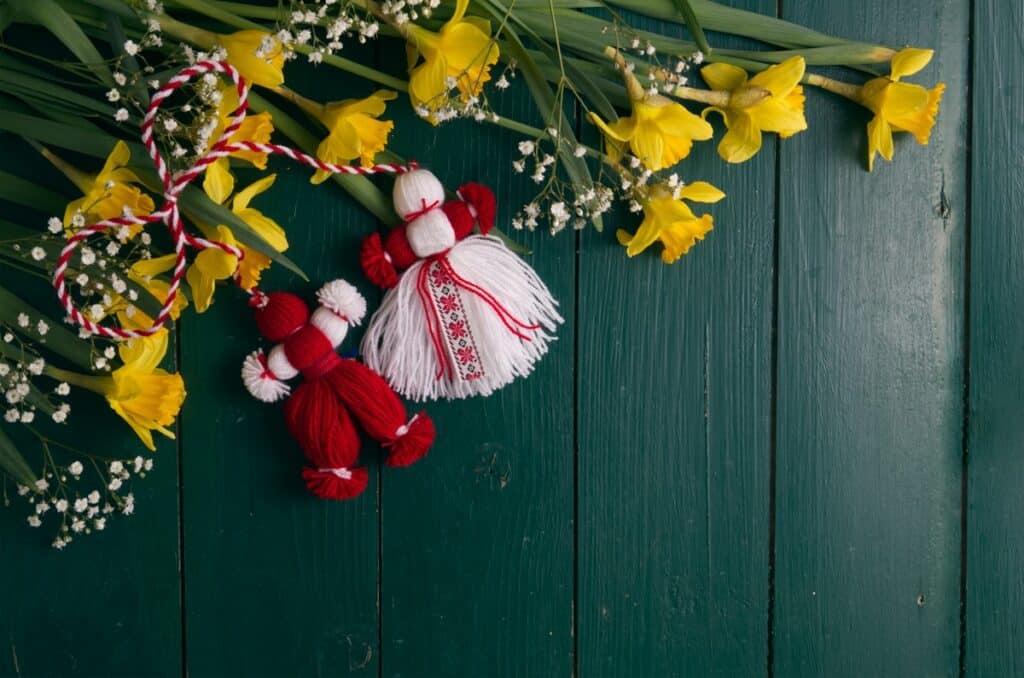 If you are traveling in the country during spring, you'll probably see almost everyone wearing a little white and red bracelet, or they might have a tassel in this color pinned to their clothes. This is known as a martenitsa. It's usually a small ornament or bracelet made out of cotton yarn in white and red.
Every year on the 1st of March, Bulgarians commemorate Baba Marta. Bulgarian mythical figure Baba Marta represents the end of winter and the beginning of spring.
To celebrate this, Bulgarians exchange martenitsas with friends and loved ones. It's said that it's also done for health and good luck.
The Unique Bulgarian Nod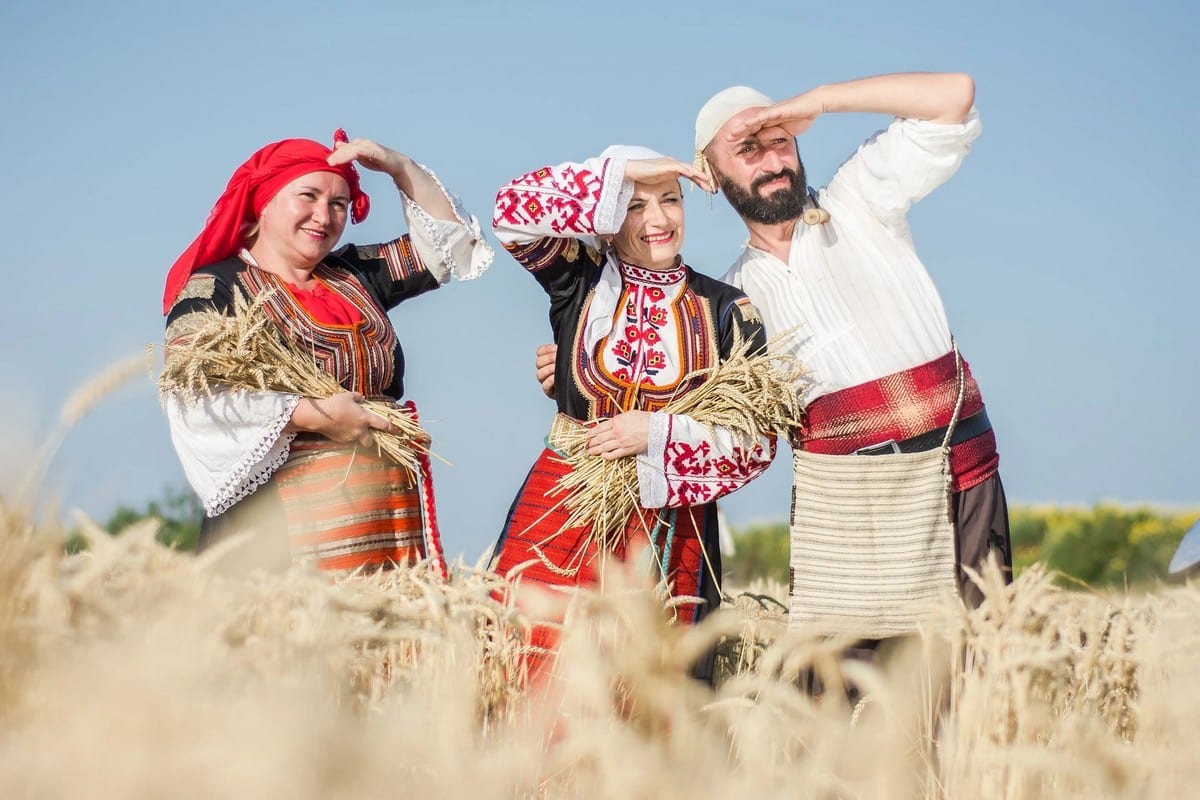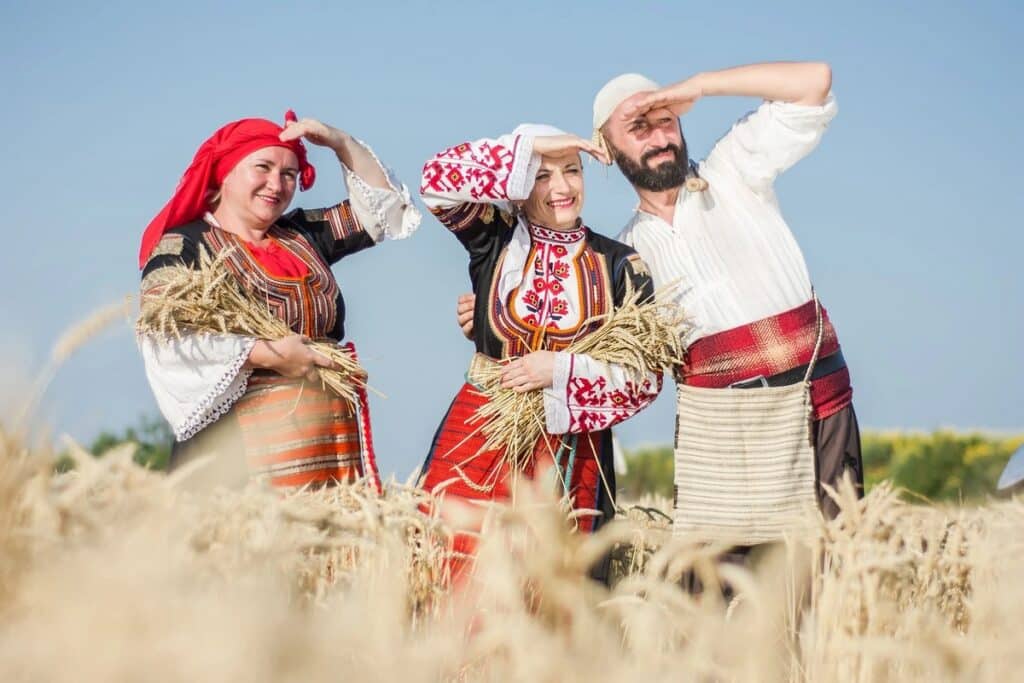 Locals have confused visitors for centuries with their unique way of answering questions. Bulgarians nod their head up and down to indicate "no" and shake their head horizontally when they mean "yes".
This has started to change a little bit in the big cities, so when talking to a foreigner a local might just tilt their head to the side to indicate okay. Remember to keep your wits about you if you are asking someone if you are heading in the right direction.
Celebration of name days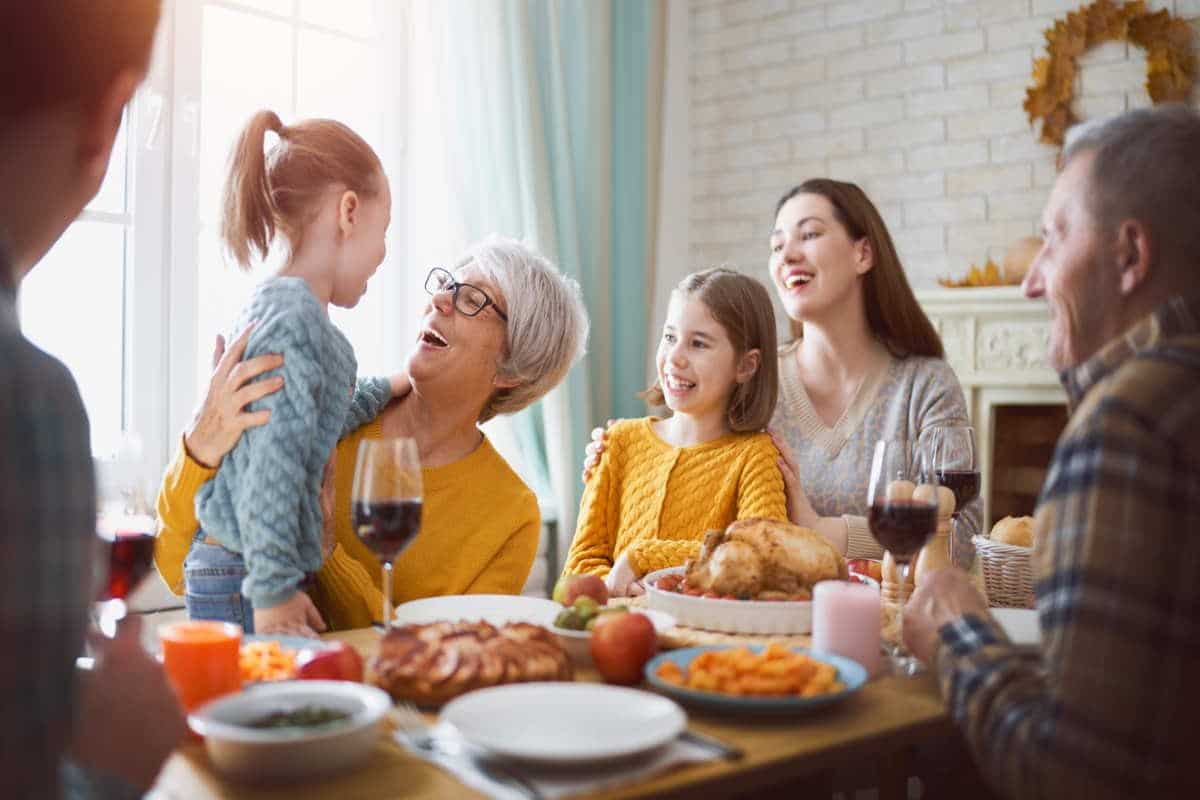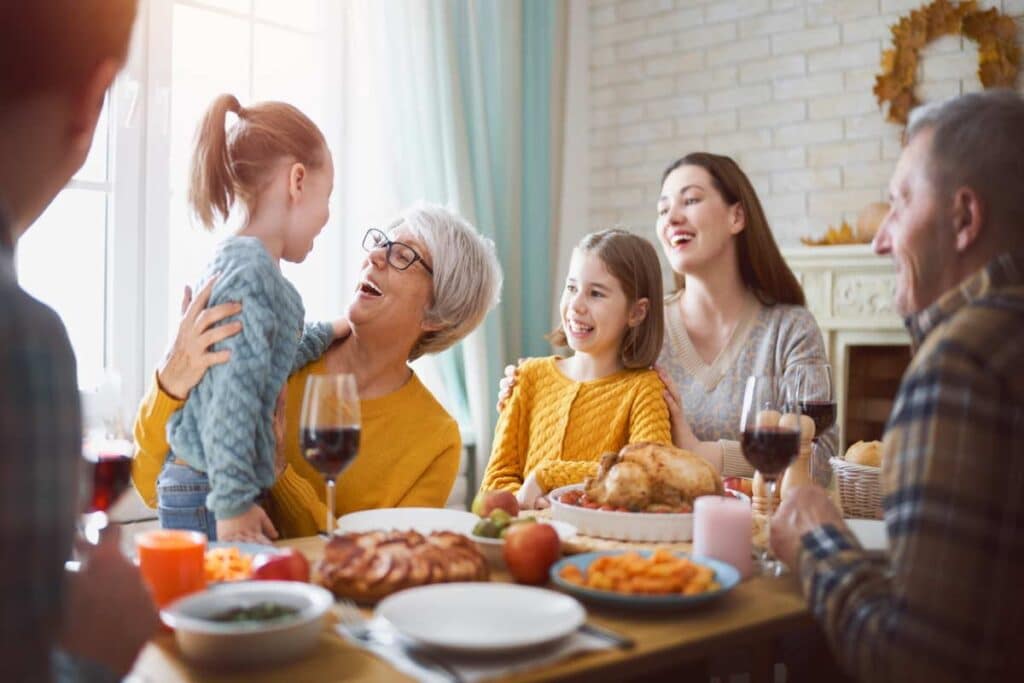 Name days are celebrated in Bulgaria similarly to birthdays. This means that you and everyone else that shares a certain name will celebrate on this day. These name days usually take place around the celebration of a saint from whom someone's name is derived.
If someone's name isn't on the list, people usually just pick a name that sounds closest to theirs.
Koprivshtitsa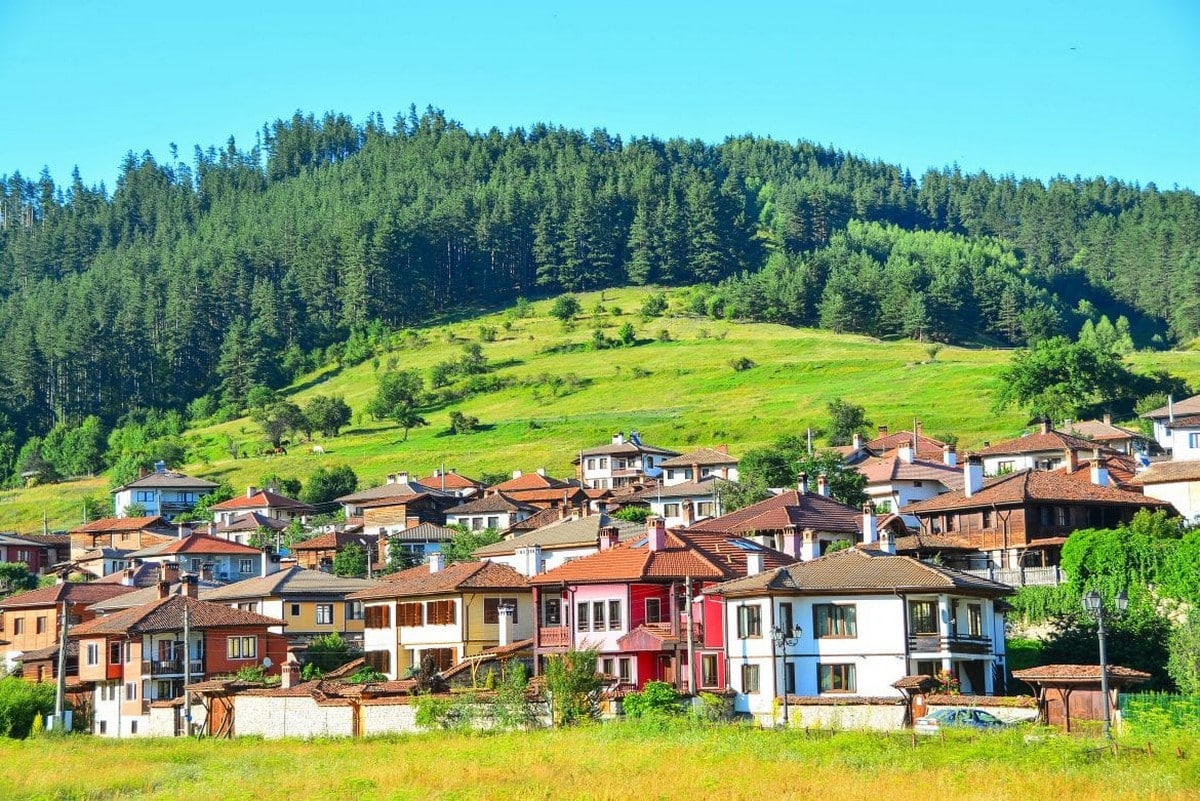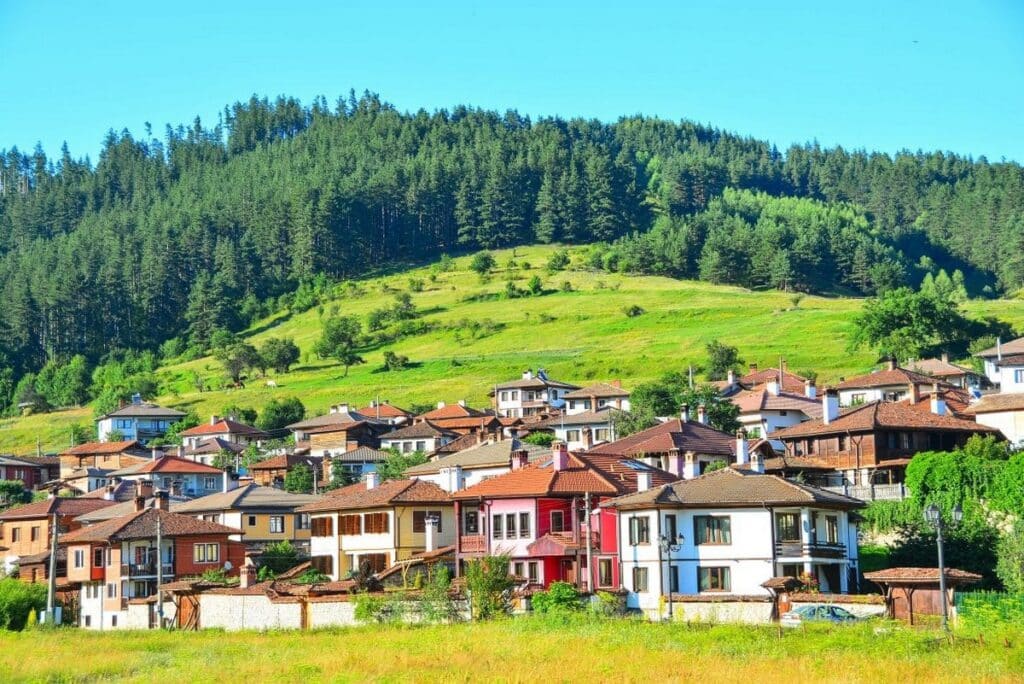 The quaint little town of Koprivshtitsa is located in the heart of the Sredna Gora mountain range. It's a well-known destination amongst locals as it was declared the country's only city museum back in 1971. Later in 1978, it was recognized as a national architectural reserve of international importance.
The town boasts a total of 388 historical, architectural, ethnographic, and artistic elements.
This is the ideal place to step back in time and get a feel for the country as the many buildings and mansions are reminiscent of the 19th century's Bulgarian National Revival.
Thracian Tomb of Sveshtari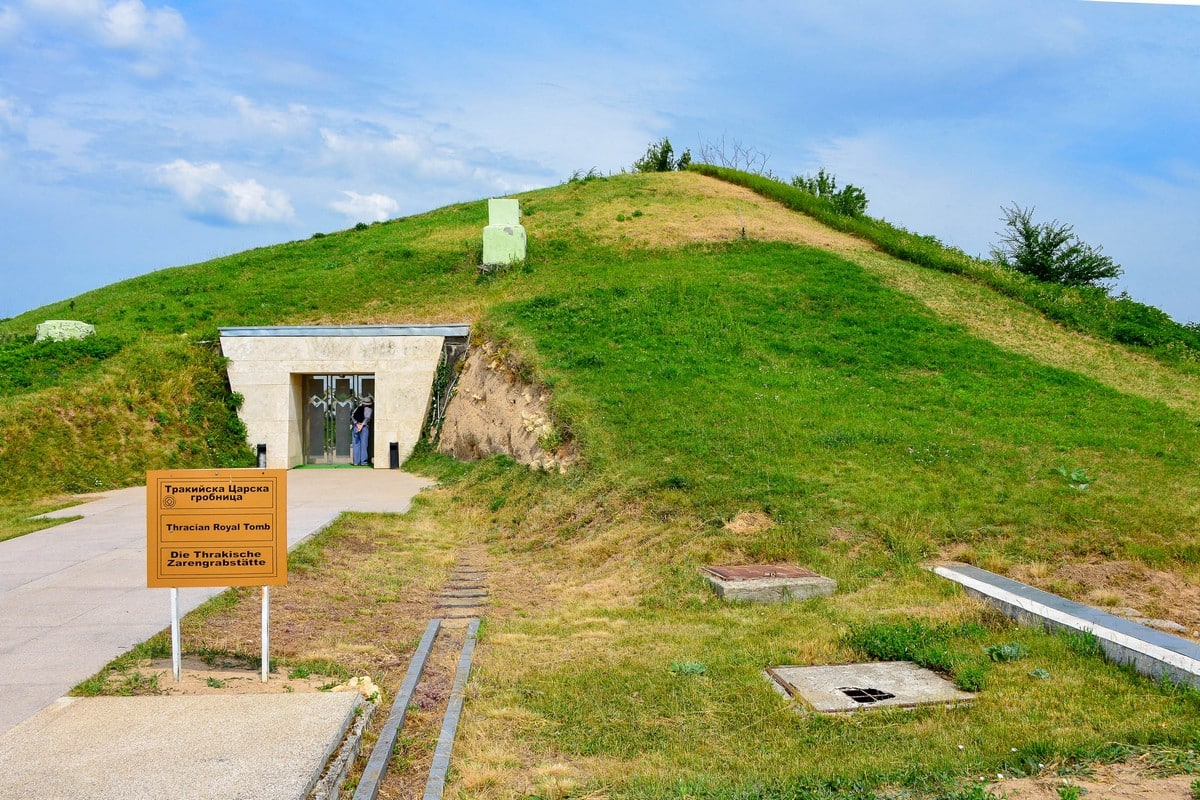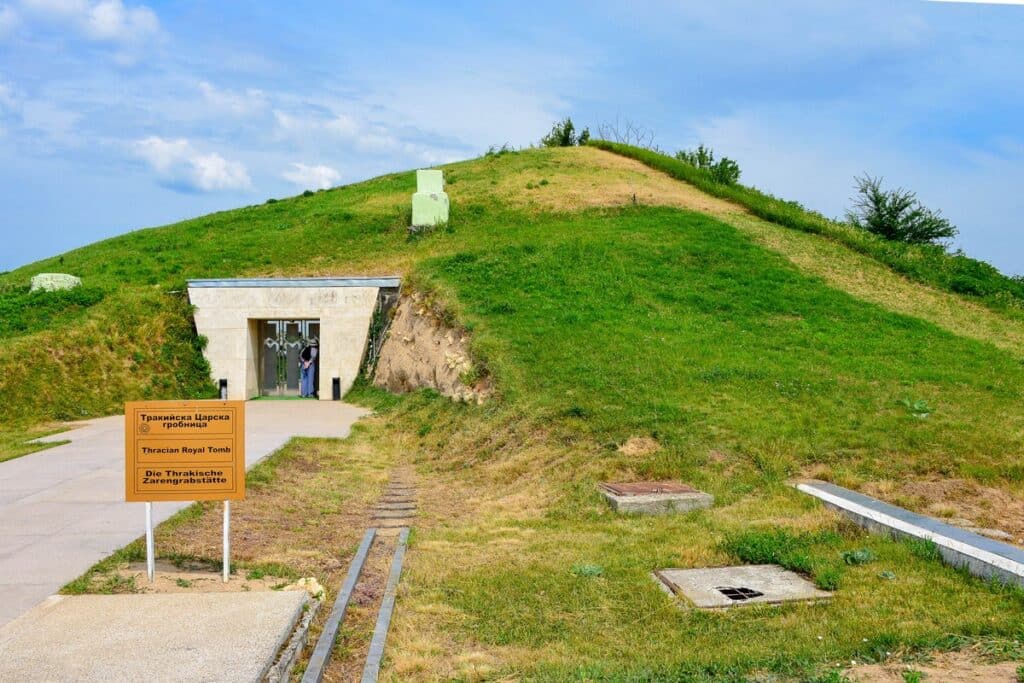 You'll find the impressive ancient Thracian tomb of Sveshtari under an unassuming hill in north-eastern Bulgaria. The tomb was discovered in 1982 and is thought to have been created for the burial of a royal couple from the Thracian tribe of the Getae. It's dated to be from the 3rd century BC.
There are impressive carvings and murals in the tomb's ornate interior, which reveal half-female, half-plant figures which appear to be holding up the ceiling. Archaeologists deem this tomb to be very unique given that no other Tracian tomb has been discovered that has Sveshtari's combination of architecture, paintings, and sculpture.