If you're taking a trip through Europe, consider making a stop in Estonia. This country in Northern Europe borders Russia and Latvia. While it's not the most popular European destination, it has a lot to offer.
It's a great place to visit if you're looking for something off the beaten trail. It's also a great place to make a home base if you are a digital nomad. As of 2020, location-independent workers can apply for a year visa in Estonia.
Estonia is known for the historic city of Tallinn. Naturalists flock to the countryside to hike through its dense forests. It is also a popular destination for digital nomads, who can take advantage of the country's fast and reliable wireless internet. Wifi is even available in Estonia's remote places.
Tallinn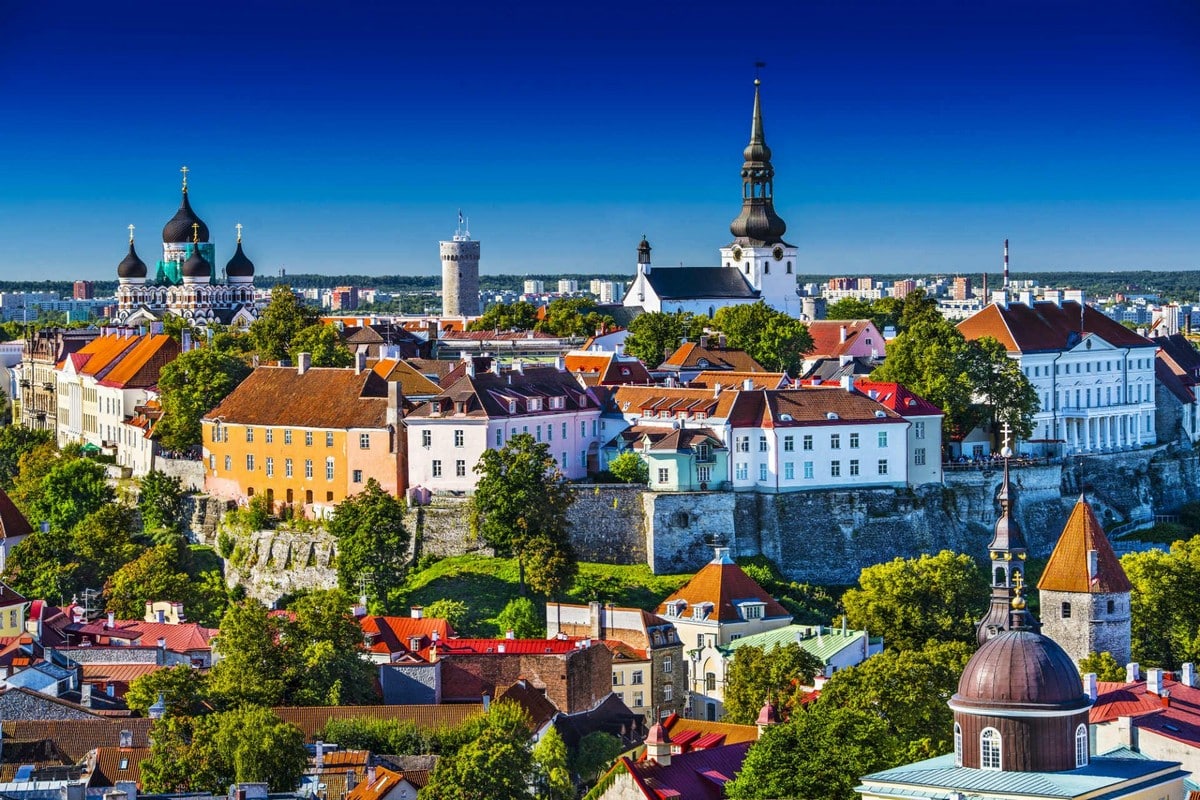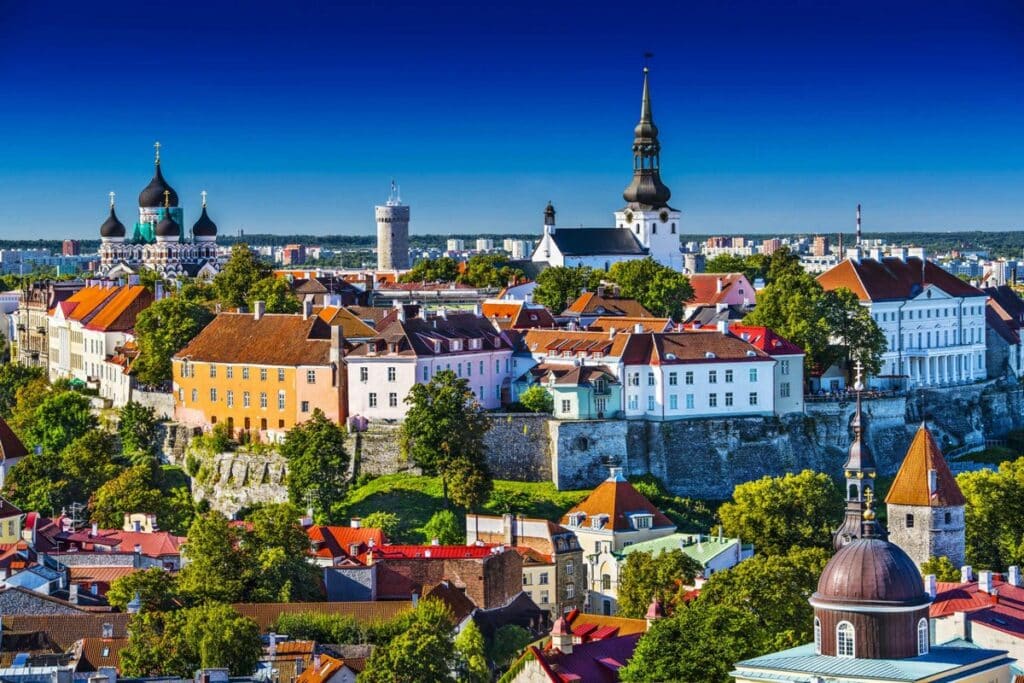 Tallinn is Estonia's capital city. It's also the largest city in the country, and home to Estonia's centers of finance and industry. It's located right on the coast where the Baltic Sea meets the Gulf of Finland.
The Old Town is known as Vanalinn and it is easy to navigate on foot. Even though most people prefer to travel in summer, Tallinn can become quite the winter wonderland. Tallinn is an inexpensive city to travel to, especially during the winter.
The city of Tallinn started all the way back in the 13ths century. Knights of the Teutonic Order built the castle found in the Old Town. You can see what cities looked like in the 13th century when you walk through Tallinn. Unlike many other European cities, Tallinn remained mostly intact through the bombings of World War Two. About 90% of the Tallinn Old Town is still standing.
While you're in Tallinn, here's something else you're bound to see.
Amazing Architecture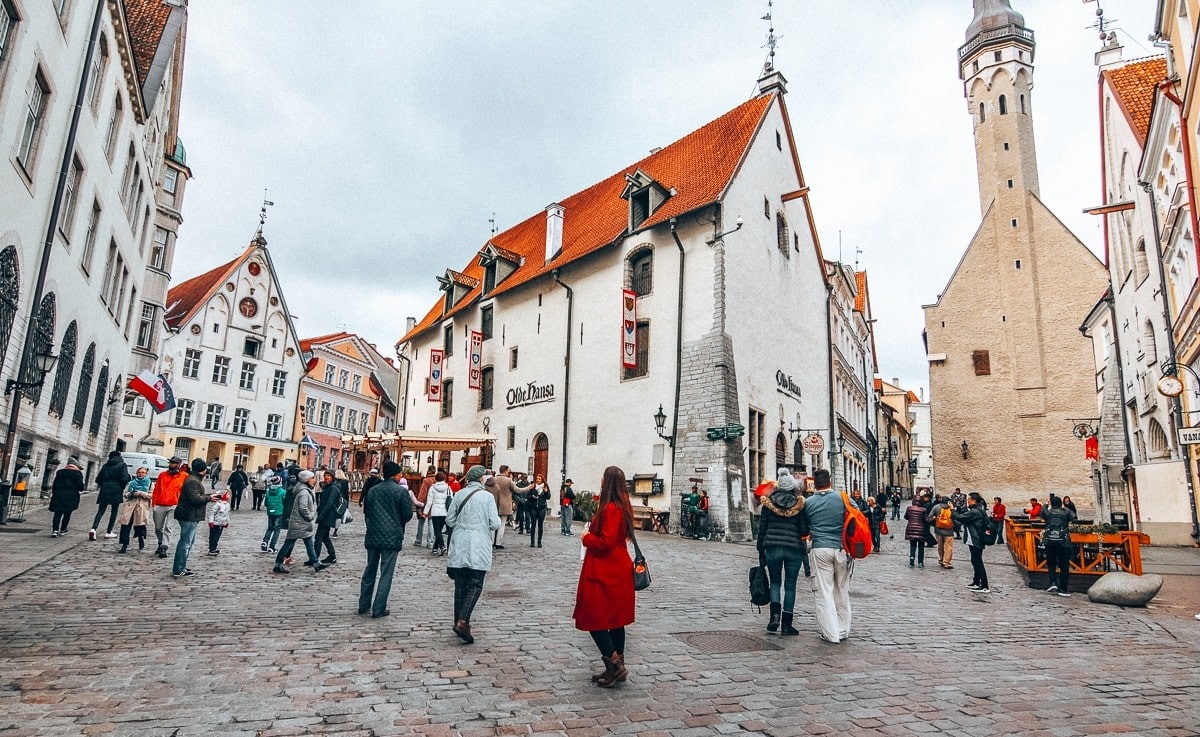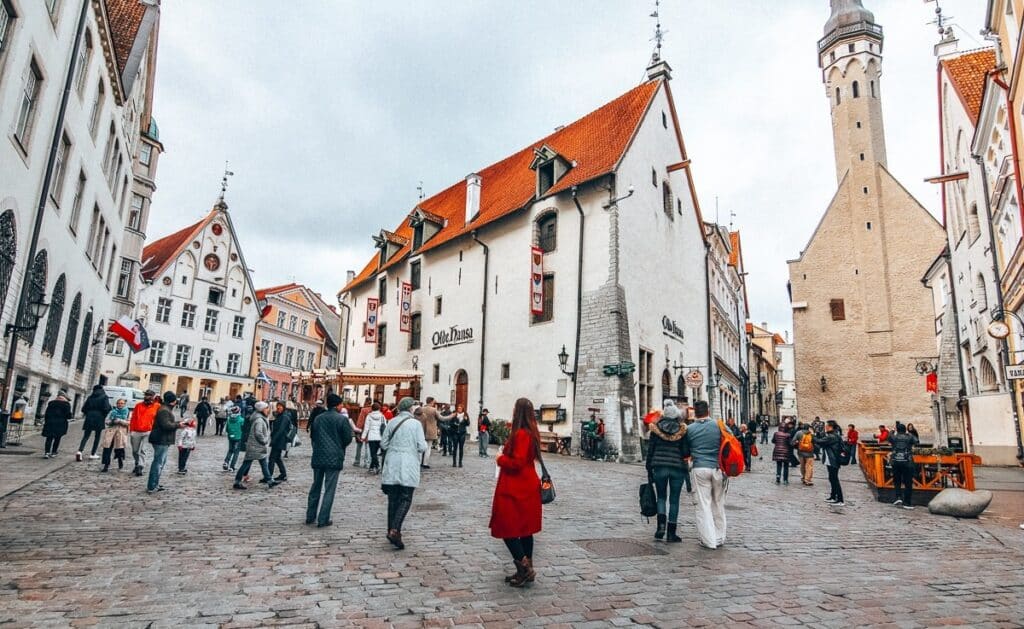 Tallinn is a place where you can see all kinds of European architecture. Visitors can find examples of Gothic, Renaissance, baroque, and even Art Nouveau buildings.
In addition to the incredible architecture of Tallinn, the city of Tartu features beautiful neo-Classicist architecture. If you go into the countryside, you can find all sorts of cool hill forts. The most notable examples of these hillforts are the Varbola and Valjala Stronghold.
Tartu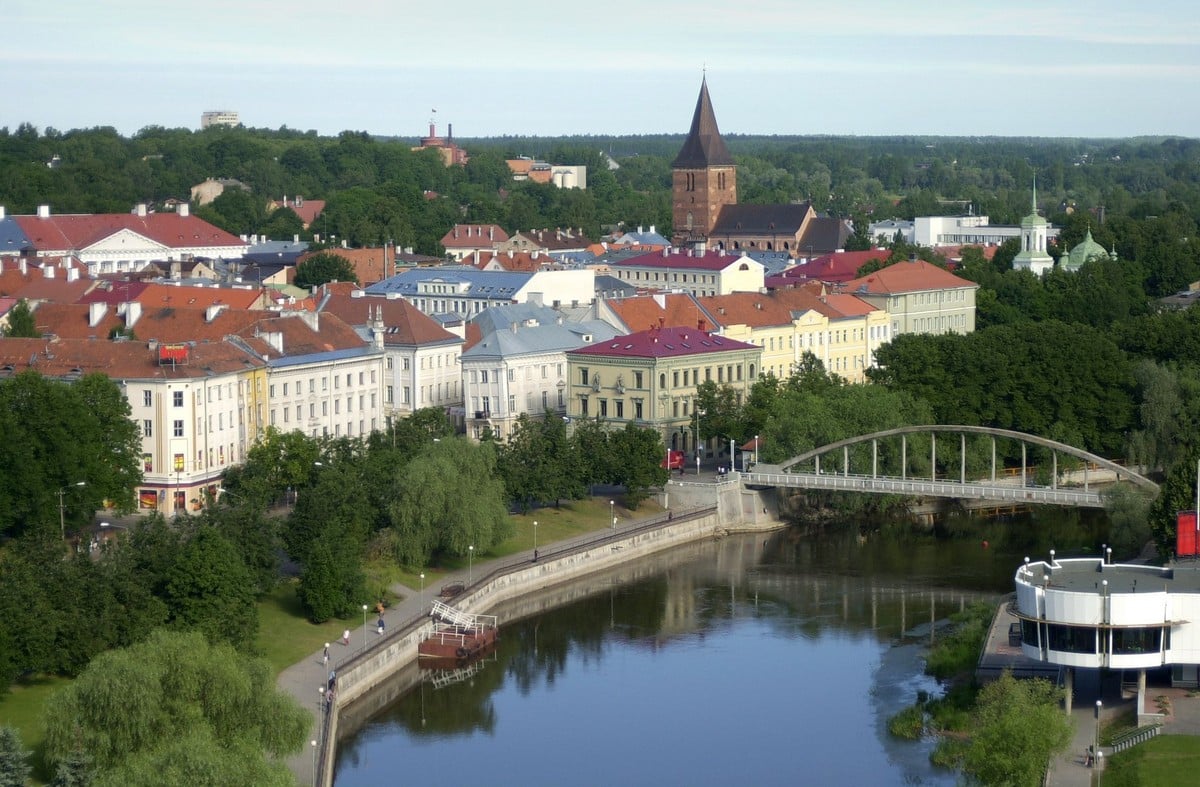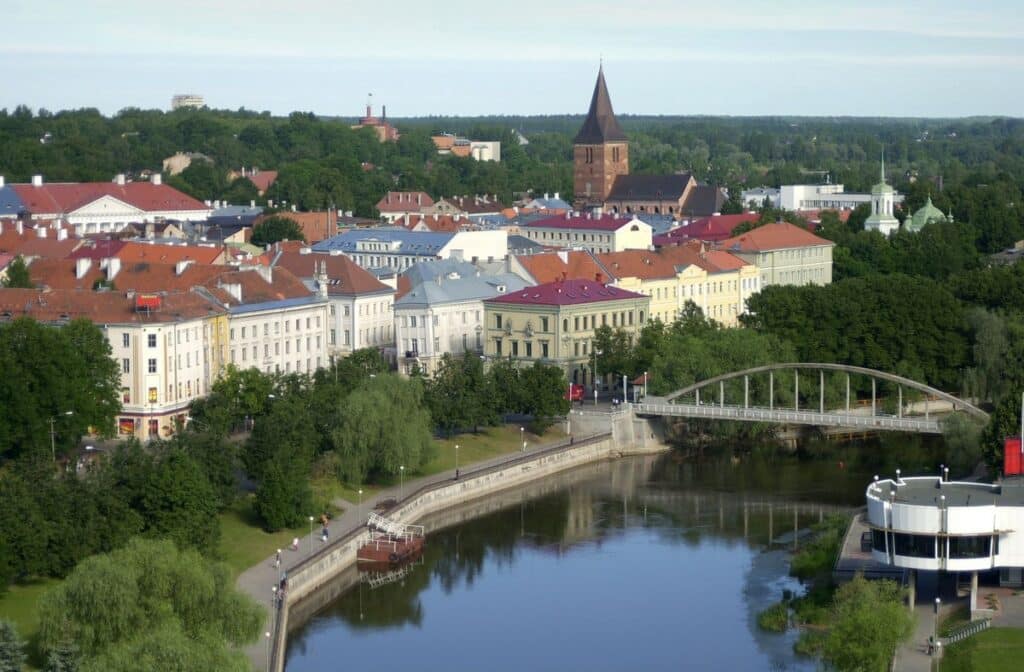 Tallinn is an incredible city, but that's no reason to forget about Tartu! Tartu is Estonia's second-largest city. Tartu is located in the south of Estonia. It's 116 miles (186 km) northeast of the capital of Latvia, Riga.
Archeologists estimate that Tatu was first settled in the 5th century AD. The inhabitants kept expanding and in the 7th century they built the wooden defenses near Toome Hill.
Tartu is best known as a University city. It is home to the University of Tartu, as well as the Estonian University of Life Sciences, two military universities, and the Estonian Ministry of Education and Research. It also is home to several Estonian cultural sites, such as the Estonian Supreme Court and the Estonian Historical Archives.
Tartu serves as an incredible center of intellect and culture in Estonia.
Islands Everywhere!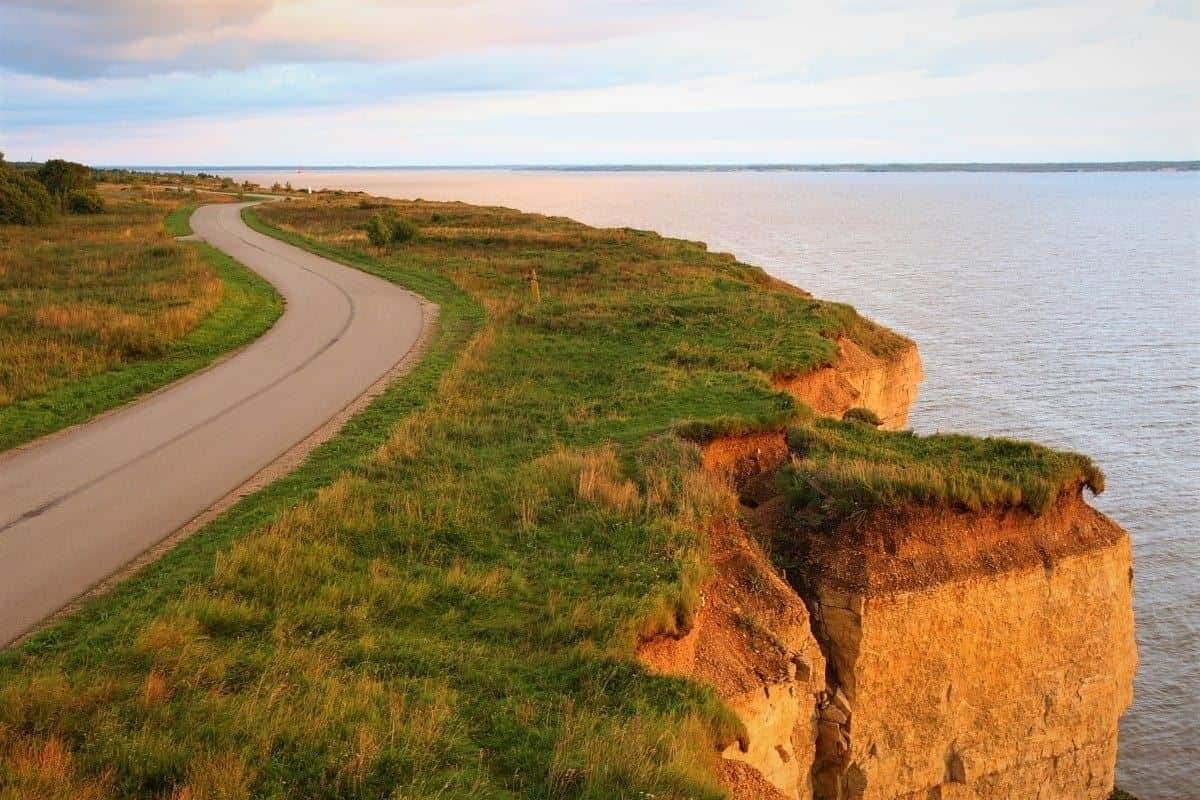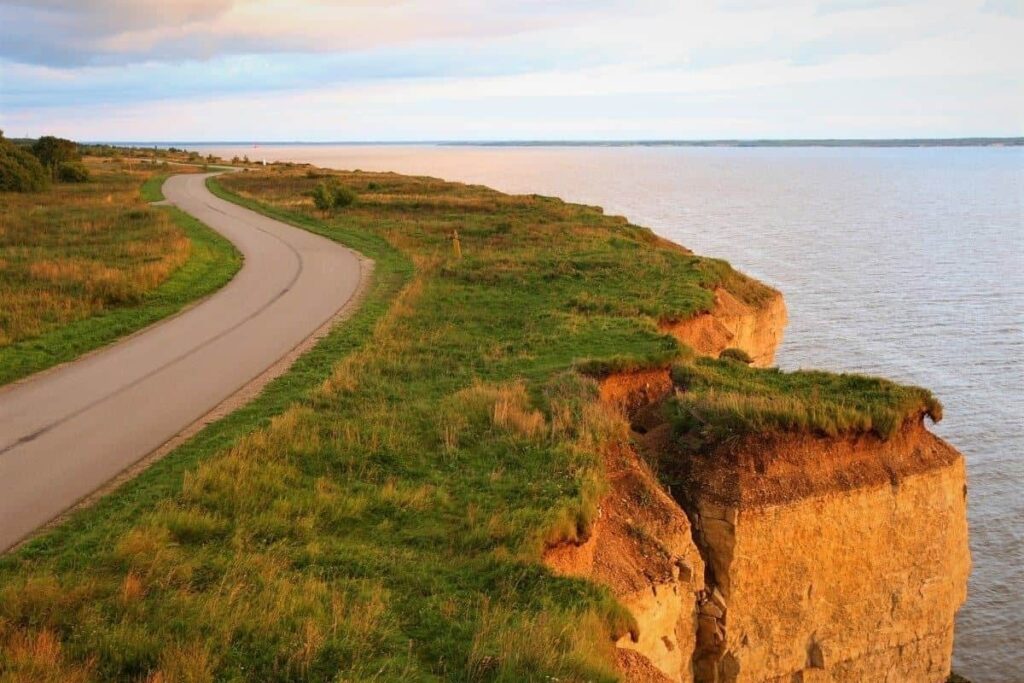 There are over 1,500 islands in Estonia. Most of these islands are very small. Ancient people inhabited about 40 of the islands. Today, most of the islands are either uninhabited or sparsely populated.
Saaremaa is the largest island in Estonia and has a population of about 30,000 people. Archeologists have found artifacts that suggest the first settlers came around 5000 BCE. Saaremaa was once the home of fearsome pirates. It has also been the site of many Viking Raids.
Another cool thing about Saaremaa is that it is home to Kaali. Kaali is the name given to a group of nine meteor craters that crashed on Saaremaa. The largest crater has a small lake.
So Much Forrest!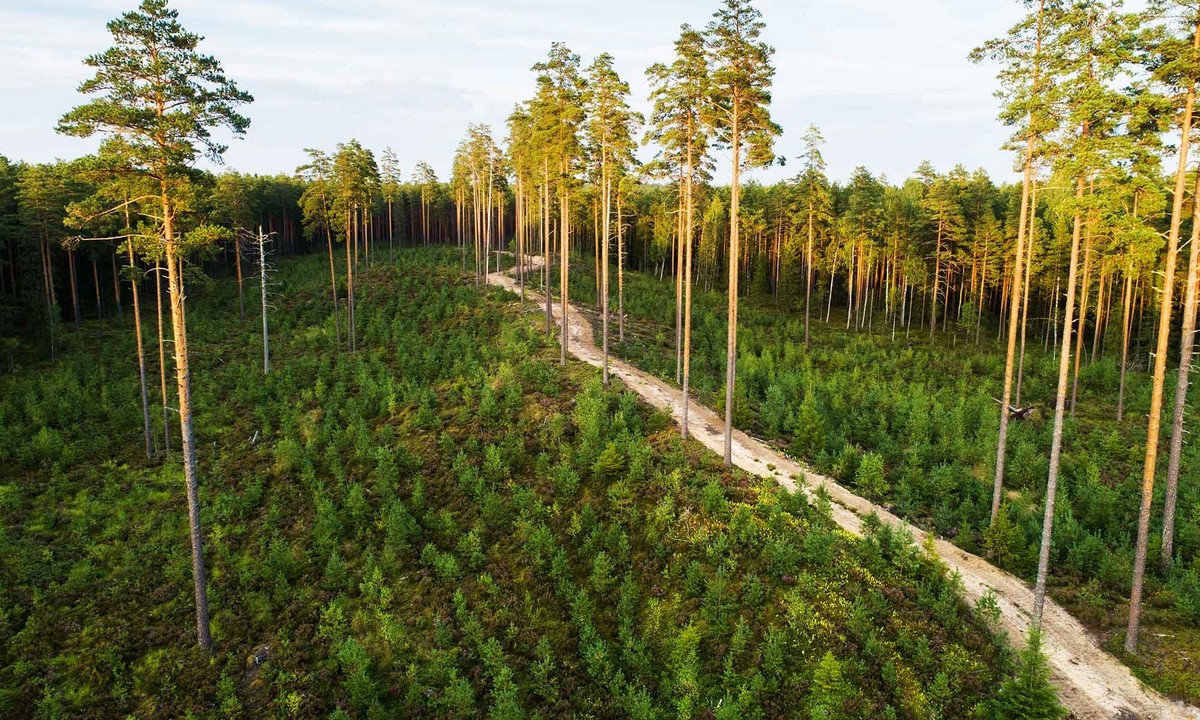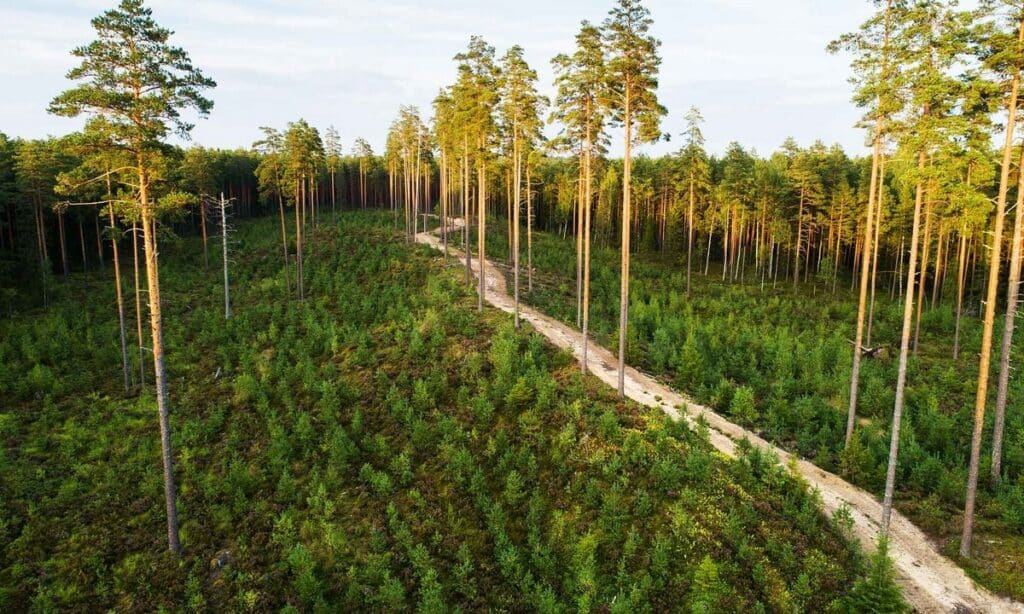 Nearly half the country is covered in beautiful trees. In total, 2.5 million hectares (25,000 square kilometers) of Estonia is forested.
The Estonian forests are much like other Scandinavian forests in the region. They feature pine, spruce, and birch trees. Timber and wood used to be a big part of the Estonian Economy. That changed in 1991, when the Estonian government decided to restore the lands to as they were circa 1918. This program worked by giving land to families and private owners for reforestation.
Estonia is living proof that environmental policy changes actually work.
Struve Geodetic Arc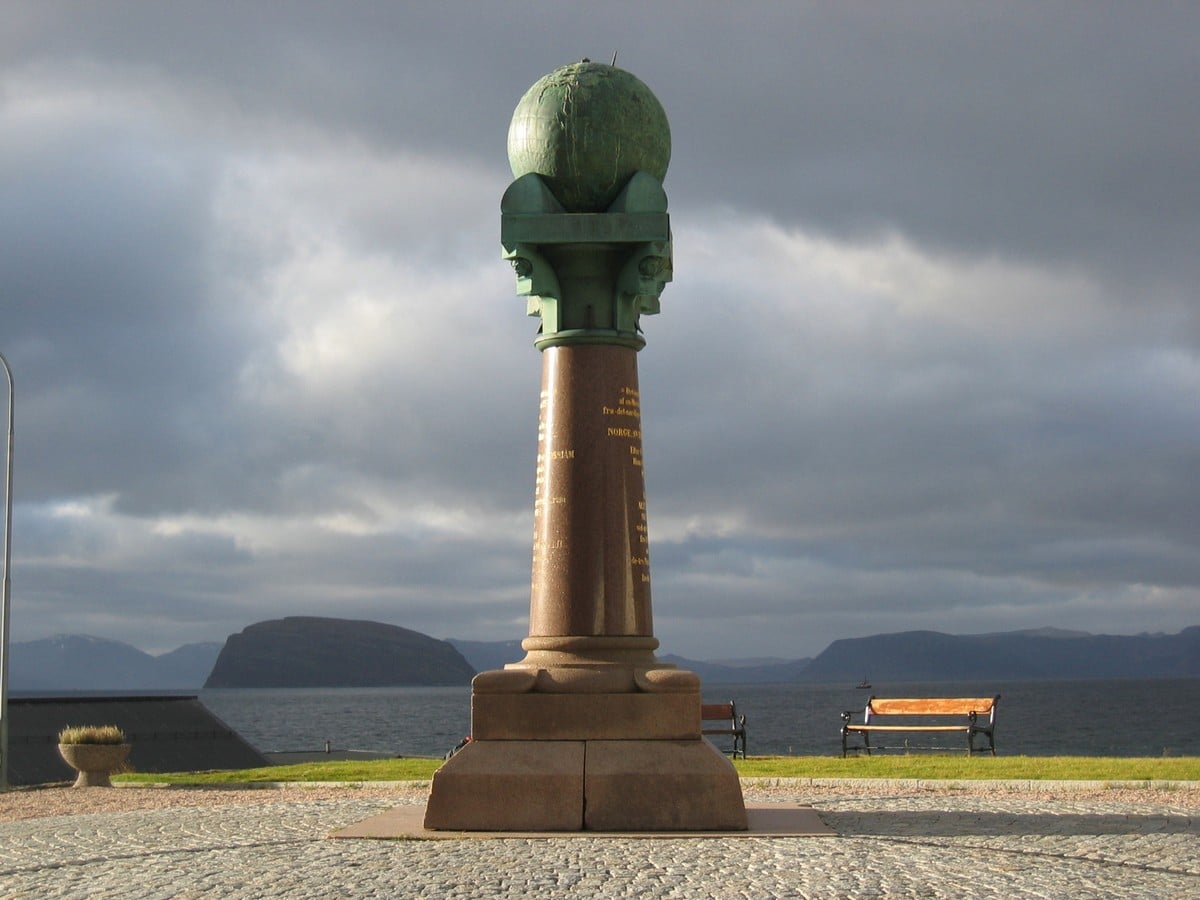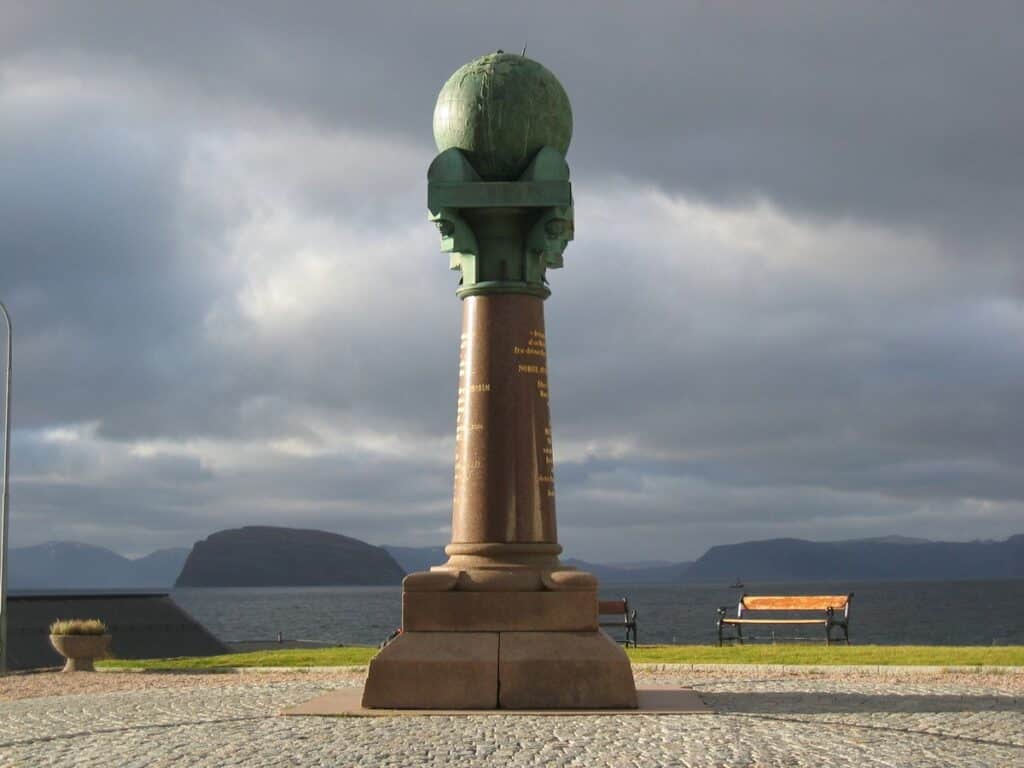 Tartu is home to the first point of the Struve Geodetic Arc.
The Struve Geodetic Arc is a series of observation points through several countries. In the 19th century, Scientist Friedrich Georg Wilhelm von Struve used these points to measure the exact size and shape of the earth. Today it is a UNESCO World Heritage site that commemorates international cooperation for the advancement of science.
Wife-Carrying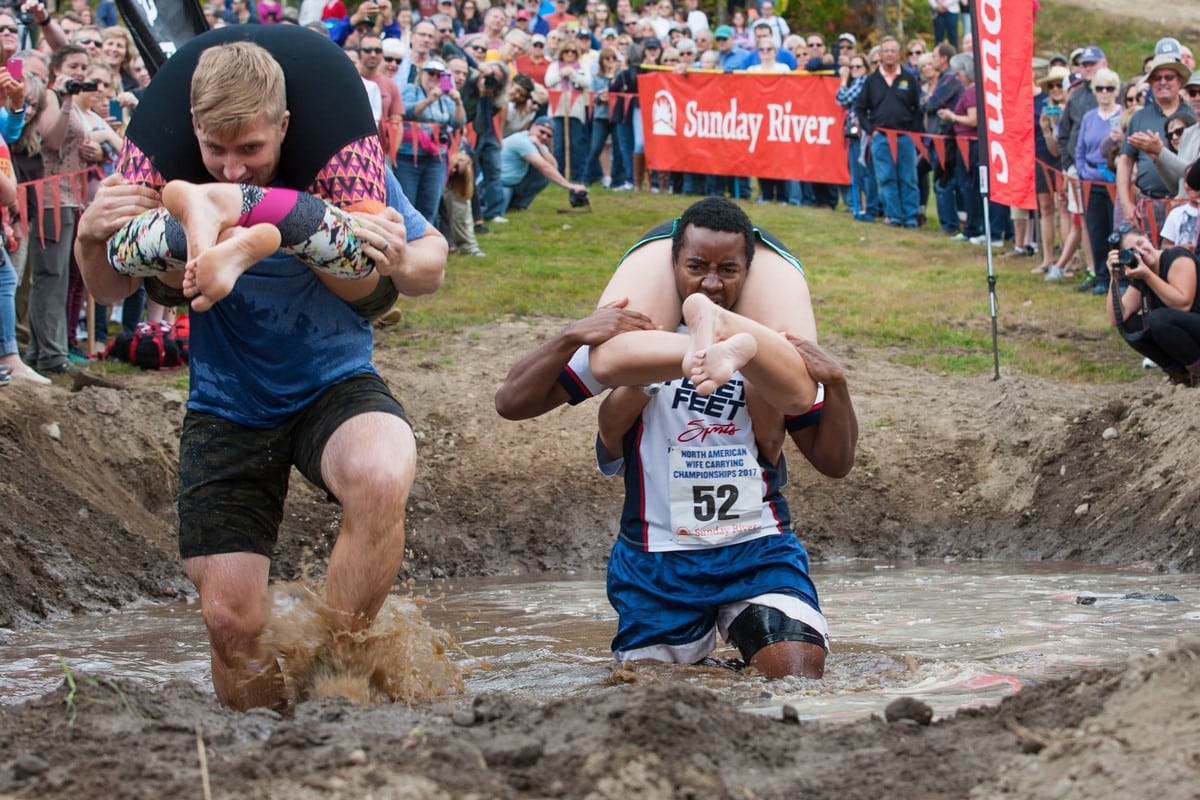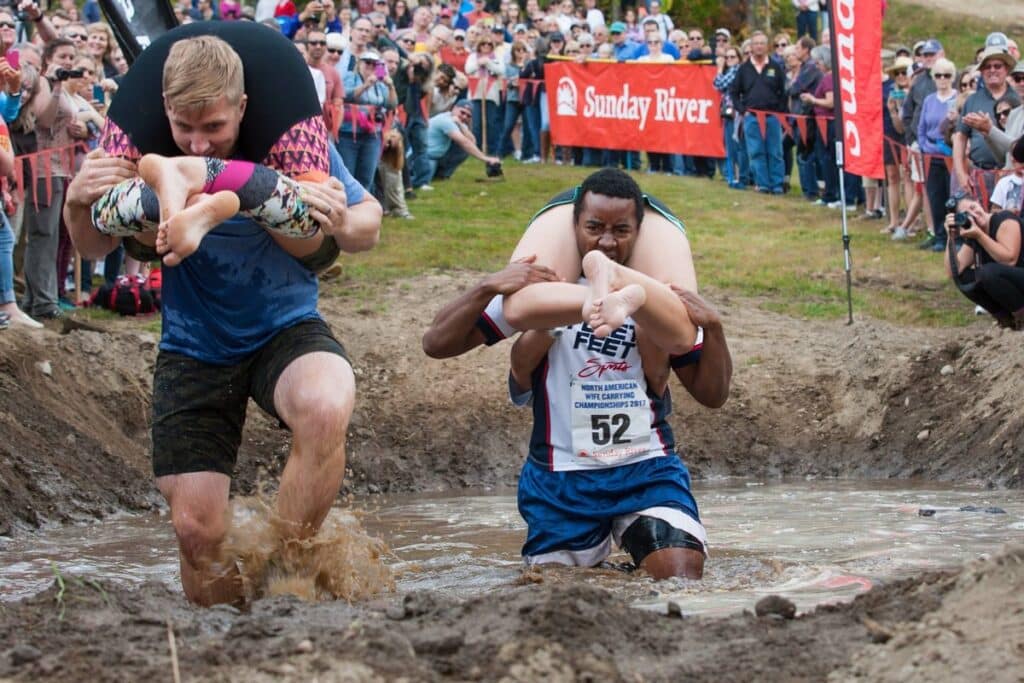 Wife-carrying is a foot race in which men run while carrying their female partners. The man must carry the woman through a series of obstacles. While the sport was first introduced in Sonkajärvi, Finland, Estonians have perfected the art of wife-carrying.
There are many ways a man could carry his wife. Piggyback and the fireman's carry are two options. However, Estonians have their own style of wife-carrying. To do a proper Estonian-style wife-carry, the woman goes upside down and puts her arms around the man's chest. Her legs go over the man's shoulders. It should be no surprise that Estonians regularly dominate wife-carrying competitions.
Serious Swinging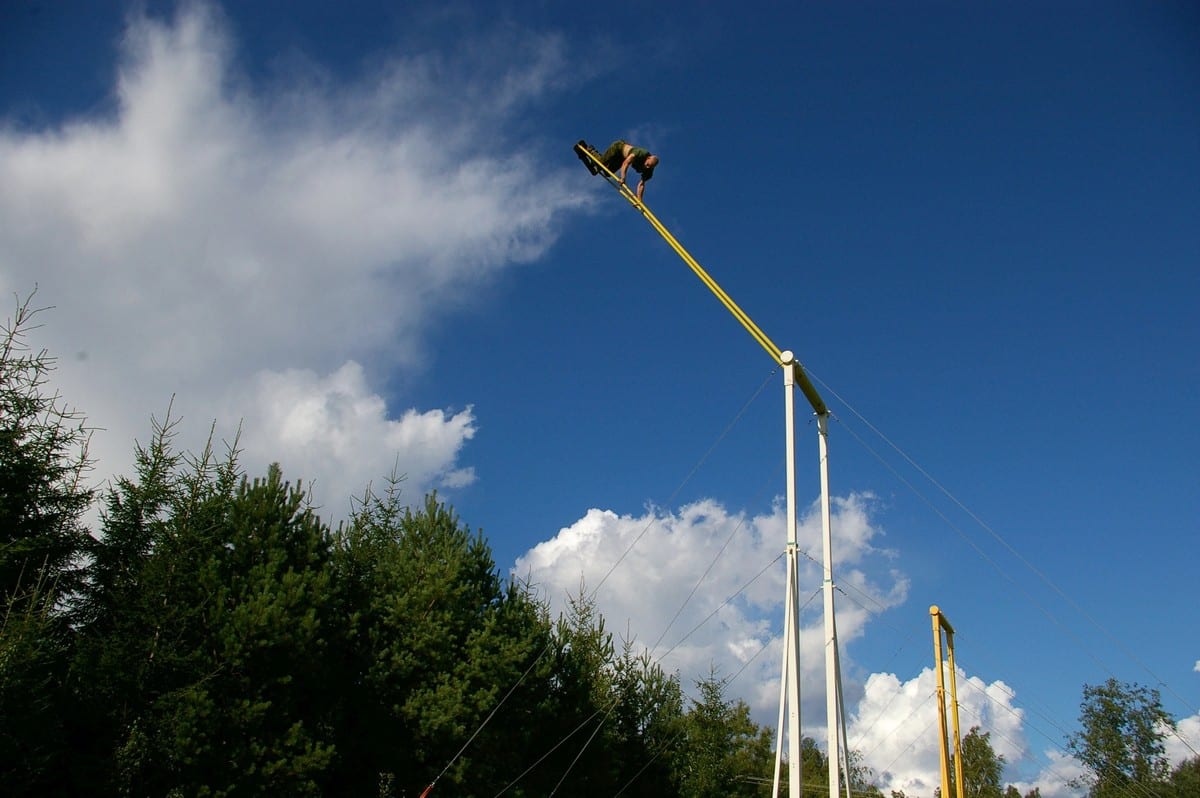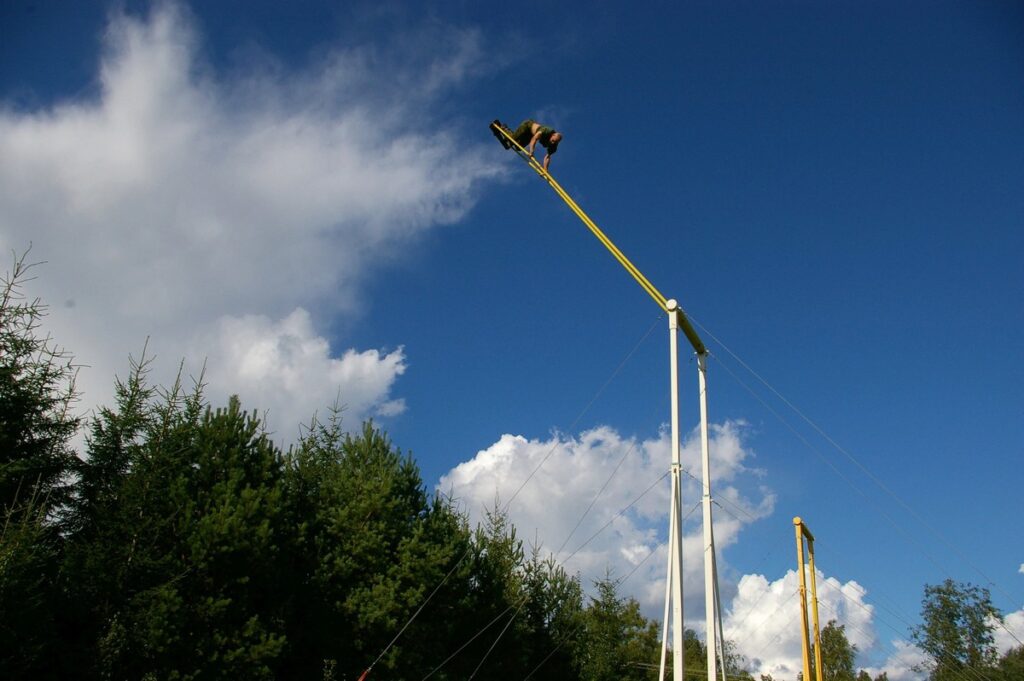 Kiiking is a popular and relatively new sport in Estonia. Ado Kosk invented it in 1993. Kiik is Estonian for swing– but not the kind you find on a swing set. A kiiking swing is much larger than its playground counterpart. Instead of sitting on this swing, you stand on it. A kiiking swing is a minimum of 6ft (3m) tall and arms of the swing are made of steel. This allows the person swinging to make a full circle over the top of the swing.
Wonder how people don't fall off the kiiking swing? There are fasteners at the bottom of the swing, so you won't fall off while you're making a circle. The kiiking swing has adjustable arms. The goal of kiiking is to pass over the top of the swing with the longest possible swing arms. The Estonian Kiiking Association regulates the sport.
A Tech-Savvy Country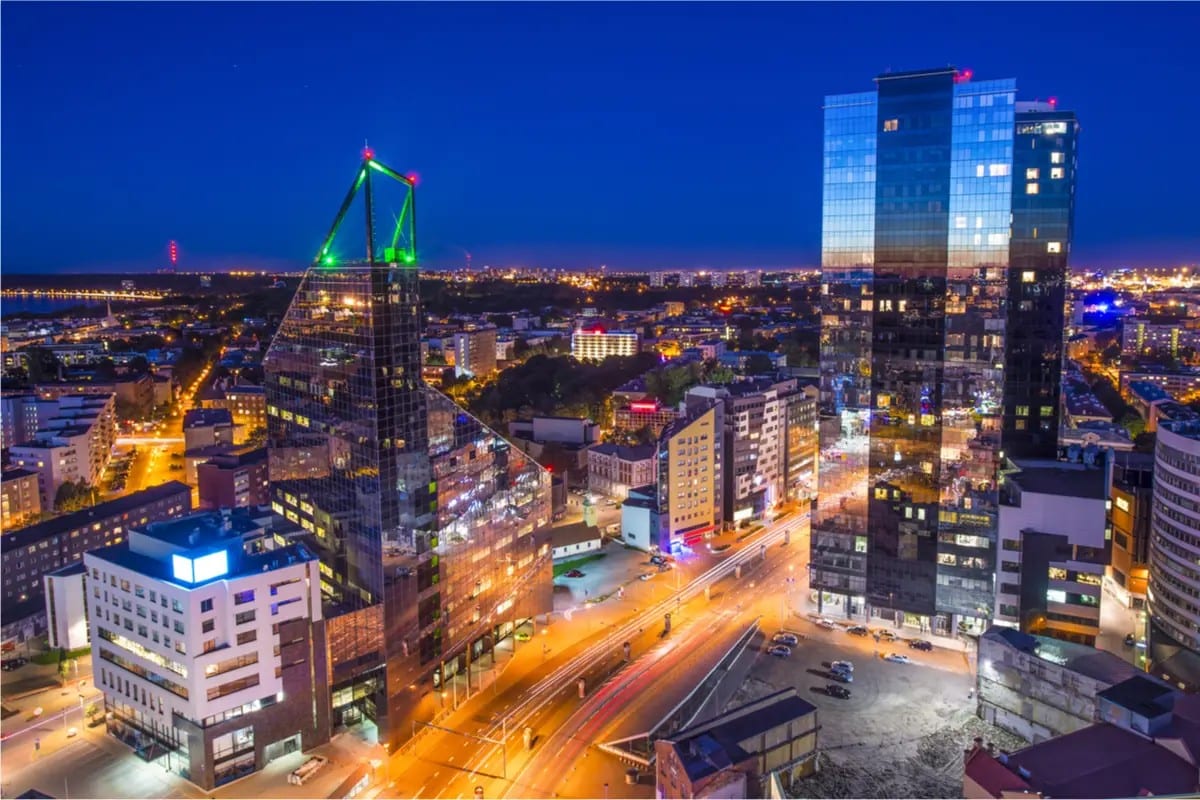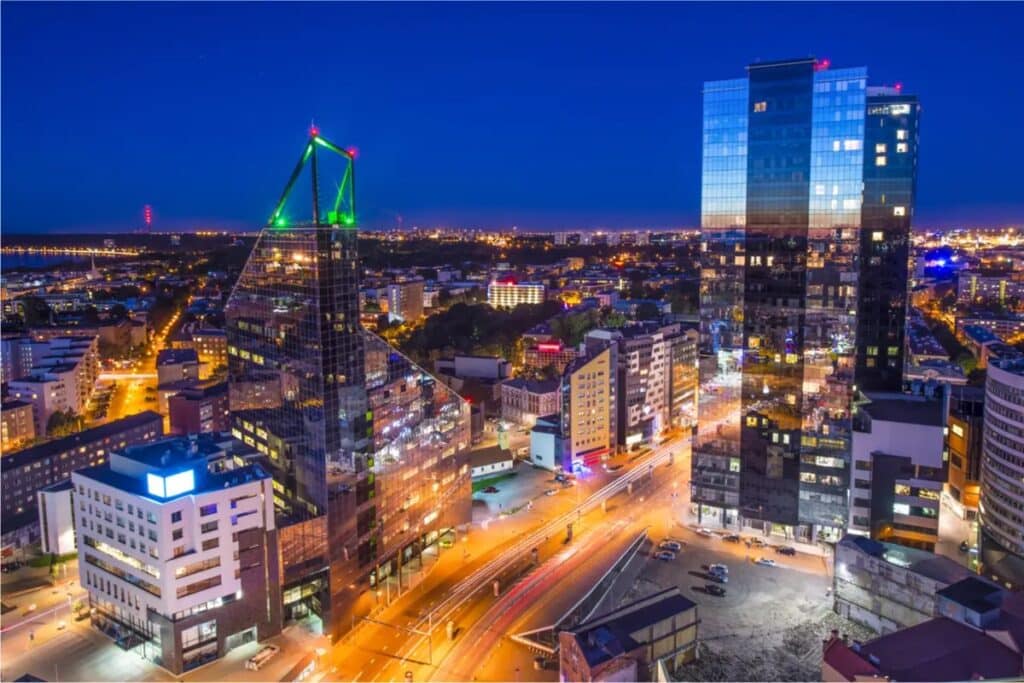 Maybe technology doesn't instantly jump to mind when you think of Estonia, that is not the case. Why? Because there's wifi everywhere! Even if you're deep in the forest, you can still find data. Most bars, restaurants, and cafes offer free wifi.
In addition, Estonia has the world record for startups per person. Did you know that Skype came from Estonia? Estonia is also the first country in the world to hold elections online. Move over Silicon Valley– Estonia is the place to be for tech!
A Safe Haven From Religion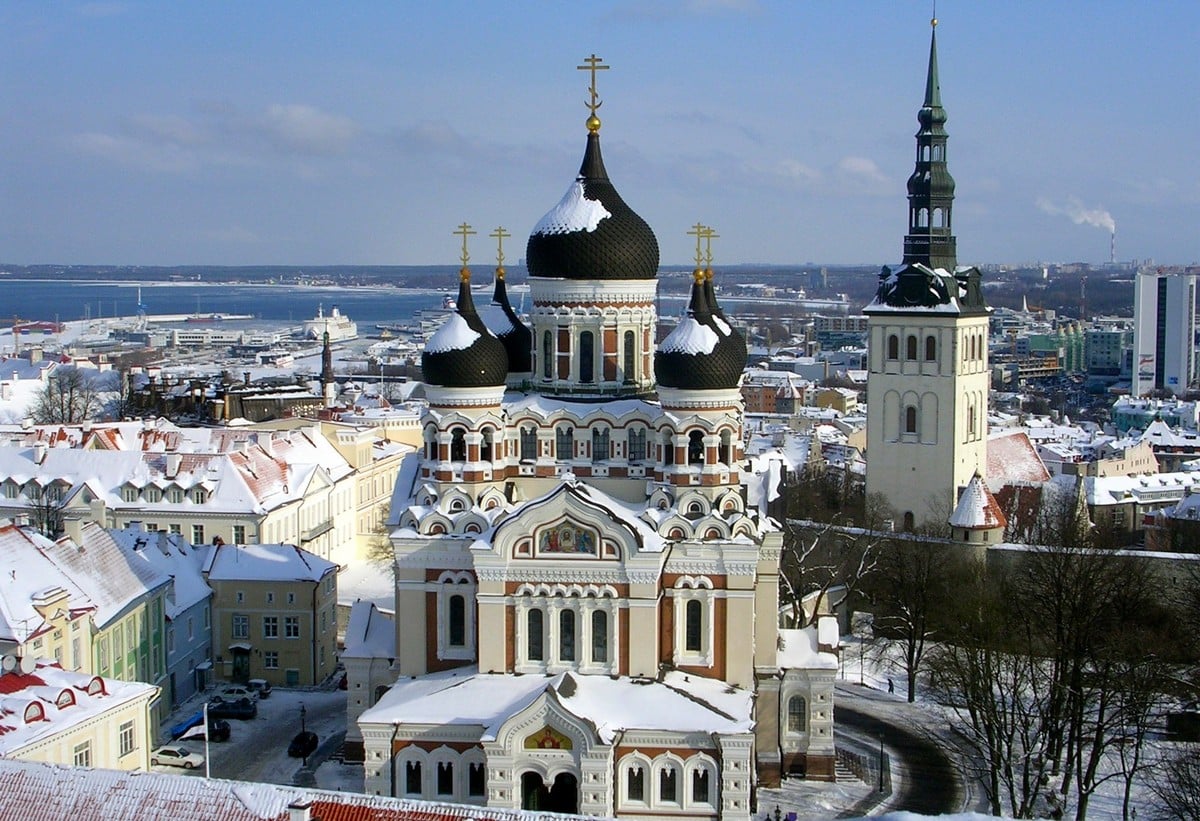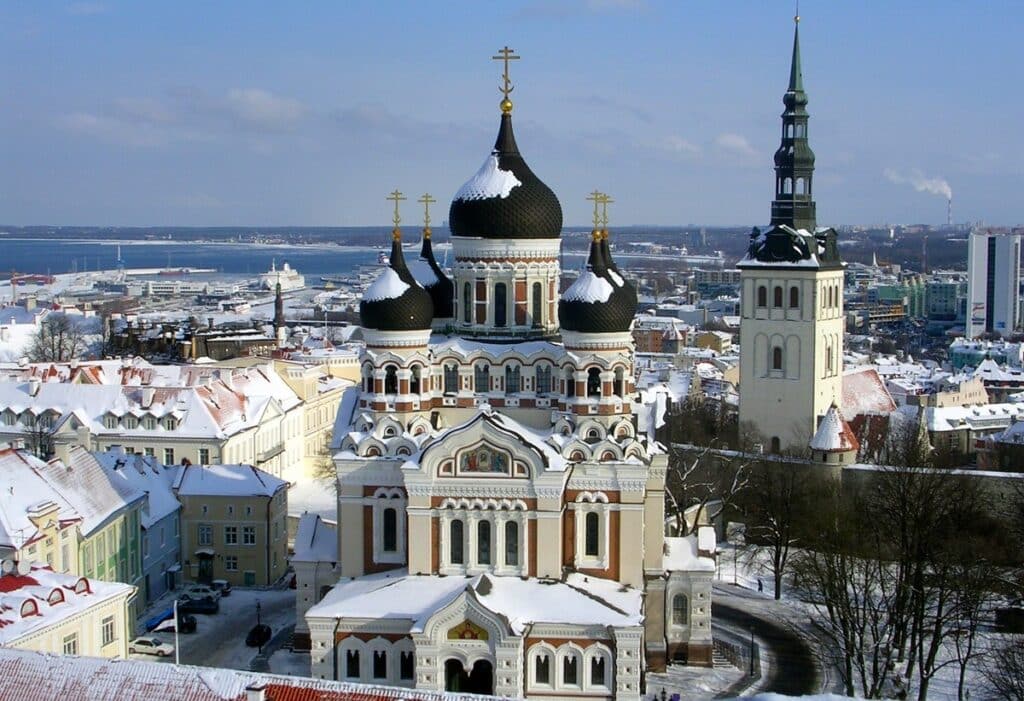 Estonia is not a very religious country. While nearly half the population is Christian, it doesn't seem very important to its people. Only 14% of people living in Estonia claim religion is important in their lives. About one-third of the population claim no religious affiliation whatsoever.
Ruhnu Stave Church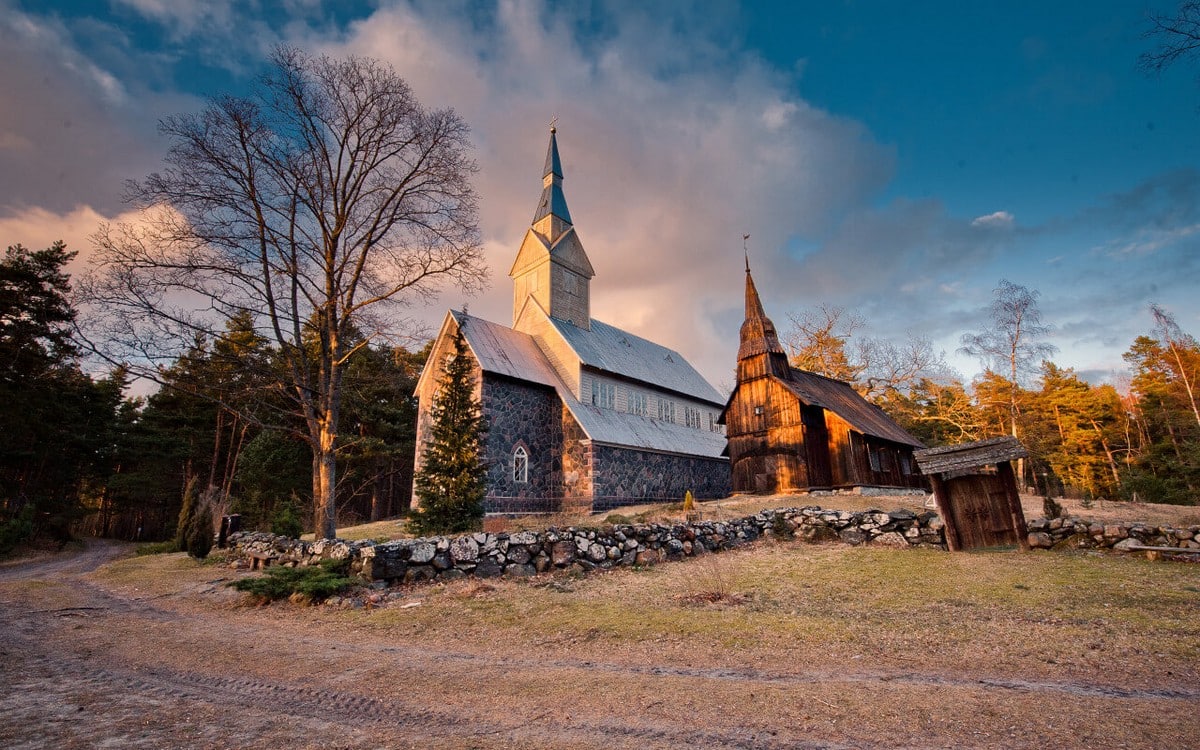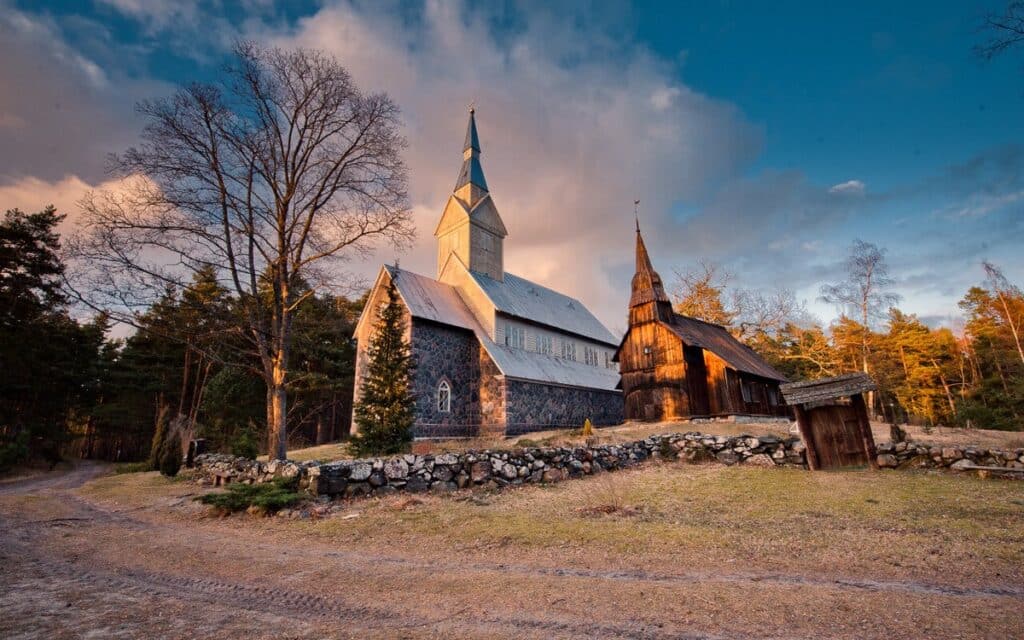 Even though religion isn't important to the people of Estonia, there sure are some impressive churches! St. Madeline's Church in Ruhnu is Estonia's oldest wooden building. While the people of Runhu built many other wooden buildings in the 17th century, this is the only one that is still standing.
Tallinn Music Week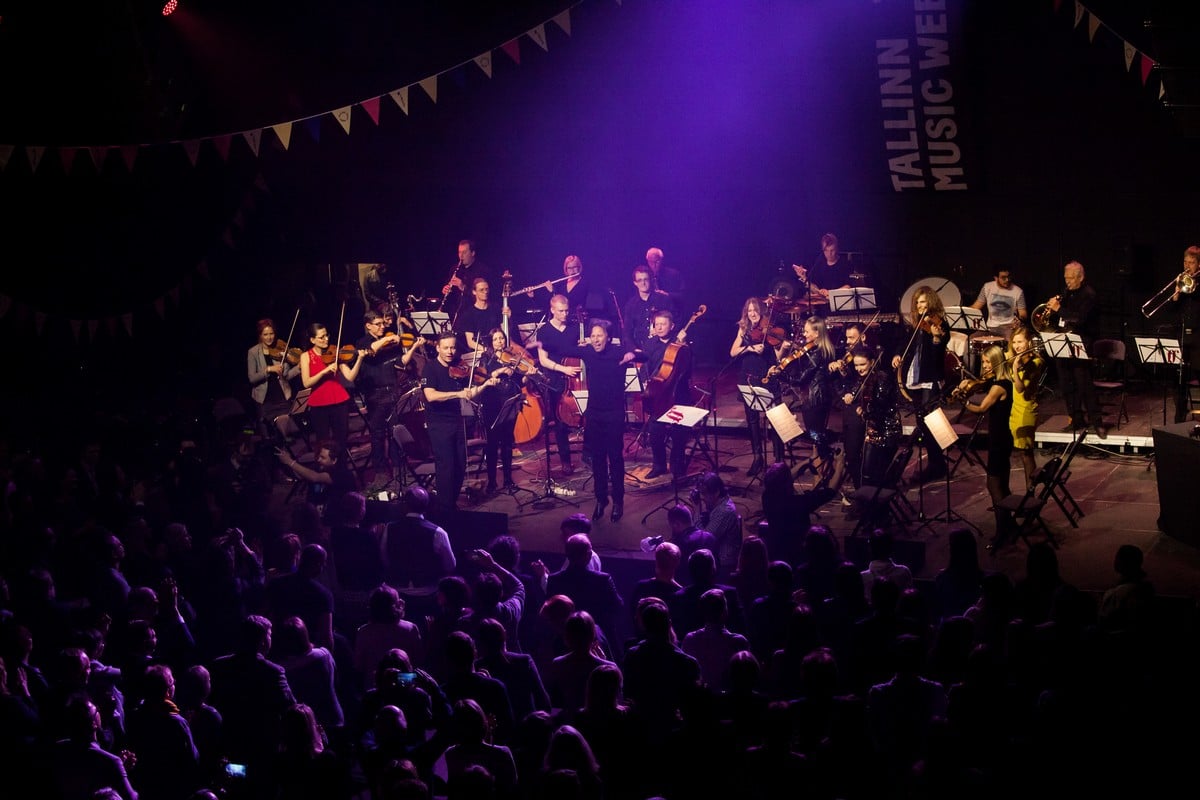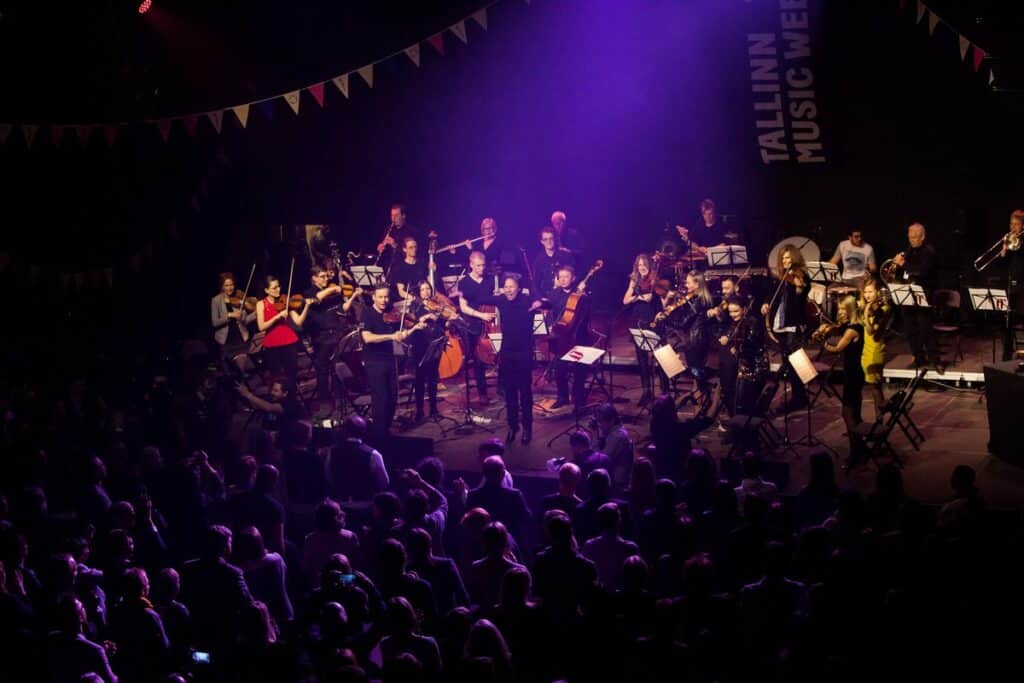 Tallinn Music Week (TMW) is an event held in spring. The company Shiftworks OÜ started the festival in 2009. TMW features music from 100-250 artists of varying genres. TMW often serves as a big break for up and coming European artists. It also serves as a massive networking event for entertainment executives and artists.
Paul Keres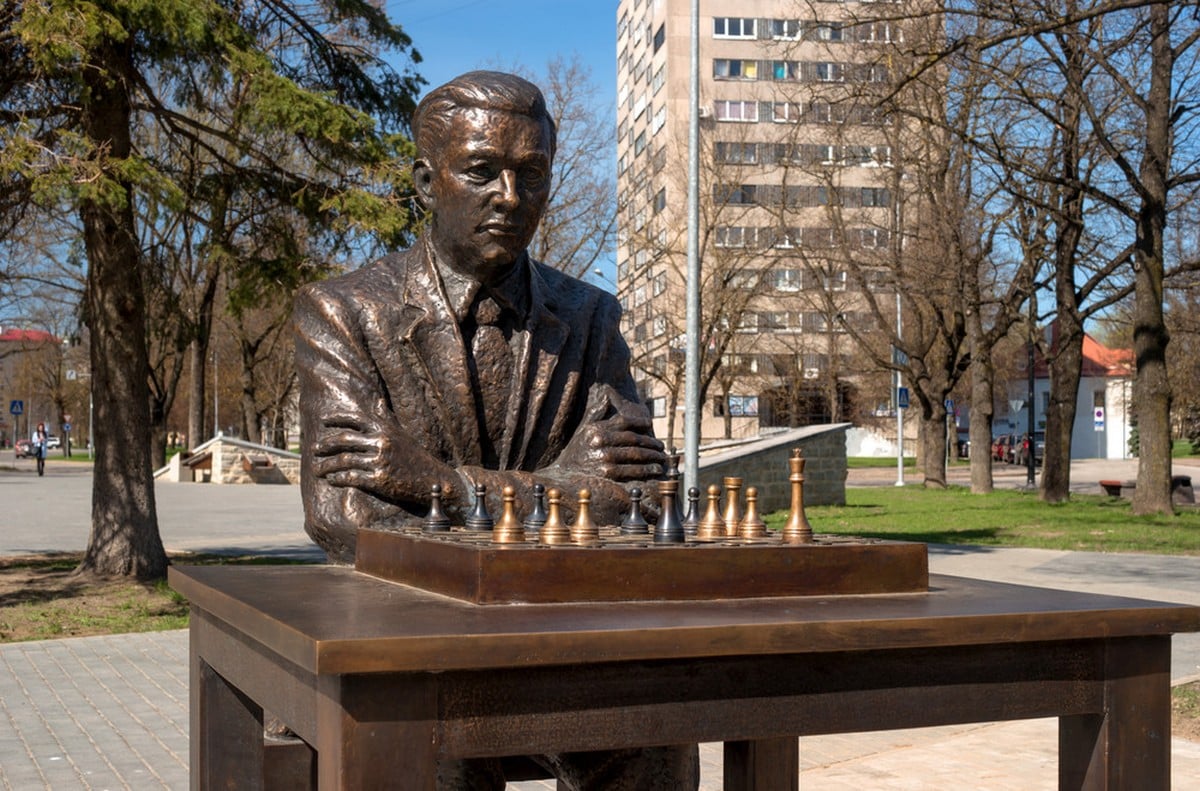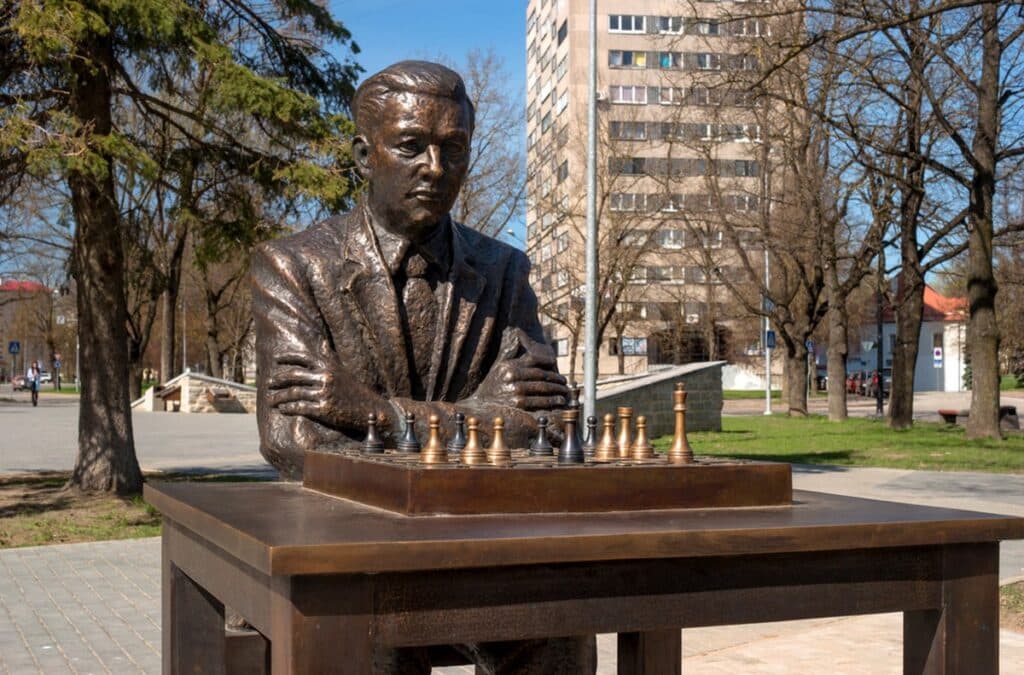 One of the most famous people from Estonia is chess grandmaster Paul Keres. From the mid-1930s to the mid-1960s, Keres was one of the world's top chess players. Although he never became world champion, many historians consider him to be one of the world's best chess players.
Epic Heros Speak To Hedgehogs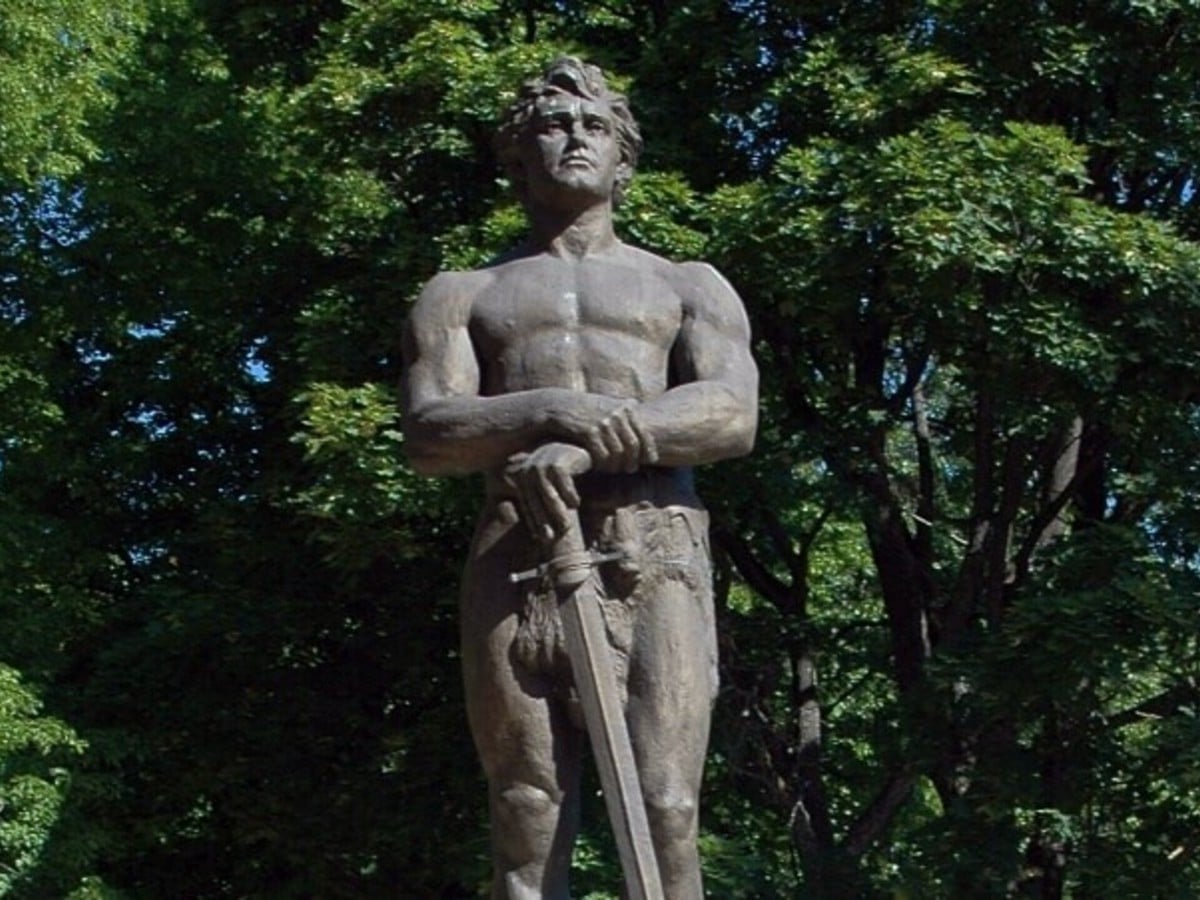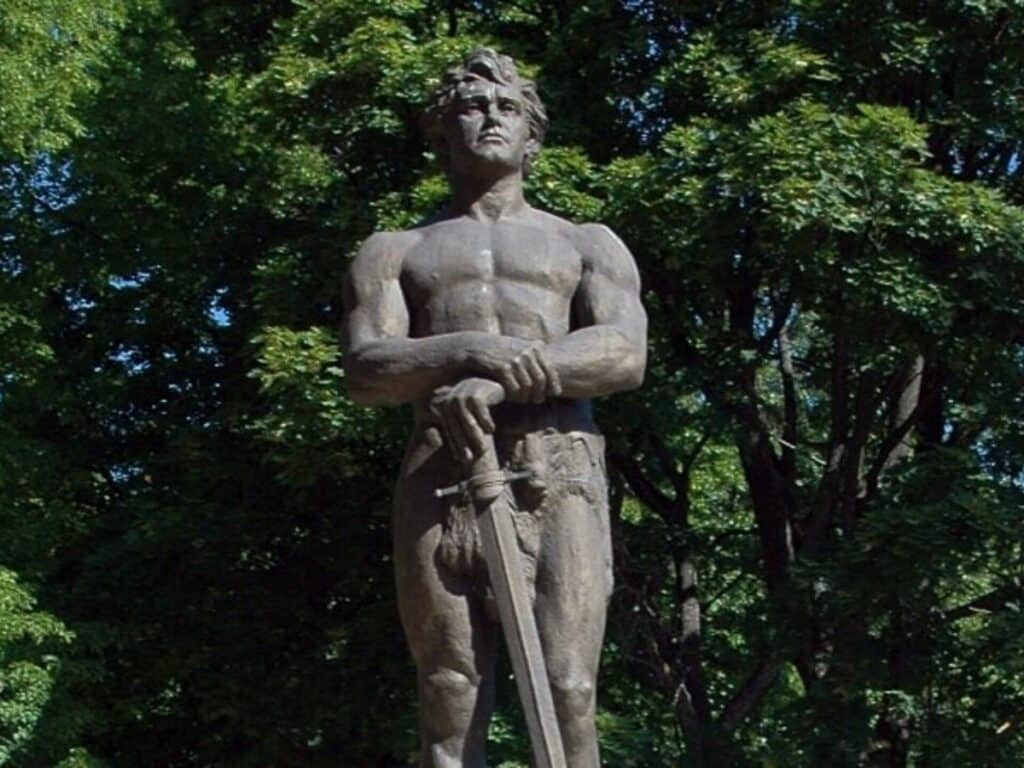 Kalevipoeg is an epic poem from the 19th century. In the ancient tale, the title character defeats Satan in a fight and talks to hedgehogs, among other feats. Kalevipoeg is considered the Estonian national epic.
Verivorst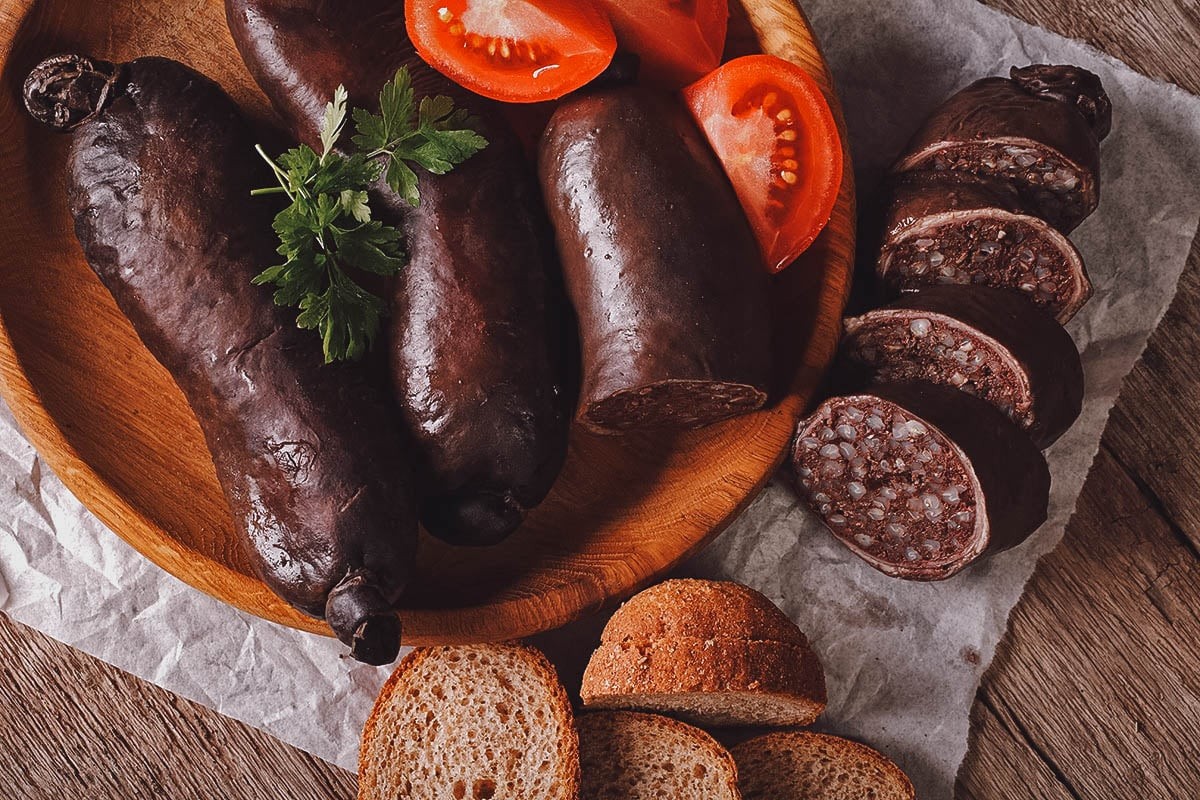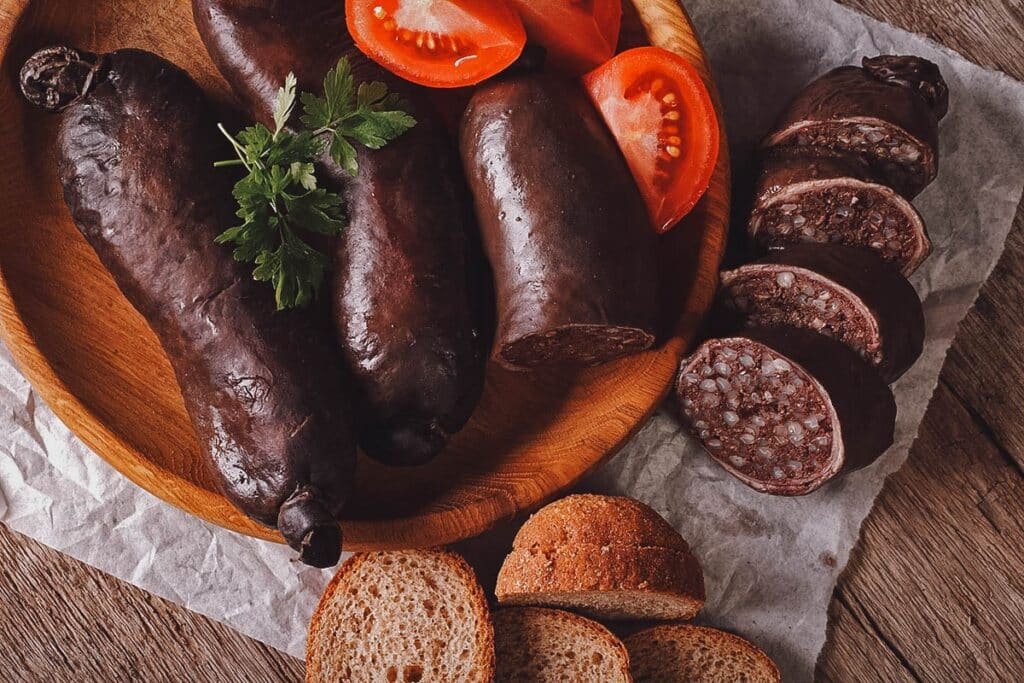 Estonia's national dish is not for the faint of heart. Verivorst is a blood sausage. It's usually made and served around Christmastime. You eat it with a special kind of sauerkraut called Mulgikapsad and jam made from red berries.
Happy Trails!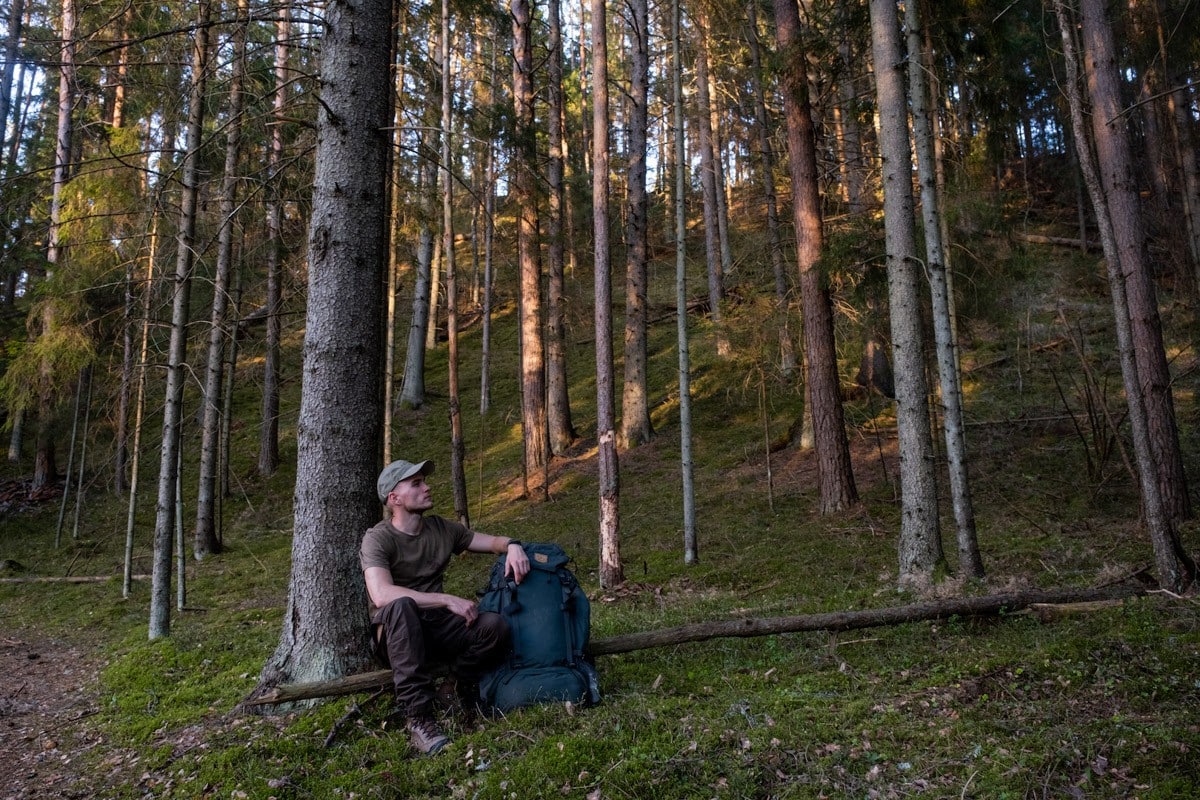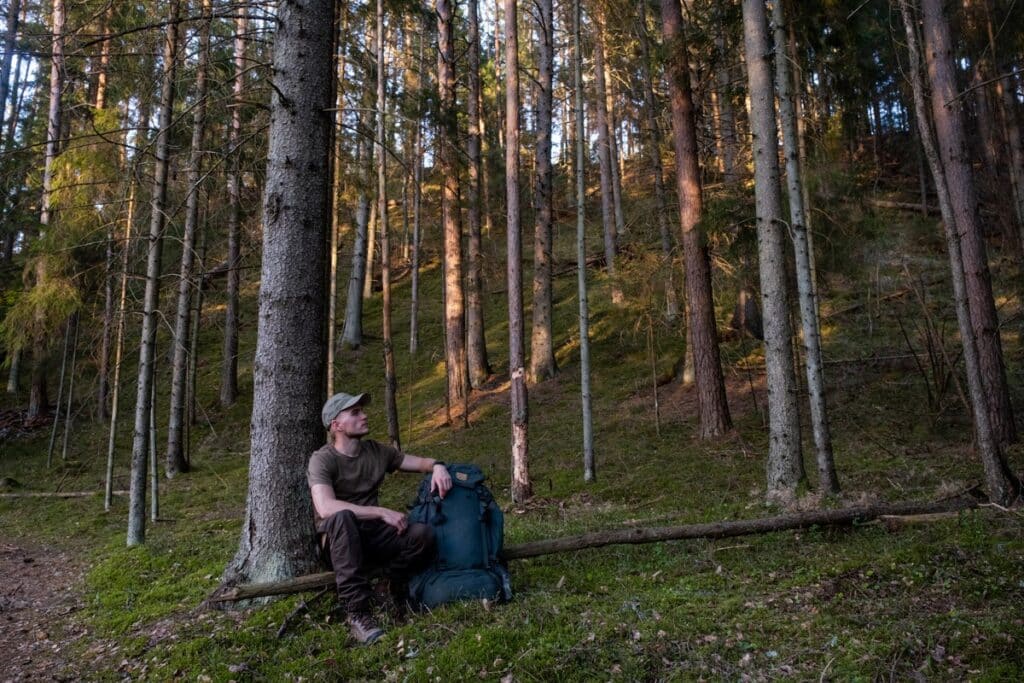 We hope this gives you some ideas for your trip to Estonia. It's a great place for backpackers, digital nomads, naturalists, and fans of old architecture. Its dense forests and many islands will delight any nature-lovers. The city of Tallinn is the most famous city and has buildings from the 13th century. But don't forget Tartu! It's a great city to visit because it has a lot of young intellectuals. Bon voyage!