Croatia is officially known as the Republic of Croatia or Republika Hrvatska in Croatian. The country is located at the crossroads of Central and Southeast Europe. It has a population of 4.047 million people, and it covers an area of 56,594 square kilometers (21851,066 square miles). This makes the country slightly larger than neighboring Bosnia and Herzegovina and somewhat smaller than the U.S state of West Virginia.
Croatia is known for being a top destination for sailing, having a beautiful long coastline and more than a thousand islands. It's also known for the beautiful city of Dubrovnik, which was the main filming location in the country for the famous series Game of Thrones.
Dubrovnik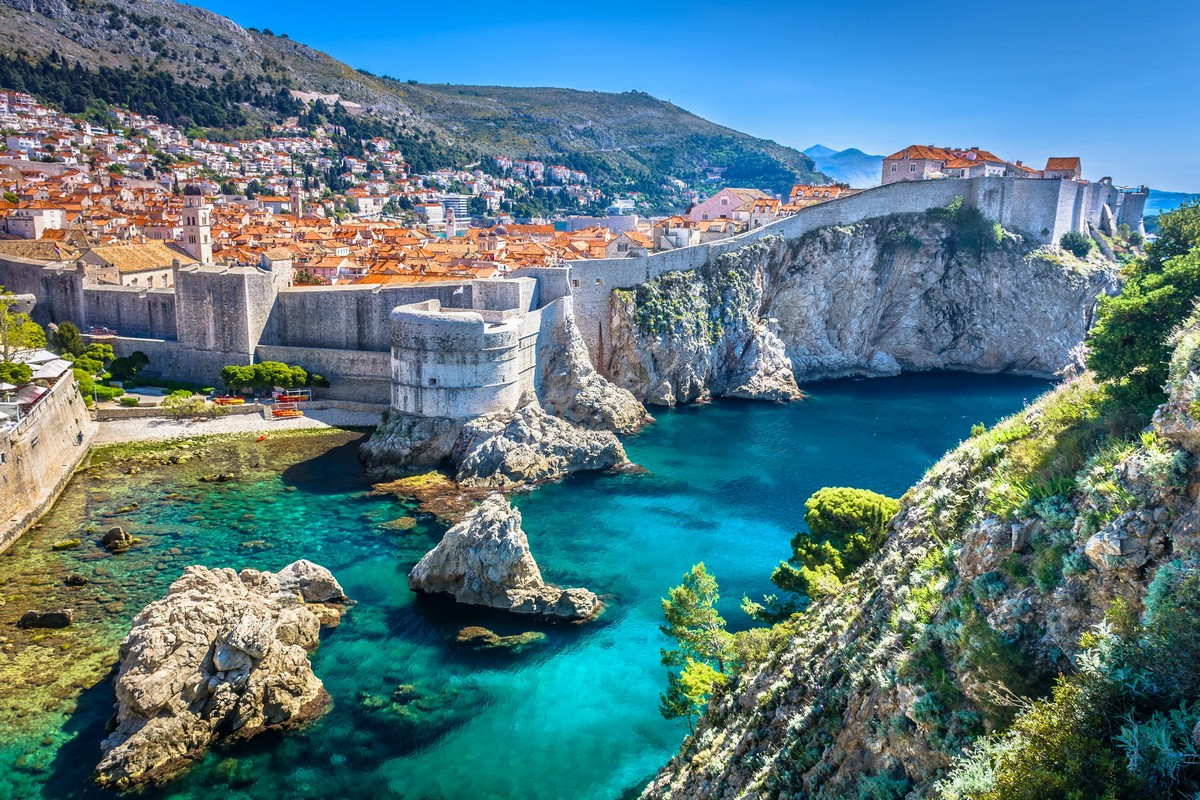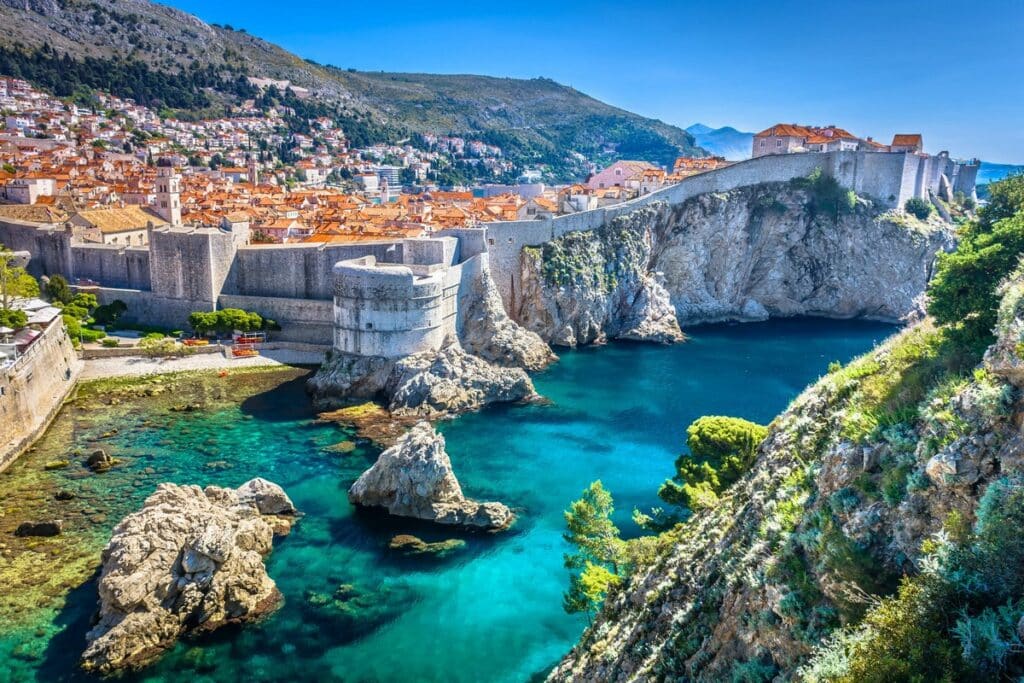 Dubrovnik is undoubtedly one of the country's top destinations partly because it was the main filming location in the country for King's Landing, a fictional city in Game of Thrones. This fact should already tell you how magnificent Dubrovnik is.
The city is also listed as a UNESCO World Heritage site. When you visit the city for the first time, start off with a walk around the old city walls. The walk covers about two kilometers and incorporates fortresses, cannons, and towers along the way. The view from these high walls is incredible!
Beautiful coastline and islands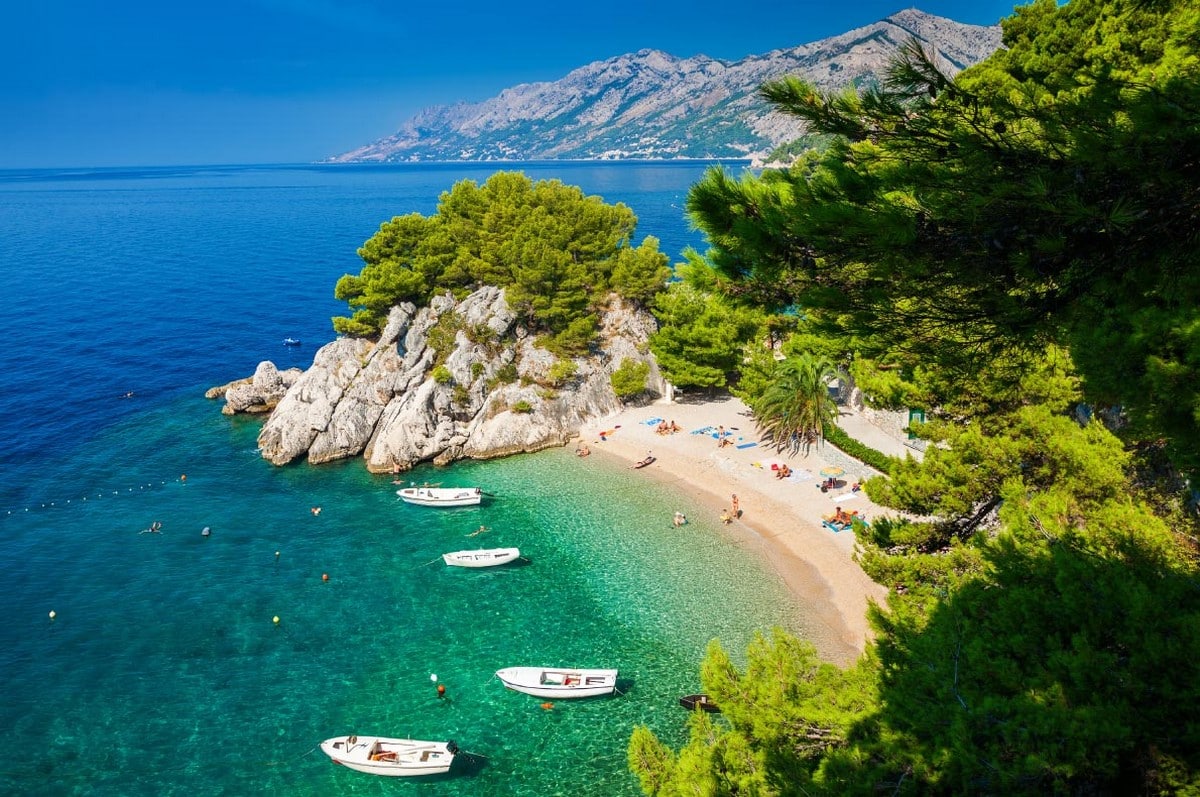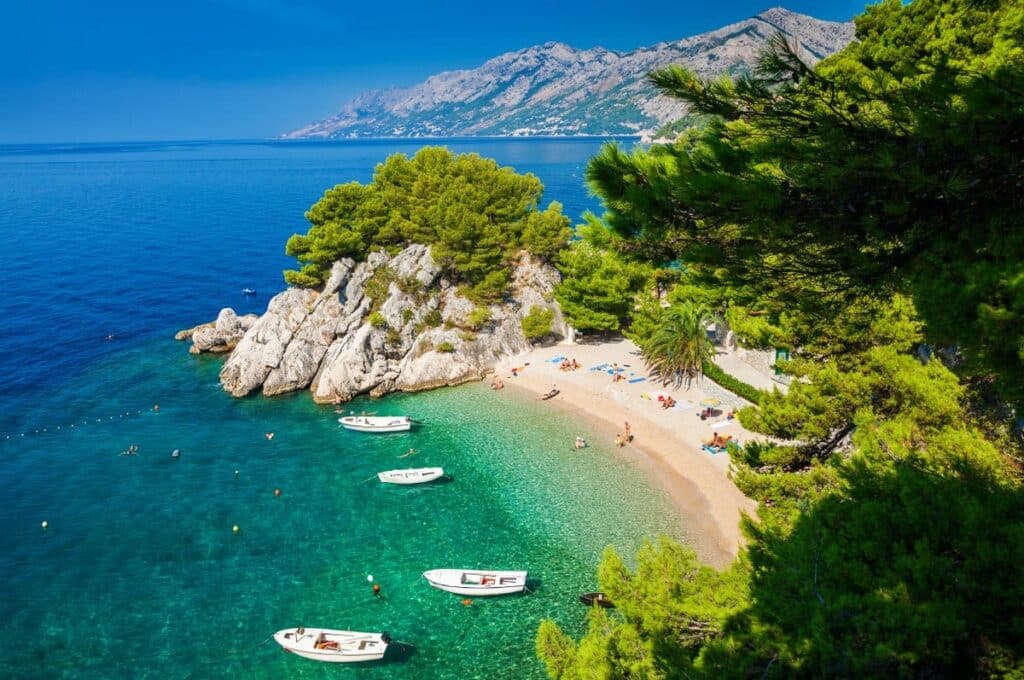 Croatia has a staggering amount of 1244 islands. This puts the country at no. 22 on the list of 50 countries in the world with the most islands. However, not all these islands are inhabited, and 132,756 people live on 50 of these islands. Krk is the most populated island counting more than 19000 residents.
Almost 70% of the Croatian coast is islands. The total length of Croatia's coast is 6,278 km (3900 miles), of which 1,880 km (1168 miles) belong to the mainland and 4,398 km (2732 miles) to the island coastline.
Sail Croatia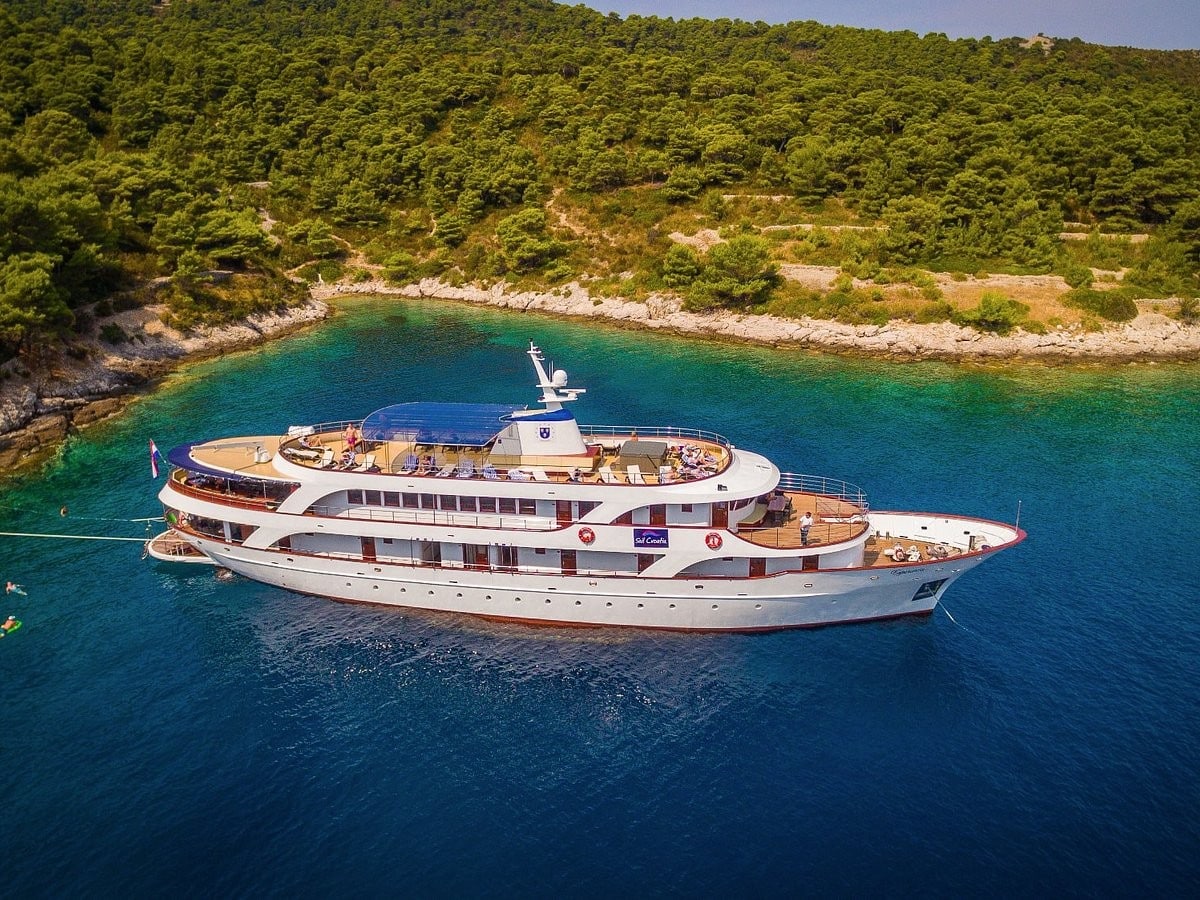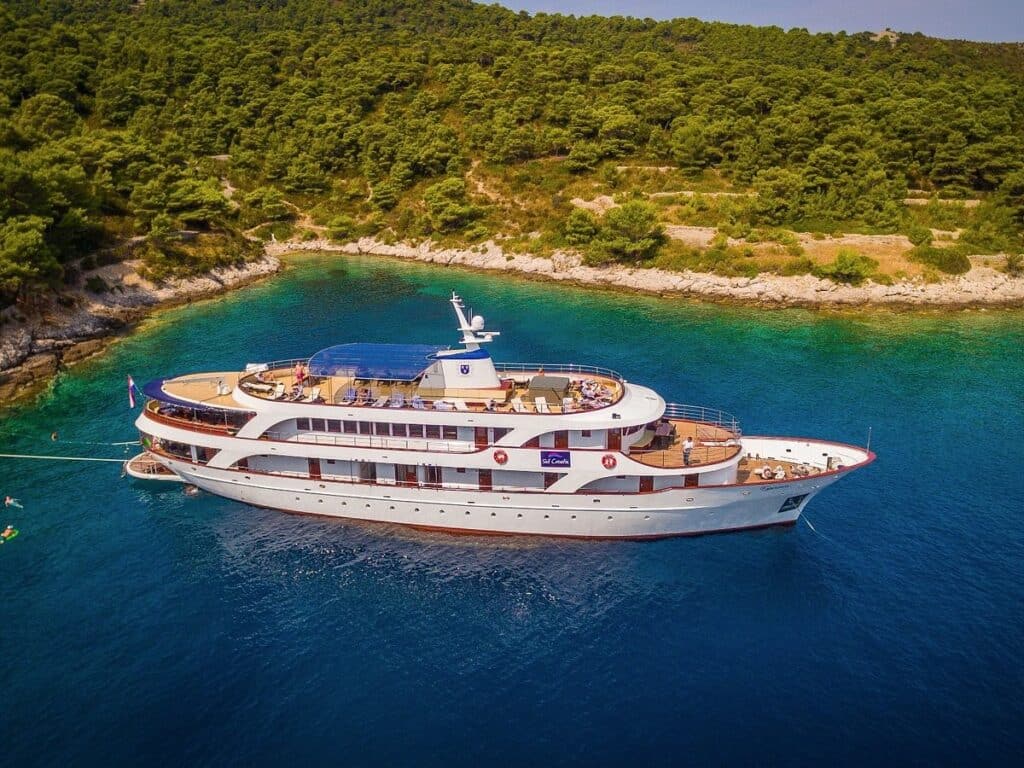 Spending your summer holiday sailing in Croatia is one of the top bucket-list items for many Europeans. You can either hire your own sailboat and cruise the Dalmatian coast from town to town, or you can join a scheduled cruise.
These cruises are usually filled with young people making it a top party destination. In addition to enjoying the beautiful scenery, there's usually an array of activities on offer. Think cliff jumping, white-water rafting, sea kayaking, cycling, jet skiing, canyon walking, or scuba diving.
Zagreb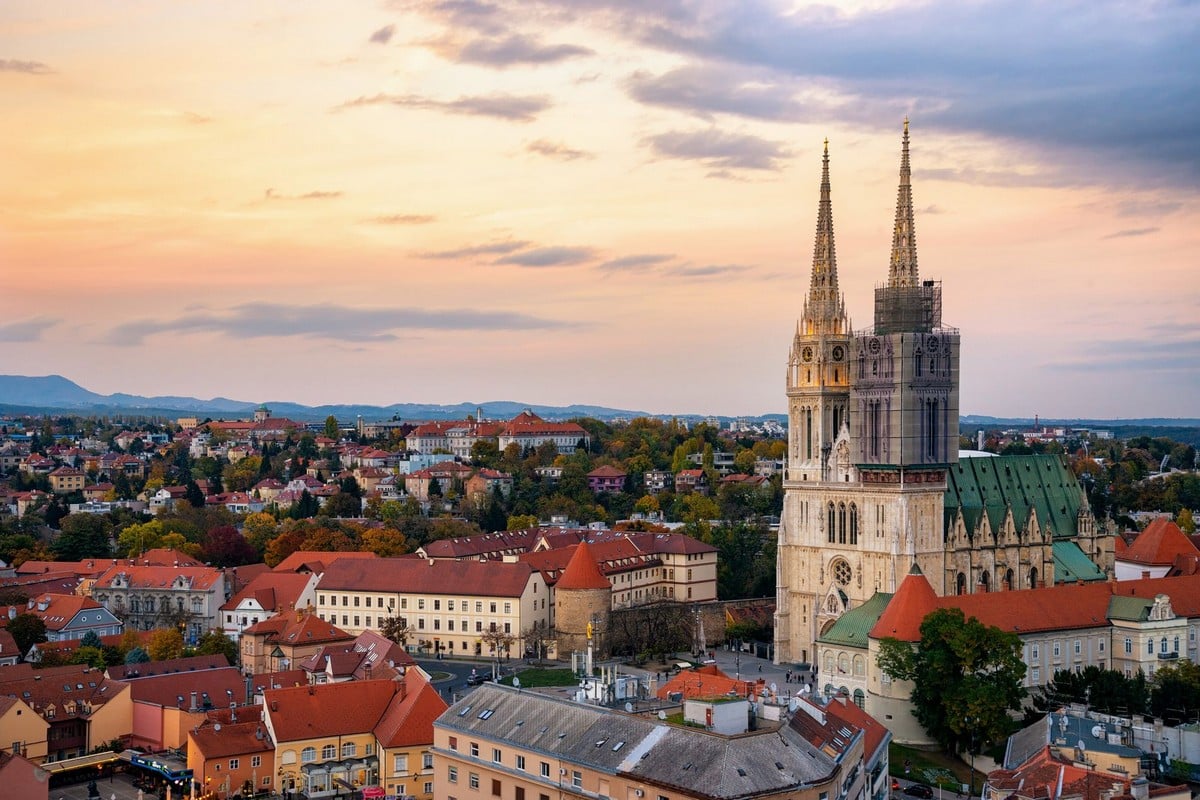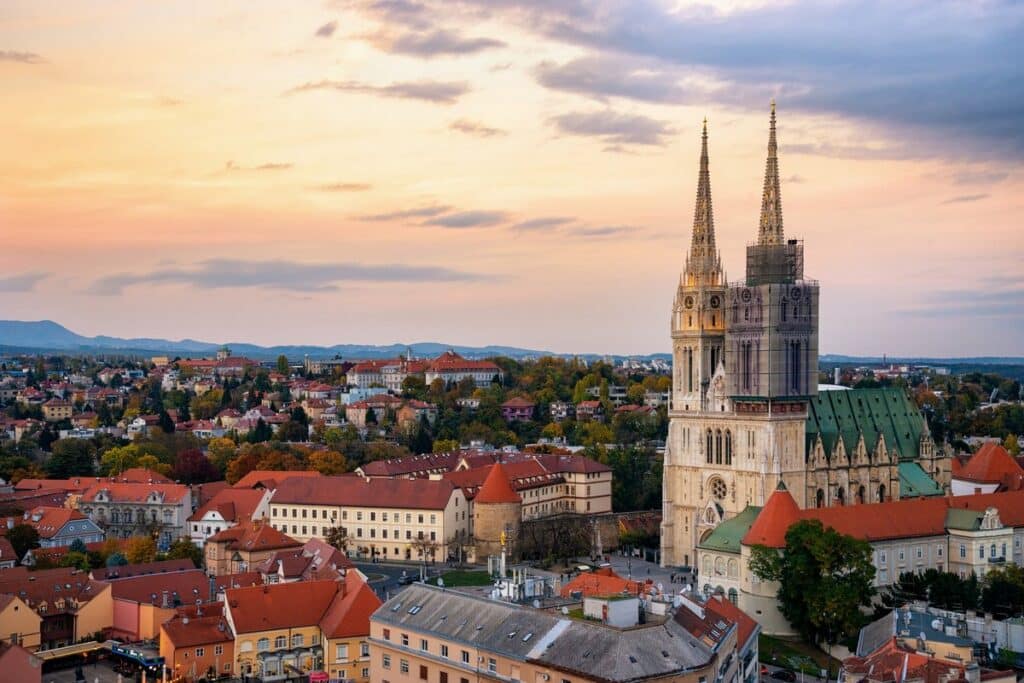 Zagreb is the country's capital but also its political, commercial, and cultural heart. It's among one of the oldest cities in Europe, with mention of the city dating back to 1094, when a diocese was established there.
Whereas most tourists visit the country for its idyllic beaches and sailing opportunities, Zagreb offers visitors something different. It has a beautiful old town with some of the country's best restaurants, cute cafes, and independent boutique stores. The city is also known for its lush gardens and beautiful Neo-Gothic buildings.
Split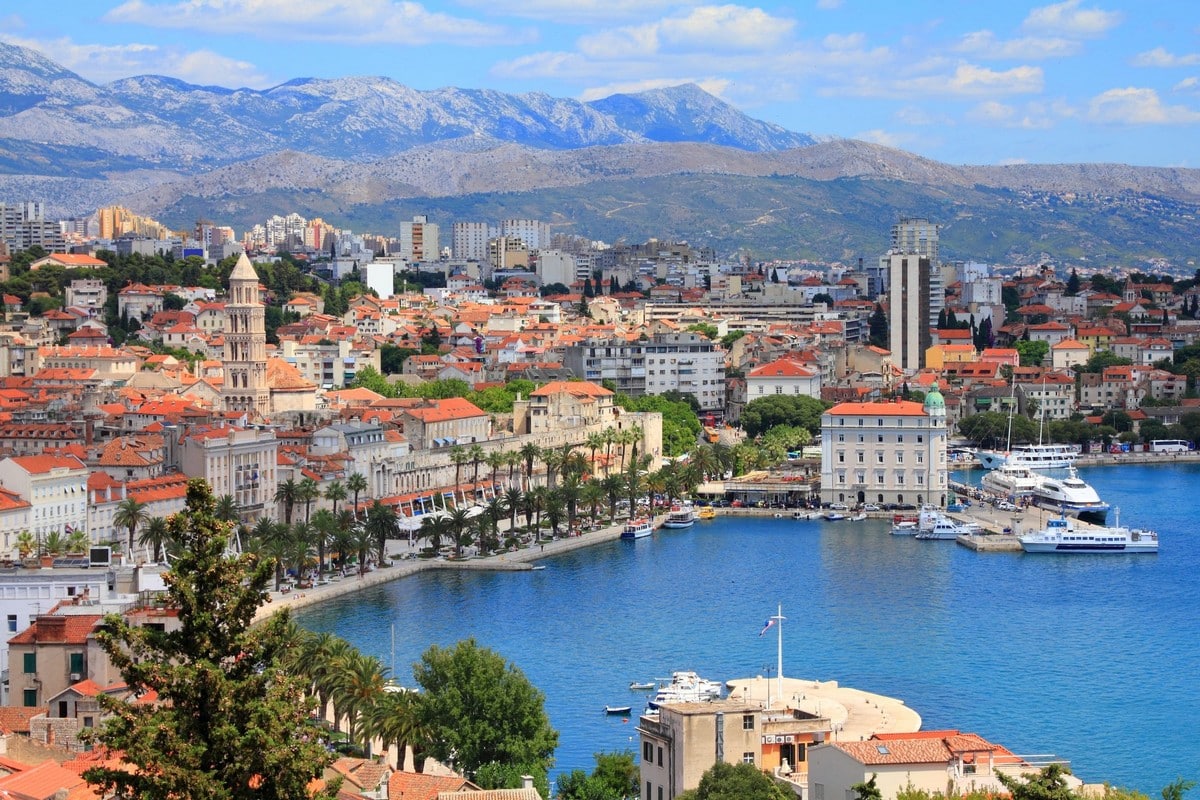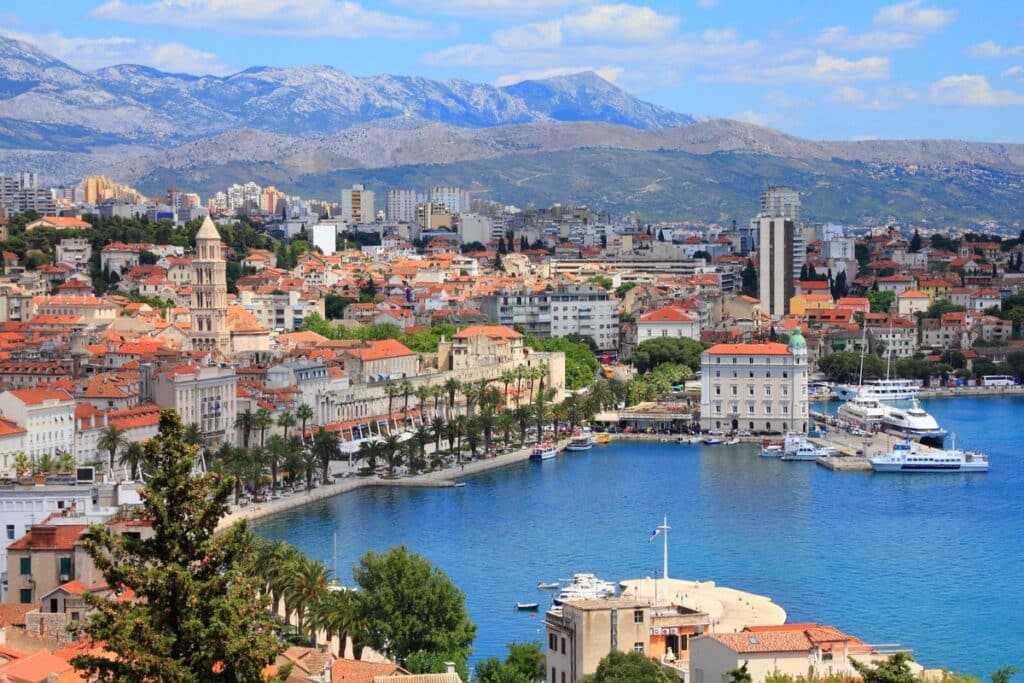 Split is the largest city on the Adriatic Coast and the country's second-largest city. Thanks to its rich history and must-see attractions, it's a regular stop on visitors' itineraries. The city was under Roman, Venetian, Austrian, French, Italian, and Yugoslav rule at various times in history.
The Old City is a UNESCO World Heritage Site, and some of the attractions you can't miss out on include the Cathedral of Saint Domnius and Diocletian's Palace. In addition, take your time wandering around the city's harbor and markets and enjoy the fantastic restaurants on offer. There are also a number of wine cellars to visit for wine lovers.
Rovinj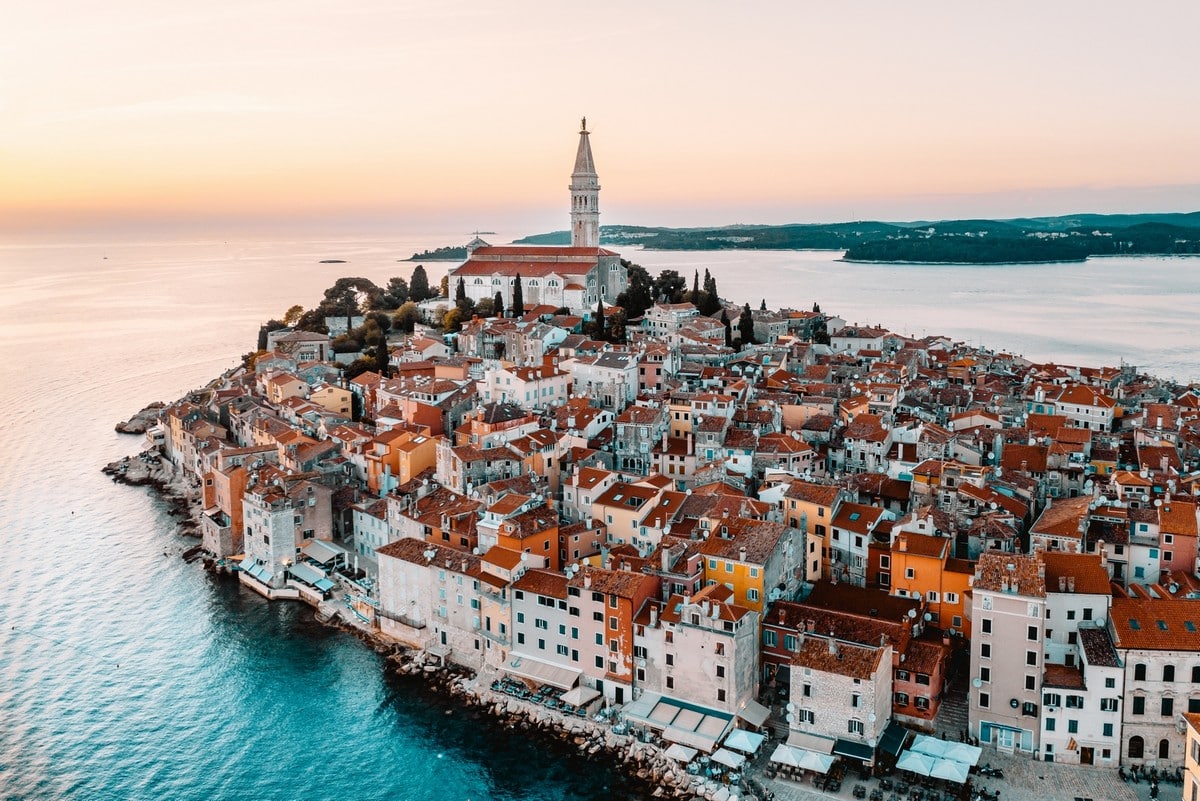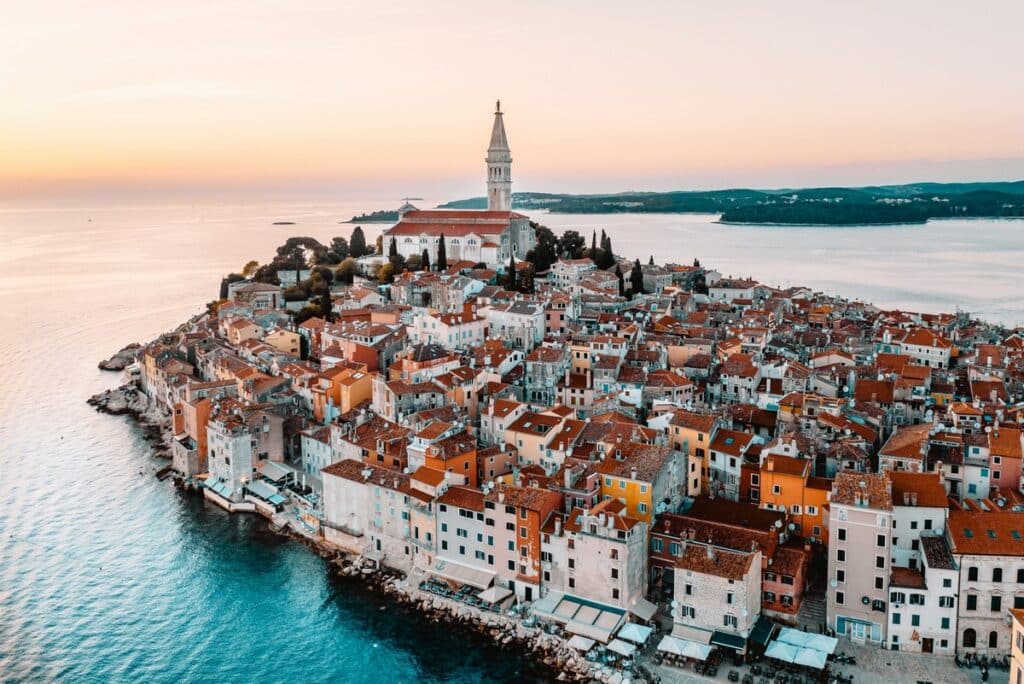 Rovinj is one of the country's most visited towns, and it's easy to see why. It has long stretches of clear water and plenty of sunshine. But probably its most attractive feature is the many cobblestone streets dotted with restaurants, bars, and unique boutiques.
The Italian influence on the city is so evident that it can be easy to forget that you are actually in Croatia. The small city gets extremely crowded during the summer season, so if you are planning a visit, opt for the shoulder season so you can have more of this gem of a town for yourself.
Porec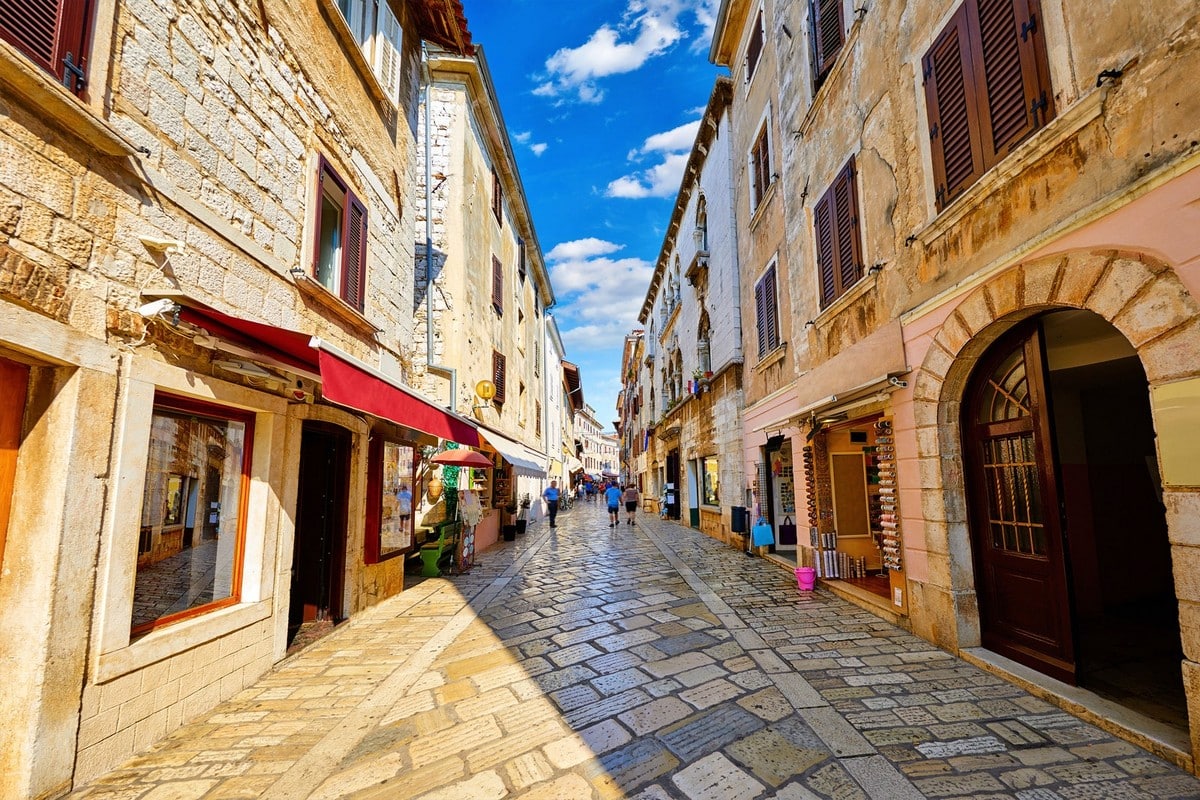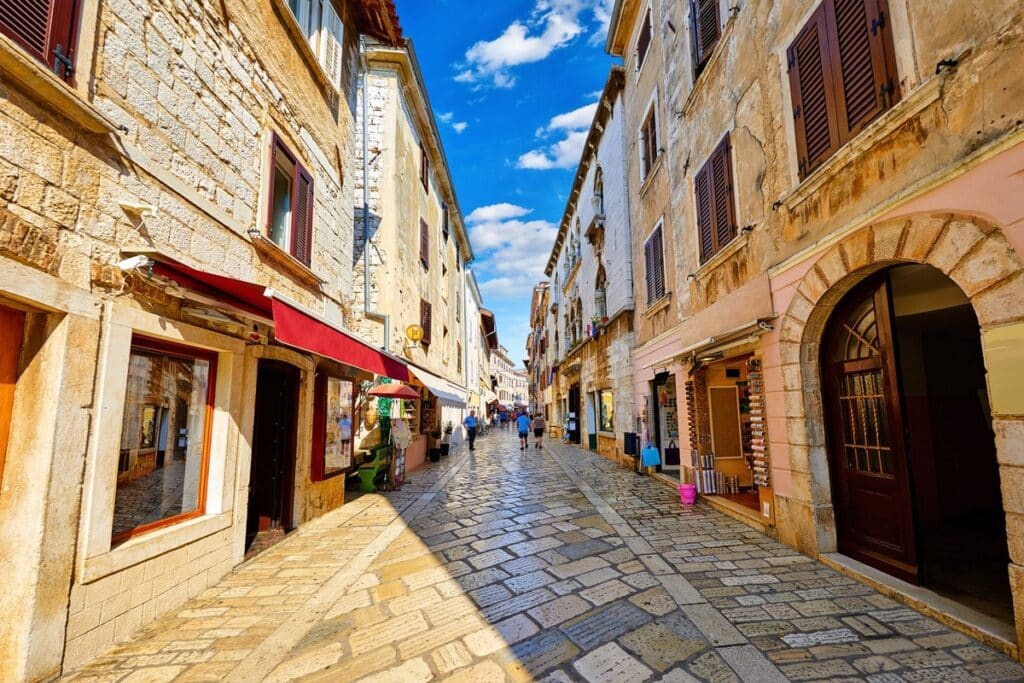 Porec is a quaint little seaside town located on the Istrian coast not far from Rovinj. It's known as a resort town, so if you are looking to treat yourself, this is a destination you should seriously consider.
It offers something for travelers of all ages. Luxury boutique stores and wine tours for older visitors and waterparks and water sports for the young and the young at heart. Like Rovinj, the town has a beautiful old town with cobblestone streets and plenty of restaurants and bars.
Hvar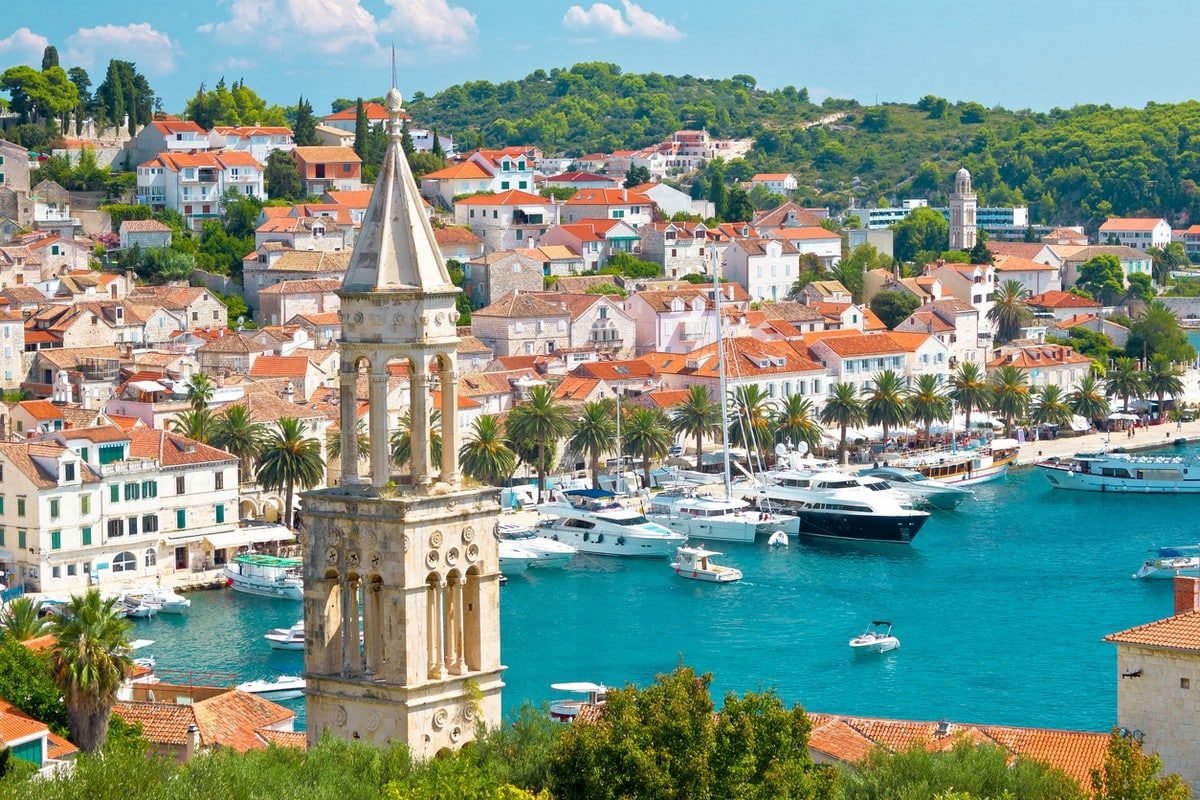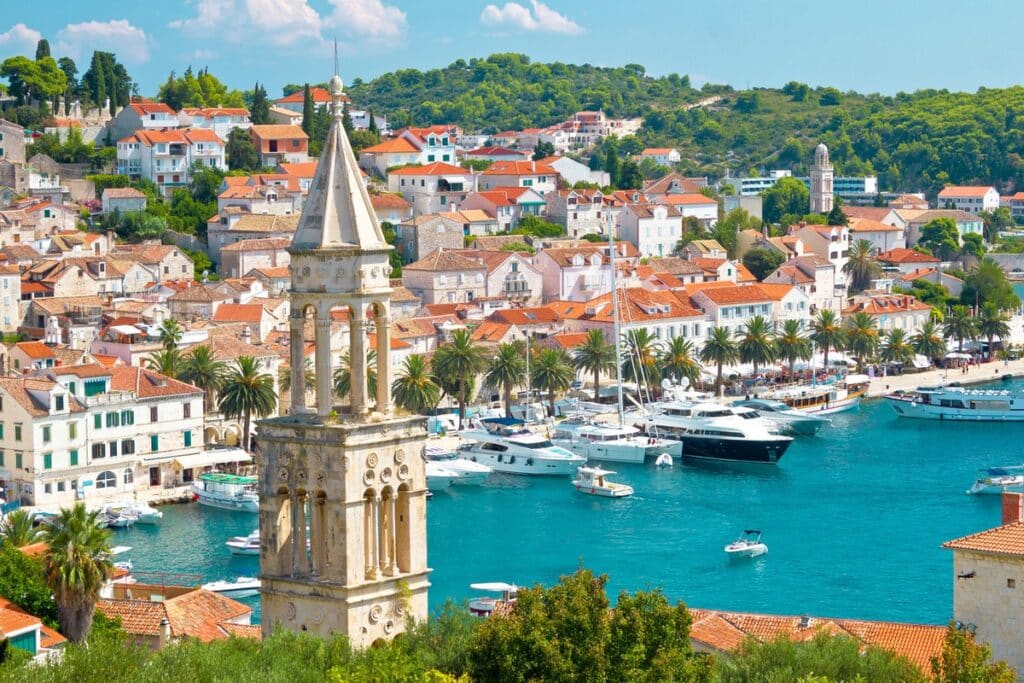 Hvar is a picturesque island along Croatia's Dalmatian coastline. It's the place for travelers who want to immerse themselves in history and enjoy a dash of lavish living along the coast.
The island's most popular spot is Hvar Town. The town sports beautiful beaches, good restaurants, luxury accommodation, and a vibrant nightlife scene. If you stay on the island, it's easy to visit a lot of nearby towns by ferry.
The Rijeka Carnival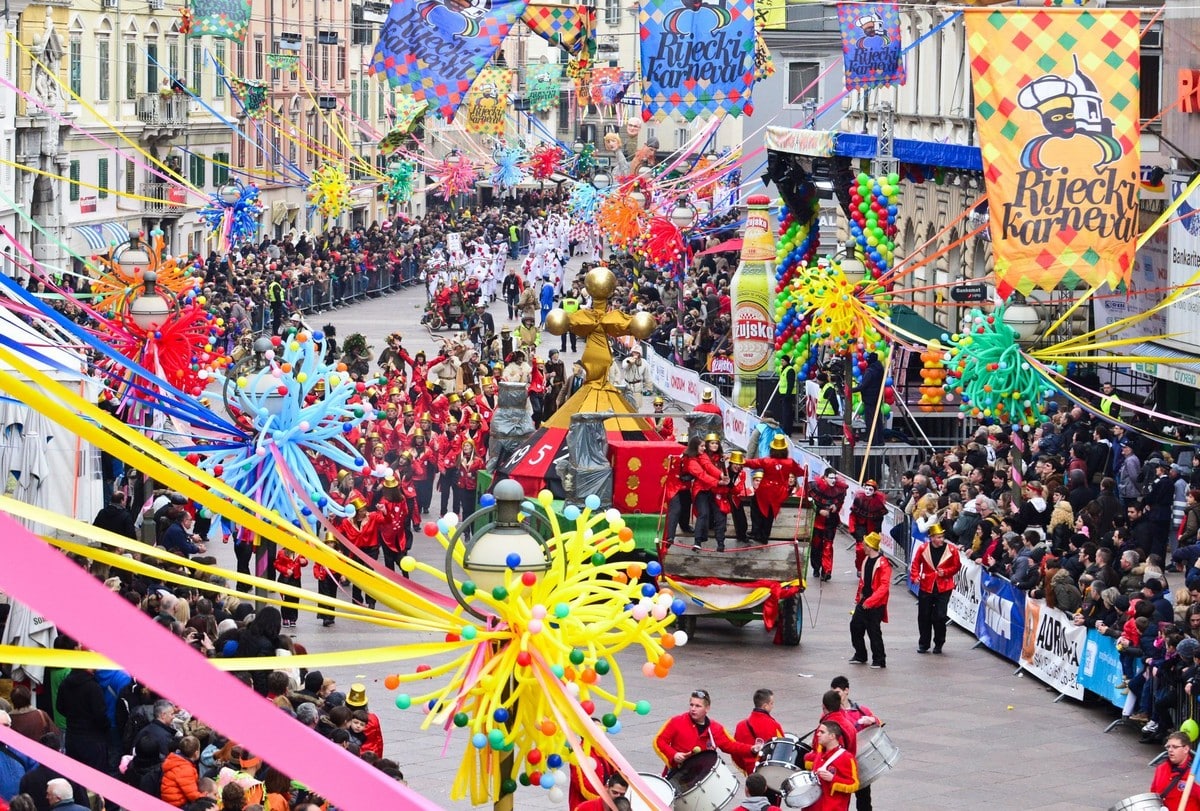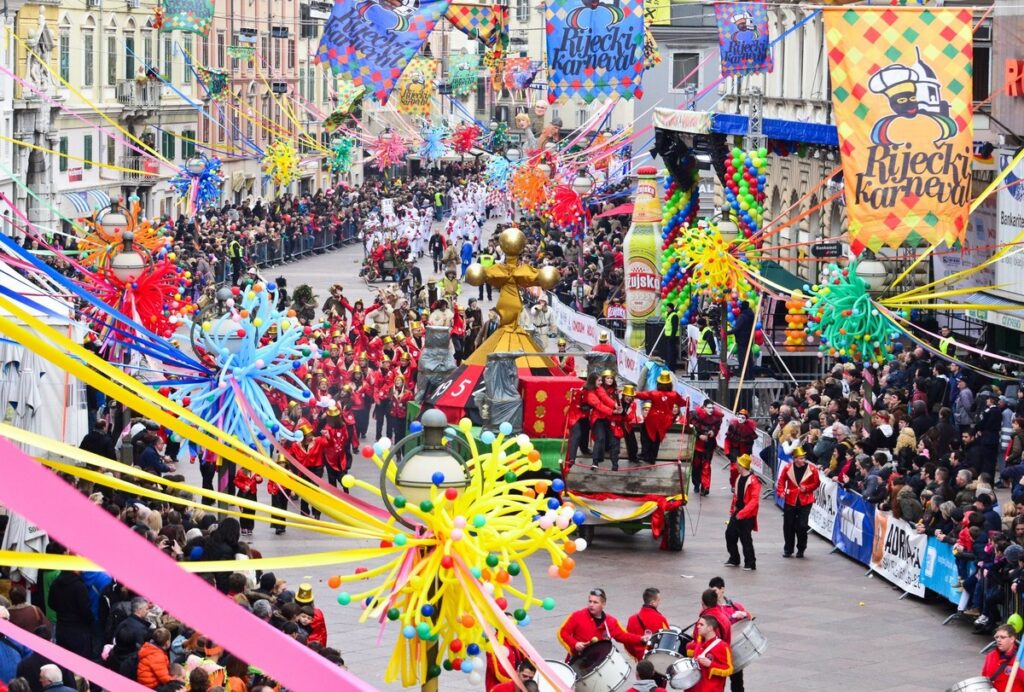 Also known as the Riječki Karneval in Croatian, the carnival is a pre-Lenten celebration that takes place in the port city of Rijeka. The festival is the biggest in the country attracting 150,000 spectators and 10,000 masked participants. It's a big celebration bursting with color, loud music, costumes, dancing, food, and parades.
This carnival is rooted in tradition that includes beliefs about chasing away evil spirits in order to prepare the city for a brighter future. Its origins can be traced back to the middle ages and the pagan tribes that lived in the area.
Brac's Zlatni Rat Beach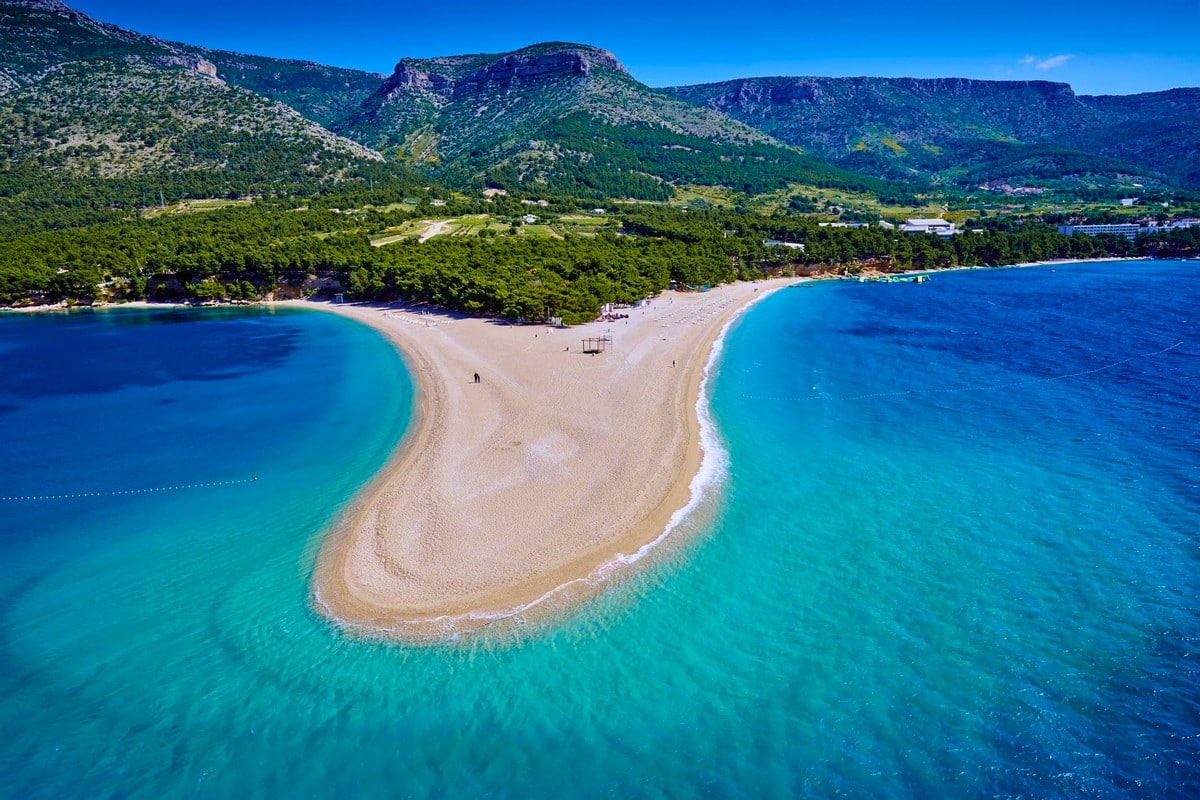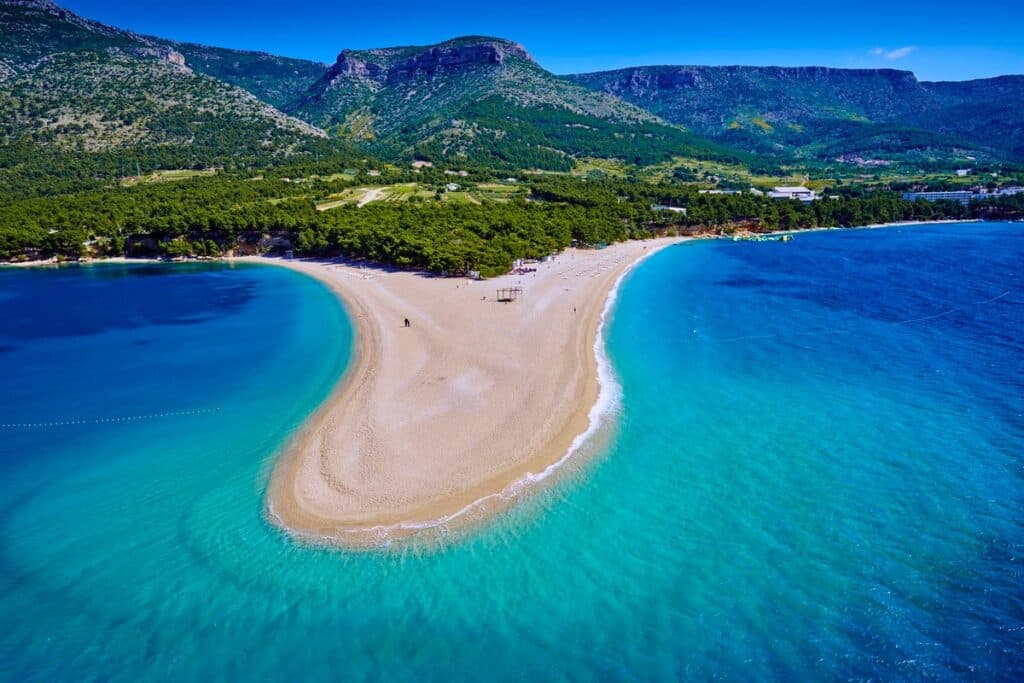 Also sometimes called the Golden Cape or Golden Horn beach, this is said to be Croatia's best beach. Even more than that, it's been ranked as the third Best Beach Destination in Europe. Zlatni beach is located 4 kilometers (2.5 miles) from the town of Bol on Brac Island.
The beach has been designated as a national monument, and its shape and orientation change based on the current, waves, and wind.
Plitviče Lakes National Park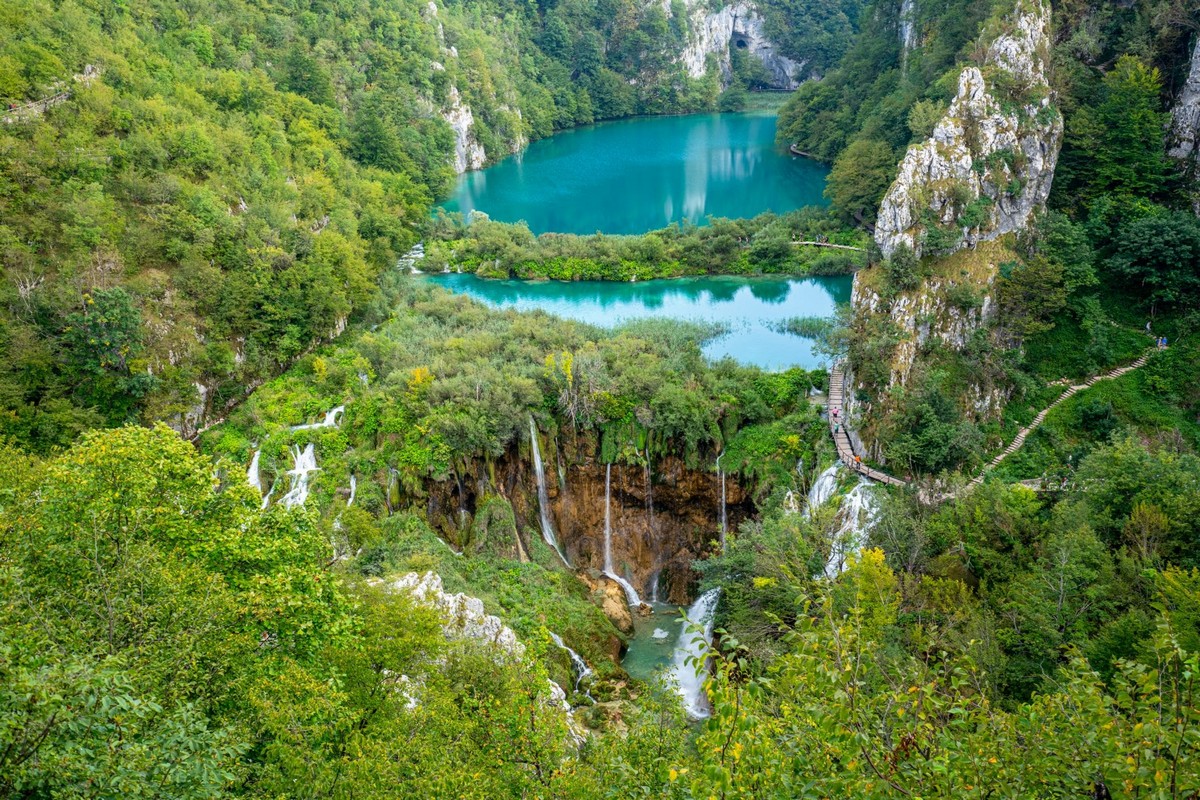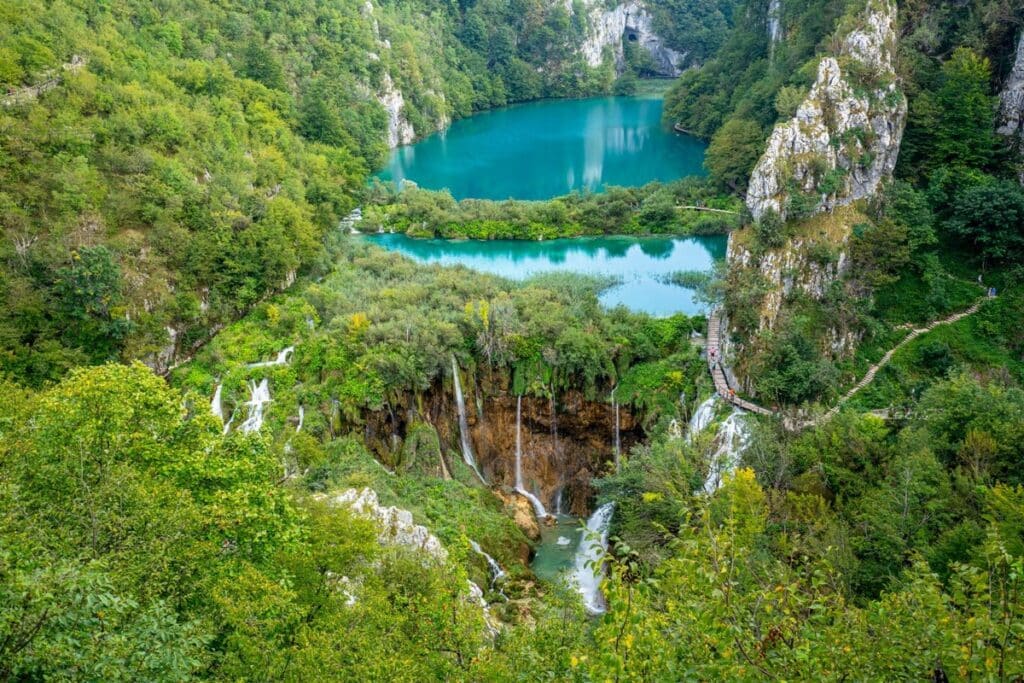 Plitviče Lakes National Park is a 295 square kilometer (114 square miles) forest reserve in central Croatia. It's the country's most popular tourist attraction and was granted UNESCO World Heritage status in 1979.
It's known for a chain of 16 terraced lakes, inter-connected by a series of waterfalls that extend into a limestone canyon. The woodlands are populated by wolves, boars, deer, bears, and rare bird species.
Many walkways and hiking trails take visitors around and across the water. You can also take a ride on an electric boat that links the 12 upper and 4 lower lakes.
The Museum of Broken Relationships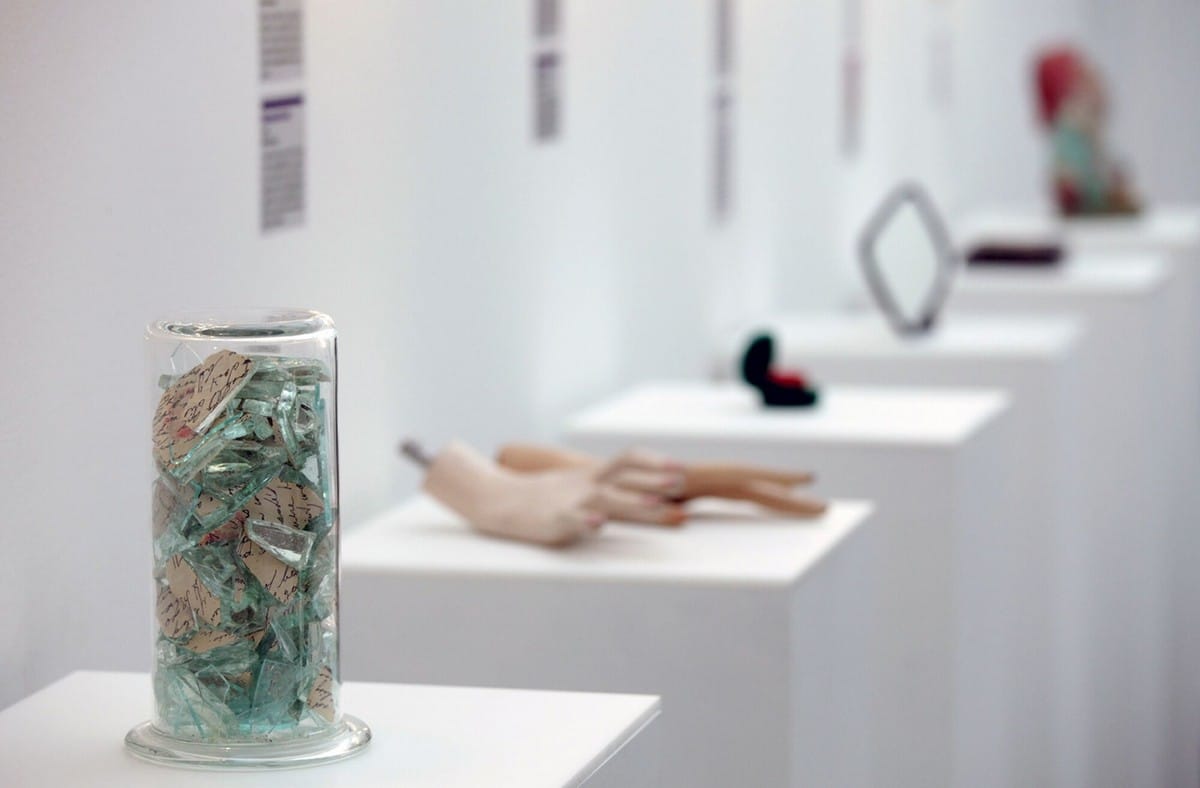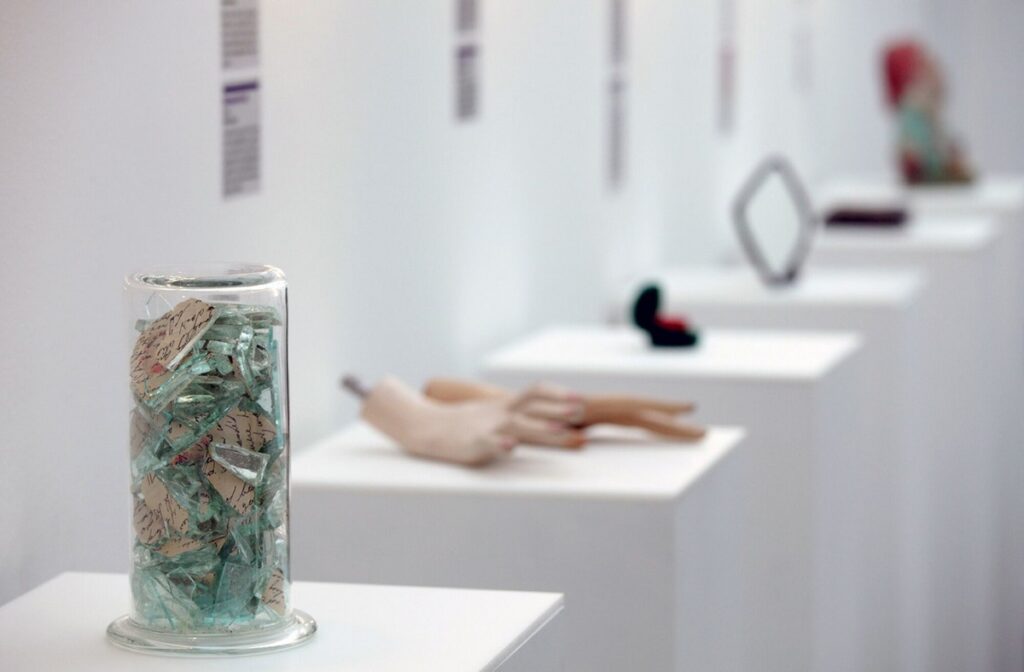 If you are suffering from a broken heart, maybe reconsider visiting this unique and super popular museum in Zagreb. The museum exhibits souvenirs sent in by people that represent their broken relationship with an accompanying story.
The museum started as a temporary exhibition in 2006 but has since grown into one of the country's most popular museums. The exhibit has toured the world everywhere, from Tokyo to Mexico, and has since found a second home in Los Angeles.
Anyone can send in objects, photographs, or love letters. The exhibit is both surreal and immensely moving in the way it depicts the narratives from post-breakup turmoil.
Wine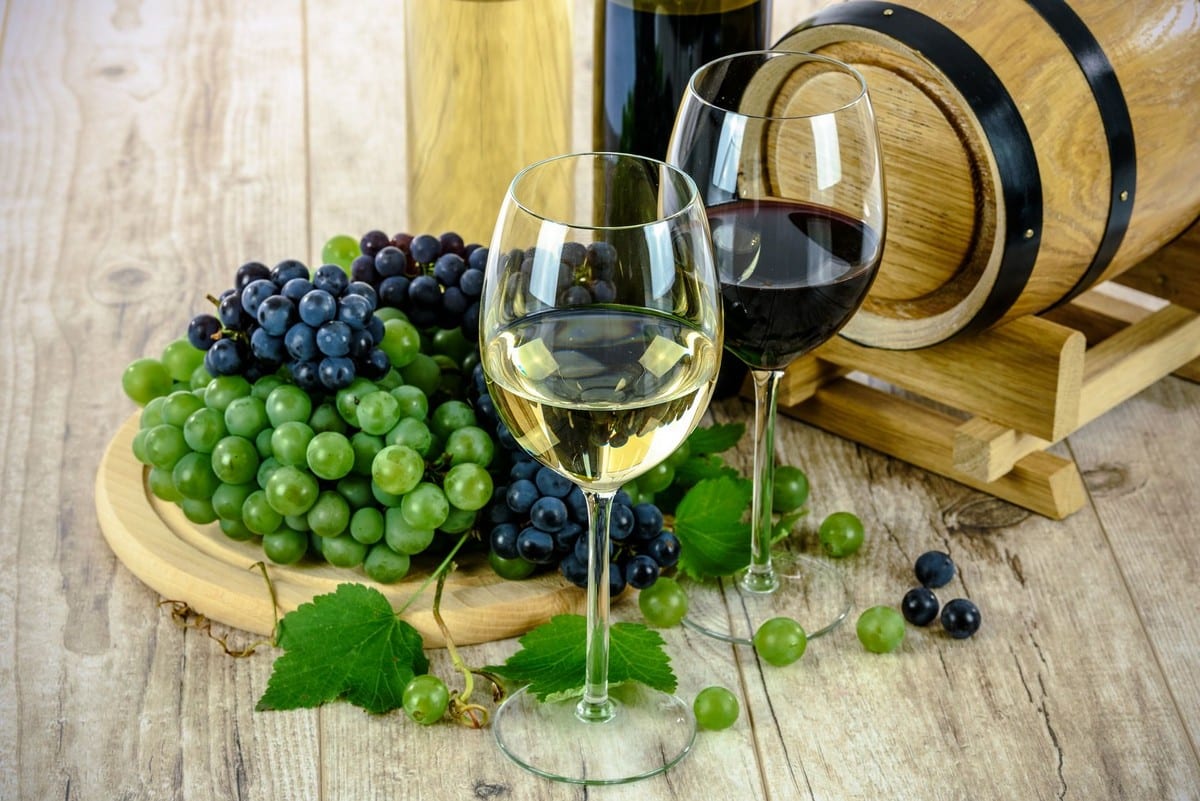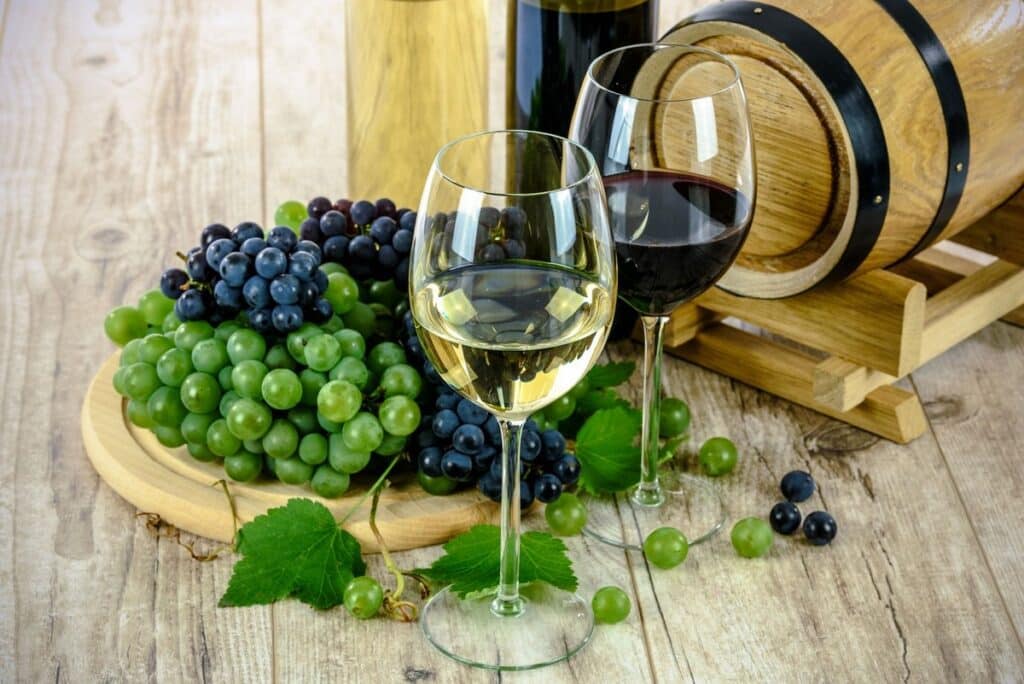 Croatia might not be as well-known as neighboring Italy for its wines, but the climate is largely similar. The country produces a range of fantastic wines and olive oil with a great deal of the wineries located in Istria.
The country is home to approximately 130 native grape varieties. Around 40 of these are currently being used for wine and sold commercially. Many of the grapes have unique qualities you are unlikely to find anywhere else in the world, so if you are a wine-lover, definitely don't skip on some wineries when you are in the area.
Opatija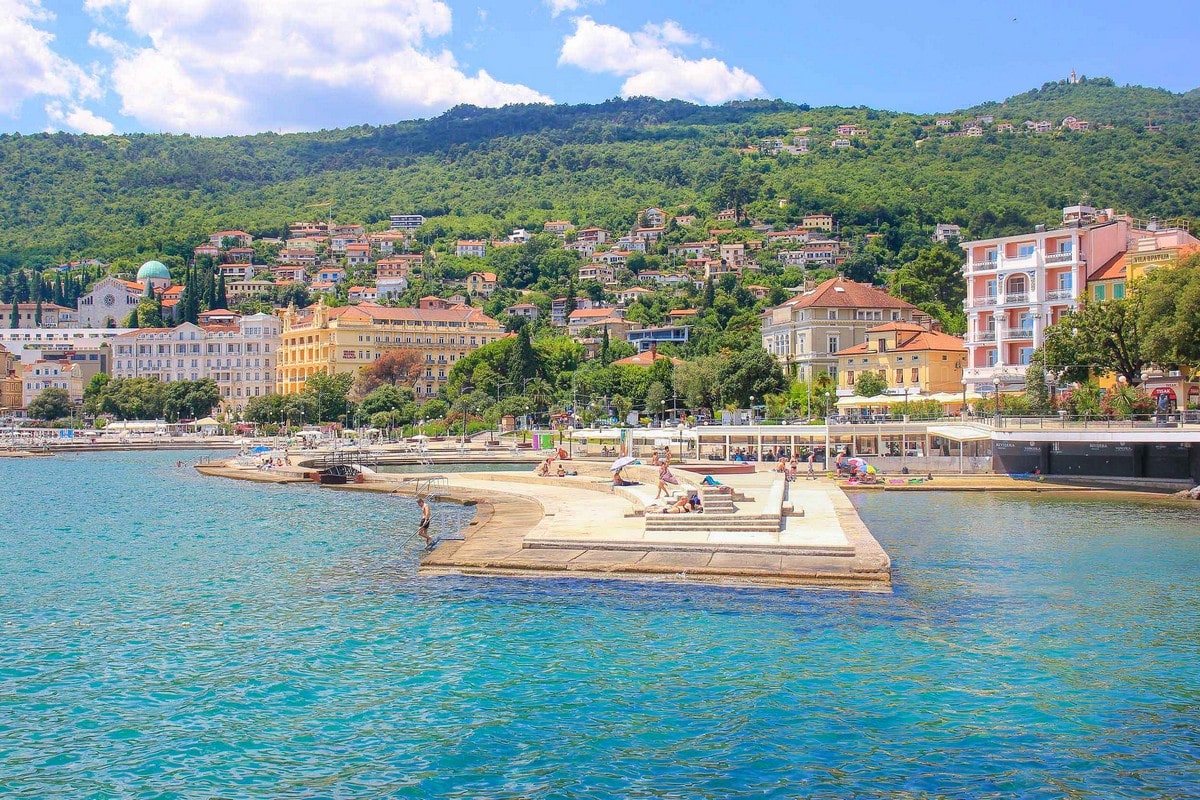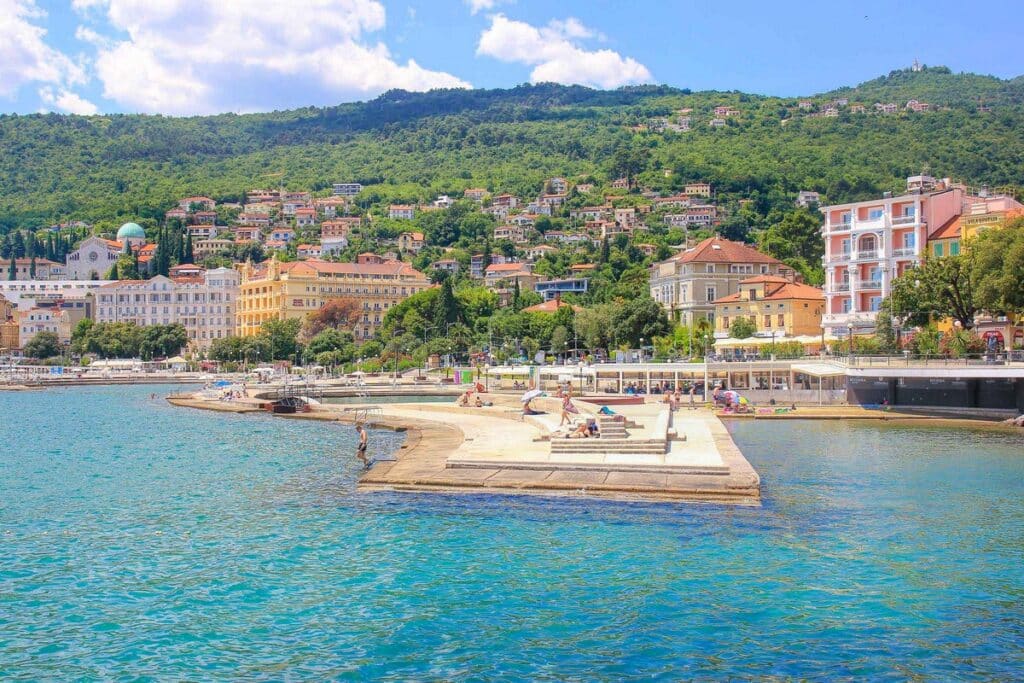 Opatija is a premier resort town located in the Istria region in Croatia. It's known for its upscale hotels that line the coastline and the mild year-round climate. The mild climate, even during winter, is thanks to Mount Ucka, which protects the town from the wind.
Mound Ucka is also the highest point along the Istrian Peninsula, so the views around this area are an attraction in their own right. However, one of the top things to do in Opatija is to stroll along the Lungomare promenade, a 12-kilometer (7.5 miles) walk along its beautiful coast.
The Roman arena in Pula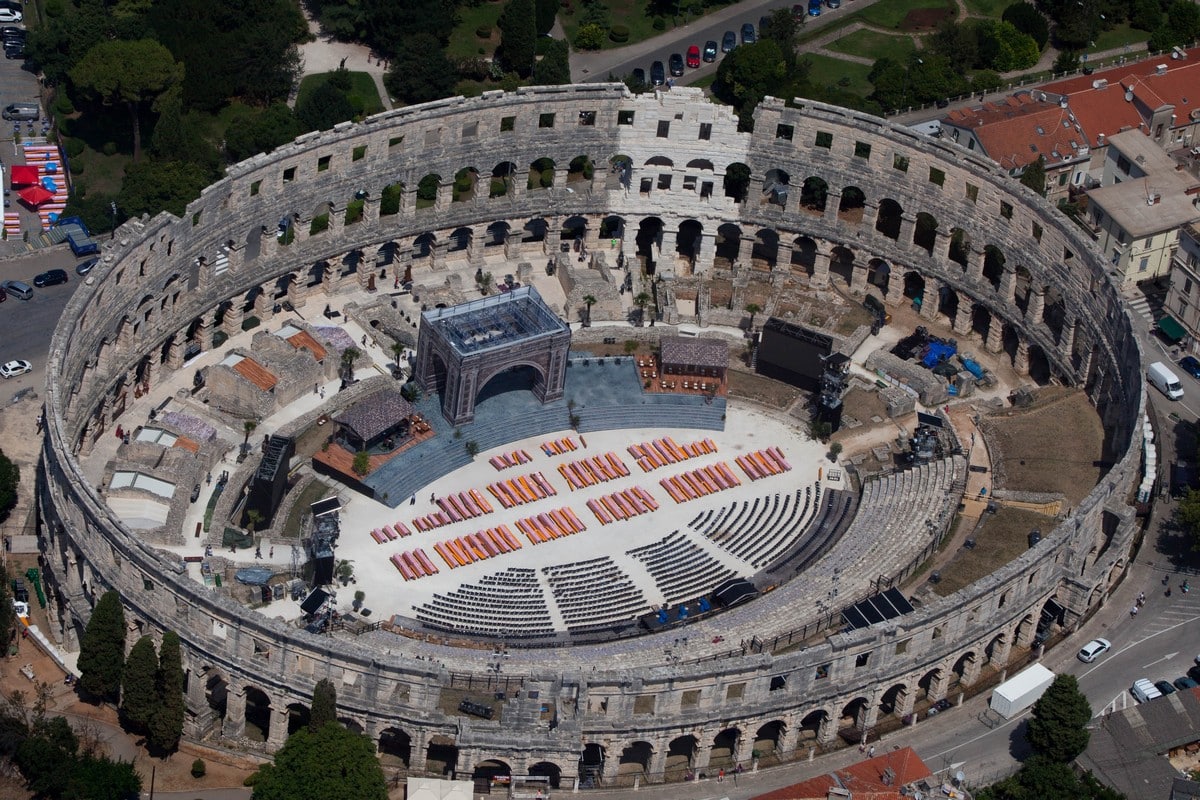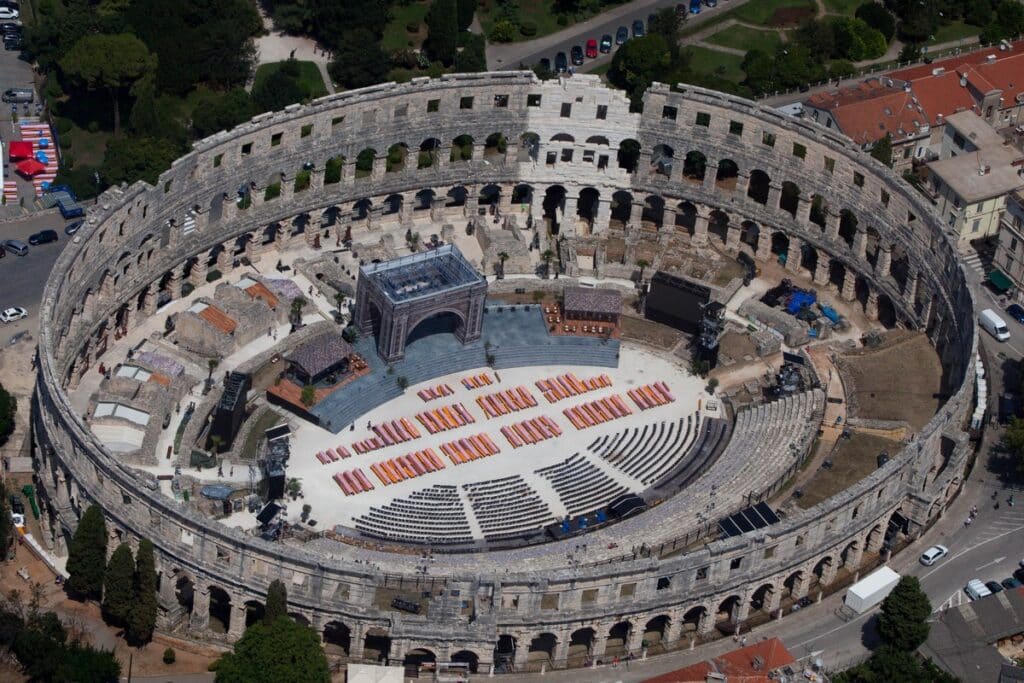 The town of Pula is a popular tourist destination in the Istria region with lovely beaches. It's also known for its well-preserved Roman architecture—the highlight of these remains is, without a doubt, the Pula Arena (Pulska Arena).
It's said to have been built around the 1st century by Emperor Vespasian, and today it's one of the last remaining Roman amphitheaters in the world. It's been kept in such good condition that today it still hosts audiences. In this case, for summer concerts and festivals and not gladiator fighting like it did in Roman times.
Trogir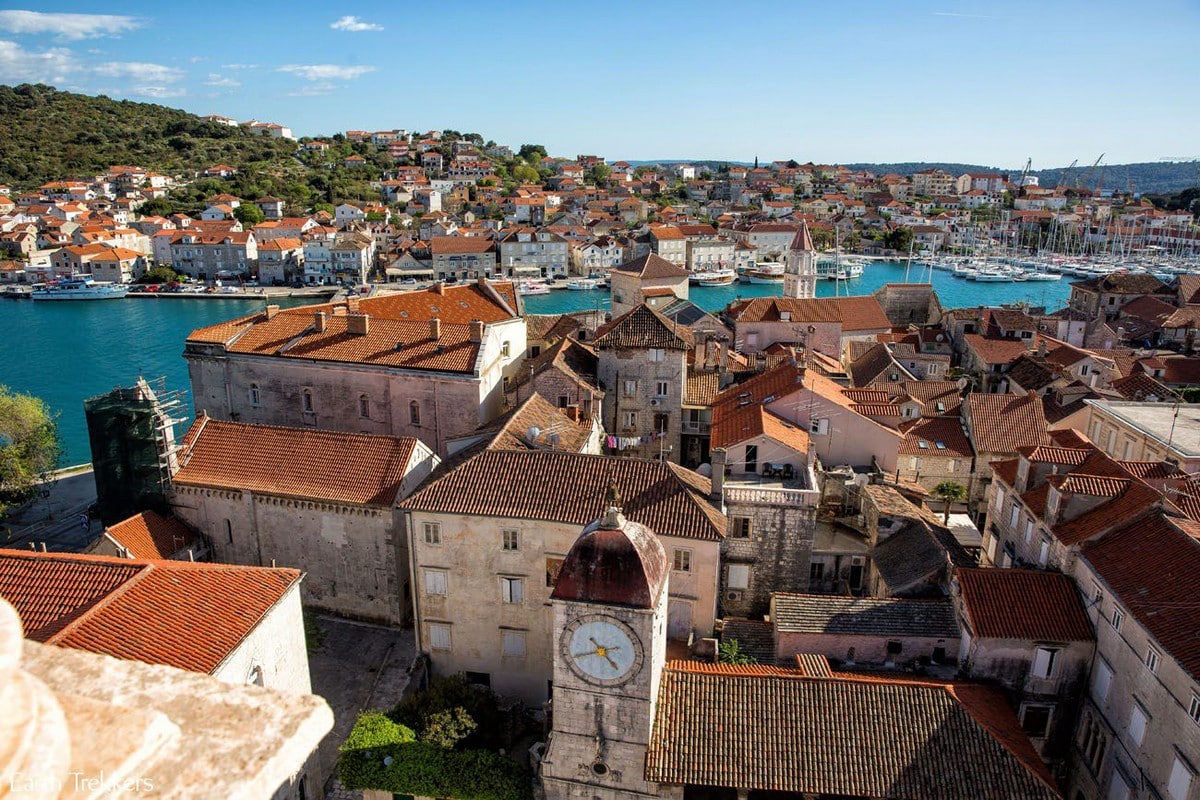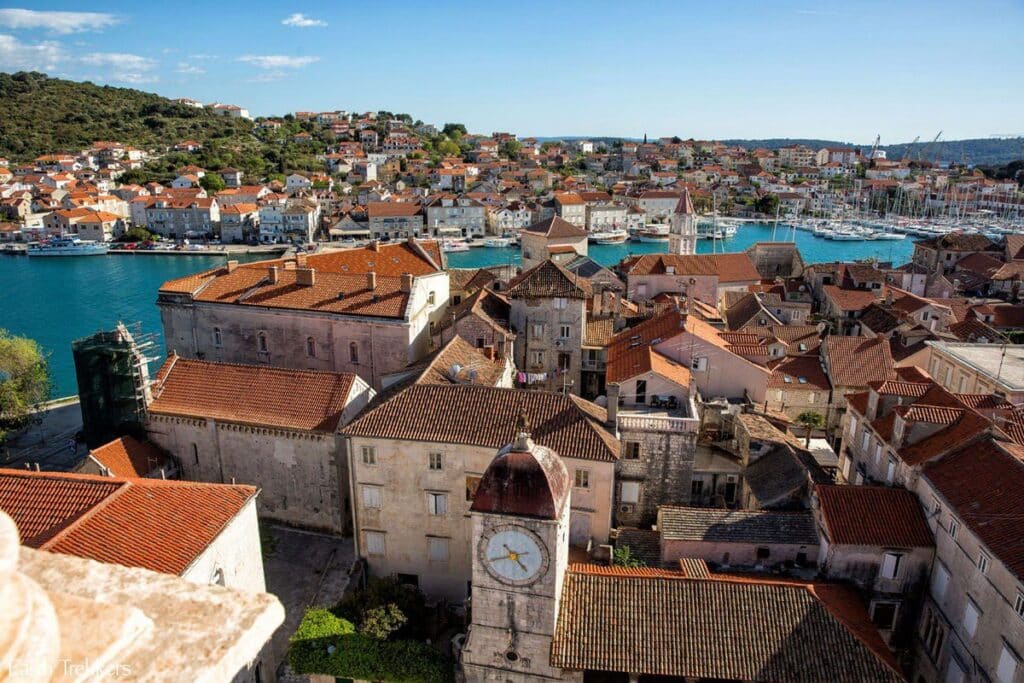 Trogir is one of the most beautiful seaside towns to visit on the Dalmation coast. It has a rich history dating back to its founding in 380 BC. Today it's listed as a UNESCO World Heritage Site boasting a large number of beautifully preserved old buildings. Most of these buildings are found with the old town walls that date back to the 1400s.
It's a fantastic town to vacation in, with great restaurants and boutiques lining its medieval streets and the water promenade.
Rijeka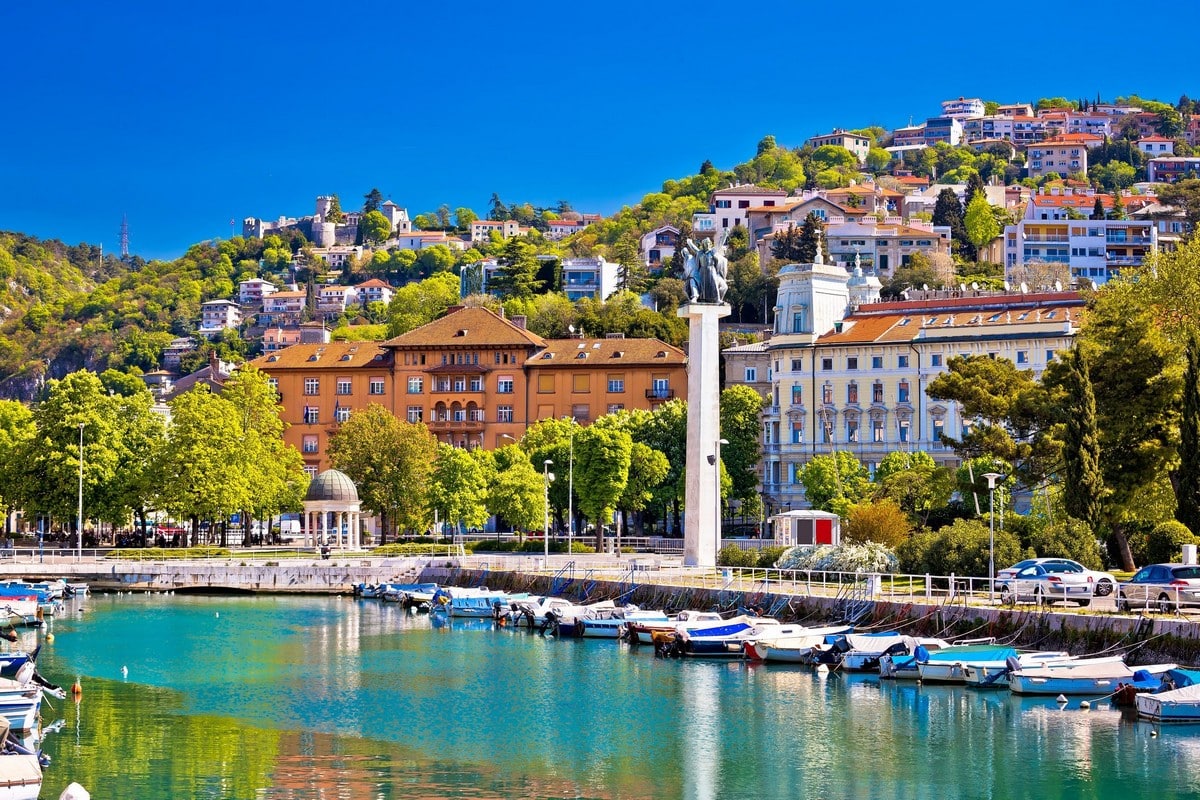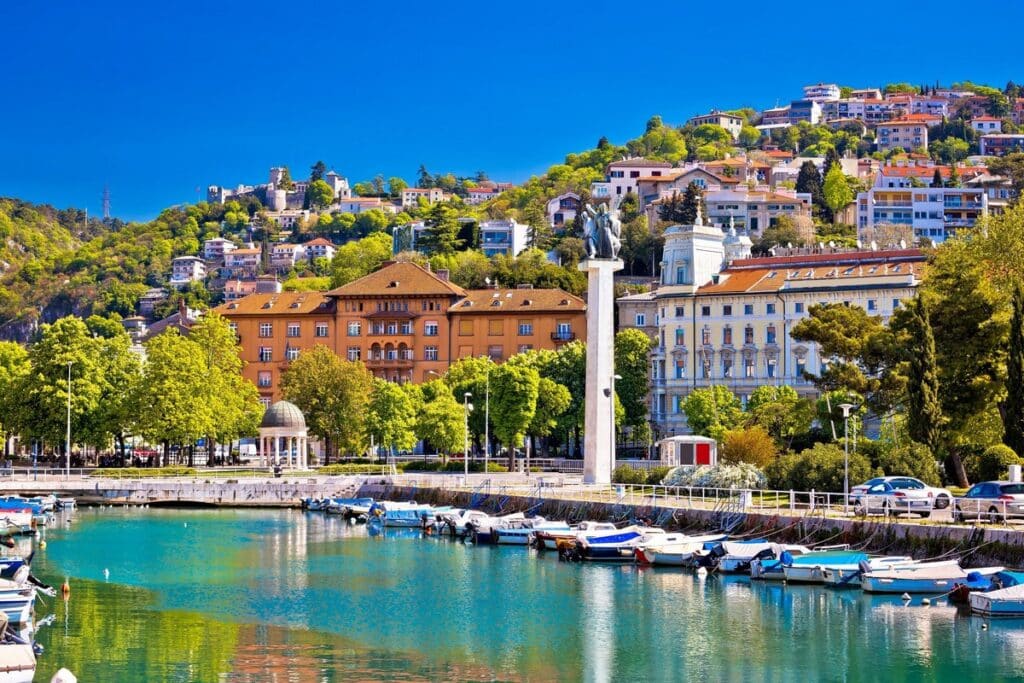 As Croatia seems to be growing in popularity with each year, top tourist towns and attractions become overcrowded really quickly. So if you are looking for a town that doesn't skimp on the beauty but is slightly off the beaten path, then head to the port town of Rijeka.
The town has beautiful cobbled streets and well-preserved houses dating back to the 1700s. Also, be sure not to miss out on visiting the Trsat Castle (Gradina Trsat) and the Church of Our Lady of Trsat (Gospa Trsat).
Sibenik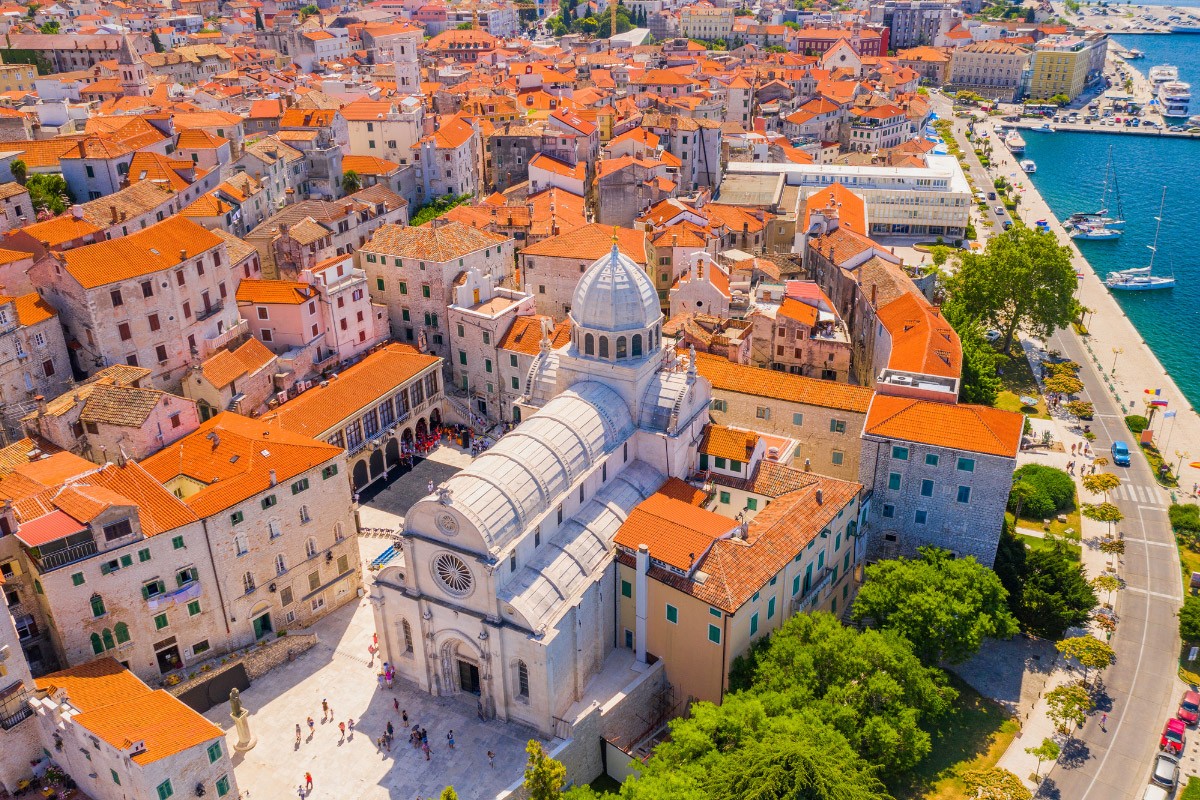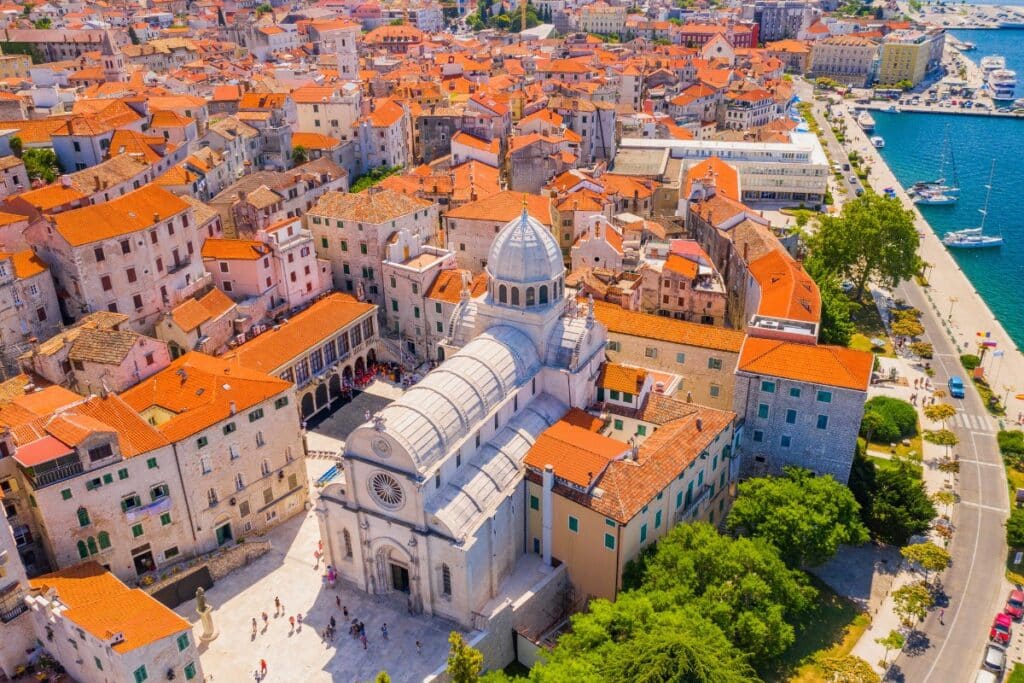 Sibenik is another fantastic option for travelers that want to enjoy beautiful quaint villages without the hordes of tourists. Sibenik has a well-preserved historic center boasting perfectly kept buildings dating from the 15th and 16th centuries. The town also has a UNESCO World Heritage Site that you can't miss: the 15th-century Cathedral of St. James (Katedrala Sv Jakova).
Licitar Cookies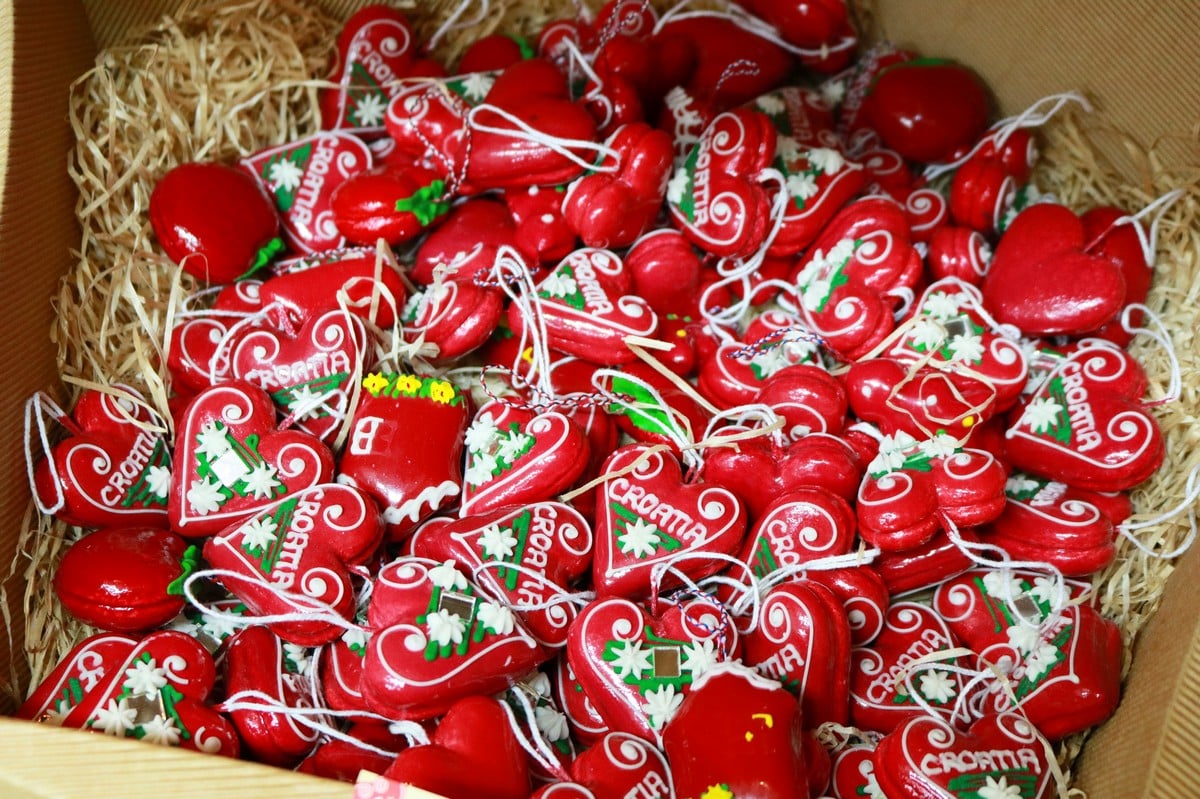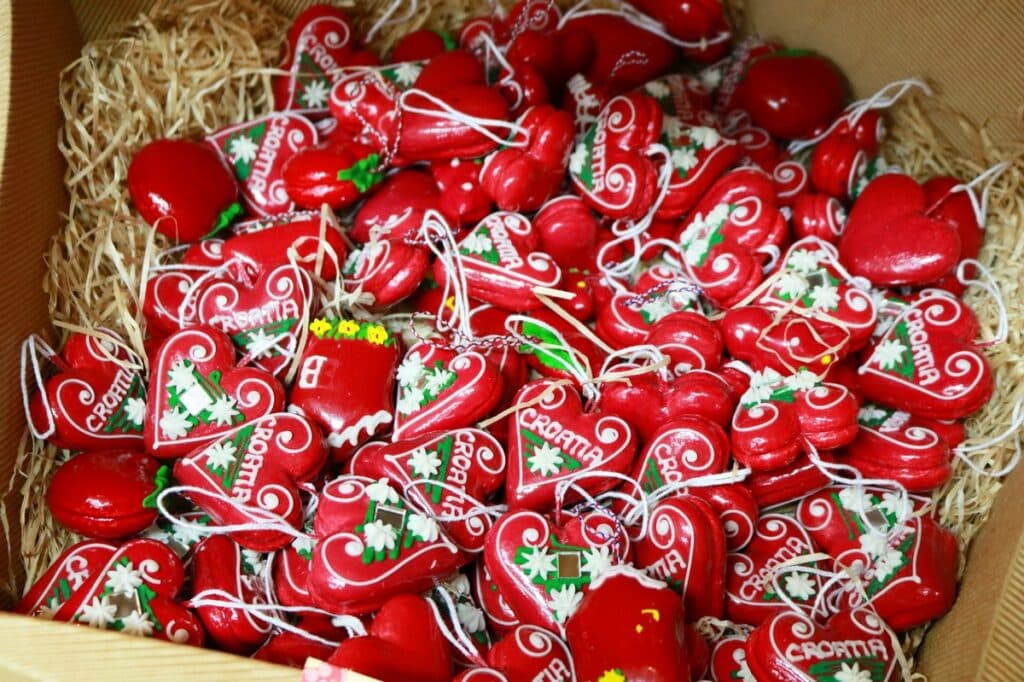 Licitar cookies are traditional Croatian cookies. They are to Croatians what German stollen is to Germans or gingerbread houses in the United Kingdom. These cookies come in the form of red hearts, and while they are entirely edible, most people use them more as decorations.
These cookies can take up to a month to make if done in the traditional way. They are not just made for festive occasions such as Christmas, but they can be made and given to loved ones. For example, for a wedding, they can be decorated with the wedding date and the names of the bridal pair.