California is one of the most visited states in the US with more than 200 million tourists every year. Worldwide, people can instantly recognize landmarks like the Hollywood Sign in Los Angeles, the iconic Golden Gate Bridge in San Francisco, or even the scenic road trip along the Pacific Coast Highway. But what makes these and many other well-known attractions in California so famous?
California is known for its beautiful beaches, theme parks, wine country, and national parks. The extensive Pacific coastline provides plenty of scenic drives and sandy beaches. All ages will have a blast at family-friendly theme parks like Disneyland. California's unique landscape is exhibited while visiting the national parks.
Hollywood, Los Angeles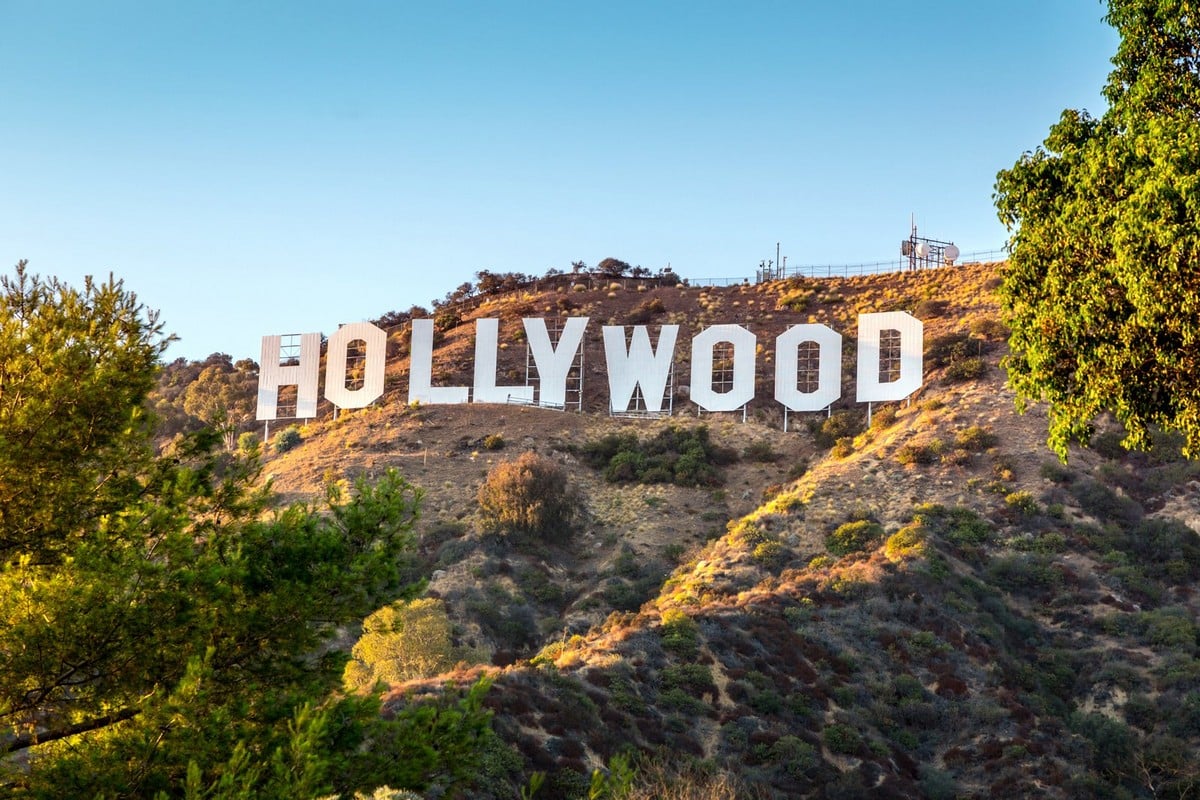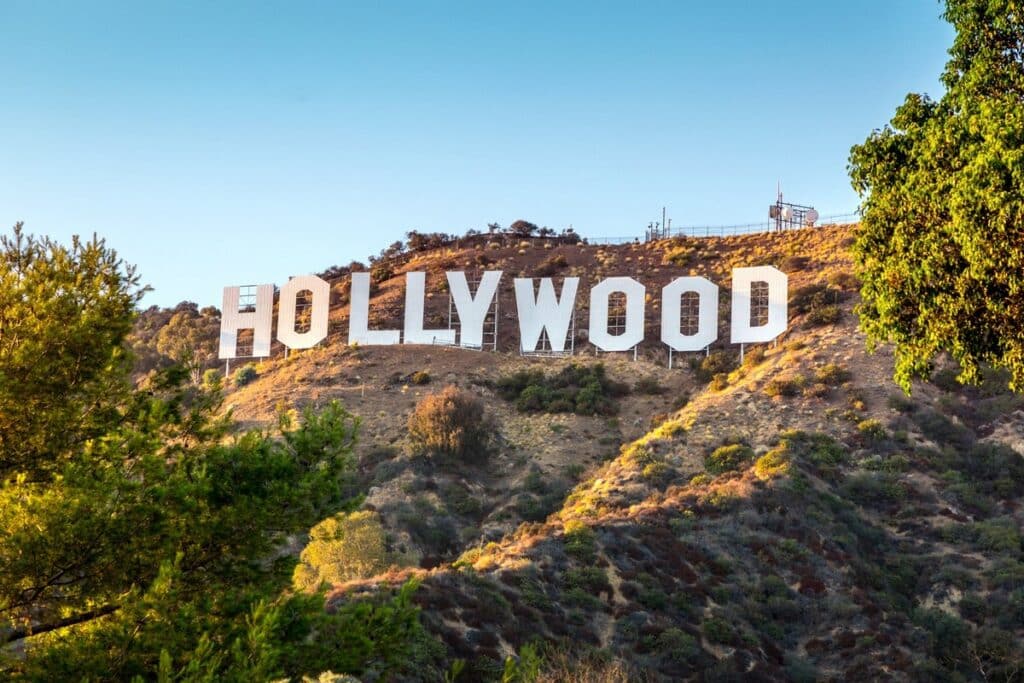 Historically, people migrated West to California for the gold rush. But today, there's a new kind of glitz and glamor attracting future stars to the Golden state. Hollywood in LA remains a launchpad for hopeful actors looking for their next big break, comedians one gig away from landing a TV deal, and musicians hoping to find an audience that resonates with their music.
Did you know that the Hollywood sign was originally a real estate ad promoting Hollywood Hills? It now stands as a beacon overlooking Griffith Park. The famous Hollywood Walk of Fame extends for 15 blocks on Hollywood Boulevard with names such as Marilyn Monroe, Ronald Reagan, Michael Jackson, and more than 2,700 other famous personalities.
Pacific Coast Highway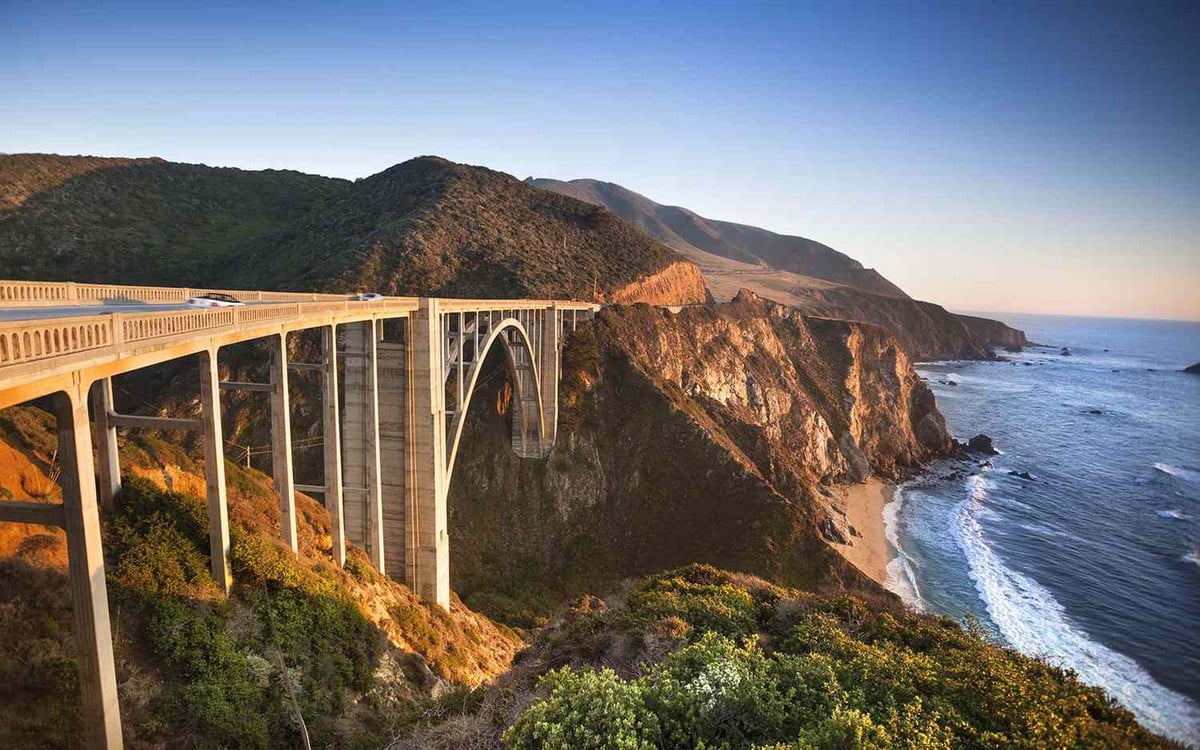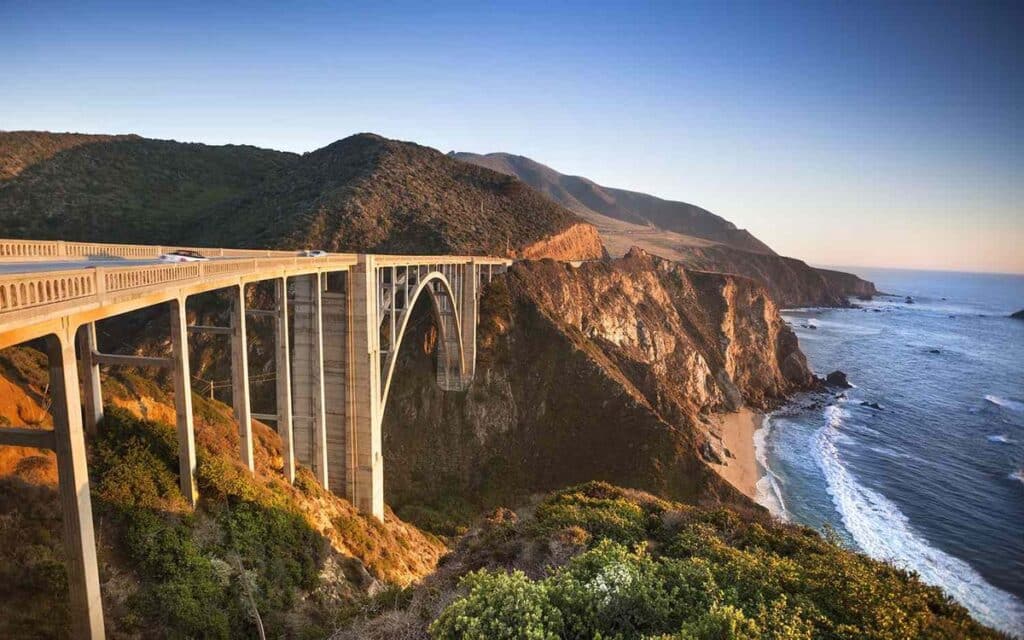 With rugged coastal views of the Pacific Ocean extending for the 600-mile Highway 1 route, the Pacific Coast Highway is one of the world's most scenic drives. The route follows California's coastline and travelers typically plan a week to explore all the exciting stops along the way.
The route passes near major cities like Los Angeles, San Diego, and San Francisco. Between city stops, there are many natural attractions, including Monterey State Beach, where more than 65,000 scuba divers plunge beneath Monterey Bay every year. Or nature trails in Point Lobos State Nature Reserve to see why it's one of the favorites of 280 state parks in California. Historical landmarks are perched on the coast, including Pidgeon Point Lighthouse, the tallest in the state.
Wine Country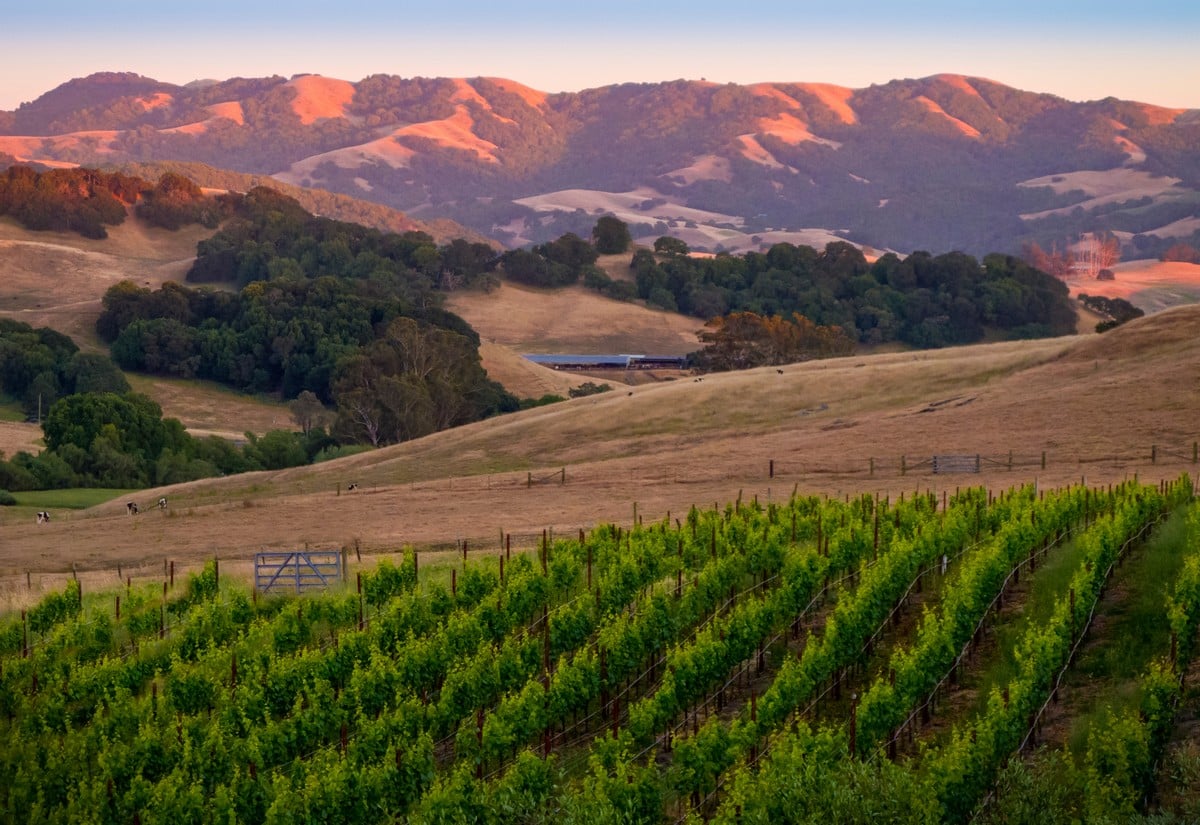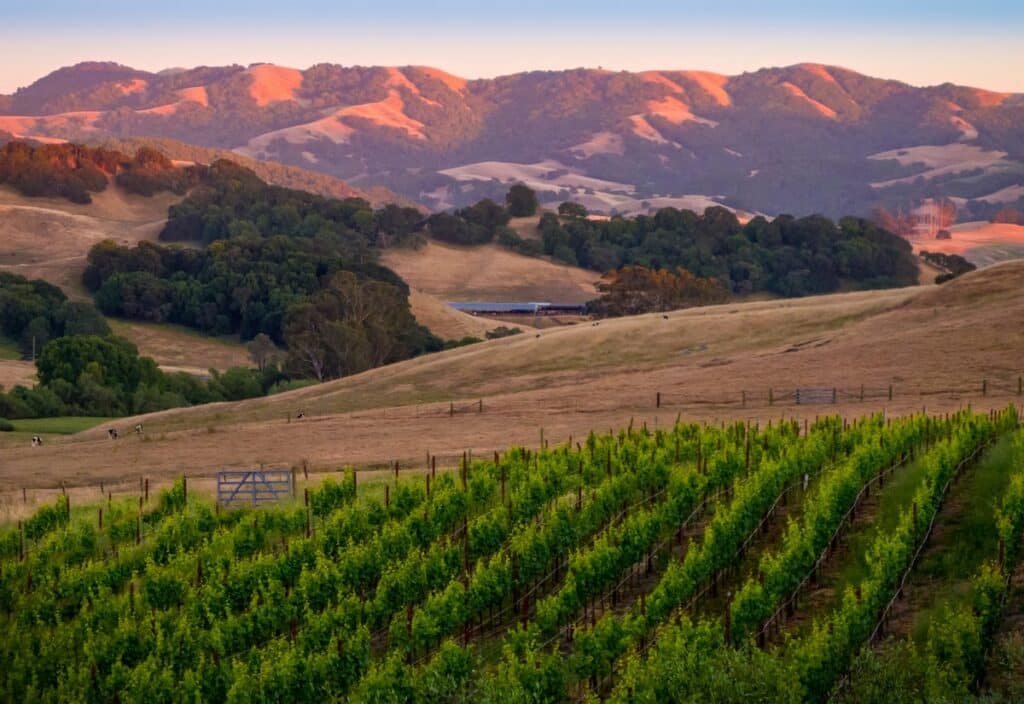 The nutrient-rich landscape found in California's northern regions, combined with the refreshing ocean breeze, makes it one of the ideal places to grow grapes. And where there are grapes, there is wine! As a result, California has built an international reputation for wine production.
California's famous wine countries are known for their wine tasting experience held on-site in the local vineyards. Napa Valley consists of predominantly family-owned wineries with more than 1,700 venues providing signature flavors from the region. And the nearly 1,800 wineries dotting Sonoma County cover more than 62,000 acres producing a variety of grapes.
Beaches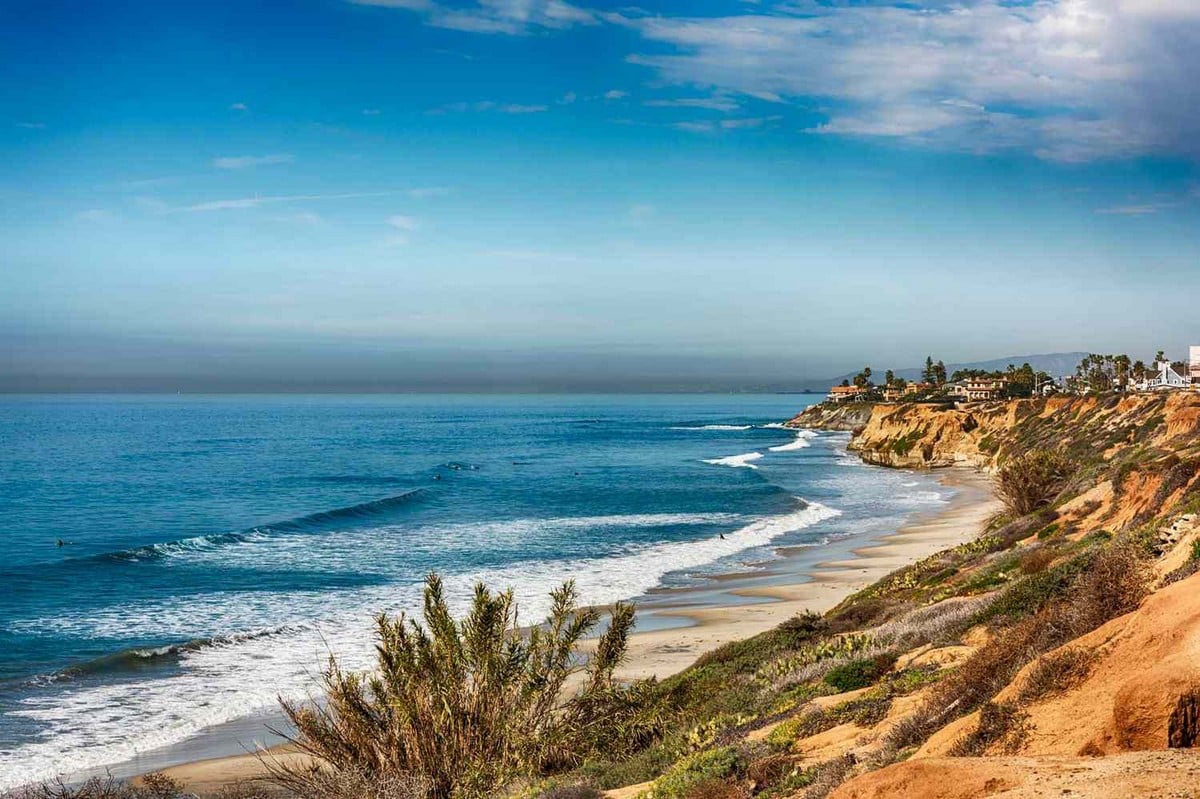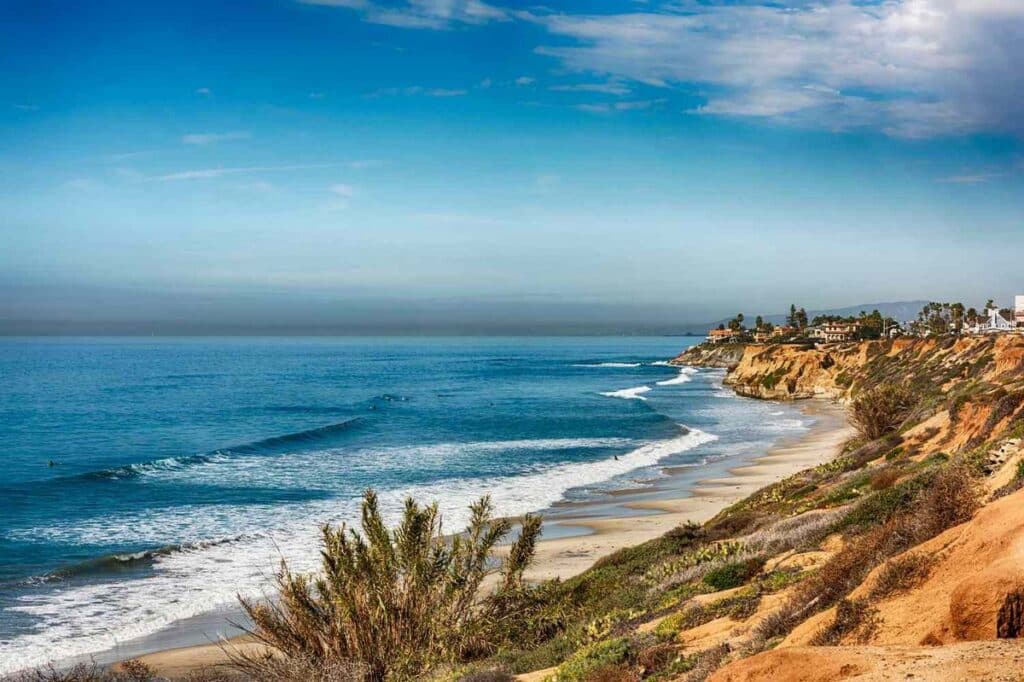 California is the perfect beach getaway destination. It ranks in the top five coastlines, with more than 840-miles stretched along the Pacific Coast. Some of the best beaches in the US are found in the state, with tourist beaches such as Malibu Beach and Hermosa Beach, known for their pristine golden sands and warm waters of the Pacific.
Several beaches are known for their wildlife, including La Jolla beach to see the native California Sea Lions or Long Beach for whale watching the largest mammals in the ocean. For more specialized water activities, offshore at Big Sur is a top diving spot, and Huntington Beach is nicknamed Surf City USA because of its pro-level waves.
Disneyland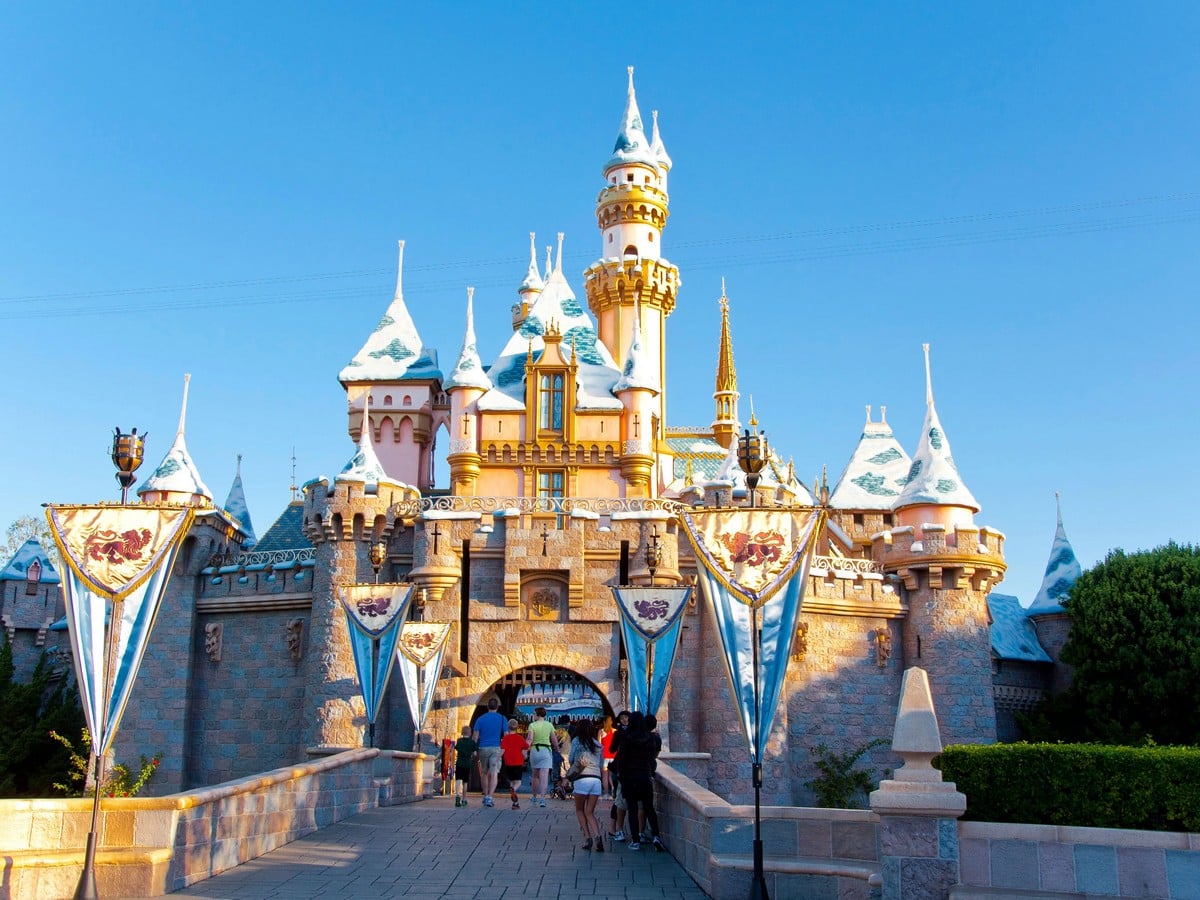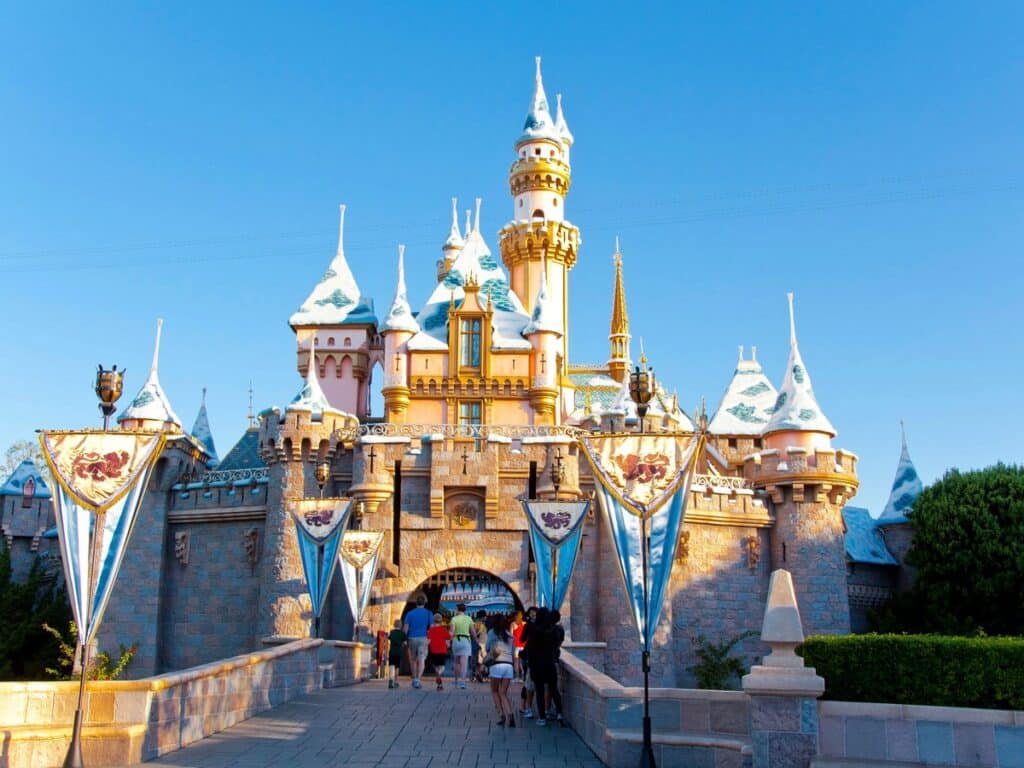 California is home to the 'happiest place on earth.' Disneyland is the original (and only) Disney theme park designed by Walt Disney while still living to see it come into fruition. And today, it's the second-most visited theme park in the world, with more than 18 million attendees. But it's more than ready to host thrill-seekers of all ages, with the iconic Disneyland Hotel holding 990 rooms—including themed Disney suites.
When Disneyland first opened its gates in 1955, it had only 18 attractions that took only a year to build. However, the park's popularity and success have ballooned it to a sprawling size of 100-acres and more than 80 attractions and rides.
Santa Monica Pier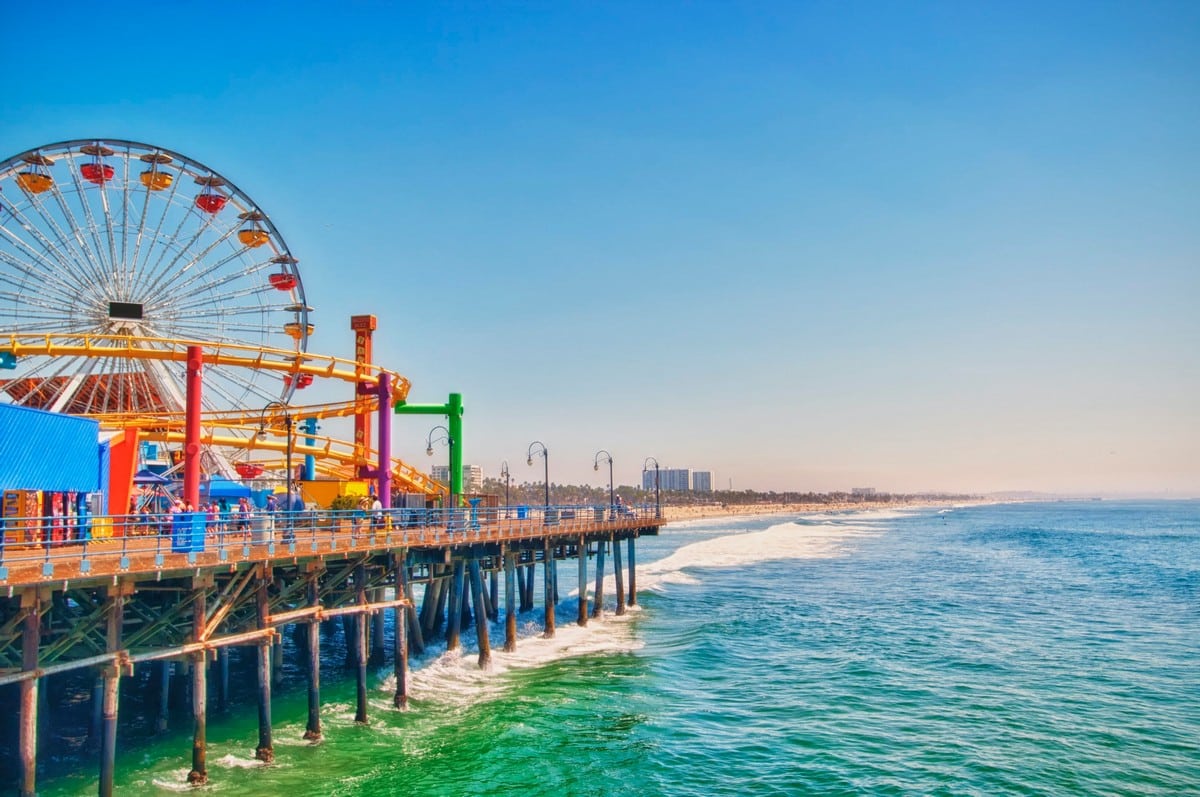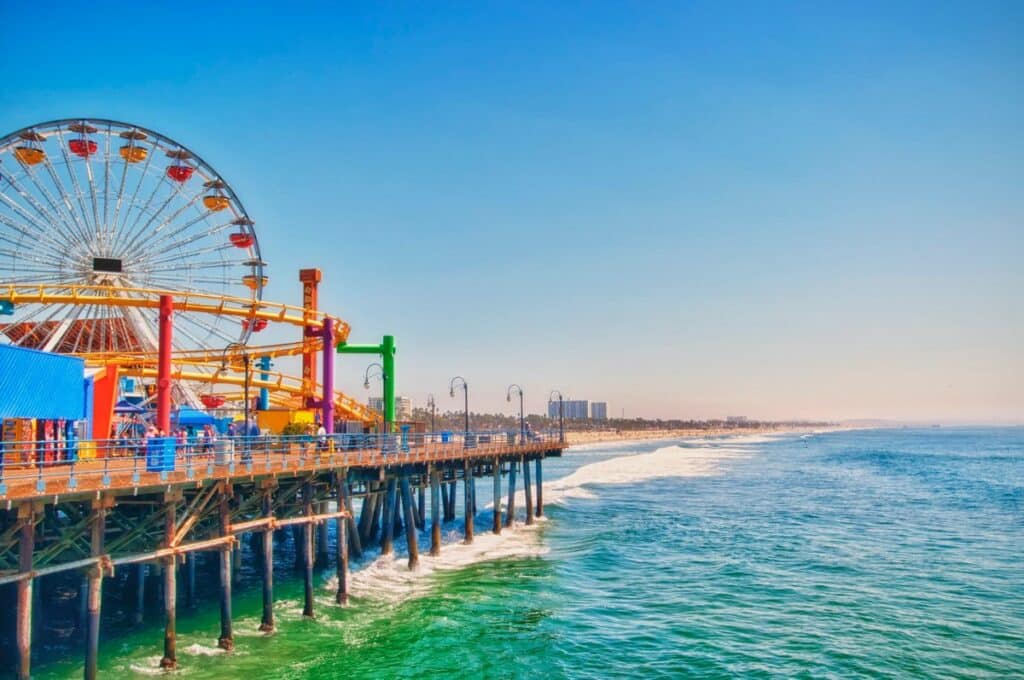 The eight million visitors hanging out on Santa Monica Pier and taking photos has catapulted it into one of the most photographed locations in California. But its beauty often overshadows its original purpose for rerouting sewage when it opened in 1909.
Sitting as the endpoint of Historic Route 66, this 200-ft long pier welcomes visitors day and night to indulge in local fun. The iconic Pacific Wheel towers nine stories over Pacific Park, the only pier amusement park. During the day, it offers panoramic views of the Santa Monica Pier and the Pacific Ocean while storing up solar-powered energy to light up its 174,000 colorful LED lights at night.
Lake Tahoe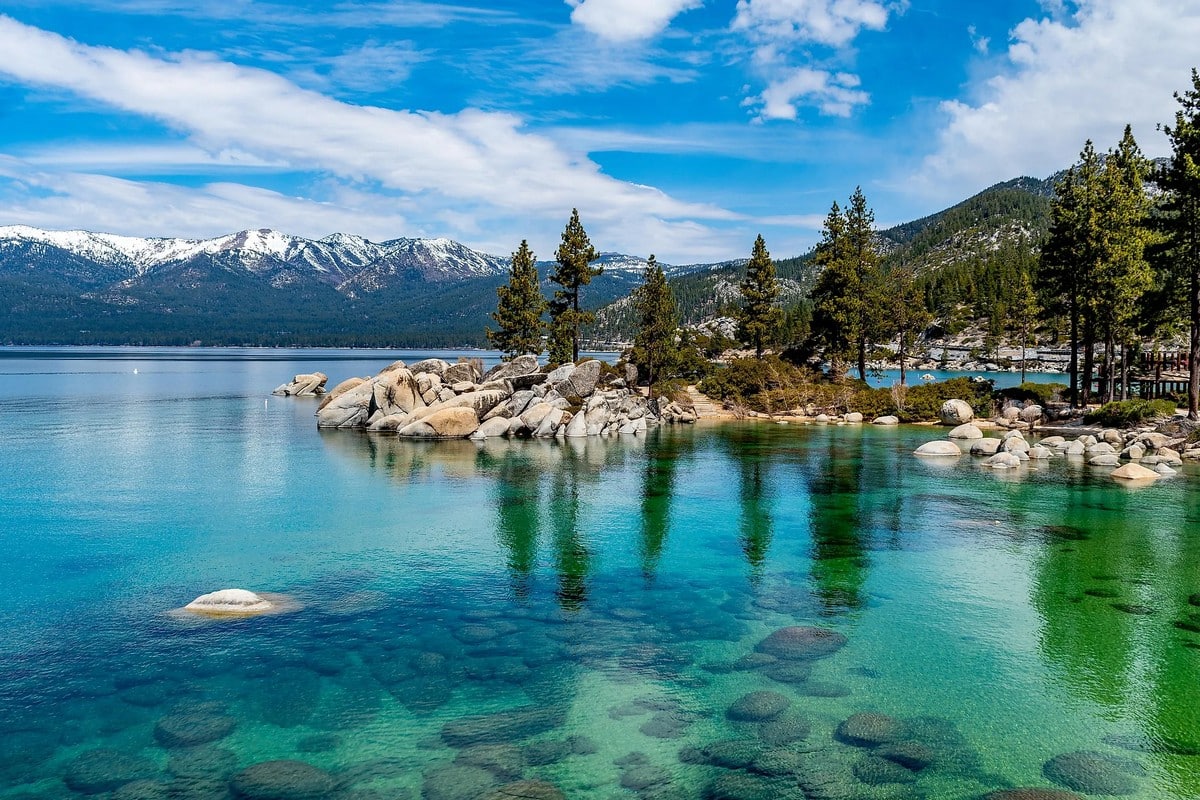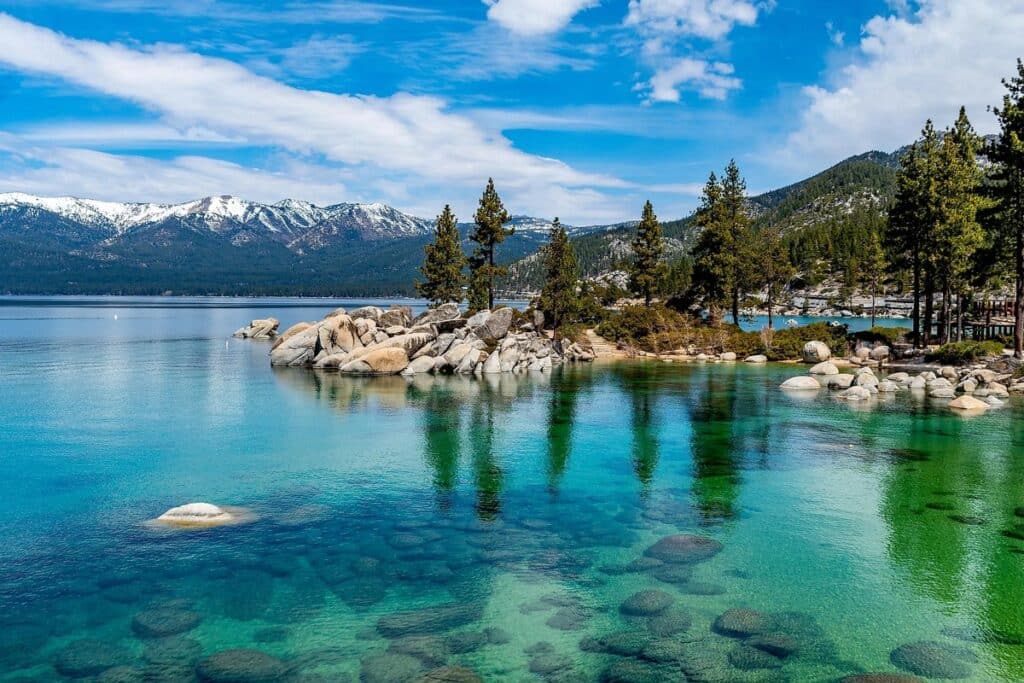 Sitting high in the Sierra Nevada Mountains in Lake Tahoe. It's the second-deepest lake and one of the largest freshwater lakes. It's a popular destination for outdoor recreation all year long. It straddles the California-Nevada border, and it is fitting that it has casinos sitting on the lake shores when you cross the border.
The Lake Tahoe area in California is known for its nature and is a year-round destination. For example, Mount Rose is a popular hiking destination to reach the summit of 8,260-ft as the highest viewpoint overlooking the lake. Palisades Ski Resort is a premier skiing destination that hosted the Winter Olympics in 1960.
Lombard Street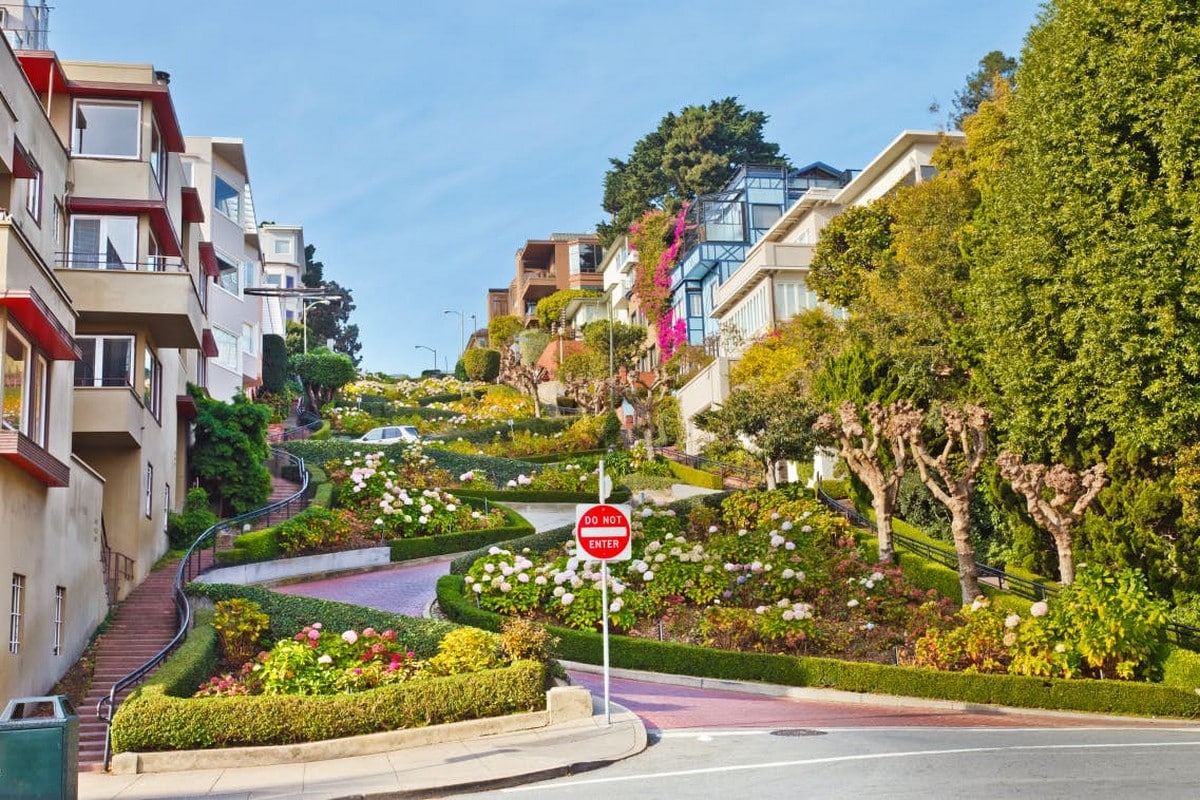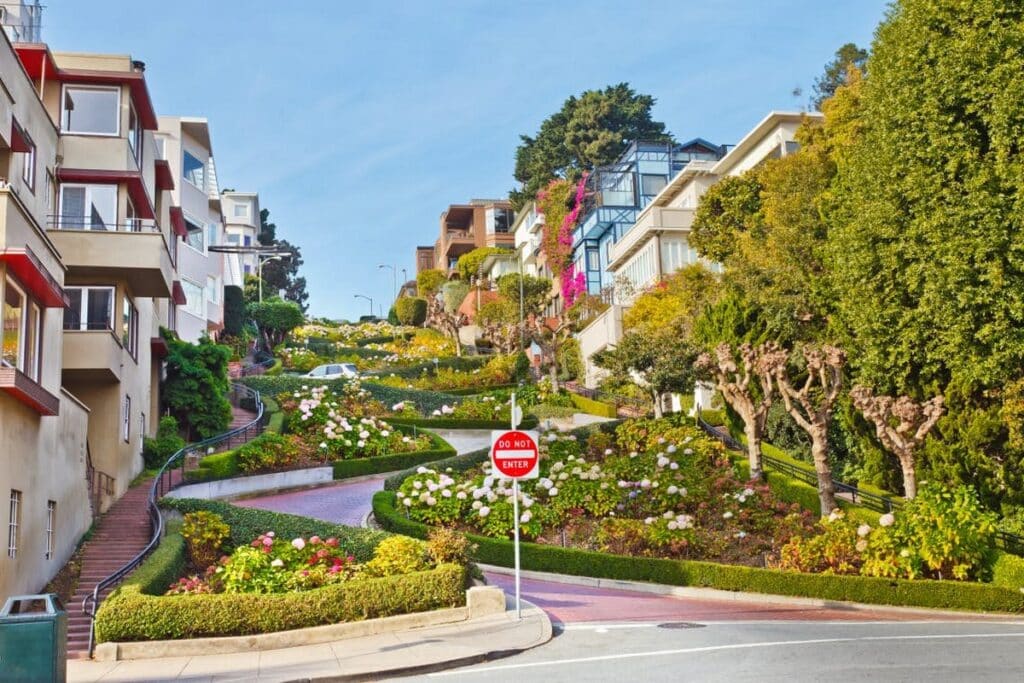 Putting Lombard Street in the GPS may show results for streets in Philadelphia and Califonia, but looking at the odd zig-zagged design found in San Francisco is not hard to distinguish between.
Lombard Street looks like a wrinkle in the road as it crams eight switchback turns into a steep, one-block hill. It was intentionally designed to combat the 40-degree slope for ease of driving. However, since it became the most crooked street in the world, it's only made driving it more hectic.
Nearly two million visitors arrive to experience Lombard Street. There is a queue lasting upwards of 45-minutes to make the five miles-per-hour drive down the street, passing multi-million dollar homes.
Silicon Valley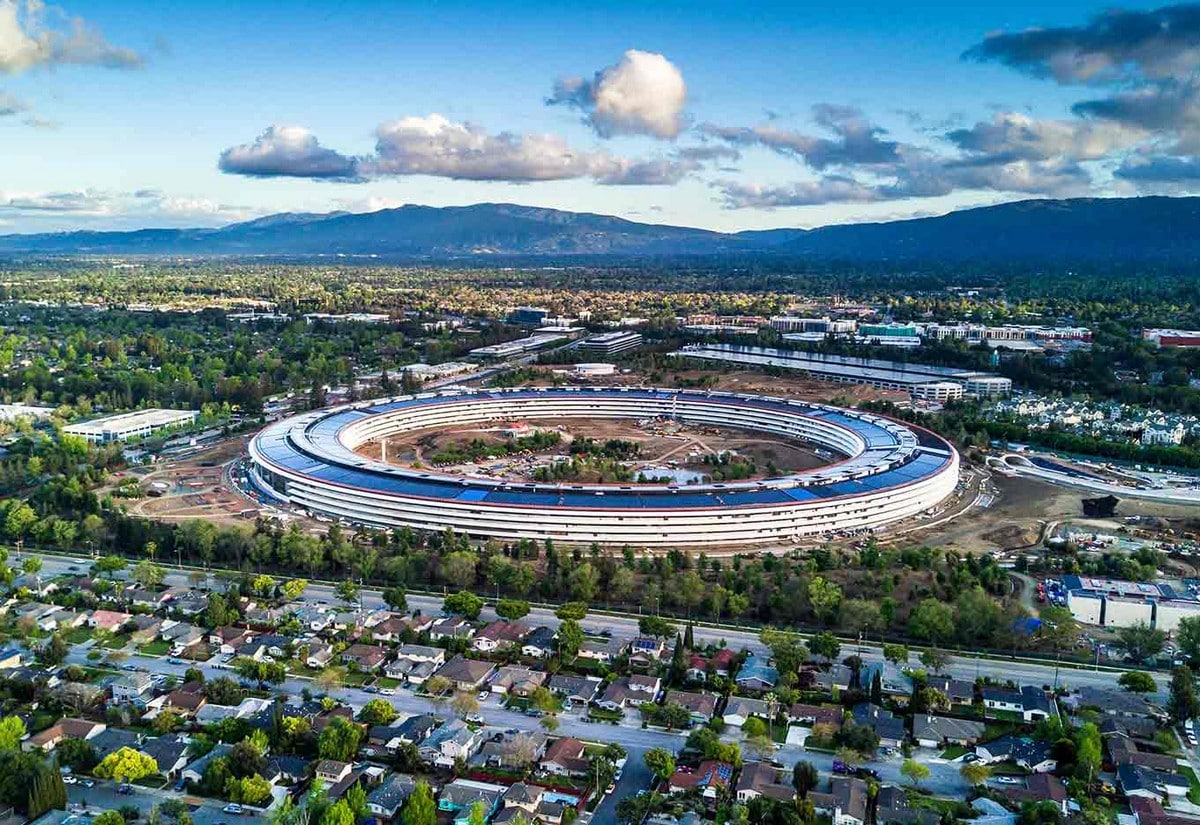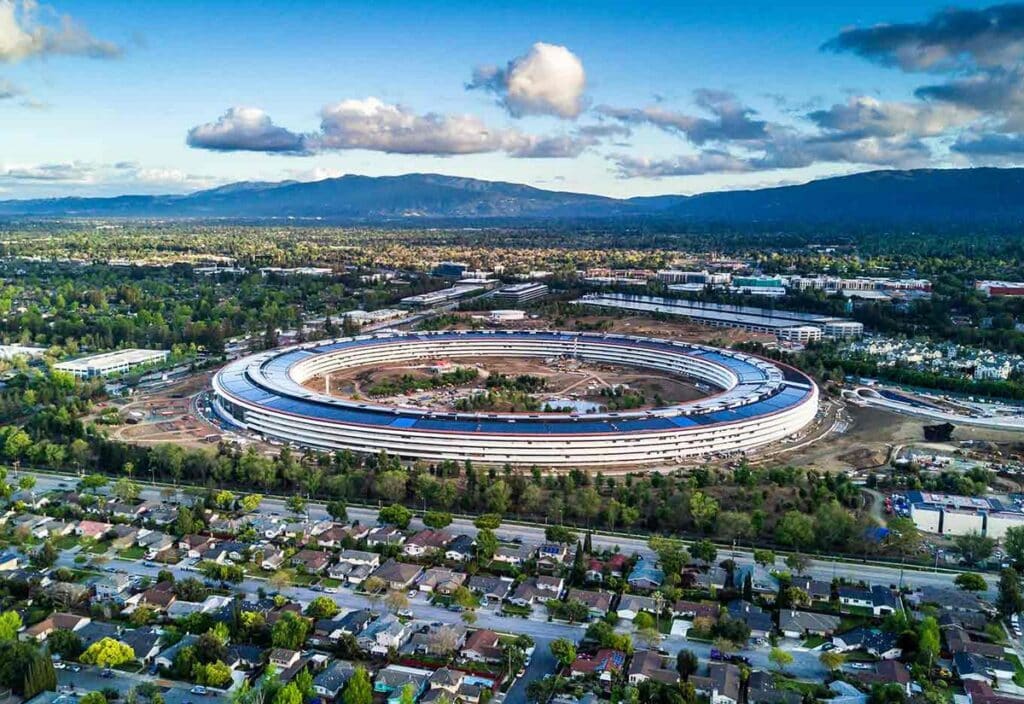 Located just outside of San Francisco, Silicon Valley is home to some of the largest technology companies in the world, including Apple, Netflix, Google, and eBay. Silicon Valley is a booming tech hub thriving with an entrepreneurial spirit, fueled by the success stories of titans like Mark Zuckerberg, Bill Gates, and Steve Jobs.
Silicon Valley earns its name for the more than 2,000 tech companies headquartered here, making it the highest concentration of tech companies globally. These companies range from all stages, including a bustling start-up scene cultivated with events and incubators, as well as more than 30 companies that appear on the Fortune 1,000 list.
Largest Trees in the World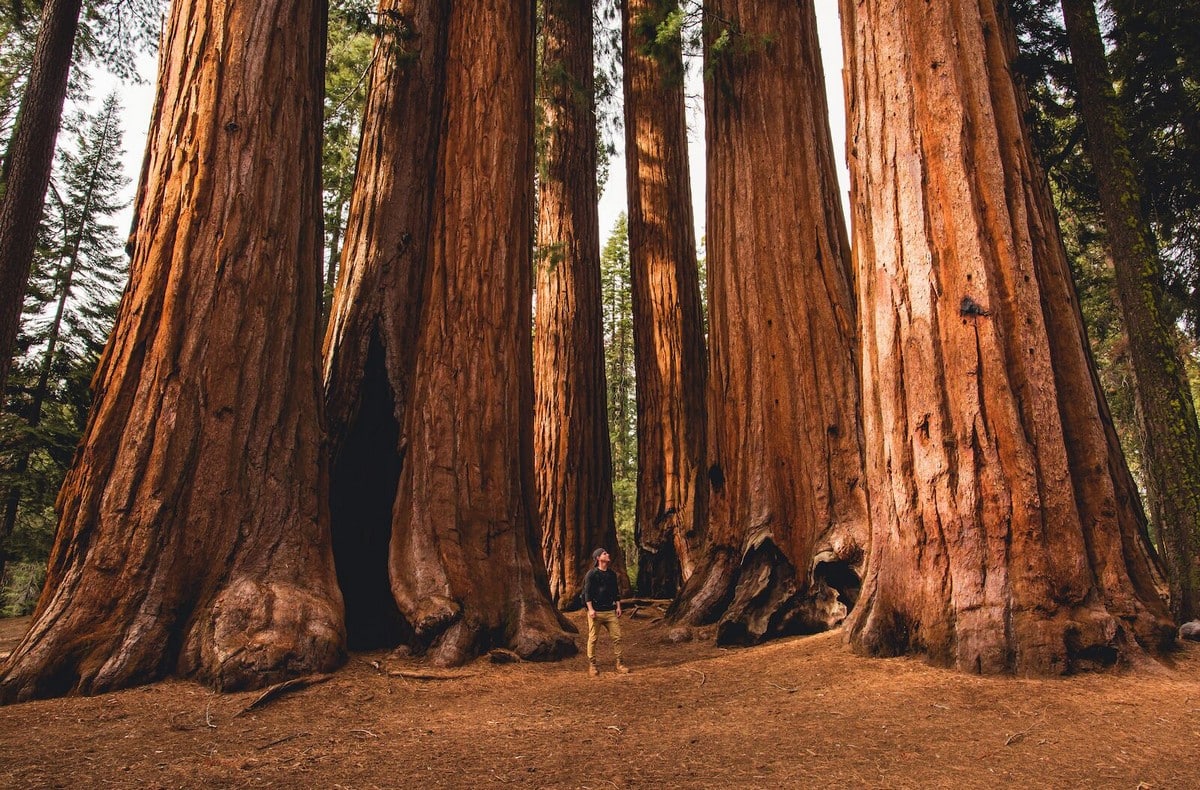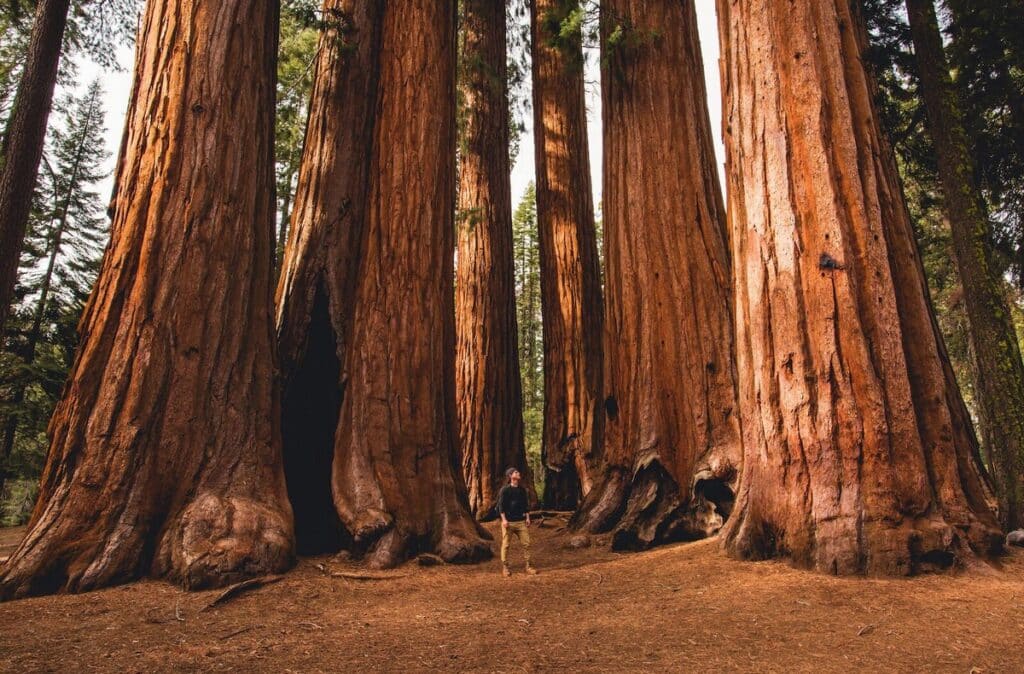 Giants that have lived for thousands of years still inhabit the Earth, and many reside along California's northern coasts. It's famous for having many of the world's largest trees found inside its old-growth forests.
California has 43 official parks dedicated to preserving its giant sequoia and redwood trees. Redwood National Park is known for Hyperion, the tallest in the world at nearly 380-ft. General Sherman Tree is the tallest in the Sequoia National Park, with a height of 275-ft tall. And General Grant Tree in Kings Canyon National Park is 3,000 years old with a current diameter of more than 100-ft.
Golden Gate Bridge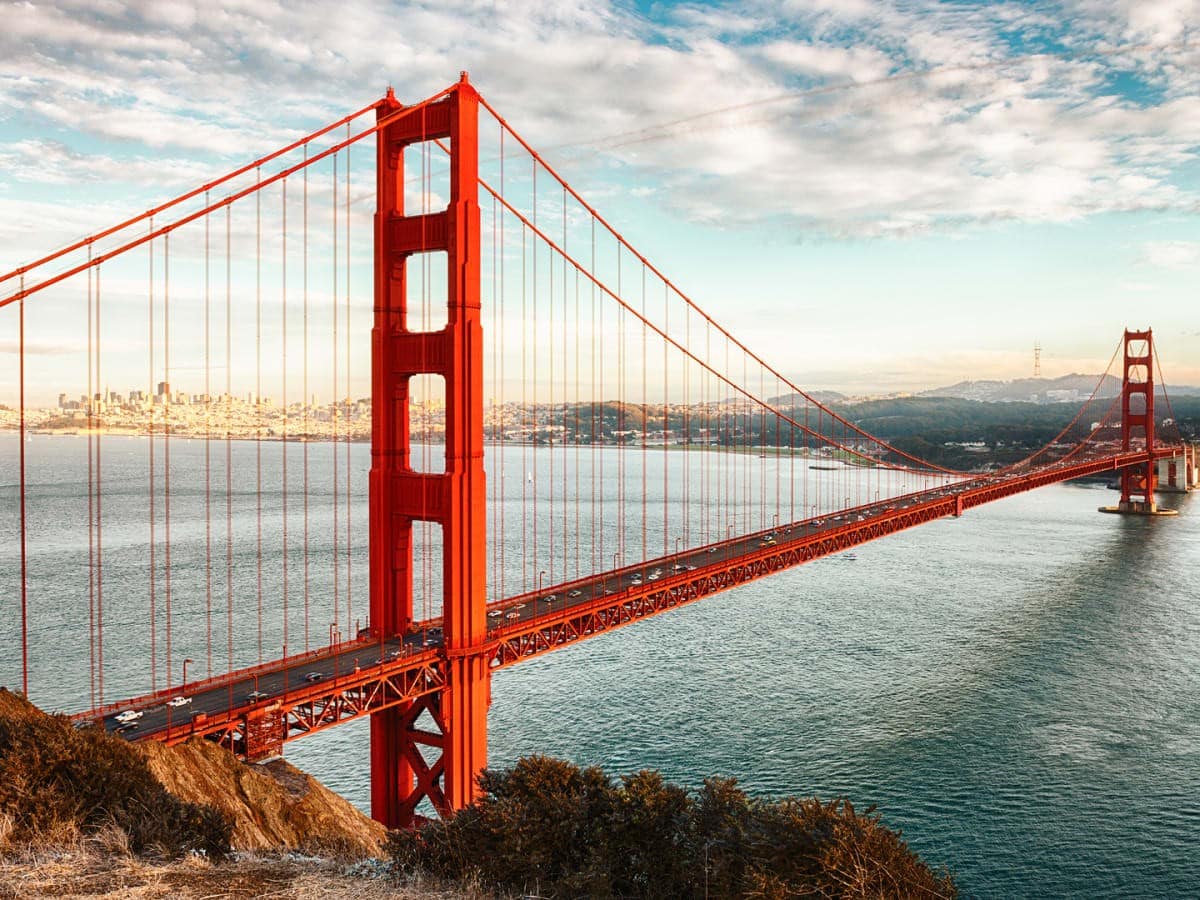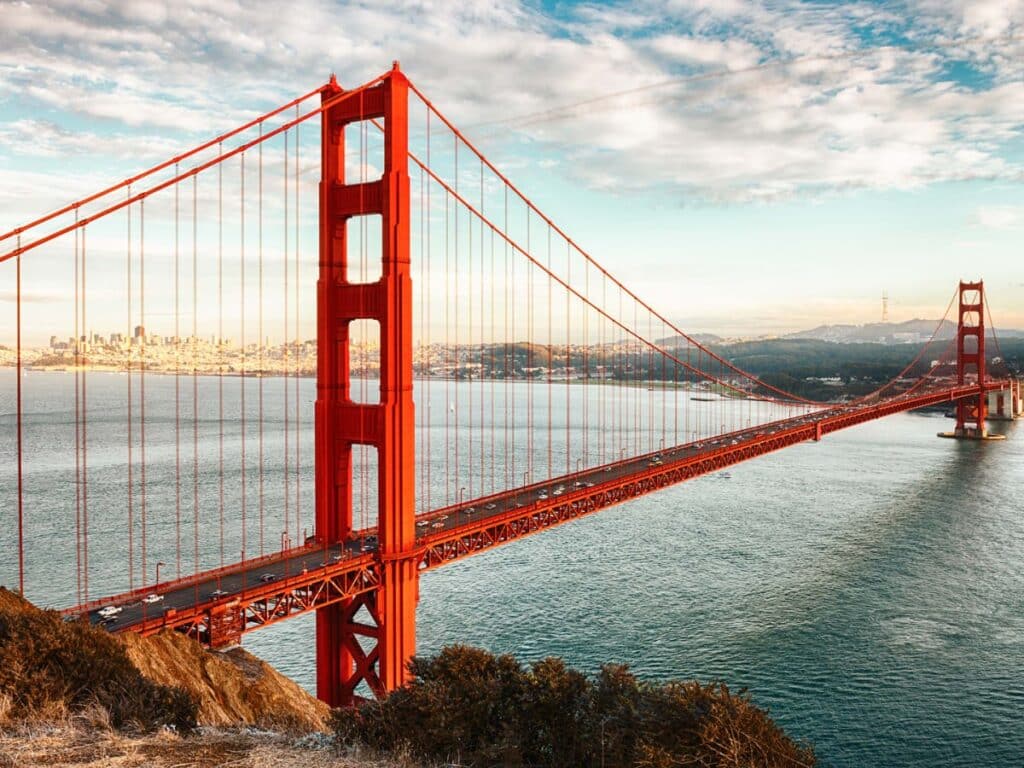 The Golden Gate Bridge is an architectural wonder and one of the most recognizable landmarks in the US. Its towering red-orange pillars rise above the Golden Gate Strait as the bridge stretches 4,200-ft across it. After passing the elephant test when it was built in 1937, it's an iconic bridge trusted by the millions of cars that cross it every year.
Travelers going between San Francisco to Marin County no longer have to use the past ferry service, making it easier to navigate between them. It previously held a few superlative titles as the longest and tallest suspension bridge when it was first built, although more modern bridges have dethroned it.
Winchester Mystery House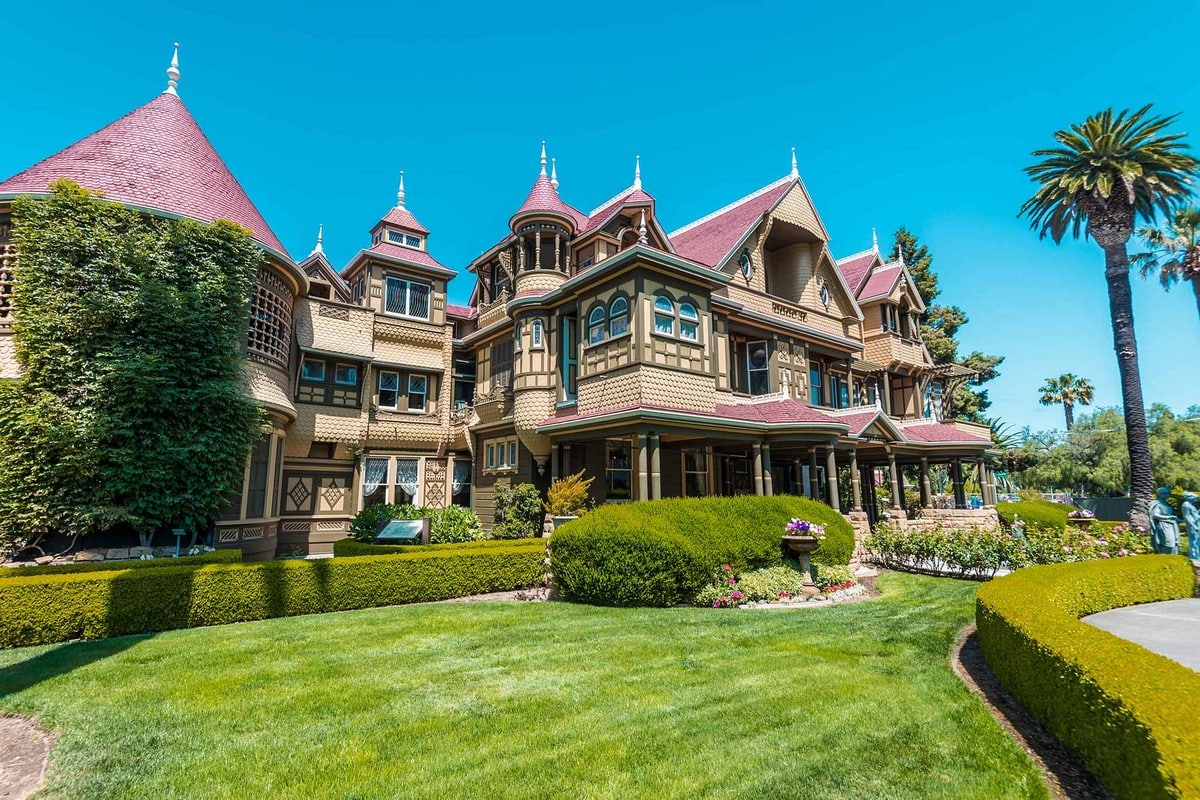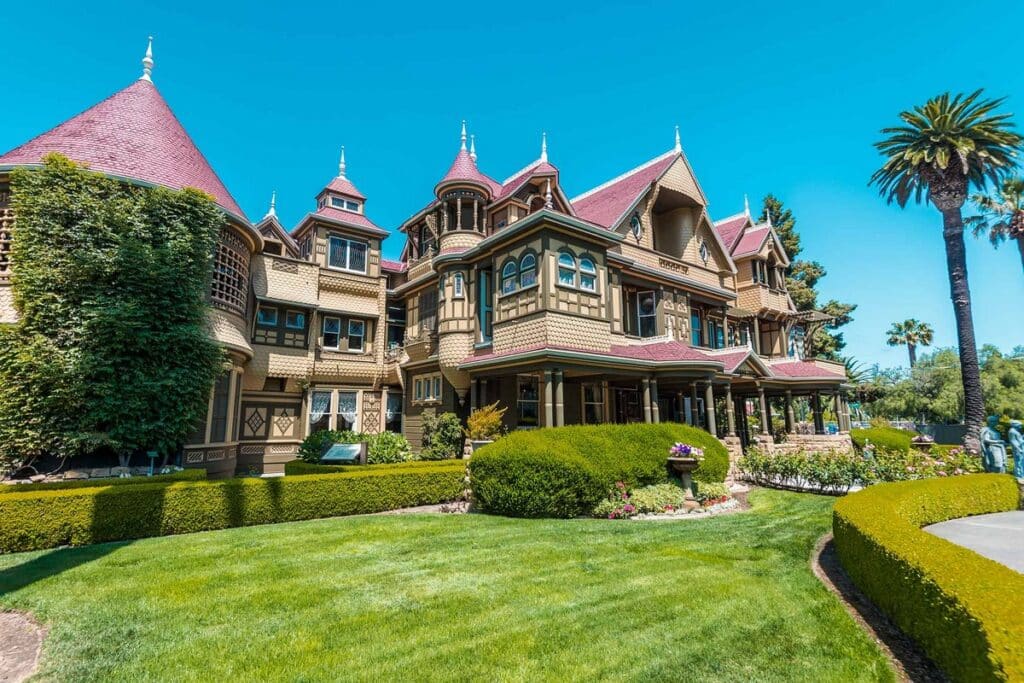 Tours inside the Winchester Mystery House reveal why it's one of the most interesting houses in California. The beautiful Victorian architecture often overshadows the spooky stories about why it was built and the unsolved mysteries behind it.
Winchester Mystery House was built in 1974, although it was a project that was never finished. Instead, the rumor of ghosts haunting Sarah Winchester sent her on a never-ending journey to work on the house.
These haunted tales live on at the house as visitors enter to see unexplainable doors and stairs leading nowhere. And why there is only one bathroom in the mansion with 160 bedrooms.
Alcatraz Island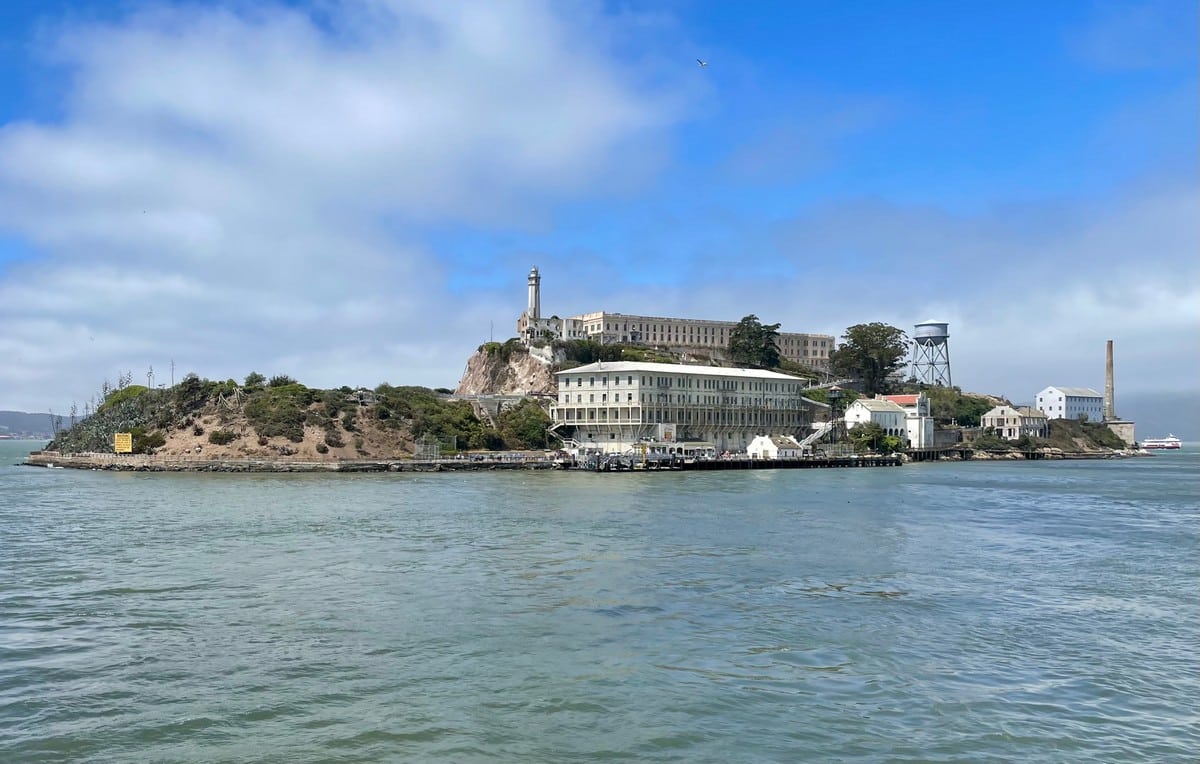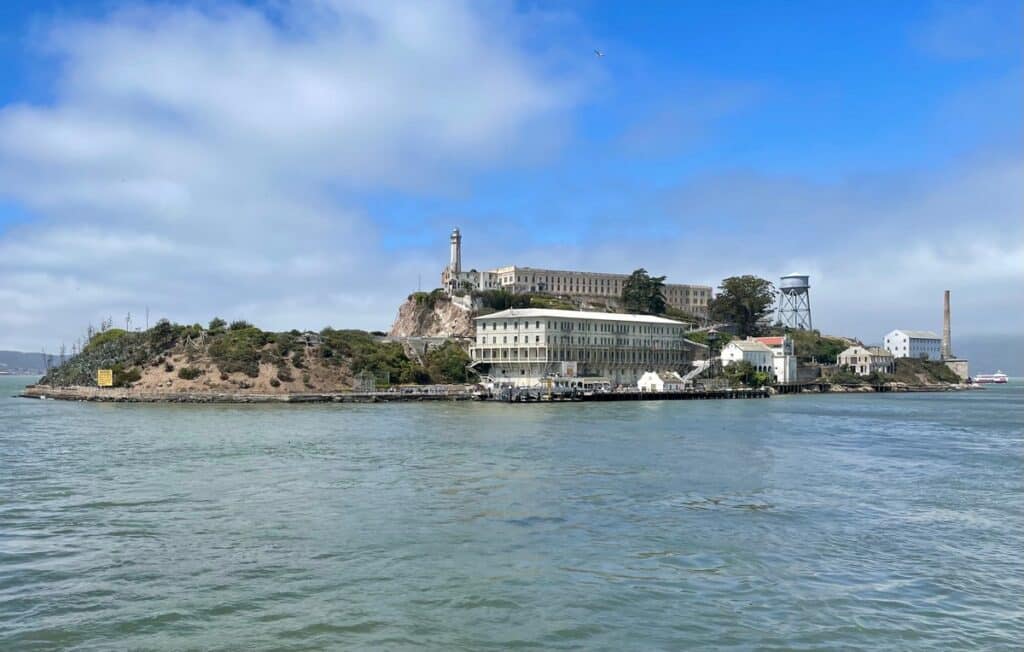 Located 1.25-miles away from the nearest shoreline at San Francisco, Alcatraz Island has a strategic position that makes it impossible for the former prisoners kept there to escape—although there are unsolved mysteries of five out of 36 people who attempted it. T
Alcatraz Island has always been a place for high security. It was previously used as a military fort before converting into the infamous island that held notable criminals like Al Capone and Machine Gun Kelley captive.
On the bright side, Alcatraz Island is also home to the 40-ft Alcatraz Island Light, a historic lighthouse built in 1909 considered the oldest still in operation on the West Coast.
Surfing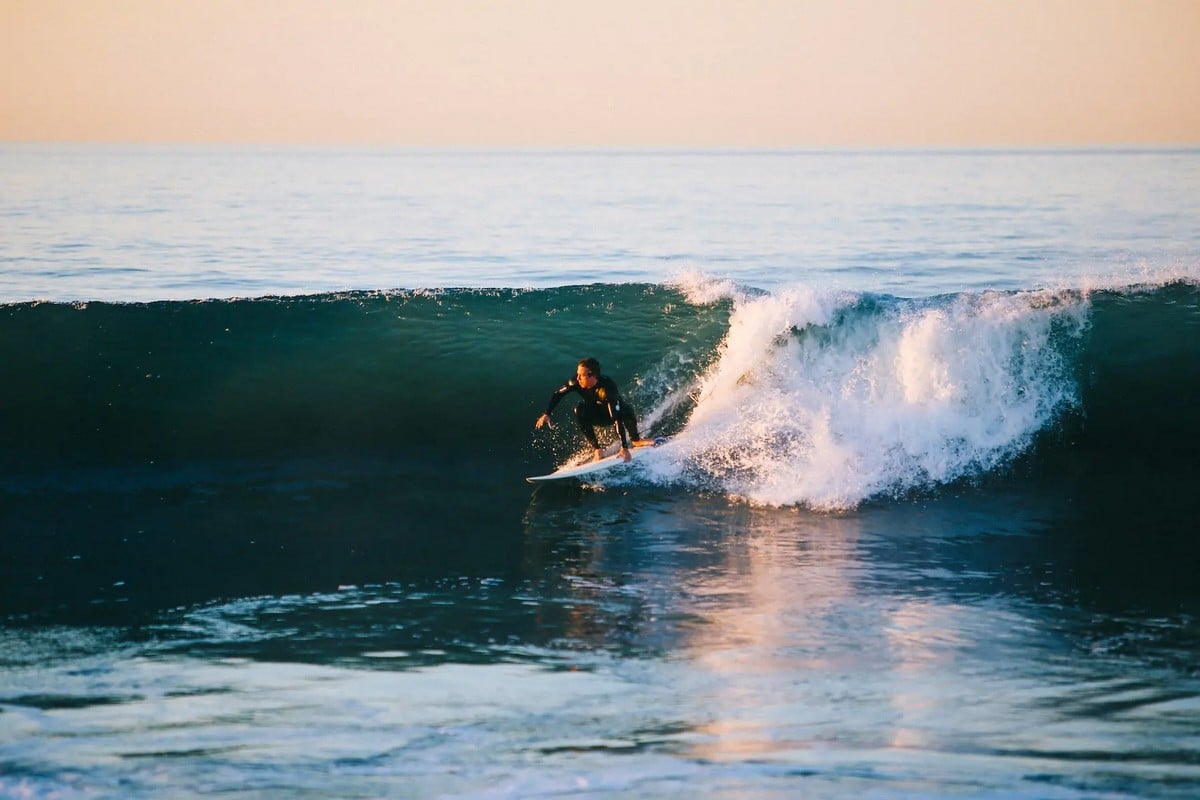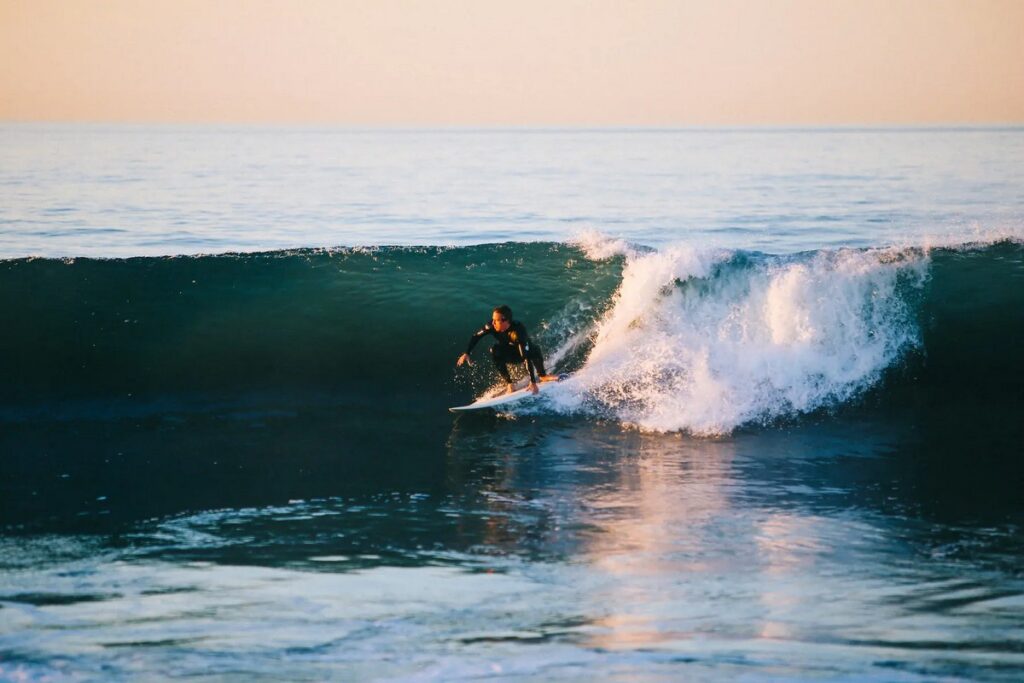 Surfers worldwide come to California to experience the world-class waves that the state is known for. Its surfing heritage is preserved in the California Surf Museum and the Huntington Beach International Surfing Museum exhibitions, but the real fun happens out in the water!
Nicknamed Surf City USA, Huntington Beach is considered the birthplace of the modern-day sport of surfing, credited to Kamehameha for introducing it to the 'Golden State.' The earliest surfboards were made here using wood from the giant coastal redwood trees during the late 19th century.
For those who like to go big or go home, Half Moon Bay is known to have some of the largest waves in California, reaching heights of 60-ft.
Muscle Beach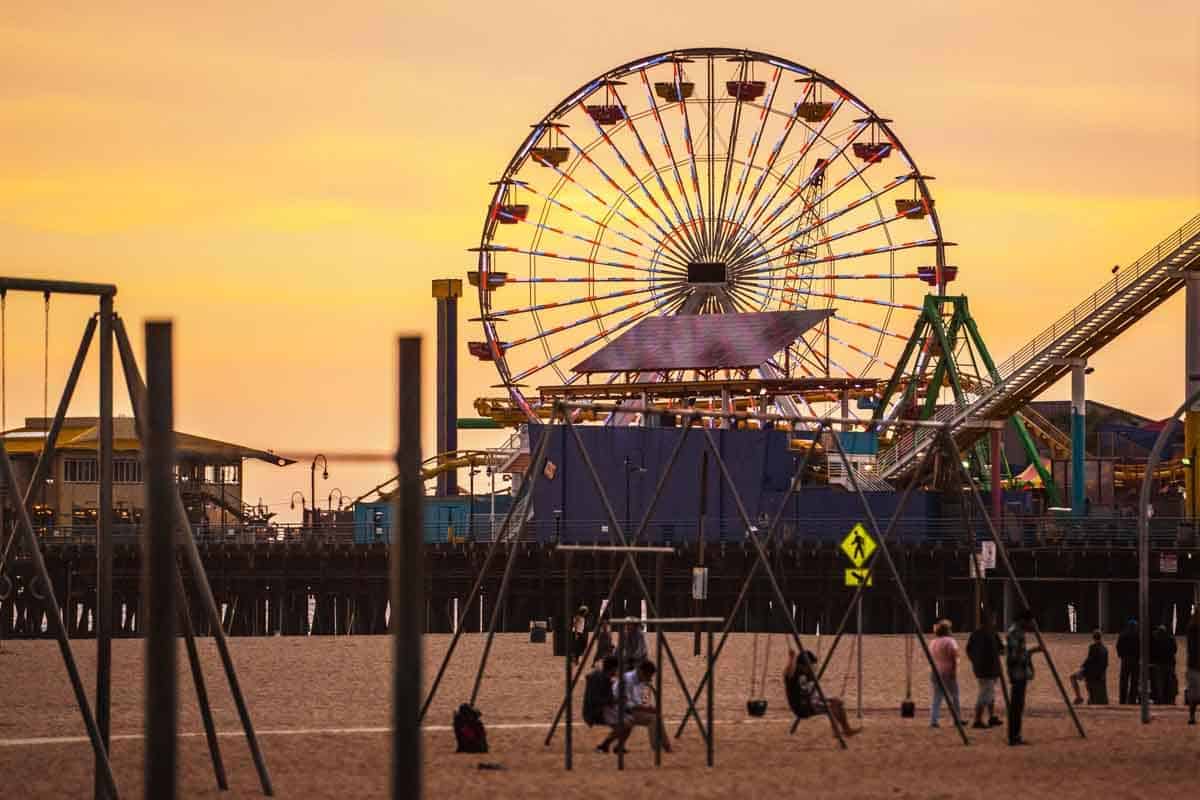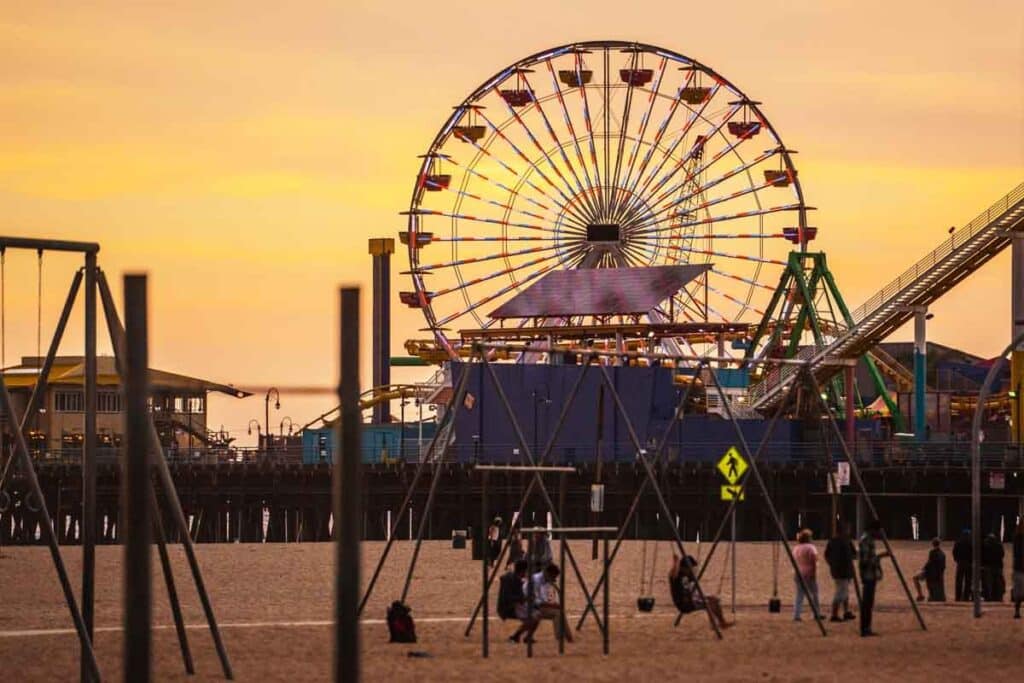 California was way ahead of the outdoor gym trend. Santa Monica bills itself as the 'Original Muscle Beach' by lining up gym equipment along the beachfront in the 1930s. However, it wasn't until 1987 that Venice Beach followed in its footsteps and sparked an entire beach weightlifting culture.
Venice Beach is commonly known as 'Muscle Beach.' It's where bodybuilders Arnold Schwarzenegger, Lou Ferrigno, and others built their championship bodies and inspired generations of future bodybuilders.
This trend has led to other outdoor gyms, such as Malibu Muscle Beach, nearby.
Old Spanish Missions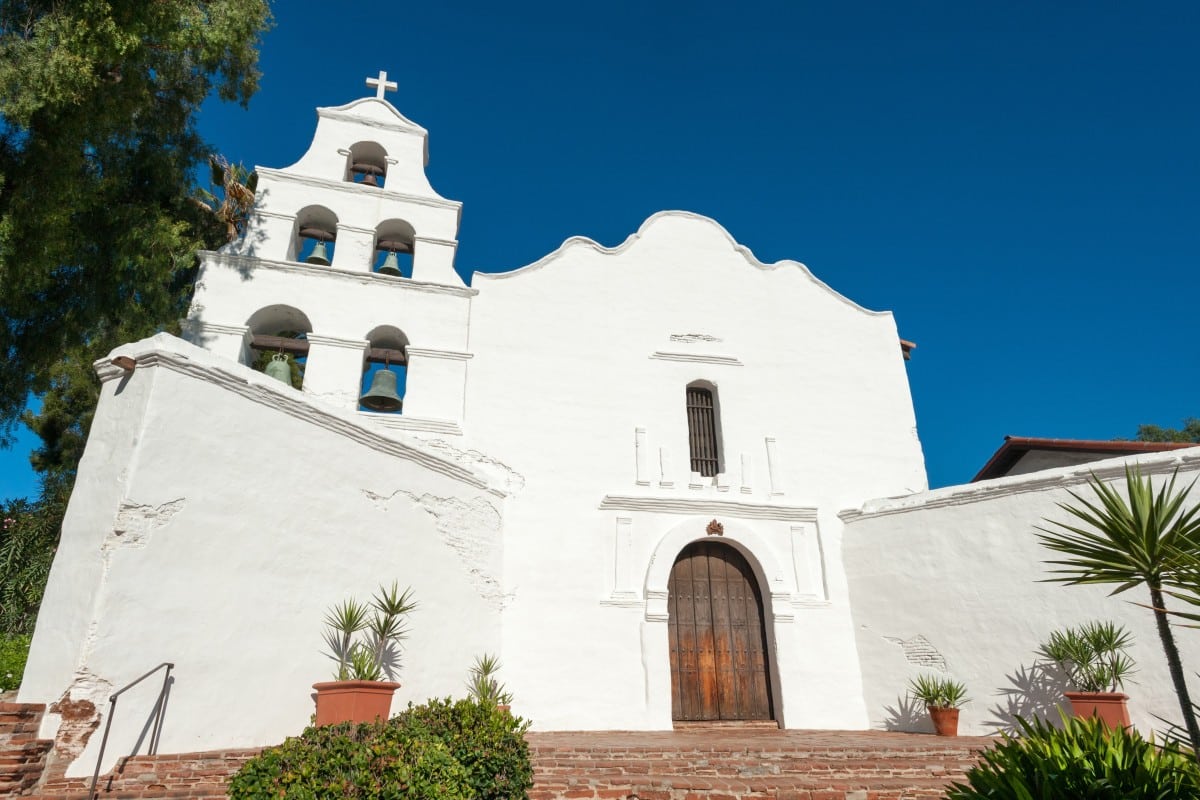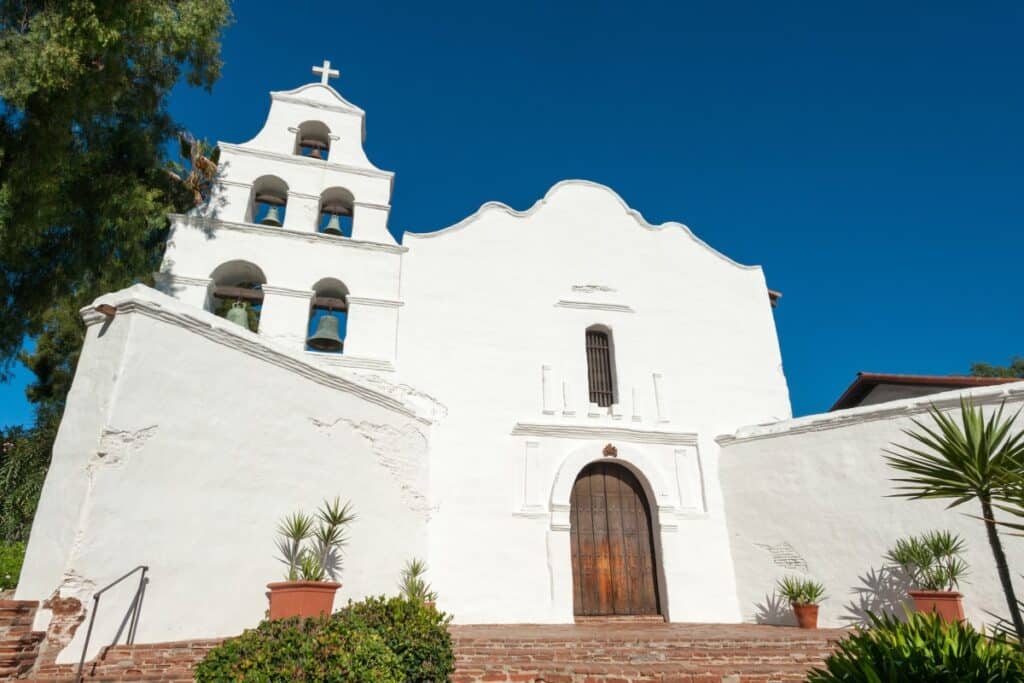 The Spanish Empire attempted to establish itself in California through its religious missions. In the mid-18th century, Spanish missions began emerging along the state coast. The goal was to convert Native Americans to Christianity. And although the missions were abandoned, the historic building remains as evidence of the past.
California's Historic Mission Trail follows a route to see the 21 missions. A few must-visit missions include Mission Santa Barbara, Mission San Jose, and San Diego de Alcalá, the oldest. These preserved sites are excellent examples of old Spanish architecture and are full of history told through guided tours.
Solvang Danish Village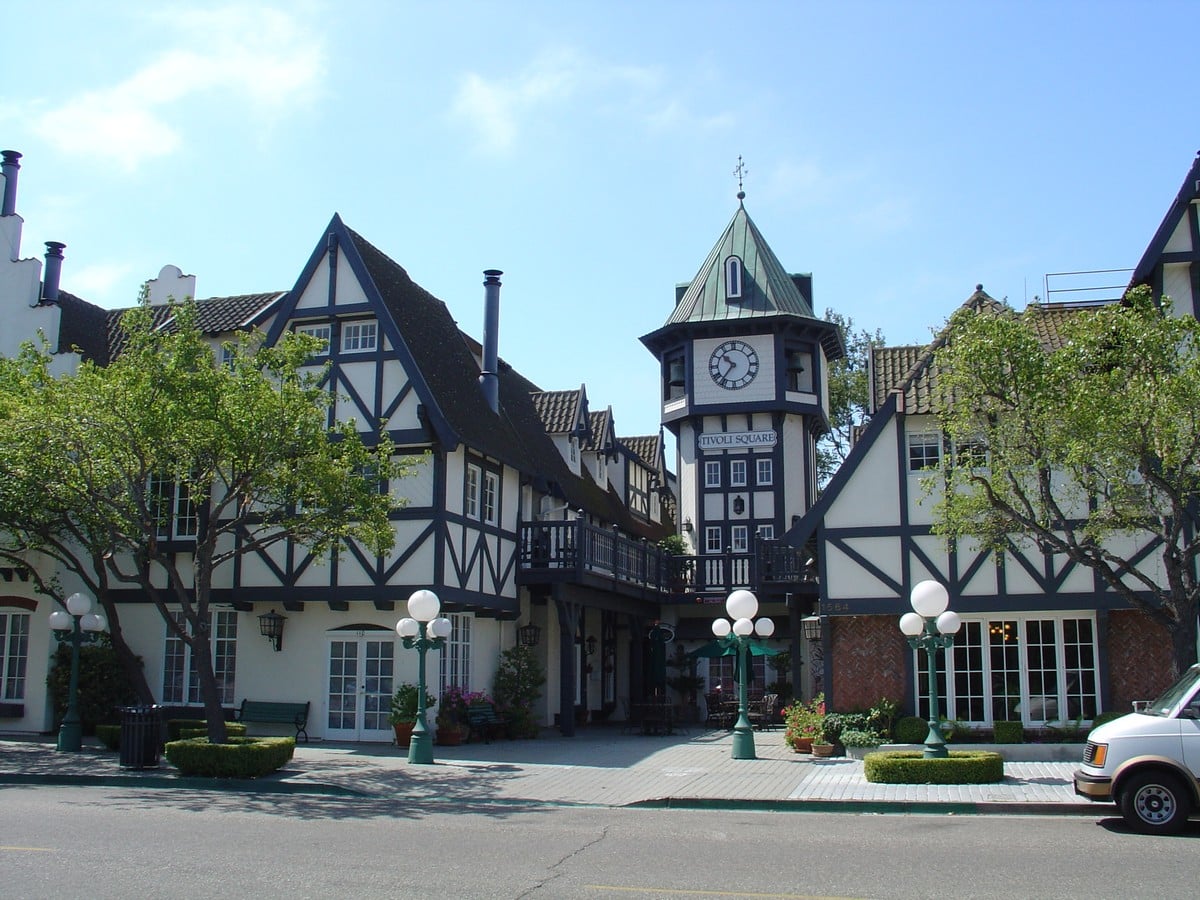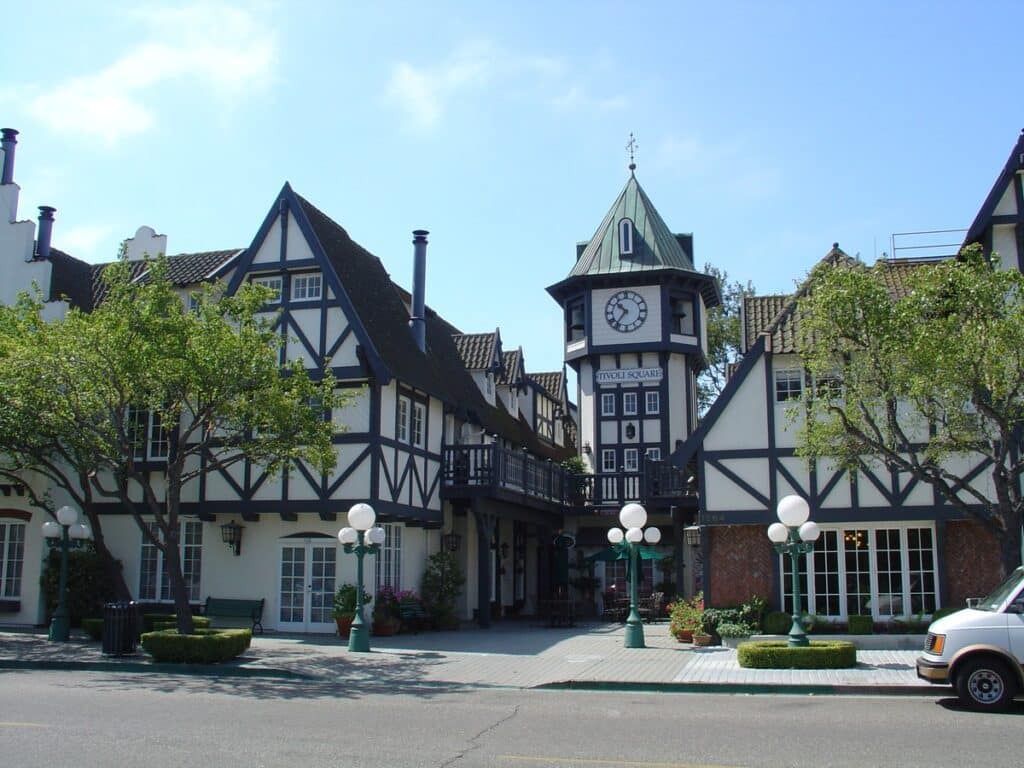 The small Danish community that established Solvang in 1911 has maintained its identity to become world-famous as 'Little Denmark.' They brought a little slice of home to the Santa Ynez Valley that's as close to Copenhagen as you'll get to the real thing.
Several replica structures exist in Solvang to remind the local community of their homeland. For example, the Solvang Windmill is one of four modeled after windmills in Copenhagen. And in Denmark Square, the Little Mermaid Fountain statue also replicates the one in the Danish capital. Even local bakeries like Olsen's Danish Village have authentic Danish treats like aebleskivers.
Death Valley National Park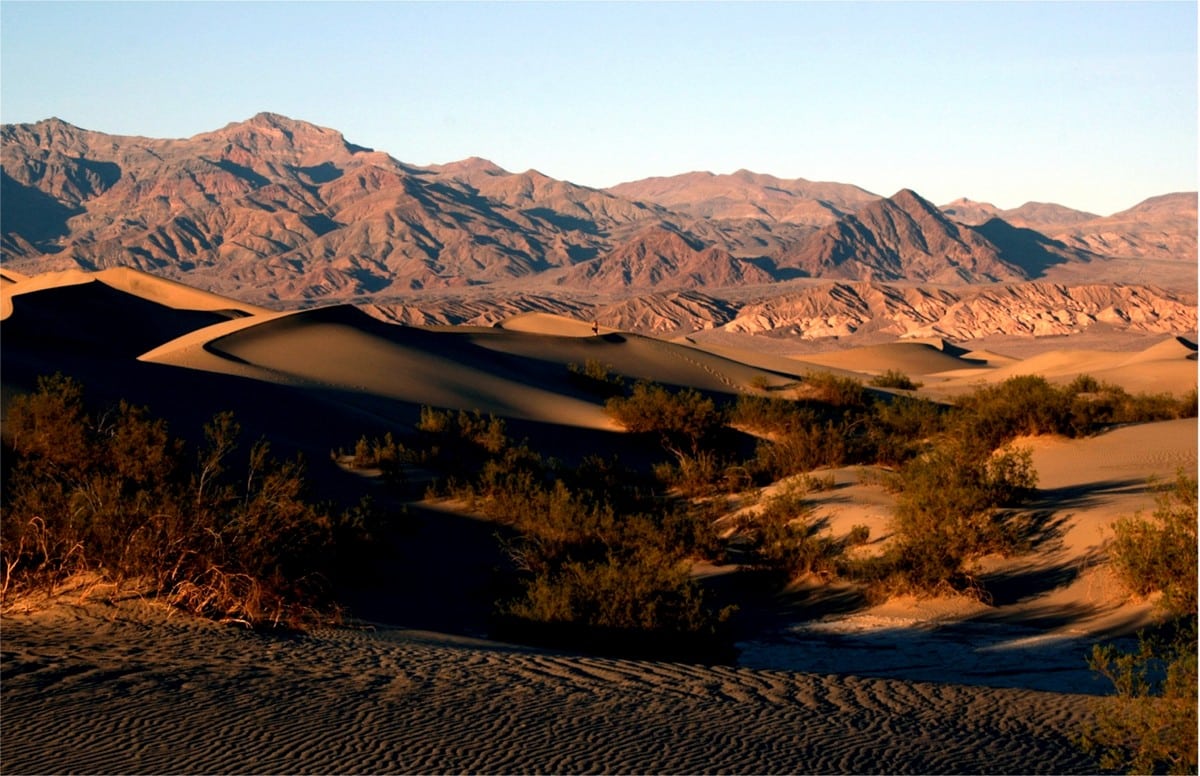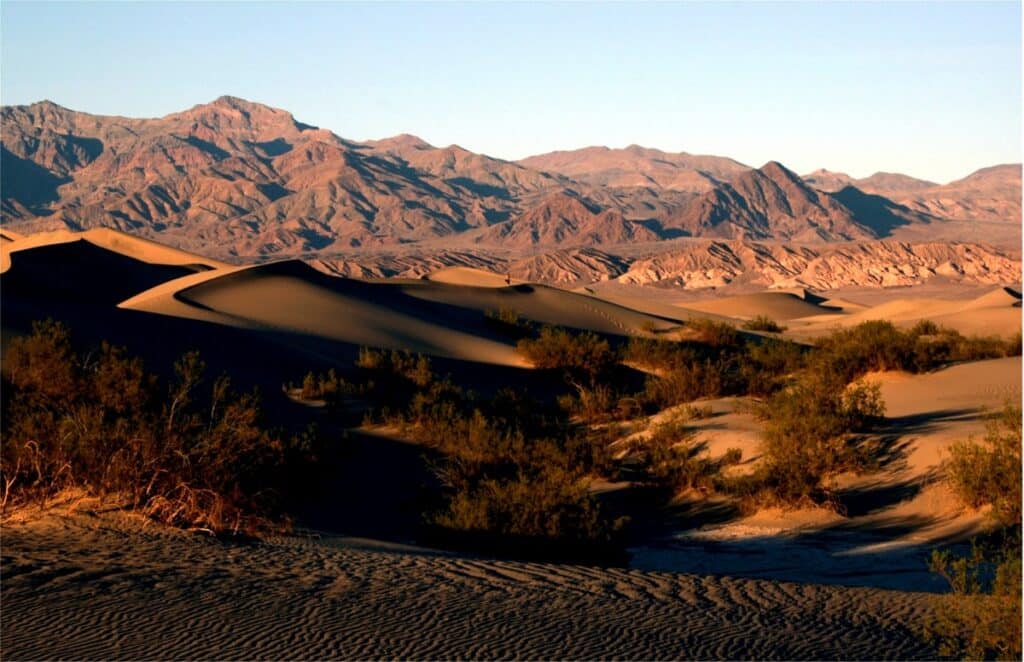 California's Death Valley National Park is one of the most unique places on know, known to have the lowest point in North America at the Badwater Basin, 282-ft below sea level, and record-breaking temperatures scorching to over 130°F in Furnace Creek. It's even the driest place in the US, with years like 1929 not having any rainfall.
Contrary to popular belief, Death Valley wasn't named because of a tragedy that happened there. However, early explorers in the mid-1800s were lost in the valley, and it seemed like a proper name for a situation they assumed that they wouldn't make it out alive.