Finland is a Northern European country that borders Norway, Sweden, and Russia. Finland covers an area of 338,455 square kilometers (130,678 sq mi) with a population of 5.5 million.
Finland is known for being awarded the top spot as the Happiest Country in the world for the fifth time in a row. The country is known for its reindeers, having the world's best education system, being the home of Santa Claus, and being the country most obsessed with saunas.
The Northern Lights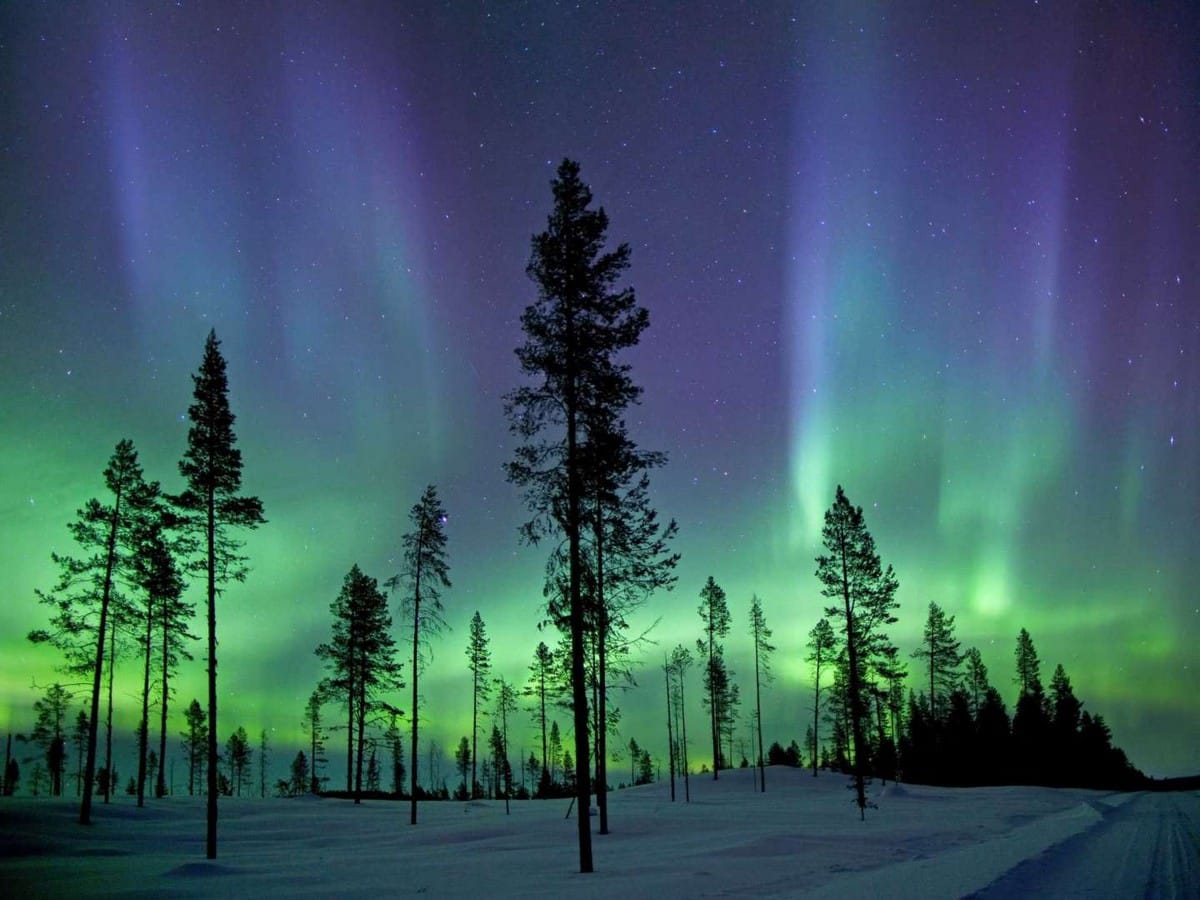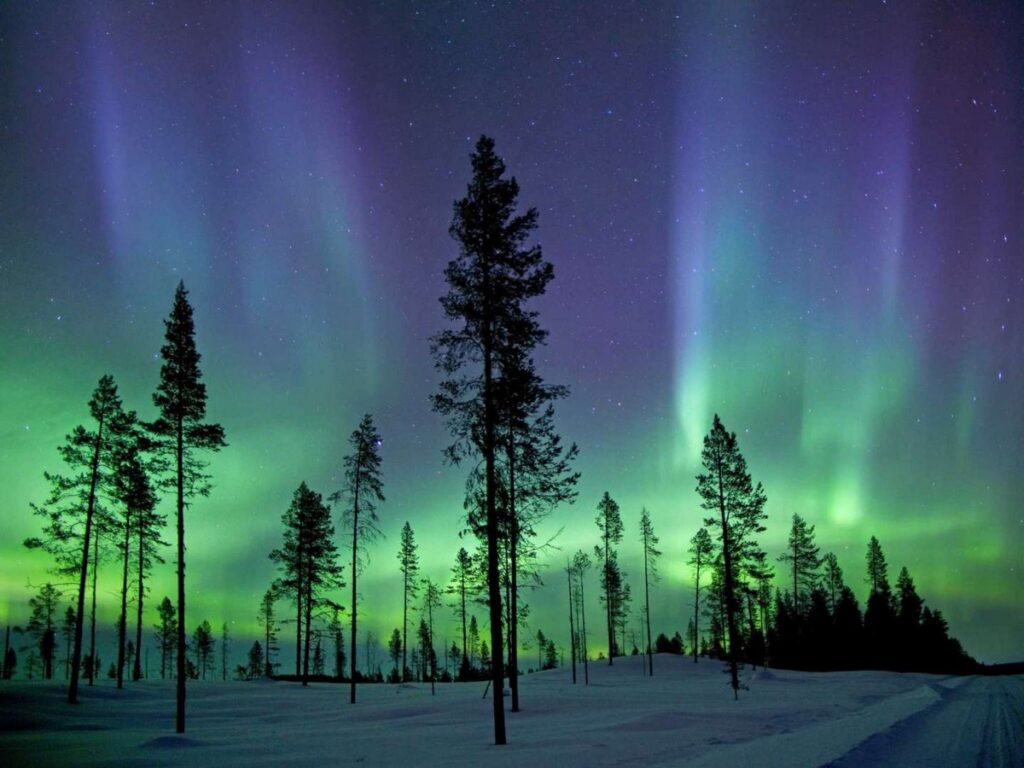 Seeing the Northern Lights is a one-of-a-kind magical experience. To have the best chance of seeing these lights, head to Northern Lapland. In this part of the country, the lights shine on most of the clear nights in the period September to March. You can see them only about 10-20 nights a year in other parts of Finland.
Don't worry if you fear the cold, you don't need to be outdoors to see the lights. You can also stay in purpose-built glass igloos and watch from the comfort of a warm, cozy bed.
Nordic Lakes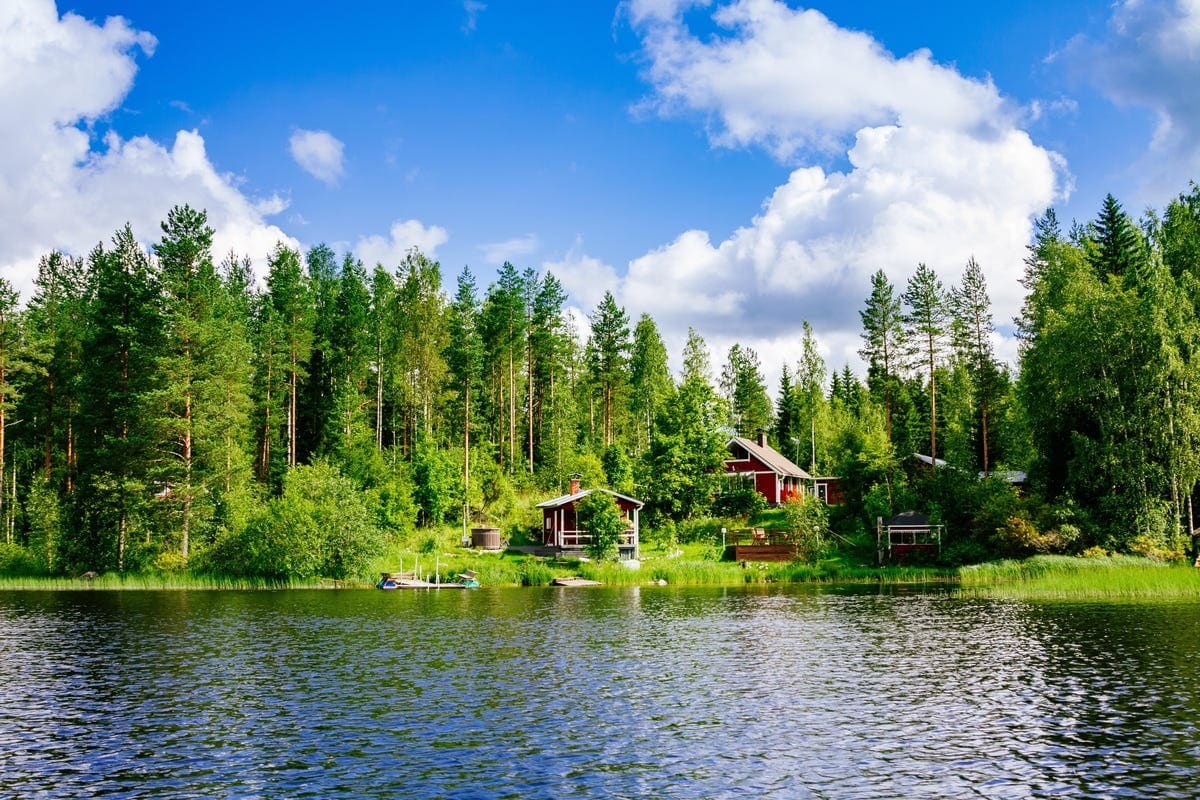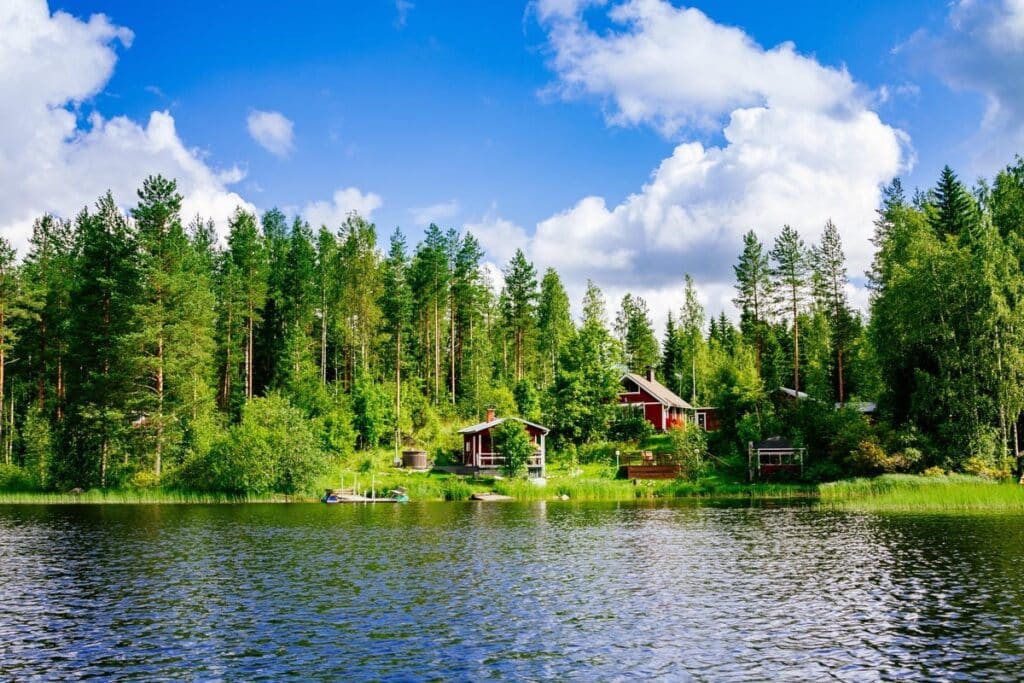 This tiny country is also known as the land of a thousand lakes as it's home to almost 200,000 lakes in total. Some of the most breathtaking lakes include Lake Päijänne, Lake Saimaa, Lake Pihlajavesi, and Lake Haukivesi.
Locals and visitors flock to the lakes to enjoy the serene beauty of the water and the lakeside villages. There are plenty of watersports on offer or lake-side saunas to relax in.
Saunas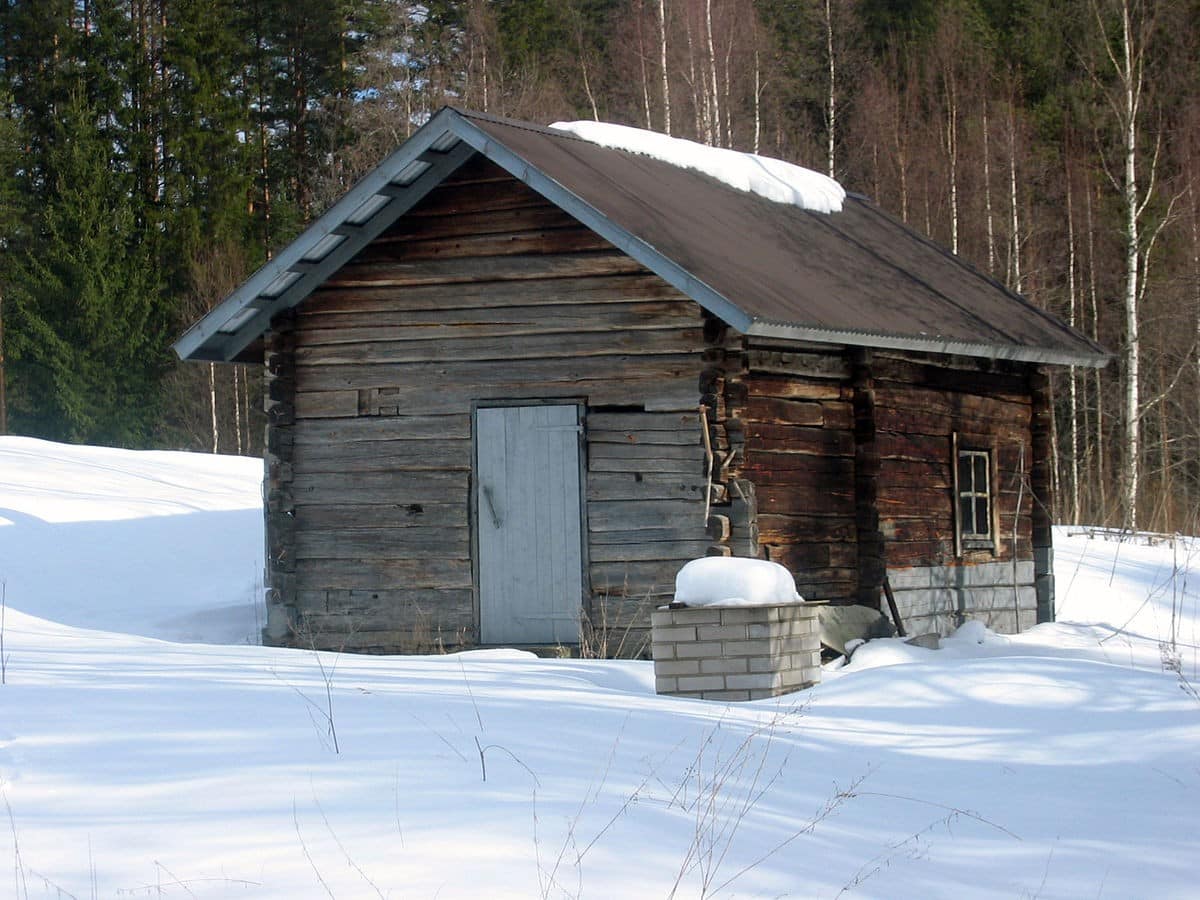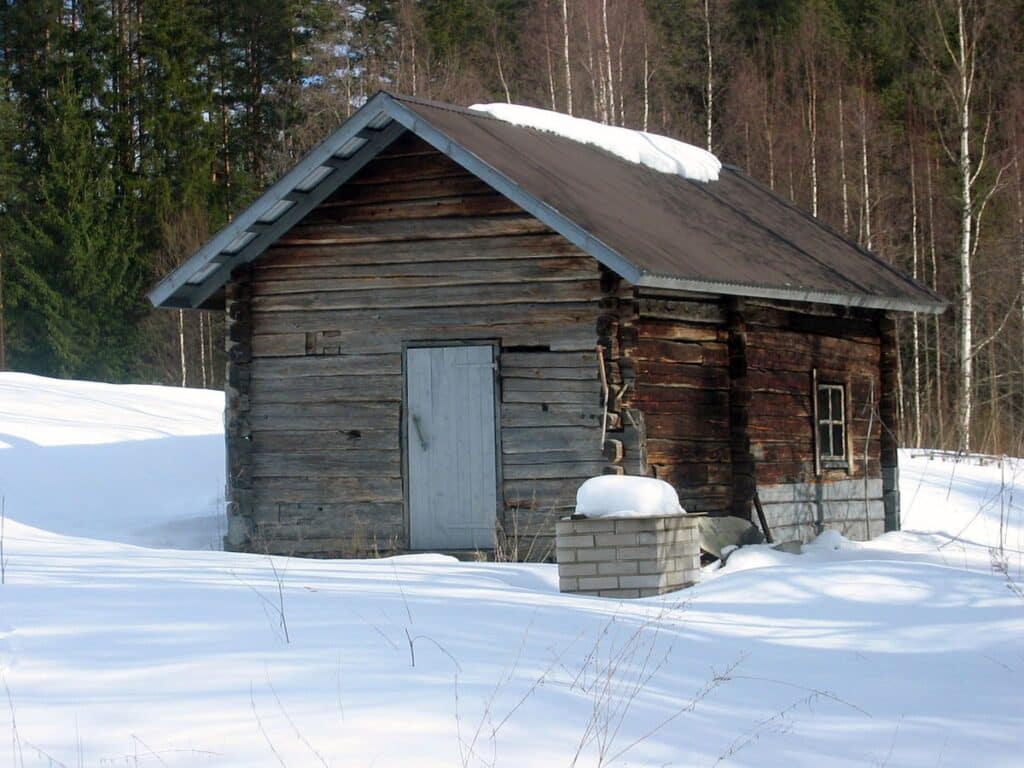 Saunas are synonymous with Finnish life. So much so that Finnish sauna culture has been added to UNESCO's Representative List of the Intangible Cultural Heritage of Humanity.
To give you an idea of how much Finnish people love saunas: 99% of Finns visit a sauna at least once a week. While the country has a population of 5.3 million, it has 3.3. Million saunas. So you are never far from one: whether it's in an office, hotel, sports center, home, or even deep below the ground in mines.
Sámi People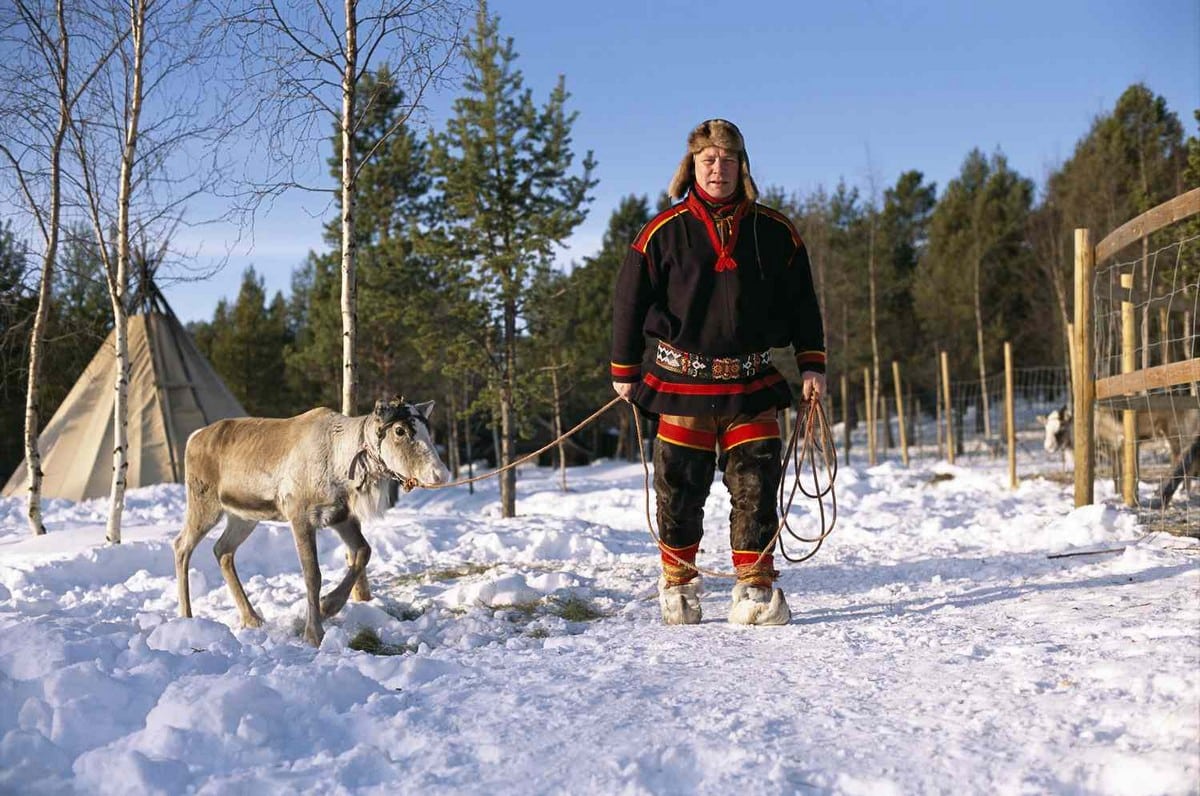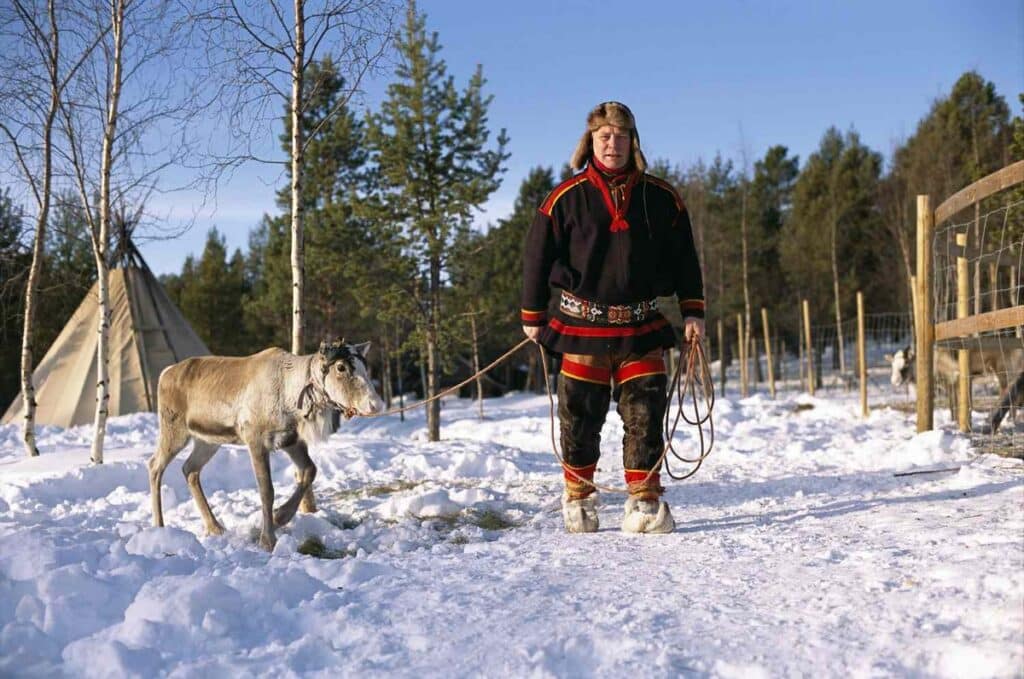 Europe's only group of indigenous people is found in Finland as well as the most northern parts of Sweden, Russia, and Norway. The Sámi people, also known as the Lappish people, are famous for their handcrafted goods, reindeer herding, and connection to nature. About 10,500 Sámis live in Finland today.
You can learn more about the Sámi culture by visiting places like Siida, the Cultural and Nature Centre of the Sámi, and Sajos, the Centre of Sámi Culture and Administration in Finnish Lapland.
Reindeer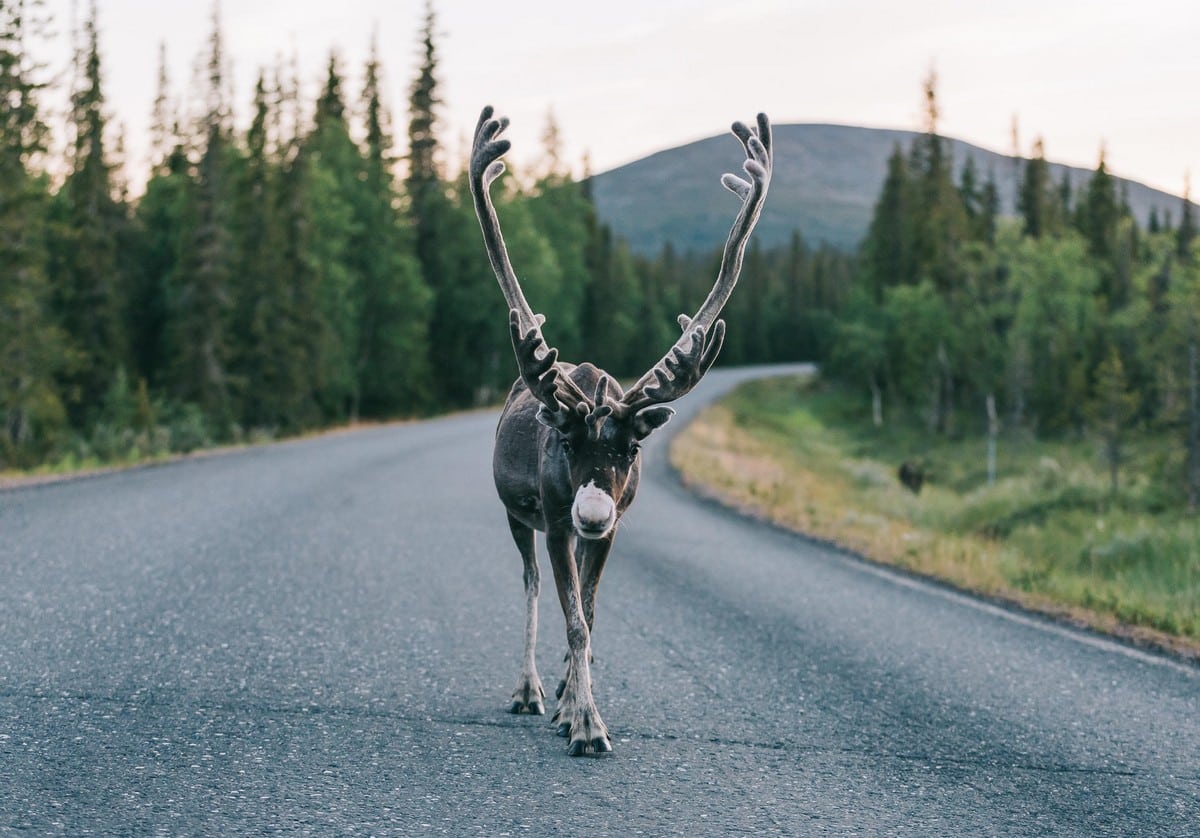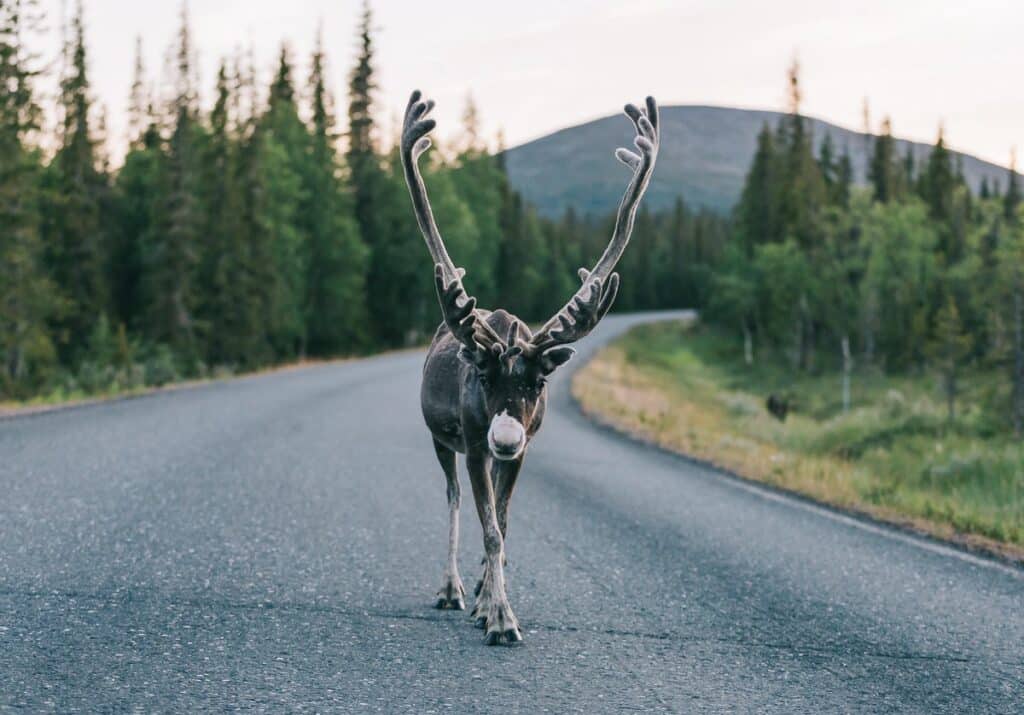 Reindeer are a central part of the culture and the lives of the Sámi. In Lapland alone, there are more than 200,000 reindeer. This means the reindeer outnumber people by 20,000. If you are in Lapland, you will likely see a couple of these creatures.
Reindeers are semi-domesticated, and even though you see them roaming free, every reindeer you see is owned by a herder.
Santa Claus Village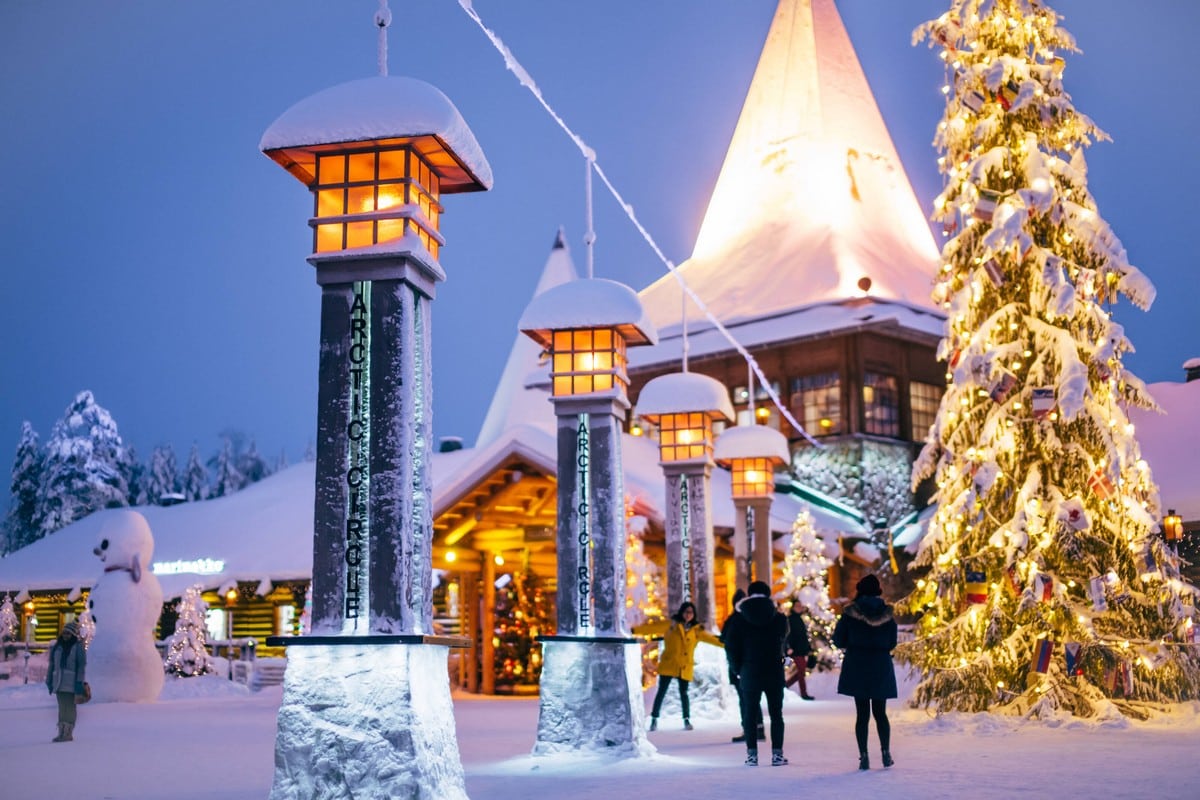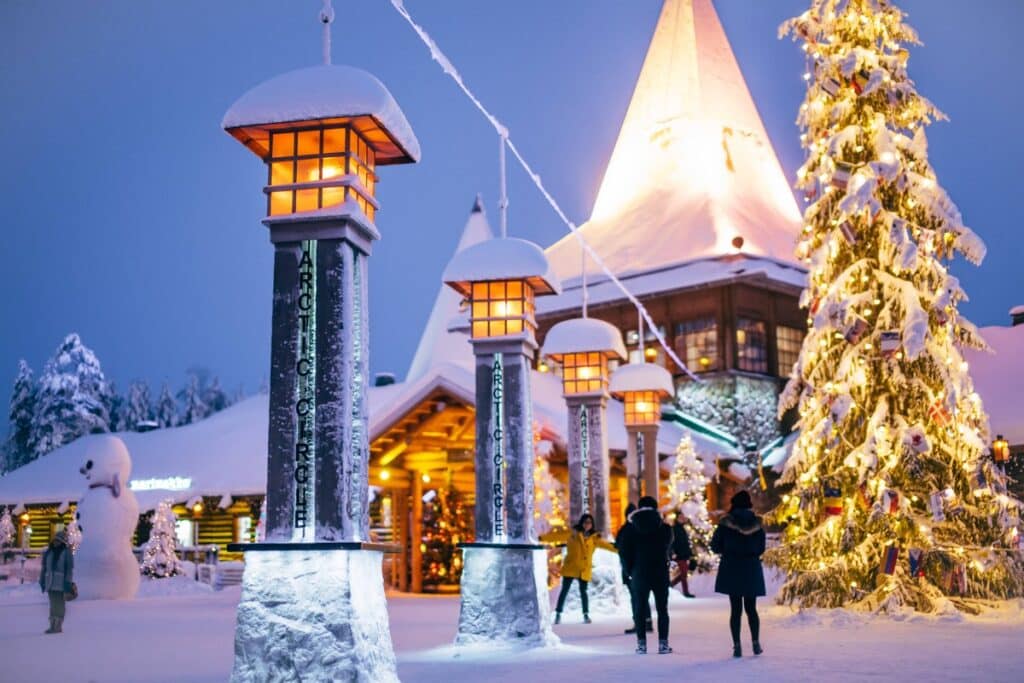 According to the Finns, Santa's hometown isn't at the North Pole, but it's actually just 8 kilometers (4.9 miles) north of Rovaniemi, Lapland.
You don't even have to wait till Christmas time to meet Santa because you can visit him every day of the year at the Santa Claus Village. This is a popular spot to cross the Arctic Circle officially. You can even get a certificate for accomplishing this feat!
Santa's office in Rovaniemi receives half a million letters every year. If you include your address, you might even get a reply back!
Unique Architecture in Medieval Cities Porvoo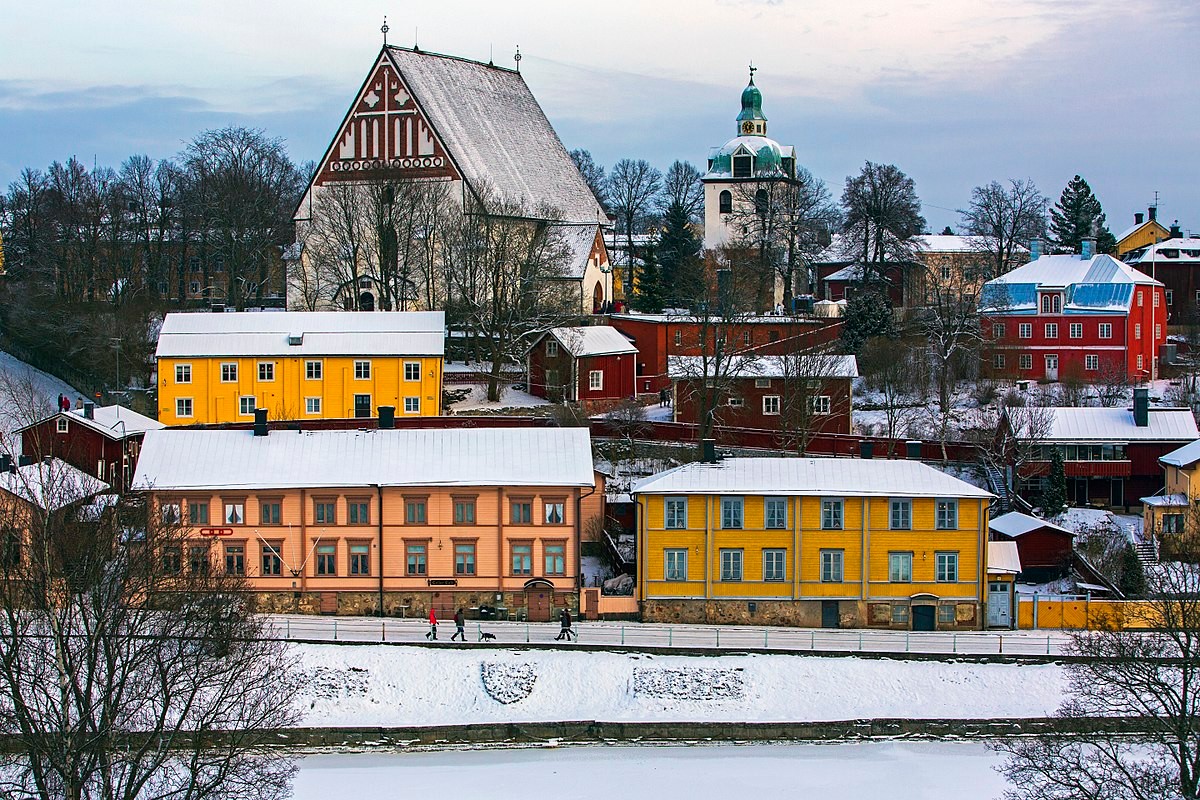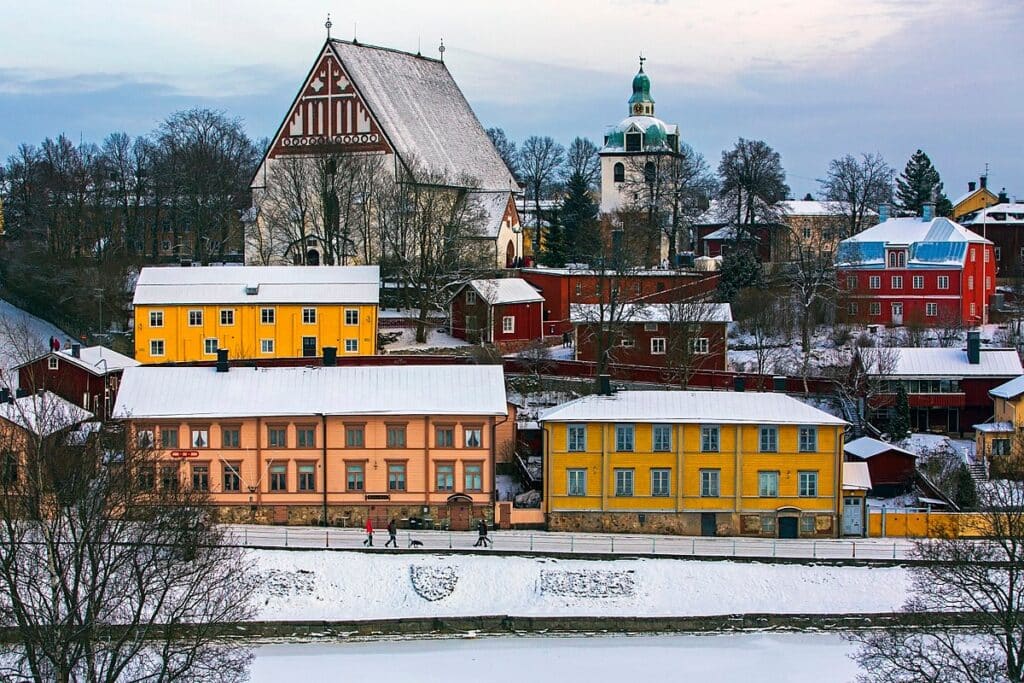 Head to the medieval town of Porvoo to see out some of the best-preserved traditional Finnish architecture. Only a short 45-minute bus ride from the capital, Finland's second-oldest city makes for the perfect day trip. Porvoo is known for its Old Wooden Town, cobbled streets, and red-ochre painted riverside warehouses.
The World's Happiest Country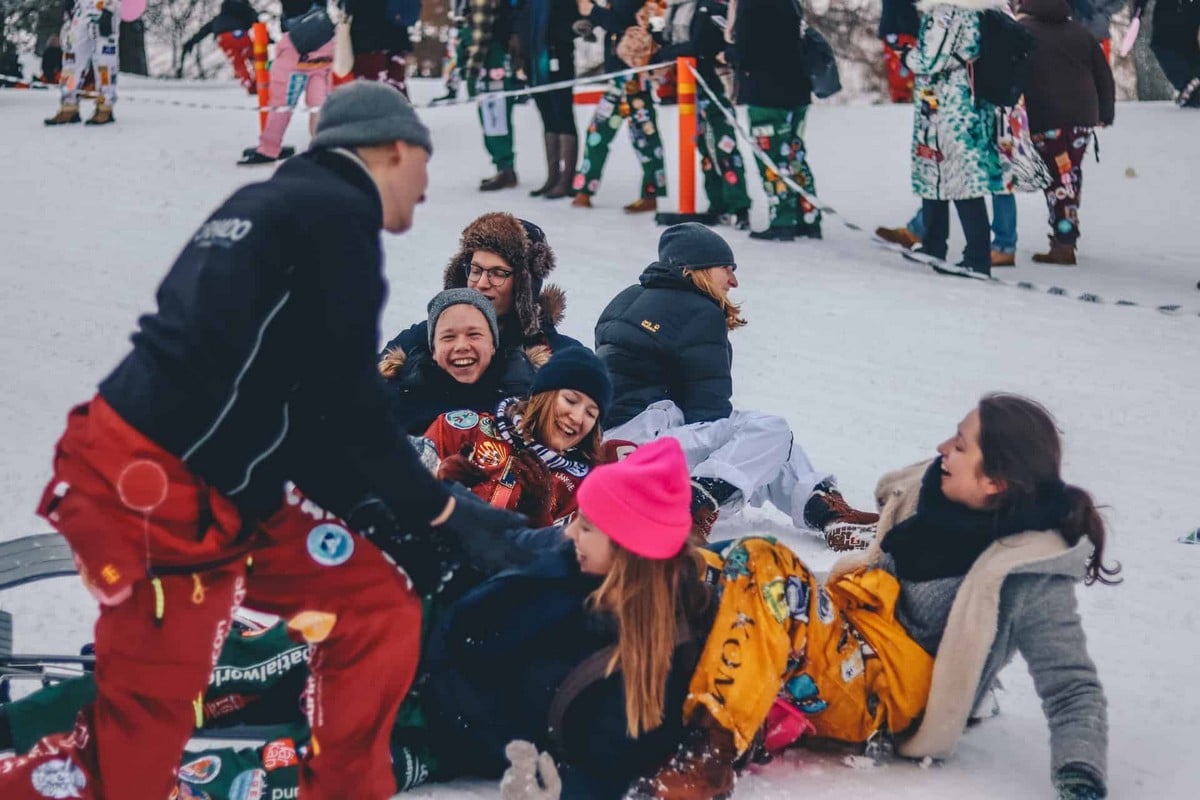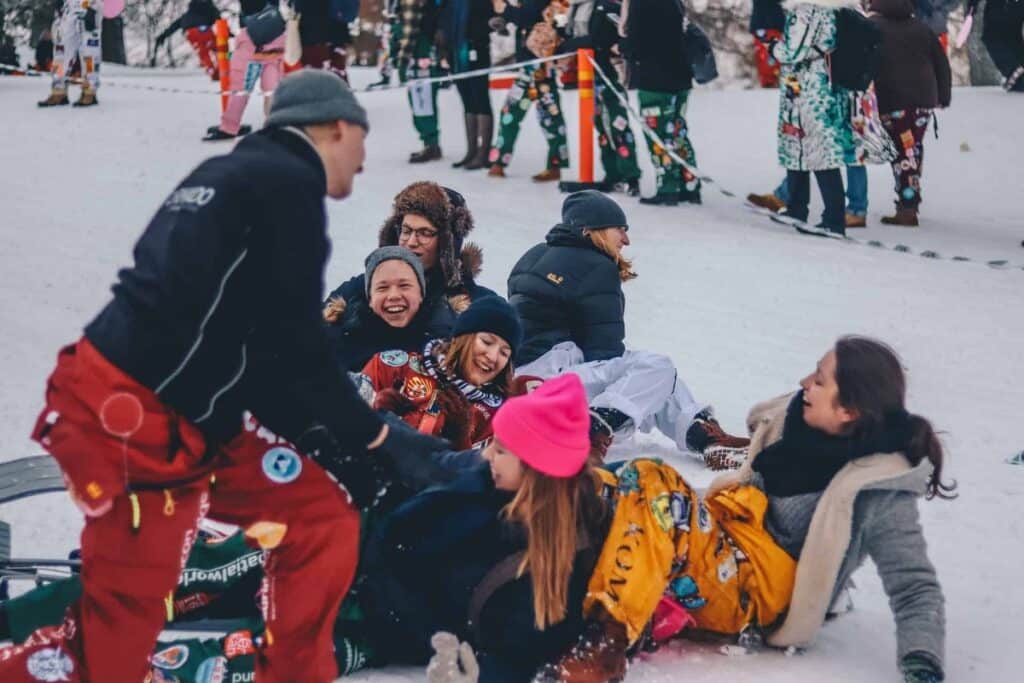 The World Happiness Report has classified Finland as the "Happiest Country in the World" for five years in a row starting in 2017.
This report bases its findings on people's own assessments of their happiness and social and economic data. It assigns a happiness score on a scale of zero to 10. This score is calculated using an average of data spread across 3 years.
Some of the factors behind the country's high ranking are its well-functioning public services, widespread trust in authority, low levels of inequality and crime. And of course, the ever-present saunas and the vast forests and lakes.
The Moomins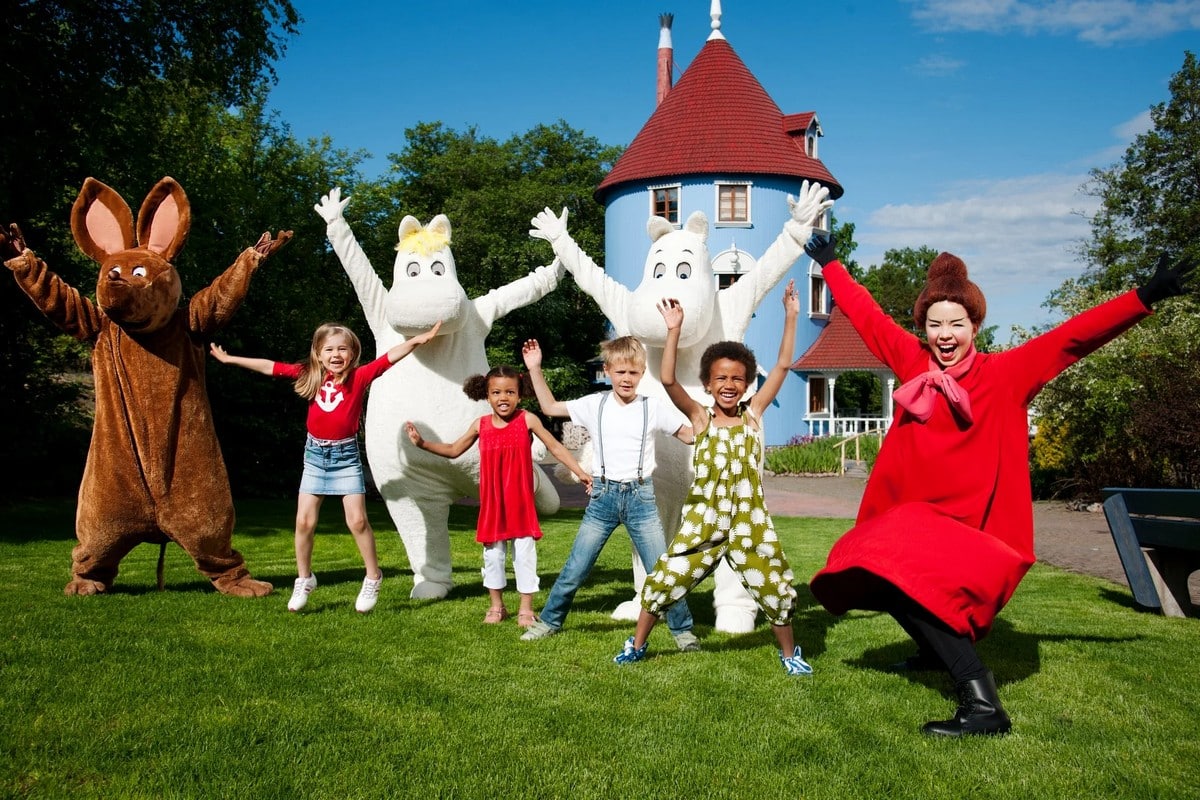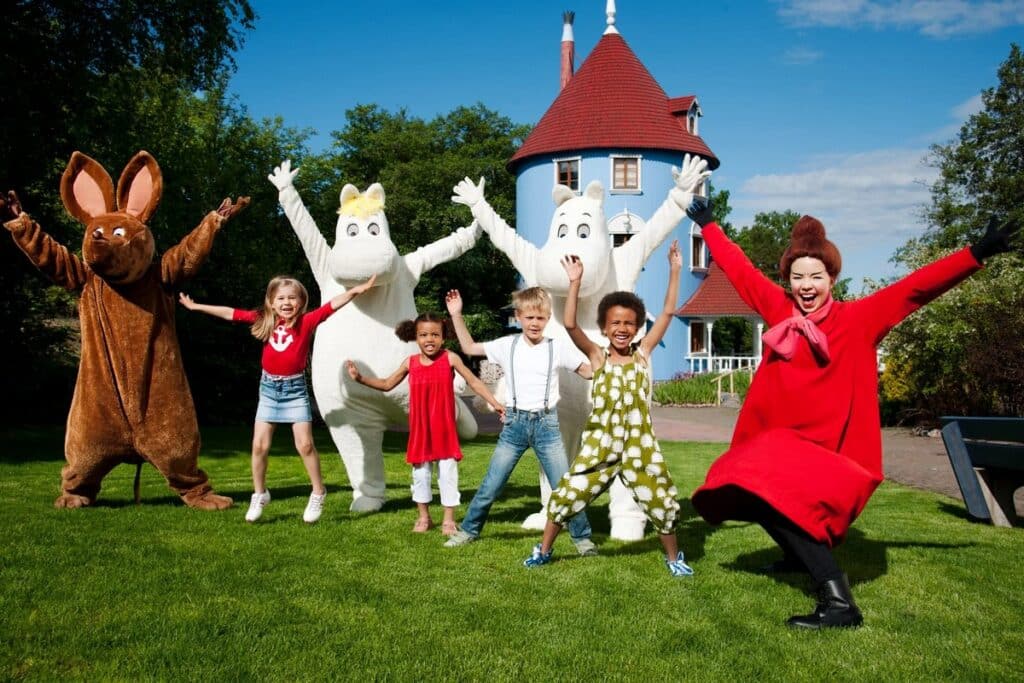 Depending on your country, you may have grown up with the Moomin cartoons. The Moomins are creatures that live in the Moominvalley and are the main characters in Tove Jansson's children's books. They might only seem like children's books at first glance, but the Moomin has dealt with issues of mental illness, artistic freedom, and forbidden love, all woven into stories.
Today the Moomin brand is a top earner in the Finnish creative industry, and you'll find Moomin merchandise all over the world. You can even visit the Moomin World theme park in Finland.
Quirky Competitions: Wife-carrying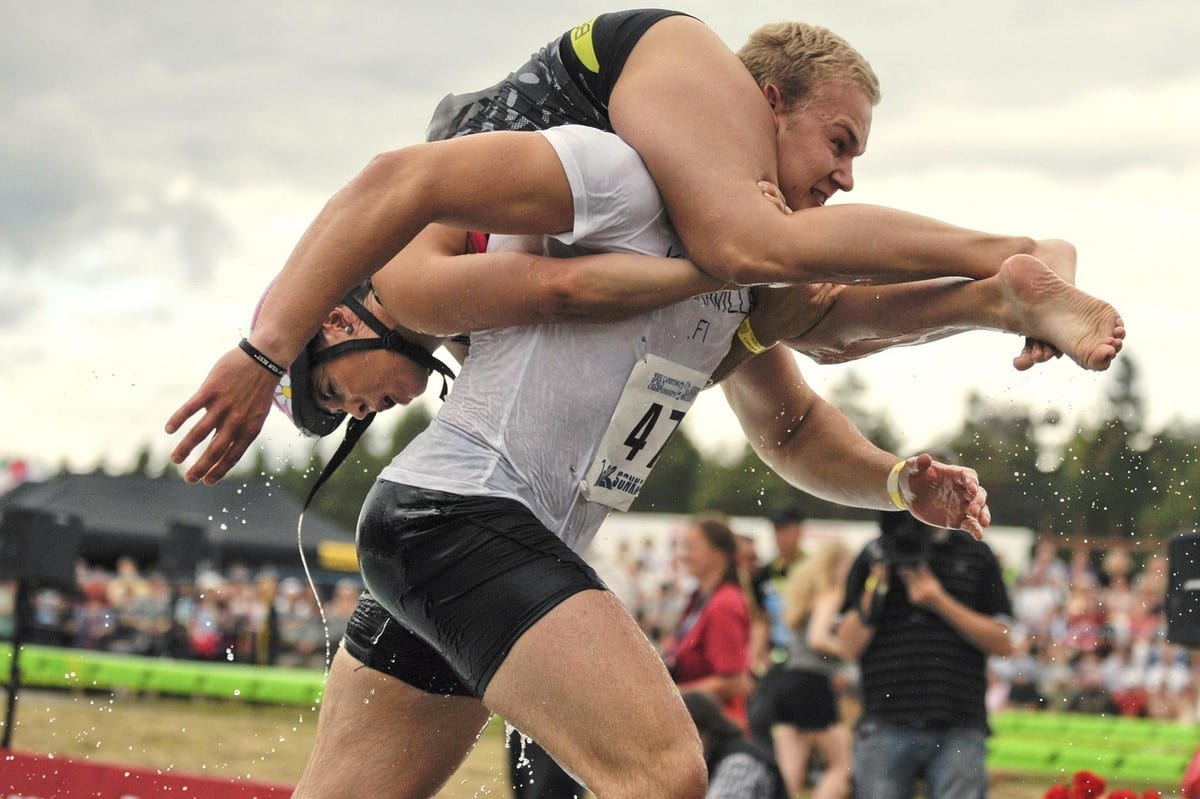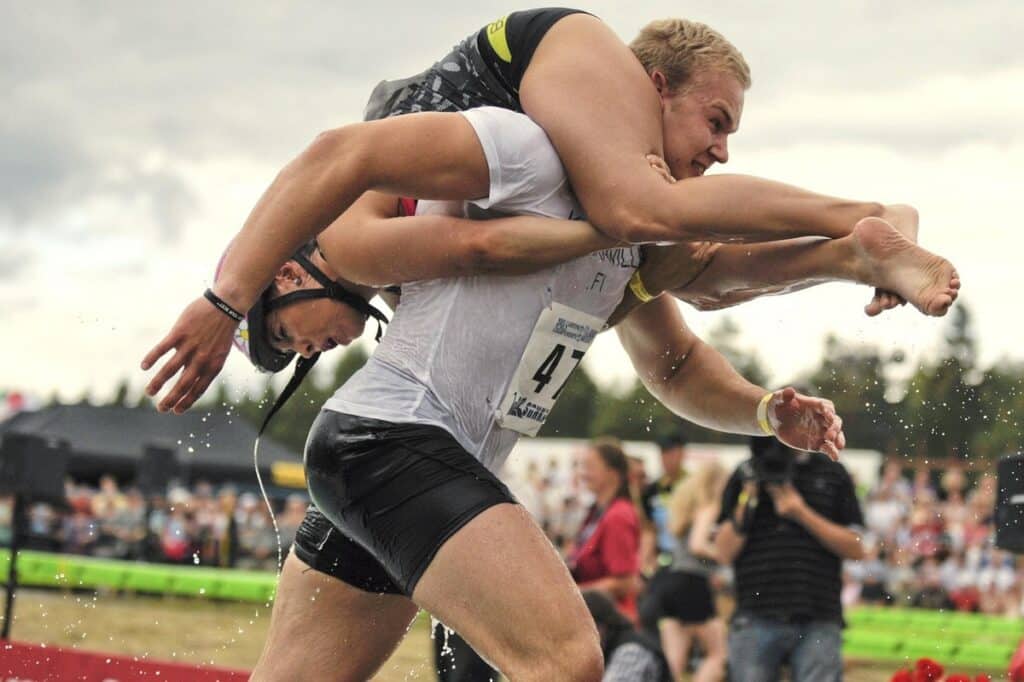 One of the country's sports that foreigners find most bizarre is the annual wife-carrying world championship held in Sonkajärvi. Husbands carry their wives around an obstacle course in a bid to win the first prize: their wife's weight in beer.
This isn't something that's taken lately, and men will actively train for the competition. However, the competition is firmly rooted in the culture as it dates back to the 1880s. Foreigners can also partake. Although this has meant that Finns don't always hold the top spot as couples from neighboring countries often dominate the race.
Salty Licorice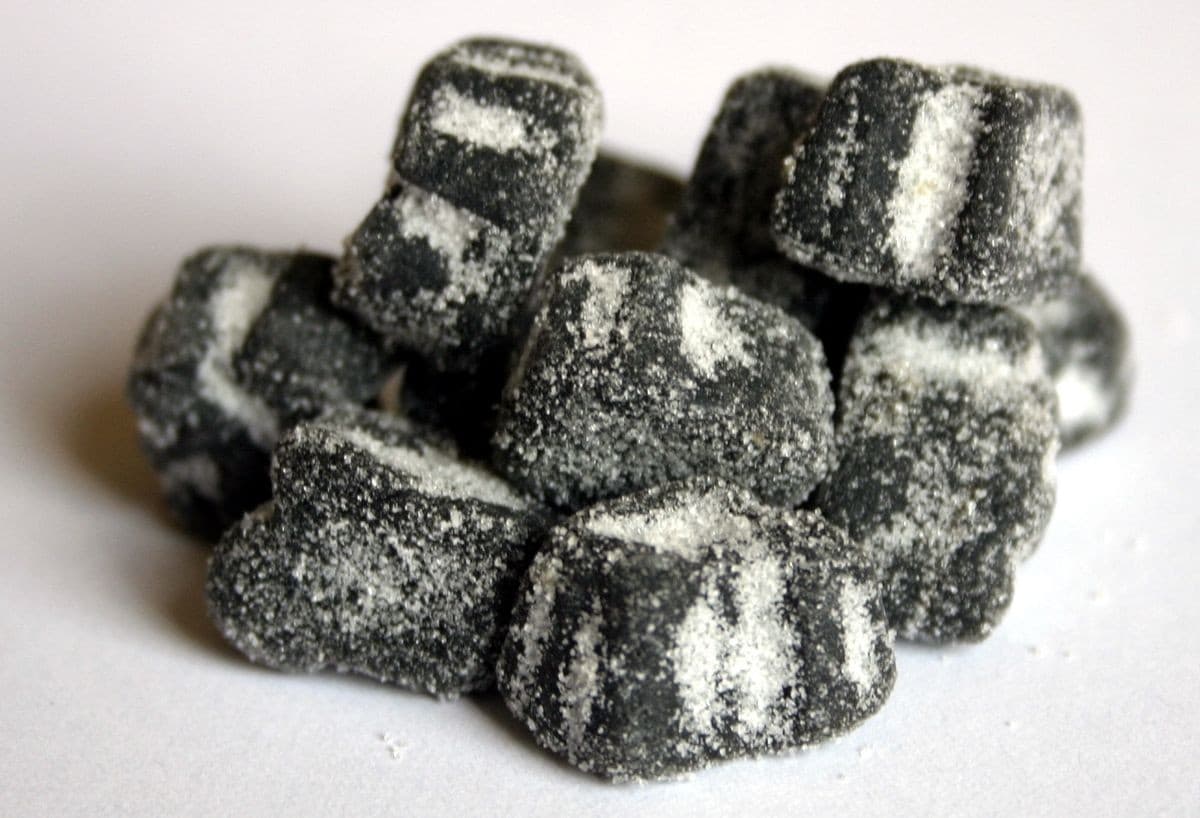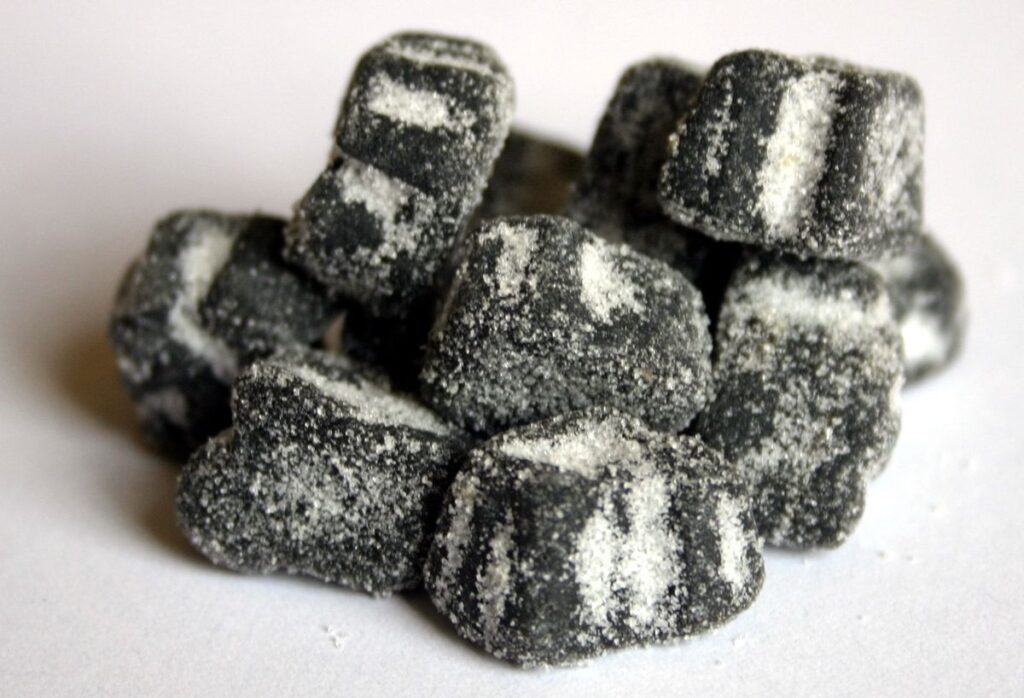 Salted licorice, or salmiakki as locals know it, is somewhat of a Finnish obsession. You'll find it everywhere, including as an ingredient in ice cream, chocolate, or liquor. While this type of candy is also popular in the rest of the Nordics, the Netherlands, and Germany, it's by far the most popular in Finland.
If you didn't grow up with it, it's hard to like its peculiar taste. However, if you are in Finland, you can't pass on trying this local treat.
Mämmi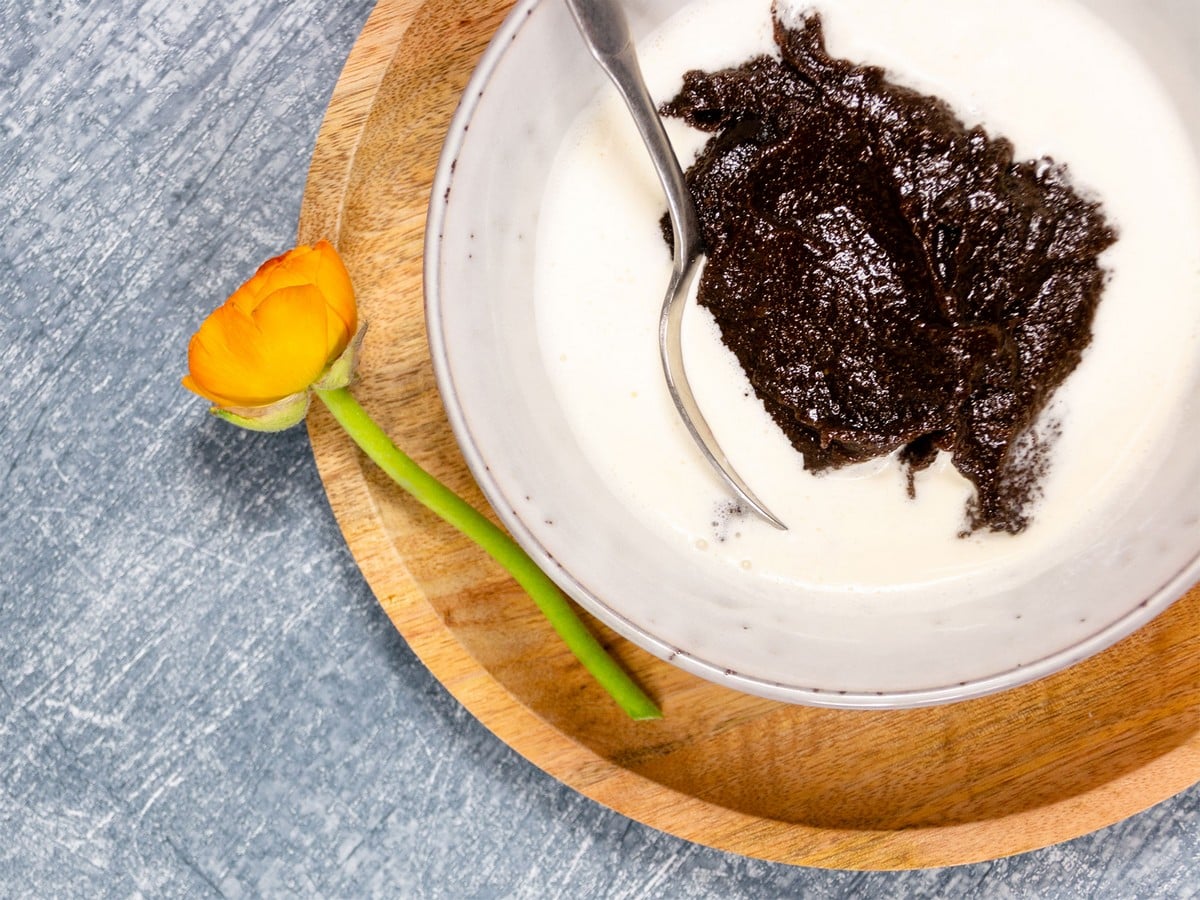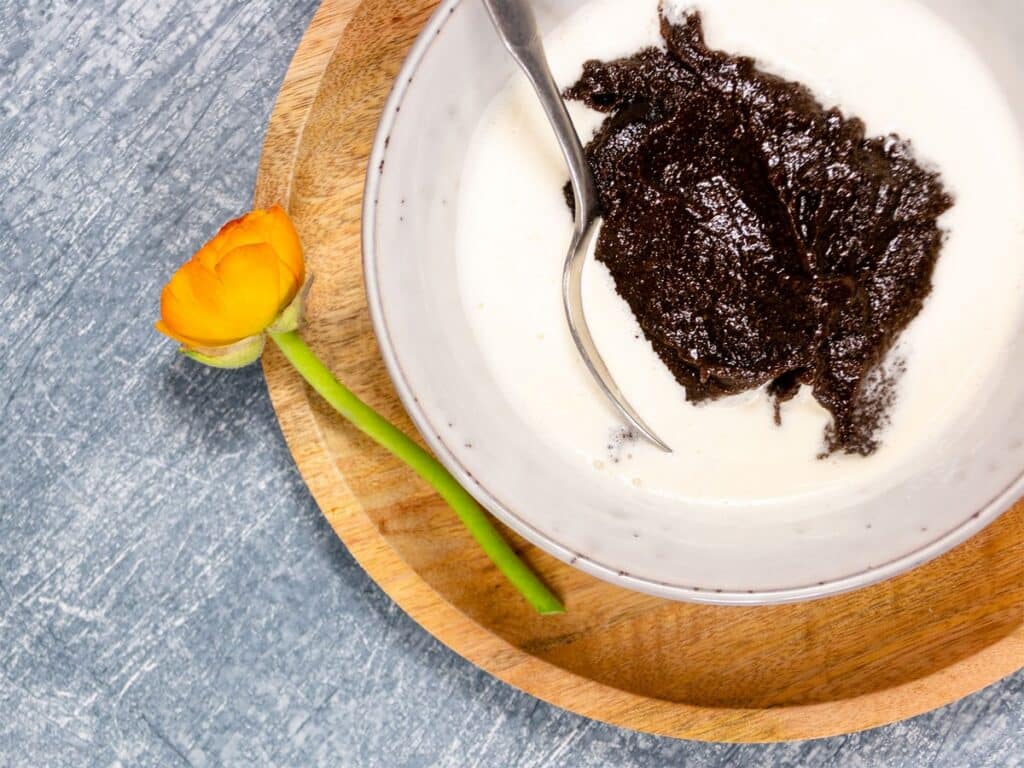 Mämmi is a dessert traditionally prepared for Easter. Mämmi is traditionally made of water, rye flour, powdered malted rye, seasoned salt and dried, powdered Seville orange zest.
It's another one of those Finnish dishes that's very much an acquired taste. It doesn't look very appetizing either, as it resembles dark mud. However, if you are in the country at Easter, you have to experience it. Perhaps start out with the smallest portion you can find in a grocery store.
The World's Biggest Coffee Drinkers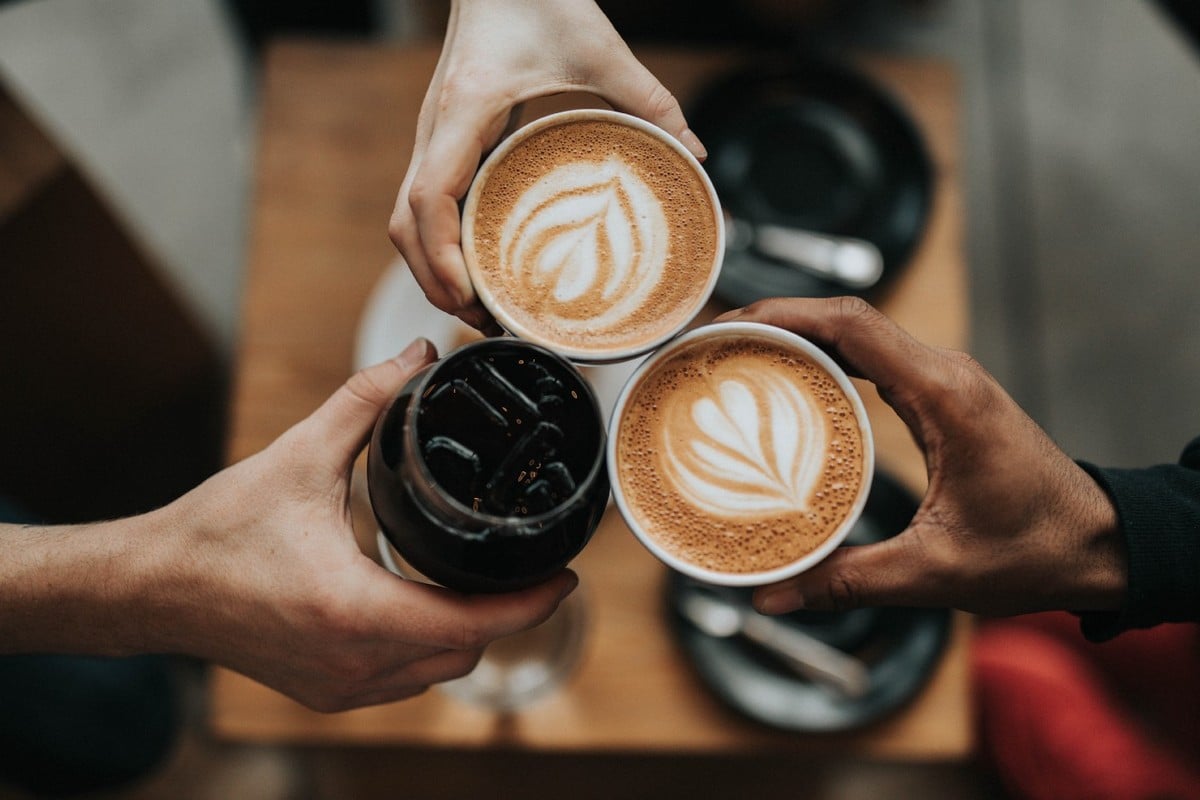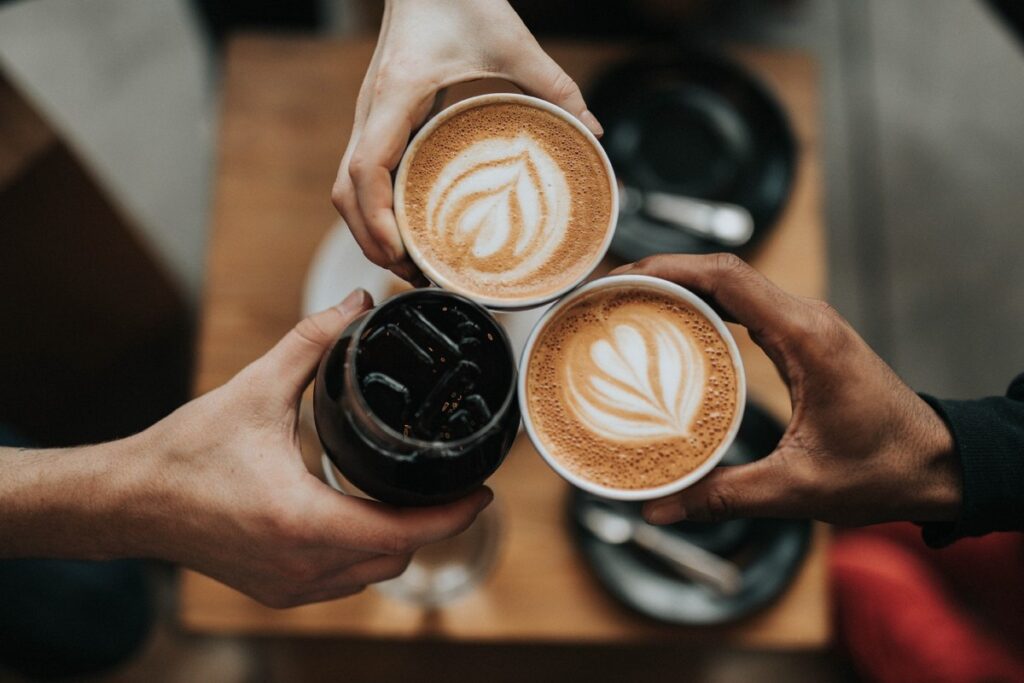 Finland is the world's top coffee-consuming nation per capita. The average Finn consumes a staggering 12 kilograms (26.4 lbs) of coffee per year. It's so ingrained in the culture that Finland is the only country where some labor agreements contain official coffee breaks.
I guess that's not surprising given how little sunlight the country gets in winter and how cold it gets. There's nothing like a hot cup of coffee to brighten your day.
The Best Education System in the World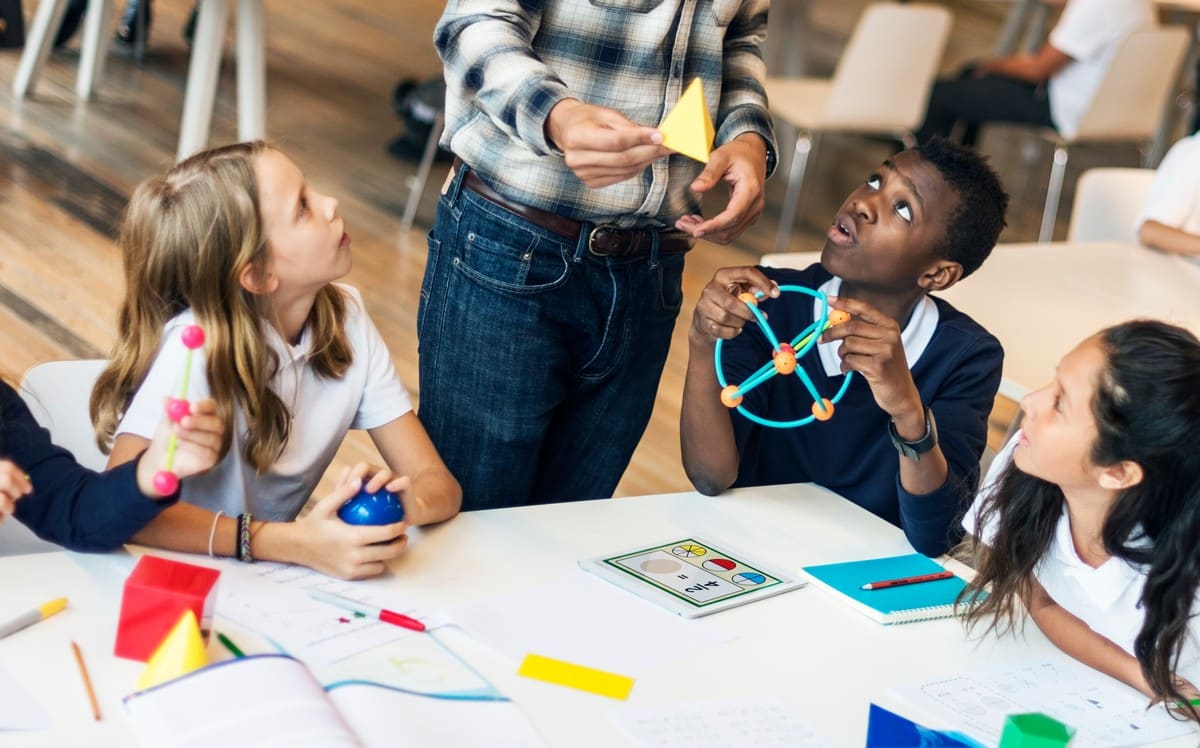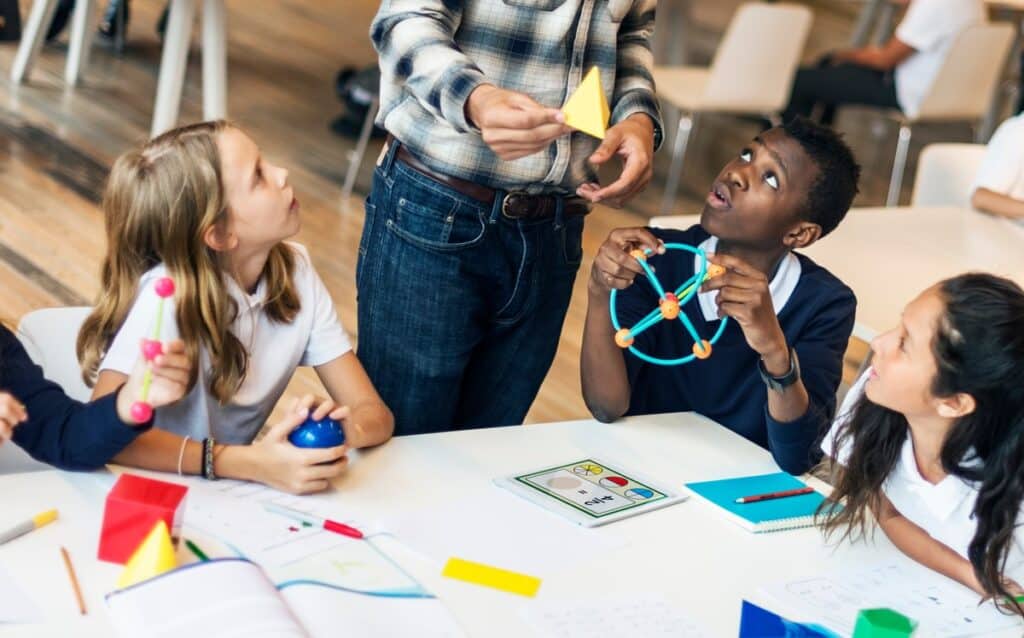 Finland has consistently been ranked as having one of the best education systems in the world. The system is very different from how most of us grew up.
Kids only start school at the age of seven. They have significantly fewer hours of school per day and more regular breaks. Exams and tests are also not required until senior year.
A Love of Vodka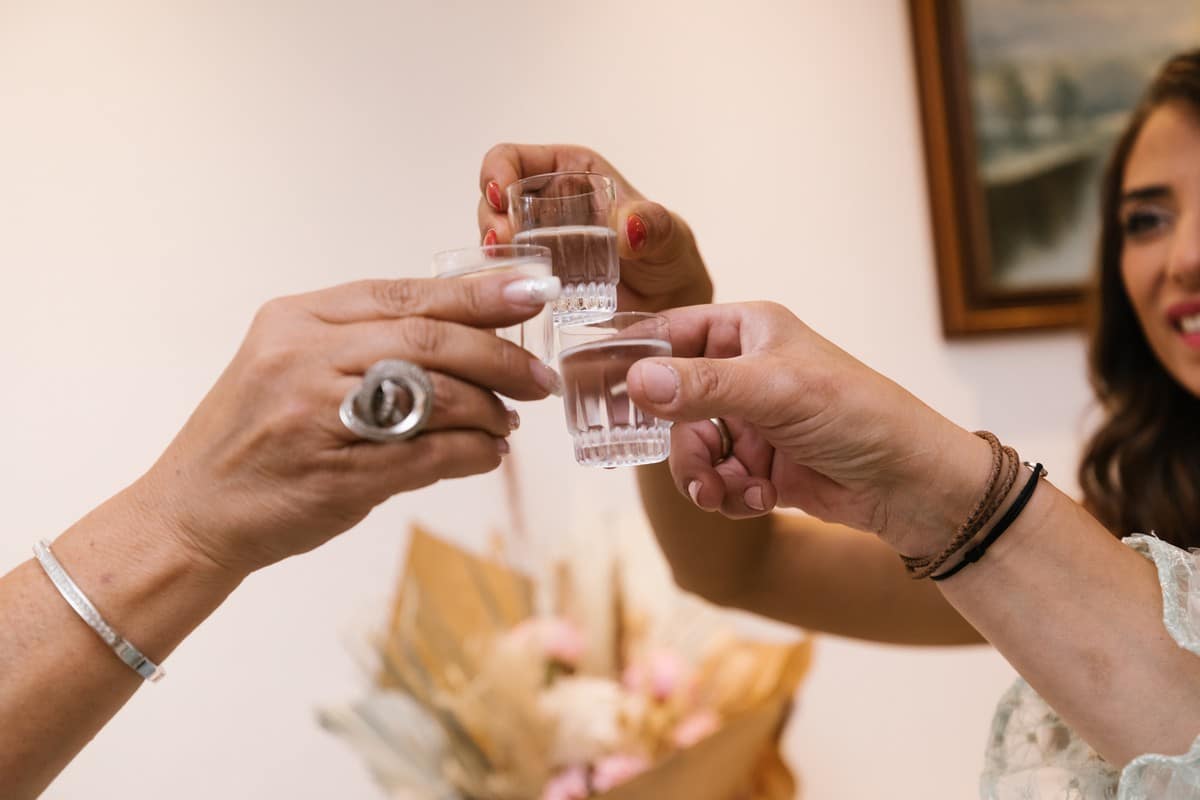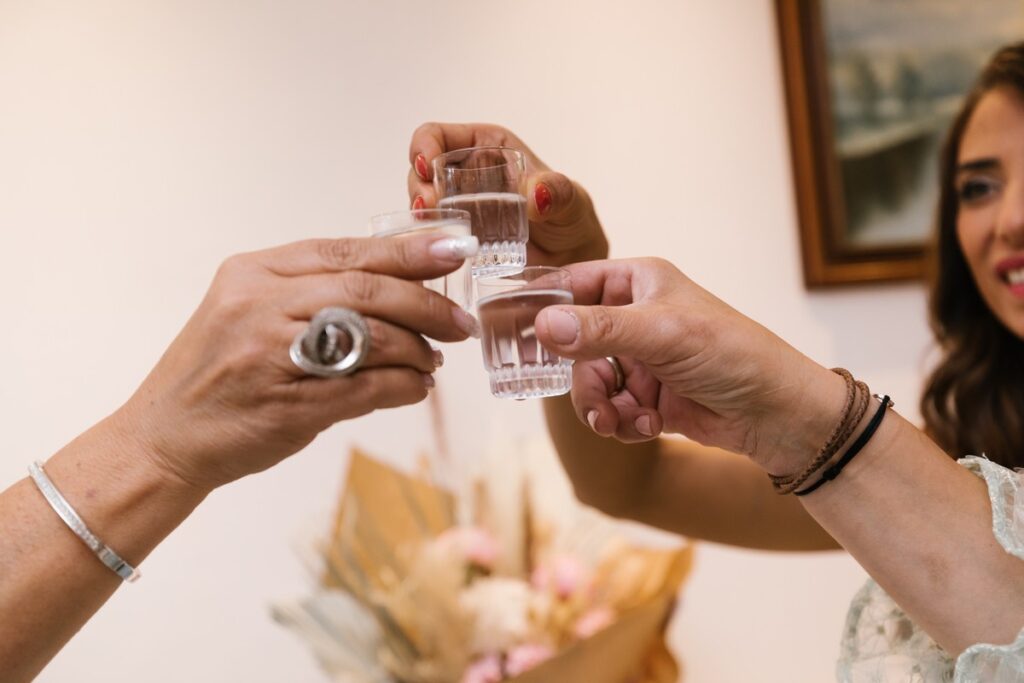 When you think of Vodka, you probably immediately think of just Russia. Well, the Finns would challenge that notion. Vodka is also the liquor choice in Finland, and you are unlikely to see it drunk with a mixer. The Finns prefer to drink it in a single shot so that they can appreciate the taste on their own. Don't underestimate the strength of this drink when you make some local friends that are keen on a night out.