Lithuania is a country in the northeastern part of the European continent. It is the largest and southernmost of the three Baltic states, occupying an area of 65,300 square kilometers. The country is divided into ten counties, with Vilnius as the capital city. Formerly occupied by Russia, Lithuania declared its independence from the Soviet Republic on March 11, 1990. It was accepted into the European Union (EU) and the North Atlantic Treaty Organization (NATO) in 2004, further strengthening its sovereignty. Lithuania counts Belarus as its eastern and southern neighbor, with Poland to its southwest and Latvia to its north.
Lithuania is known for its various architectural features, diverse culture and ethnic groups, and sports excellence. It is also known for its abundant forests and landscapes. Lithuanians are known for their patriotism and love for the arts. The country also boasts a 99.8% literacy rate, one of the world's highest.
Lithuanian Basketball Excellence is No Longer a Secret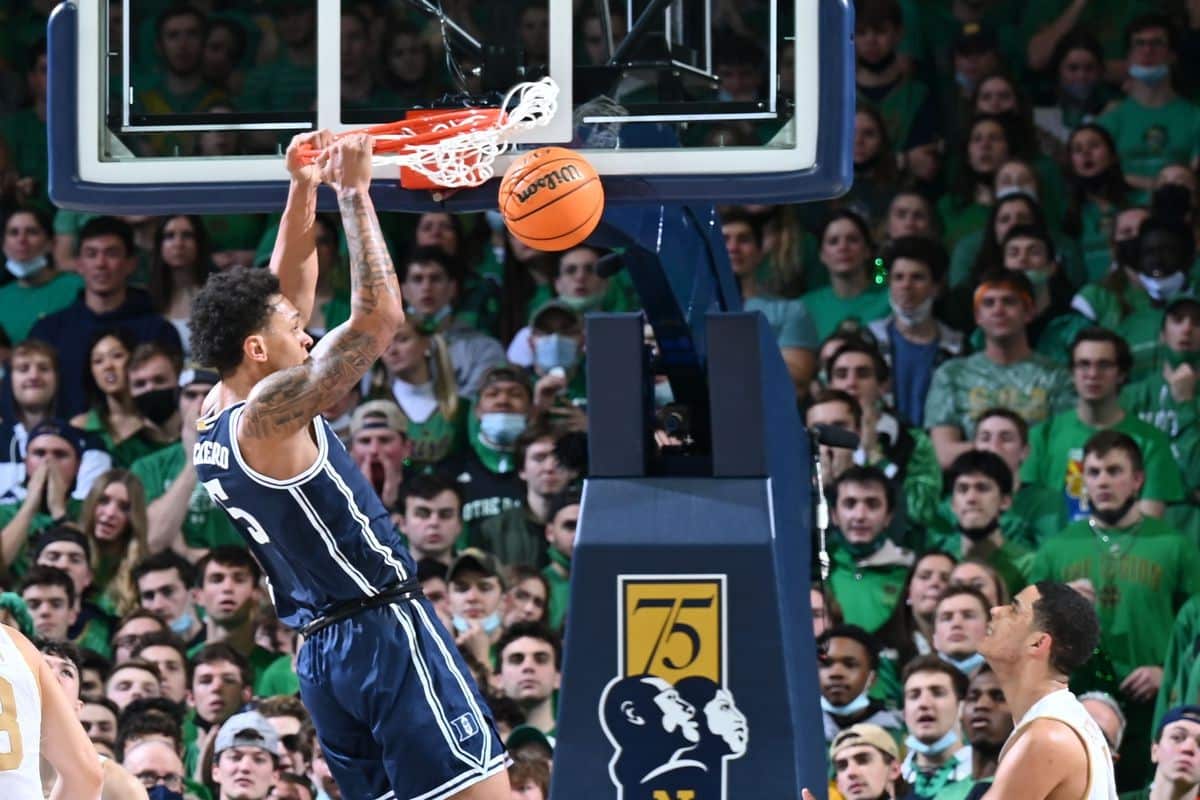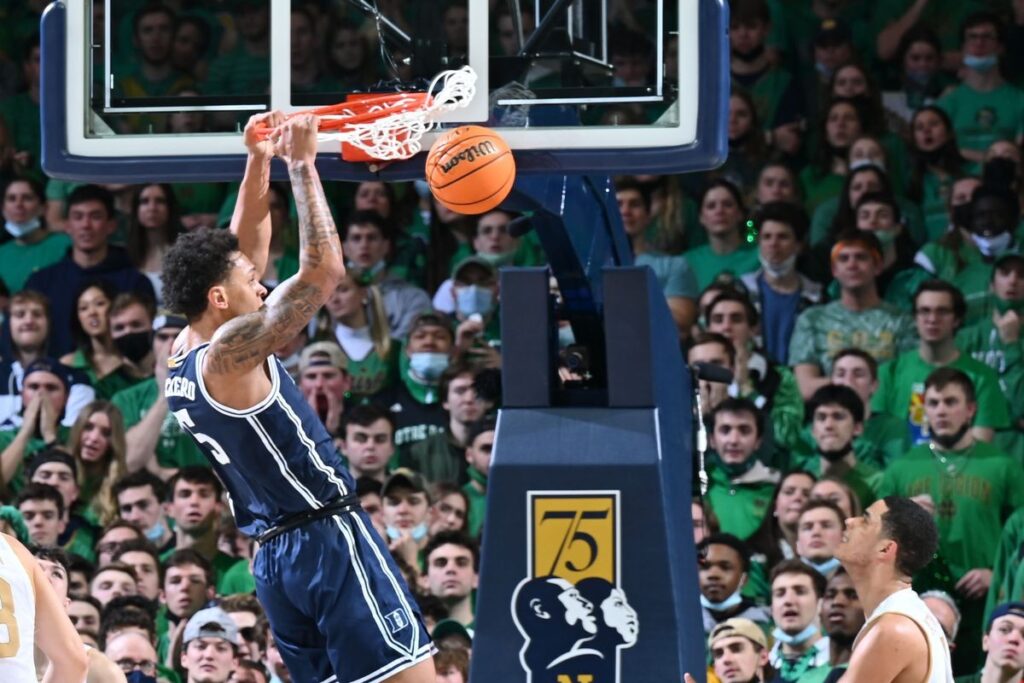 Basketball has become the most popular sport in Lithuania and is, in fact, the country's national sport. During the Soviet Iron Curtain era, most of the National Team fielded by the USSR came from Lithuania, with Arvydas Sabonis being one of the most noteworthy names. In the National Basketball Association, 20 Lithuanian nationals have been drafted, and 15 have played in the world's best league. Currently, Lithuanian players such as Jonas Valanciunas and Domantas Sabonis are dominant in their positions. The elder Sabonis was the first Lithuanian drafted in the NBA, getting picked 24th in the 1986 draft, but only played for the Portland Trailblazers in the 1990s until the early 2000s.
Interesting Lithuanian Language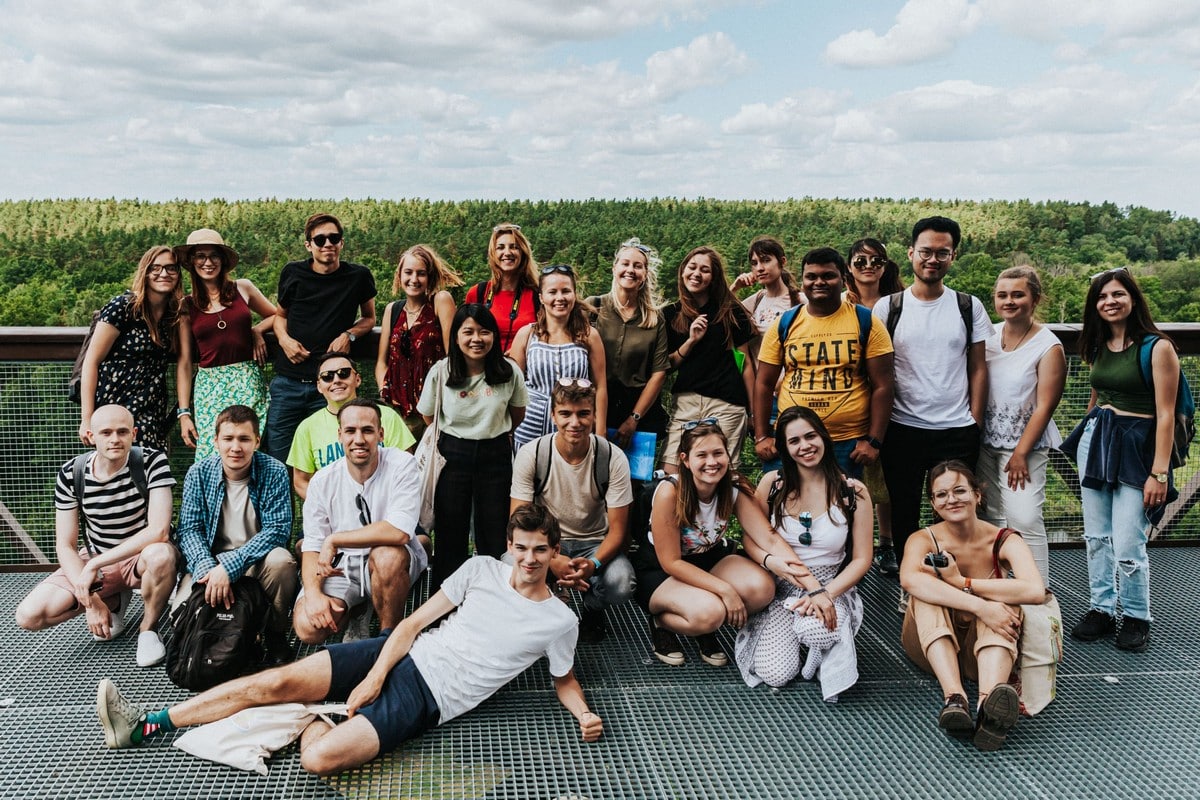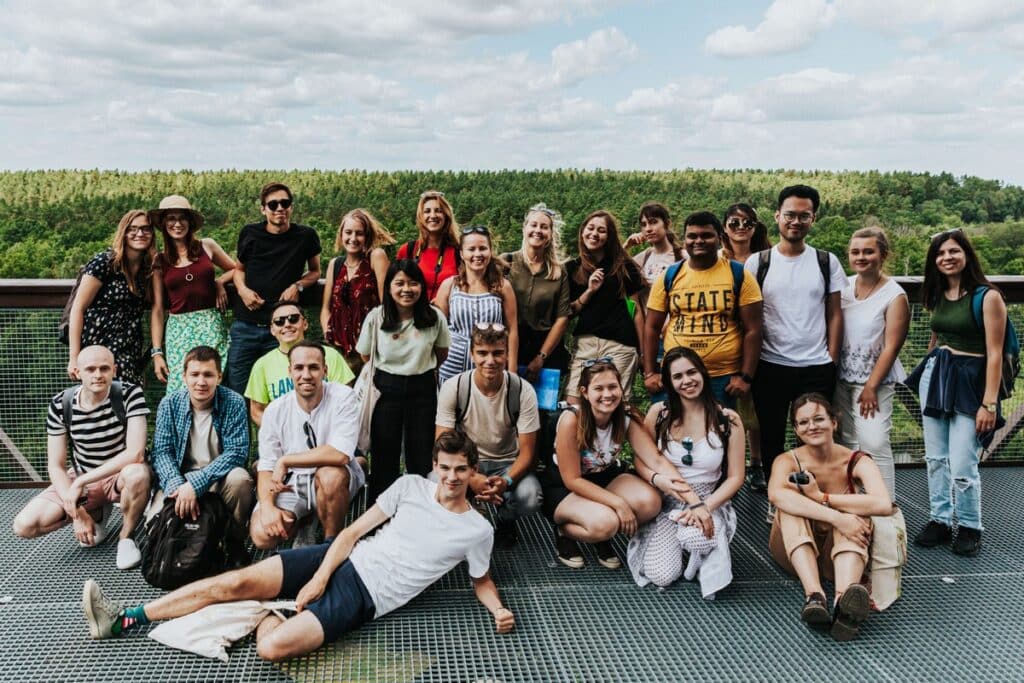 The Lithuanian language is the world's oldest surviving language. If you're a language enthusiast, you would have difficulty mastering the language within a week as the nuances can perplex even the best linguists. Linguists say that the language is similar to Sanskrit and also has hints of ancient Greek and Latin to some extent. It is the oldest Indo-European language still being researched currently. The language has no articles, and curse words don't exist. Lithuanian words have different stresses which alter the meaning depending on their usage. The language also has the character "ė," which is uniquely used for feminine names.
Easy and Free Internet Access Is a Lithuanian Reality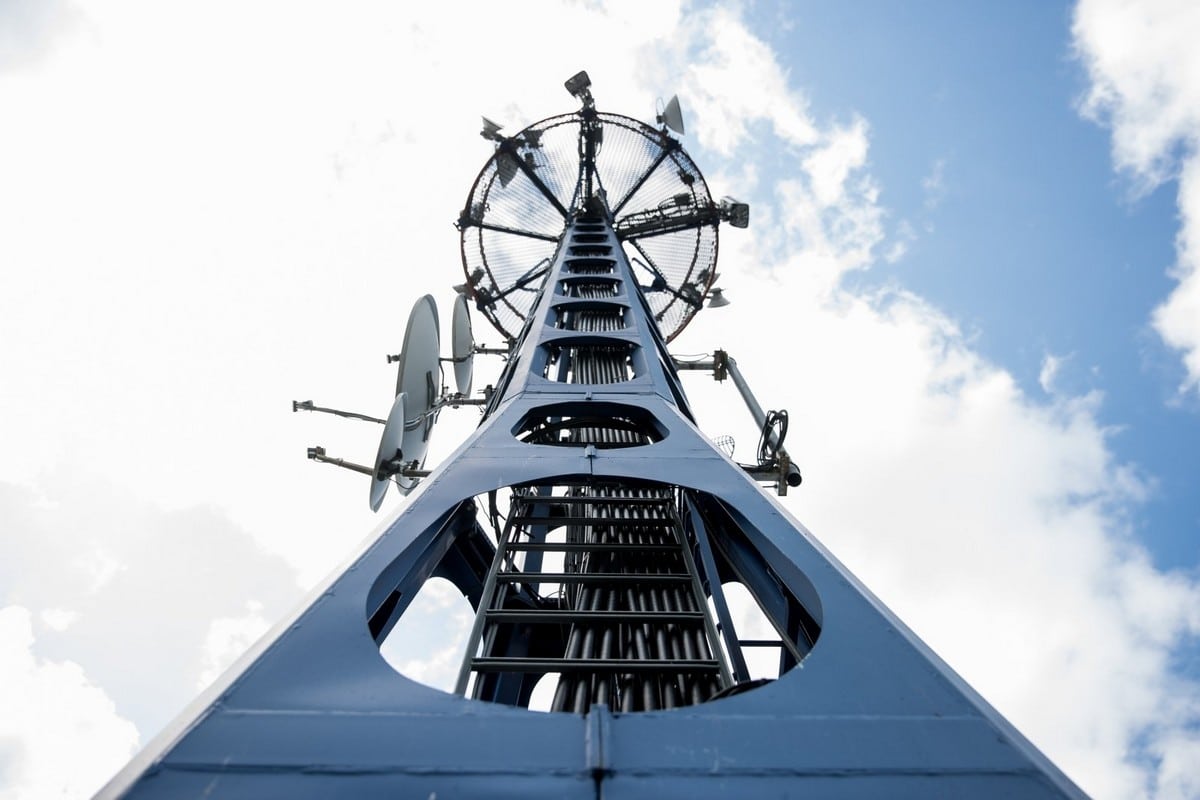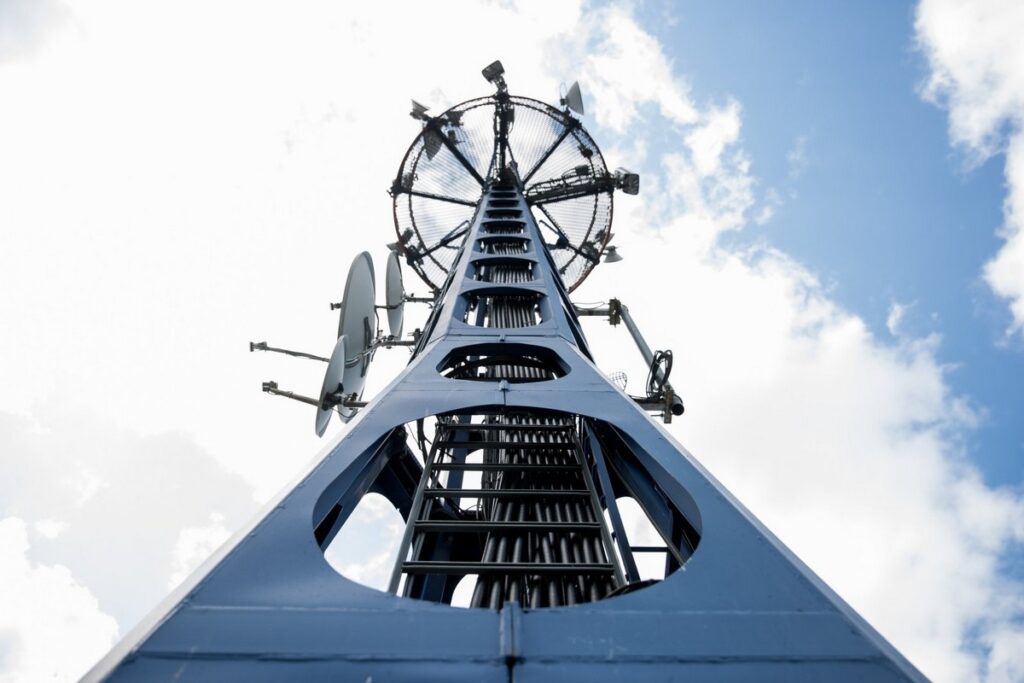 Many people would be surprised to learn that Lithuania ranks first among countries ranked by telecommunications company Ooma for public wireless internet connectivity. Lithuania's median connectivity speed measures 142.96 Mbps which is quite fast. Lithuania made a sizable investment on the public Wi-Fi structure and the results have been evident since 2011 alongside countries such as Croatia, Estonia, and Romania. Unlike western countries which have several service providers, the country has created a structure from scratch to provide its citizens with internet access following a more sustainable model. According to Ookla, Lithuania has a documented upload speed for fixed broadband connections measuring 161.92 Mbps and a download speed of 92.32 Mbps for mobile connections.
Amber Jewelry Is a Beauty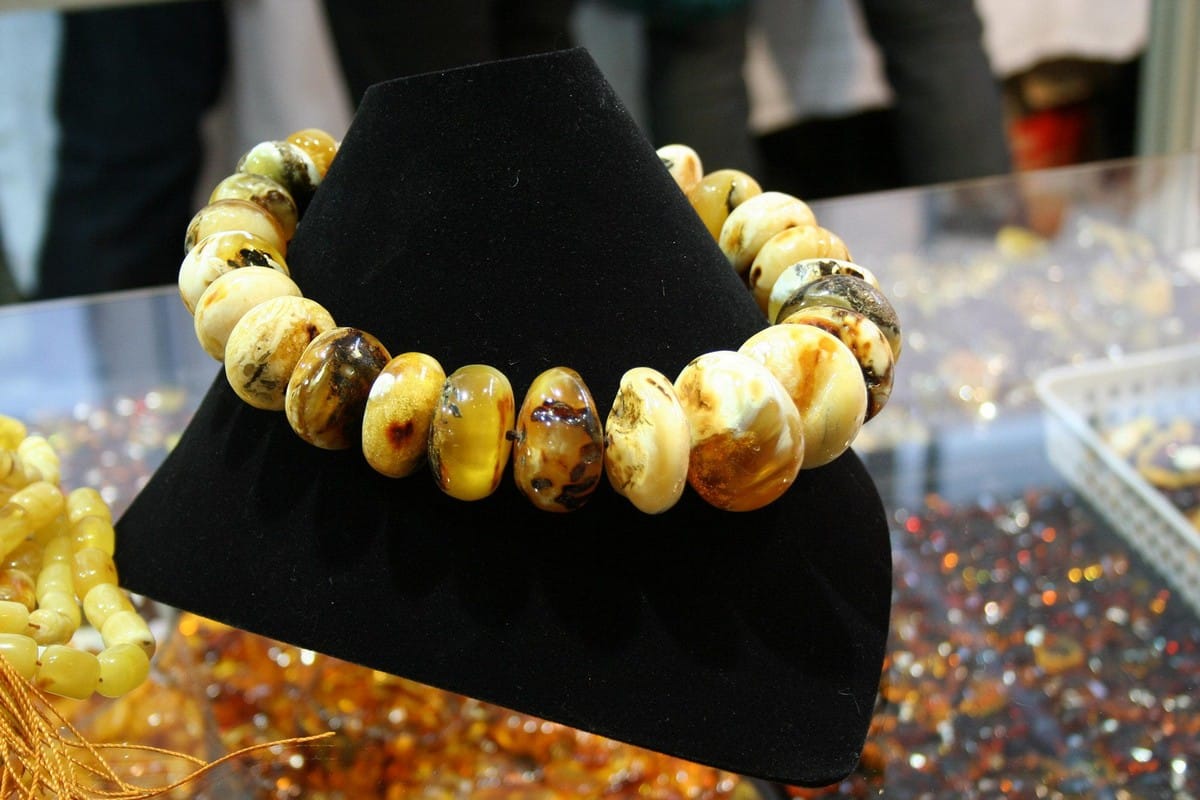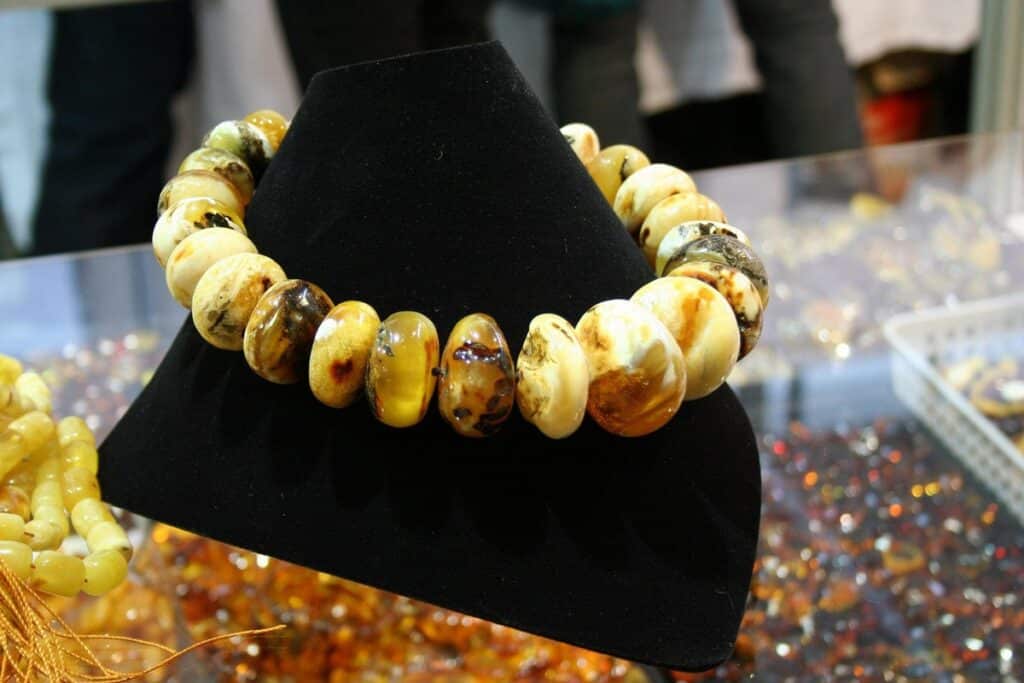 Amber has a special place in Lithuania's culture. Known as "Lithuanian gold," amber is renowned for bringing beauty to pieces of art and jewelry. As a result, amber jewelry is one of the most popular souvenirs from the country, and while it is eye-catching in its own right, it also provides health-promoting properties. Baltic amber, known as succinite, is a fossilized resin from trees that grew millions of years ago. Ancient people who found these gold-colored stones washed up on the shores of the Baltic quickly learned how to use the material for decorative purposes. As a result, many jewelers value the stone for its versatility and utility.
Lithuanian Beer Overflows with Unique Quality and Taste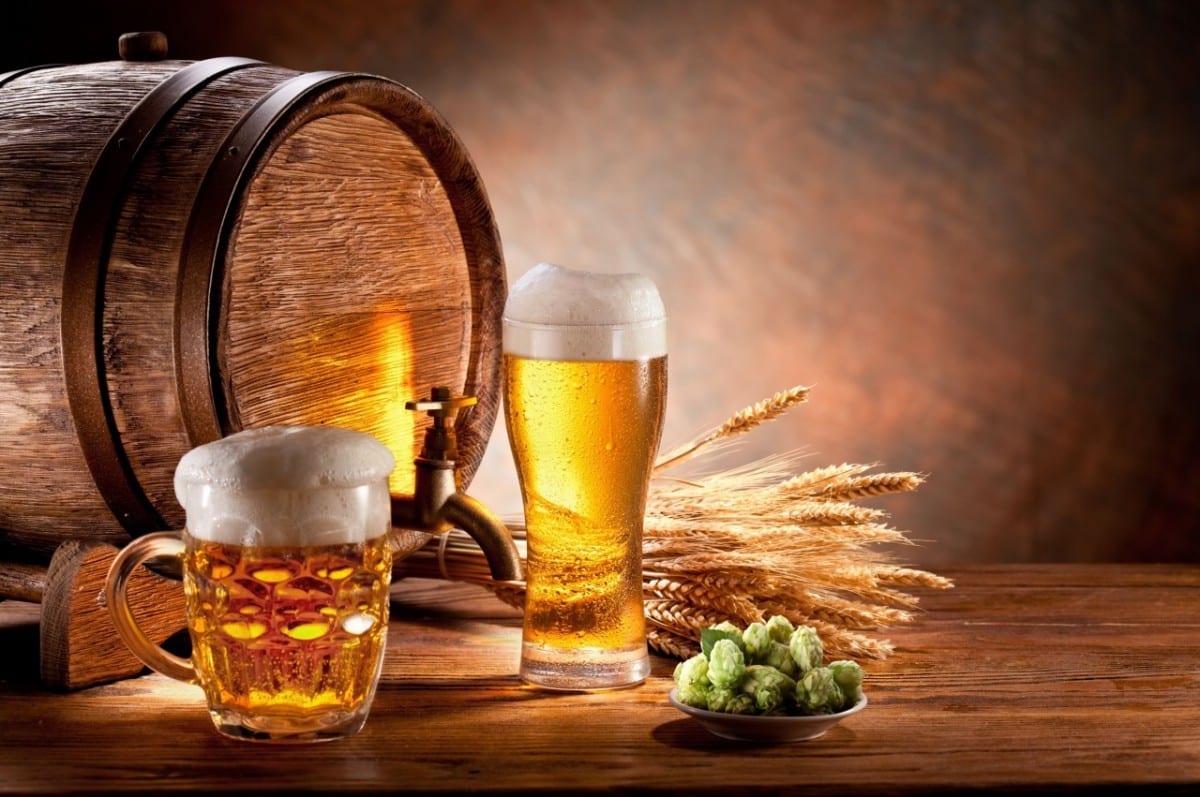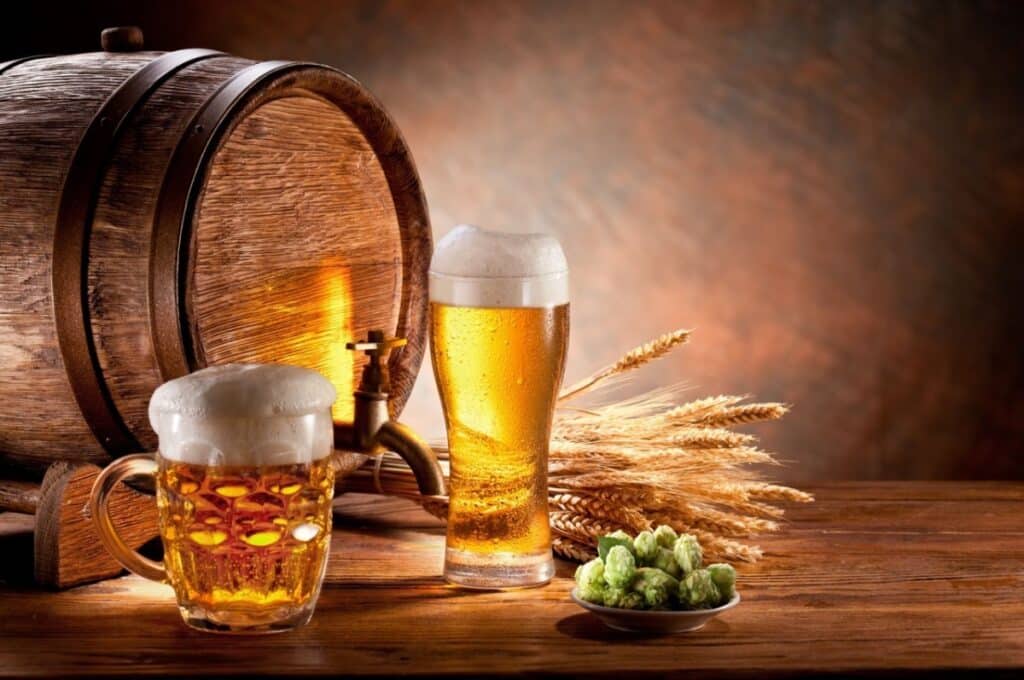 While many countries can say that they brew their unique blend of hops, Lithuanian beer is widely acclaimed for its intensity and lightness, and its well-balanced taste makes it a favorite among beer drinkers. Lithuania has many microbreweries, macrobreweries, and farmhouse brews that make for great options and consumption. In addition, the country has unique and ancient beer styles that are still widely popular to this day. Among the 80 breweries in the country, about 70 breweries brew beers that are unusual or unique to the rest of the world, making Lithuania one of the best places to be if you want to try different beers to satisfy your cravings.
Good fishing Spot at Nemunas River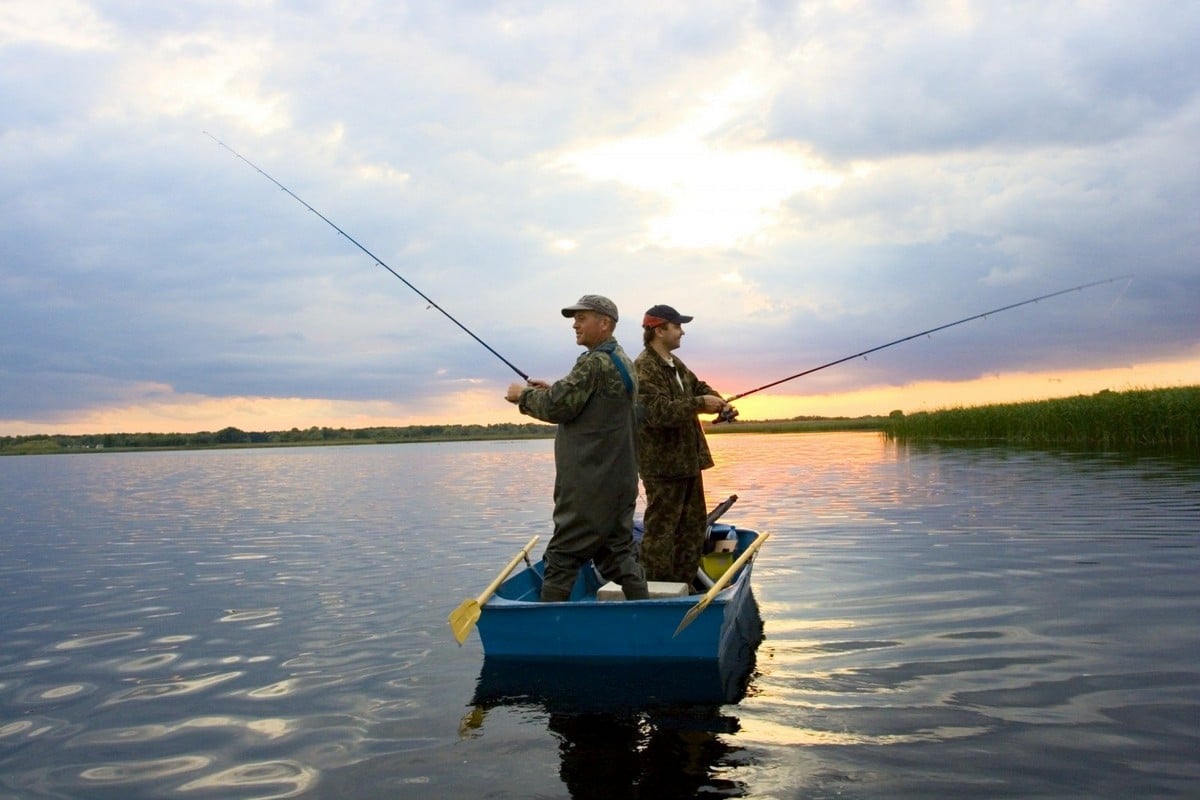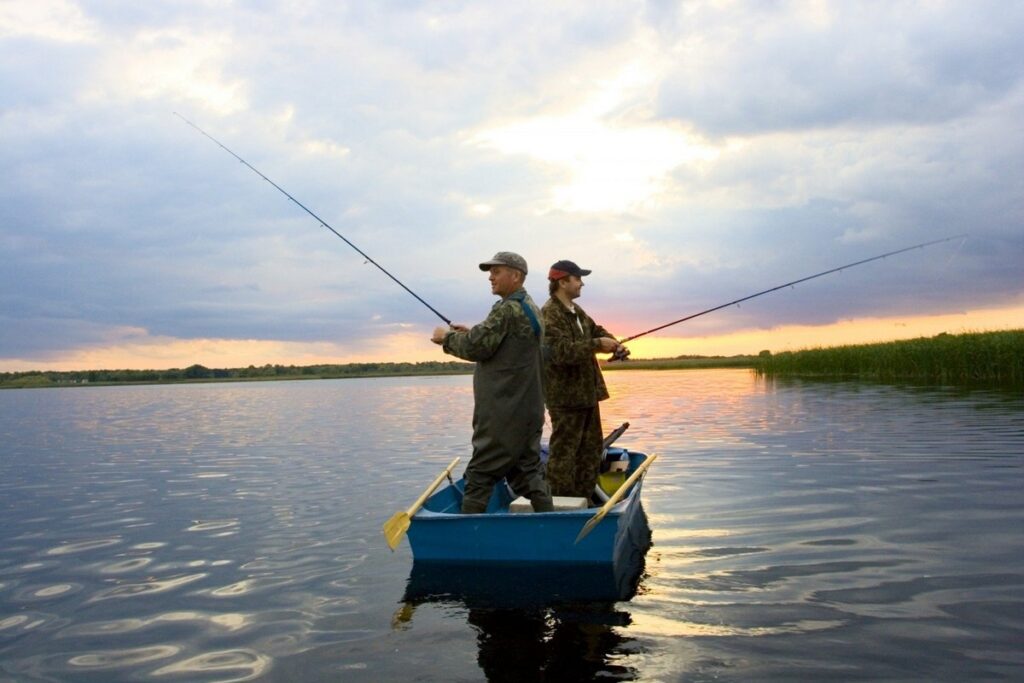 The Nemunas River, also known as the Neman or Nioman River, is a river that flows through Lithuania and forms the northern border of the Kaliningrad Oblast, which is Russia's western exclave. The river drains to the Curonian Lagoon, which is connected to the Baltic Sea. The river flows about 582 miles or 937 kilometers and is considered a major continental river. The river is teeming with about 50 fish species. The most popular fishing spots are the Nemunas delta Regional Park rivers, namely Atmata, Skirvyte, Upaitis, Pakalne, and the lower reaches of the Minija river.
Arvydas and Domantas Sabonis Are a Terrific Father-Son NBA Tandem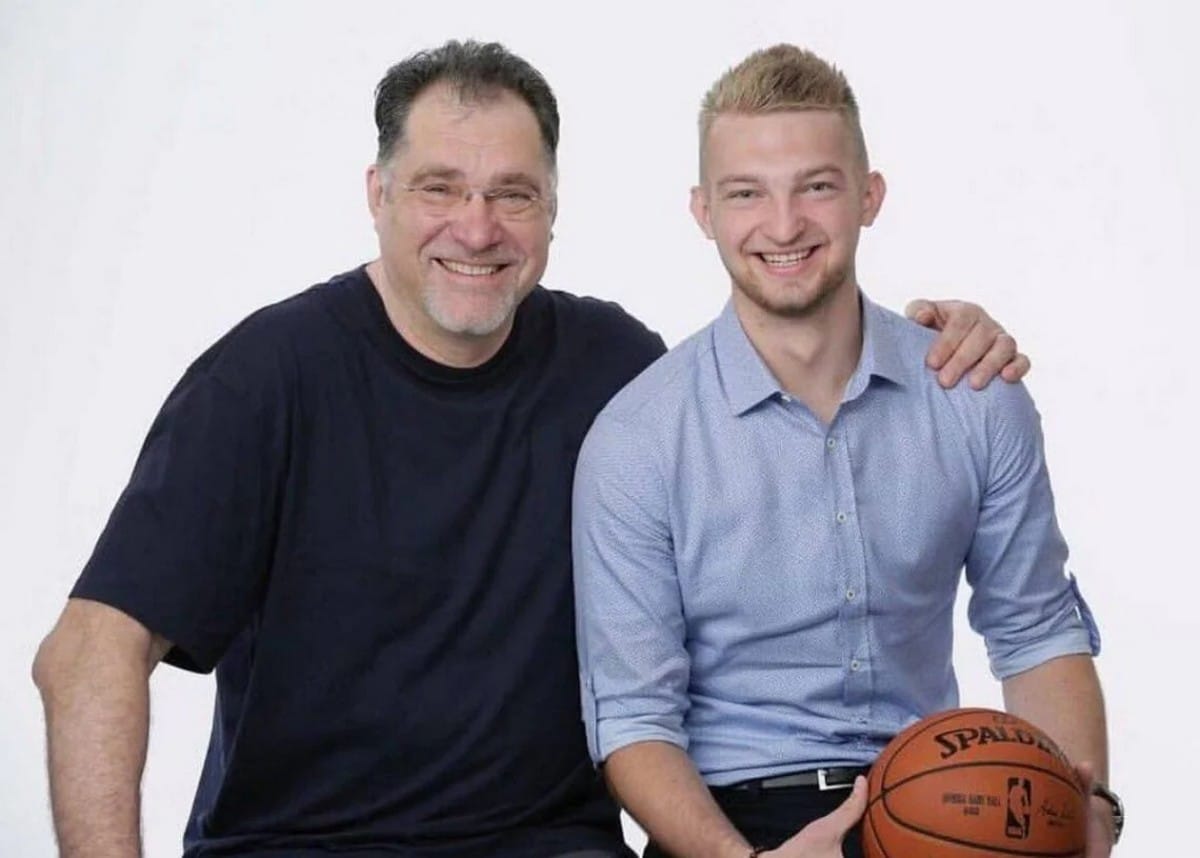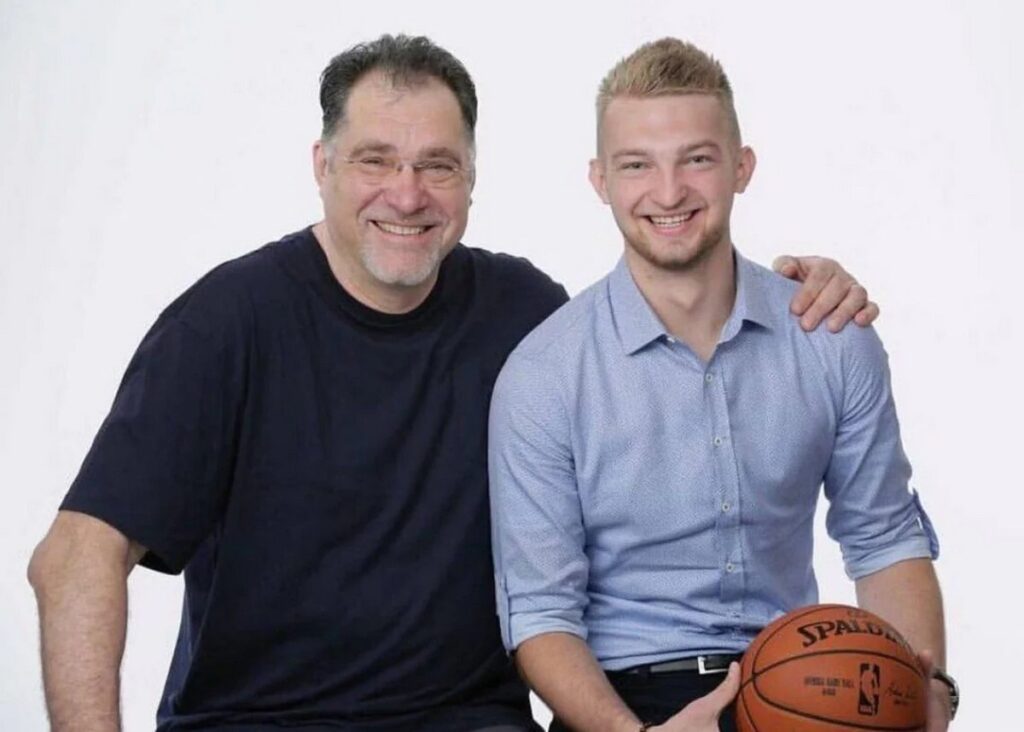 Lithuania has been considered a basketball hotbed because of the skill of its athletes. Among the most notable father-son basketball players are Arvydas and Domantas Sabonis. Arvydas is a 7-foot-3-inch mobile center during his heyday with the Portland Trailblazers, while his son is a 7-foot-1-inch versatile forward currently playing for the Sacramento Kings of the National Basketball Association. Arvydas is considered among the most underrated professional players in history, being a dominant big man during the 1980s in international play. Domantas is the 11th overall pick of the Orlando Magic and has also played for the Indiana Pacers and the Oklahoma City Thunder.
Powerful Lithuanian Ballplayer, Jonas Valanciunas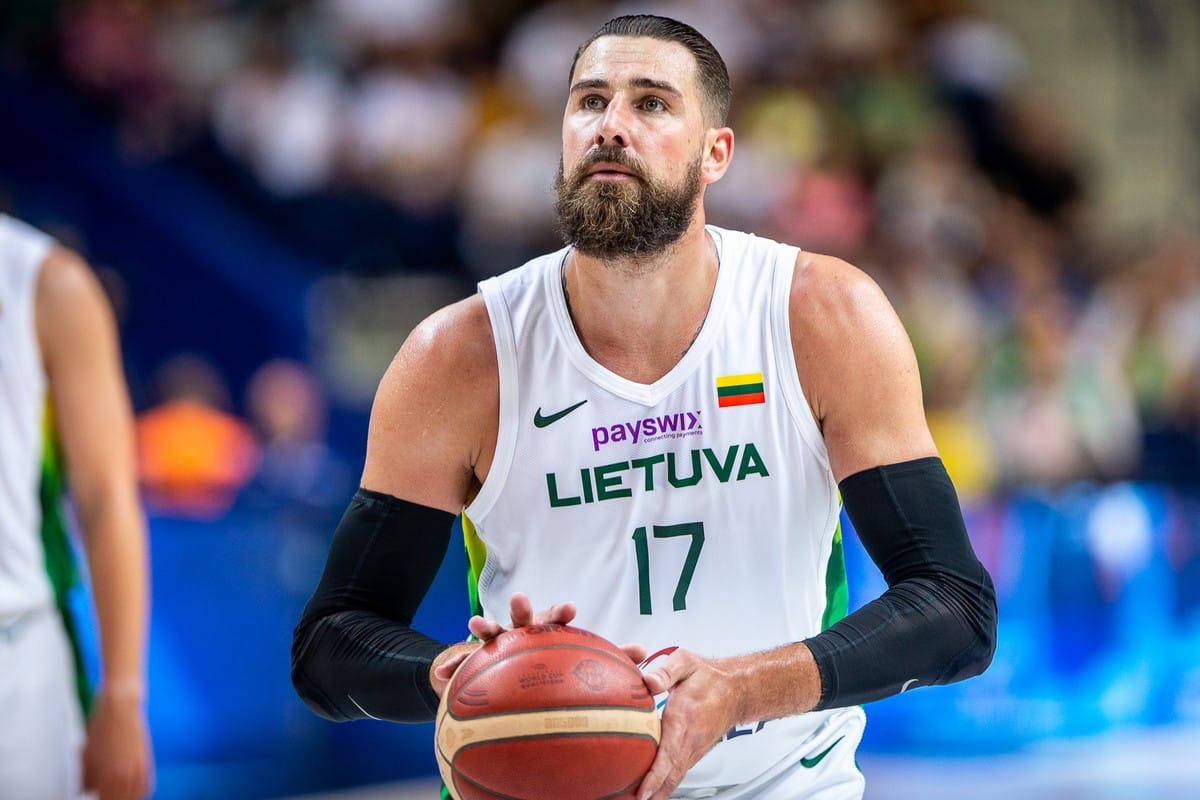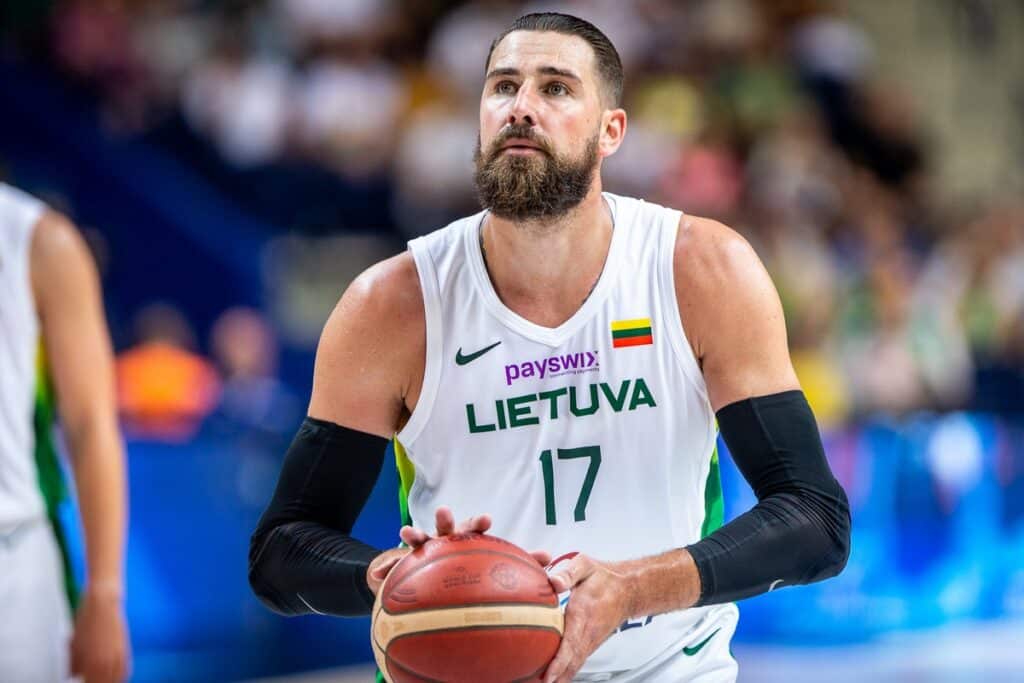 Another big Lithuanian man who has recently made a name for himself in the NBA is Jonas Valanciunas. He was born on May 6, 1992, and was the 5th overall pick of the Toronto Raptors during the 2011 NBA draft. He played seven years for the Raptors before being dealt to the Memphis Grizzlies alongside CJ Miles, Delon Wright, and a second-round pick for Marc Gasol. Then, he was traded for the New Orleans Pelicans' Steven Adams, Eric Bledsoe, and a first-round pick in August 2021. Valanciunas draws a $14 million salary from the Pelicans and averages 14.6 points and close to 10 rebounds per game.
Filmmaker Robert Zemeckis Has Lithuanian Kins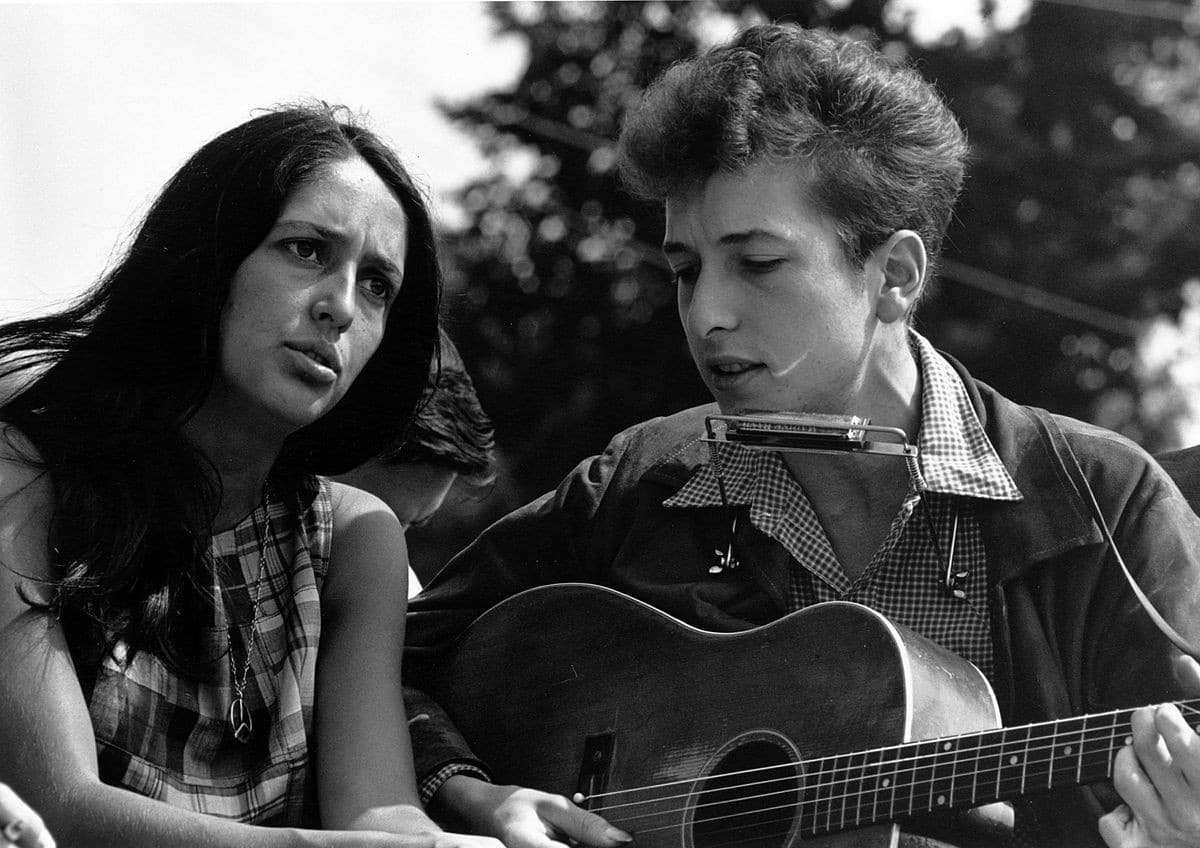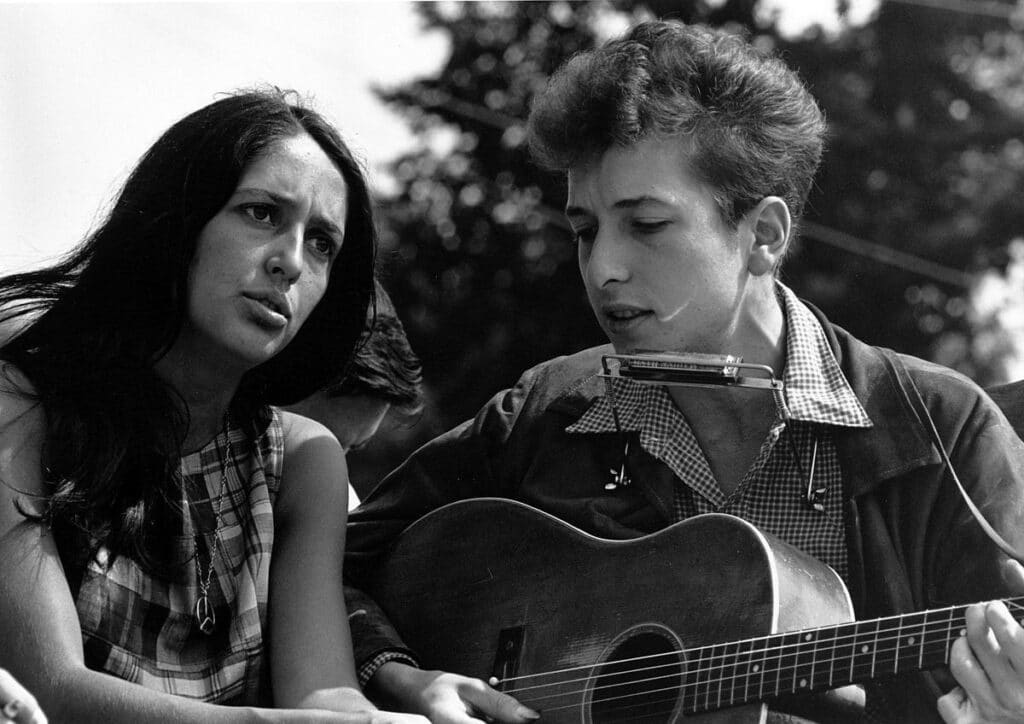 Only a few people know that Robert Zemeckis, one of the best filmmakers, is part Lithuanian. Born Robert Lee Zemeckis on May 14, 1952, to Alphonse Zemeckis and Rosa Nespeca, he grew up in the South Side of Chicago and attended Fenger Academy High School. His parents' 8mm home movie camera inspired him, which led him down his career path. Zemeckis is the director of the Back to the Future film trilogy, Who Framed Roger Rabbit, Death Becomes Her, and the critically acclaimed Forrest Gump, for which he received the Academy Award for Best Director and the movie garnering the Best Picture award.
Pink Has Lithuanian Heritage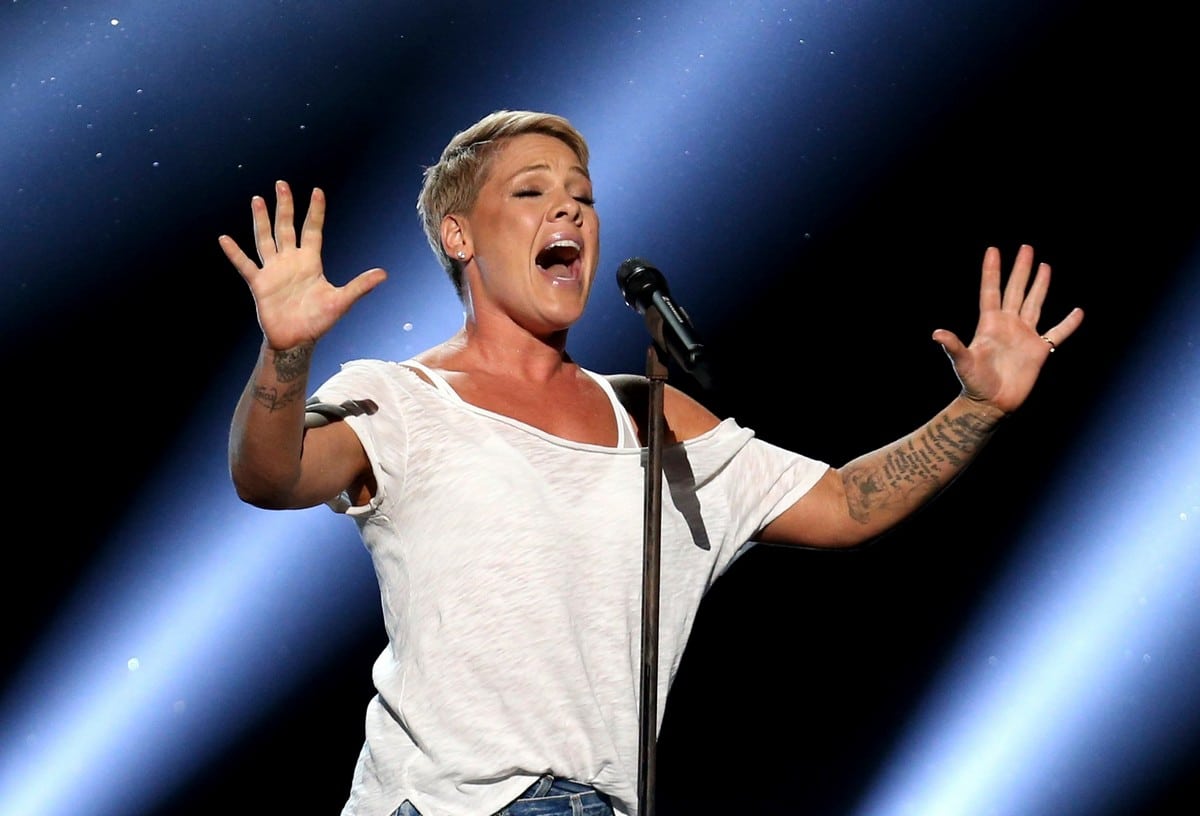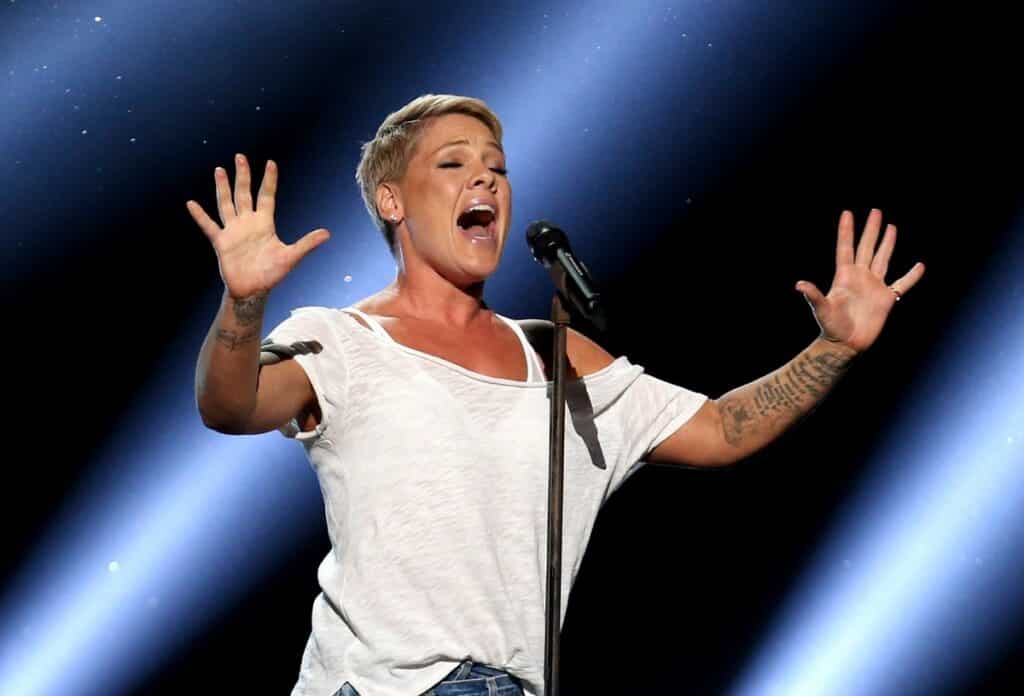 American singer-songwriter, dancer, and actress P!nk traces part of her heritage to Lithuanian roots. Born Alecia Beth Moore Hart on September 8, 1979, to James Moore and Judith Kugel, she identifies as an Irish-German-Lithuanian-Jew She trained as a competitive gymnast while attending Central Bucks High School West. She joined her first band, but after failing to win the Battle of the Bands competition, they disbanded, and she began performing around Philadelphia as a 14-year-old. In 1995, she was offered a solo contract by LaFace Records, and she has since released several hit songs such as Can't Take Me Home, Most Girls and Just Give Me a Reason.
Popular Dish Cepelinai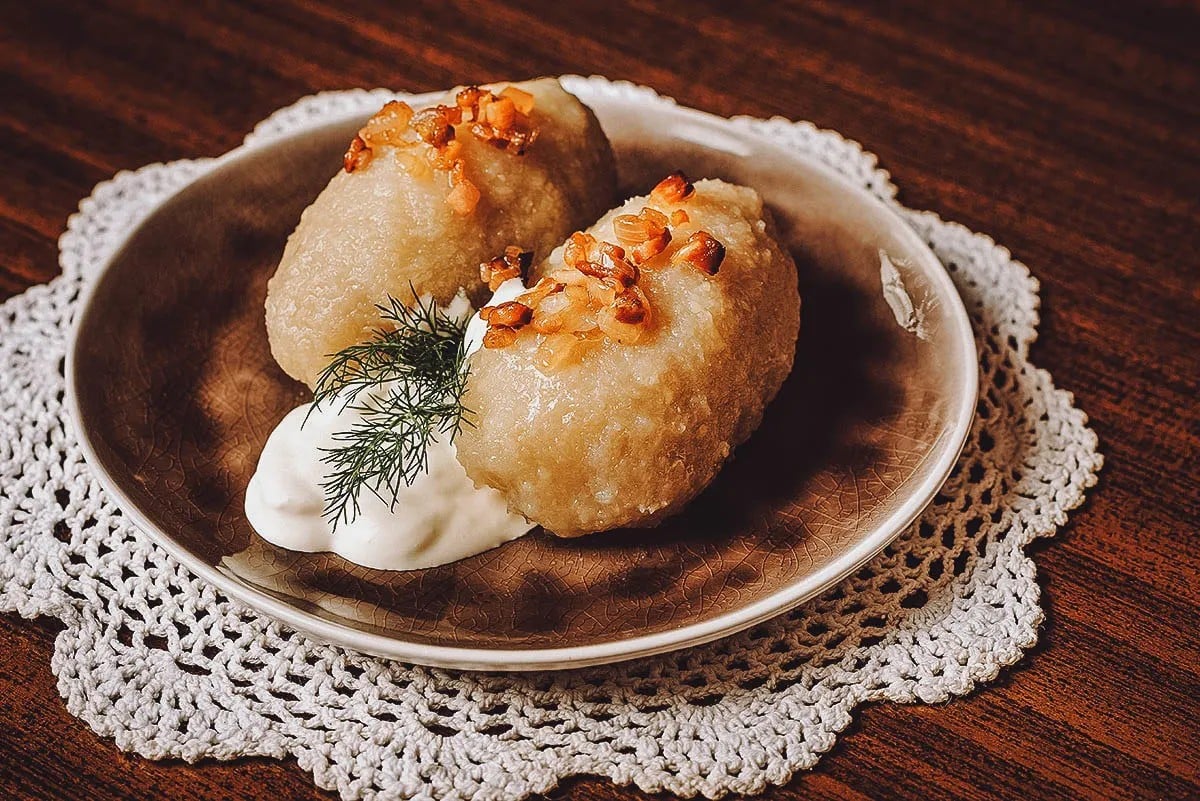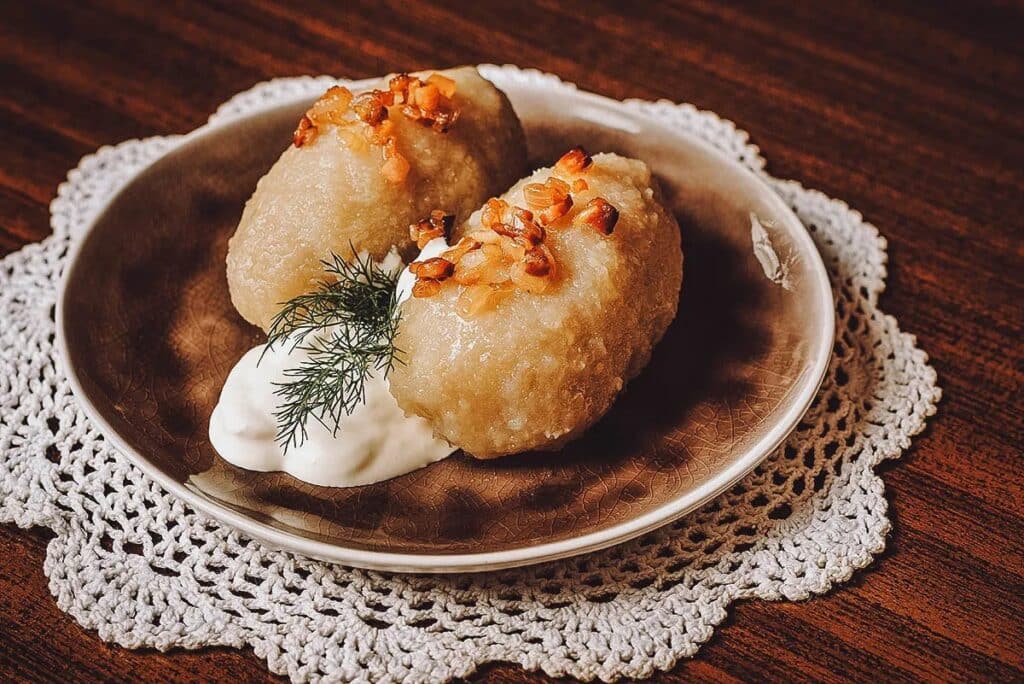 Lithuania's national dish is called Cepelinai, or potato dumplings made from grated and diced potatoes. The dumpling is stuffed with ground meat, mushrooms, and cheese. The name is derived from zeppelin because the dumpling resembles the airship. Cepelinai vary in size depending on the location where they are made. Typically, they're around 10 to 20 cm long, and western Lithuanian counties generally make their dumplings bigger than their eastern counterparts. The dumplings are served with bacon bits, pork rinds, and sour cream sauce. These dumplings resemble the Italian canederli, Norwegian raspeball, and Polish pyzy.
Vilnius Old Town, an Architectural and Cultural Marvel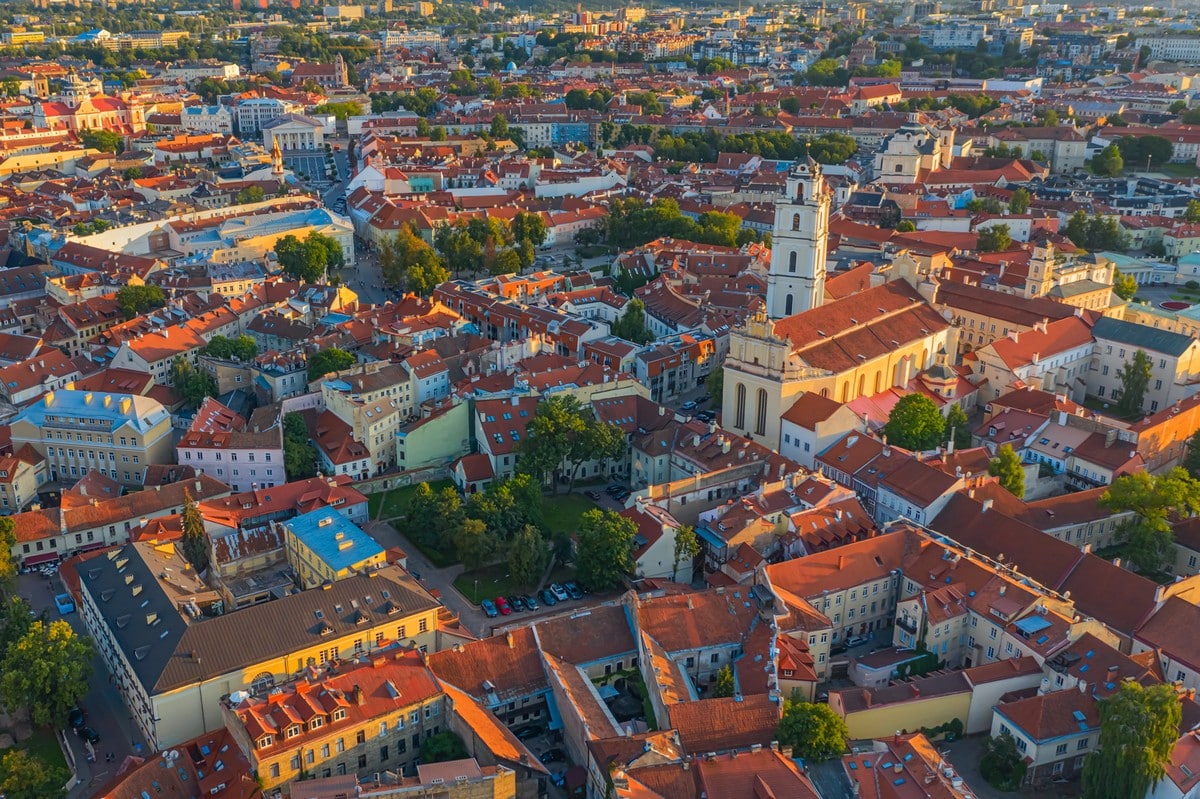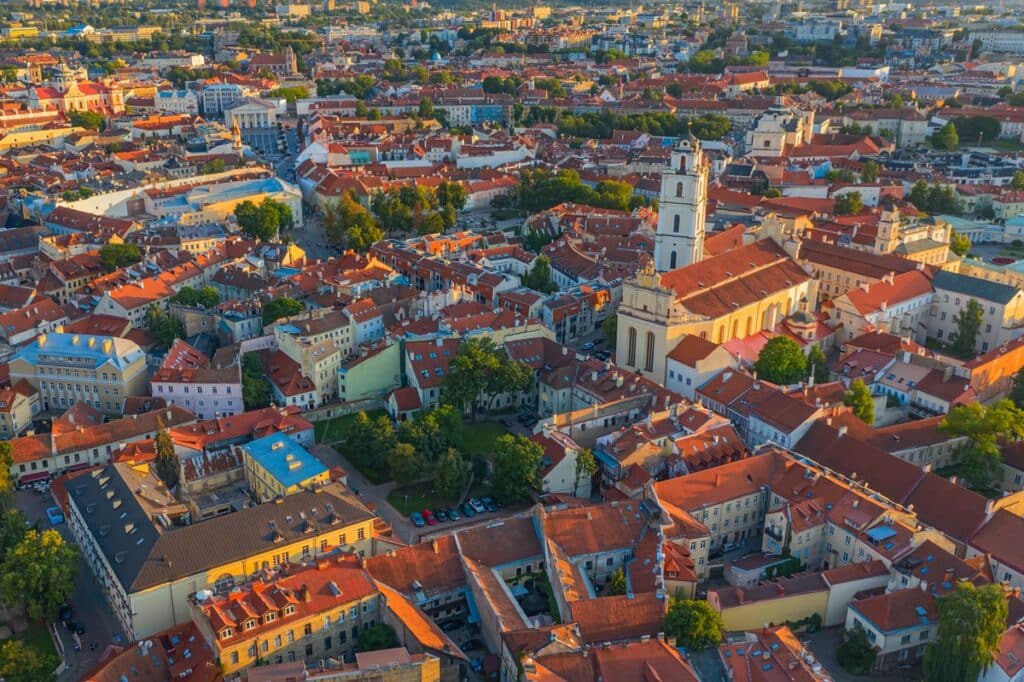 The United Nations Educational, Scientific and Cultural Organization (UNESCO) declared Vilnius Old town as a World Heritage Site in 1994. The area was recognized because of the diverse architectural designs that define the buildings. Vilnius Old Town is renowned for its Neoclassical, Renaissance, Baroque, and Gothic architectural styles that show the diversity of influences that came to the country. The area has many shops that sell amber jewelry and linen, and many tourists flock to the area because of their interest in architecture and history. Vilnius Old Town is also multicultural, thanks to the various ethnic and religious groups that call it home.
The Hill of Crosses, a Holy Site for Pilgrims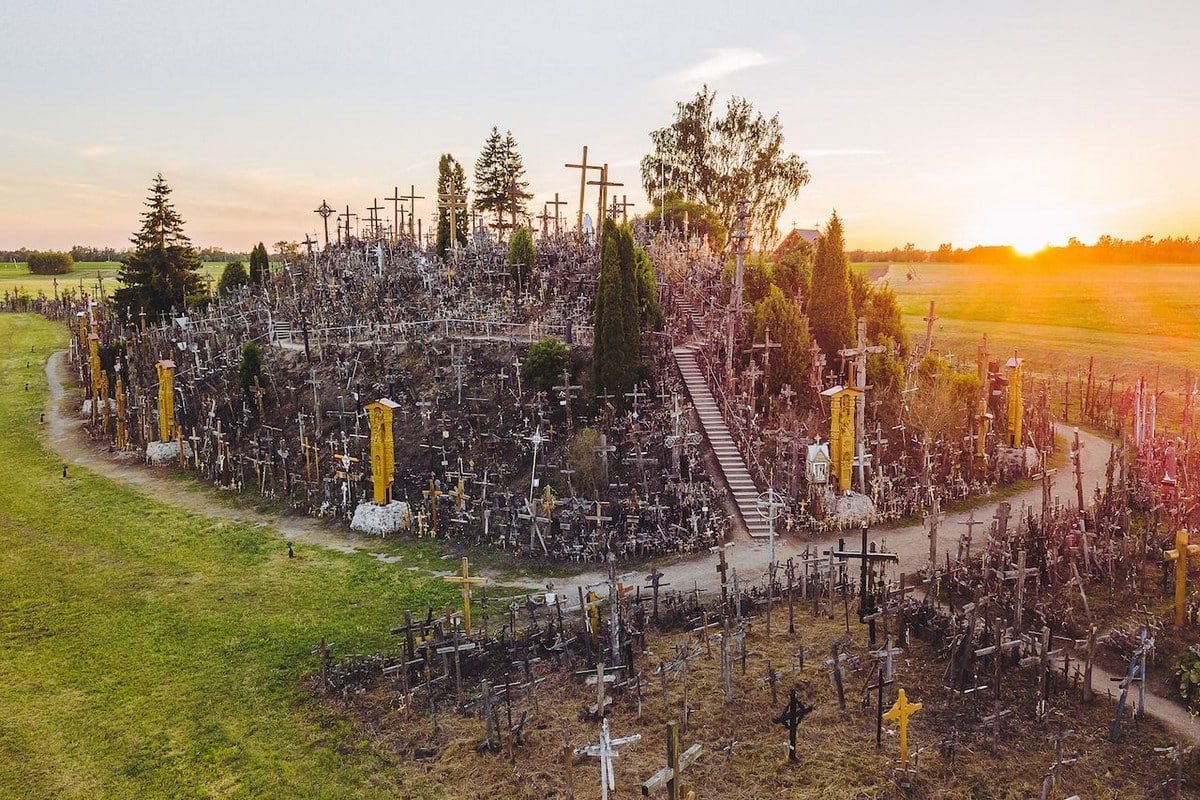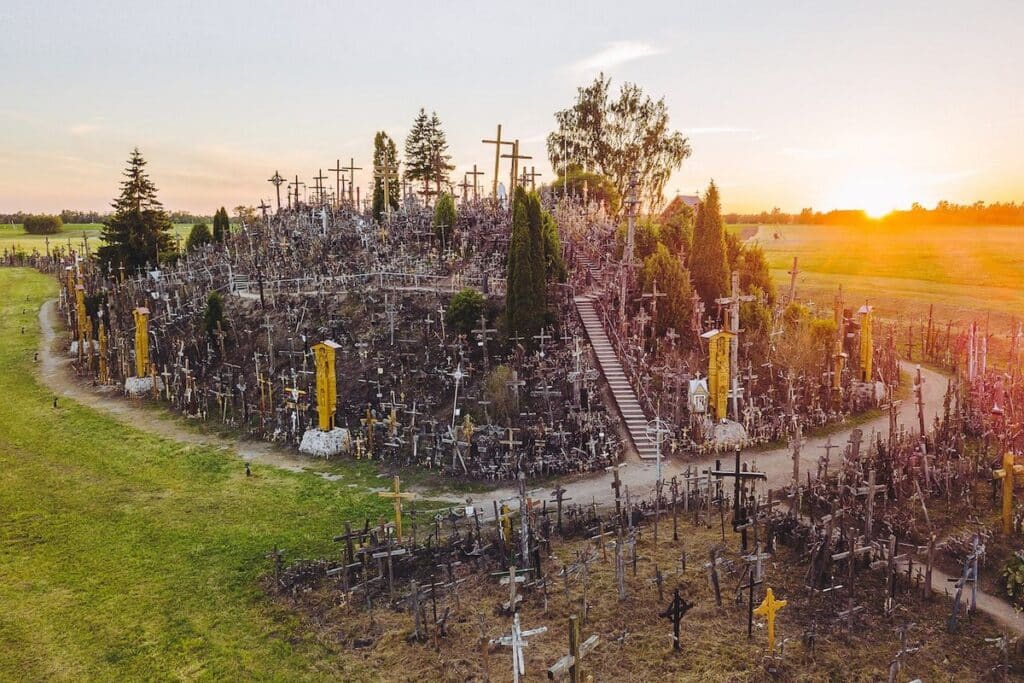 If you're a pilgrim exploring the rich religious diversity of the European continent, one of the best pitstops would be in Lithuania's Hill of Crosses. Located outside the city of Šiauliai, nearly two centuries' worth of wooden and metal crosses adorn the landscape. Despite several attempts to destroy the landmark, it serves as a symbol of devotion. Earliest mentions of the Hill of Crosses date back to 1850, but most residents believe that the crosses cropped earlier as monuments of grieving relatives of the Russian regime. Many believe, however, that an apparition of the Virgin Mary spurred the erection of these crosses on the holy site.
Jason Sudeikis Has Lithuanian Ancestry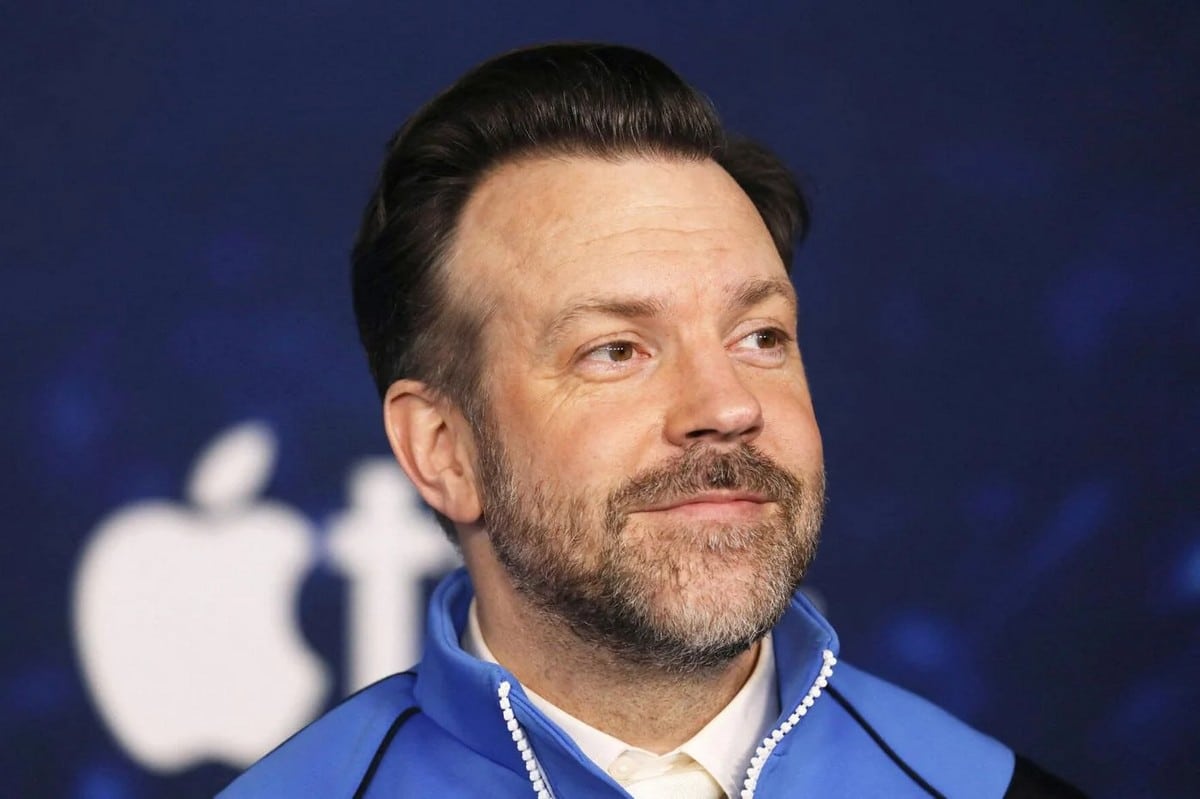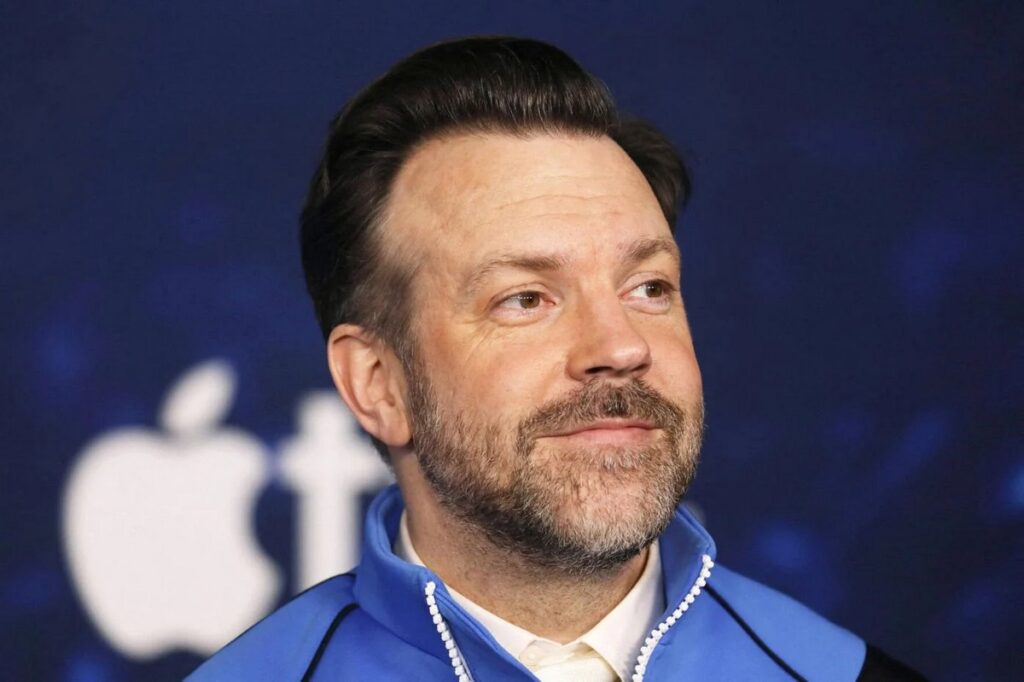 Daniel Jason Sudeikis, popularly known as Jason Sudeikis, is of Lithuanian heritage. Born on September 18, 1975, to Daniel Joseph Sudeikis and Kathryn Wendt, he has two younger sisters named Kristin and Lindsay. His father is a Lithuanian-Irish American, and his mother is of German and Irish ancestry. The comedian started as an improv talent in the 1990s. He became a sketch writer for Saturday Night Live in 2003, and his career began to prosper. He was married to screenwriter Kay Cannon whom he divorced in 2010. He met actress Olivia Wilde in 2011 and had a son and daughter before calling it quits in 2020.
Sean Penn Traces His Roots to Lithuania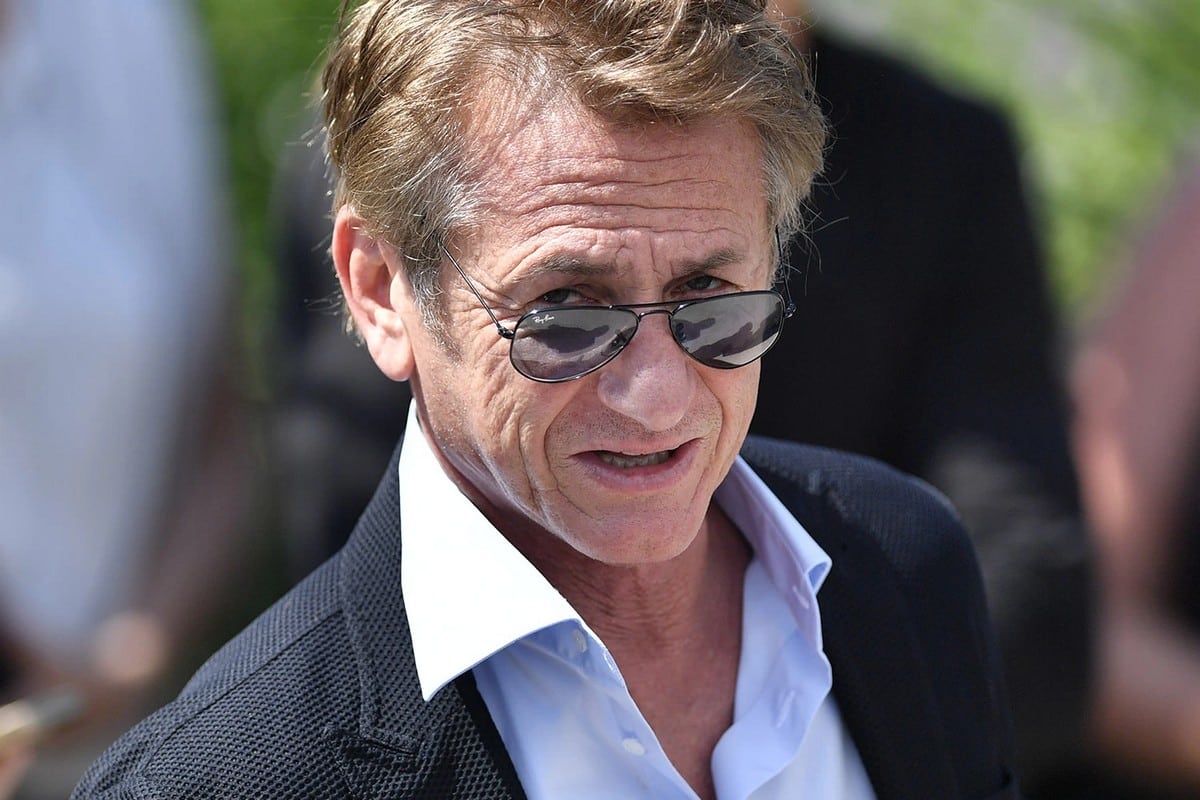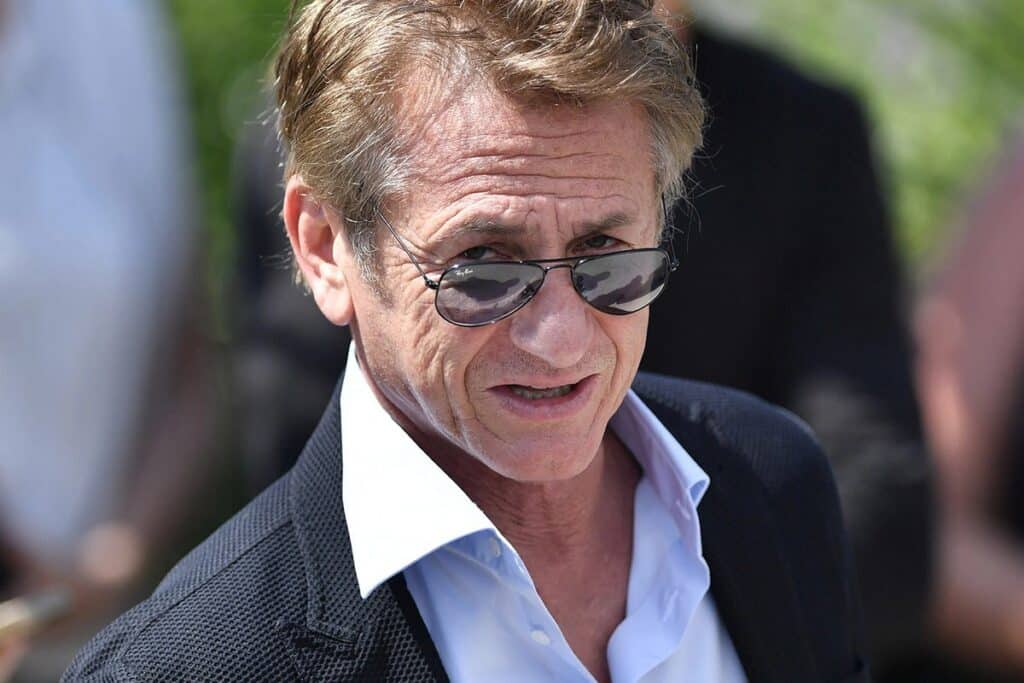 Renowned actor and director Sean Penn was born in Santa Monica, California, on August 17, 1960, to Leo Penn and Eileen Annucci Ryan. His older brother Michael Penn is an acclaimed musician, while his younger brother Chris was also an actor who passed away in 2006. His father is of Lithuanian descent, and Sean and his brothers were raised in a secular home in Malibu, California. He attended Santa Monica High School and Malibu Park Junior High School before he made short films with some of his childhood friends, including Emilio Estevez and Charlie Sheen. He was acclaimed for his roles in Mystic River, and I am Sam.