Slovenia is a European nation in the central region that was a part of Yugoslavia for most of the 20th century. Slovenia is a tiny nation, yet it has four distinct geographical regions that make up the diversity of its scenery. Slovenia has a population of approximately 2 million people, a land area of 20,271 square kilometers, and a topography of mostly mountains and forests. Over the course of its history, Slovenia has been divided between the Habsburgs of Austria, who dominated the Holy Roman Empire and its successor nations, the Austrian Empire and Austria-Hungary, and the Venetians, who controlled the coastal regions.
Slovenia is known for being the perfect nation for skiers to visit. It has some of Europe's finest ski resorts. It also has one of the world's most stunning lakes, beautiful landscapes, lakes, and magical caves. This makes Slovenia ideal for those who enjoy both nature and exciting new experiences.
Slovenia Is Shaped Like a Chicken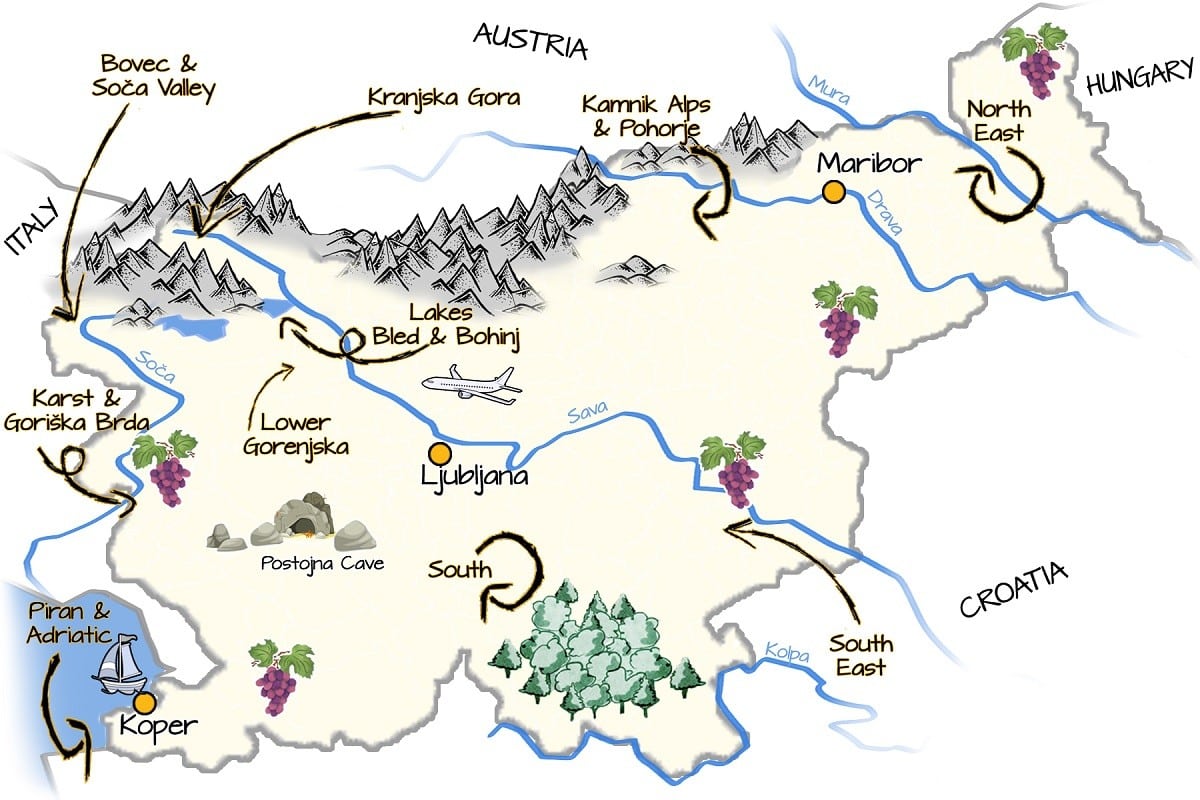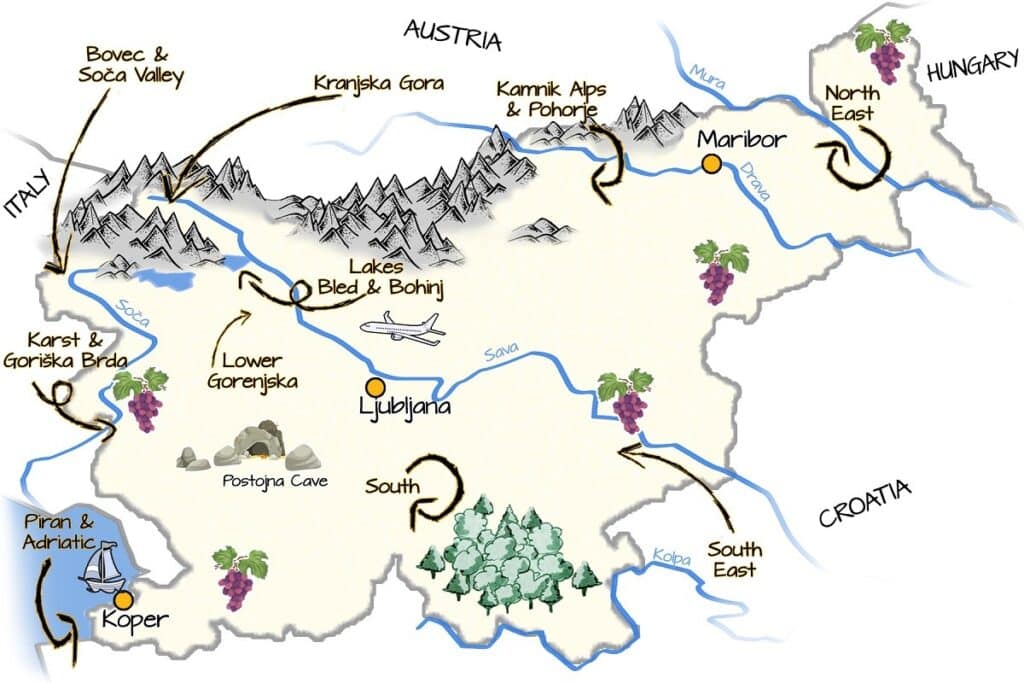 It's funny, but if you look at a map, you'll notice that Slovenia has the same shape as a whole chicken. There is also a website devoted to Slovenia with a name that literally translates to "mother chicken," but it is a good resource for learning more about that country. Perhaps most intriguing is that Prekmurje, the region sometimes referred to as "the brains of the chicken" because it is thought to be Slovenia's epicenter of intelligence, is actually the country's poorest. For some, this may dispel the myth that chickens are known for their intelligence.
It Has Europe's Most Beautiful Caves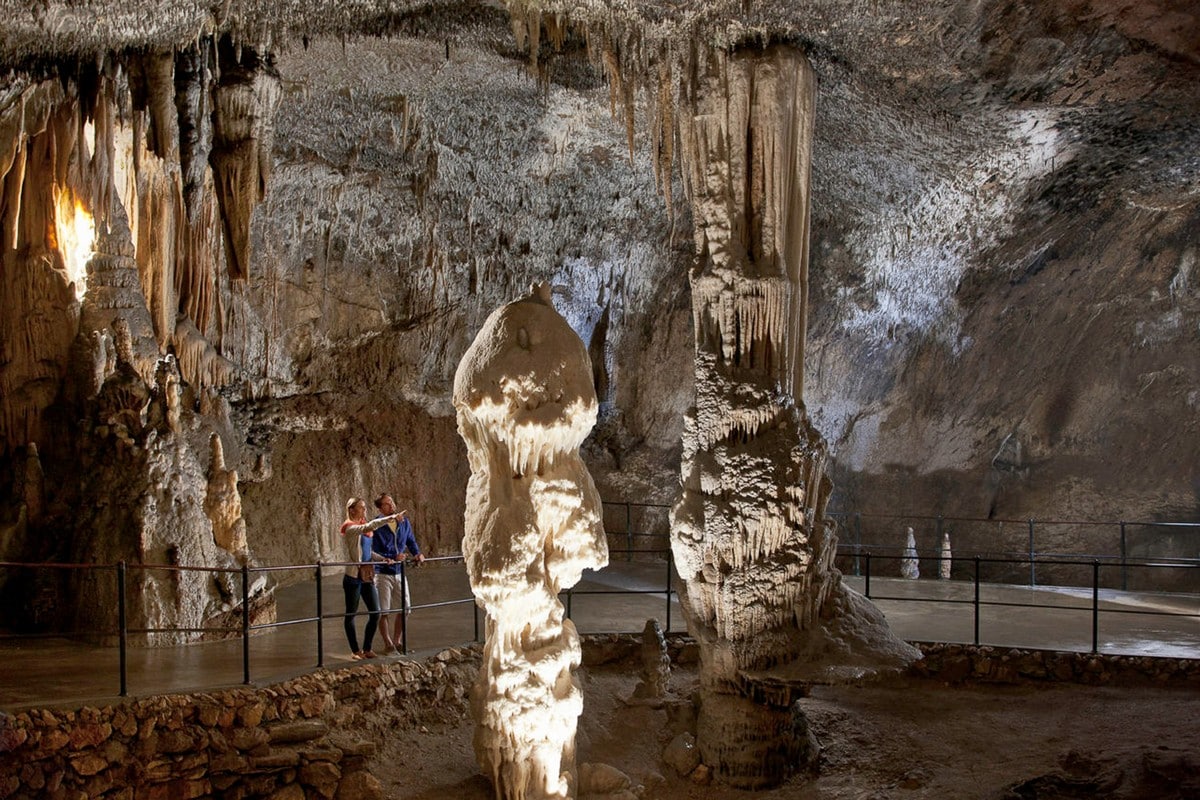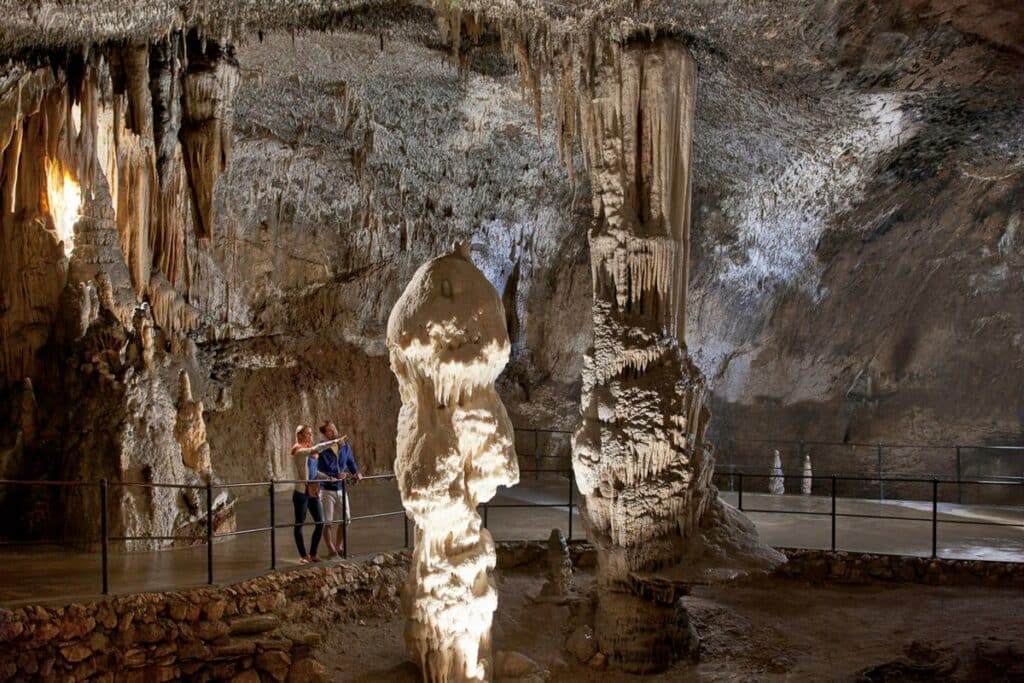 Slovenia's underground beauty must be seen to be believed. With over 8,000 caverns, Slovenia is a top destination for cavers from all over the world. Several significant rivers flow across Slovenia, mostly on the surface but disappearing underground in a few special places. In addition to being the habitat of the one-of-a-kind olm or human fish, the stunning underground caverns, such as the world-famous Postojna Cave, will enchant you with magnificent visuals. Being over 24 kilometers in length, it got its first set of train tracks and electric lights in 1872 and 1884 for the tourists' convenience.
The Country Is Only 30 Years Young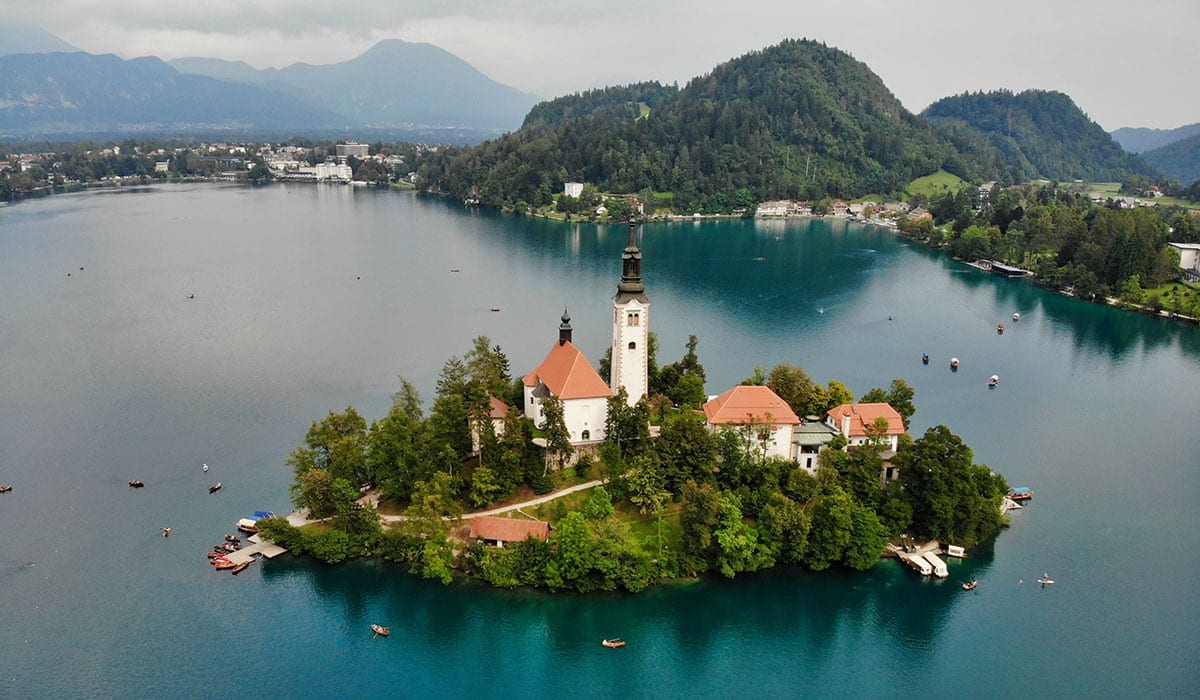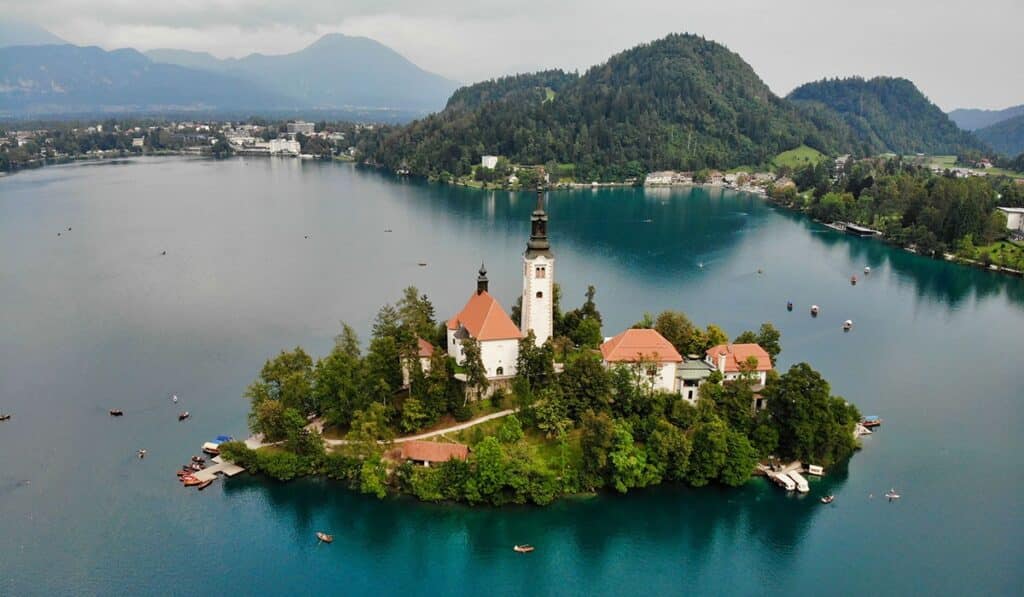 Separating from what was then Yugoslavia, Slovenia gained independence in 1991. Slovenian legislators reached a unanimous decision to immediately put the results of a referendum conducted on December 23, 1990, in which 95% of the population favored independence, into effect. In response to Slovenia's declaration of independence, the Yugoslav army began preparing for an invasion, wherein a war broke out for ten days. The Yugoslav army retreated, which resulted in numerous casualties from both sides. Additionally, Slovenia was the first ex-Yugoslav country to join the European Union once it was established.
More Than A Thousand Bears Live There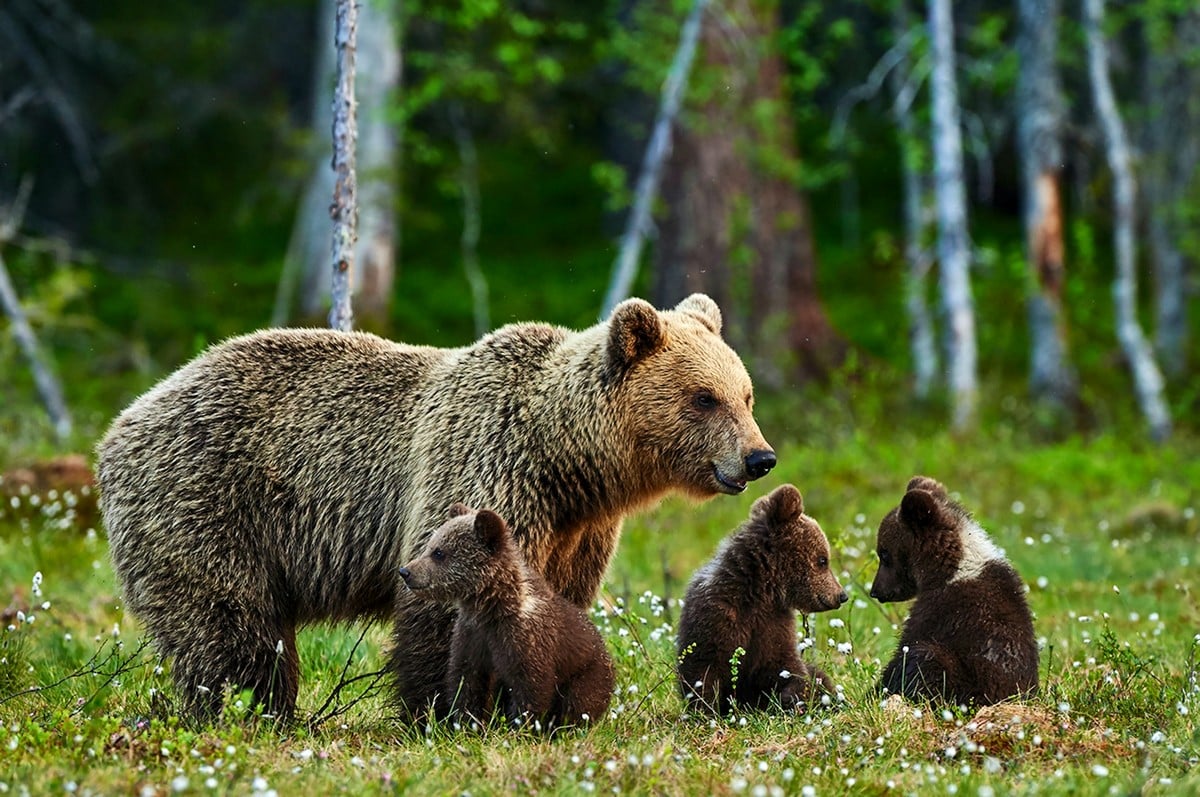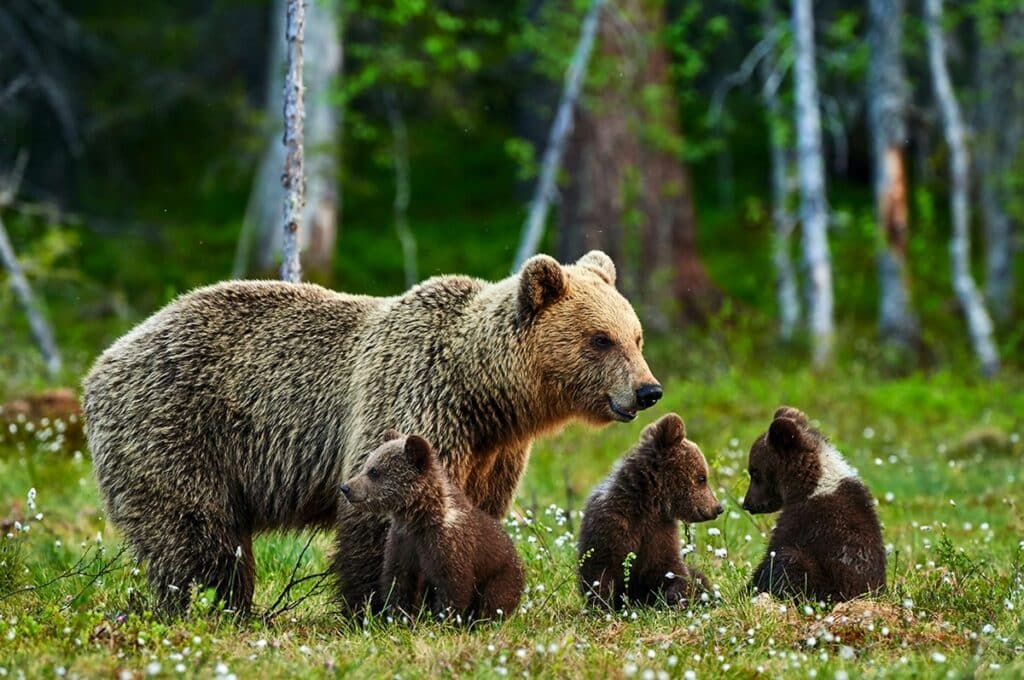 There is a large population of brown bears in Slovenia, making it one of the greatest populations in all of Europe. In the decades after World War II, the brown bear population in this nation plummeted, but current conservation initiatives have helped boost that number to well over a thousand. In terms of repopulating brown bear populations throughout Europe, Slovenia has played a pivotal role. As a matter of fact, forests cover approximately 60% of Slovenia, making it an excellent place to preserve the country's bear population. There are trips that you may take to go bear viewing in the country.
More Than Half of Slovenia Is a Forest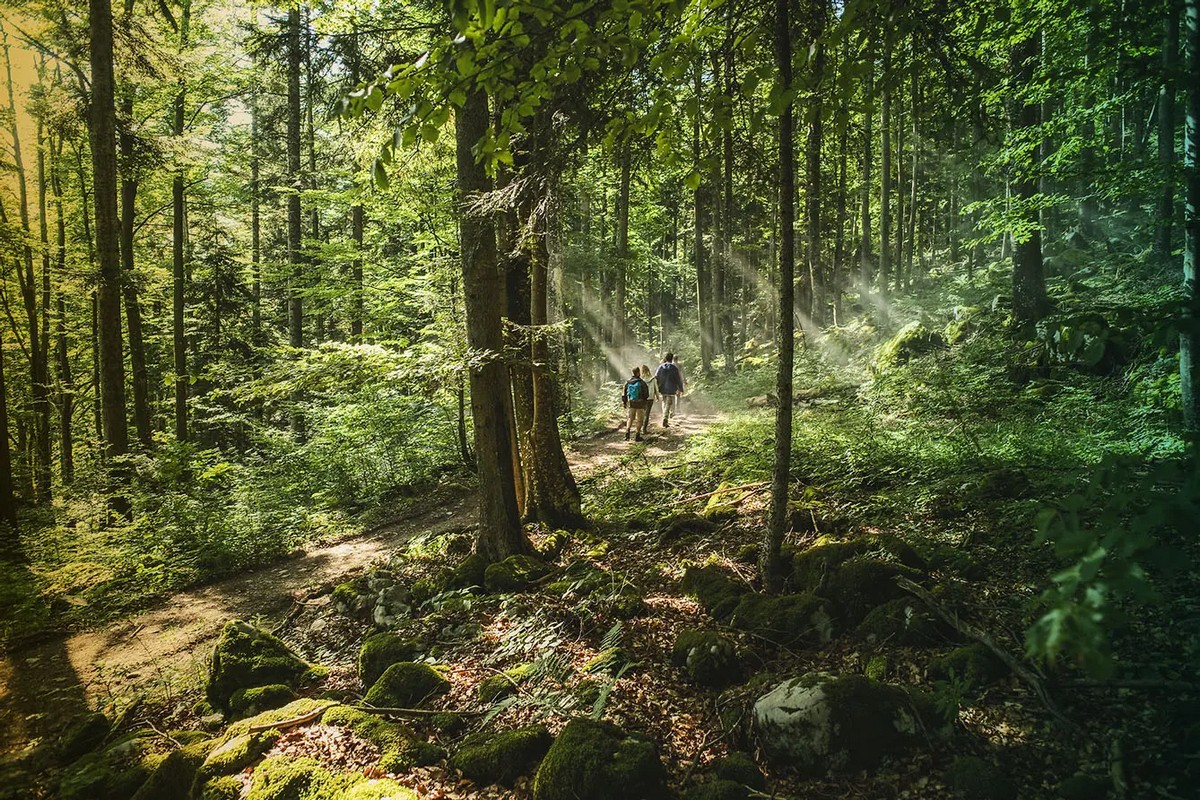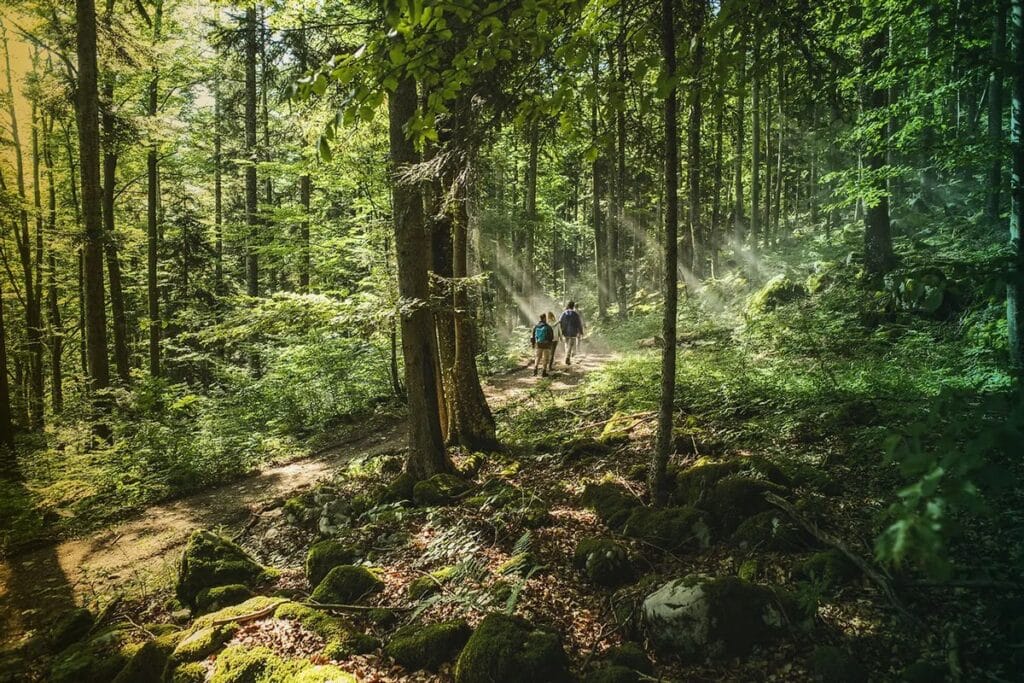 The country of Slovenia is mainly covered with forest, accounting for about 60% of the land area. The amount of protected land in Slovenia ranks second worldwide, after only Venezuela, with almost 60% of its territory included in the Natura 2000 zones of protection and 40% of its territory being in protected wildlife areas. Forests make up over 60% of Slovenia's land area. The Alps, the Pannonian Plain, and the Mediterranean are all within easy reach from Slovenia, making it the only European country to provide such a unique combination. This makes Slovenia one of Europe's greenest nations.
Witness Europe's Tallest Chimney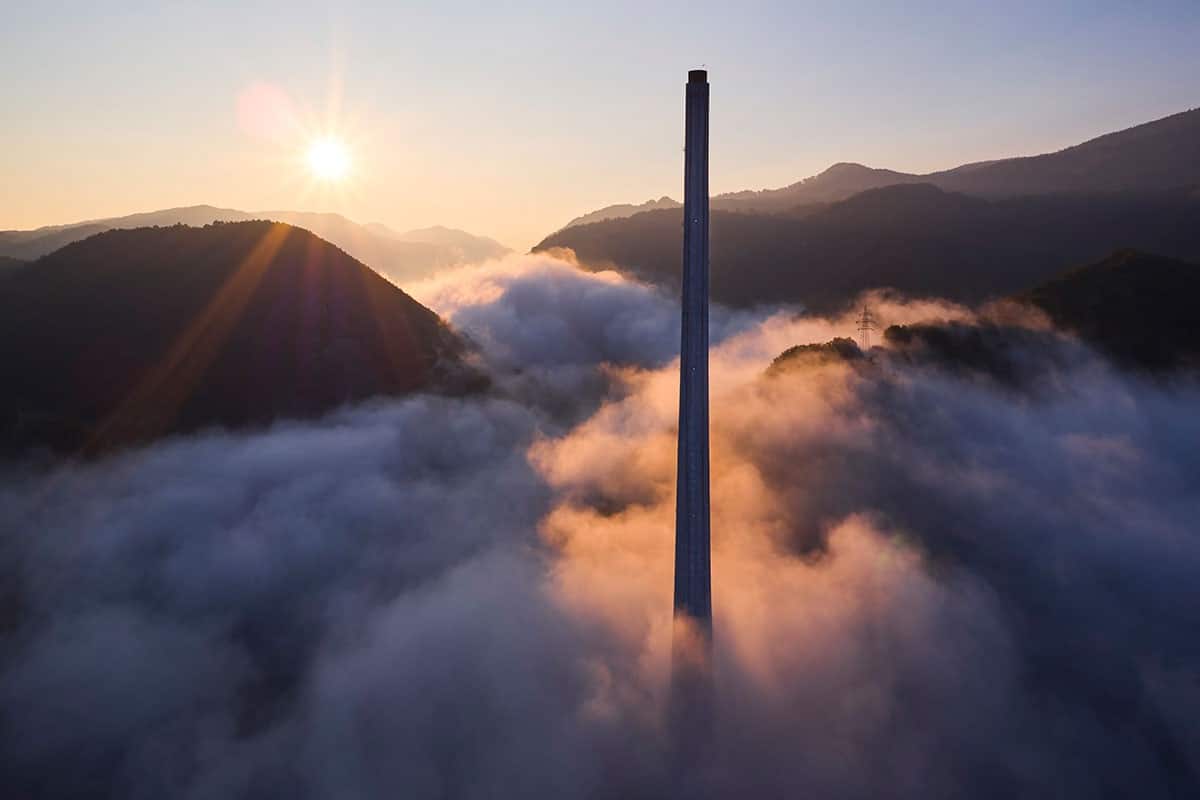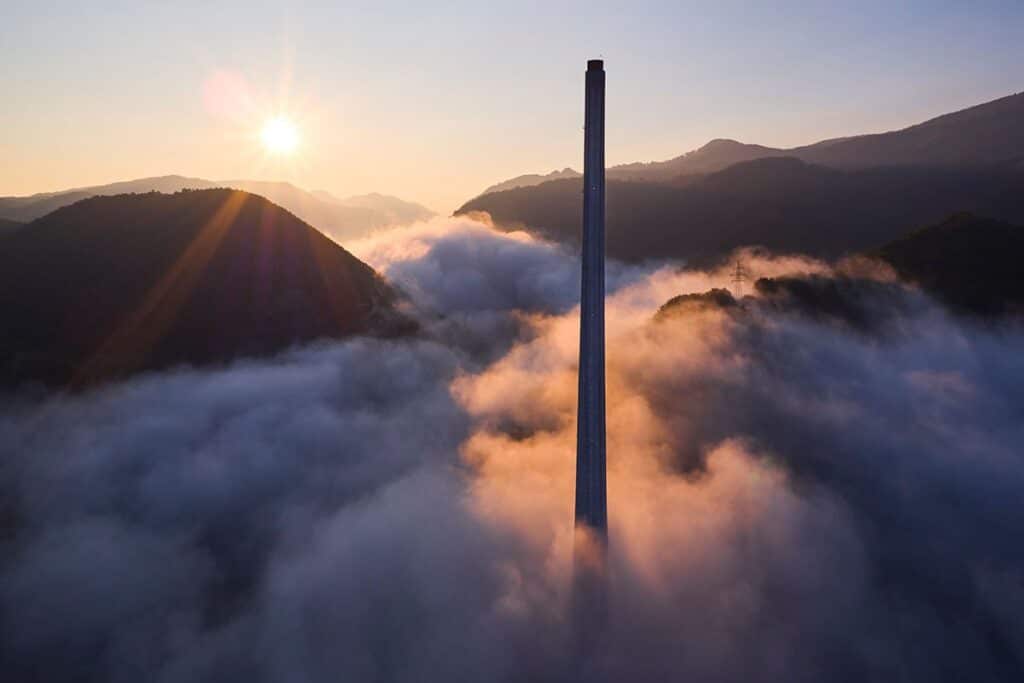 The Trbovlje Power Station has a chimney that rises 360 meters into the air, providing a breathtaking view of Slovenia below. As the tallest chimney in Europe, it often breaks through the low-lying cloud cover. For the first time in October 2020, Janja Garnbret and Domen Kofic free-climbed the chimney's new route, making it the world's highest-constructed multi-pitch ascent. Though not everyone can fearlessly conquer the journey toward the top, you can still gaze upon the chimney by visiting Trbovlje Power Station, just outside the municipality of Trbovlje.
There Is One Vineyard for Every 70 People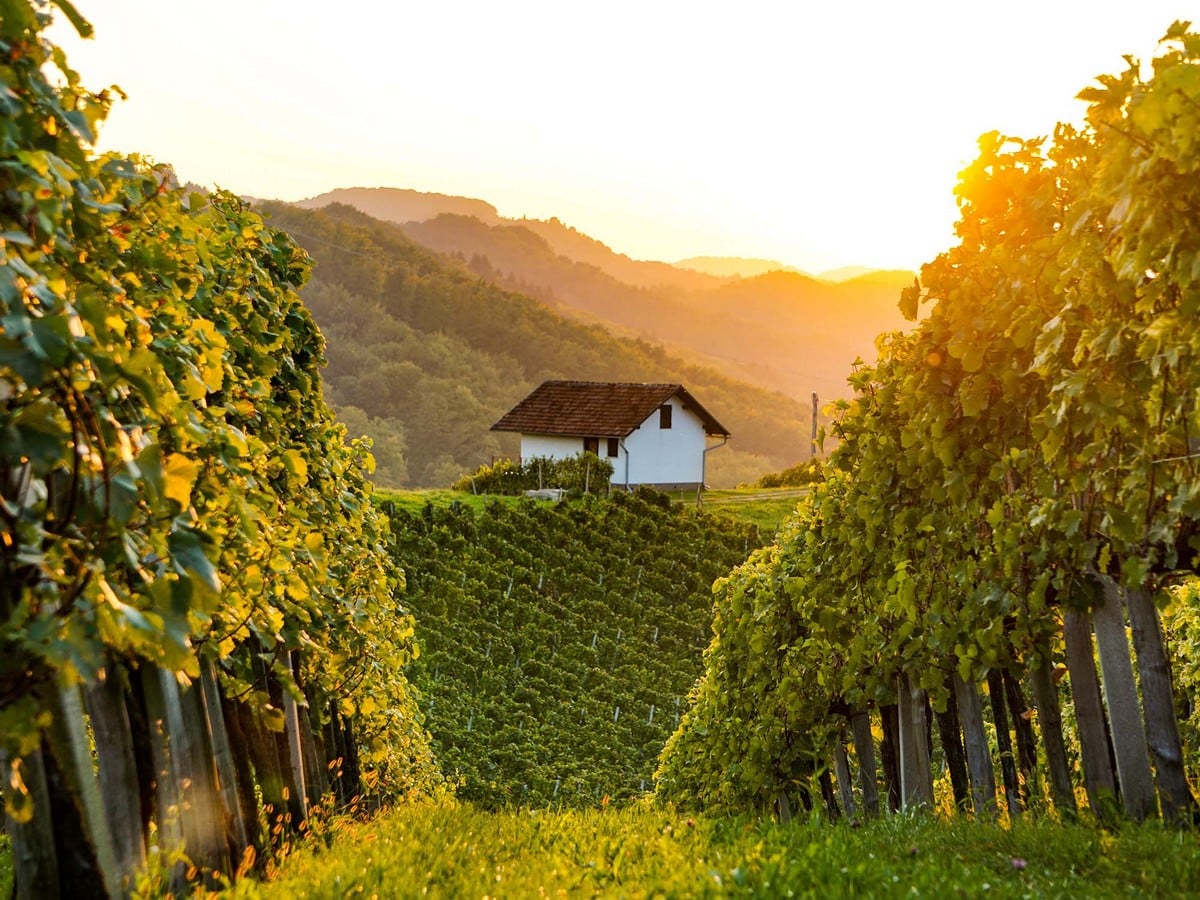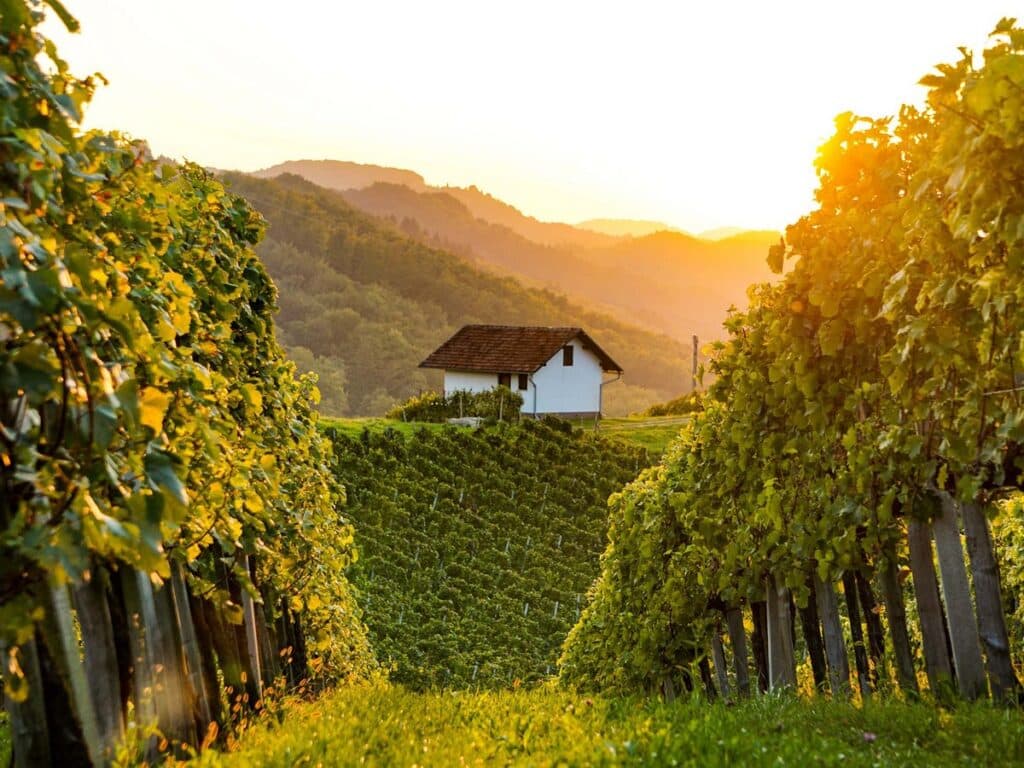 Slovenian wines, notably Merlot, are world-class. Slovenian winemaking dates back to when Illyrian and Celtic tribes dominated the region. In the years afterward, wine has been deeply ingrained in the culture of the nation. Their fondness for wine is evident by the ratio of vineyards to people in the country, which is an astonishing one is to seventy. If you're looking for a relaxing day in the countryside and an entertaining opportunity to sample some of Slovenia's finest wines, visiting a winery that hosts tours is an excellent option.
Its Terrains Are Perfect for Exploration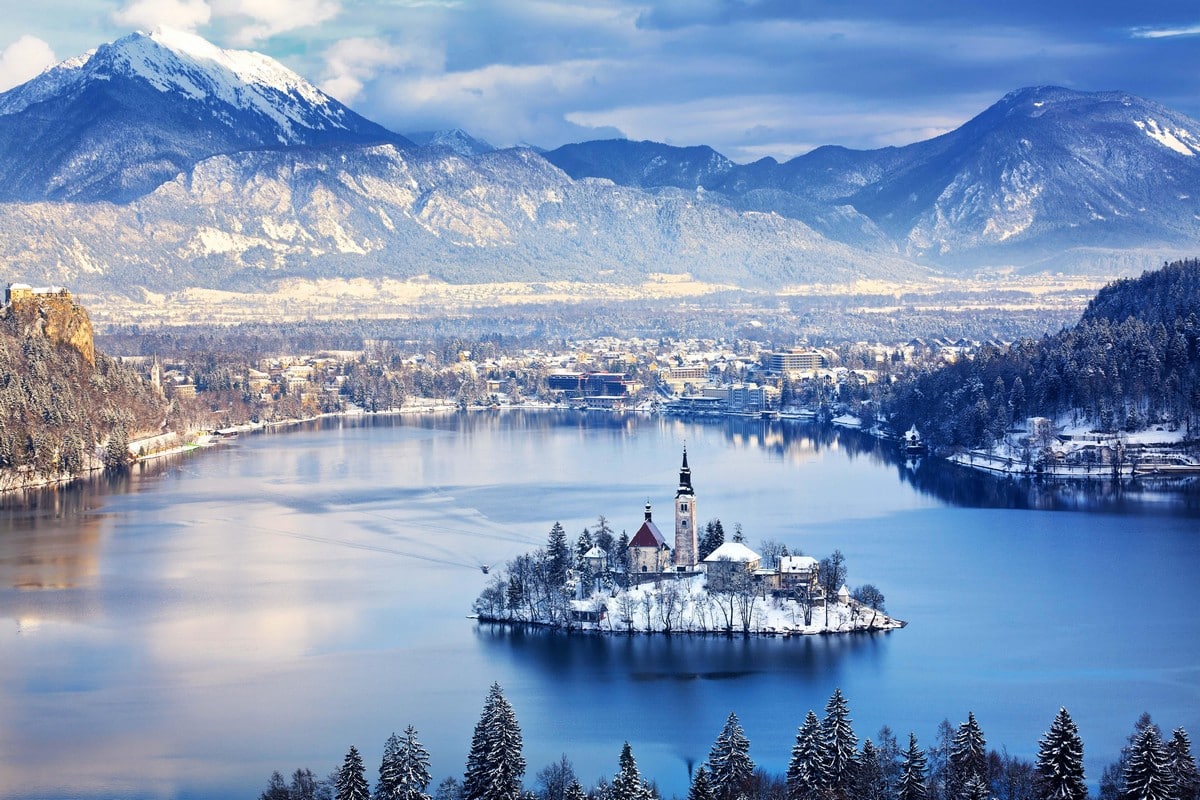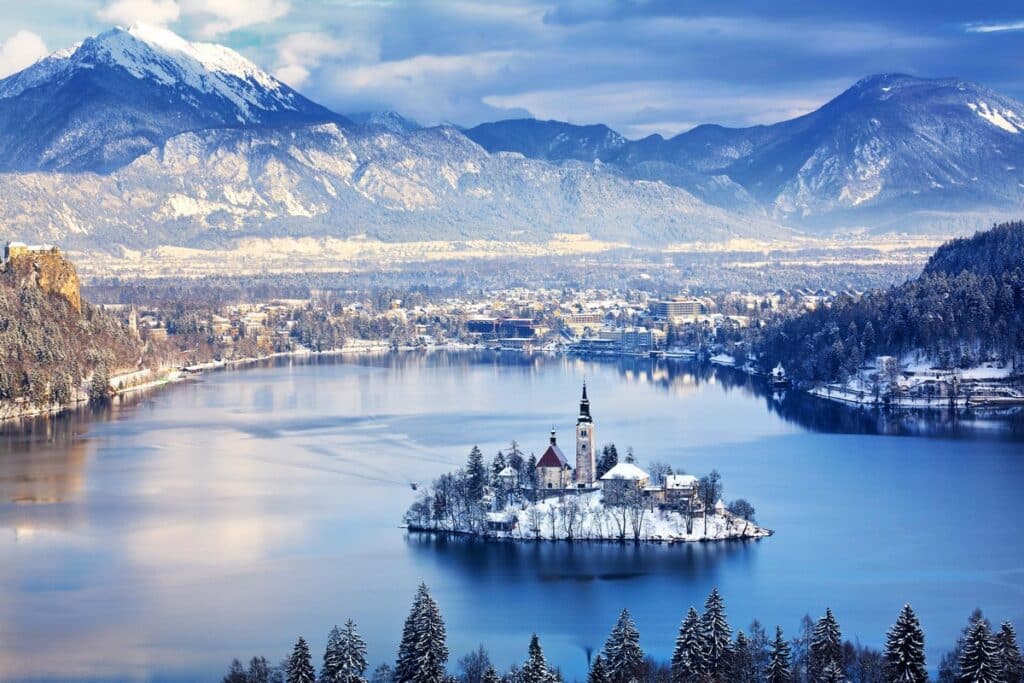 The vast majority of Slovenia is located at a high altitude. Aside from the shore, the majority of the land is made up of karstic plateaus and ridges, stunningly steep Alpine peaks, basins, valleys, and agricultural or pastorally beneficial karstic poljes. This vast types of terrain make it perfect for any adventurous getaways. Slovenia is a land that begs to be explored on foot, via river raft, or even by lowering oneself down a cliff's rope. From mountain trekking along the alps to camping and other outdoor activities, Slovenia is the perfect place to go.
Its Waters Are Literally Crystal Clear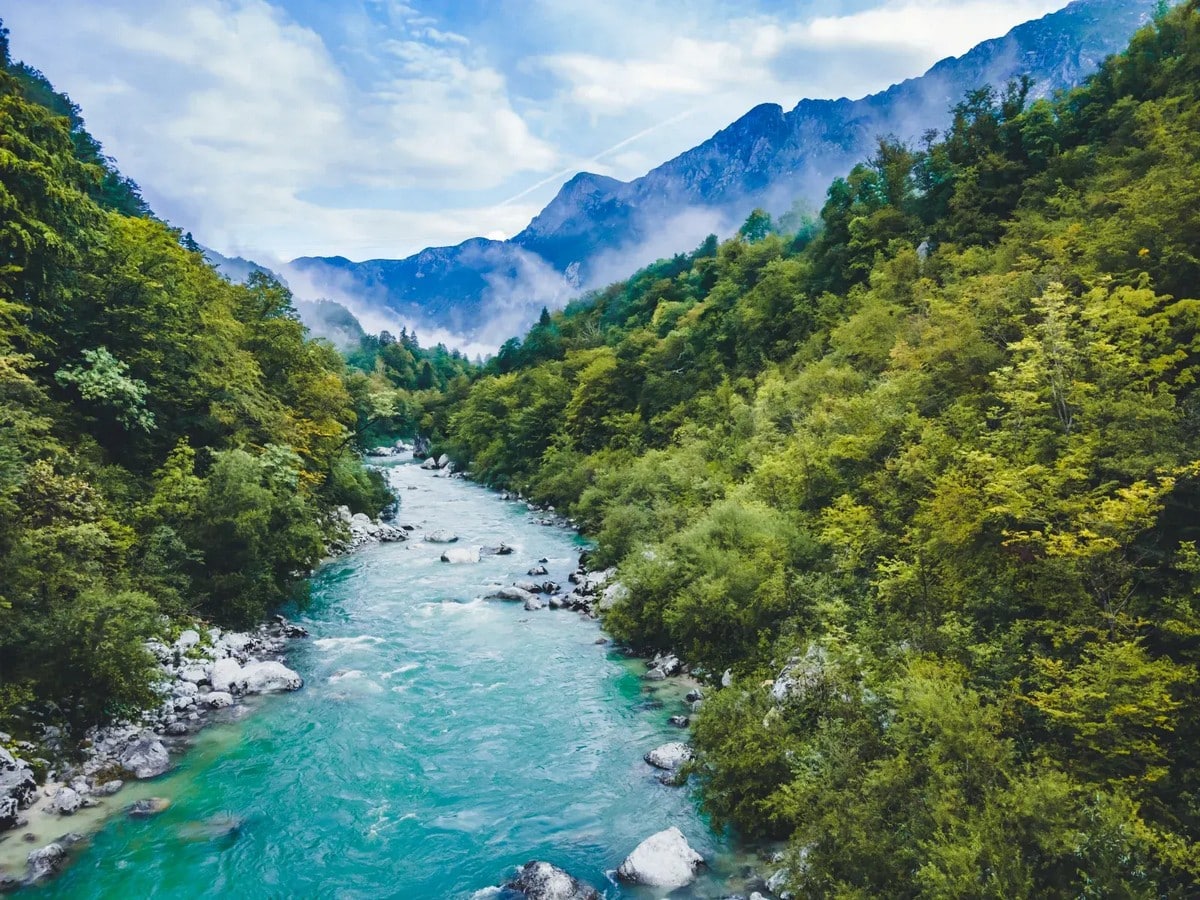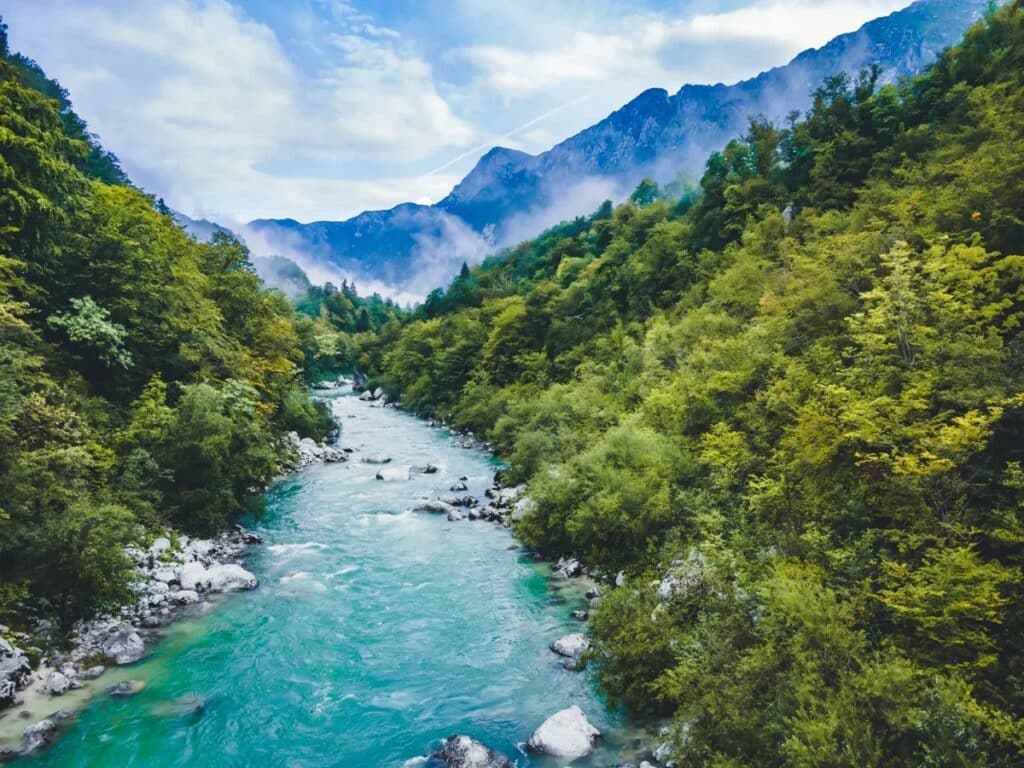 In Slovenia, you are never far from an accessible body of water. The gorgeous lakes, dazzling rivers, tremendous waterfalls, and secret underground streams that make up the underground world are irresistible. Moreover, the scenery along their banks is also enhanced by their reflections. The River Soca is one of the most exquisite bodies of water in Slovenia. In the midst of the sweltering summer, a trip to this emerald-green river will seem like a breath of fresh air. The bodies of water in Slovenia are extremely clean, making them a perfect destination to relax and unwind.
Bonfires on April's Last Day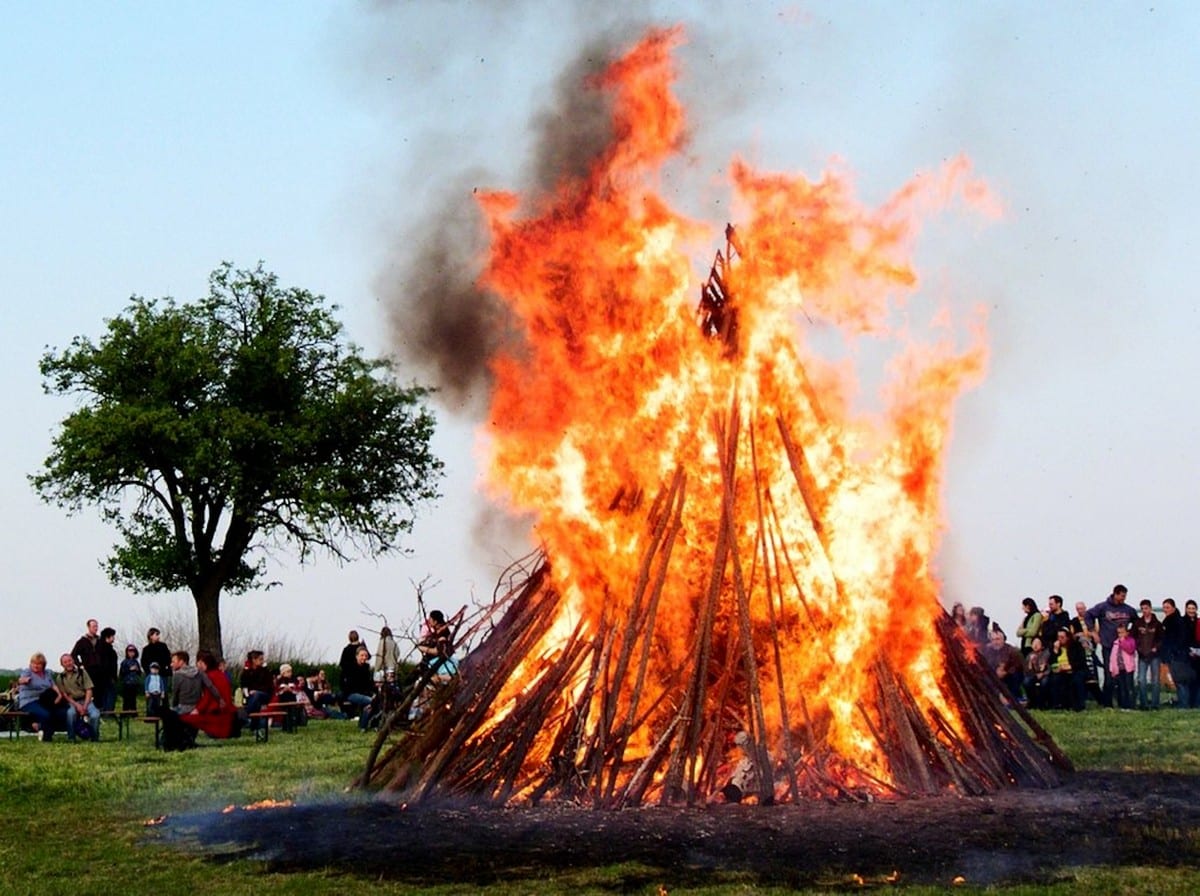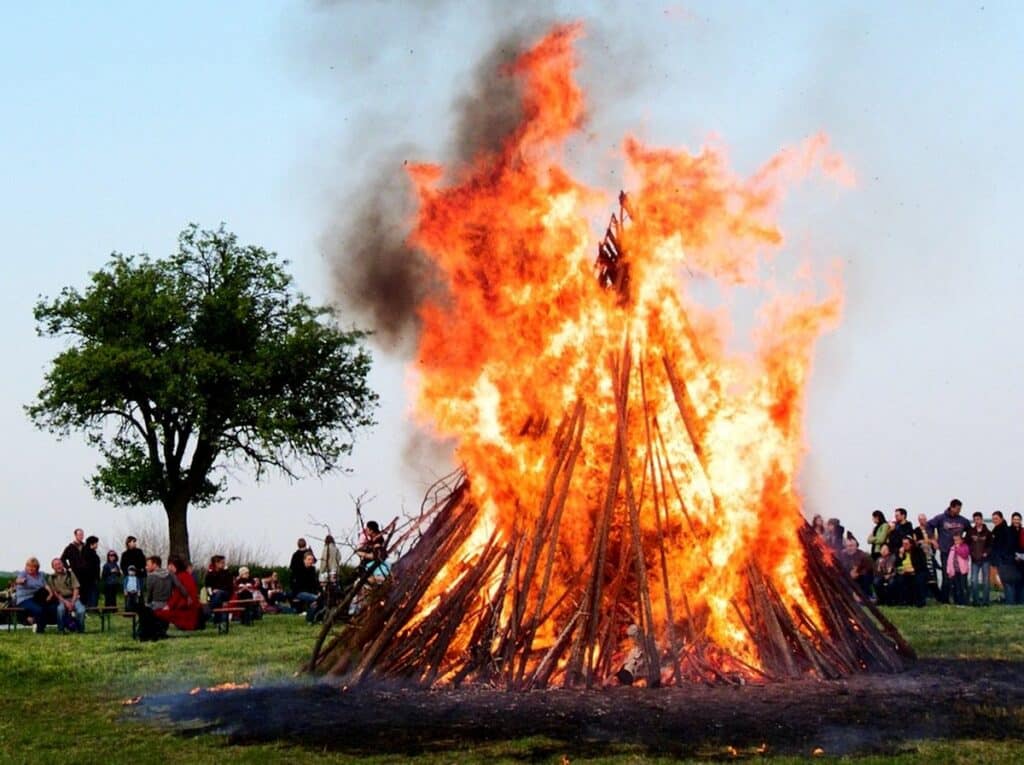 Every year, on the evening of April 30, people all throughout Slovenia gather for various festivities centered on the lighting of bonfires. There is a long history of Midsummer's Day celebrations and bonfires in Slovenia, which previously took place annually on June 24. Midsummer night is thought to be extra mystical because on that day, humans may supposedly comprehend the language of animals and experience the extraordinary power of plants. In 2007, the town of Botanj built the world's tallest bonfire, measuring over 43 meters, which made its way to the Guinness Book of World Records.
Perfect Skiing Destination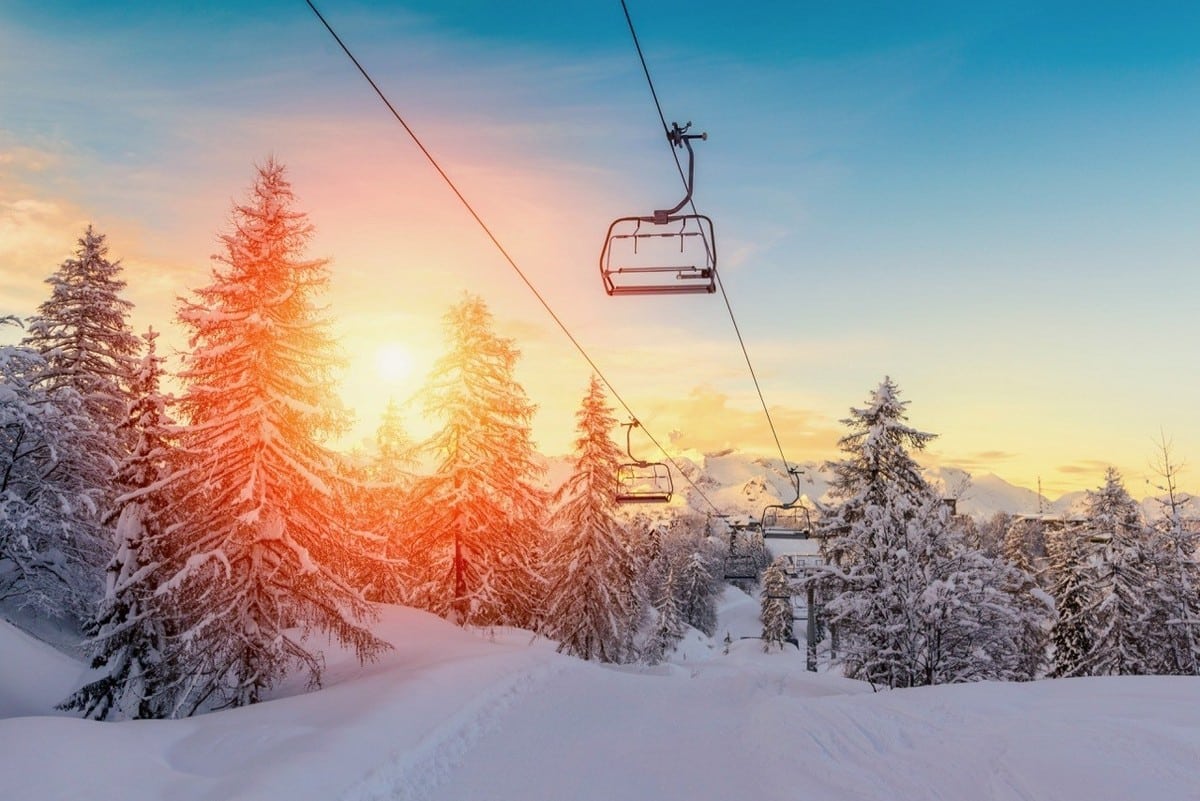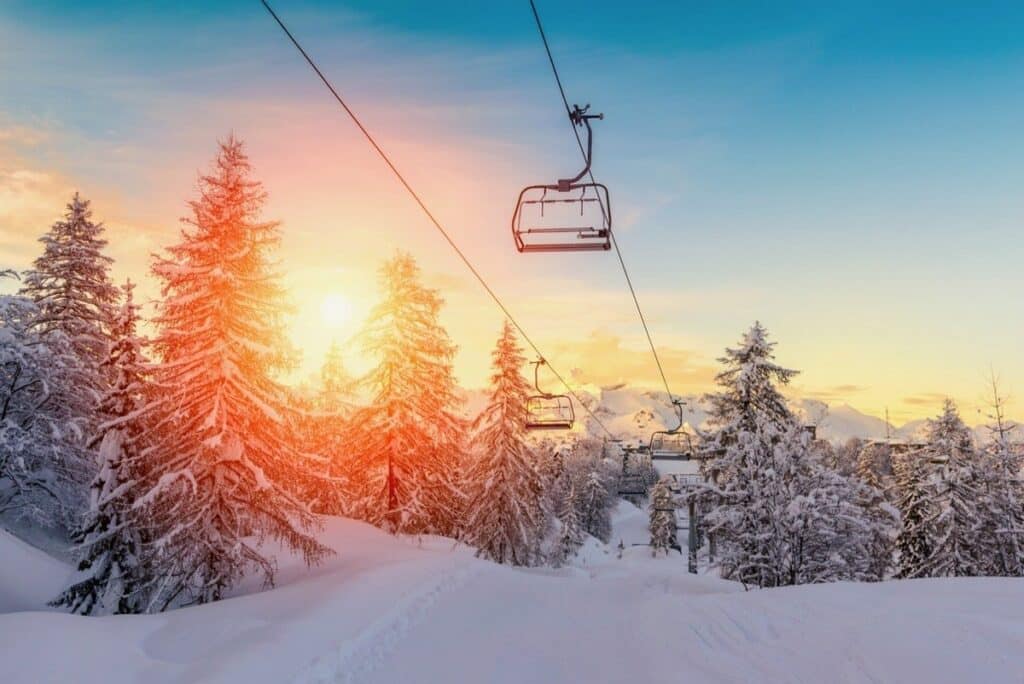 Small ski towns in Slovenia are known for their friendly, welcoming environment. This country is great for all levels of skiers, from novices to experts. Slovenia is a great spot to learn how to ski since its ski areas are significantly smaller than its Alpine neighbors. Kranjska Gora, a notable ski town in Slovenia, offers soft slopes which are a haven for novices and less-advanced skiers, while a more challenging terrain is also available for experts. Close to the ski resort, you'll find a variety of lodging options, as well as museums and other cultural activities.
The Ever-So-Famous Lake Bled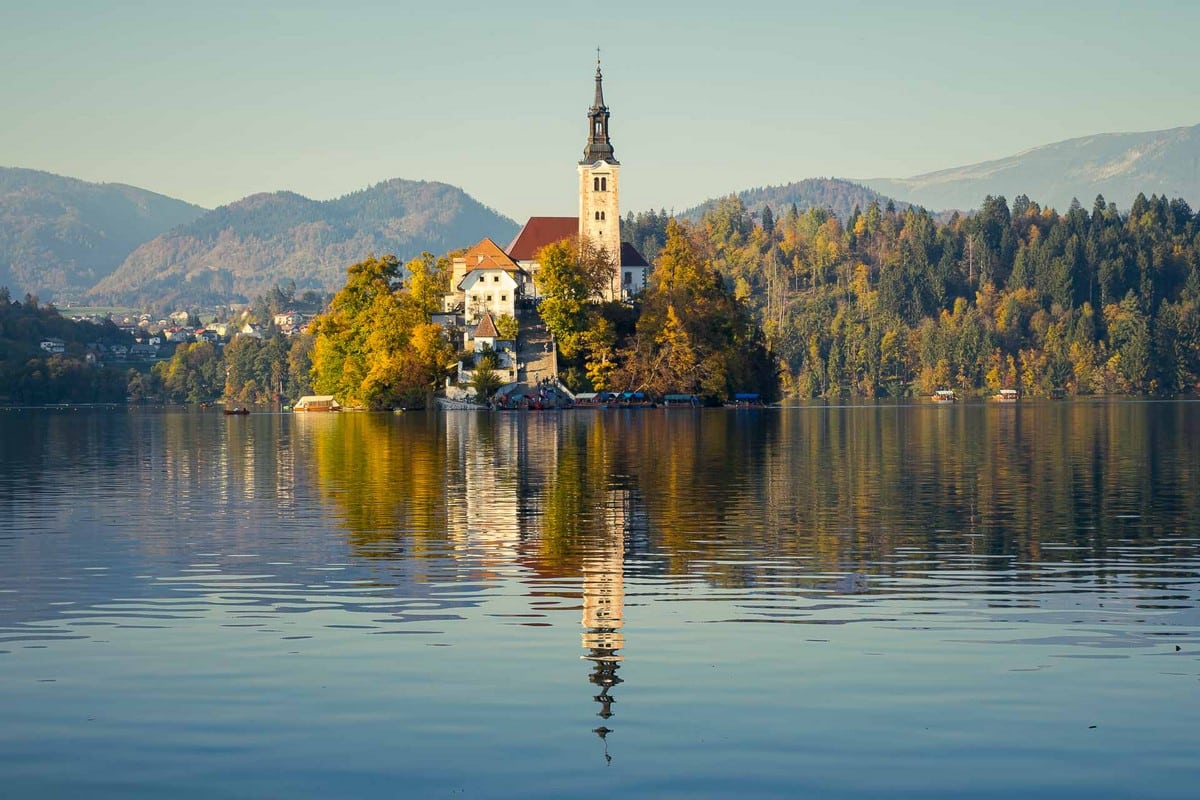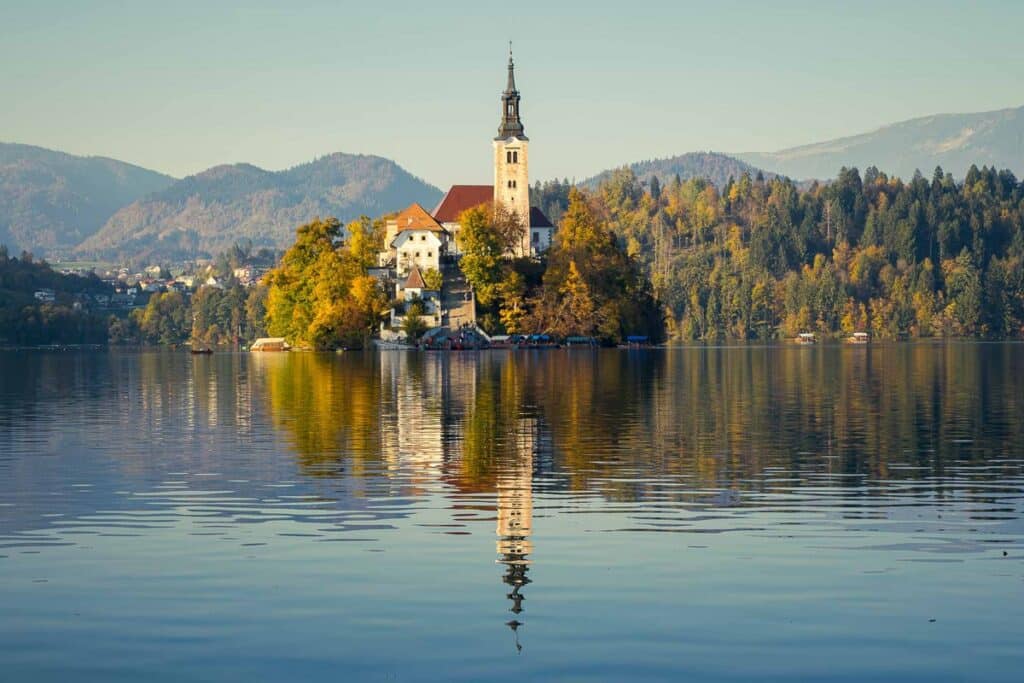 Lake Bled is Slovenia's most famous tourist attraction. Bled's gorgeous mountain-surrounded lake attracts hundreds of tourists daily. Legend has it that fairies were responsible for the formation of Lake Bled. Aside from its magical reputation, the island of Lake Bled is Slovenia's sole natural island and the most well-known. It has a pilgrimage church which can be reached through a climb of 99 stone stairs up to the wishing bell. Grooms in Slovenia are expected to carry their brides up the steps on their wedding day, and this tradition has led to the island becoming a popular honeymoon destination.
Locals Speak More Than 40 Dialects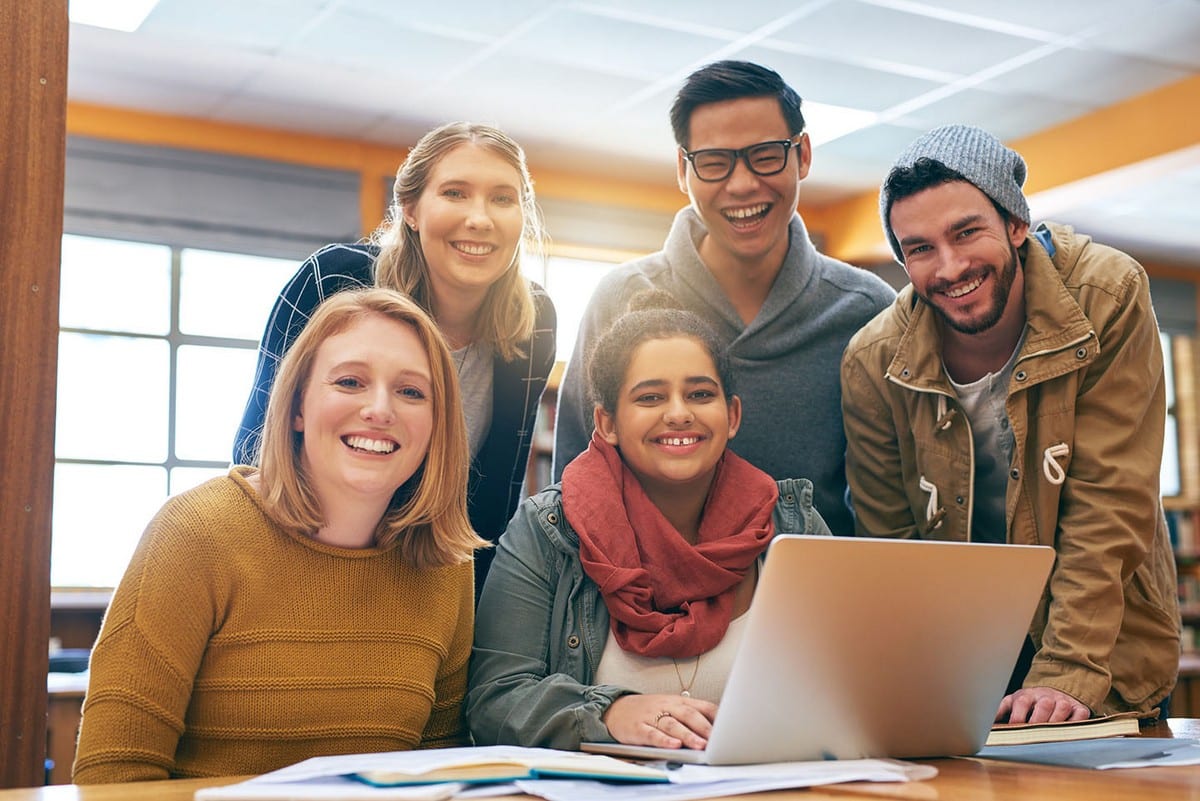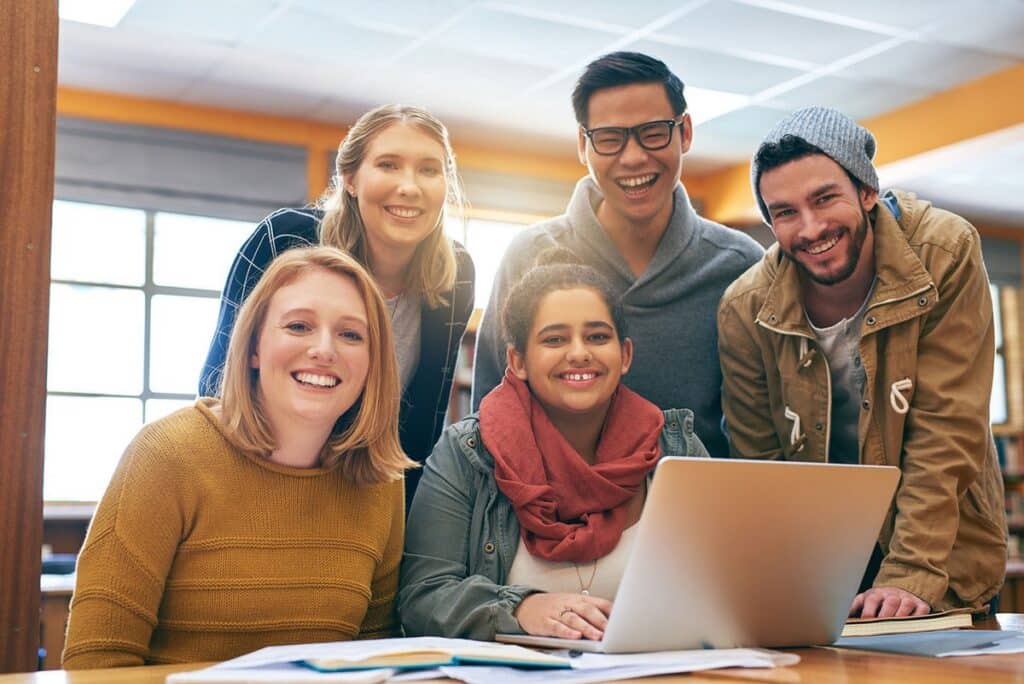 Although small, Slovenia is bursting with life and variety. The Slovenian language, which takes great pleasure in its many regional variations, reflects the country's vibrant culture. Regarding dialect diversity, Slovenian ranks highest among the Slavic languages, with over fifty distinct varieties organized into seven broad categories. These subsets share a common historical and cultural ancestry with their respective regions. Regional variations in the language emerged as a result of political, geographical, social, and historical causes. As a result, within the same language, there are approximately 25 different ways to refer to "grandma" in Slovenia.
The First Married Couple to Climb Everest Are Slovenians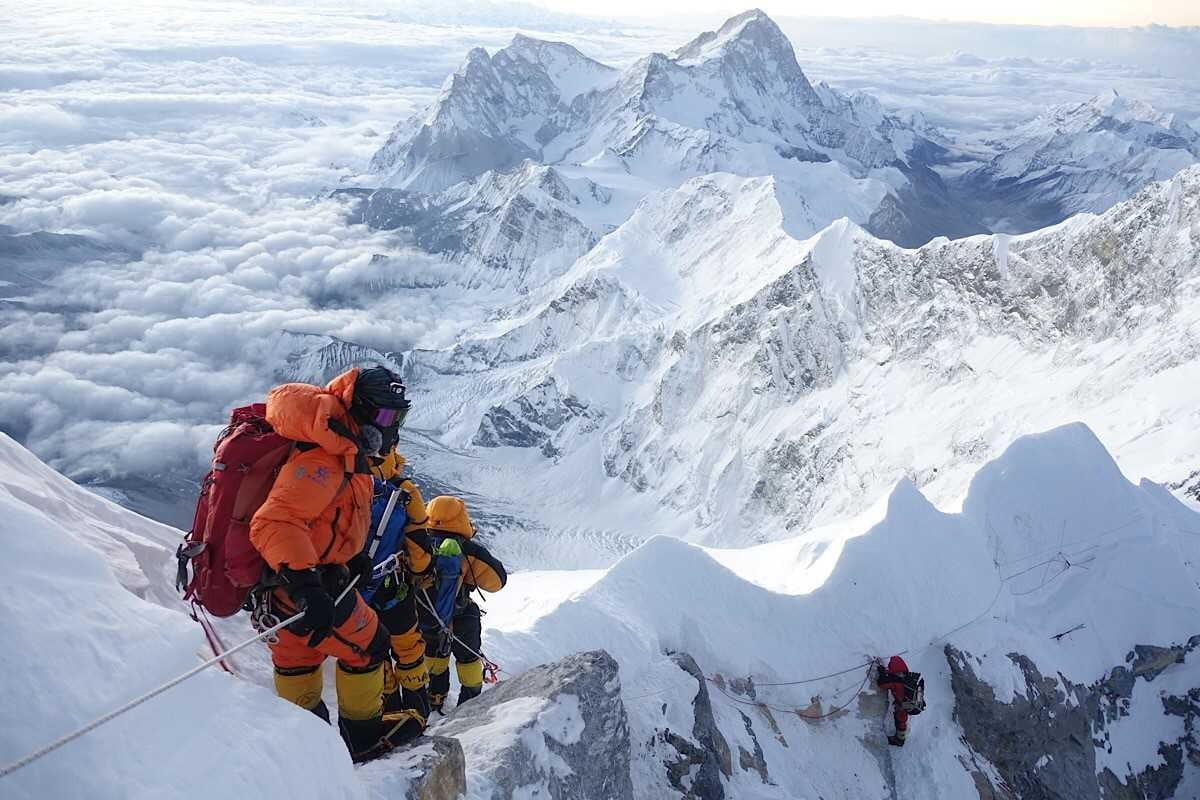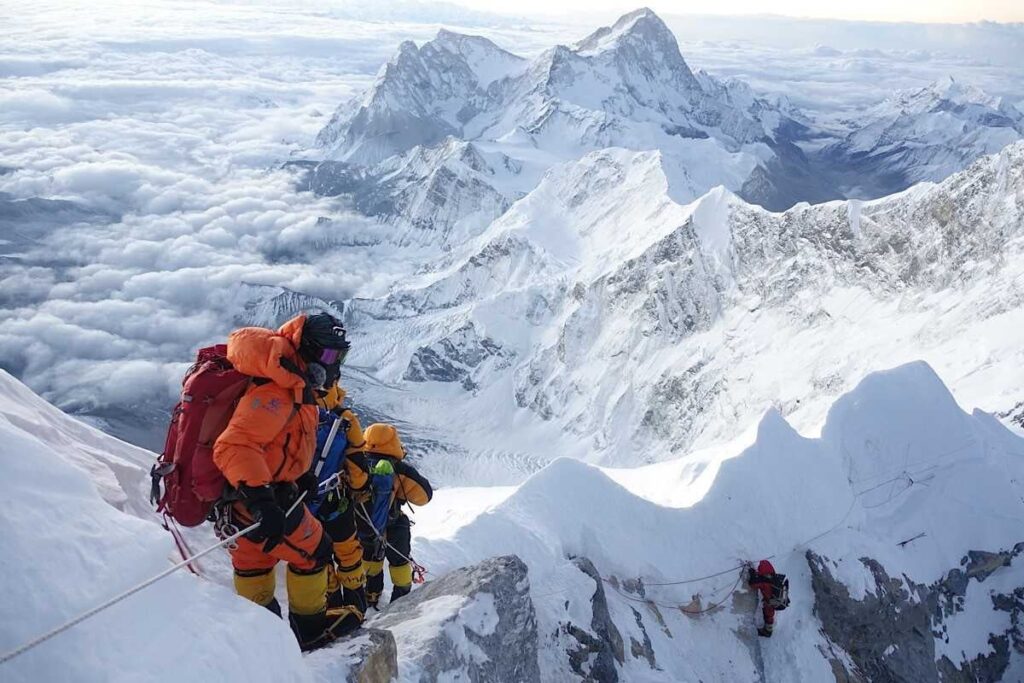 Alpine mountaineers from Slovenia have helped put their country on the mountaineering map of the world by conquering primary routes on some of the world's most intimidating peaks. Famous Slovenian Alpine climbers Andrej and Marija Štremfelj are the first husband-and-wife team to reach the summit of Mount Everest. This feat is documented in the Guinness Book of World Records. Upon reaching the summit of Mount Everest for the second time, Andrej brought her wife Marija, which then became the first Slovenian woman to reach the summit and the thirteenth woman in the world to do so.
Drool Over the Best of Slovenian Cuisine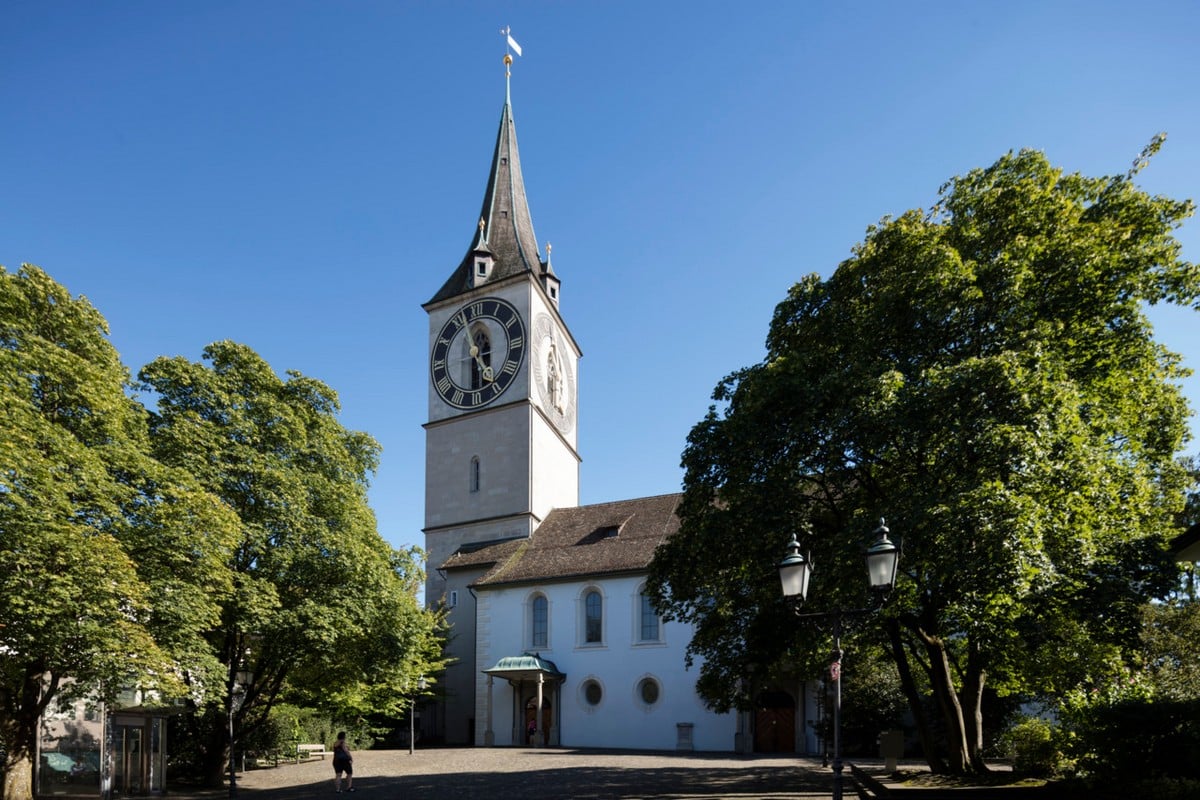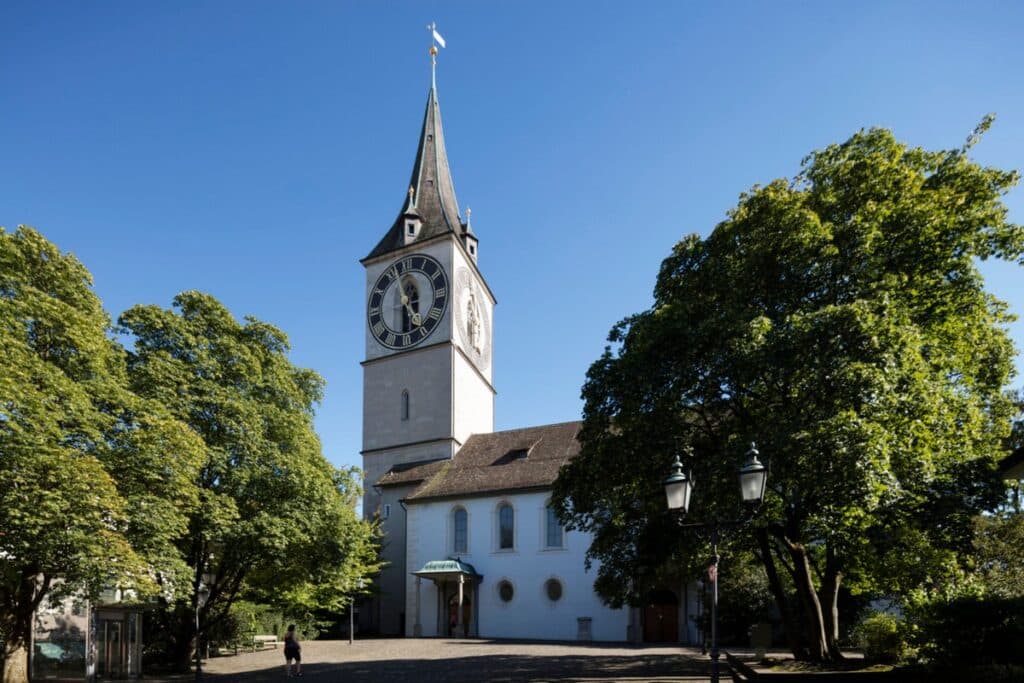 The clock face of St. Peter's Church is among the biggest in the world and has the largest outside diameter of any clock face in Europe. It is 8.64 meters around and has a minute hand that measures 5.73 meters. Because of its central location, it served as the standard for centuries to determine "local time" in Zurich, and all other city clocks were synchronized to it. The original church building dates back to the eighth or ninth century, although it was erected on top of an older Roman temple dedicated to Jupiter.
Slovenia Has the Record for the World's Oldest Vine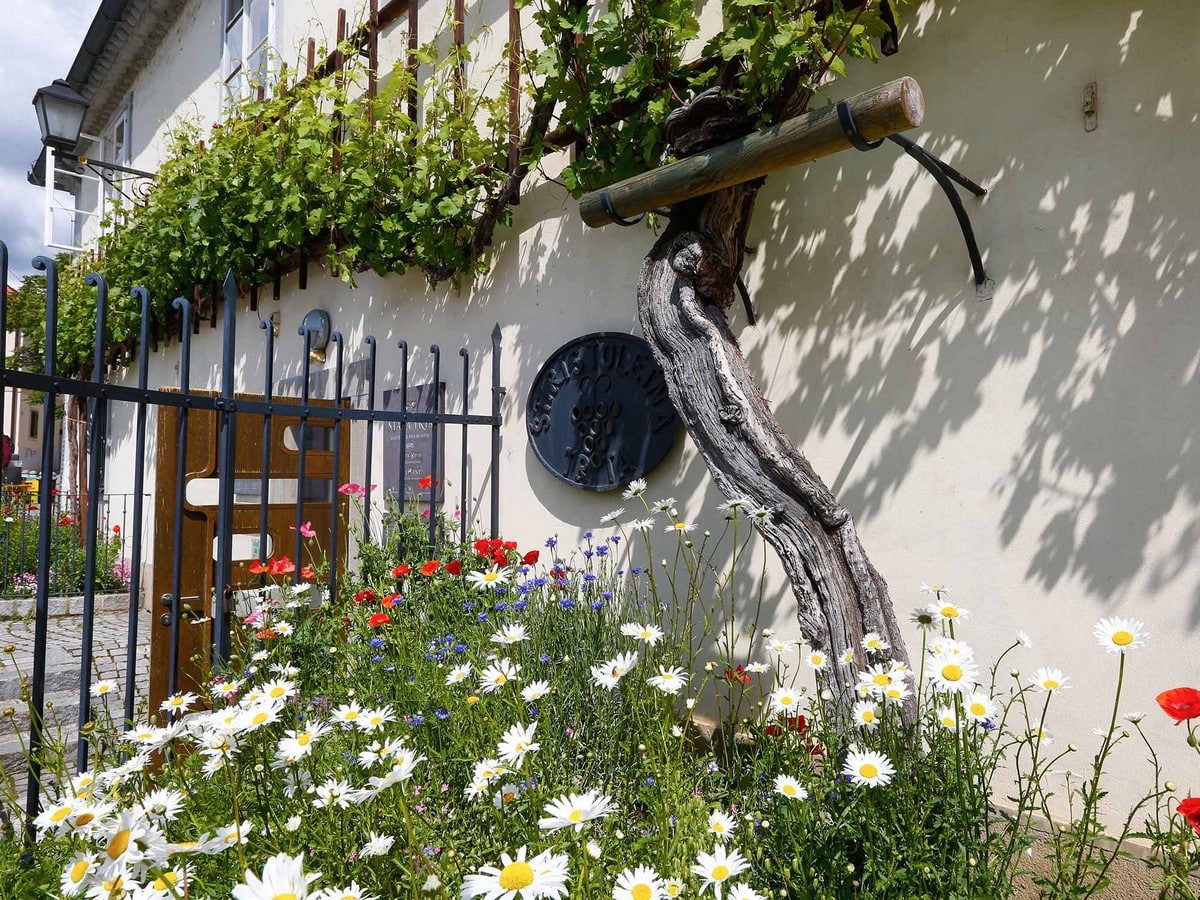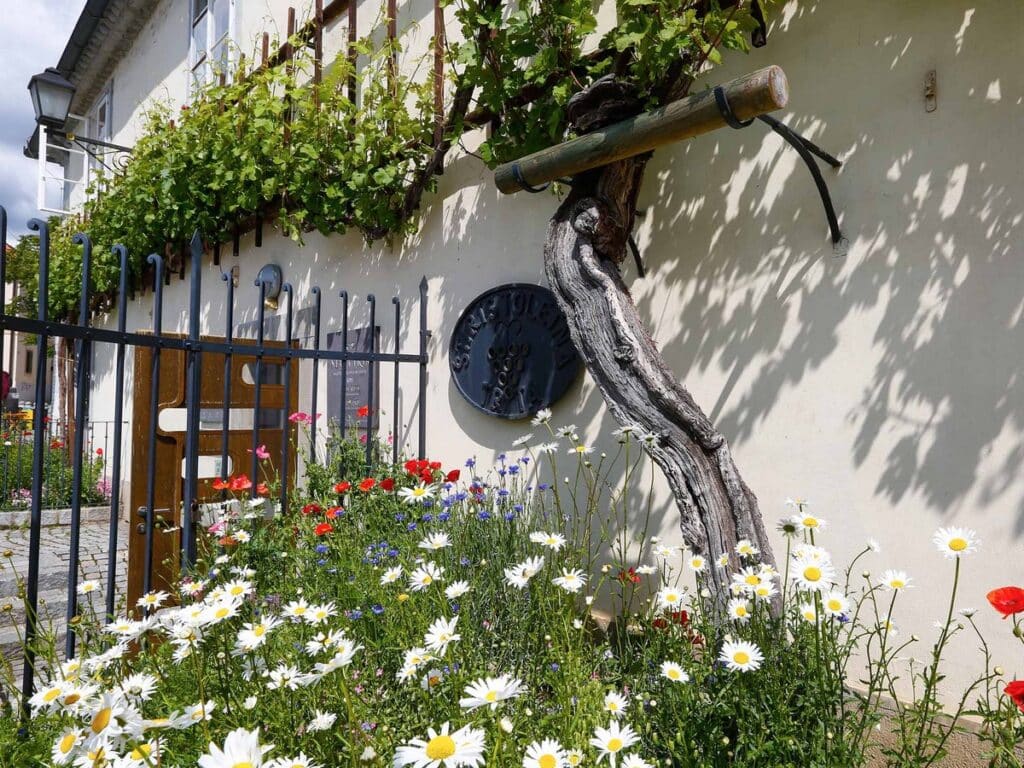 In the middle of Maribor, the oldest vine in the world has stood firm for over 450 years. According to the Guinness Book of World Records, the Žametovka or modra kavčina, also known as Bleu de Cologne, is the oldest vine in the world, still bearing fruit. The old vine dates back to the final years of the Middle Ages when Turkey was still making incursions into the region where Maribor is located. Maribor, Styria, and all of Slovenia are renowned for their wine, and the Old Vine serves as an emblem of this tradition.
Dragons Find Slovenia Home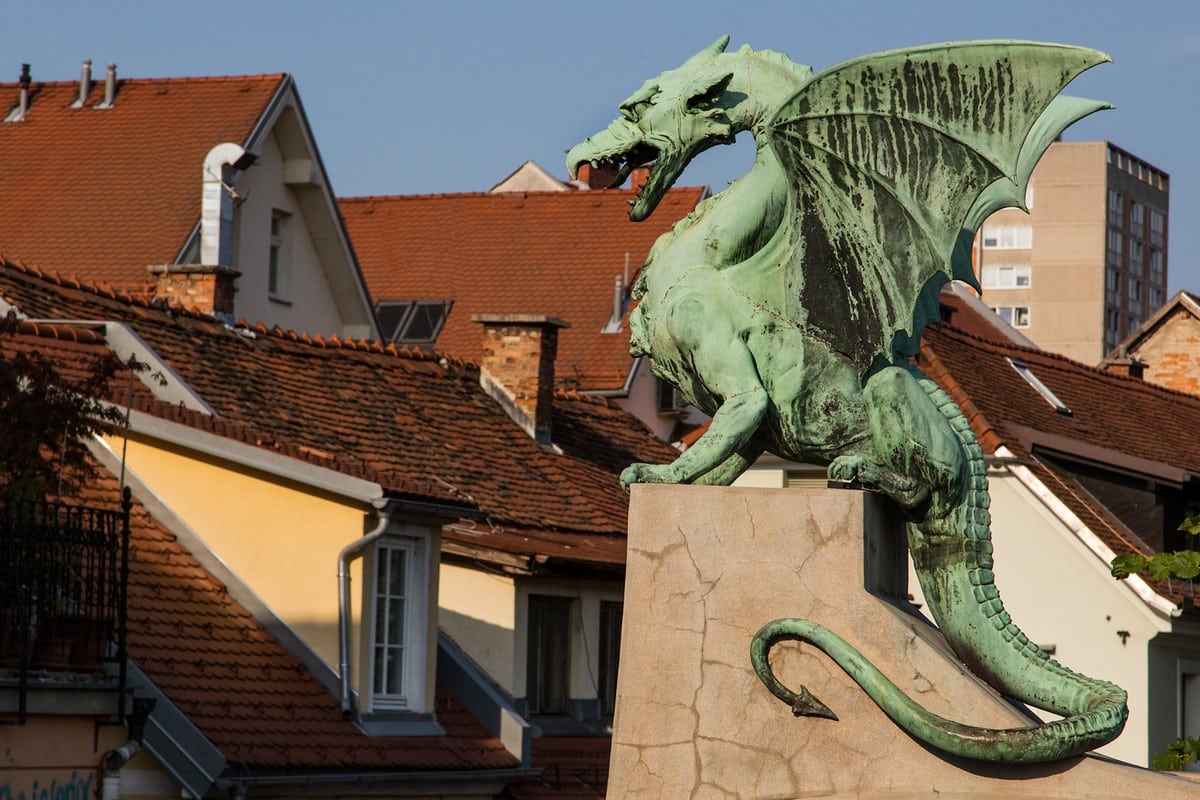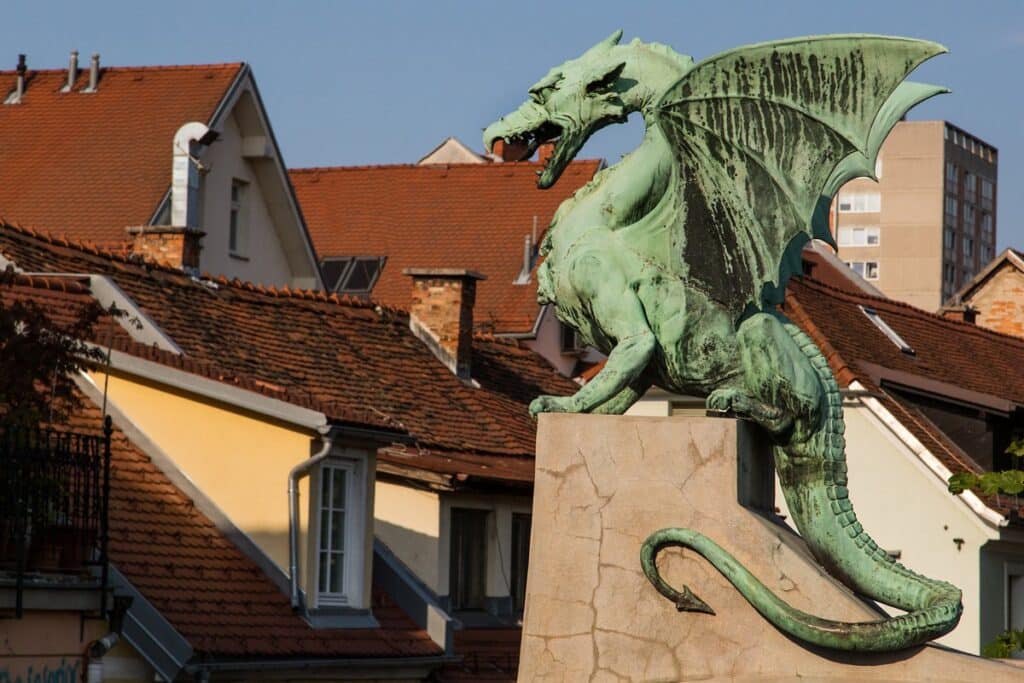 Ljubljana's origin is traditionally attributed to a dragon, the city's emblem. Even at sports games, they bring their dragons. "The Dragon" Goran Dragic leads Slovenia's current European basketball champions. Additionally, the waters of Postojna Cave are the abode of an actual blind baby dragon. Olms are blind salamanders that reach a maximum adult length of around 25 centimeters but never mature. Due to the fact that they were washed out of Postojna during floods, locals gave them the nickname "baby dragons." These days, tourists can observe them in a cave tank amidst the rocky cave floor.
Observe Slovenian Monsters Rise from the Dead in Pust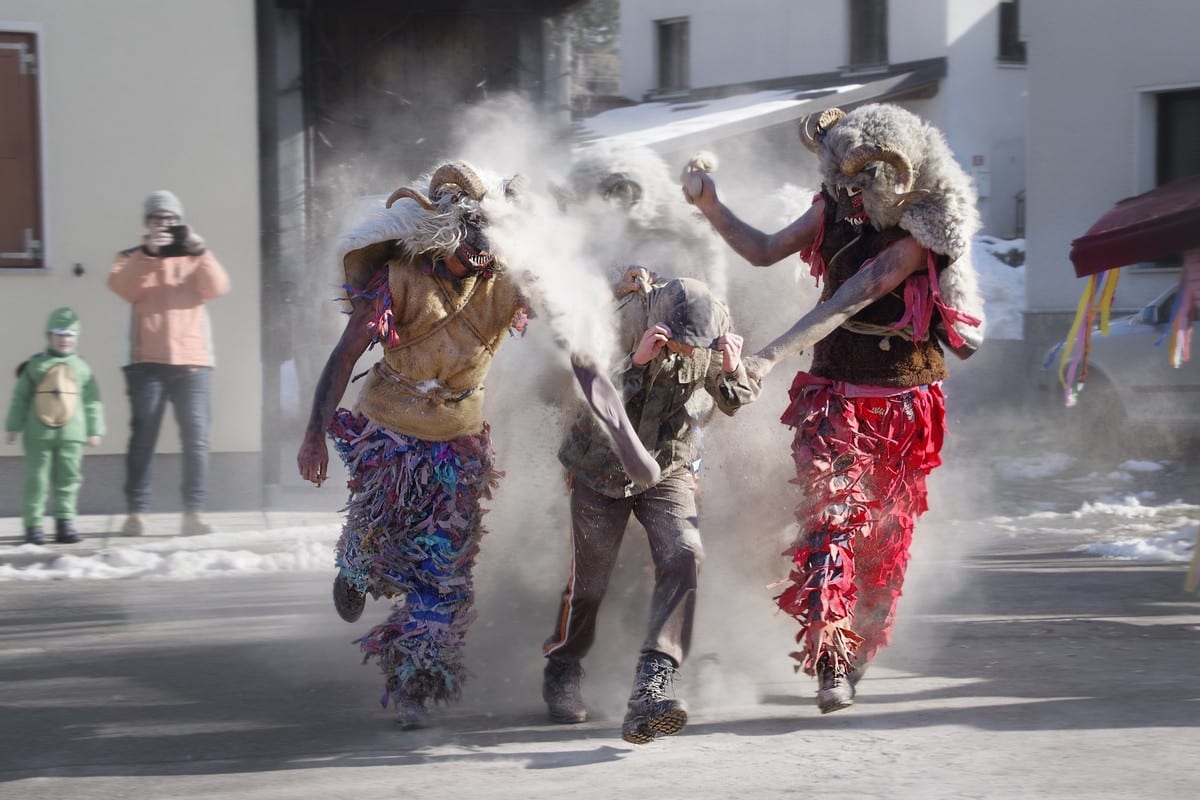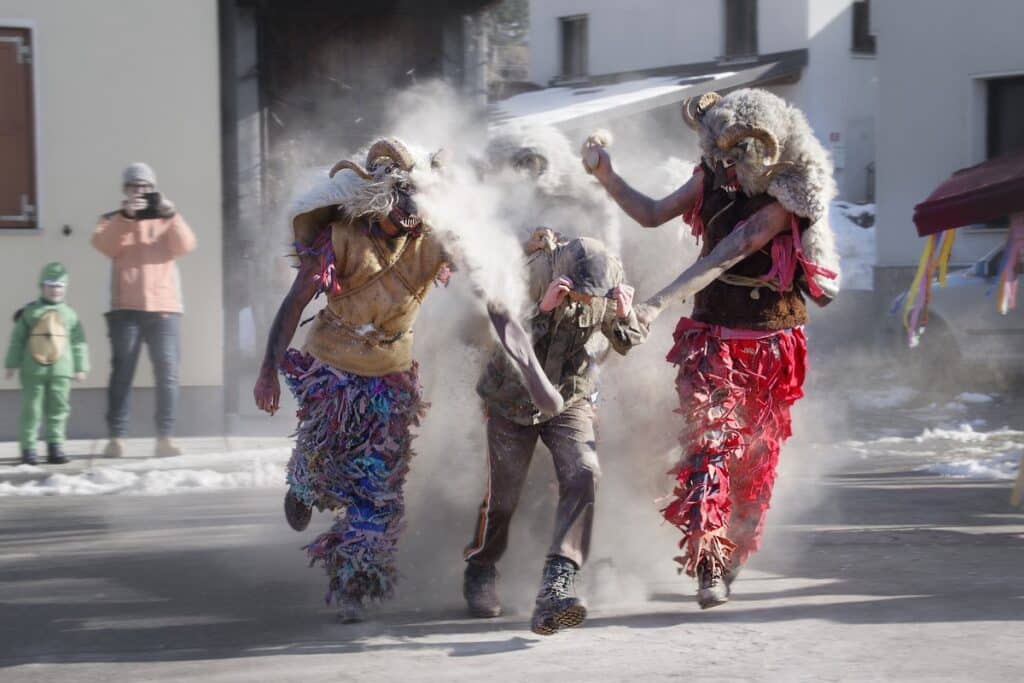 Pust, which coincides with the Christian celebration of Shrovetide, is the equivalent of Carnival in Slovenia. It's a century practice where natives wear intricate, hand-made outfits and masks, and some even adorn a chain of cowbells that jingle as they dance and move around the village. It dates back to well before the Christian era and is one of the oldest rites still followed today. Ptuj is home to the most well-known Kurentovanje Pust in the country. In any case, the monsters are always the prime attraction, even though the specifics differ from place to place.