Utah, also called the Beehive State, is a landlocked state in the western US. Thanks to the discovery of an Ice Age Campsite, Archaeologists know that people have lived there for over 12,000 years! Some say the name Utah came from the Ute Native American word, "yutas", which means "people of the mountains". Its state animal is the Rocky Mountain Elk, commonly found in Utah's Mountains.
Utah is known for its incredible national parks, the Sundance Film Festival, and its capital Salt Lake City. Salt Lake City is the Mormon capital of the world and houses many important Mormon buildings. Aside from desert landscapes it is a skiers paradise. There are many ski resorts easily reachable from its capital.
Salt Lake City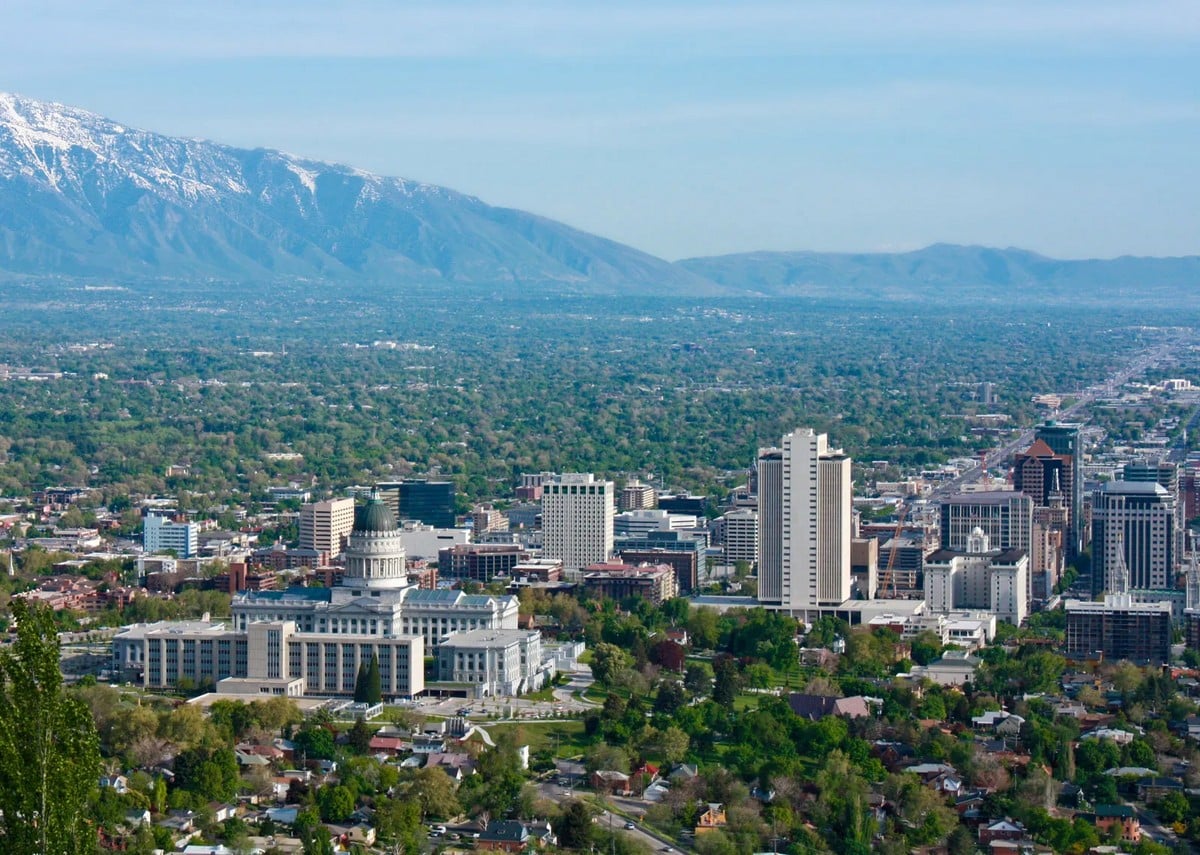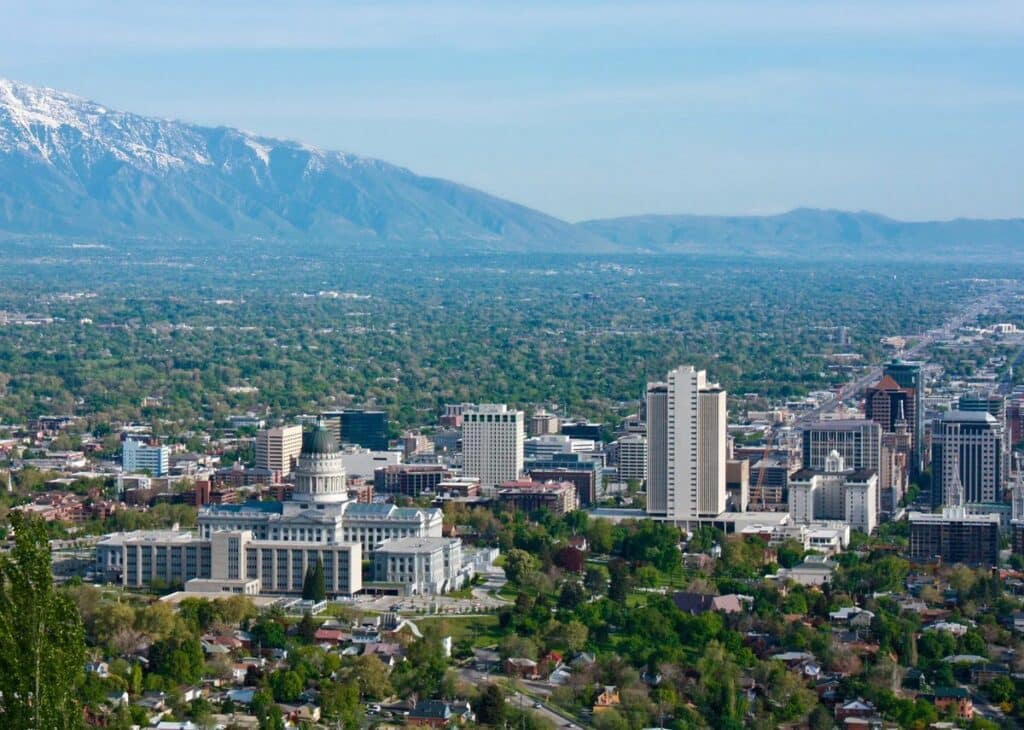 Salt Lake City is Utah's capital. It was originally named "Great Salt Lake City" because of its proximity to Great Salt Lake. However, in 1868, the "great" was dropped.
The city houses the global Mormon headquarters in Temple Square. Temple Square covers 34 acres and has 15 attractions. These are linked to Mormon beliefs and heritage. The most impressive is the Salt Lake Temple which took 40 years to build!
The streets in downtown Salt Lake City are unusually wide. When the city was being planned, each street was built to be wide enough for an oxcart to make a U-turn.
Sundance Film Festival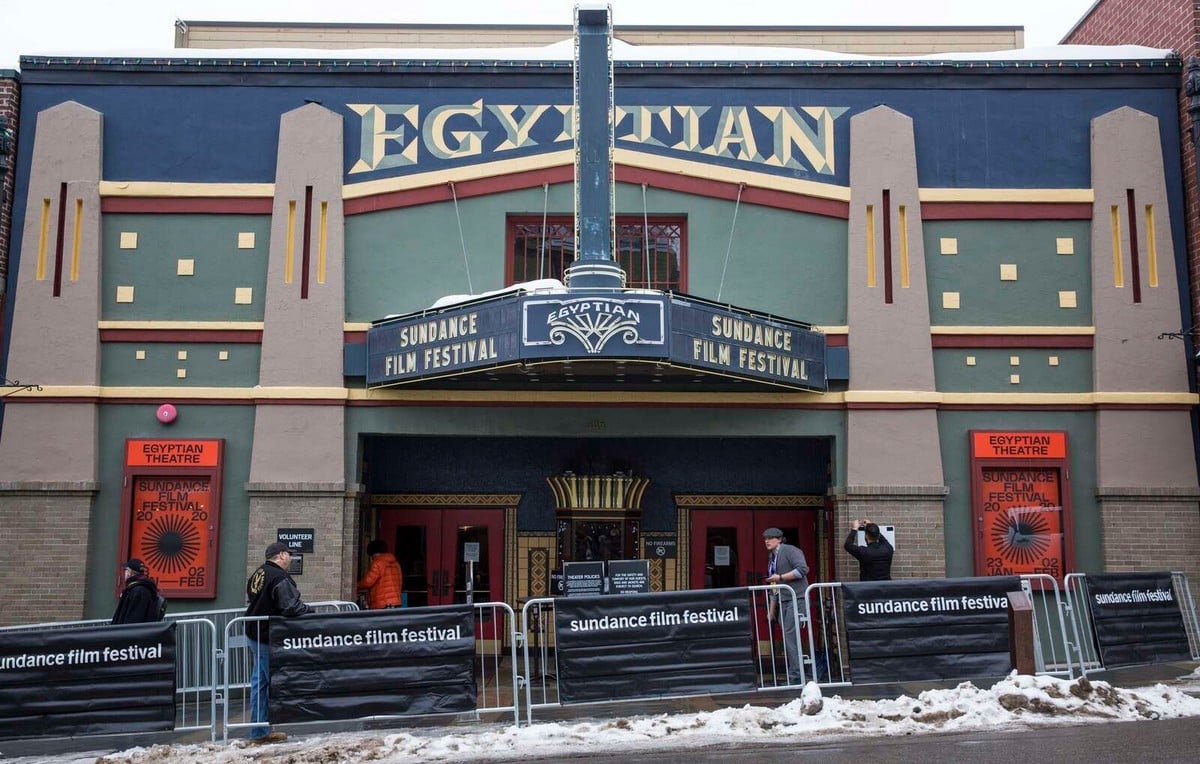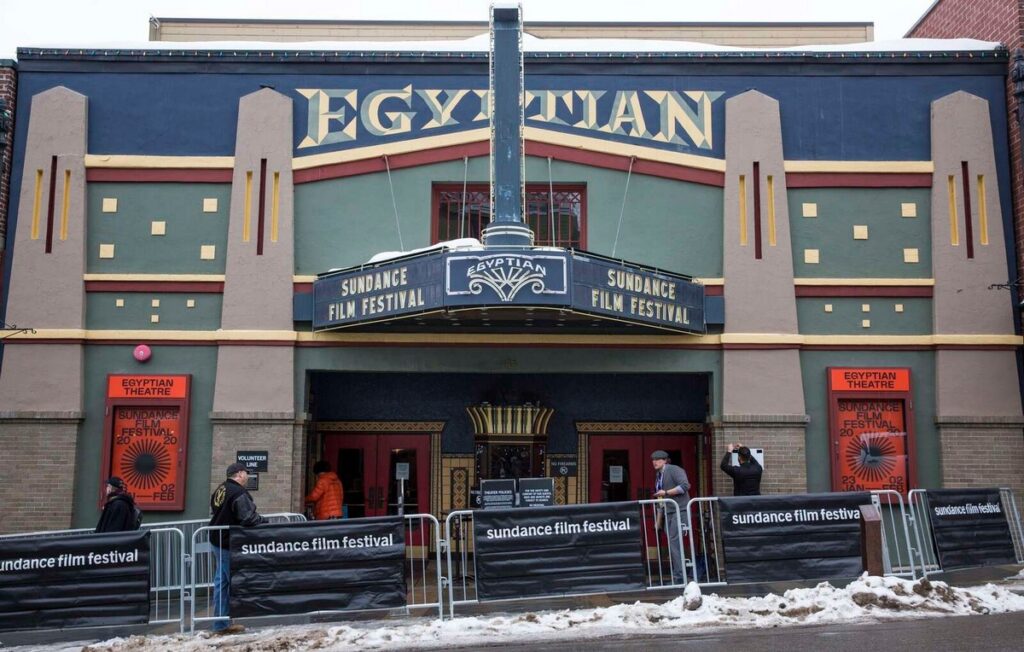 Every January, Park City in Utah hosts the world-famous Sundance Film Festival. The independent film festival is one of THE most respected film festivals in the United States.
The festival was made to showcase locally-made films and emerging talent. It began in 1978 under a different (and less-catchy) name in Salt Lake City and struggled for several years.
By 1991 it became known as the Sundance Film Festival. Over the early 1990s, the festival jump-started the careers of several filmmakers that are well-known today. These include Quentin Tarantino, the Coen Brothers, and Steven Soderbergh.
Kentucky Fried Chicken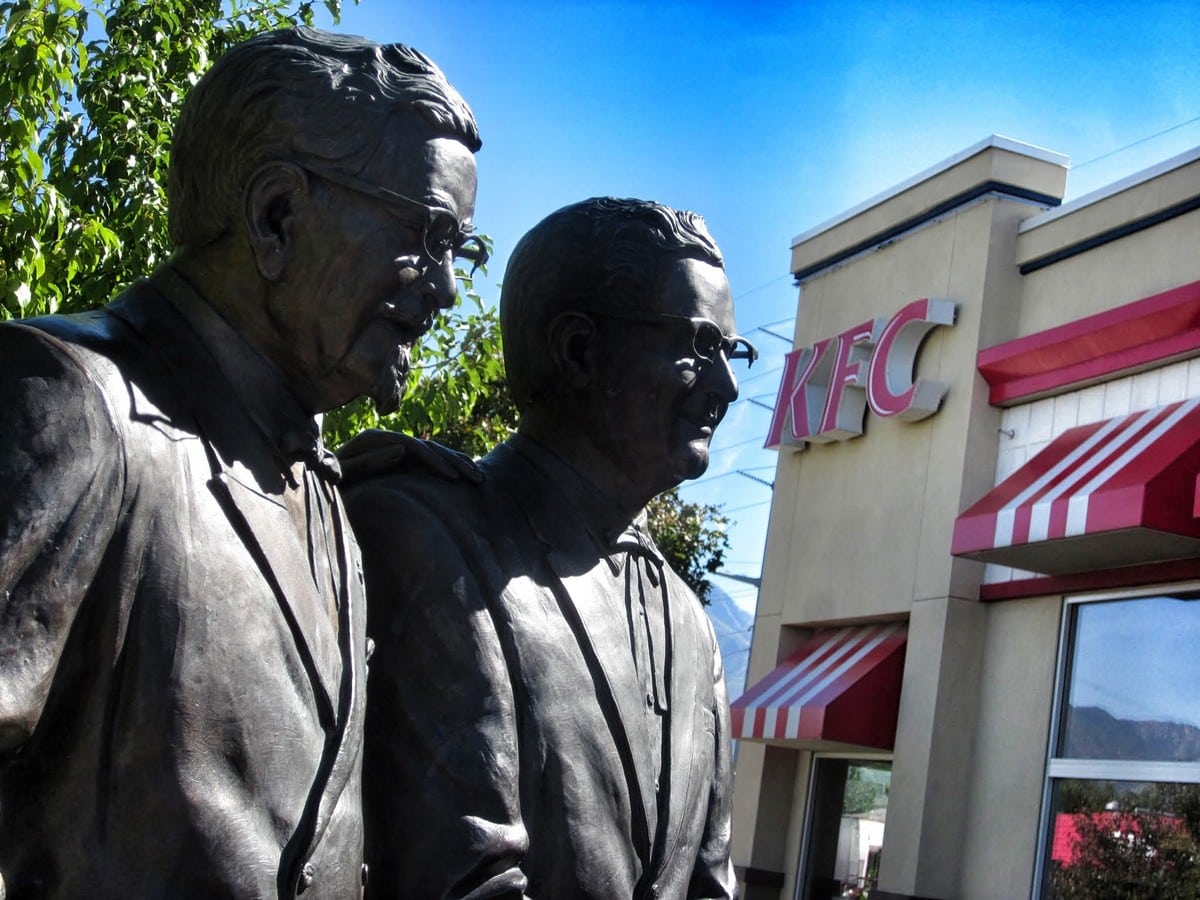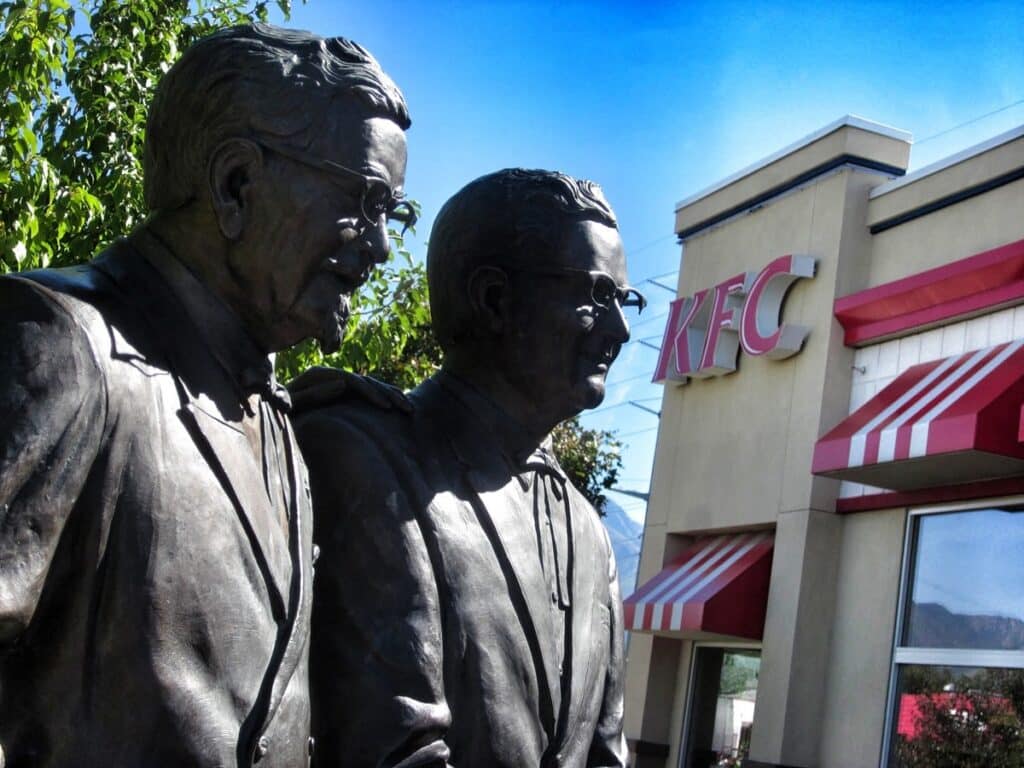 The first EVER Kentucky Fried Chicken was in good old Utah. Sadly, the original building was demolished in 2004 and replaced with a newer model (BOO). A KFC restaurant is still operating today on the same site. It has a TONNE of KFC memorabilia on display (like the OG Colonel Sanders Suit), and there's a buffet.
Although the Colonel (A.K.A Harland Sanders) first developed the "finger-lickin' good" recipe in North Carolina, he opened the first KFC franchise in Salt Lake City in 1952.
Great Salt Lake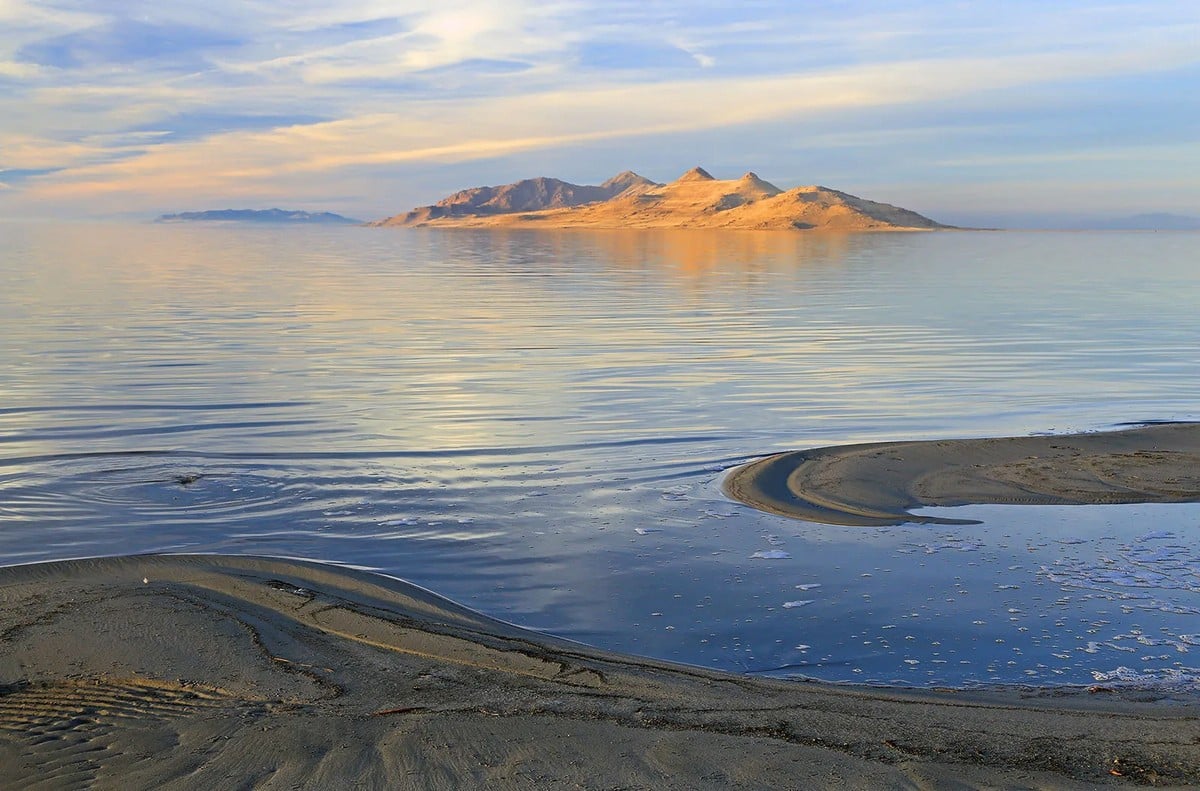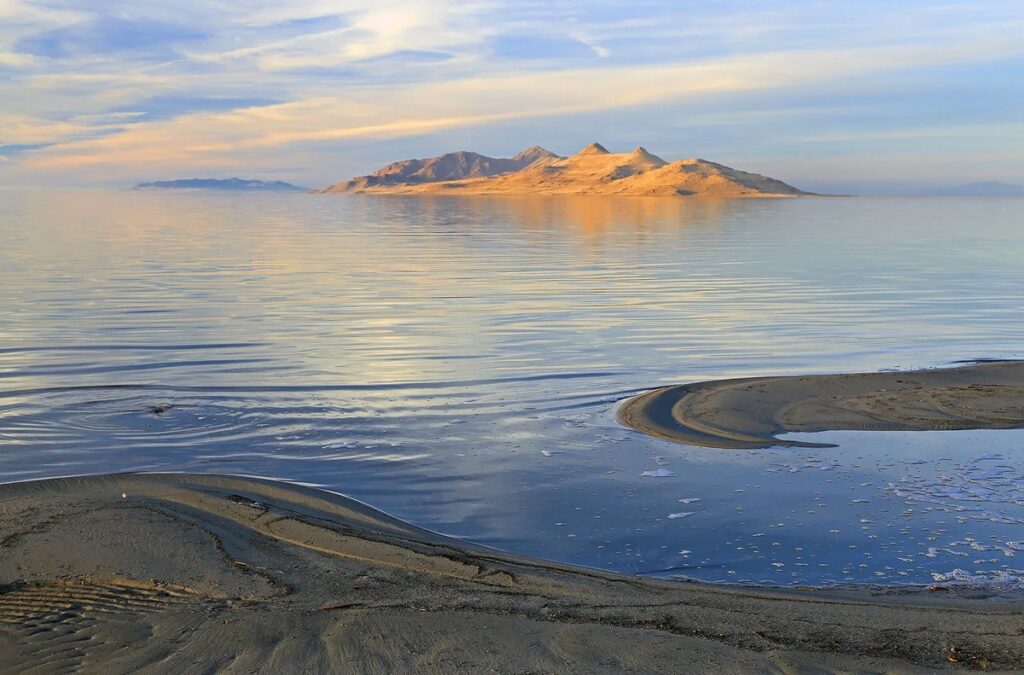 Great Salt Lake is the biggest saltwater lake in the Western Hemisphere. It's also the saltiest inland body of water in the world! It's so salty that you'll float instead of sink!
The lake fluctuates in size depending on the flow of the rivers that feed it and the evaporation rate. Its smallest recorded size was in 1963 when it was only 2,460 square kilometers.
Great Salt Lake is a really important habitat for migrating birds. Around 10 million birds flock (pun intended) to the lake every year as a stopover and breeding ground.
Bonneville Salt Flats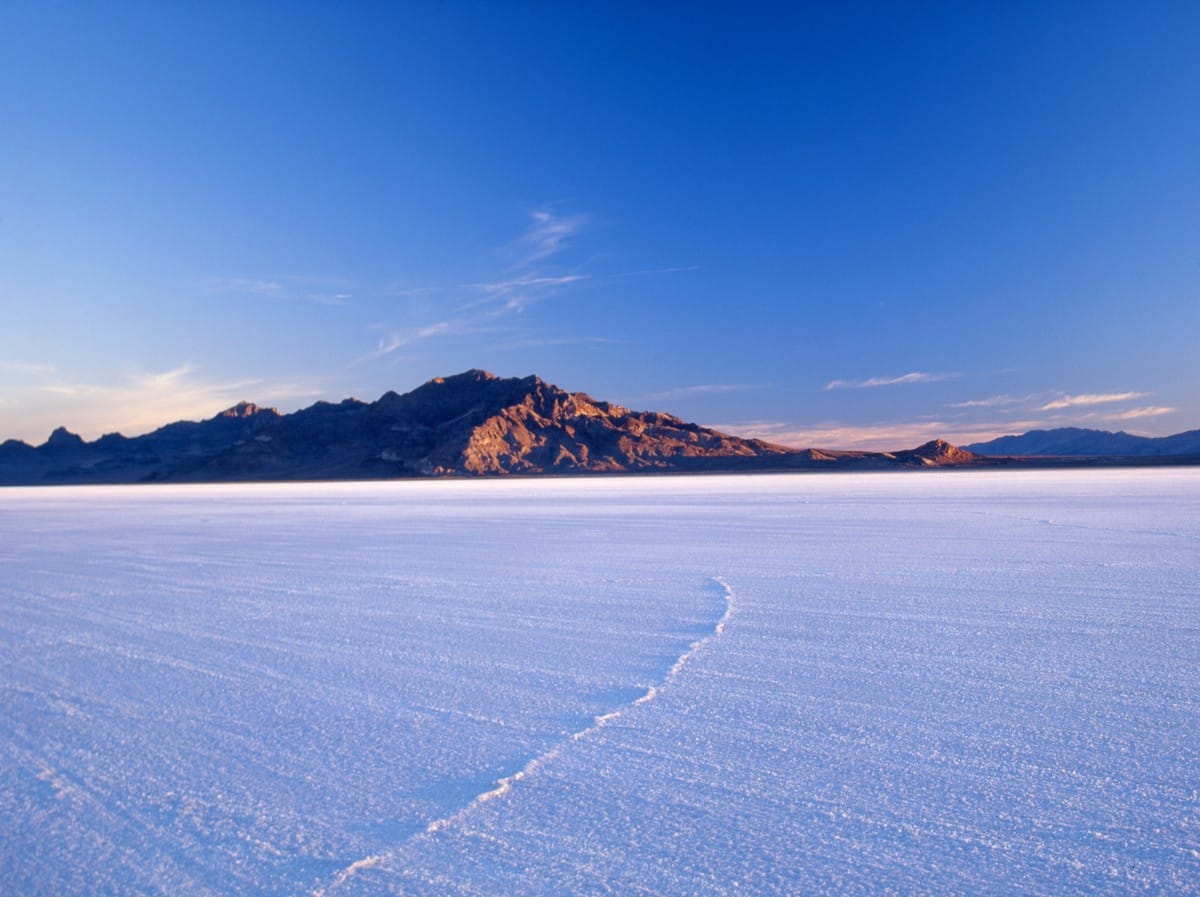 The Bonneville Salt Flats are 177 kilometers from Salt Lake City. Not only are they mesmerizingly beautiful, they're also an international hub for car racing. Wait… what???
Yep, the flat terrain has been used by those with a need for speed since way back in 1912! Since 1953, the salt flats have been the number one venue for breaking land speed records. The last record set there was in 1970 when Gary Gabelich became the first person to exceed 1,000kph.
Mormons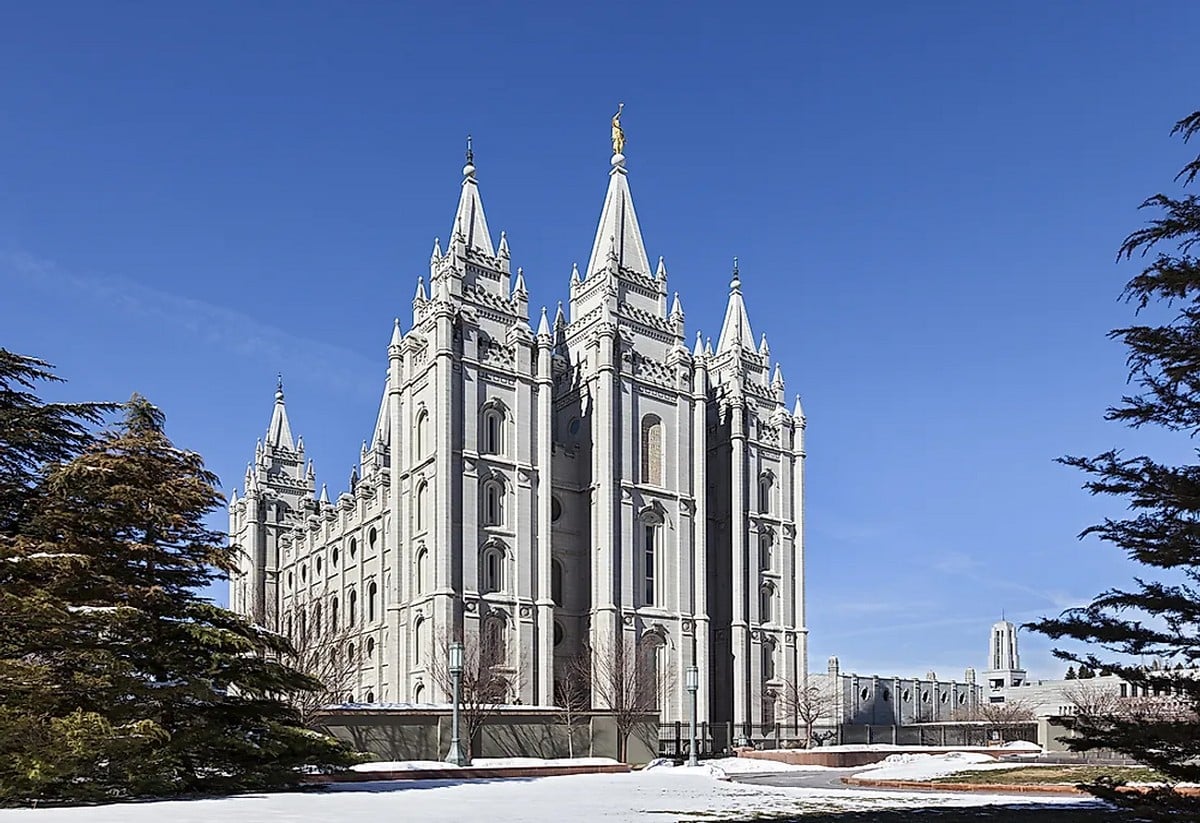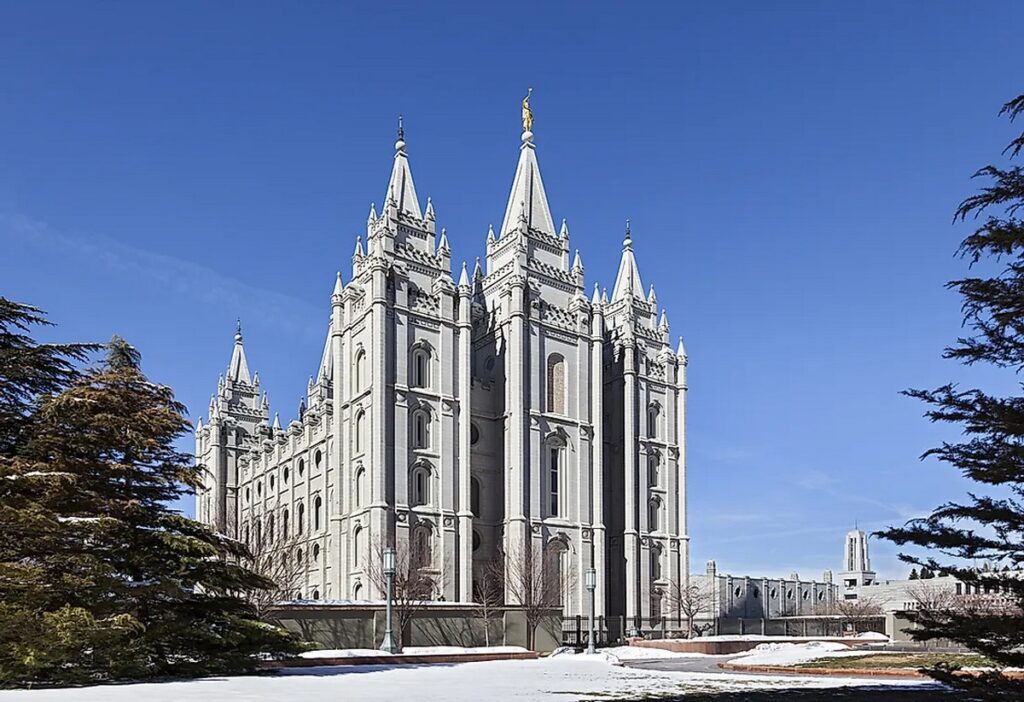 Utah has a huge Mormon population. There are over 2 million Mormons in the state. This is over 67% of the entire Mormon population in the United States.
The Mormon roots of the state can be traced back to 1847. This is when Brigham Young, the Mormon leader, arrived in what is now Utah with 148 other Mormons.
As we mentioned earlier, the Mormon headquarters (the Salt Lake Temple) is in Salt Lake City.
Steve Young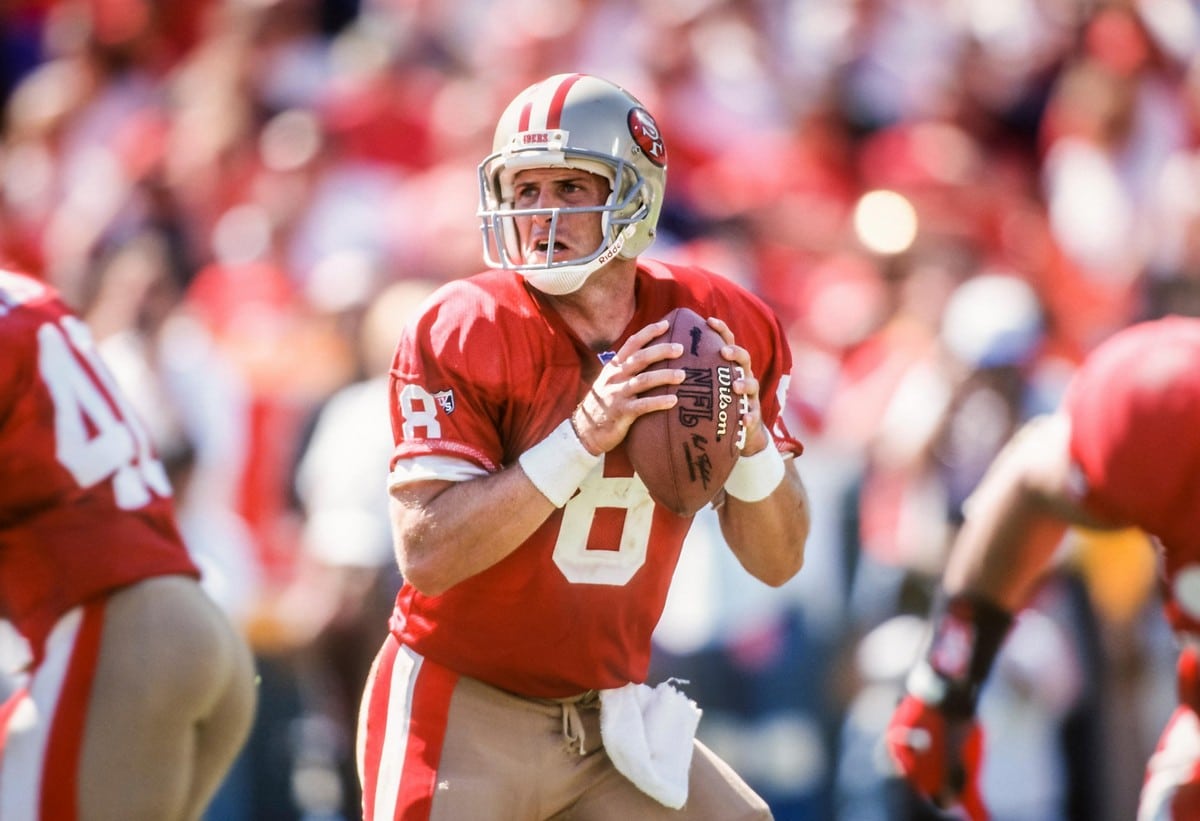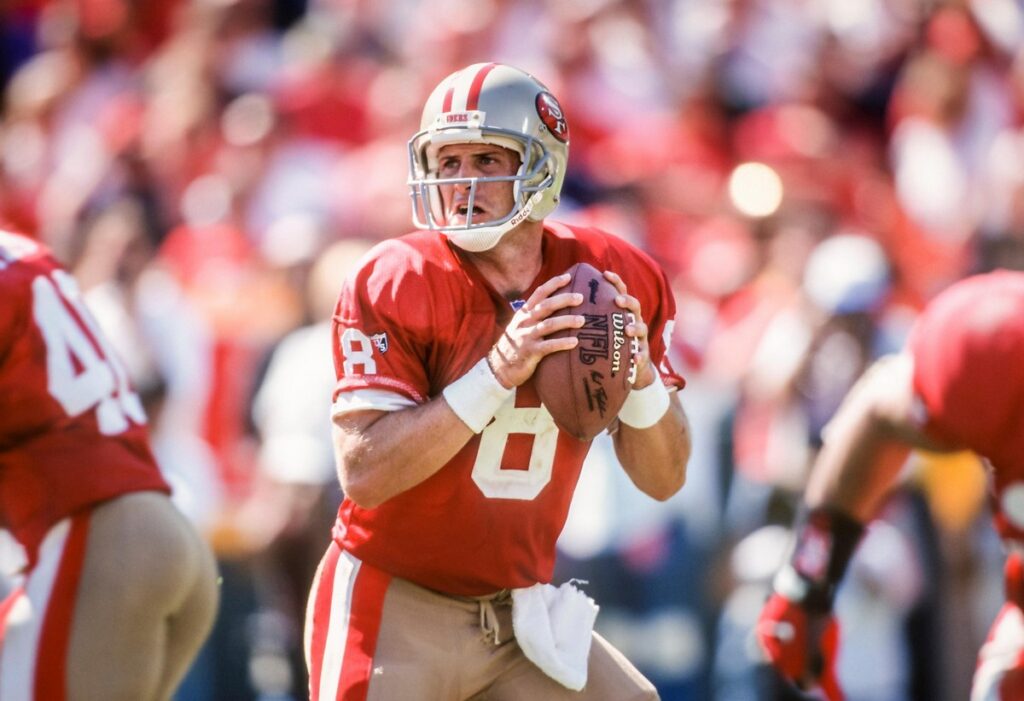 Jon Steven "Steve" Young, the NFL quarterback, comes from Utah. He played for 14 seasons in the NFL and was named as the "Most Valuable Player" of the NFL in 1992 AND 1994.
He was born in Salt Lake City and is actually the great-great-grandson of Brigham Young! He was raised in Connecticut but later went to Brigham Young University in Utah.
The "Mighty Five"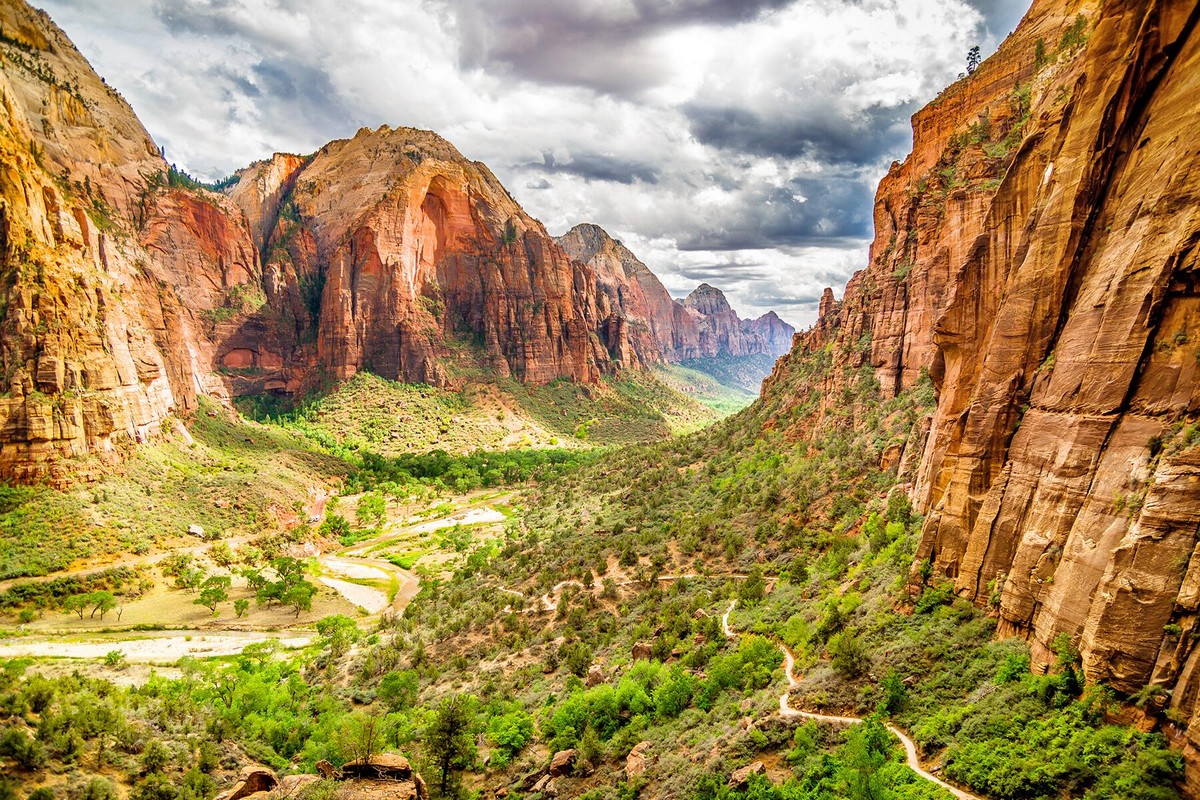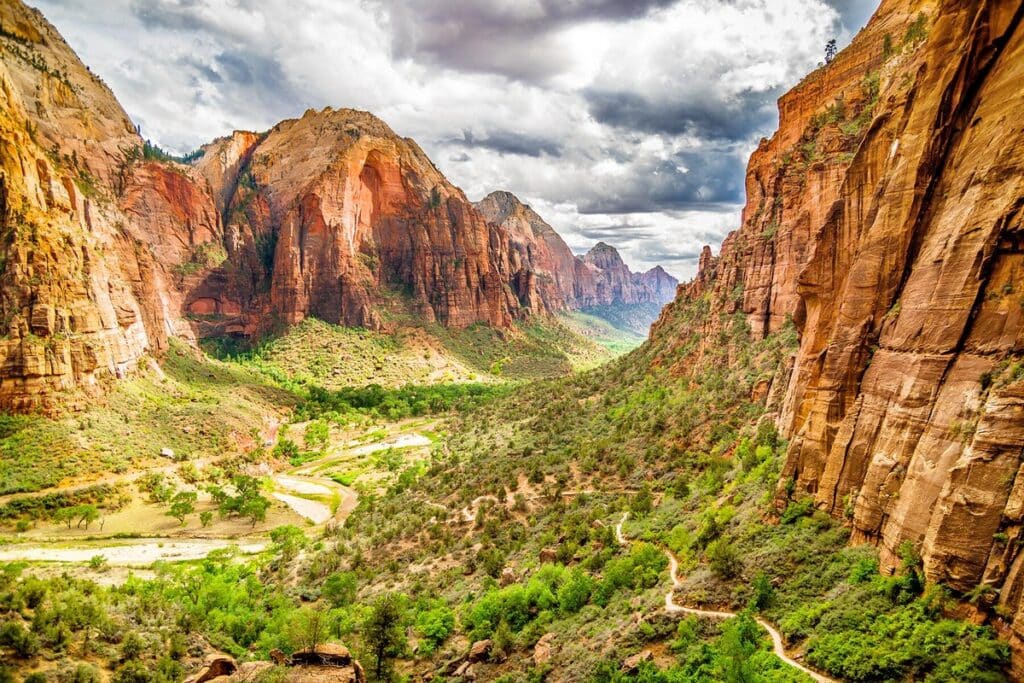 The Mighty 5 or the Big 5 is the nickname for Utah's five national parks. There are Bryce Canyon, Zion, Arches, Canyonlands, and Capitol Reefs.
These national parks were established between 1919 and 1971. They are known for their amazing red-rock formations and isolated desert landscapes. Between them, there are over 1,000 miles of trails.
Four out of the five national parks are certified as International Dark Sky Parks. This is awarded to areas that have exceptional night skies that are protected for various reasons.
Zion National Park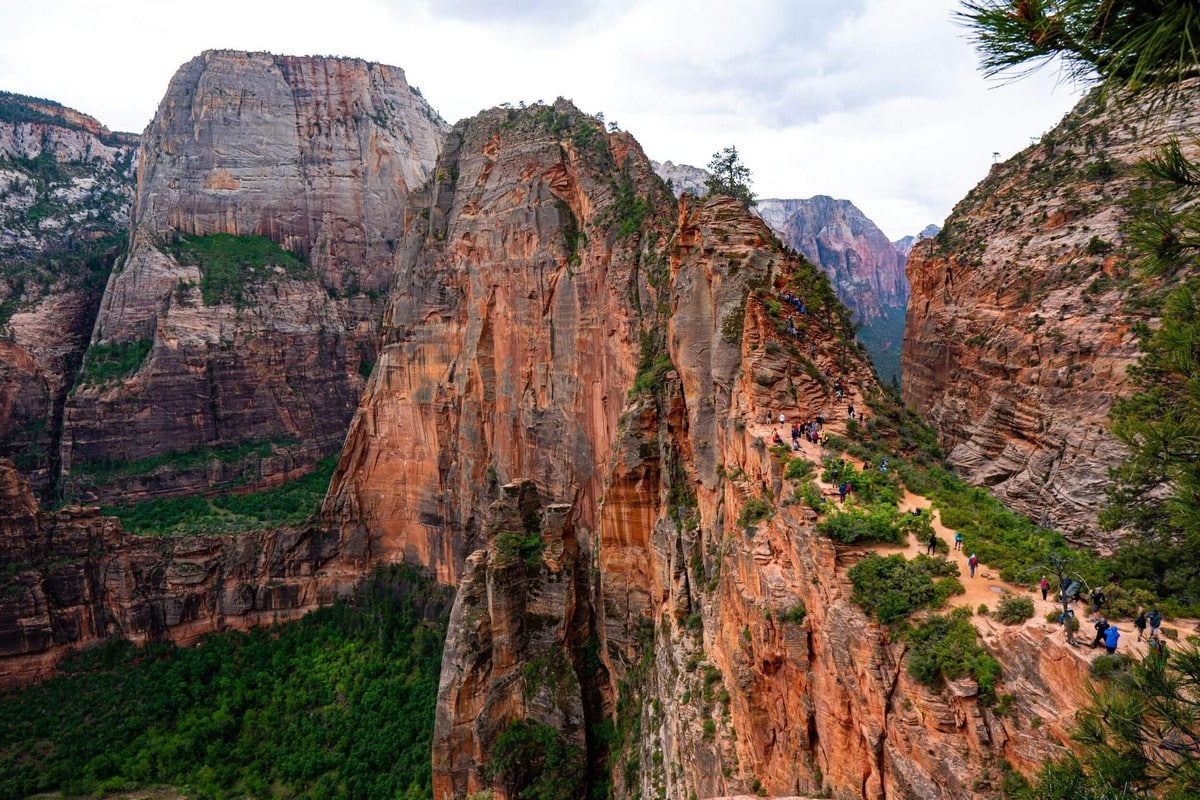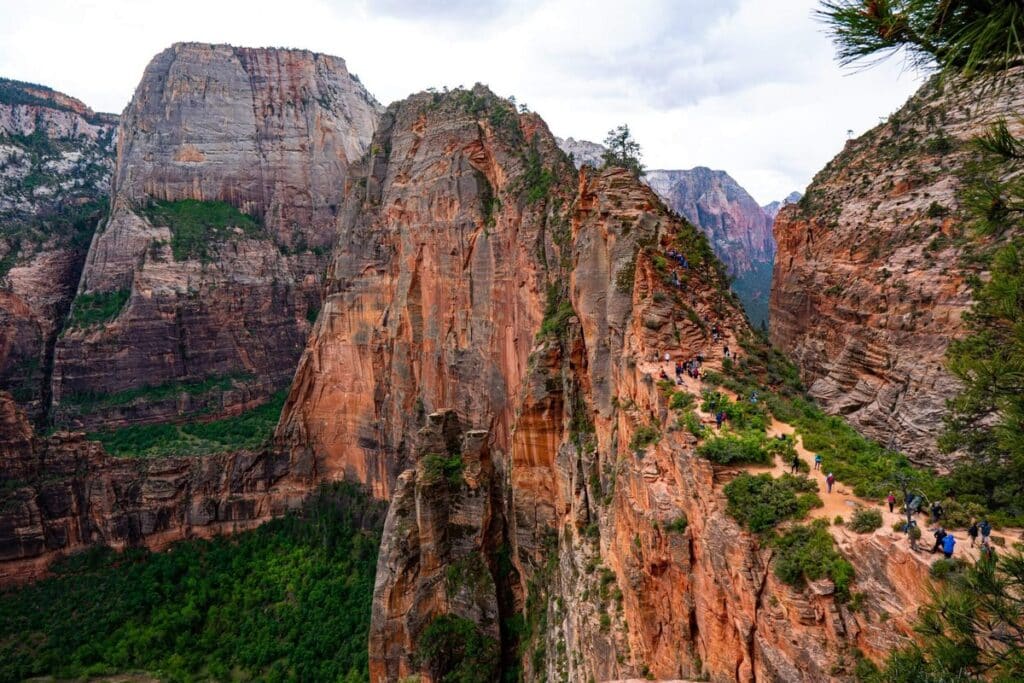 Zion National Park is Utah's most famous national park. It is in southwestern Utah near the town of Springdale. Its most well-known feature is an expansive canyon that is around 2,000 feet deep on average!
Some other highlights of Zion National Park are the Narrows and the Emerald Pools. The Narrows is the narrowest part of the canyon. It's possible to hike through the narrows, but hiking through the Virgin River is required.
The Emerald Pools (there are three of them) are a series of pools and waterfalls. They can be reached through short hikes.
National Monuments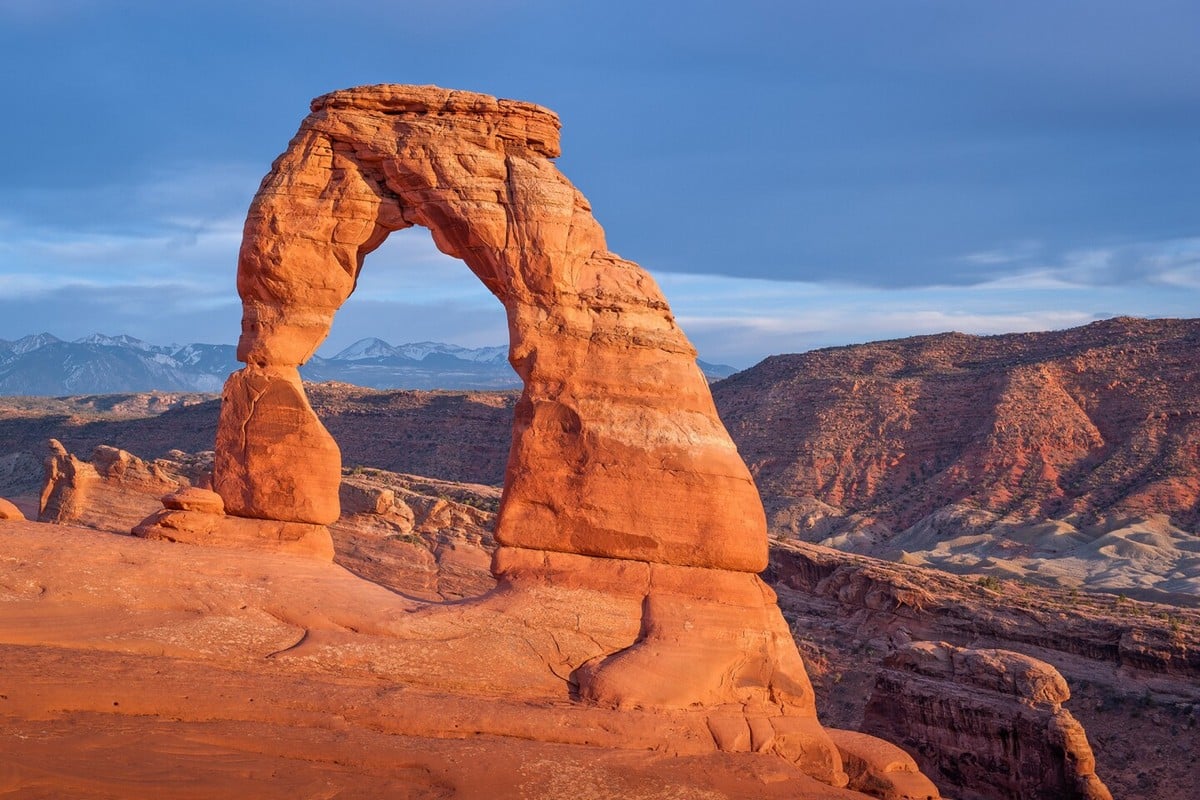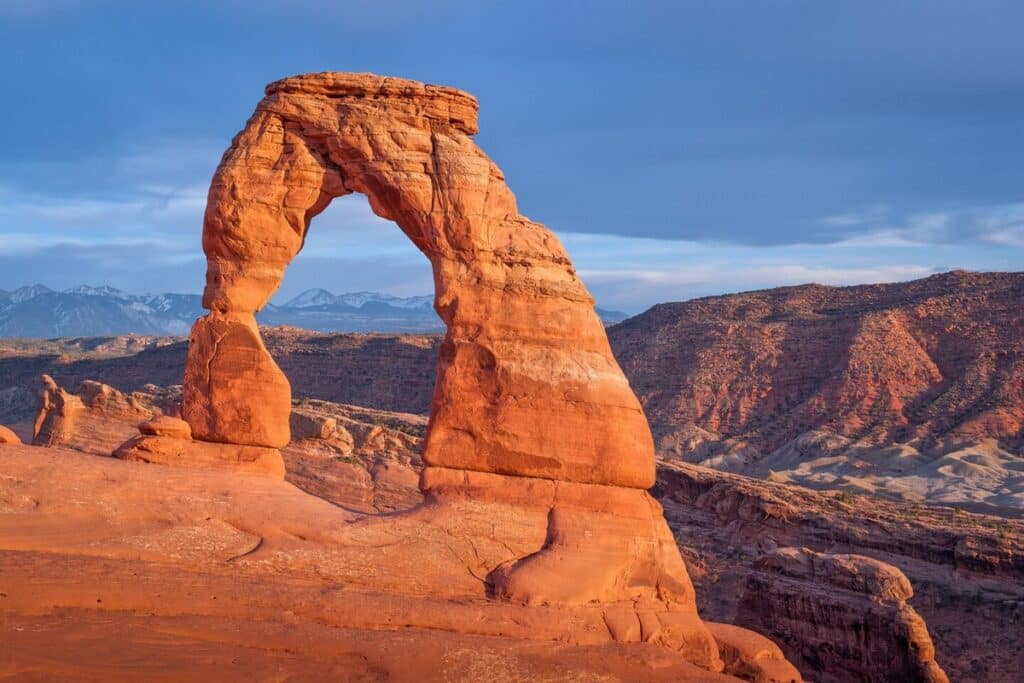 Utah has an impressive seven national monuments. National monuments are lands and waters that have been set aside for permanent protection.
Six of the state's seven national monuments are managed by the National Park Service and one by the Bureau of Land Management. Their landscapes are incredibly varied, from desert canyons to mountain caverns.
The most well-known Utah National Monument is the Grand Staircase in Escalante. It is the size of Delaware and contains incredible rock formations, some of which are up to 275 million years old. It was named a national monument in 1996 by Bill Clinton.
Monument Valley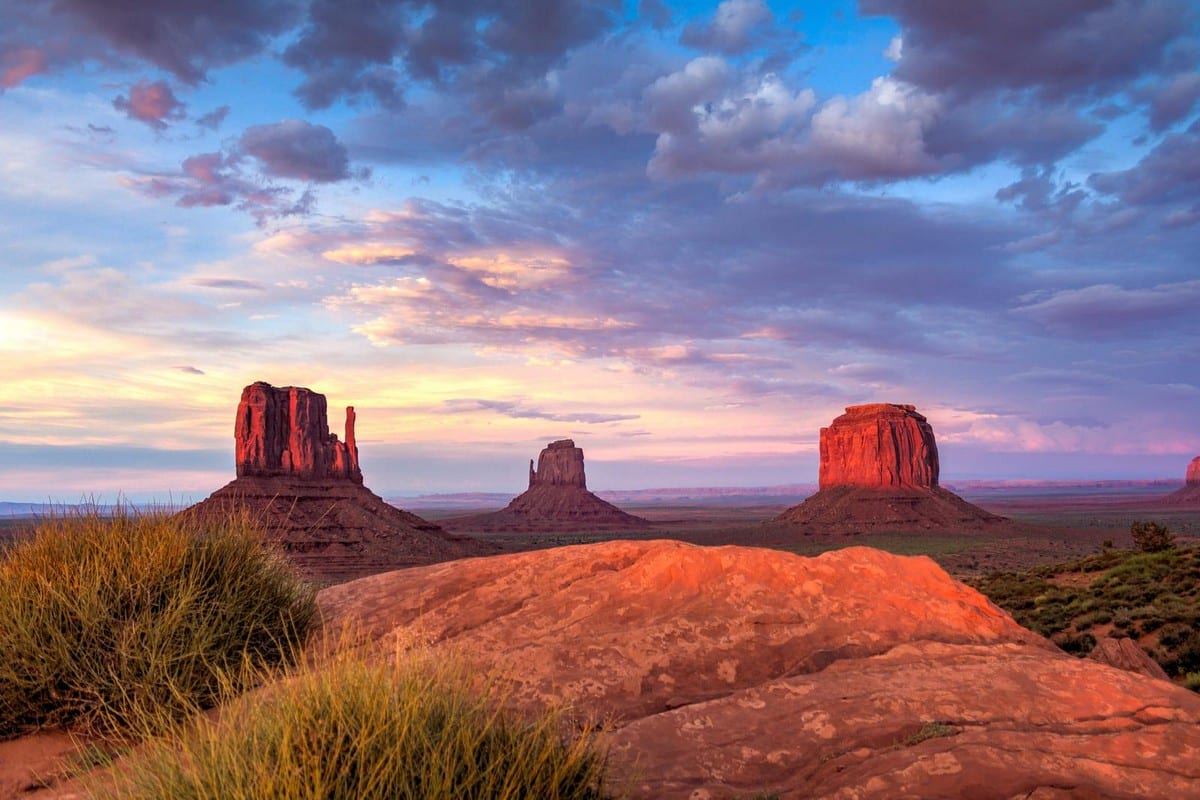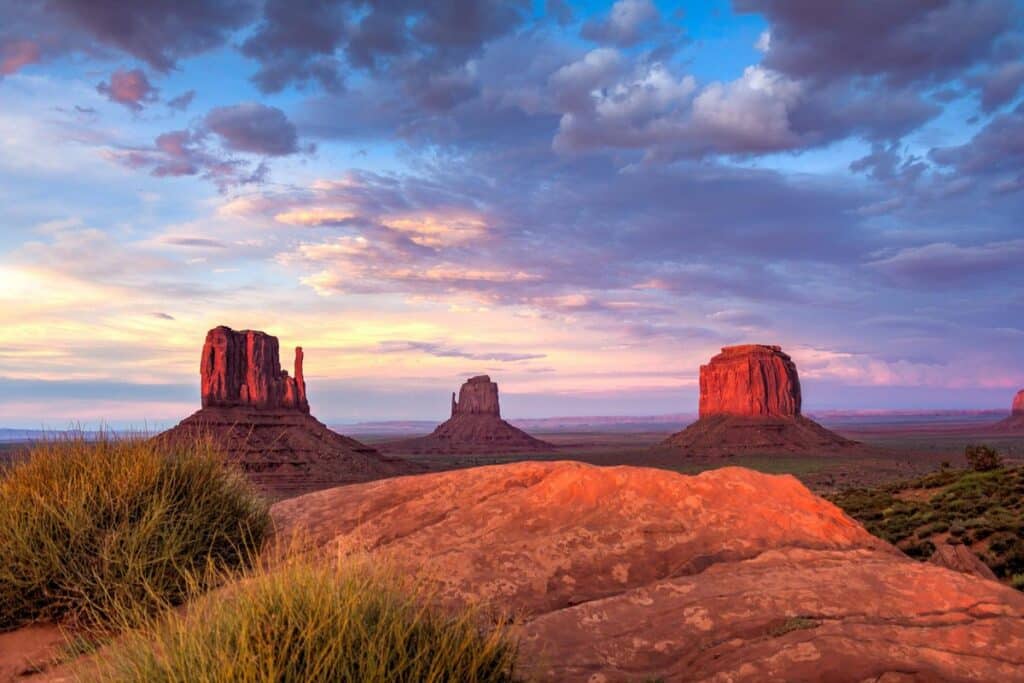 Monument Valley, or Monument Valley Navajo Tribal Park, is one of the most photographed places on earth. It runs along the Utah-Arizona border and covers just under 92,000 acres of land.
The sandstone rock formations in Monument Valley are iconic. Its biggest freestanding formation stands over 1,000 feet tall.
Monument Valley has been featured in several Hollywood movies. These include blockbusters like Forrest Gump, Mission Impossible II, and Back to The Future Part III.
Butch Cassidy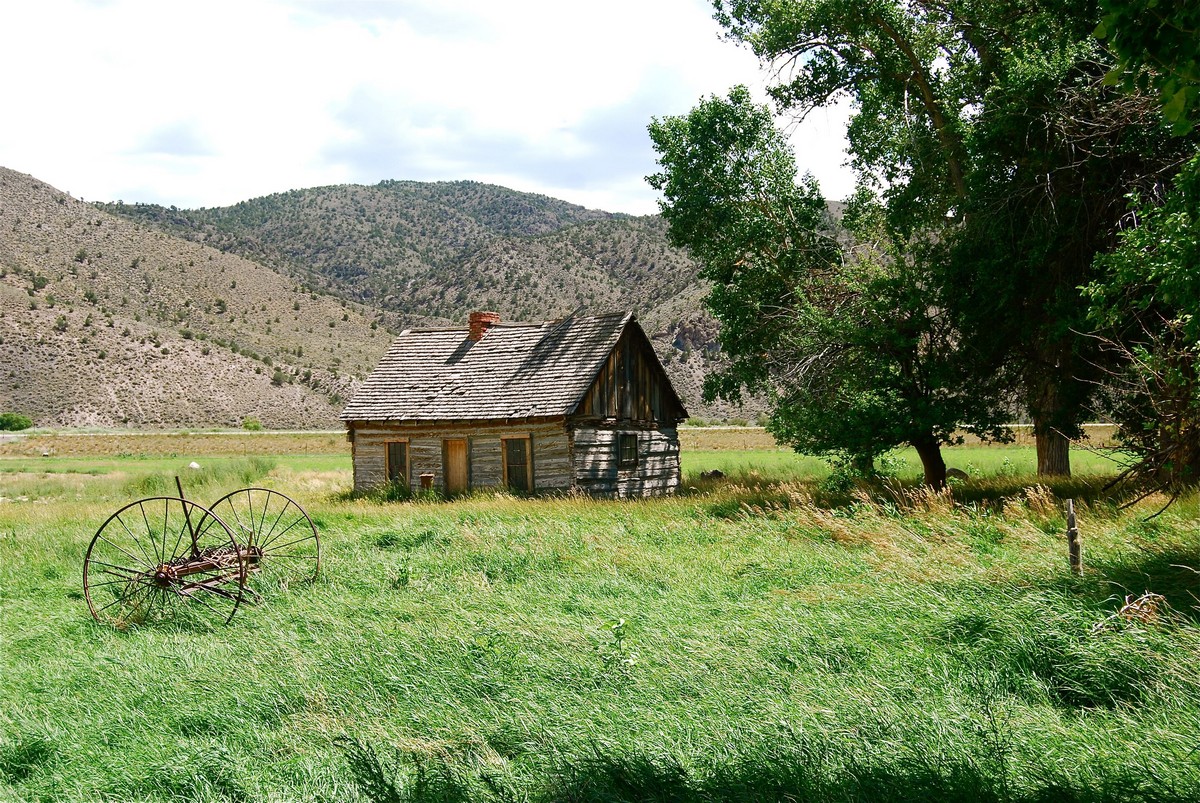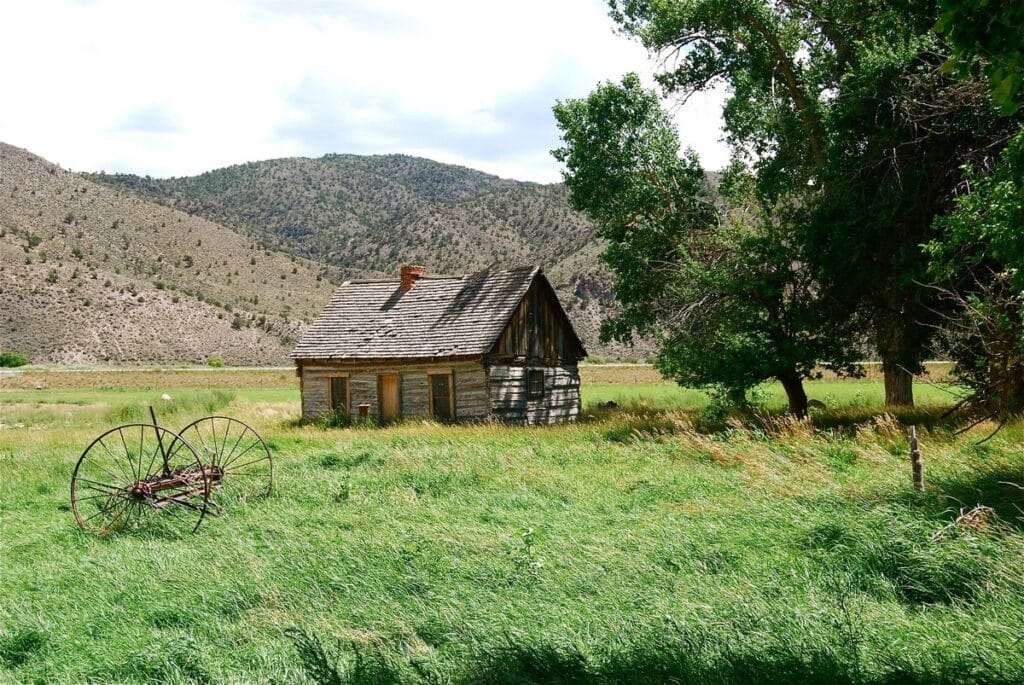 Butch Cassidy is an infamous American Outlaw from Beaver, Utah. He was the head of the Wild Bunch, a group of bank and train robbers who were at large in the Western US over the 1880s and 90s.
In the early 20th century, Butch Cassidy fled to South America. He was with an associate known as the Sundance Kid.
They continued carrying out heists in South America and eventually met their demise. The details of which are still unknown… However, historians believe they died in Bolivia.
Beehives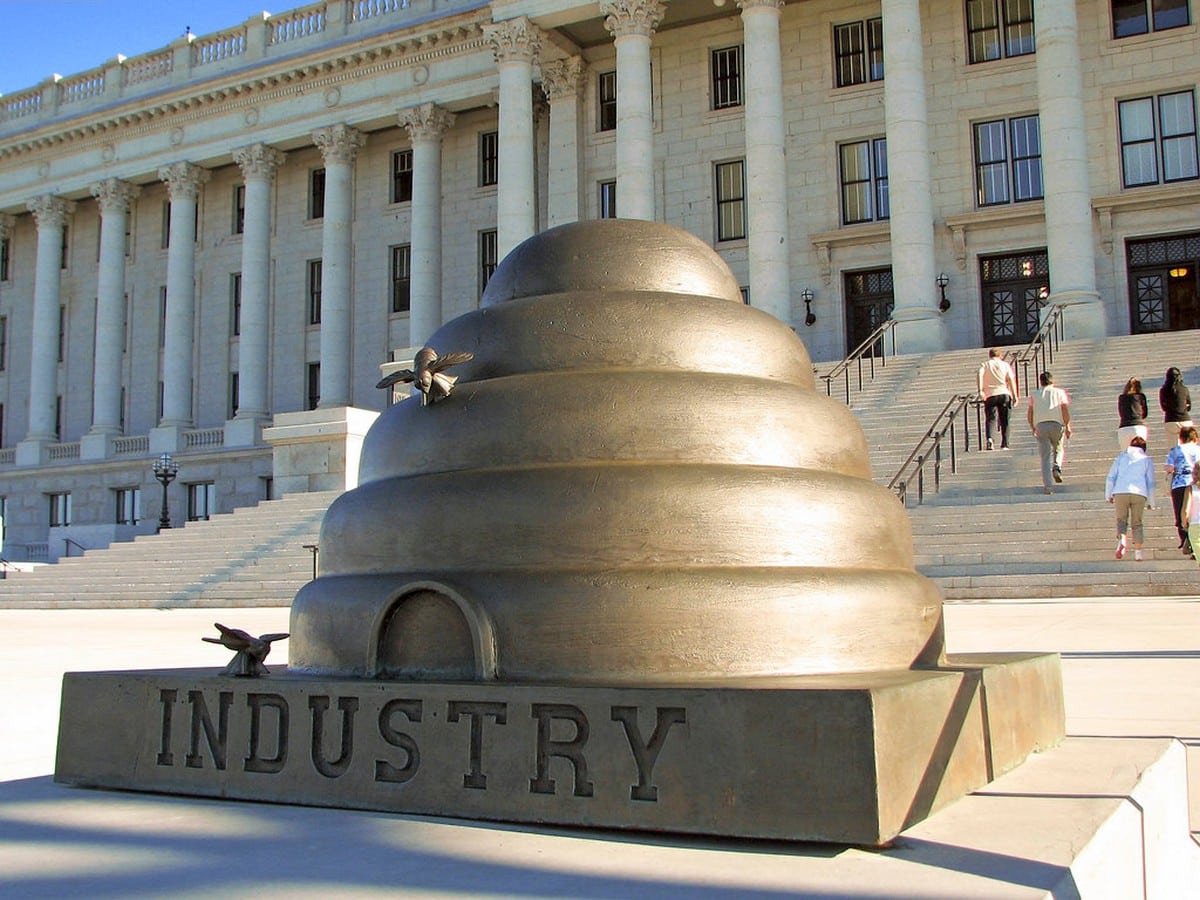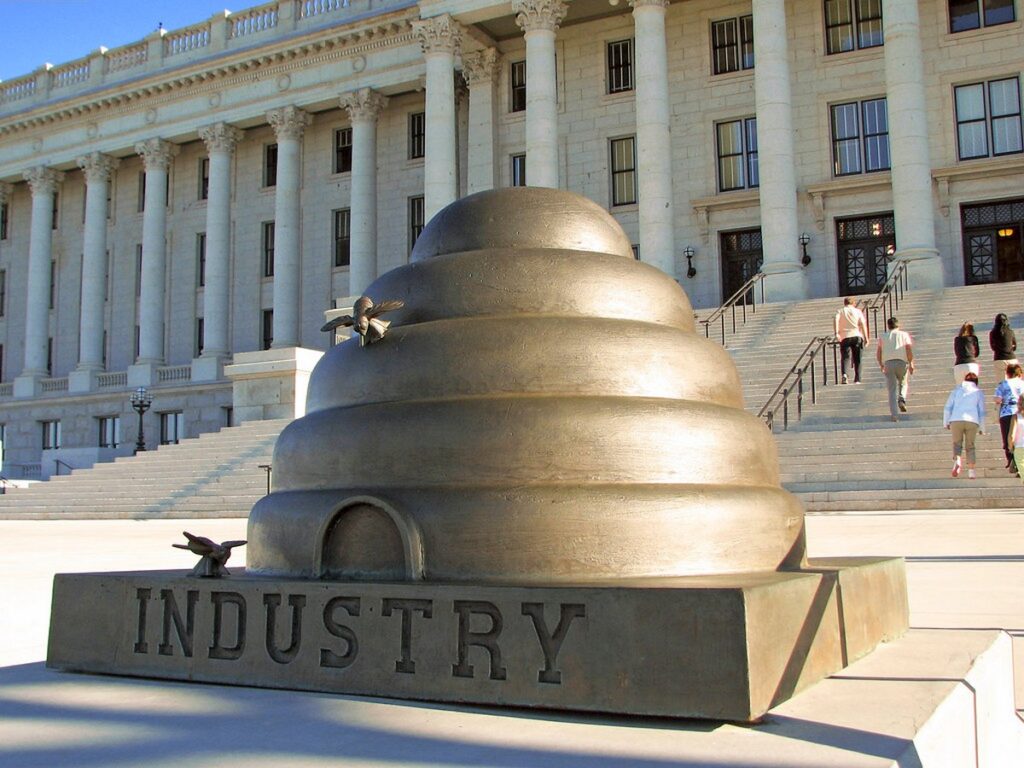 Utah is known as the Beehive State. The beehive is a symbol of Utah used to represent the entire swarm (or community) working together to create a successful industry.
Because of this, Beehives are found all over Utah on signs, buildings, and monuments! One of the most prominent Utah monuments are the two beehive sculptures. These are on the Capitol south side Grand Staircase.
Dozens of Salt Lake businesses have also adopted the beehive symbol! You'll find the word "beehive in their name" like the Beehive Auto or Beehive Glass.
Skiing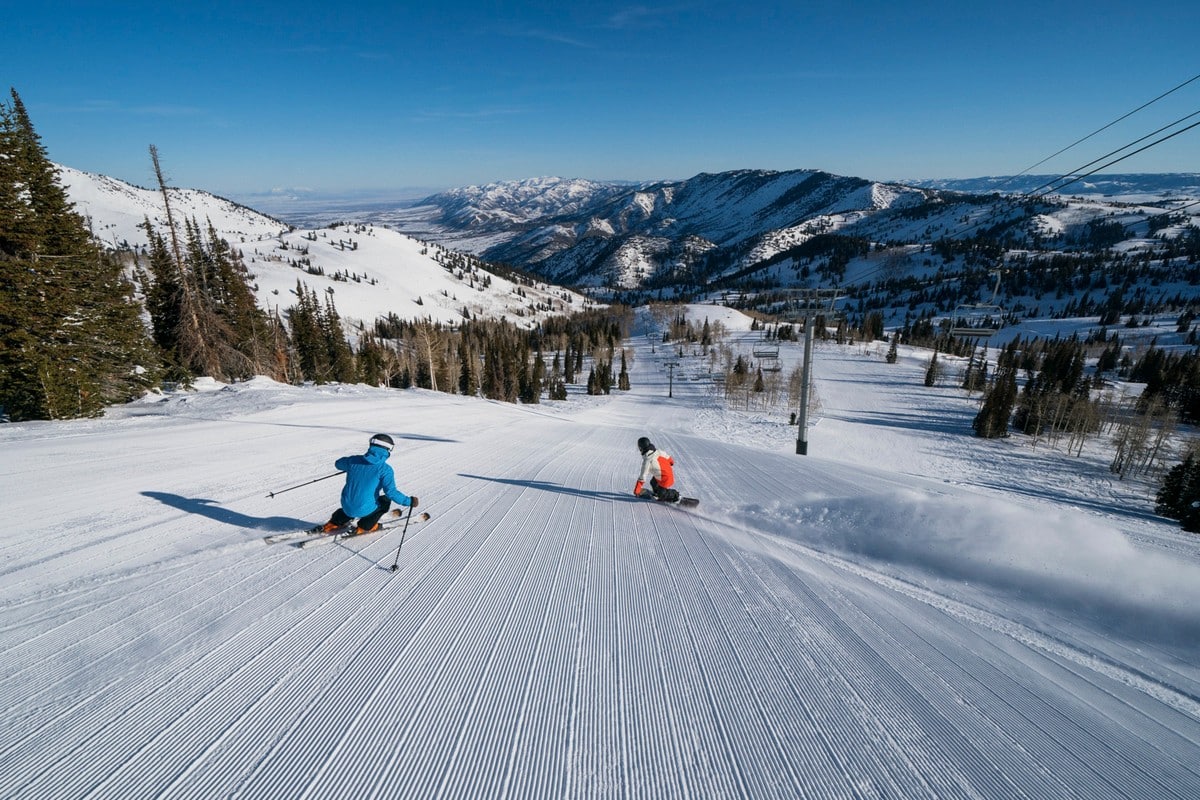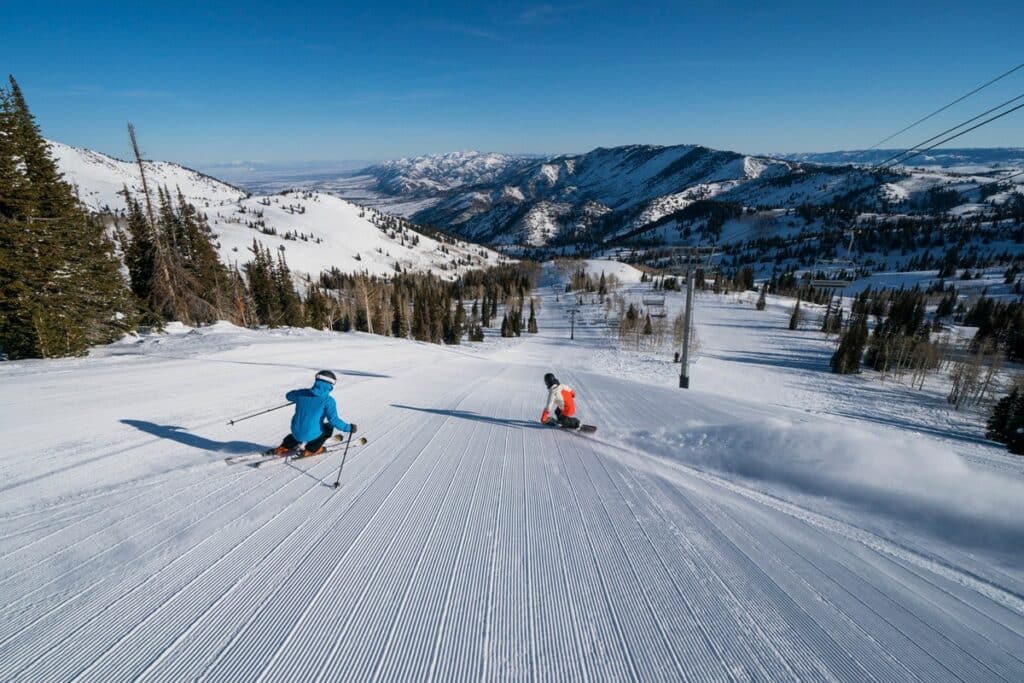 With its vast desert terrain, it's surprising that Utah is known for awesome skiing. Its big mountains have created thousands of acres of prime ski grounds. There's everything from high-end resorts to small local hills.
Compared to other US ski destinations like Colorado, Utah is quite affordable. Many people also choose to stay in Salt Lake City and commute to the ski resort to save money.
Eight of the state's best ski resorts can be reached by car within an hour from Salt Lake City. Park City is Utah's TOP ski destination and is only 40 minutes outside of the capital.
Strict Alcohol Laws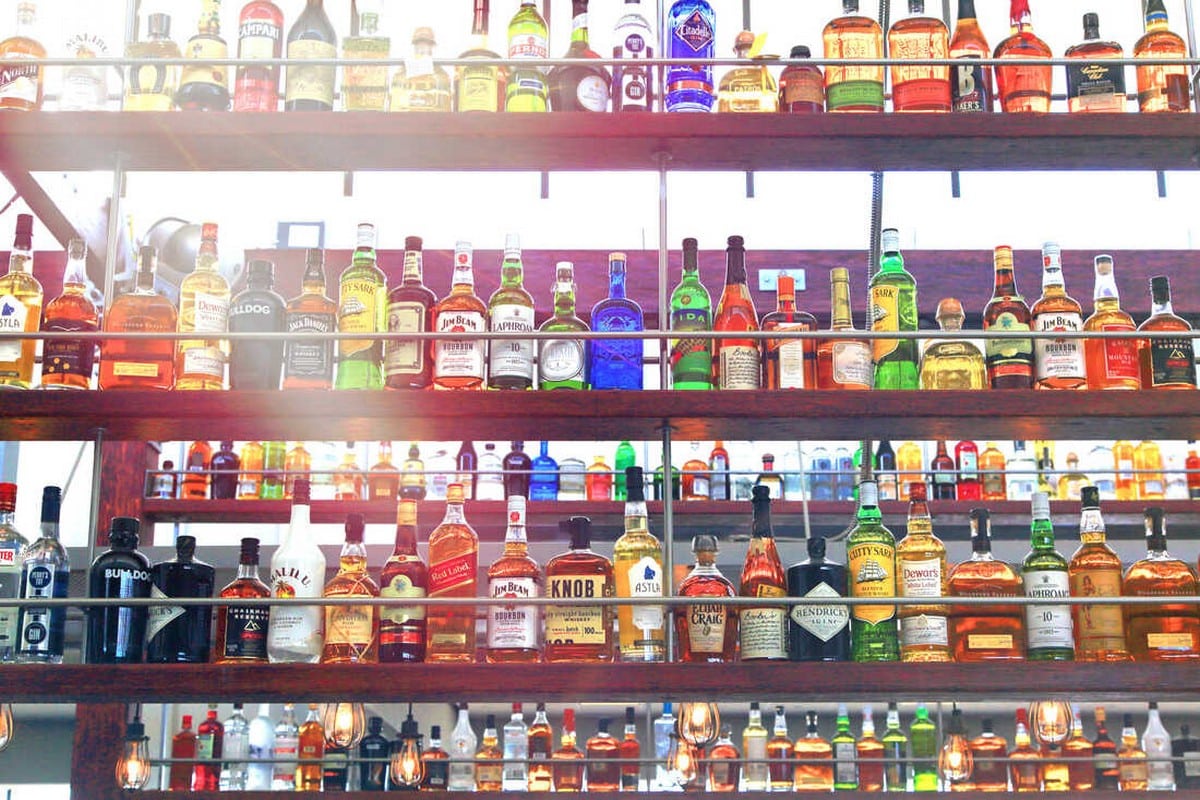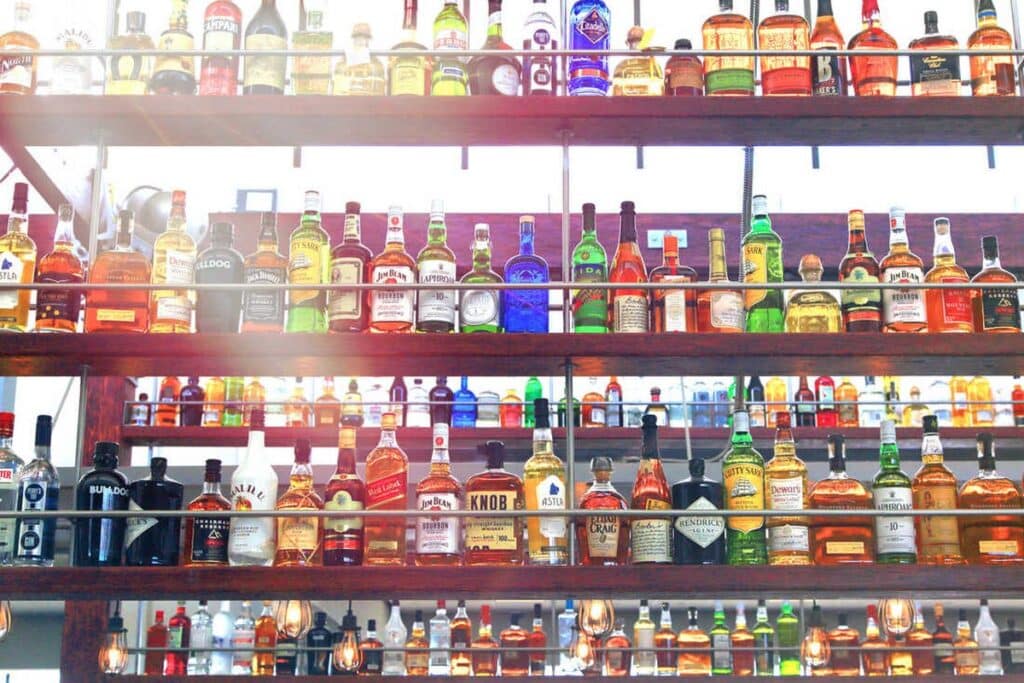 Utah has stricter than average alcohol laws. Its legal limit is the lowest in the country. Having a blood-alcohol level of 0.05 percent or higher in Utah will get you a DUI.
There's no sale of alcohol between 1 am and 11:30 am – so forget about partying until dawn. OR about that much-needed Bloody Mary when you're hungover!
What's more, if a business is classified as a restaurant, you can't order a drink without food.
J. Willard Marriott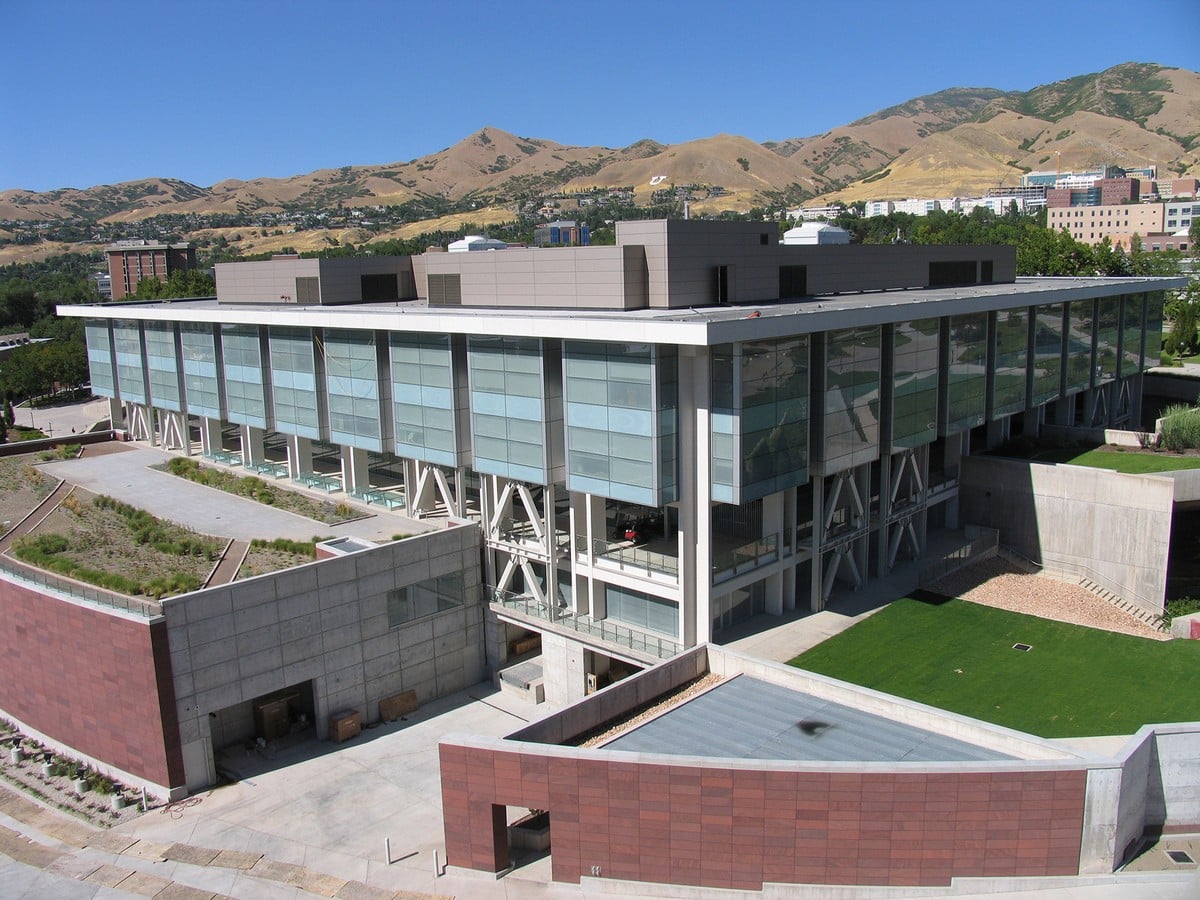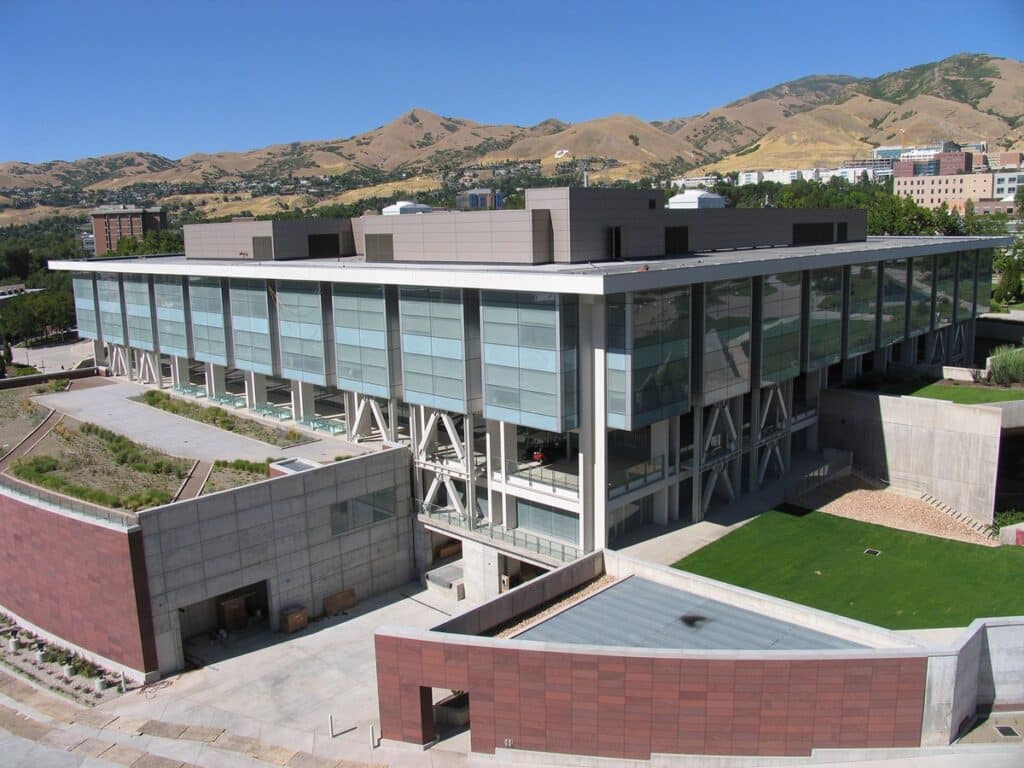 Bill Marriott (A.K.A J. Willard Marriott) was born at the Marriott Settlement in Utah in 1900. He was the founder of Marriott International Inc. one of the world's largest hotel companies.
From a young age, he was business-minded growing and selling lettuce on his family farm. He later attended Weber Junior College and then went to the University of Utah.
Today, Marriott International Inc owns big names like JW Marriott, The Ritz-Carlton, and Fairfield Inn & Suites.