Arizona is a state located in the southwestern areas of the US, sharing the four corner region with Utah, Colorado, and New Mexico. It has an area of 295,254 km² and a population of approximately 7,279 million people.
Arizona is known for the Grand Canyon, its copper production, and national monuments. This state is home to the Arizona State Fair, one of the five most popular fairs in the US. Arizona was the last contiguous state to join the US and is home to the world's oldest rodeo.
World's Oldest Rodeo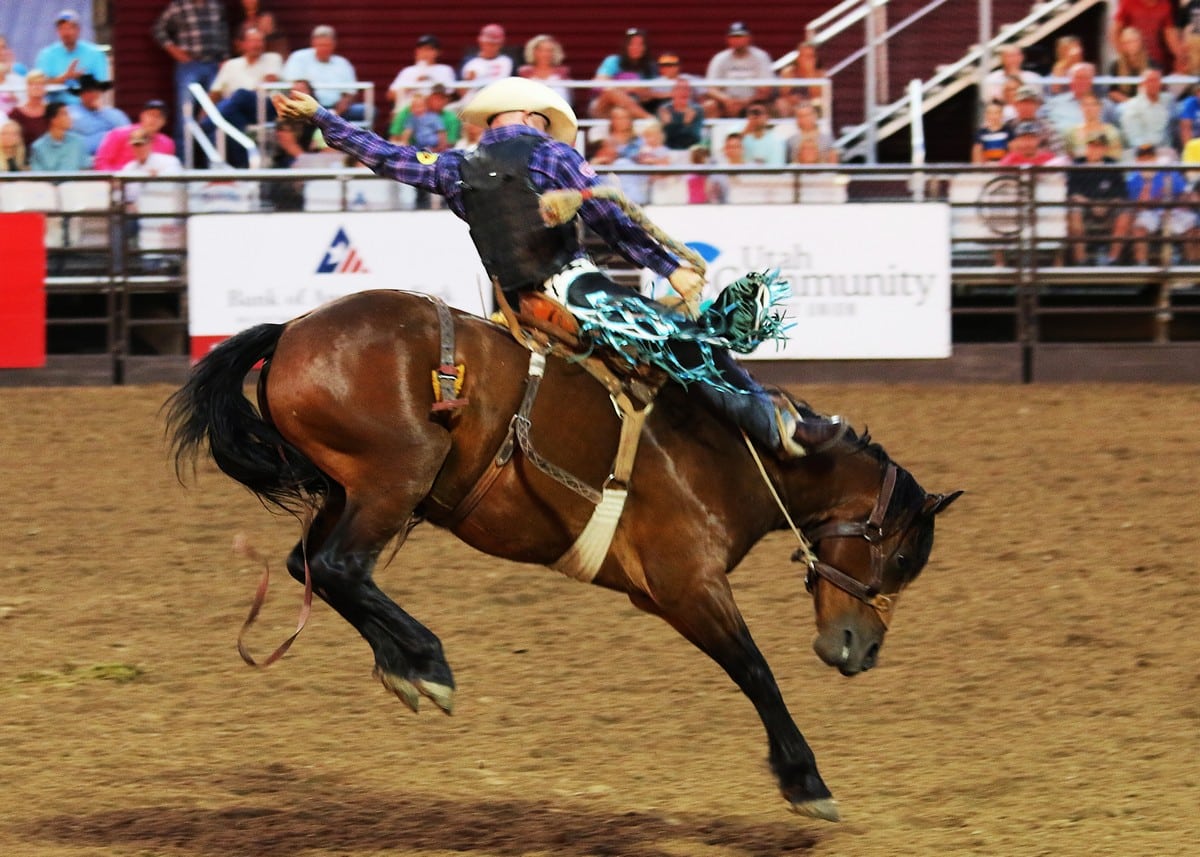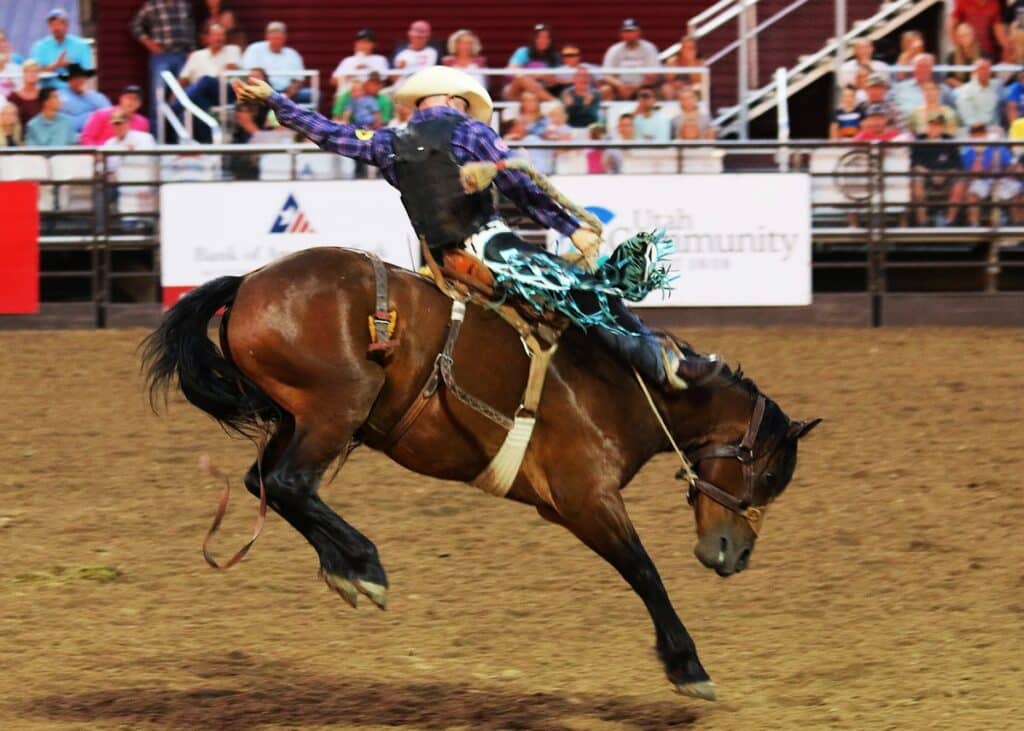 Arizona is home to the oldest rodeo in the world. The history of Prescott Rodeo starts on July 4, 1888. On this date, a group of merchants and businessmen founded the first cowboy tournament.
A local cowboy named Juan Leivas won the first edition and brought home a cash prize. Locals liked the idea so much that more and more contests were planned.
Since then, rodeo has grown into a multimillion-dollar enterprise. Nowadays, more than 700 professional rodeos are located all over the country.
Grand Canyon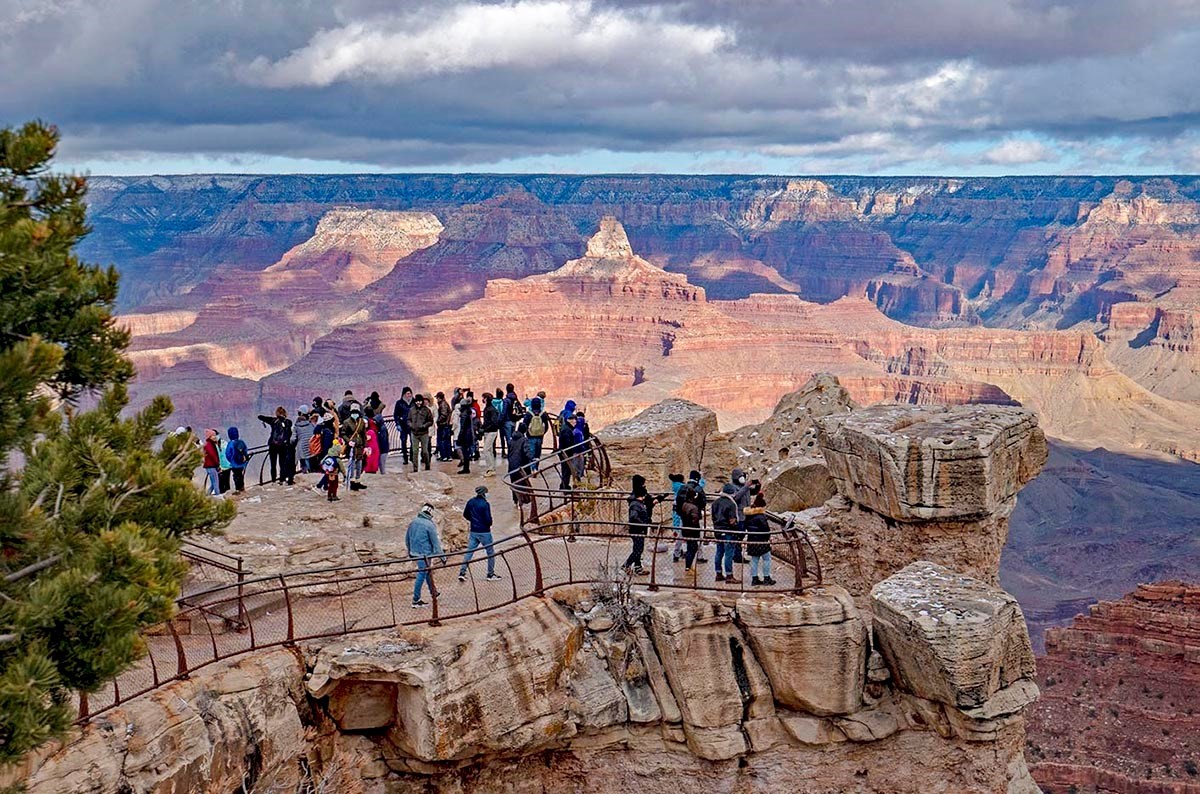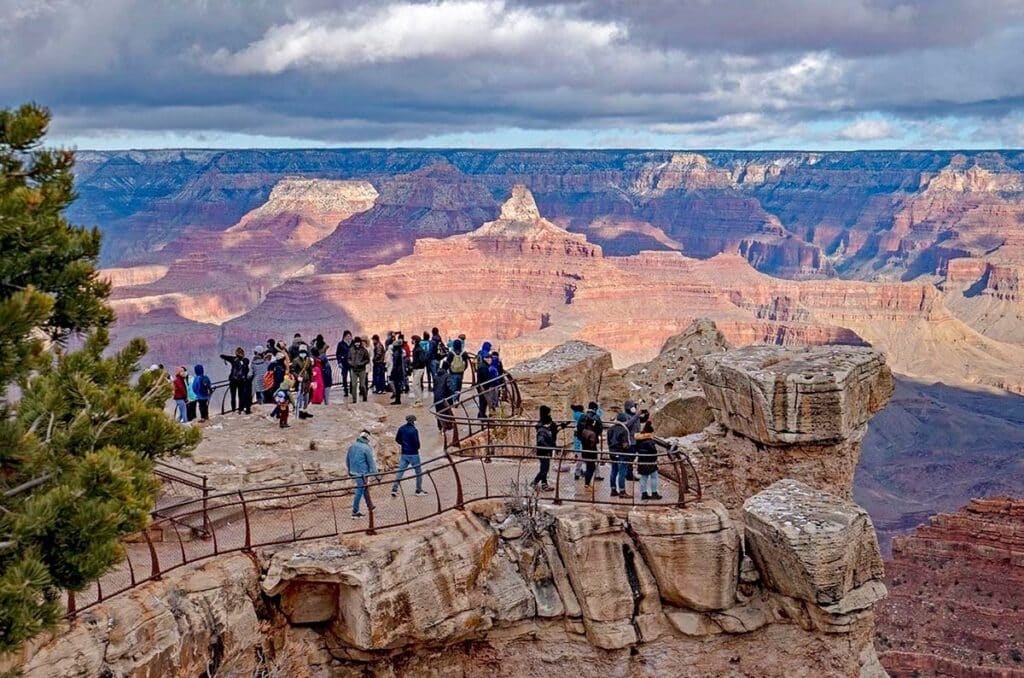 Of course, we cannot talk about Arizona without mentioning the Grand Canyon. This immense park is bigger than the whole state of Rhode Island and has breathtaking views. Almost everyone in the world has seen a picture of its stunning landscapes. Maybe it's because of this beauty, that the Hopi Tribe considers this place the gateway to the afterlife.
The Grand Canyon abounds in caves, and roughly 335 ones were found here. However, only one is accessible to the public. This park is also full of fossils.
We used to believe that the Colorado River started to carve this canyon about 6 million years ago. But recent studies found that the process may have started 70 million years ago.
Turquoise reserves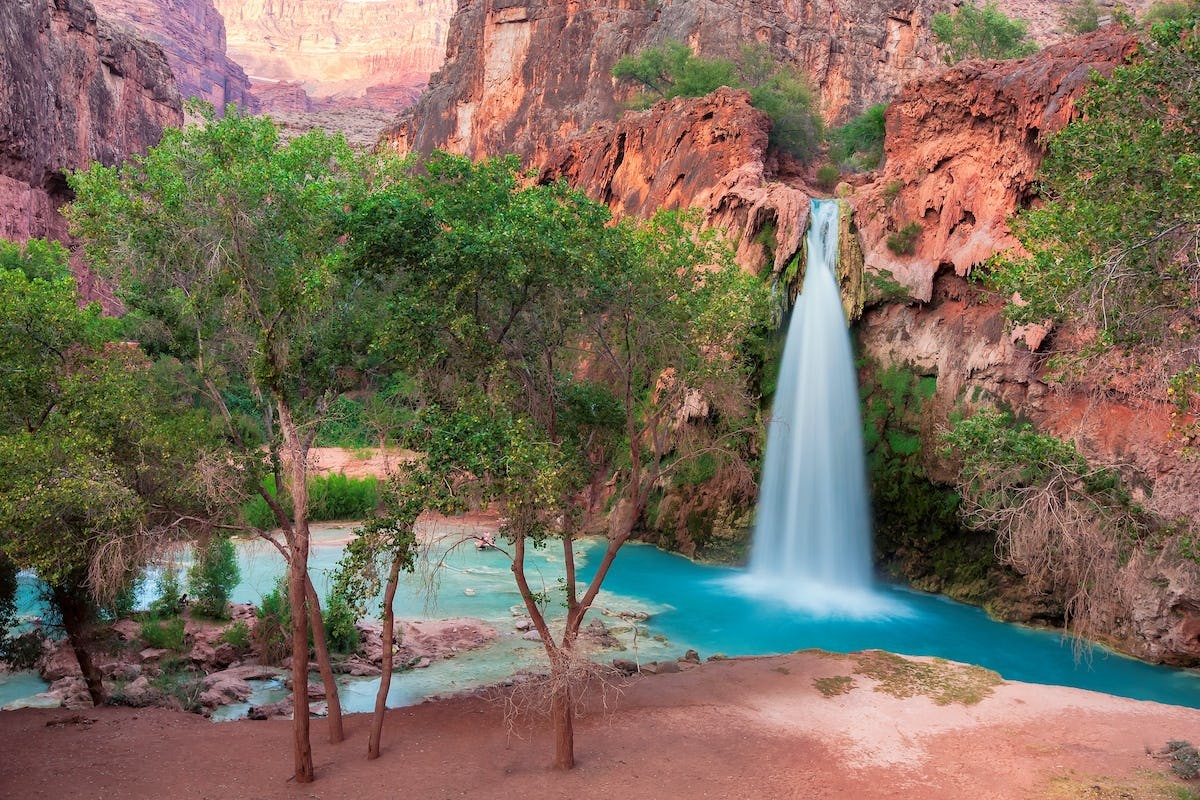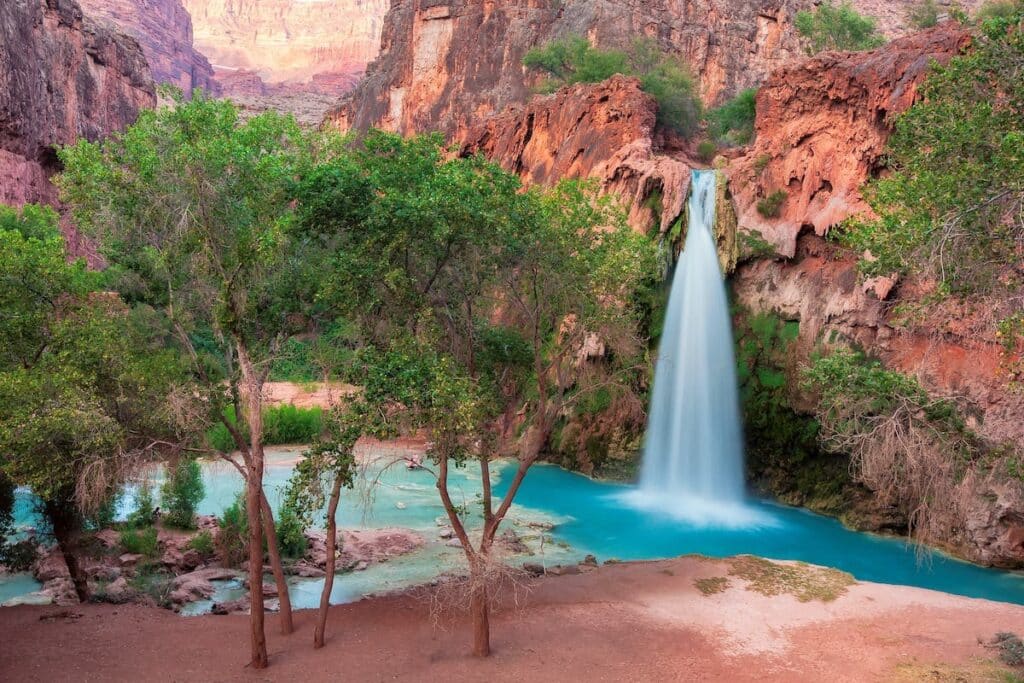 Arizona is home to some of the richest turquoise reserves in the US. Ancient populations all over the world used this gem for centuries. It was extremely popular as a decoration, but some believed it had healing powers. Native Americans have been mining turquoise for thousands of years.
In particular, Arizona has an abundance of different types of turquoise gems. Some of these include Bisbee Turquoise and Kingman Turquoise. In 1974, this gem was also adopted as the official gemstone of the state.
Plenty of National Monuments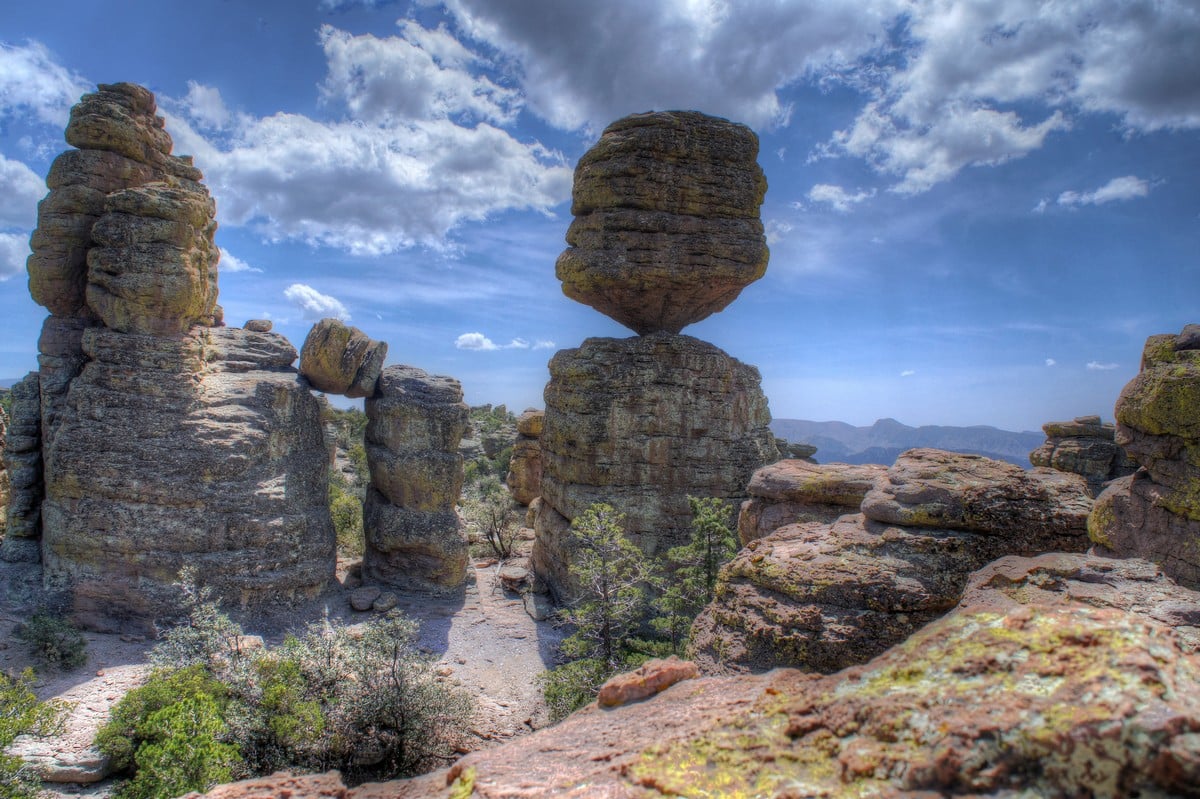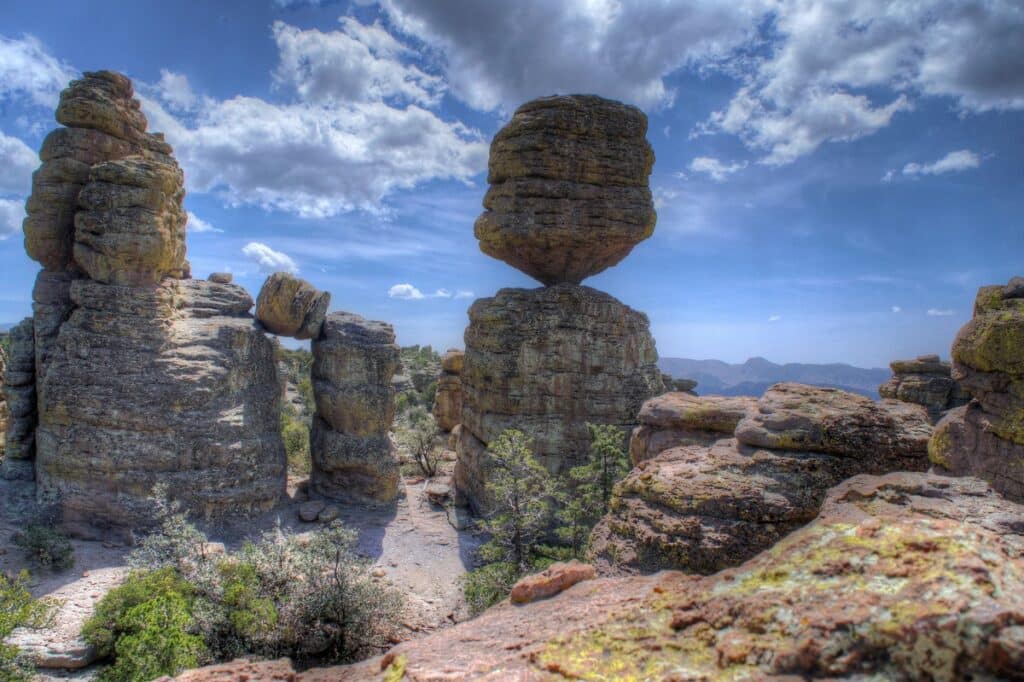 Arizona has the highest number of national monuments in the US. This state has 18 different ones, the same number as California.
One of the most famous is Montezuma Castle. This 20-room high-rise apartment was built by the Sinagua people. According to data, it was created between AD 1100 and 1425.
Another important national monument is Chiricahua. This unit of the National Park System is located in southeastern Arizona. It is particularly famous for its hoodoos and balancing rock formations.
The Copper State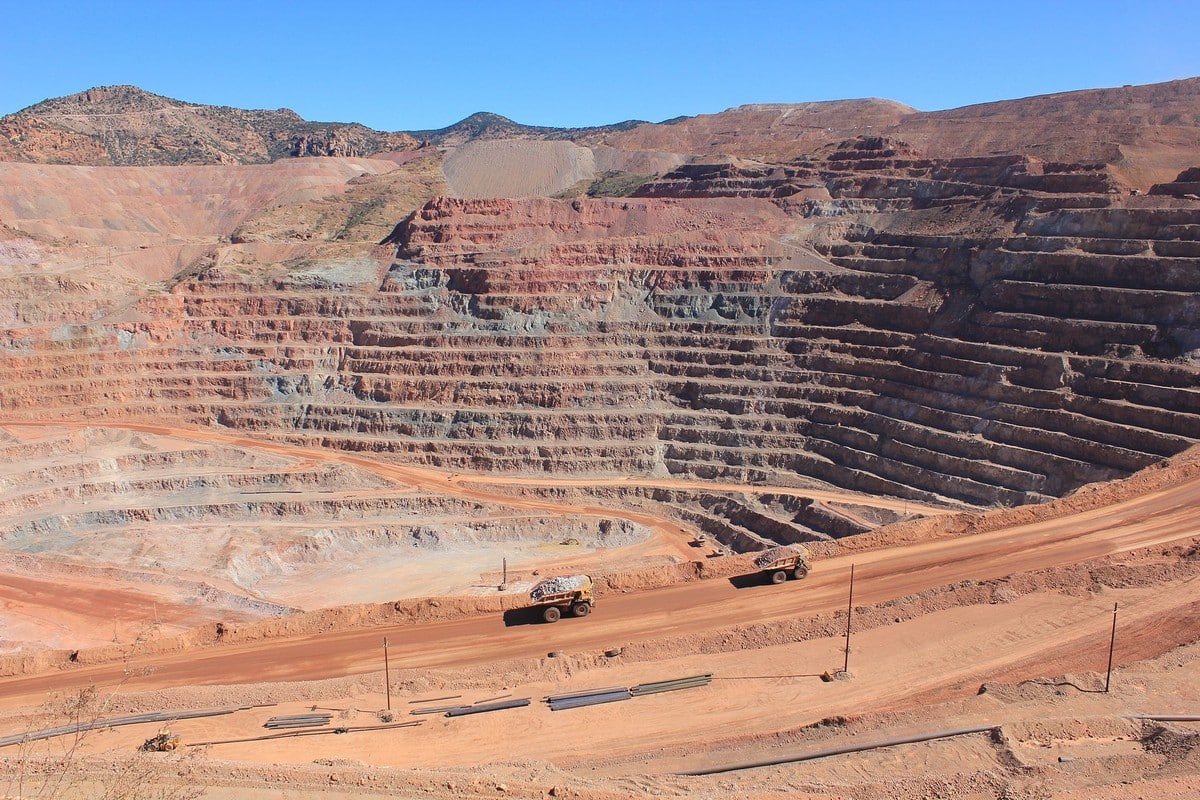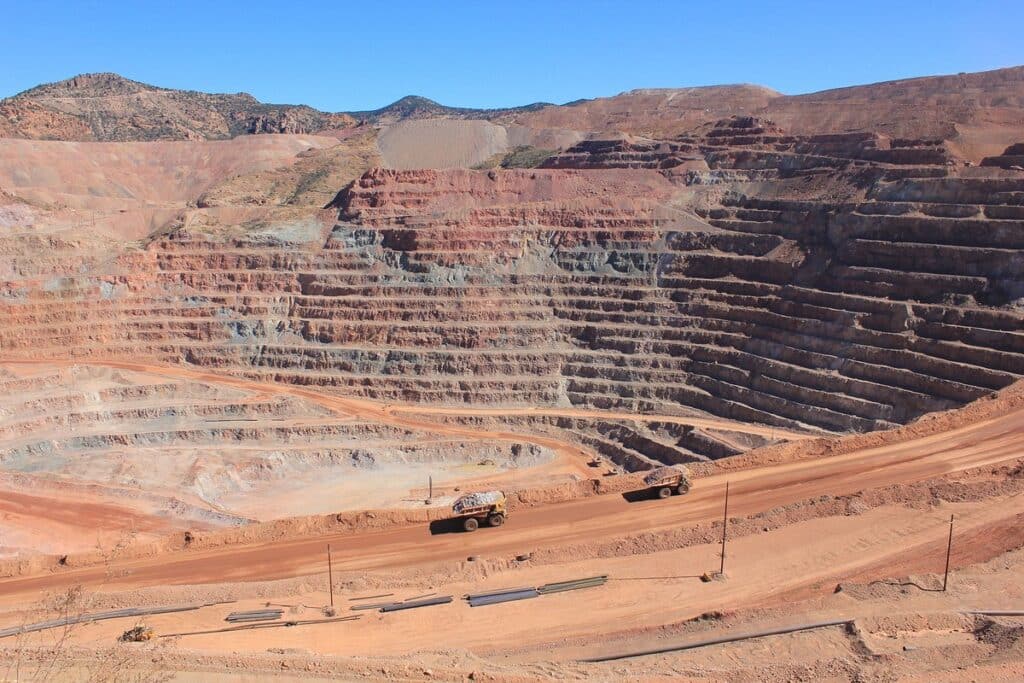 Arizona is also known as 'The Copper State'. In fact, this state is the main copper producer in the US. In the last century, more than 50 percent of America's copper production came from Arizona.
Arizona is also the second state for mineral production value, following Nevada. Copper was discovered in these territories only in 1854. From its discovery to 1950, copper mining remained Arizona's premier industry. 
Most of the copper is mined in the south of the state. Greenlee, Prima, and Pinal counties make up more than 60 percent of Arizona's total production.
The First drive-through McDonald's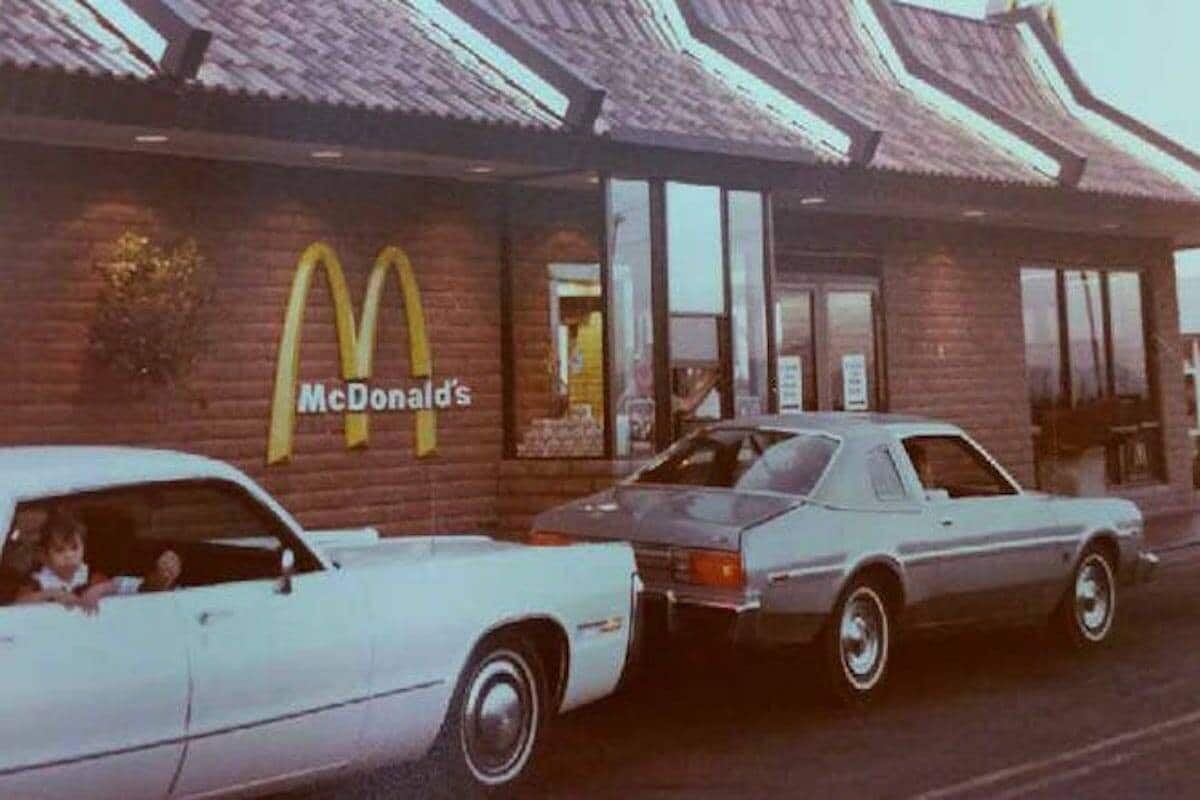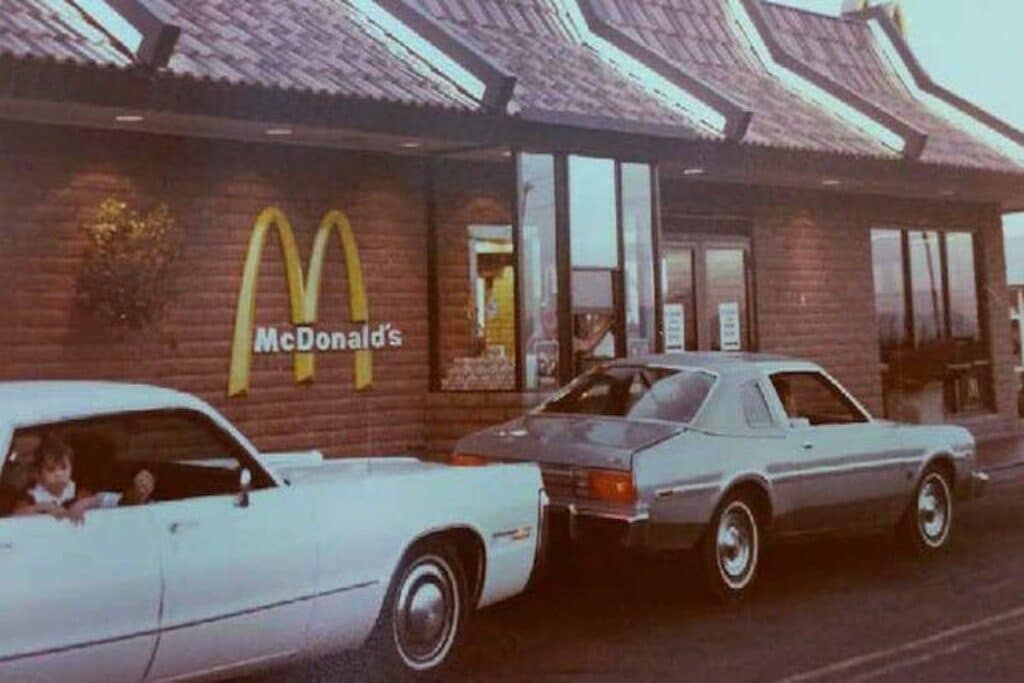 Many people know that the first Mcdonald's opened in California. But not many are aware that Arizona is home to the oldest drive through Mcdonald's! It opened its doors to the public more than 40 years ago, in 1975.
This fast food was located in Sierra Vista, close to a military installation. Throughout the years, it served several military members. This was their only option as they were not allowed to get out of their cars while wearing fatigues.
Unfortunately, the original Mcdonald's was demolished in May 1999. But a new one soon replaced it. In this way, military members could keep ordering their favorite food.
Phoenix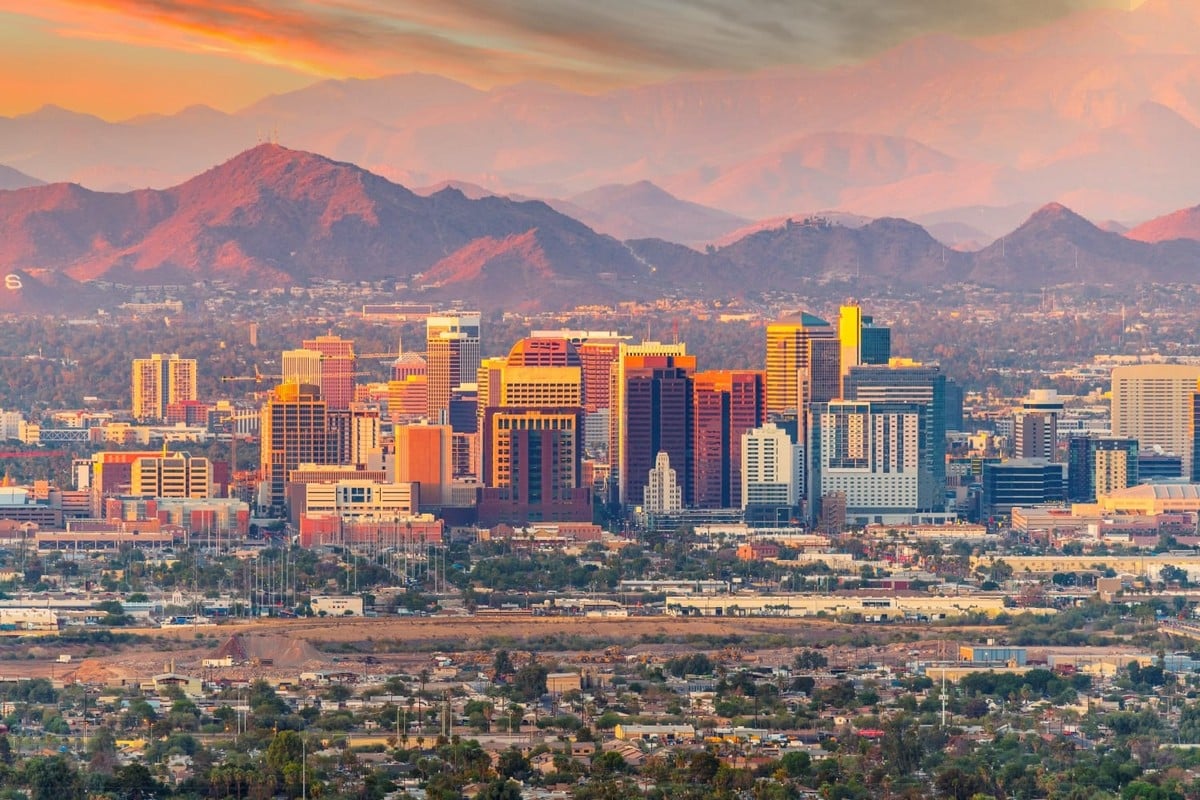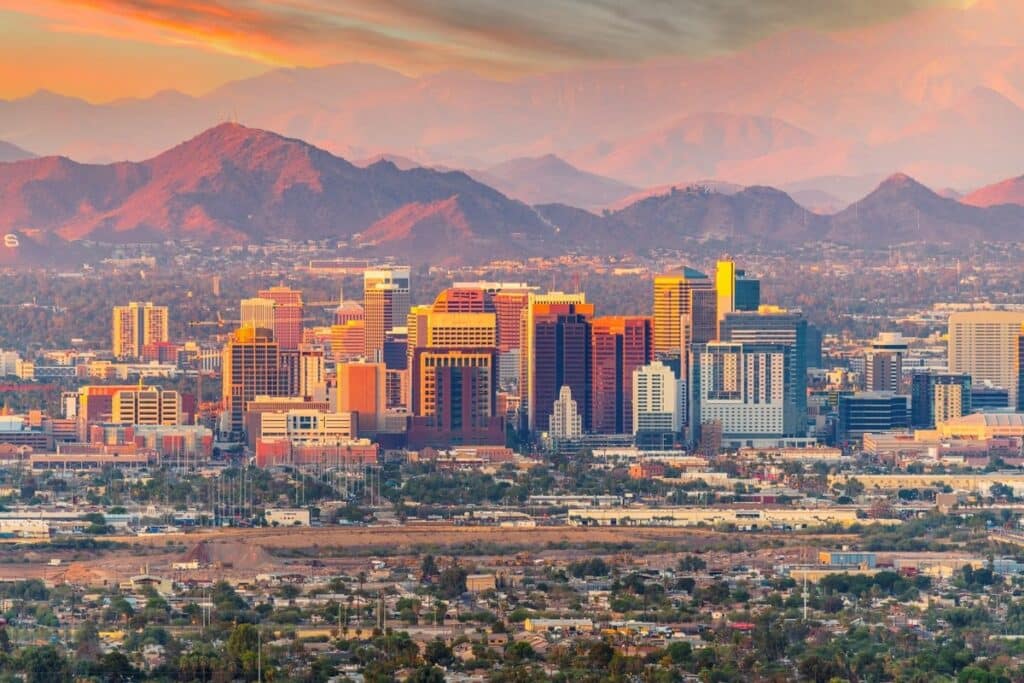 Phoenix is the capital of Arizona and is located in the south-central area of the state. This metropolis is known as the Valley of the Sun for its amazing weather. As of the 2019 census, it had a population of roughly 1.6 million people. 
Phoenix is home to a stunning botanical garden featuring a variety of cacti. This city is also famous for its many museums. Some of these include the Phoenix Art Museum, the Heard Museum, and the Musical Instrument Museum.
Chimichanga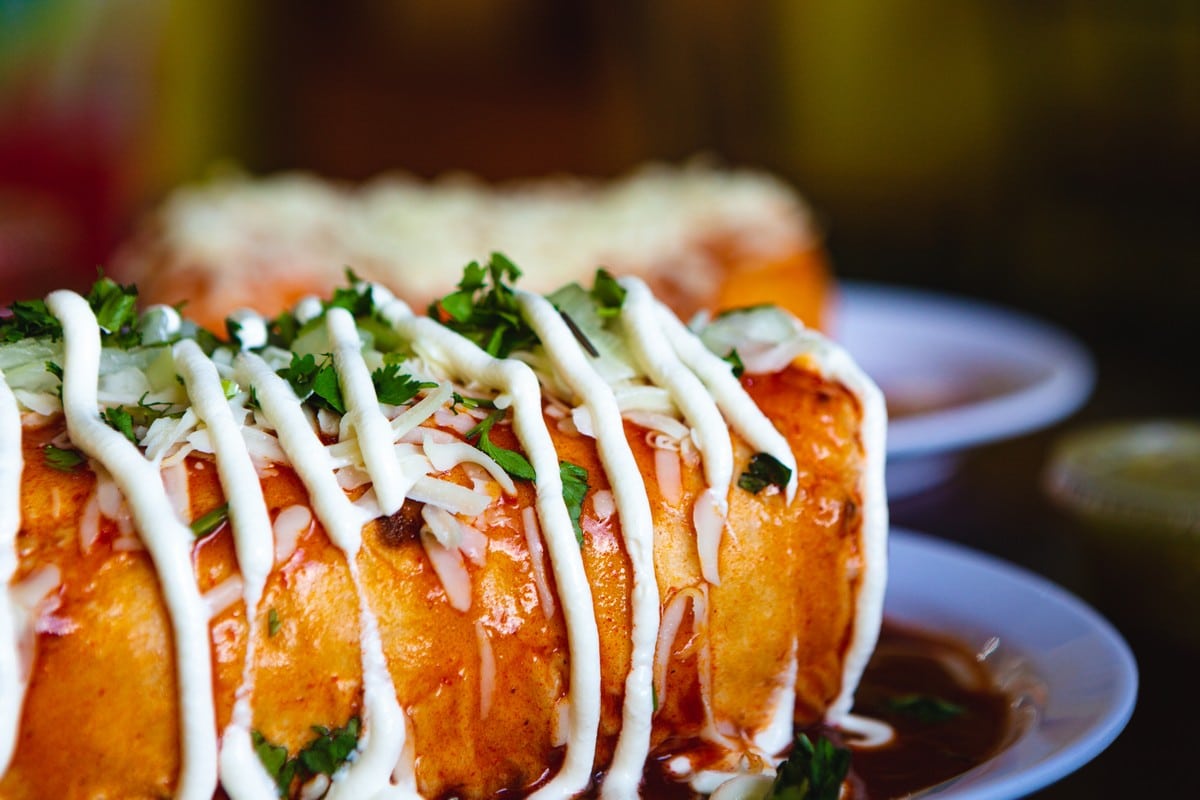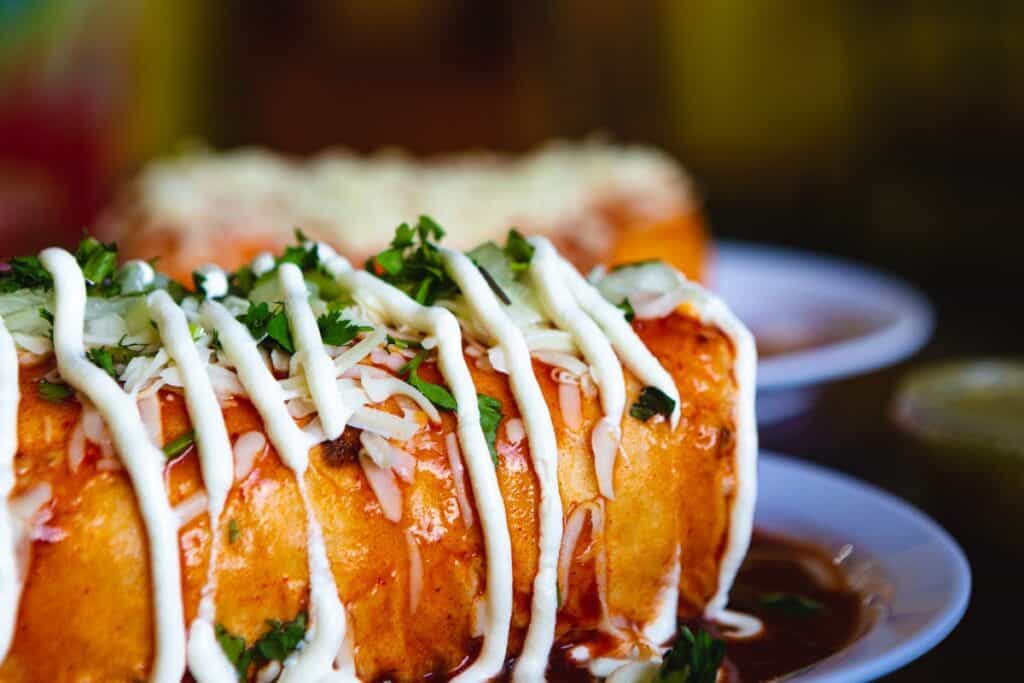 Most people associate chimichanga with Mexico. But this dish was actually created in Arizona. This deep-fried burrito is typical of Tex-Mex cuisine. It usually contains rice, cheese, beans, and dried meat. Chimichanga can be accompanied by different sauces such as salsa and guacamole.
The founder of Macayo's Mexican Kitchen claimed he invented the original recipe in 1946. According to him, he dropped a burrito in the fryer as an experiment. A few years later, chimichanga was so popular that it became the main dish of his restaurant.
Saguaro Cacti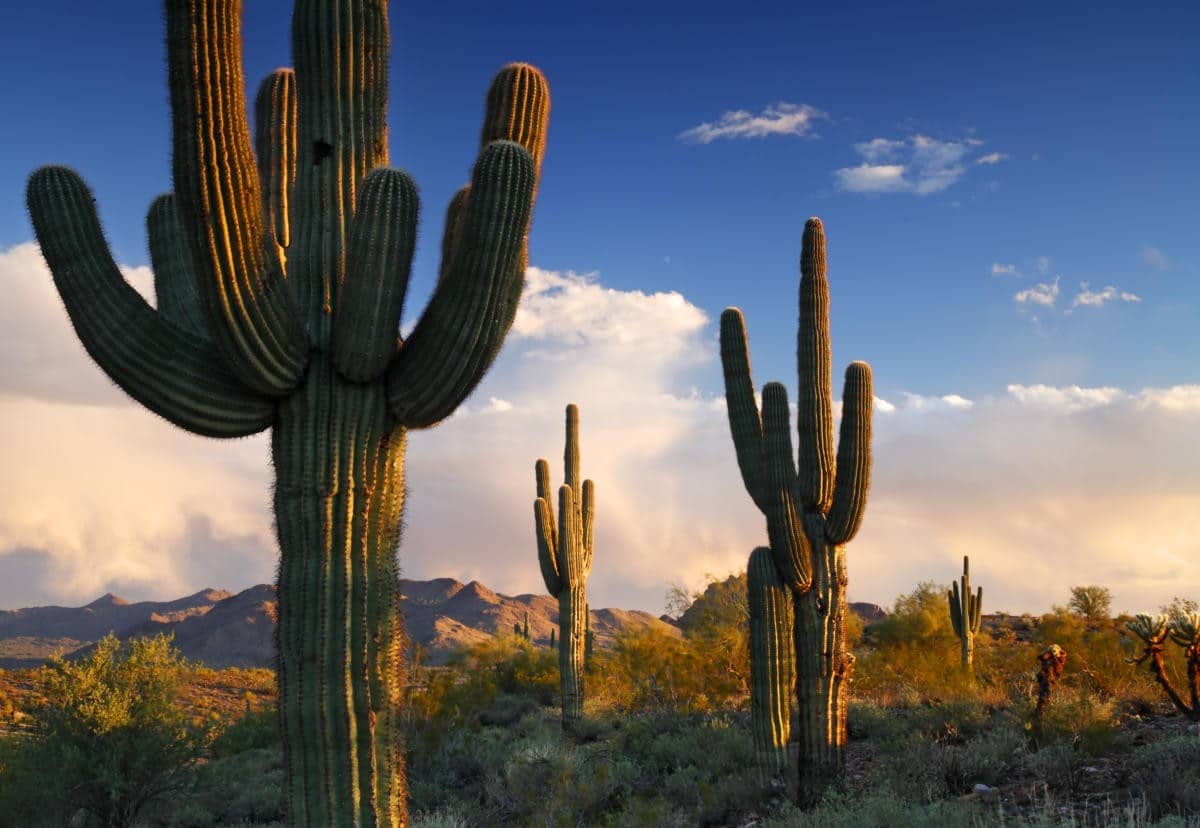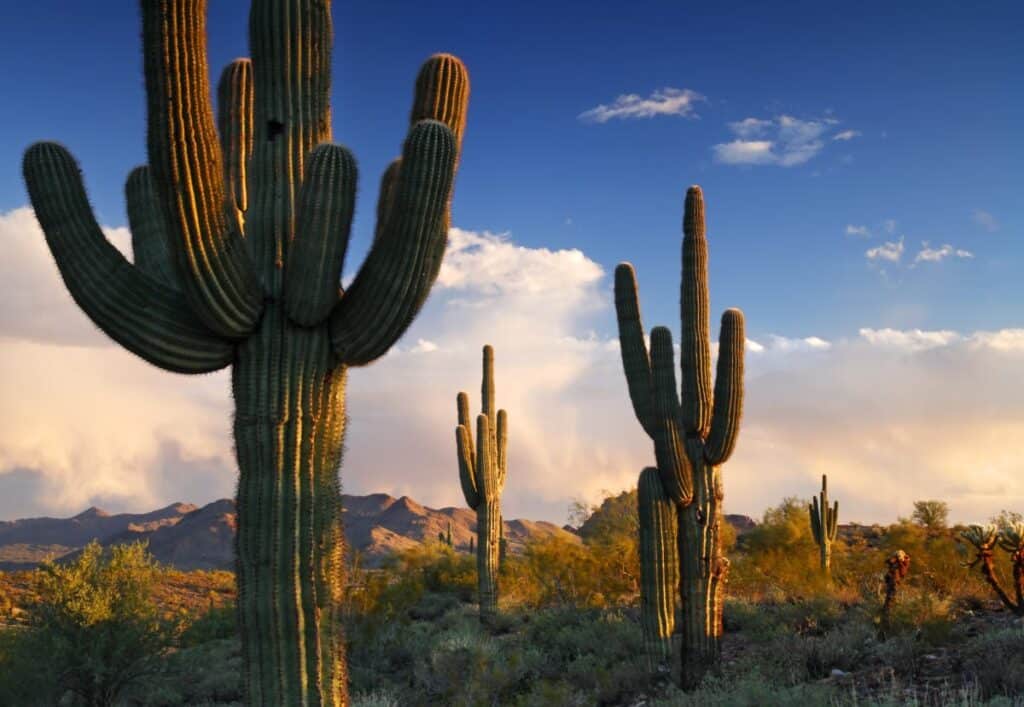 When imagining Arizona, most people think of the Saguaro Cacti. This plant can only be found in these areas, in California, and in some parts of Mexico.
Saguaro Cactus has an incredibly long lifespan. They usually live for more than 150 years! These cacti start growing their sidearms at around 75-100 years of age, but not all of them do. They can reach 12 meters in height and store huge amounts of water.
Their flower, the saguaro blossom, is the state wildflower of Arizona. These cacti also grow fruits used to produce syrup by the local populations.
Arizona State Fair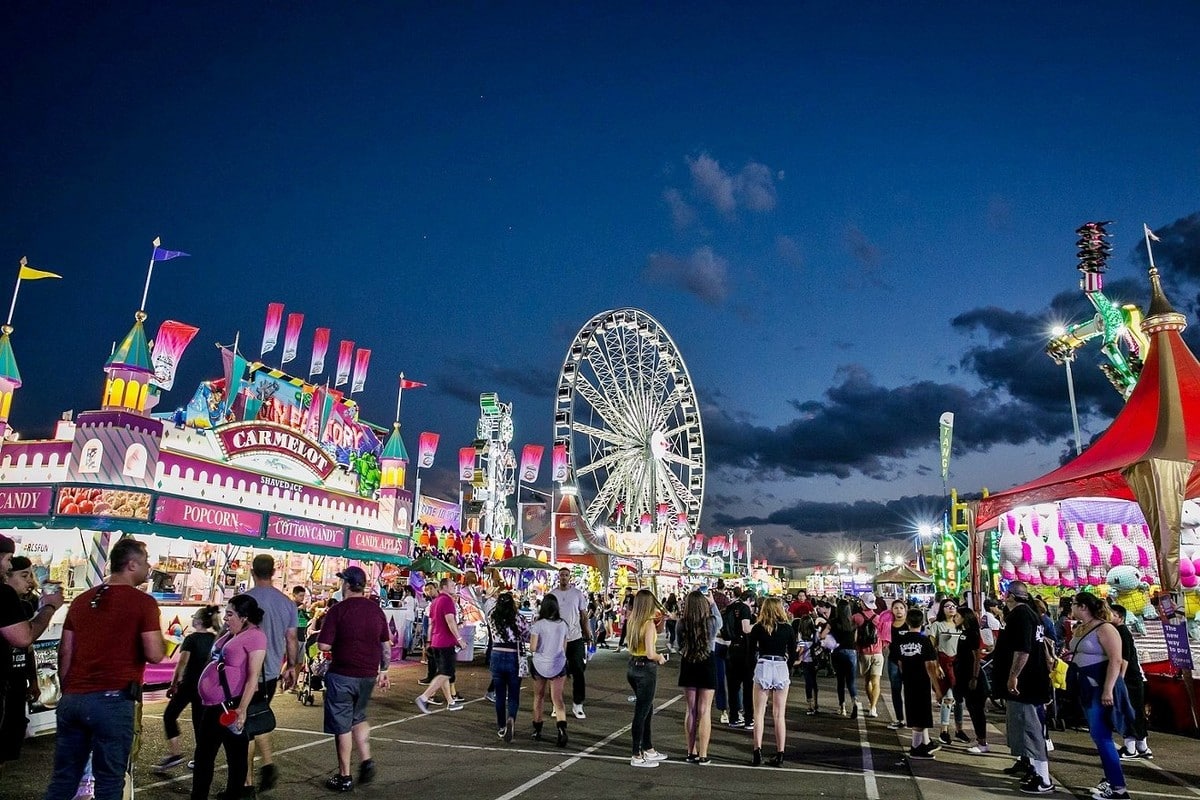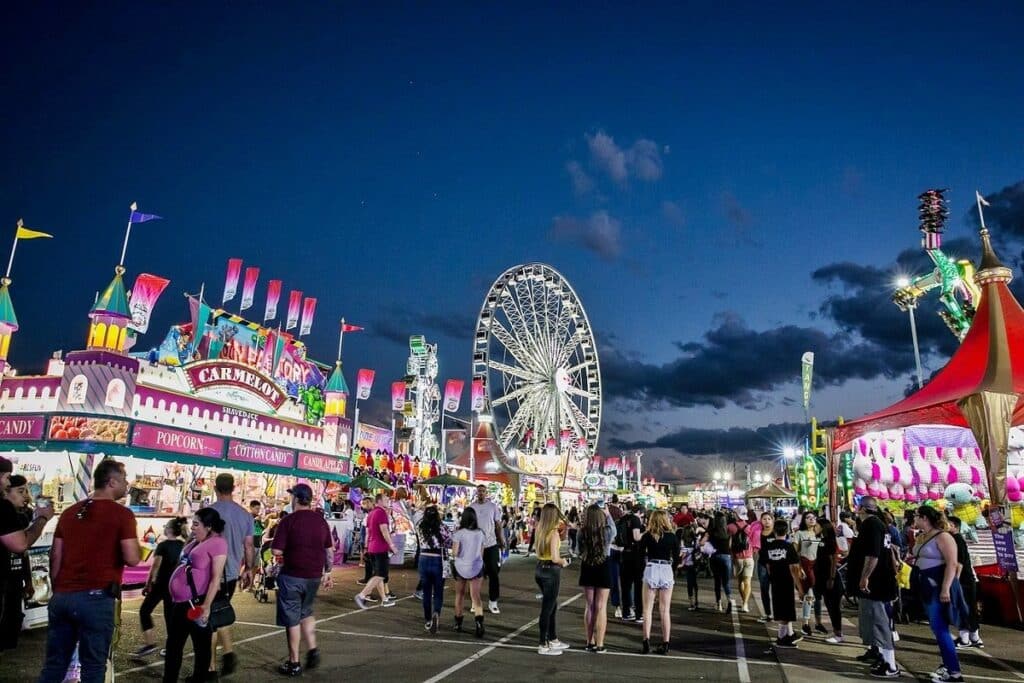 The Arizona State Fair is among the top five state fairs in the US and the biggest in Arizona! About 1.14 million visitors attend this event every year.
This fair takes place every October and lasts three weeks. It usually features 75 amusement rides, 300 commercial booths, and 110 food booths.
The Arizona State Fair was first held in 1884 before Arizona became a US state. Even though this is an annual event, this fair couldn't be held on several occasions. It was in fact canceled during the Great Depression, World War I-II, and Covid-19.
Arizona Trail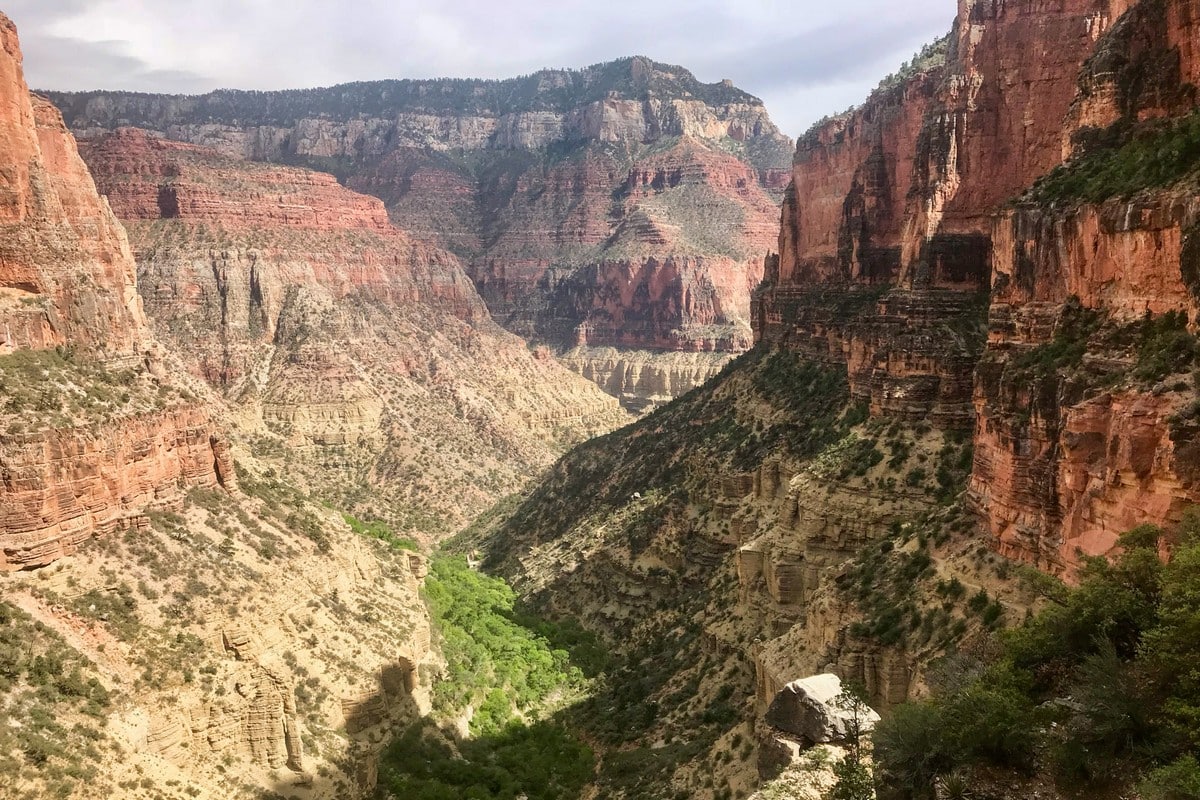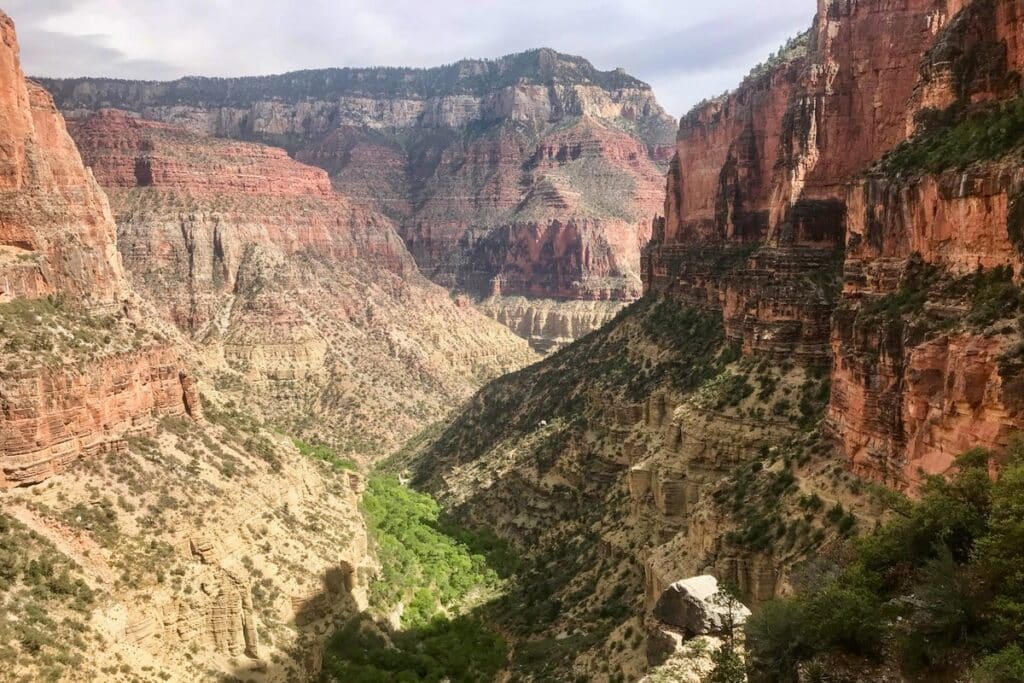 The Arizona Trail is an 800-mile path running across Arizona. This trail starts in Mexico and ends in Utah. The Arizona Trail is completely non-motorized and crosses several stunning landscapes. Some of these include deserts, mountains, canyons, and forests.
The Arizona Trail is divided into 43 points and three sections. The idea was first developed in 1985 by a local teacher, Dale Shewalter. The trail was completed on December 16, 2011. It features hiking, mountain biking, and horse riding trails.
Petrified Forest National Park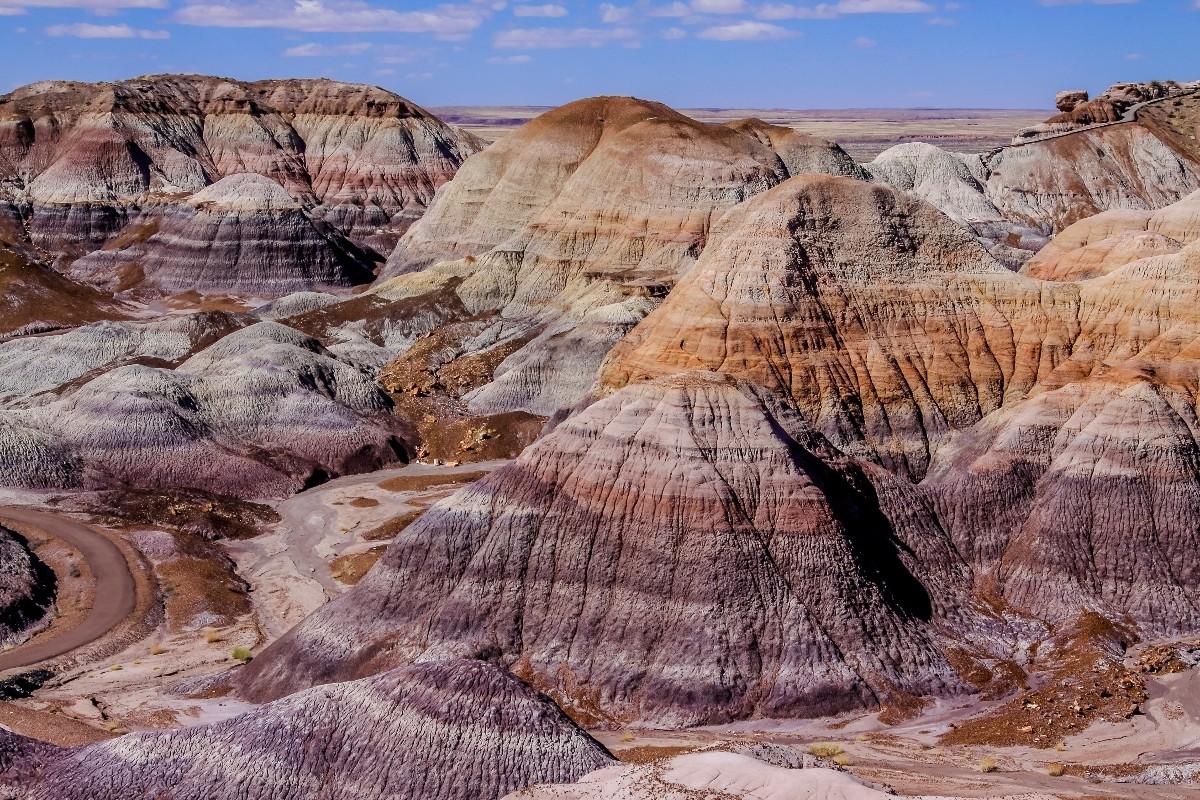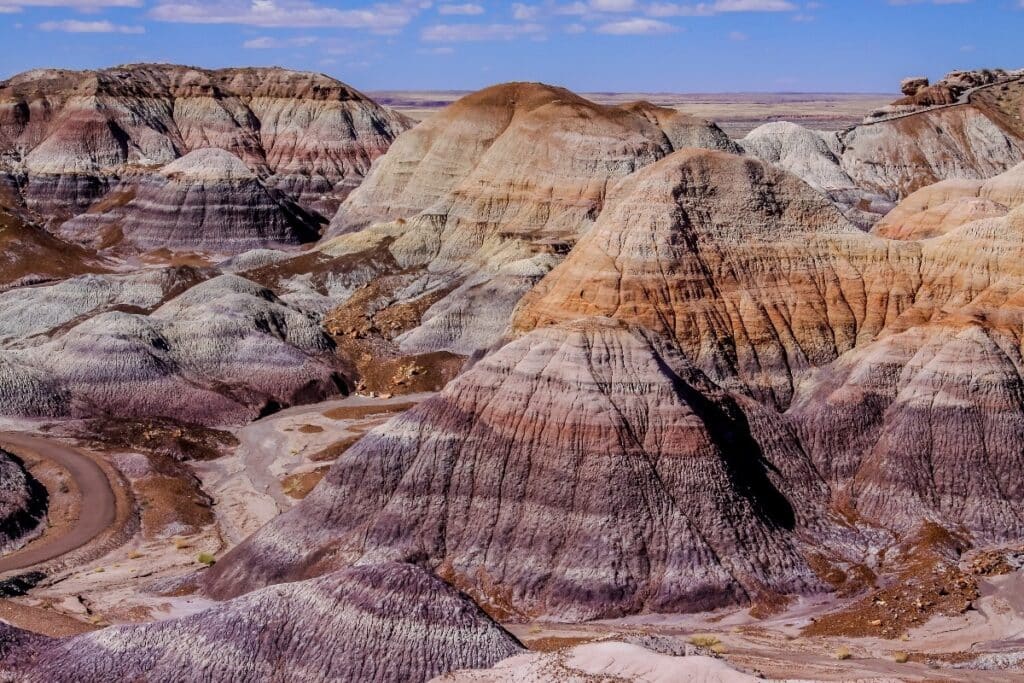 Every year, roughly 800,000 people from all over the world visit this stunning national park. Petrified Forest National Park is located in the northeastern part of Arizona in the Navajo and Apache counties. 
This national park is home to several fallen tree fossils. Most of these lived in the Late Triassic Epoch, about 225 million years ago. The stunning colors characterizing these fossils come from three minerals. These are pure quartz, manganese oxides, and iron oxides.
The Petrified Forest was designated as a national park on December 9, 1962. It now extends over 221,000 acres. This area is also home to more than 800 archeological and historical sites. All sorts of animals have made this park their home. Some of these include Gunnison's prairie dog, coyote, and bobcat.
The last contiguous state to enter the US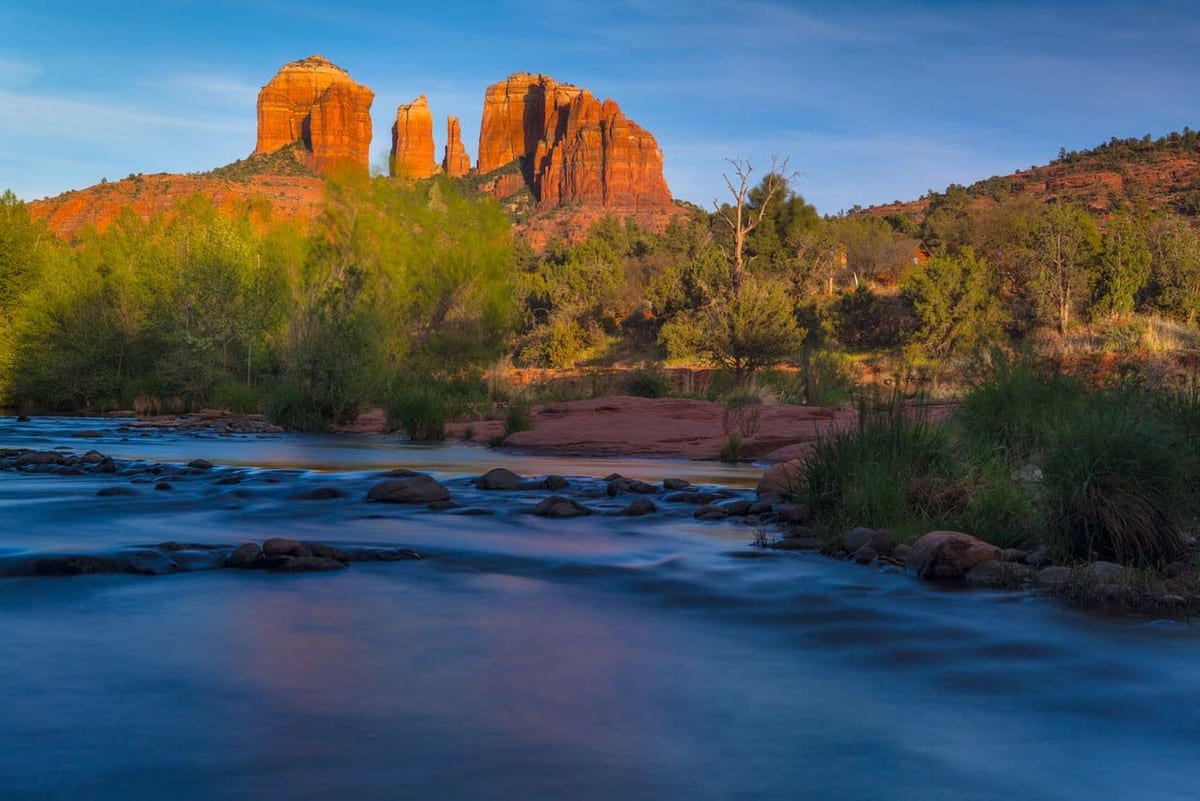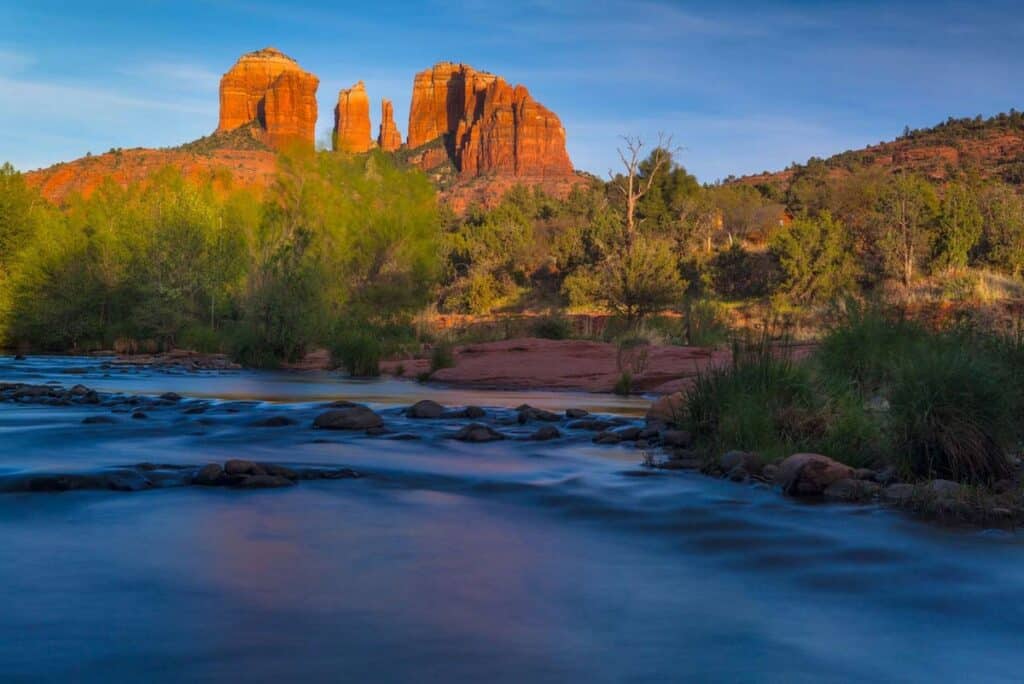 Arizona was the third last state to enter the US and the last contiguous one. Before becoming part of this country, this state belonged to the Spanish and Mexican territories. This also explains why Mexican culture is still so present here.
This state was ceded to the US in 1848 and in 1863, it separated from New Mexico. Arizona officially became the 48th state to enter the US on February 14, 1912.   
Antelope Canyon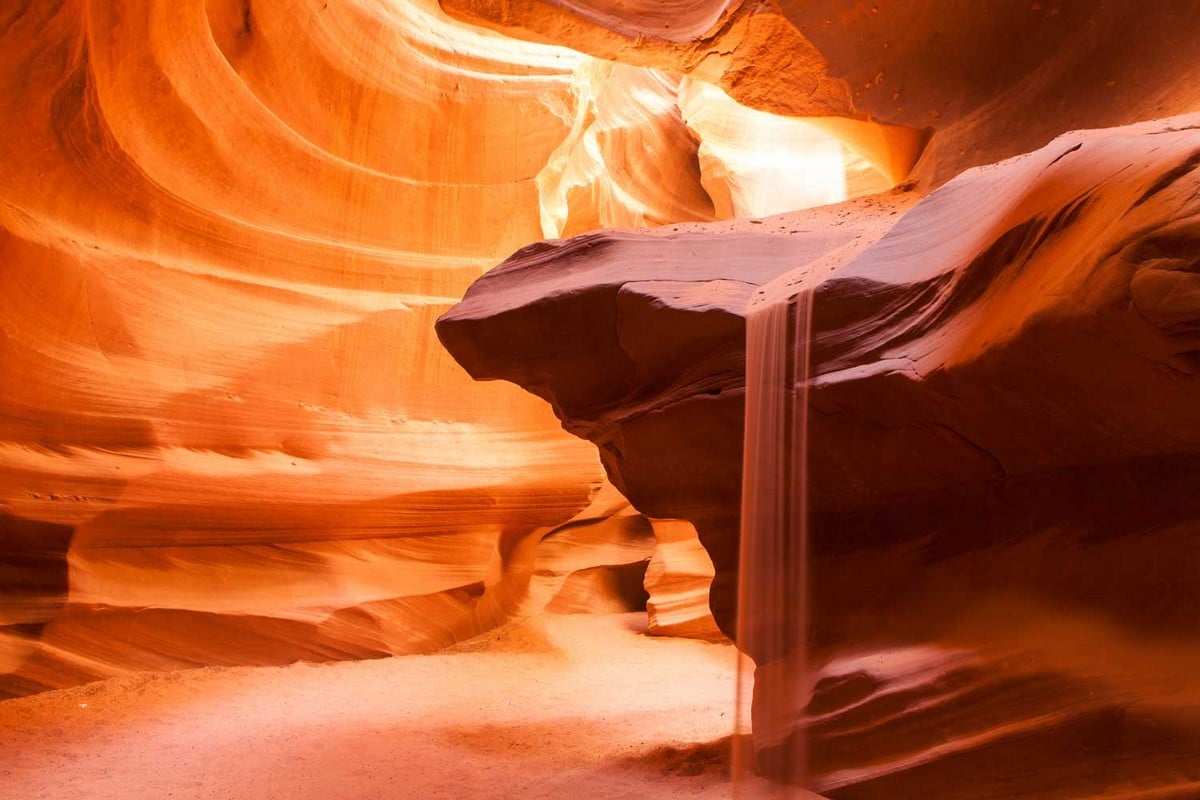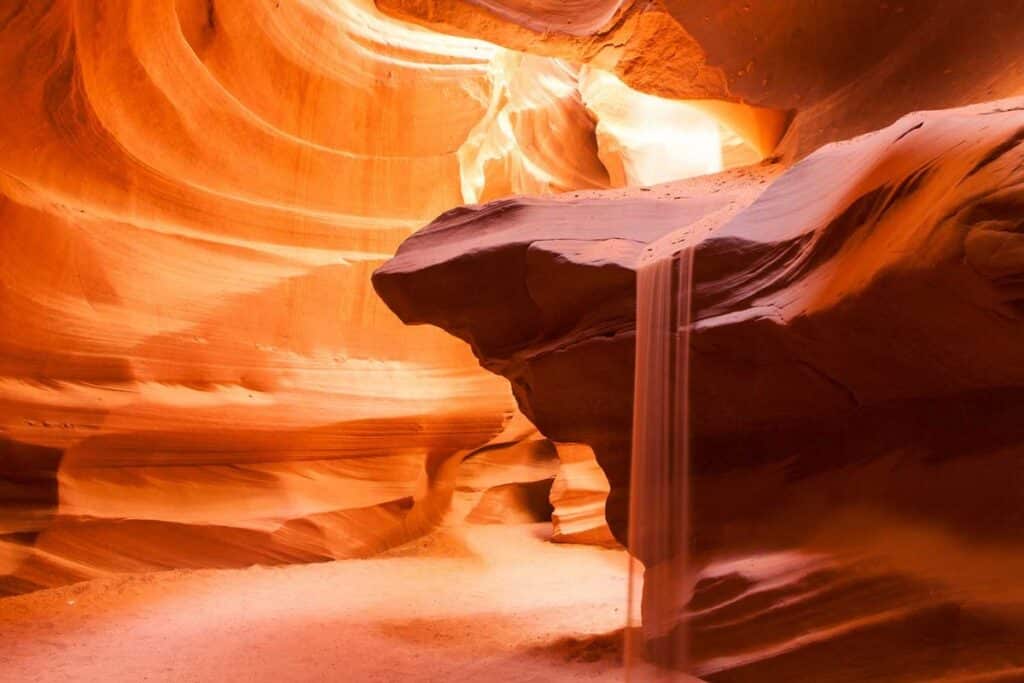 Antelope Canyon is one of the most visited attractions in Arizona. According to local Navajo stories, antelopes like to graze in this canyon in the winter. This is why this site bears this name.
This natural wonder has a wave-like structure that reveals its charming reddish color when hit by the sun. This was slowly carved by the water that for years ran along the walls of the canyon. The upper part of the Antelope Canyon has an elevation of 1,220 meters, and its walls rise 36.5 meters above the streambed.
Meteor Crater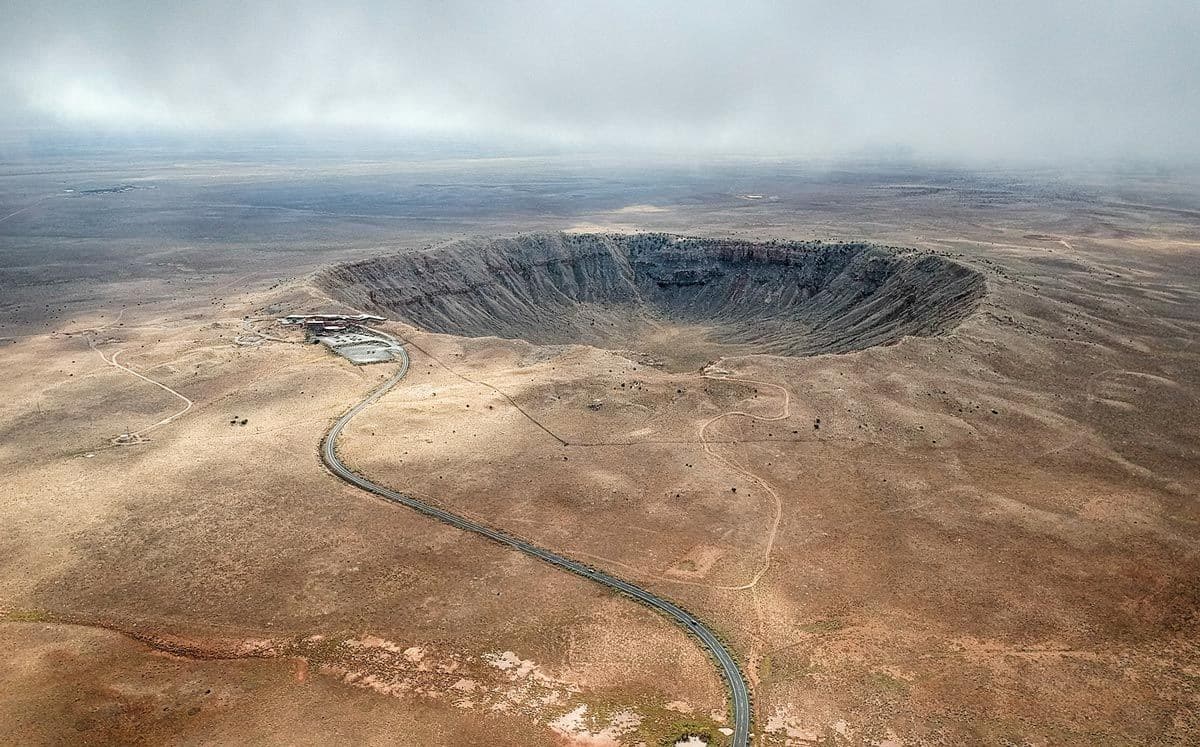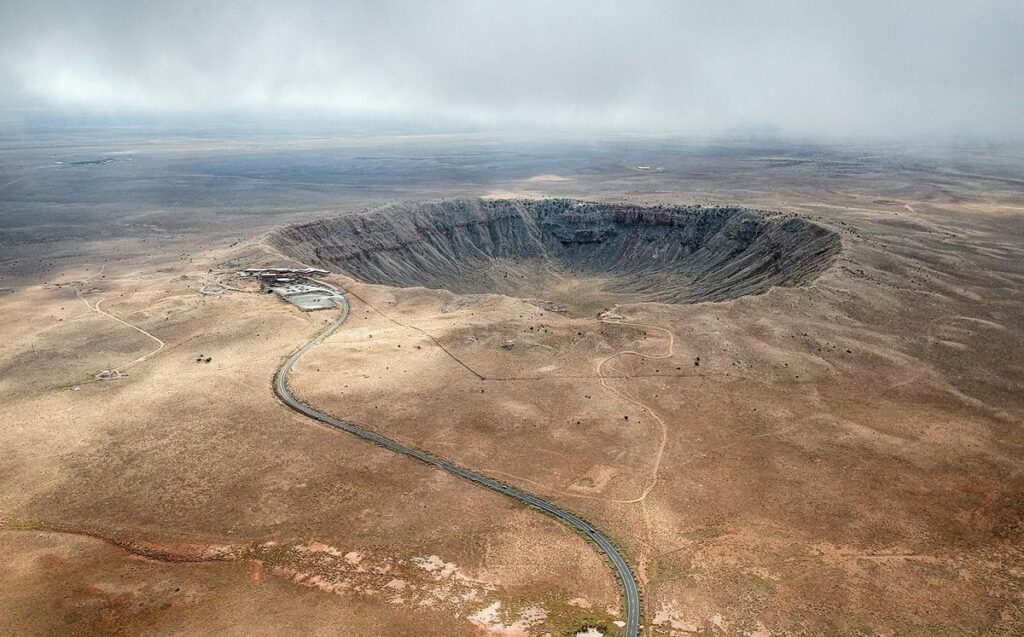 The Meteor Crater is located in the desert of Northeastern Arizona. This stunning crater has a diameter of 1186 meters and is one of the best-preserved in the world.
It is 1719 meters above sea level and has a depth of 170 meters. Meteor Crater is currently owned by the Barringer family. Because of this, it is impossible to give it the status of a national monument. However, in November 1967, this site was designated a National Natural Landmark.