Denver is located between the South Platte River and Cherry Creek in Colorado, USA. It is the home of more than 715,000 people, making it the 19th most populous city in the country. It earned the nickname "The Mile High City" because of its extremely high elevation of 5,280 ft above sea level. It is beautiful, with so much to offer, including specialty museums, fantastic food, parks, tours, and nature activities. You can visit Denver any day of the year since it's blessed with a sunny and warm climate.
Denver is known for its beer culture, art districts, multicultural heritage, and breathtaking altitude. It also takes pride in having a lot of job opportunities, high quality of living, and impressive livability scores. You can enjoy a fun city life and a breathtaking nature view simultaneously.
Denver International Airport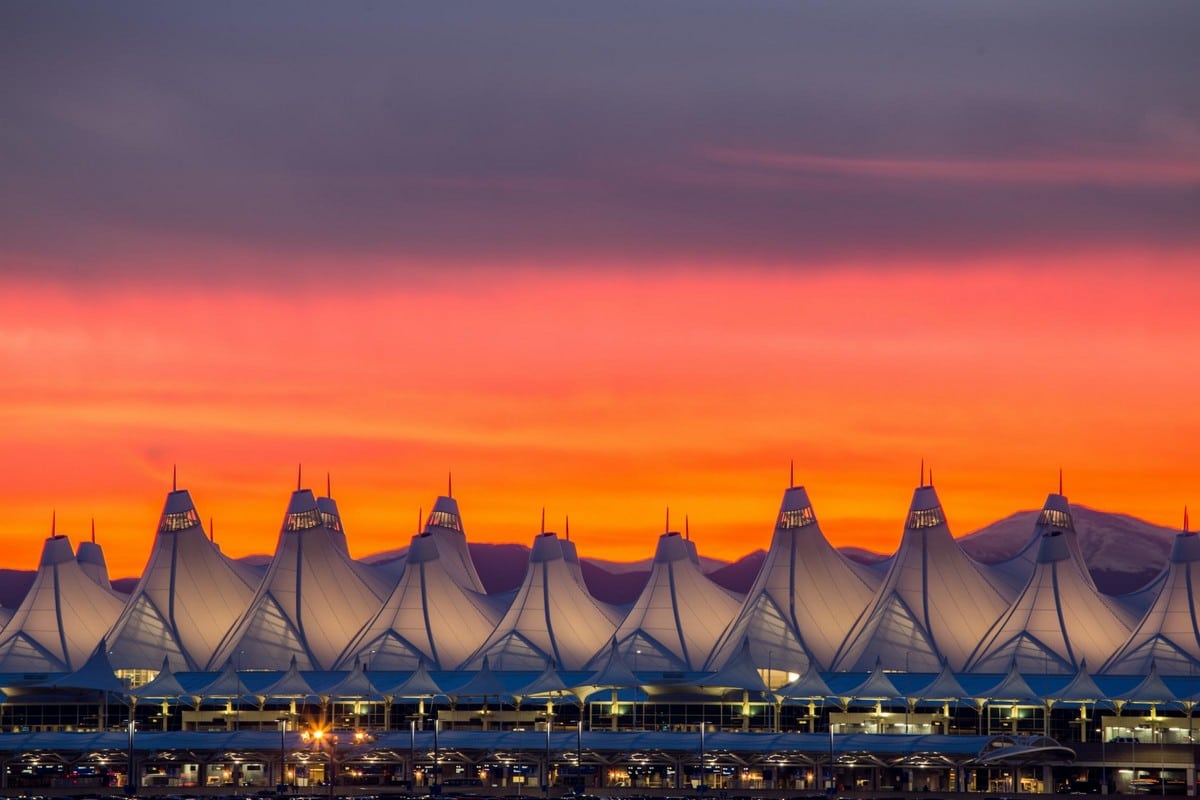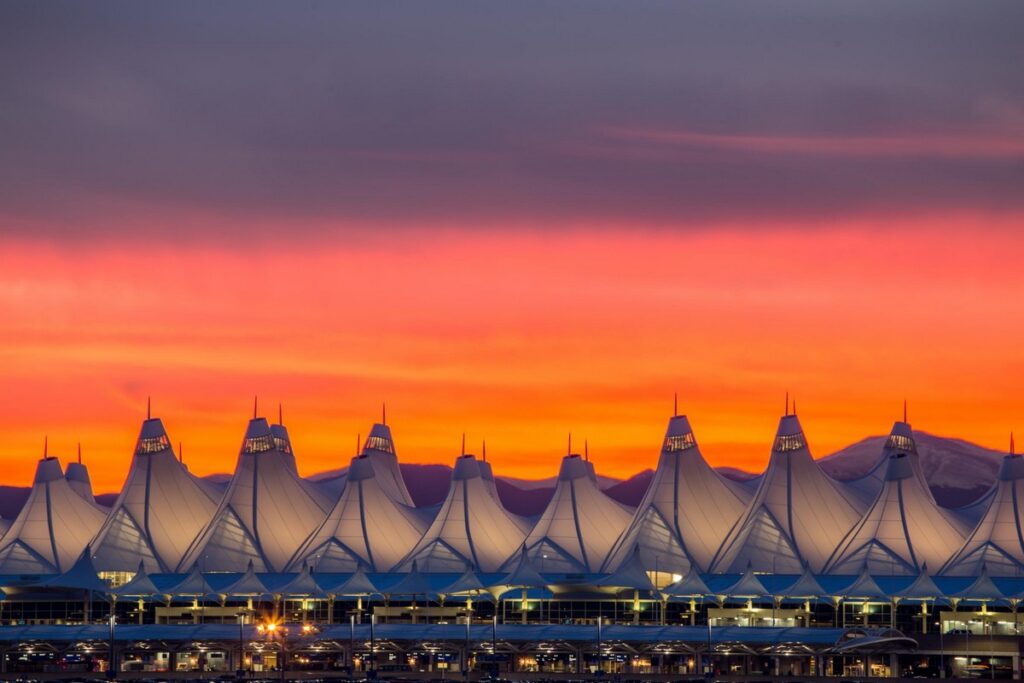 Denver International Airport is the largest and busiest airport in North America. It encompasses more than 130 square kilometers of land, which is bigger than San Francisco and Boston, and twice as big as Manhattan. Aside from this, Denver International Airport is also famous due to some conspiracy theories and dark stories lurking around it. The speculations are due to the murals and paintings inside the airport showing scenes of the apocalypse and utopia. In addition, people find the choice of design to be creepy and weird. These artworks are worth checking out the next time you visit DIA.
Creepy Blucifer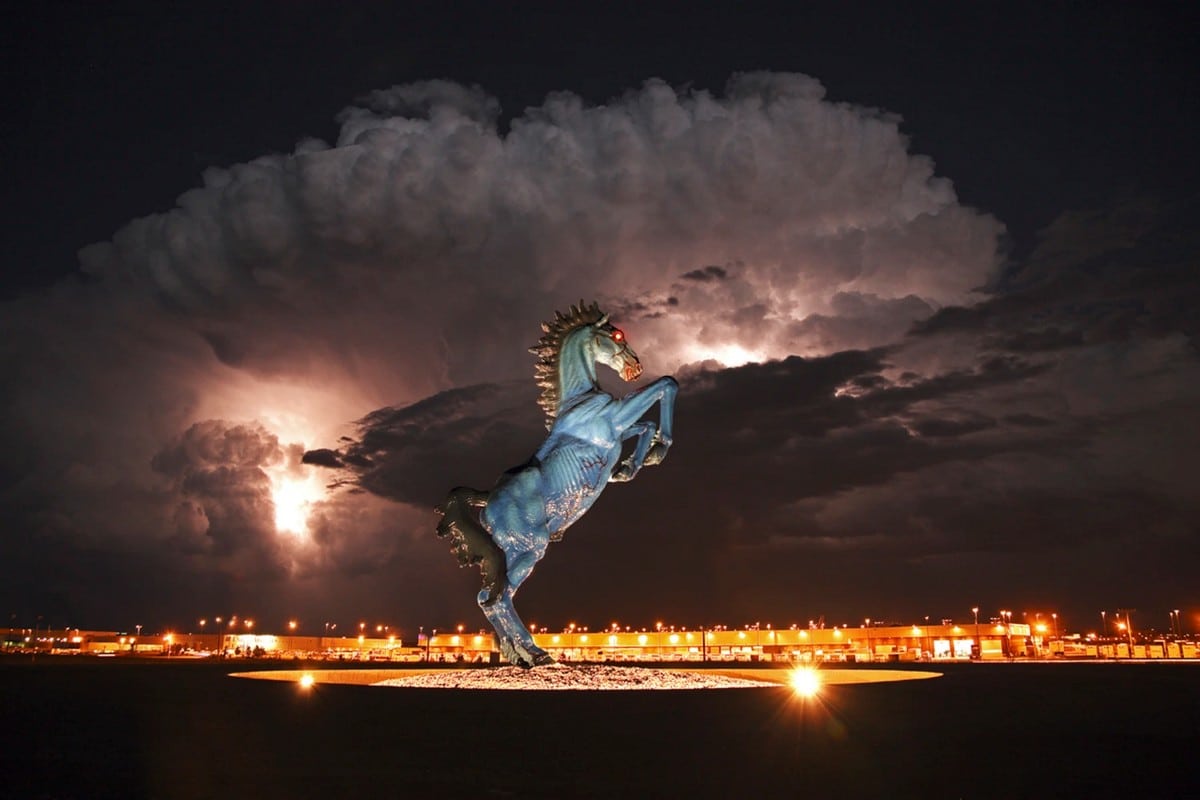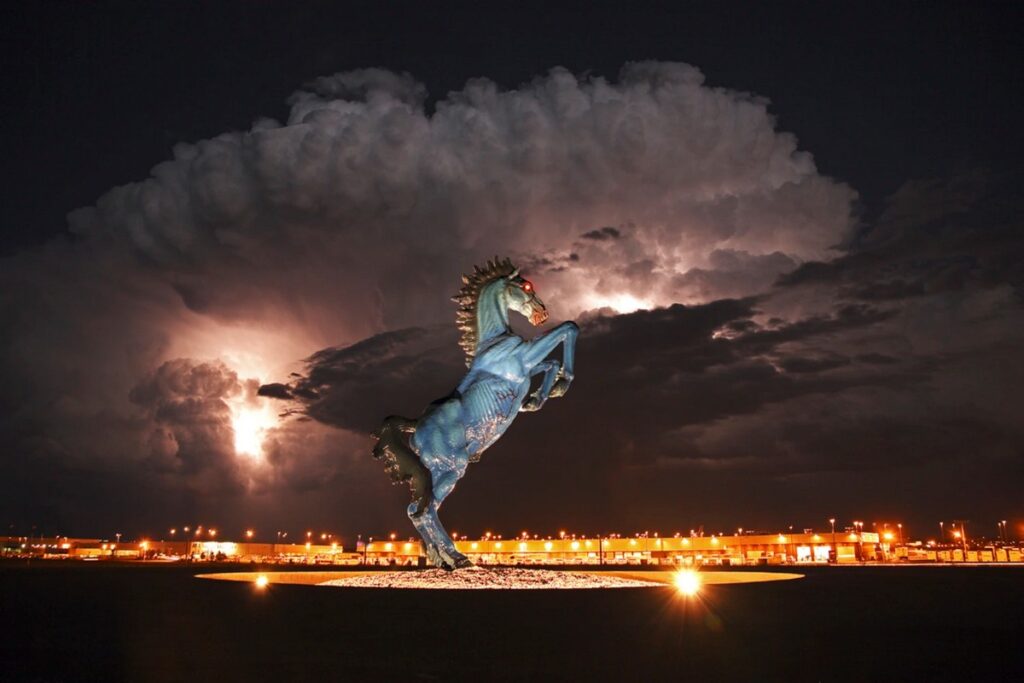 The creepiness surrounding Denver International Airport won't be complete without mentioning Blucifer. Blucifer is a nickname given to the 30-foot-tall statue of a blue horse with glaring red eyes. It towers over the airport's main entrance, which is very creepy, especially at night. Blue Mustang or Blucifer was designed by Luis Jimenez, who died because of a fatal accident while finishing the statue. Originally, it represents freedom, breakthrough, and a wild spirit. But because of its appearance and tragic story, it has come to represent destruction and death.
Legal Retail of Marijuana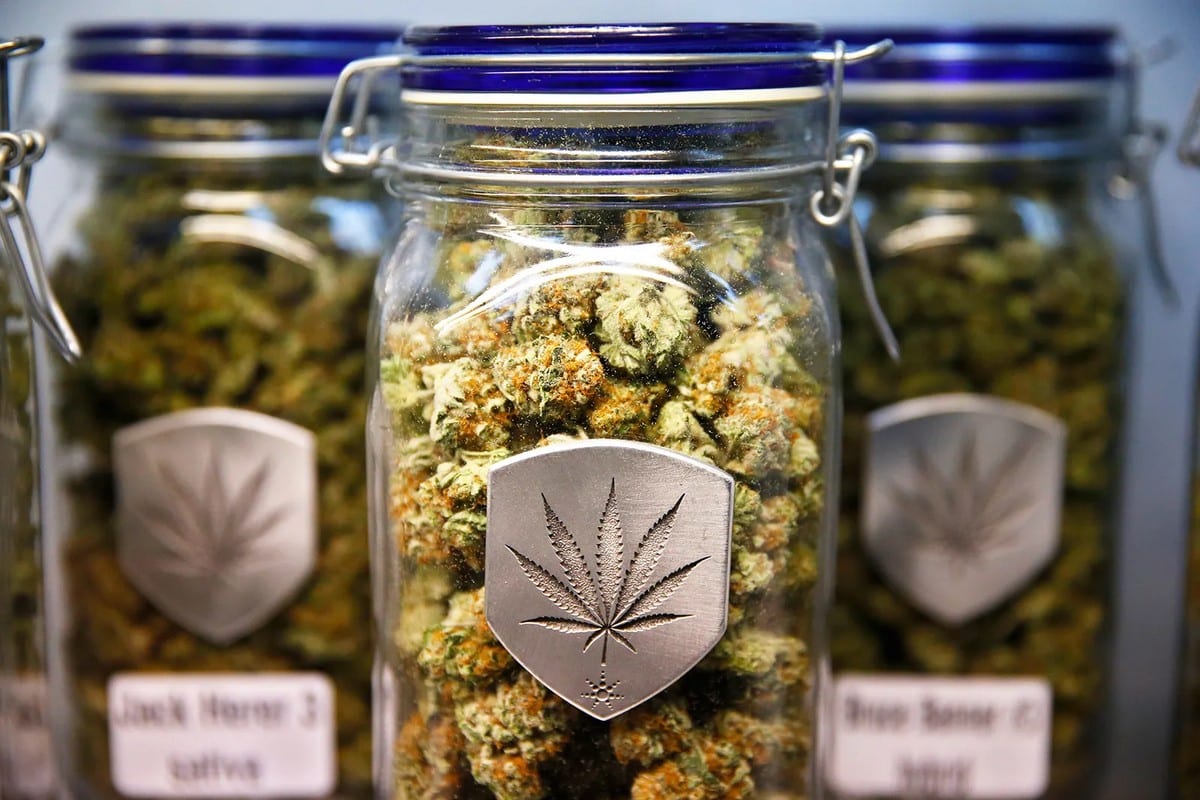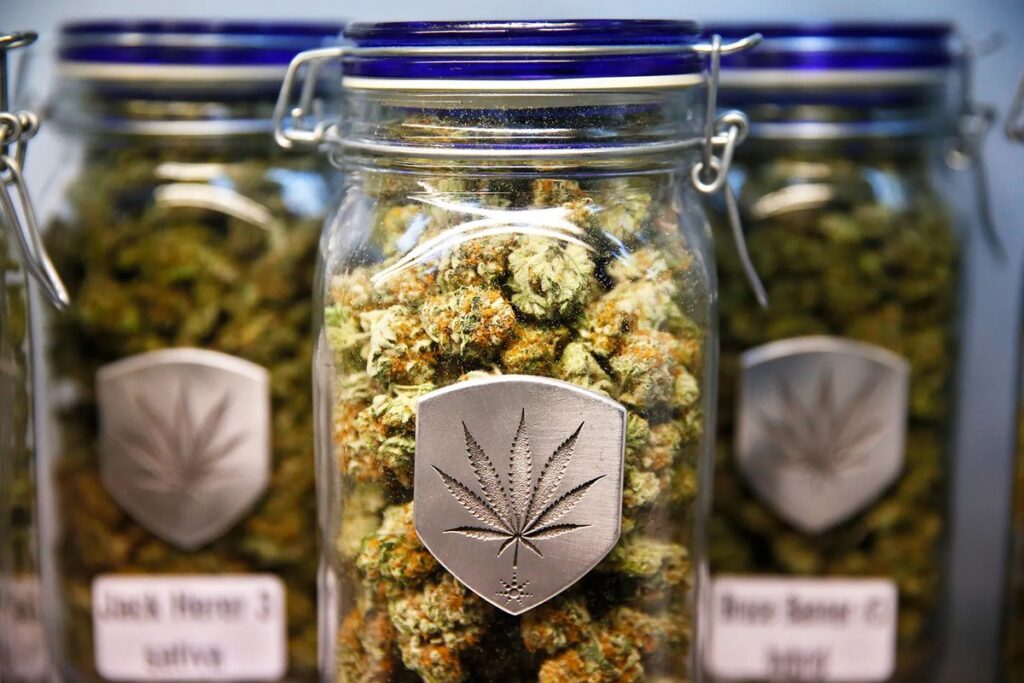 Colorado was the first ever state to approve the legalization of marijuana. And Denver, being the capital city of Colorado, became the epicenter of the production and selling of marijuana products. You can find a lot (I mean hundreds!) of facilities and dispensaries around Denver that are used to cultivate medical and recreational weed. Patients who believe in the healing capabilities of marijuana can go to Denver to make a legal purchase.
Famous for Rodeos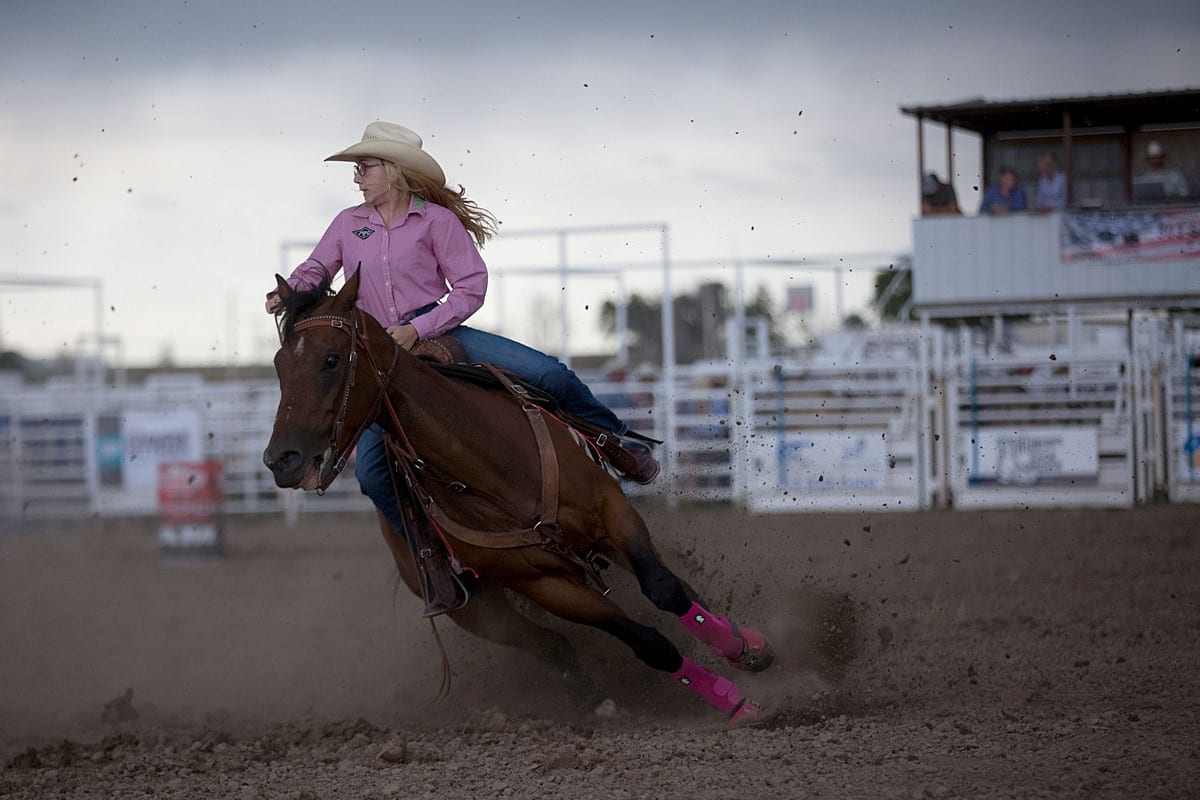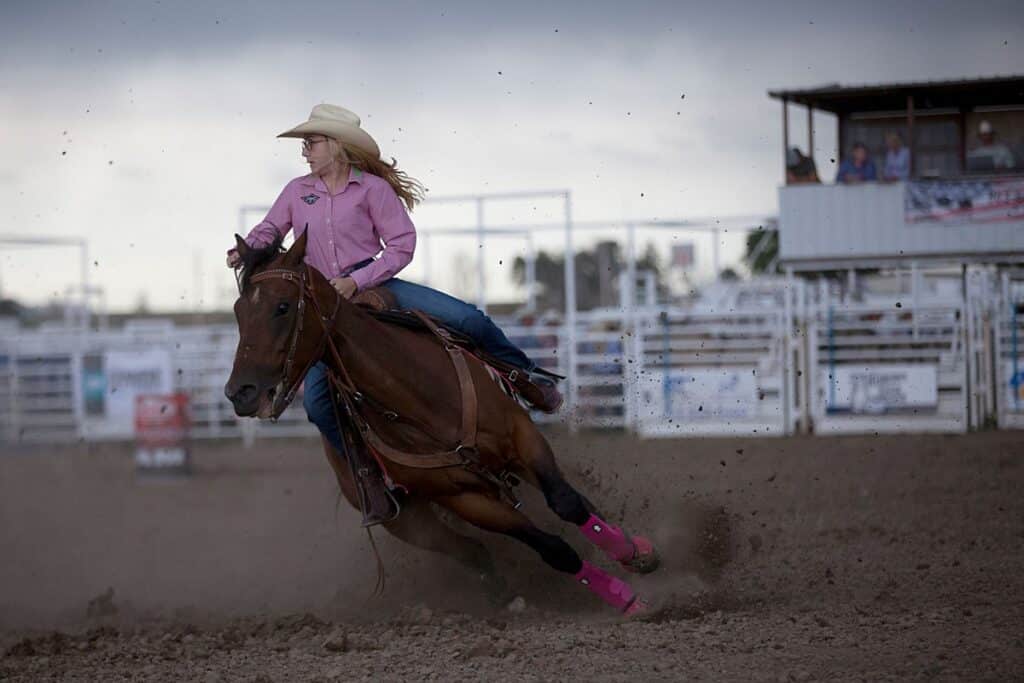 Denver is the epicenter of the Wild West culture. As part of this rich heritage, Denver proudly hosts different rodeo events all year round. Rodeo is a famous sport that involves a set of roping and riding competitions. The skills and talents of the American cowboys inspired it. During January, the National Western Stock Show holds events like African-American heritage rodeo, Mexican-style rodeo, and Colorado vs. the World rodeo, where cowboys and riders from around the country compete. They also have activities for beginners and tourists. You should go to rodeo events to complete your Denver experience.
Chipotle Mexican Grill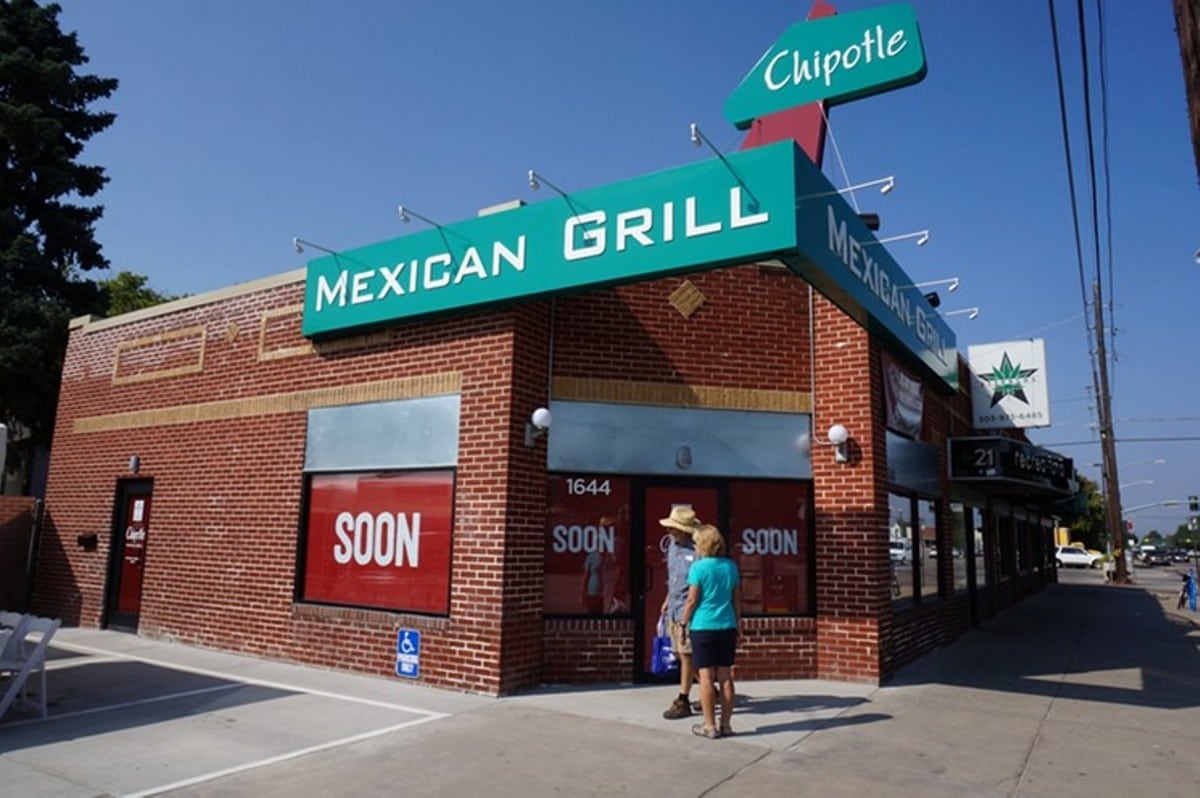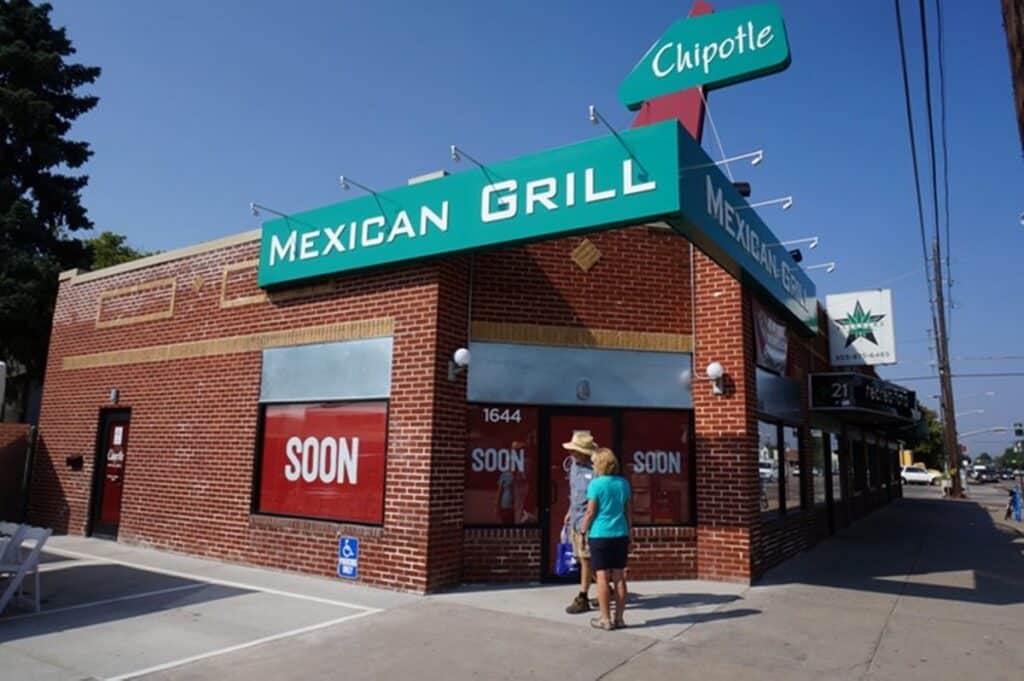 Chipotle Mexican Grill is a casual dining establishment developed by Steve Ells in 1993. Ells opened the first Chipotle in Denver, Colorado, near the University of Denver. You can visit a chipotle shop and enjoy authentic and delicious tacos, burritos, bowls, and of course, chipotle. The chipotle pepper is made from ripe red jalapenos, designed to add flavor, aroma, and heat to any dish. Although you can find Chipotle in 2,000 different locations, Chipotle in Denver will always be special.
Red Rocks Park and Amphitheater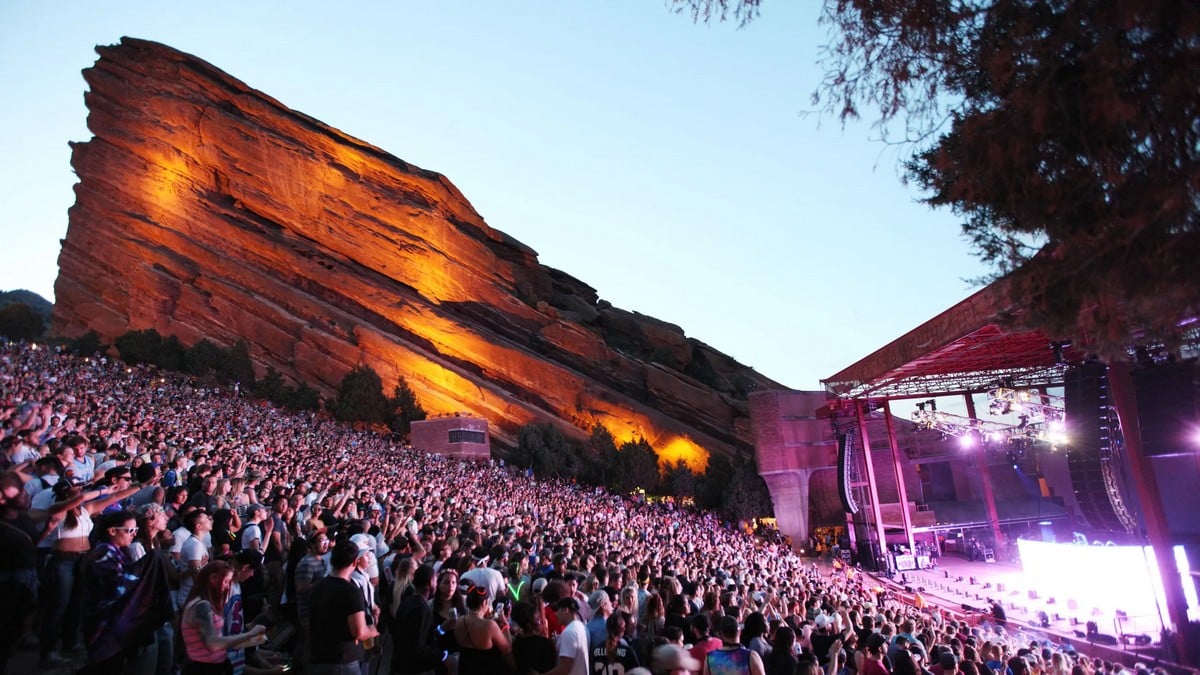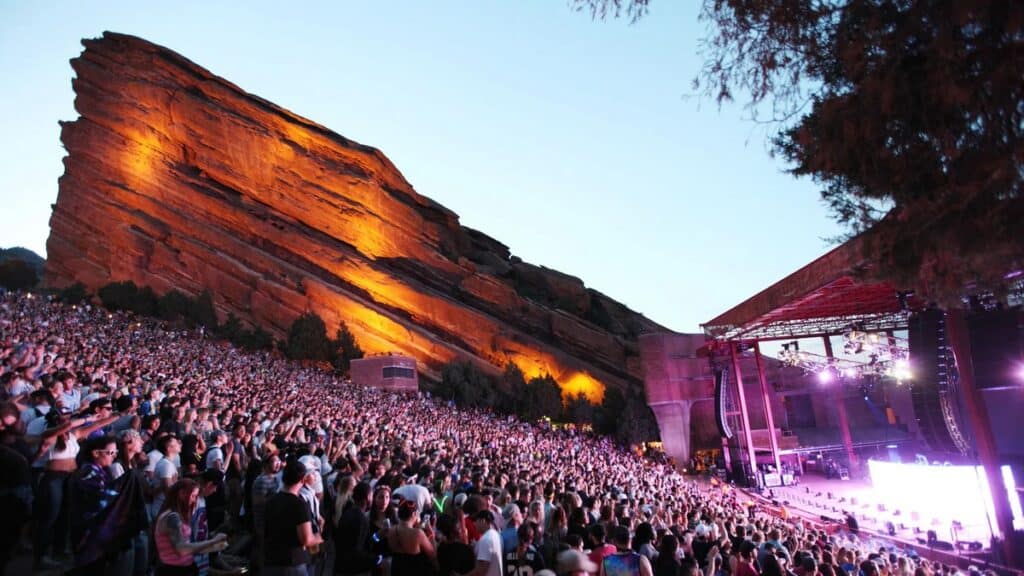 If you are an outdoor enthusiast, you must not skip visiting Denver's Red Rocks Park and Amphitheater. It is located at West Almeda Parkway and opens daily from 7 am to 11 pm. It has majestic and to-die-for scenery and several hiking trails. There are easy and short trails for beginners and harder for expert hikers. The whole area is also immersed in different hues of orange and red, adding to the magic of the place. And their amphitheater is one of a kind. Red rocks geologically and naturally form it. The acoustic, like the interior design, is out of this world. You'll be lucky if there are concerts or performances in the arena during your visit.
Denver Botanic Garden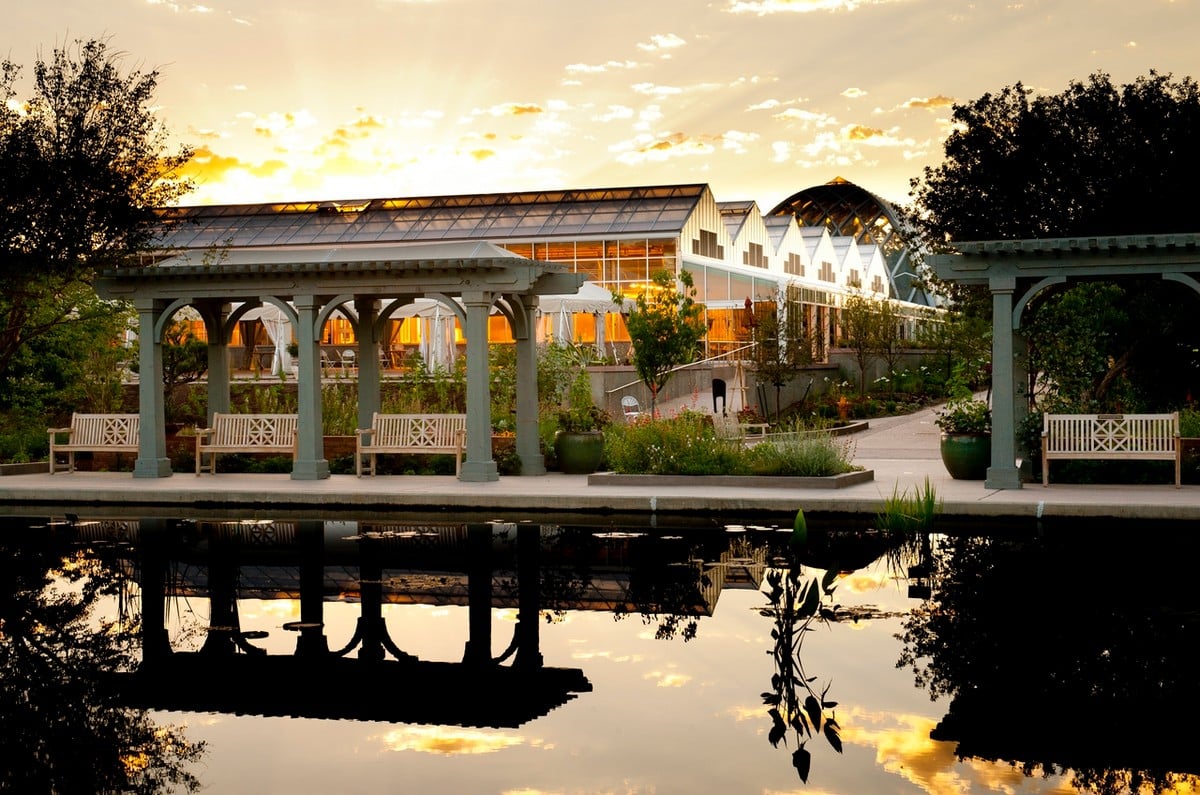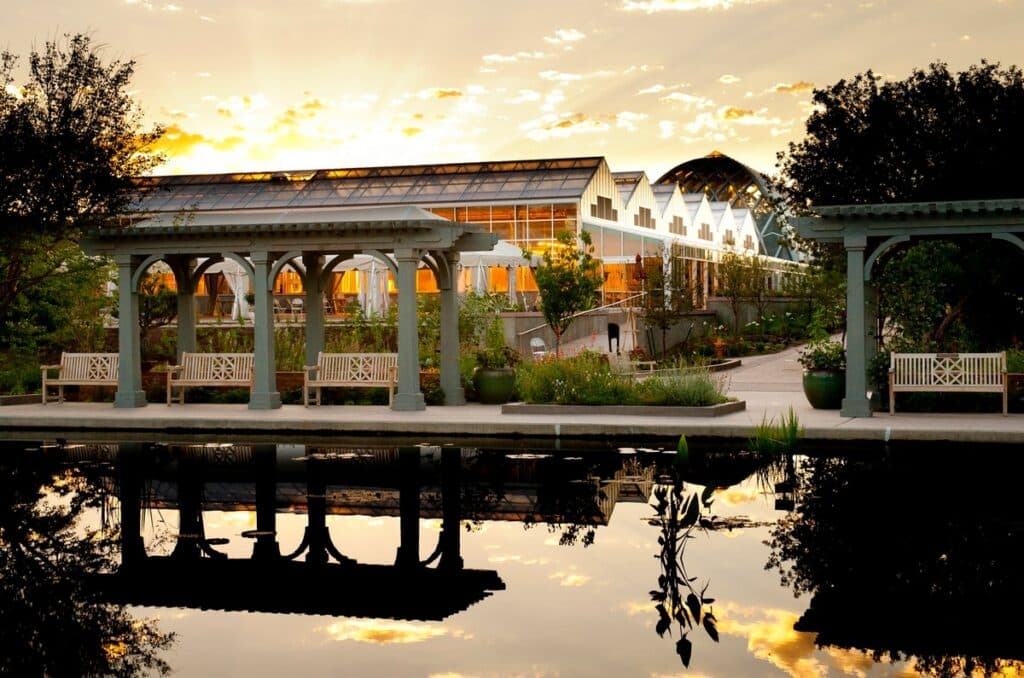 If you are looking for a place to relax and clear your mind, Denver Botanic Garden is the right place for you. You can spend all day exploring their 50 wonderful gardens. Each one has a unique theme or setting. There are gardens filled with plants and flowers from South Africa and those filled with South Asian flora species. You are free to walk around and meander through the greenery. Aside from the flowers and plants, there are also note-worthy statues, sculptures, and architectural designs in the gardens. You can visit the Botanic Garden any time of the year, but it is more breathtaking during the spring season.
Denver Art Museum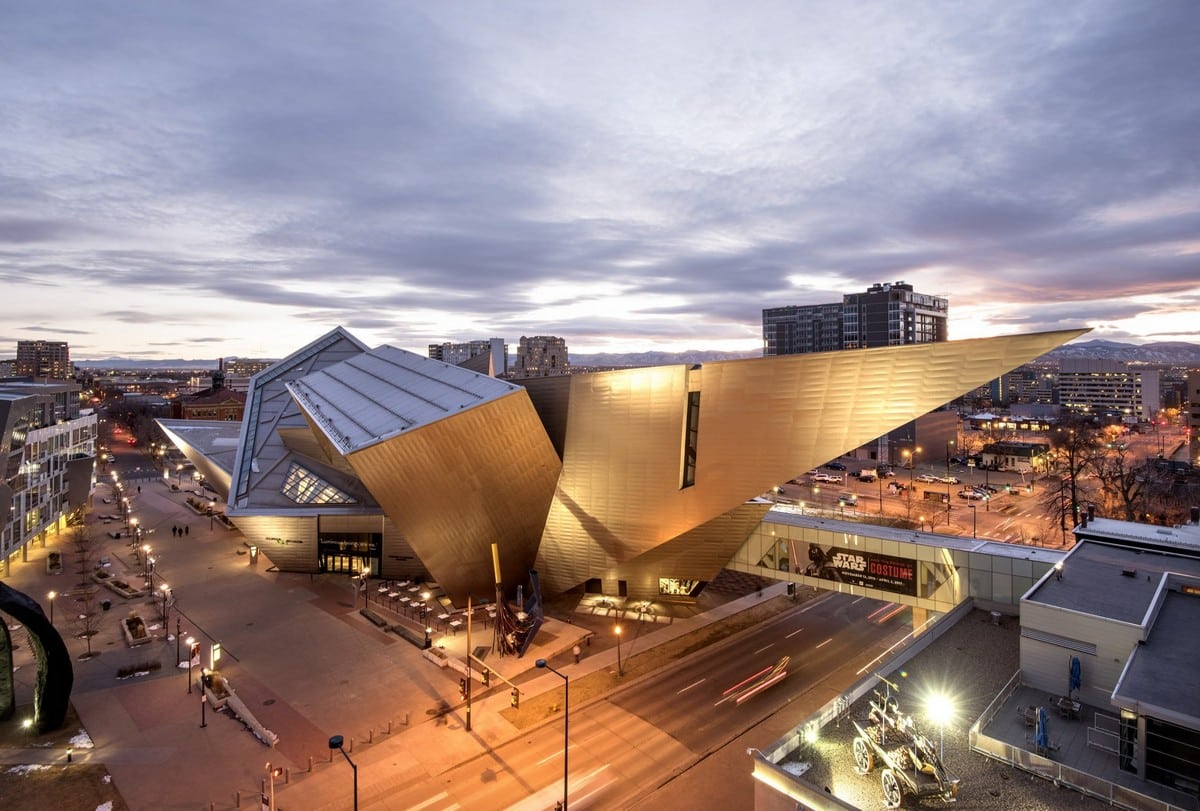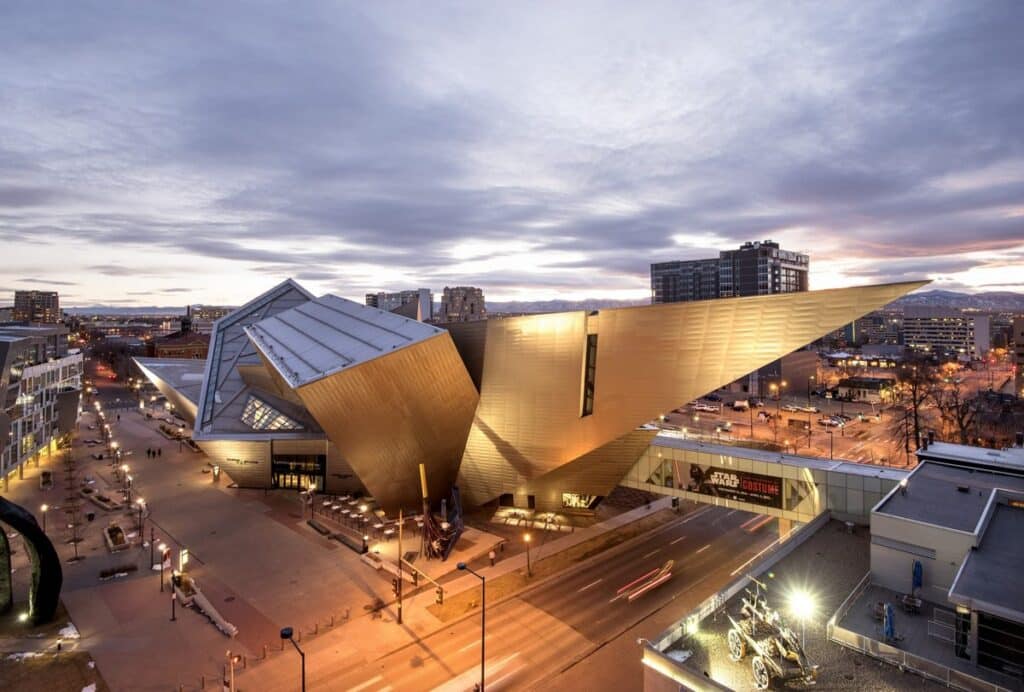 The Denver Art Museum is a haven for art enthusiasts. It holds artifacts, paintings, sculptures, and other artworks dating back to the pre-Columbian era. Visiting the art museum will help you understand the history and culture of the place. It is known for its collection of North America's indigenous, Latin American, and Ancient American arts. The museum also offers educational tours and engaging activities that your kids would love. It is located in a lovely neighborhood, Capitol Hill, which is a delightful place to walk around.
Beer Culture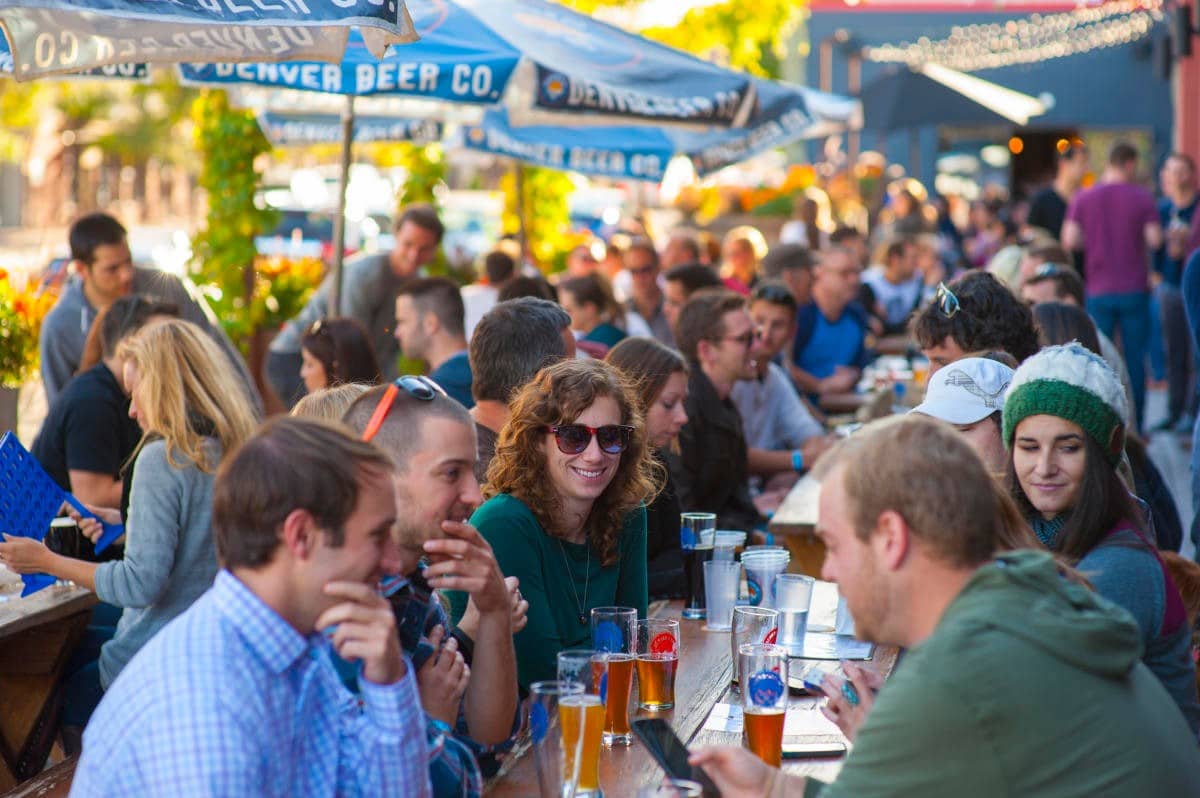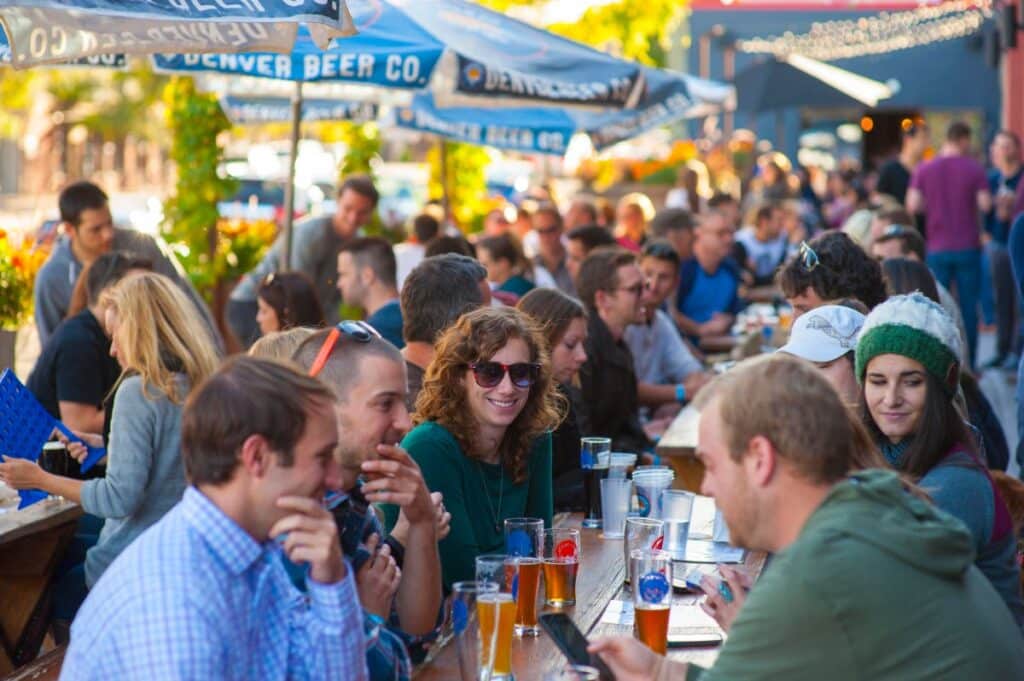 For everyone in Denver, beer is liquid gold. And as a tourist, you'll quickly notice this as you pass by a lot (and I mean a LOT) of breweries in the city. Beer aficionados will surely go crazy with Denver's beer culture. You can join the American Beer Festival, which they celebrate as the finale of Denver's Oktoberfest. It will give you a glimpse of how passionate the people of Denver are about making and drinking beer. You can also try different breweries, brewpubs, and local brews around the city. Or you can visit Breckenridge Brewery for a more adventurous experience since they offer unique brews.
Larimer Square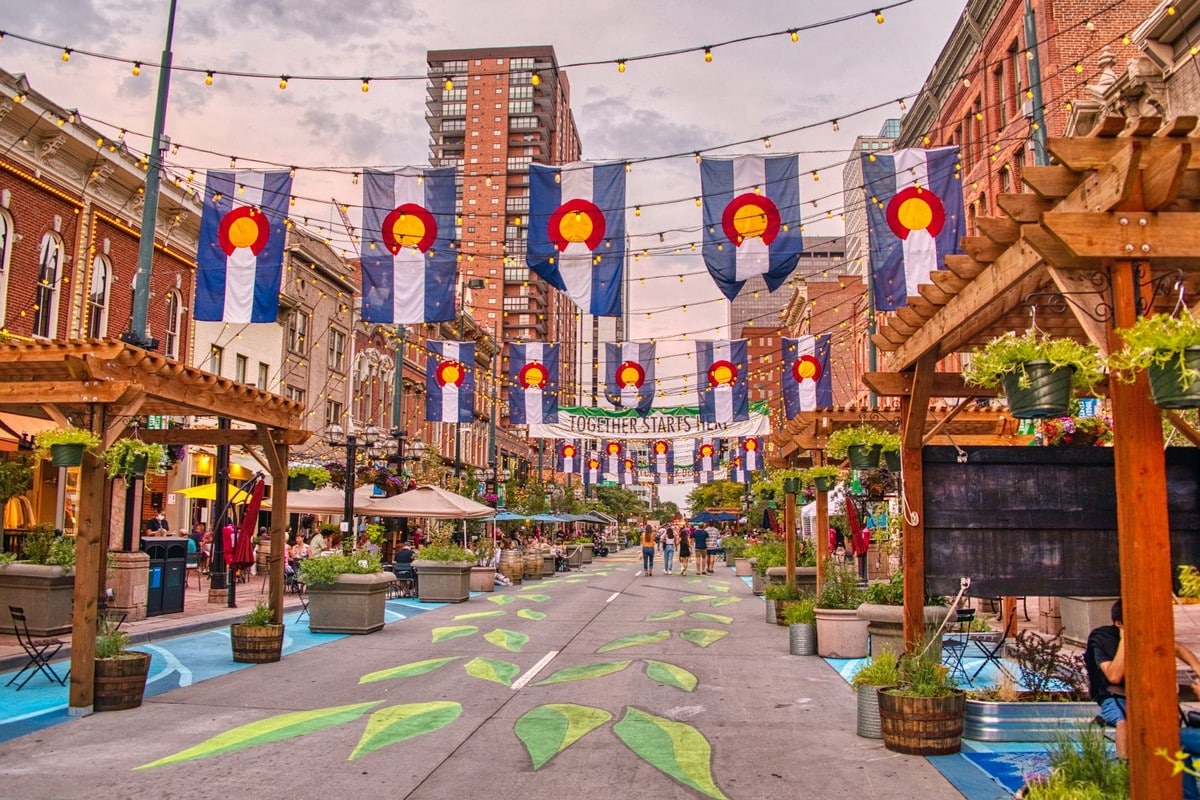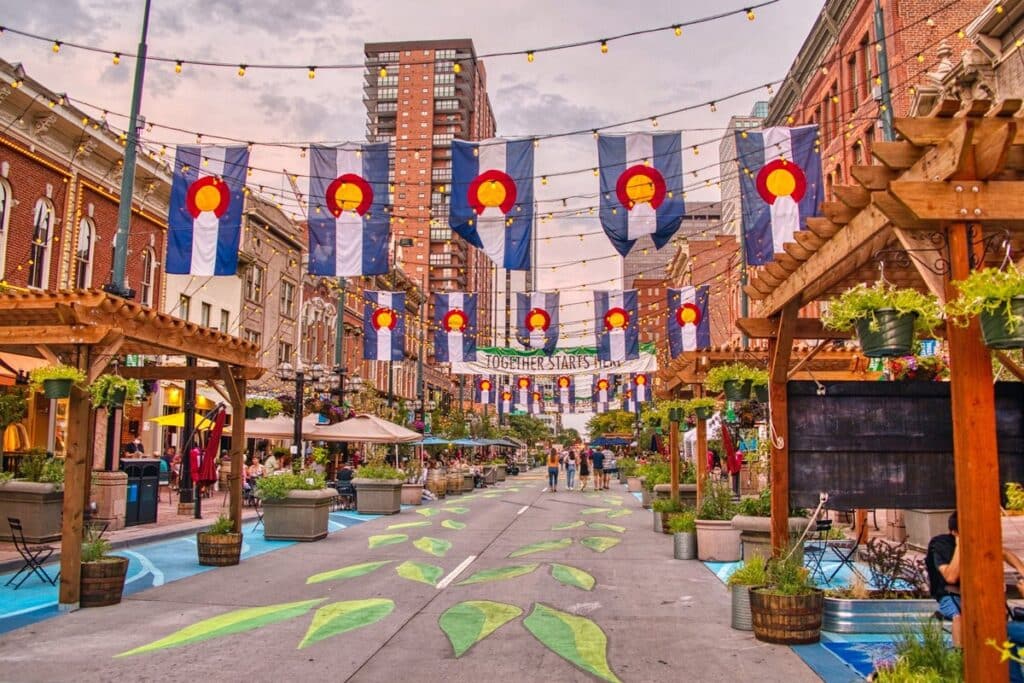 Larimer Square is the soul and heart of Denver. This historic neighborhood is believed to be where the first Native Americans arrived with gold in 1858. It became a shopping center or trading place for their ancestors. Nowadays, Larimer Square remains to be vibrant, noisy, and busy. There are a lot of shops, cafes, restaurants, and souvenir stores you can visit in Larimer Square. Tourists love the pancakes from Snooze, so you should put it on your must-try list.
Family-Friendly Wildlife Fun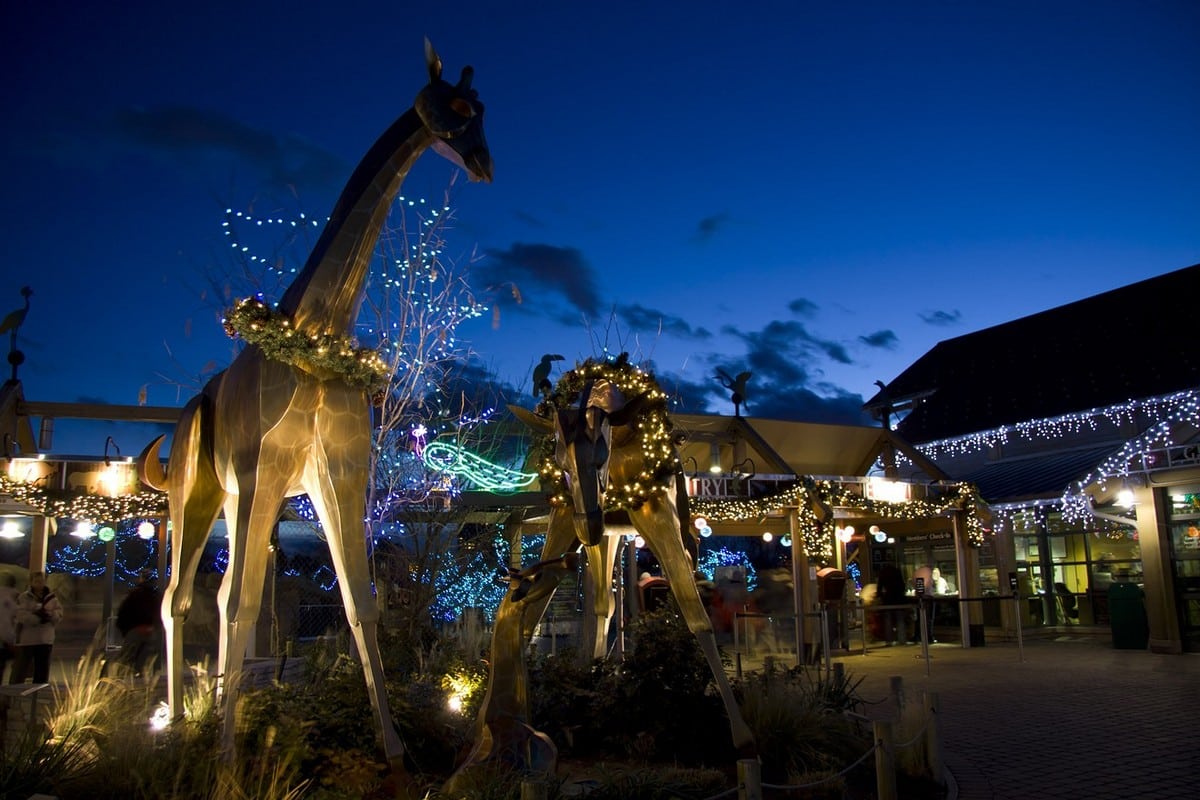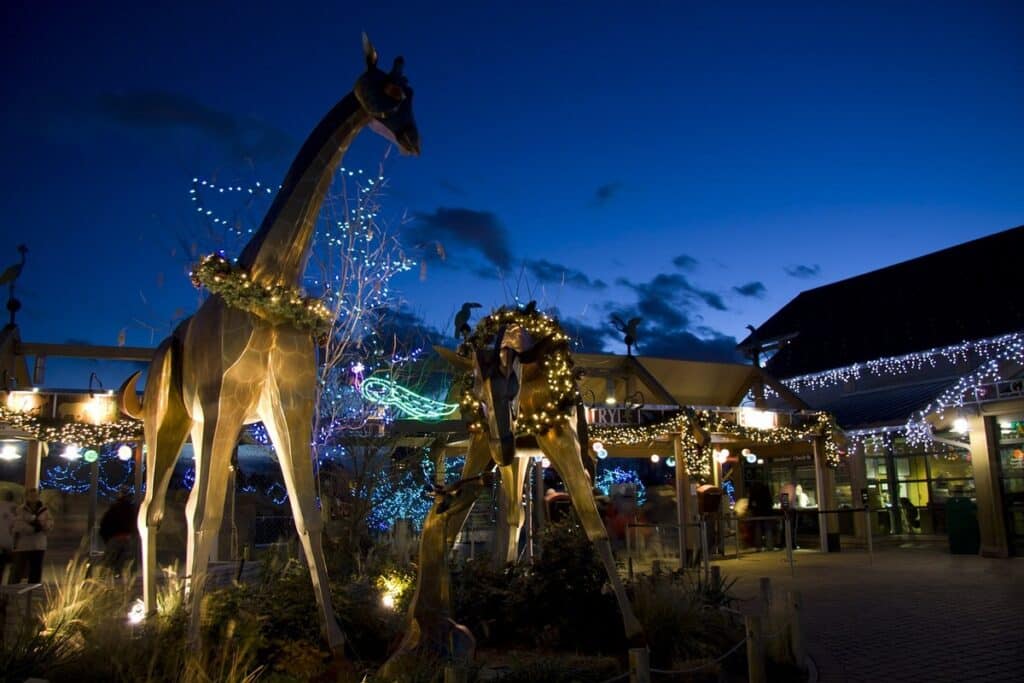 Denver is a child-friendly and family-friendly destination. It houses different zoos and sanctuaries that are not only educational but also enjoyable and interactive. For instance, kids can learn much about ocean ecosystems and freshwater biomes as they visit the Downtown Aquarium. You may also want to stop by the Wild Animal Sanctuary, which provides food and shelter for wild animals that are abused and maltreated. During Halloween, the Denver Zoo prepares its spooky trick-or-treat trail, which adds to the excitement of the holiday.
Denver is Green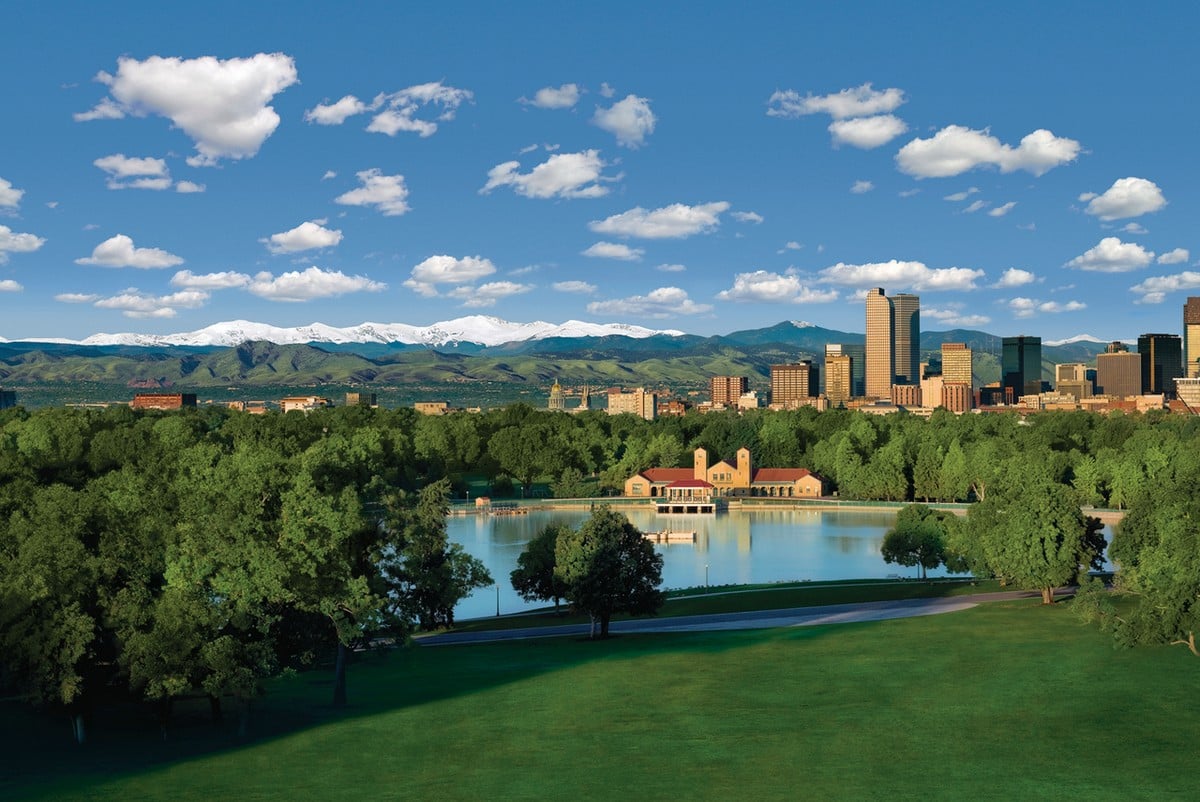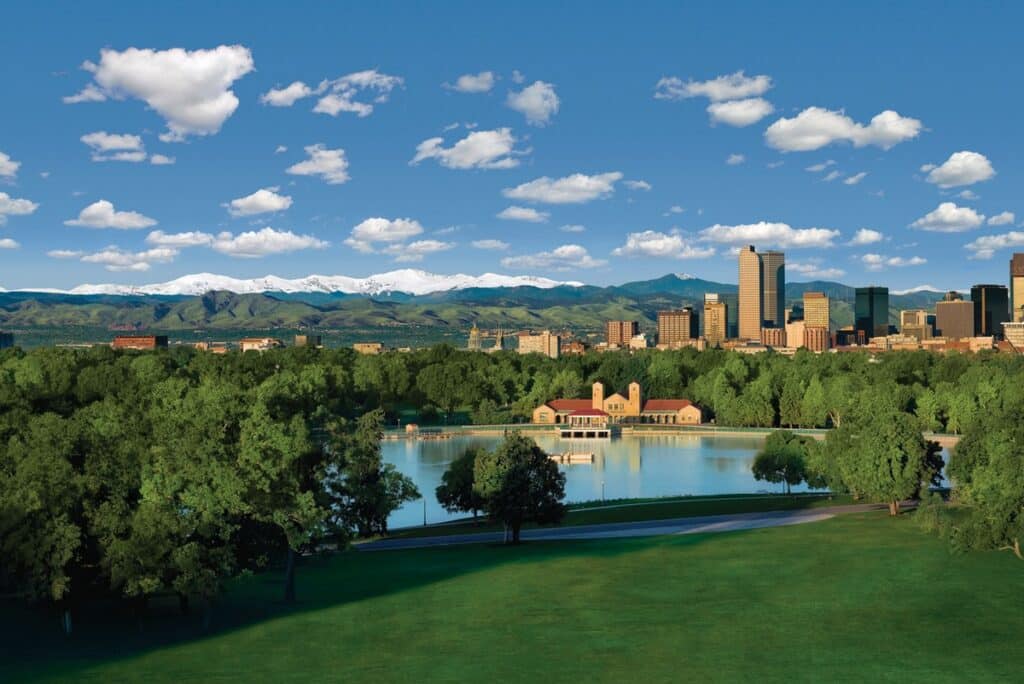 Although Denver is a progressive city, it also advocates the green movement. Because of its efforts to maintain the balance between progression and preservation, Denver has achieved beautiful green spaces almost everywhere. Denver has over 200 gardens and parks. The largest, the City Park, is about 314 acres of developed and undeveloped land. You might also want to visit Cheesman Park, which houses ornamental and international species of plants.
The People of Denver Are Healthy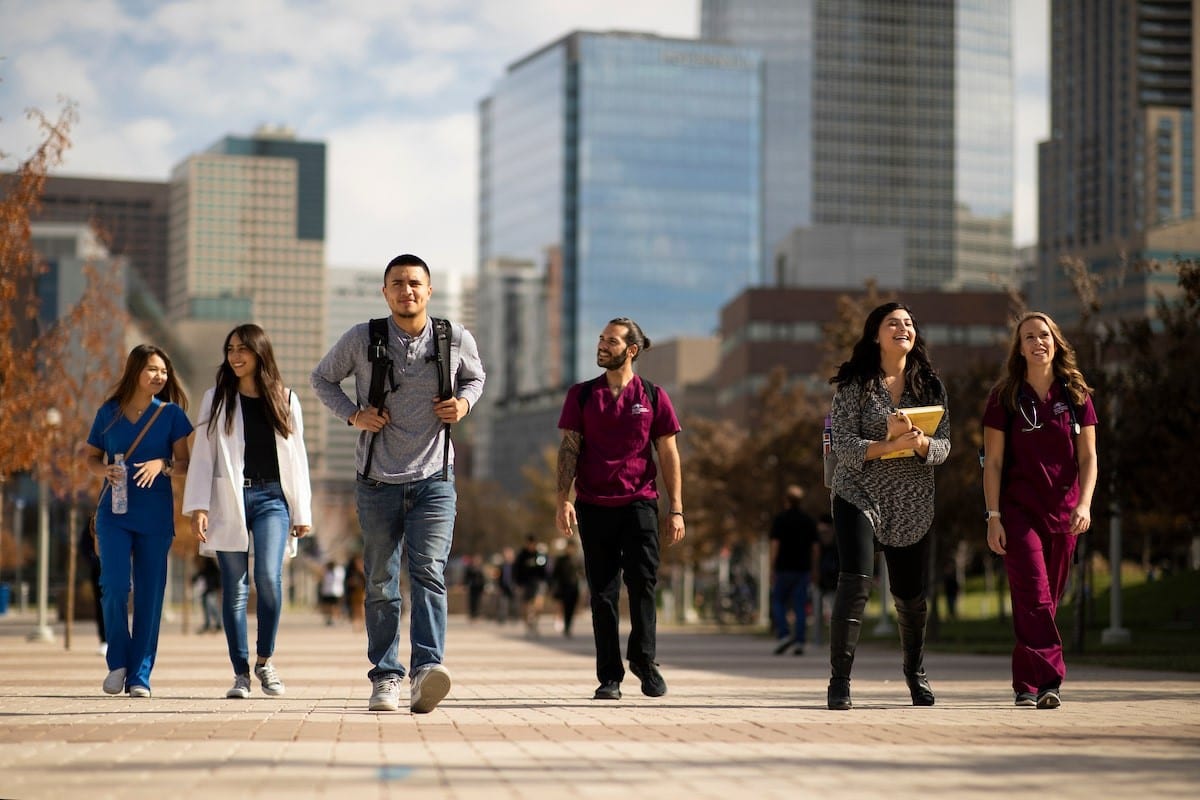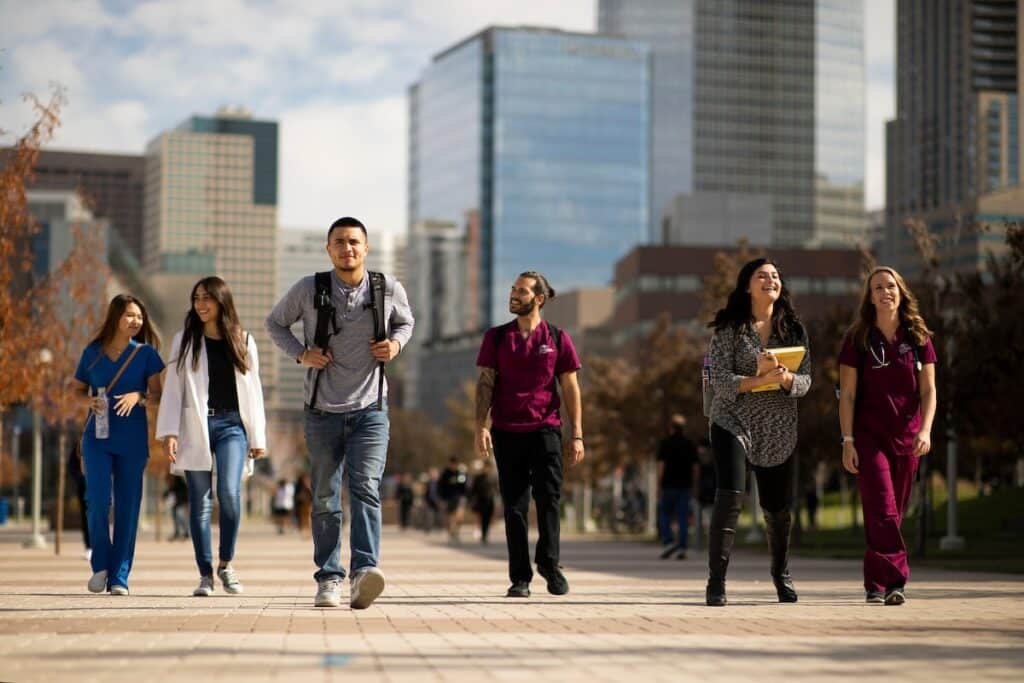 A place won't be successful without its residents, and Denver knows how to take good care of its stewards. As a result, the Denverites are very healthy and fit. In fact, Denver always ranks as one of the healthiest and fittest cities in the country. According to several studies, people in Denver are lucky to have access to healthy and affordable food, an amazing healthcare industry, and fresh air. It also helps that there are parks where people can walk or jog almost everywhere they look.
Denver is Eco-Friendly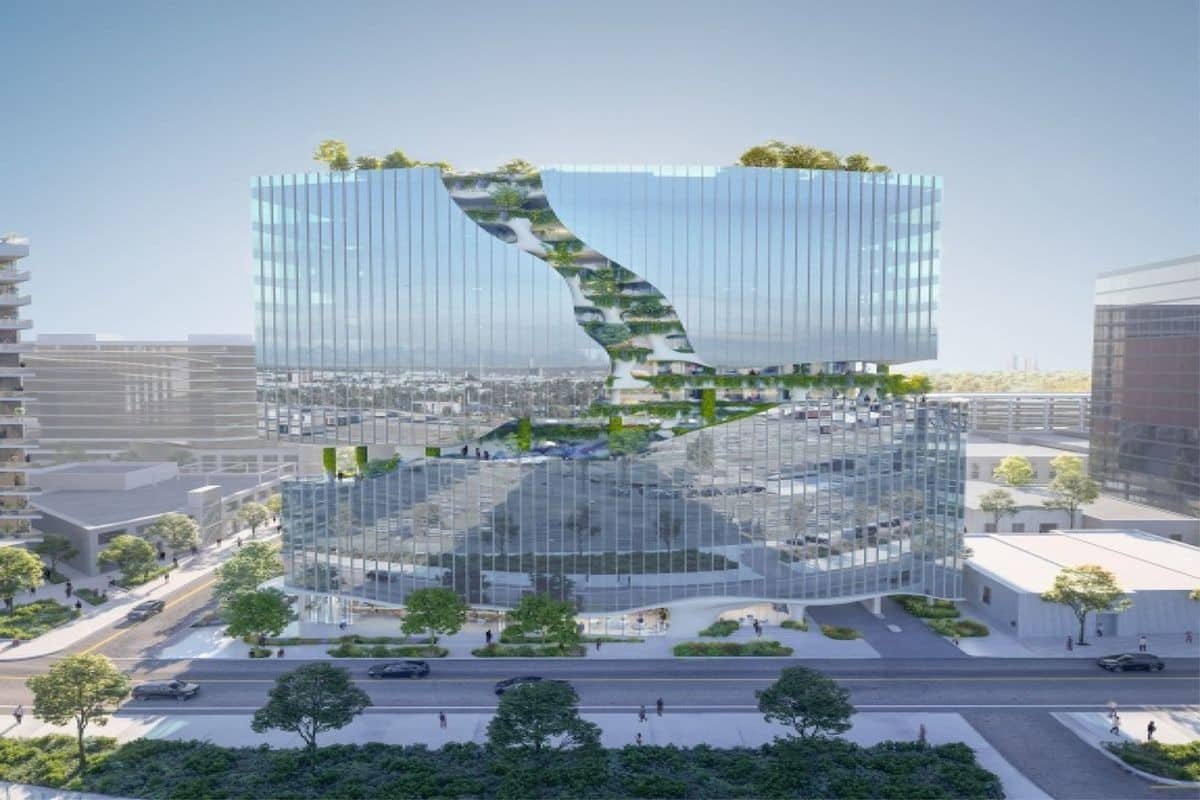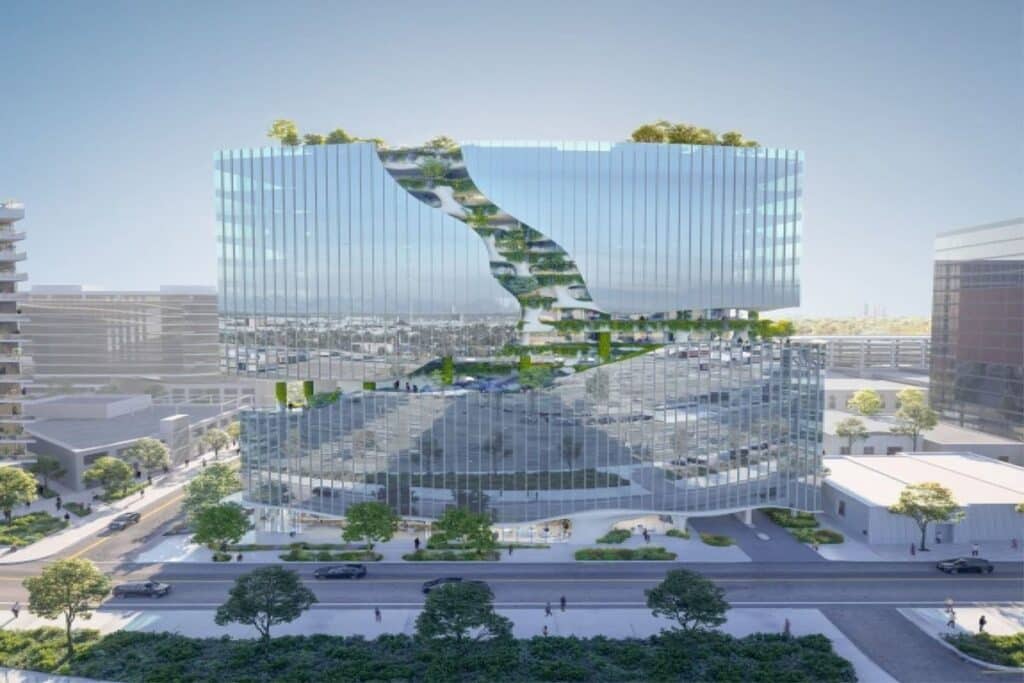 Denver takes the ongoing global fight against global warming very seriously. With all its policies, cleanup drives, and programs, Denver has become a model for sustainable cities. It starts with something very small, like ensuring that all their food is farm-fresh, to something big, like the use of the biomass gasification system of Denver Zoo. And what's impressive is that the people of Denver are committed to their stewardship philosophy which makes them practice environmental conservation, waste management, noise reduction, and green architecture.
Denverites Love Sports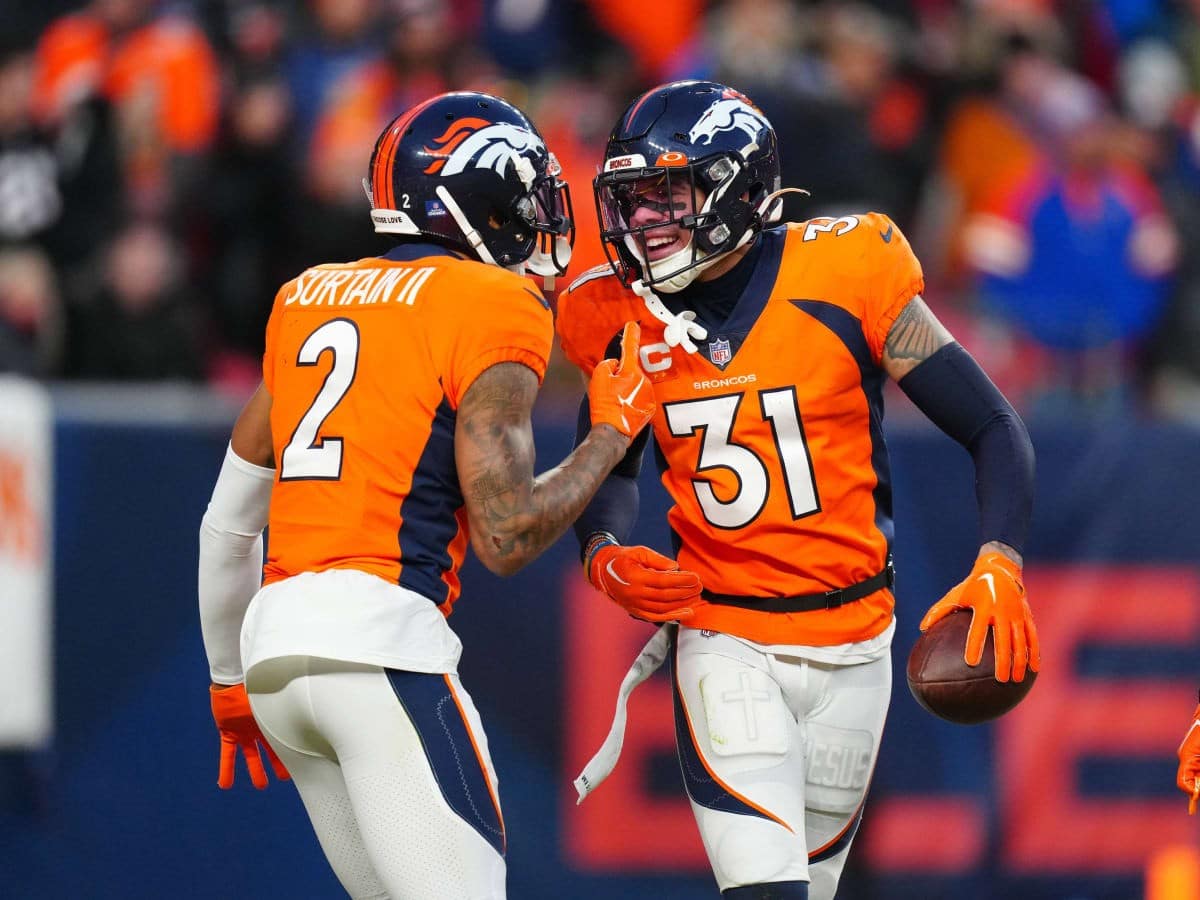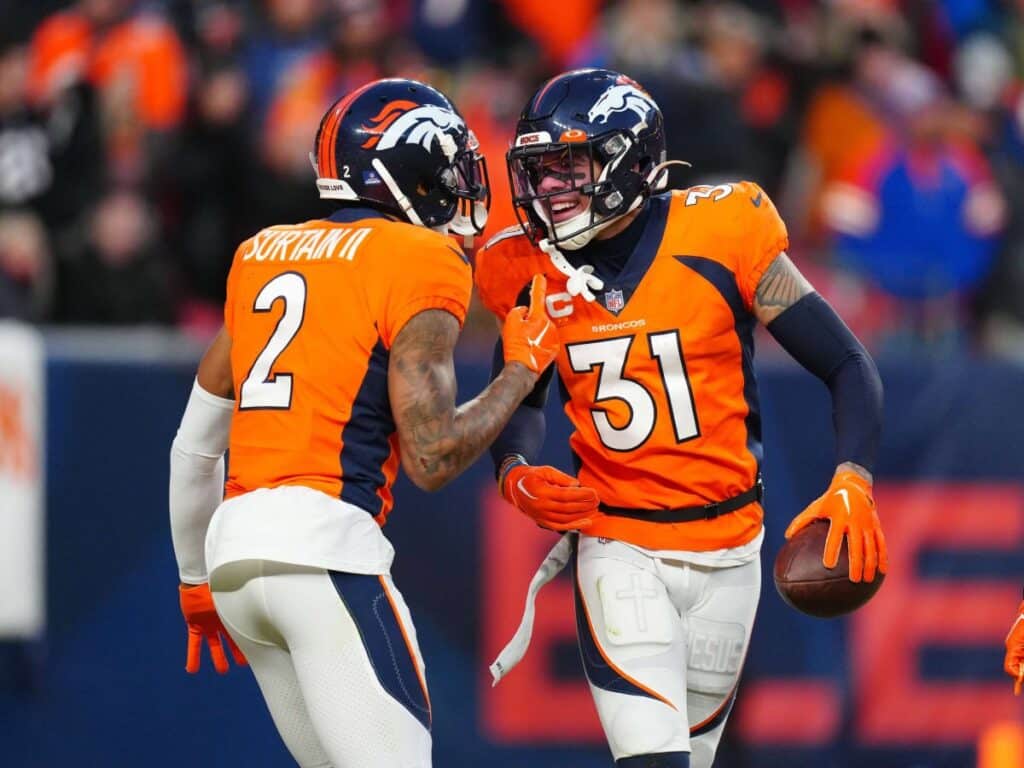 Denver has six professional sports teams. This shows how Denverites love sports. It has basketball, soccer, football, baseball, horse racing, and professional rodeo, all of which reflect Denver's unique culture, pride, and history. The city has miles of bike paths, parks, and golf courses that can accommodate different sports and training. Because of this, athletes love to train at Denver for demanding sports events like marathons and the Olympics.