New York City is the United States of America's most populous city, with roughly 8.6 million people. It is also the country's most densely populated city, with an area of 300.46 square miles. The city is located at the southern tip of New York state and across New Jersey, with the Hudson river bordering it.
New York City is known for its towering skyscrapers, endless energy, famous districts and world-renowned sites and museums. Known as the Big Apple, it is known as one of the greatest cities in the world. It is home to millions of immigrants, making it a diverse melting pot of cultures.
The Empire State Building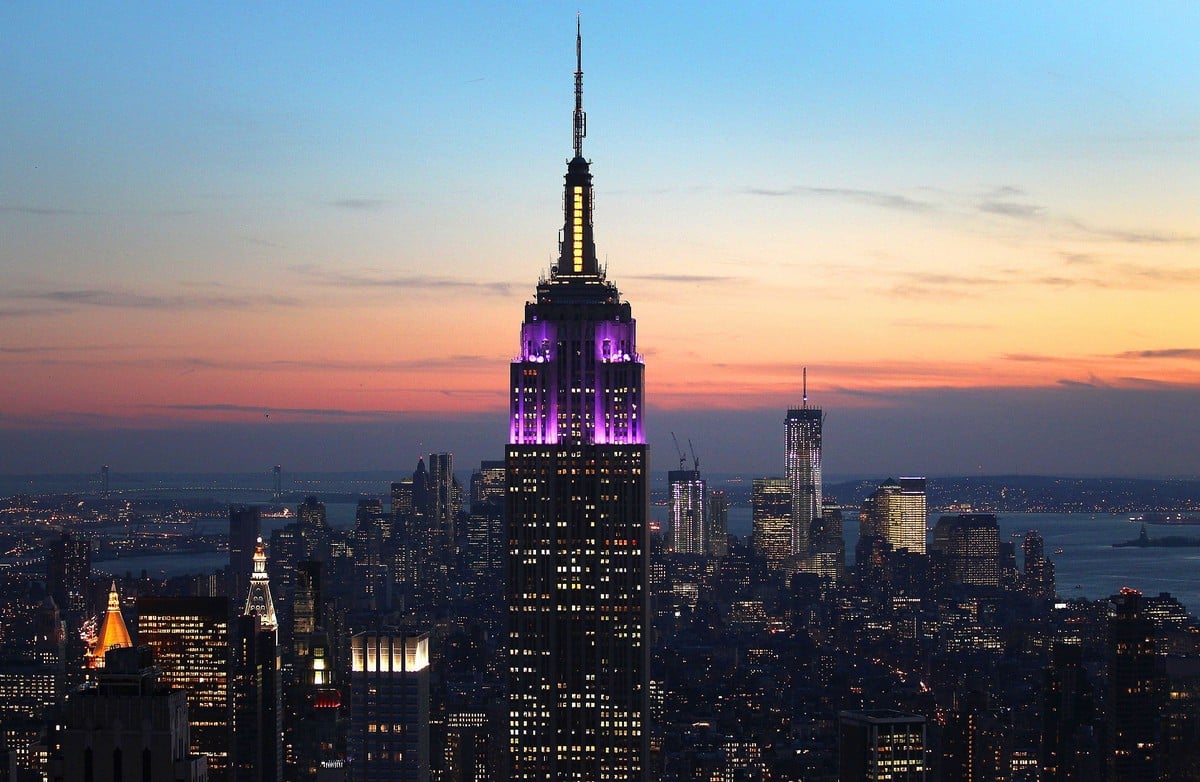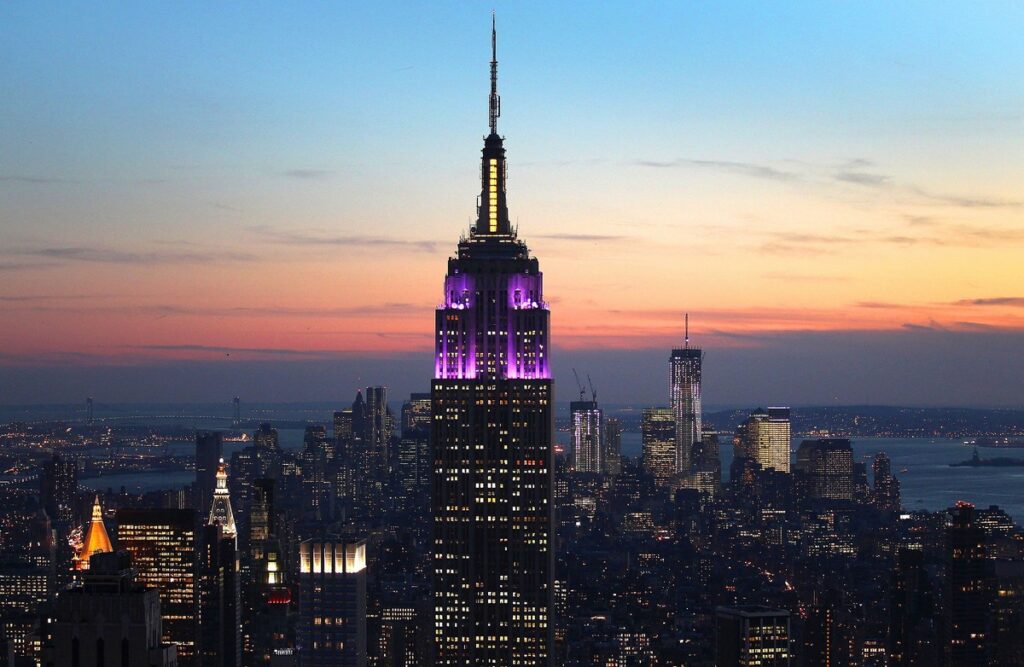 The Empire State Building is a world-famous skyscraper located in Midtown. It stands at 1,454 feet tall and was completed in 1930. It has an observation deck on the 86th floor, which offers breathtaking views of the city. The building's Art Deco design is considered a masterpiece of architectural engineering. It has been featured in numerous films and is a popular tourist destination, attracting over 4 million visitors annually. It's also been designated as a National Historic Landmark. The Empire State Building is an iconic symbol of New York City and a must-see attraction for any visitor.
Walk Through Central Park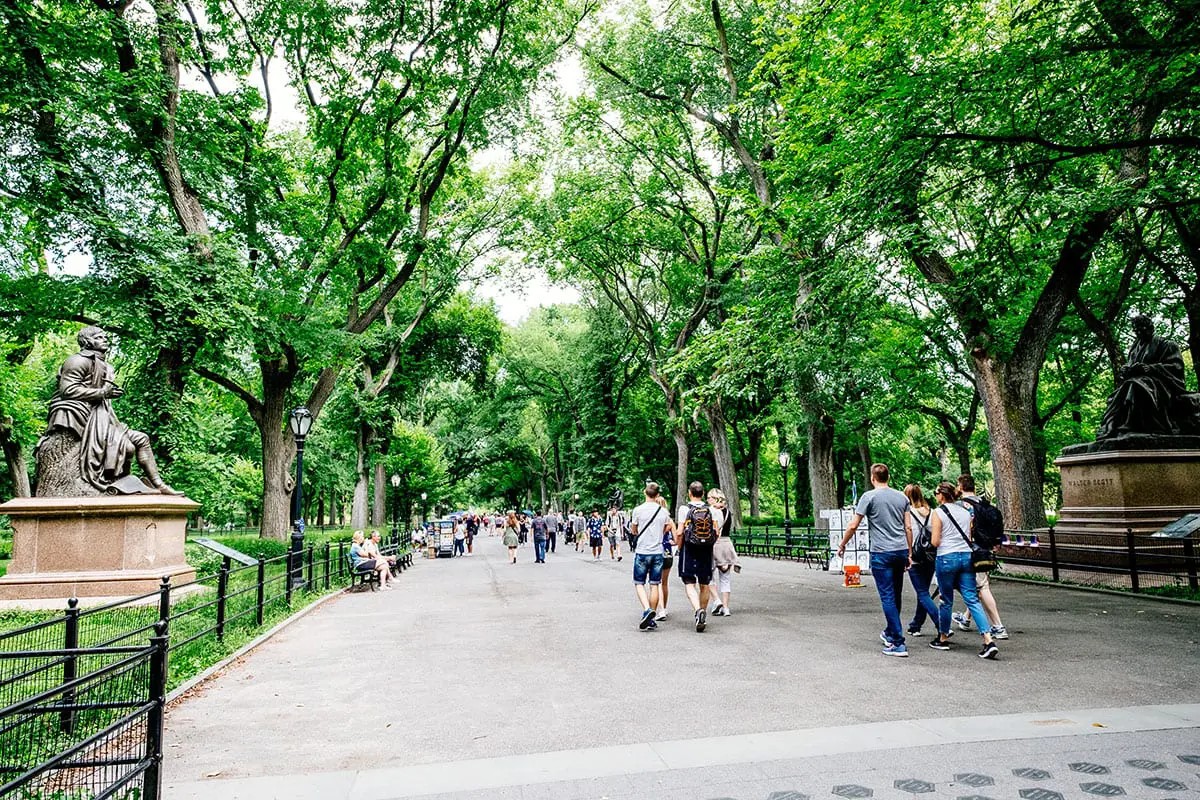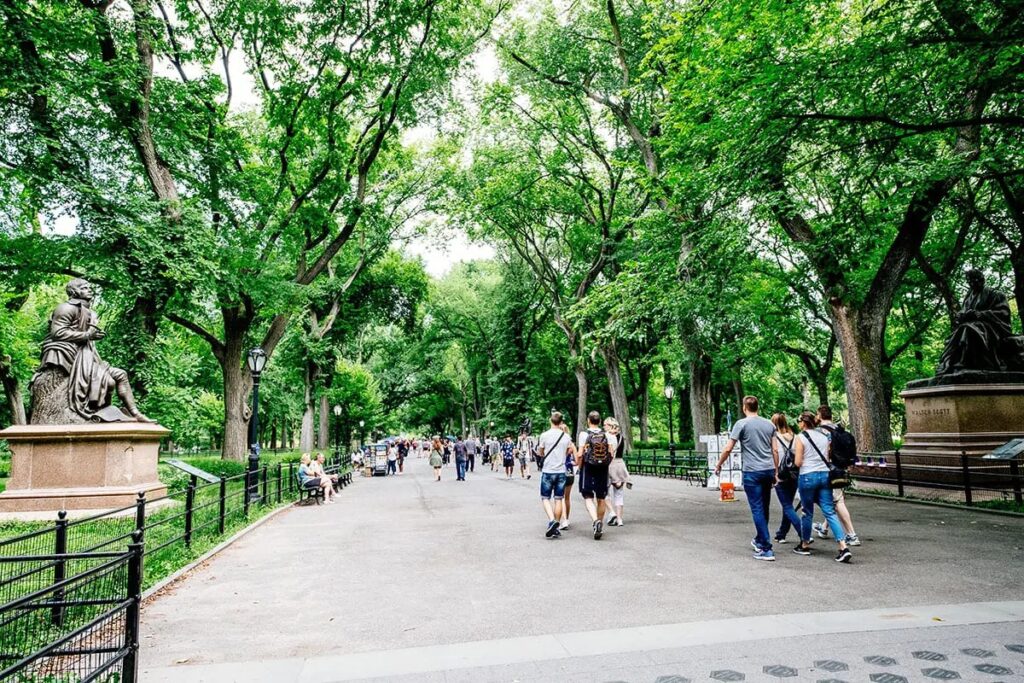 Central Park is a large urban park in New York City, covering 843 acres of land. It is located in the heart of Manhattan and is one of the most visited tourist destinations in the world. The park features numerous lakes, ponds, and streams and famous landmarks such as the Bethesda Fountain, the Central Park Zoo, and the Metropolitan Museum of Art. The park also offers a variety of recreational activities, including walking and biking trails, ice-skating rinks, and sports fields. Central Park is an oasis of nature in the middle of the bustling concrete jungle.
Catch a Broadway Show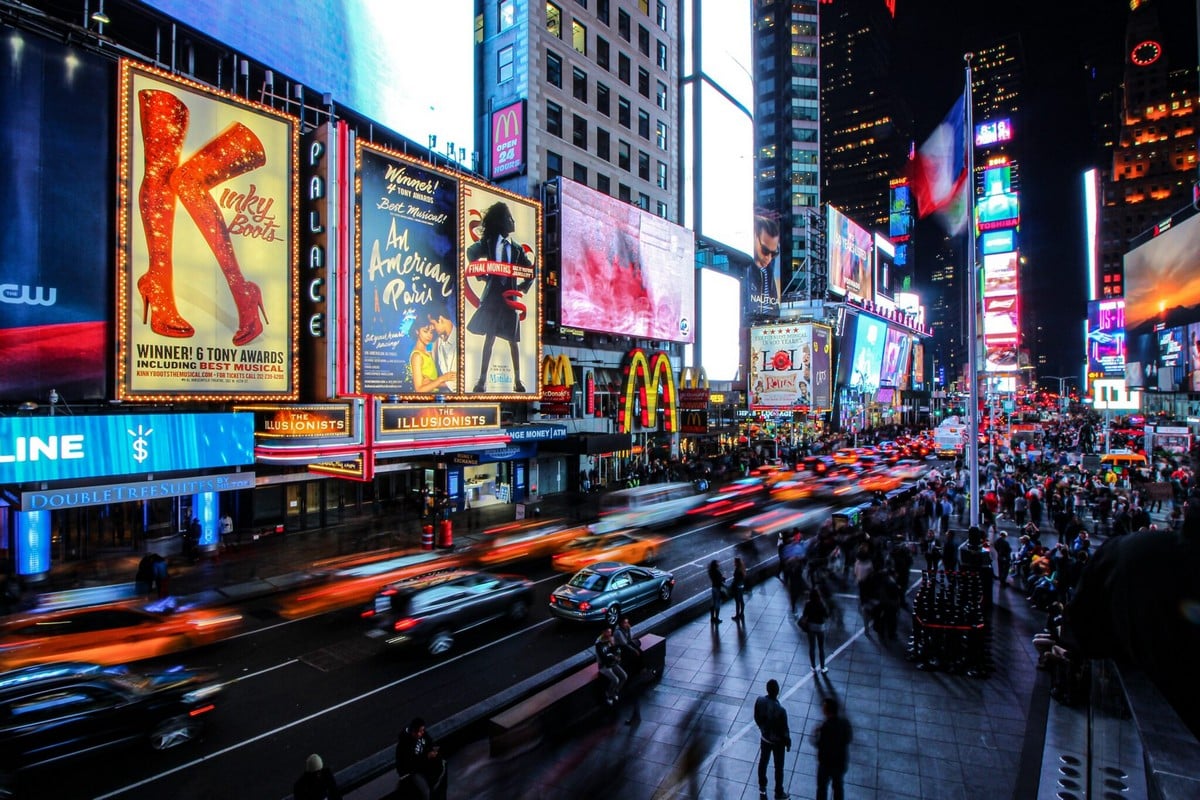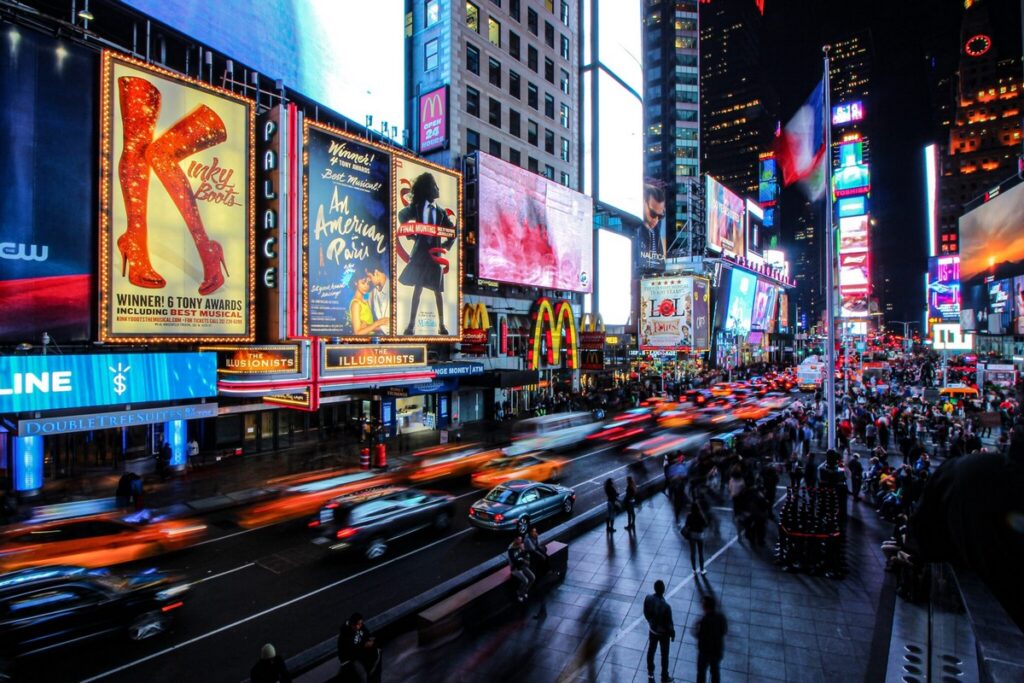 The Broadway theater district, located in the Midtown Manhattan neighborhood, is home to 40 professional theaters. Broadway productions are some of the world's most popular and longest-running shows, such as The Lion King, Aladdin, Hamilton, The Book of Mormon, Wicked, Chicago, Harry Potter and the Cursed Child, Moulin Rouge, and many more. There are also numerous shows with limited runs and off-Broadway shows for smaller and up-and-coming productions.
The New York-Style Pizza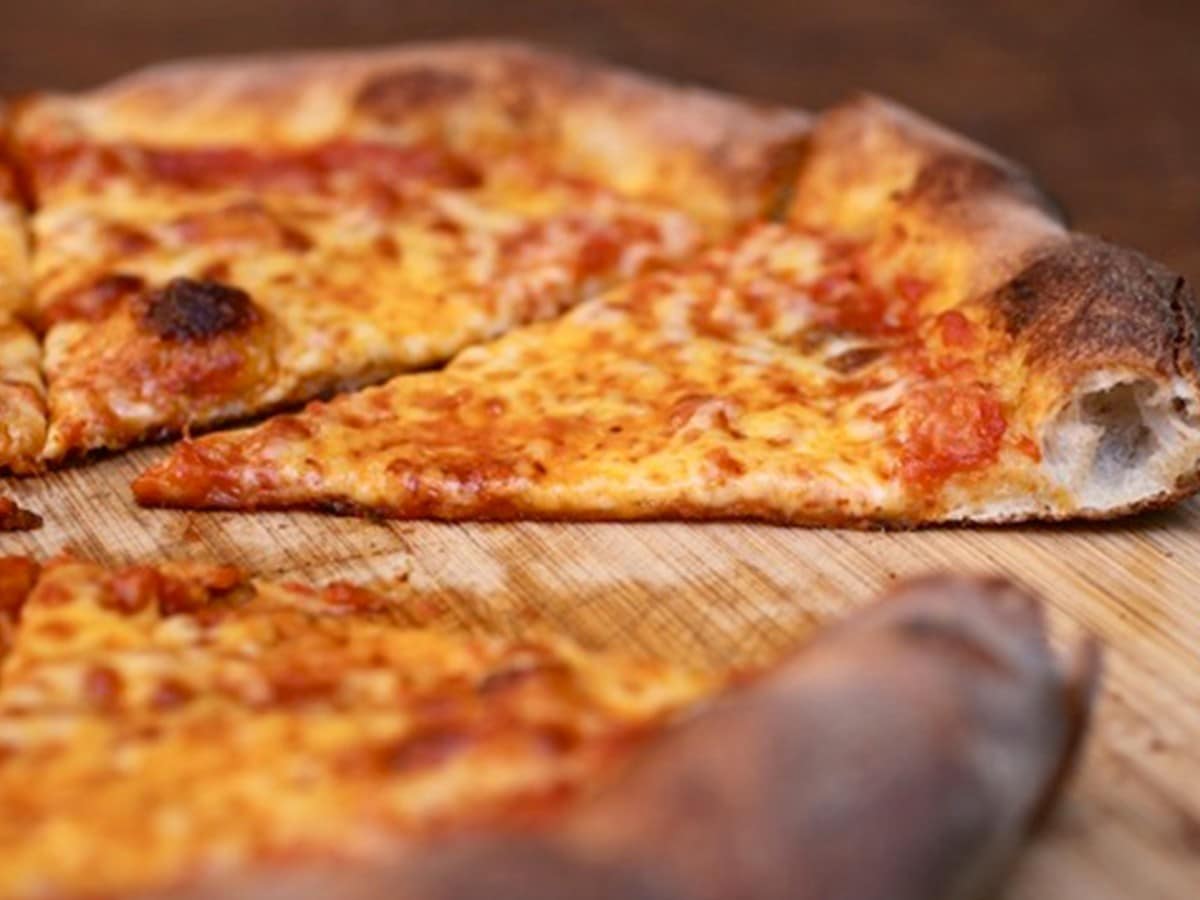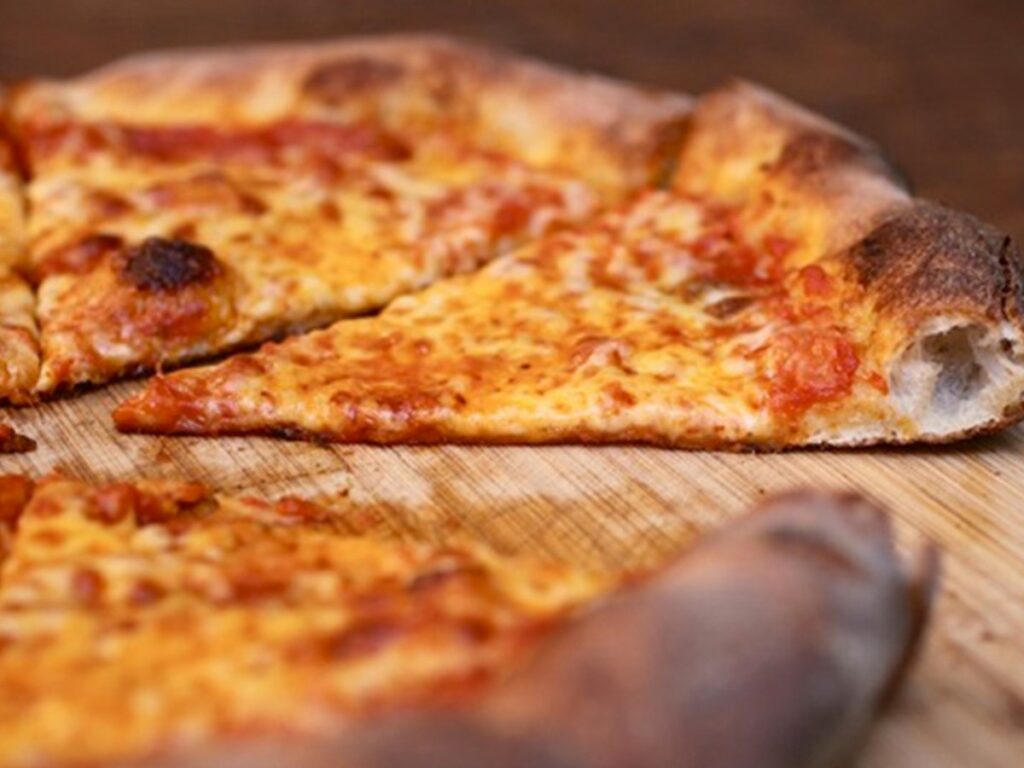 NY pizza is characterized by its large, thin, and crispy crust. The dough is usually made with high-gluten flour and is hand-tossed to create a thin, crispy crust. The pizza is typically sold in large slices and is often folded in half before eating. The traditional toppings for New York style are tomato sauce, mozzarella cheese, and various toppings such as pepperoni, sausage, mushrooms, onions, and peppers. New York pizza is often cooked in coal or gas-fired brick ovens, which give it a distinctive smoky flavor. It's a classic and beloved pizza style.
The Metropolitan Museum of Art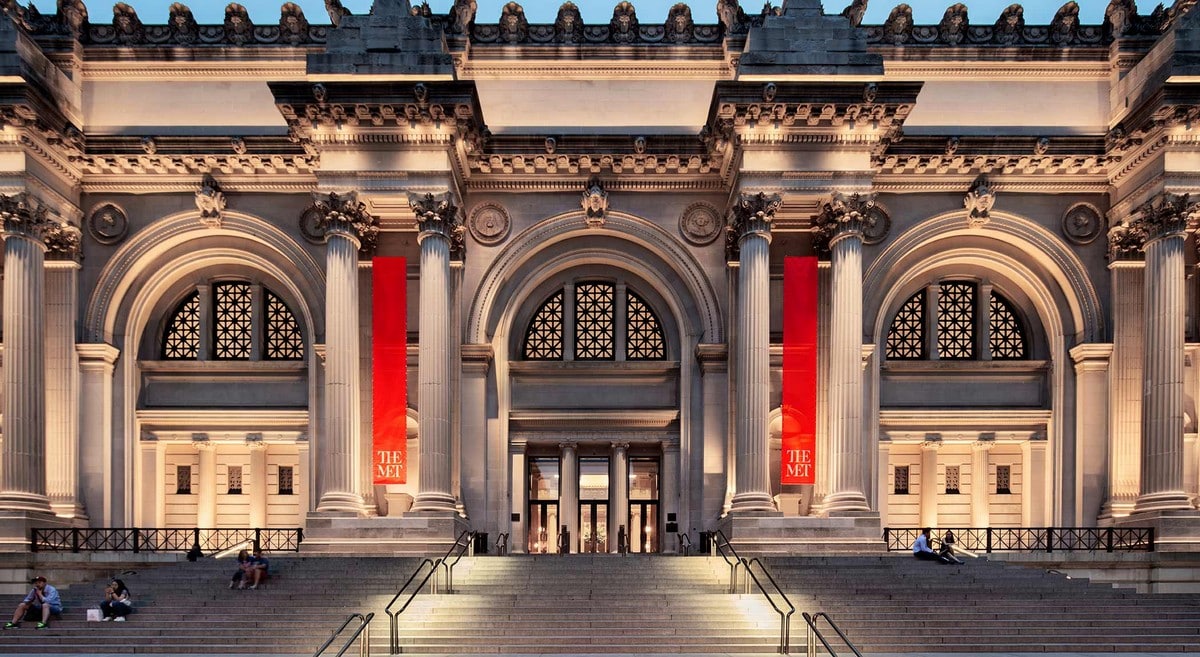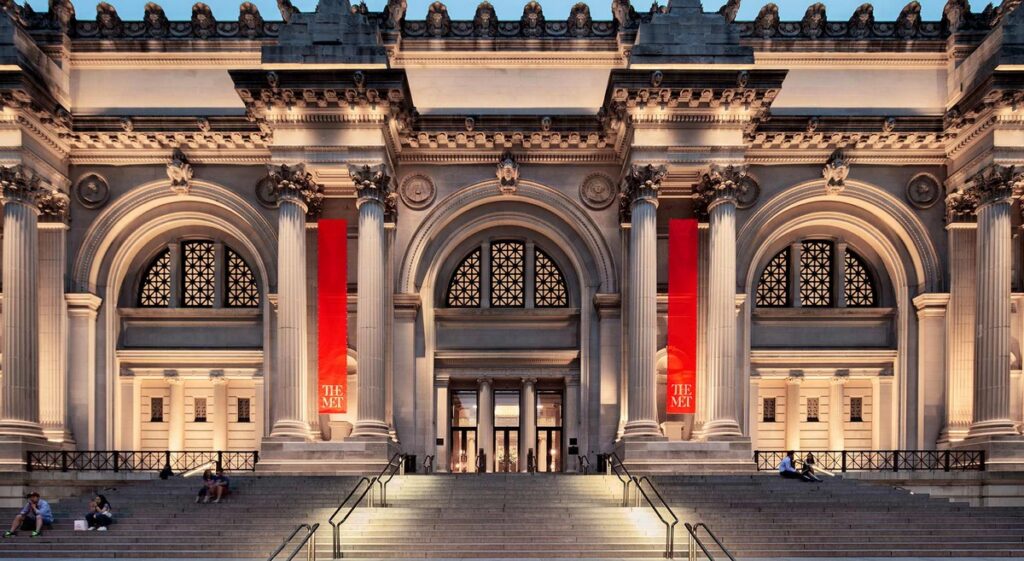 The Metropolitan Museum of Art (MET) is one of the world's most famous and largest art museums. It is located in New York City on the Upper East Side of Manhattan, and it is one of the most visited museums in the world. The museum has a collection of over 2 million works of art spanning over 5,000 years of world culture. The collection includes ancient artifacts and contemporary art, with notable holdings in American, European, Egyptian, and Asian art. In addition, the MET offers a variety of educational programs, resources, and tours for visitors of all ages.
The 9/11 Memorial & Museum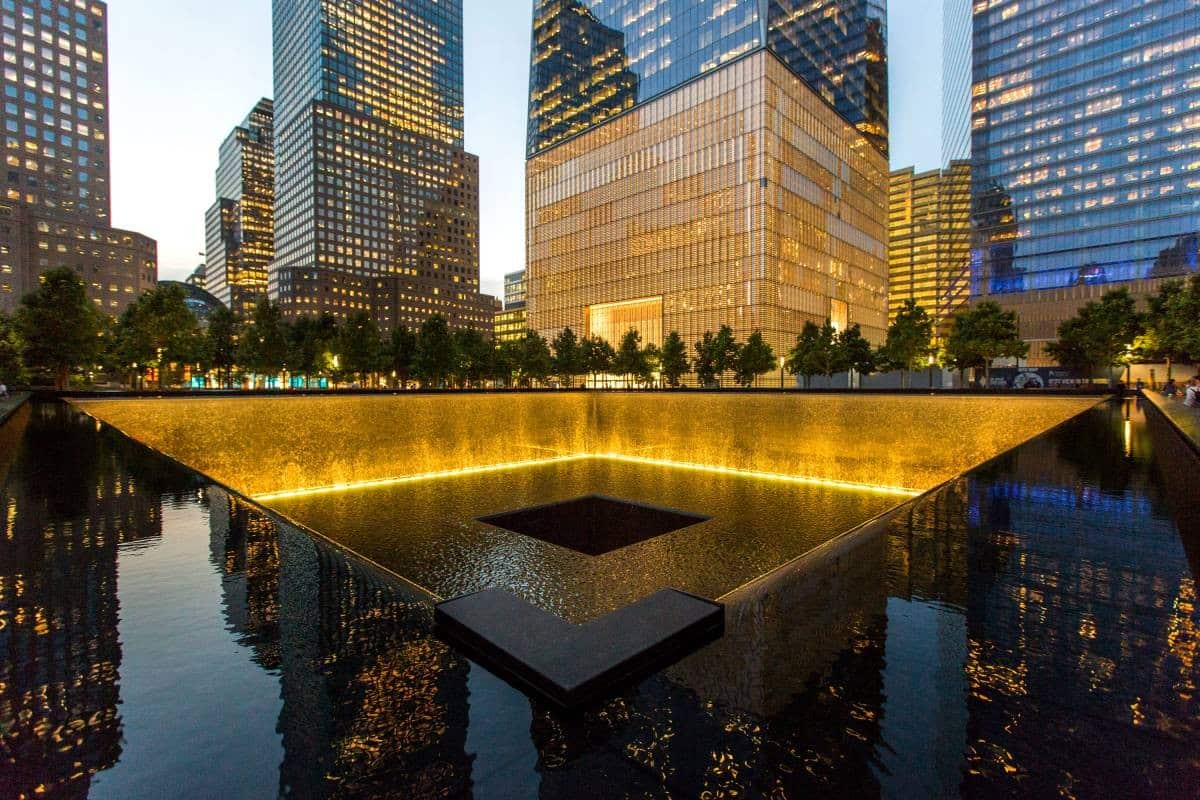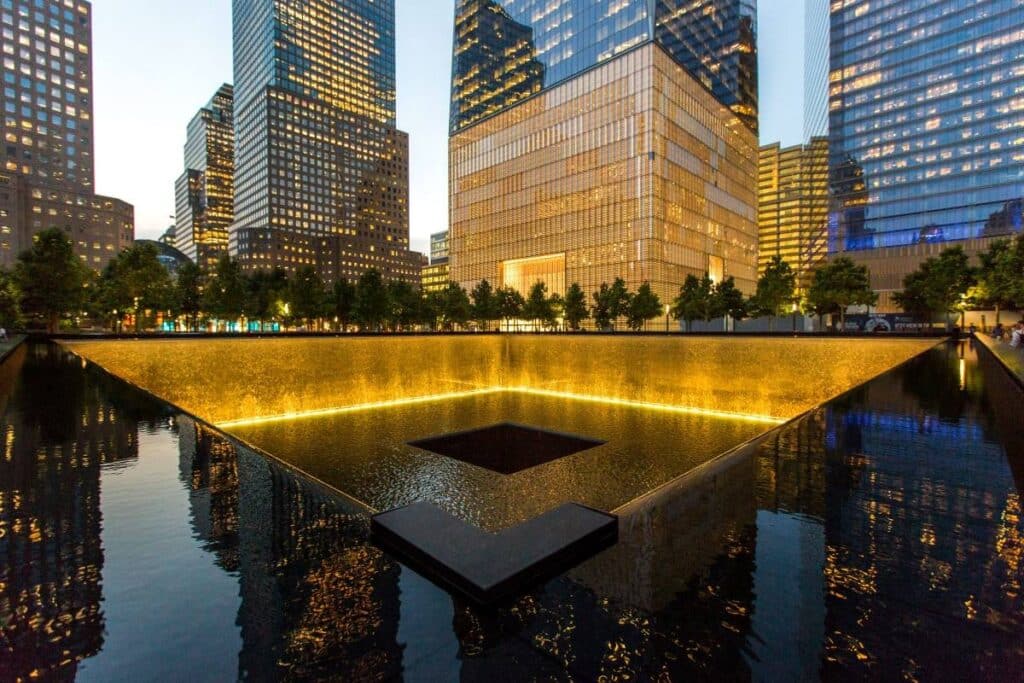 The 9/11 Memorial & Museum honors the victims of the September 11th terrorist attacks in 2001. The memorial is located at the site of the World Trade Center, where the attacks happened. The memorial features two large pools, each located in the Twin Towers' footprint. The pools are surrounded by the names of the victims of the attacks engraved in bronze. The museum, located beneath the memorial, is dedicated to providing historical and cultural context for the events of 9/11. It features artifacts from the attacks, including steel beams from the Twin Towers, photographs, and victims' personal effects.
Explore the High Line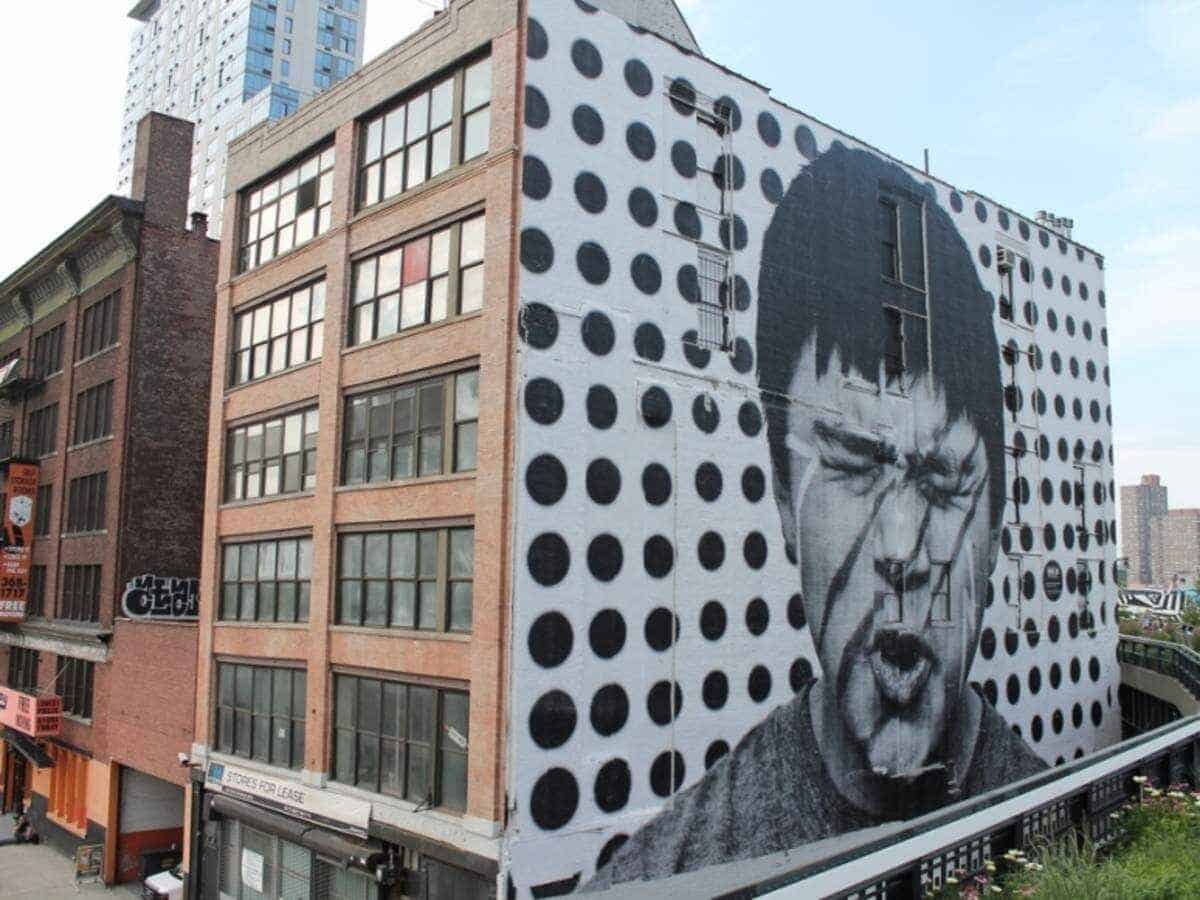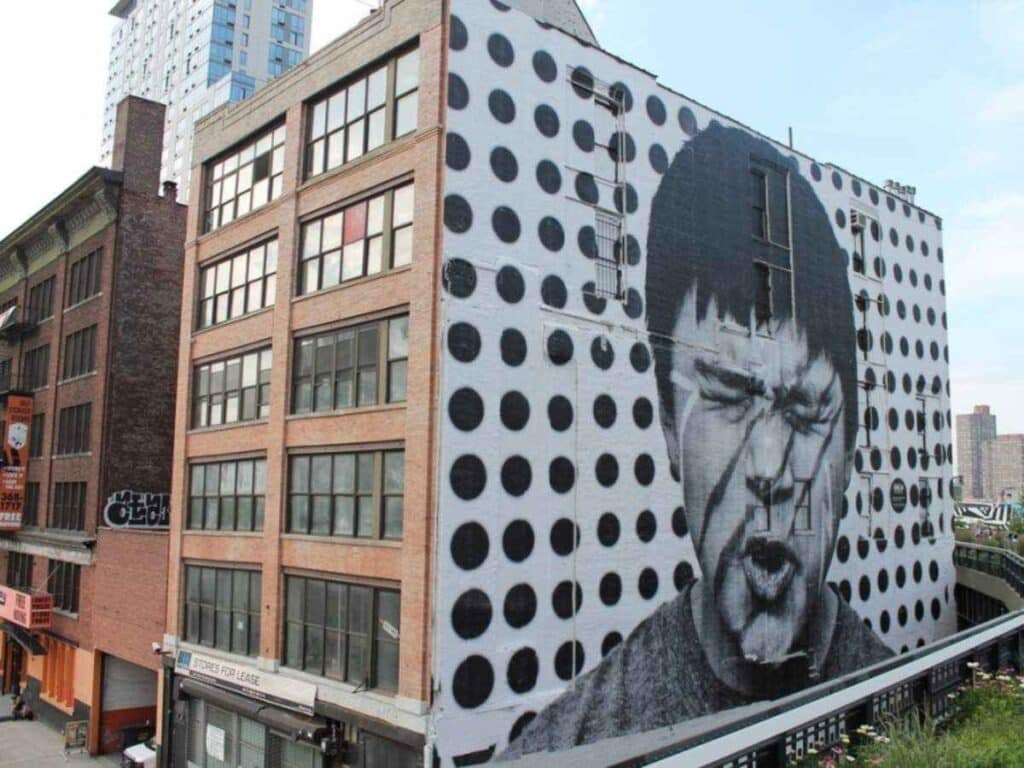 The High Line is a public park built on an elevated railroad track in New York City. It was originally built in the 1930s to lift freight trains off the streets of Manhattan's West Side but fell into disuse in the 1980s. In 2009, the first section of the High Line park opened to the public. The park features various gardens, art installations, public seating areas, and great views of the city and the Hudson River. It's a popular spot for locals and tourists and a unique and innovative way to experience the city from a different perspective.
New York's Famous Delis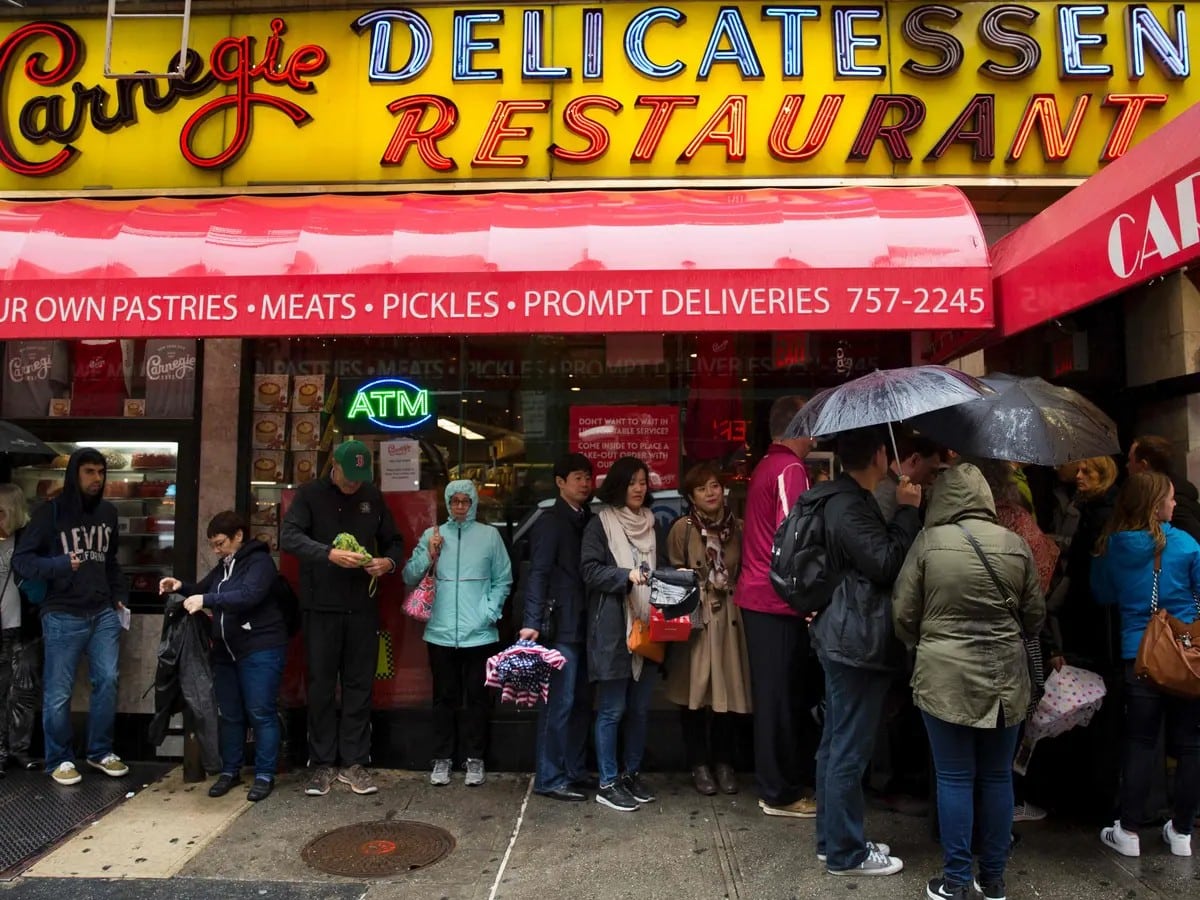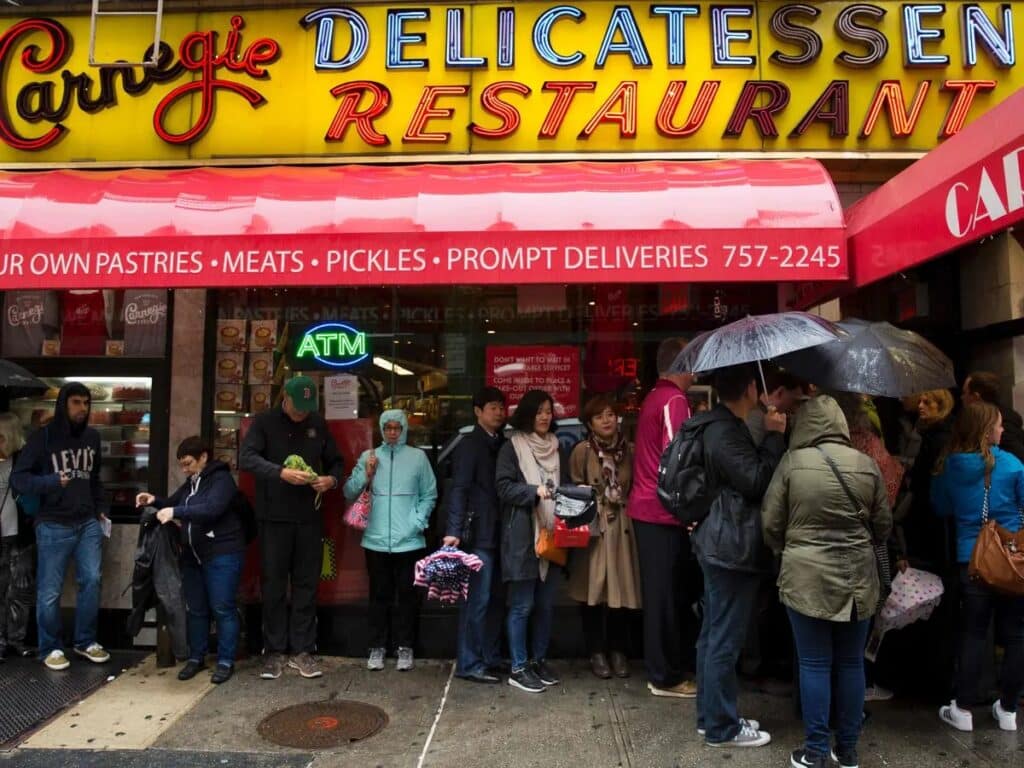 New York City is known for its famous delis, which are traditional Jewish-style delis that serve a variety of sandwiches, soups, and other traditional Jewish foods. Some of the most famous delis in New York include Katz's Deli, which has been in business since 1888 and is famous for its pastrami sandwiches, and the Carnegie Deli, known for its large portions and its traditional deli fares such as corned beef and pastrami sandwiches. Another famous deli is the 2nd Ave Deli, known for its traditional Jewish dishes like matzo ball soup, knishes, and kugel. Some other well-known delis are Stage Deli and Russ & Daughters.
St. Patrick's Cathedral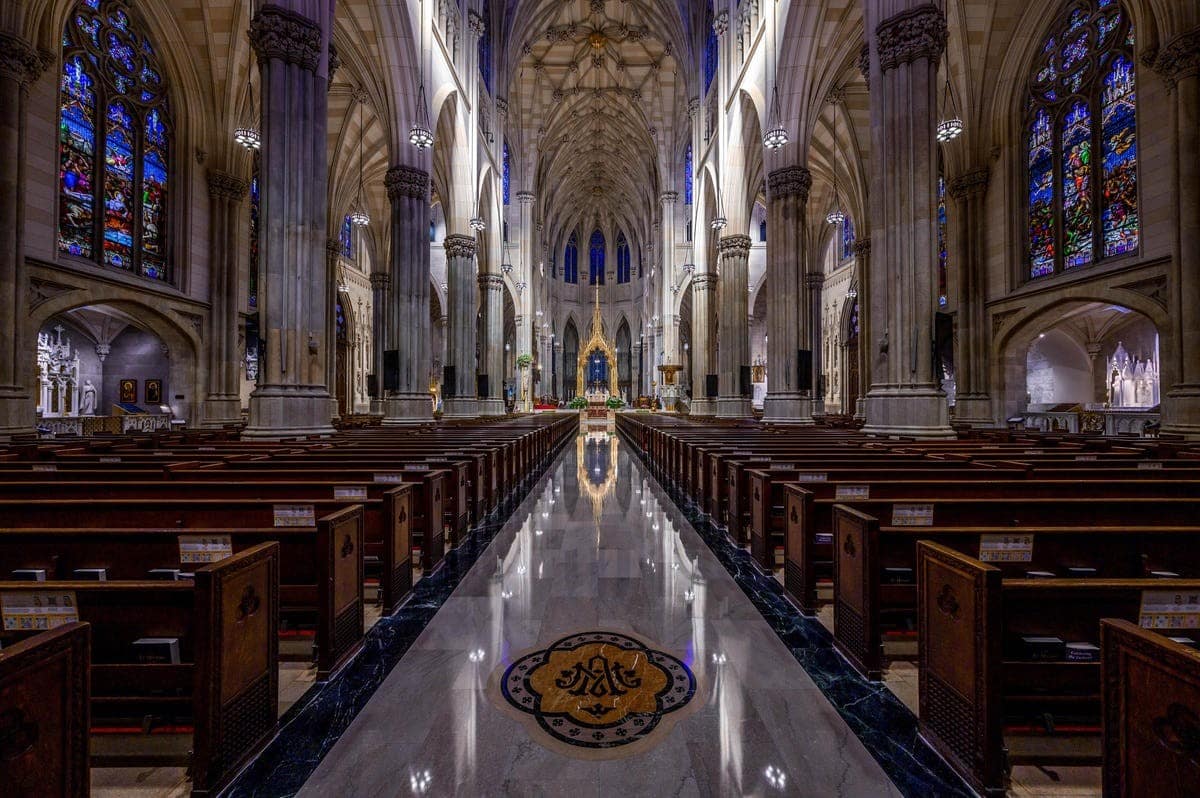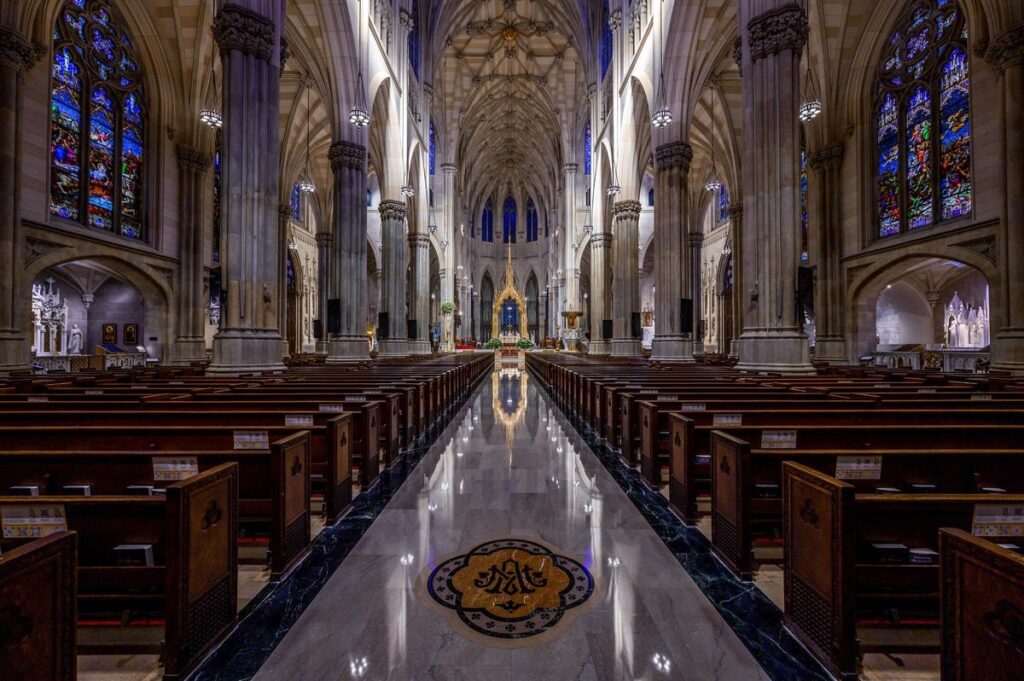 St. Patrick's Cathedral is a Roman Catholic cathedral in New York City. It is the seat of the Archbishop of New York and a prominent landmark of the city. The Cathedral was built in the Gothic Revival style and was completed in 1878. It features beautiful stained glass windows, intricate stone carvings, and a grand organ with 7,000 pipes. The Cathedral is also home to numerous works of art, including a bronze baldachin over the high altar and several statues. The Cathedral is a major tourist destination and is visited by thousands of people each year.
Ice Skating at the Rockefeller Center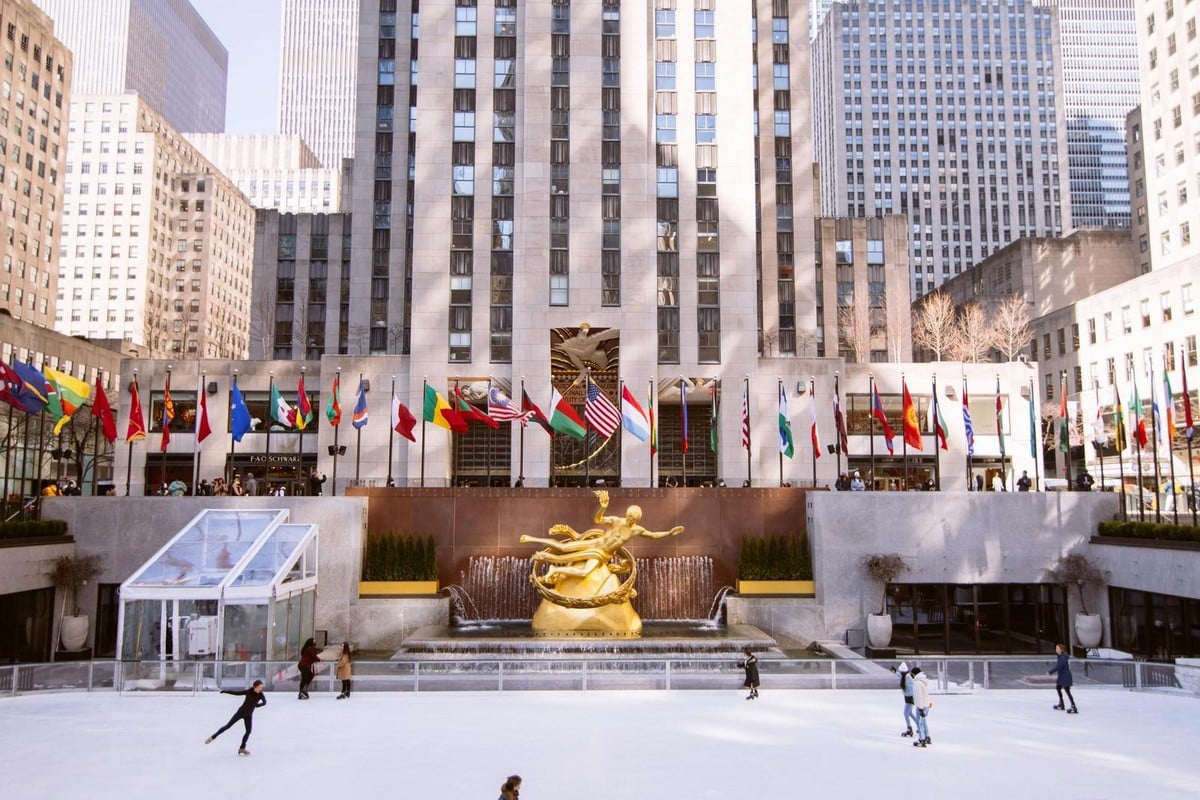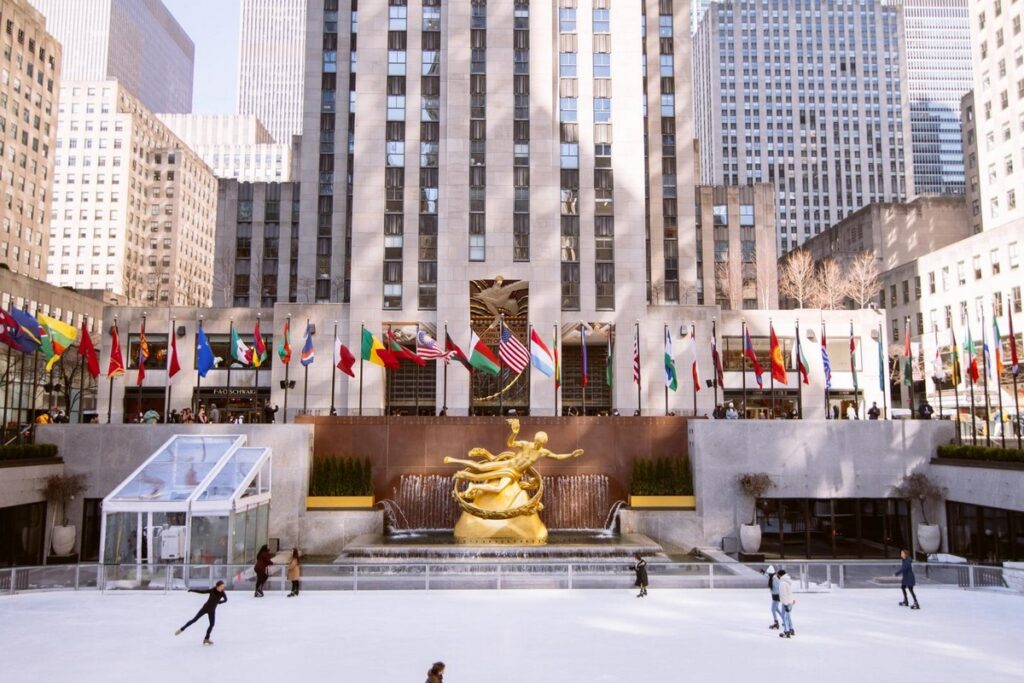 Ice skating at the Rockefeller Center is a popular winter activity in New York City. The rink is located at the Rockefeller Center, an iconic complex of commercial buildings home to numerous shops, restaurants, and other attractions. The rink is open to the public from October to April. It features a large, refrigerated ice rink surrounded by a picturesque setting of holiday lights and decorations. Skaters can rent skates on-site and enjoy the sights and sounds of the city while skating.
Diverse Melting Pot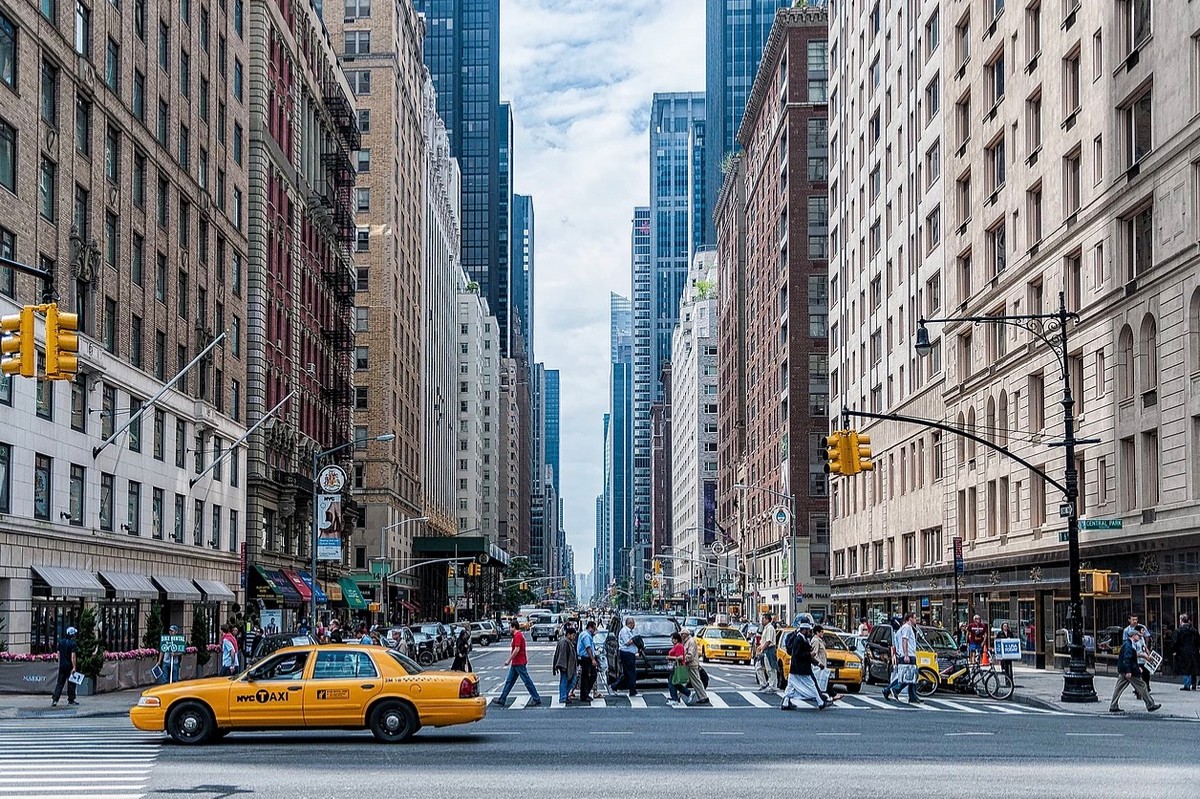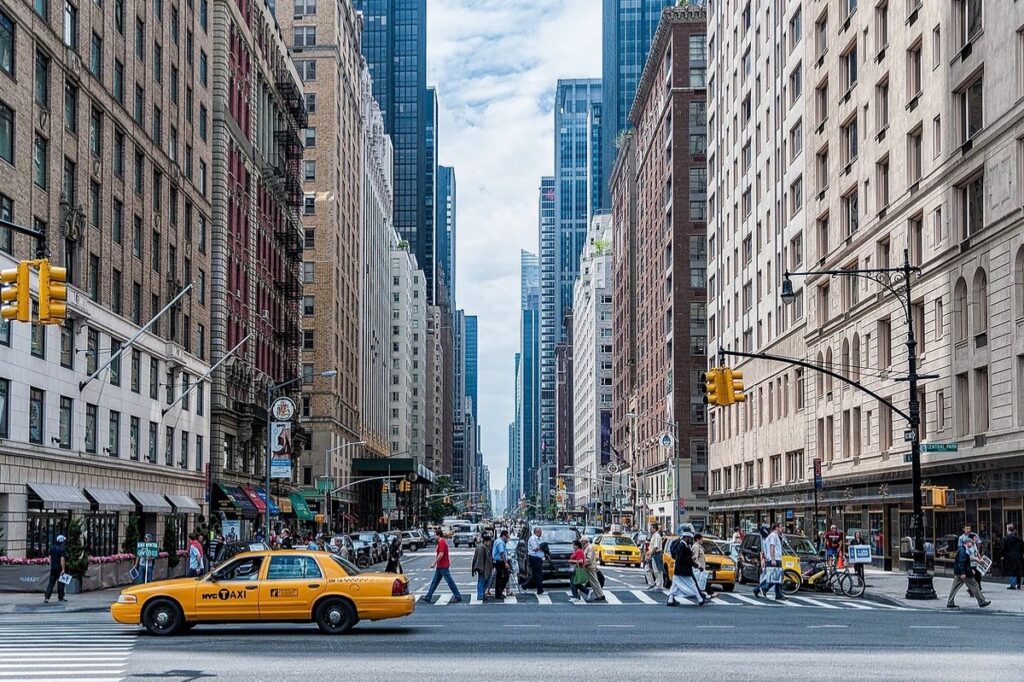 New York has a long history of immigration and has welcomed immigrants for more than 400 years. As a result, New York is home to a wide variety of cultures, religions, and ethnicities, all represented in the city's neighborhoods, food, and customs. It has contributed to a vibrant food scene with a wide variety of international cuisines. From Chinese dumplings in Flushing to Ethiopian stews in Harlem and from Korean barbecue in Queens to Brazilian steak houses in Manhattan, the city has something for everyone. New Yorkers come from around the globe and speak over 200 languages.
Street Art in Brooklyn's Dumbo Neighborhood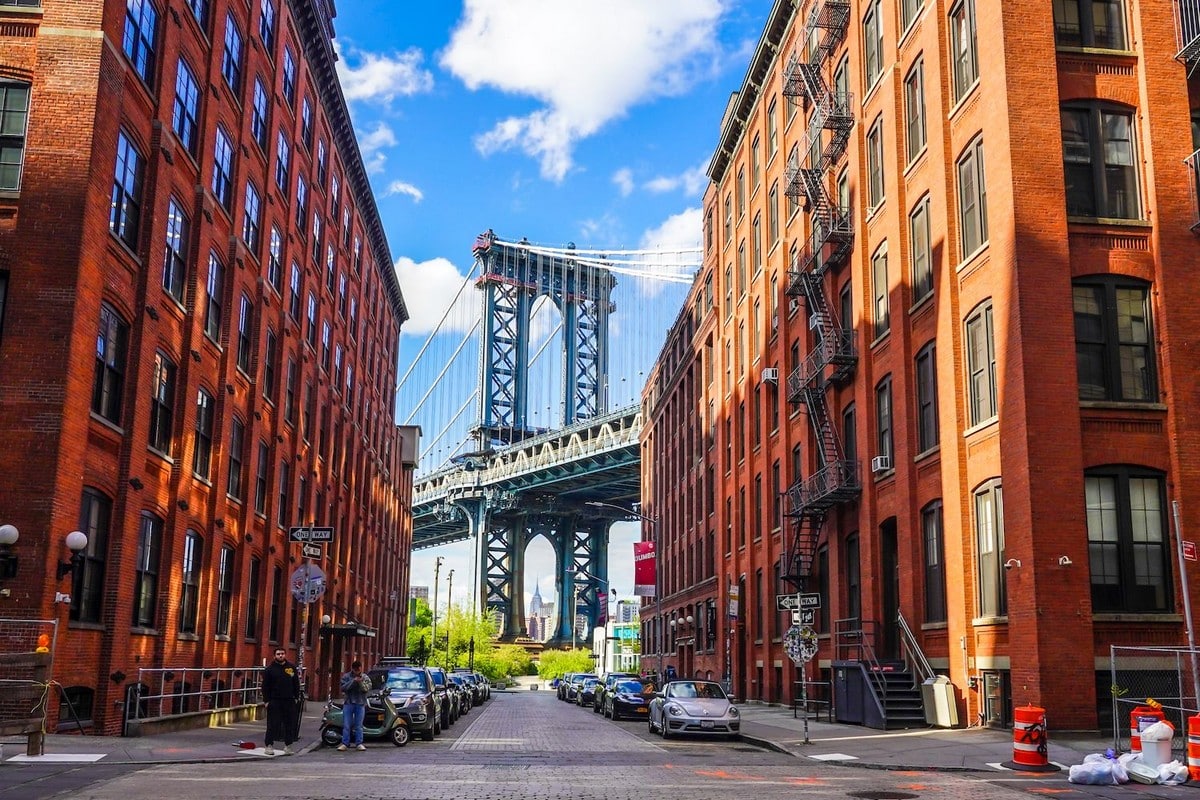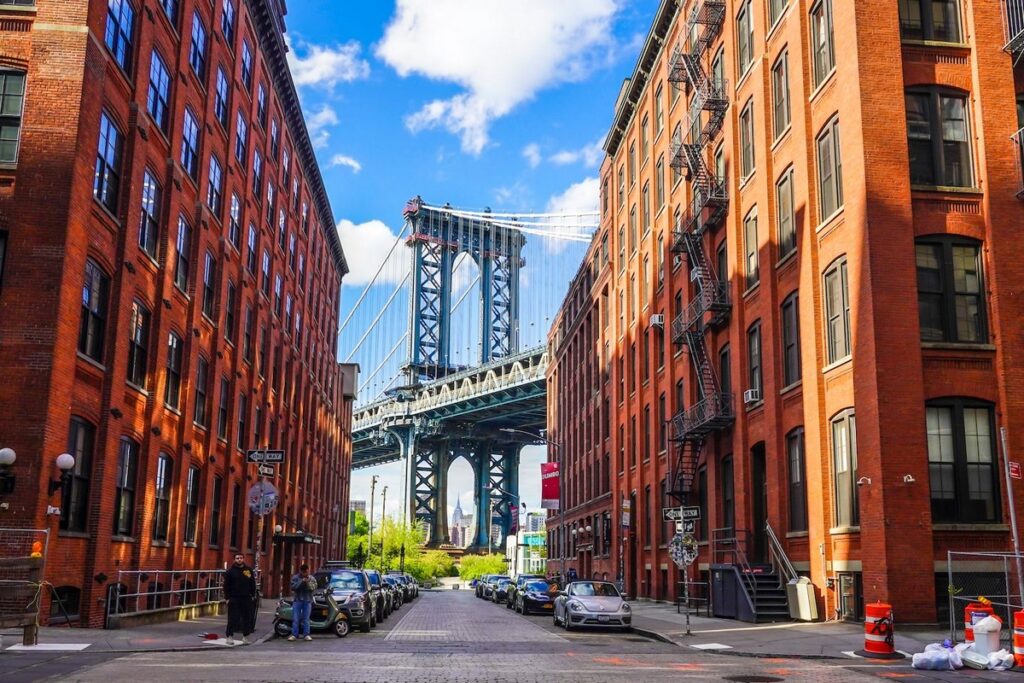 The Dumbo neighborhood in Brooklyn is known for its vibrant street art scene. Dumbo, which stands for Down Under the Manhattan Bridge Overpass, is home to many graffiti artists and street art collectives who have transformed the neighborhood's walls, buildings, and bridges into an open-air gallery. The neighborhood has attracted many famous street artists from around the world who have come to leave their mark on the walls of Dumbo. Many of the murals and pieces in Dumbo are commissioned by local businesses or community organizations and often reflect the neighborhood's history and diversity.
Experience Times Square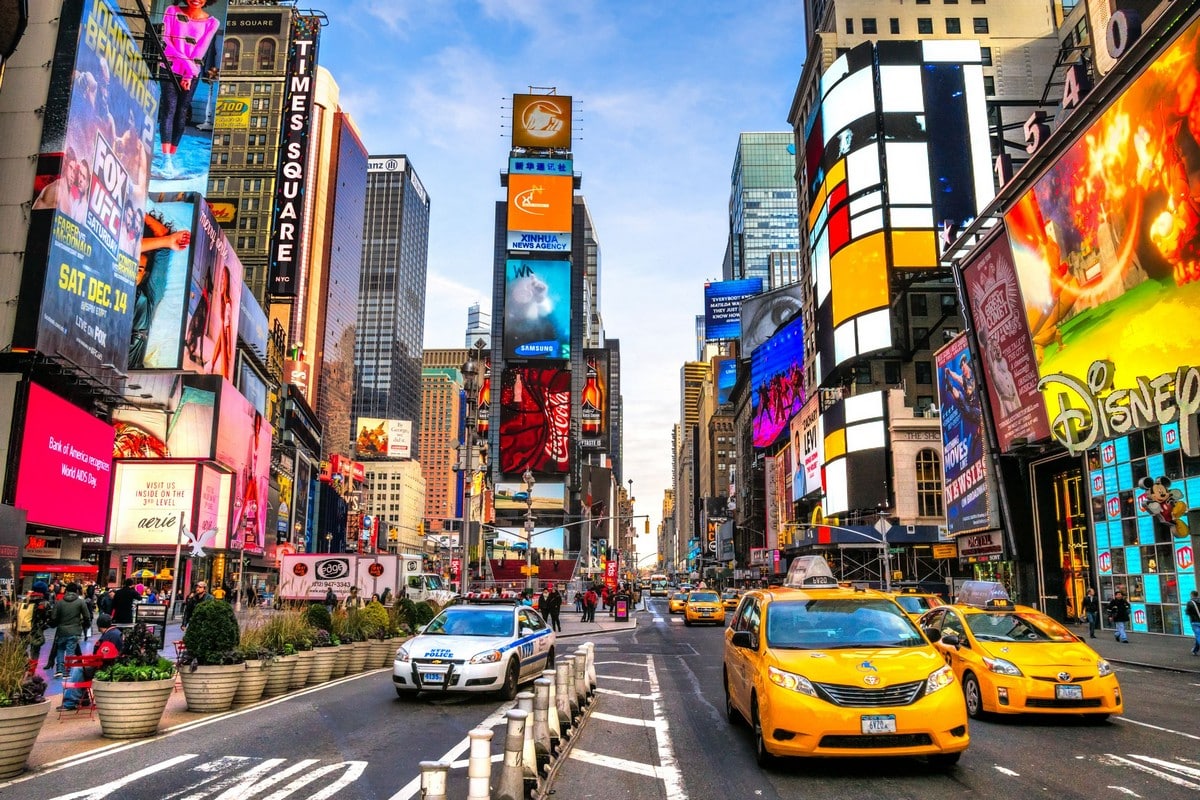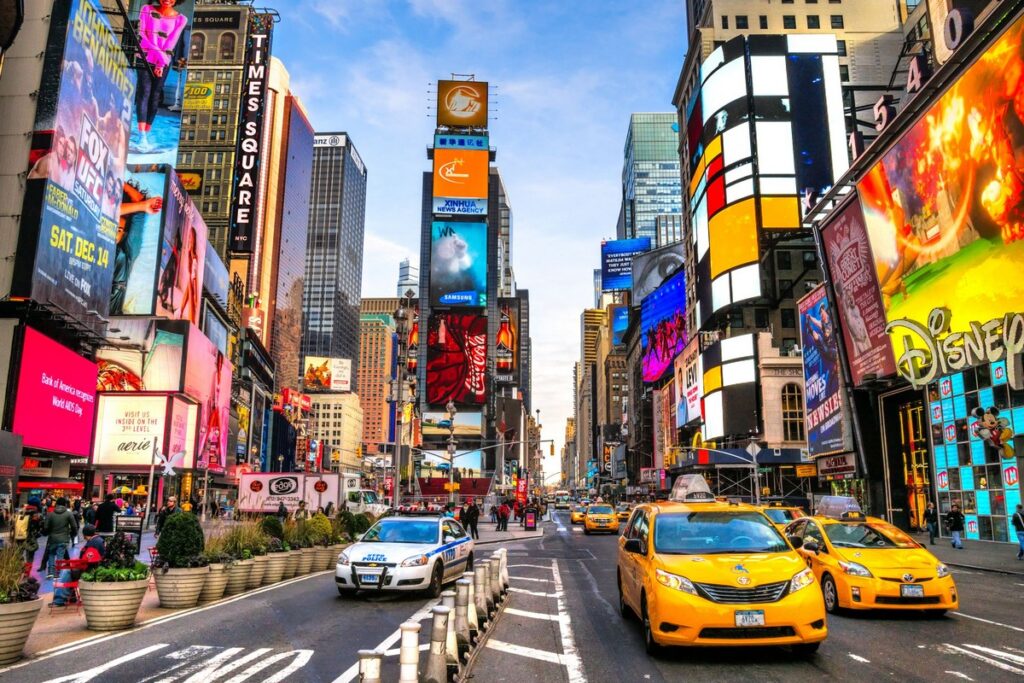 Times Square is a major commercial intersection and tourist destination in New York City. It is located at the junction of Seventh Avenue and Broadway, and stretching from West 42nd Street to West 47th Street. It is known for its bright billboards, massive video screens, and Broadway theaters. It is also a major center of the Broadway theater district. Times Square is also famous for its New Year's Eve celebrations, where a large crystal ball is dropped at midnight to mark the start of the new year.
Have a Bagel for Breakfast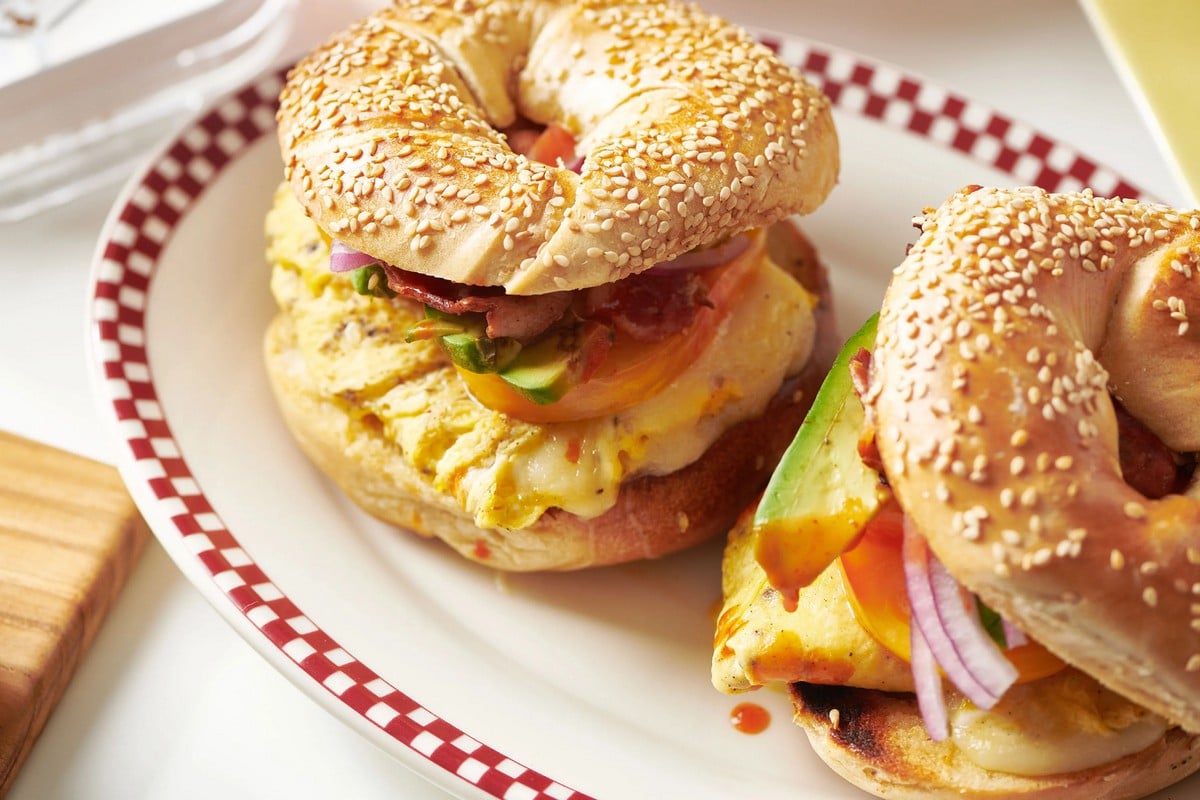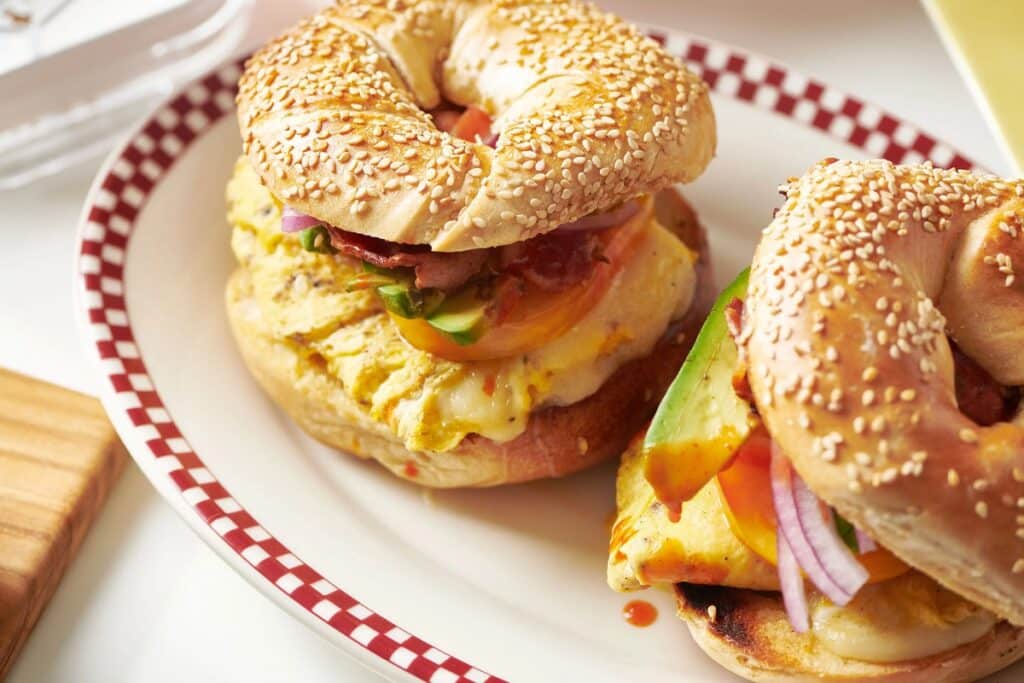 New York City bagels are a staple of the city's food culture and are known for their dense, chewy texture and distinctive flavor. Traditional New York bagels are round, with a hole in the center, and are usually about 4 inches in diameter. They are often served with cream cheese, butter, lox, and other fish. However, you can also find a variety of toppings such as bacon, egg, cheese, and avocadoes. New York bagels are often considered some of the best in the world and staple breakfast food in the city.
American Museum of Natural History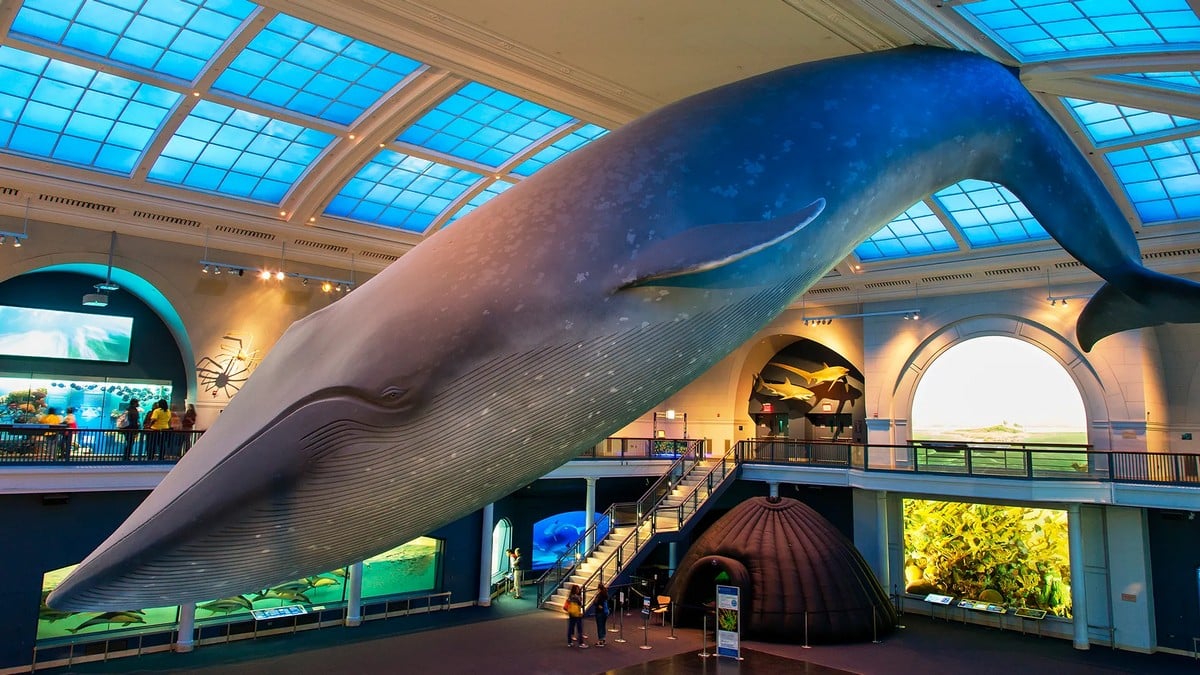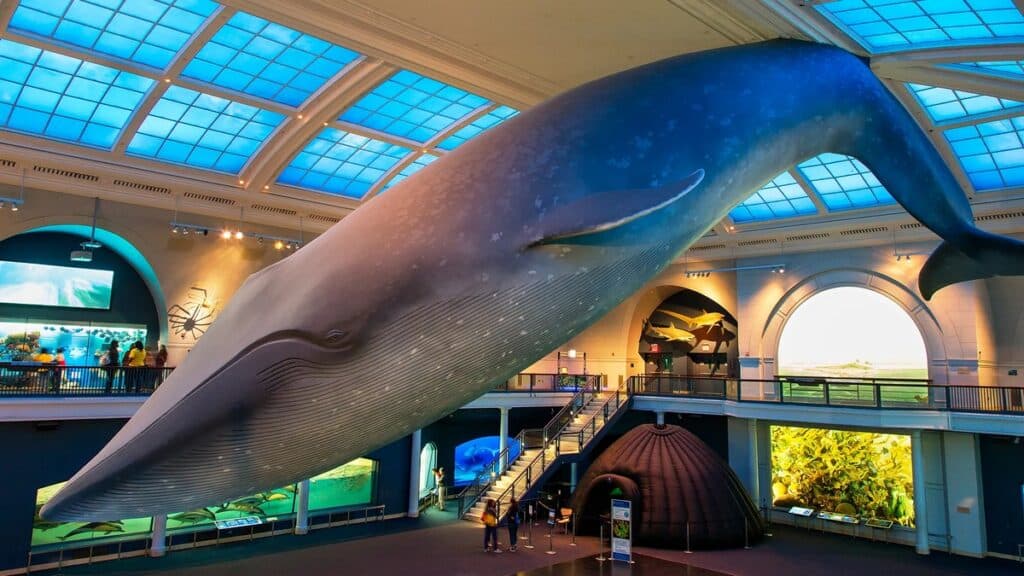 The American Museum of Natural History (AMNH) is one of the world's most famous and largest natural history museums. The museum has a collection of over 32 million specimens and artifacts. In addition, it has more than 50 halls and exhibitions, ranging from the Hall of Saurischian Dinosaurs to the Butterfly Conservatory. The museum also features a planetarium and an IMAX theater, which shows films about natural history and science. The AMNH is a popular destination for visitors of all ages.
New York Style Cheesecake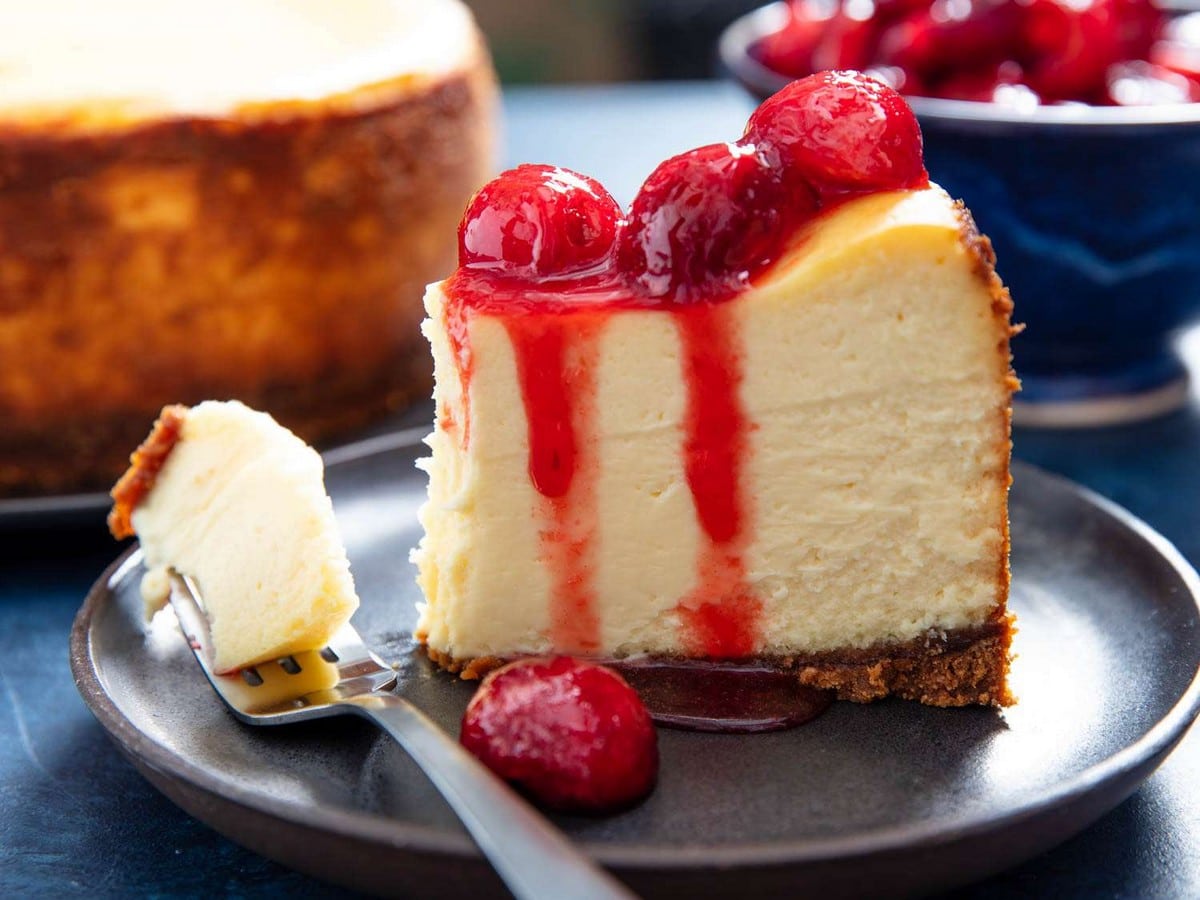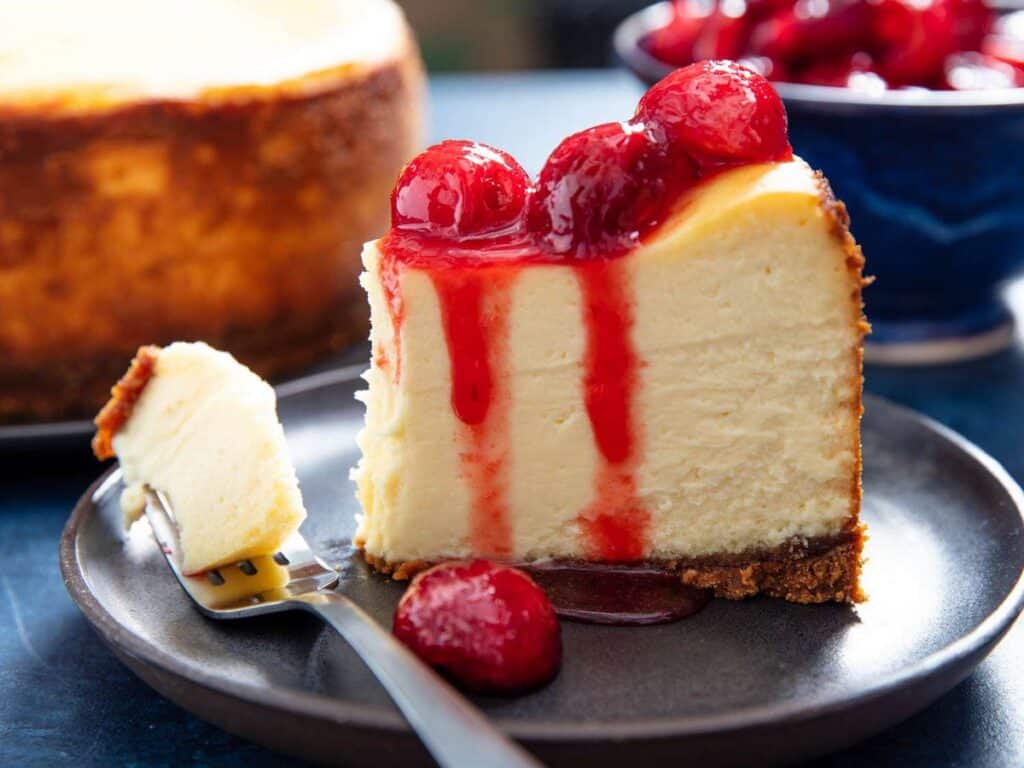 New York style cheesecake is a classic cheesecake known for its dense, creamy texture and rich, tangy flavor. It is typically made with a graham cracker crust, cream cheese, eggs, sugar, and heavy cream or sour cream. The dessert is served plain, without additional toppings or flavors. It's a staple in many New York City bakeries and restaurants and is a beloved dessert worldwide. New York style cheesecake is often considered the "original" cheesecake and a must-try for visitors to the city.
Ferry to Ellis Island and Liberty Island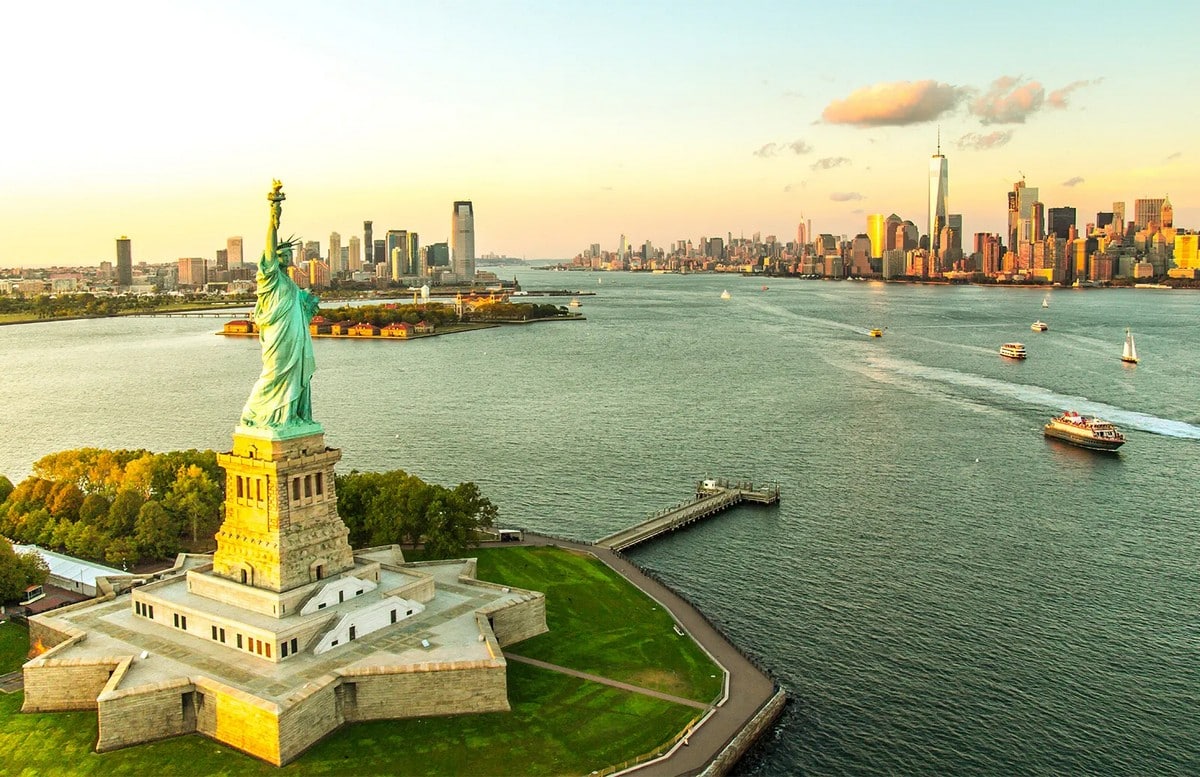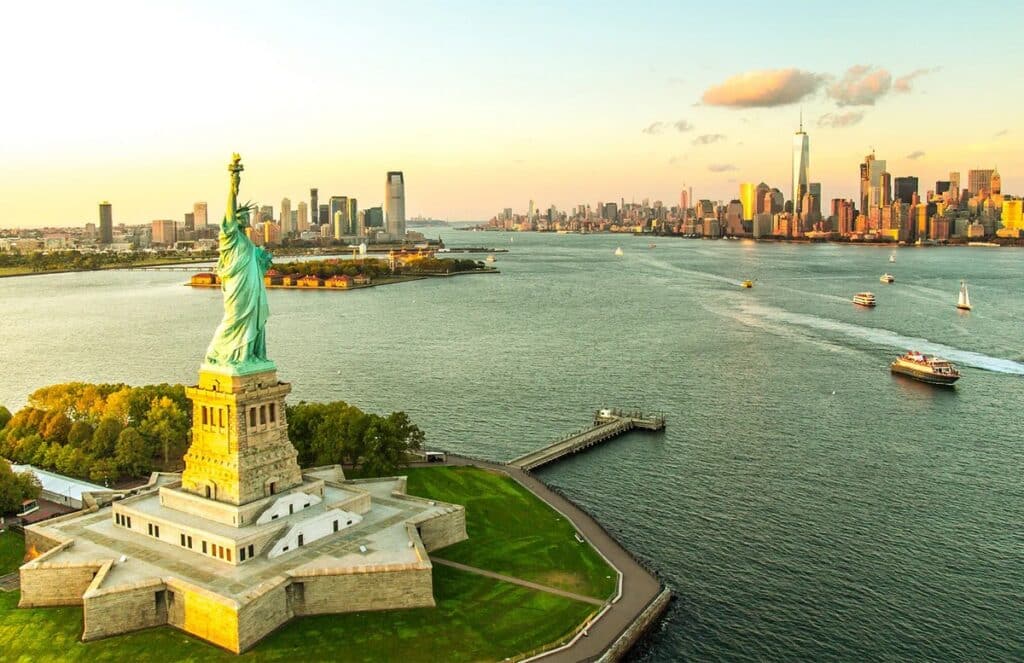 Ellis Island and Liberty Island are two iconic locations in New York City that are popular tourist destinations. Both islands are usually visited together on a tour, which can be done by ferry from Battery Park in Lower Manhattan. Ellis Island was the main entry point for millions of immigrants who came to the United States during the late 19th and early 20th centuries. Liberty Island is home to the Statue of Liberty, one of the most recognizable symbols of freedom and democracy in the world. Visitors can climb to the statue's crown for a panoramic view of New York City.
Bring the Family to Coney Island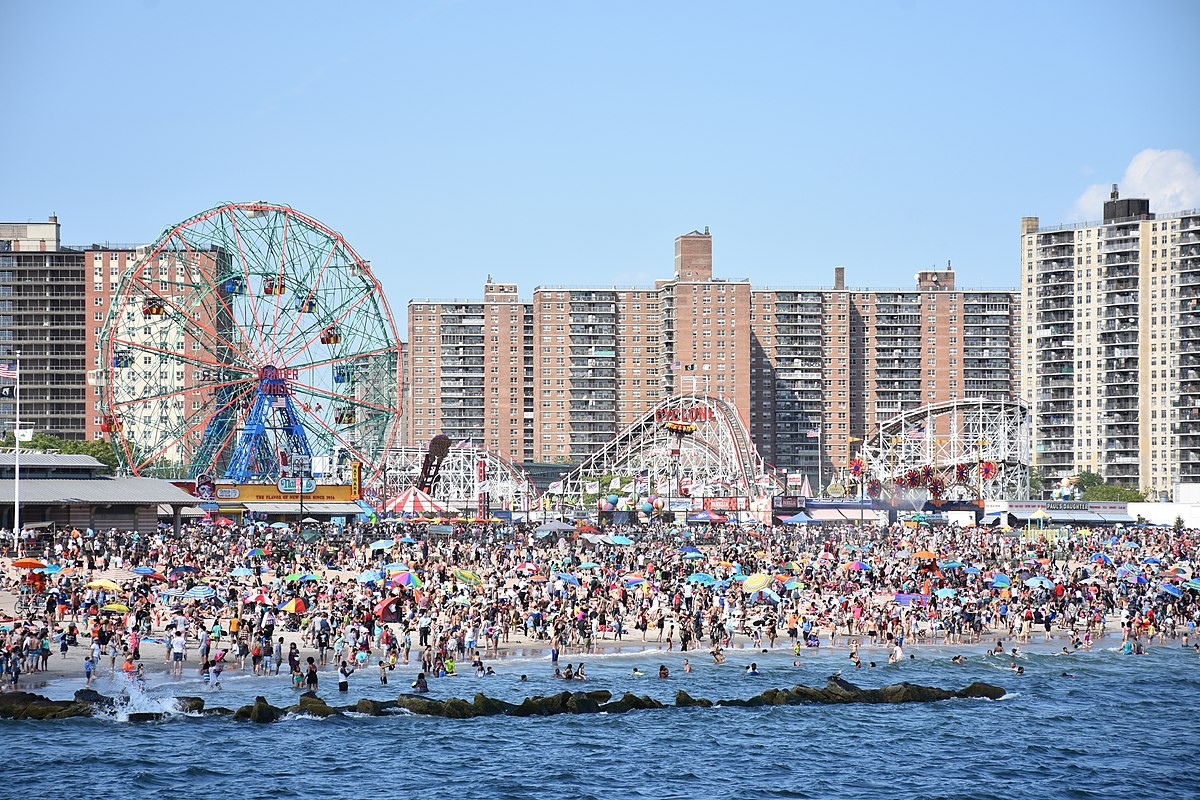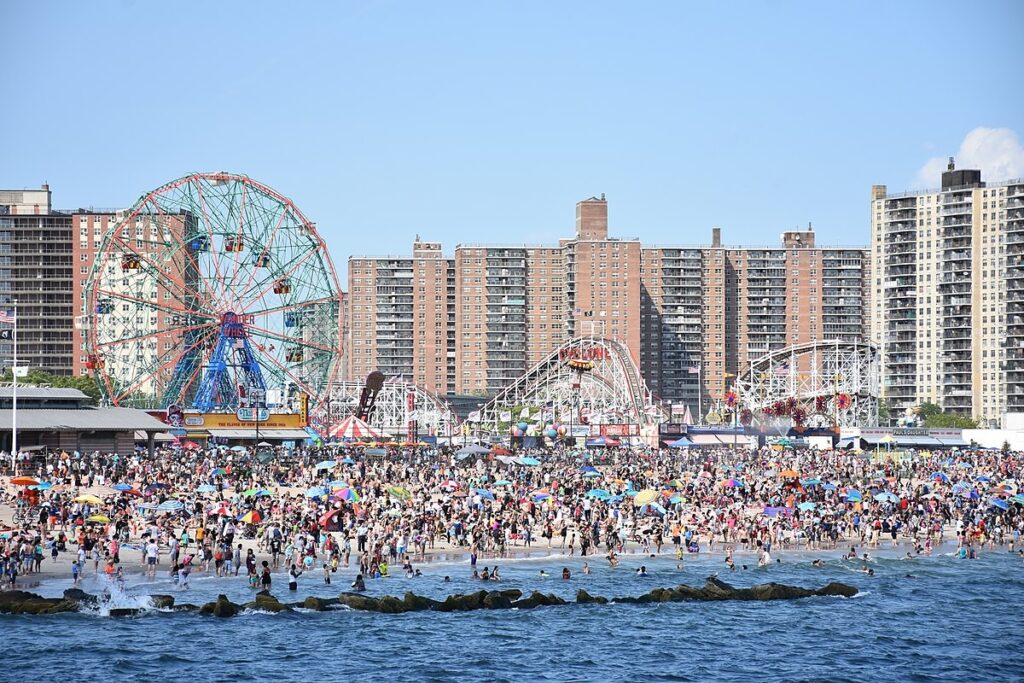 Coney Island is famous for its beach, boardwalk, and amusement parks. The area was once a popular destination for beach-goers and vacationers in the late 19th and early 20th centuries. The boardwalk is a lively promenade that runs parallel to the beach and is home to many shops, restaurants, and attractions. Coney Island is also famous for its amusement parks, including Luna Park and Deno's Wonder Wheel Amusement Park, which feature thrill rides and games. The area also has a rich history of sideshows and circus performances.