New York is a state on the east coast of the US. This is one of the most populous states in the country, with a total of 20,000 inhabitants. It shares a border with five other US states and it also has an international border with Canada. New York has an area of 54,555 square miles and is characterized by mountains and several islands.
New York is known for Niagara Falls, NYC, and its high costs of living. This state was one of the original 13 colonies and has the tallest skyscraper in the US. New York is home to the oldest fair in the country, and egg Benedict was invented here.
The Big Apple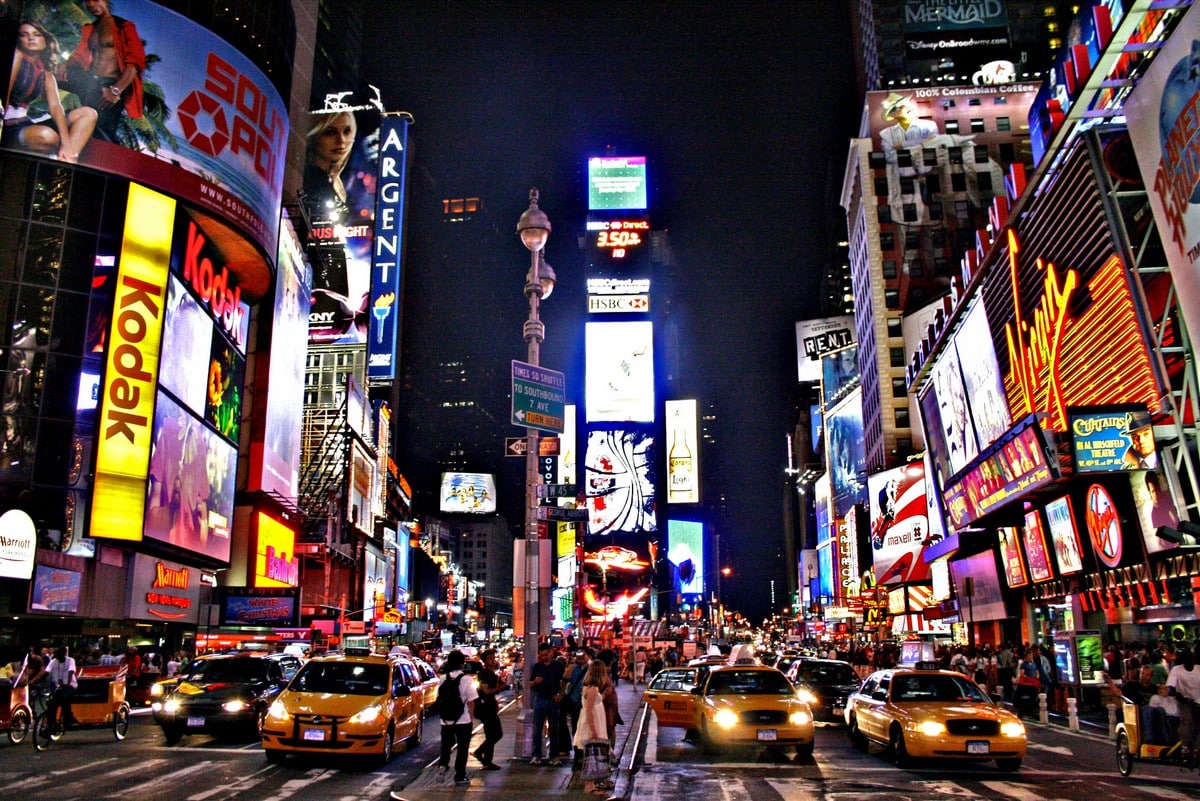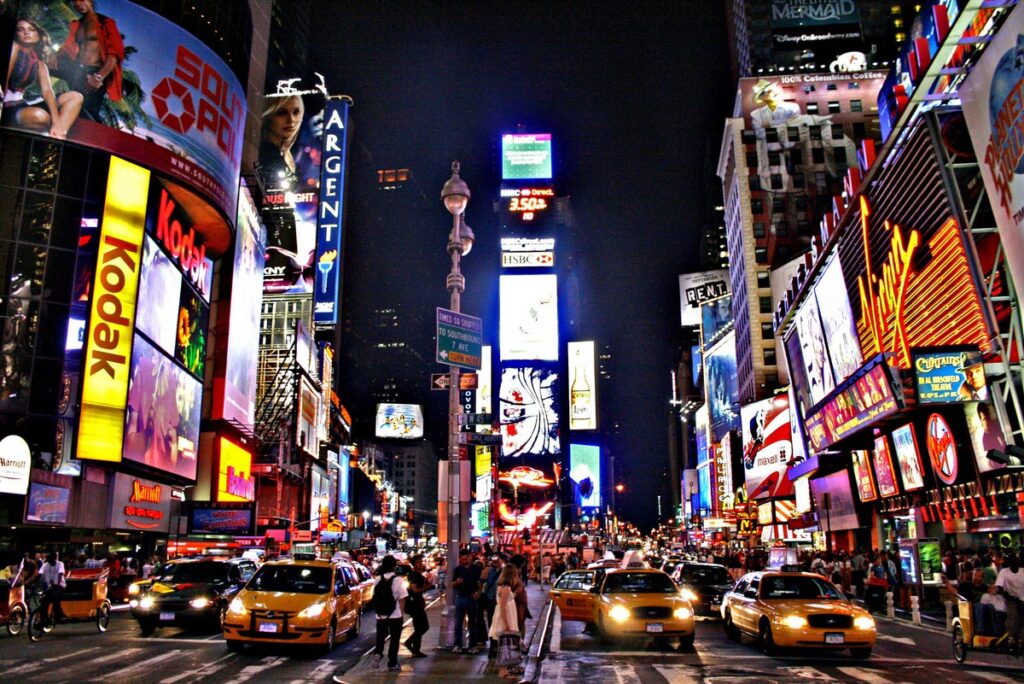 When imagining New York, most people immediately think about the Big Apple. In fact, most people outside of the US don't even know that 'New York' also refers to the state. In their defense, this city is among the most famous in the whole world!
More than 8 million people currently live in this metropolis. As of 2022, only 13 states in the US have more inhabitants! NYC is a multi-ethnical city, and it has been estimated that 800 languages are spoken here daily. Apart from this, this metropolis is also known for the Statue of Liberty, the humongous Central Park, and Wall Street. Not many people know that NYC also served as the first capital of the US in 1789.
Niagara Falls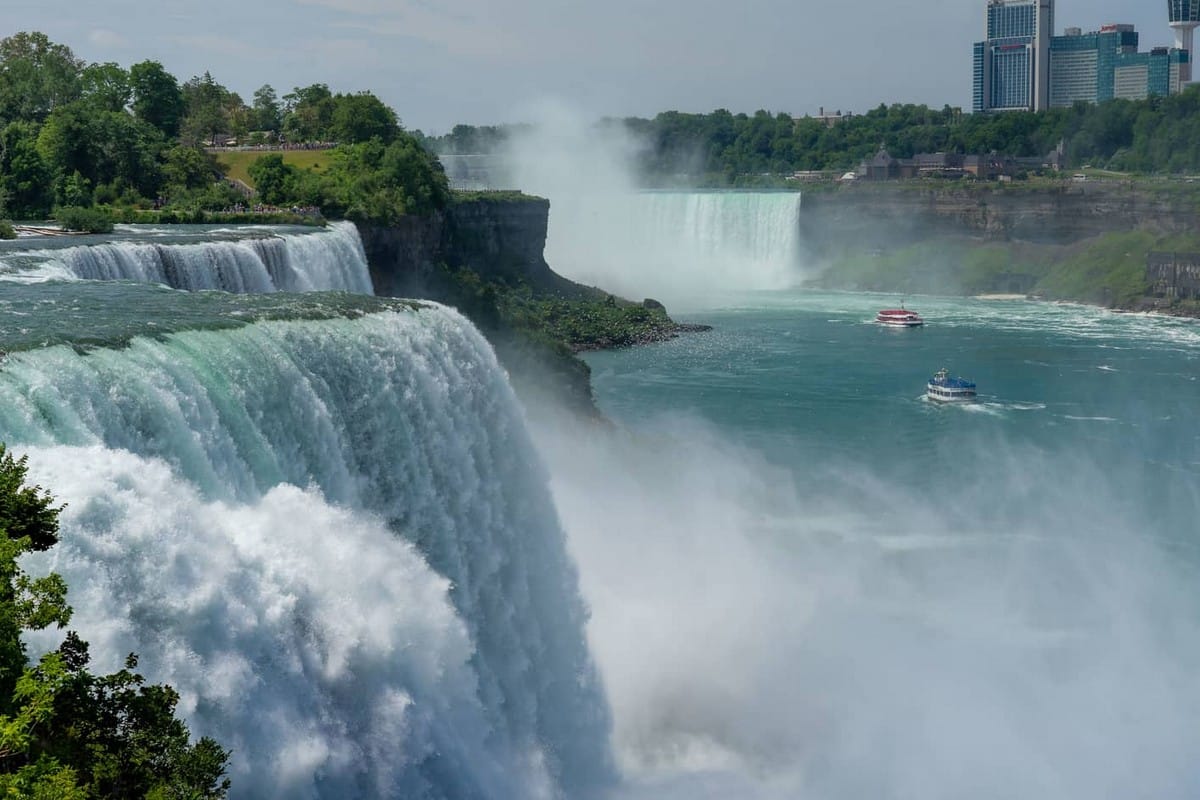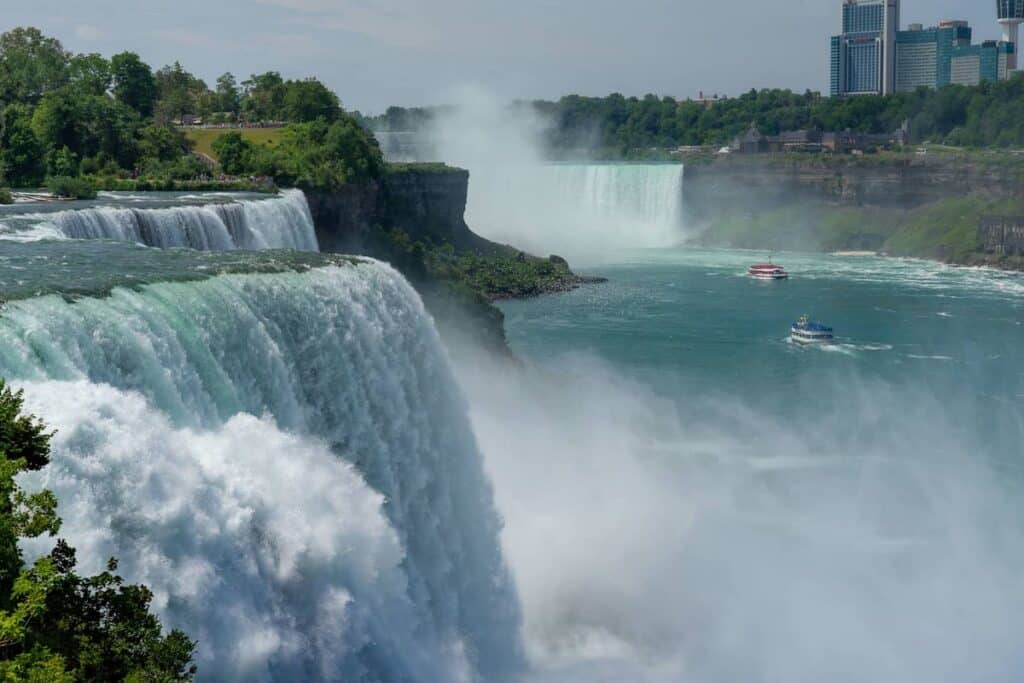 New York is also home to stunning natural landscapes, such as Niagara Falls. Frequently addressed as the eighth wonder of the world, this site gathers 12 million visitors each year. Niagara Falls consists of three different waterfalls. These include the American Falls, Bridal Veil Falls, and Canadian Horseshoe Falls.
Niagara Falls is thought to be the world's fastest-moving fall. Every second 700,000 gallons of water pass through this site!
You may also be surprised to discover that fish from this area have evolved to survive the impressive pressure of these falls. However, roughly 10 percent of them die on their journey.
High costs of living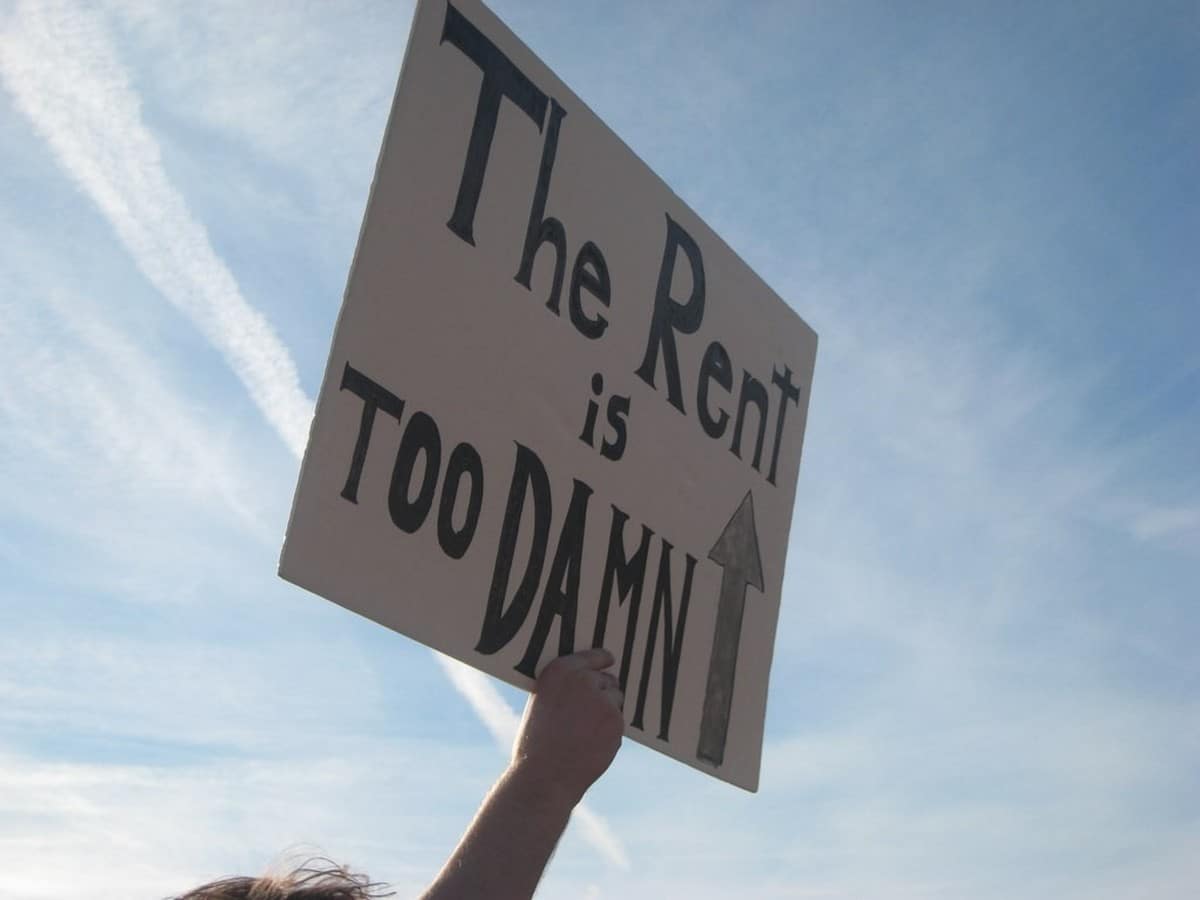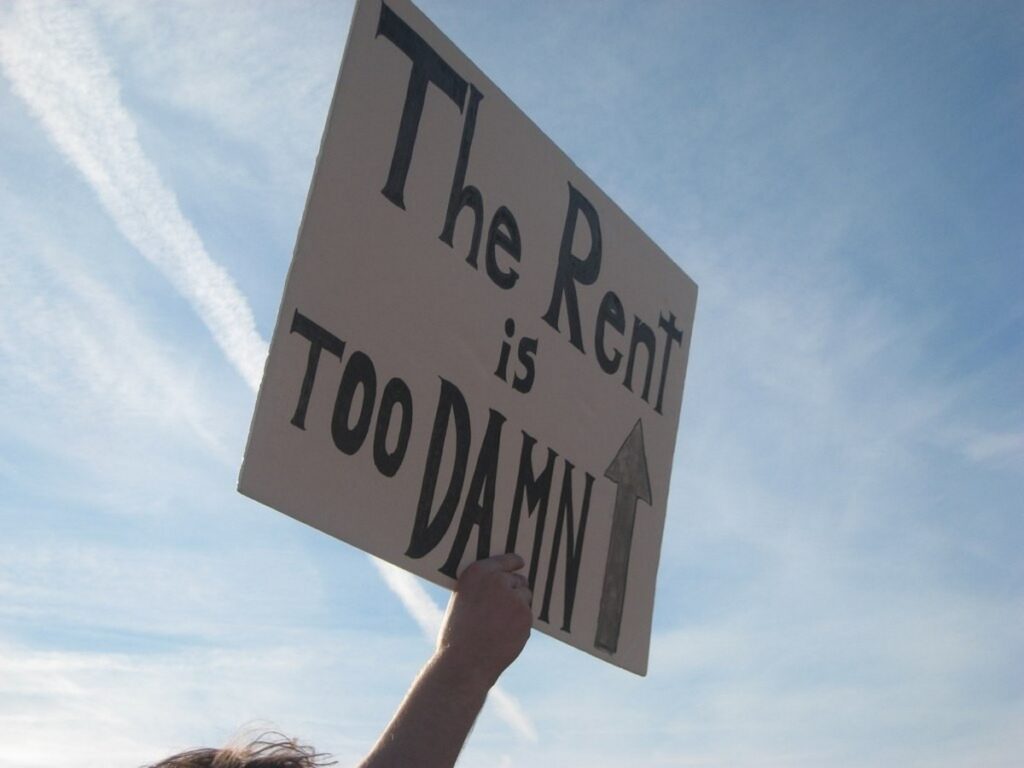 Unfortunately, New York is also known for its crazy high costs of living. In fact, this state is only second to Hawaii when it comes to the average daily expenses.
For instance, the housing market is 2.3 times more expensive than the national average. The whole state is undeniably overpriced, but NYC breaks every record. If a two-bedroom apartment costs about $1.700 in New York, in the Big Apple, the price rises to $5.800.
Luckily, high prices are counterbalanced by salaries. Not by chance, NYC is the sixth city in the US for average annual salaries.
The first state to require license plates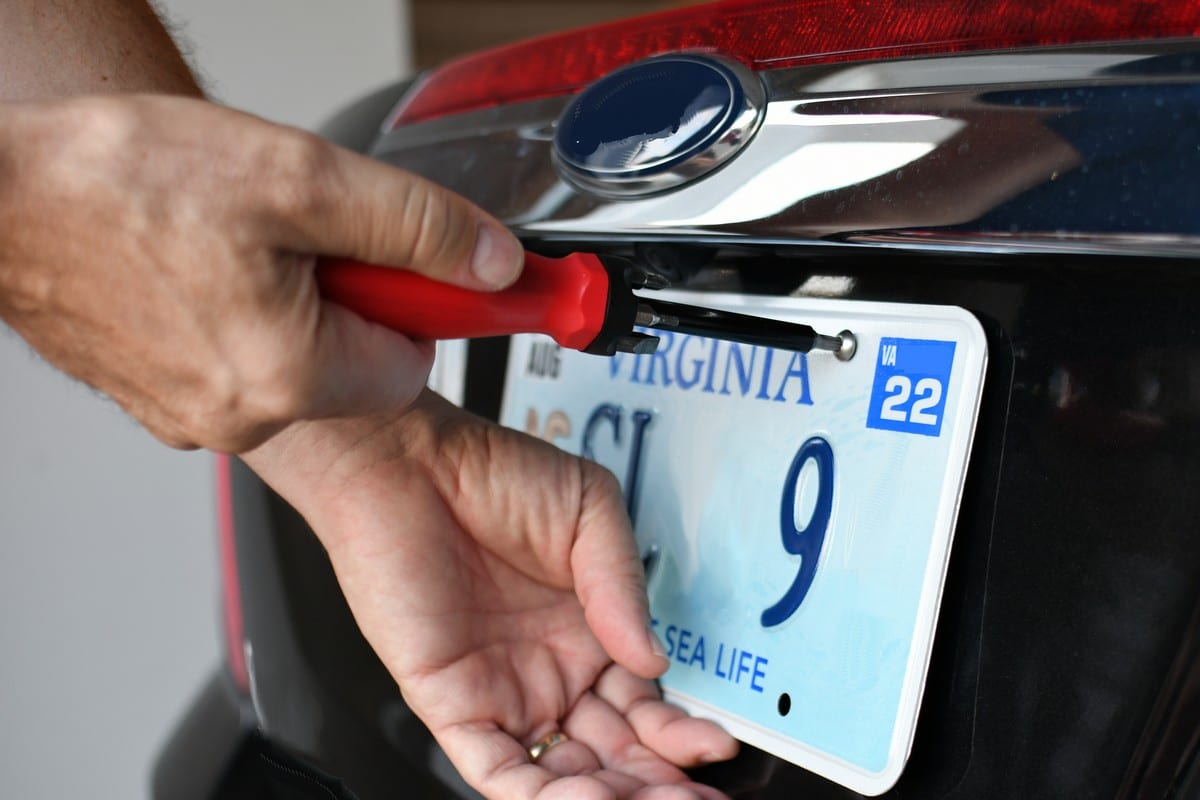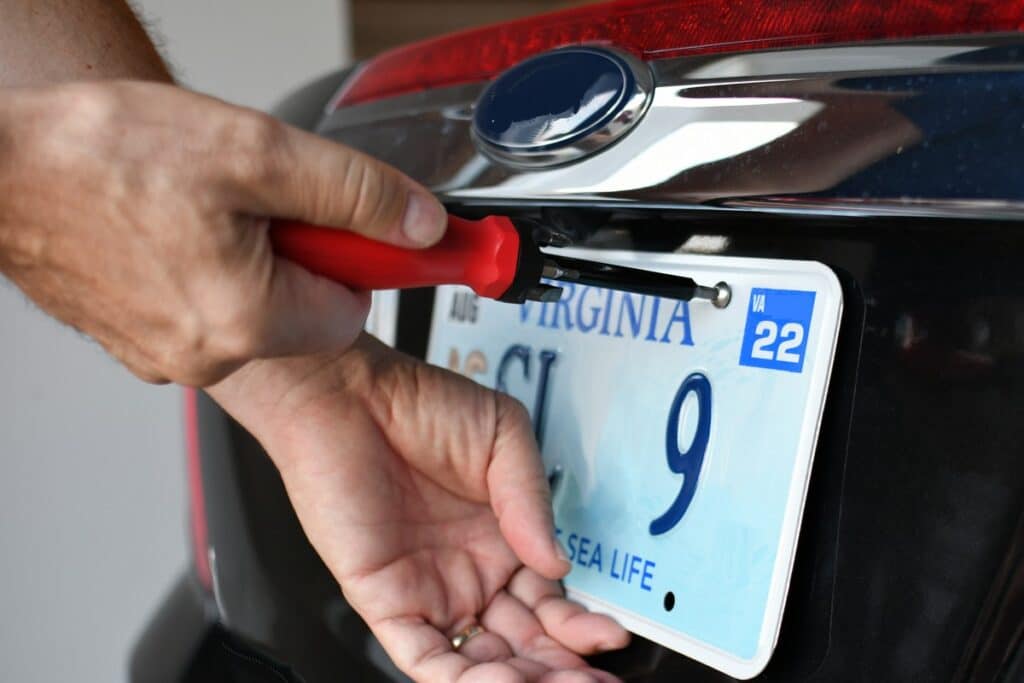 Not many people know this, but New York was the first state in the US to require license plates. The new law was introduced by Governor Benjamin Odell Jr. on April 25, 1901. This year, vehicle owners were asked to put their initials on a plate attached to their car.
Initially, there were no stylistic rules except for the fact that the letters had to be three inches in size. Because of this, people decided to get creative. Cars started to display metallic, leather, and wooden letters. Some owners even painted their initials directly on the body of their cars.
The tallest building in the western hemisphere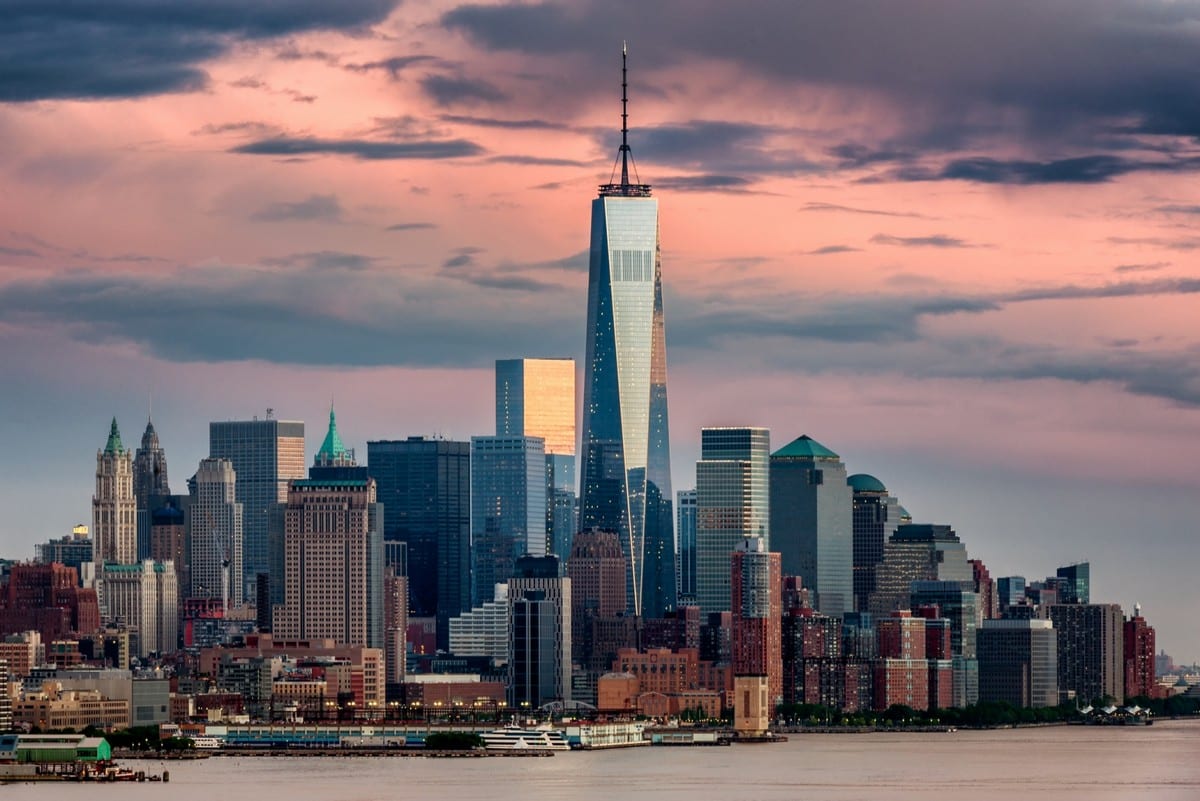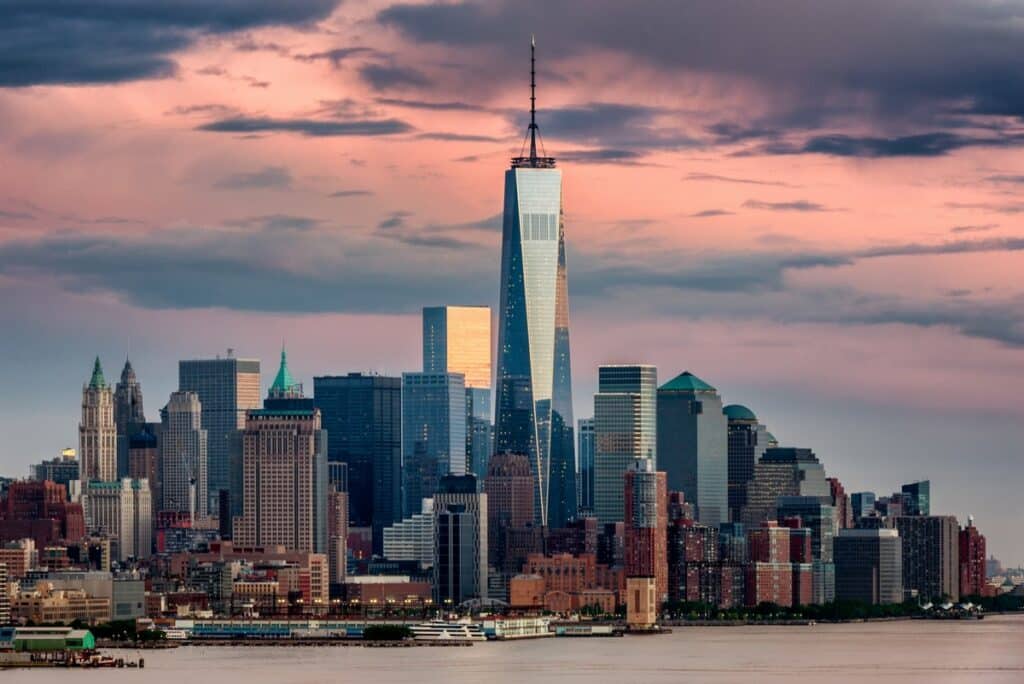 New York is also known for the One World Trade Center. This is the tallest building in the western hemisphere and the seventh worldwide. The One World Trade Center was designed by David Childs and its construction works started in 2006.
Before its construction, the tallest building in NYC was the Empire State Building. But the One World Trade Center broke this record in 2012.
This skyscraper has a height of 1776 feet, a reference to the year in which the Declaration of Independence was signed.
Not many people know that the One World Trade Center has a total of 71 elevators that travel at a speed of 23 miles per hour. This means that you can reach the top in a minute.
The subway system with the most stations in the world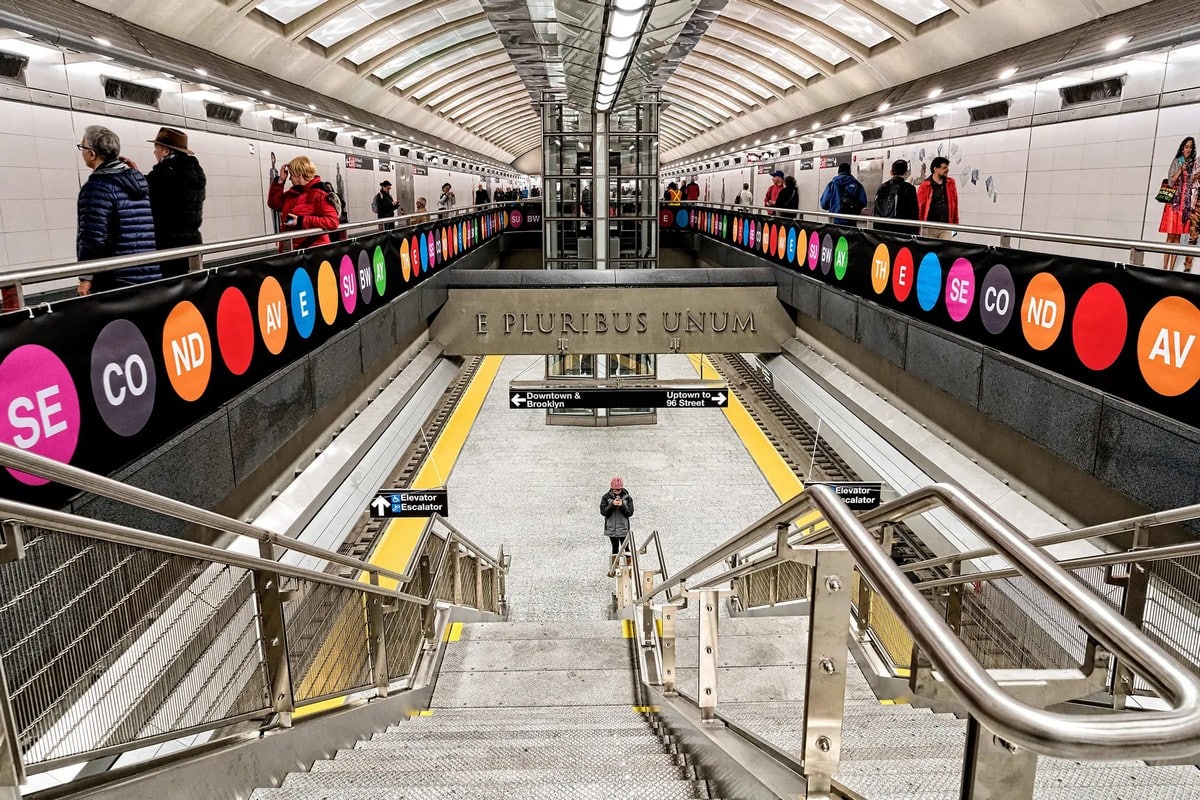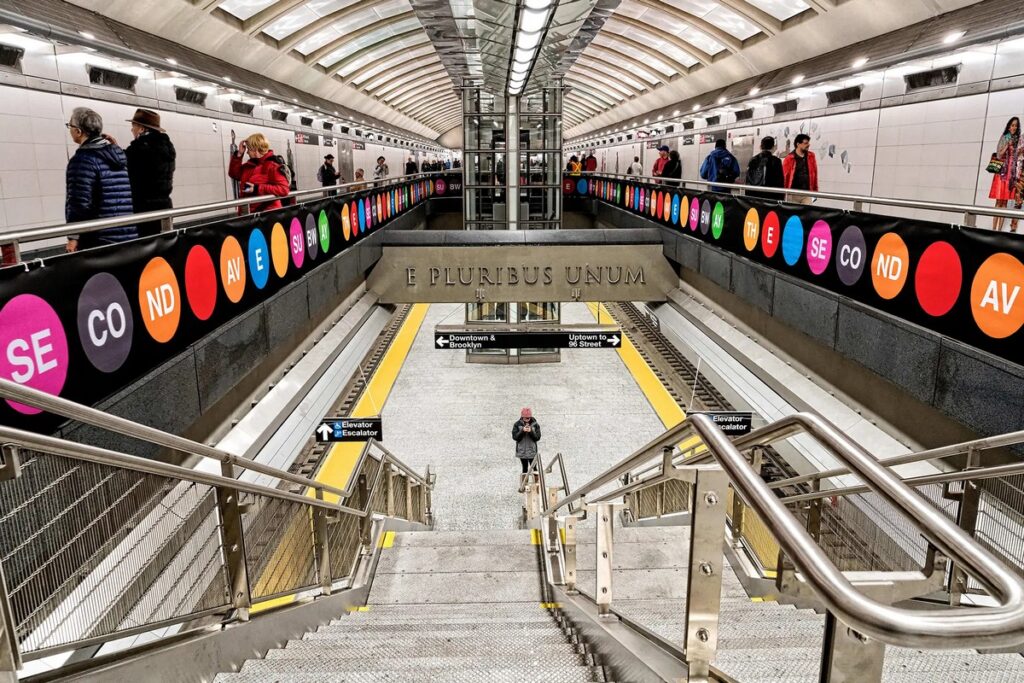 Everybody knows that NYC is huge! As a consequence, its subway system is also gigantic. In fact, the NYC subway system has the highest number of stations in the whole world, a total of 472.
The NYC subway is 248 miles long and is currently the longest in the US. To give you an idea, Washington Metro, the second longest subway system in the US, only runs 117 miles.
It has been estimated that the NYC subway system welcomes 1.7 billion passengers every year. This subway is very old, and most of it is still operated manually, such as its track switches and signals.
Toilet paper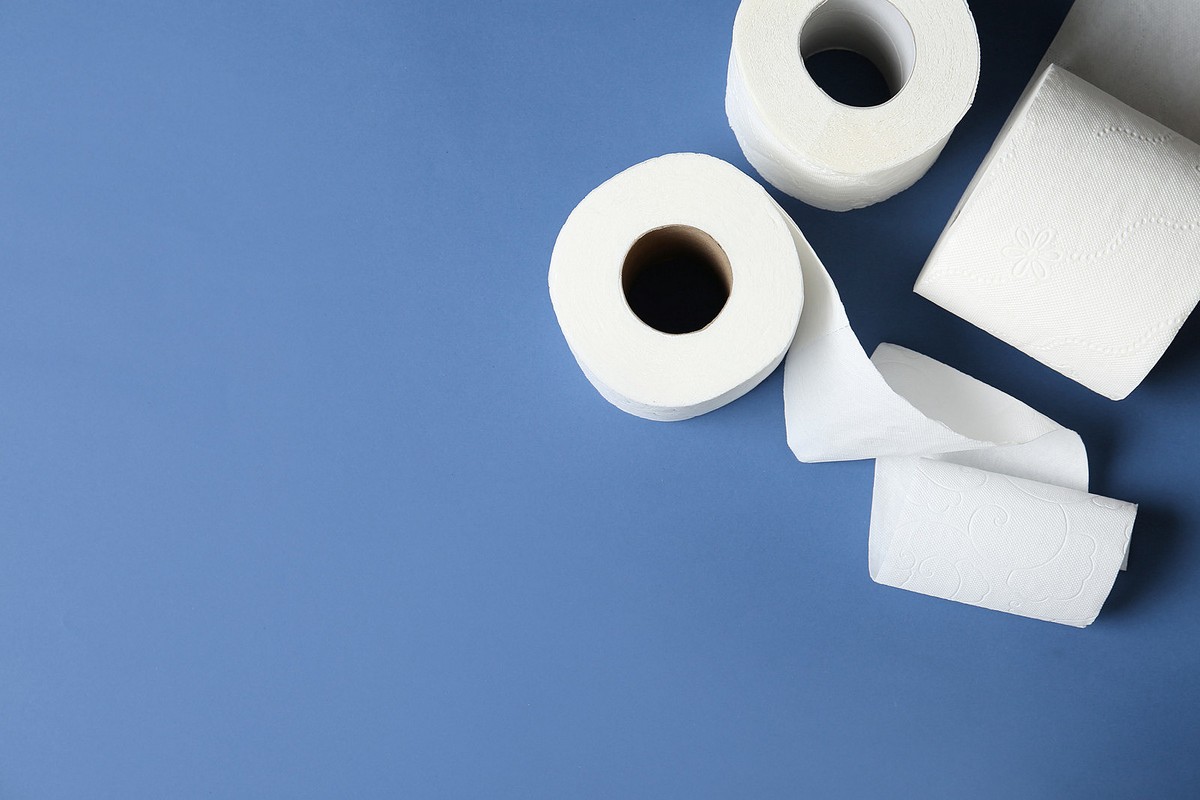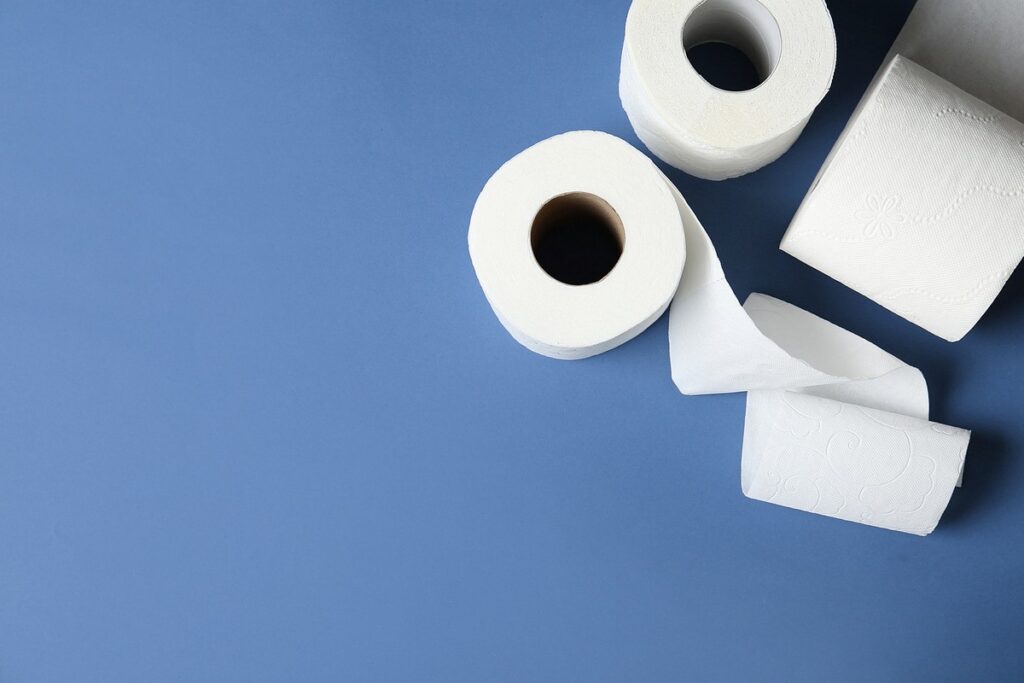 All Americans should be extremely grateful for Joseph Gayetty, who in 1857 invented toilet paper! Joseph was born in Massachusetts but then moved to NYC. Here he started to produce this useful product.
Initially, his toilet paper was marketed as an anti-hemorrhoid medical product. Each sheet was made from Manila Hemp, a type of buff-colored fiber.
The business was located at 41 Ann Street and earned Joseph Gayetty a small fortune. In fact, at the time, 1,000 sheets were sold for 1 dollar.
One of the original 13 united colonies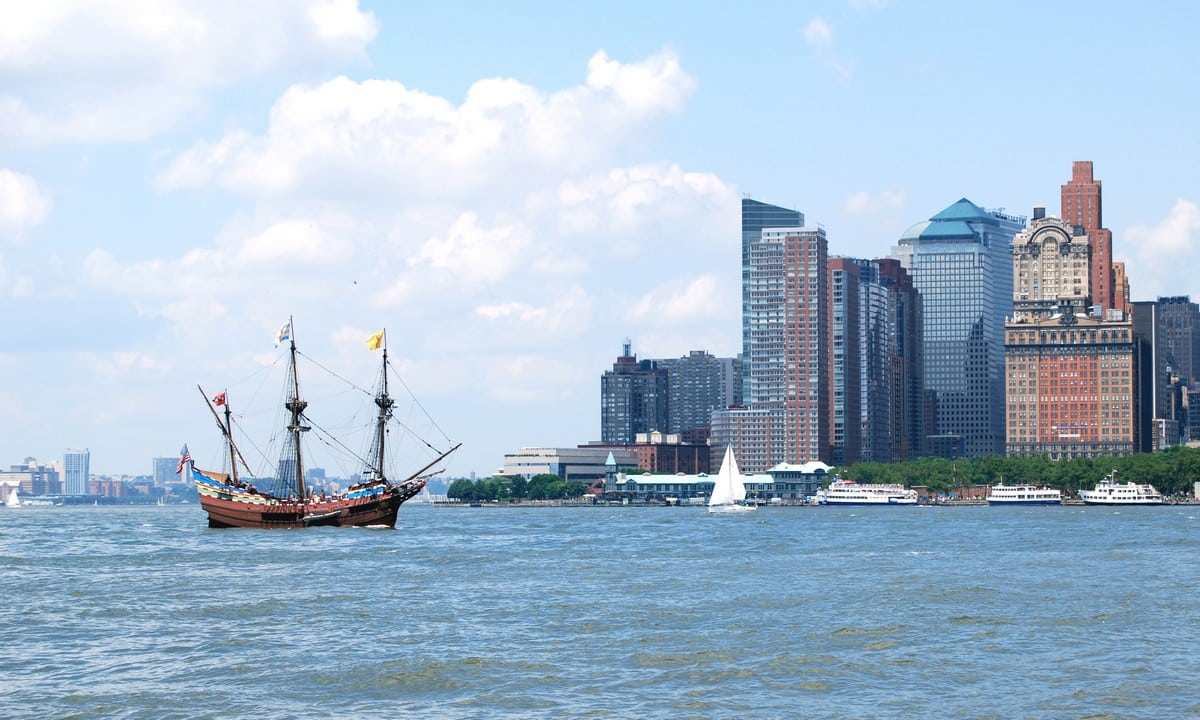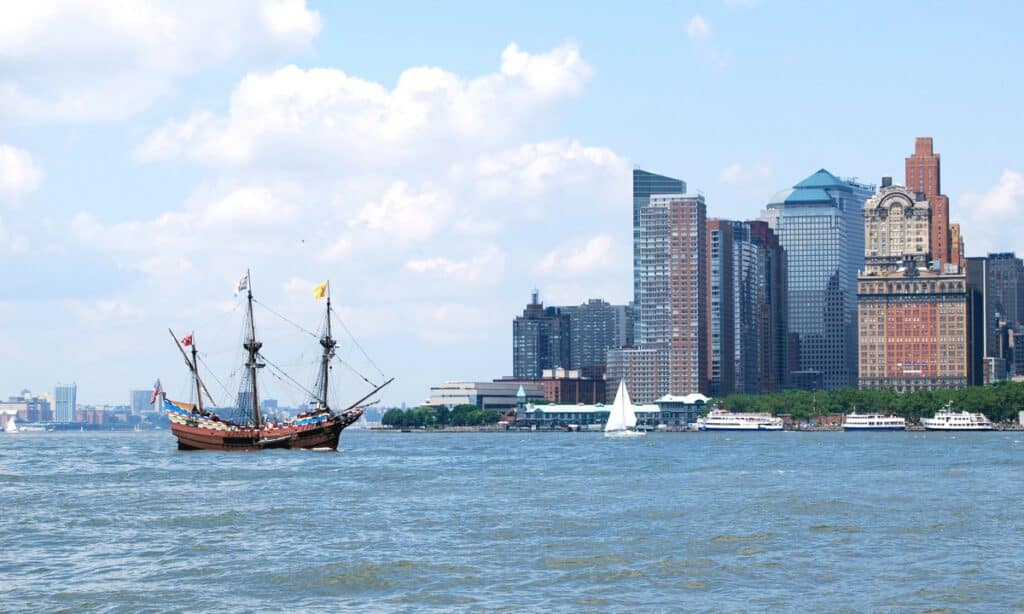 New York was also among the original 13 colonies that founded the US. By 1750, New York, together with the other 12 colonies, welcomed nearly two million Europeans. It was in the state of New York and its surroundings that the first Europeans created their settlements.
These 13 colonies declared their independence from the British in 1776. Back in the day, the US was called the United Colonies and didn't annex any other state within its territories for more than a decade. The first state to be admitted to the union was Delaware in 1787.
The largest park in the continental US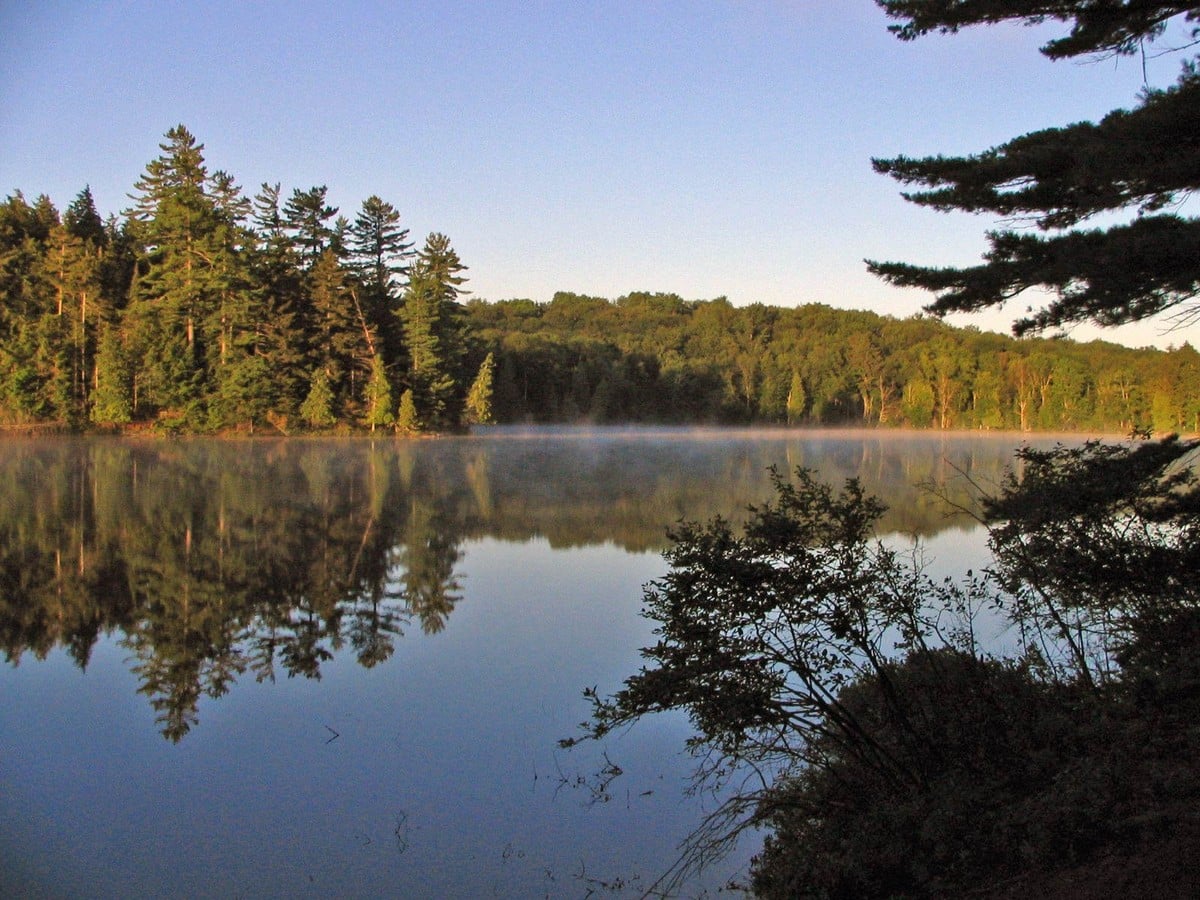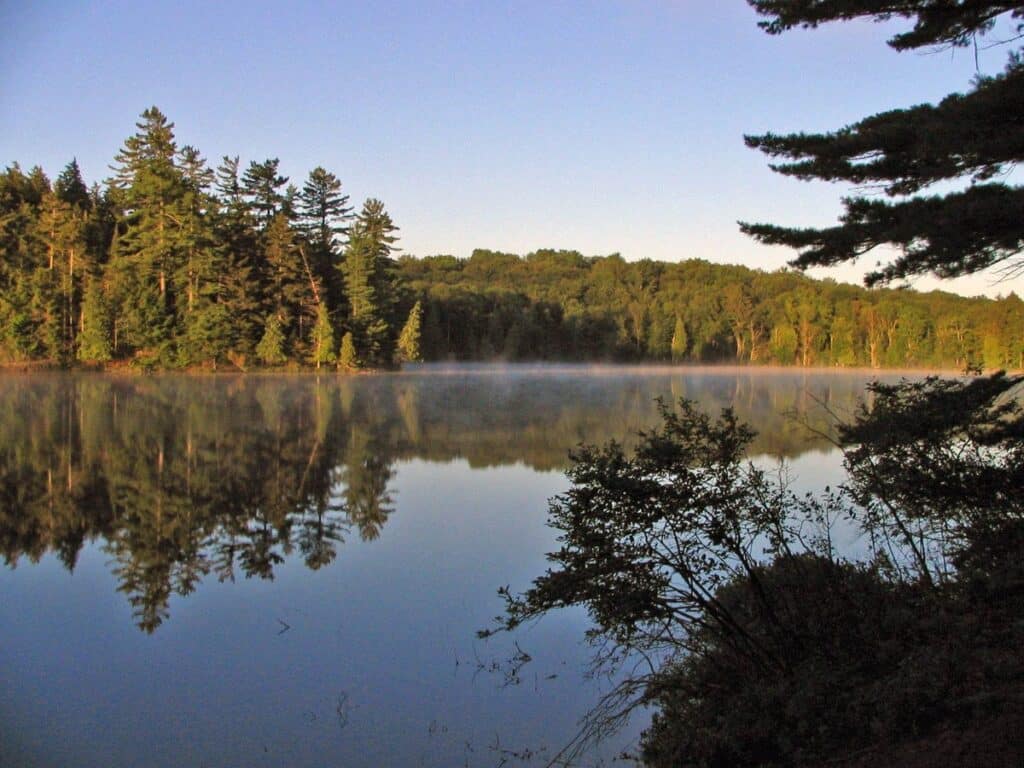 New York is also famous for Adirondack Park. This natural area is humungous and extends over 6.1 million acres, making it the largest in the continental US. Adirondack Park is mainly characterized by mountains with peaks reaching 4,000 meters.
Unlike other parks, Adirondack Park is not entirely owned by the New York state. In fact, this natural reserve was established in 1892 to protect private property. This means that only half of the reserve is owned by New York, while the other is in the hands of private landowners. However, due to its status as a preserve area, owners are subject to extra regulations.
New York Style pizza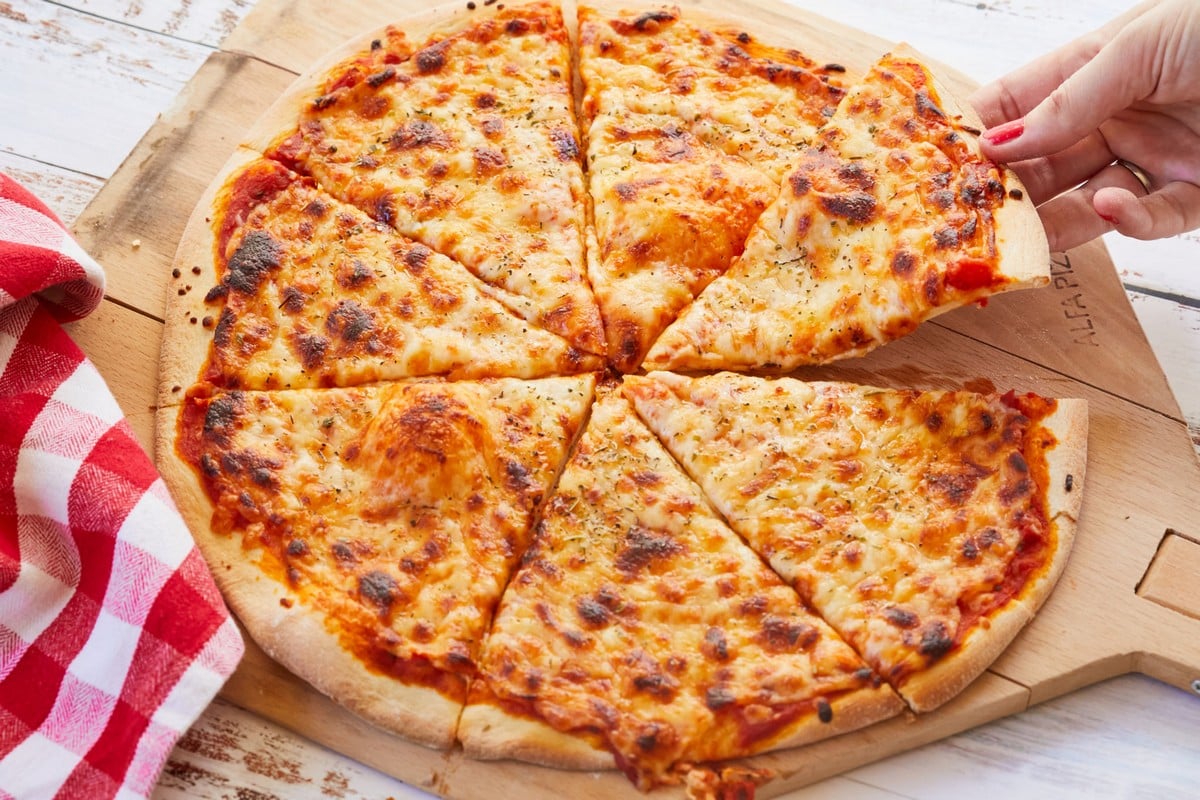 New York also has a variety of foods that are known all over the US. First on the list is the delicious New York-style pizza. This dish originated from the pizza made by the many Italian migrants who arrived in New York at the beginning of the 20th century.
New York-style pizza has a thick and crisp crust along the edges and a thin crust at the center.
Buffalo wings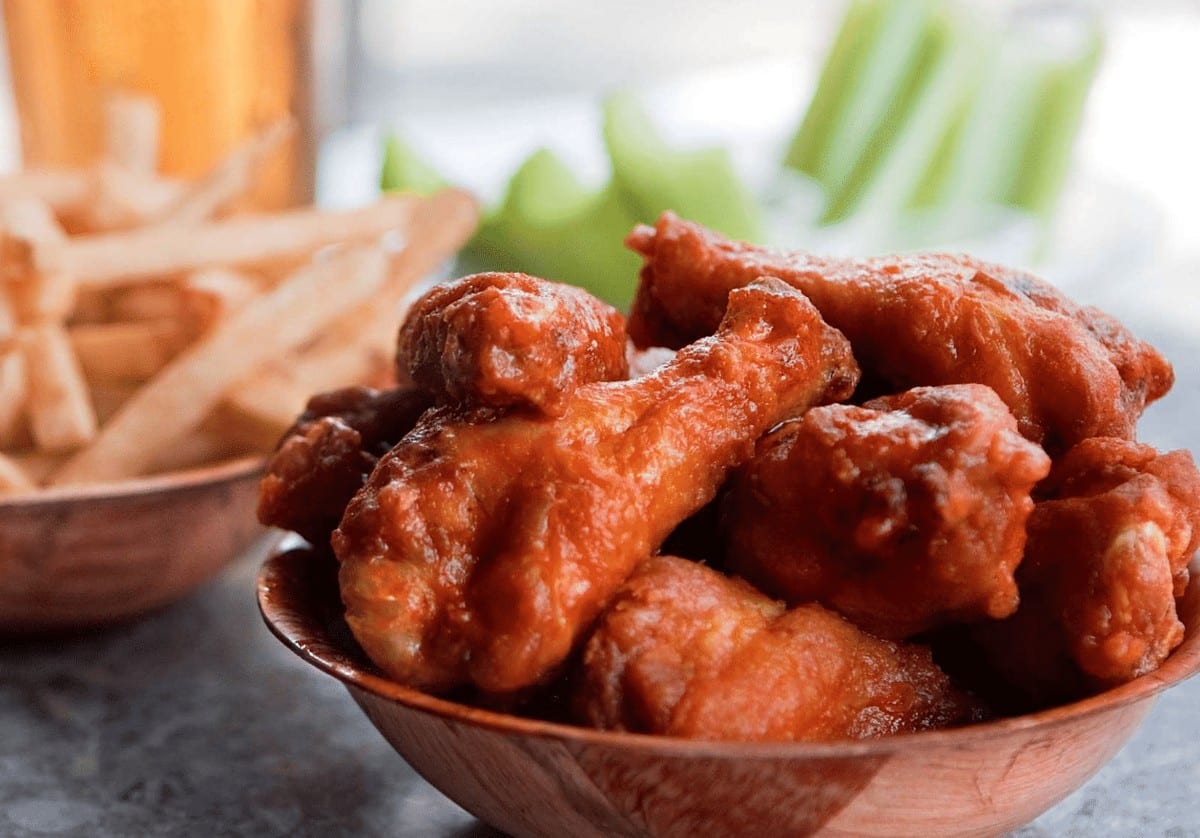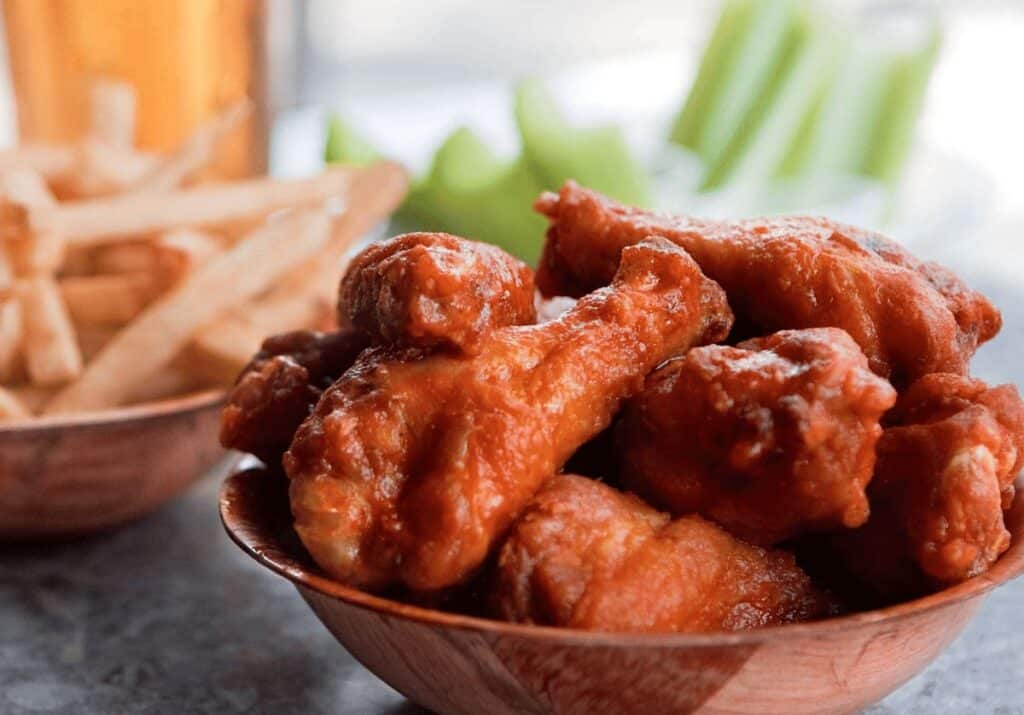 Another typical dish of New York is buffalo wings. This consists of deep-fried unbreaded chicken wings. They are usually served dipped in a sauce made from vinegar, cayenne pepper, and melted butter.
Buffalo wings are always served hot together with sticks of celery and carrots. These are also accompanied by a blue cheese dressing.
It's still unclear where this recipe first originated. Some claim that Anchor Bar in Buffalo was the first to serve them. However, others think that the recipe was created by Duff's, a restaurant in Amherst.
Eggs Benedict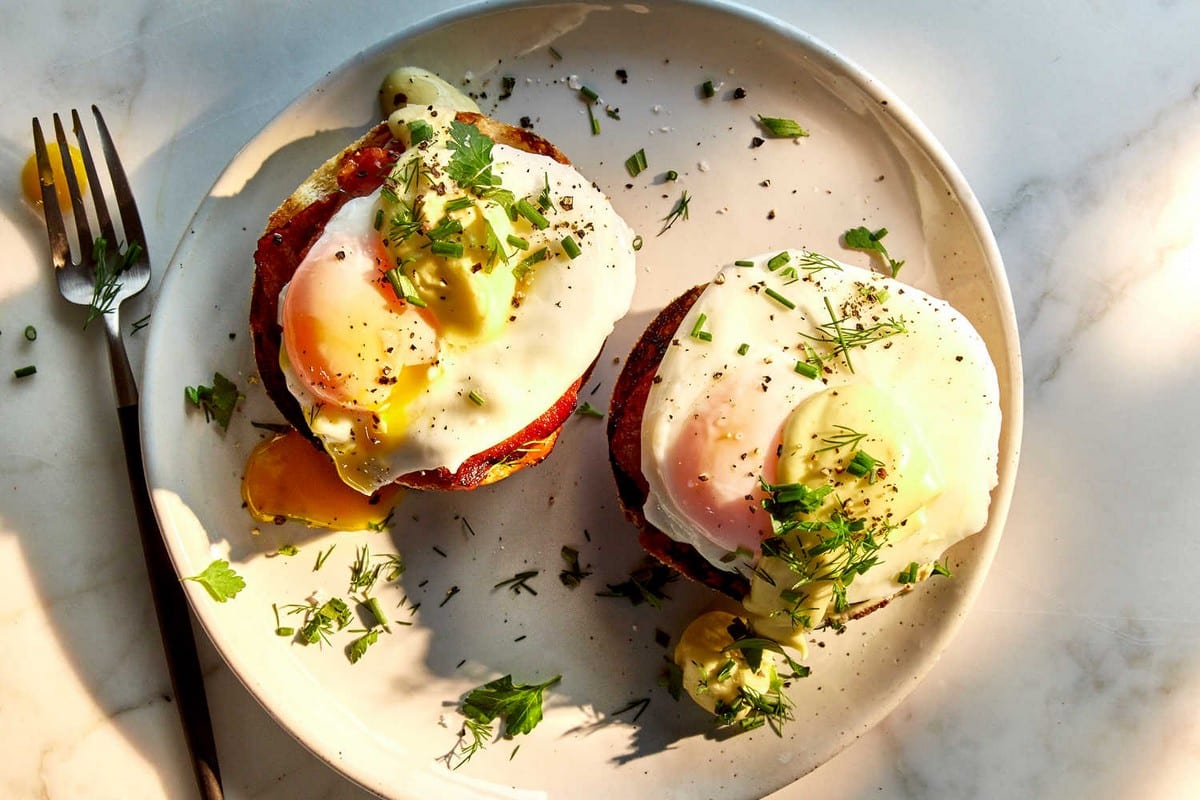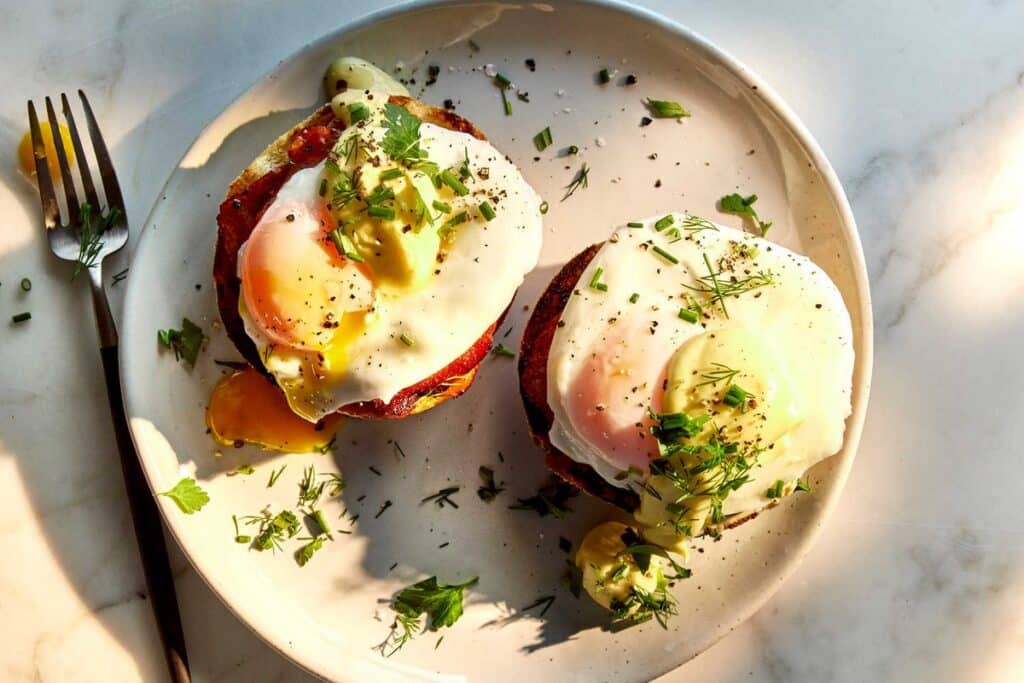 Despite many people believing that Eggs Benedict is a French dish, this delicacy was actually invented by a New Yorker!
According to legend, in 1894, a Wall Street broker, Lemuel Benedict, stepped inside Waldorf Hotel. He was looking for a nutritious dish to get over his hangover. Lemuel decided to ask for a unique combination. He ordered poached eggs on buttered toast with bacon and hollandaise sauce.
The chef liked this idea so much that he decided to add it to his menu. But he made a few changes. He replaced the crispy bacon and toast with Canadian bacon and toasted English muffin. That's how the recipe we all know nowadays was created.
The Oldest State Fair in the US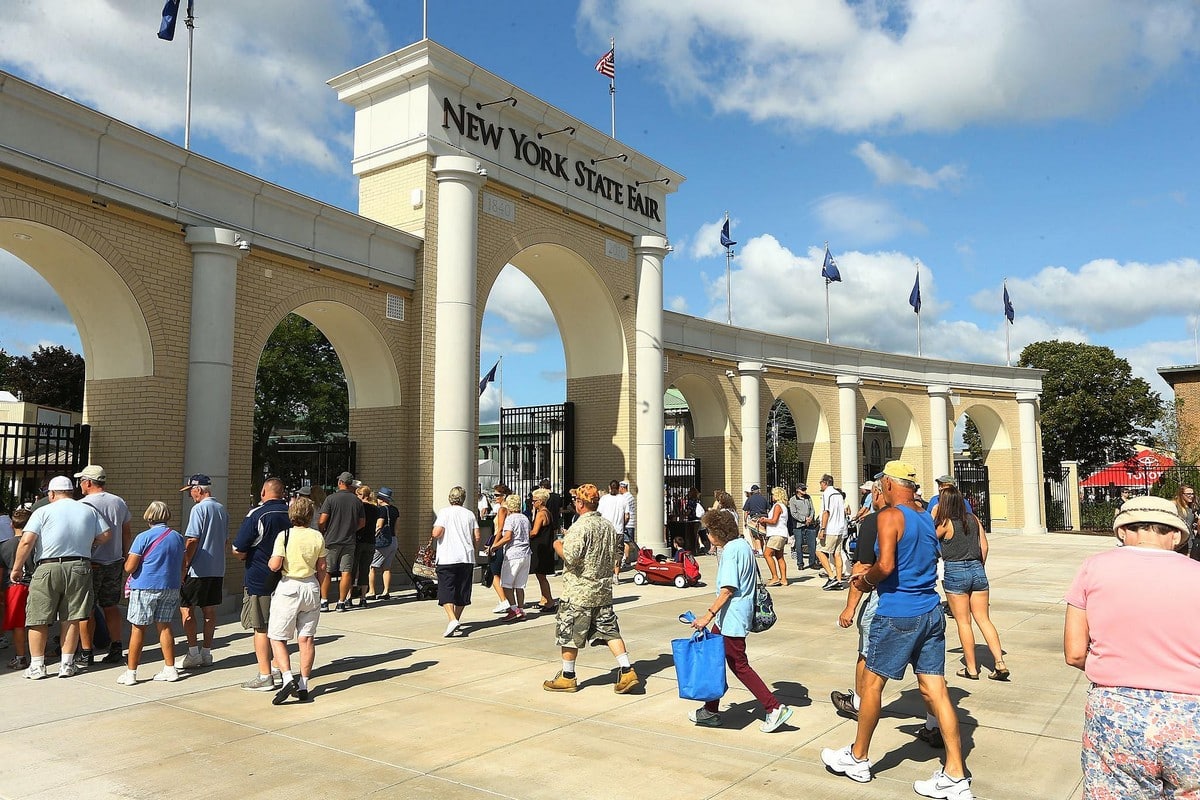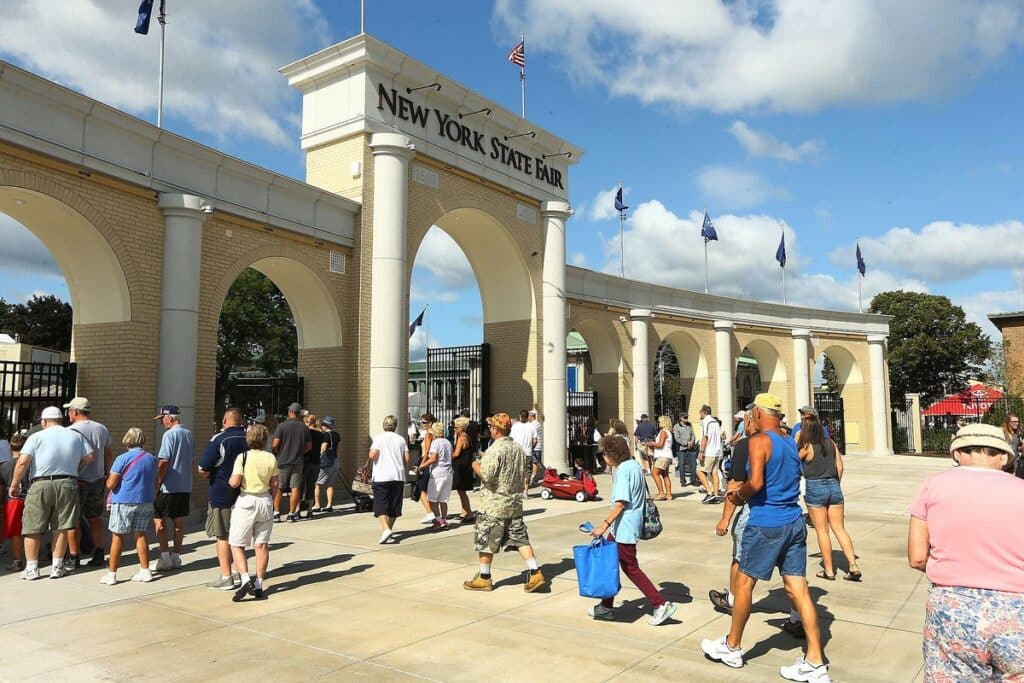 The Great New York State Fair was founded by the New York State Agricultural Society. This is the oldest fair in the US and was first held in 1841. It takes place in Syracuse every year and lasts for 13 days. The Great New York State Fair consists of a showcase of agriculture, technology, education, and entertainment.
Its first edition took place in Syracuse. However, through the years, the event changed several locations. In fact, the Great New York State Fair traveled to 11 different cities. Some of these include Rochester, Albany, NYC, Utica, Watertown, and many others.
First American Chess Tournament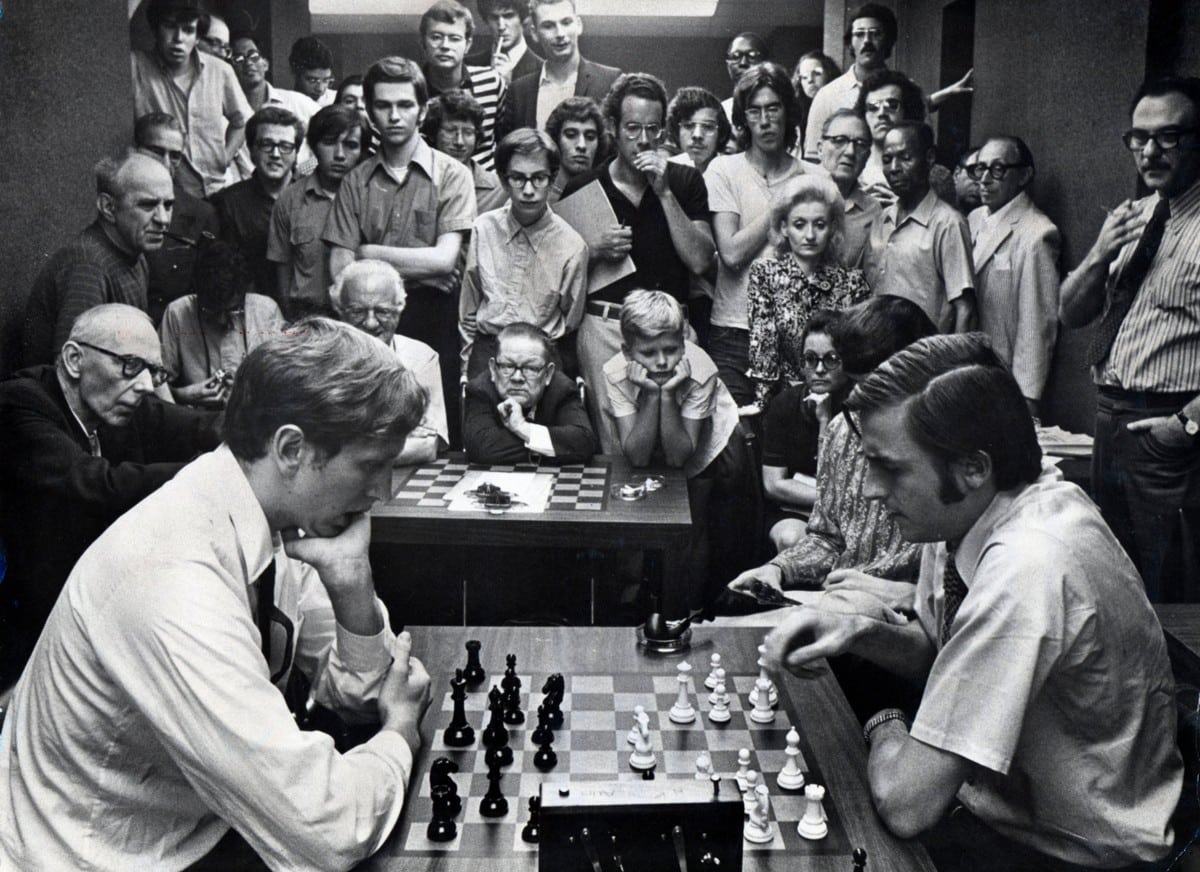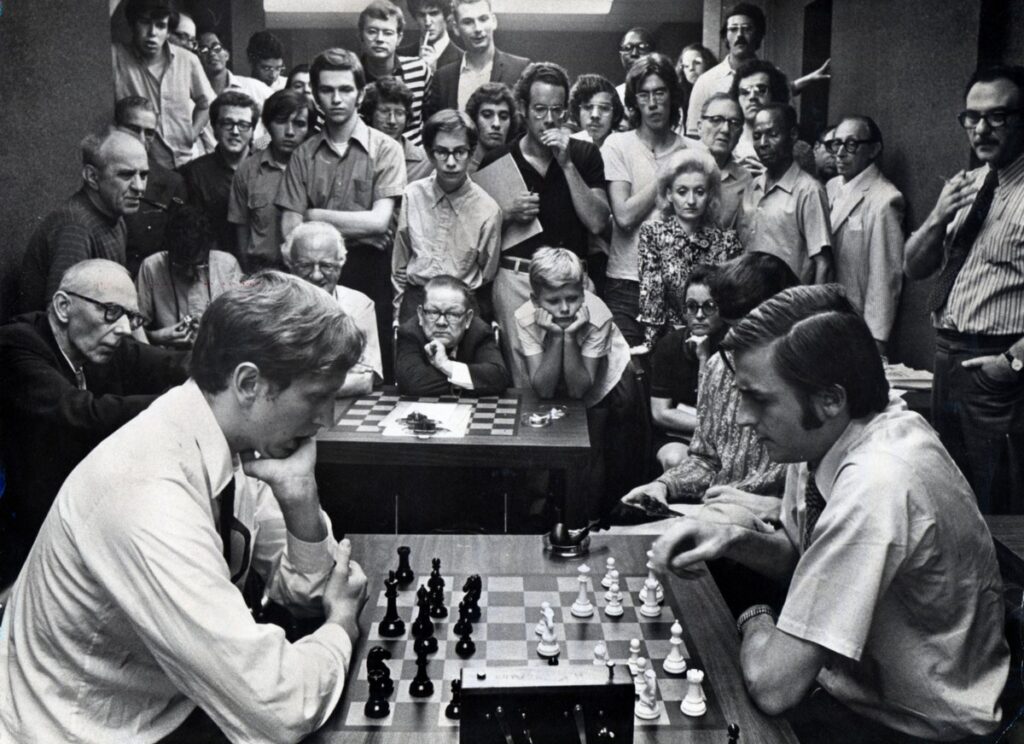 New York state also organized the first American Chess Tournament. This event was held in 1857 and was won by Paul Morphy, who received $300 as a prize. However, he refused the money and accepted a silver service instead. This consisted of four goblets, a tray, and a pitcher.
The top sixteen American chess players were invited to join the event. Some of these included chess master Theodor Lichtenhein and Napoleon Marache, the author of one of the first books on chess.
Woodstock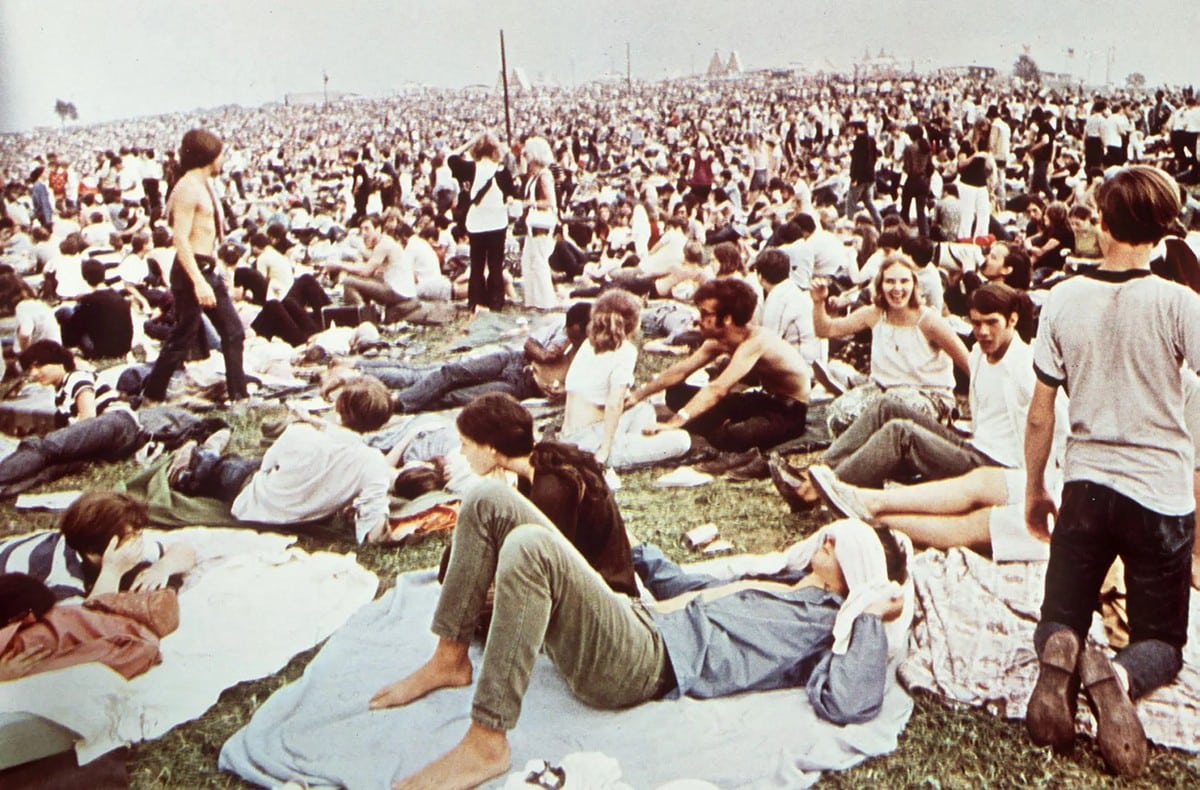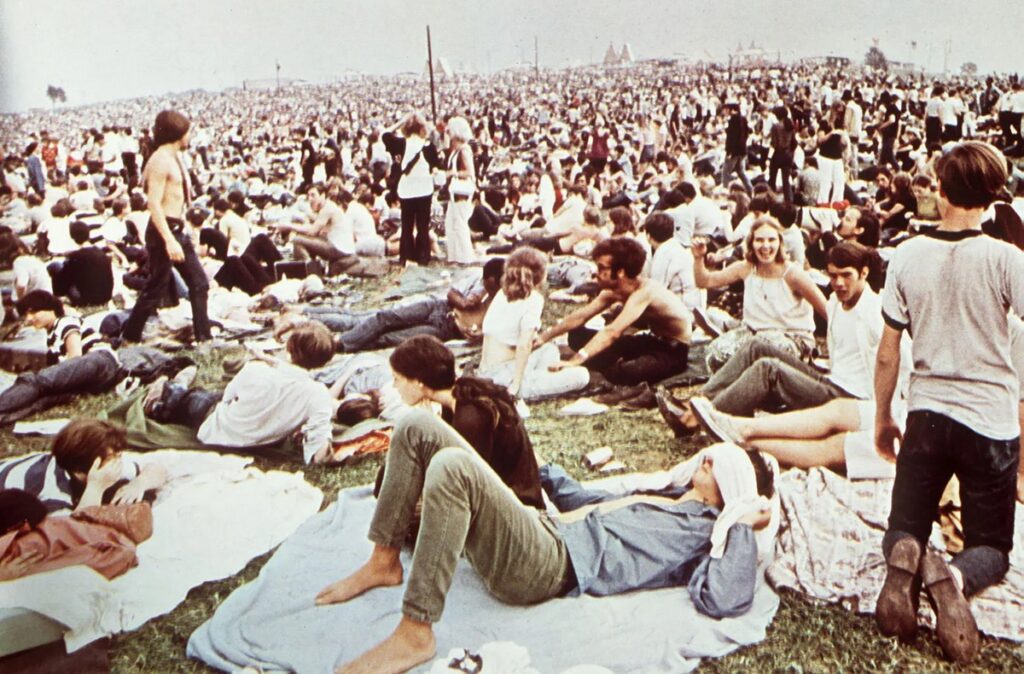 Even though the Great New York State Fair is a huge event, nothing beats Woodstock. This musical festival was held in 1969 in Bethel. Today is considered one of the most important concerts in the history of music.
It has been estimated that approximately 400,000 people participated in the event. Some of the famous musicians that performed at Woodstock include Santana, Janis Joplin, and Jimi Hendrix.