Iowa is one of the safest states in the U.S.A. It is located between Minnesota and Missouri in the Midwestern Region of the country. It is the 26th largest state in terms of land area and the 30th most populous state. Des Moines is the capital city of Iowa.
Iowa is known for its rich Native American history, which is why it is called the "Hawkeye State'" It is also dubbed the "Food Capital of the World" because of its agricultural production. Iowa also features the beautiful Mississippi River and the fantastic tallgrass prairies.
The Iowa State Fair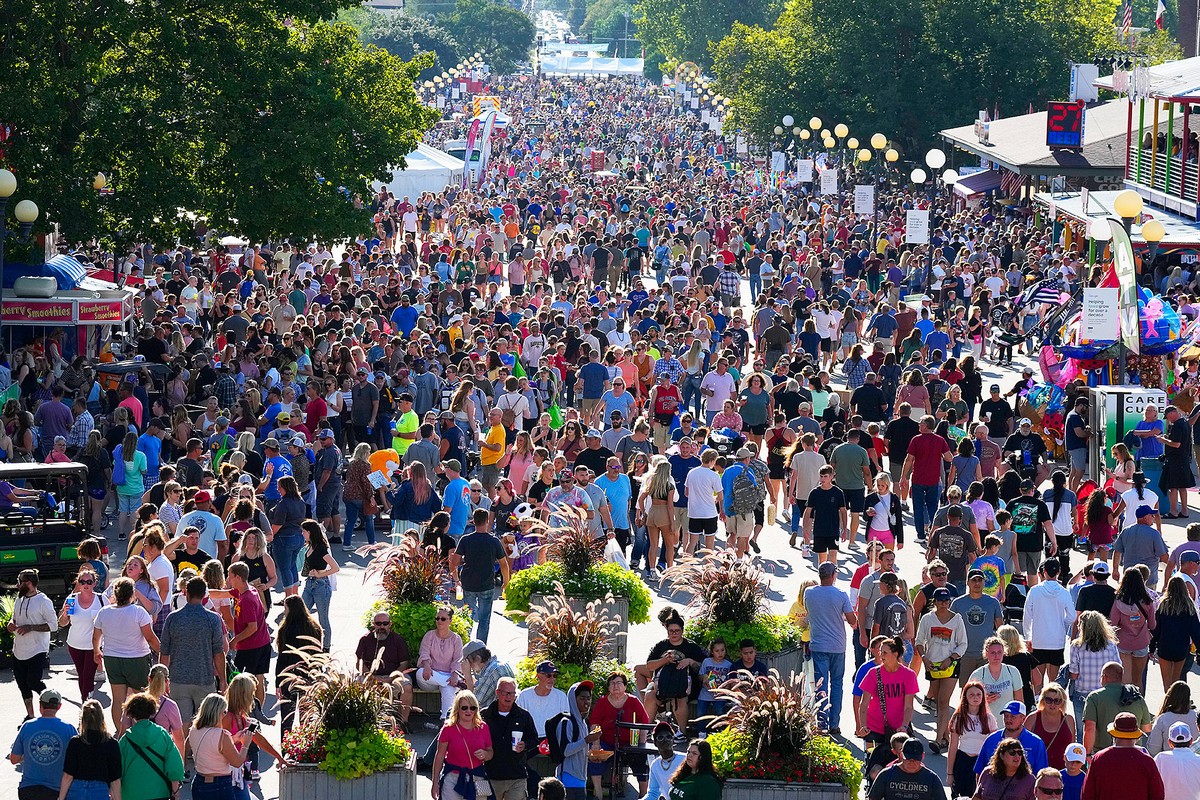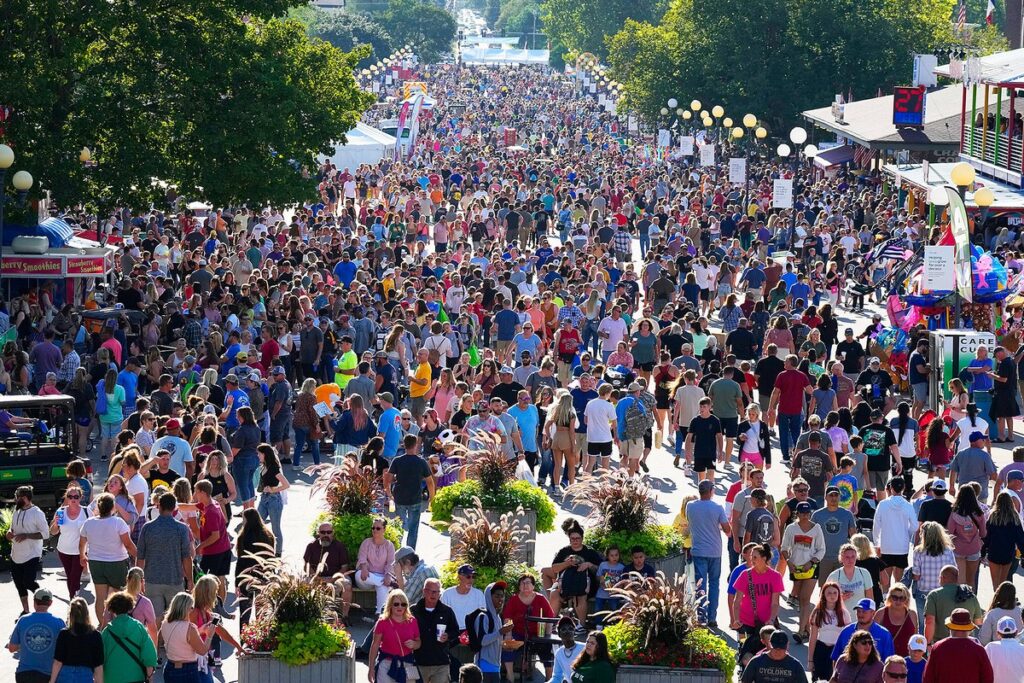 In 1854, the Iowa State Agricultural Society organized the first Iowa State Fair. It aimed to promote their agricultural ways and products. From then on, Iowa State Fairs became one of the state's grandest events. The fun fair attracts millions of visitors from all over the country. It takes place late August at the Iowa State Fairgrounds in Des Moines. You'll find the different shows, carnival rides, livestock shows, and exhibits the locals prepared entertaining. It is a fun way to learn about Iowa's history, culture, and agriculture. Plus, there are tons of delicious food to try.
Agriculture Sector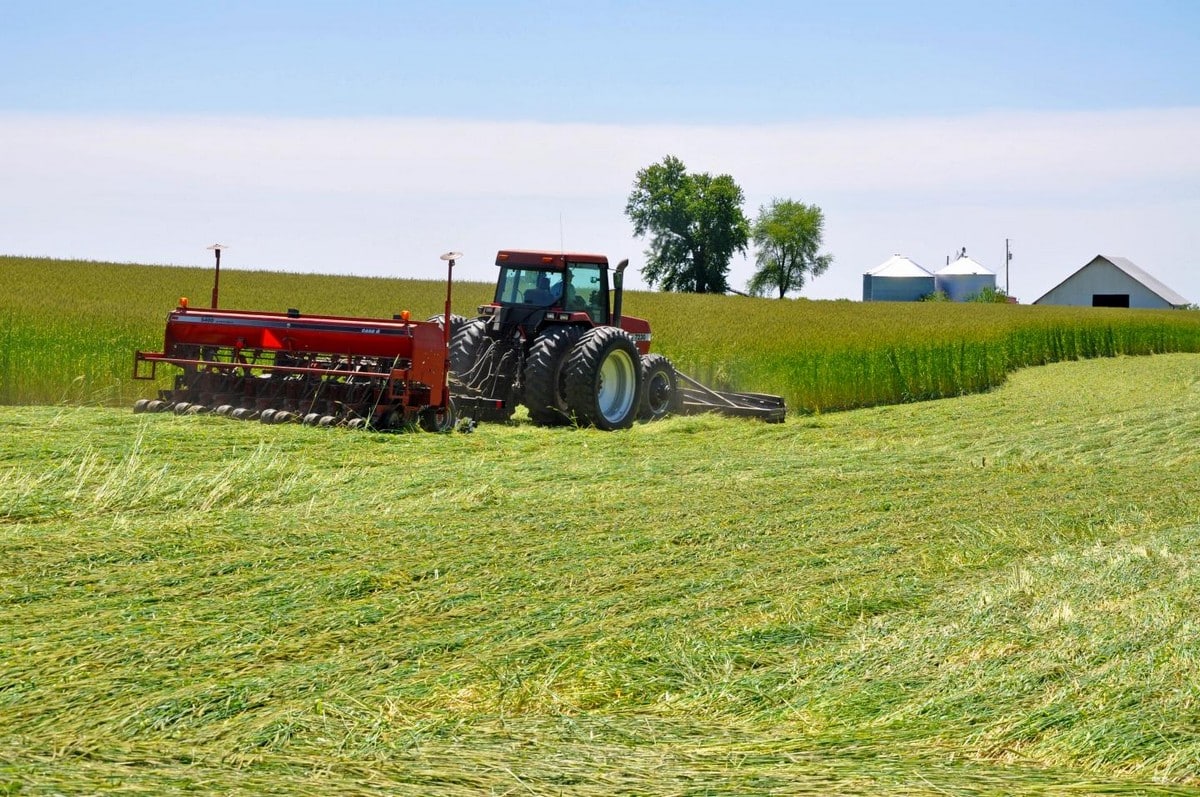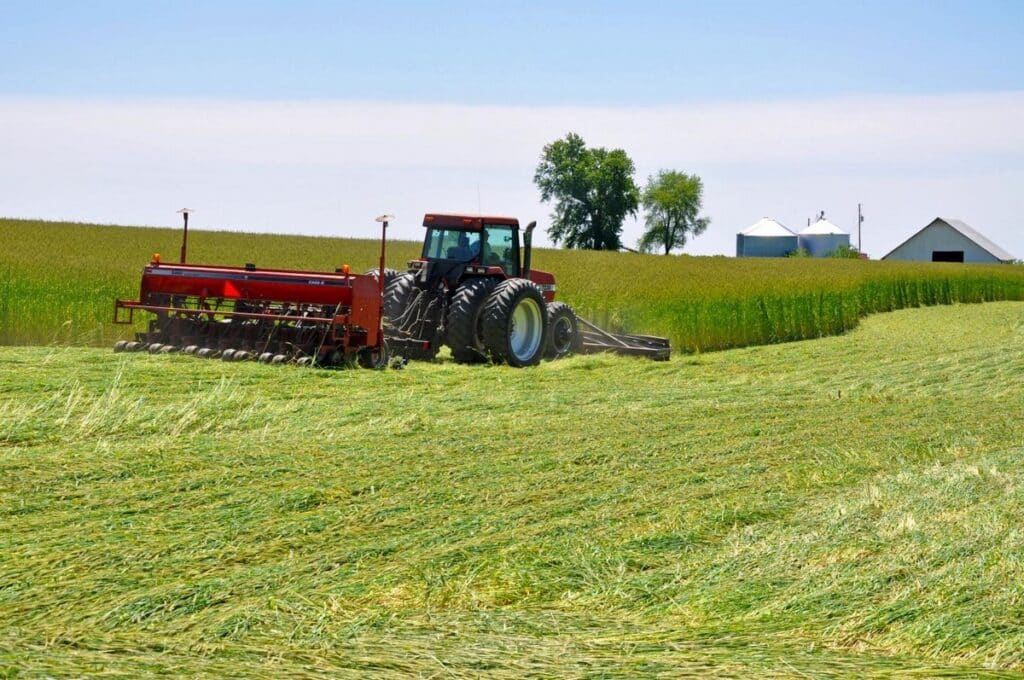 Iowa takes pride in being a major agriculture sector. Its contributions account for almost 10% of food production in the country. It supplies the country with high-quality corn and soybean. It is also one of the top producers of eggs, ethanol, and pork. Iowa's agricultural products have a massive impact on its economic status. Its crops are exported worldwide.
The Grotto of Redemption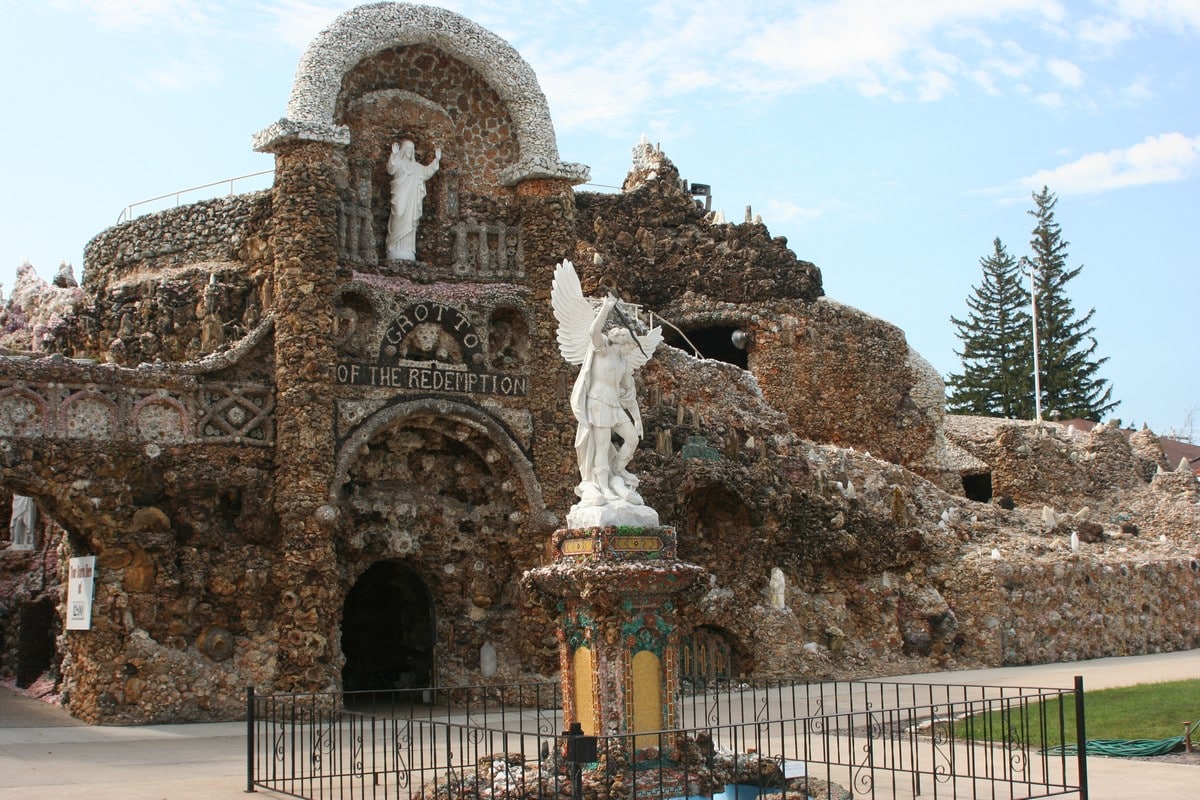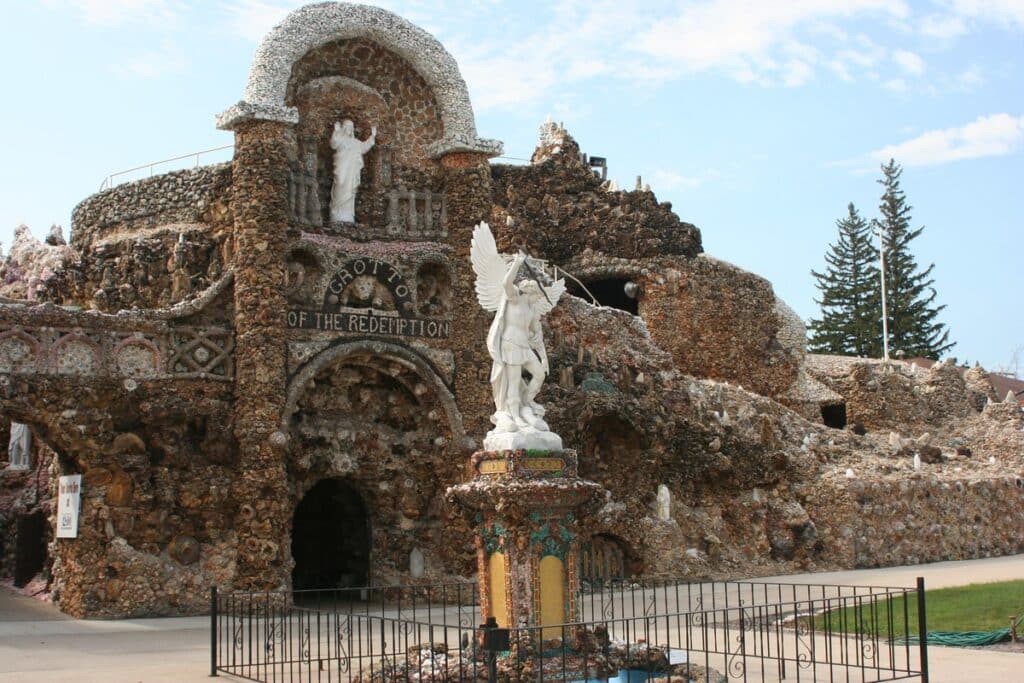 If you are a Catholic or a Christian, The Grotto of Redemption in West Bend, Iowa, one of the world's largest shrines, should be on your travel list. The shrine was built by Paul Dobberstein, a German stonemason, between 1912 and 1984. An area shows the history of the shrine and Dobberstein's life story. I'm sure you'll get goosebumps while exploring the nine caverns that Dobberstein made. Passion Grotto (the largest among the nine grottos) features a very realistic and life-sized figure of Christ on the cross. You'll find a different scenario from Christ's life as you explore the other stations.
The Hawkeye State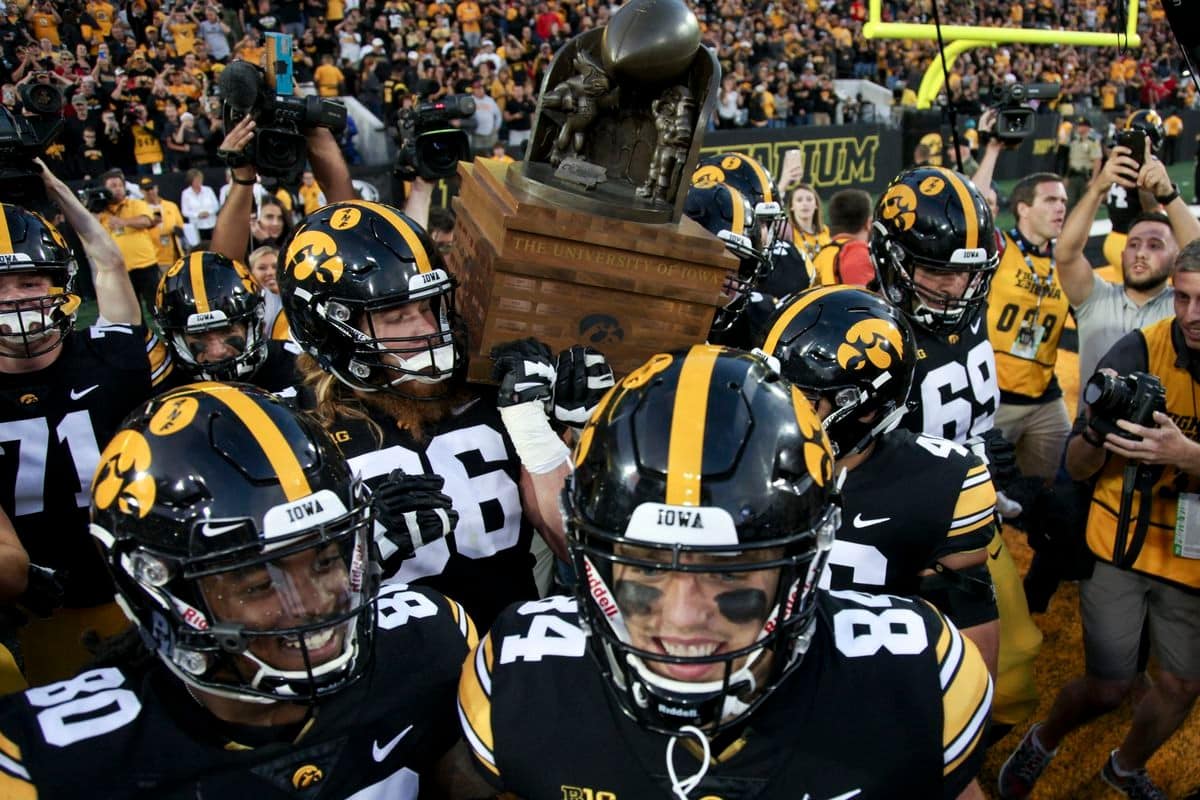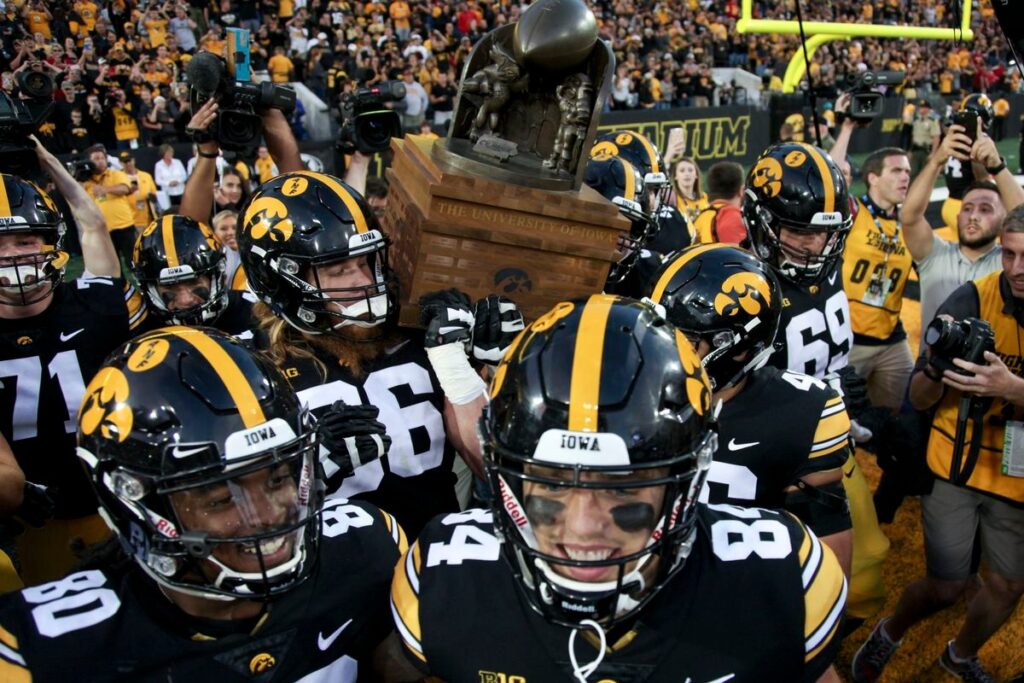 Iowa's flag features a flying hawk clutching a ribbon with the motto "Our liberties we prize our rights will maintain" written in it. As a result, it gained the nickname "Hawkeye State." There are a lot of interesting stories about the origin of this nickname. For example, you'll probably hear a legend about the Native American tribes that settled in the area long ago or the tale of Chief Black Hawk, a Sauk Tribe leader.
Chili with Cinnamon Rolls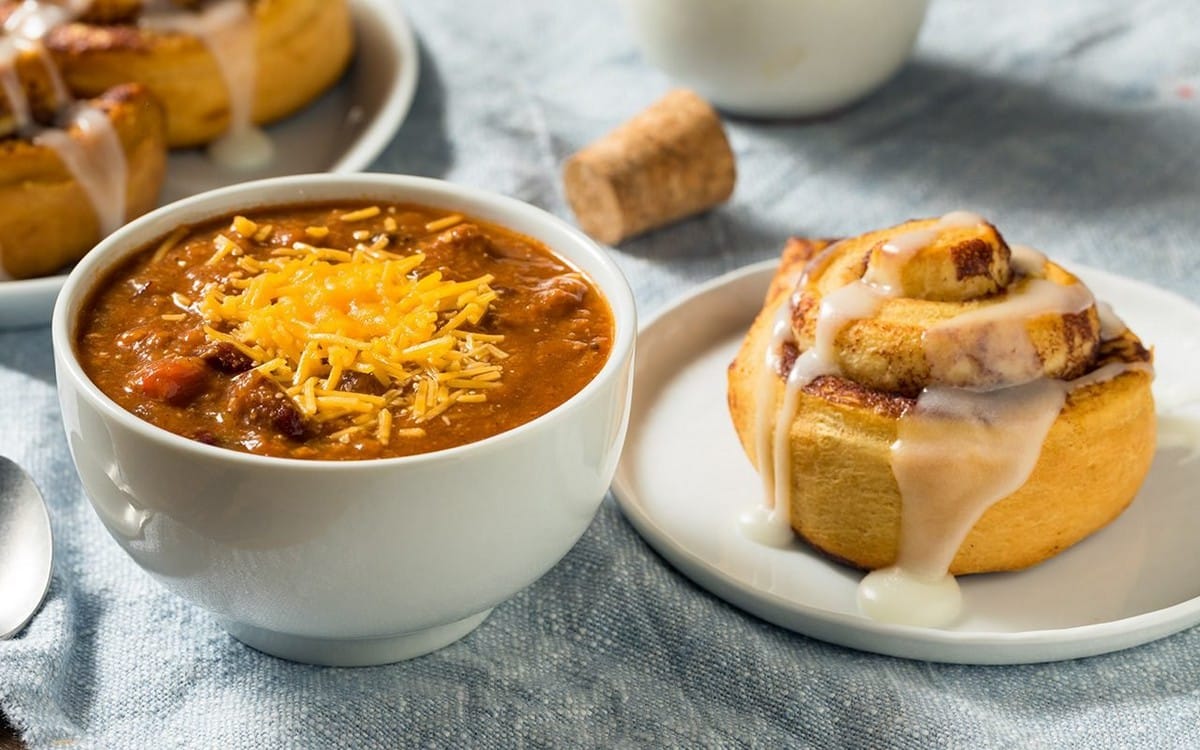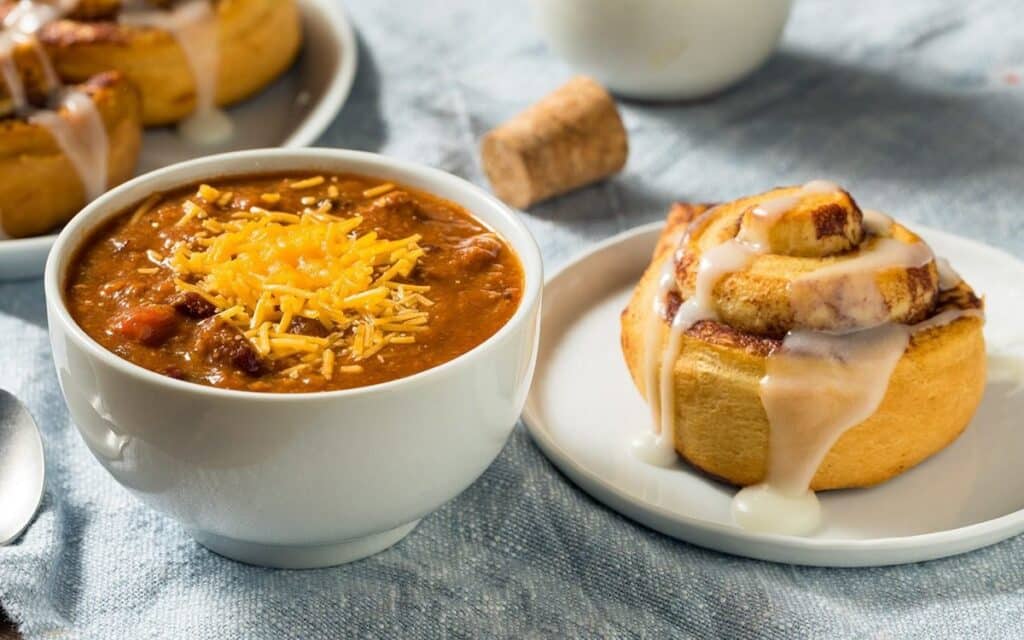 You are in for a weird and unusual combo treat. Chili with cinnamon rolls is a popular dish in Iowa. The chili is made with locally produced ground beef, tomatoes, spices, and beans. Then, the cinnamon rolls will serve as the toppings or side dish for the chili. People of Iowa love eating this dish during the winter. Since it is usually served hot, it gives comfort and warmth on a freezing day.
Corn Production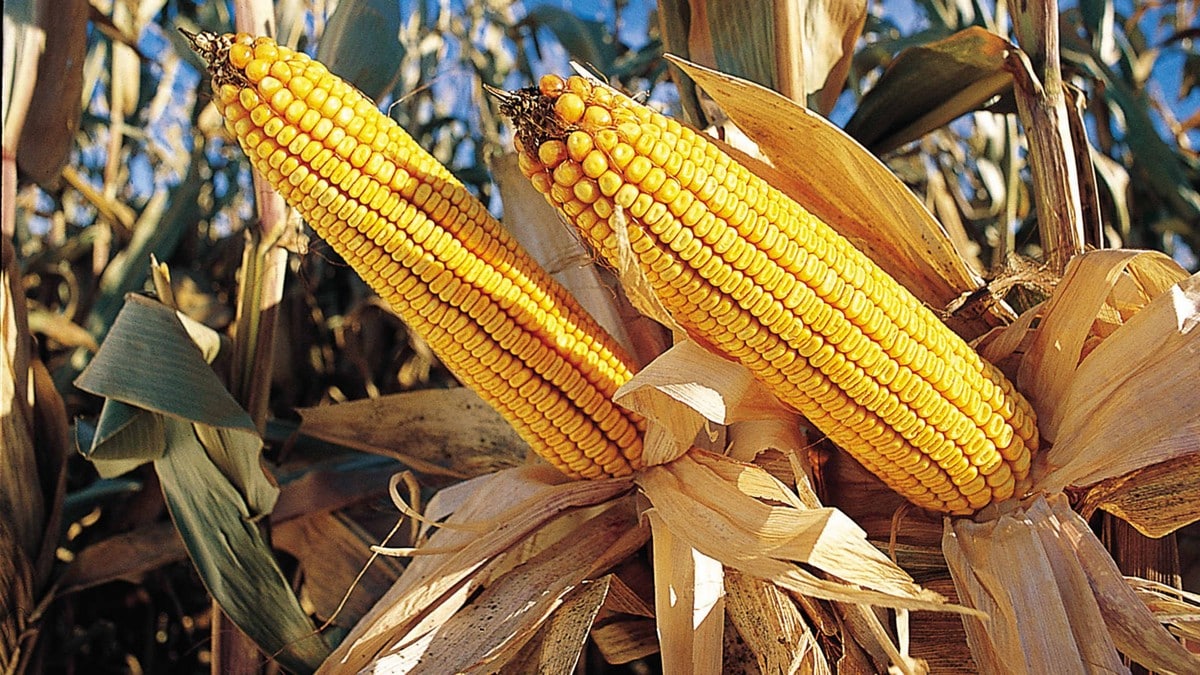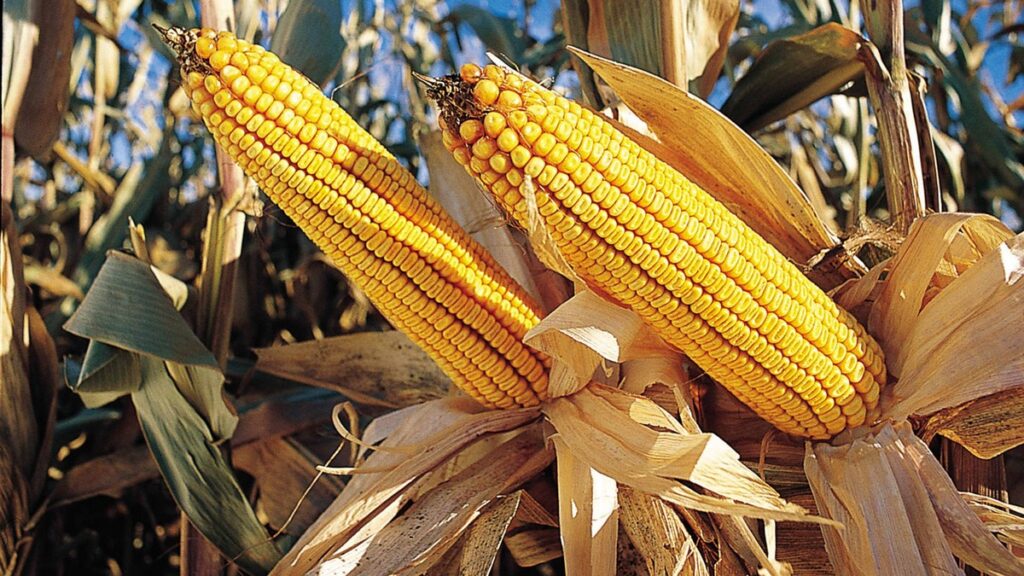 Iowa's soil type and climate are perfect for growing corn. It has more than 10 million acres of land for corn production. Annually, Iowa produced over two billion bushels of corn exported to more than 50 countries worldwide. Corn is a primary agricultural product in the state. It is used to make corn syrup, ethanol, and livestock feed. But, of course, it is also a part of the delicious cuisine of Iowa.
Des Moines Art Festival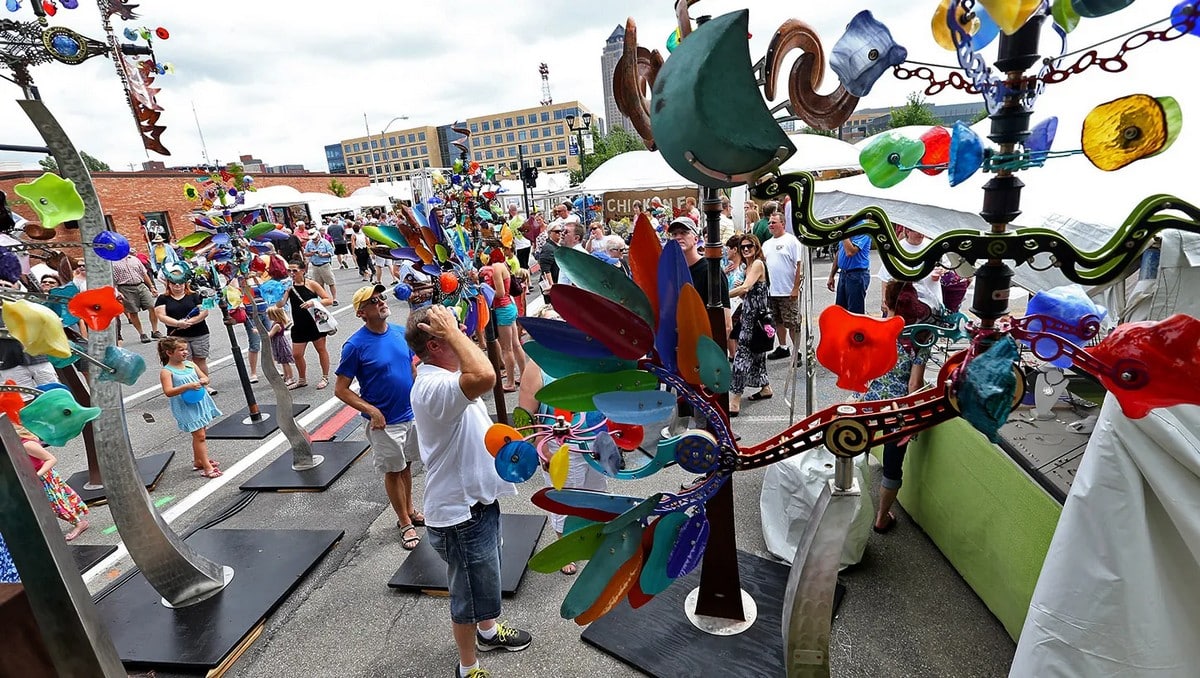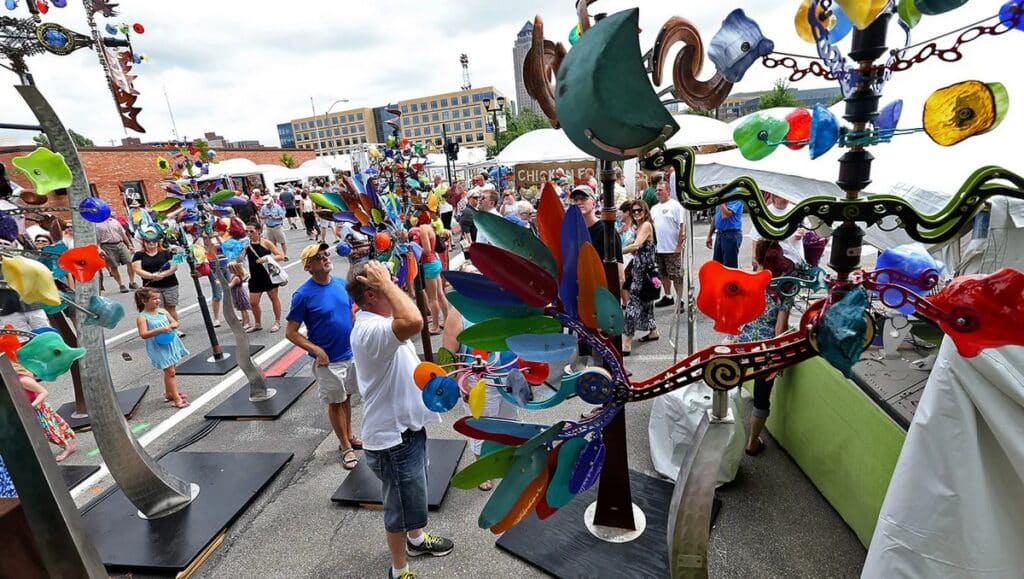 The Art Festival in downtown Des Moines is one of the biggest art festivals in the midwest. It is an annual event that started in 1958. It is a festive day with food vendors, live music, and a safe and fun kid's zone. The main attraction is the gallery that features the work of several artists worldwide. It attracts over 200,000 tourists every year. This is a good place for artists to showcase their talents. You can visit it to see outstanding arts and show your support to local artists.
Majestic Lakes and Rivers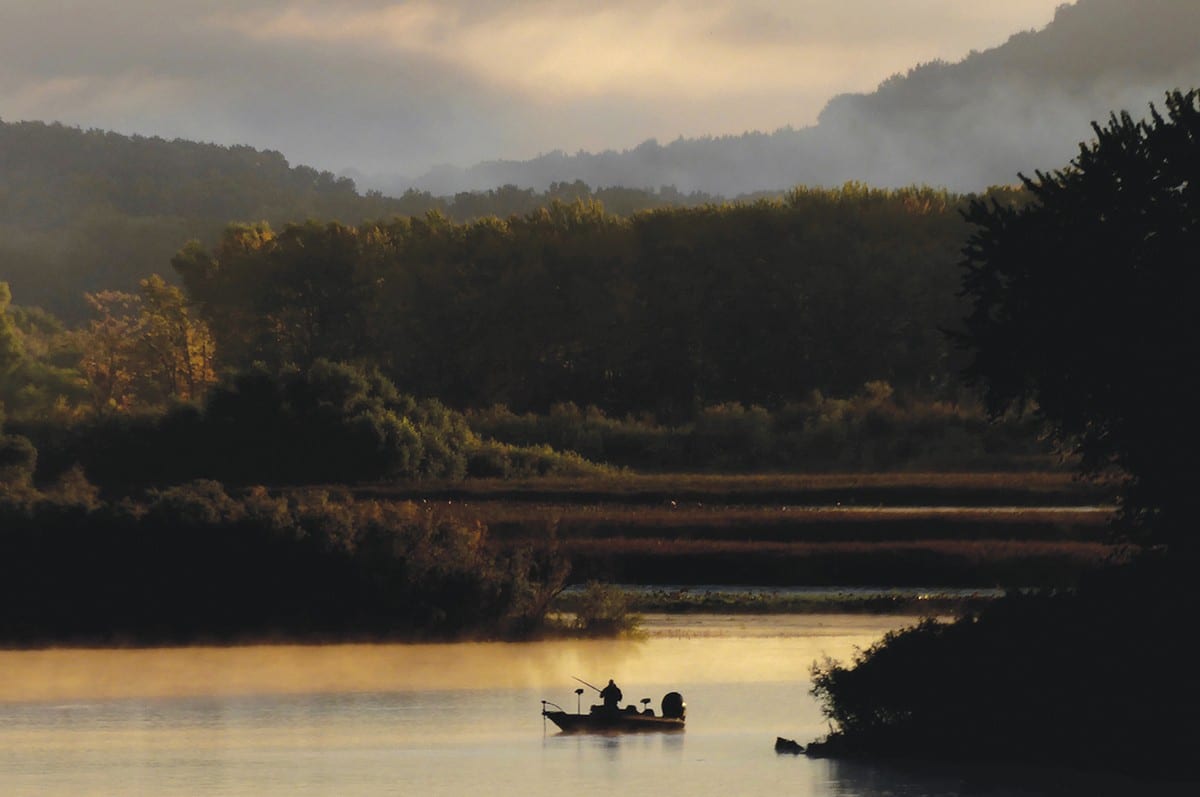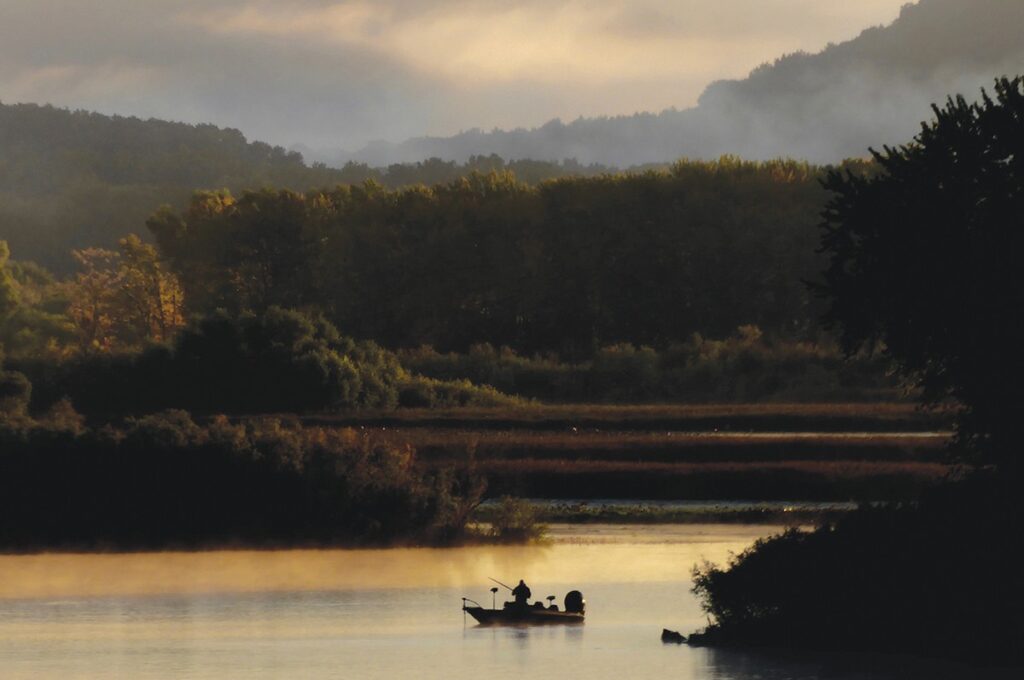 Iowa's geographical location gave it access to many navigable lakes and majestic rivers. You can visit the Mississippi and Missouri rivers, the Clear Lake, Okoboji Lake, and Spirit Lake. In addition, there are a lot of places for fishing and boating enthusiasts to enjoy. You can also enjoy various activities in over 90 state parks around Iowa.
Herbert Hoover National Historic Site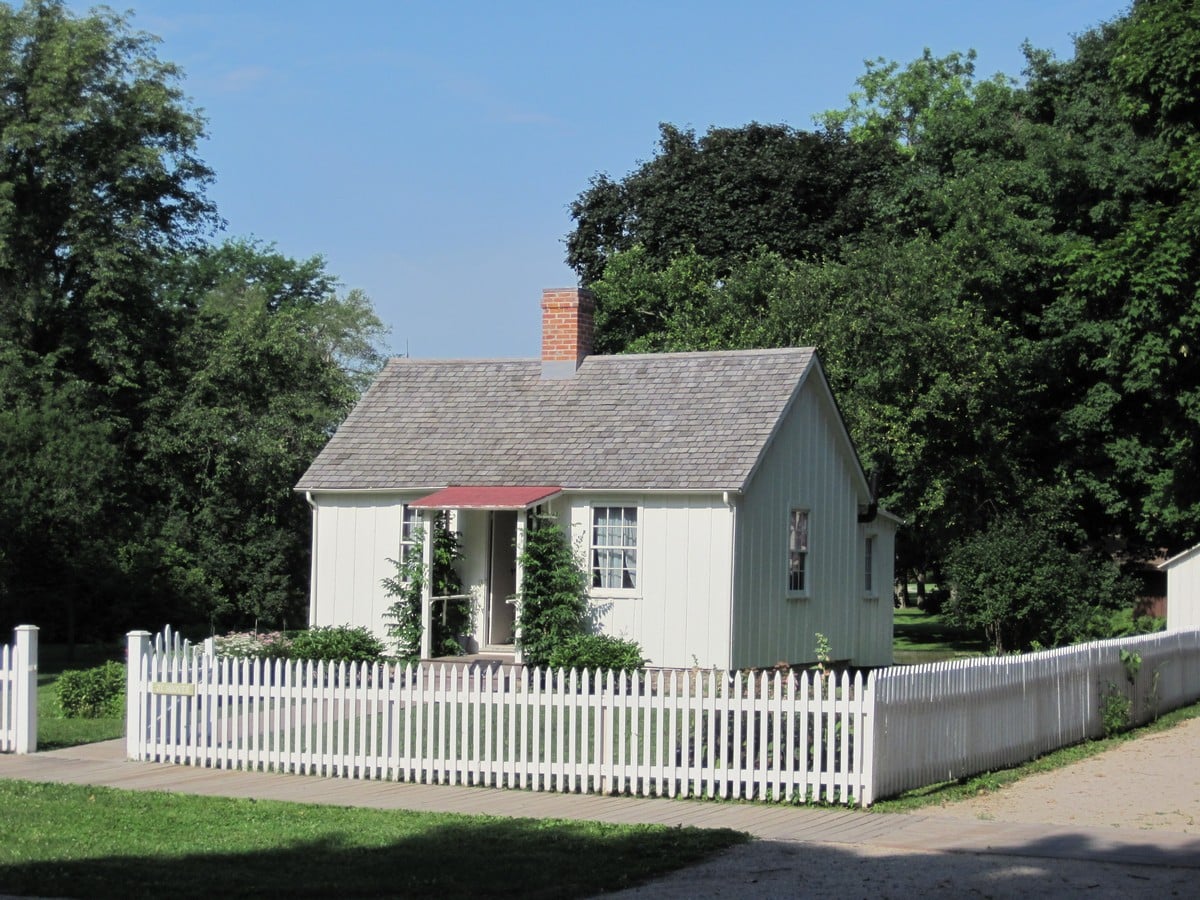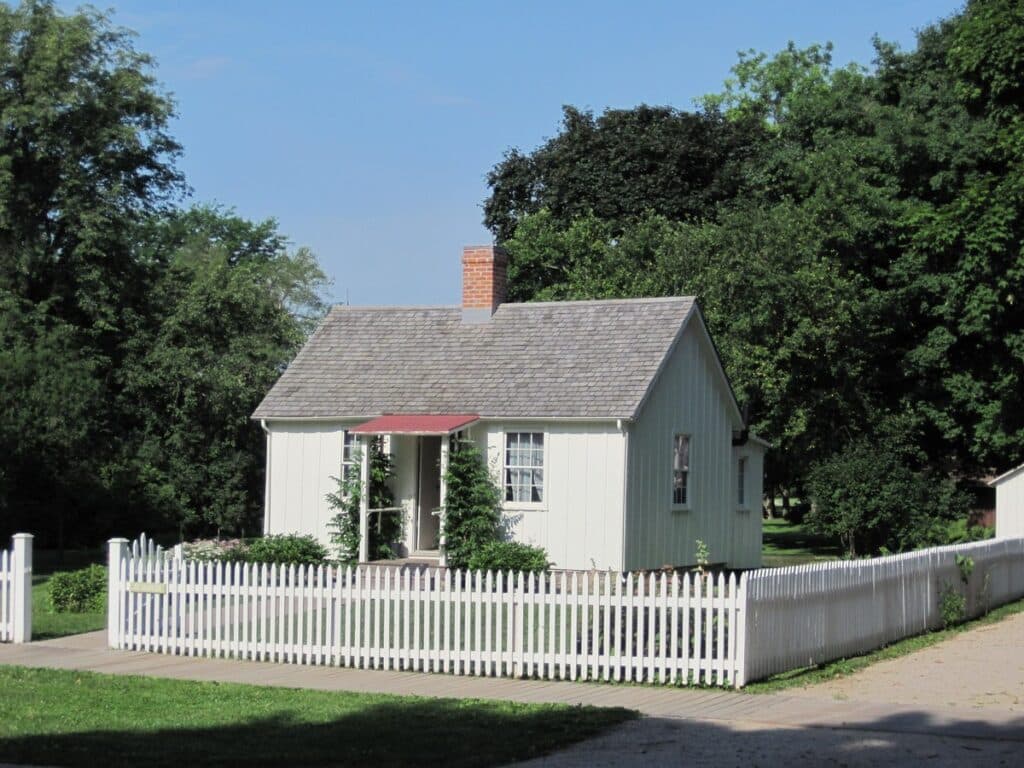 You can visit a site that preserves President Herbert Hoover's legacy. The Herbert Hoover National Historic Site, located in West Branch, Iowa, was established in 1965. You can visit the Presidential Library with a research center. There is also a museum that exhibits the life and presidency of Herbert Hoover. They also restored the farmhouse where President Herbert spent his childhood. Lovers of history will have a blast in this national historic site.
RAGBRAI Bike Race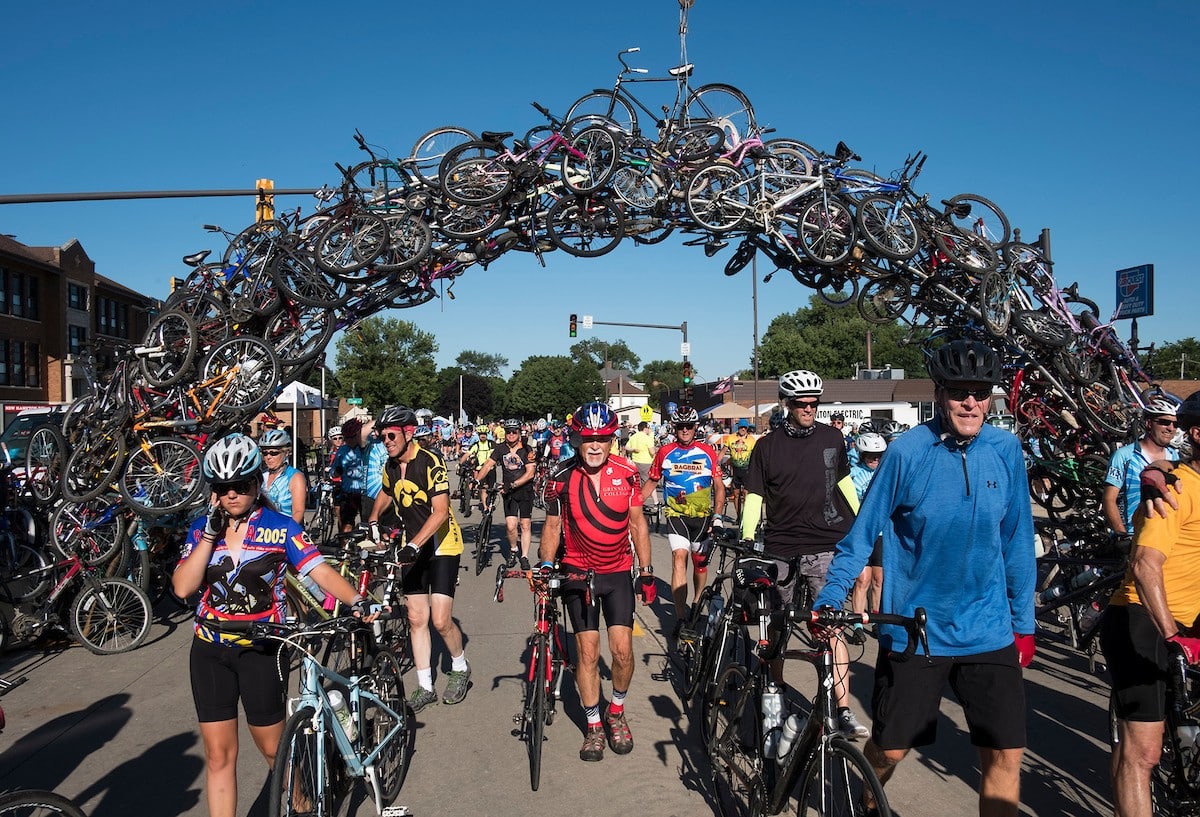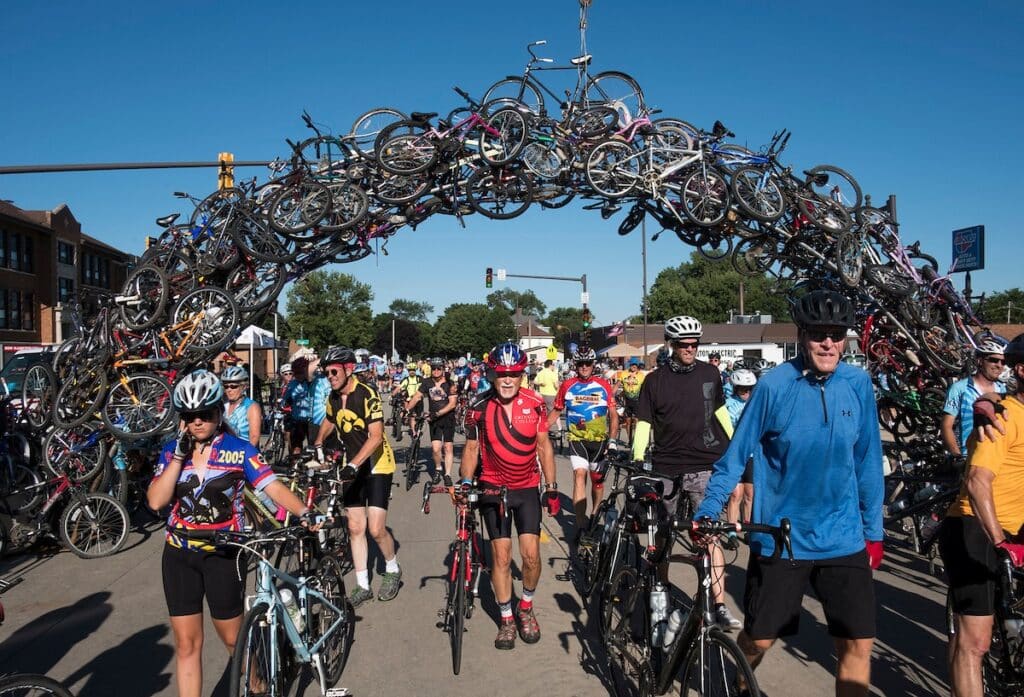 Cyclists of different ability levels gather yearly for a long and large bike race. It is a week-long affair. Riders start from other places across Iowa and ride together towards a location. They then spend the night in a camp. The following day, they ride to another site, and so on. RAGBRAI covers a different 400-mile route every year. This annual bike race is a great way to experience the warm hospitality of the people of Iowa.
Taco Pizza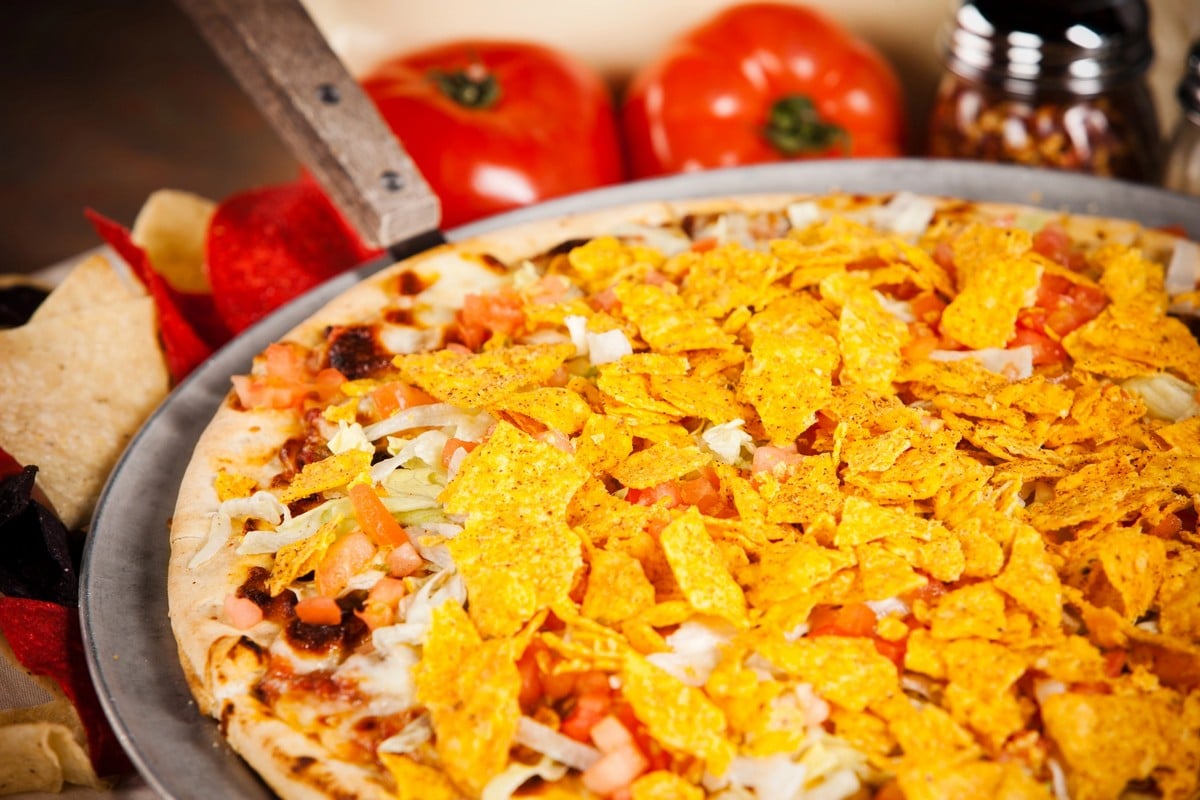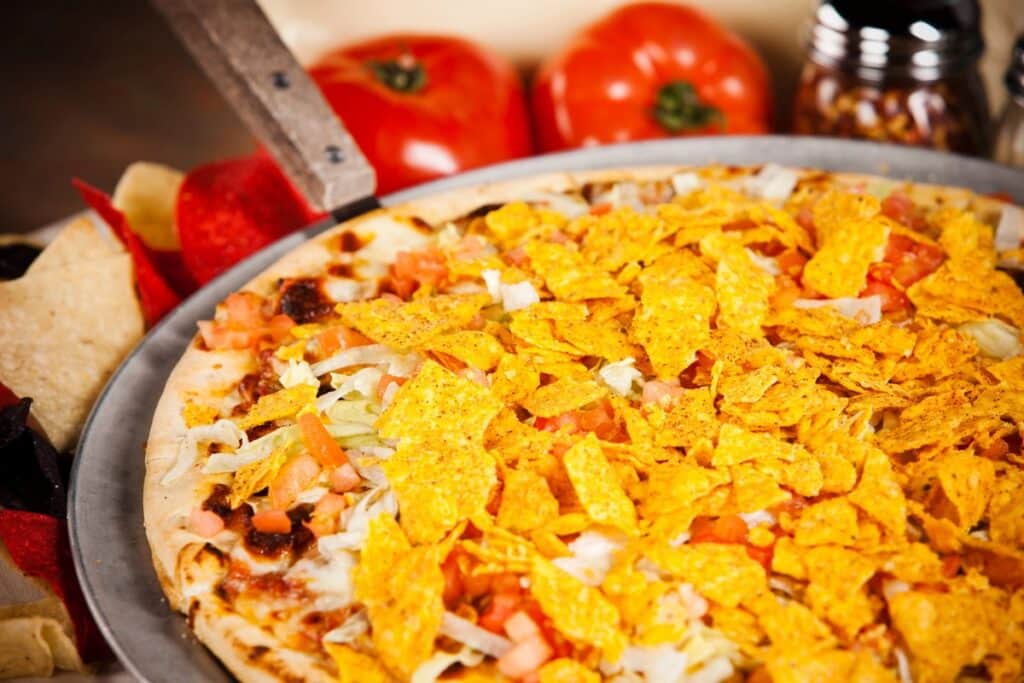 Another exciting food combination that Iowa offers is taco pizza. It is literally what it sounds like – pizza topped with taco (ground beef, lettuce, tomatoes, and cheese). It was first made in Bettendorf, Iowa, in the 1970s and is now found in different pizzerias across the country. It may seem an unlikely pair, but many people find it tasty. So enjoy it after a tiring afternoon stroll to complete your Iowa experience.
Sliced Bread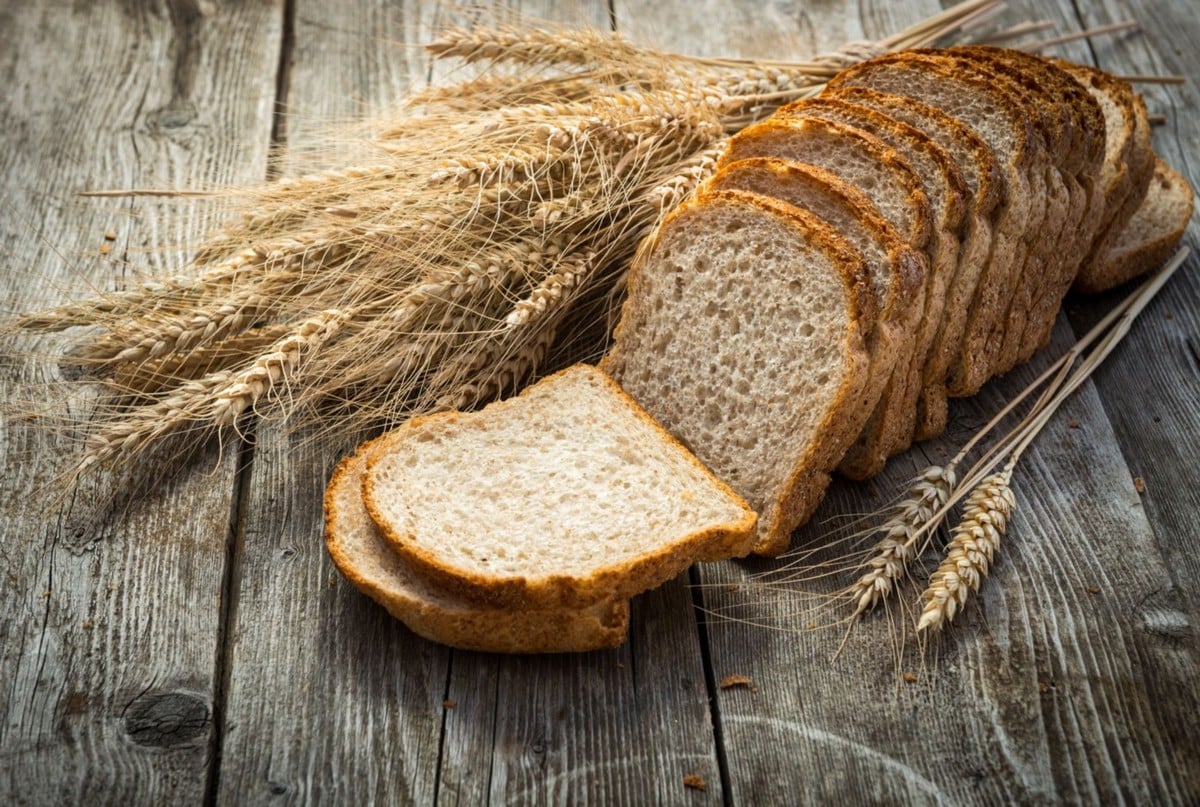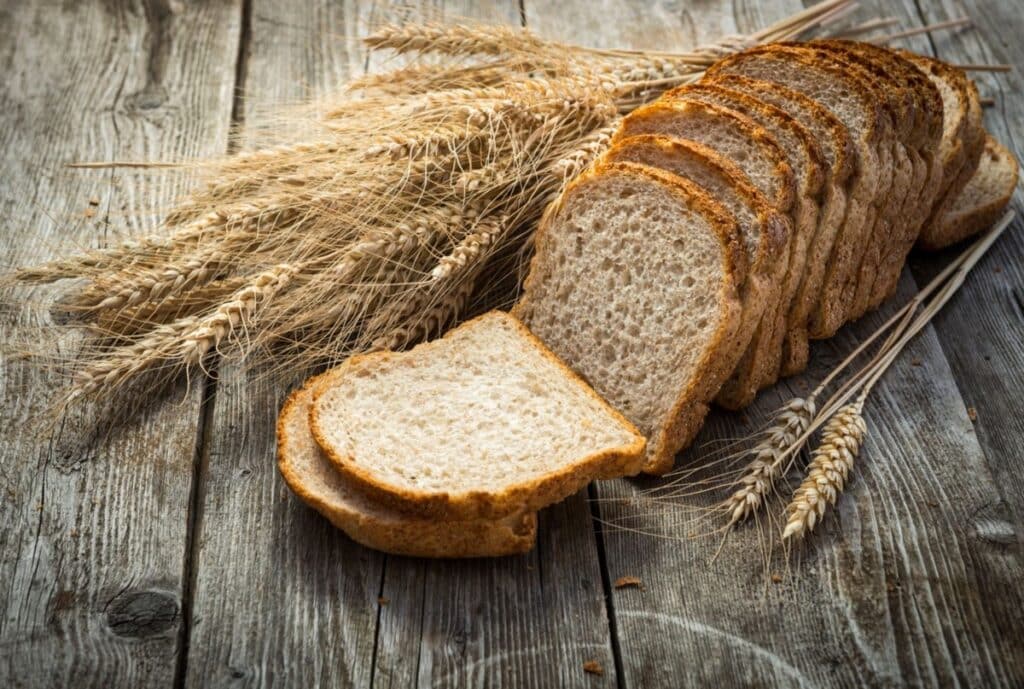 If you enjoy sliced bread, you'll be fascinated to know that Davenport, Iowa is its birthplace. Commercial bread slicing was made possible by the work of Federick Rohwedder. The bread slicing machine was first used in a small Davenport bakery in 1928. After its success, words of its greatness fly across the country. It only took Federick two short years to sell over 500 machines. After that, it was not long before all other states began using it. Until now, we have enjoyed the convenience that is brought by his invention.
Political Caucuses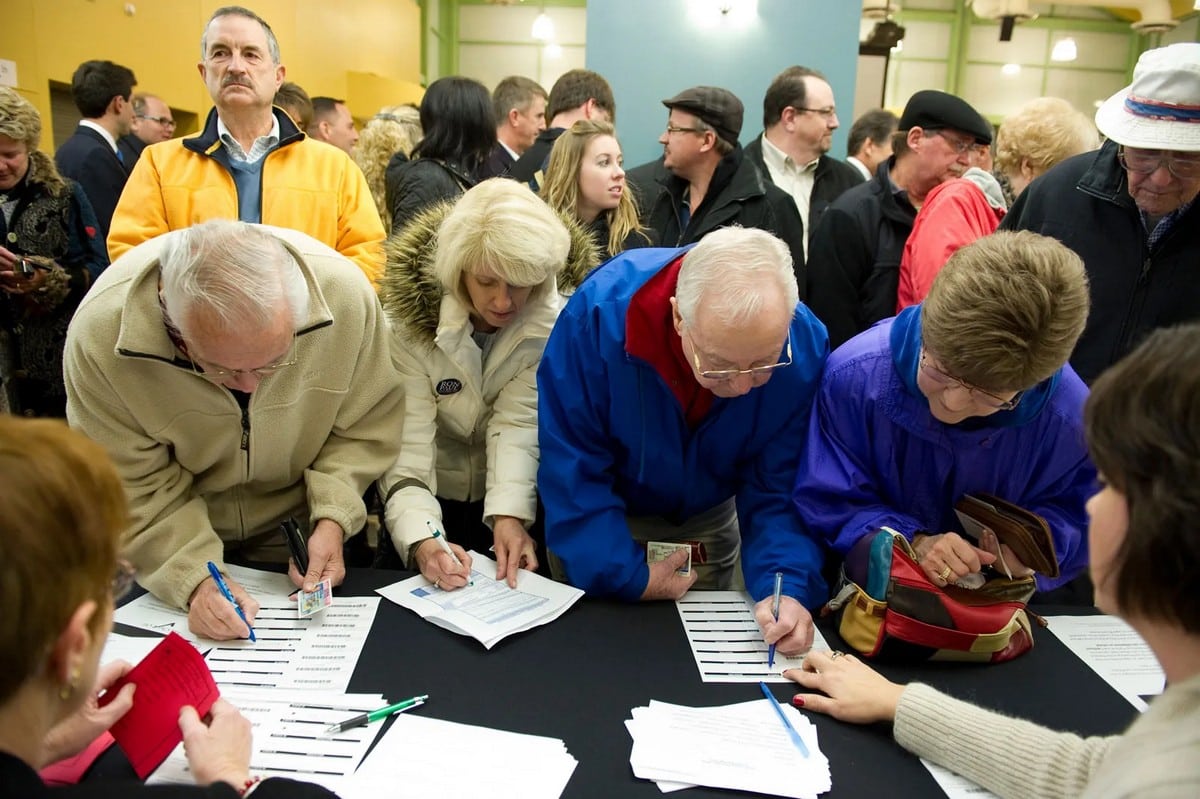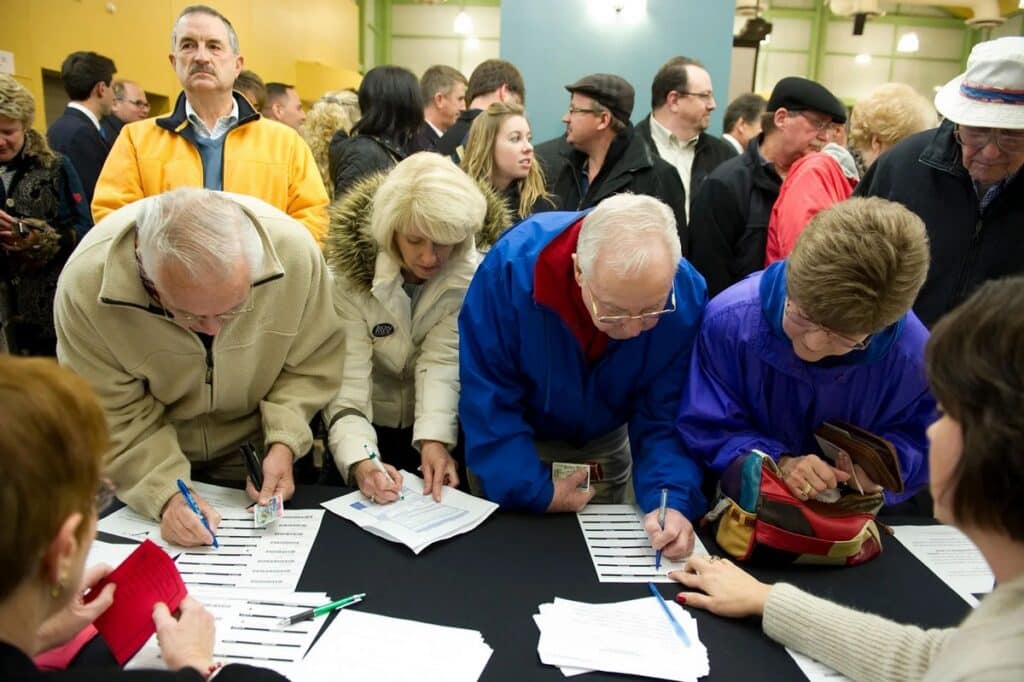 Iowa is known to house a series of meetings between the United States Republican and Democratic parties. The caucuses are very influential and vital indicators of a candidate's strengths. The delegates will discuss statistics and probabilities and then vote for the party's presidential candidate. It first became popular in 1972, when Democrat McGovern and Republican Ashbrook won the national elections. The victories of Jimmy Carter in 1976 and Ronald Reagan in 1980 are some notable wins assisted by the Iowa caucuses.
The Amana Colonies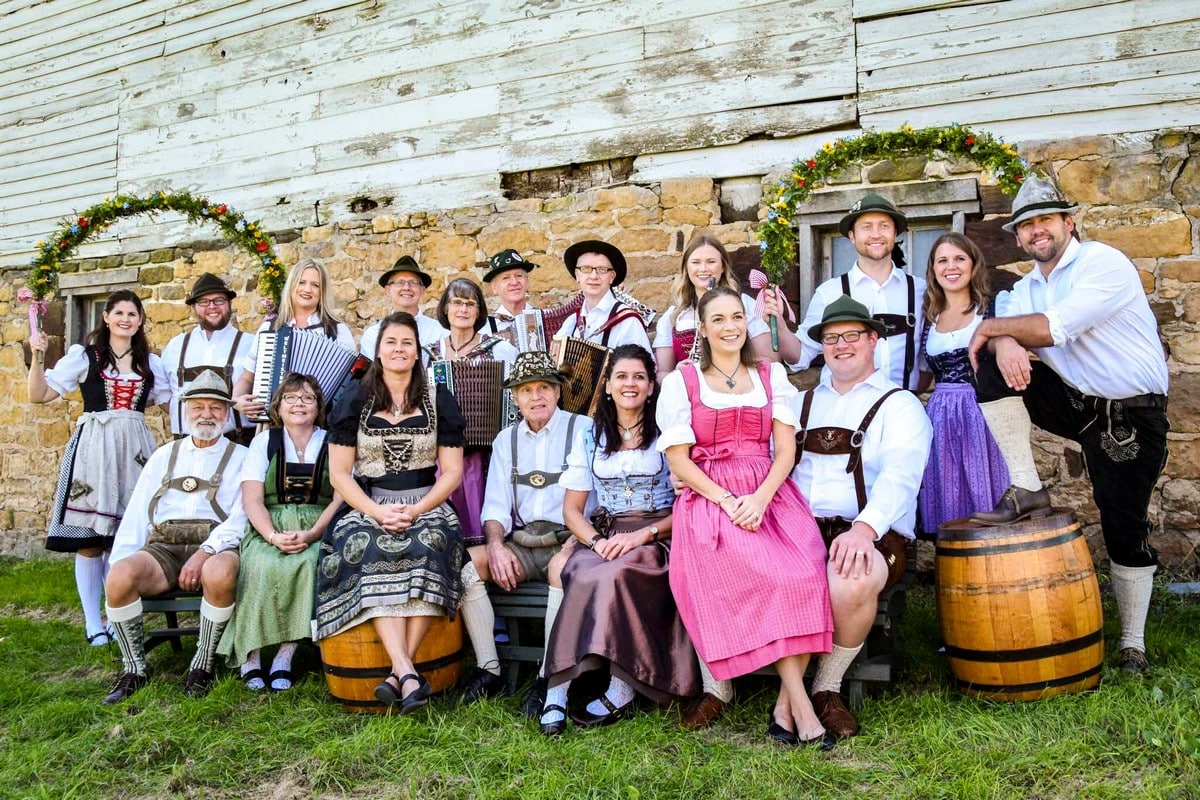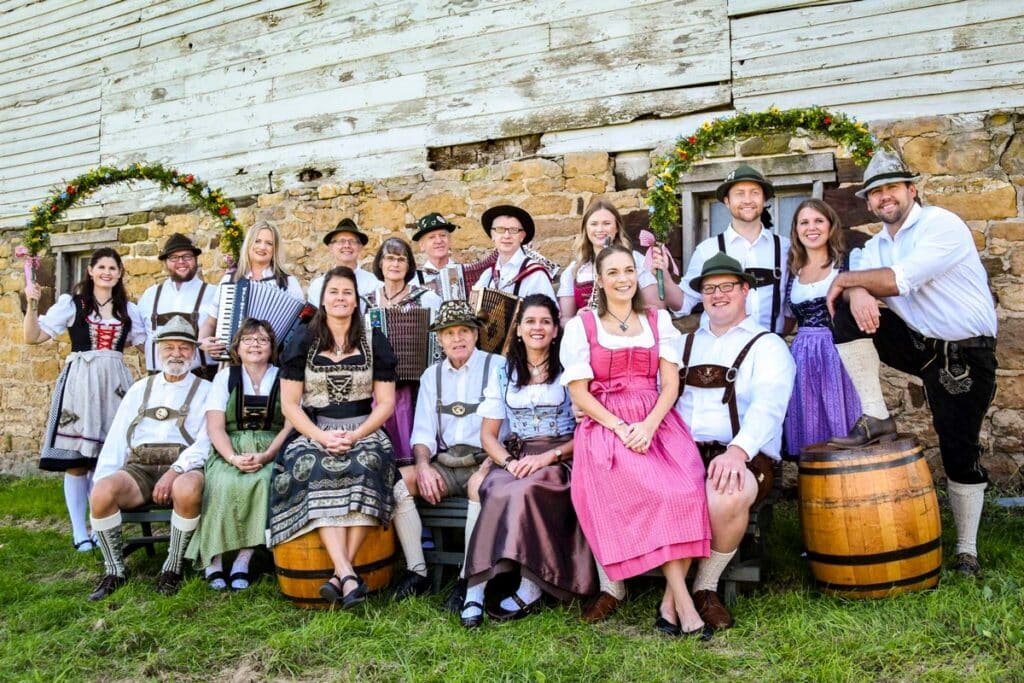 You can visit Amana Colonies to explore the rich German heritage, food, and architecture. The village was established by the Society of Separatists of Zoar members in 1855. Seven villages to explore that feature different hotels, shops, restaurants, and museums. You'll get a glimpse of how the German way of life. It also hosts various annual activities like the festive Amana Oktoberfest.
Maquoketa Caves State Park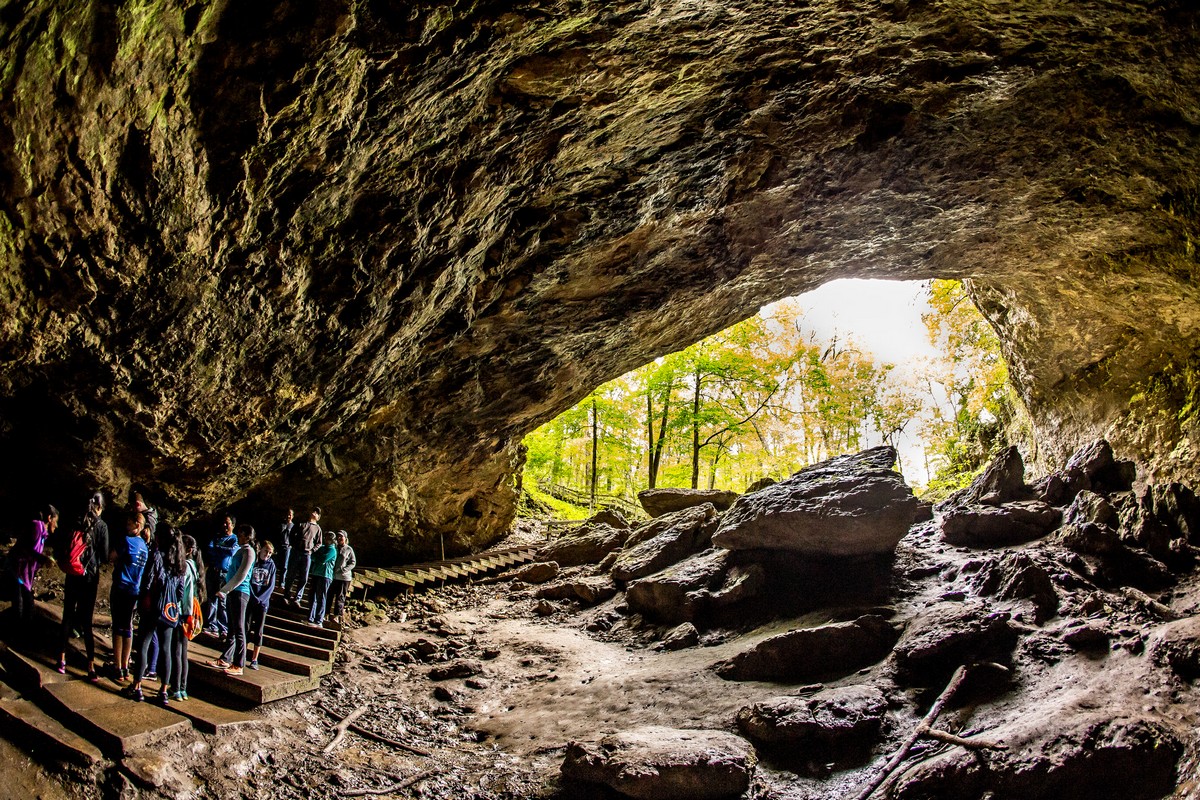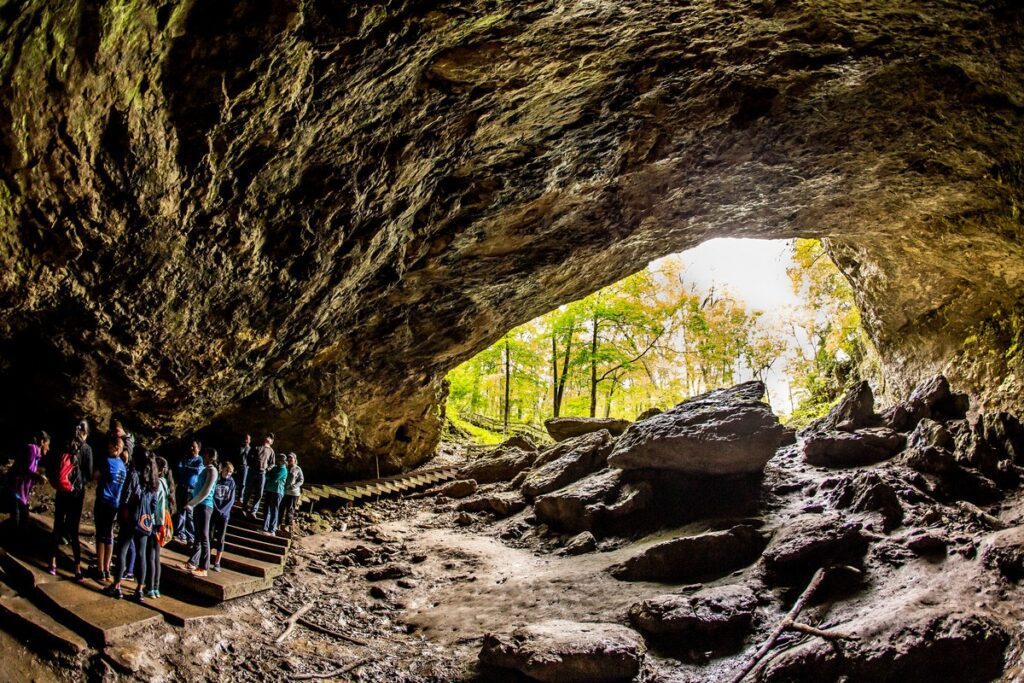 If you want to spend some time out in the sun and are looking for exciting outdoor activity, you might want to give Maquoketa Caves State Park a go. The park offers a network of caves, accessible hiking trails, camping sites, and picnic areas. One of the caves you can visit is the Dancehall Cave, one of the park's largest caves. You'll enjoy the scenery, and it can be a fun educational trip since students can observe the limestones in the caves.
Nobel Prize Winners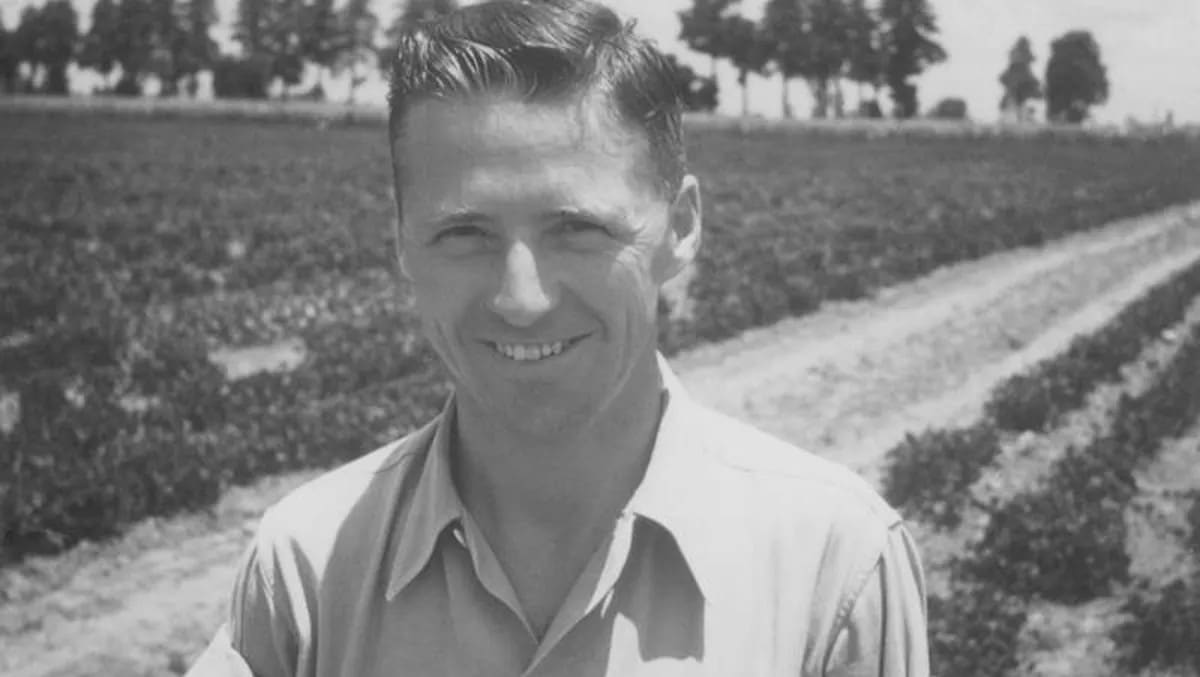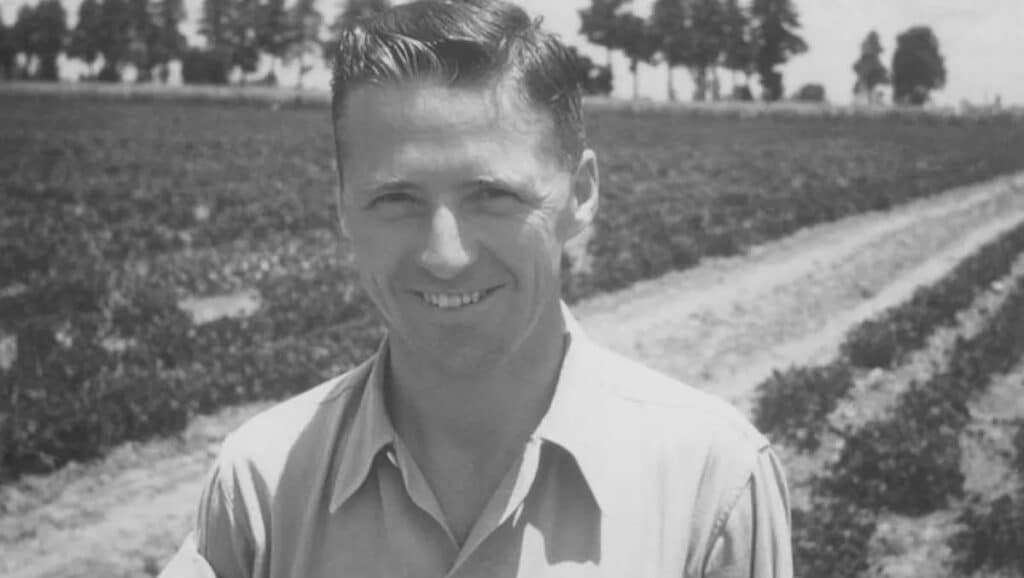 Iowa takes pride in being the hometown of various Nobel Prize awardees. Norman Borlaug received a Nobel Prize for Peace in 1970, Edwin G. Krebs received a Nobel for Physiology in 1992, and Stanley B. Prusiner received his Nobel Prize for Medicine in 1997. The most recent recipient is Alan Heeger, who received his Nobel Prize in Chemistry in 2000. These people who excelled in their respective fields reflect Iowa's rich education.
Adventure Land Resort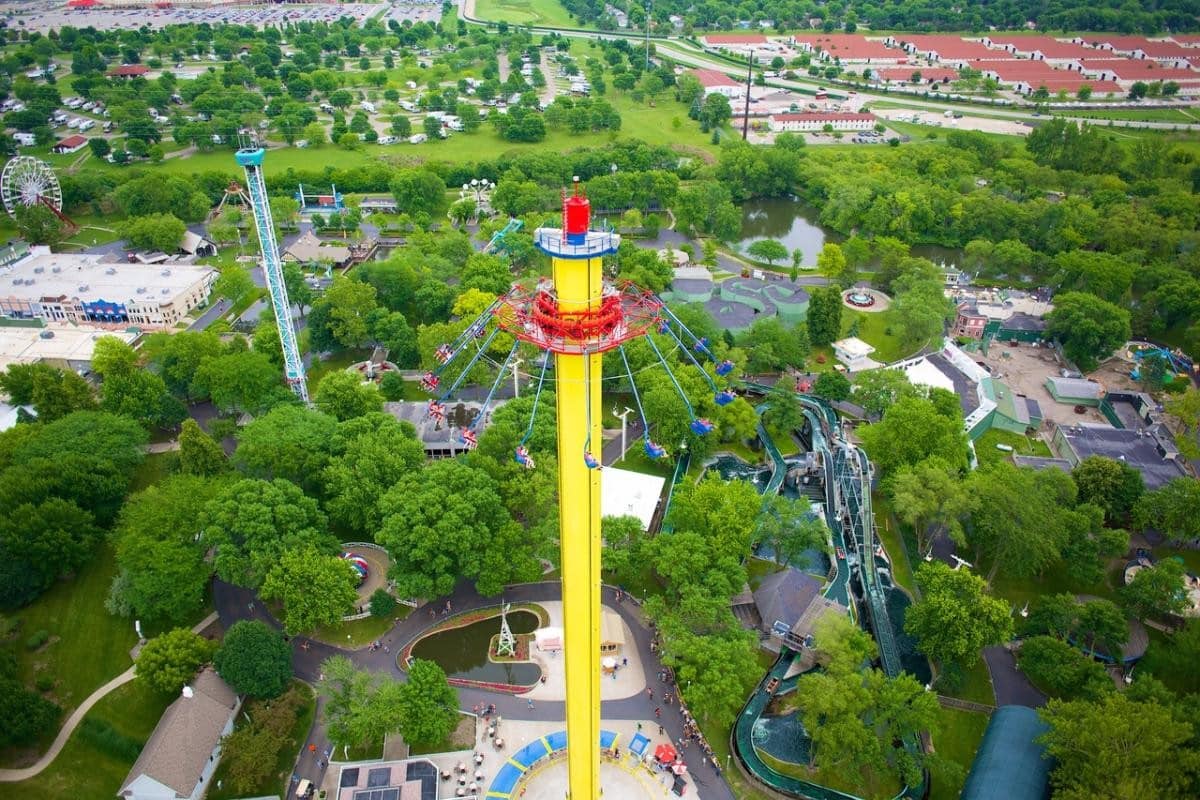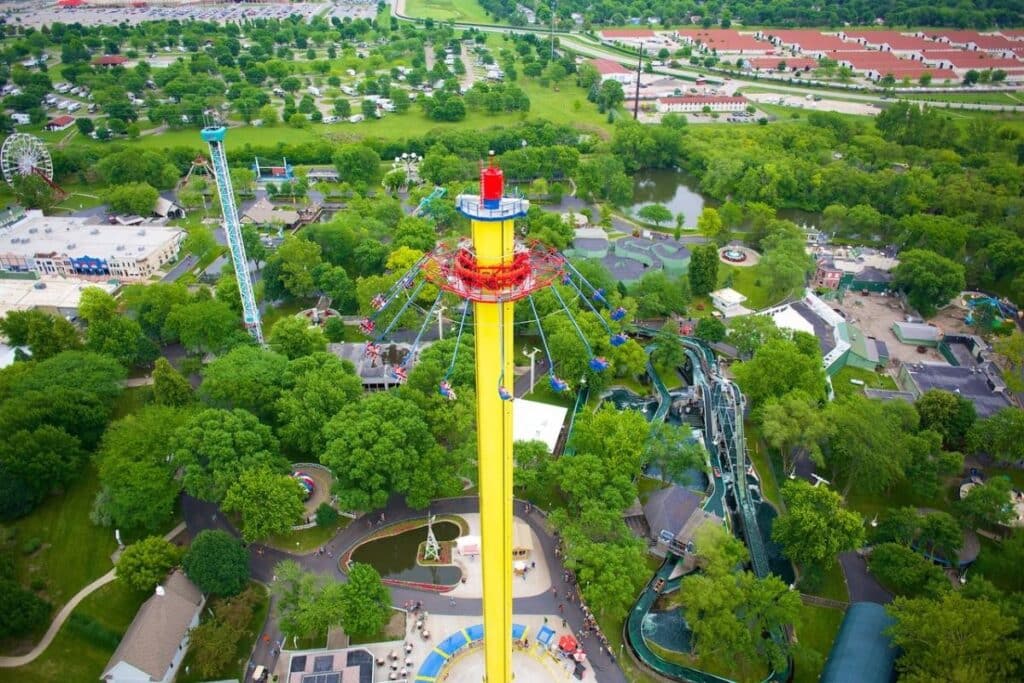 If you are on vacation with kids or want to feel youthful and goofy with your friends, you must visit Adventure Land Resort. The theme park is very accessible for tourists since it is located just the northeast of Des Moines. There are more than 100 rides to choose from. Some are cute little rides, while others are extreme and adrenaline-boosting. You can also watch fun shows. The theme park's newest attraction is The Pheonix, the family spinning roller coaster.
The Field of Dreams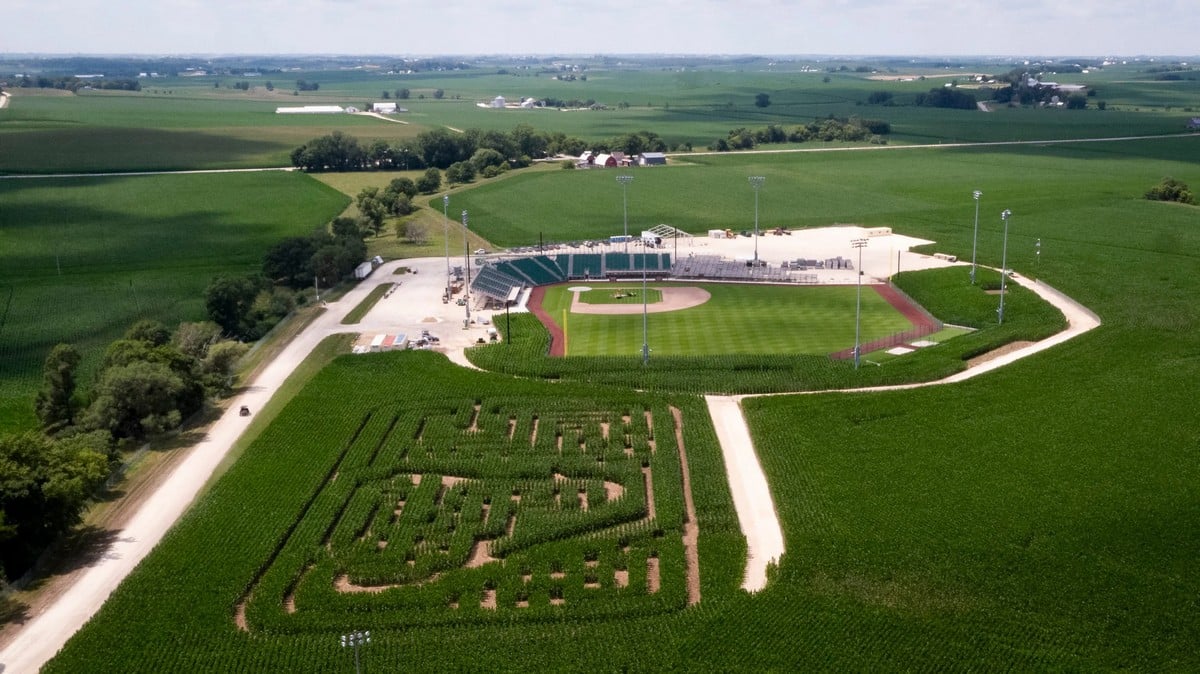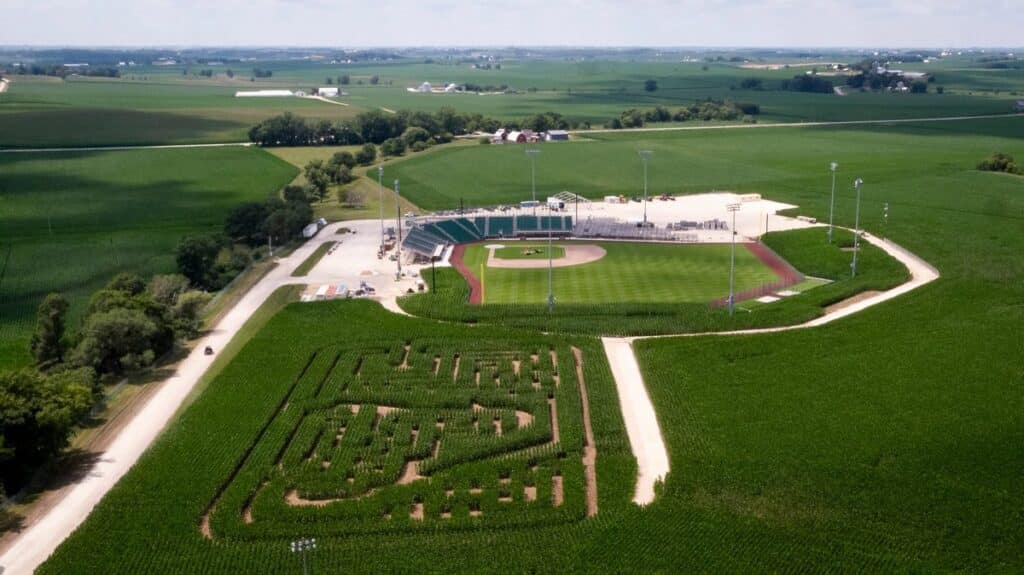 Have you seen the award-winning and inspiring movie The Field of Dreams? If you did, then you will be happy to know that the Field of Dreams is a real place located in Iowa. You can visit and roam around the farm, house, and baseball field used in the movie. The tour will be nostalgic for fans of the film. You can walk on the field, play a game of baseball, or sit on the bleachers. It is a place where your dreams mix with reality.