Vermont may not have any big cities, but this little state with big forests has a lot to offer. If you're tired of the hustle and bustle of city life, take a break in the Green Mountain State,
Vermont, aka The Green Mountain State, is best known for its breathtaking natural scenery. Outdoor enthusiasts flock to Lake Champlain in summer, and enjoy skiing and snowboarding at Vermont's many resorts in winter. Vermont also has the most breweries per capita, earning the nickname "the Napa Valley of cider."
Breathtaking Natural Scenery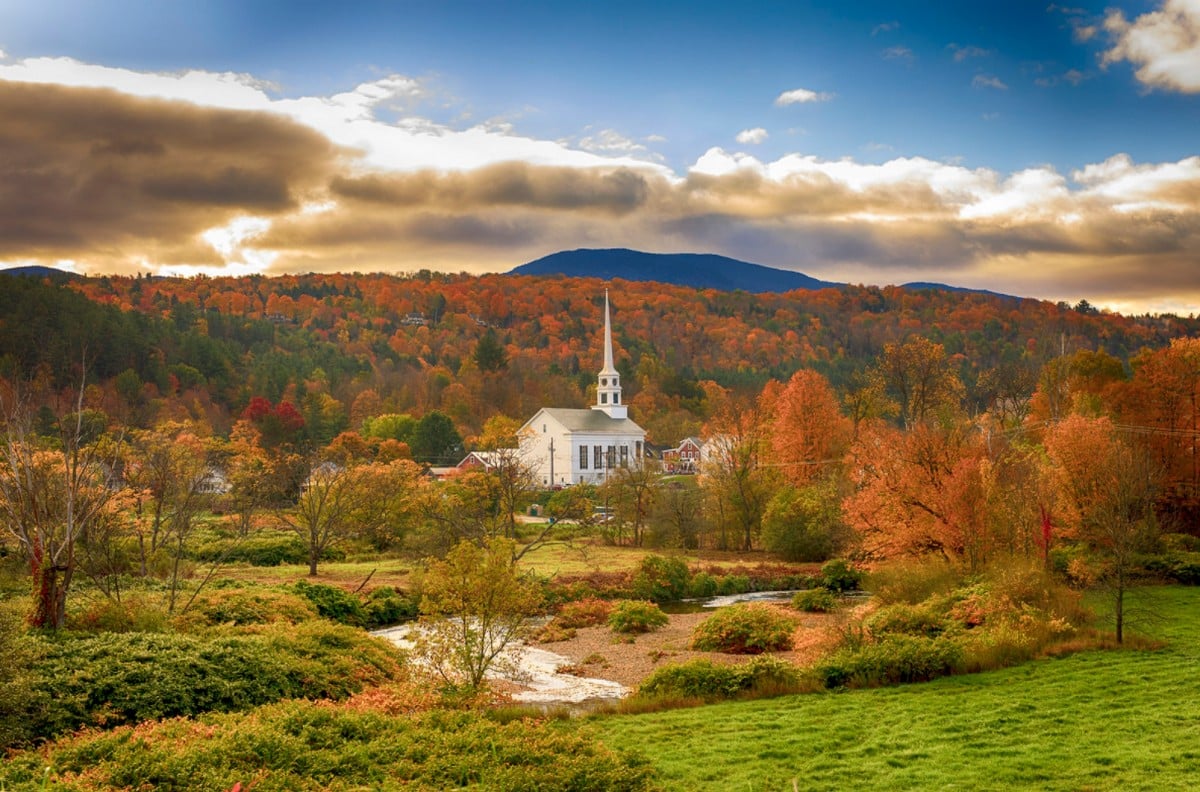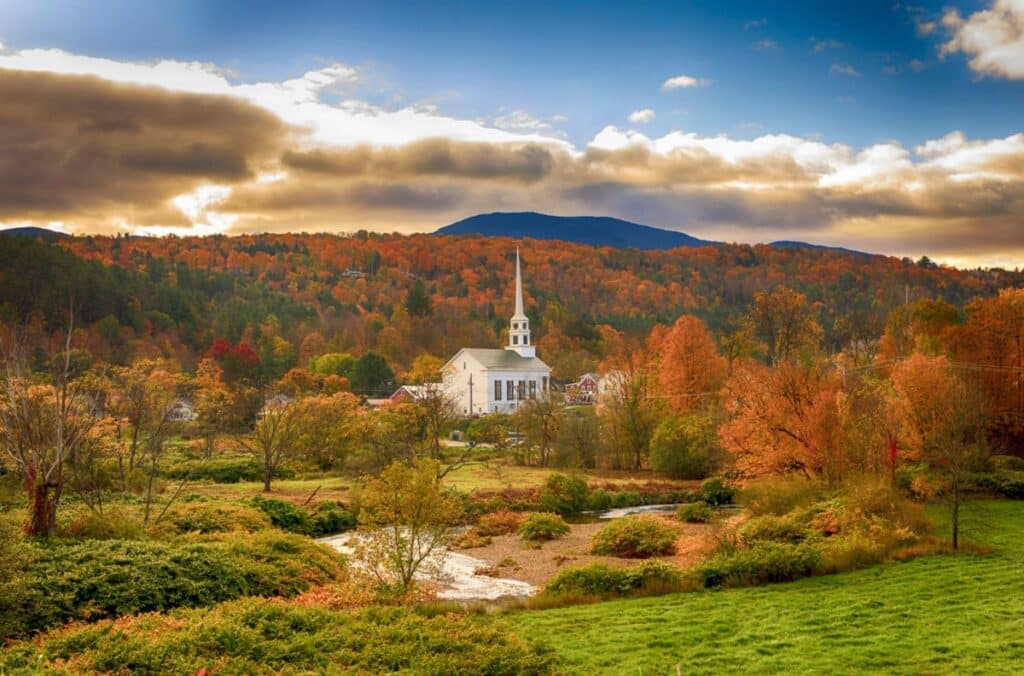 They don't call Vermont "The Green Mountain State," for nothing. The Green Mountains run north to south throughout the entire state. Mount Mansfeild is the highest peak in the range. The Green Mountains are a part of the famous Appalachians.
In addition to the gorgeous Green Mountains, Vermont is absolutely covered in trees! The trees of Vermont cover 78% of the state, which is 4,591,281 acres (18580 square kilometers) of forests. The state tree, the Sugar Maple, accounts for 20% of Vermont's trees. In addition to being a source of syrup, the sugar maple turns vibrant shades of red in the fall.
Burlington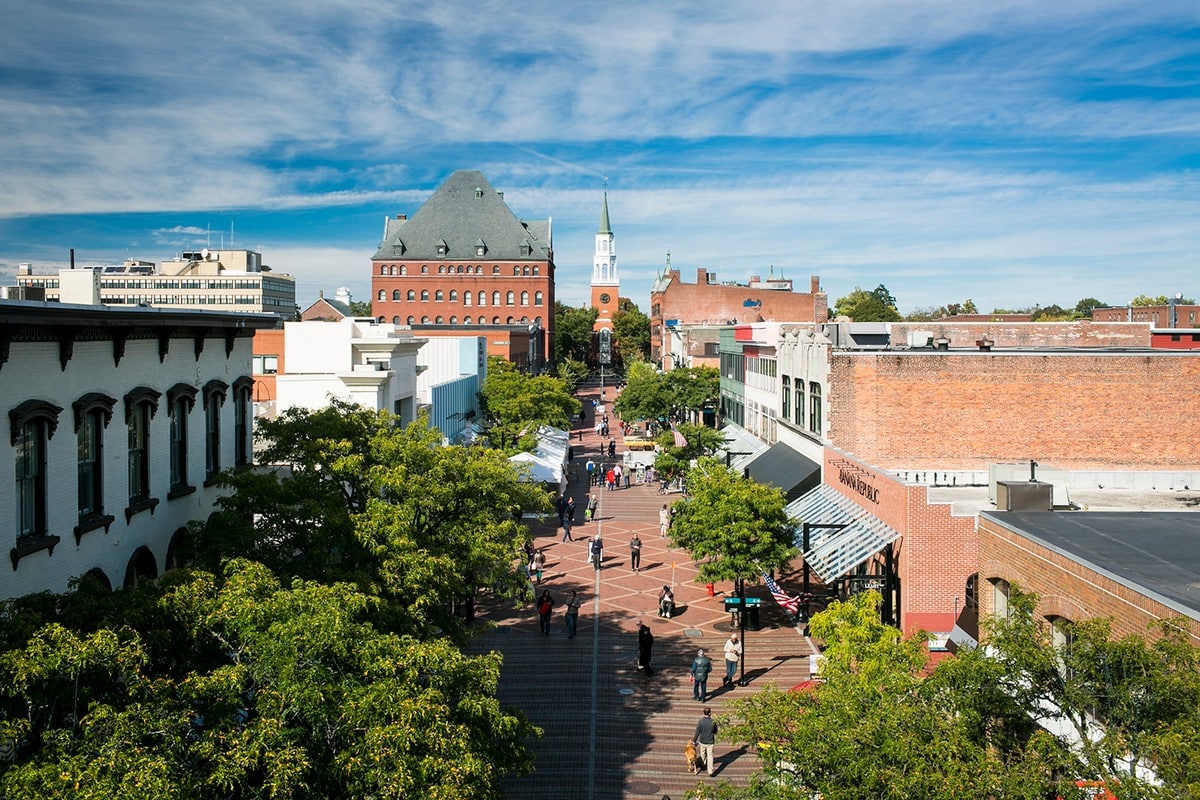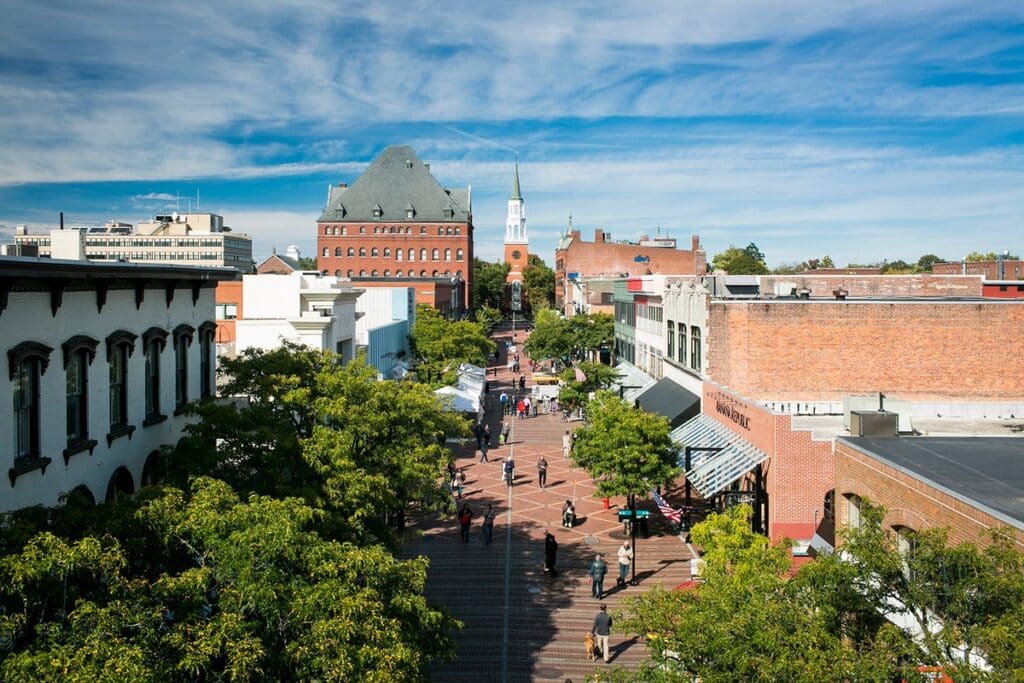 With a population of 45,000 residents, Burlington is Vermont's biggest city. It is in the northwestern part of the state. Lake Champlain lies to the west of Burlington, and Montreal lies to the North.
Burlington has all sorts of attractions such as the Church Street Marketplace. It has historic museums, old buildings, and an airport. It is more of a college town than a city, since it's home to two universities, University of Vermont (UVM) and Champlain College.
Lake Champlain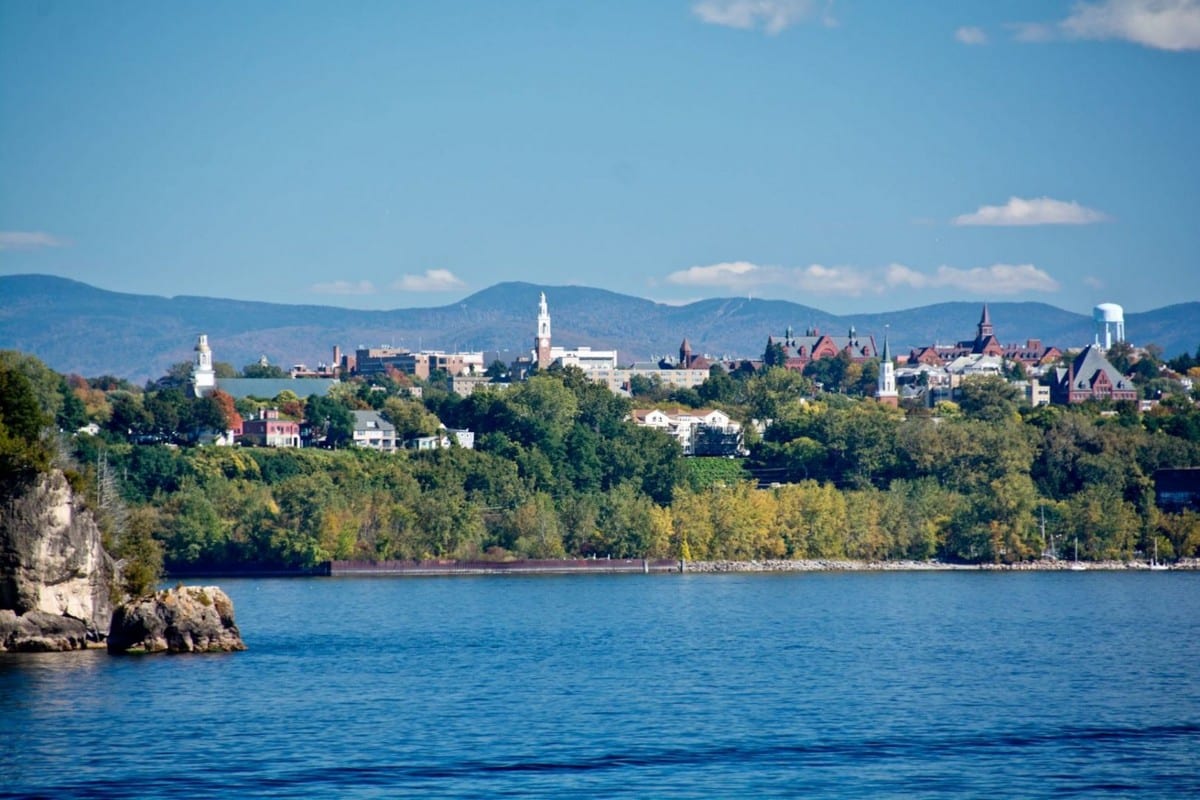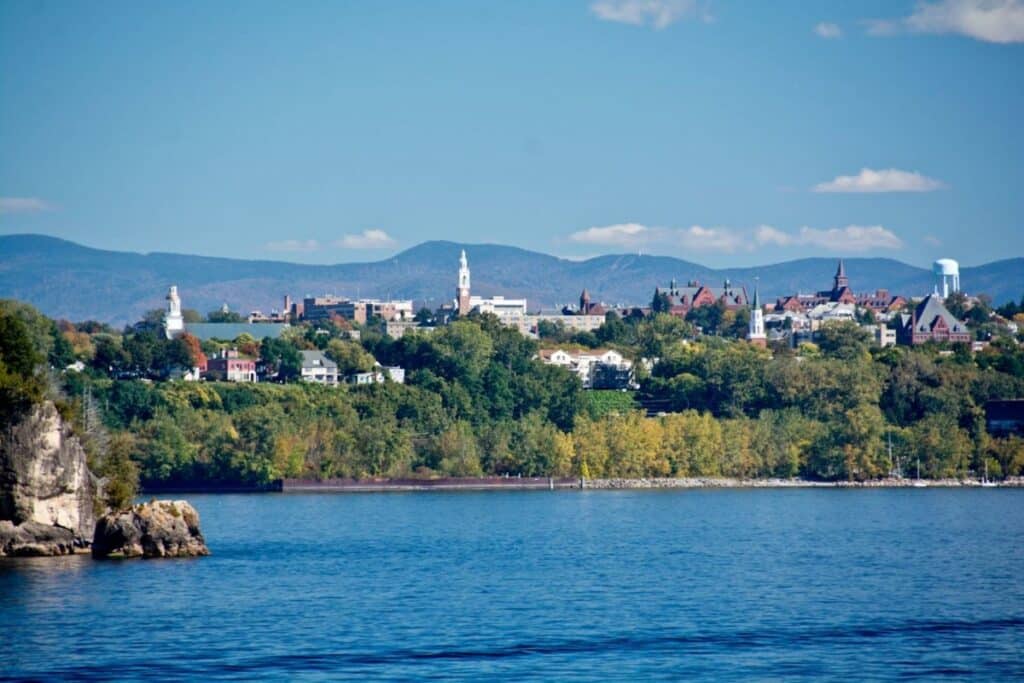 This is the place to go for New England summer fun. Lake Champlain has it all. Visitors can hike through the woods, hang out on the beach, or fishing. There are even places to enjoy boating and watersports.
The surrounding area also has some amazing parks. Sand Bar State Park and Button Bay State Park are excellent areas to go camping. They also have areas to rent watersports equipment and picnic areas around the beaches.
Brewery Tours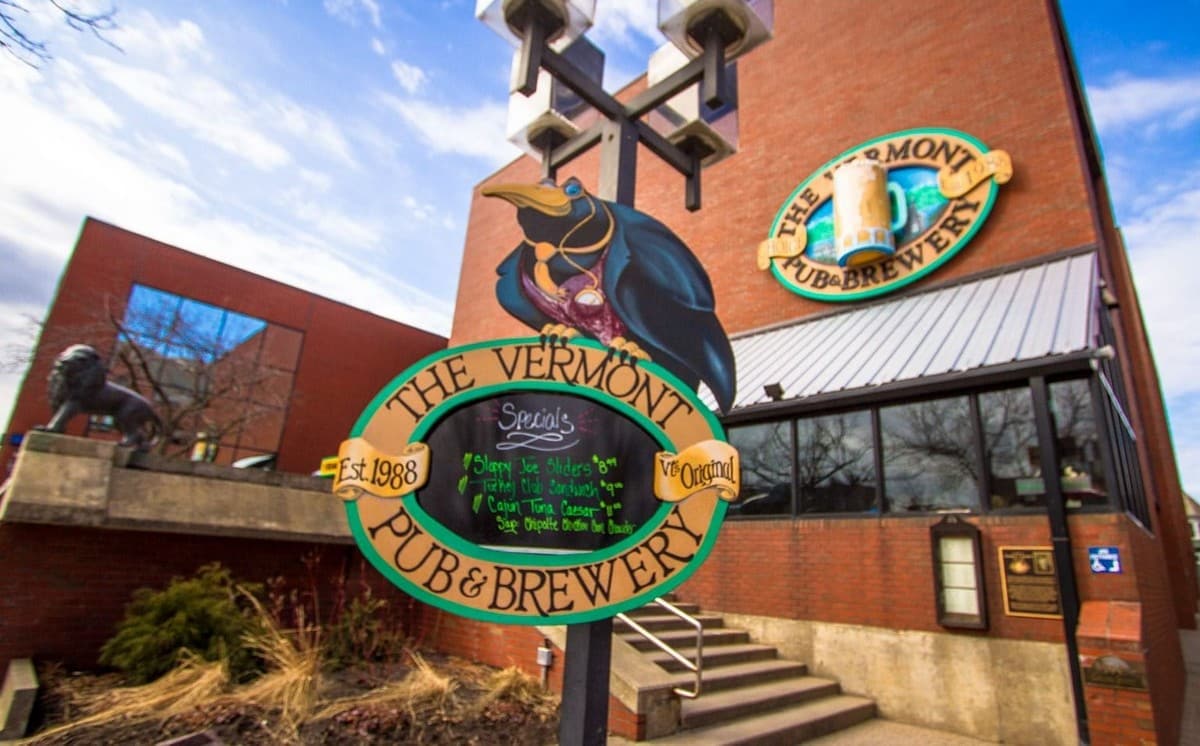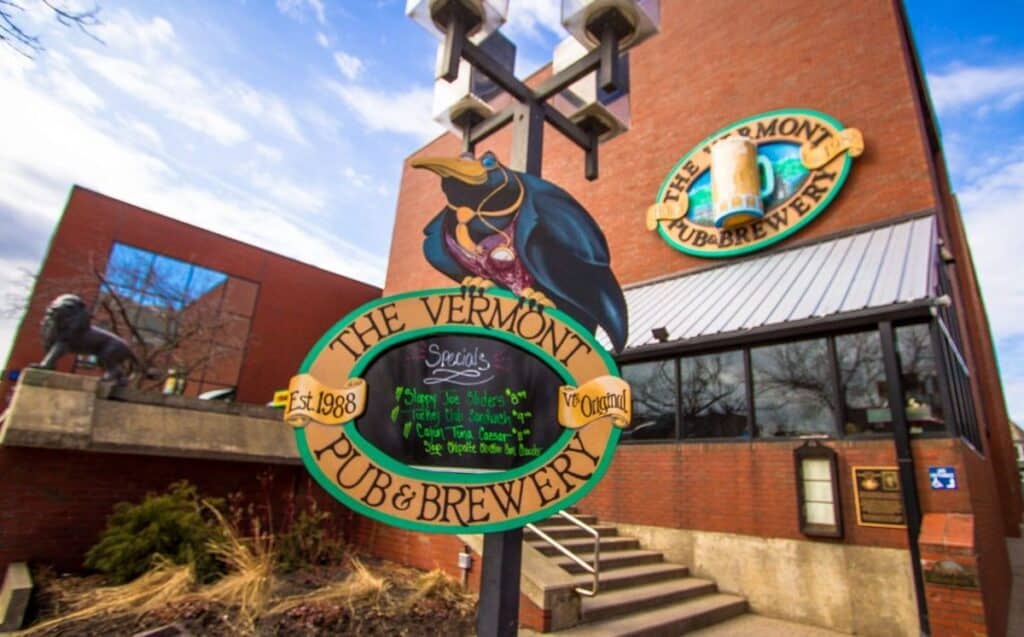 Vermont has the perfect climate, soil, and water for brewing cider and beer. There are more than 60 breweries and brewpubs for the tiny state. No matter where you go in the Green Mountain state, you aren't far from craft beer and cider, since the state has the most breweries per capita. Since Vermont is home to many orchards, it has the nickname "the Napa Valley of cider making."
If you're not sure which brewery you want to sample, you can check out the Middlebury Tasting Trail. It's a 5 mile walking trail that leads through seven artisan wine, beer, and spirit producers. The different producers operate on different schedules. If you want to hit every stop on the trail, come on a Saturday when they are all open.
Bennington Battle Monument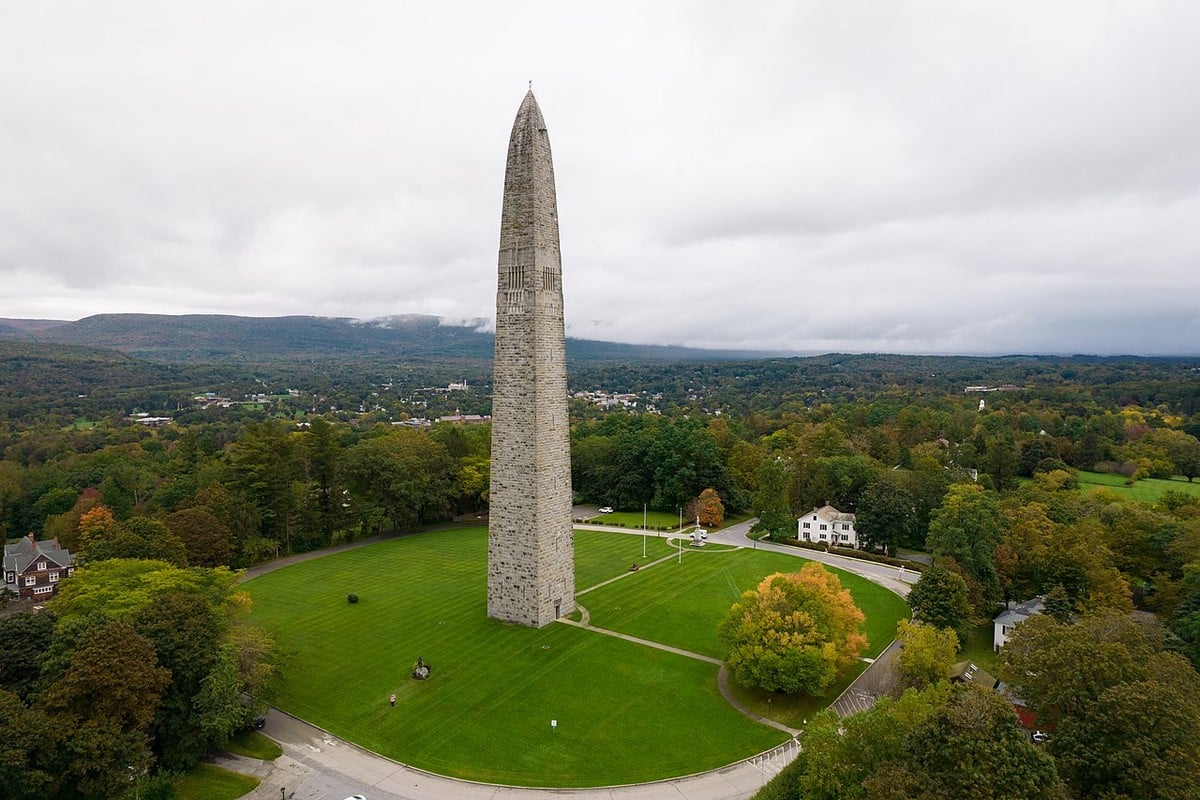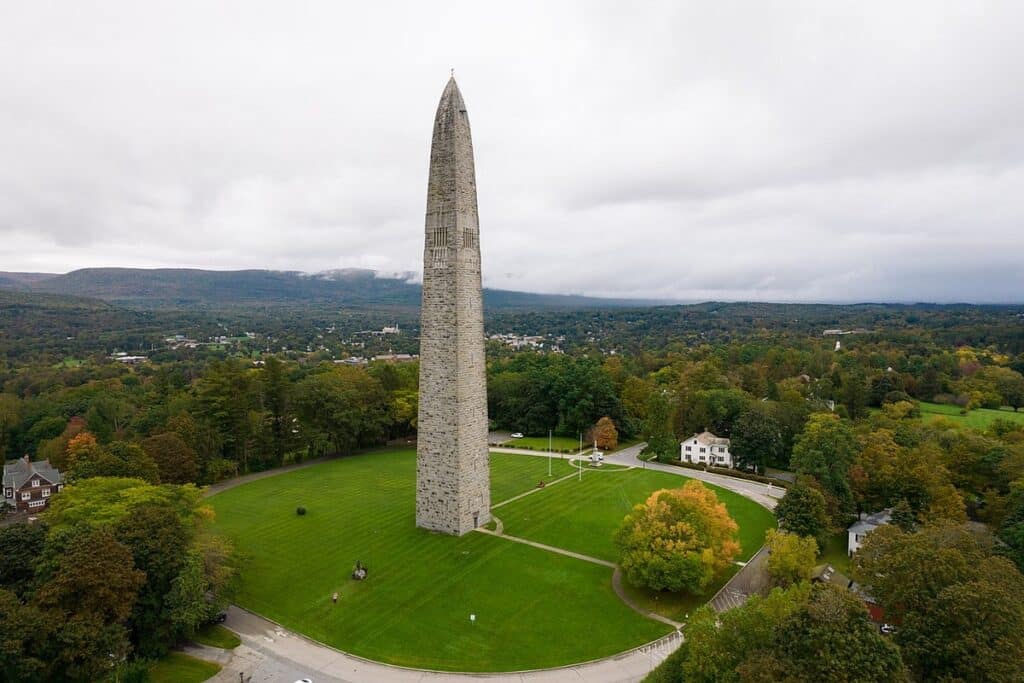 This is a 306-foot-tall (93 meter) stone obelisk. It commemorates the Battle of Bennington, which occurred on on 16 August 1777. It was one of many battles fought during the American Revolution.
In this battle, Brigadier General John Stark led 1,400 men to victory. They were fighting two British military units. The British attacked in an attempt to capture the weapons and food stored where the monument is now.
In addition to several annual events, the famous battle is re-enacted every year in August.
Hildene, the Lincoln Family Home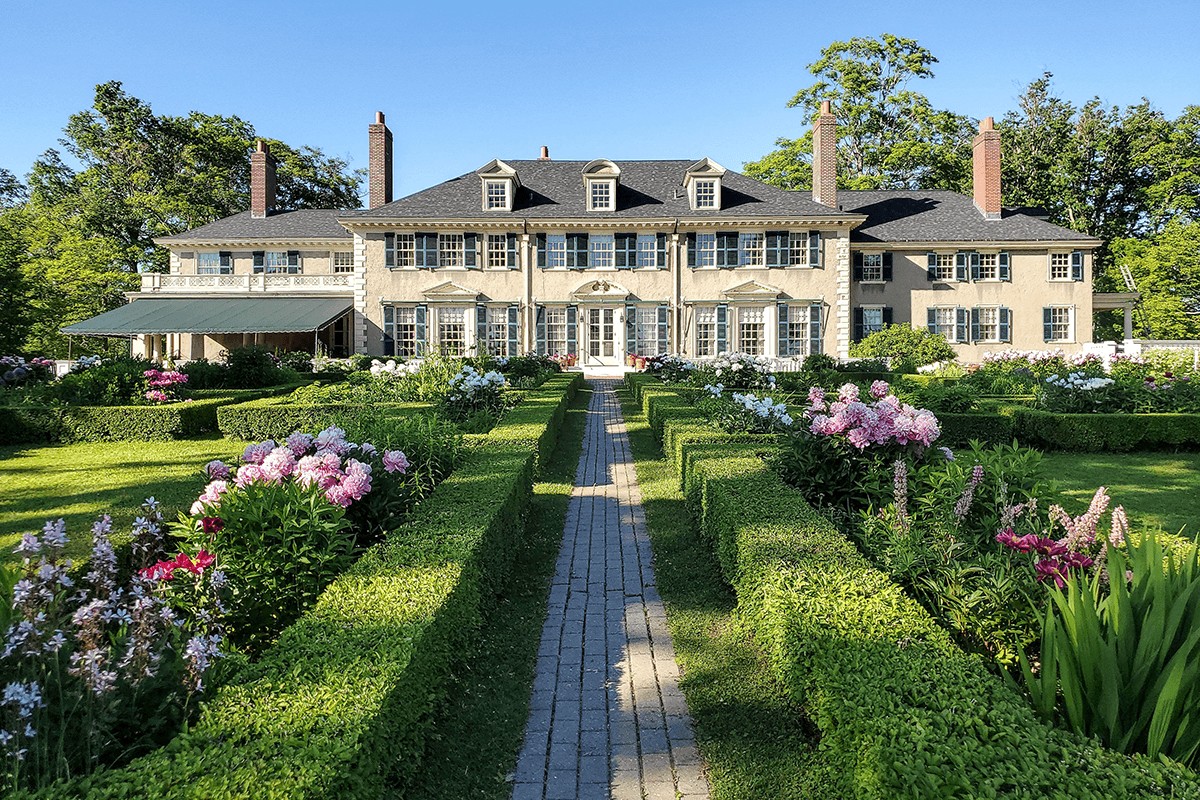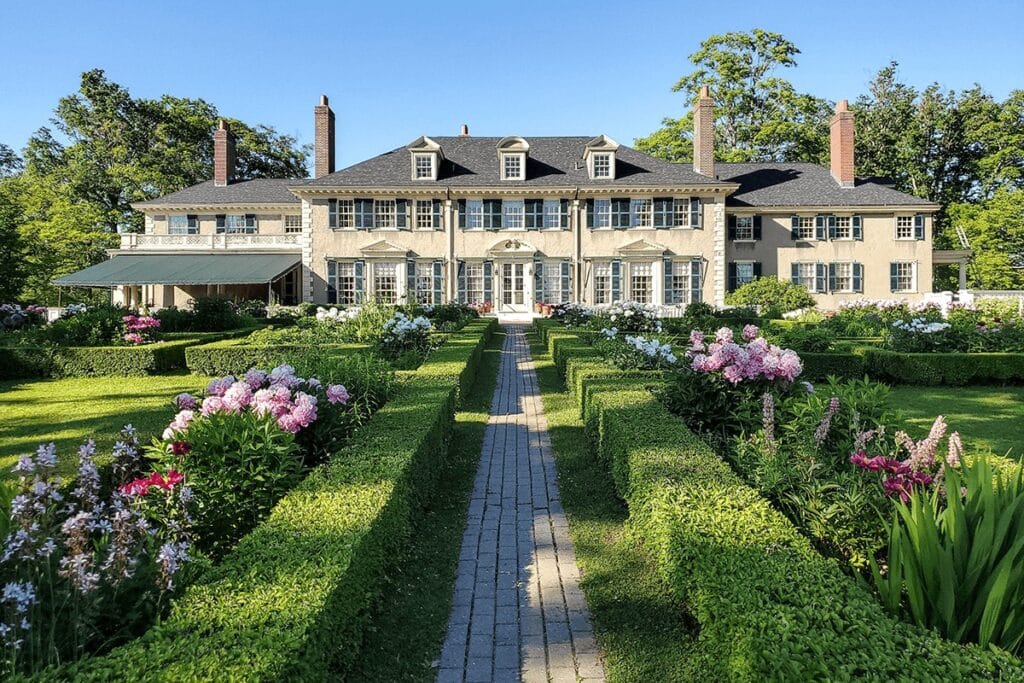 Hildene used to be the summer home of Robert Todd Lincoln, the eldest son of the former president. The Georgian revival home sits on 400 acres (1.6 square kilometers) of land.
The grounds of the estate have natural features like meadows and wetlands. There is also a maintained flower garden. Visitors can see the furniture owned by the Lincoln family and view a restored pipe organ.
Go Skiing in Stowe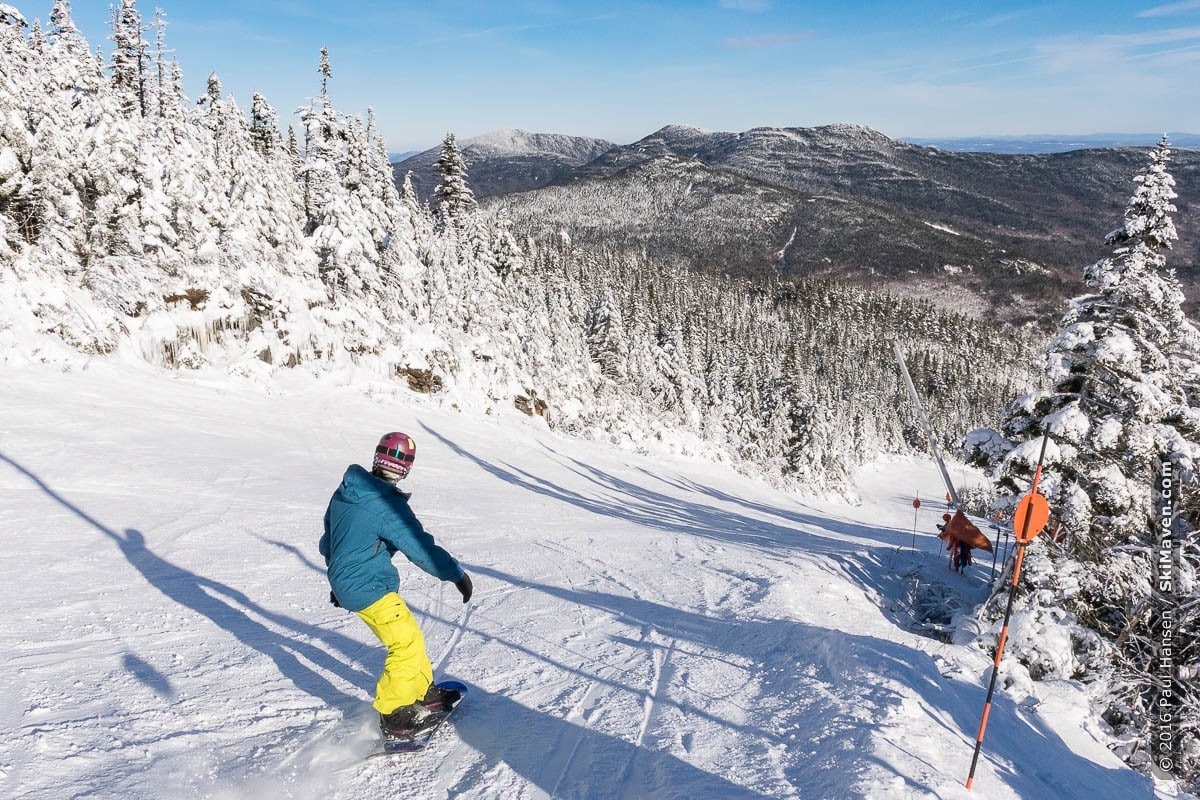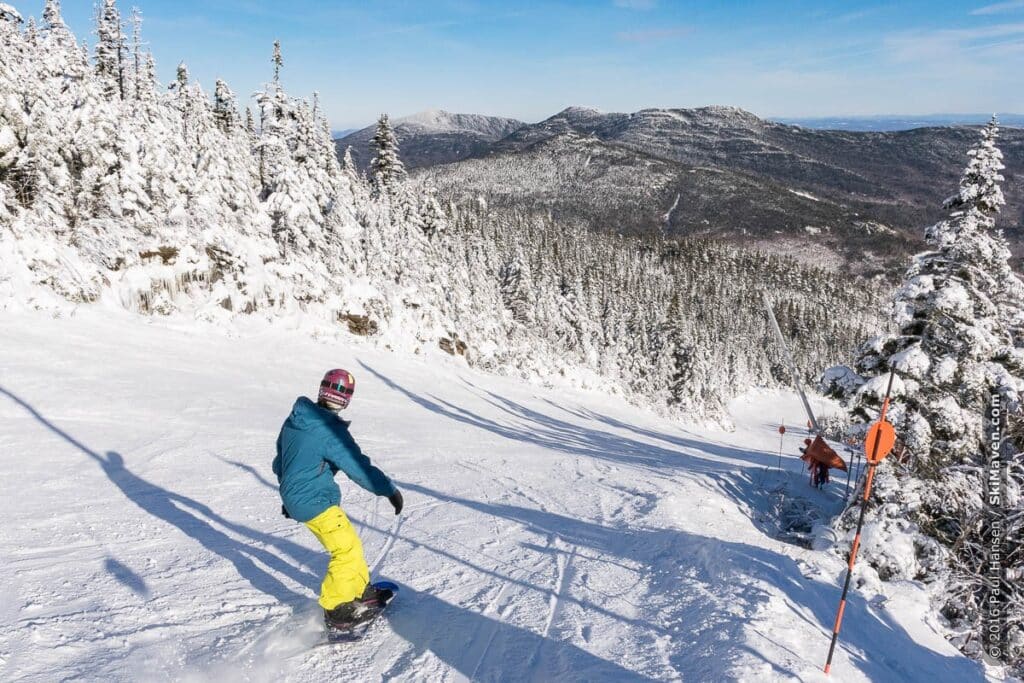 Ski and snowboarding lovers flock to Stowe every winter. It's a quaint little mountain town at the foot of Mount Mansfield, which has some incredible ski trails. Stowe is home to the Vermont Ski and Snowboard Museum, where people can check out vintage ski gear.
Though Stowe is mainly a winter destination, it has something to offer any time of year. In the fall visitors like to view the foliage of Smuggler's Notch State Park.
Shelburne Museum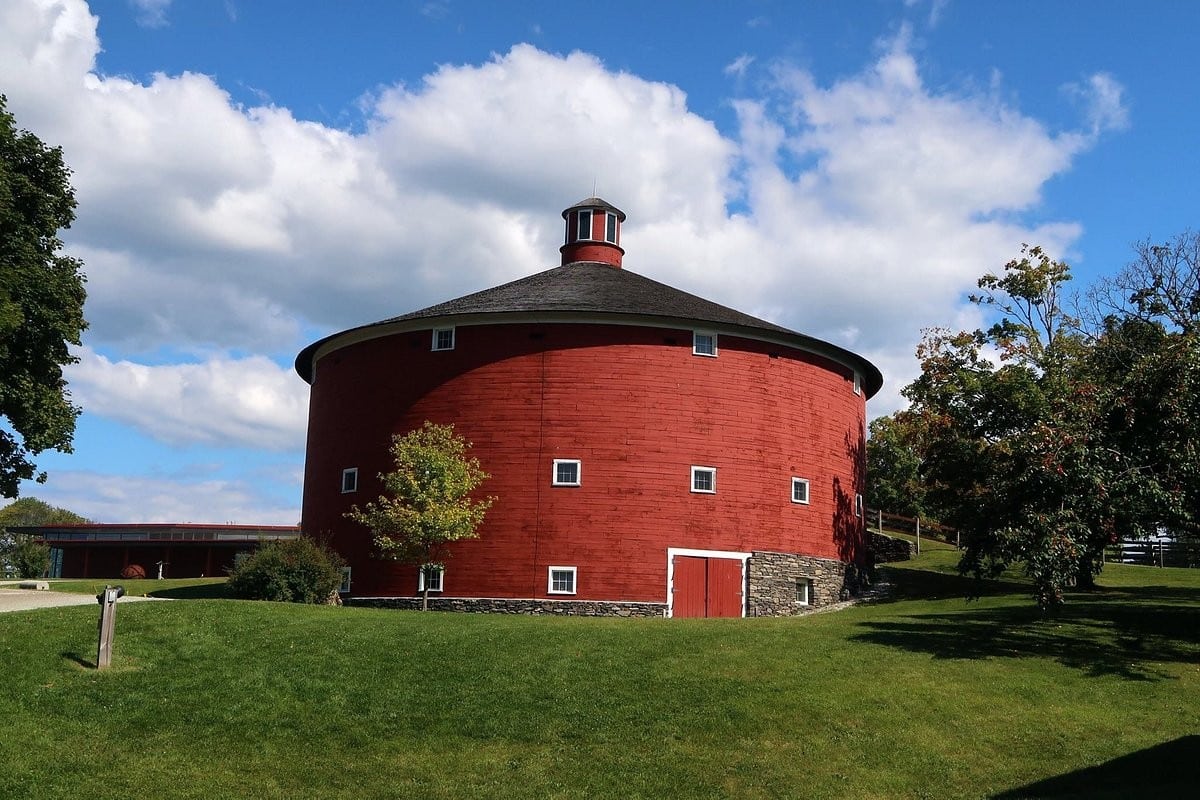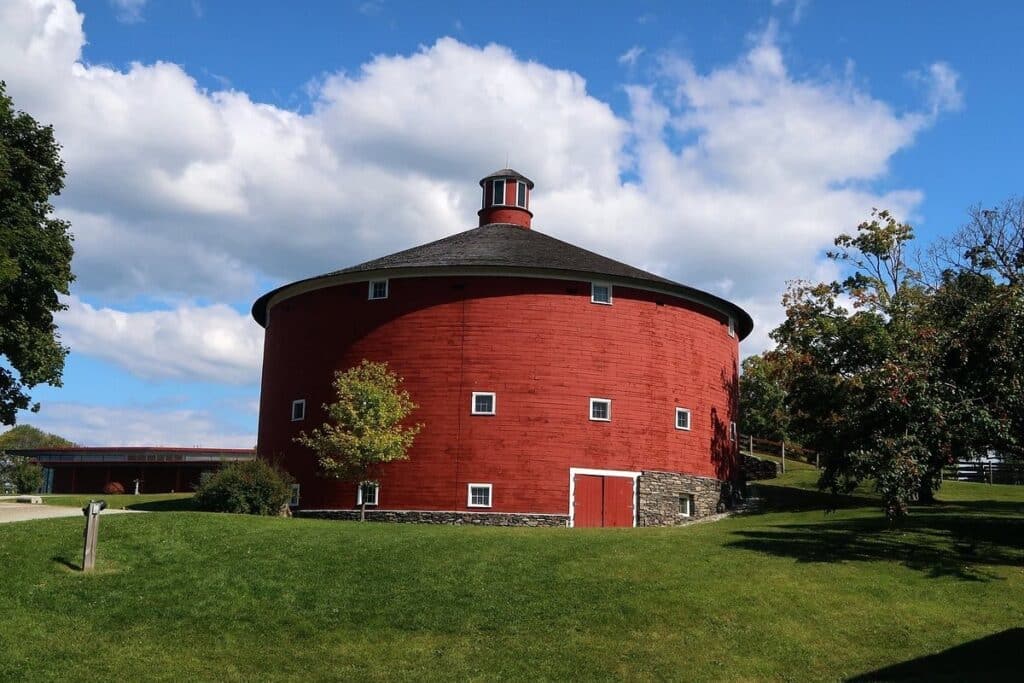 The tiny town of Shelburn is home to a massive museum of the same name. It's made of 39 different buildings that house over 100,000 paintings. The Shelburne museum also displays other Americana arts like quilts and antique furnishings.
Outside visitors can see Vintage wagons, gardens, and a lighthouse. Visitors can come for one of the many events and workshops hosted throughout the year. Visitors also like to come and wander the grounds for hours meandering through this diverse and unique art collection.
Ben and Jerry's Factory Tour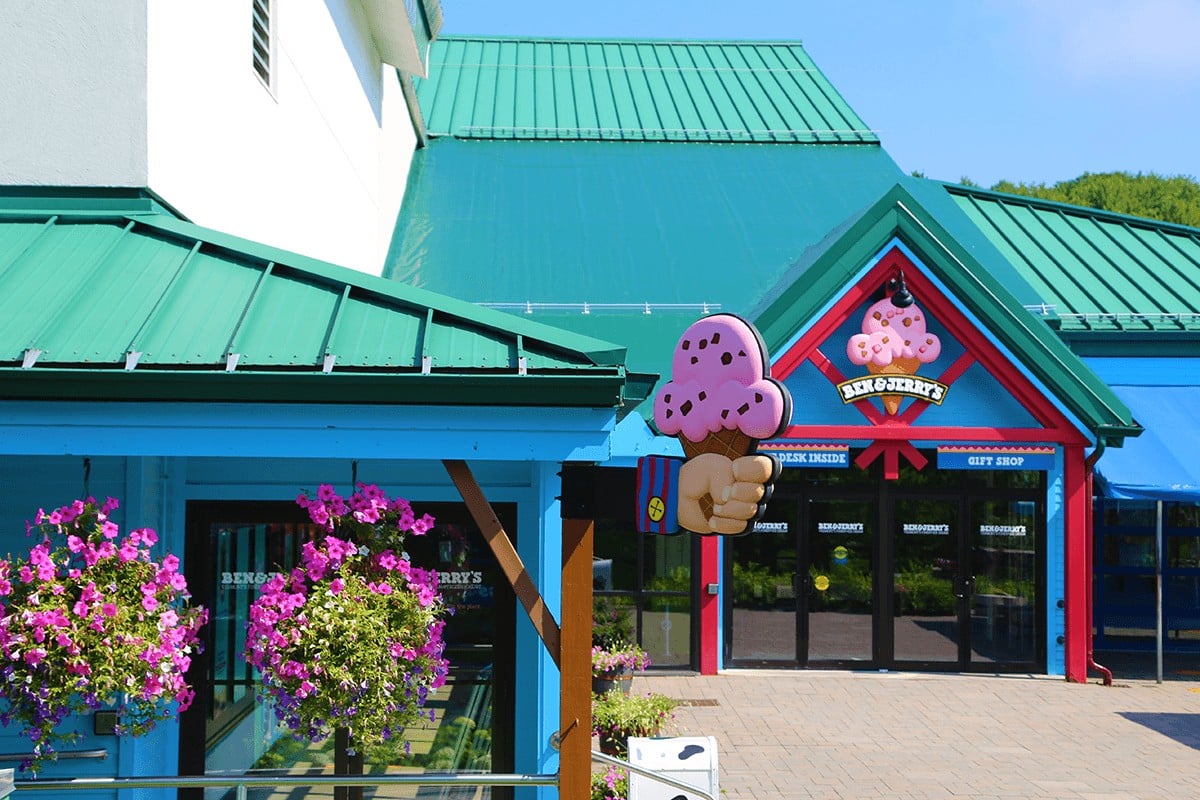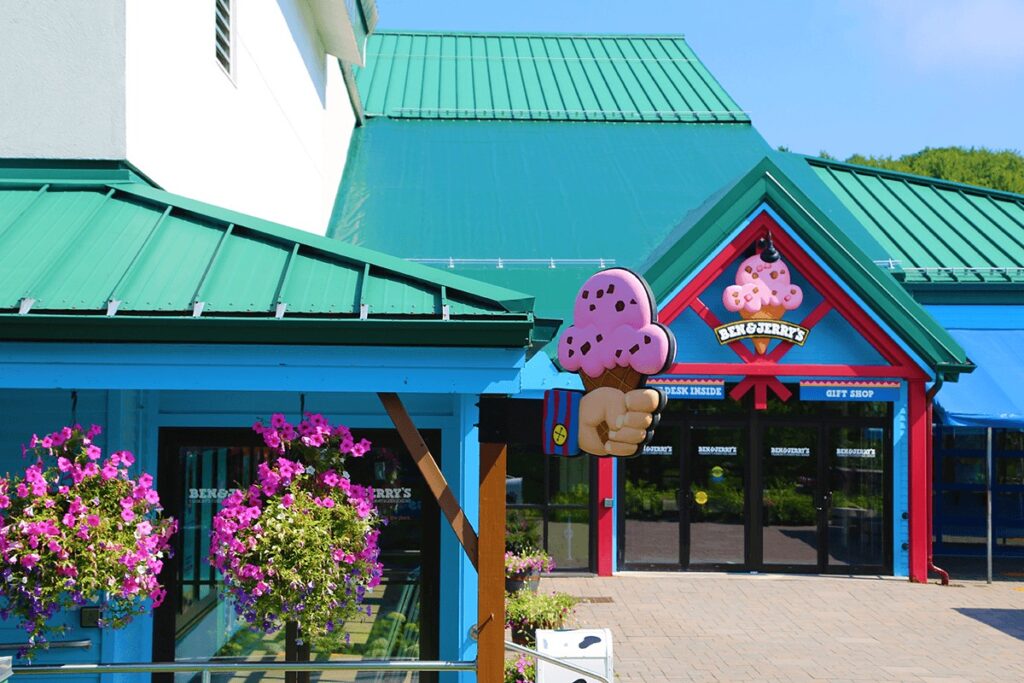 Ben and Jerry's Ice Cream is one of Vermont's most famous products. It should be no surprise that the Ben and Jerry's factory is one of the most famous attractions in Vermont. Visitors can tour the factory where they can learn about ice cream-making duo and the manufacturing process.
At the end of the half-hour tour, visitors get to the best part, the FlavoRoom. This is where people get to sample all kinds of creative and iconic Ben and Jerry's Ice Cream flavors.
Given this amazing ice cream, it should be no surprise that Vermont has a thriving dairy industry. It's got the highest ratio of cows to people in the US. There's one cow for nearly every 4 people living in Vermont.
Brattleboro Famer's Market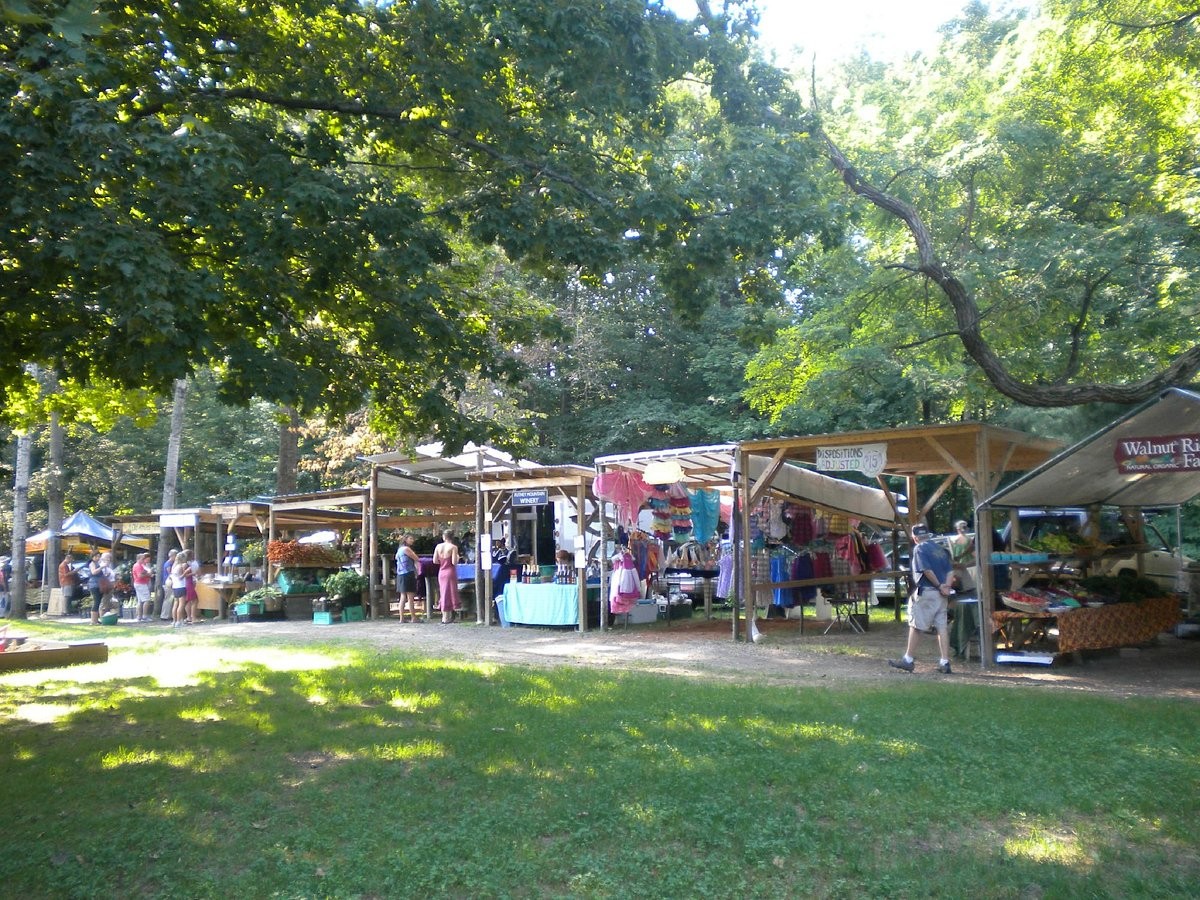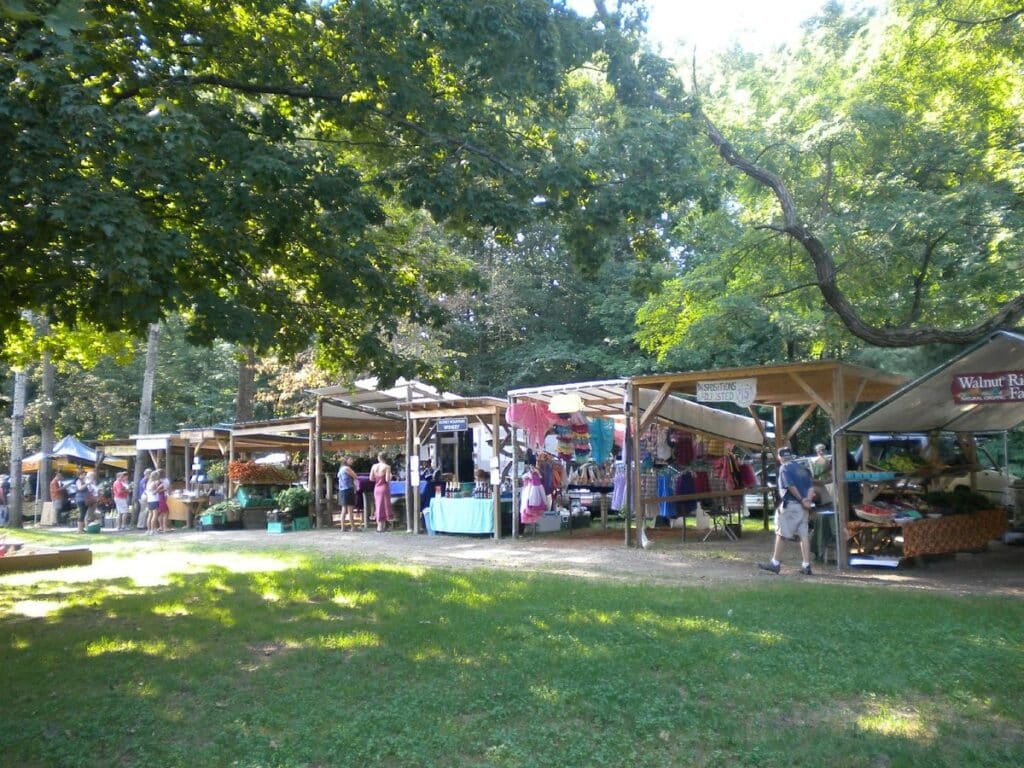 Located in the town of Brattleboro, the Brattleboro Farmers Market occurs every Sunday. Here, dozens of local vendors sell Vermont's finest fruits, vegetables, meats, and cheeses.
Even if you don't make it to Brattleboro, you can still find fantastic produce in Vermont. Vermont has more per capita farm stands, CSAs, and farmer's markets than any other US state. Vermont is where you can get farm-fresh food.
Tunbridge World's Fair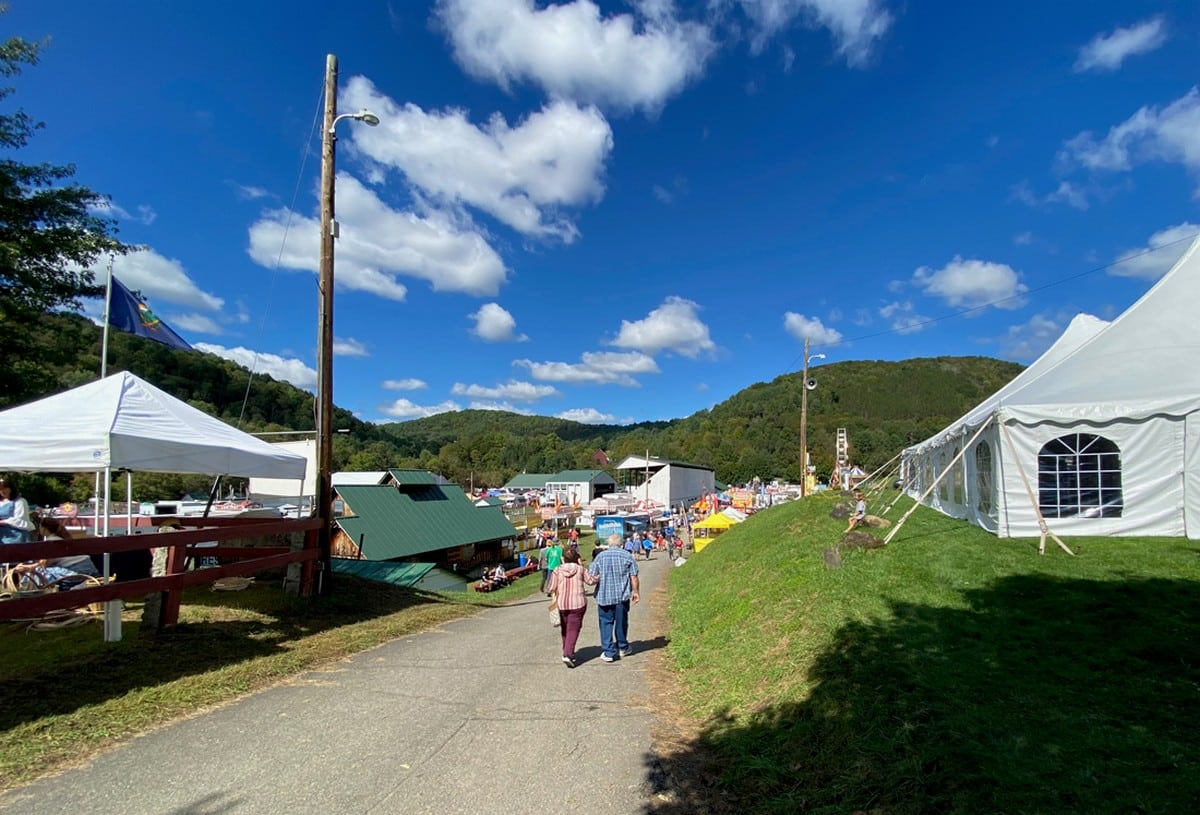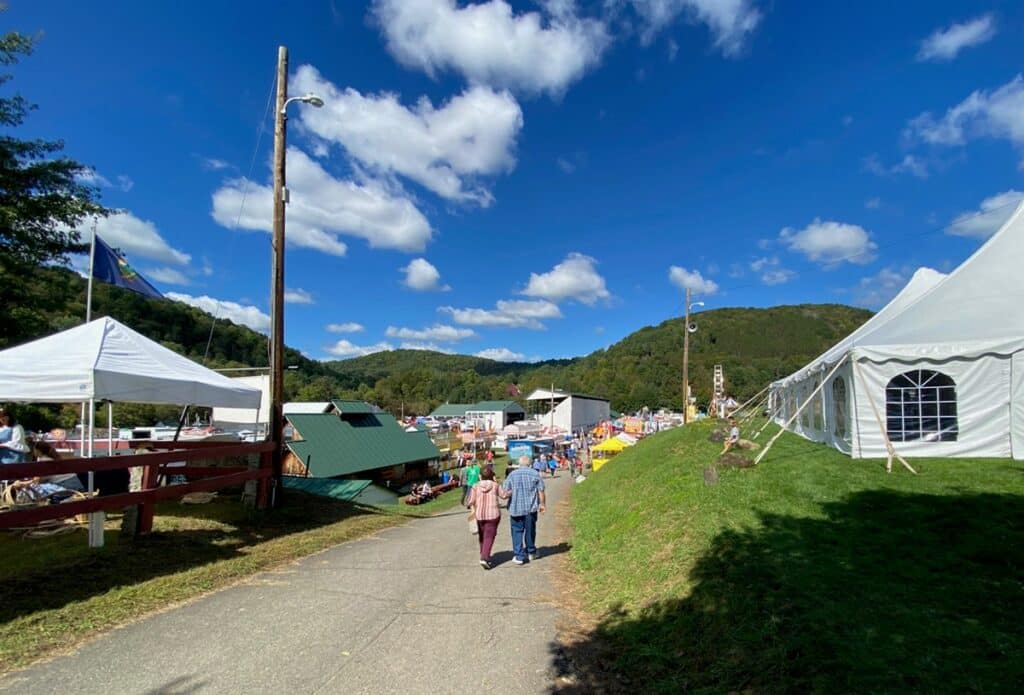 This annual fair starts in mid-September in the town of Tunbridge. It began in 1867 and has continued for over 150 years. The fair features all sorts of exhibitions, rides, shows, and vendors.
Some of the more equestrian fair events include horse and ox pulling, horse racing, and gymkhana. Fairgoers can also partake in contra dancing, a New England folk dance. The Tunbridge World's Fair is a unique Vermont event.
Church Street Marketplace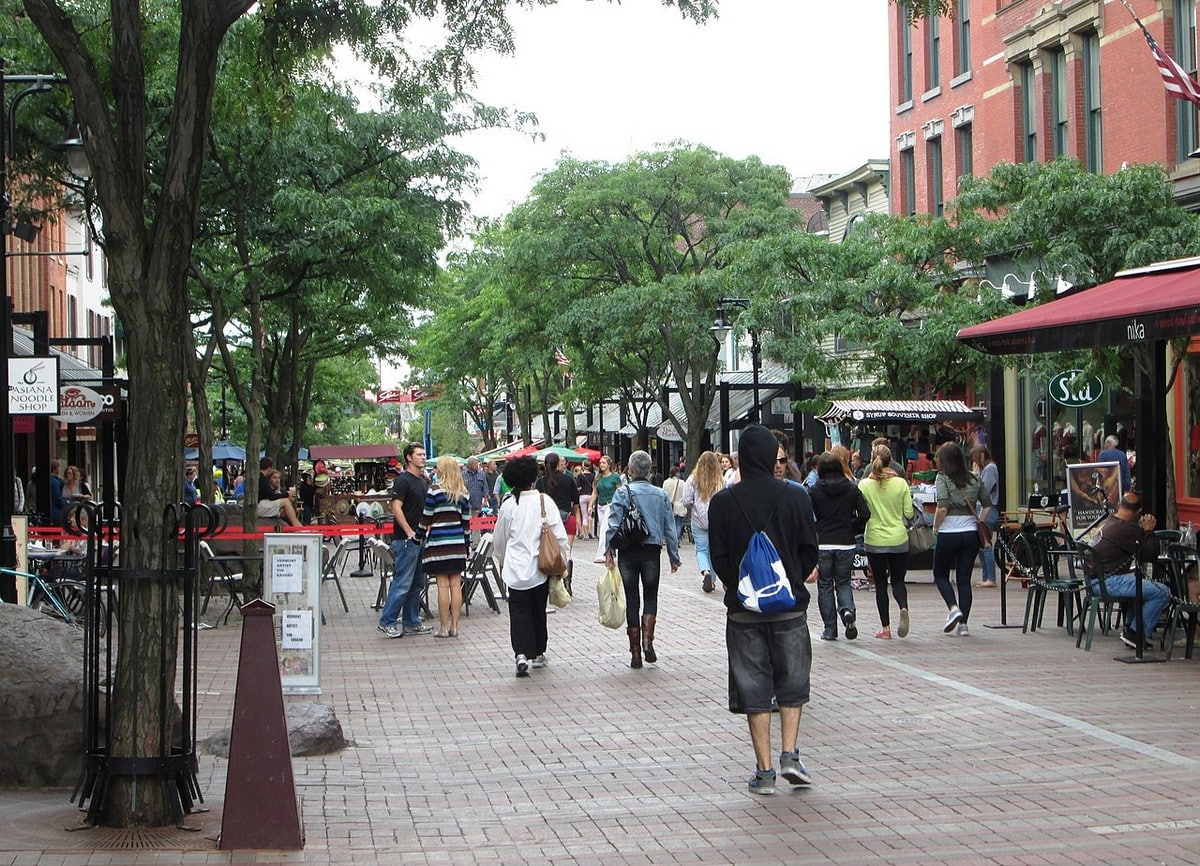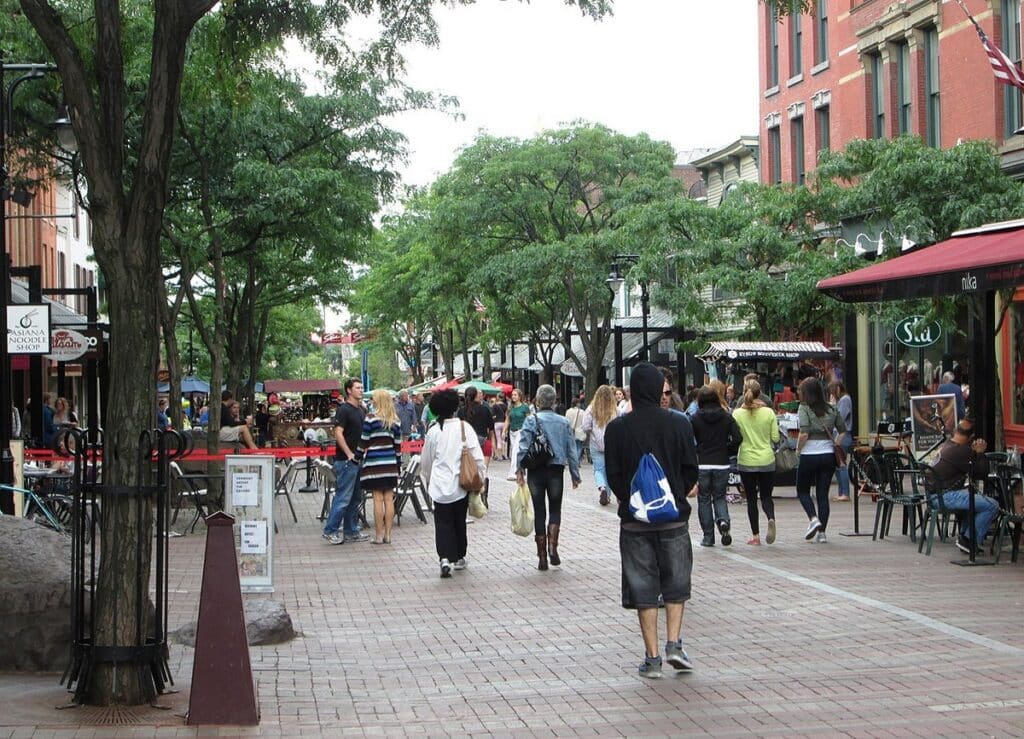 The Church Street Marketplace is a walkable 4-block outdoor shopping center. It carries both established and up-and-coming brands of goods. Shoppers can find clothes, homewares, books, and artwork.
There are several public art galleries within the marketplace. These include the Firehouse Gallery and Pine Street Art Works. The Marketplace is also part of the Church Street Historic District. This means you can see all kinds of historic buildings here.
Maple Syrup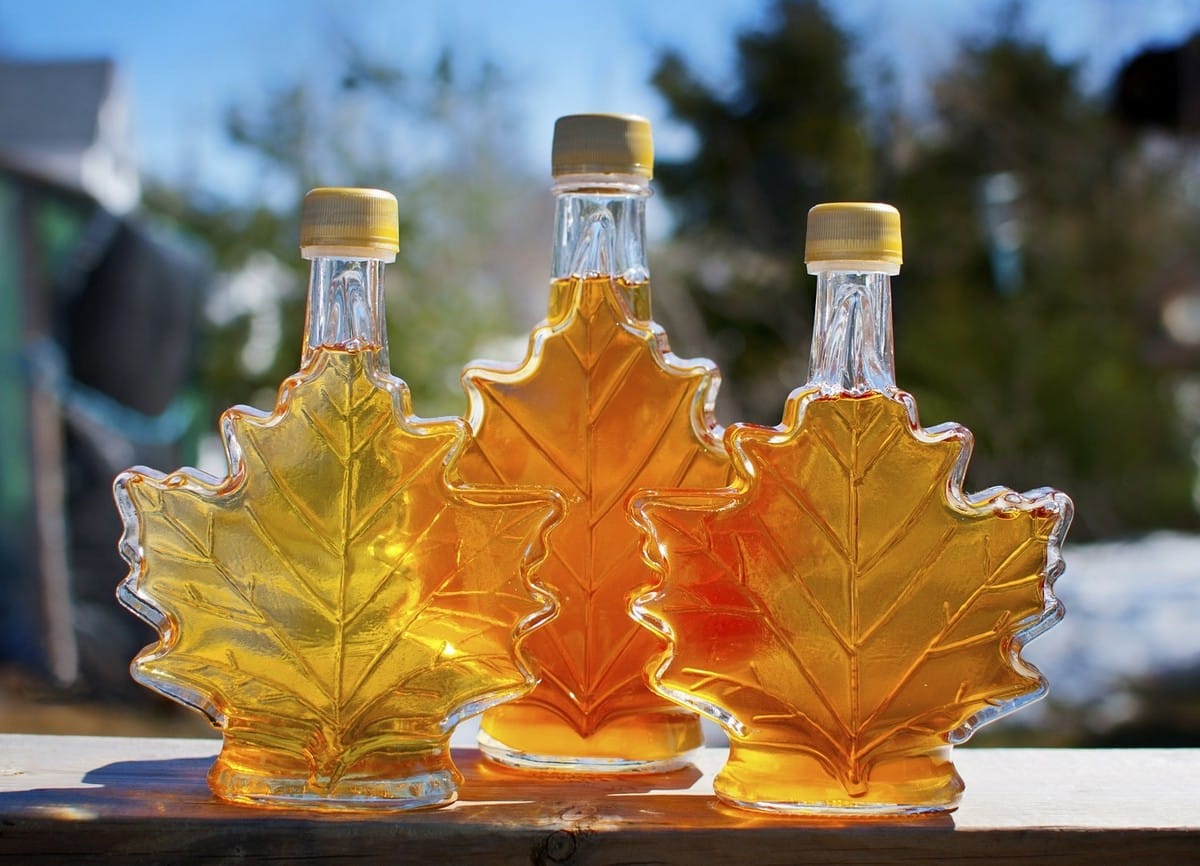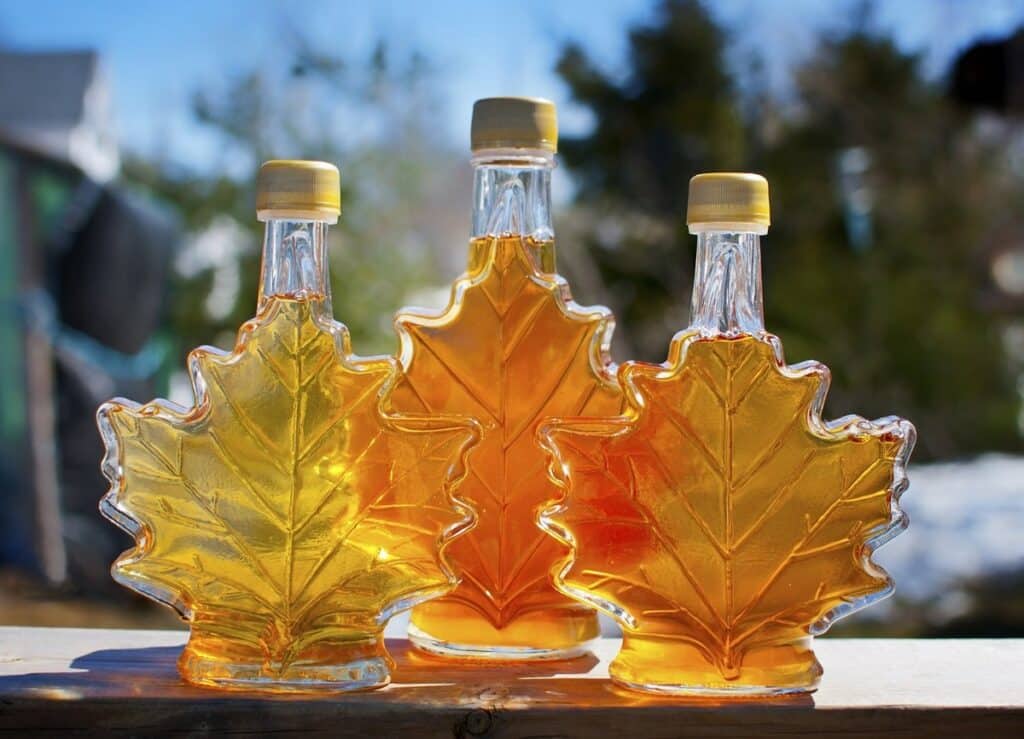 We've already mentioned the state tree is the sugar maple. It should be no surprise that Vermont is the leader in US maple syrup production. Vermont produces 5.5 percent of the world's favorite pancake topping. Of course, they keep the good stuff for themselves. Vermont has denser maple syrup than anywhere else in the US. They've even got a museum dedicated to the sweet stuff in Pittsford.
The Great Vermont Corn Maze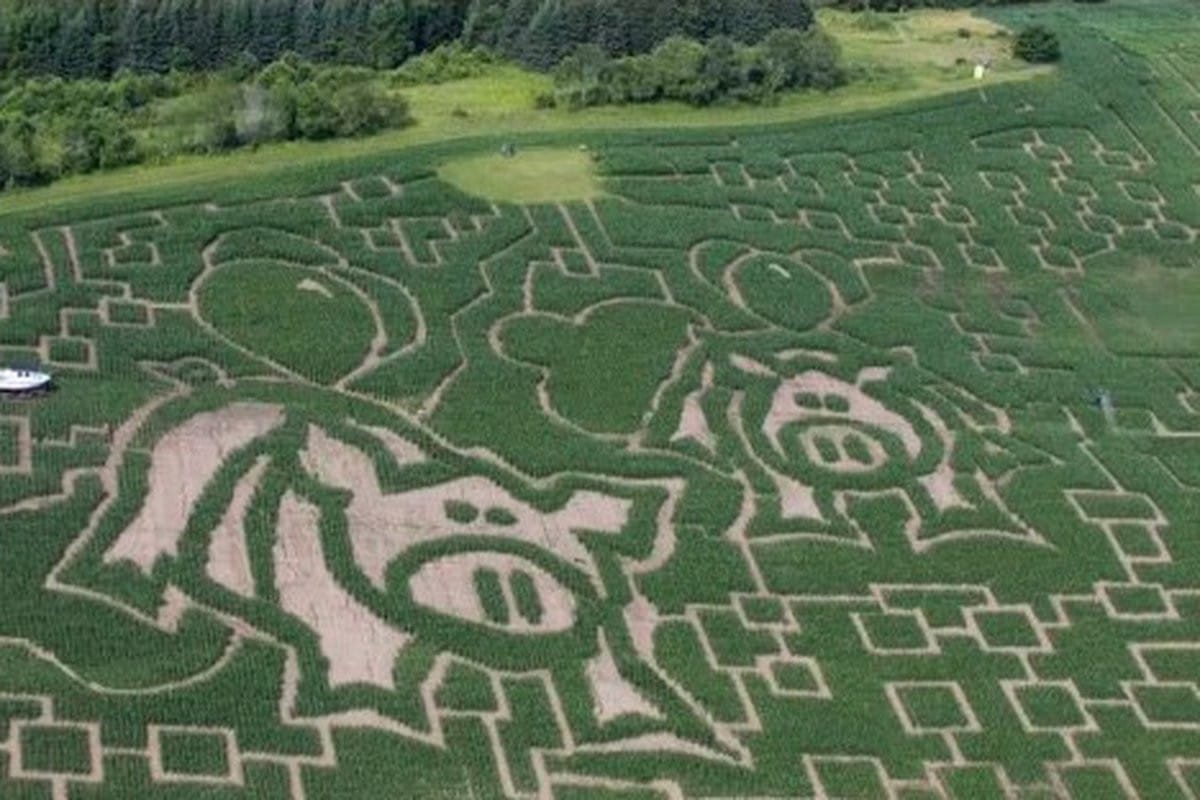 The Great Vermont Corn Maze is a massive corn maze in Danville. The park's main attraction is the BIG Maze. It's a 24 acre (97,000 square meter) labyrinth made of corn that's 10 feet (3 meters) tall. It takes visitors about two to five hours of walking to complete. Park officials advise visitors to bring a lunch and water. Inside the BIG maze there are cool things to find. There are bridges to find, tractor tires to climb, and lawn chairs for a quick rest.
The park also features a significantly less strenuous Scenic Maze. This is a 40-minute hike through the BIG Maze with some helpful directions. The Scenic Maze lets visitors see cool stuff like dinosaurs, an underground tunnel, and breathtaking views.
Rock Of Ages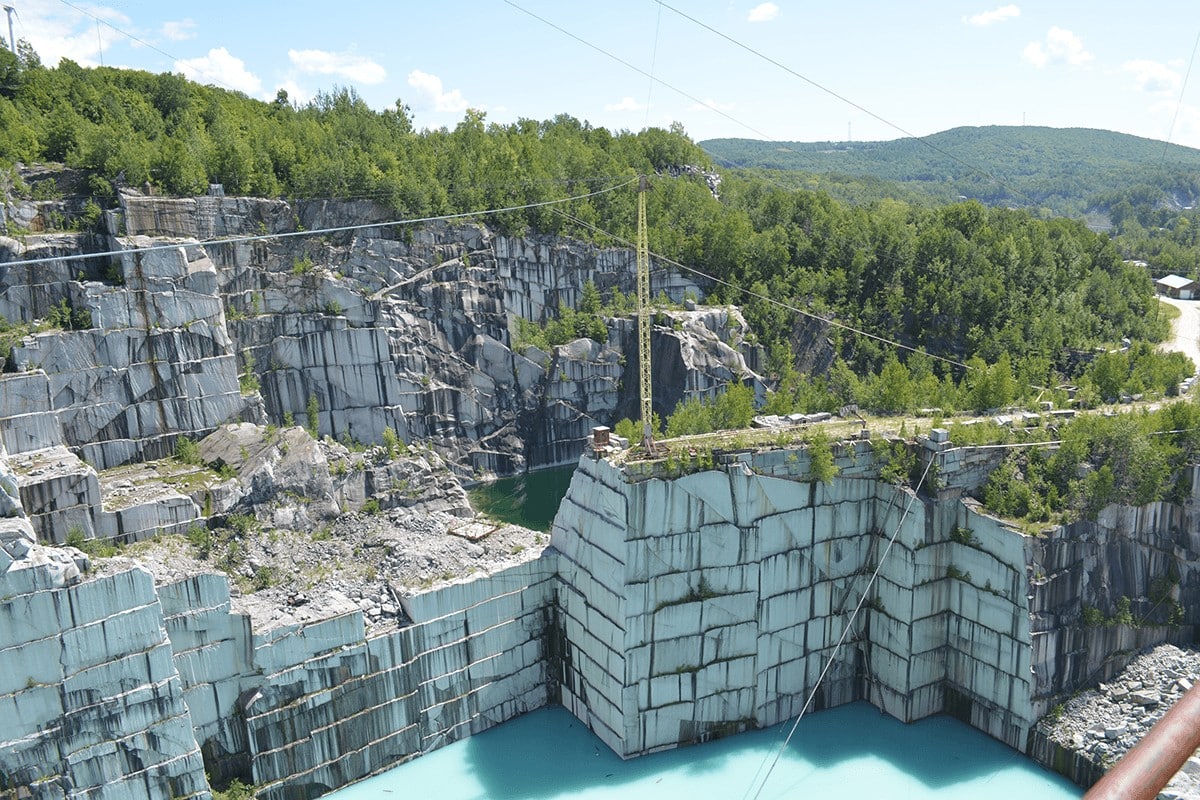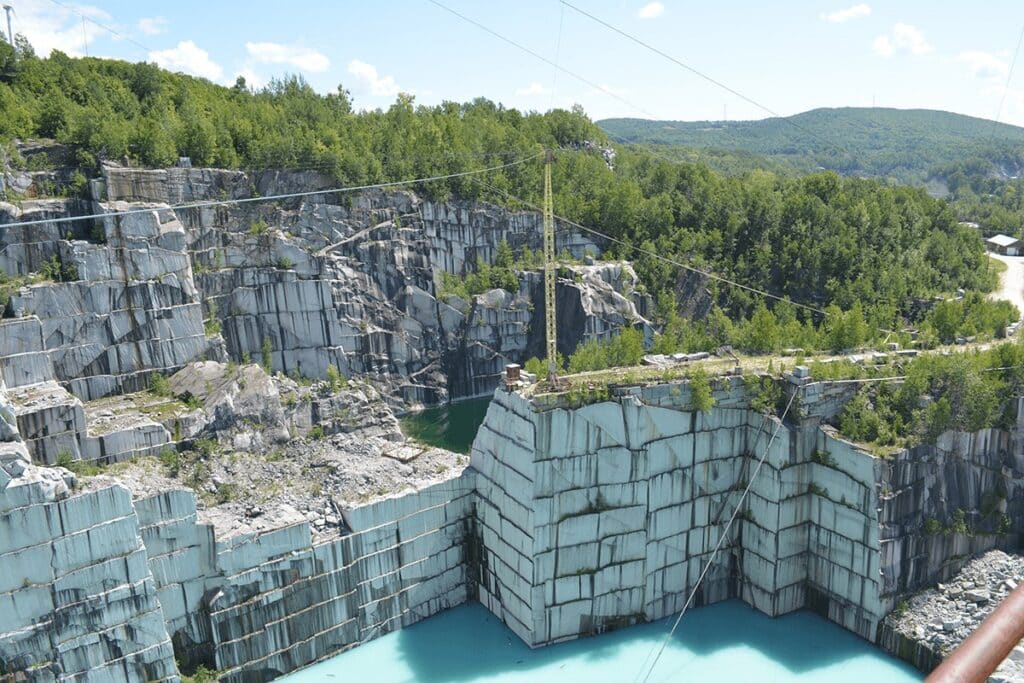 This is the largest granite quarry in the US. It looks like something out of a sci-fi movie with its towering, angular granite walls. It should be no surprise that 2009's Star Trek used Rock of Ages granite quarry as a shooting location. Vermont produces more slate than any other US state.
Fairbanks Museum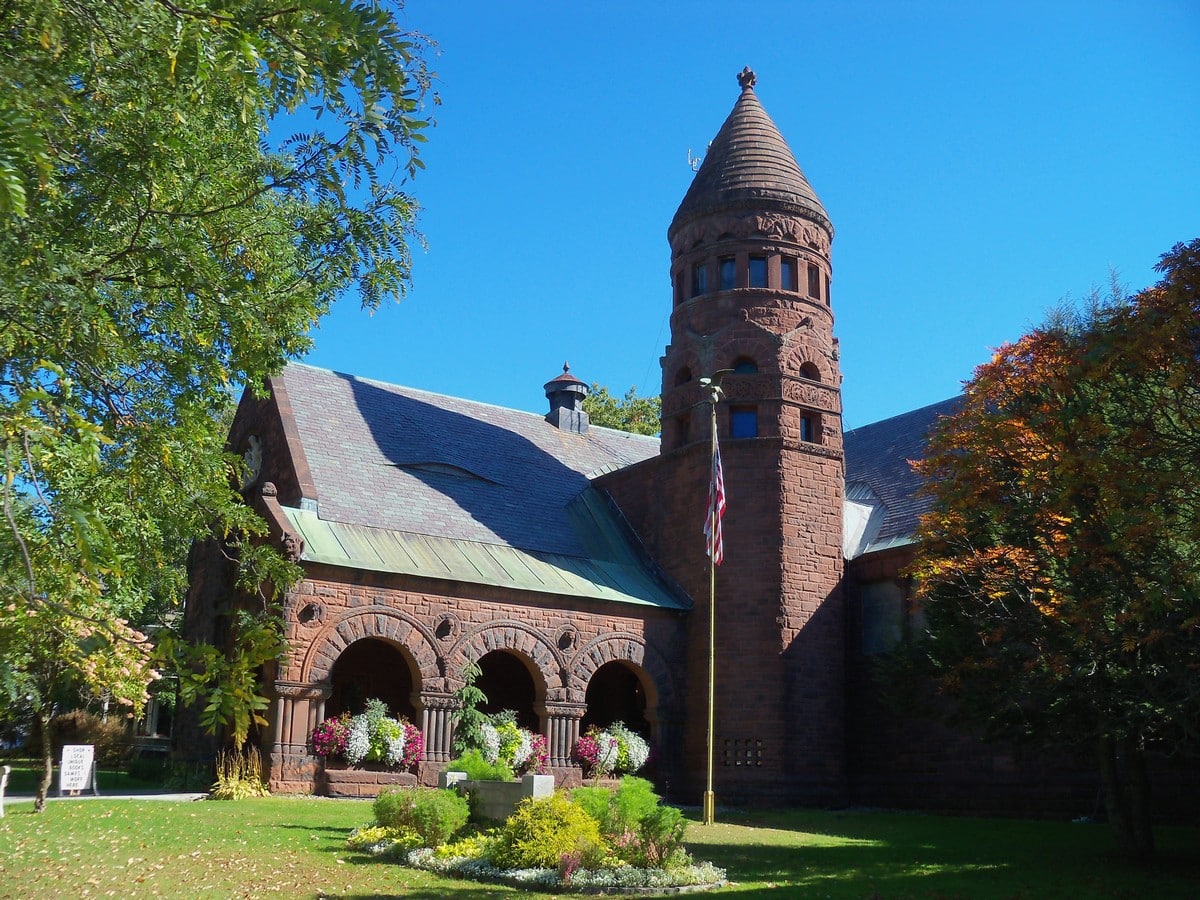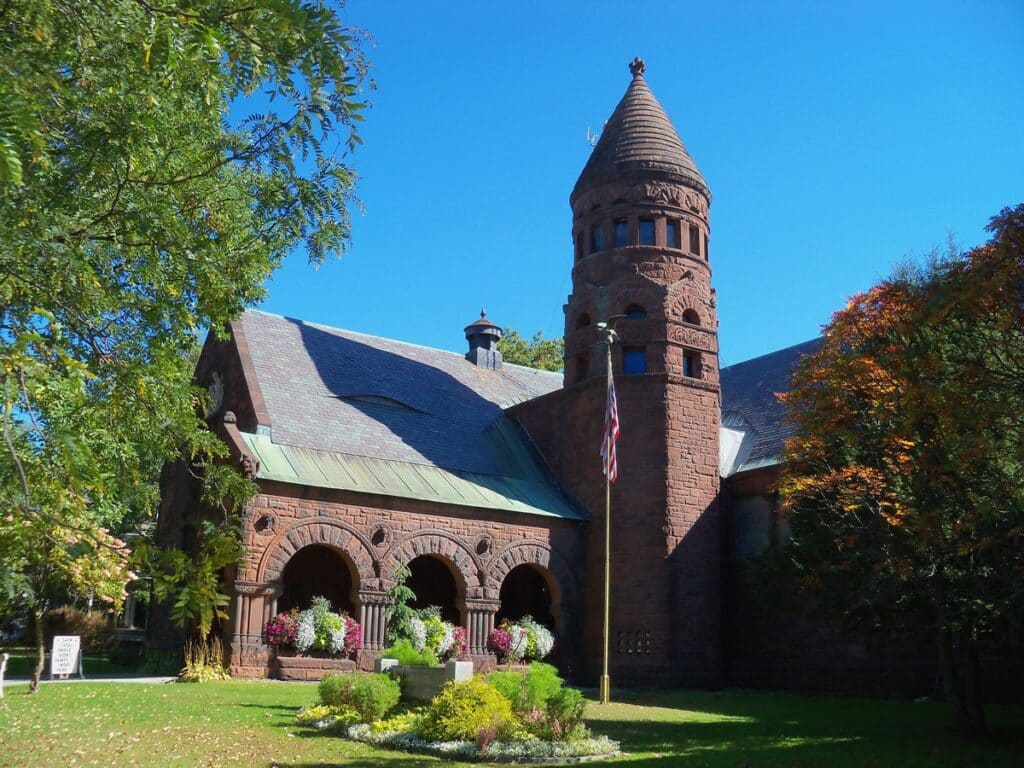 The Fairbanks Museum and Planetarium has a lot of cool exhibits. It features a range of topics like science, history, and ethnology. In addition the Lyman Spitzer Jr. Planetarium hosts astronomy exhibits.
The museum features a lot of fascinating specimens. Visitors can see dioramas, dinosaurs, and artifacts galore. The Fairbanks Museum also has a native butterfly house that is open during the summer.
Somewhere That's Green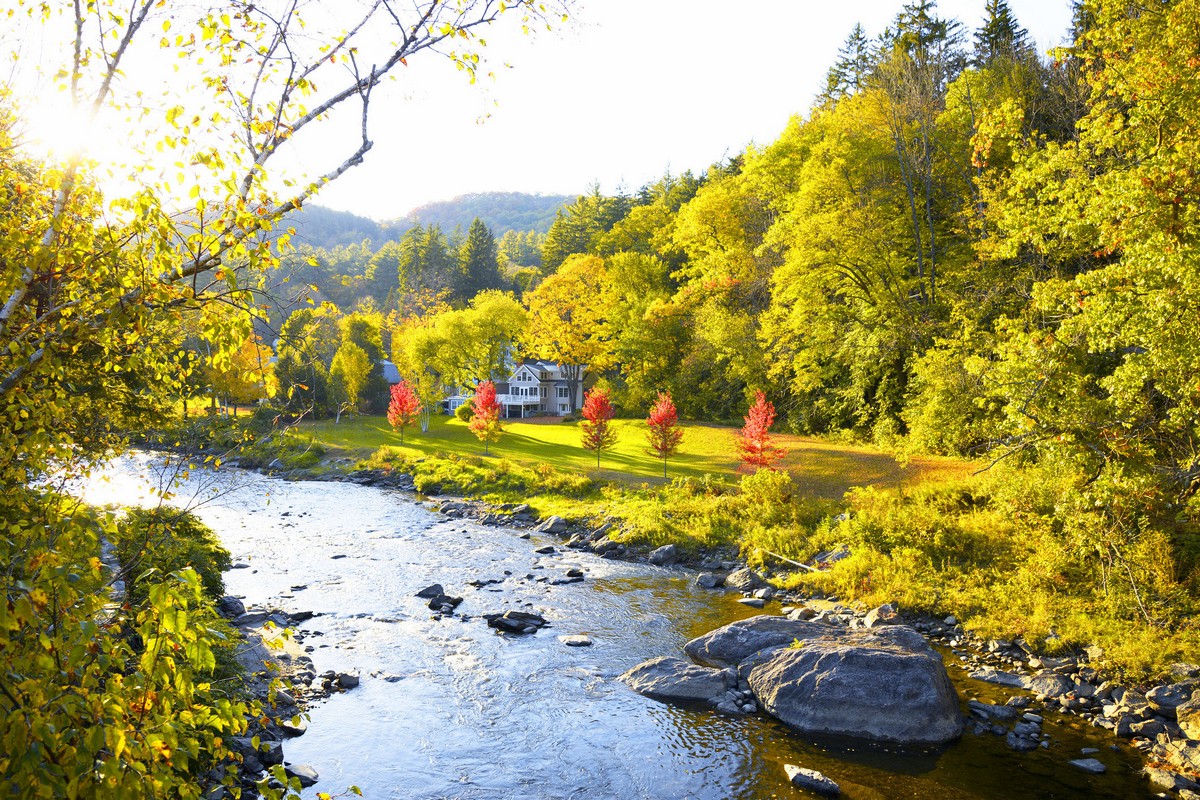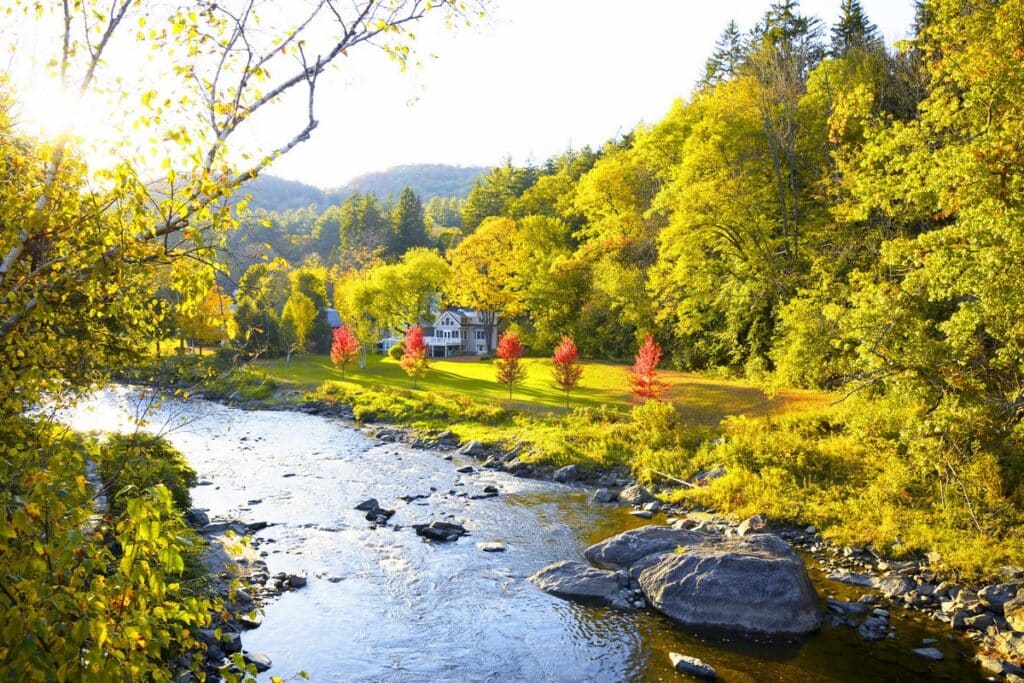 There's so much going on in the state of Vermont. Any time of year you can find breathtaking views of natural scenery. There's also a ton of craft beers and local artisan food to delight your taste buds. Adventurous travelers should check out oddities like the Tunbridge World's Fair and the Great Vermont Corn Maze. And of course, don't forget to swing by the Ben and Jerry's Factory.