While it might not be the most famous US state, Pennsylvania has a lot to offer travelers of all kinds.
Pennsylvania is known for its unique role in American History. William Penn established the colony as a place of religious tolerance and representative government. Its largest city is Philadelphia, and it's also home to Pittsburg. Fans of the Office can visit Scranton, where the show is set.
William Penn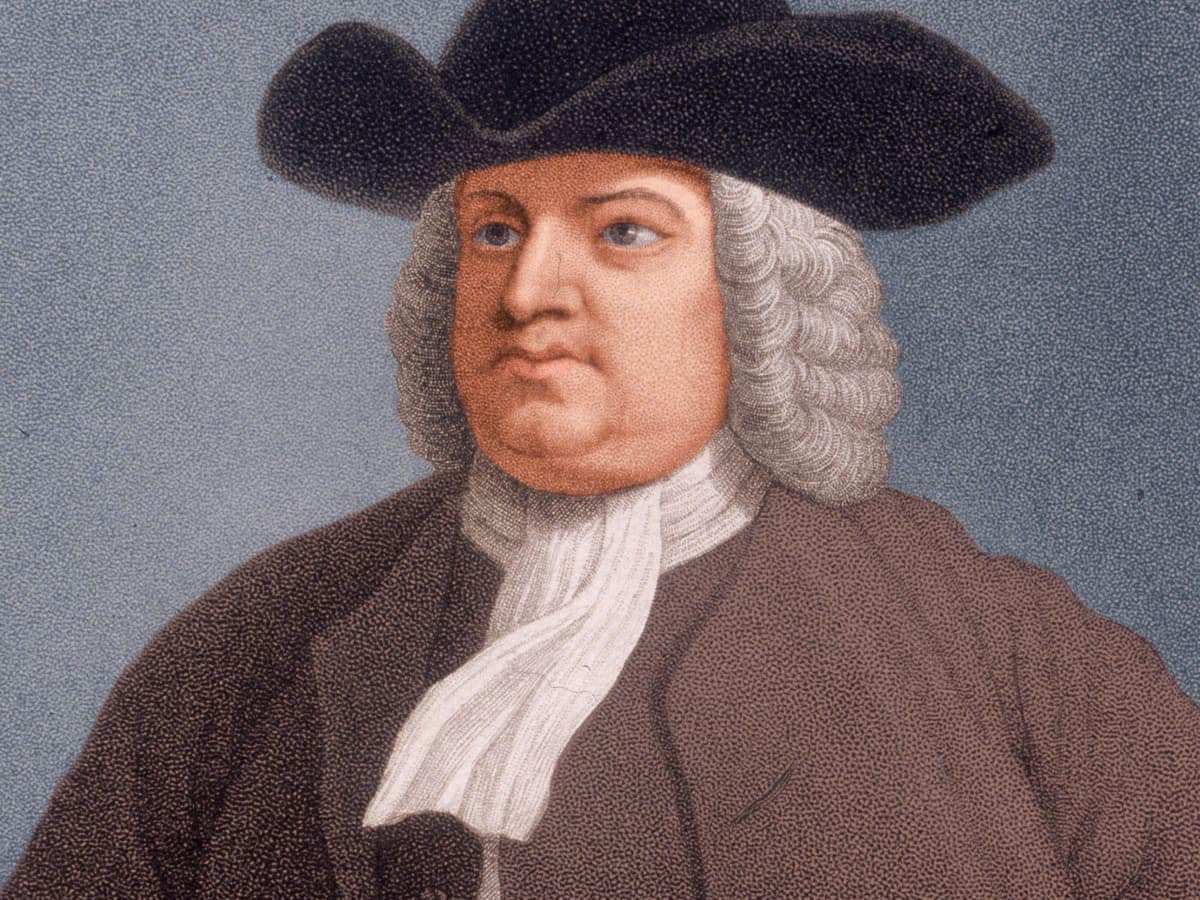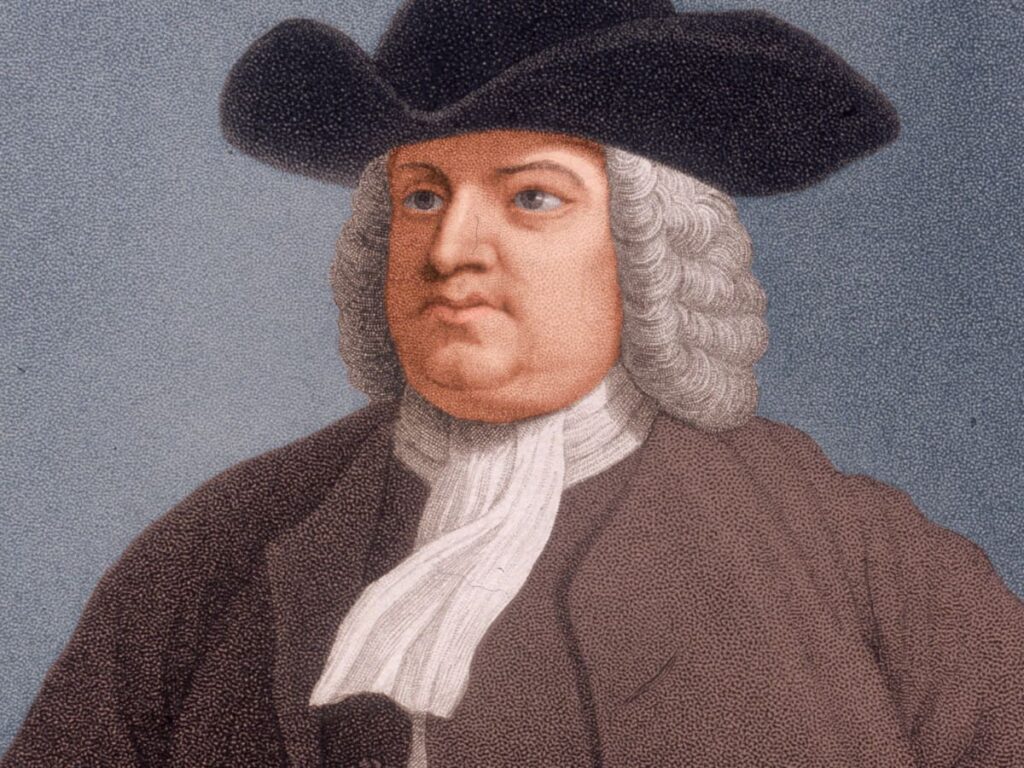 Pennsylvania is named for its founder William Penn. The name of the state means "Penn's Woods." Penn lived from 1644 to 1718. His father was an admiral and politician, Sir William Penn. King Charles II gave Sir William Penn land in the North Atlantic coast to pay off debts. Sir William Penn then gave the land to his namesake son.
William Penn was a Quaker, and established the province of Pennsylvania as a safe haven for Quakers and other European religious minorities. He was also an early advocate for democracy and was a prolific and controversial writer. Penn spent several stints in the Tower of London and wrote No Cross, No Crown (1669) in confinement.
Today, a 37 feet (11.3 m) tall statue of the man stands above Philadelphia City Hall.
Philadelphia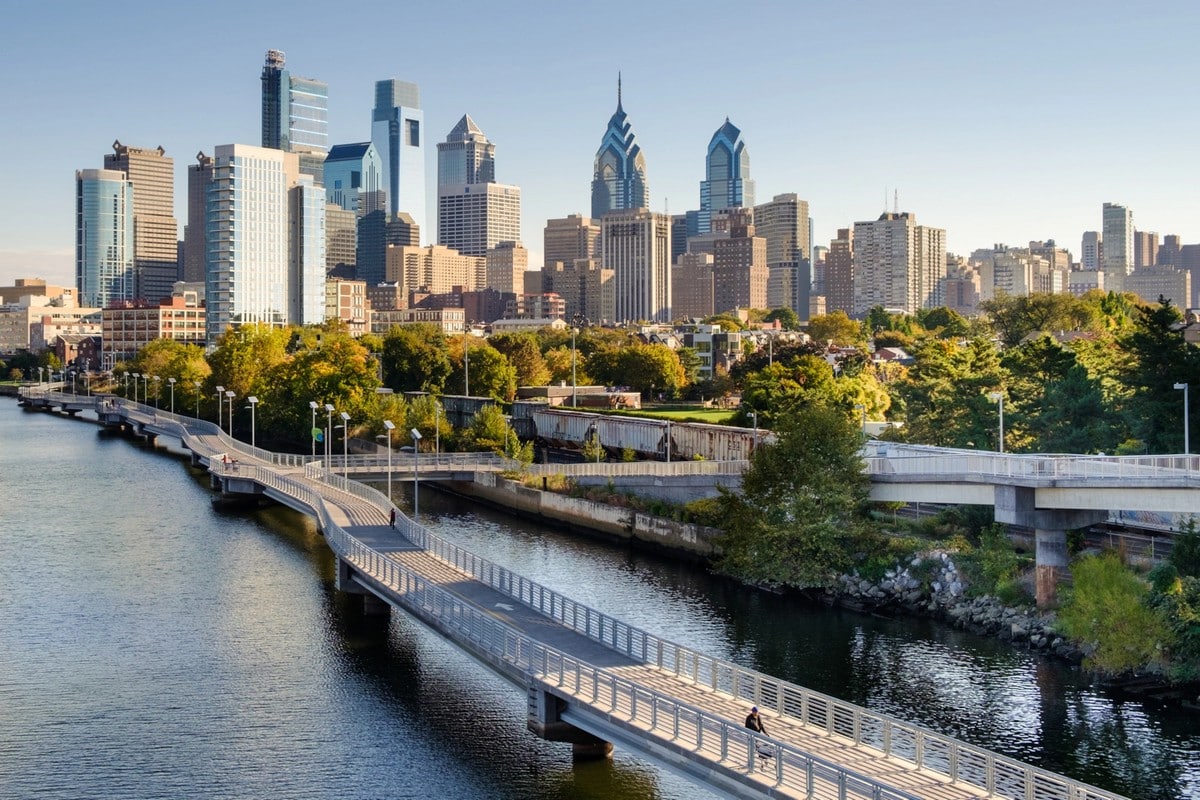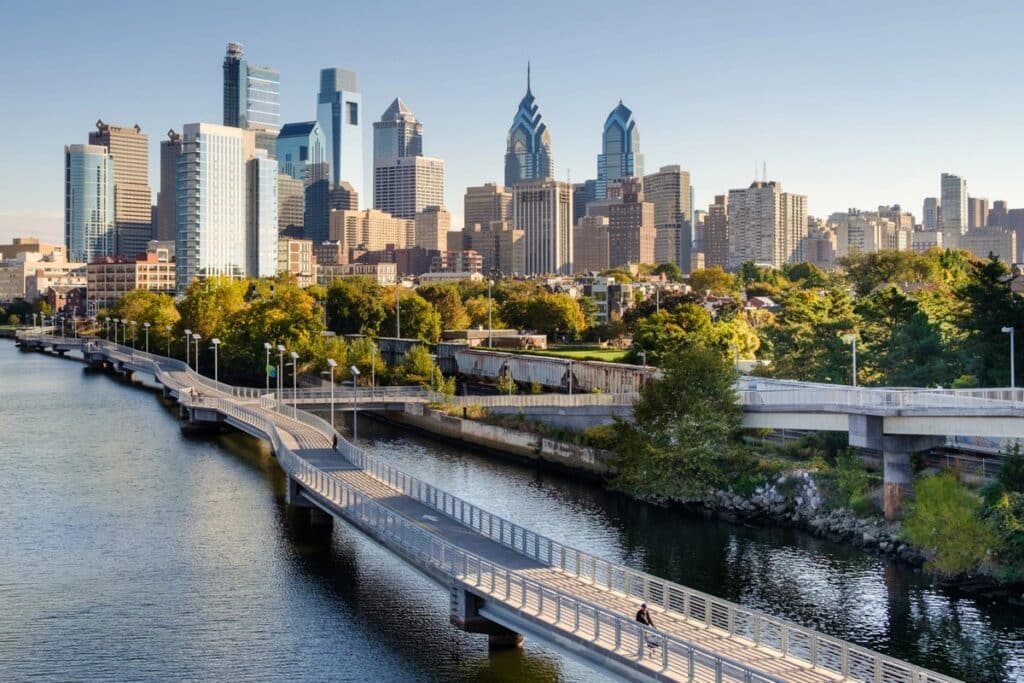 Pennlivainia's biggest city is Philadelphia, aka the City of Brotherly Love. It was originally called The Quaker City after the religion of the city's founder, William Penn.
Philadelphia is known for many things like cheesesteaks and The Liberty Bell. It's also the setting for the famous movie Rocky and the longest running live action sitcom, It's Always Sunny in Philadelphia.
Pittsburg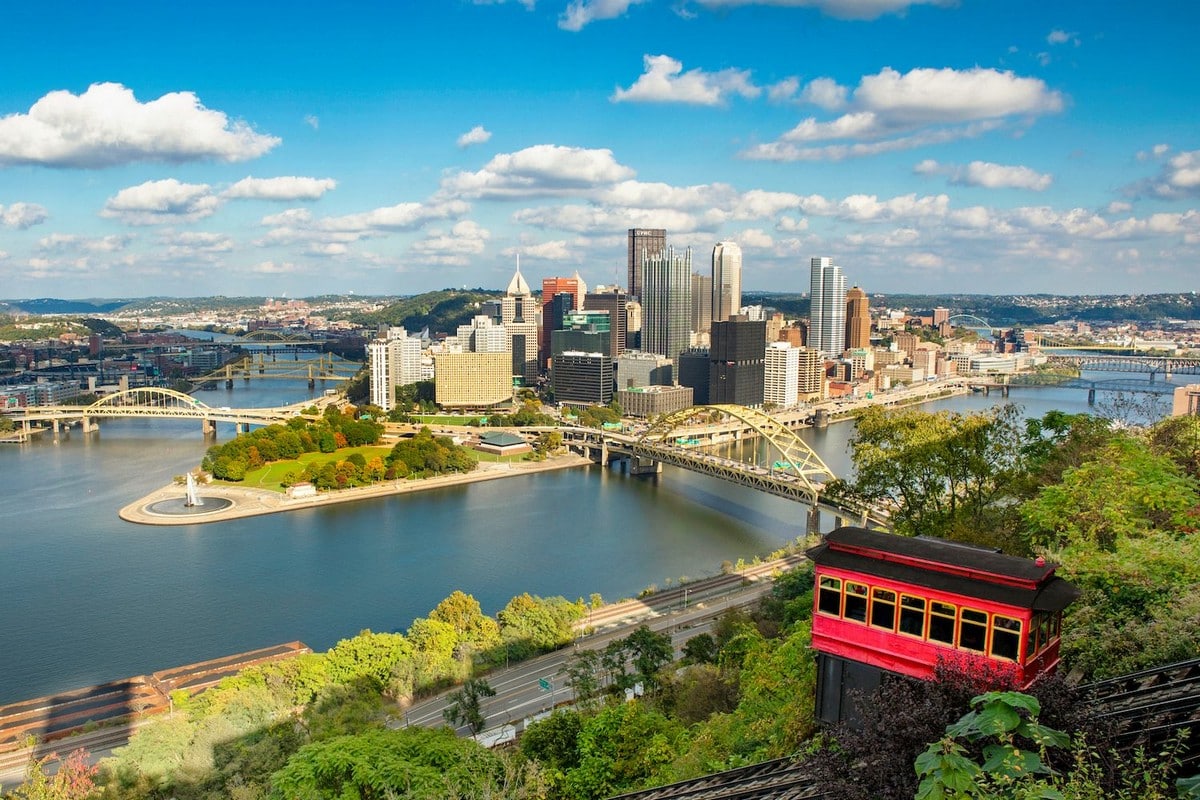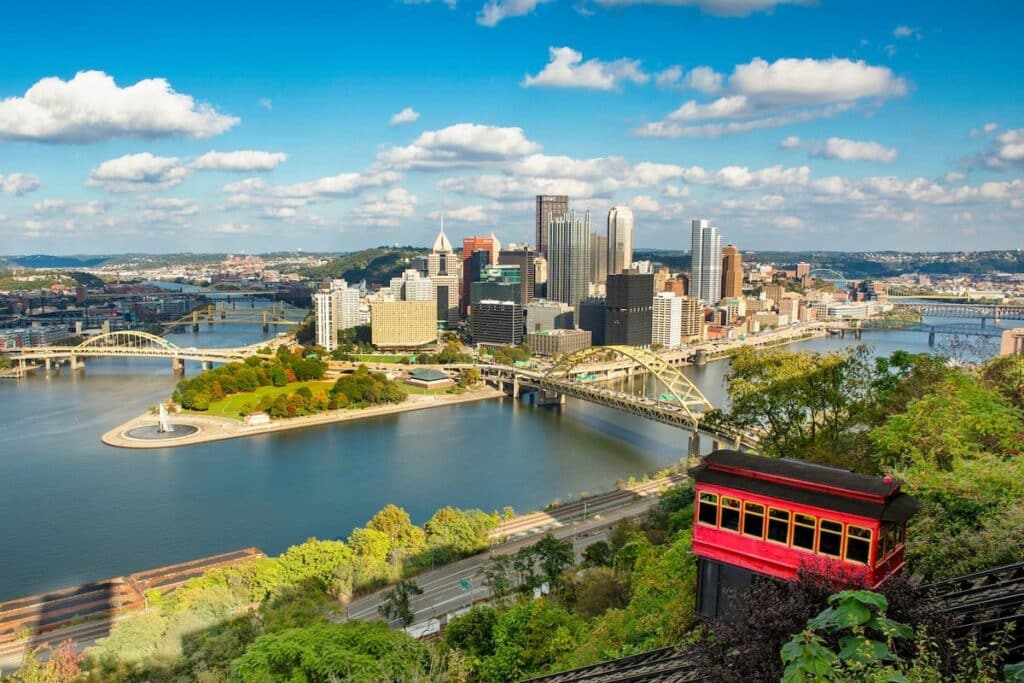 While Philadelphia is Pennsylvania's most famous city, Pittsburgh also has a lot to offer. It's known as "The City of Bridges" because it has more bridges than Venice. There are over 445 bridges to help people cross the three rivers that run through Pittsburgh.
Pittsburgh is also the first city with public access TV. Fred Rogers even based the setting of his famous kids' educational show, Mister Rogers' Neighborhood, on a neighborhood found in Pittsburgh.
Scranton: Setting of the Office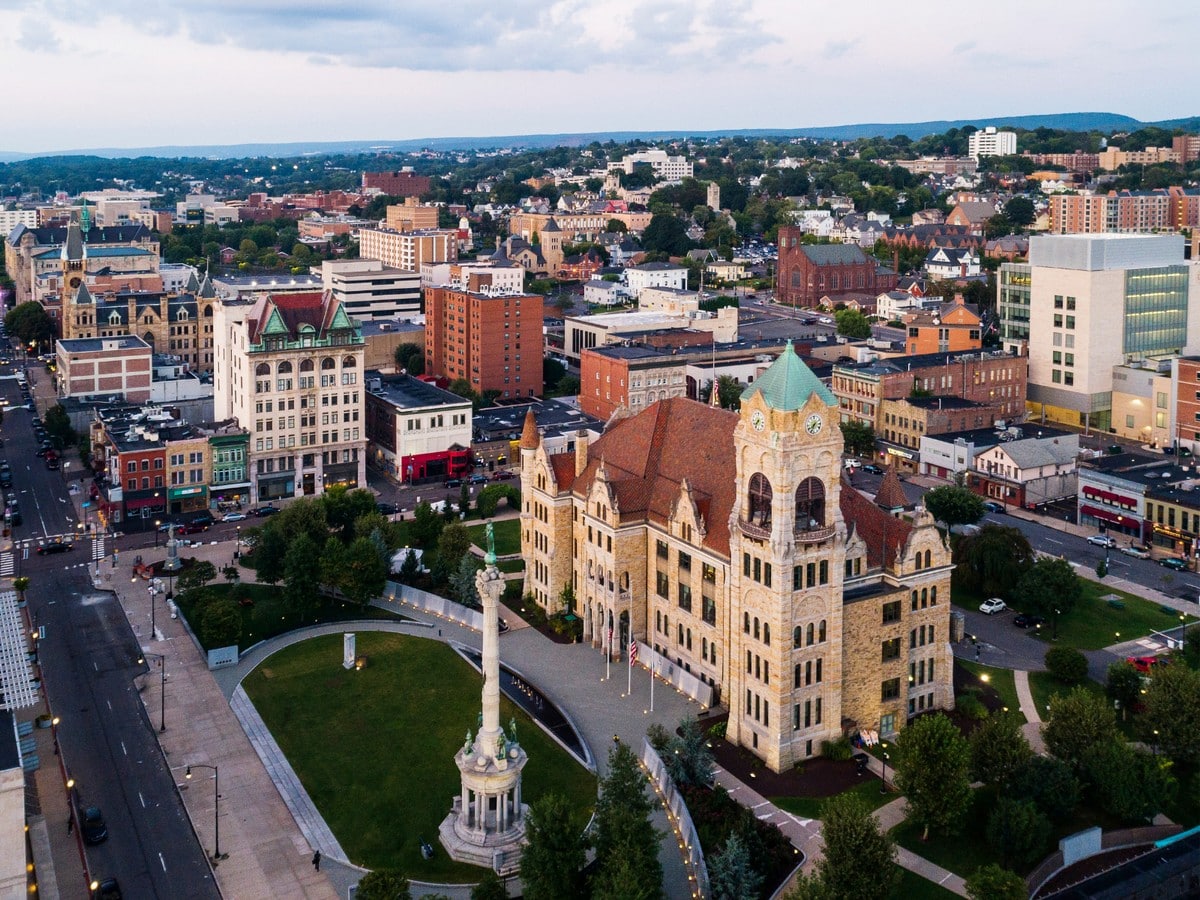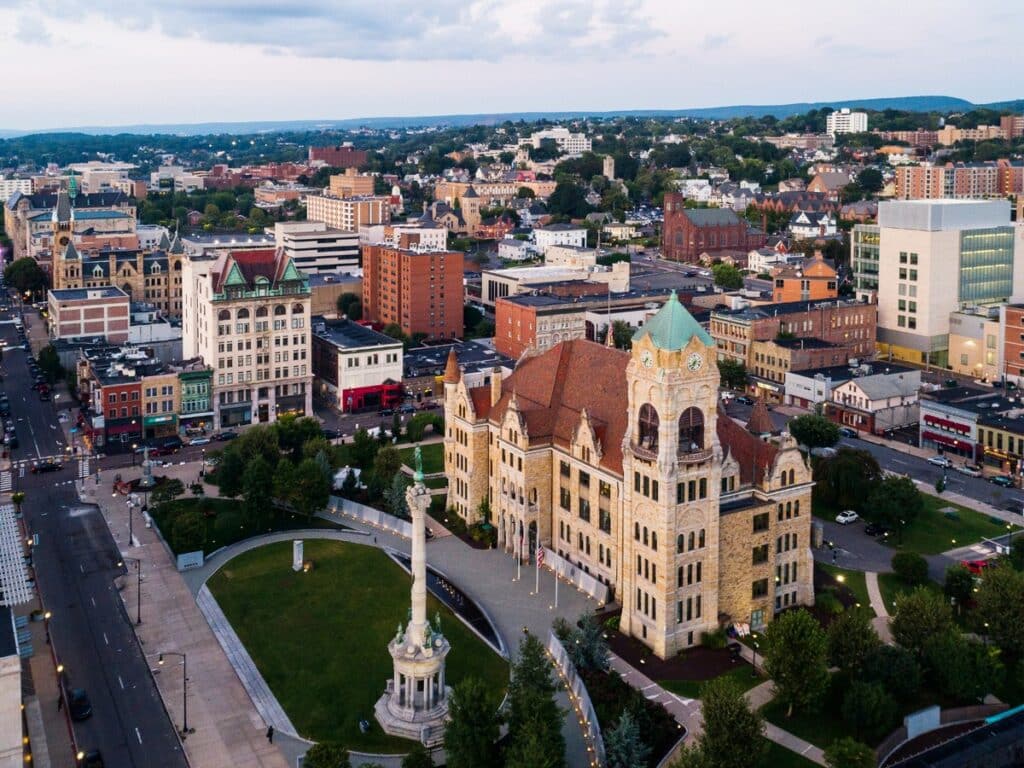 Scranton is the sixth-largest city in Pennsylvania. Before it was the setting for The Office, Scranton was most famous as a Steamtown National Historic Site. Visitors today can still view centuries-old locomotives.
However, today Scranton is known as the setting for The Office, which was the most streamed show until 2021. Scranton proudly displays a banner for the fictitious Dunder Mifflin Paper Company in downtown Scranton.
Hersheypark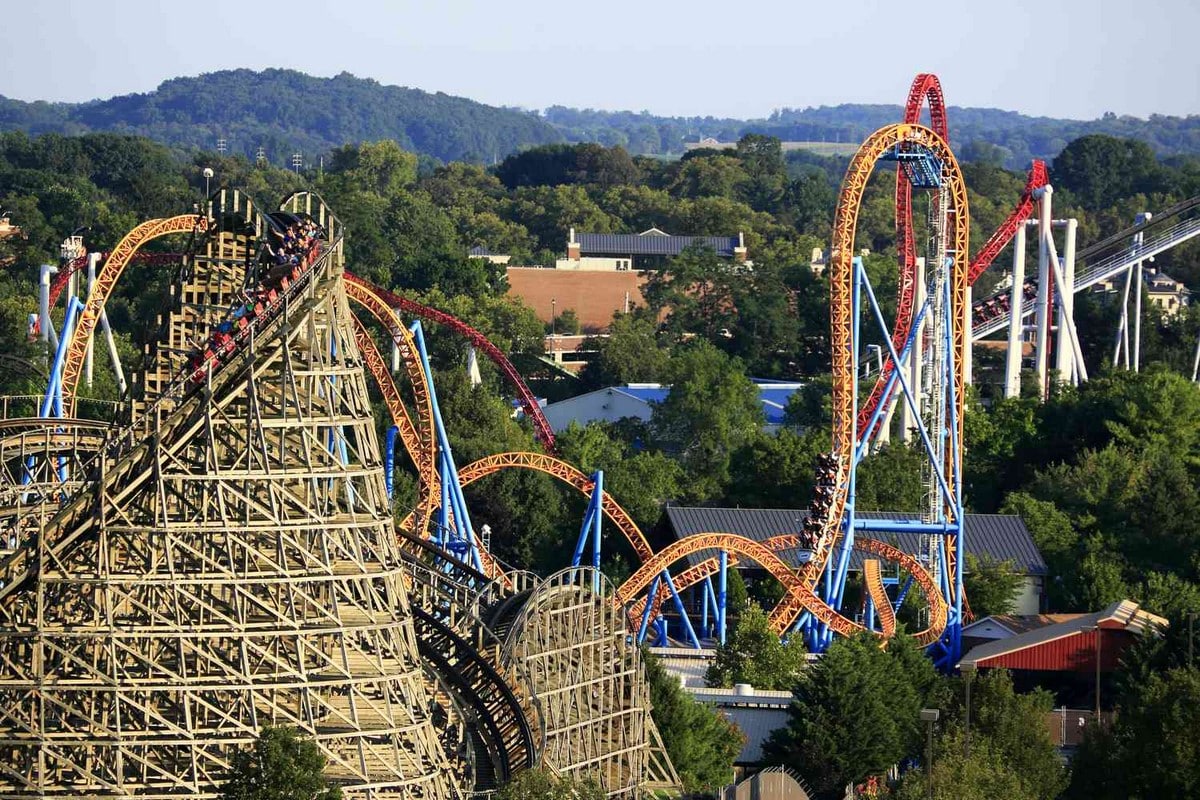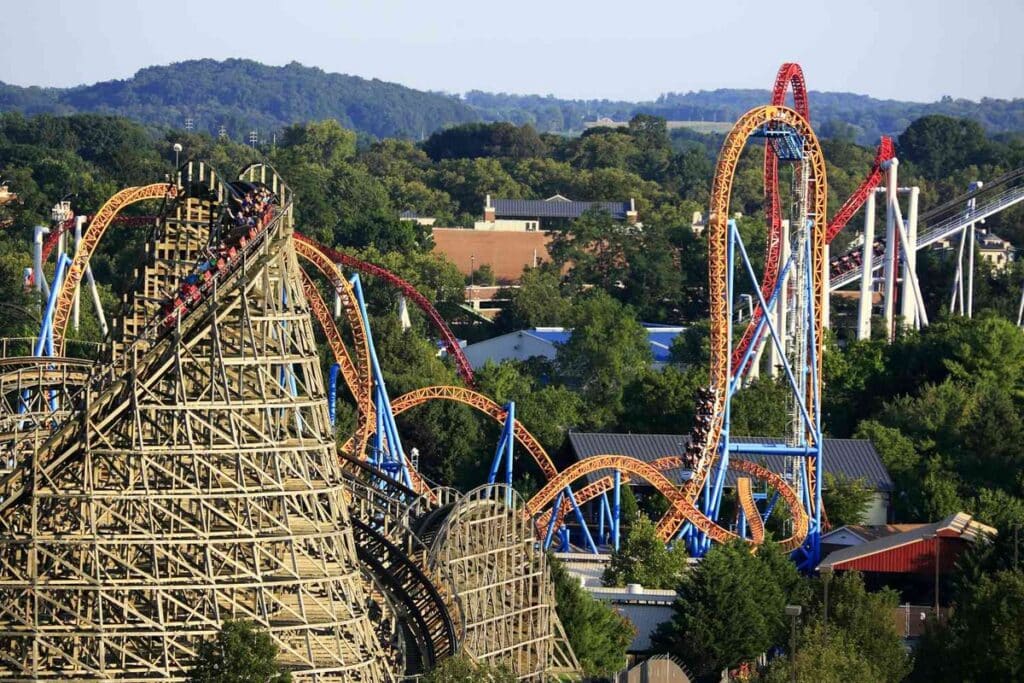 Hersheypark in Hershey, Pennsylvania's most fun family theme park. Milton S. Hershey, an American chocolatier, founded the park in 1906. It was originally meant to be a leisure park for employees of the Hershey Chocolate company.
Wild Cat was Hersheypark's first roller coaster. Wild Cat opened in 1923. In the 1970s engineers built the Superdooperlooper. It's one of America's first looping roller coasters. Today the park is about 110 acres (.45 square kilometers) and has 76 rides and attractions. It also has a zoo called "ZooAmerica." The park has won several awards, like the Applause Award.
Eastern State Penitentiary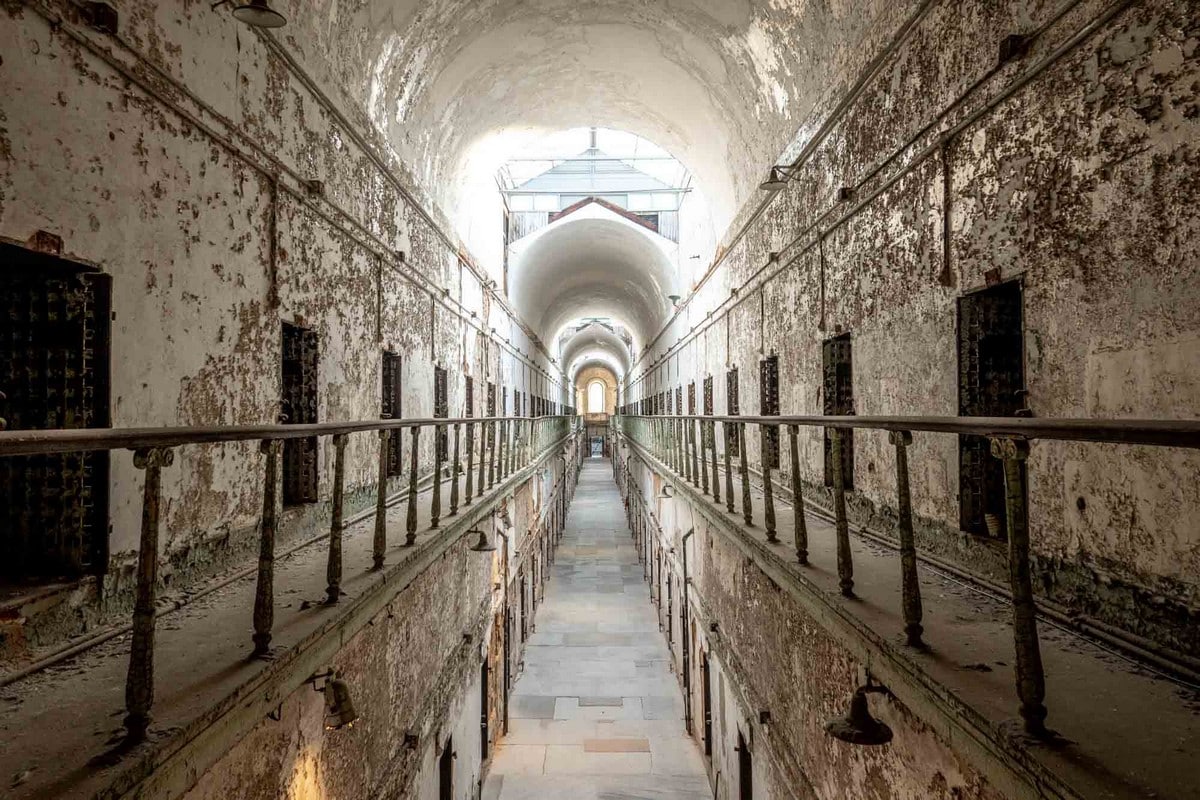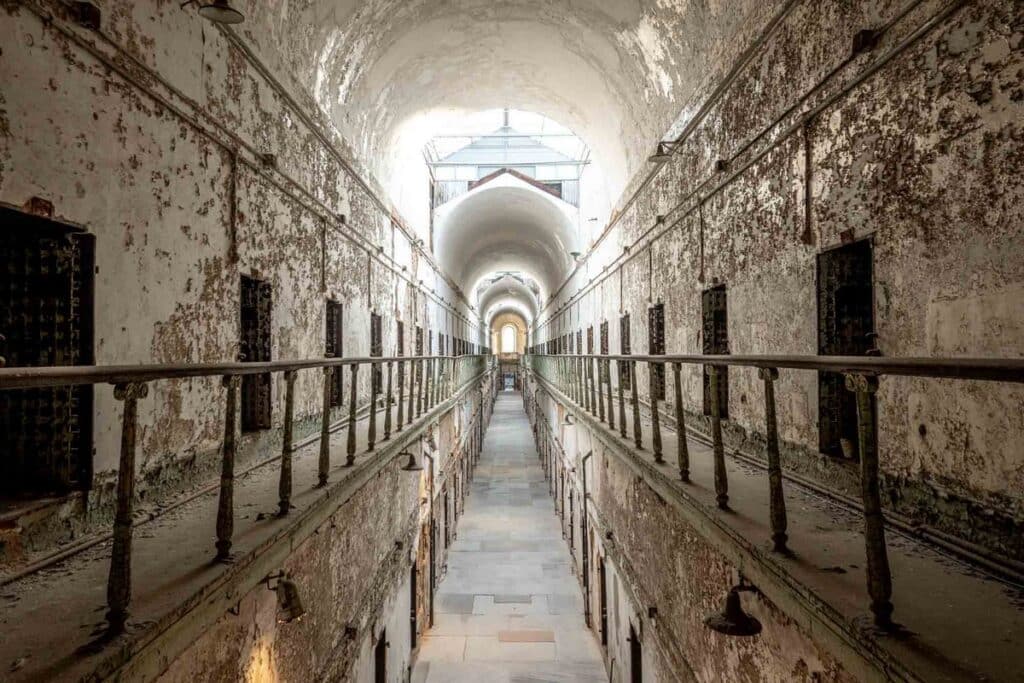 Eastern State Penitentiary was once a prison in Philadelphia. It was an operational prison from 1829 to 1971. The prison has hosted famous criminals such as Al Capone and the bank robber Willie Sutton.
This was the very first penitentiary. John Haviland designed the prison to reform criminals, rather than punish them. It was the first prison to ever introduce solitary confinement. Even though today it is a highly controversial prison practice, it was designed to give prisoners a chance to reflect on their sins. Eastern State's revolutionary prison design became the model for over 300 later prisons worldwide.
Gettysburg National Military Park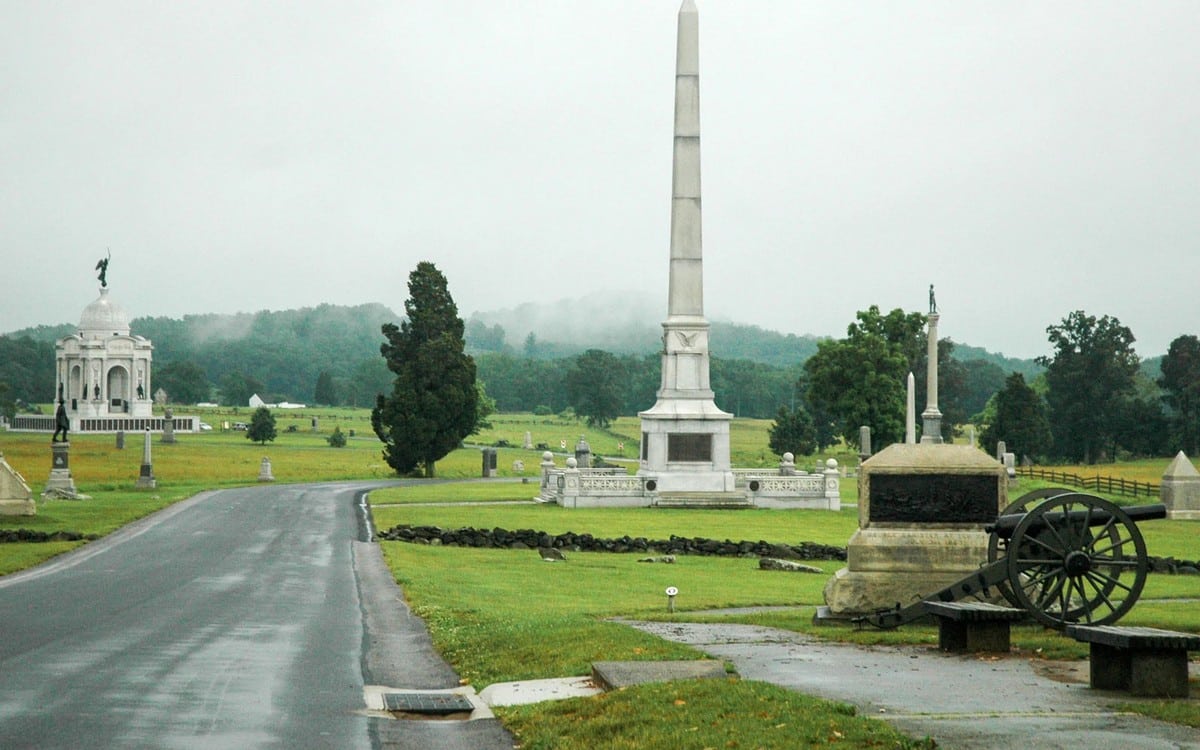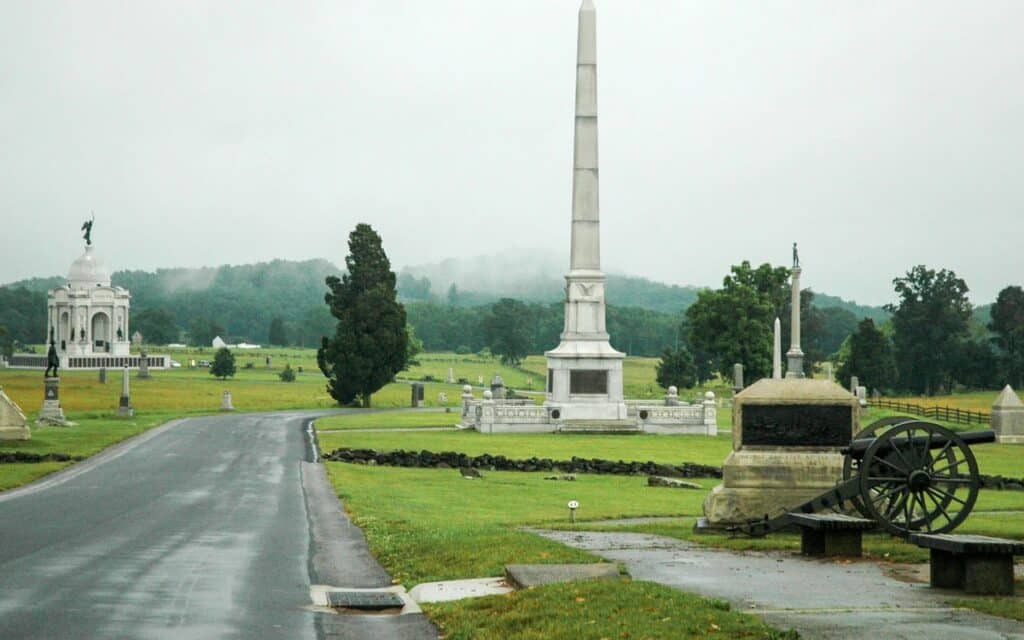 Gettysburg National Military Park preserves and showcases the site of the historic 1863 Battle of Gettysburg. The Battle of Gettysburg is largely considered the turning point of the American Civil war. The Union's victory was a major morale boost and halted the Confederate's expansion.
Visitors can view Seminary Ridge, where the Confederates held during the battle. There's also Cemetery Ridge, where the Union occupied. Oak Ridge is where the three-day battle began.
The park also has a museum and a Visitor Center. They have exhibits where people can see Civil War uniforms, weapons, and other historic items.
Andy Wahhol Museum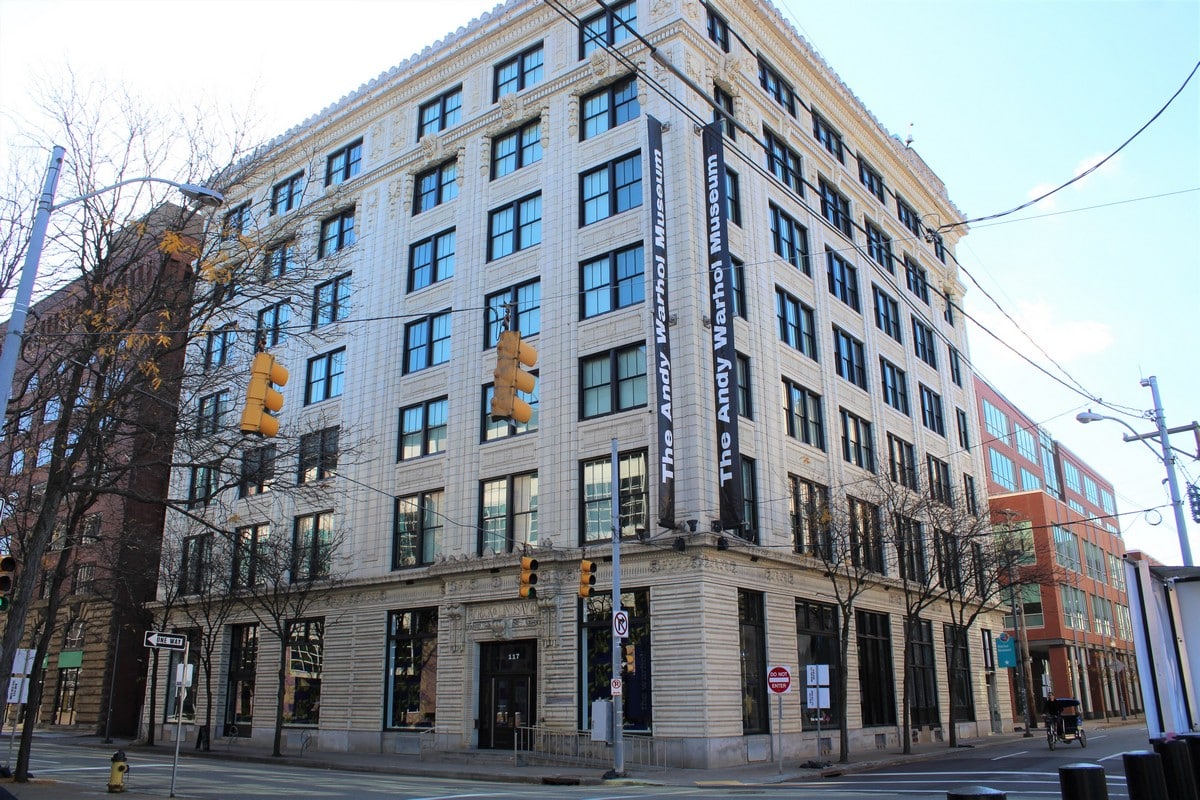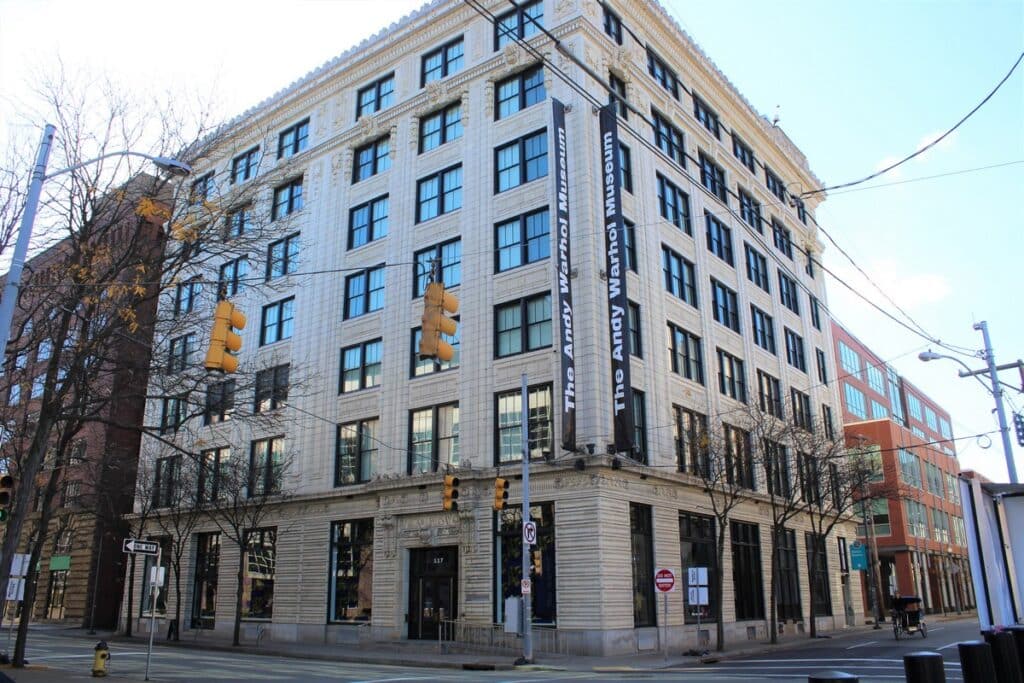 Andy Warhol was a famous American artist who led the Pop Art movement. There is a museum dedicated to his life and work located in Pittsburg. The museum has displays of some of his most famous works like the portraits of Marylyn Monroe. They also have his iconic Tomato Soup Cans.
The museum showcases the works of Warhol, and also has exhibits about his life. The museum functions as a walk-through biography.
Presque Isle State Park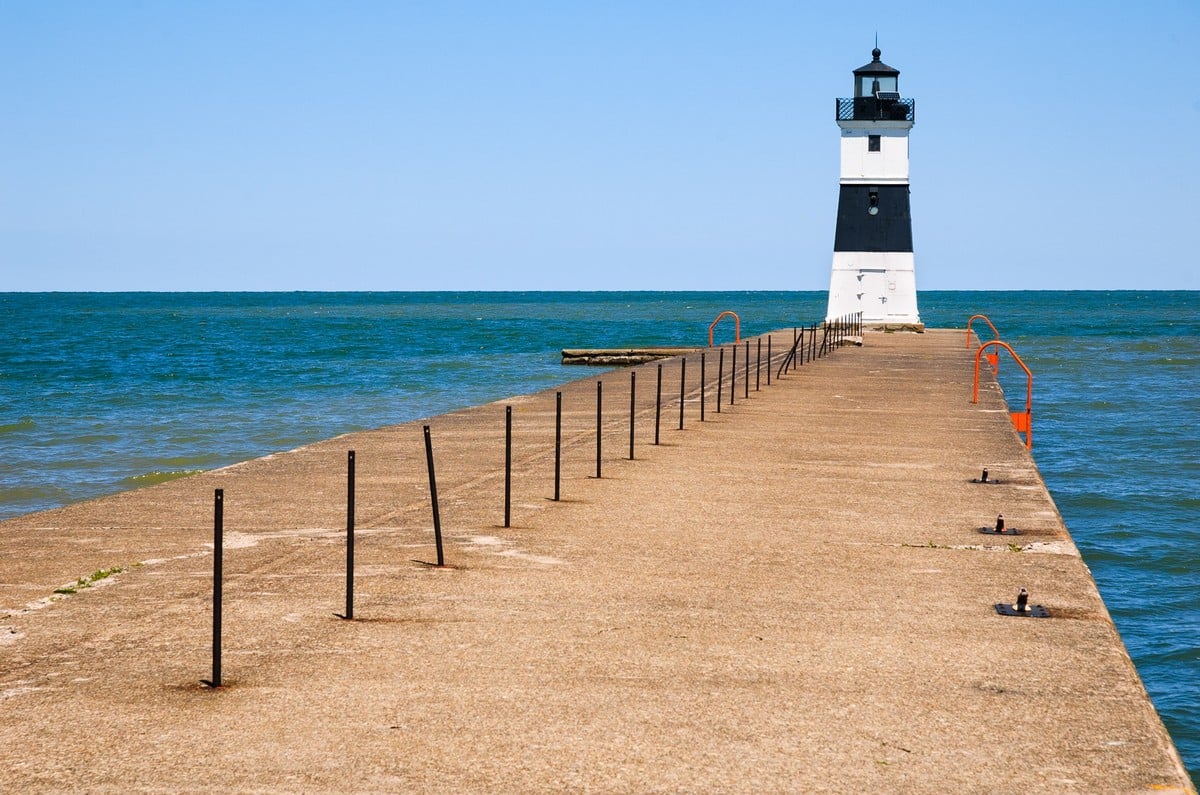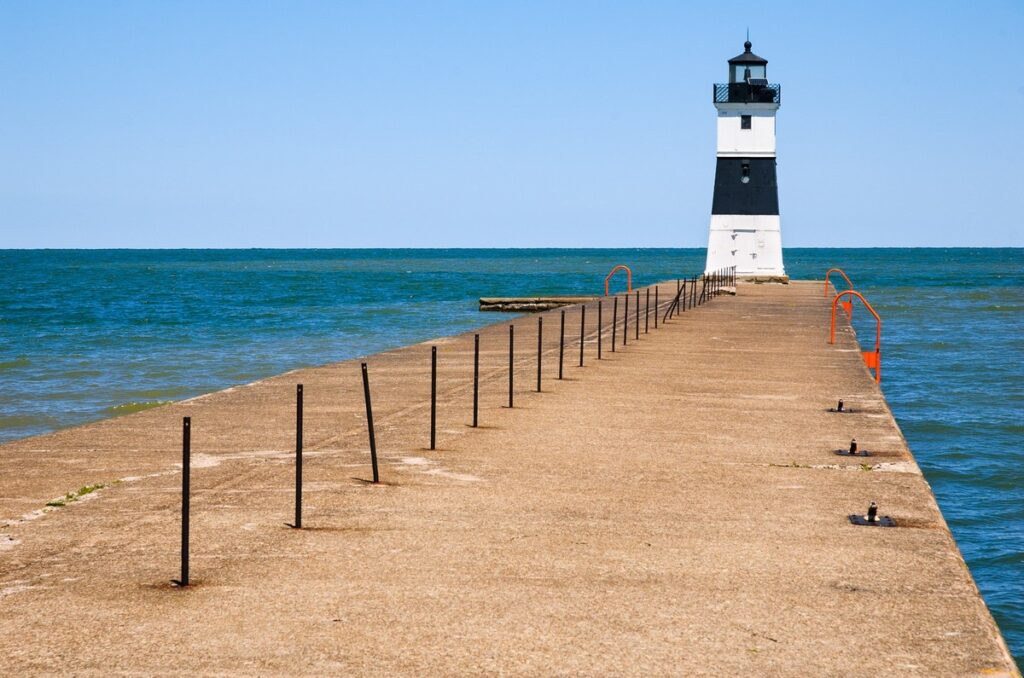 This is one of Pennsylvania's finest state parks. This park is on a peninsula that goes into Lake Erie. The peninsula forms Presque Isle Bay, where a lot of shipping occurs. The park has 11 miles of beach and plenty of hiking trails.
The park has many places to swim and sunbathe. Because there's a lot of open space and winds from Lake Erie, it's a popular place to fly kites. In the summer the park hosts free concerts.
Fallingwater by Frank Lloyd Wright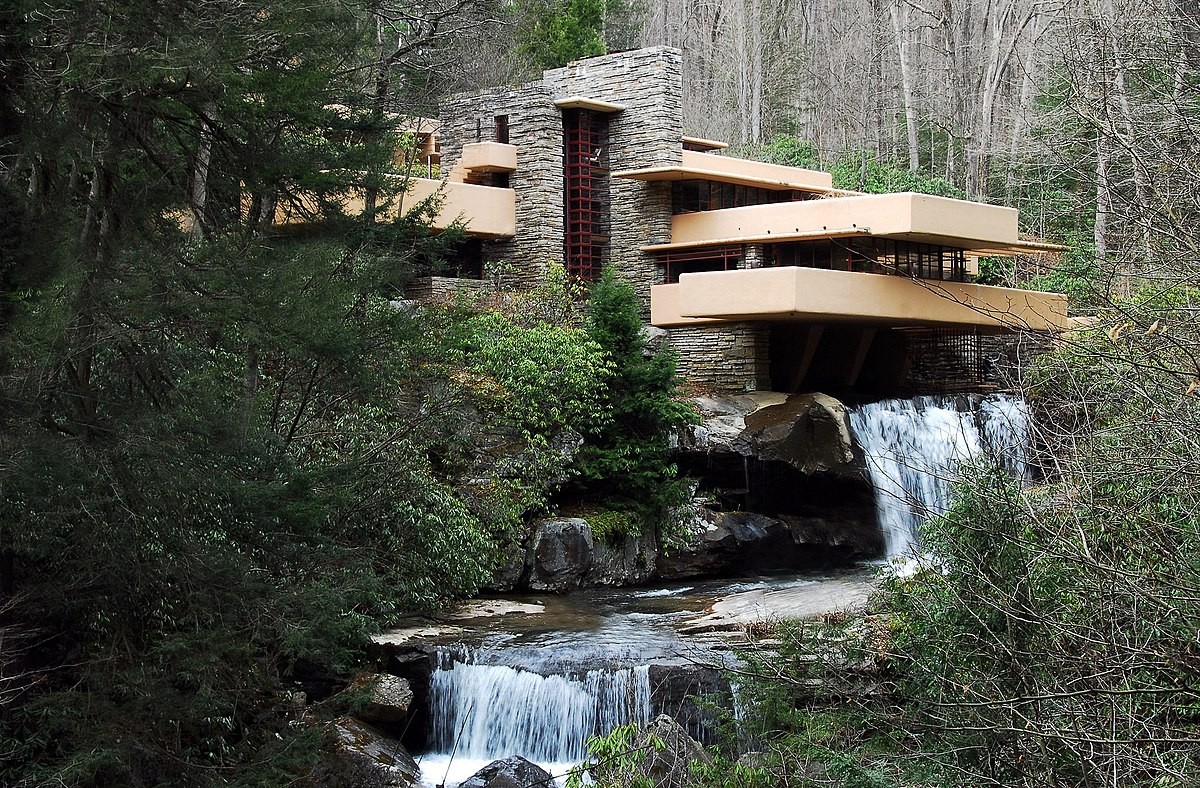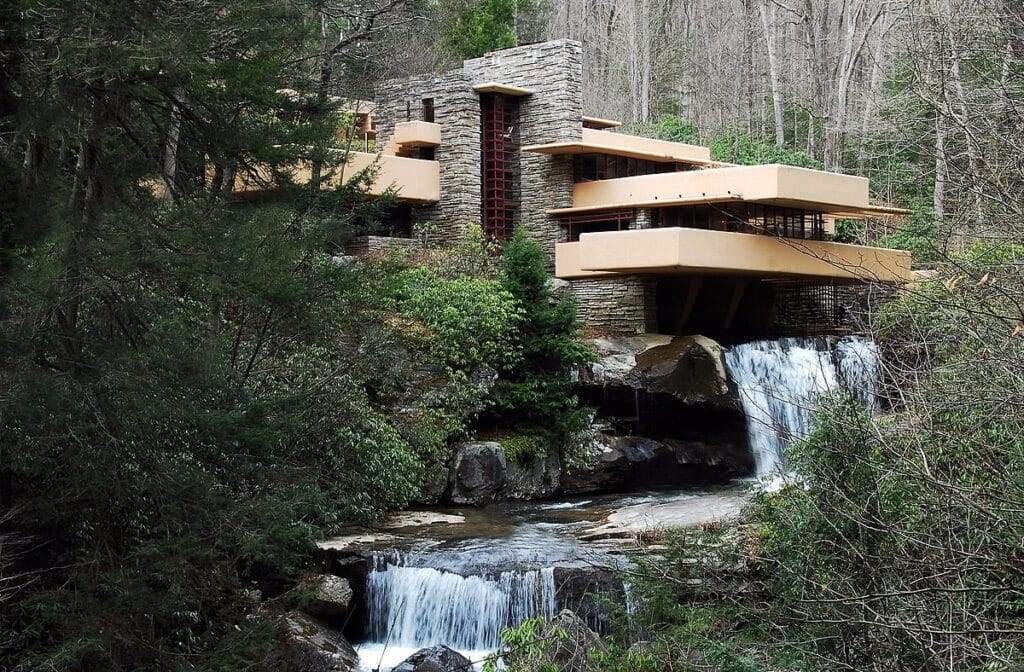 Fallingwater is also known as the Kaufmann Residence. It is a private residence built by the famous architect, Frank Llyod Wright. The nickname "Fallingwater" comes from the appearance of the building. Wright built it in 1936 and part of the building sticks over a waterfall.
The Kauffmans used to occupy the building as a summer home. Unfortunately, the roof had many leaks that Wright did not care to fix. The Kaufmanns decided to open the house to the public in 1964. Two years later, it received the title of National Historic Landmark.
Reading Terminal Market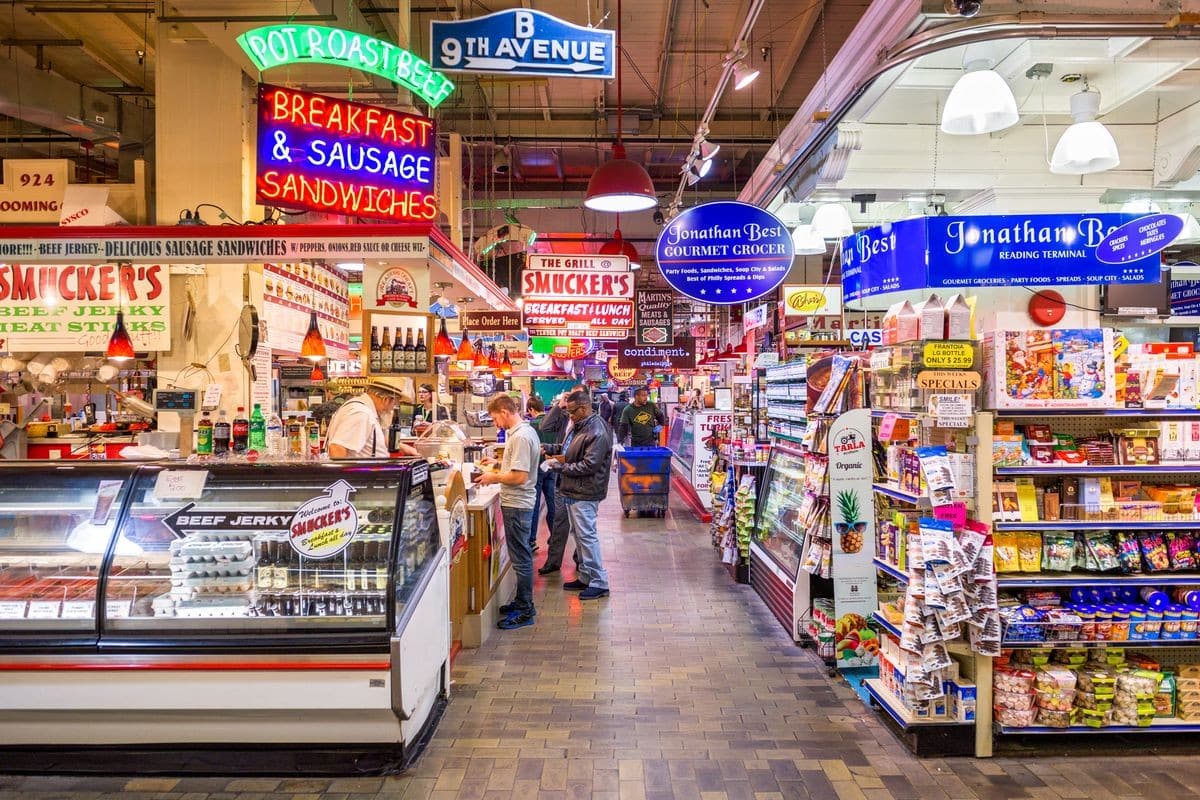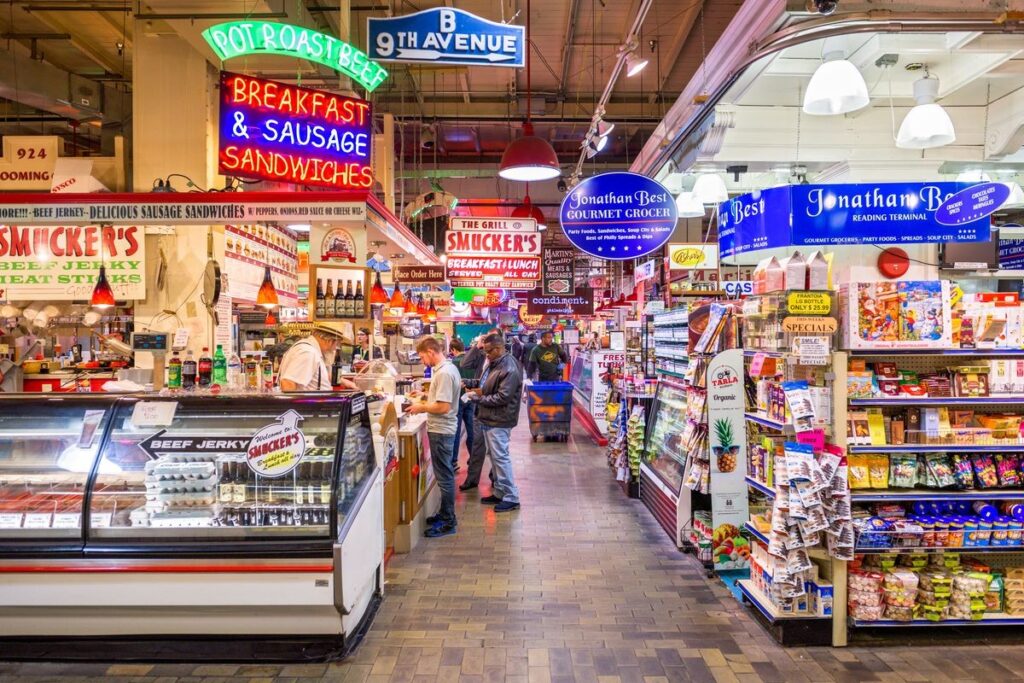 One of the many fun things to do in Philadelphia is to check out Reading Terminal Market. It's in downtown Philadelphia and operated out of a former train shed of Reading Terminal since 1893. In 1995, the Us Government declared Reading Terminal Market to be a National Historic Landmark.
The market offers a unique shopping experience. Visitors can purchase standard market items like baked goods and artisan cheeses, and you can get more esoteric items like home cooked meals, rare foods, canned meats, kitchen supplies and much more.
Mütter Museum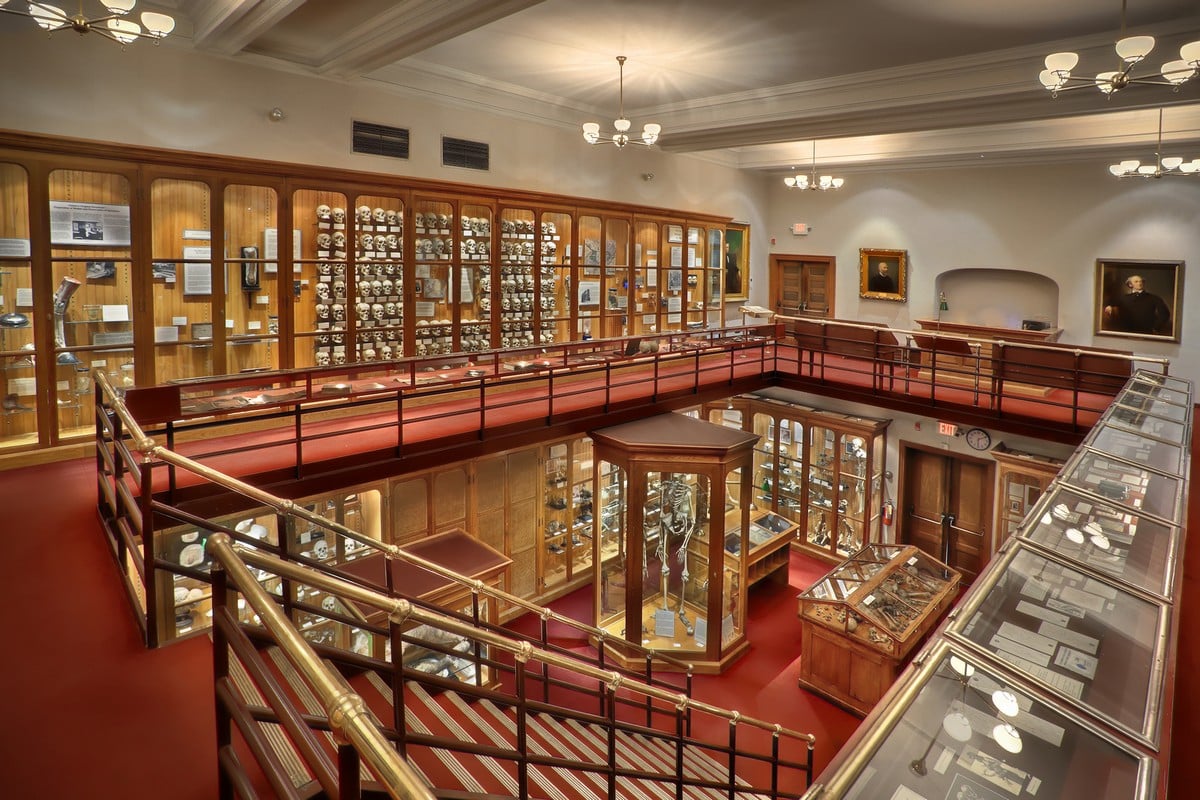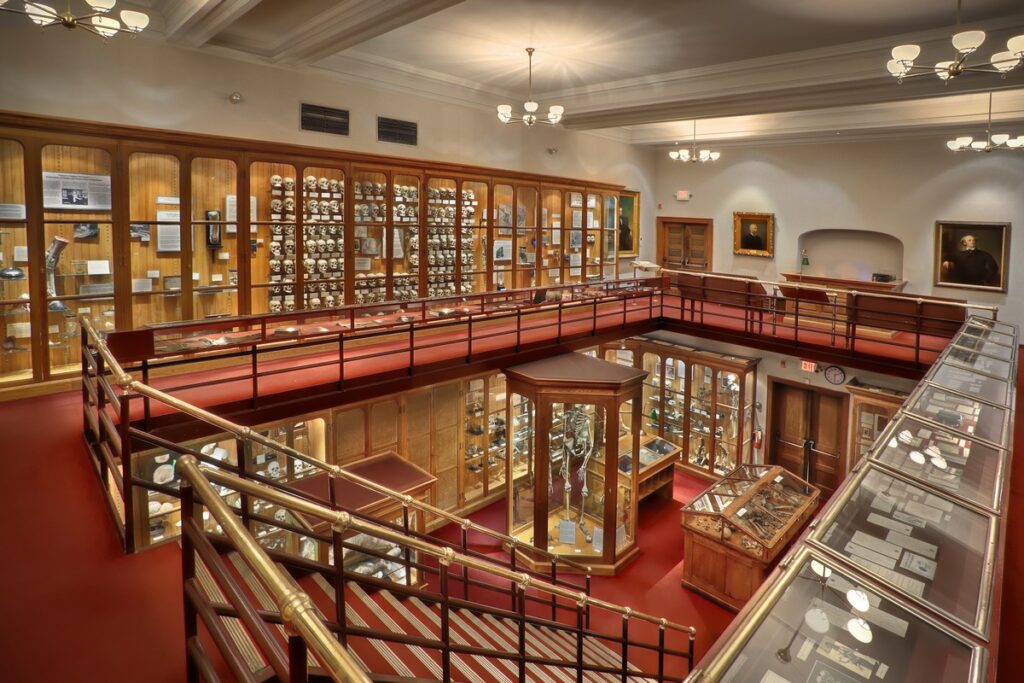 The Mütter Museum is a medical museum that opened in 1858. This is not for the faint of heart: its exhibits feature a lot of medical oddities. Some of its most famous exhibits include the skeleton of Harry Eastlack. Eastlack died from a condition called Fibrodysplasia Ossificans Progressiva which causes soft tissue to turn into bone.
Another famous Mütter Museum exhibits the Soap Lady, whose body excreted a strange waxy substance after death. The Mütter also houses 46 slides that contain samples of Albert Einstein's brain.
Phipps Conservatory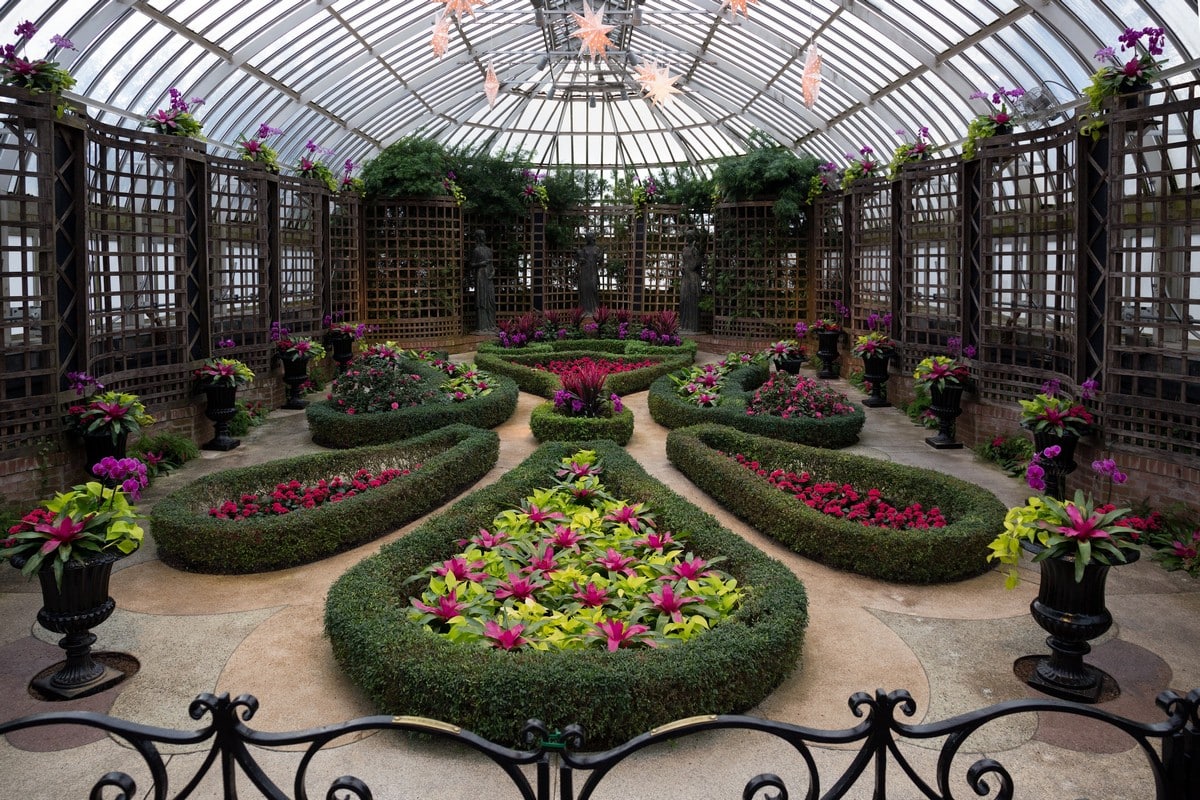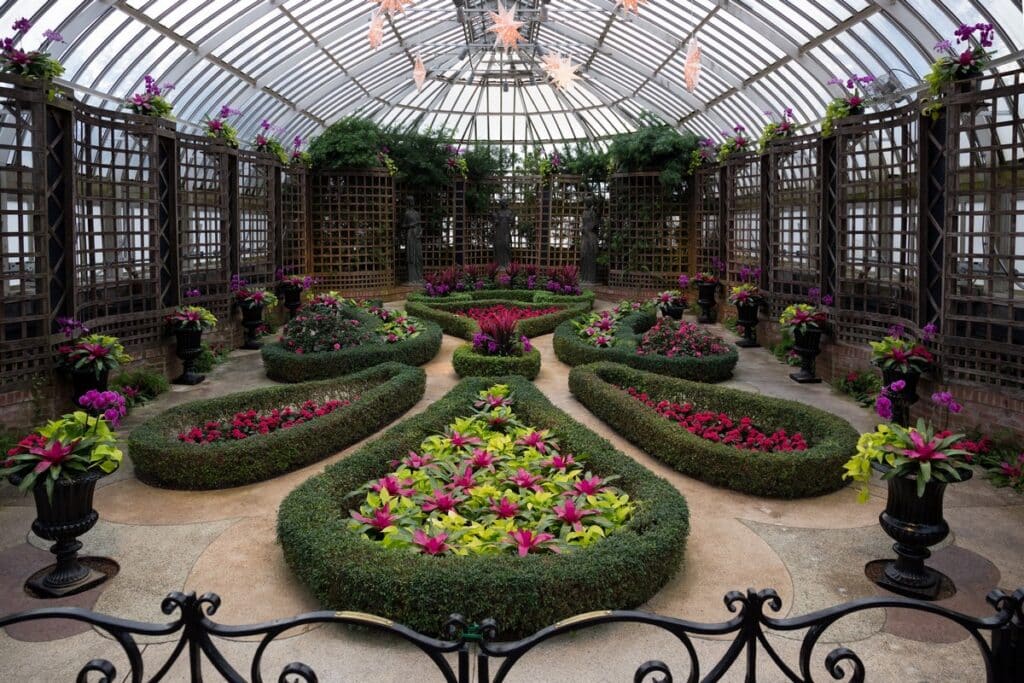 Another great reason to check out Pittsburgh! This Conservatory has 15 acres (.06 square kilometers) of botanical gardens. The glass building has 14 rooms that house several permanent environments. Different environments include the Desert Room, where you can find cacti, and the Tropical Forest Conservatory, where you can find rare orchids.
The Phipps Conservatory also has one of the world's greenest buildings, the Center for Sustainable Landscapes. It hosts educational programs.
Carnegie Museum of Natural History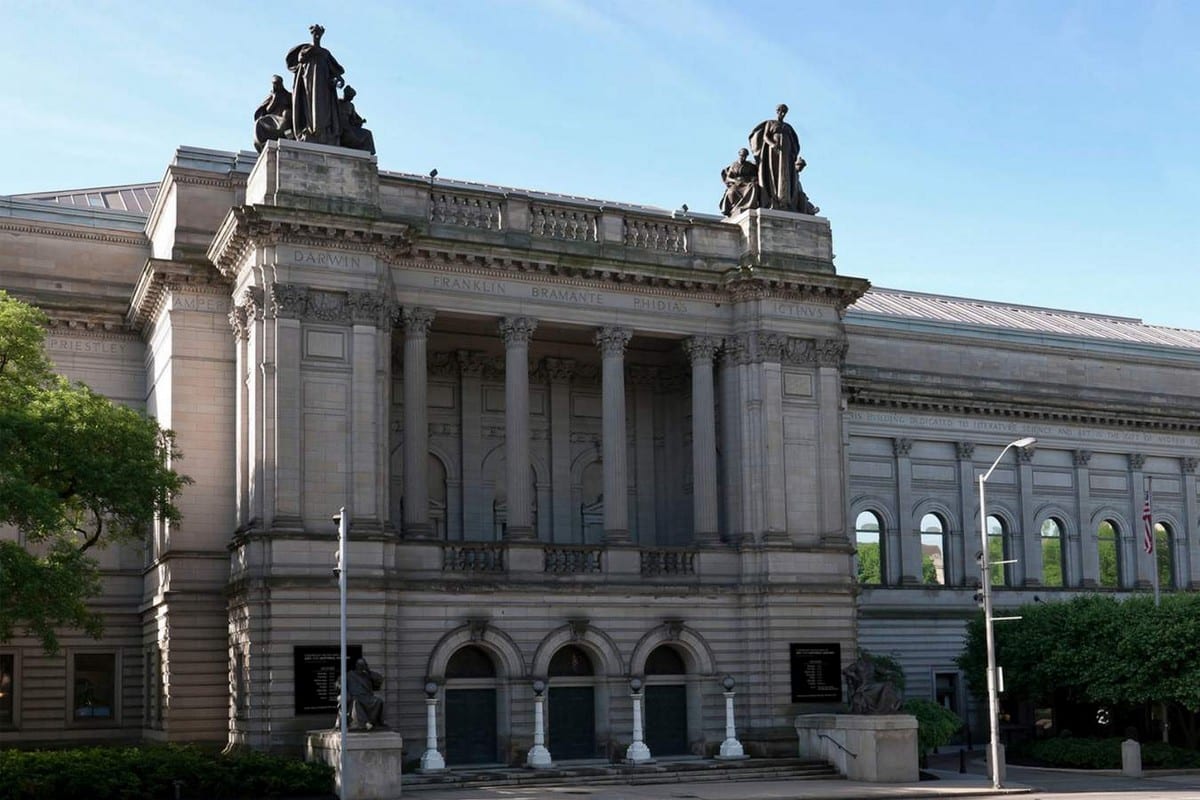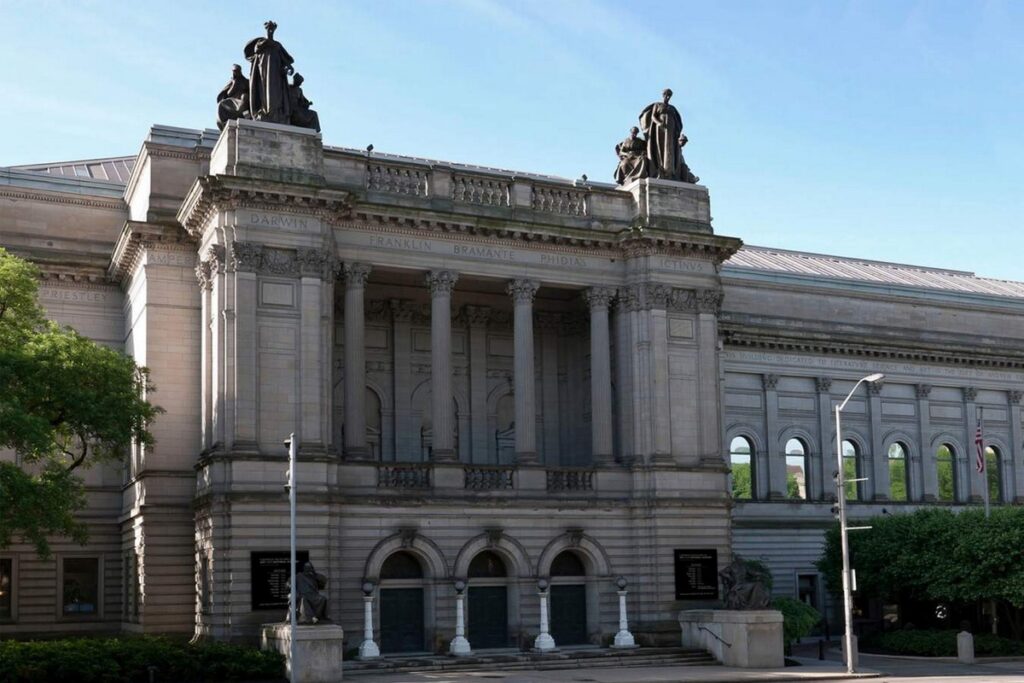 Andrew Carnegie built one of Pittsburgh's most famous tourist destinations in 1896. Many natural history enthusiasts consider the Carnegie Museum of Natural History to be one of the best museums in the US. Their most popular exhibit, Dinosaurs In Their Time, allows visitors to see a real T-rex skeleton, as well as other Mesozoic Era fossils.
In addition, the exhibits The Cretaceous Seaway and the Age of Mammals display ancient sea life and mammals.
Strasburg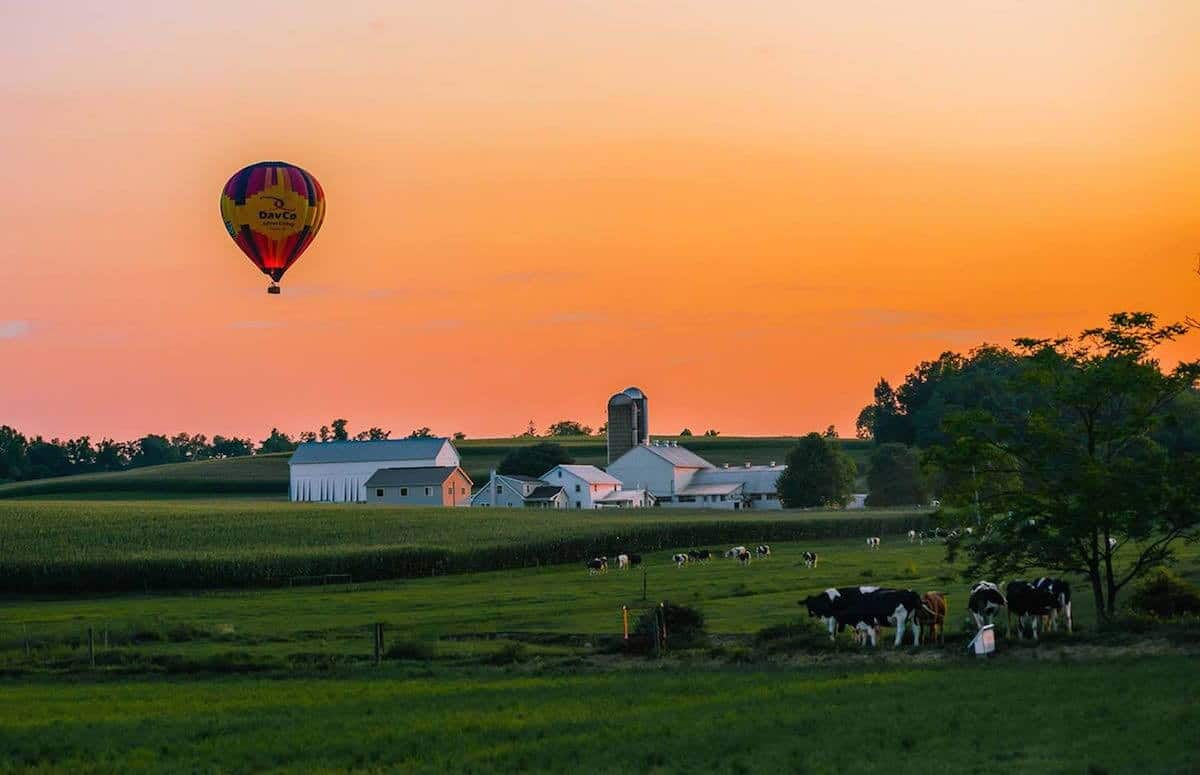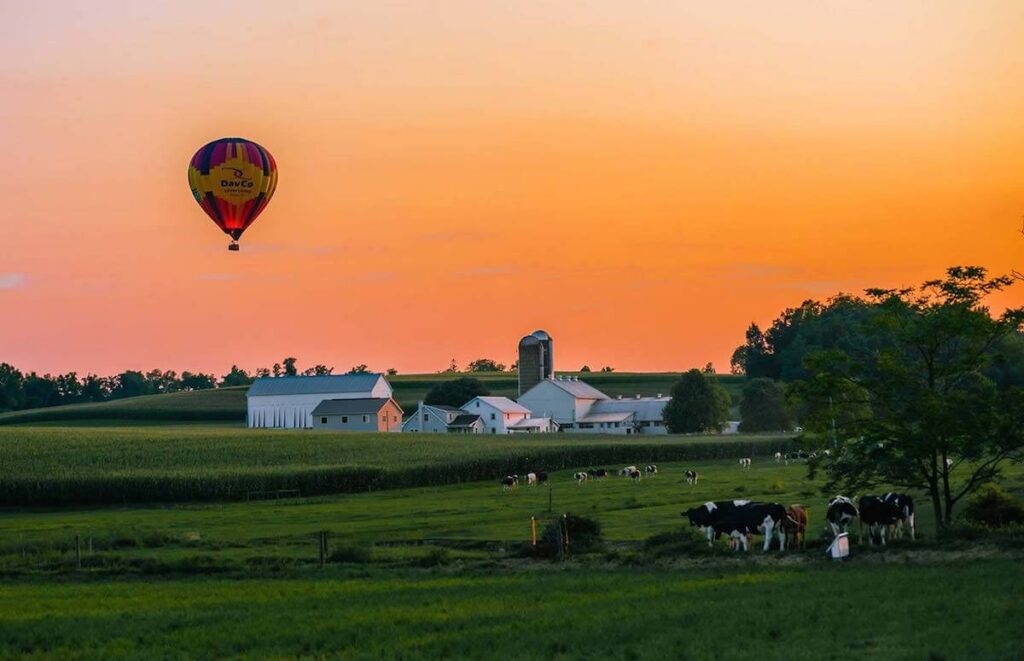 Strasburg is famous for allowing people to glimpse into Amish life. It also has a significant place in railroad history. The best way to see Strasburg is to ride the Strasburg Rail Road. They offer scenic rides aboard historic steam trains.
The National Toy Train Museum also is in Strasburg. They have model trains dating back to the 1800s as well as a bunch of interactive exhibits.
Herr's Chips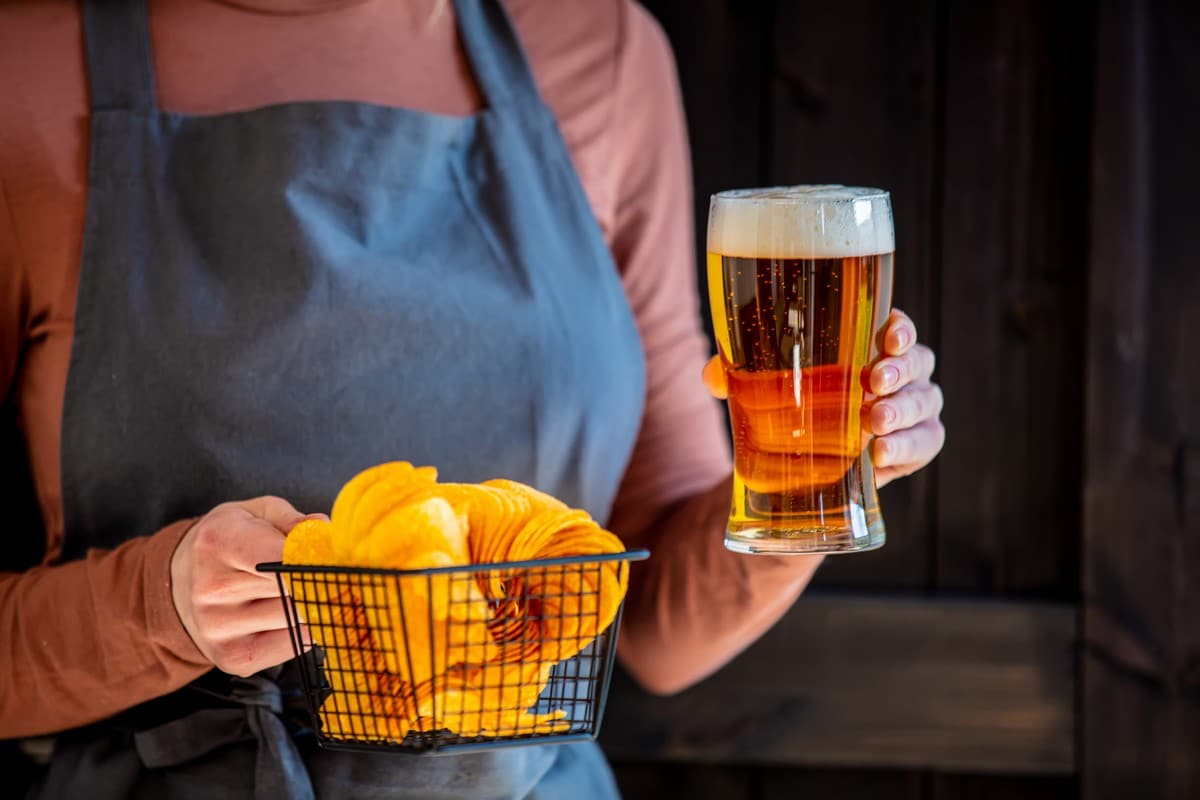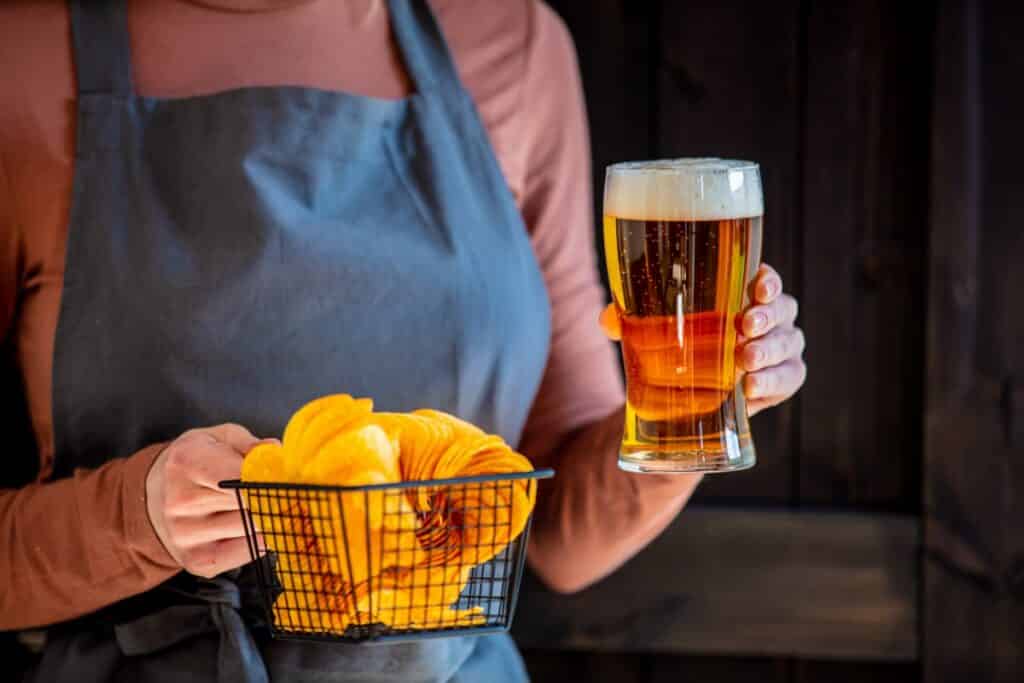 Herr's is a brand of potato chips made only in Pennsylvania. The brand started in 1946. Its most popular flavor is the classic Thin 'N' Crispy, they are no stranger to bold flavors like cheddar horseradish and pizza.
Shoo-Fly Pie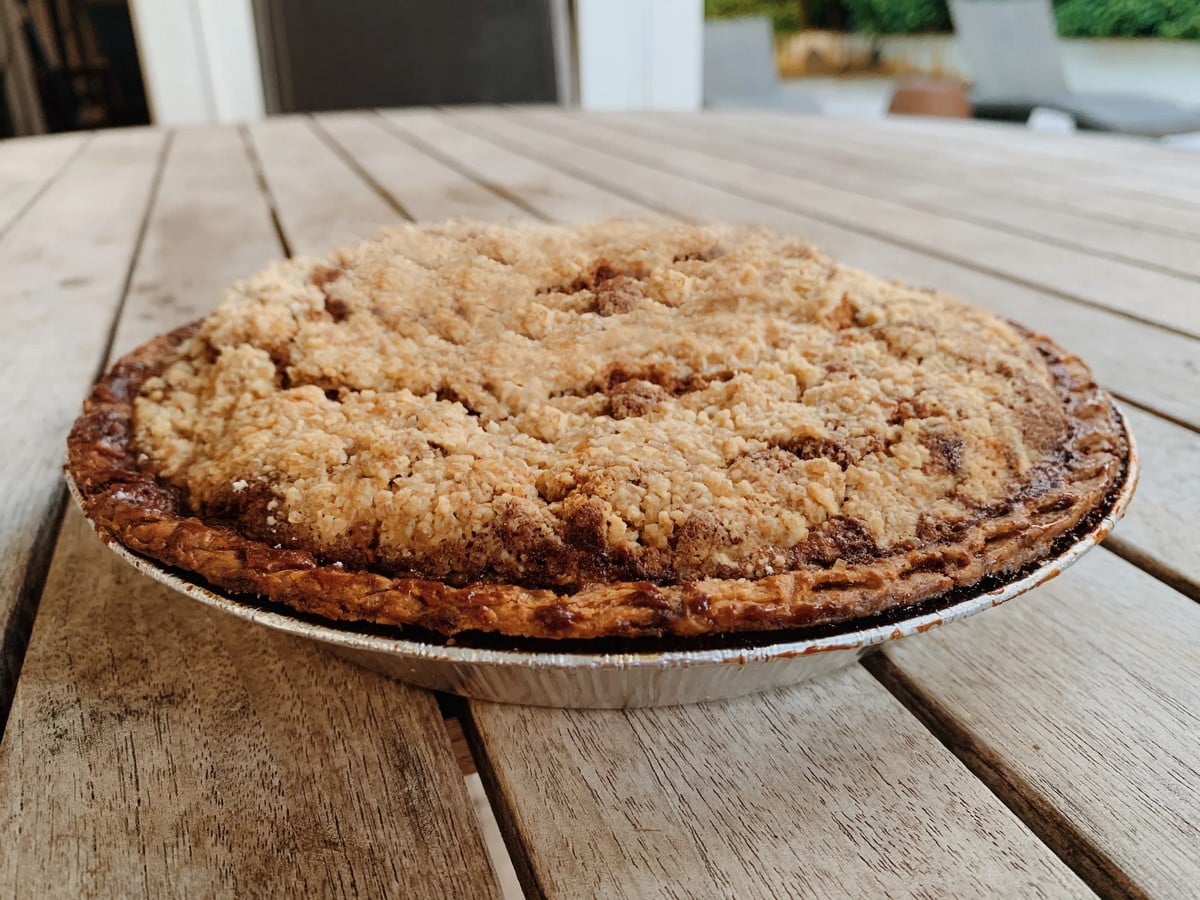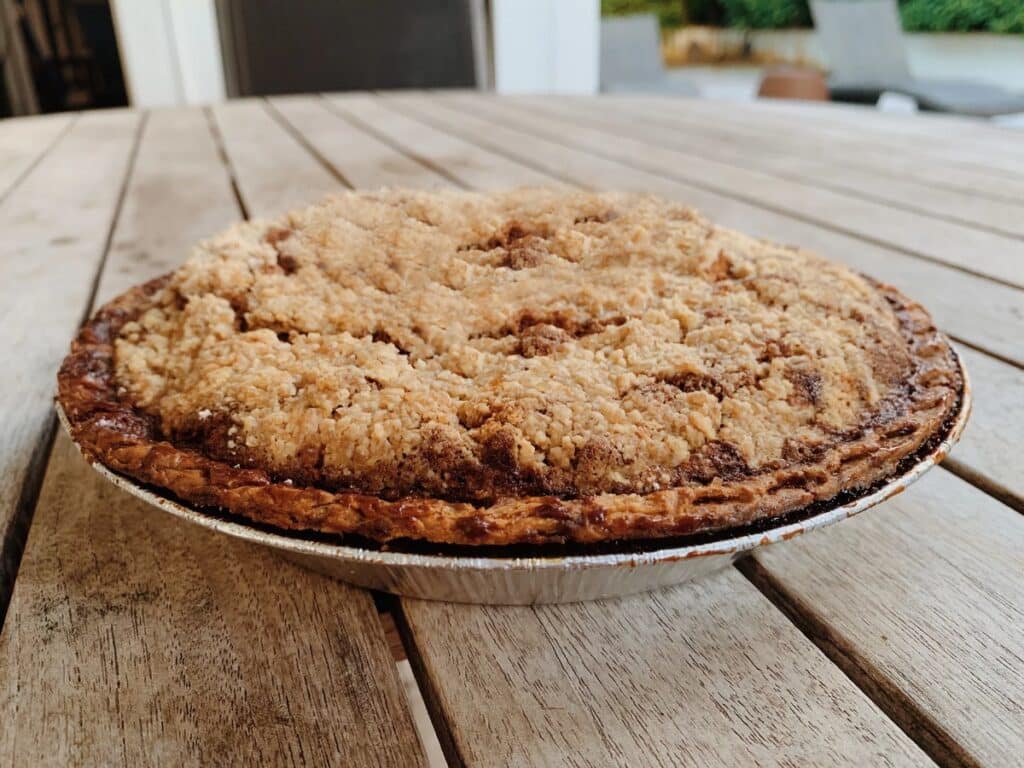 Don't eat this famous Pennsylvania dessert outside. Why? Because this Lancaster County delight is very sweet and known to attract flies Hence the name, Shoo-fly Pie.
The pie has a very thin pastry crust and a filling of molasses and brown sugar, with a layer of sweet crumbs to top it all off. Most people recommend enjoying it with a cup of coffee to balance the sweetness.
Into Penn's Woods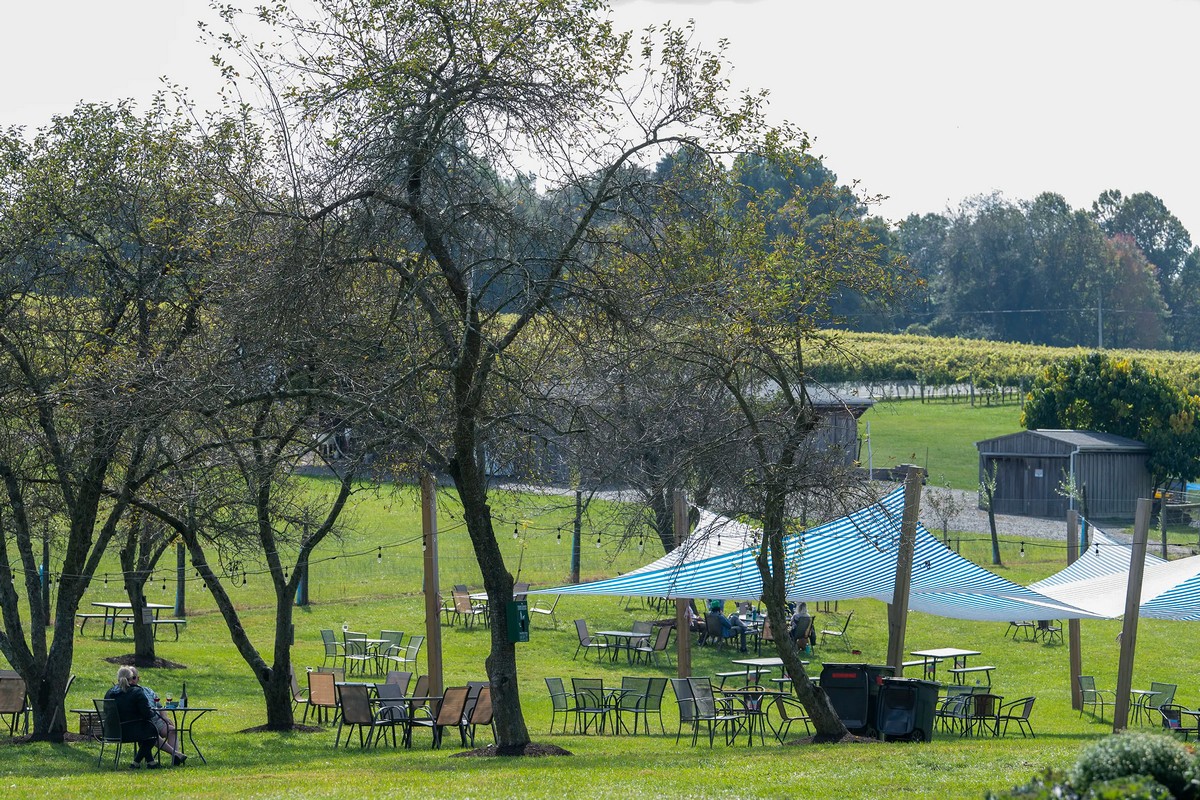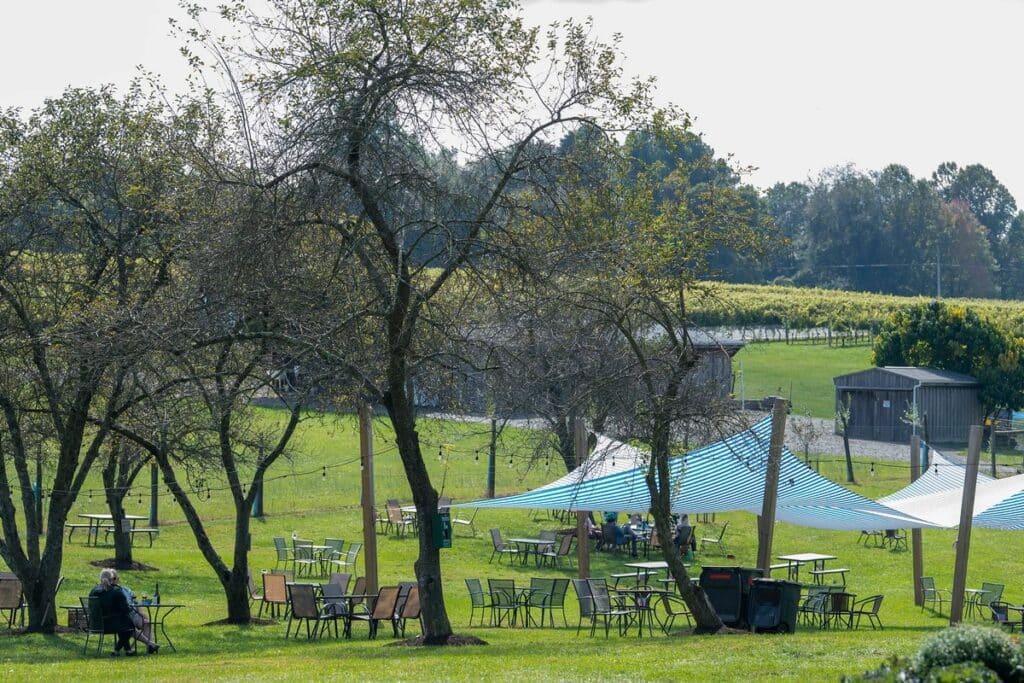 Whether you're planning a solo trip or a family vacation, Pennsylvania has a lot to offer. There are a ton of amazing cities, historical sites, museums, and national parks. You can also see how the Amish live and ride historic locomotives. Pennsylvania is a must-see state.