Maryland is a state in the US located on the east coast. It shares a border with five other states, Virginia, West Virginia, Pennsylvania, Delaware, and the District of Columbia. As of the 2020 census, Maryland had a population of 6,177,224 people. This state has an area of 12,407 square miles, 21 percent of which is occupied by water.
Maryland is known for its stunning natural landscapes, its delicious blue crabs, and the city of Baltimore. This state is home to Artscape, the largest free art festival in the US. It also features the longest escalator in the western hemisphere and the first dental school in the world.
Blue crabs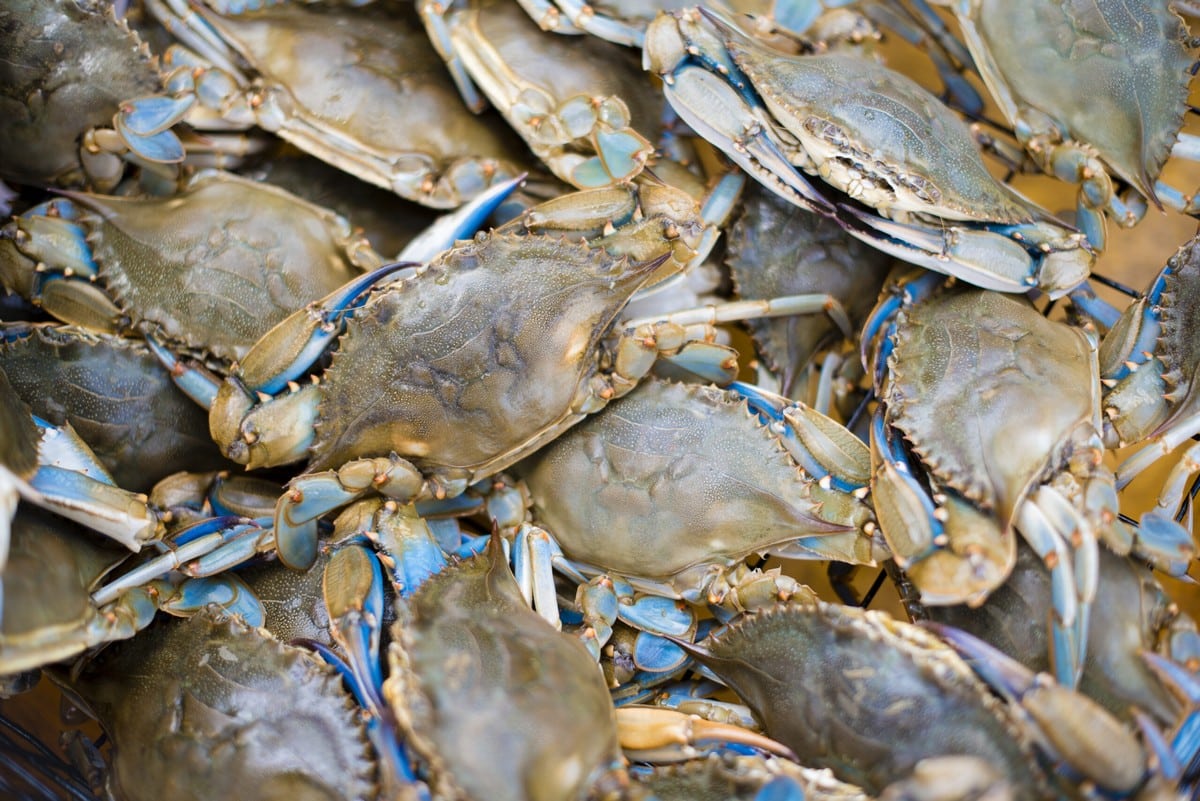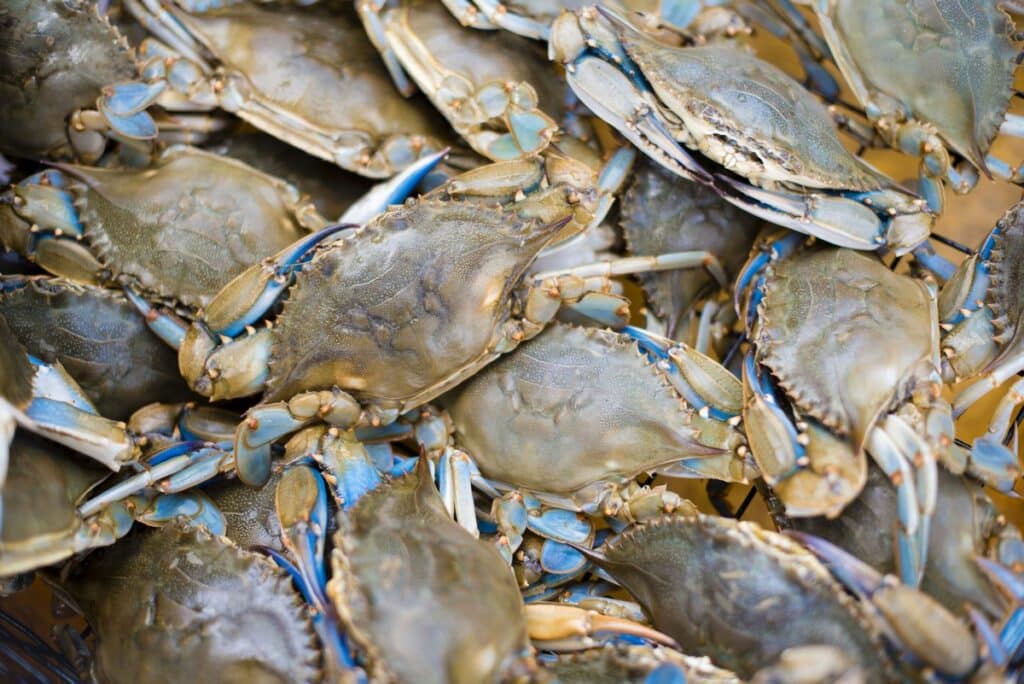 We cannot talk about Maryland without mentioning these unique animals. Blue crabs were first described in 1896 by Mary Jane Rathbun. These peculiar animals have a mottled brown color, but their claws are blue. They usually live for one to three years. But scientists believe that they can reach eight years when not harvested for food. Blue crabs are about nine inches wide and four inches long and weigh roughly one and a half pounds. You can easily recognize the females from the red highlights on their claws.
Plenty of different natural habitats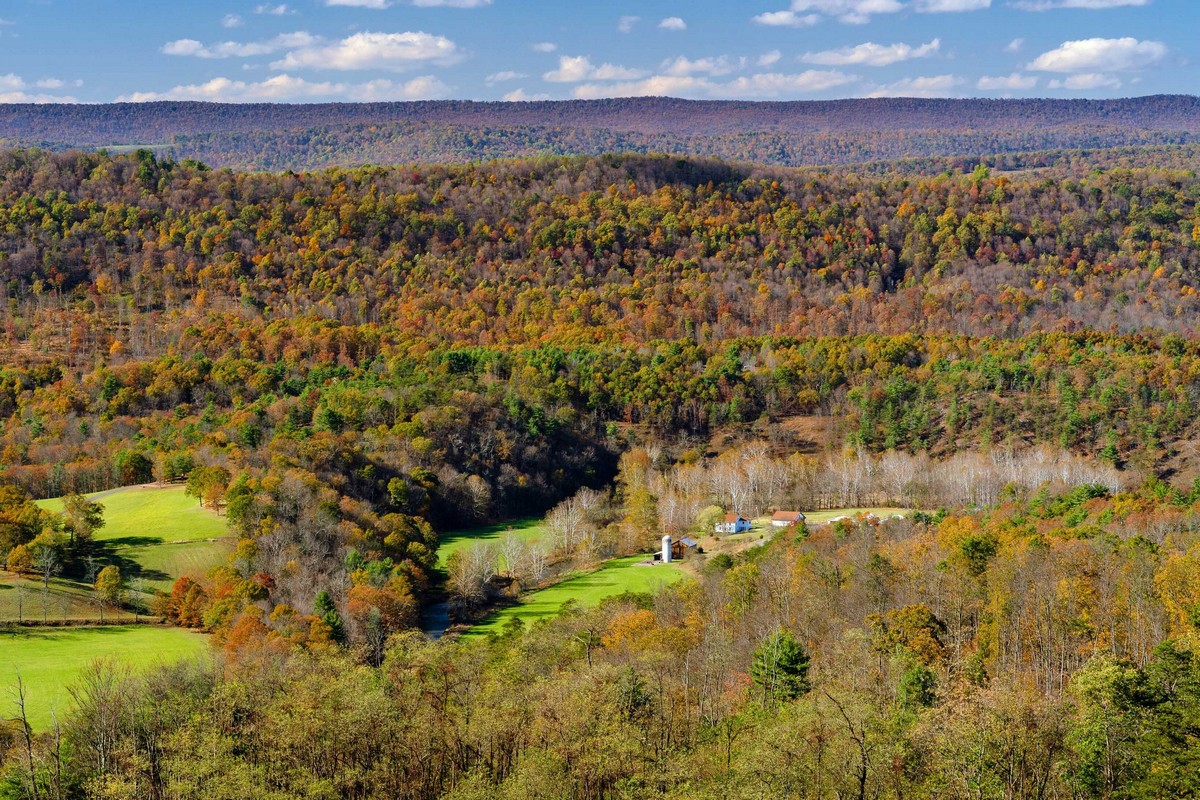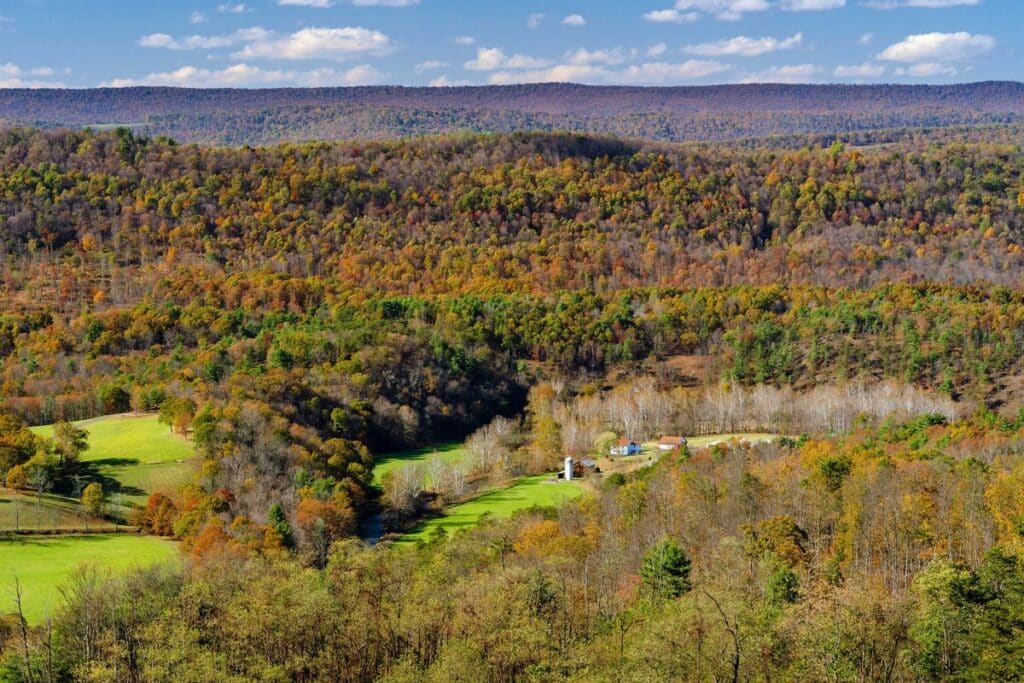 Maryland is often called the 'Little America'. This is because this state is home to all sorts of landscapes. Except for the desert, here you will find almost every type of natural feature present in the US. Maryland's nature is breathtaking, from its stunning mountains to the marvelous lakes and sub-arctic swamps!
The largest free art festival in the US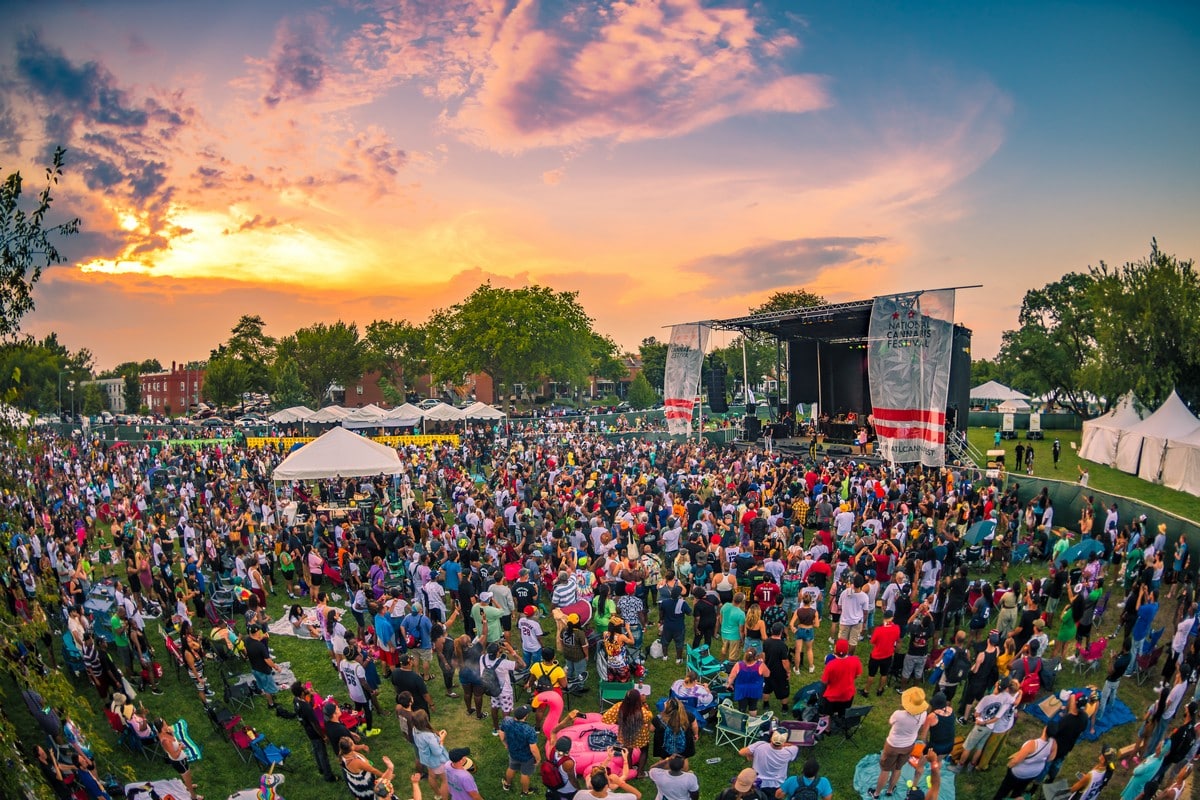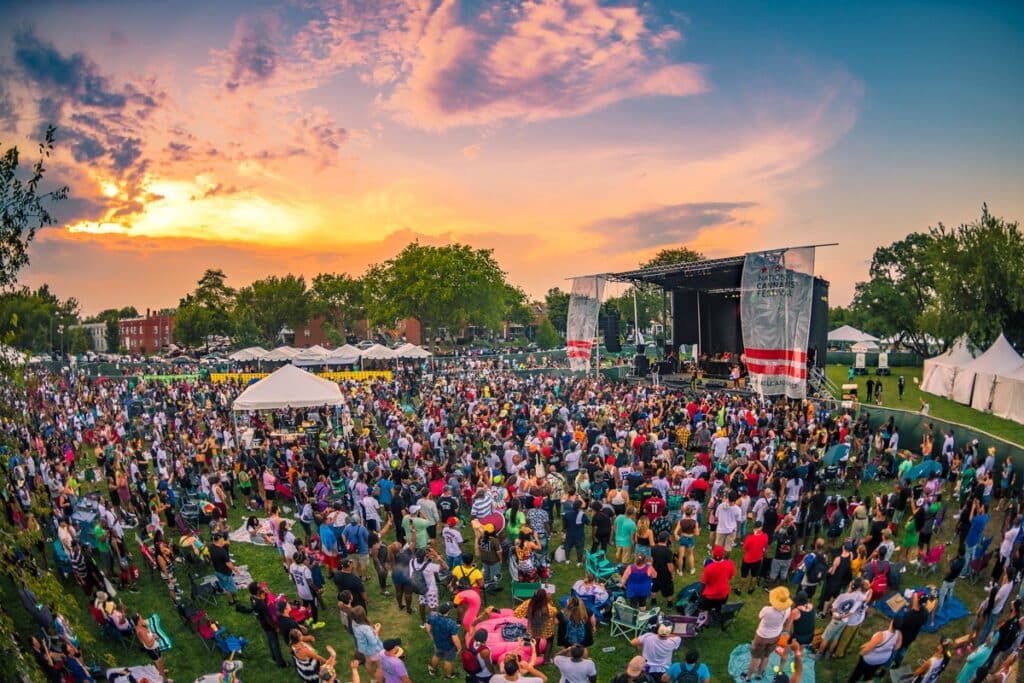 Not many people know that Maryland is home to the largest free art festival in the US. Artscape takes place in Baltimore in July. This festival attracts more than 350,000 visitors each year and was first held in 1982. It features several artworks displays such as juried exhibitions, literary arts, and installations.
Many world-renowned artists have performed here in the past. Some of these include Aretha Franklin, Isaac Hayes, and Ray Charles.
Chesapeake Bay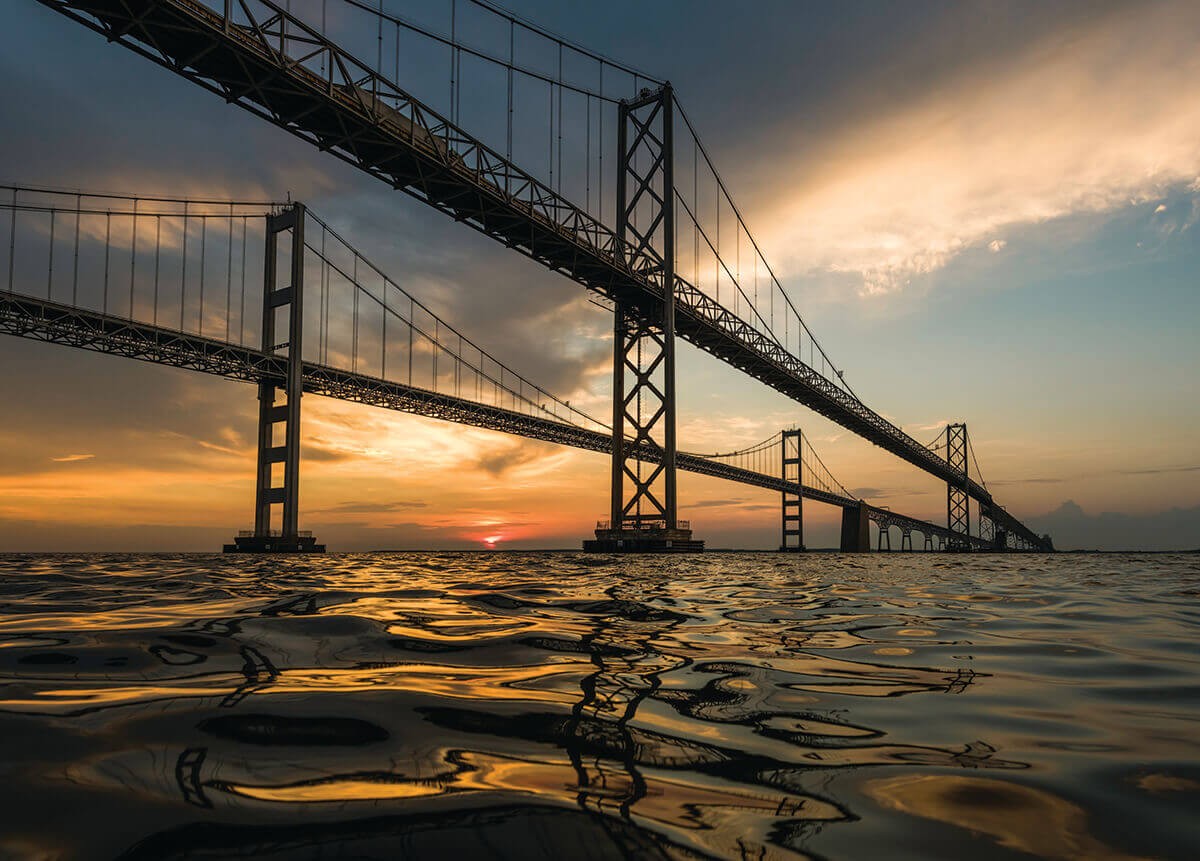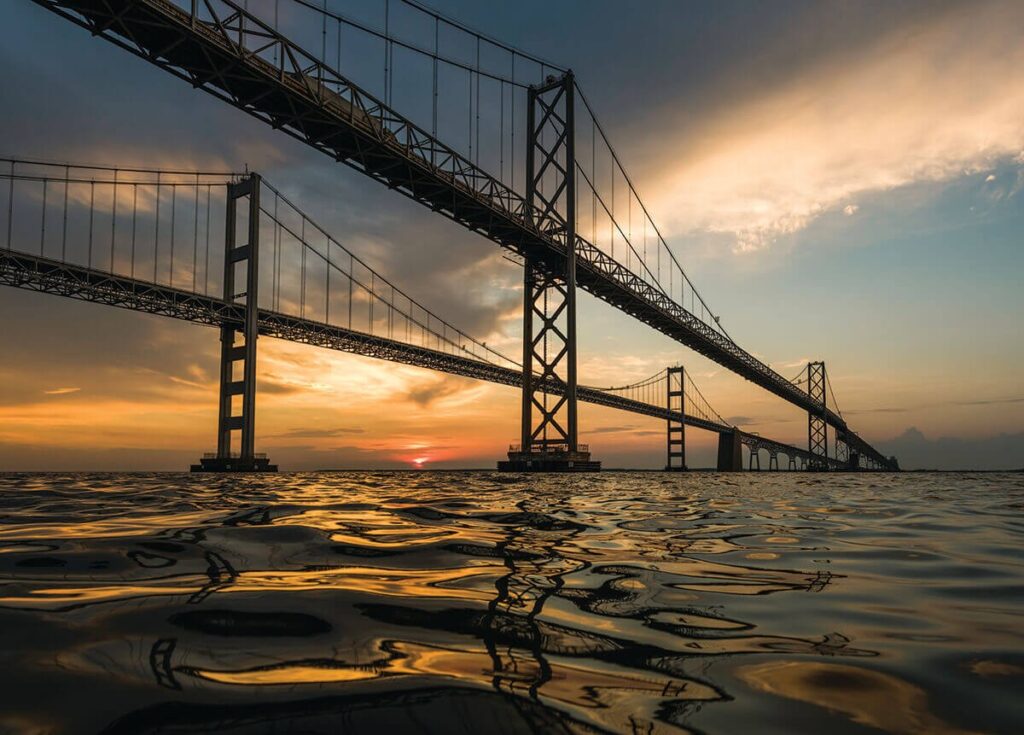 Maryland is cut in two by the Chesapeake Bay. This is the largest estuary in the US, with more than 150 rivers and streams ending here. In fact, only half of its water comes from the ocean. The other half is from the 64,000 square mile watershed extending from Cooperstown to Norfolk.
The deepest part of the bay is called 'The Hole' and is 170 feet deep. But 700,000 acres are less than 6 feet in depth. Unfortunately, this beautiful area has been exploited for decades. New parking spots and highways are built next to the bay regularly. According to data, every four years, an area the size of Washing DC is lost.
Baltimore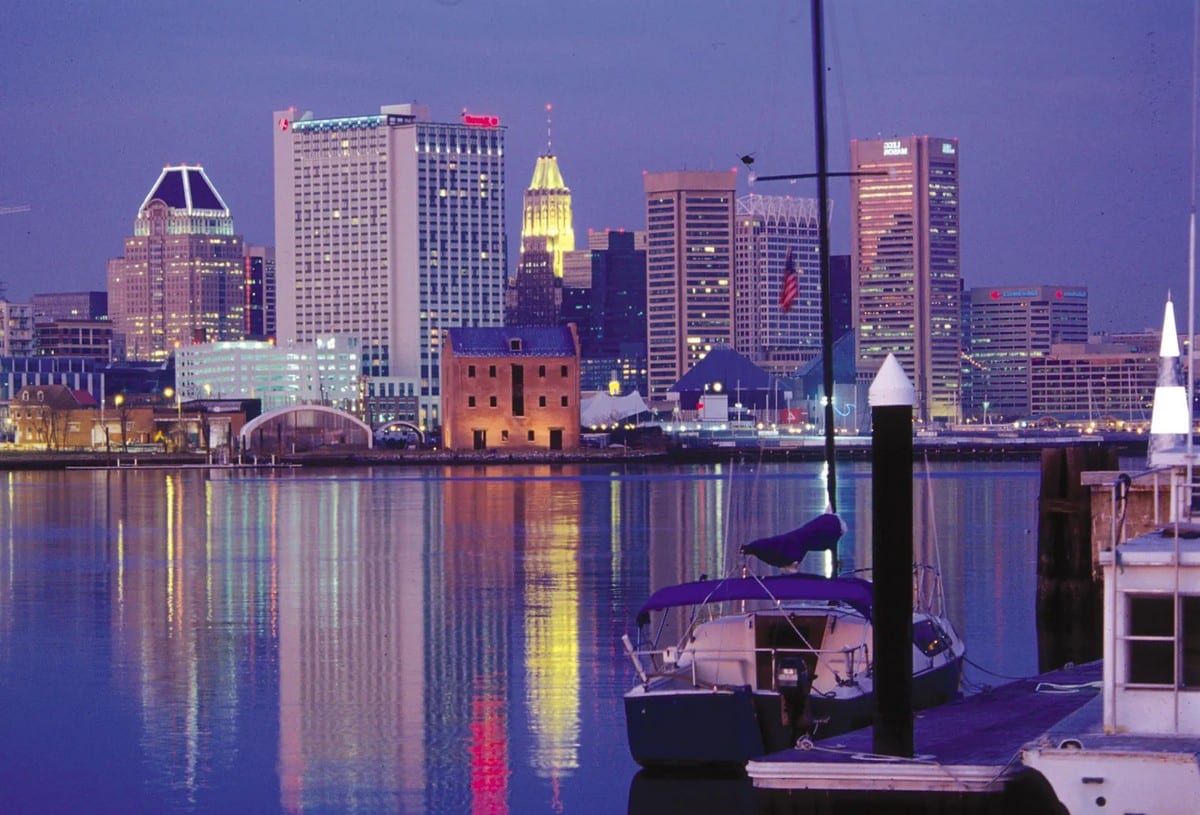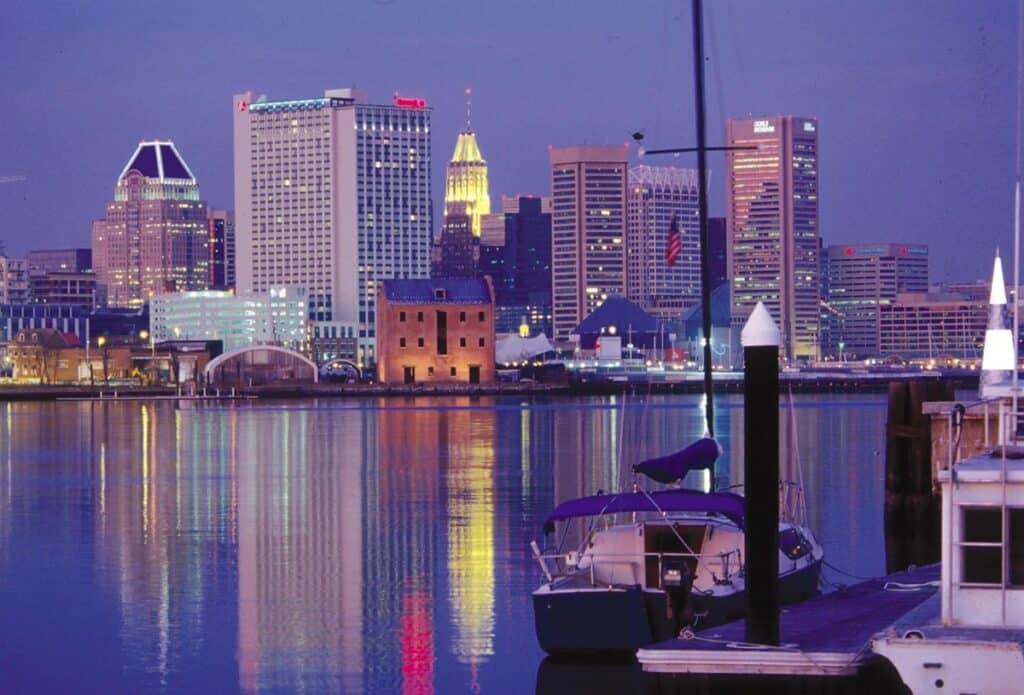 Baltimore is one of the most popular cities in Maryland and the largest metropolis in the state. This city is known for its inner harbor, home to a state-of-the-art aquarium and many museums. The National Aquarium has 20,000 different species and award-winning habitats. Some of these include Australian river gorges and tropical rainforests. Here you will also find the Historic Ship floating museum and Maryland Science center.
Baltimore is also the city where the US national anthem was first composed. But this is not all! This city is also known for Edgard Allan Poe. This writer was extremely fond of this metropolis. Here he met his wife and decided to root his career. Baltimore is also popular for the Lexington Market. This world-class historic market is one of the oldest worldwide.
The first state in the US to adopt an official state exercise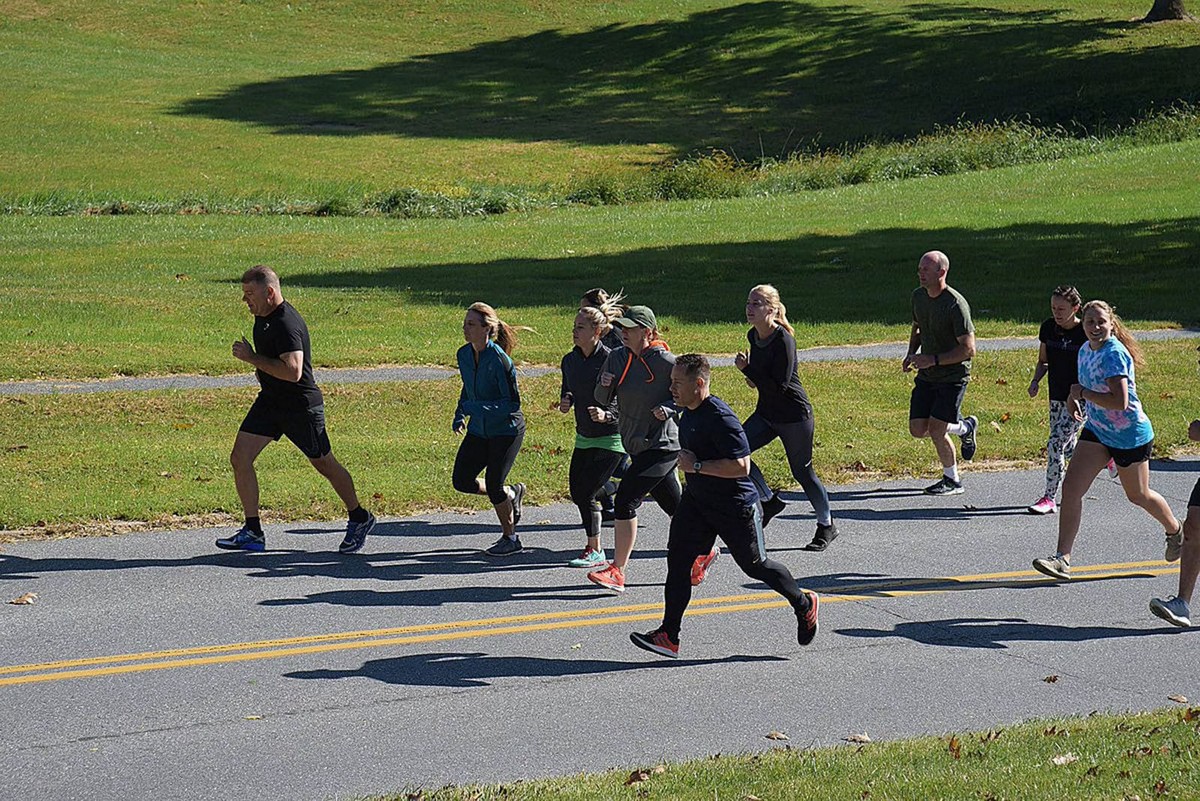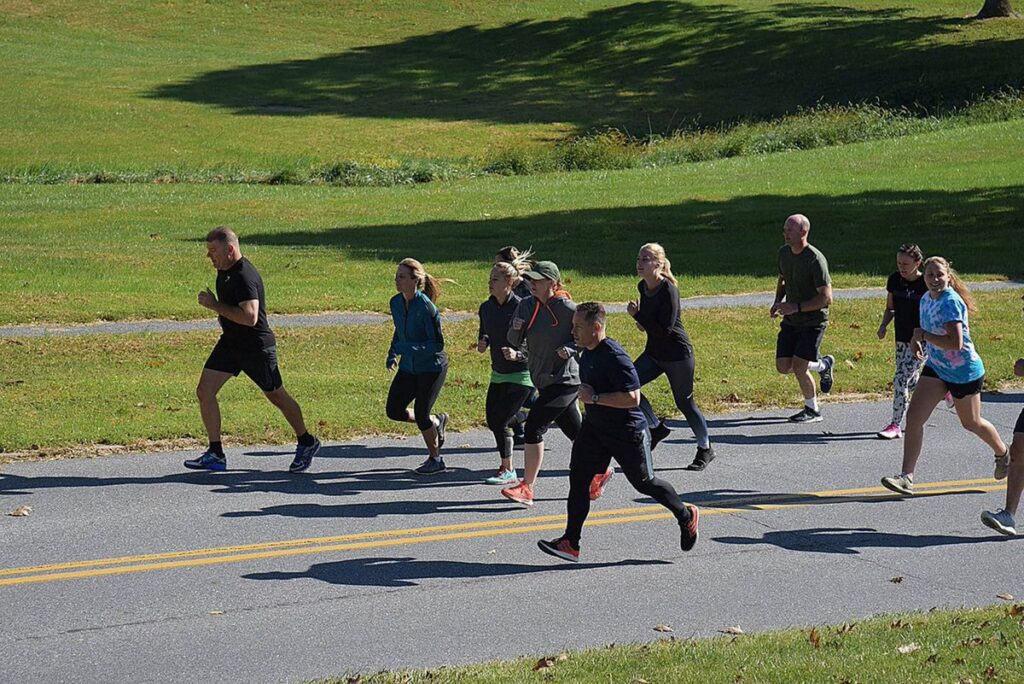 Maryland was the first state in the US to adopt an official state exercise: walking. They designated this activity as their State Exercise in 2008. This was done to encourage the population to have a less sedentary lifestyle. Maryland features many hiking trails over different terrains. For instance, the Appalachian Trail extends for forty miles along South Mountain.
First dental school in the world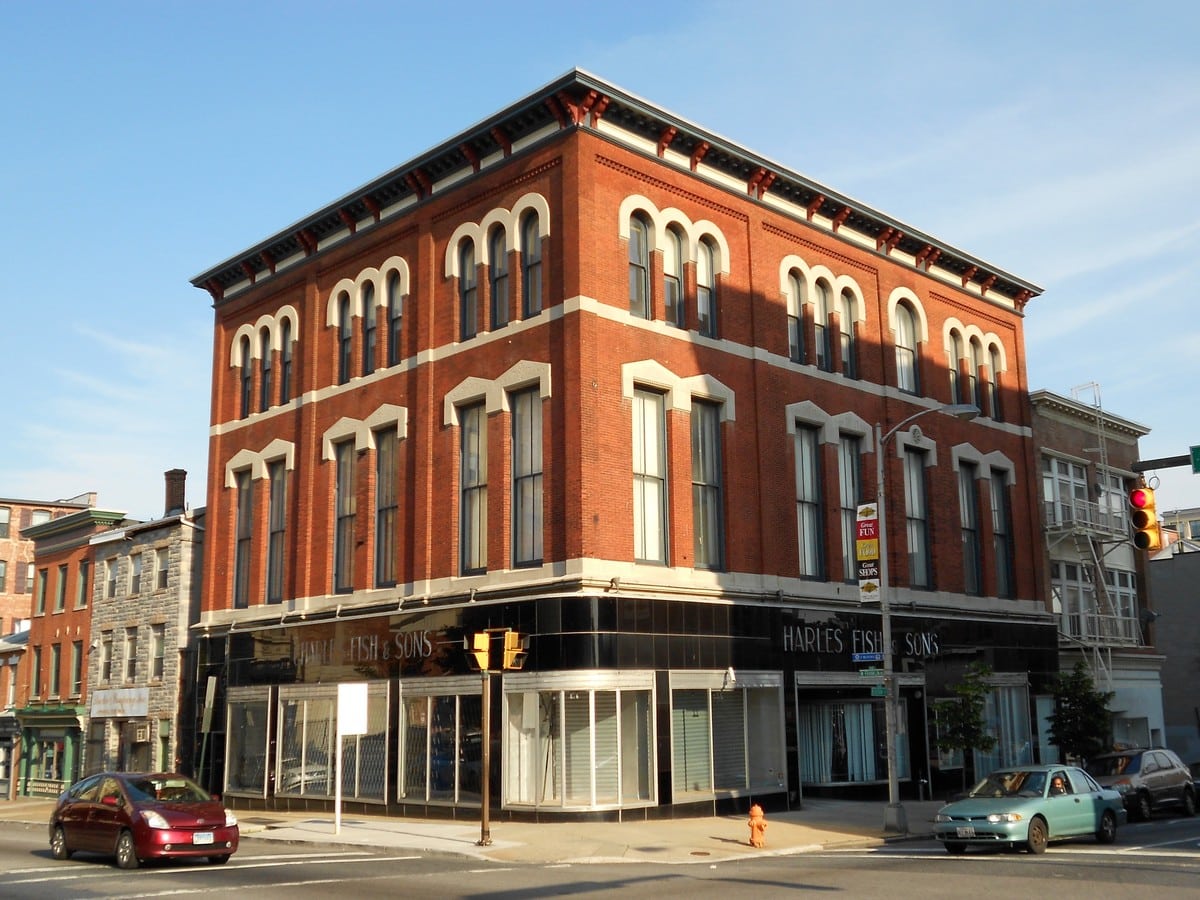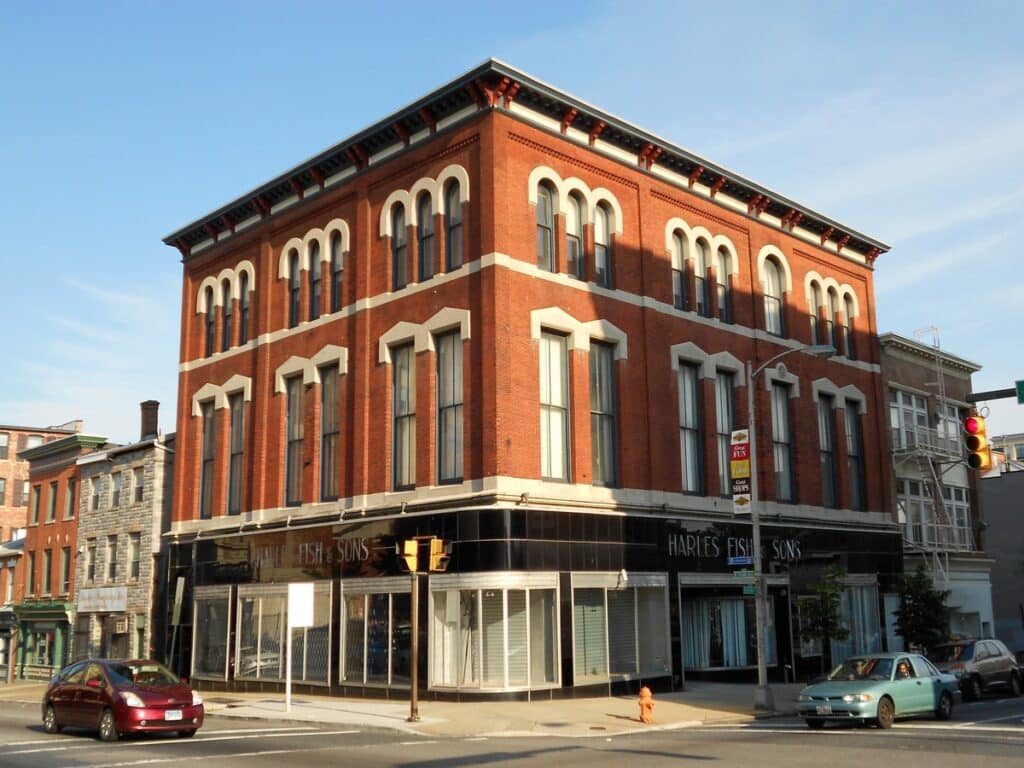 Not many people know that the first dental school opened in Maryland. This school was founded in 1839 by Horace Hayden and Chapin Harris. Initially, it was called Baltimore College of Dental Surgery and was the birthplace of the Doctor of Dental Surgery degree. Today it is known as the University of Maryland School of Dentistry. It is currently the only dental school in Maryland and is one of the best dental education facilities in the world!
Smith Island Cake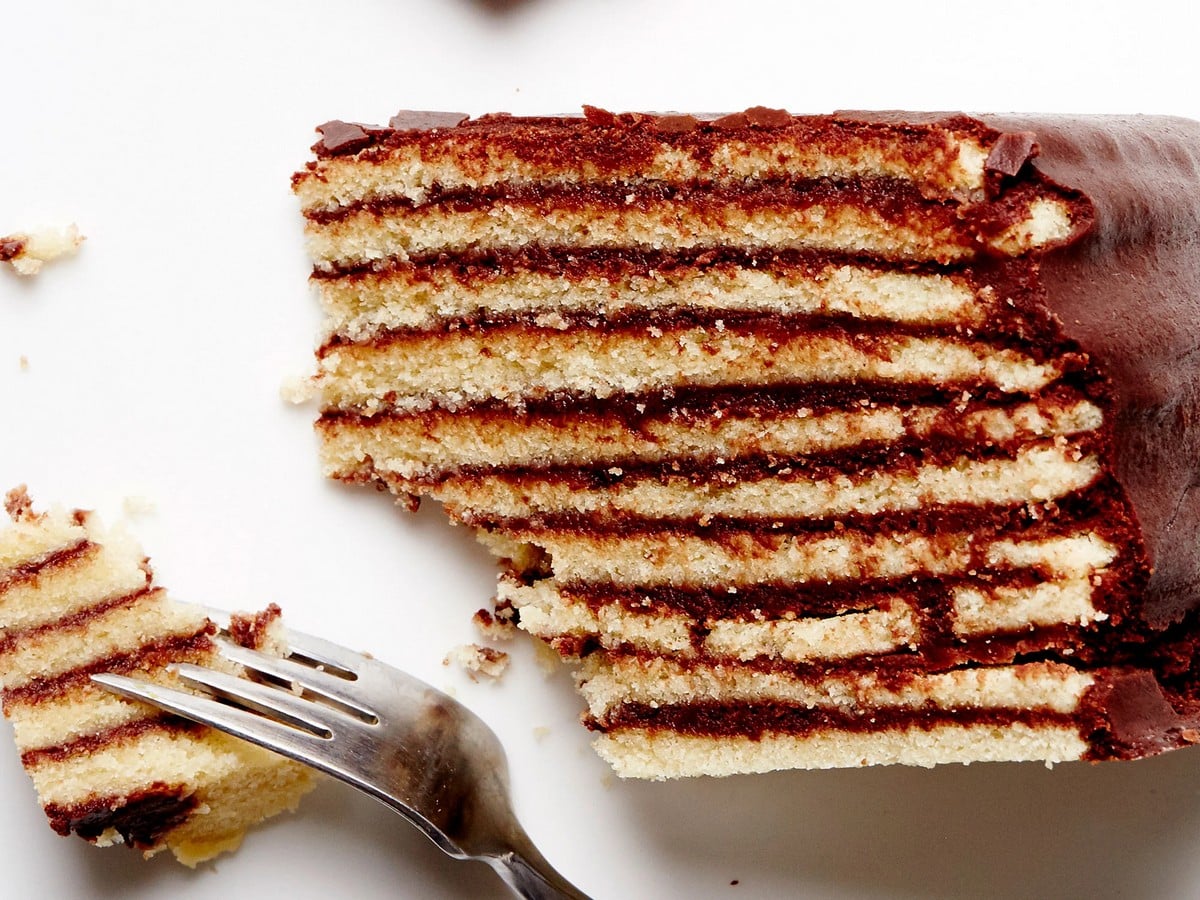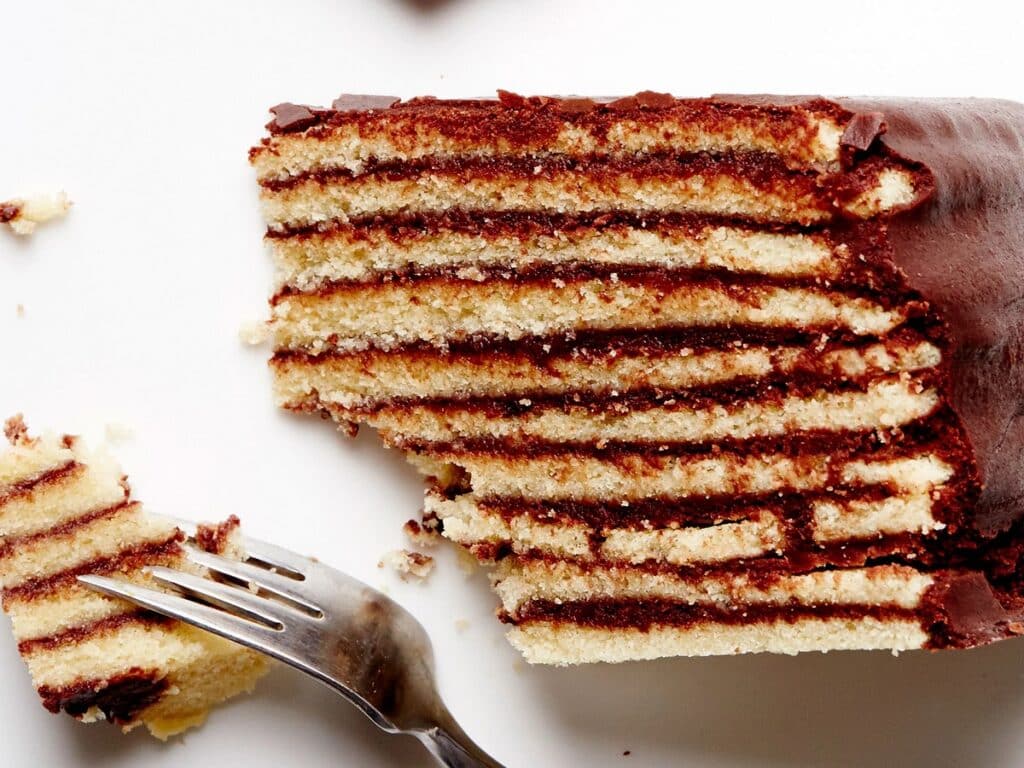 Smith Island Cake has been the official dessert of Maryland since 2008. The recipe for this cake comes from Smith Island, located in Chesapeake bay. It dates back to the early 1800s, even though some say it's older. This delicious dessert has eight to fifteen thin layers of cake. These are alternated with creamy chocolate frosting. Even though the most popular version is with chocolate, there are some variations. These range from coconut, fig, strawberry, lemon, and orange.
Maryland Zoo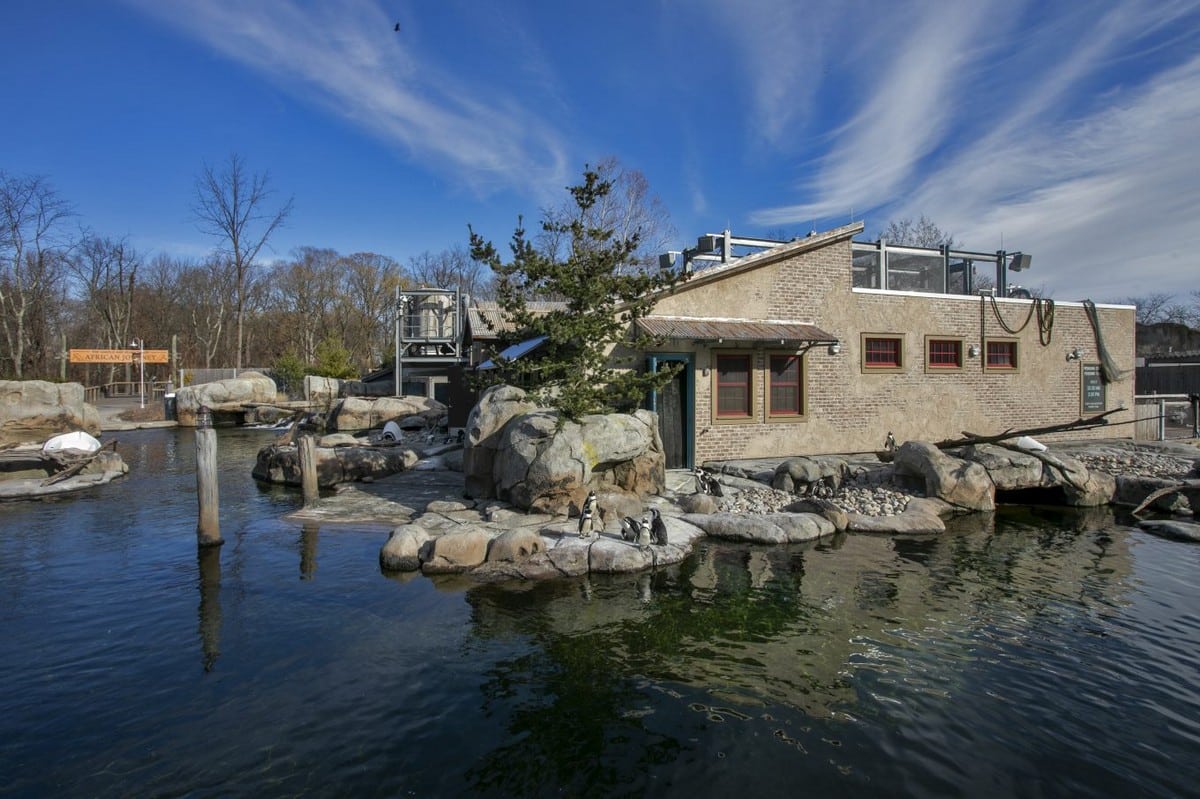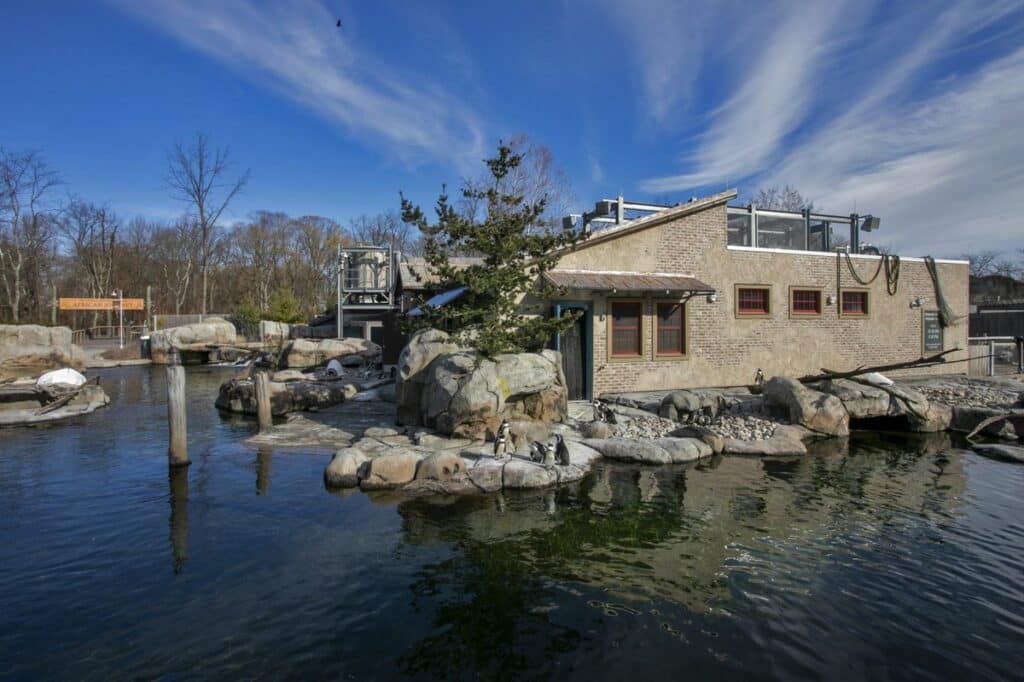 Maryland Zoo, formerly known as Baltimore Zoo, opened its doors in 1876. This is the third-oldest zoo in the US and one of the most popular attractions in Maryland. Around 500,000 people visit this zoo each year. It extends over more than 135 acres and houses all sorts of animals. Maryland Zoo is currently home to more than 130 species. These range from mammals to birds, amphibians, and reptiles.
This zoo has four different areas. The Penguin Coast section is home to the largest colony of African Penguins in North America. The Polar Bear Watch area features all sorts of animals living near the Arctic. The African Journey area has species endemic to this continent, and local animals live in the Maryland Wilderness section.
Longest escalator in the Western Hemisphere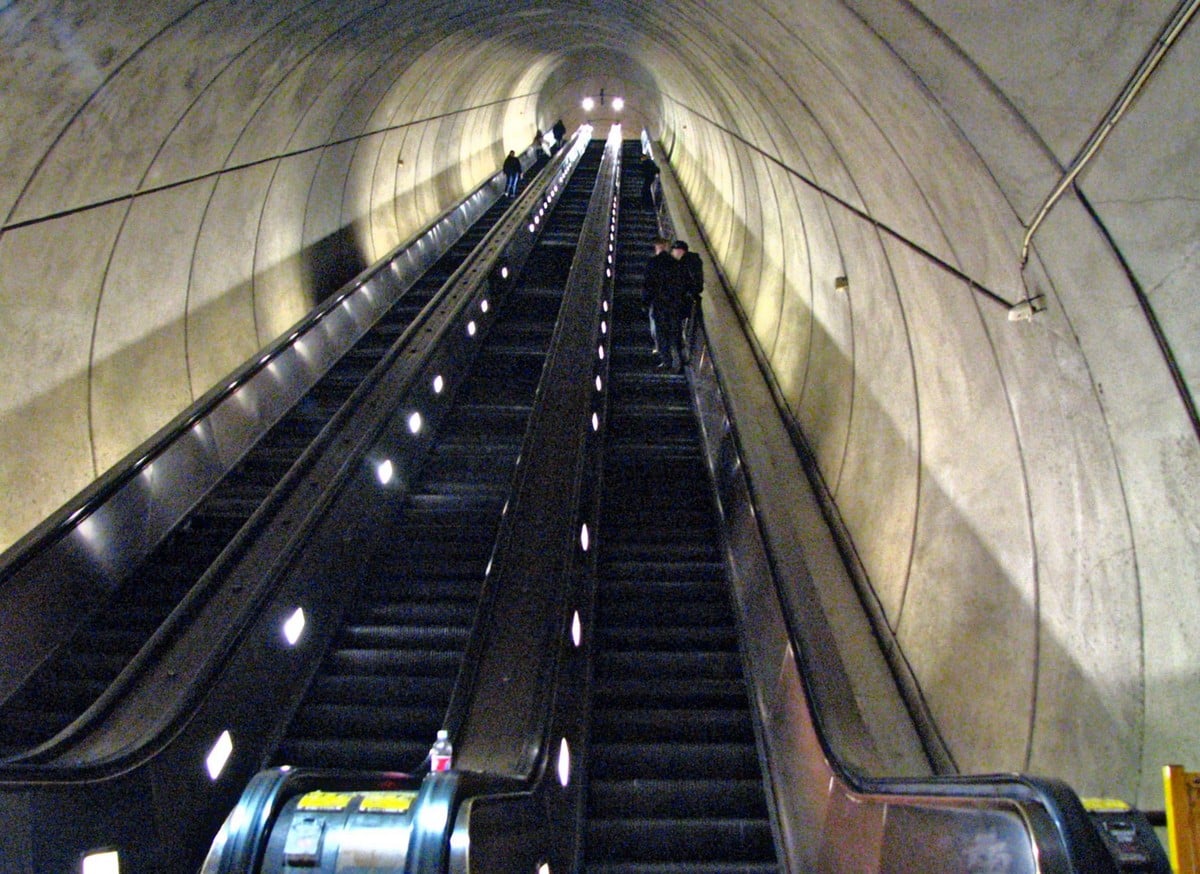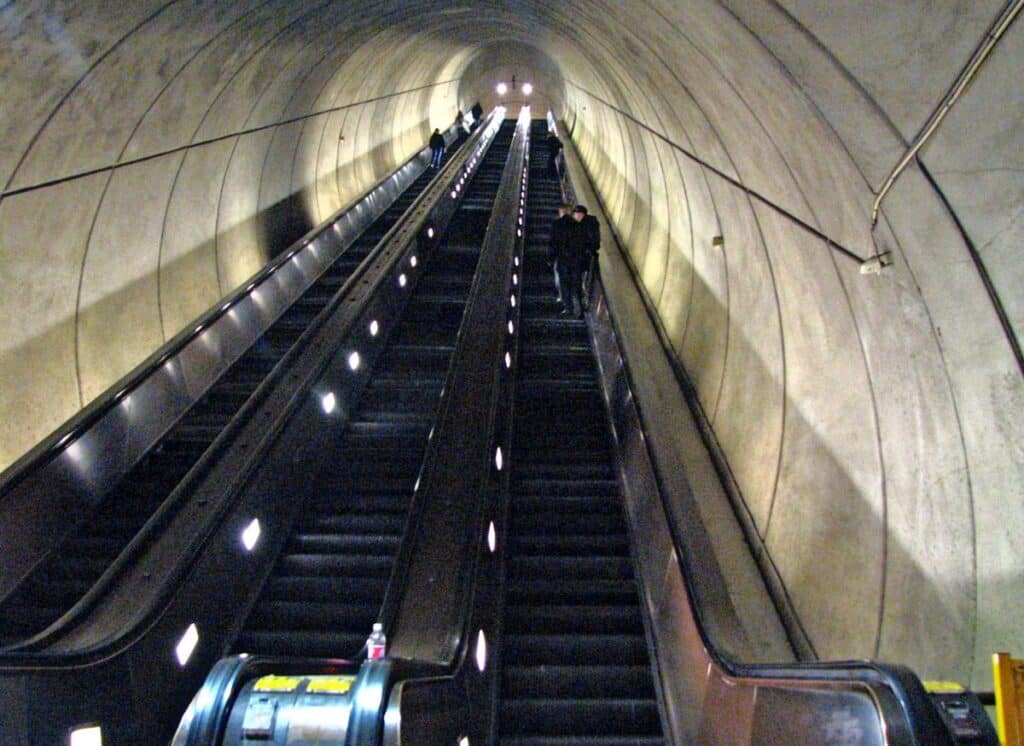 Montgomery County, adjacent to Washington DC, can boast a peculiar record. This country is home to the longest escalator in the whole Western Hemisphere. The escalator is located in the Washington Metro and is 230 feet long. This structure travels 90 feet per minute. This means it will take you about three minutes to go all the way down or up!
Harriet Tubman Underground Railroad National Park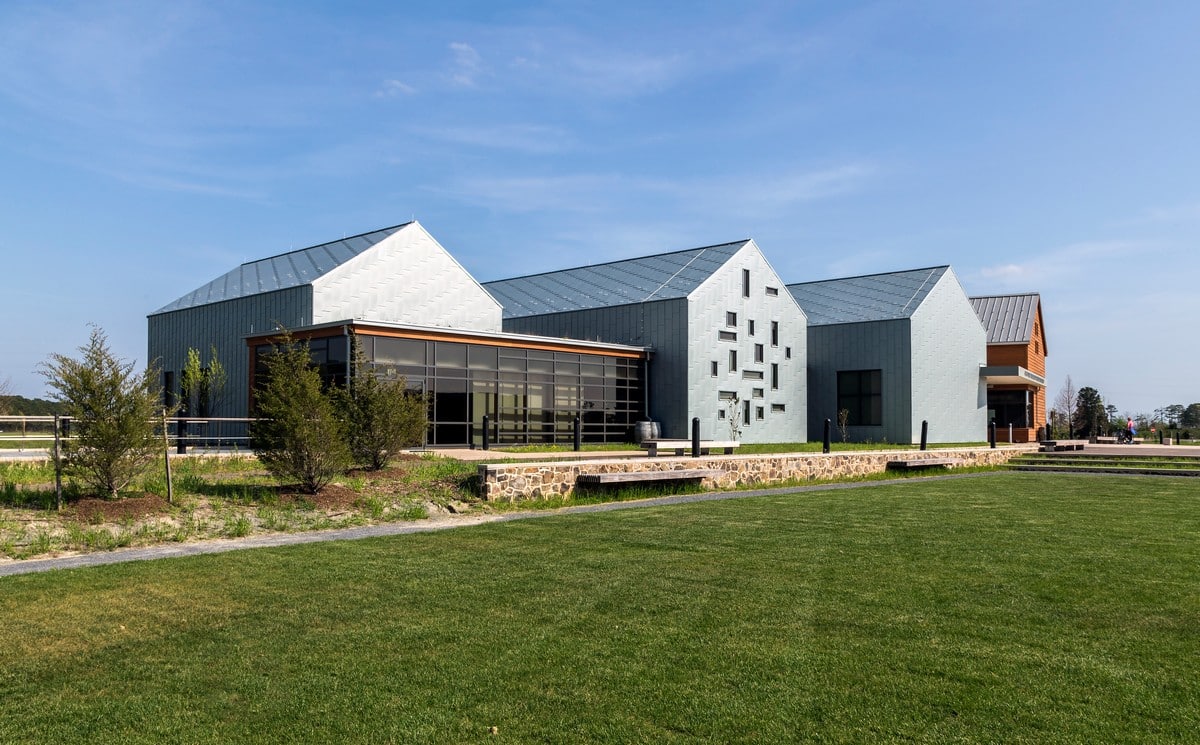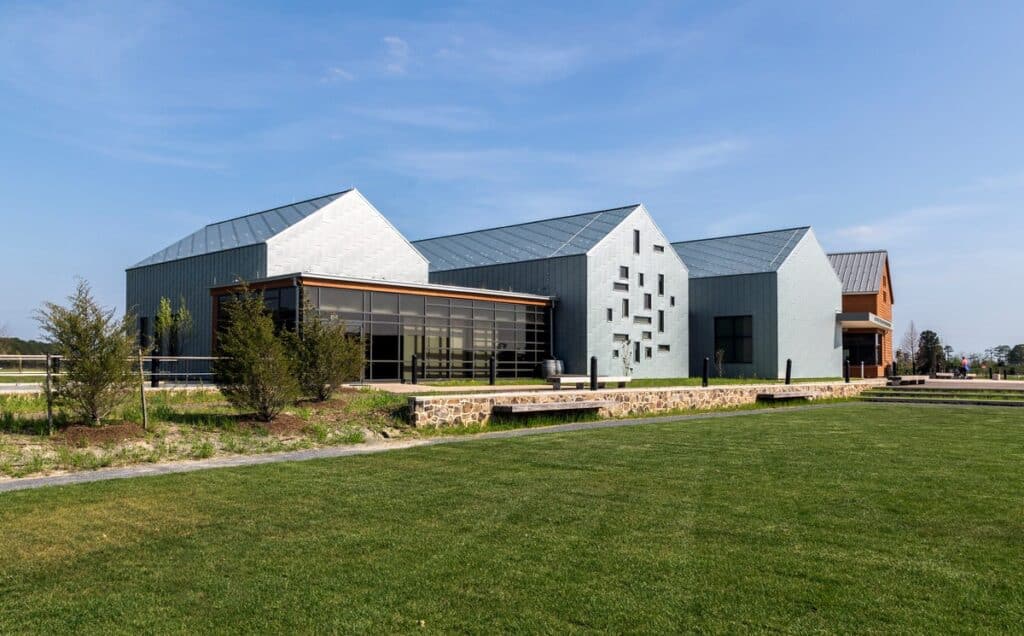 This park is not especially famous for its nature, but for its history. It is named after Harriet Tubman, an American abolitionist, and political activist. She was born into slavery but managed to escape her tragic condition. After doing so, she became an activist in the Underground Railroad. She helped about 70 people escape slavery.
This park is located in the same area that Harriet had to cross in her missions. Harriet Tubman park opened its doors only in 2013, under Obama's presidency. It covers 480-acres and features a museum and exhibit.
Annapolis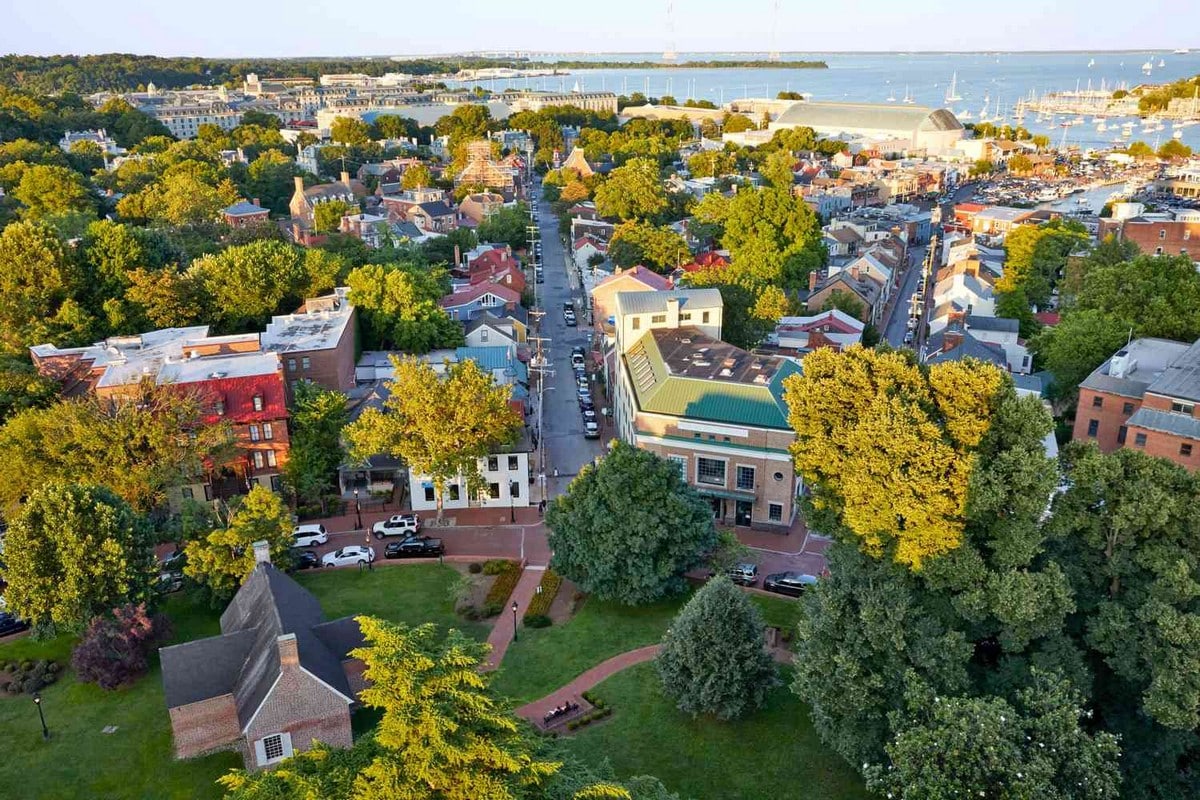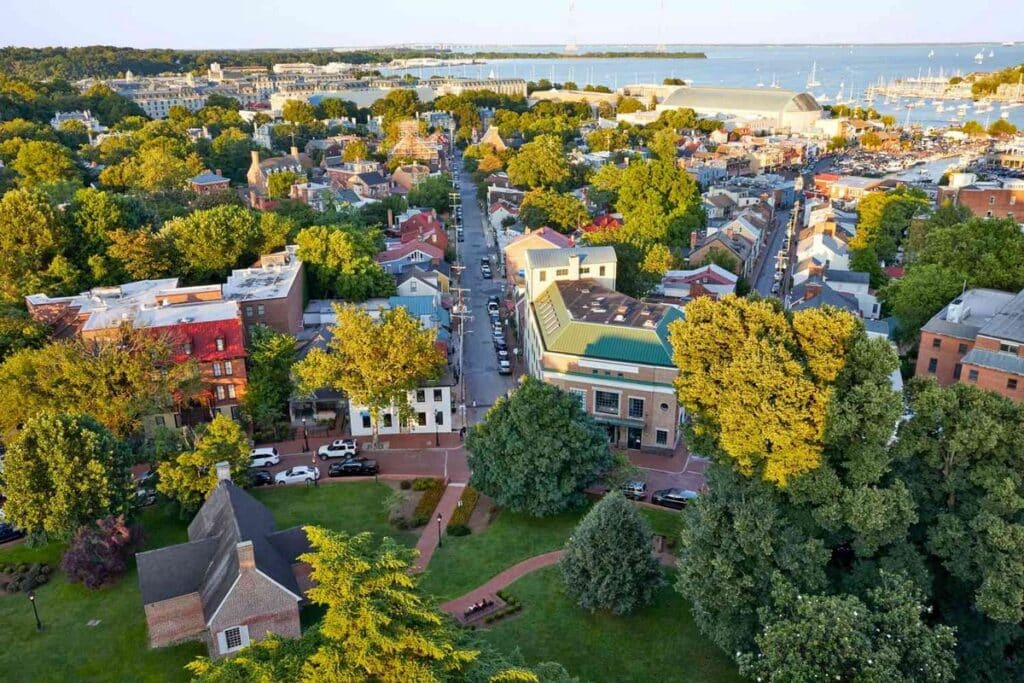 The capital of Maryland may not be the largest city in the state, but it is still one of its most famous metropolises. This city is known for being the 'Sailing Capital in the US'. It is in fact home to the US Naval Academy.
This undergraduate college prepares young students to become competent officers in the US Navy and Marine Corps. Annapolis is also famous for its other colleges.
On top of our list is St. John's College. Formerly known as King William's School, this is one of the oldest universities in the US. It was founded in 1696 and is still open nowadays. Apart from this, Annapolis is also popular among tourists for its historic district. This area has unique architecture and interesting African-American history.
Chesapeake Bay Bridge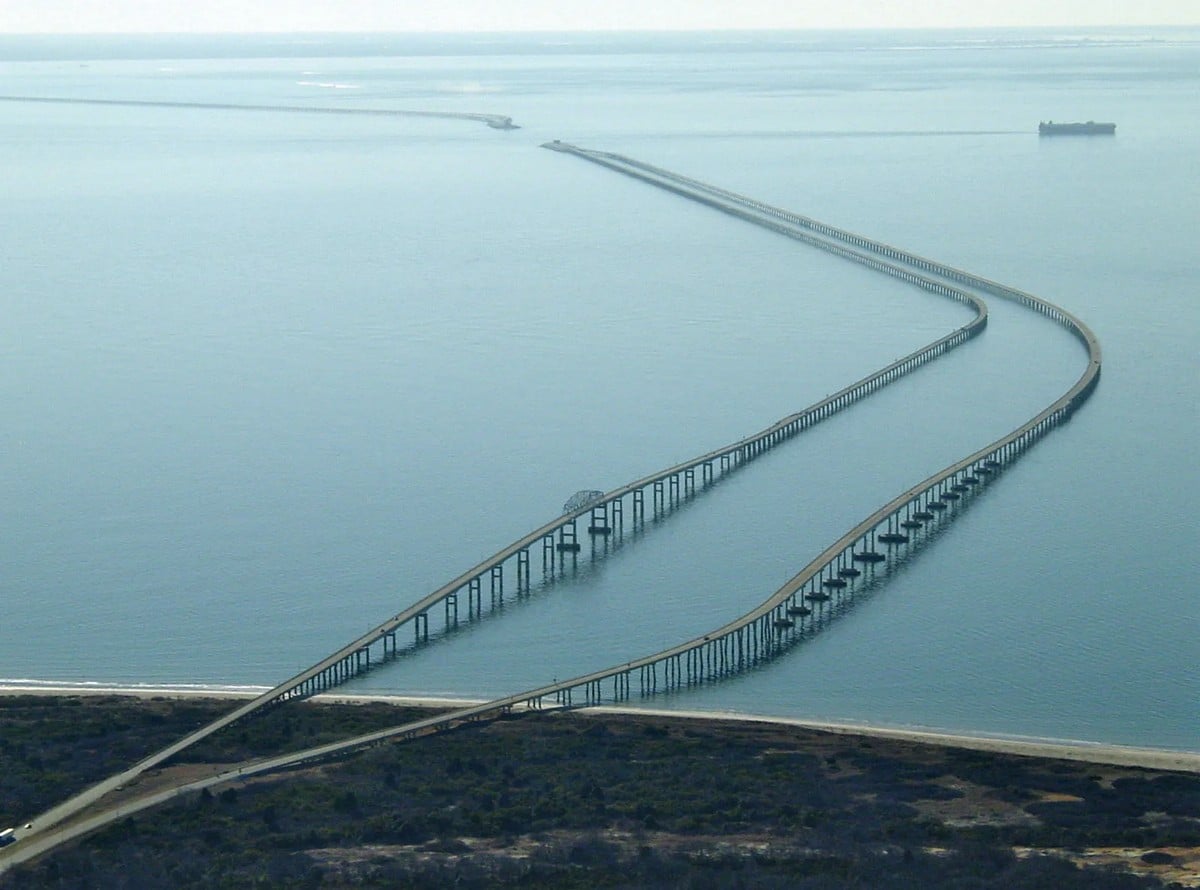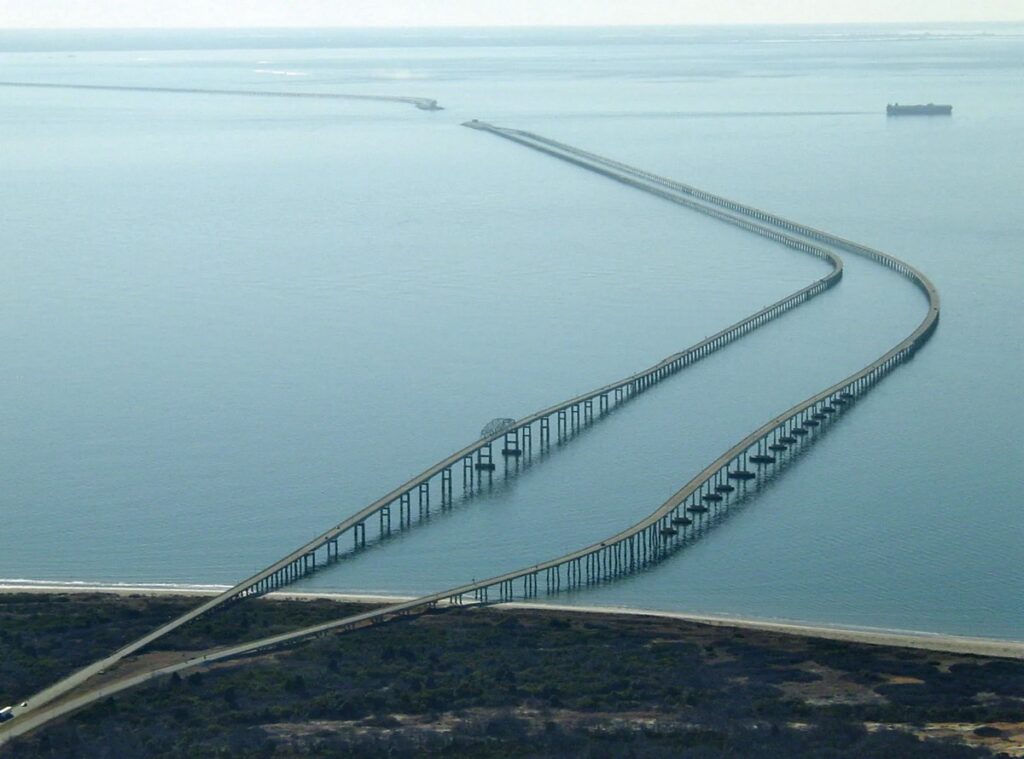 Chesapeake Bay Bridge is one of the most iconic landmarks in Maryland. This dual-span bridge crosses the Chesapeake Bay, connecting the western shore with the eastern one. It has a total length of about 4.34 miles and a height of roughly 366 feet. When it opened in 1952, it immediately made the news. Back in the day, it was the longest continuous over-water steel structure! Even though Chesapeake Bay Bridge can no longer boast this record, it remains a popular site in the state.
Renaissance Festival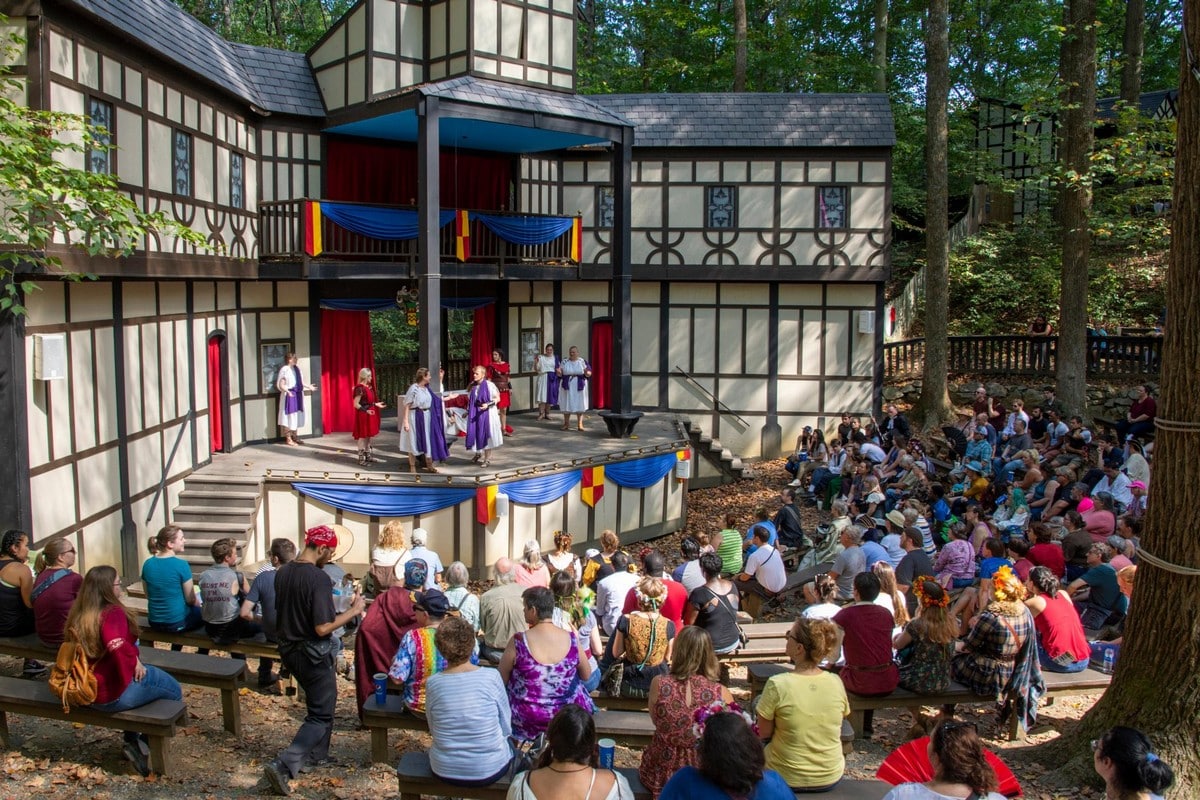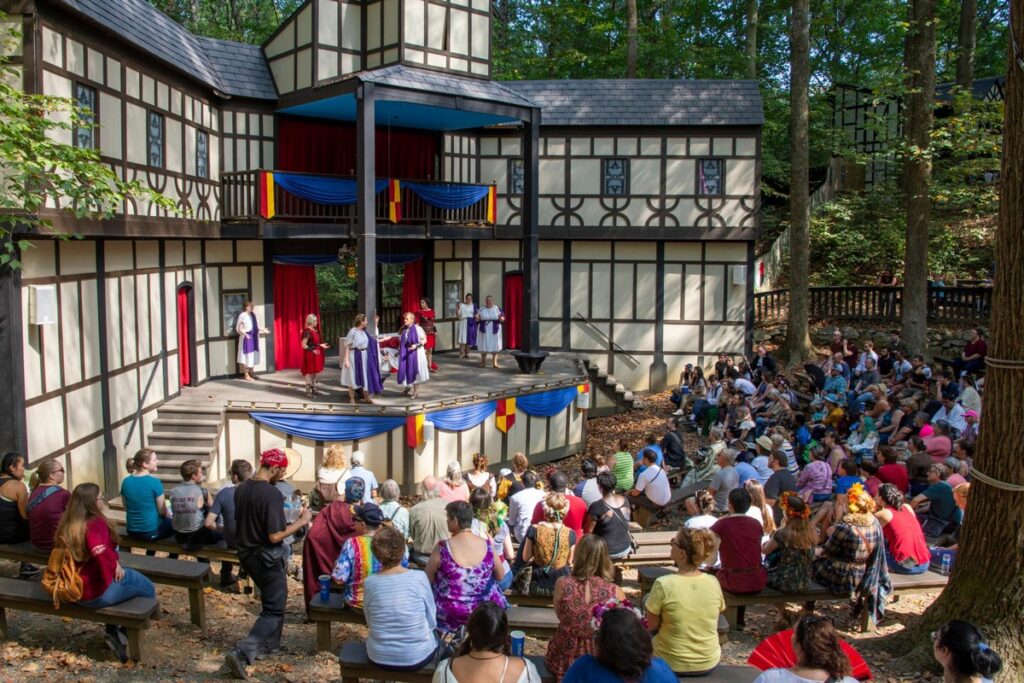 The Renaissance Festival is one of the main festivals in Maryland. It takes place from September to October, covering 27 acres. All sorts of craftspeople and artists take this opportunity to sell their products. There is also plenty of food and several events. People here get the chance to see live jousting and magic tricks. The best American magicians performed at this festival. Some of these include Penn and Teller and The Flying Karamazov Brothers.
Crabs cuisine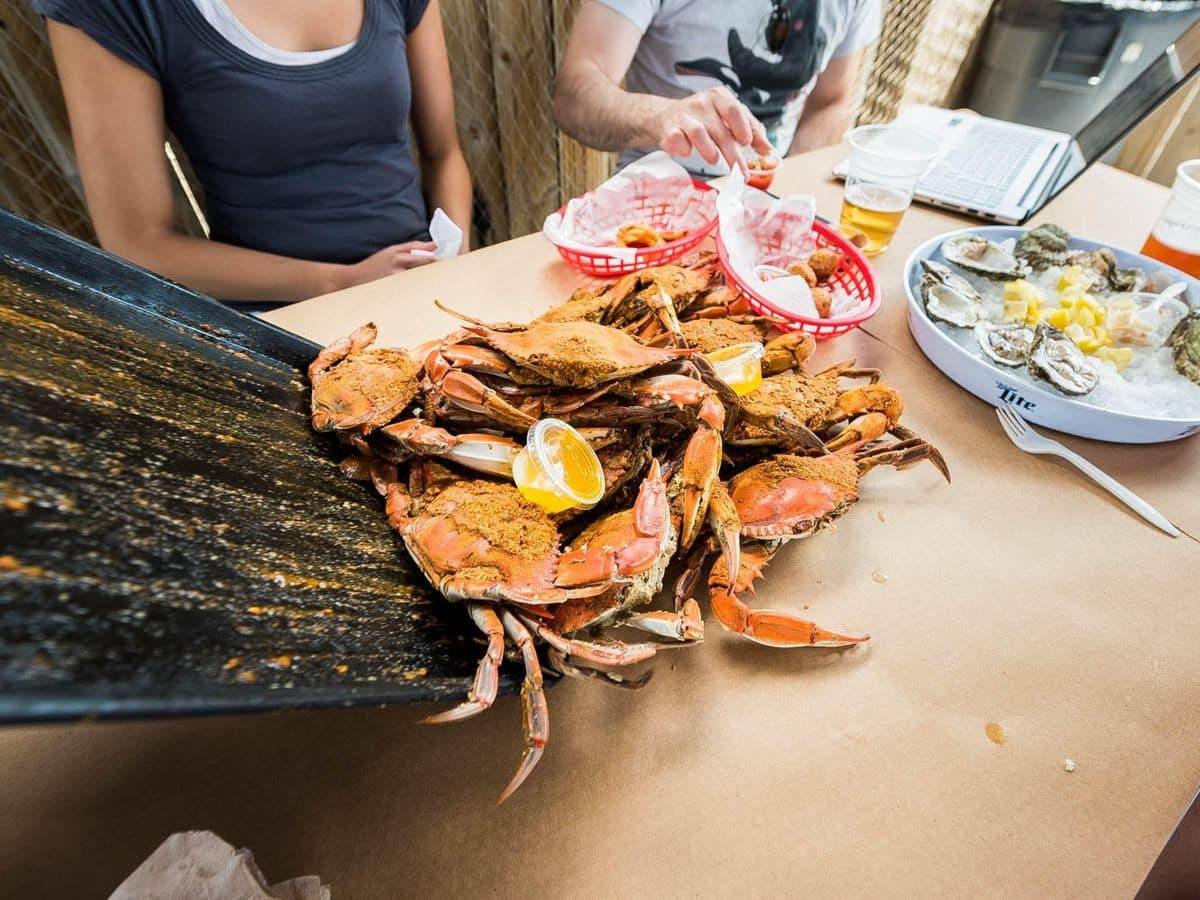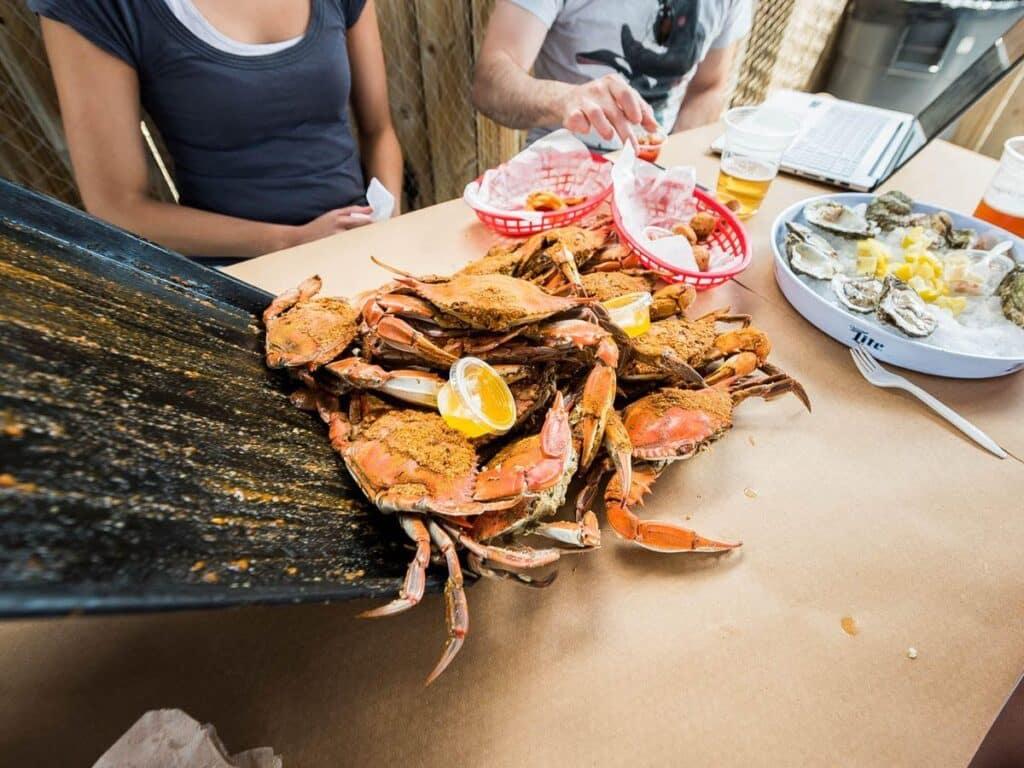 Crabs are a fundamental ingredient in Maryland's cuisine! For instance, steamed crabs are a typical dish in this state. But this is not all! You can find crabs in all sorts of meals. For instance, crab chips are a delicious local snack. These animals are also used for more peculiar recipes. An example? Crab cakes! But don't worry, they are not what you think. These cakes are not sweet and are eaten as finger food or main dish.
Holland Island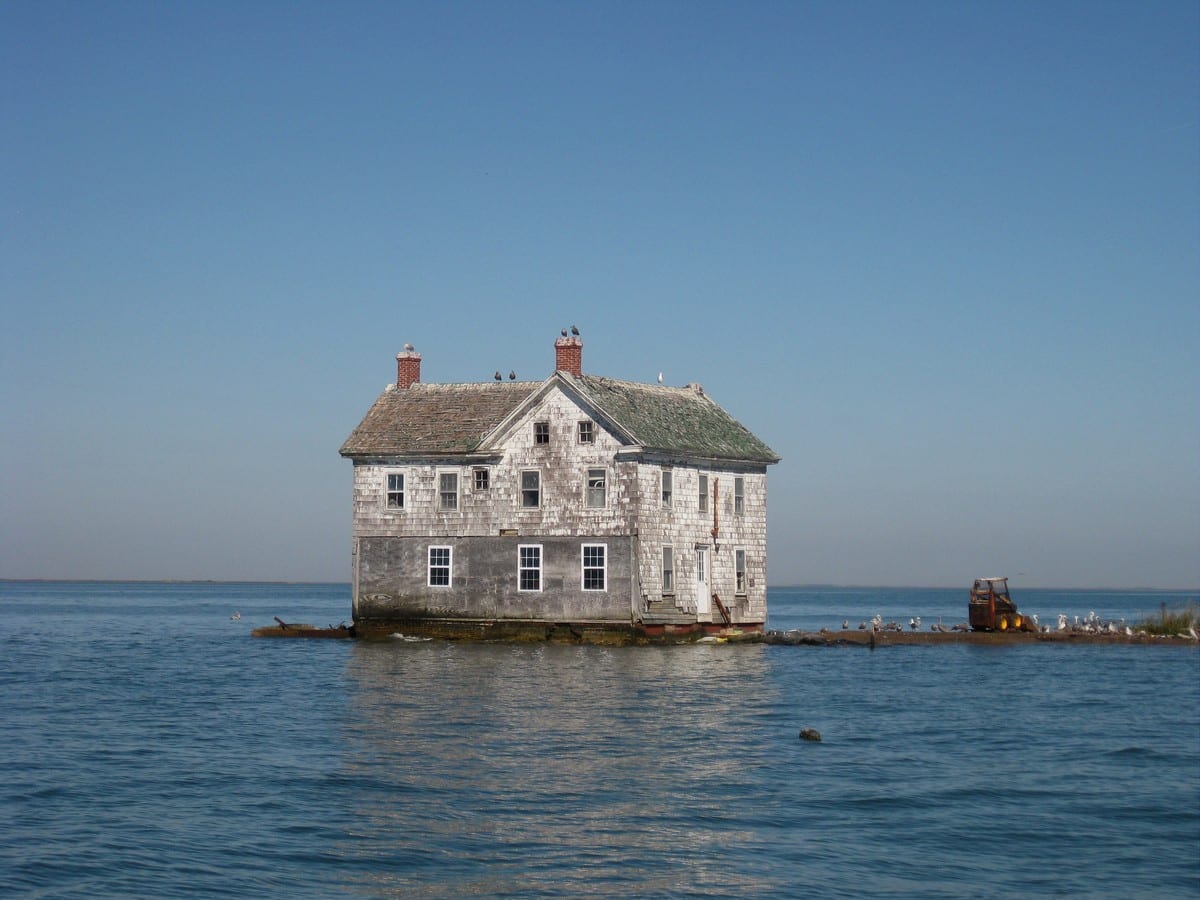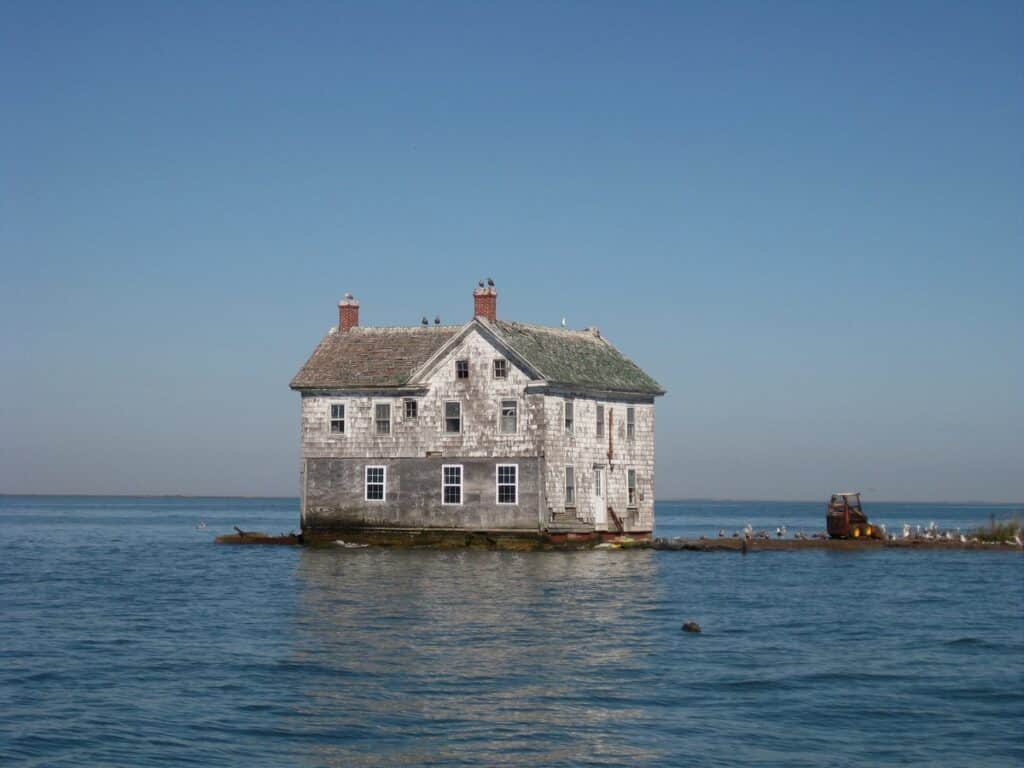 Holland Island is one of the most unique attractions in Maryland. Back in the day, this island was home to a thriving coastal town. Unfortunately, over the years, Holland Island started to erode. Its streets kept flooding and eventually, the inhabitants were forced to live. The last family left the island at the beginning of the 20th century, in 1918. Today, most of the ancient town lies underwater. The only structure still visible nowadays is an old house slowly falling into pieces.
Assateague Island National Seashore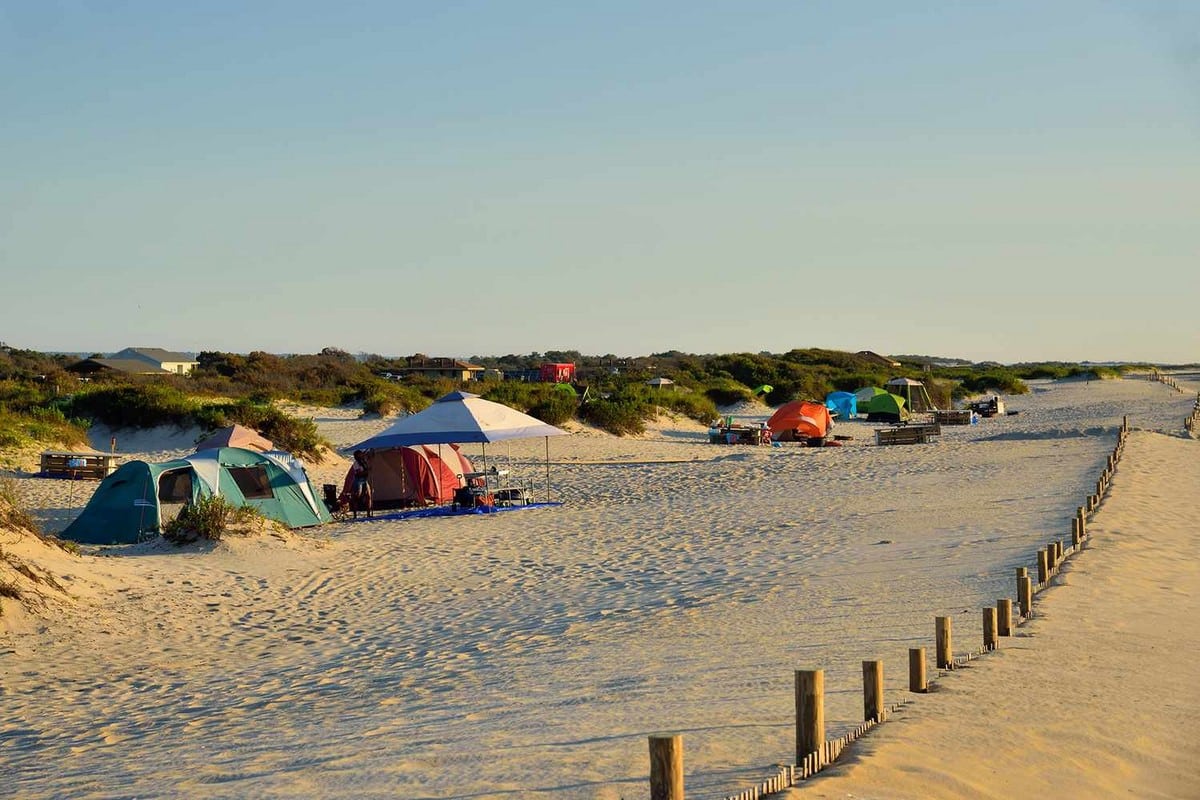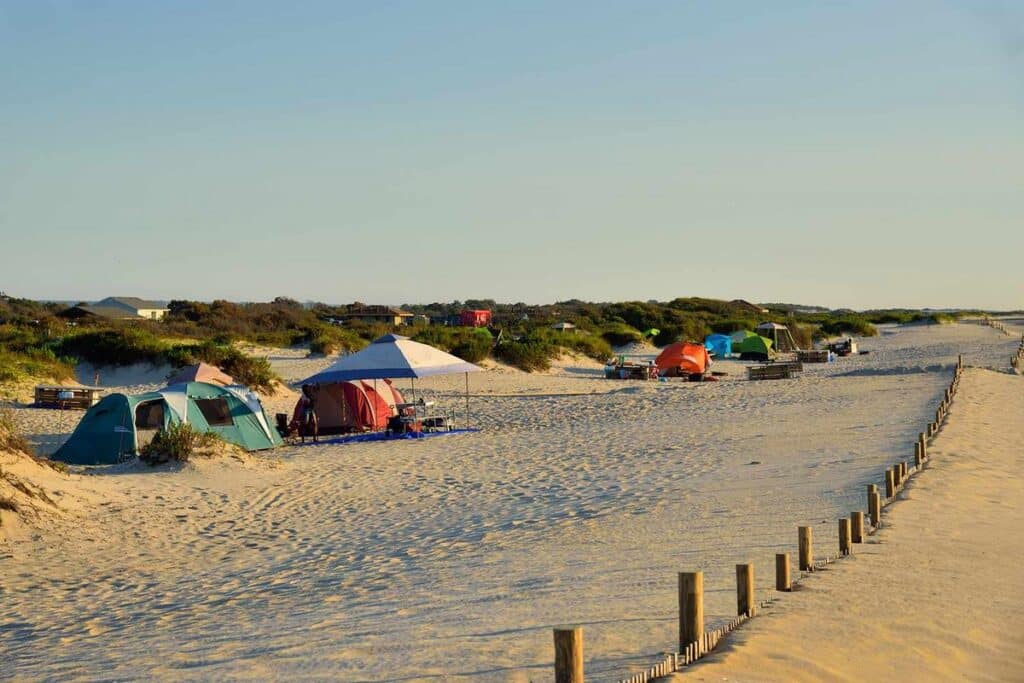 This national seashore is known for its wild pony population. We still do not know how these animals arrived here. Some believe they got stuck on the island after a shipwreck. Others think they were domesticated ponies. According to them, these animals belonged to the people living in the area.
Assateague Island is located on a barrier island about 37 miles long. This park is divided into two districts. The Maryland district is in the north, and the Virginia one is in the south. Both districts have stunning beaches almost untouched by human activities.