Prague has a long and layered history, earning its reputation as one of the most culturally significant cities in Central Europe. From Romanesque to Baroque, Prague's architecture provides a breathtaking window into its illustrious past. In today's Europe, it is an economically influential city, firmly on any professional traveler's list for its stunning architecture and excellent quality of living. Building on its intrinsic attractions and leading standards of livability, 2019 saw Prague become the 69th most livable city in the world. Undoubtedly these recognitions place Prague firmly on any well-traveled lifestyle explorer's list of must-visit destinations.
Prague is known for its diverse architecture. You can find yourself inspired walking through the cobblestone streets. Its museums hold some valuable artifacts and art pieces. The vibrant city comes alive in the evening with endless nightlife while its extensive shopping options stock everything a traveler could want.
The Second Oldest Bridge in the Czech Republic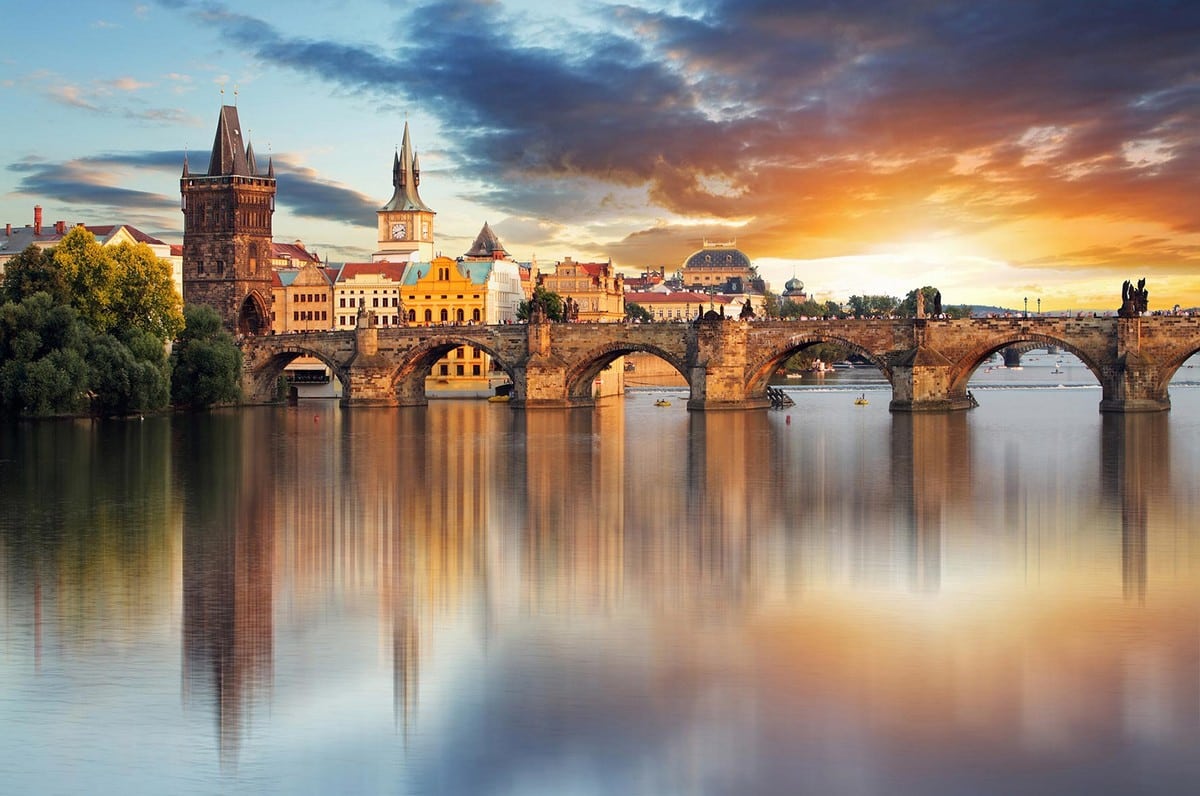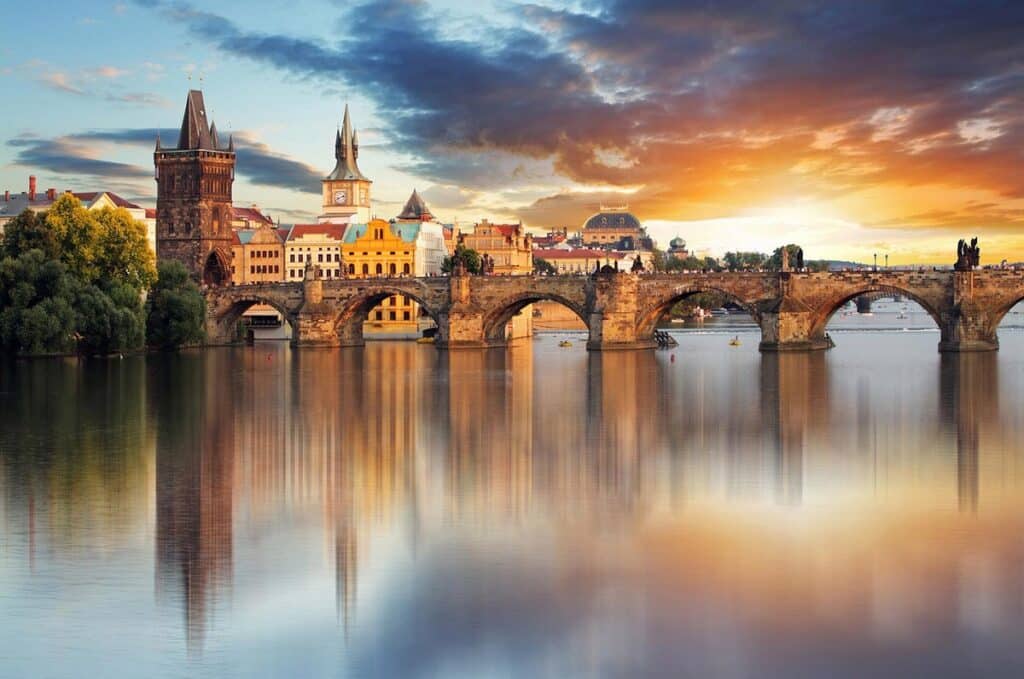 The majestic Charles Bridge spanning the Vltava River is undoubtedly one of Prague's biggest attractions, thanks partly to the fascinating story behind its construction. It was commissioned by superstitious King Charles IV, who wanted everything to be perfect, so much so that he autonomously chose July 9, 1357, at 5:31 a.m. for the bridge's inauguration. However, this wasn't a casual decision, as the palindromic numerical sequence of 1-3-5-7-9-7-5-3-1 held some spiritual significance for the king. To round out its mysterious aura, there are also tales about the structure being haunted by ghosts.
The Entirety of Prague is a UNESCO World Heritage Site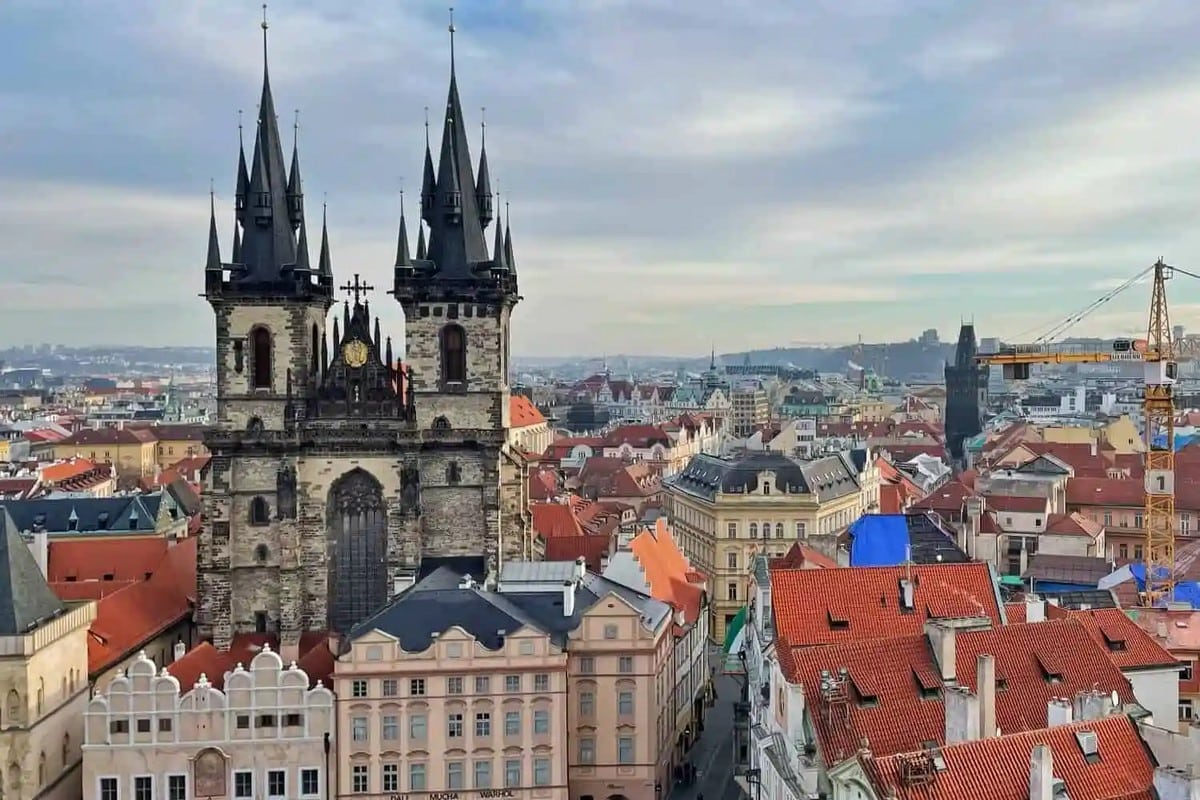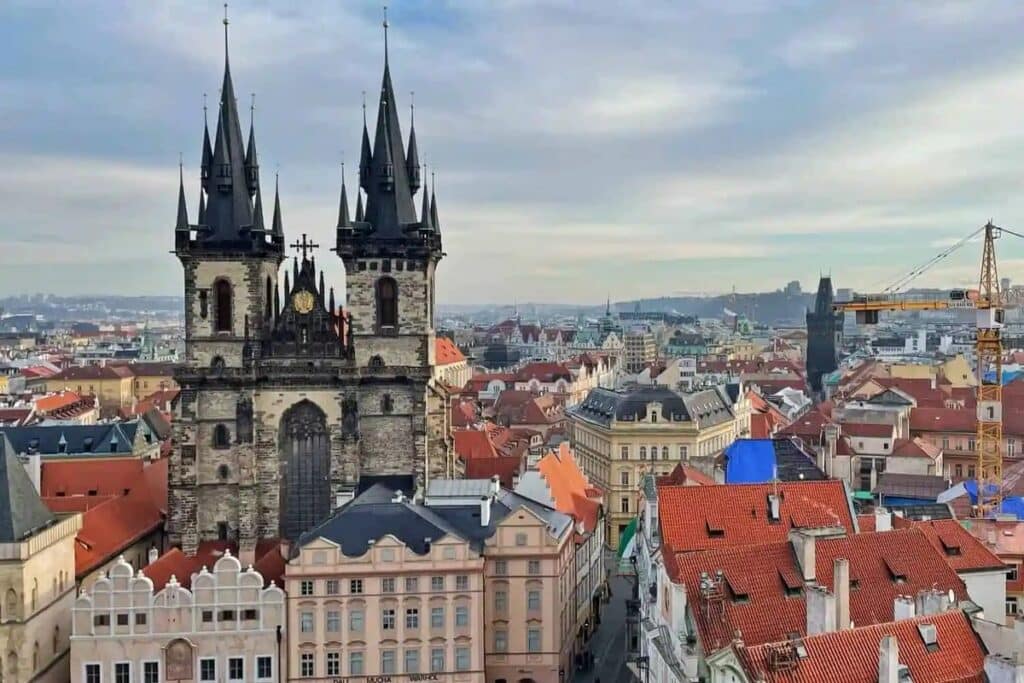 Prague is a city like no other as it's home to a UNESCO World Heritage Site that spans the entire historic center, making it far more expansive than your average heritage site. Prague Castle isn't just one building. It's an entire castle complex and gardens dating back to the 9th century. And don't forget St. Vitus Cathedral, a stunning monument out of fairytales. There are countless other buildings from centuries of royals: palaces, churches, and tenements. No wonder single-building sites pale in comparison to Prague's extravaganza.
The Quintessential Symbol of Death, Greed, Lust, and Vanity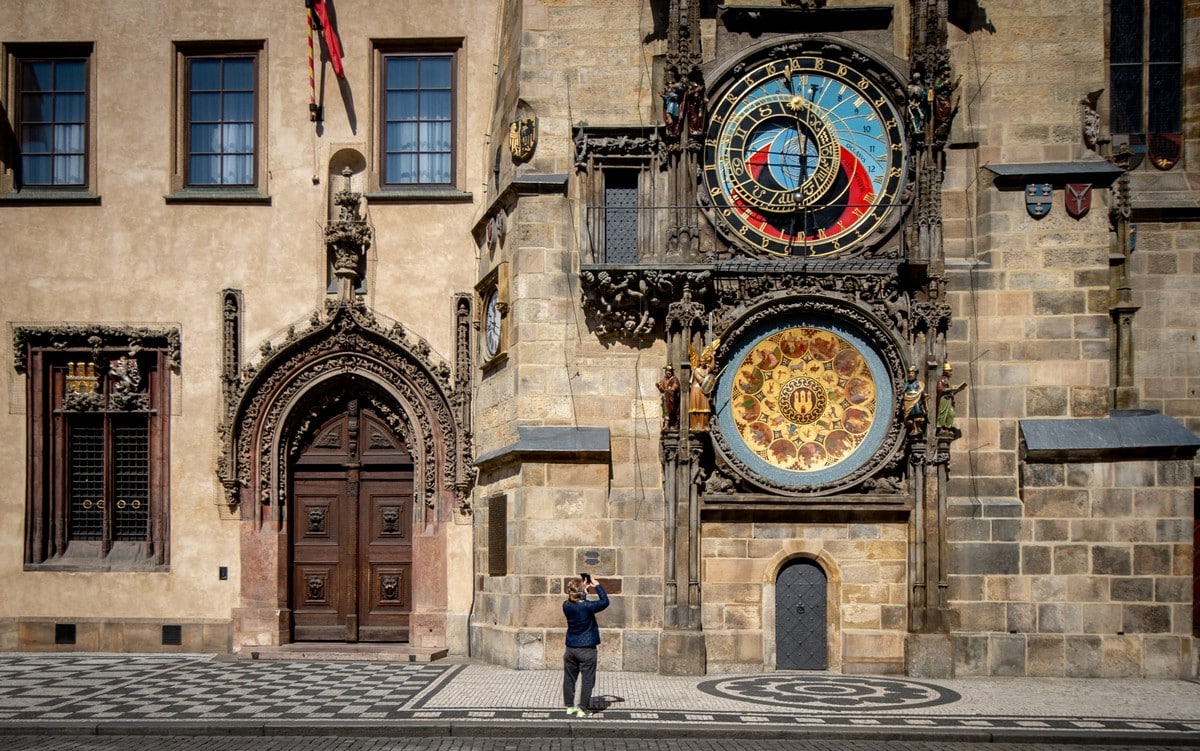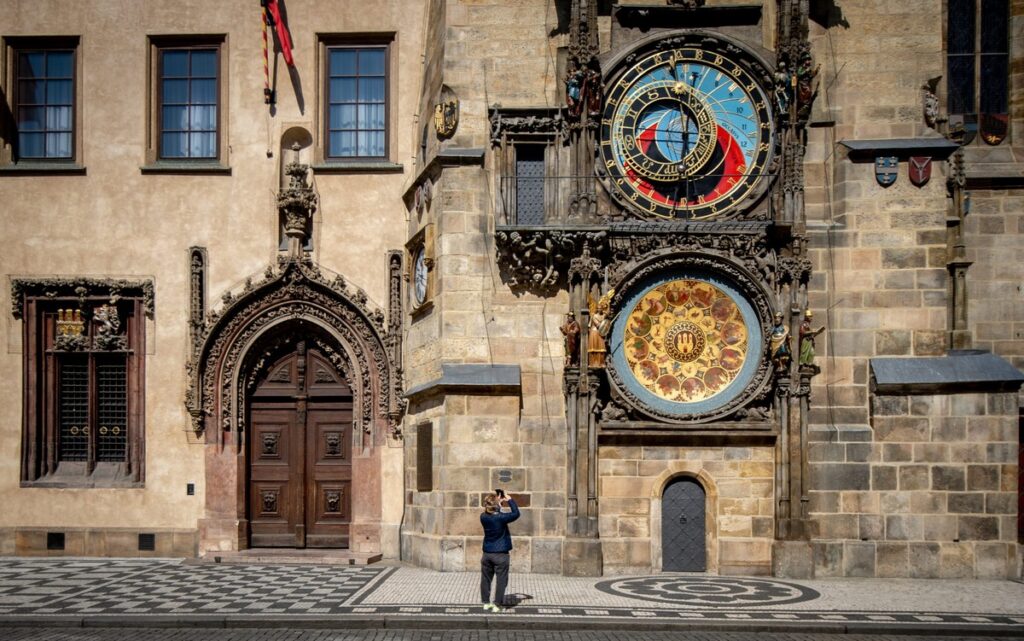 The Prague Astronomical Clock, or Orloj, is a magnificent example of medieval engineering on the southern side of the Old Town Hall Tower. It's a remarkable piece of machinery, providing an impressive display when it strikes the hour from 9:00 a.m. to 11:00 p.m., setting the procession of The Twelve Apostles in motion. The Orloj includes incredible features, including a reliable timekeeper and date indicator. However, arguably its most show-stopping feature is its depiction of the positions of the Earth, Sun, Moon, and constellations of the Zodiac in real-time, all working together to give viewers an enjoyable spectacle to behold.
Largest Ancient Castle Complex in the World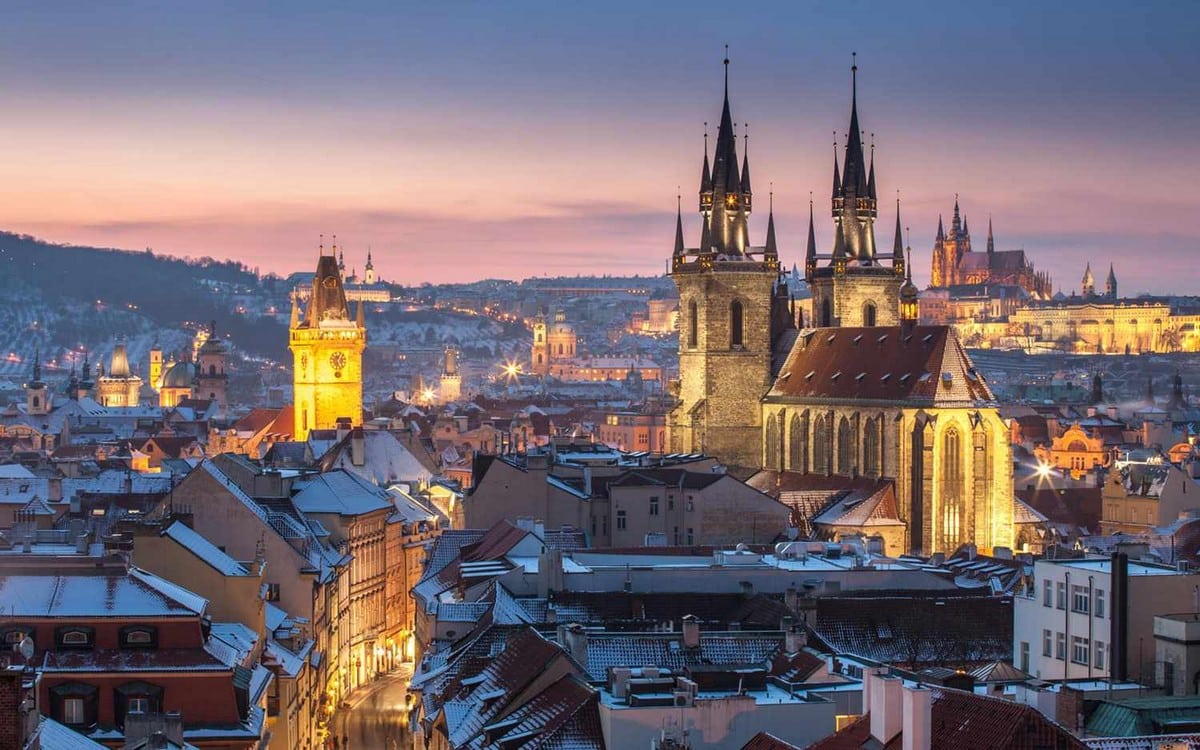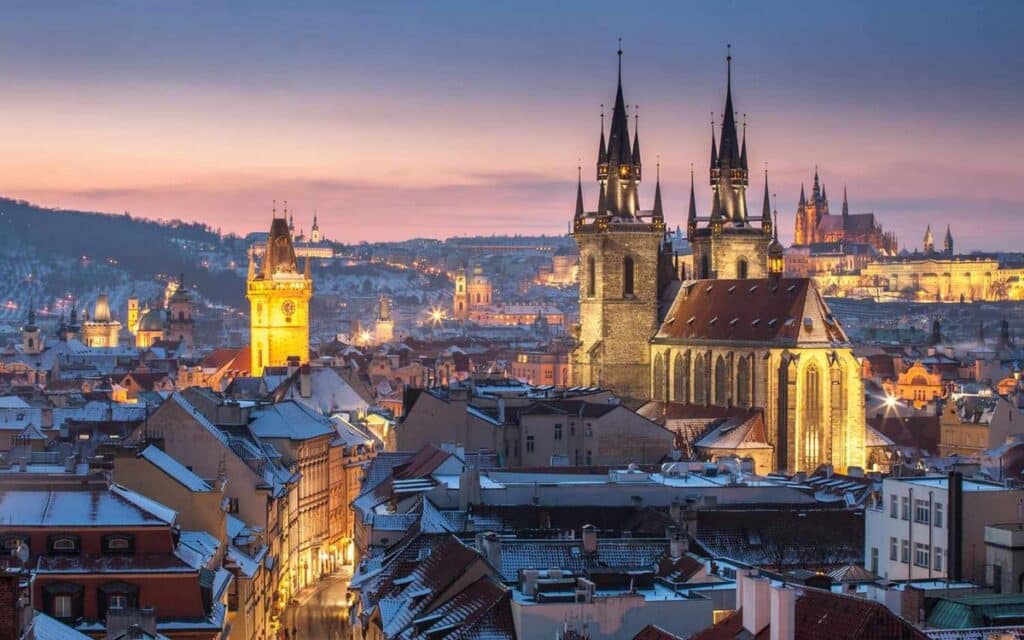 No trip to Prague is complete without a visit to the incredible Prague Castle. This magnificent complex dates back to the 9th century when many Czech kings and presidents would make their residence. However, this castle doesn't just include one impressive mosaic or monument. Various garden precincts, courtyards, cathedrals, and museums could easily fill your entire day of exploration. Spanning an area of nearly 70,000 square meters, Prague Castle has earned its deserved place in the Guinness Book of World Records for being the biggest ancient castle complex in the world.
Leading Beer Consumer Per Capita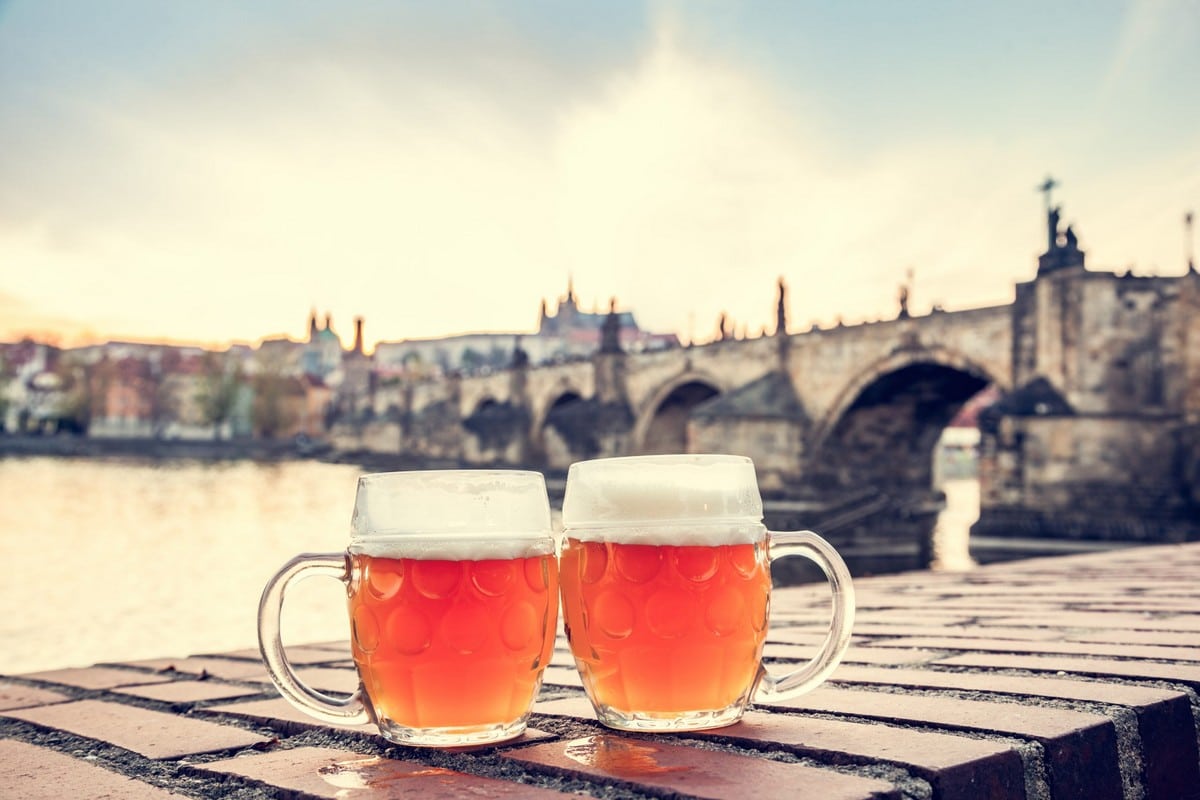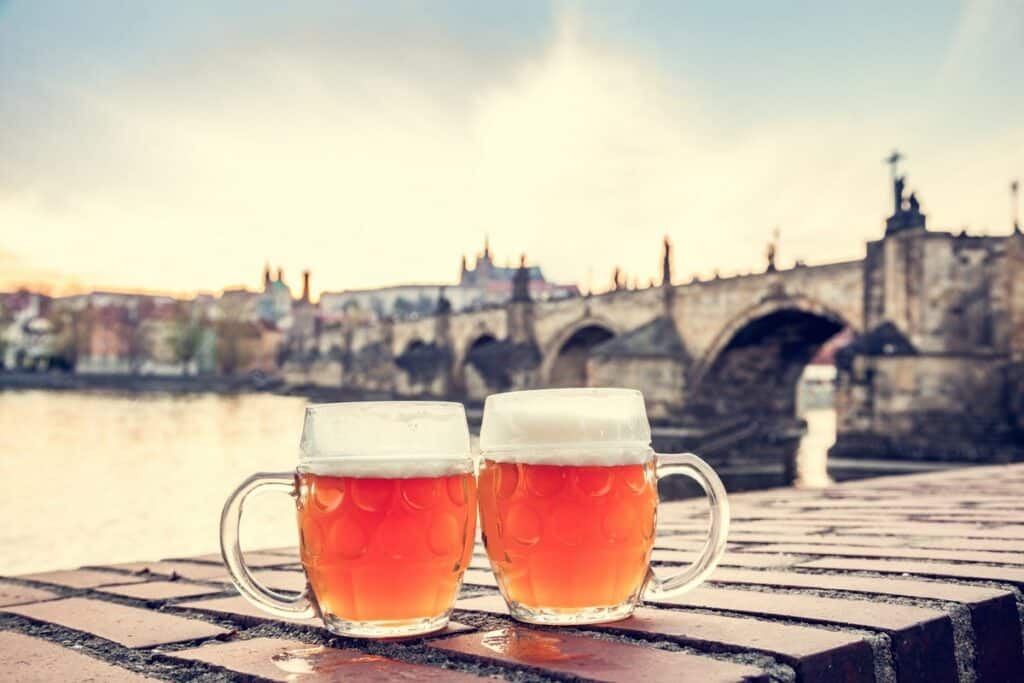 Being famous for inventing the crisp, light pilsner, the Czech Republic has treasured beer for centuries. Although it doesn't need to be said that beer is a cornerstone of the Czech lifestyle, it's an understatement to say that they're passionate about their brews. Popular local varieties range from Gambrinus and Staropramen to Krusovice, Radegast, and Velkopopovicky Kozel, brewed with mastery and care. Prague is renowned as a leading city in beer consumption per capita. Locals jokingly refer to it as being cheaper than water, so sharing some quality suds comes alongside almost any outing or social activity in this bubbly country.
Europe's Oldest Active Synagogue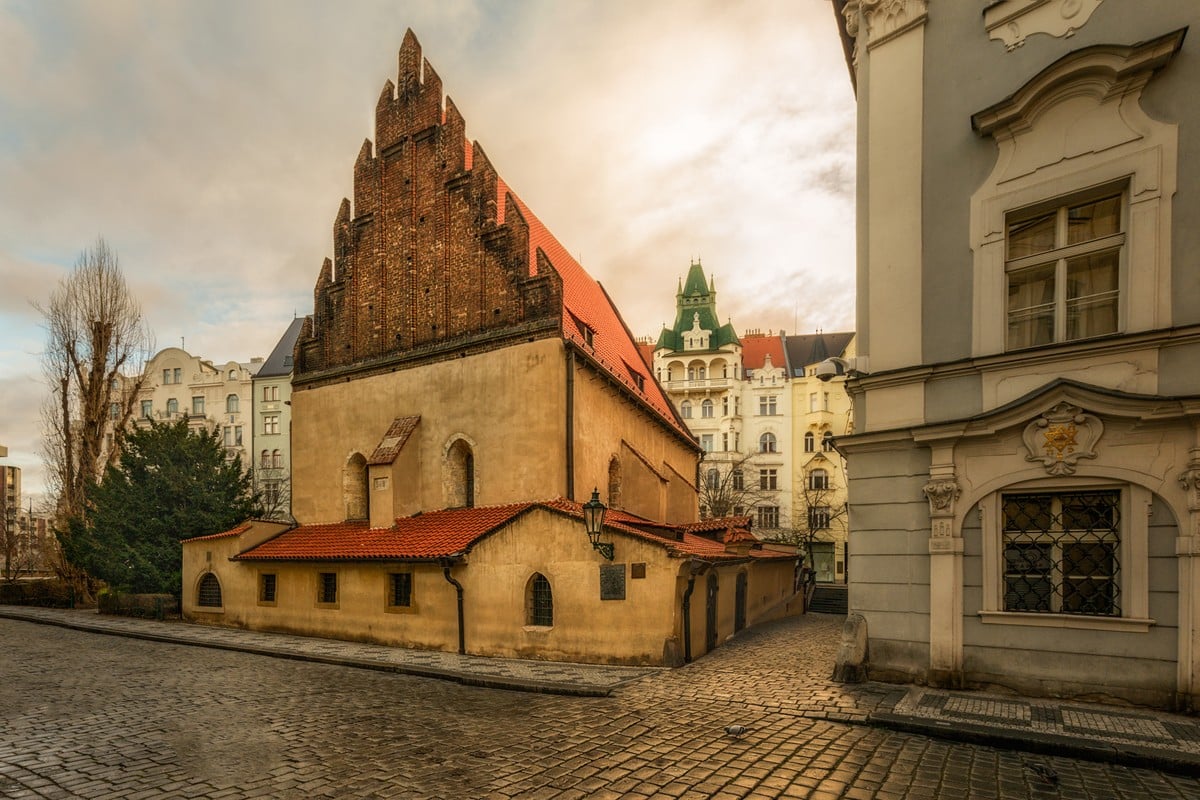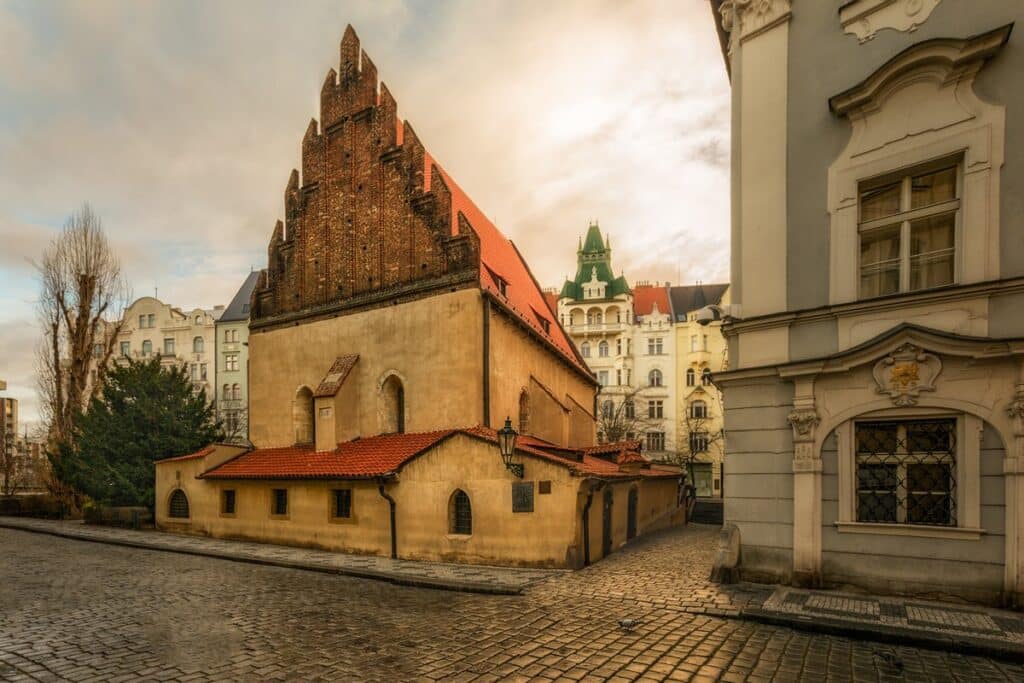 If you're looking for some history and gorgeous architecture rolled into one, look no further than the Old-New Synagogue or Altneuschul. As Europe's oldest active synagogue and the first Gothic structure in Prague, it has been admired throughout its centuries-long lifetime. You'll find the synagogue in the iconic Jewish Quarter, one of Prague's prime spots for sightseeing. A stunning facade full of charm and beauty awaits you as soon as you set your eyes on it.
Most Prominent Praguer in History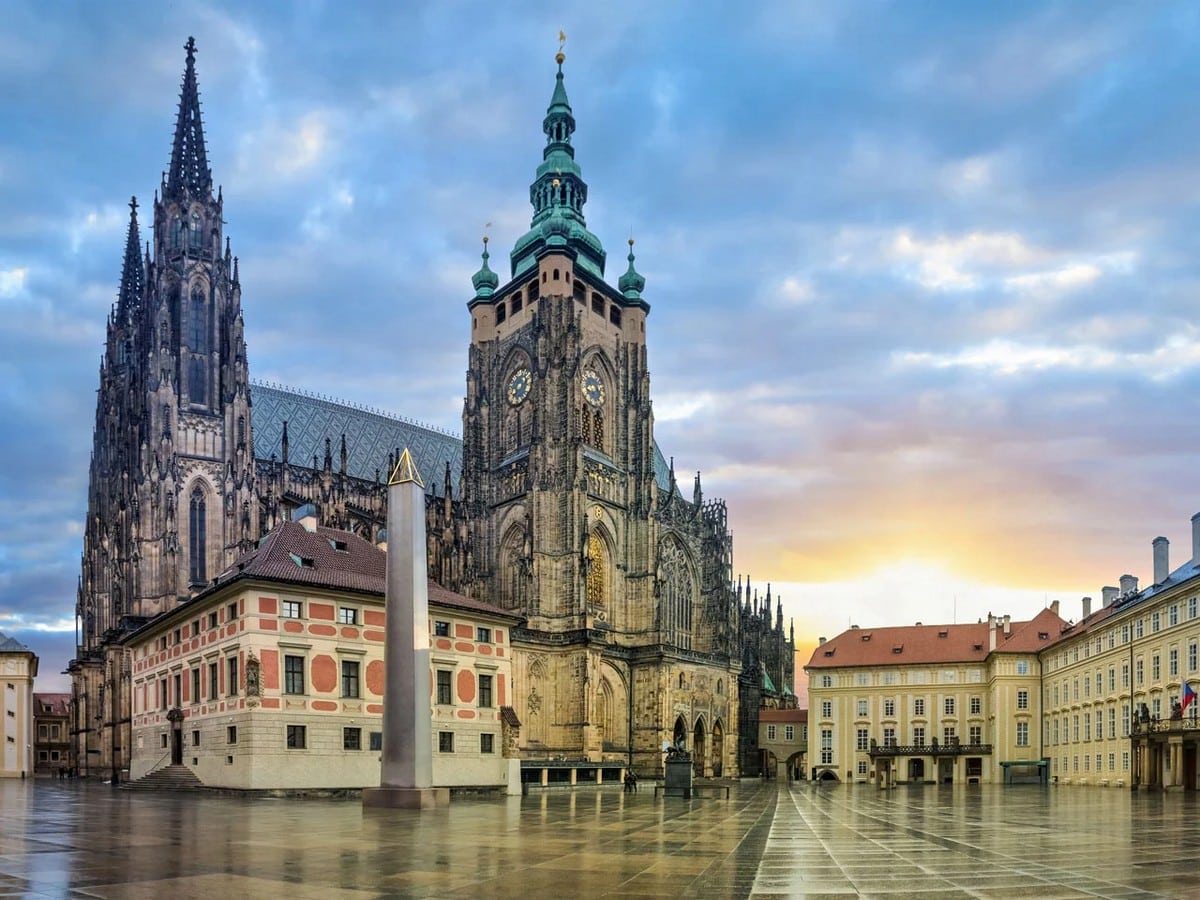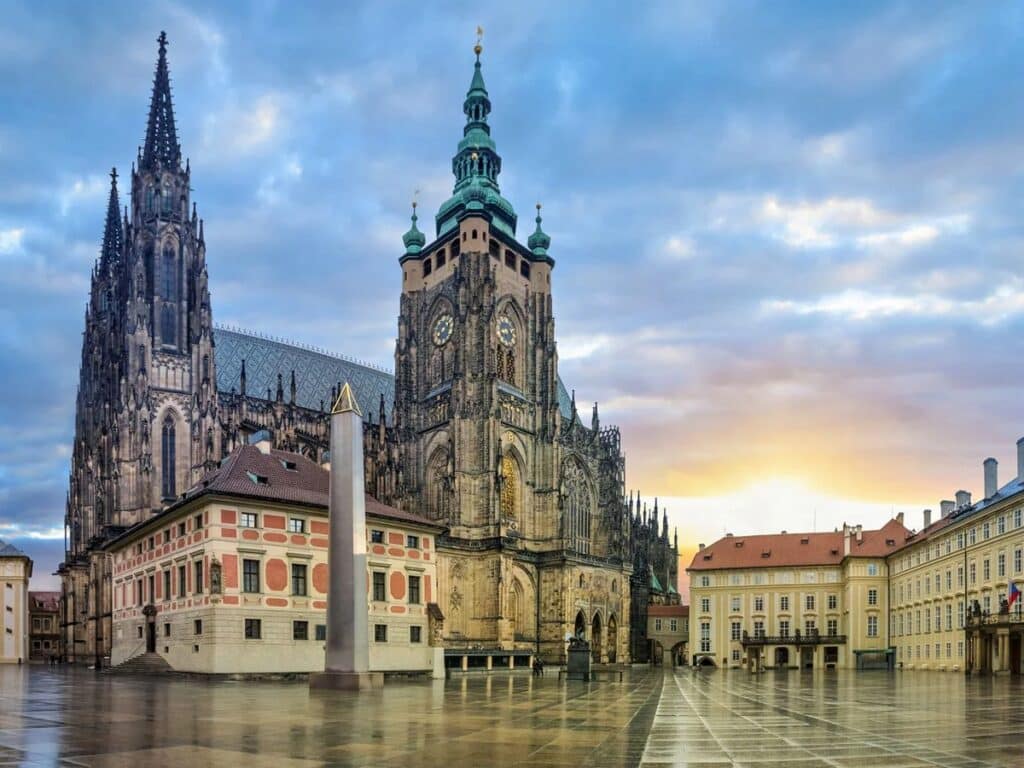 Born in 1883, Franz Kafka is unquestionably Prague's most prominent citizen. His German language fiction has earned him a place as one of the most original and influential authors of the 20th century. Kafka had a unique talent for creating surreal and disorientating worlds, so much so that the term 'Kafkaesque' describes any situation filled with confusion and paranoia. Honor this literary genius appropriately by visiting the giant, moving art installation of Kafka's head or his museum nestled in Mala Strana when visiting Prague.
The Biggest Club in Central Europe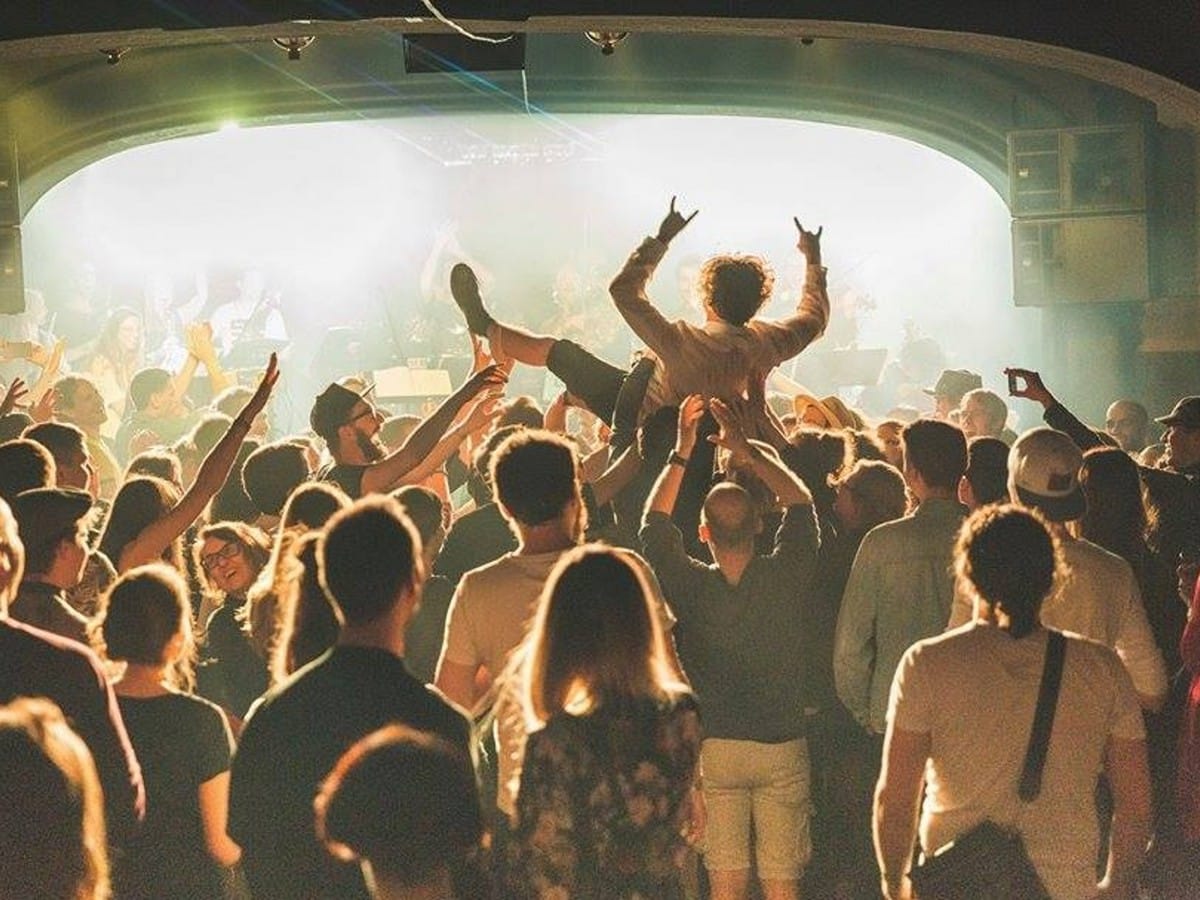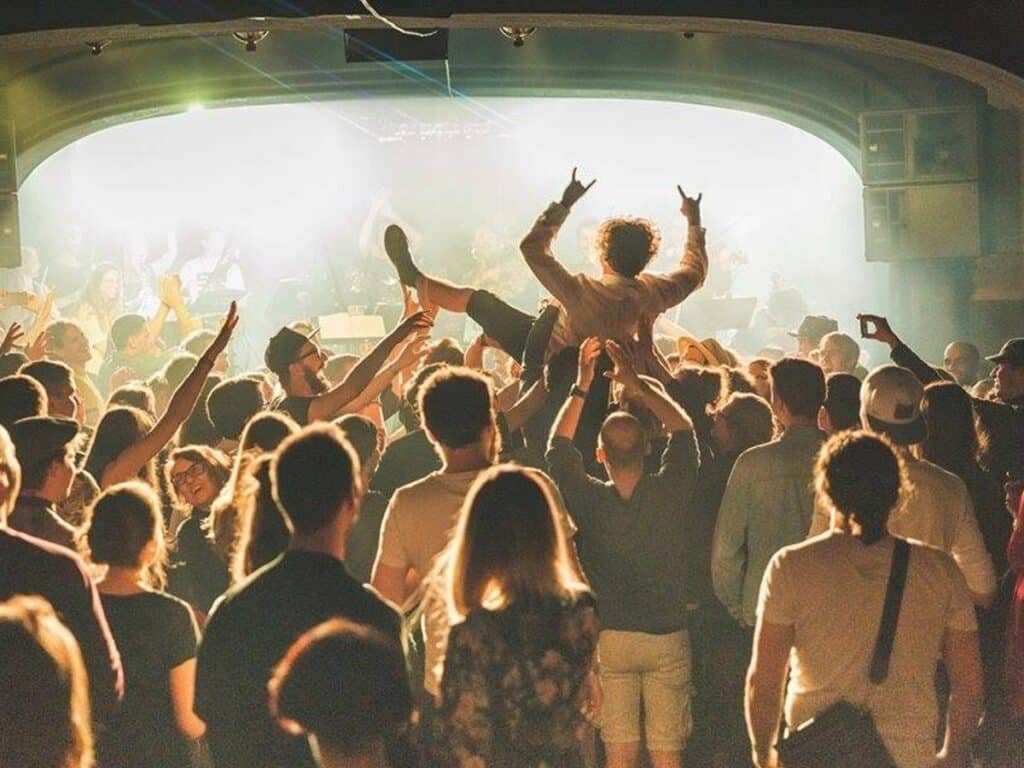 The Czech Republic's city of Prague is teeming with cultural heritage, but it keeps things fresh and dynamic day and night. The biggest club in Central Europe, Karlovy Lazne, is the perfect place for visitors to check out during their stay in Prague. The five-story complex boasts entertainment from bars, music venues, and even an ice bar.
The Little Quarter or Lesser Town of Prague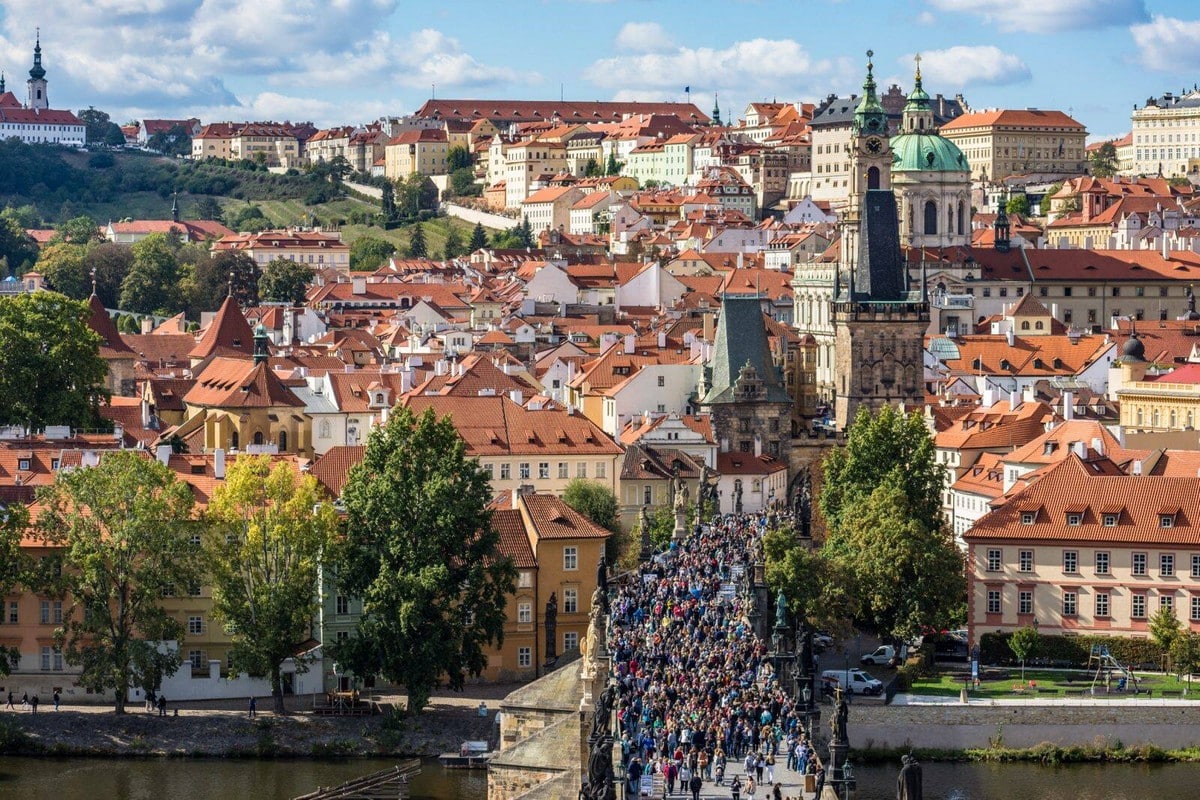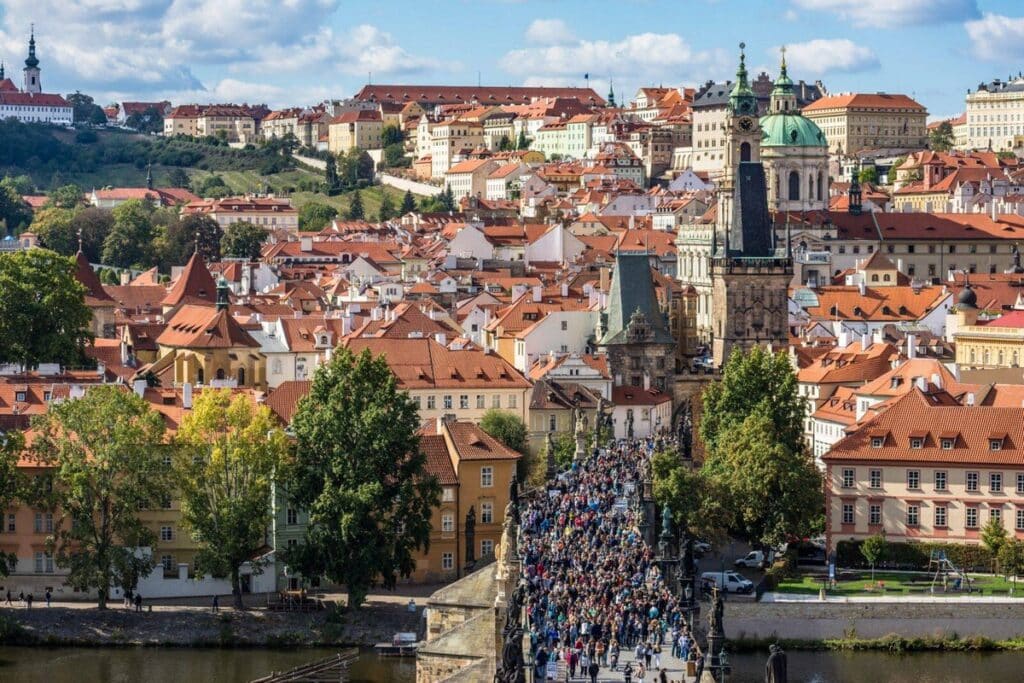 From exploring Prague's old town, a few steps across the Charles Bridge will deliver you to Malá Strana, more romantically known as the Little Quarter or Lesser Town of Prague. This district is far from little or lesser regarding history and grandeur. Beautifully set on the west bank of the Vltava River and boasting cobblestone streets, pastel houses with red tile roofs, and numerous palaces that speak of Prague's opulent side, Malá Strana will have you running for your camera. Baroque architecture, such as Wallenstein Palace and St. Nicholas Cathedral, is particularly noteworthy for architecture buffs.
A Vibrant and Energetic Music Scene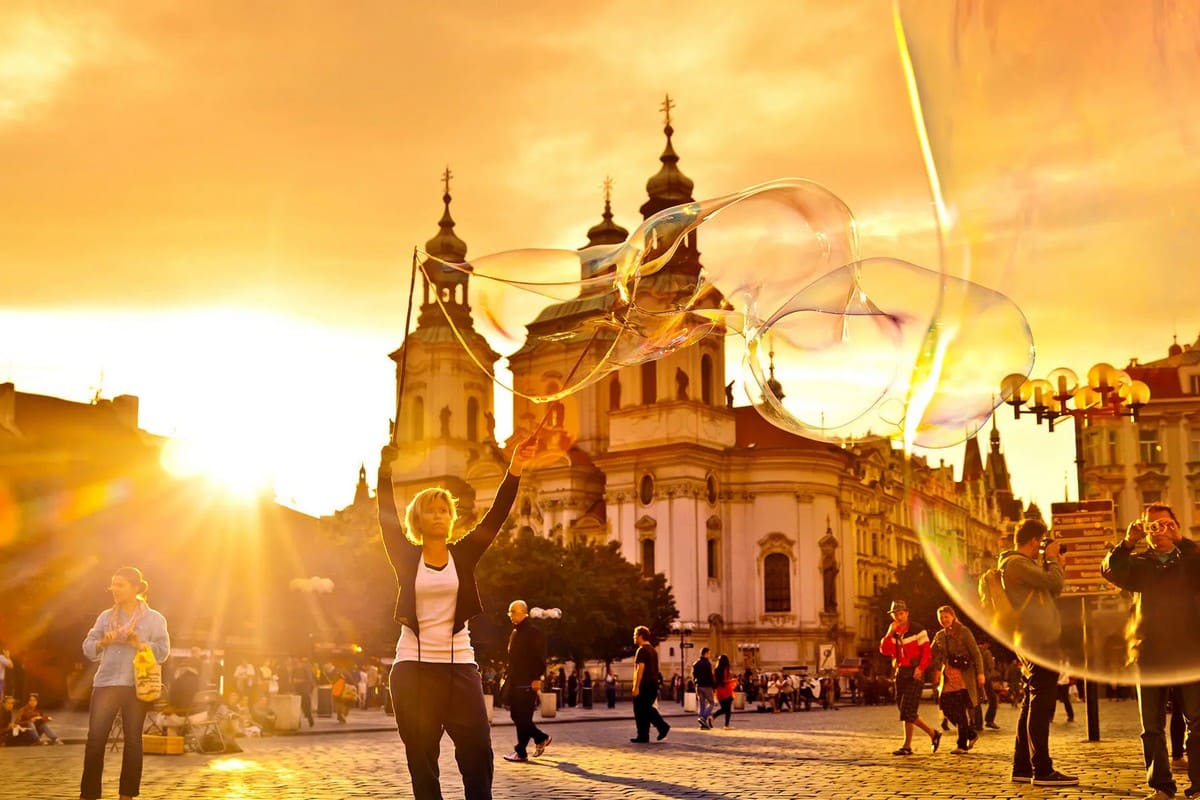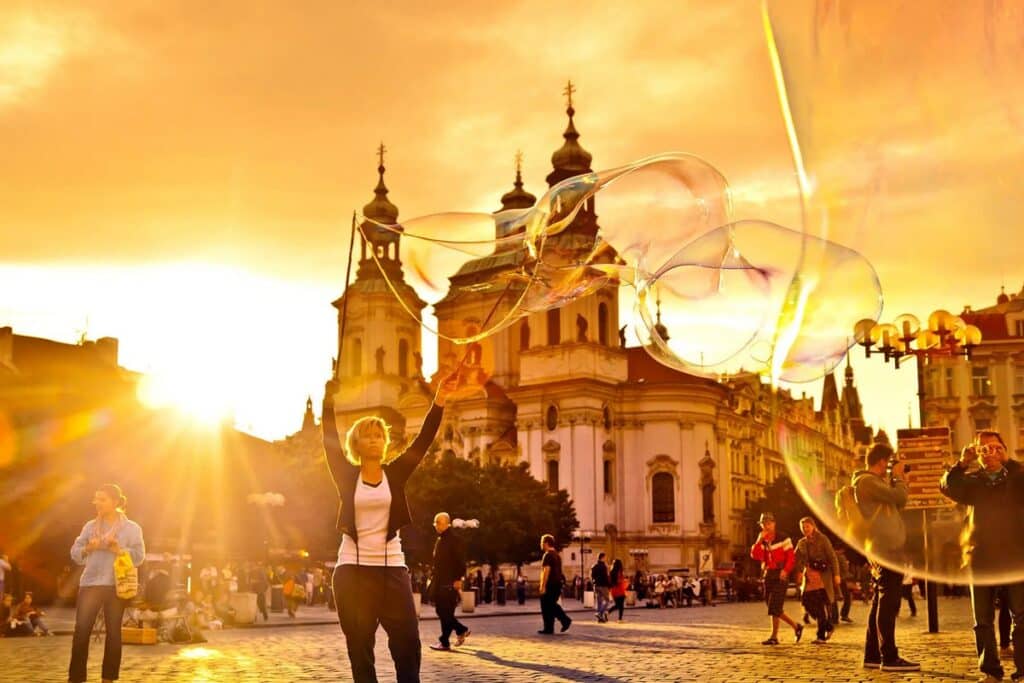 Prague can more than meet your musical needs, whether you're a fan of classical music, blues, rock and roll, rap, or any other genre. This iconic city offers an abundance of venues, from concert halls, including the Municipal House and the Rudolfinu, to summer festivals like the United Islands Festival and the Prague Spring Festival for listeners looking for a more laid-back atmosphere. And when September comes around, Dvořák Festival delivers plenty of live performances featuring his famous work as well as works of other famous composers.
Dream Shopping Destination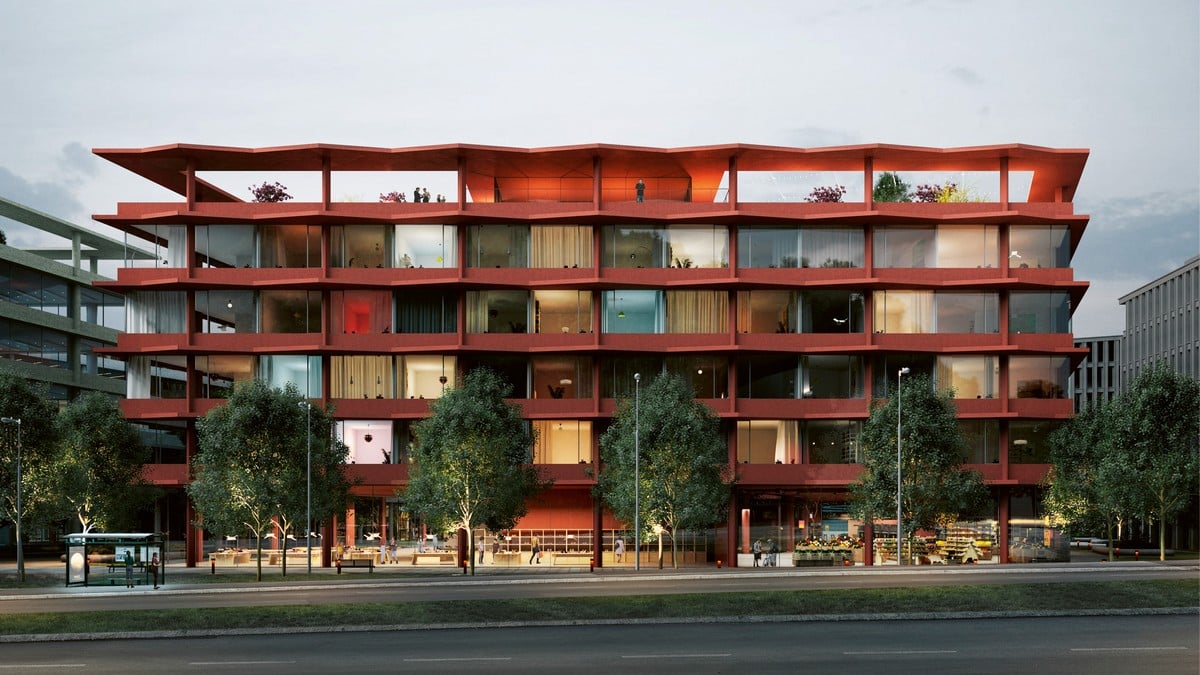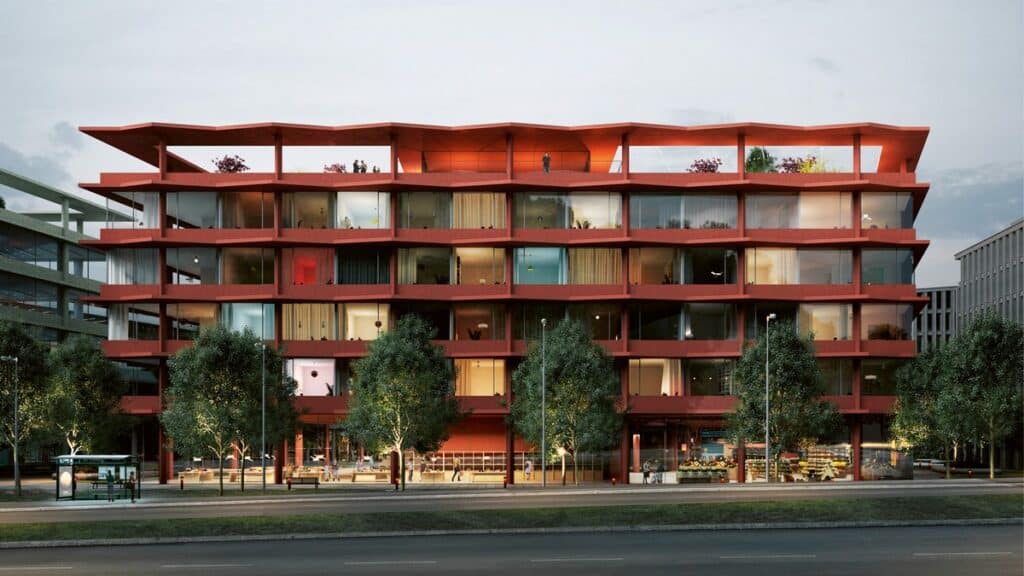 Prague is western Europe's most desirable shopping destination. Those seeking a unique shopping experience will be delighted to know that the cobbled streets are lined with exclusive boutique-style boutiques found on Pařížská Street. Several glitzy and elite malls exist for those looking for something more modern; Smíchov, Chodov, Arkády Pankrác, and Palladium are perfect examples of this. If art or antiques are your thing, then Karmelitská Street won't disappoint! With an array of stores to choose from in each category, you won't return home empty-handed.
The City of a Hundred Spires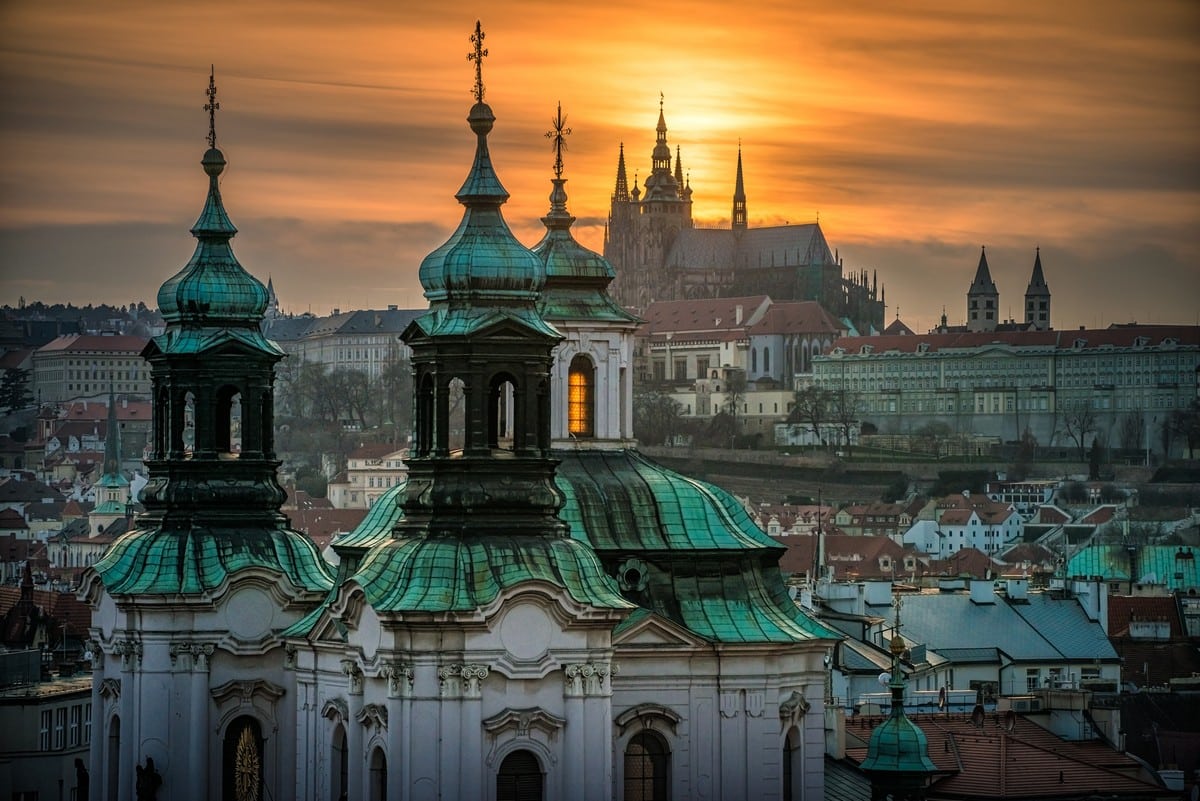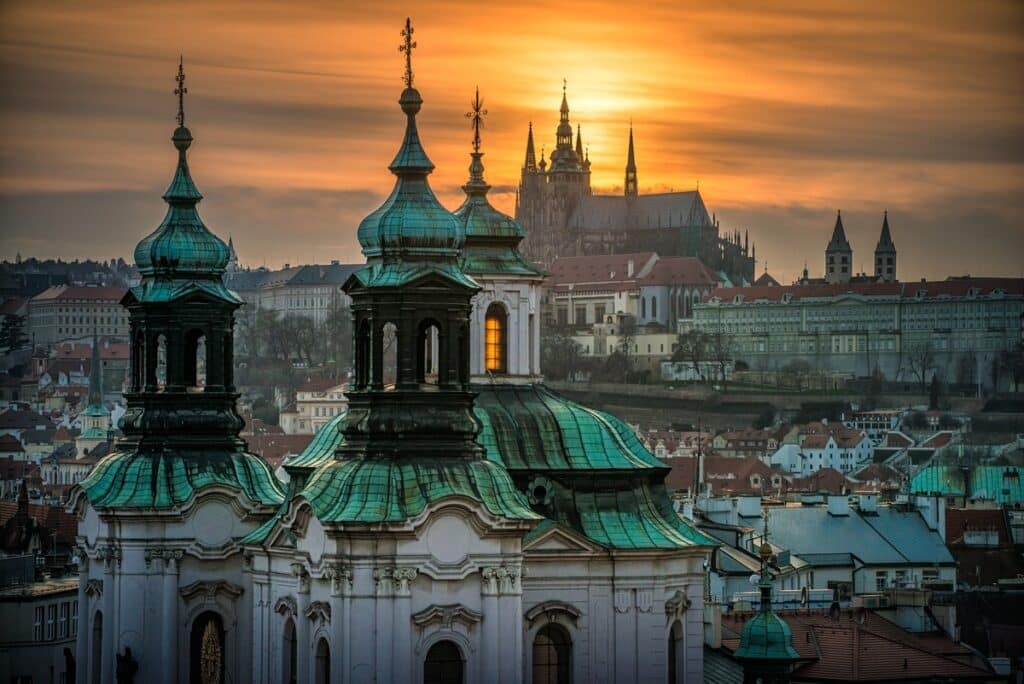 As they say, size matters. In Prague's case, the proof is all around you. Not only has the city been dubbed The Golden City and The Mother of Cities, but its most iconic feature is perhaps its sheer number of spires that shoot out from atop the skyline. Count them if you can! With more than 120 towering spires dotting the cityscape and hundreds of smaller ones scattered about, it's no wonder why Prague is nicknamed The City of Hundred Spires.
Home to the World's Second Ugliest Building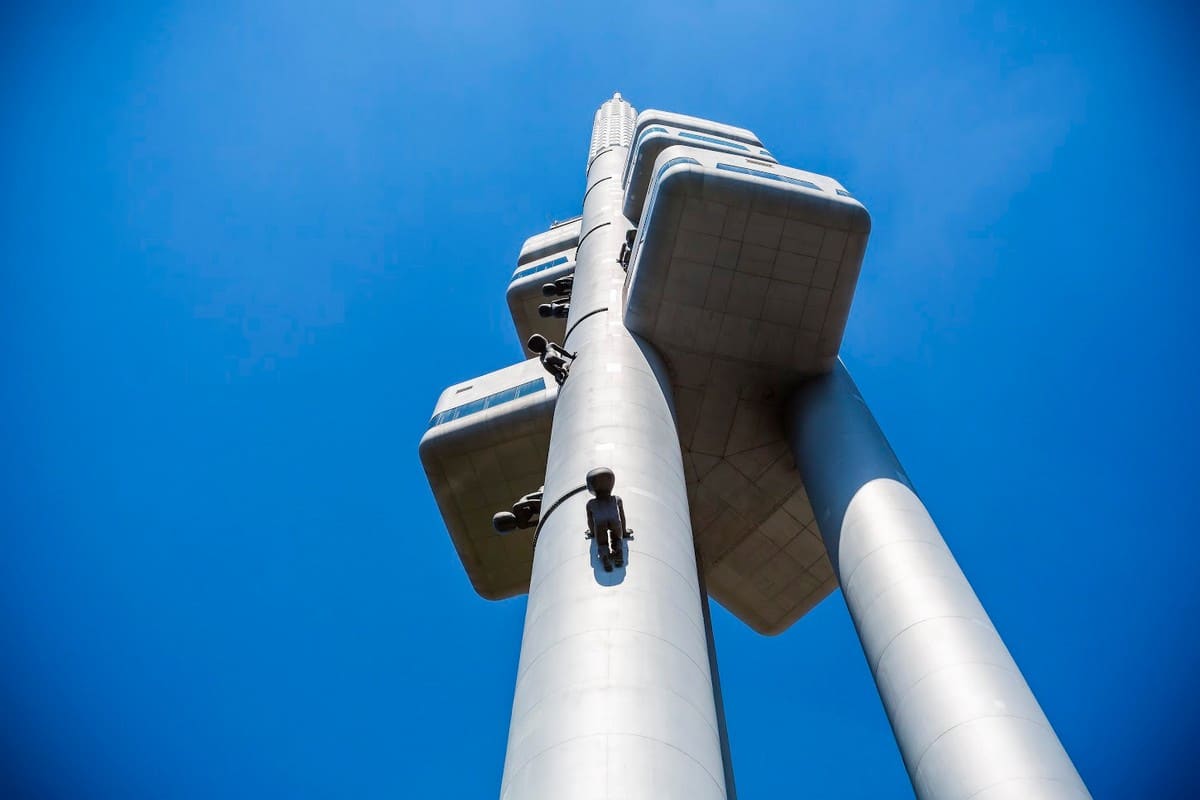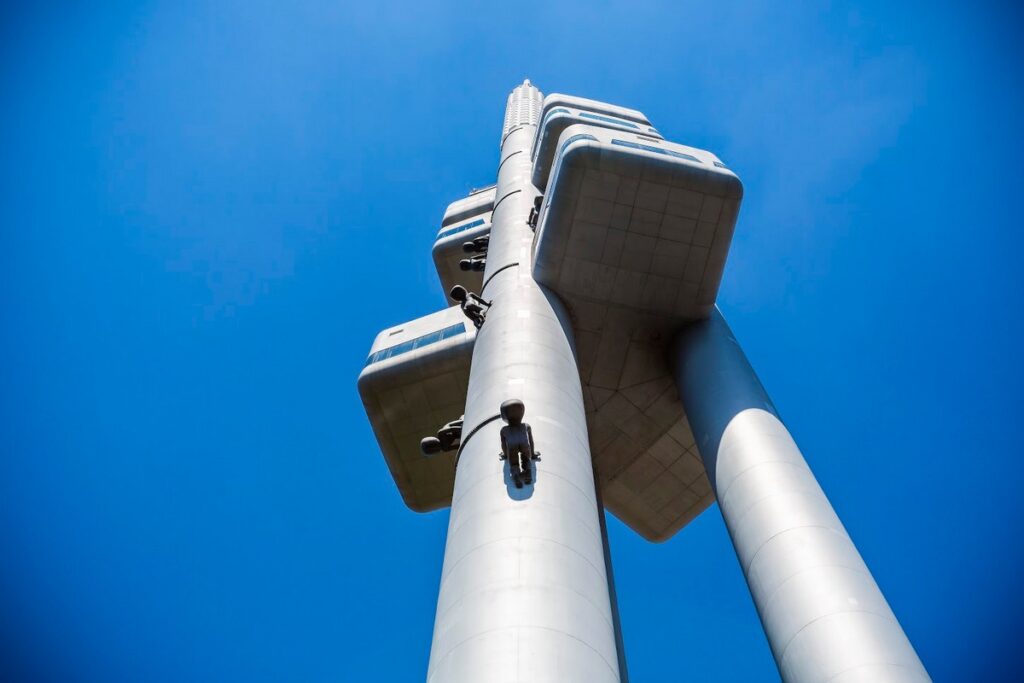 The Zizkov Tower building has been a source of great contention among locals for its political implications and the fact that it clashes with Prague's beloved historical skyline. That said, it's up to you whether to check it out, but if you decide to brave it, make sure you make it worth your while by heading up and taking in some of the amazing views. You may even forget how much you disliked or loved the building when you get a panoramic view of old Prague.
The First Pos-Communist City to have a Michelin-Star Restaurant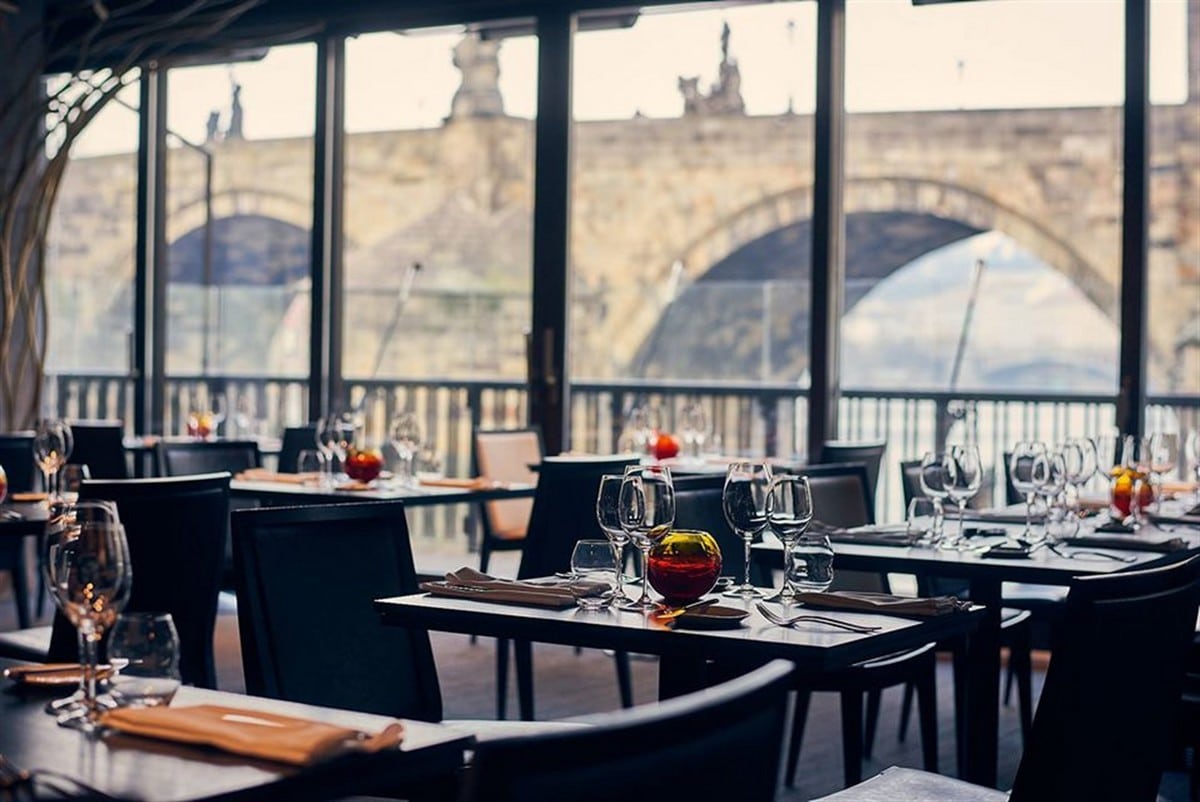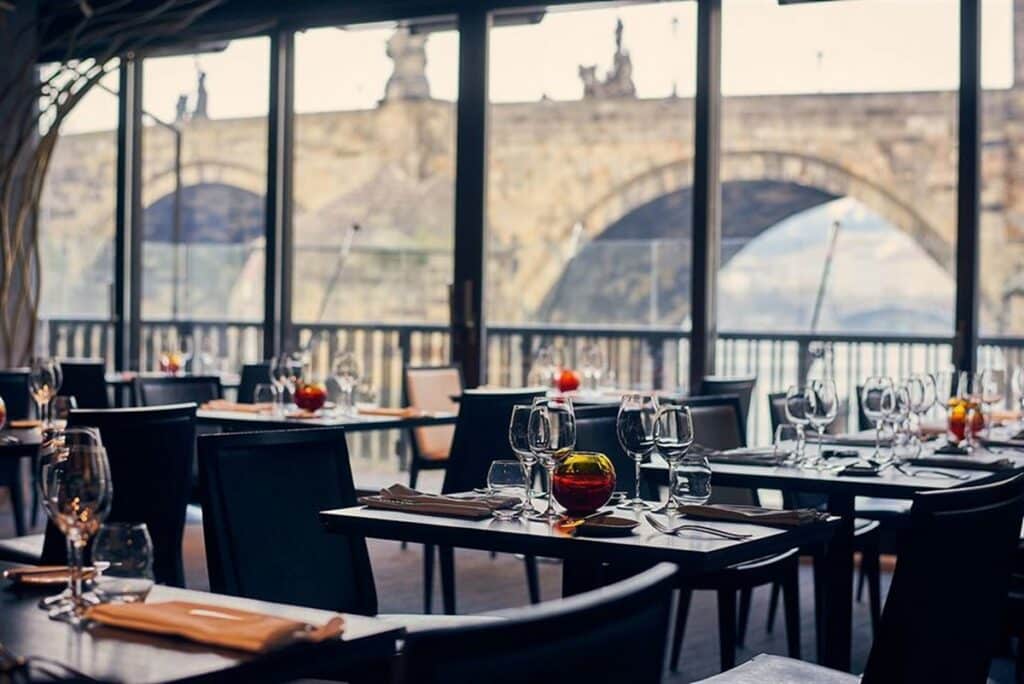 When Allegro opened in the Four Seasons Hotel in Prague in 2002, it quickly became a top-notch dining experience, making waves beyond its local scene. It was the first restaurant from the communist bloc to win the prestigious Michelin star in 2008. It was a remarkable feat in an era when former Soviet countries were rarely accepted with open arms into the elite circle of fine dining. But sadly, after 17 years of providing Czech diners with gourmet delights and international acclaim, Allegro was forced to close its doors for good.
There's an Entire Wall That Pays Homage to John Lennon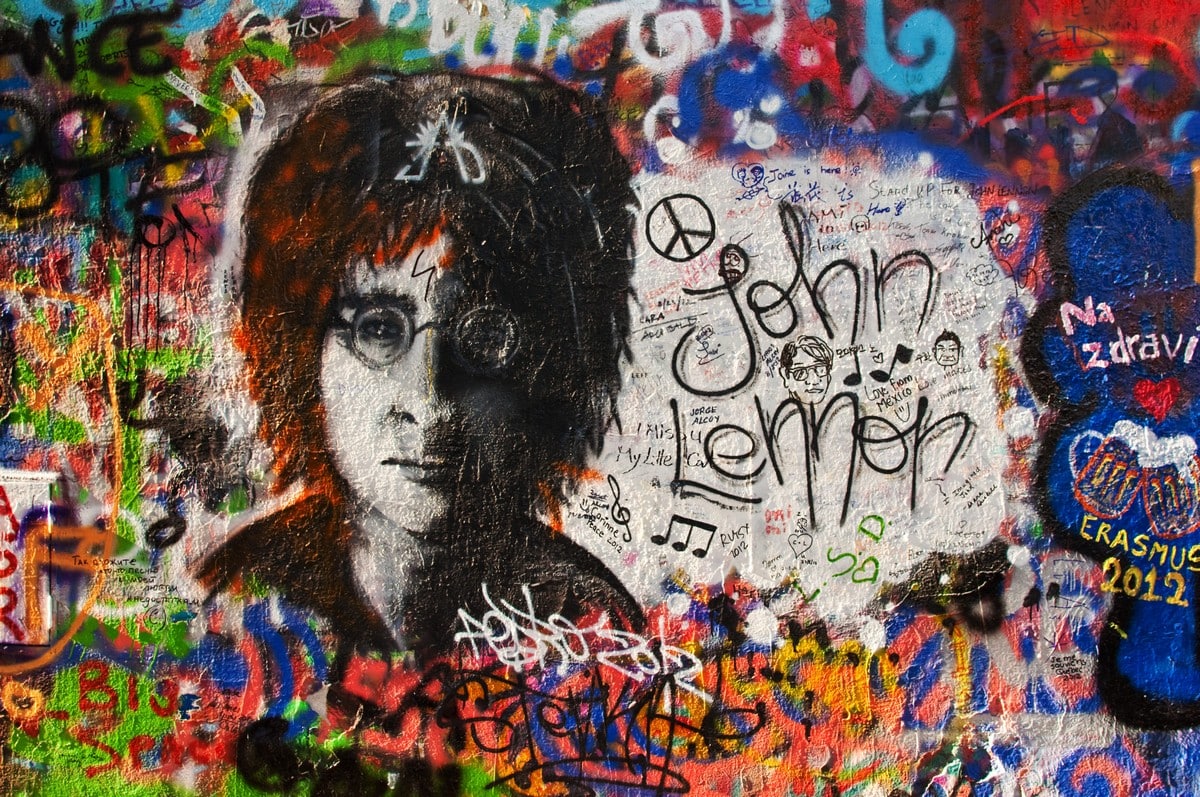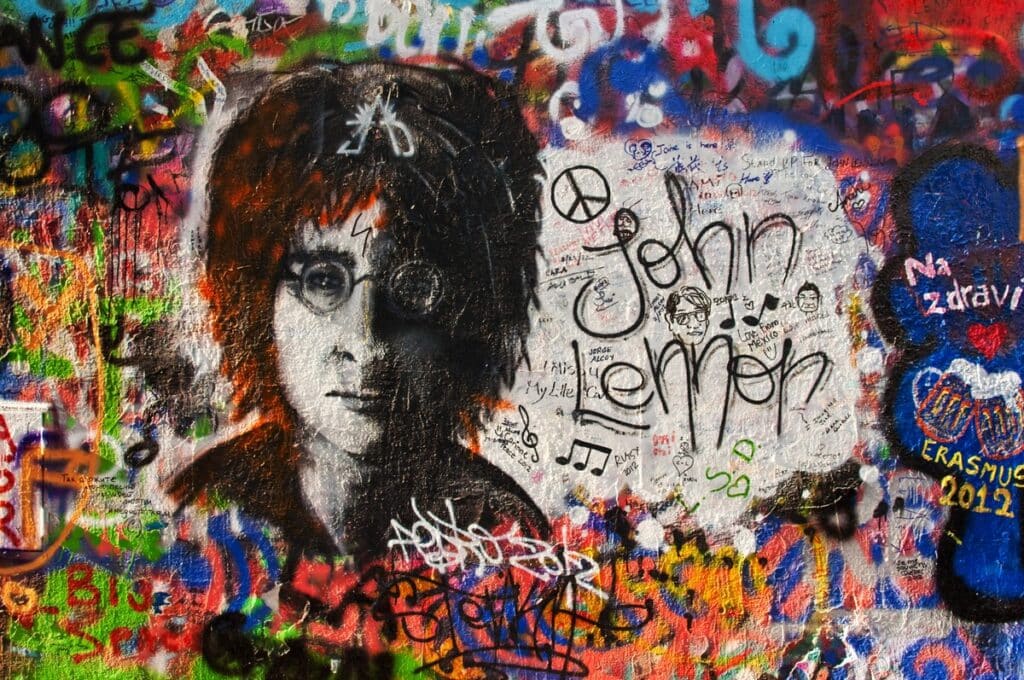 The Lennon Wall is situated in the heart of Prague, a part of the city that resonates strongly with freedom-seeking locals. It was initially dubbed the Crying Wall, reflecting the city's traditional outlet for expressing their grievances with the government. However, John Lennon's lyrics became relevant to their struggle for freedom, and his death triggered an outpouring of grief and admiration. Even Yoko Ono paid her respects at the wall. While it still serves as a reminder of injustice, it is proudly adorned with life-affirming messages and beautiful artwork, depicting everything from political satire to love stories.