Madrid has been a beacon of Spanish culture for centuries, and its history runs deep. Located at the heart of the Iberian Peninsula, Madrid was once safeguarded by a Moorish fortress on an outcrop 43 miles away from Toledo. Officially declared Spain's capital city by Philip III in 1561, Madrid has become one of Europe's most vibrant cities, rich in history, culture, and excitement. Situated on an undulating plateau, visitors can explore stunning architecture from past eras or get lost among hidden courtyards alive with art galleries, cafes, and tapas bars.
Madrid is known as a cultural powerhouse with an enviable blend of the traditional and contemporary. Its breadth of architectural styles ranging from renaissance to modern, and varied food markets and centuries-old plazas, give visitors an authentic look into Spain's vibrant history. It's one of the greenest cities in Europe.
Madrid's Main Public Square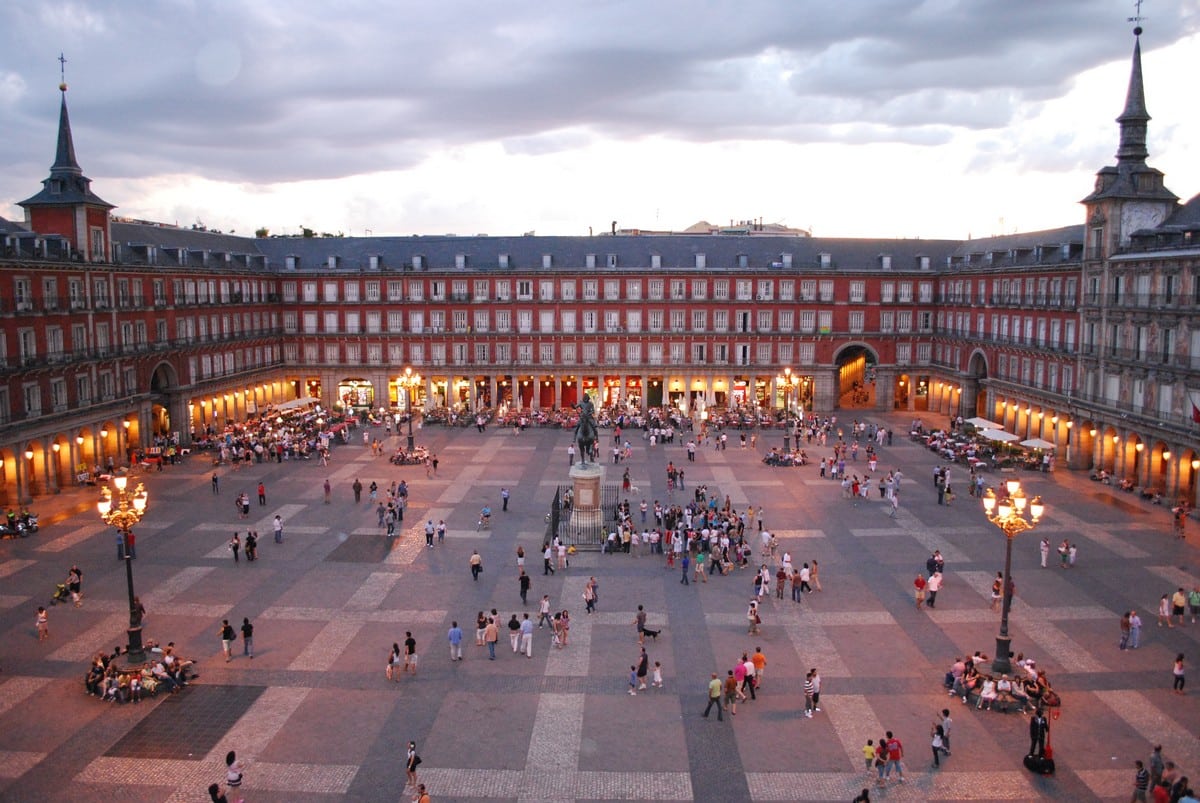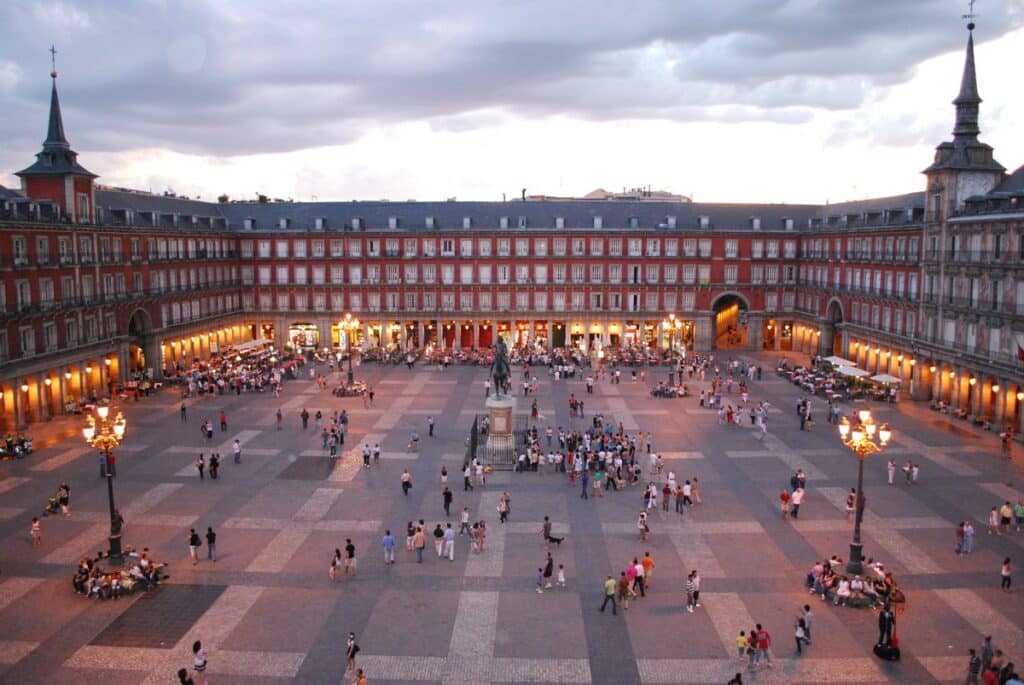 Located in the heart of Madrid, Plaza Mayor is a grand public square constructed between 1617 and 1621 during the reign of King Philip III. Various distinguished architects collaborated on its design, which includes a beautiful equestrian statue of King Philip III at its center. It stands only a few meters from Puerta del Sol, an iconic Madrid attraction, and the Royal Palace, making it a great spot to explore the city's significant landmarks in one go.
Madrid Has a Unique Coat of Arms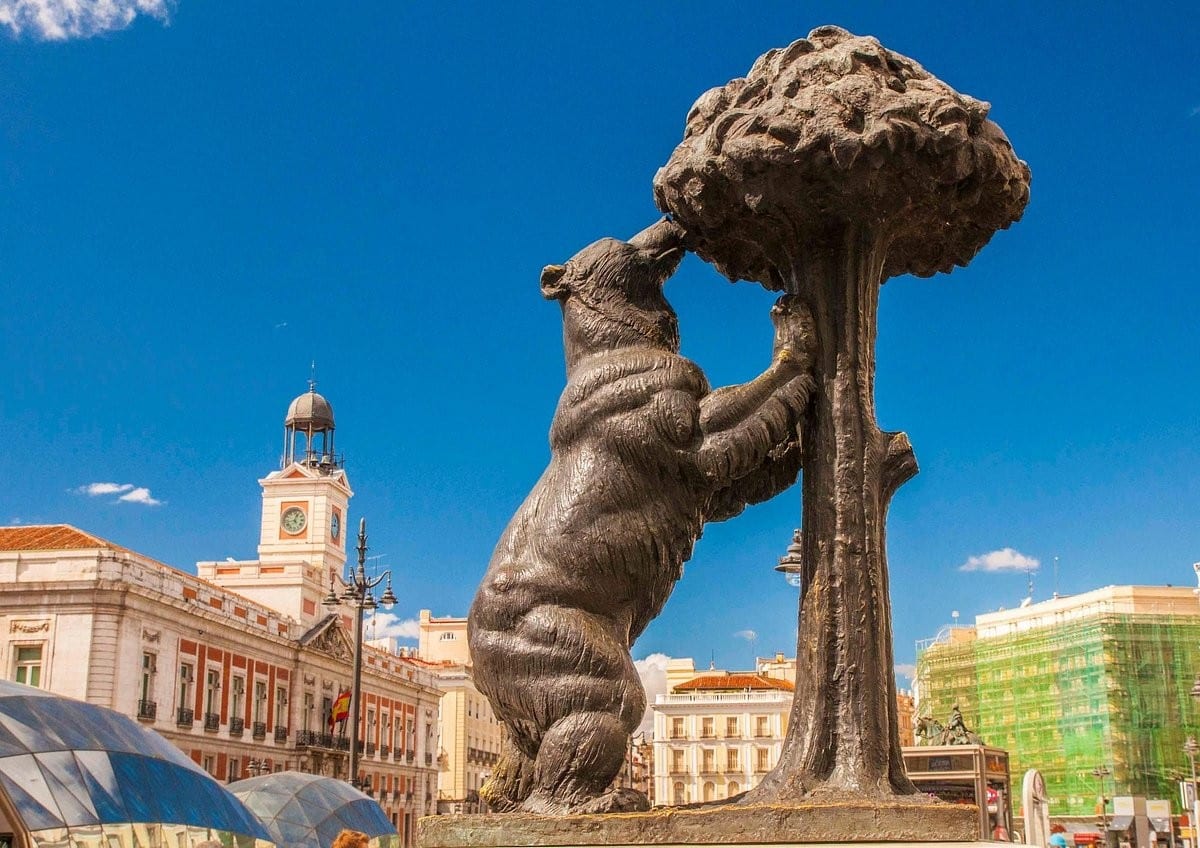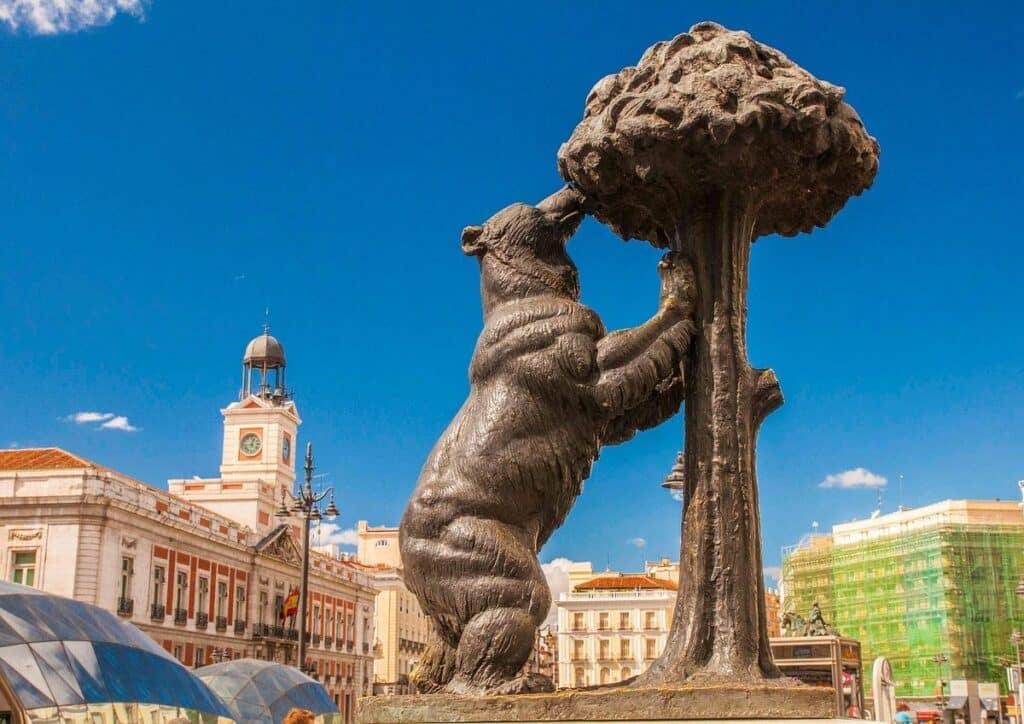 Located in the historic Puerta del Sol square, El Oso y el Madroño is a must-see for visitors to Madrid. Created by artist Antonio Navarro and inaugurated in 1967, this bronze sculpture bears amazing detail representing Madrid's coat of arms. The two symbols, the bear and the strawberry tree embody an enduring legacy dating back to 1212 when the city was under attack by a Moorish army. When King Alfonzo VIII emerged triumphant, he commissioned its pledge on a seal, officially recognizing these symbols as Madrid's emblem.
Most Successful Football Club of the 20th Century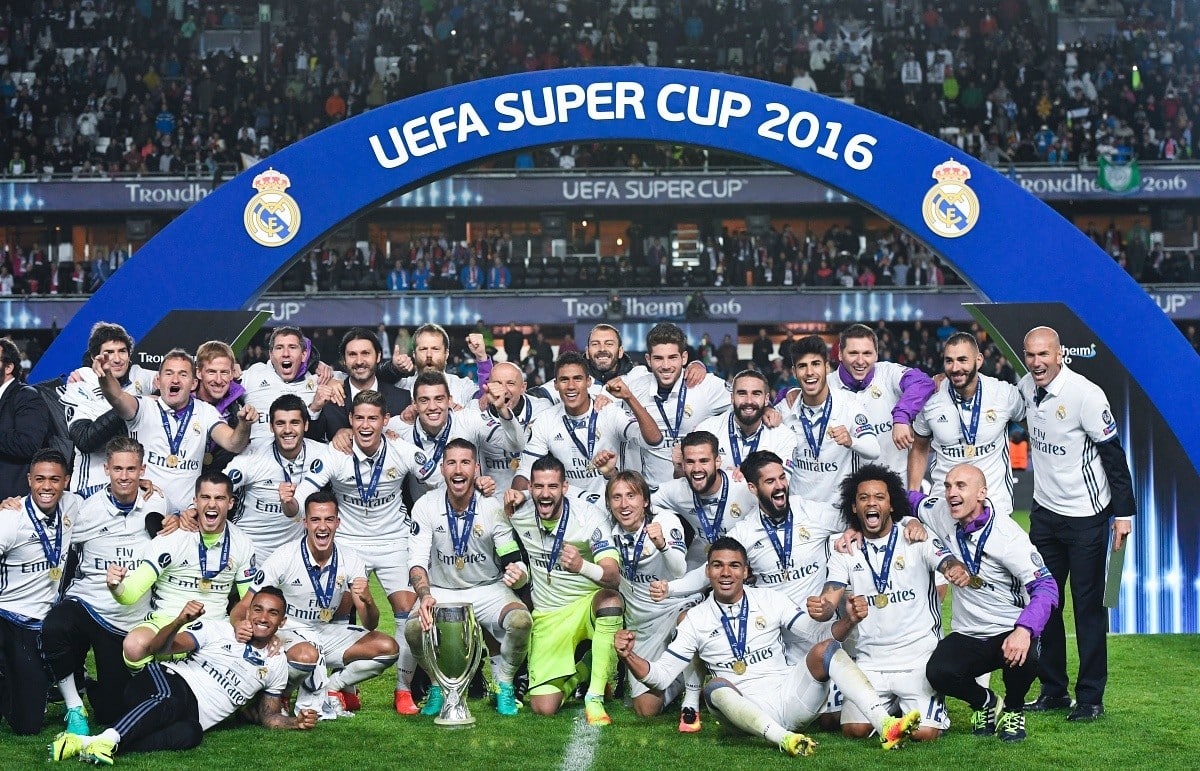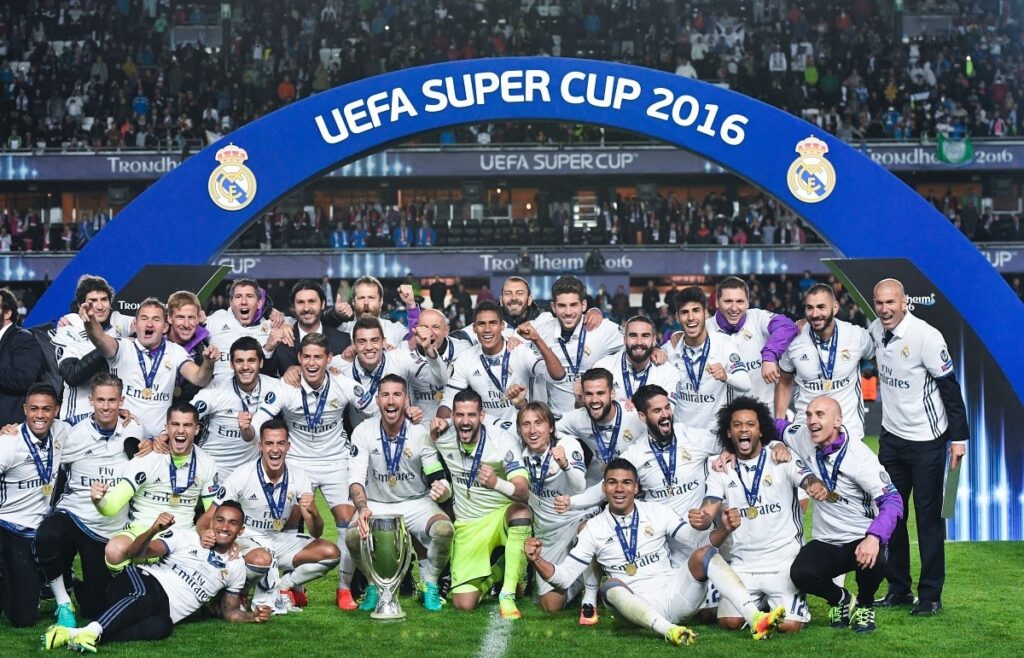 Since its foundation in 1902, Real Madrid FC has achieved incredible success throughout the 20th century, being recognized by FIFA as the most prolific football club throughout the decades. Its home stadium, the iconic Santiago Bernabéu located in the Chamartín district in Madrid, is surely a most impressive sight, able to fit more than 81,000 fans and visitors. Visiting this stadium should be part of your itinerary if you want to enjoy some of Europe's signature football experiences.
Spanish Road Starts in Madrid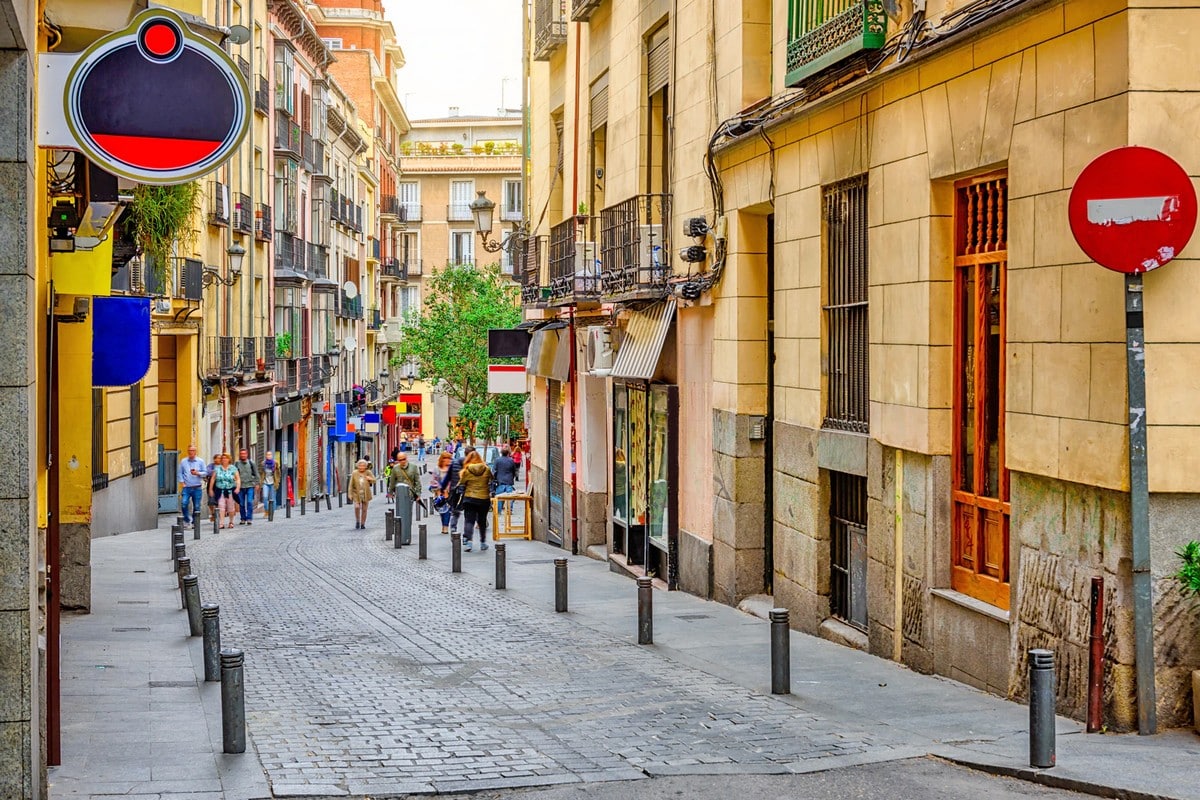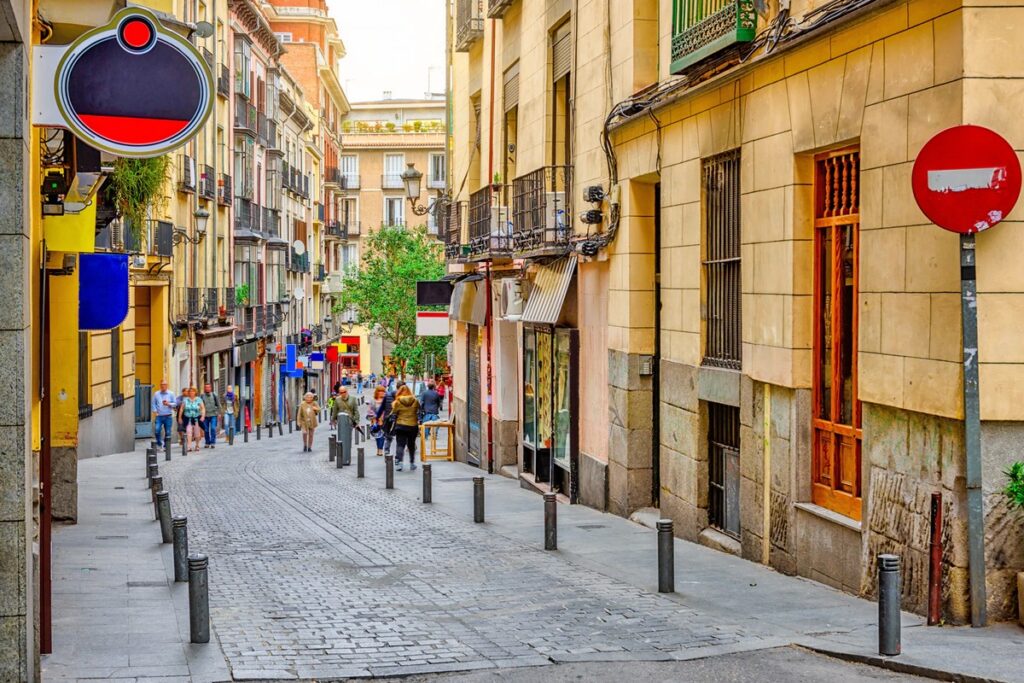 For a small country, Spain is full of fascinating and lesser-known facts. One example that many people are unaware of is that Spain's six major roads emerge from Madrid's Puerta del Sol square, represented by the 'Kilometer 0'. Every day, thousands of people walk around this inconspicuous slab without realizing its significant historical importance. By standing on this spot, you are standing at the very center of Spain. If you want to explore and learn more about the country's culture and heritage, Puerta del Sol square provides an exciting opportunity to have an immersive experience with Spain's geographical history.
The City That Never Sleeps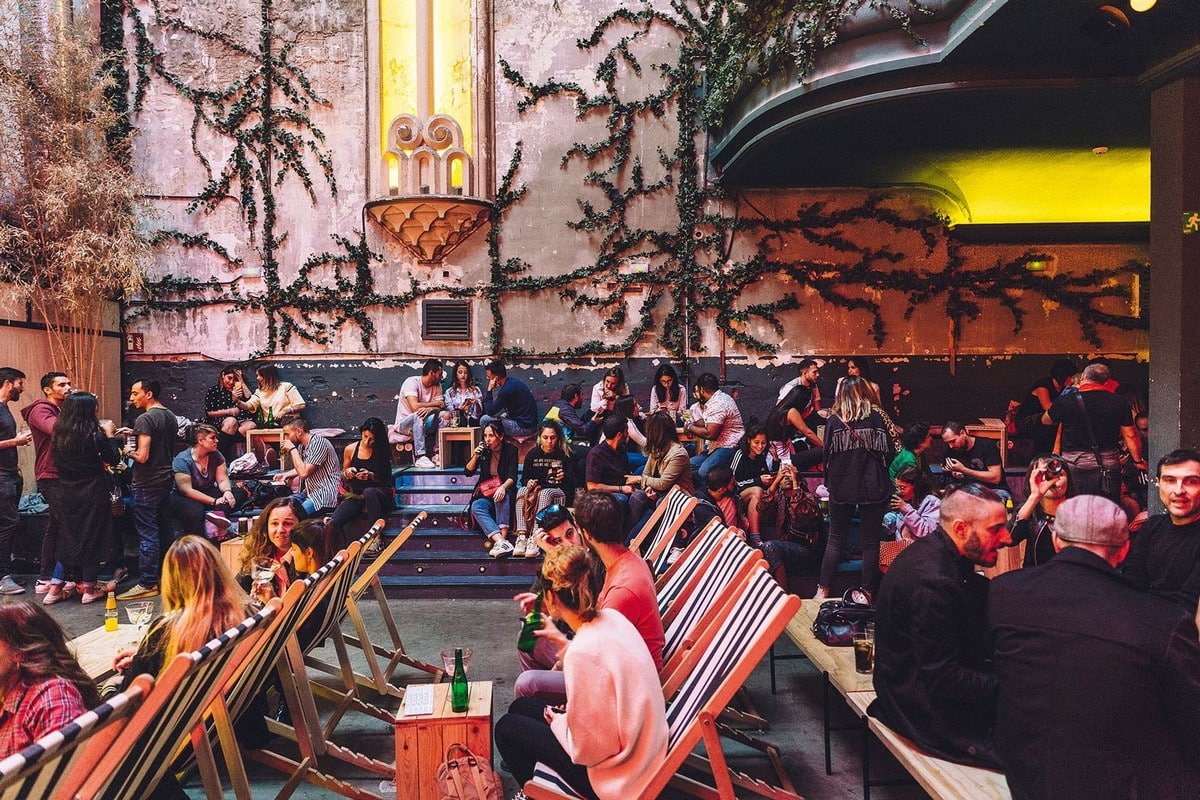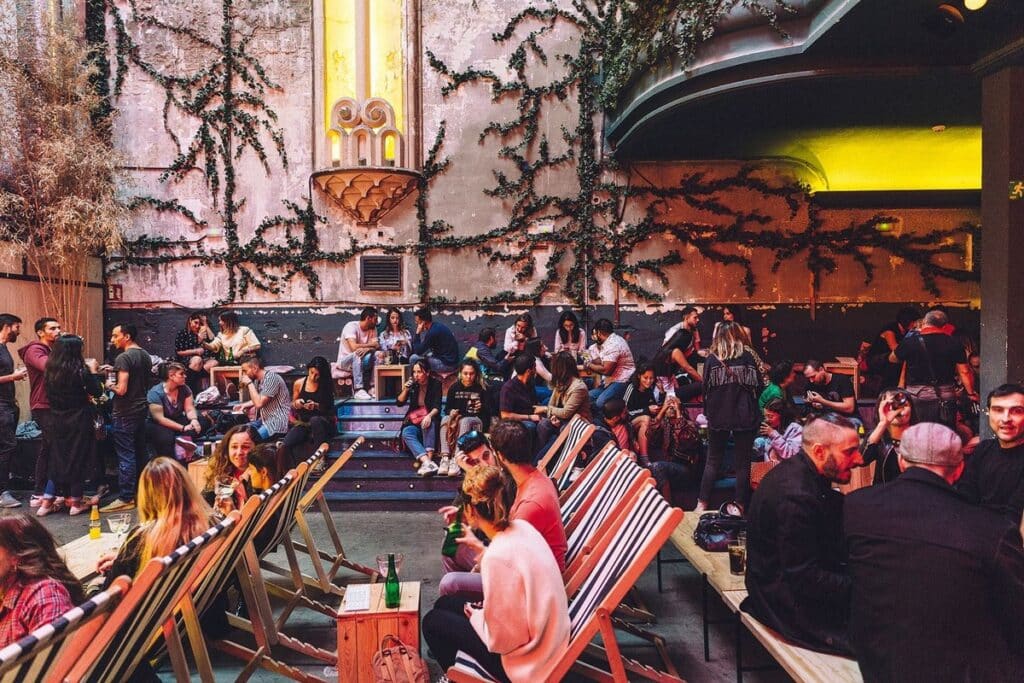 Madrid is renowned for its intense nightlife, providing locals and tourists with various options. Popular party areas include the lively Malasaña district and the glamorous Chueca scene. Malasaña is Madrid's traditional night area with an assortment of quirky bars, such as La Toja, which offers a relaxed atmosphere full of fun conversations. On the other hand, Chueca has gained a reputation for keeping up with popular trends thanks to clubs like Joy Eslava and Sala Cool, offering live music from DJs on rotation and private boxes where guests can get the VIP experience.
Highest Capital City in Europe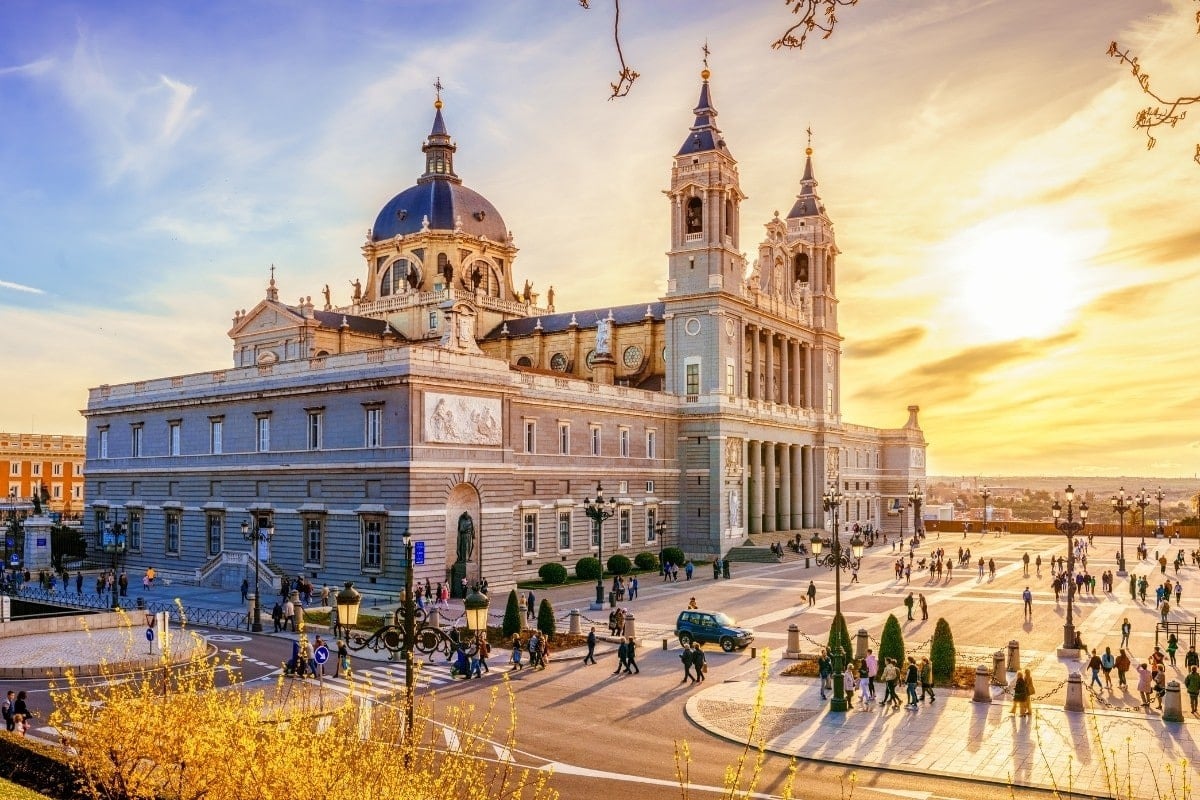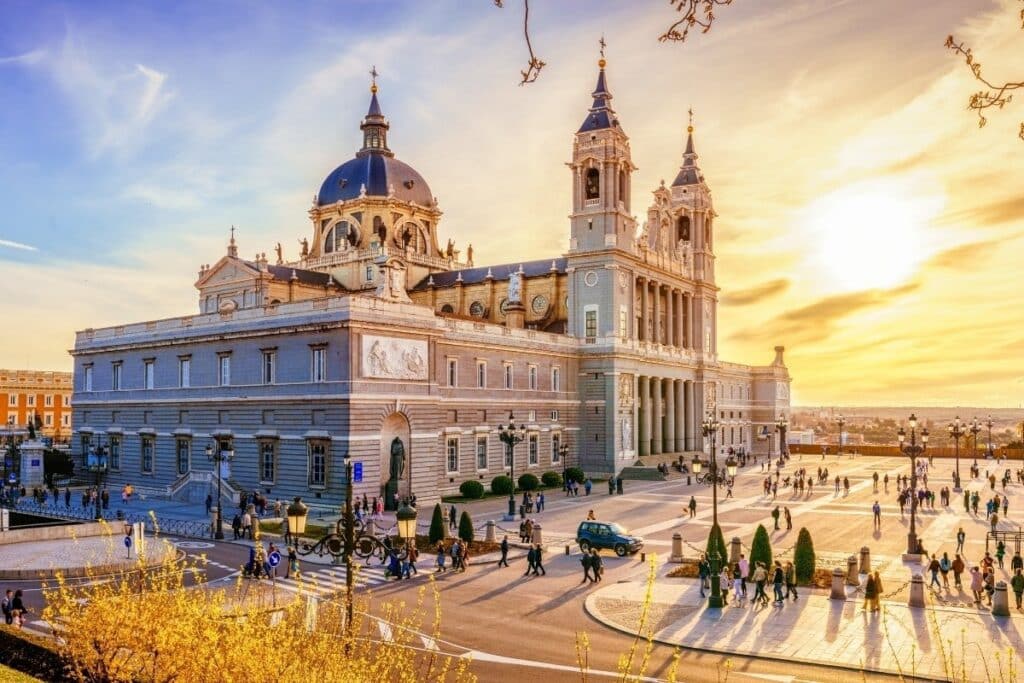 Madrid is imbued with culture, from its bustling nightlife to its iconic cuisine. Yet geographical context often goes overlooked, despite Madrid's unique distinction of being one of the highest capital cities in Europe. Sitting at an elevation of 667 meters above sea level, Madrid is on a plateau surrounded by some of Spain's highest mountain ranges, including the Sierra de Guadarrama on the northern edge of Madrid and La Sierra de Gredos to the west. This enviable topographical location provides visitors to Madrid with gorgeous views of the city skyline and beyond.
One of the Greenest Cities in Europe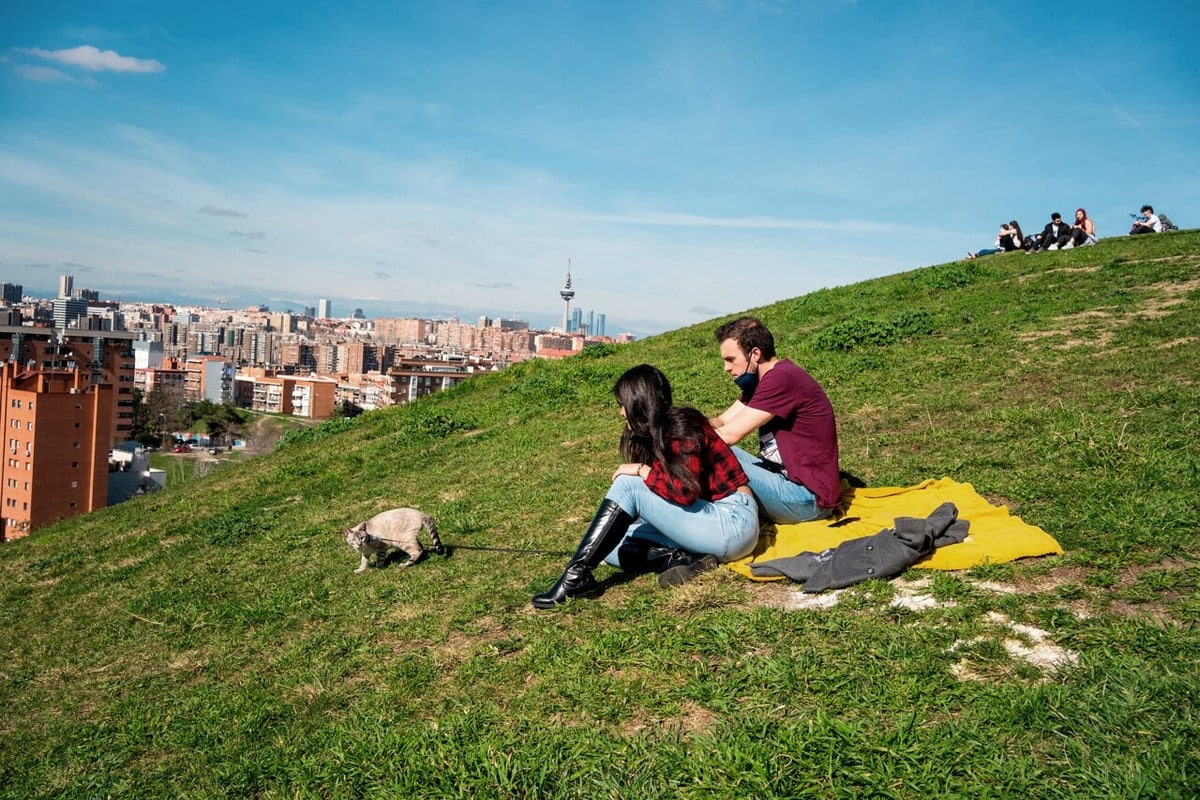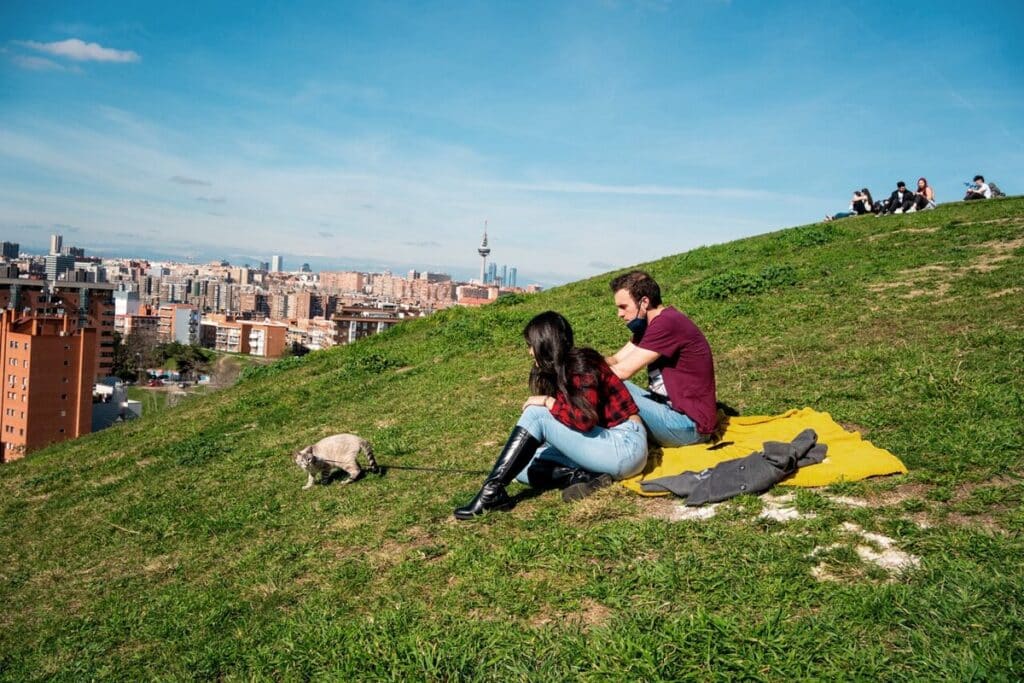 Surprisingly, Madrid is one of the world's greenest and most sustainable cities. With 300,000 trees and an impressive 6,400 hectares of green space spread throughout its cityscape, it outranks Tokyo to become the second most environmentally conscious city. Even more impressively, this Spanish capital has more trees and greenery per inhabitant than any other European city. Such dedication to sustainability is why Madrid is a premier destination for those looking for a cosmopolitan city experience with a touch of nature.
World's Oldest Restaurant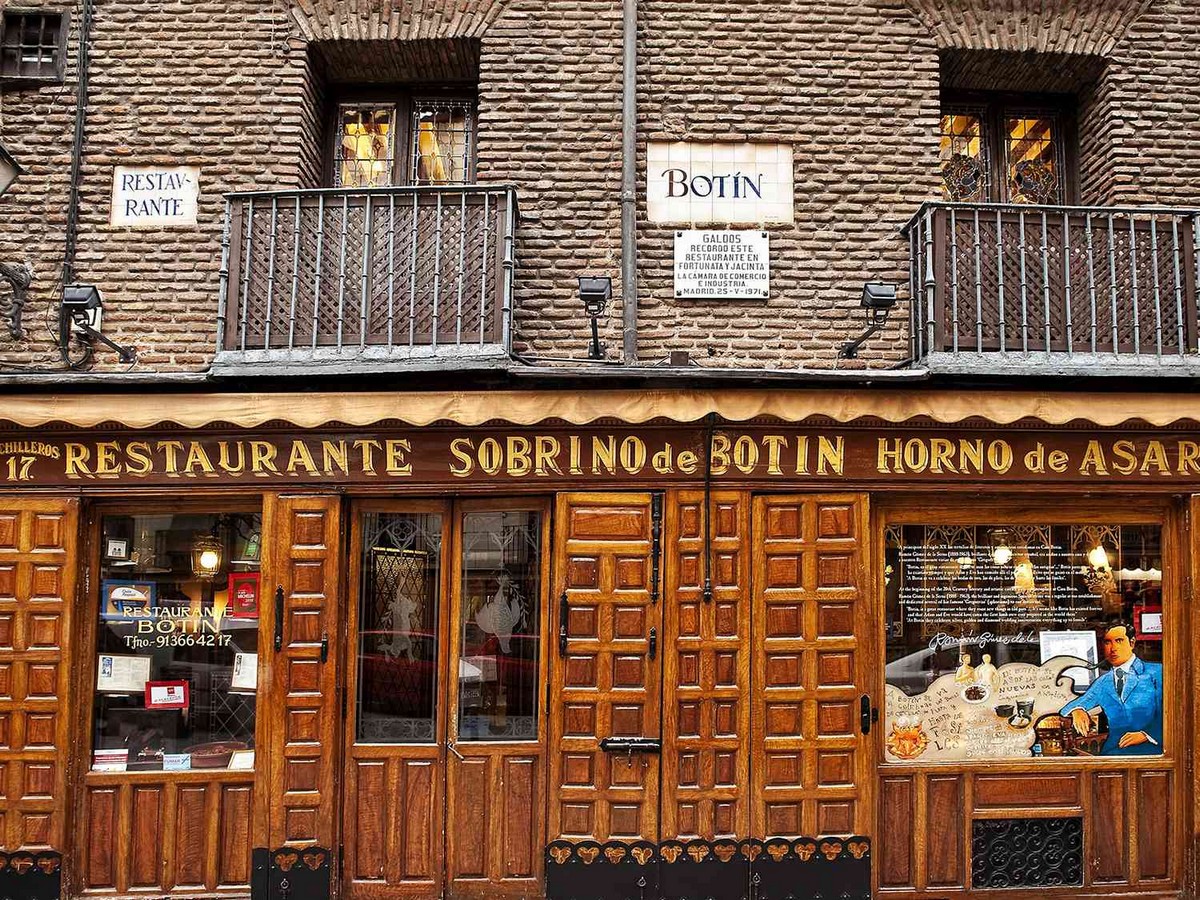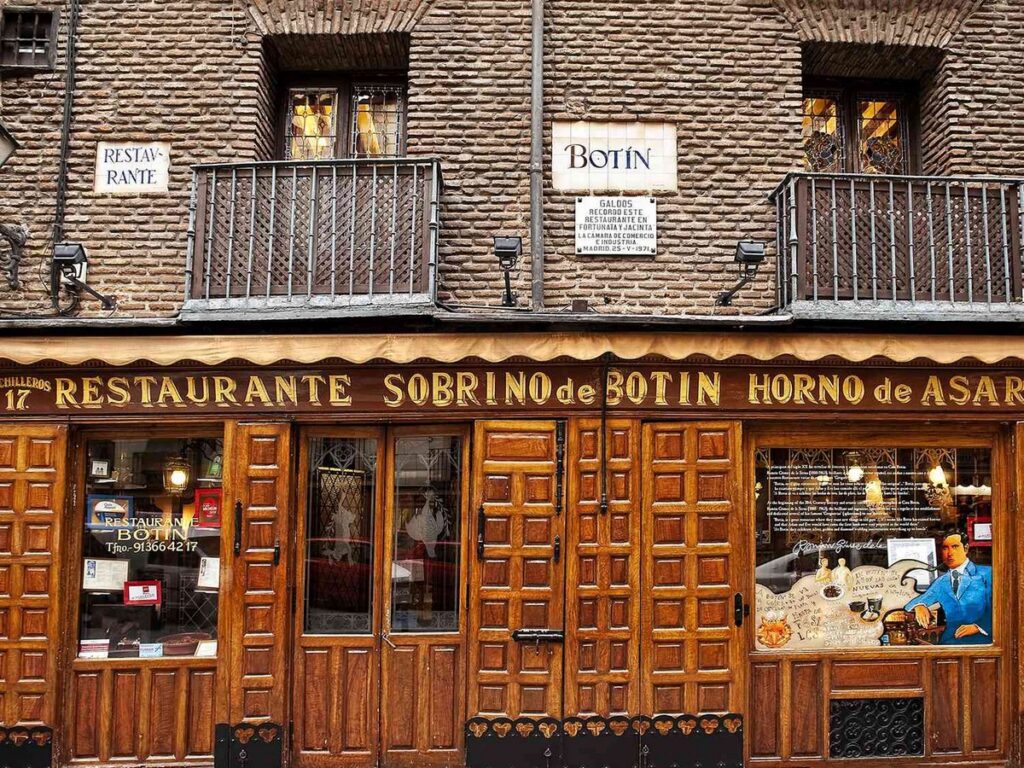 Madrid is a food lover's paradise and should not be missed by anyone looking for the best contemporary Spanish cuisine. An experience you certainly won't want to miss is eating at Sobrino de Botín, the world's oldest continuously operating restaurant. It was established in 1725 and provides an excellent taste experience with its delectable suckling pig and roasted lamb dishes. Step into this old tavern-style restaurant and enjoy the delicious traditional cuisine that has made Madrid a foodie favorite worldwide.
Biggest Zara Store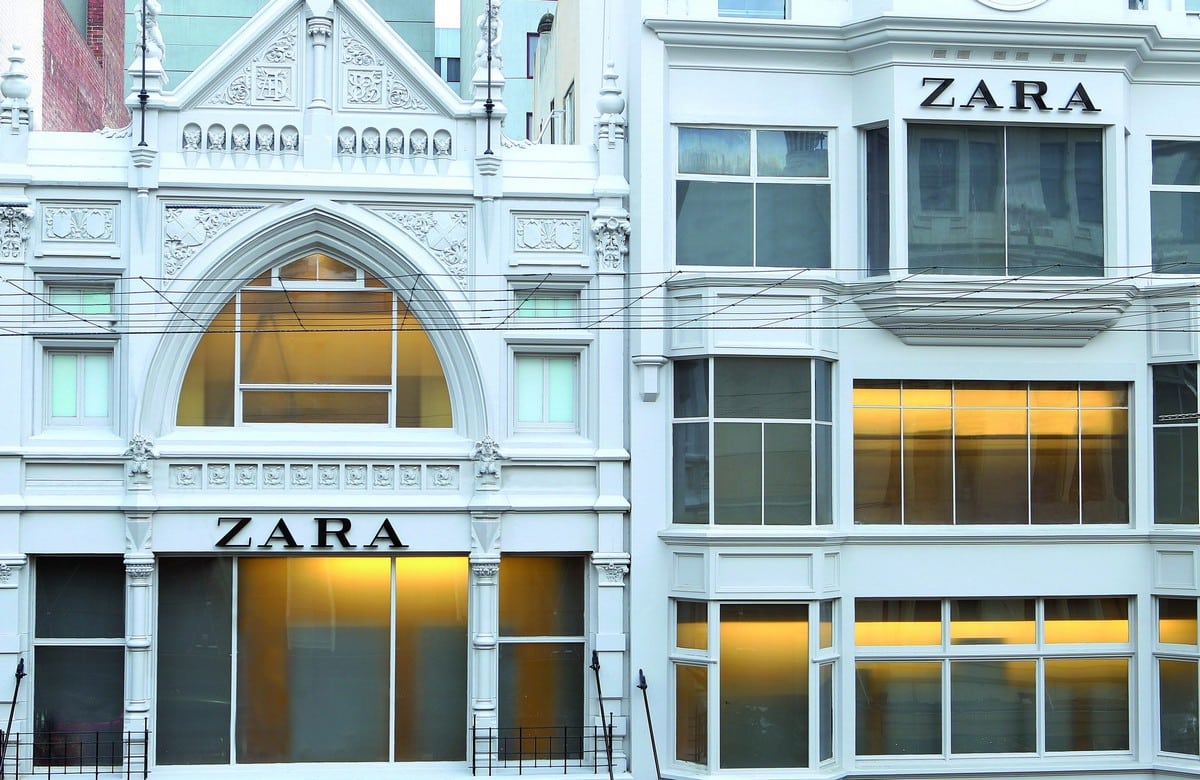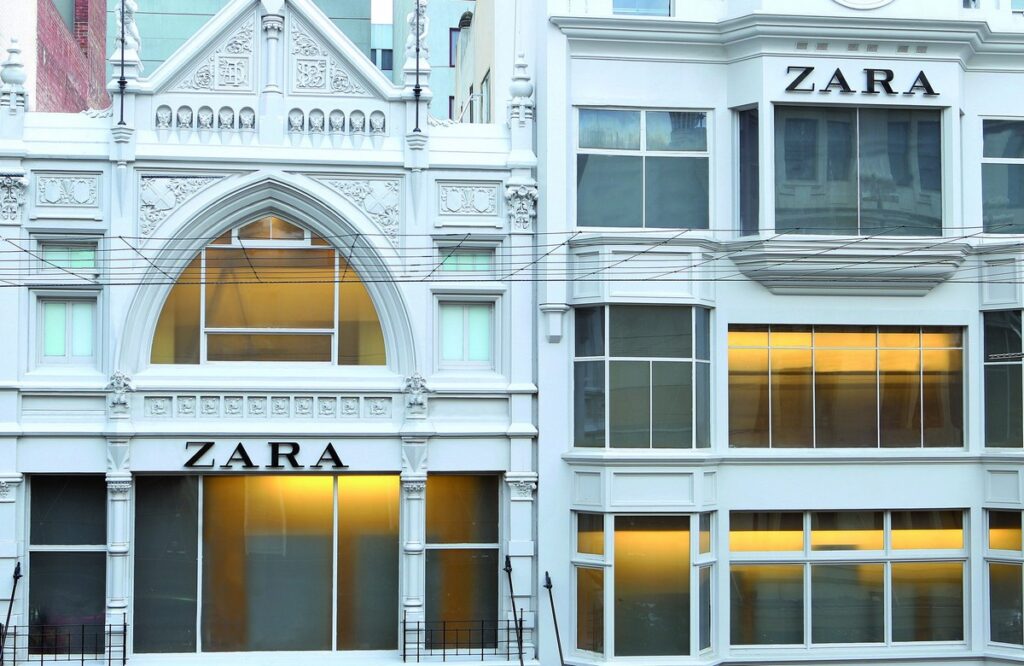 The Zara fashion chain, owned by the Inditex group, opened the doors to a new store in 2022 that is unlike any other. Taking over four floors of the renovated Edificio España in Madrid and spanning 7,700 square meters, it is one of the largest fashion stores in the world. As an extension of its online presence, shoppers can also return garments purchased online and use self-collection areas and book changing rooms directly from their smartphones. All these elements make this unique physical shopping experience as convenient as it is luxurious and innovative.
The First Skyscraper in Europe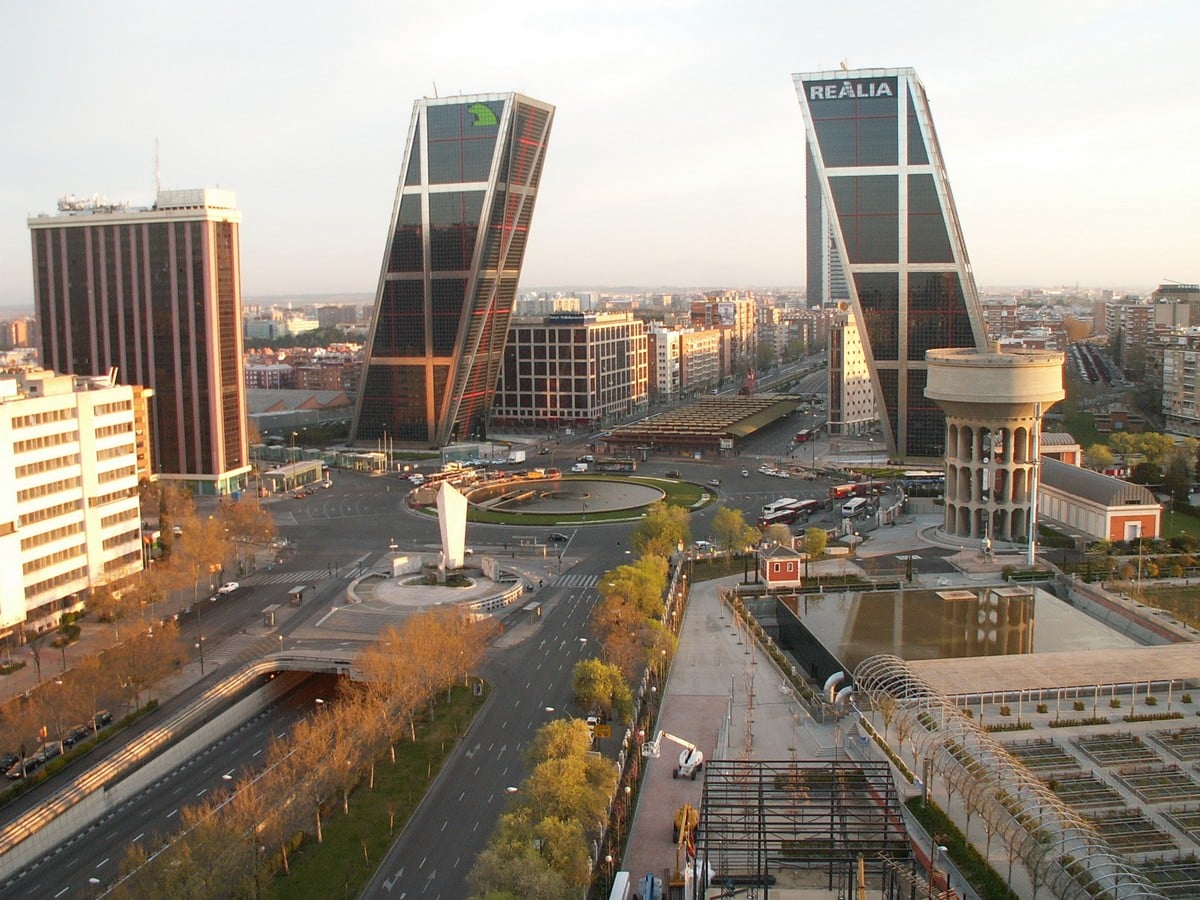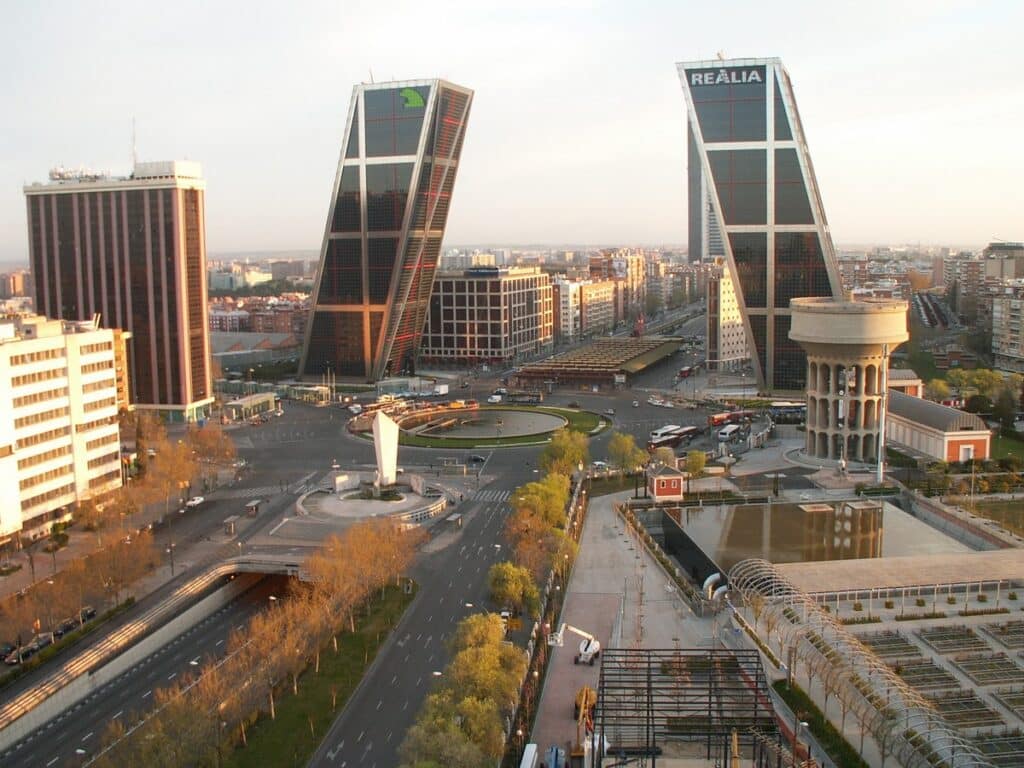 The Telefonica Building in Madrid serves as a reminder of how this metropolis has long been an innovative and influential city that has not shied away from pushing the boundaries of design. Upon its completion in 1929, it was the tallest building on the continent and inspired the skyscrapers of New York City. This remarkable, mid-Art Deco-style building is located on Gran Via Street. It stands as a tribute to Madrid's pioneering spirit, offering visitors an awe-inspiring view of its vibrant and diverse cityscape.
Madrid's Favorite Snack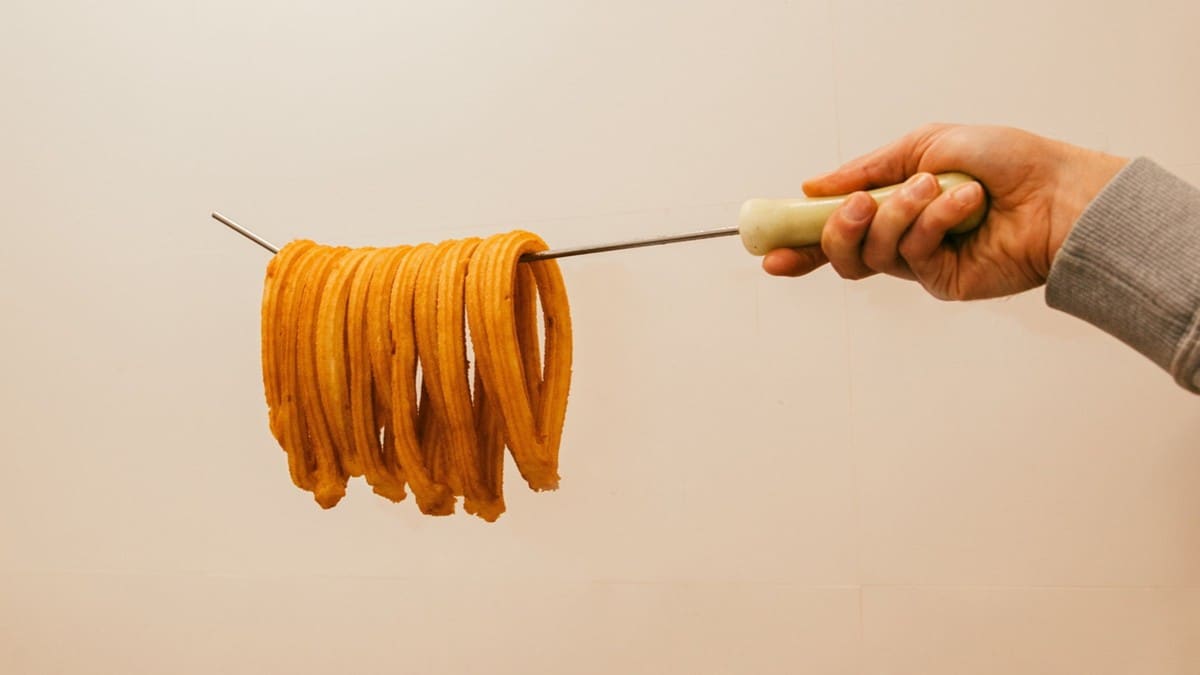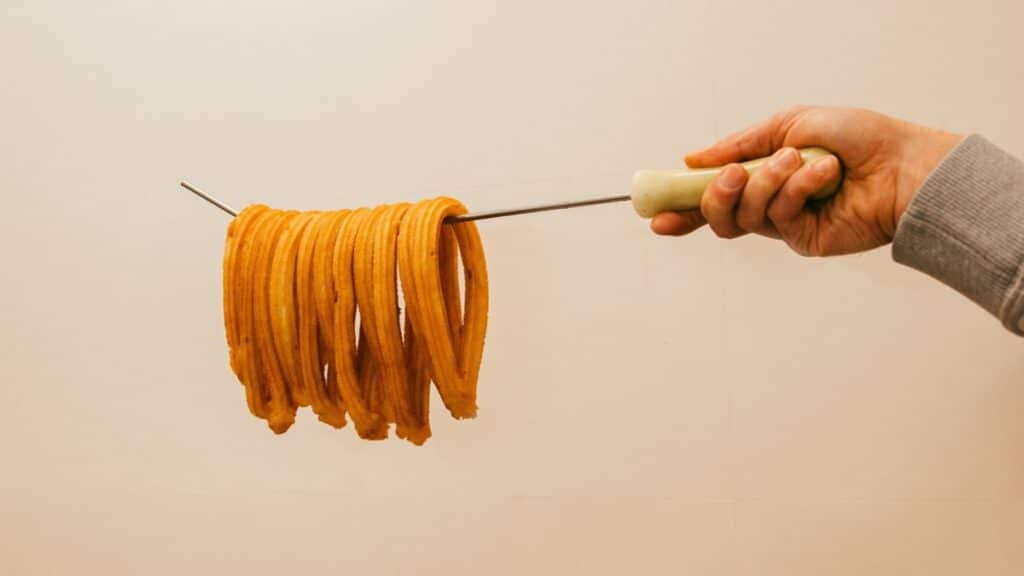 Madrid's calamari sandwich is a must-have for visitors to the city. This beloved local bite is deep-fried squid, battered and tucked into a crunchy baguette, making it as delicious as it is shareable. Any bar or cafe worth its salt near Plaza Mayor will have this tasty snack ready to eat. If you're wondering where to find the best calamari sandwich in Madrid, all you need to do is look for the queue lined up outside one of the nearest bars. That's a sure sign that locals and tourists are coming together for this delicacy.
Europe's Biggest Drive-In Cinema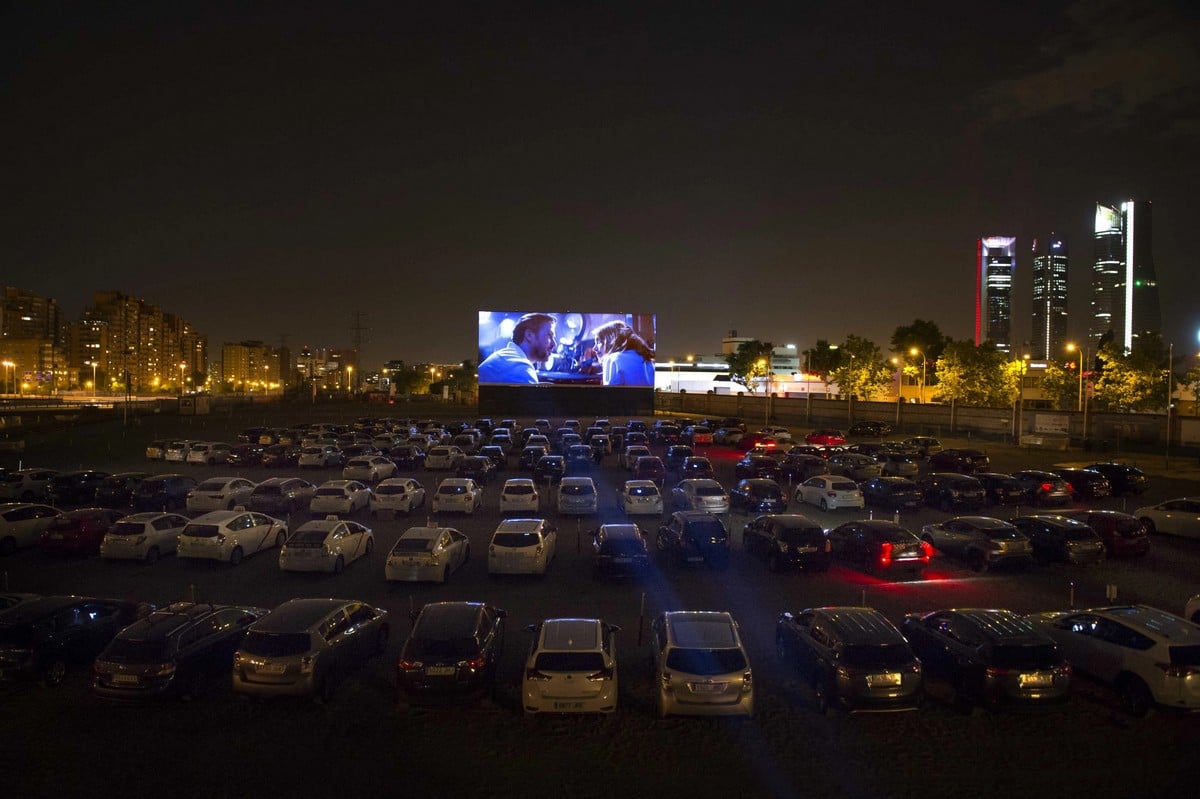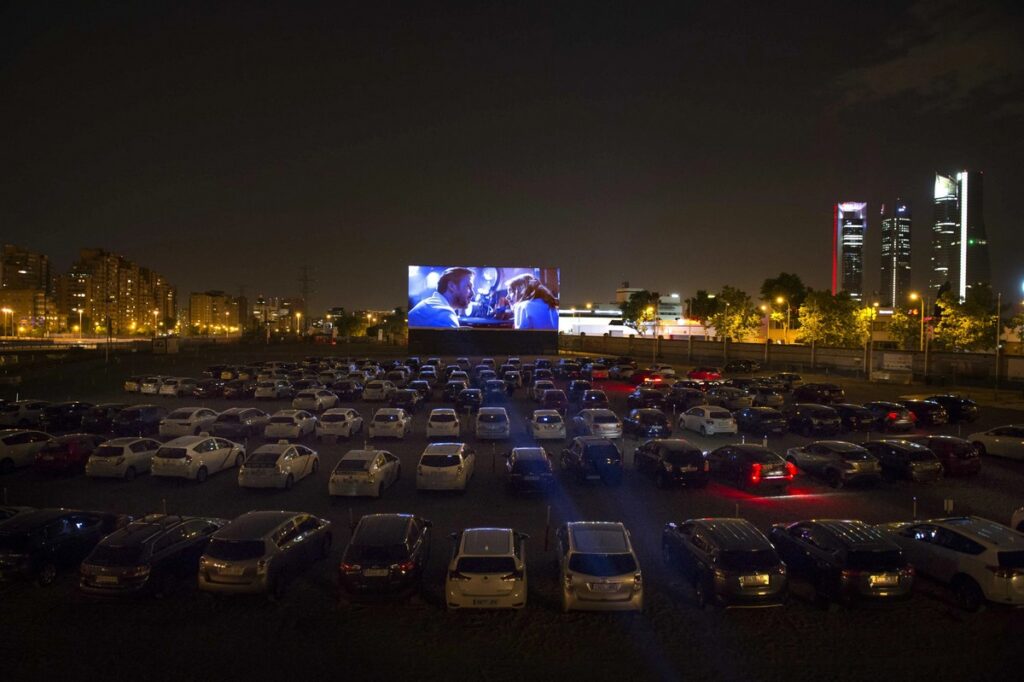 Madrid's film culture is one of its crowning achievements. With directors like Pedro Almodóvar and Alex de la Iglesia recording the city in their iconic films, Madrileños can often indulge in their favorite pastime—going to the cinema. Now, these cinematic adventures have been taken to new heights by Autocine Madrid. This outdoor cinema space provides a unique experience for movie lovers; you can park up to 350 cars over 25,000 square meters and enjoy cinematic classics, premiers, and even concerts. Various food options are available, from traditional snacks from the food trucks to some classic American diner favorites.
The Capital of Flamenco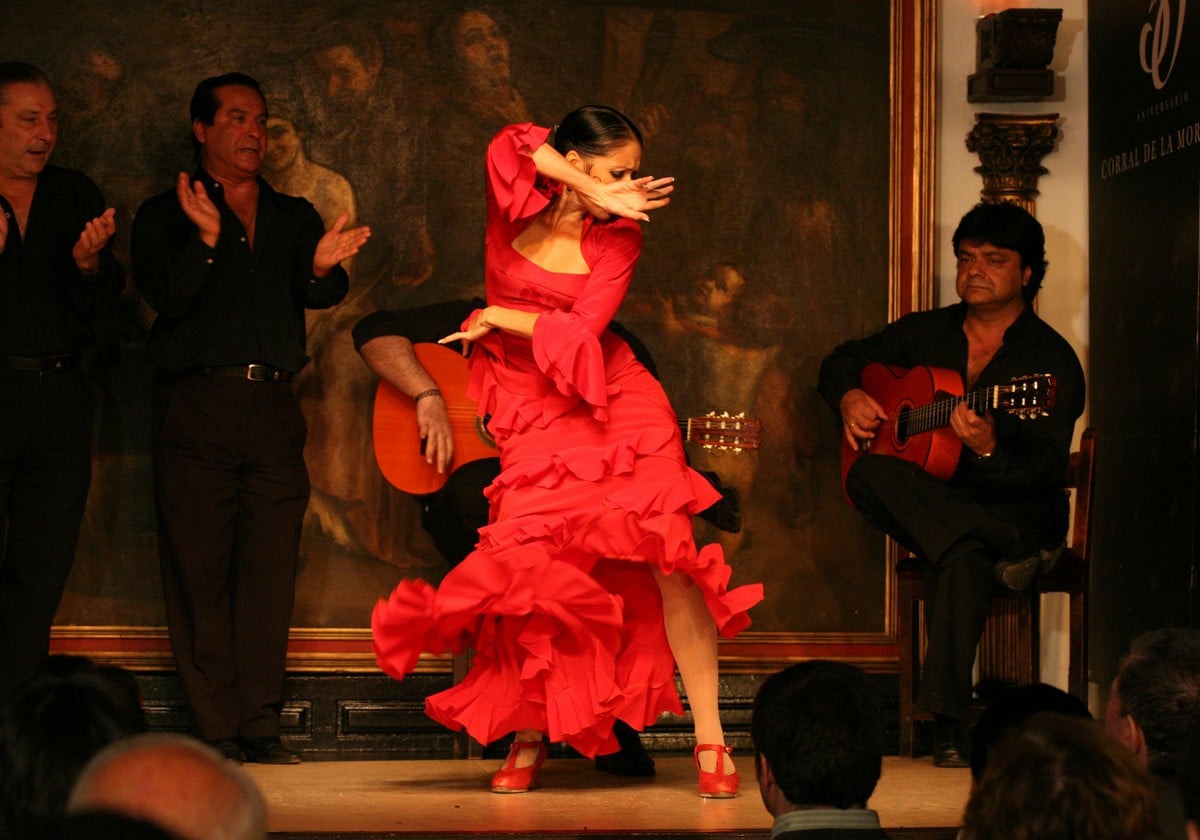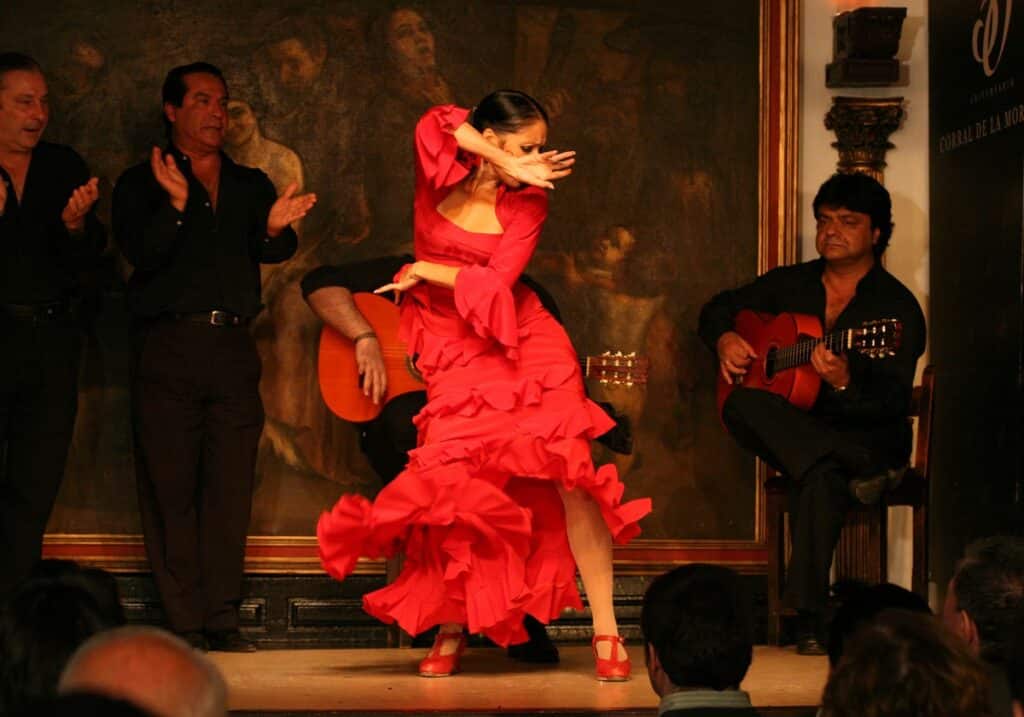 Going to an authentic Flamenco show in Madrid is an unforgettable experience. Enjoy the vibrance and energy of this traditional dance as singing, clapping, guitars, and castanets accompany it. Patrons can make the most of the evening by adding dinner to their show package. There are plenty of flamenco venues located all over the city, running performances each night of the week. For a unique, intimate setting unlike any other, visit Corral de la Morería, Madrid's oldest flamenco tablao. Visiting this spot is guaranteed to be a fun and awe-inspiring night.
Home to the Largest Functioning Palace in Europe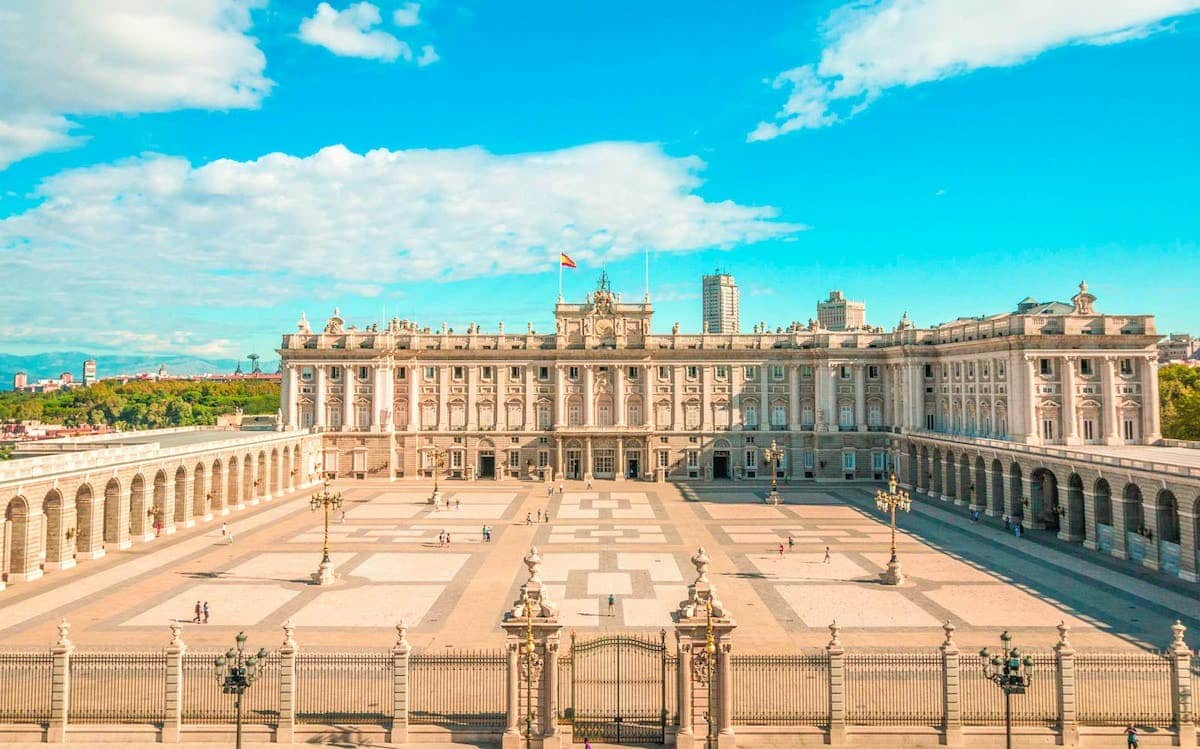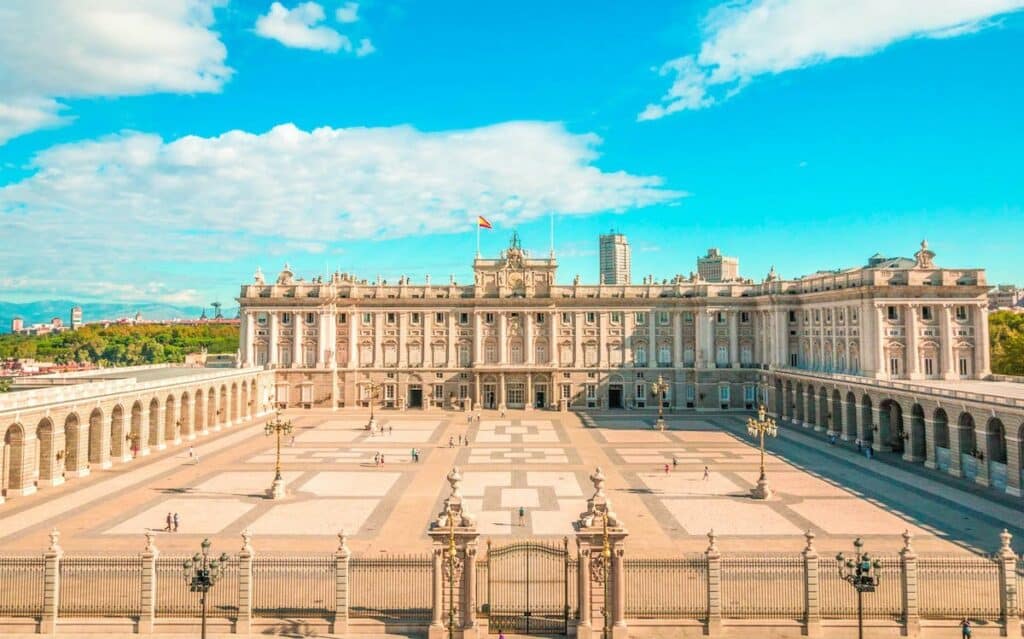 The Royal Palace of Madrid is a beautiful, majestic structure with 3,000 rooms and an interesting blend of Neoclassical and Baroque architecture. While not the official residence of the Spanish royal family anymore, it is still used for an array of official ceremonies and receptions. Visitors must first admire its sheer size from the outside, encircled by Camp del Moro Park and gardens dating back centuries. Those who dare to enter can tour the richly decorated galleries and throne room and explore the well-preserved royal kitchen.
The Only City in the World with a Public Statue Dedicated to the Devil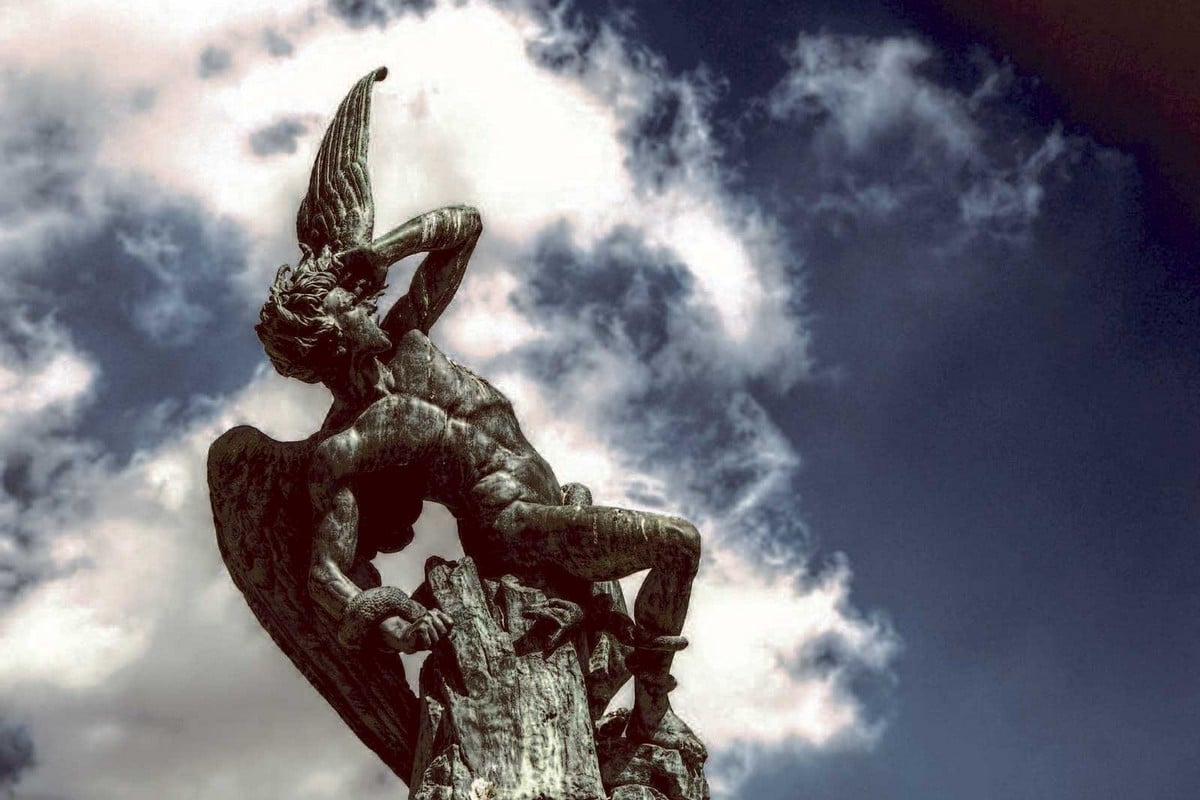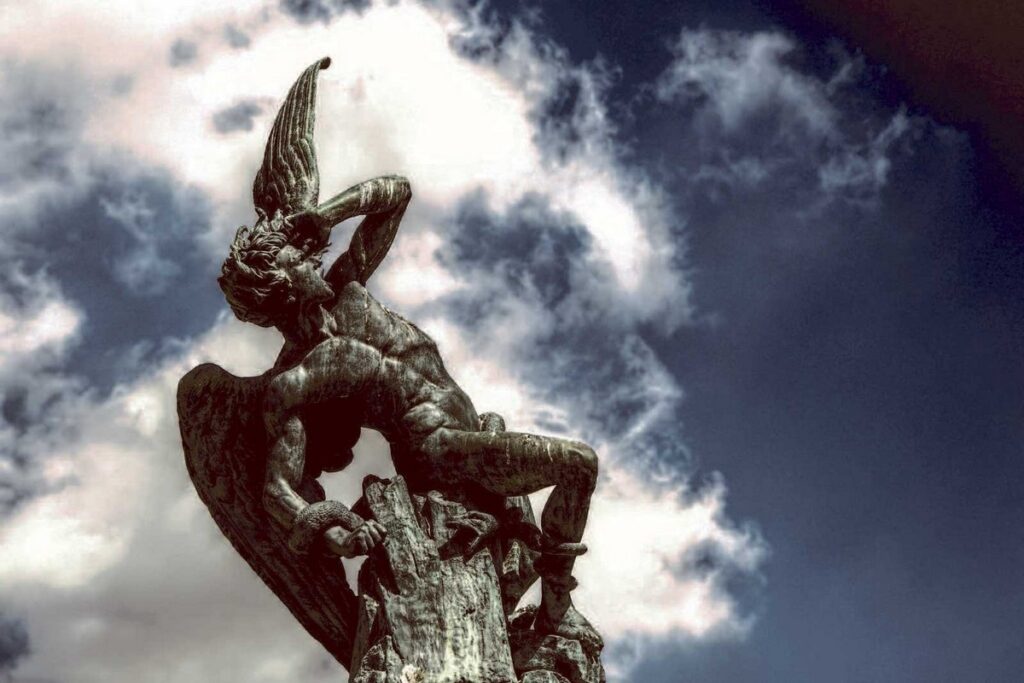 Parque El Retiro is a 300-acre lush public park established in the late 18th century by then King Philip IV as his private retreat. Its formal gardens, playgrounds, picturesque lakes, and open-air cafes make it an idyllic urban getaway. One of its popular attractions is The Fountain of the Fallen Angel, a magnificent sculpture by Ricardo Bellver celebrating Lucifer's moments before diving into Hell. It was installed for the World's Fair in Paris in 1878. The Fountain marks El Retiro Park as the only city in the world with an officially recognized public statue dedicated to The Devil himself.
Home of the Best Museums in the World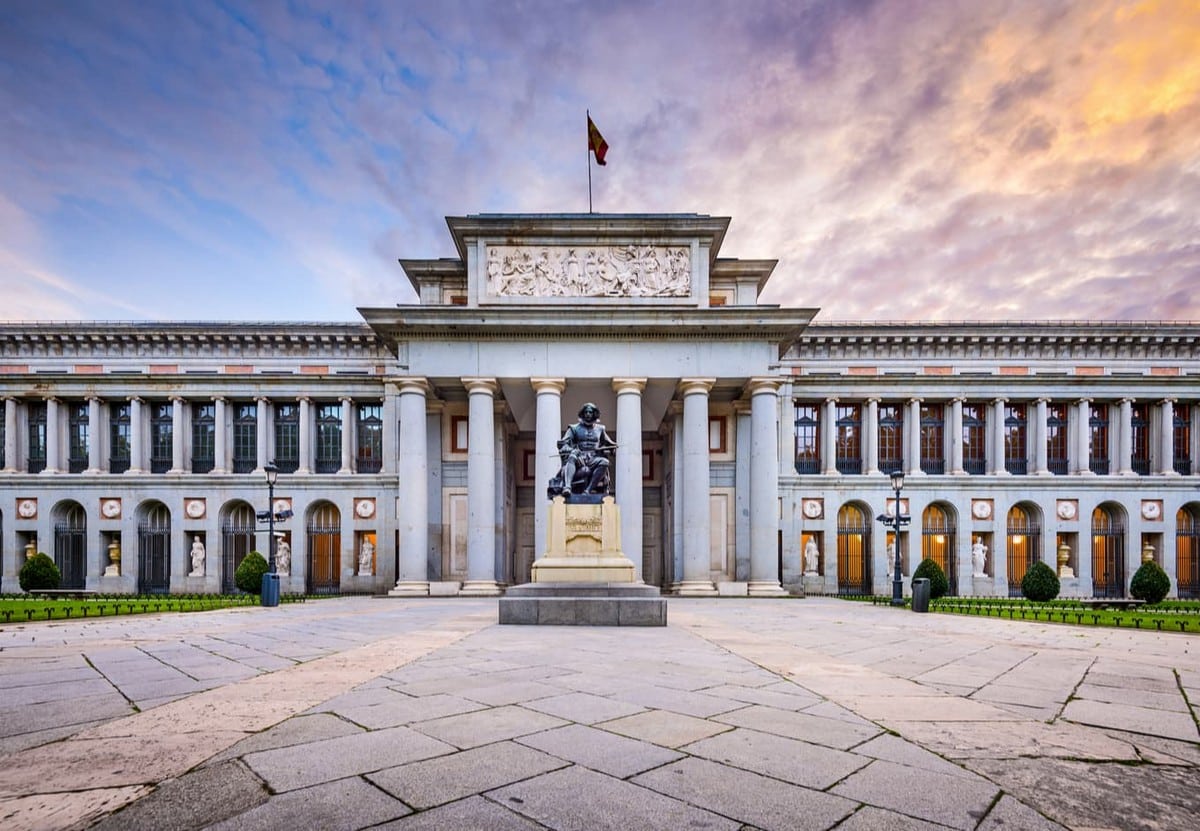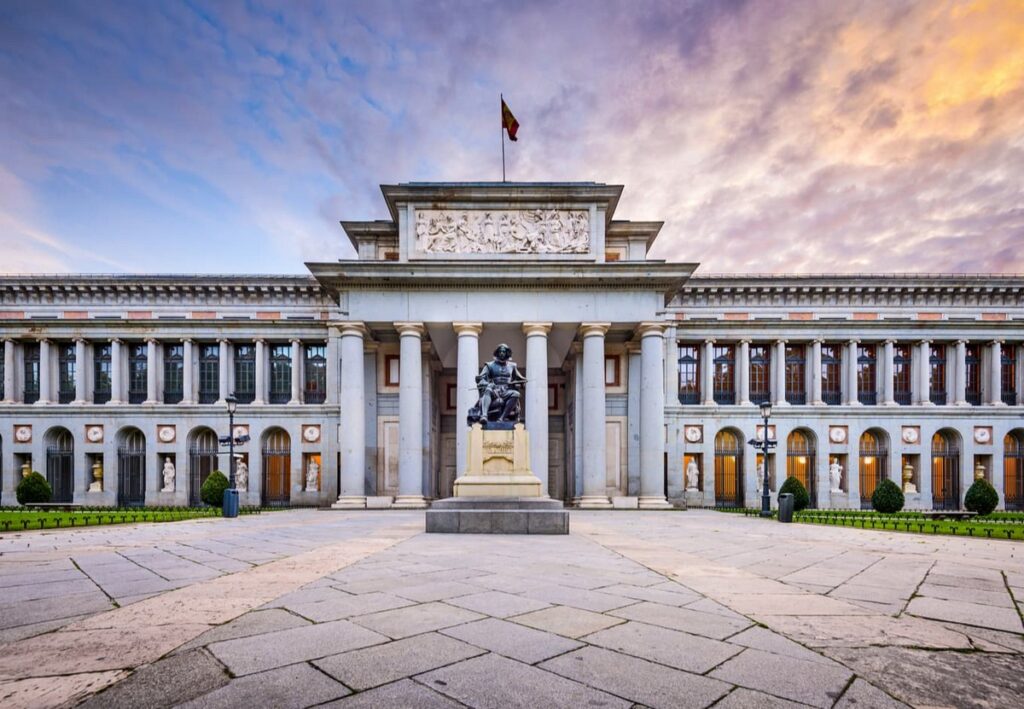 Few cities in the world can rival Madrid when it comes to museums. Home to some of the finest museums, Madrid boasts a variety of cultural experiences for all types of travelers. From the world-famous Prado Museum, which houses an impressive collection of artworks from some of the most important European masters throughout history, Reina Sophia National Art Centre, with its modern artwork displays to Real Academia de Bellas Artes de San Fernando, Madrid offers visitors a glimpse into what traditional Spanish art is all about.
The Only Egyptian Temple in Spain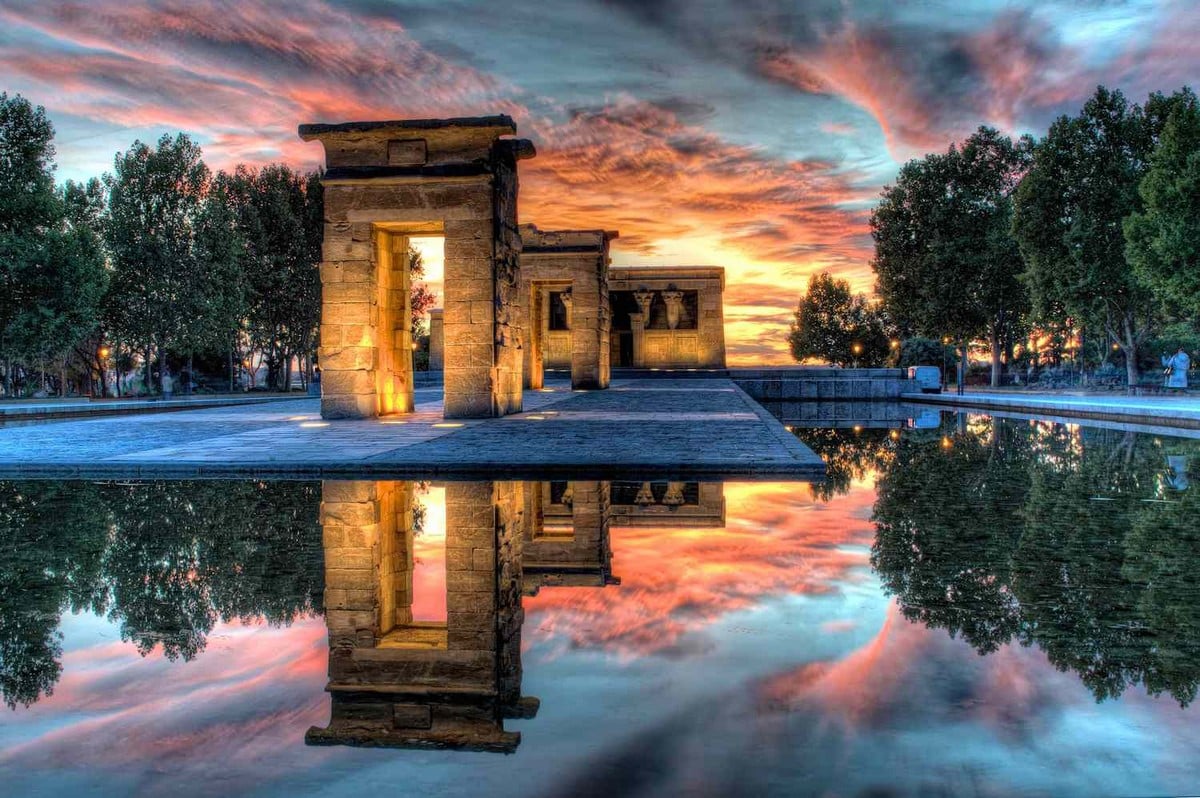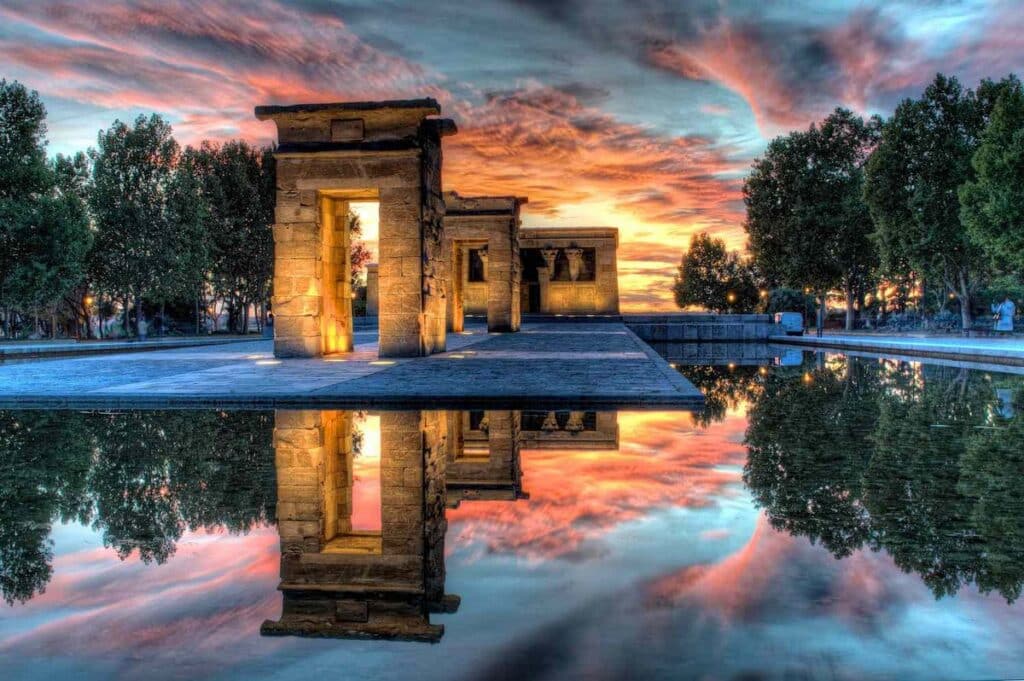 The Temple of Debod is a remarkable example of ancient Egyptian architecture, dating back to the 2nd century BC. It was dismantled and relocated to Madrid in the 20th century, making it the only surviving Egyptian temple to be seen outside Egypt. Visitors flock to check out this unique monument and experience its beauty for themselves. The temple provides an interesting insight into Egyptian civilization, with intricately carved bas-reliefs depicting religious iconography and scenes from daily life from eons past. This stunning masterpiece is a must-see for any traveler exploring Madrid and provides a captivating glimpse into ancient Egyptian culture.
First Modern Post-Roman Triumphal Arch in Europe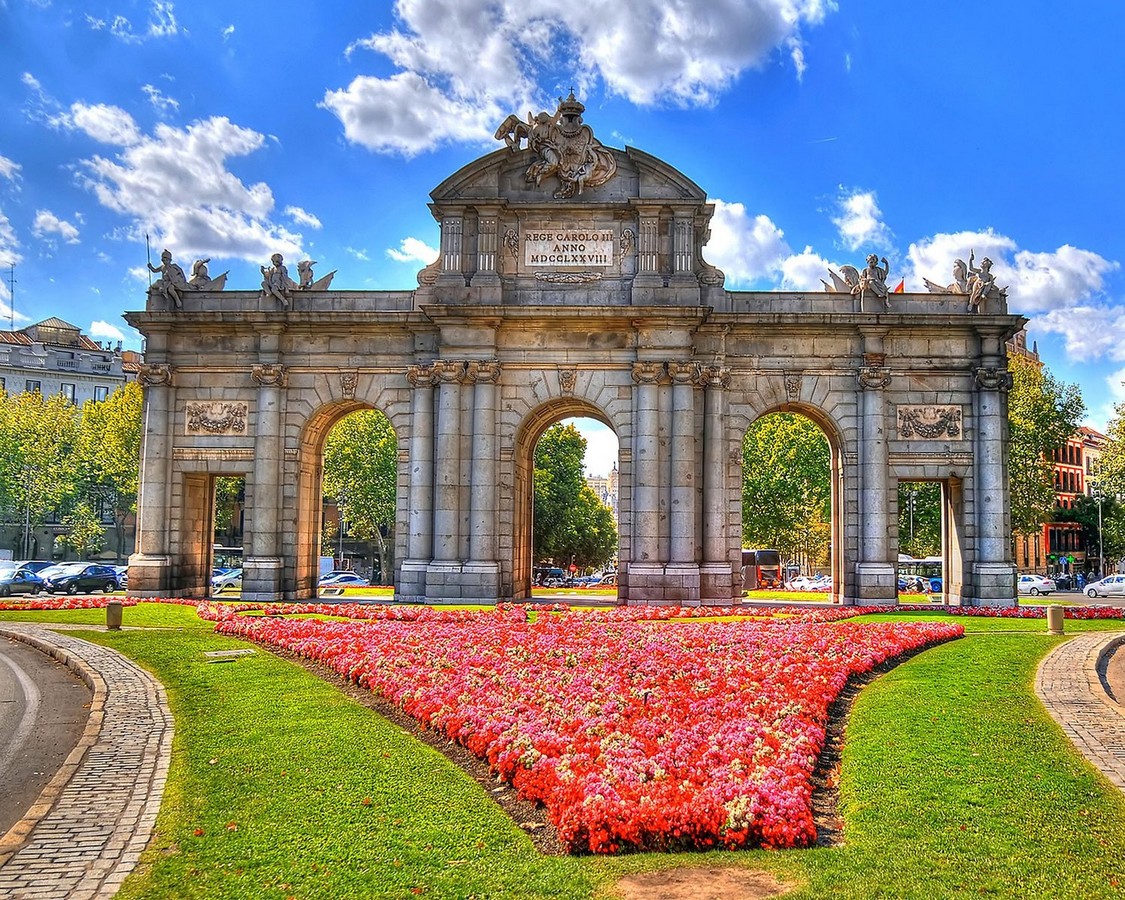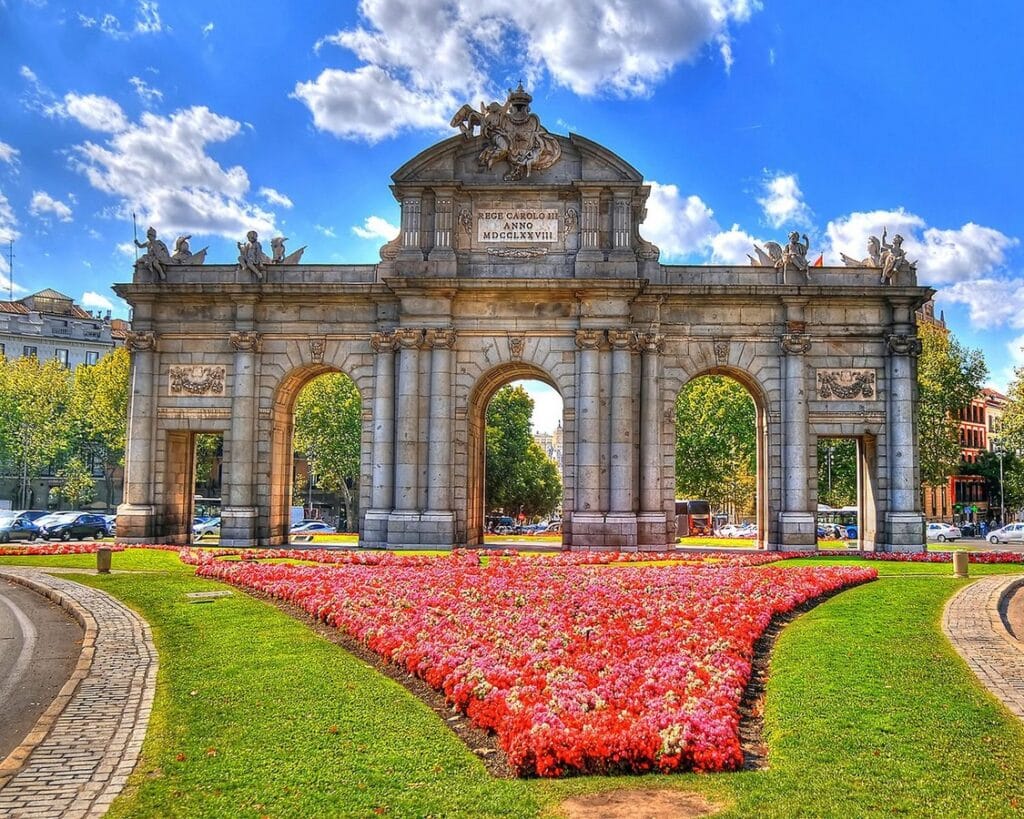 The Puerta de Alcalá is a powerful symbol of Madrid, representing the city's rich history and monumental transformation. It is the oldest post-Roman triumphal arch in Europe, commissioned by King Carlos III and designed by the renowned architect Francesco Sabatini in 1778, constructed from marble to form a large neoclassical structure at Plaza de la Independencia. Sabatini incorporated both baroque elements for which he was renowned and classical forms inspired by antiquity when creating the arch, making it an artfully superb monument to behold.
One of the Sunniest Capitals in Europe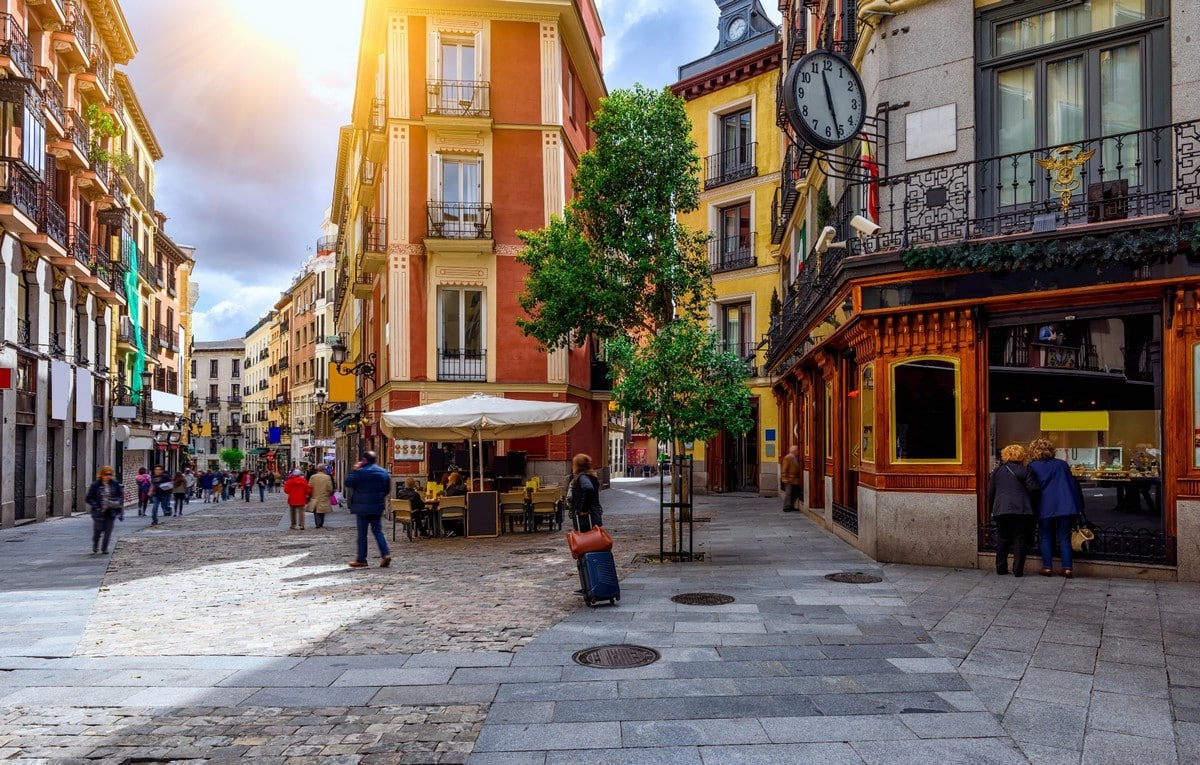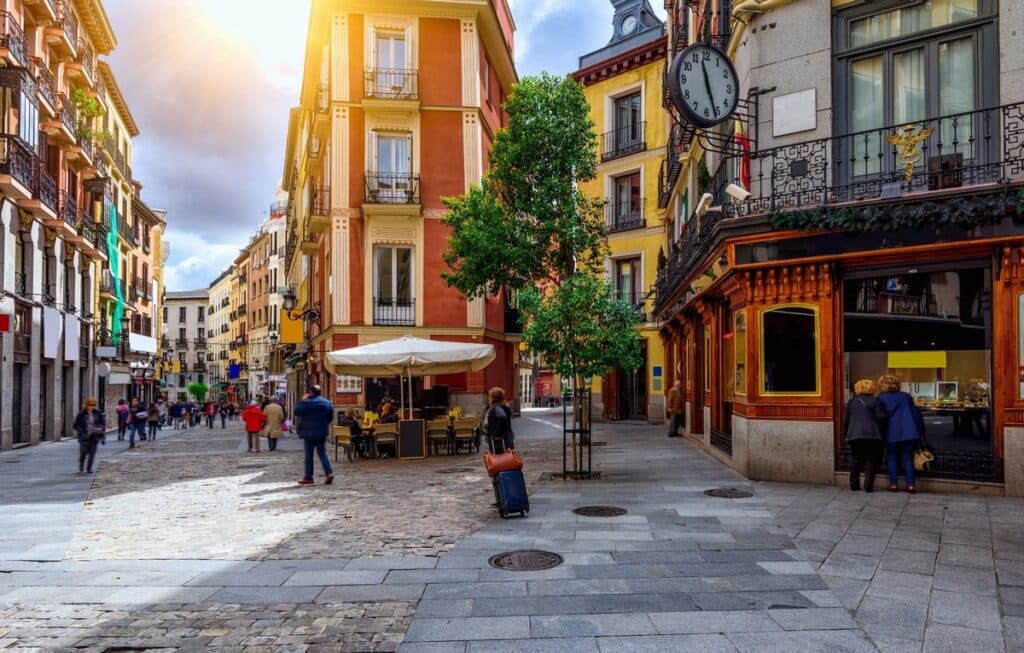 Madrid is one of the sunniest cities in Europe. An average of 350 days of sunshine per year gives residents plenty of opportunity to experience the warm Mediterranean climate for much of the year and bask in sunny days without worrying about rain. There are only about 15 days a year when the sun isn't visible in the sky. Much of this can be attributed to its location away from the much cloudier Mediterranean Coast, and as such, Madrid enjoys some of the clearest skies throughout European capitals.