Washington is also called "The Evergreen State". This is because it is covered in beautiful evergreen forests! Its state flag is even green (to remind everyone just how evergreen it is). The state shares borders with Oregon, Idaho, Canada, and the Pacific Ocean. Olympia is its capital city, however, Seattle is its largest city with over 780,000 residents. The whole state is full of nature and wildlife. It has mountain ranges, rugged coastline, and temperate rainforests.
Washington is known for Seattle, a leading city in the tech world, and home to Amazon, Microsoft, and the original Starbucks! It is at the forefront of the music scene and was the birthplace of Grunge music in the 80s. The state is also known for its rainy weather and incredible landscapes.
Seattle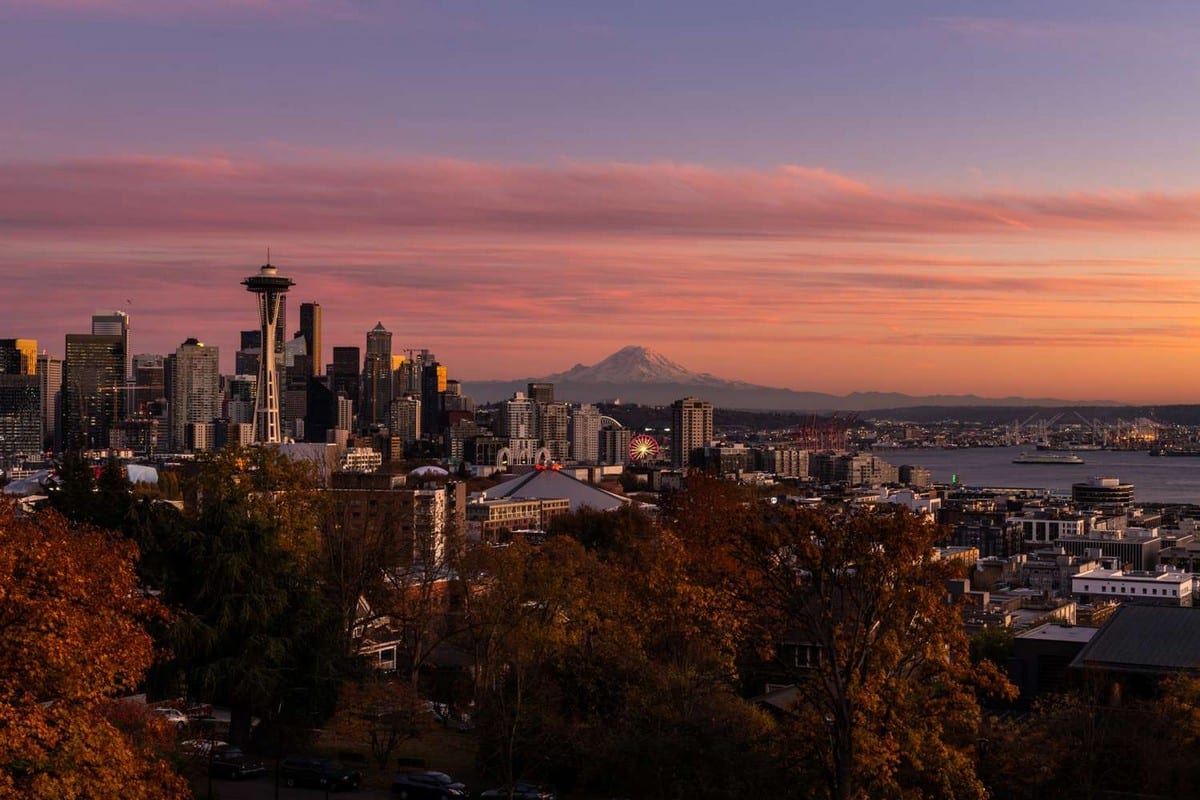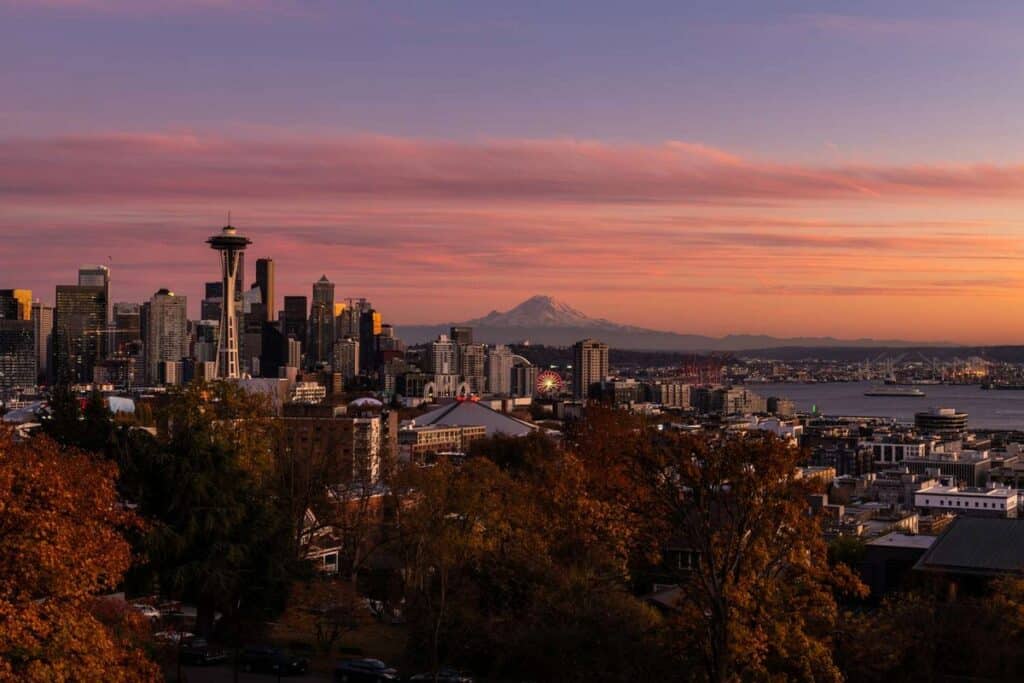 Seattle is Washington state's largest and most well-known city. It is nicknamed "The Emerald City" because it is surrounded by greenery throughout the year, including winter!
The city is nestled between two mountain ranges. There are the Olympic Mountains to the west and the Cascade Mountains to the east. Both mountains are visible on clear days!
Seattle has the largest houseboat population in the United States. It has over 500 houseboats and floating homes! These can be found on Lake Union and other bodies of water on the Puget Sound.
The Space Needle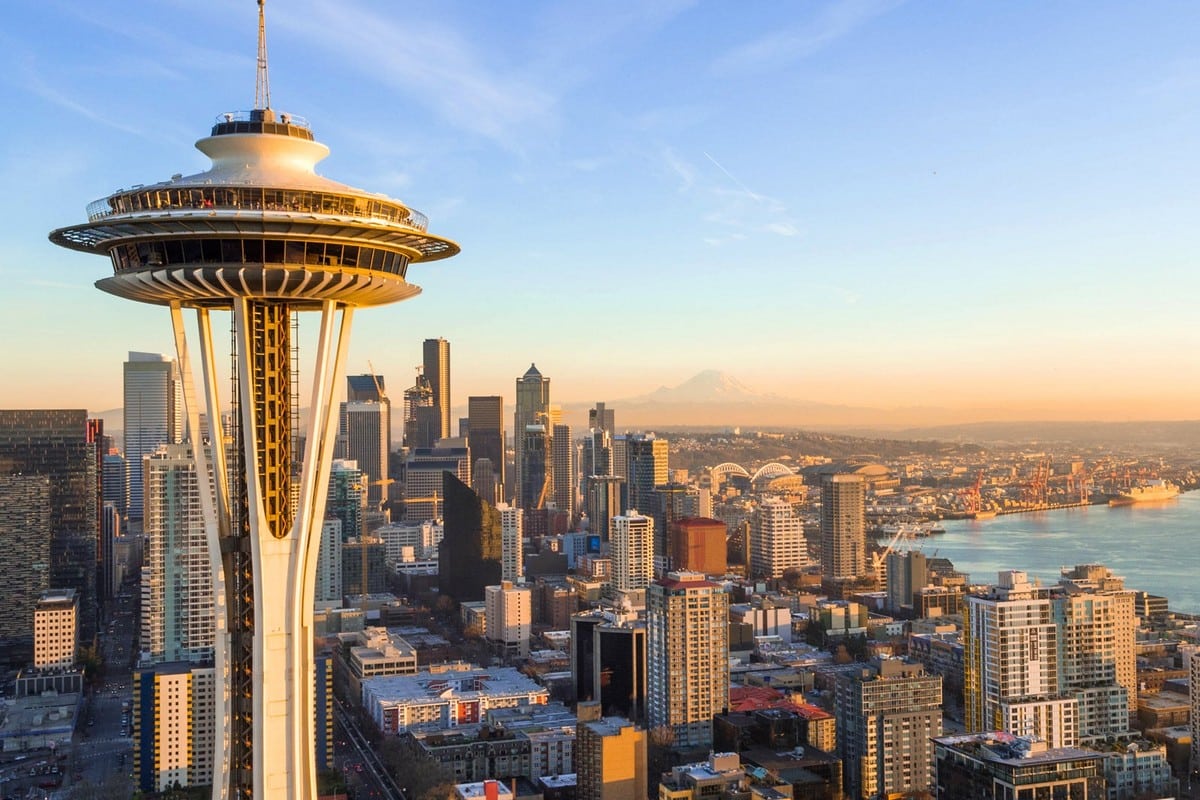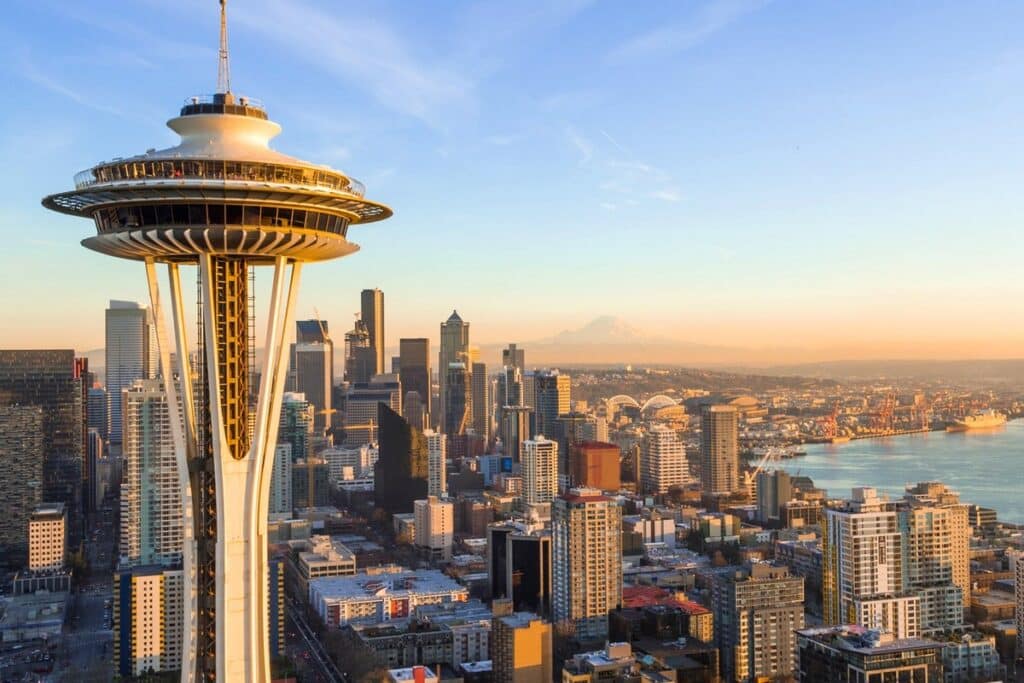 The Space Needle is an icon of Seattle and one of the most photographed structures worldwide! It was unveiled in 1962 and stands over 605 feet tall. In 1999 it became an official landmark.
1.3 million guests visit the Space Needle every year. It has three main viewing areas that have 360-degree views of the city! It was installed with the world's first revolving glass floor in 2018, known as The Loupe. The Loupe gives viewers unique views of the city below and the structure's unique architecture. That's pretty damn cool if you ask us.
Starbucks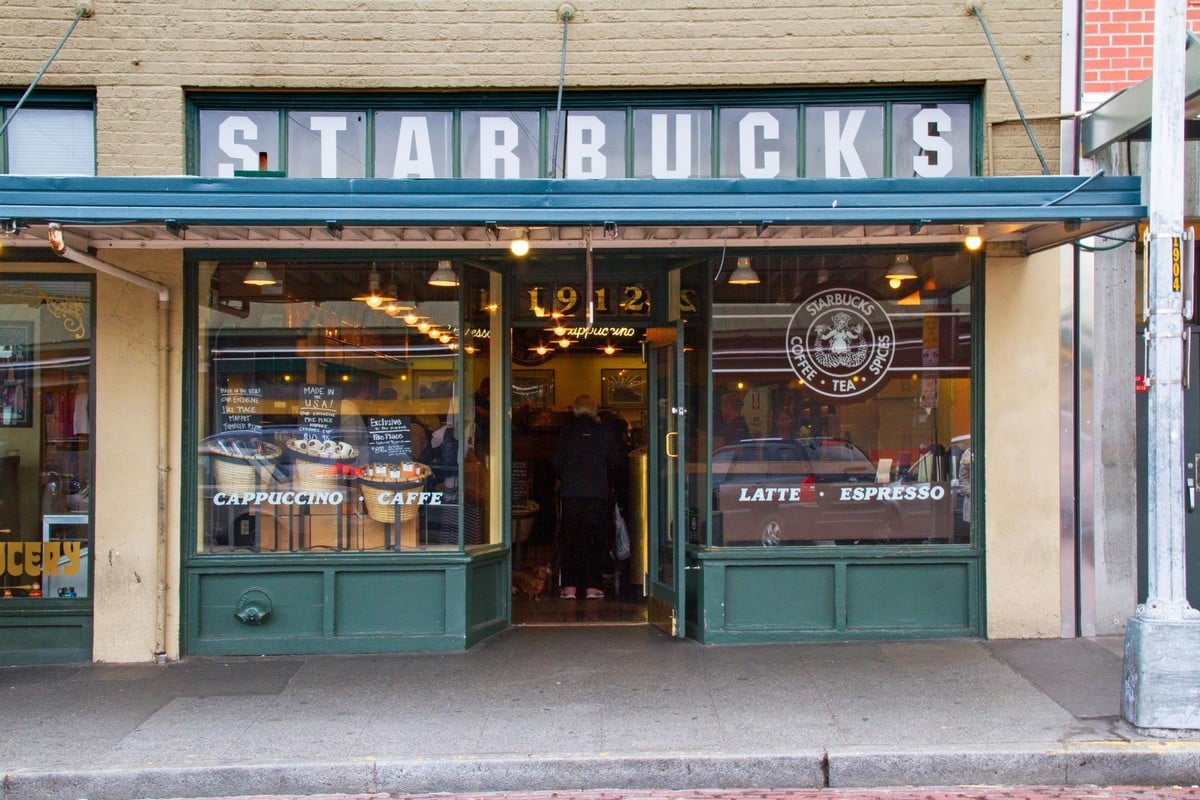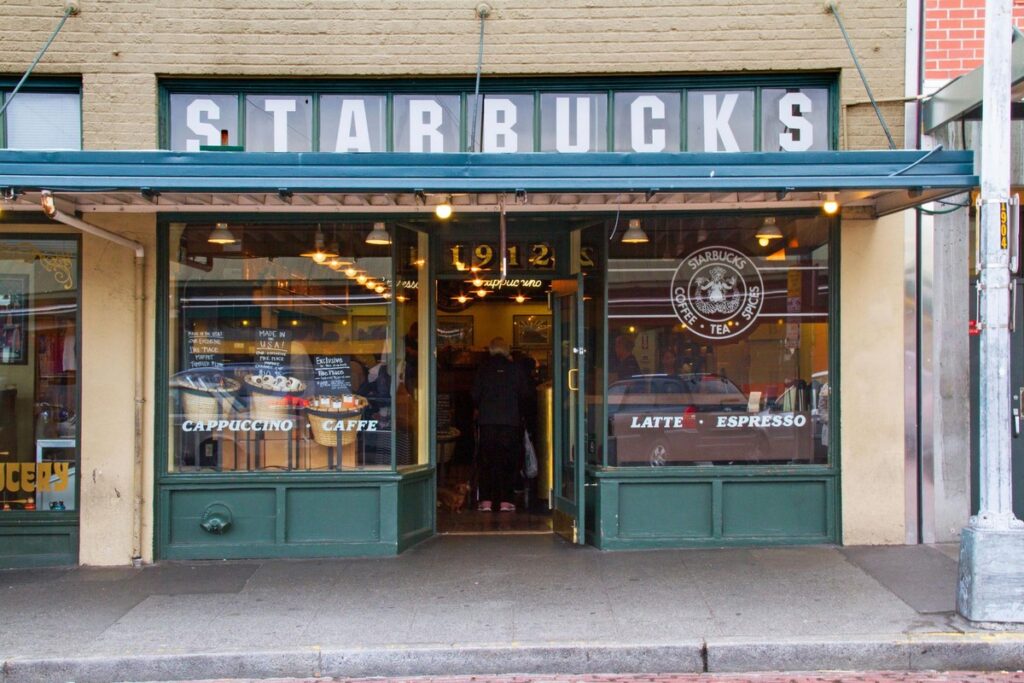 The first-ever Starbucks opened in Pike Place Market, Seattle (thank you, Washington). It opened in 1971 in a modest building and… the original logo was BROWN! Yep, you read that right, brown.
If you visited the store today, you would still see the original brown logo and the old mermaid! Although, she's had a makeover in the new logo. You'll also probably see a long line of tourists dying to get their hands on a coffee from the "original" store.
Interestingly, the first store actually only sold coffee beans. It wasn't until years later when the company changed hands that they started selling coffee drinks!
Microsoft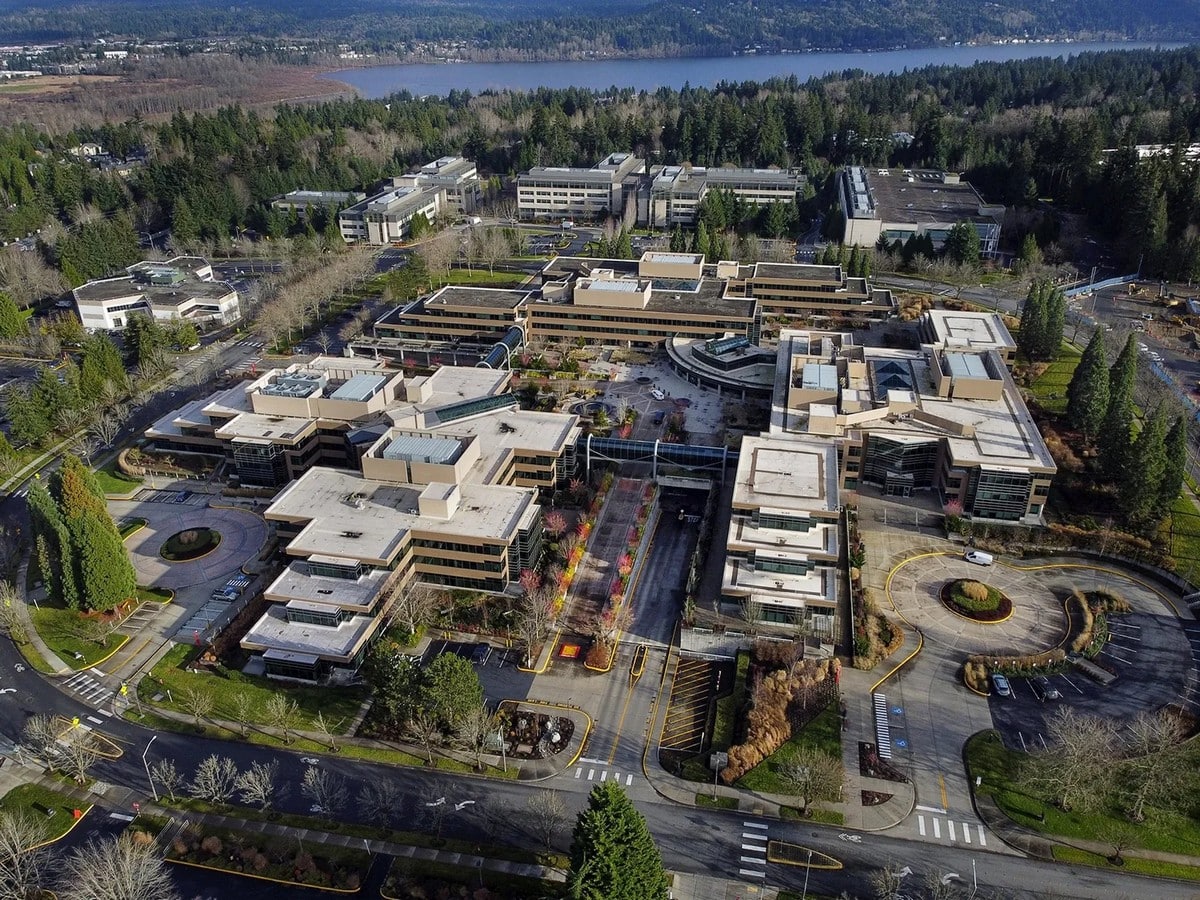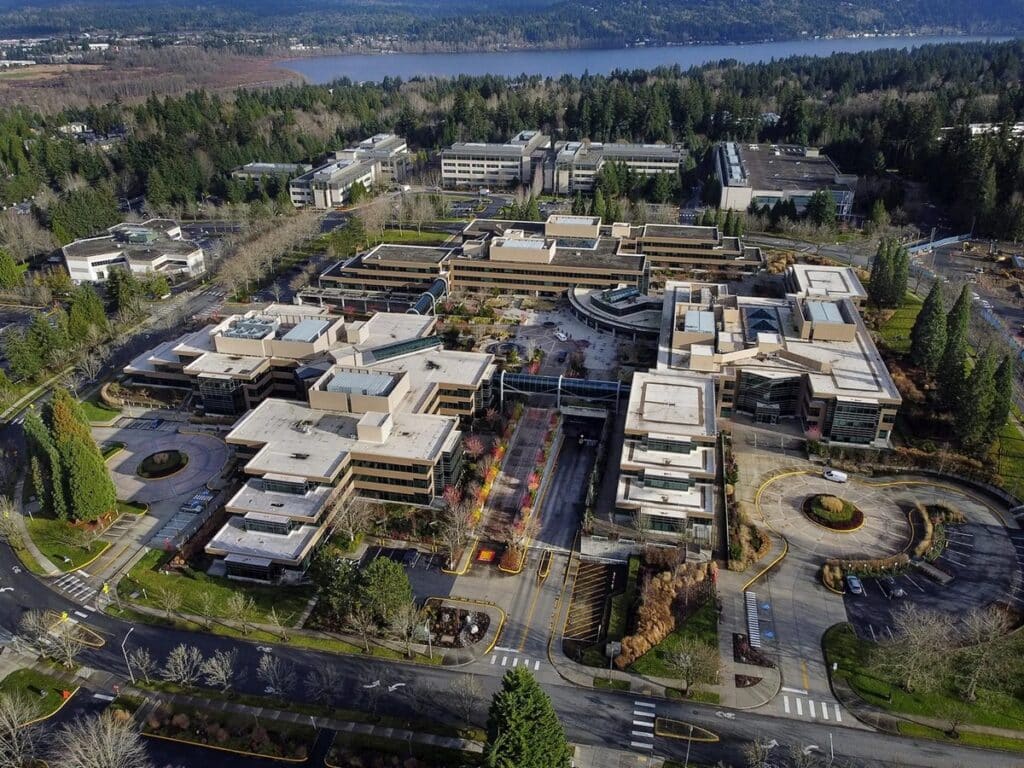 Bill Gates, one of the founders of Microsoft comes from Seattle, Washington. Not only that, but the Microsoft campus can be sound in the state! In Redmond, Seattle, to be exact.
The campus sits on a land area of over two square kilometers and has over 100 office buildings. It's almost a city itself, with its own transportation system, sports fields, a lake, and even a shopping mall!
Microsoft is one of the largest employers in Washington, providing over 50,000 jobs. If it was an official city, it would be the 27th largest in the state based on population!
Cascade Range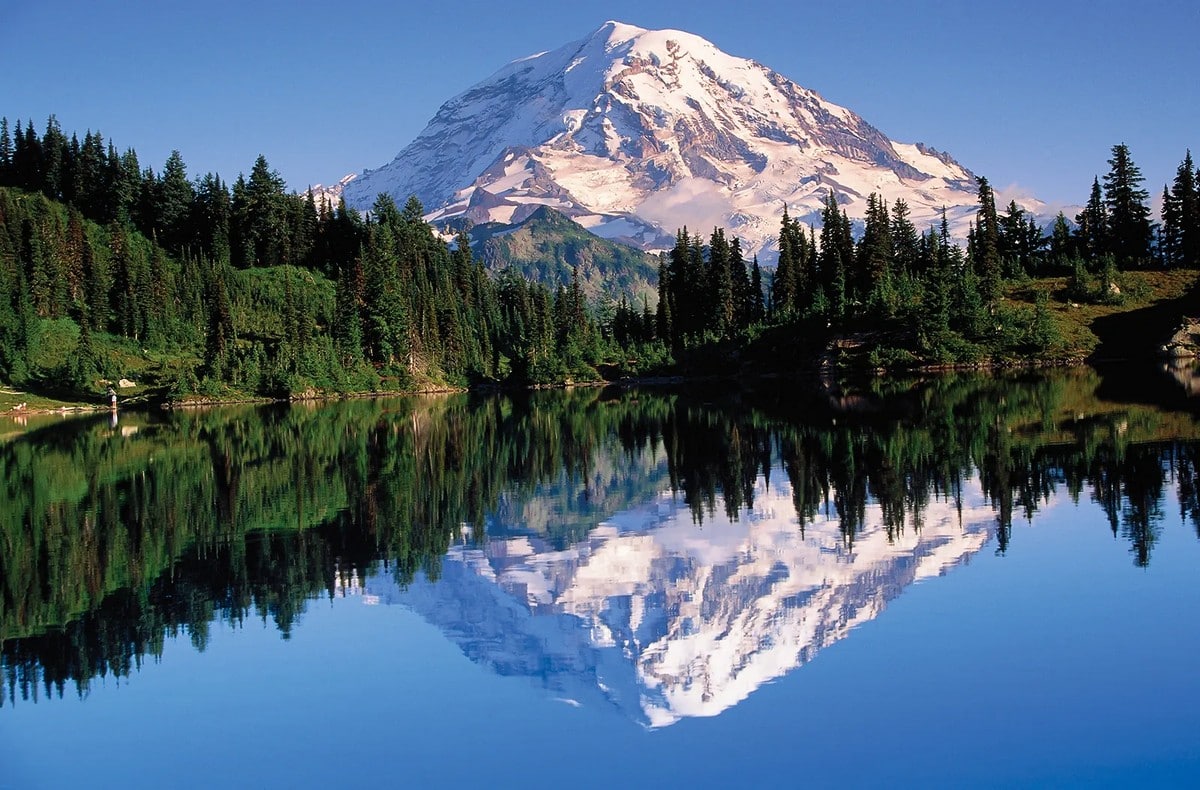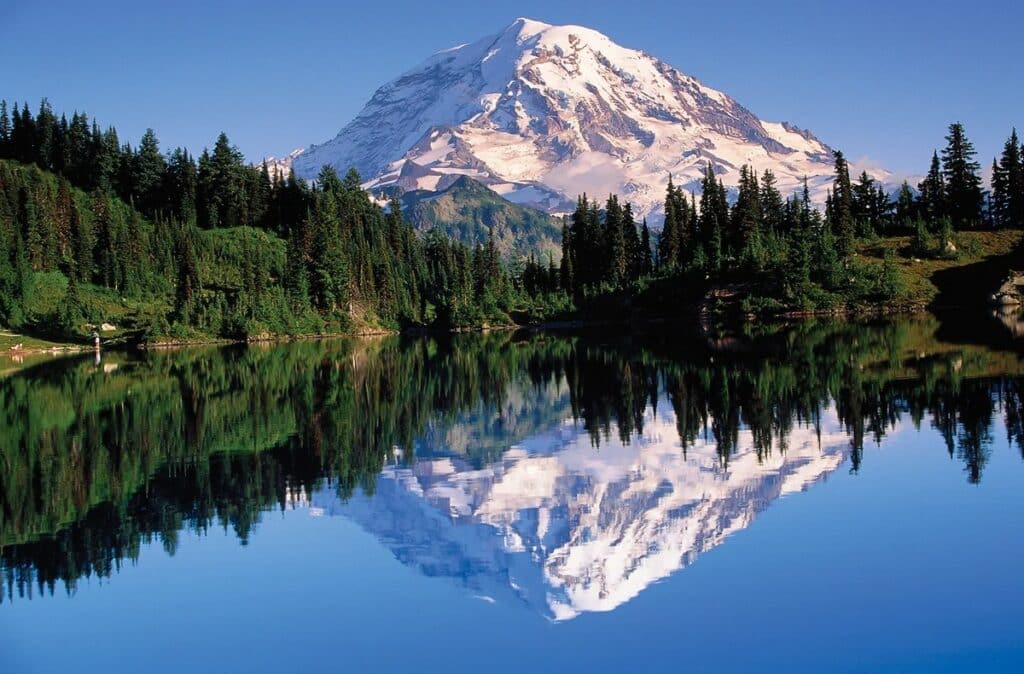 The Cascade Range is a 1,130-kilometer-long mountain range, with a part of it in Washington! There are 3,753 named mountains in the range, many of which are over 3,000 meters tall!
Some of the range's most famous mountains are Washington's own Mount St. Helens and Mount Rainier.
The Cascades are part of the Pacific Ring of Fire. All of the volcanic eruptions in the contiguous United States over the past 200 years are from cascade volcanoes!
Mount Rainier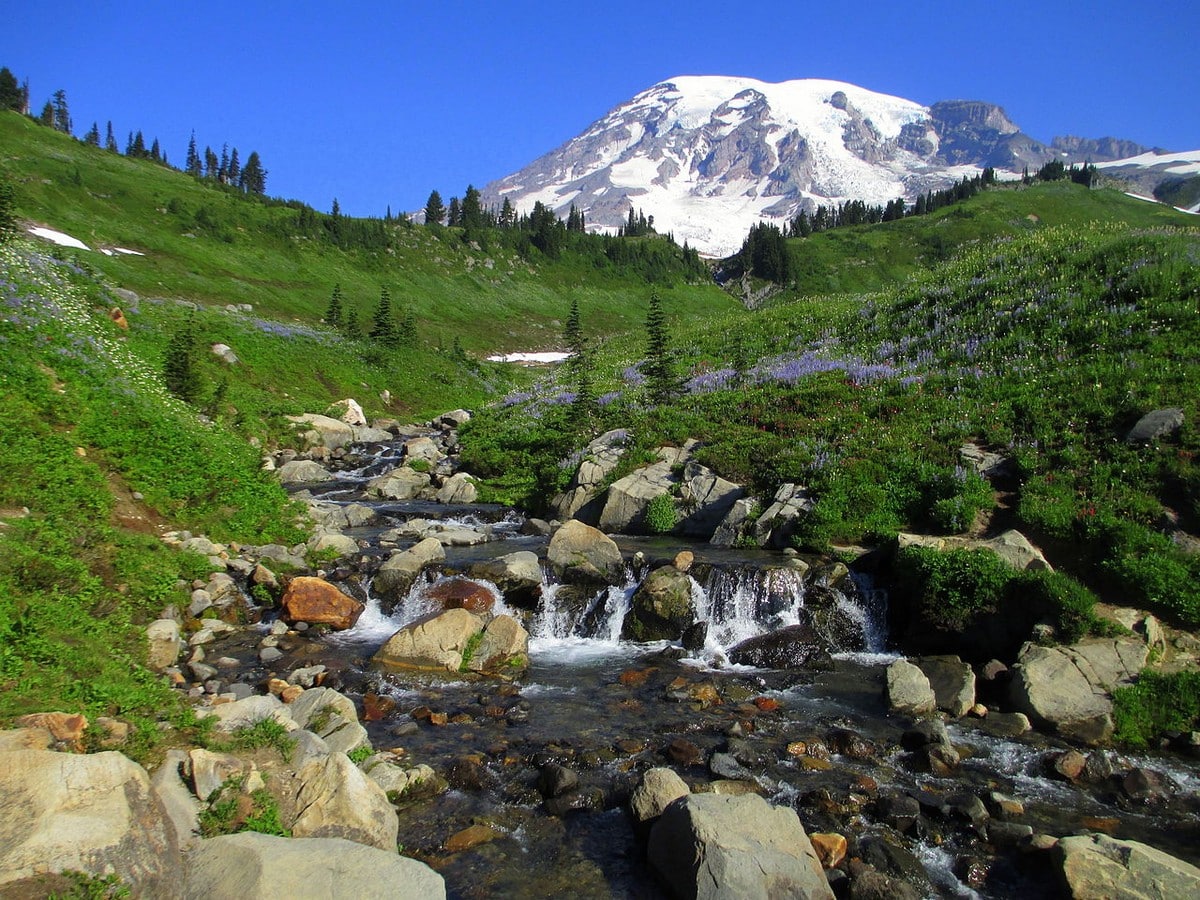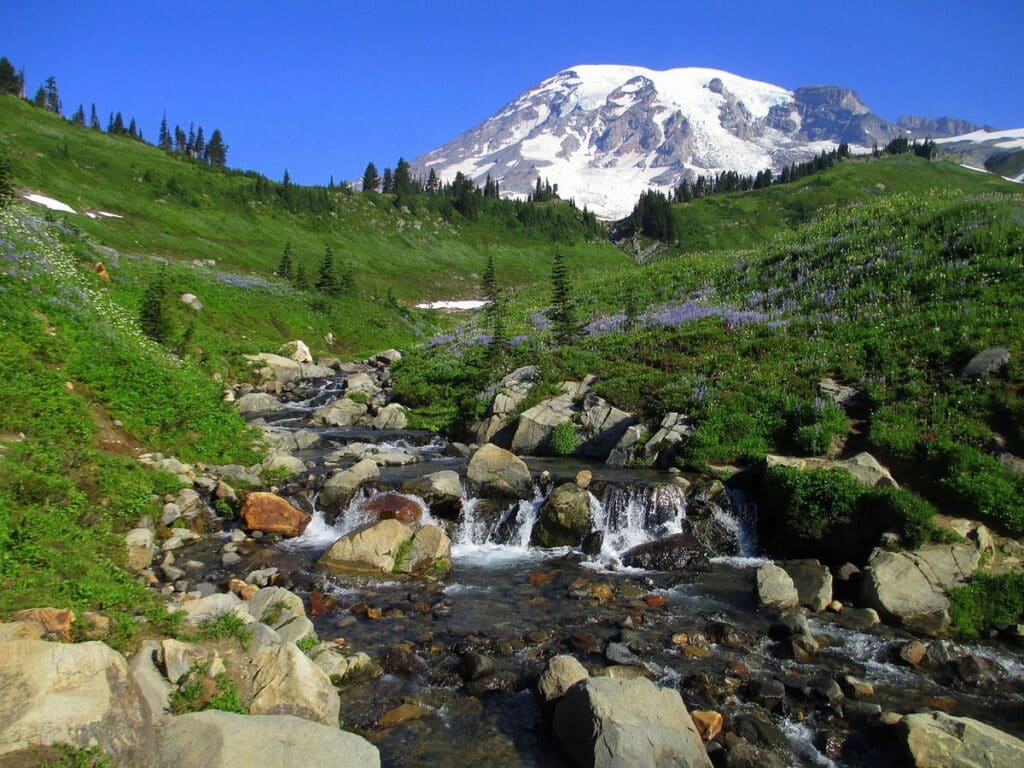 Mount Rainier is Washington's highest mountain. It is 4,392 meters above sea level and surrounded by the biggest single-mountain glaciers system in the country (aside from Alaska).
The mountain lies inside Mount Rainier National Park. Mountain Rainier became a national park in 1899, and it is the fifth national park in the United States! The park is huge, covering 955 square kilometers. It has 418 kilometers of hiking trails, an impressive five visitor centers, and 236 kilometers of road.
Mount St. Helens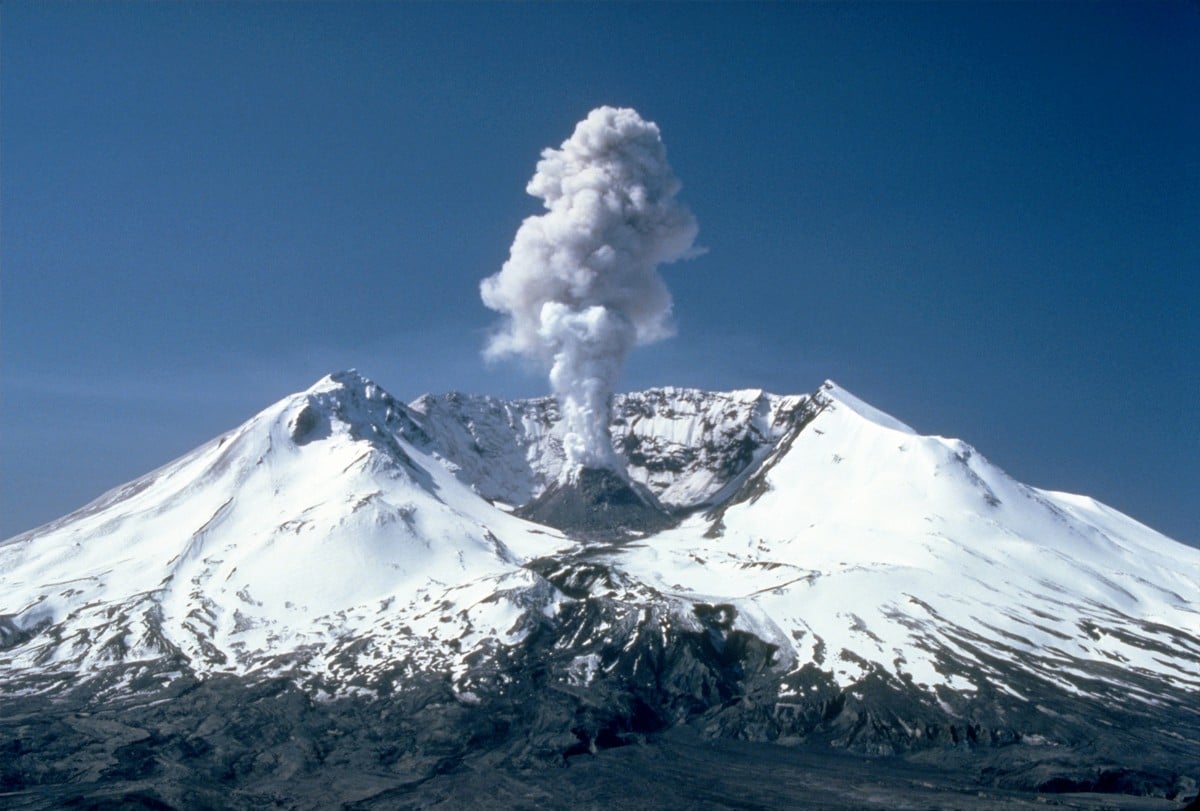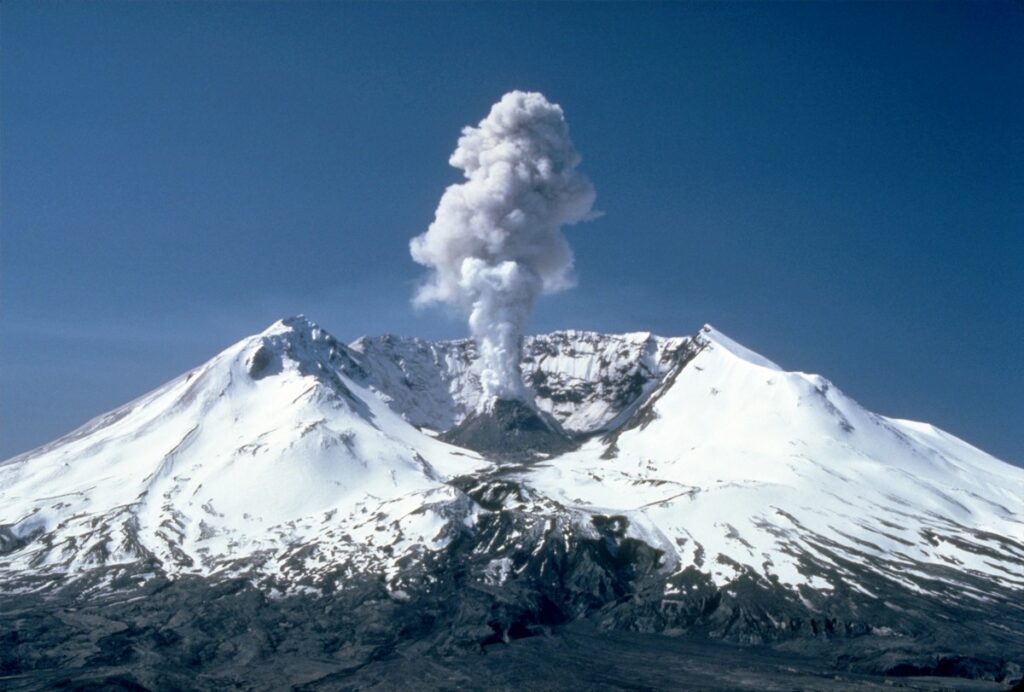 Mount St. Helens has erupted more than any other volcano in the range over the last 4,000 years!
On May 18, 1980, Mount St. Helens erupted in what was one THE biggest volcanic eruption on record in North America. Before this, it had been dormant since 1857.
It erupted again in 2004 and was continuously active for four years until 2008! The volcano is world-famous and has been used to study nature's response to change.
Skiing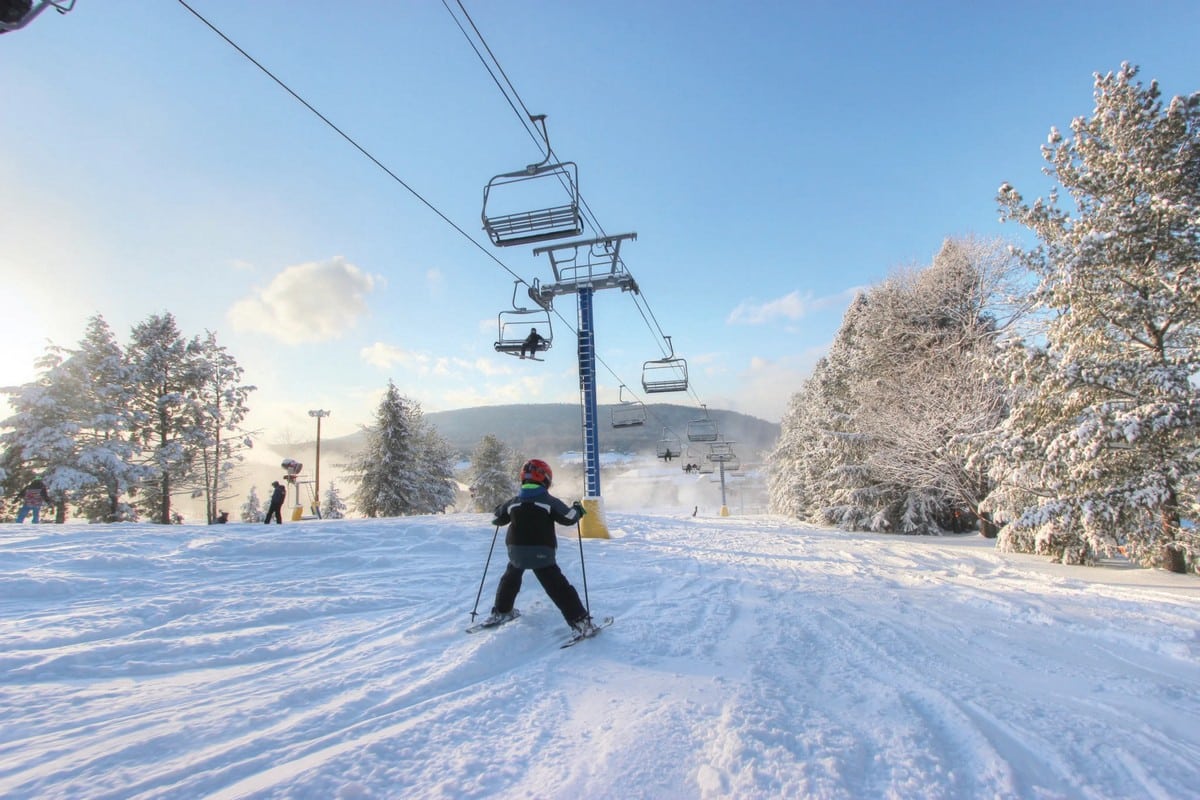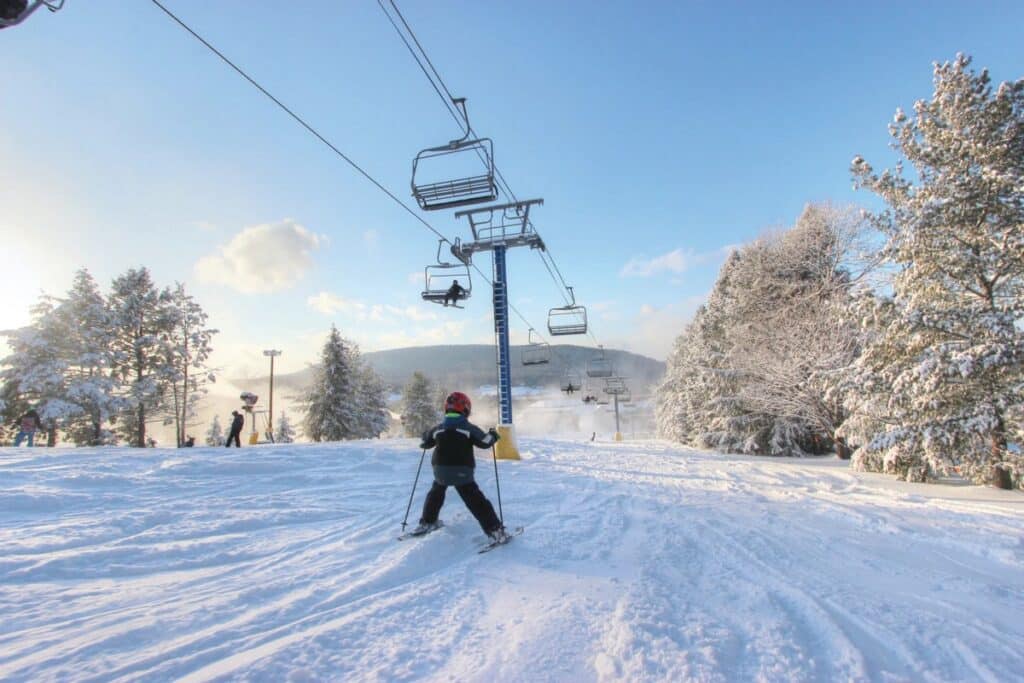 With so many mountains, it is unsurprising that Washington is a TOP ski destination! The annual snowfall each year is up there as some of the highest in the country, so enough snowfall is not an issue.
The state is known for its diverse terrain and ski conditions. So, both beginners and seasoned skiers can find something fun!
There are around 491 kilometers of ski slopes and 105 ski lifts in the state! Wenatchee in Mission Ridge, Mount Baker, is the largest ski resort with up to 100 kilometers of slopes.
Whale Watching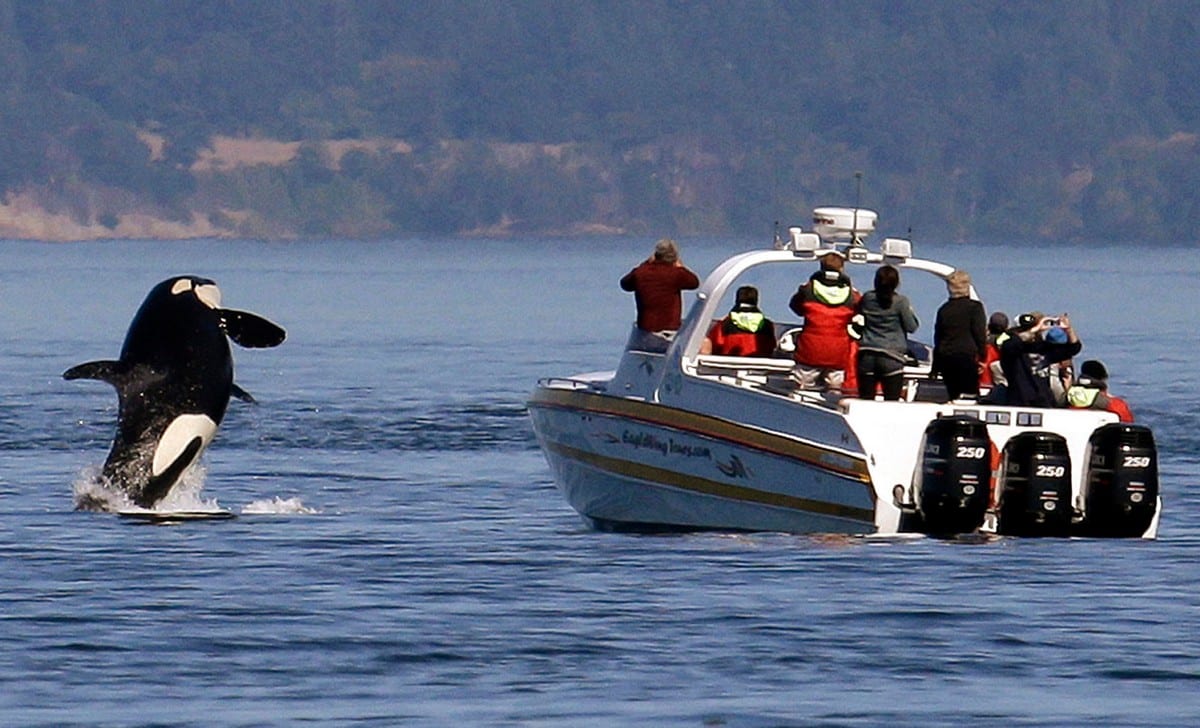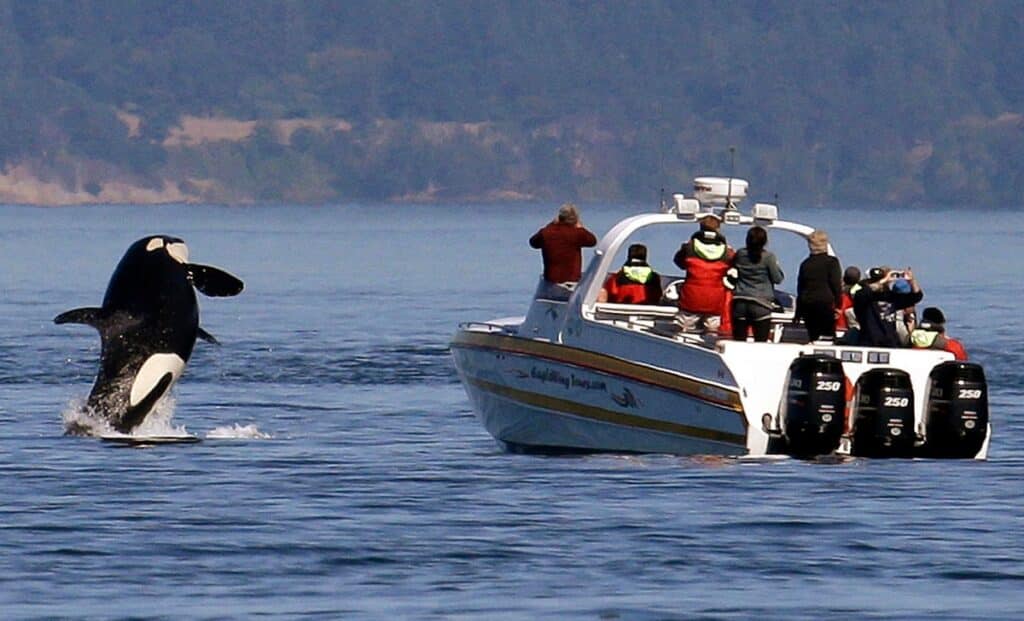 The state is known for year-round whale watching. Washington's Pacific Coast, nearby San Juan Islands, and Puget Sound is home to resident whales and is also a route for migratory whales!
You'll find everything from Gray Whales, Minke Whales, and Humpback Whales – it's a whale watcher's dream! And, if you love dolphins, then you're in luck, as you'll find orcas and pacific white-sided dolphins there too.
Olympic National Park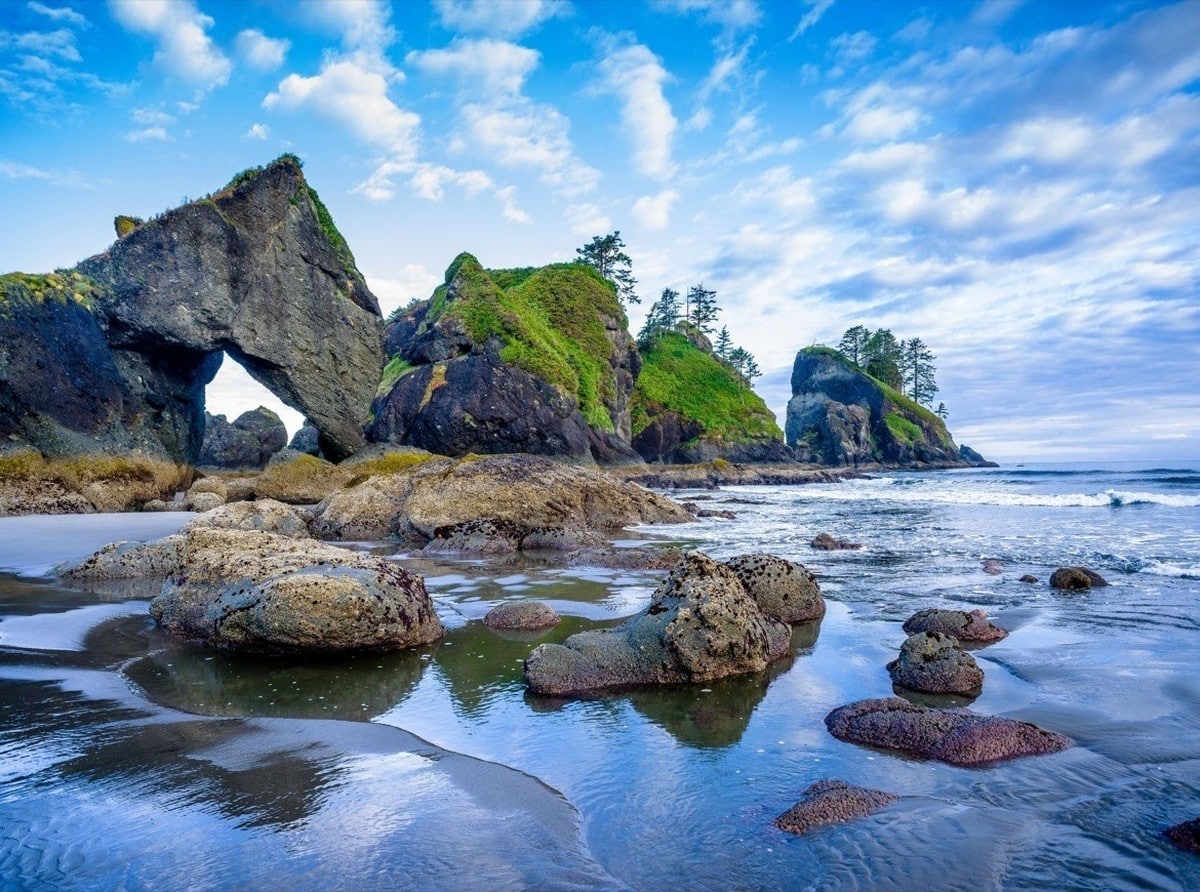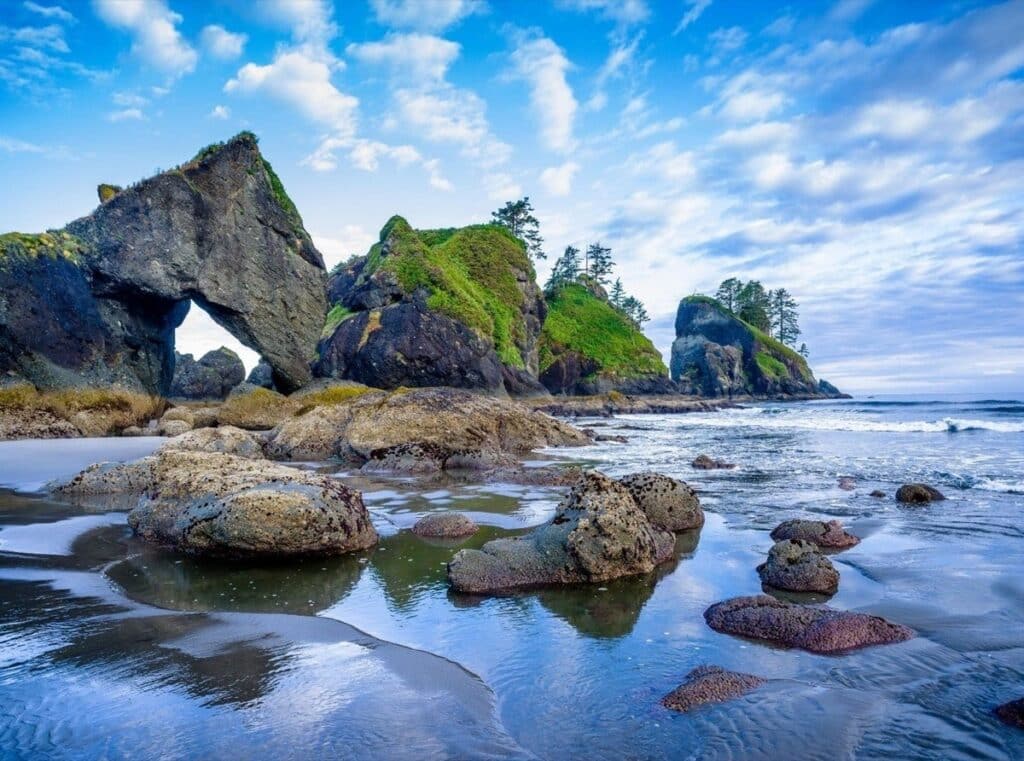 There are approximately 2.7 million visitors to Olympic National Park each year. The park is around 3,732 square kilometers – that's 517 square kilometers bigger than Rhode Island! There's a road that goes around the whole park, and it would take you 6 hours from start to finish to drive it!
The park is loved for its diversity. With mountains, temperate rainforests, rivers, and beaches within its boundaries! There are over 49 peaks over 6,500 feet tall and 965 kilometers of beautiful trails to hike. It's also a wildlife haven with many species found only in the Olympic peninsula.
Wine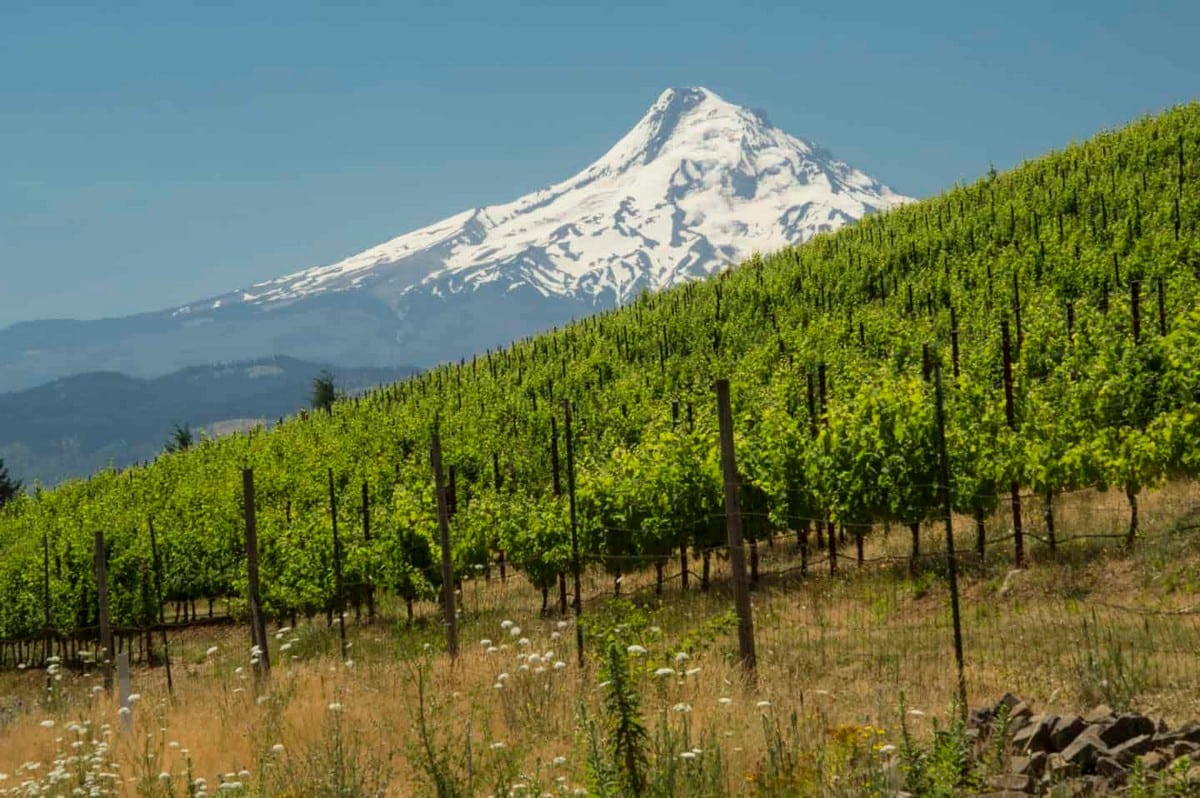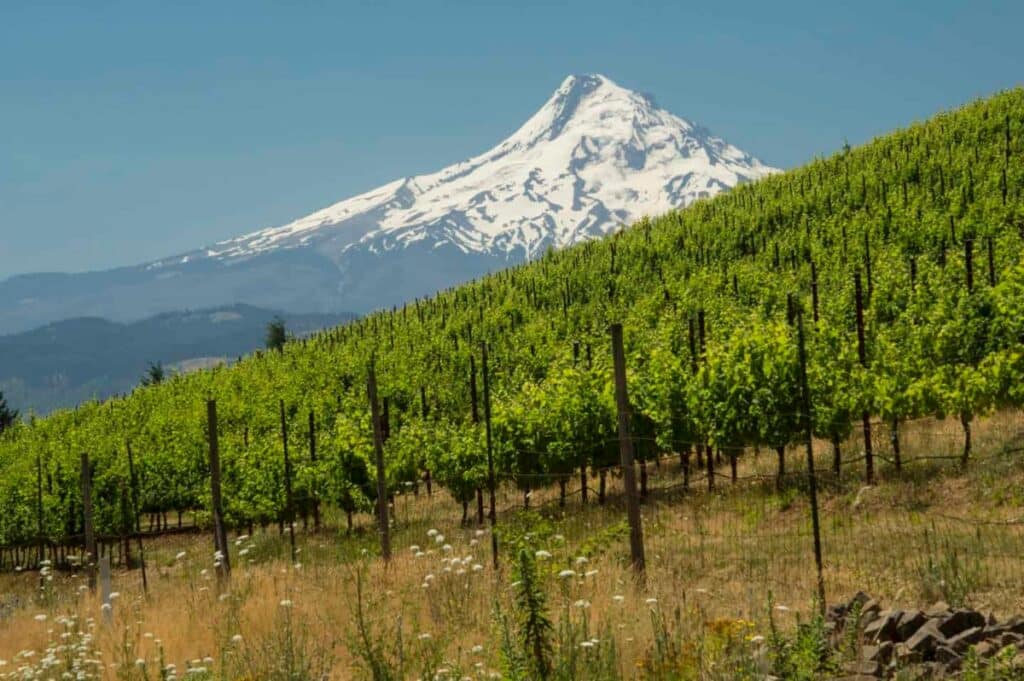 You may not know this, but Washington is the second-largest wine producer in the country! There are over 1,000 wineries that make over 17 million cases of wine every year. The wine industry in Washington contributes over 8 Billion USD per year to the state's economy, so it's kinda a big deal.
The state has over 242 square kilometers of vineyards that belong to over 400 grape growers. Together, they grow over 80 varieties of grapes. This is possible because of the number of microclimates in the states, with different altitudes and soil types!
Rainy Weather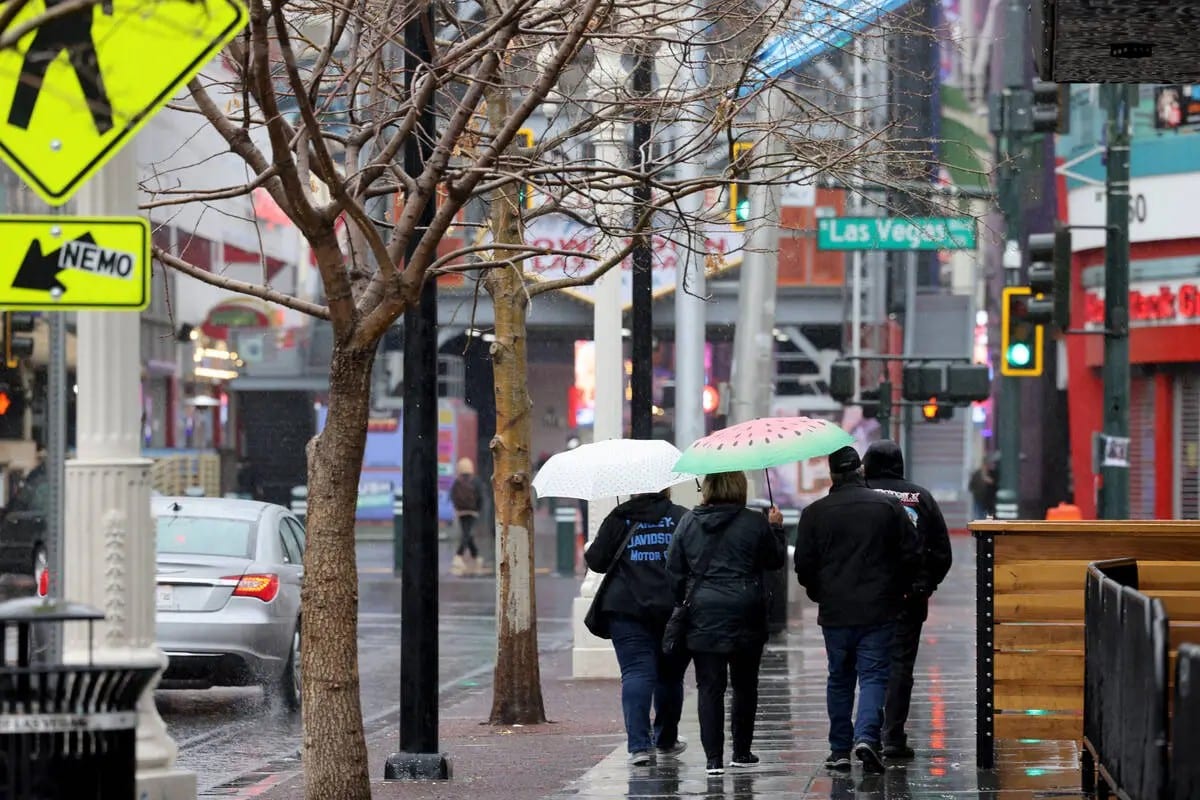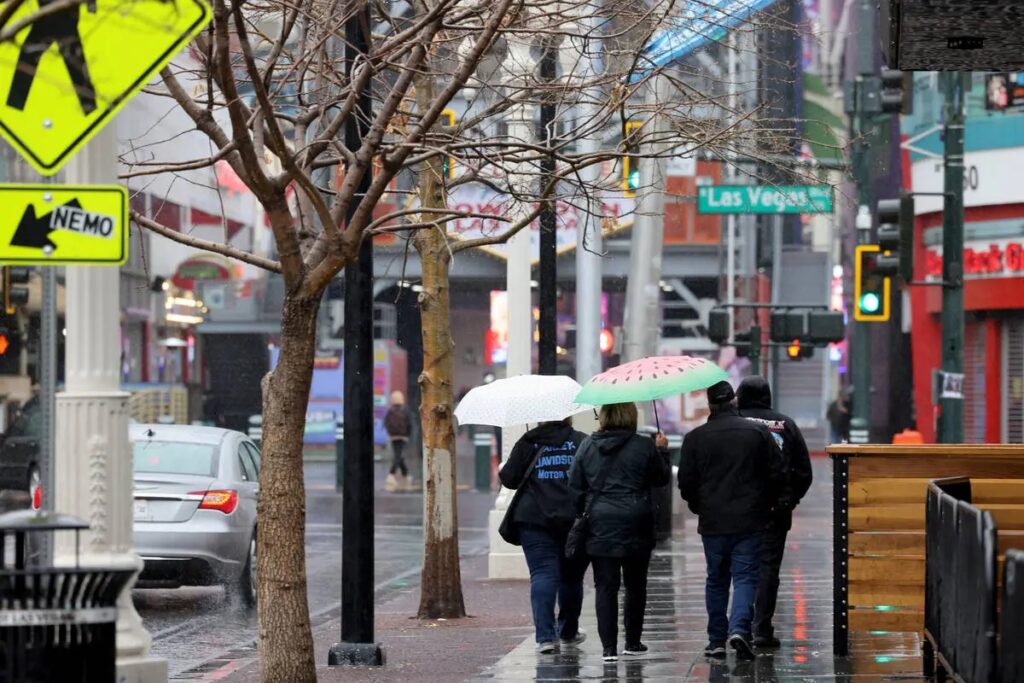 The Pacific Northwest, including Washington, is known for being a rainy place. Why is it so rainy? Well, the low-pressure systems that build up in the Gulf of Alaska, paired with the jet stream, create a channel to bring rainy weather to Washington!
Washington gets over 73 inches of rainfall a year, which is just over half of the US average of 38 inches! Interestingly, Seattle is a different story. Unlike the rest of the state, the city gets around the US average of 39 inches of rain per year.
Grunge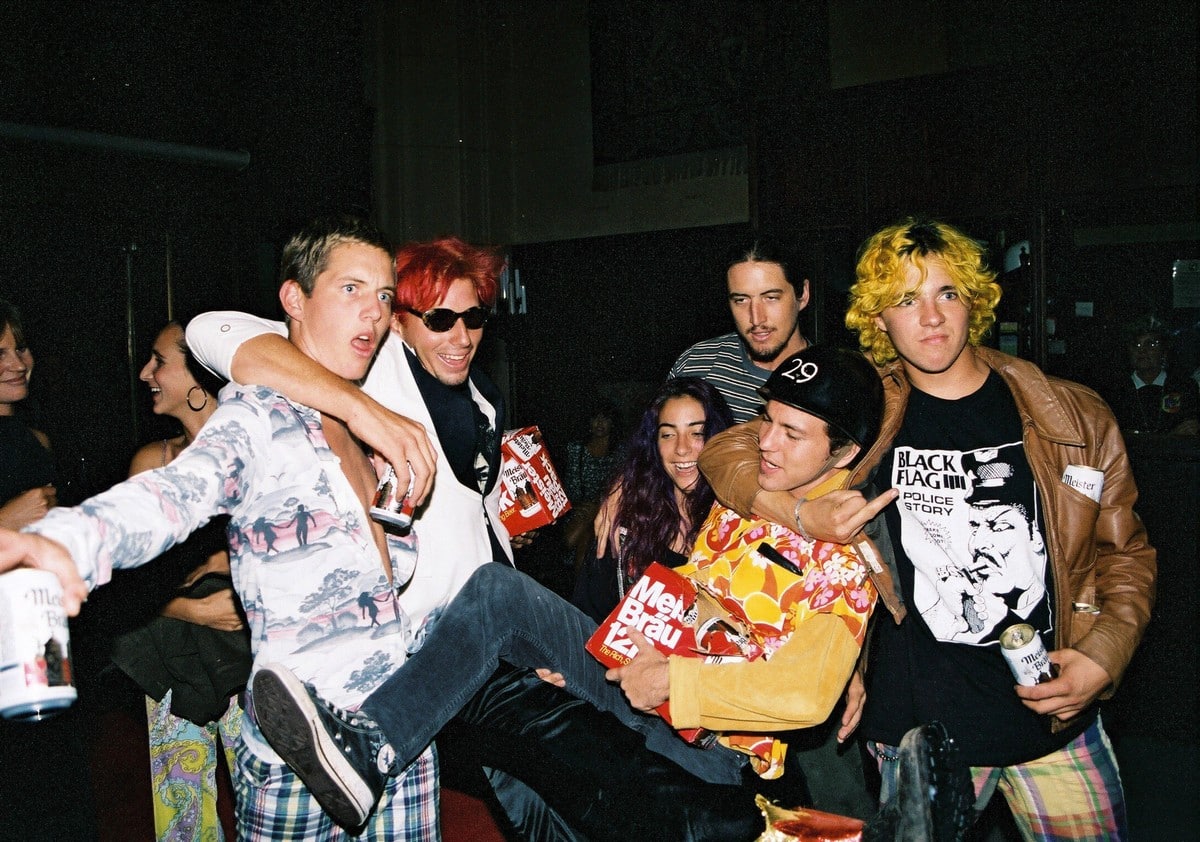 Grunge, which is sometimes called "the Seattle sound", originated in… (three guesses) Seattle! It's a genre of music that began in the mid-80s.
Seattle was also the birthplace of some of the most popular grunge bands of all time. Think Nirvana, Pearl Jam, and Alice in Chains.
Glaciers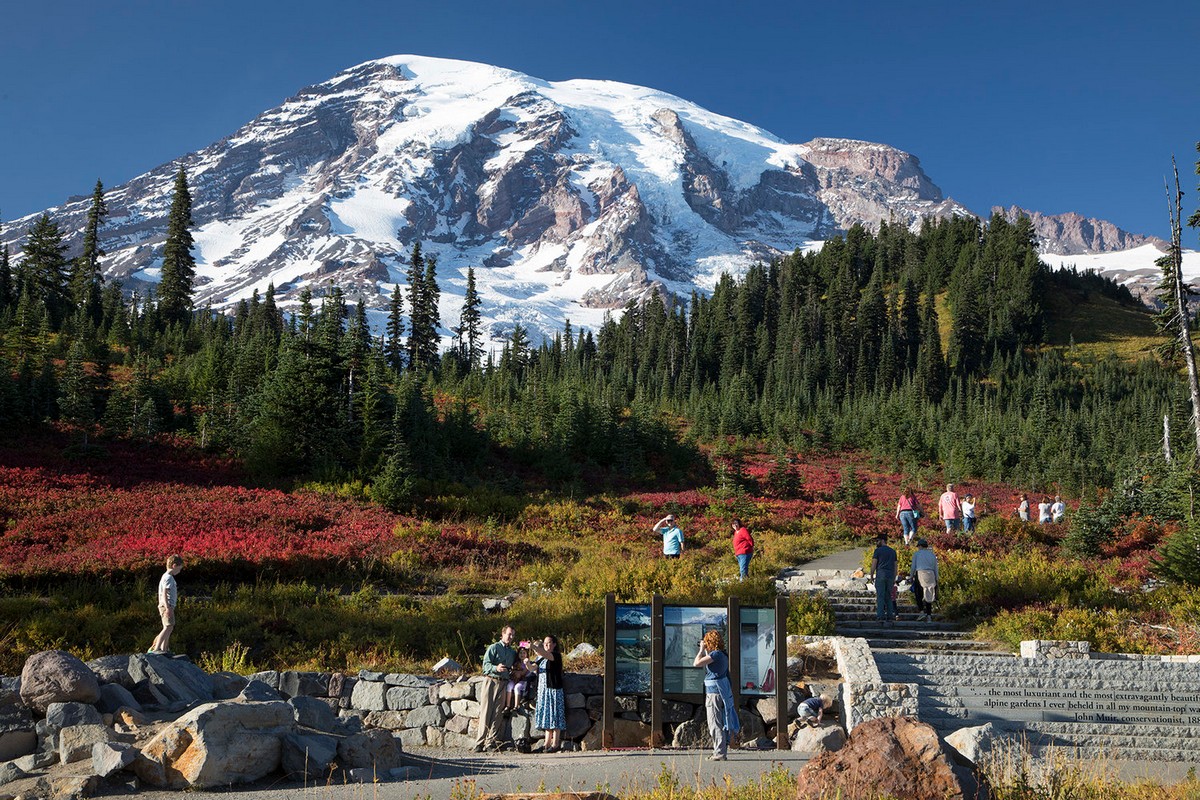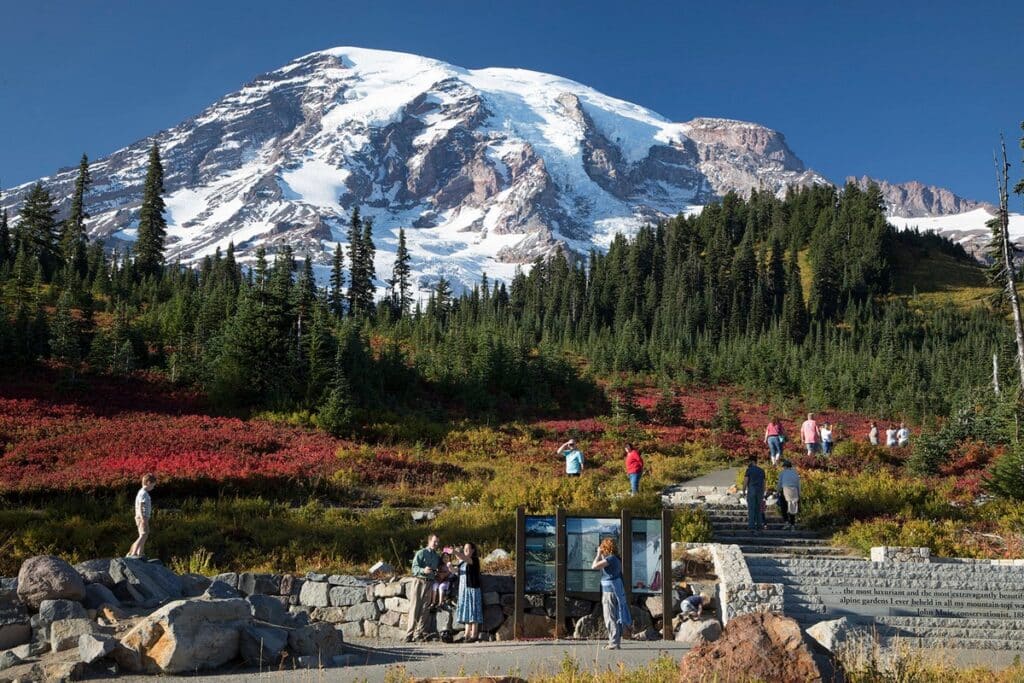 Washington has 449 square kilometers of glaciers, perennial snow, and ice formations. This makes it second to (surprise, surprise) only Alaska as the most glaciated state in the United States.
There are glaciers on almost all of Washington state's high mountains. These include the North Cascades, Olympic, and Stuart ranges, Goat Rocks, and all of its main volcanoes.
Walla Walla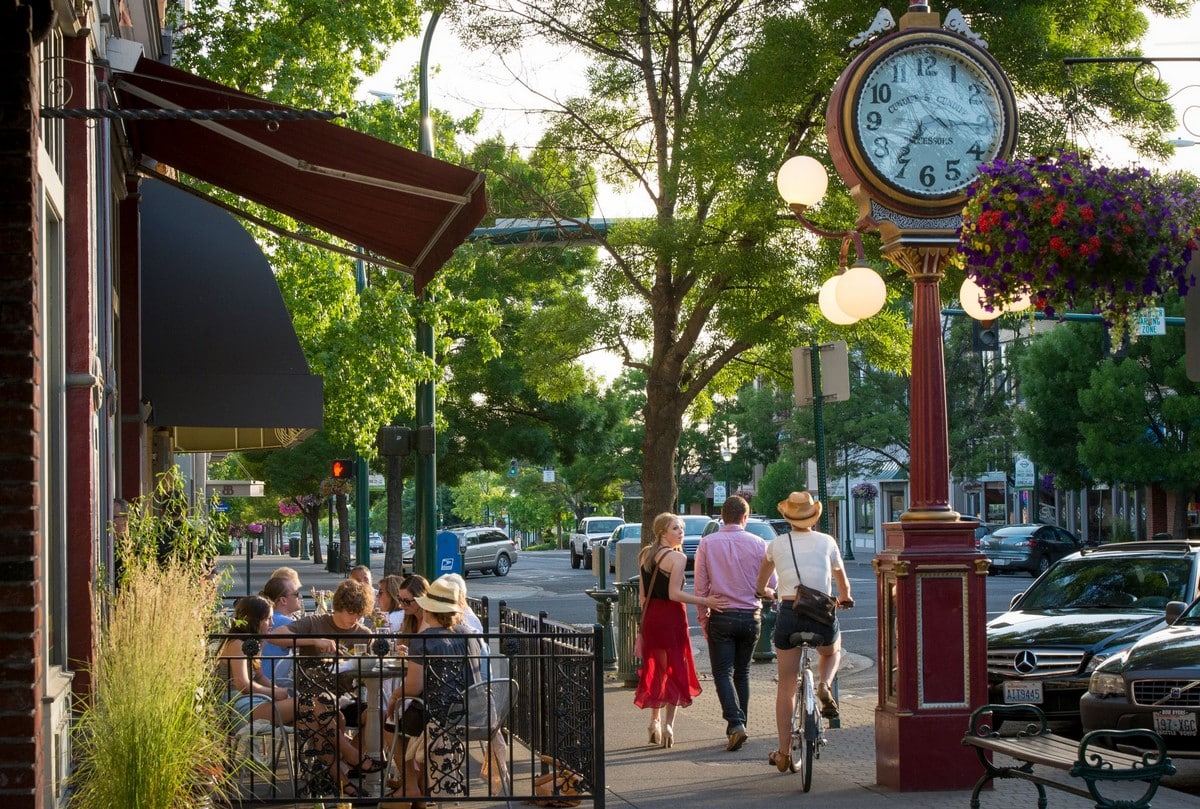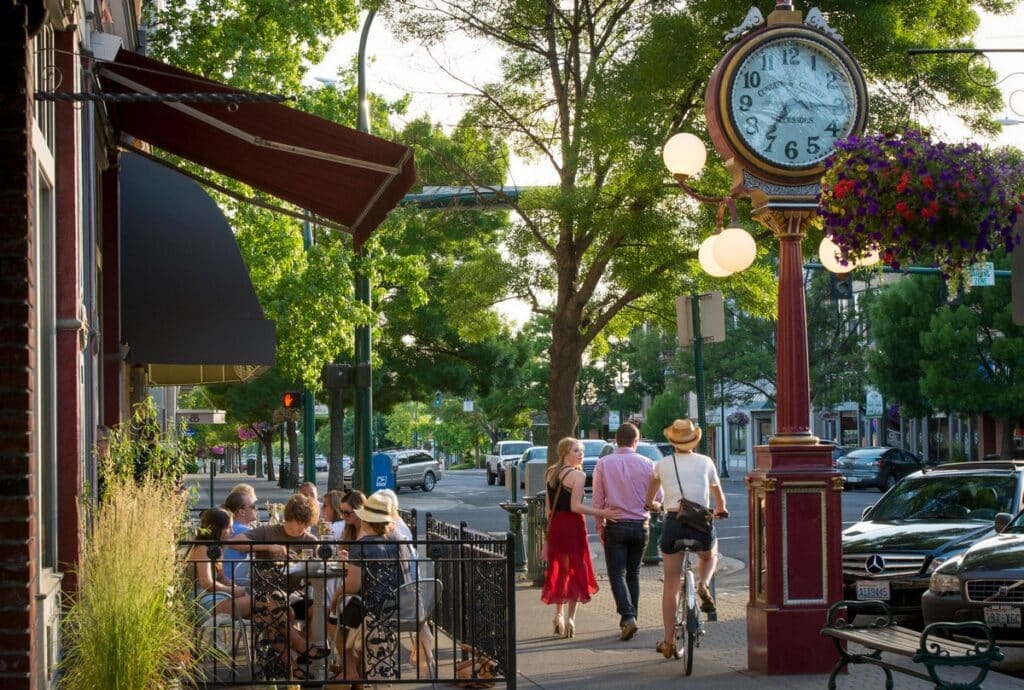 Walla Walla is hands down where THE best Washington wines come from. There are over 120 wineries in the area, but, what the city is most known for is the Walla Walla Sweet Onion.
There are around 32,500 pounds of Walla Walla Sweet Onions harvested per year. They are so delicate that they have to be harvested by hand.
The onion variety originally came from France in the 1800s. But, over generations, it has been cultivated to produce a deliciously sweet, large, and round onion!
Agriculture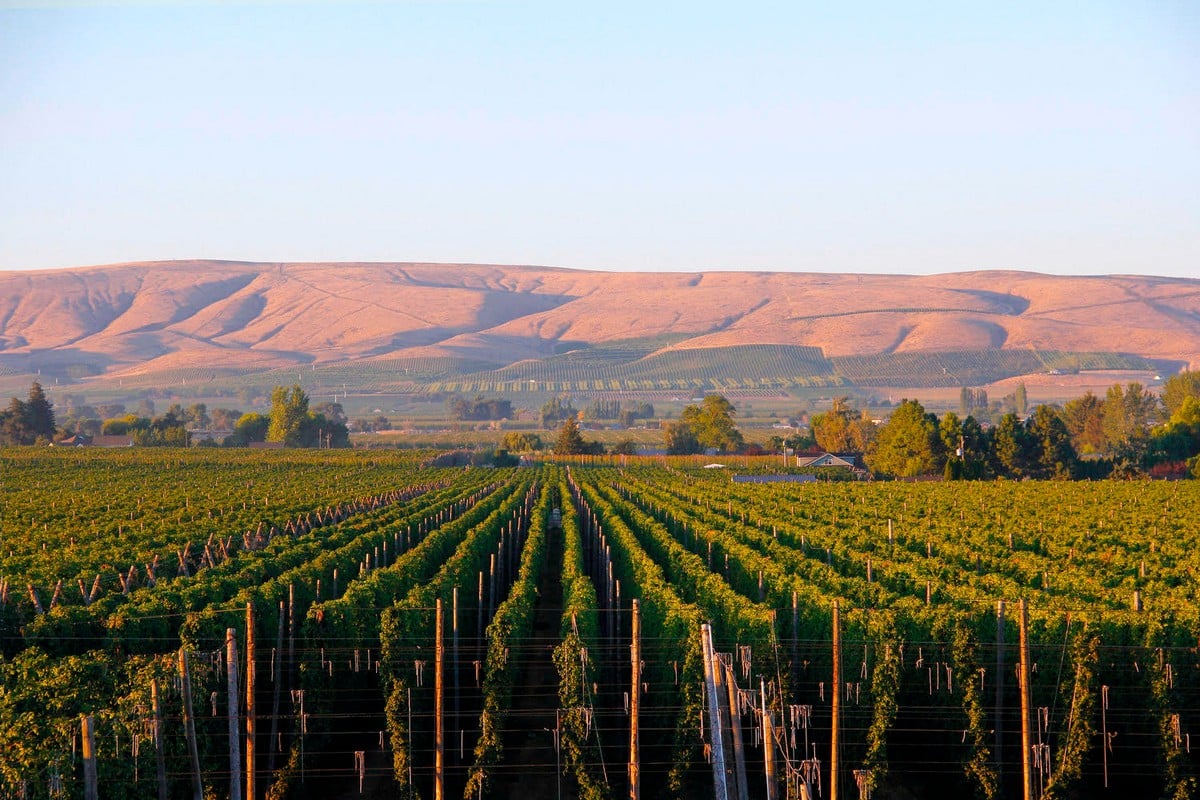 Washington is the second highest producer of crops in the United States. The diverse climates, rich soils, and availability of water make a powerhouse for growing crops. There are 37,500 farms in Washington, generating a staggering 20.4 billion dollars each year.
The state is the number one producer of apples, hops, pears, blueberries, sweet cherries, and spearmint oil in the country! It is also the number two producer of grapes, raspberries, potatoes, asparagus, and apricots. It's a huge seafood producer and number two in the United States for fish and shellfish exports!