Atlanta is Georgia's most populated city and capital, boasting approximately 498,715 living residents. Based on the 2020 census of the United States, it ranks thirty-eight when it comes to the country's most highly populous cities. It's also Fulton County's seat, one of the state's most densely crowded counties. However, part of its territory also lies in DeKalb. Because of its location at the Appalachian Mountains' foothills and elevation of over a thousand feet over sea level, the city features incredibly unique topography, including lush greenery, dense tree coverage, and rolling hills.
Atlanta is known for being a culturally diverse city with a storied and rich history. From its humble railroad town beginnings to the role that it played in the struggle for equality and justice for African Americans and birthing the movement for Civil Rights, the city's importance is undeniable.
The Coca-Cola Brand's Headquarters and Birthplace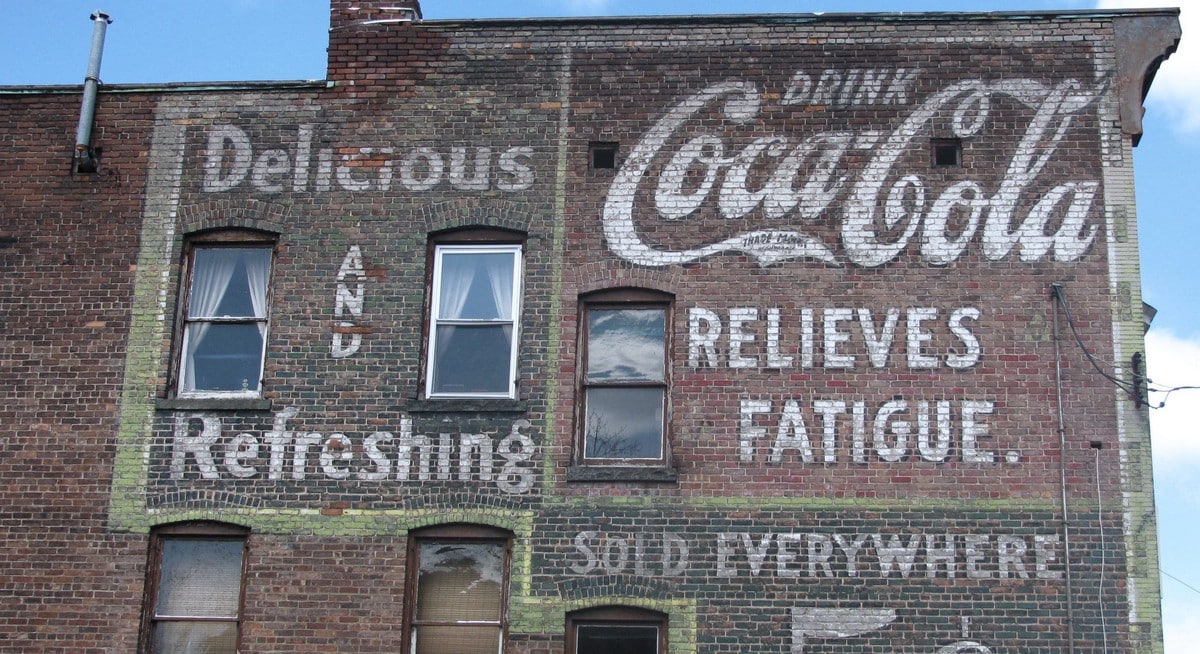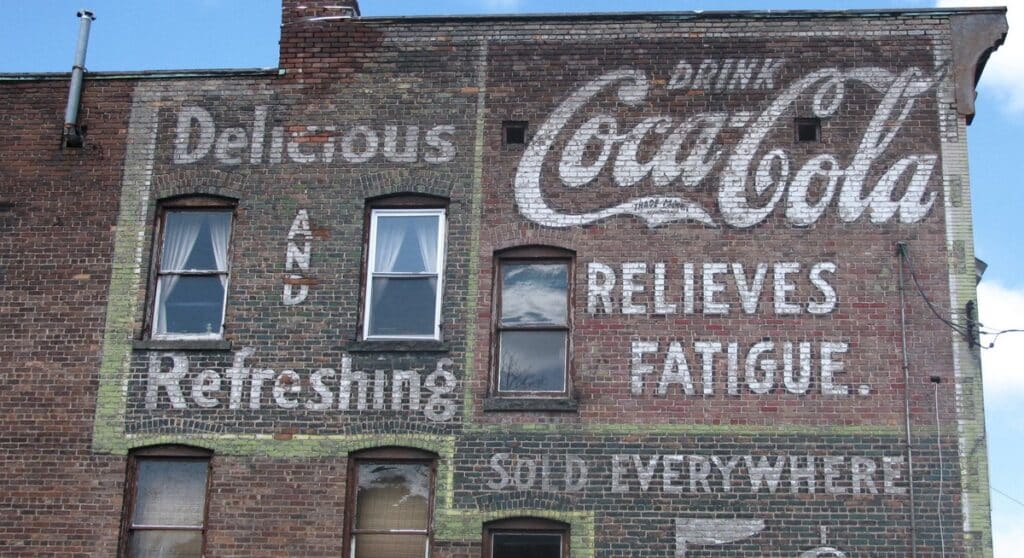 Being the Coca-Cola brand's home is one of the things that Atlanta is widely recognized for, and the city even has a museum that's dedicated to the legendary drink's culture and history. In this museum, you can find over a thousand exhibits, including the famous polar bear of Coca-Cola. A Georgian pharmacist and army veteran of the Confederate States invented the beverage in 1886, becoming arguably the world's most popular carbonated soda even to this day.
Cradle of Modern Activism for Civil Rights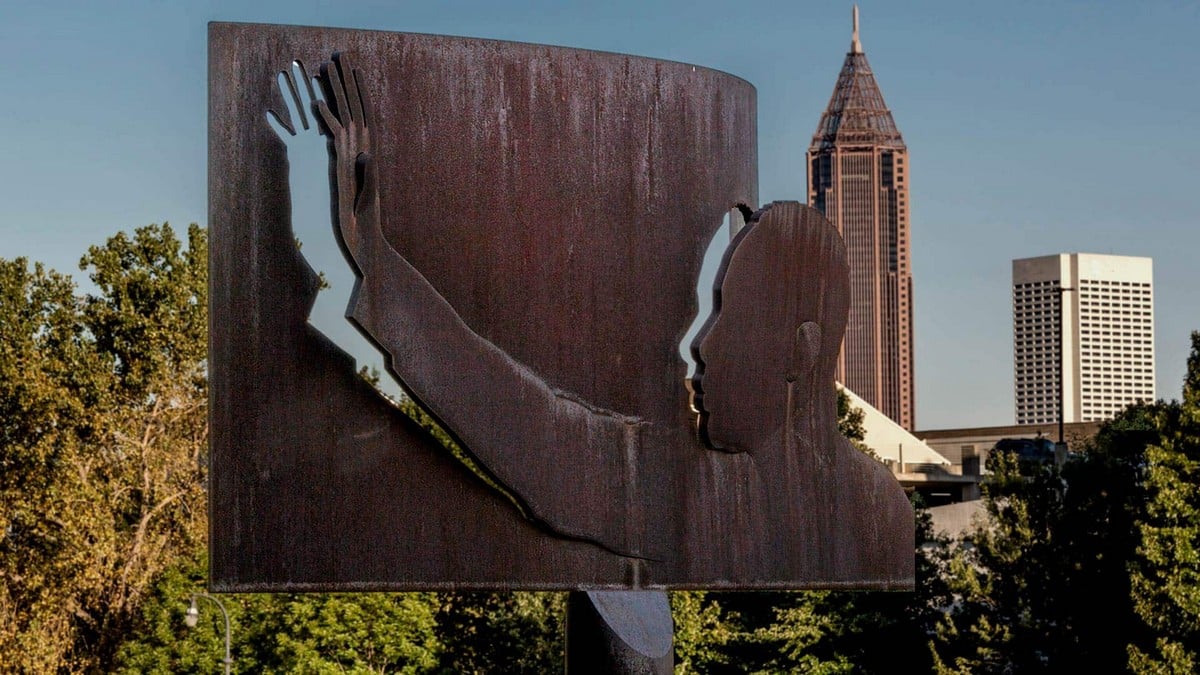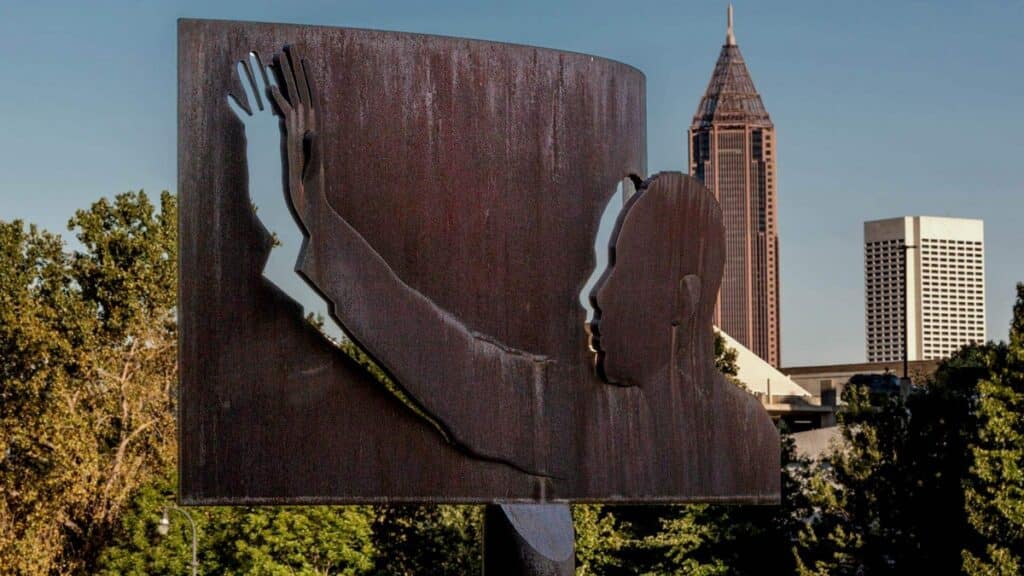 Atlanta was a hotbed for America's Civil Rights activities from the forties to the seventies. The fight to promote equality and end policies associated with racial segregation started earnest boycotts for public transportation, lunch counters, marches, and sit-ins all over the city. Some of the most notable individuals who rose in prominence in the movement were Martin Luther Jr., Andrew Young, and Ralph Abernathy. These people, among many others, were responsible for putting the spotlight on Atlanta as a city that's looking for a chance. Some even claim that Atlanta was integral to ending racism in the U.S.
A Shopper's Paradise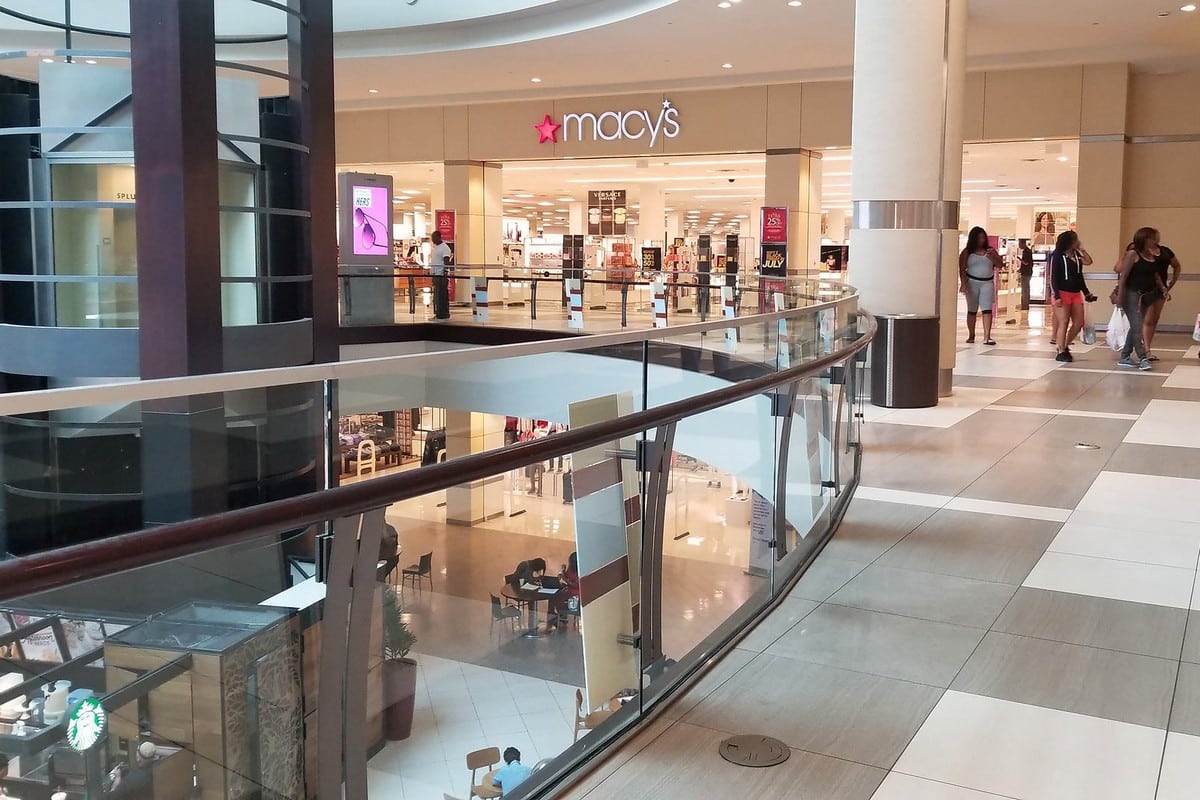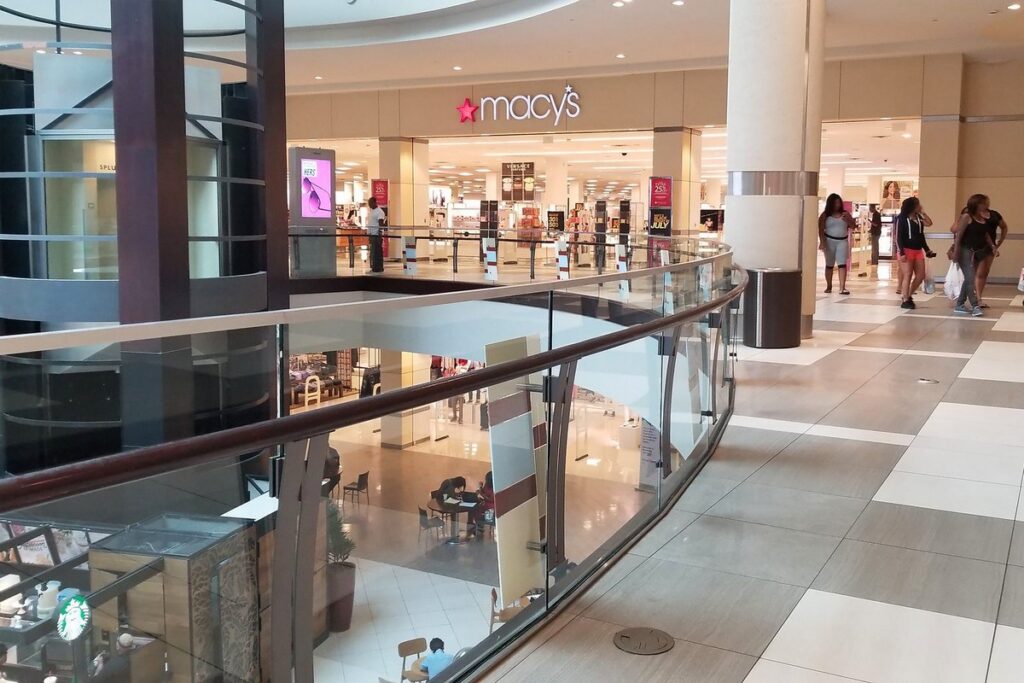 If you enjoy shopping, Atlanta is the city for you. From bargain bins to high-end boutiques, it has something that will appeal to everyone. The most popular options for those on a budget are Phipps Plaza and Lenox Square, while Peachtree Street is the place to be for more luxurious shops. Those looking for antiques can visit Virginia Highland and Inman Park. Stone Mountain has an excellent flea market. In addition, Atlanta has many malls like the Cumberland Mall and Perimeter Mall that have everything you'll ever need, from home goods and clothing to cosmetics.
Eye-Catching Street Artwork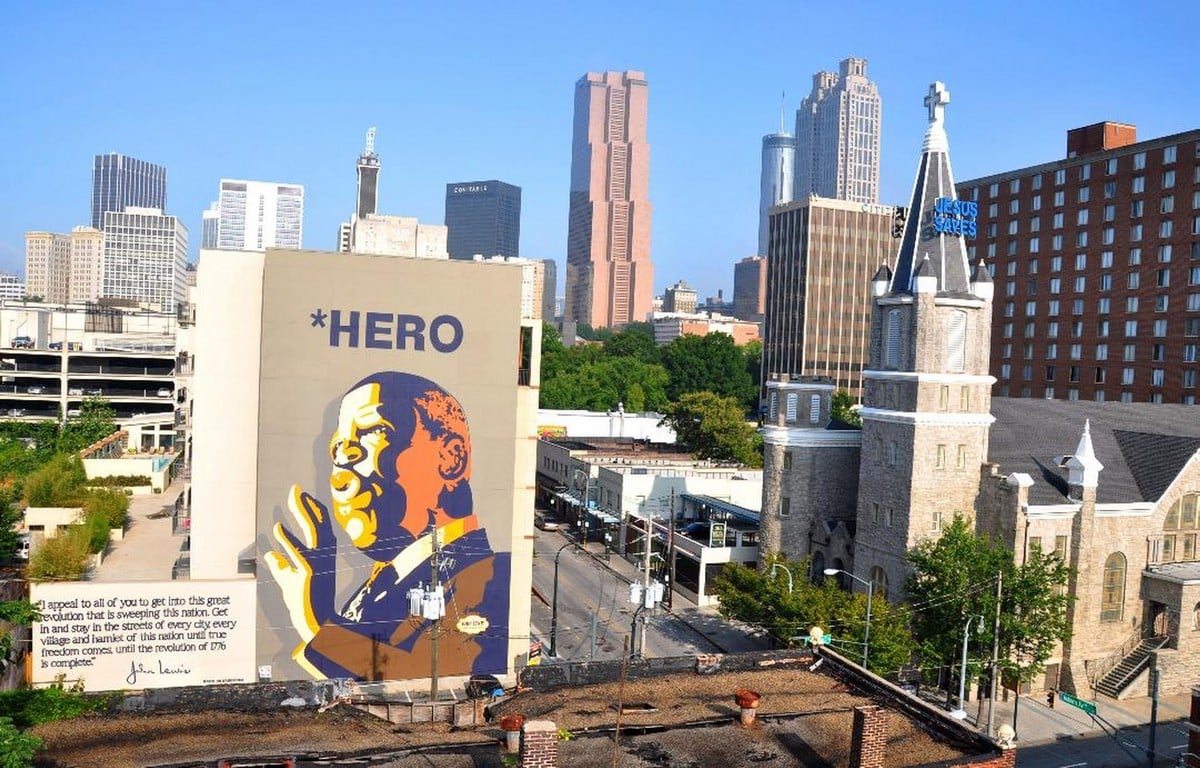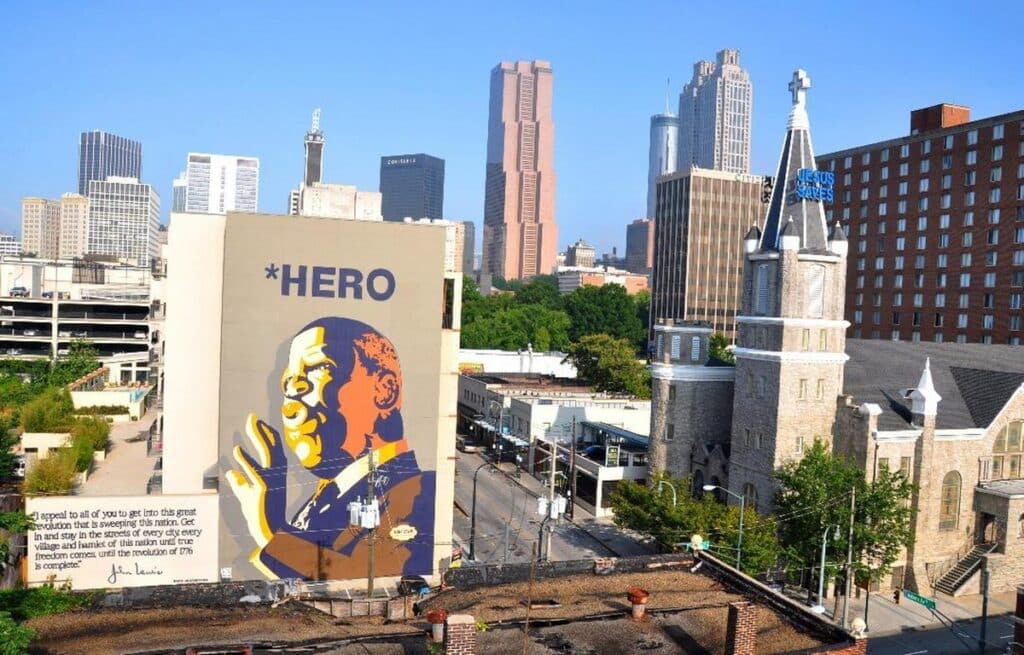 When visiting Atlanta, exploring its street artwork is the ideal place to begin discovering the city. The city boasts over a thousand incredible graffiti art and murals, and they can be found in many neighborhoods, including downtown, east Atlanta, Cabbagetown, and Castleberry Hill. These districts are all pleasant for walks, with the Atlanta Beltline having numerous trails for biking, running, and walking. For many, it's the perfect place for taking in nature and admiring the many art pieces. Whether you choose to check the scene out by yourself or take a tour, you're in for a treat.
The World's Busiest Airport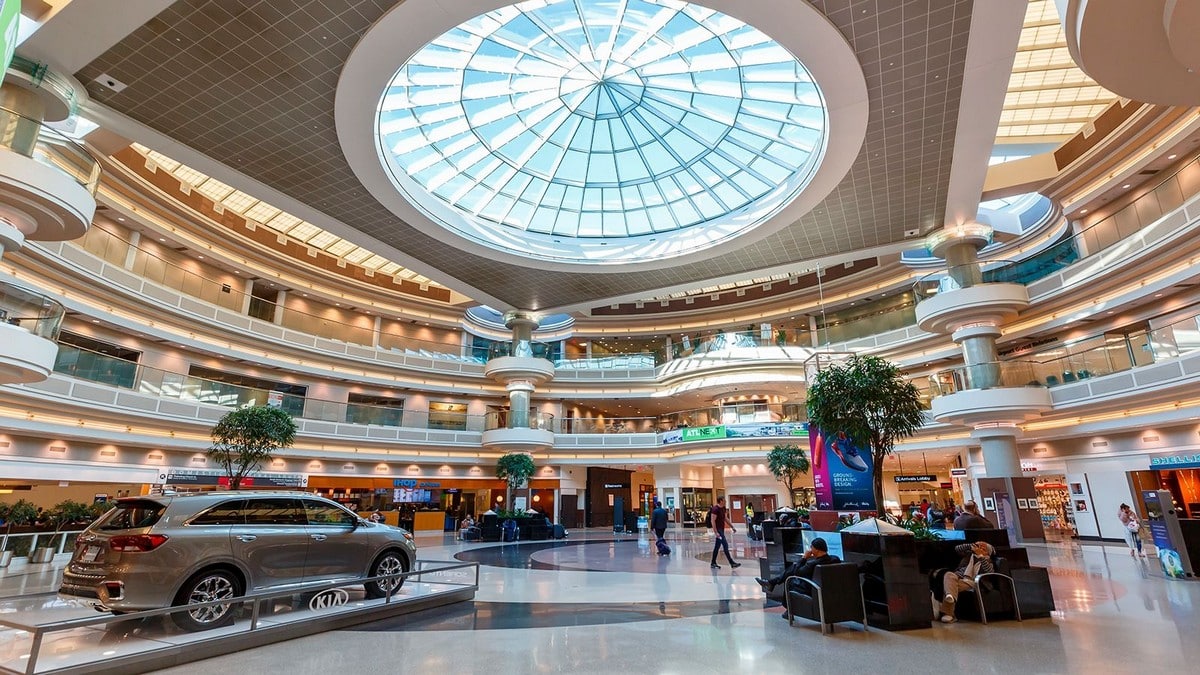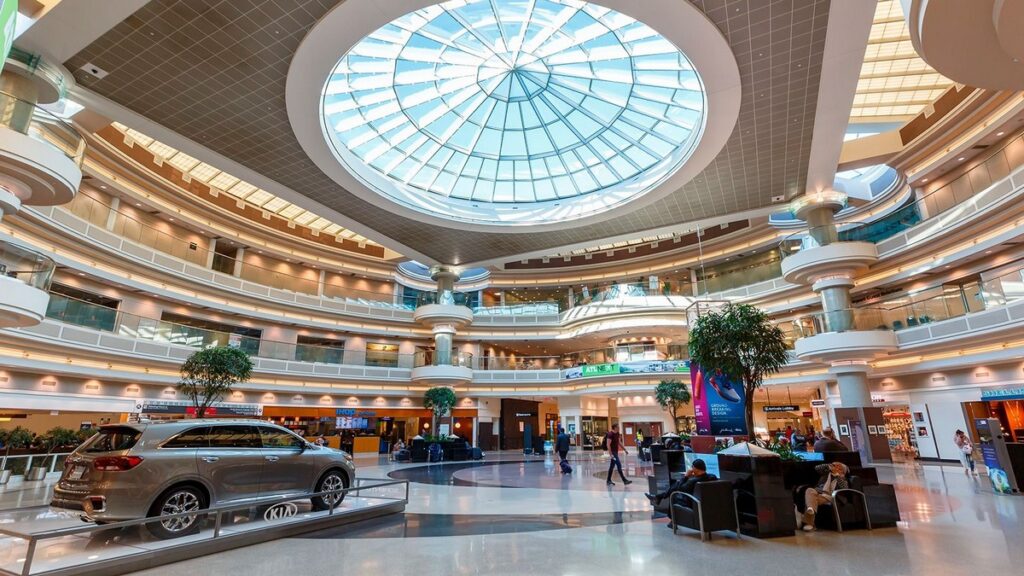 The Hartsfield-Jackson International Airport in Atlanta ranks high in the world when it comes to how busy it is, as it handles over a hundred million passengers every year. It's been operating since the mid-1920s and boasts five runways. It was named after Maynard Jackson and William Hartsfield, both of whom were former mayors of Atlanta. It also has the world's busiest runway, from where airplanes take off and land every two minutes. In addition, the airport's control tower stands at approximately 465.9 feet, making it the world's highest ATC tower.
A Forested City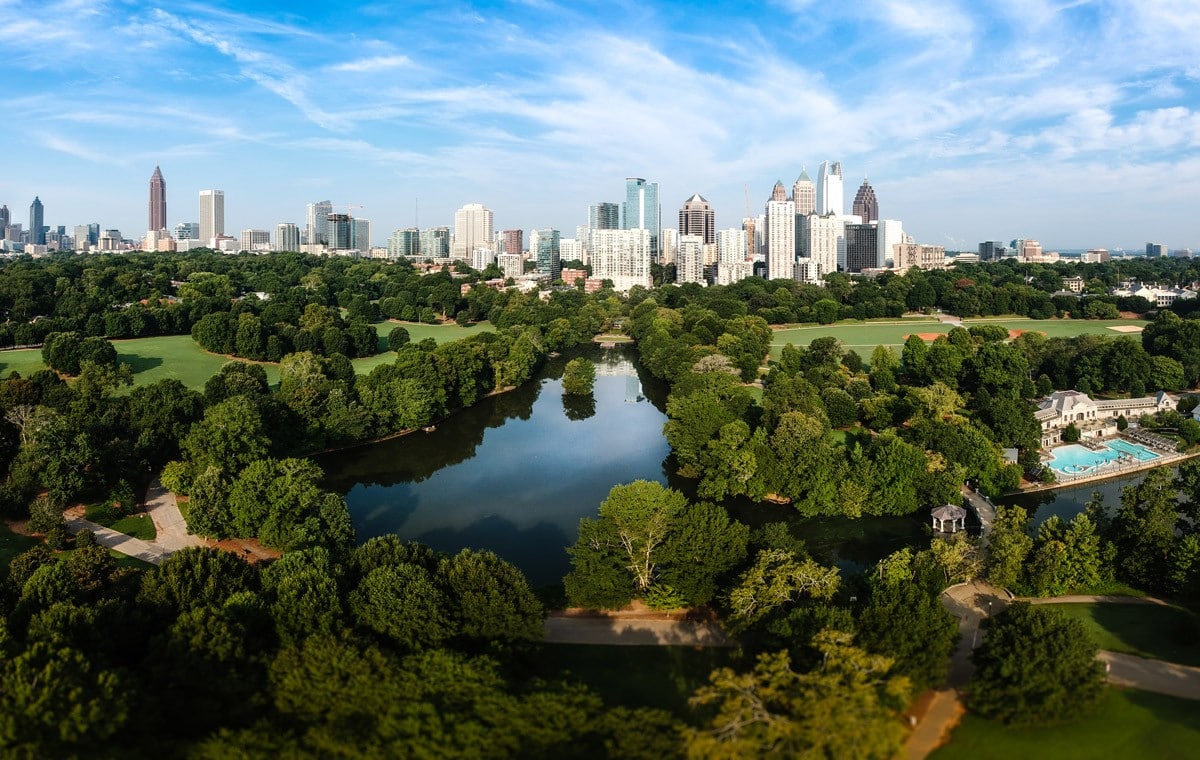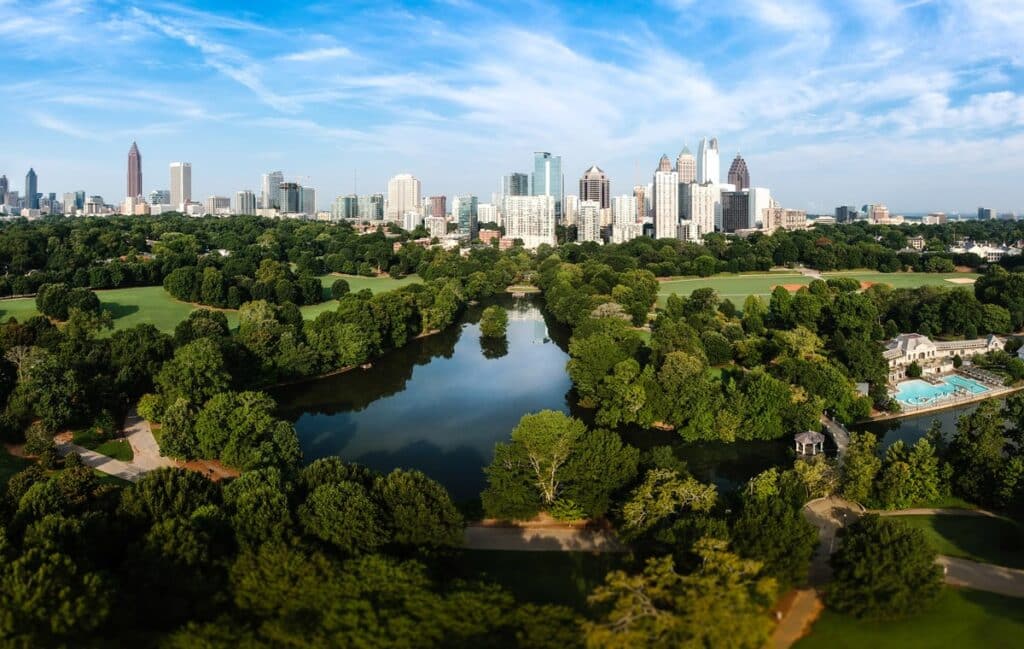 Many refer to Atlanta as a city forest due to its lush coverage of trees. National Geographic even named it an excellent place to live in, especially for people who enjoy the outdoors. There isn't a shortage of wide outdoor spaces to explore and discover in Atlanta, as the city boasts over fifty parks and has a sizable urban canopy that covers nearly a third of the metropolis. For this reason, the iconic photo of Atlanta's skyline always has lush forestry in its foreground and skyscrapers peppering the background.
It Has a Diverse Culture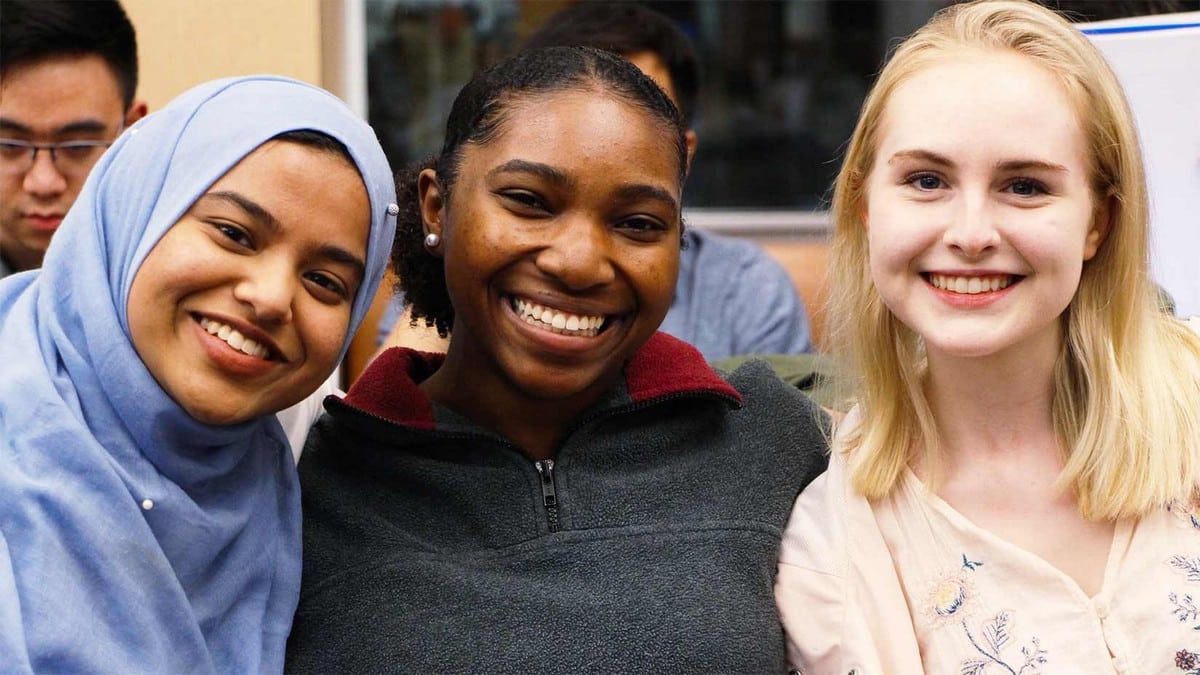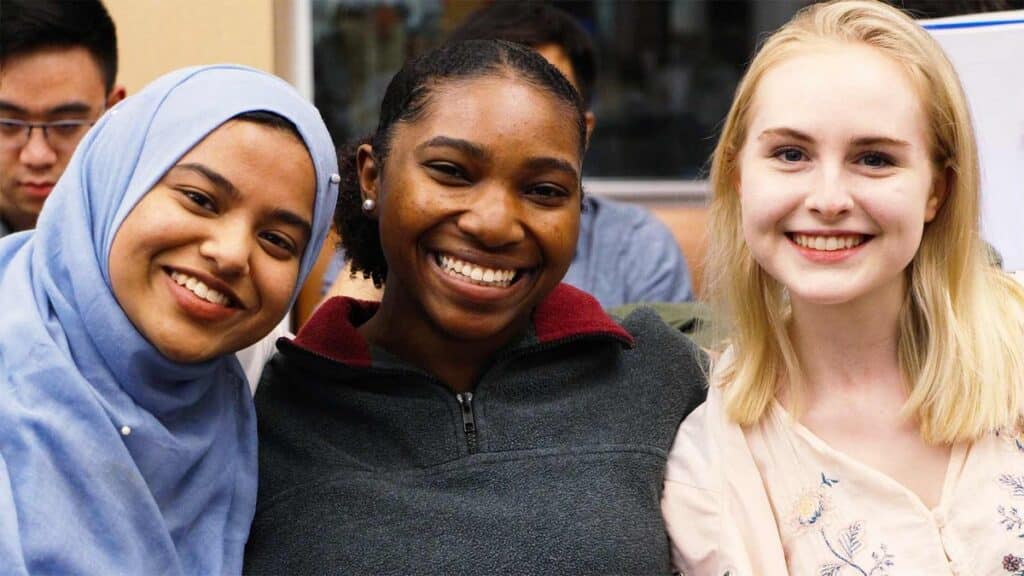 A city well-known for its cultural diversity, Atlanta is a place where people from all over the world reside. Thus, it's considered to be the United States' melting pot. According to a census in 2010, the population is 1 percent Native American, 3 percent Asian, 4 percent Latino or Hispanic, 38 percent Caucasian, and 54 percent African American. In addition, the city has many immigrants from different parts of the world. Because of this, Atlanta has a blend of different cultures that's rare to experience in many other cities in the United States.
Popular for Hip-Hop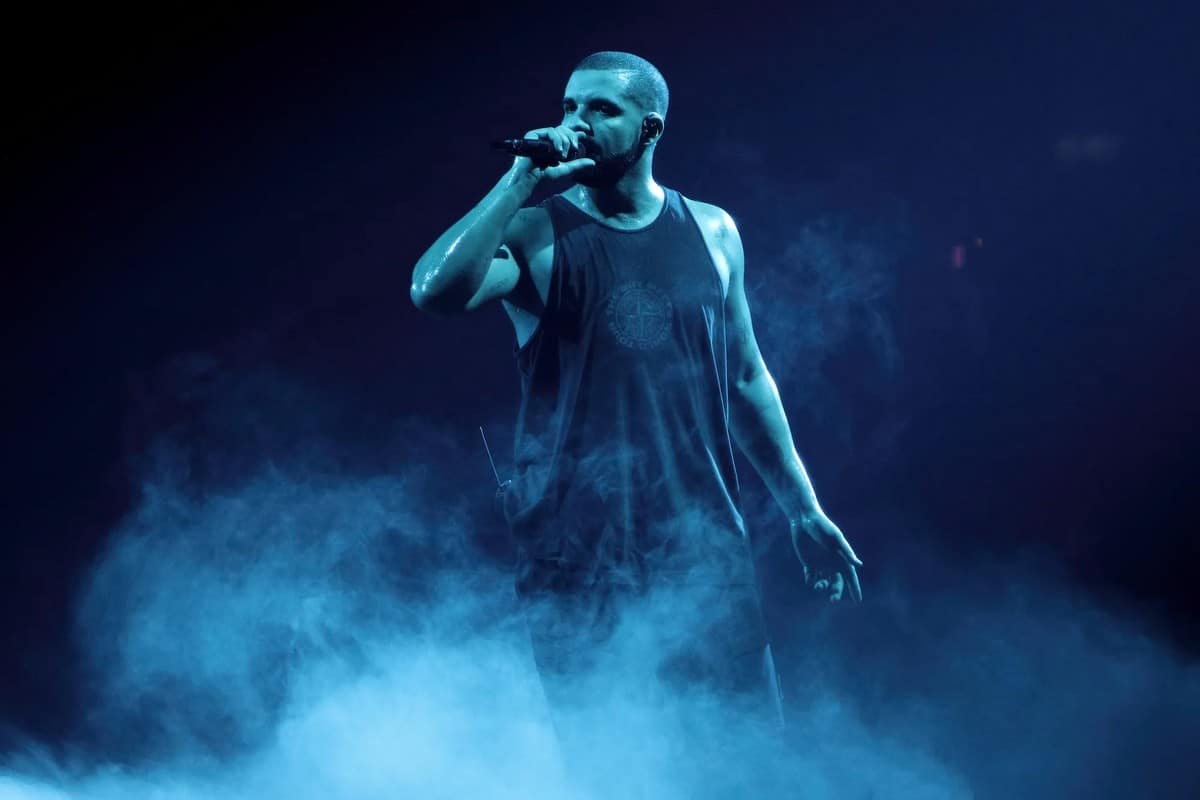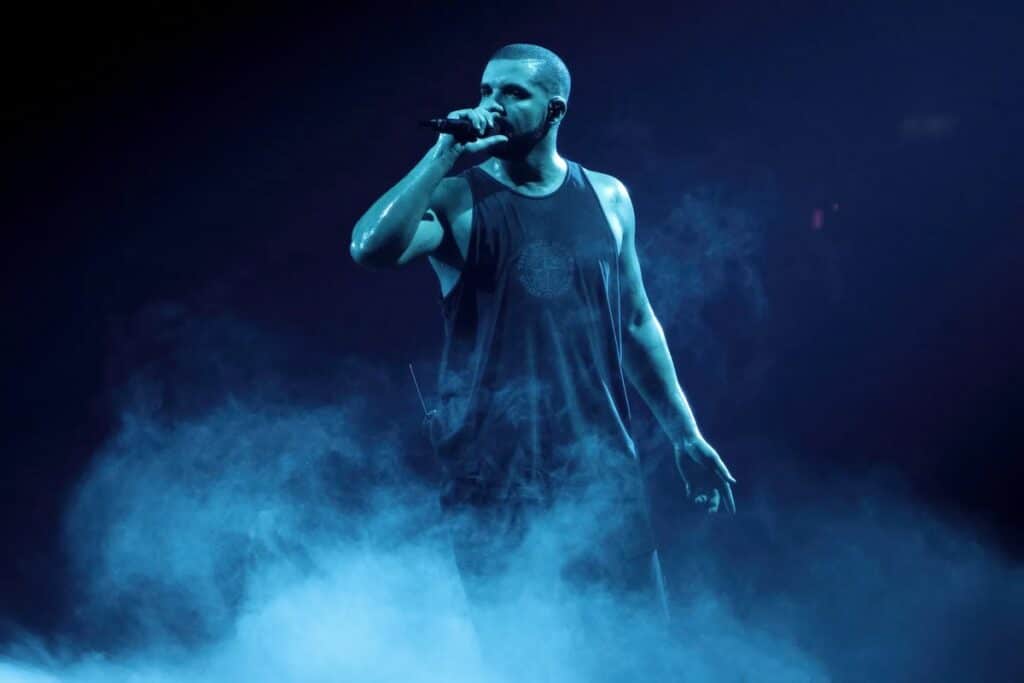 Music is another thing that Atlanta is famous for, specifically the role it plays in the music scene of hip-hop. It produced many of the most recognizable names in the genre, including Lil Jon, Jermaine Dupri, Usher, Ludacris, Young Jeezy, Outkast, and T.I. The city also hosts many famous festivals on hip-hop, such as SXSW and A3C. These festivals showcase all the up-and-coming and prospective talent in hip-hop in the country and help the industry stay relevant amidst its competition.
The Atlanta Hawks Basketball Team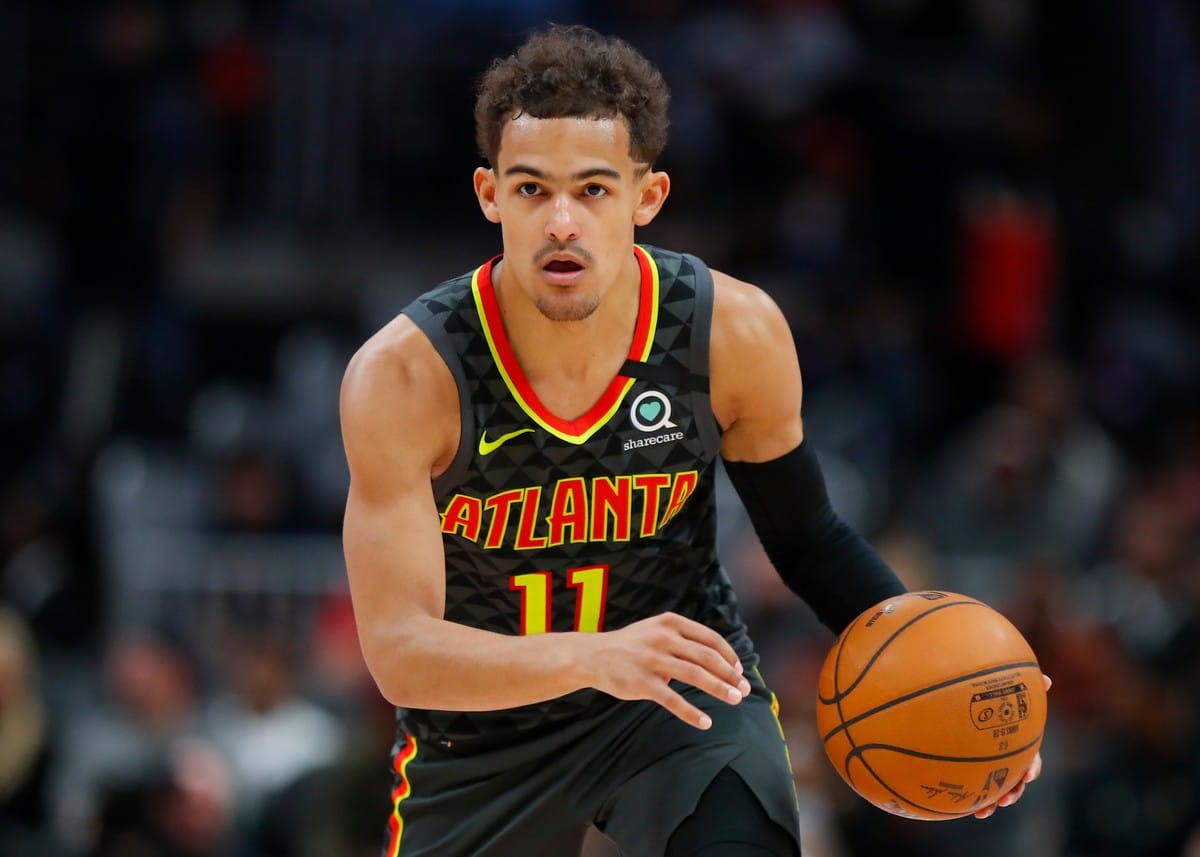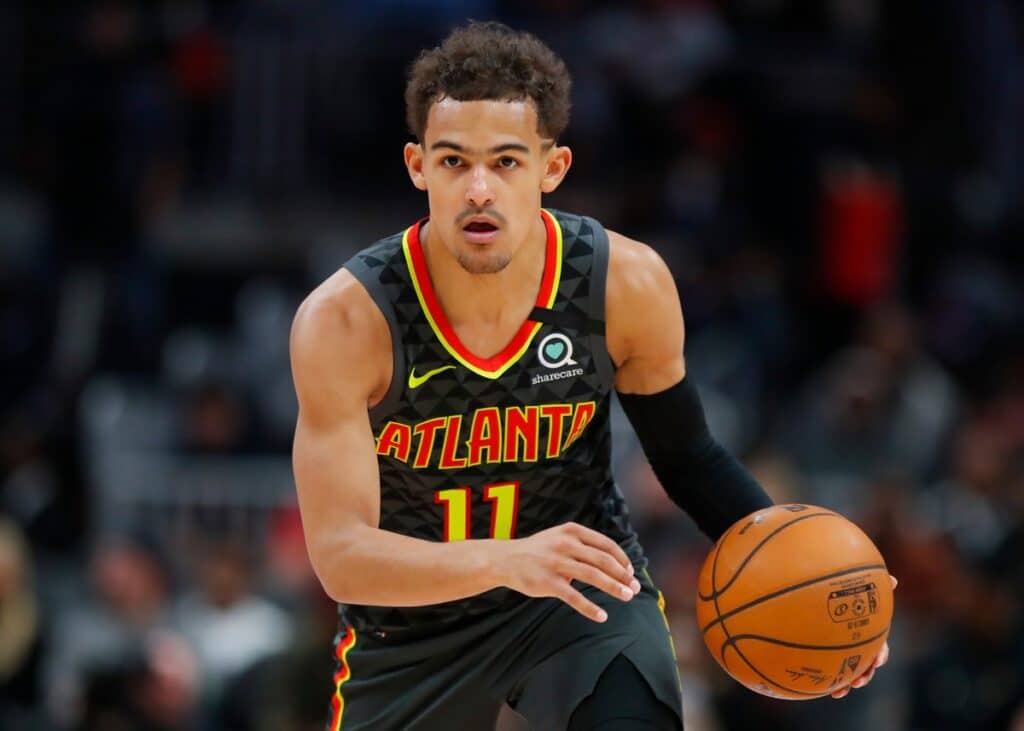 A professional NBA basketball team founded in the mid-forties, the Hawks are the pride of Atlanta. Not only have they won multiple conference titles, but also an NBA championship back in 1958. Billionaire Tony Ressler currently has ownership of the team, and their home games are usually played at the State Farm's Arena. Some famous Hawks players are Dikembe Mutombo, Bob Pettit, and Dominique Wilkins.
Home of the Atlanta Brave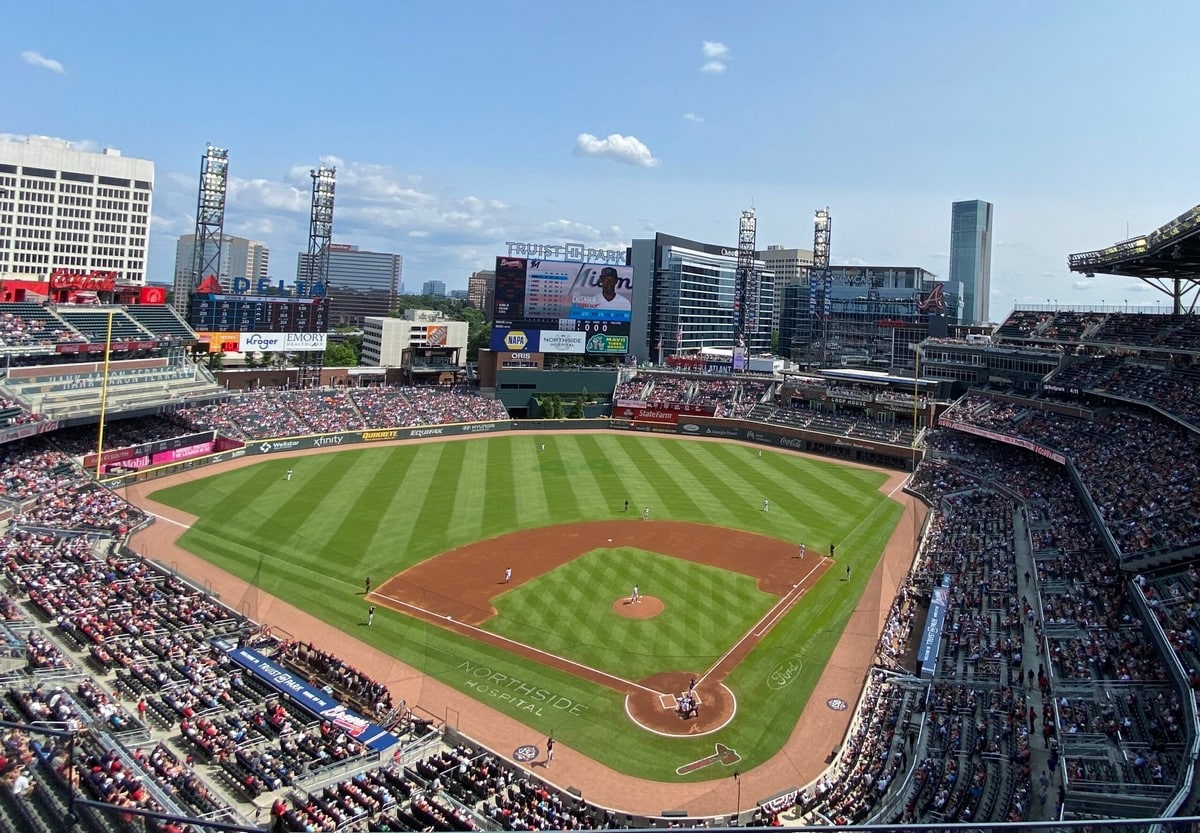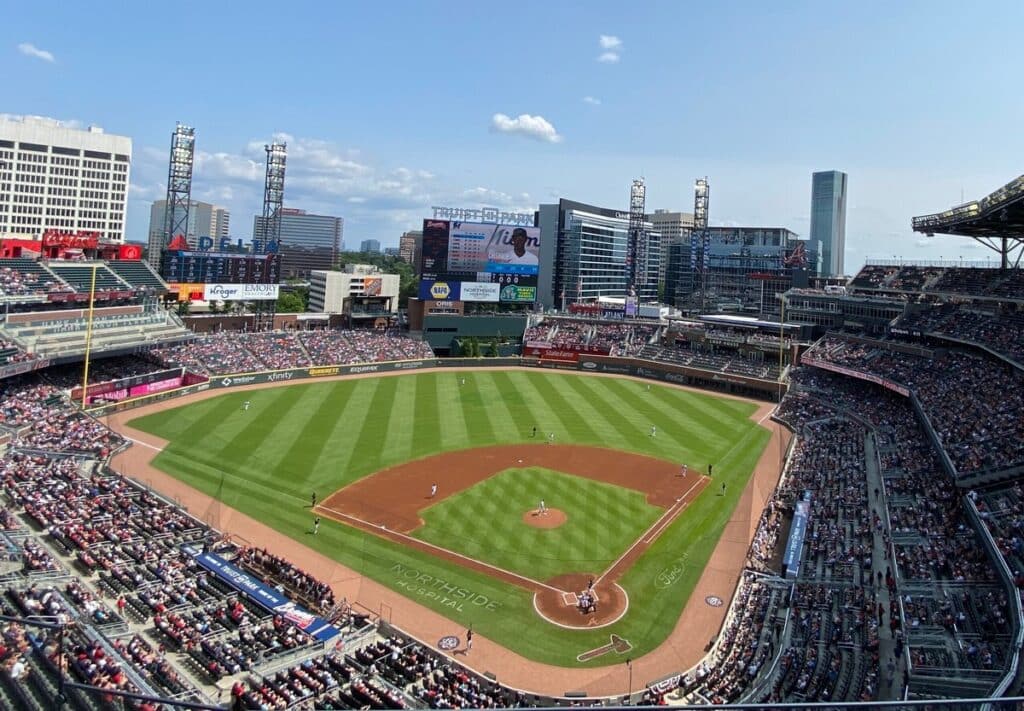 An MLB baseball team whose roots date back to 1871, Atlanta Brave has won the World Series title three times and has a multitude of division championships under its belt. Liberty Media currently owns the team, which usually uses SunTrust Park when playing home games. Phil Niekro, Warren Spahn, and Hank Aaron are some of the famous athletes who have played for the team. Fans looking for a luxurious experience are recommended to take a tour via a helicopter over the stadium for a unique perspective.
The Famous Buckhead Village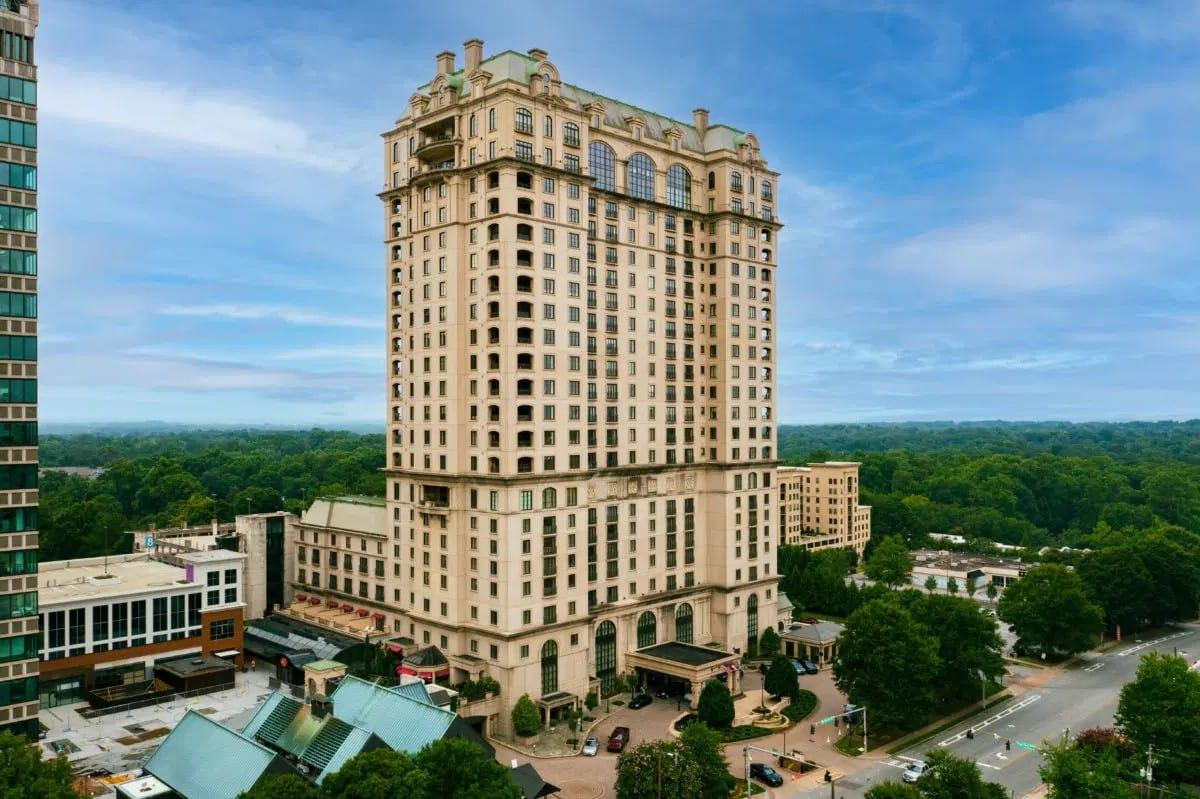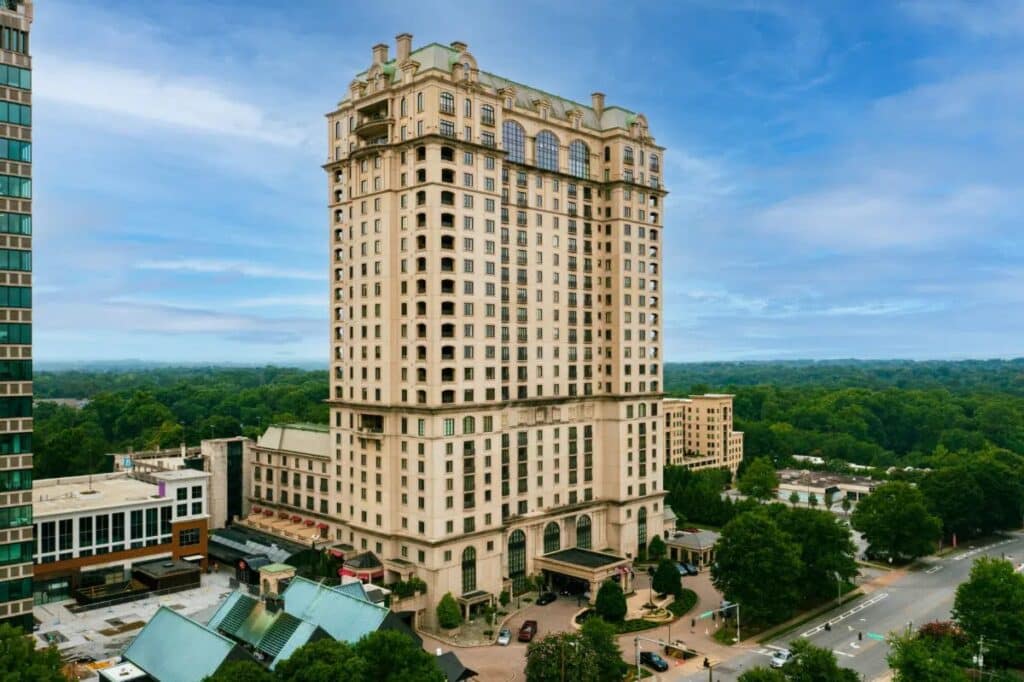 One of Atlanta's most lavish neighborhoods, Buckhead village is the home of the best nightlife, dining, and shopping in the city. In addition, the district hosts many museums and art galleries. Thus, it's an excellent place for tourists to start exploring the vibrant city of Atlanta. Some popular attractions that you should consider visiting are the Georgia Aquarium and Atlanta's History Center.
The Five Points Neighborhood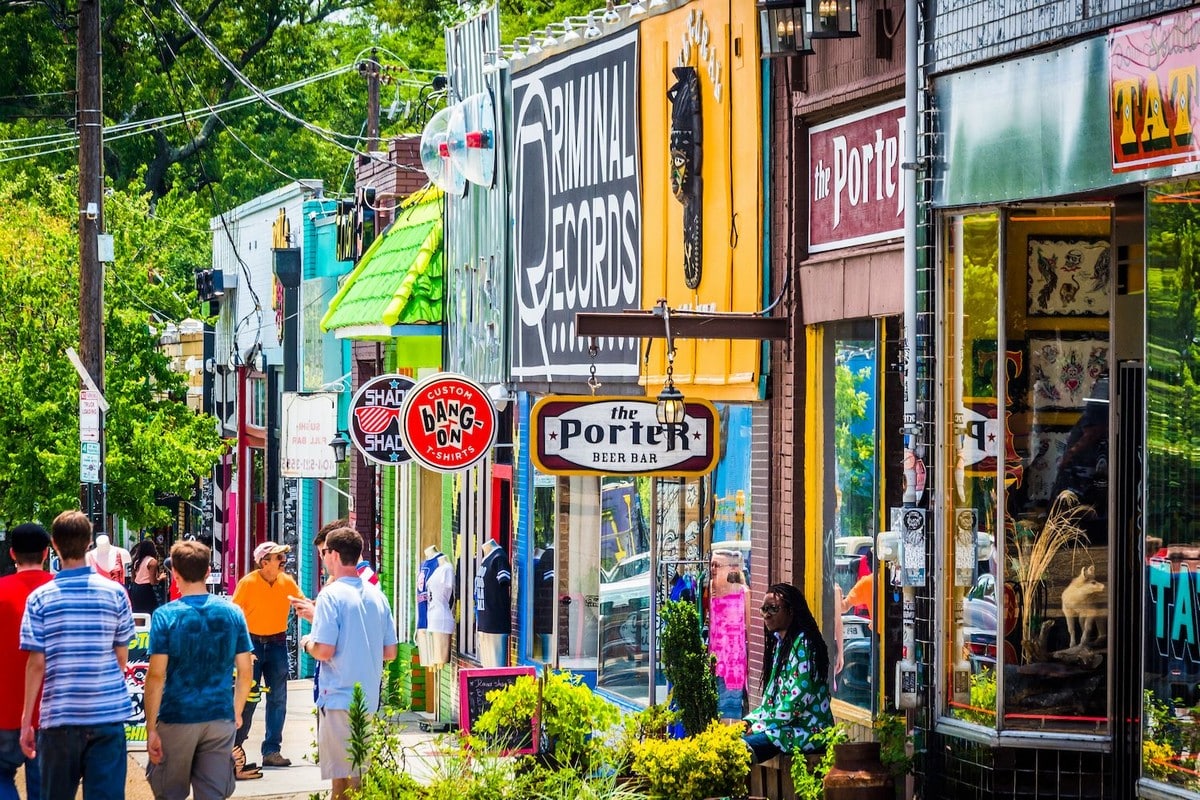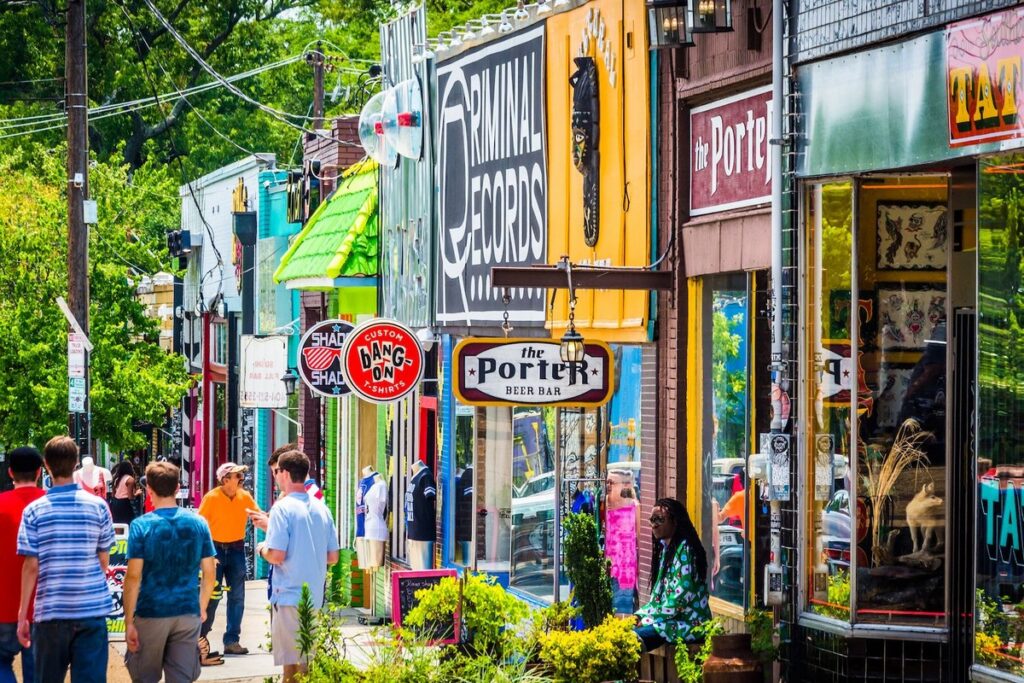 No trip to Atlanta is complete without visiting the Five Points neighborhood, which is located in the city's historic area. The reason why is that it's host to many iconic landmarks, with the most prominent and notable being the MARTA station, the primary transit hub of the city. It also has the CNN Center and Georgia State Capitol. Like the previously mentioned Buckhead Village, Five Points also has its fair share of well-rated bars, clubs, and restaurants, making it popular for its dining, nightlife, and shopping. 
Atlanta's Atlantic Station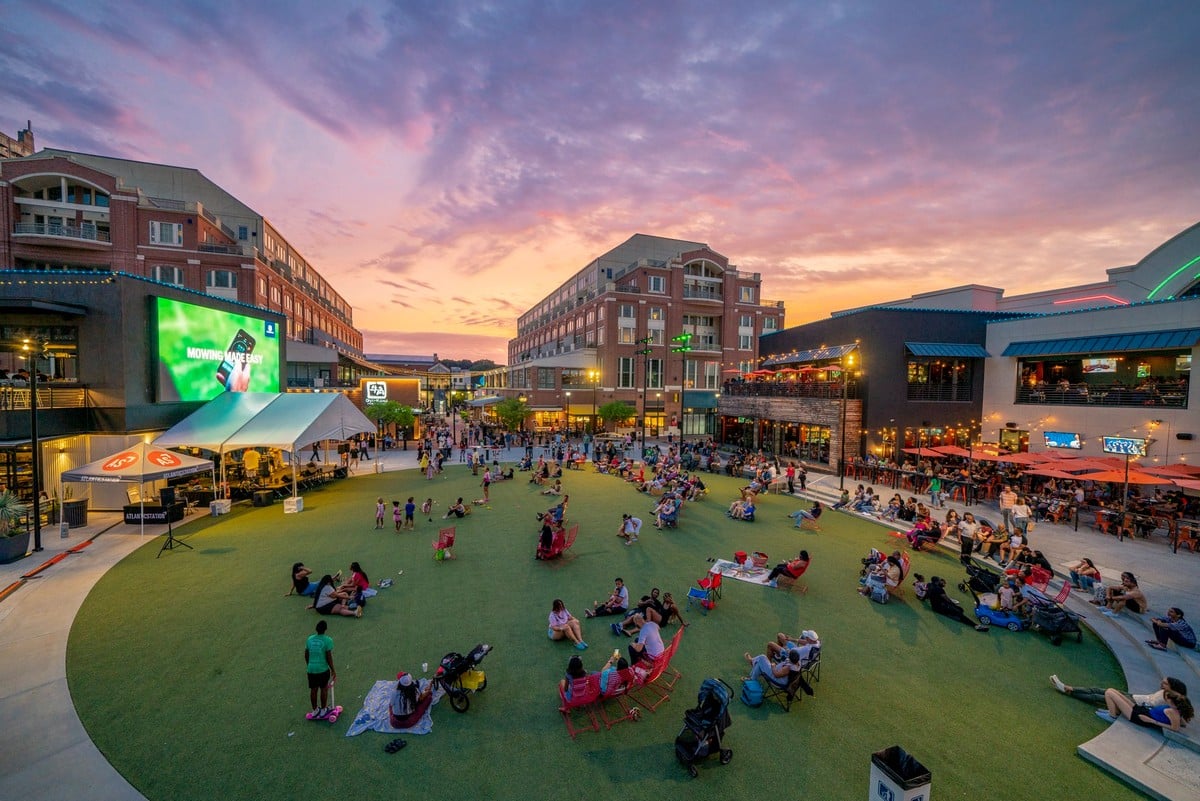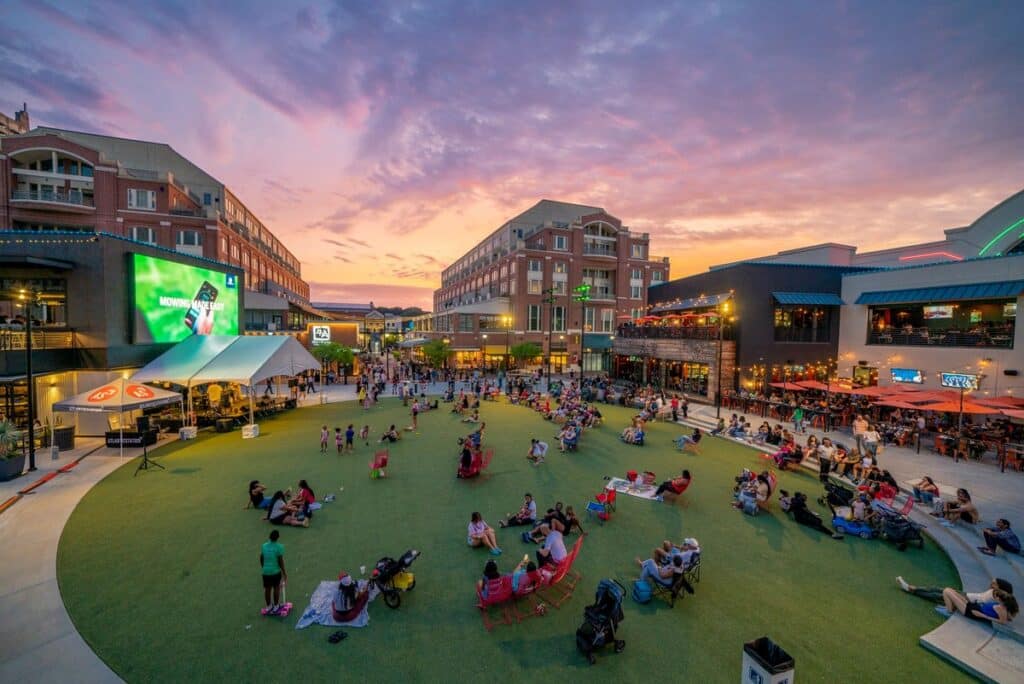 A popular dining and shopping destination for travelers, Atlanta's Atlantic Station is a mall that boasts over a hundred stores, including Anthropologie, Madewell, H&M, and J.Crew. Moreover, it has many bars, cafes, and restaurants, making this outdoor mall an ideal place to be in to have a night out or spend your day.
The Stadium of Mercedes Benz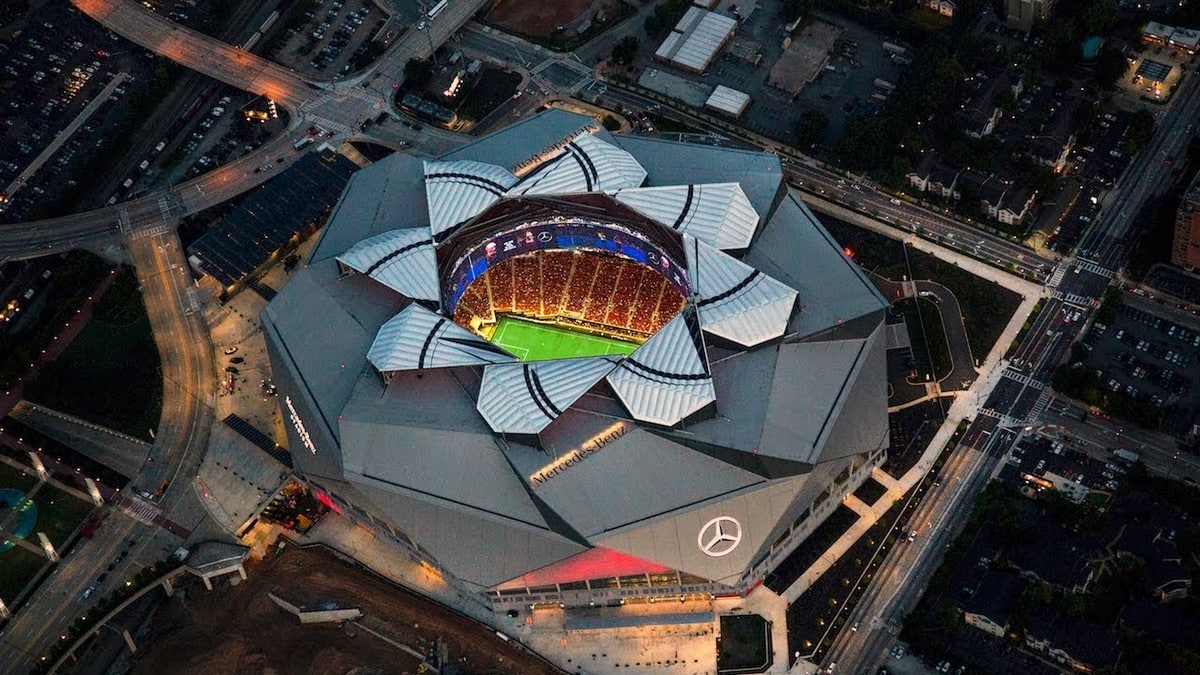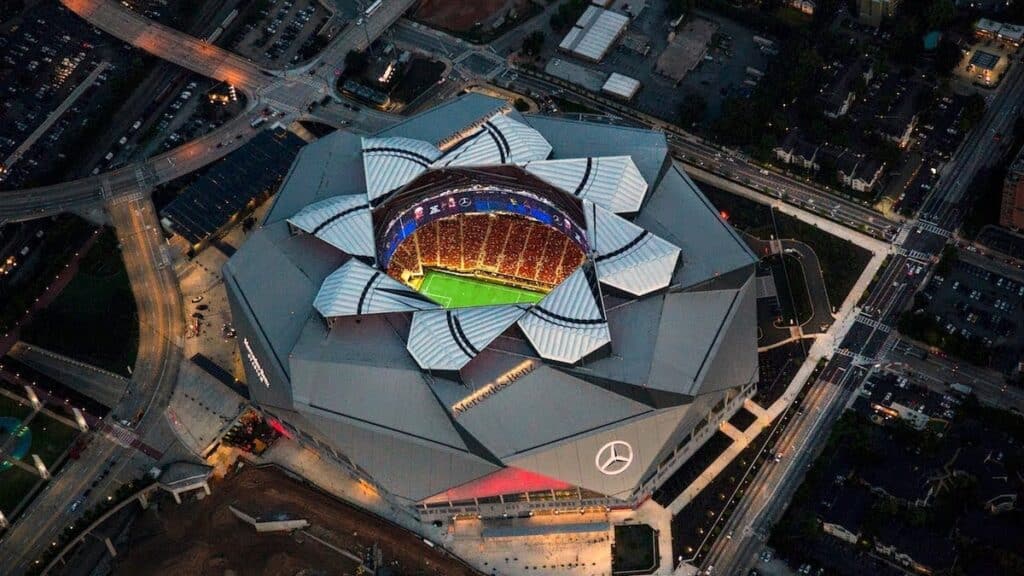 The stadium of Mercedes Benz is considered to be the Atlanta United Football Club and Atlanta Falcons home. Located in the downtown area of Atlanta, this world-class stadium was built in 2017, featuring a roof that's retractable, making the stadium usable regardless of the weather conditions. With a sizable capacity of over seventy thousand people and featuring state-of-the-art video displays and technology, it's considered one of the most advanced stadiums in the United States. For a unique experience in Atlanta, try watching games at this stadium.
Home of the Varsity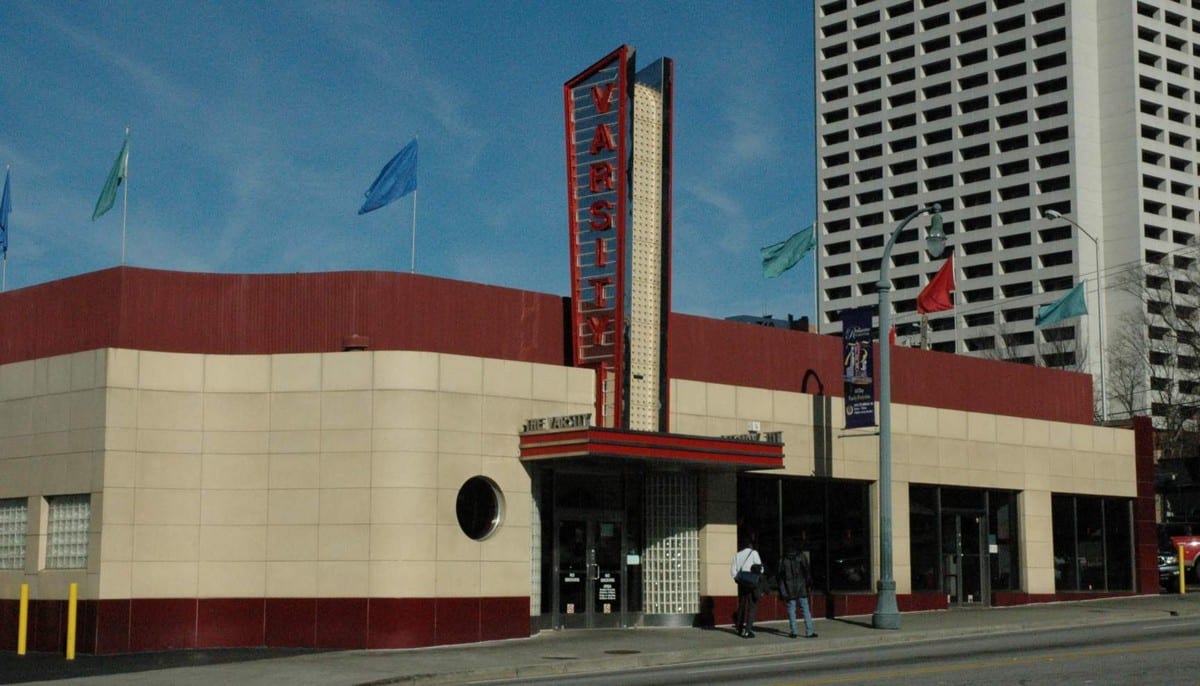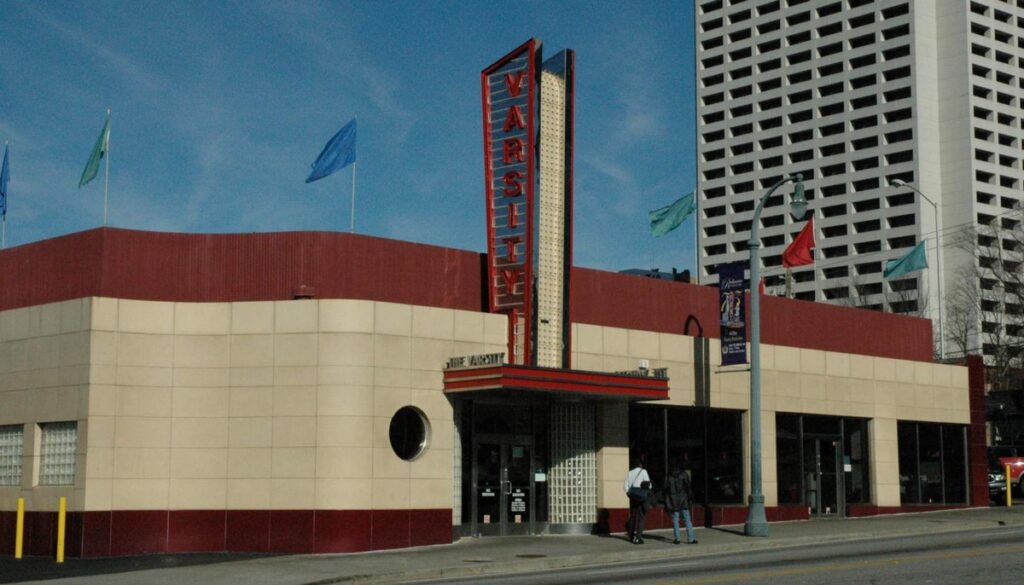 An Atlanta institution, the Varsity is the biggest drive-in restaurant in the world. The dining establishment has been operating since the late twenties. It's open twenty-four hours a day and is known for its famous food and unique atmosphere. It's also decorated with a plethora of memorabilia from the city's famous sports teams, with restaurant staff often wearing sports hats and jerseys. With its fast and friendly customer service, it remains as popular now as it's ever been.
The Market in Ponce City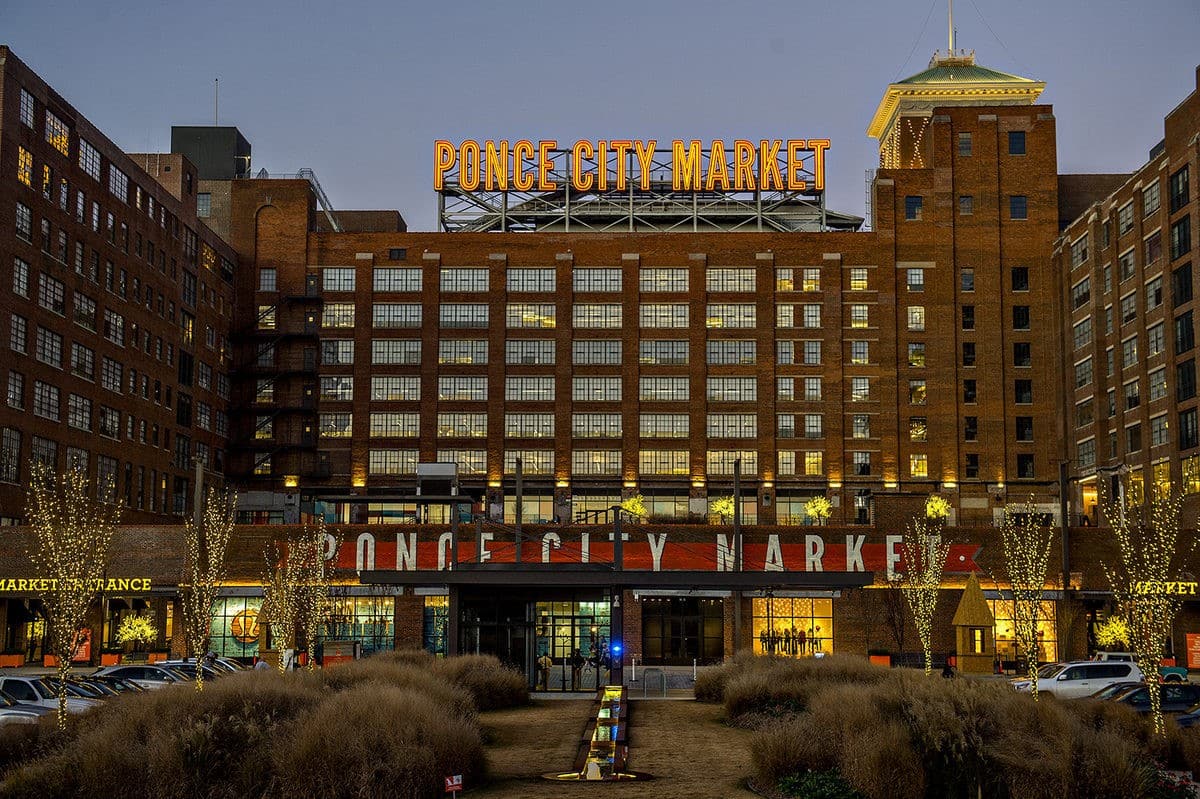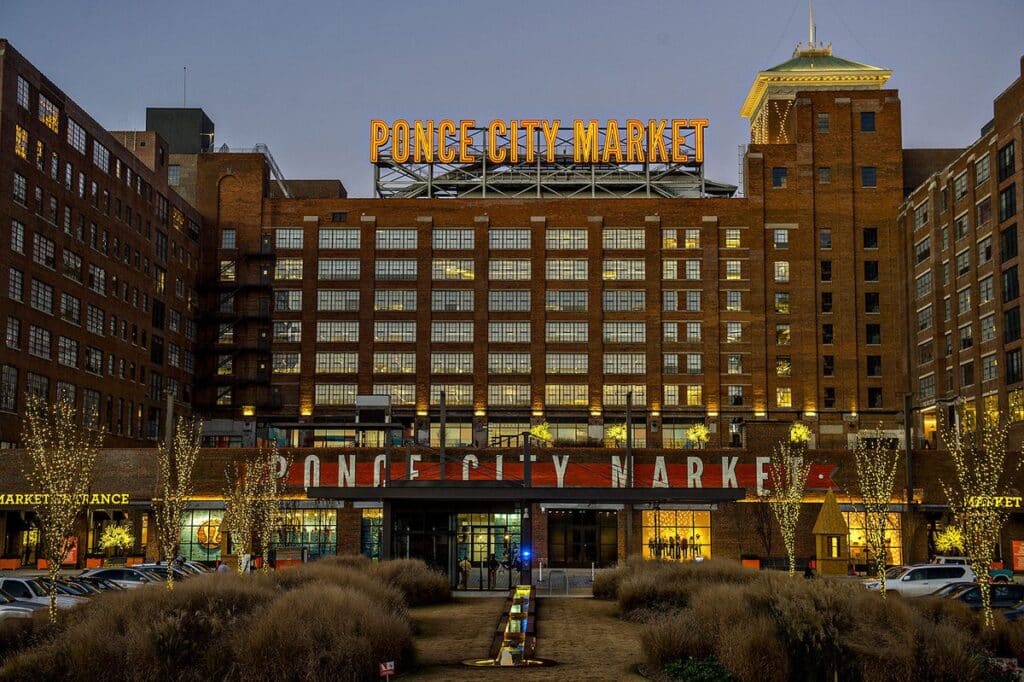 Ponce City's market is famous as a shopping destination and food hall. It features more than eighty vendors who sell everything, whether it's clothing or coffee. Aside from that, it has many bars, restaurants, and shops. It also has a space for events and a park on a rooftop that offers an impressive view of the city, making it ideal for shopping, dining, or just chilling.
The Gorgeous Piedmont Park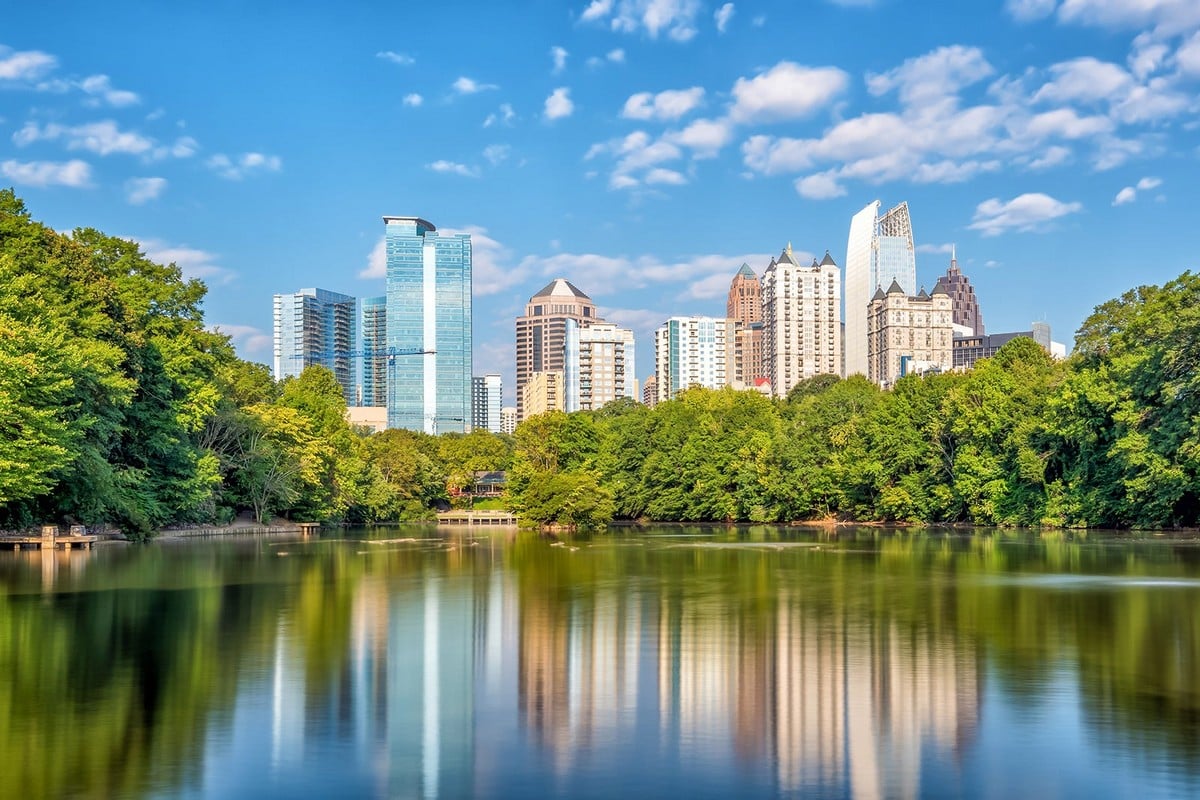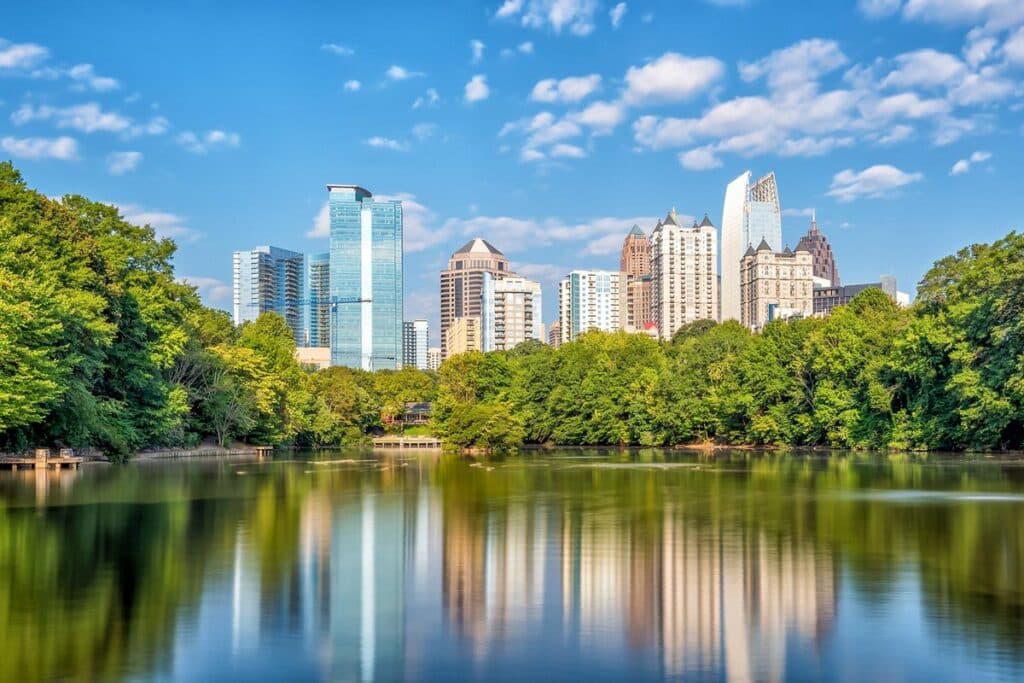 A famous park situated close to downtown Atlanta, the gorgeous Piedmont Park is home to various flowers and plants, especially during the springtime. There are also many activities you can do in this park, such as swimming in its pool or letting your kids enjoy its playground. Having a guided tour of its history and biking around it are also possible. For animal lovers, you can bring your canine friends to the park to meet with other four-legged creatures.
The Historical Atlanta Zoo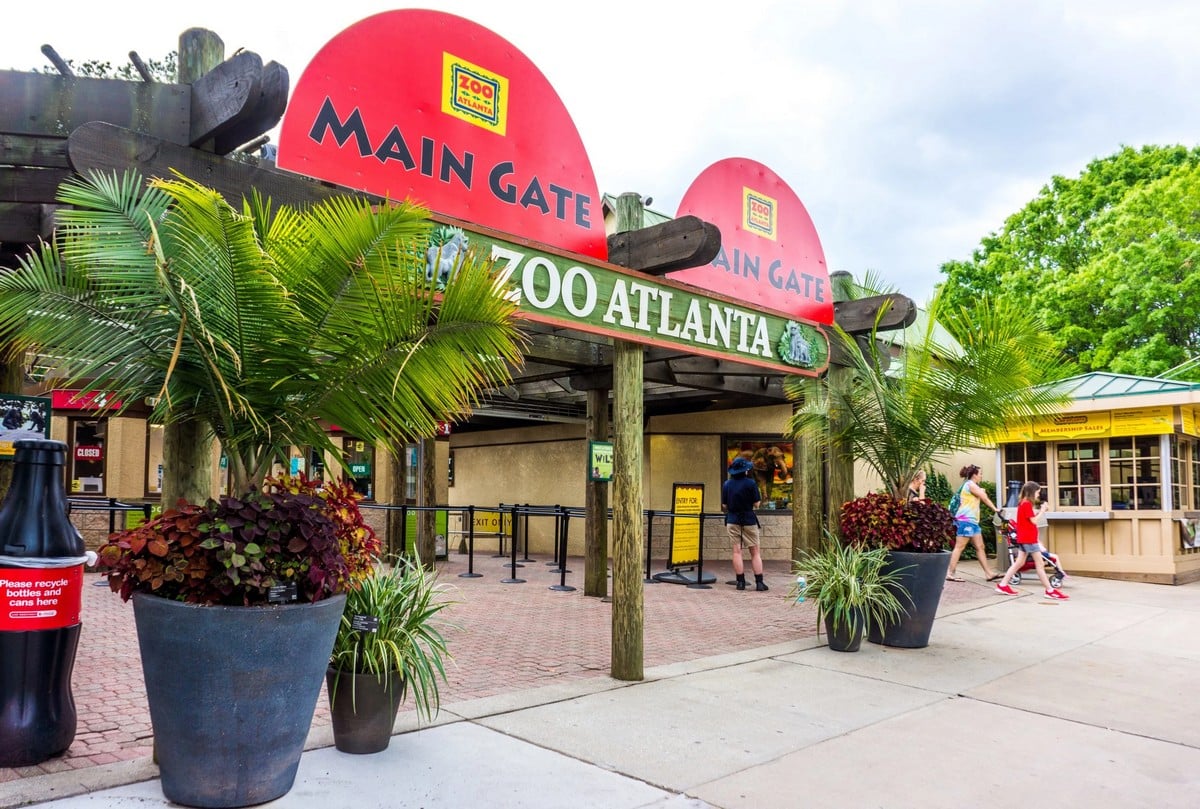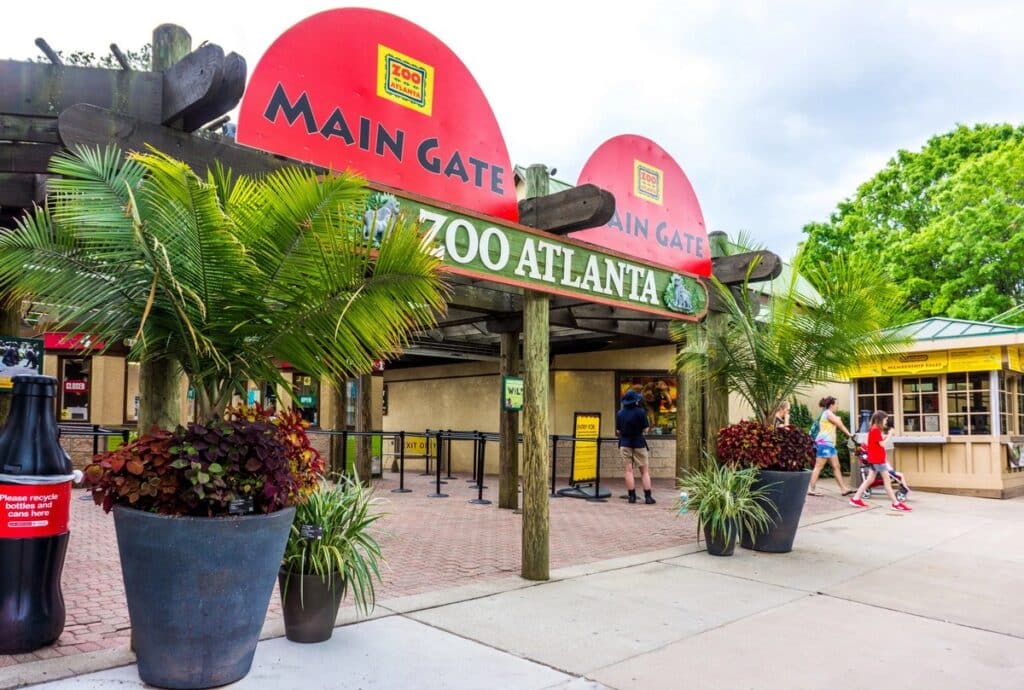 The Atlanta Zoo has a fascinating history. Built in 1989, it was never supposed to be an establishment for maintaining collections of animals. However, when a menagerie traveling to Atlanta couldn't carry on with their tour due to a lack of funds, they took permanent residence in the city. Over a hundred years later, the Atlanta Zoo is going strong, with thousands of wild animals on display, such as tigers, gorillas, and giraffes, to name a few. Beyond its animal display, the zoo also has splash pads, rope courses, carousels, and trains.
Historical Fernbank Museum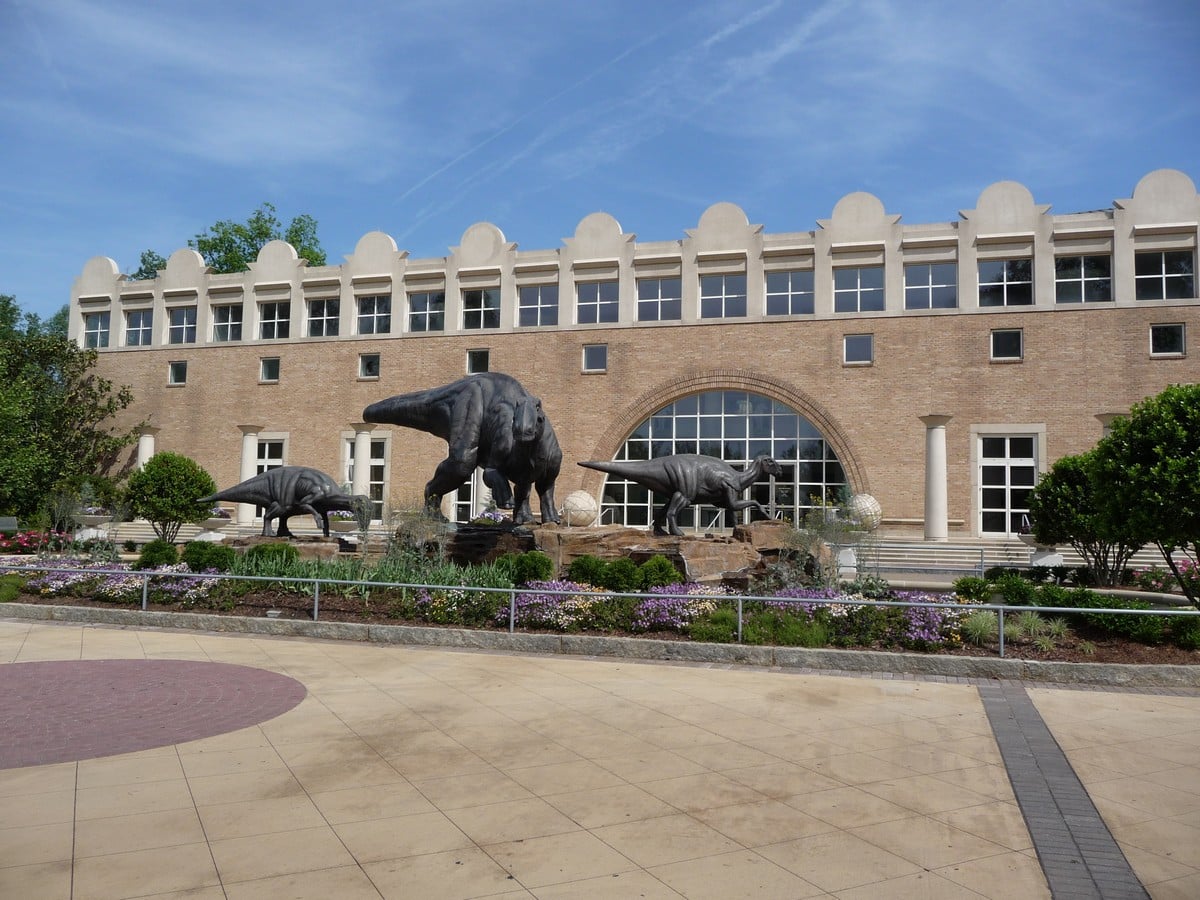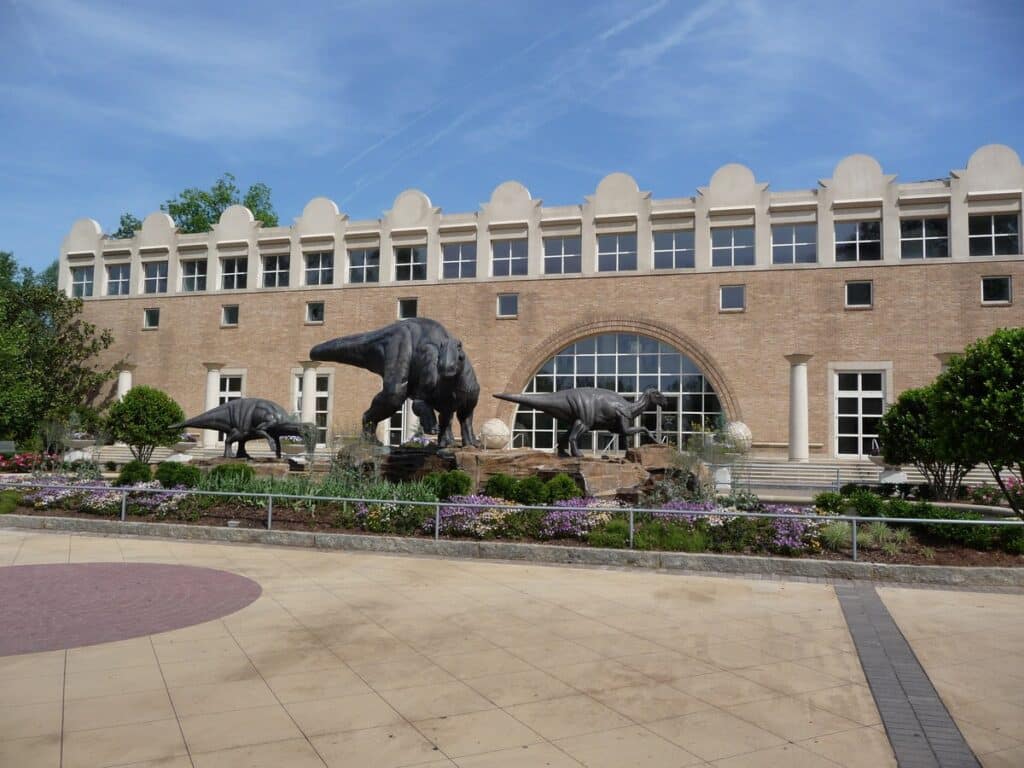 Anyone with a penchant for science and history should visit Atlanta's Fernbank Museum when they're in the city. It'll take you back to the past to learn more about prehistoric cultures and dinosaurs. Moreover, it has a bevy of modern scientific discoveries on display. For an engaging experience, check the IMAX theater, as it has many exhibits and rotating films. It also allows people to explore the outdoors, with its high walkway and forest. Don't forget to visit their dinosaur plaza, too, as it has an impressive collection of incredible fountains and sculptures of these prehistoric creatures.