Fresno is a major city and the fifth most populous in California. With a land area of about 112 square miles, it is the largest city in the greater Central Valley region. It serves as the regional hub for the greater Central Valley region and San Joaquin Valley. In 2020, it had a population of over 542,000.
Fresno is known for agriculture and a major hub of California's Central Valley. Also known for its proximity to three national parks, namely Yosemite, Kings Canyon, and Sequoia, it has the most outrageous views of nature. It offers a huge diversity of cuisines and cultures, and is a popular vacation spot in San Joaquin Valley.
A City Named After Trees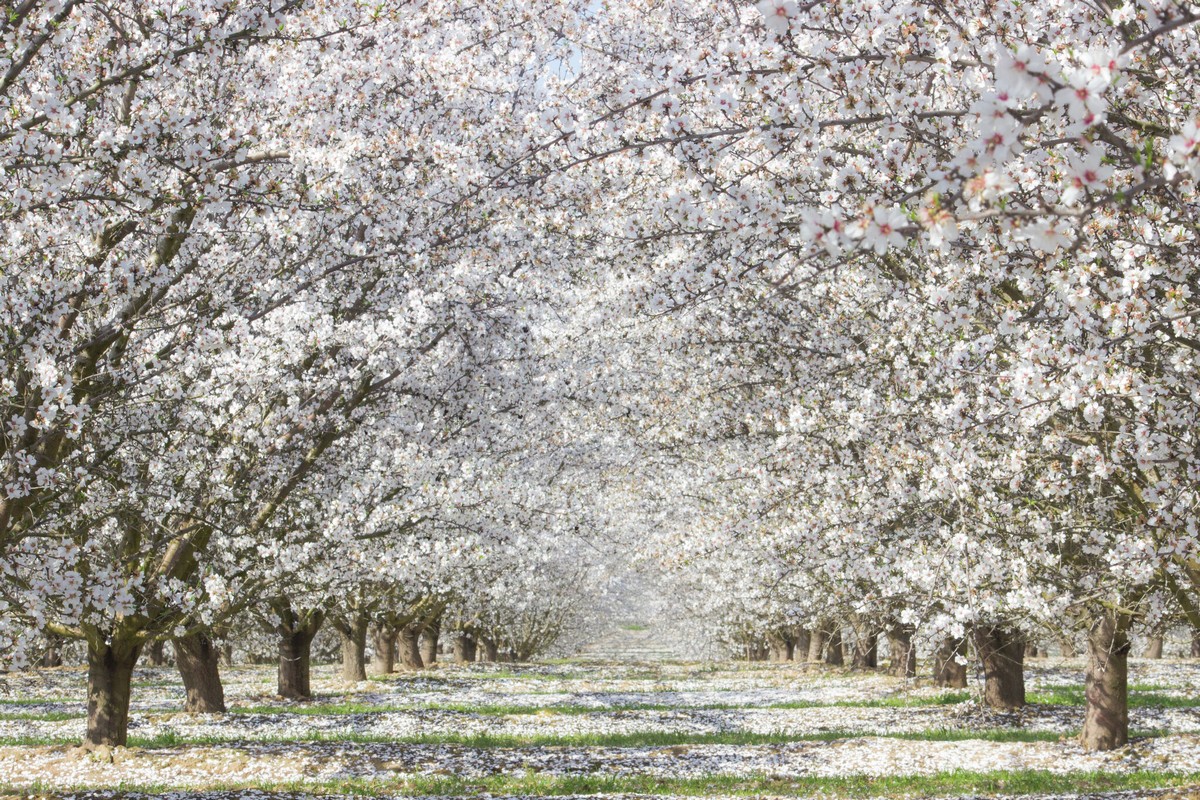 Fresno is the Spanish term for "ash trees." The city was named as such after the early Spanish explorers discovered a stretch of white ash trees along the San Joaquin River. During that time, the city was still considered to be uninhabitable, and potential settlers were discouraged by the rough and desolate town. It was only developed in the late 19th century, when it also started to flourish after the practice of irrigation and grape-growing were introduced in the valley.
Holds Vernacular Architecture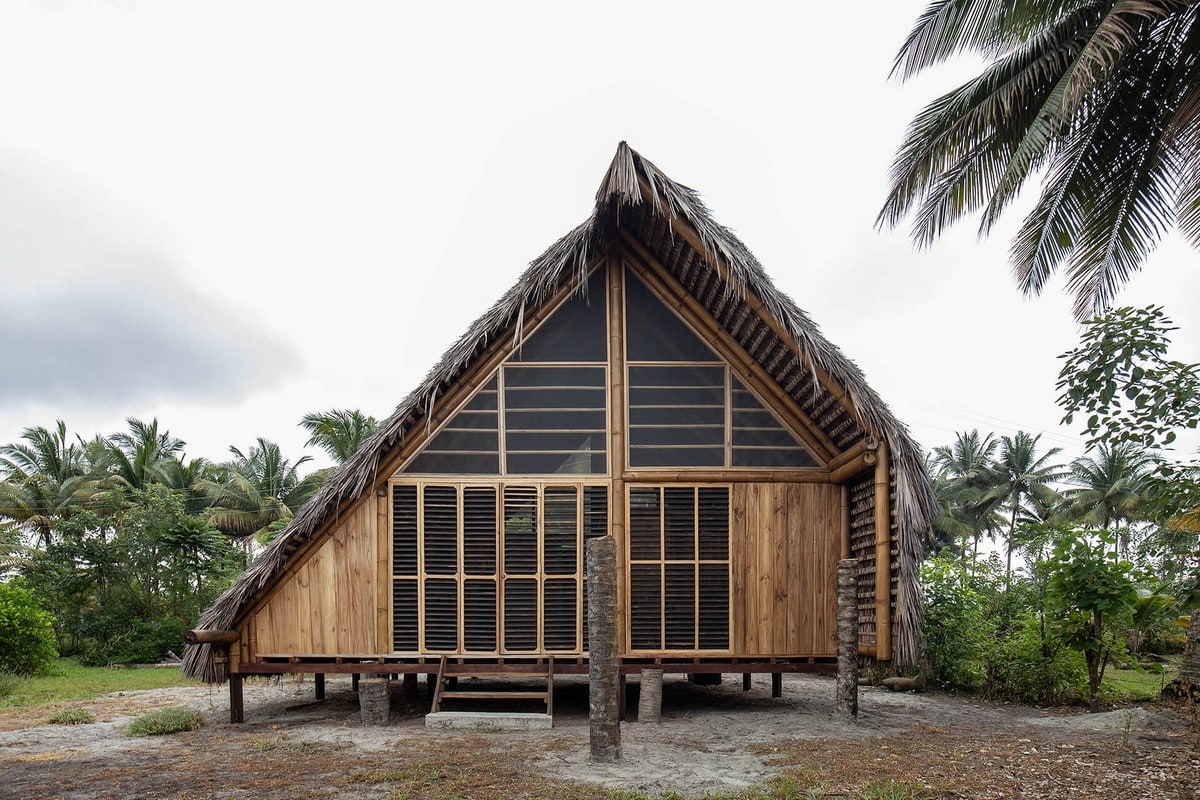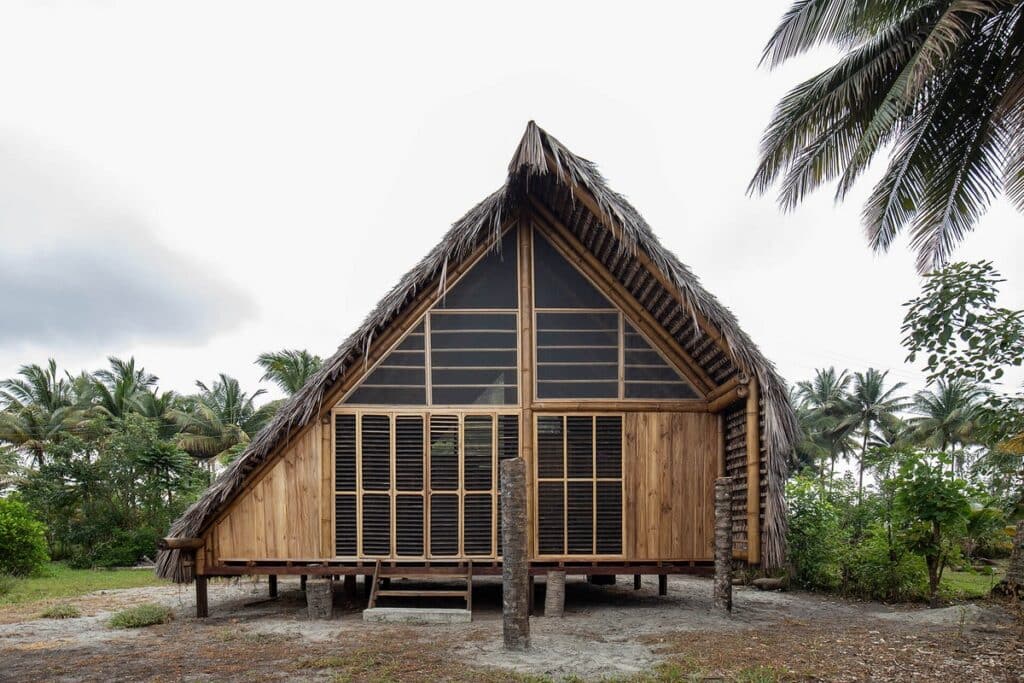 The Forestiere Underground Gardens in Fresno is a popular site for tourists. It is a series of subterranean structures located north of the city. It took over 40 years to be built by Baldassare Forestiere, a self-taught artist and immigrant from Sicily. In the gardens, you'll see a man-made network of underground courtyards and rooms similar to the ancient catacombs, as well as fruit trees, shrubs and vines.
A Station That Became a City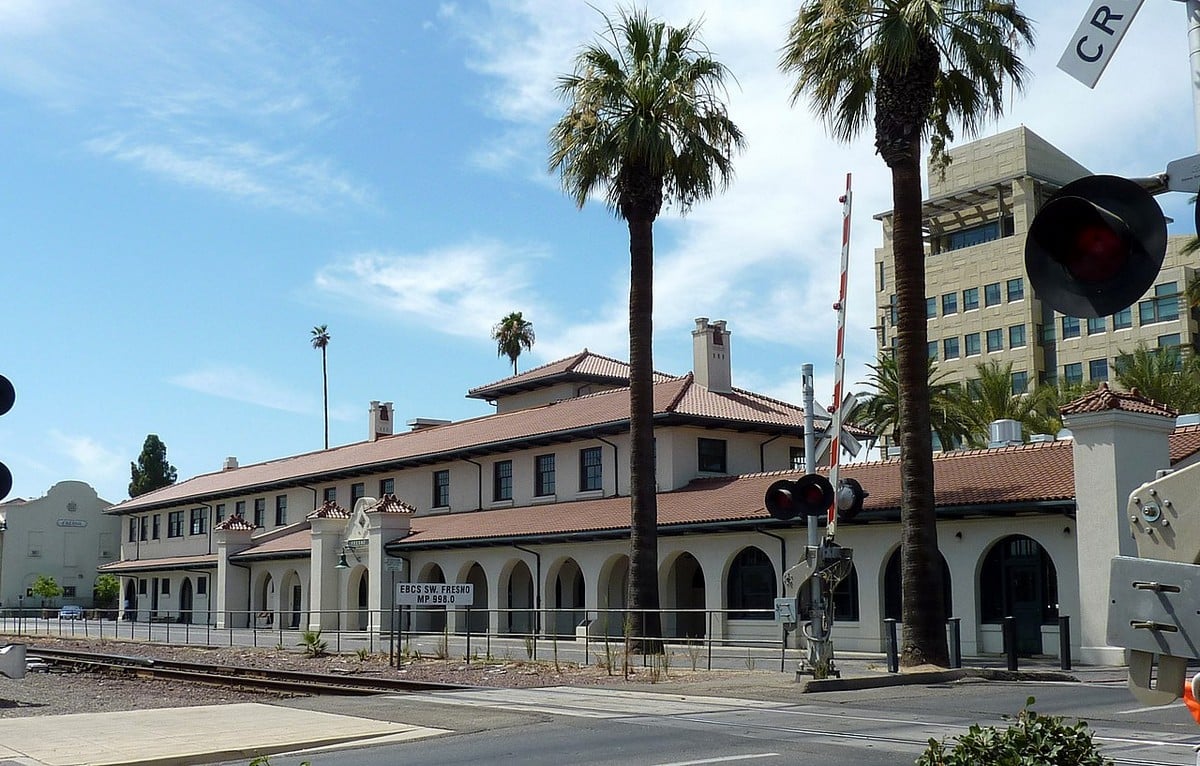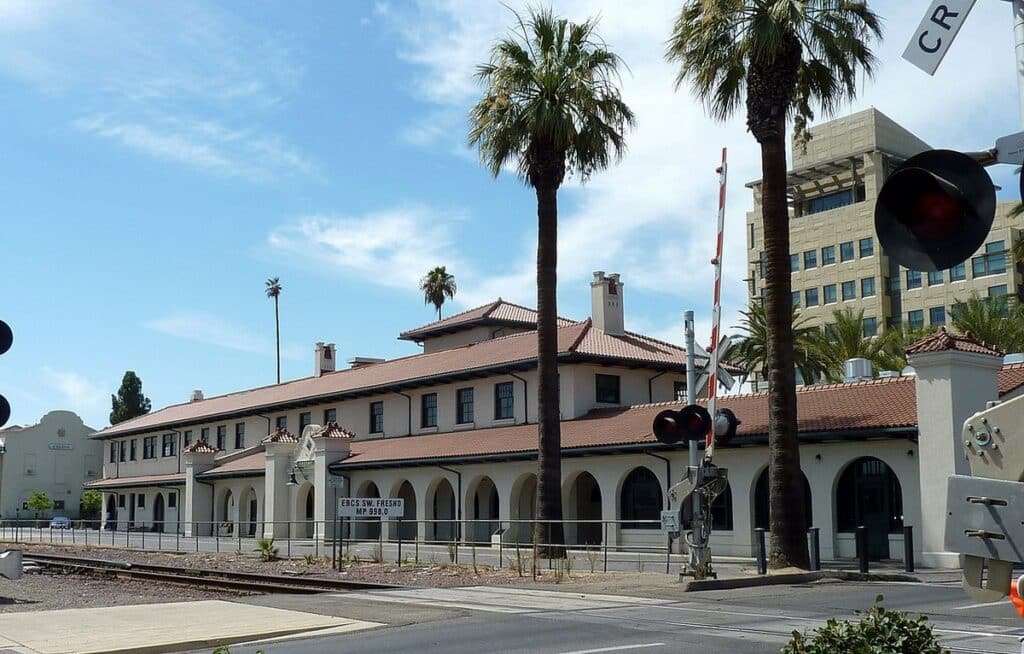 Before it was incorporated as a city in 1885, Fresno was a railway station established by the Central Pacific Railroad. As it gradually expanded its facilities, albeit hesitant at first, it eventually became an economic hub of Fresno County and the San Joaquin Valley. Today, its Metropolitan Fresno region is linked to large-scale agricultural production, with Fresno County being the number one agricultural producing county in the nation.
The Food Capital of the Nation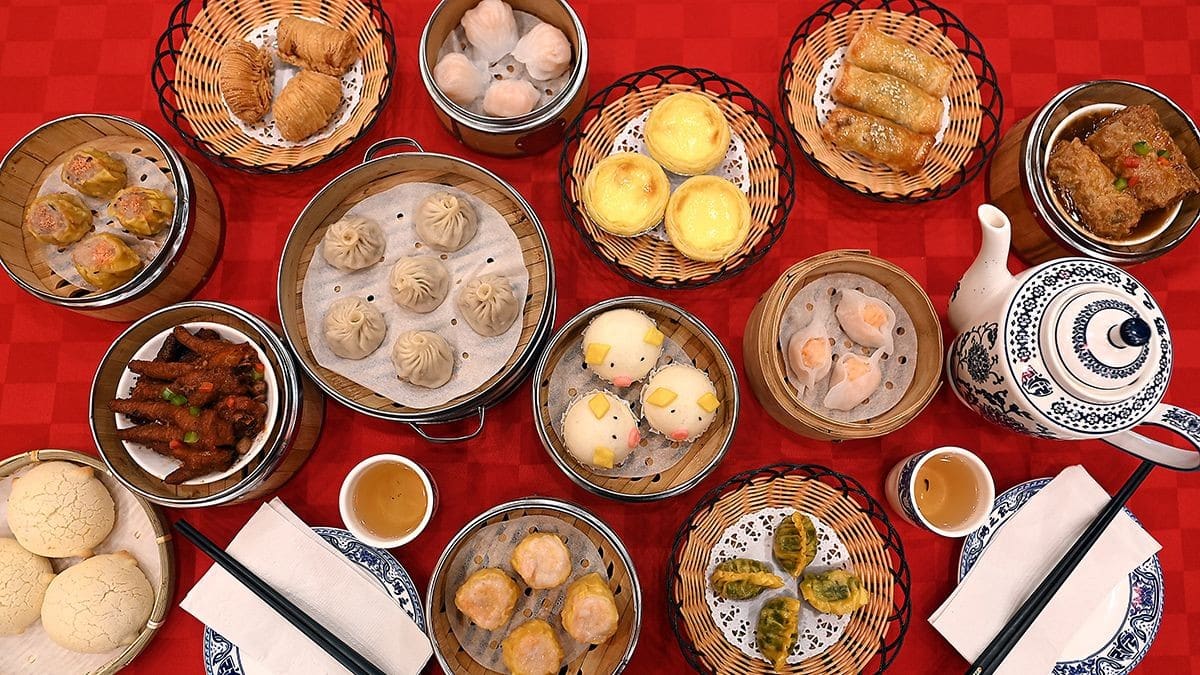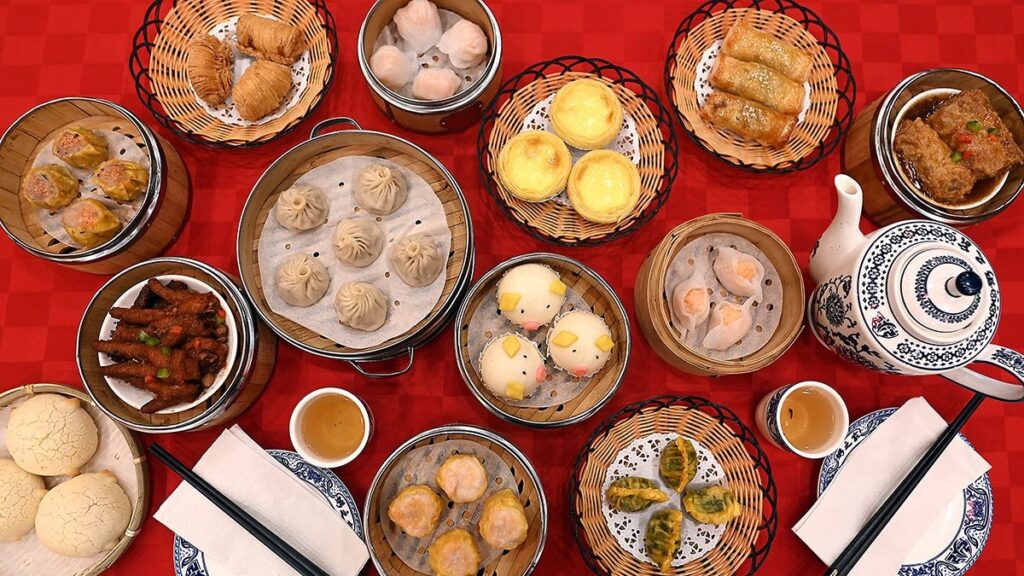 California leads the agricultural sector in the United States, and Fresno County remains the top agricultural county in the state. It has a total land area of 1.4 million acres of productive pasture and farmland. As of 2020, Fresno was reported to produce over 16 percent of California's agricultural sales. It exports to more than 100 countries worldwide, with the top crops being almonds, grapes, pistachios, poultry, milk, peaches, and more. 
The Raisin Capital of the World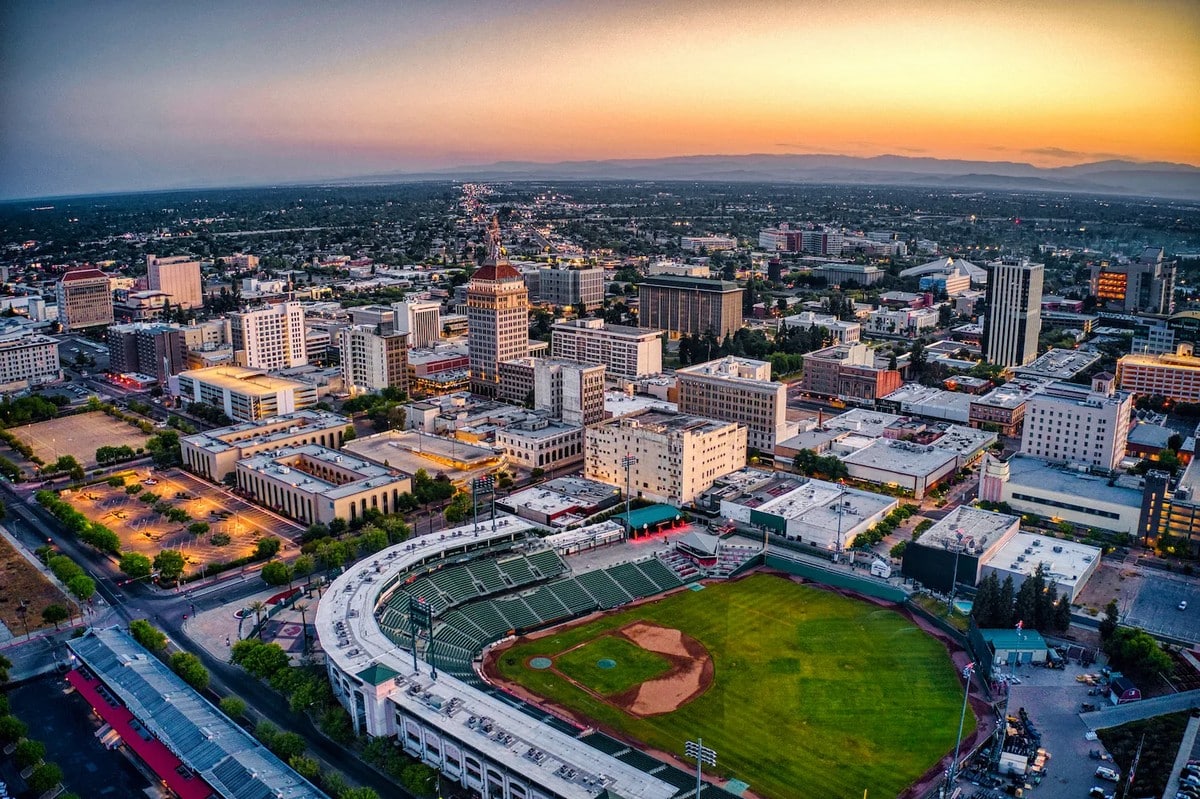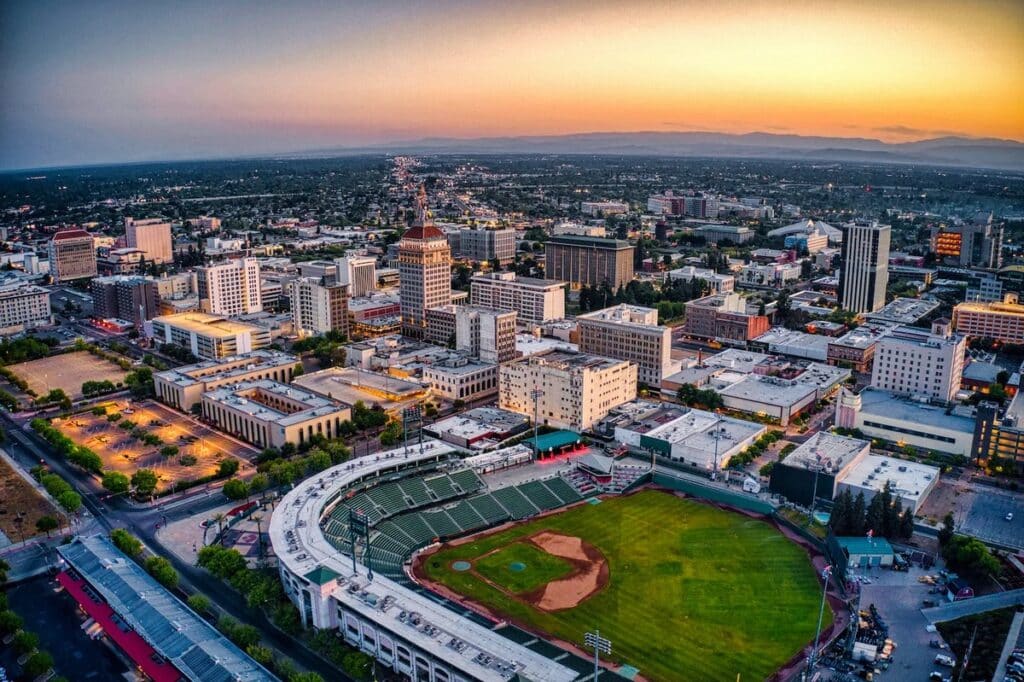 Selma, a city in Fresno County, is named the raisin capital of the world. Its agriculture was first oriented towards wheat production. However, it was eventually replaced by orchards and vineyards as they discovered that peaches, grapes, and plums were the most suitable crops for sandy soil. The raisin industry began when farmers in Fresno accidentally left some grapes to dry on the vines.
A City of Diverse Demographics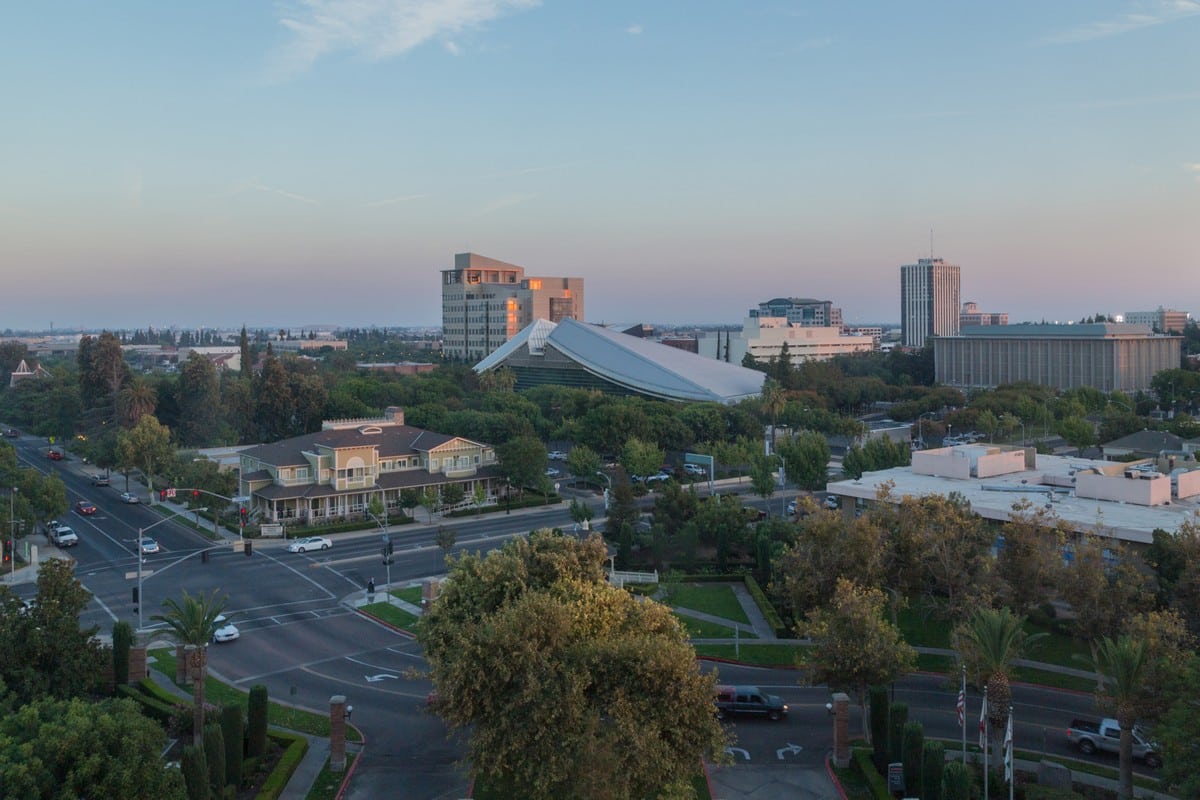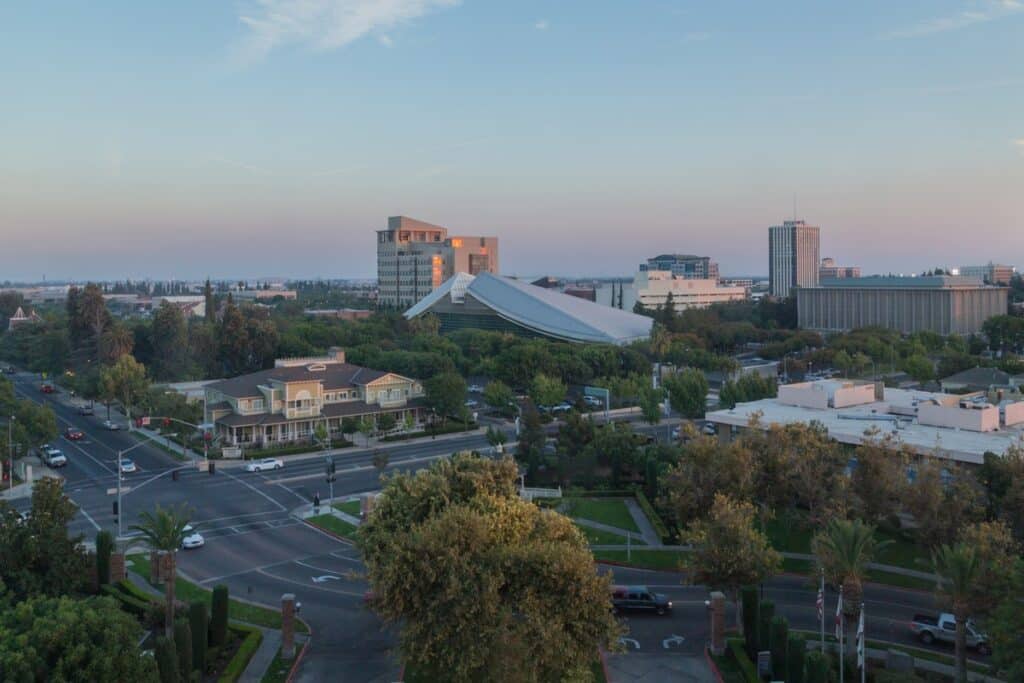 Fresno is one of the most diverse cities in California, ranking higher than cities like Portland, Washington D.C., and Seattle. The Hispanic population continues to grow in the county, making up over 53 percent of Fresno's population. In terms of ethnicity, other groups can be found in the region, including Asians and African Americans, accounting for 10.1 percent and 4.36 percent respectively. 
The Must-See Yosemite National Park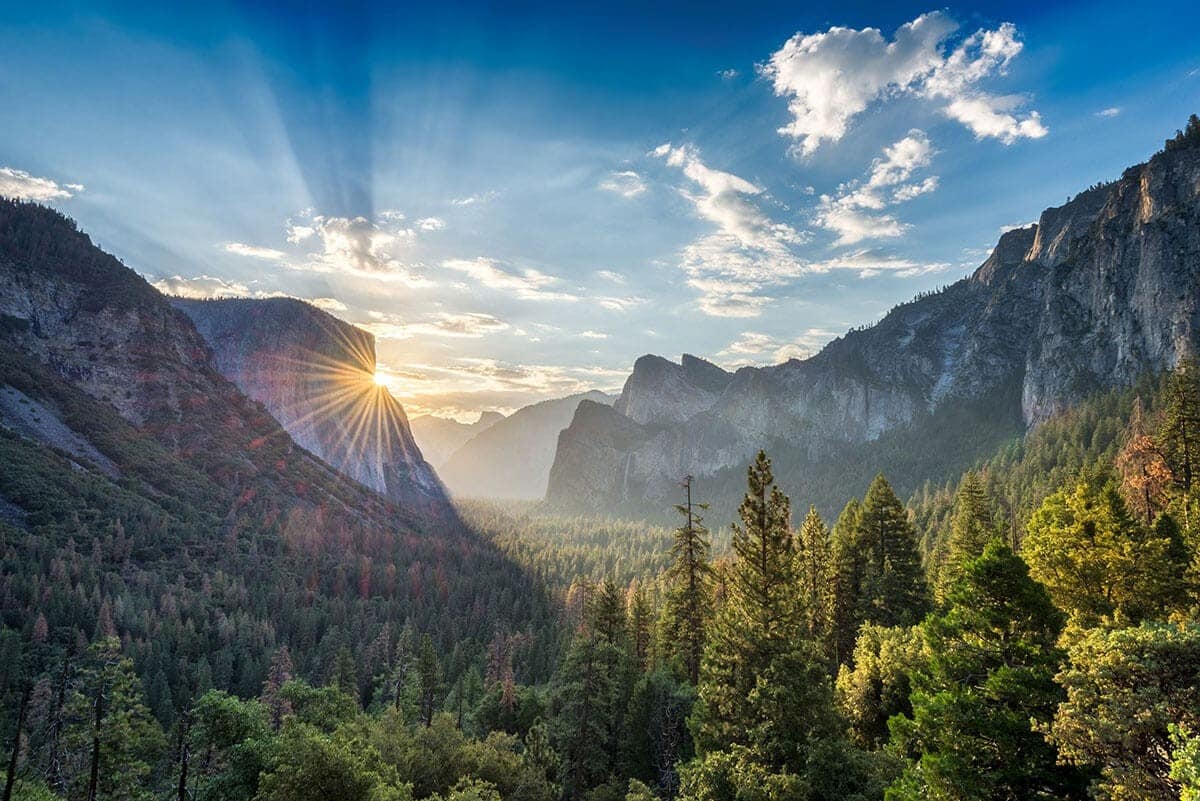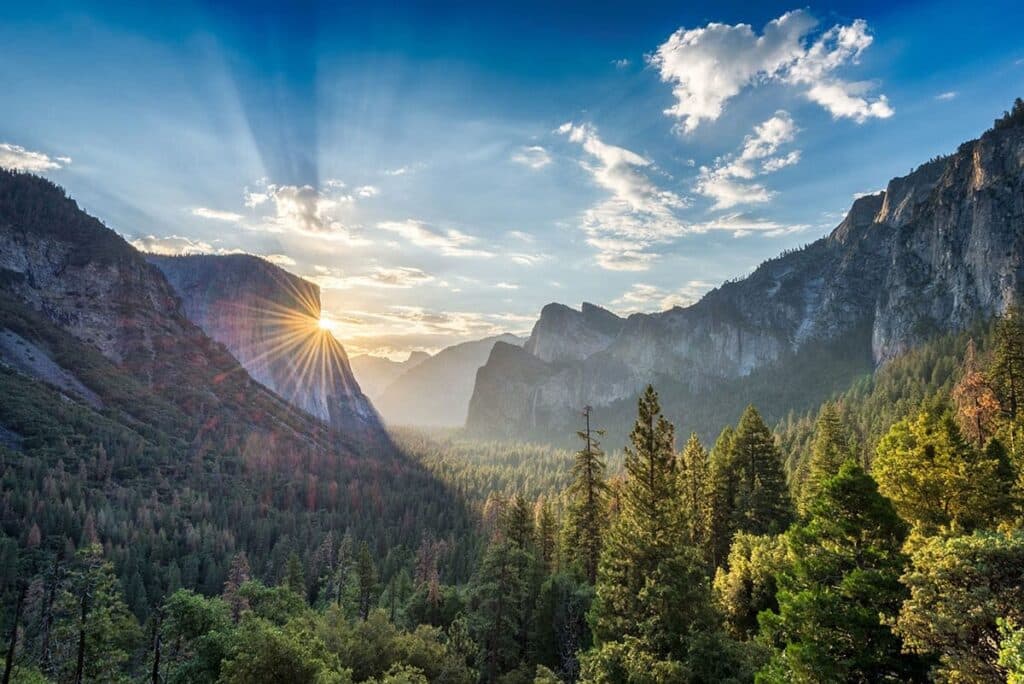 Fresno is the closest major city to the famous Yosemite National Park, which was designated a World Heritage site in 1984 for its beautiful waterfalls, granite cliffs, mountains and glaciers. If you're coming from Fresno to travel to the national park, your direct access is Highway 41 connected to Yosemite's southern entrance. It only takes around three hours of travel time, or more depending on your road trip plans. Some people like to drop by interesting places and restaurants along the way, to make the most out of their journey.
A City with Very Hot and Sunny Summers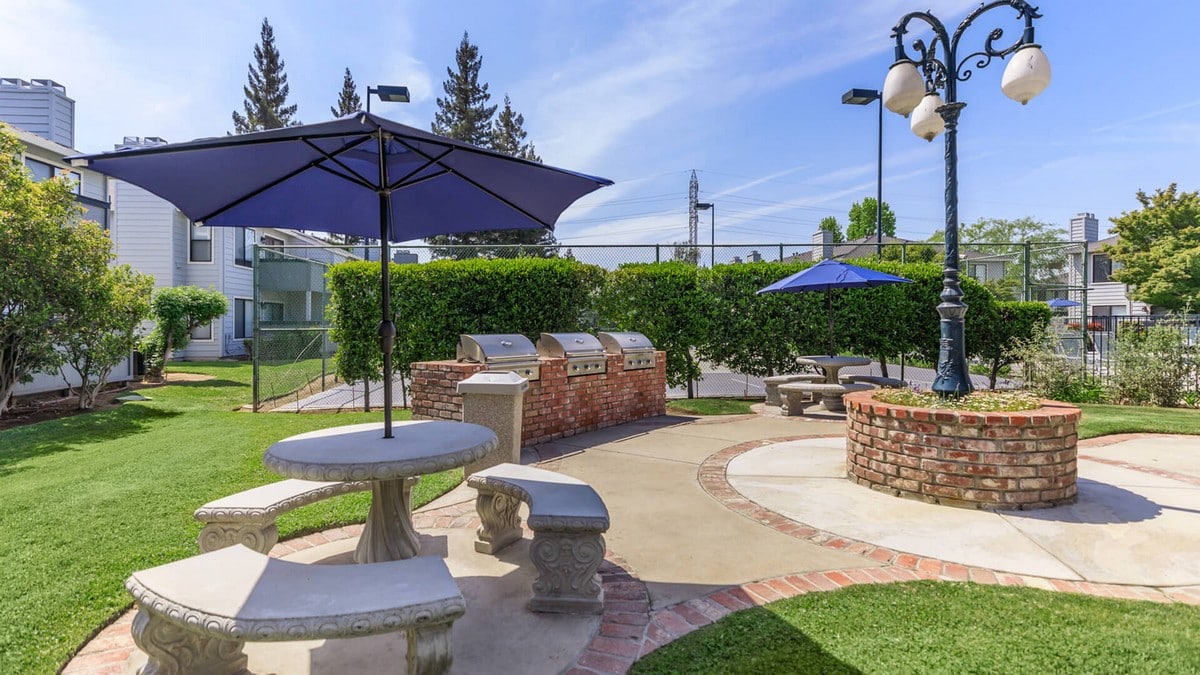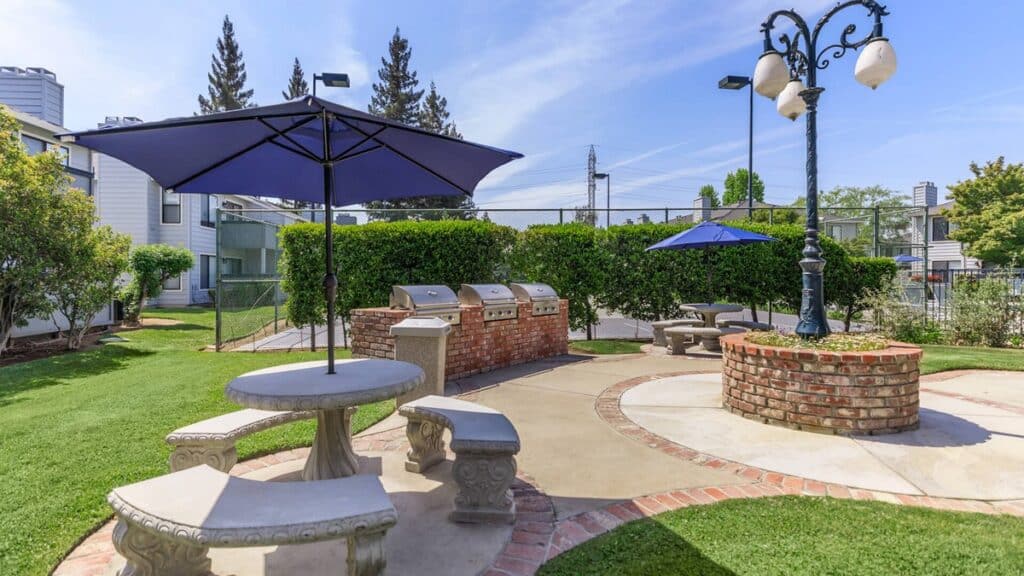 The climate in Fresno is arid subtropical, which means that it is drier than most places in California. It has an annual rainfall of only 12.6 inches, as compared to the average of 38 inches in the whole United States. Moreover, the US experiences 205 sunny days per year, while Fresno boasts around 270 days of sunshine annually. The temperature varies from 39 to 99 Fahrenheit, and rarely goes lower than 31 or above 106. While Fresno does not have beaches, there are many fun-filled activities to do during the very hot summer days, such as visiting its top-rated parks, zoos, and gardens.
The Birthplace of Hip-Hop Dance Craze "Popping"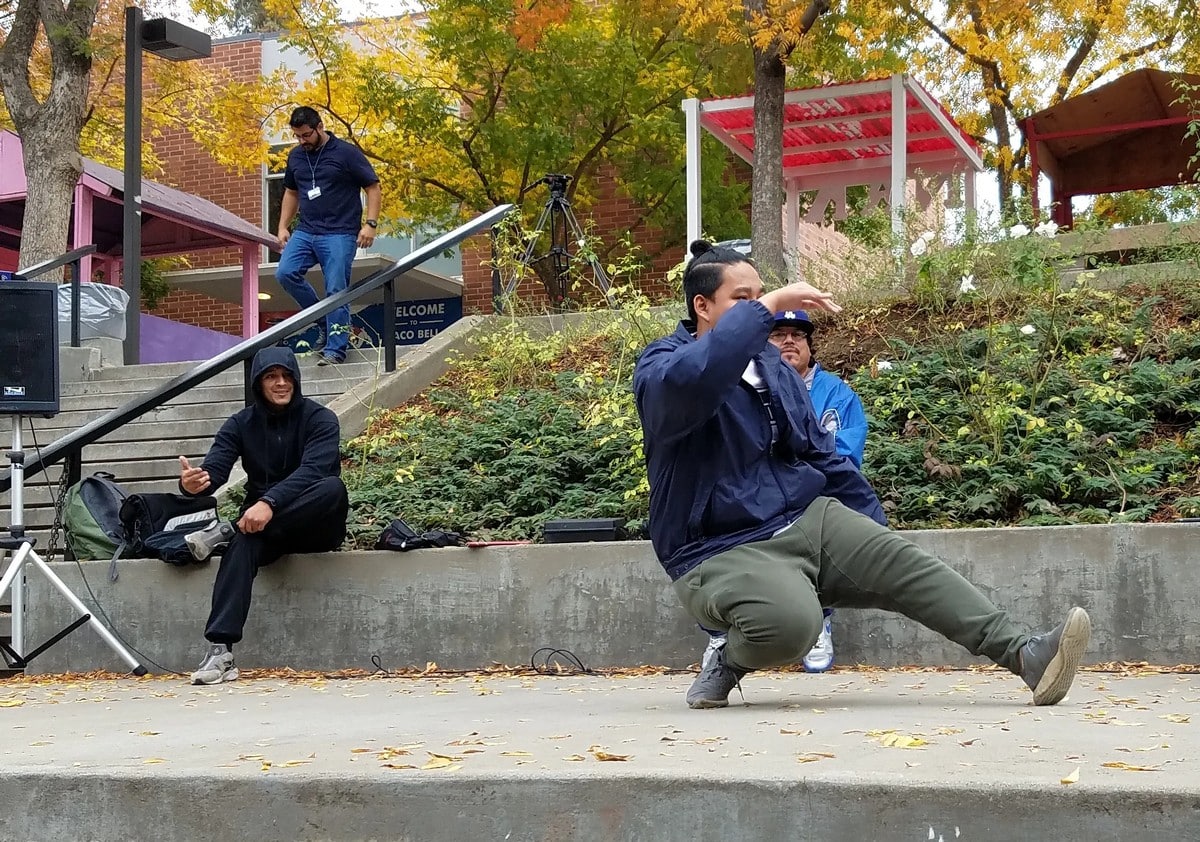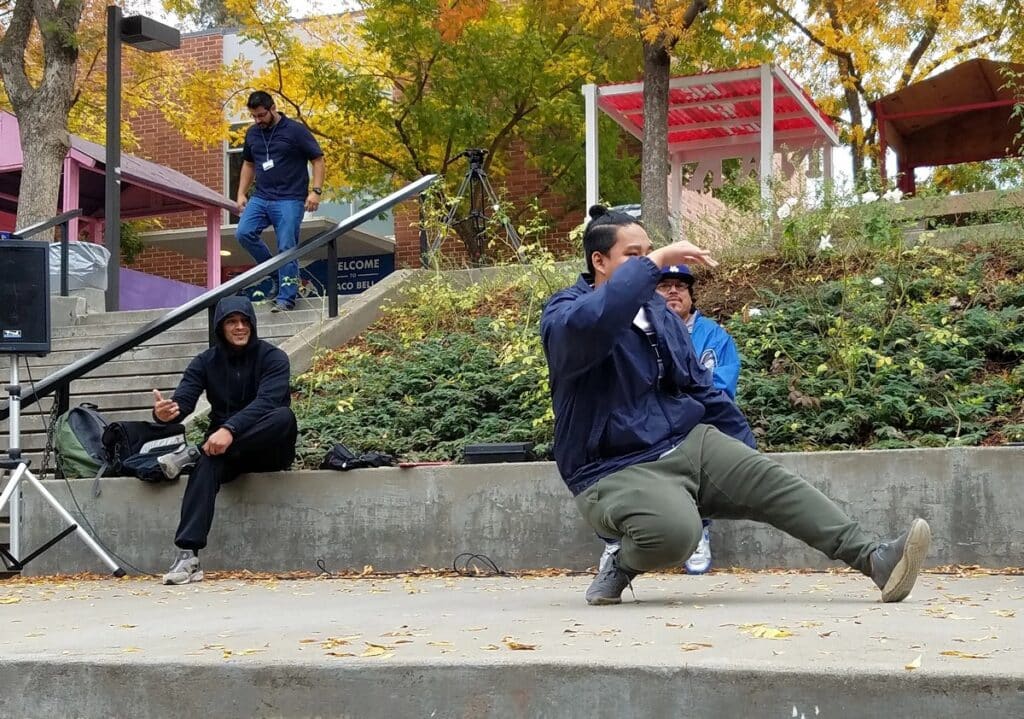 Some people refer to it as boogaloo, though you may be more familiar with the term "popping." This style exhibits dance moves that require jerking or popping your body robotically. While many people think that it originated in Los Angeles, the truth is, it all began in Fresno in the 1970s. The band Electric Boogaloos — pioneers of popping and electric boogaloo — even worked with artists like Michael Jackson, consequently popularizing the dance movement even further.
The 300-Acre Woodward Park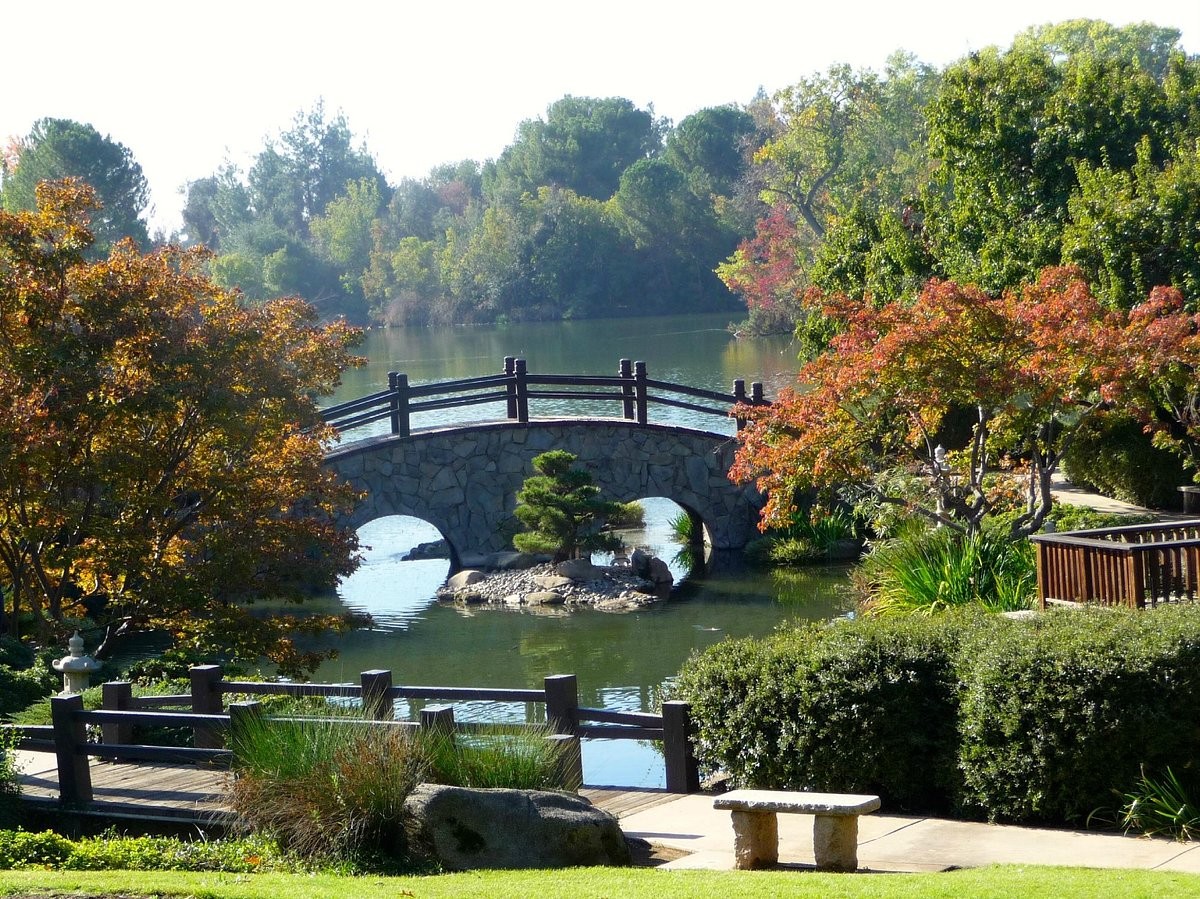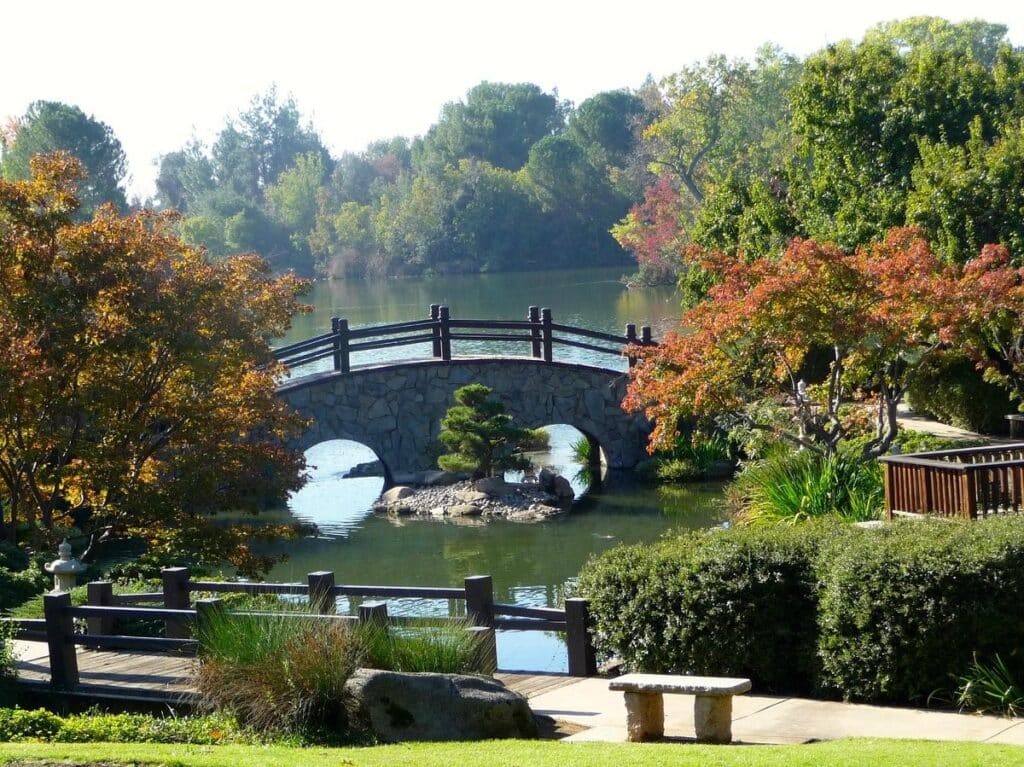 Woodward Park, a public space located in Fresno, is the largest regional park in California's Central Valley. It spans 300 acres of land consisting of a lake, walking trails, dog parks, fishing ponds, and more. One of its unique tourist attractions is the Shinzen Friendship Garden or the Shinzen Japanese Garden. It is a customary northwestern American-Japanese garden, which was built to honor Kochi, Japan, Fresno's sister city. The two have been sister cities since 1965 and continue to foster their special relationship through cultural, educational, and personal exchange.
The Scenic Blossom Trail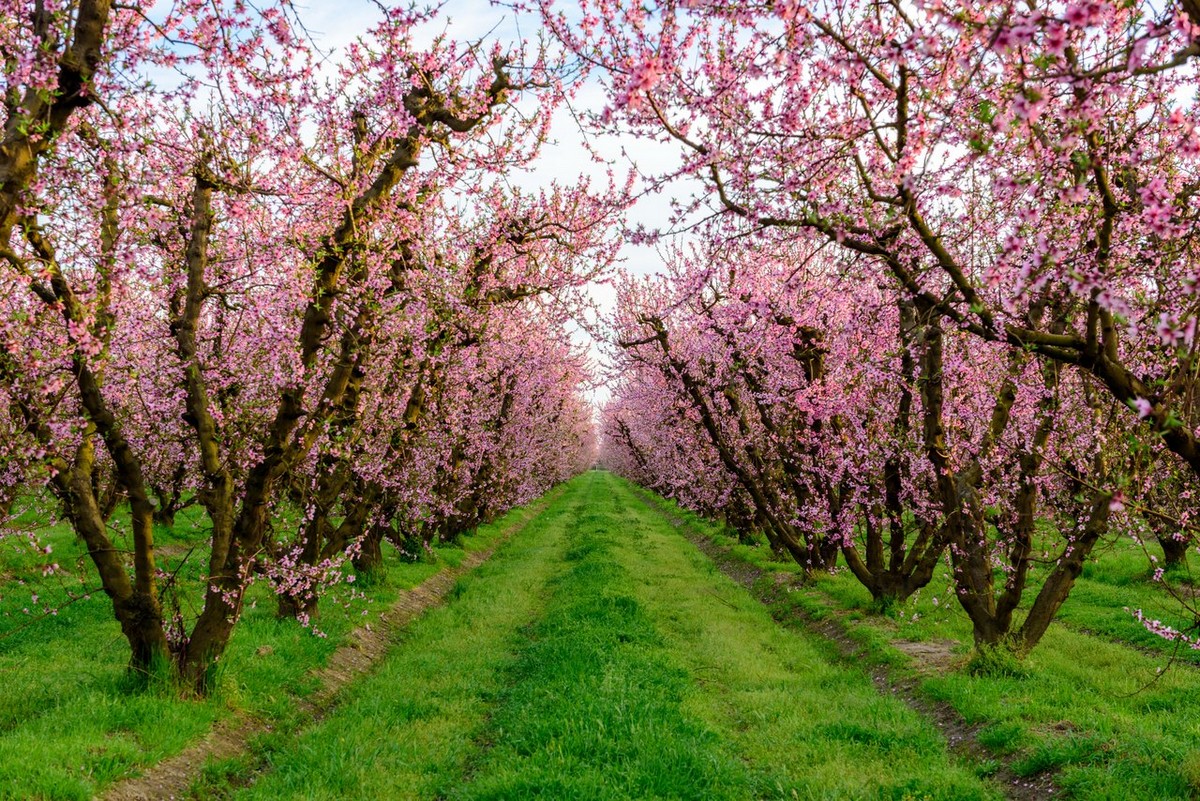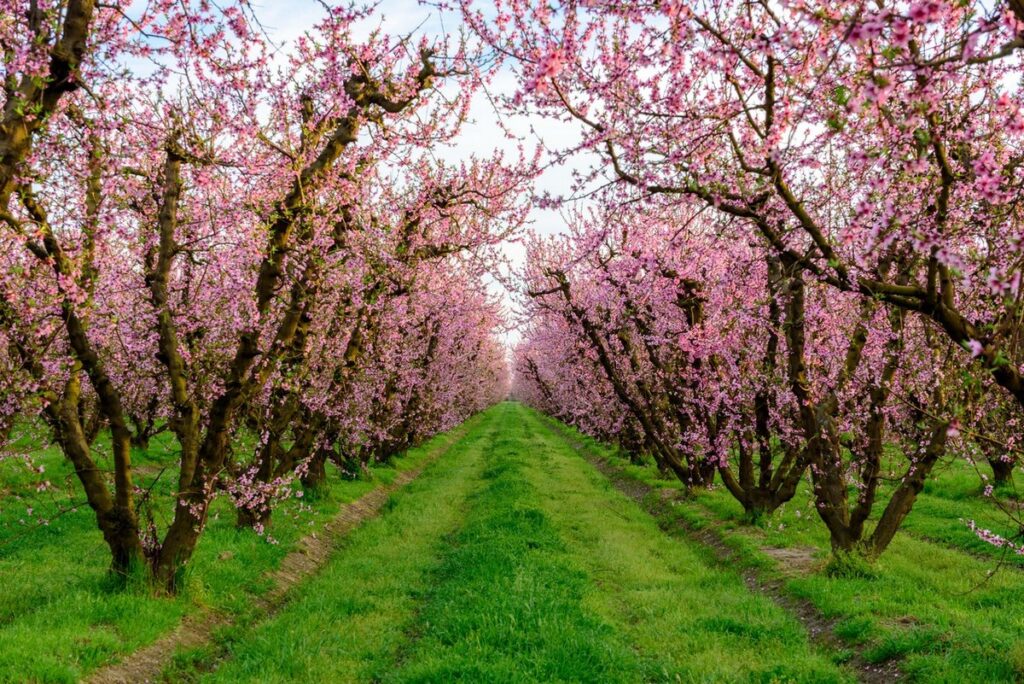 Every year, from around mid-February to the end of March, residents and tourists visit the Fresno County Blossom Trail. It is a 70-mile driving path that holds an abundance of fruit trees and wildflowers. When the orchards are in full bloom, you will see dreamlike pastel tones to intense shades of pink. Some people even refer to it as a "sea of flowers." The breathtaking scene is not only for those with cars to enjoy. Of course, you can choose to walk, bike, or even run through the trail.
A City with Famous Sports Teams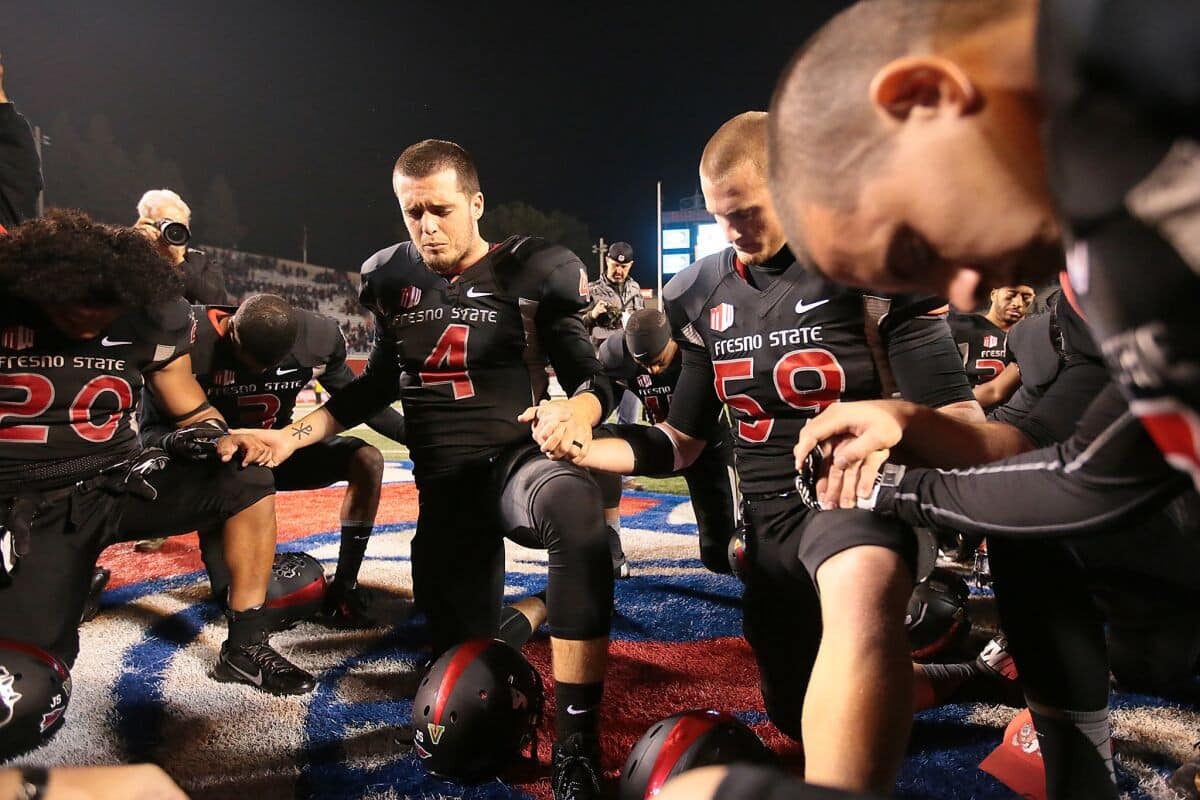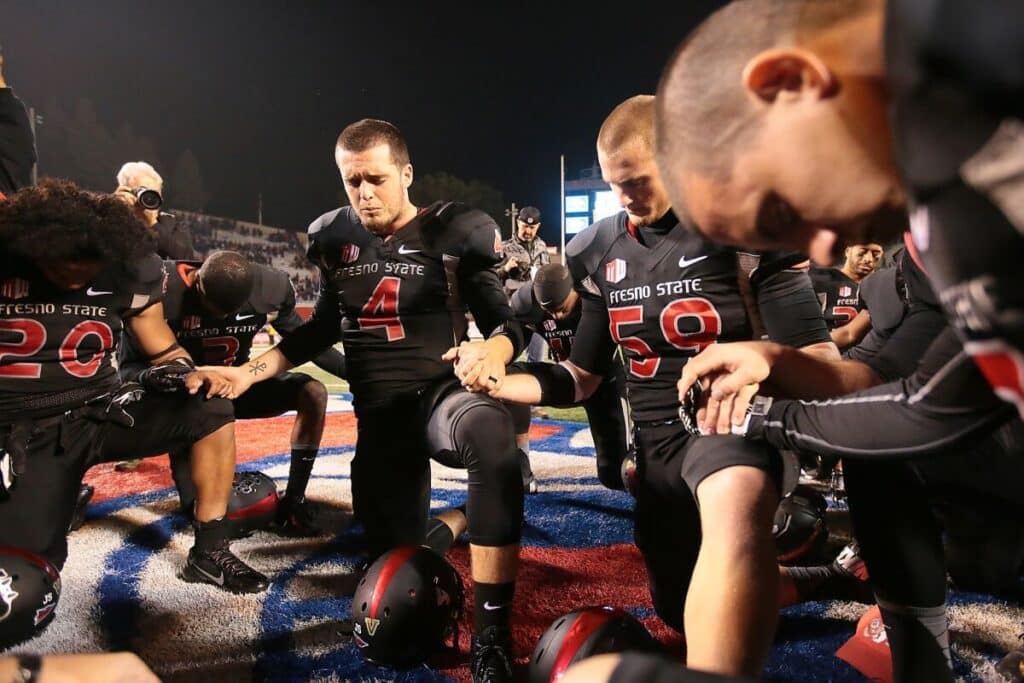 Although Fresno does not have a sports team representing them in the four major American sports leagues, they do have the Fresno Grizzlies, a minor league baseball team and an affiliate of the Colorado Rockies. Their mascot, Parker, won the title of Best Mascot in 2007, beating out even the major league's mascots. They also have a prominent fan base always looking forward to the coming season. Furthermore, the city is home to the Fresno State Bulldogs, the football team representing California State University, Fresno in the NCAA Division I.
The Taco Capital of California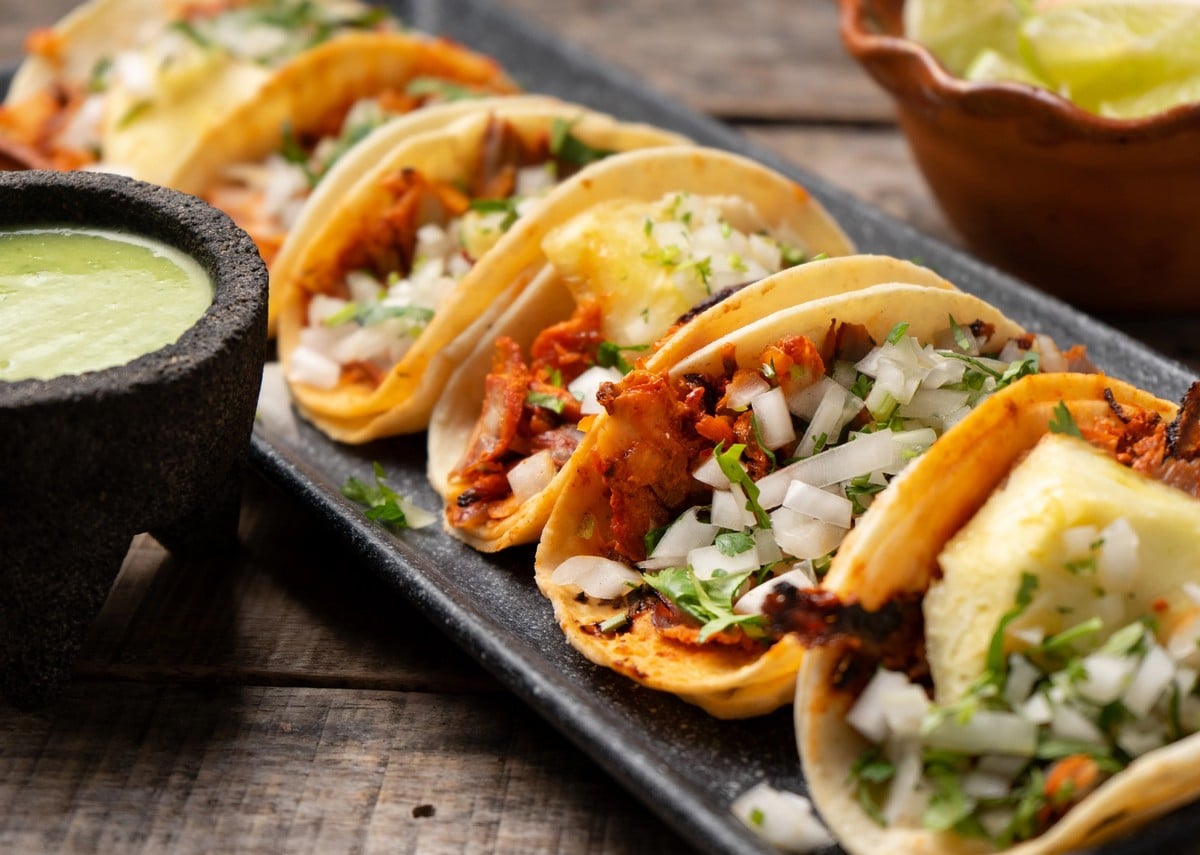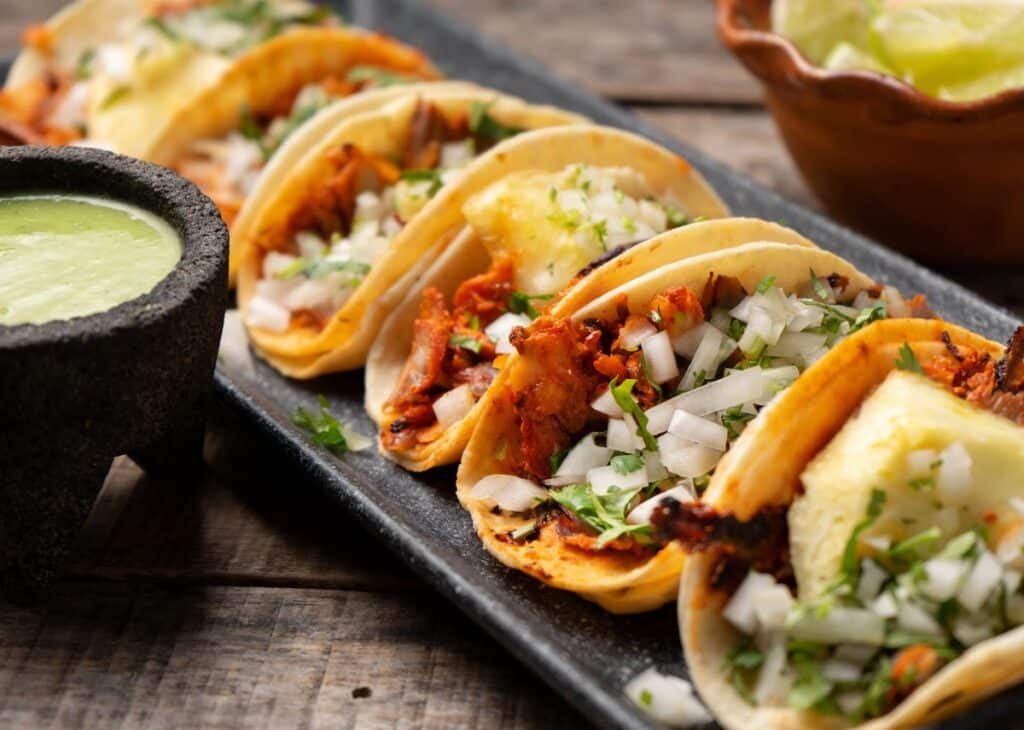 Every year, the Fresno Grizzlies hold the Taco Truck Throwdown, where thousands of fans come together at Chukchansi Park to celebrate their love for baseball and well, tacos! The minor league baseball team even calls themselves the Fresno Tacos every Taco Tuesdays, and wear taco-themed uniforms to promote the event. In fact, the city is known for its high-quality taquerías. Brick-and-mortar shops, pop-up restaurants and trucks can be found literally everywhere, at every corner of Fresno.
The Historic Christmas Tree Lane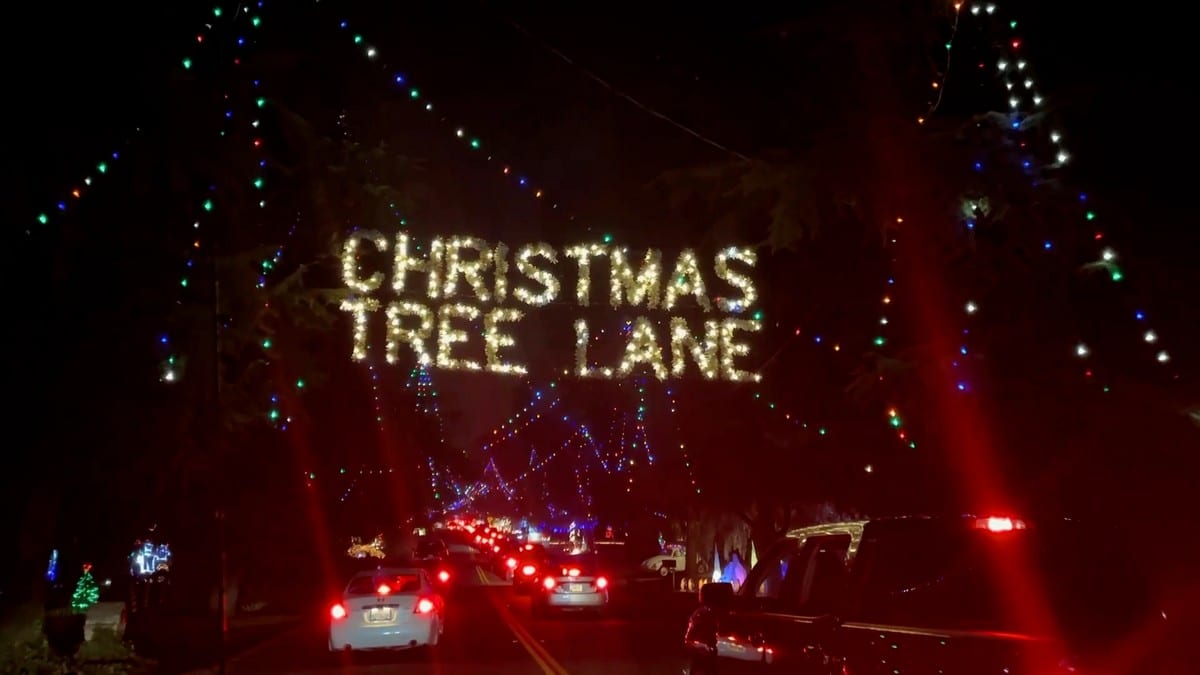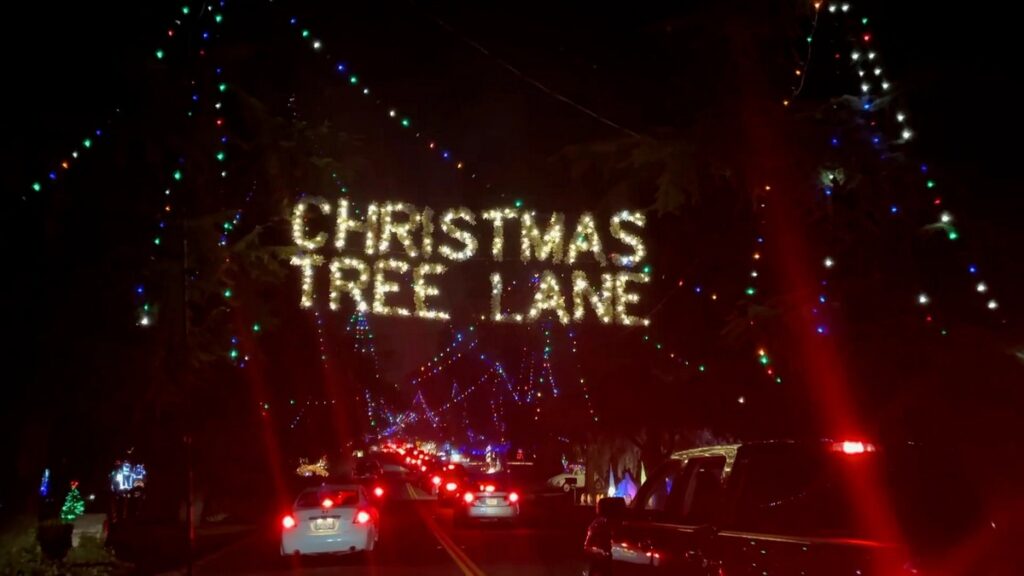 The city's Christmas Tree Lane is a tradition that goes back around 100 years. Every month of December, you will see the North Van Ness Boulevard transform into a festive one-way street with trees decorated for Christmas everywhere! Millions of lights are turned on every night, and visitors drive the two-mile lane to enjoy the view and decorations until Christmas Day.
The Local Artists' Fresno Art Museum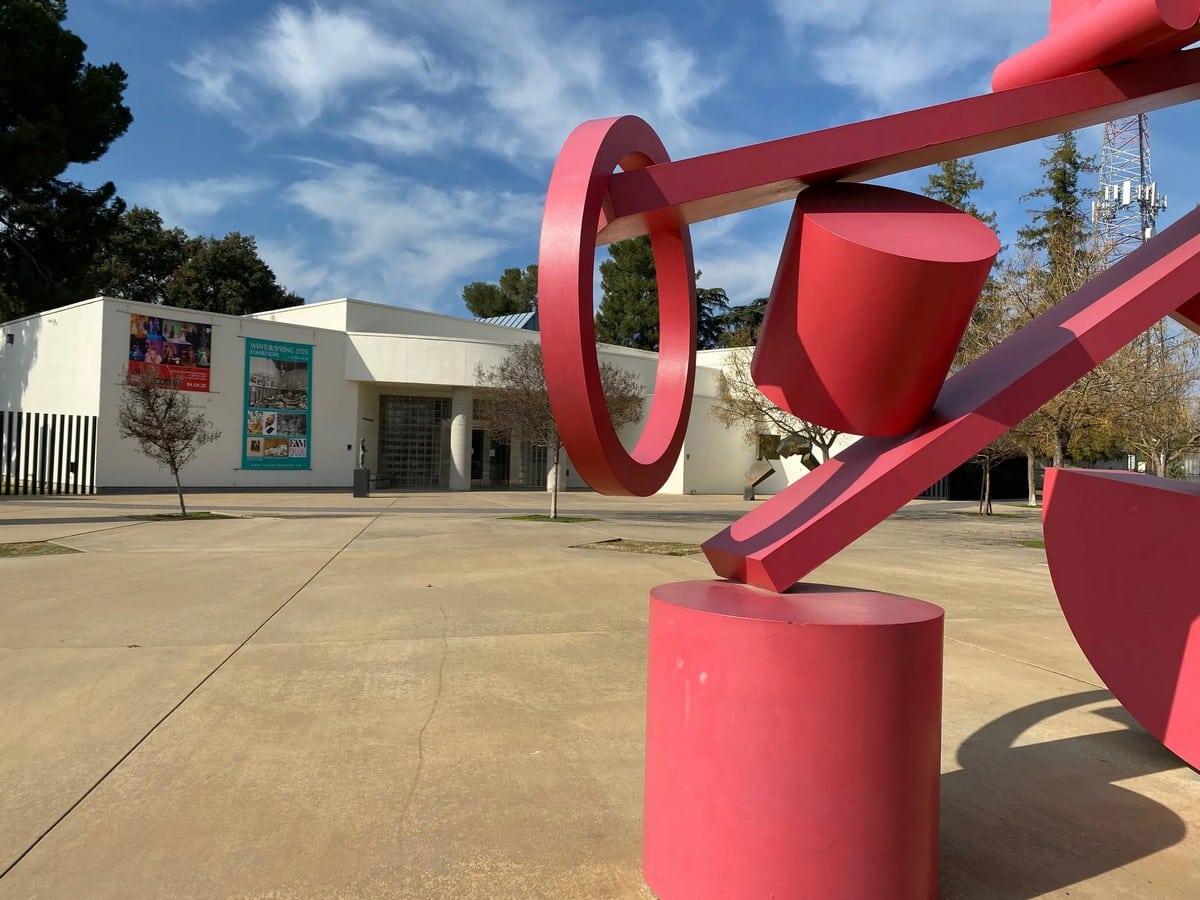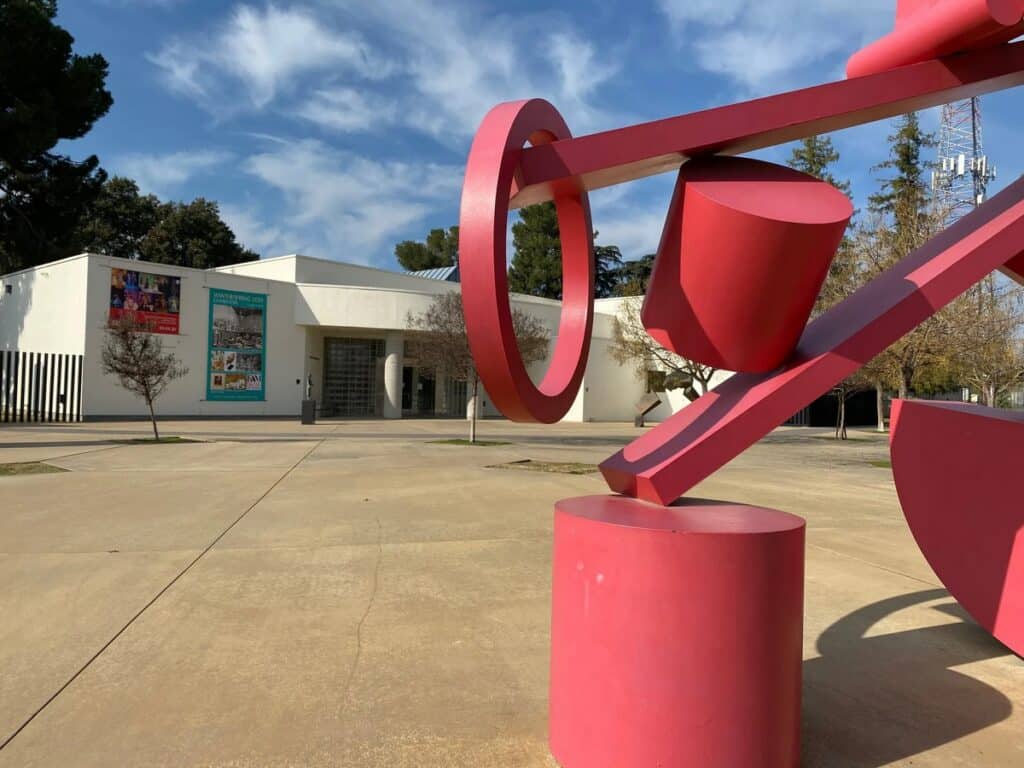 Being the diverse city that Fresno is, the Fresno Art Museum is offering a dynamic experience to its art-appreciating guests. Its collections consist of contemporary art, modern art, as well as Mexican and Mexican-American art. You can even view pre-Columbian sculpture, exhibiting the art of indigenous people from the Caribbean and North, Central, and South America. The museum descends from a group of local artists called the Fresno Art League.
The Fresno Philharmonic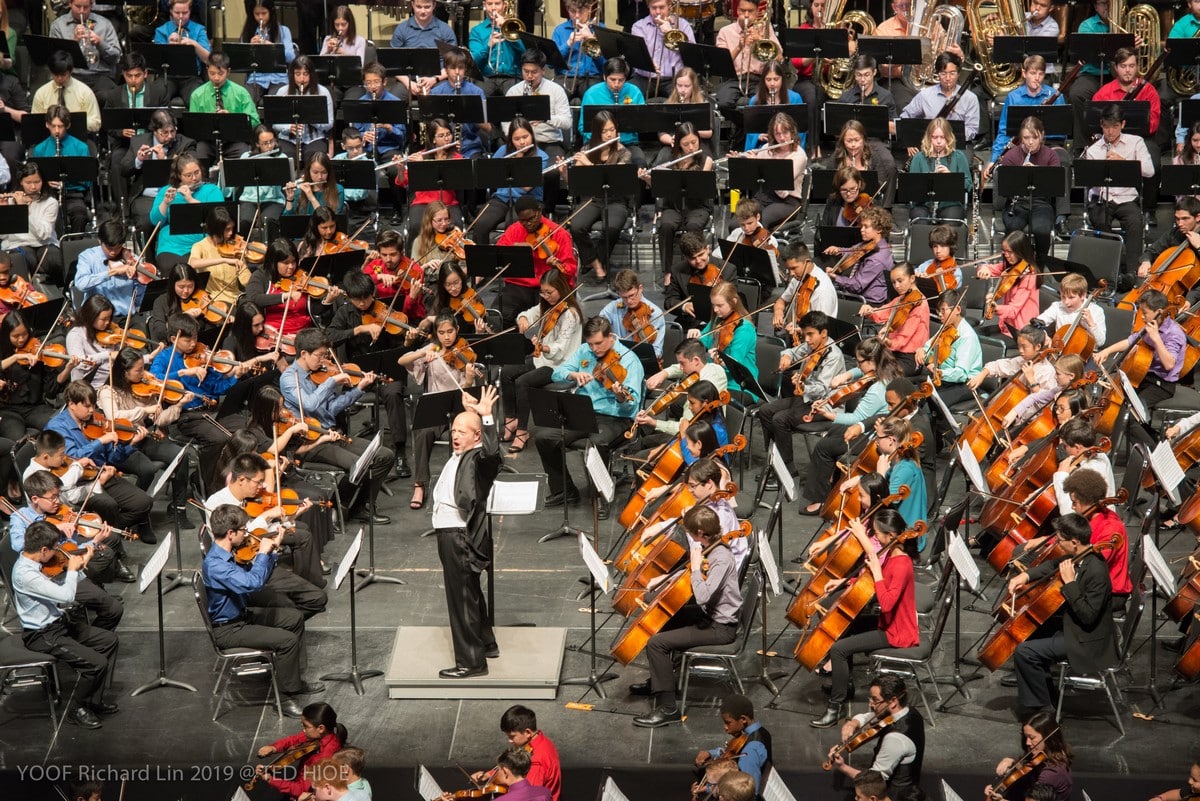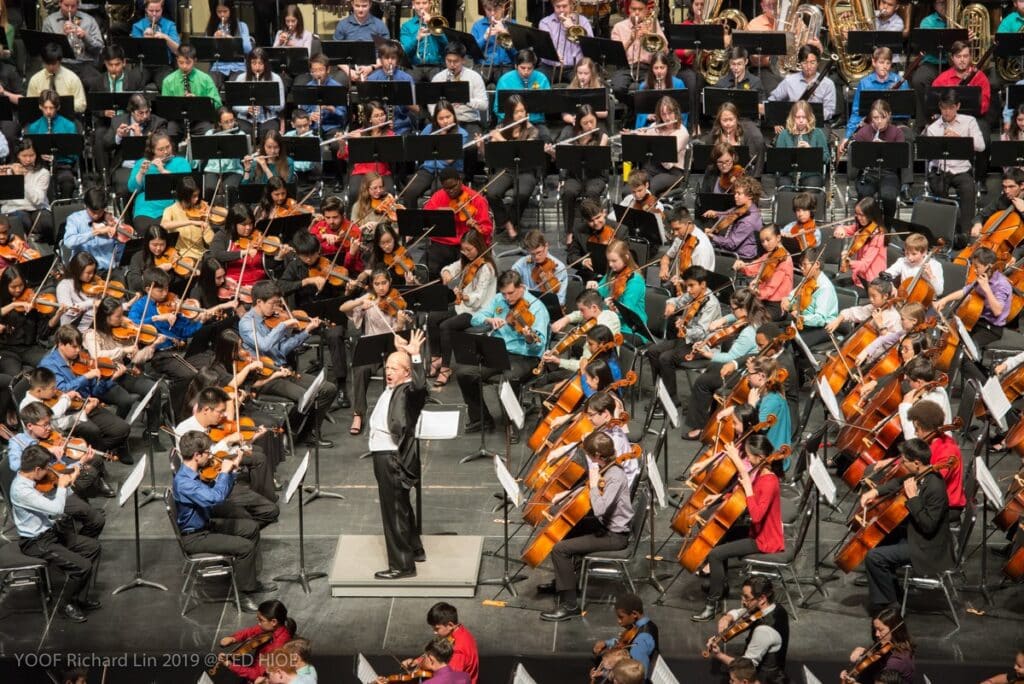 The Fresno Philharmonic is the city's cultural flagship — a leading cultural group of central San Joaquin Valley's, and one of California's greatest organizations. Every performance season, you can watch their live musical events, including educational programs for all ages and walks of life, where people get to appreciate and learn more about performance art and music. It is a great activity to schedule in one of your trips to Fresno County.
A Place for Shopping and Leisure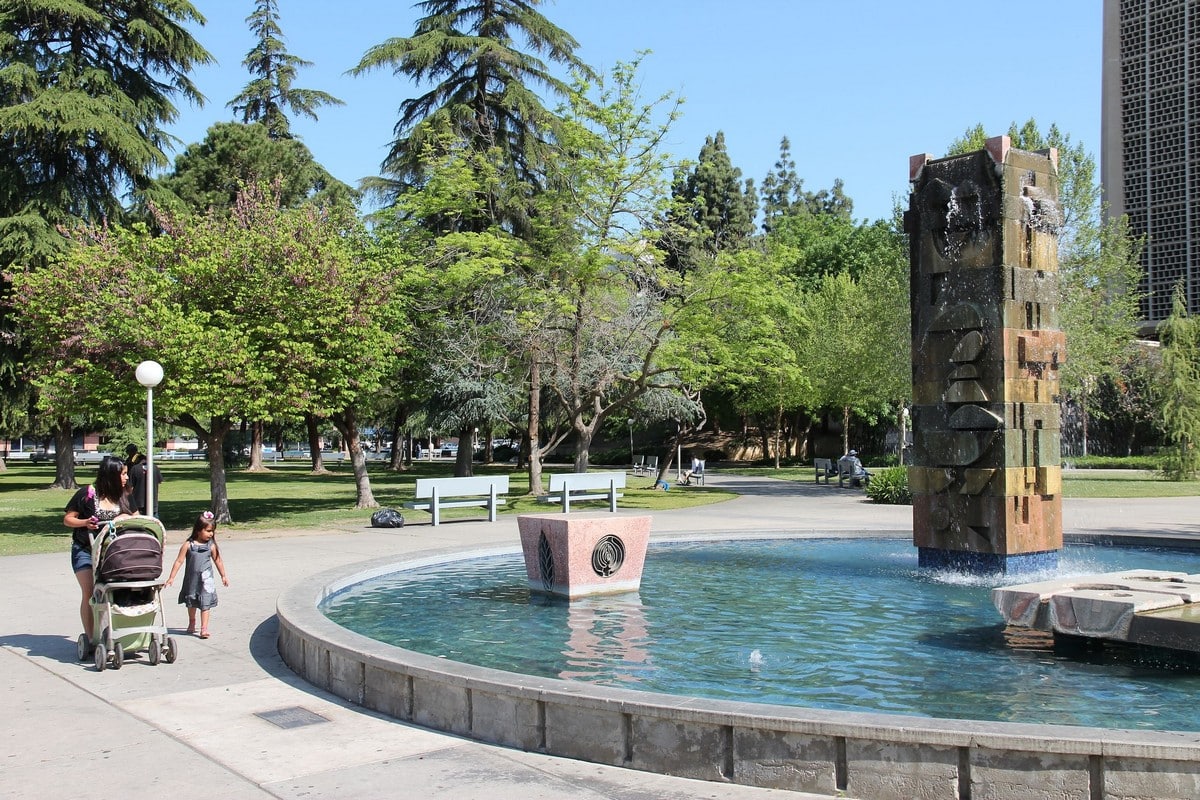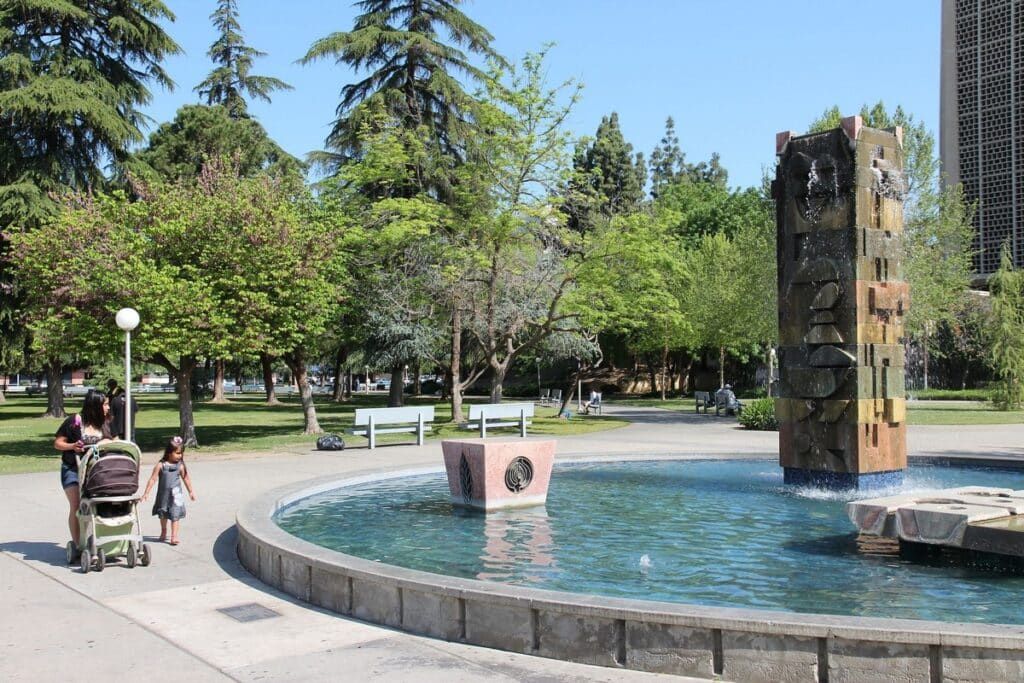 The River Park Shopping Center is one of Fresno's most popular shopping destinations. It has everything you will ever need, from clothing, skincare, and beauty products, to more practical goods like furniture and appliances. It also holds around 30 restaurants, as well as a movie theater where you can go to for cinema entertainment, or to simply relax after a long day of shopping.
A Place Where Families Can Bond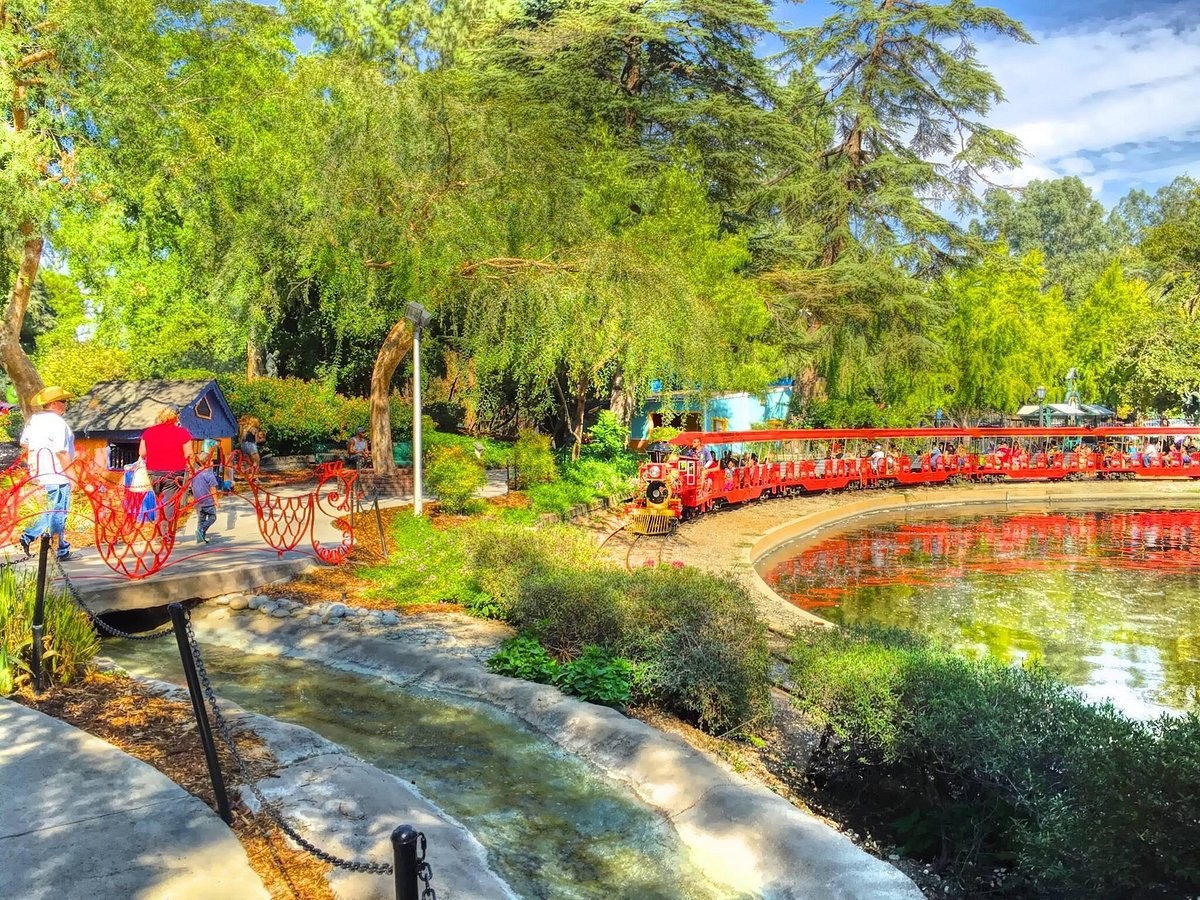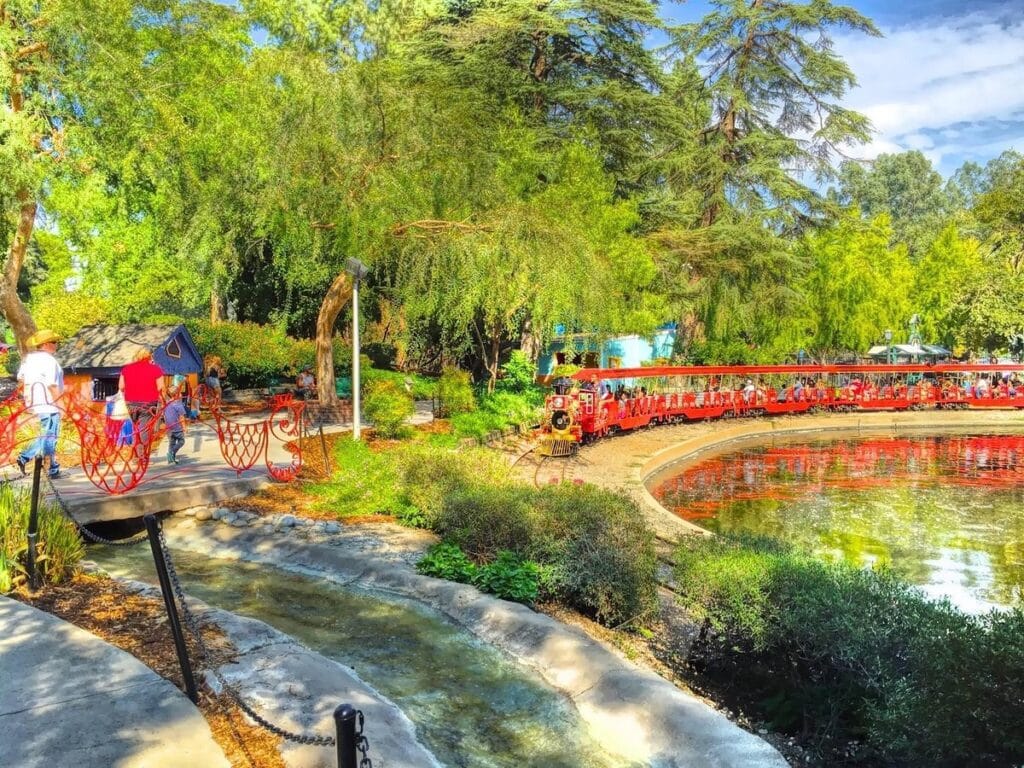 The Rotary Storyland & Playland Family Amusement Park is a fun and affordable venue where families can bond in Fresno. It has three fairytale venues where children can celebrate birthdays, namely King Arthur's Castle, Alice's Court, and Mother Goose. For generations, the park continues to inspire children and renew people's love for fairytales and storybooks.