Cuba, also known as the "Pearl of the Antilles," is the largest island in the Caribbean. Cuba's total land area is 109,884 square kilometers (42,426 square miles), making it somewhat smaller than the size of Bulgaria or the U.S. state of Pennsylvania. Cuba is an island nation with a population of 11.4 million. Its capital and central city are Havana, and Spanish is the official language. Because the entire island is south of the Tropic of Cancer, the local climate is tropical, tempered by year-round northeasterly trade winds.
Cuba is known for lots of things, such as its high-quality cigars, sugar cane rum, and coffee, as well as its elegant vintage cars. The beautiful beaches, lush forests, distinct culture, breathtaking scenery, friendly people, and fascinating cities shaped the nation to become one of the most sought travel destinations.
World-Renowned Rums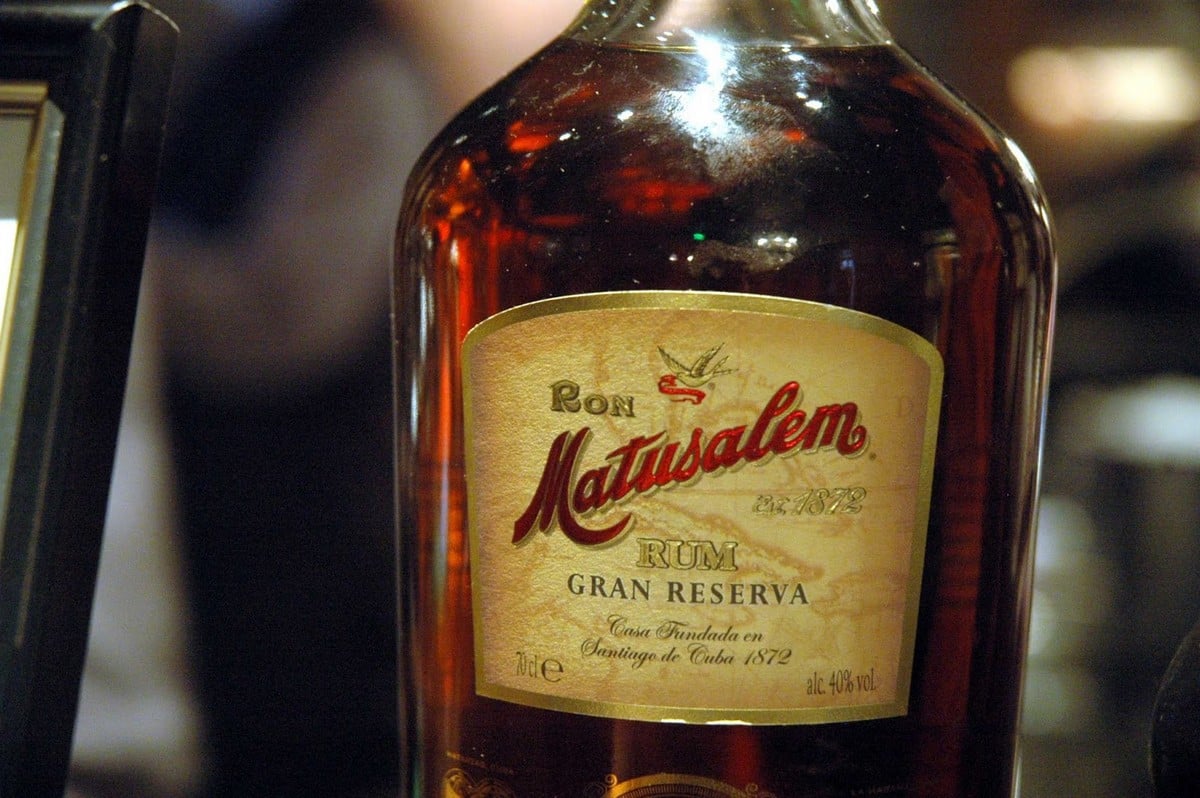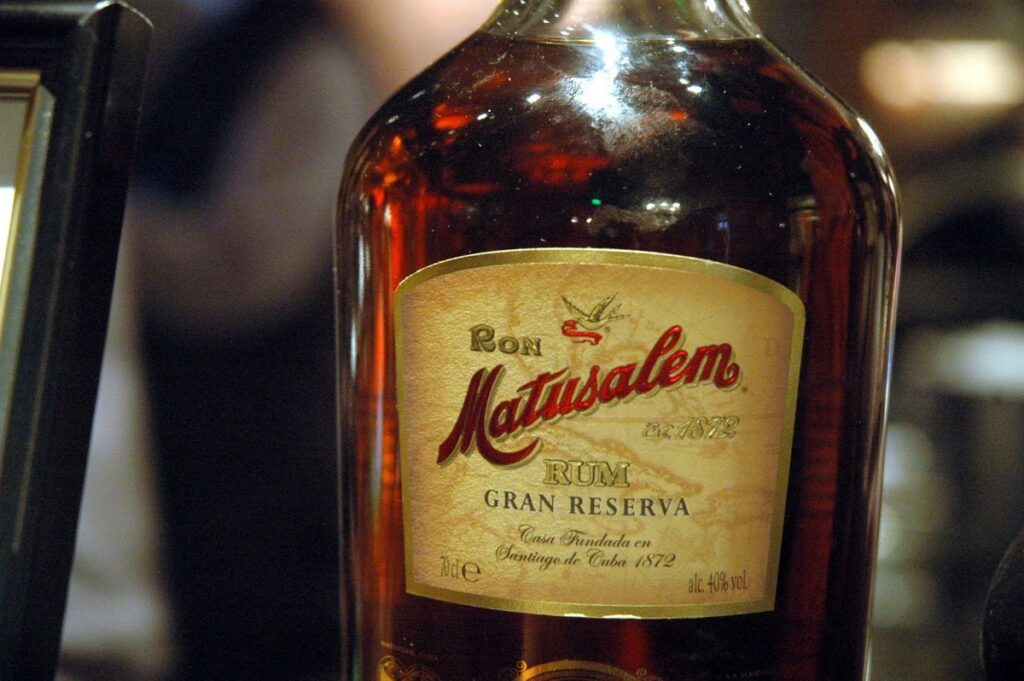 Cuba is the world's leading producer of sugarcane. Cuba's most important crop is sugarcane, which is used to make Cuban rum. Cuban rum is deeply rooted in the country's history and economics and symbolizes national pride. It's the primary source of income for the island since it outsells all other Caribbean rums in terms of how light, smooth, and crisp it is. The two largest producers of rum in Cuba are Havana Club and Bacardi. The most common rum found in most bars is the Havana Club, but some classic rum-in-a-box is the local flavor you should try.
World's Finest Cigars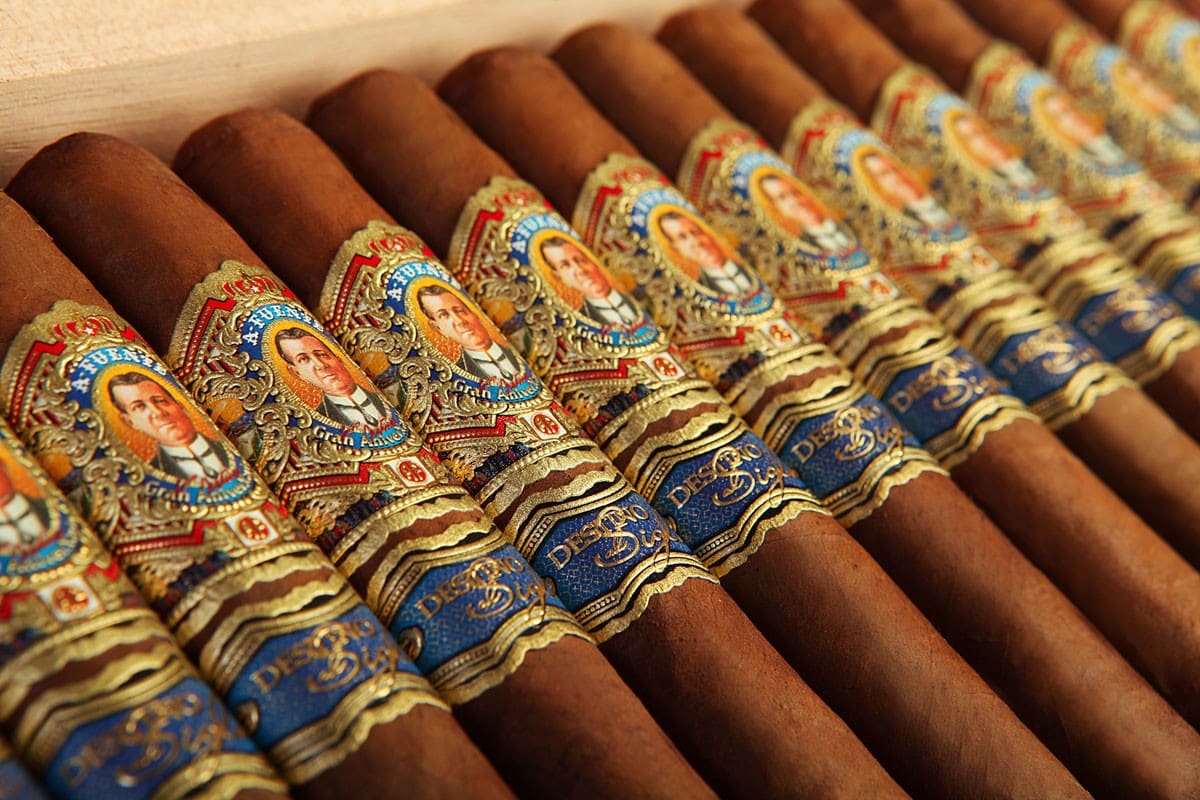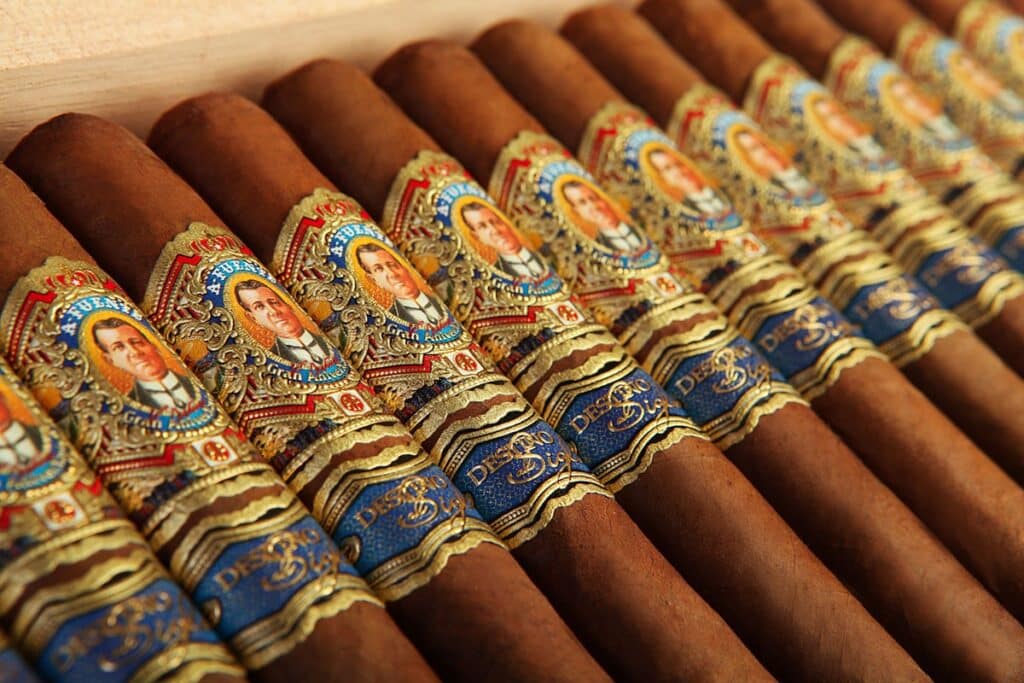 Cigars are another product for which Cuba is well-known. Smokers all over the world value Cuban cigars for their quality and flavor, and many people believe them to be the greatest in the world. Cuba's Pinar del Río province, namely the Vuelta Abajo region, produces the country's top-quality tobacco. Only the finest tobacco leaves are used in the manual rolling of Cuban cigars. Montecristo, Cohiba, Partagás, and Romeo y Julieta are a few of Cuba's well-known cigar makers. Smoking cigars is essentially a national pastime in Cuba. From the streets to the beaches, cigar smokers may be seen everywhere.
Home to Classic Vintage Cars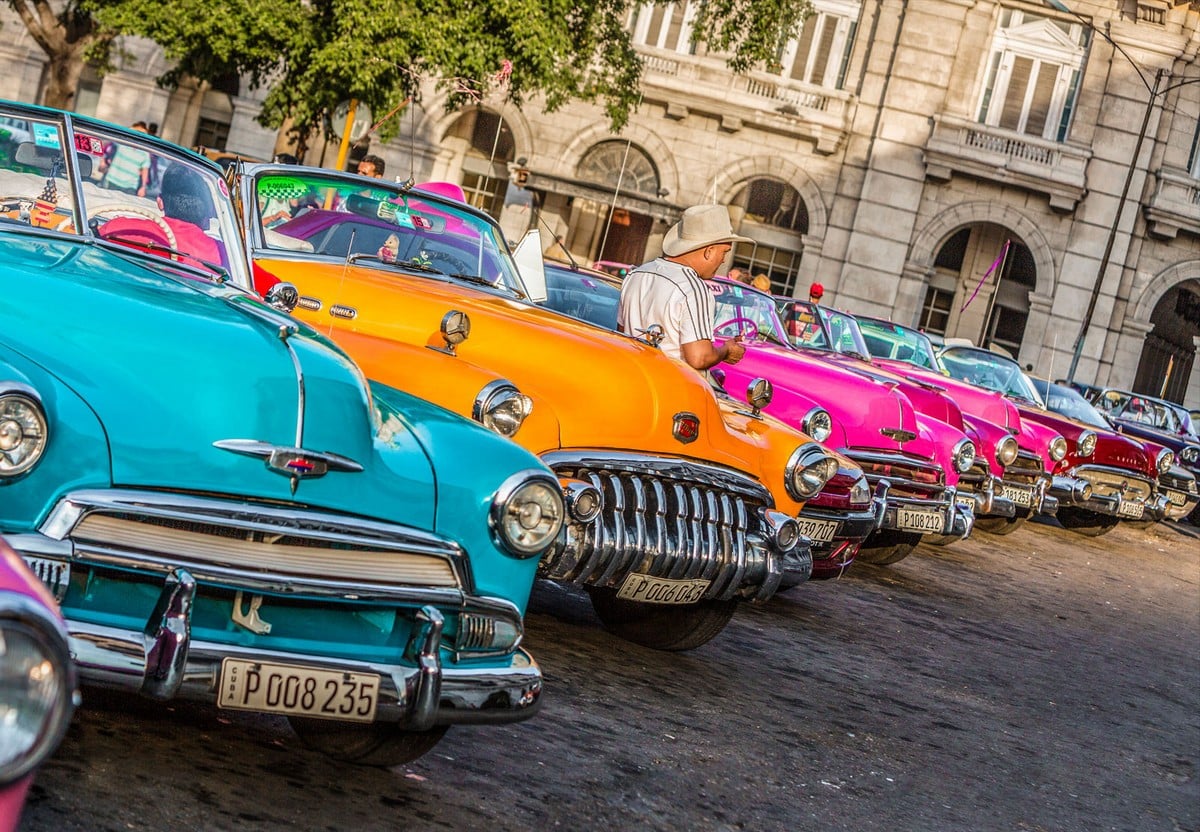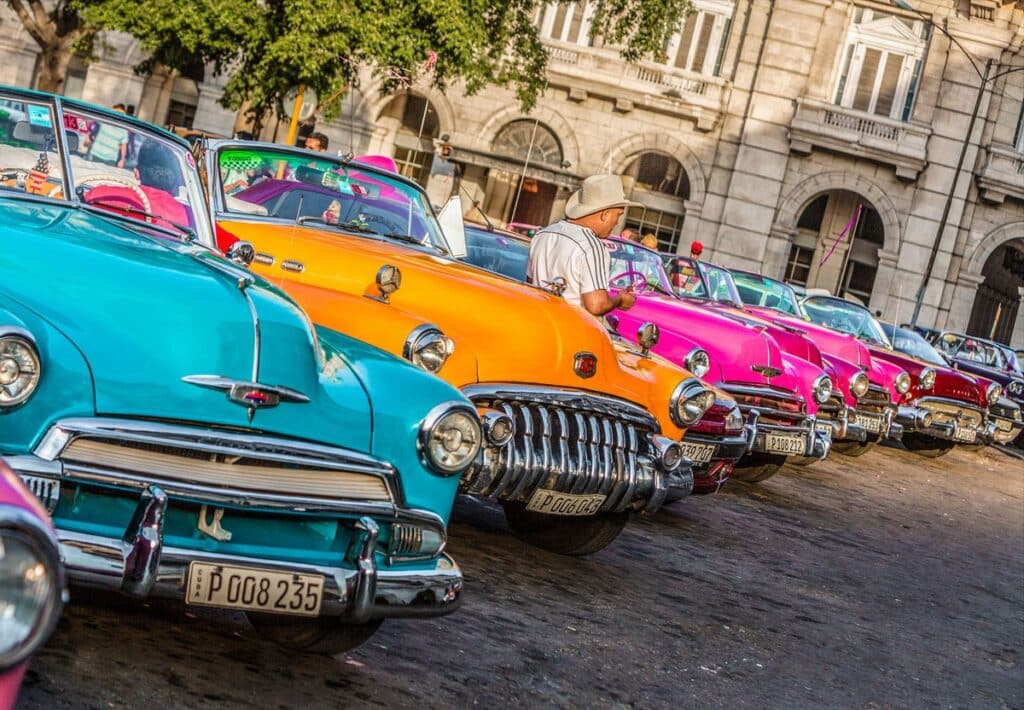 Cuba is well renowned for its 1950s era vintage American automobiles. After the Cuban Revolution in 1959, trade with the United States was banned. Therefore, these cars have been in good condition for more than 50 years without any replacement parts. These automobiles are common sights on the streets of Havana, the capital city of Cuba. It resembles a museum of classic cars. These vintage vehicles are highly valued in Cuba. People take pride in keeping them operational, and they have come to represent the tourism sector. The best part is you can even take a ride in these cars.
Celia Cruz Was from Cuba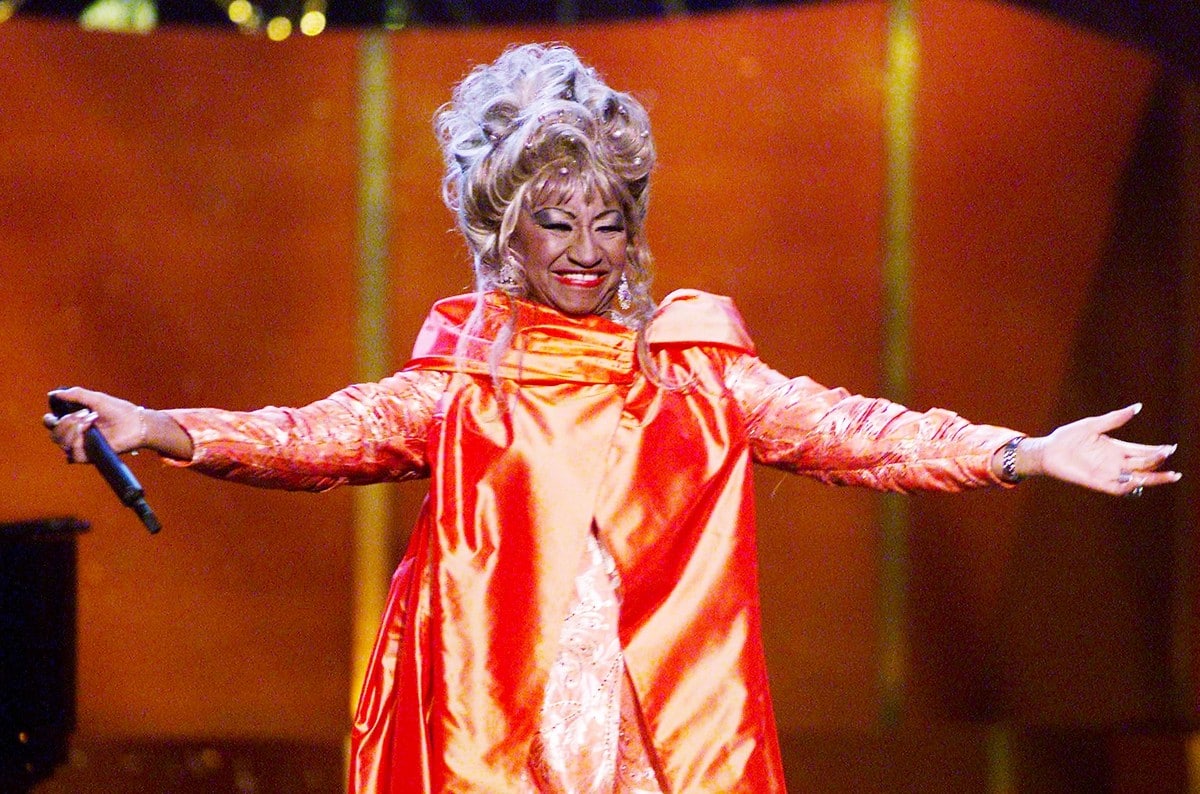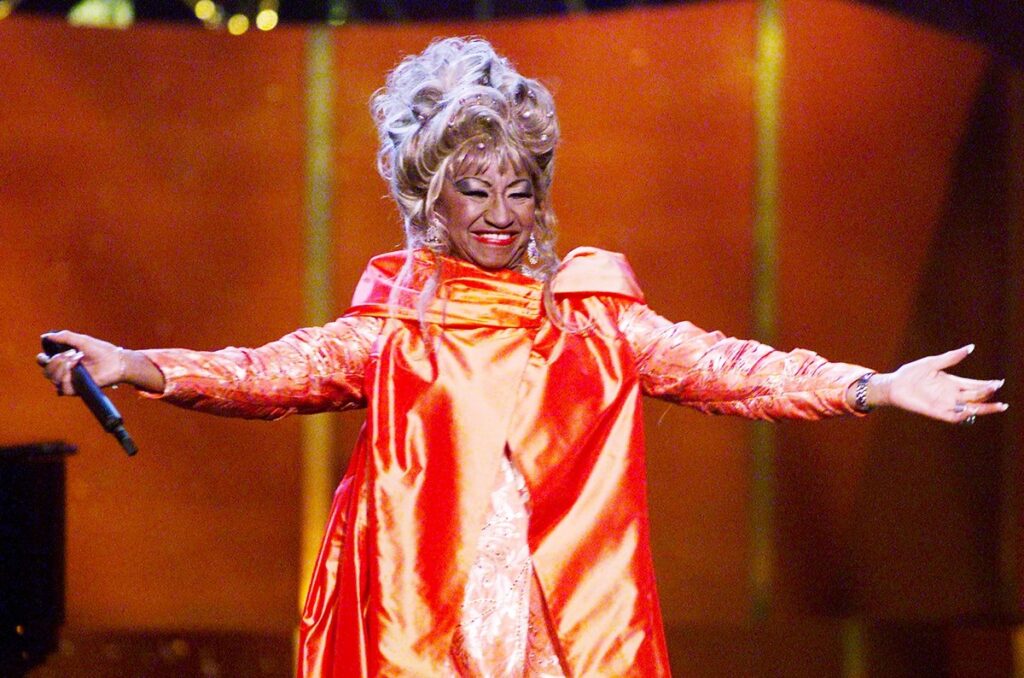 One of the most well-known Latin musicians of the 20th century was the Cuban vocalist Celia Cruz. She was well regarded for her lively, bouncy tunes and Afro-Cuban musical style. Cruz started her professional life in Cuba in the 1940s before moving to the United States in the 1960s. She became popular in the 1970s thanks to songs like "La Vida Es un Carnaval" and "Azucar Negra." Cruz kept on recording and performing up until she died in 2003. She was an authentic Afro-Cuban music pioneer who contributed to the genre's global acclaim.
World's Famous Coffee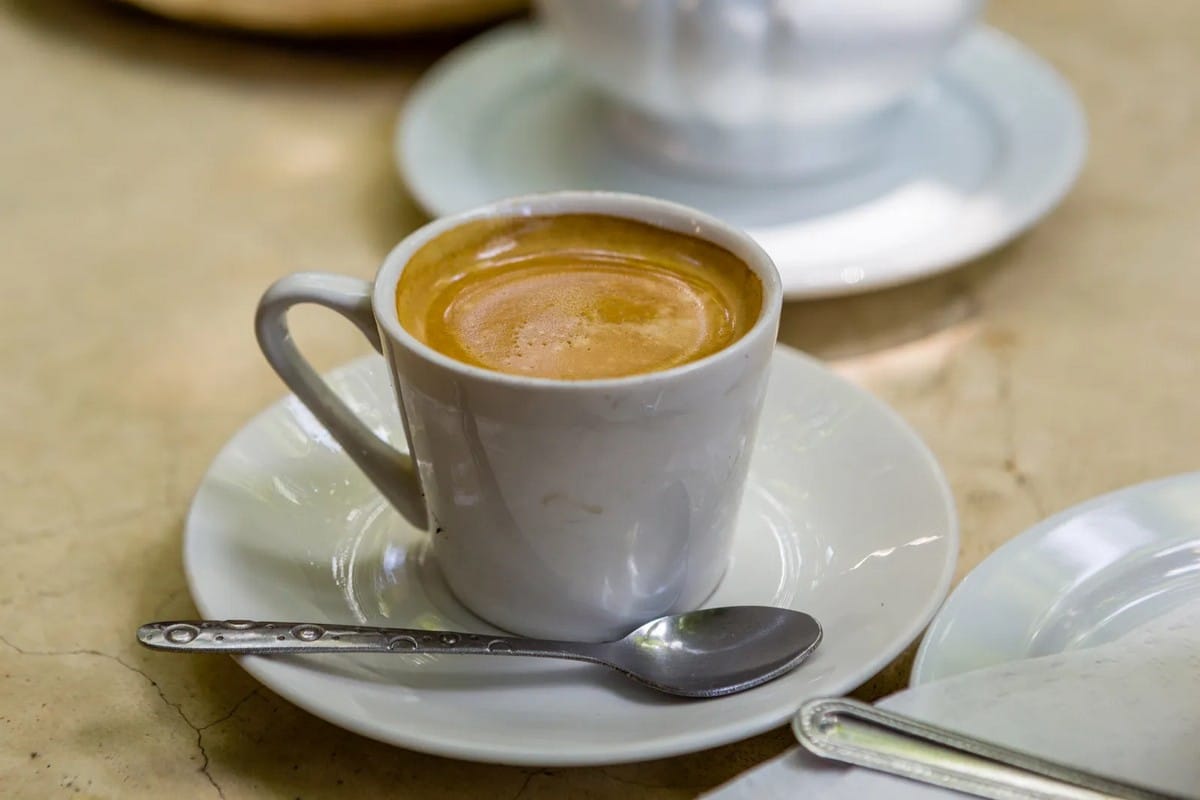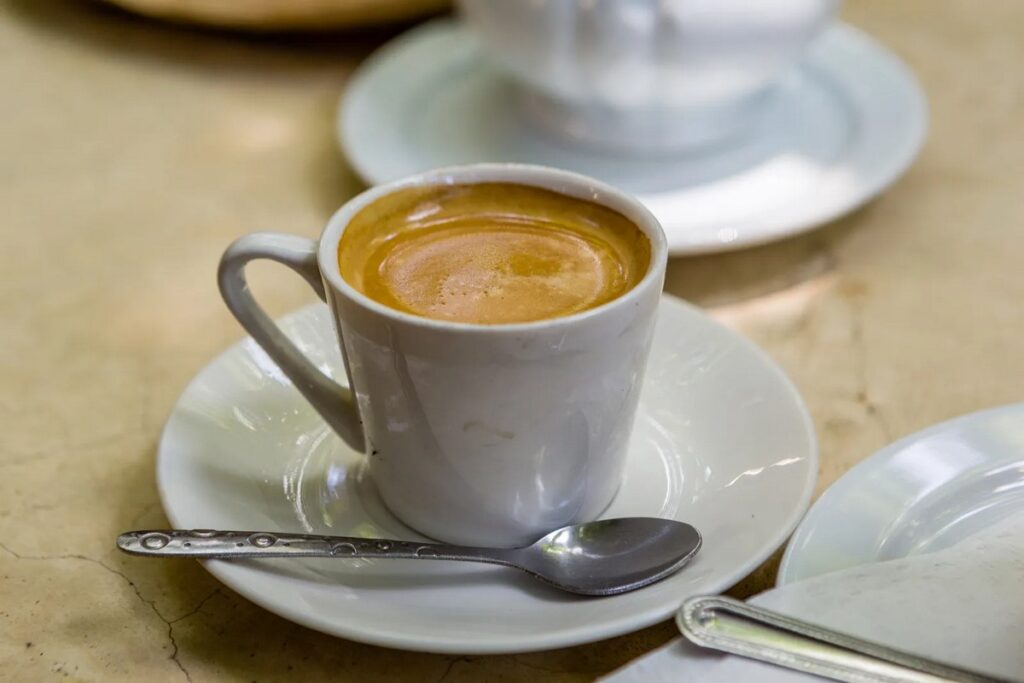 Cuba is well known for its coffee. Some of the most outstanding coffee beans in the world are exported from Cuba. Coffee is mostly grown in the highland regions of Pinar del Rio, Sierra Maestra, and Escambray. Cuba is one of the largest exporters of coffee in the world, and its coffee is robust, flavorful, and aromatic. It has a distinctive flavor and is created from dark-roasted beans. It is frequently served with sugar. Cuban coffee is often made with Arabica and Robusta beans, both of which are produced nationwide.
Havana is the Center of Cuban Civilization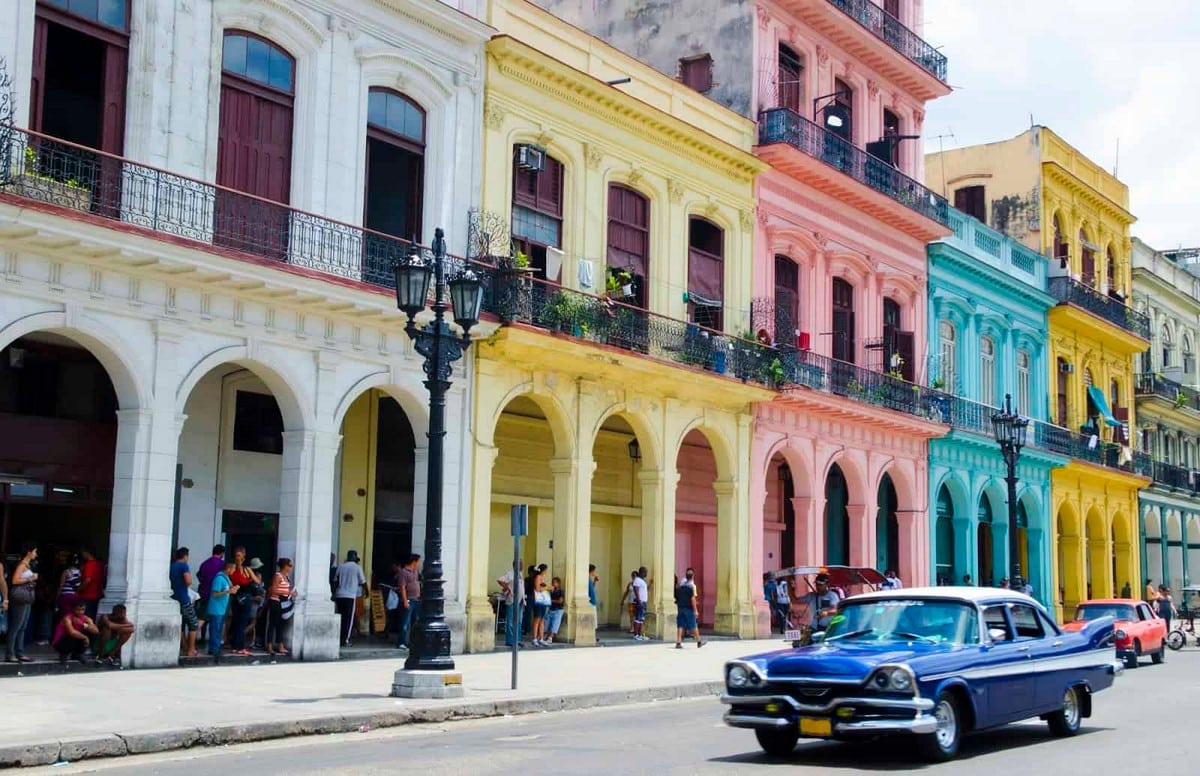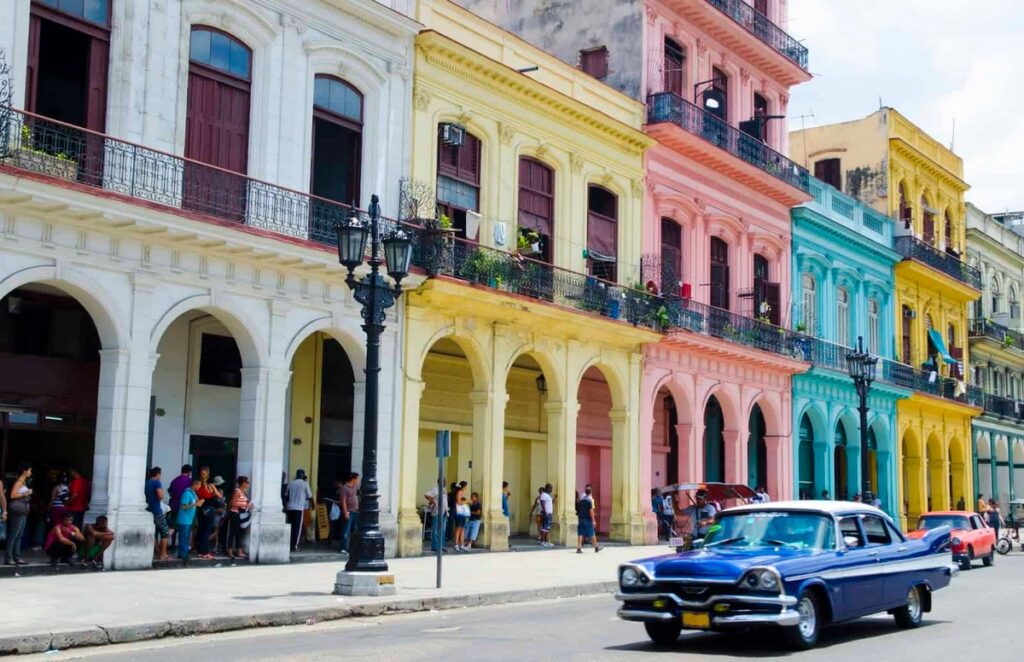 Travel to Cuba is only complete with visiting Havana, Cuba's bustling capital. It's the largest city in Cuba, with a population of more than two million people, and is situated on the country's north coast. Havana is one of the largest cities in the Caribbean and a commercial port. The city gained popularity as a travel destination thanks to its historic buildings, classic vehicles, stunning beaches, and delicious Cuban cocktails. There is constant bustle in the city's boulevards, plazas, cafes, and nightclubs. Additionally, a UNESCO World Heritage Site designation was given to Old Havana.
Lots of Pristine Beaches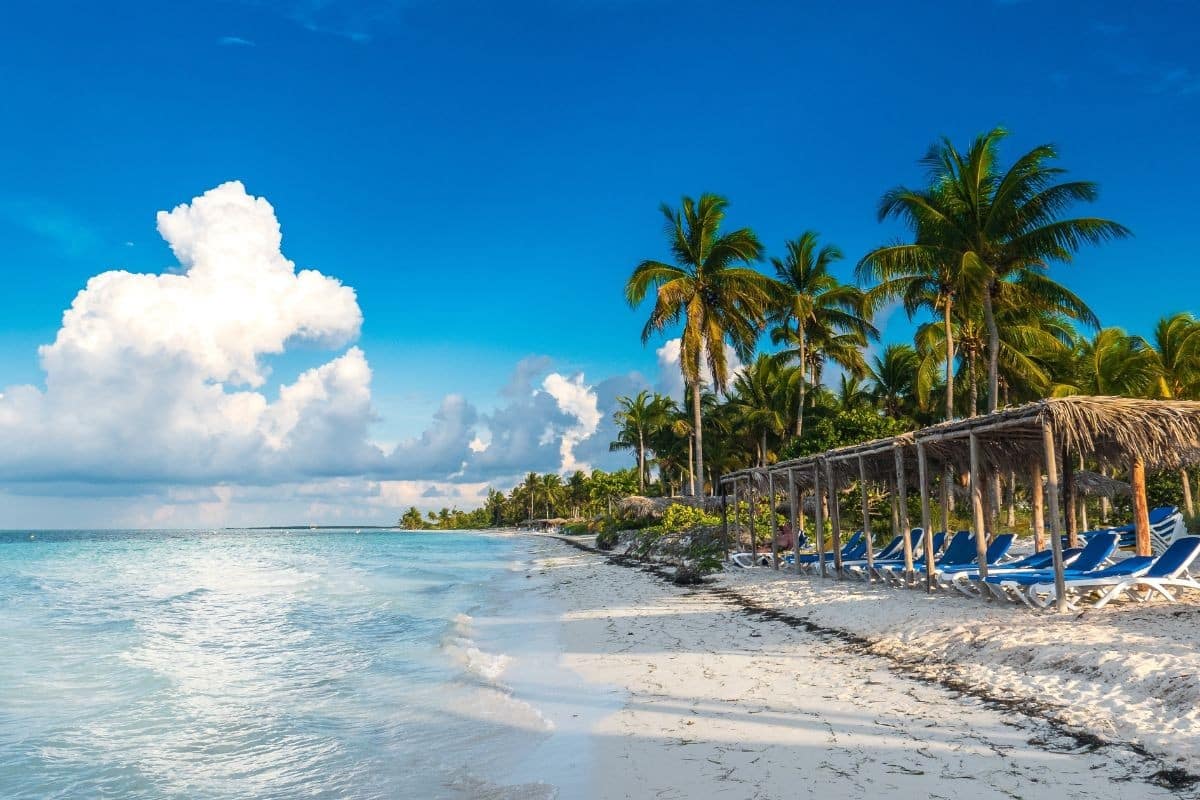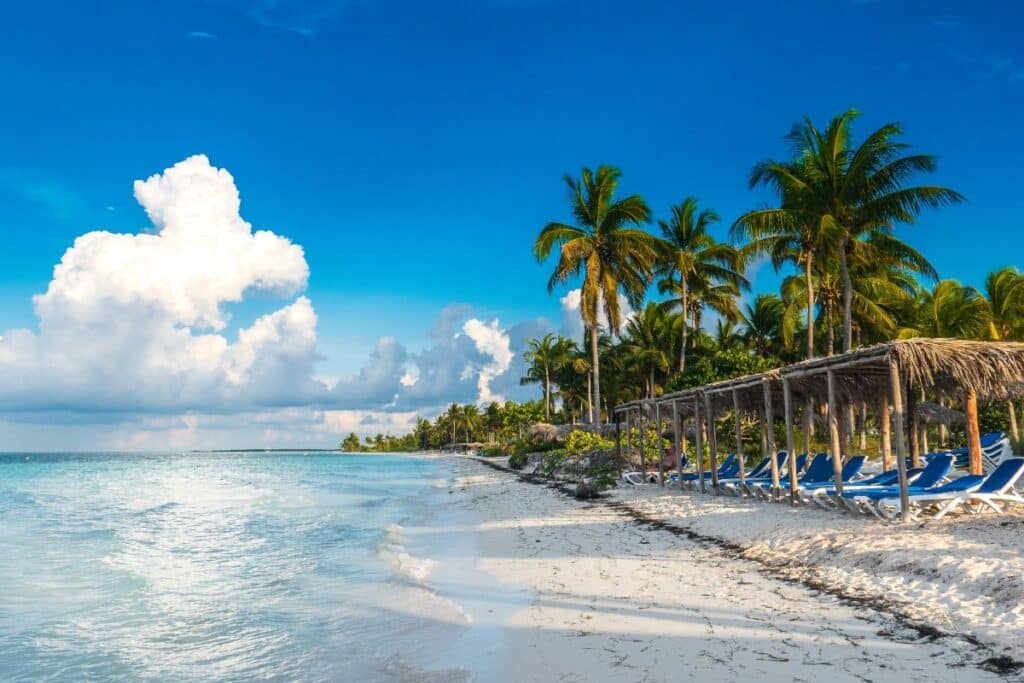 Cuba has more than 3,500 miles of coastline, with the Atlantic to the north and the Caribbean to the south, and its beaches are well-known for their beauty. Everyone can find a beach in Cuba, whether they prefer the beautiful sands of Varadero or the rugged shores of Trinidad. Sand colors on Cuban beaches range from pure white to warm honey beige to deep, almost black, volcanic ash. However, the water is consistently welcoming and transparent. Cuban beaches had distinguished themselves ever since Christopher Columbus first set foot on one on October 28, 1492, when he proclaimed, "This is the most beautiful country human eyes have ever beheld."
Che Guevara is a Well-Known Figure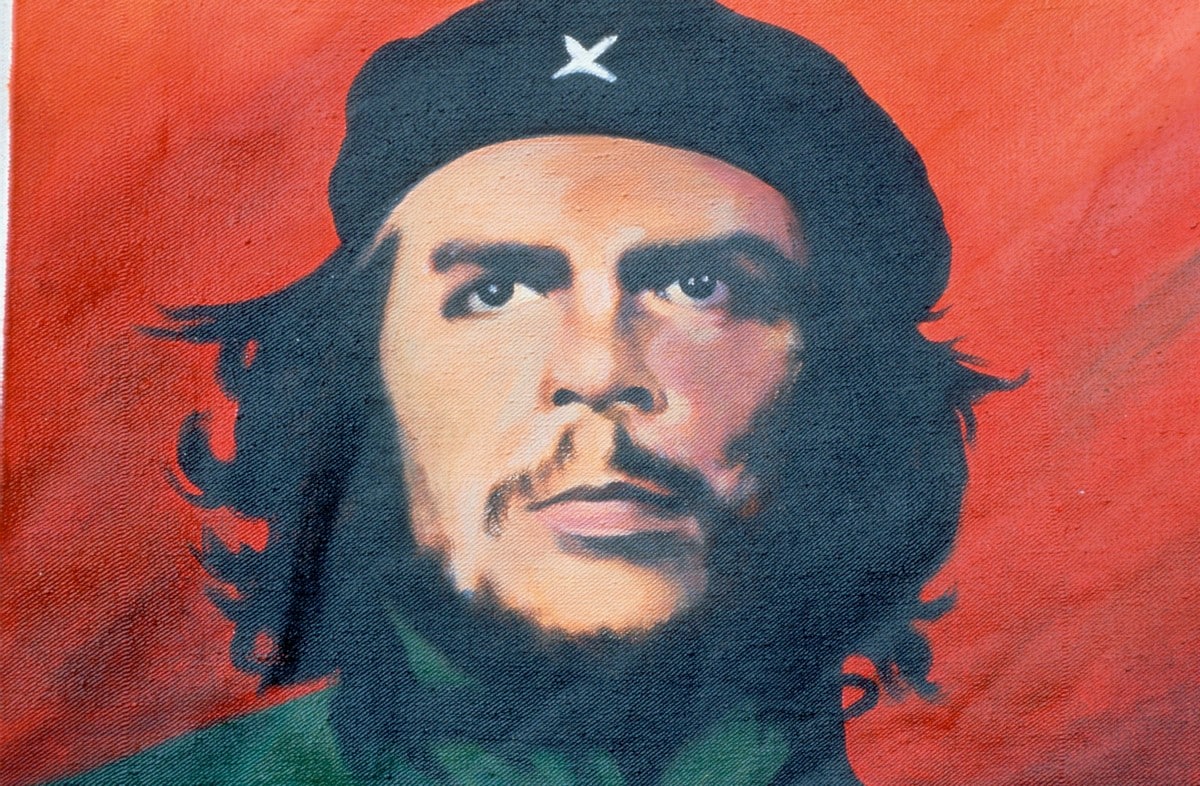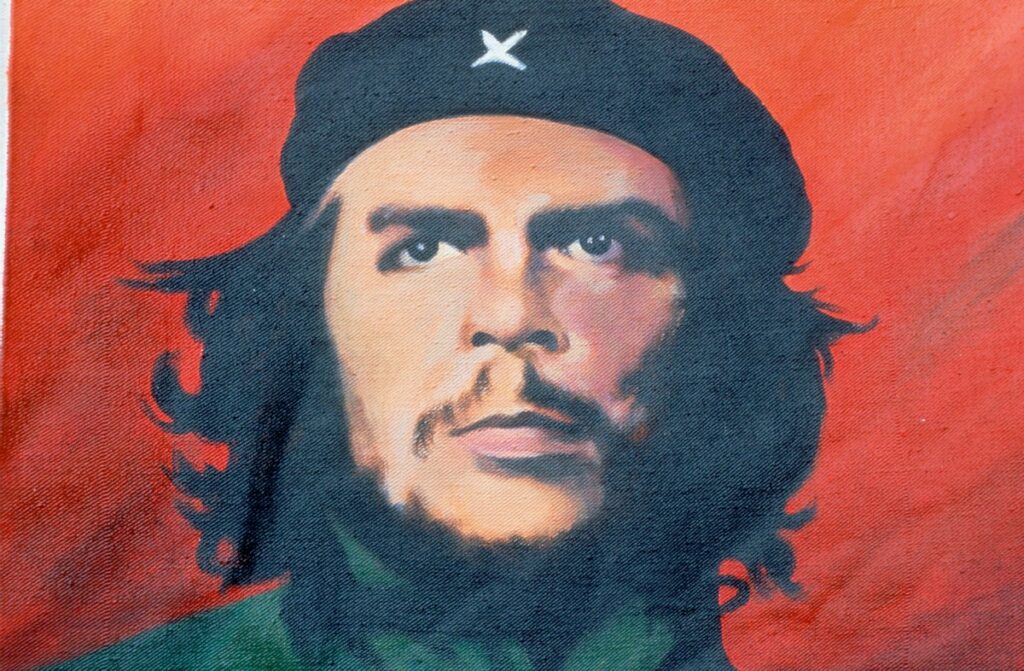 Discussing Cuba would only be complete by mentioning Che Guevara, the revered revolutionary. Che Guevara was a multifaceted figure, contributing as a Marxist revolutionary, guerrilla commander, military theorist, diplomat, and novelist. He was a Cuban revolutionary leader of Argentine origin who played an essential role in the Cuban Revolution. The guerilla hero joined forces with Fidel Castro to lead the 1959 Cuban Revolution, deposing the Batista regime and forever changing Cuba's future. Check out Hotel Nacional if you're in Havana. It is said that Castro and Che Guevara used it as a base of operations during the Cuban missile crisis.
Fascinating Architectures Are Everywhere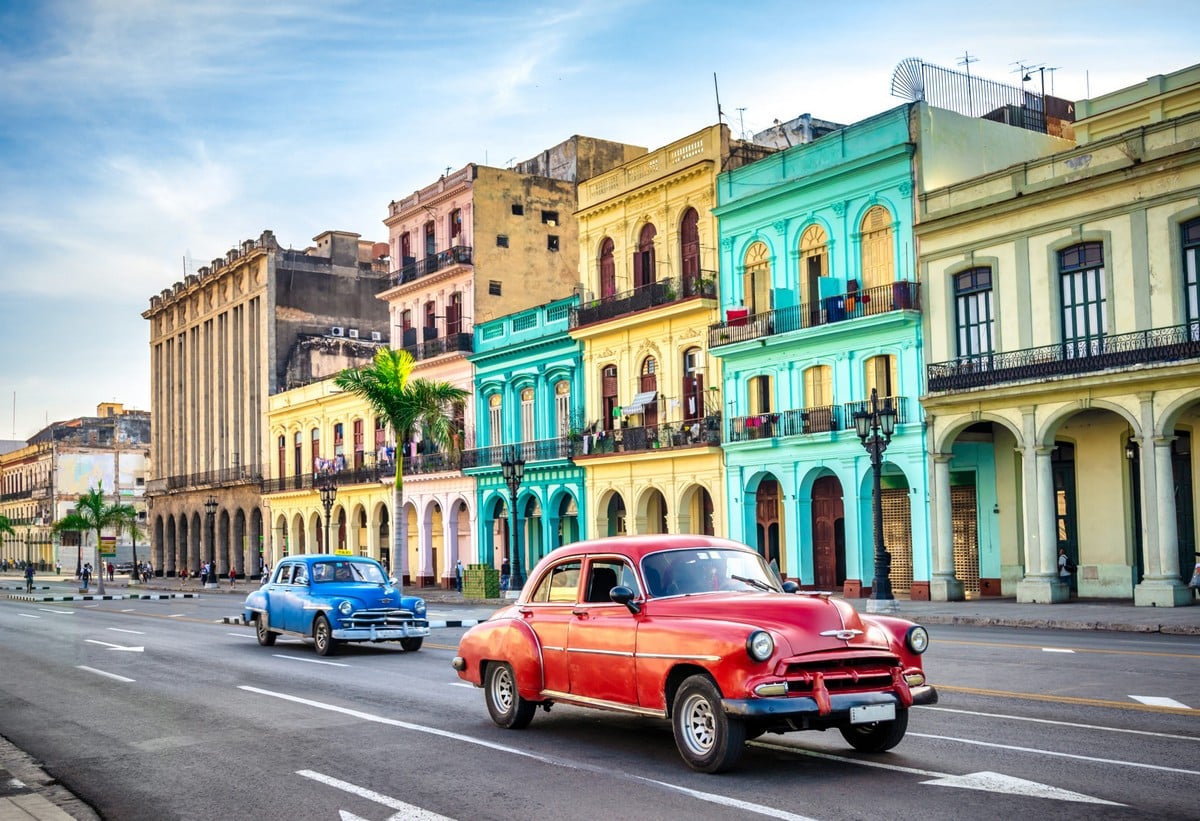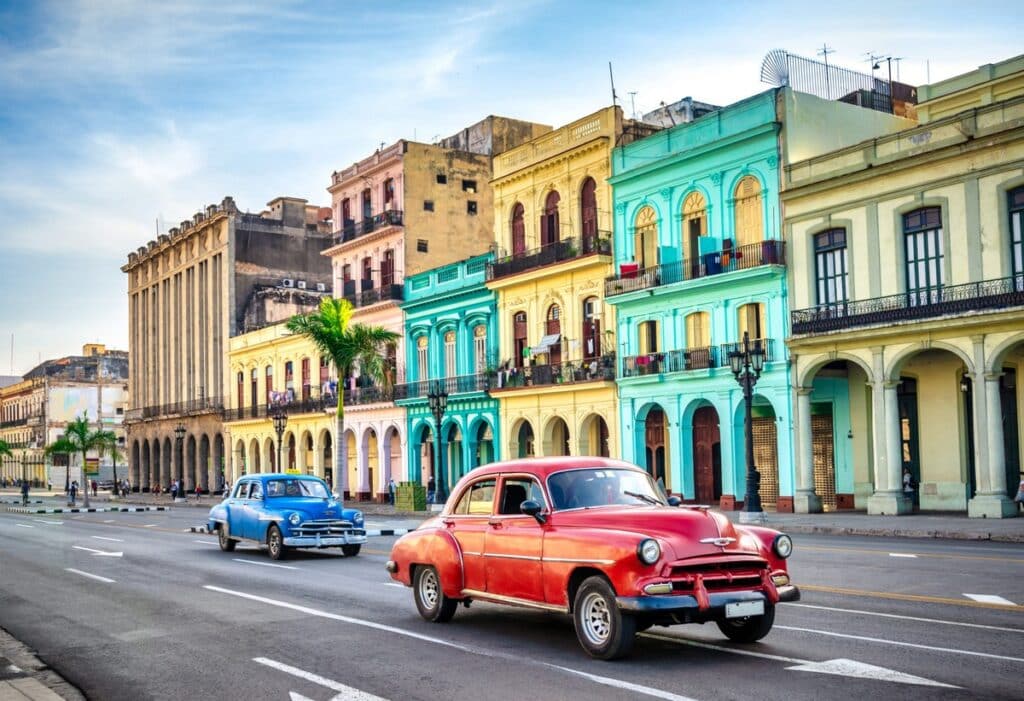 Cuba is like a Caribbean version of Spain. Its architecture uniquely blends Spanish colonial, Baroque, and Art Deco influences. The Cuban Revolution ushered in a period of architectural experimentation in the 1960s and 1970s, but traditional Cuban architecture has since made a comeback. The Old Havana district of Cuba is a UNESCO World Heritage Site, and it's easy to see why. The streets are lined with beautifully preserved Spanish colonial buildings, many dating back to the 18th century. These structures have been restored and repurposed as hotels, restaurants, museums, and government offices.
Cuban Music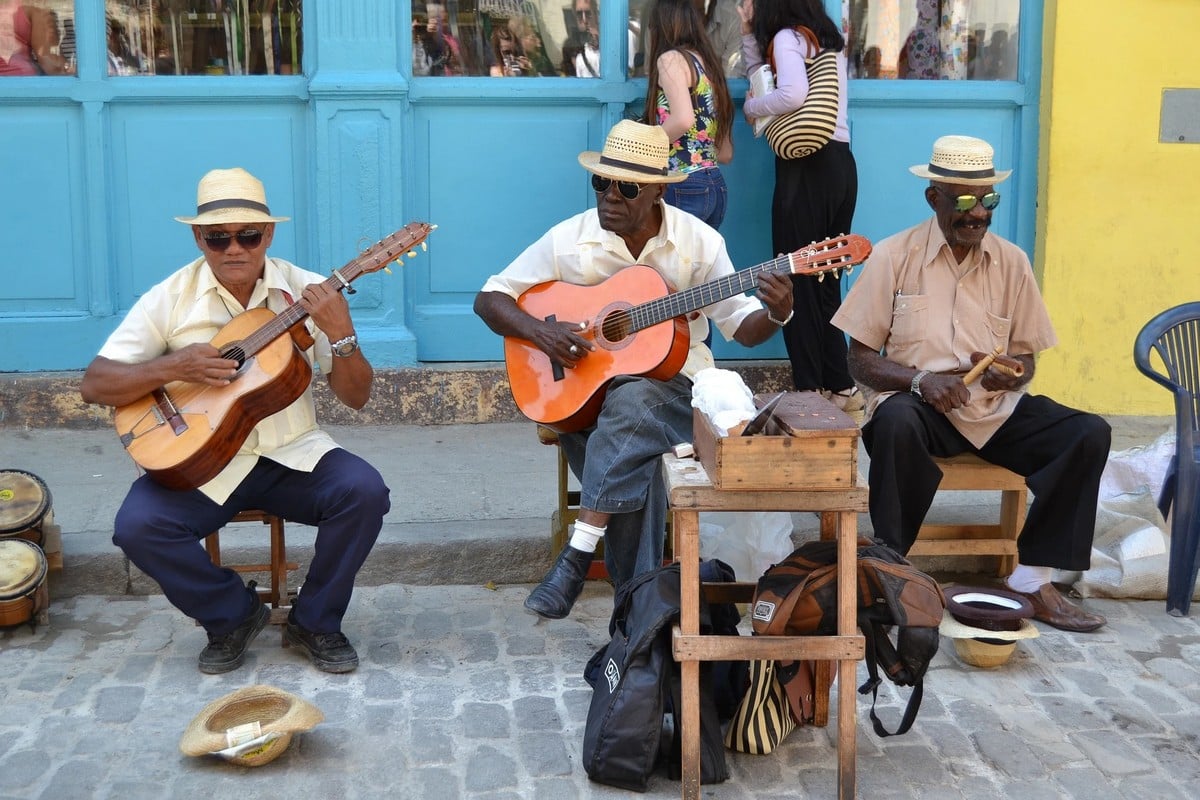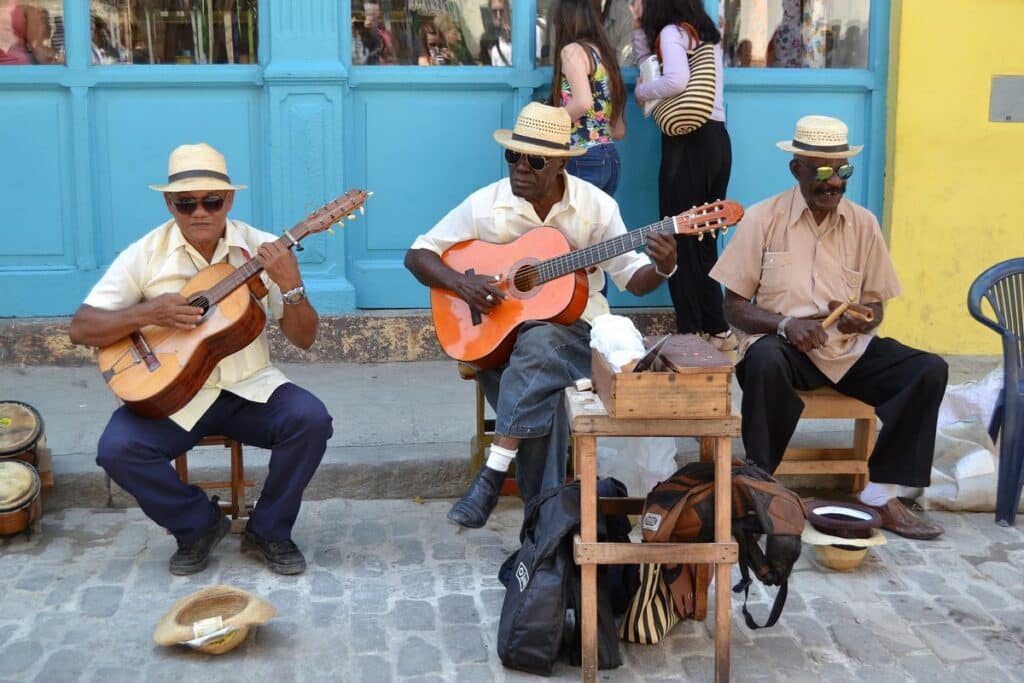 The Cuban sound represents the pinnacle of Caribbean dance music. The rumba, mambo, bolero, and cha-cha-chá all have their roots in Cuba and have gone on to become international sensations. Most nightclubs shut down after the revolution, and the artists who didn't go into exile started playing classical music and lyrically-driven folk tunes instead. Buena Vista Social Club and other musical initiatives helped revive interest in Cuba's traditional dance music decades after the country's tourism sector had revived. It is now legal for dancers to perform in the streets of Havana and at legendary dance clubs.
Witty, Welcoming and Cultured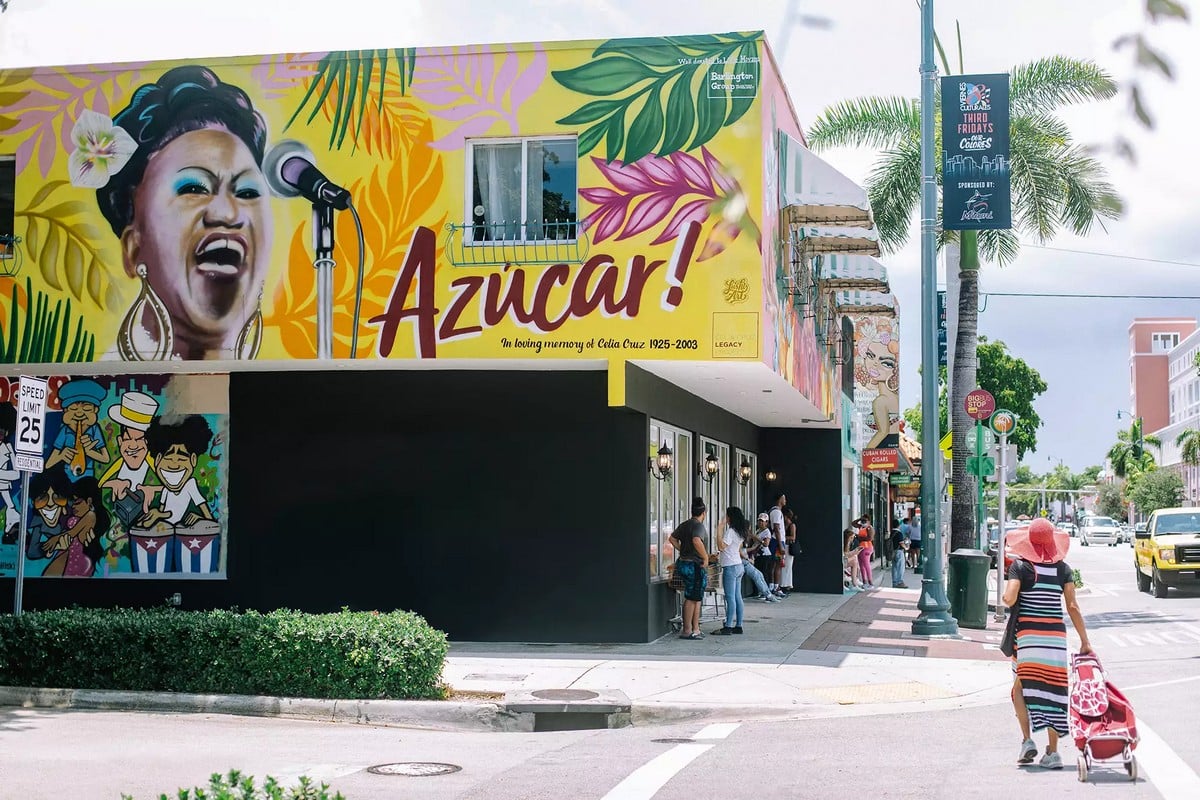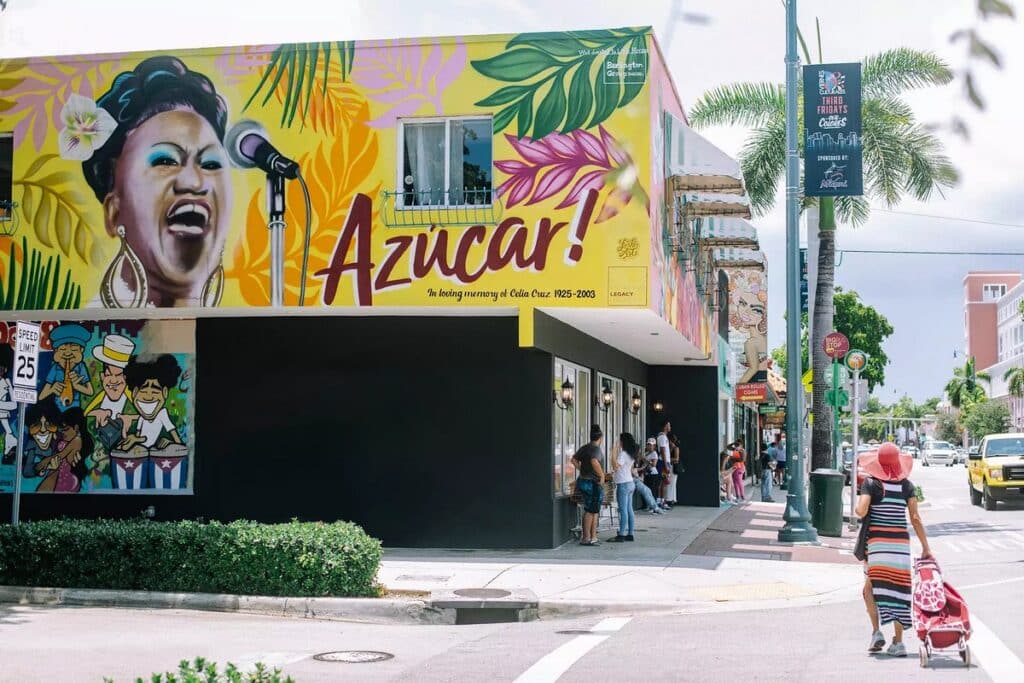 Cubans are commonly described as witty, welcoming, and cultured, to name a few adjectives. However, Cubans are not at all what the Western media depicts them to be when it comes to being humble and obedient. Although Cubans may be outspoken critics of their government and the many problems in their country, this does not indicate that they would rather live in a capitalist one. An hour spent in conversation with a Cuban can, at the very least, provide you with food for thought, as they will share their infectious sense of humor and unique perspective on life.
Delicious Cuisine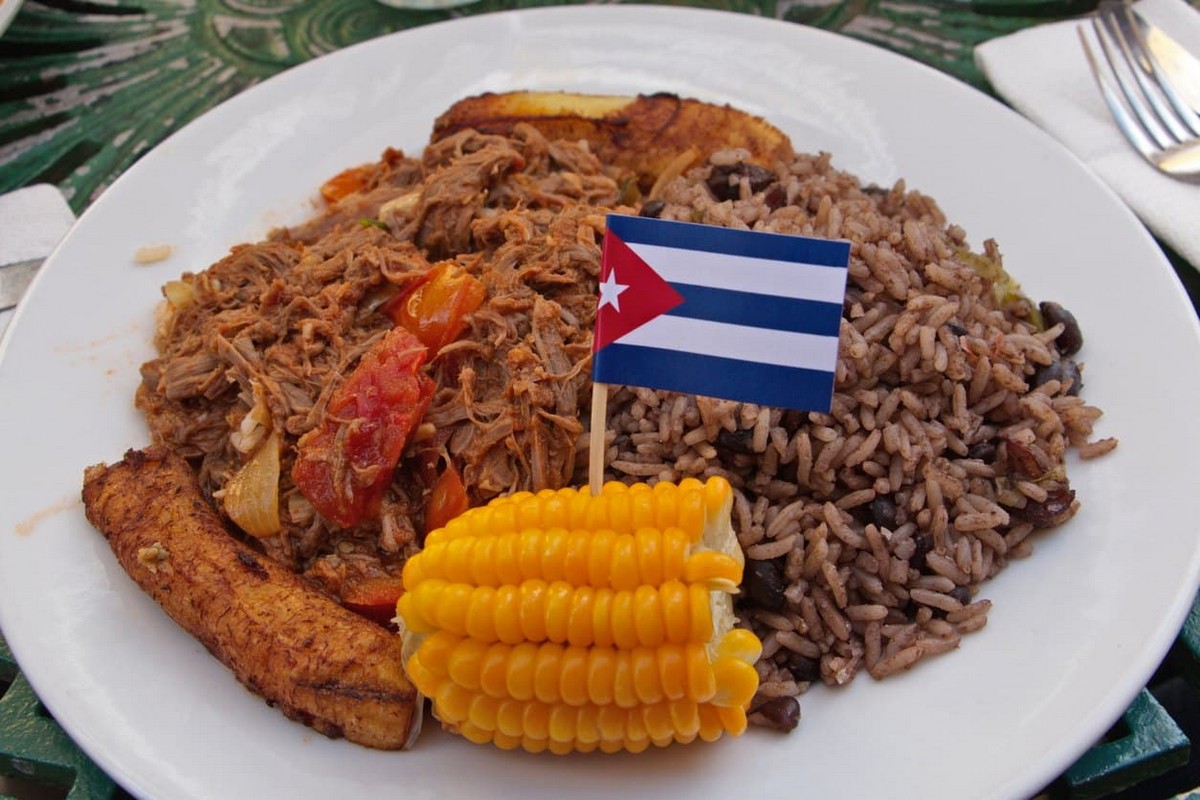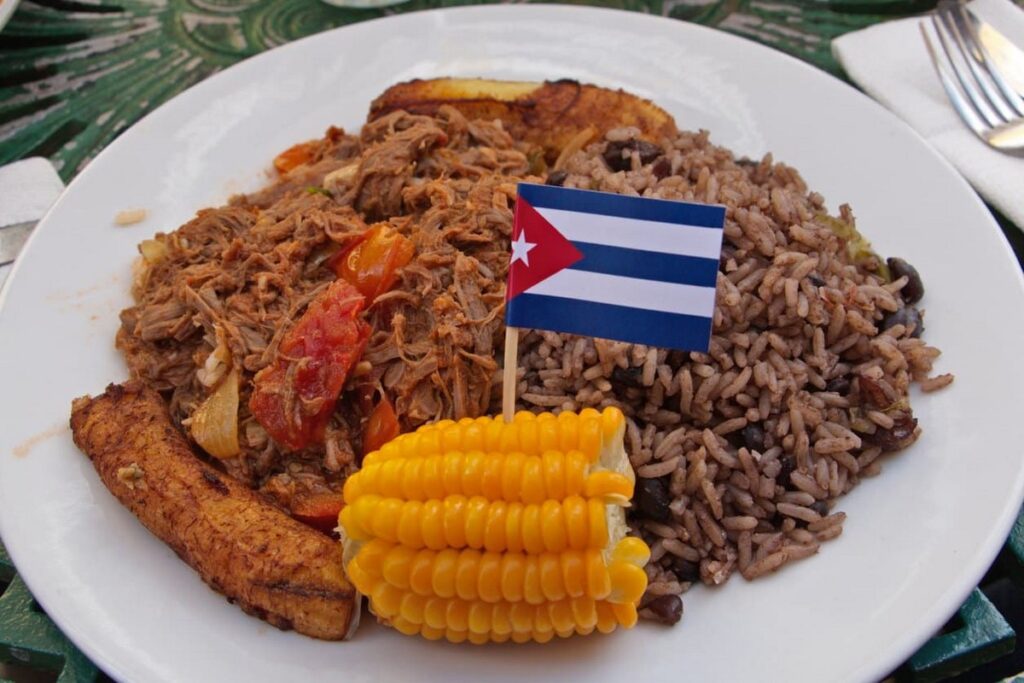 Cuba's culinary culture combines indigenous, Iberian, and West African traditions. Cuba's national dish is Ropa Vieja. It means "old clothes" in Spanish, which is appropriate given that the dish is typically made with leftover beef bits. It's made with shredded beef, peppers, onions, garlic, and tomato sauce. Another famous dish is Arroz y frijoles negros, a traditional Cuban black bean and rice dish. Beans are traditionally stewed with onions, green peppers, and garlic which is then served with fried plantains. Nothing says "typical Cuban dish" more than this. This dish is a favorite of Cubans due to its simplicity and flavor.
Competitive Healthcare System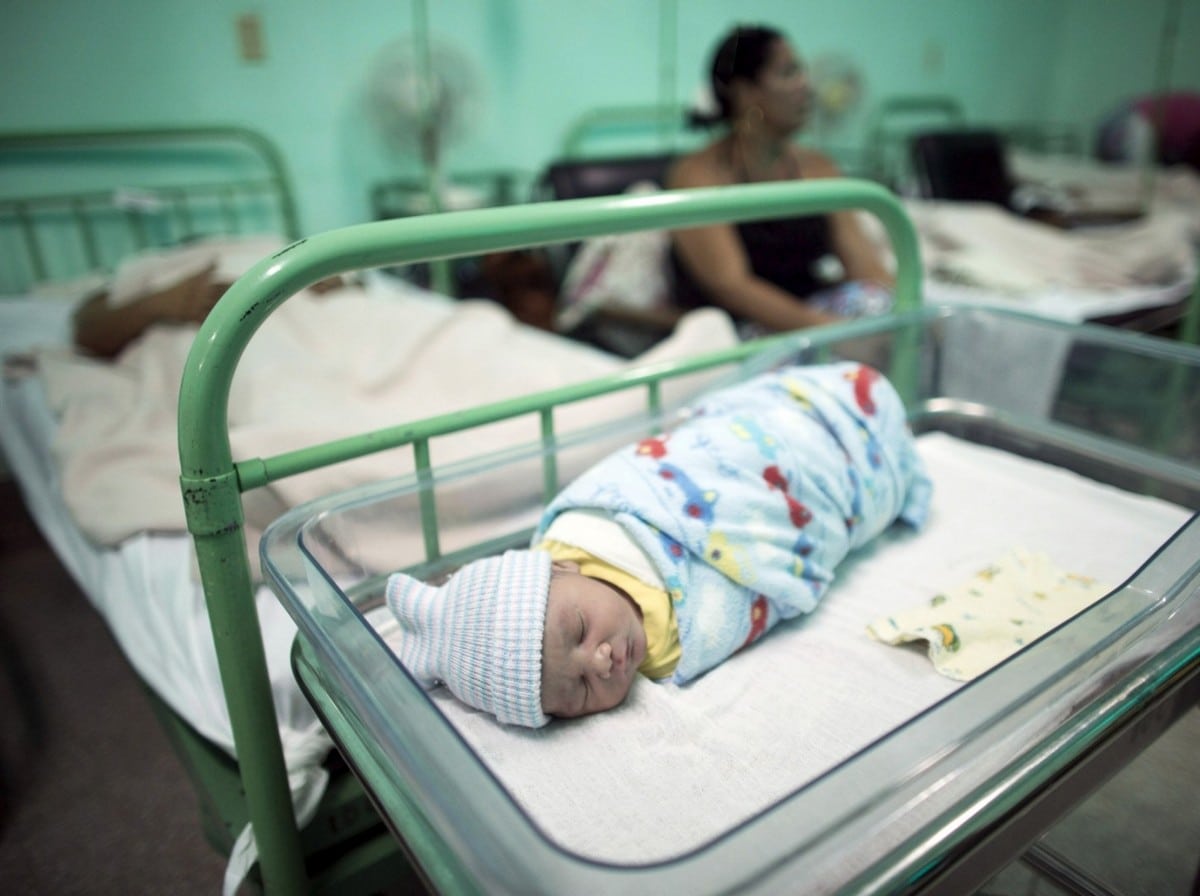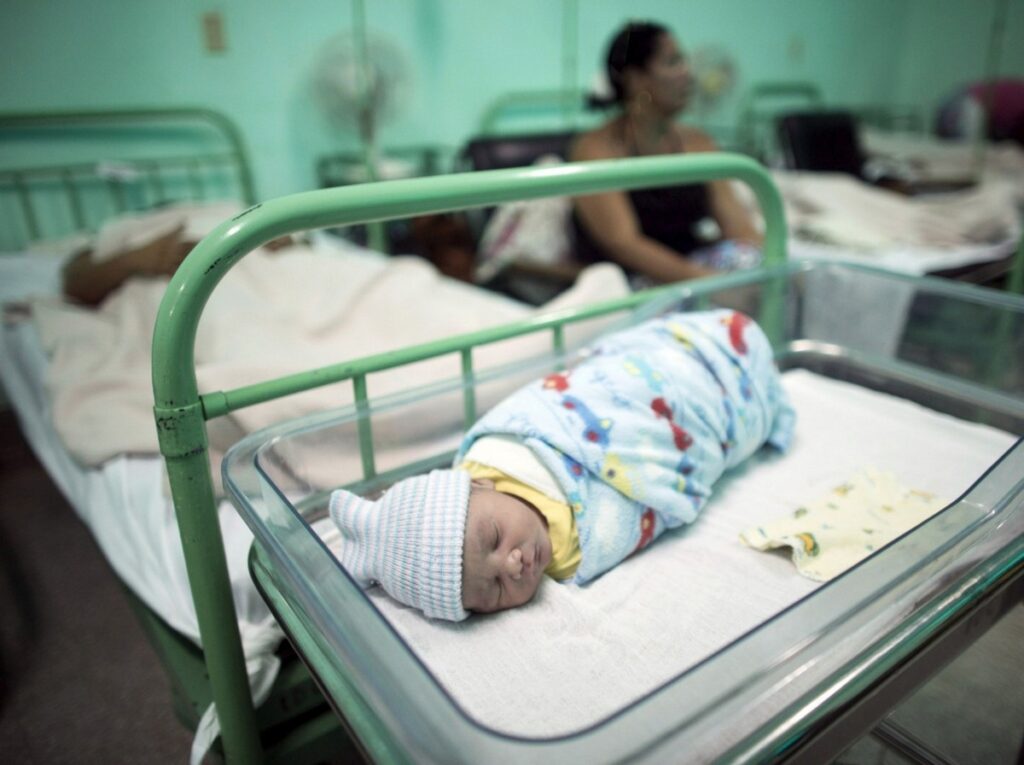 Since the revolution, the Cuban government has prioritized free, universal healthcare for all its residents. As a result, the island boasts superior life expectancy and lower infant mortality rates than the rest of Latin America. To help other emerging countries fulfill their healthcare needs, the Cuban government annually sends hundreds of medical personnel overseas in what is known as "doctor diplomacy." In addition, Cuba produced its version of the COVID-19 vaccination and is becoming a more well-liked location for medical travel, which generates about $40 million in revenue for the country's economy every year.
Magnificent Nature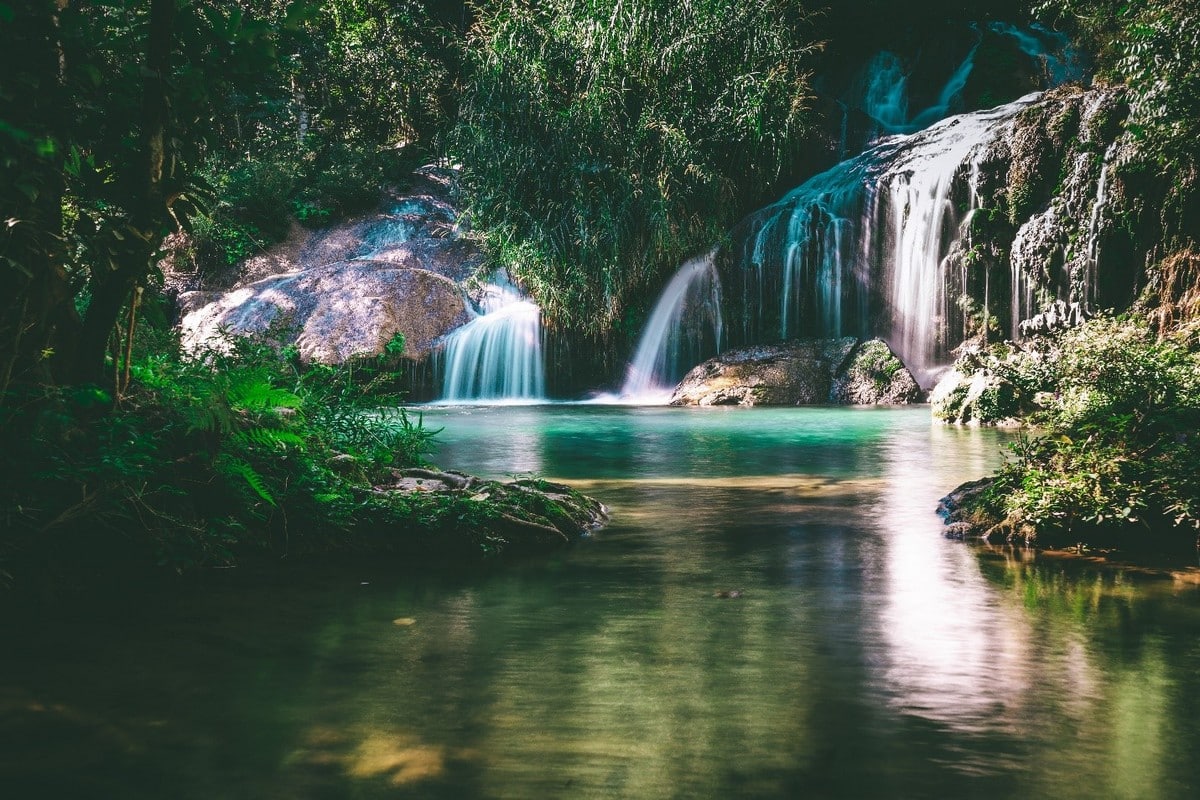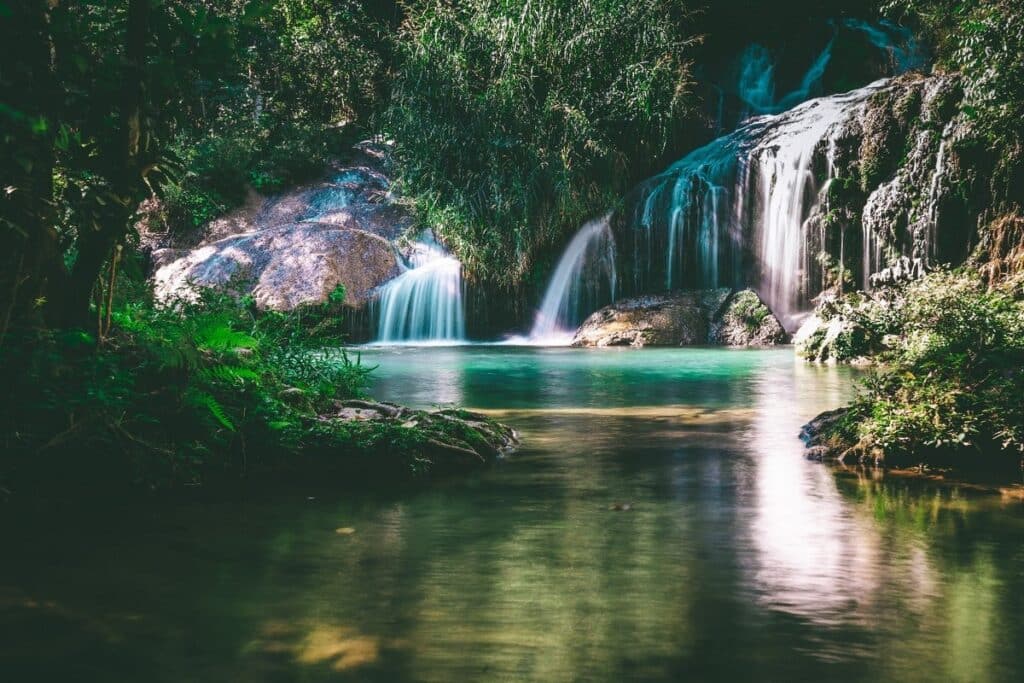 Cuba was once covered in forest, destroyed or replaced by sugarcane plantations due to the timber industry. Today, rainforests, shrublands, and mangroves cover one-third of the island's land area. The biodiversity in Cuba is astounding. There you may witness the tiniest bird on Earth, the bee hummingbird. It supports a rich ecosystem, including a substantial crocodile population and hundreds of animal and plant species. Natural beauties abound in Cuba, but the Viales Valley and its distinctive mogotes rocks are not to be missed. The valley's centuries-old tradition of tobacco production earned it a spot on the UNESCO World Heritage List.
Tobacco Plantations in Vinales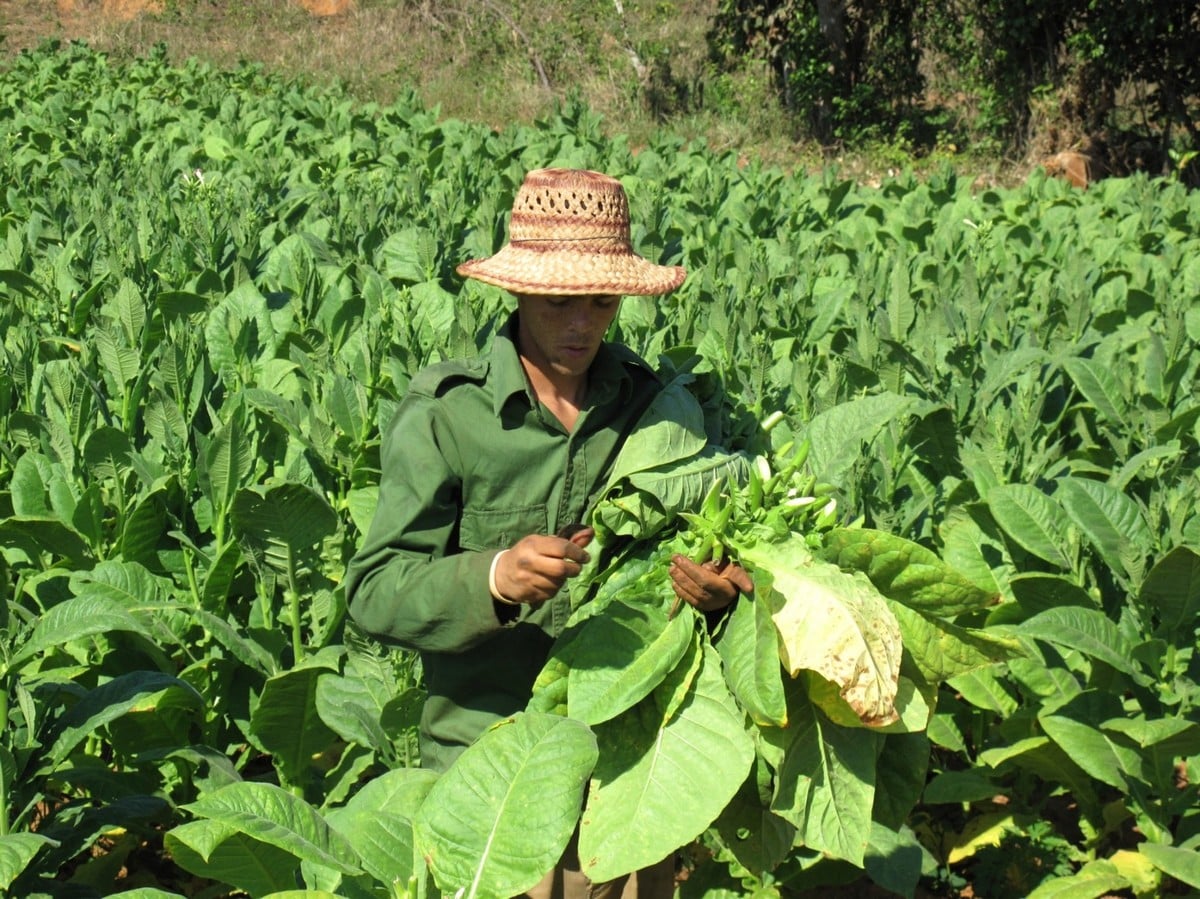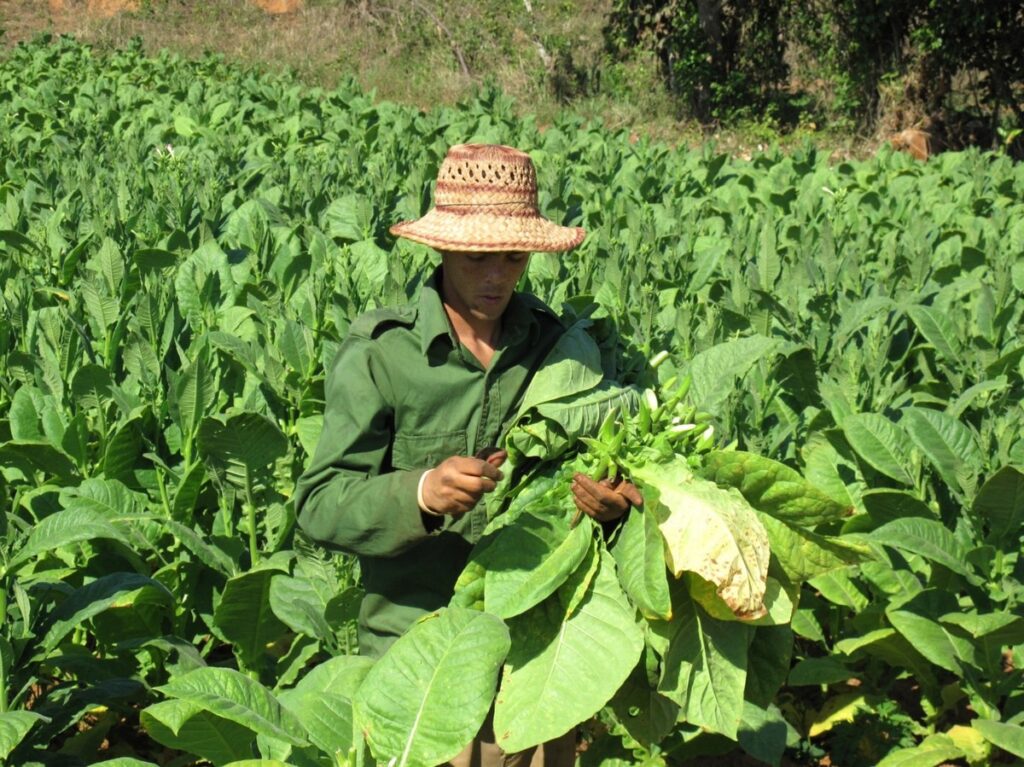 You may find Vinales in Cuba, in the province of Pinar del Rio. It is situated in the mountain of Sierra de los Órganos and the Vinales Valley, both are well-known for their tobacco plantations. Vinales Valley was designated a UNESCO World Heritage Site to recognize its traditional agricultural practices. Vinales is a quaint, charming town known for its beautiful scenery and laid-back atmosphere. Hiking, horseback riding, and river tubing are some activities offered to visitors. Cuba is well-known for its cigars, and Vinales is an excellent place to purchase some authentic Cuban cigars.
El Morro Castle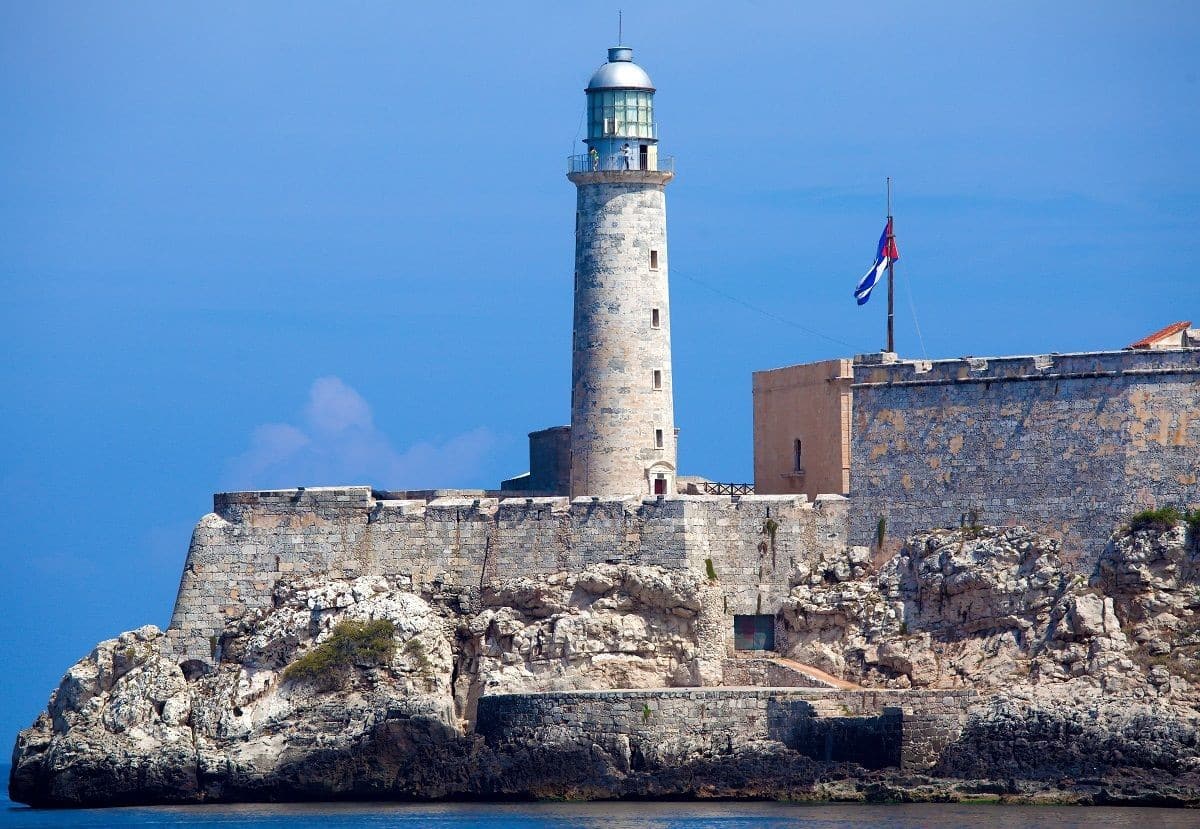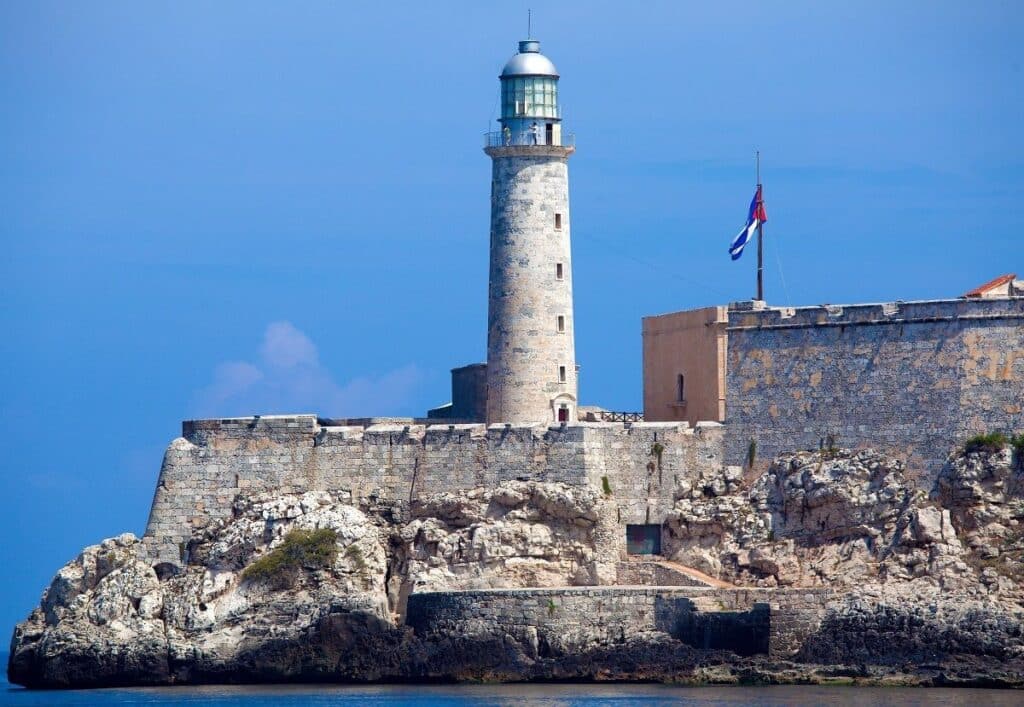 Cuba's capital, Havana, is home to the Spanish fort known as El Morro Castle, built in the 16th century. The fort was constructed to defend Havana from pirates and other intruders. One of Cuba's most visited tourist destinations is El Morro, a UNESCO World Heritage Site. The fort has a long history and has taken part in some of the most significant moments in Cuban history. Today, El Morro is a well-liked location for tourists to take pictures, providing breathtaking views of Havana and its surroundings. The ramparts, dungeons, and museum are also open for exploration.
Santeríac Practitioners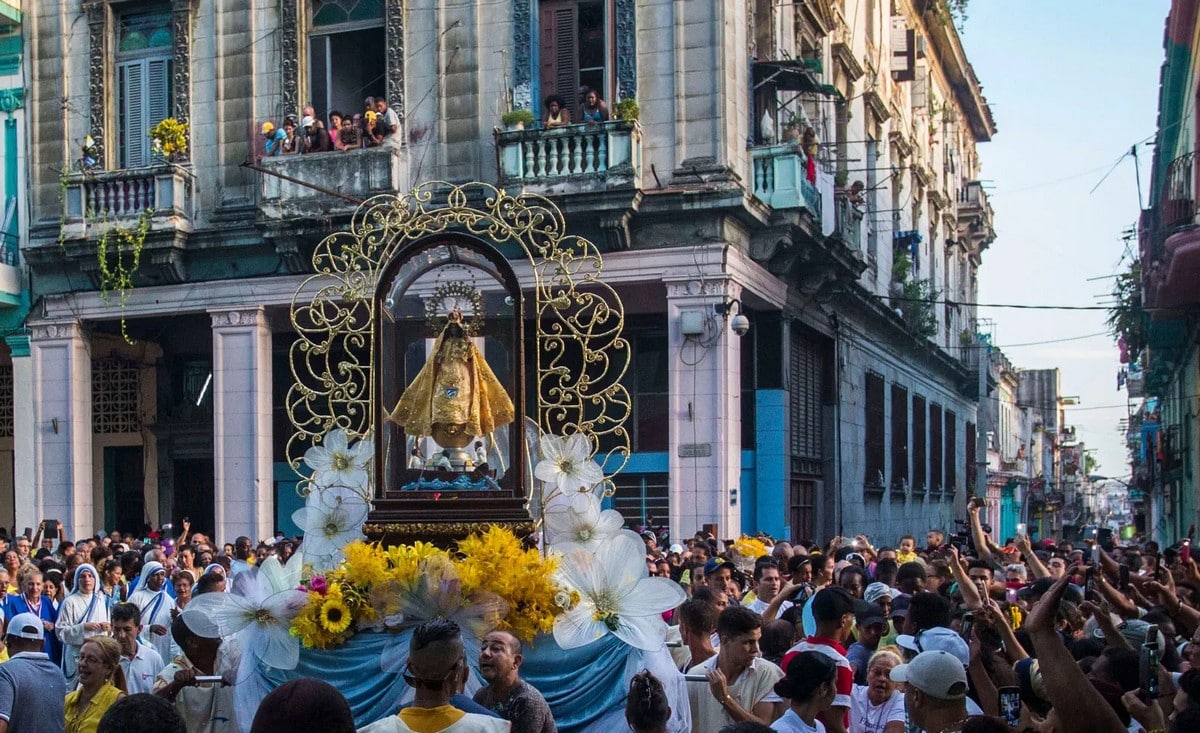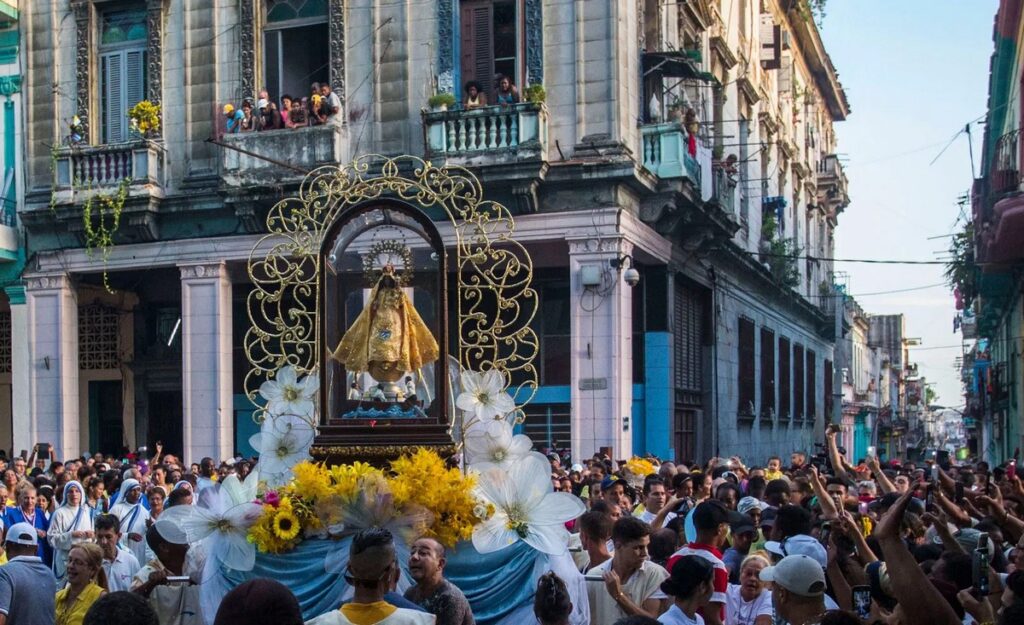 Santeria is another aspect of a culture where you can see a close relationship between Cuba and Brazil, along with a rich dance tradition. Santeria is the religion of the orishas, the celestial personification of nature. Even though it has a lot of rituals, it may coexist with Christianity and other western faiths. To protect themselves from persecution, enslaved people sometimes had traditions of both religions. In vain, the communist government attempted to limit public displays of faith. Santera practitioners are in better shape now than in 1959, given how far Cuba has come in the struggle against racism.
Cuban Sports Culture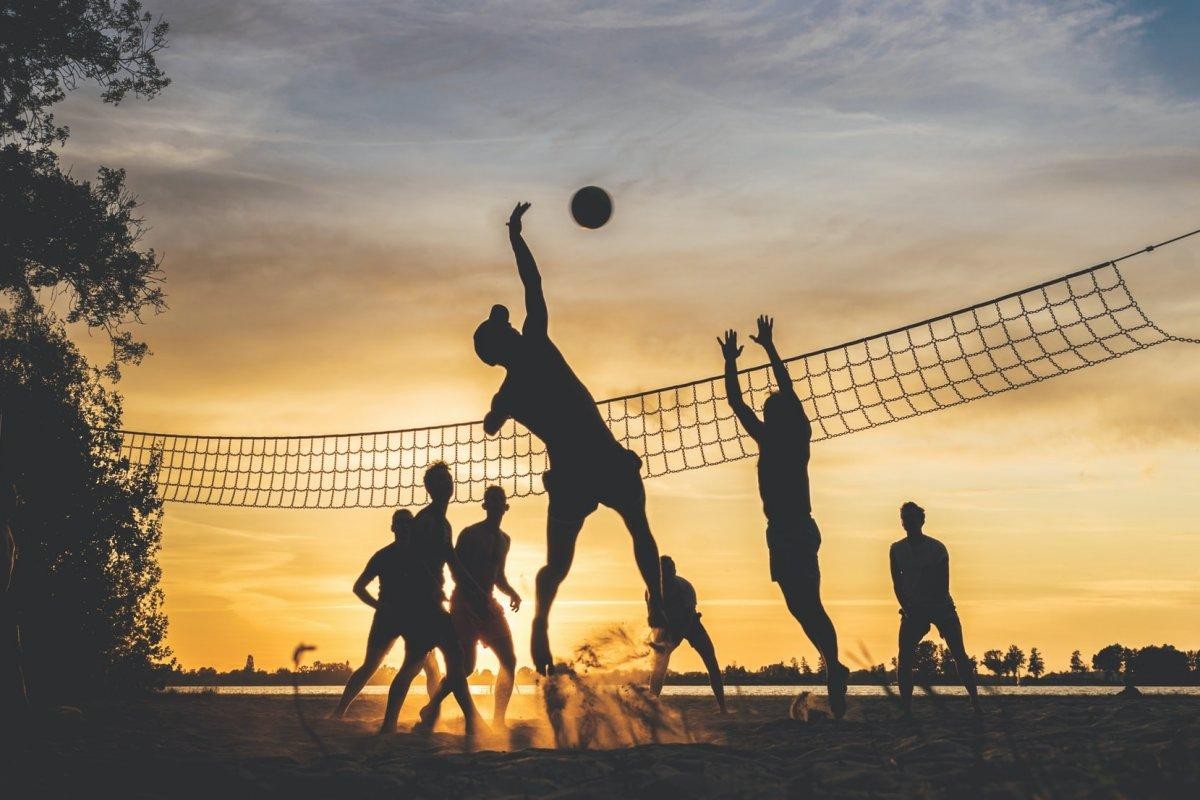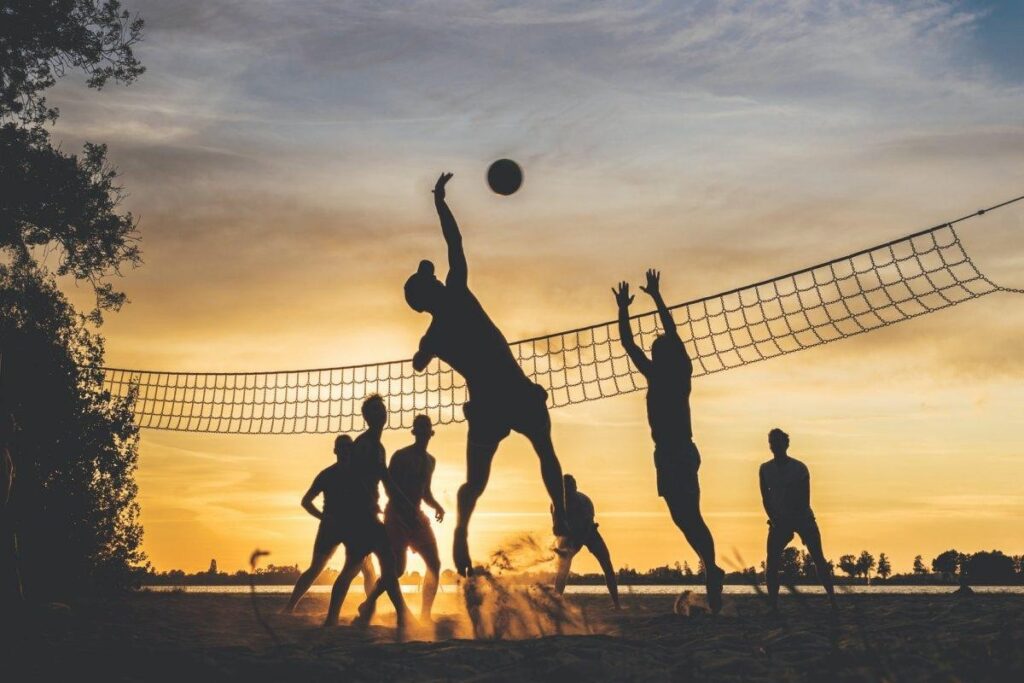 Fidel Castro, Cuba's former dictator, was a big sports fan, and his devotion helped elevate the country's sports status. Contrary to popular belief, Cuba shares more similarities with America than Latin American sports culture. Thus, soccer is less prevalent. Contrarily, the national sports preferences are baseball and boxing. Also popular are volleyball and basketball. Despite its size, Cuba has consistently invested in its athletes, leading to exceptional performances at international tournaments. The country's Olympic team has won 18 medals, making it the 18th most successful in the world. Boxing, athletics, judo, wrestling, and fencing have brought home the most medals.
The Special Cuban Style Salsa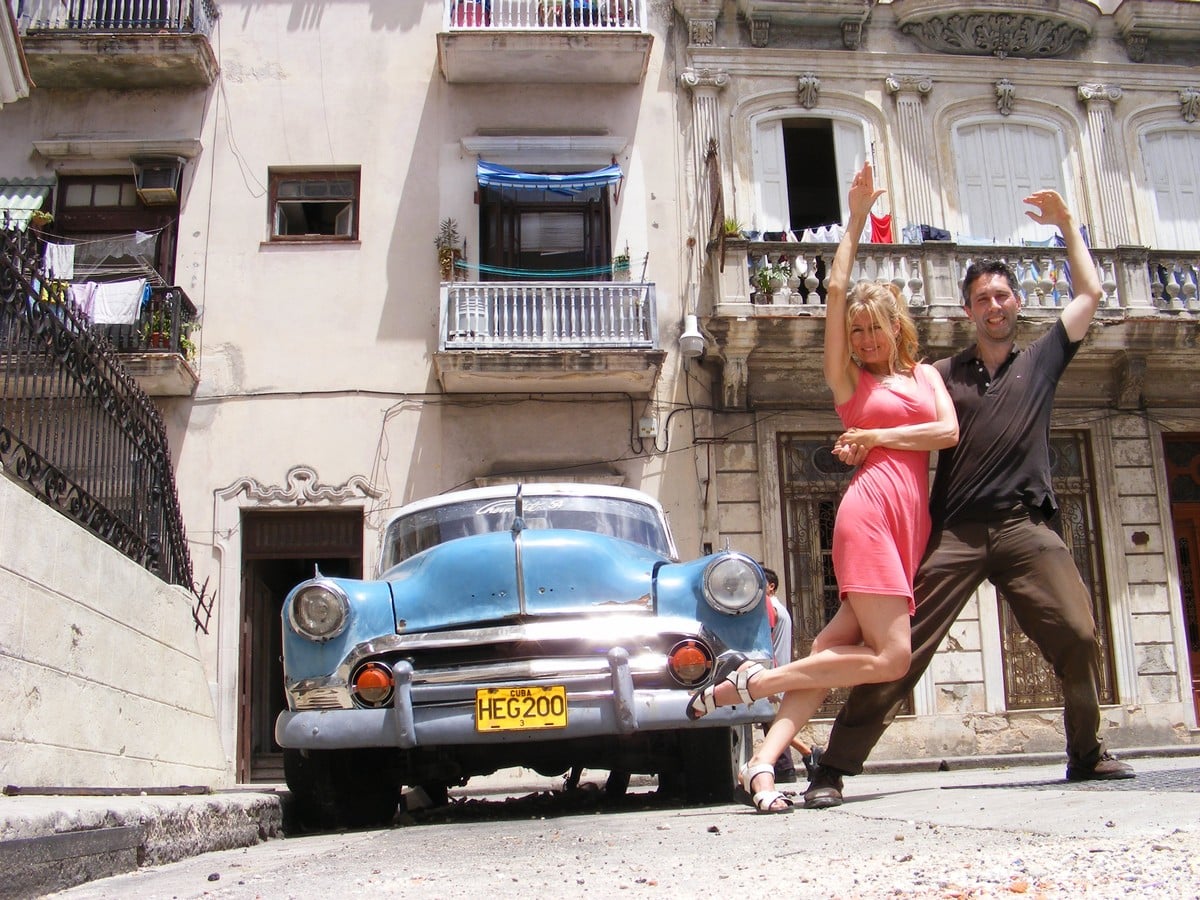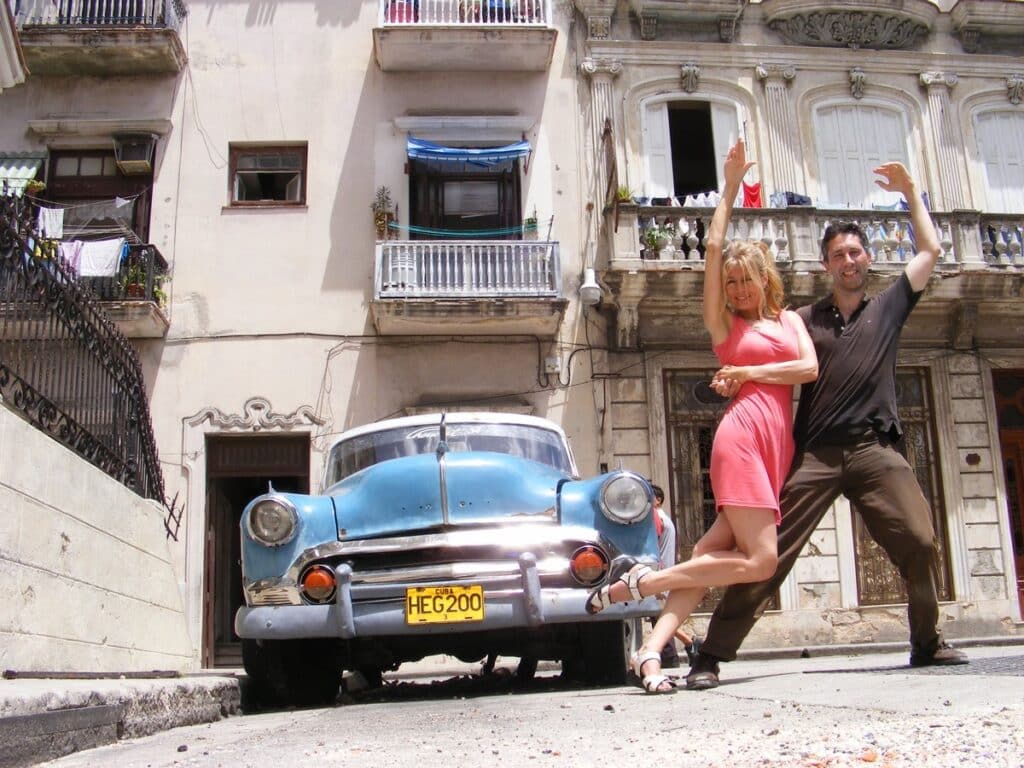 In addition to its live music scene, Cuba is well-known for its unique take on salsa, known as Salsa Casino. Salsa was created by Puerto Ricans and Cubans in New York in the late 1960s and early 1970s; it rapidly made its way to Cuba and became a huge hit there. A little Cuban flair is added to the Cuban-style salsa dance. The main distinction is that, unlike many other salsa types, the Cuban salsa, or Salsa Casino, has a pair of dancing round figures rather than in a line.