Nicaragua is a Central American Nation known as a land of volcanoes and lakes. Before the Spanish conquistadors arrived and colonized the region in the early 16th century, Nicaragua was inhabited by several indigenous people. Most of the culture was lost, and many died due to colonialism and the prevalence of diseases. However, some languages, arts, and cuisine have survived to influence modern Nicaragua. Aside from its natural wonders, the locals are also amiable and warm. The locals call themselves Nicas, although most tourists call them Nicaraguans. The majority of individuals are mestizos due to their Spanish descent.
Nicaragua is known for its colorful culture, famous lakes, numerous volcanos, beaches, and mountains. It is an ideal vacation spot where you can be one with nature. The country also prides itself on its low cost of living, adventurous activities, plenty of surfing opportunities, and abundance of cheap beer.
Britain and Spain Conquered Nicaragua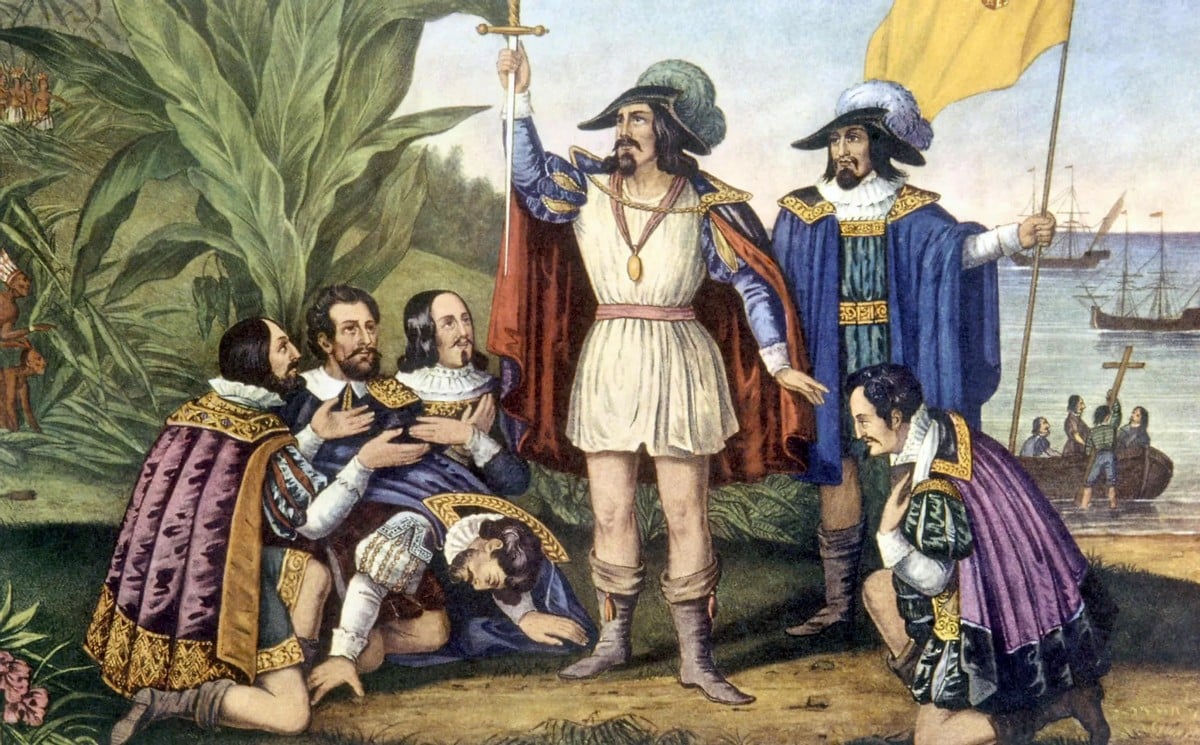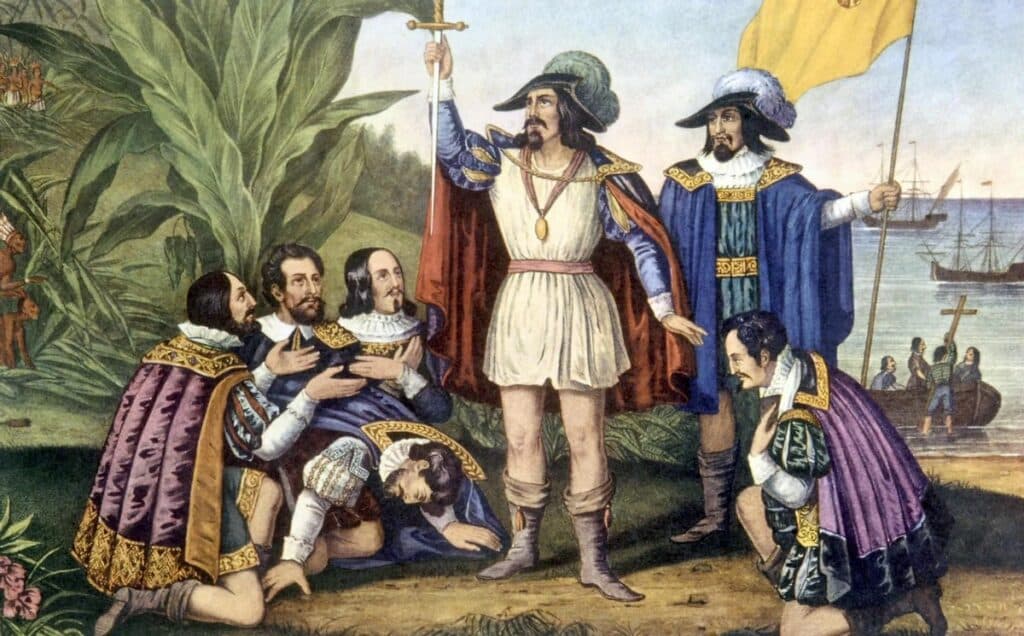 It's the only nation in Latin America colonized by two European powers: the Spanish and the British. In 1522, under Gil González Dávila's leadership, the Spanish conquered the area of Nicaragua. By 1524, New Spain had established Nicaragua as a province. He was the first European to set foot in Nicaragua. After 300 years of Spanish rule, the colonies of New Spain declared independence. Since the Spanish had little influence over the Mosquito Coast, it became a refuge for Dutch and English pirates who preyed on Spanish ships. In 1633, the British started colonizing Nicaragua. They stayed there until 1860.
The Largest Country in Central America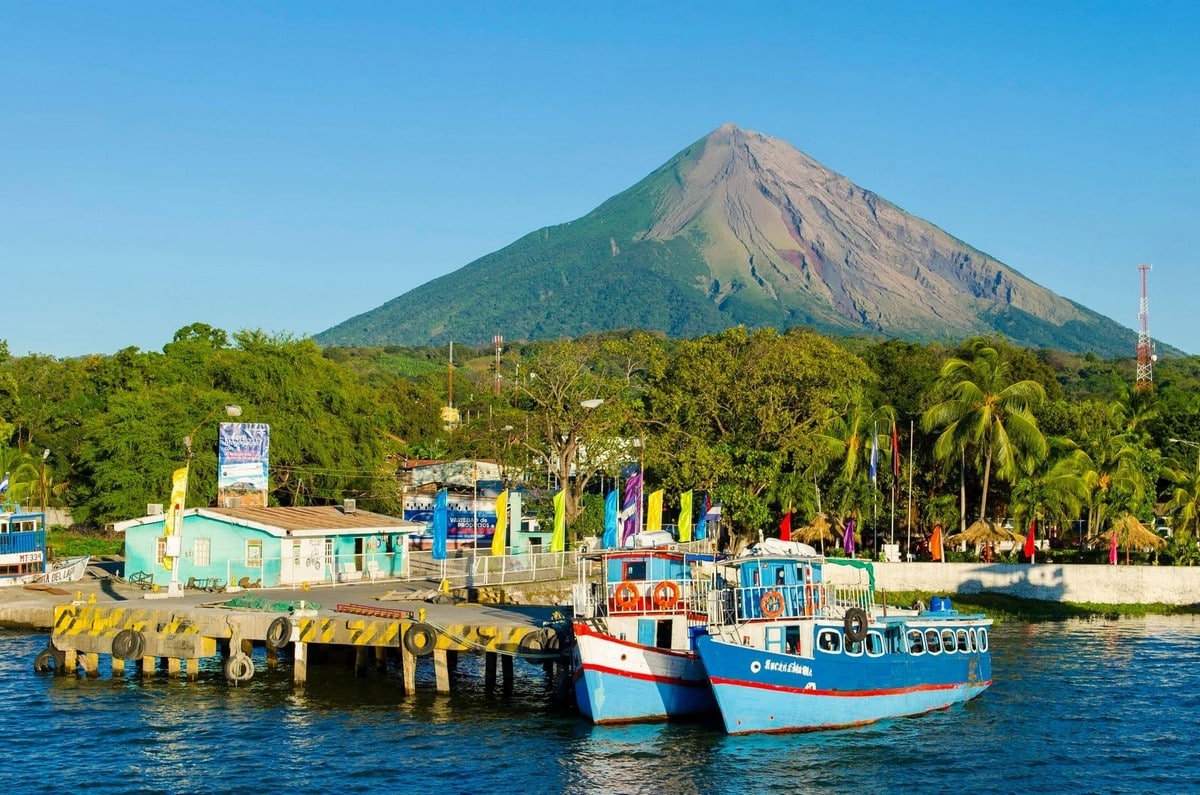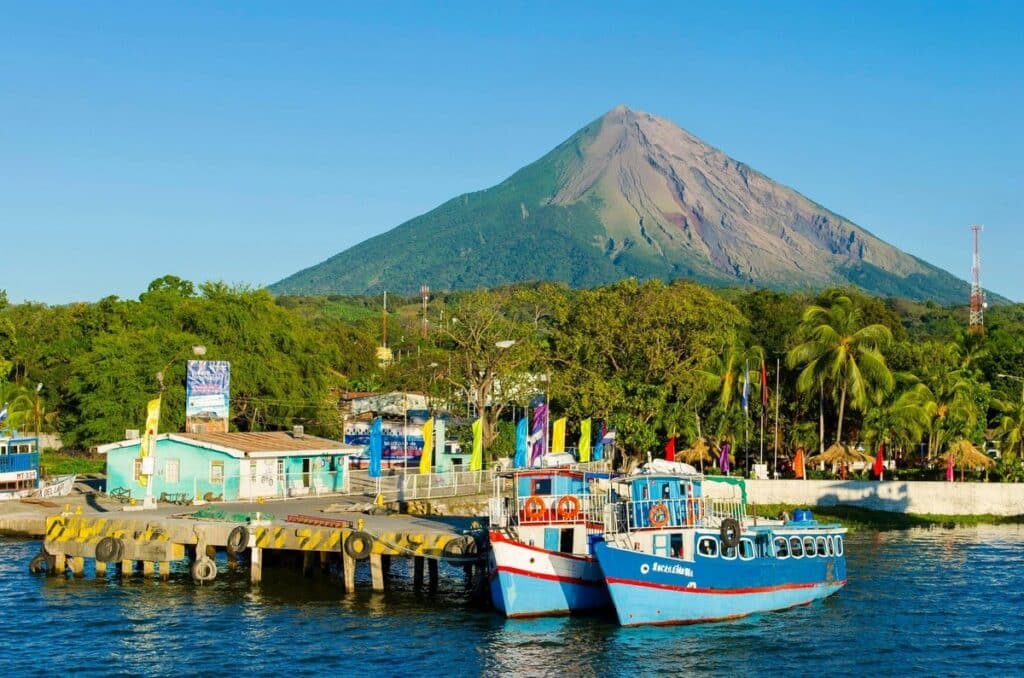 Nicaragua is the biggest of the Central American countries, with an area of 129,494 square kilometers. It is only slightly bigger than New York City. Its population in 2021 is estimated to be 6,723,544. It has the 4th highest inhabitants among the seven Central American countries, behind Honduras, Guatemala, and El Salvador. The capital, Managua, is also the country's largest city. It is also home to several breathtaking landscapes. Lago Cocibolca, the 19th largest lake in the world, and La Isla de Ometepe, the only freshwater shark in the world, are among Nicaragua's many natural wonders.
The Ometepe Island Formed Between Two Volcanoes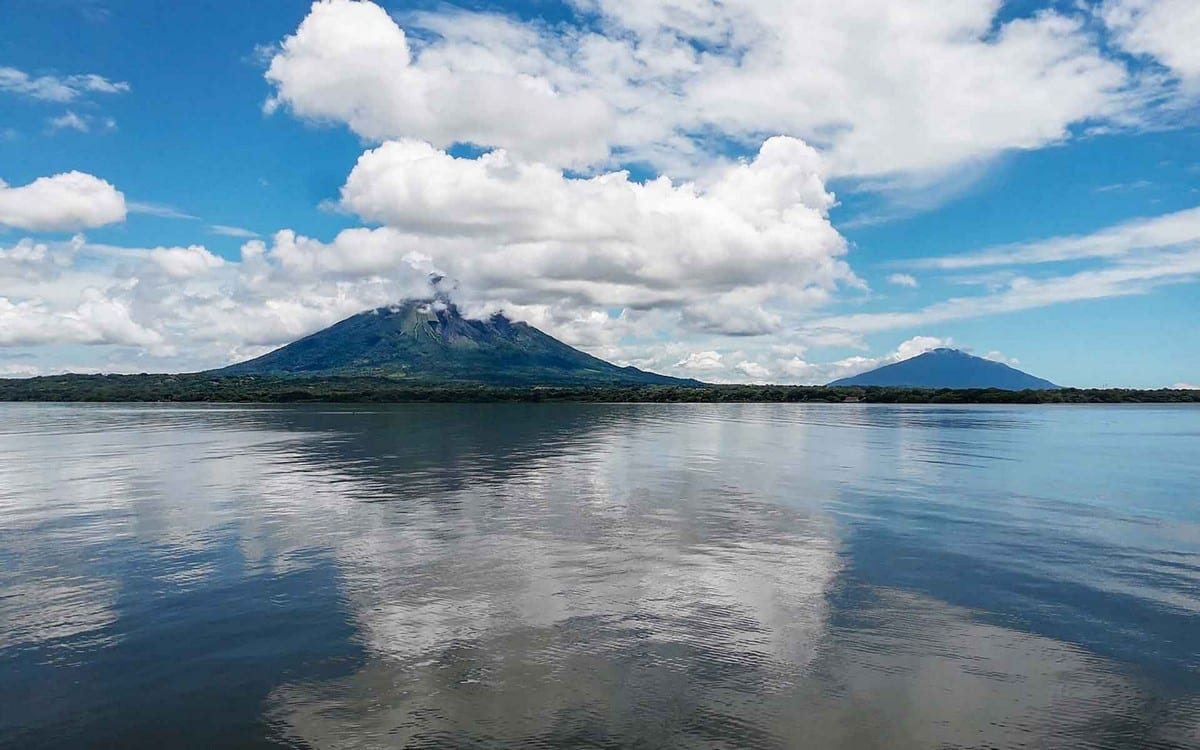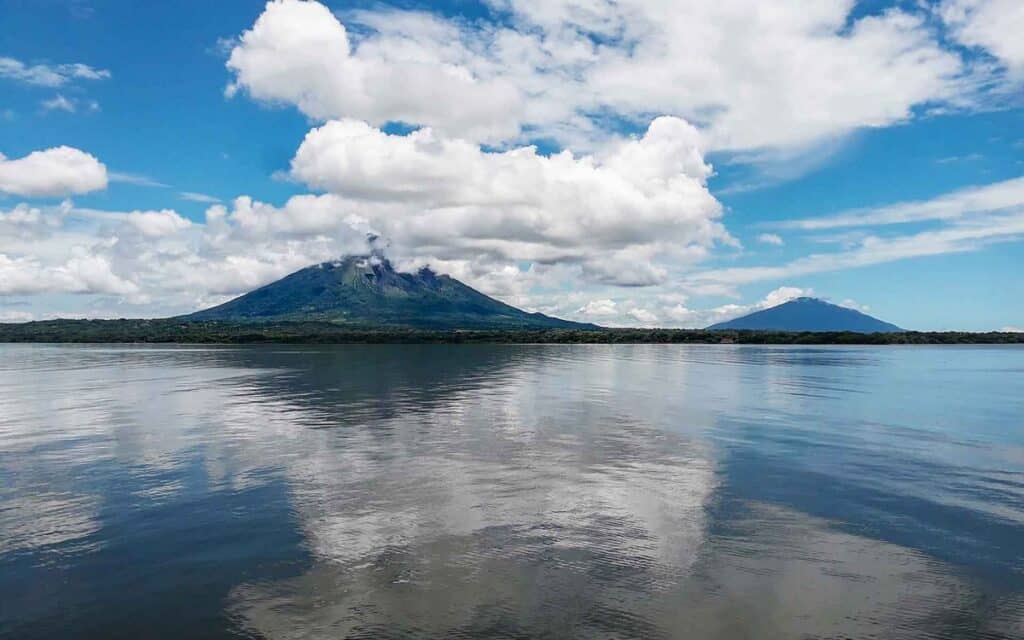 Ometepe is a volcanic island in Nicaragua's Lago de Nicaragua, between the Concepción and Maderas volcanoes. Ometepe is cut off from the rest of Nicaragua by the Cocibolca Lake, giving it the impression of being on a whole other planet. This "Oasis of Peace" is a fascinating destination rich in history and brimming with exciting opportunities for adventure. You can hike, kayak, cycle, and dine in, once you're tired from adventures. Hiking the volcanoes is more challenging than it looks and can be extremely hot at midday. The trek can be eight to ten hours long.
Ruins of the Modern Day León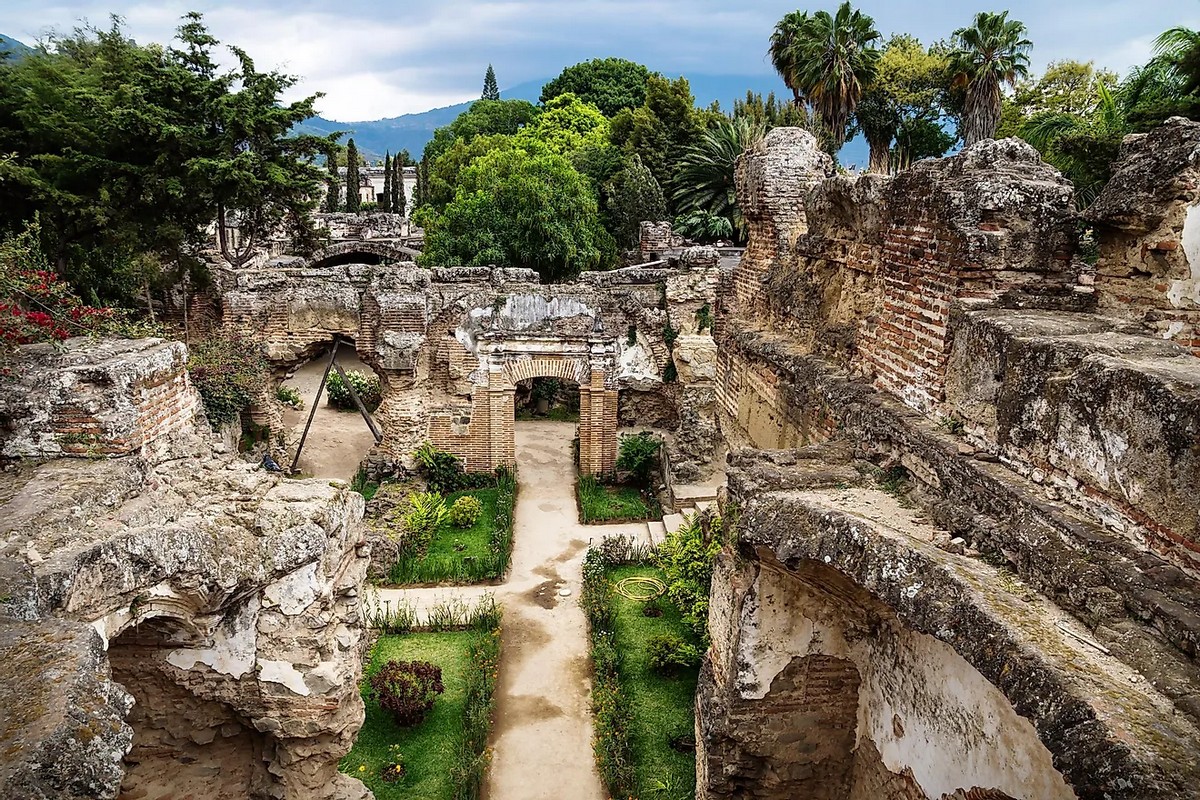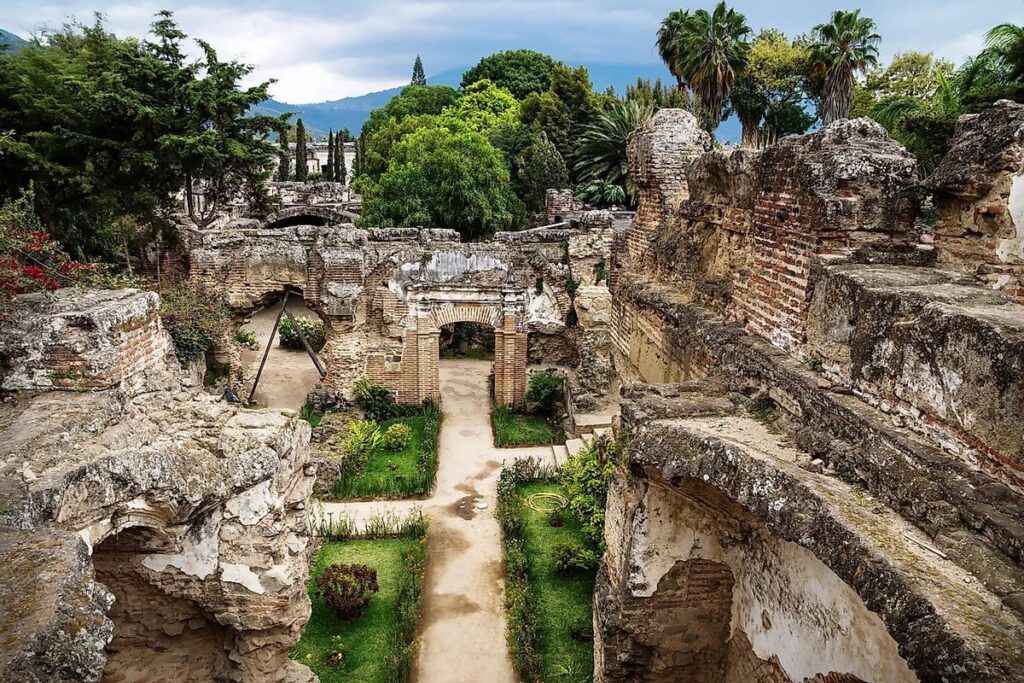 Located just outside modern-day León, the 16th century remains of León Viejo are worth the trek. It is also part of UNESCO World Heritage listings, as one of the earliest Spanish colonial communities in the Americas. Until 1857, this city served as Nicaragua's capital. It is the location of the National University, making it the undisputed center of scholarship in the country. You may see graffiti and murals about the almost 30-year civil war between the right-wing Somoza family and the communist Sandinistas. You can also learn history through the Museum of the Revolution, which details the history of the Sandinistas.
"I went Volcano Boarding"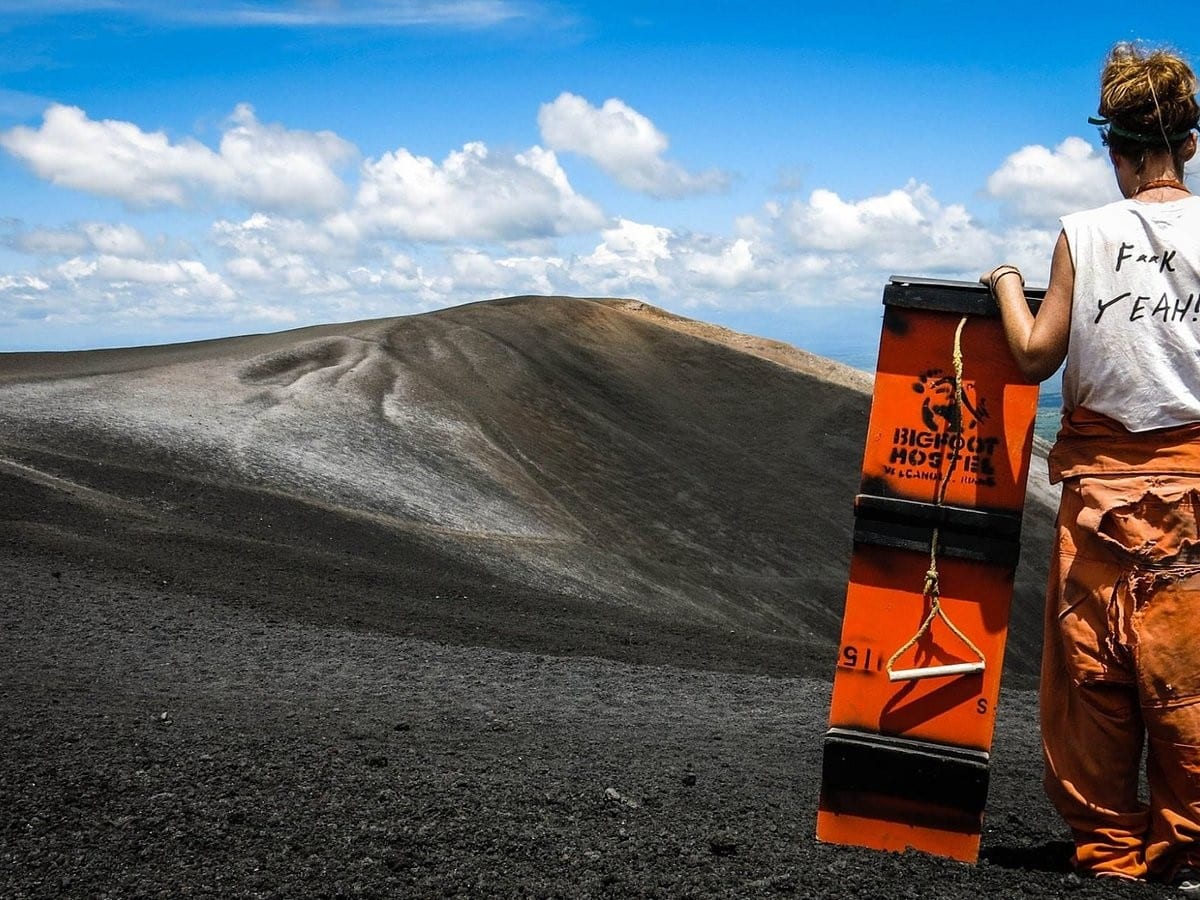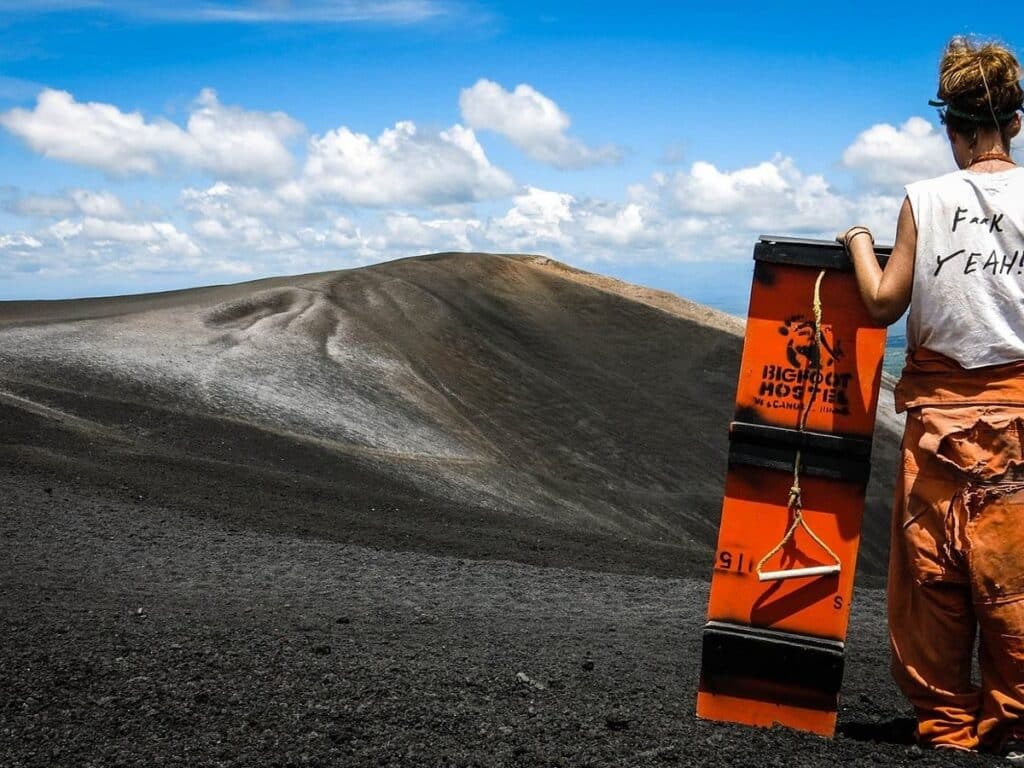 Cerro Negro is a typical site for budget travelers. You can visit this young and active volcano, where you can go on various organized tours and ride down the gravelly slopes on a snowboard or sandboard. You can hike to the top of the volcano in about an hour. Afterward, you can fly or board down its side on a wood plank. It is the primary reason many tourists visit León. You'll always sight people going home from Cerro Negro wearing an "I went volcano boarding" tee. Cerro Negro has a height of 728 meters. It erupted last 1999.
The Largest Lake in Central America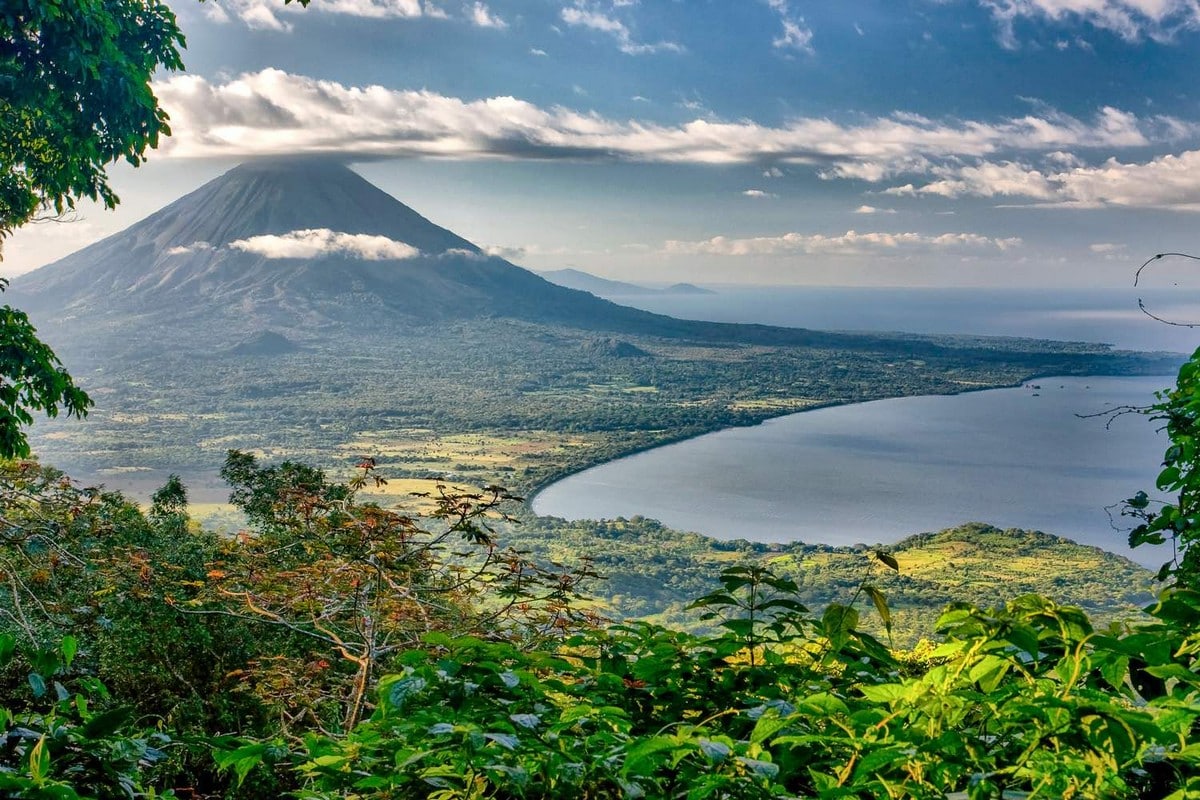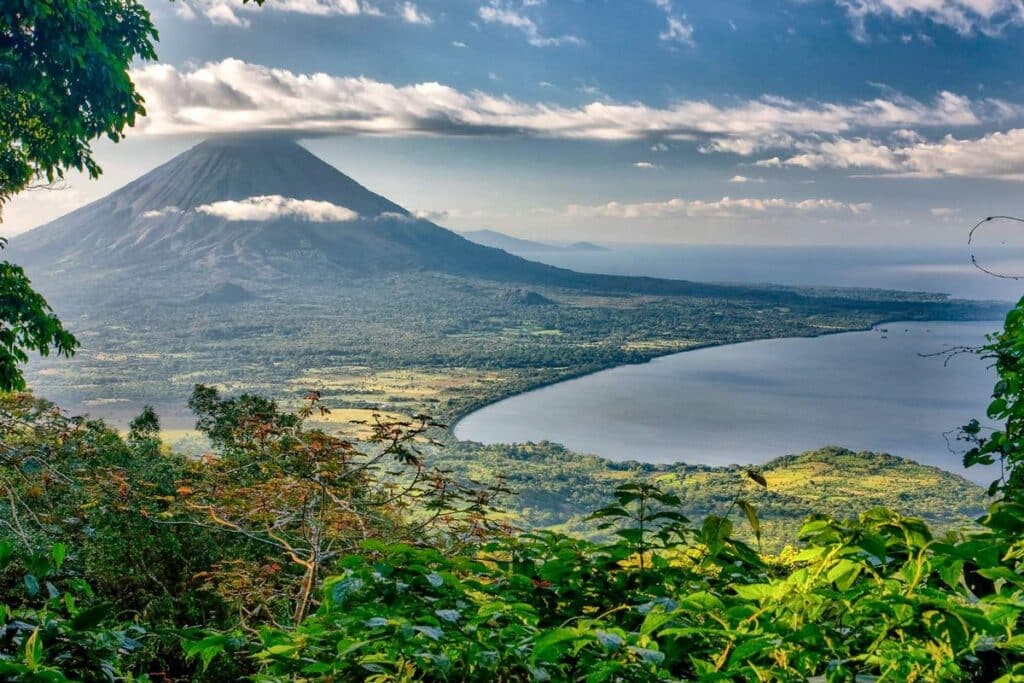 Central America's biggest lake is in Nicaragua. Lake Nicaragua is the 19th biggest lake in the world, and the 10th largest lake in the Americas, with an area of 8,264 sq km and a depth of 26 meters. The San Juan River carries pure water from Lake Nicaragua to the Caribbean Sea. The volcanic explosion transformed the lake from an ocean bay into an interior basin. It captured marine creatures like sharks, tarpon, and swordfish, all adapted to live in freshwater. Lake Nicaragua is conveniently located near other tourist hotspots, such as Isla Ometepe, Granada, and the international airport.
Alberto Gutiérrez's Vision about Angels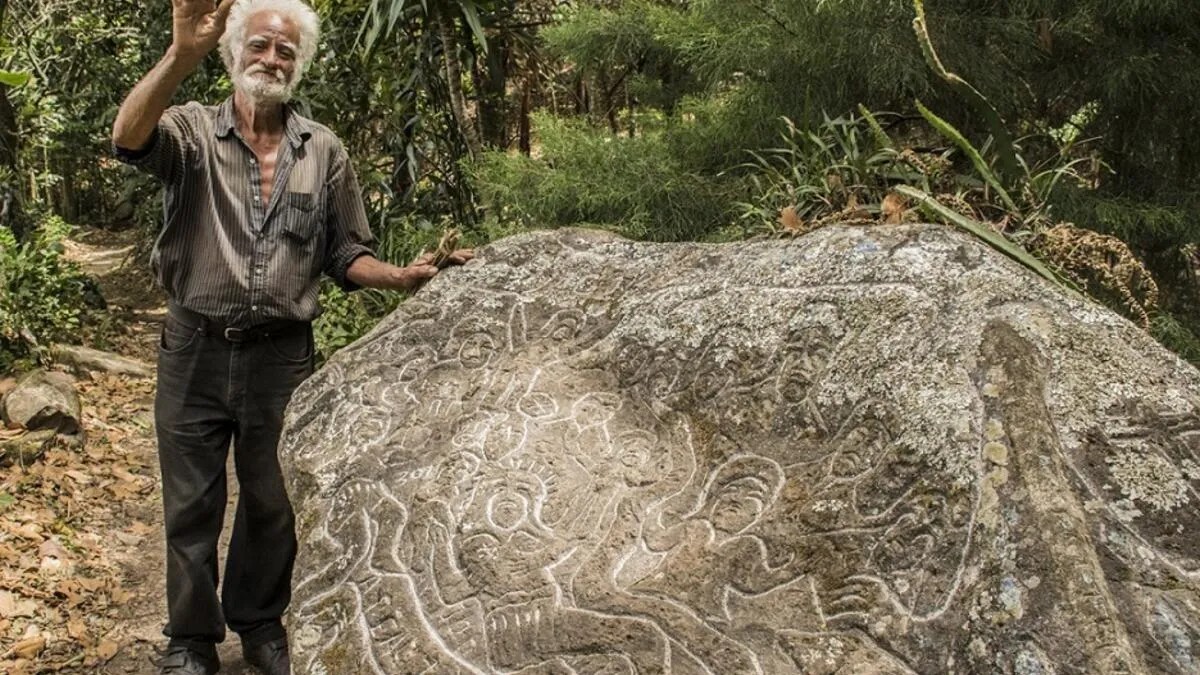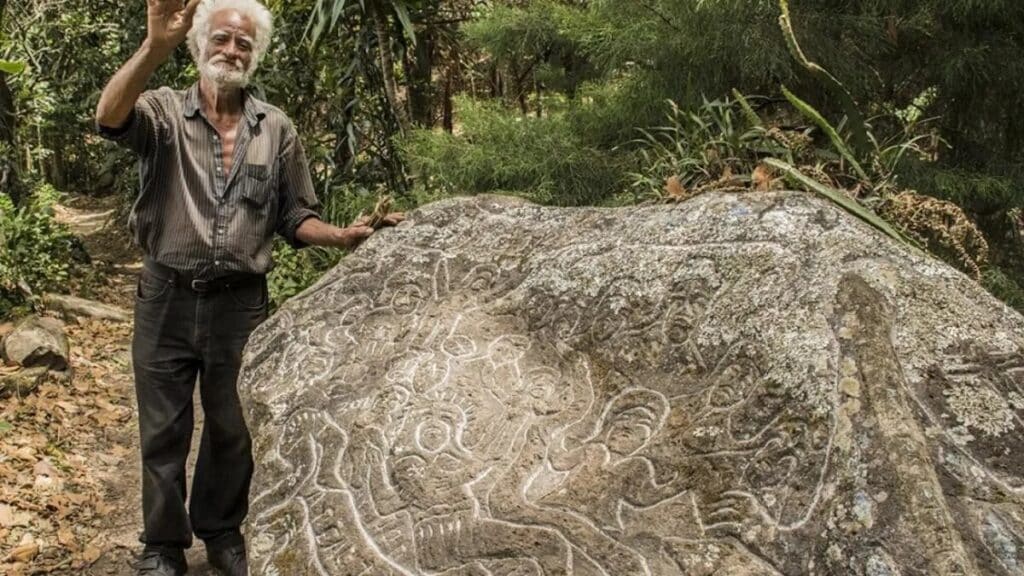 For nearly four decades, Alberto Gutierrez Giron has been isolated in the Nicaraguan mountains. He has been carving a 300-foot cliff into a massive work of art. After having a vision in which angels instructed him to carve, Alberto made it his mission to carve whenever there was an urge to drink. Alberto had this vision when he was nine years old. It isn't easy to reach and visit him, but he is friendly. If you don't know Spanish, you can admire the carvings; he doesn't speak other languages. Furthermore, he will not request compensation, but gifts are gratefully accepted.
Streets with No Names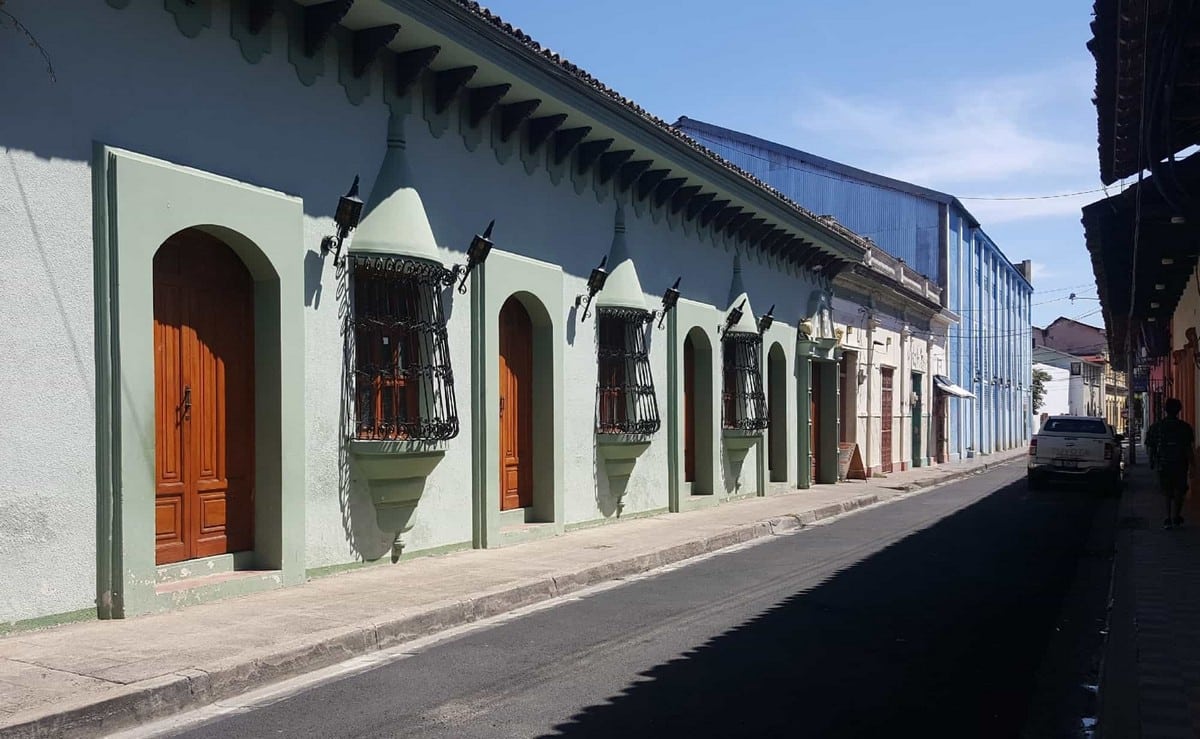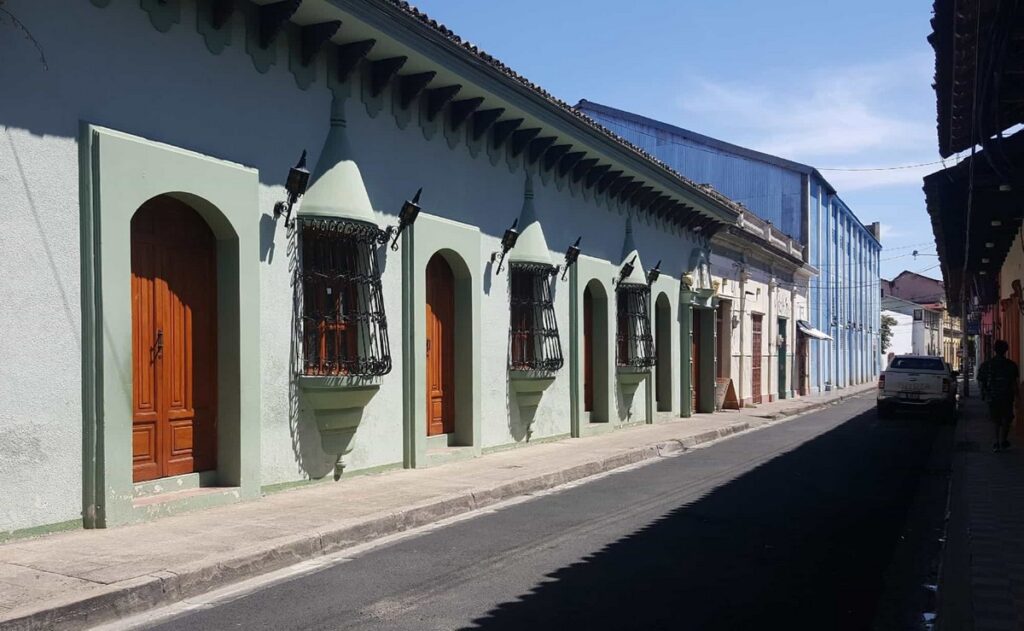 The capital of Managua, Nicaragua, was devastated by an earthquake in 1972. Before the earthquake, the city was laid out in a relatively regular grid of streets. However, most roads now are unnamed, and residents usually only make specific references to nearby landmarks when making travel plans. You may say two blocks east of the Santa Ana Church traffic lights to identify locations in the city. For example, you could stay in a hotel a block south of the college if you plan on paying a visit. It's an exciting and unusual thing that will surely make you memorize its surroundings.
Expressing History through Music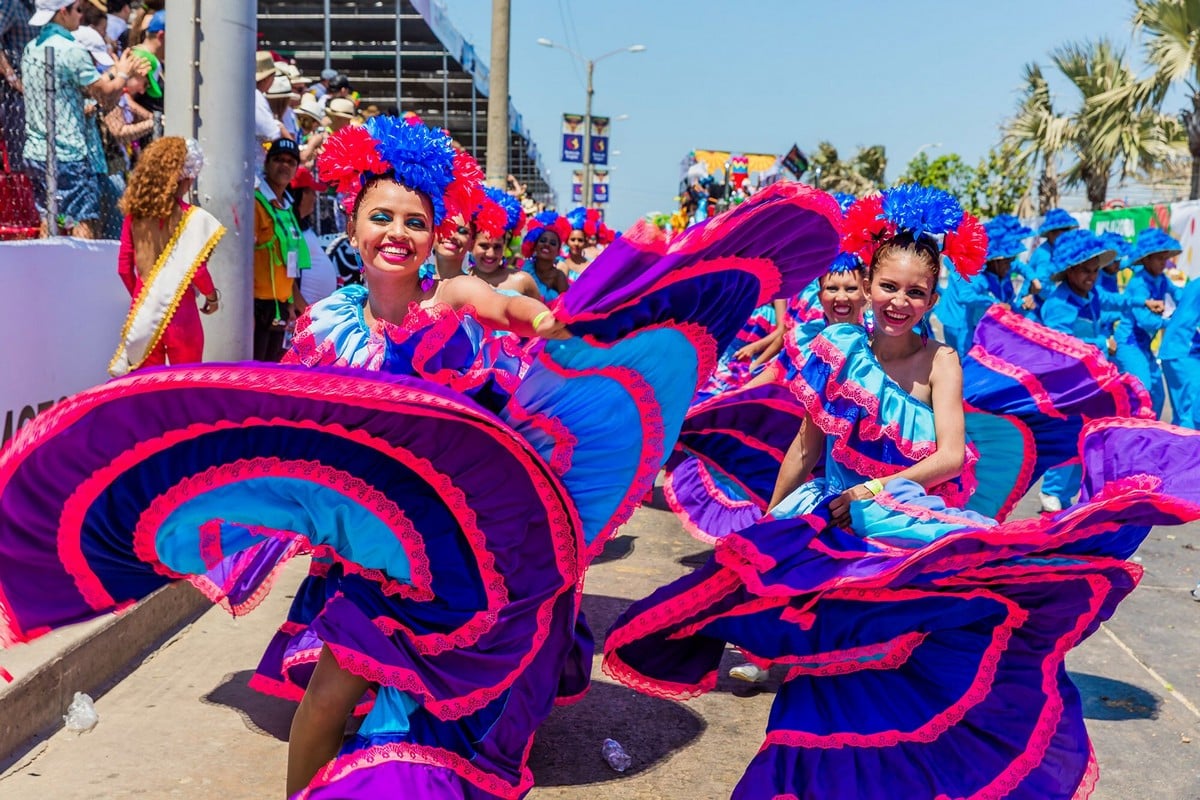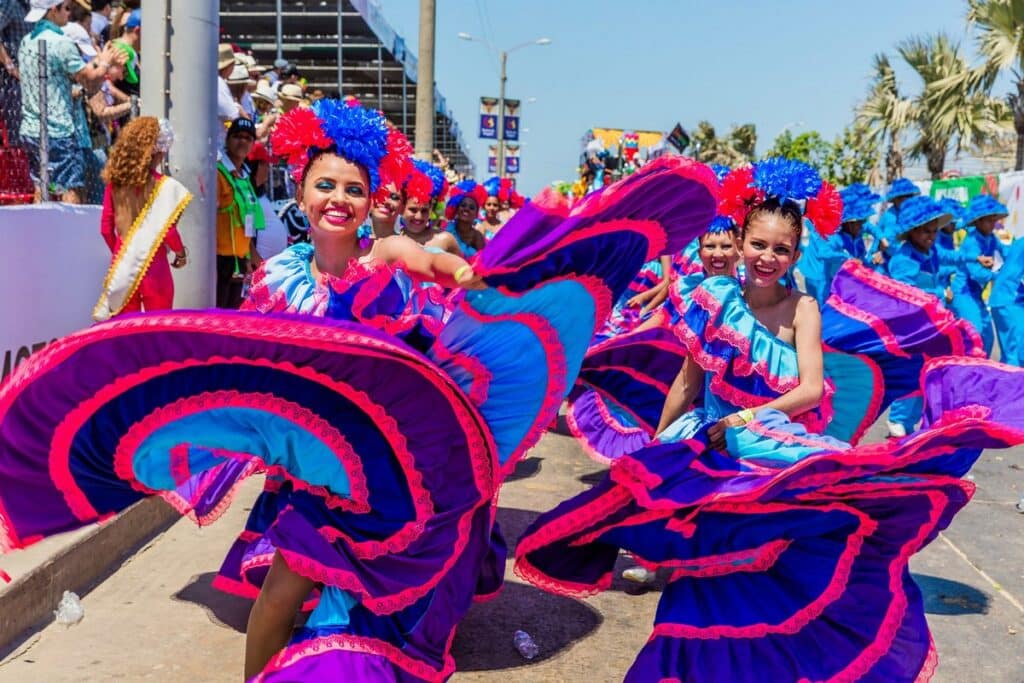 In Nicaragua, music is often used to relive or commemorate past events. On Saturdays, many local mariachi bands regularly play at open mic nights in Escamequita, a nearby town. You can also view them on Wednesdays in San Juan del Sur, a few miles south. Native Nicaraguans place a significant value on dance as part of their culture and daily life. The salsa music and dancing genre are very well-liked by tourists as well. Also, there are dancing classes available for tourists. Remember to bring your dancing shoes if you're interested in learning Salsa moves.
Indigenous Artisans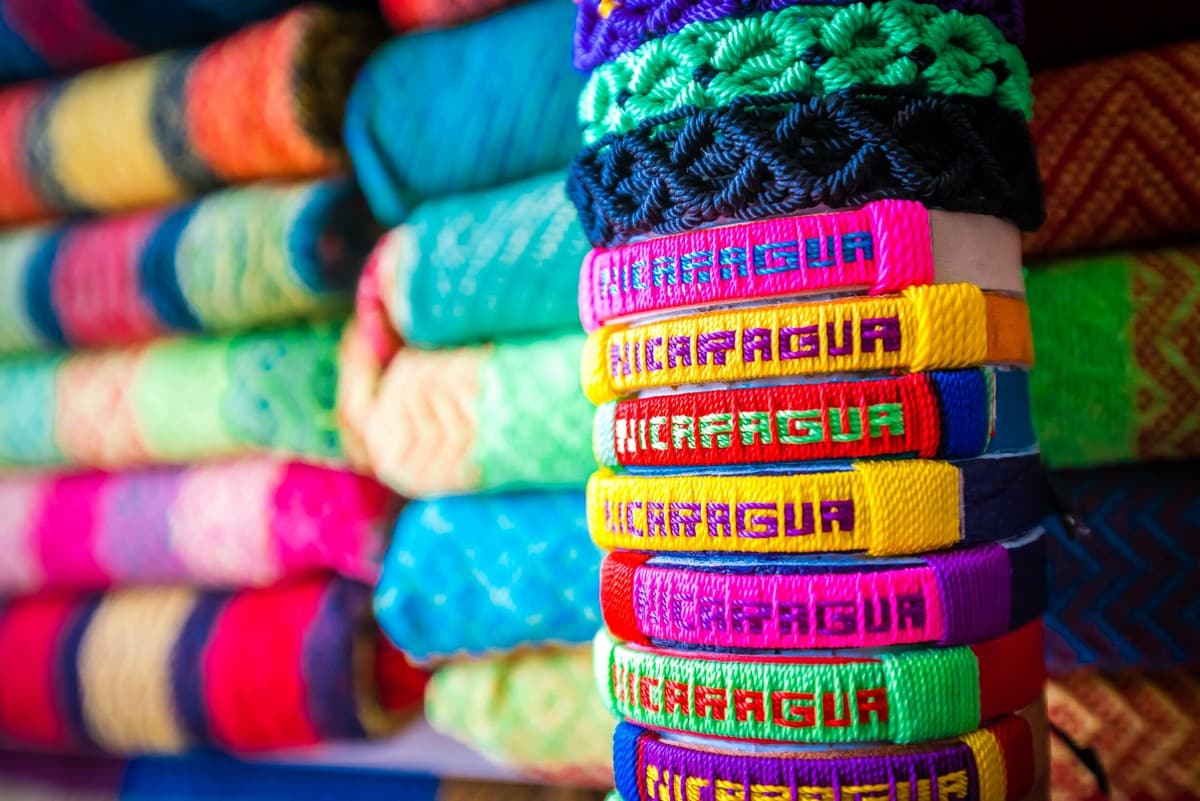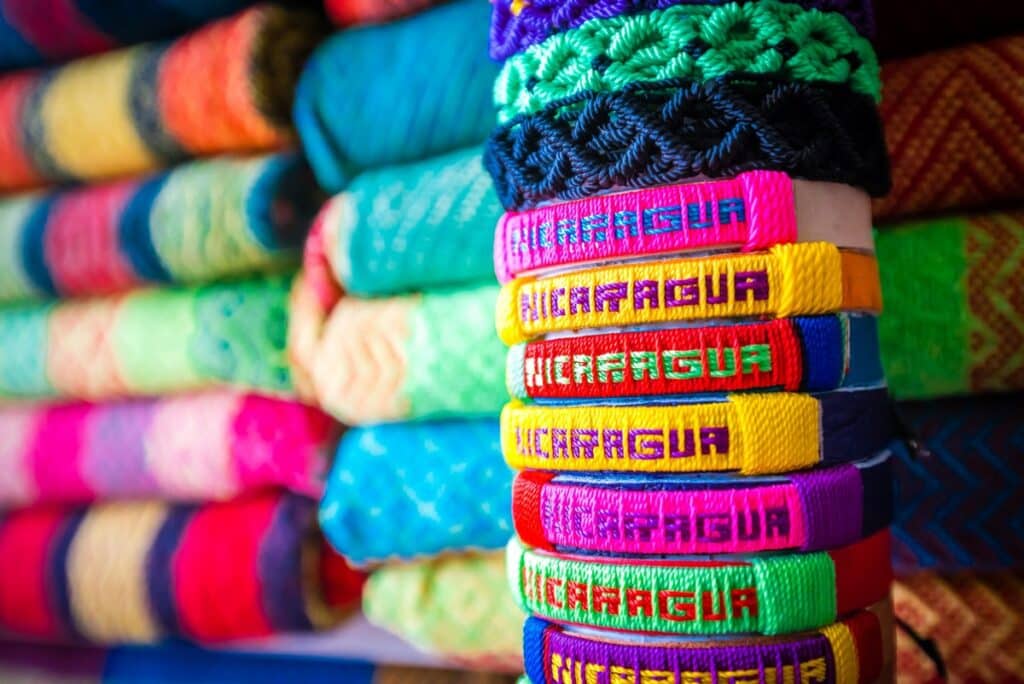 Handmade goods are a common form of expression in Nicaraguan culture. The country has traditionally valued poetry but has yet to promote visual arts, graphics, and human expression. These lovely antiques are available as leather goods, porcelain, and woven textiles. Many native artists team to increase their exposure and sell more handmade creations. You can shop the best handmade good in the Masaya Market. The high-quality hammocks in Masaya are the city's most famous handicraft. You'll find the finest potters in San Juan de Oriente, the most skilled woodworkers in Masatepe, and the most expert hammock weavers in Masaya.
Cuisines Are a Form of Art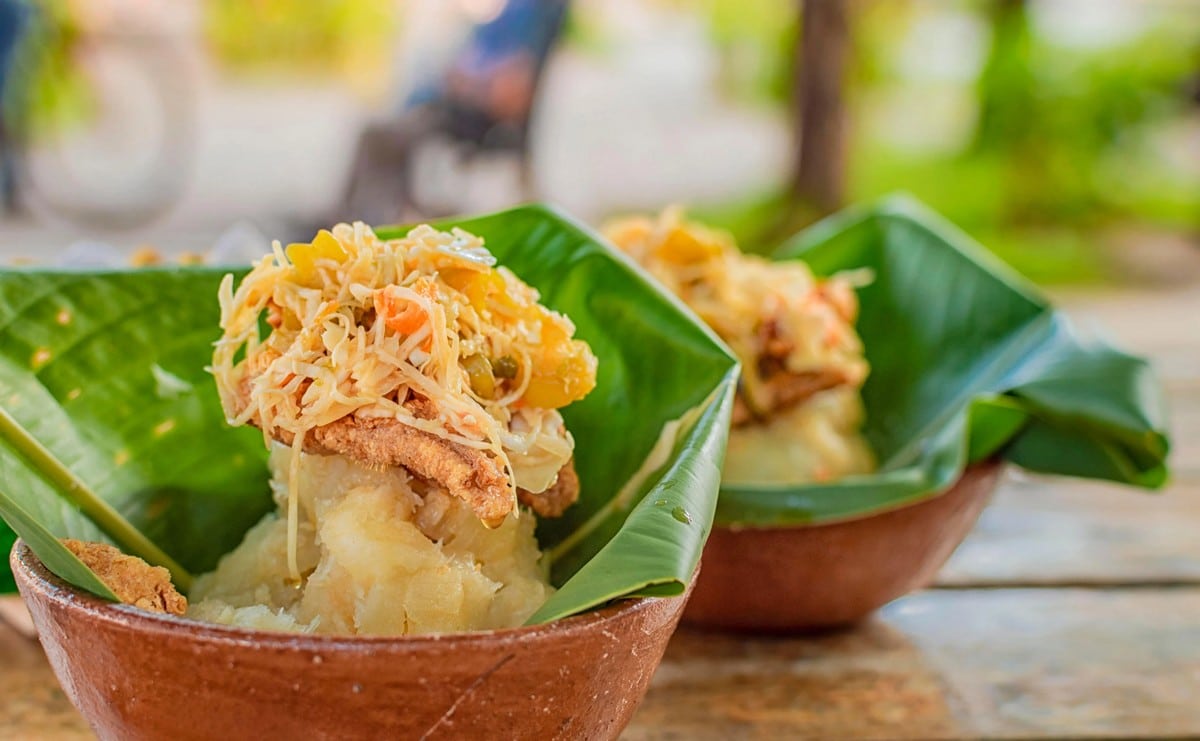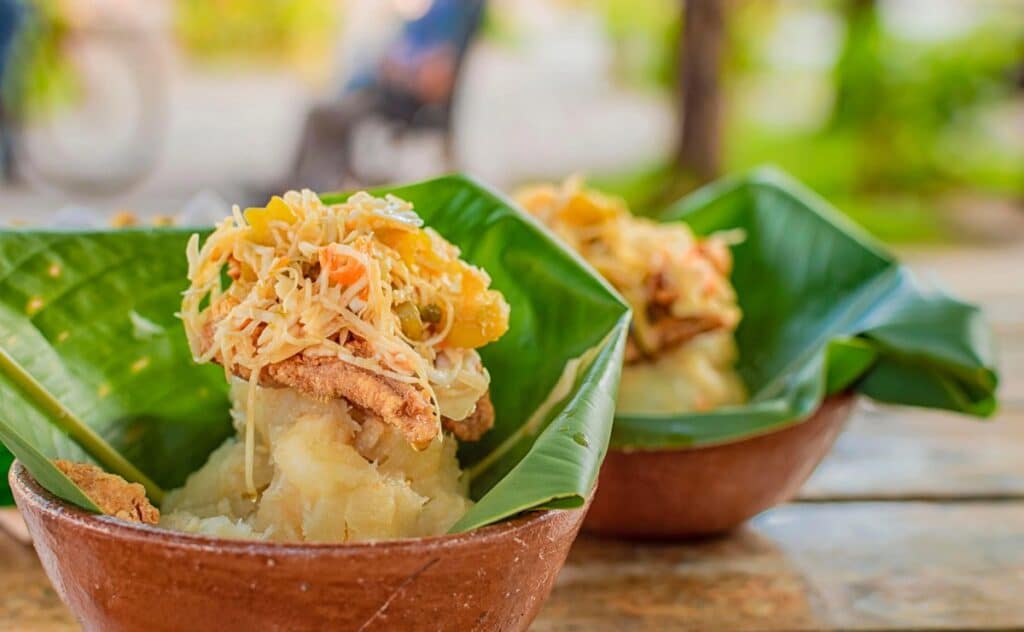 Indigenous traditions have influenced most Nicaragua's cuisine, which has a fascinating and unique blend of dishes and ingredients. Early European settlers in Nicaragua discovered that locals made effective use of available resources. Mangoes, pipian, corn, avocados, plantains, and chayote are just a few locally available fruits and vegetables. Their cuisines vary from region to region. In Rivas, tourists queue for their barbeque and seafood dishes, while in Granada, they come for the vigoron, a mix of pig rinds, yuka, and salad. In Nagarote, people flock to the exquisite cheese tortilla meal called Quesillos.
Granada Explodes in Beautiful Architectures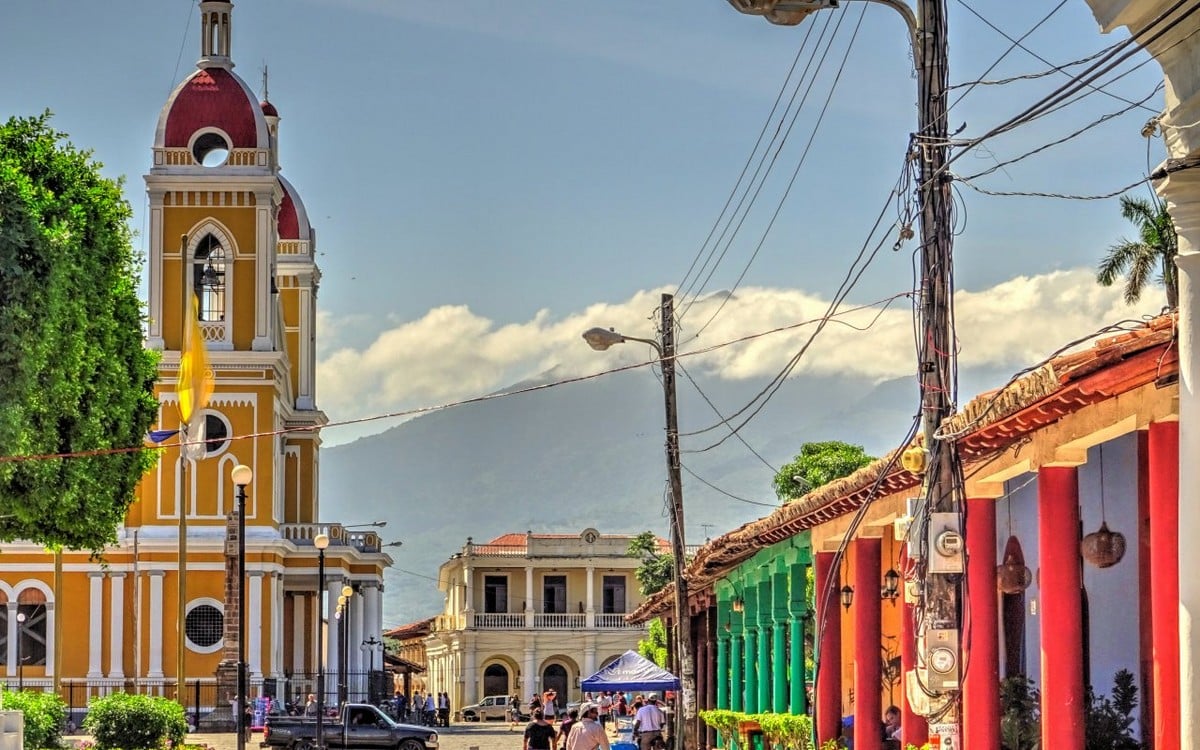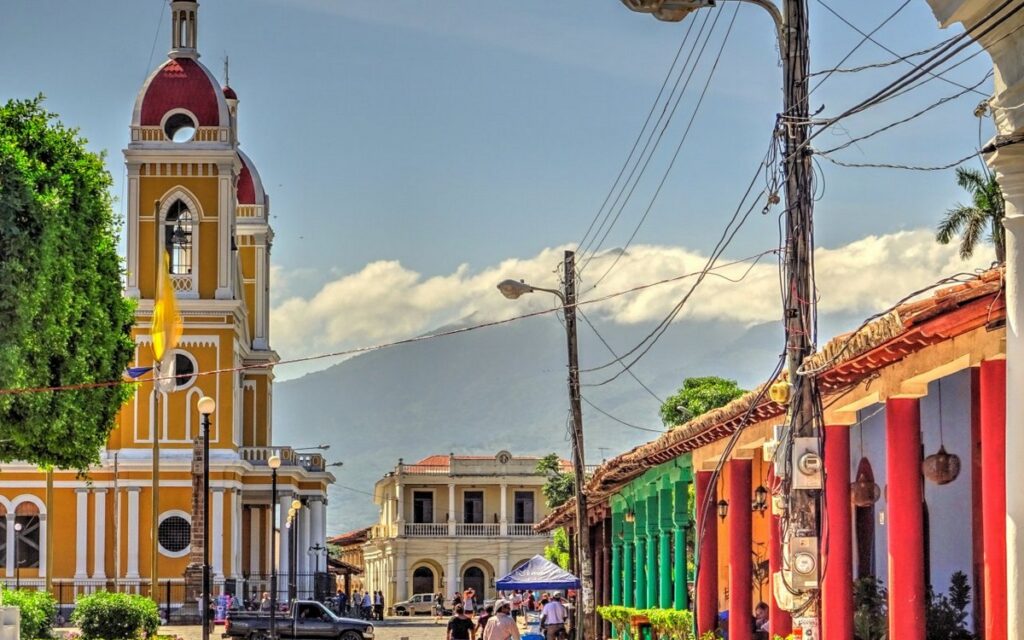 Some of Nicaragua's best examples of colonial architecture may be seen in Granada. It is because Granada is the country's first Spanish colony. There are also several magnificent residences in the neighborhood. Some of the city's churches are very large and magnificent. You may go on hikes up the Mombacho volcano, shop at local markets in neighboring Masaya, or kayak among the adjacent islands while not gawking at the architecture. You can also visit one of the booths in the town plaza selling vigorón, a tasty local meal made with pork and cabbage. Granada also produces furniture, textiles, and rum.
A Celebration of Nicaraguans and Their History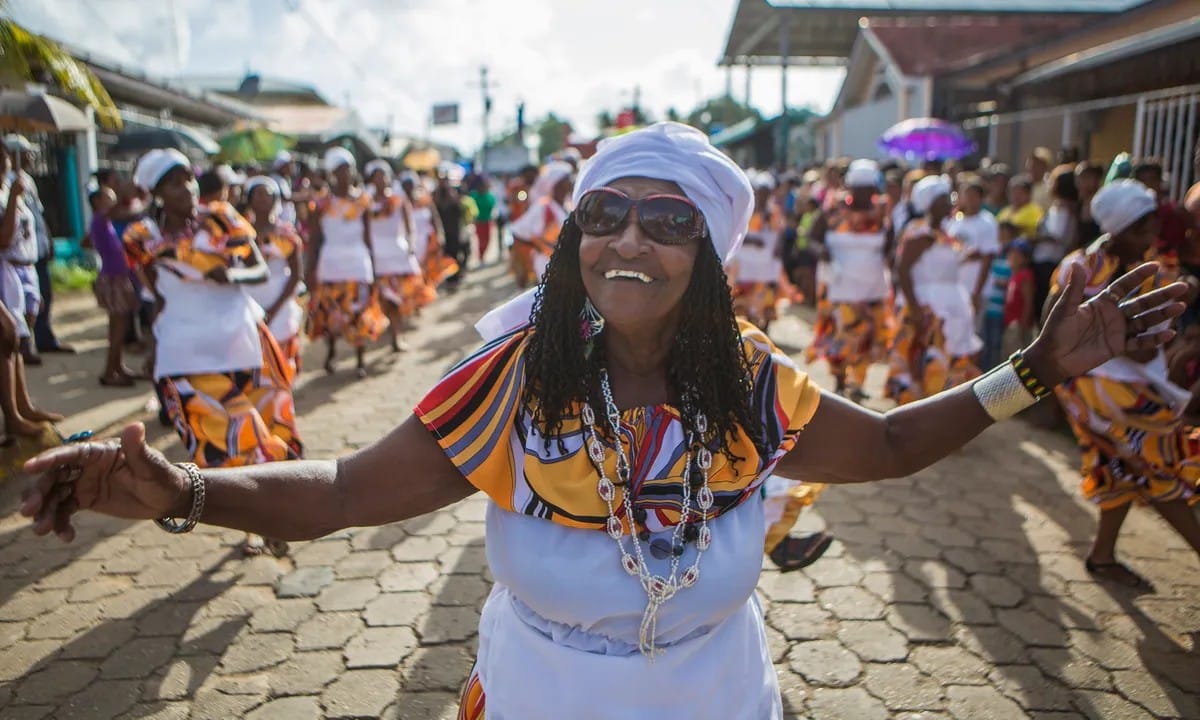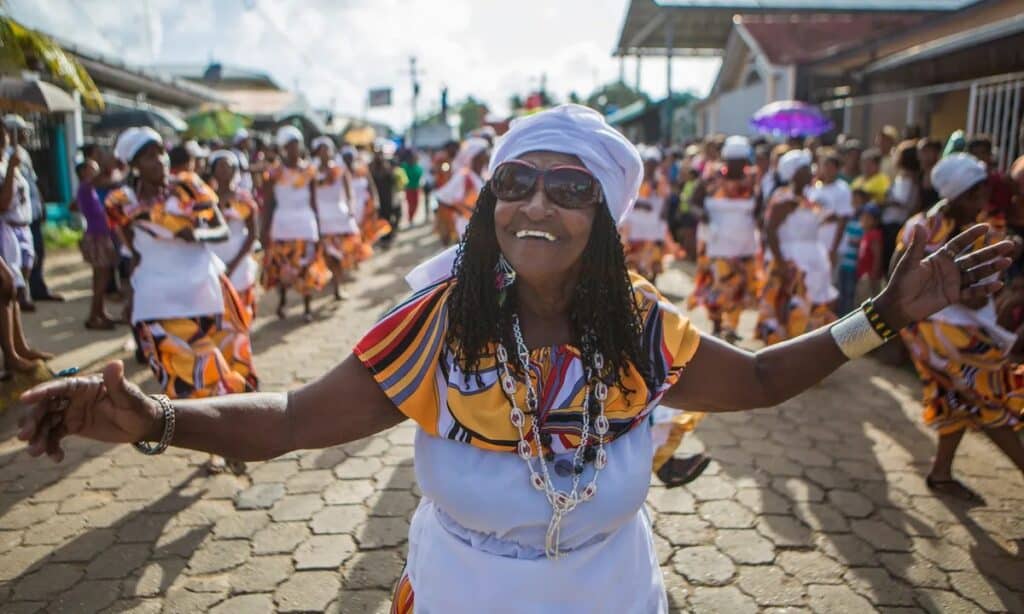 There are plenty of festivals for every tourist, from the gourmet Crab Soup Festival to the spiritual Diriamba festivities. Diriamba is an annual Catholic feast held on January 19 to 20. This celebration by Roman Catholics blends indigenous and Spanish customs. Palo de Mayo is a celebration whose name means "May Pole" in Spanish. While the celebration's origins may be traced back to England, this version has lively rhythms and colorful processions that are distinctively Caribbean. In August each year, the Corn Islands host the Crab Soup festival. The island's major event commemorates the Queen of England's 1800 freeing of 99 enslaved people.
It's More Fun in Nicaragua at Night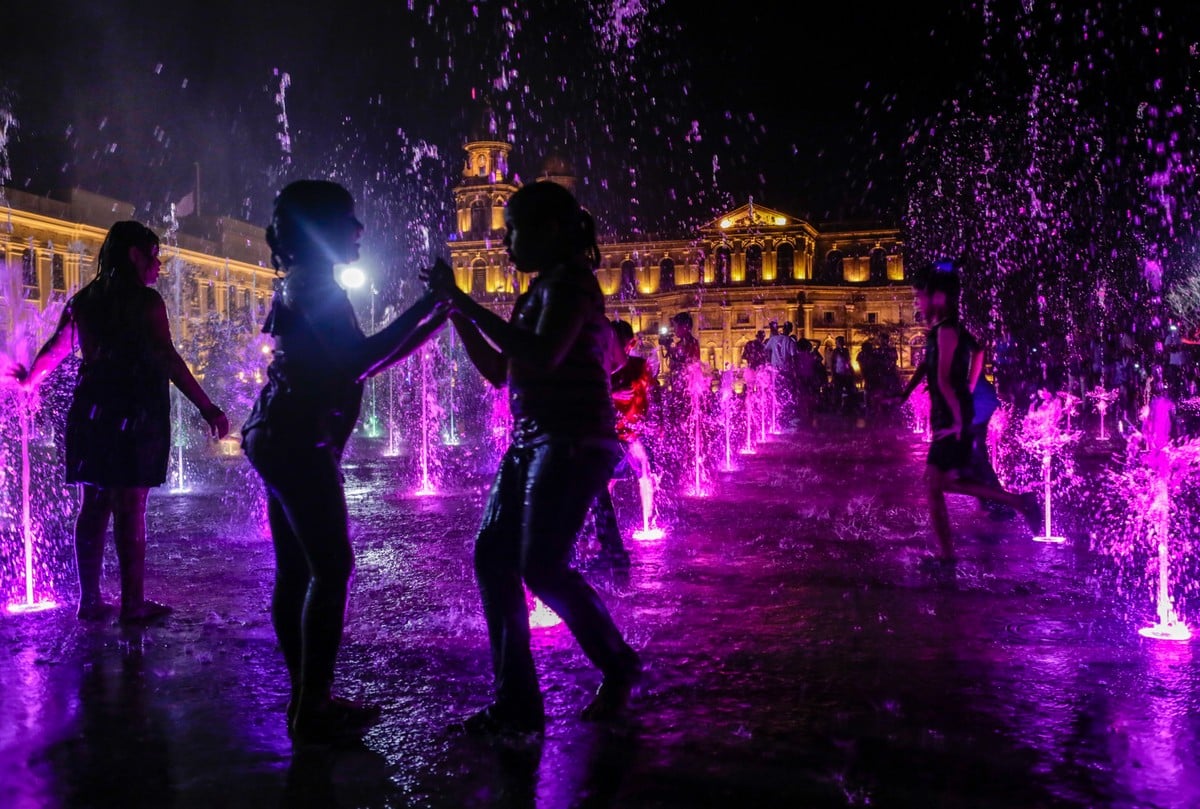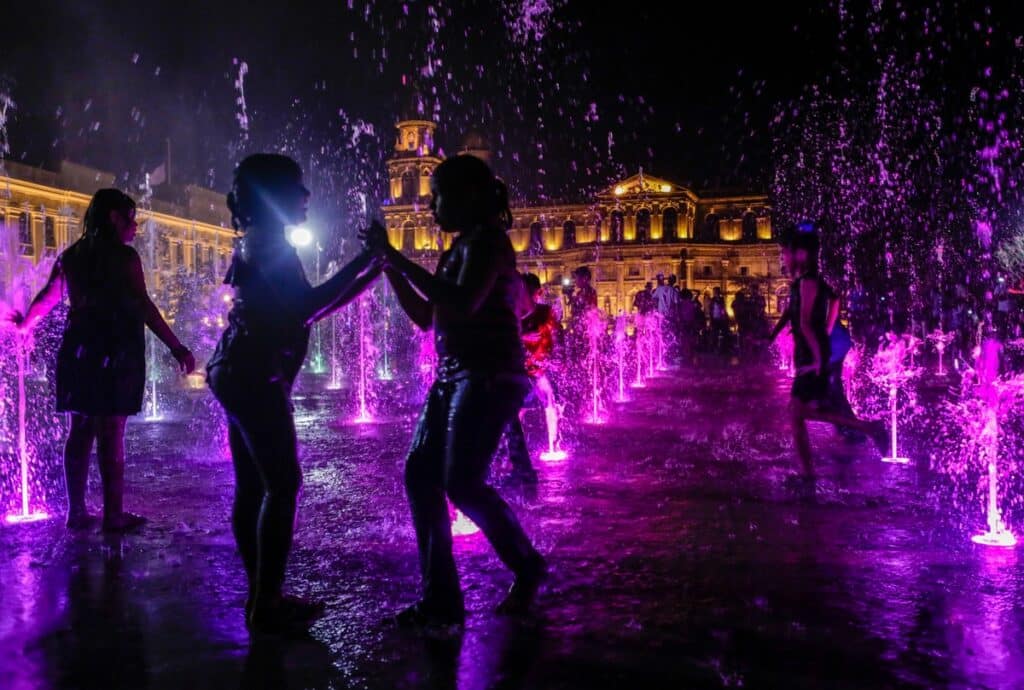 It's easy to find a reason to party in Nicaragua. You can find discos and nightclubs in certain cities, while scenic restaurants and live theaters can be found in others. You may recline in the sea in Montelimar resort with a beach bar drink, gamble at the casino, or party with others. Festivities in Costa Dulce are more laid back, while the bars and clubs in San Juan del Sur never stop rocking. Also, you may watch in the theaters of La Loma, a tiny hill on the outskirts of town. It overlooks a volcanic lagoon and serves delicious meals.
Fun at Corn Islands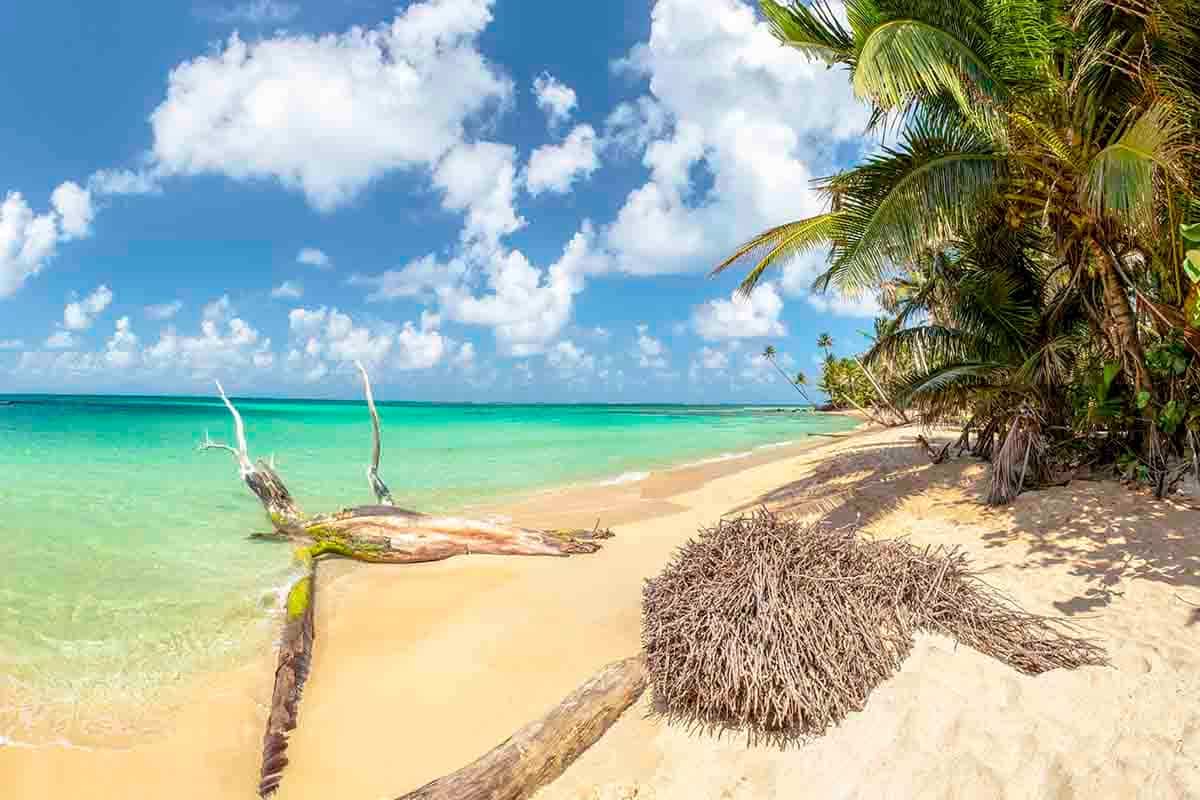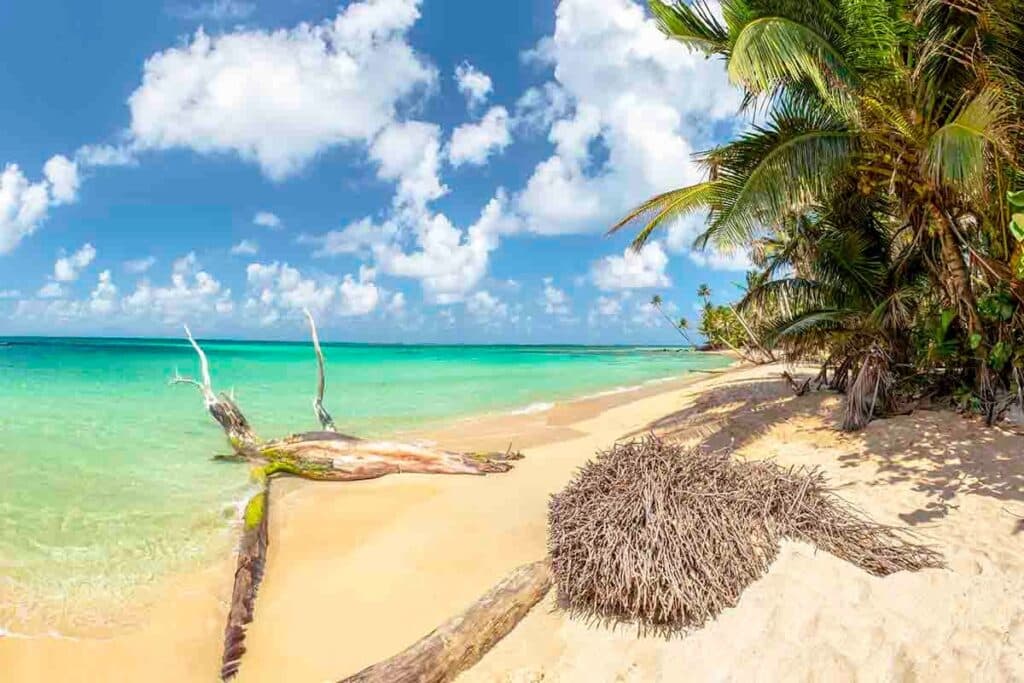 Two famous islands are known as the Corn Islands – Big Corn and Little Corn. They may be found approximately 70 kilometers east of Nicaragua's Caribbean coast. Most tourists and locals come to the island to swim, scuba dive, fish, relax in the sun, and read. You can also view the Hammerhead sharks and explore several caverns below the surface. There are fewer resorts in Little Corn; instead, you'll find calmer guesthouses and lower prices. You can find larger alternatives and more dining options in the more developed Big Corn island.
Volcano Activities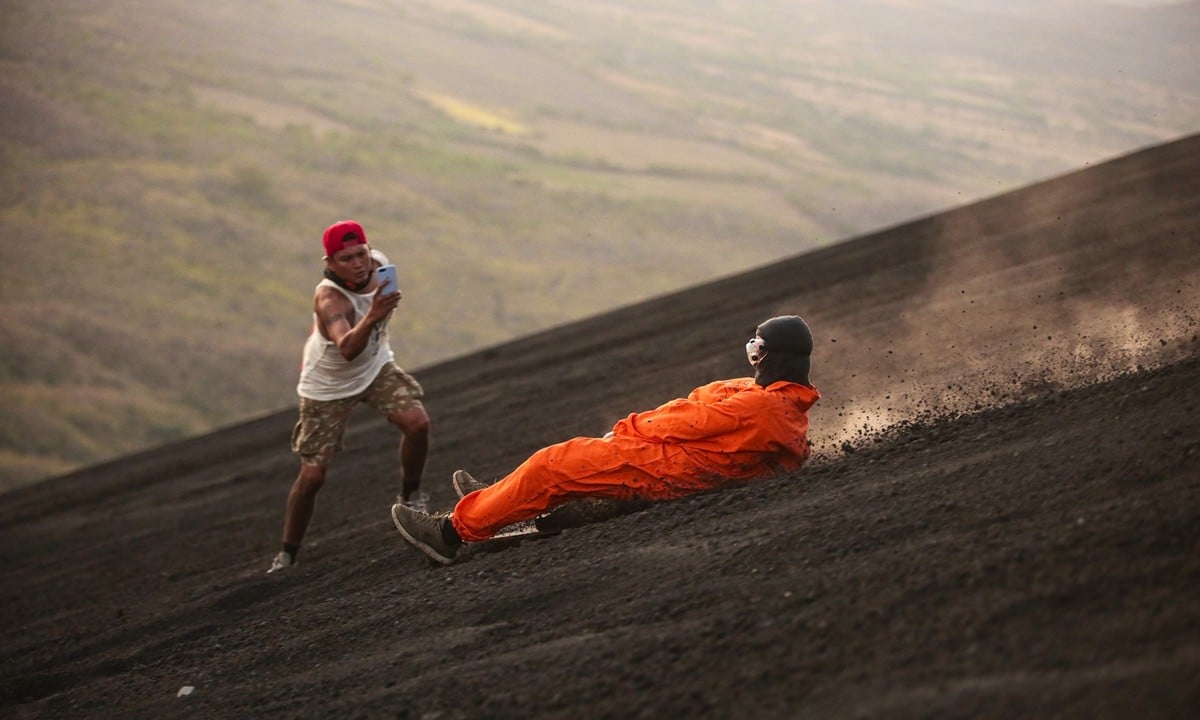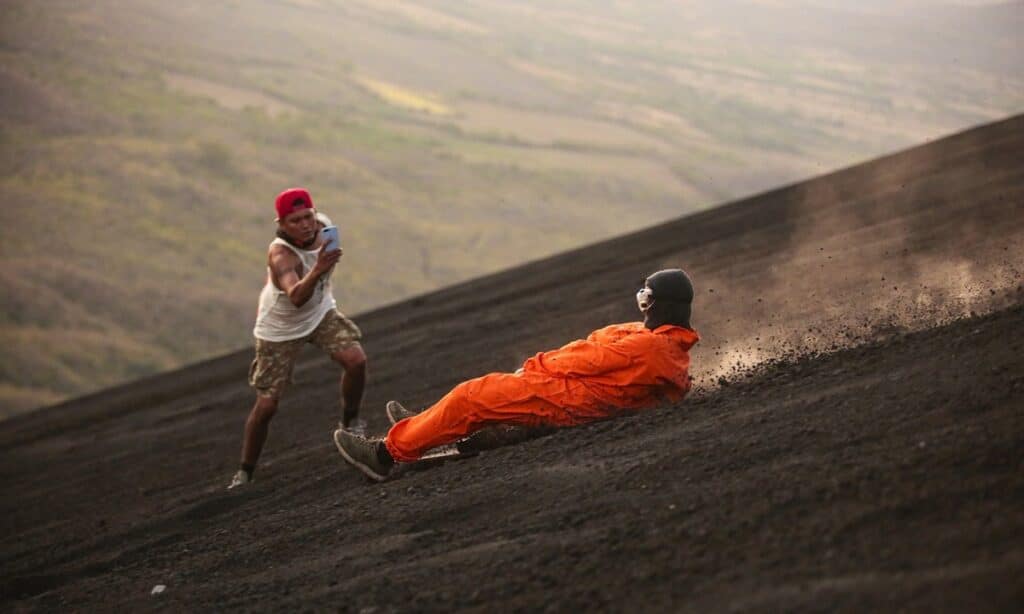 There are 19 volcanoes in Nicaragua, 9 of which are currently active. A common way to explore the island is to have day trips to Ometepe's Concepcion and Madera's peaks. This climb is up 1,600 meters and can be very hot. On Maderas, you'll find a lake at the peak, but the terrain is easier and muddier. Southern of Managua, the Masaya Volcano is Nicaragua's most active. You can see the lava bubbling. San Cristobal, the tallest volcano in Nicaragua at 1,745 meters, is also challenging. If you want a picture-perfect sunset, you may take a hike to Telica.