Jamaica is one of the more famous Caribbean destinations. The country is the third-largest Caribbean island and is home to four mountain ranges—Blue, John Crow, Don Figuero, and Cockpit Country. It is part of the Greater Antilles, which includes Cuba, Hispaniola, the Cayman Islands, and Puerto Rico. As of 2021, Jamaica has 2.8 million inhabitants, most of which are concentrated in Kingston. There are only two cities, Kingston and Montego Bay, and the country is divided into 14 parishes which were implemented when the English invaded the country in the 17th century. They achieved freedom from English rule on August 6, 1962.
Jamaica is known for its rich culture and history, including many other things like music, food, beaches, and notable athletes and musicians. However, the country is also highly regarded for its Rastafarian lifestyle. The economy is widely dependent on services, accounting for 70% of the country's gross domestic product (GDP).
Usain Bolt Is from Jamaica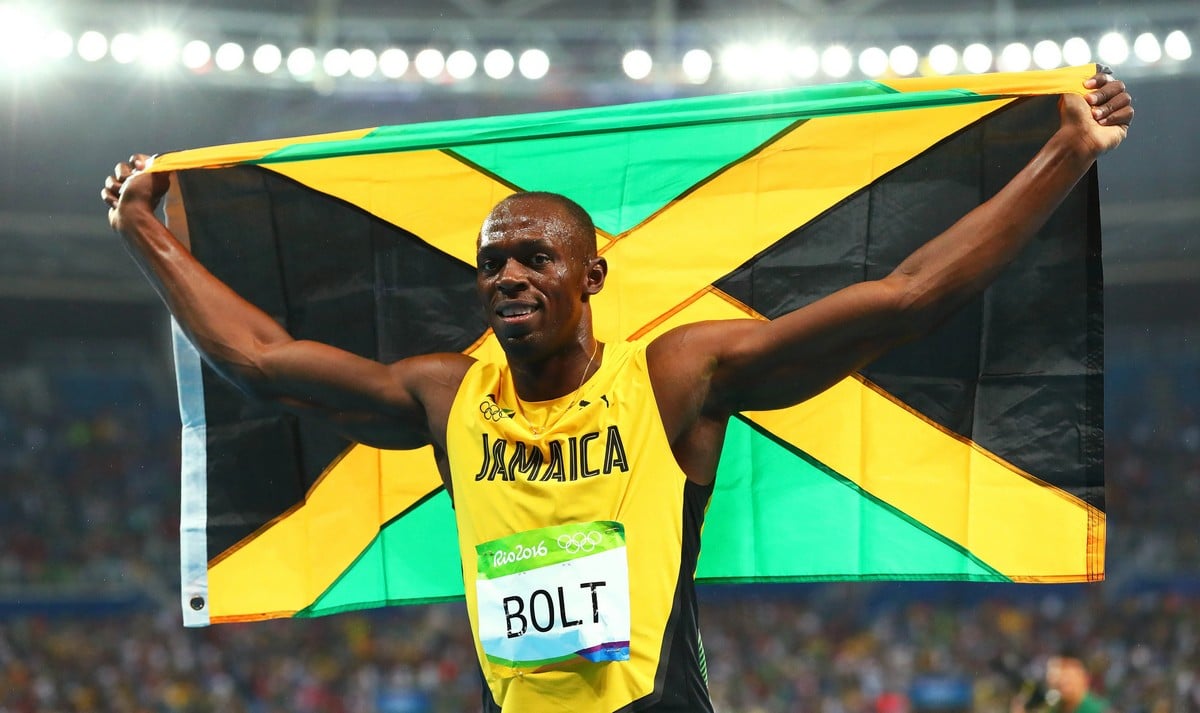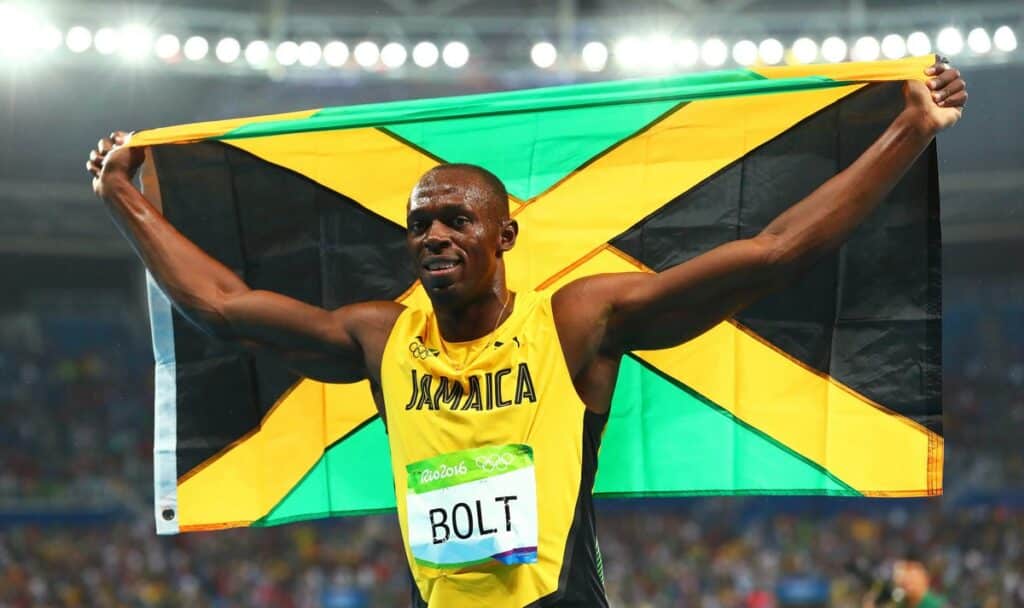 Usain Bolt is regarded as the greatest sprinter of all time after setting several world records and winning gold medals for the 100m and 200m run in three consecutive Olympic Games. Born in Montego Bay on August 21, 1986, Bolt also loved cricket and football growing up. He made a name for himself in 2002 when he notched the gold medal in the 200m race at 15 years old, becoming the youngest-ever world junior champion. He proceeded to shatter world records and dethroned some of the best sprinters from other countries. Bolt is also known for his outgoing personality and charismatic smile.
Bob Marley Is a Proud Jamaican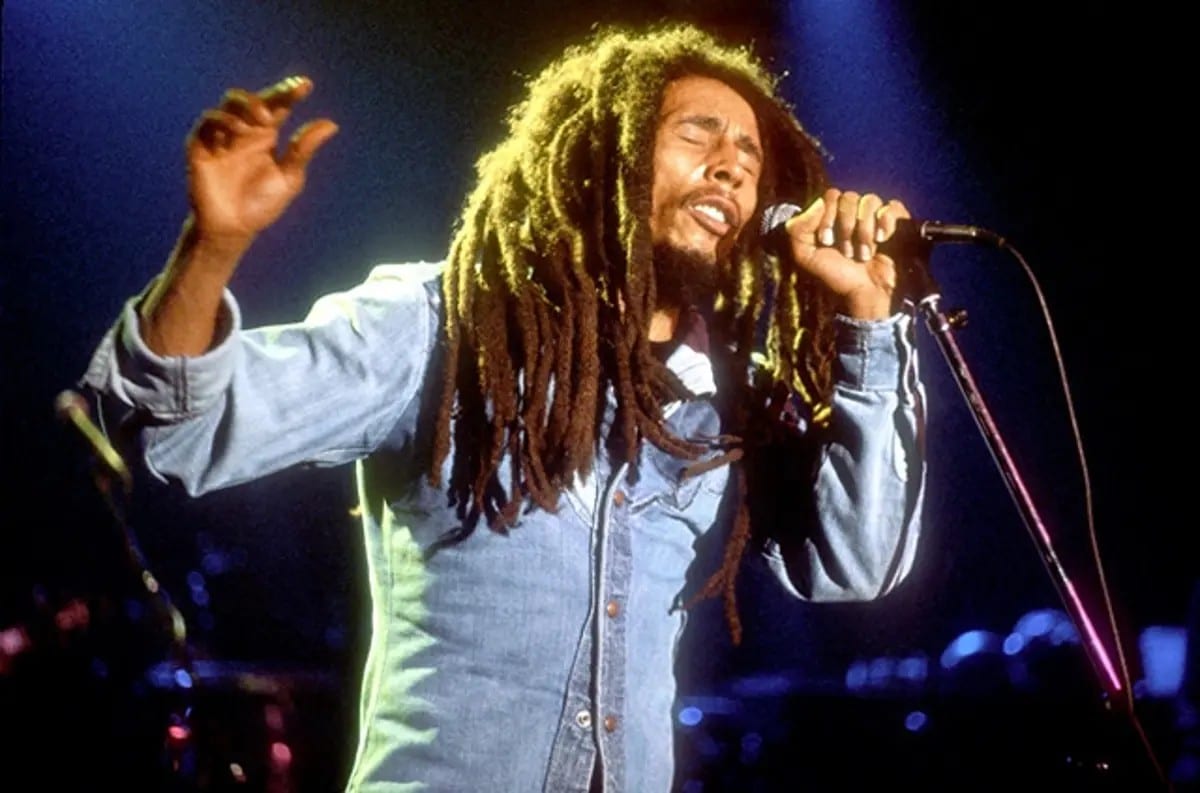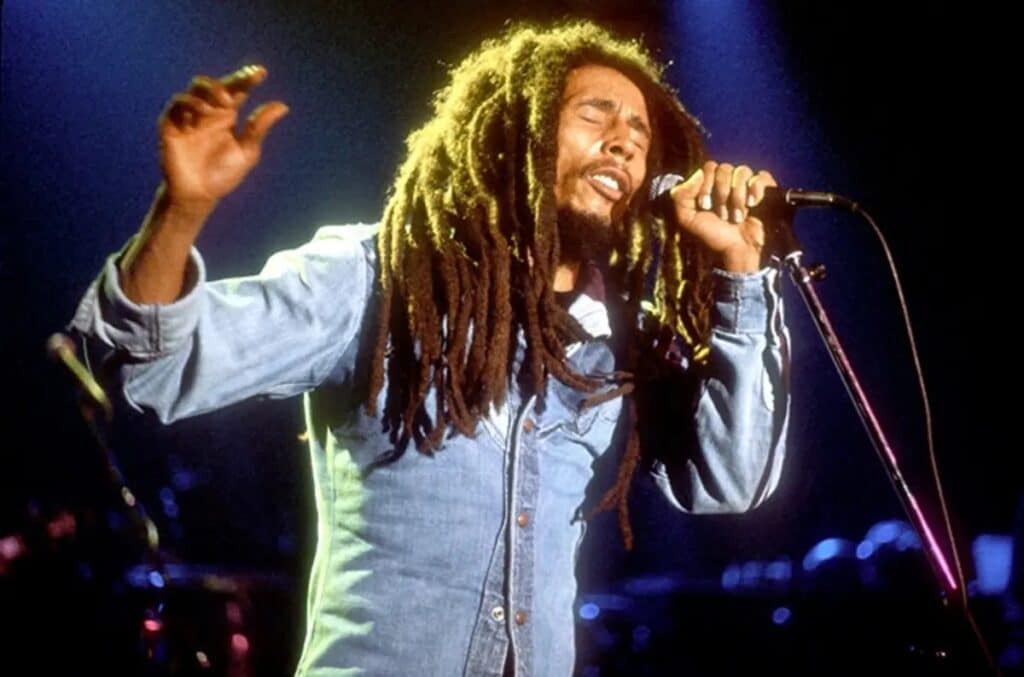 Many people have an idea who Bob Marley is, with his name uttered with a fervor usually reserved for royalty and divinity. In a sense, Bob Marley is a divine being, forever etched into worldwide consciousness, as he is considered one of the best musicians of all time. He used elements of ska, rock steady, and reggae to create an electrifying music hybrid that captured people's attention. Together with friends Peter Tosh and Bunny Wailer, he made waves as part of the Wailers, releasing several iconic songs. As a result, his status grew, and he even became a political figure.
Reggae Originated in Jamaica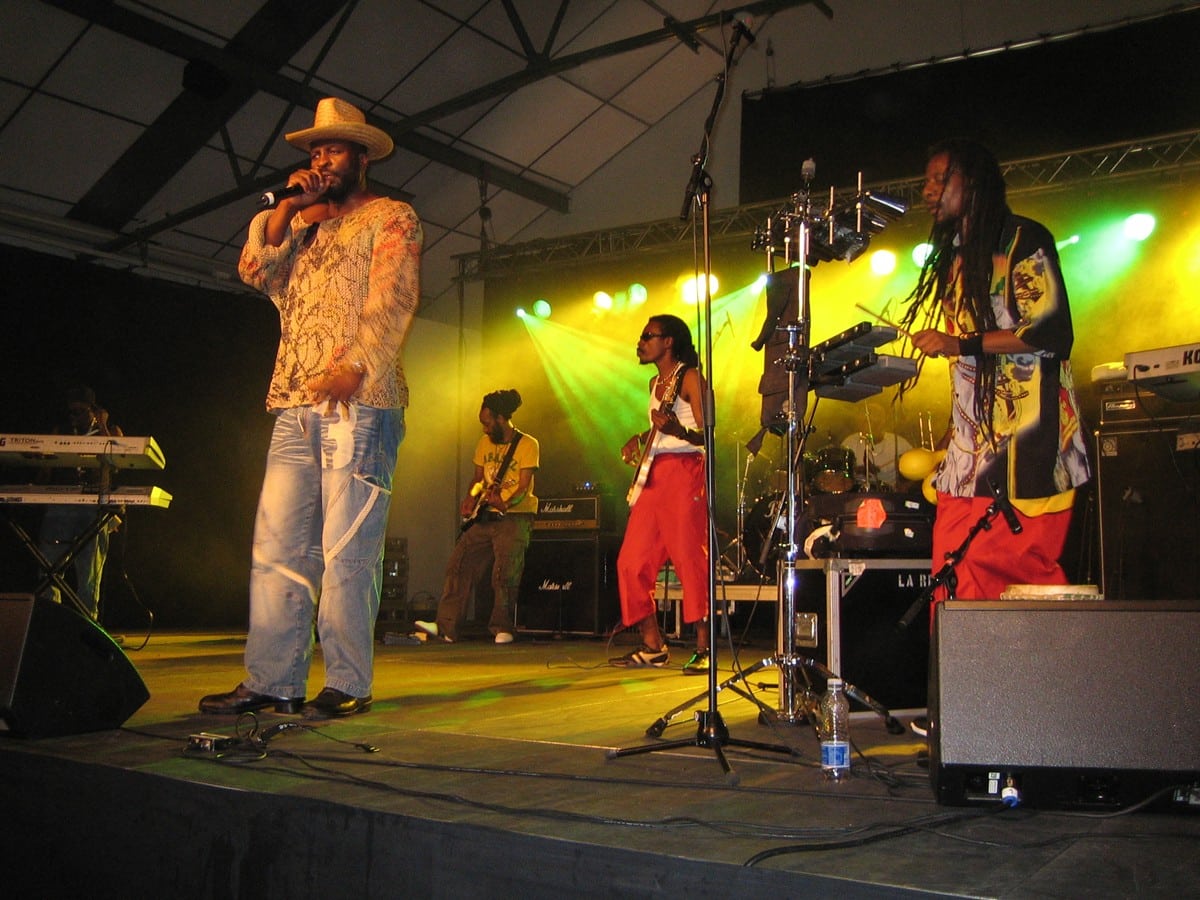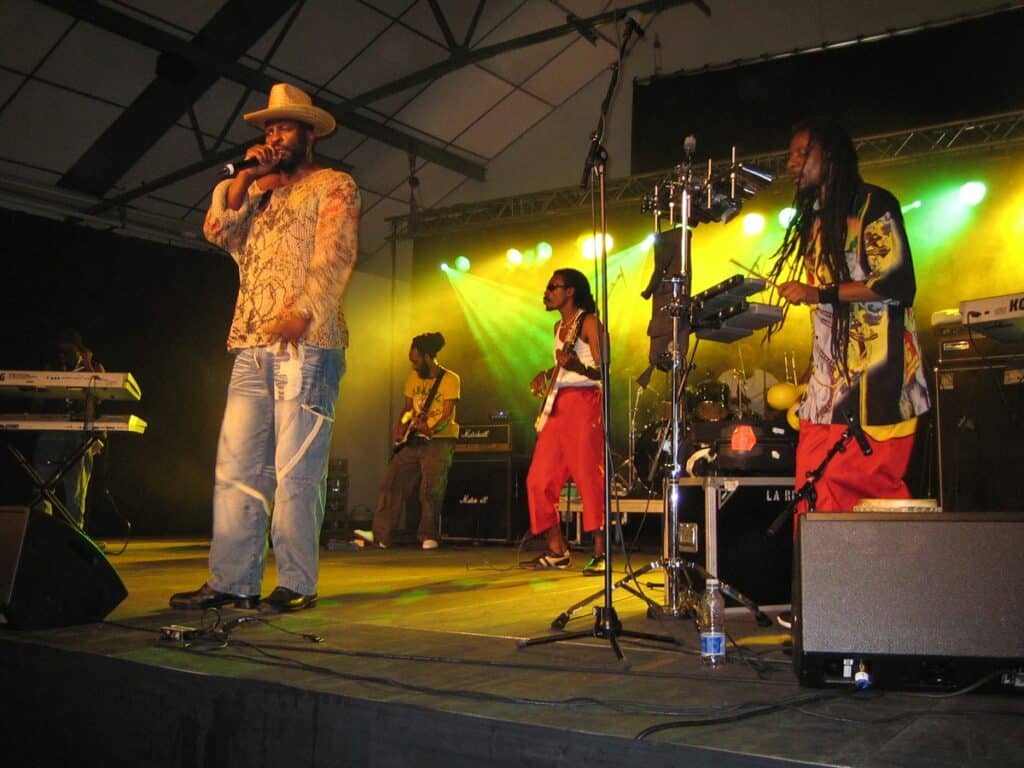 The musical style originated in Jamaica in the 1960s and was popularized by the iconic Bob Marley and his group Wailers and other contemporaries. It became popular internationally, especially in the United Kingdom, the United States, and Africa, and became known as the voice of the oppressed. Reggae is based on ska and is driven by a heavy four-beat rhythm comprised of drums, electric guitar, bass guitar, and the scraper. A connection to the Rastafarian movement became more pronounced as reggae musicians subscribed to the movement's tenets, especially on equal rights advocacy and the sacramental usage of ganja.
Dancehall Music Hails from Jamaica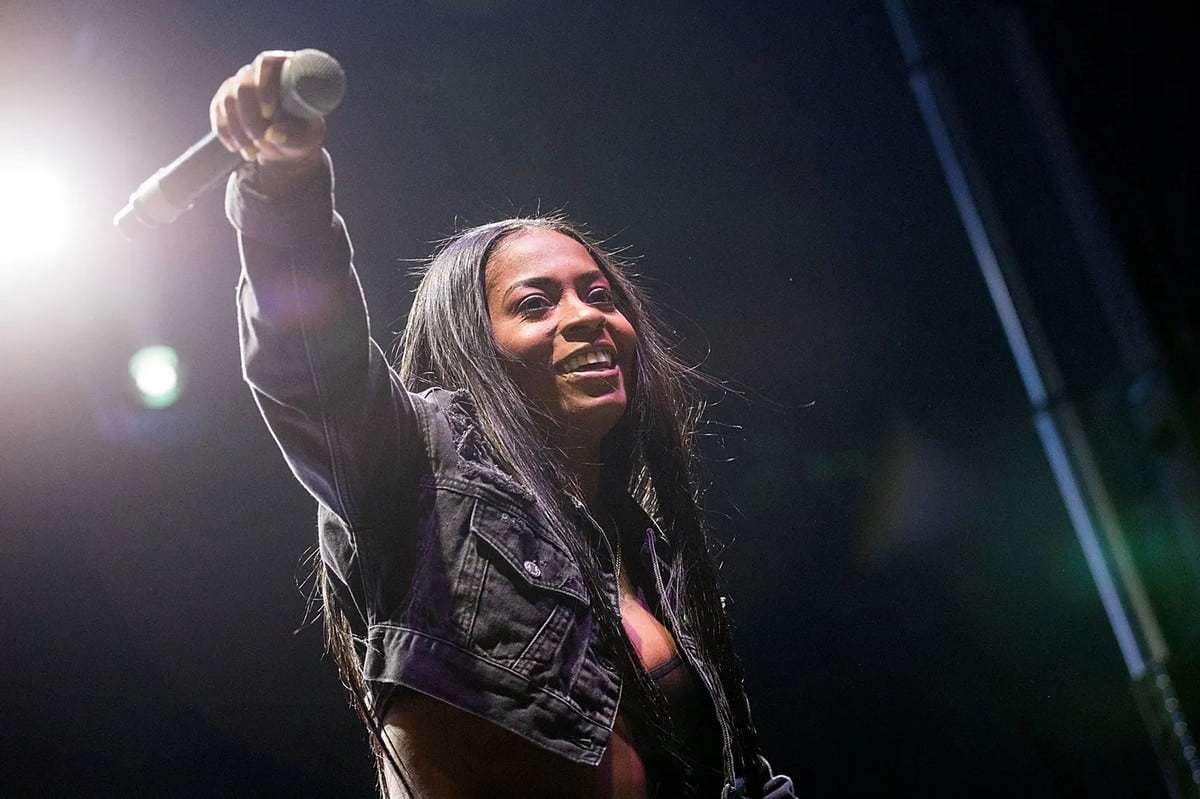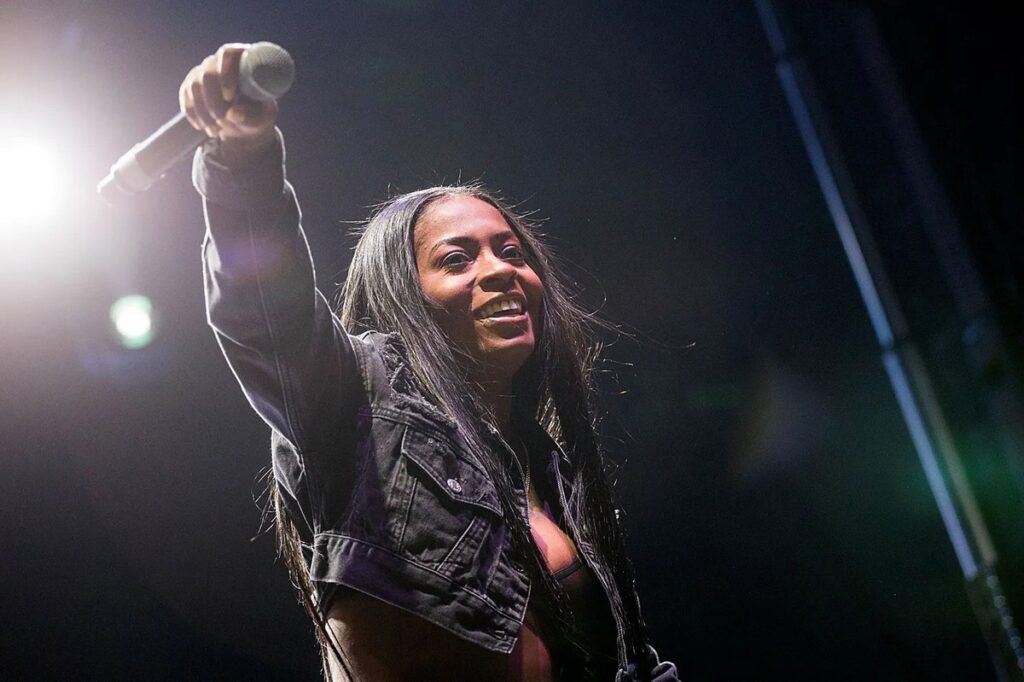 Another popular musical genre that became popular in the 1970s, dancehall music, is a sparser version of reggae than roots. In the 1980s, with the advent of digital instrumentation, the rhythm became faster and gained traction. The genre also used Jamaican patois rather than Jamaican Standard English and emphasized track instrumentals. Dancehall music also became popular because of the Jamaican diaspora, which brought it to different locales. Through the years, it has gained traction in the musical mainstream as Western musicians began to incorporate and recognize the style and collaborated with other dancehall artists to record popular tunes.
Rastafarian Lifestyle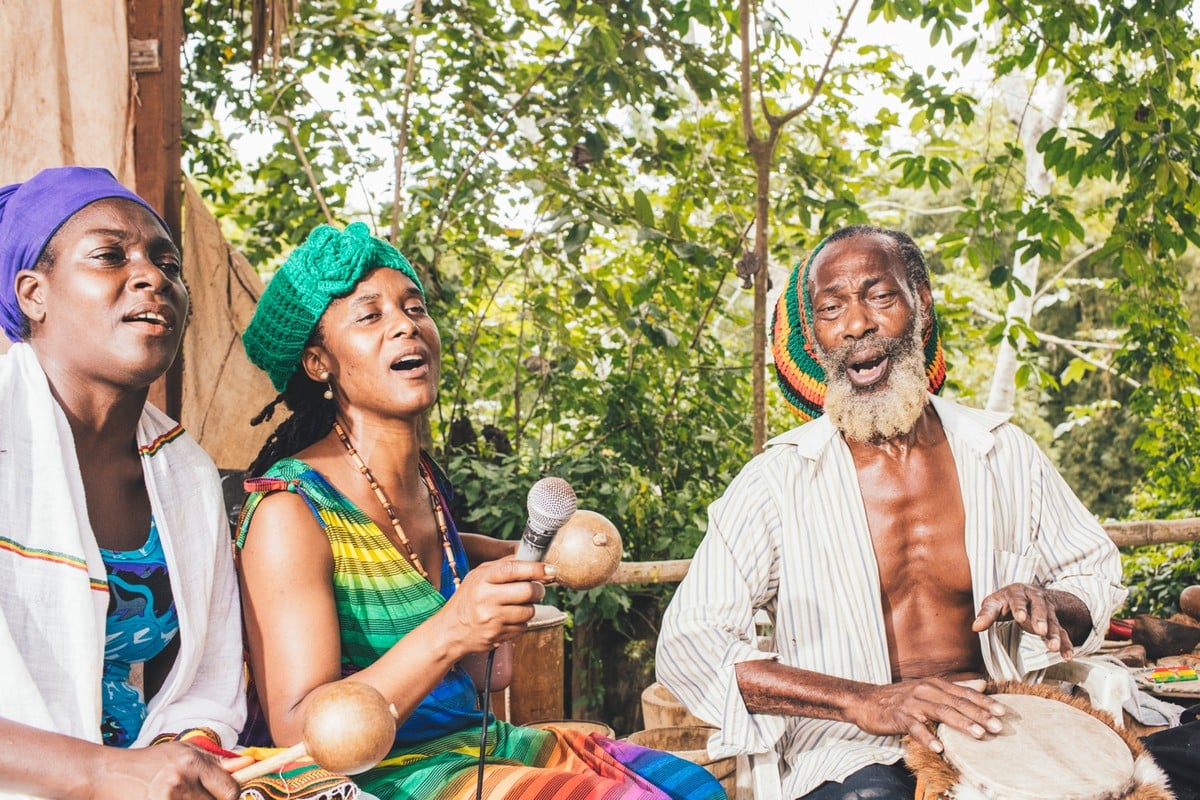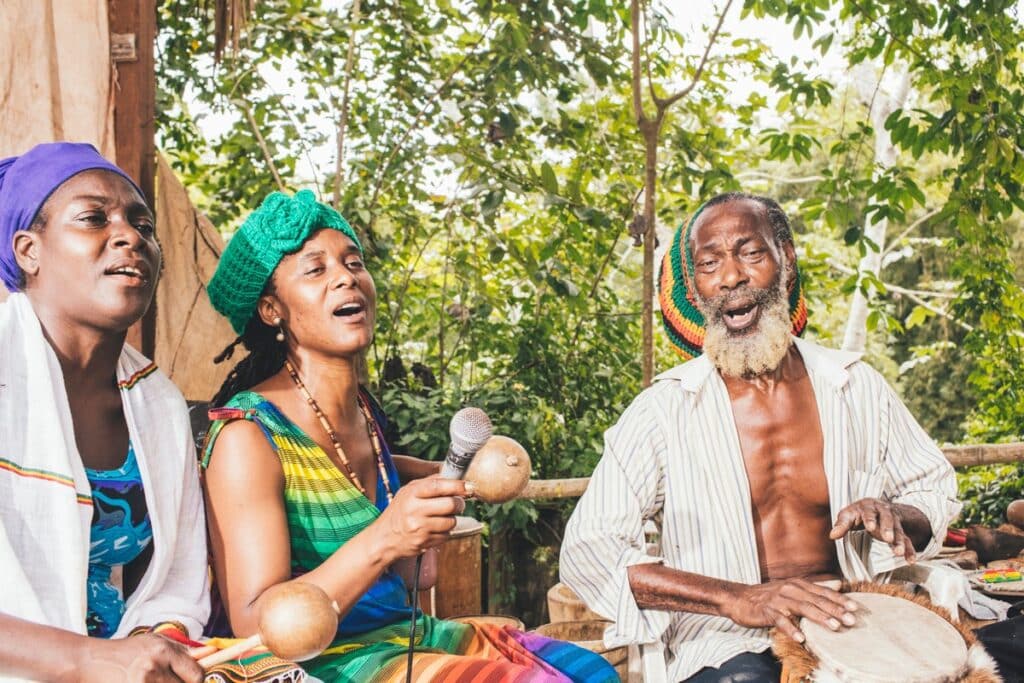 Dreadlocks, reggae music, liberal use of ganja, and eating natural fruits and vegetables are among the first things that come to mind when people think about the Rastafarian lifestyle seemingly defining Jamaican culture. However, most people don't realize that the lifestyle is also characterized by their deep-seated religious belief in Jah (the singular Almighty) and that the Emperor Haile Selassie of Ethiopia is Jah Incarnate and the Second Coming of Jesus Christ. Their religion is based on their specific interpretation of the Bible and the Jamaican diaspora, which they believe should resettle in Africa, which they consider the Promised Land.
Sean Paul Was Born in Jamaica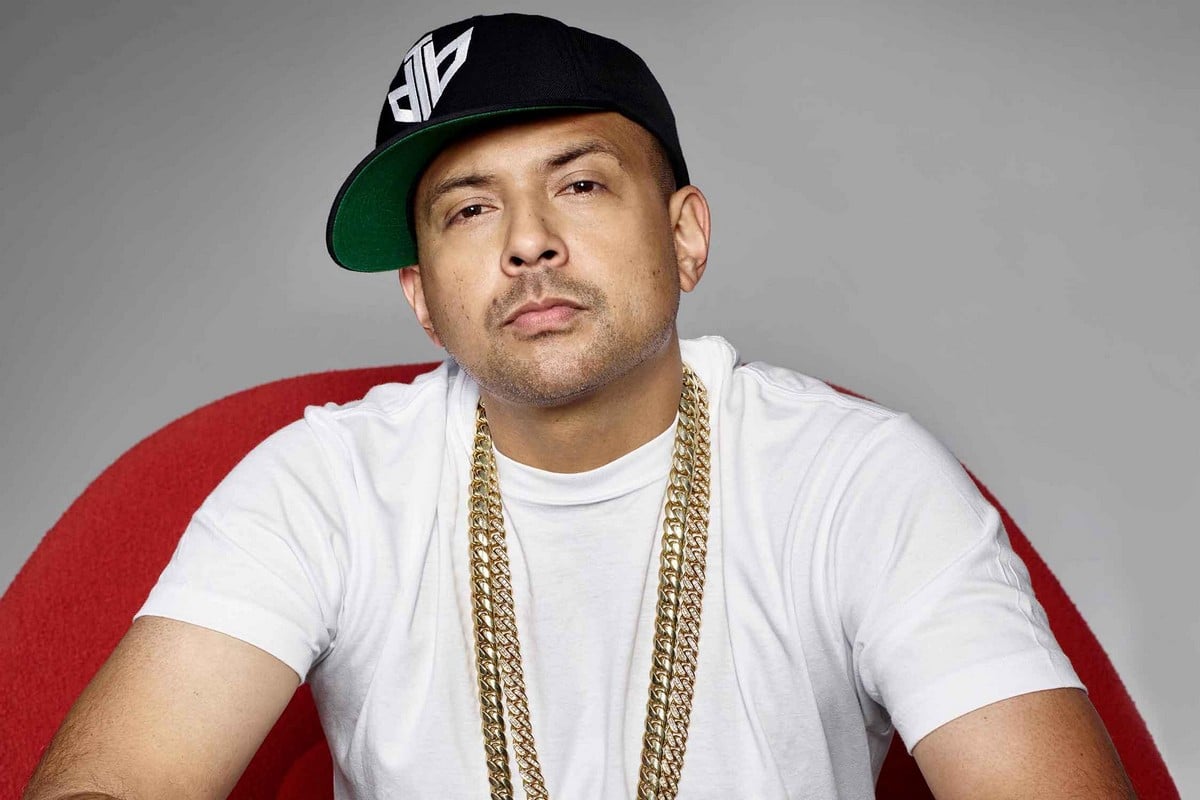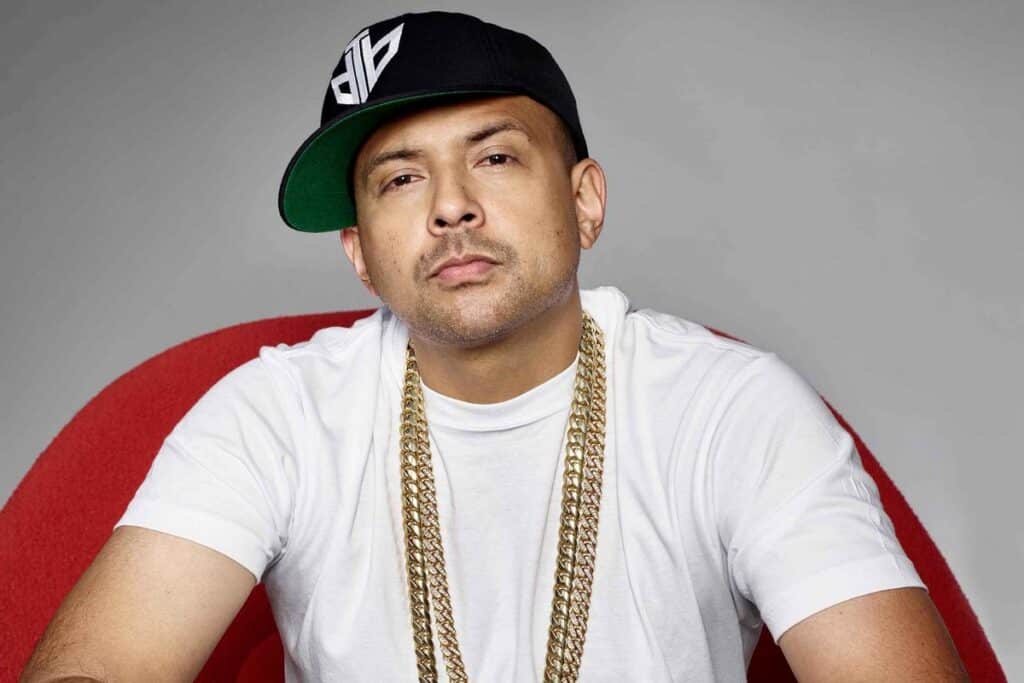 Dancehall has produced several notable artists, but one of the more mainstream is Sean Paul. Born Sean Paul Ryan Francis Henriques on January 9, 1973, in Kingston, Jamaica, he is a popular rapper and singer-songwriter who popularized such dancehall tunes as Get Busy and Temperature. He has also collaborated with various pop stars such as Beyonce, Clean Bandit, The Saturdays, and Sia. The successful musician has released 25 singles, some of which have charted in several countries, eight studio albums, and two compilation albums. He has also released 49 music videos, one mixtape, one EP, and one live album to his credit.
Harry Belafonte Is of Jamaican Descent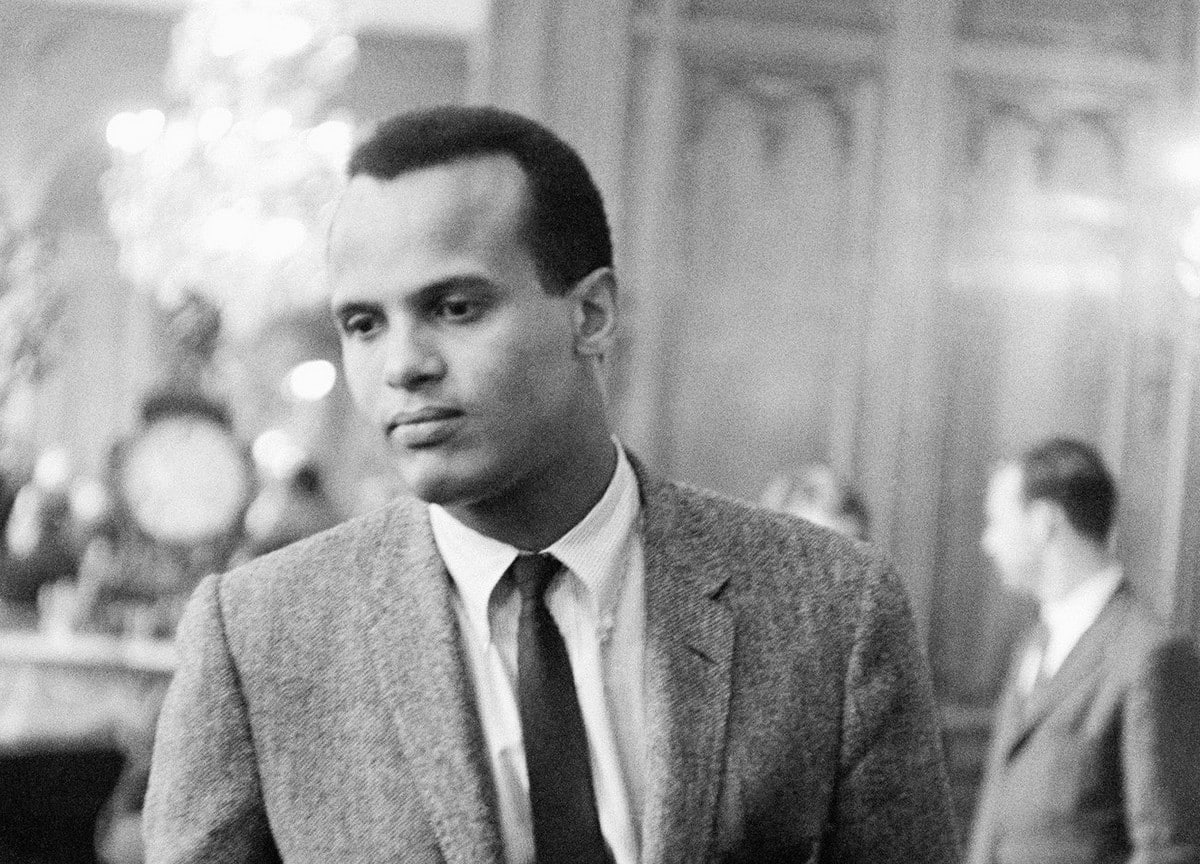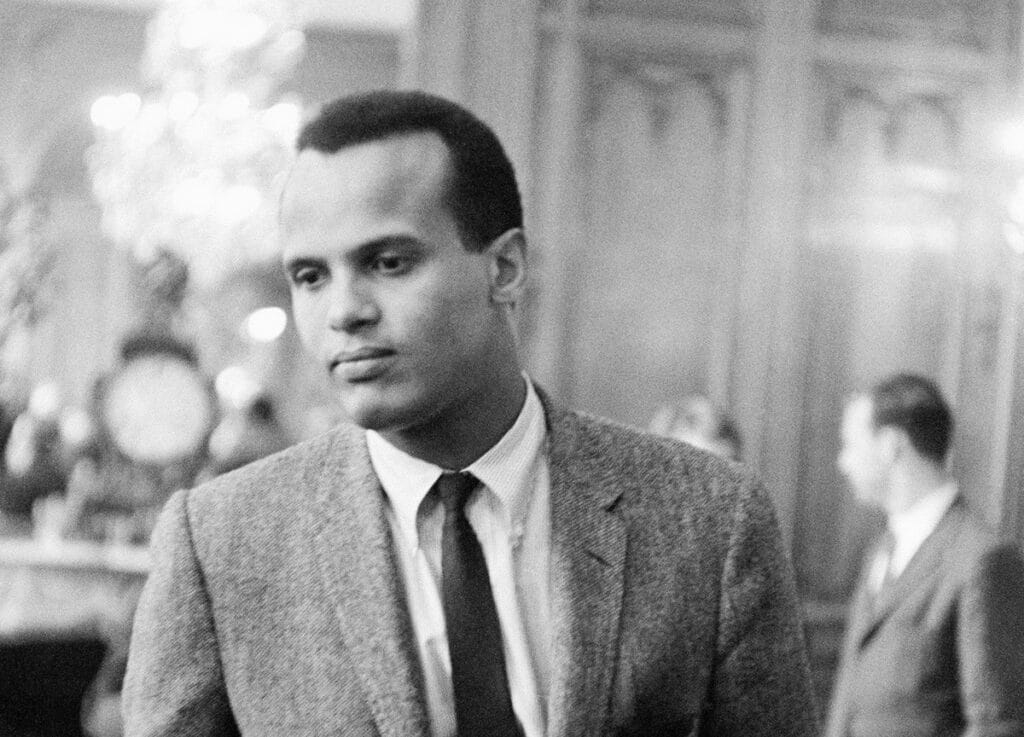 Not many people know it, but Harry Belafonte was of Jamaican descent. The talented musician, actor, and activist is considered the most popular Jamaican-American pop star. Born Harold George Bellanfanti, Jr. on March 1, 1927, to Jamaican-born parents in Harlem, he lived with his grandparents in Jamaica until he was 13 years old and attended Wolmer's School. Then, he returned to the United States and attended George Washington High School. His songs, The Banana Boat Song, Jamaica Farewell, and Jump in The Line are considered his biggest hits, and his album Calypso was the first million-selling record of a single artist at the time.
Jerk Chicken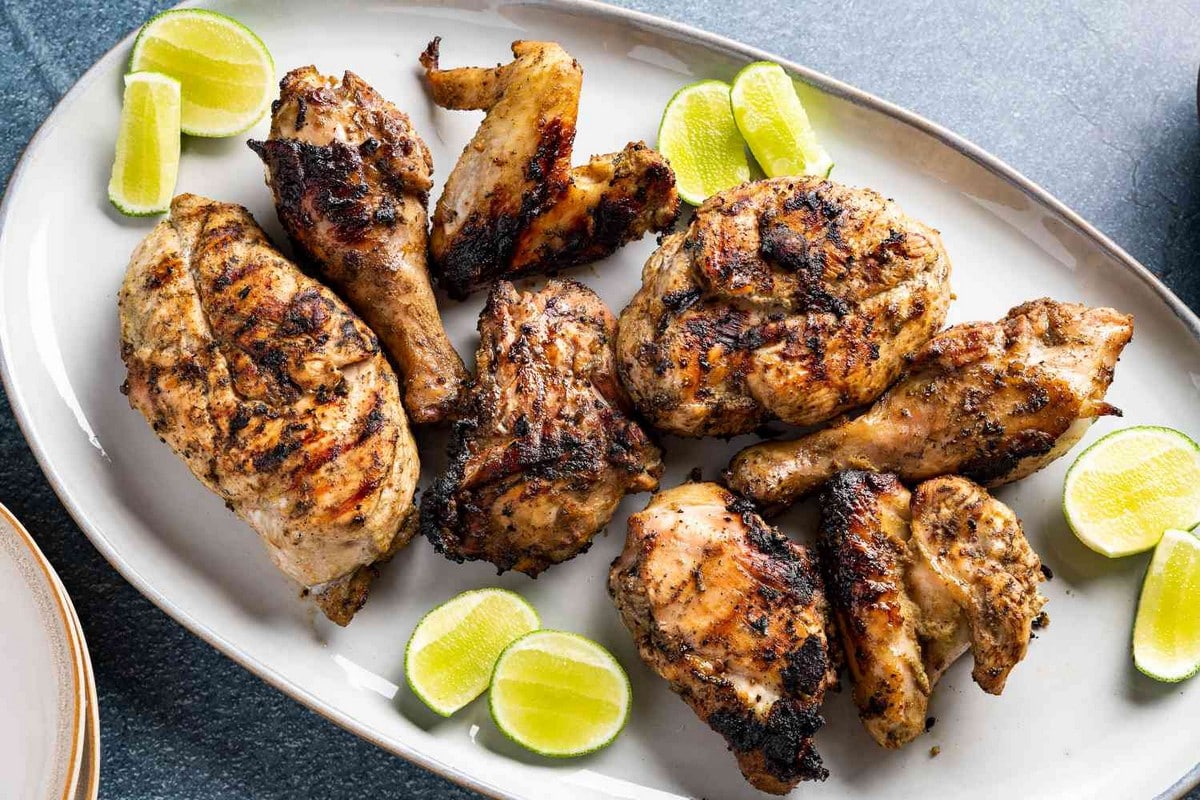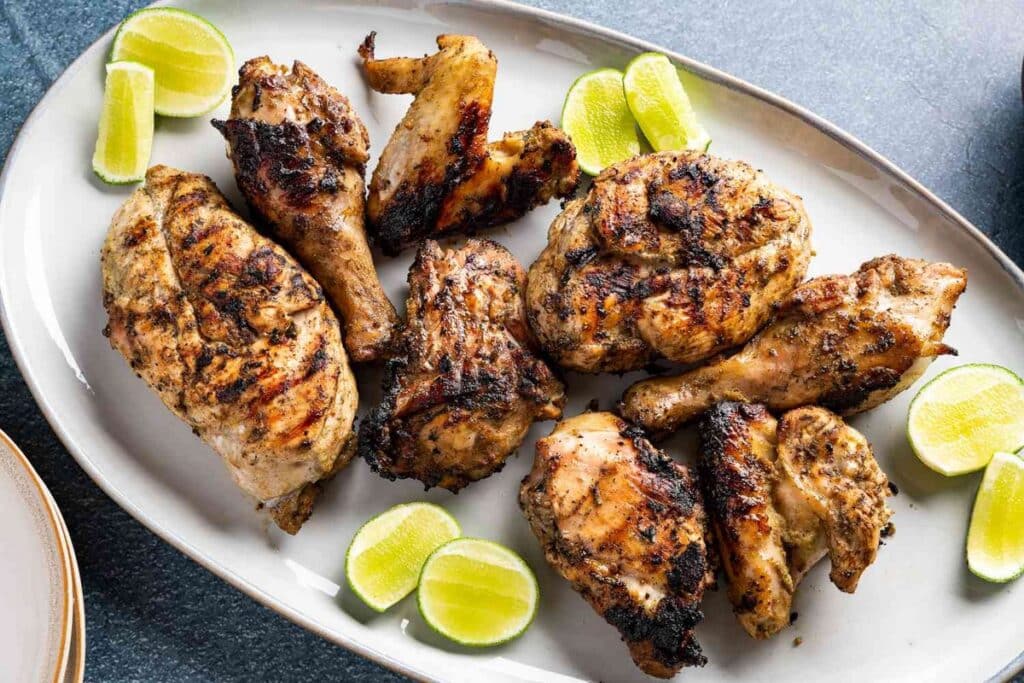 One of the most popular Caribbean dishes many people attribute to Jamaica is jerk chicken. However, there are also jerk pork, beef, seafood, and vegetables. Jerk is the culinary term used to coat the protein with spices and slow-cooked over the grill fueled by green pimento wood over hot coals. The smoke is a key ingredient in the flavor profile of the dish. Historians say that jerk comes from the Spanish charqui, which means strips of meat similar to modern-day jerky. Jerk marinade is typically comprised of Scotch bonnet peppers and allspice, which give it a rather pungent odor.
Blue Mountain Coffee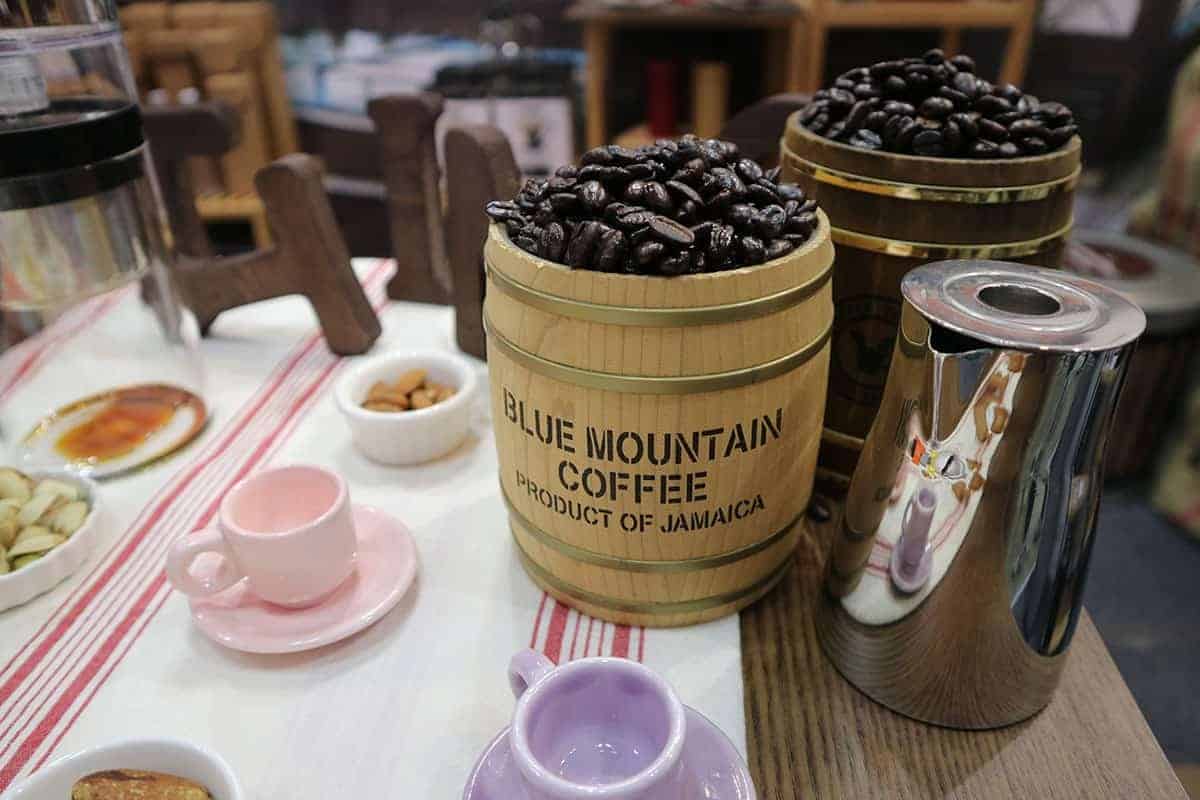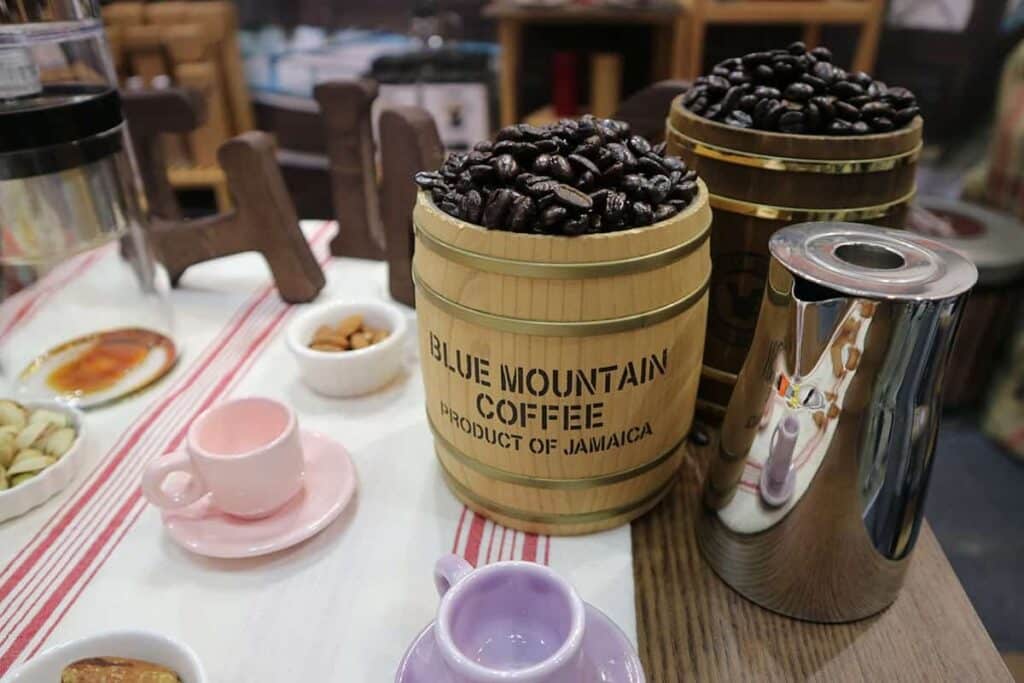 Jamaicans love coffee, and if you wander into a coffee shop, ask for Blue Mountain Coffee. Yes, it will cost you a bit, but the quality is more than sufficient to warrant the cost. The Blue Mountain Coffee brand is grown in the namesake mountains in the country, and the variety was introduced in 1728. The coffee is an Arabica called Typica and is noted for its lack of bitterness and mild flavor. The Blue Mountain Coffee brand is also a globally recognized certification, as only beans certified by the Jamaican Commodities Regulatory Authority can be labeled as such.
Jamaican Patties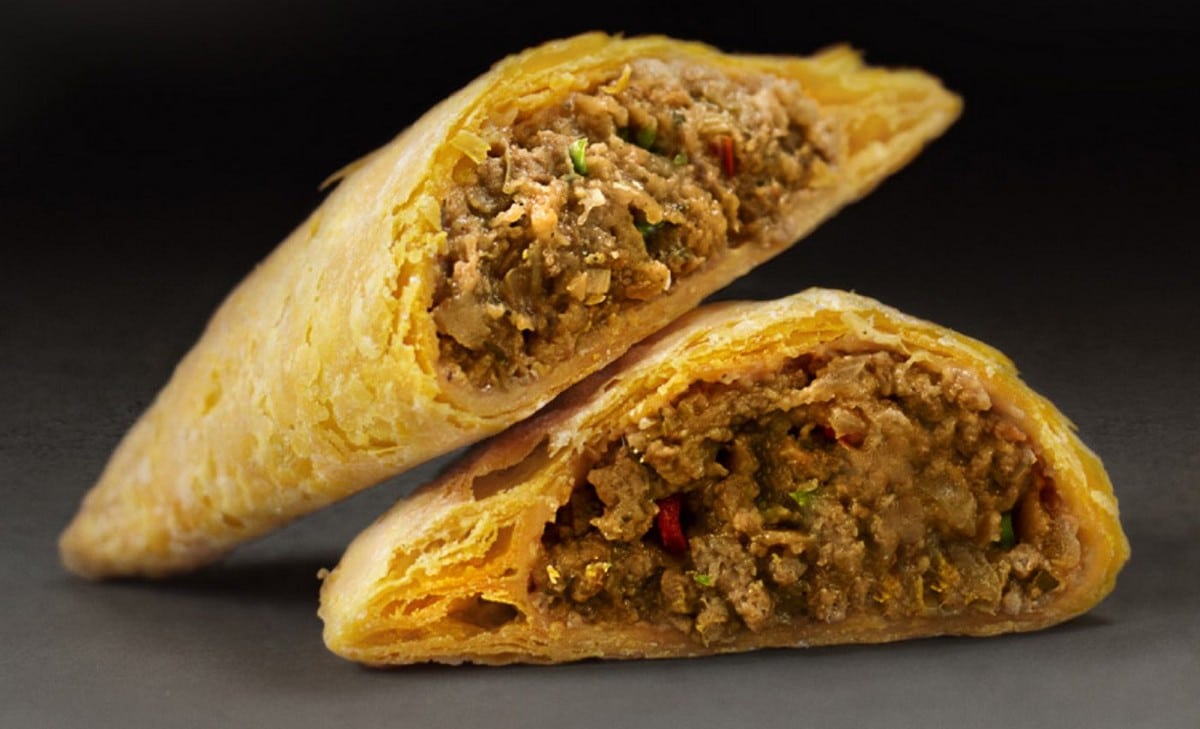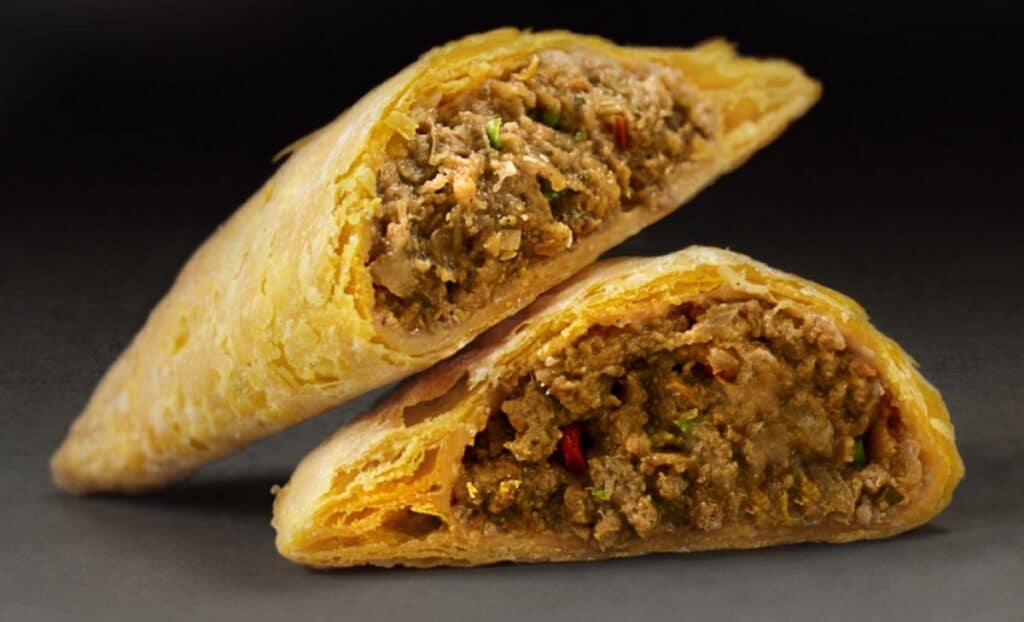 Another popular pastry that has gained traction internationally is the Jamaican patty. It is a pastry that is comparable to the empanada. However, the Jamaican patty is semicircular and contains various fillings and spices baked in a thin, flaky crust. The patty is made like a turnover as the baker folds the other half over the fillings, which could be chicken, pork, beef, lamb, cheese, or vegetables. The outside is even more attractive as it is burnished golden brown by turmeric or an egg-wash mixture. It is a full meal, especially if paired with another Jamaican staple, coco bread.
Montego Bay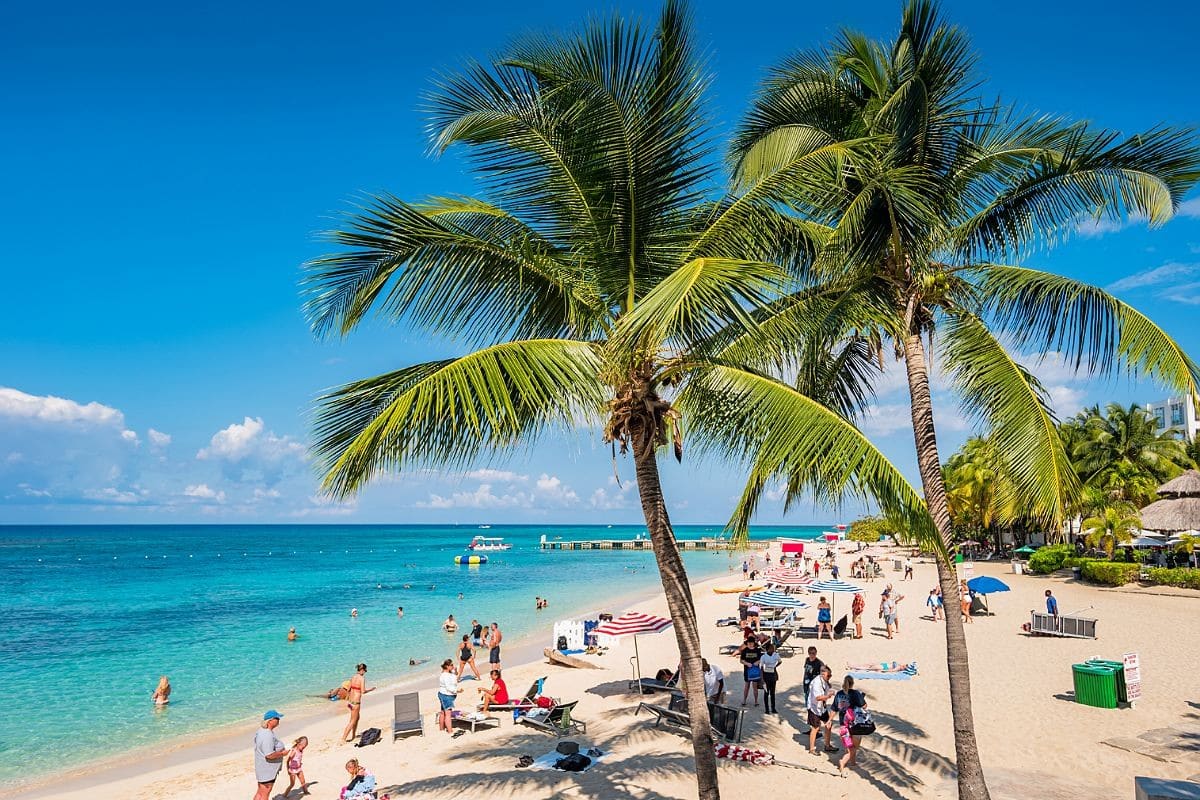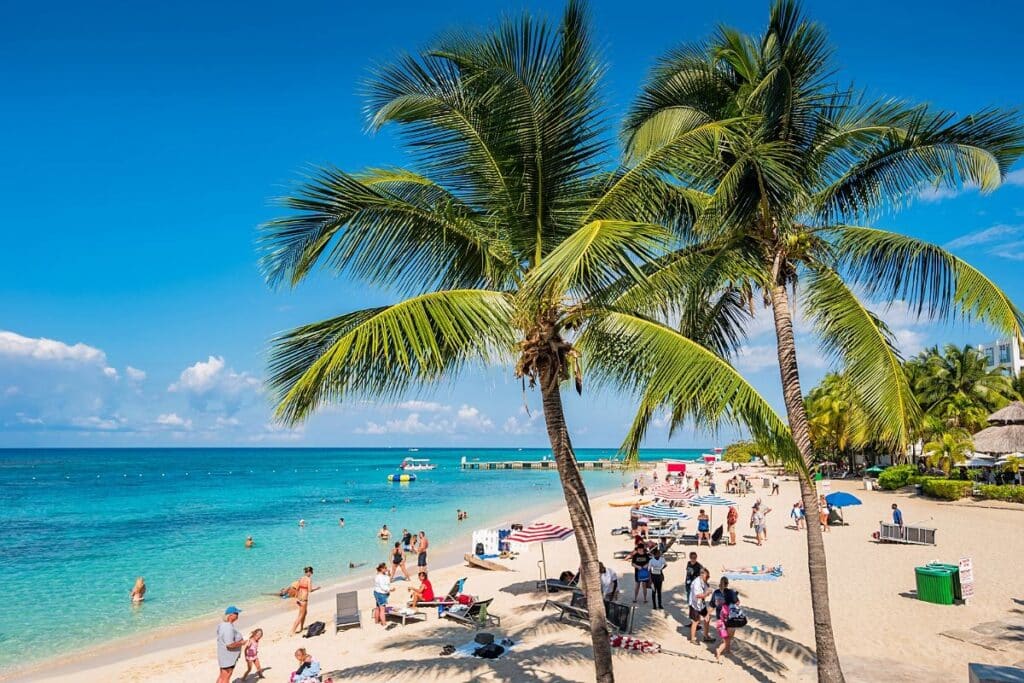 Montego Bay is one of the more popular tourist destinations in the country. It is the capital of the parish of St. James and is recognized as having the fourth-largest urban population in the country. The area is part of the Greater Kingston Metropolitan Area and is well-regarded as the second-largest Anglophone city in the Caribbean. Montego Bay is renowned for its duty-free shopping, breathtaking beaches, and resorts, as well as a popular cruise line destination. Tourists can access the locale through the Donald Sangster International Airport or via the many cruise ships that regularly dock in its ports.
Port Royal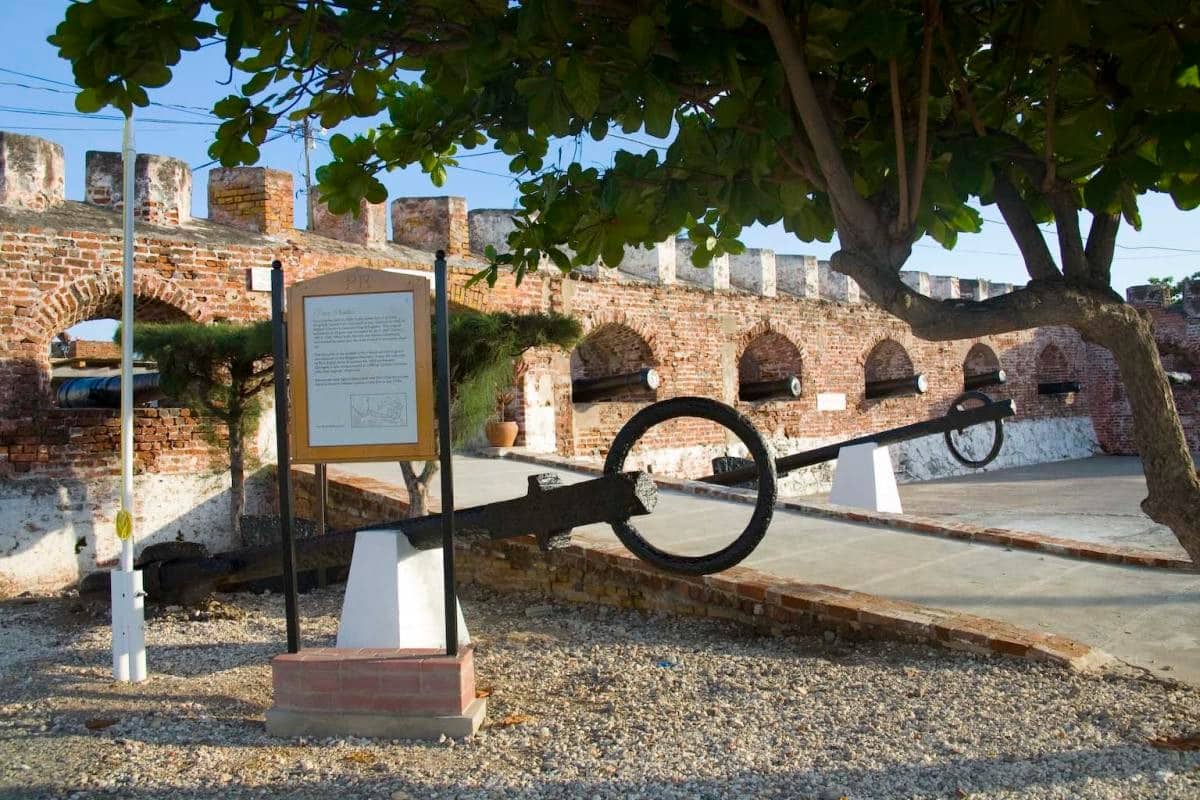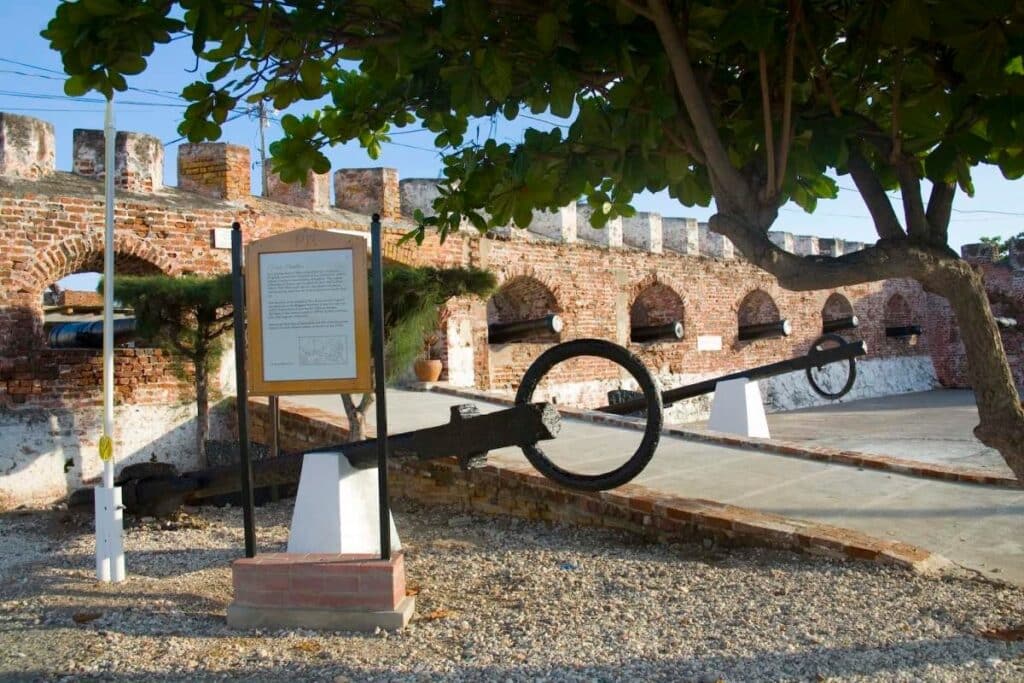 When people think of the Caribbean, they remember the pirates that once called the area their home. Port Royal is one of the ports where pirates were known to revel in their loot during the 17th century, making it one of the biggest towns in the country. It is situated at the end of the Palisadoes in southeastern Jamaica. Once the largest city in the country, Port Royal has seen better days economically as more people and commerce went to Kingston. However, during the early days, Port Royal provided a haven for swashbuckling pirates who plied the Atlantic coasts.
Patrick Ewing Is of Jamaican Origin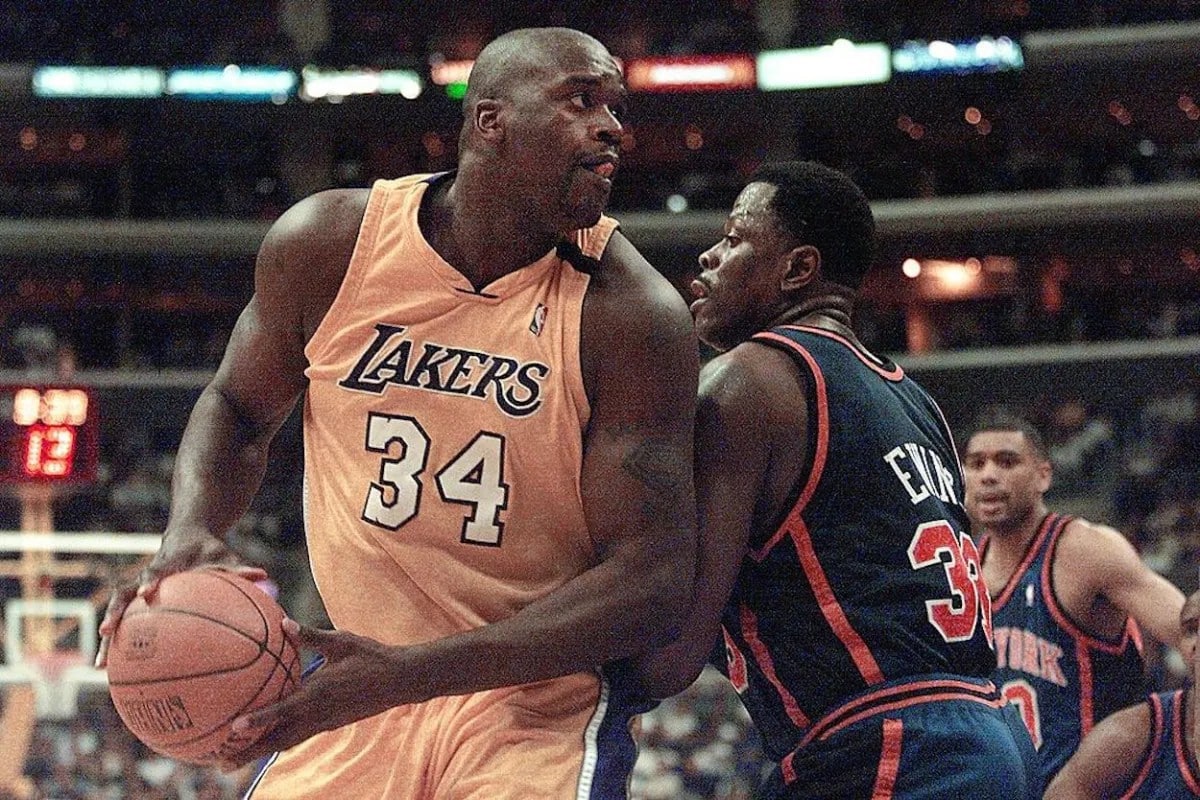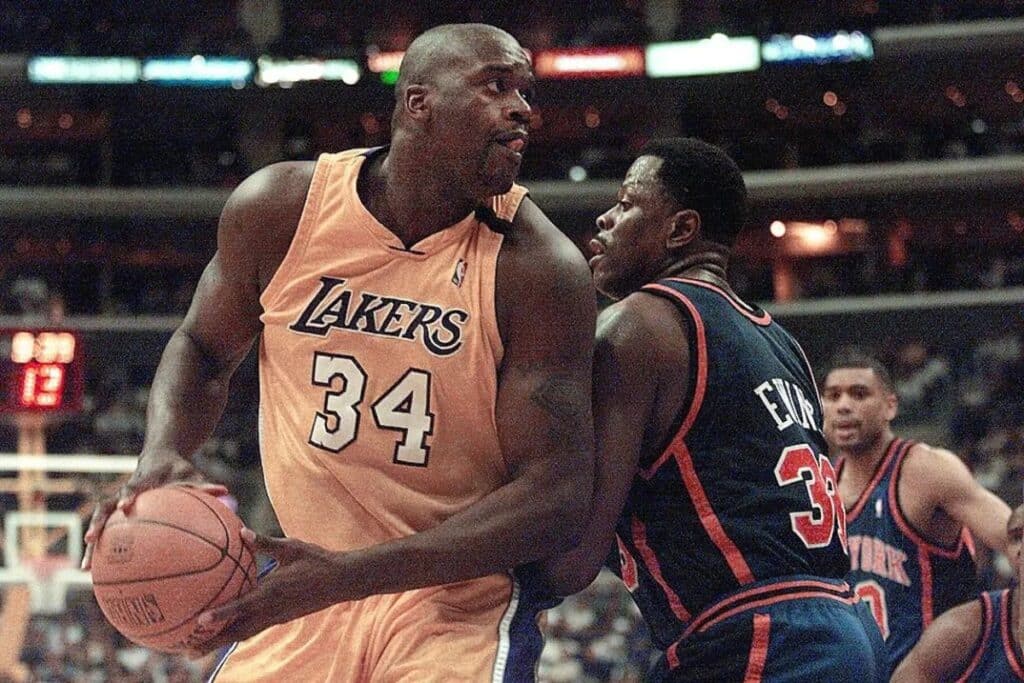 One of the most successful Jamaican-American basketball players of all time is Patrick Aloysius Ewing. Born in Kingston on August 5, 1962, to Carl and Dorothy Ewing, Patrick excelled in soccer and cricket growing up. He then moved to Cambridge in 1975 and was recruited after lettering at Cambridge Rindge and Latin School. He became a Georgetown Hoya and was later drafted by the New York Knicks franchise, where he spent 15 years of his professional career, setting records in scoring, rebounding, and blocks. He is currently the head coach of his alma mater, succeeding the iconic John Thompson III in 2017.
Jamaican Rum Is the Bomb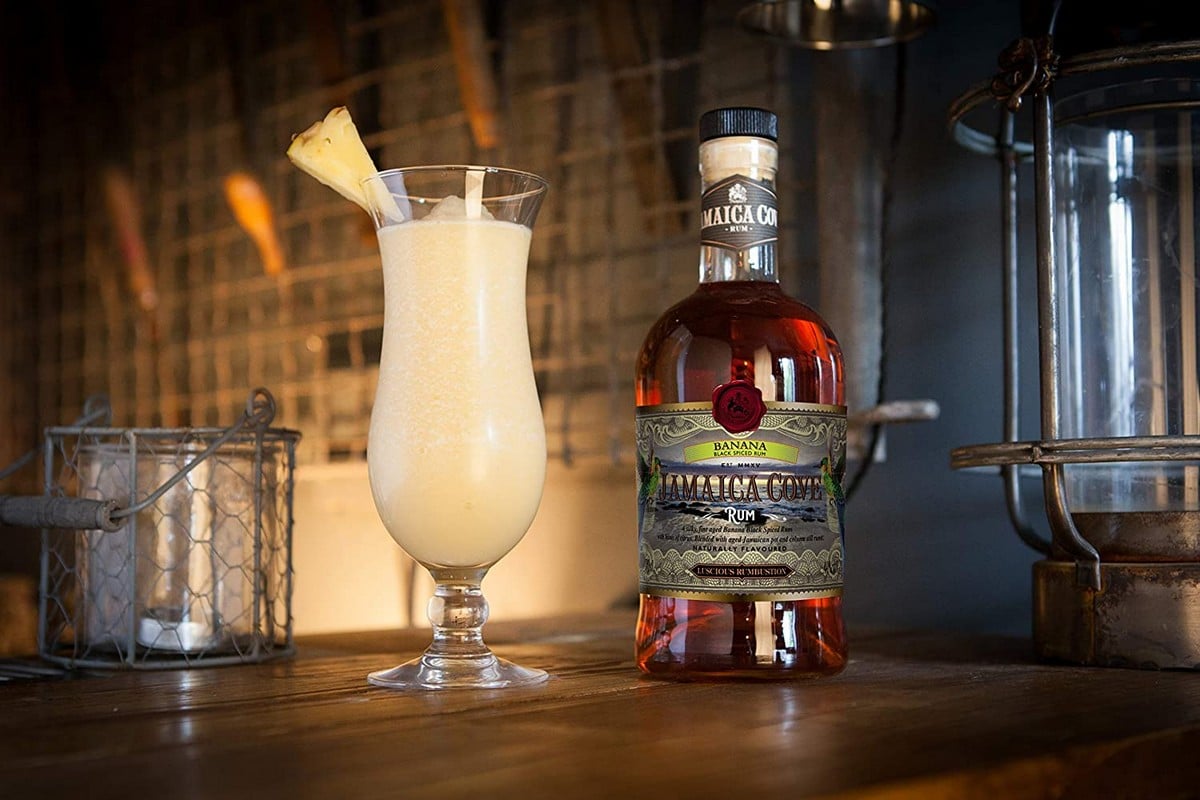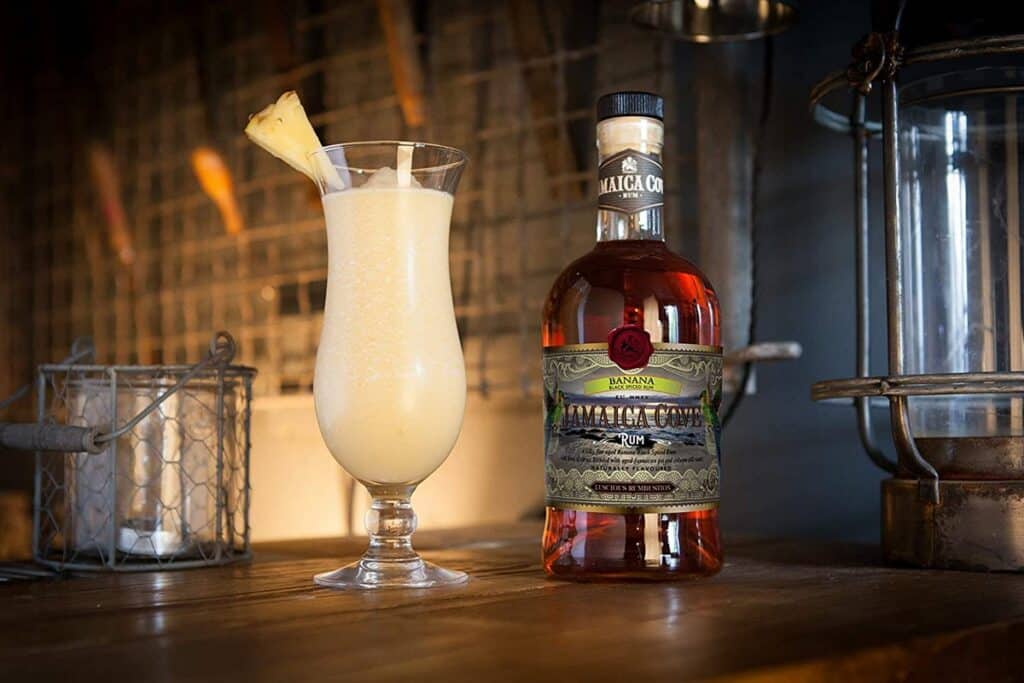 When it comes to rum, many connoisseurs consider Jamaican Rum the best in the world. A full-bodied drink made from fermenting molasses in large casks known as puncheons, Jamaican Rum has a distinctly sweet flavor profile, although no sugar is added in the process. The rum is also popular for its funky smell, which has undertones of smoke, sweet caramel, spices, tropical fruits, wood, and rubber. Today, there are only four rum distilleries in the country, although they produce a high-quality product that can fill 20 Olympic-sized swimming pools annually. The product is sold in over 70 countries worldwide.
Naomi Campbell Boasts of a Jamaican Bloodline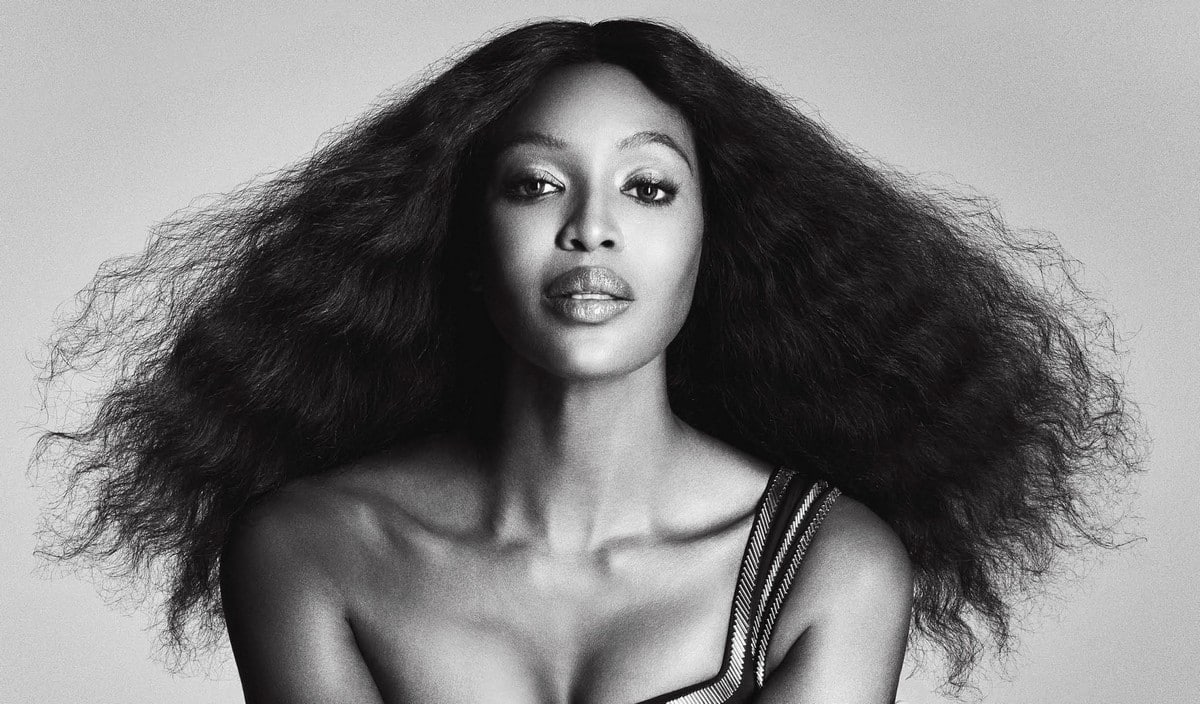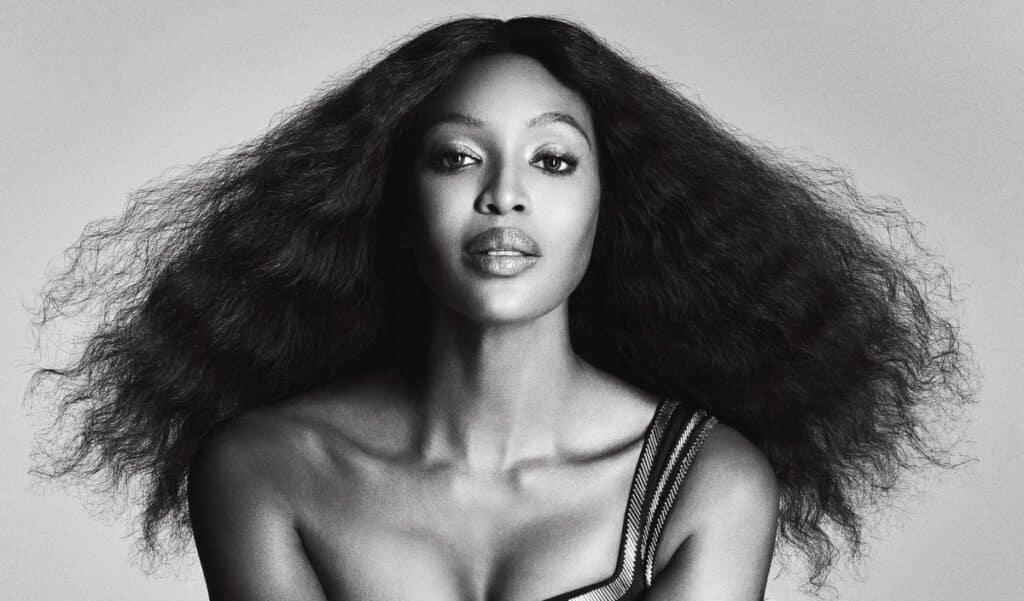 Supermodel Naomi Campbell may be known as a Londoner, but she traces her ancestry to the Caribbean island. Born Naomi Elaine Campbell on May 22, 1970, she is the daughter of Valerie Morris, a Jamaican-born dancer. Campbell didn't know her father per her mother's wishes, as he abandoned them both when Morris was only four months pregnant. Campbell started her modeling career at age 15, but she was featured in Bob Marley's video for "Is this Love?" in 1978 when she was a tender eight years old. She then proceeded to make waves in the fashion industry for four decades.
Coconut Drops Are Insanely Delicious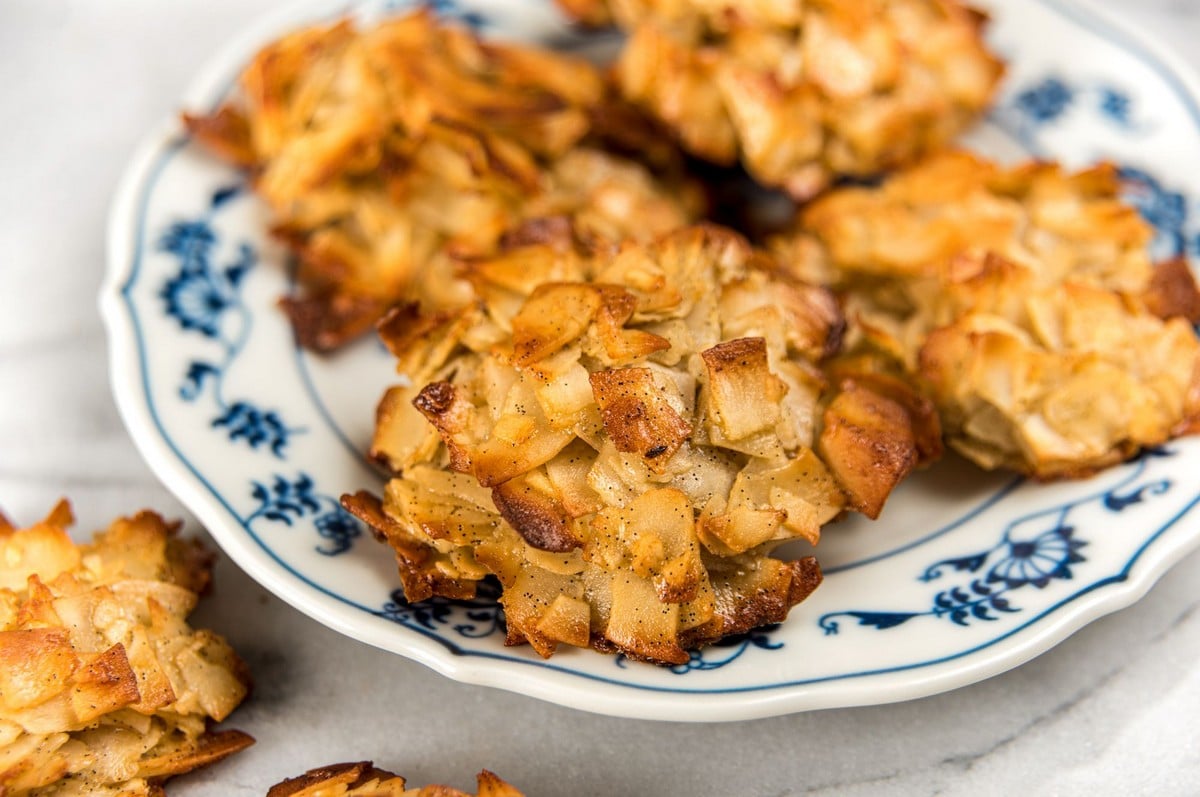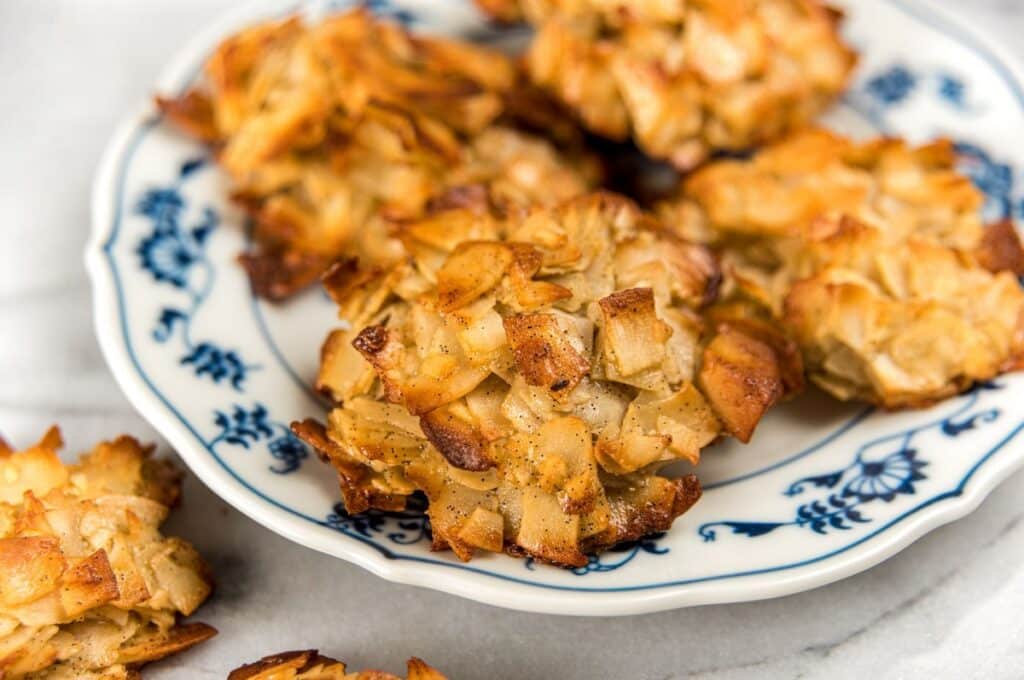 Jamaica is known for its savory food, but there's always room for dessert, and the locals are more than willing to feed someone with a sweet tooth. Coconut drops are a traditional dessert that's perfect for any occasion. These coconut drops are intensely satisfying and delicious and are also vegan. The toffee-like dessert is typically made from coconut chunks and sugar, although most cooks would add cinnamon, ginger, and other ingredients to make the dessert more flavorful. The recipe is easy as it doesn't involve baking, and it is gluten-free, so people on their diets can still enjoy the treat.