Luxembourg, known officially as the Grand Duchy of Luxembourg, is a country in Western Europe, and its capital (Luxembourg) is one of the four seats of the European Union. Luxembourg is one of the least populated and smallest countries in Europe, having a population of 645,397 in 2022. Yet, despite its relative size, Luxembourg is an extremely developed country and is one of the founding members of NATO, the United Nations, and the OECD, aside from the European Union. The history of Luxembourg begins in 963 with the actions of Count Siegfried as he and his family increased territory through marriage, vassalage, and conquest.
Luxembourg is known as the second-richest country in the world, generally regarded as a European (if not global) powerhouse that makes living in the Grand Duchy both fulfilling and lucrative. It's a country of beauty and ambition, where entrepreneurs strive for success. It's also known for its award-winning wines.
The Highest Minimum Wage in Europe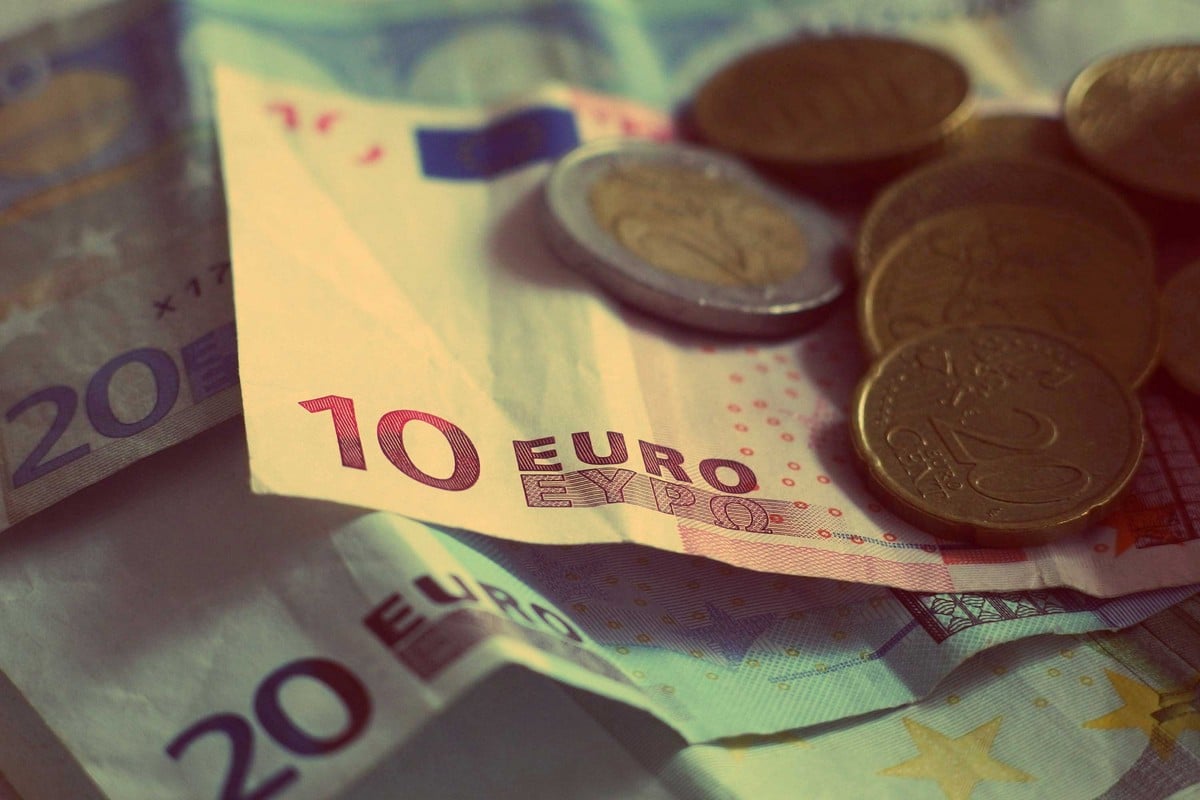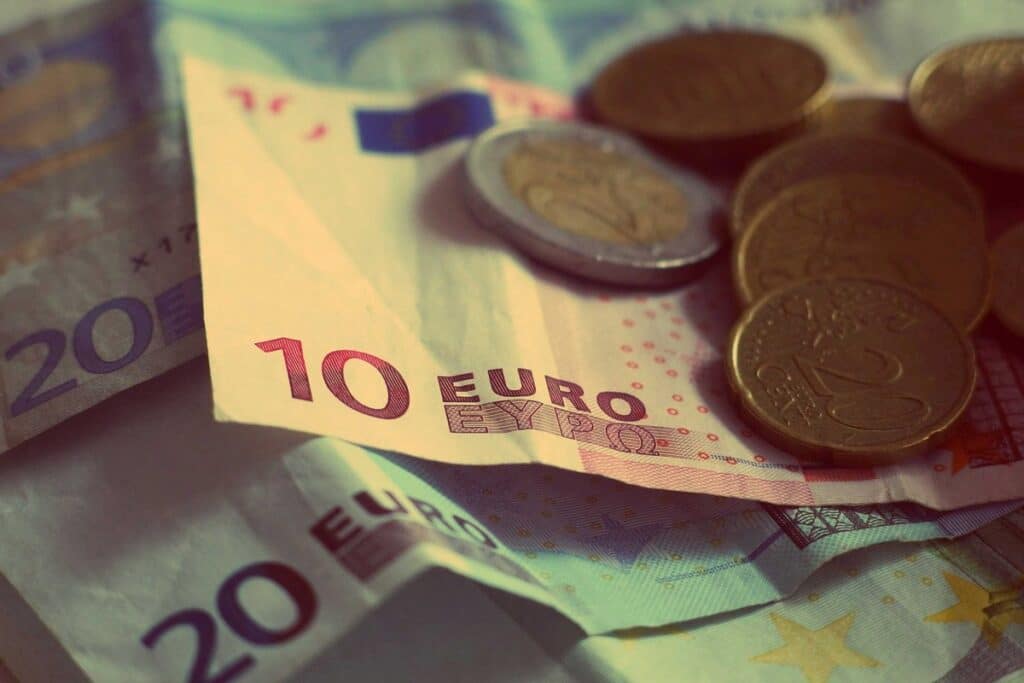 As one of the most developed and richest countries in the world, Luxembourg also enjoys the highest minimum wage of any country in the EU. To put things into perspective, workers are paid a minimum of €1,923 per month. However, the fact that it's a rich and developed country means the cost of living is also higher than most. Overall, it strikes a fair balance for anyone looking to earn an affordable wage. As such, the capital city of Luxembourg comes highly recommended for those looking to earn a decent living.
A Bastion of Safety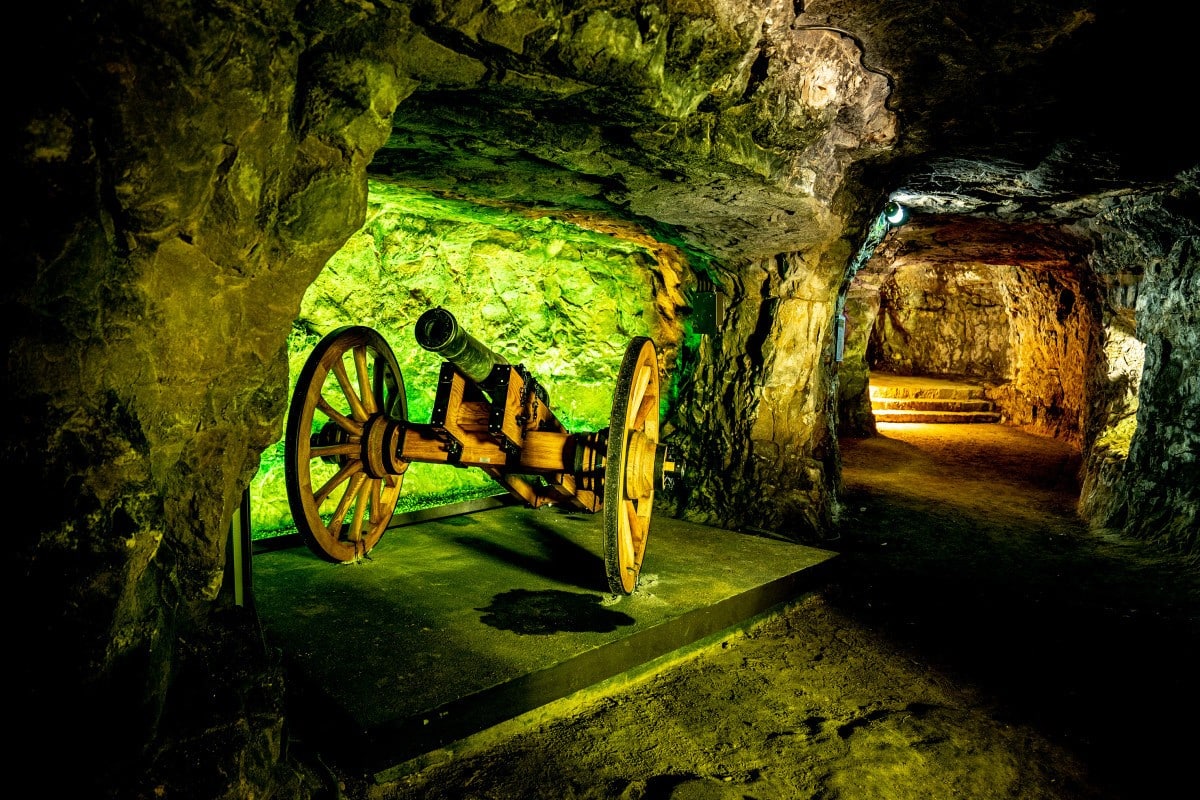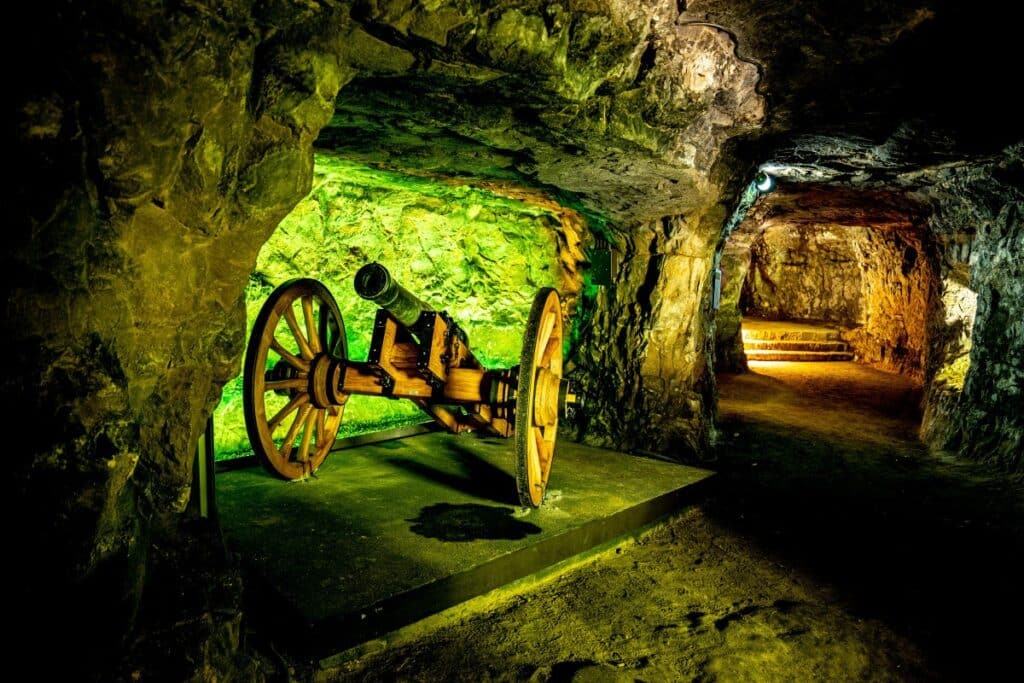 For those looking to visit the country, you'll be pleased to note that the Grand Duchy is considered one of the safest countries in the world. It has a surprisingly low crime rate, making the country a fantastic place to visit and a great candidate for permanent residence. To put things into perspective, Luxembourg has only two jails (referred to as institutions). The country has the distinction of being one of the safest places to live, which is why so many entrepreneurs seek to grow their wealth in Luxembourg.
The European Capital of Culture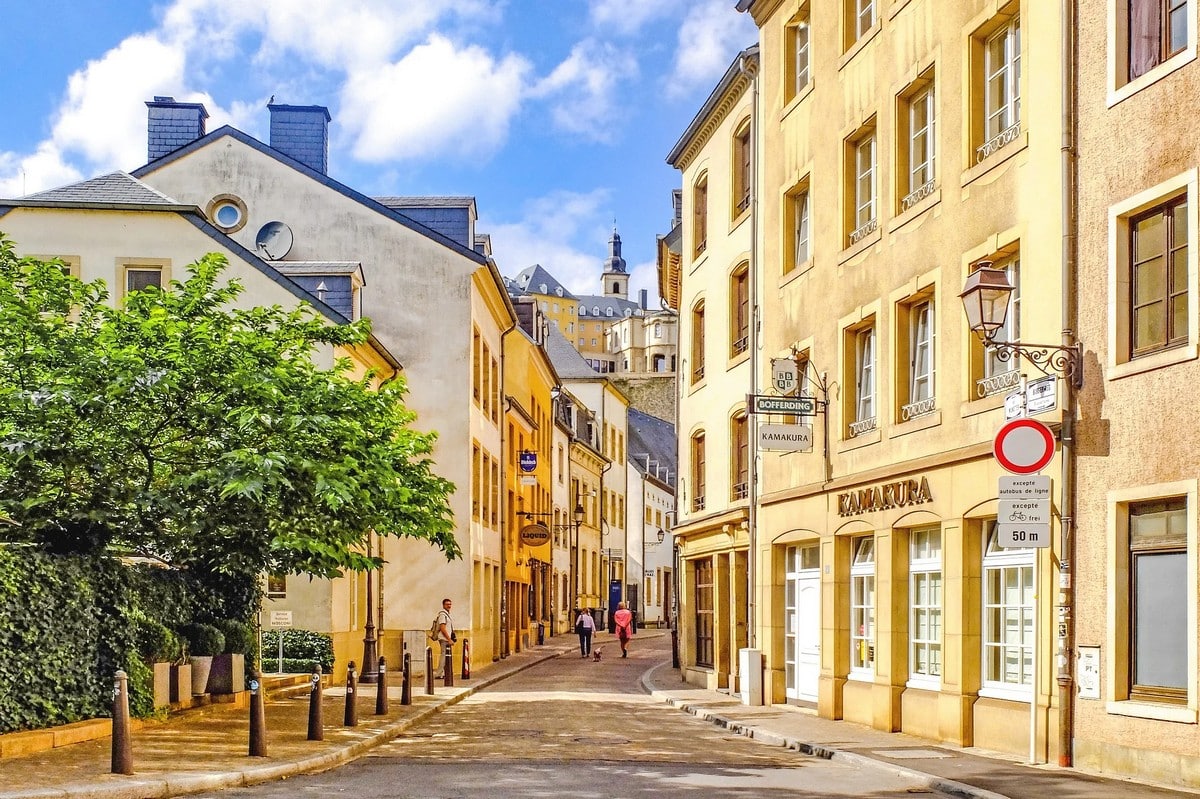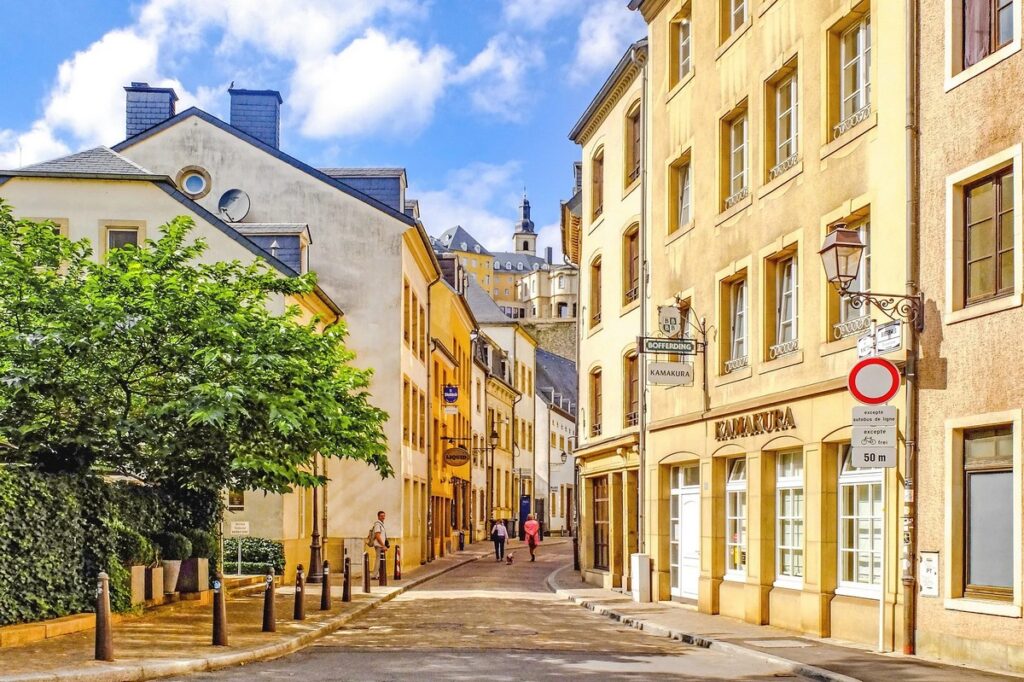 While many places around Europe have been awarded the title of the European Capital of Culture, Luxembourg is the only location awarded twice, once in 1995 and again in 2007. It is thanks in large part to Luxembourg's extensive list of artists, including Joseph Kutter, Theo Kerg, and Michel Majerus. Many artists worldwide have also made Luxembourg their home at one point or another, including French writer Victor Hugo. Luxembourg also boasts many museums and galleries, making it a fantastic place to visit for anyone looking to immerse themselves in culture.
A Country of Bountiful Forests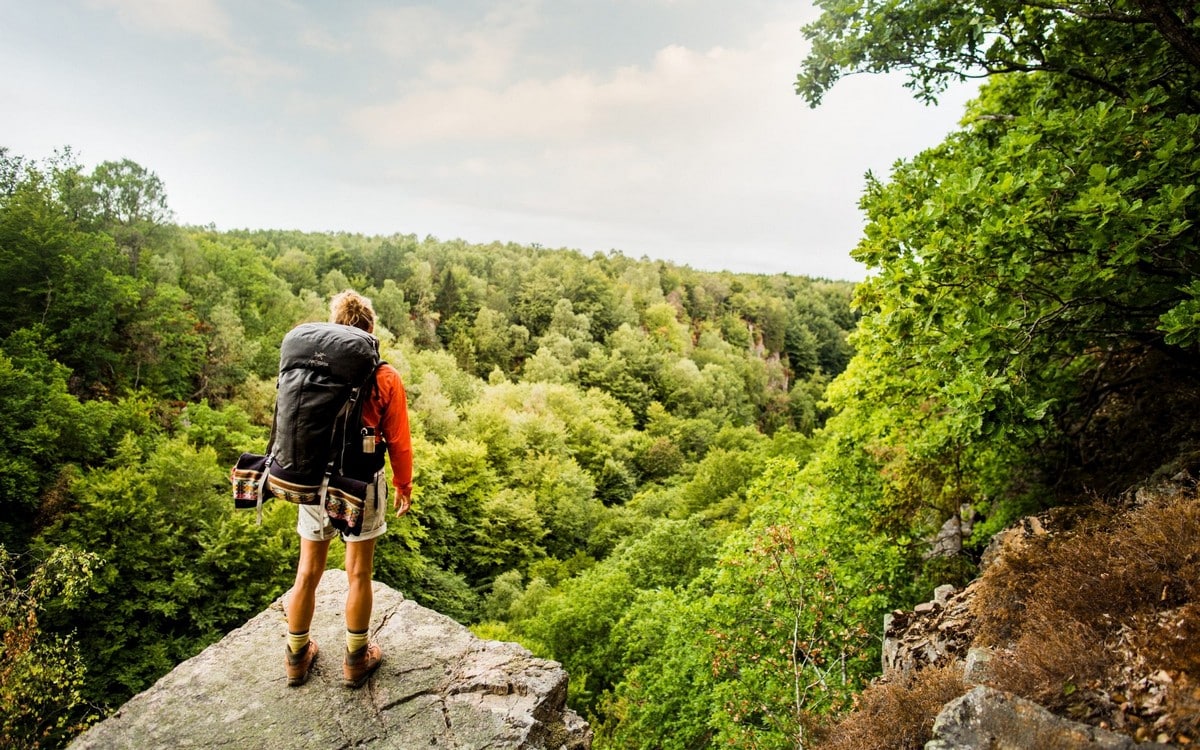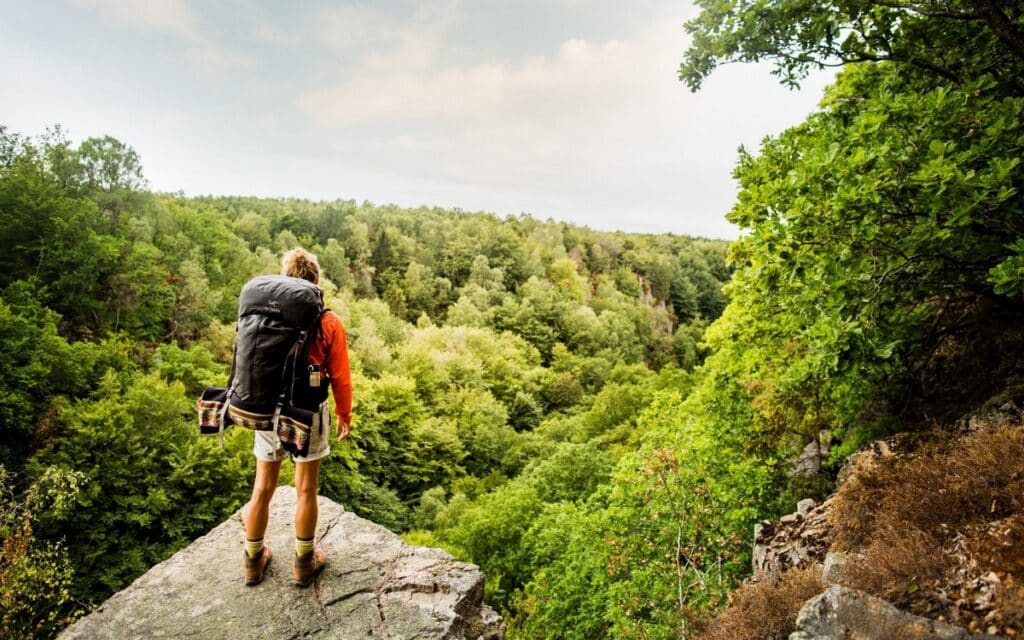 Despite being one of the smallest and least populated countries in the world, Luxembourg is surrounded by lush forests. Forests cover about a third of the whole country, with about half of the woods belonging to various private owners. Many people visit Luxembourg to take in the sights and enjoy the abundant splendor of its forests aside from the typical tourist hotspots. Alongside its status as a highly developed country, it distinguishes Luxembourg as having equally urban and rural environments. It has something for everyone, which is why it's such a popular tourist destination.
The Banking Country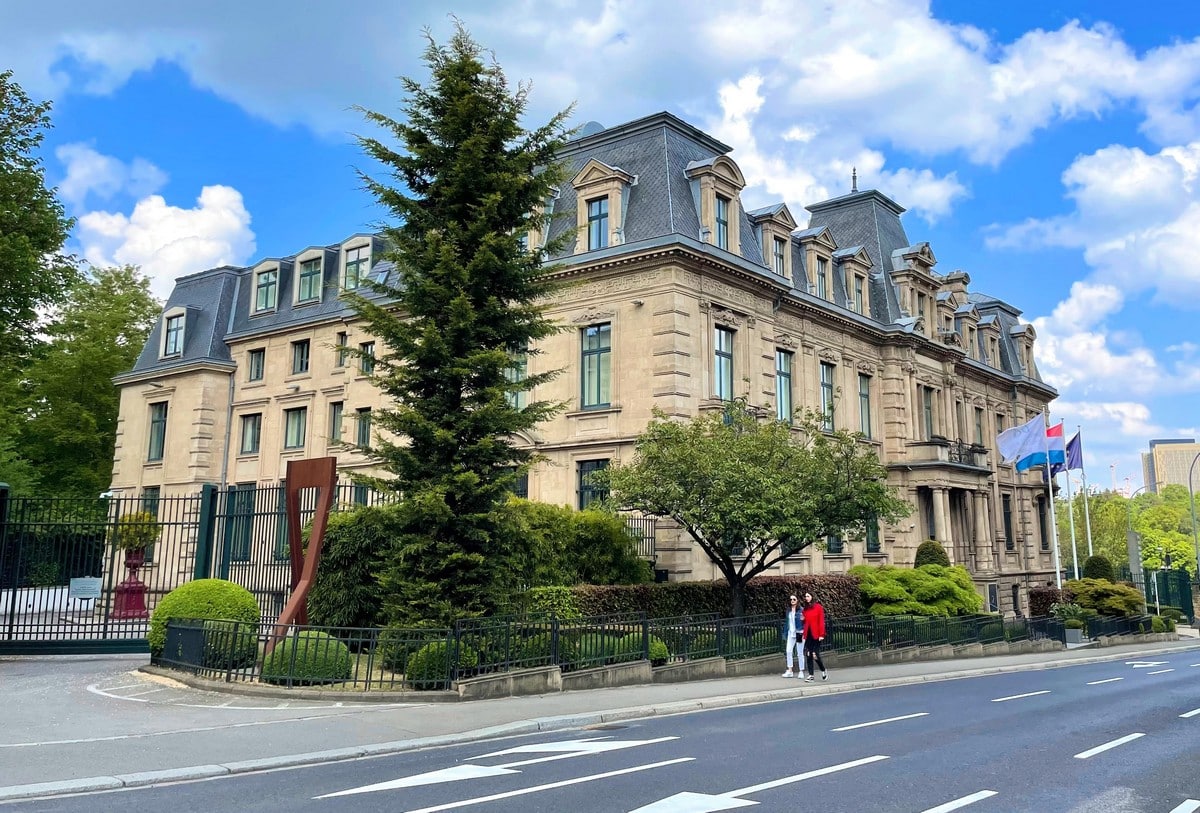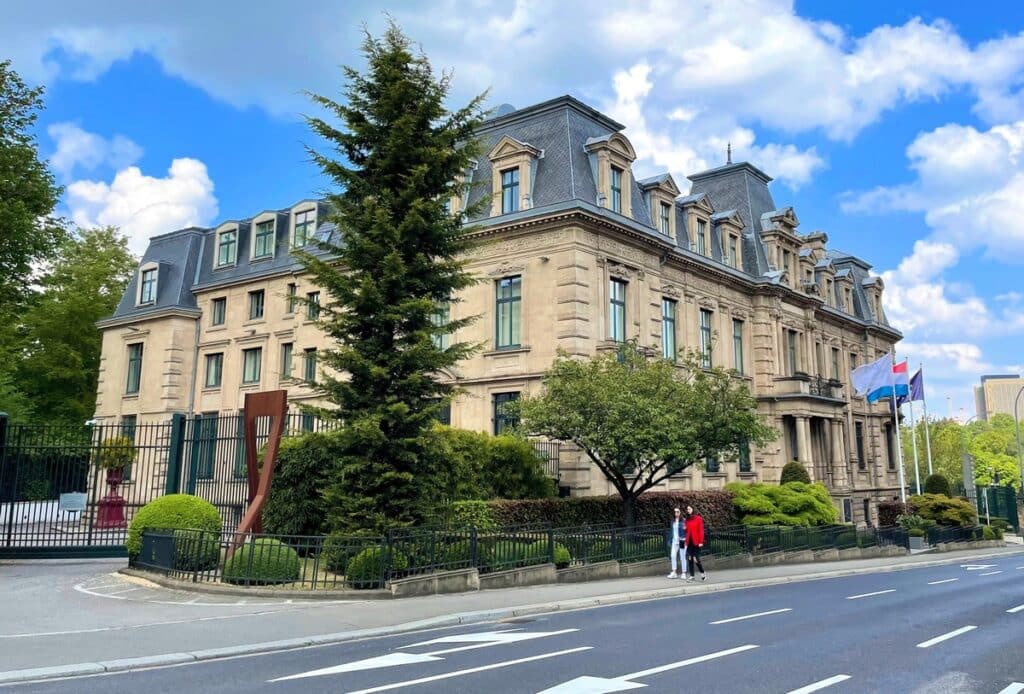 Luxembourg is one of the richest countries in the world, and most people hear about the country due to its status as a tax haven. That said, the primary reason why Luxembourg is such a rich country is due to its focus as a banking country. Luxembourg has 147 banks overall, with 120 of them being branches/subsidiaries of international banks. Luxembourg handles a surprising number of foreign clients in banking, which contributes to its distinction as one of the richest countries in the world.
The Premiere Grand Duchy in the World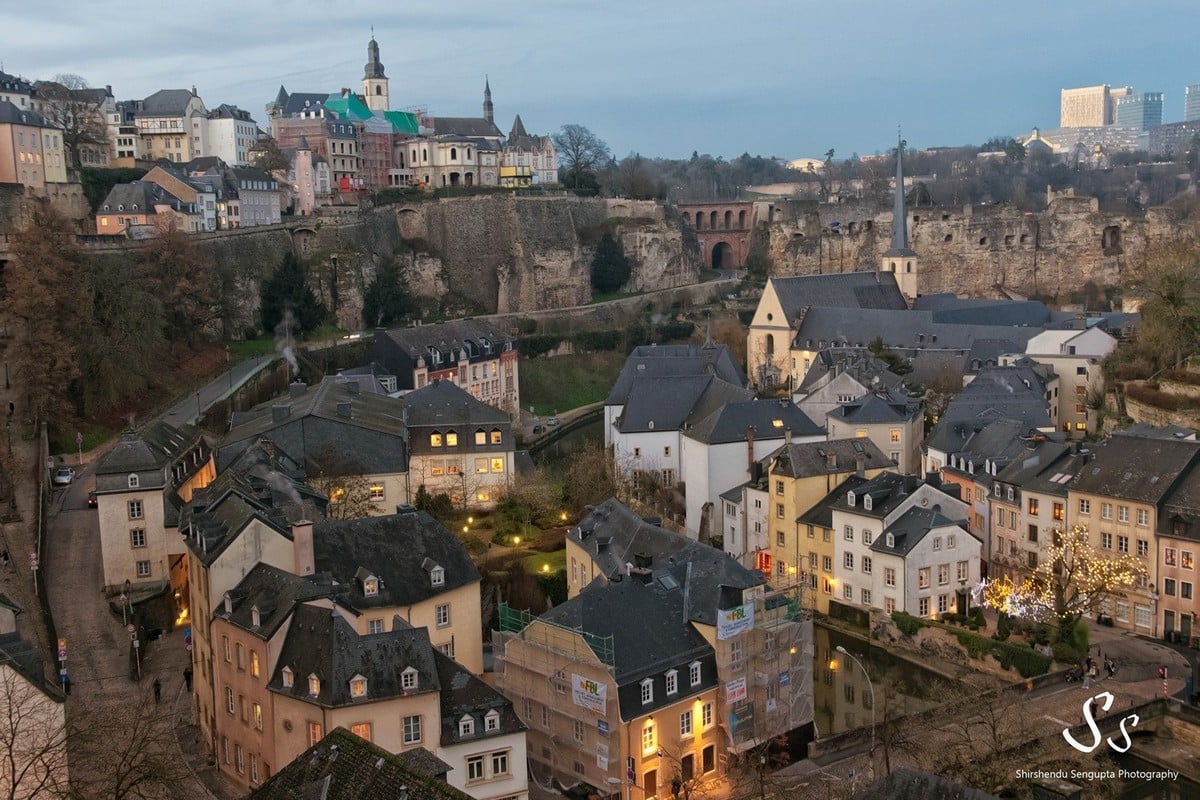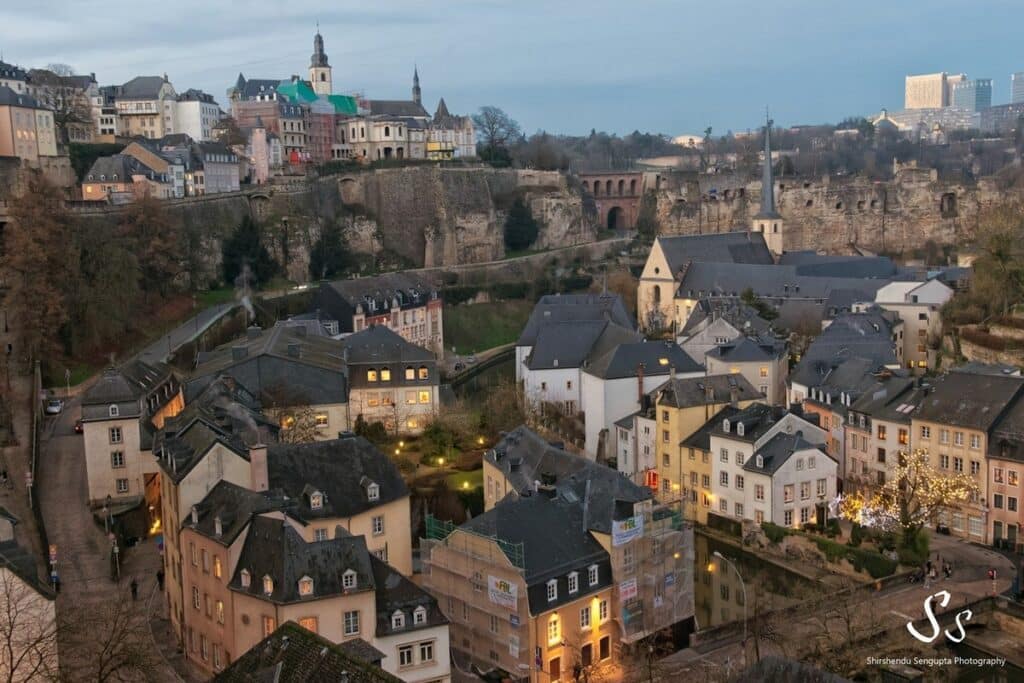 Luxembourg is the only Grand Duchy in the world. What distinguishes a Grand Duchy from other forms of rule is that the head of state is either a Grand Duke or a Duchess. At present, the Grand Duke of Luxembourg is Henri Albert Gabriel Félix Marie Guillaume. The Grand Duchess is Maria Teresa Mestre y Batista. As the only Grand Duchy in the world, it gives Luxembourg an air of fascinating nobility that's different from similar types of rule.
The Summer Festival, Schueberfouer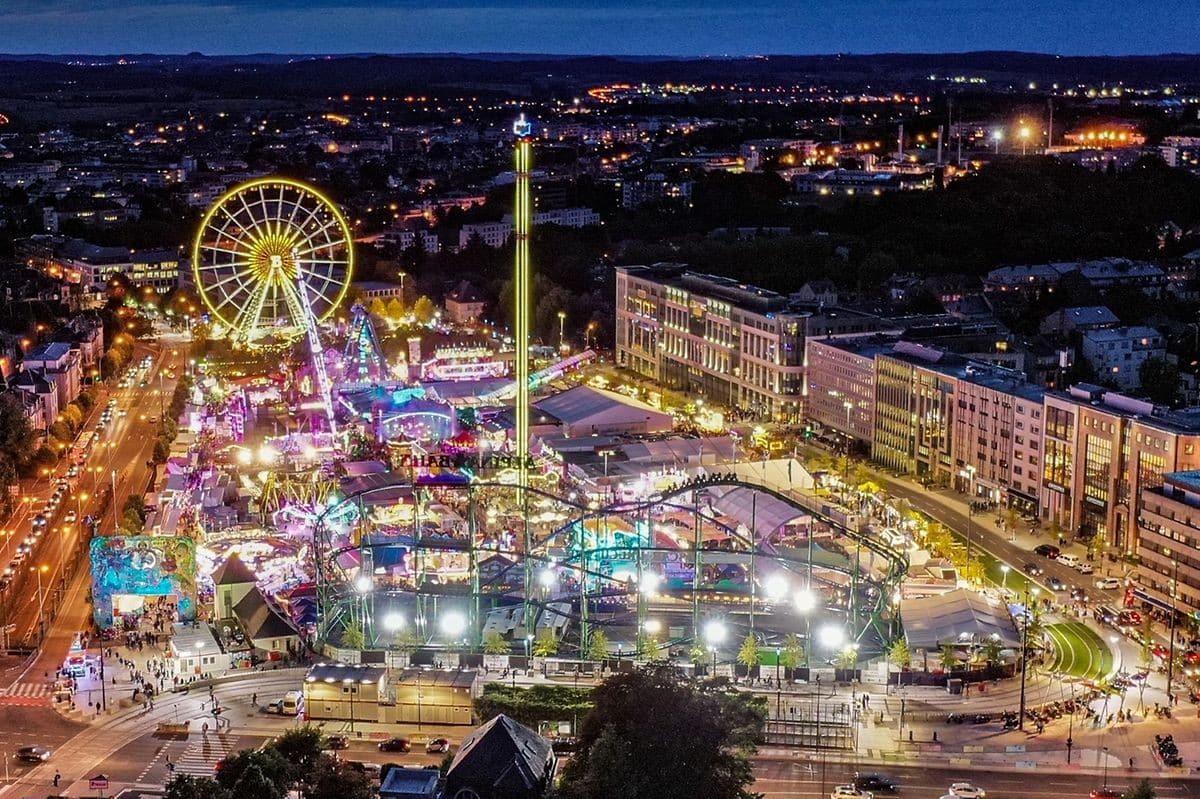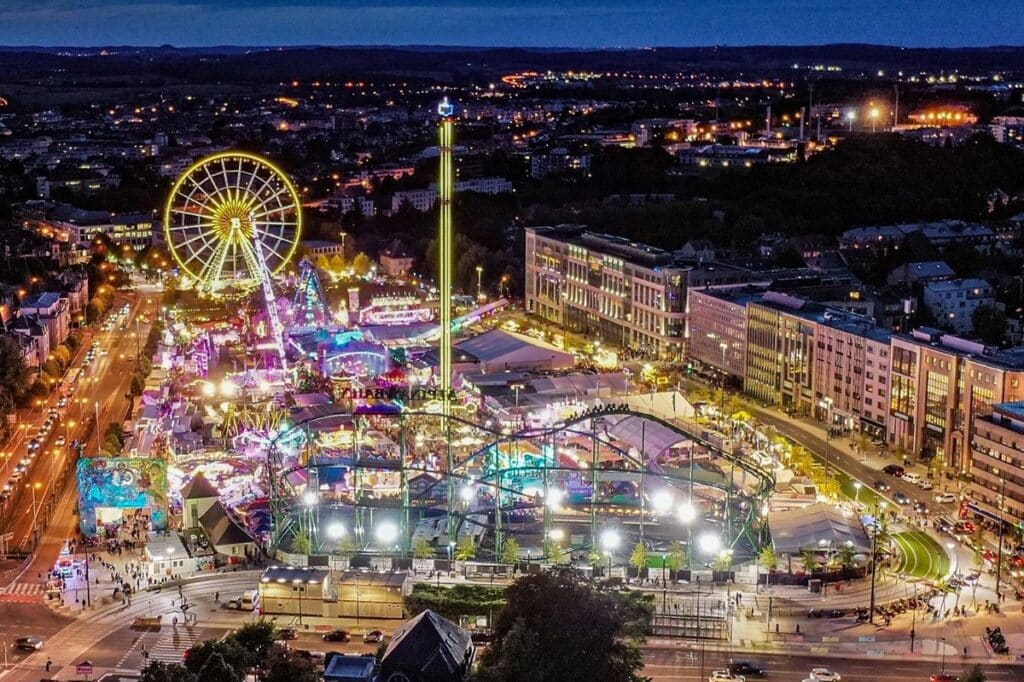 Just because the country is focused on banking and riches doesn't mean the inhabitants don't know how to let loose and have fun. Also known as the summer festival of Luxembourg, Schueberfouer is equal parts theme park and street food market. It's a fun fair in every sense of the word, and the fact that Luxembourg is such a rich country means Schueberfouer is a sight to behold. People from all over the world travel to Luxembourg specifically to enjoy the summer festival, making it one of the many reasons to visit the country.
A Mixture of Fantastic Cuisines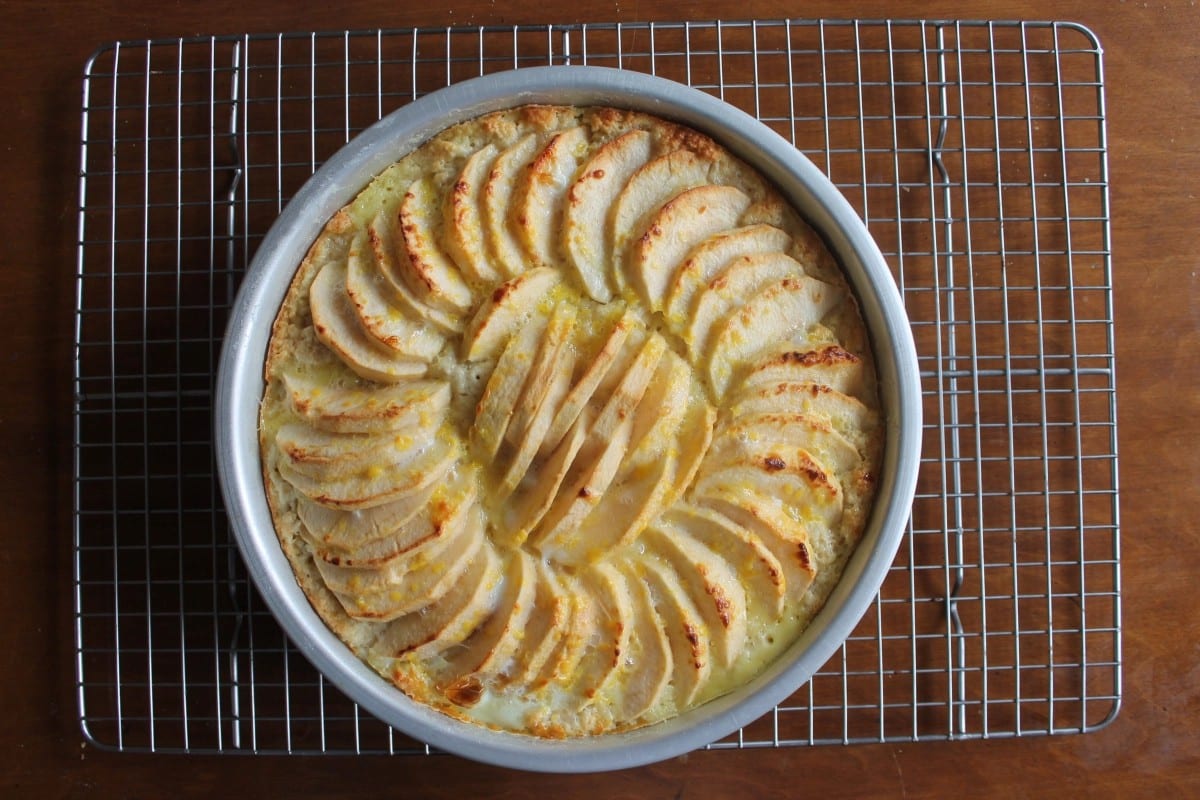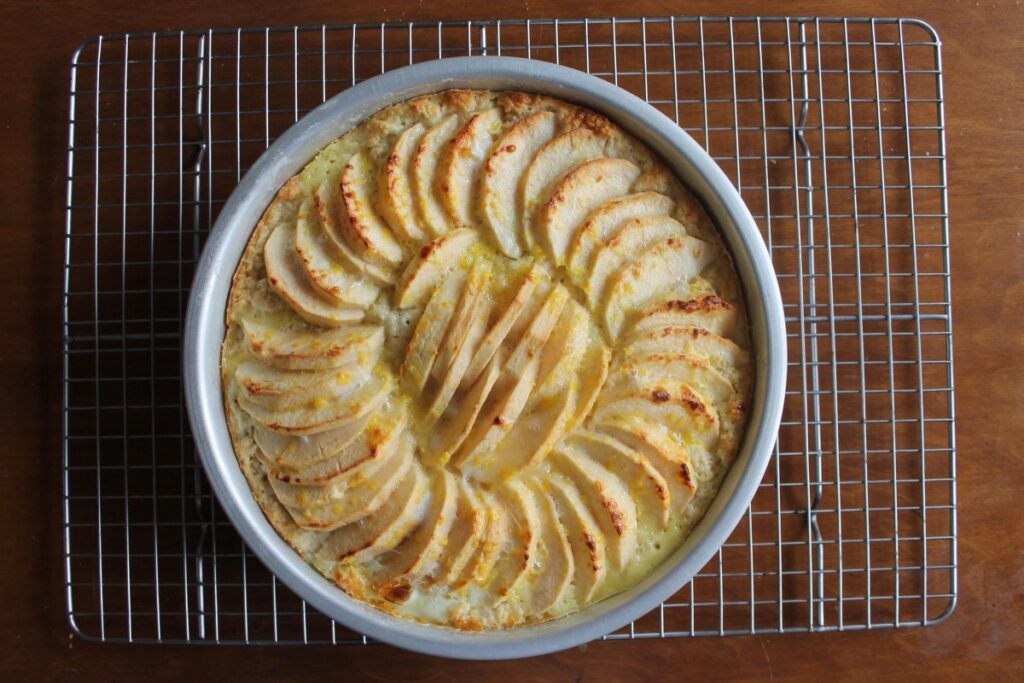 Luxembourg has the distinction of being just in the right place in Europe to enjoy some of the best cuisines the continent offers. It's a blend of European cuisine, including French, German, Italian, Portuguese, and more. One fun example of Luxembourg cuisine is the Gromperekichelcher, which is basically a potato fritter. It has a surprising amount of depth for what it is, and you can enjoy it alongside many more snacks and culinary delights during Christmas and summer festivals, such as the Schueberfouer.
The Tourist Dream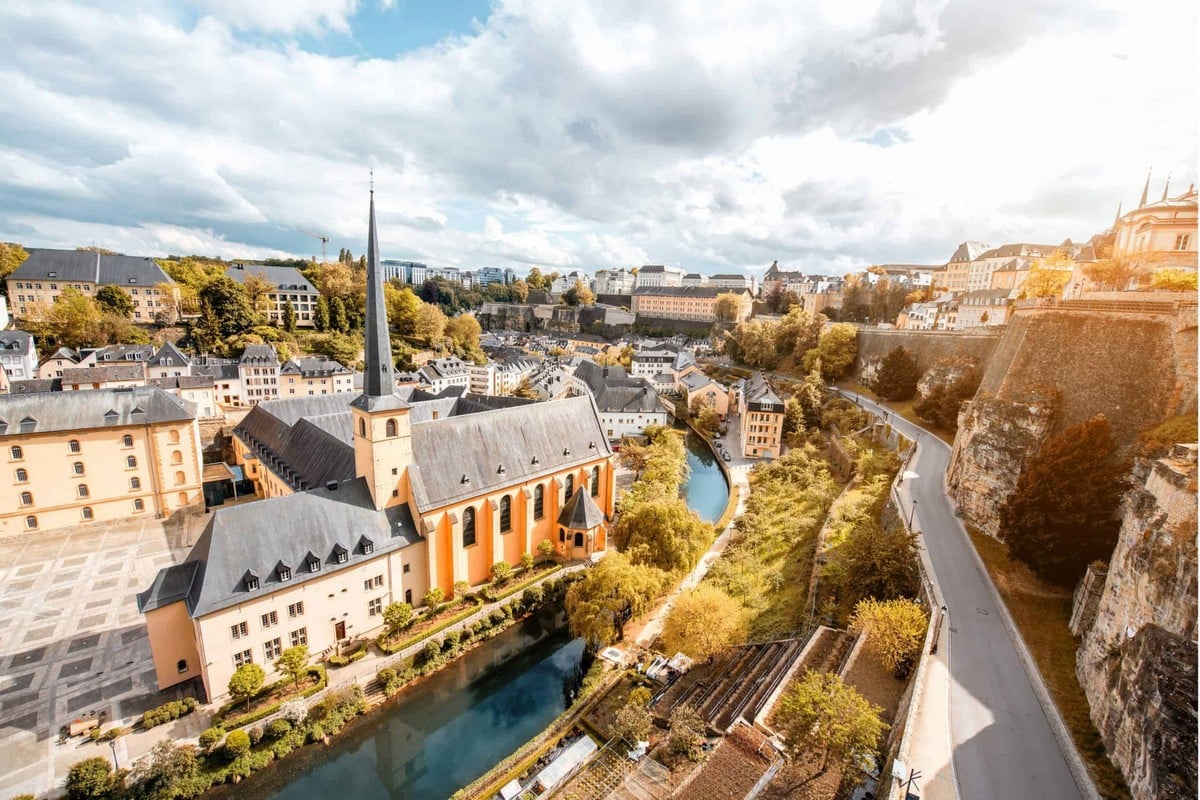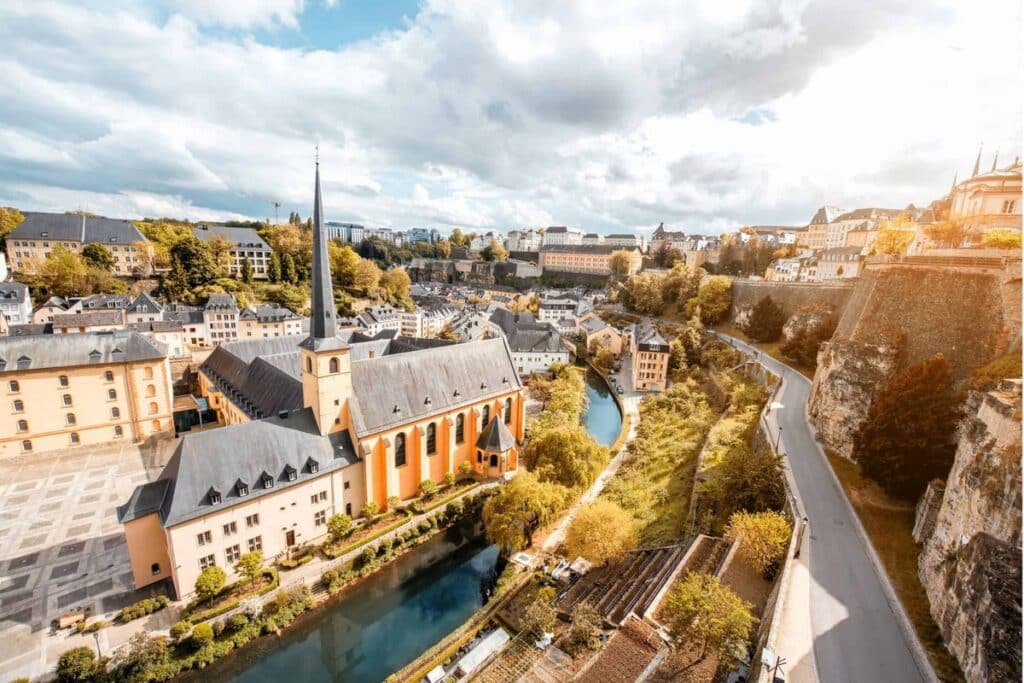 While many places in Europe are worth visiting, a surprising number of tourists go for Luxembourg over most others. The reason for that is the country's ideal location in Europe. Due to how close its neighbors are (including Belgium, Germany, and France), people who want to take a European vacation often choose Luxembourg as the base of operations. Luxembourg is a fantastic enough country to visit on its own, but the idea of hopping from location to location due to its ideal geography makes the Grand Duchy an even better choice overall.
St. Willibrord's Procession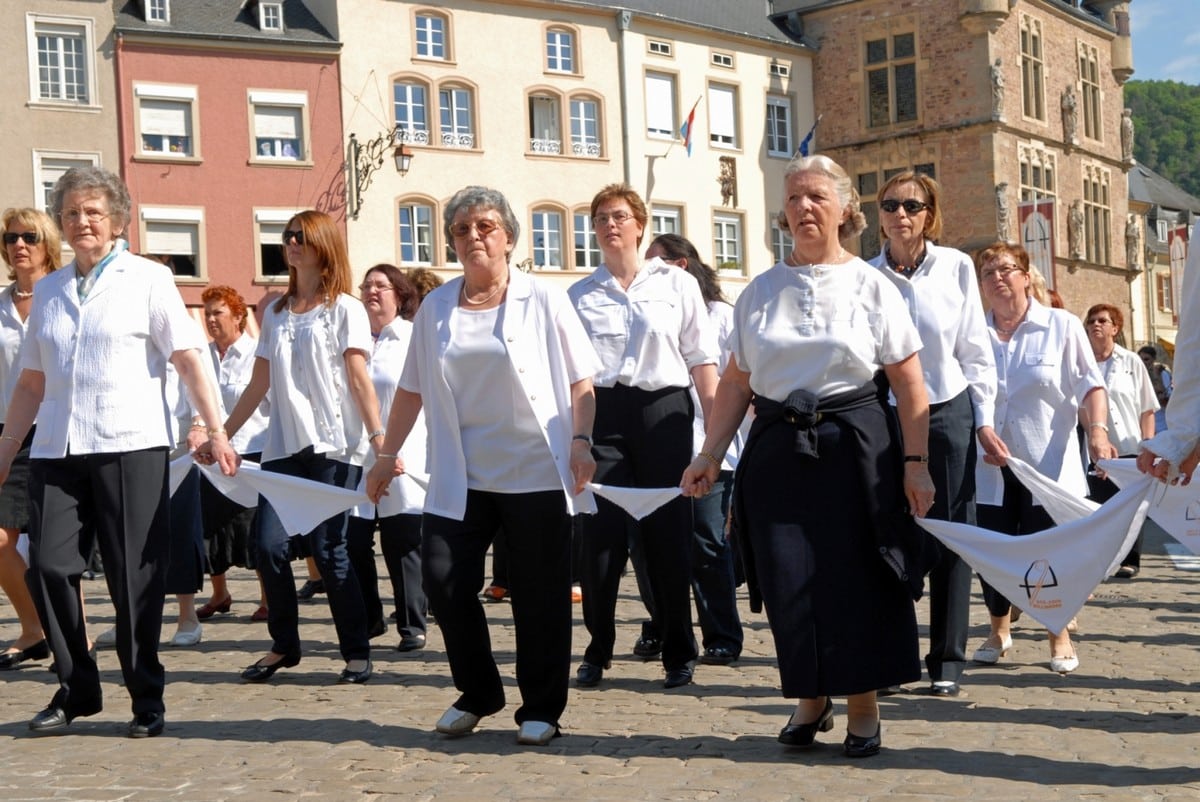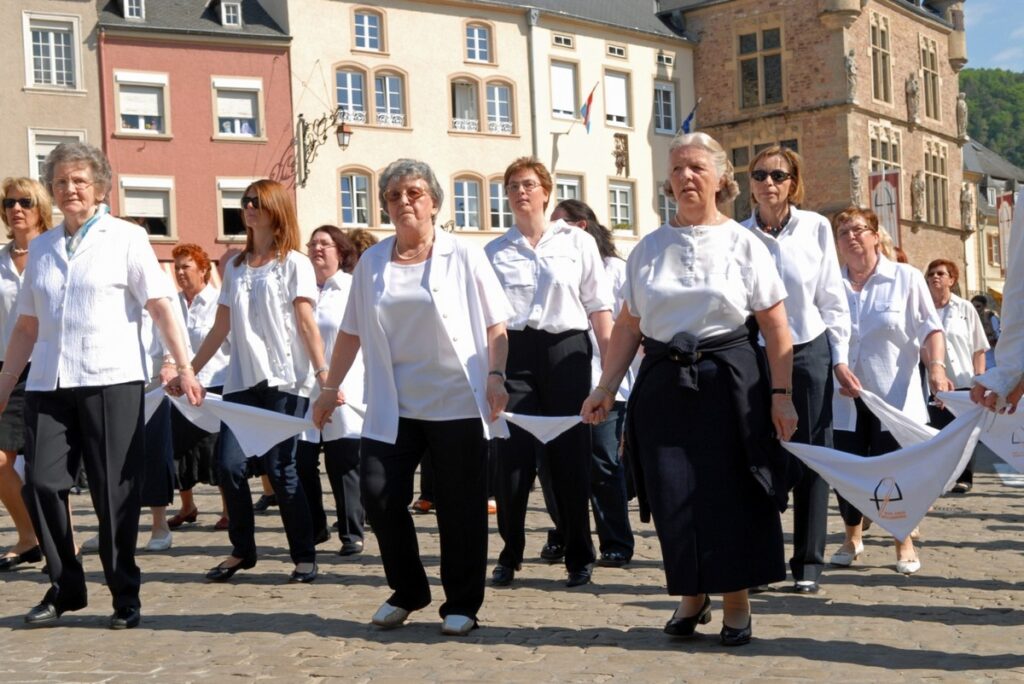 One particularly awe-inspiring and fun event is Europe's largest dancing procession, popular enough to be given World Heritage status by UNESCO. More than 10,000 Luxembourgers take part in celebrating St. Willibrord's procession in the city of Echertnach, as tens of thousands of people cheer them on. The interesting thing about the traditional dance is that it's a series of synchronized hopping, which can be almost mesmerizing to watch. Mix in a traditional polka band, and you have a recipe for an unforgettable event. It's a popular tourist attraction, and many feel tempted to hop in on the fun.
Linguistic Diversity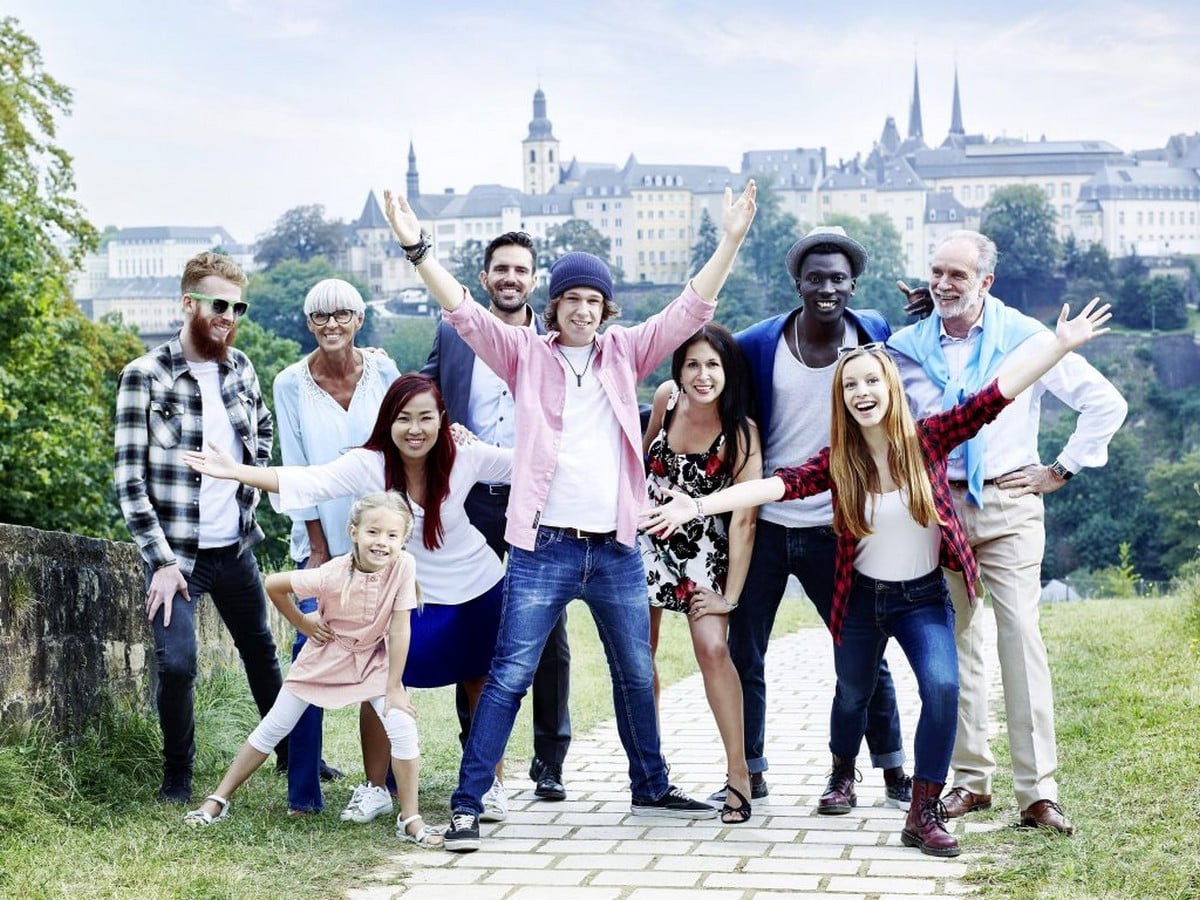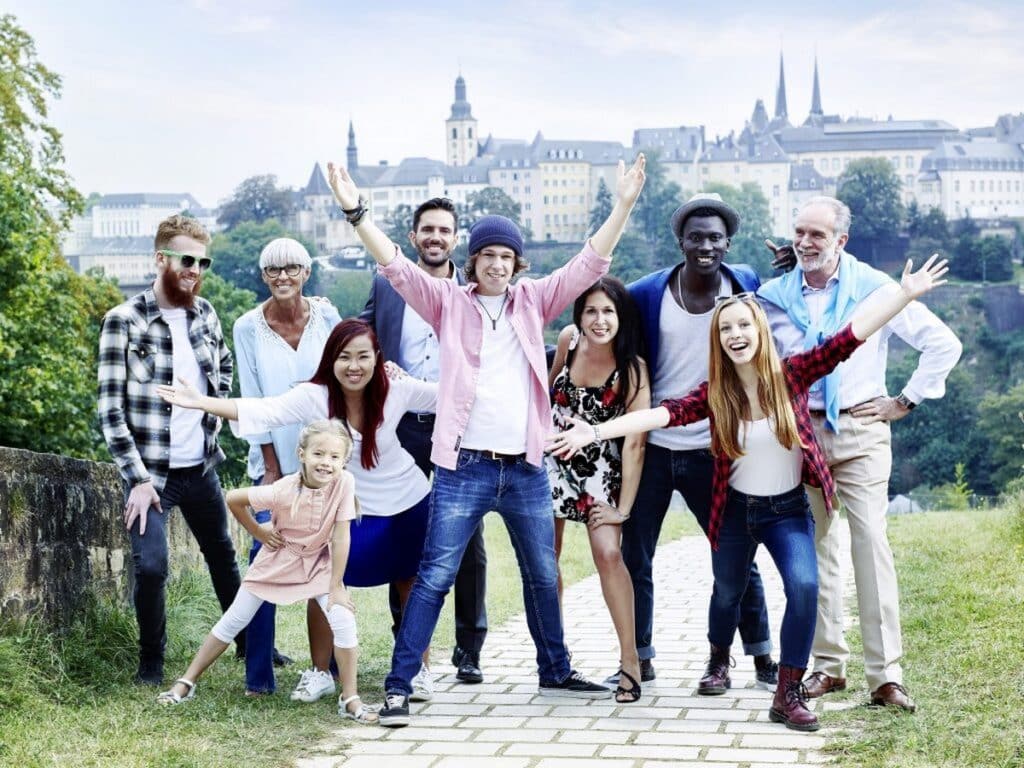 Europe is often known as the land of linguistic diversity, where most inhabitants are bilingual due to the variety of languages found on the continent. Luxembourg is no different, but they take things further by pushing for trilingual diversity. In fact, most Luxembourgers are typically trilingual, speaking French, German, and their unique language of Luxembourgish. Many tourists that visit Luxembourg often start to pick up various linguistic cues, making it a great country to visit for those looking to brush up on their language skills. Living in Luxembourg is bound to help you pick up a language.
Warm and Welcoming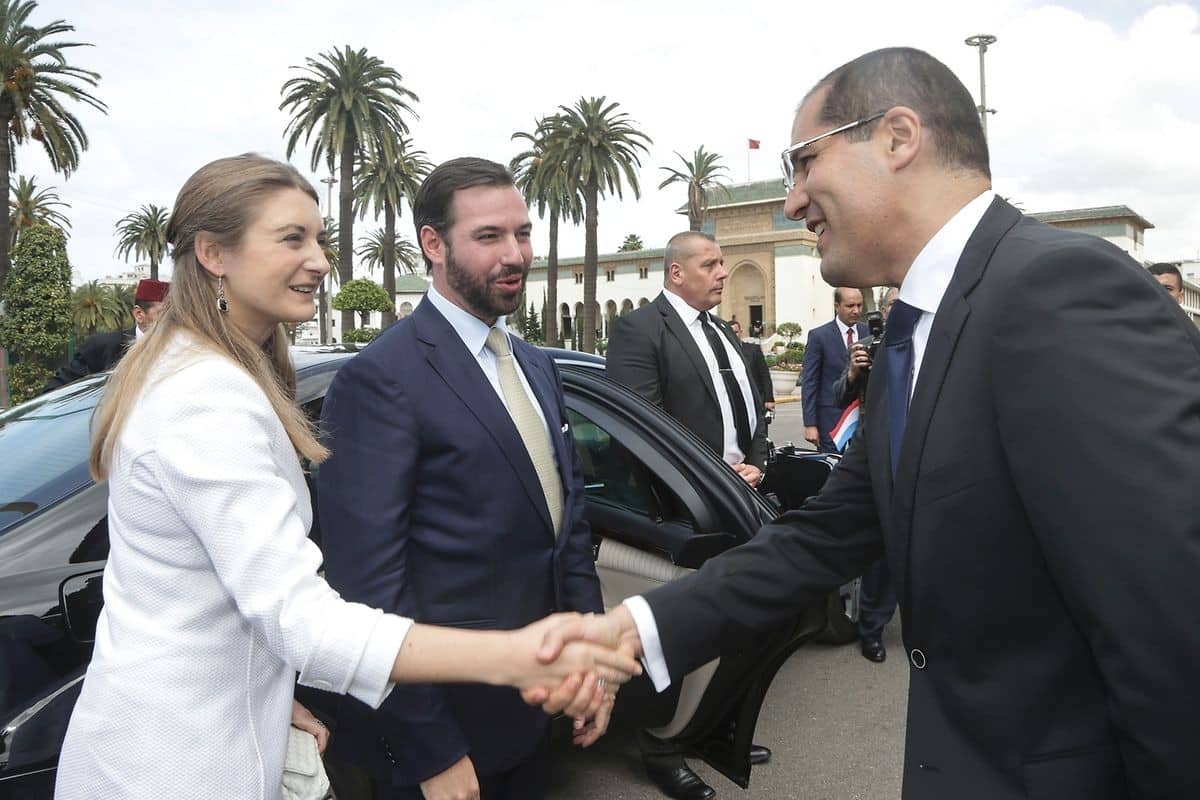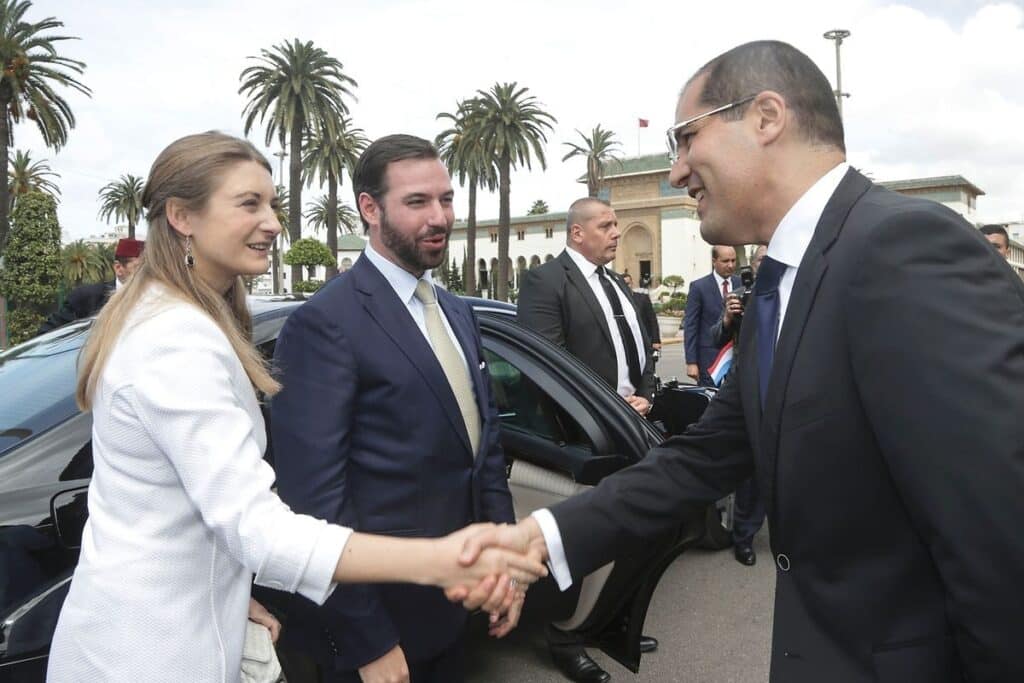 Without a doubt, one of the primary reasons why any tourist would want to visit a city or country is due to the friendliness of its inhabitants. As one of the most popular countries in Europe, Luxembourg is particularly well-known for its warm and welcoming atmosphere. Aside from the multitude of events and festivals, the people are surprisingly friendly and hospitable. Perhaps it is due to the low crime rate and high standard of living, but most people in the country of Luxembourg are more than happy to entertain questions and talk about their country.
A Paradise for Outdoor Activities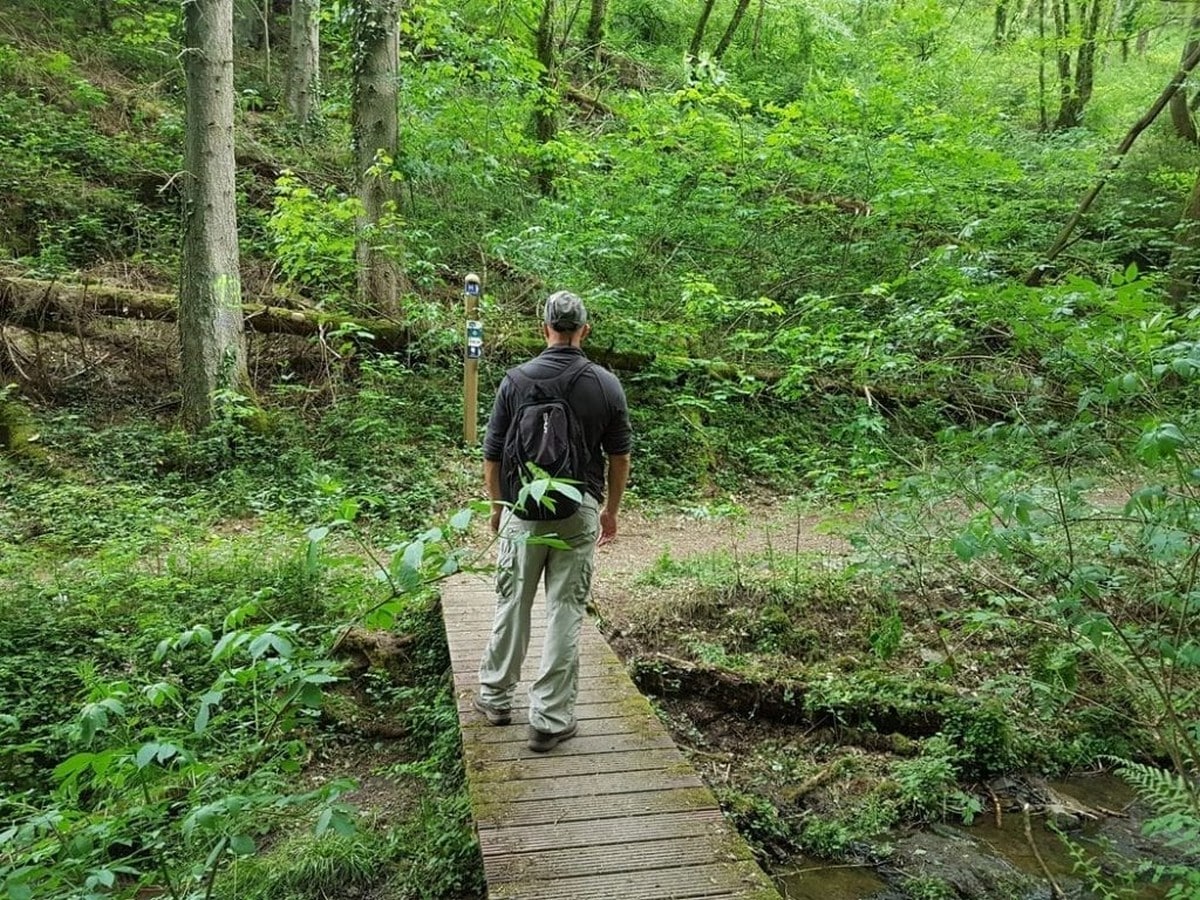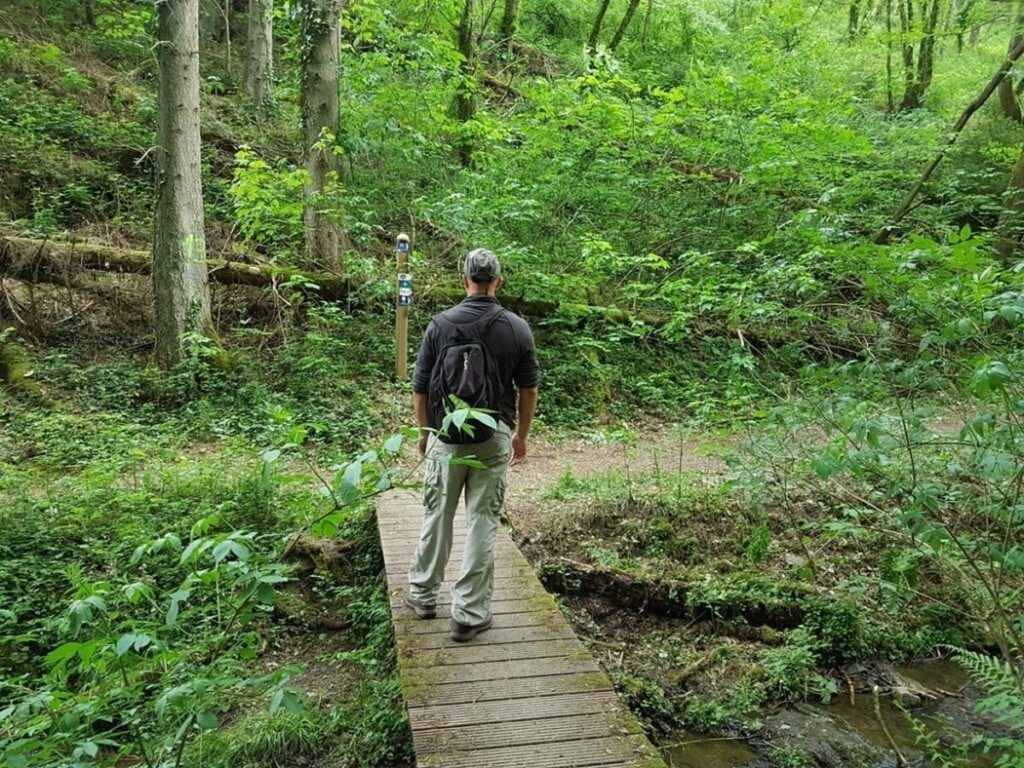 If you're looking for a country that offers plenty of opportunities for outdoor events, Luxembourg is at the top of the list. The reason for it is that a good portion of the country is covered by beautiful forests. It's a tranquil environment, which is why it's perfect for those who want to enjoy a quiet hike or bike ride. The urban environment of Luxembourg can be comfortable and accommodating, but there's nothing quite like the country's natural side. The forests and parks make for an excellent reason to visit the Grand Duchy.
A Surprising Number of Car Owners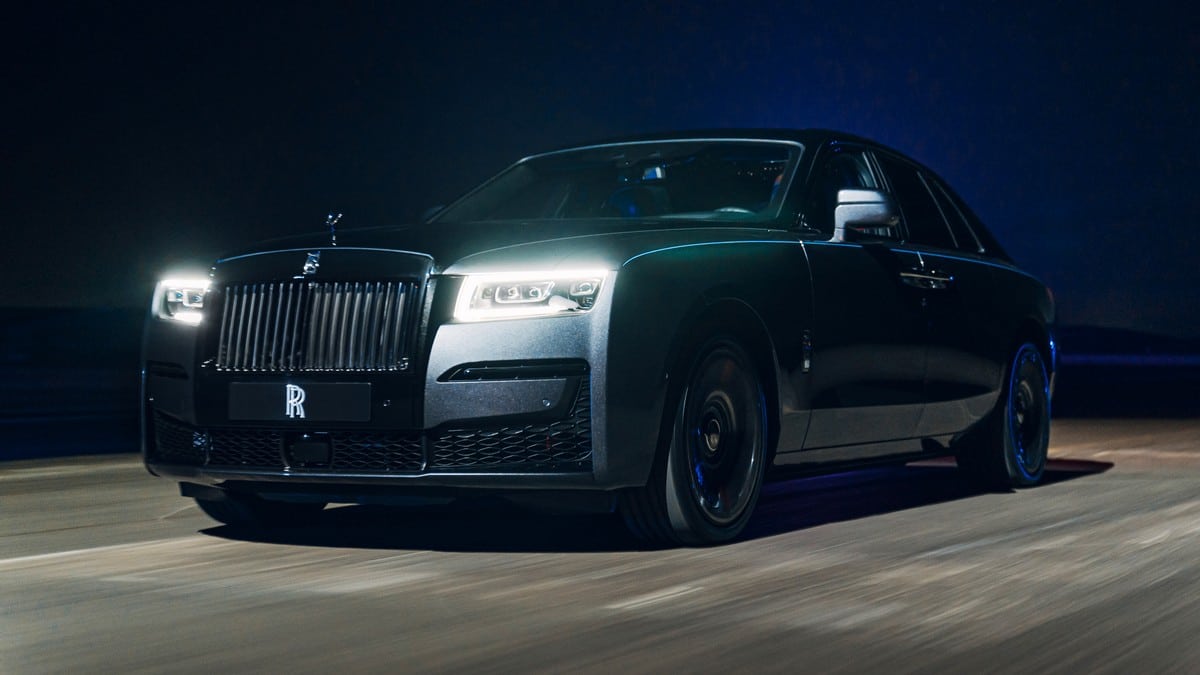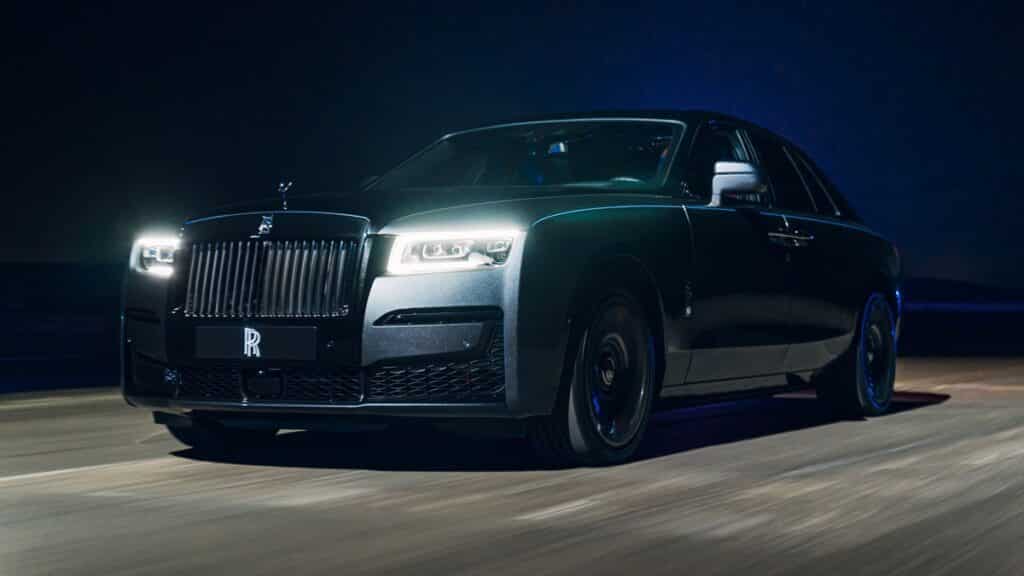 As one of the least-populated countries, there's plenty of space despite Luxembourg also being one of the smallest countries in the world. That said, there are 647 cars per 1,000 residents, making the Grand Duchy a country with one of the highest numbers of car owners in the world. Volkswagen, in particular, is a top-selling brand, which means you'll see that many car owners in the country own a Volkswagen. Considering how much the average worker is paid (with the highest minimum wage in the EU), it is no surprise that most residents are car owners.
A History of Royalty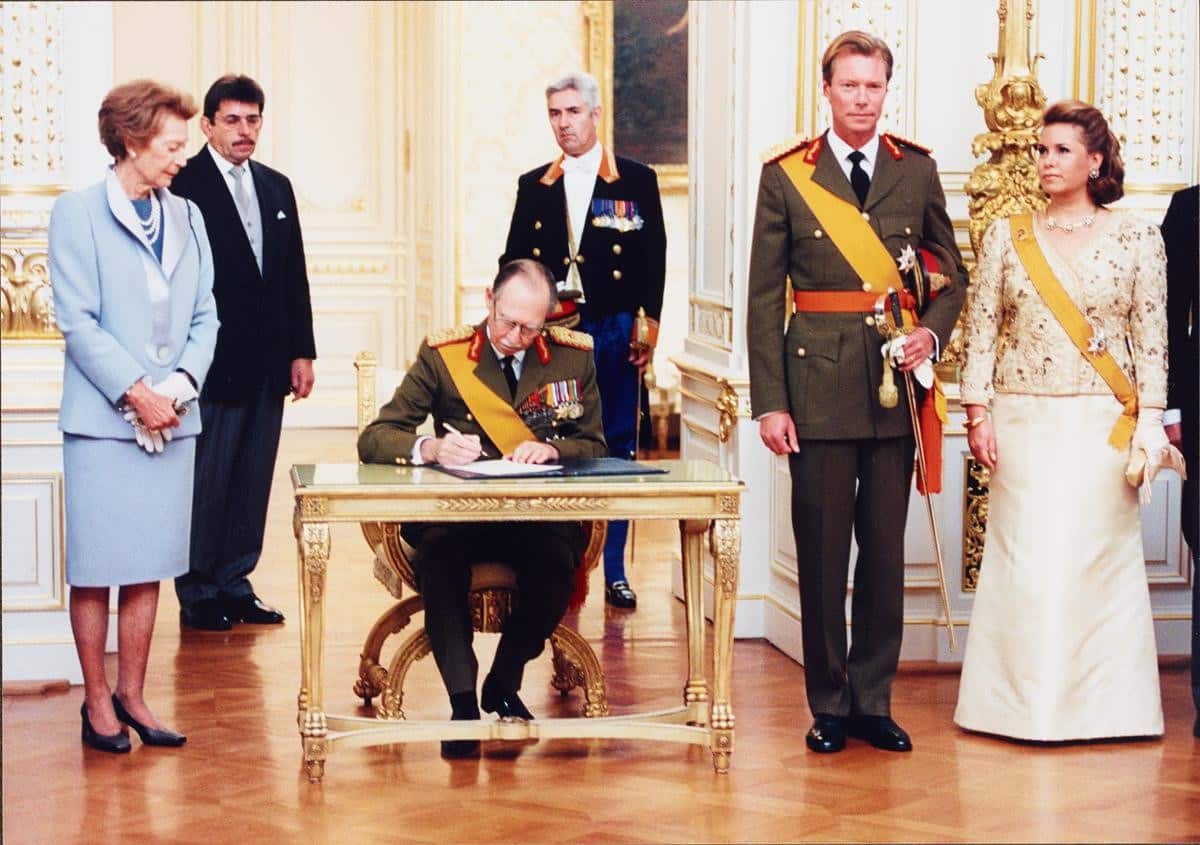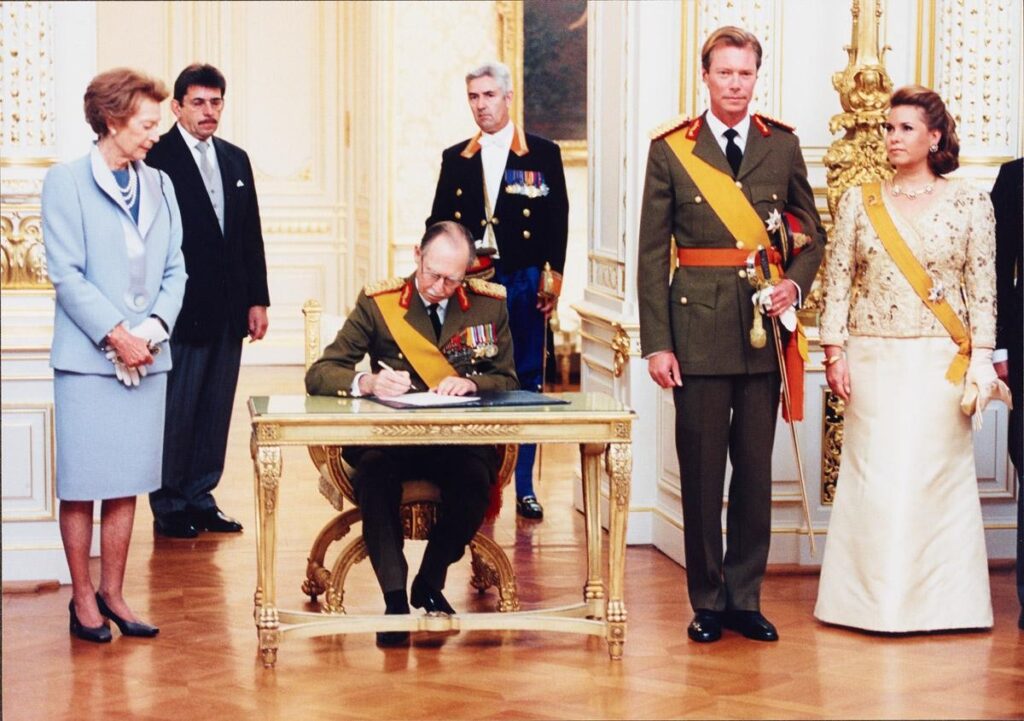 As the world's only Grand Duchy, Luxembourg has a history steeped in vassalage, marriage, and conquest. It all started with Count Siegfried, as his family helped to develop and grow their castle into something much more. The result is a land littered with castles and palaces, places of heritage that people who love history travel from around the world to see. Luxembourg already has many different reasons for people to visit, and a history of royalty is near the top of the list.
A Great Location for Shoppers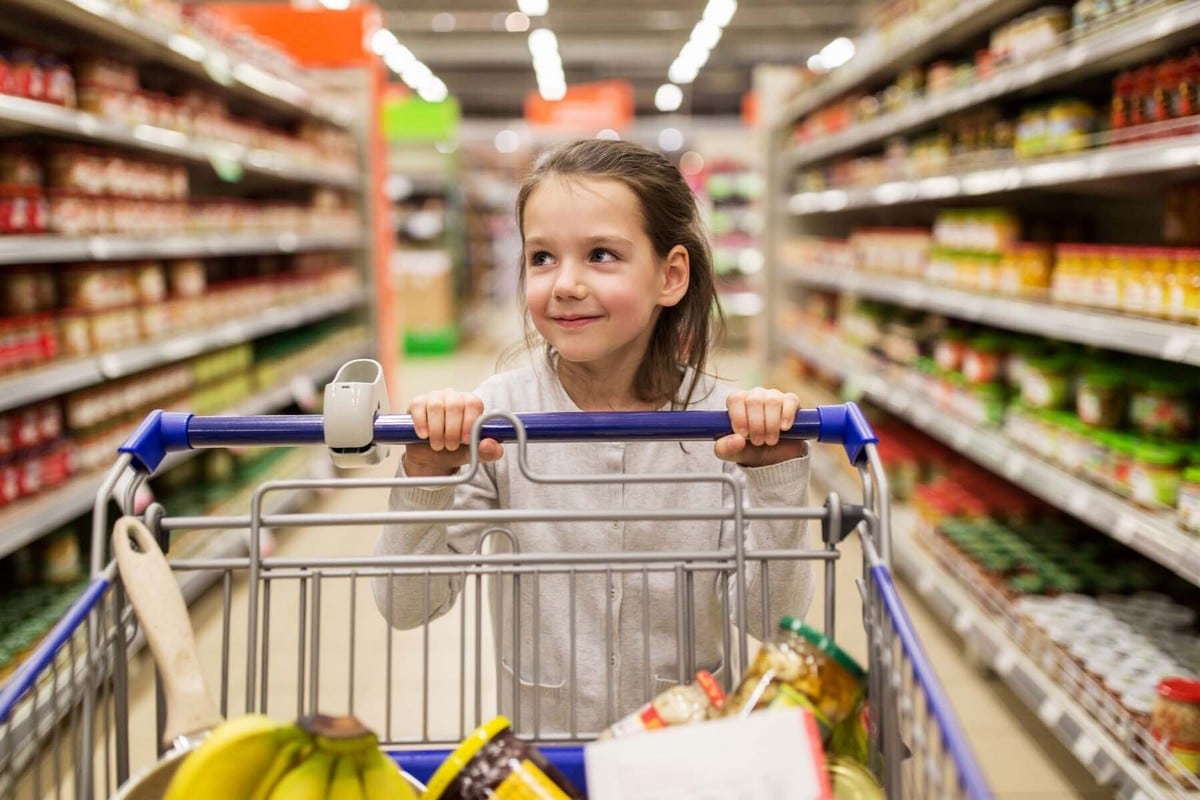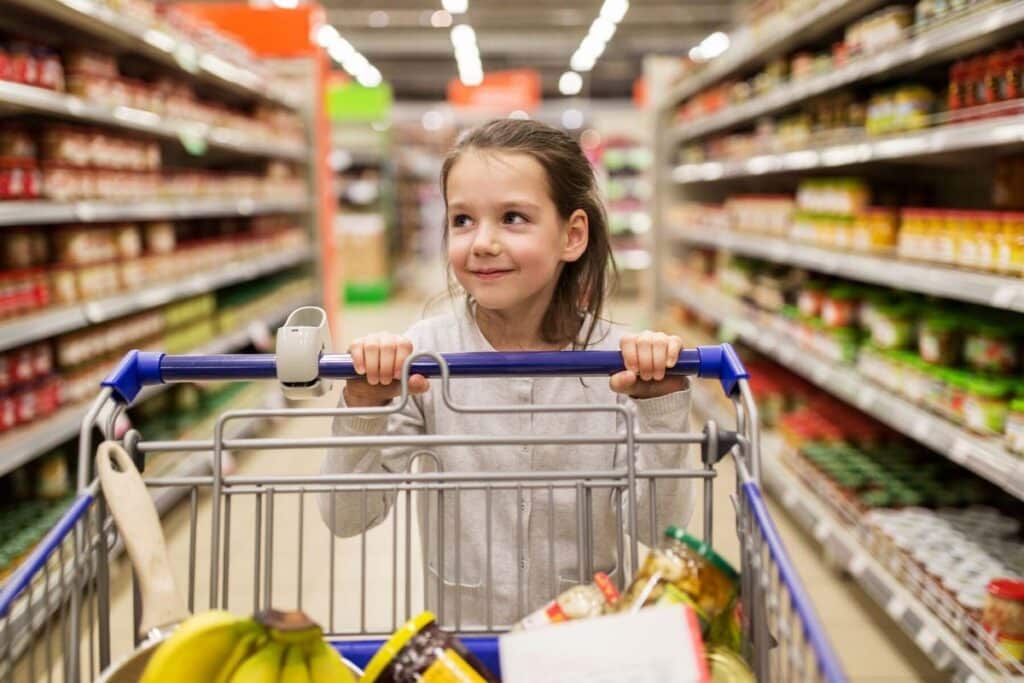 Tourists love a location with plenty of high-end markets and boutiques. The great part about Luxembourg is how it offers a nearly endless supply of boutiques and farmer's markets. The summer festival known as Schueberfouer is a culmination of what Luxembourg has to offer, which is why it pulls in so many tourists. Outside of the summer festival, you'll find plenty of things to shop for, depending on where you go. Whether it's the capital of Luxembourg or the surrounding cities, there are many opportunities to shop your heart out.
The Ideal Tourist Spot for the Nightlife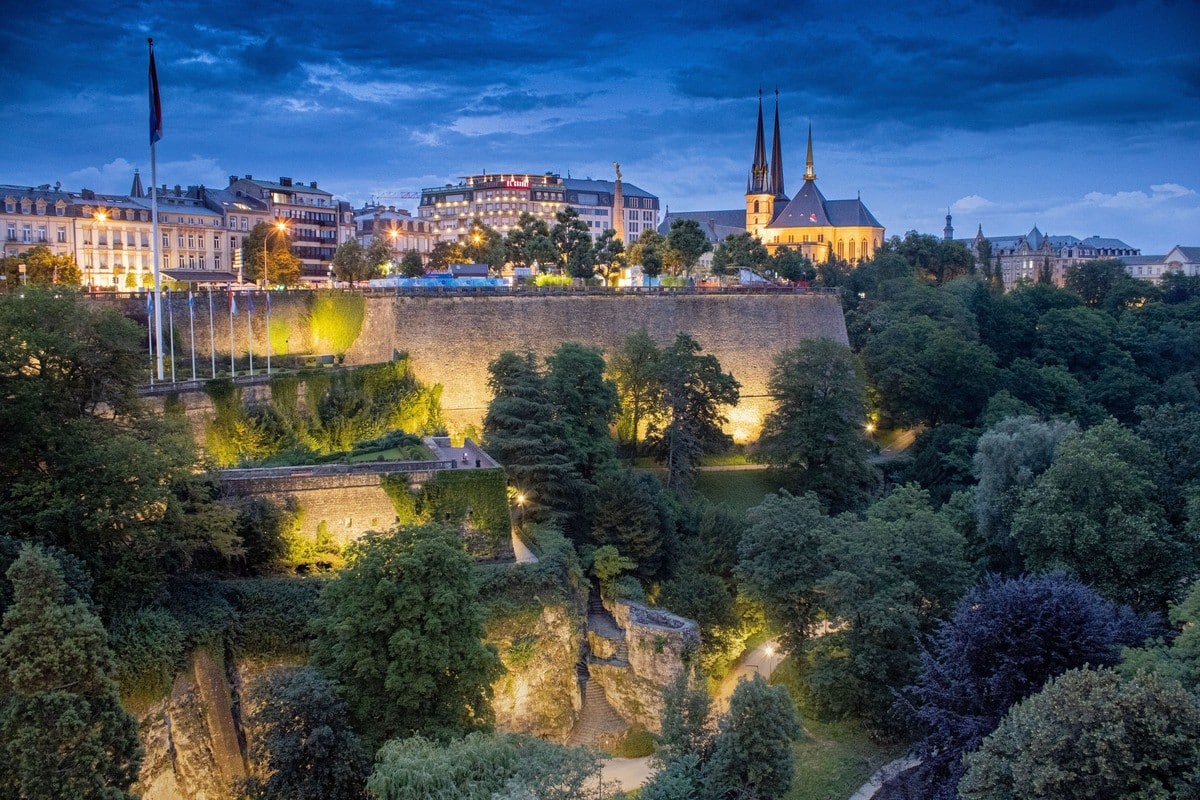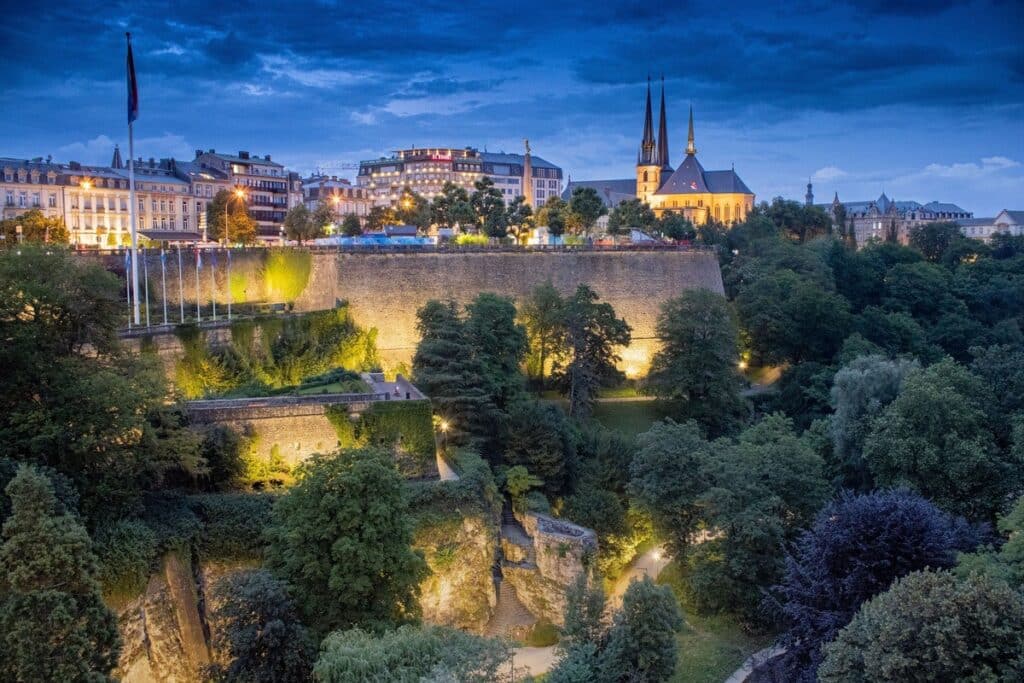 Luxembourg is known for many things, and the nightlife is a surprising addition, especially considering its reputation as a quiet banking country. As one of the richest and friendliest countries, it's not a stretch to state that the entertainment sector is booming. In Luxembourg, the nightlife is rich, filled with clubs, bars, and all sorts of establishments. It's a surprisingly vivid and bustling scene, given the more peaceful and tranquil reasons to visit the Grand Duchy. It's the ideal tourist spot for nightlife, thanks to its low crime rate.
Easy and Accommodating Transportation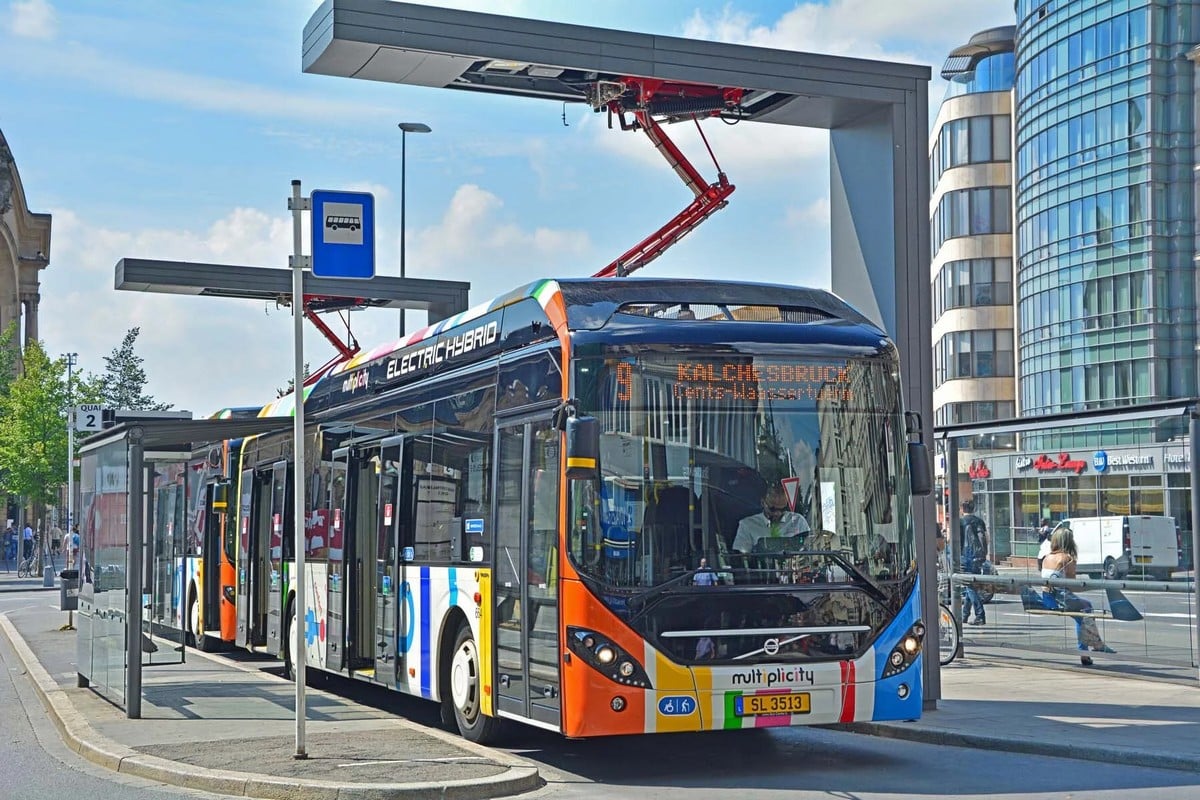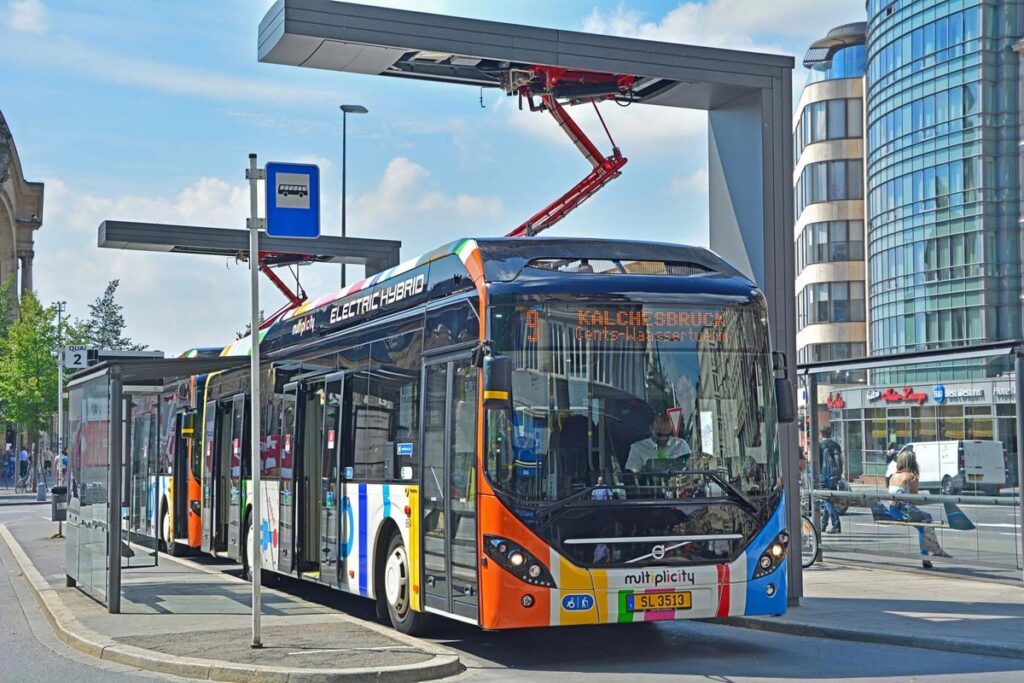 Luxembourg is known not only for its friendly people and status as a tax haven but also for its easy and accommodating transportation system. While there are many car owners in Luxembourg as a whole, the transportation system is clean, efficient, affordable, and friendly. It gives many tourists a chance to enjoy most of the cities without having to worry about expensive transportation. As such, it's a great country to visit with your family. Efficient public transportation means you'll quickly see the sights without the stress.
A Place for Wine Lovers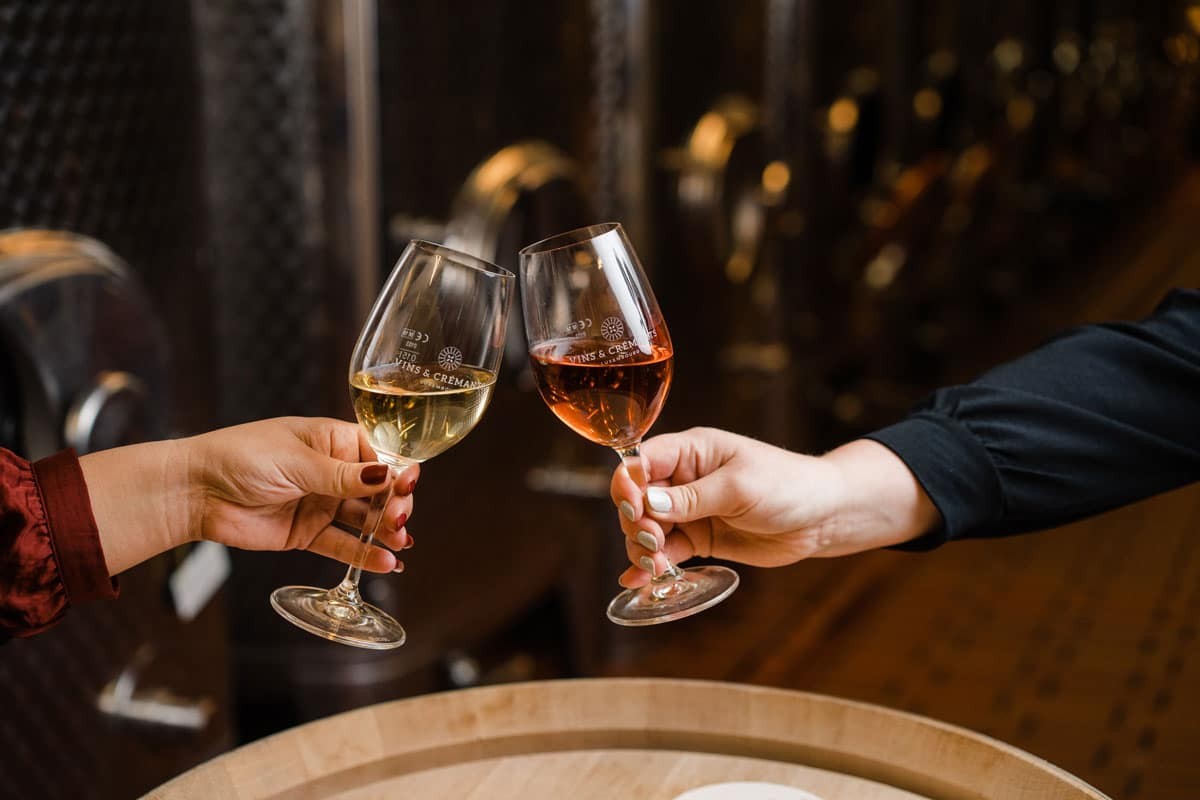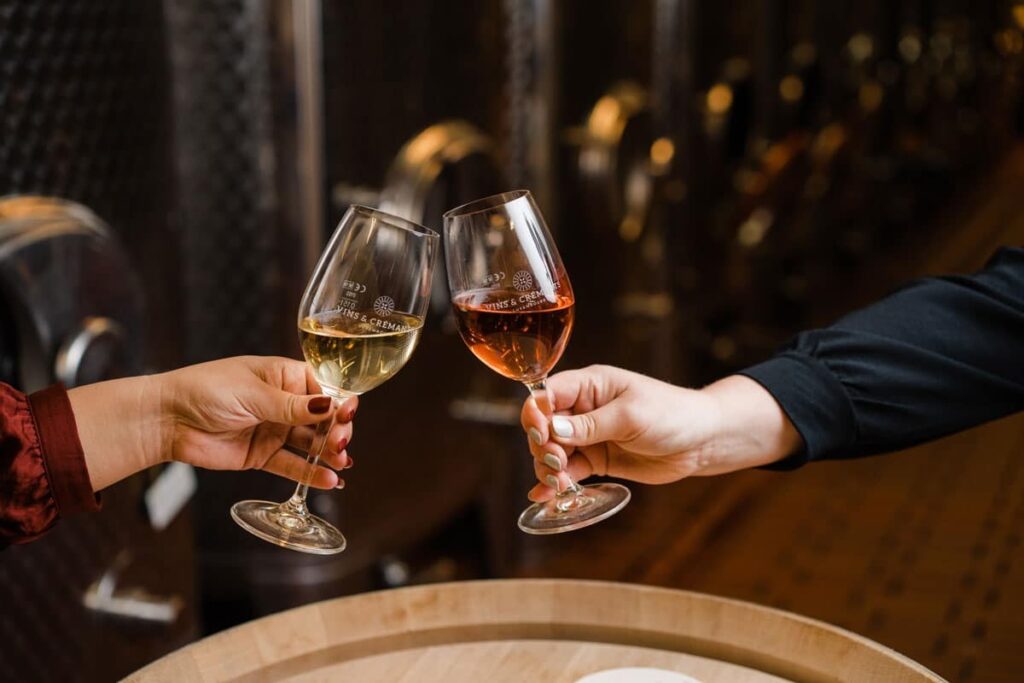 To put things in perspective, the capital city of Luxembourg (also Luxembourg) has a dining establishment called Restaurant Chiggeri. While some establishments will offer wine, perhaps a choice between several fine spirits, Restaurant Chiggeri does no such thing. It will allow you to choose from 2,200 different types of wine. Let it be known that Luxembourg is not one to beat around the bush when it comes to wine. The Grand Duchy takes its wine seriously, and any wine connoisseur would do well to visit the country as soon as possible.
Celebrating the Birthday of the Grand Duke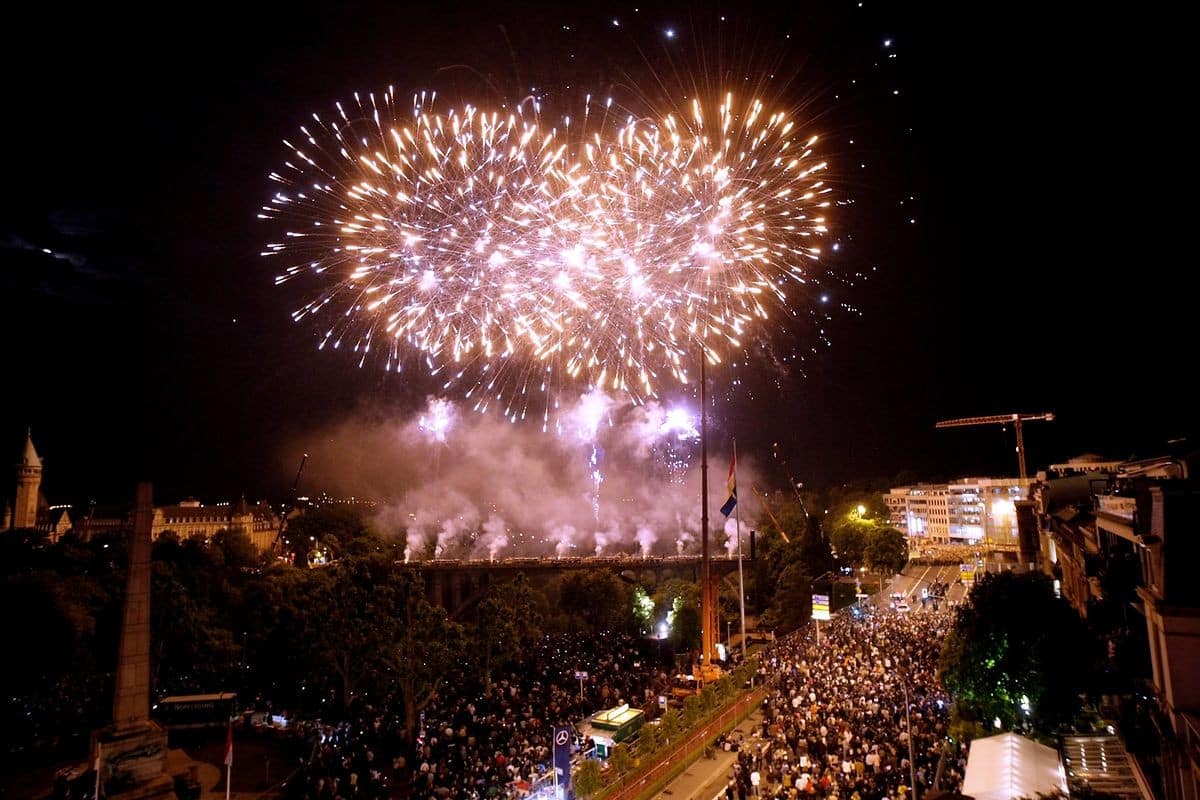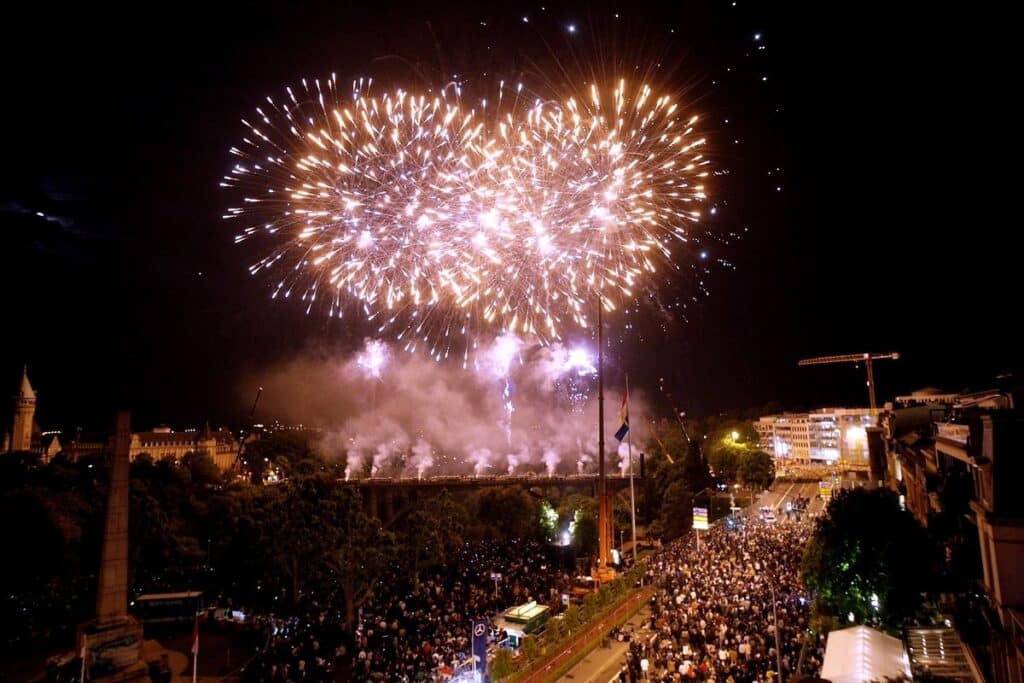 Did you know that the birthday of the Grand Duke is celebrated every 23rd of June? Did you also know that it's not actually the birthday of the Grand Duke? In fact, it's not the birthday of any Grand Duke in the history of the Grand Duchy. Instead, it was the (changed) birthday of Grand Duchess Charlotte (1916-1964). Her birthday was on January 23, but it was shifted to June for better weather. As such, June 23 is considered a public holiday in the country.