Thailand is a country located in Southeast Asia, bordered by Myanmar to the northwest, Laos to the northeast, Cambodia to the southeast, and Malaysia to the south. It is a constitutional monarchy with the King as the head of state, and its capital city is Bangkok. The country has a rich cultural heritage, with influences from India, China, and Southeast Asia. It is famous for its stunning temples and palaces, including Wat Arun, Wat Phra Kaew, and the Grand Palace. It is a popular tourist destination that attracts millions of visitors each year.
Thailand is known for its rich culture, natural beauty, delicious cuisine, vibrant nightlife, and tropical beaches. It is famous for its beautiful temples and palaces, boldly flavored cuisine, and tropical beaches. It is known for its jungle-clad hills in the north, its southern tropical islands, and bustling capital city, Bangkok.
The Grand Palace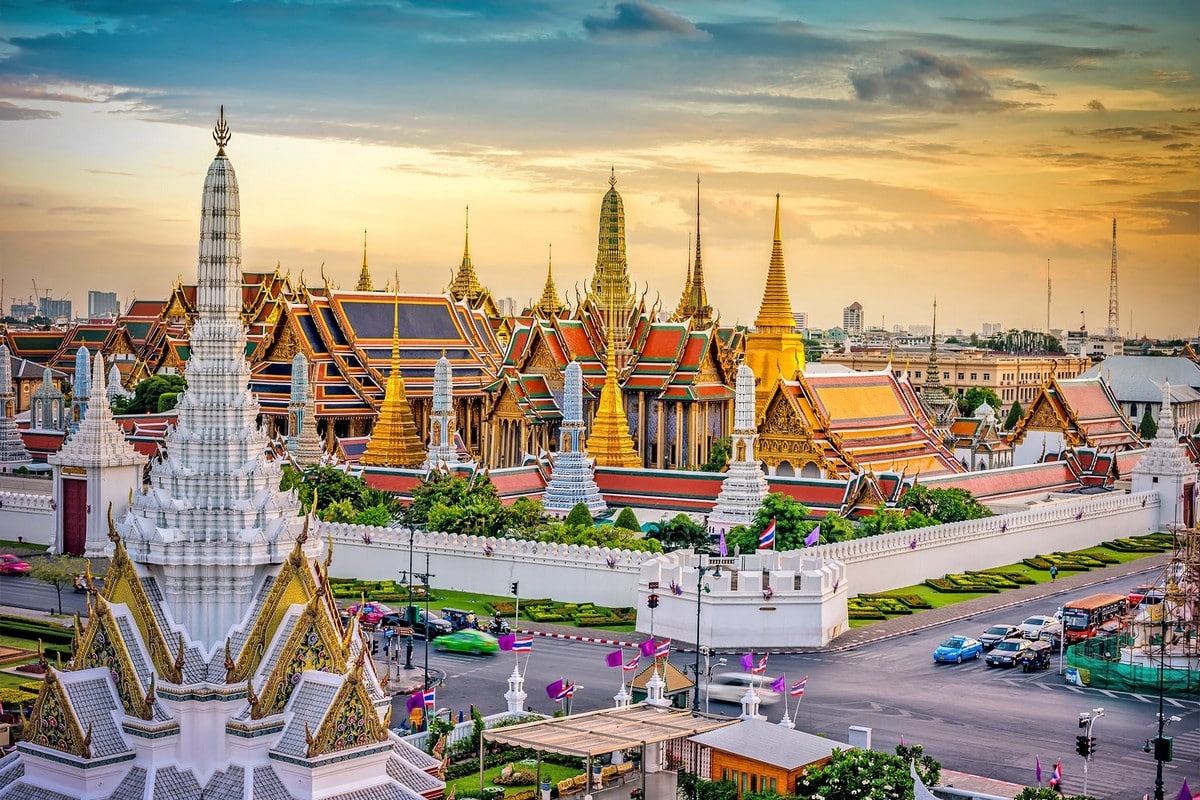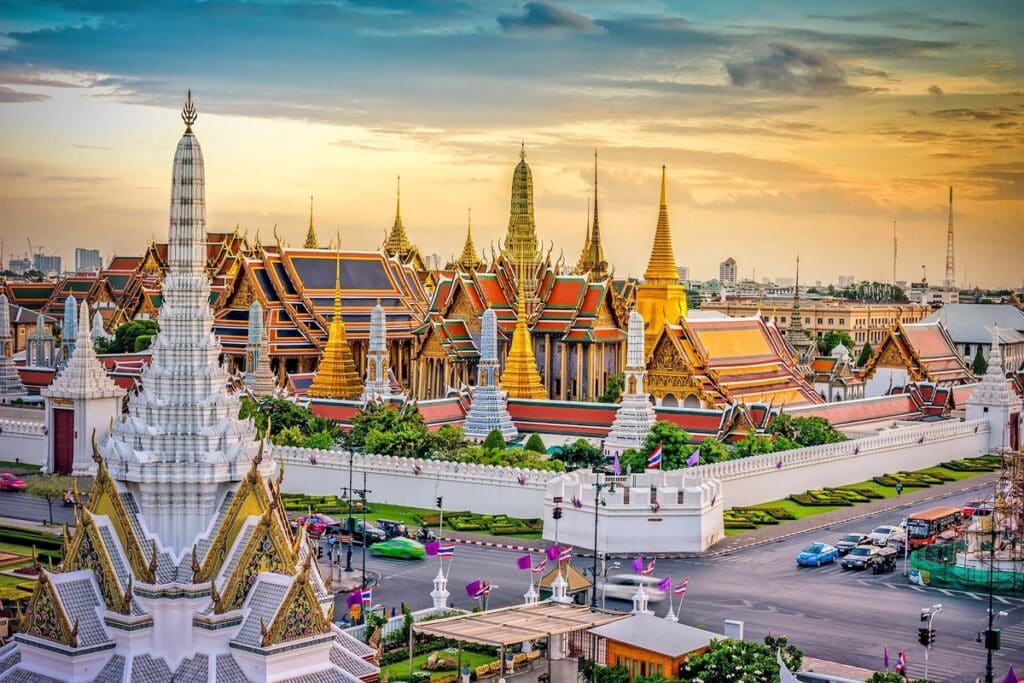 The Grand Palace in Bangkok is one of the most iconic attractions in Thailand and a must-visit for any traveler. It is a complex of buildings that served as the official residence of the King of Thailand from 1782 to 1925. The palace is a stunning example of Thai architecture, with intricate designs, glittering spires, and colorful ornamentation. Visitors can explore the palace grounds, including the Wat Phra Kaew temple, which houses the revered Emerald Buddha. The palace also showcases a rich collection of historical artifacts and Thai artwork.
Ancient City of Ayutthaya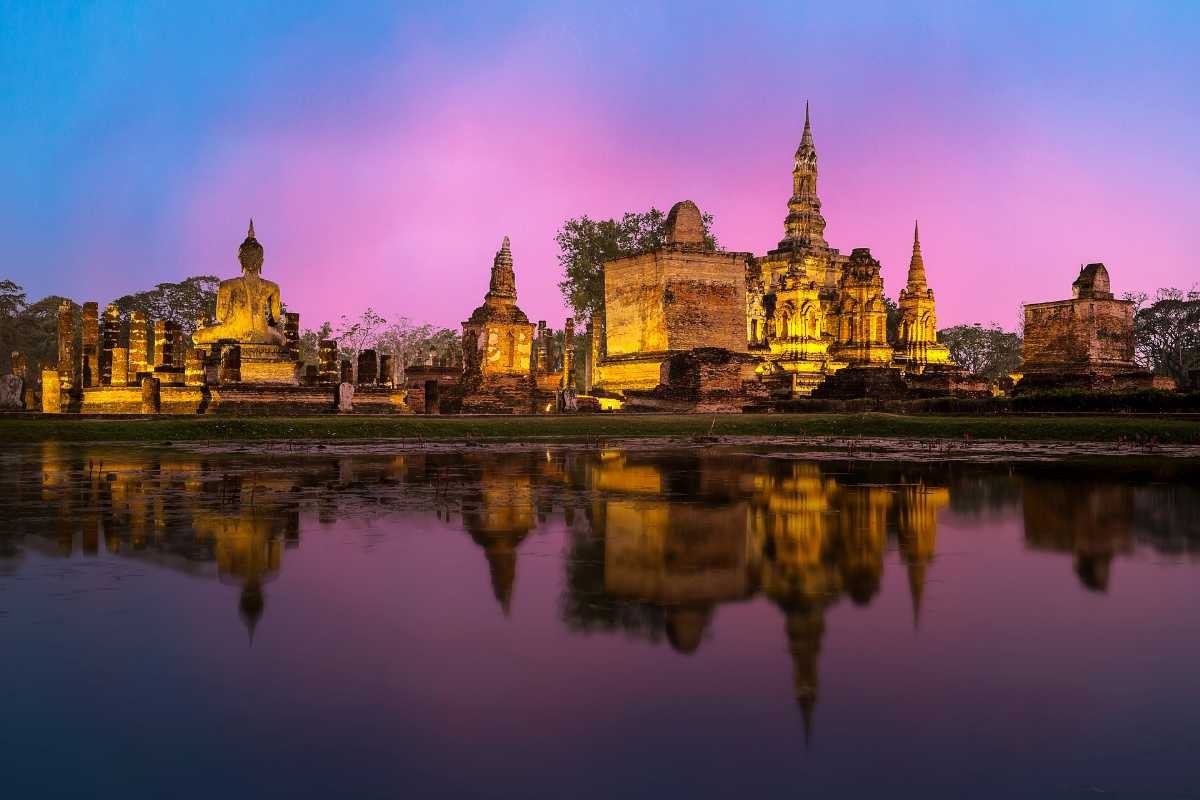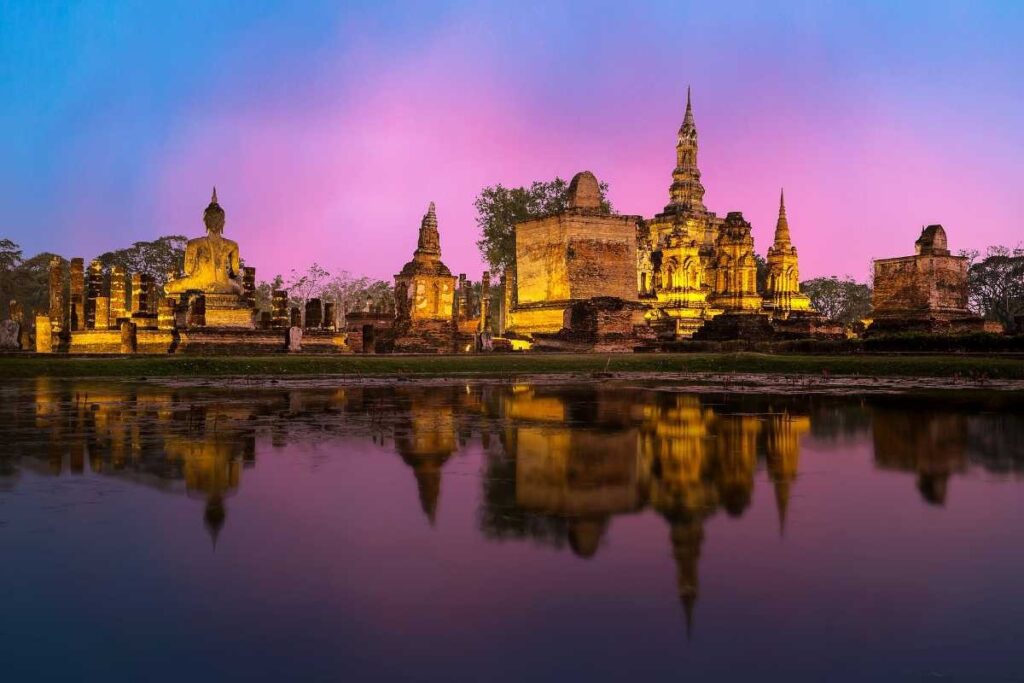 Ayutthaya is an ancient city located in central Thailand, once the capital of the Ayutthaya Kingdom. The city was founded in 1350 and was one of the largest and most prosperous cities in the world for over 400 years. Visitors can explore the ruins of ancient temples, palaces, and monasteries now designated as UNESCO World Heritage sites. Ayutthaya offers a unique blend of history and culture, showcasing the architectural achievements of the ancient Siamese kingdom and its influence on Thai culture.
Cooking Class to Learn About Thai Cuisine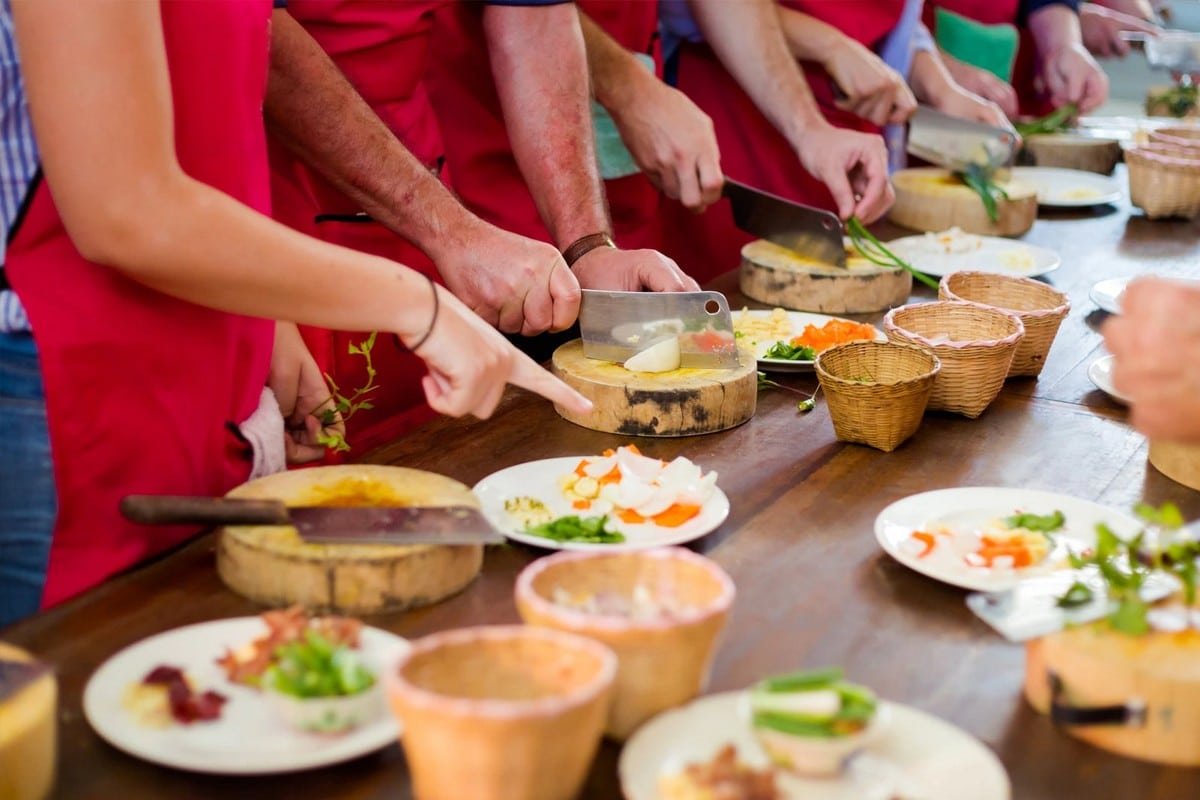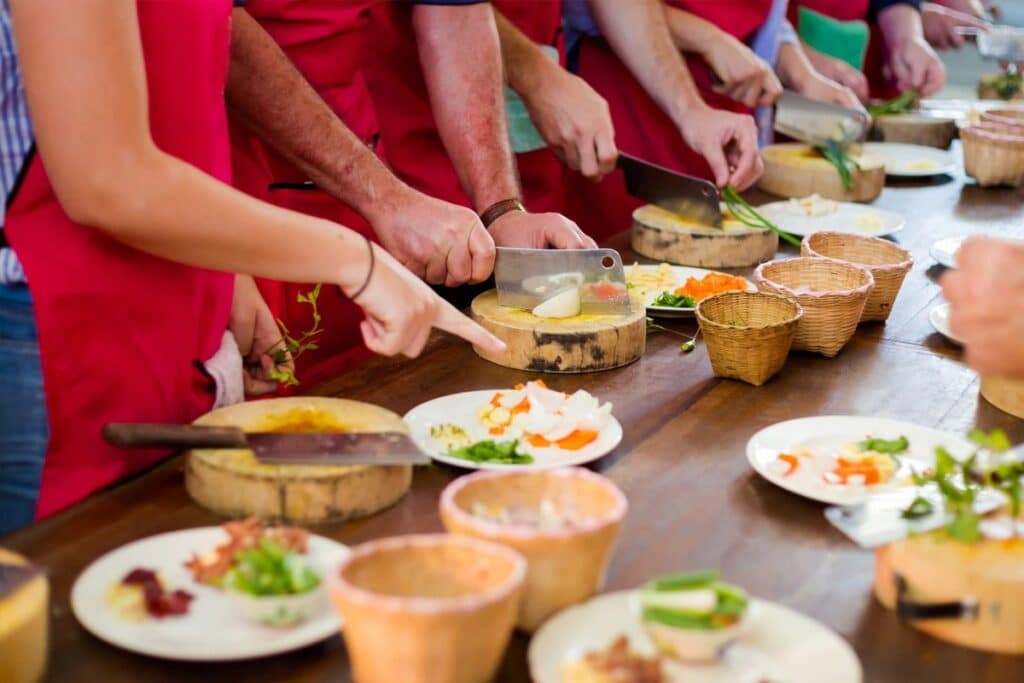 A Thai cooking class is a great way to learn about the country's cuisine, which is known for its balance of sweet, sour, salty, and spicy flavors. Participants typically start with a visit to a local market to buy ingredients and learn about Thai ingredients and spices. Then, under the guidance of a chef, learn to cook classic dishes like Tom Yum soup, Pad Thai, and green curry. The class usually ends with a sit-down meal to enjoy the dishes prepared. Thai cooking classes offer a fun, hands-on experience that provides insight into Thai culture and the country's vibrant food scene.
Thailand's Diverse Cultural Heritage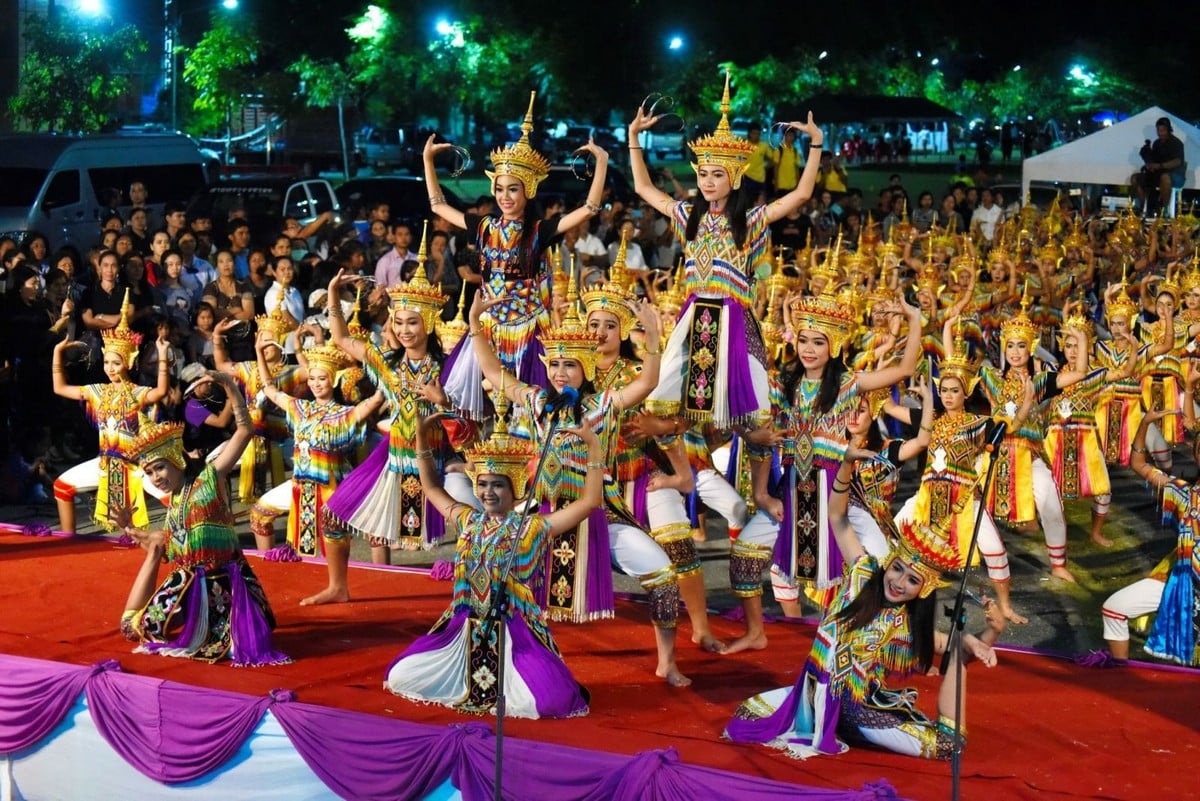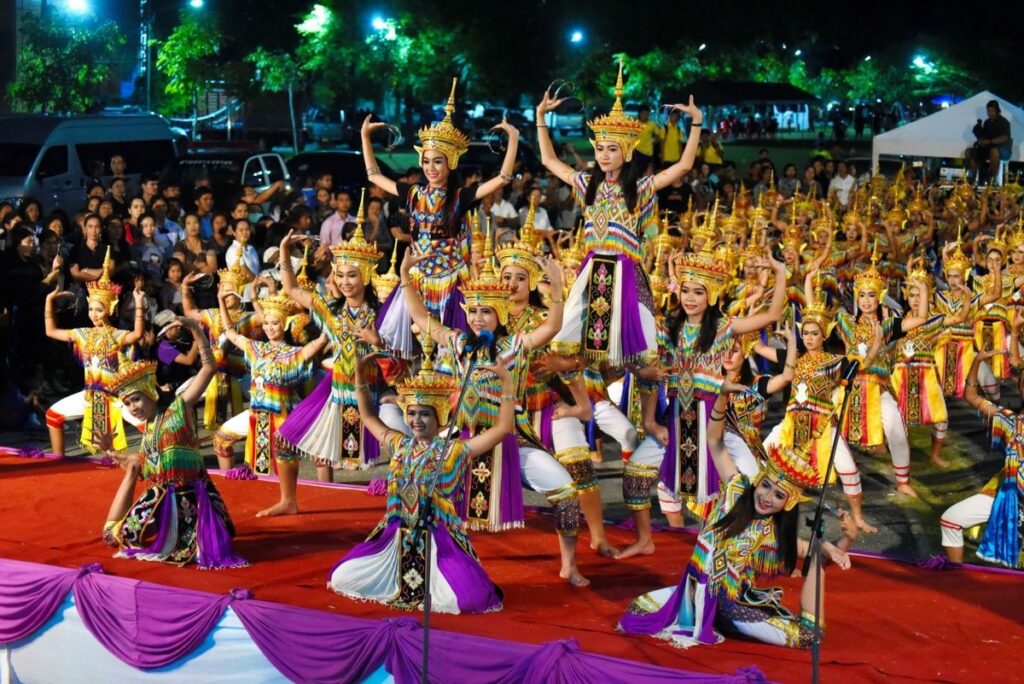 Thailand has a rich cultural heritage shaped by its neighboring countries, such as China, Laos, and Cambodia. This heritage is evident in the traditional costumes, festivals, music, dance, and architecture that can be found throughout the country. For example, the influence of Chinese culture is evident in the traditional Chinese New Year celebrations, while the influence of Cambodian culture is seen in the intricately carved Khmer temples found in Thailand. Additionally, the influence of Laos can be seen in the traditional Laotian-style textiles and weaving techniques used in the production of traditional clothing.
Island Hopping in the Andaman Sea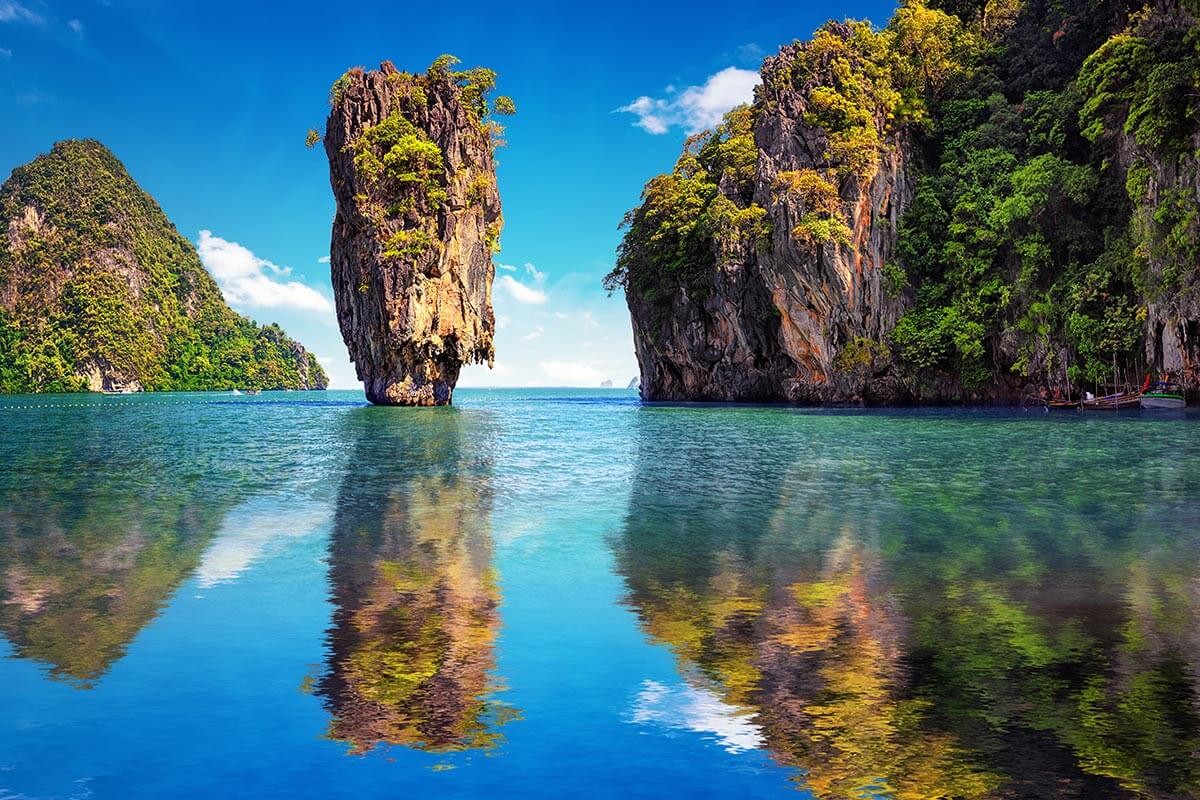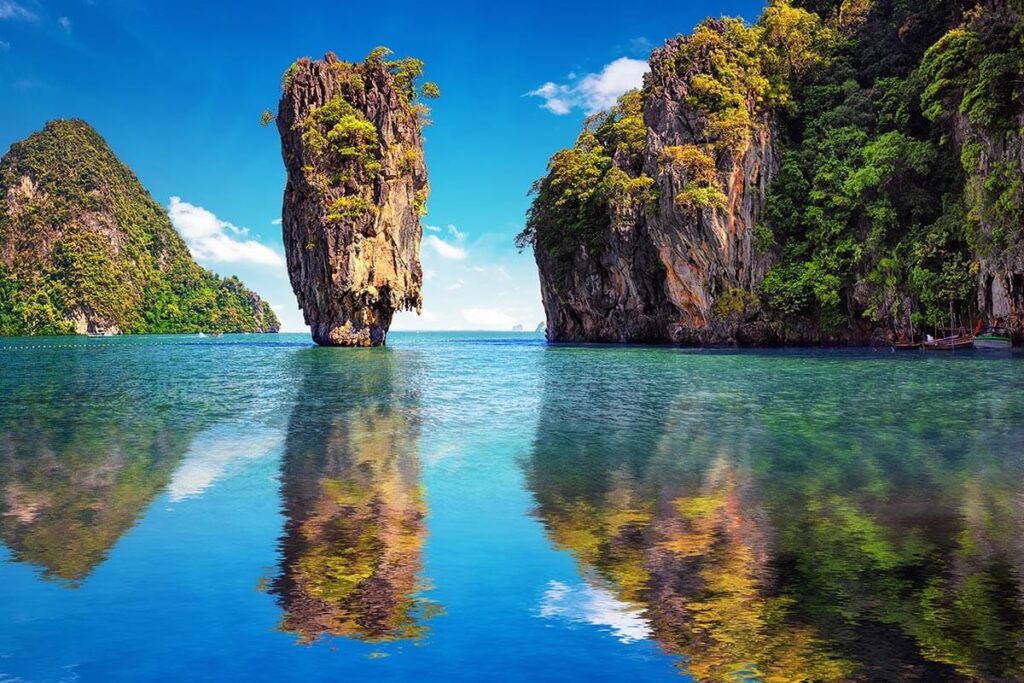 Island hopping in the Andaman Sea is a popular way to explore southern Thailand's scenic beauty and diverse landscapes. With crystal clear waters, pristine beaches, and lush vegetation, the Andaman Sea is home to various islands that offer a range of experiences, from adventure sports to relaxation. Popular destinations include Koh Phi Phi, known for its stunning scenery, and Koh Lanta, which offers a more relaxed atmosphere. Snorkeling and diving opportunities are abundant, as well as opportunities to spot exotic wildlife, such as monkeys and exotic birds.
Songkran Water Festival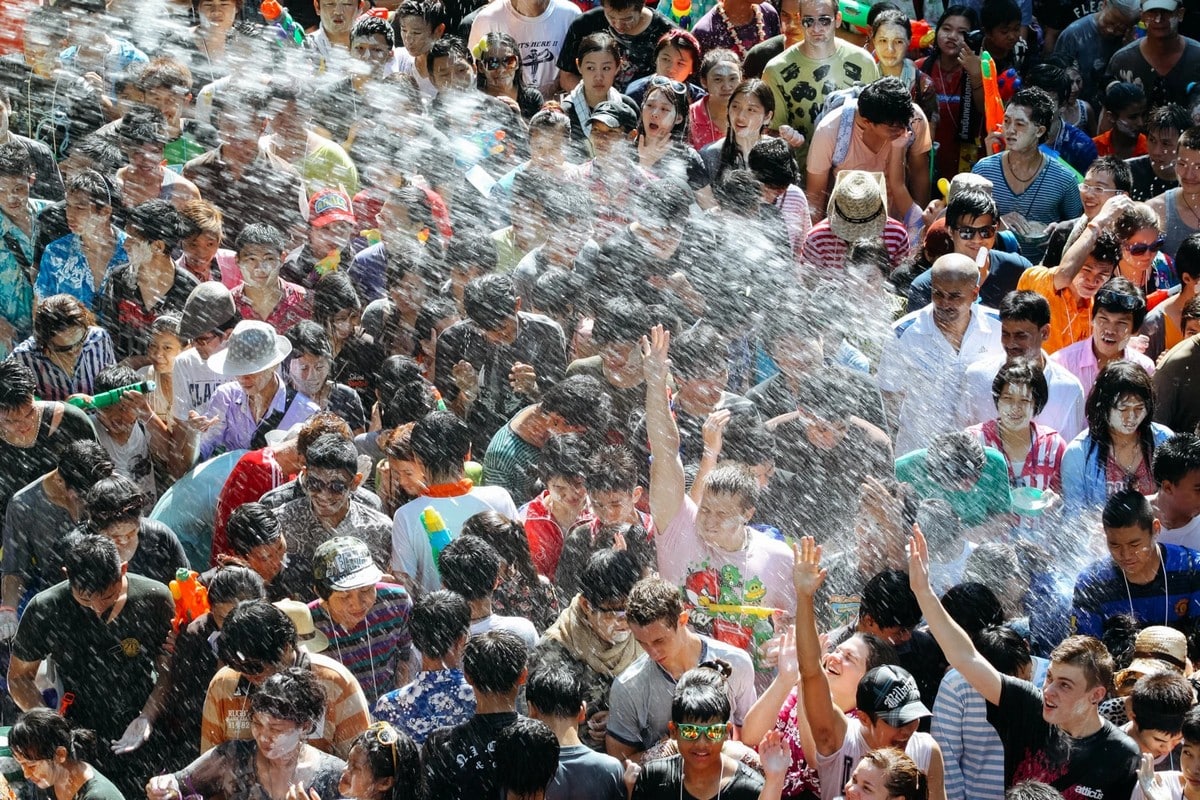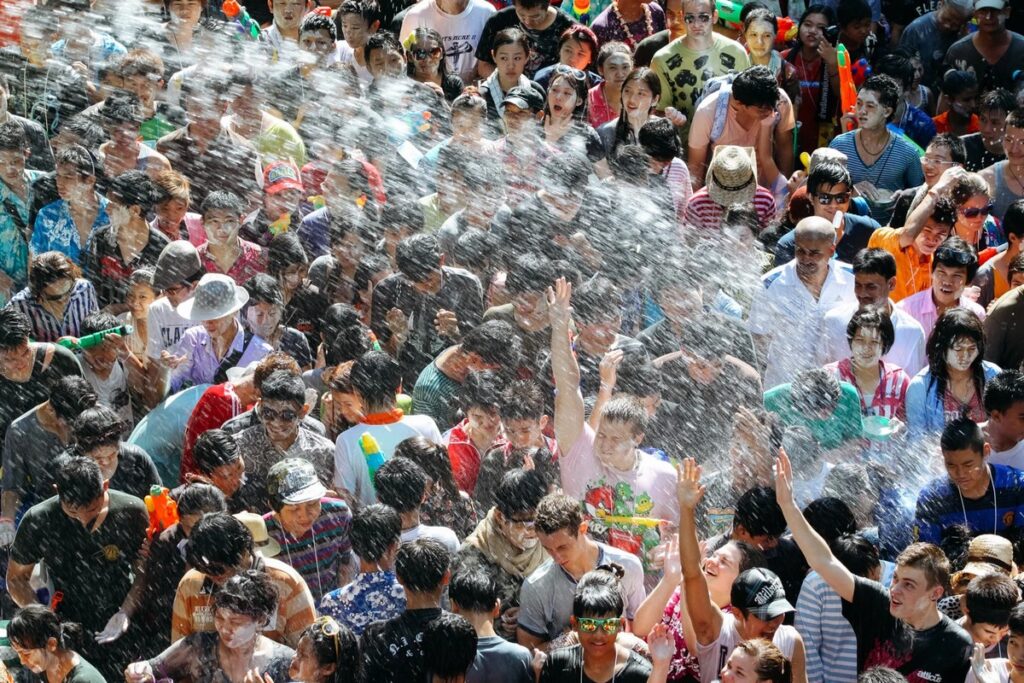 Songkran Water Festival, also known as the Thai New Year, is an annual celebration held in Thailand in mid-April. It is a three-day event where people participate in joyous water fights, pour water on statues of the Buddha to symbolize purification, and visit family and friends to pay respect. Traditional Thai cultural activities such as merit-making, dancing, and visiting local temples are also popular during the festival. Songkran is a lively and colorful event that attracts tourists from all over the world.
Chatuchak Weekend Market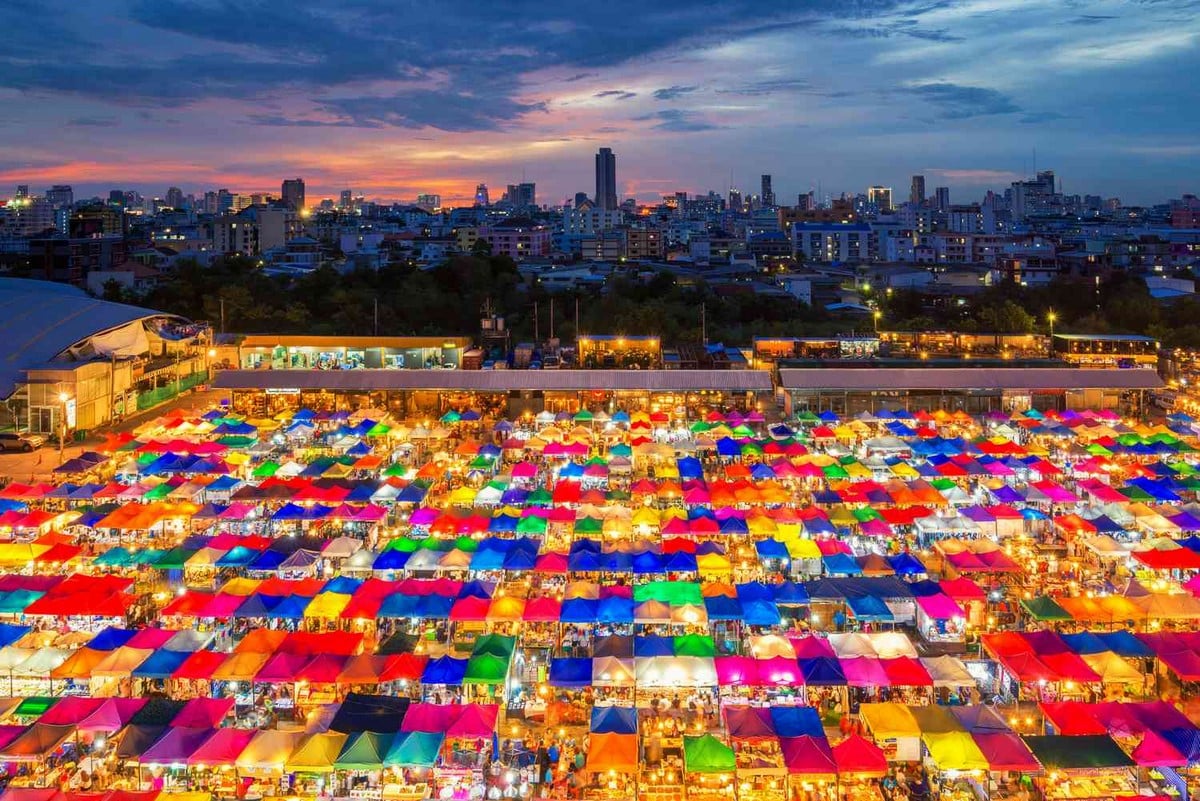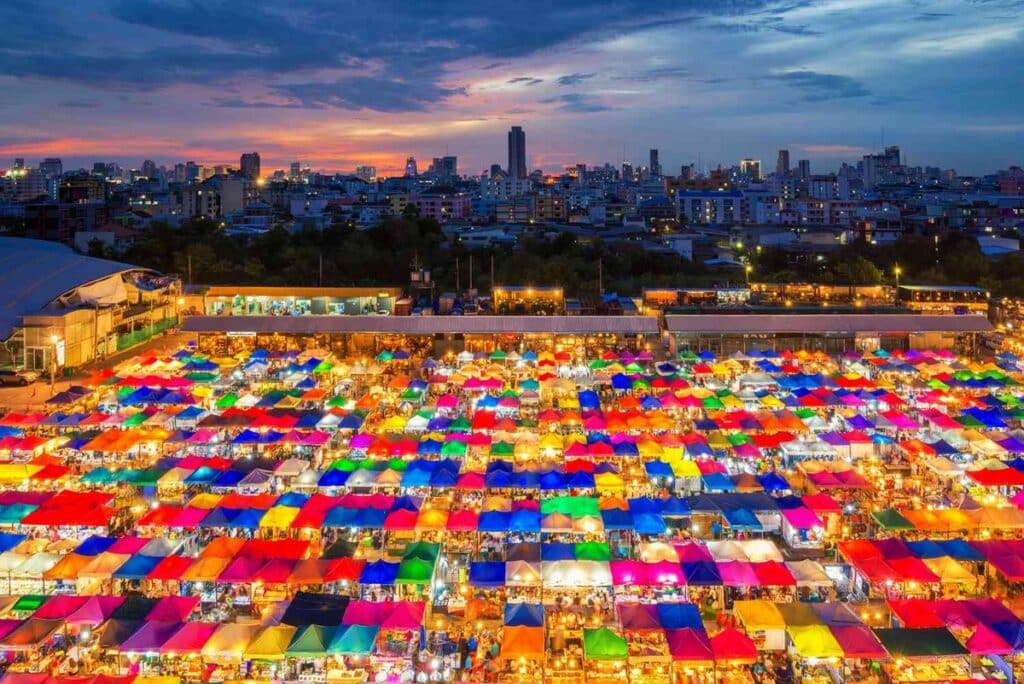 Chatuchak Weekend Market, also known as the world's largest outdoor market, is a must-visit destination in Bangkok. It spans over 27 acres and comprises over 15,000 stalls offering a diverse range of products such as clothing, accessories, antiques, furniture, and much more. The market operates only on weekends and attracts over 200,000 visitors each day. Chatuchak's vibrant and lively atmosphere is a true reflection of Thailand's culture and a great place to experience local shopping. With street food stalls and live music, it's an exciting and unique shopping experience that should not be missed.
Traditional Thai Massage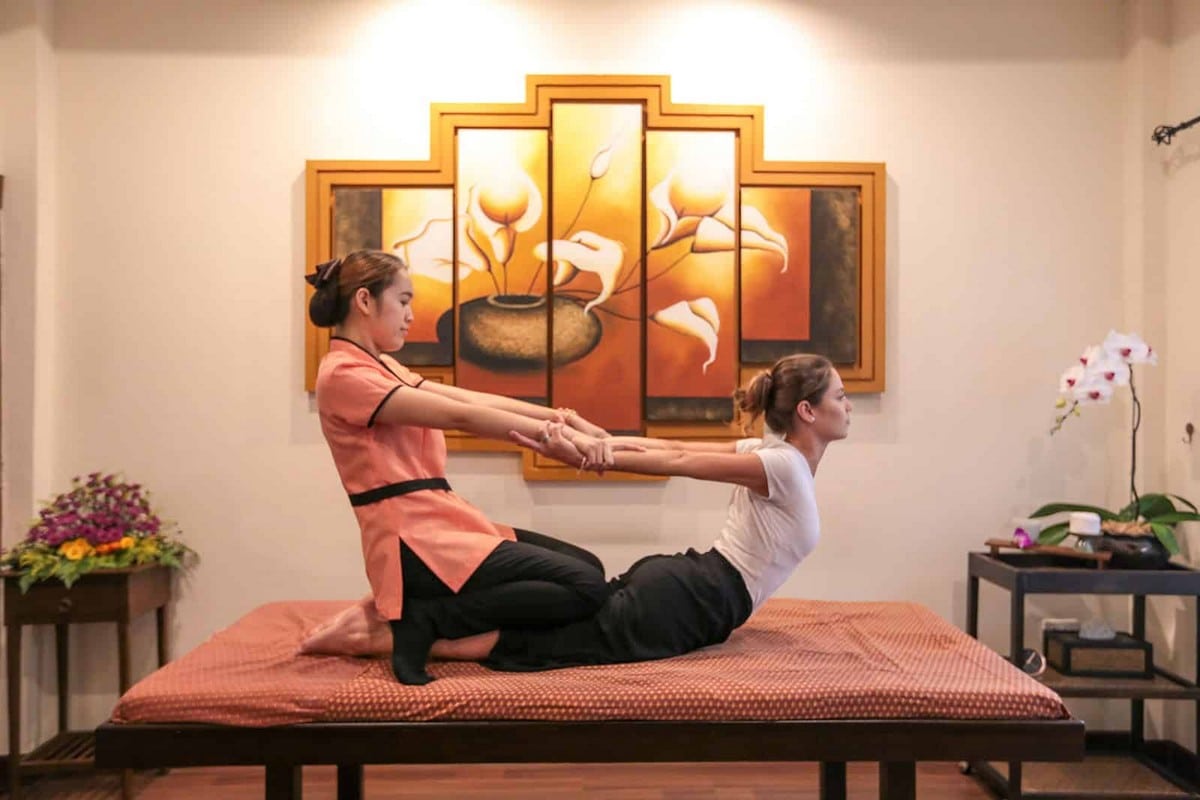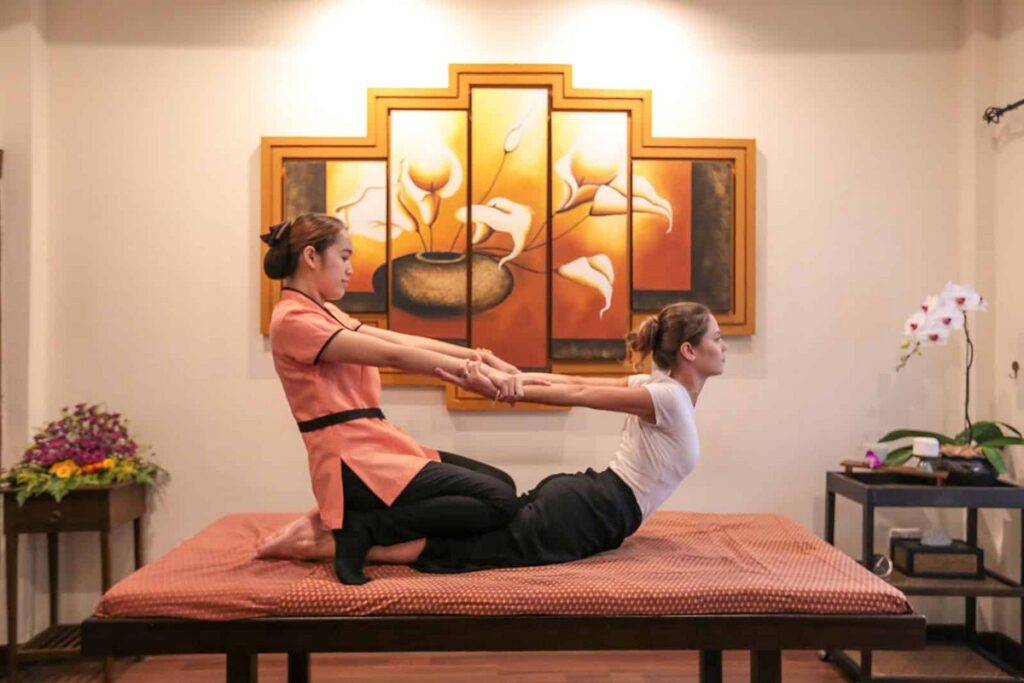 Getting a massage in Thailand is a must for any visitor. Thai massages are renowned for their blend of acupressure, yoga-like stretches, and traditional Thai medical practices, making it an incredibly unique and therapeutic experience. With plenty of massage parlors and spas across the country, visitors can enjoy a relaxing massage in the comfort of air-conditioned rooms or even outdoors in the tropical heat. Whether it's a traditional Thai massage, aromatherapy, or foot massage, visitors will feel refreshed and rejuvenated.
Wat Phra Kaew Temple Complex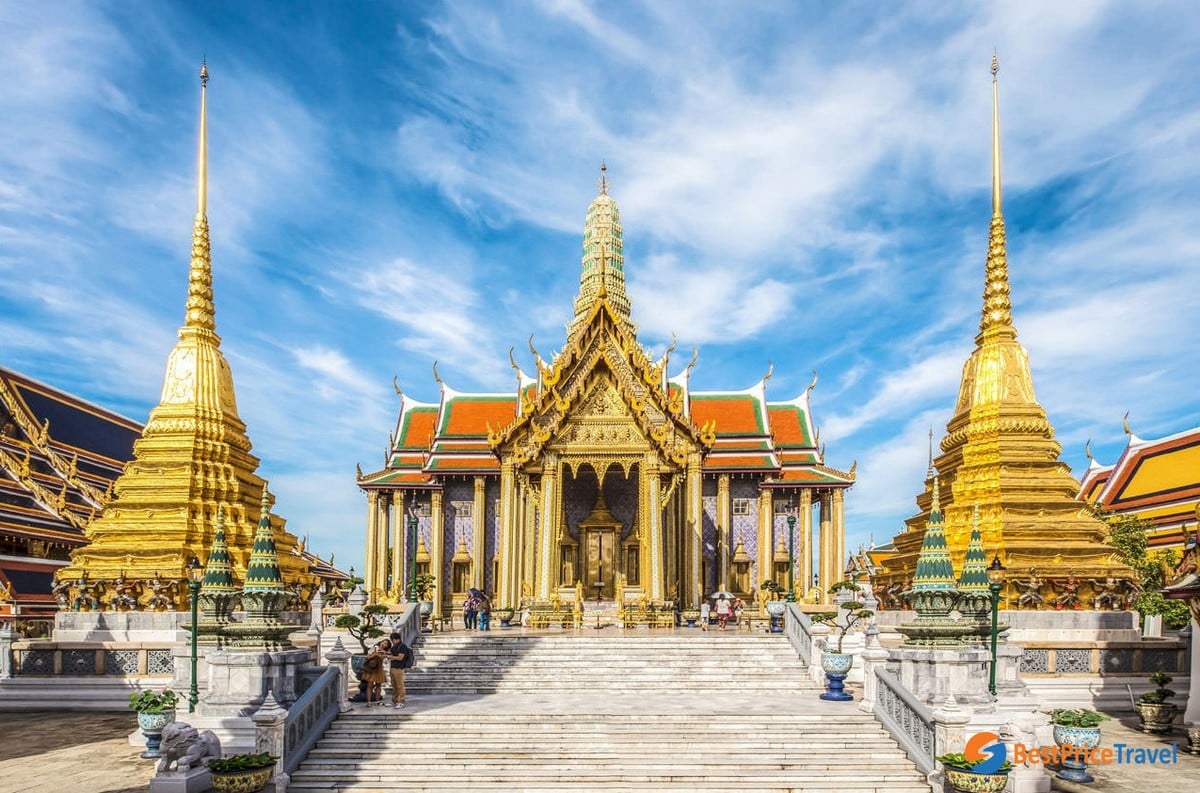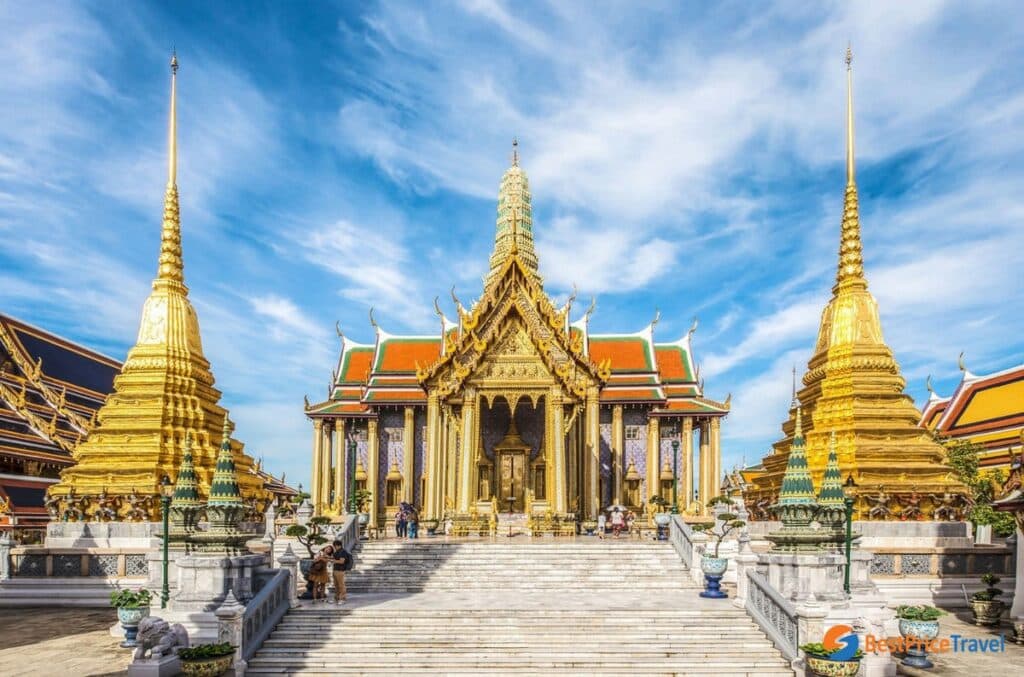 Wat Phra Kaew temple complex, located in Bangkok, is one of the most important Buddhist temples in the country. The complex houses the revered Emerald Buddha statue considered the most sacred Buddhist artifact in Thailand. The temple complex is surrounded by several other temples, including the Wat Pho temple, known for its giant reclining Buddha statue. Visitors can explore the intricate details and stunning architecture of the various temples, including gold-plated structures, brightly colored mosaics, and intricate carvings. The Wat Phra Kaew temple complex is a must-visit for anyone interested in Thai culture and religion.
Chiang Mai Night Bazaar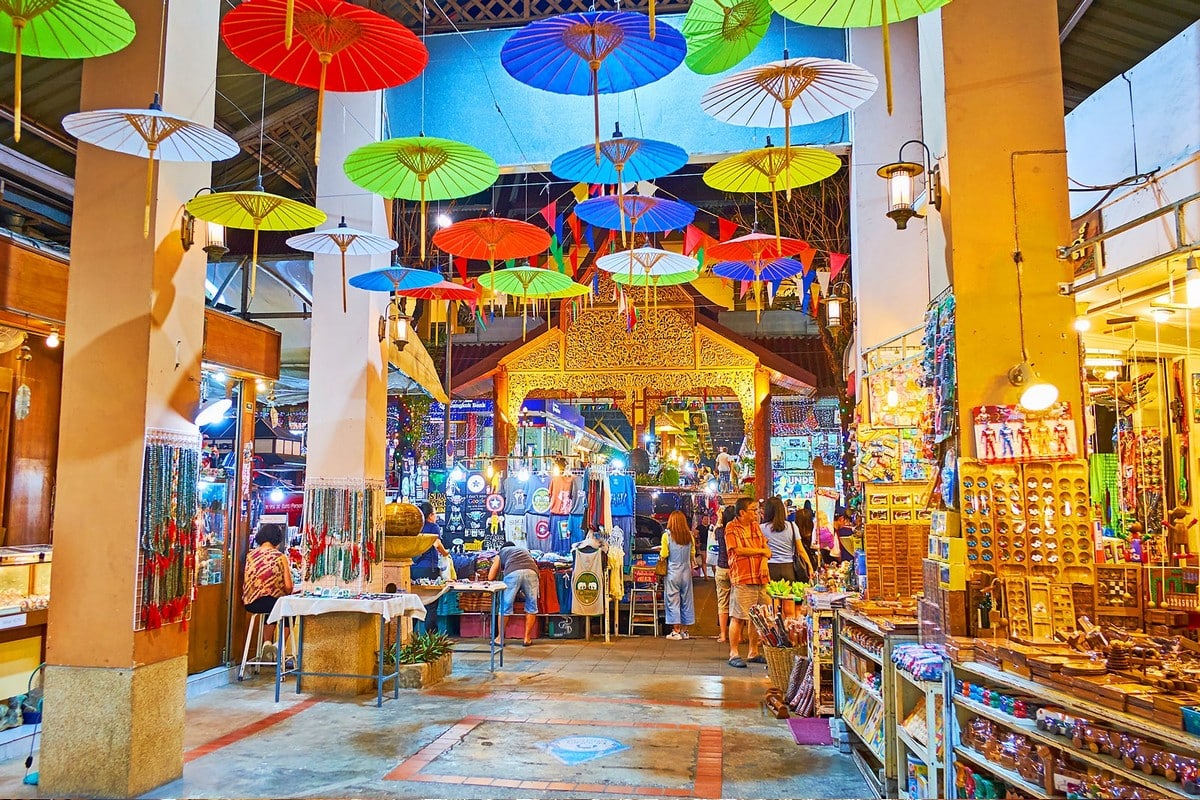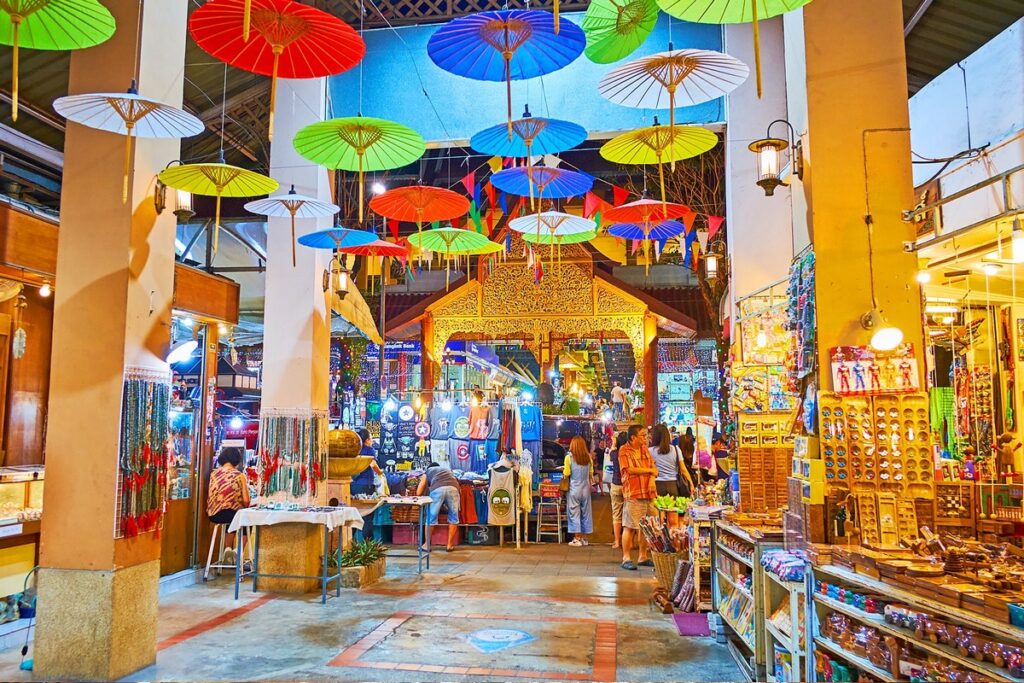 The Chiang Mai Night Bazaar is a bustling open-air market located in the heart of Chiang Mai. It's a popular tourist destination for its street food, clothing, souvenirs, and handmade goods. Visitors can stroll through the market's many stalls, sample Thai delicacies, and shop for unique items such as silk products, silver jewelry, and traditional northern Thai crafts. The bazaar is open every evening, and the vibrant atmosphere and colorful lights create a lively and festive scene. The Chiang Mai Night Bazaar is great for anyone interested in local Thai culture and shopping.
Thai Hill Tribe Villages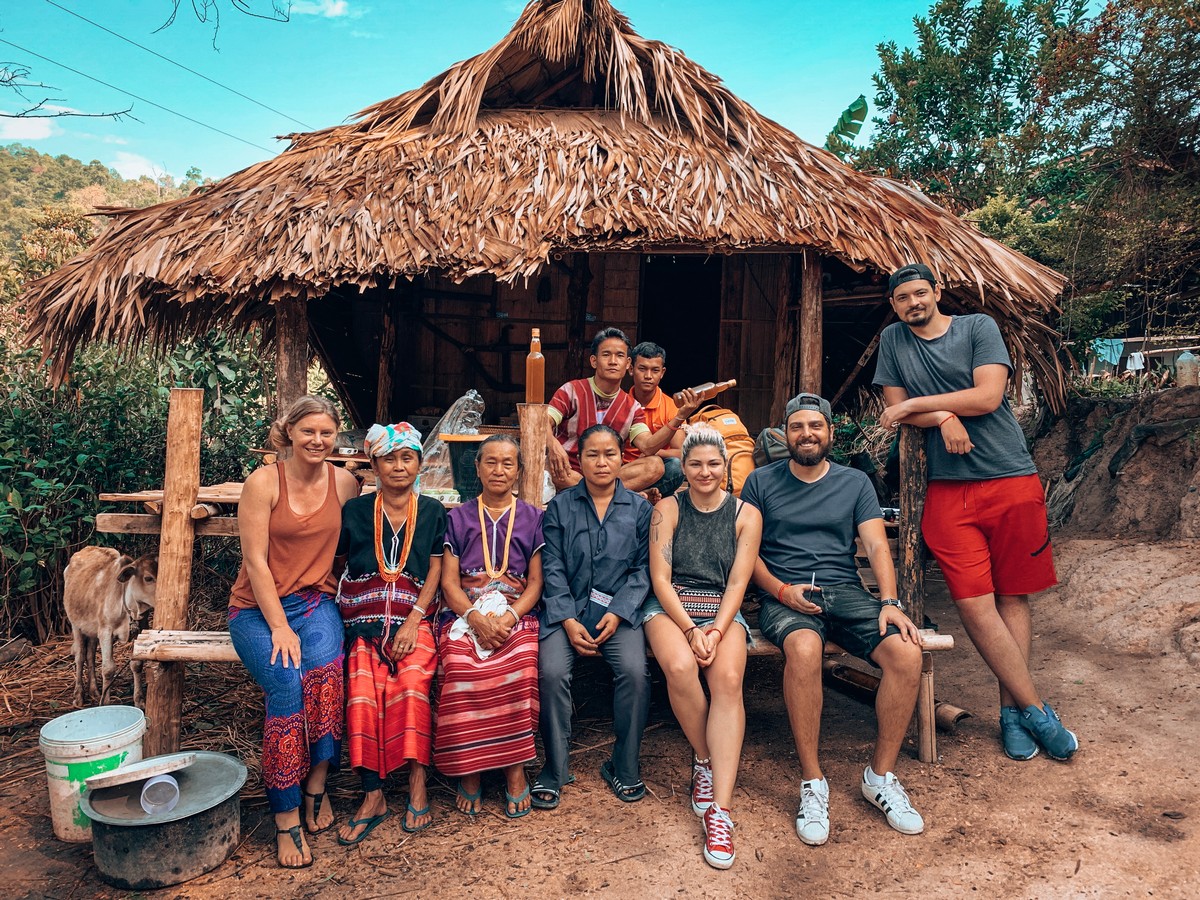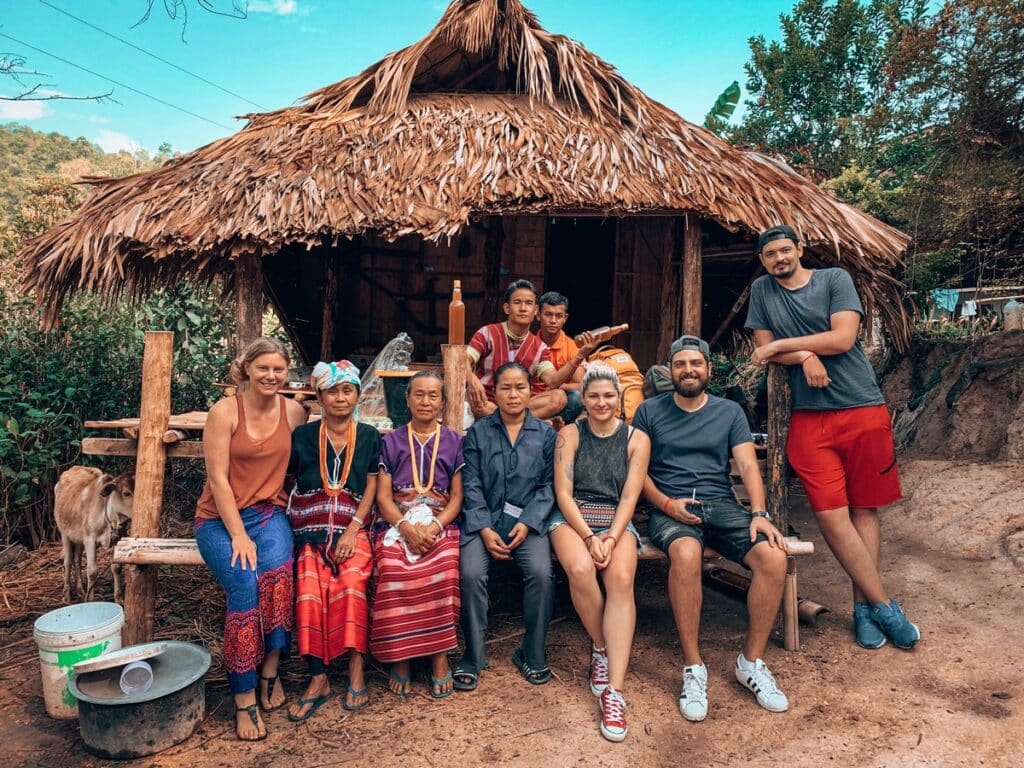 The Thai Hill Tribe villages are remote communities situated in the mountainous regions of northern Thailand. They are home to various ethnic minority groups, such as the Hmong, Akha, and Karen, who have preserved their unique traditions and culture. Visitors can explore the villages and interact with locals, learning about their daily life and customs, such as traditional weaving and handicrafts. The villages also offer stunning views of the surrounding hills and opportunities for trekking, hiking, and cultural experiences, providing a glimpse into Thailand's traditional and authentic way of life.
Chiang Mai Flower Festival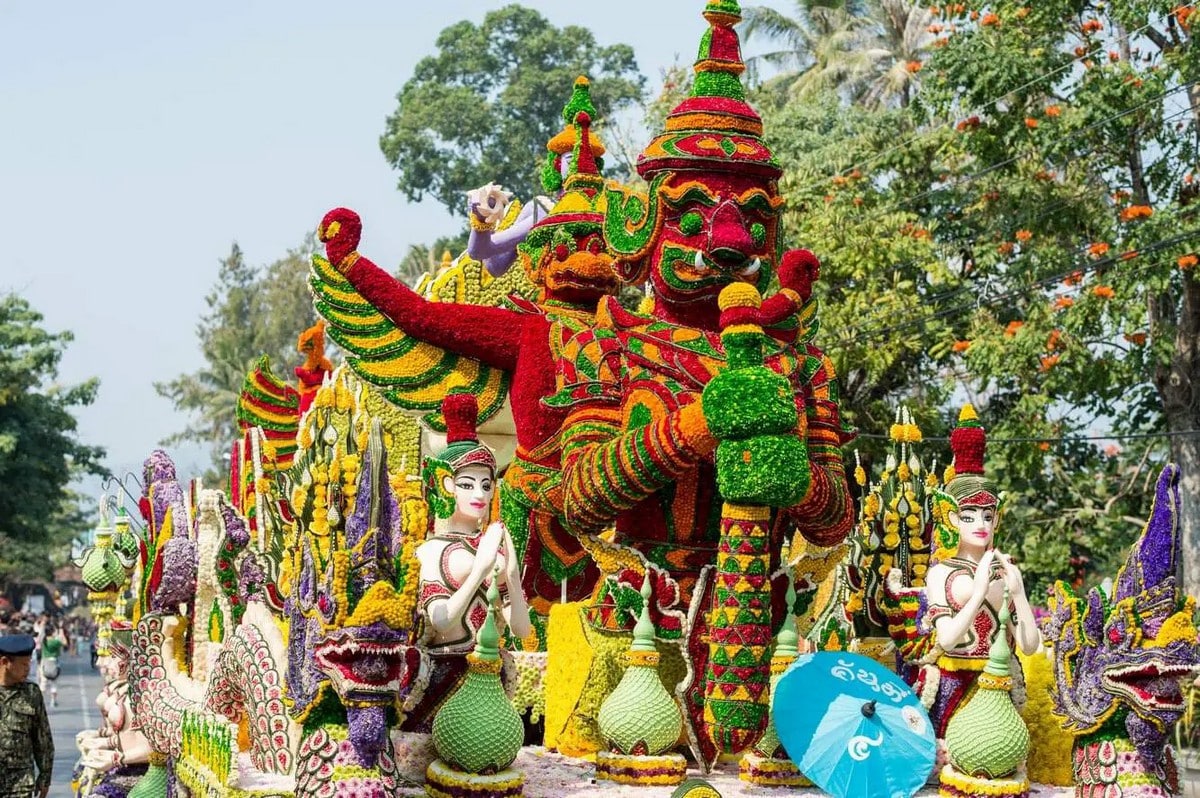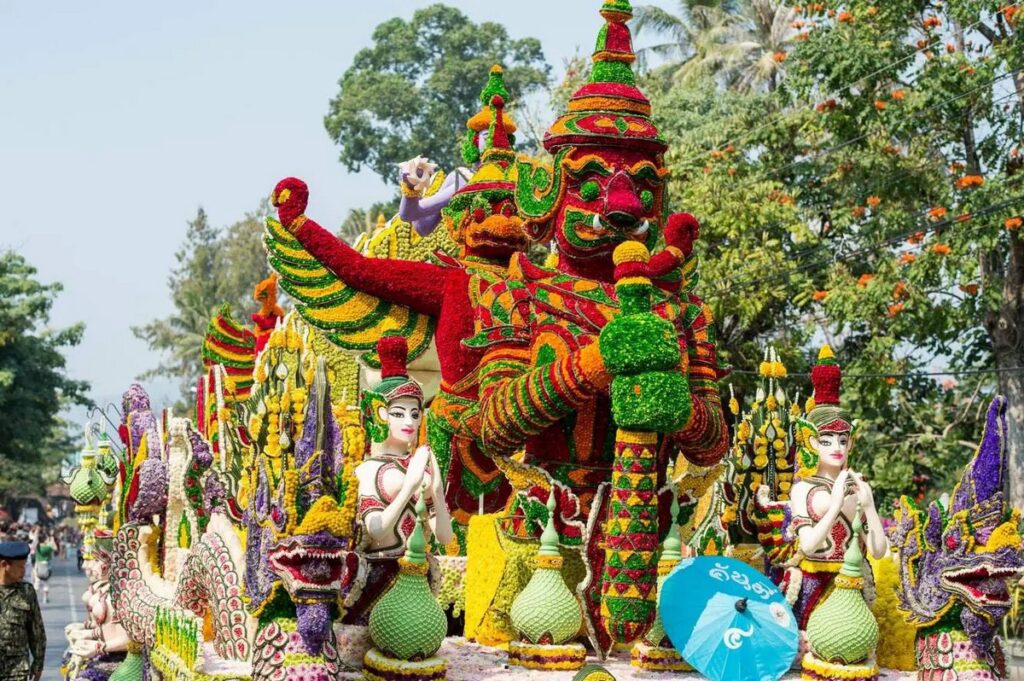 The Chiang Mai Flower Festival is an annual event held in the city of Chiang Mai in northern Thailand. It celebrates the region's blooming flowers, particularly its famous orchids. The festival features a stunning parade of floats decorated with various colorful blooms, competitions, and exhibitions showcasing the best flowers and florists in the region. Other highlights include traditional cultural performances, food stalls, and live music. The festival attracts thousands of visitors annually and is considered one of the most important cultural events in Chiang Mai.
Visit the Wat Rong Khun Temple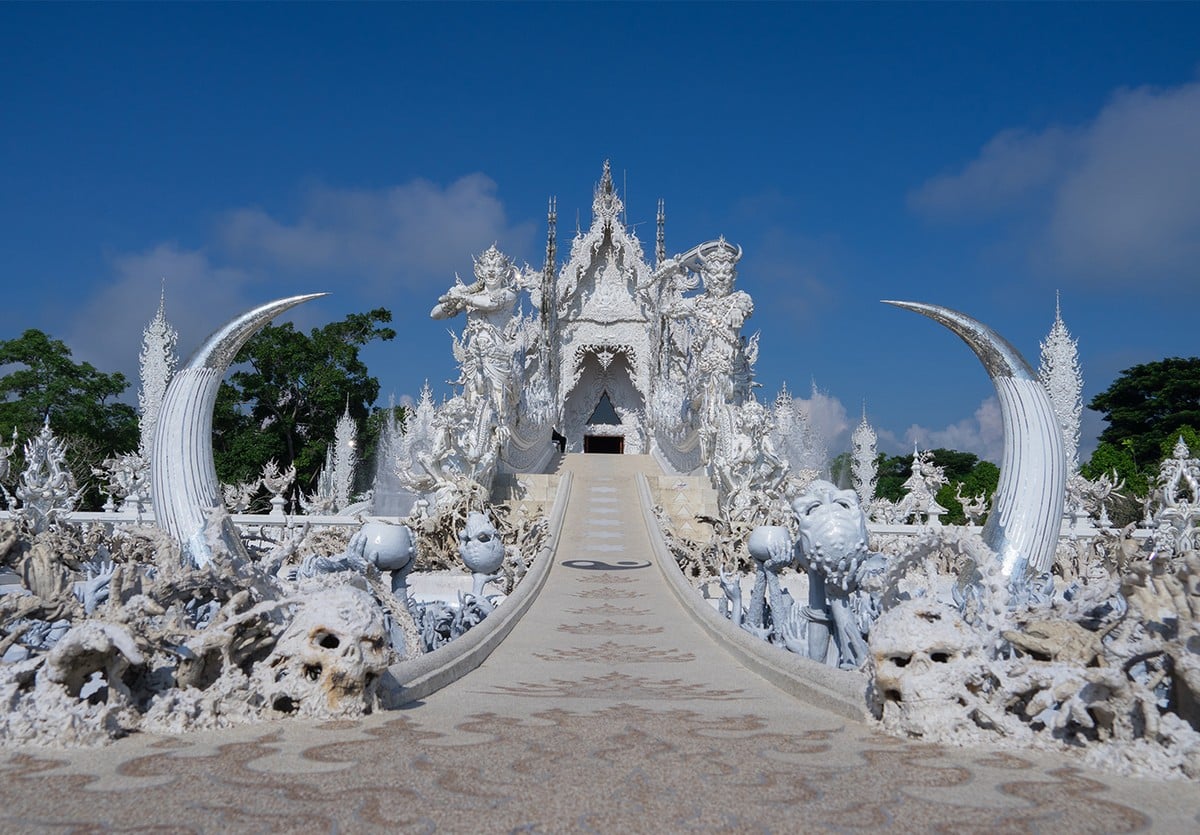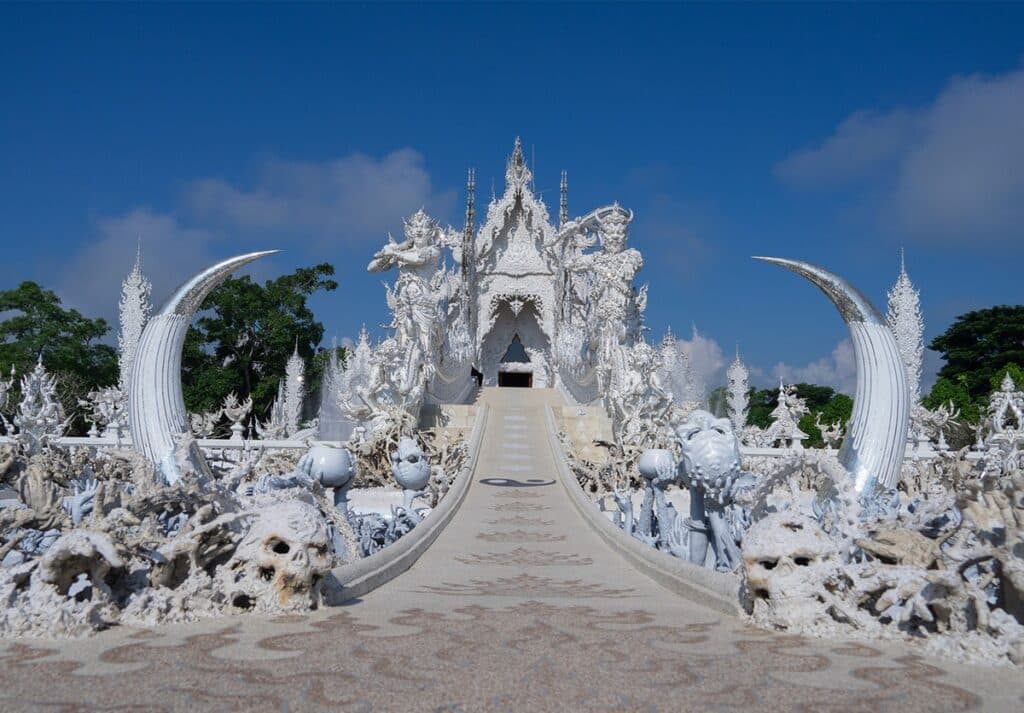 The Wat Rong Khun temple, also known as the White Temple, is a stunningly beautiful contemporary temple in the Chiang Rai province of Thailand. It is famous for its pure white exterior, adorned with intricate glass and mirror decorations, and the bridge that leads to its entrance symbolizes the journey from materialism to enlightenment. The temple's interior is equally captivating, with stunning golden Buddha sculptures and paintings depicting Buddhist teachings and modern-day issues. Wat Rong Khun is considered a masterpiece of modern Thai art and attracts thousands of visitors annually.
Meet Some Giant Friends at the Elephant Nature Park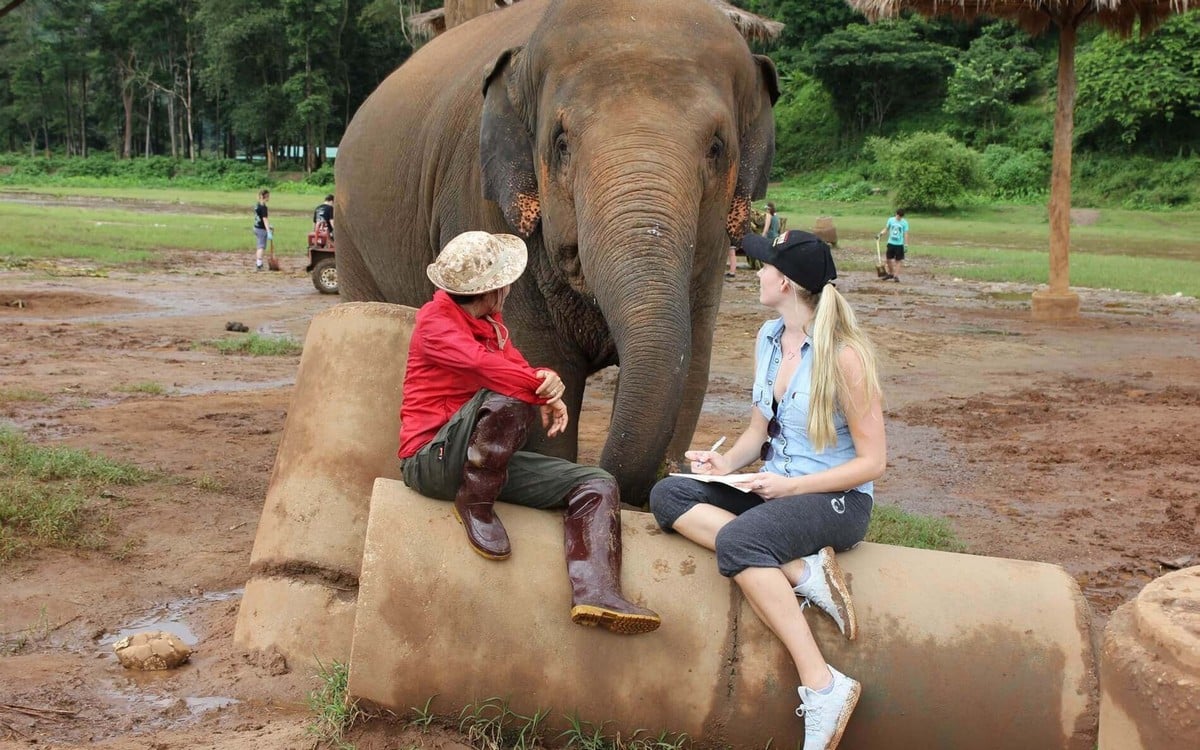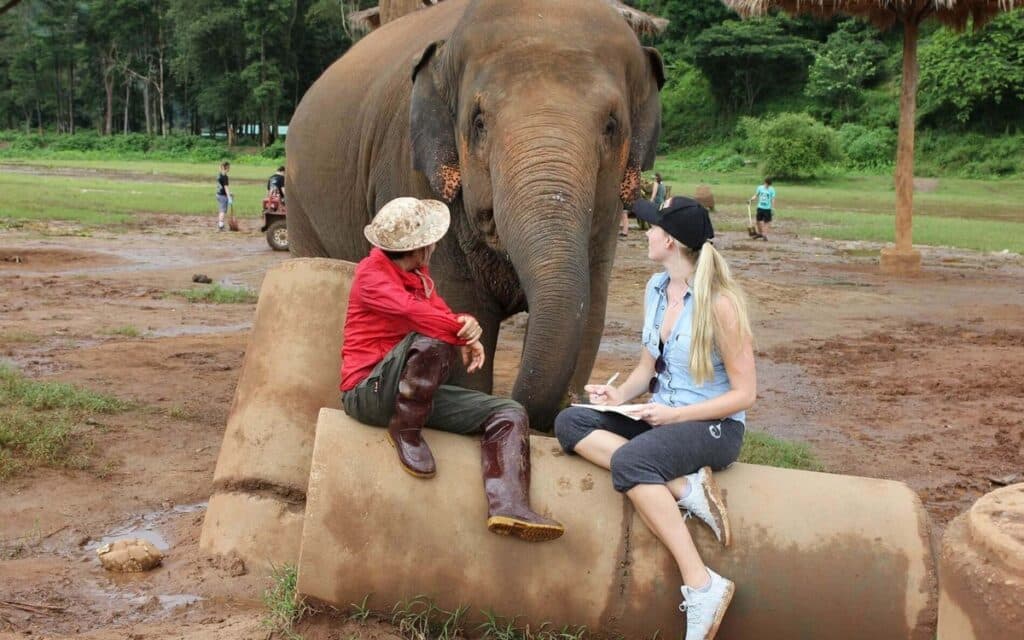 The Elephant Nature Park is an elephant sanctuary in Chiang Mai. It is a rehabilitation center for elephants rescued from abusive and exploitative conditions, such as elephant trekking and street begging. Visitors can interact with the elephants, learn about their care, and observe their natural behavior in a safe and ethical environment. The park also works to educate the public on elephant conservation and the importance of treating these magnificent animals with dignity and respect.
Go Rock Climbing in Railay Beach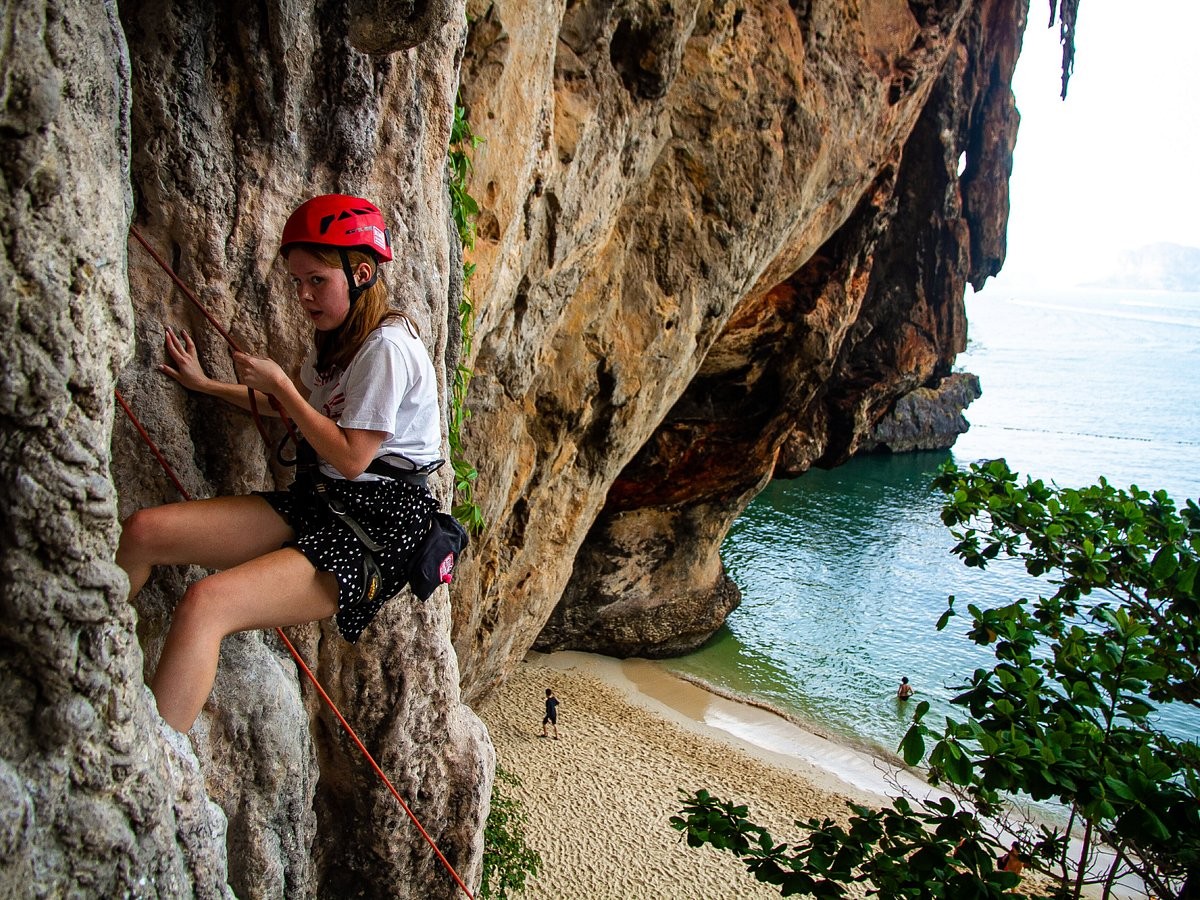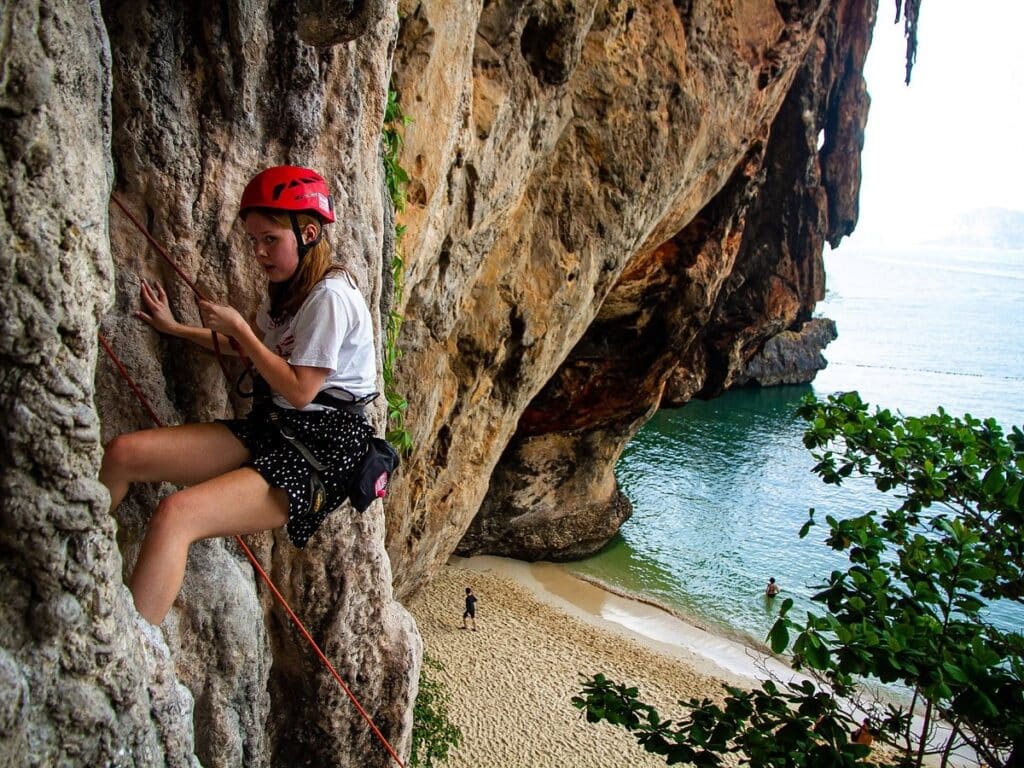 Railay Beach in Krabi is a popular destination for rock climbing enthusiasts due to its unique and challenging rock formations. The beach is surrounded by towering cliffs, offering a range of climbing routes for all levels. From easy beginner routes to challenging overhangs, there is something for everyone. With warm weather and stunning scenery, rock climbing in Railay Beach is a must for those looking for an adventure in Thailand. Plenty of experienced guides and gear rental shops are available, making it easy for tourists to enjoy the climb.
Take a Boat Tour of the Floating Markets in Damnoen Saduak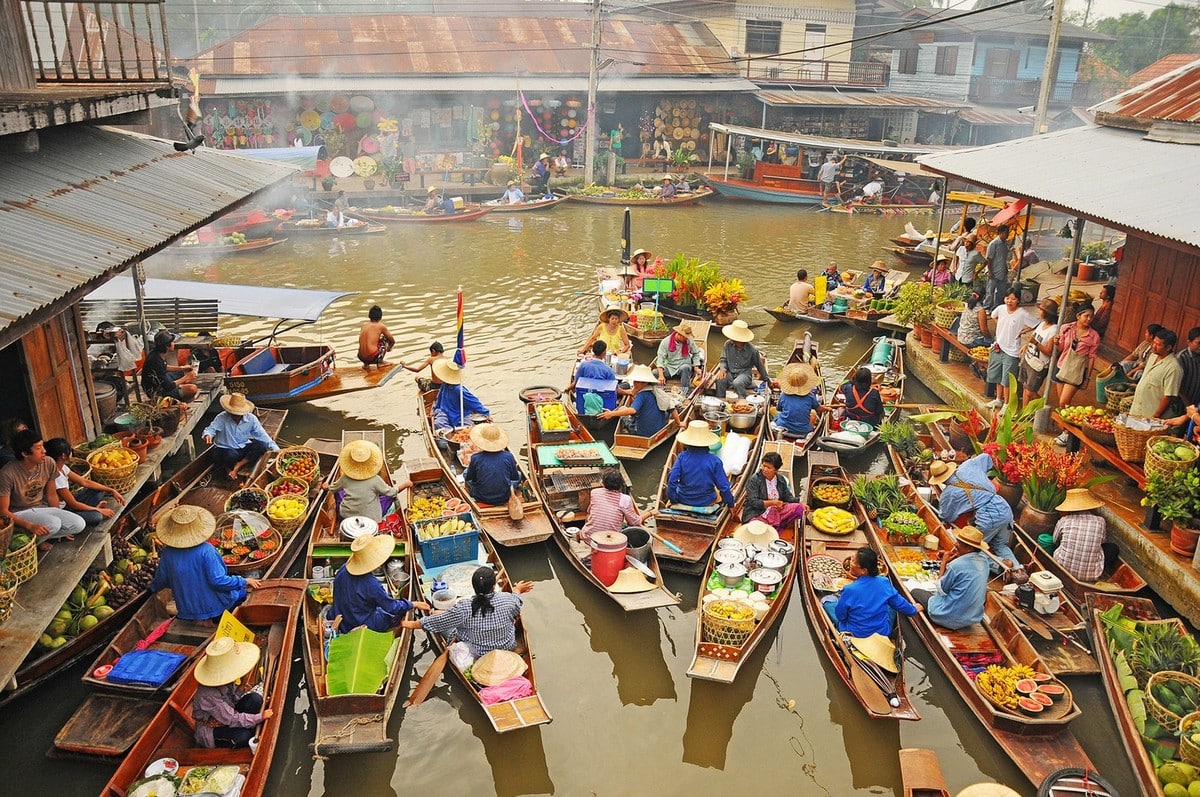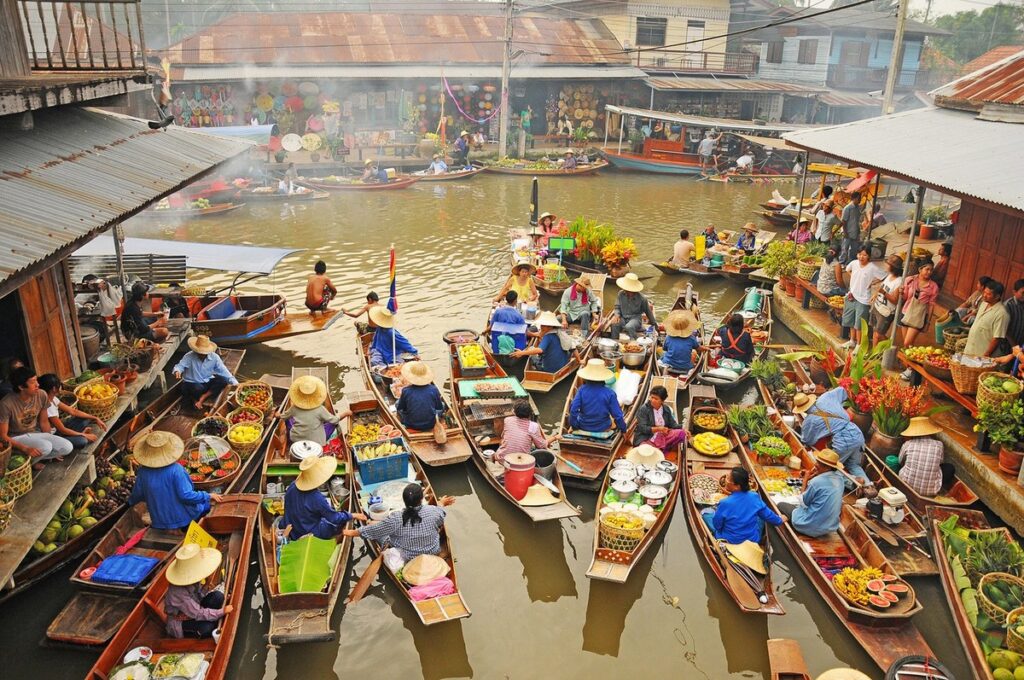 The floating markets in Damnoen Saduak are a popular tourist attraction in Thailand. A boat tour is the best way to experience the vibrant atmosphere of the markets, where vendors sell various goods from the boats. Visitors can expect to see a bustling array of vendors selling fresh produce, textiles, and traditional Thai food, all while surrounded by the picturesque scenery of the canals. The boat tour offers a unique opportunity to see a different side of Thai life and culture, with the experience being a highlight for many visitors to Thailand.
Explore the Sukhothai Historical Park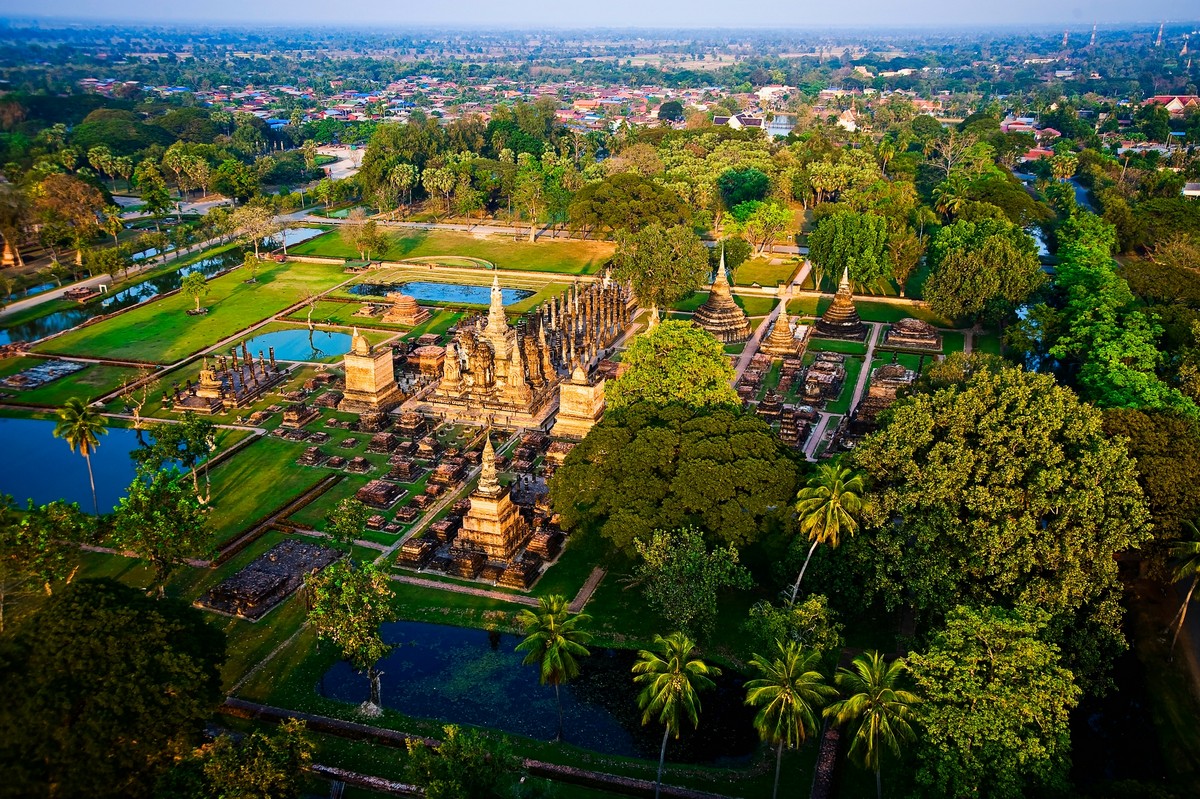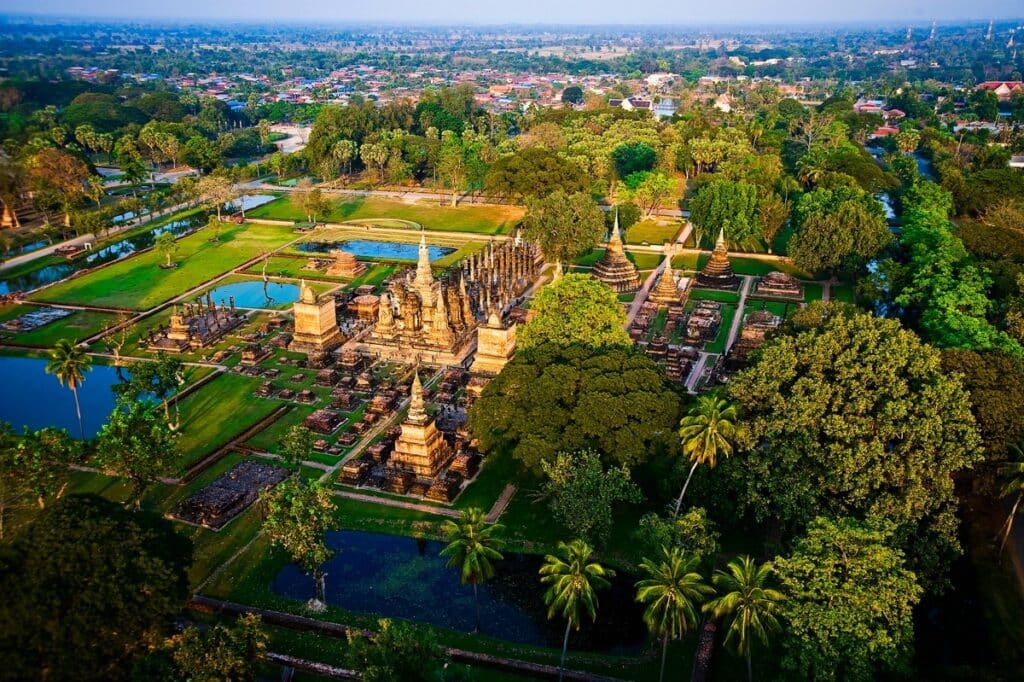 The Sukhothai Historical Park is an archaeological site located in the Sukhothai province of Thailand, featuring the remains of the ancient city of Sukhothai. It is a UNESCO World Heritage Site and is widely regarded as the birthplace of the Thai nation. The park covers over 70 square km and boasts a large number of well-preserved ruins, including palaces, temples, and monasteries, along with beautifully restored gardens and waterways. Visitors can explore the various structures and enjoy the scenic views of the lush countryside, gaining a glimpse into the rich cultural heritage of Thailand.
Get Around Bangkok via Tuk-Tuk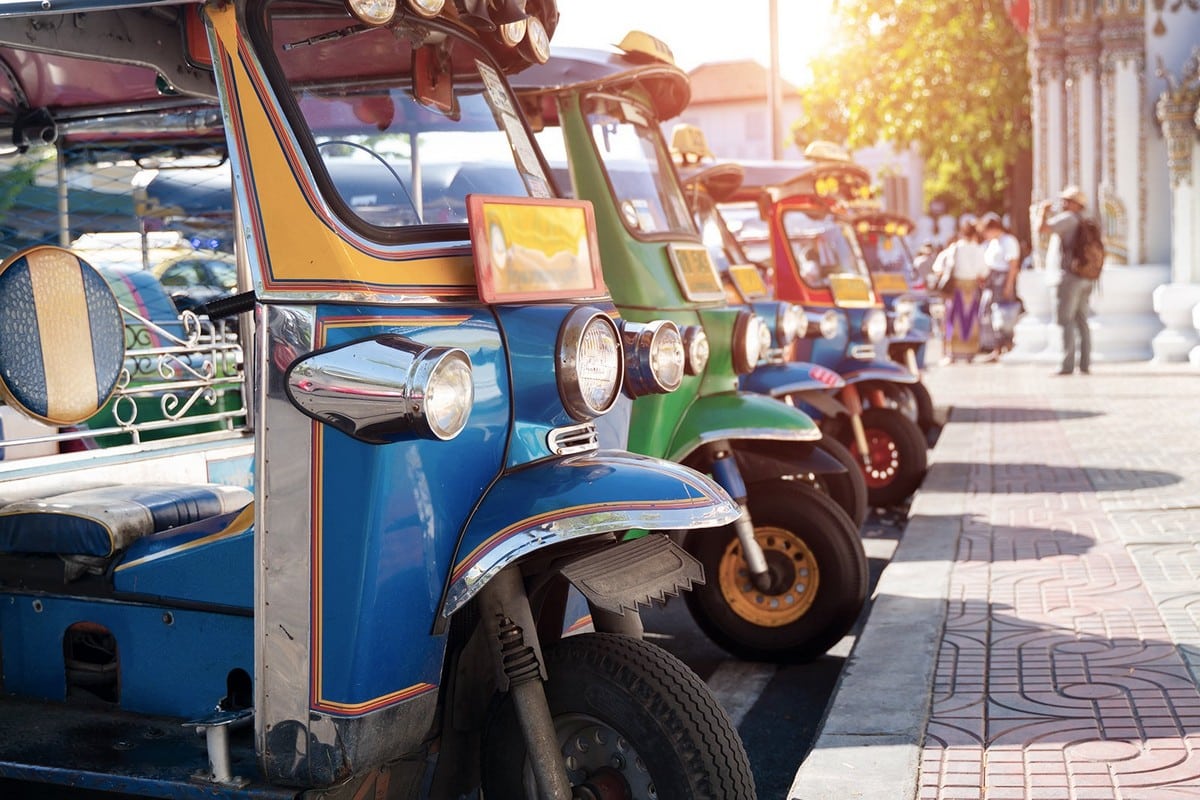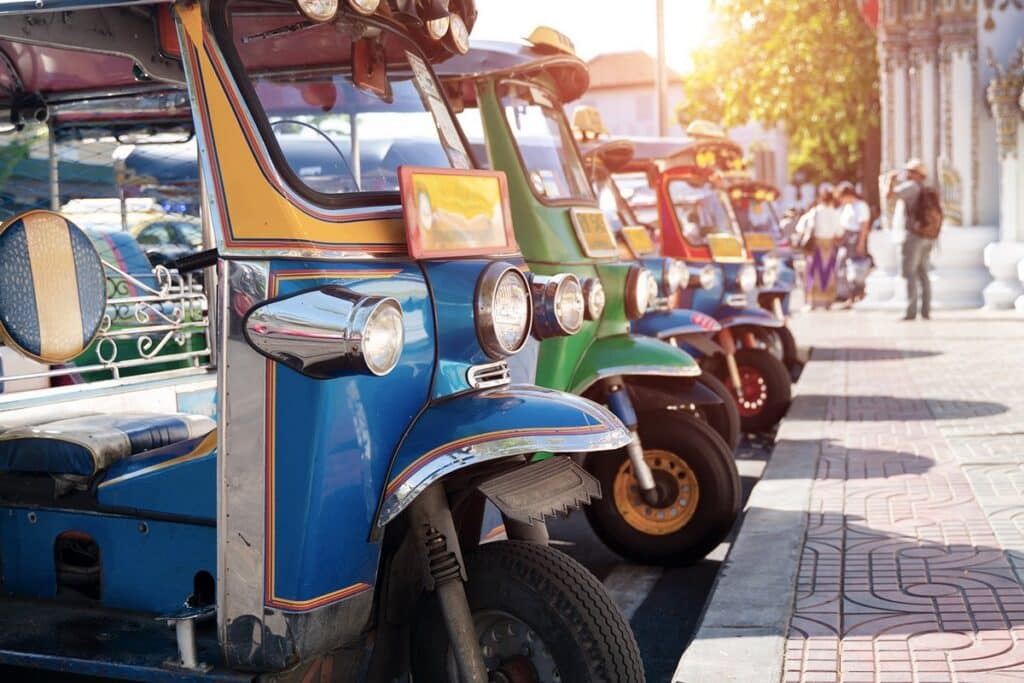 A tuk-tuk is a popular and convenient mode of transportation in Bangkok. It is a three-wheeled open-air vehicle that is often decorated with colorful lights and decorations. Riding a tuk-tuk is an exciting and unique experience, providing a thrilling view of the city as you zoom through busy streets, crowded markets, and bustling neighborhoods. Tuk-tuks are an efficient way to get around, especially in heavy traffic, and they are a great way to see the city like a local. They are also relatively inexpensive, making them a popular choice for tourists who want to explore Bangkok on a budget.
Visit the Wat Arun Temple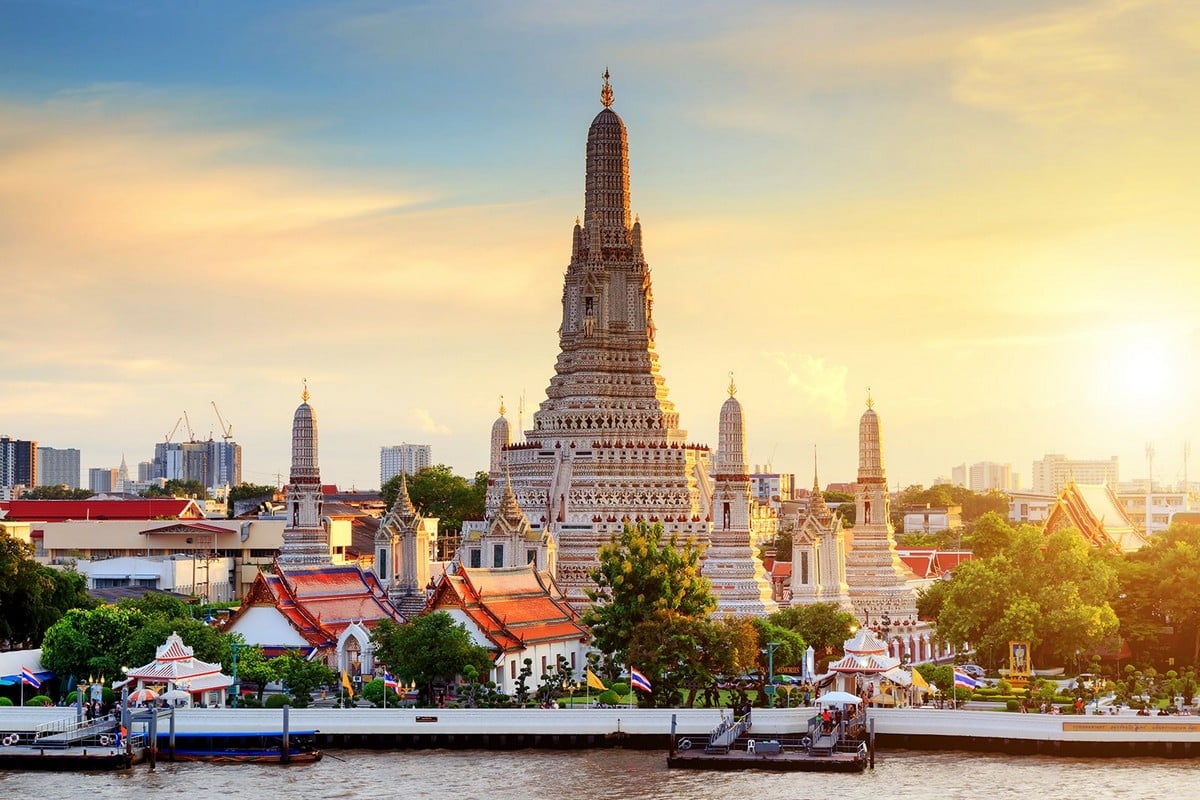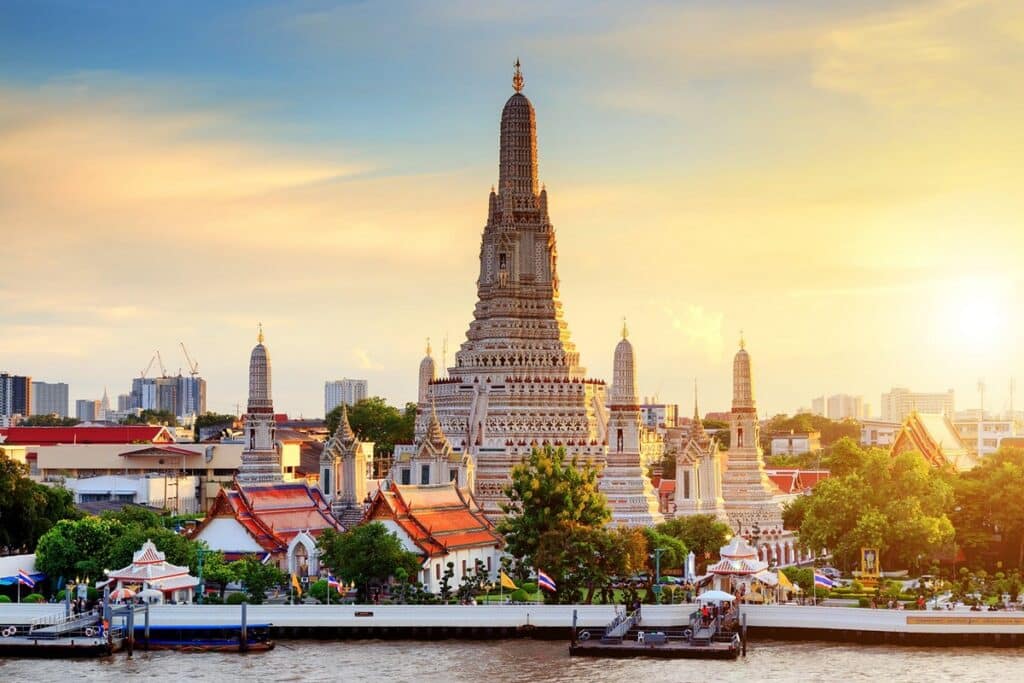 Wat Arun, also known as the Temple of Dawn, is a stunning temple located on the west bank of the Chao Phraya River in Bangkok. It is comprised of several Khmer-style towers that are adorned with colorful glass and Chinese porcelain pieces. The central tower is 80 meters tall and provides panoramic views of the surrounding area. Wat Arun is one of the most famous landmarks in Bangkok and is considered a symbol of the city. Visitors can climb up to the top of the temple for breathtaking views of the city, the river, and the sunset.