Wisconsin is the 23rd largest American state in the country's north-central part. It is home to over five million residents, making it the 20th most populous state. It has 72 counties. Madison is Wisconsin's capital city, while Milwaukee is its largest city.
Wisconsin is known for its authentic and rich Native American culture. It is also famous for producing dairy, which is why it is dubbed America's Dairyland, and it is also why its citizens gained the nickname "cheeseheads." Wisconsin also takes pride in its geographical features and various outdoor activities.
The Lumber Industry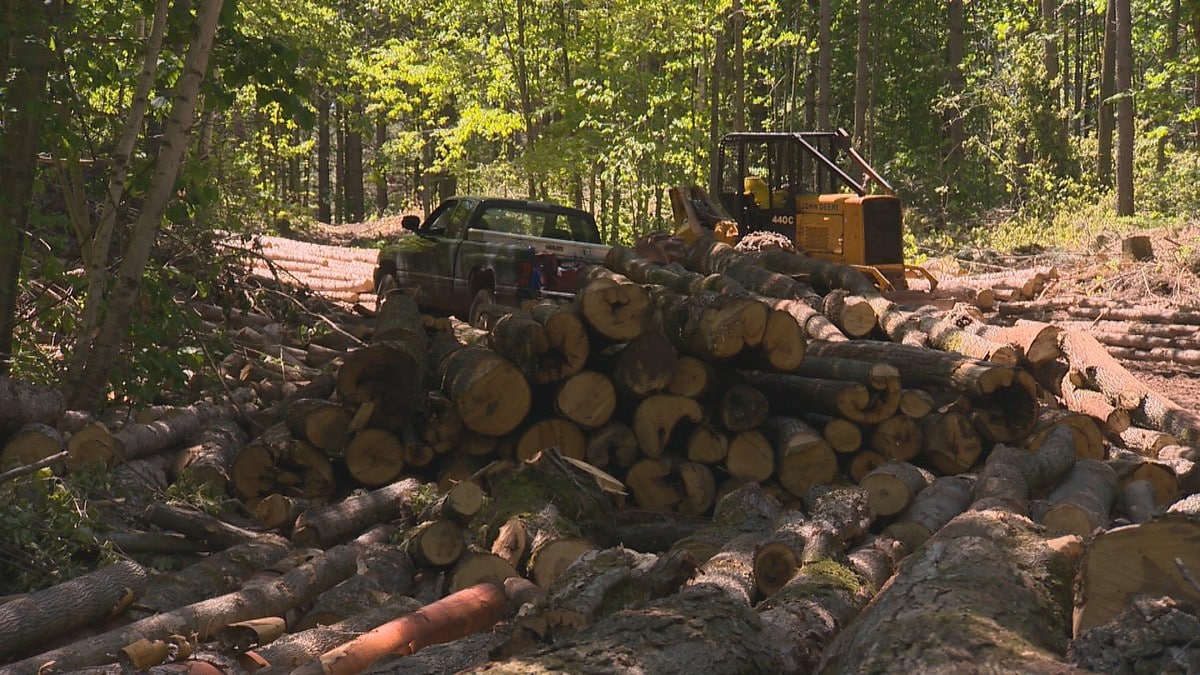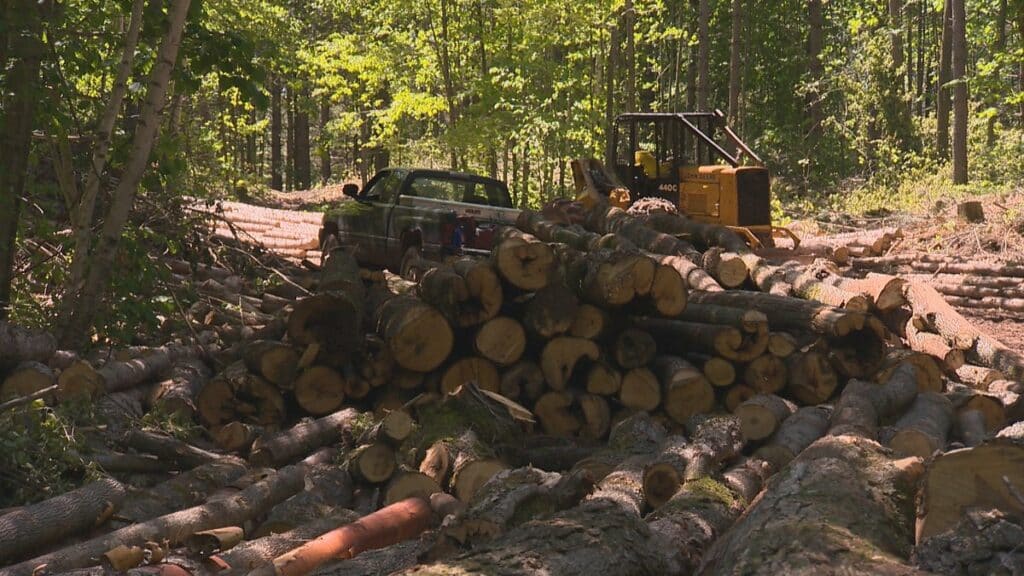 Wisconsinites love and celebrate wood since it is a big part of their economy. They are one of the largest suppliers of lumber in the country. You'll be fascinated to see how they honor lumberjacks. For example, they placed large replicas of Paul Bunyan, a folk hero, and a giant lumberjack, in vacation spots and tourist destinations of Minocqua. You'll also see paper manufacturers, wood-pulp factories, and log cabins as you drive around town. Most likely, you'll also encounter lumber trucks along the way.
Cheap Ice Cream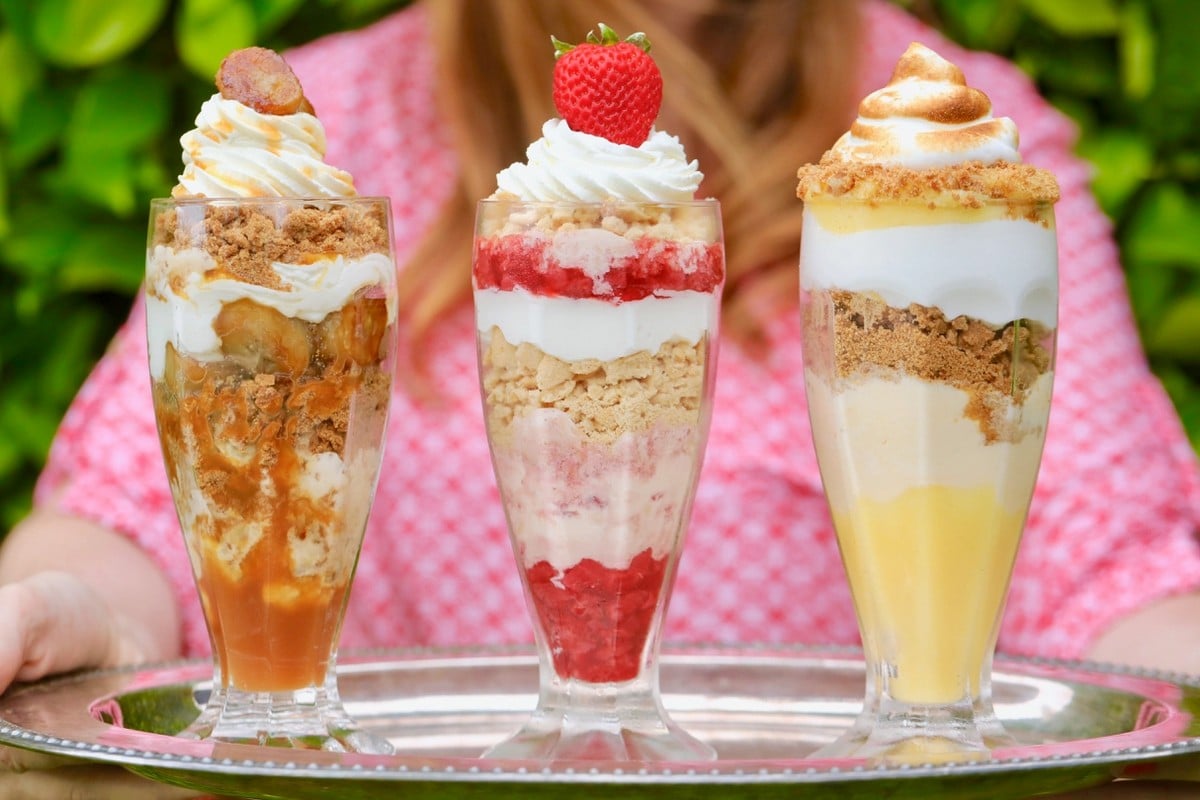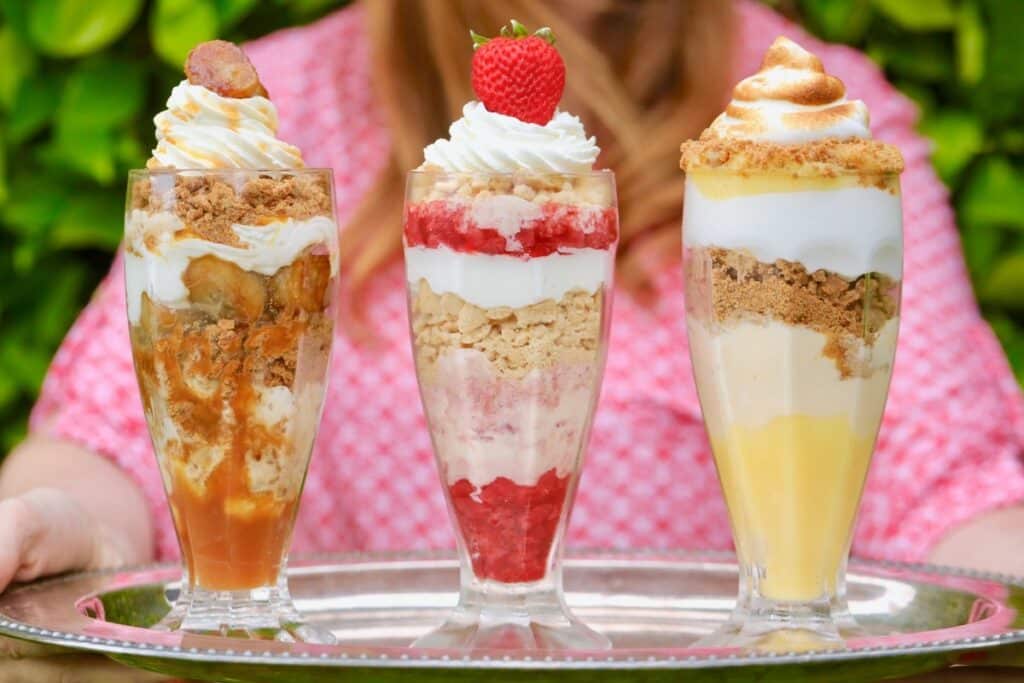 Wisconsin is famous for its farms and dairy products. The first-ever ice cream sundae was sold in Wisconsin in 1881. Wisconsin produces delicious, creamy, and fresh milk. This is why the ice cream in Wisconsin is delicious and cheap. As a result, ice cream became a part of its culture, especially since Wisconsin is a typical summer trip destination. Tourists from Minneapolis, Chicago, and other states love to enjoy a yummy scoop of ice cream after a tour around the place.
The Harley-Davidson Museum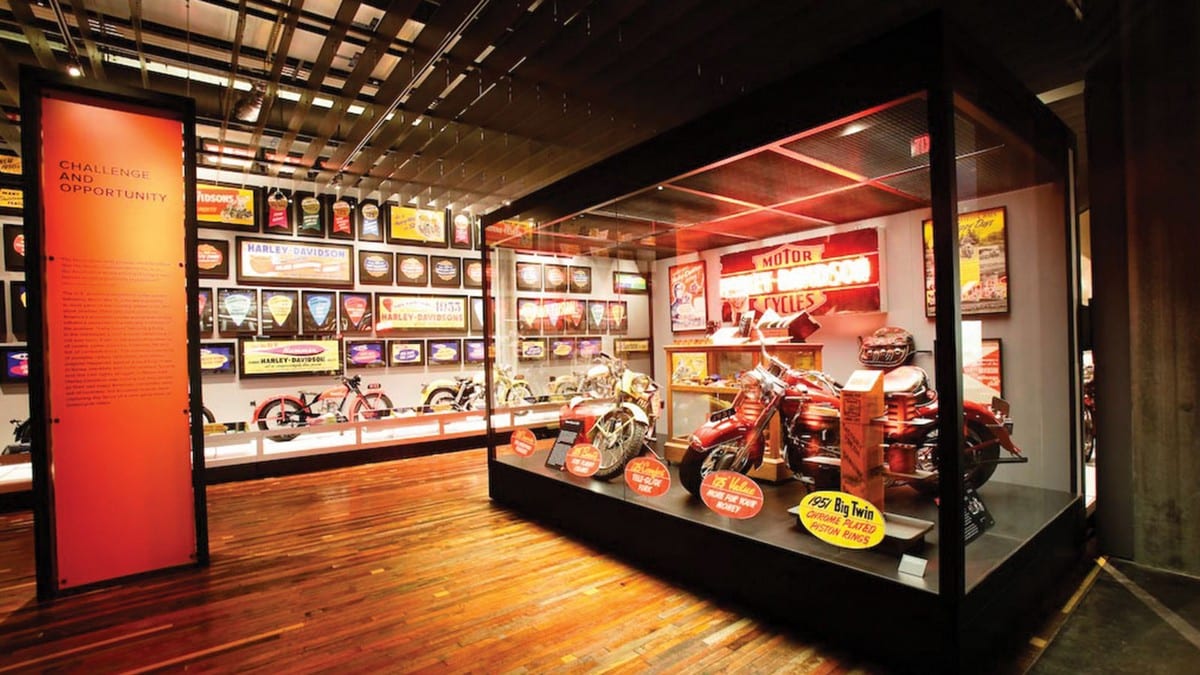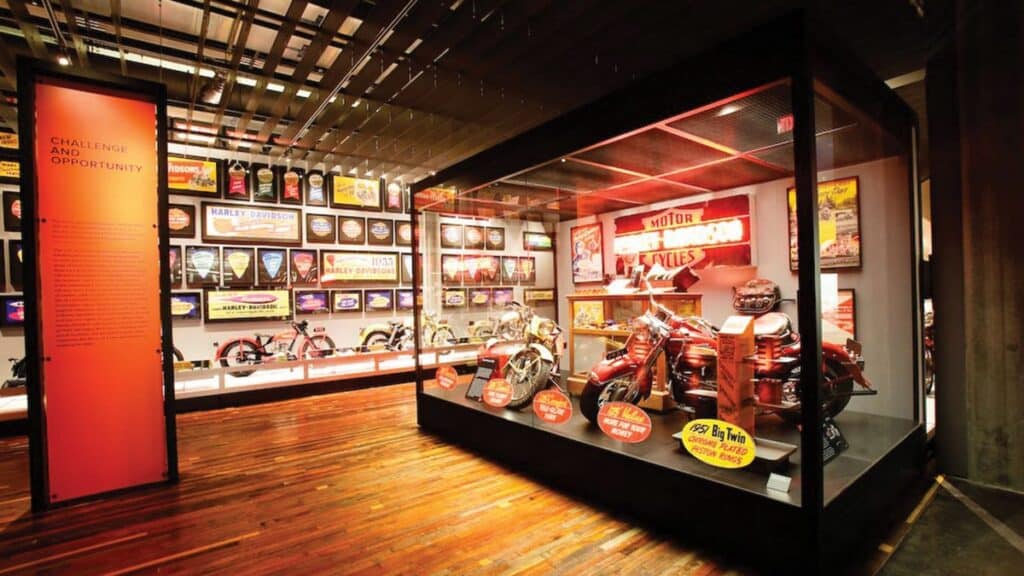 The Harley-Davidson Museum is a fun place to visit with friends or family. It displays more than 450 classic motorcycles and different fascinating machines like teardrop tanks. There are friendly guides who'll discuss the history and people behind the machines. You'll be fascinated by their diverse stories. After the tour, you can enjoy a sumptuous meal in a Harley-themed restaurant. Some nights, which are known as "bike nights," fans and owners drive around to showcase the beauty of the classic machines.
Circus World Museum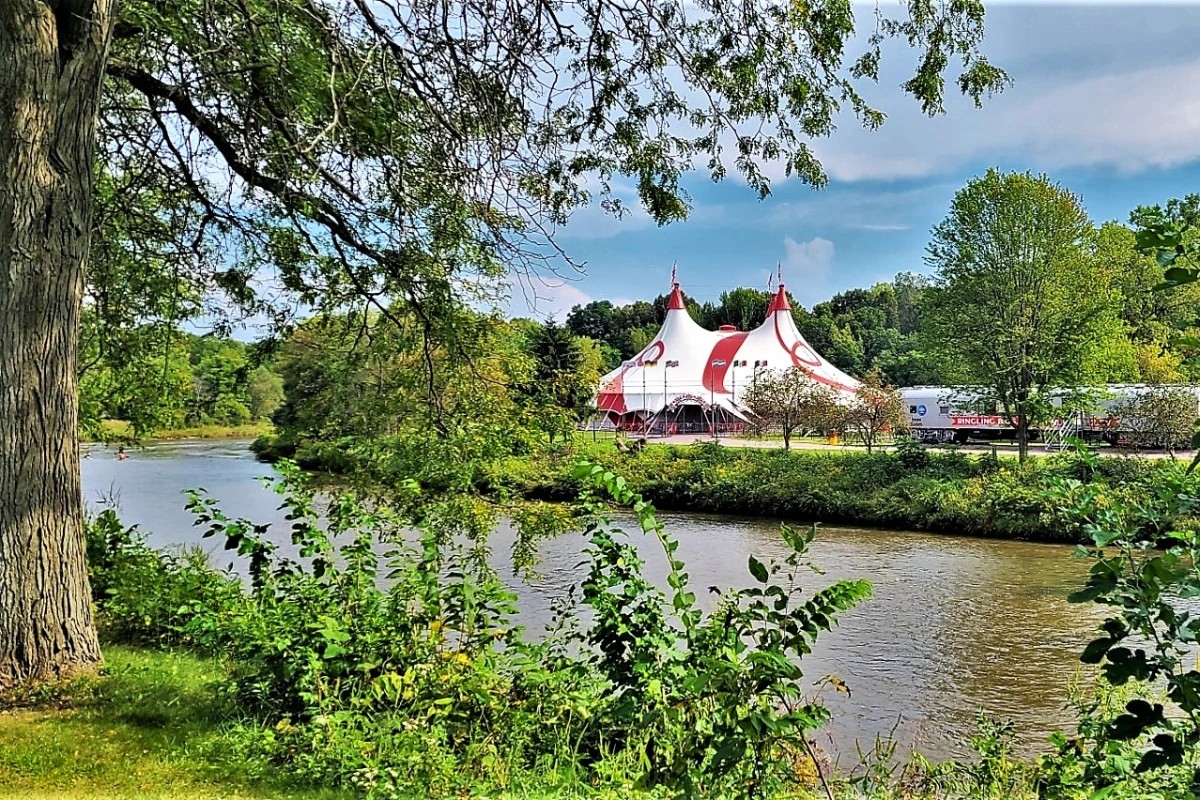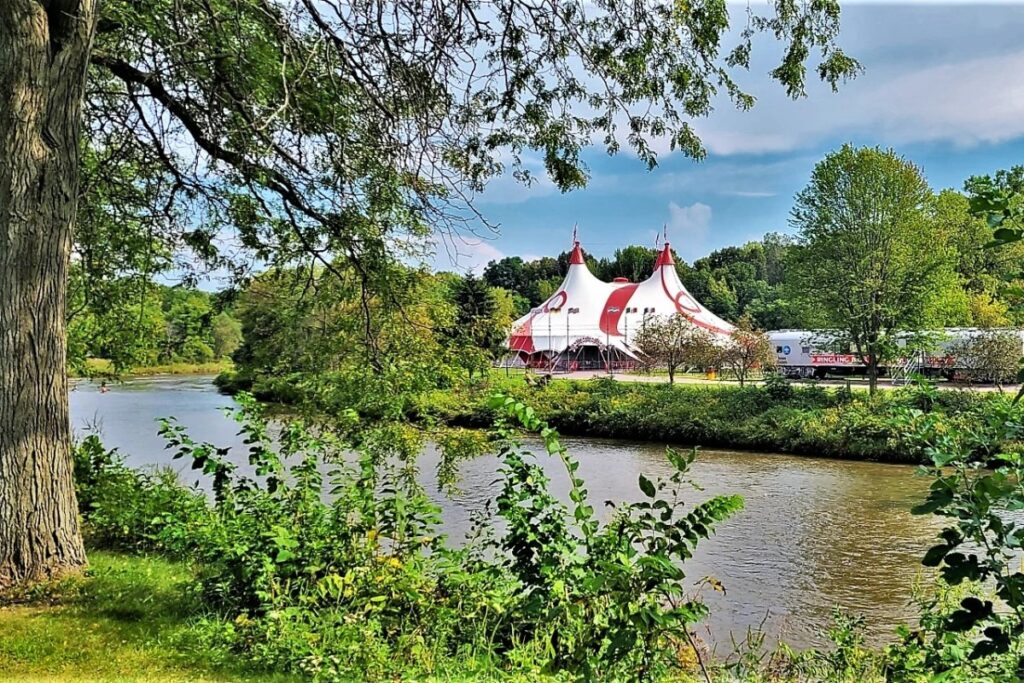 Circus World Museum should be on your list if you travel with kids. You can find it in the small town of Baraboo. It's a fun place to learn about the daily routine and activities of a circus. The kids will learn about the fascinating history of the circus industry and how it was once a leading entertainment industry. It features an extensive collection of artifacts related to circuses like posters, wagons, fair games, etc. During the summer, they offer shows with traditional circus acts. It's a fun and exciting way to share your memories and experiences with your kids.
The Dells of the Wisconsin River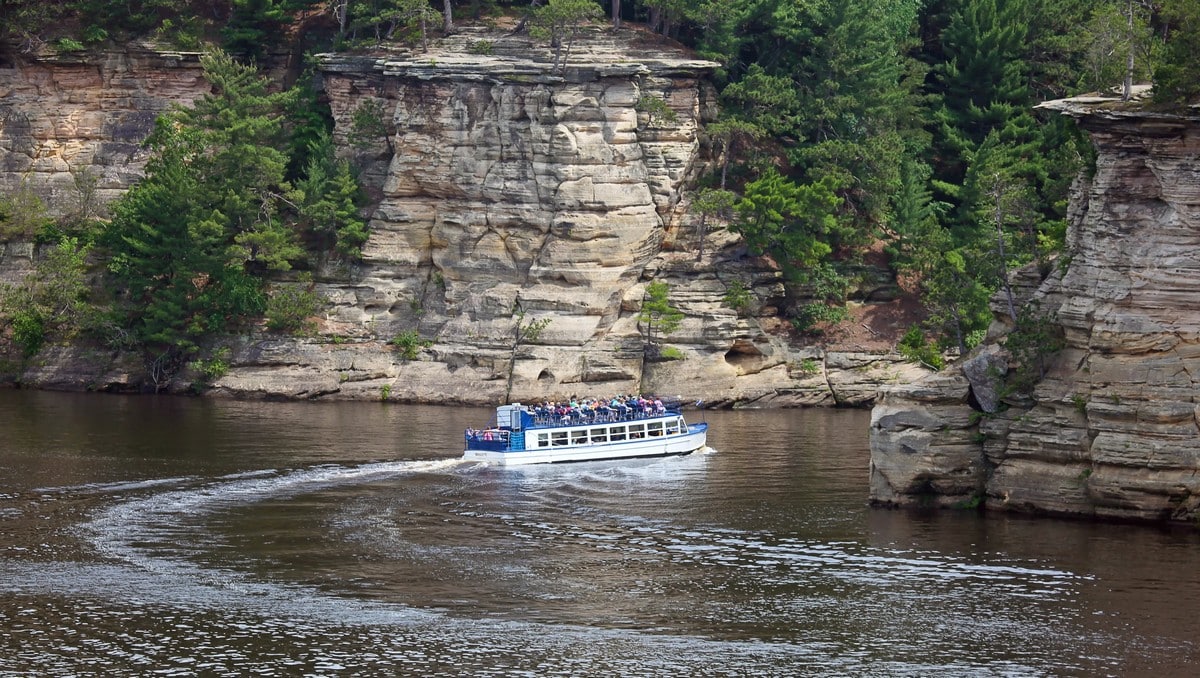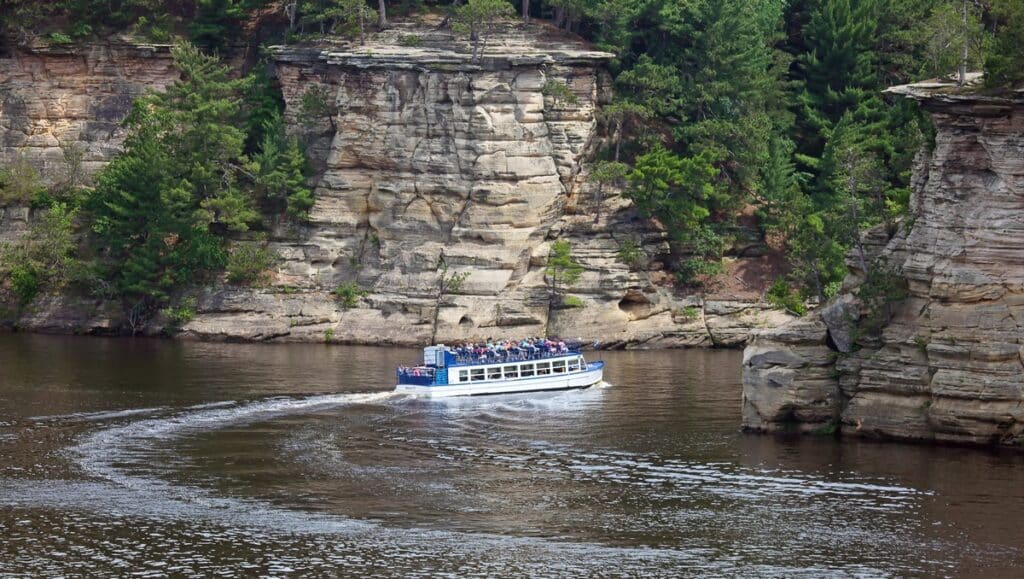 Dells of the Wisconsin River is a grand and spectacular gorge on Wisconsin's largest river. The natural beauty of the place is alluring and soothing. There are beautiful rock formations, cliffs, canyons, and loads of diverse flora and fauna. However, it is not very accessible to tourists – you must ride on a boat to reach it. But the view and experience are definitely worth the ride. You can take beautiful pictures and learn many things from the tour guides. Even kids will enjoy this one-of-a-kind nature trip.
America's Dairyland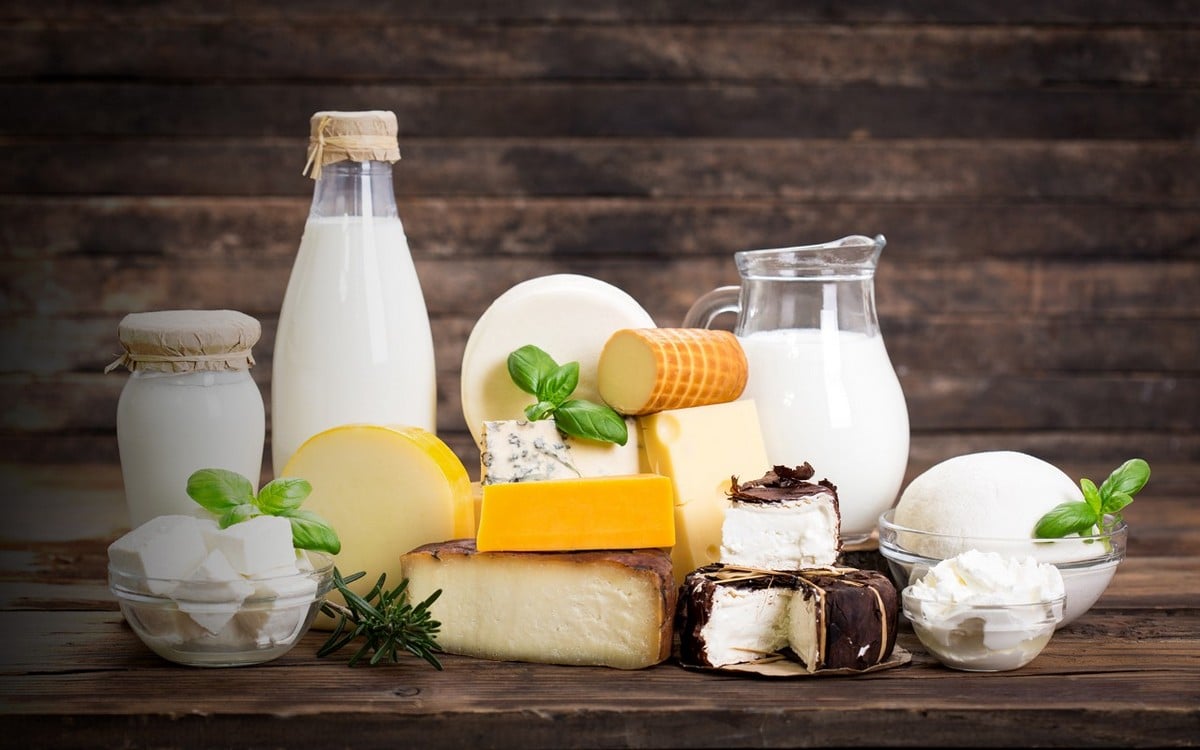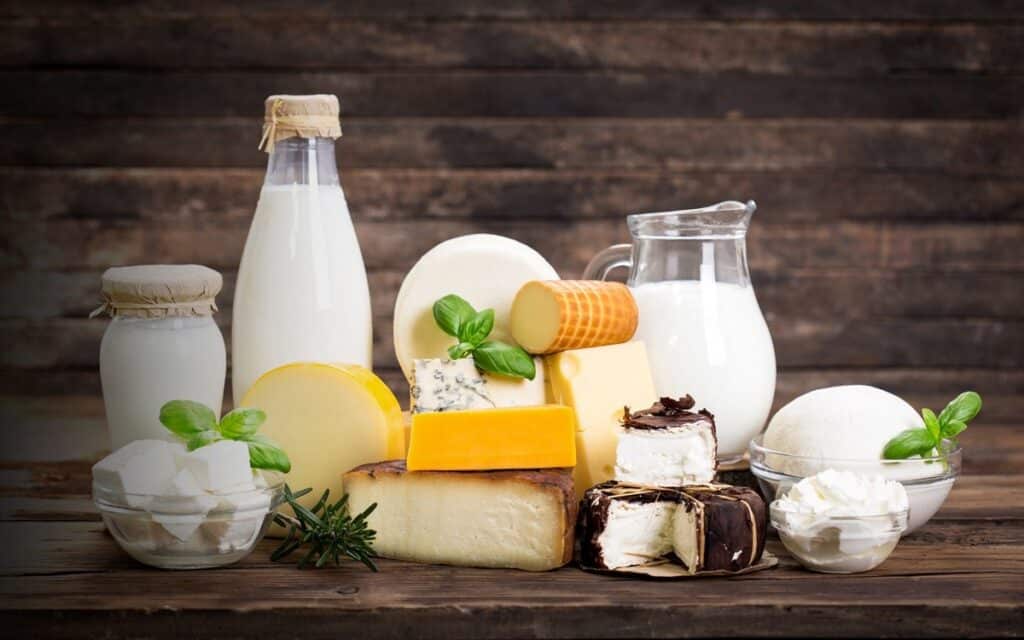 America's Dairyland is another nickname for Wisconsin. This is because of its abundant production of milk and other dairy products. There are more or less 10,290 dairy farms in the state which are licensed and certified. These dairy farms produce around 14 percent of America's milk supply and 26 percent of its cheese.
Door Country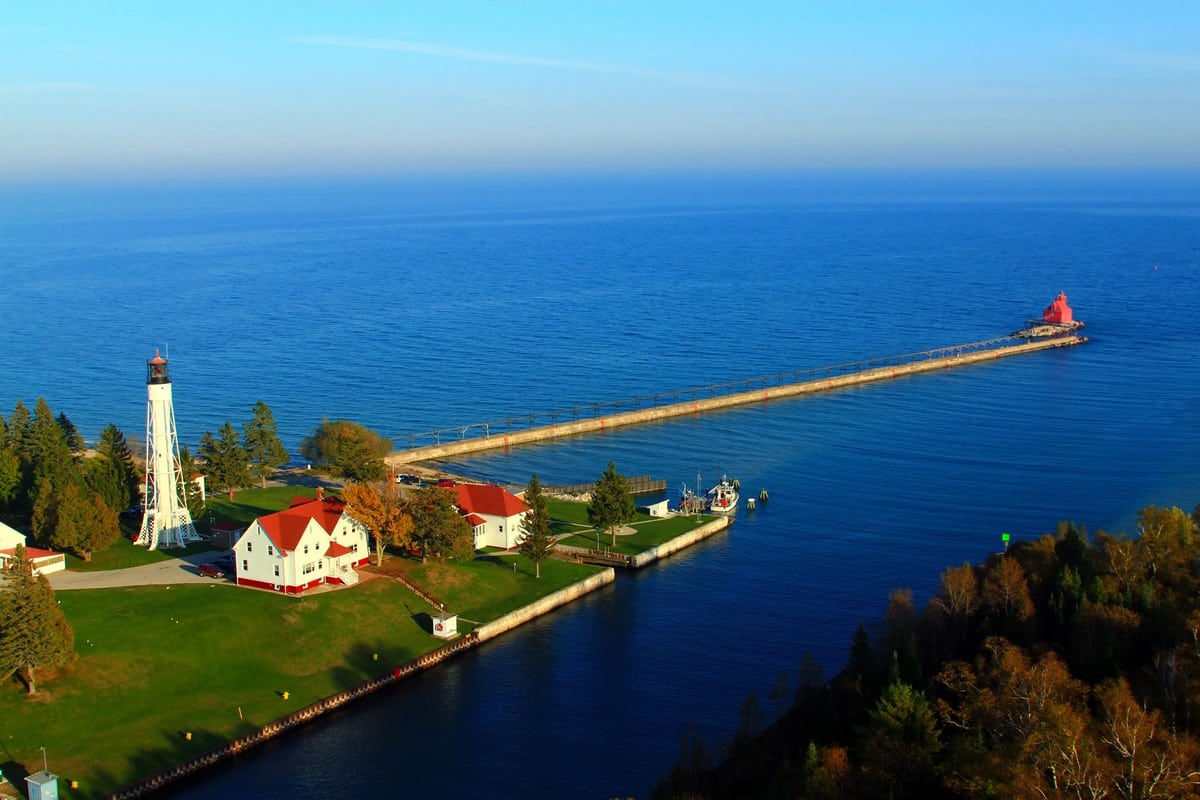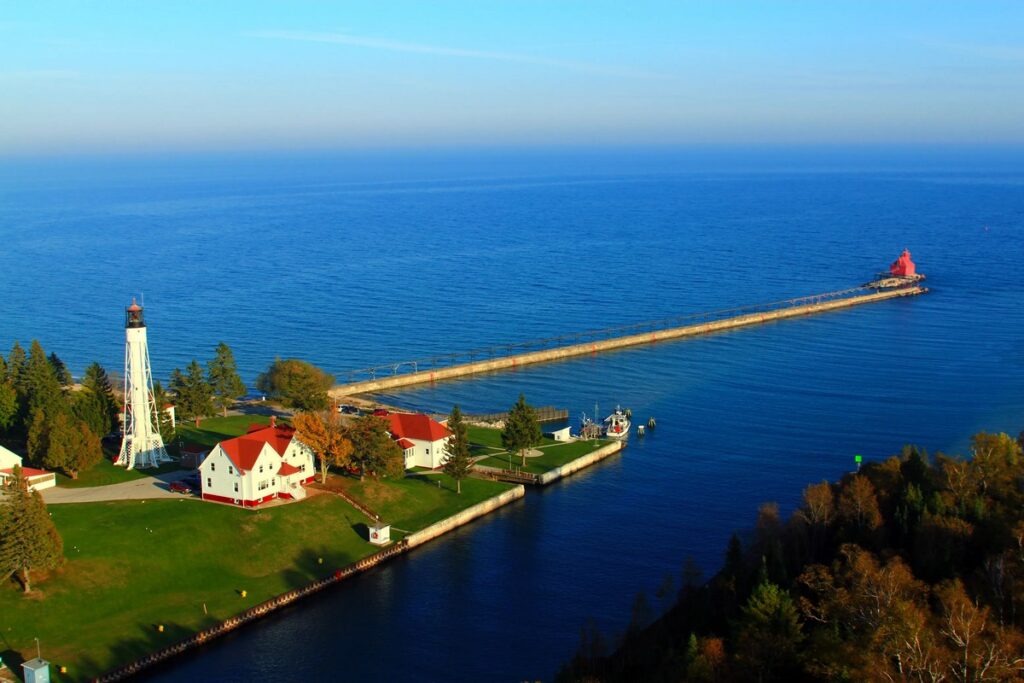 Door Country is one of the most beautiful corners of Wisconsin. This majestic place is situated 46 miles northeast of Green Bay. It offers a spot where you can see the natural beauty of Lake Michigan. Door Country attracts several visitors annually because of its hotels, campsites, and various outdoor activities. You can explore and try sailing, swimming, diving, fishing, biking, and hiking. Tourists also enjoy kayaking. There are also small towns in Door Country that are worth visiting, like the Sturgeon Bay for its old lighthouse, Ephraim for its historic buildings and ancient harbors, and Washington Island for its Icelandic settlement.
The Badger State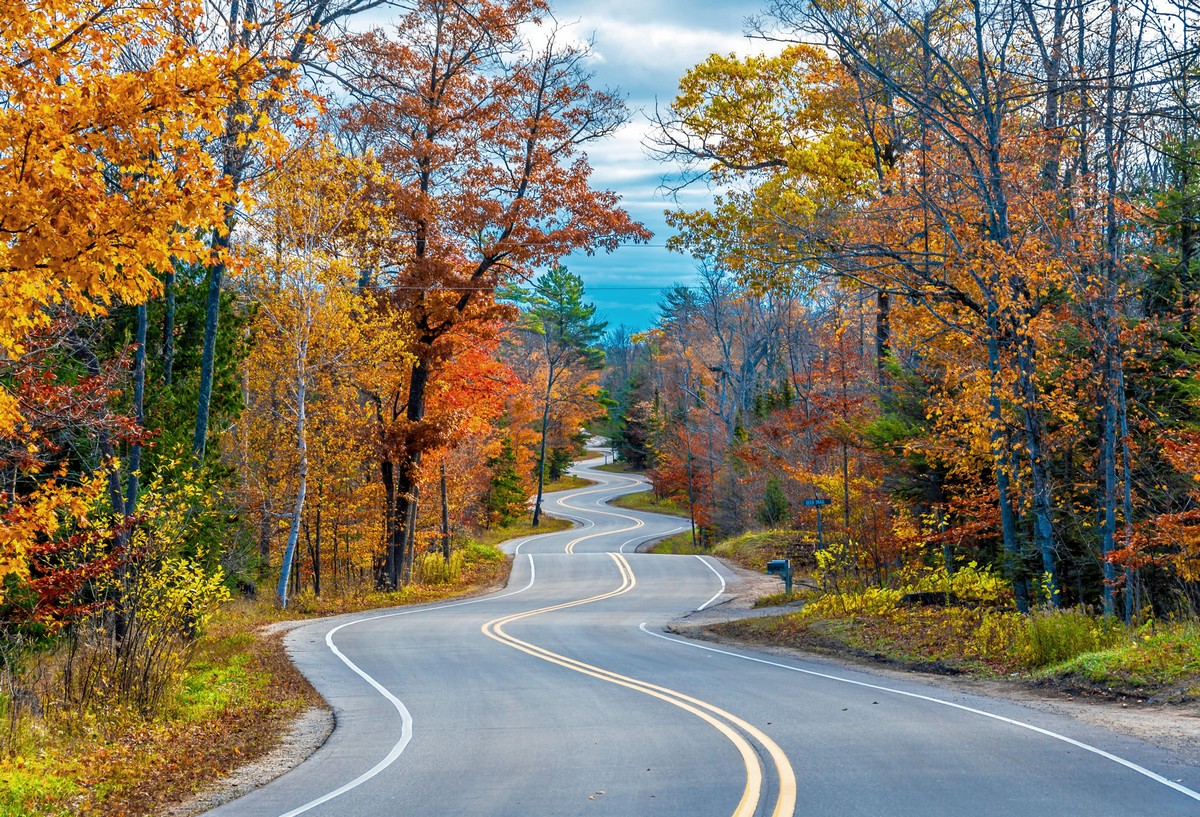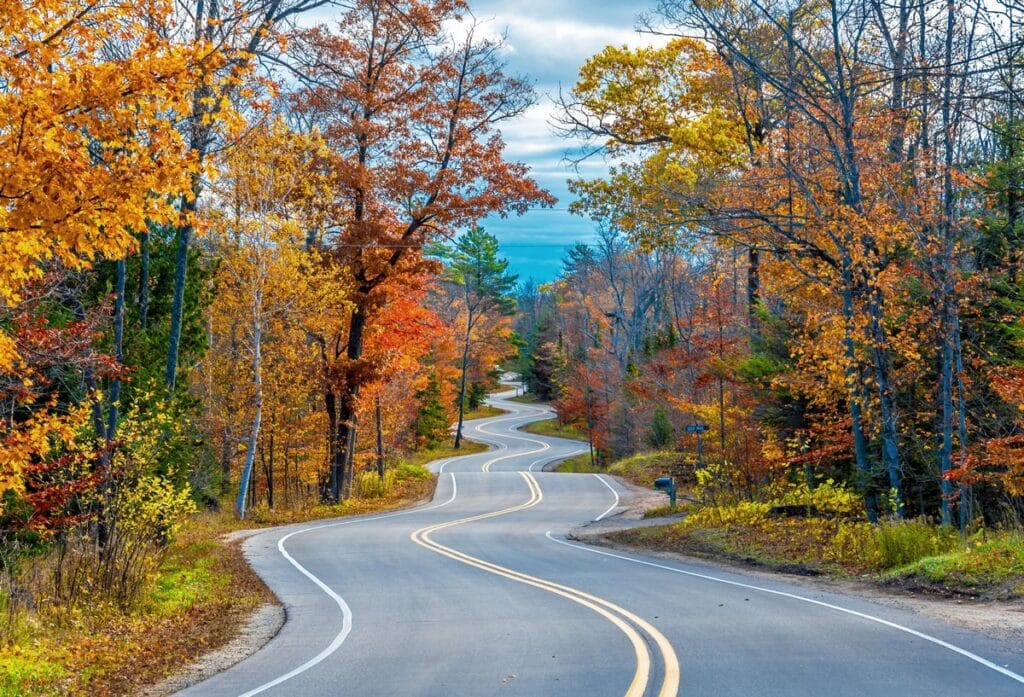 Wisconsin is known as the "Badger State." This nickname has an interesting story; no, it was not because of the badgers living in the state's woodland. Instead, the story goes back to the 19th century when lead was first discovered in Mineral Point. Miners were so excited about this discovery that they worked hard to dig it. Some of them have no homes near that area, so they dug underground tunnels where they'll sleep and rest during the winter. These tunnels kept them warm and cozy, reminding people of badger holes. Now, the badger is a symbol of pride for the people of Wisconsin (it is even featured in the state's flag).
Land o' Lake Region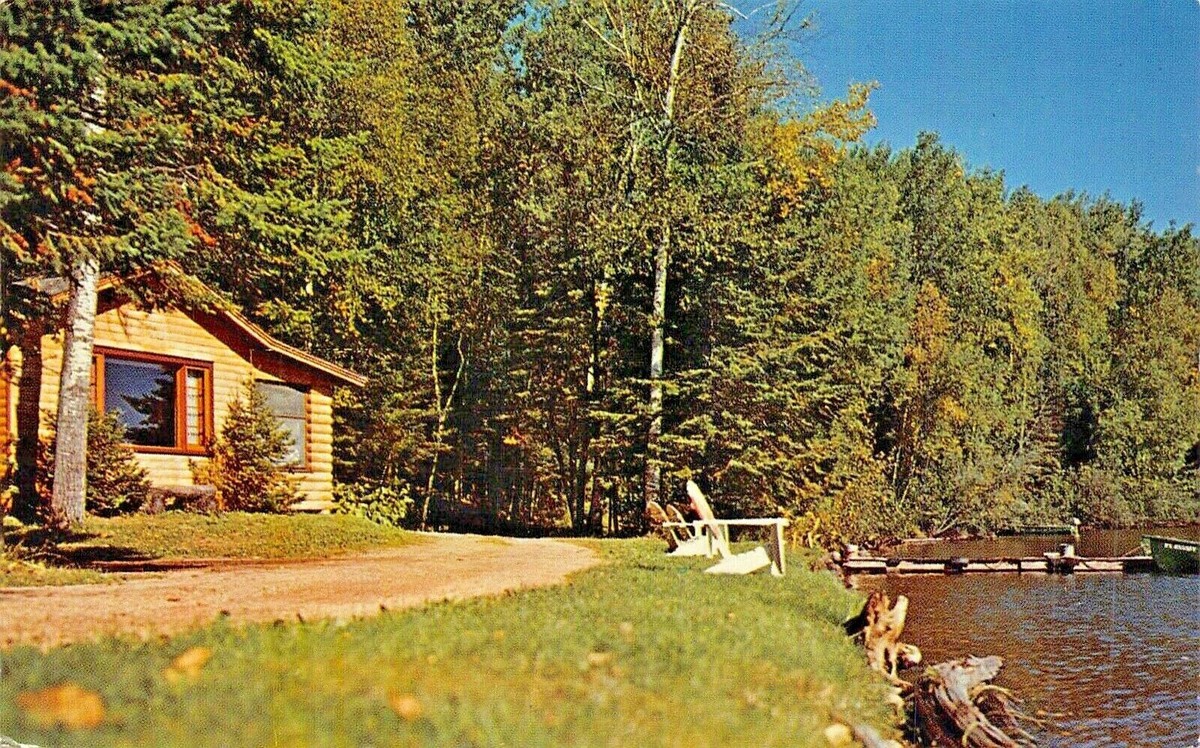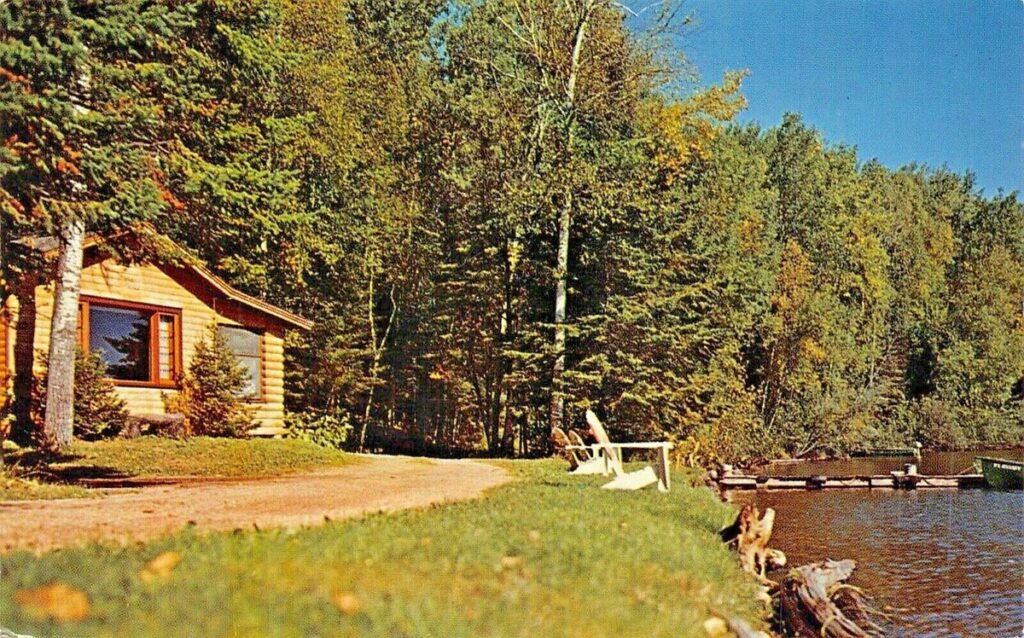 This region is sandwiched between Eagle River, Boulder Junction, and Rhinelander. Land o' Lake region features over 200 unspoiled lakes of different depths and sizes. If you love exploring nature or are fond of camping and backpacking, you'll love this tourist spot. You can explore it via kayak or canoe. There are plenty of activities you can do here year-round. It is an excellent place for hiking, boating, swimming, bird watching, and fishing during the summer. It can also be a good spot for skiing and snowshoeing during the winter. In addition, it is the home of animal and plant species like the rare white-tailed eagle.
House of Rock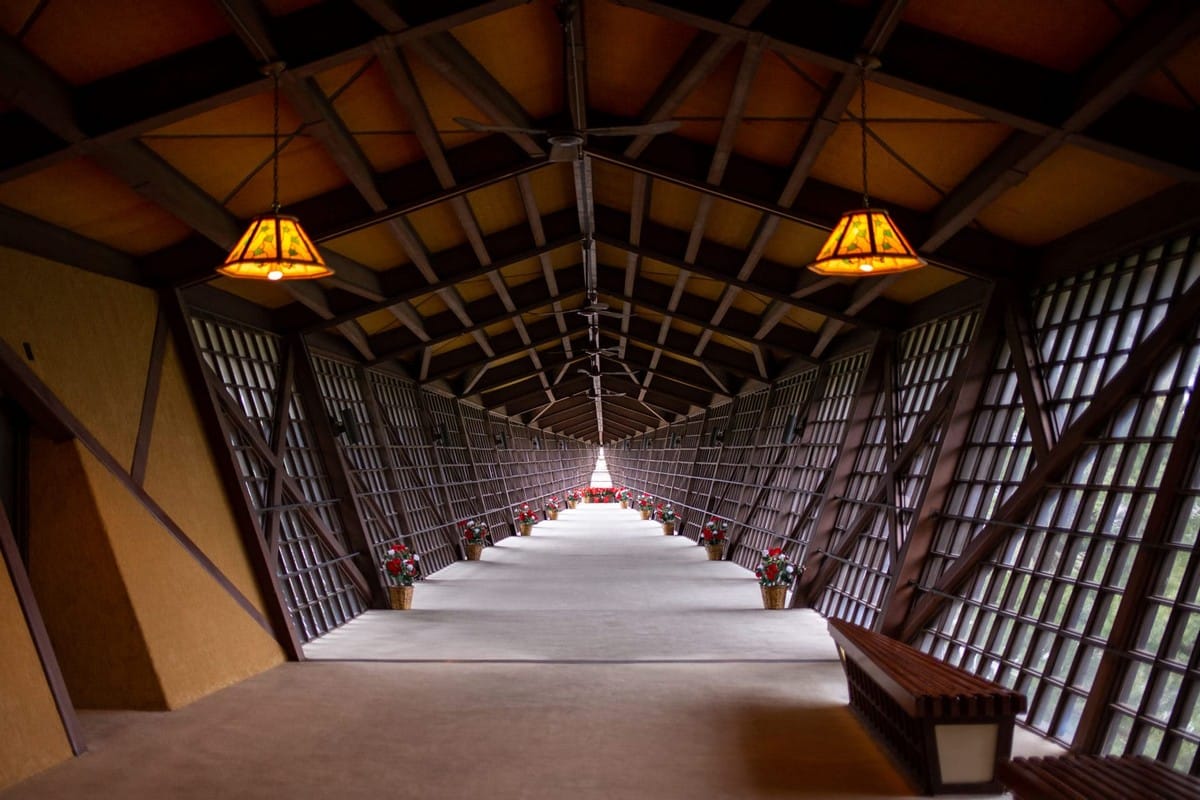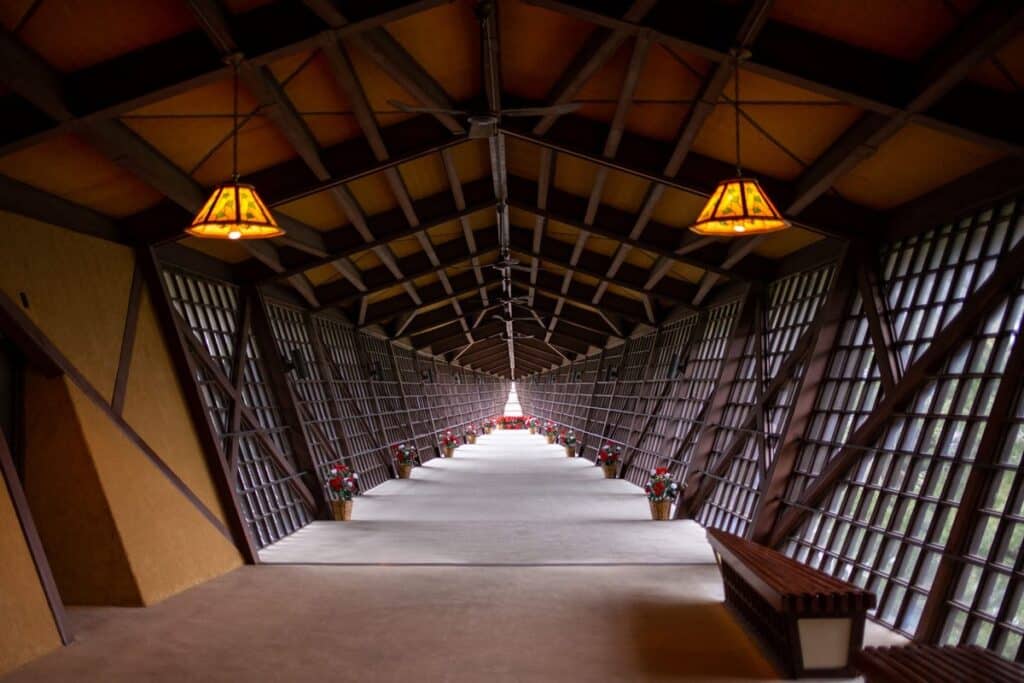 The unique House of Rock is another favorite tourist spot in Wisconsin. It is located above the Deer Shelter Rock of Spring Green. The structure is actually patterned after Frank Lloyd Wright's Taliesin East home. You'll be mesmerized by the different antiques and oddities of the house. One example of its features is the 218-foot-long Infinity Room- you may panic a little as you stand in this room which seems to disappear into nothingness. Aside from these oddities, you can enjoy a resort and an inn which are parts of the House of Rock.
Cave of the Mounds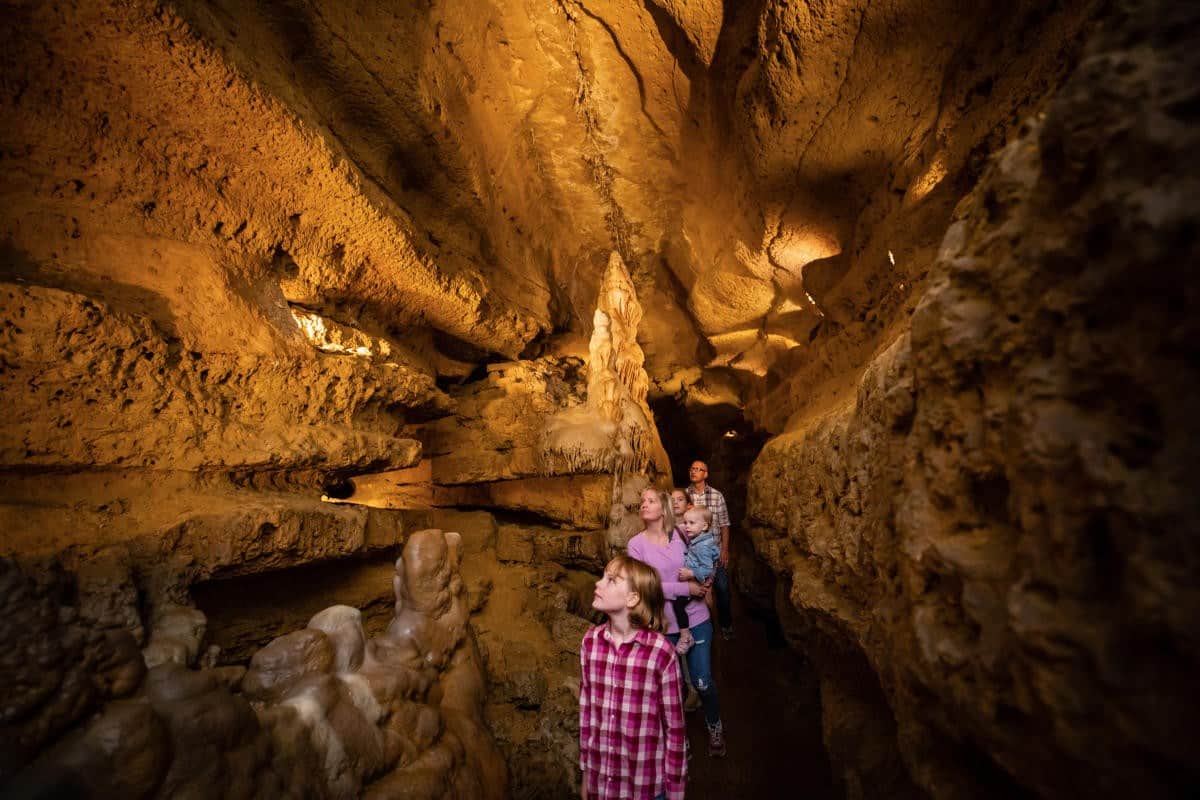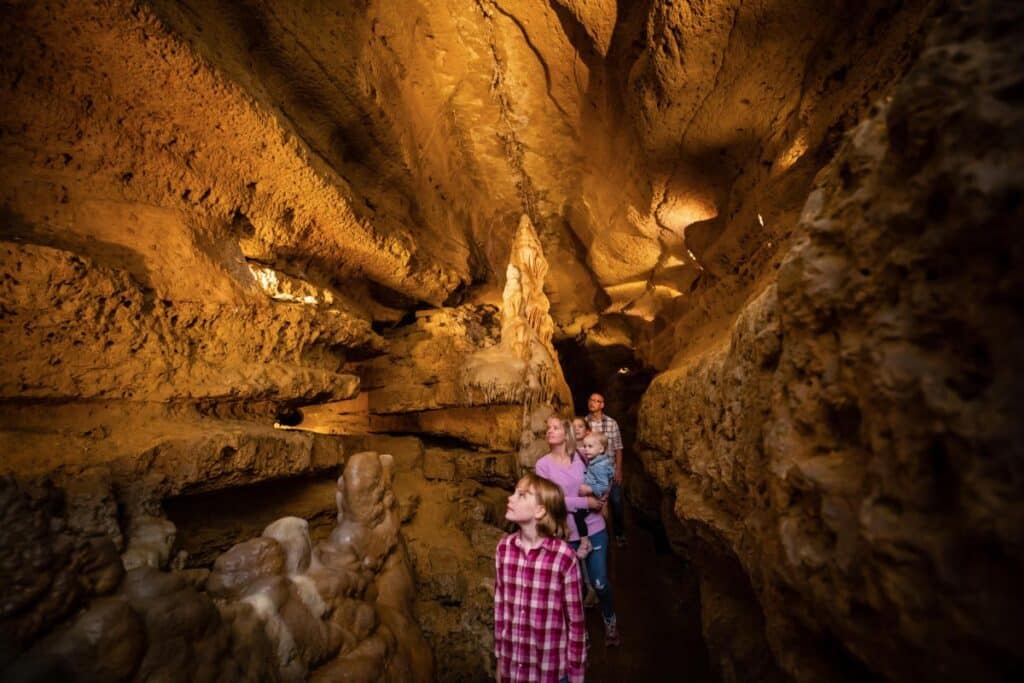 Cave of the Mound is a spectacular limestone cave. It was declared a National Natural Landmark in 1987. This geological wonder will definitely amaze you. You can explore the cave's stunning interior, speleothems, different rock formations, and mineral deposits. There are special, or VIP tours you can avail of that will allow you to explore the caves using a blacklight. After exploring the beautiful caves, you can enjoy a walk in various gardens featuring flowers of all colors and kinds.
Apostle Islands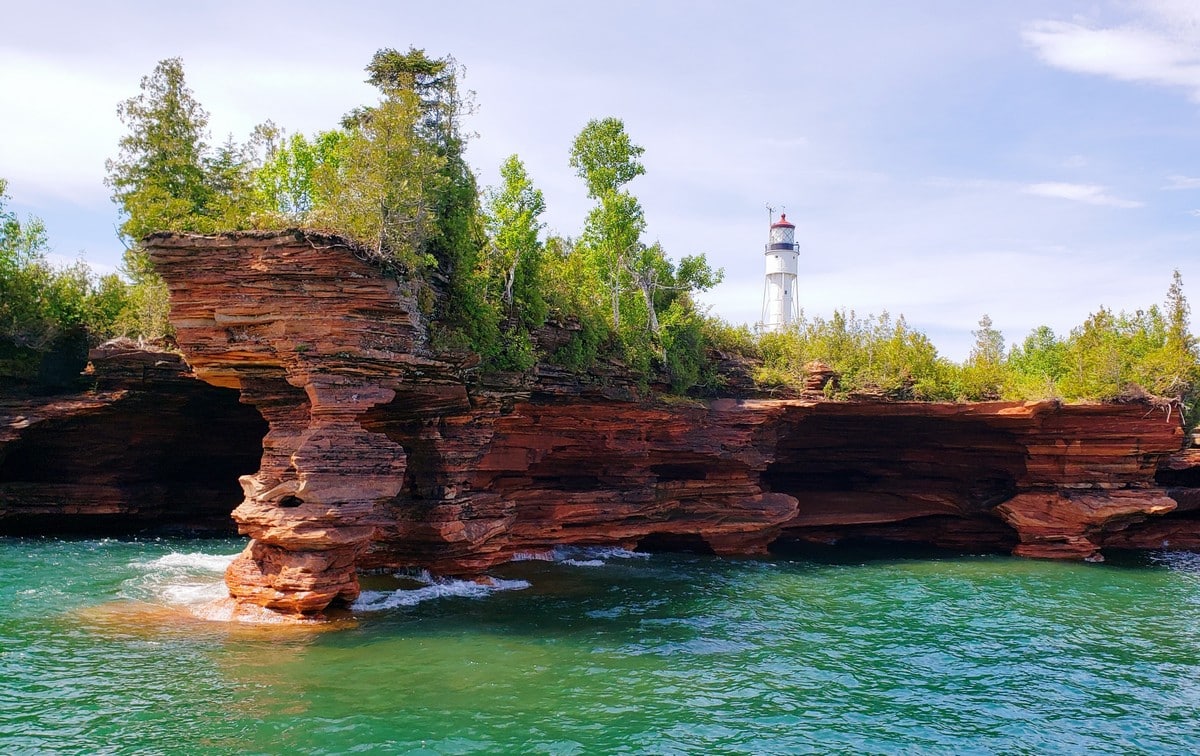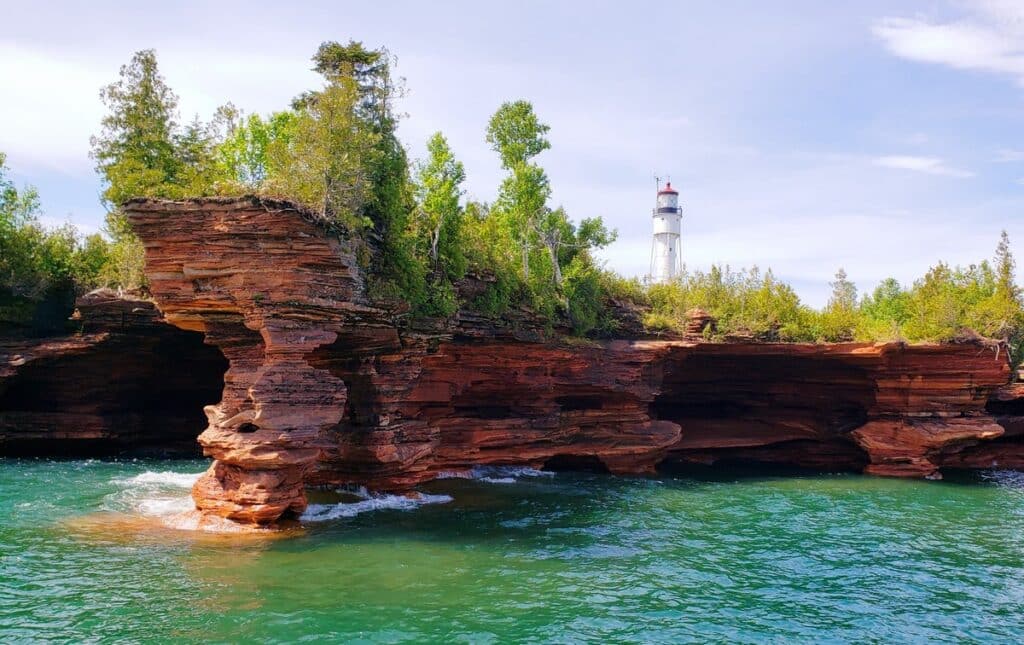 If you are looking for a jaw-dropping nature experience, visit Apostle Islands. The Apostle Islands is made of more than 22 islands of different sizes, resting on Lake Superior. You can explore different islands with sea caves, sandy beaches, cliffs, lighthouses, and sparkling water. It is a natural wonder, indeed. You can go on guided tours or keep busy with Apostle Islands' countless activities. You can try island hopping, scuba diving, kayaking, sailing, exploring sea caves, fishing, and hiking. Or you can simply work on your tan at the beach.
The Summerfest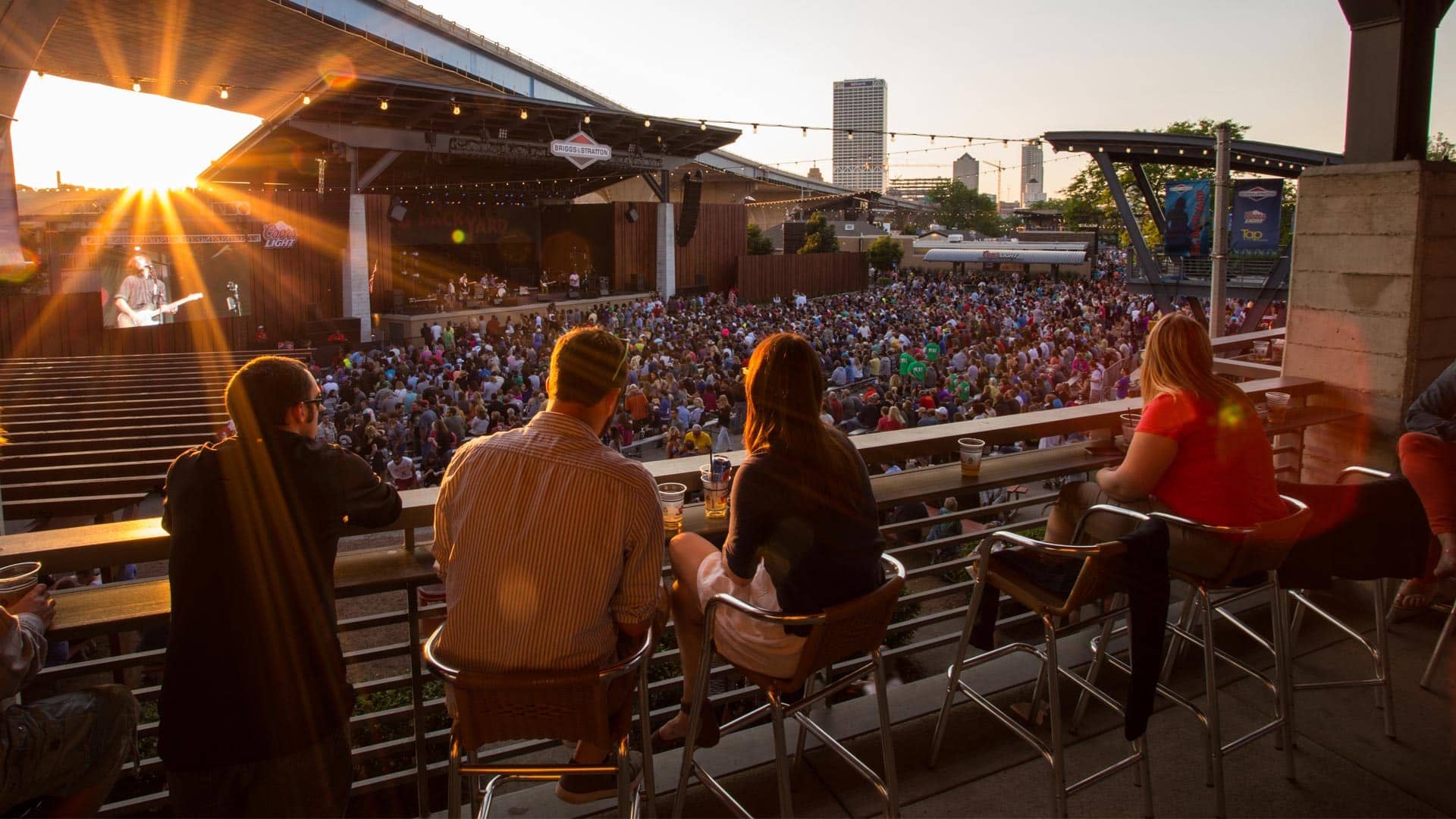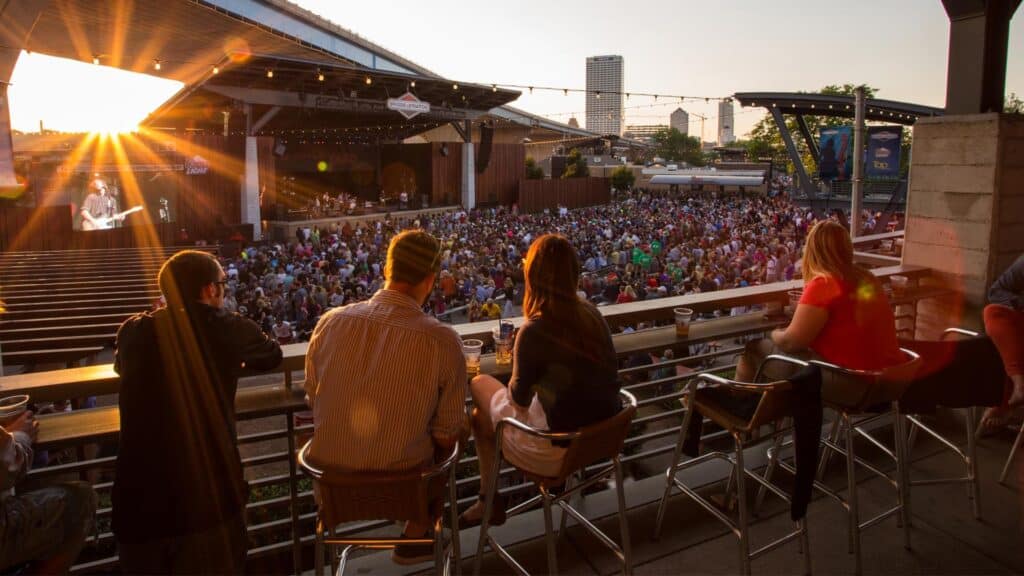 Milwaukee, Wisconsin annually hosts the largest music festival in the world. It lasts three weekends, from the last week of June to the second week of July. According to the Guinness Book of World Records, Wisconsin's Summerfest attracts almost a million visitors yearly. Some famous bands, singers, and artists perform. In addition, locals prepare lip-smacking delicacies accompanied by ice-cold beers. It is a fun way to mingle with tourists and Wisconsin locals while enjoying good music and yummy food.
TV Shows Set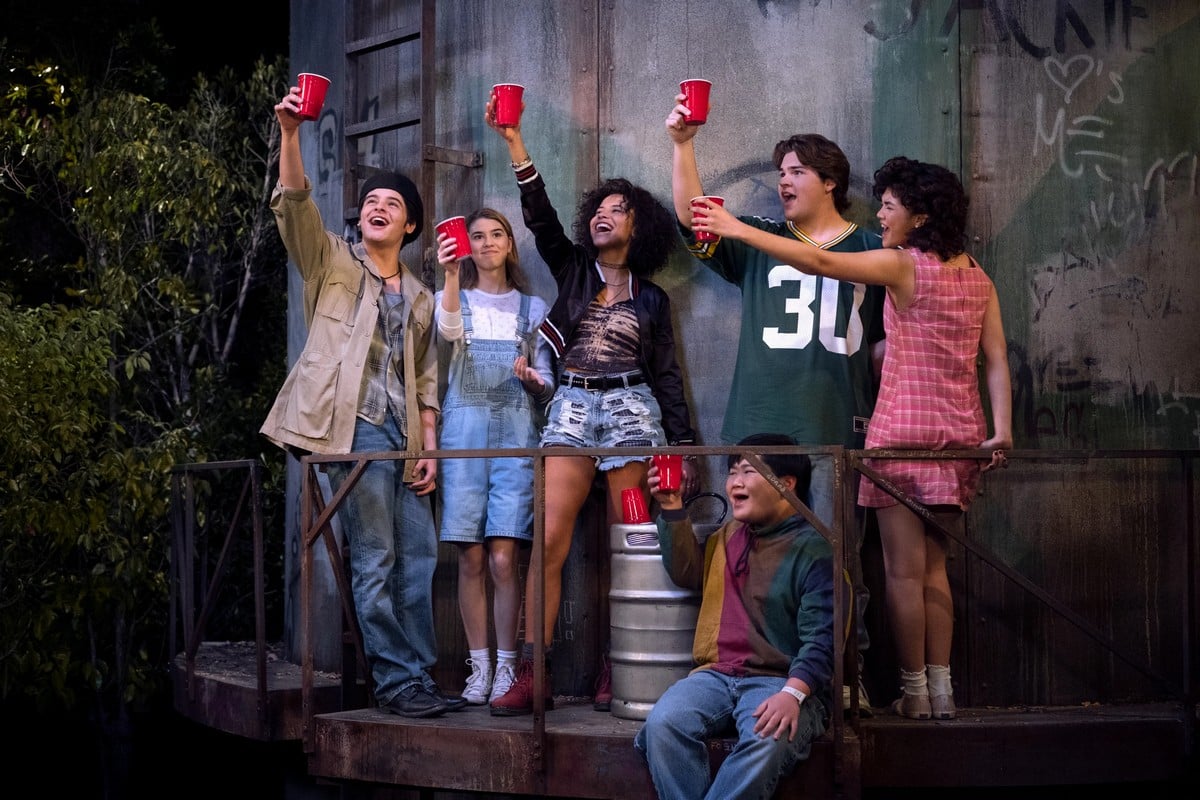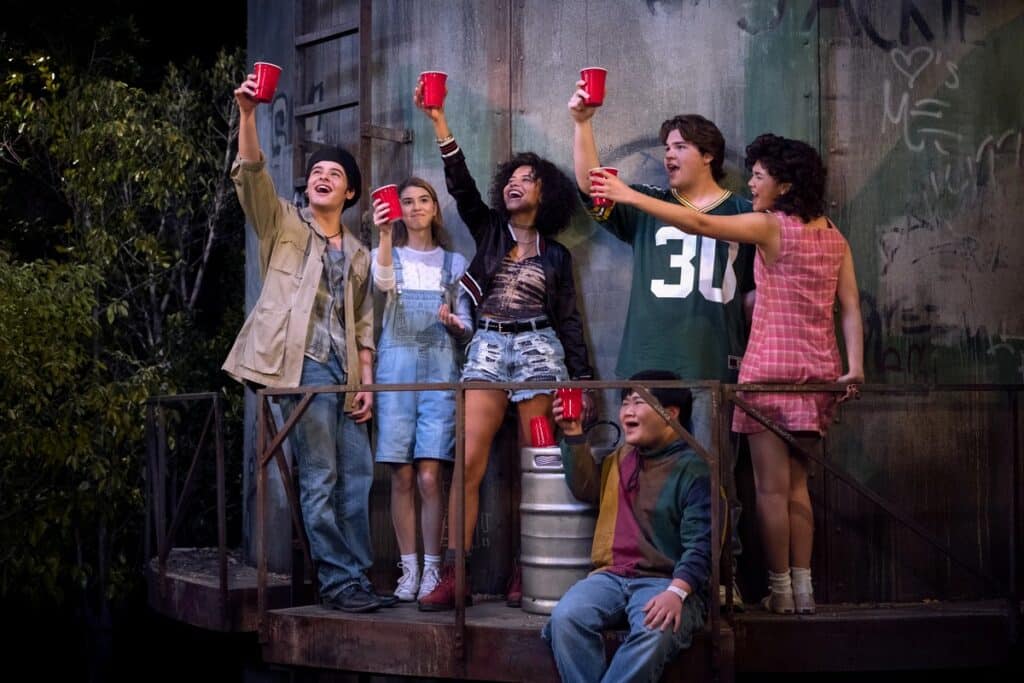 Because of Wisconsin's natural beauty and diverse geographical features, many TV shows were filmed in this state. Some of the famous TV shows that feature Wisconsin are "Happy Days," the CBS drama series "Picket Fence," a nostalgic show "That '70s Show," a stand-up comedy show "Life with Louie," and the dramatic soap opera "The Young and the Restless." It is also featured in the movie hit "Bridesmaid."
Margarine Was Illegal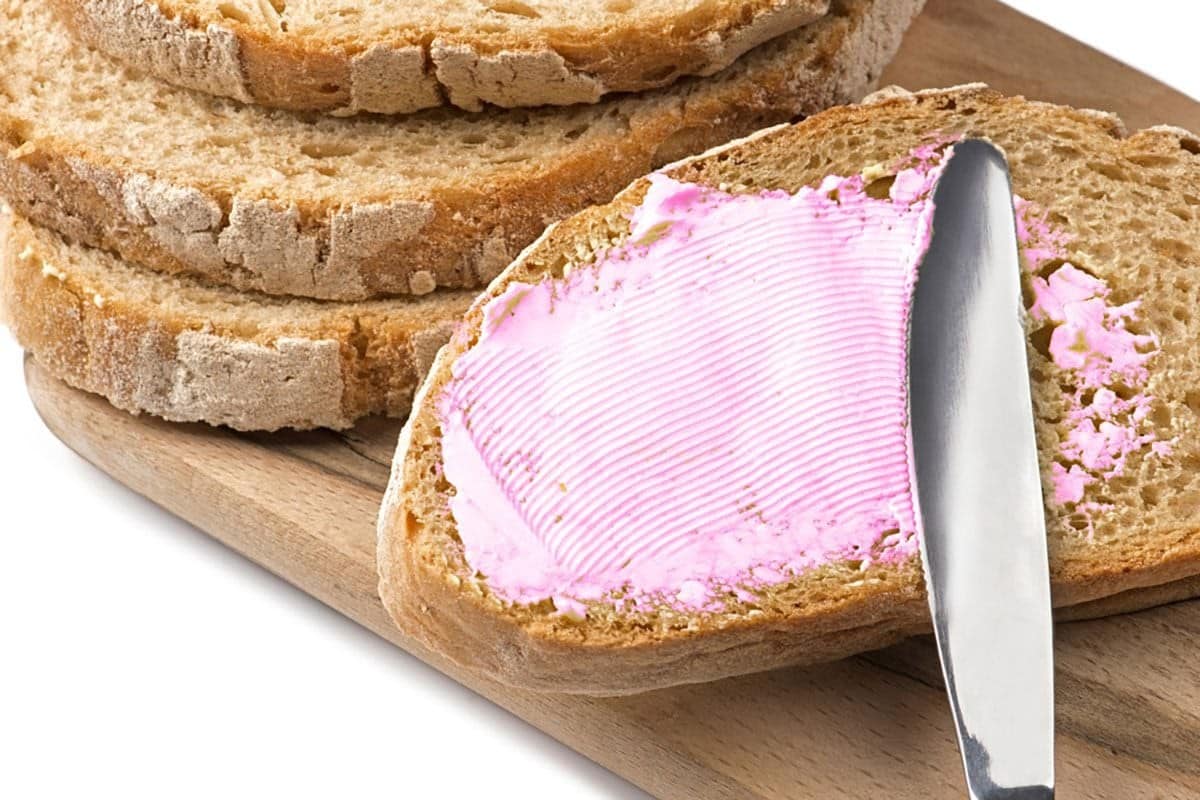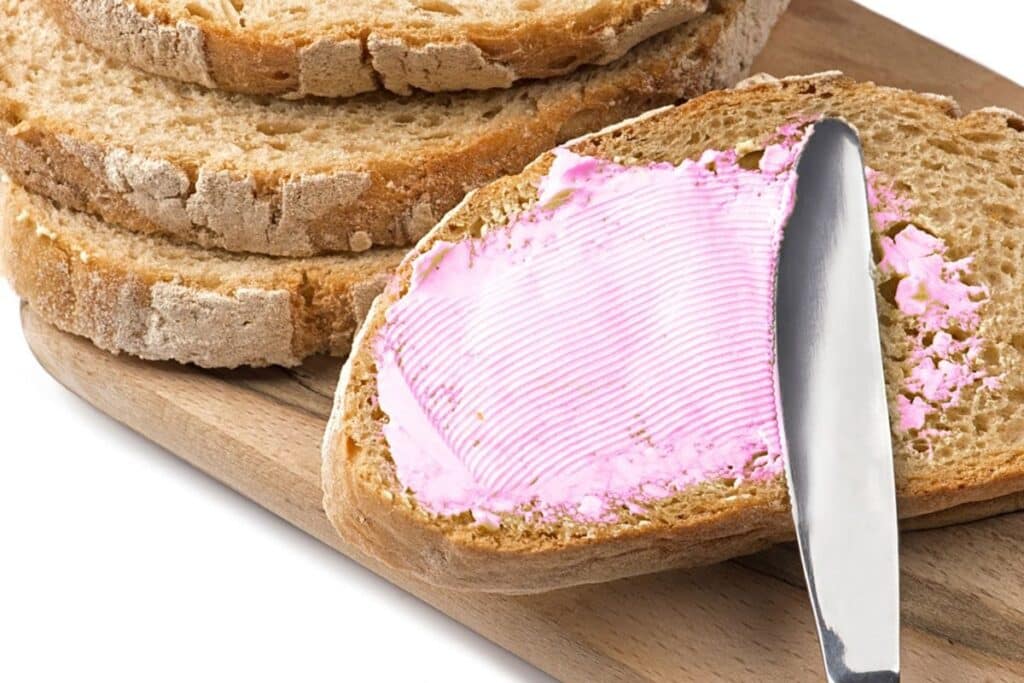 From 1895 to 1967, Wisconsin prohibited using and selling margarine to protect its dairy farmers. There are no yellow-colored margarine in Wisconsin, if you want one, you'll be offered a pale white block of margarine, and you'll have to pay extra for the tax. The ban was now ineffective. However, there are still minimal restrictions. For example, diners or restaurants cannot serve margarine unless the customer requests it. The locals are still encouraged to use butter to help the dairy industry.
Wizard of Waukesha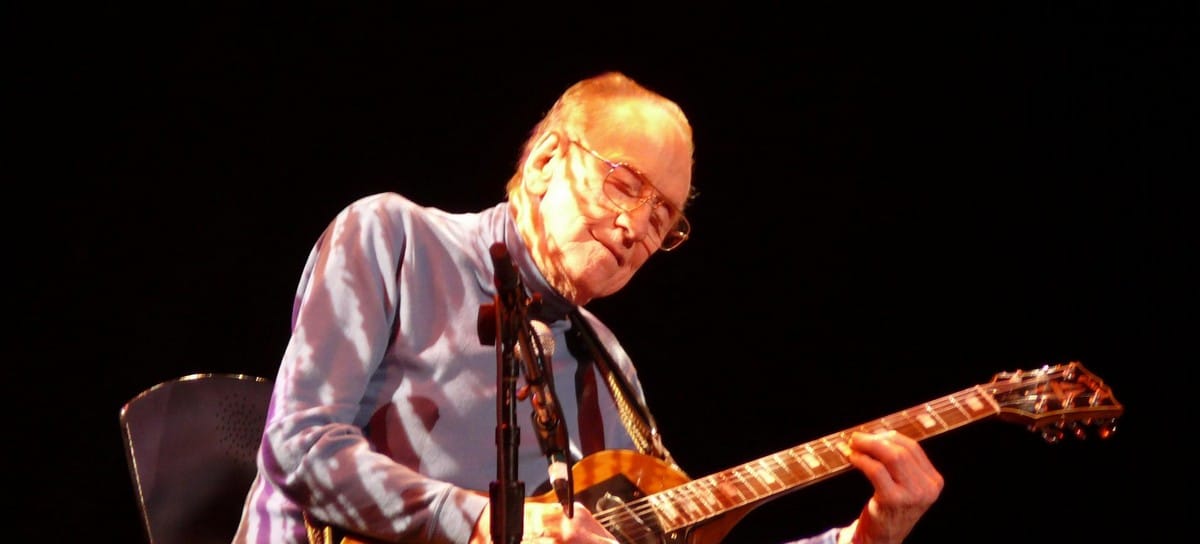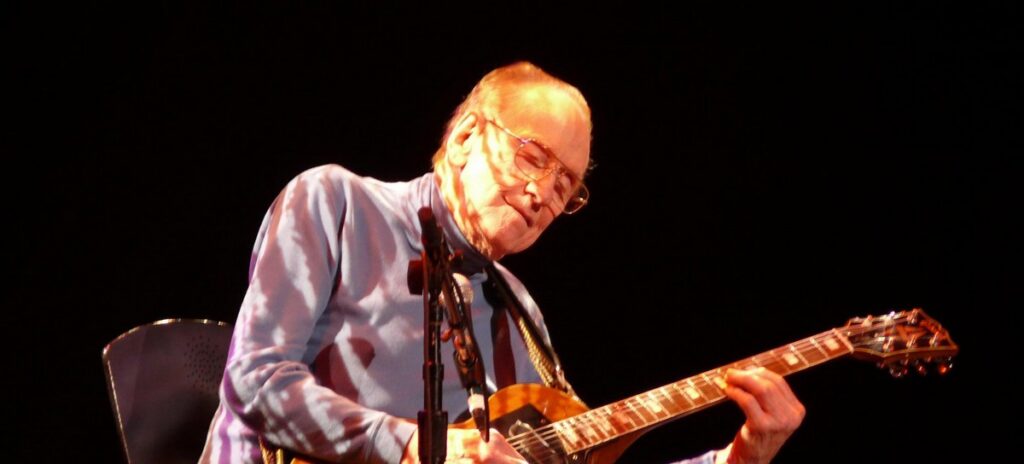 Les Paul's invention and innovations in playing the guitar and recording music earned him the nickname "Wizard of Waukesha." He, a Wisconsin local, is the man responsible for the solid-body design of the electric guitar. You can look around the Waukesha Country Museum and learn more about Les Paul's experiences and expertise. In addition, the museum takes pride in displaying Les Paul's guitars, awards, equipment, and records.