Australia is considered both a continent and a country in Oceania. Besides the island of Tasmania and the country's mainland, many smaller islands belong to it. It has a total area of 2,941,300 square miles making it the sixth largest country in the world and the largest in Oceania. Indigenous Australians lived here around 50,000 years ago. The British government made its way to the country in 1783, and it became a colony. Australia achieved its independence in 1901.
Australia is known for kangaroos, koalas, gorgeous beaches, the great outdoors, and many more. Its massive space is rich with various things that attract locals and tourists. The landscapes range from vast deserts to tall mountains. It's a highly developed country with a preserved culture and history.
The Sydney Opera House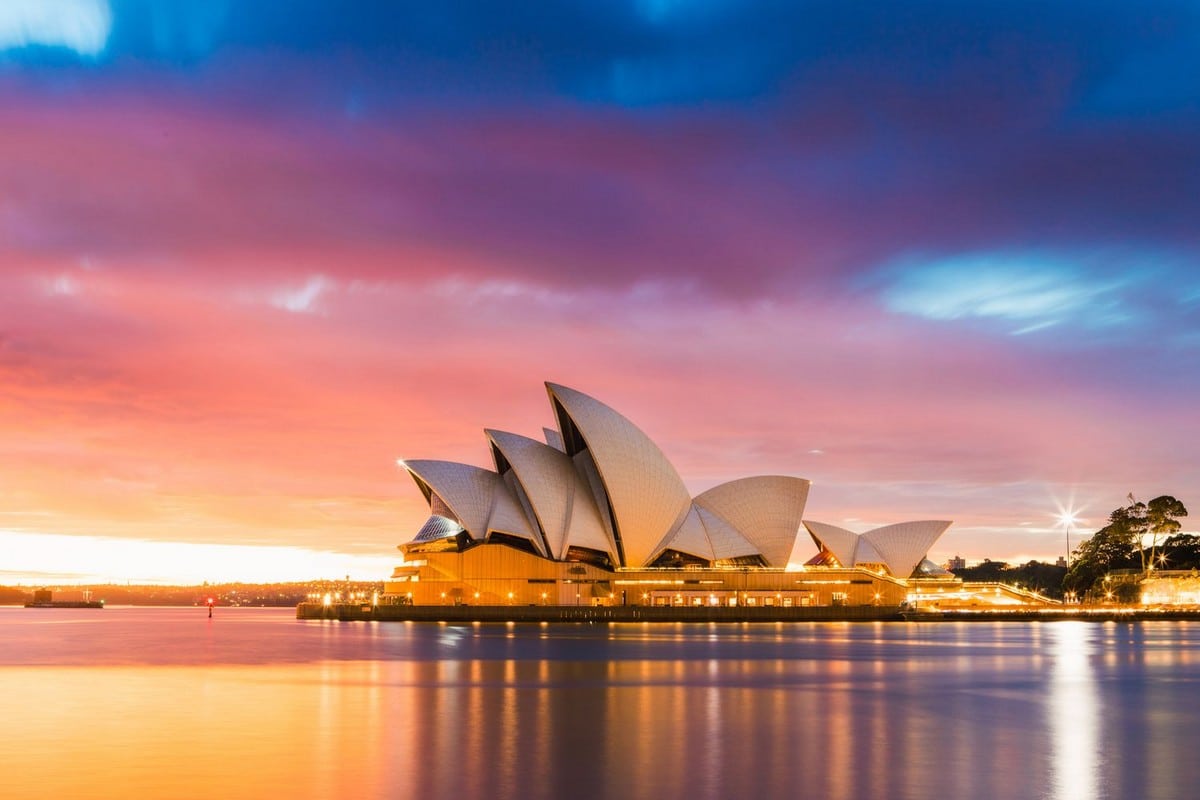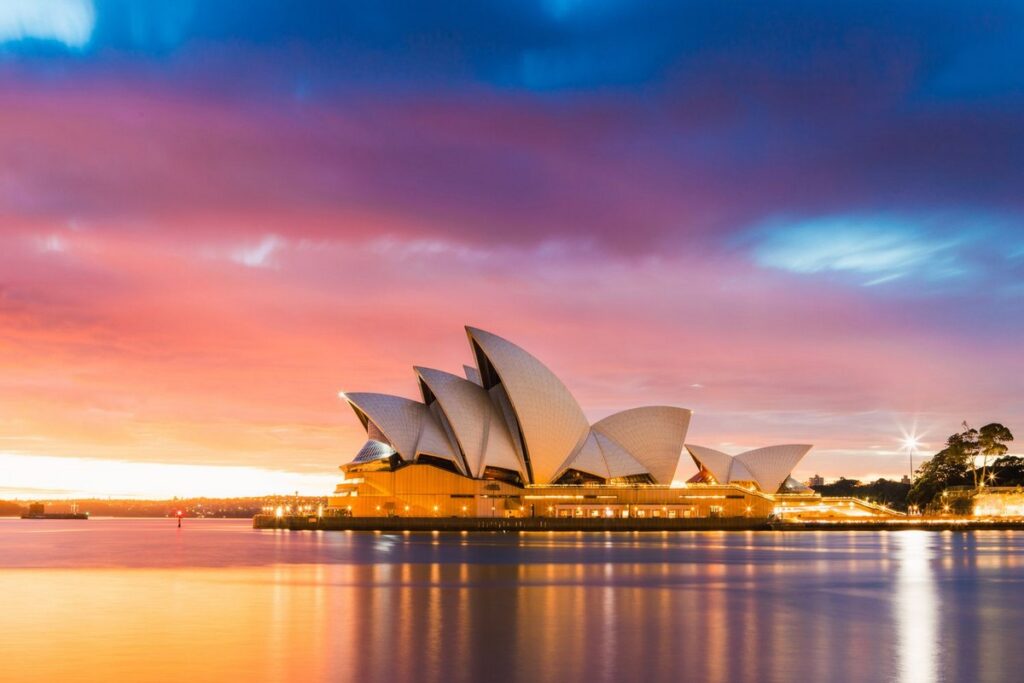 The Sydney Opera House is usually the first thing that comes to mind when people hear the word Australia. It's an iconic structure in the country situated in Sydney Harbour. In 1973, the building known for its shell-like roof opened its doors, and Queen Elizabeth II led the ceremony. In 2007, the Sydney Opera House made it to the list of UNESCO World Heritage Sites. Around eight million people visit annually. It has various performance and event venues, including the main Concert Hall, Drama Theatre, and Joan Sutherland Theatre. There are also restaurants and shops in the building.
The Aboriginal Culture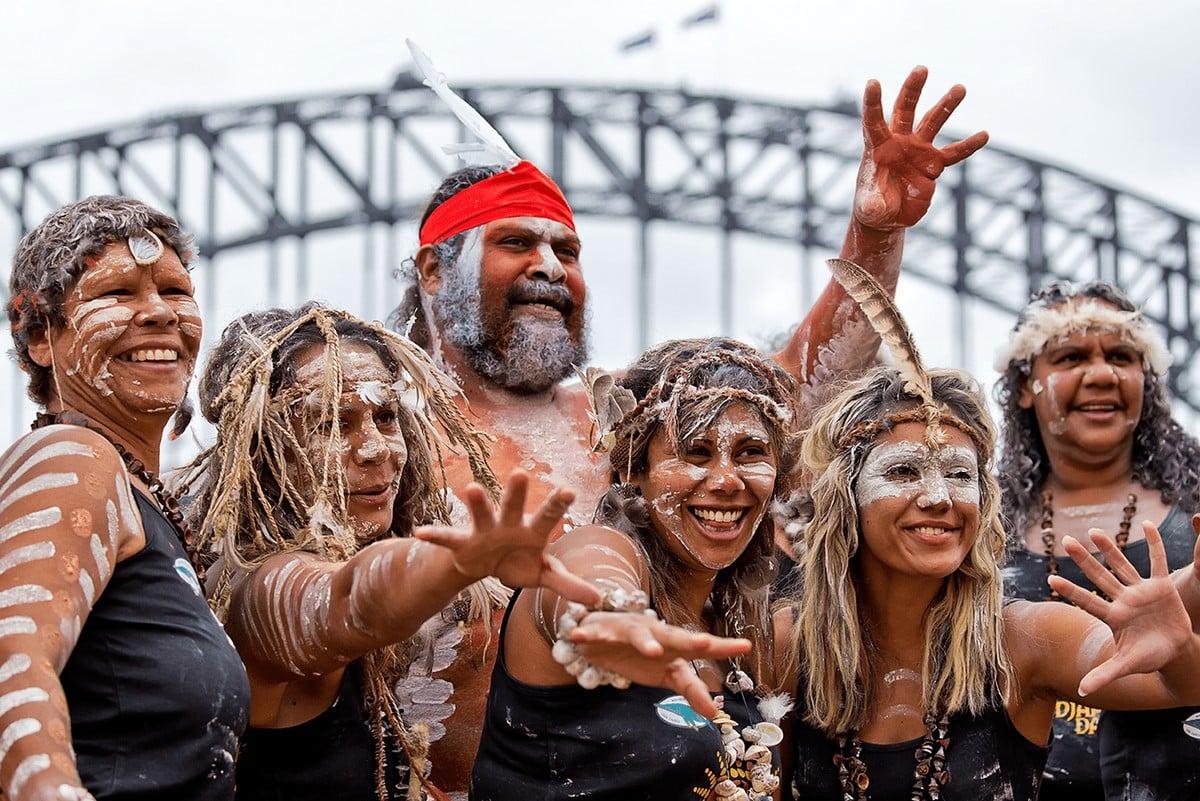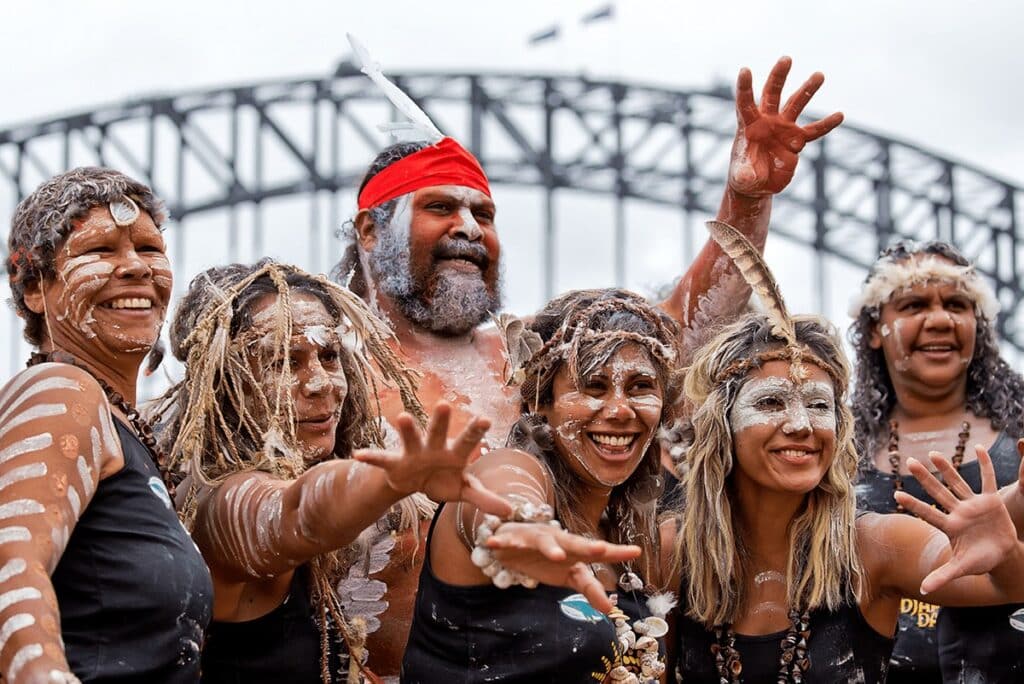 The Aboriginal culture in Australia is one of the oldest, dating back over 60,000 years. The indigenous people and the art and culture their ancestors passed on through the generations still exist. There are archeological sites to witness artworks and artifacts from thousands of years ago. Examples are the ancient shells found in Botany Bay and rock art in Dampier Archipelago. In addition, there are available tours that you can try that let you experience the aboriginal way of living. Activities include making your own painting and snorkeling with indigenous guides.
The Great Barrier Reef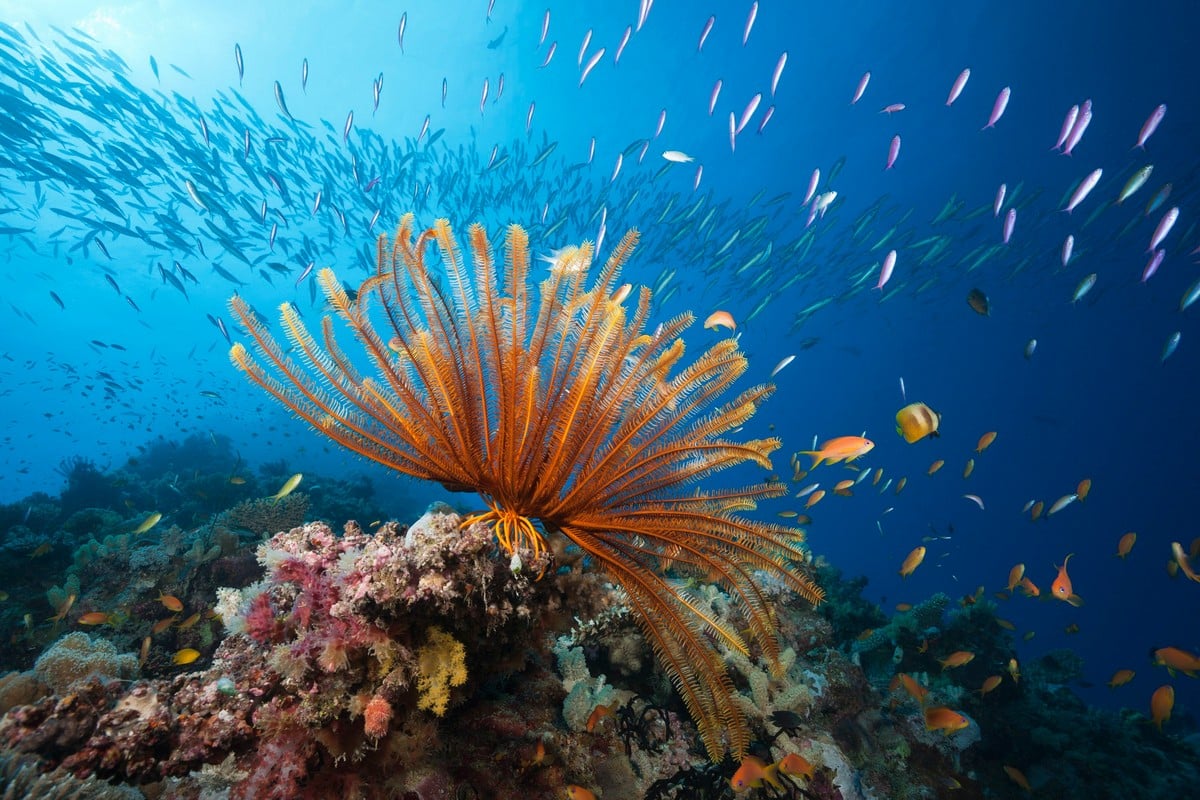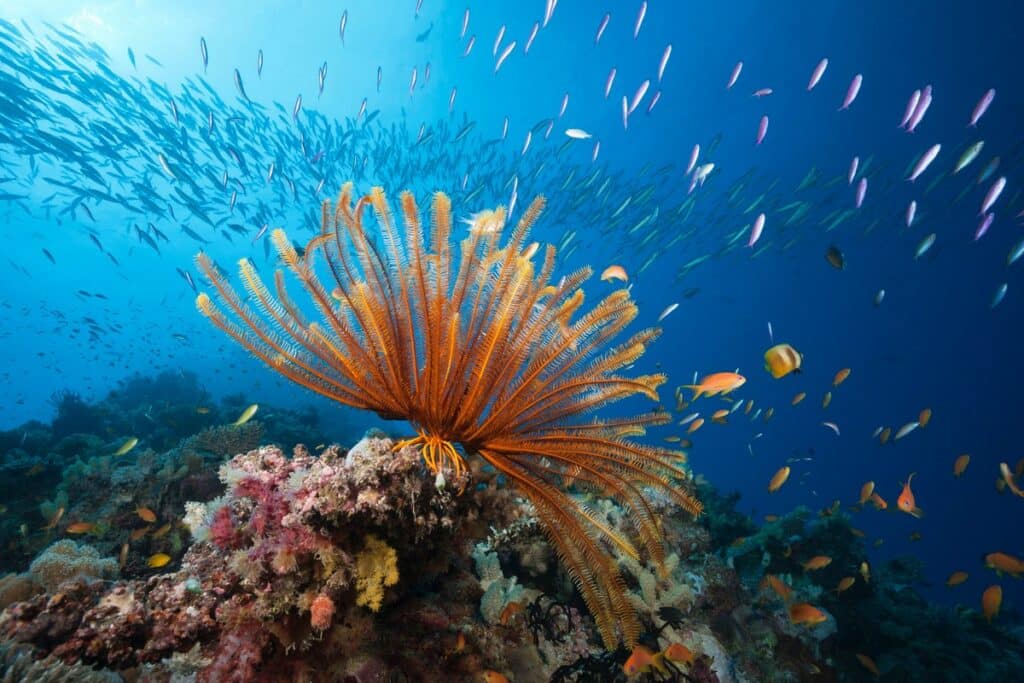 The Great Barrier Reef is another UNESCO World Heritage Site. It is located on the east coast of Queensland and is the world's biggest coral reef system. It has 900 islands and 2,900 reefs, with a total area of about 133,000 square miles. Due to its size, you can see it even from outer space. Besides the reefs, it's home to many aquatic species, like cetaceans, which include whales and dolphins. You'll also find different types of fish like snapper and clownfish, sea turtles like flatback and green sea, and mollusks like cone snails and giant clams.
Kangaroos Abound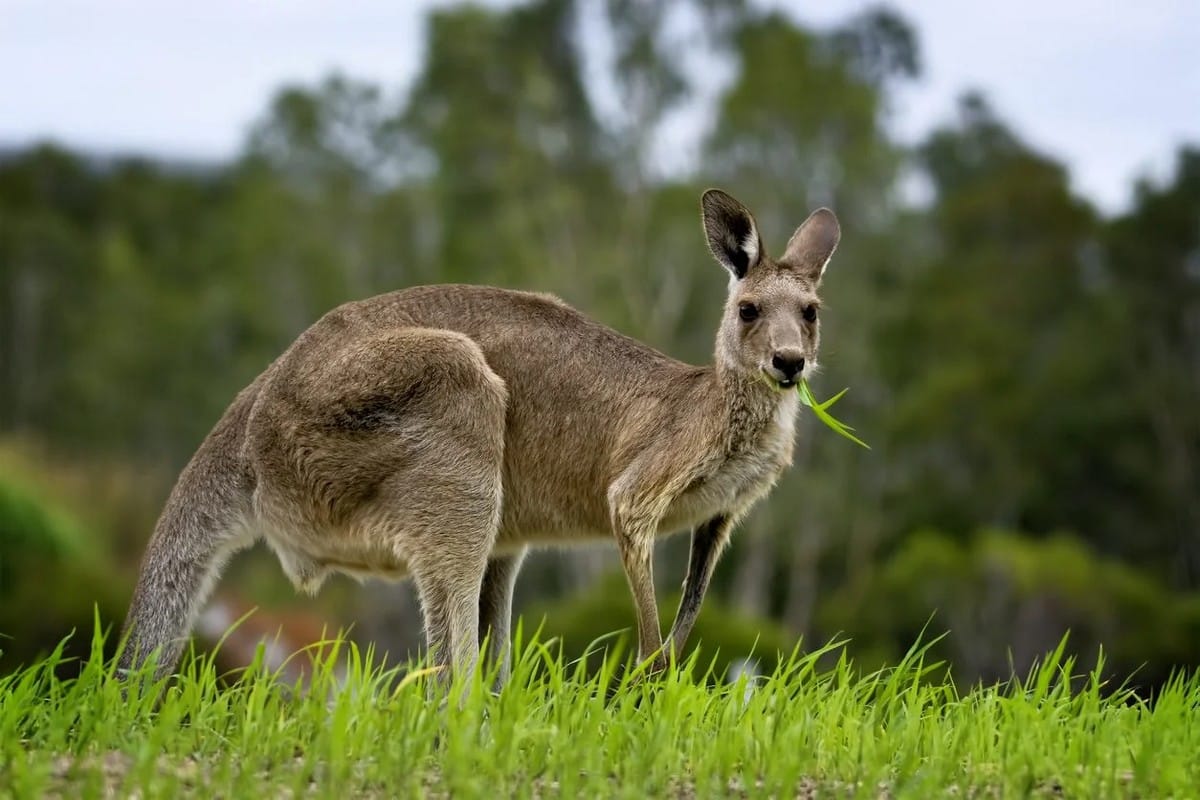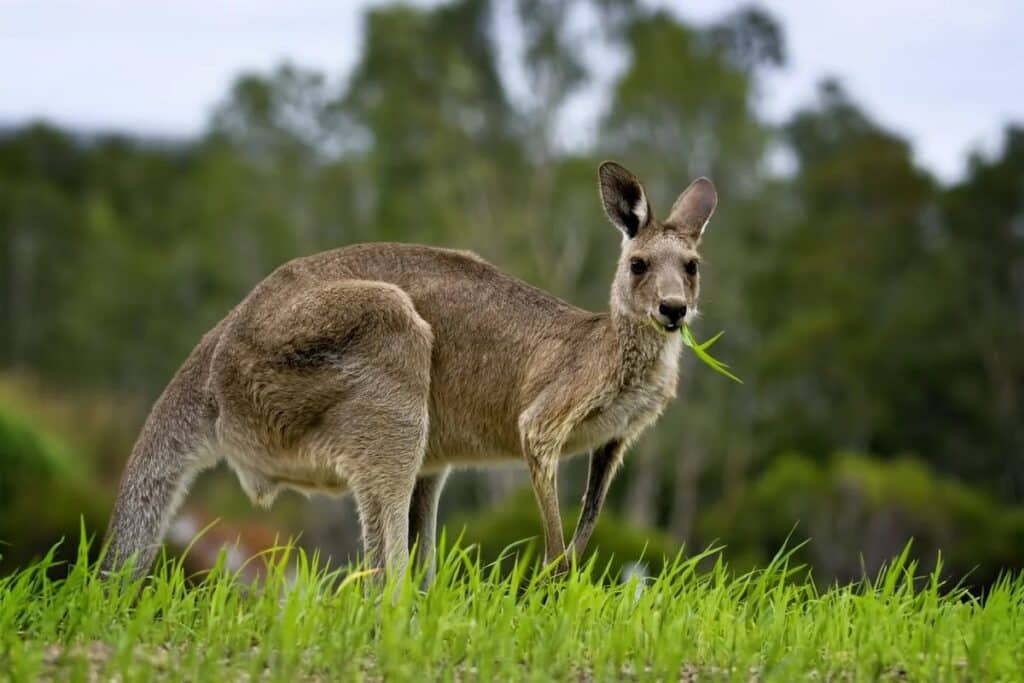 Kangaroos belong to the Macropodidae family, which means large feet. These animals are endemic to New Guinea and Australia. According to the Australian government, there were approximately 42.8 million kangaroos in the country in 2019. They are a common site in the country's great outback and are a huge part of the aboriginal culture as it symbolizes power and strength. They can protect themselves from predators with their strong hind legs and tail. These animals also symbolize motherhood as they are known to nurture their young. They are popular for their pouches, where they carry their babies.
Adorable Koalas Everywhere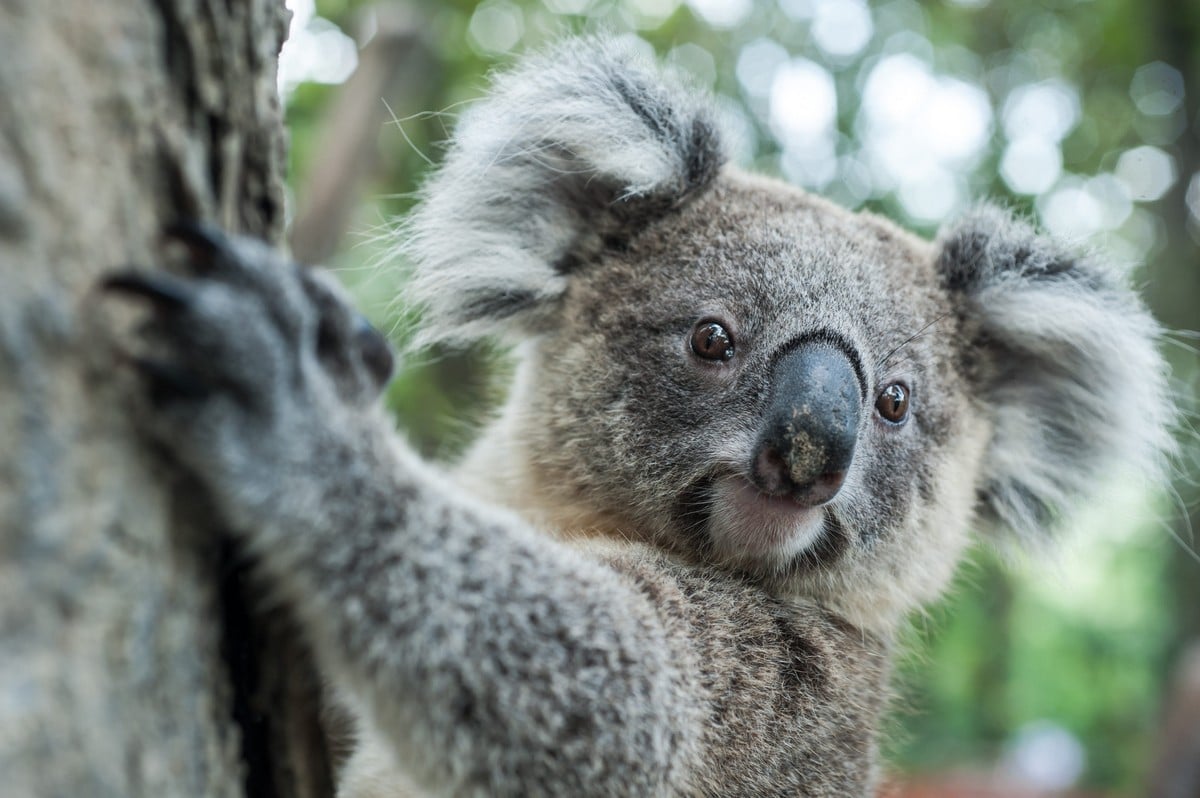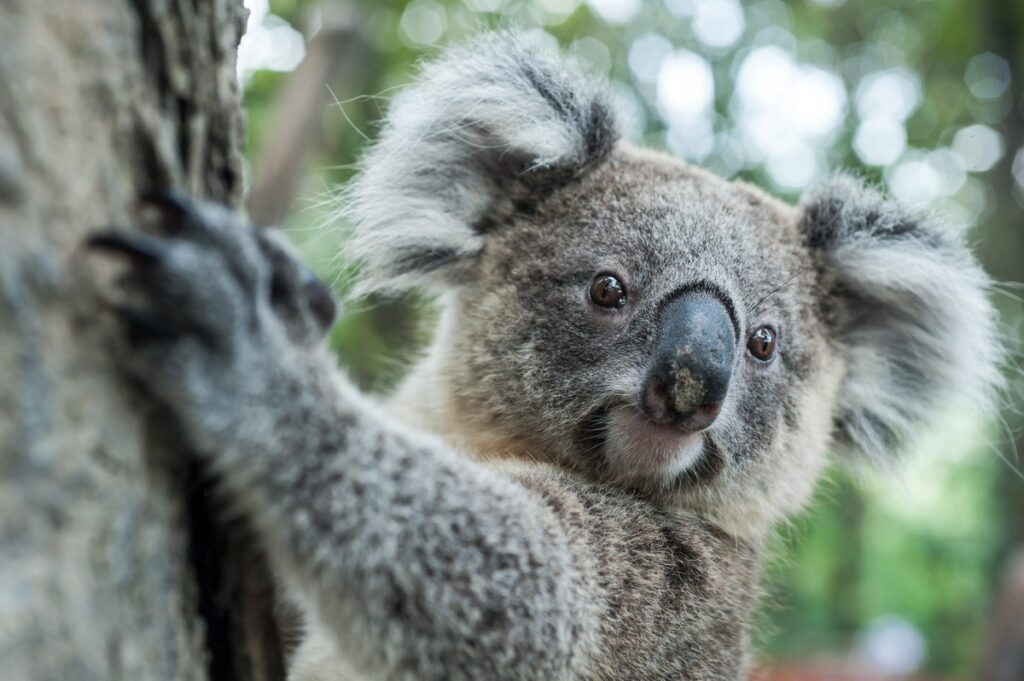 Koalas are common in Victoria, New South Wales, South Australia, and Queensland. They also used to be present in Western Australia. However, they are now extinct in the region due to the hunting of aboriginal people and environmental changes. Koalas have big heads and stout bodies, and their noses resemble a spoon. They also don't have tails. These animals are about 24 to 330 inches and weigh around 9 to 33 pounds. Male koalas are bigger than females, and their noses are more curved. They are dominant and territorial and mark their territories near breeding females.
Pristine Beaches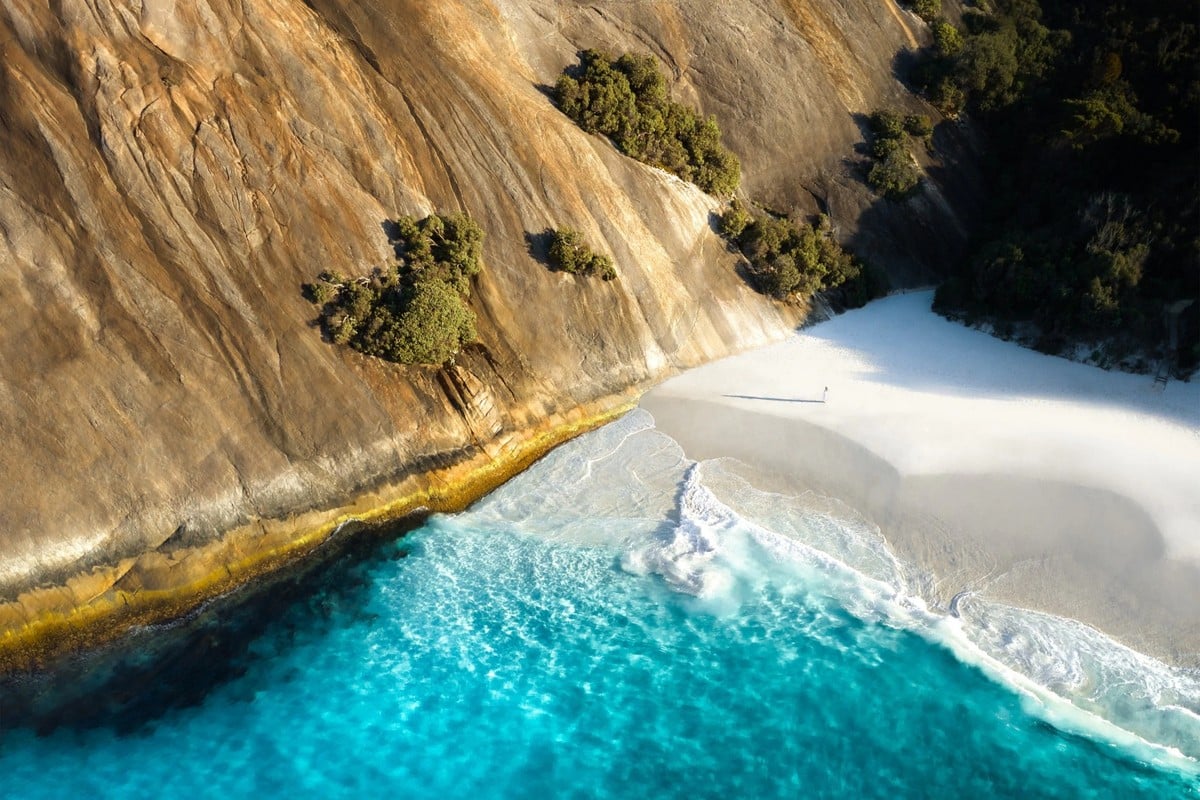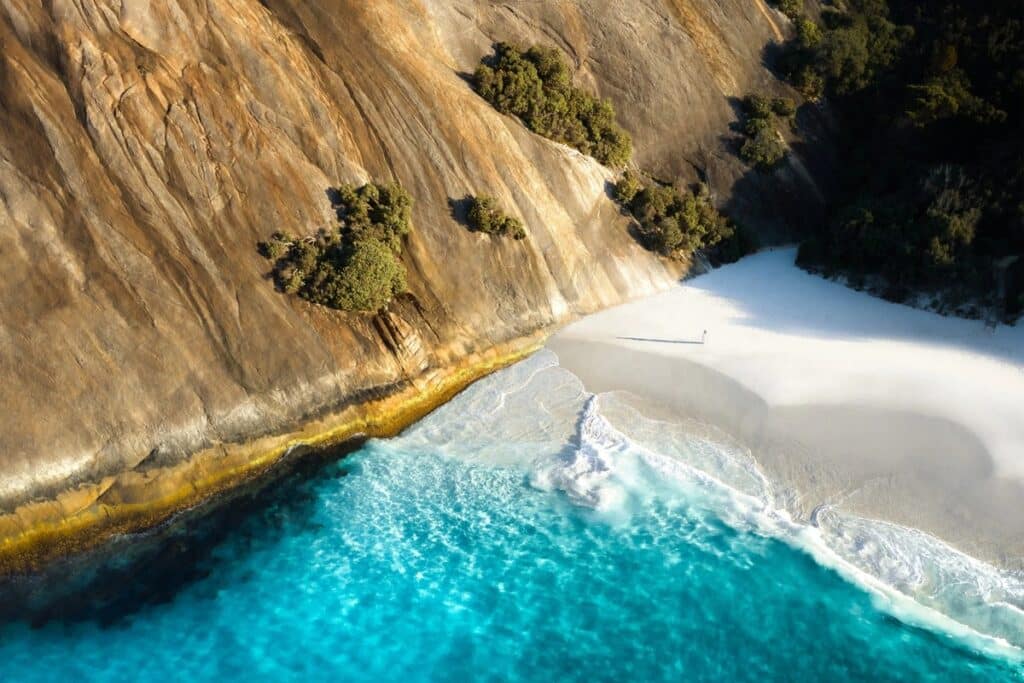 Water activities are some of the favorite pastimes of Australians, and it's not surprising with its over 10,000 beaches. Some were included in the list of the most beautiful beaches in the world. So, whether you are looking for a nice dip in the water, an exciting surfing adventure, a walk on the vast coastline, or want to lie on the sand and enjoy a relaxing day, Australian beaches will not disappoint. One is Whitehaven Beach, which will wow you with its turquoise waters and powdery white sand. Other amazing beaches are Cossies Beach and Twilight Beach.
Major Producer of Wine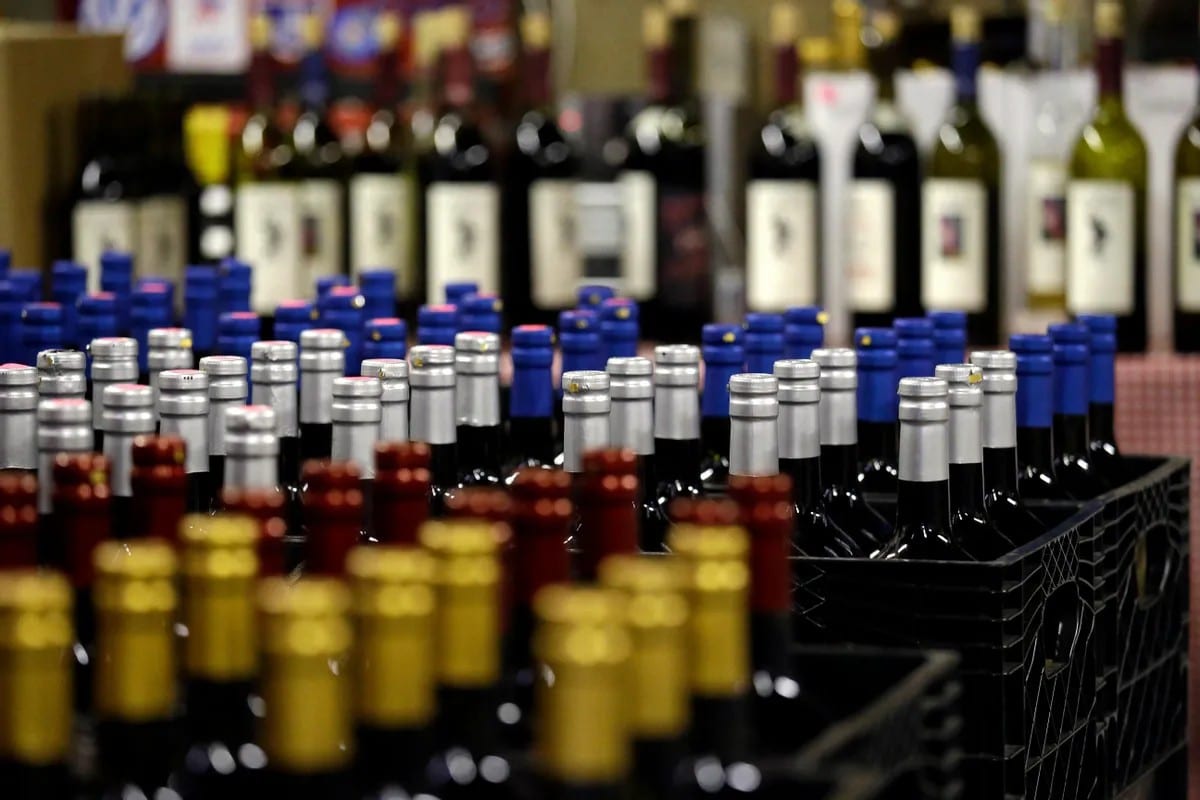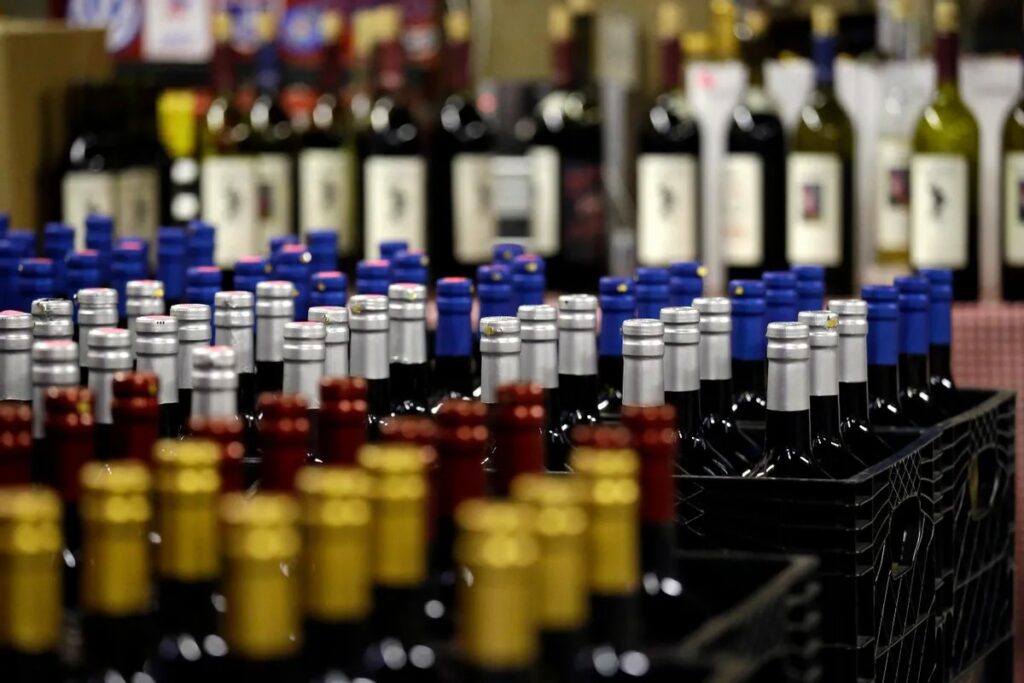 Australia is one of the leading producers and exporters of wine worldwide. It produces an average of 800 million liters of wine it exports overseas. This industry significantly contributes to its economy. There's wine production in every state of the country, with over 60 wine regions, although most of them are in the southern part where the temperature is cooler. Some popular wine varieties are Sauvignon Blanc, Pinot Noir, Merlot, and Cabernet Sauvignon. You can also join winery tours to witness wine production and enjoy private testing.
Lush Rainforests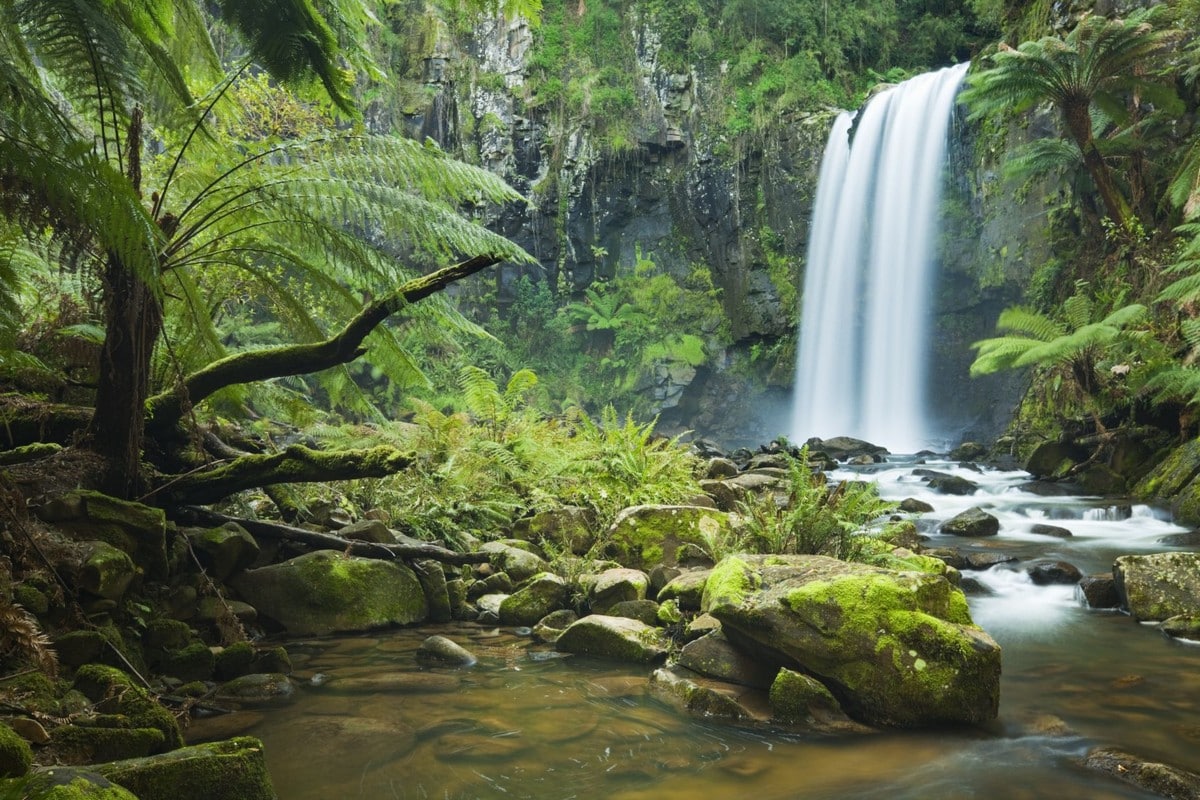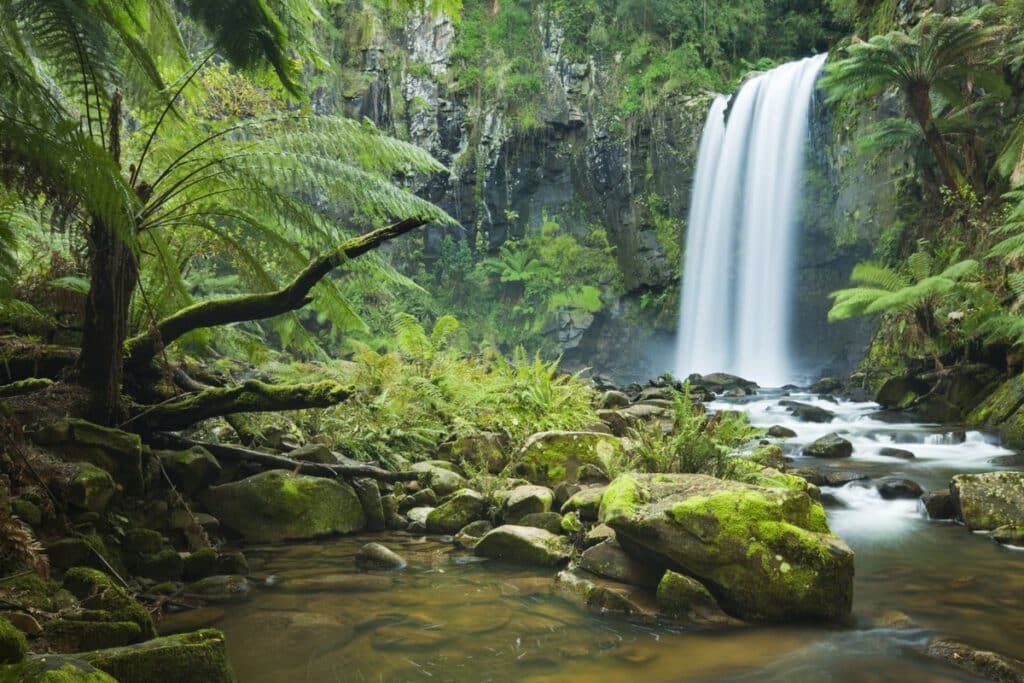 Australia has rainforests that are a vital part of its biodiversity. It covers 3.6 million hectares of its land and is home to various plants, insects, and animals. The country has different types of rainforests, including monsoon, dry, warm-temperature, subtropical and tropical. One of the most popular is the Daintree Rainforest in Queensland. It's also the oldest rainforest in the world, home to 2,800 plants, 230 species of butterflies, and 663 animal species. Because of its captivating beauty, this rainforest inspired the popular movie Avatar.
Museum of Old and New Art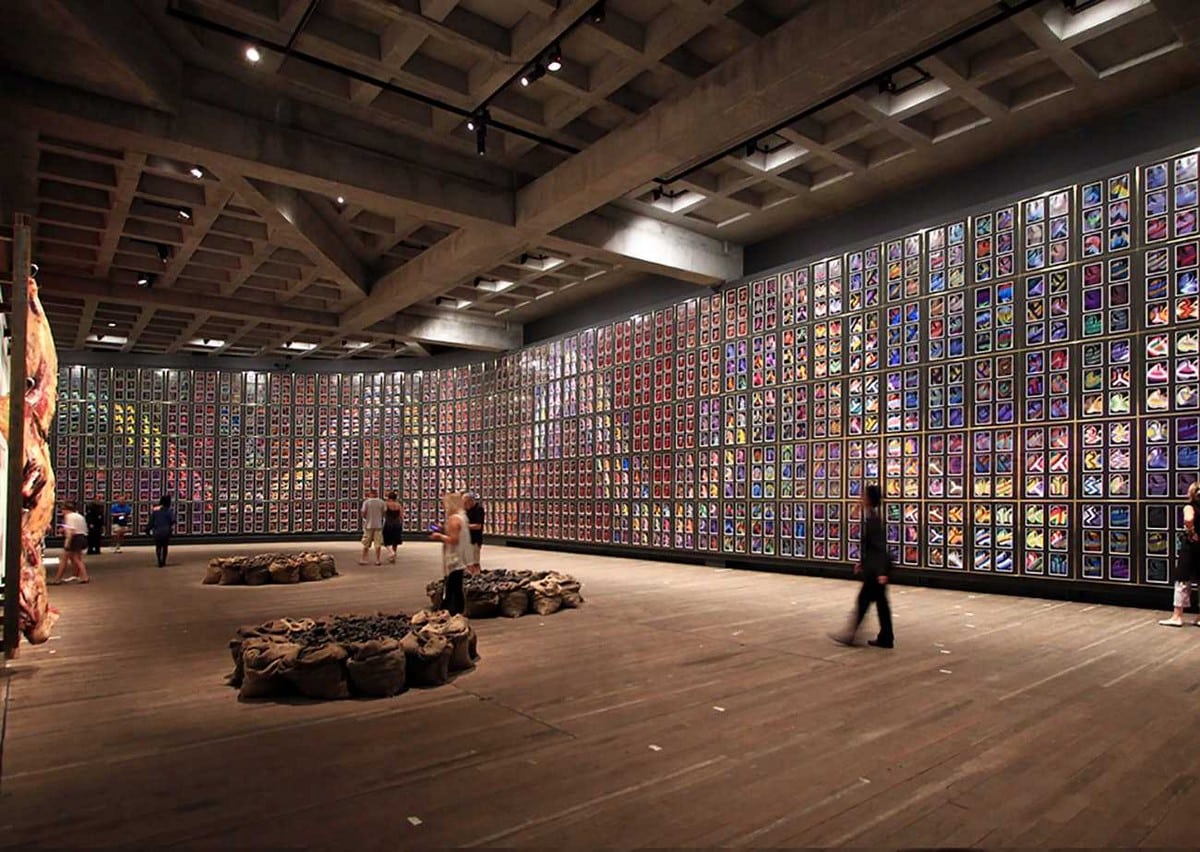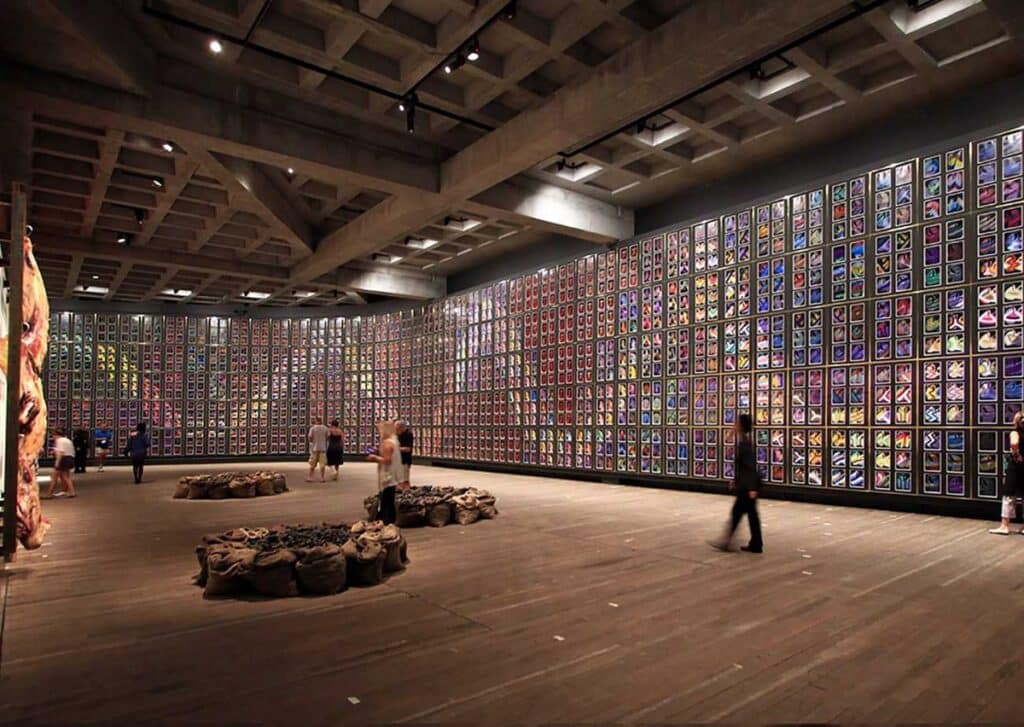 David Walsh is the man behind the museum, as it houses his personal art collections, which mainly share the theme of death and sex. He describes it as a "subversive adult Disneyland." The museum is located in Hobart and features artworks that are a mix of modern and ancient. It has a spiral staircase that will lead you to the displays, and a unique characteristic of it is that it doesn't have any windows. It also holds Dark Mofo and Mona Foma, which are annual arts and music festivals.
Sydney Harbour Bridge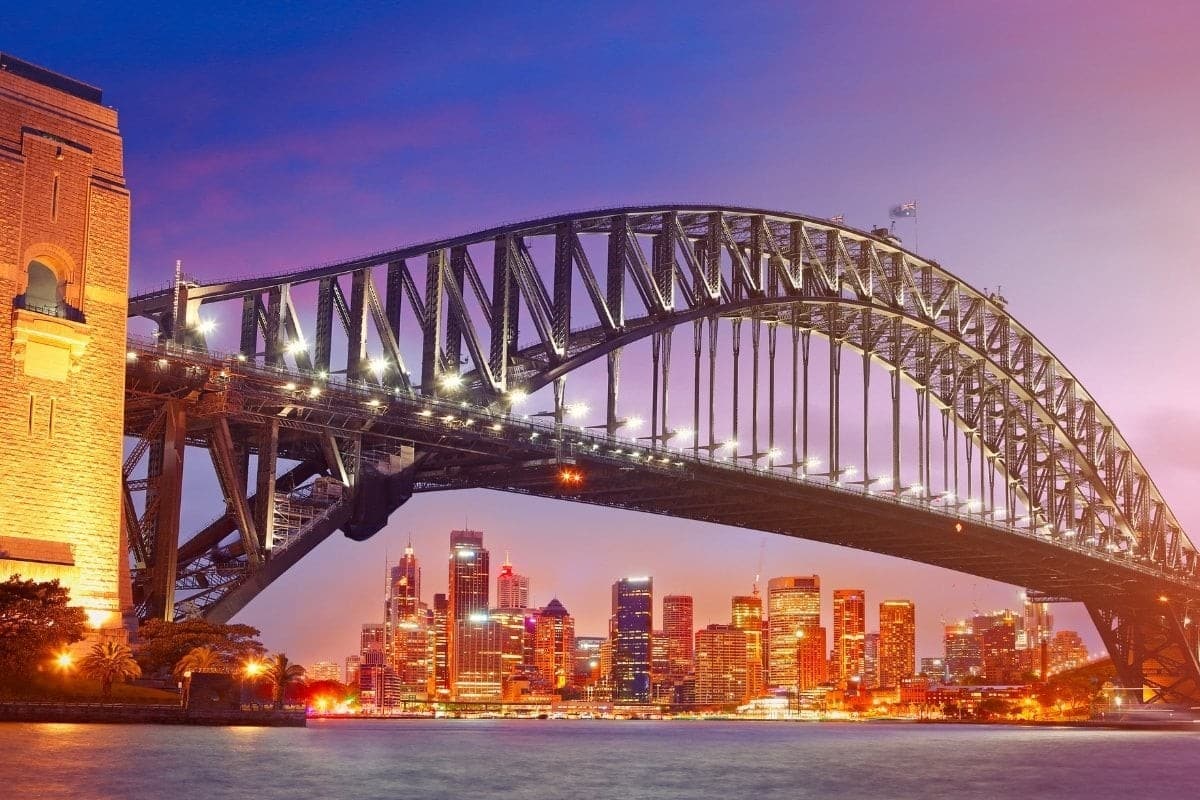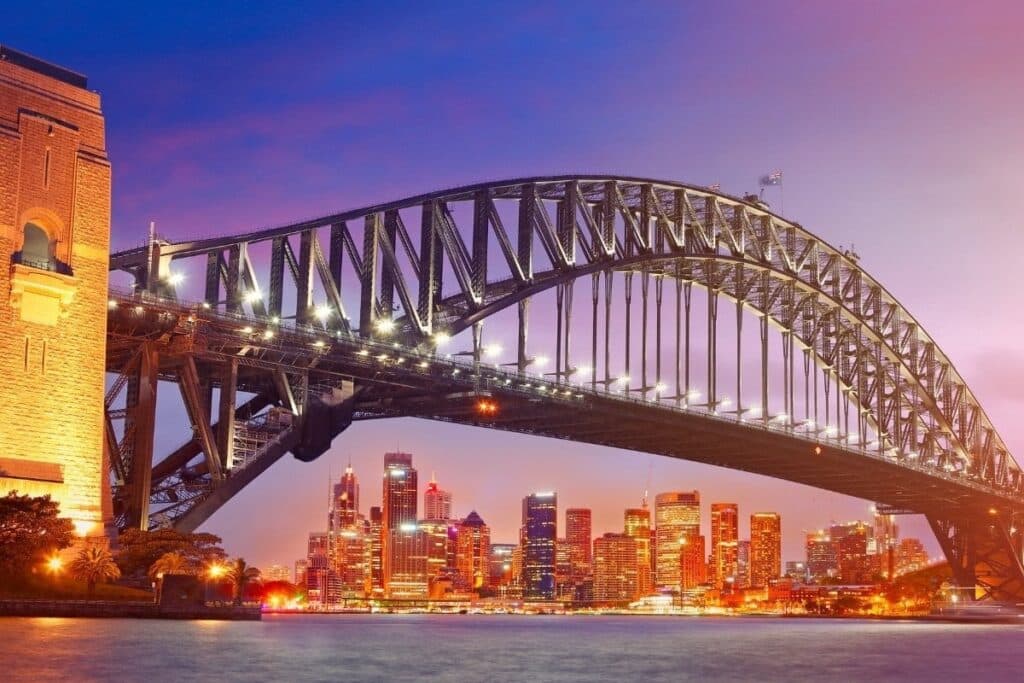 This steel bridge has the nickname "The Coathanger" because of its arch. It's one of the most popular landmarks in Sydney and the entire country. It has been carrying pedestrians, bicycle, and vehicular traffics since its opening in 1932. With a total length of 1,149 miles and a height of 134 miles, it's the tallest arch bridge made from steel and the eighth longest spanning worldwide. BridgeClimb Sydney is a tourist attraction that guides visitors in climbing the bridge. The summit is witness to more than 4,000 proposals and is a place where couples can also tie the knot.
Fun Barbecues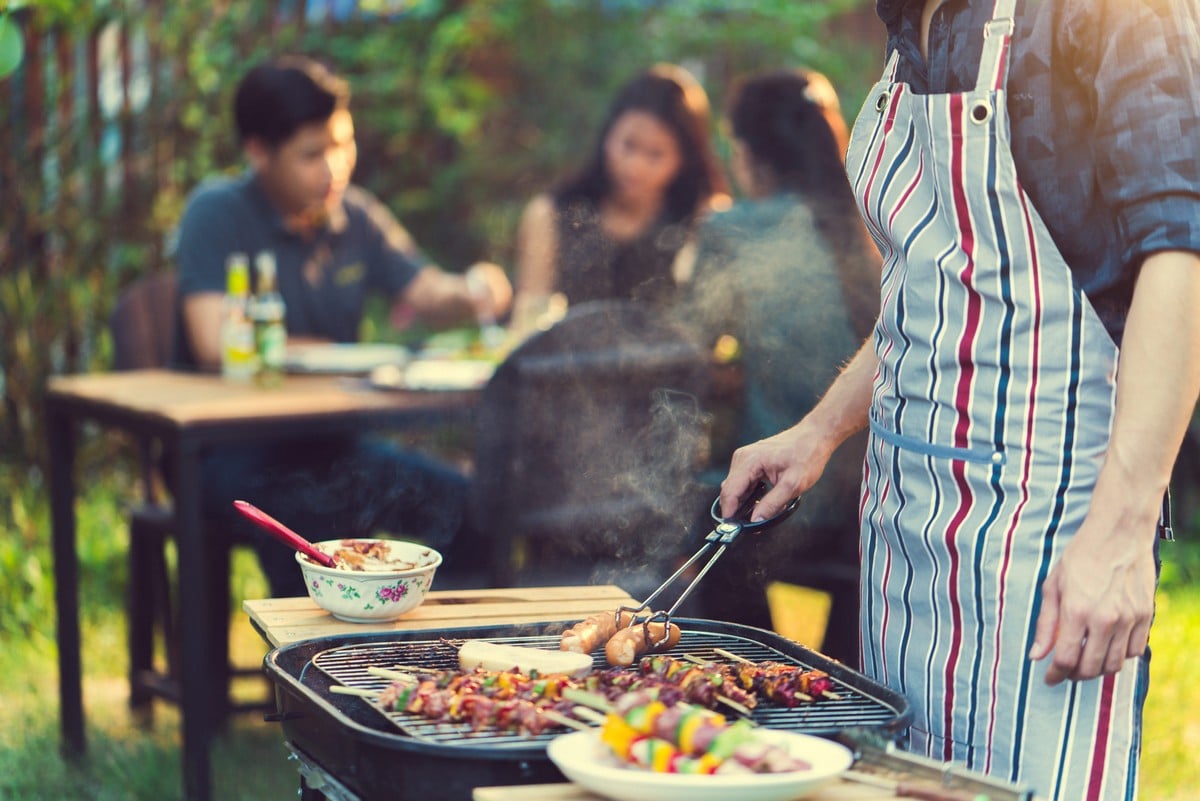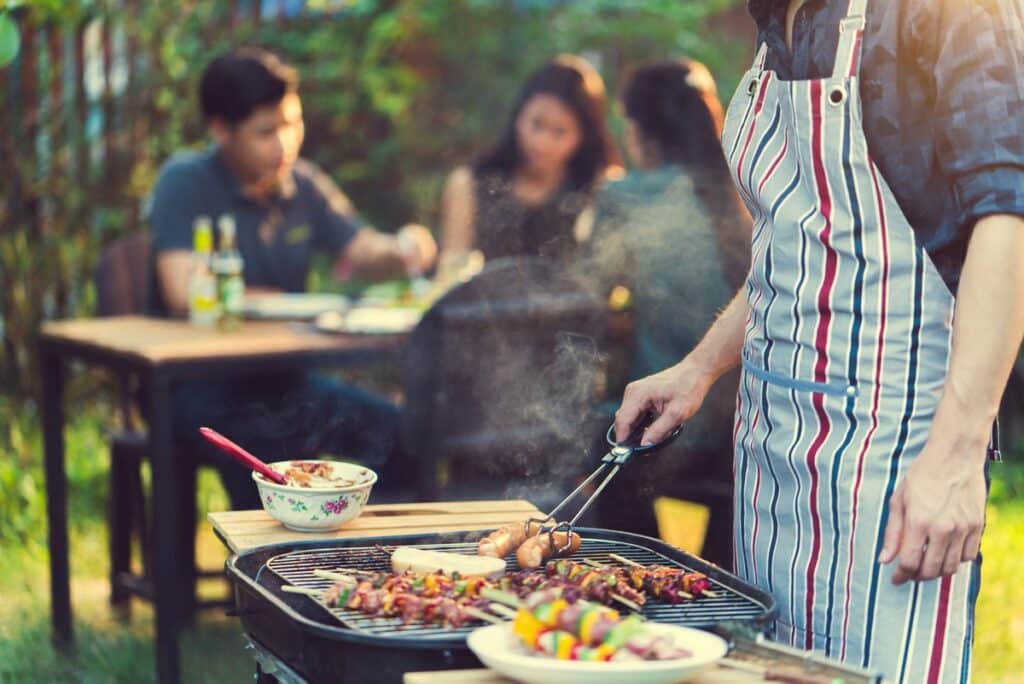 Commonly called "barbies," barbecues are popular in Australia. Whether it's a weekend gathering of family and friends, a school fundraising, or a local event, it's not unusual to see Aussies grilling meats, sausages, and seafood. You'll even find grills around the public parks. The history of barbecue in the country dates back thousands of years when indigenous people cooked food outdoors. Others believe the word's first use in Australia was in 1903 during the Waverley Bowls Club's Leg o' Mutton Barbeque and became associated with feasts. Australian often drizzles beer on the meat for tenderness and added flavor.
The Great Outback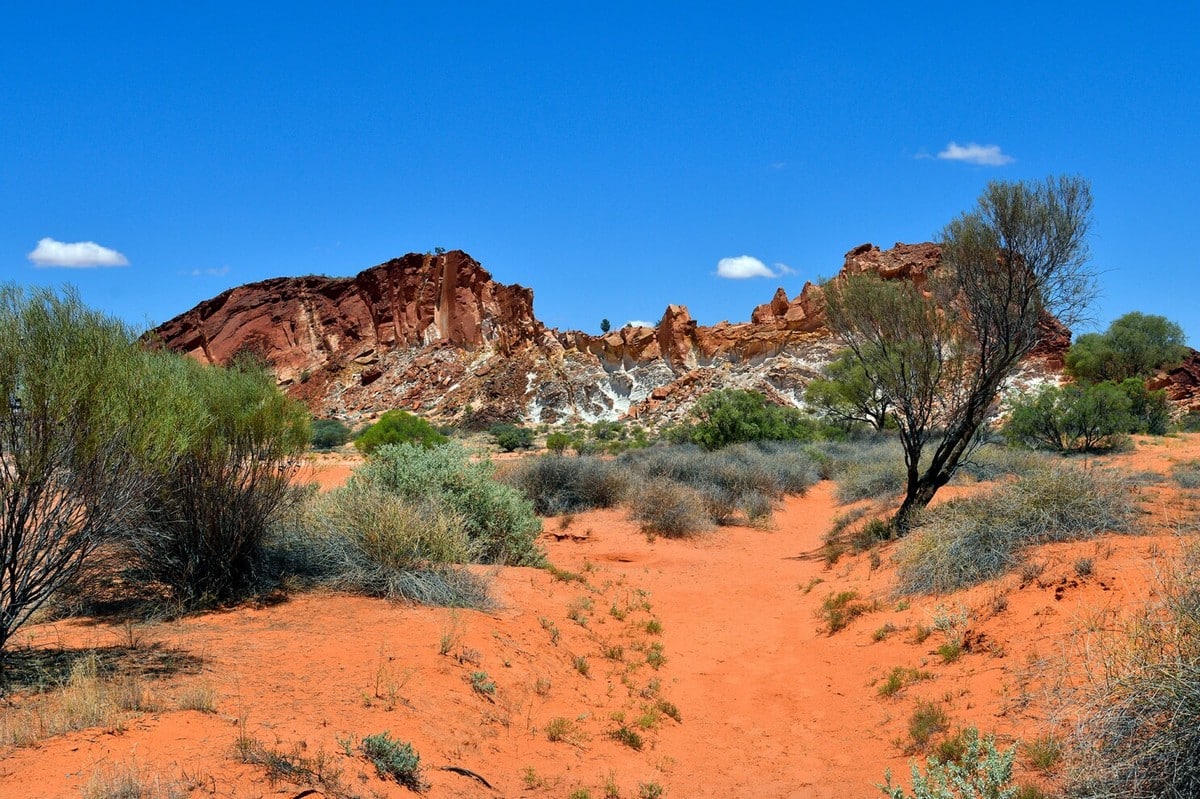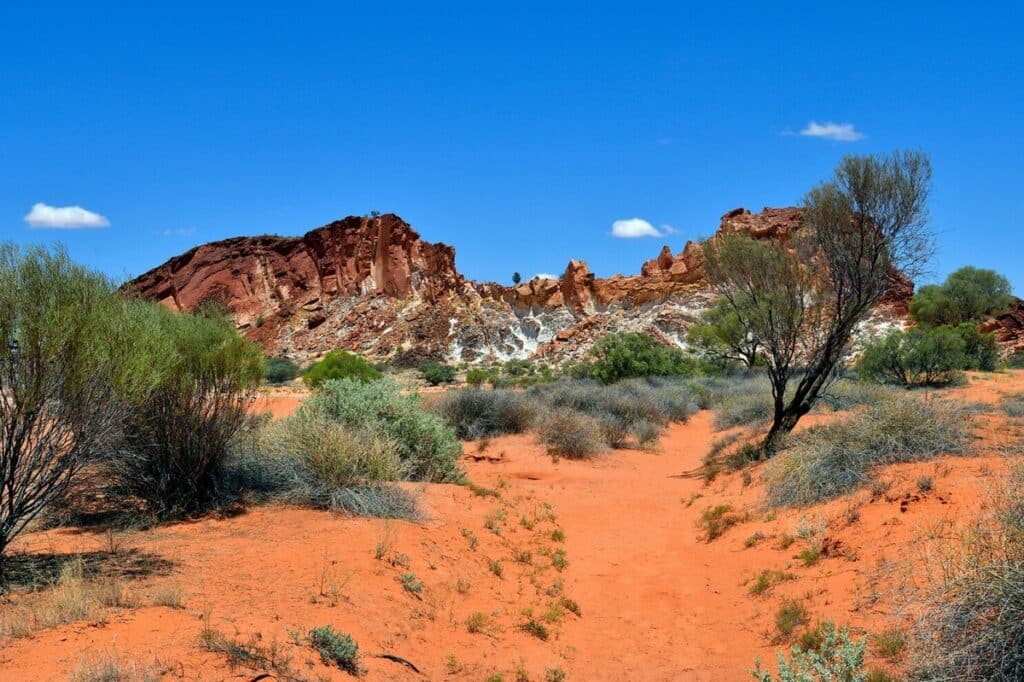 The Outback is a vast and remote area in Australia with a very small population, minimal land usage, and a highly preserved natural environment. It's more than just a wide, flat surface; an exciting experience awaits you here. Witness the annual Barunga Festival, which celebrates the culture and traditions of indigenous people. There's dance, music, arts, and more activities. There's also Lake Eyre, which turns into a jaw-dropping pink shade when flooded due to rain, and the remarkable rock formations of Flinders Ranges that have been there for millions of years.
Famous Hollywood Celebrities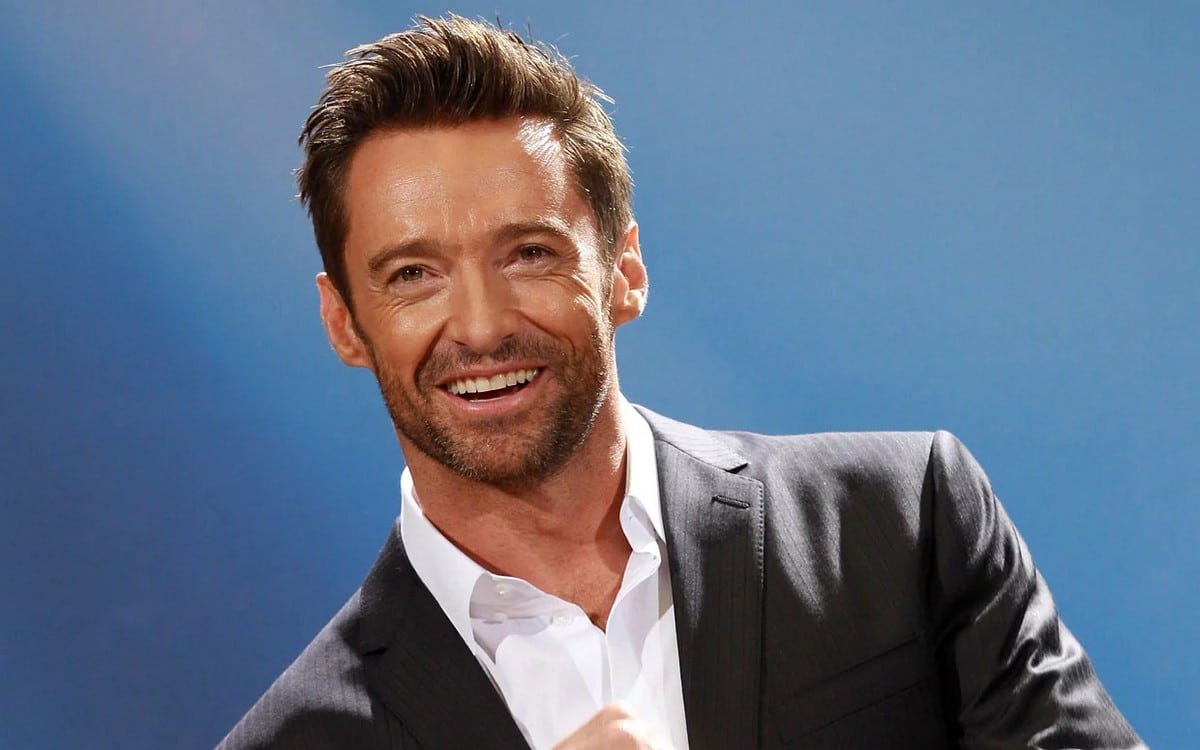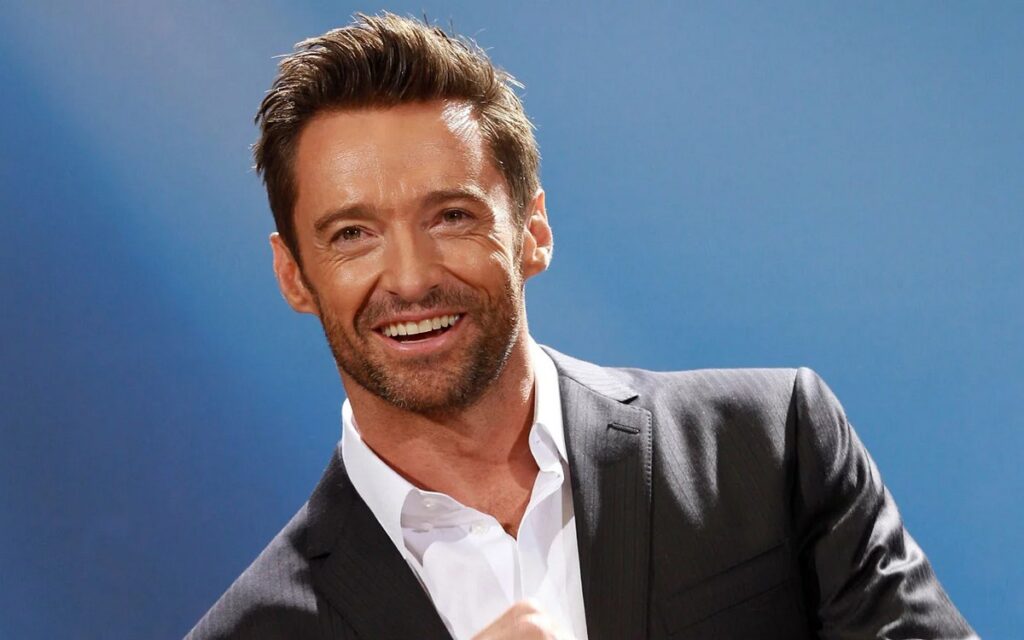 Several Hollywood celebrities are actually from Australia, and one of them is the mighty Thor himself, Chris Hemsworth. The 39-year-old Avengers actor hails from Melbourne. Following the footsteps of his brother Chris, Liam Hemsworth also made a name in the film industry. His works include The Hunger Games and Independence Day: Resurgence. Actress, songwriter, and singer Kylie Minogue is also from Melbourne. Her hit songs include The Loco-Motion and Can't Get You Out of My Head. Nicole Kidman, Hugh Jackman, and Mel Gibson are also from Australia.
A Haven for Hikers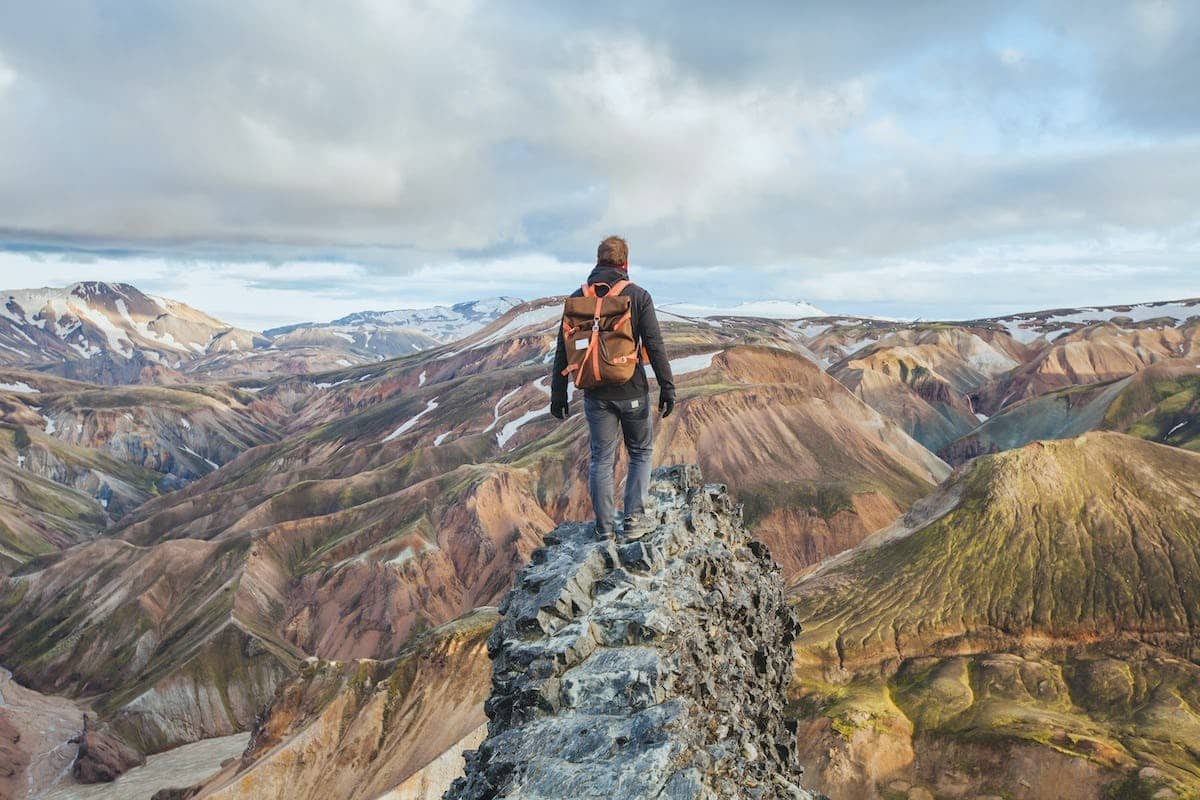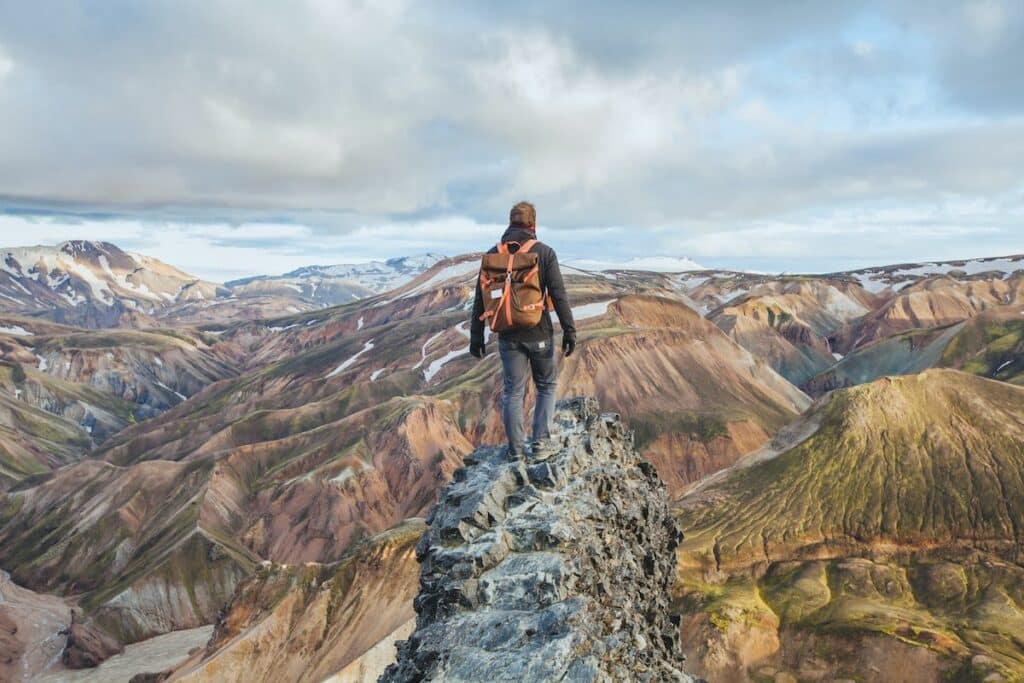 Australia is the perfect destination for nature lovers. With plenty of parks, mountains, and rainforests, hiking is a popular activity, and there's something for beginners and experienced hikers. There are tracks that you can easily complete in a couple of hours, like the Dove Lake Circuit. It gives you a stunning view of the lake and lush mountains. If you are a seasoned hiker looking for the ultimate adventure, try The Overland. It's 65 kilometers long and could take around six days to finish. You will be rewarded with outstanding views like Ferguson Falls and Cradle Mountain.
Blue Mountains National Park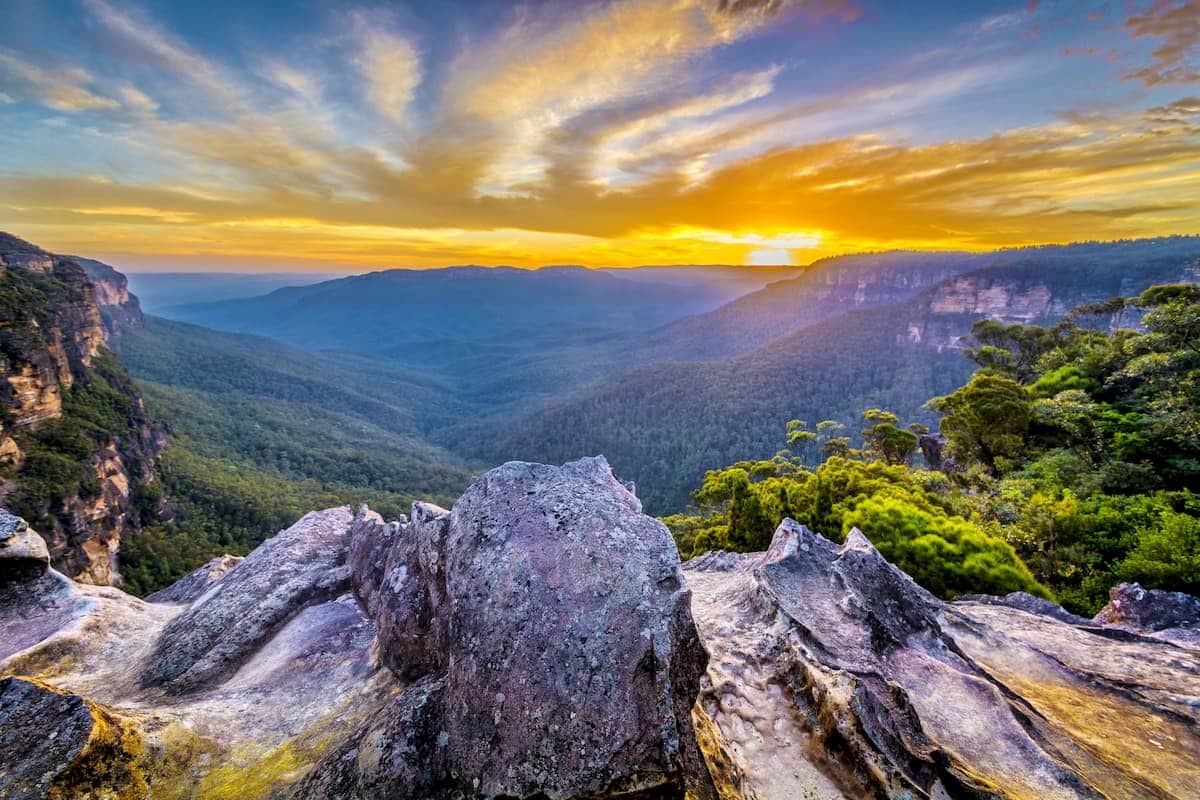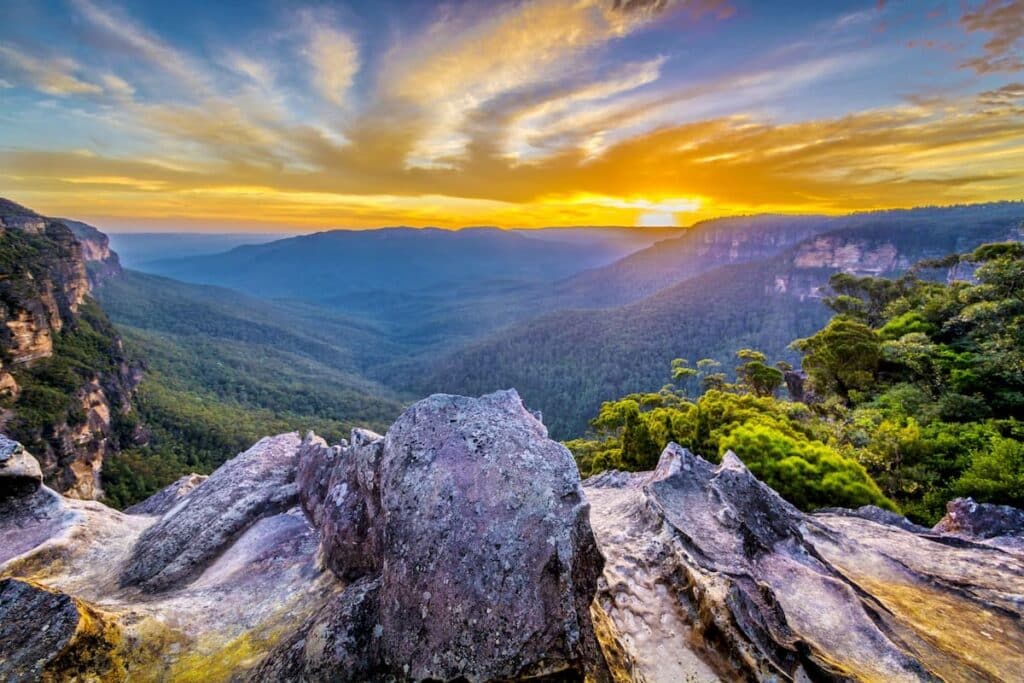 This protected national park is the most visited in New South Whales. It's in the Blue Mountains region of the said state. Although its name says mountains, it's a plateau with several rivers. It's part of the Greater Blue Mountains Area, a UNESCO World Heritage Site. It's most famous for the rock formation called Three Sisters in Katoomba. Moreover, there are many other activities to try, such as mountain climbing, rock climbing, rappelling, and canyoning. Of course, there are trails that you can try, both easy and more complex ones.
Australian Meat Pies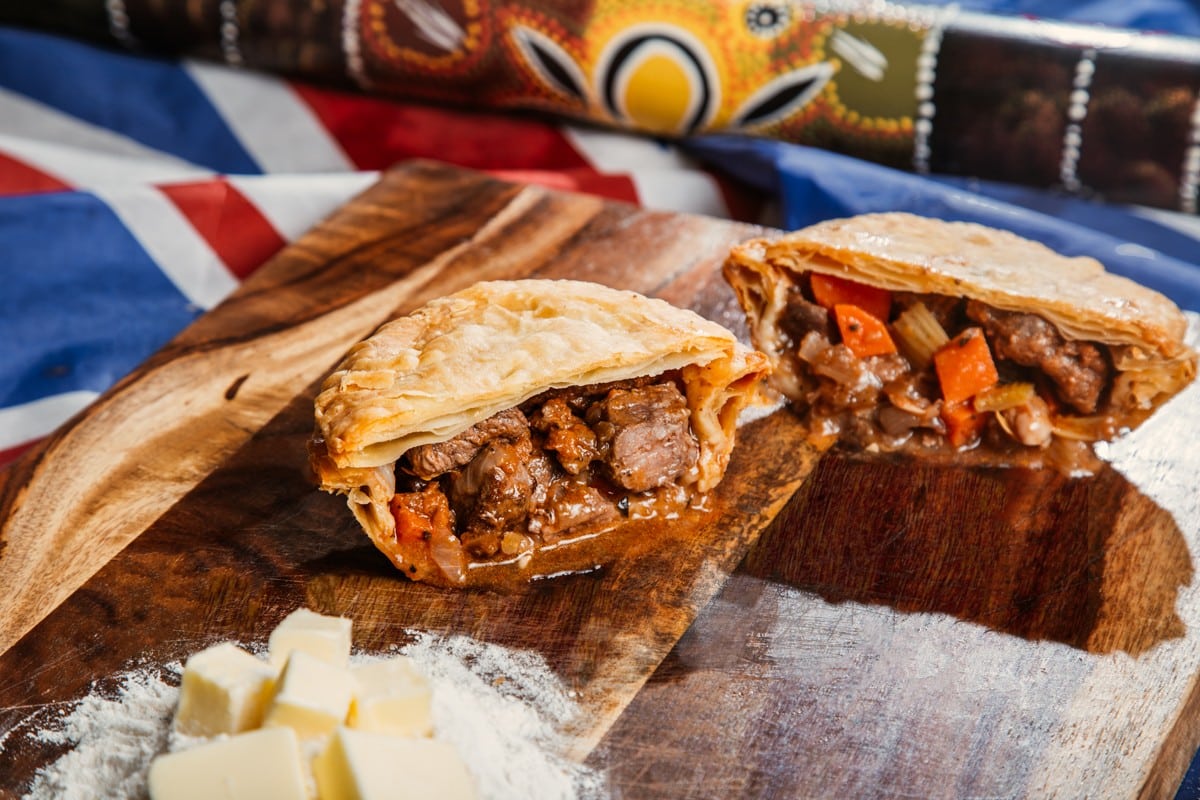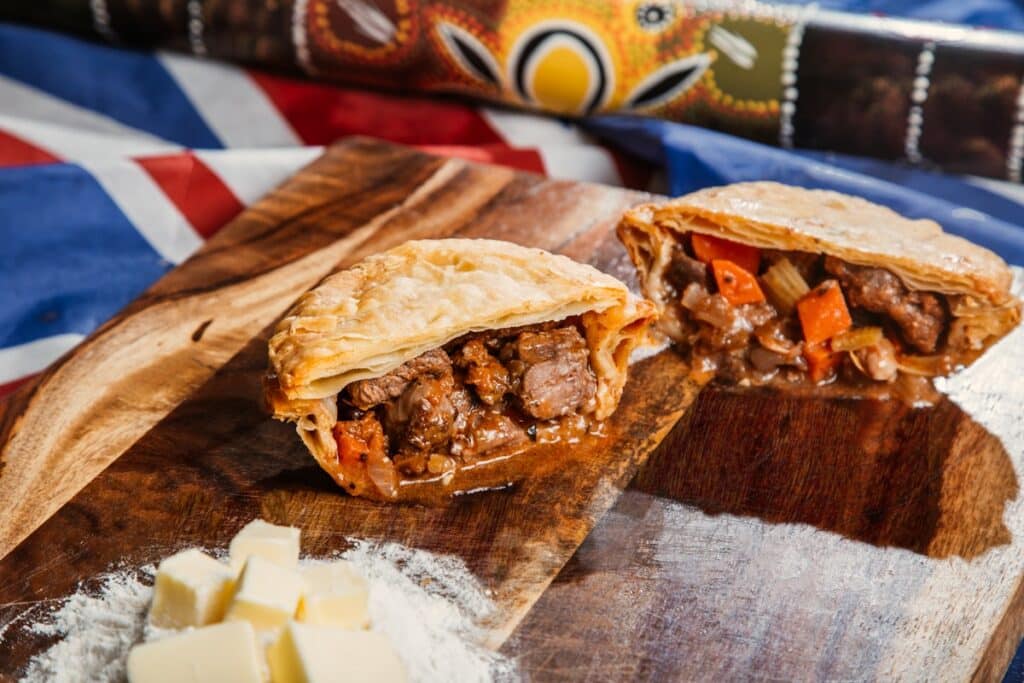 A popular snack that most Australians grew up eating is the Aussie meat pie. You see them at school canteens, cafes, bakeries, restaurants, and just about everywhere. This crowd favorite has a pastry crust with a mix of veggies, meat, and gravy for the filling. Australians eat an average of 270 million meat pies yearly. The meat pie reached the country in 1788. Pie carts started selling on the streets, and the industry continued to grow through the years. They are available any time of the year and match any dish.