Branson is a city located in Missouri's Taney and Stone counties. A popular vacation spot in the state of Missouri, Branson has a population close to about 13,000 based on the latest census. The city of Branson is located in the Ozark Mountains.
Branson is known for its fascinating tourist attractions despite its small size. There is a collection of various entertainment theaters, making it quite popular among vacationers in the area looking to have a little fun. Even the neighboring cities visit Branson due to its attractions. It's one of the top tourist hotspots of Missouri.
A Day's Drive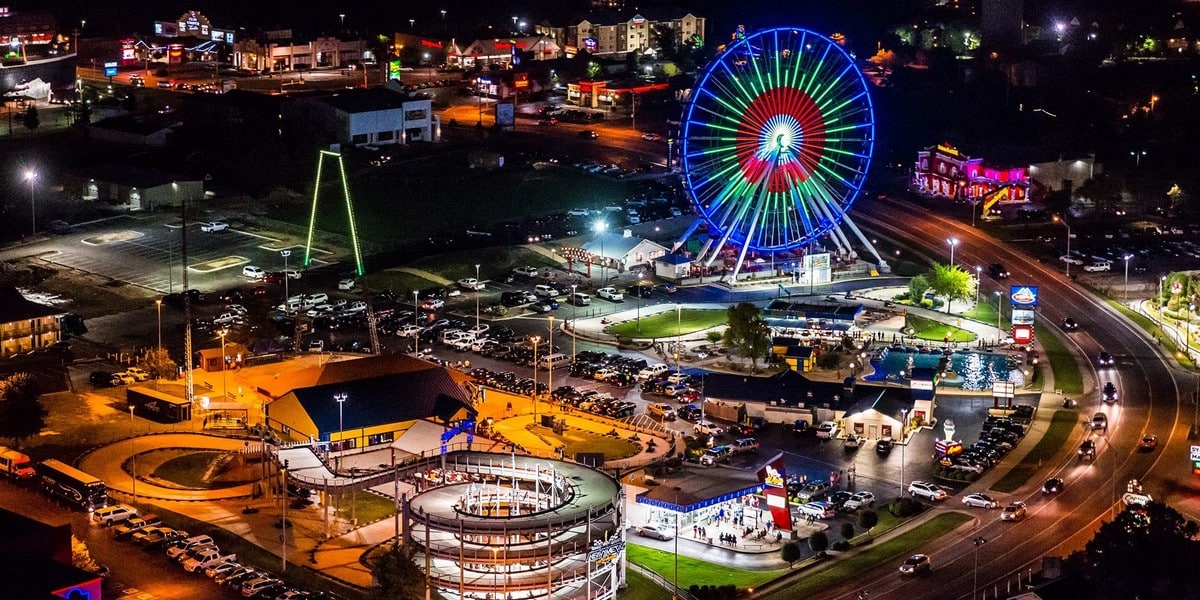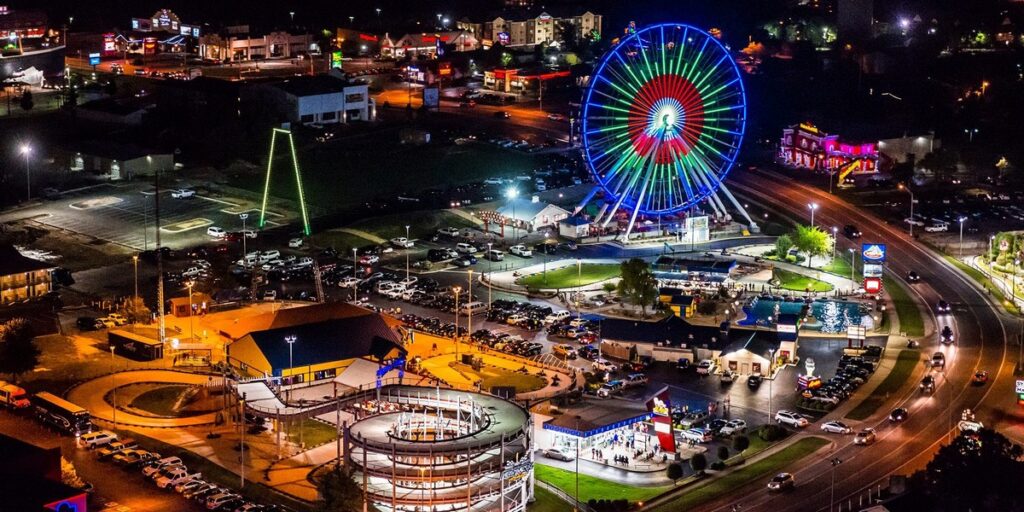 One of the fascinating things about Branson is how it developed a reputation as a quick getaway spot for Americans all over the country. The reason it's so popular isn't just the abundance of options but the fact that it's located about a day's drive away from a third of America's population. Not only is it a fun place to visit, but it's also an easy drive for most Americans.
The Most Christmassy Place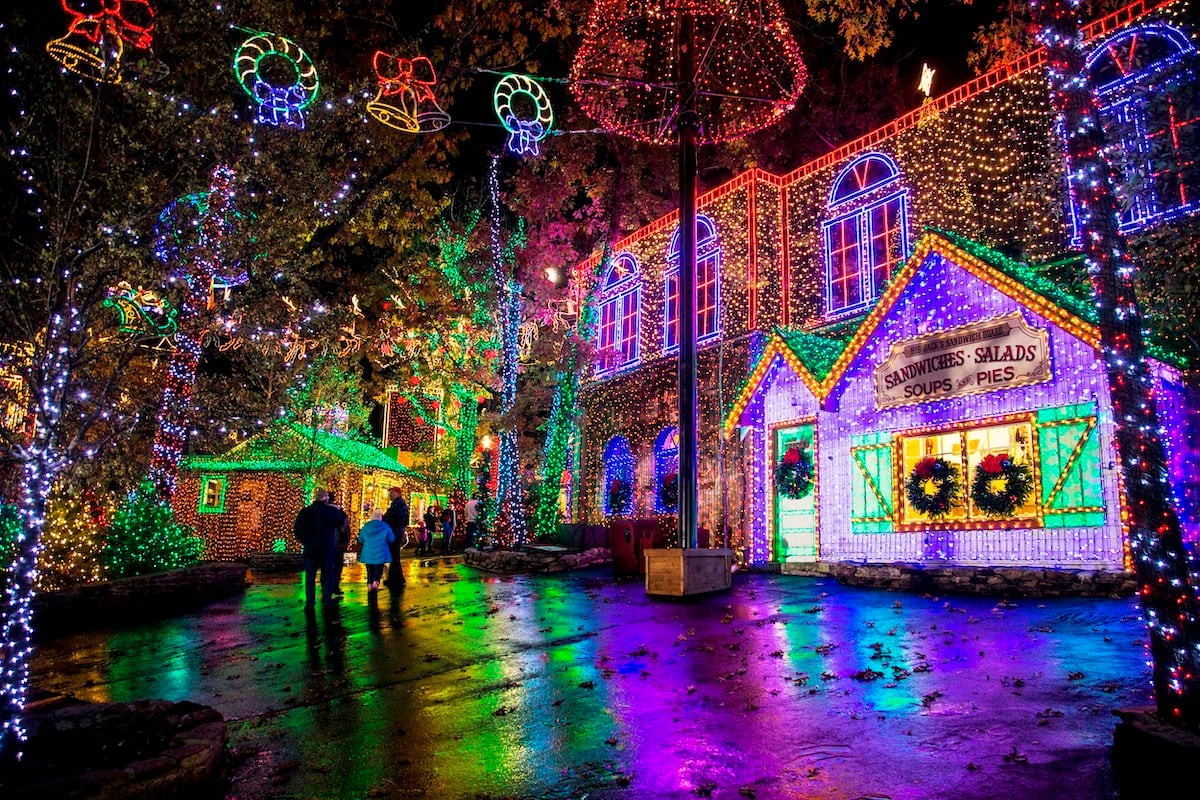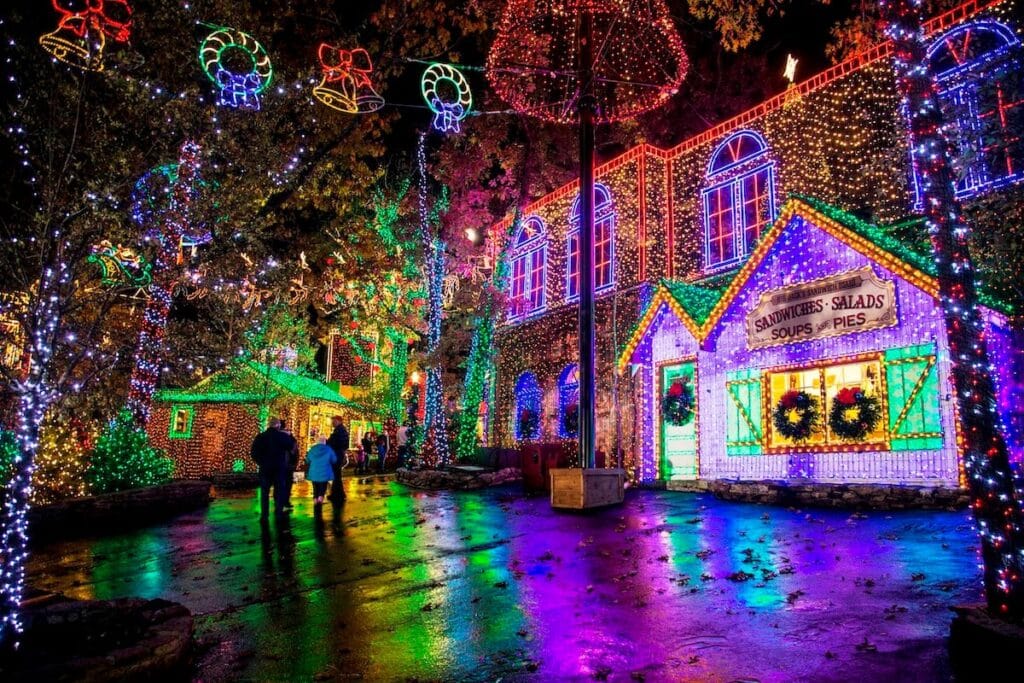 Looking to visit Branson? Try to get there between November and December. The reason is that it becomes a veritable Christmas wonderland during those specific months. Branson loves Christmas, and you'll feel the city brimming with holiday spirit if you visit the city during the holiday season.
The First Distillery in the Ozark Mountains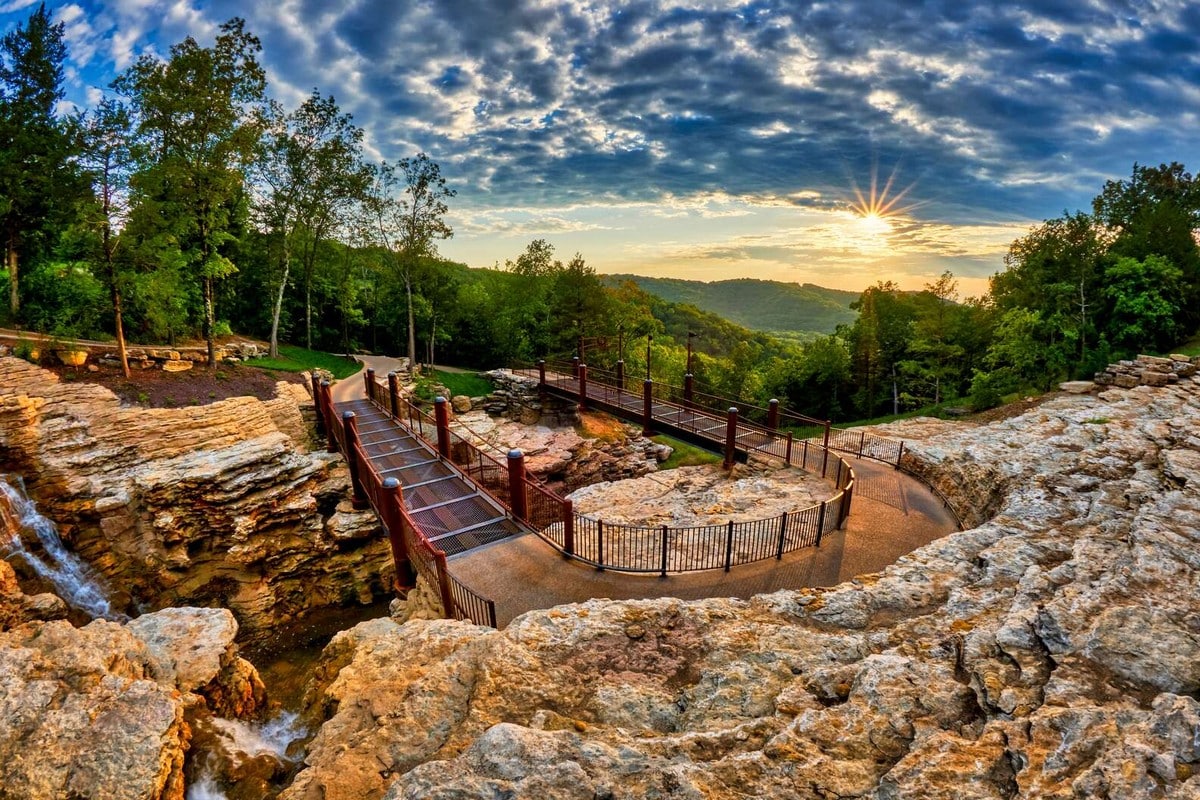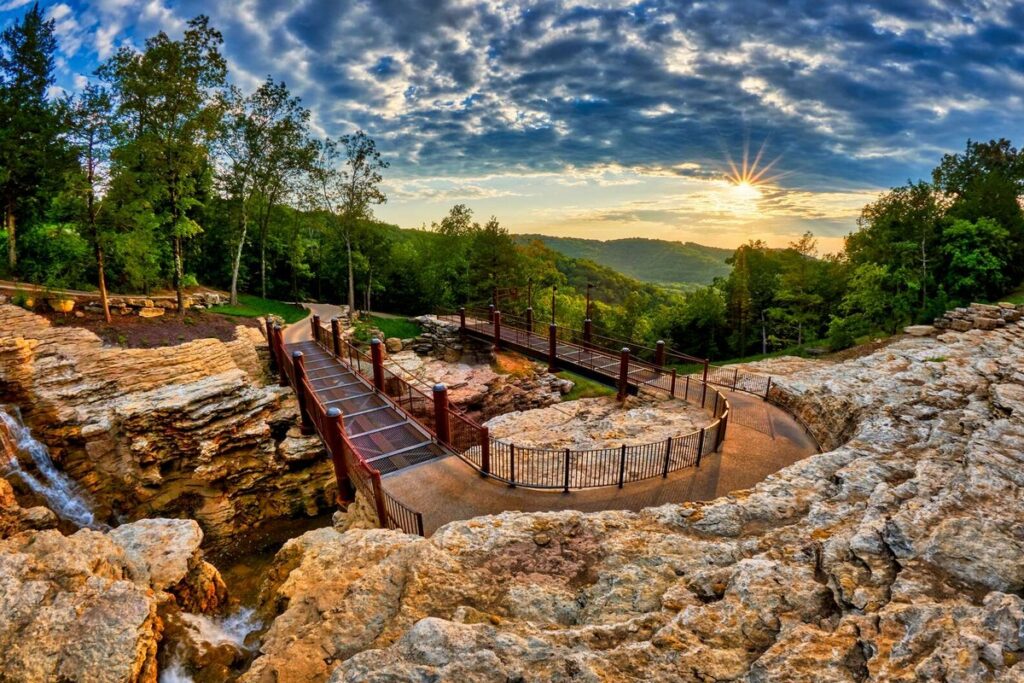 If you want to visit one of Branson's more secretive (yet famous) locations, you can head to Ozark Mountains to find Copper Run Distillery. It was the very first legal distillery in Ozark Mountains, started during the end of the prohibition around 1933. The oak trees around Ozark are world-famous for making fantastic whiskey barrels, and Copper Run Distillery is the source. The Copper Run Distillery in Ozark Mountains is a prime spot for those who want to try something distinct and iconic.
One of the Very Best Lakefront Views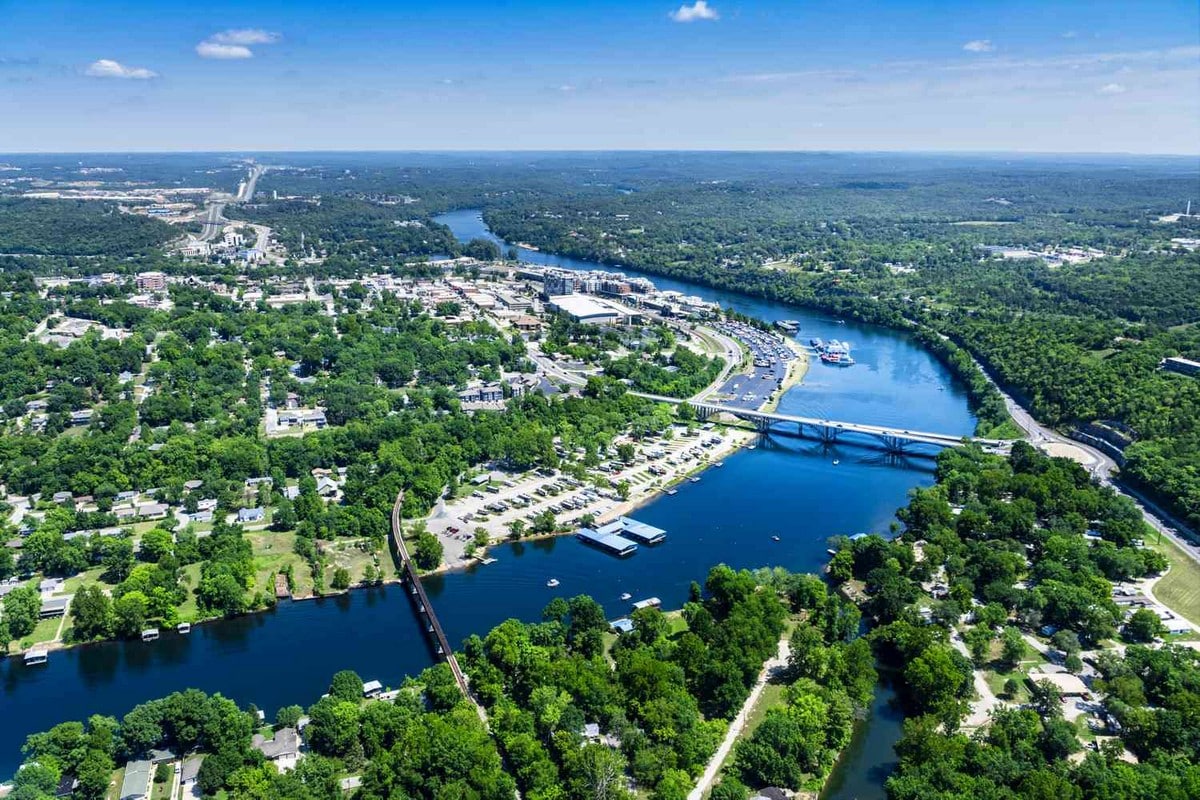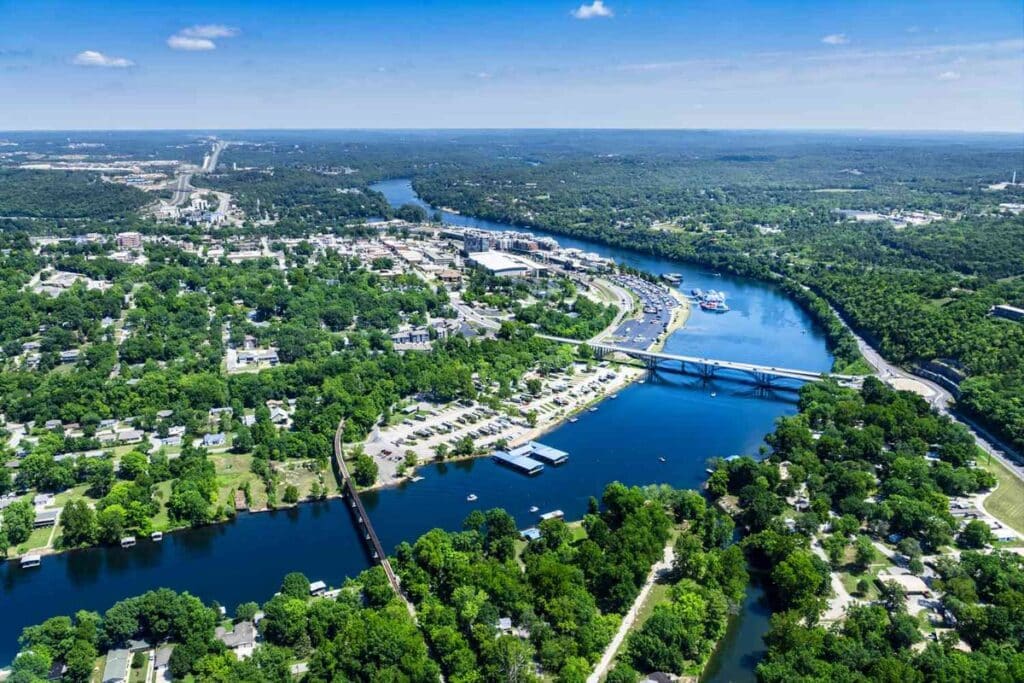 The US is a pretty big place, filled to the brim with breathtaking vistas no matter where you go. Such is why it's a big deal that Forbes ranked Branson as #2 in America as far as lakefront views go. If you have ever wondered why Branson is considered a great romantic getaway location, this is one of the reasons why.
The Silver Dollar City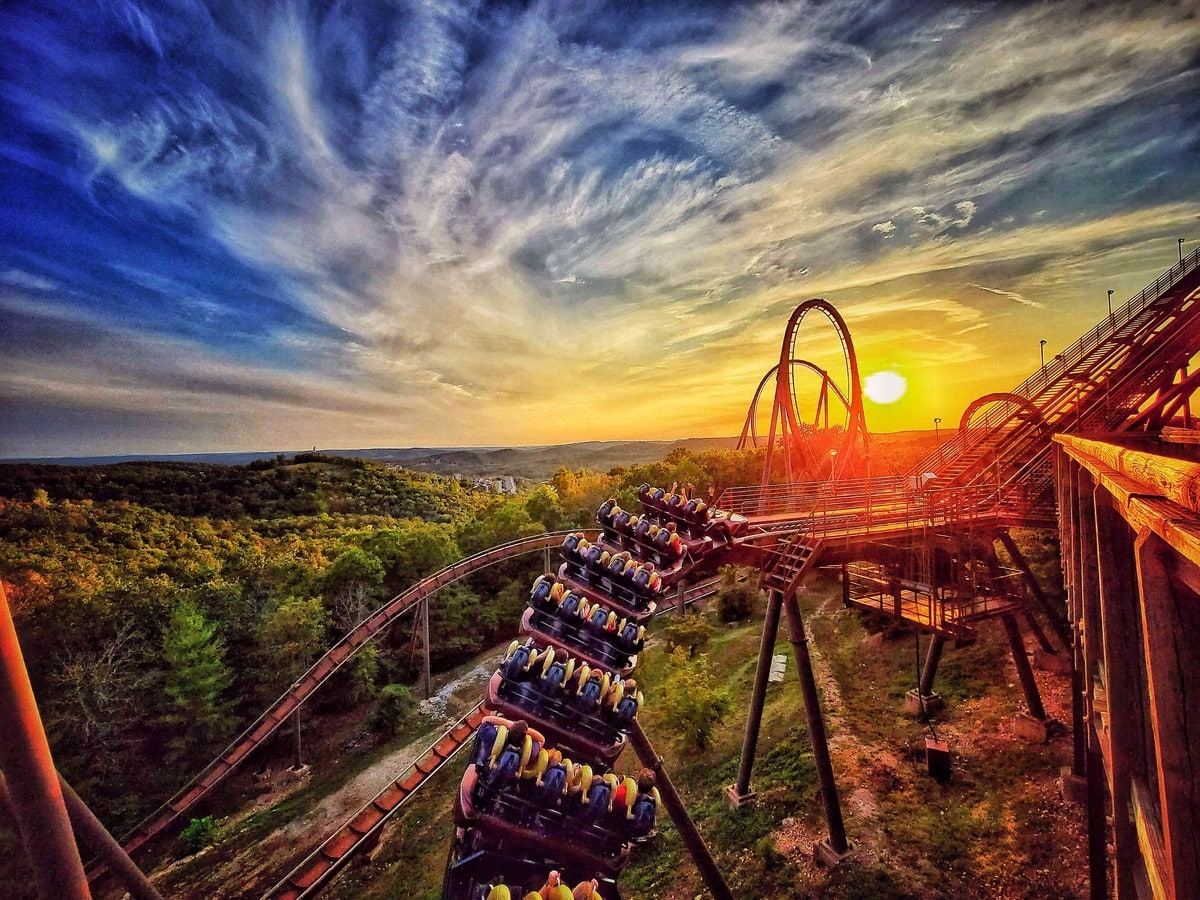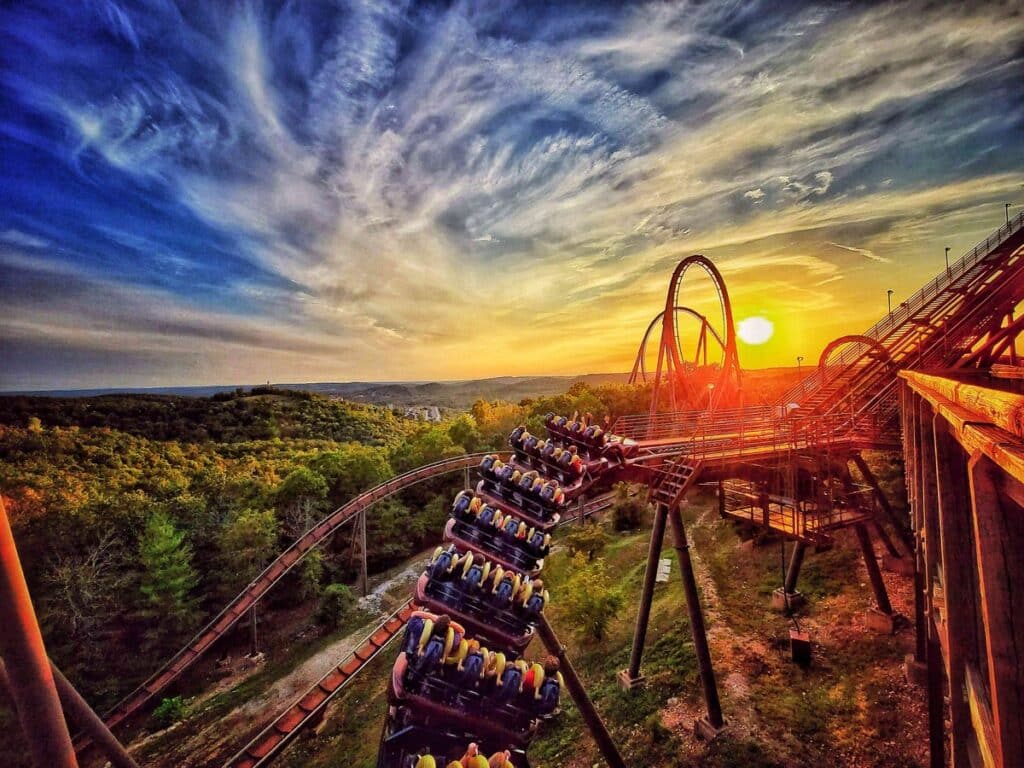 No, the Silver Dollar City isn't what Branson is named, but it's undoubtedly one of the most popular theme parks not just in Branson, but also all over America — perhaps even the world. Silver Dollar City is an award-winning theme park with an almost mind-boggling number of attractions, concerts, restaurants, shops, and crafts. You name it, and Silver Dollar City probably has it. The park's seen an estimated 71 million guests since it started in the 1960s. It's considered one of the most popular tourist attractions in Missouri.
The Vacationer's Dream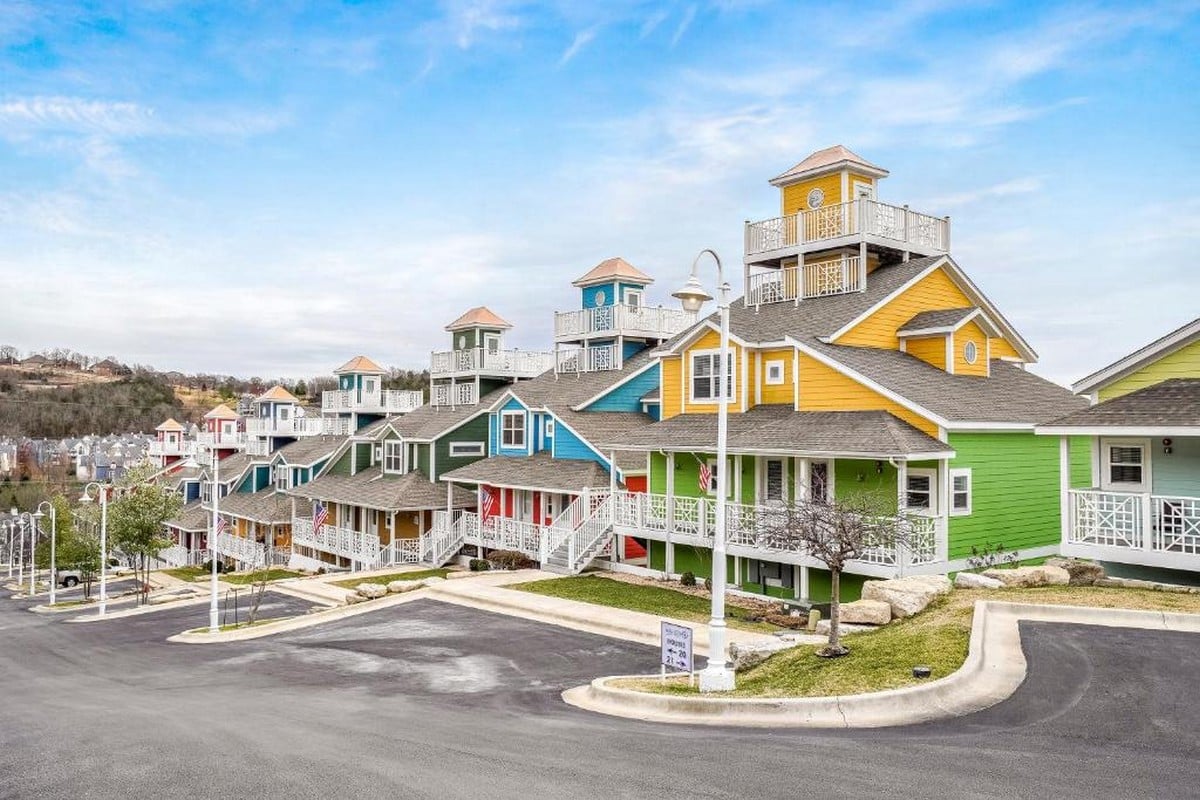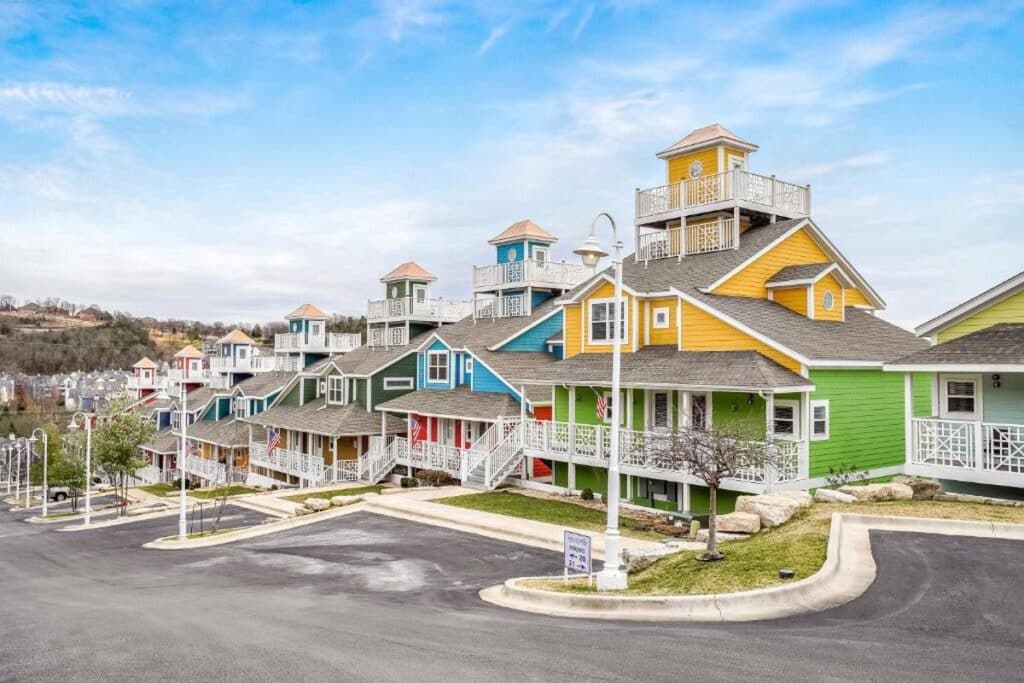 If you're looking for entertainment, Branson has it in droves. Most people from all over America head to Branson to enjoy a wide variety of entertainment districts, ranging from romantic and peaceful all the way to wild and exciting. Most people from the Show-Me State enjoy heading to Branson for weekend getaways.
The Titanic Museum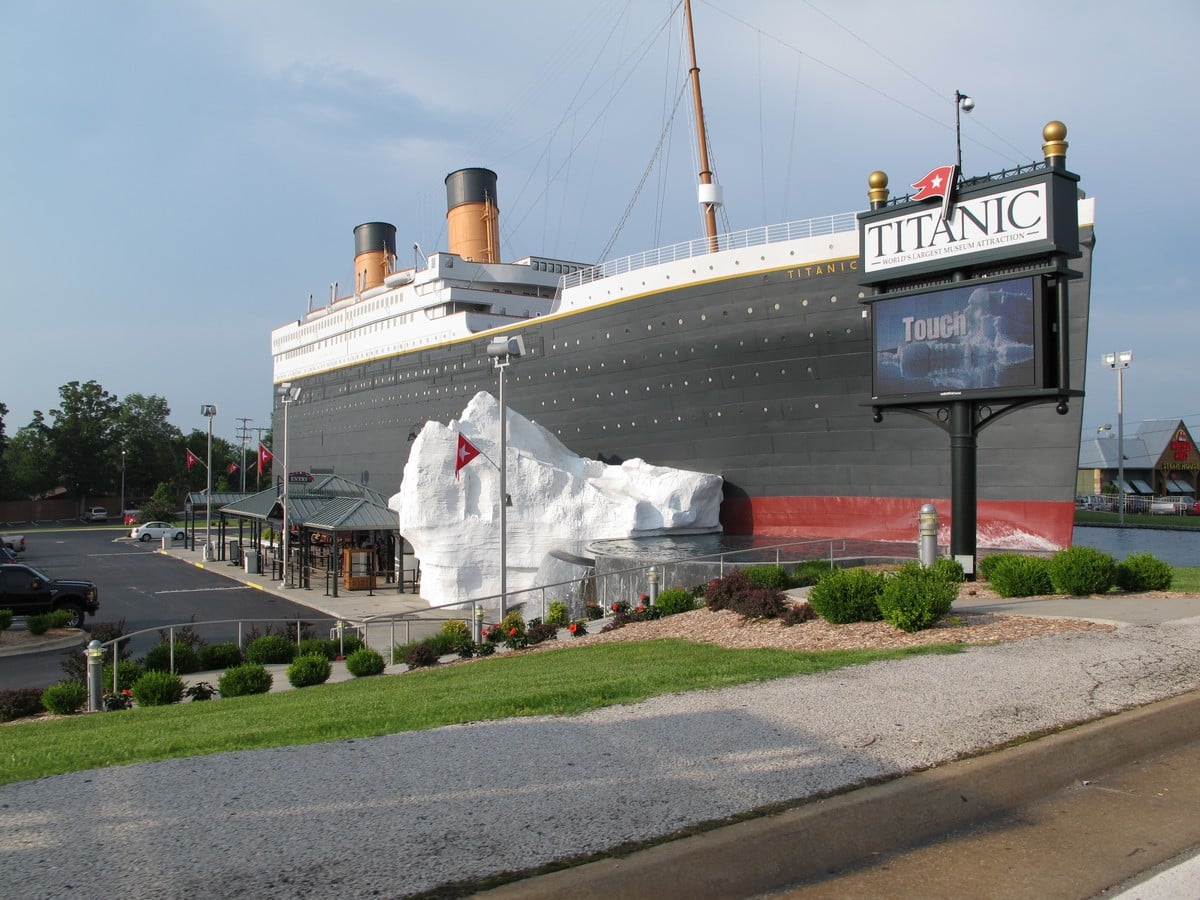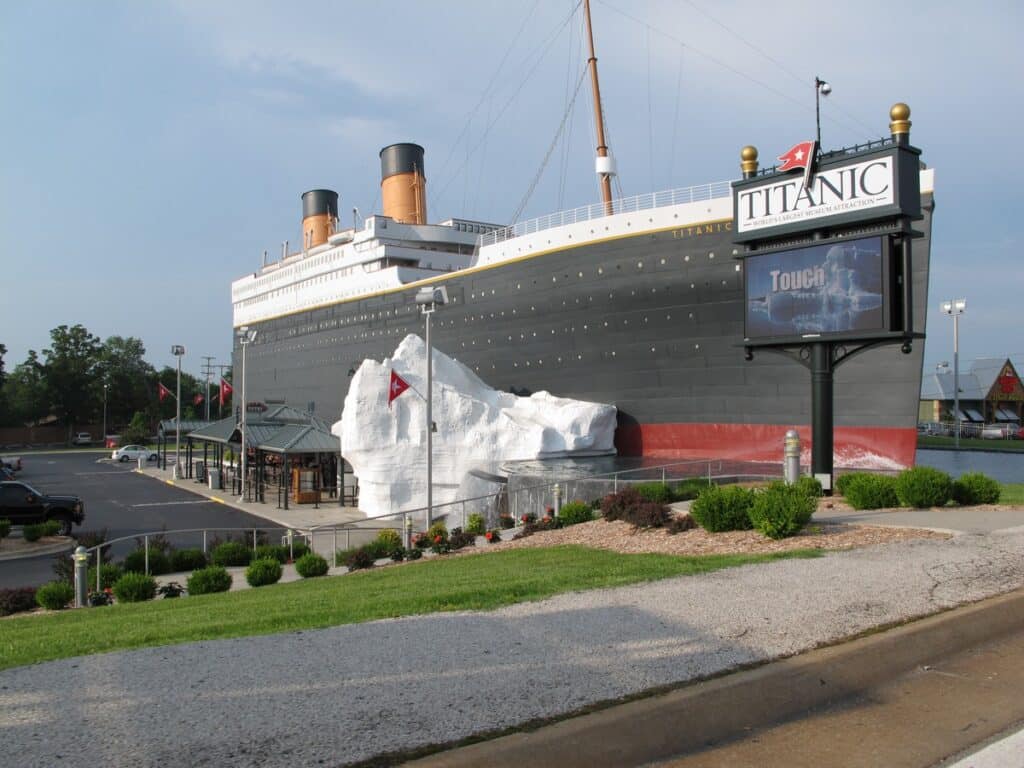 Interested in the stories behind the Titanic? Ever wanted to see what it was like inside? The closest you can get to an actual replica would be the Titanic Museum, which is a half-scale replica of both the Titanic and the iceberg where it met its doom. Even as a half-scale replica, the Titanic Museum is still something to behold and is one of the many reasons Americans love to visit Branson.
A Combination of City and Country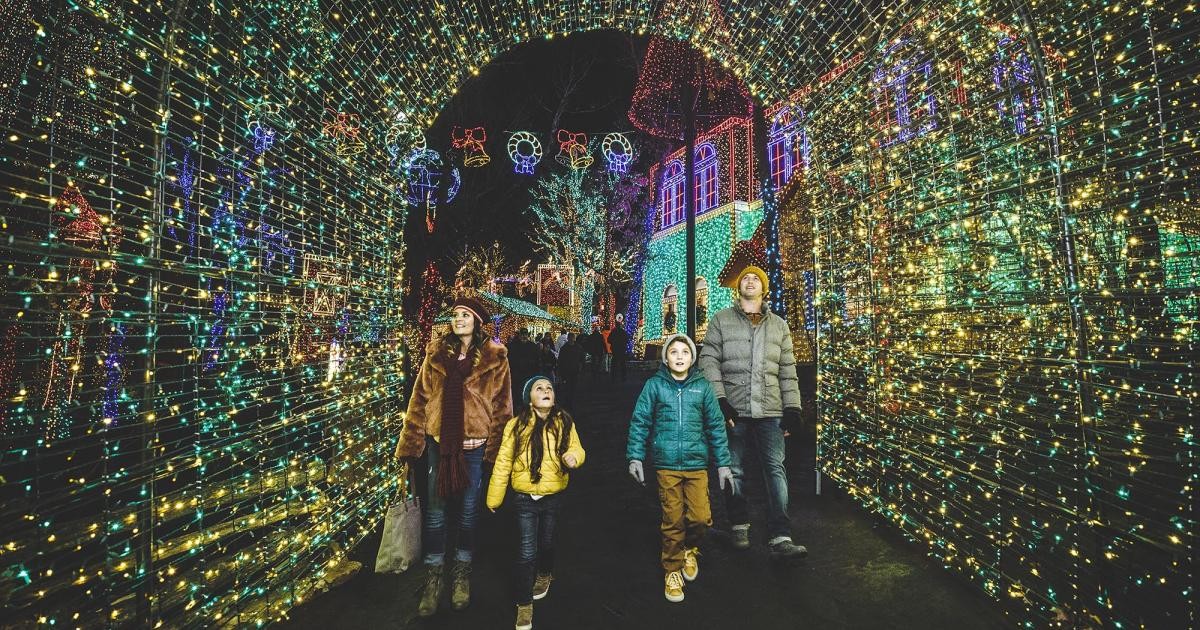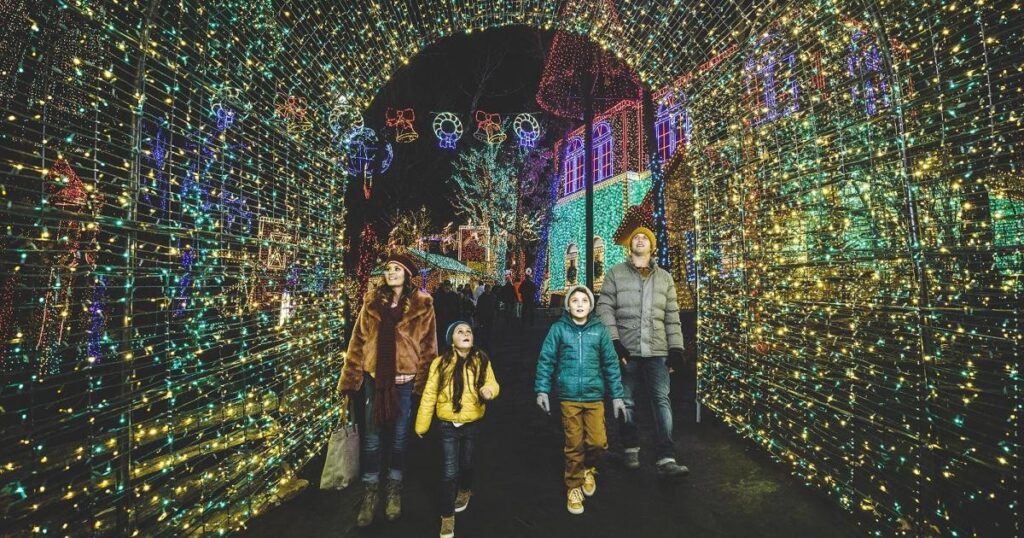 With all of its entertainment districts, it's fair to assume Branson is a primarily urban environment. However, it's a combination of city and country, as it's a city nestled in the Ozark hills. It seems strange to think that Branson can give all the big city vibes similar to Vegas, yet still have so many nature trails due to the countryside. Most people who live in Branson aren't too keen to move anywhere else due to the perfect combination of city and country.
Shore Galore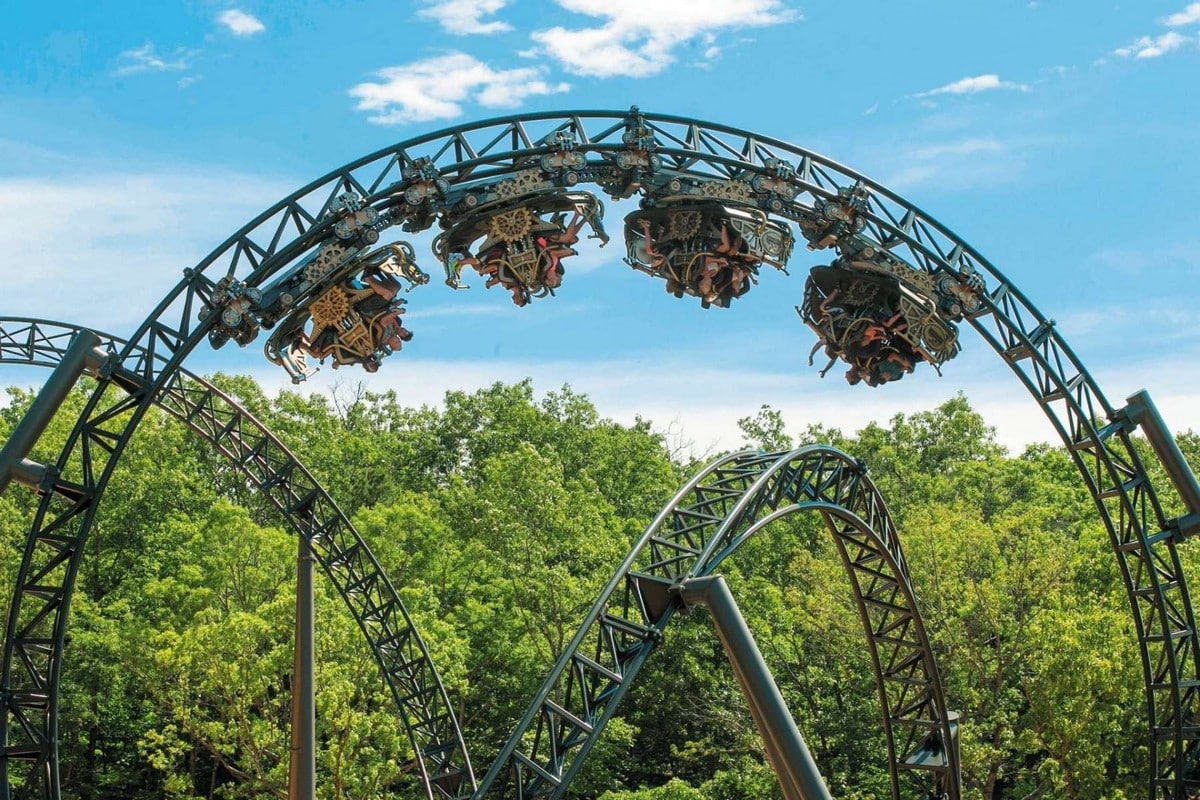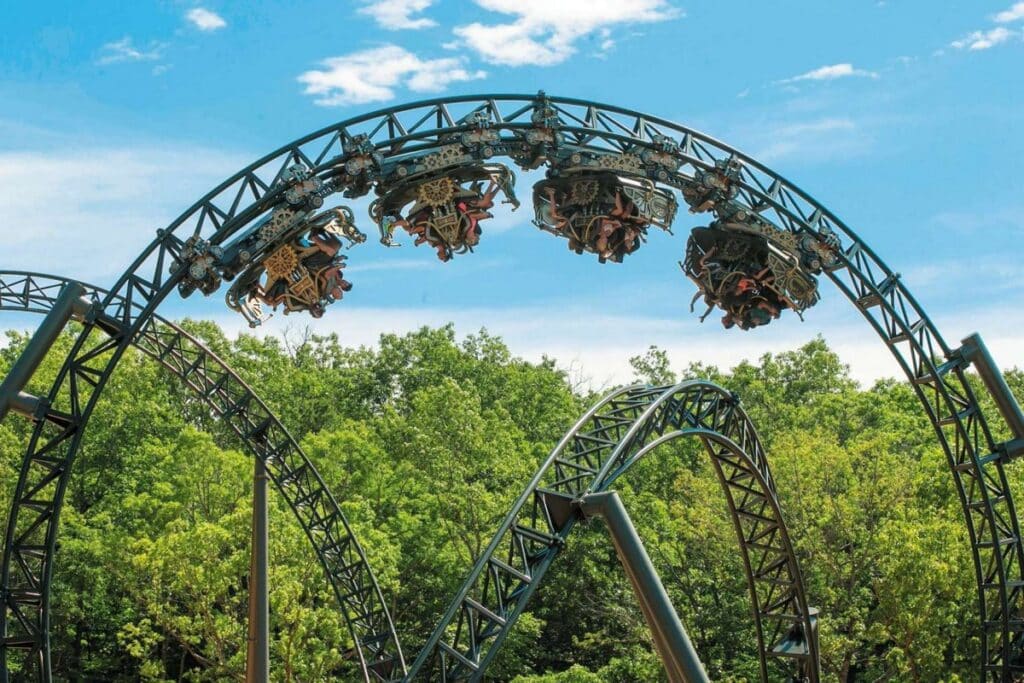 When visiting the beach, one of the best parts of the holiday location is undoubtedly the shoreline. It's the place where you can relax and enjoy the day with family and friends, right between the water and the shore. Table Rock Lake is a fantastic destination as it offers more shorelines than most beaches! Within the shoreline you can enjoy all sorts of activities, from fishing and swimming to hiking.
Live Entertainment Capital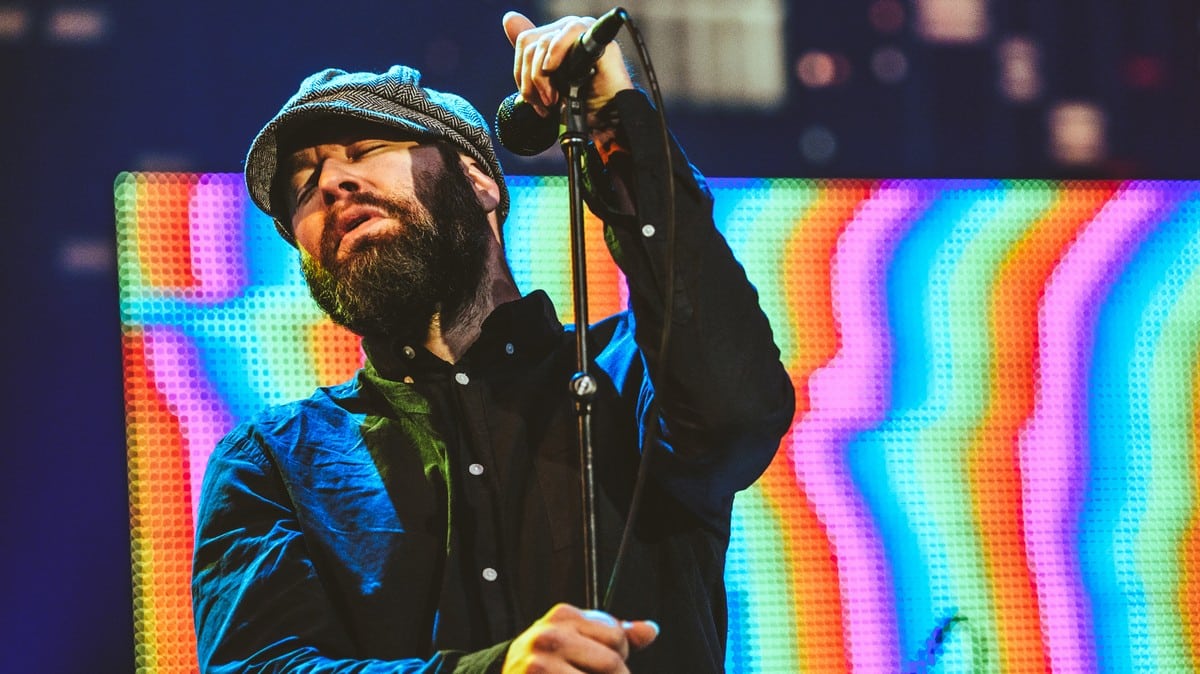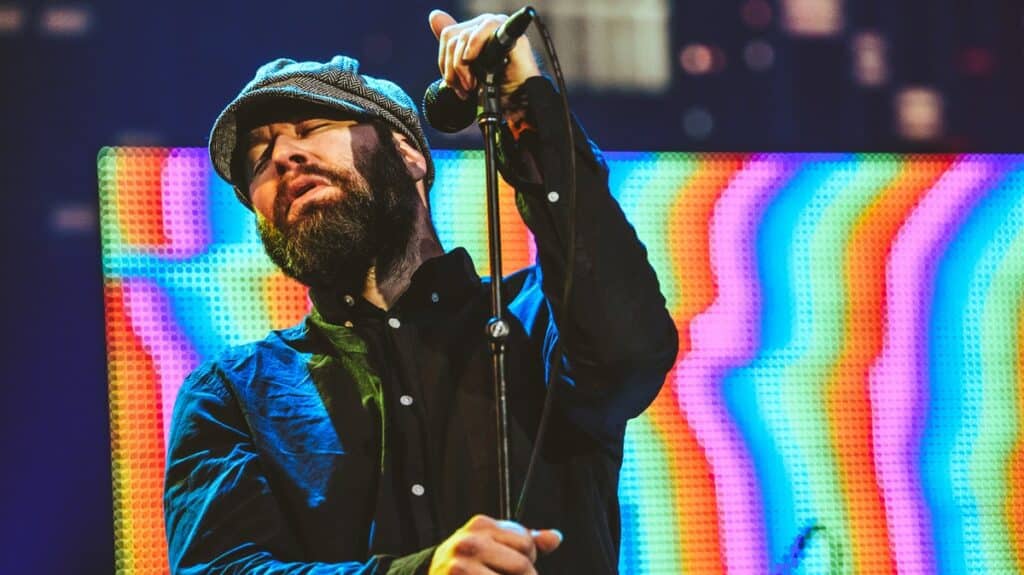 Branson goes by many different names, depending on who you ask. One such nickname is the Live Entertainment Capital of the World due to its staggering number of concerts and other live events. Even amusement parks such as Silver Dollar Country have their fair share of concerts playing at any given time, making it an excellent destination for those who enjoy live events.
Millions of Visitors, Thousands of Residents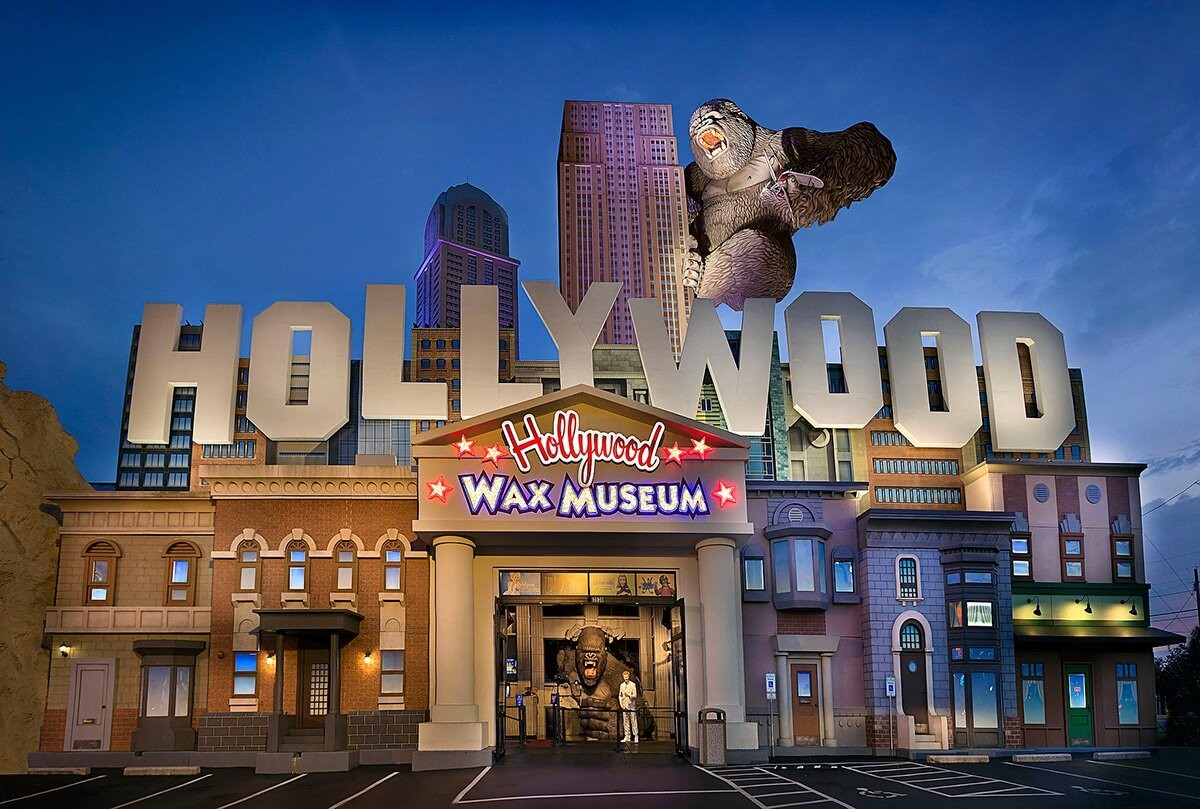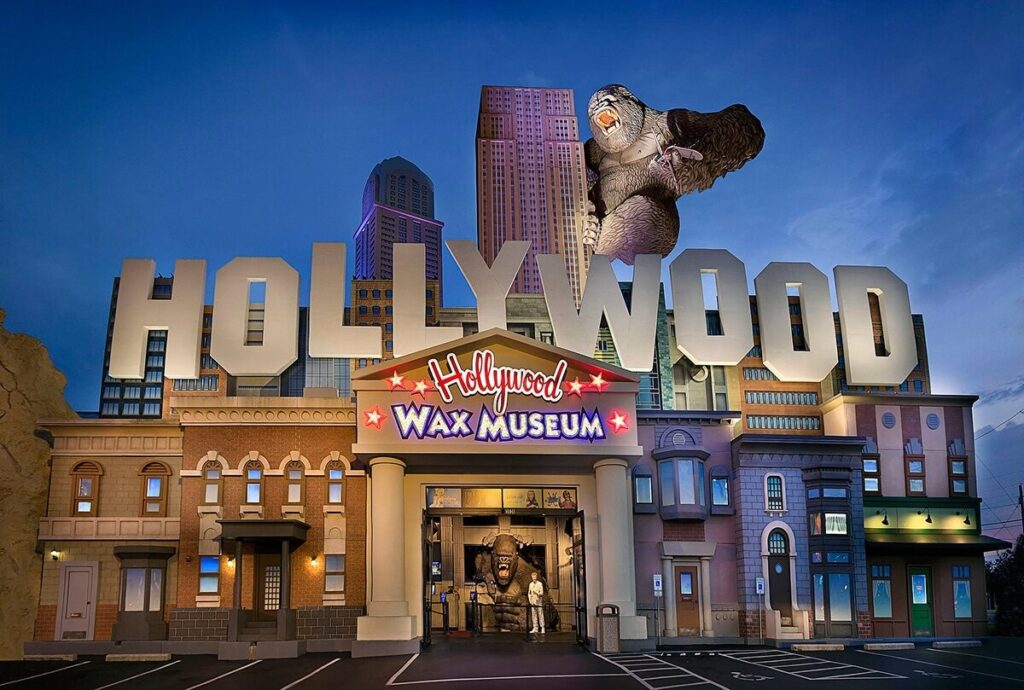 Branson is a relatively small city as far as population goes, housing almost 13,000 people. Despite that, it somehow manages to host millions of guests every year. Tourism is one of the strongest aspects of Branson, as even the people living in neighboring cities enjoy visiting Branson now and again. For its paltry population count, Branson makes up for it with a staggering visitor base no matter the season.
Plenty of Neighbors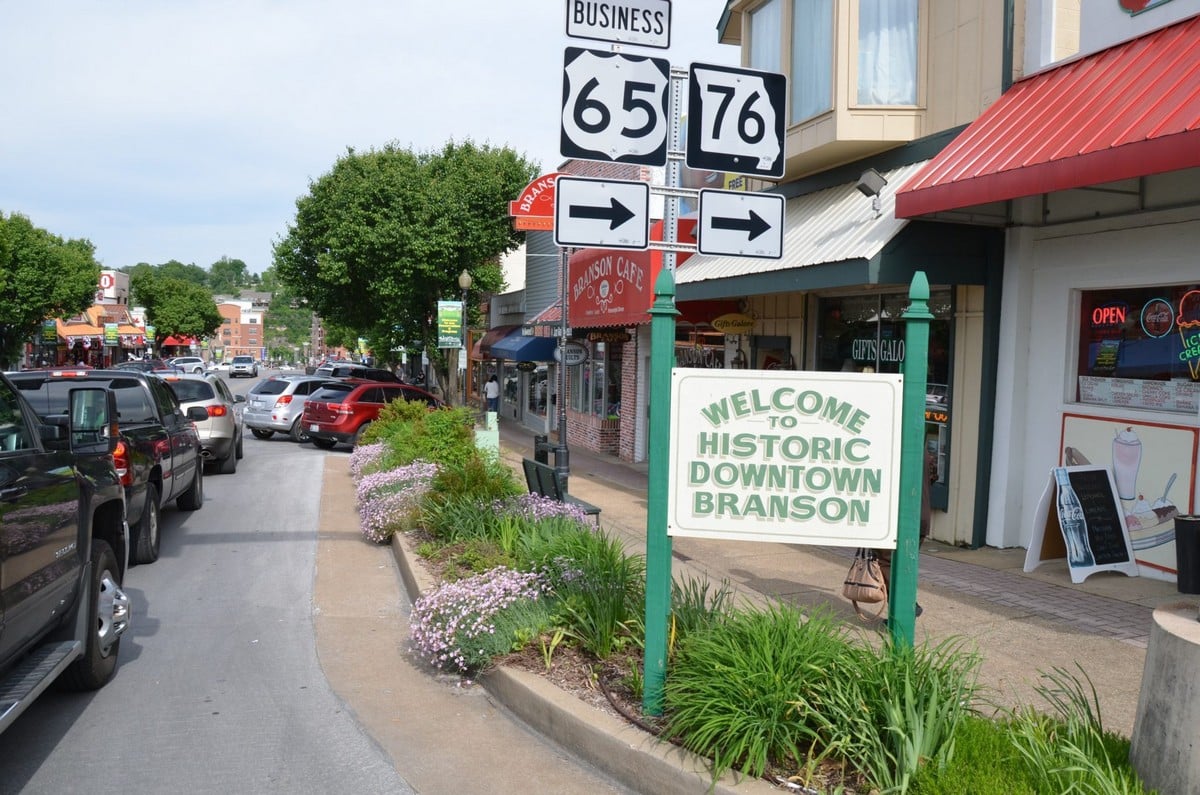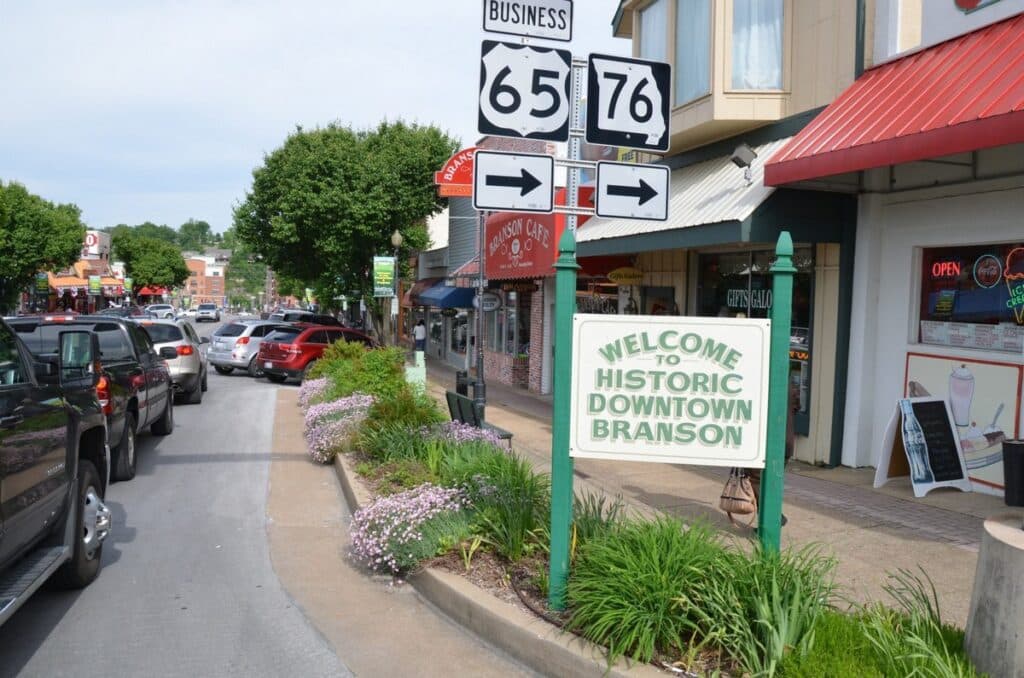 Missouri shares a border with a total of eight states. It includes Arkansas, Illinois, Iowa, Kansas, Kentucky, Nebraska, Oklahoma, and Tennessee. This number is only matched by Tennessee as far as border states go. With so many neighbors, Missouri's used to tourists from all over – even from next door. For the most part, they invite the neighbors over for a barbeque, as that's something of a specialty in the Show-Me State.
How Branson Got its Name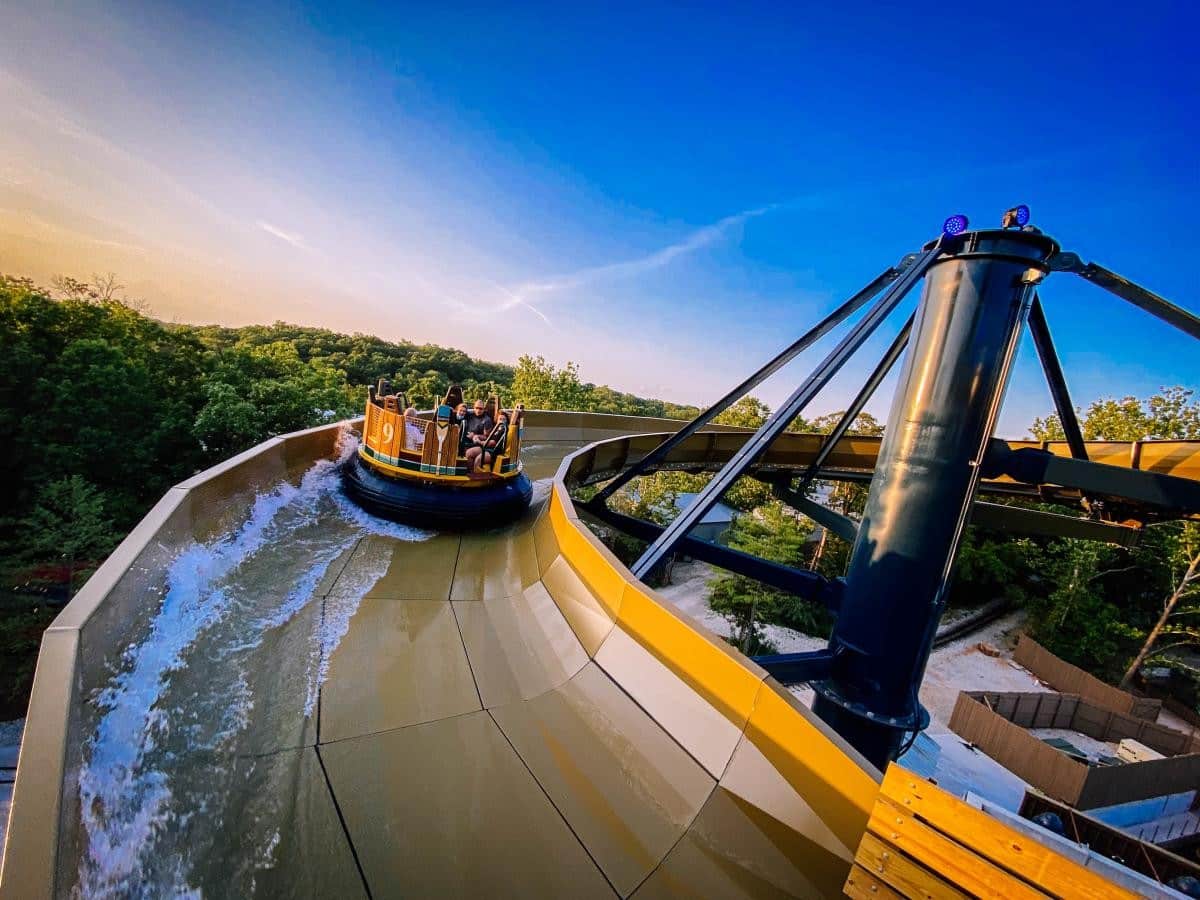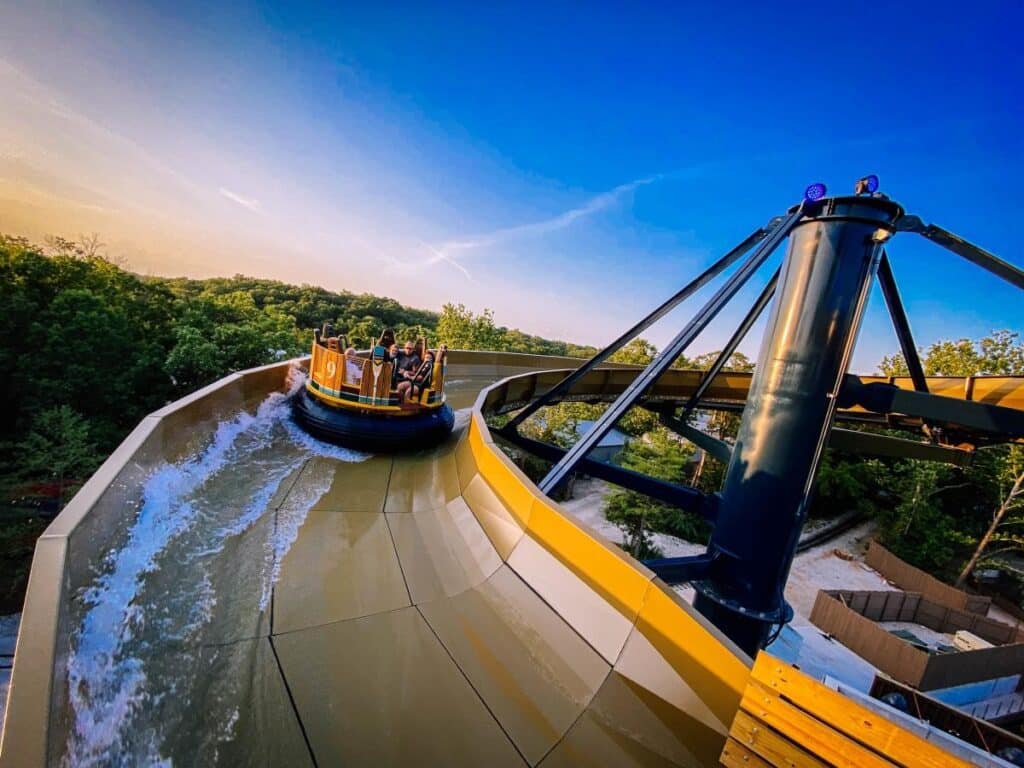 Here's a little history lesson for the curious lot. Branson is named after Reuben Branson, who opened a general store and post office in the area back in 1882. Eventually, the city would be named after him around 1912. It wouldn't take long for things to take off, and eventually, notable figures began purchasing various locations and charging visitors for tours. It was a push for tourism that culminated in the creation of the Silver Dollar City. At the time, it was a frontier town with a few shops, a single church, and a log cabin.
Most of the Visitors Live Nearby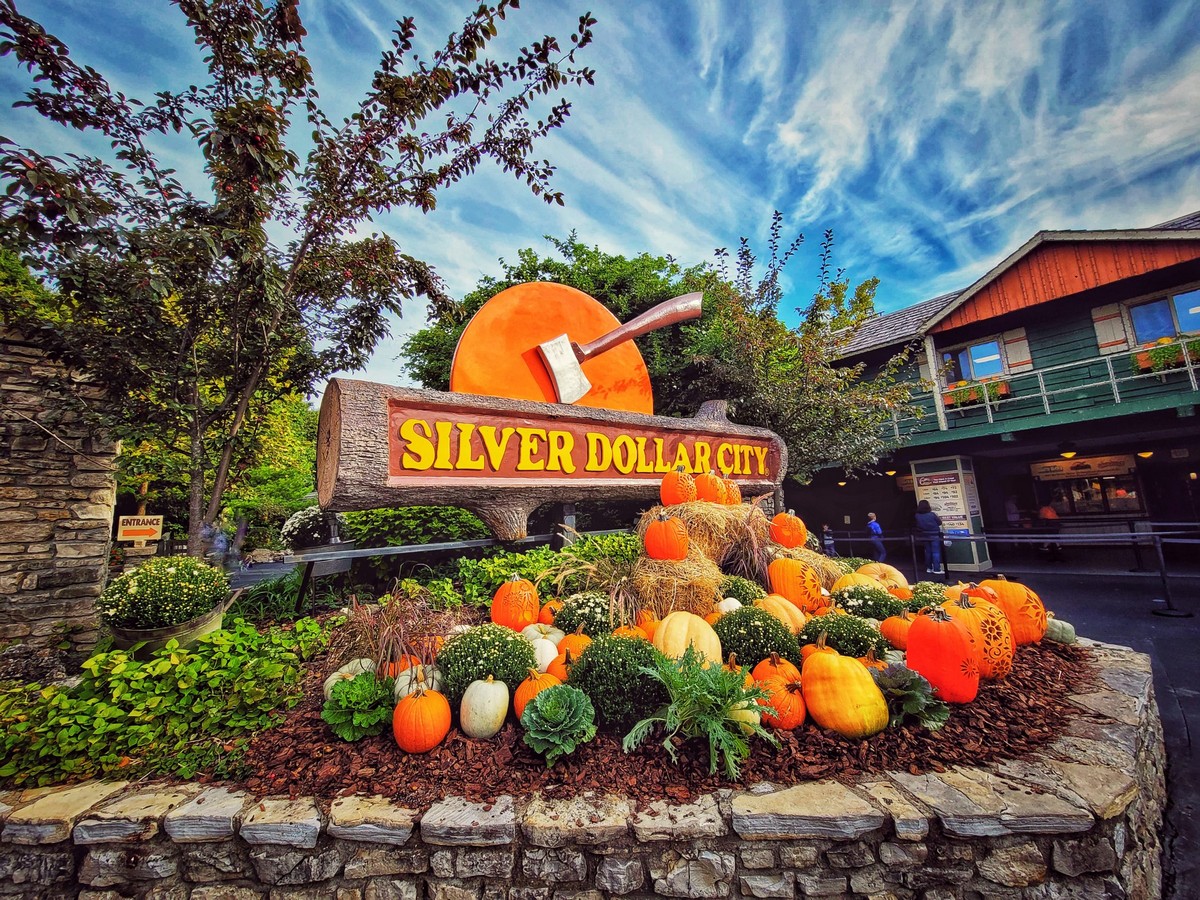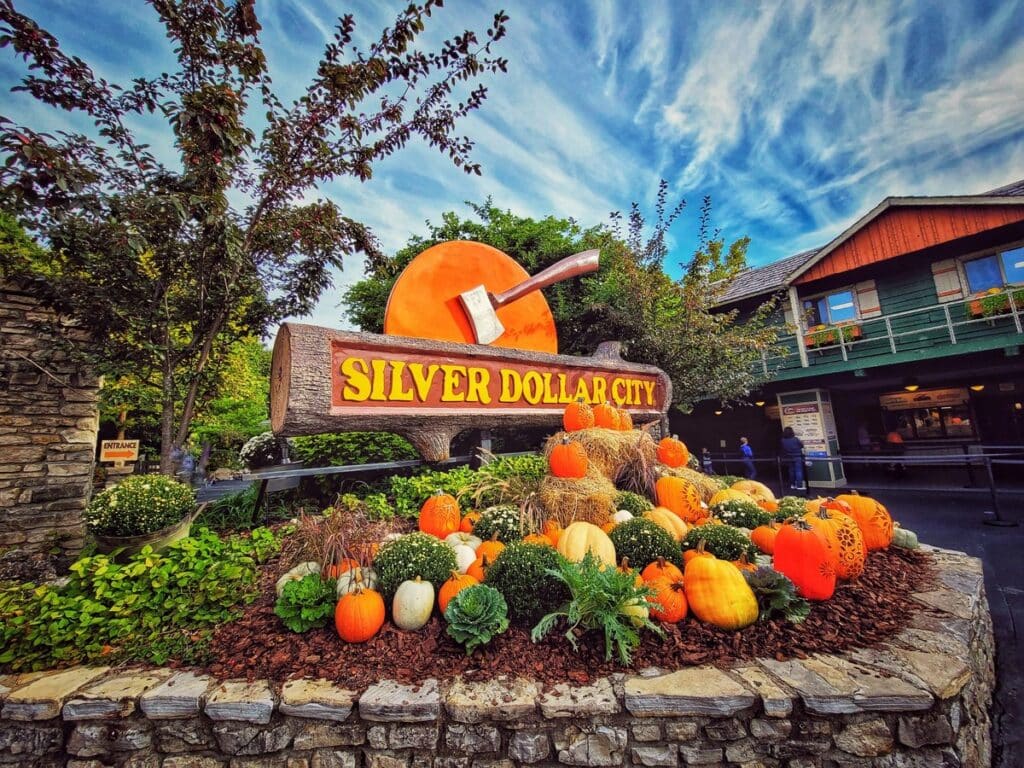 A whopping 66% of Branson's people come from nearby cities, typically within a 300-mile radius. While it's known for being a day's drive away for most Americans, the ones who benefit the most are the locals! Or at least those in neighboring cities. People love Branson so much that a huge percentage of the visitors are from neighboring towns and cities. It's an interesting little tidbit for one of the most popular vacationing destinations in the US.
The Wholesome Vacation Experience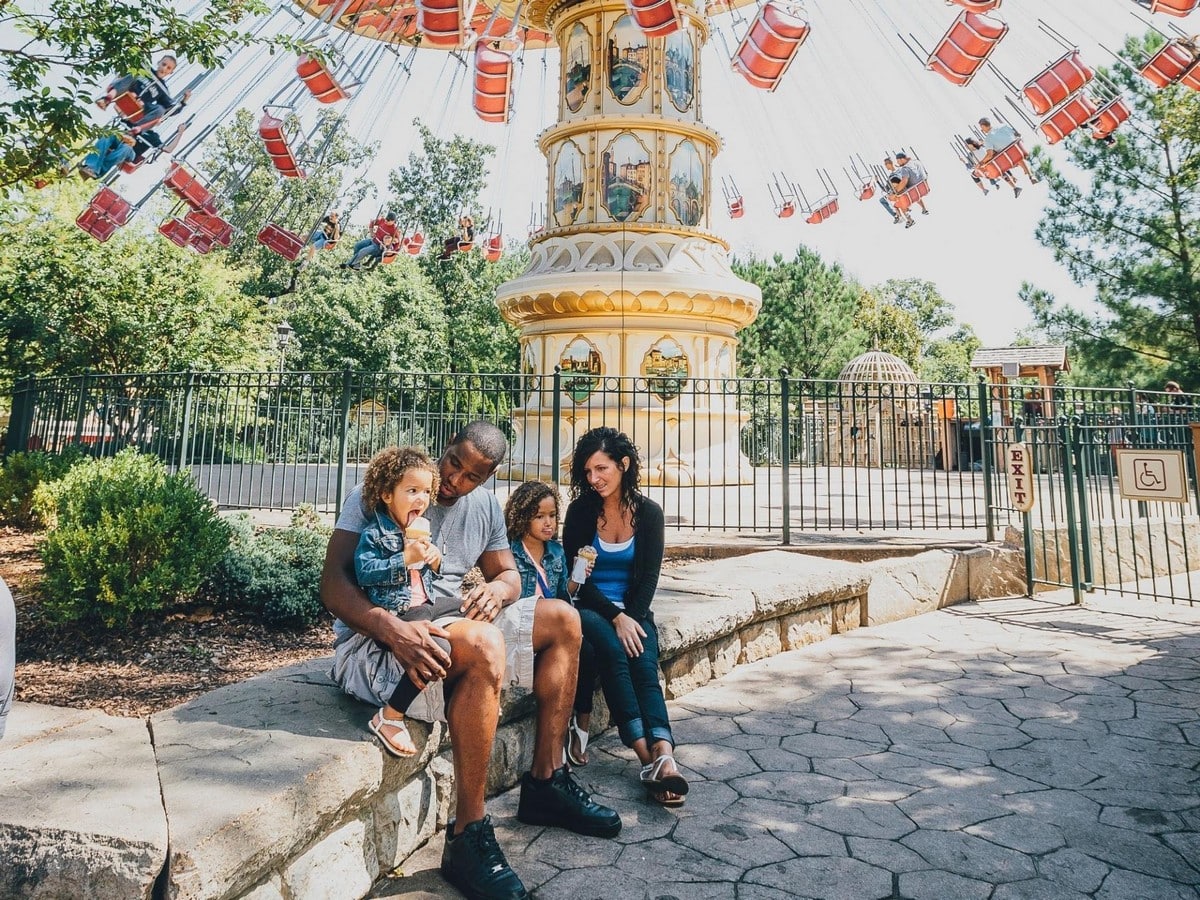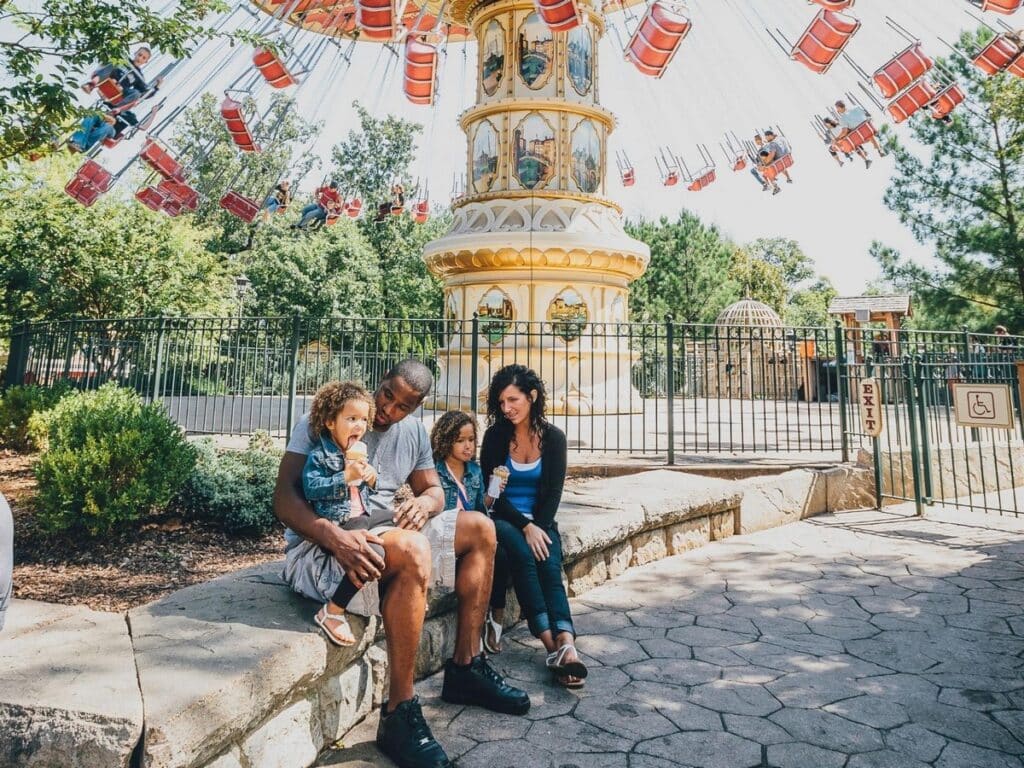 As a city well-known for its vast entertainment district, it's natural to assume that the city might have a casino identity — as entertainment districts and gambling tend to mix. However, that isn't the case. Branson wants to keep its vacationing experience as wholesome as possible, so it's pretty much the opposite of Las Vegas, yet somehow still manages to perform well. Branson is all about theaters, great food, and fantastic attractions without gambling.
Musical DNA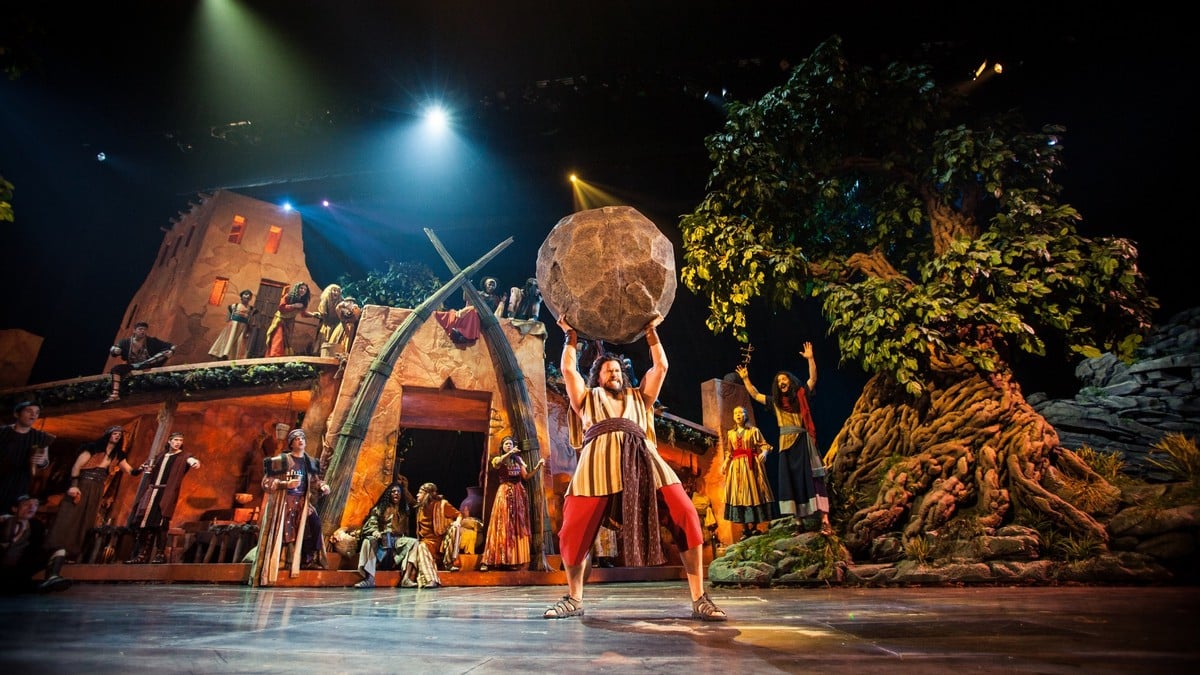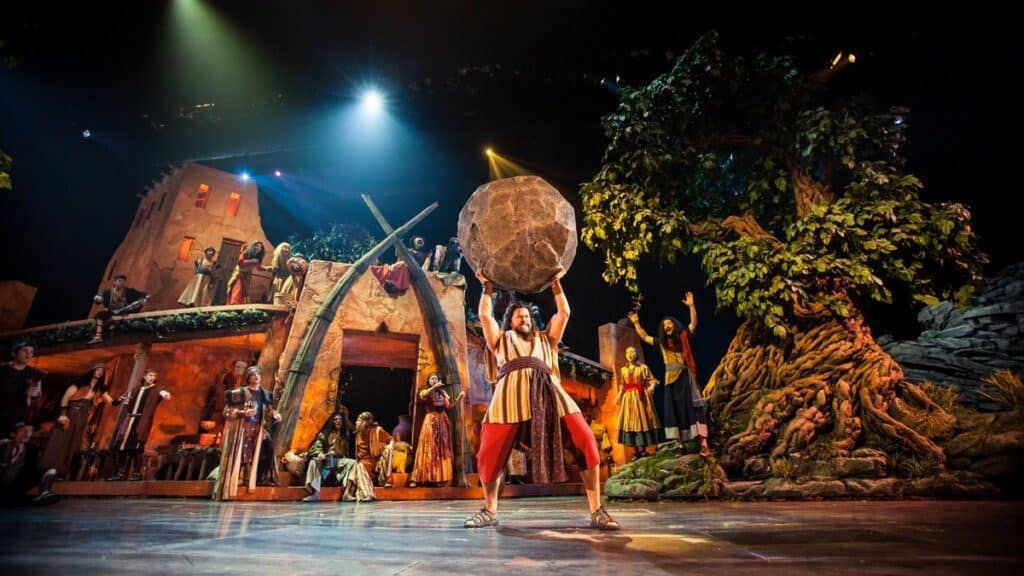 Did you know that Branson has more theater seats than the entirety of Broadway? There's no doubt that music is a part of the city's DNA, hence the staggering number of concerts and live events. Branson vacations are always littered with live events, and they've kept up the same intensity for about 50 years now. It's known as a top live show destination (perhaps the most popular spot in America) for a reason. Branson has 50 theaters and over 60,000 theater seats!
The Golfer's Dream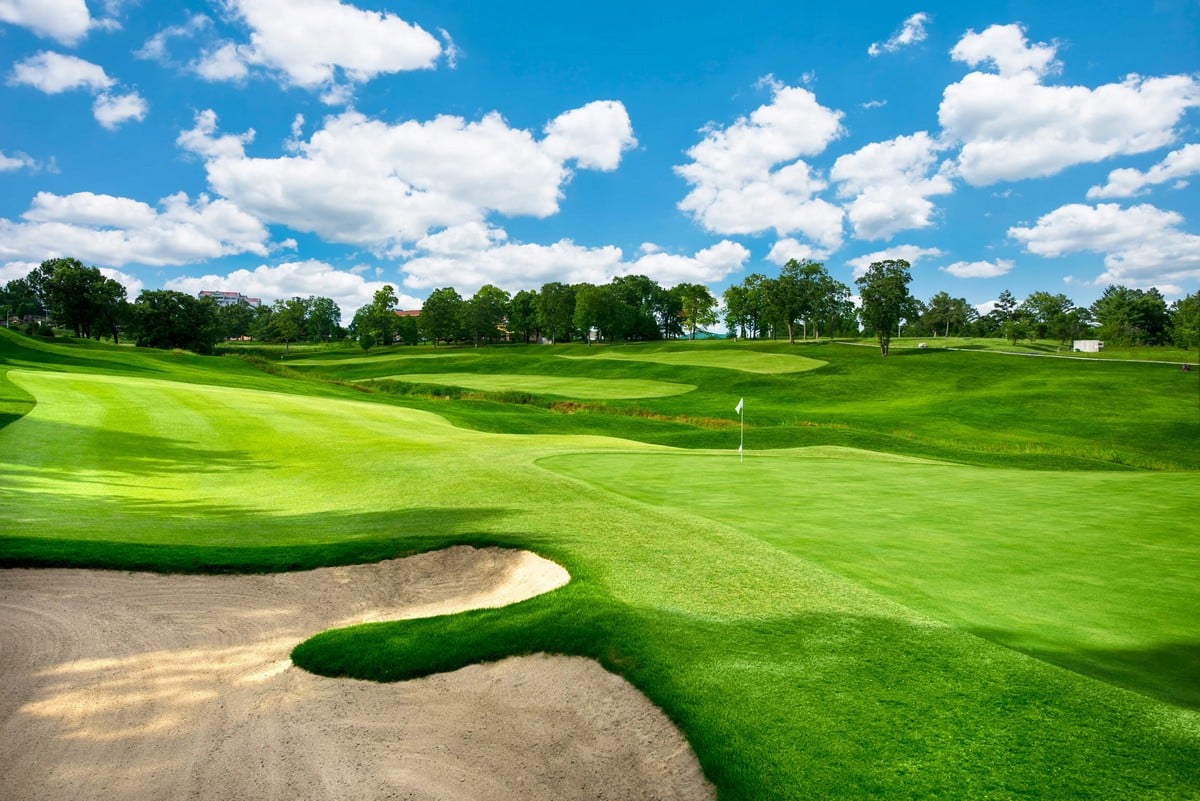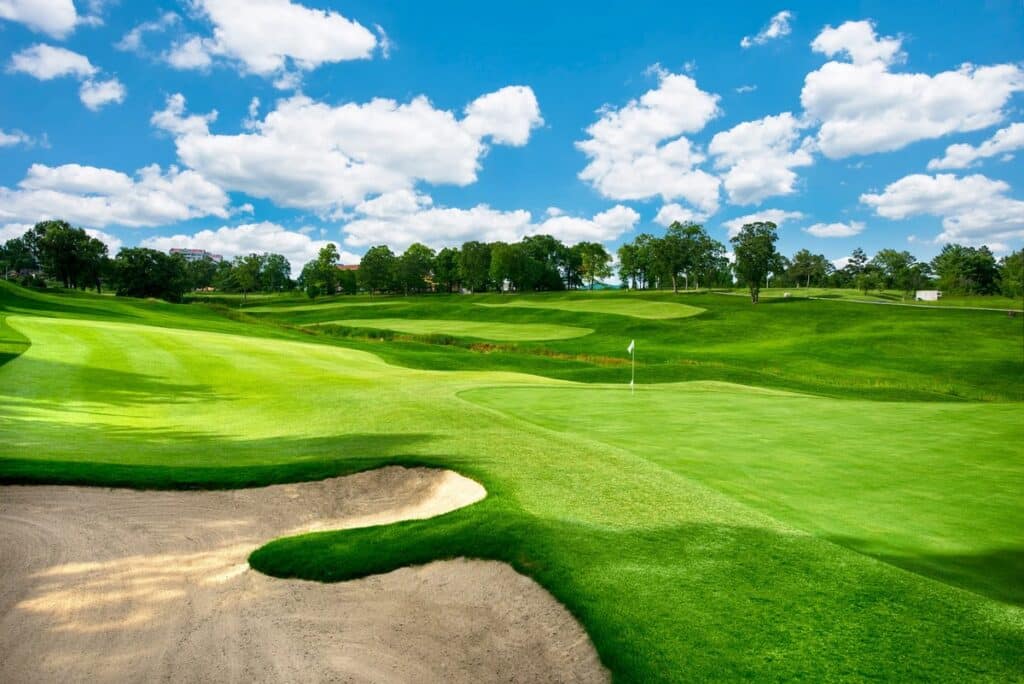 Branson isn't just a place for vacationers to enjoy themselves. It's also considered a golfer's paradise due to the abundance of top-quality golf courses. There are 10 courses for golfers to choose from, and many top names in the sport, such as Bill Coore, Ben Crenshaw, Gary Player, and Tiger Woods, play regularly. Branson isn't just a place for wild entertainment, but it's also a city where you can kick back and enjoy a round of golf.
The City with Hundreds of Restaurants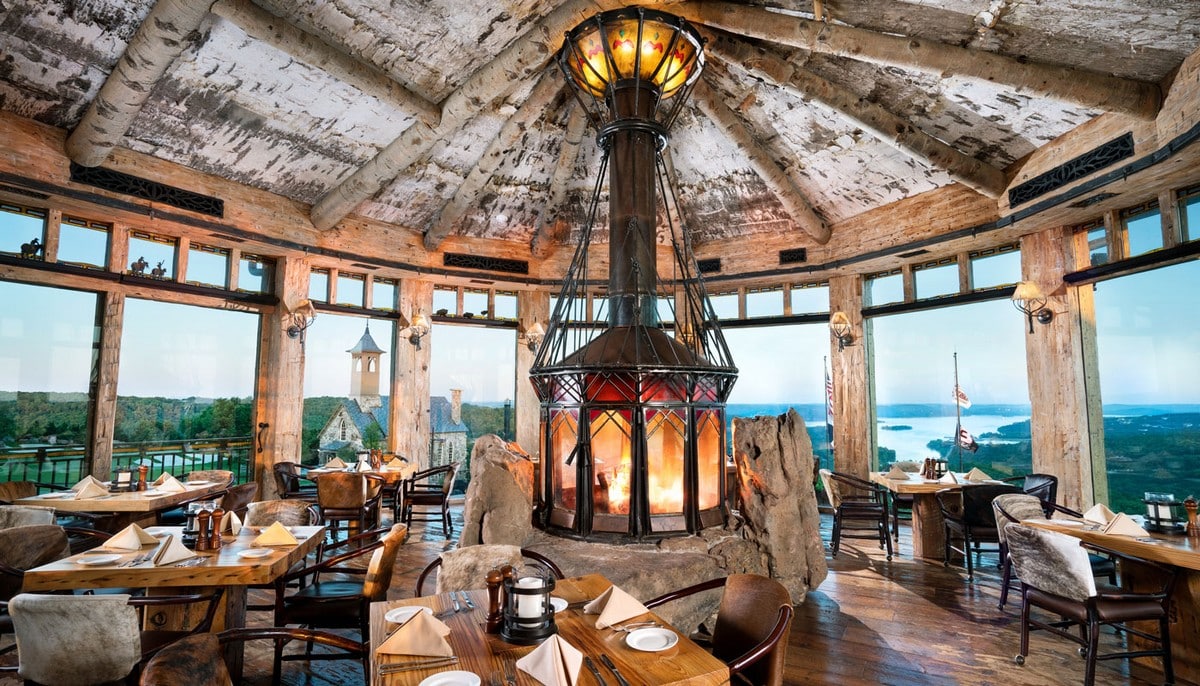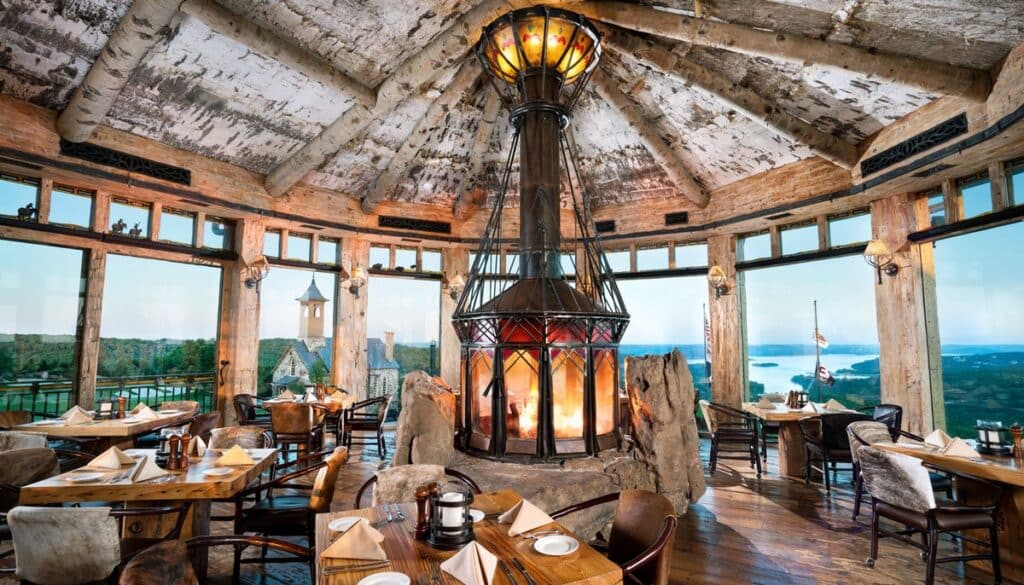 With a relatively low population, it would be fair to assume that Branson might not have too many restaurants. However, the city has over 400 top-quality restaurants littered around the entertainment districts. Tourism always booms in Branson, especially for those who want to experience some of the iconic Missouri cuisines. Branson is a bit of a hotpot for cuisine, primarily due to the number of people it hosts every year.