Cancún is a popular vacation destination in Mexico. Located on the Caribbean Sea in the Quintana Roo state of southeast Mexico, it encompasses both Isla Cancún and Isla Mujeres, making it a prime spot for beachgoers. Cancún was created as a planned city with the intent to promote tourism, beginning development in 1970 with only three inhabitants on Isla Cancún and another 117 living in Puerto Juárez. Today, this coastal paradise has exploded into a buzzing hub for travelers from around the world looking to enjoy stunning turquoise waters and world-class entertainment.
Cancún is known as a world-famous tourist destination that enjoys warm temperatures year-round. Many people are attracted to its white sand beaches, all-inclusive resorts, vibrant nightlife, impressive Mayan ruins, and stunning nature. These features make Cancún an attractive vacation destination that welcomes over 10 million tourists to its shores annually.
It Accounts for Almost 25% of Mexico's GDP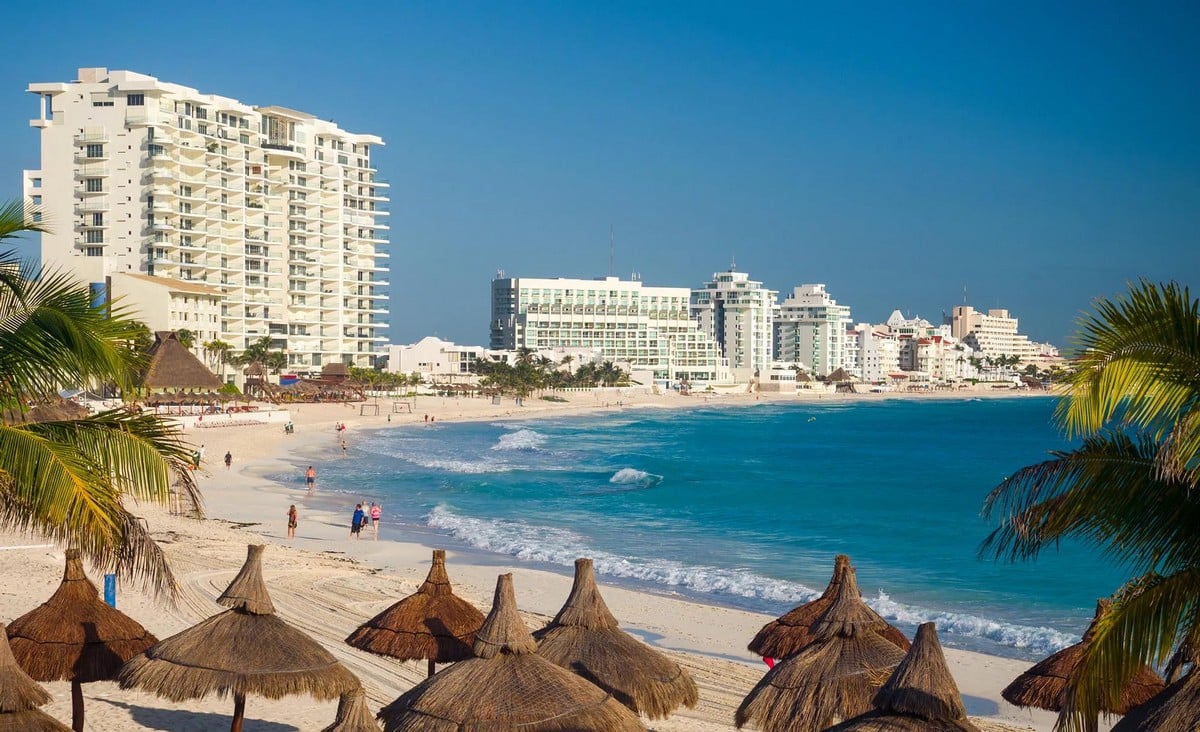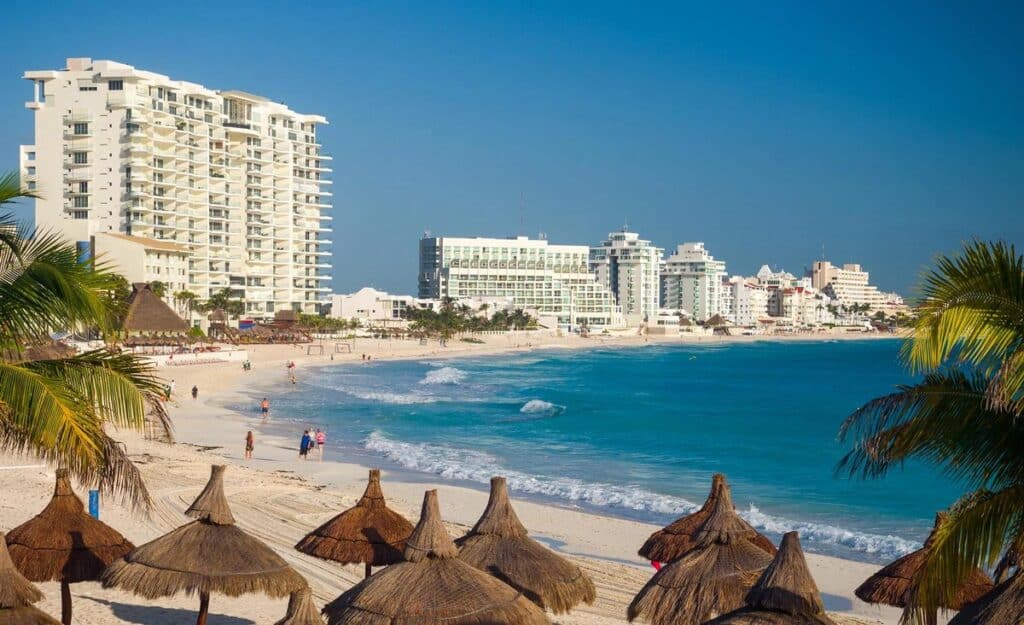 Cancún is not just a bustling coastal city but also a powerhouse in terms of its economic contribution to Mexico. It accounts for almost a quarter of the country's total GDP, with tourism proving to be the main driver of its economy. In fact, more tourists pass through Cancún airport than any other airport in all of Mexico. Not only that; according to the World Tourism and Travel Council, Cancún is the world's most tourism-dependent city as it derives over half of its GDP from tourism activity.
Spring Break Capital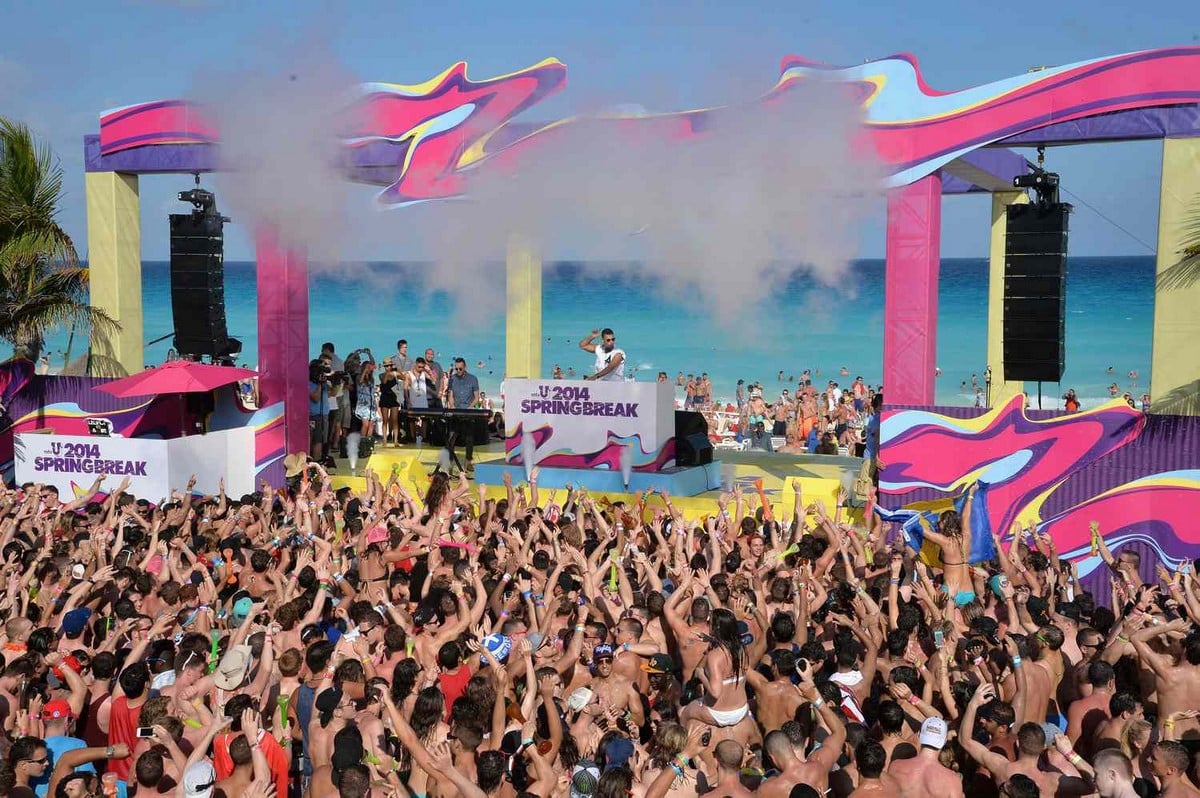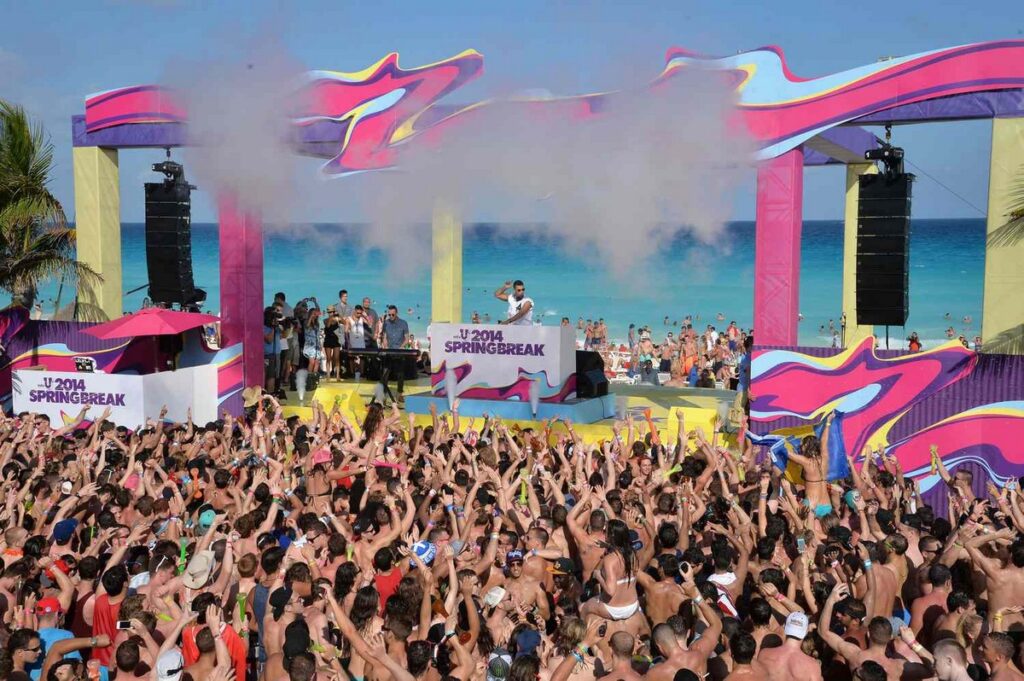 Thousands of students flock to Cancún each year for a week of fun in the sun. As one of the most popular spring break destinations, Cancún offers various activities for tourists from all walks of life. From long stretches of beautiful beaches and accessible excursion opportunities to its wealth of affordable housing and food options, Cancún remains a top choice for Spring breakers looking for a memorable way to kick off the season. With nightlife spots offering varied experiences, whether outdoor beach parties or brightly lit discotheques, nobody ever gets bored in Cancún.
Cancún is Rich in History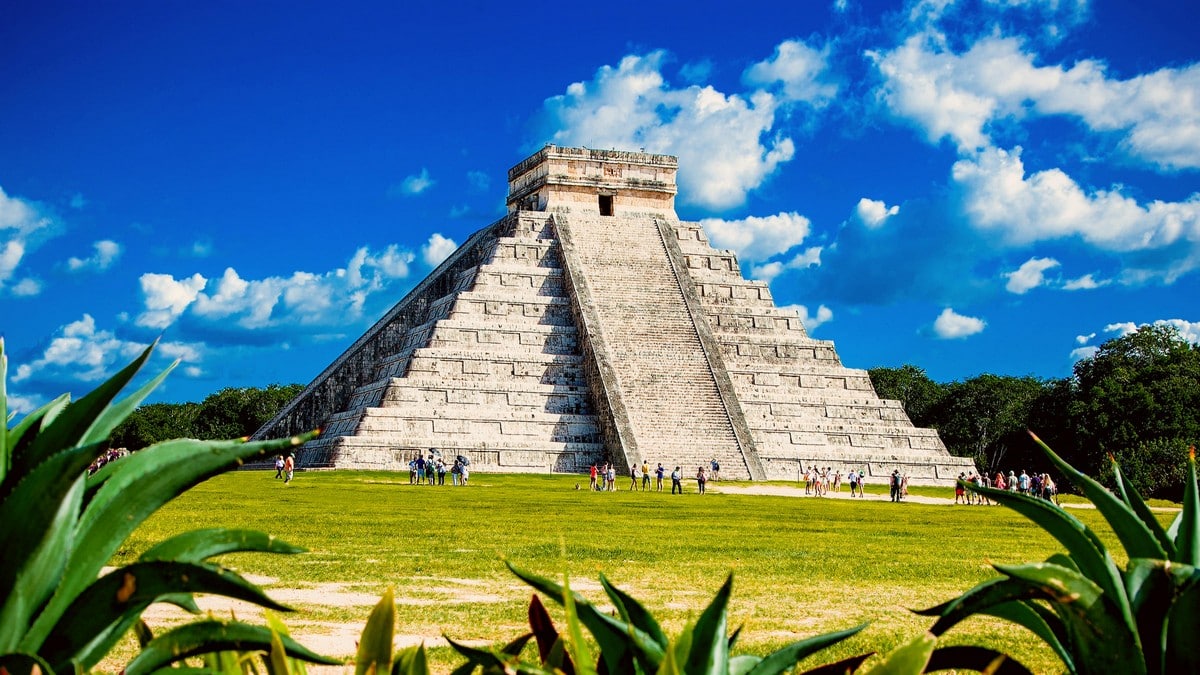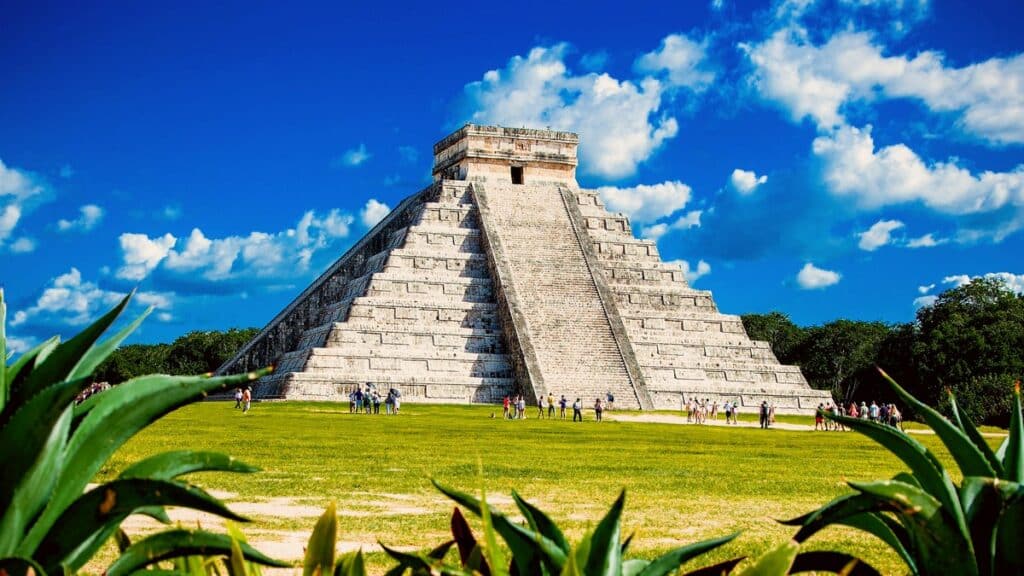 Cancún, located in the Yucatan Peninsula, is ideal for those seeking to explore its rich Mexican history. The region was home to the ancient Mayan people, who built many trading and cultural centers during that time, some of which are still easily accessible today. Despite often being referred to as lost cities by explorers, many ruins remain to be explored due to their excellent state of preservation. One must-see is Tulum, whose ruins face the Caribbean Sea and is the only Mayan city that lies along its coast.
Vibrant Nightlife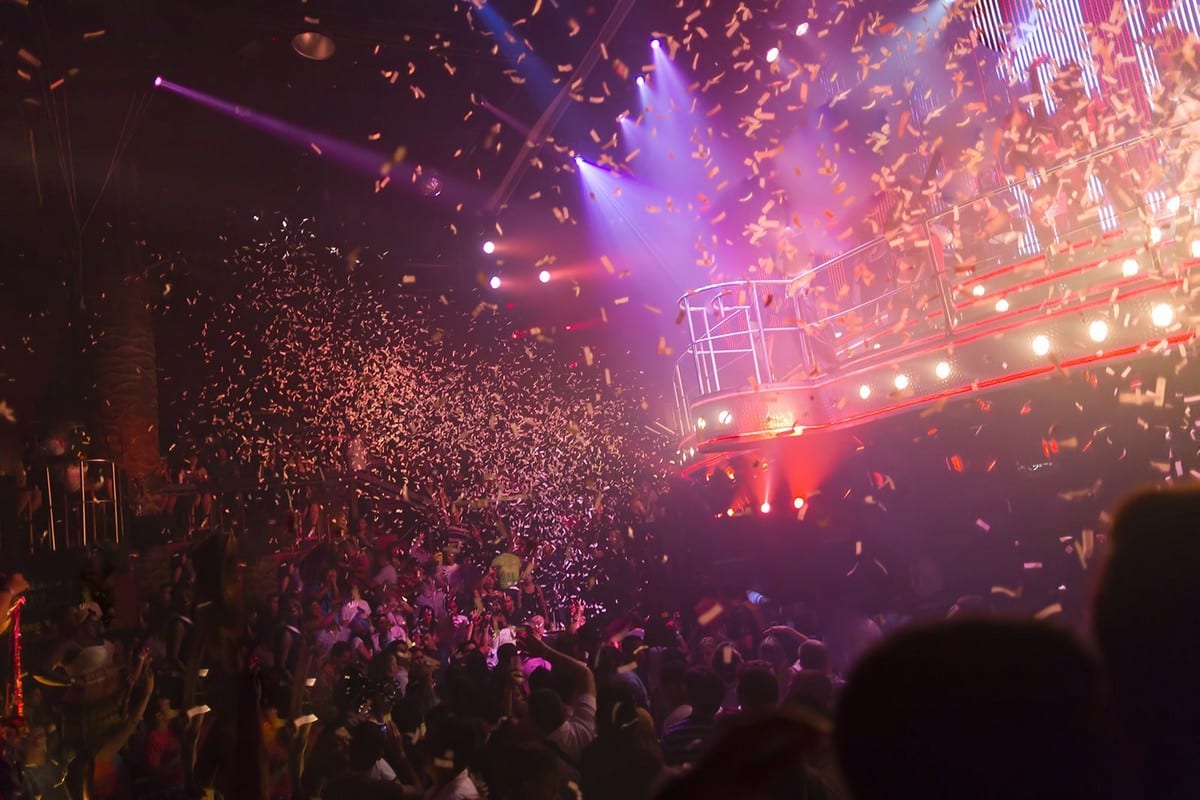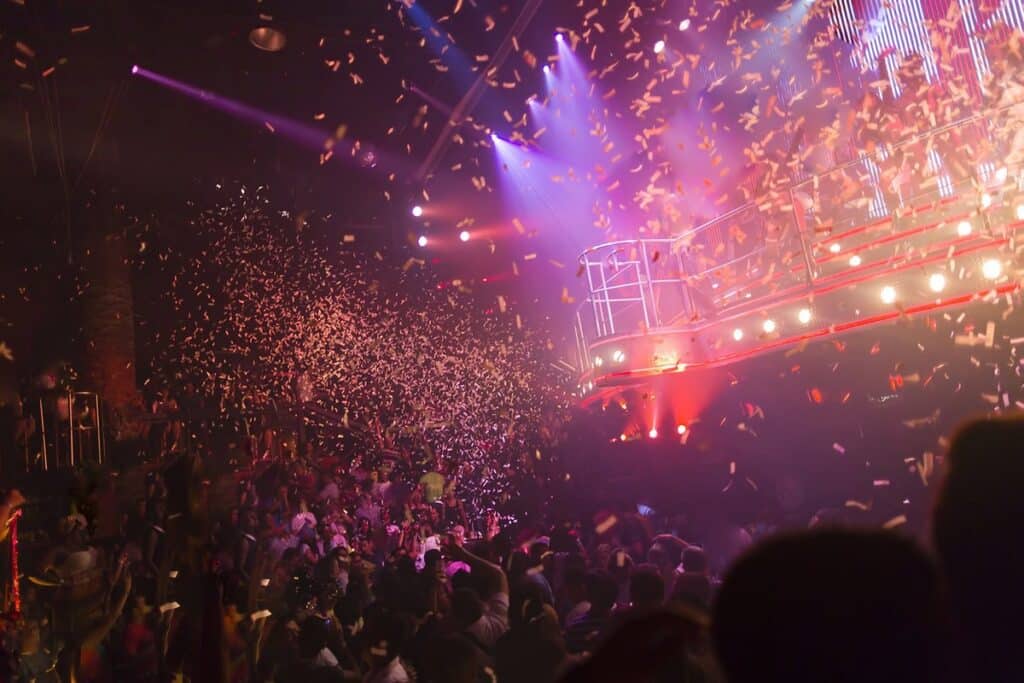 Cancún has long been the go-to destination for those seeking thrilling nightlife, and it does not disappoint. From high-end spots on Boulevard Kukulkan to lively bars and discos all over town, there is something to suit any mood or taste. Those looking for an elevated experience will find no shortage of luxury nightclubs, such as The City and La Vaquita, offering music from renowned DJs and top-shelf drinks
Luxurious Accommodations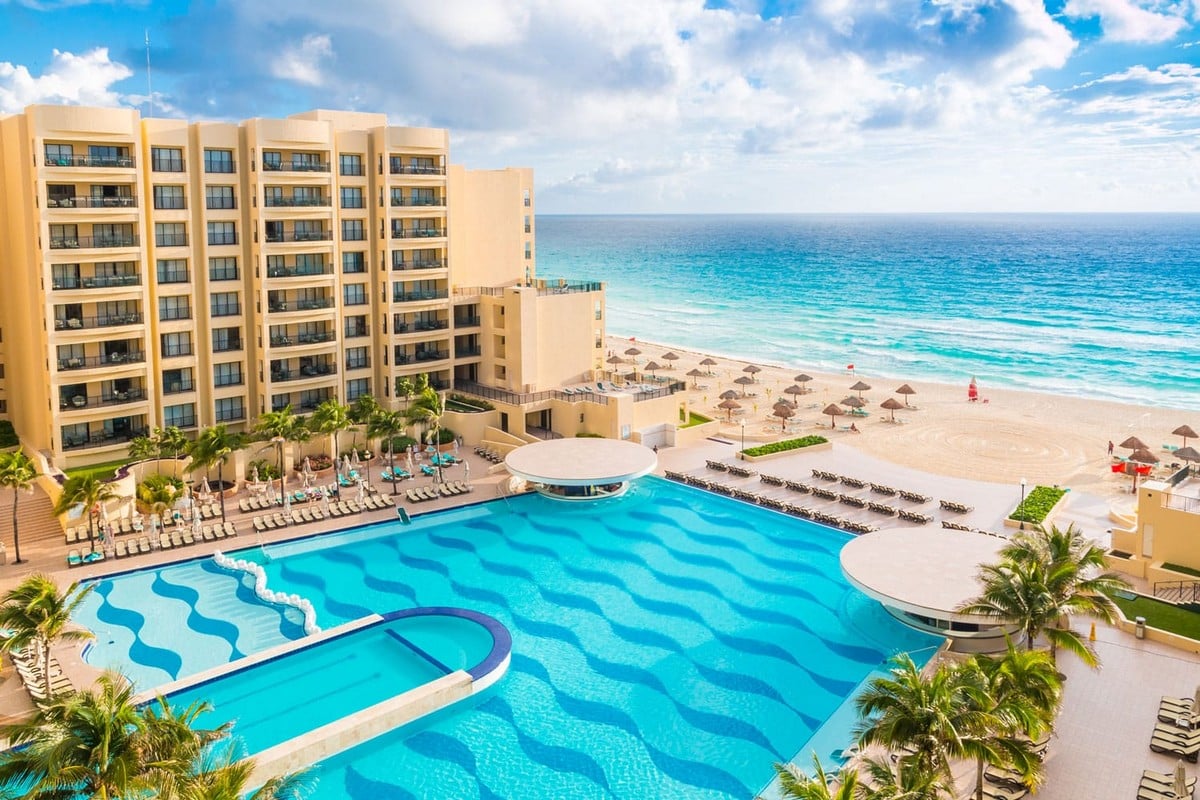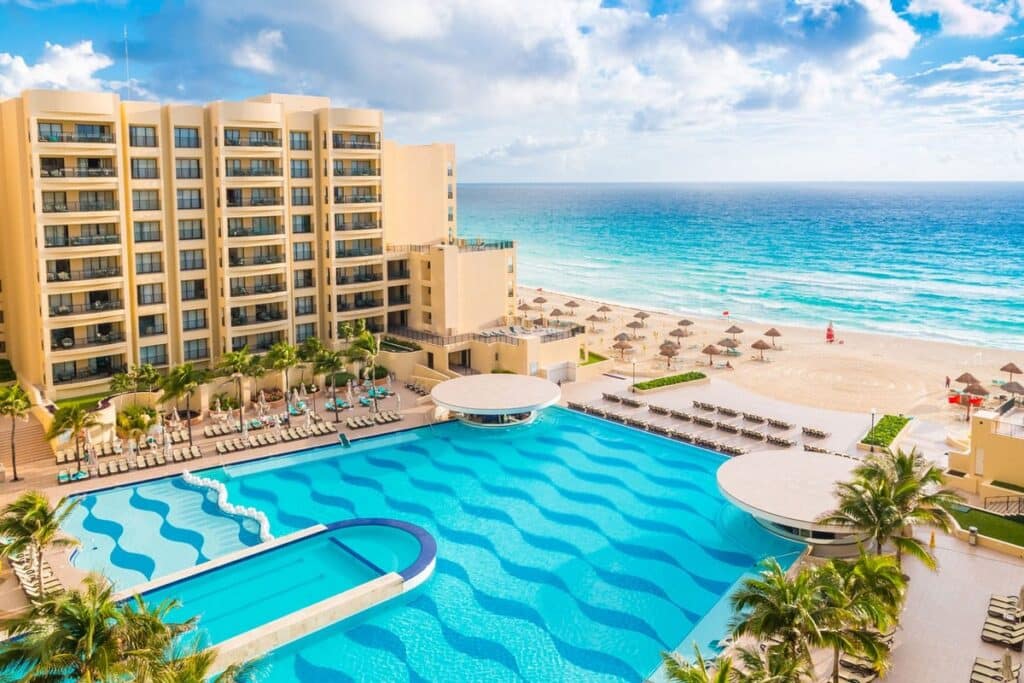 With its stunning white-sand beaches, lush green jungles, and vibrant coral reefs, Cancún is a dream come true for any adventure or relaxation seeker. What makes this beautiful Mexican city even more attractive is its selection of luxurious resorts and hotels, ensuring you have access to some of the best in comfort and amenities while also making it easy to explore the surrounding area and experience all that Cancún has to offer. From exclusive five-star villas to chic little guest houses, nothing will satisfy any traveler's desires in Cancún.
Majority of Cancún's Beaches Are Made from Crushed Corals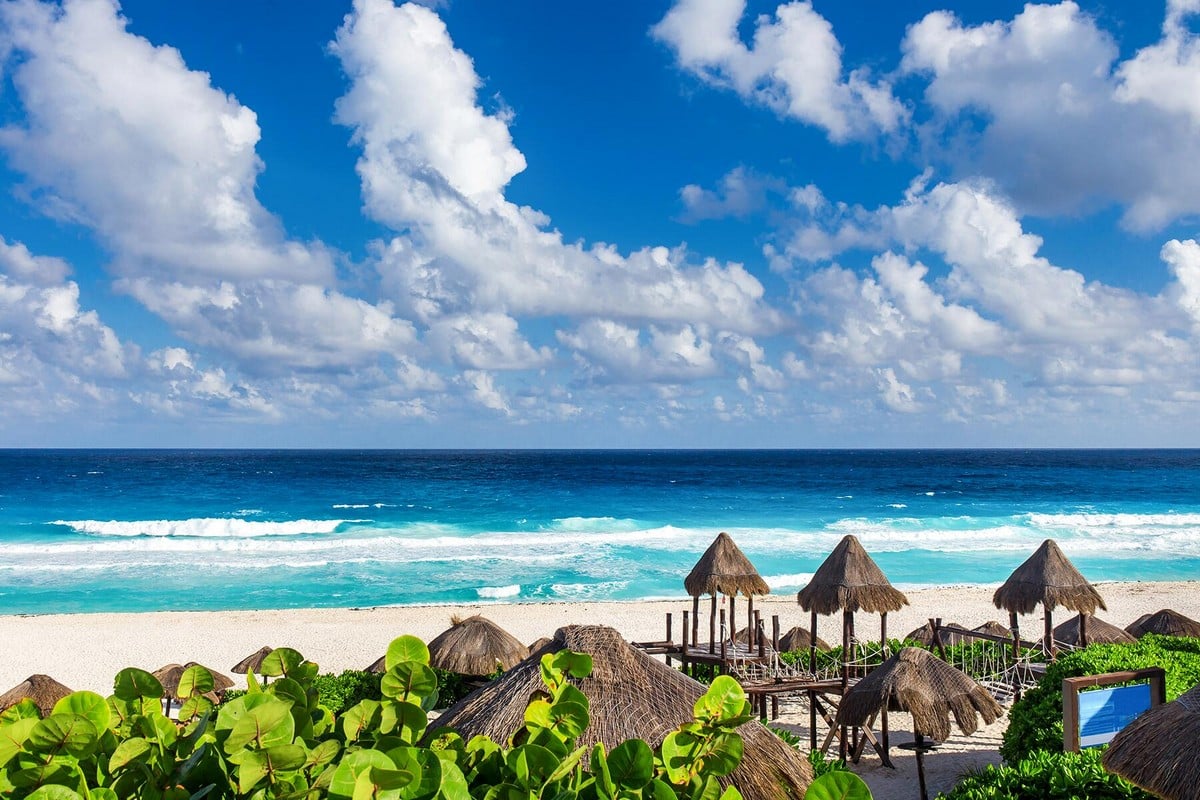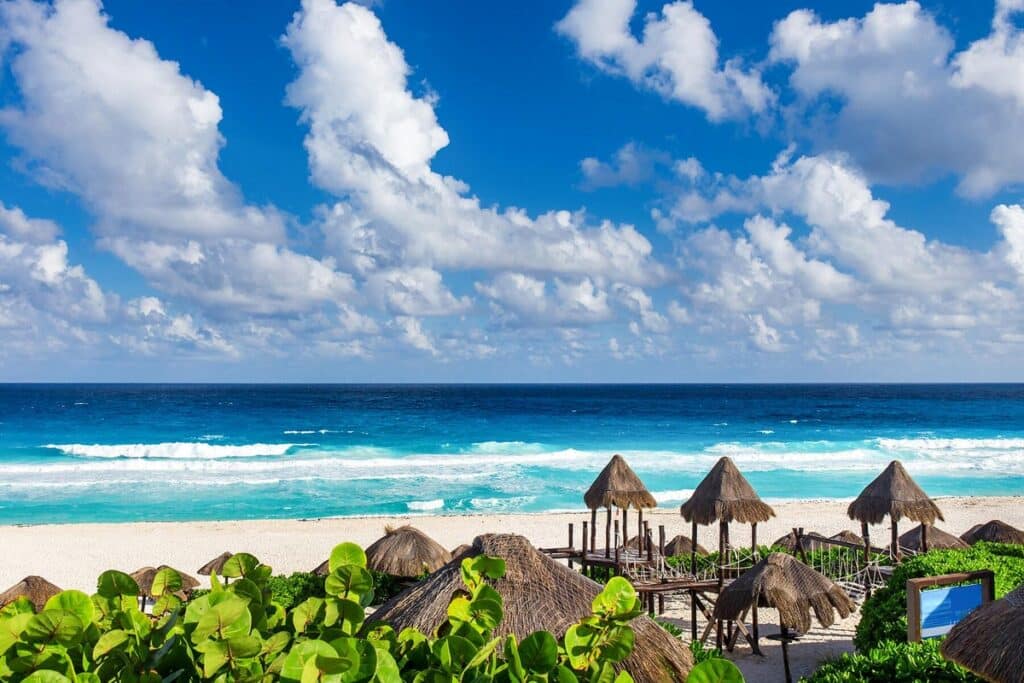 The stunning beaches of Cancún are now almost exclusively made up of finely crushed coral, originally excreted by the Parrotfish. A single parrotfish is estimated to produce around 100 kg of sand per year. Thanks to them, the city has retained its reputation as the Caribbean's top tourist destination. From 2009 to 2010, Cancún underwent a comprehensive restoration process that injected 1.3 billion gallons of artificial sand along its shoreline, costing an impressive $70 million.
Most Visited City in Latin America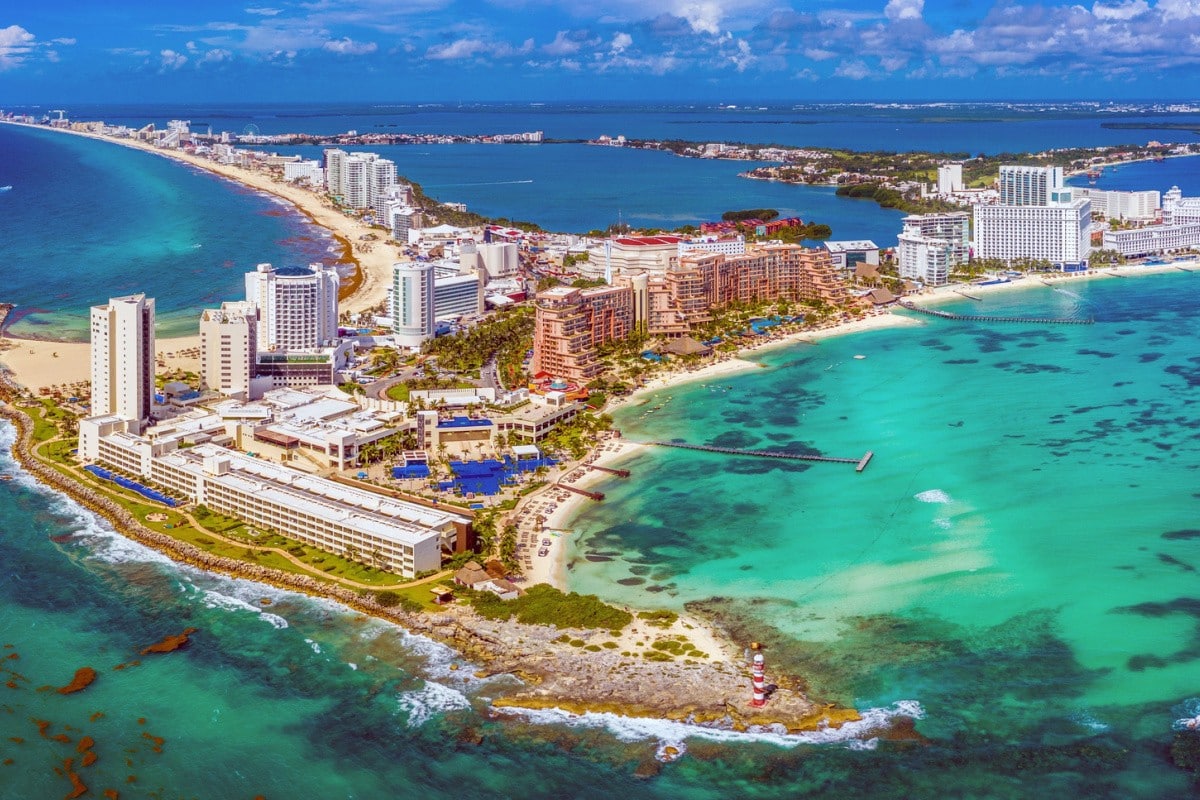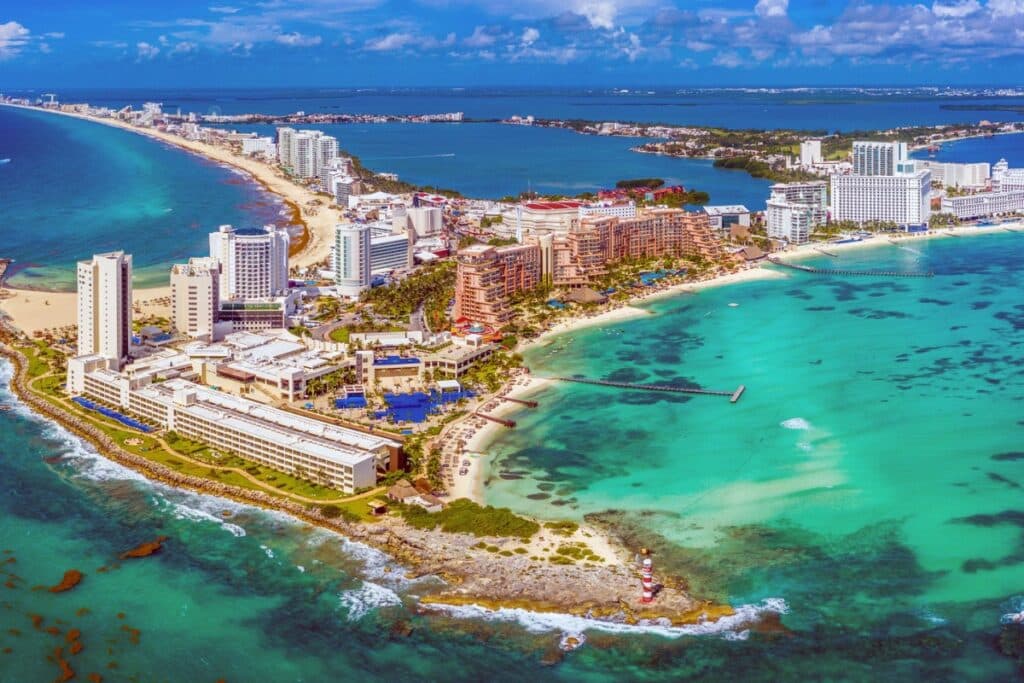 Cancún is one of the top tourist hotspots in Latin America, with 6.04 million international visitors in 2018 alone and a growth forecast of 1.35% for 2019. This popular destination is constantly improving its attractions to provide a world-class experience to travelers from around the world. In addition, Governor Carlos Joaquín González has expressed his pride in having Cancún as one of the fastest growing and most visited destinations internationally, now ranking second worldwide after Dubai.
Longest Underwater Cave in the World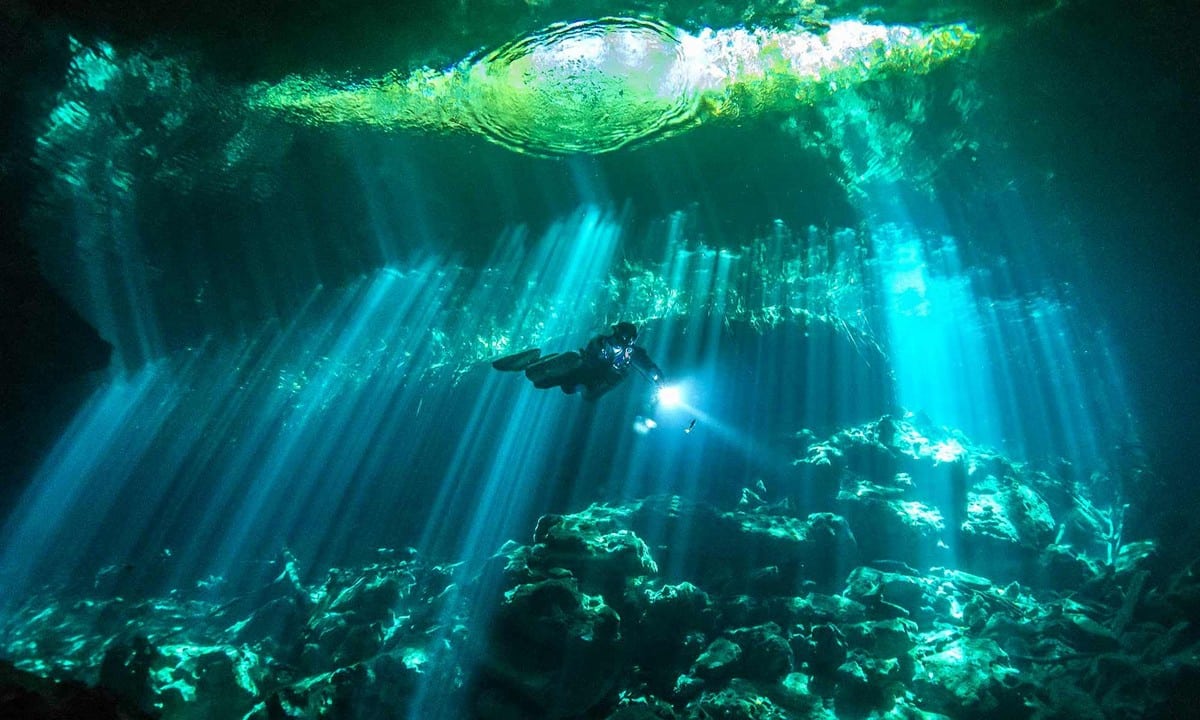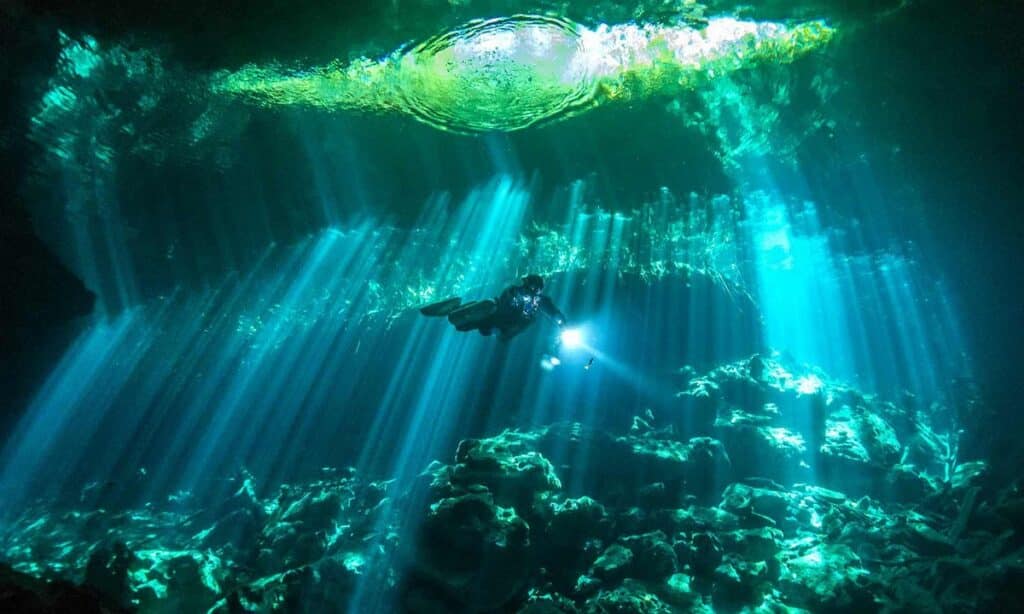 In 2018, the world's longest underwater cave system was found in Mexico, connecting an incredible 350 kilometers stretching between Cancún and Quintana Roo. Although flooding has left explorers unable to reach all sections of the caves due to hazardous conditions, the parts that have been discovered contain fossils of extinct animals and artifacts linked to early American civilizations. What lies beneath remains an intriguing mystery and a valuable source of knowledge for archeologists, historians, and paleontologists alike.
Most Extensive Collection of Mayan Artifacts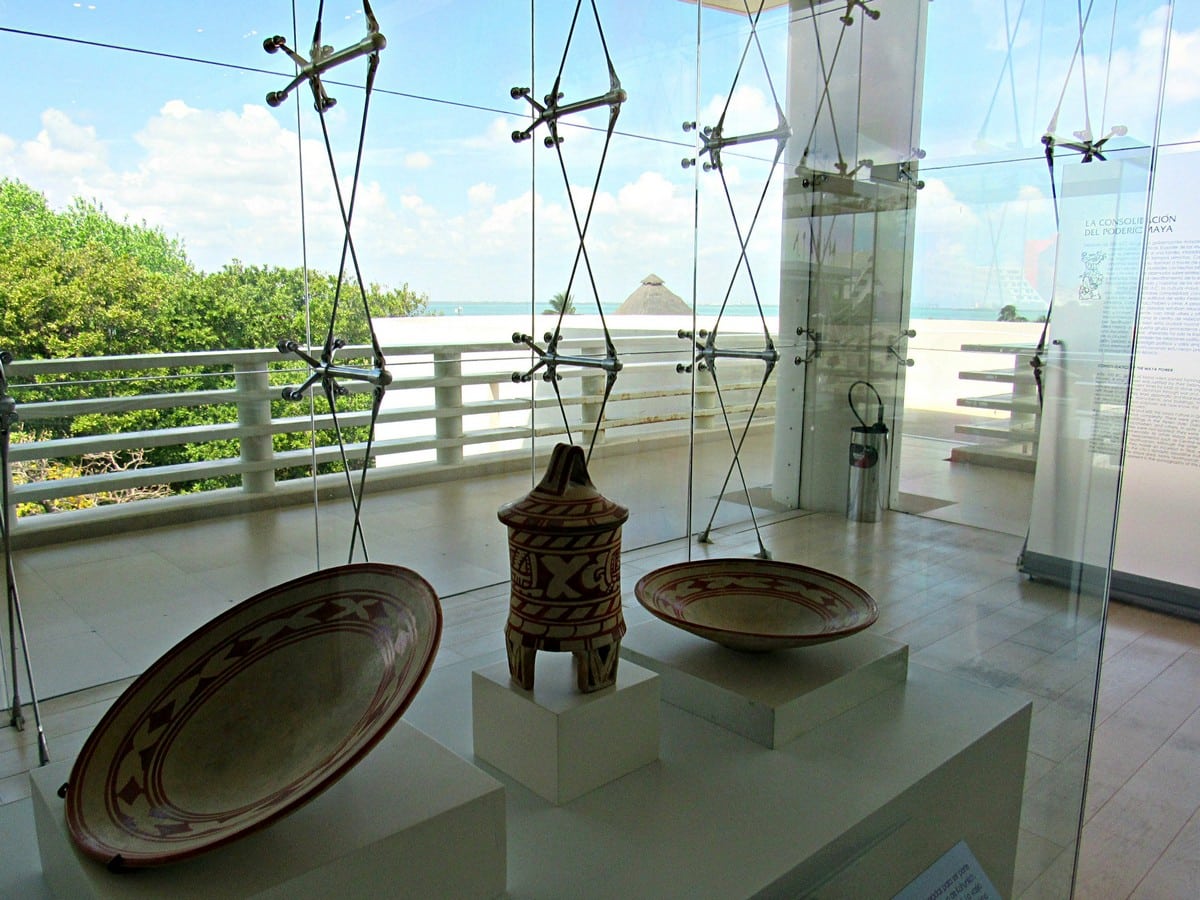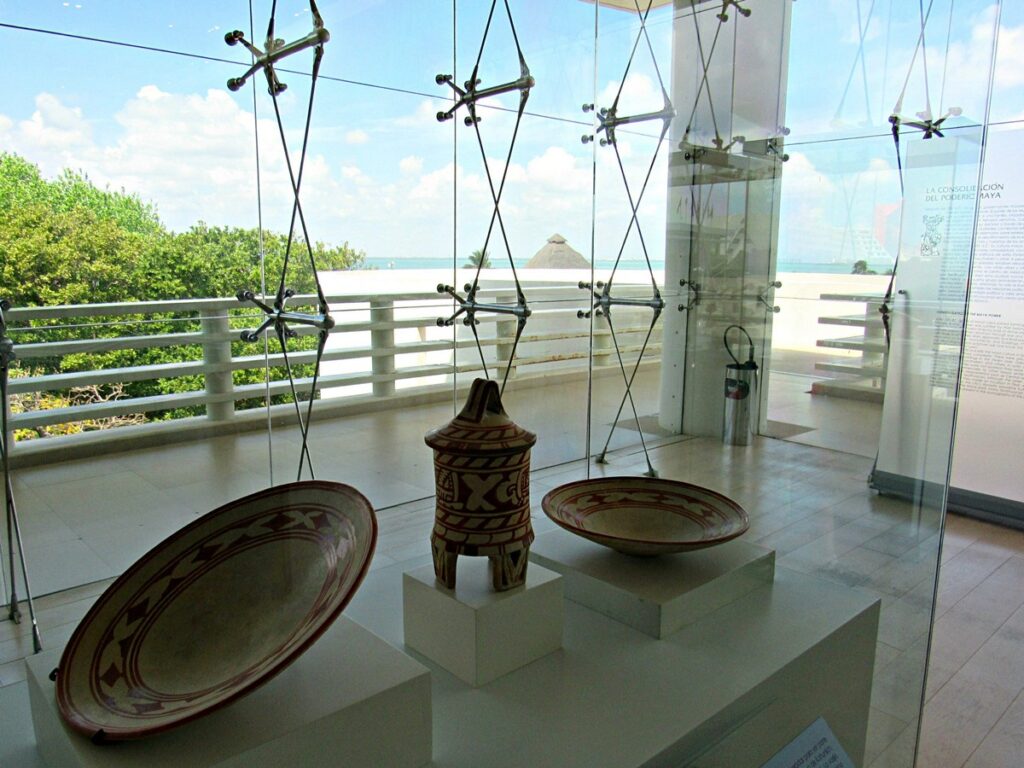 Visiting the Mayan Museum of Cancún is an awe-inspiring experience for anyone interested in learning about Mexico's ancient history. This museum is a must-see for those wishing to understand better the culture and impressive artwork that the Mayan people have left behind. The exhibition hall takes visitors through five main sections, including archaeological sites, household objects, engraved pieces made from stone and clay, ceramics and jewelry, and musical instruments. Research centers near the museum provide information on more recent discoveries at San Miguelito Archaeological Zone and other nearby sites.
A Few Hours Away from the Chichén Itzá Ruins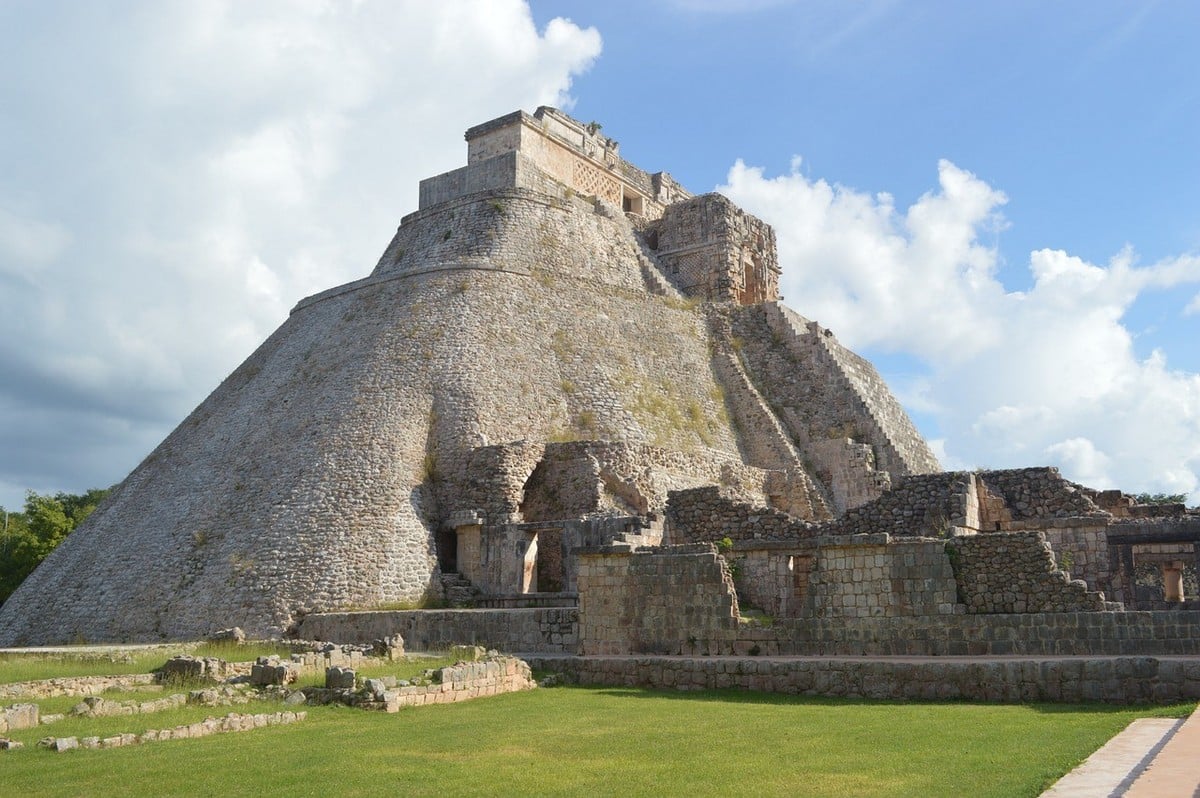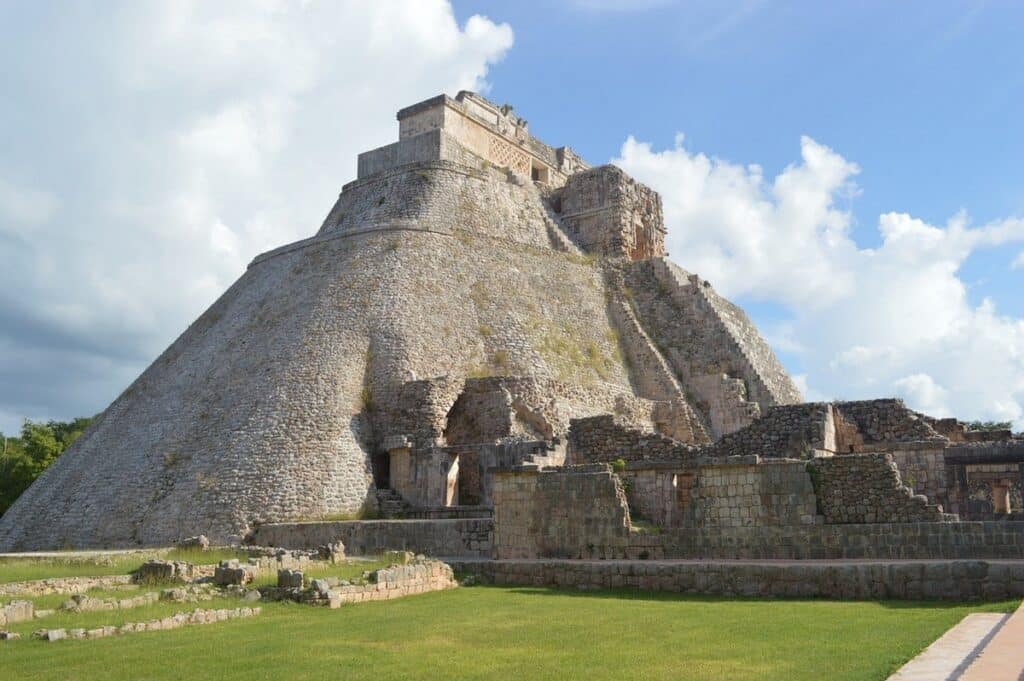 Chichén Itzá is an amazing archaeological site located in Mexico's Yucatan peninsula. This impressive site was once the capital of a vast Maya Empire and is now considered one of the world's great wonders. Visitors of Chichén Itzá can explore its iconic structures, such as El Castillo, Templo de los Guerreros, Temple of the Chac Mool, El Caracol, and plenty more. For those in Cancún for vacation, Chichén Itzá makes for a great day trip. Being only 120 miles from Cancún, travelers can experience walking through centuries-old temples against a backdrop of stunning natural beauty.
Cancún Underwater Museum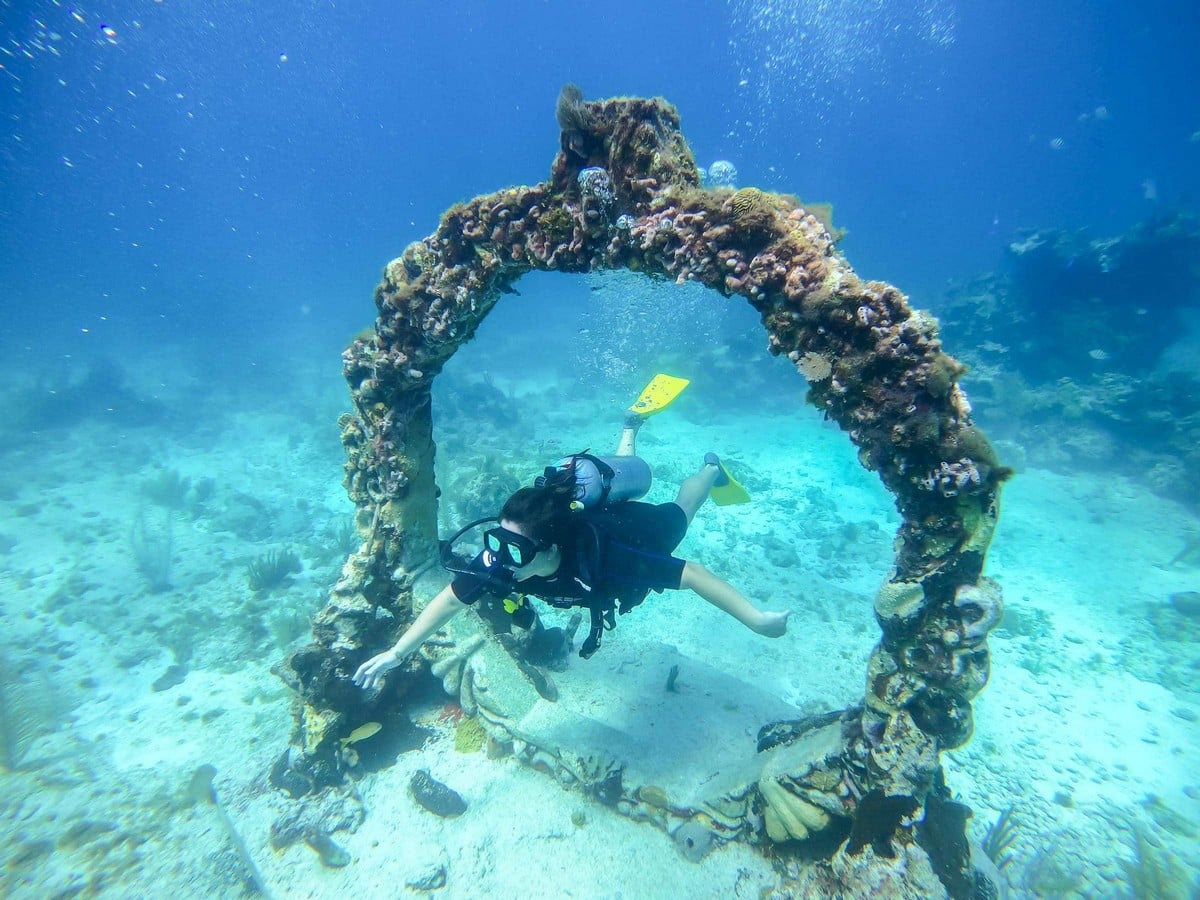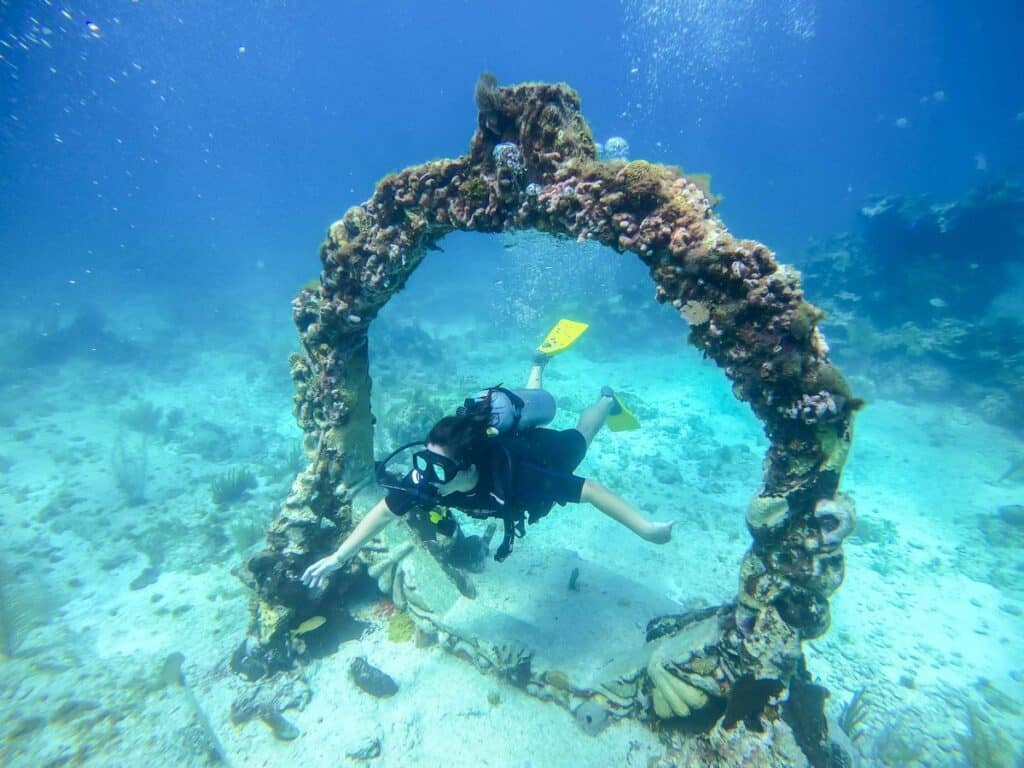 If you're looking for an unforgettable day in Cancún, the Underwater Museum of Art is for you. This unique attraction allows visitors to explore amazing sculptures and displays beneath the ocean's surface. Also known as "Museo Subacuatico de Arte" in Spanish, this museum is a must-see stop on your itinerary when visiting Cancún. Five hundred fascinating exhibits line the sea floor and can only be reached with a snorkeling tour. Exploring this watery world of art is truly a once-in-a-lifetime experience that no traveler should miss.
Second-Largest Reef System in the World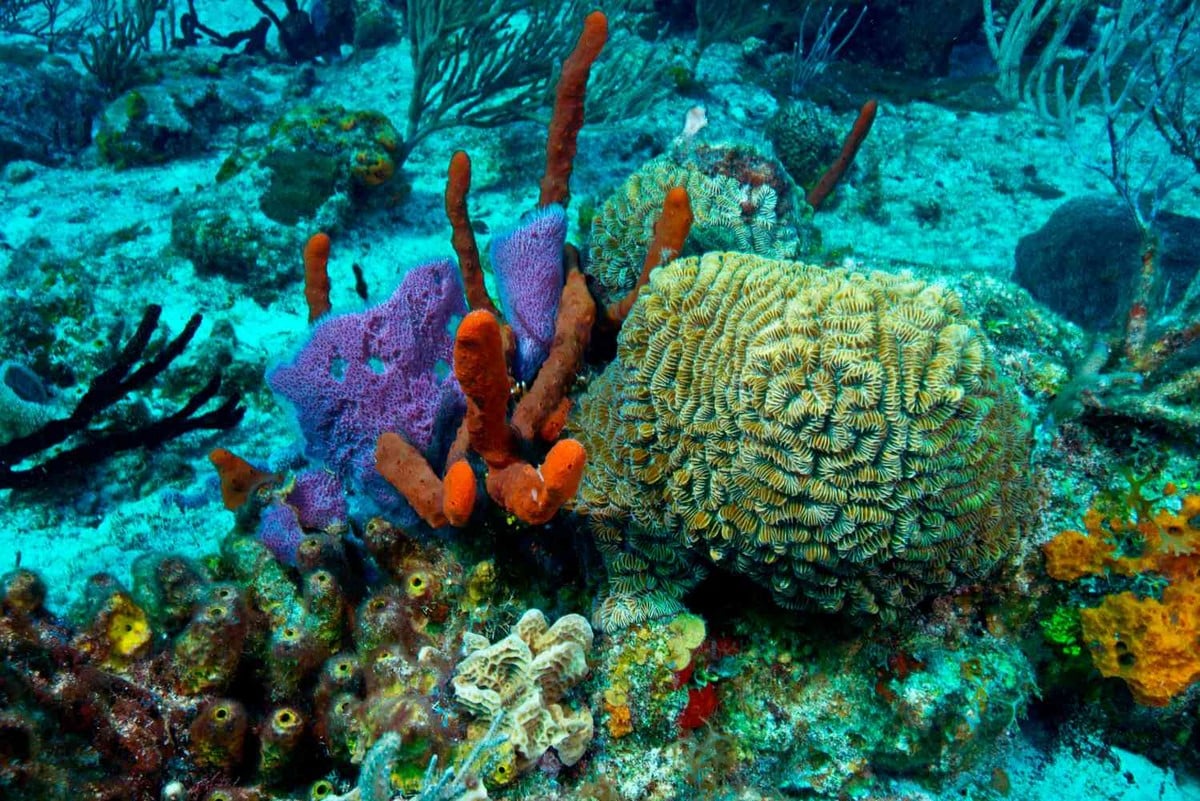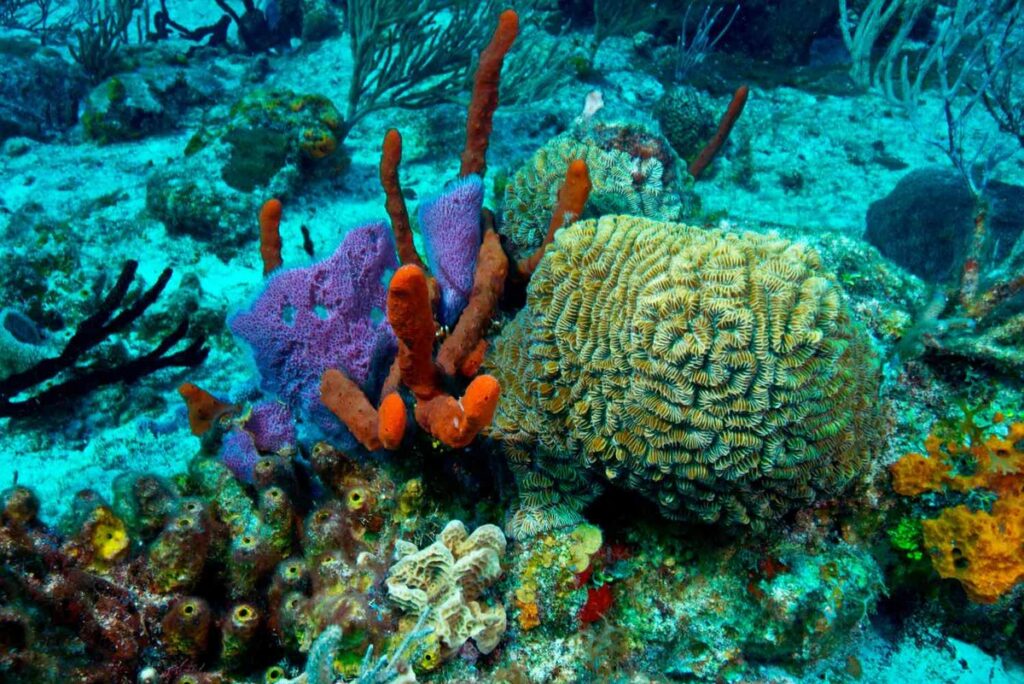 The Mesoamerican Reef System is one of the greatest natural wonders worldwide, second only in length to Australia's incredible Great Barrier Reef. It stretches over a thousand kilometers along four countries, making it an incredible sight. One of its most famous locations is Cancún-Riviera Maya in Mexico, renowned for its beautiful white-sand beaches and lush tropical rainforest. As it is home to a third of this magnificent reef system species, snorkelers can view and explore coral formations packed with colorful tropical fish along with turtles and other sea life more closely than ever.
One of the Busiest Airports in Latin America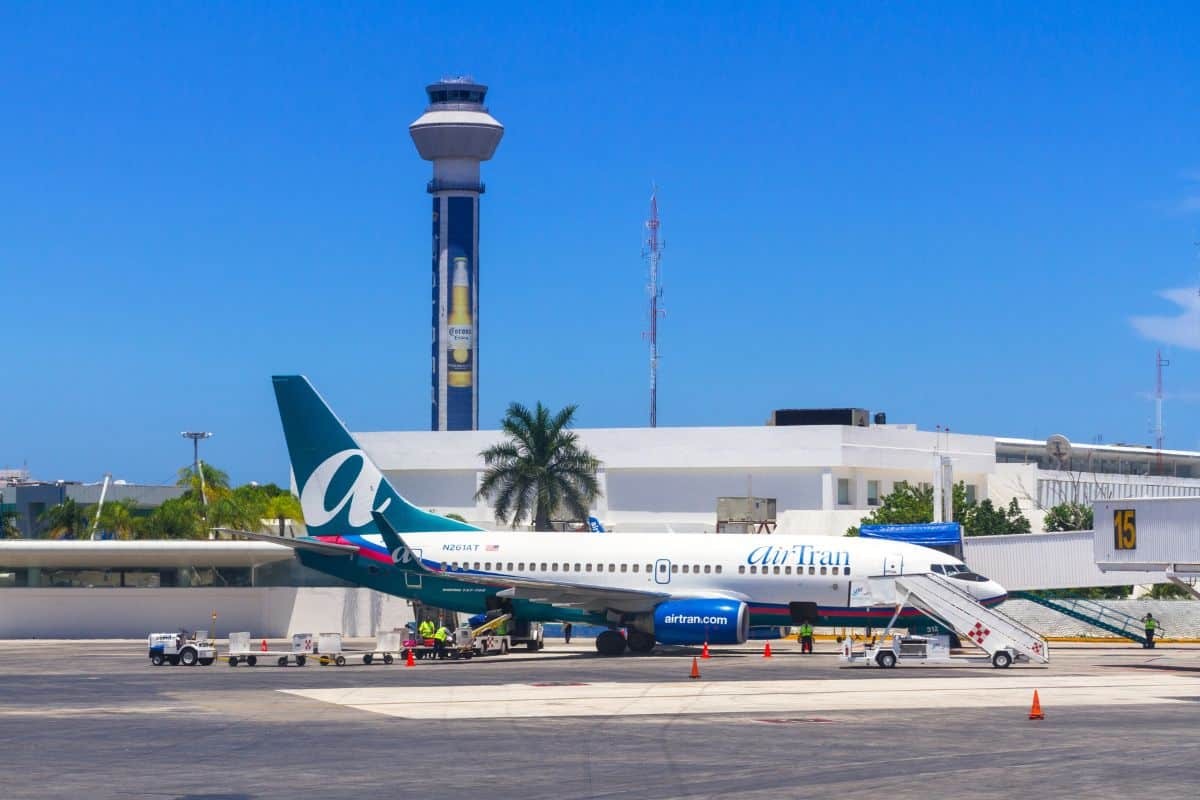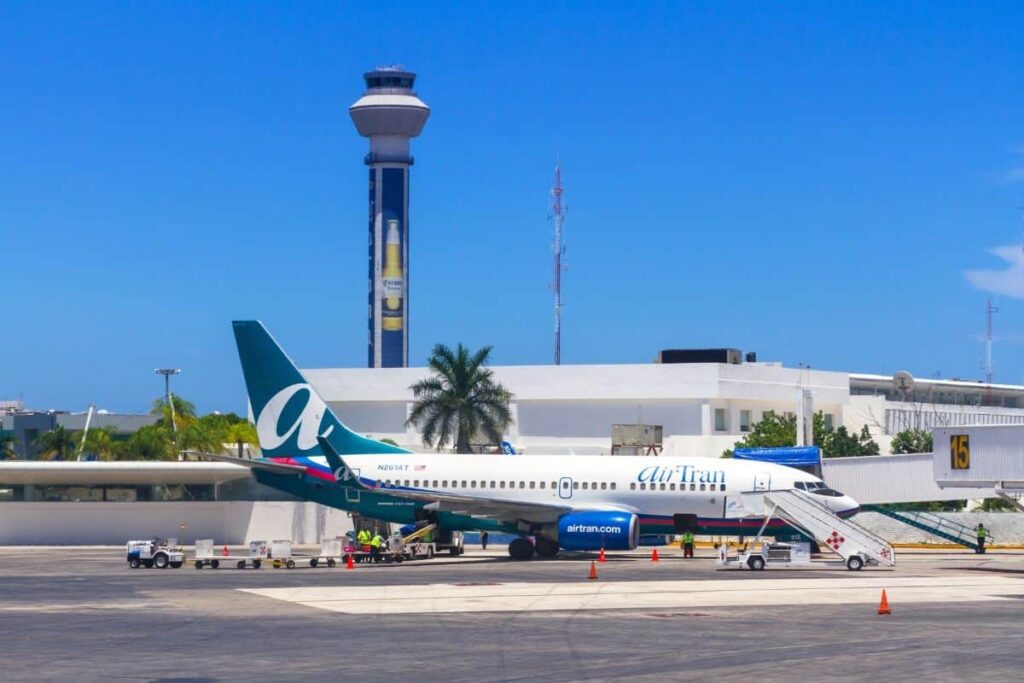 Cancún International Airport is one of the busiest in Mexico, with an impressive 500 flights daily. Not only that, but it also recently moved to the ninth spot worldwide in terms of international departures. It connects numerous cities worldwide, including dozens of direct flights to the United States. Passengers can enjoy first class shopping experience and great restaurants while waiting for their next flight. With such high standards of service and convenience, it's no wonder Cancún International Airport continues to be one of the top airports in Latin America.
Mexico's Young City of Dreams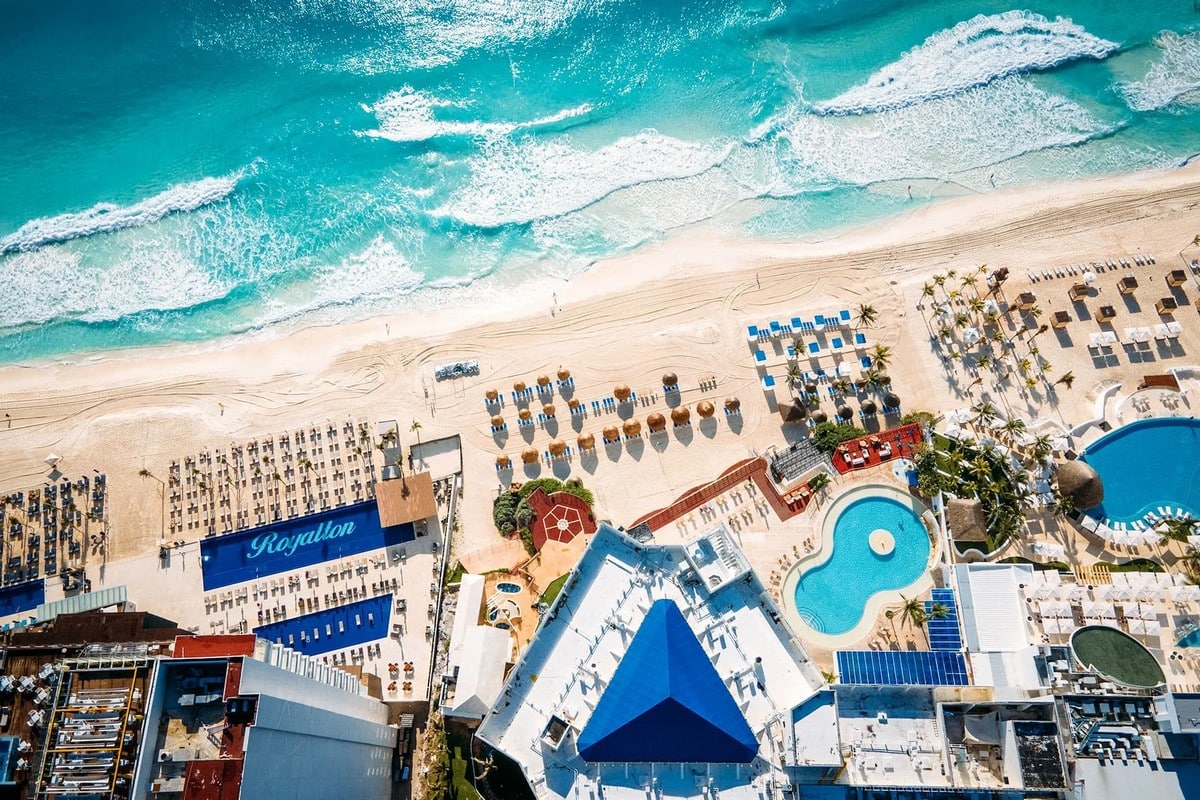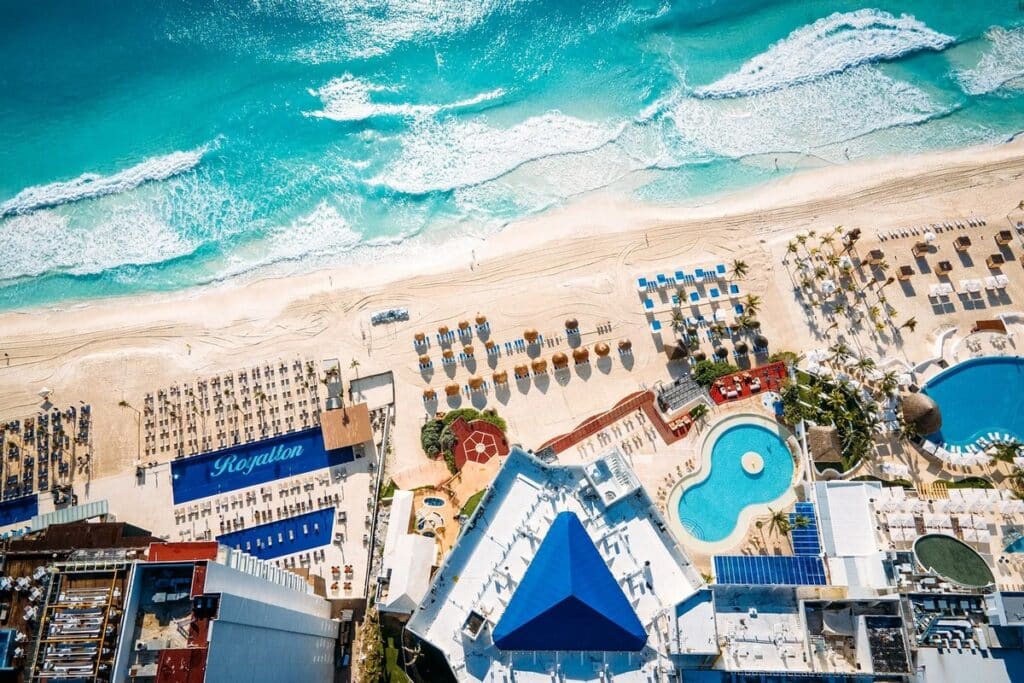 Cancún is a vibrant city with a captivating history. It all began in the early 1970s when the Mexican Government thought of transforming the area into a bustling metropolis. At that time, the area was virtually barren except for three caretakers of a coconut plantation and 117 inhabitants of neighboring Puerto Juarez, a small fishing village and military base. Despite its humble beginnings, the Mexican government saw promise with its white sands, balmy tropical weather, and turquoise blue waters to attract tourists worldwide.
Clocks Do Not Change in Cancún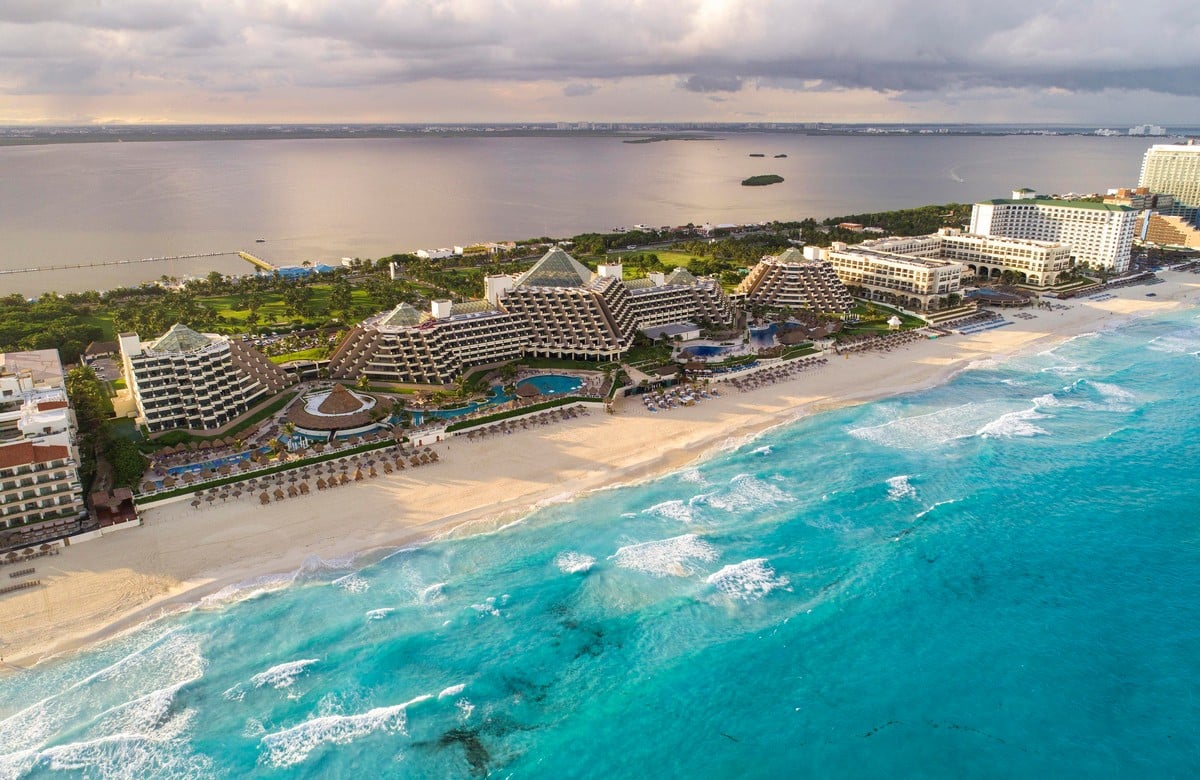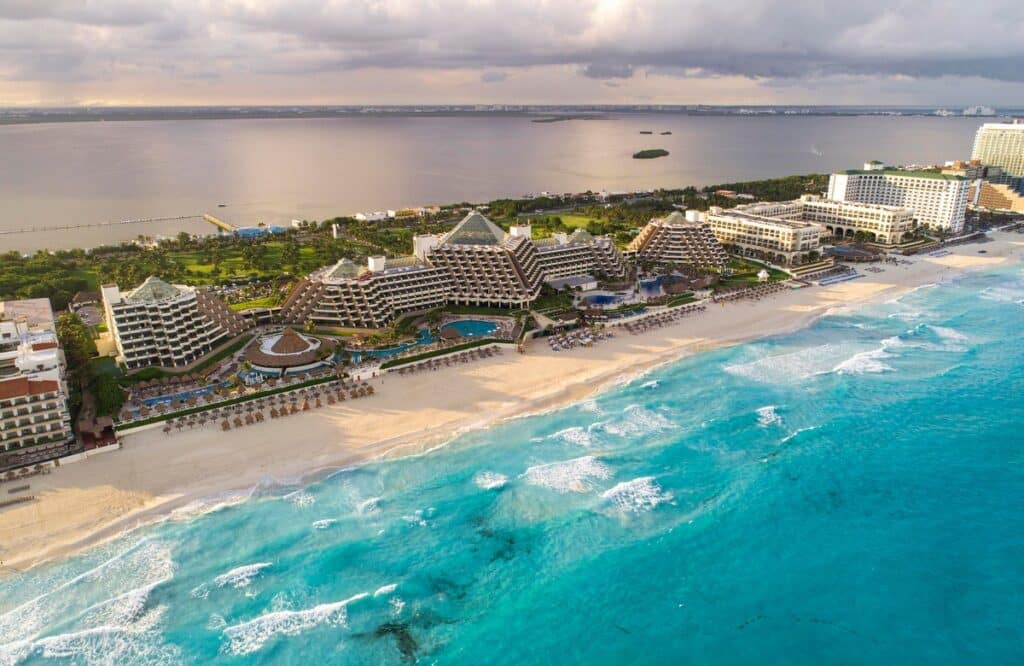 Like much of Mexico, Cancún doesn't observe Daylight Saving Time changes. This subtle detail can create a huge hassle if you don't pay attention, as the times could be an hour apart, depending on the season. To avoid surprises when flying in or out of Cancún, double-check when you should arrive or depart, so you're never left late or early due to unexpected changes in your flight times.
A Haven for Turtles and Their Eggs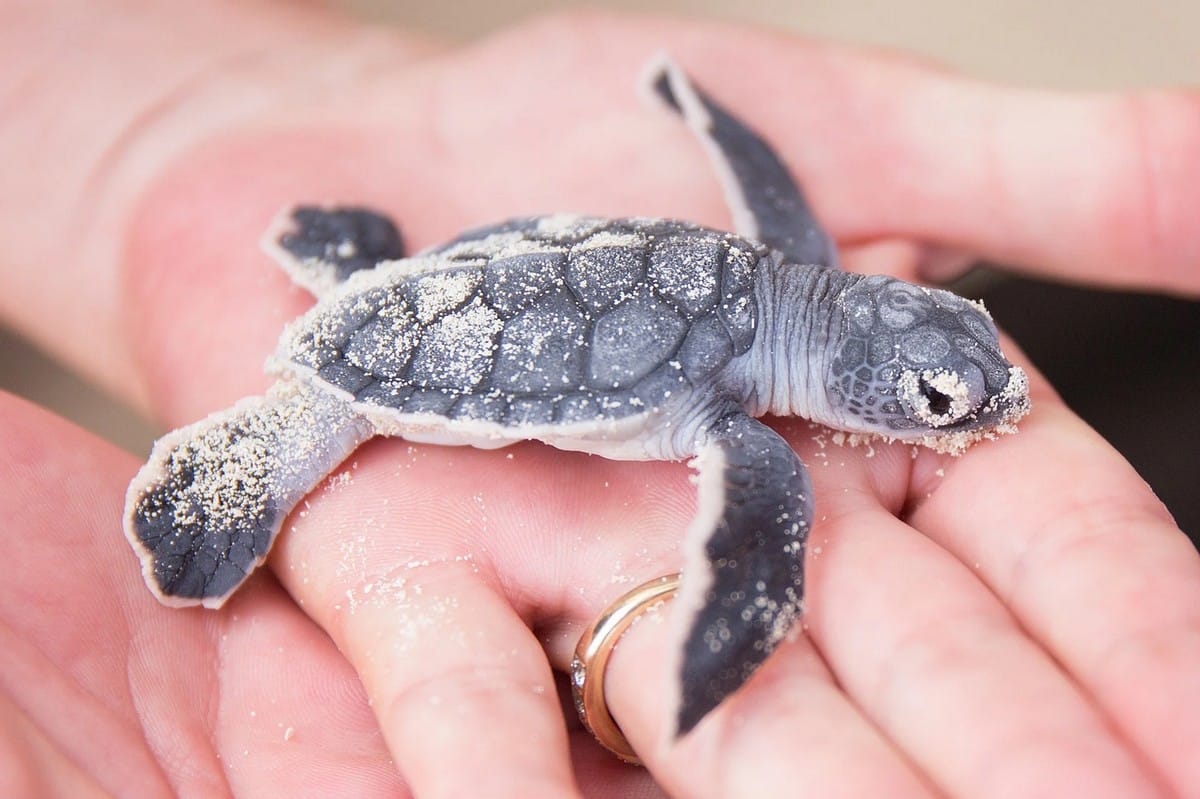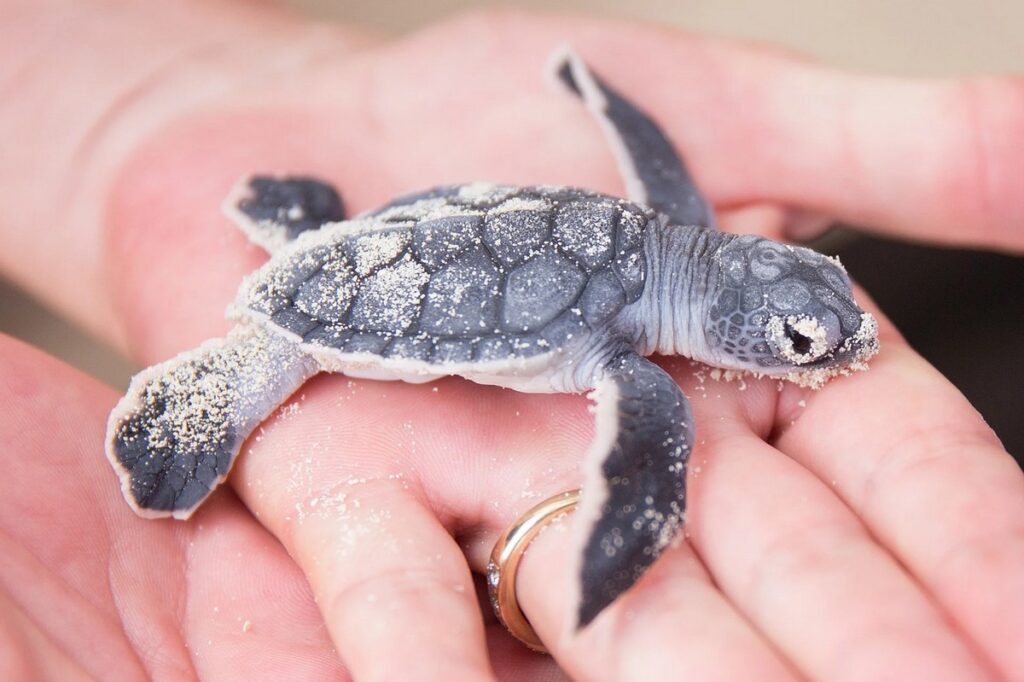 Despite the tourism industry taking over much of the beach's natural habitat, Cancún's Hotel Zone has implemented several procedures to ensure that the turtles can continue laying eggs safely. There are patrols looking for nests at night, protection of egg-laying zones, and specialized nurseries providing refuge for hatchlings. Thanks to these conservation efforts, people can witness the miracle of new life entering the Caribbean Sea each year.
Home to Over 40 Shark Species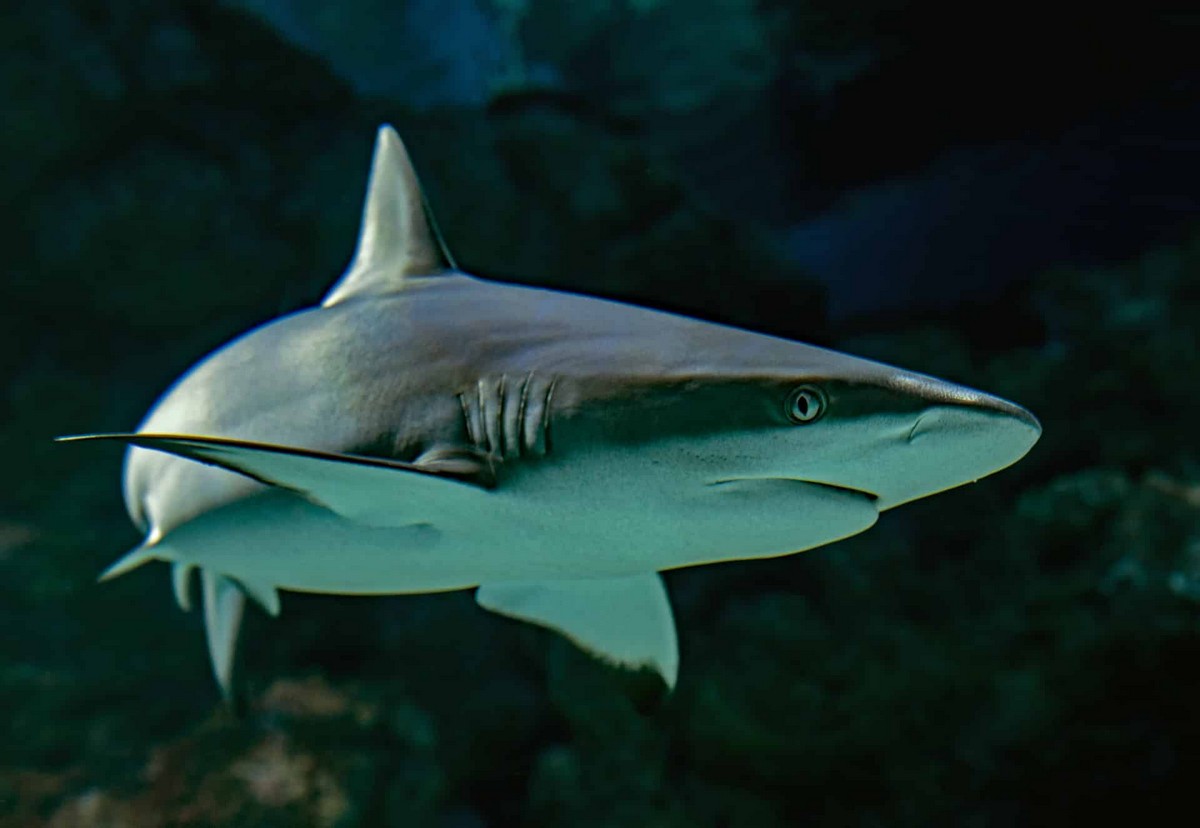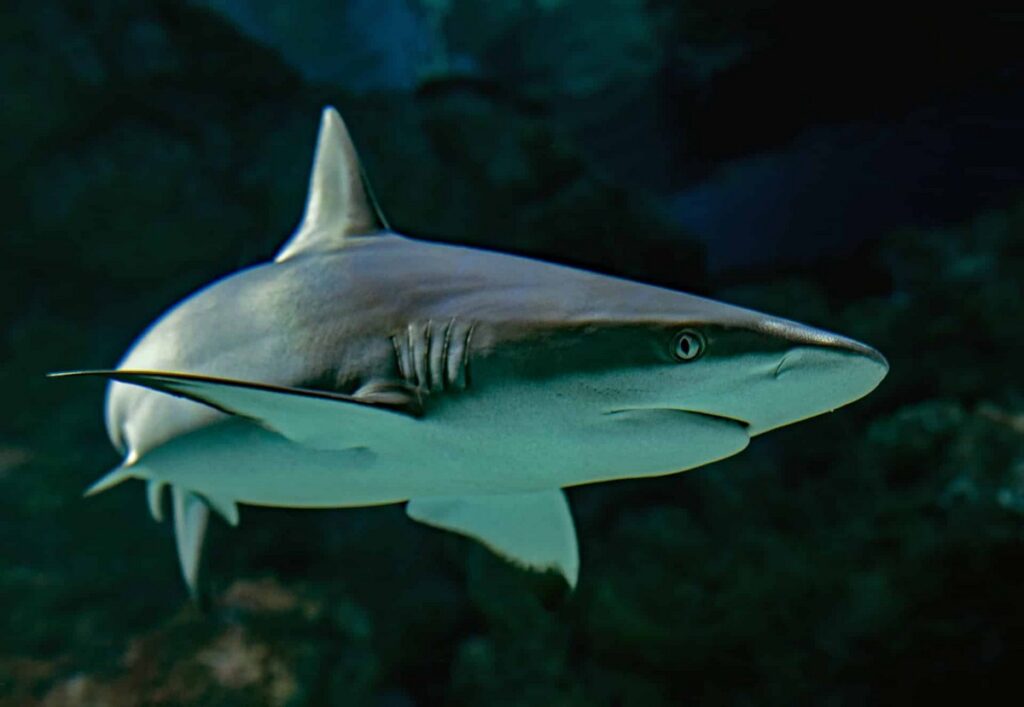 Cancún is home to an astonishing array of marine wildlife, including over 40 species of sharks. Diverse species, such as the Great Whale Shark and Small Dogfish Shark, are among the most common here. Of course, their abundance isn't comparable to other oceans, but their presence in such numbers is still remarkable. With a little luck and patience, visitors have the unique opportunity to observe these incredible creatures in their natural habitat.
One of the First Places in Mexico Where the Sun Rises Each Morning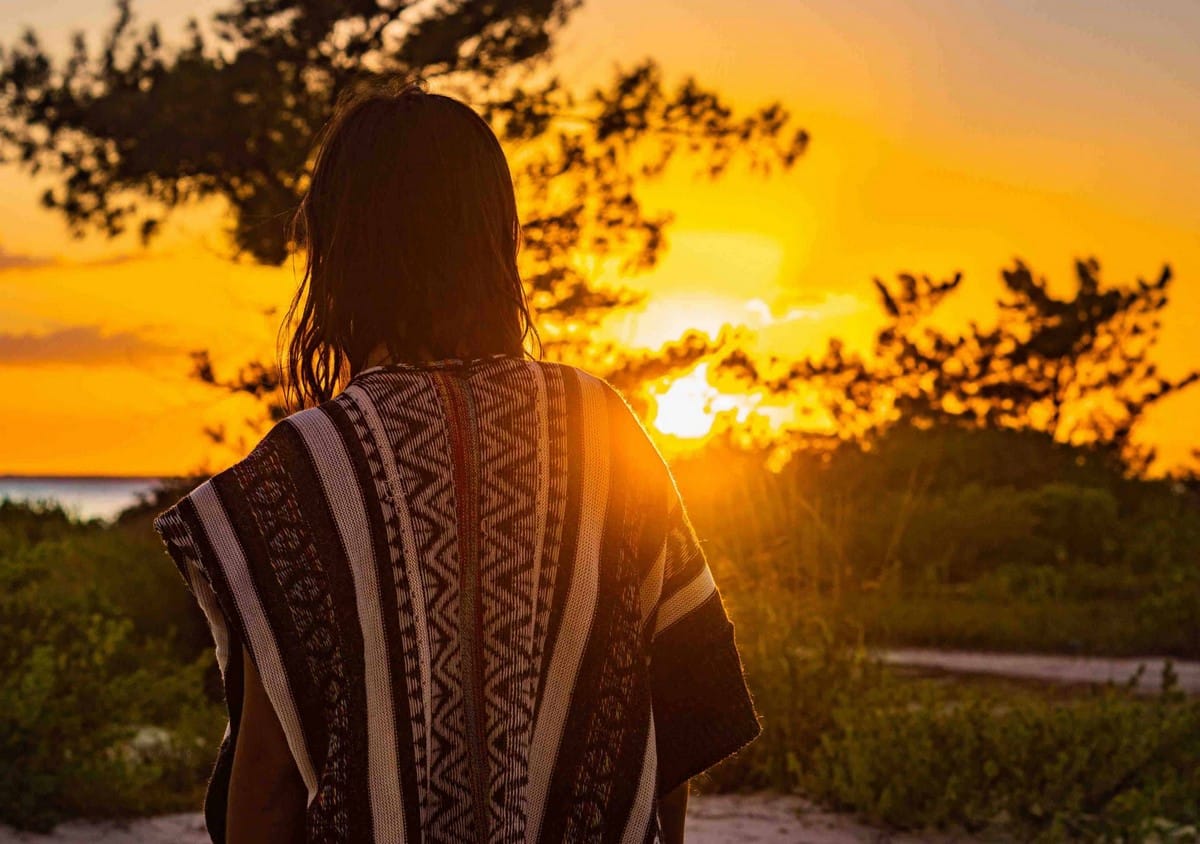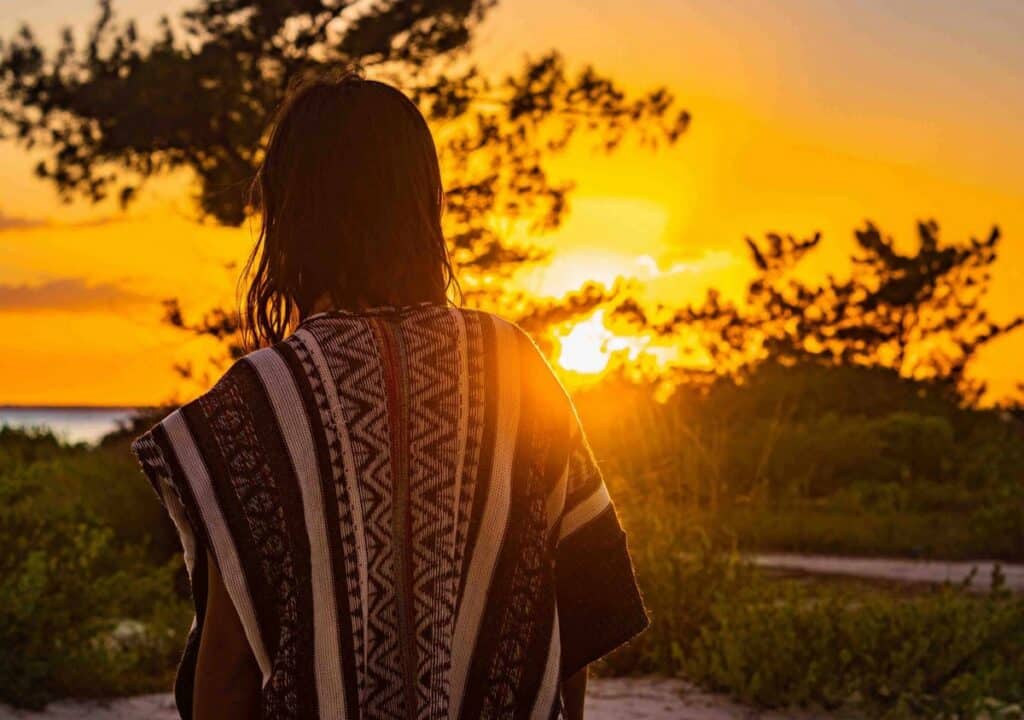 Its position on the eastern coastline of the Yucatan Peninsula marks Cancún as one of the very first cities to be touched by the morning sun. The luxury resorts and Caribbean crystal-clear waters provide a stunning backdrop to experience this phenomenon, making Cancún an ideal location for travelers looking to connect with nature and start their days off positively. With its convenient access to Isla Mujeres, the easternmost point of Mexico, Cancún provides guests from around the globe the opportunity to witness a special sunrise that offers new beginnings every day.