Panama City Beach is a resort city in Bay County, Florida, on the Gulf of Mexico. It has a population of over 12,000, according to the 2010 census, which declined to 10,999 according to the World Population Review. It has approximately 9 miles of shoreline in its 18.6 square miles total area.
Panama City Beach is known for being a top vacation destination, thanks to its unique sugar-white sandy beaches. The temperate weather, marvelous shoreline, and dozens of special events attract around 4.5 million visitors each year. It's no wonder why the primary industry here is tourism, and it carries the slogan "World's Most Beautiful Beaches."
Favorite Spring Break Destination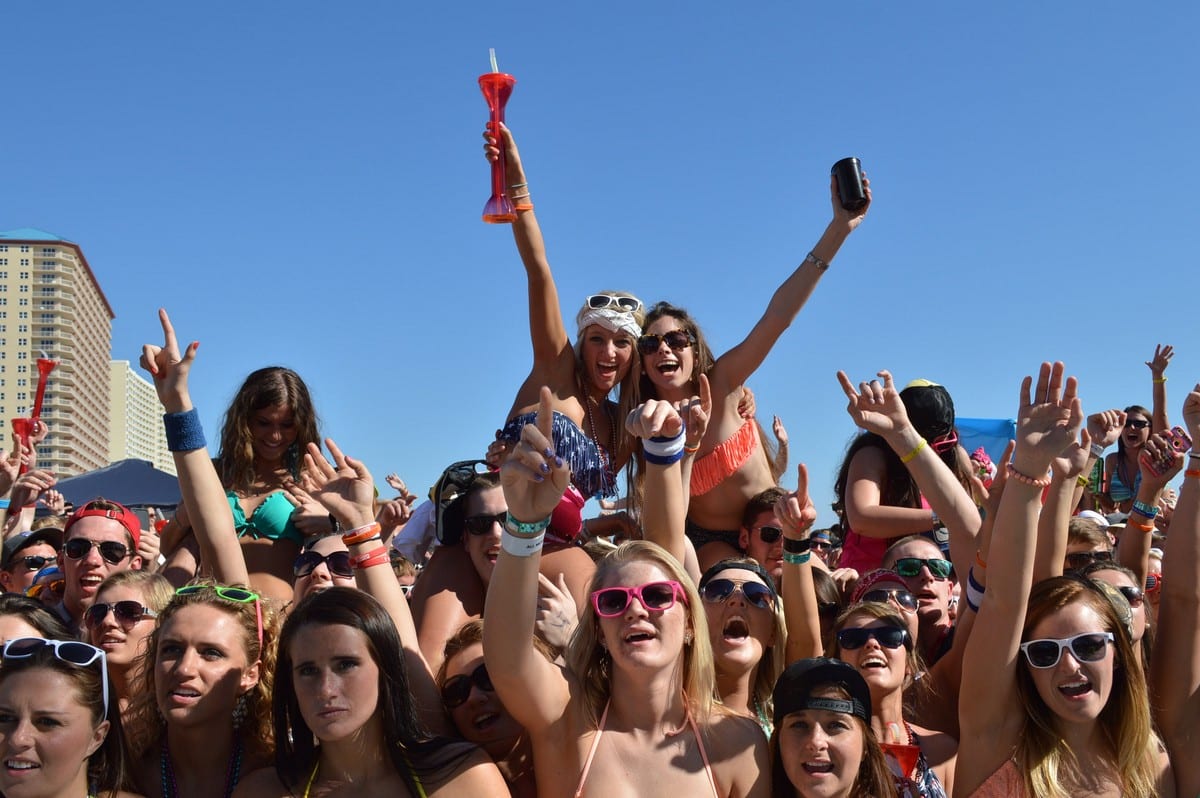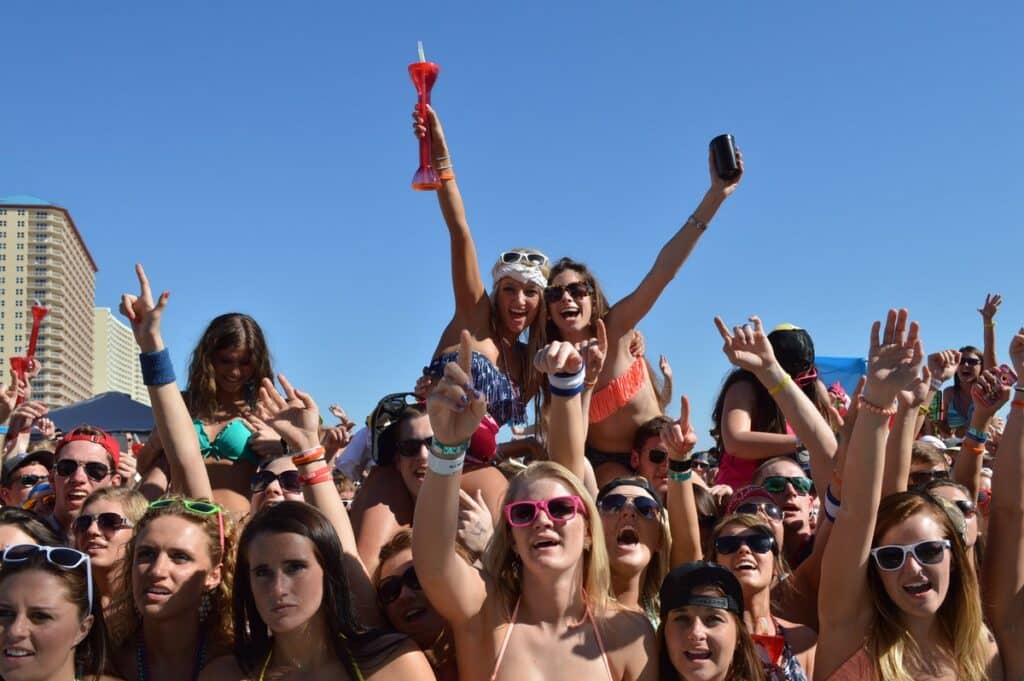 The city is close to the Southern United States, so it has earned the reputation of being a popular spring break destination, especially among Southern US people. Its expansive sugar sand beaches play a significant role in why it draws thousands of college students every March. Spring is the busiest time of the year for the city. Its sunny climate, vibrant nightlife, accessibility, and party venues add to its charm. MTV opened its annual spring break celebration at Club La Vela, featuring bikini and hard body contests for men and women and celebrity performances.
Wreck Capital of the South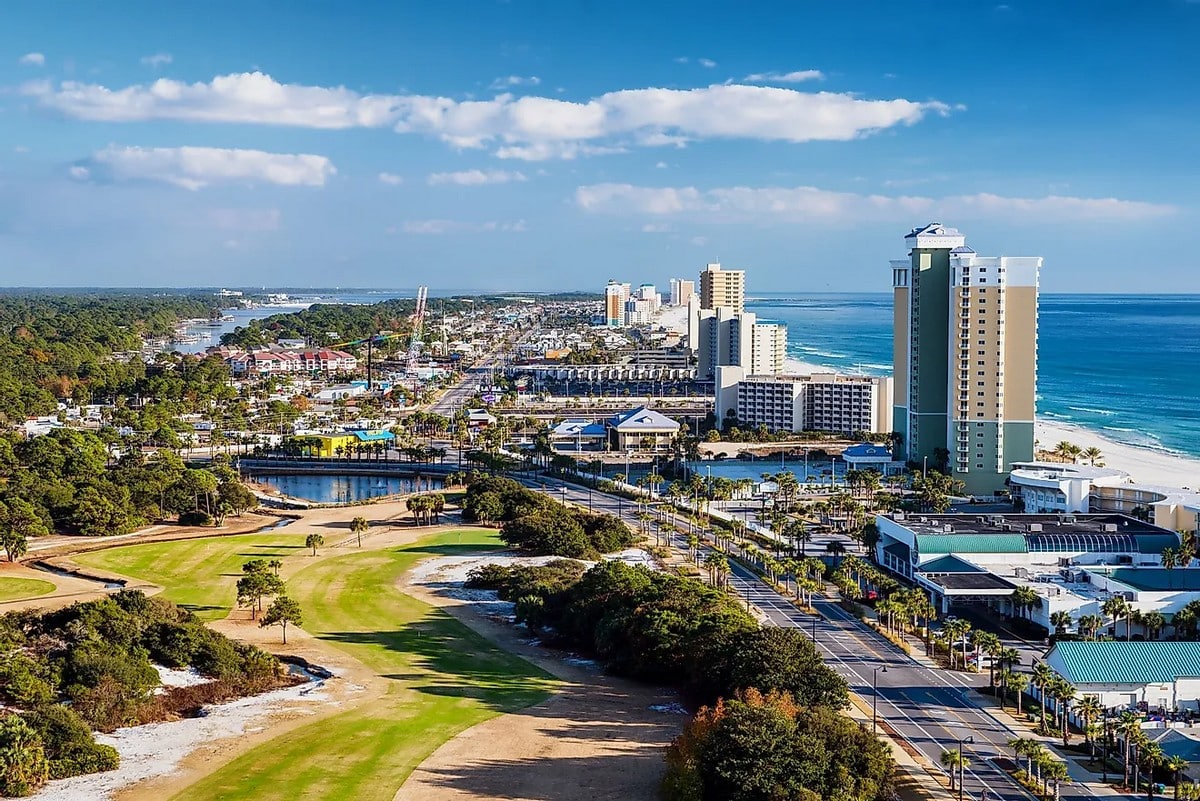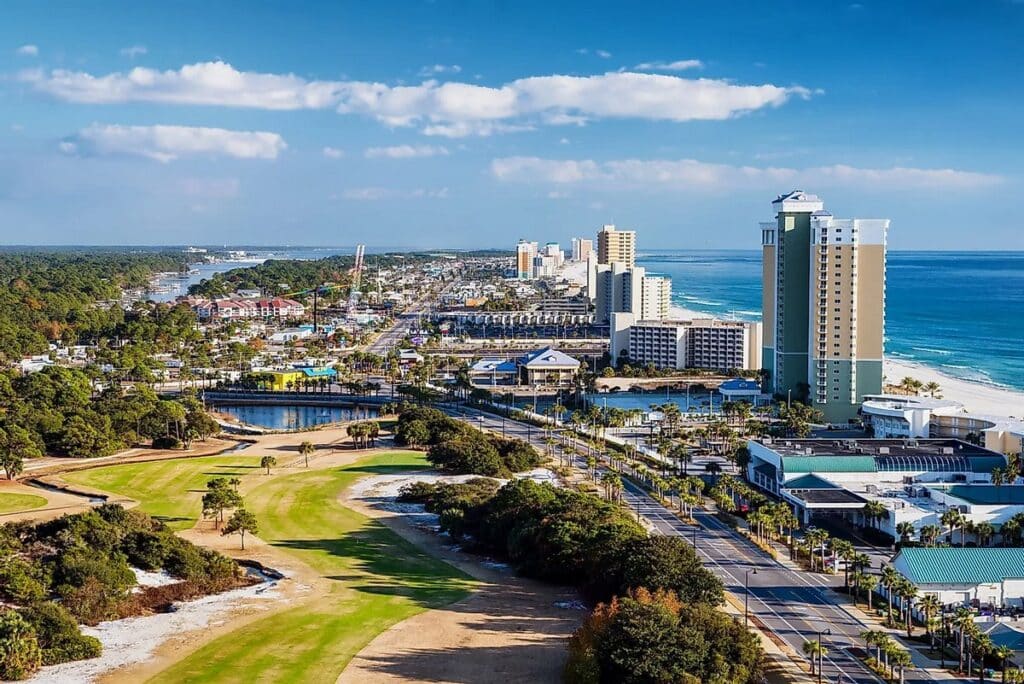 Panama City Beach is an excellent site for scuba divers for its array of fantastic dive sites. It is famous for its historic wrecks and artificial and natural reefs. Historic shipwrecks include Black Bart; a 185-foot supply vessel stuck at a 75-foot depth. Another is a 220-foot tugboat named The Chippewa, which lies in 100-foot deep water. The Grey Ghost ship is a famous ex-navy tug boat that sunk on July 12, 1978, and is now an ideal spot for diving since the structure is still mostly intact.
Seafood Haven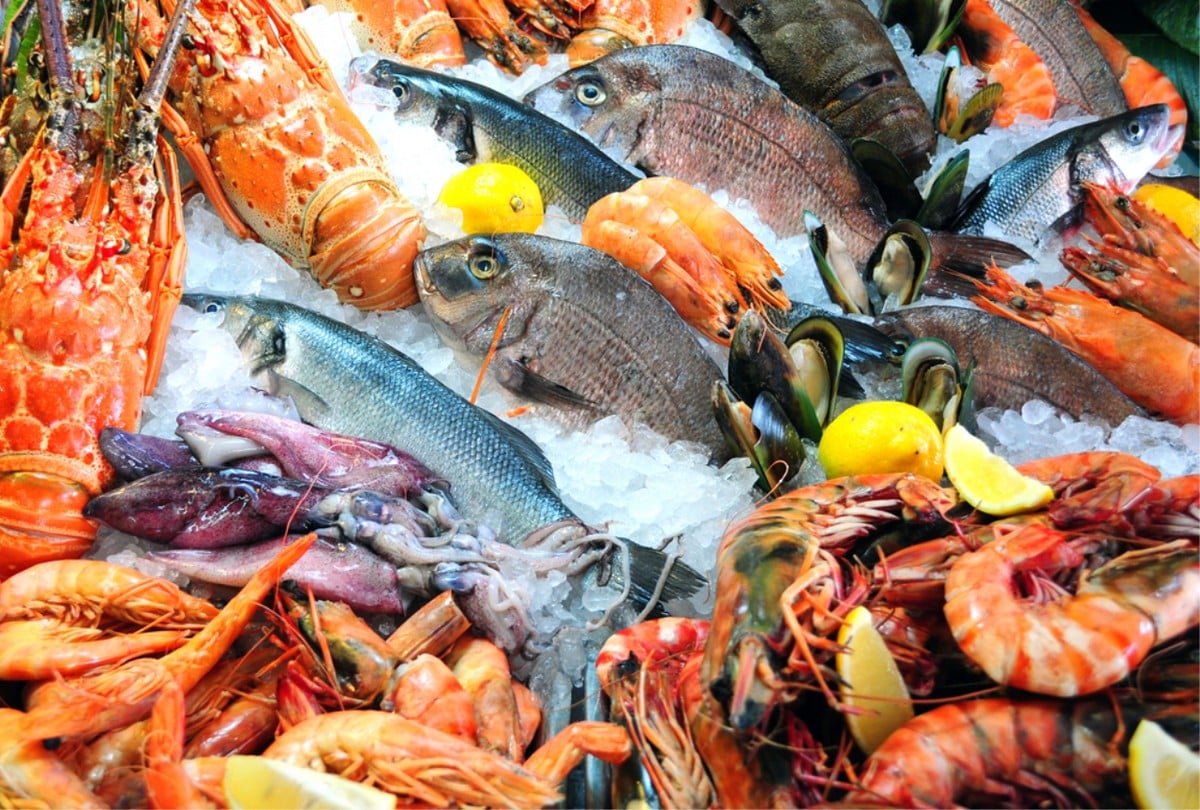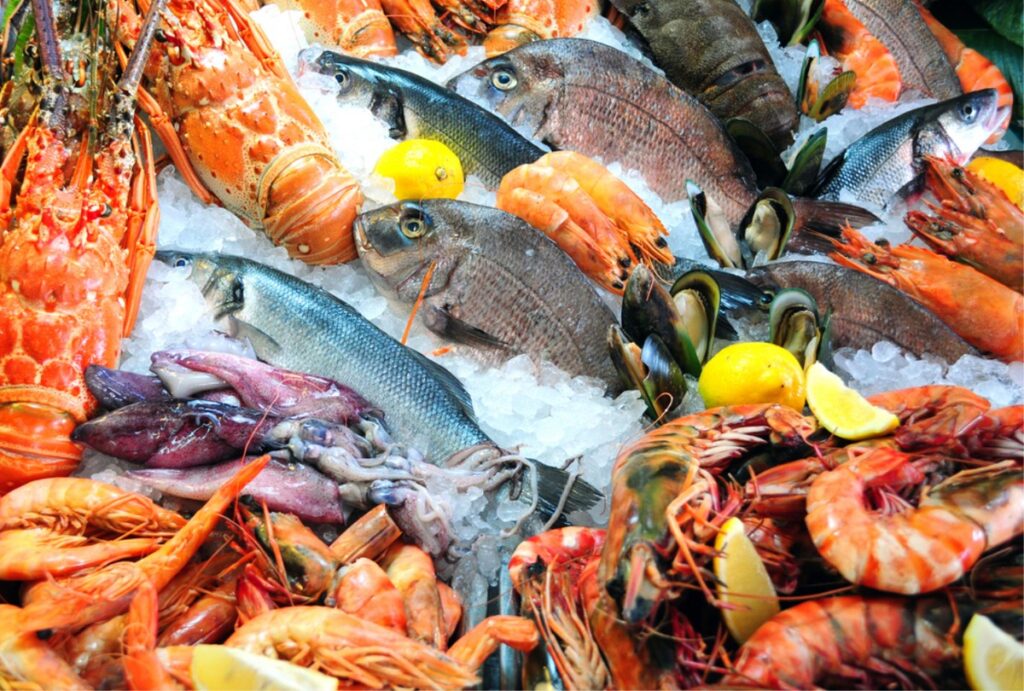 Otherwise known as "The Seafood Capital of the South, Panama City Beach is a seafood lover's paradise. Thanks to its proximity to the Gulf of Mexico, it has numerous seafood restaurants serving fresh local catches and delectable cuisine. It would not be easy to choose where to dine, but the city offers something for every palate. As a bonus, most dining places are along the beach, giving everyone a magnificent seaside view while eating.
Largest Coastal Dune Lake in Florida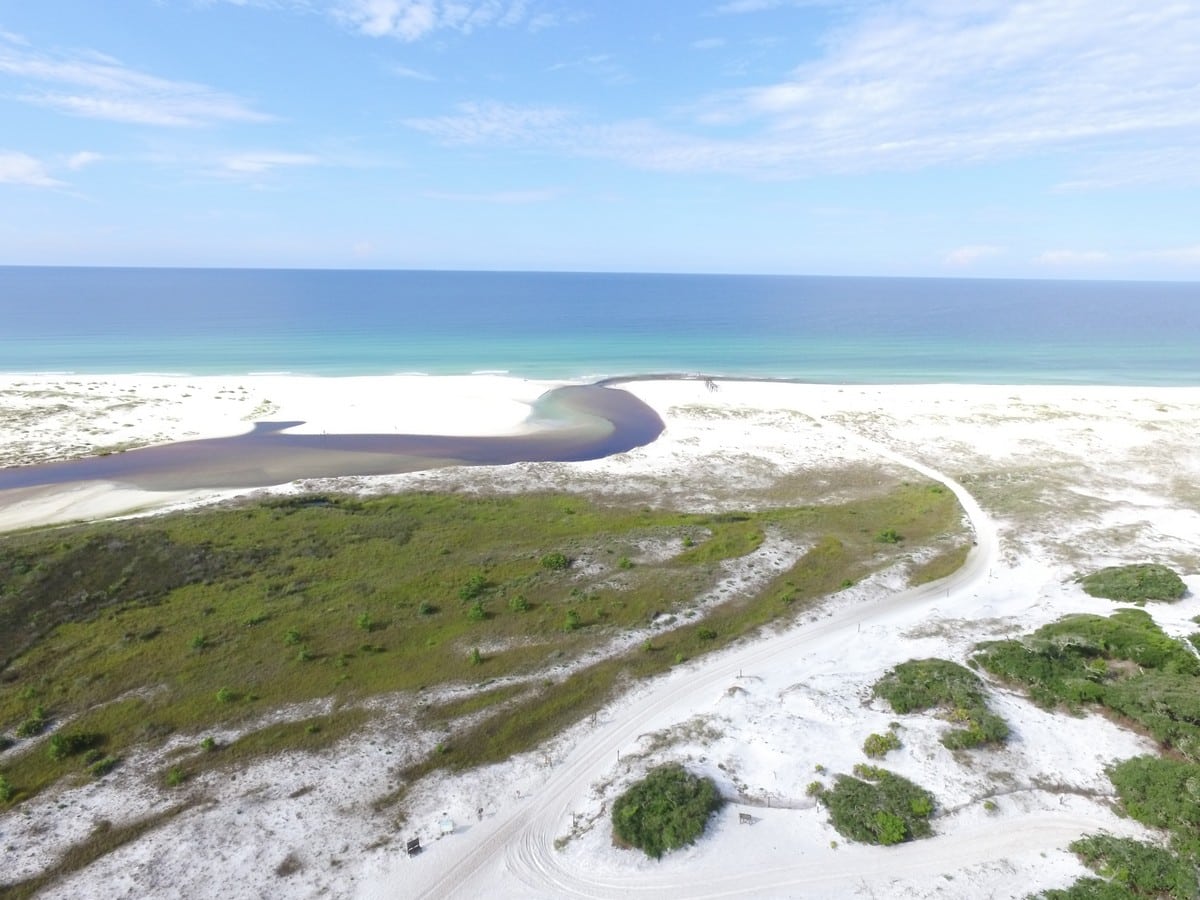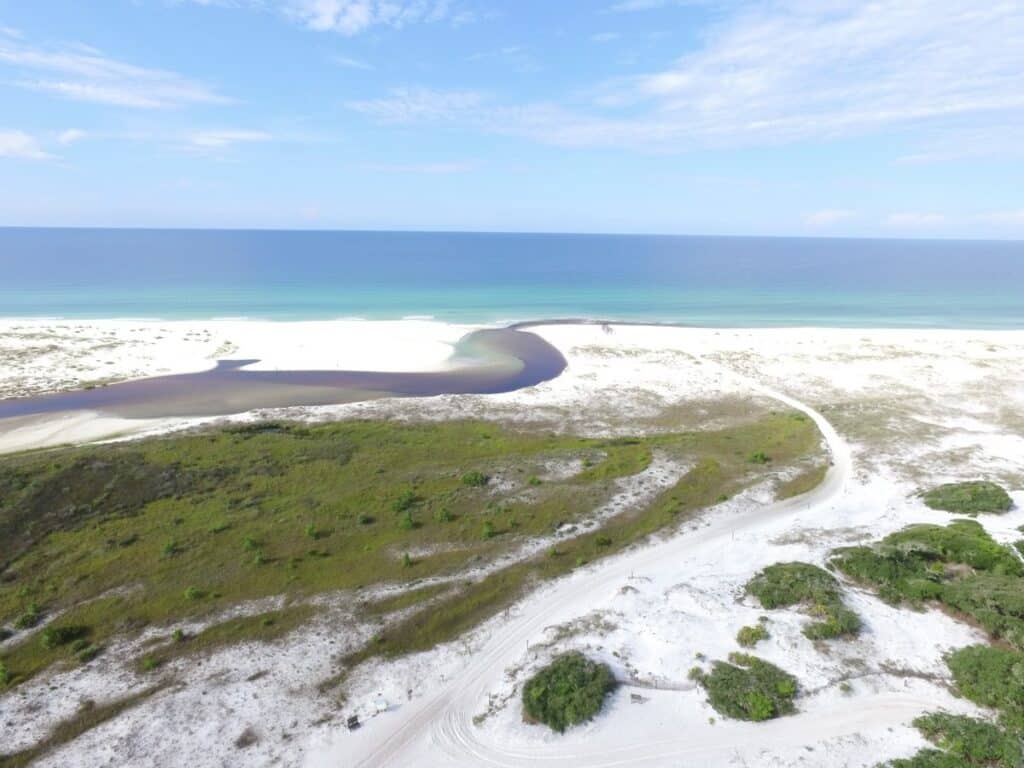 A coastal dune lake is a rare freshwater body amid seaside dunes. Encompassing 800 acres, Lake Powell is the most extensive coastal dune lake in Florida and one of the biggest in the country. It has a mix of fresh and saltwater due to its periodic opening and closing. This rare ecosystem is only found in Madagascar, Australia, New Zealand, and Florida Panhandle.
Highest Concentrations of Bottlenose Dolphins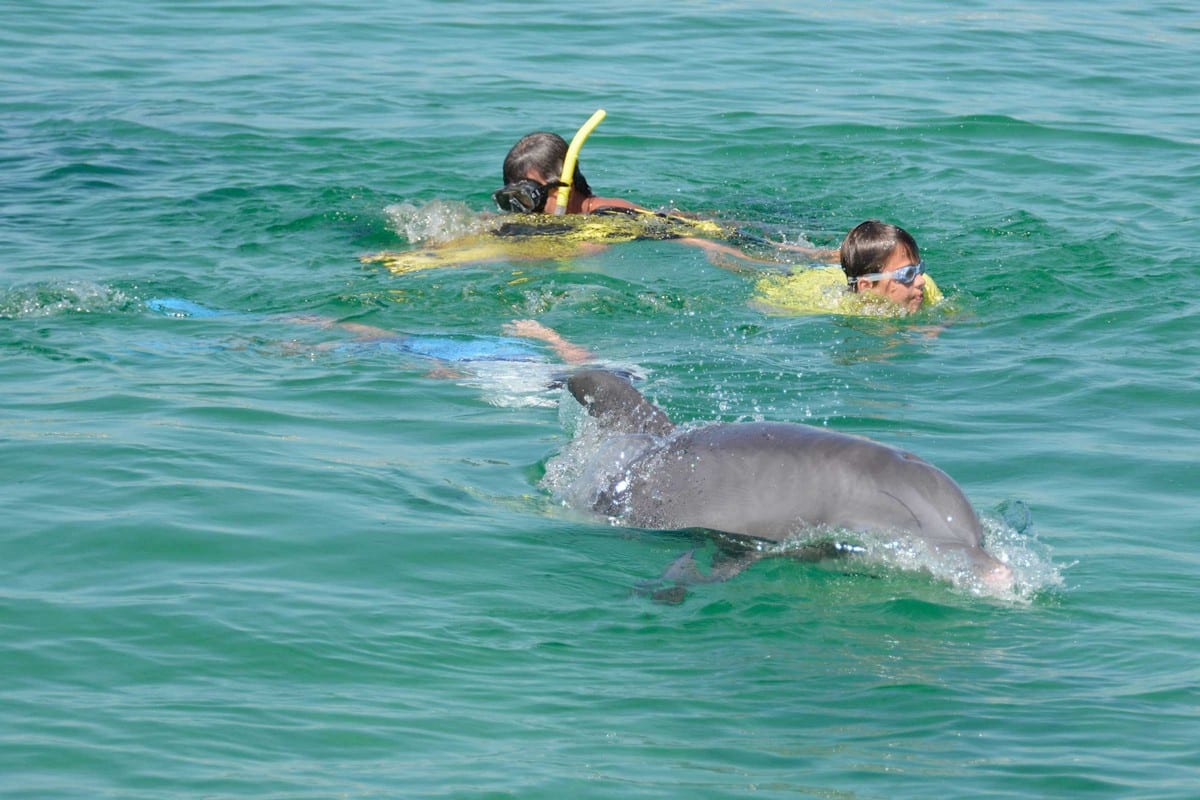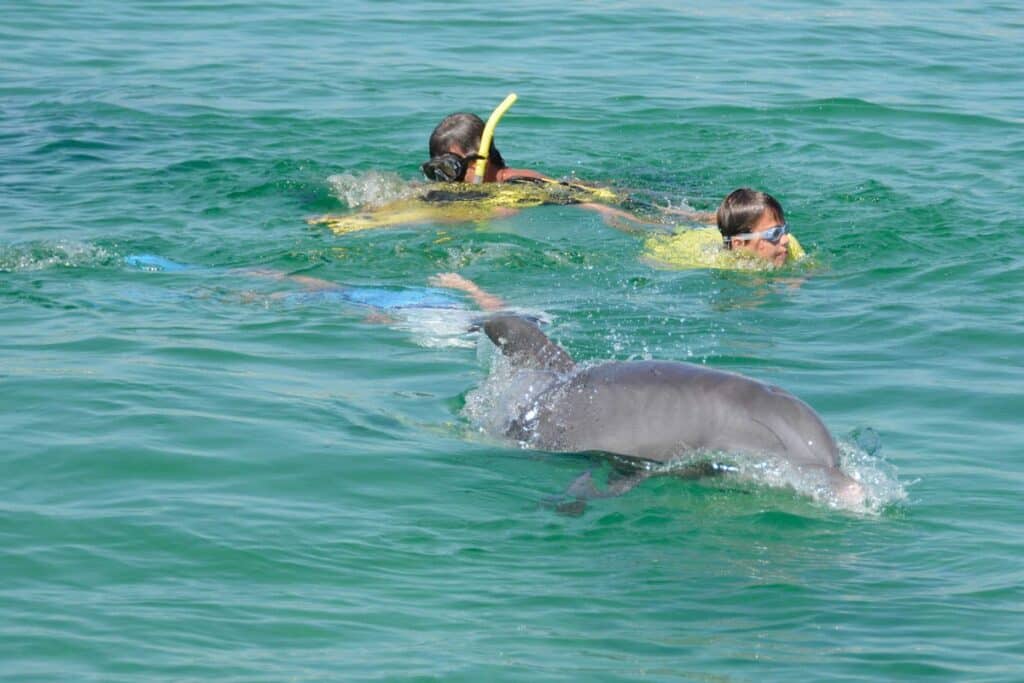 Panama City Beach is home to numerous bottlenose dolphins who love warm and temperate seas. These aquatic mammals are also called grey porpoises as they are similar to porpoises. They have flukes or flat tails and cylindrical bodies. Their long snout or beak, curved fin, and cone-shaped teeth are what differentiate them from porpoises. Visitors have the chance to see bottlenose dolphins in their natural habitat. The dolphins' intelligent and playful nature makes them very endearing to tourists.
Site of One of the Best Waterparks in the US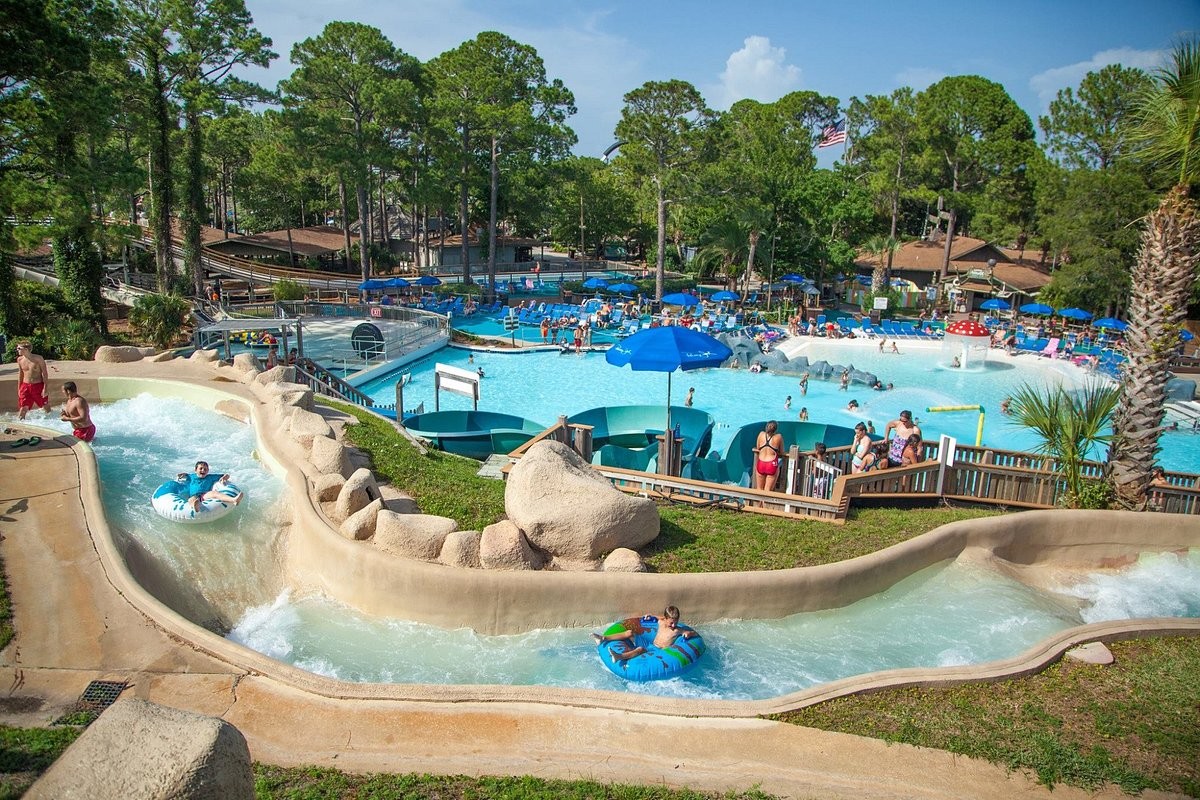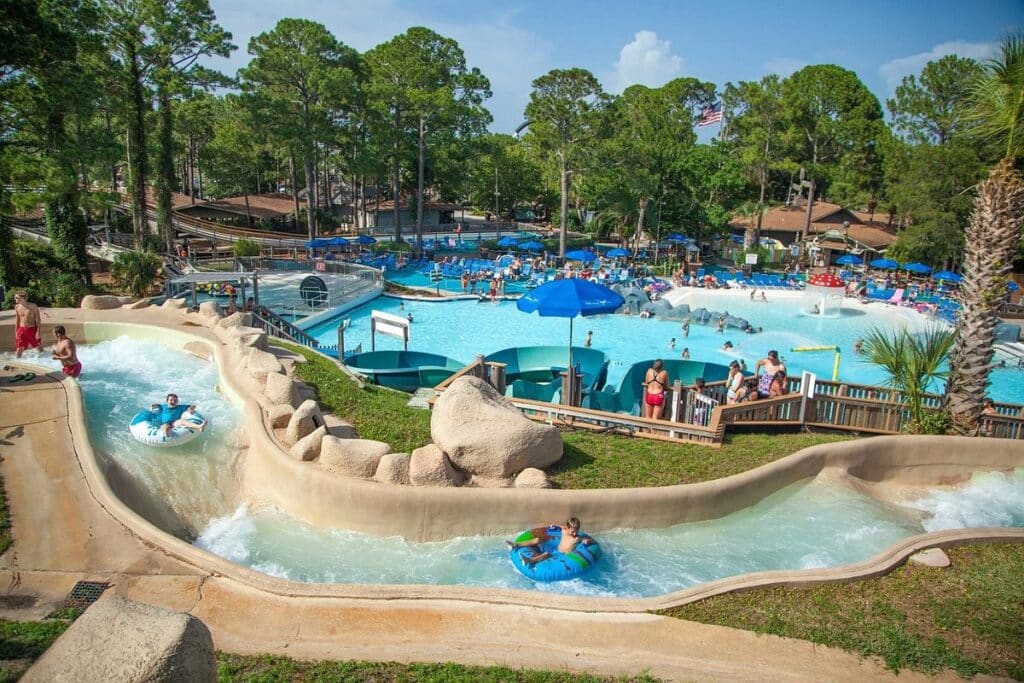 Shipwreck Island Waterpark is a shipwreck-themed water amusement park that features a wave pool, a twisting tube ride, water slides, and other attractions. Its iconic replica of a 17th-century sailing ship called the Great Shipwreck lets guests swing out on a cable and drop into a deep water pool. It is a premier family destination that ranks well on travel websites' rankings. The 20-acre park lies in a lush landscape that makes it more inviting to visitors.
A State Park with 2 Miles of Stunning Beach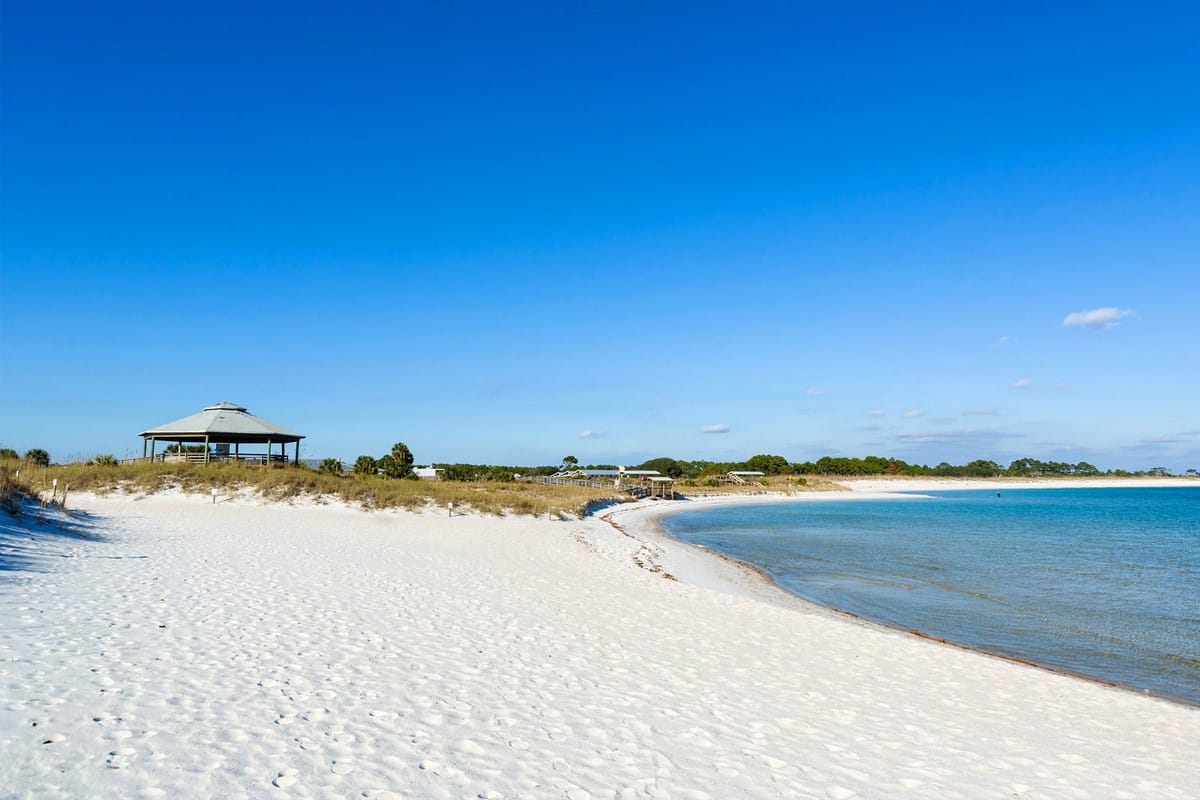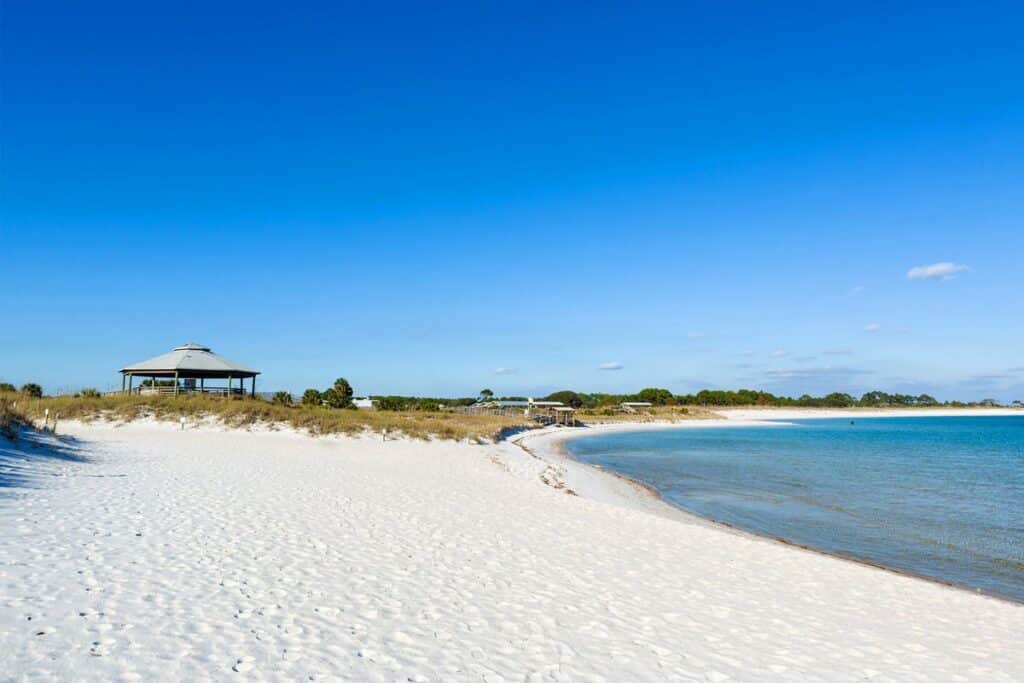 St. Andrews State Park takes pride in its highly regarded white sand beaches that offer an array of fun water activities for everyone. Visitors can dive, swim, paddleboard, fish, kayak, or surf. They can access the beach from the mainland for a quick swim or tour. There are hardly any waves, making it ideal for kids. Bird watching is also a popular activity as the park is a top site for migratory birds. It has around 60 camping sites, two fishing piers, and two nature trails. It is ideal for family vacations, thrilling adventures, environment-inspired exploration, and romantic getaways.
Beach Warning Flags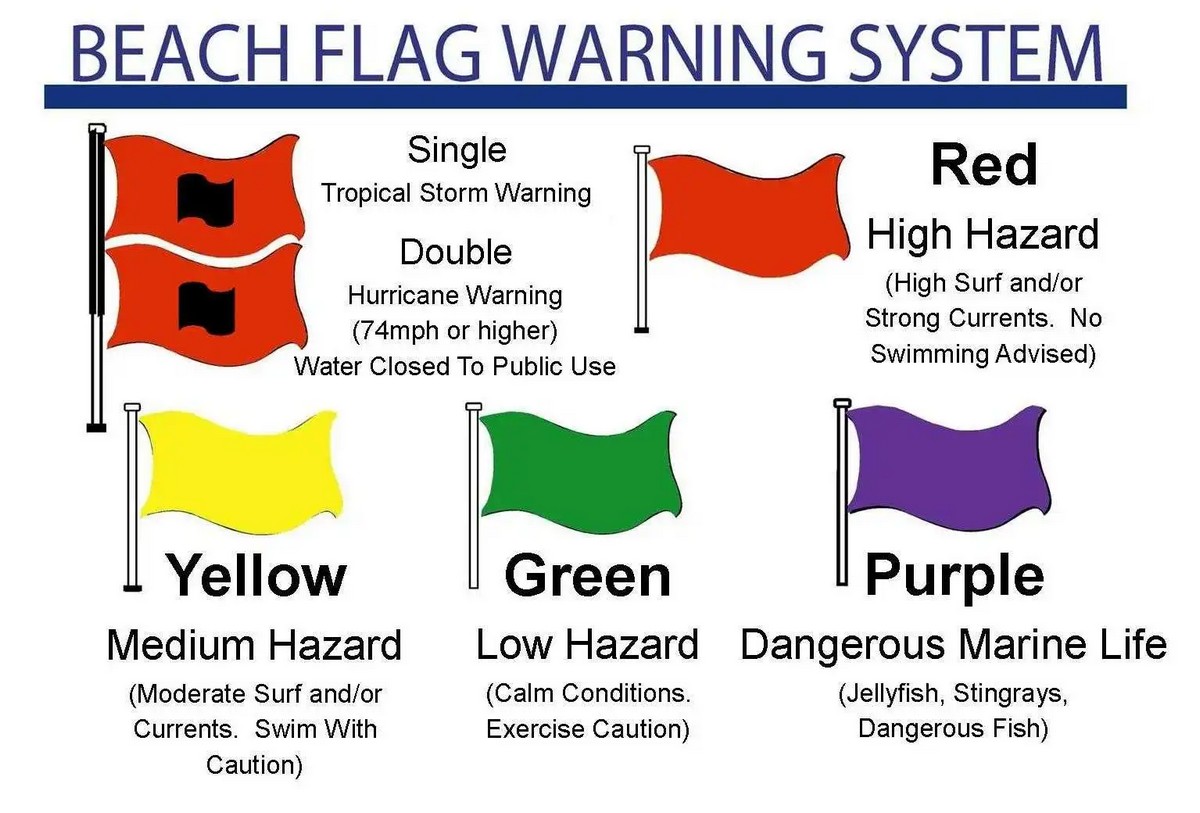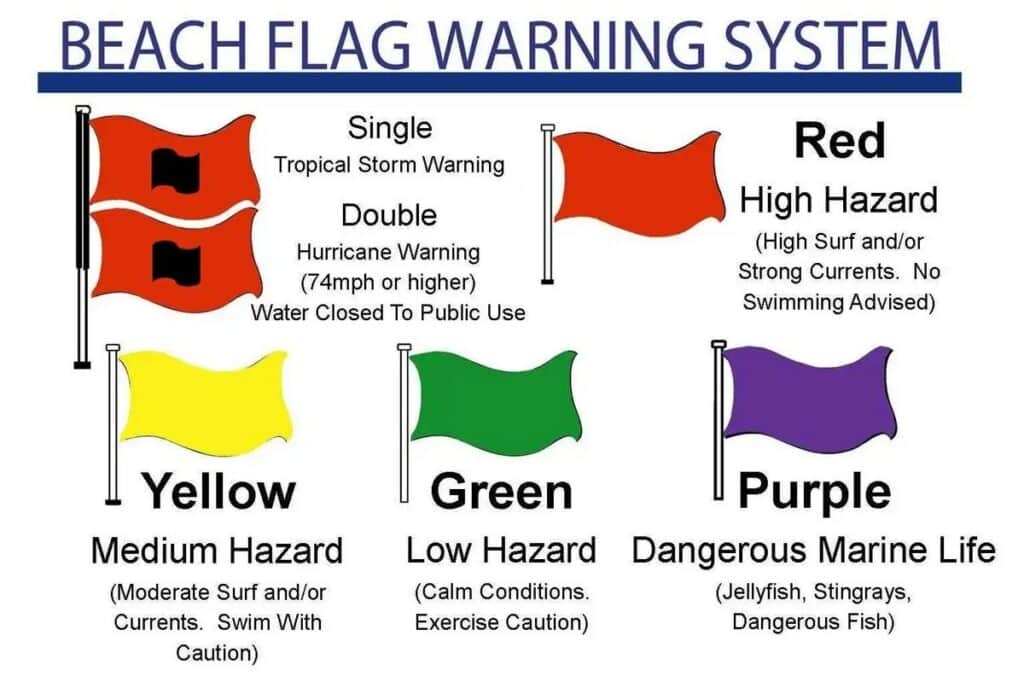 Panama City Beach has a beach safety system using color-coded flags as warning signs. A double red flag signifies a very high hazard, and beaches are closed to the public. A red flag means a high hazard due to strong currents and high waves. A yellow flag is for medium hazard, moderate surf, and strong winds, while a green flag is for low hazard due to calm water conditions. Lastly, a purple flag represents a dangerous marine life and is used with another color. The people can receive text alerts to know if the flag has changed. They can be arrested if they ignore warning signs.
Location of the Only Deep Sea Diving Museum in the US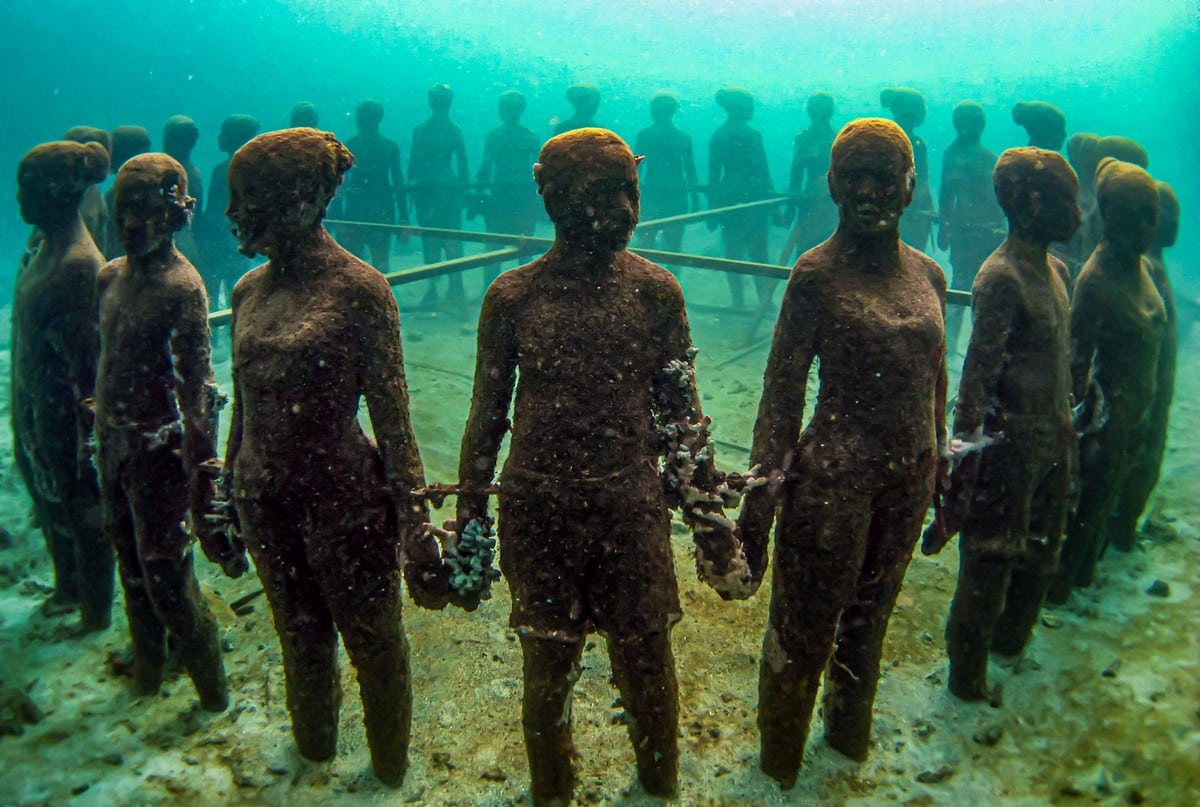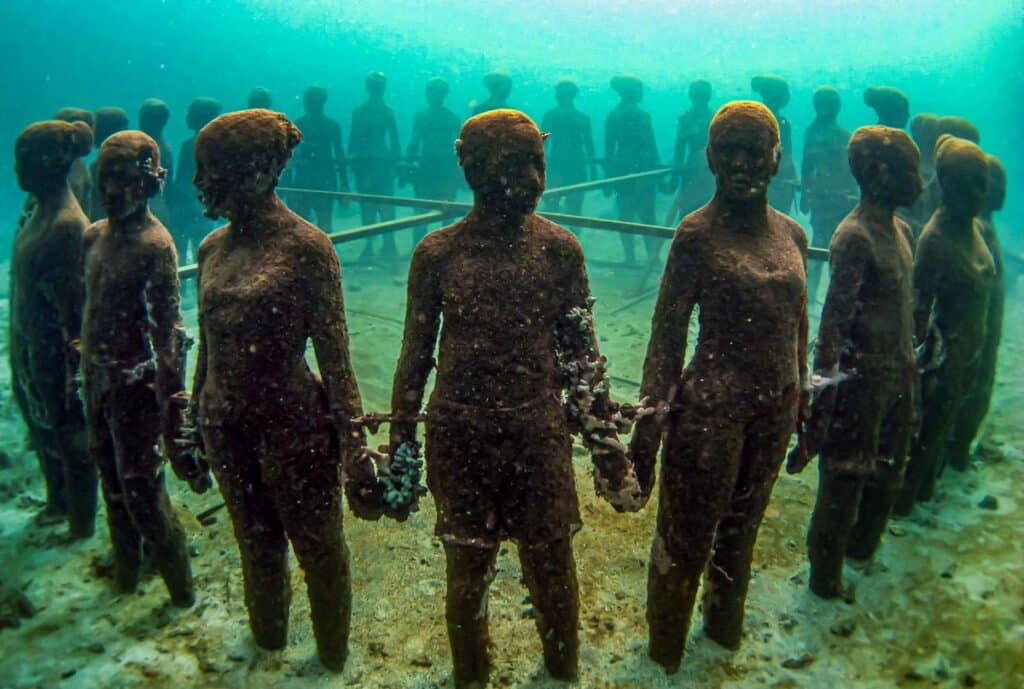 The Man in the Sea Museum is devoted to preserving the earliest to modern underwater technology. It has a vast collection of unique treasures such as old artifacts from sunken ships and more recent naval equipment. The Institute of Diving is a non-profit organization that owns the museum. A group of divers established the institute to provide updates on the development of underwater endeavors.
Where White Sand Comes from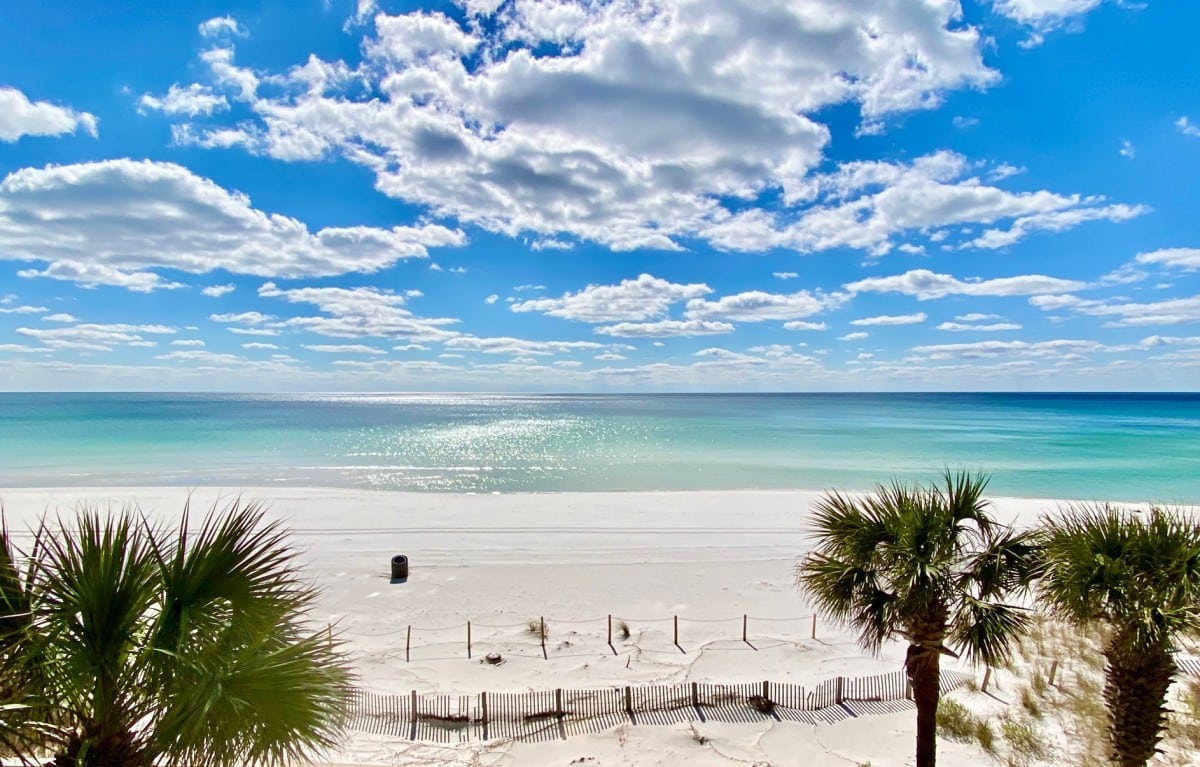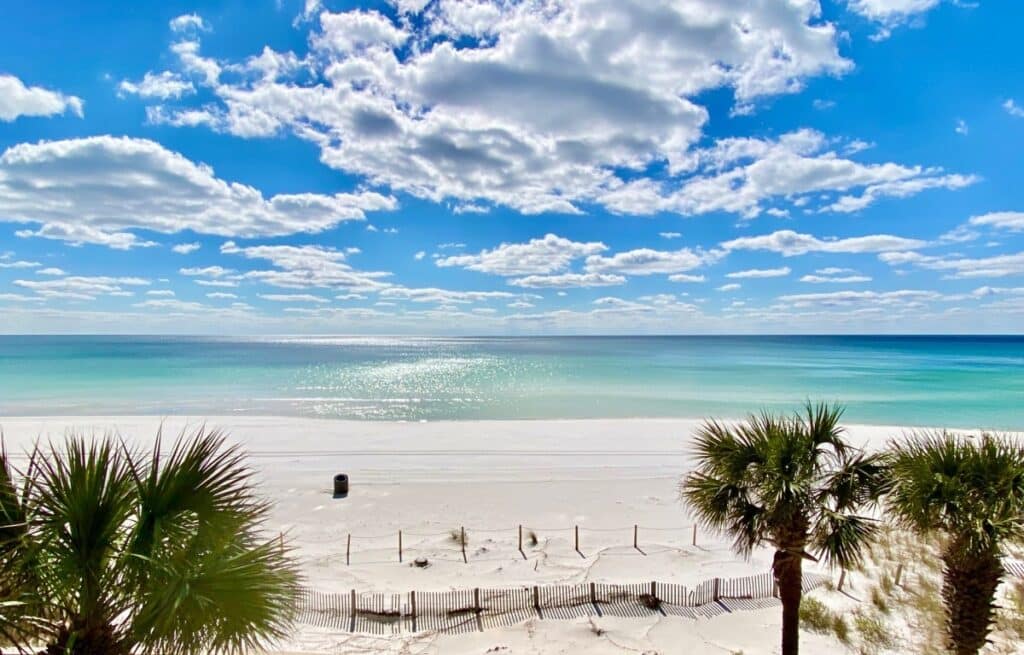 The sugar-white sand of Panama City Beach is made up of 99% pure silica quartz from the Appalachian Mountains centuries ago. Every grain of sand is ground to a perfect oval that is so fine in texture. Thus, it is commonly described as the sugar-white beach sand of Northwest Florida. The streams and rivers flushed down the quartz crystal from the Appalachian Mountains. Through the years, they are ground to fine particles by the storms and surf, forming the sandy shores and dunes. Guests even say that the sparkling sand produces a squeaking sound when walking through it.
320 Days of Sun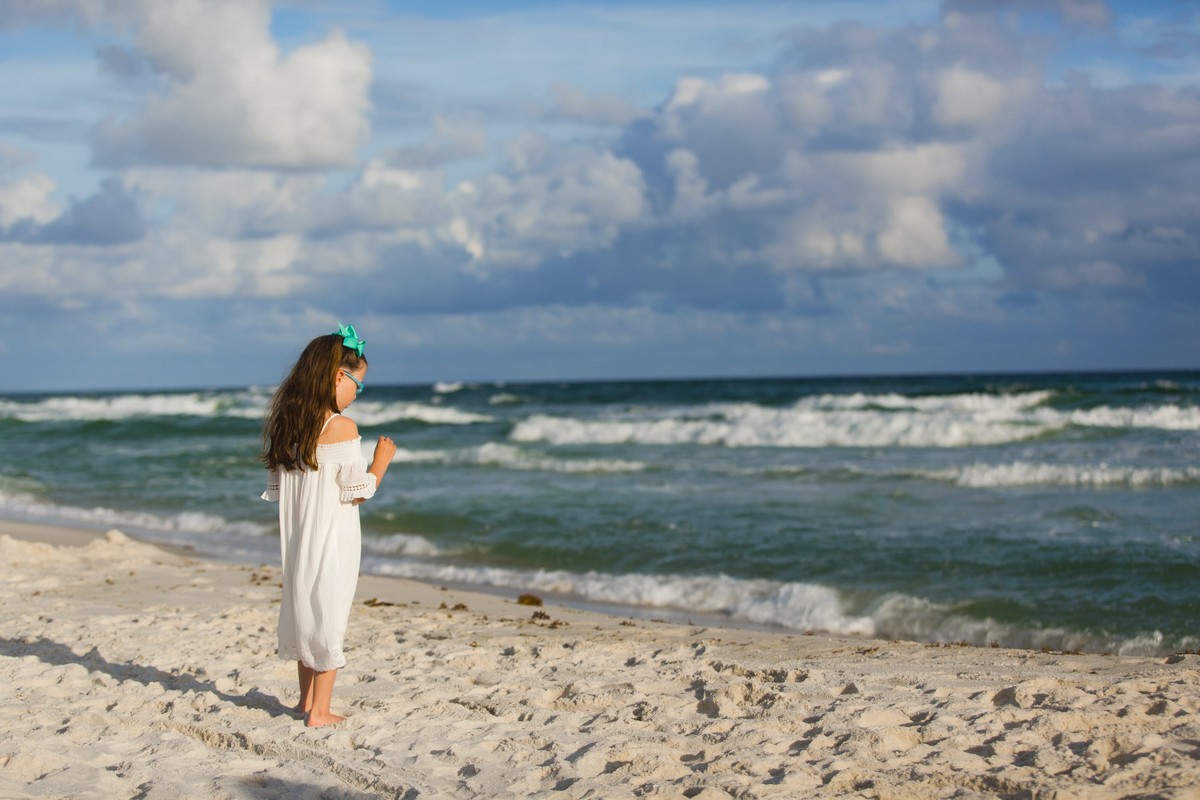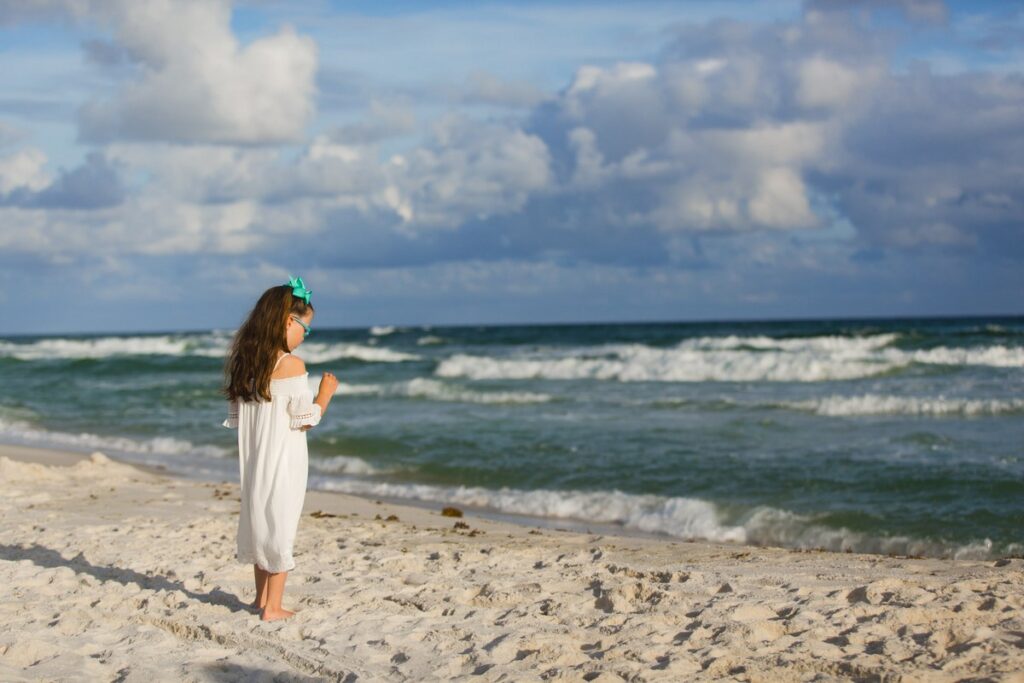 The year-round sunny weather at Panama City Beach complements the beach atmosphere, that is why it is an ideal destination throughout the year. The average temperature ranges from 75 to 90-degrees Fahrenheit. The city enjoys a subtropical climate where winters are mild and short, thanks to the Gulf of Mexico. The cool sea breeze keeps summers comfortable while the warm Gulf temperature keeps winters mild. The busiest months in the city are March and April, while the low season is November to February. The off-peak season is still an excellent time to visit for tourists can enjoy lower prices and less crowded sites.
Where Charter Fishing is a Popular Activity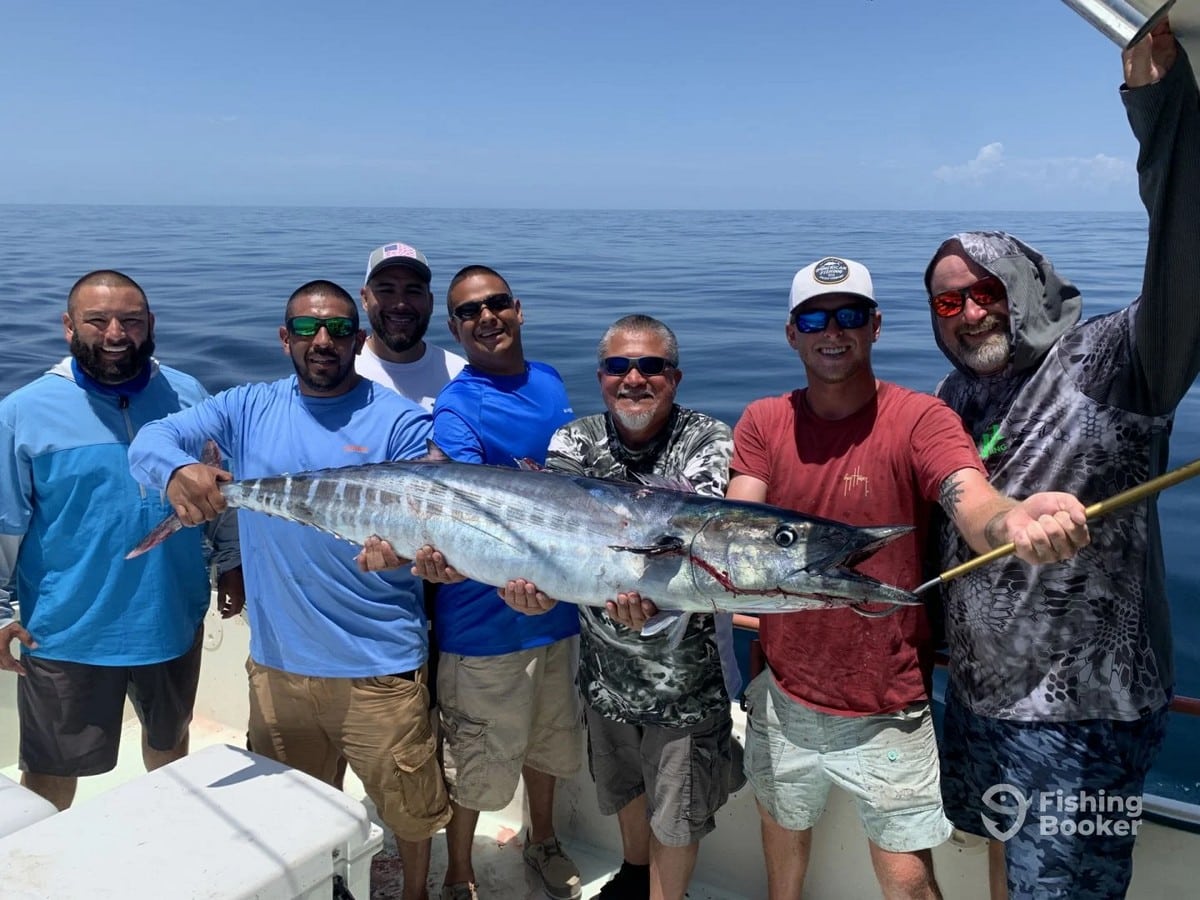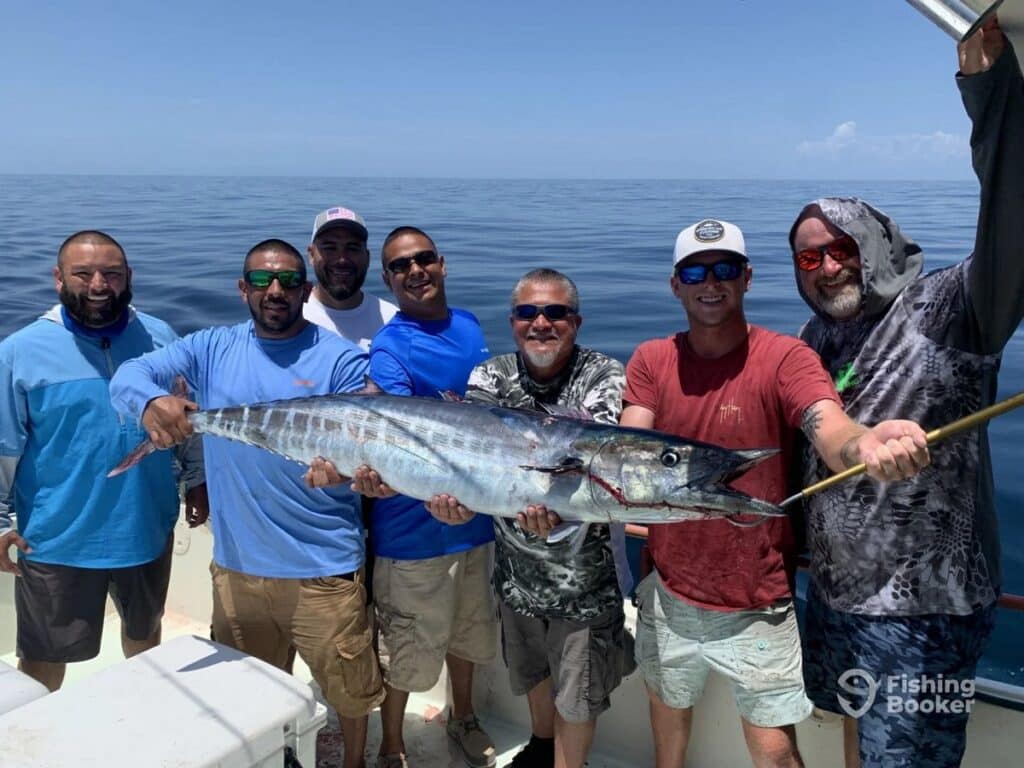 The city is famous for charter fishing, and numerous companies offer charter boats to visitors. Professional guides can help beginners for a more enjoyable experience. Fishing enthusiasts can make the most of their vacation fishing on the emerald coast. They do not need to take the hassle of organizing boats or getting a license or gear. Chartering a fishing trip with the help of an experienced crew is all they need. Fishing charters include all the necessary equipment and bait and take care of licensing. This means guests only need to bring their camera, sunblock, and an empty cooler for their catch.
Host of the Florida Ironman Triathlon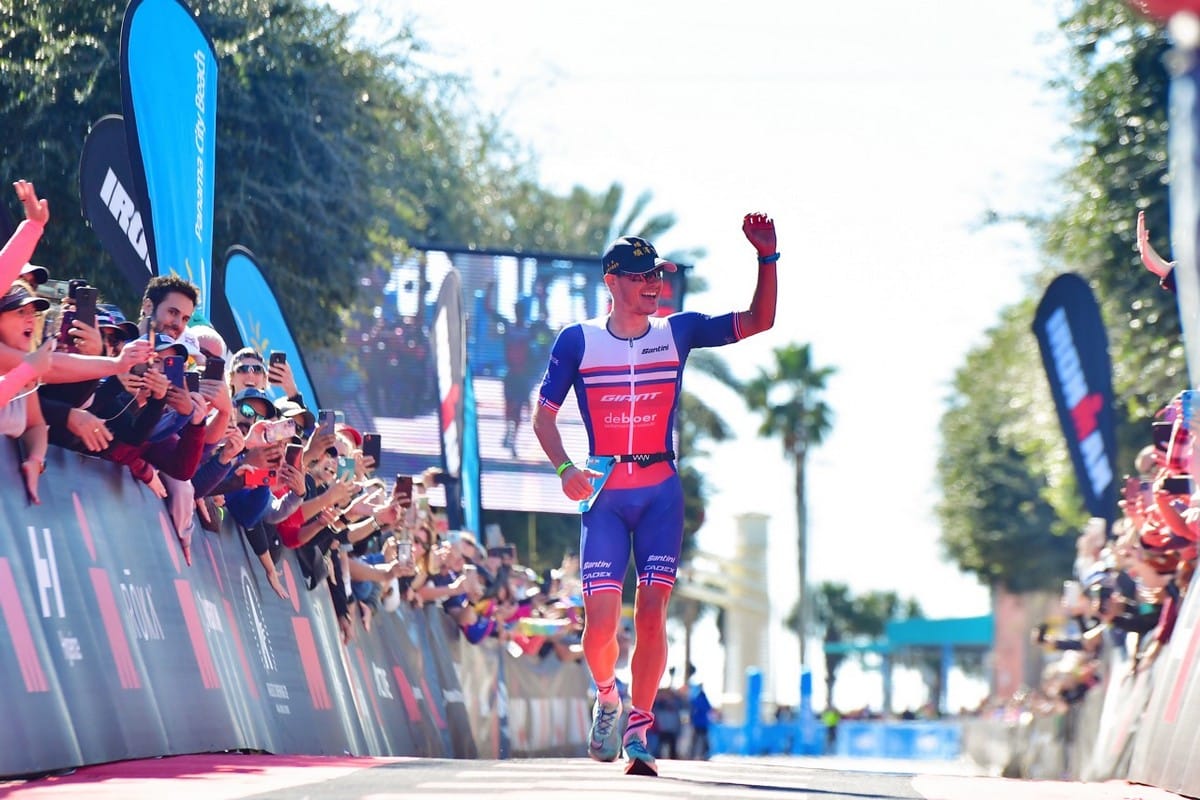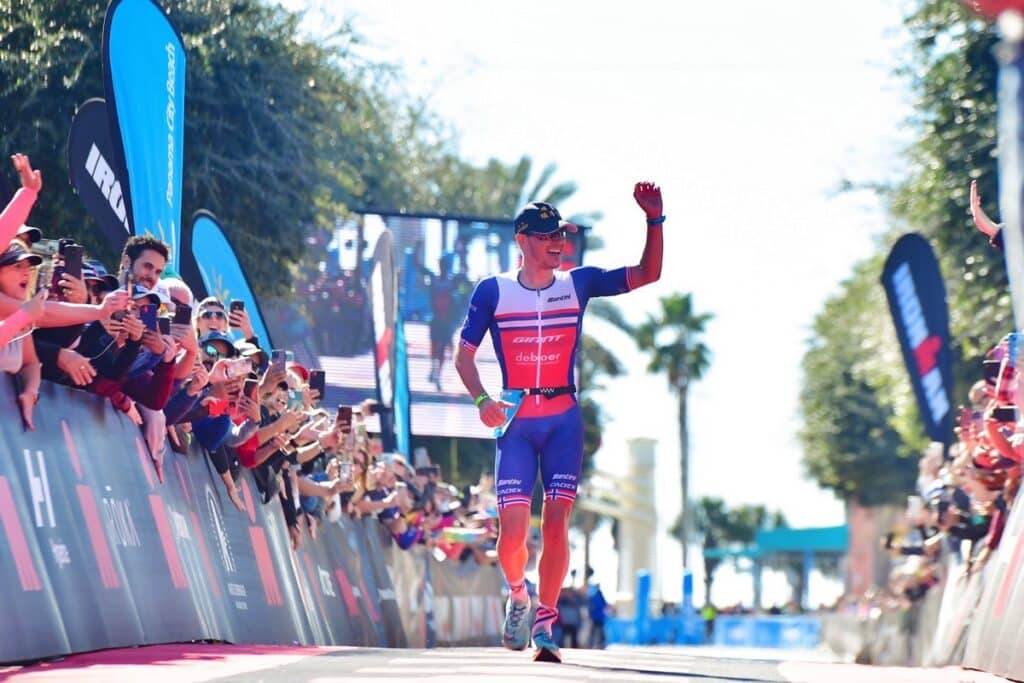 Since 1999, the city has been hosting the Florida Ironman Triathlon. The event attracts numerous triathletes and their families during the summer. The swim happens in the Gulf of Mexico, where the athletes can wear wetsuits as the waters are mild. The one-loop bicycle course offers consistent pacing as there are no steep rolling hills, while the two-loop running course winds through St. Andrew's State Park, providing stunning views and shaded areas. Ironman Florida combines speed, leisure, and history. The iconic flat, vast course has attracted participants to make it their first Ironman.
The Setting of the Truman Show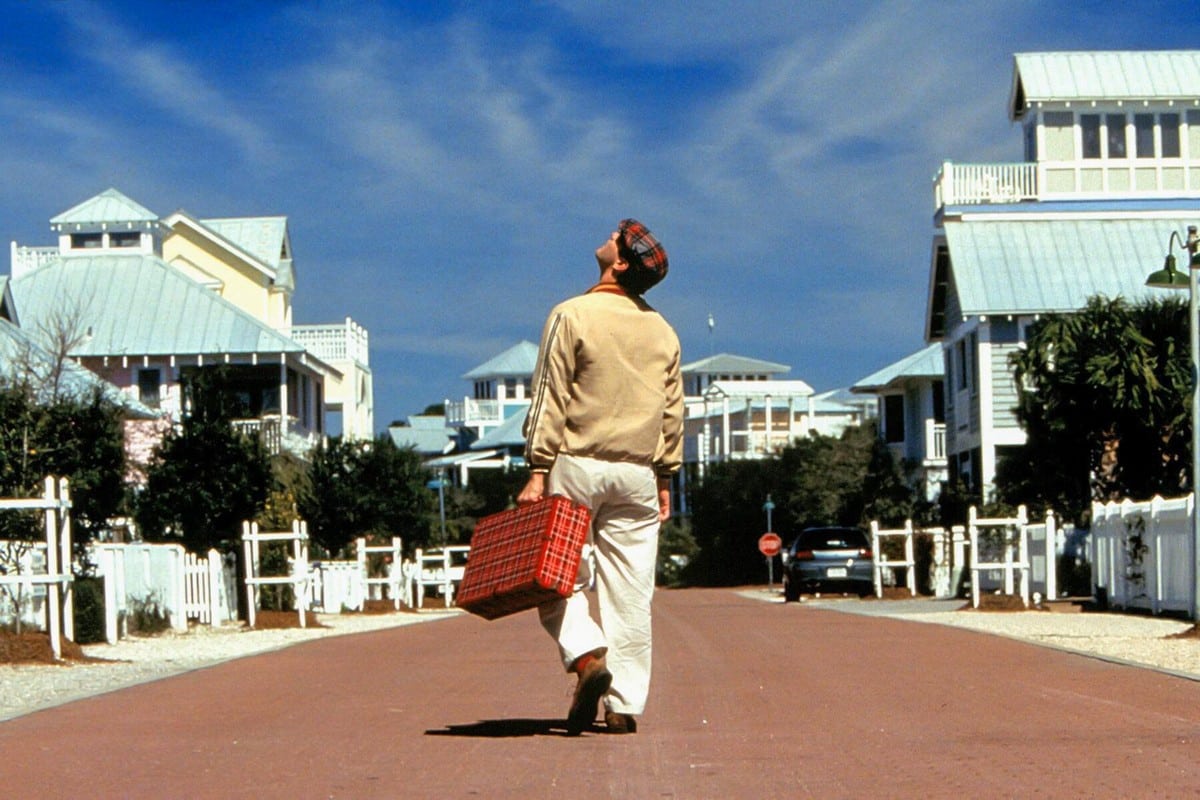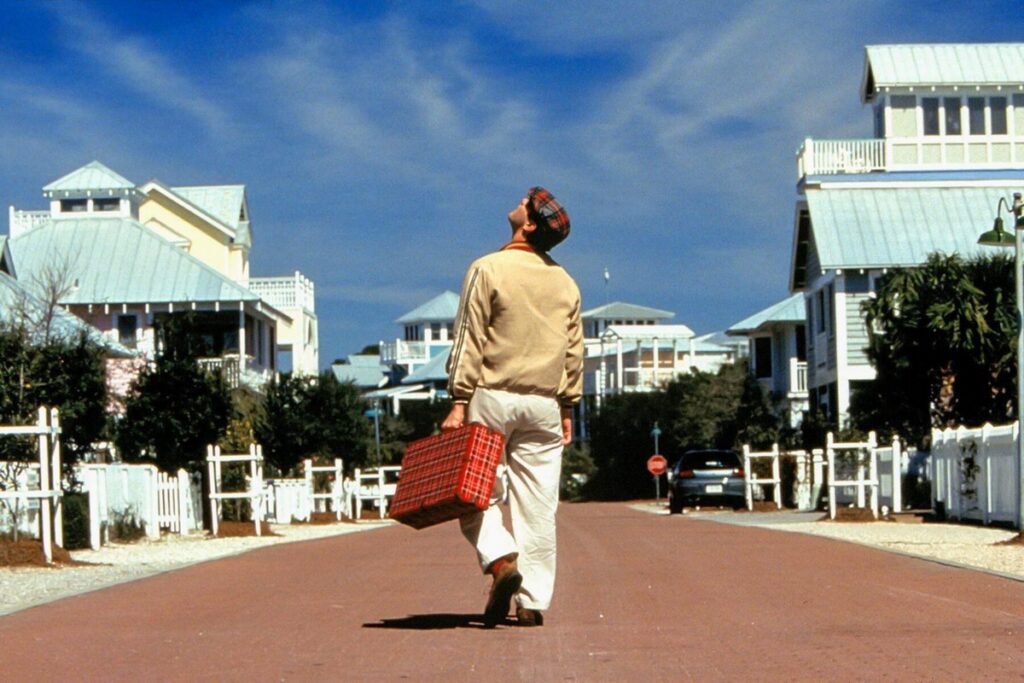 Panama City Beach is a major location of The Truman Show, particularly 4400-4522 State Highway. The primary setting, Seaside, is also near the city. The psychological comedy-drama movie stars Jim Carrey as Truman Burbank, an ordinary man who unknowingly grew up on a large set for a television show about him. It was not just a financial success but also a critically acclaimed film that earned nominations at prestigious award-giving bodies.
Floribama Show Setting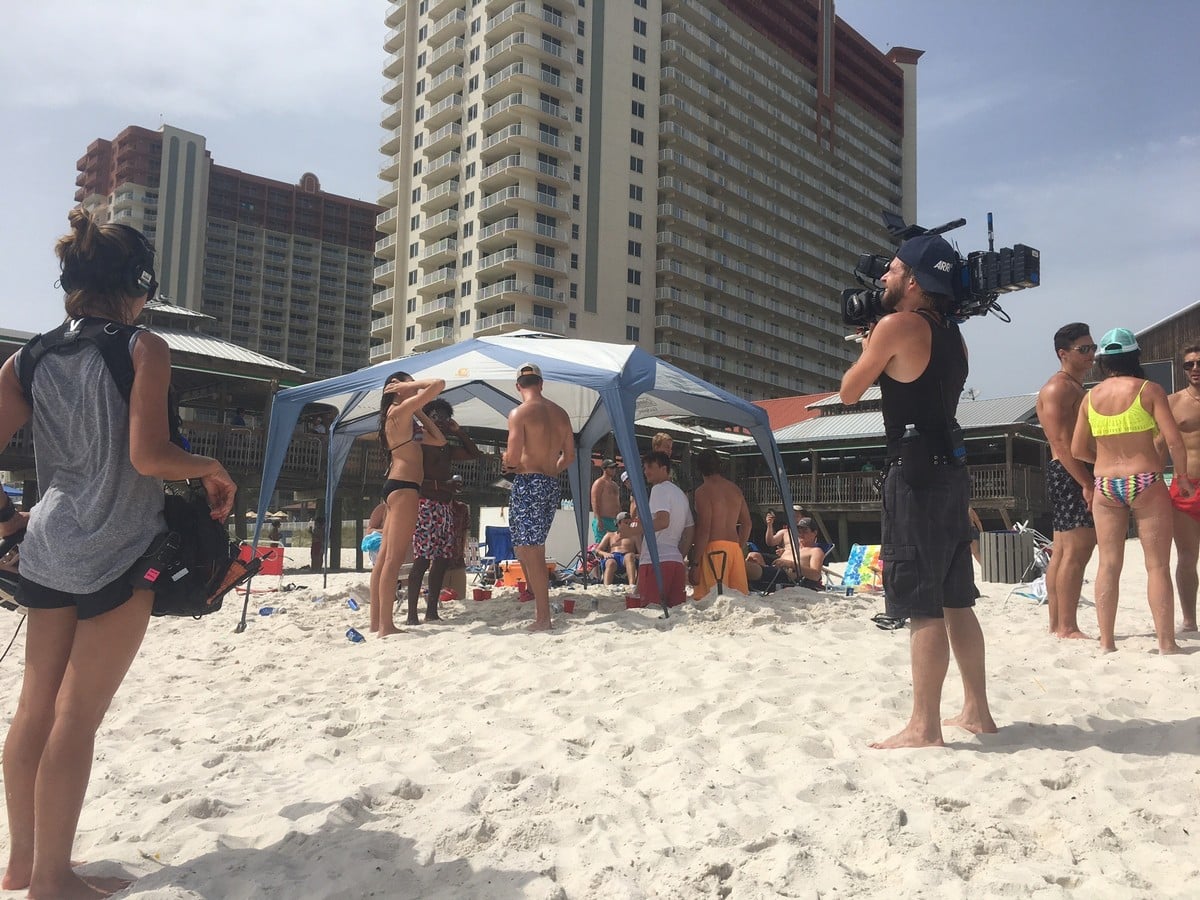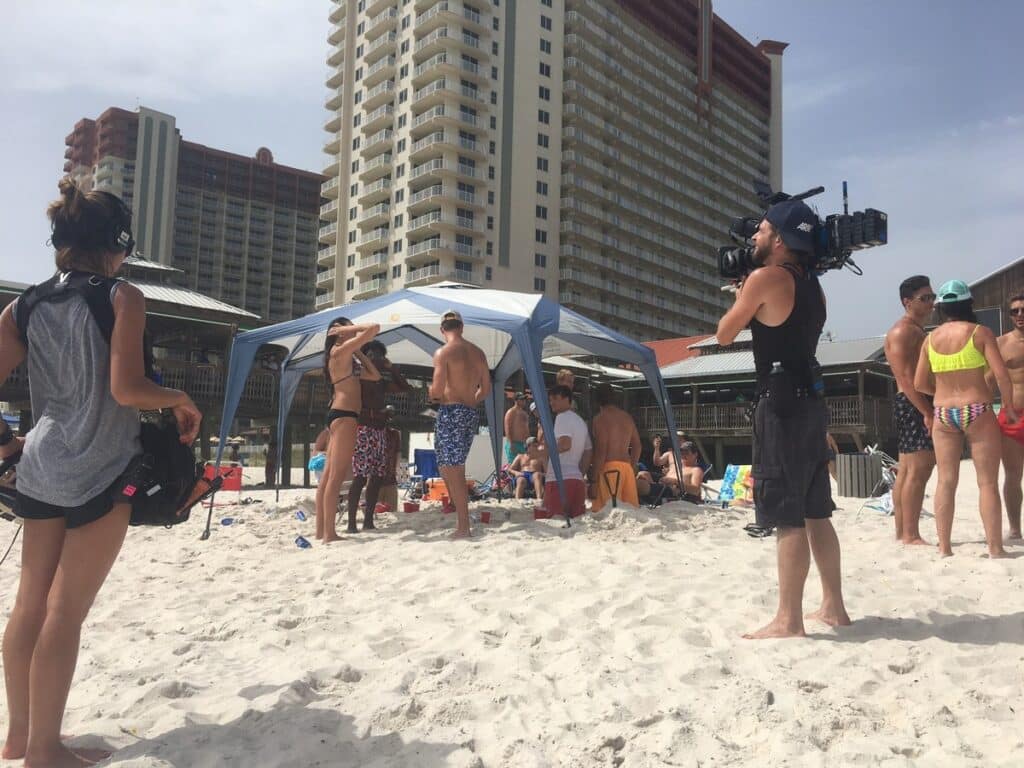 As a popular spring break destination, Panama City Beach is also the chosen setting of MTV's Floribama Shore. This 2017 reality TV series documents eight young adults who spend the summer together in the famous beach city. It has four seasons, 2 of which were shot in Panama City Beach. Season 5 has not yet been filmed because of the pandemic.