Cape Coral is the 117th most populated city in the US, with a population of 194,016. It was called Redfish Point when founded in 1957 and developed as a pre-planned community. It's a large peninsula with a total area of 120 square miles, where 9% of it is water.
Cape Coral is known for its canals. It has more than 400 miles, and most of them are navigable. It lets you enjoy various water activities and easy access to nearby cities or even the Gulf of Mexico. It's also famous for its abundant wildlife, including birds, dolphins, and alligators.
The Venice of Florida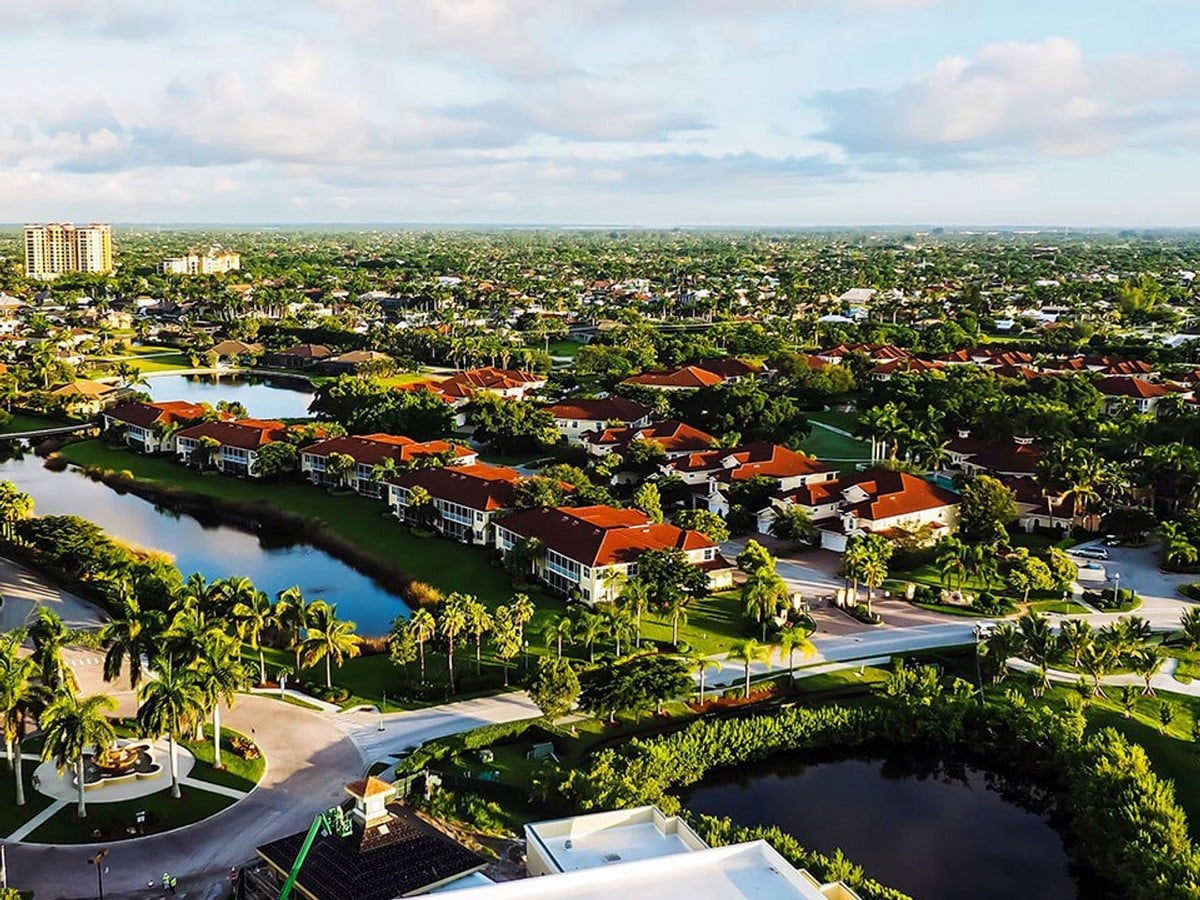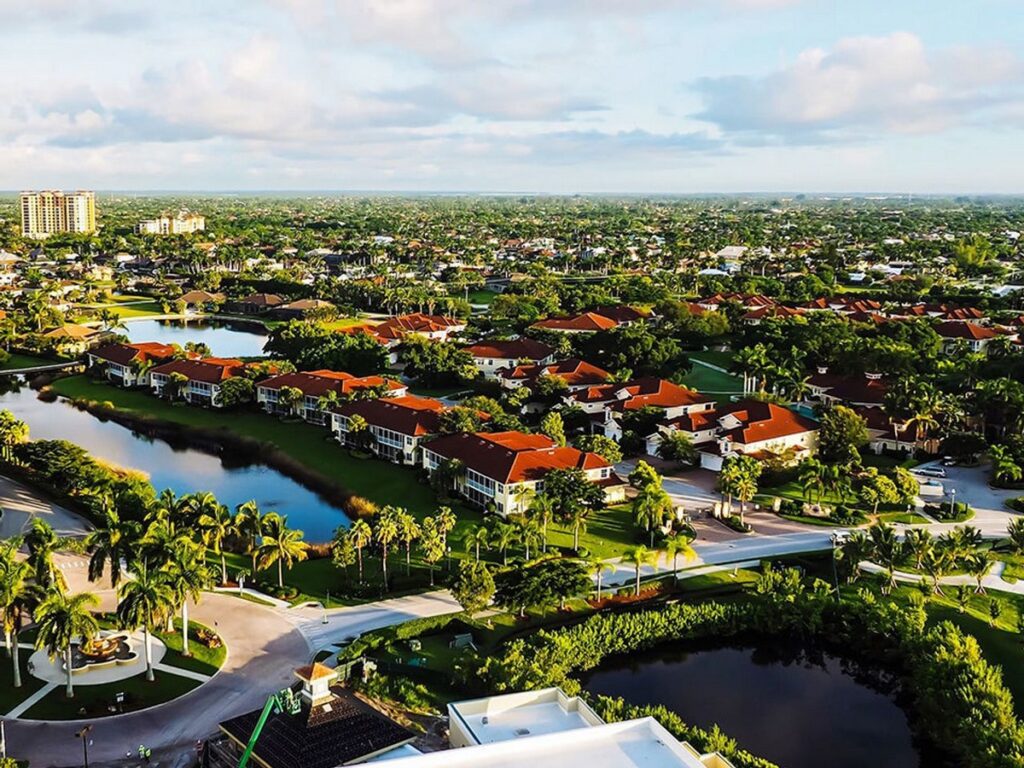 Cape Coral has an extensive canal system, so it's called the Venice of Florida. You can navigate most of them and enjoy various water activities, such as fishing and boating. The canals also give excellent water views for residents. The canals on the city's western border are the South and Spreader Canals. In addition, you can access the Gulf of Mexico through the Matlacha Pass and Caloosahatchee River.
The Cape Coral Festival of Arts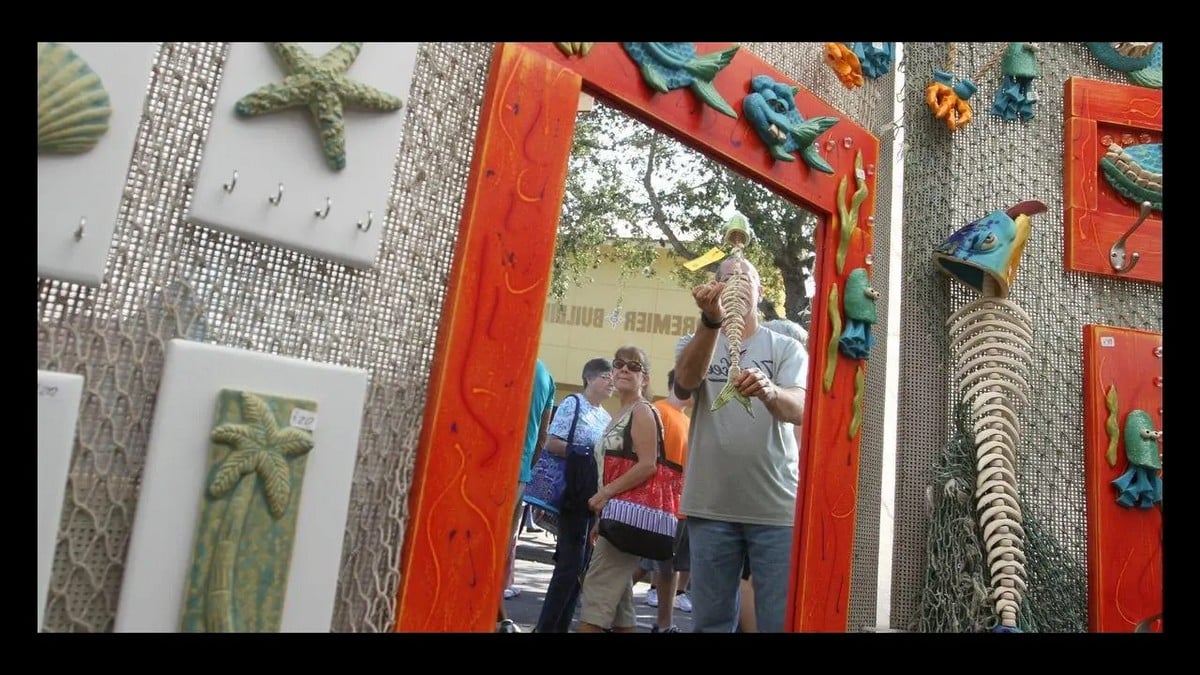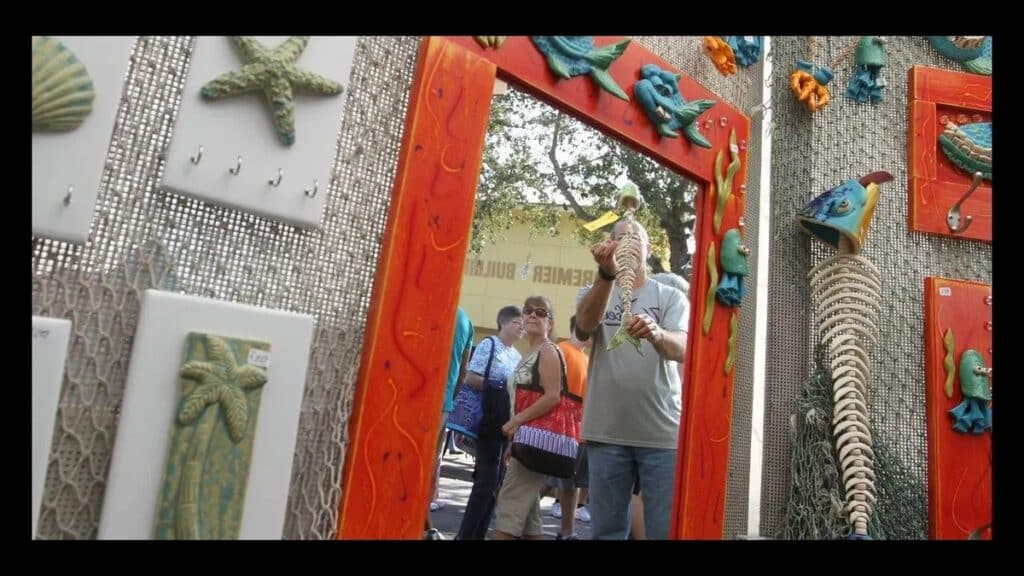 It's the most prominent art festival in the city that happens every second week of January. Over 120,000 people attend the event each year, and more than 300 artists participate in the festival. They showcase various artworks, including photography, sculpture, and fine arts. You will also see crafts made by the students of Lee County displayed at the event. Moreover, there is a marketplace where you can shop for various items, from clothes to souvenirs.
Eagle Skate Park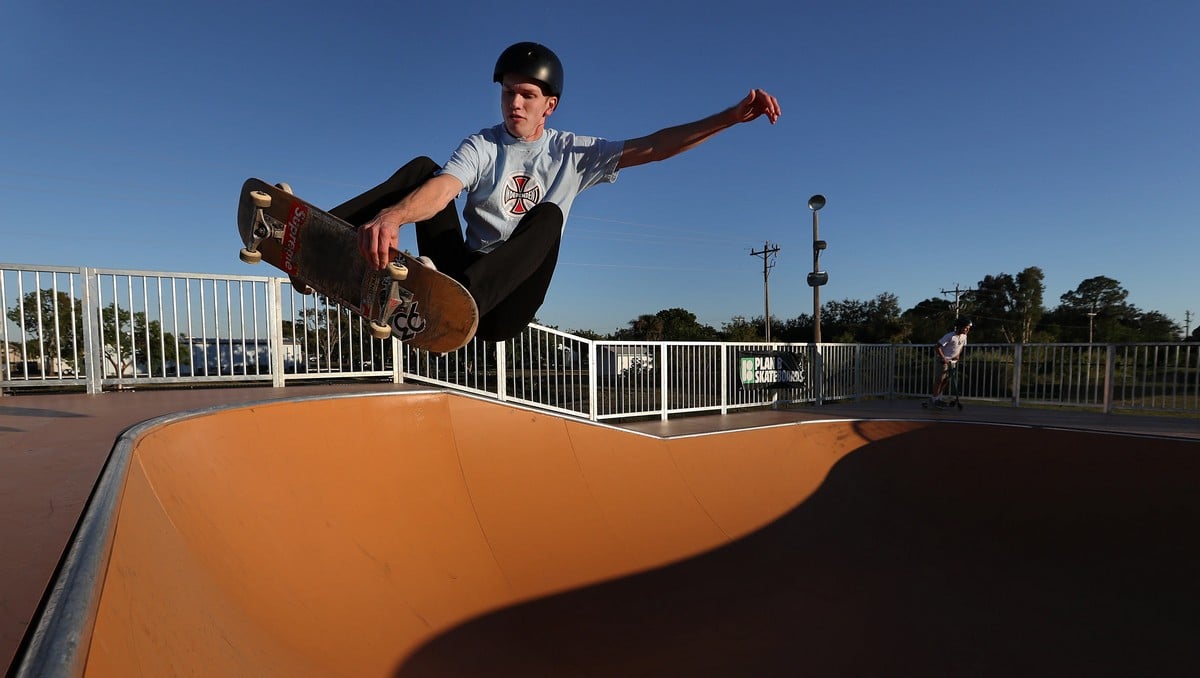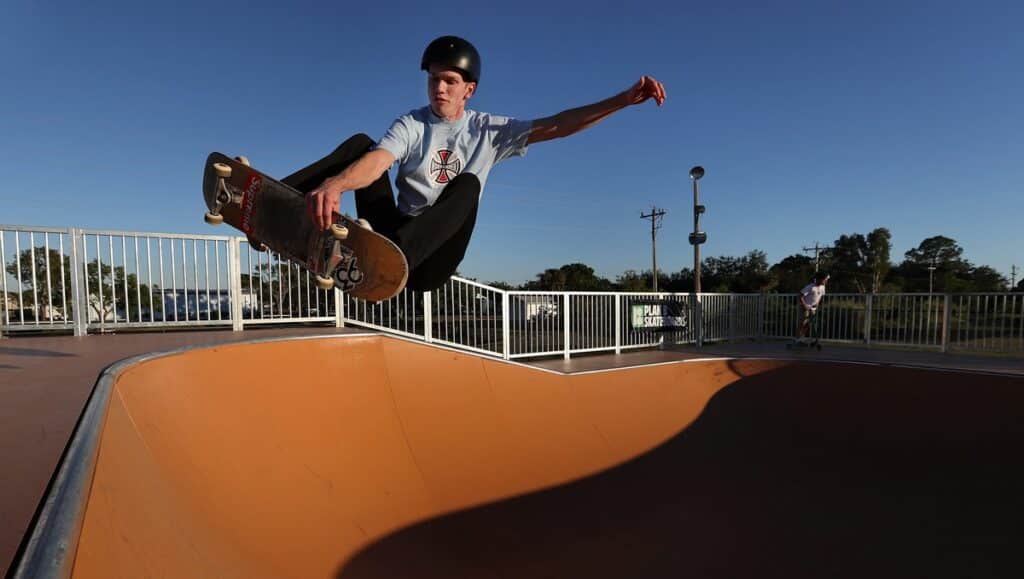 It's one of the biggest skate parks in Florida, with an area of more than 26,000 square feet. It has something for visitors of all ages and skill levels as it has a variety of pipes, rails, and ramps. You will have fun biking, rollerblading, or skateboarding. It also offers skating lessons where you can learn the basics. If you want to sharpen your skills further, there are clinics and camps that you can join.
Yacht Club Community Park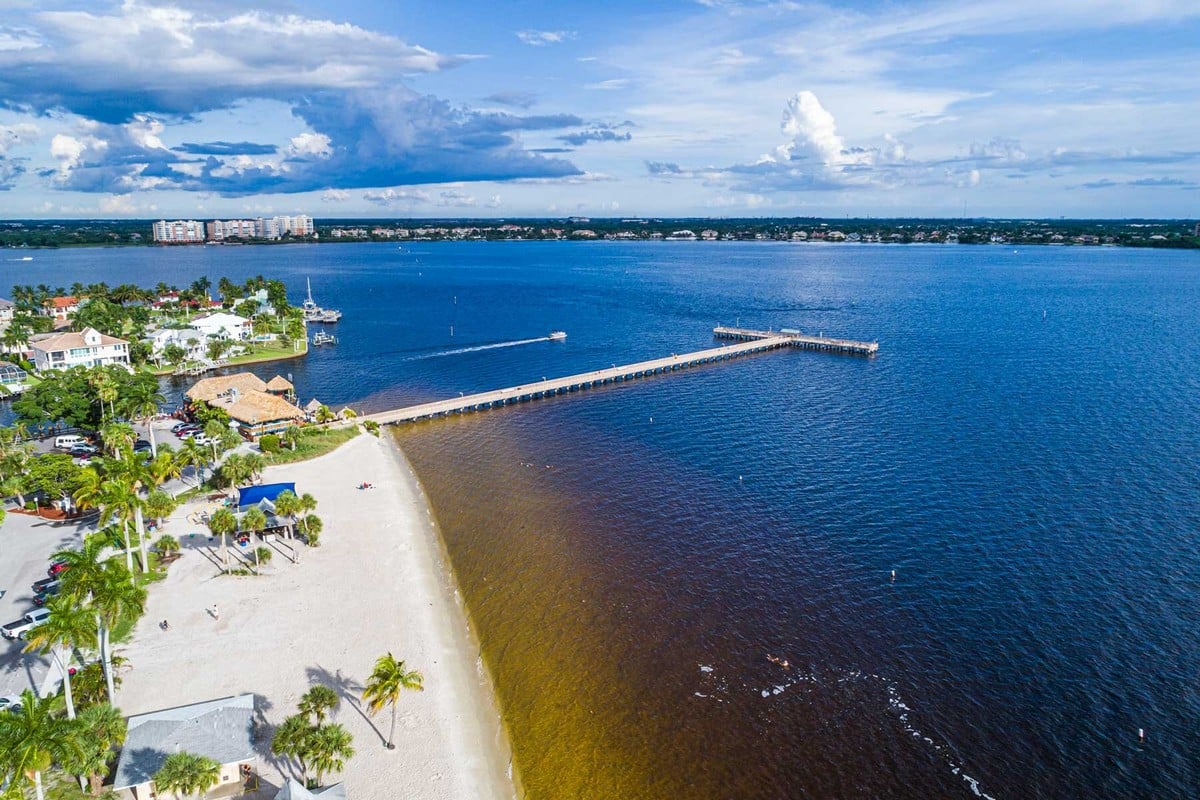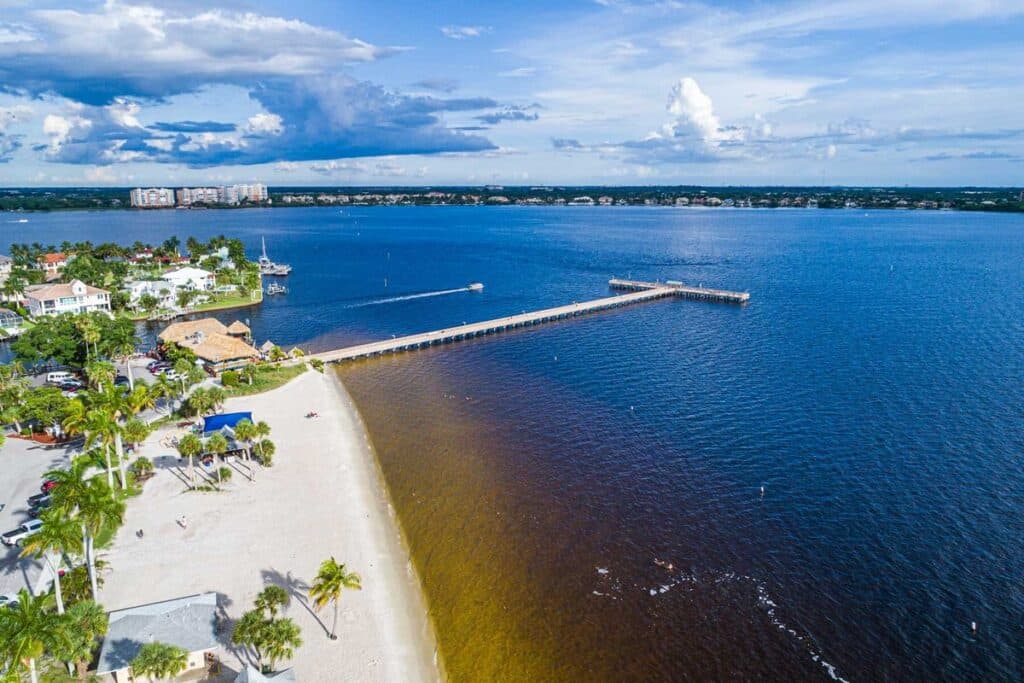 It's a famous spot located in Driftwood Parkway where you can enjoy diverse activities. The beach may not be as big as the other beaches nearby, but it boasts of clear waters and a gorgeous sunset. Experience the Sunset Celebration every first Wednesday of each month from October to April. Expect plenty of food, vendors and entertainment at this event. There are also outdoor courts where you can play various sports, such as racquetball and tennis. There is a swimming pool area and a playground for kids too. You will also find a fishing pier and boat ramps. The park was scheduled for a two-year renovation on April 1, 2022, but it was postponed until further notice.
Sun Splash Family Waterpark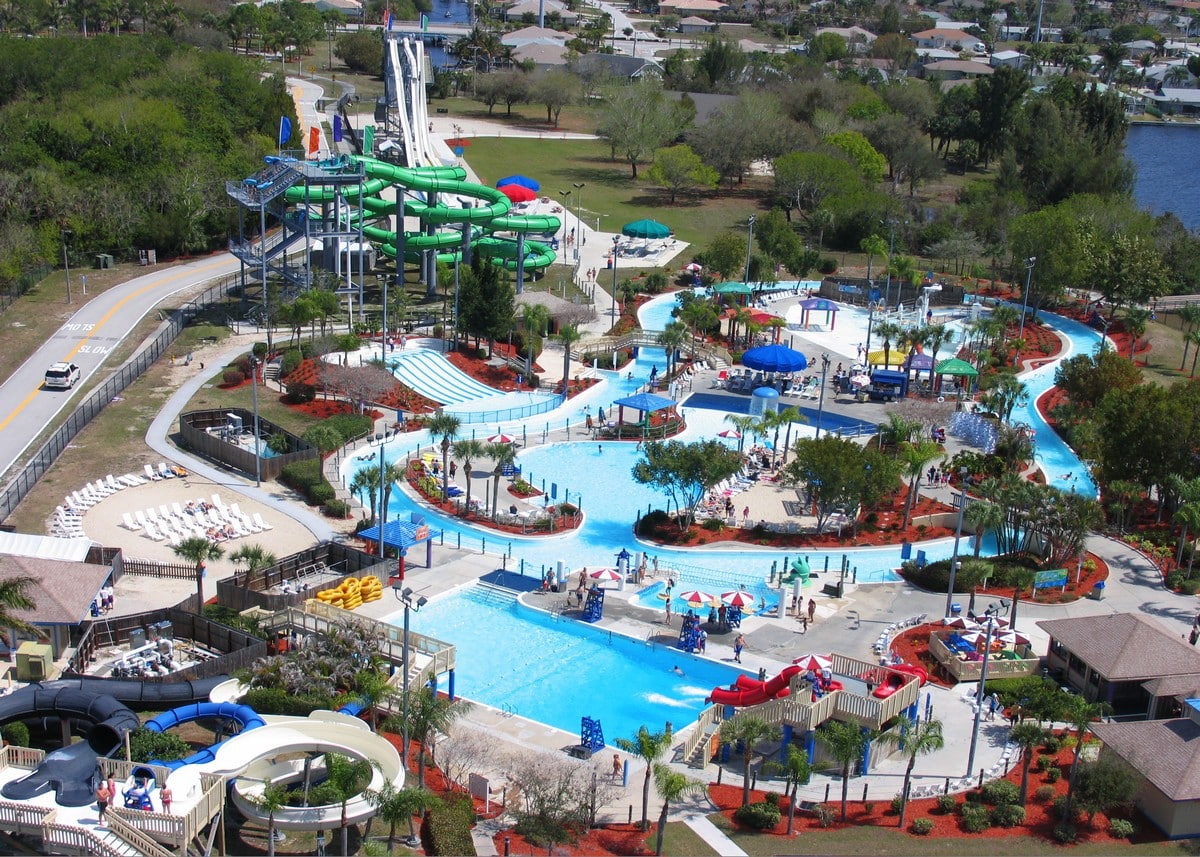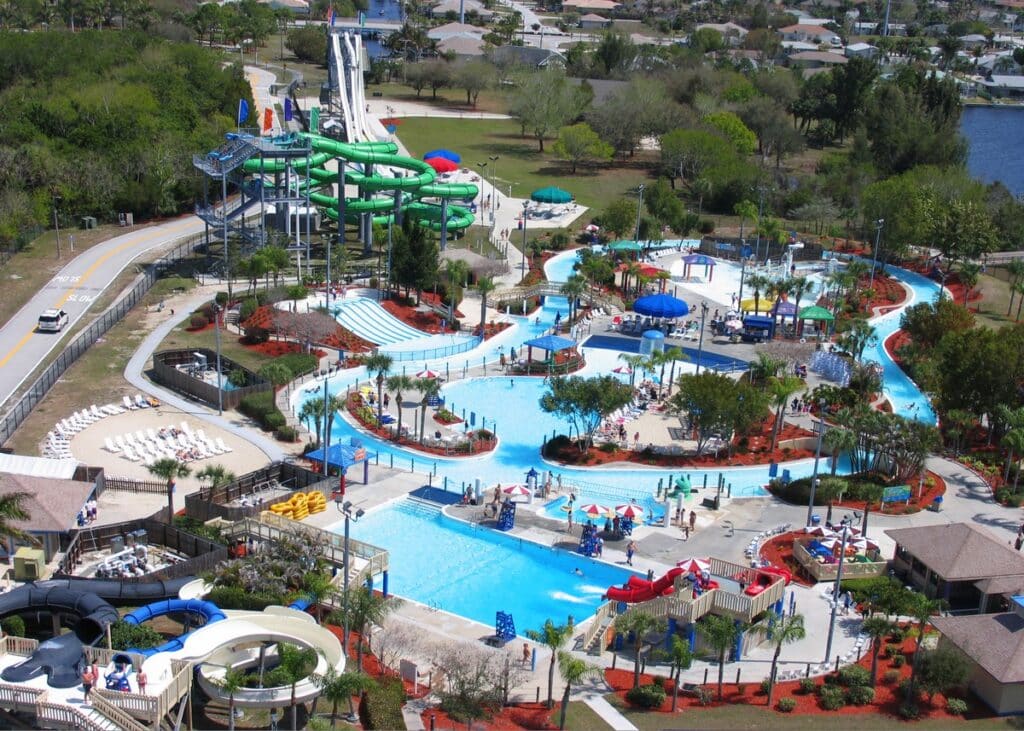 This 14 acres waterpark is the largest in southwest Florida. It has several rides ranging from kid-friendly to those perfect for adventurous types. Some of the attractions popular for kids are the Pirate's Cove, Main Stream River Tube Ride, and Pro Racers. If you want more thrill, there are the 457 feet Electric Slide and Power Surge and the 215 feet Cape Fear. 
Burrowing Owls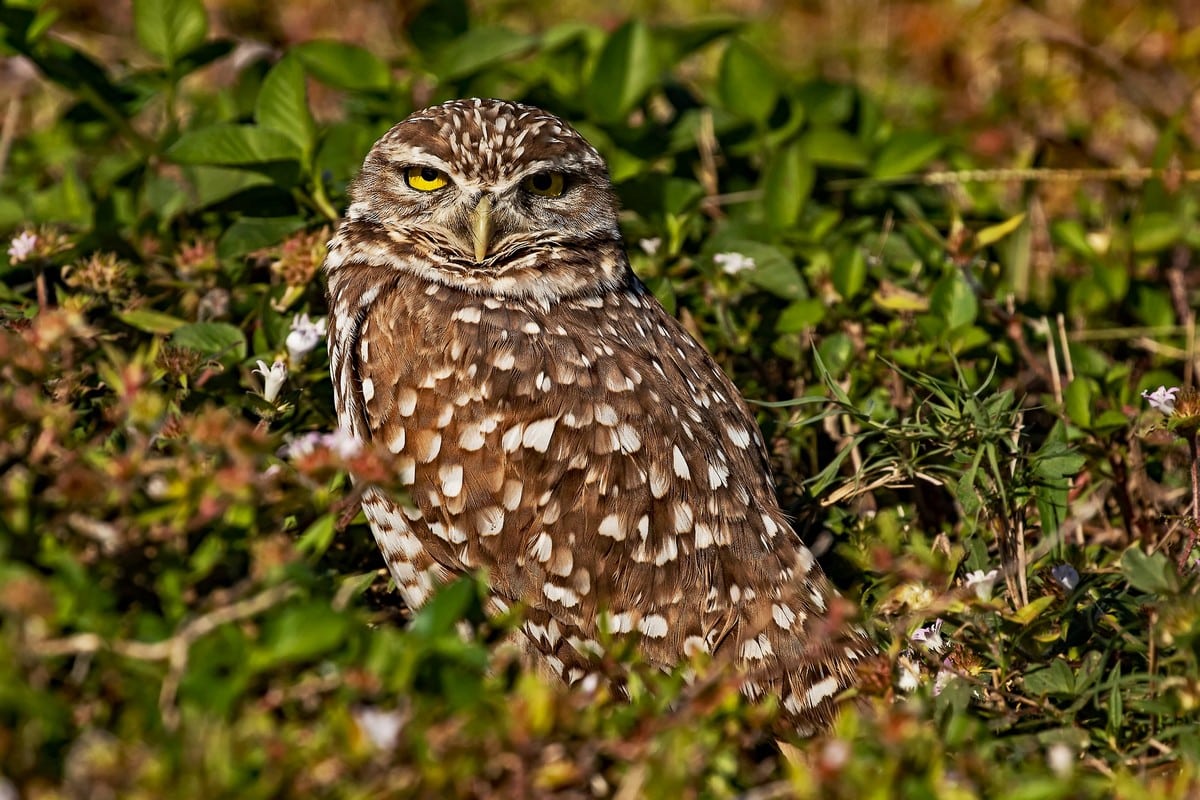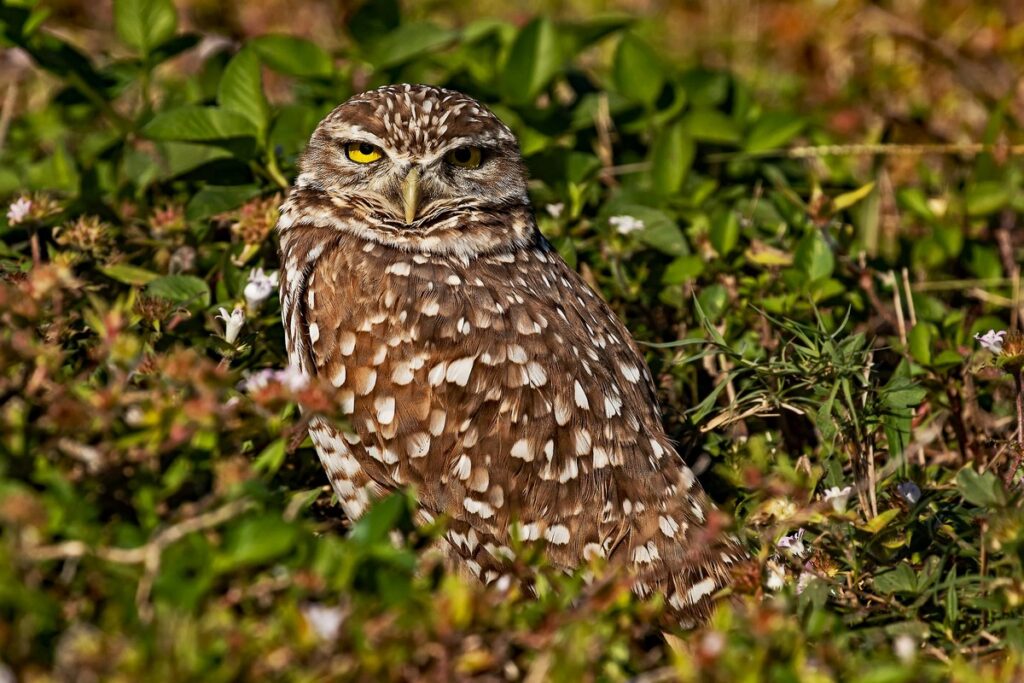 Cape Coral, much like the rest of Florida, is known for its rich wildlife, making it home to an enormous population of burrowing owls. While most owls live in barns, trees, and woodlands, these owls live in burrows, thus their name. They are also some of the smallest owl types, with adults having 7 to 10 inches legs. Check out this annual event called the Burrowing Owl Festival, sponsored by the Cape Coral Friends of Wildlife. It has tours for active owl burrows and other activities, such as guided nature walks, educational activities, and various hands-on activities for kids. 
Cape Coral Cruises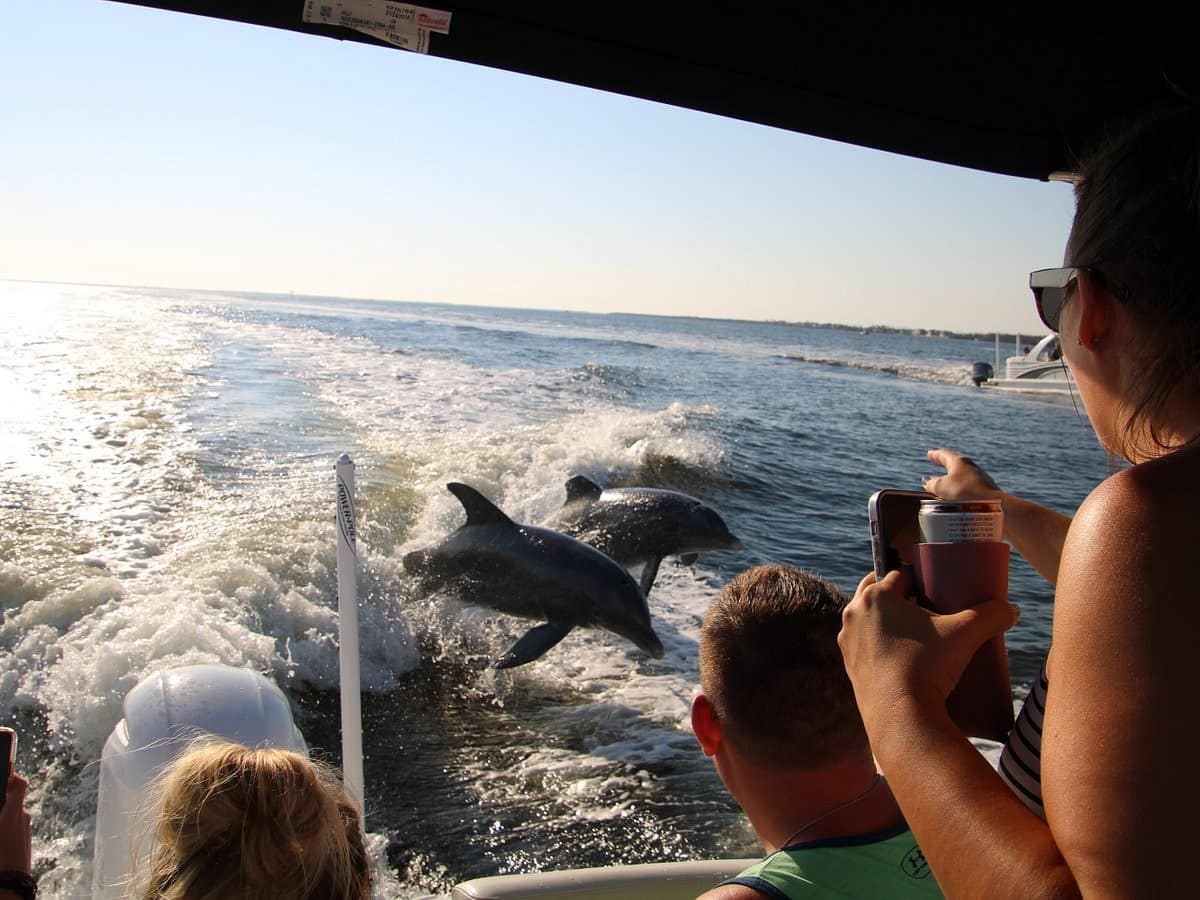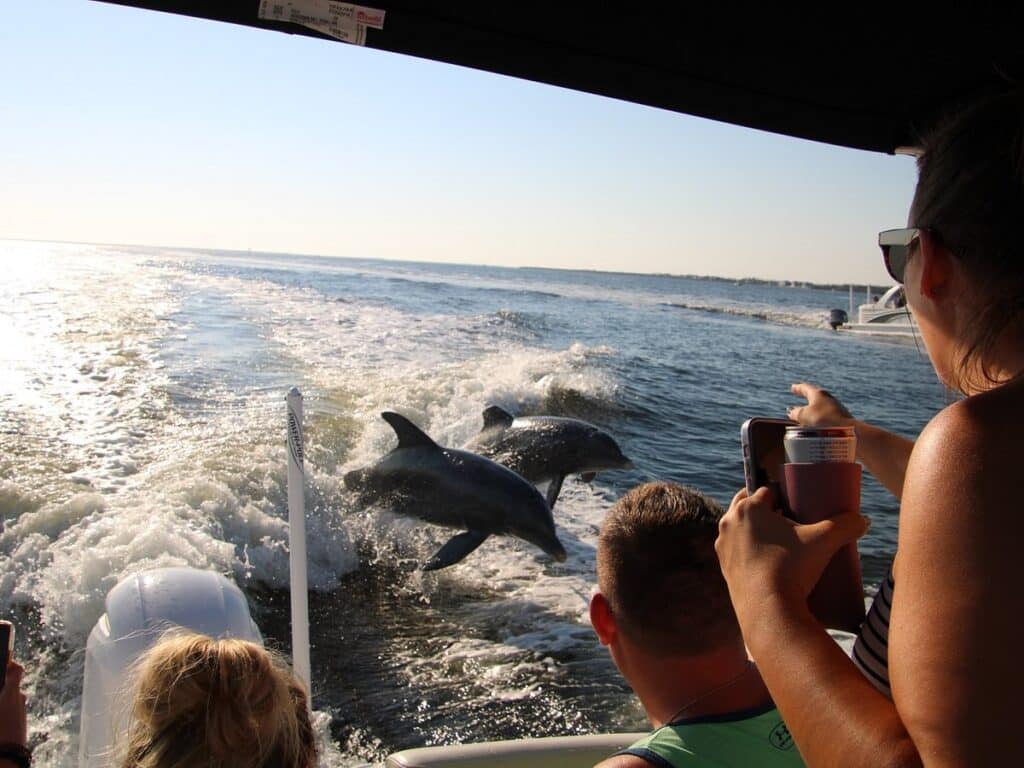 Since Cape Coral is known for its extensive capes, cruises are also popular. Depending on your interest, various cruise tours are available, such as dolphin, sightseeing, exploration, sunset, lunch, wildlife, and eco cruises. In addition, there are party boats and smaller private boats to choose from. Some boat rentals and fishing charters also offer cruises. These tours vary in price depending on different factors such as the distance you will go and the boat size. But dolphin cruises often start at an average of $30 per person.
The Cape Coral Farmers Market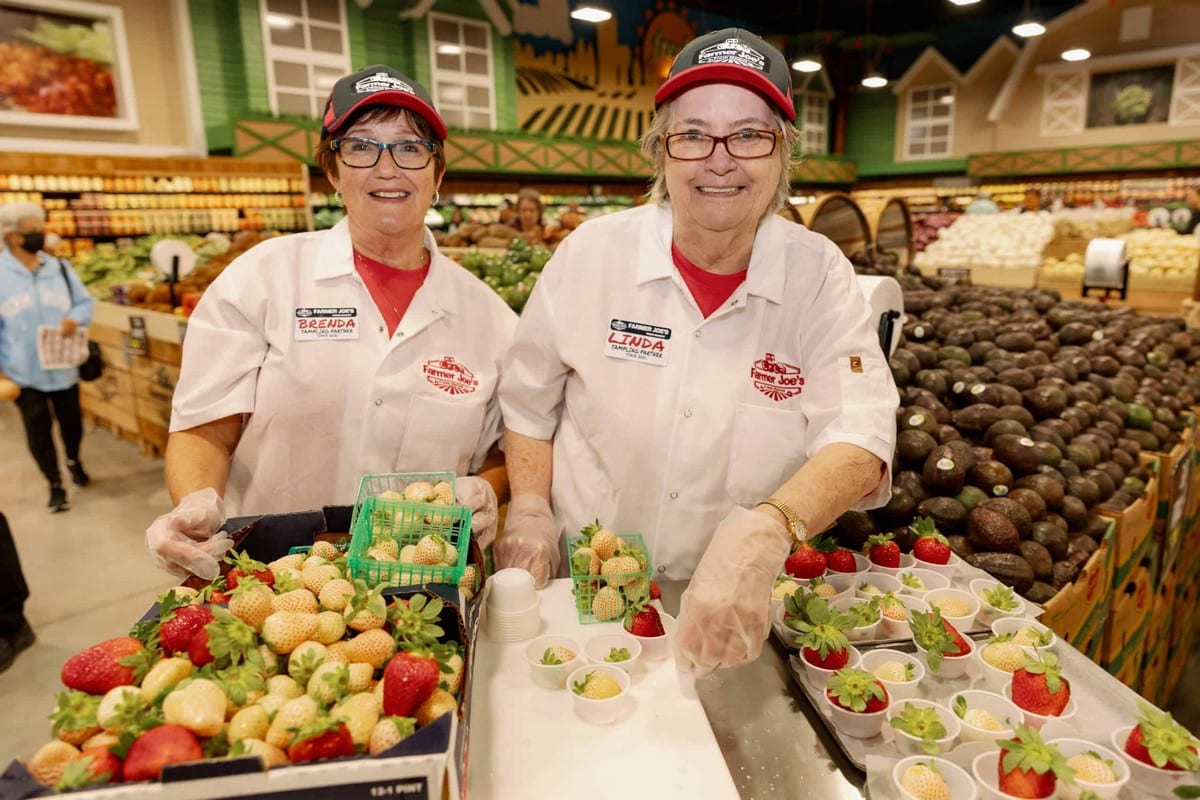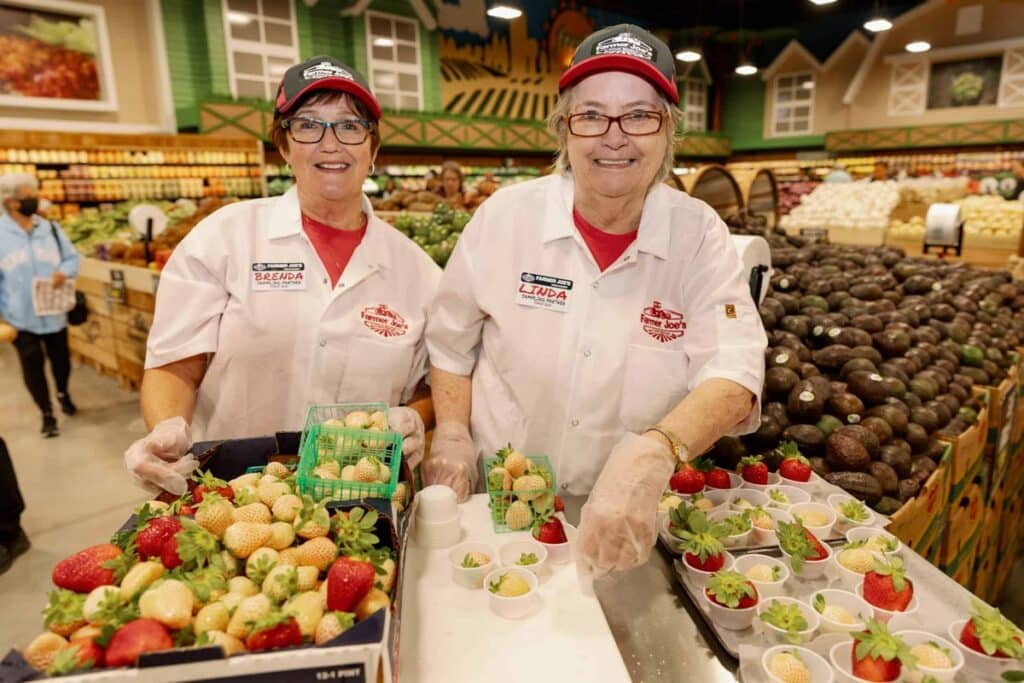 This farmers market is located in Cape Harbour, which is one of the top spots in Cape Coral. Besides the gorgeous waterfront view, the latter is also filled with dining and shopping options. Plus, there are boat rentals and cruises available. Then there's the Cape Coral Farmers Market, which boasts of the freshest produce from the locals, ranging from fruits to vegetables. There are also many homemade goods, like jellies, jams, salsas, and more. You may also find souvenirs that you can take home.
Bicycle Friendly Community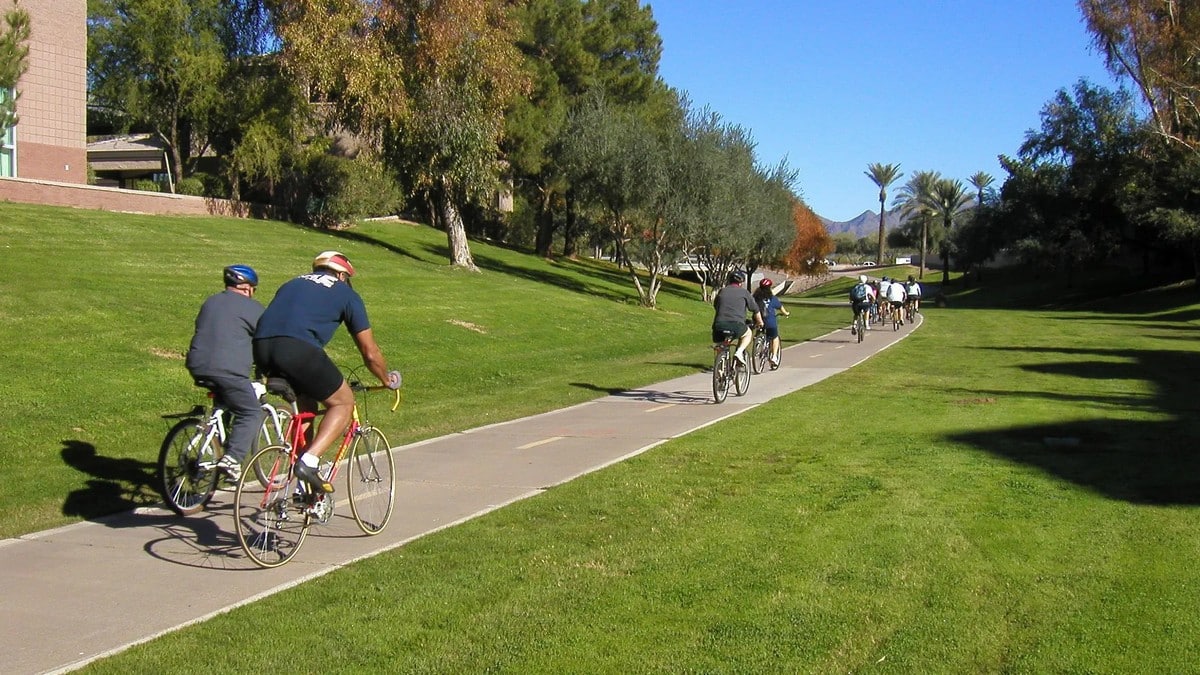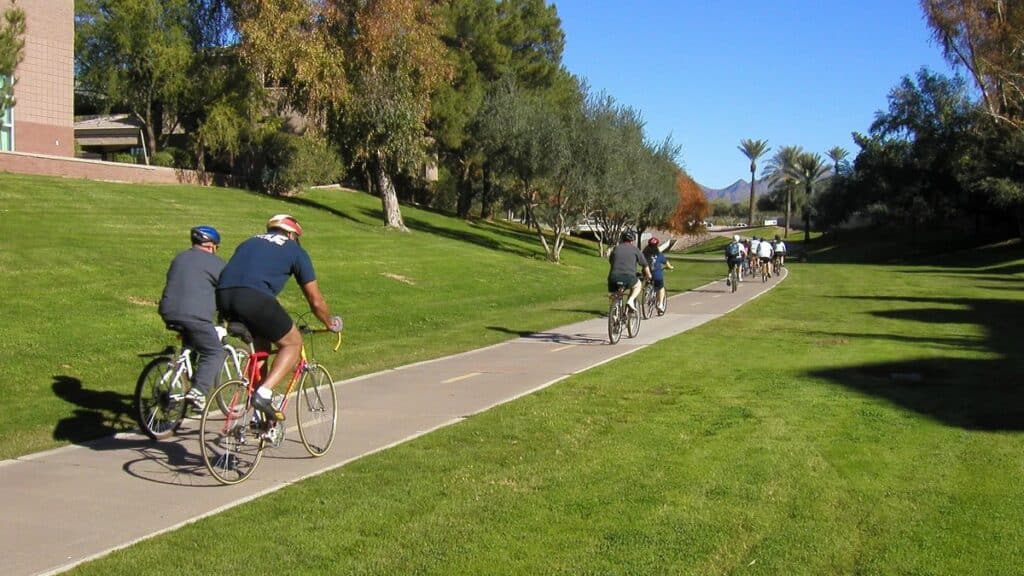 Cape Coral is Florida's second-largest city when it comes to the landmass. It has broad, interconnected bike routes that stretch 90 miles. It's a Bicycle Friendly Community, so you can ensure safe and easy-to-navigate routes. The League of American Bicyclists designated the city as a Bicycle Friendly Community-bronze level in 2015. If you don't have a bike with you, bike rental companies offer bikes for rent for an average of $10. Some even include a child seat and helmet for free. Biking is an excellent way to explore and enjoy the city's beautiful nature, especially since you can do it at your own pace.
Kava and Beer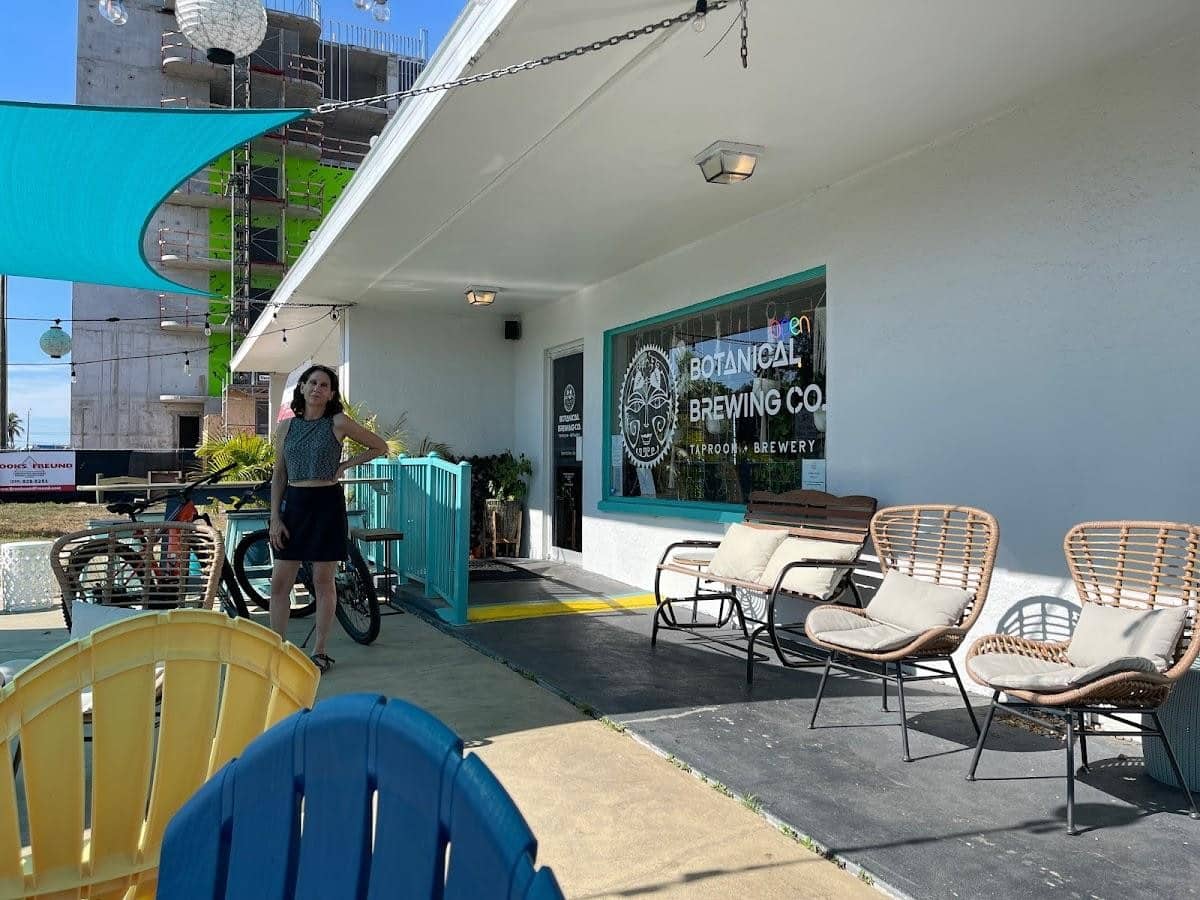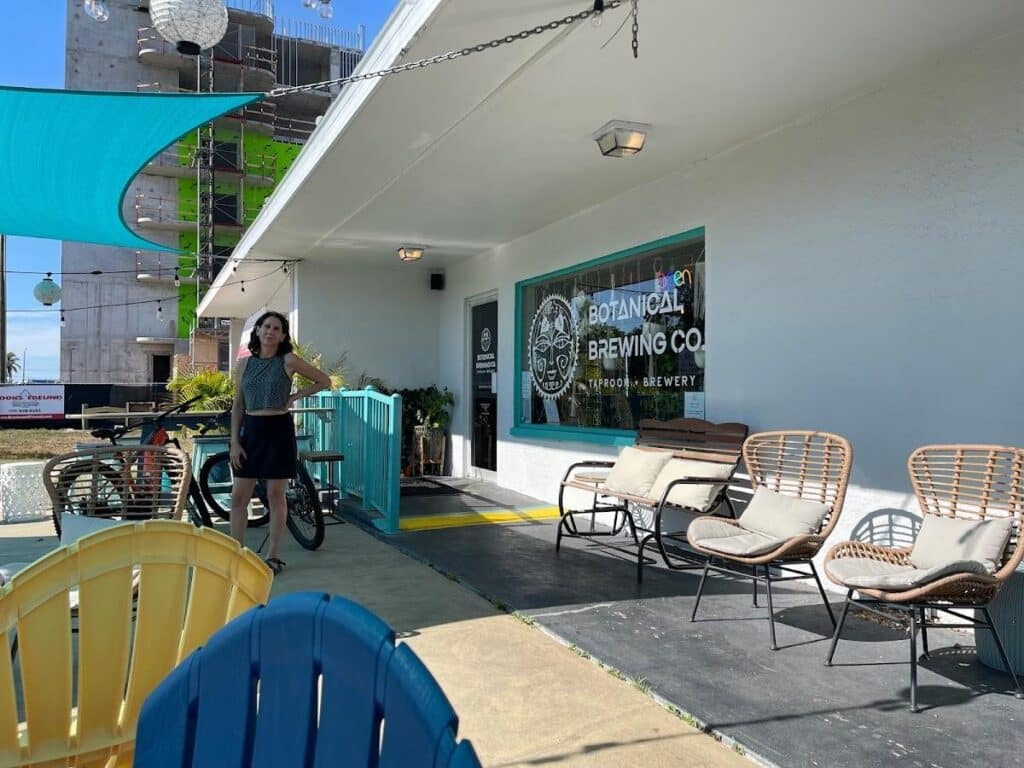 Kava is a popular drink in the South Pacific made using the Piper methysticum plant. It's a relaxing beverage that is an alternative to beer. Botanical Brewing Taproom is a popular spot if you want to try this drink. There are several breweries and bars to visit if you are into beer, including Big Storm Brewery. There are long strips of bars and restaurants along with the brewery, so if you are looking to hop from one place to another, it's a great starting point. Eight-Foot Brewing is another bar to check out. Their special cracker and cheese platter is a must-try. If you want a unique taste, No.3 Craft Brews & Beer is the place for you. It's known to serve beers that are hard to find elsewhere.
Four Mile Cove Ecological Preserve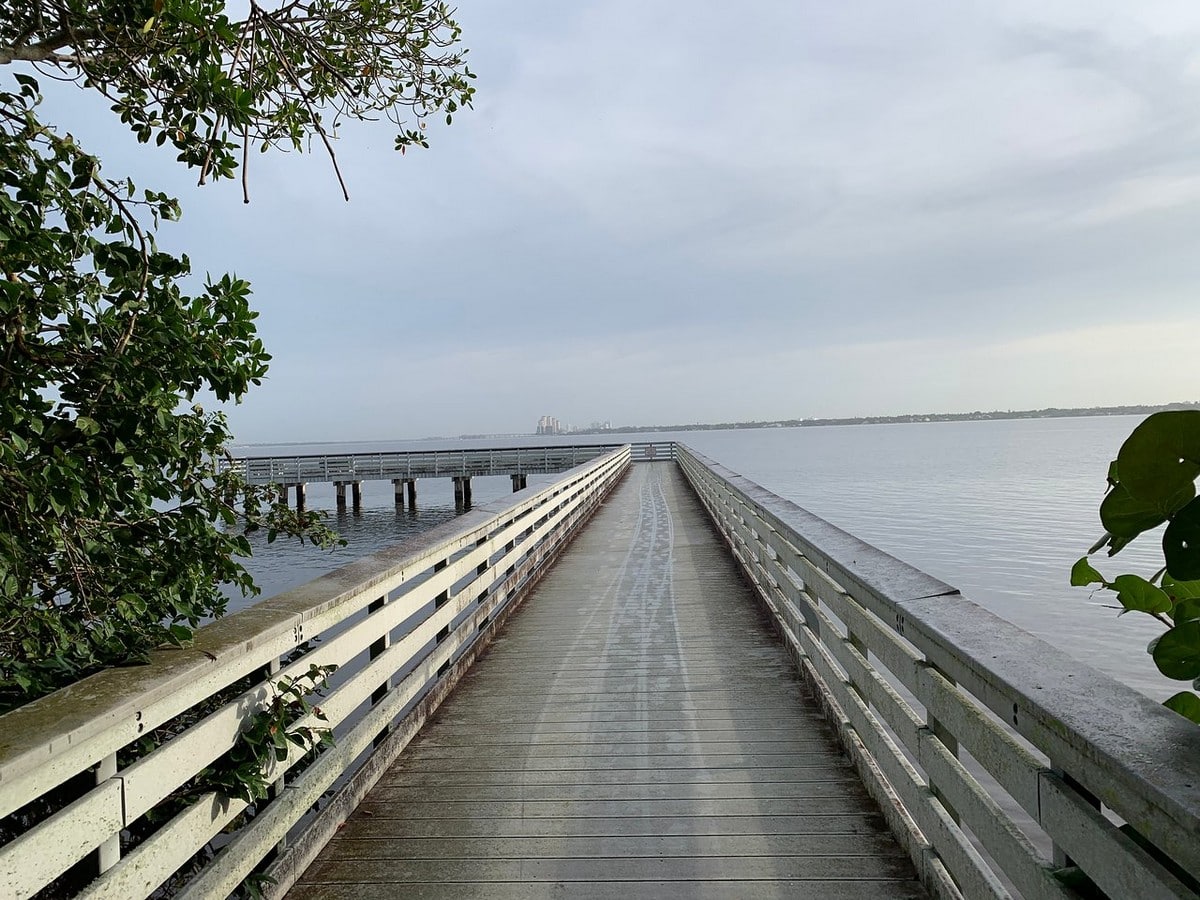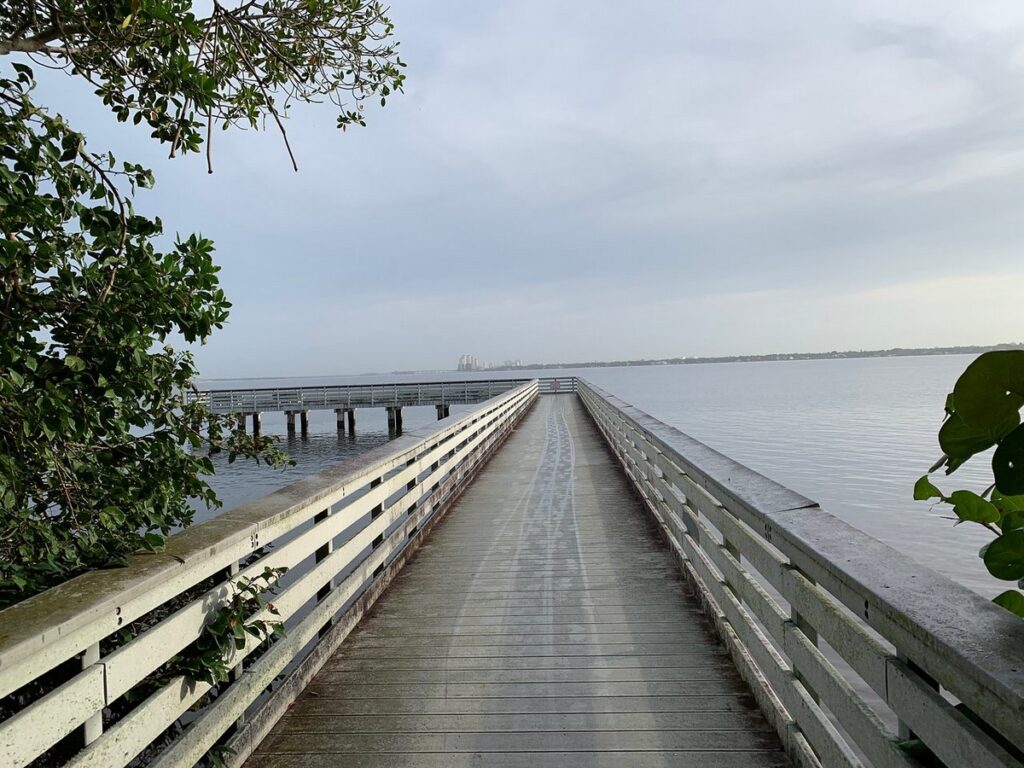 It's another top-notch place to visit for nature lovers. It's the second biggest preserved green space in the city, with a total of 365 acres. This mangrove forest lies along the Caloosahatchee River, making it perfect for kayaking. There are kayak rentals available too. If you are a beginner, it's best to keep away from the parts that are difficult to navigate. Bring a map to ensure easy navigation. There are also other activities that you can do in the preserve besides kayaking, such as bird watching, fishing, and hiking.
The Cultural Park Theater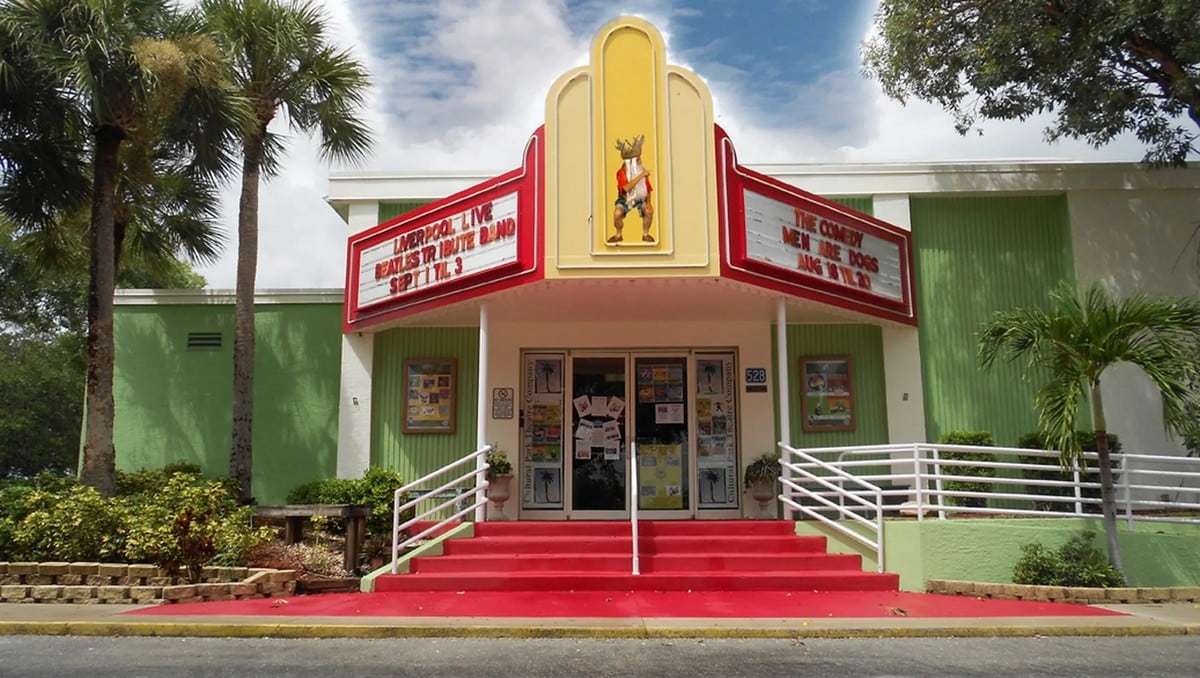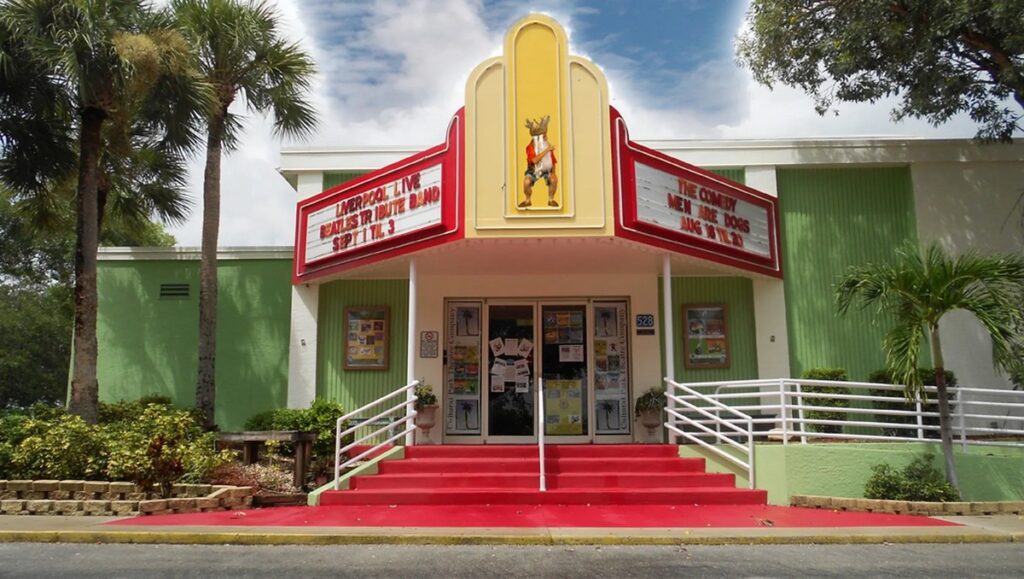 Watch various performances like plays, musicals, and concerts at the Cultural Park Theater. It is the only community theatre in Cape Coral and the biggest in southwest Florida. It also offers classes for those who would like to develop their theatrical skills. They are available for children and adults. Besides acting, some classes focus on dancing and singing. Moreover, there is an art gallery and a gift shop to buy some souvenirs.
Sirenia Vista Park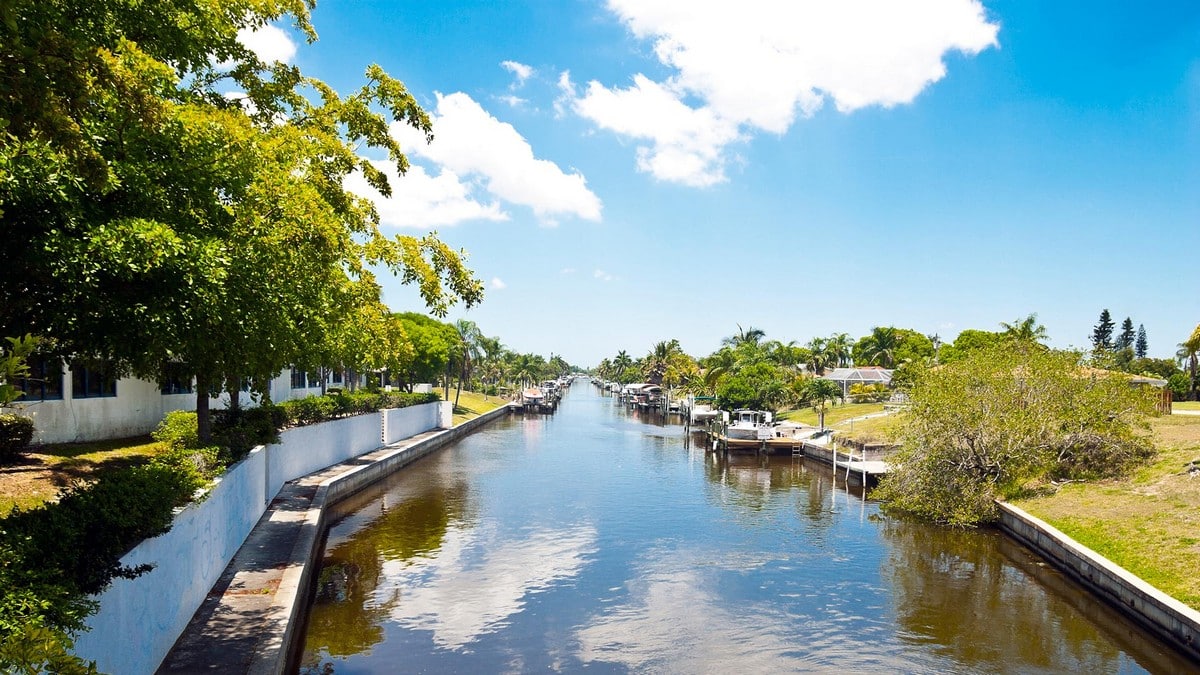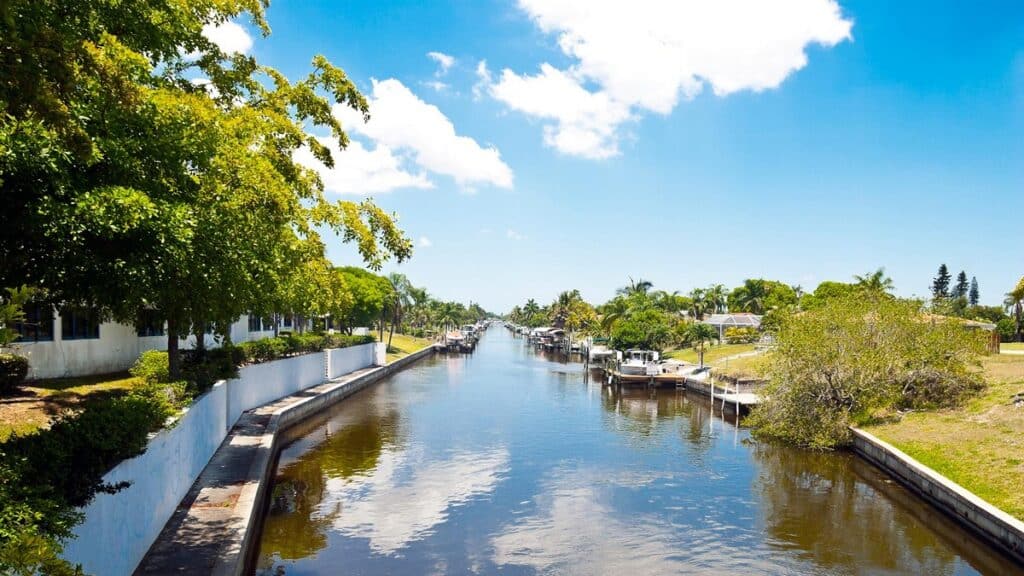 This 8-acre park is known for manatee viewing. It has a designated viewing area where you can have a glimpse of the manatees. There are also boat rentals if you want to explore the park by boat. Its walking trail is well-paved, making it convenient to walk and enjoy nature. You will have the chance to see different animal species, including birds, as you walk the trail. You will also find a butterfly garden and book nook in the park. If you are into fishing, it's allowed in some parts.
Seafood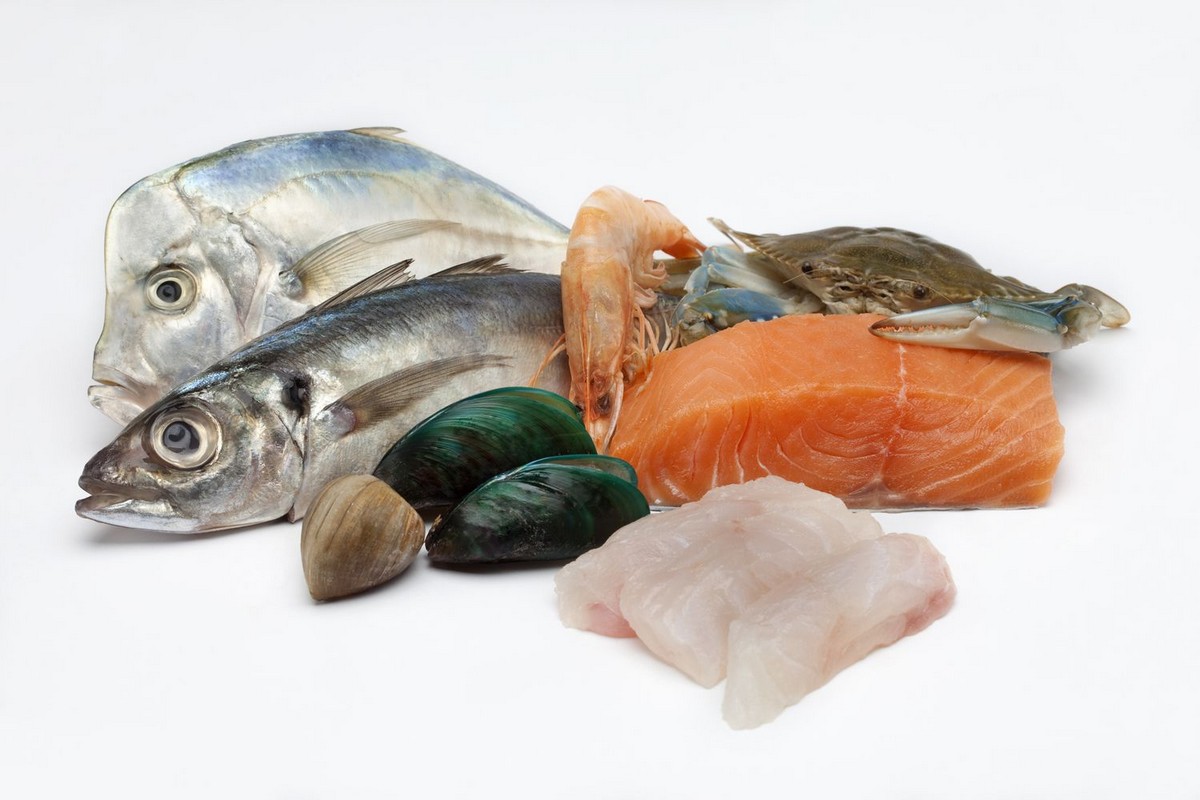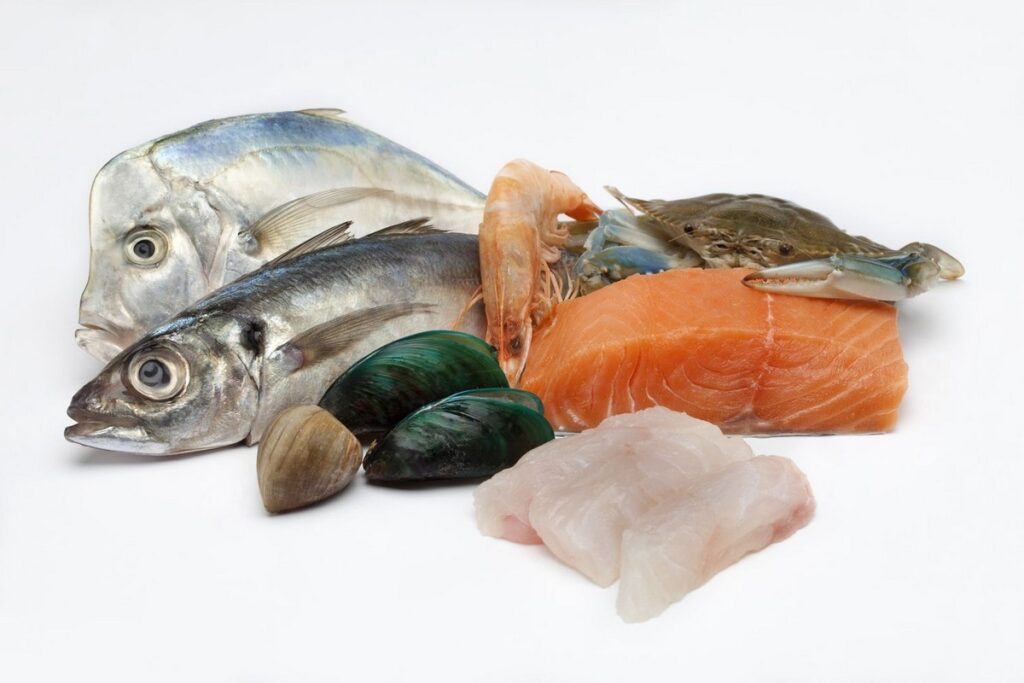 Being on the Gulf Coast makes it a fantastic place to find the freshest seafood. There are several seafood restaurants in Cape Coral to please your cravings for lobsters, oysters, scallops, shrimps, and local fishes. Some of them are Twisted Lobster, Fishtale Grill, and FINS Seafood & Dive Bar. If you want to cook them yourself, fresh seafood is also available at the market.
The Other Side of The River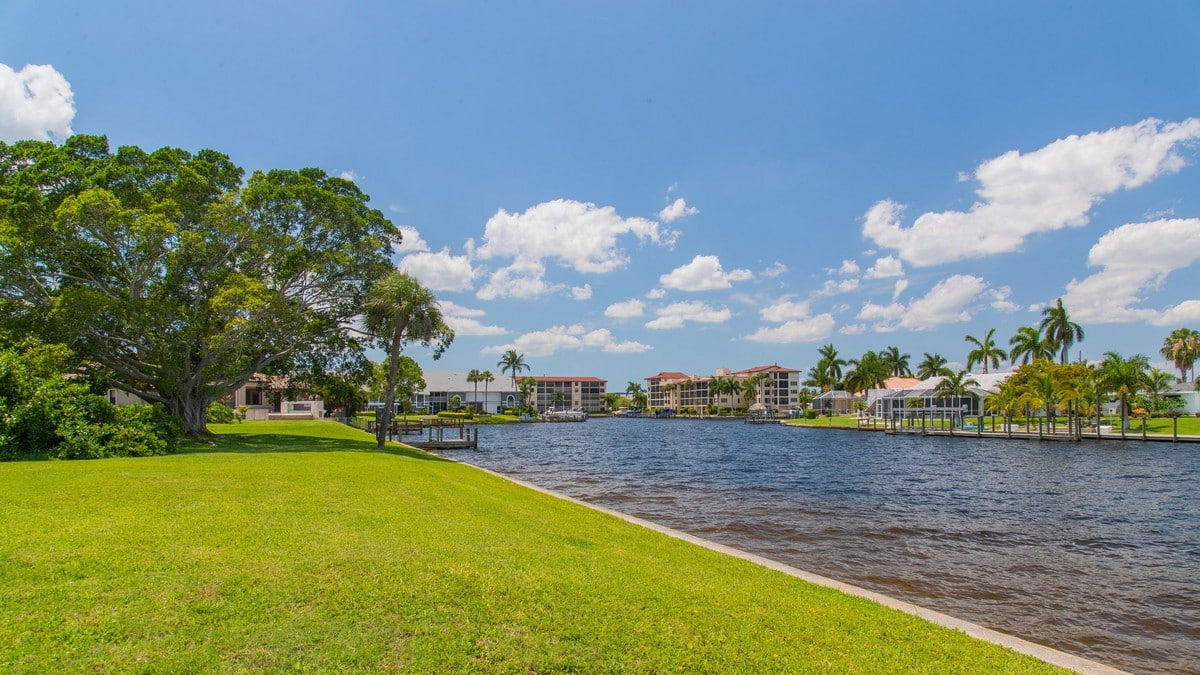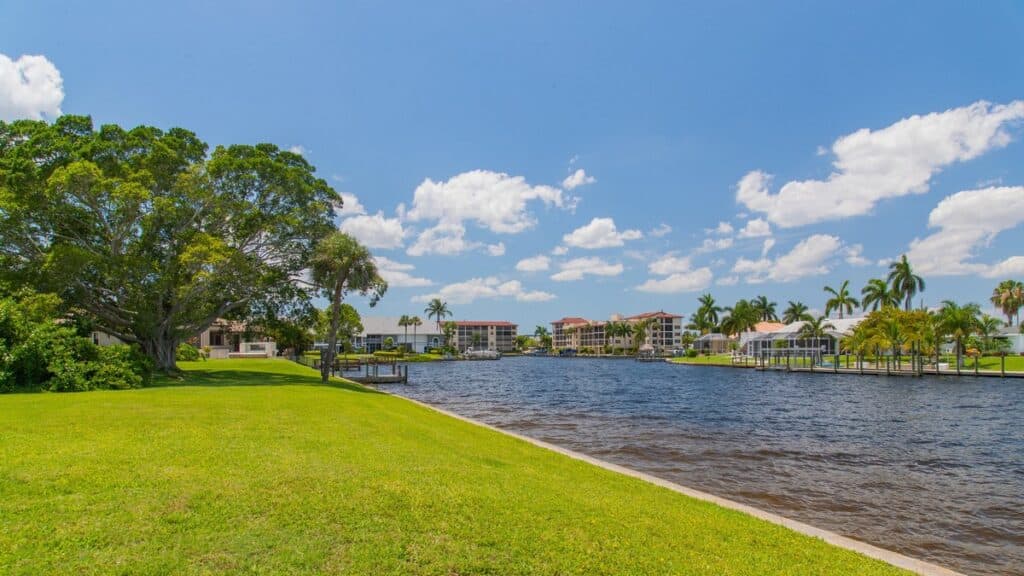 Cape Coral was called "the other side of the river" until brothers Leonard and Jack Rosen bought a 103 square mile part of the land in 1957 and named it Redfish Point. The Gulf American Land Corporation started to develop the area as a pre-planned community, and that was when it became known as Cape Coral. It was incorporated into a city in 1970. Although it hasn't been long since it became a city, it has a thriving economy.
Its future job growth is predicted to be 41% in the next ten years, which is higher than the national average. The unemployment rate, which is 4.6%, is also lower than the US average. With its 400 miles of canals, plenty of water activities are available to try, including cruising, fishing, and kayaking. It also boasts of its rich wildlife and nature.