Munich, the capital of the state of Bavaria, is one of Germany's most popular tourist destinations. It is also known as a city of many faces. Munich has both a modern facade and an old one, a cosmopolitan one and several traditional ones. It has been many things to many people over the centuries, but today, it's known for being home to its unique culture and heritage.
Munich is known for its world-famous "liquid bread," sausages, and annual Oktoberfest celebration. It is also known for being one of the most important art centers in Europe, with many renowned museums, including the Museum Brandhorst, which houses work by Picasso and Warhol.
The Finest Beers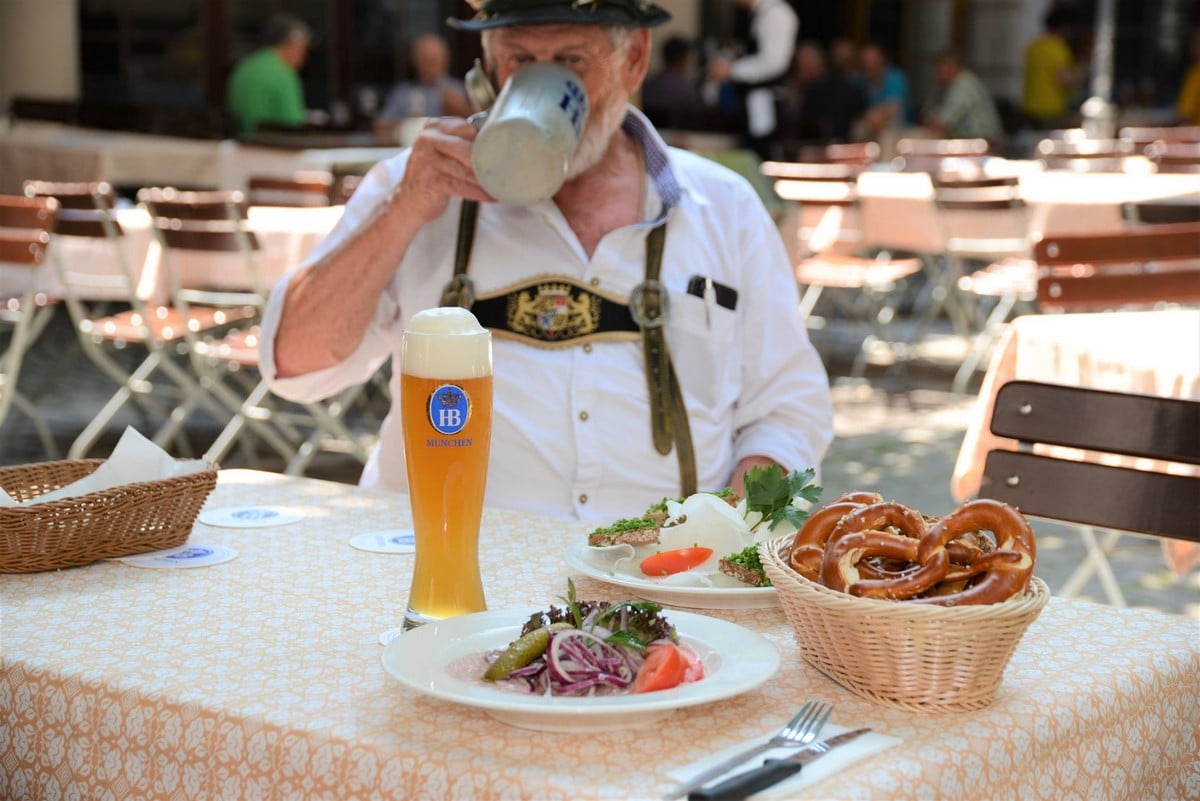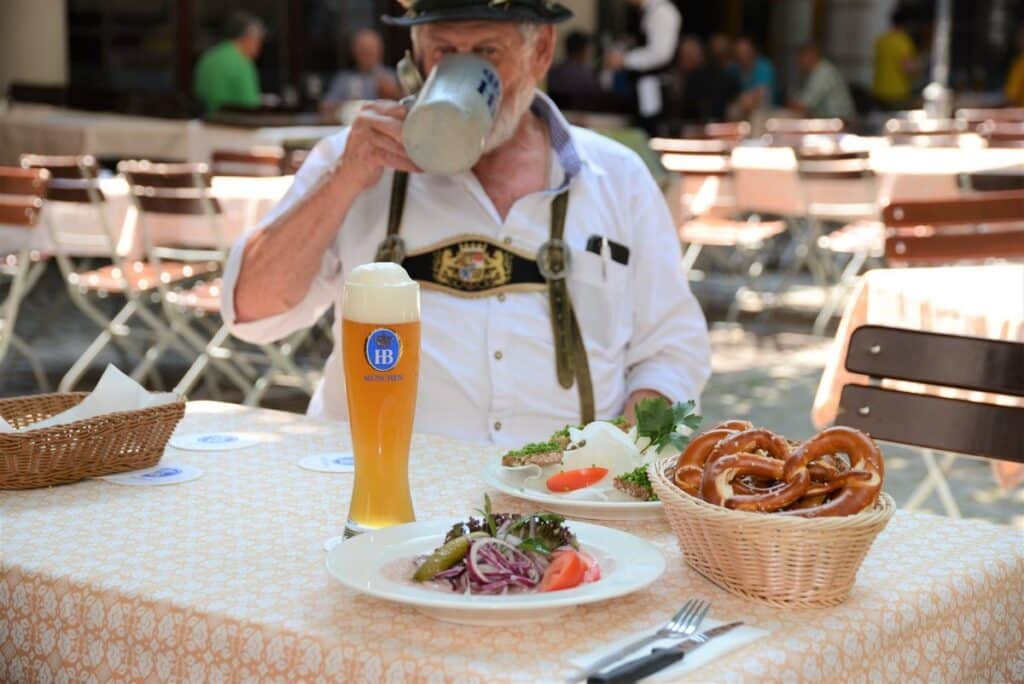 Munich is the home of some of the finest beers in the world. Known as "liquid bread," beer has been brewed there since at least 1323 and is still a significant part of life today. The most famous beer style is Munich Dunkel, which means "dark" in German. It's dark brown colored with a slightly bitter taste from roasted malt used in its brewing process. The Munich Dunkel is Bavaria's most popular beer style, and it's easy to see why. It's an excellent drink for any season or occasion because it pairs well with food (especially hearty German dishes) and casual social gatherings.
Oktoberfest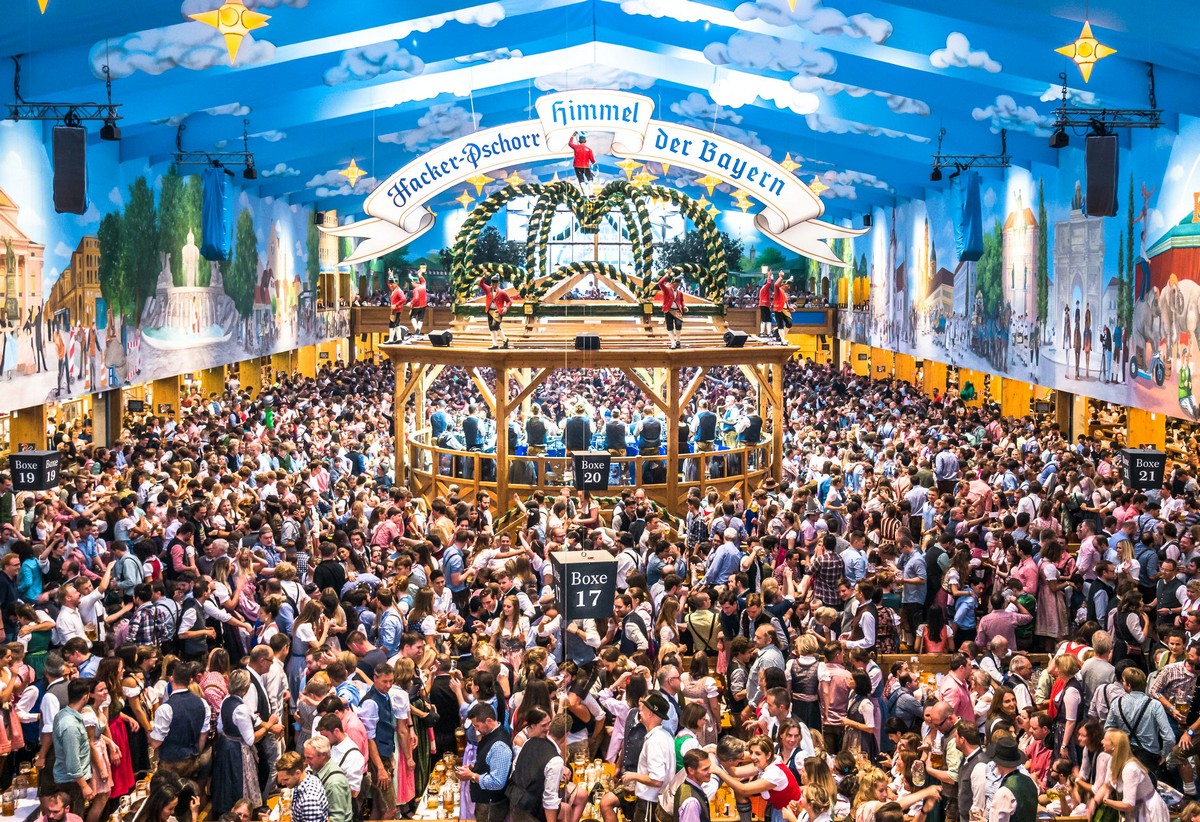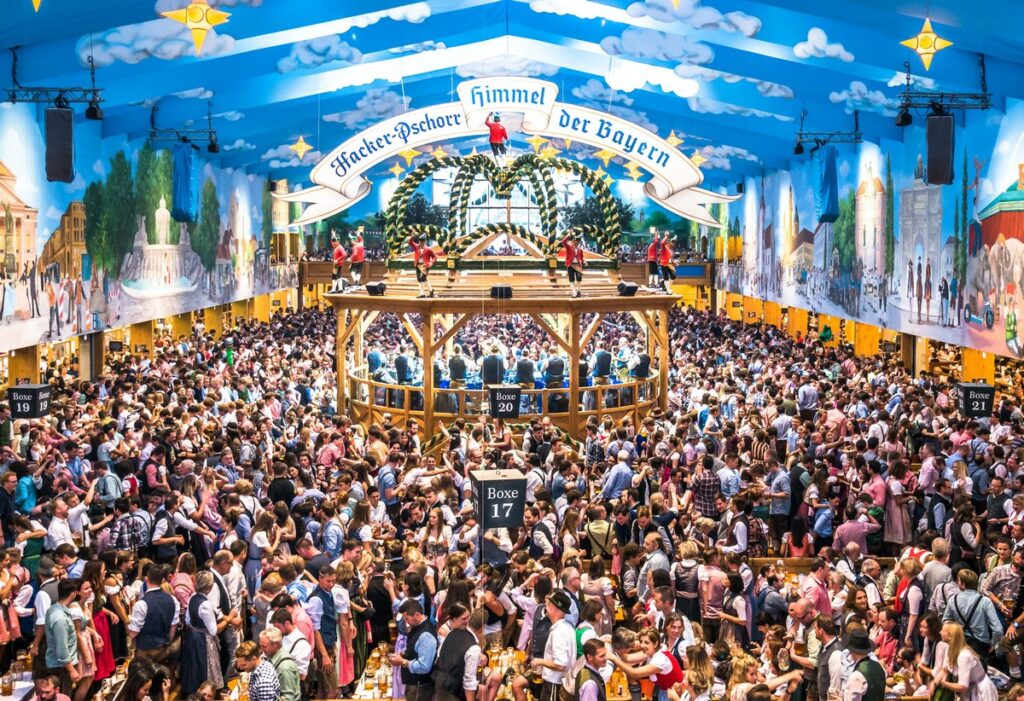 Oktoberfest is a 16-day festival held annually in Munich, Bavaria, Germany. It is a celebration of the purity and strength of traditional German culture. Oktoberfest is an integral part of Bavarian culture, which dates back to 1810 when it was initially celebrated for Crown Prince Ludwig's marriage to Princess Therese von Sachsen-Hildburghausen on October 17. It was then put on hold during World War I and II but started again in 1948 when both sides agreed it would benefit people from all over Europe to reunite under one roof for peace talks.
BMW Motorcycles and Cars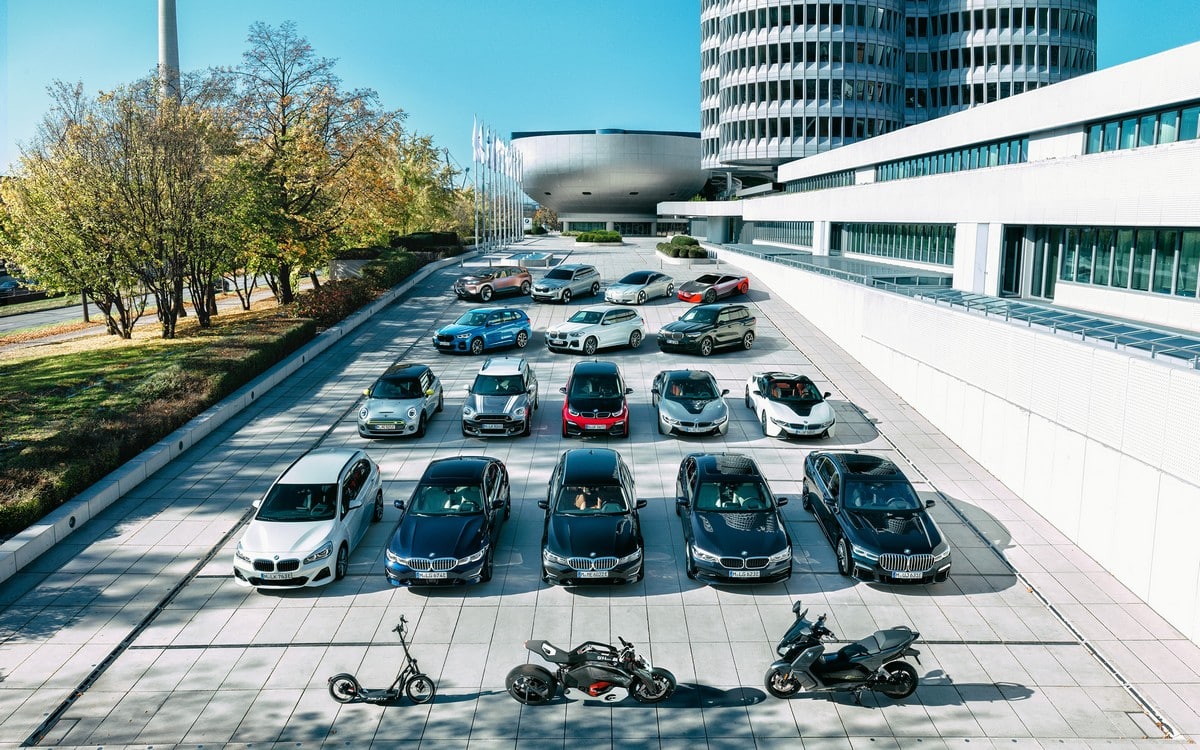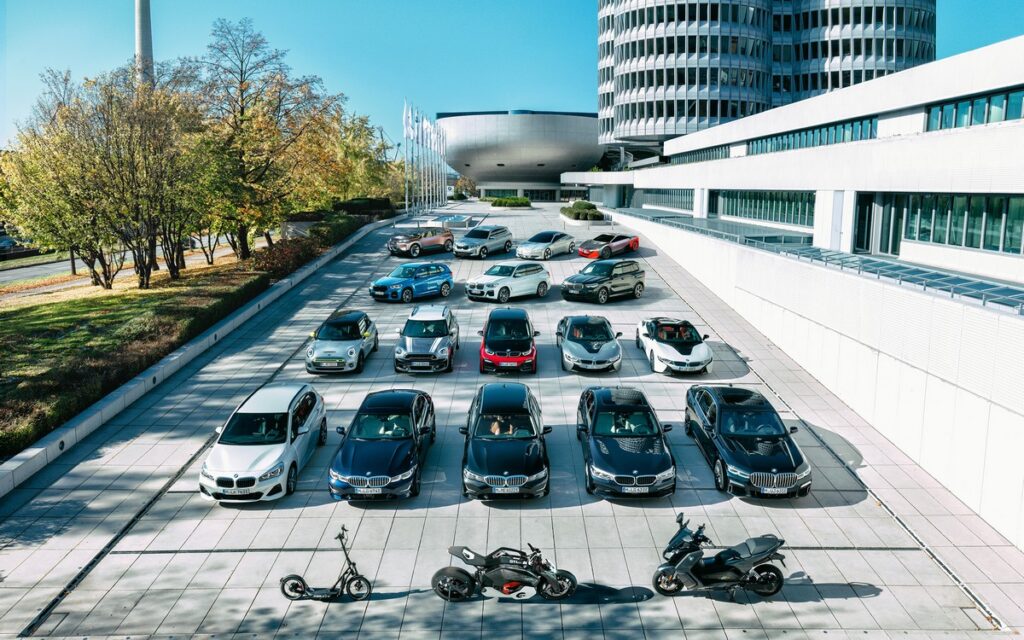 Tourists in BMW motorcycles and cars can take a tour of the factory in Munich. It takes about two hours, and you will get an inside look at how BMW manufactures its bikes and cars. You will also see famous models made there, such as the K1200R and S1000RR. BMW is known for producing high-quality vehicles that are luxurious yet sporty and reliable. They also make motorcycles that have been winning races since 1923. That's why it's easy to understand why tourists flock to the factory to get a firsthand look at automobile making in Germany.
The Hofbräuhaus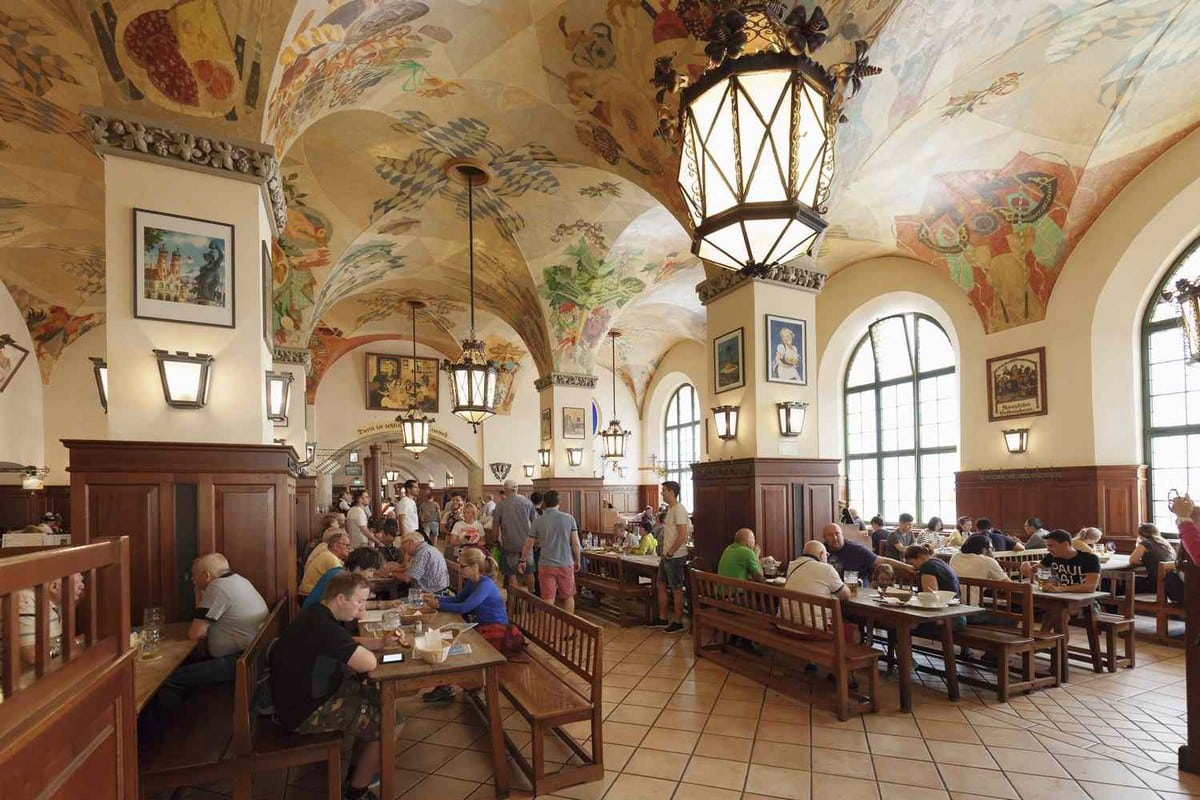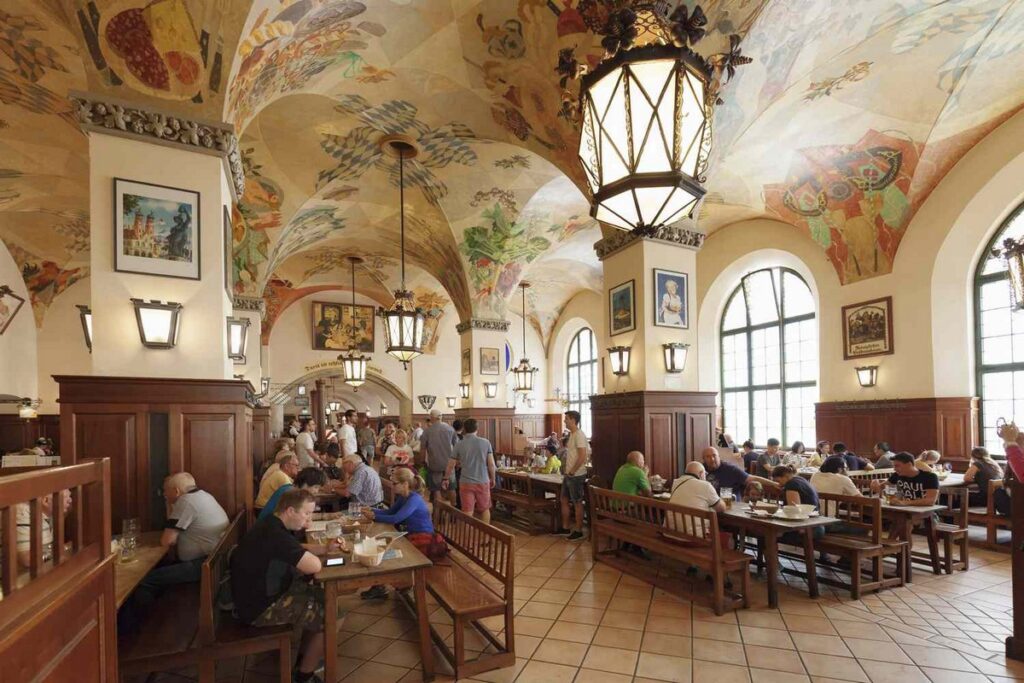 There is no better place to enjoy a pint of beer than The Hofbräuhaus, a famous brewery and restaurant in Munich. It's also considered to be the most famous beer hall in the world, and it's one of the most popular tourist attractions in Munich. The Hofbräuhaus was founded by Duke Wilhelm V of Bavaria in 1589 as an armory for his troops. After his death, his successor Ludwig I, converted it into a brewery that produced beer for local consumption and export throughout Europe. The brewery was later purchased by Paulaner monks who continued its operation, which all locals of Munich still refer to as "the Hofbräu."
The Englischer Garten (English Garden)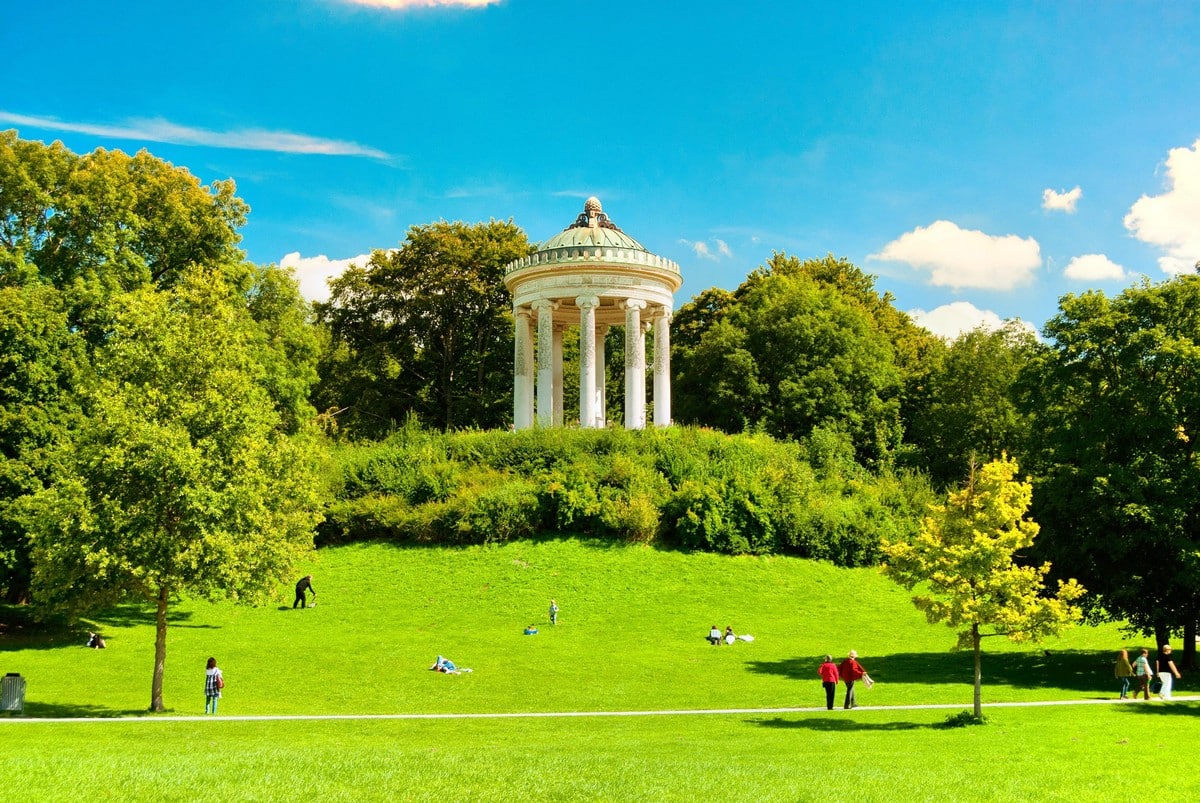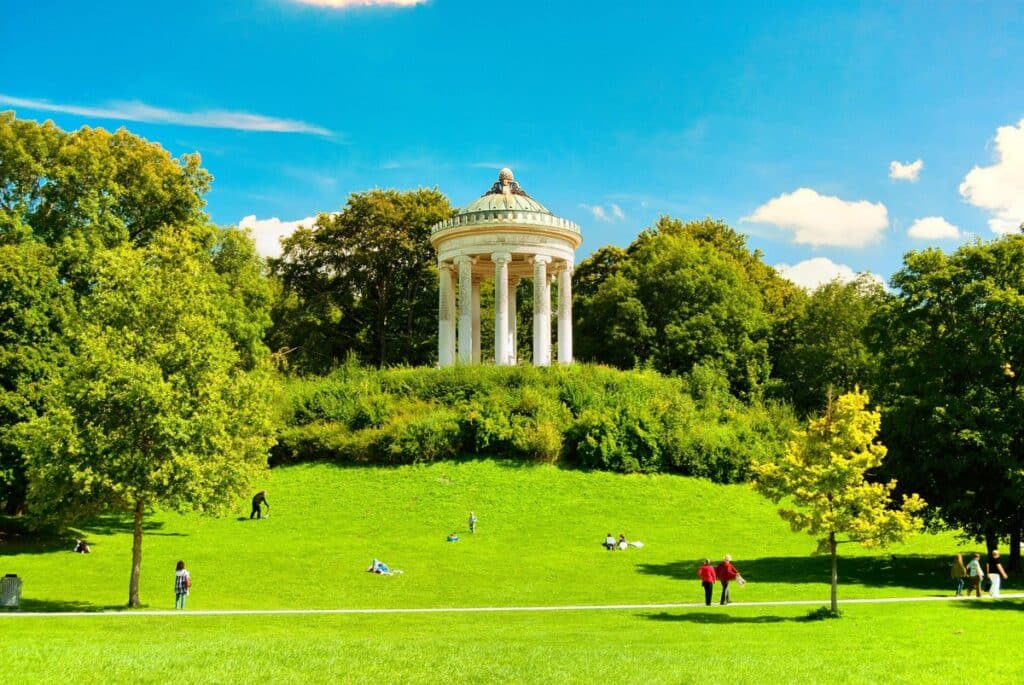 The Englischer Garten (English Garden) is the largest urban park in central Europe. With an area nearly three times the size of New York's Central Park, it's a great place to relax and enjoy nature with friends or family. The park is home to over 200 species of trees and bushes, including a large oak forest. The Englischer Garten also has many attractions, like an amusement park where you can ride roller coasters, water rides, bumper cars, and more. There is also a zoo full of animals from around the world, like lions, elephants, and giraffes, along with an aviary where birds fly free all day long!
Marienplatz (Mary's Square)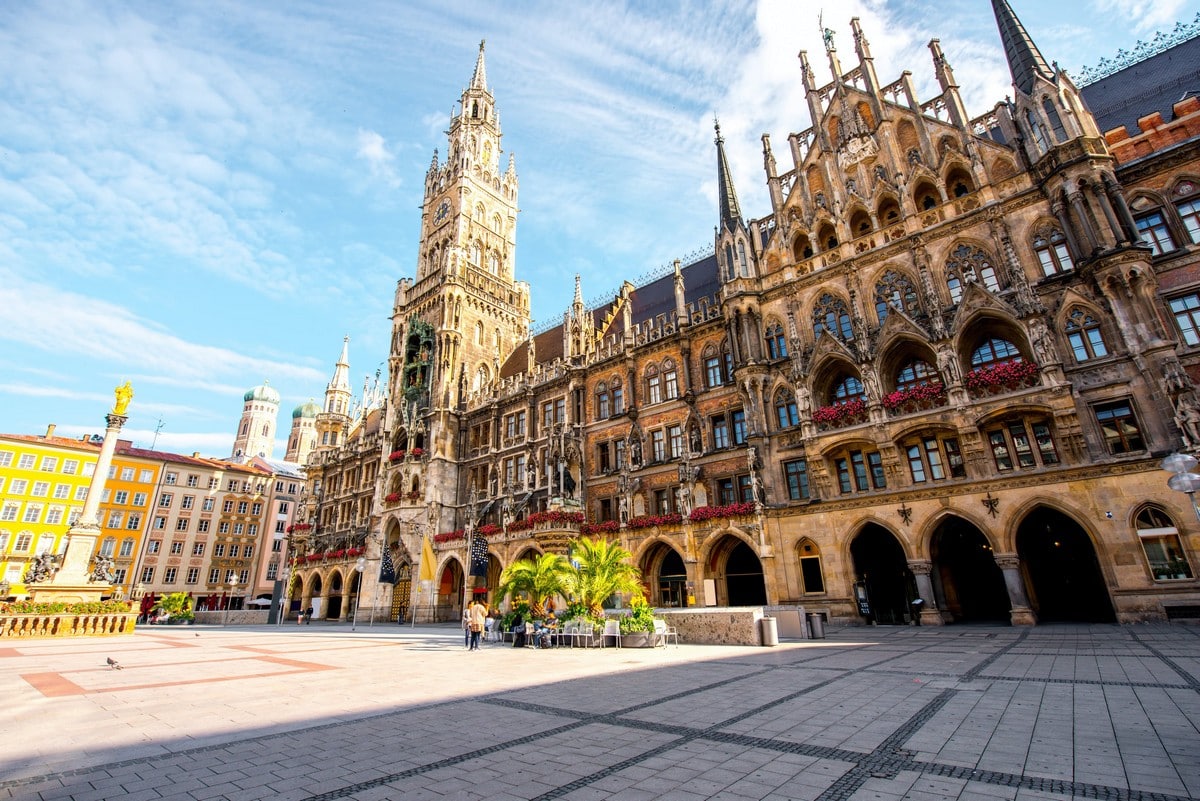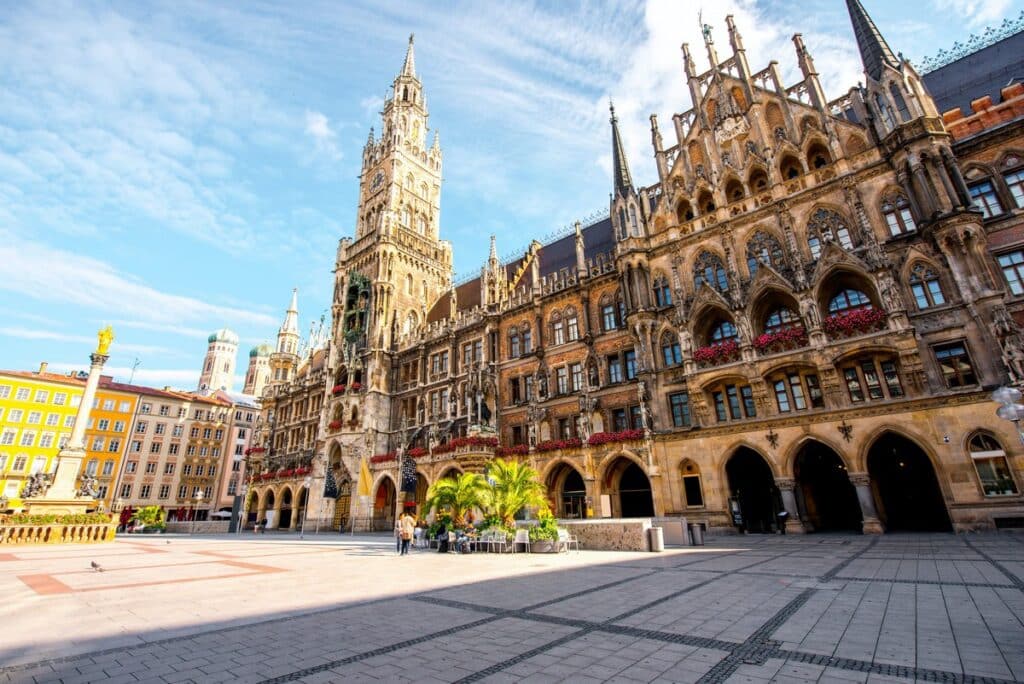 The Marienplatz (Mary's Square) is the center of Munich, Germany. It's named after a Marian column erected in 1638 and still stands in the square today. Important buildings have surrounded the square since its creation, including both town halls: The New Town Hall and Old City Hall sit on opposite sides of Marienplatz and other historical sites such as St Peter's Church and Rathaus-Glockenspiel clock tower. The square is popular with tourists and locals, as it's often used for festivals and markets. The famous "Oktoberfest" takes place annually, with beer tents and carnival rides.
Football in Munich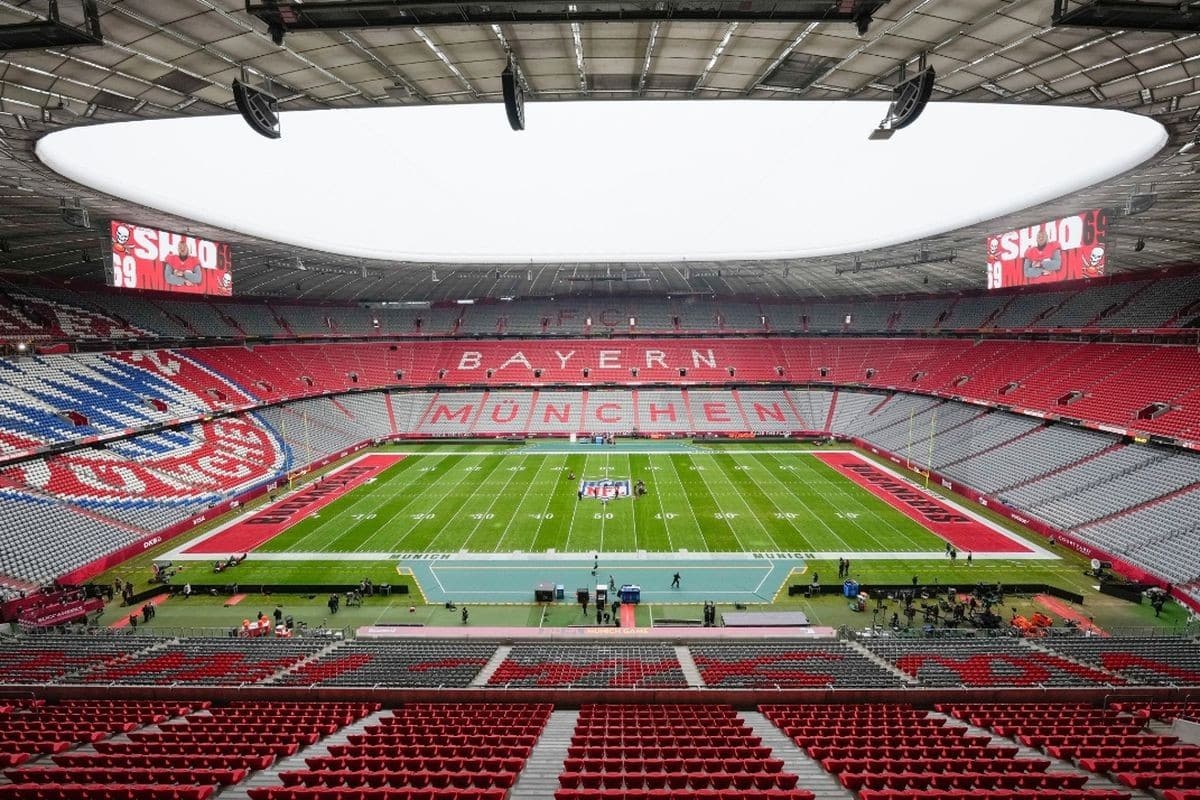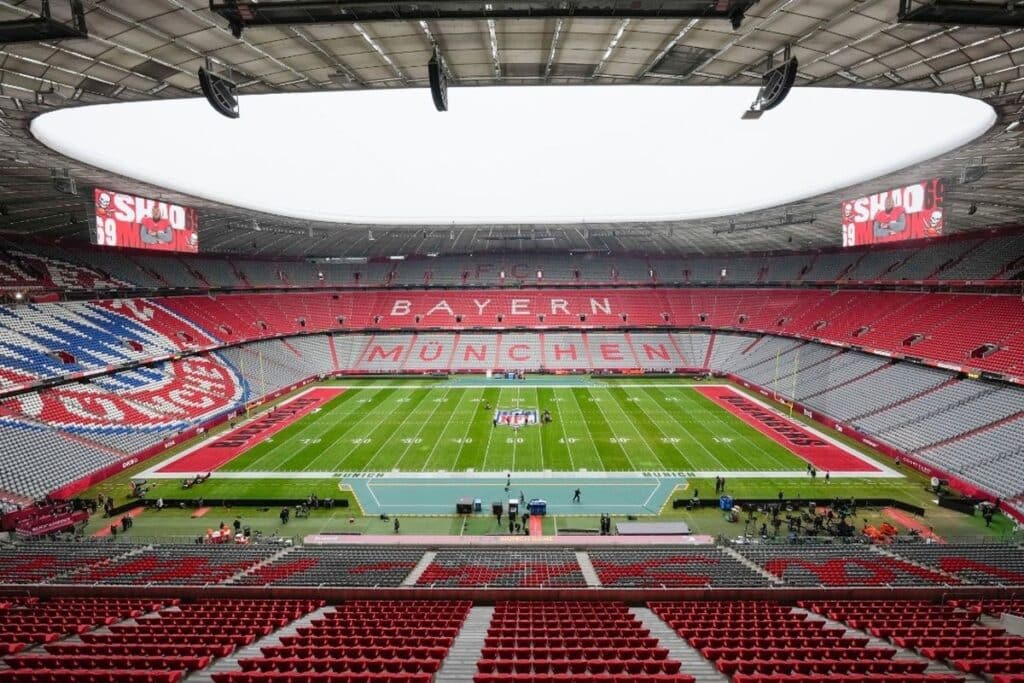 If you're a football fan, Munich is the place to be. The city's most famous team is FC Bayern München, the team has won the German Bundesliga a record 25 times and has also won eight German Cups. It's no surprise that FC Bayern München was founded in 1900. After all, Germany was one of the first countries to adopt football as an organized sport. In addition to winning many awards for their performance on the field, FC Bayern München also excels at attracting fans from Europe who wants to see firsthand what this fuss is about.
Surfing in Munich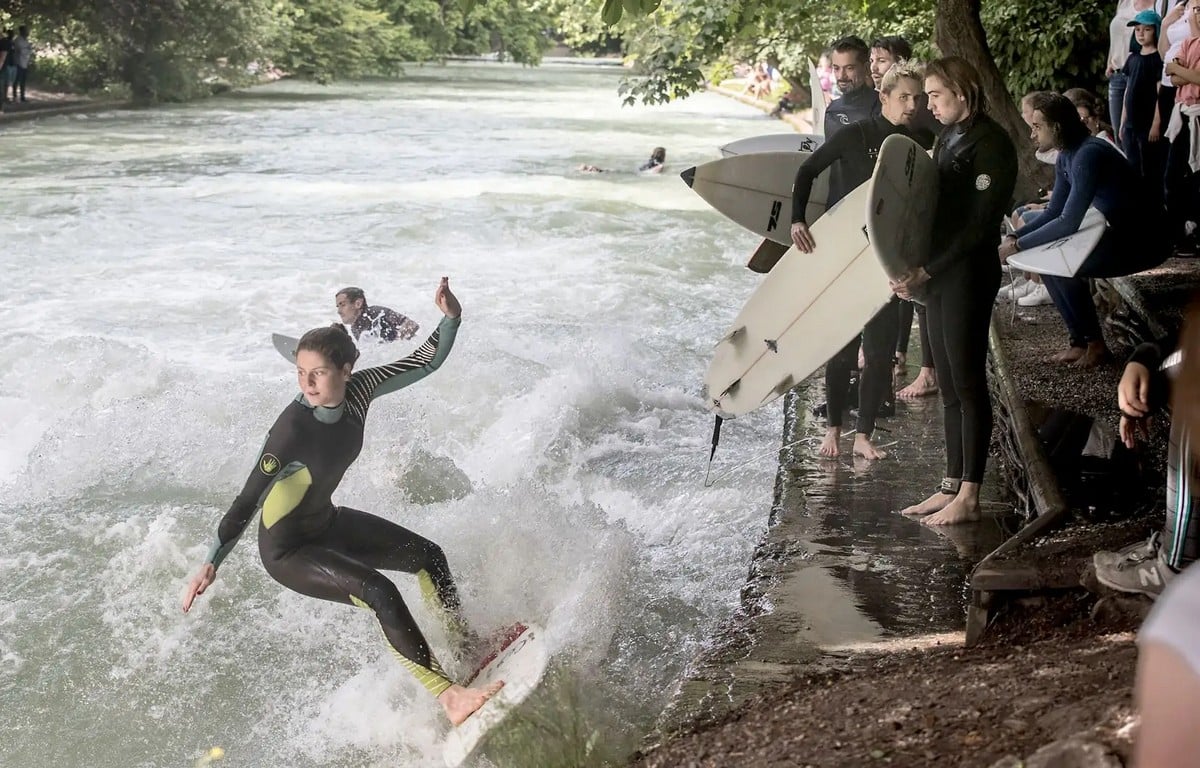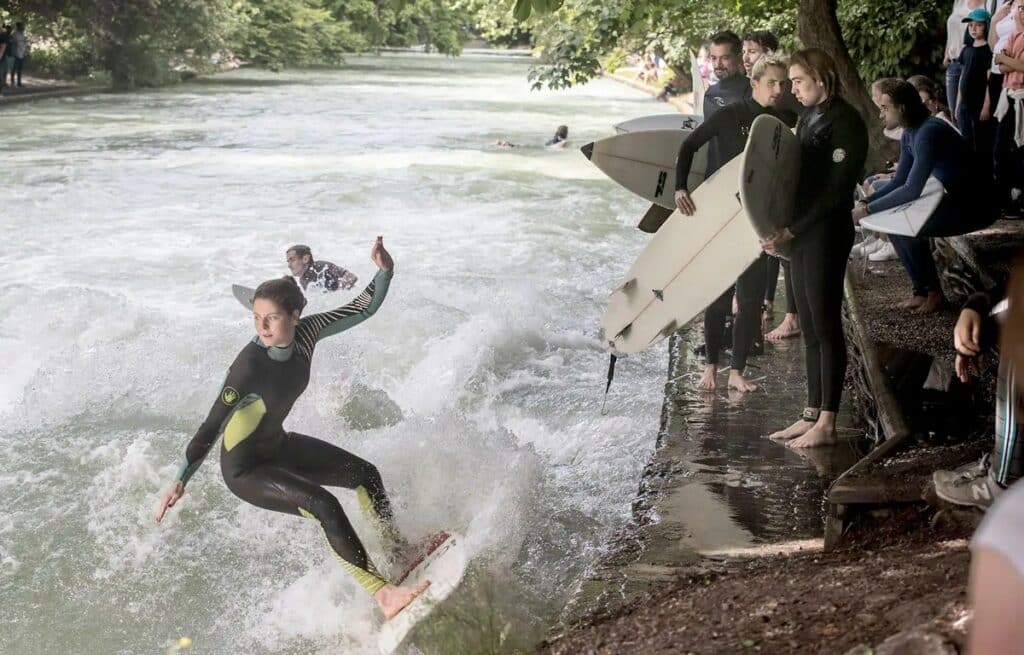 Munich is a great place to learn to surf. Not only does the city have several spots for beginners, but it also offers excellent conditions for surfing year-round. The Munich Surfing Club has been around since 1984 and runs classes at various locations around town for all levels. If you're looking for a more relaxed approach, consider taking lessons at one of the many surf schools in Munich. You can choose from group lessons or private classes with an instructor who will teach you everything from paddling through catching waves (and riding them), all on your terms.
The Famous Wienershcnitzel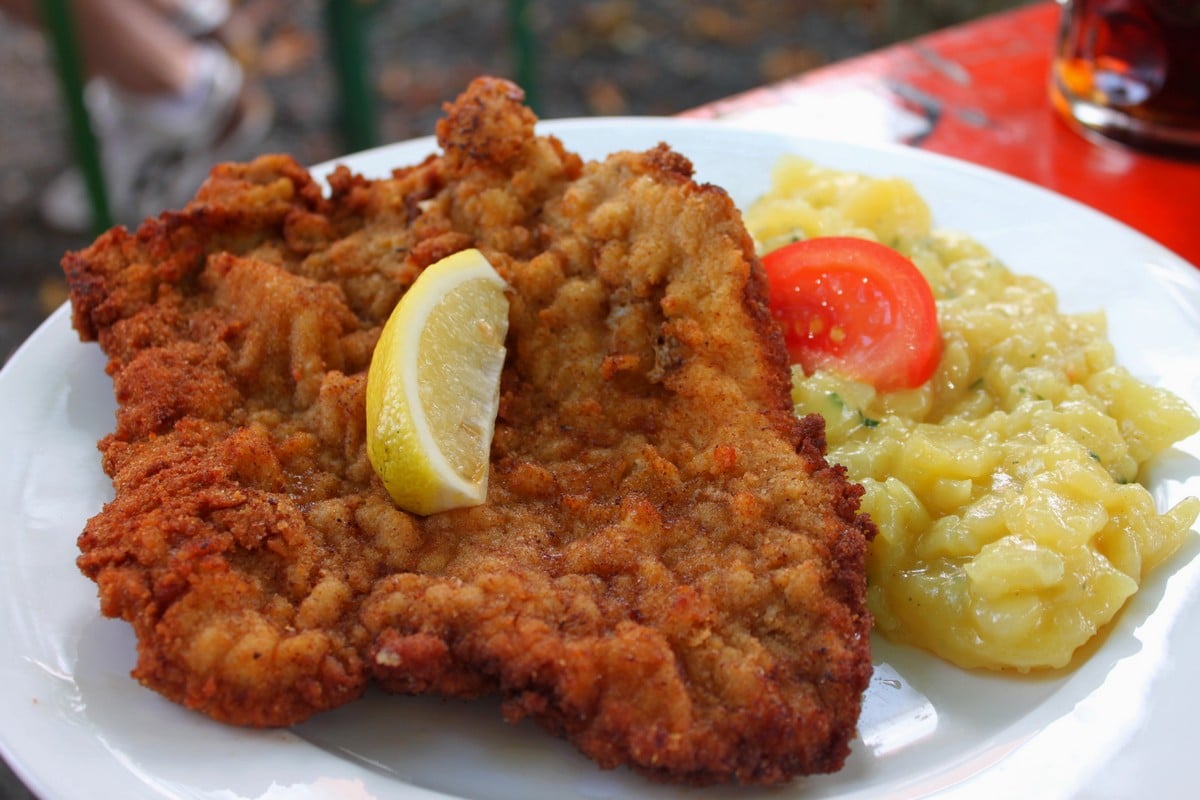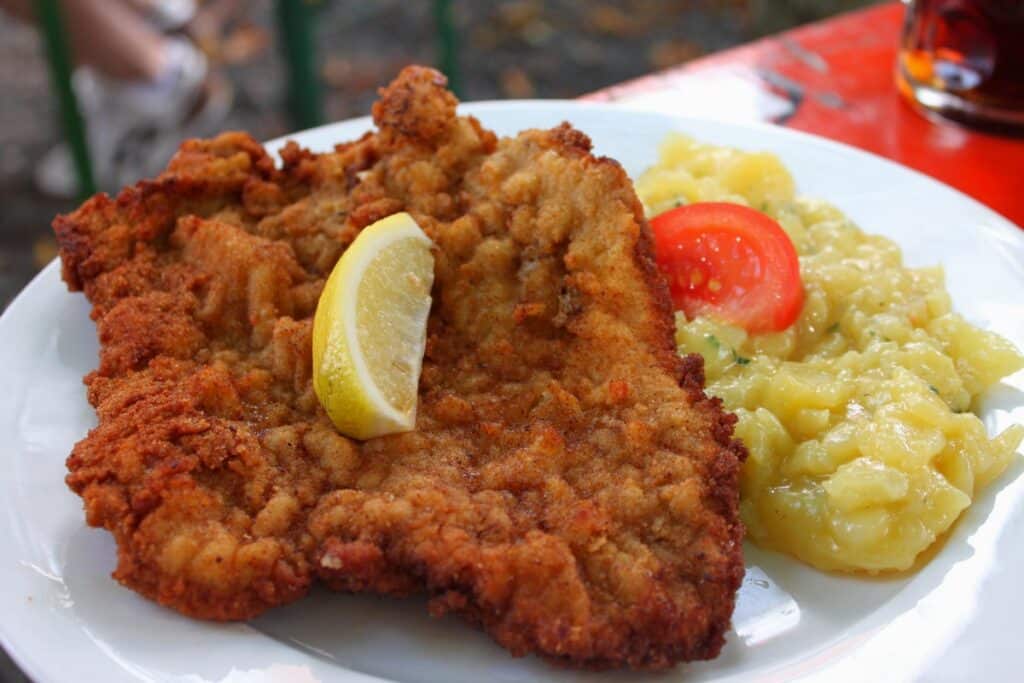 A wienershcnitzel is a breaded and deep-fried cutlet of veal. It's usually served with a side of potato salad or fries, but you can also order it with other toppings. The chefs created the dish at Augustiner-Keller, which opened in 1817 as Munich's first beer garden and still serves delicious Bavarian cuisine today. The restaurant has been featured on numerous travel shows, a testament to its popularity. Their wienershcnitzel is unmatched and unlike anything else, so if you're looking for an authentic experience, this is your place!
Vibrant Clothing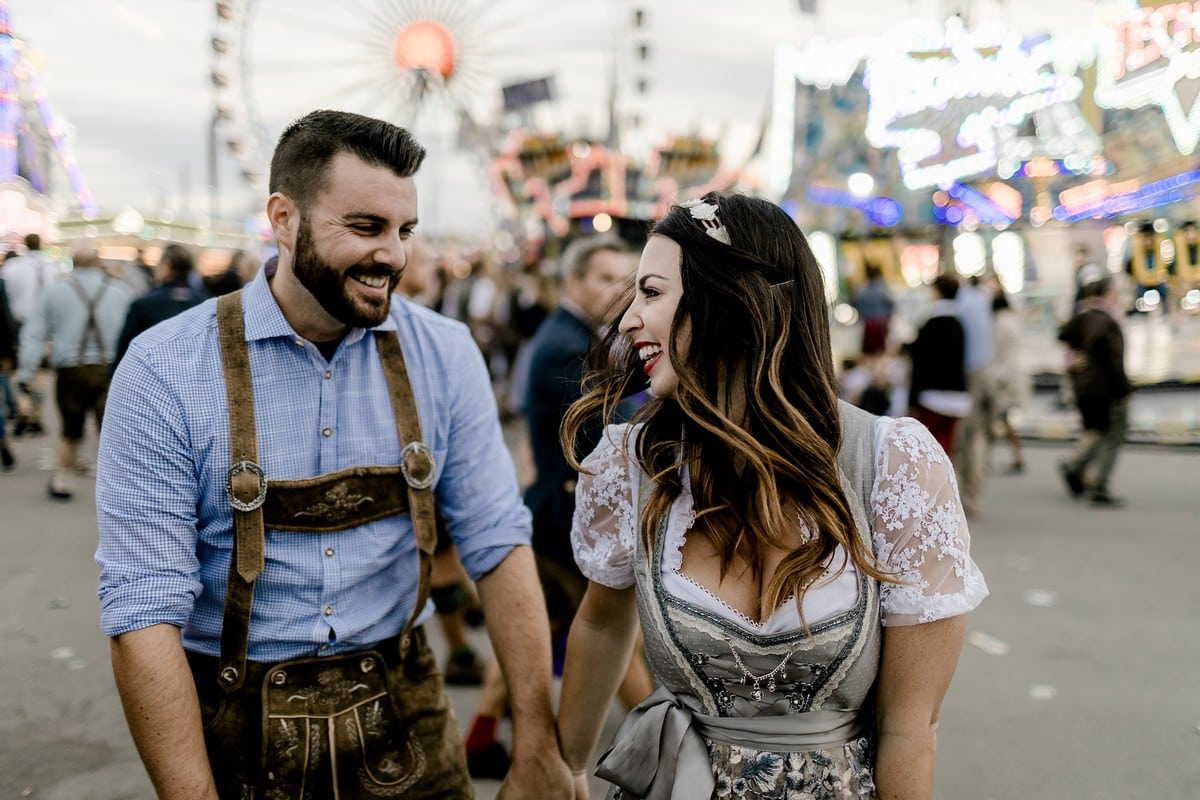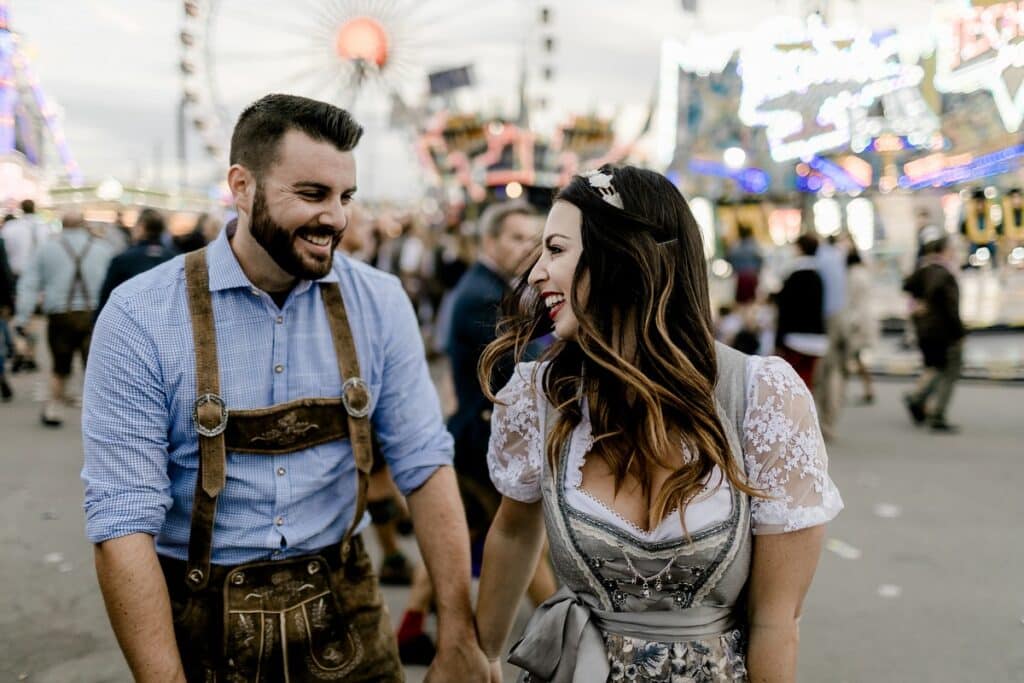 If you are looking for vibrant clothing, Munich is the place to be. The city is known for its vibrant colors and patterns. The clothing colors are significant in Munich and have a historical meaning behind them. They also play an essential role in Bavarian culture and traditions. Munich has many festivals annually where people wear traditional Bavarian clothing with lederhosen or dirndls (a type of dress). These events include Weihnachtsmarkt (Christmas Market), which starts in November; Fasching (Carnival), which happens in February and Fruehlingsfestspiele (Spring Festival), held between April & May.
Fairytale-Like Parks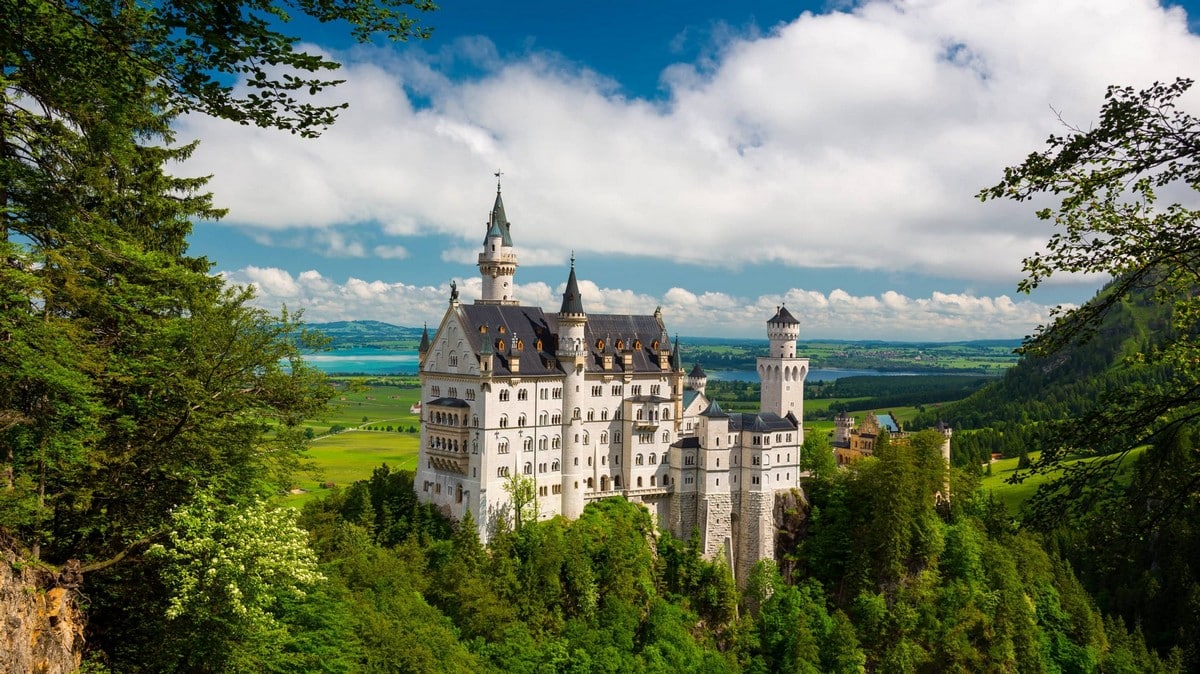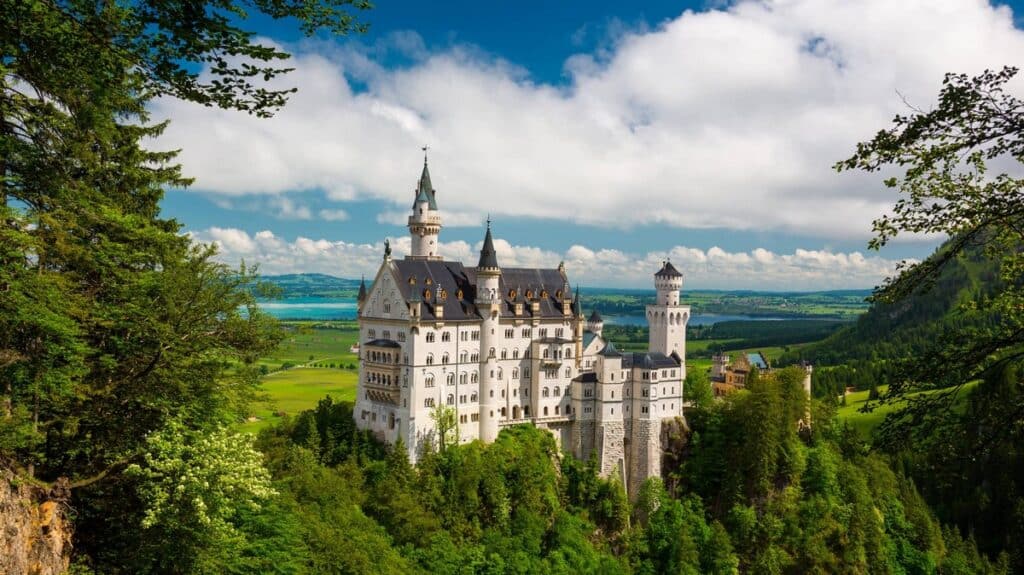 Munich is known for its parks. The Olympiapark, Tierpark Hellabrunn, Theresienwiese, and English Garden are some of the most famous parks in Munich. The Olympiapark is home to several events throughout the year, including the Oktoberfest and World Cup soccer matches. It's also where you'll find several museums, including BMW Welt, BMW Museum, and Olympia Museum. Also, it has Tierpark Hellabrunn, located near Schwabing, on land formerly owned by Bavarian King Maximilian II Emanuel von Wittelsbach. Today, it houses over 3,000 animals representing over 300 species, including lions and tigers.
Lively Marketplaces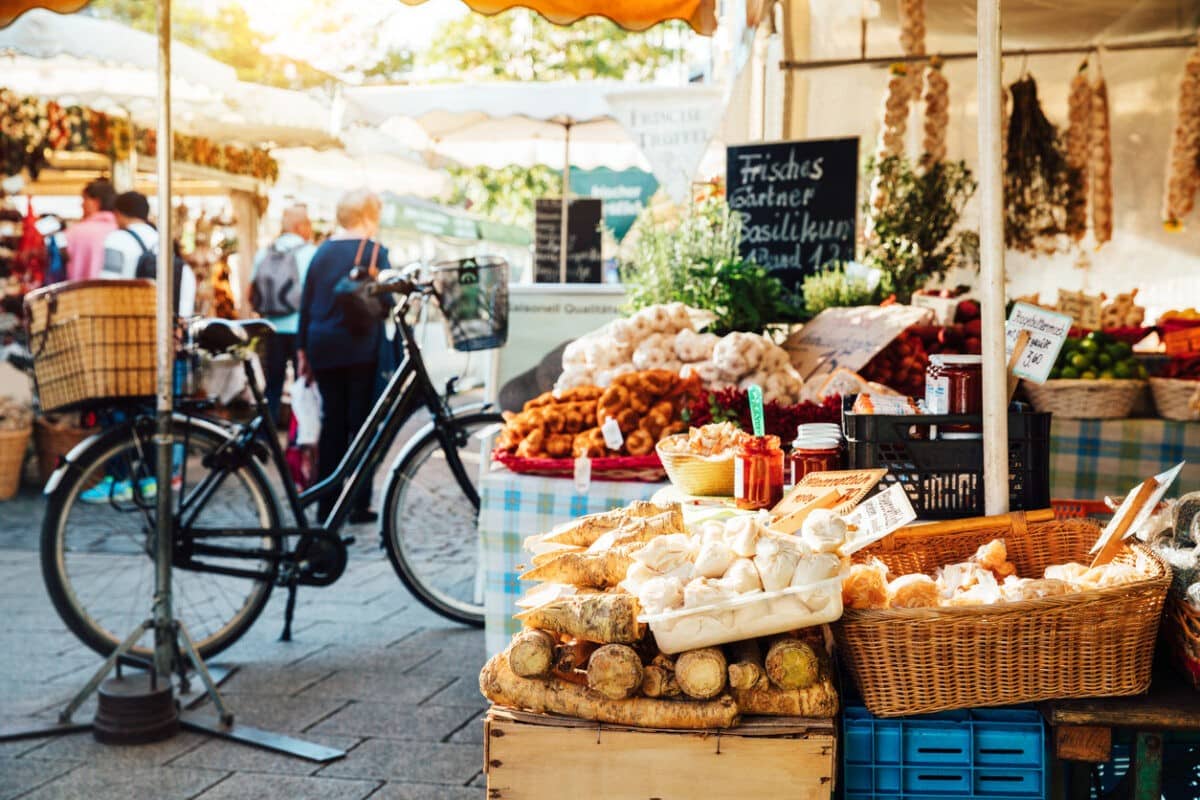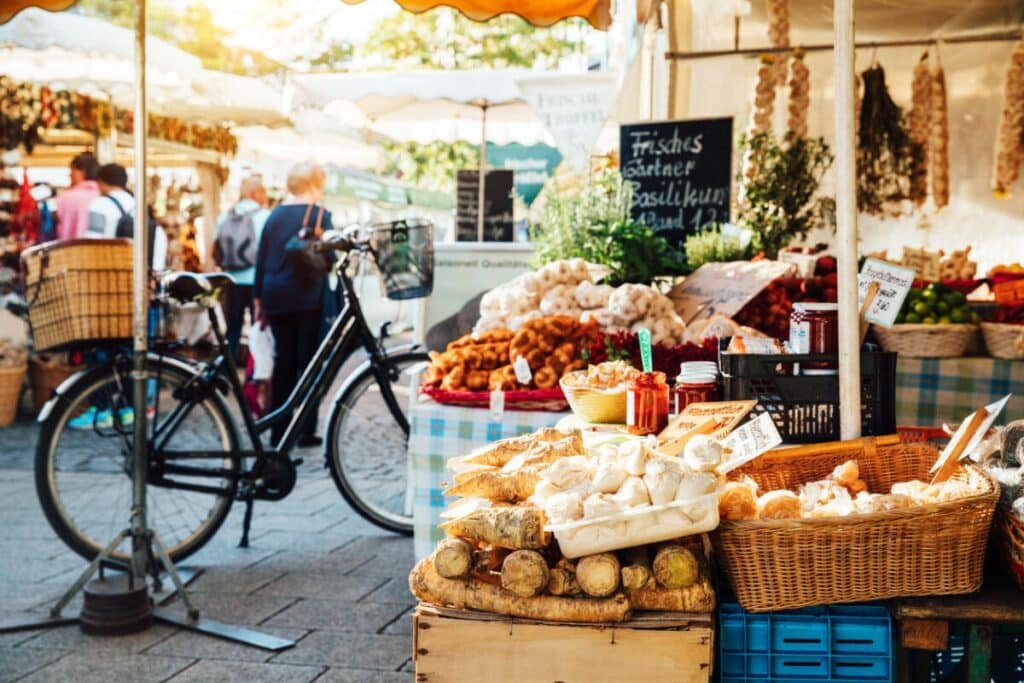 Foodies, rejoice! Munich has several lively marketplaces where you can shop for all kinds of food. The Viktualienmarkt is one of the most popular. It is a sightseeing destination in Munich and is a bustling food market open for business every day except for Monday and Tuesday mornings. Visitors can find everything from fresh produce to cheeses, meats, seafood, and more here, or stop by to eat at one of the many restaurants or cafes on site. You can also find the freshest produce native to Munich, so if you are looking for some, just go to these marketplaces!
Snacking on Schmalznudel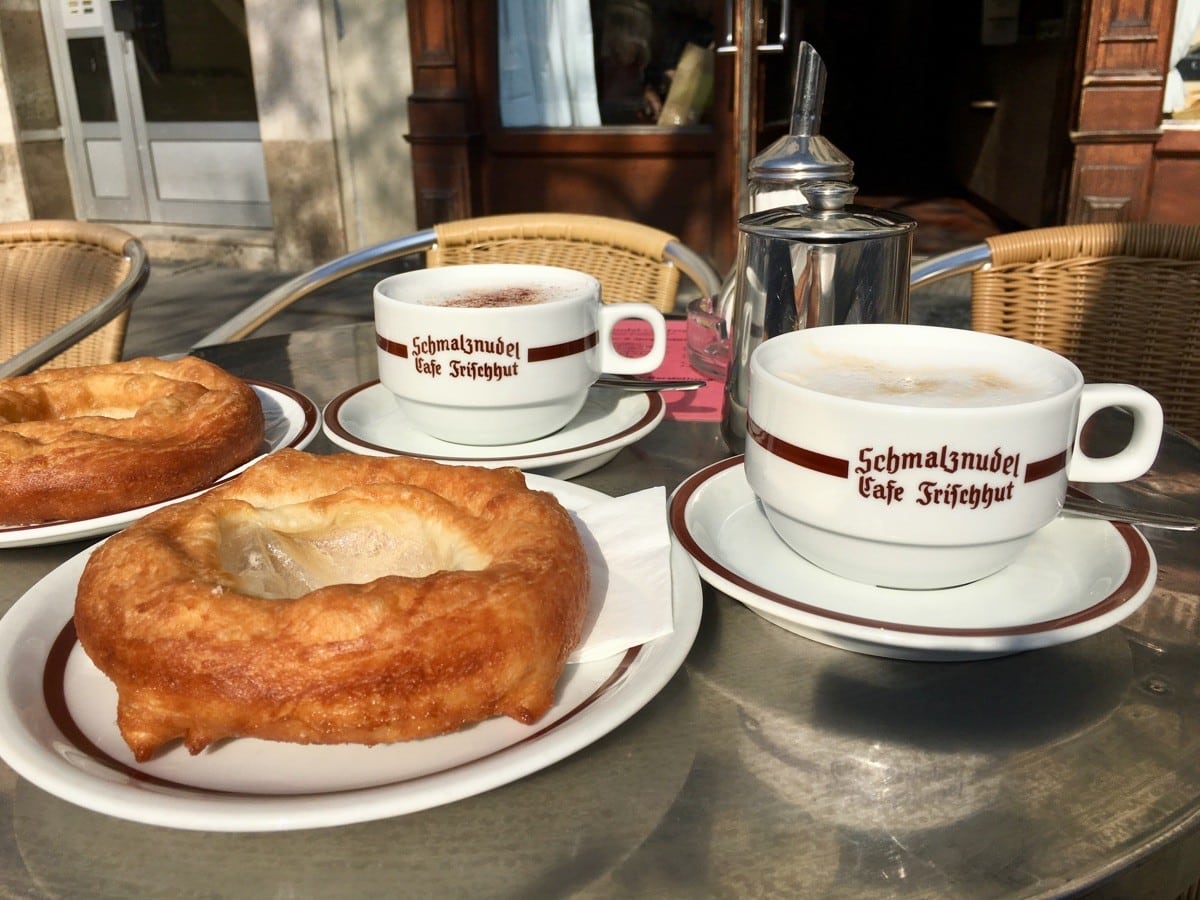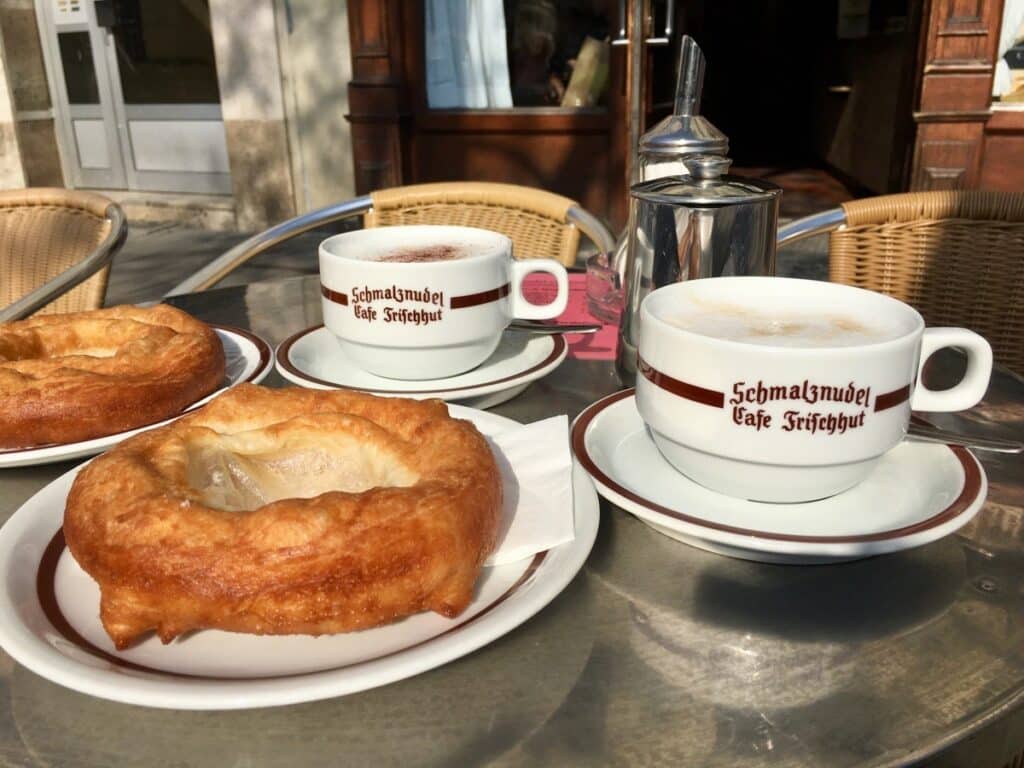 If you're looking for a delicious snack that is quick, easy, and sure to please everyone in your group, then look no further than schmalznudel. This savory treat consists of a flour dumpling wrapped around a piece of bacon and baked until golden brown. It's the perfect snack to pair with a beer or two at Munich's many beer gardens. Schmalznudel is best enjoyed hot out of the oven with fresh butter melted over the top. Also, it is said that the best schmalznudel in Munich can be found at the Viktualienmarkt, one of the city's most popular outdoor markets.
The Rot am Haken Campaign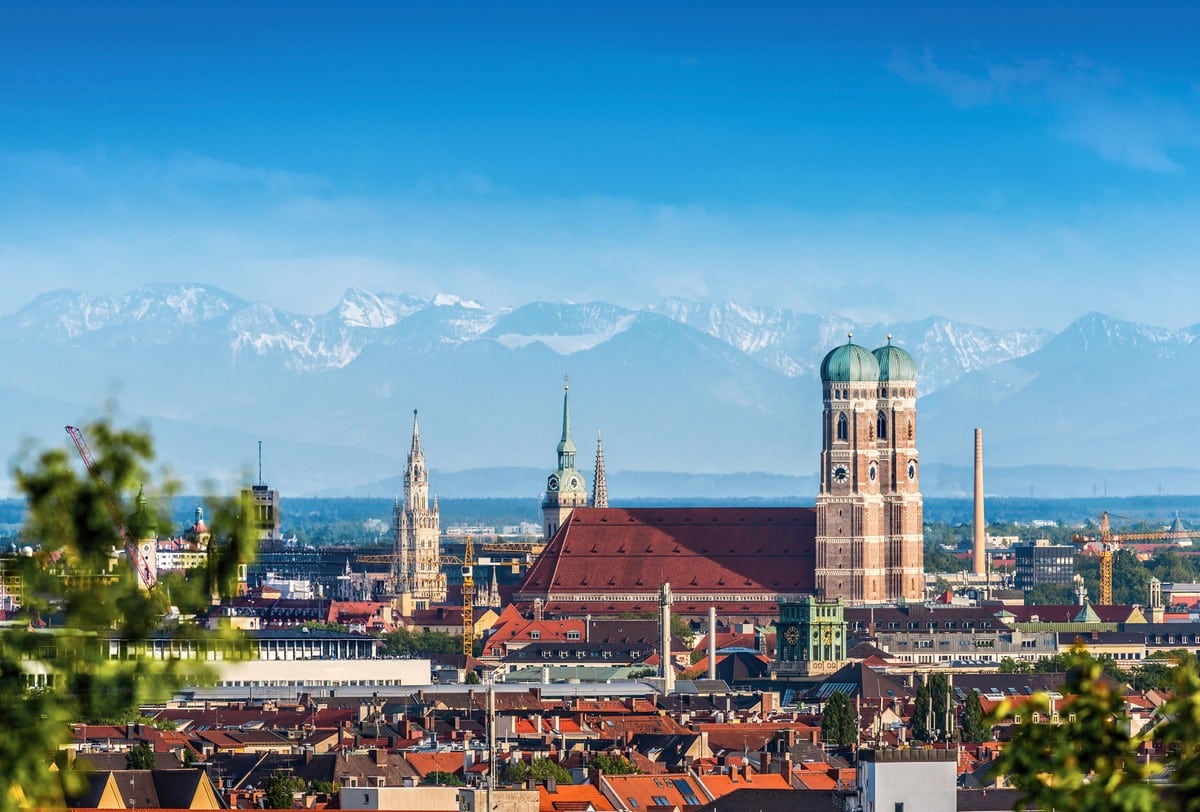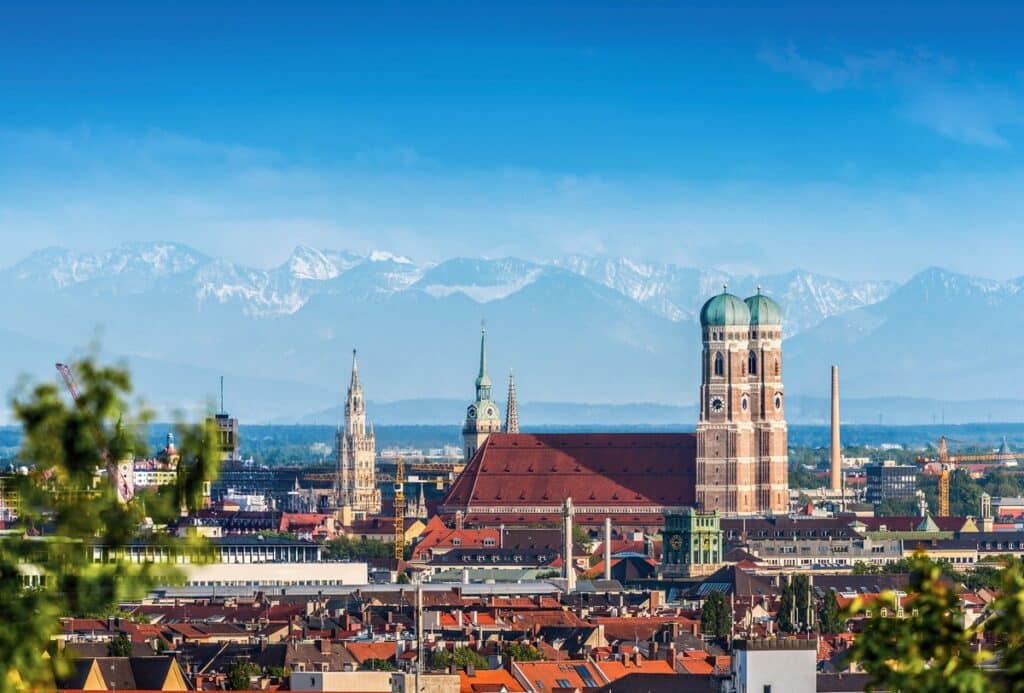 In the 1960s, Munich was experiencing a boom in tourism. It had become a popular destination for American and European tourists looking to escape the summer heat of their home countries. The city wanted to continue growing its international reputation as an attractive tourist destination, so it launched the Rot am Haken (Red Roof) campaign in 1969. The goal of this campaign was simple: make people think of Munich when they thought about traveling somewhere new and exciting. The name "Rot am Haken" came from two things: the red roofs on many buildings in Munich's old town district and the green signs all over Germany.
A​utobahnen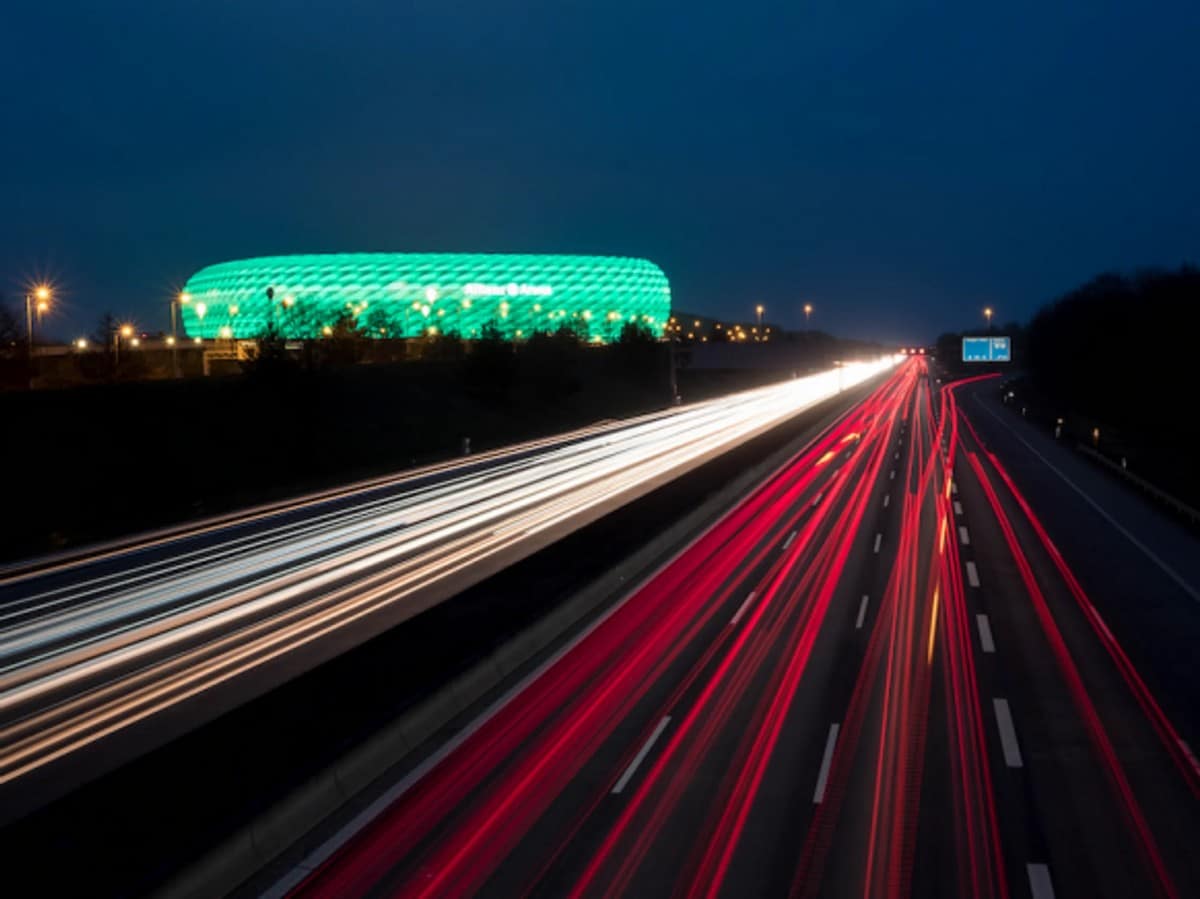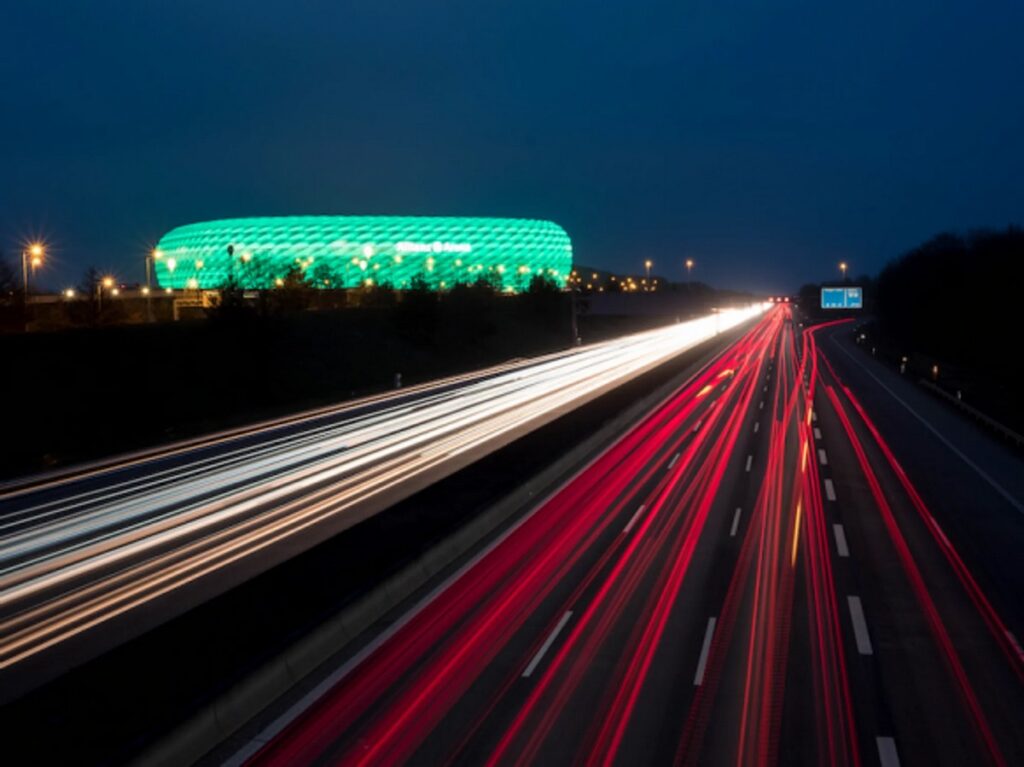 The autobahnen is the best way to get around in Munich. It's a network of high-speed motorways that covers almost all of Germany, with some sections extending into neighboring countries like Austria and Switzerland. Since there aren't any speed limits on these roads, it can feel like you're traveling through an elaborate luxury hotel when you're behind the wheel–in fact, many people take advantage of this by renting cars for their vacations. If you have your car within the city, you can take advantage of the tram system. This network is made up of three different lines that run throughout Munich and its neighboring areas.
T​ollwood Festival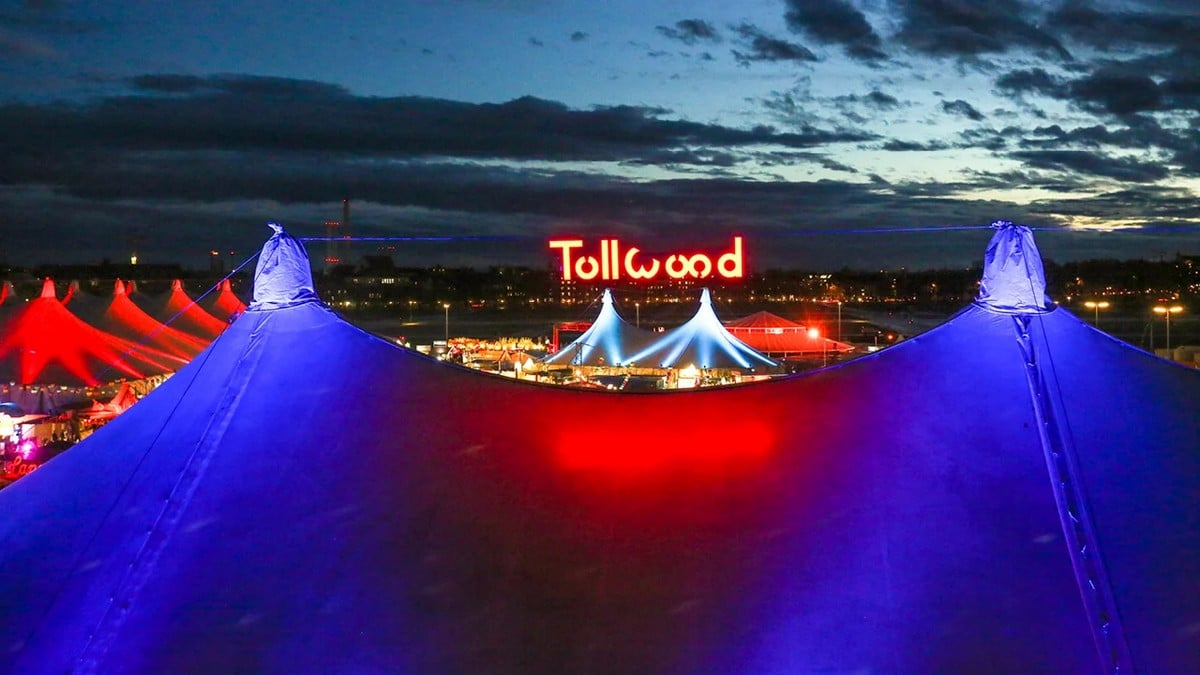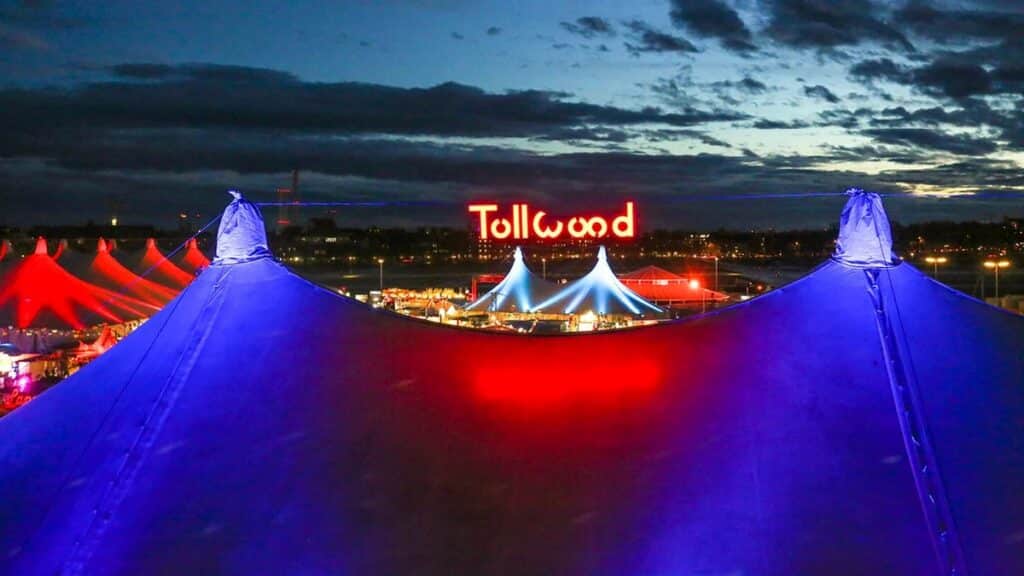 The Tollwood Festival is Munich's largest annual music festival, held in May. It features more than 100 performers and attracts more than 25,000 visitors annually. The festival has been running since 1999, with its first location at Tollwood Park near the Olympic Stadium. In 2001 it was moved to its current site at Olympiapark, where it has remained since then. The event takes place over three days from Thursday through Saturday during May each year and showcases artists from all genres, including pop music, soul music, and jazz, along with international DJs playing electronic dance music (EDM).
Historical Architecture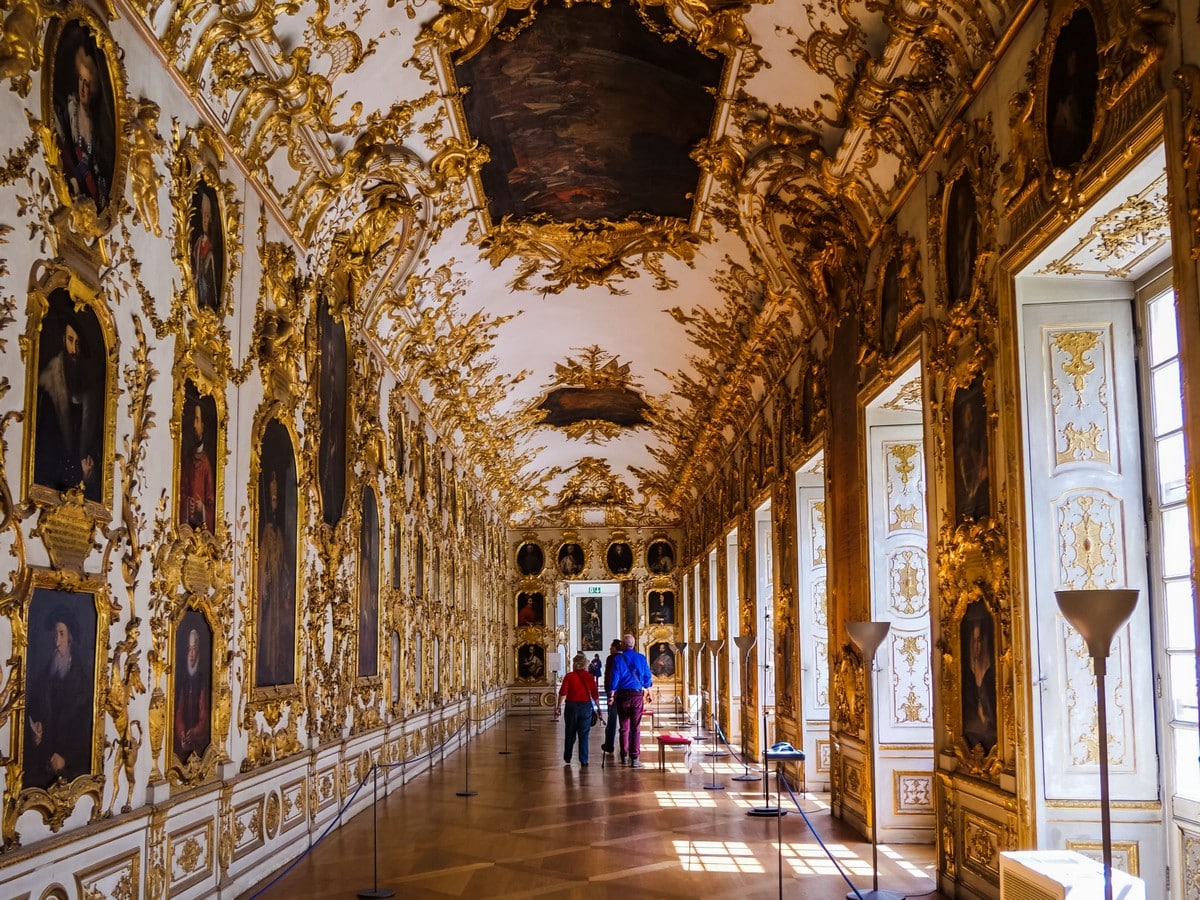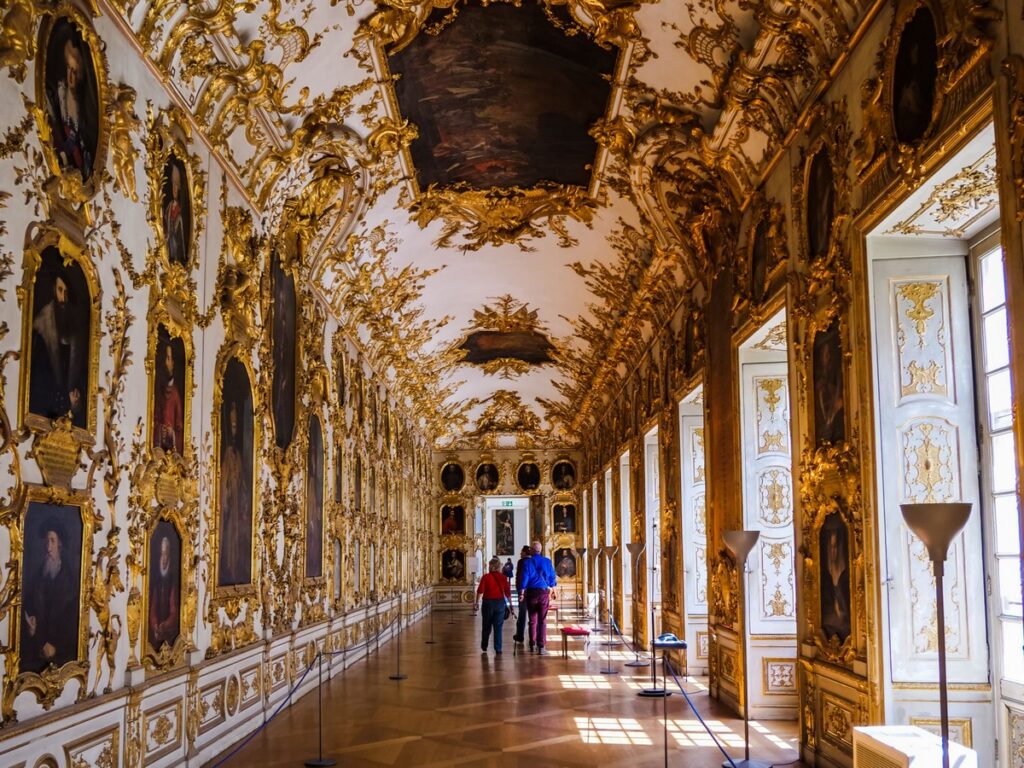 Munich has a long history, which shows in its buildings. The oldest building in Munich is the Frauenkirche, built between 1468 and 1488 as a Gothic hall church. Over time, it was modified several times until it became what we see today: an impressive Baroque dome with two towers on either side. The city's architecture is also influenced by its proximity to France and Italy. Many buildings have elements of both Gothic and Baroque styles throughout their designs. In addition to these historical buildings, many museums and galleries showcase art from worldwide (and even some local artists).
Jaw-Dropping Operas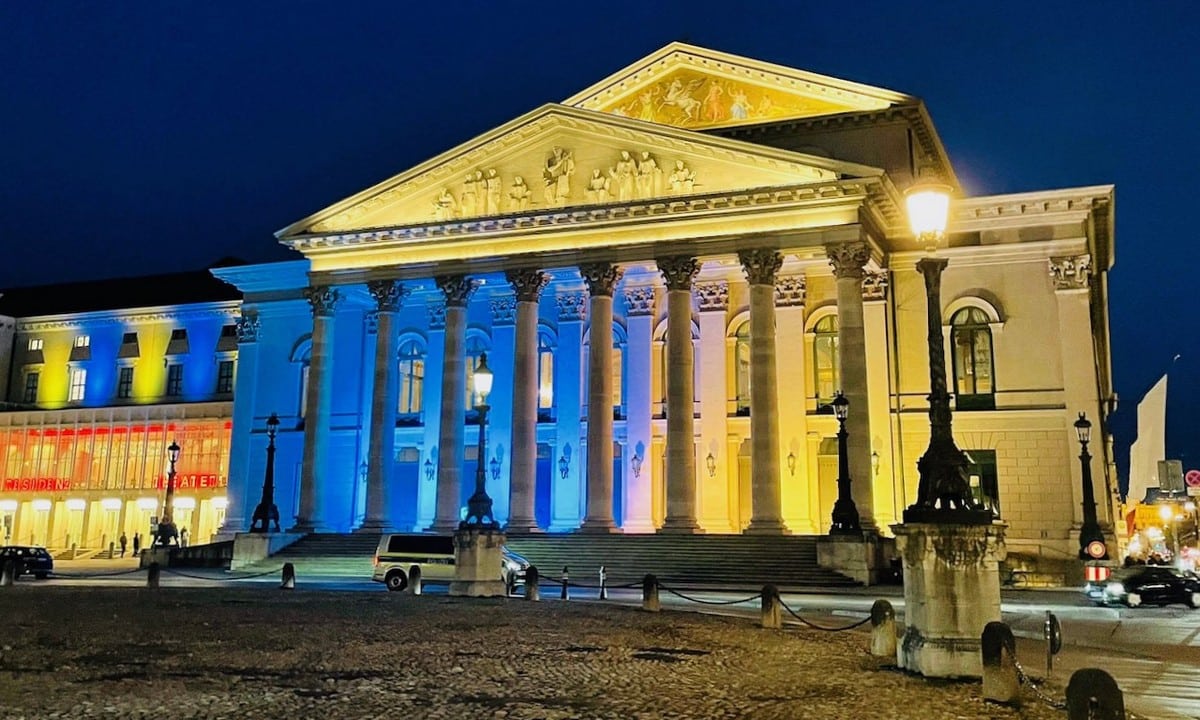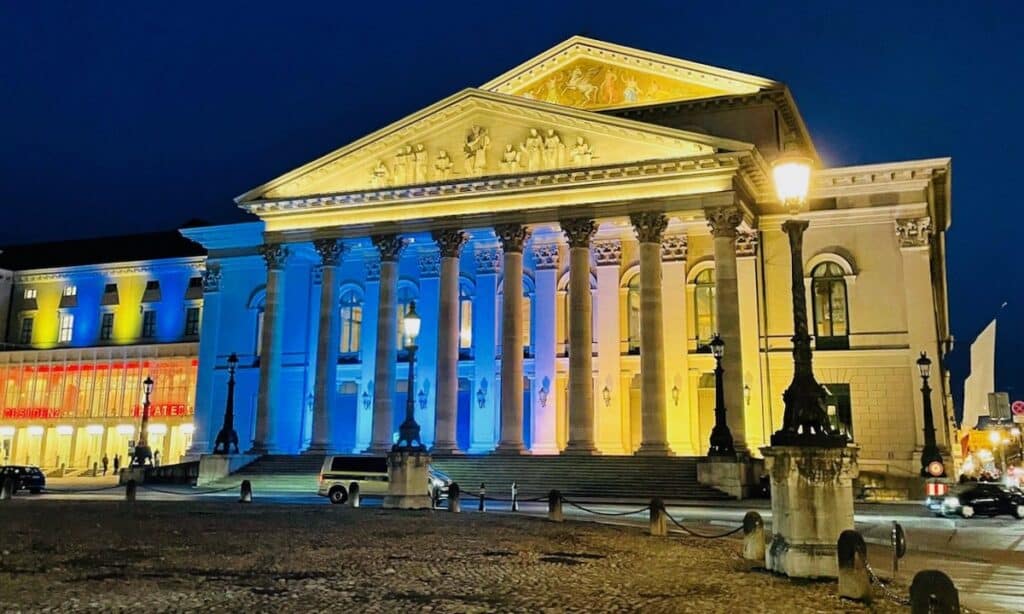 The locals and tourists love to go to the opera, which can be seen in many different venues throughout the city. The most famous opera house is the National Theatre, which is home to the Bavarian State Opera. It was built in 1818 and has been renovated several times since then. The Bavarian State Theatre is the biggest opera house in Germany, with more than 2,500 seats. It was built in 1818 and houses three stages: an opera hall, a concert hall, and a ballroom. In addition to hosting operas, ballets, and musicals, it also hosts concerts by famous musicians like Michael Jackson and Elton John.
Grand Stadiums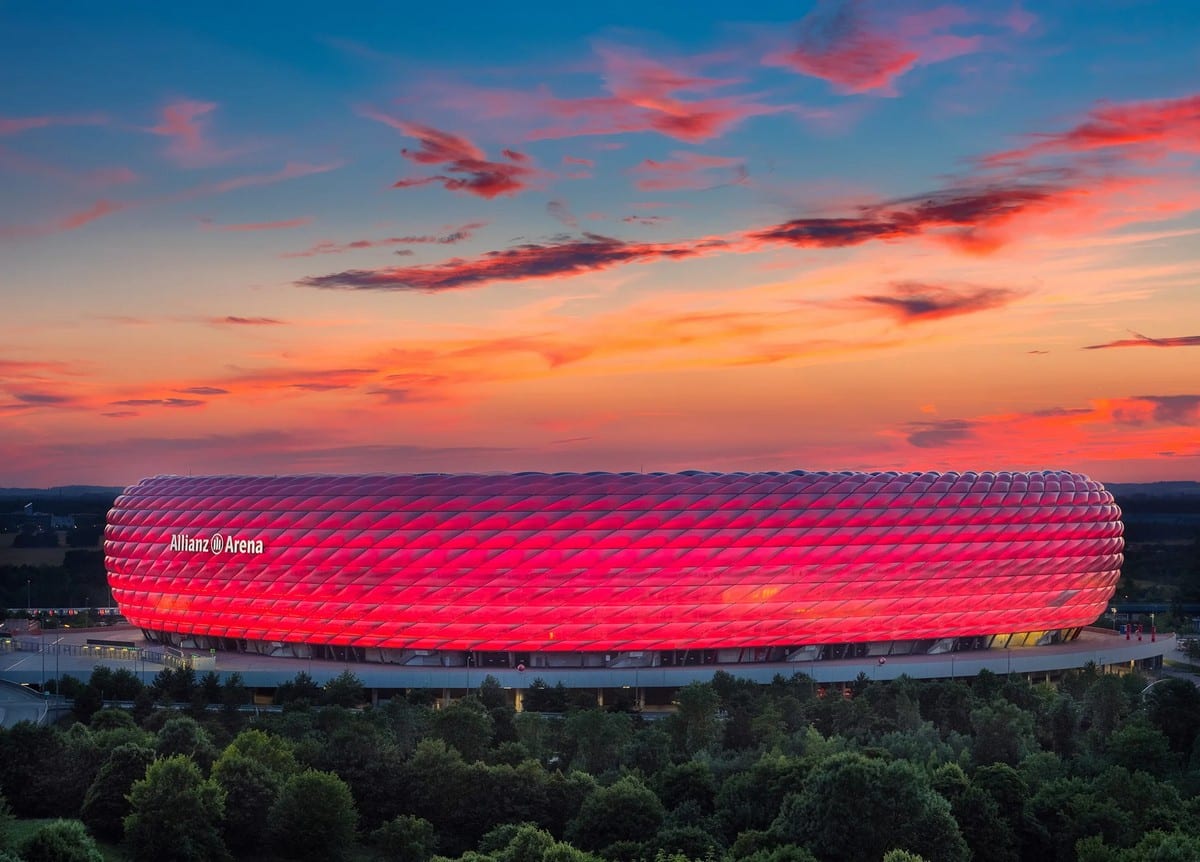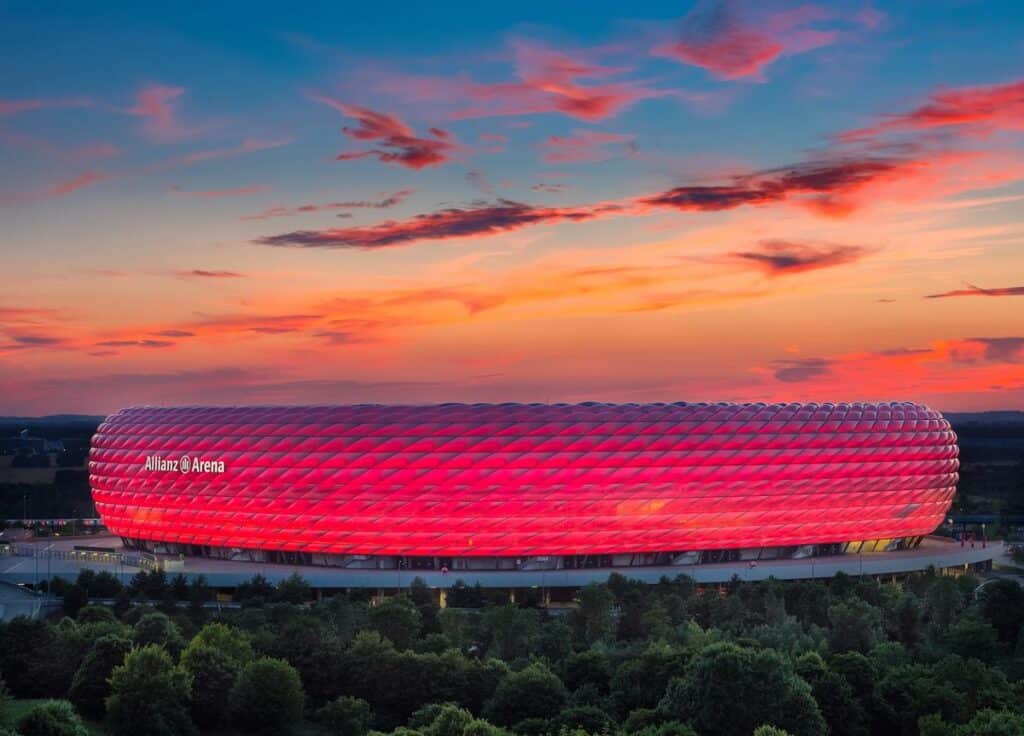 Football fans will be in heaven. The Allianz Arena, home of Bayern Munich and 1860 München, has a capacity of 75,000. It was built in 2005 and cost $340 million to make, but that doesn't even include the price tag on its state-of-the-art technology or the fact that it won't be demolished when you're done watching your favorite team play there! The Olympic Stadium has been around since 1972 but was renovated in 2001 for use as an all-seater venue with room for 70,000 spectators. You'll also find plenty of history here, like the 1972 Summer Olympics and the 2006 World Cup final match between Italy and France.