West Palm Beach is the largest city and county seat of Palm Beach County in South Florida. It is home to over 100,000 residents according to the 2020 census and covers an area of 57.69 square miles.
West Palm Beach is known for being a waterfront city with a tropical atmosphere. It is a hub for entertainment, nightlife, and cultural attractions. It is one of the wealthiest cities in South Florida, for it is a hotspot for businesses. It has historic neighborhoods and retail districts and hosts amazing events.
Oldest Municipality of the County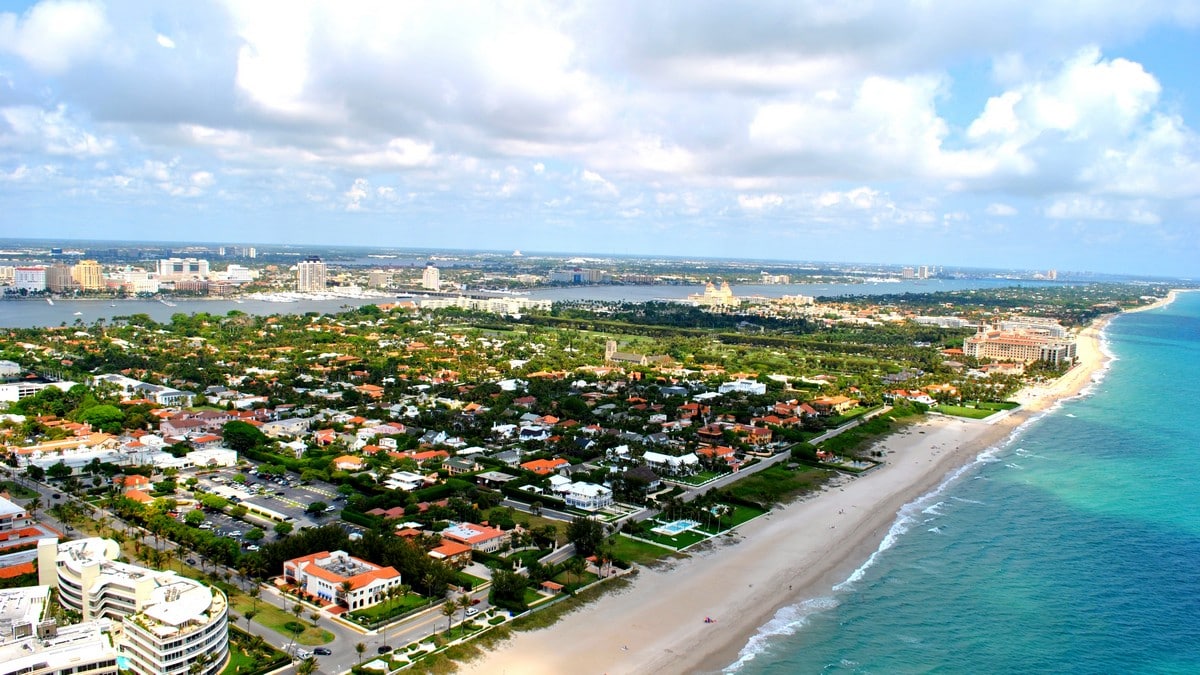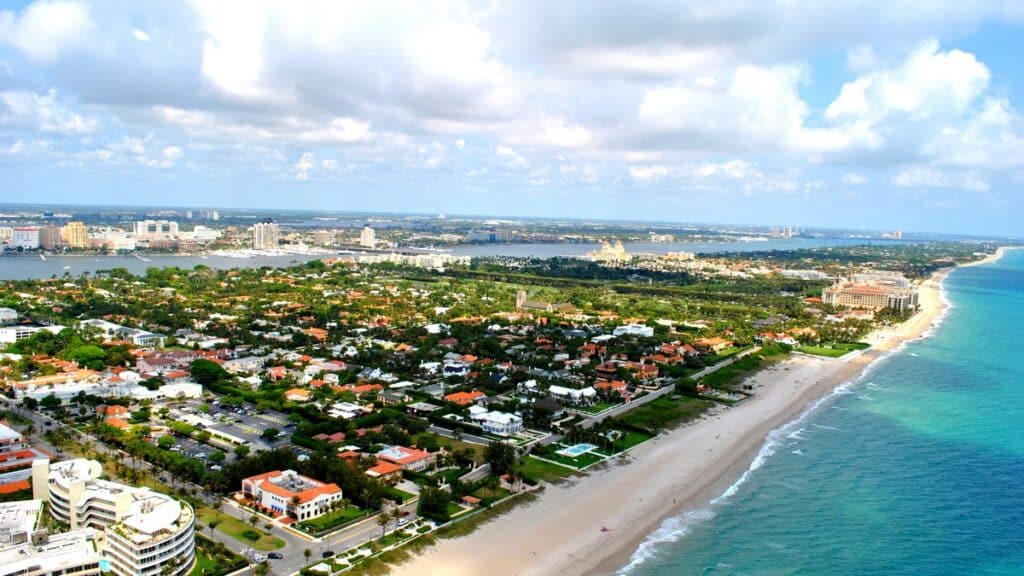 The Jaega Indians were the first to settle in the area; then, North Carolinian Irving R. Henry homesteaded here in 1880. American industrialist Henry Morrison Flagler arrived in 1893 and called it a veritable paradise." He turned Palm Beach into a resort and built a city for his workers. His worker city became West Palm Beach and named the streets with native plants. The residents decided to incorporate the town by a vote of 77-1, and the area became a busy town with shops along the streets of Narcissus and Clematis and pubs along Banyan Street.
A Convention Center that is an Architectural Masterpiece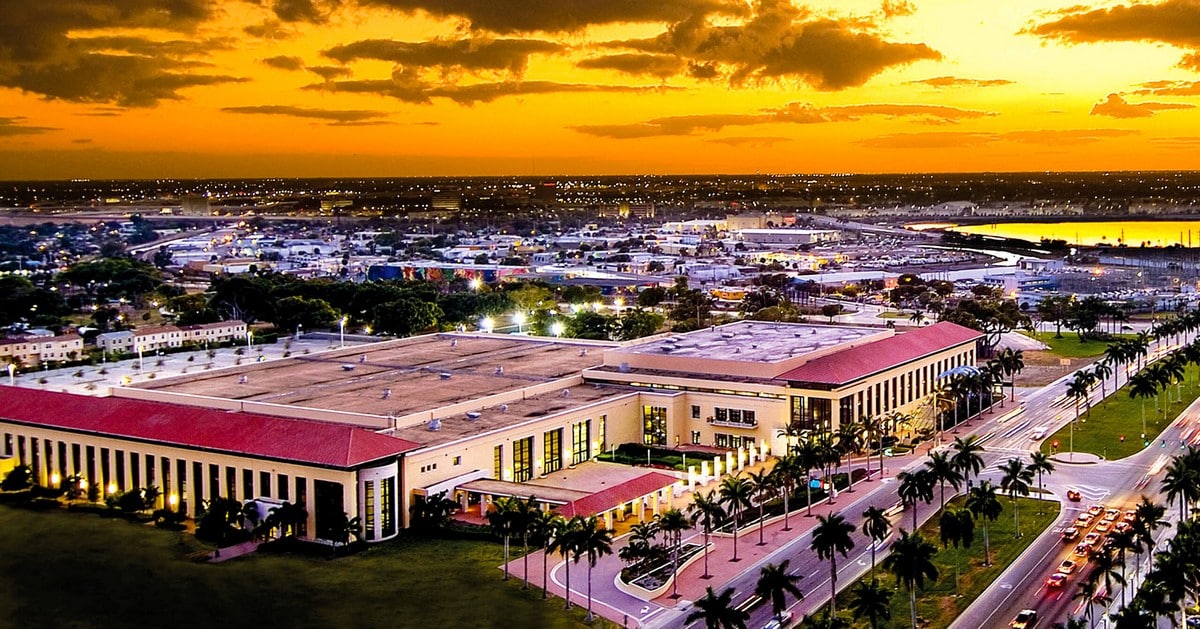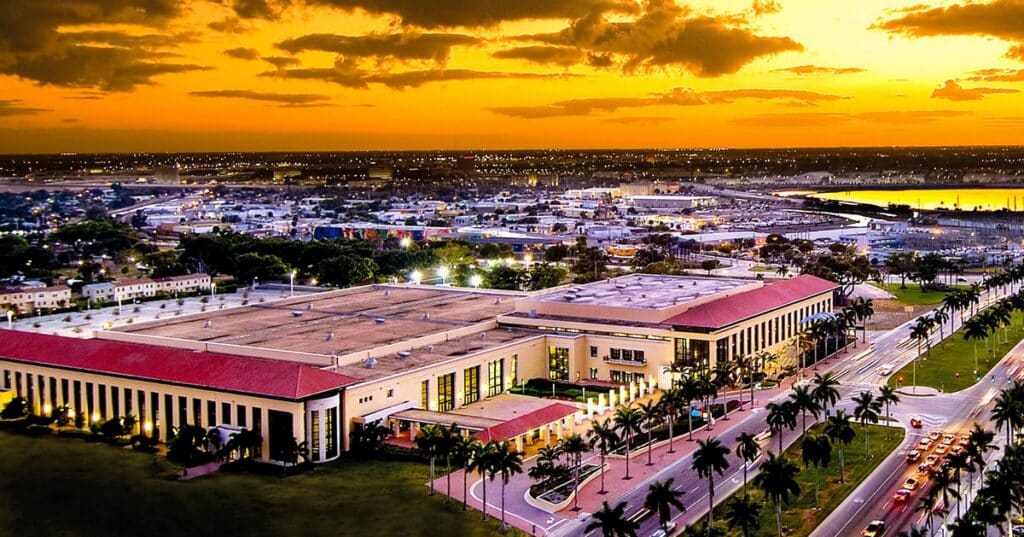 The downtown 350,000 square-foot Palm Beach County Convention Center is a fantastic multi-purpose facility for meetings, conventions, trade shows, sports tournaments, and other social events. It features state-of-the-art facilities, including a 22,000 square-foot ballroom100,000 and a square-foot exhibit hall. The exquisite center presents soaring windows, colored glass, sloping walls, wood panels, Brazilian mahogany ceilings, and Venetian plaster finishes. It connects directly to Hilton West Palm Beach, so event accommodation is not a problem. Right across the convention center is CityPlace, so event-goers can easily take some time to unwind by shopping and dining.
The Okeeheelee Park and Nature Center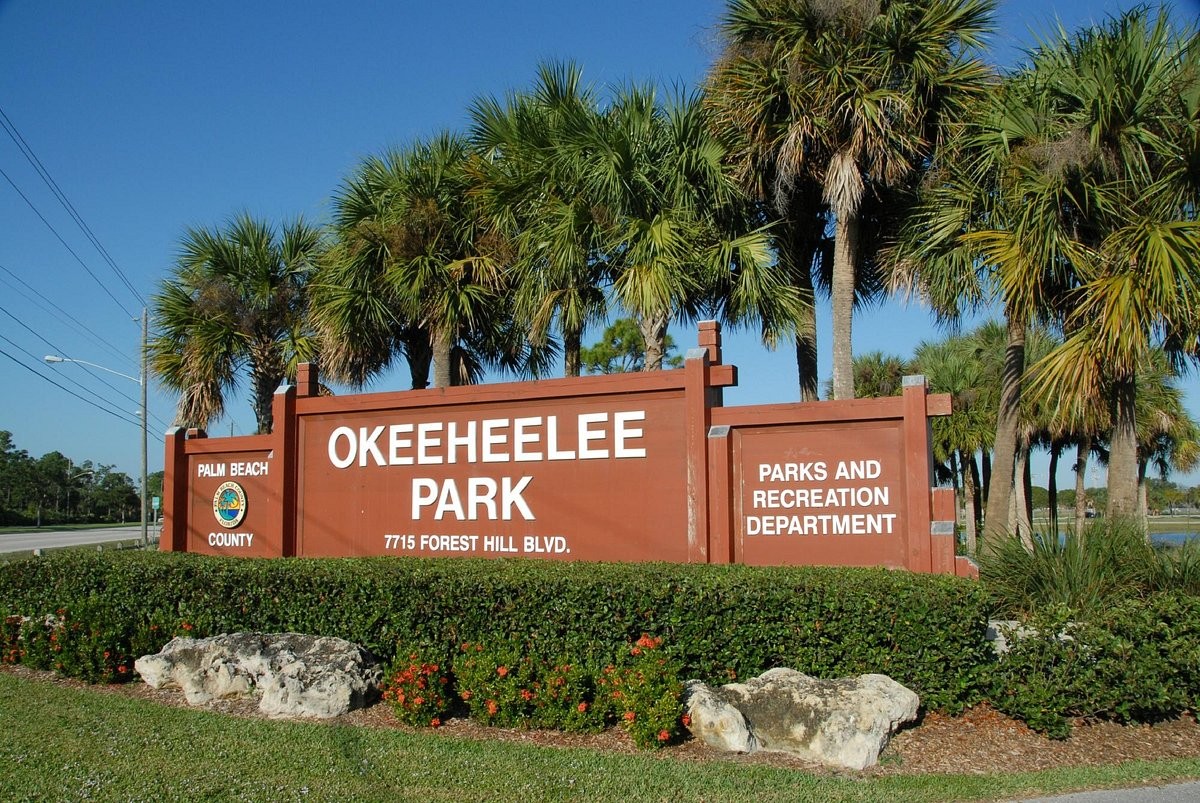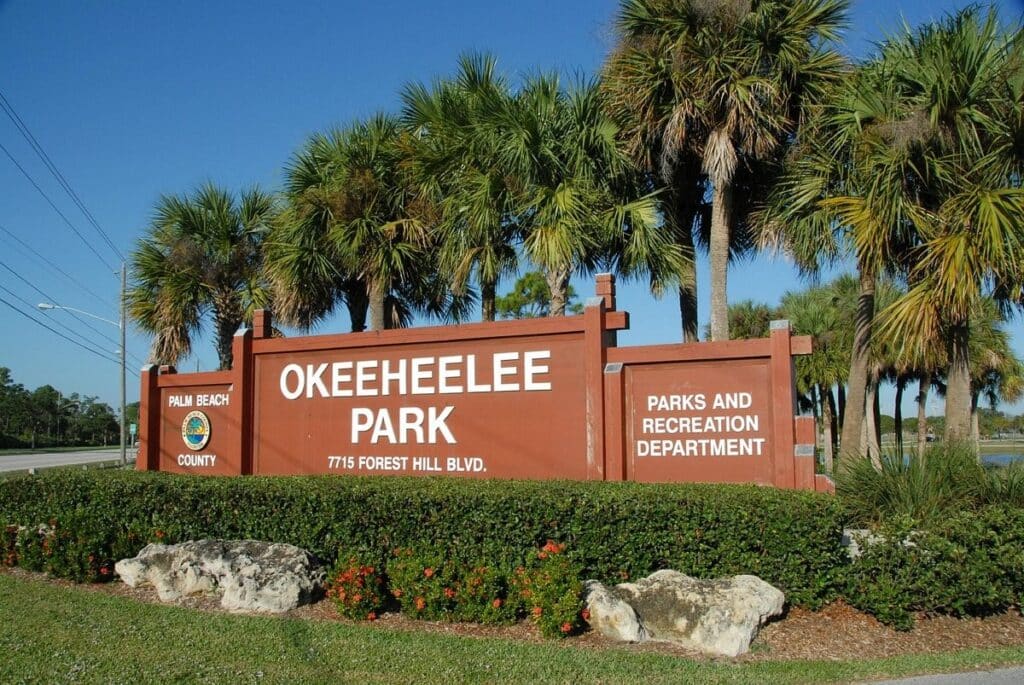 Covering more than 1,700 acres, the Okeeheelee is one of the biggest parks in South Florida. The park has sports amenities such as baseball, softball, soccer fields, tennis courts, mountain biking trails, bike paths, golf courses, and an equestrian center. Other amenities include a dog park, a boat launch, and picnic pavilions. The dog park called Pooch Pines has two areas for large dogs and one for small dog breeds. The nature center features trails, displays, and an aquarium.
SunFest, the Largest Waterfront Music Festival in Florida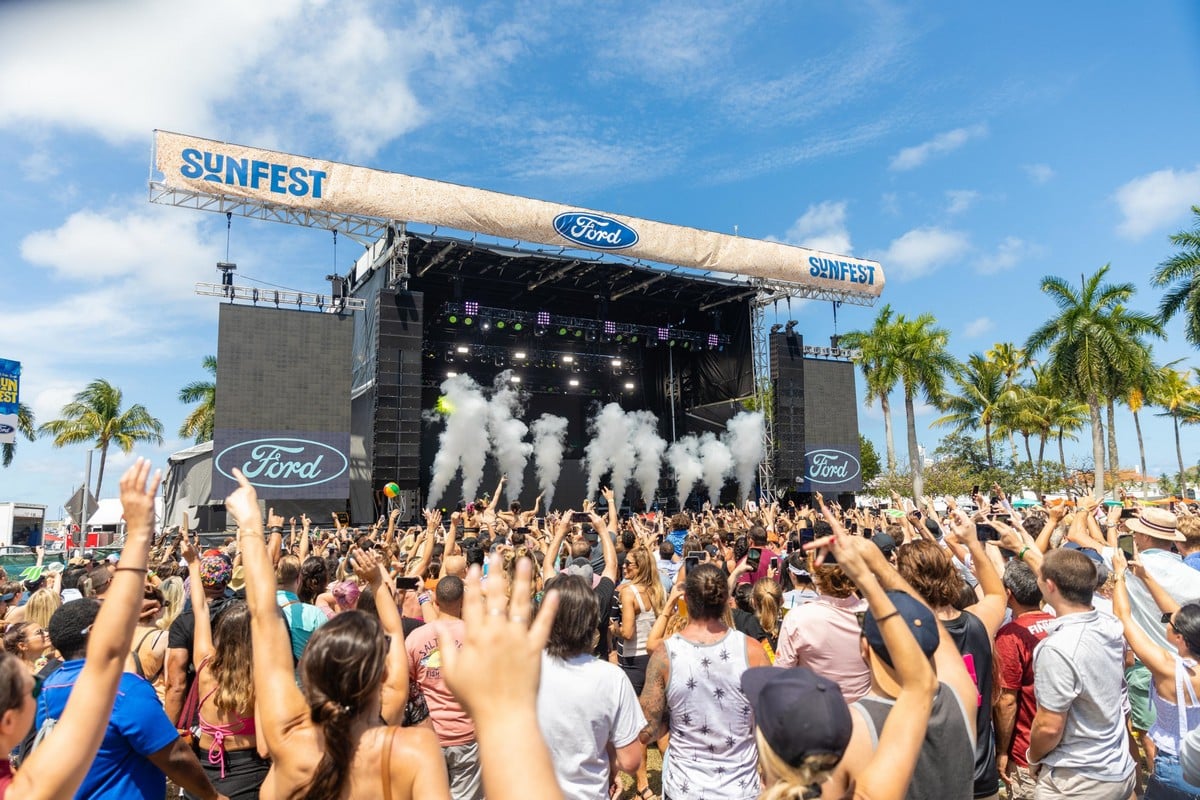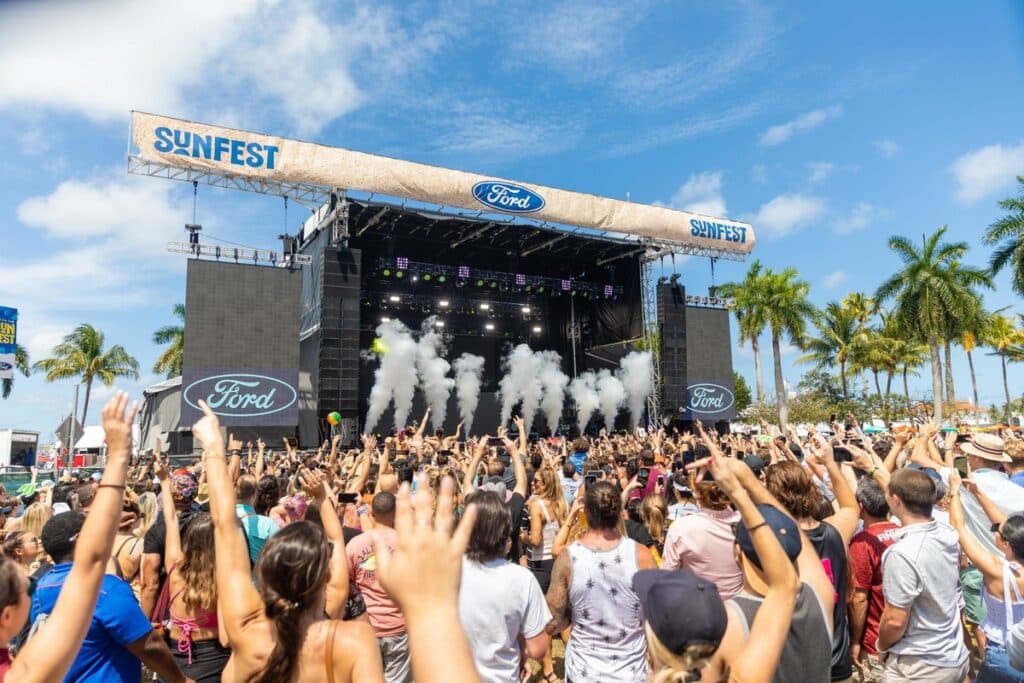 Attracting over 165,000 visitors, SunFest happens every first week of May downtown, along Florida's Intracoastal Waterway to Flagler Drive. Main attractions include live music of almost all genres such as pop, R&B, Hip-hop, soul, reggae, Latin, rock, jazz, Latin, folk, country, electronic, etc. The highlights are Battle of the Bands and the floating-themed bars. It is also an art festival featuring demonstrations and performances of artists. Notable performers have included The Beach Boys, Alabama Shakes, Billy Idol, The Avett Brothers, Bob Dylan, Carrie Underwood, etc.
Host of One of the Country's Premier Yachting Events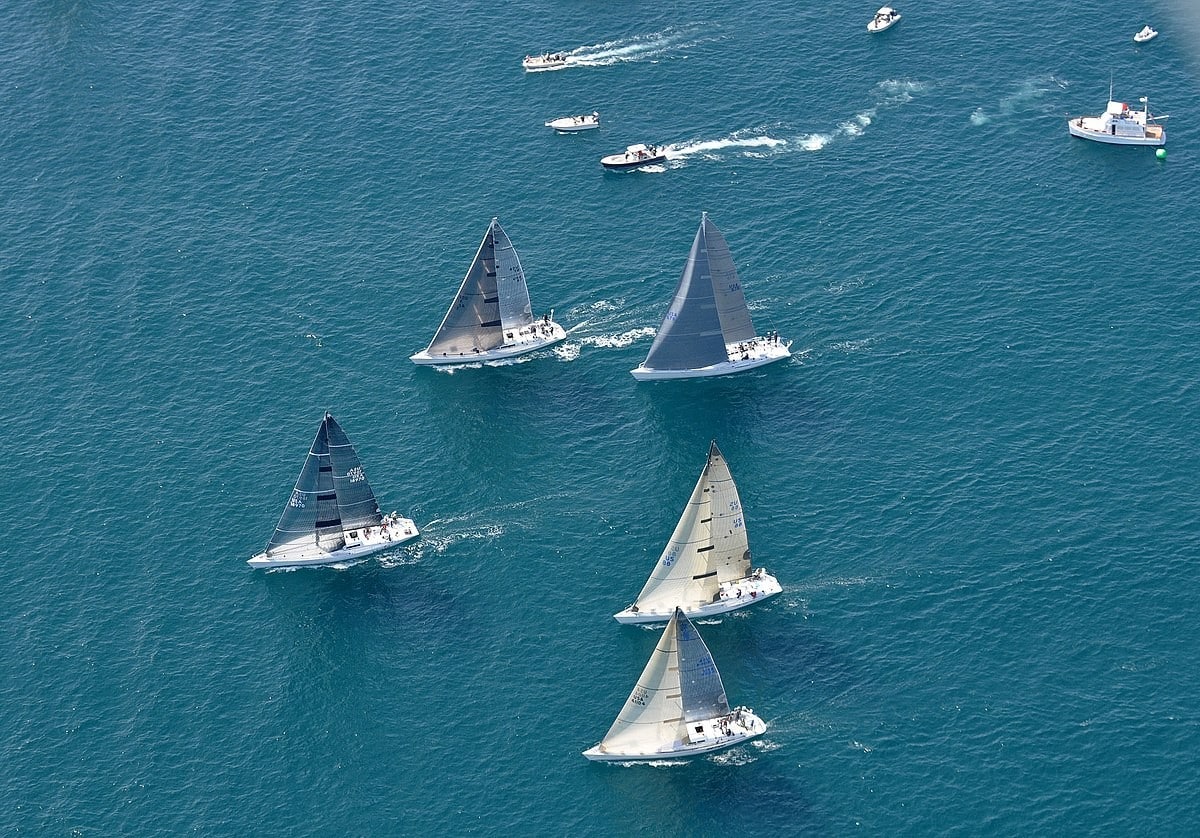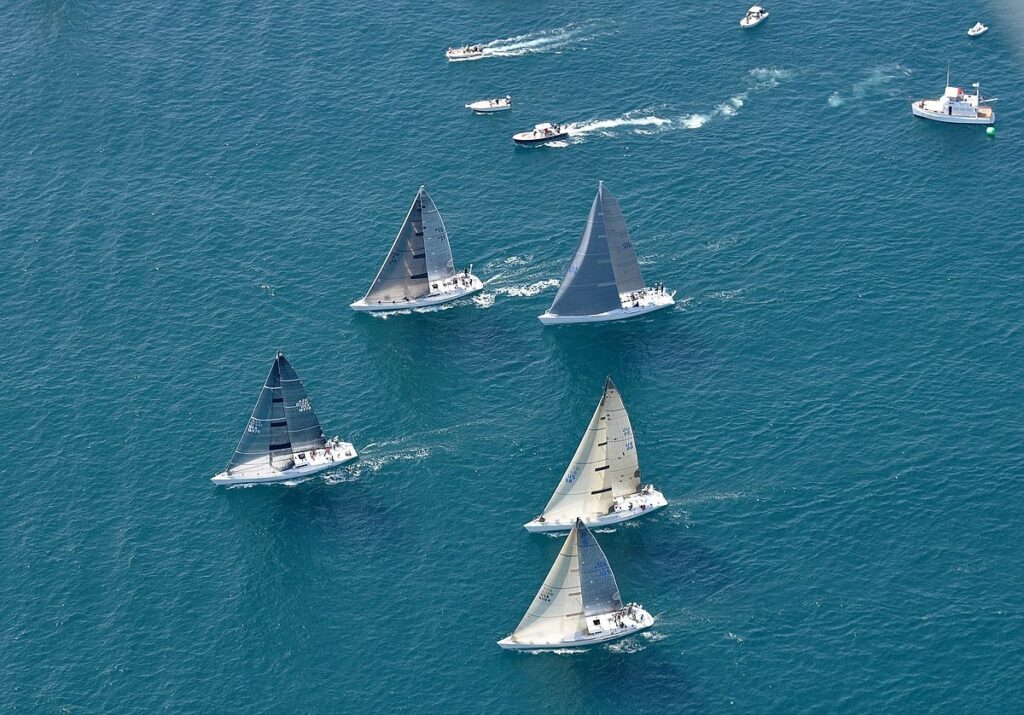 The Palm Beach International Boat Show is a top-rated annual yacht show in the US featuring over $1.2 billion worth of yachts, boats, and accessories from leading marine companies in the world. Boat enthusiasts from across the globe gather along Flagler Drive in downtown West Palm Beach to be a part of the activities in the 4-day event. The main features include the Superyacht Show, where guests can experience the most luxurious yachts in the world with open bars, cocktails, and suites. It also offers live music, exhibits, fishing clinics for kids, and seminars.
Site of One of the Best BMX Race Tracks in the US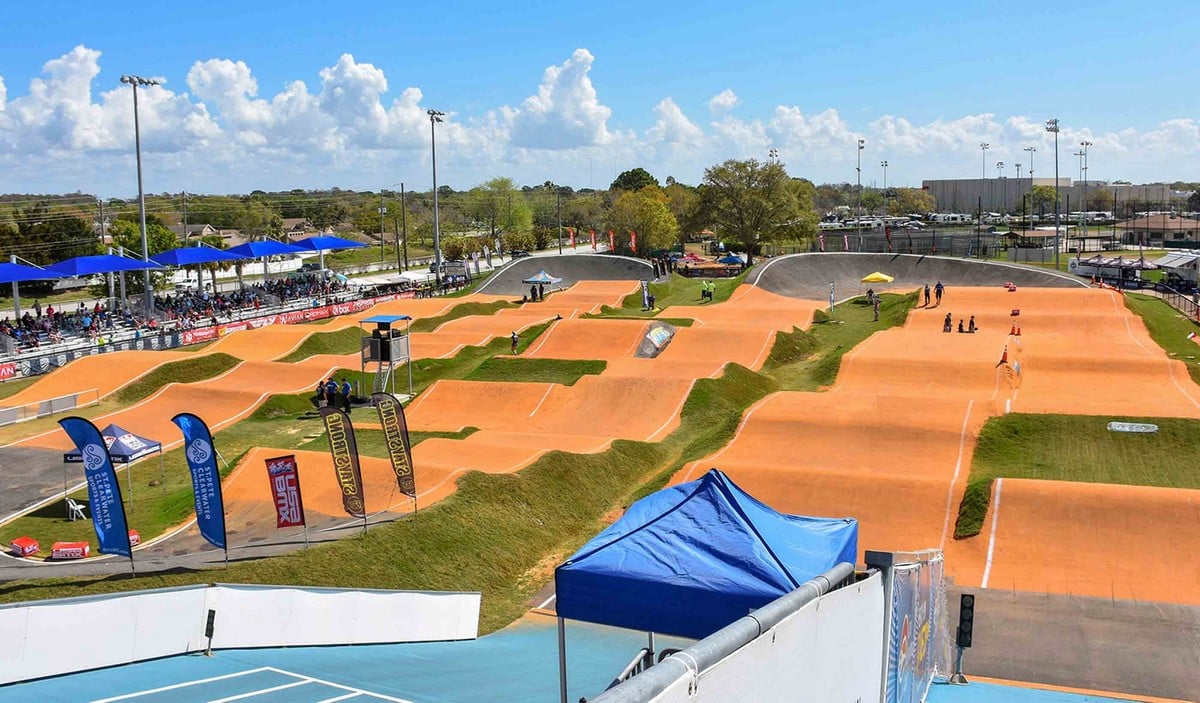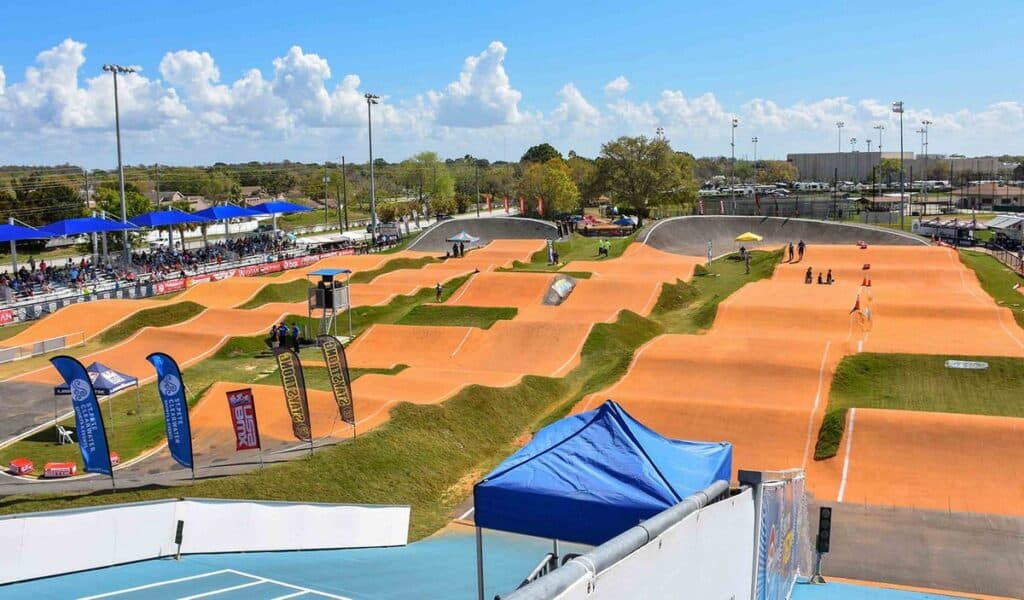 The Okeeheelee Park BMX Track is a 1,450-feet long track with more than 600 members open to two-year-olds and adults as old as 60. Its amateur track is 1,300-feet long, while the pro is 1,340-feet. The total race time is 30 to 59 seconds. It welcomes bikers of all riding abilities, and through the years, it has opened doors for bikers who have gone to be professionals and ranked in the world.
Venue of the Barrett-Jackson Collector Car Auctions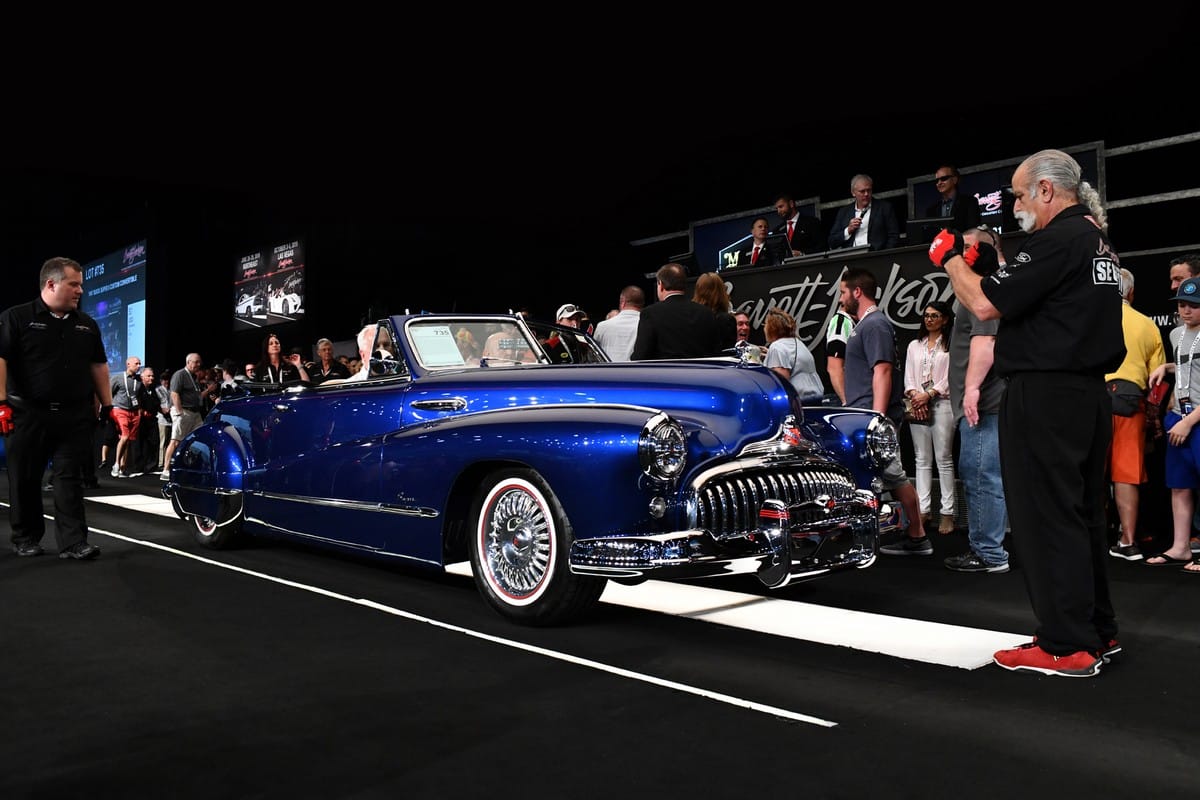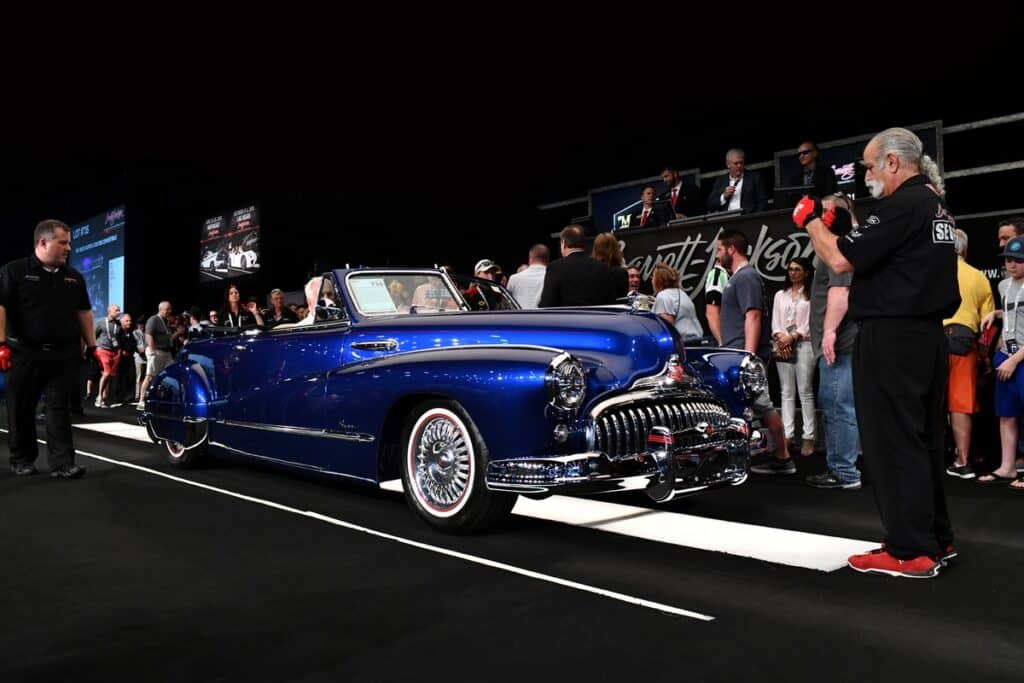 Collector car enthusiasts can bid on the car of their dreams via an annual 3-day auction at the Americraft Expo Center. This event attracts more than 500,000 visitors and features not just collector cars but also motorcycles, trucks, boats, and even airplanes. Major car companies have sold their first production cars through this auction. The original home of the Barrett-Jackson auction was in Scottsdale, Arizona, but in 2003, they launched their first year in Palm Beach, Florida. Celebrities also took part in this charity event: Justin Bieber, Sharon Stone, Floyd Mayweather Jr., Muhammad Ali, and more.
Antique Design Center of Florida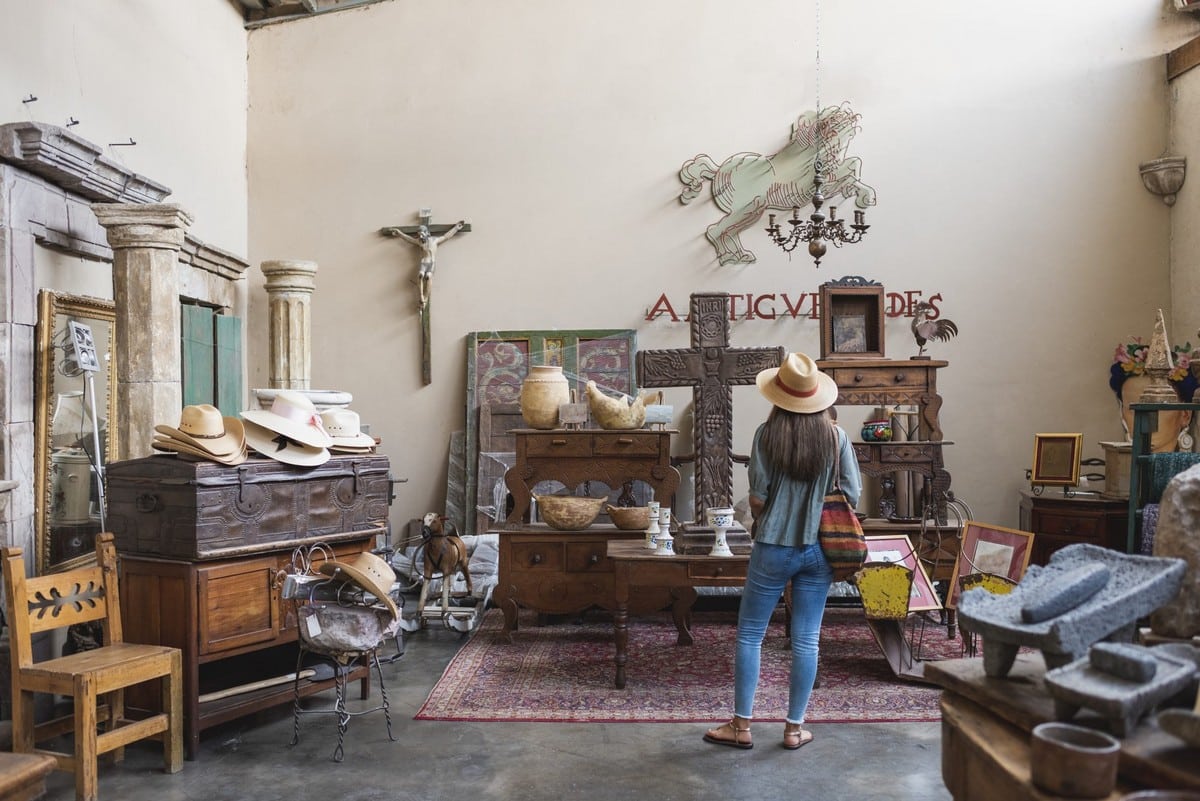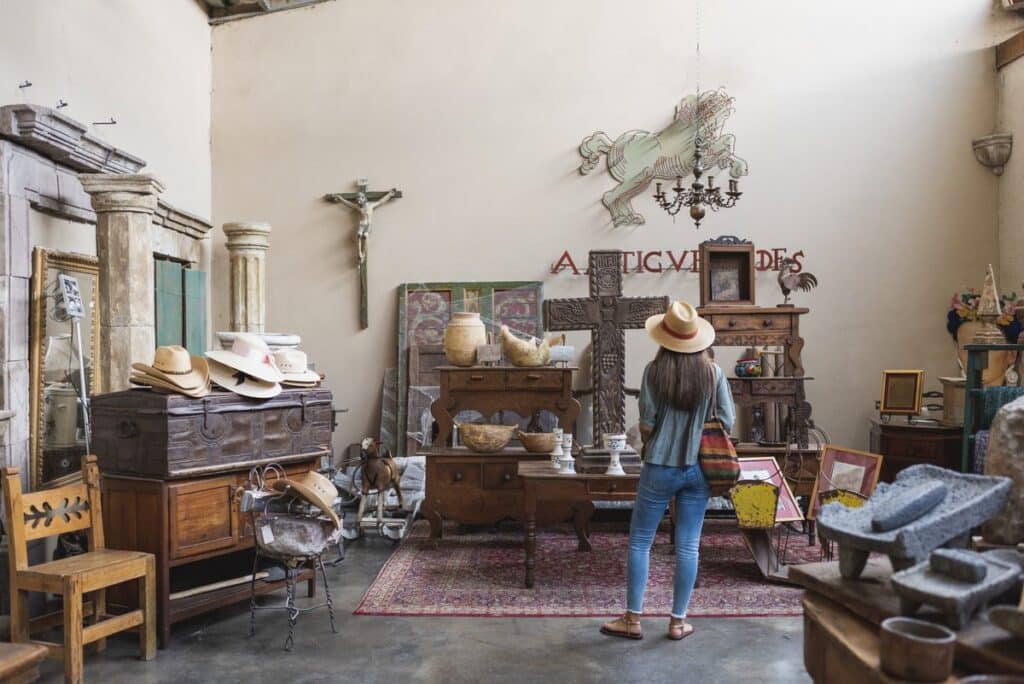 The Antique Row is a charming district in south downtown, with more than 40 shops that offer antiques, art collections, vintage furnishing, and period decor. Visitors can just take a walk to check out specialty stores, art galleries, and antique shops. The highly regarded district is considered one of the premier antique shopping destinations on the east coast. The New York Times, Architectural Digest, House Beautiful, and Art and Antiques have featured it. It offers something for everyone and is a go-to place for interior designers, collectors, and architects looking for American, English, European and Asian antiquities.
African Safari in America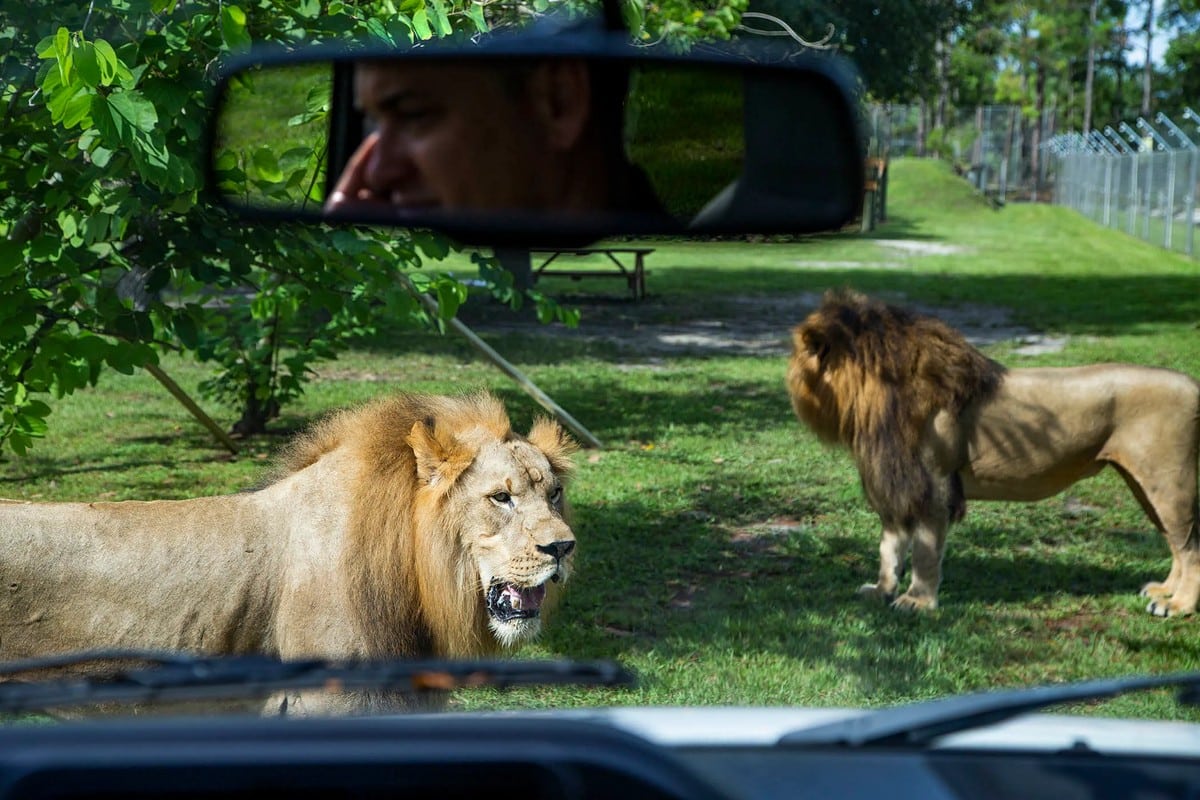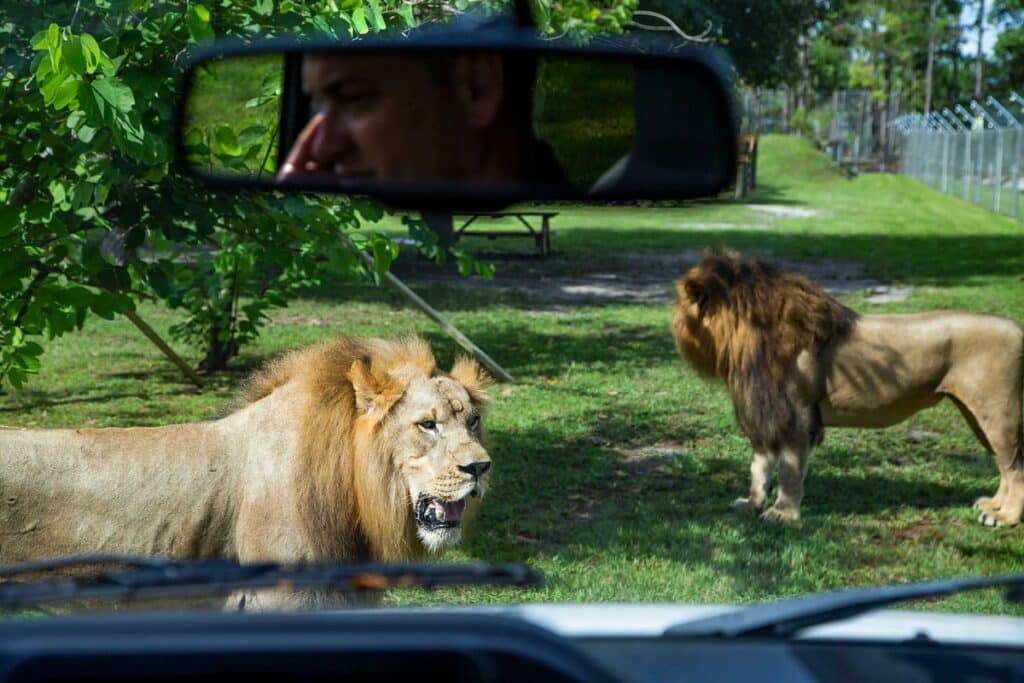 The Lion Country Safari in Loxahatchee is believed to be the first cageless zoo in the US, having been founded in 1967. It was developed to let families experience Africa and are home to more than a thousand animals spread throughout seven sections. The approach is a drive-through safari where visitors can enter the park using their vehicle and drive slowly while listening to a provided recorded narration. Animals such as zebras, giraffes, and rhinoceroses roam freely, while others like chimpanzees or lions are placed behind water barriers or fences.
Home to Tennis Champions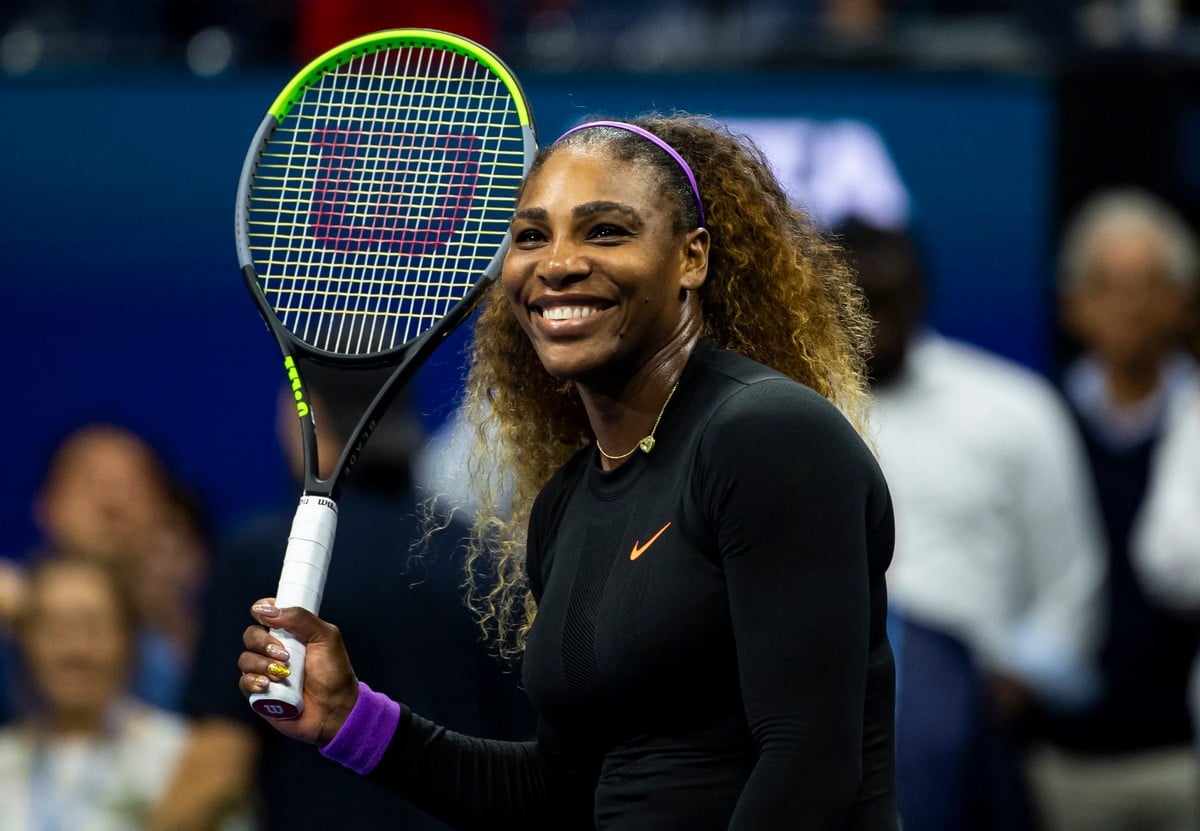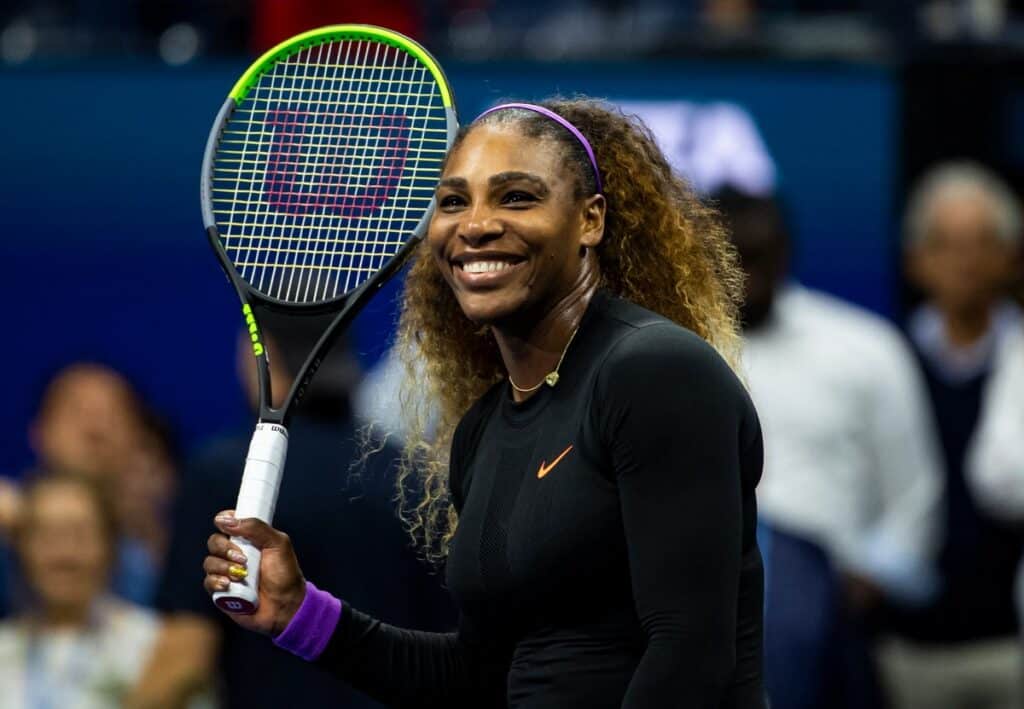 Sisters and professional tennis players Venus and Serena Williams lived in West Palm Beach. Their family moved in 1990 because their father, Richard, wanted them to attend the tennis academy of another US tennis player Rick Macci who provided additional coaching to the two. A year after, Richard decided to stop sending the girls to national junior tournaments so they could focus on schoolwork. He also pulled them out of Macci's training to take over their coaching. Thus, in the same year, he added a tennis court to their house so his daughters could spend more hours of training.
The Largest Museum in Florida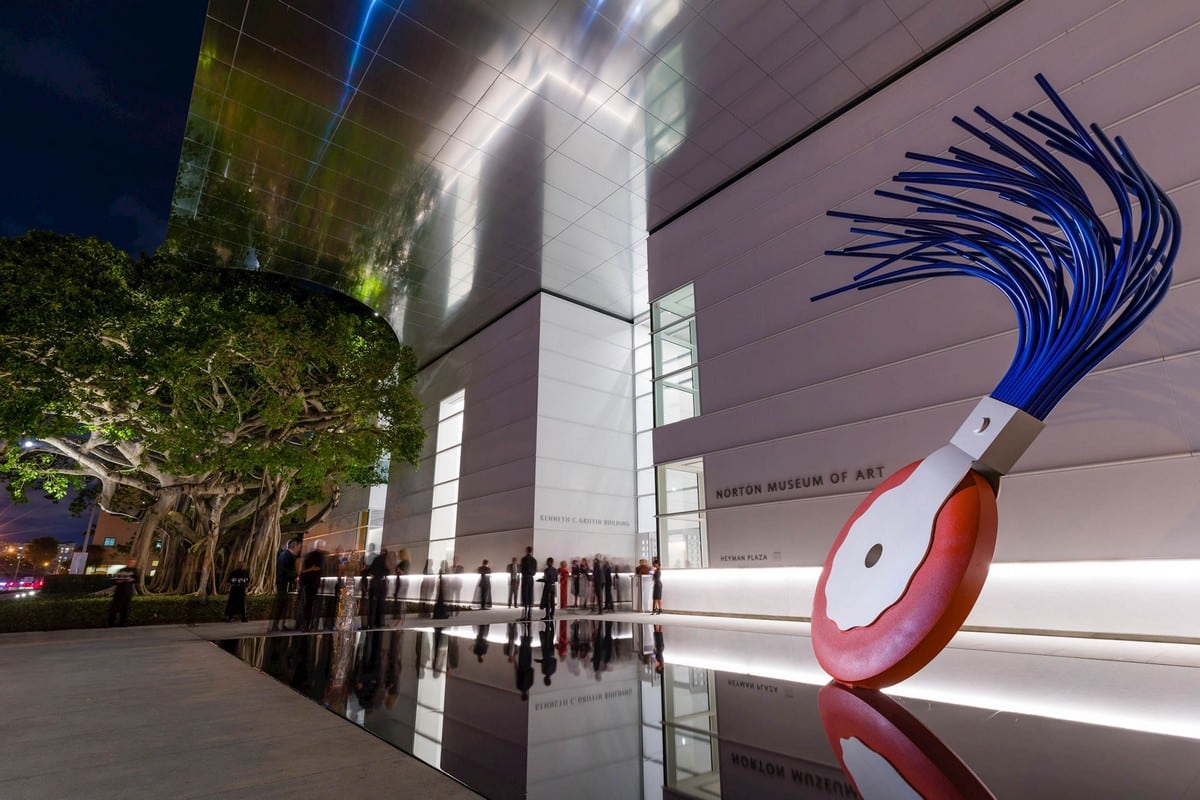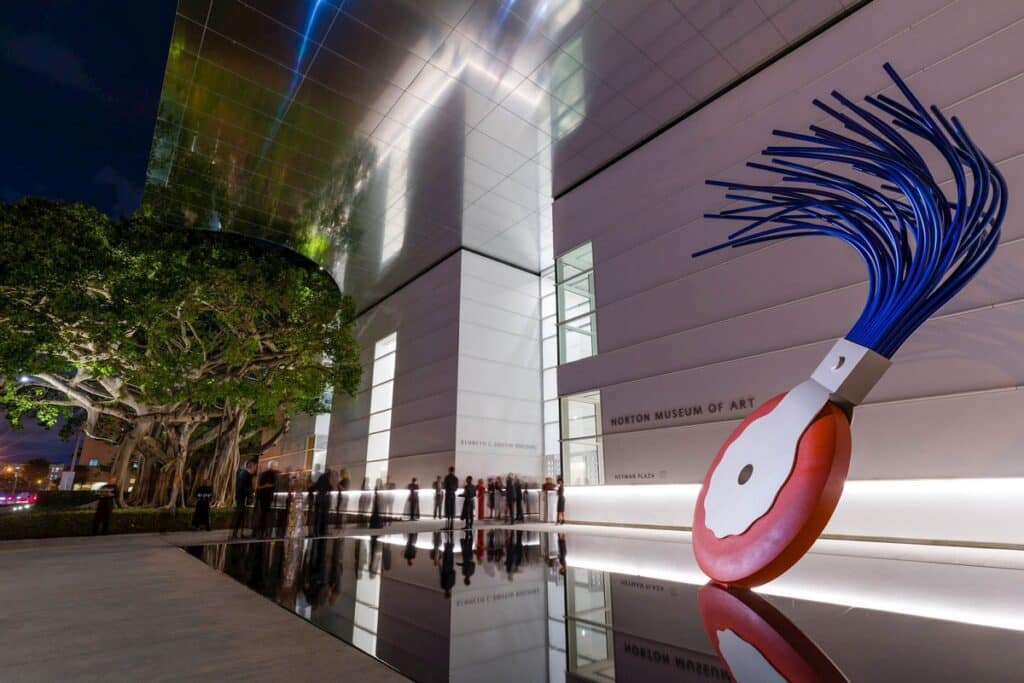 The Norton Museum of Art in Florida houses more than 8,000 artworks, including American, European, and Chinese art, photography, and contemporary art. Famous industrialist and head of the Acme Steel Company in Chicago, Ralph Hubbard Norton founded the museum in 1941 with his wife, Elizabeth. They started collecting arts as home décor, and when Ralph retired, they decided to build a museum. It first opened to the public on February 8, 1941, and in 2001, it underwent a major expansion and reopened in 2003.
Site of Trump's First Golf Course Property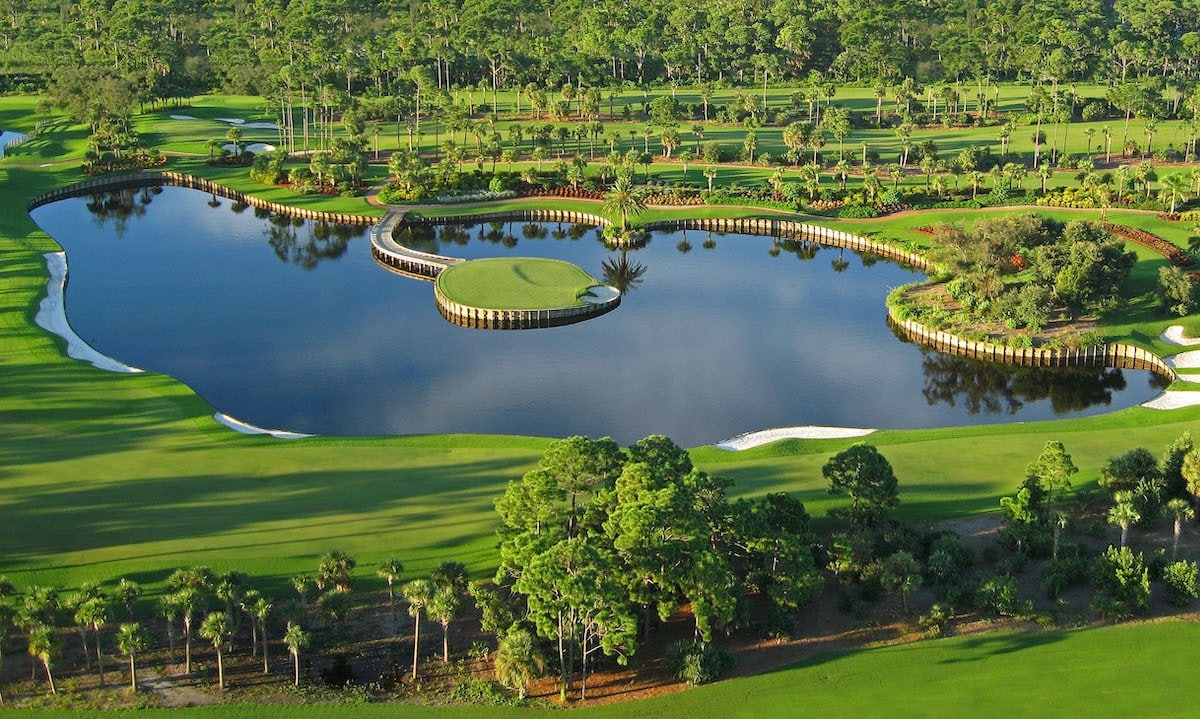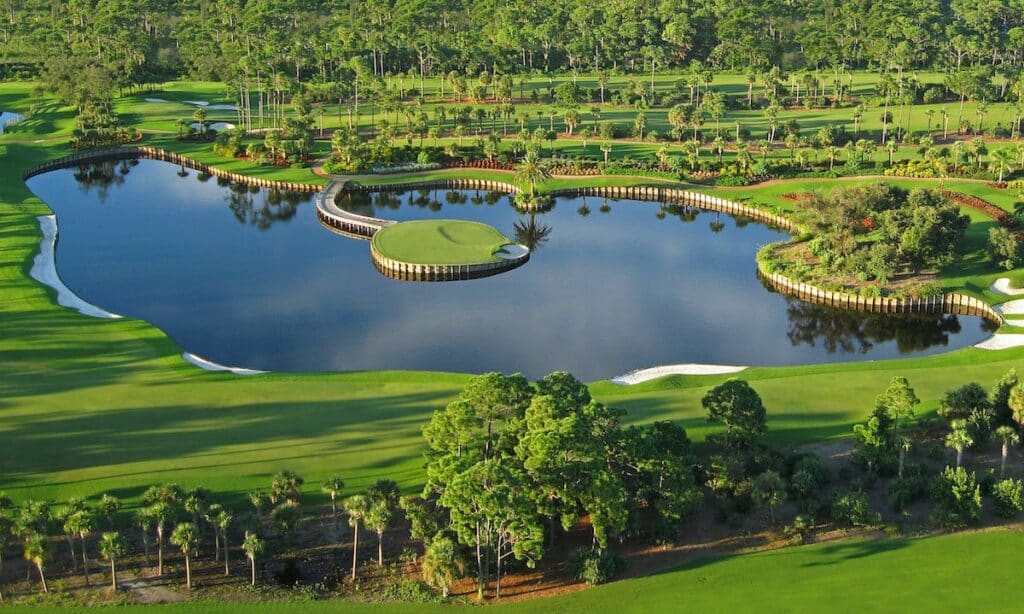 The Trump International Golf Club in West Palm Beach is a high-ranking golf course in the country and has hosted numerous prestigious LPGA tournaments. Designed by well-known golf course designer Jim Fazio, the 27-hole golf course features stunning landscapes, marvelous water features, and sculpted bunkers. In addition, it provides a stylish venue for weddings, business, and social events.
Where Big Cats Find Home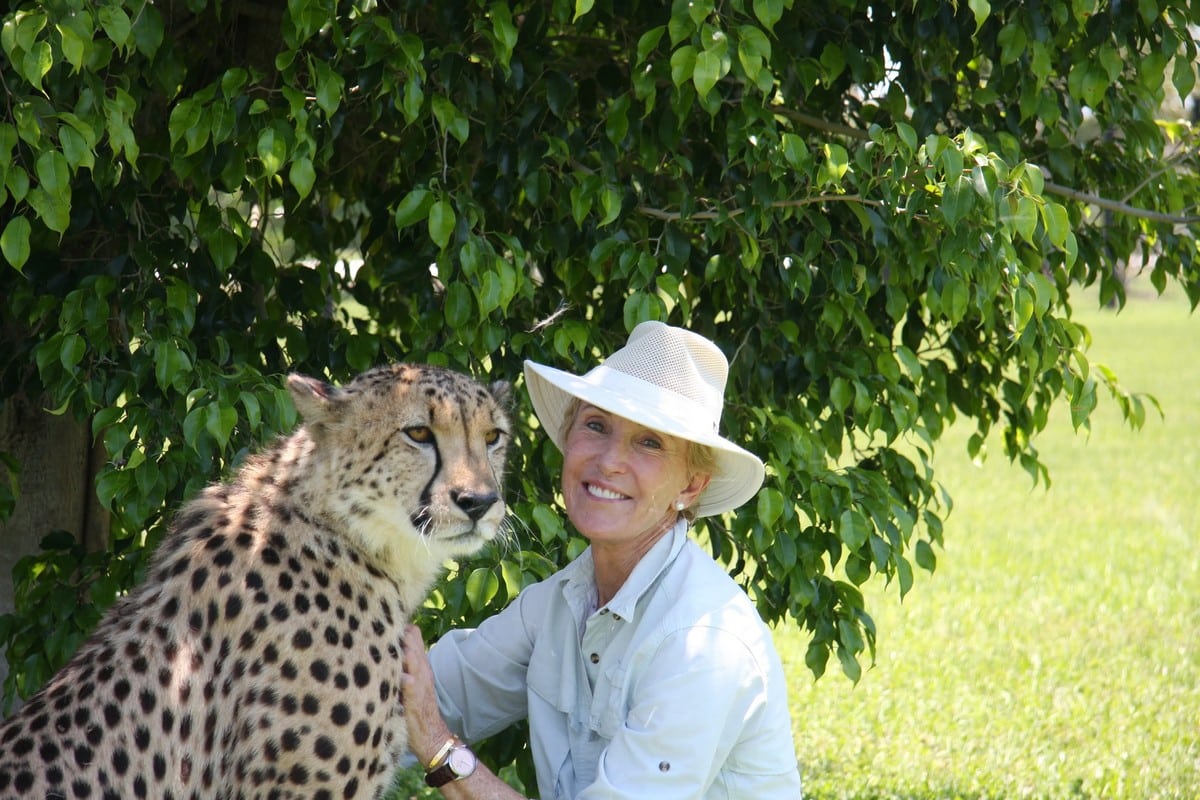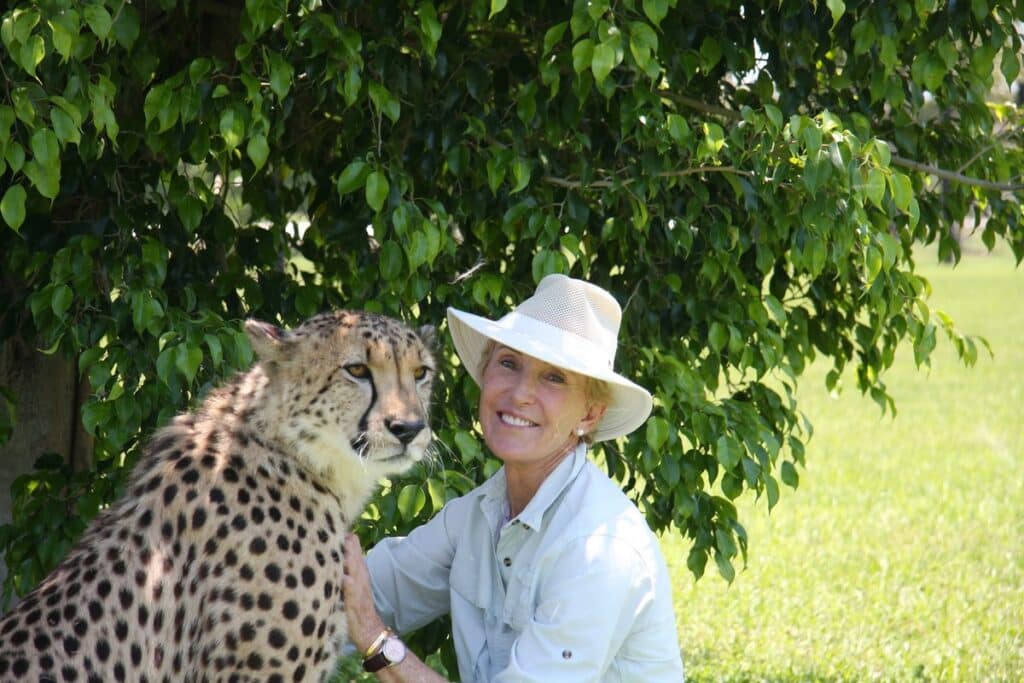 Judy Berens founded the Panther Ridge Conservation Center in 1999 to become a refuge for big cats. The idea came when people went to her to care for big cats they could no longer care for. Today, it is home to more than 20 cats of various species, such as panther, cheetah, leopard, ocelot, caracal, and serval. It is open for private tours of small groups of people who want to get close and personal to these cats. It emphasizes that it is mainly a conservation center and not a mainstream attraction; thus, all tours are intimate.
Spot for Viewing Manatees Up Close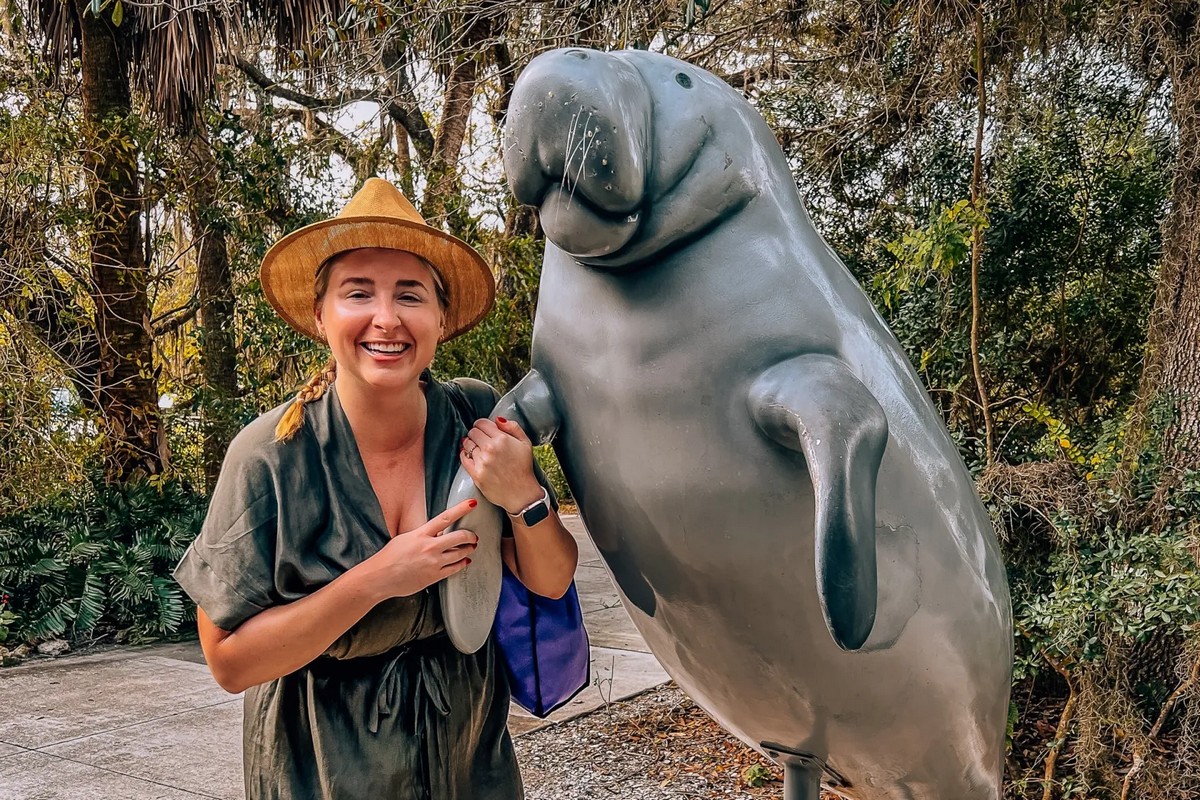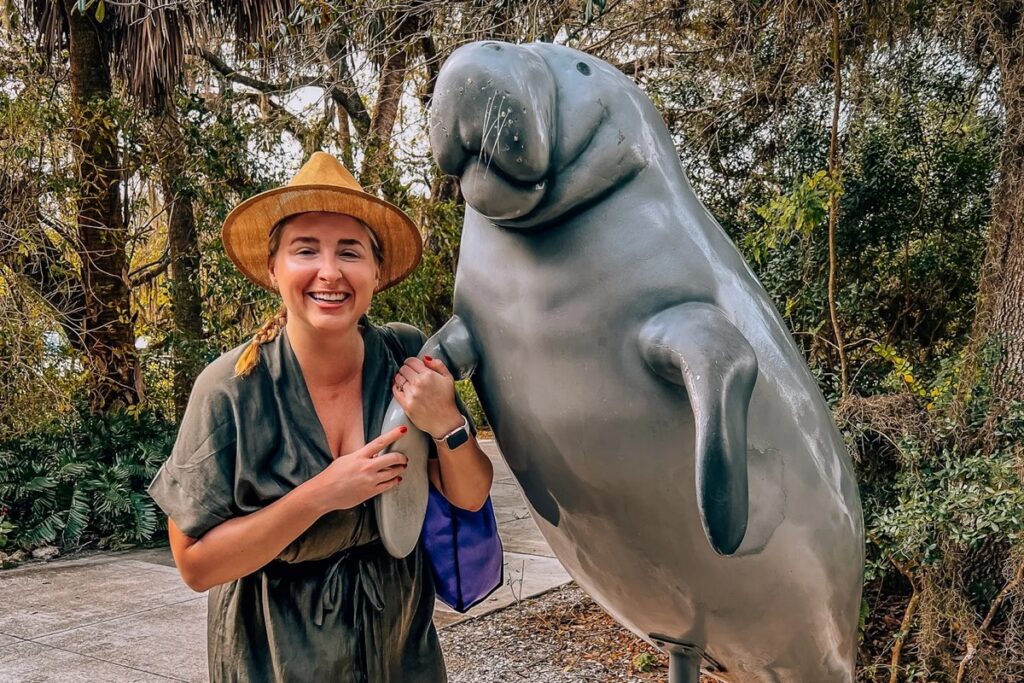 The Manatee Lagoon is an attraction that mainly features a dedicated area to view manatees or sea cows. Manatees are large, slow-moving aquatic mammals listed as endangered in 1973 due to human-caused deaths such as collisions with boats. The lagoon's warm water discharges attract manatees, and its observation deck is the best spot to view these sea cows. Amenities include exhibits, a picnic area, an education center, and a gift store.
A Haven for Automobile Enthusiasts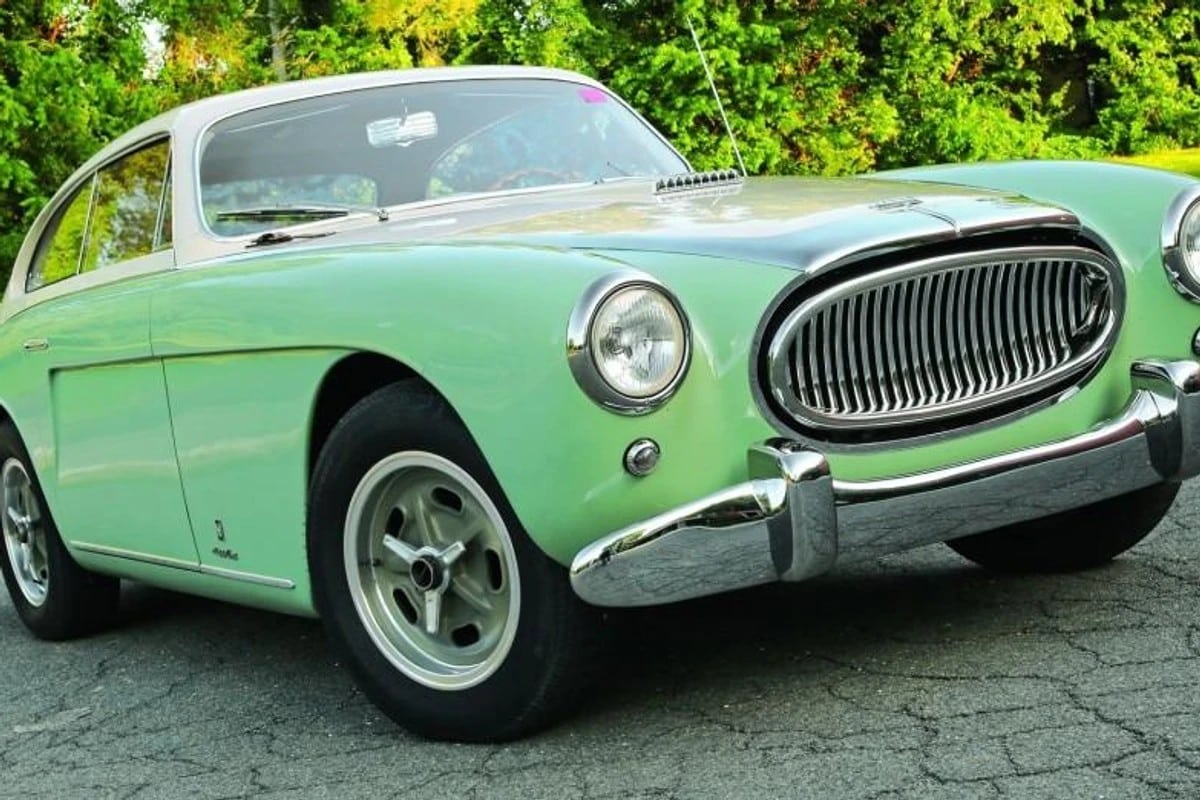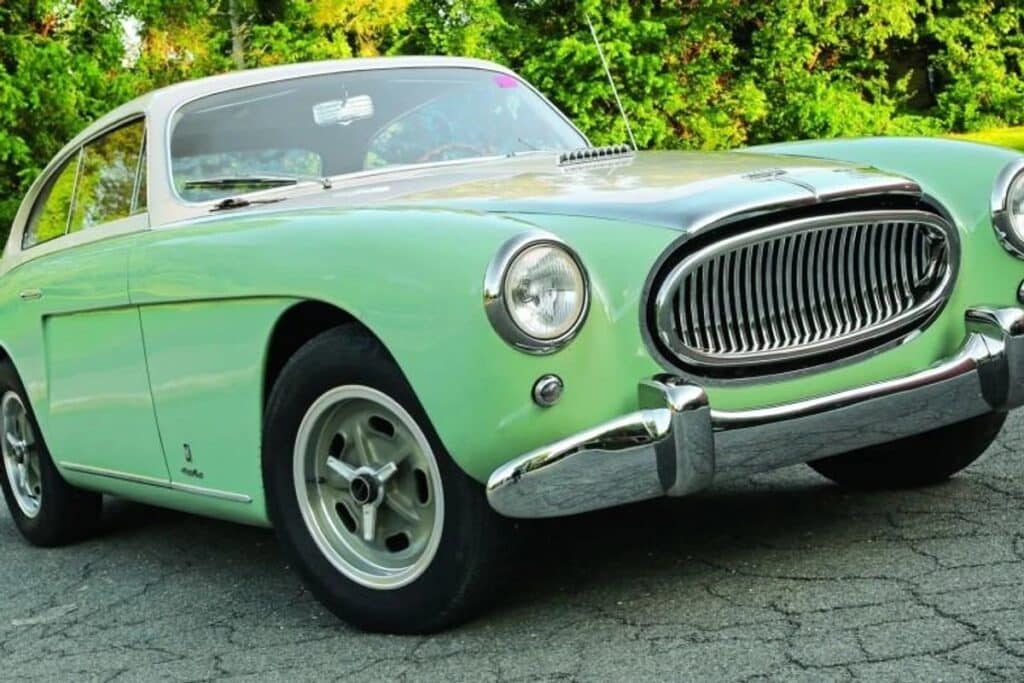 Aside from the Barrett-Jackson Collector Car Auctions, another attraction in West Palm Beach for car enthusiasts is the Ragtop Motorcars Museum. It displays a collection of vintage cars and memorabilia. Other amenities include a soda bar and a drive-in theater. In addition, it is open to hosting weddings, private celebrations, and corporate events and provides vintage vehicles for off-site requirements.