Bangkok is Thailand's capital and most populated city. Colloquially known as Krung Thep, it occupies approximately 605.7 sq mi in the river of Chao Phraya and has over ten million residents. According to the census of 2010, more than fourteen million live within the metropolitan region of Bangkok, making it a primate city that dwarfs many of the country's urban centers in importance and size when it comes to Thailand's national economy. Originally a trading post during the 15th century, it grew into the capital cities of Thonburi and Rattanakosin in 1768 and 1782, respectively.
Bangkok is known for the city's cultural landmarks and red-light districts. Its Buddhist temples and Grand Palace, like Wat Pho and Wat Arun, are popular tourist attractions, standing in contrast against Patpong, Khaosan Road, and other nightlife scenes. As a result, it's often among the top destinations in the world.
The Historic Grand Palace of Bangkok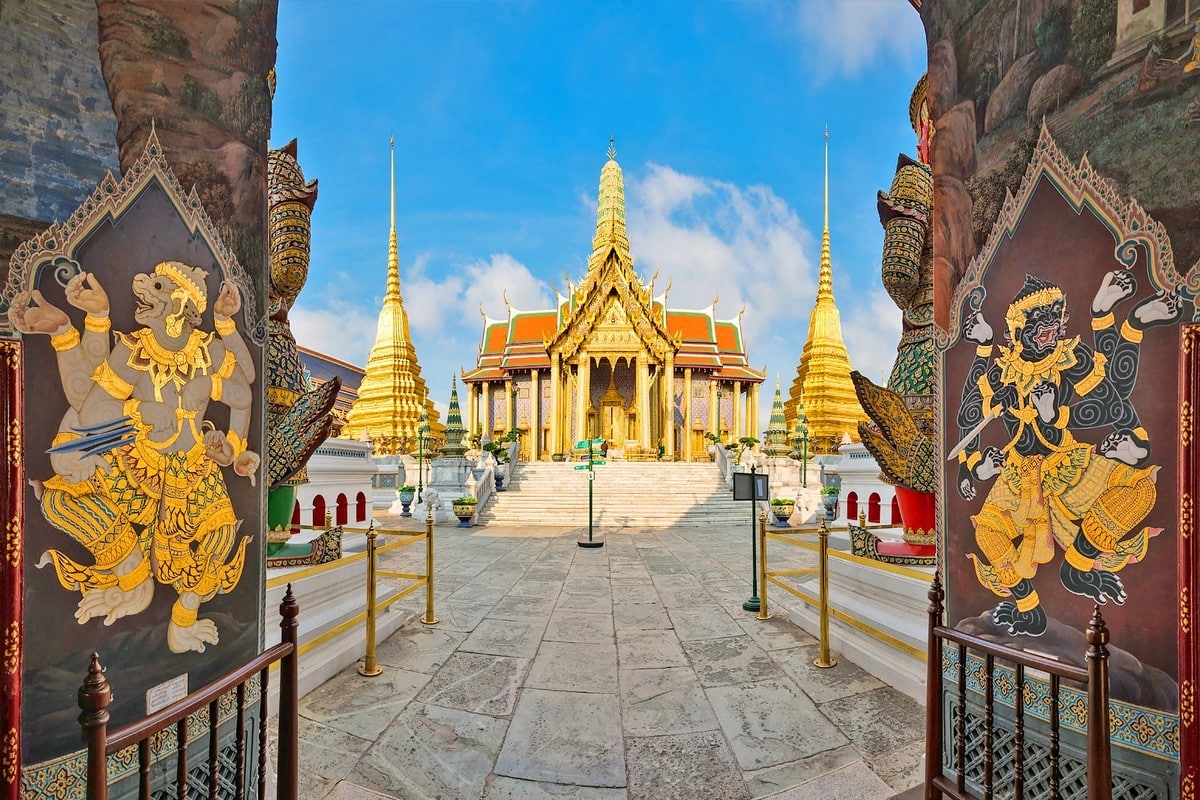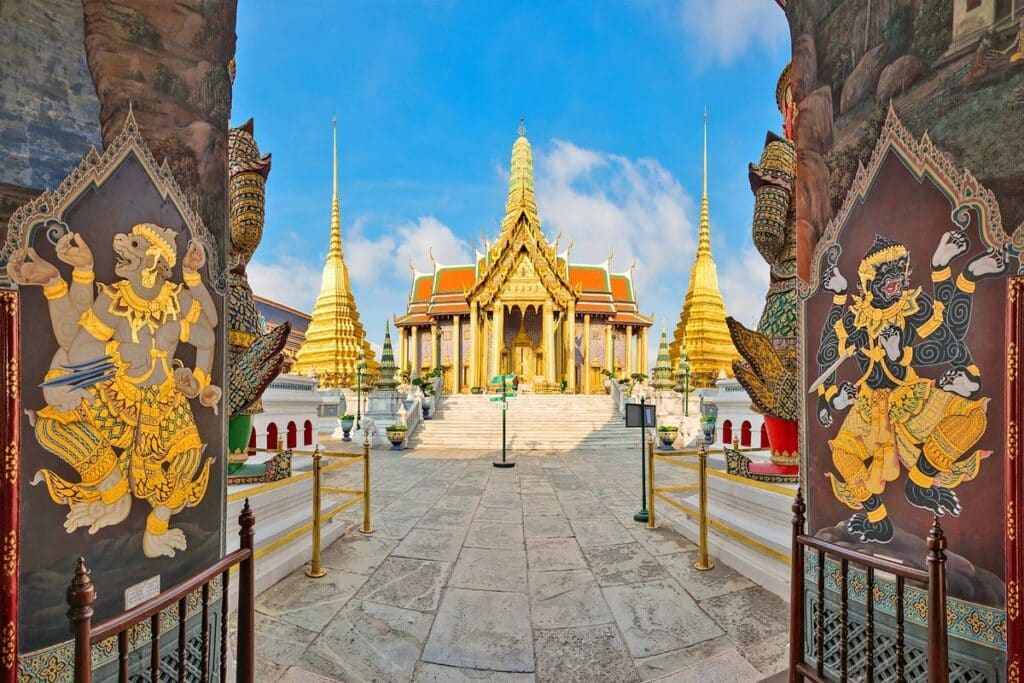 Perhaps the most glorified and popular of all of Bangkok's landmarks, visiting Thailand's capital will never be complete without checking the Grand Palace. The imposing and dazzling structure was erected in 1782, serving as the Royal Court and Thai Kings' home for over a hundred years. While it no longer serves as the residence of the Thai monarchy, it's still used for many ceremonial events, such as the coronation of Maha Vajiralongkorn in May 2019. An architectural and spiritual wonder, the palace has many impressive buildings in its complex, the most famous being Wat Pra Kaew.
Wat Arun or Dawn's Temple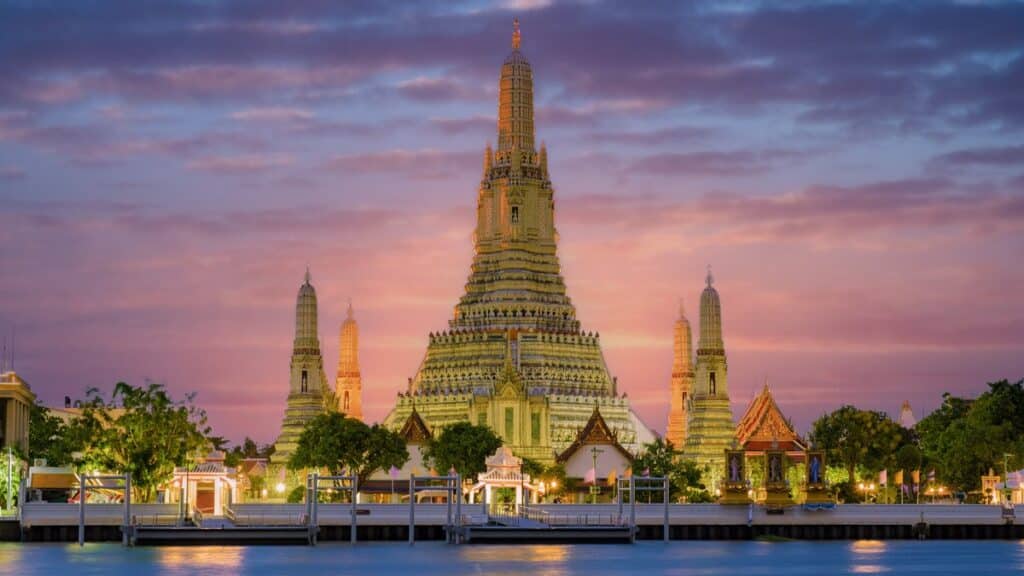 There's no denying that Bangkok is well-known for its historic temples, and many consider Wat Arun to be the most magnificent of all. Situated at the river of Chao Phraya's west bank, the seventy-meter spire was built in the ancient designs of Khmer, showcasing elaborate and encrusted floral patterns with miniature pieces of Chinese porcelain and colored glass. While it's been around since the 17th century, it was built during Rama III and Rama II's reign in the early 19th century. The Buddhist temple also represents the Rattanokosin Period's birth when King Taksin established his Thonburi capital.
Wat Pho or the Reclining Buddha Temple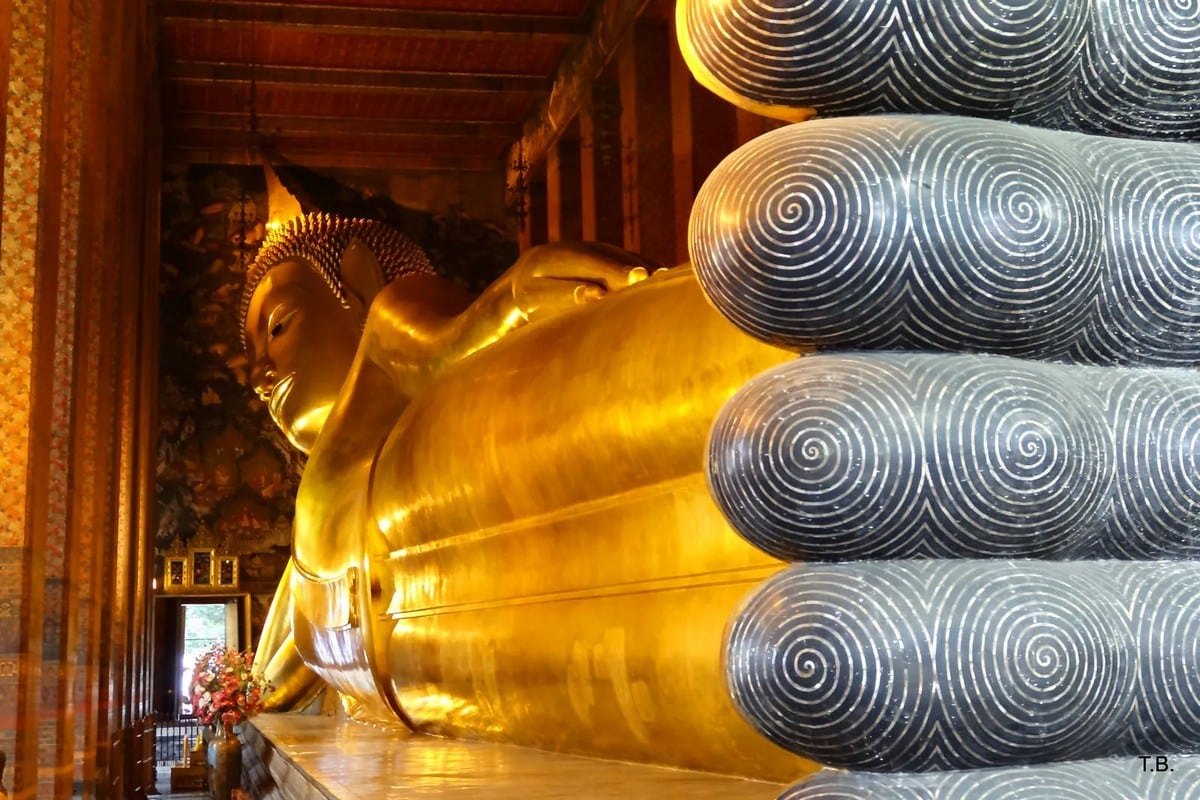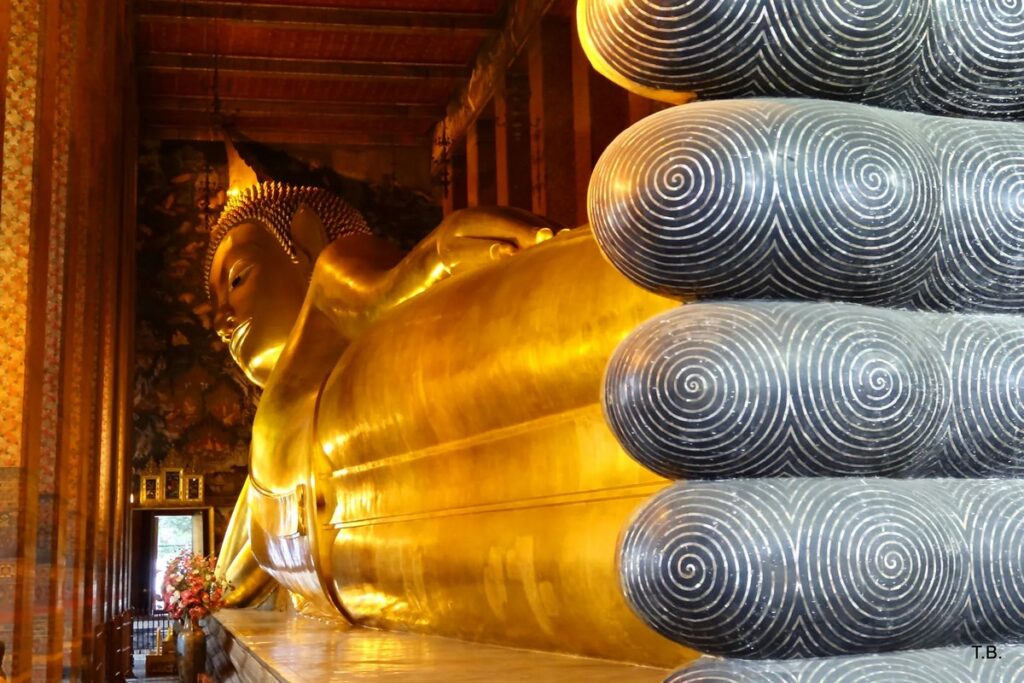 A historic temple recognized for housing a fifteen-meter-high and forty-six-meter-long reclining Buddha, the Wat Pho is a popular tourist attraction. The gold-plated statue with a mother of pearl-embedded feet symbolizes Buddha's passing to nirvana. Although famous, the landmark doesn't attract too many people, so visitors are able to enjoy the experience more and admire the collection of statues, stupas, and murals that are glazed with stripes of porcelain. In addition, Wat Pho is Thailand's first university specializing in literature, science, and religion.
Wat Saket or the Golden Mount Temple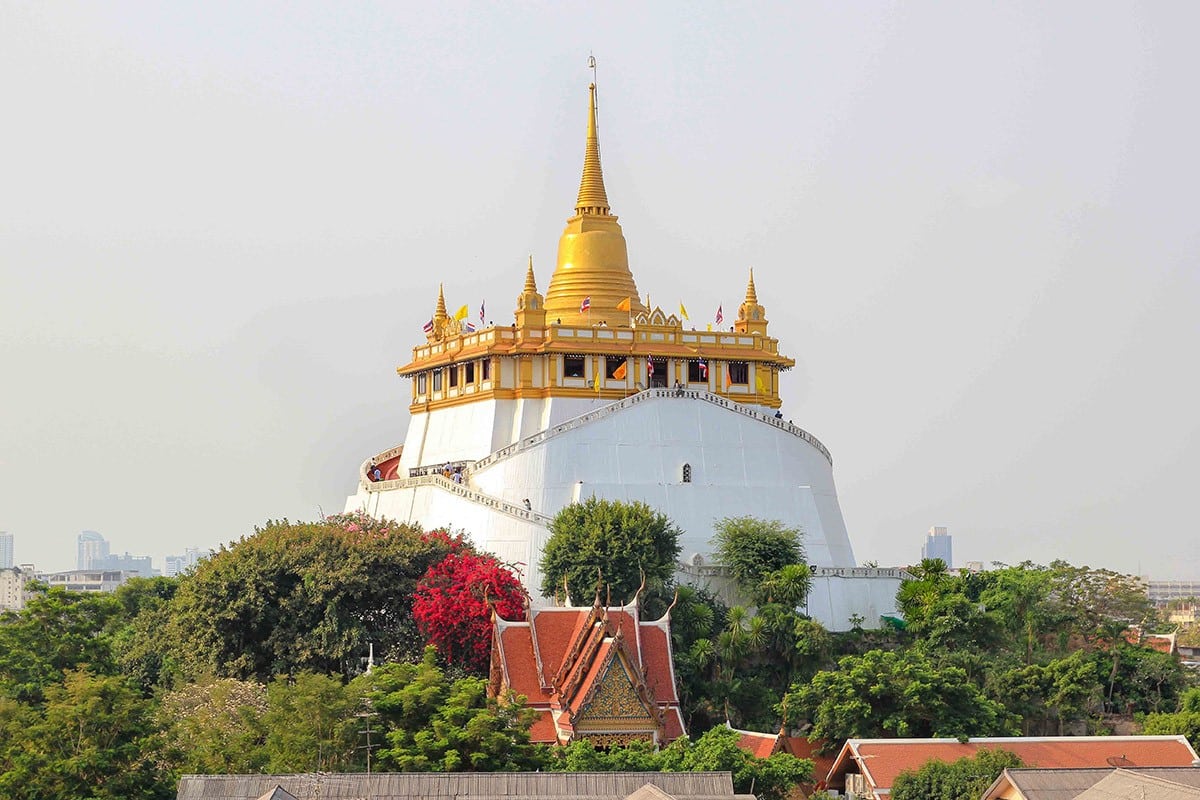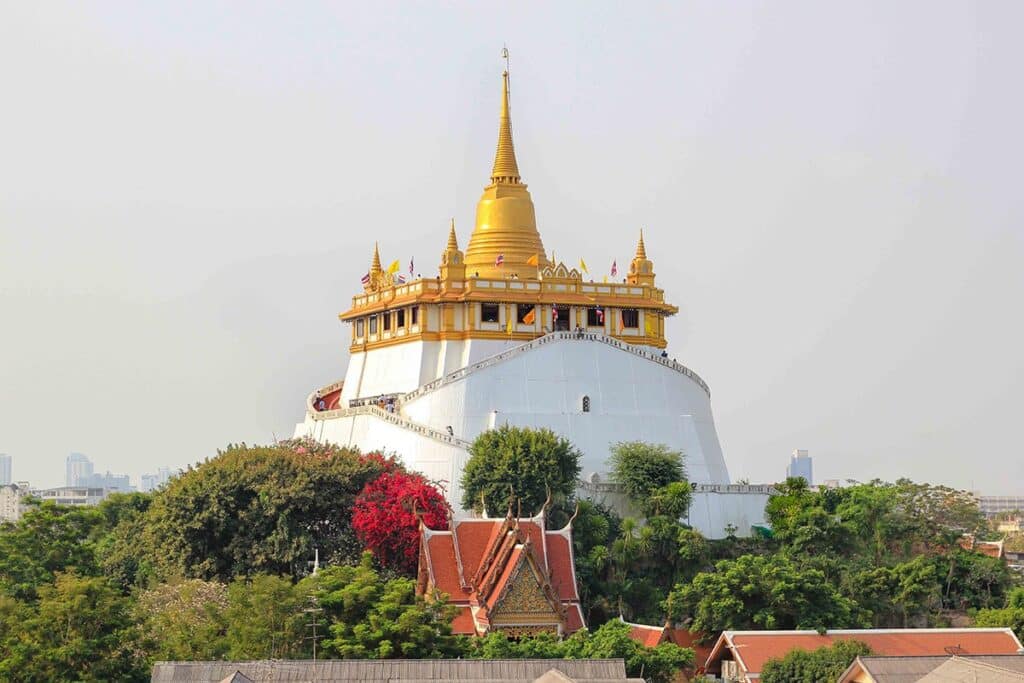 Colloquially referred to as Golden Mount Temple, Wat Saket is the city's oldest temple, with its roots in the period of Ayutthaya. It occupies a man-made hill that stands eighty meters tall and is built during Rama III's reign. The temple's most prominent feature is its golden chedi, which locals and tourists can reach by going up a 318-step hill. The mount's top and walkway are lined with bells for prayer that most passing Buddhists ring, as it supposedly brings good luck. Once you reach the top, expect a stunning panoramic view of the city.
Second Baiyoke Tower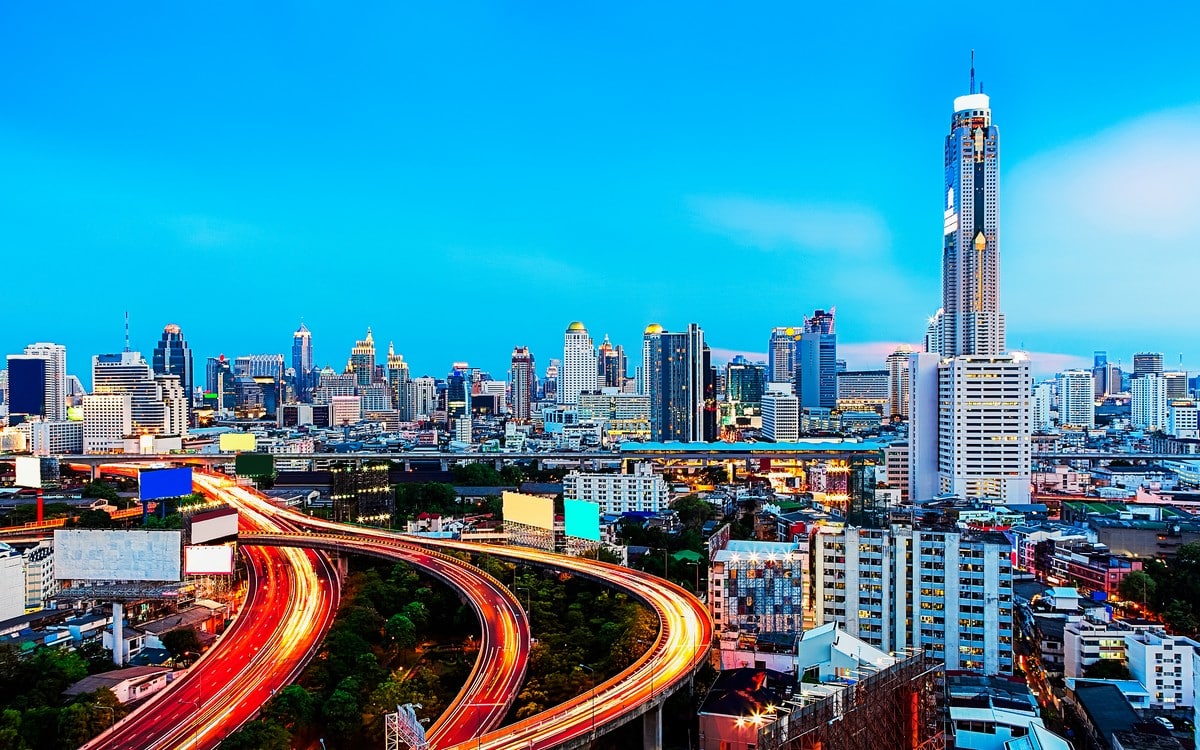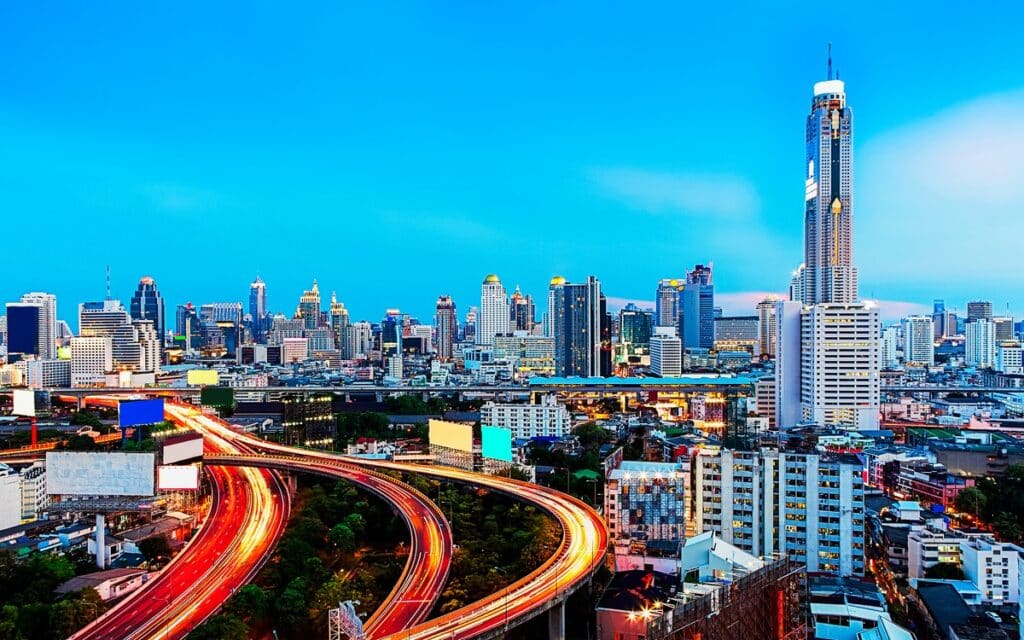 While Thailand might be known for its temples, it's also famous for Bangkok's skyscrapers. The second Baiyoke Tower used to be the country's tallest building but remains one of the most domineering landmarks in the district of Pratunam. An eighty-four-story building, the tower has a 77th-floor skywalk that features an impressive view of Bangkok. For an even more stunning panorama of the city, you can continue going up to its 84th floor, as it features a revolving, 360-degree roof deck. For an entrance fee of only 400 baht that includes a refreshing beverage, it's something to experience.
Monument of Democracy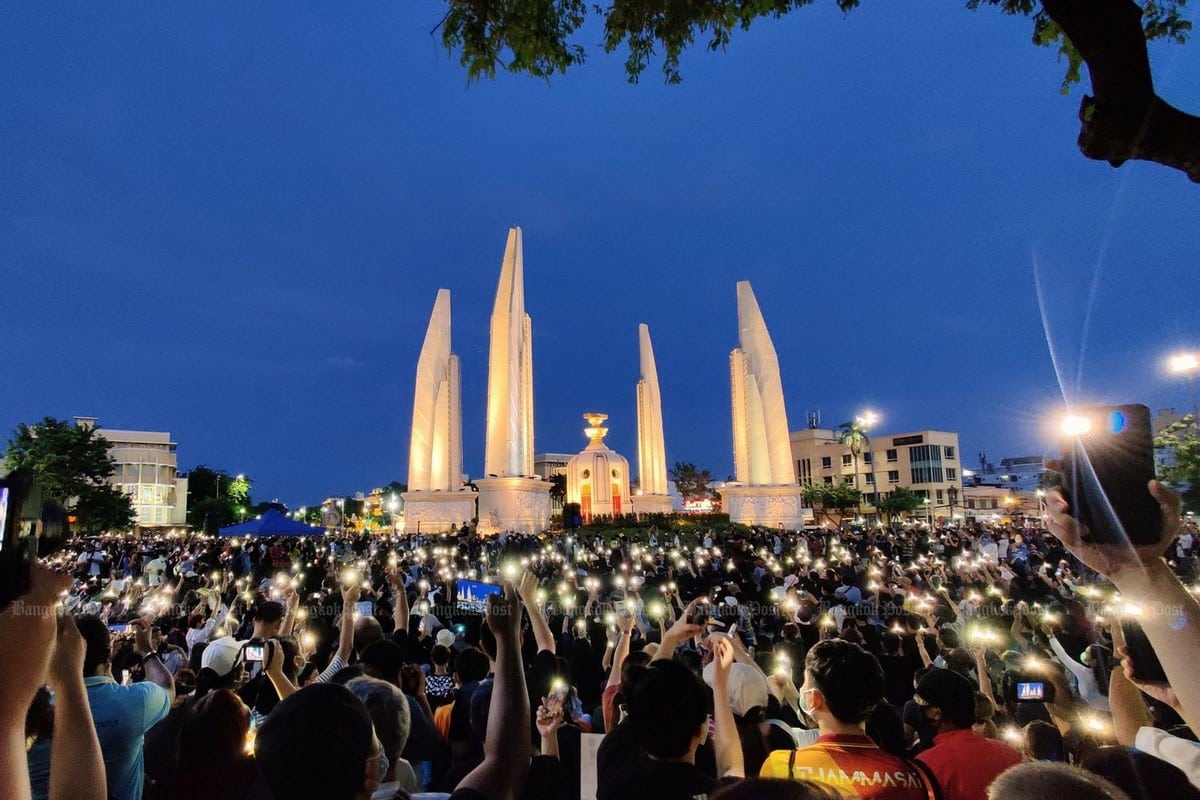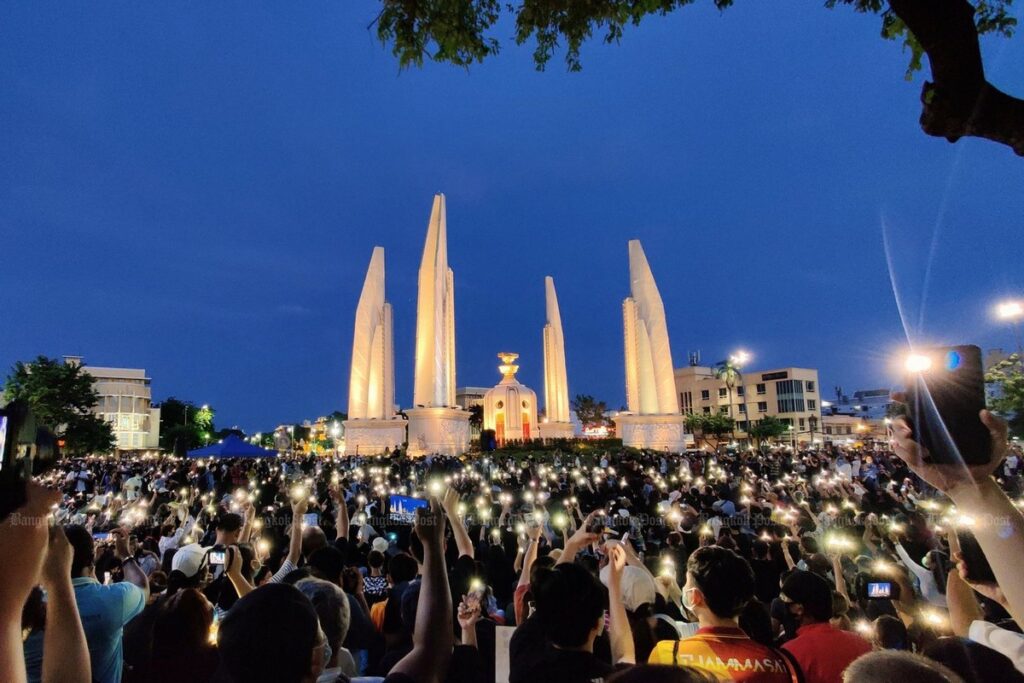 At the most politically-charged center of Bangkok's thoroughfare is the monument of democracy. This large, western-style symbol was designed by Corrado Feroci, an Italian immigrant, and created in 1939. As the monument's name implies, it represents the transformation of Thailand into a constitutional monarchy from an absolute monarchy, marked by a military coup in 1932. Because of what it symbolizes and its historical significance to Thailand, it remains one of the country's most popular attractions.
The Dusit Palace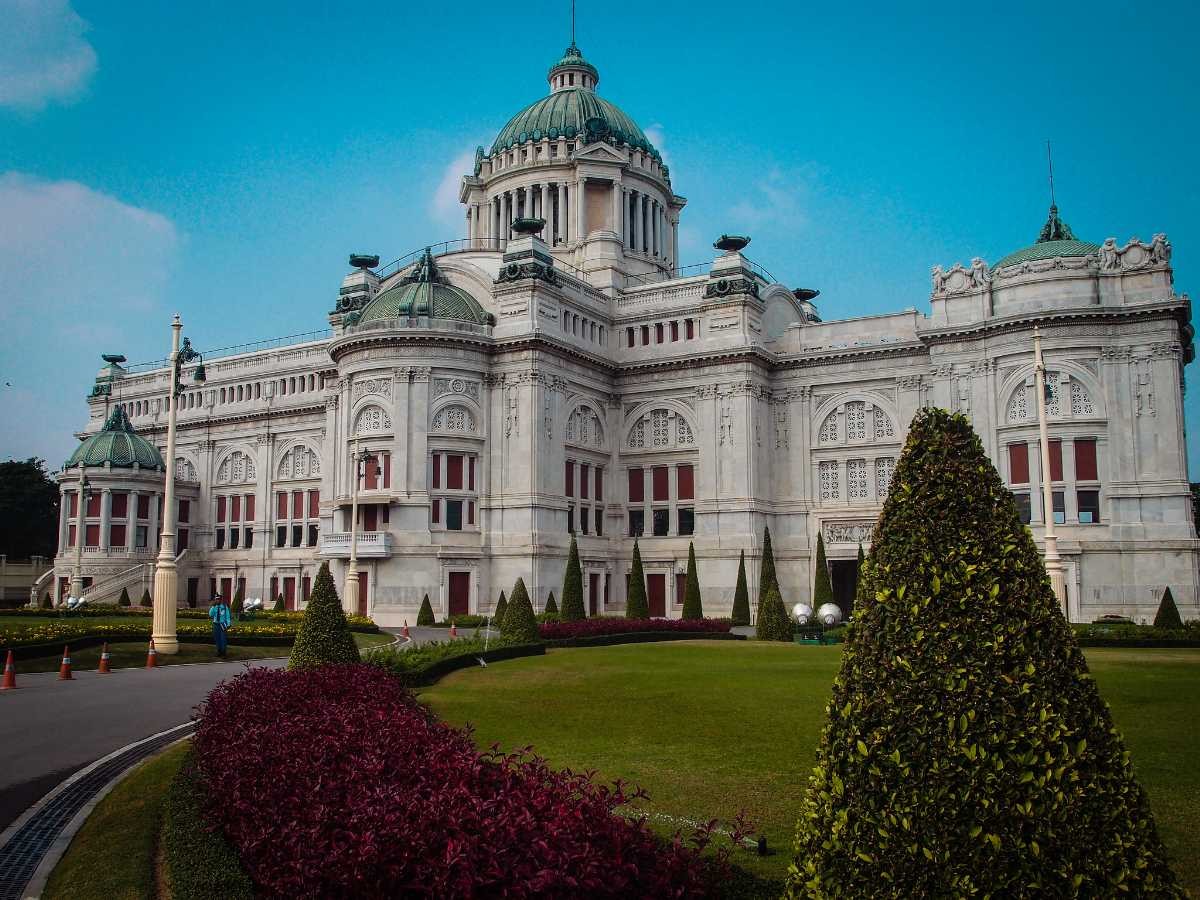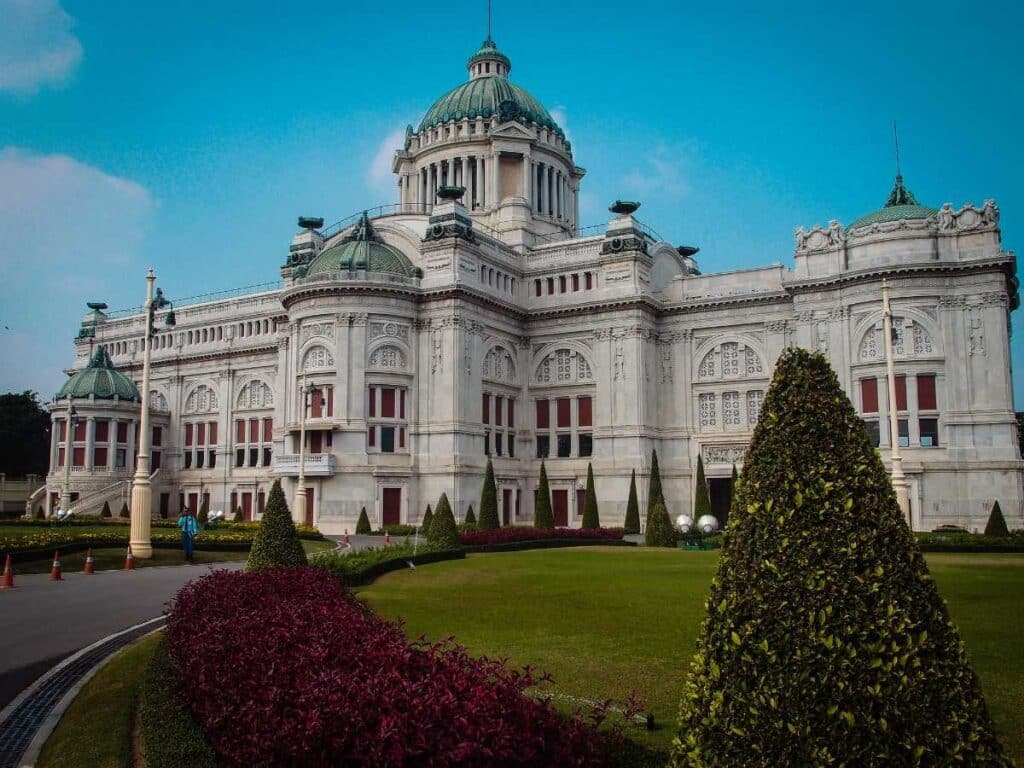 An expansive complex of throne halls, royal mansions, and palaces, Dusit Palace is inspired by the 1987 visit of King Chulalongkorn to Europe. With its growing number of inhabitants, the King chose to have a private residence constructed. These days, most of the buildings within the compound have been transformed into museums. The Grand Palace's entrance fee includes access to the complex of Dusit.
The House of Jim Thompson
Another thing the city is famous for is silk, and the house of Jim Thompson lets visitors experience a bit of Thailand's rich silk history. Constructed in 1959, it houses the art collection of its owner, who was also known as the silk king of Thailand. An American architect and businessman who moved to Thailand during the forties, Jim Thompson, is recognized for silk hand weaving's revival. He also collected many art pieces, specifically of Southeast Asian descent, from traditional Thailand paintings and Buddhist statues to secular art.
The Magnificent Queen's Gallery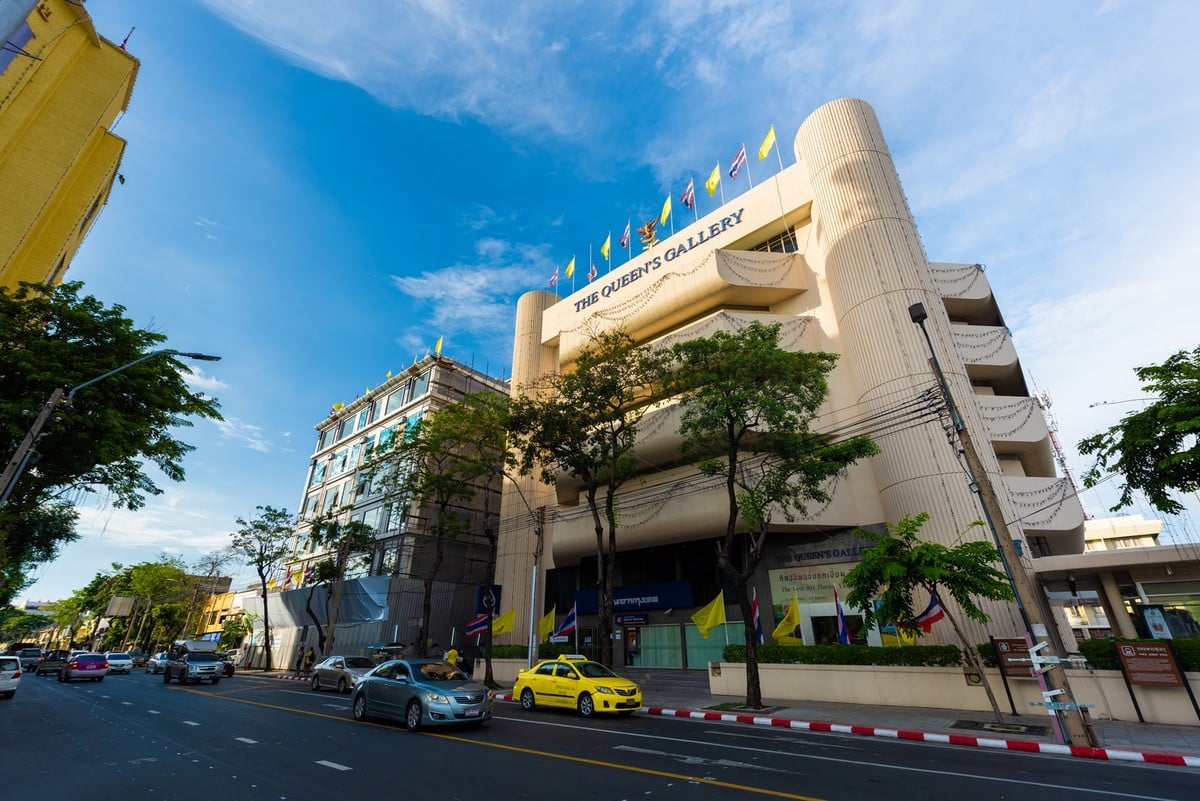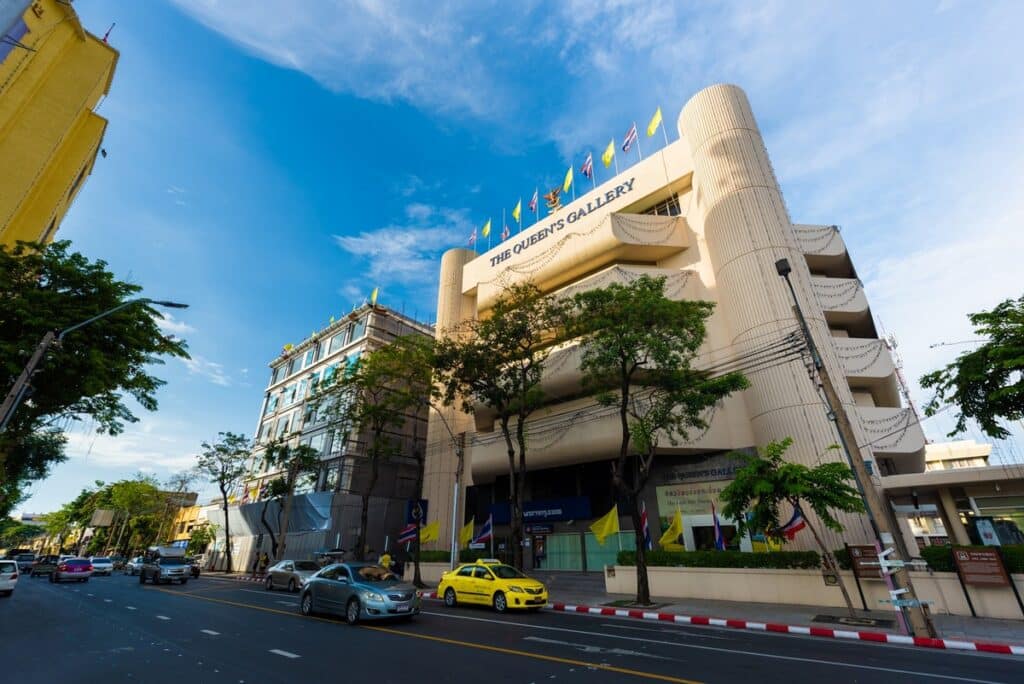 Constructed in 2003, the magnificent Queen's Gallery, or Queen Sirikit's Gallery, is a Thai museum for visual arts. Since 1974, Bangkok Bank has been hosting painting competitions annually. Queen Sirikit had presided over their 2001 awarding ceremony, finding the entries appealing. Upon the realization of the need to have a home where contemporary quality art could be stored and displayed, she spurred the creation of royal-funded museums that exhibit art pieces from upcoming and young artists. It also showcases sculptures and paintings from contemporary masters, national artists, and even royal family members.
Bangkok Art and Cultural Center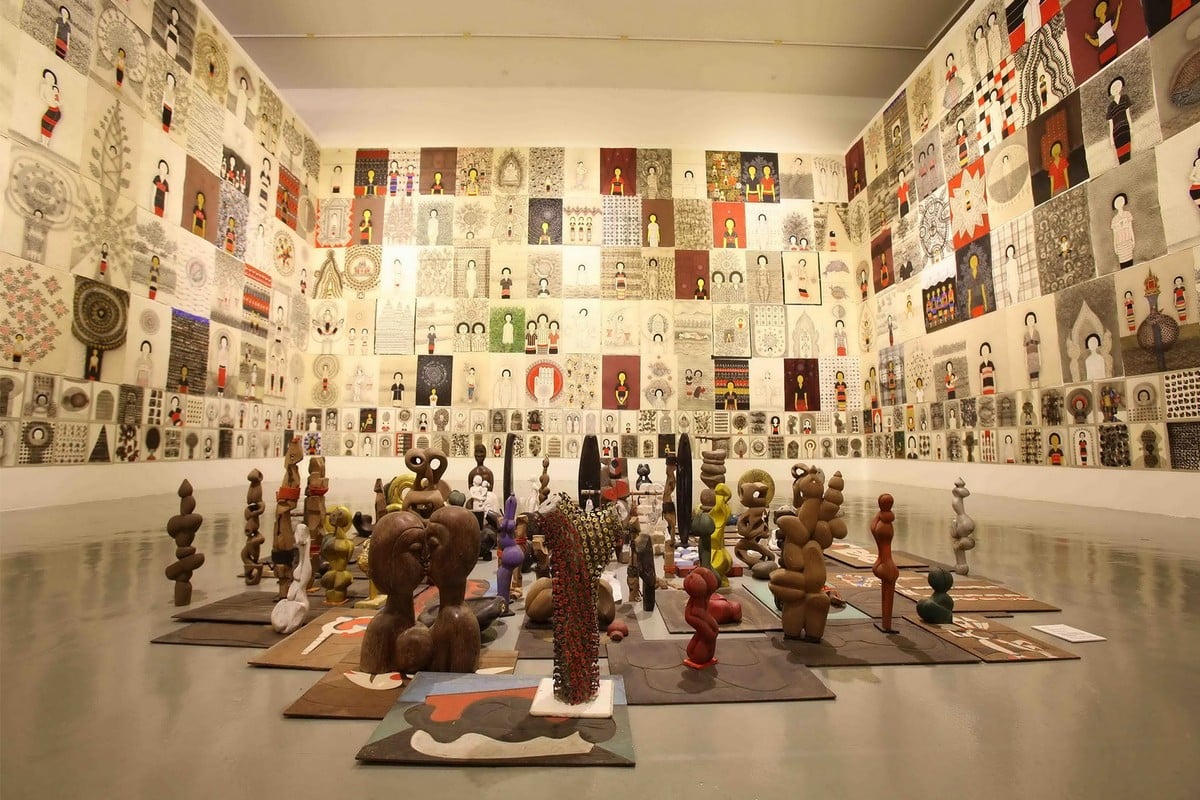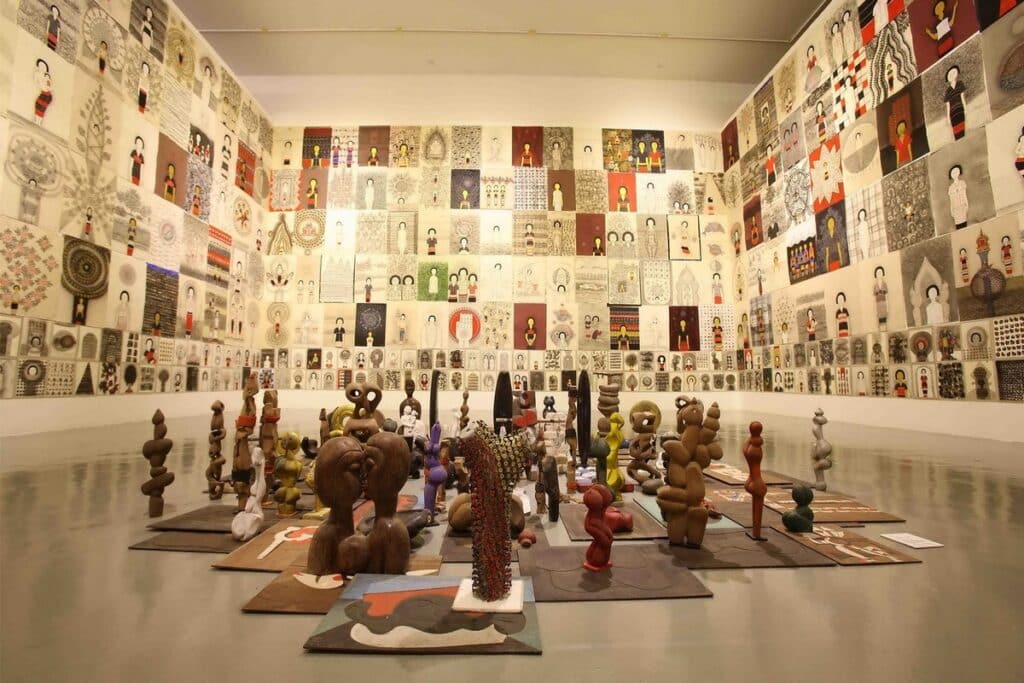 Bangkok's Art and Cultural Center, located in the Siam Square area, is the response of the city to Thailand's flourishing and thriving arts scene. It has a broad range of music, design, film, theater, and art pieces on display, giving people a greater insight into the country's modern culture. Its center includes art libraries, craft shops, bookshops, art galleries, and cafes. Intended to be an ideal venue or space for cultural exchanges, BACC hosts international and local artists alike. It doesn't require an entrance fee.
Mango Sticky Rice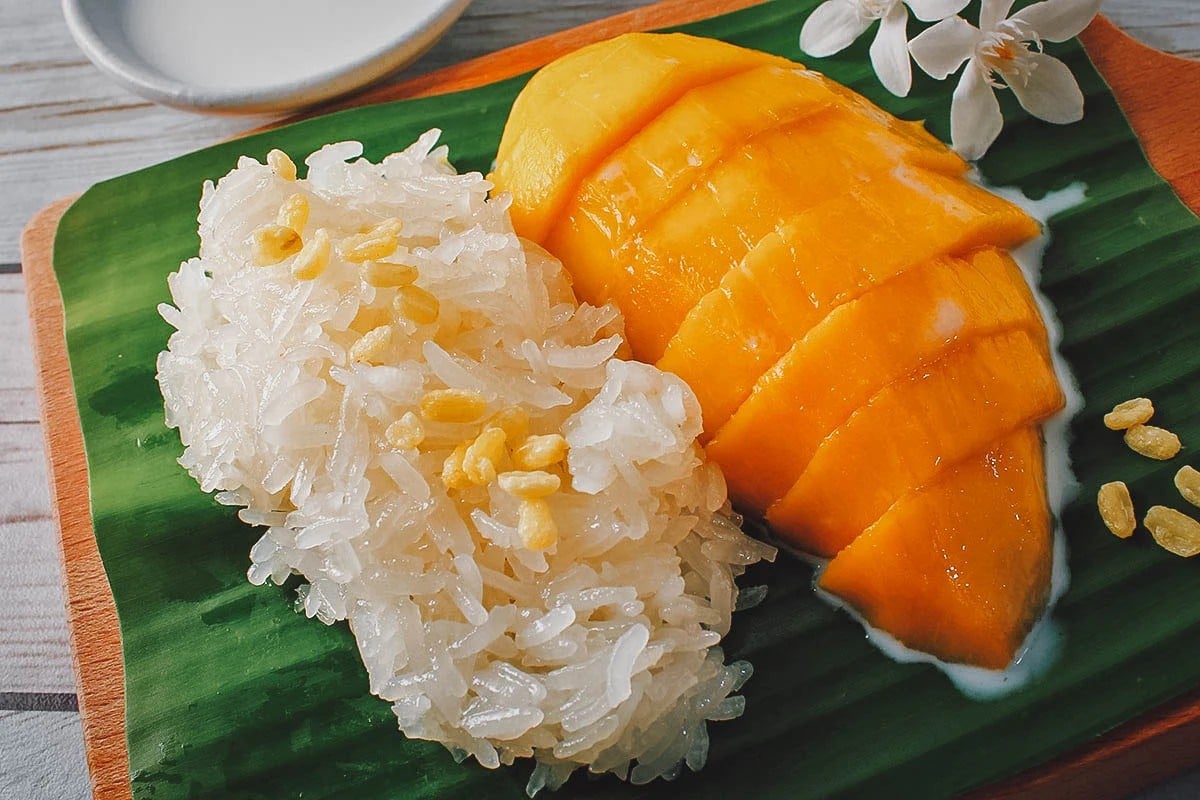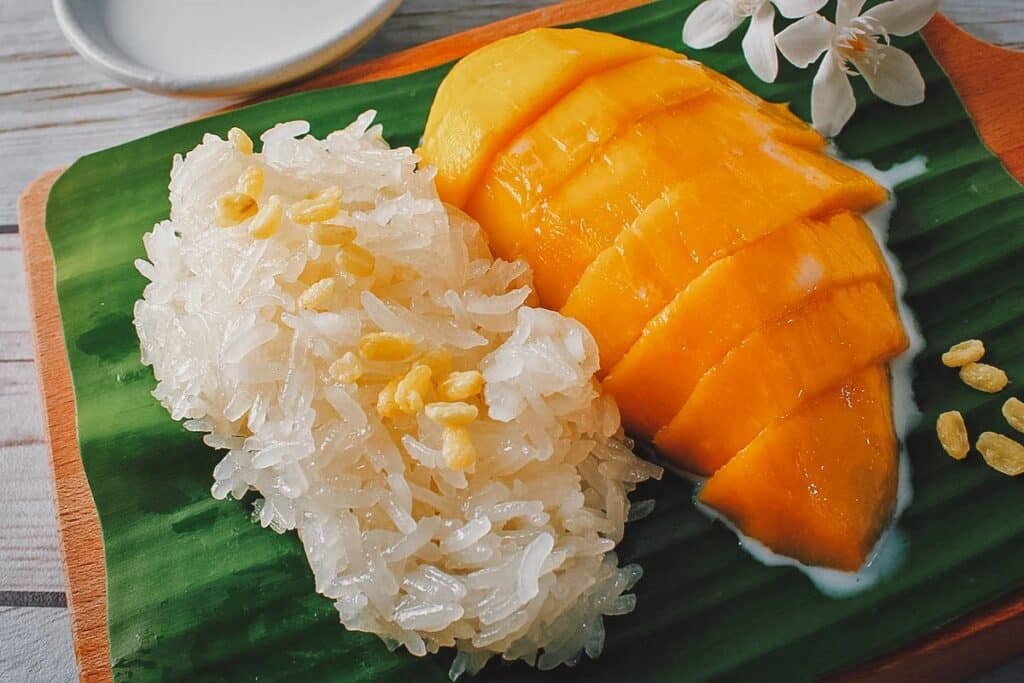 When it comes to food, one famous traditional dessert that Thailand is known for is sticky mango rice. This glutinous rice treat is stacked with fresh and sweet mangoes and paired with coconut milk. While you'll find this snack all over the country, Bangkok is best known for it, as it's sold throughout the city streets in stalls and dining establishments. If there's one dish that all tourists should try when in Thailand, it's this one.
Pad Thai Fried Noodles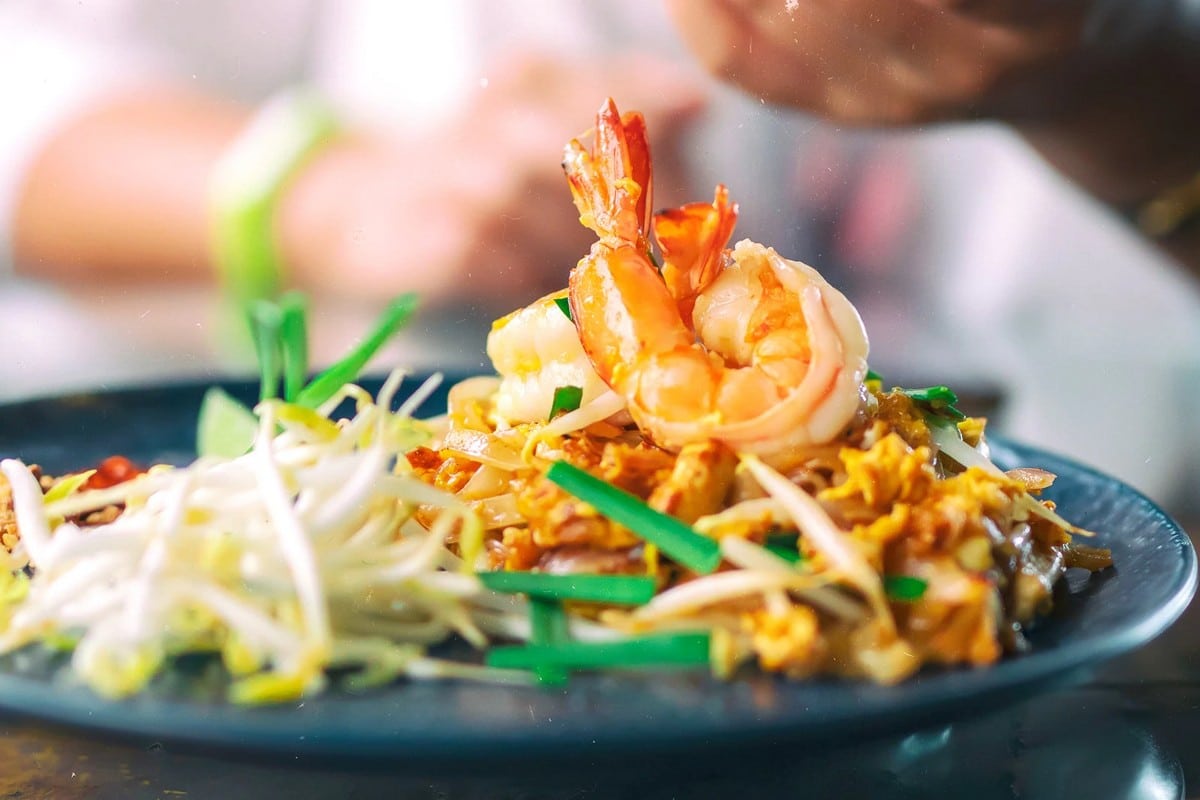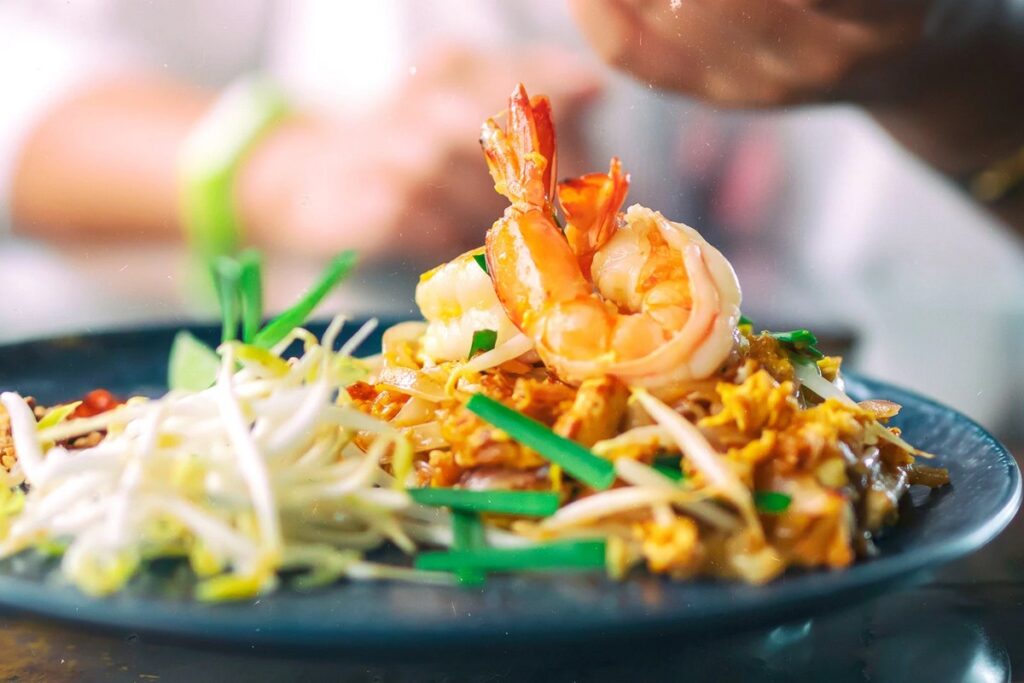 If you're looking for a noodle dish in Bangkok, try out Pad Thai. It's a dish that's made from rice noodles, chicken, prawns or bean sprouts, scrambled eggs, tofu, and beef paired with peanuts and a sauce made from fish sauce, tamarind juice, sugar, and chili. Considered to be the country's national noodle, you can find pad thai served in many restaurants and food stalls all over Bangkok.
The Weekend Market in Chatuchak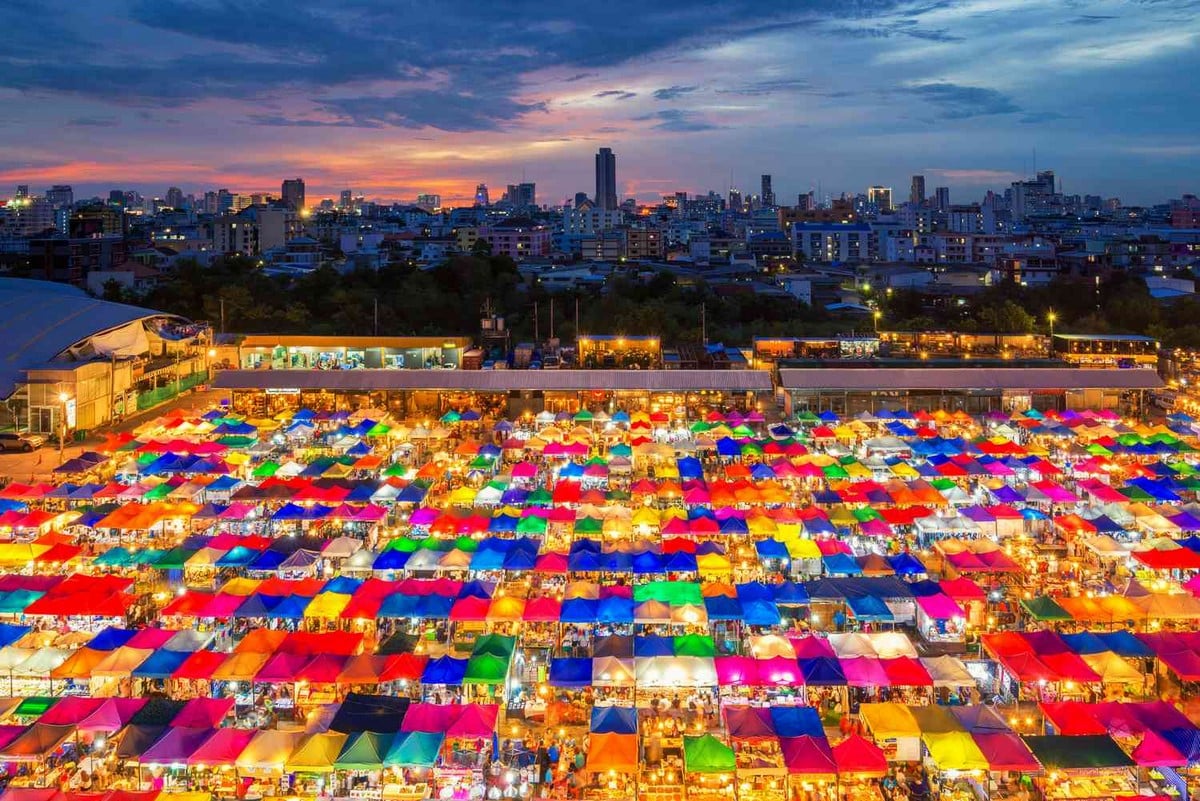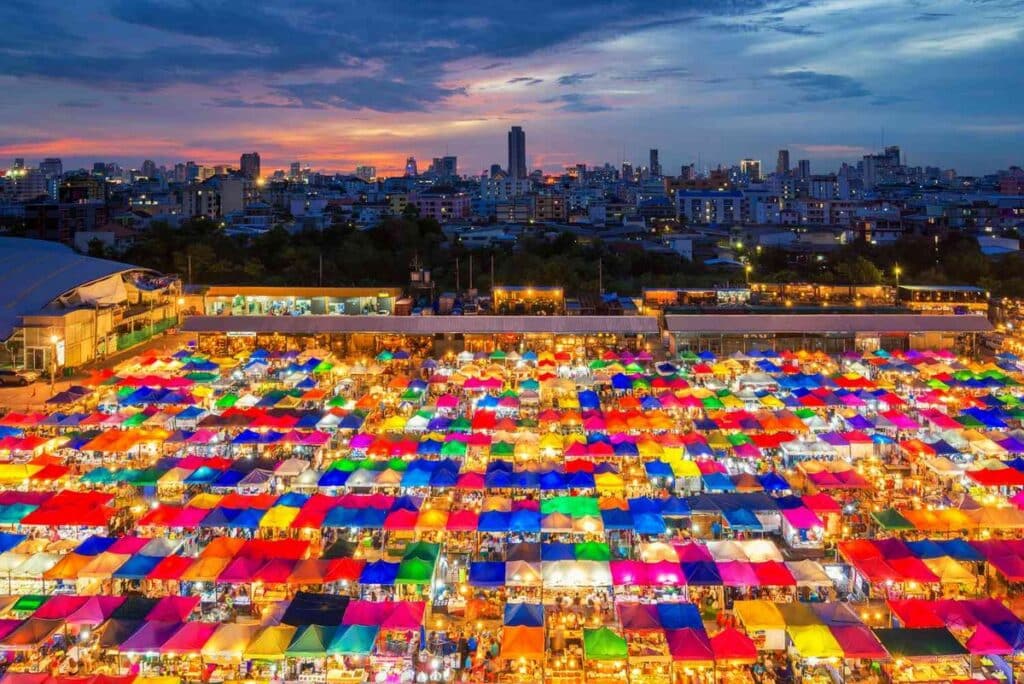 The city of Bangkok is popular for its malls and markets, and if you can only visit one, make sure that it's Chatuchak. The weekend market houses thousands of stalls spread over fourteen hectares. In the past, it was popular only with traders and wholesalers. However, it now draws in hundreds of thousands of people every weekend. Commonly referred to as JJ Market or Jatujak, it's divided into multiple numbered sections, selling everything from arts, books, antiques, and ceramics to home decor, clothing, plants, and food.
The Chinatown of Bangkok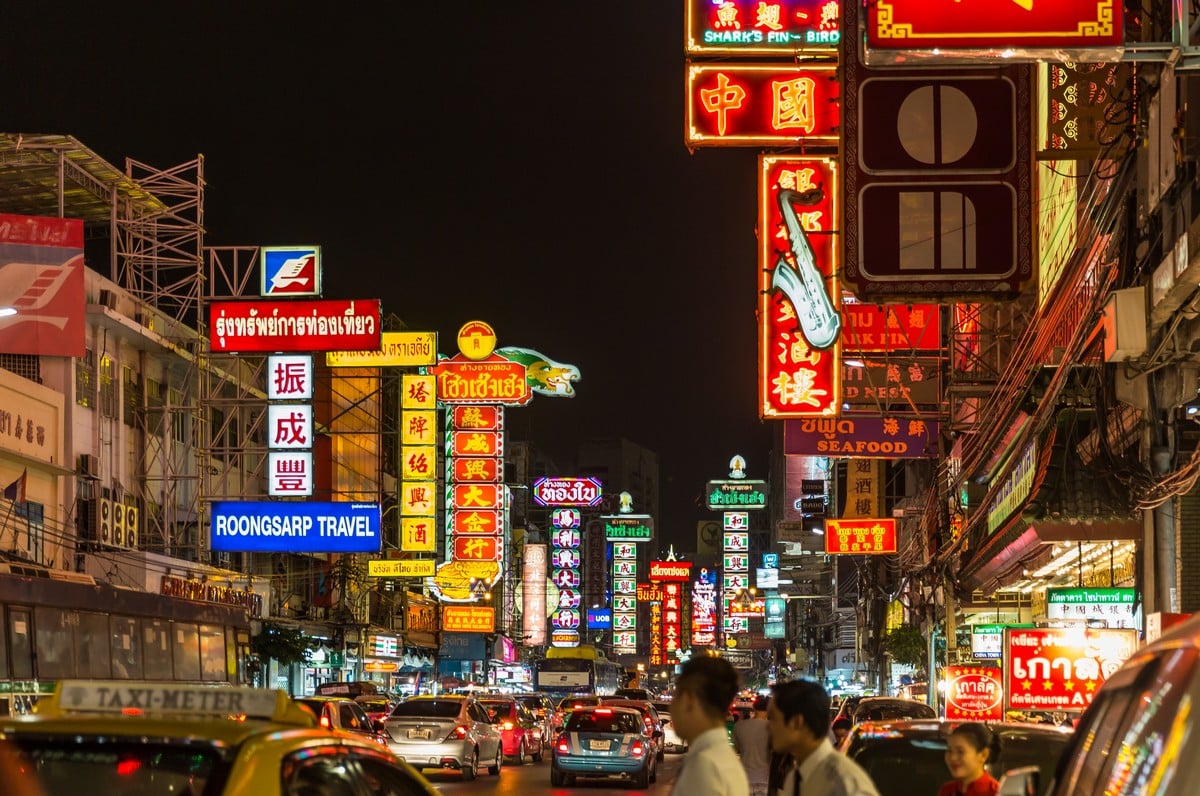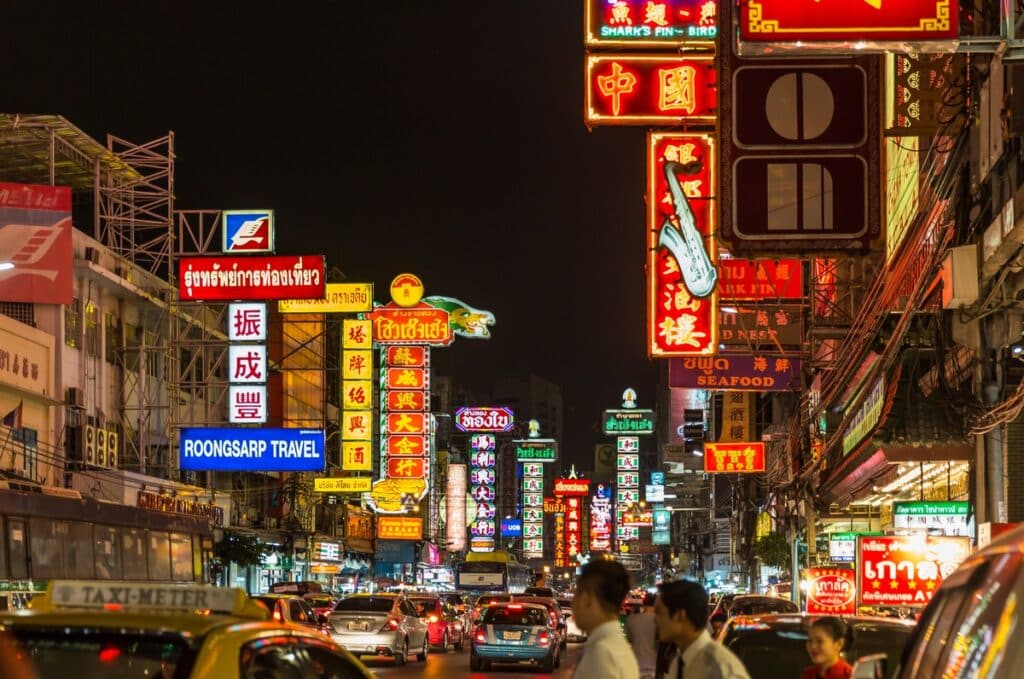 Bangkok is popular for having one of the world's oldest Chinatowns, which you can find on the street of Soi Wanit, colloquially called Sampeng Lane. This narrow, long, old, shophouse-lined street offers a variety of goods, including clothing, jewelry, footwear, home decor, handicrafts, appliances, fresh produce, dried food, and silk sarongs. It may be a hectic and cluttered area, but it's undoubtedly the city's most colorful location that's worth visiting as long as you don't mind braving the crowds.
Charming Floating Markets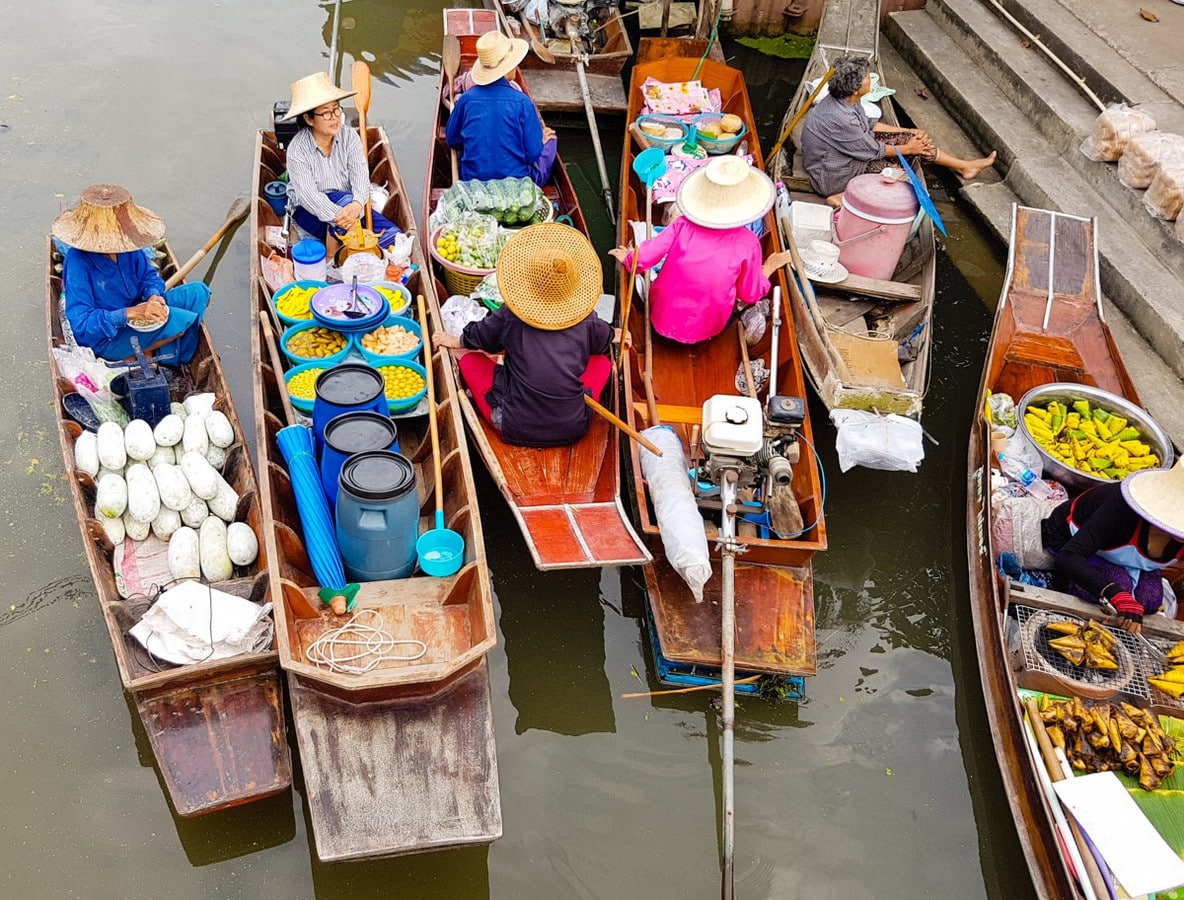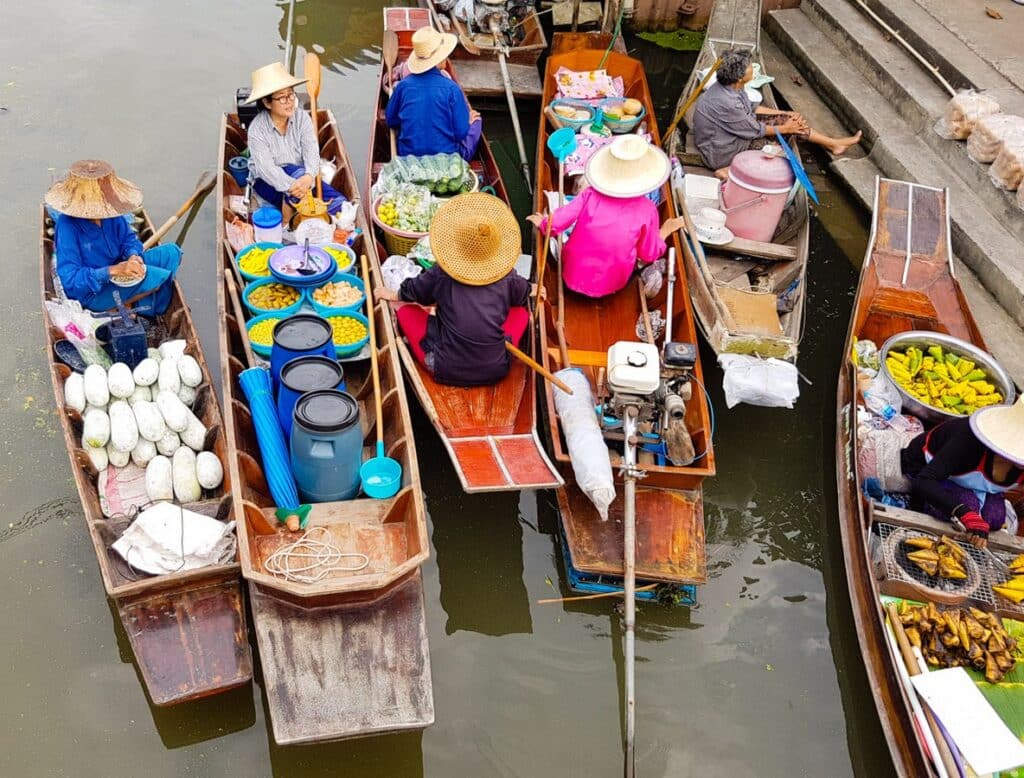 The city's popular floating markets are excellent alternatives for those who aren't big fans of shopping in frantic environments. To an extent, the dining and shopping options aren't necessarily what sets it apart from its grounded counterparts. Instead, it's the charm of having a peaceful and slow venture into the waterways while sampling seafood and checking goods on long-tail boats. You can visit several floating markets, from the oldest and most crowded Damnoen Saduak to the Amphawa market.
The Khao San Street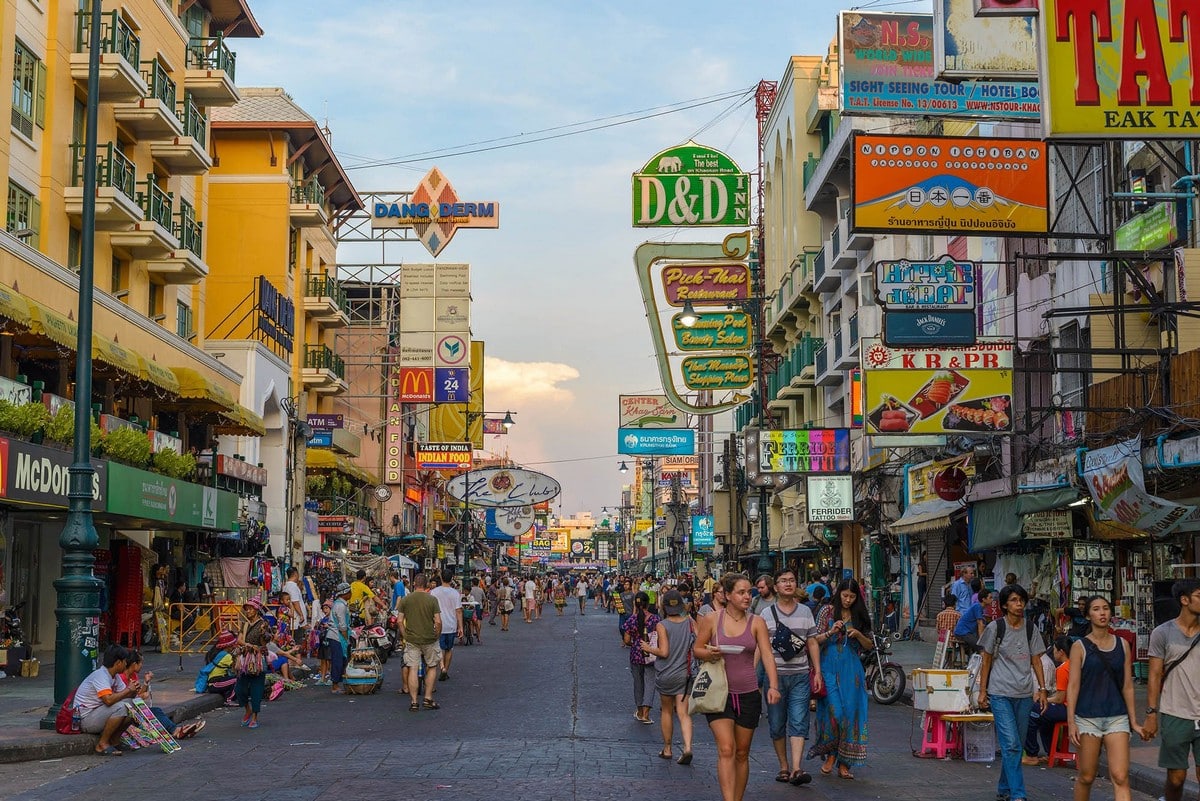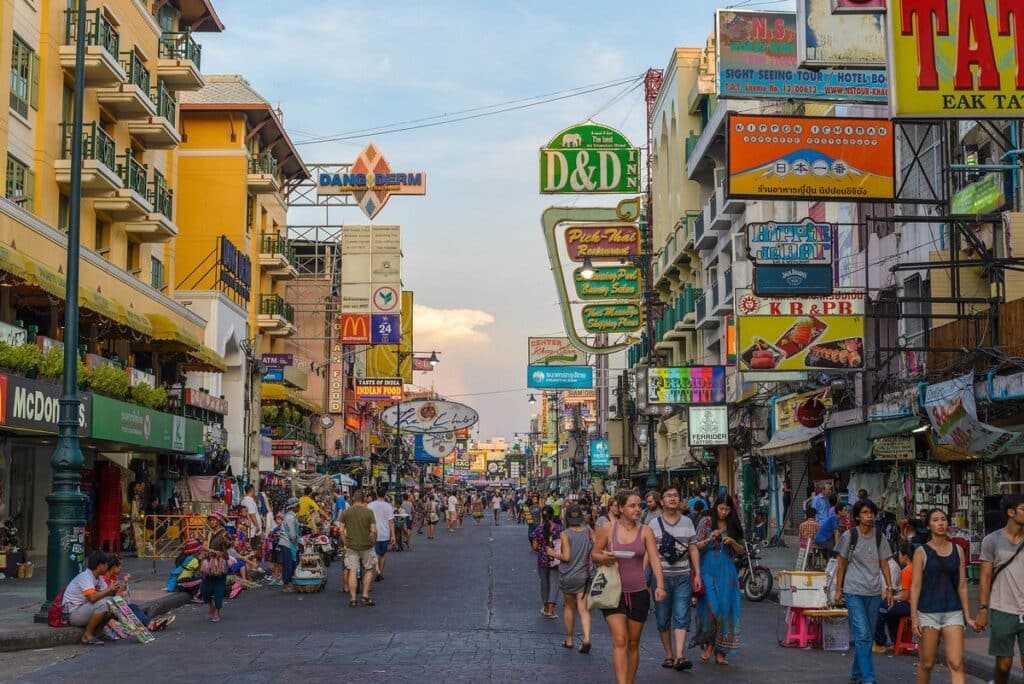 One of the city's major rice markets in the past, Khao San is now famous as a hotspot for backpackers, thanks in no small part to the film and novel The Beach. You'll find no other place in the city with a more apparent blend of west and east than this road. Travelers from different places converge in this place to experience its sounds, smells, sights, and lively vibe. Numerous clubs and bars line up the street. If it's shopping you're after, there are street vendors who sell everything, from kitsch souvenirs to clothing.
Bangkok's Famous Red-Light District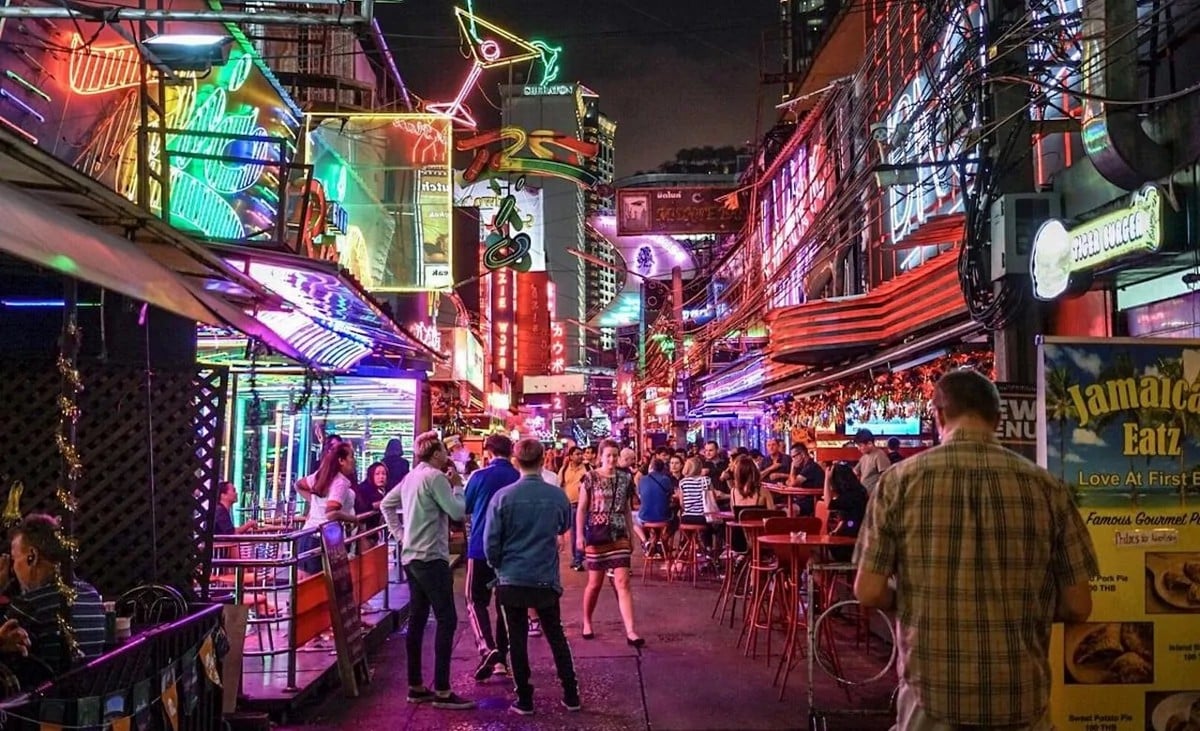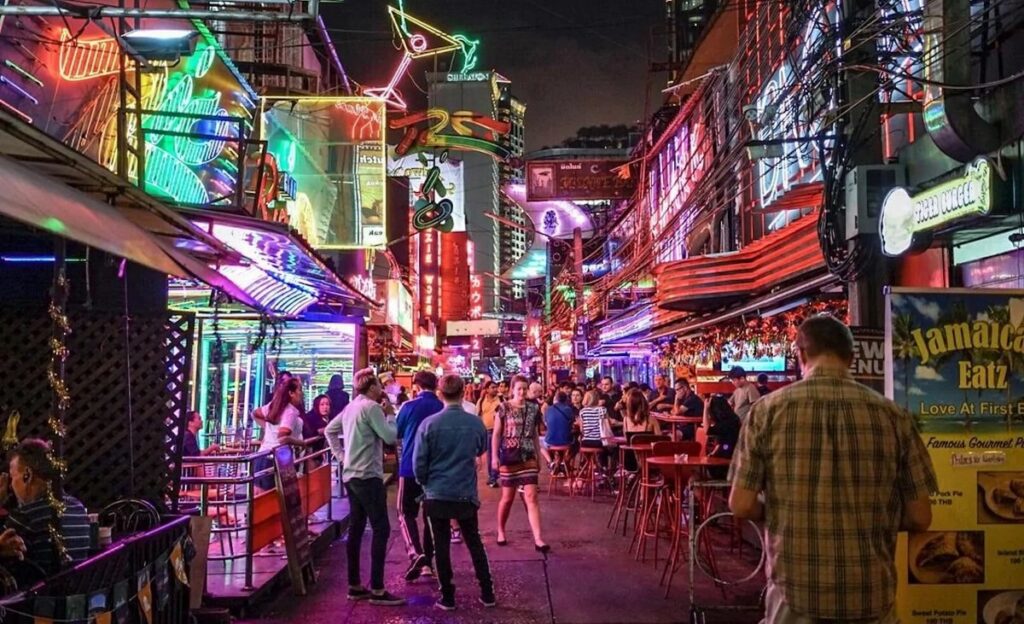 While sex tourism isn't condoned by Thailand, there's no denying the abundance of adult entertainment is a significant aspect of the country's vibrant culture and history. Bangkok's most notable red-light districts include Pat Pong, Nana Plaza, and Soi Cowboy, most of which tend to have many gender-defying basement clubs, go-go bars, and casual and laid-back bars for those who aren't adventurous. With its pole dances, raunchy shows, drag comedy, live music, and a lot of alcoholic beverages, it's a fun and lively district that you shouldn't miss.
Fun Live Shows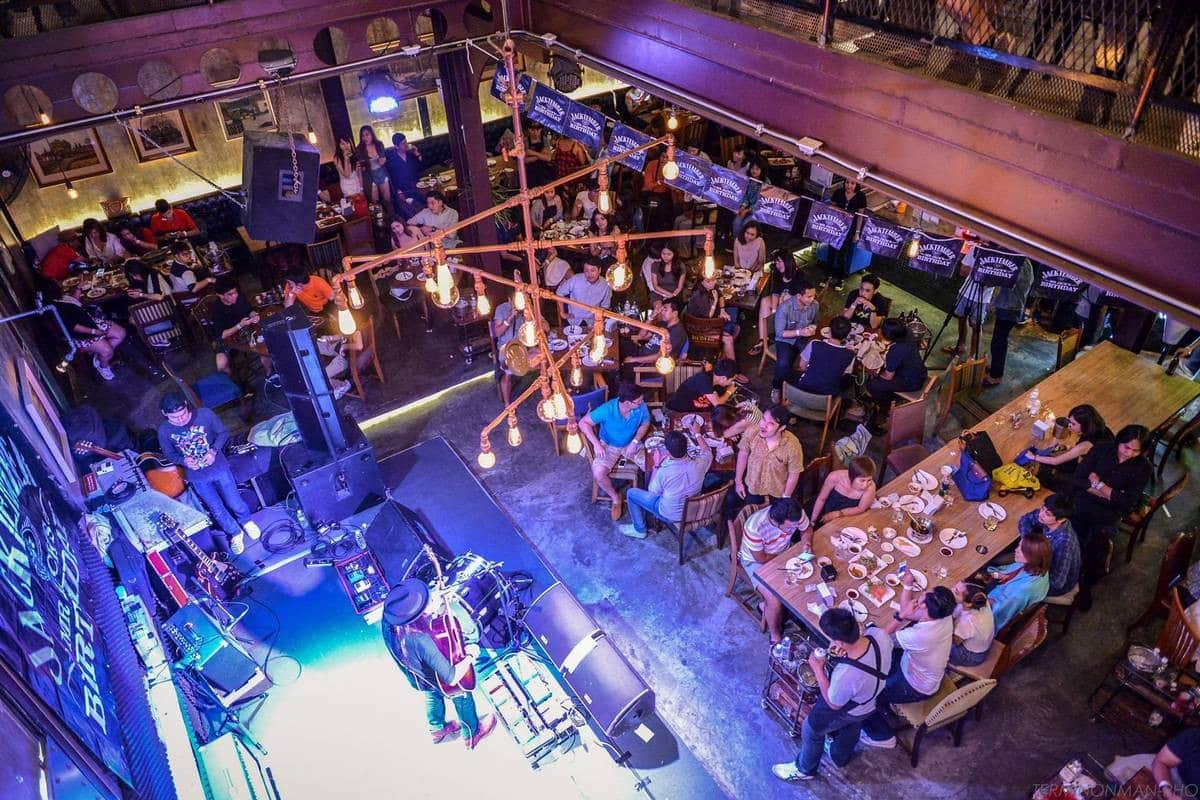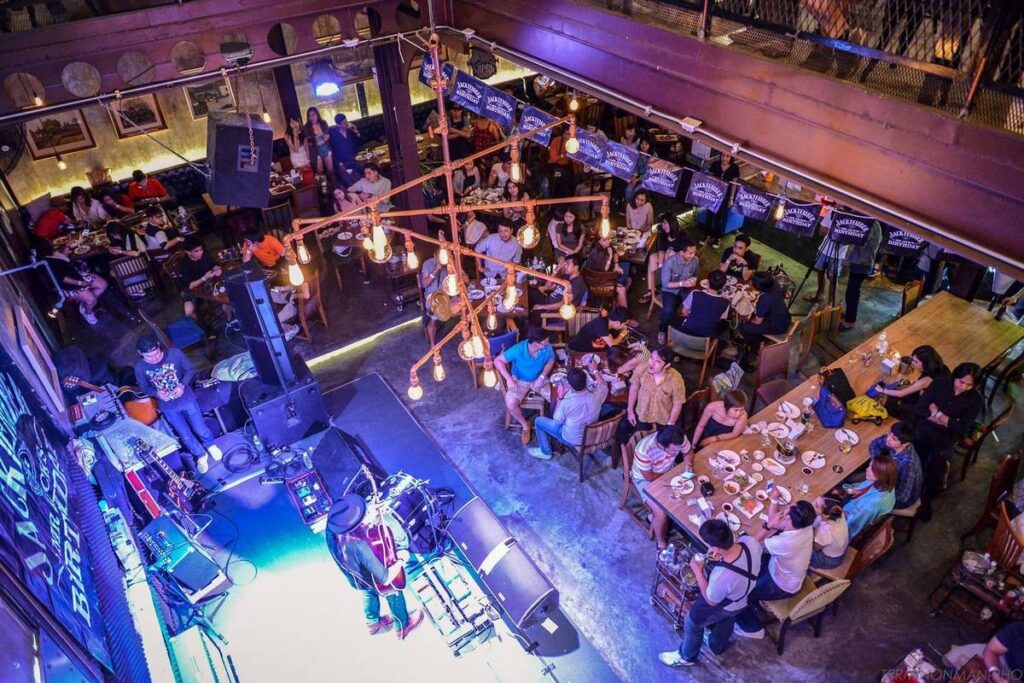 If you're after something the entire family will enjoy, Bangkok is also popular for the city's family-friendly activities and entertainment. This includes cultural theater, dance performances, and puppet shows. One example is Siam Niramit, a ninety-minute production that showcases hundreds of years' worth of Thailand's spiritual and historical heritage. Generally hosted in the Ratchada Theater, it's a show that unfolds on the highest stage in the world, certified by the world records of Guinness. This Thai music and dance show features many artists and performers and cutting-edge lighting effects and audio.
Tuk-Tuk or Auto Rickshaw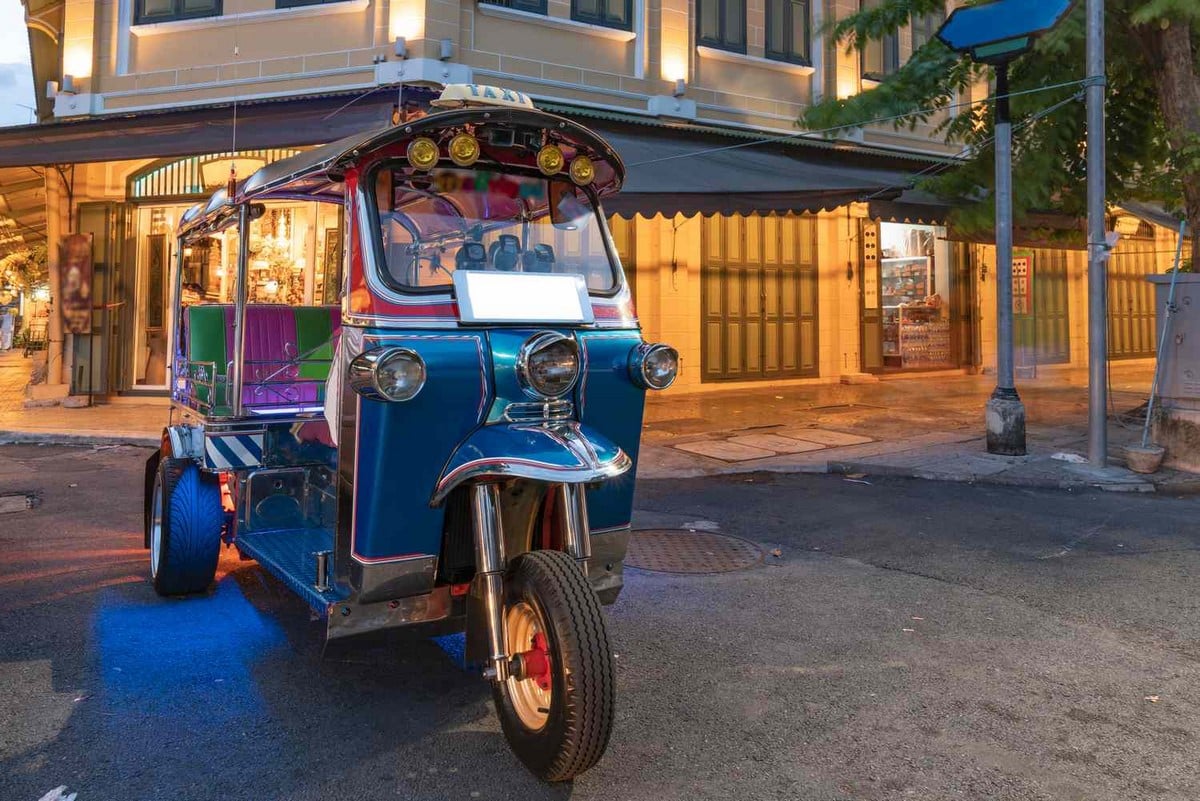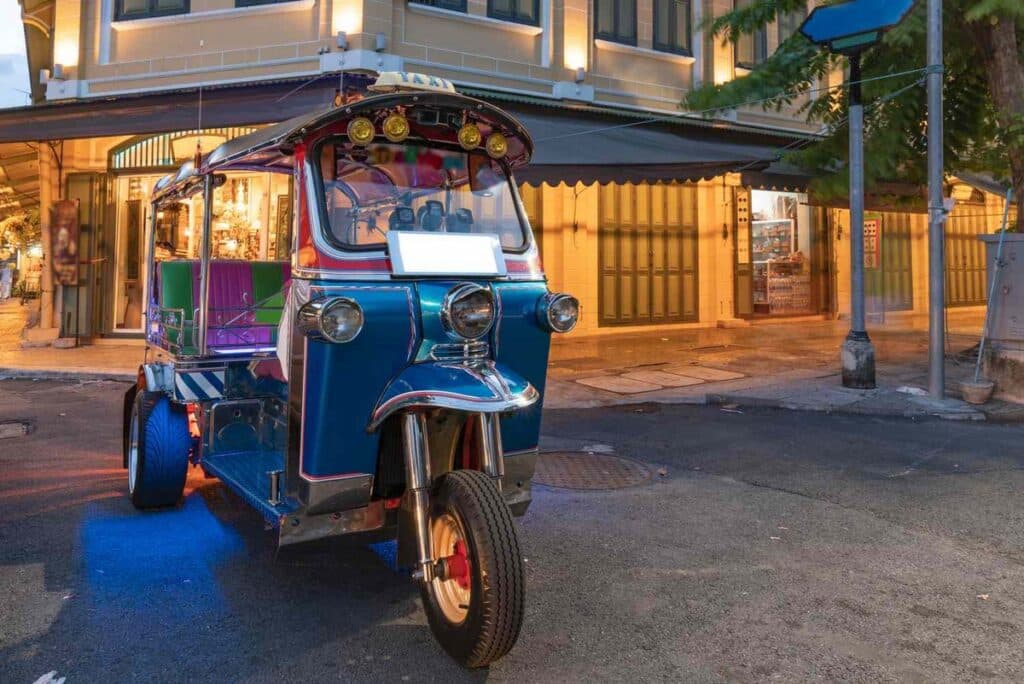 The tuk-tuk refers to the city's three-wheeled motorcycle that serves as a motorized rickshaw used by tourists and locals to get around the city. They're often colorfully designed with dangling trinkets, lights, and even music; the fares for riding a tuk-tuk will depend on the destination. So make sure that you ride these cultural icons.