Beijing is the capital of the People's Republic of China's. It is located in the northeastern part of the country. With a population of roughly 20 million people, it is the 2nd largest city in the country and the 9th largest in the world. The city is bordered by Tianjin, Chengde, Zhangjiakou, and Baoding.
Beijing is known as the People's Republic of China's political center for over 800 years now. It is home to many of China's most iconic historical structures. It is an urban jungle that has preserved its ancient roots. The city is rich in art, history, and culture.
Trek the Great Wall of China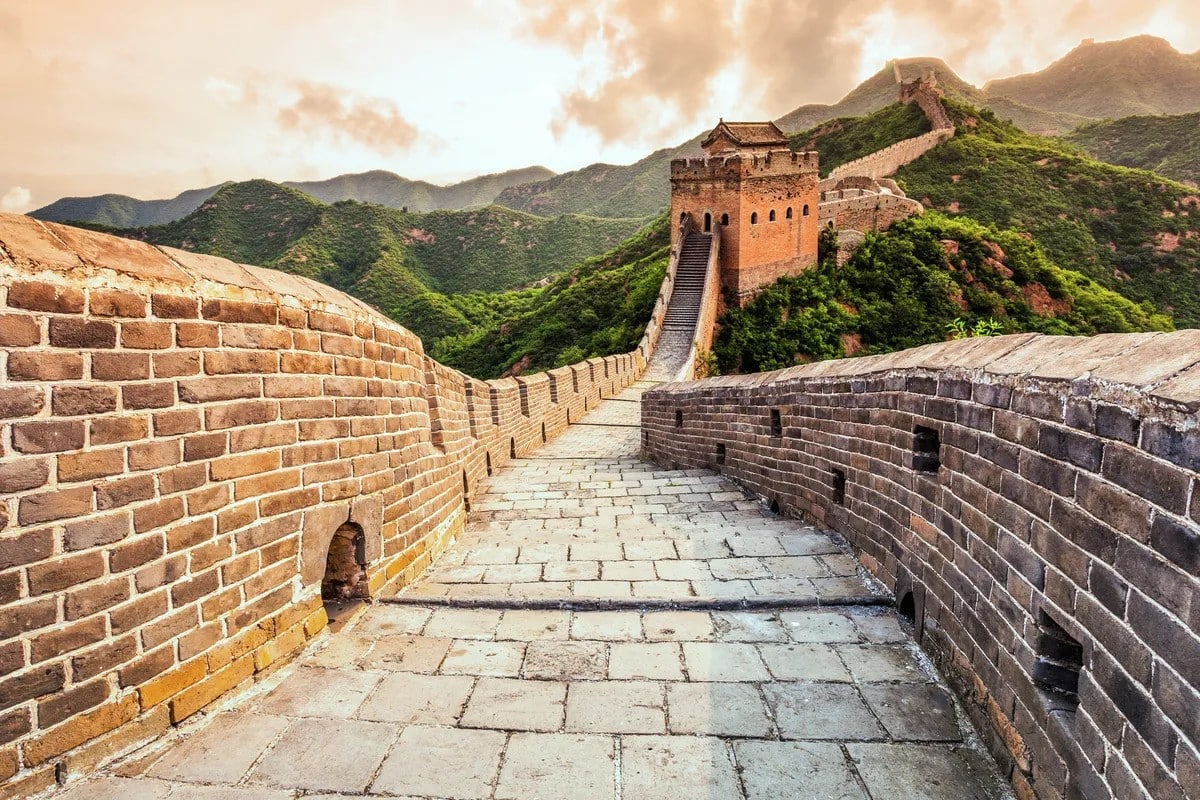 The Great Wall of China is a UNESCO World Heritage Site built in the Ming Dynasty (1368 to 1644). It stretches for roughly 5,500 miles from the east to west of China. It was built to protect the Chinese empires against the raids and invasions of various nomadic groups. Most sections of the wall have been well-preserved and rebuilt for tourists and are easily reachable through public transportation. The more famous sections of the wall are called Mutianyu, Badaling, and Simatai, each offering different views and attractions.
Eat Some Peking Duck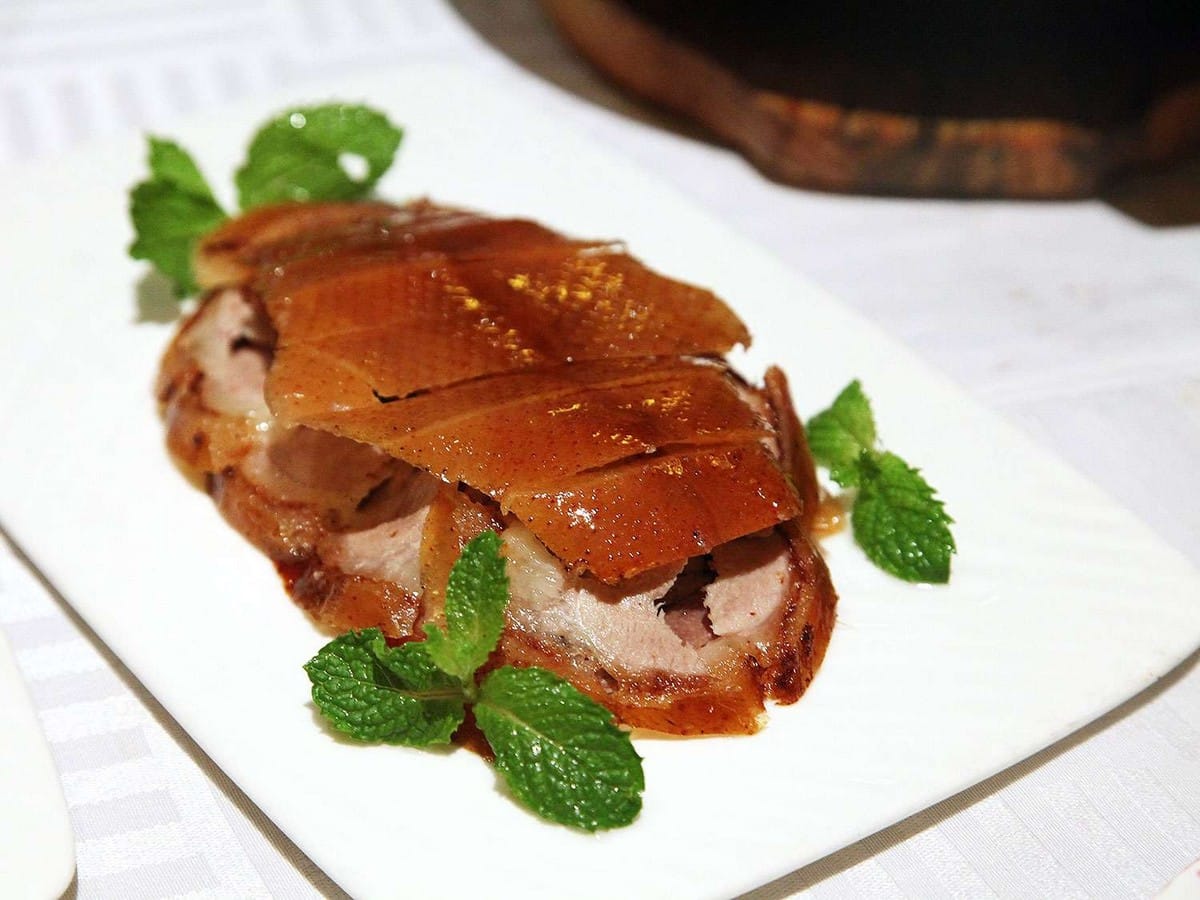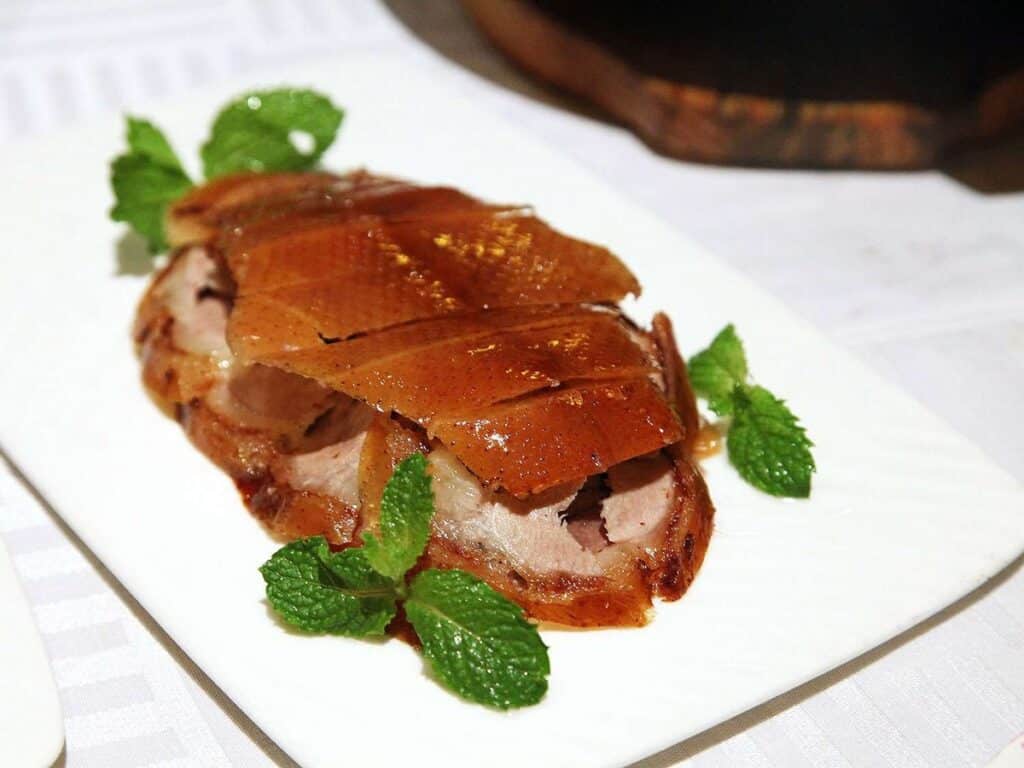 Peking duck is Beijing's most popular dish. It is a traditional Chinese dish made from a specific duck breed. The meat is tender and flavorful, and the skin is crispy and delicate. The traditional way to serve Peking duck is first to present the whole roasted duck to diners, then slice the meat in front of them, and finally serve it with thin pancakes, scallions, and a sweet bean sauce. It is often served with duck soup, and the remaining meat is served either minced or fried. Restaurants such as Quanjuede and Dadong are well-known for their Peking Duck.
Visit the Forbidden City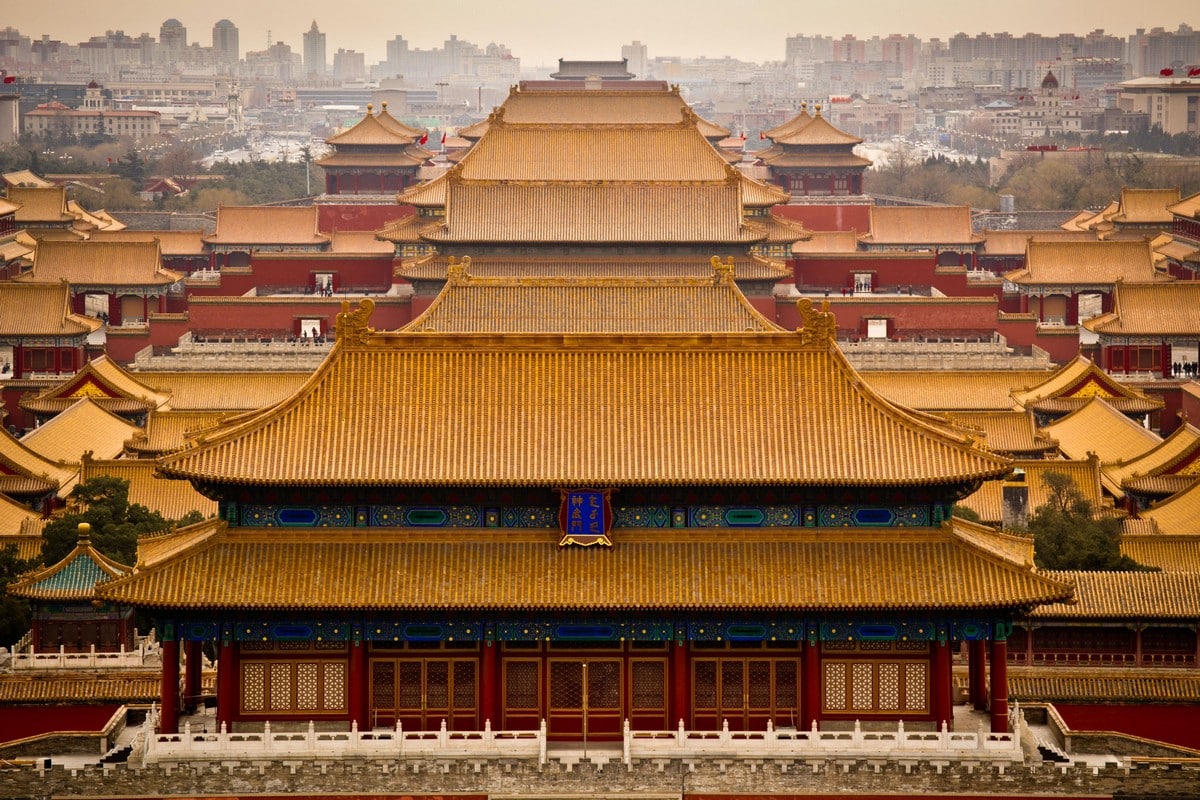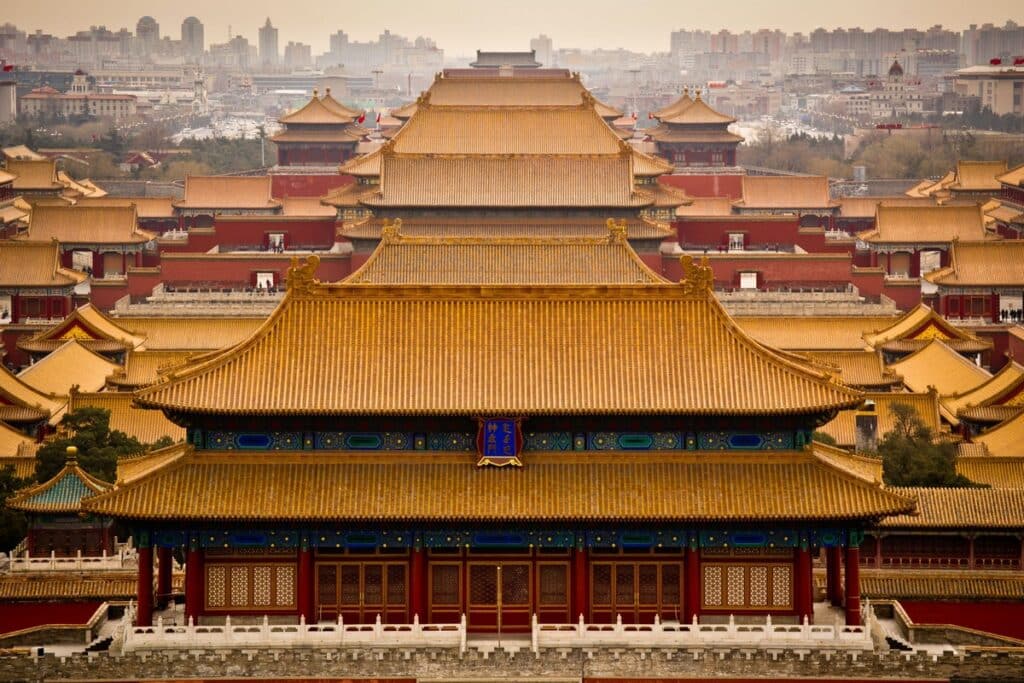 The Forbidden City is an imperial palace complex from the Ming dynasty to the end of the Qing dynasty. It is a UNESCO World Heritage Site, the largest ancient palatial structure in the world, and covers 74 hectares. The palace features many halls, pavilions, courtyards, and gardens. A moat and a wall surround it. Visitors can see the throne halls, the imperial gardens and quarters. The palace also houses museums and art galleries displaying ancient Chinese art and artifacts.
Explore the Temple of Heaven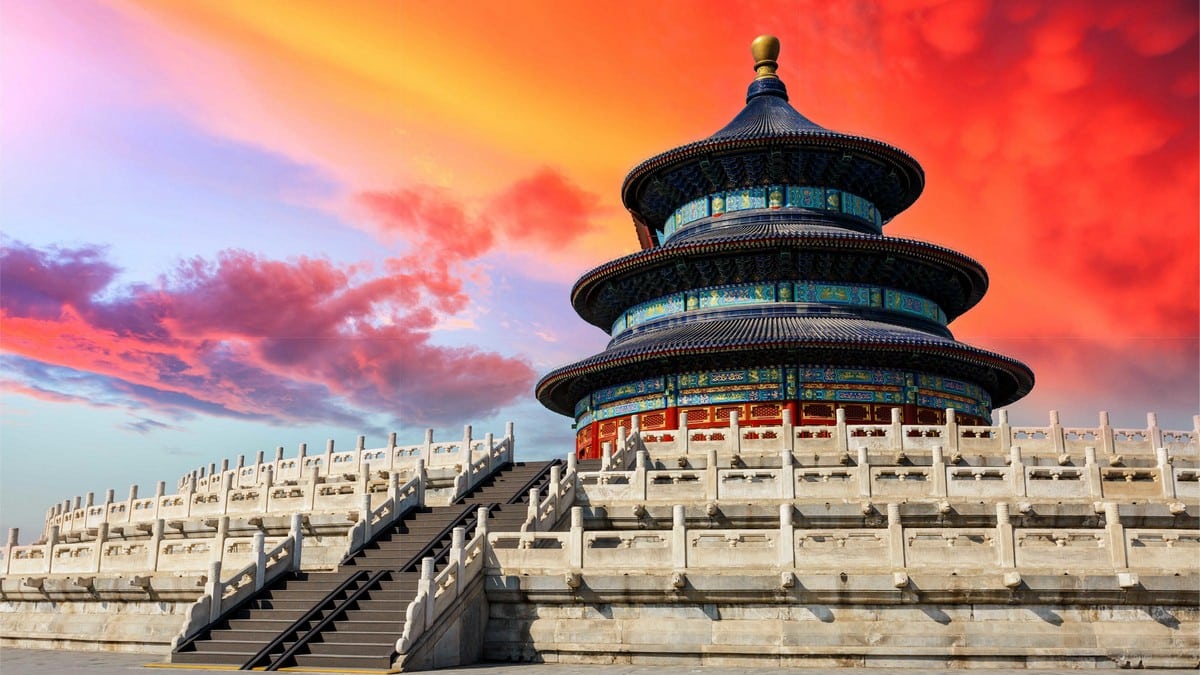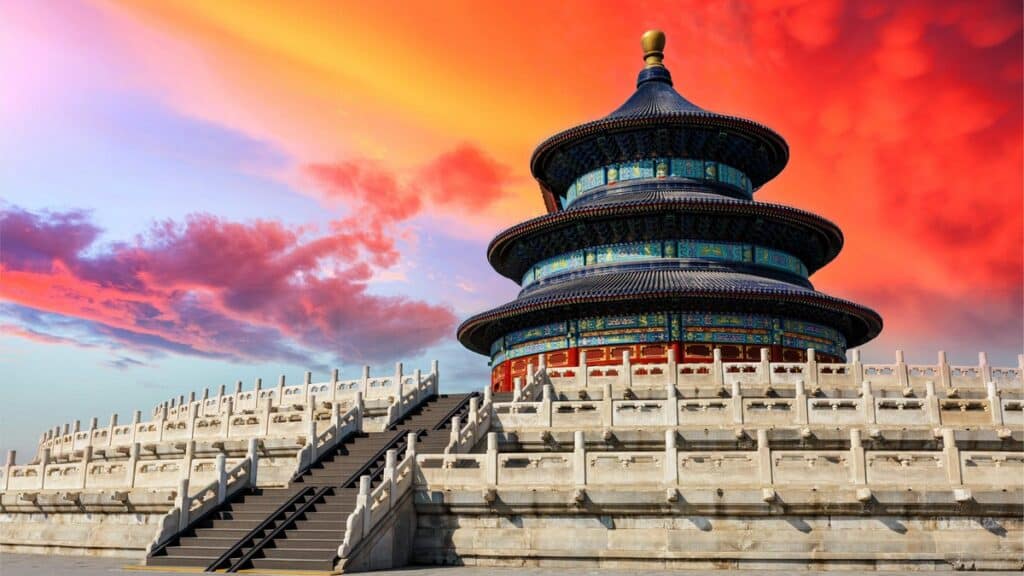 The Temple of Heaven is a complex of religious structures built in the 15th century and was used by the emperors of the Ming and Qing dynasties to offer sacrifices to the gods, pray for good harvests, and perform other ceremonies. The temple is a UNESCO World Heritage Site. It comprises several buildings, including the Hall of Prayer for Good Harvests, the Imperial Vault of Heaven, and the Circular Mound Altar. The main building, the Hall of Prayer for Good Harvests, is a three-tiered circular structure with a blue-tiled roof, and it's considered a masterpiece of ancient Chinese architecture.
Rent a Boat in the Beijing Lakes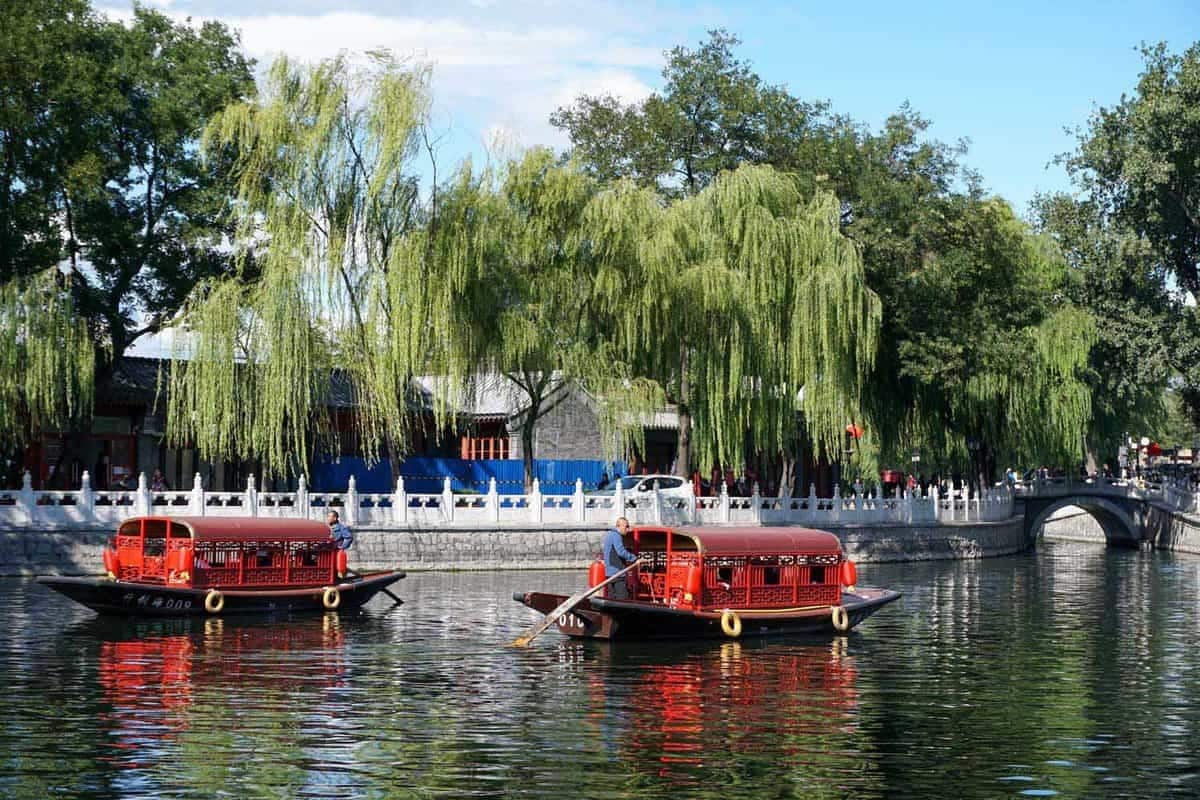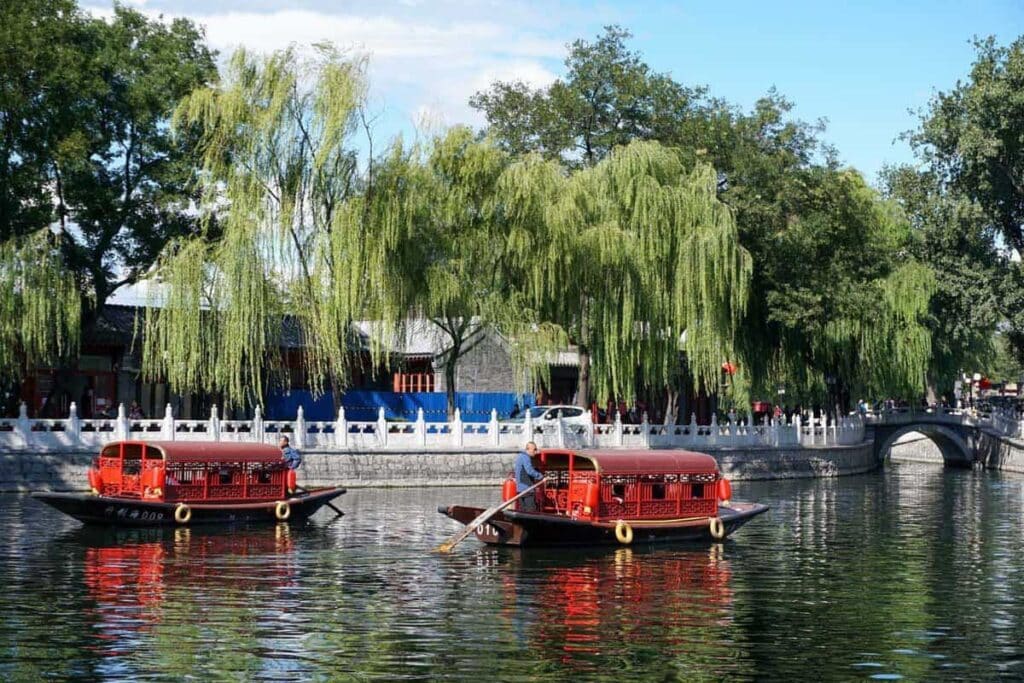 There are several lakes in Beijing where you can rent a boat, such as Shichahai, Houhai, and Beihai. These three lakes are all located near each other and offer pedal boats, electric boats, gondolas, and traditional Chinese dragon boats for rent. Surrounding the lake are numerous restaurants, bazaars, and food stalls that offer a variety of treats. In addition, food and drinks can be brought on the boats. Locals and tourists usually have a picnic in the middle of the lakes. It is a great spot to visit during spring or summer.
Explore the Beijing Hutongs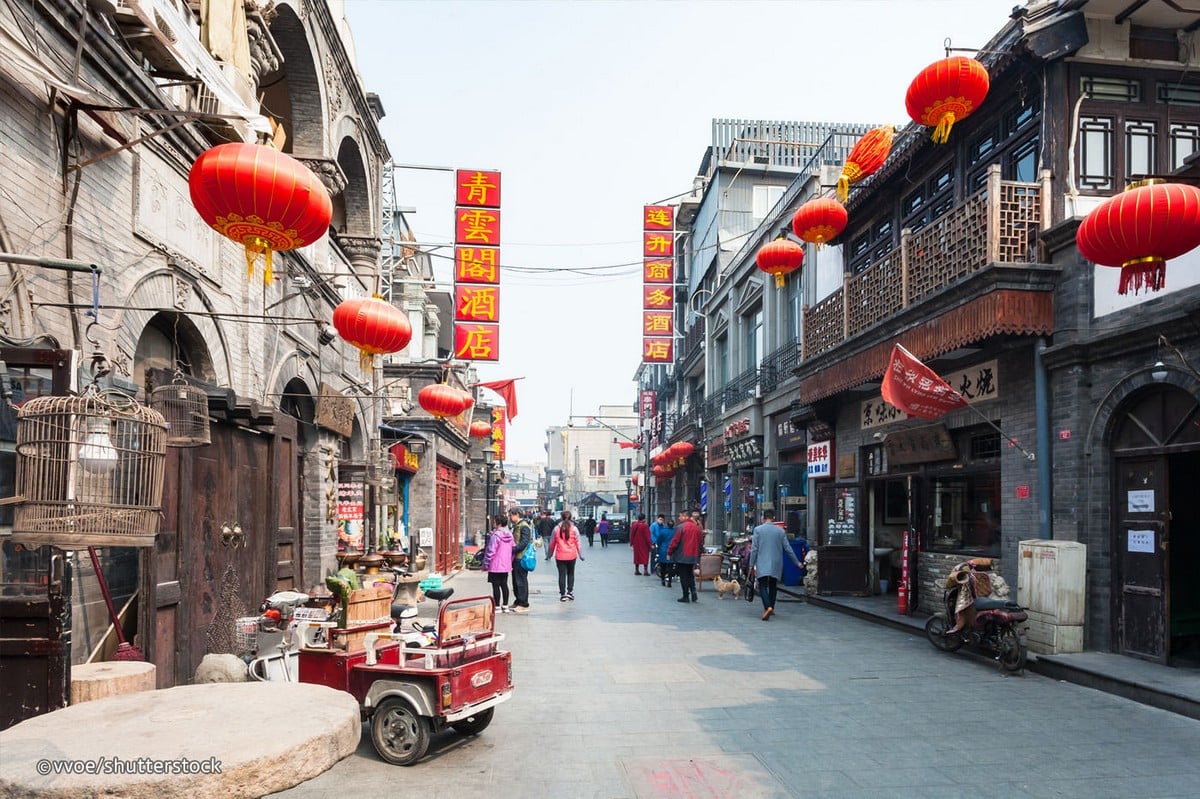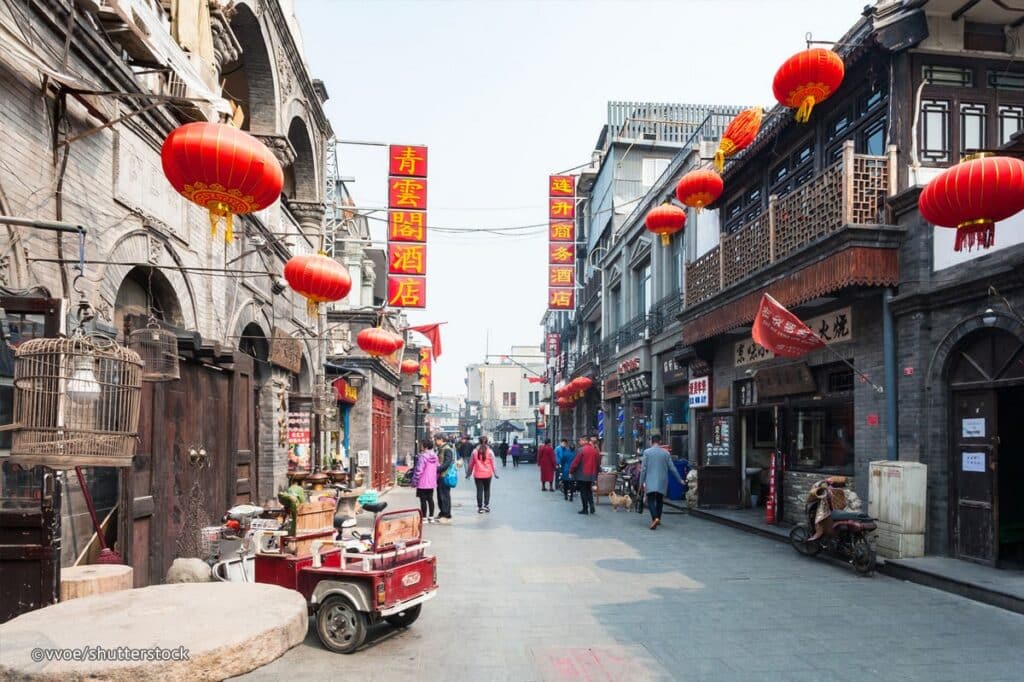 Hutongs are traditional alleyways or neighborhoods that date back to the Ming and Qing dynasties. Narrow streets, courtyard houses, and small shops characterize them. These hutongs were the main way of housing and living in Beijing for centuries. Many hutongs have been demolished over the years to make way for modern buildings. However, some have been preserved as cultural heritage sites. Walking through a hutong provides a glimpse into Beijing's past and a chance to experience the city's traditional way of life. Visitors can explore the hutongs on foot or by rickshaw.
Visit the Olympic Park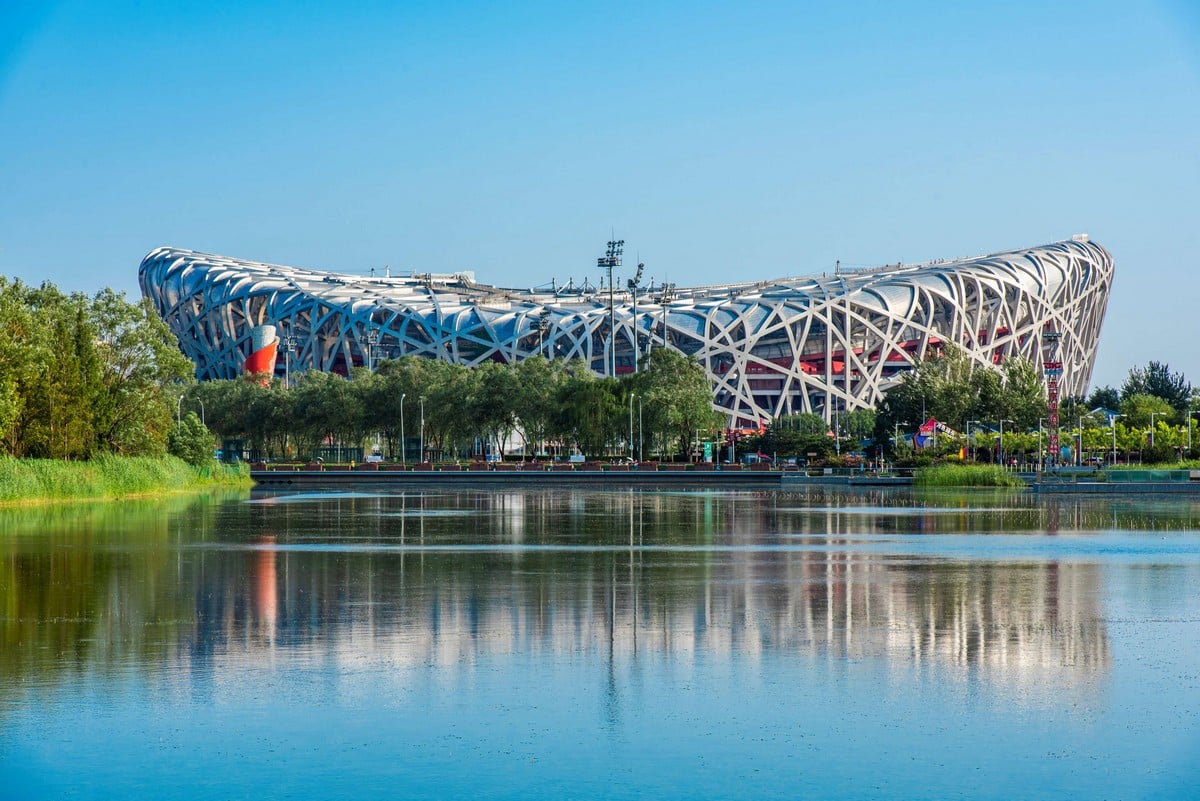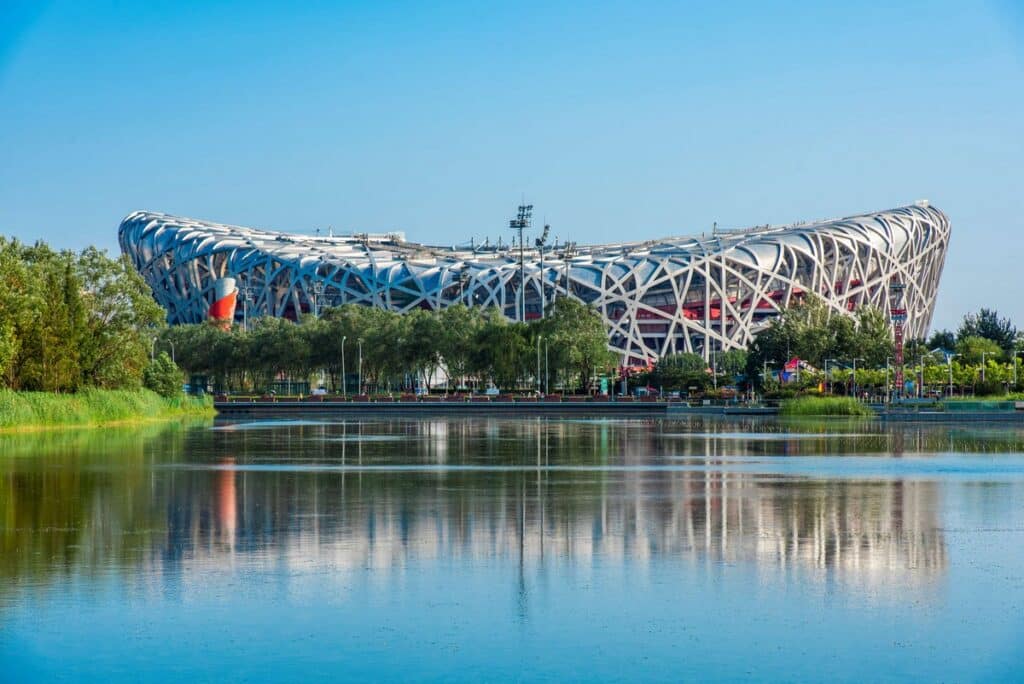 The Beijing Olympic Park was built for the 2008 Summer Olympics and is home to several iconic Olympic venues. The most notable one is the "Bird's Nest" stadium, the main stadium for the 2008 Olympics. It is an architectural masterpiece and an iconic symbol of the Beijing Olympics. Other venues include the "Water Cube" Aquatics Center, bubble-wrapped exterior, the Beijing National Indoor Stadium, and the Beijing National Stadium. Today, the Olympic Park is a popular spot for locals and tourists for sports, relaxation, and entertainment.
Indulge in Local Beijing Cuisine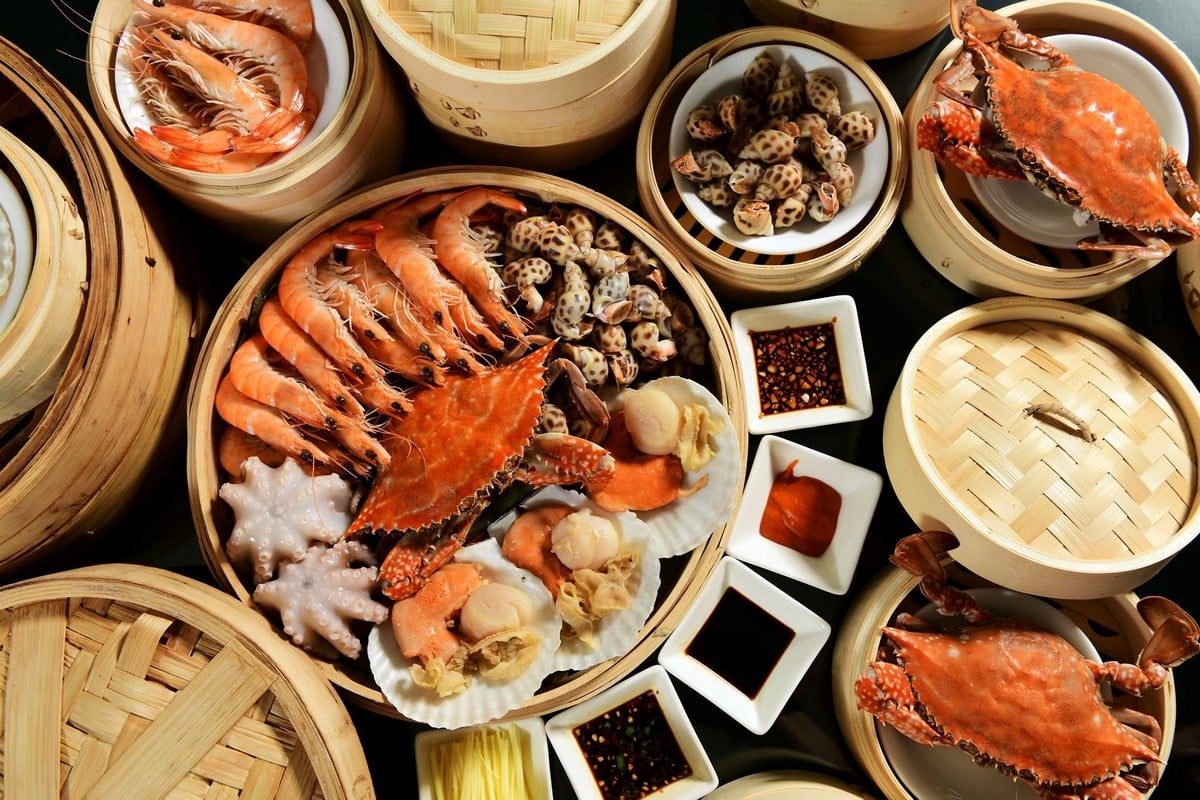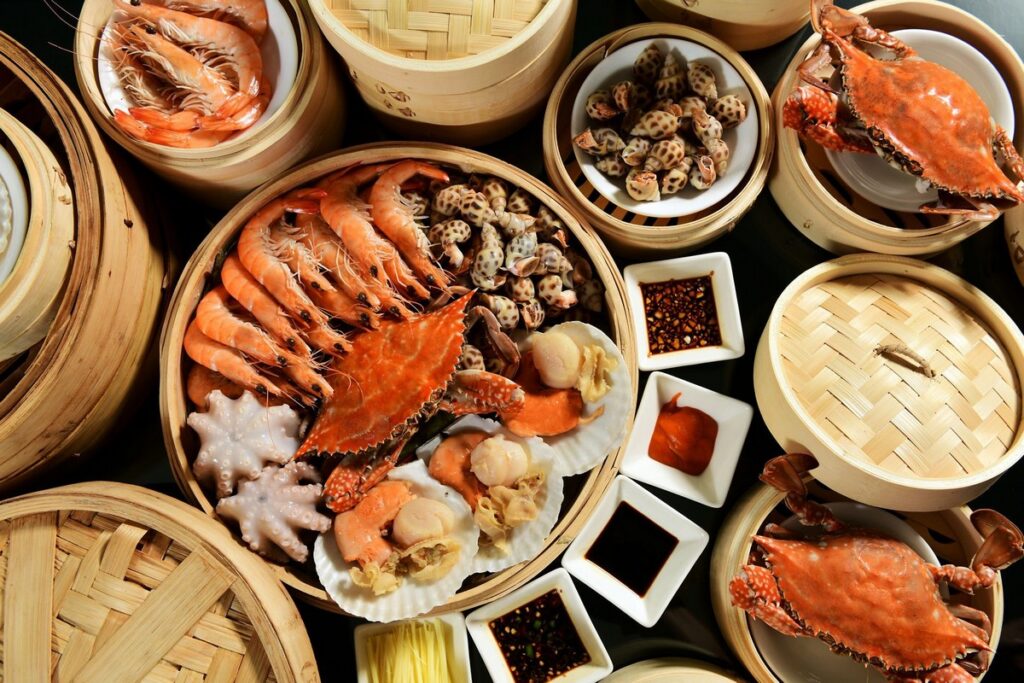 Beijing is famous for its delicious local cuisine, heavily influenced by its imperial history and northern Chinese culinary traditions. One famous and iconic dish is Jiaozi, the traditional Chinese dumplings filled with meat or vegetables and served with a vinegar-based dipping sauce. Another popular is Zha Jiang Mian. It is a wheat noodle dish with a thick bean paste sauce made of soybeans and various vegetables. Grilled lamb, beef, chicken, mushroom, or vegetable skewers rubbed with a mixture of spices are also famous in the city. These dishes can usually be found in local neighborhood restaurants or markets in the city.
Mask Up to Fight the Smog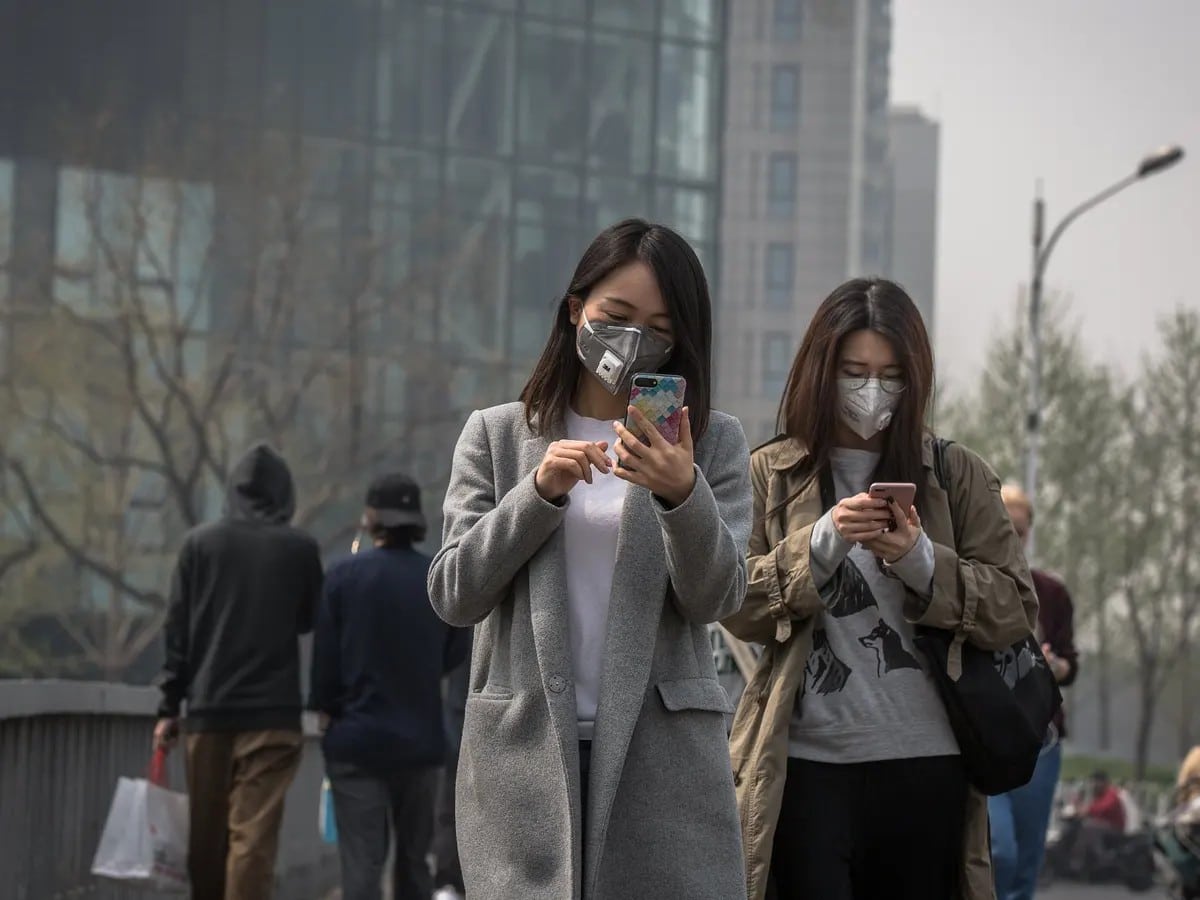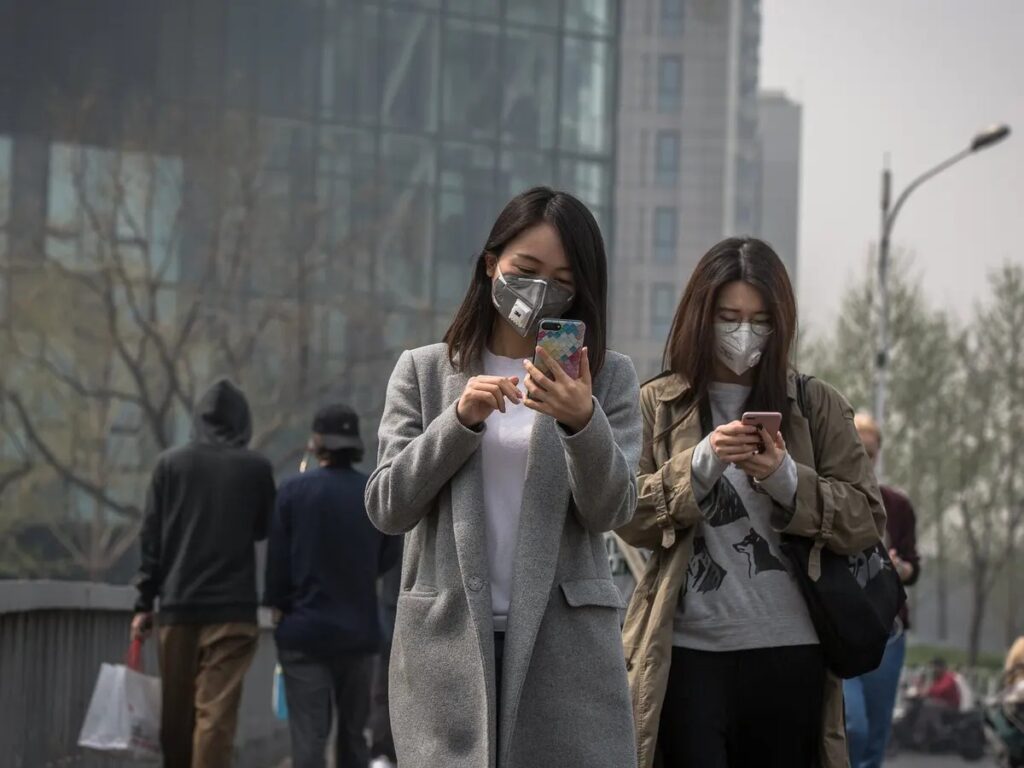 One of Beijing's bigger problems is air pollution. The smog gets so bad that visibility becomes an issue on bad days. It is usually due to pollution from cars and factories and sand storms blowing down from Mongolia. This is why preparing a mask for days with smog is always a good idea. Weather forecasts usually include the AQI or air quality index, which gives locals and tourists an idea of whether they will need a mask. The government has been doing what it can to solve the air pollution problem.
See a Kung-Fu Show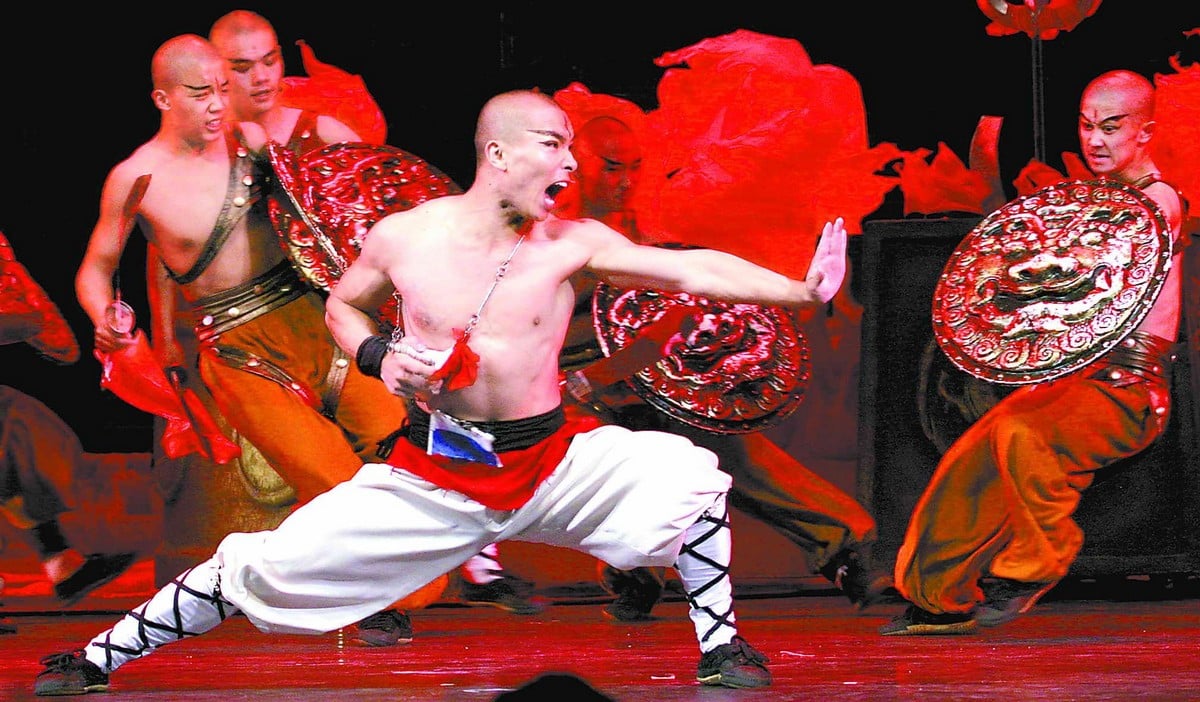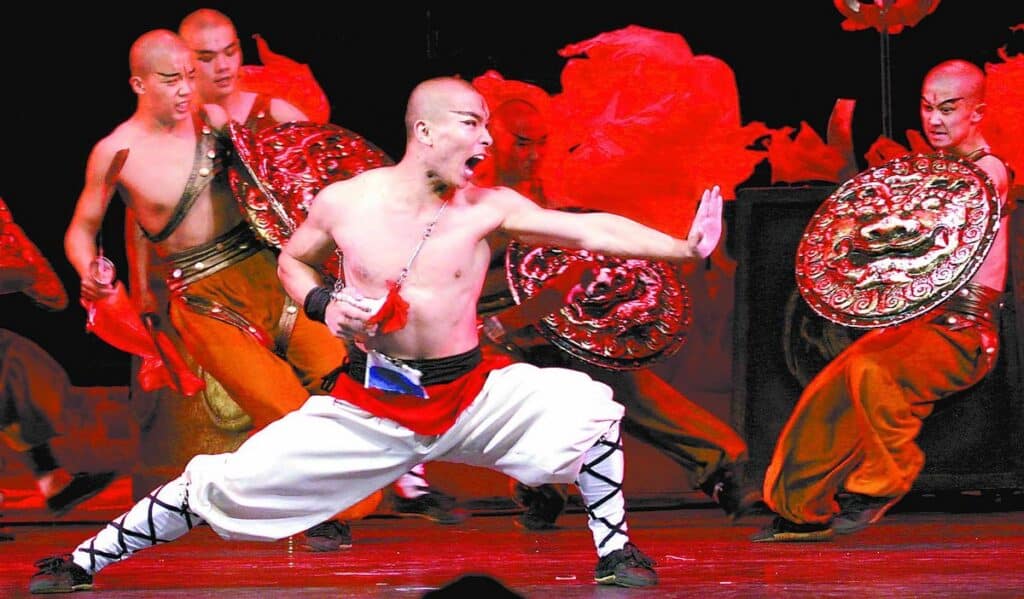 There are several places in Beijing where you can watch a traditional Chinese martial arts performance. One popular option is the Red Theatre, which is home to the famous "Chaoyang Acrobatic Show." This performance features a variety of Kung Fu and acrobatic acts. Another option is the Liyuan Theatre, which offers a Kung Fu show that combines traditional martial arts with modern dance and acrobatic elements. Some Kung Fu schools in Beijing also offer performances and classes for visitors, such as Beijing Shichahai Sports School, Beijing Wushu Academy, and Beijing Huaxia Wushu Club.
Take a Stroll in the 798 Art District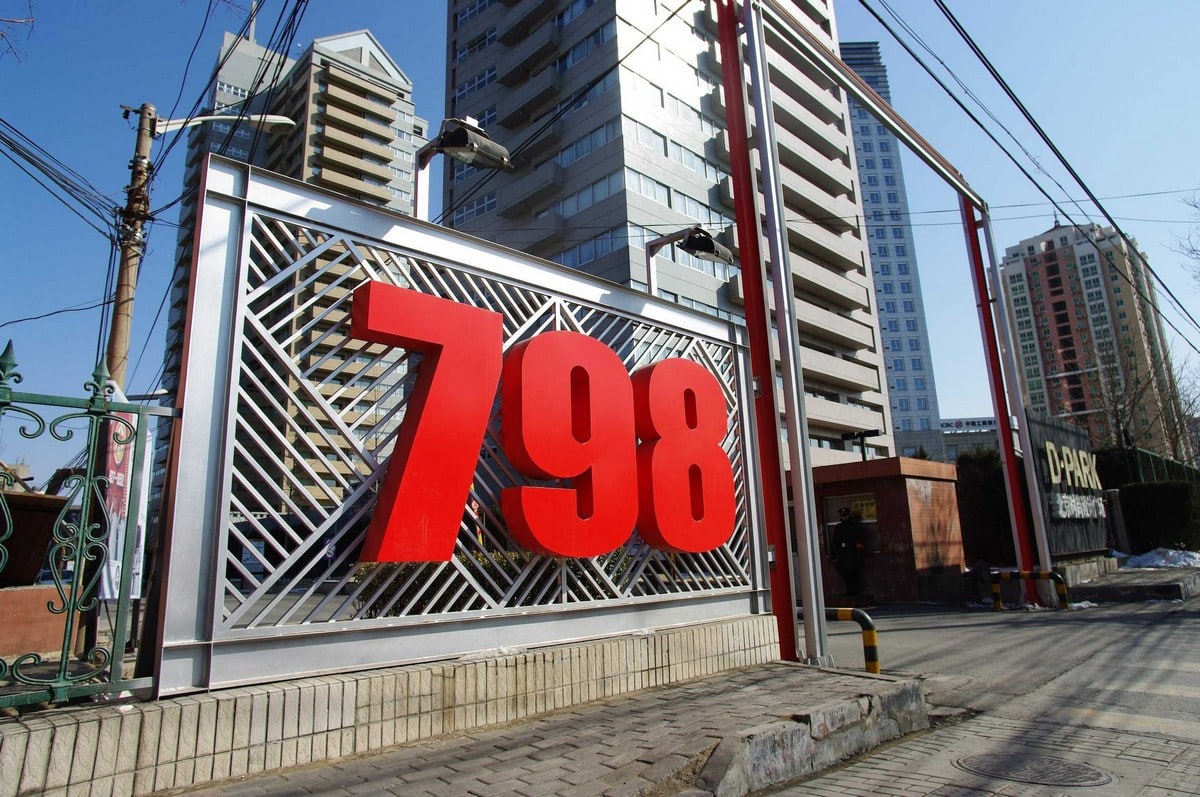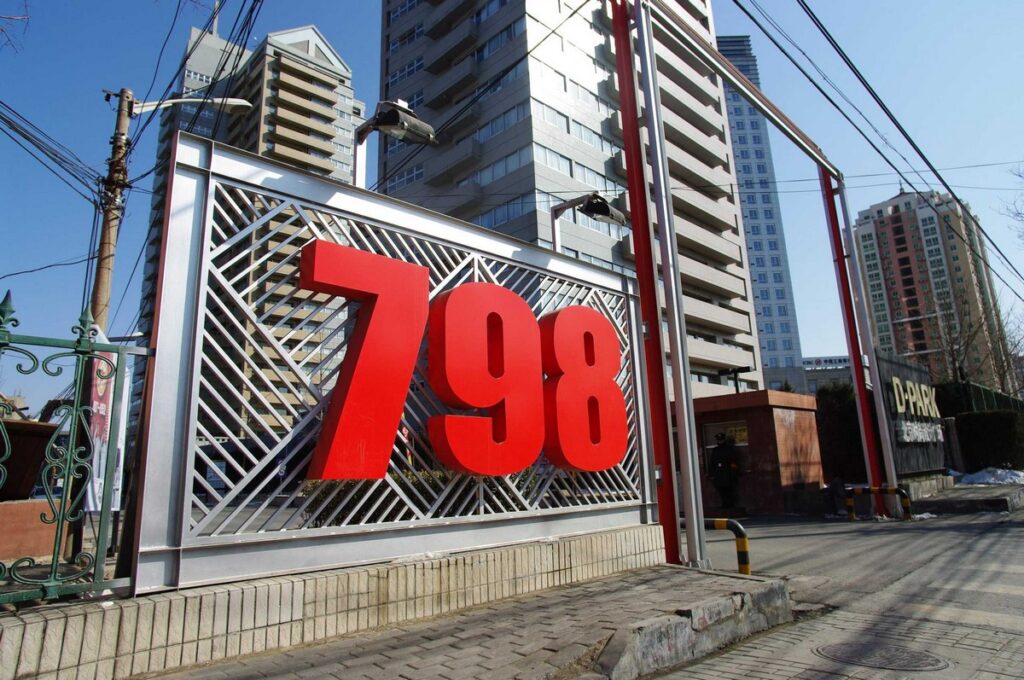 The 798 Art District is a collection of former factory buildings in the Dashanzi area of the Chaoyang District. These buildings, dating back to the 1950s, have been converted into art galleries, studios, and exhibition spaces and are now considered one of the most important cultural and artistic centers in China. The district features a mix of contemporary and avant-garde art and design and attracts domestic and international visitors. In addition, the district is known for its unique architectural style and creative atmosphere, making it a popular destination for art lovers and tourists alike.
Visit the Summer Palace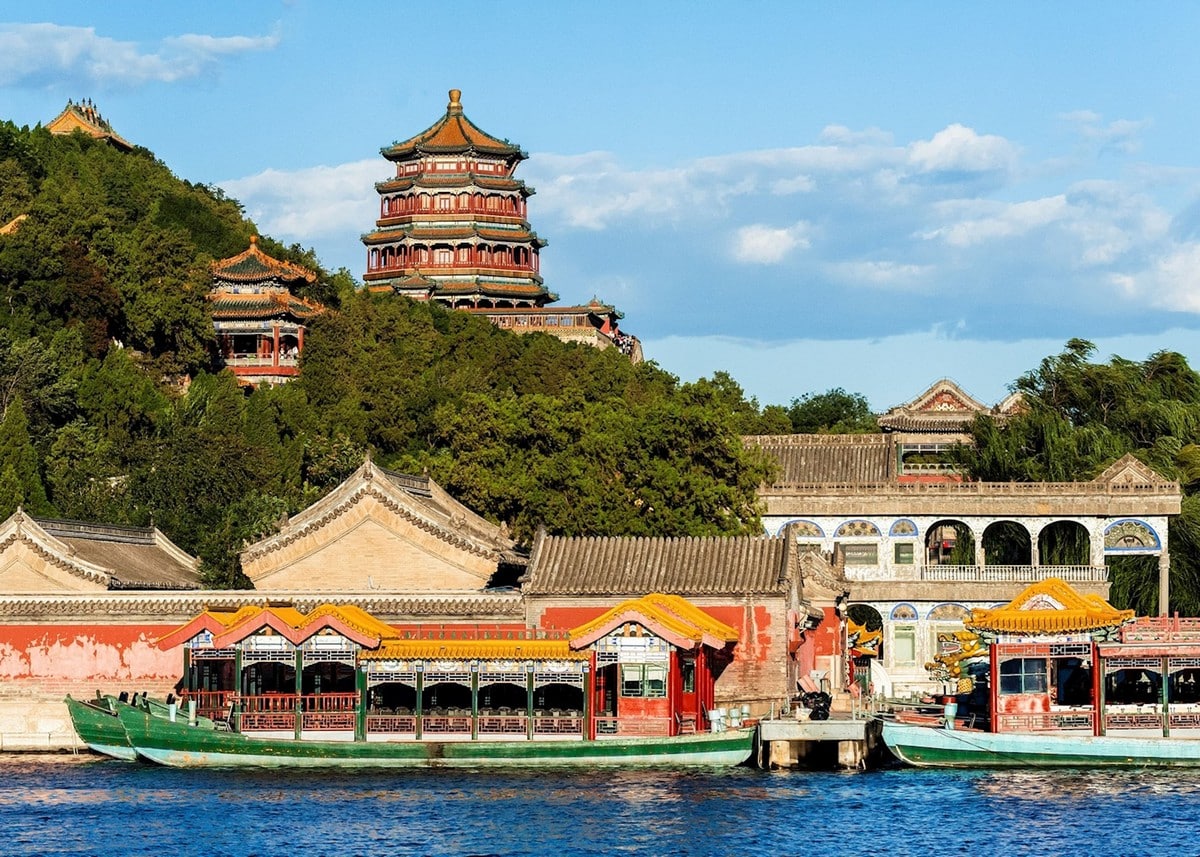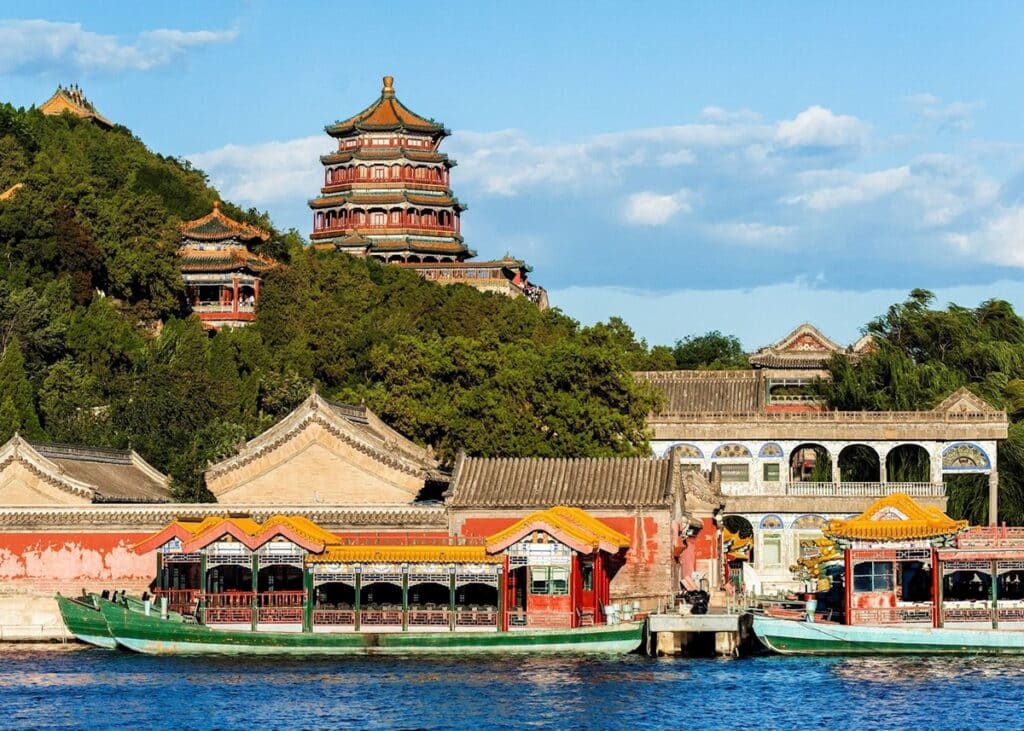 The Summer Palace is a vast imperial garden and palace complex that was a summer retreat for the emperors of the Qing Dynasty. It was built in the 18th century and covers an area of 290 hectares. The palace is home to many beautiful gardens, including the Garden of Harmonious Interests and the Garden of Virtue and Harmony. The centerpiece of the palace is Kunming Lake, which covers over three-quarters of the palace's area. Visitors can take a boat ride on the lake or stroll along the Long Gallery, a covered walkway that stretches along the lake's shore.
Enjoy the Nightlife at Sanlitun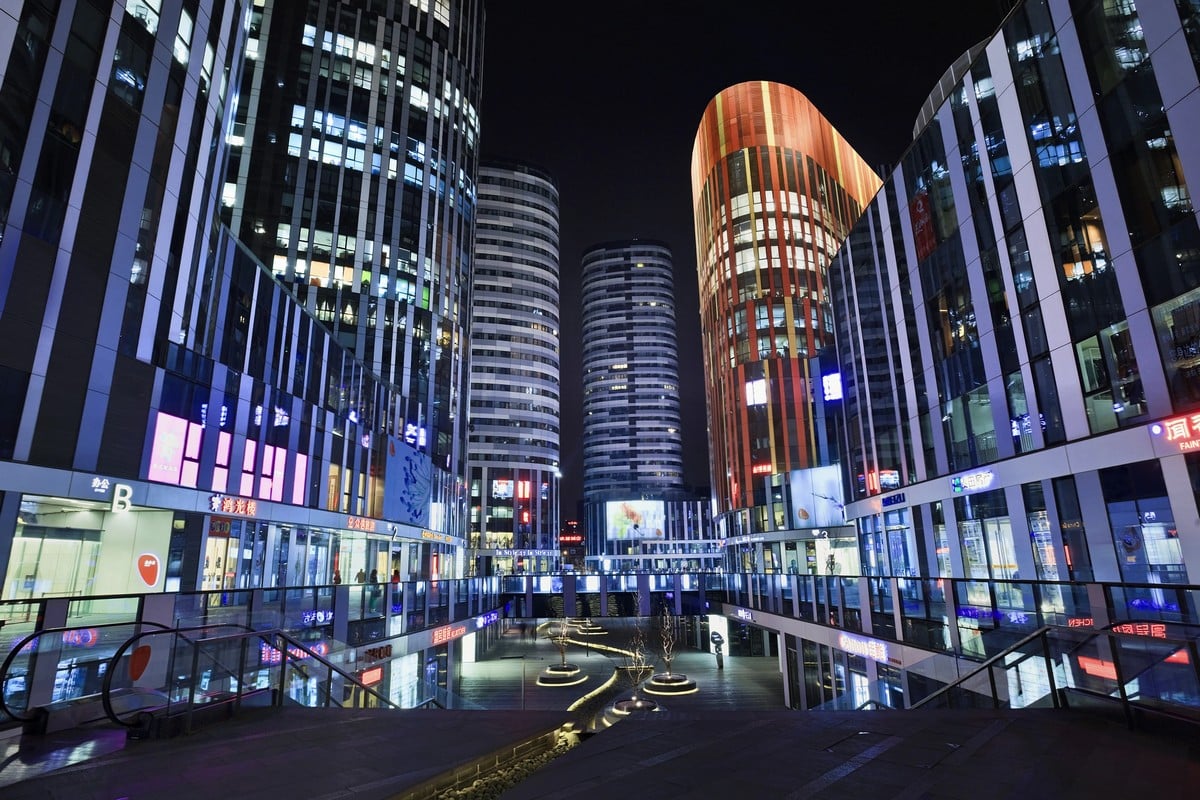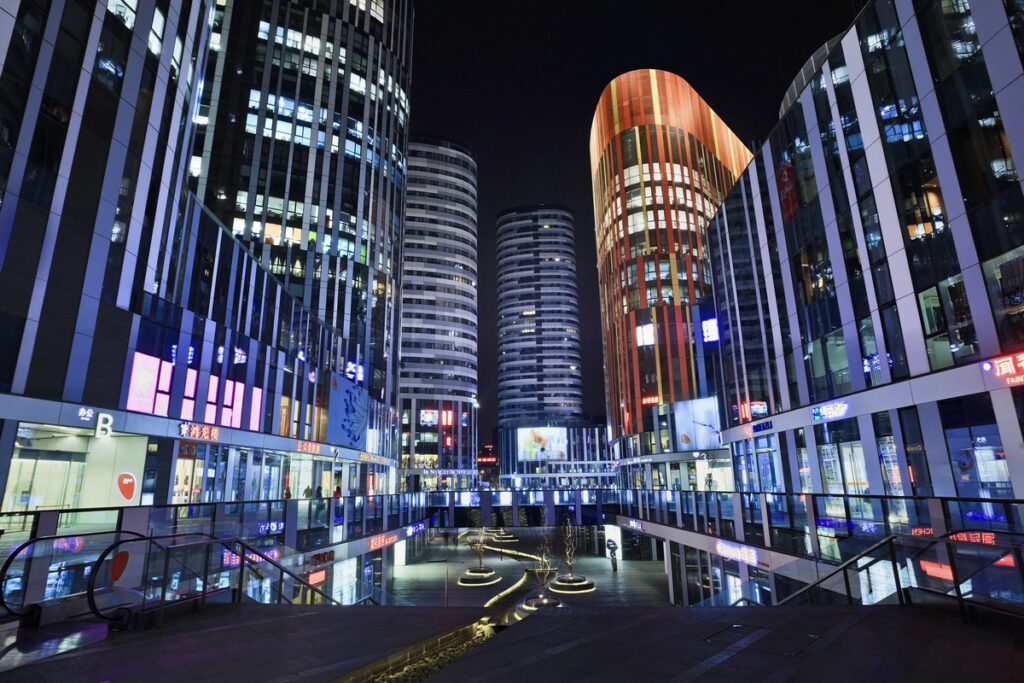 Sanlitun is a popular shopping and entertainment district known for its vibrant nightlife. The area is home to many bars, clubs, and lounges. There are also several international bars and clubs that cater to expats and tourists. The area is also known for its high-end shopping, with many luxury brands and designer stores located in the area. Sanlitun is a great place to explore the nightlife scene in Beijing. It offers a wide range of options for a fun night out.
Grab an Exotic Snack at Wangfujing Snack Street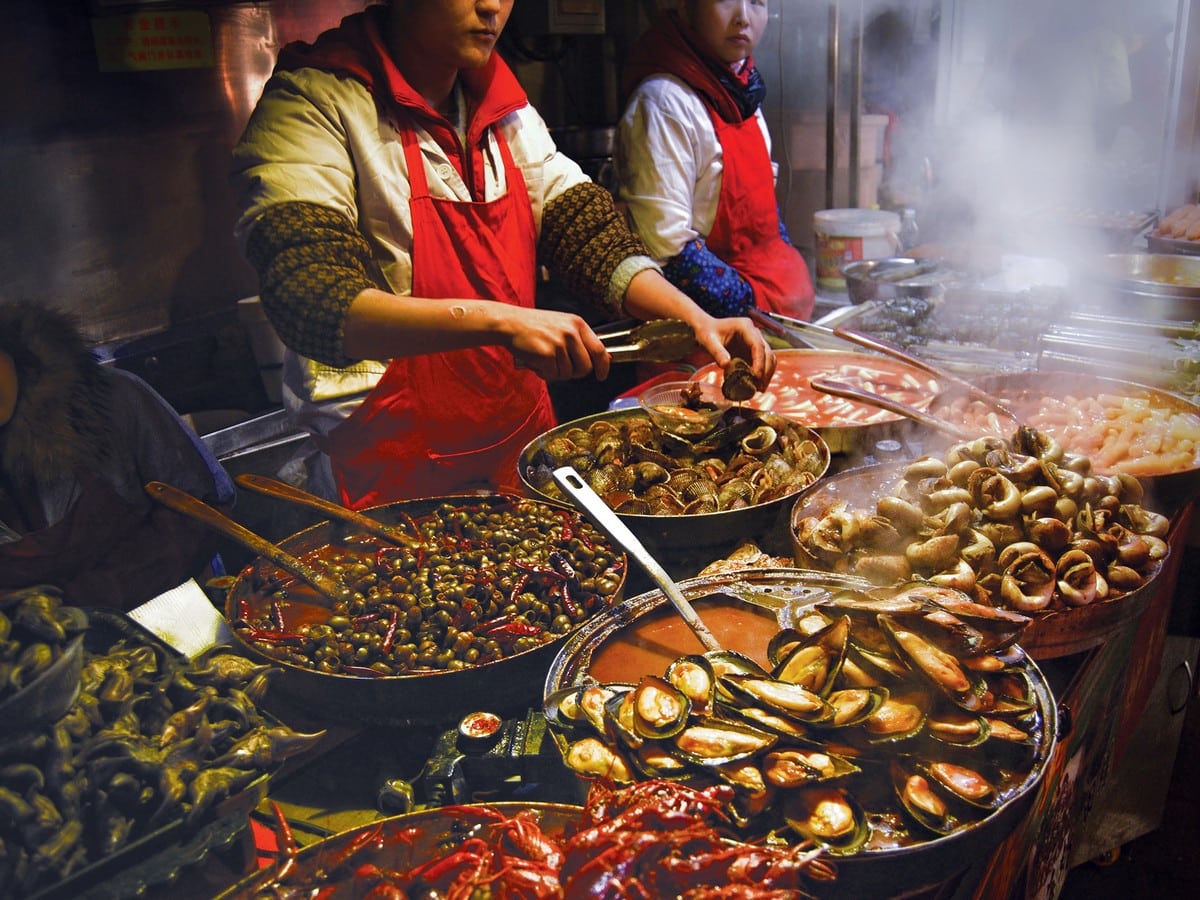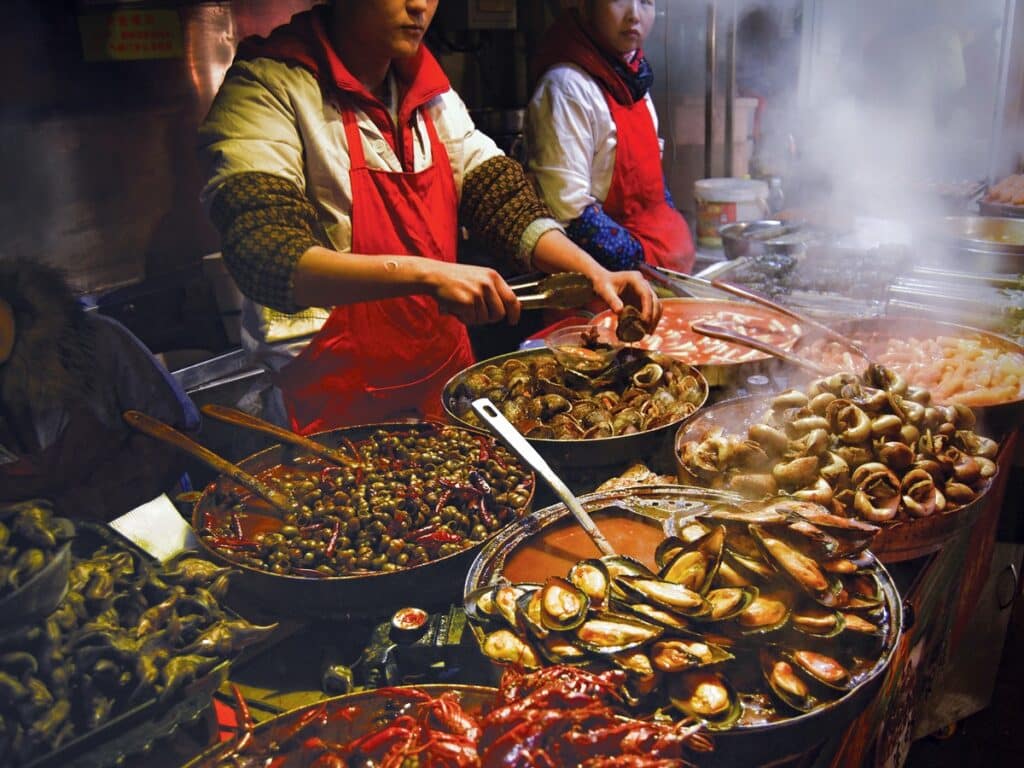 Wangfujing is one of the city's most famous and popular shopping destinations, known for its variety of shops, restaurants, and street vendors. It is a bustling area that draws in locals and tourists alike. Within the area is Wangfujing Snack Street, a popular night market that offers a variety of traditional Chinese street food and more exotic options. Tourists have the choice of local delicacies, such as dumplings and barbecue, and different bugs, such as scorpions, grasshoppers, starfish, and many other creepy crawlies.
An Evening at the Nanluoguxiang Night Market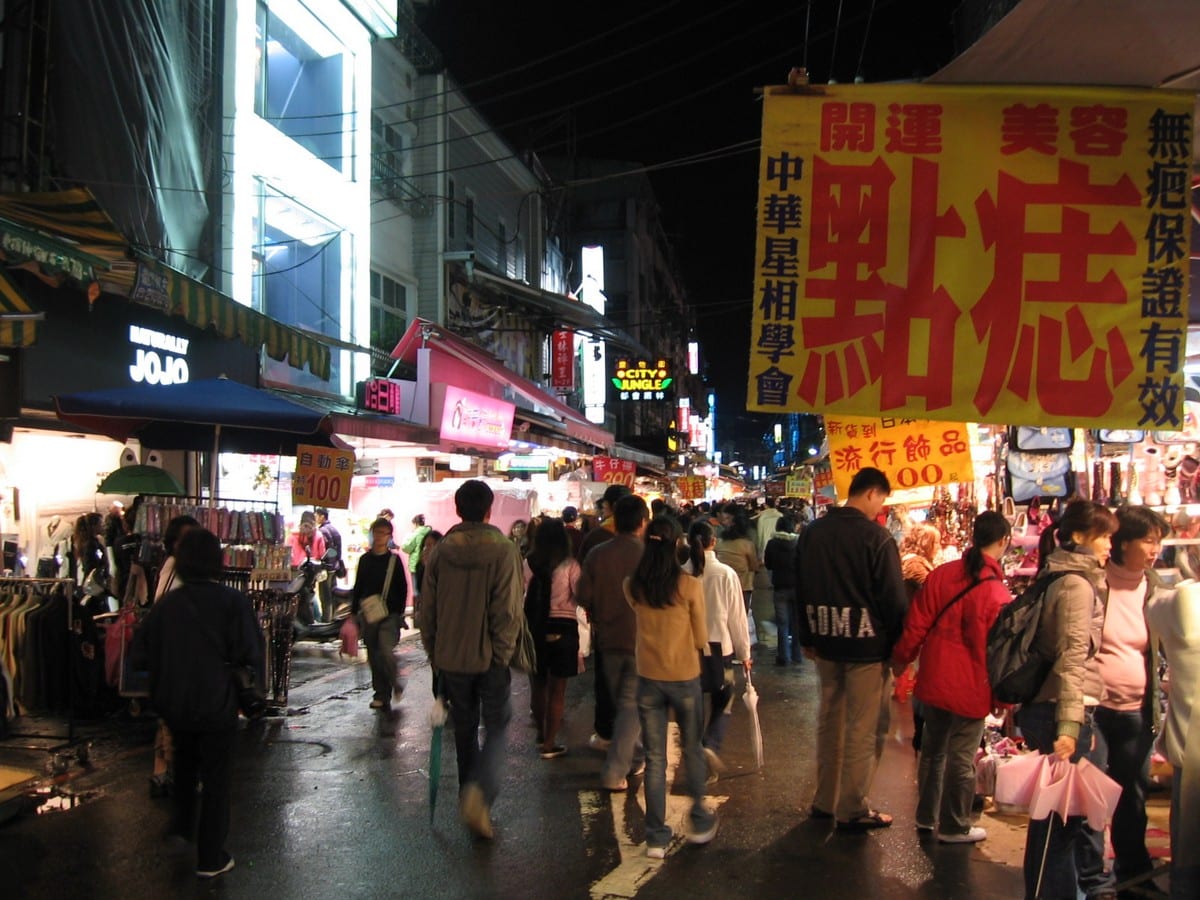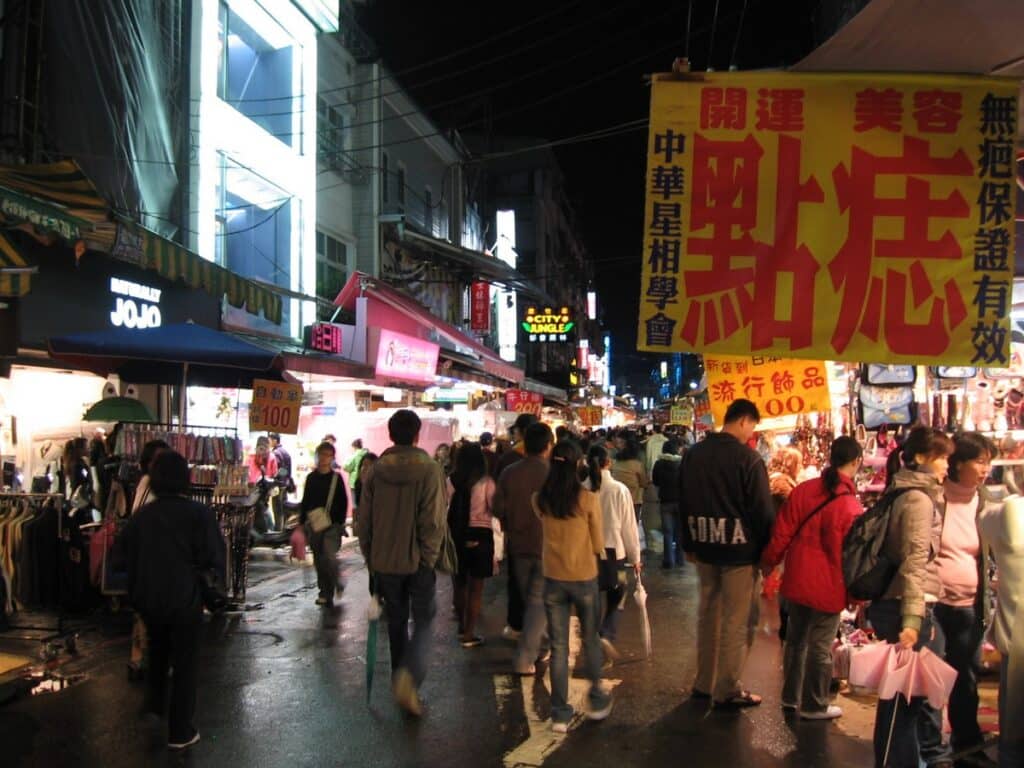 Nanluoguxiang is a historic hutong known for its traditional architecture and vibrant mix of shops, restaurants, and cafes. The hutong comprises a collection of traditional courtyard houses, many of which have been converted into small businesses, such as clothing stores, art galleries, and tea houses. The streets are lined with trees, and visitors can take a stroll and experience the traditional side of Beijing. The area is also known for its lively nightlife, with many bars and clubs open late.
Thrift Shopping at the Silk Street Market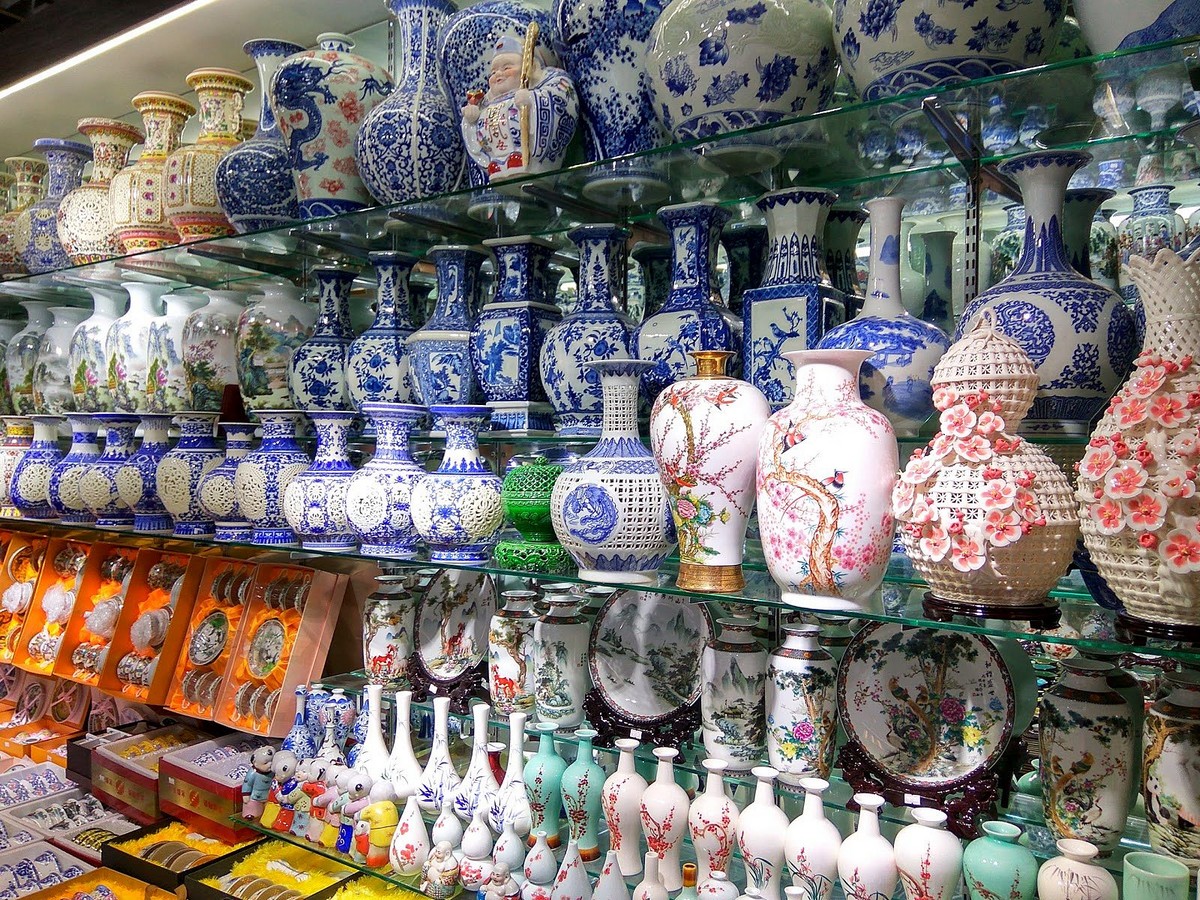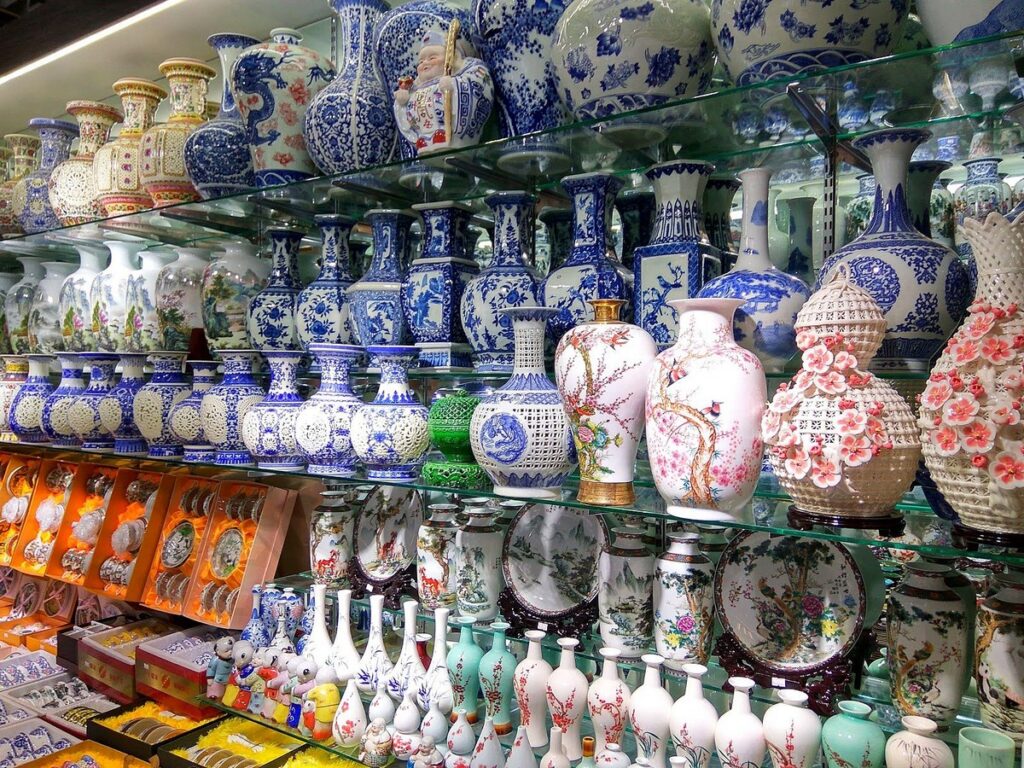 Silk Street, also known as Xiushui Market, is a popular market known for its wide variety of goods, including silk, pearls, and other traditional Chinese products. The market is made up of several floors and offers a mix of both fixed-price and haggle shops. Visitors can find many products, including clothing, accessories, and souvenirs. However, it's also a good place to find knock-off luxury brands and other counterfeit products, a common practice in the market. Therefore, haggling is expected, and it's a good idea to research prices beforehand.
Visit the Lama Temple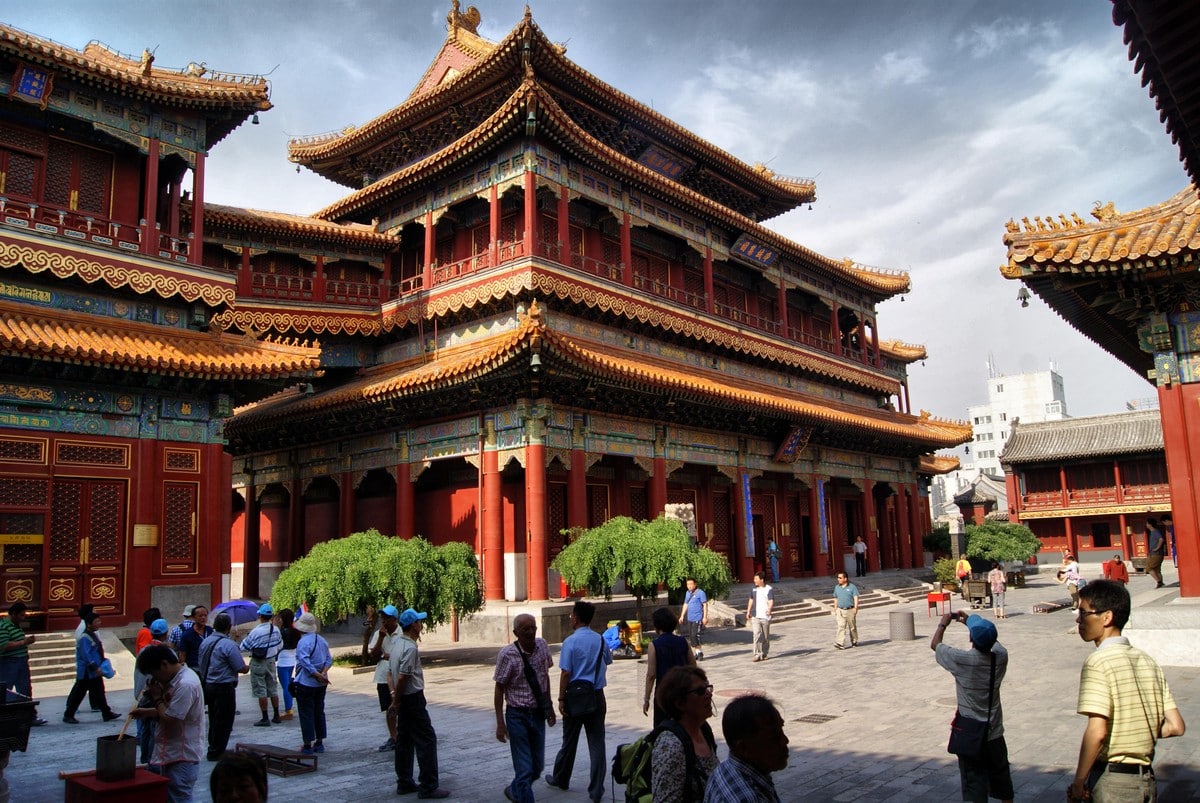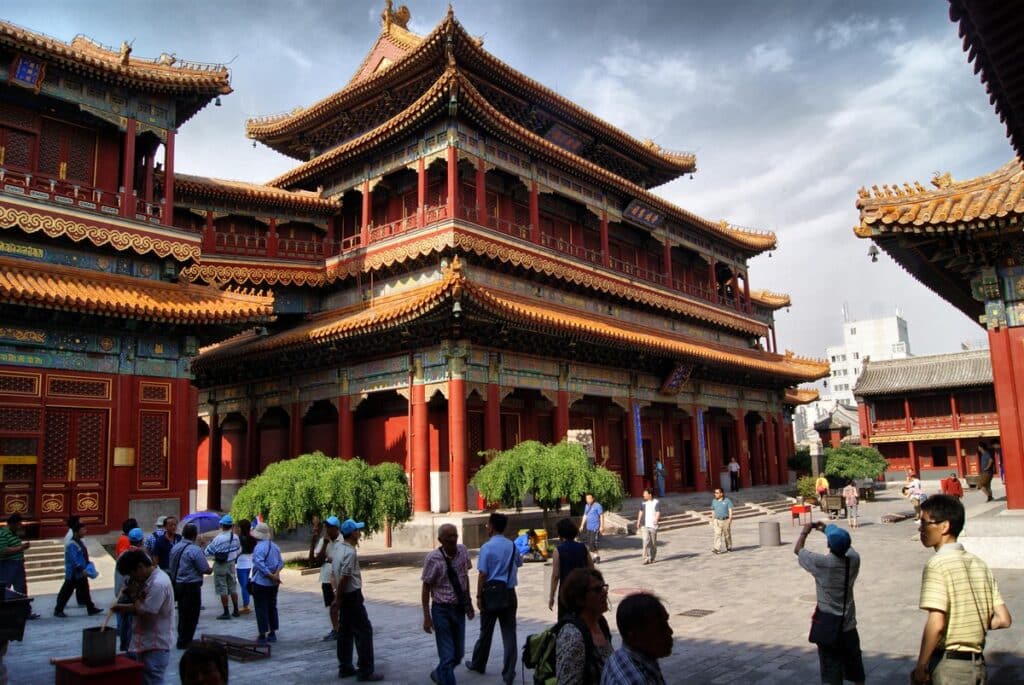 The Lama Temple, also known as the Yonghe Temple, is a Tibetan Buddhist temple built in the 17th century. It was originally the residence of Emperor Yongzheng before being converted into a lamasery. The temple is known for its ornate architecture and intricate carvings and is one of the most important Tibetan Buddhist temples outside of Tibet. It features a large statue of Maitreya Buddha, also known as the Laughing Buddha, which is carved from a single piece of white sandalwood and stands 26 meters tall. The temple is a popular tourist destination and a place of pilgrimage for Tibetan Buddhists.
Hike Up Jingshan Park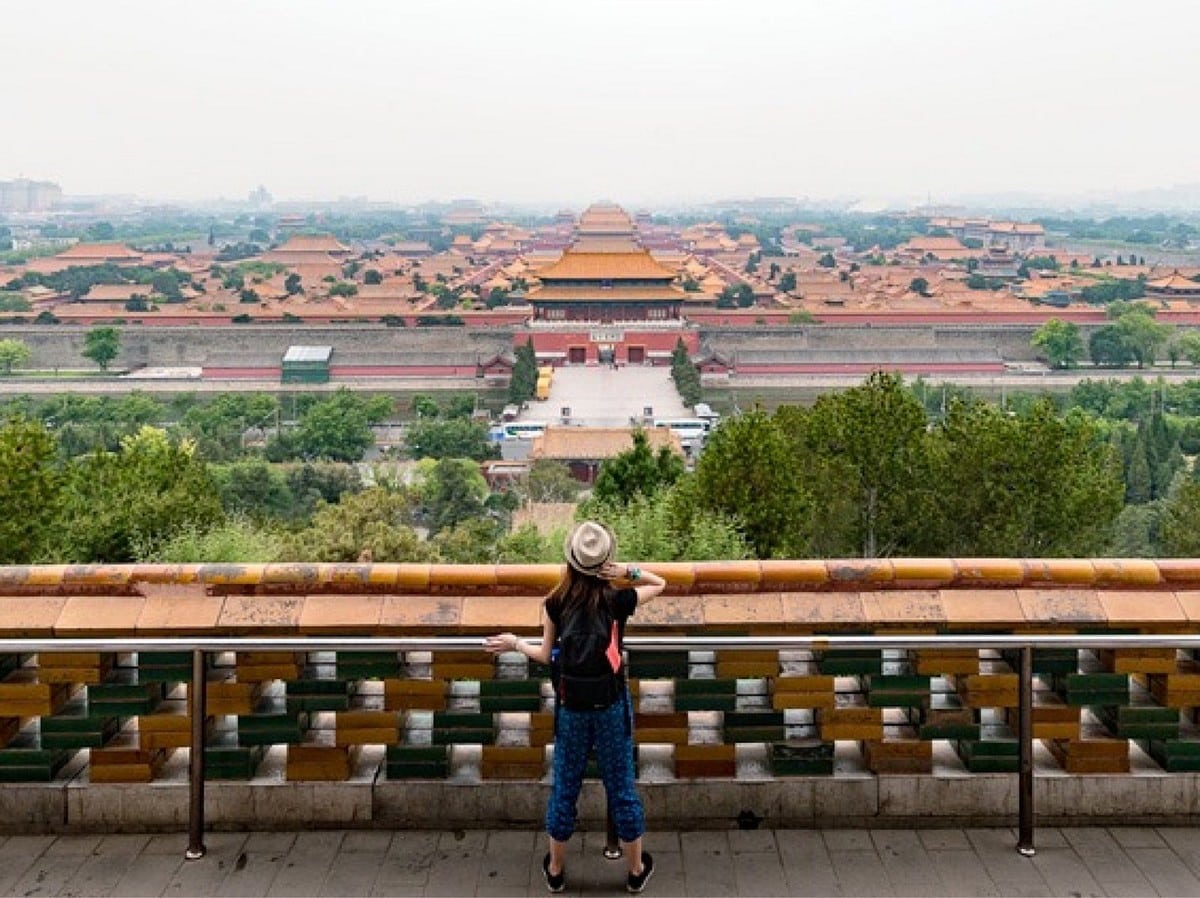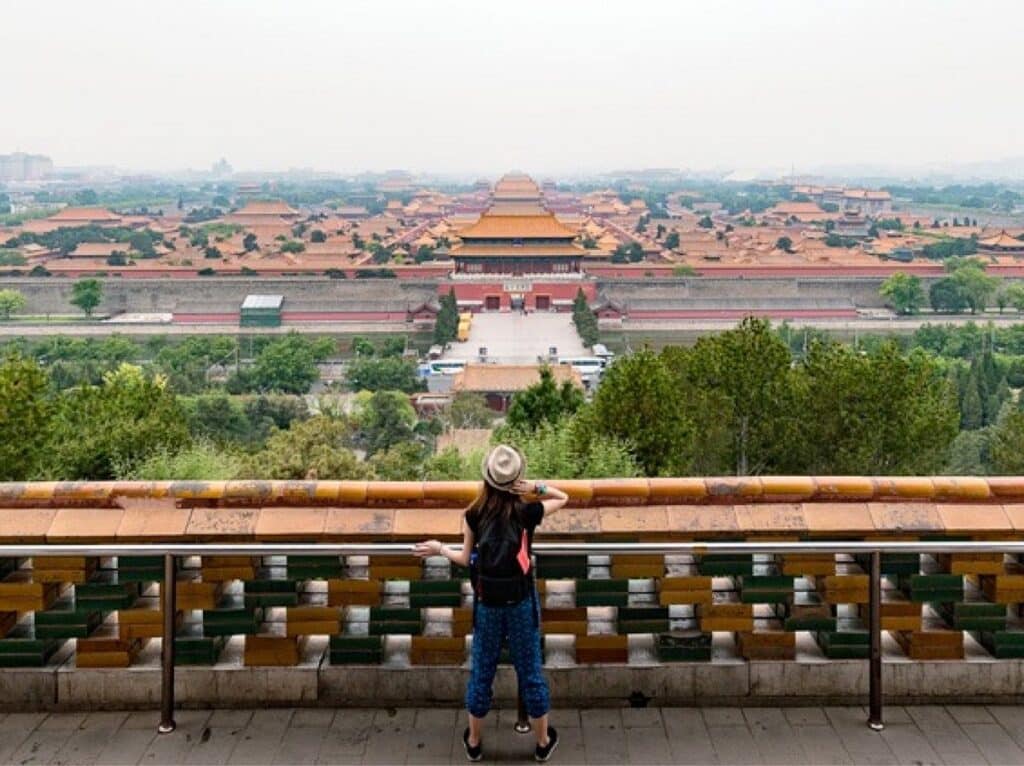 Jingshan Park is a public park located just north of the Forbidden City. The park is a popular place for locals to relax, exercise, and enjoy nature. The park is also known for its traditional Chinese gardens, which feature rock formations, ponds, and pavilions. It is home to several historical sites, including the Wanchun Pavilion, which the imperial family once used to watch the annual Temple Fair, and the Five Phoenix Tower, which was used as a watchtower during the Ming Dynasty. In addition, the park houses a hill that offers a panoramic view of Beijing and the Forbidden City.