Shanghai is the largest city in China and a major global financial center. The city is located on the eastern coast of China. It is the world's third-most populous country, with roughly 29.2 million residents and a total area of 2,448 square miles. It also has the Huangpu river flowing through it. The city has a long history, dating back to the 7th century, and is a mix of traditional and modern, with ancient temples and gardens coexisting with skyscrapers and shopping malls. Shanghai's unique blend of history, culture, and modernity is what sets it apart.
Shanghai is known for being a major financial and cultural center in China, with a rich history and a unique blend of traditional and modern architecture. It is also famous for its bustling nightlife, iconic skyline, street food, and shopping centers such as Nanjing Road and Xintiandi.
Shanghai's History of Migration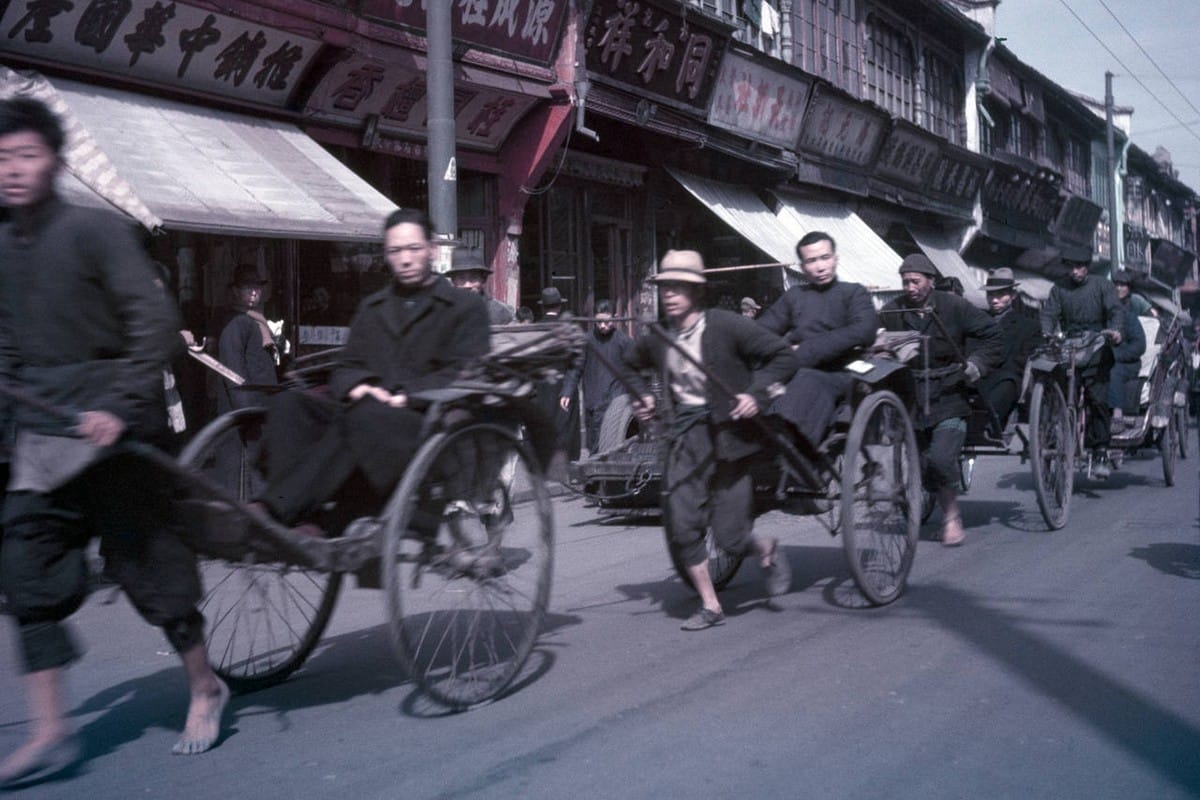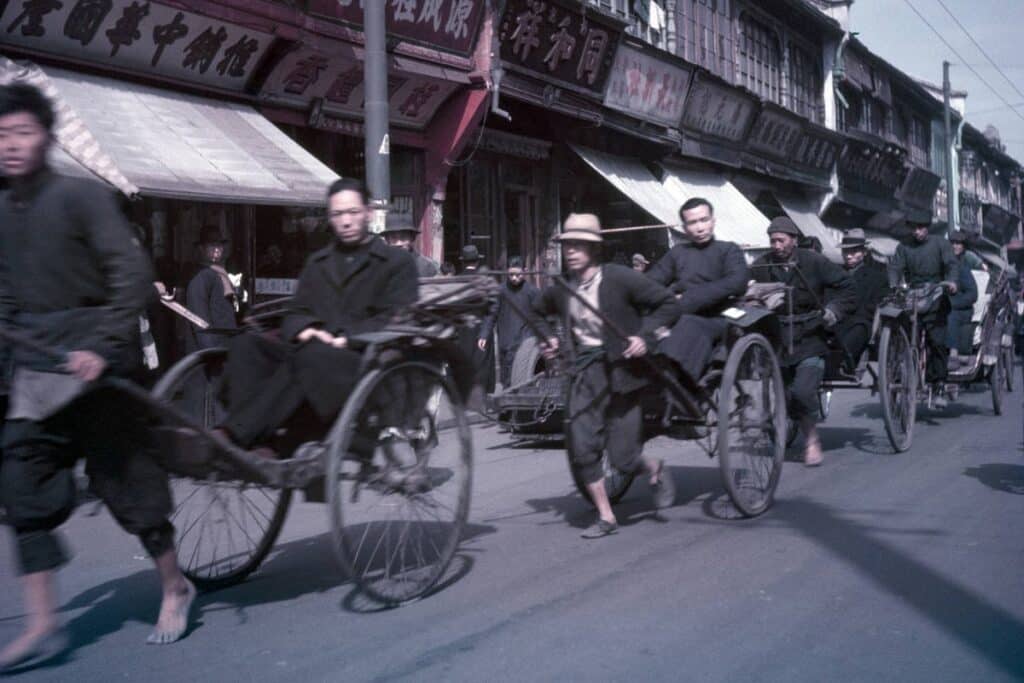 Shanghai has a rich migration history, with people from all over the world coming to the city in search of new opportunities and a better life. Throughout the 19th and early 20th centuries, Shanghai became a major hub for international trade and commerce, attracting large numbers of immigrants from countries such as France, Britain, and the United States. These immigrants established communities and cultural institutions, including churches, schools, and clubs, that helped shape the city's diverse and cosmopolitan character.
Sunset on The Bund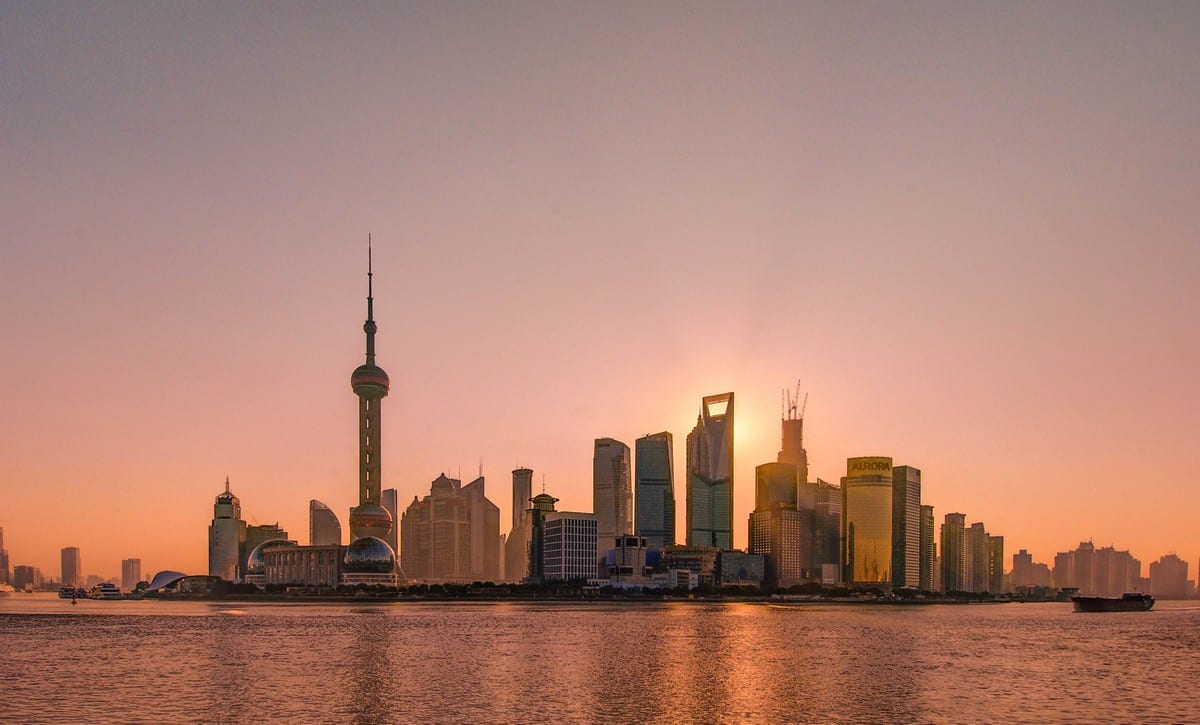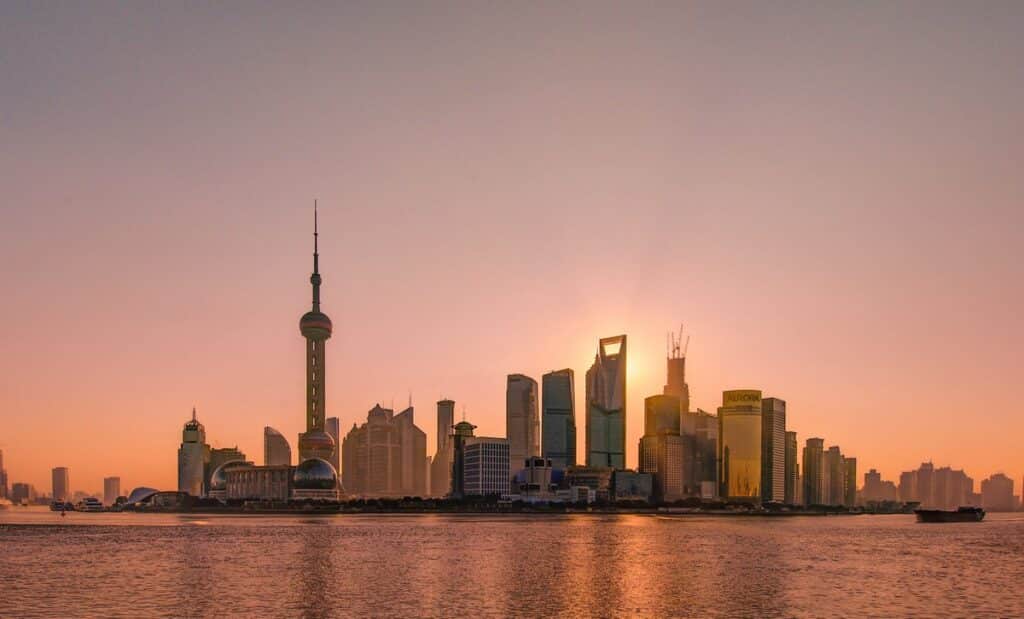 The sunset on The Bund in Shanghai is a breathtaking experience. As the sun dips below the horizon, the sky transforms into a brilliant canvas of orange and red hues. The Bund is a promenade along the Huangpu River. From this vantage point, visitors can see the city's iconic skyscrapers and the historic buildings on the other side of the river. The view is especially stunning in the evening when the city's lights come on, and the reflections shimmer on the river's surface. Crowds gather to admire the sunset, and the atmosphere is lively and festive.
Panoramic View of the City in the Shanghai Tower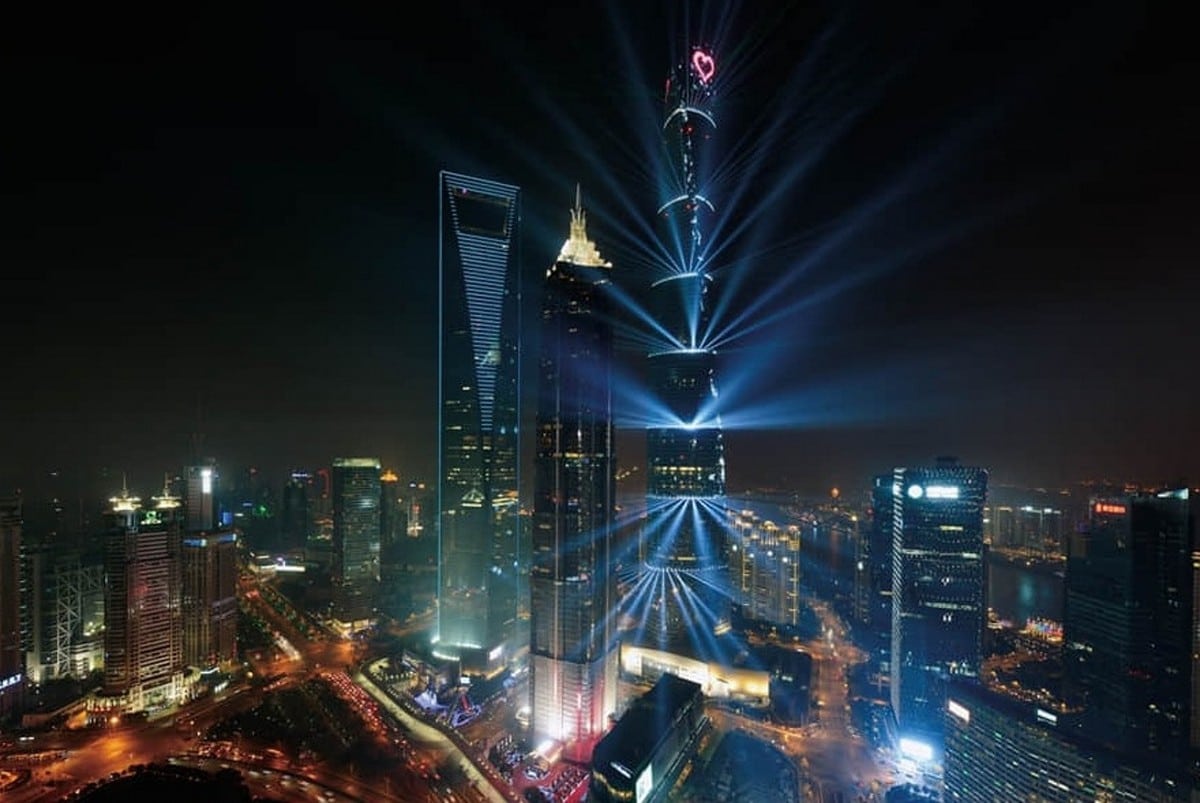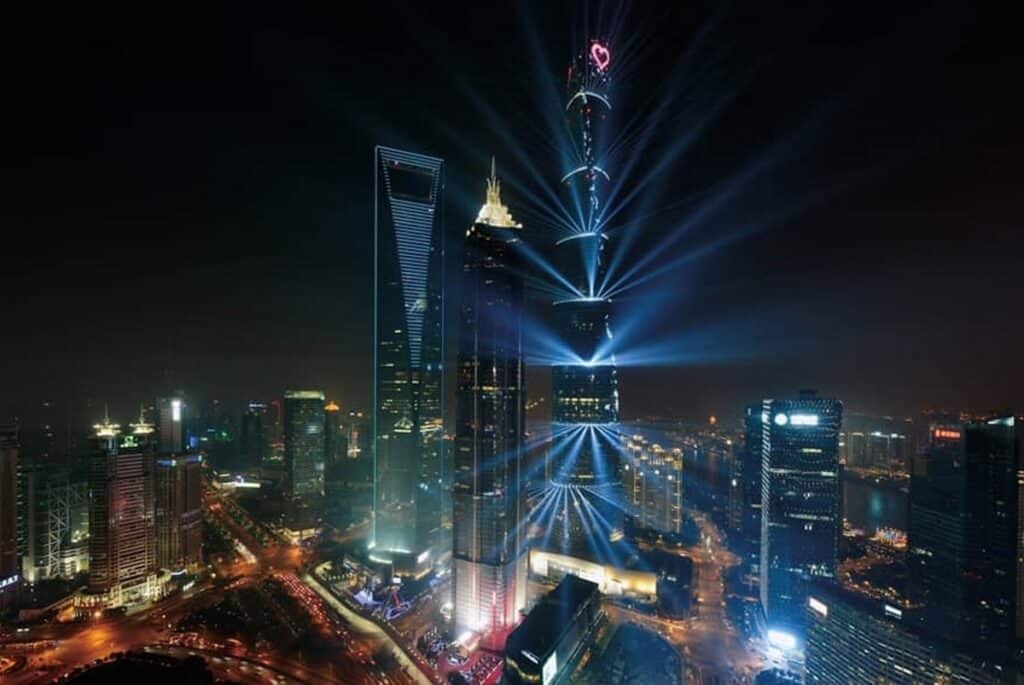 Shanghai Tower is a 632-meter-tall skyscraper. It is the 2nd tallest building in the world and the tallest in China. The tower has 128 floors and features a twisted, spiraling design, making it stand out among other skyscrapers. It serves as a mixed-use building with offices, retail space, luxury apartments, and a hotel. The tower also has observation decks on the 118th and 119th floors, offering visitors breathtaking views of the city. The building was designed with sustainability in mind, featuring energy-efficient systems and a green rooftop garden.
Shanghai Museum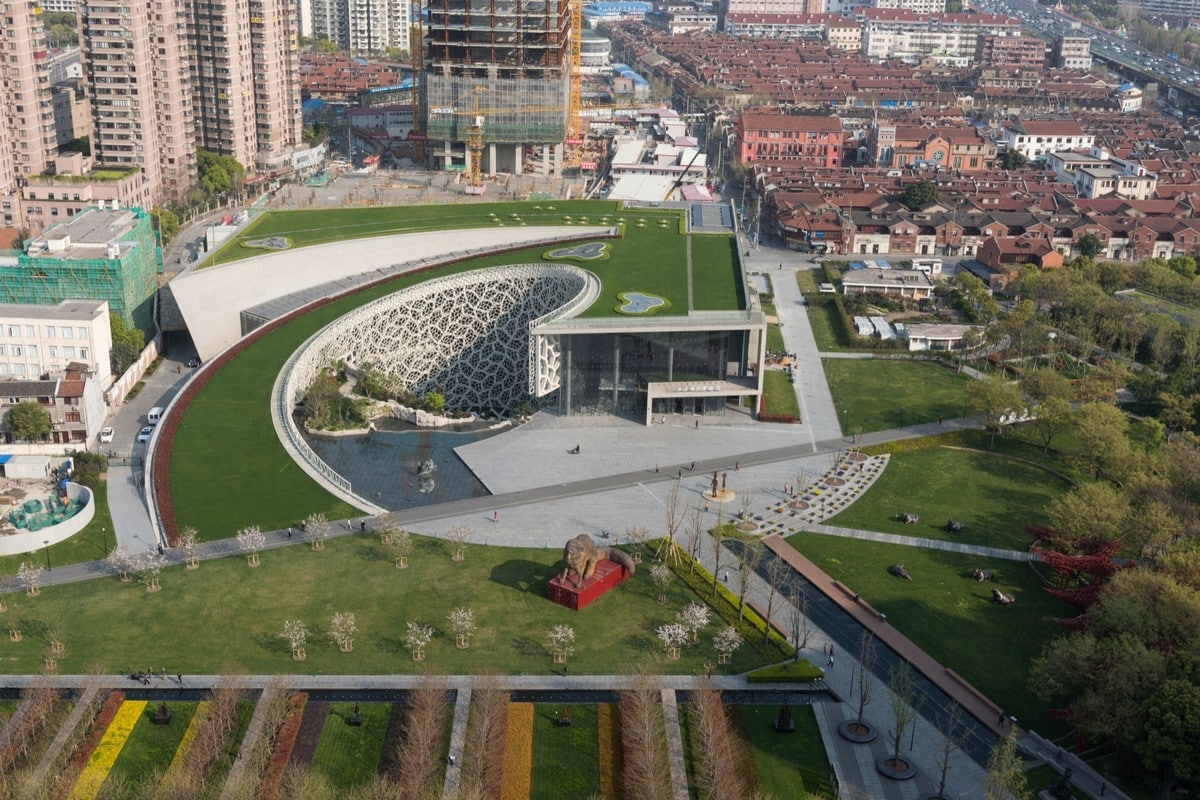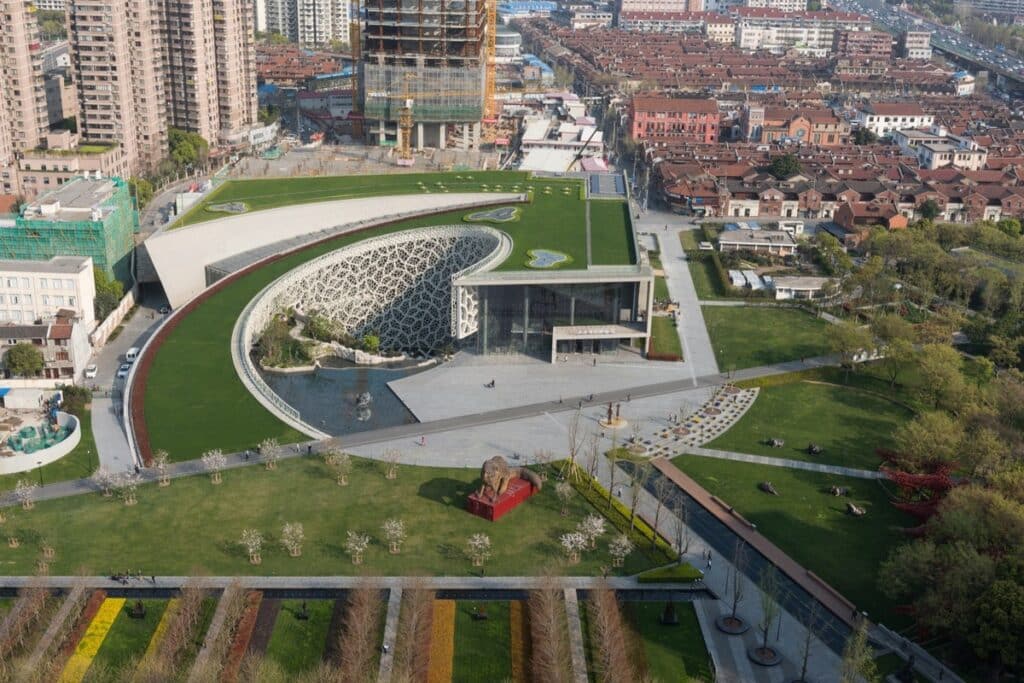 The Shanghai Museum is a world-renowned museum with a collection of more than 120,000 artifacts and treasures spanning over 5,000 years of Chinese history. The museum was established in 1952 and is dedicated to showcasing China's art and cultural heritage. Its most notable exhibitions include ancient bronzes, ceramics, jade, furniture, and calligraphy. The museum's modern and spacious facilities include 11 galleries arranged by theme and a research center, library, and auditorium. The museum is well regarded for its educational and cultural programs, including lectures, workshops, and exhibitions.
Shopping on Nanjing Road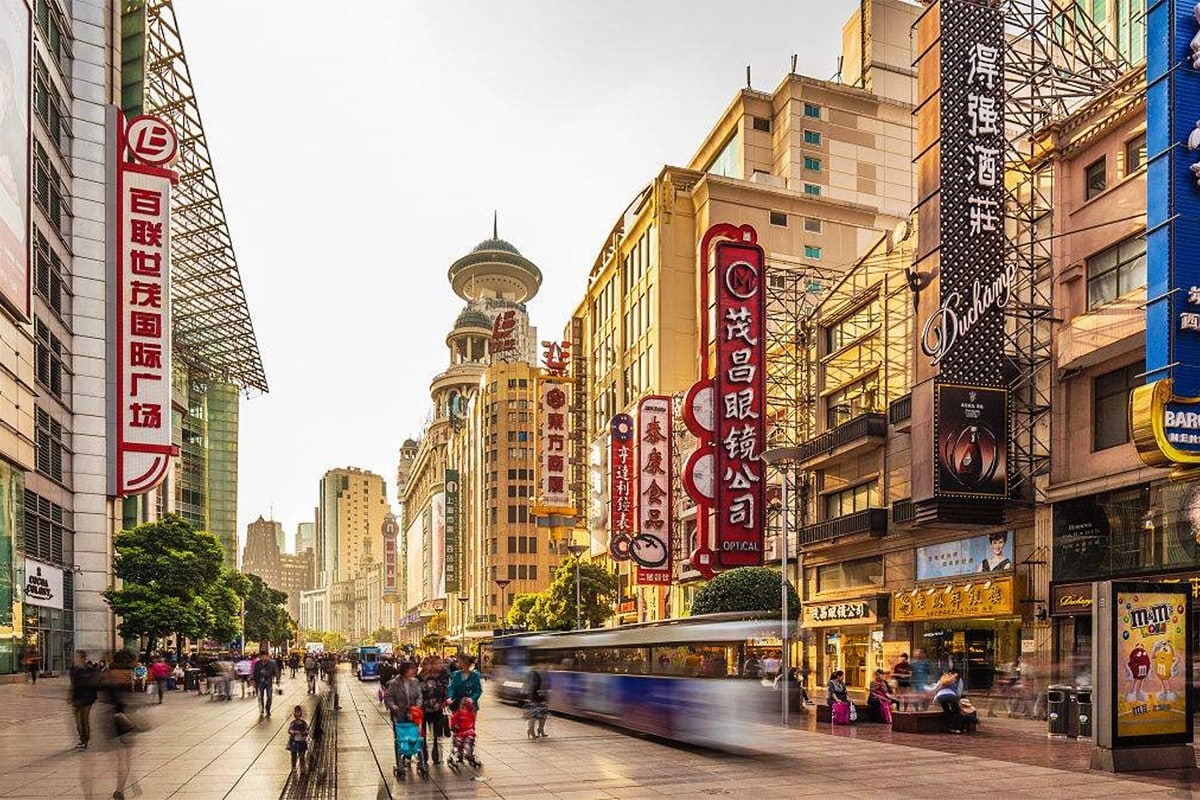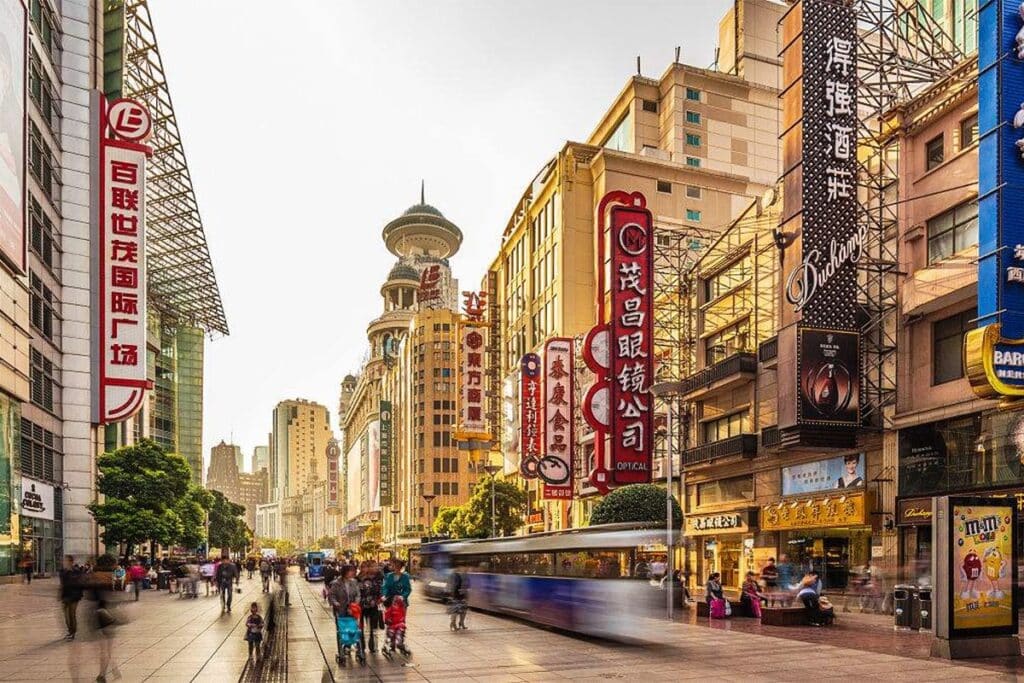 Nanjing Road is one of the most famous shopping streets in Shanghai. It is a bustling shopping district located in the city's heart and attracts millions of tourists and locals each year. The street is over 5 kilometers long and is lined with department stores, boutiques, and shops selling a wide range of goods, from high end luxury brands to budget-friendly souvenirs. It is also known for its vibrant atmosphere, with street performers and vendors adding to the area's energy. At night, the street is illuminated with colorful lights and signs, making it a popular spot for nighttime shopping.
The Nightlife in Xintiandi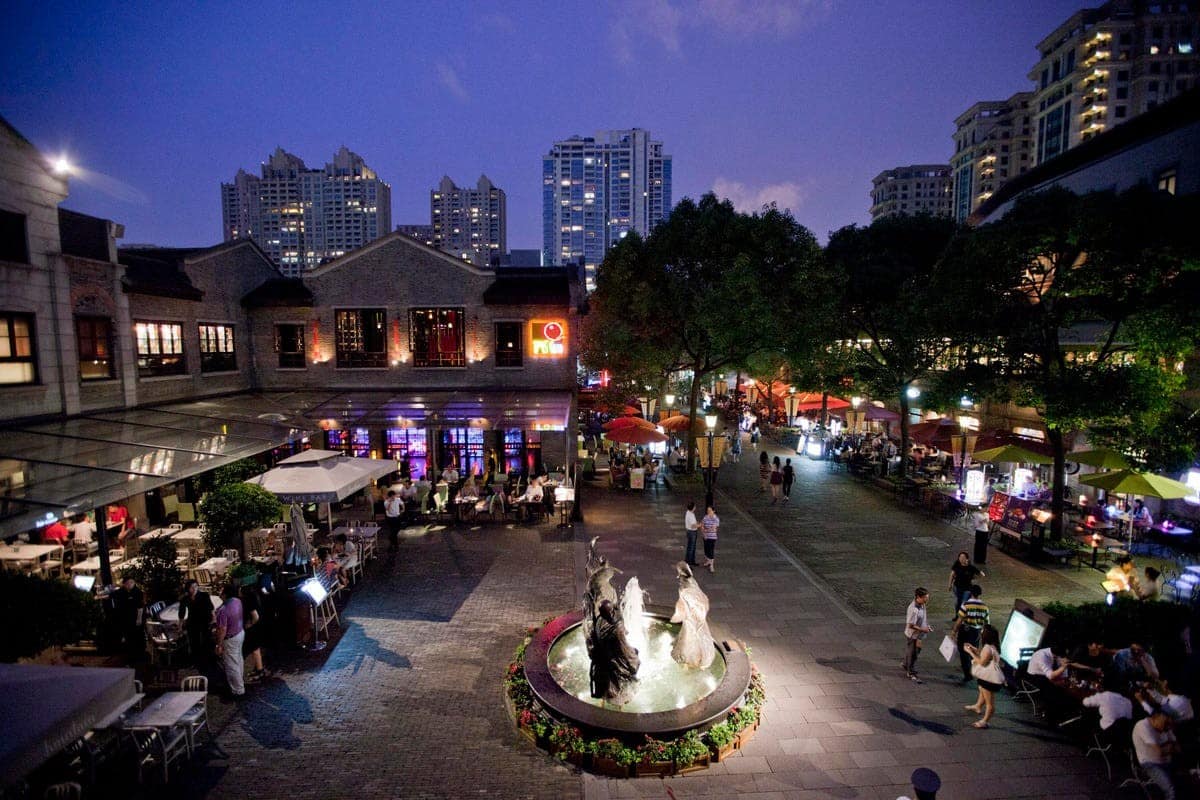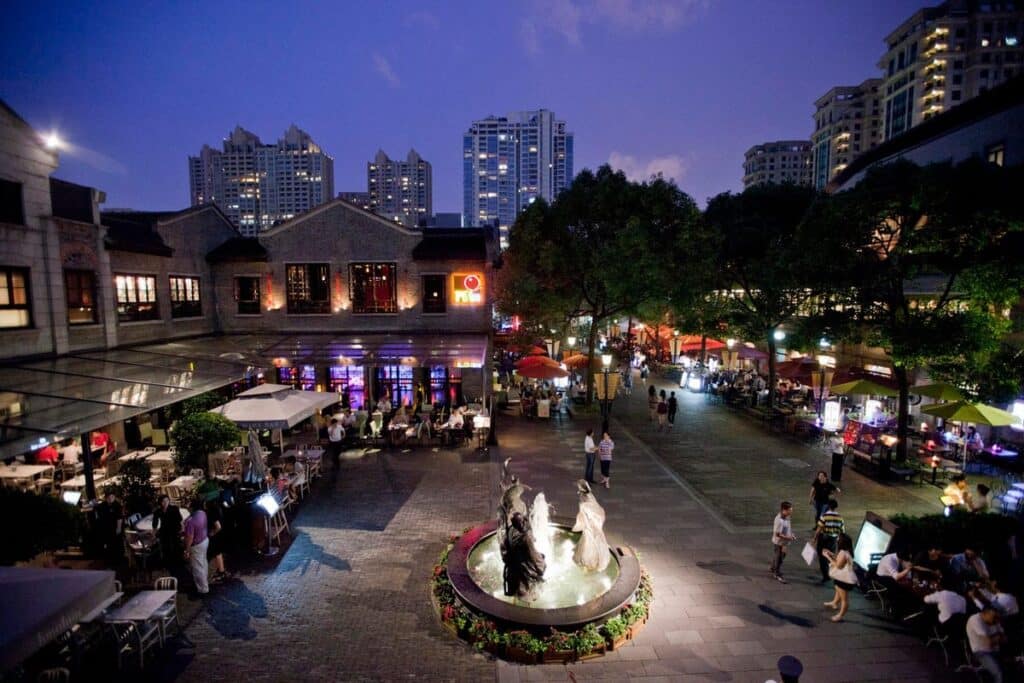 Xintiandi is a trendy neighborhood located in the heart of Shanghai. It is a famous destination for nightlife and is known for its bustling bars, nightclubs, and restaurants. The area is known for its unique blend of traditional and modern architecture, with historic shikumen-style buildings renovated and transformed into fashionable entertainment venues. Xintiandi offers a wide range of options for nightlife, from upscale bars and lounges to casual pubs and dance clubs. The neighborhood is popular among locals and tourists and is especially lively on weekends.
Scenic Boat Tour Along the Huangpu River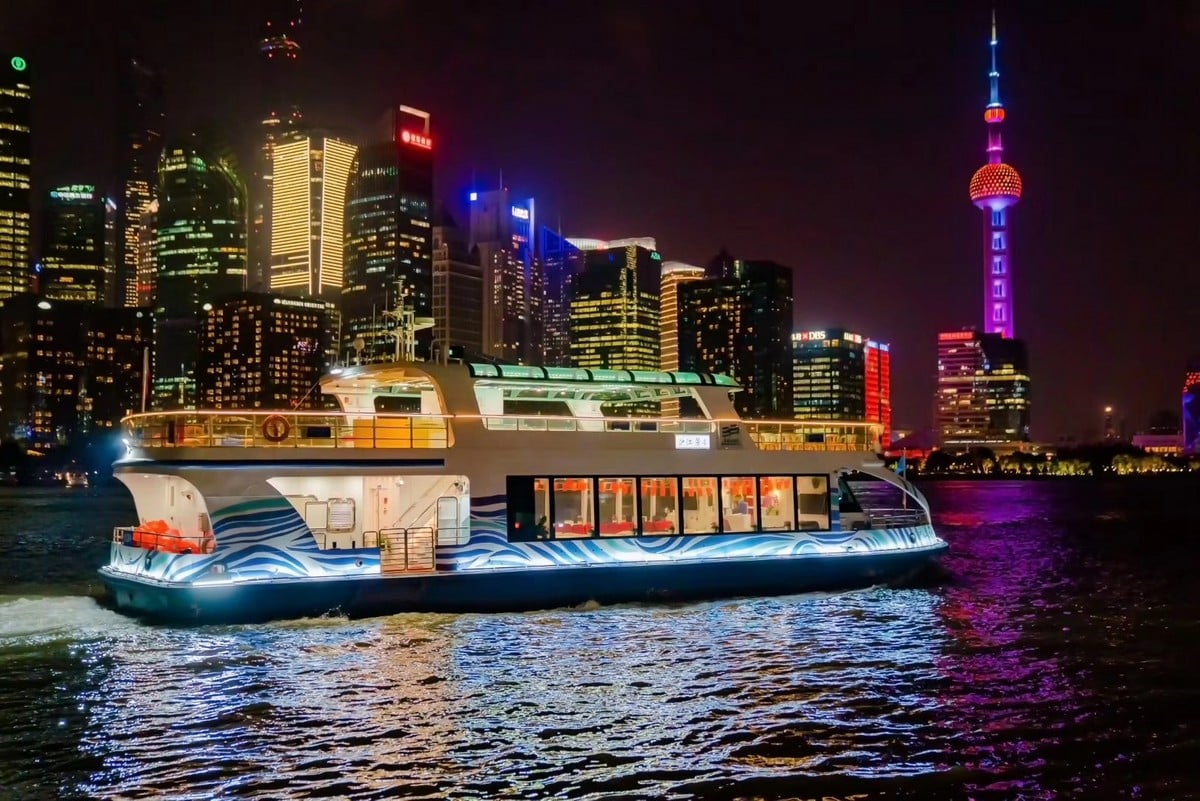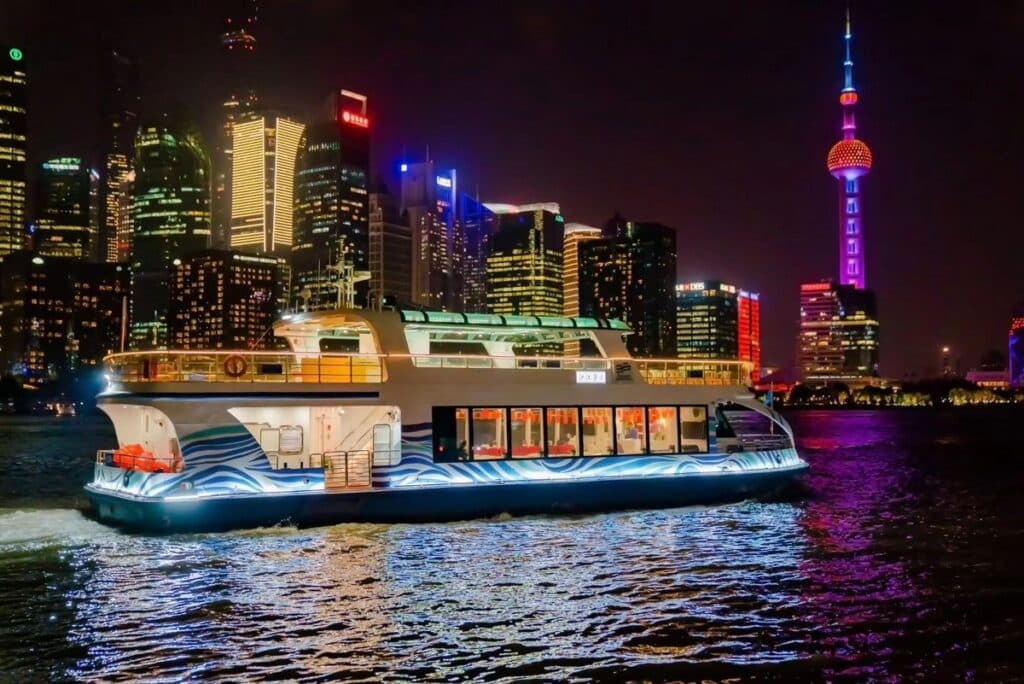 The Huangpu River Boat Tour is a popular way to experience the city. The tour takes visitors along the Huangpu River, which flows through the heart of Shanghai, offering panoramic views of the city's iconic skyline. The boats have large windows and open-air decks, providing a unique perspective on the city and its landmarks. During the tour, visitors can see famous landmarks such as the Bund, the Oriental Pearl Tower, and the Shanghai Tower. The tour typically lasts for about one hour and is a great way to relax and take in the sights and sounds of the city.
Jade Buddha Temple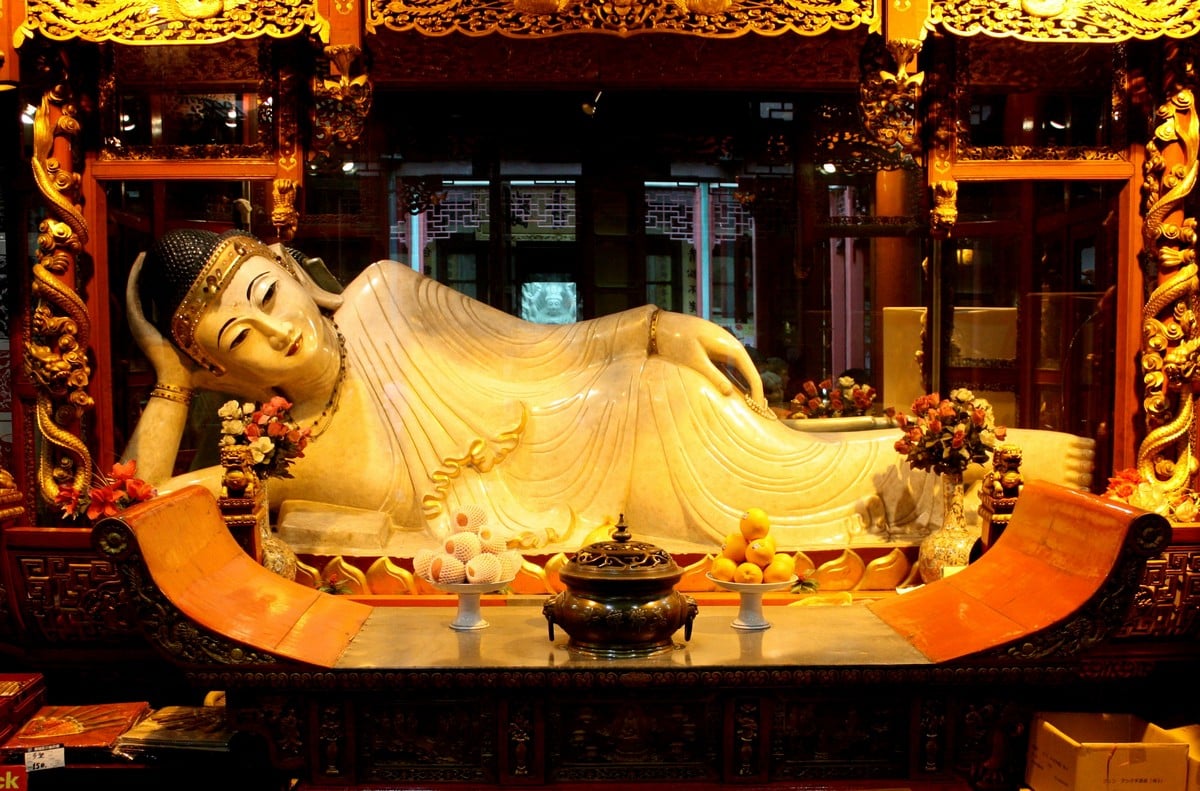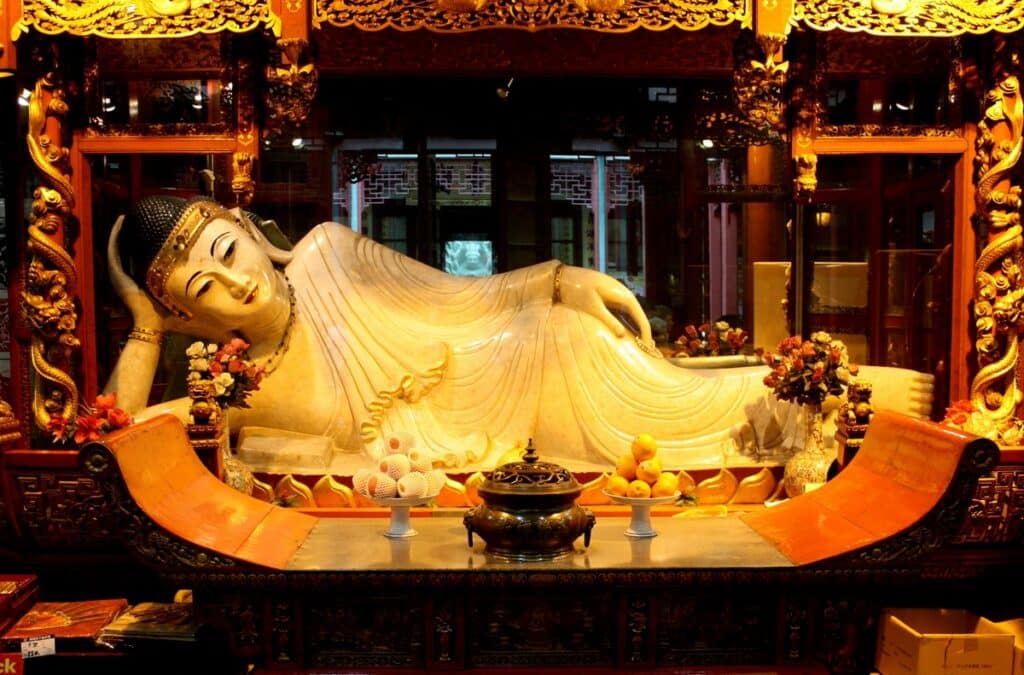 The Jade Buddha Temple is a Buddhist temple founded in 1882. The temple is known for its two jade Buddha statues, considered among China's most important Buddhist artifacts. The larger of the two statues is carved from a single piece of white jade and depicts the Buddha in a reclining position, symbolizing the moment of his enlightenment. The smaller statue depicts the Buddha seated and is carved from green jade. The temple is an important spiritual center for Buddhists and is a popular destination for tourists and pilgrims.
Notable City's Architecture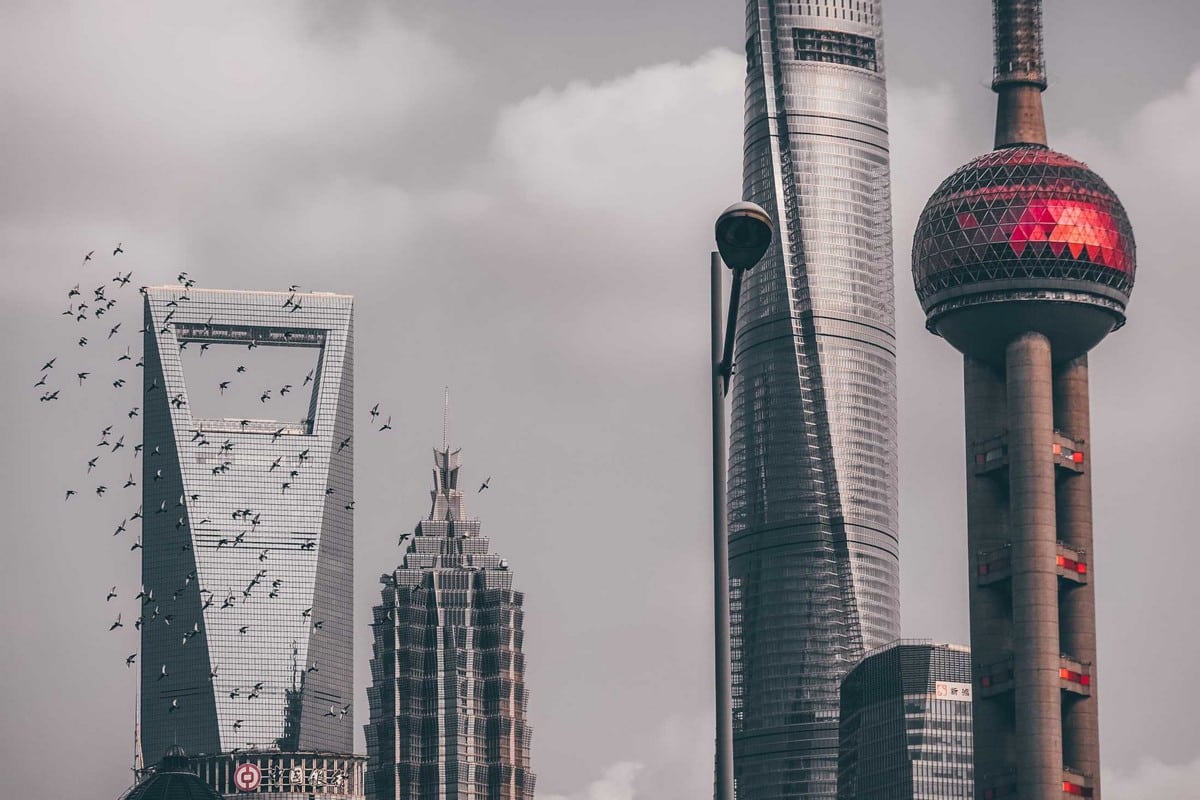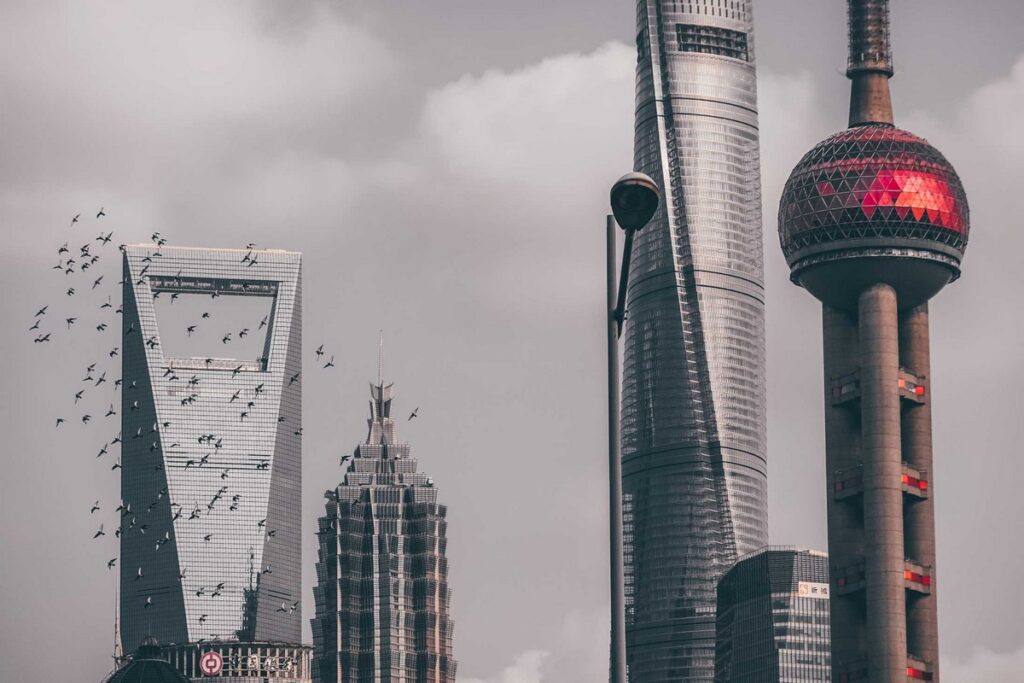 Shanghai is known for its unique blend of traditional and modern architecture, showcasing its rich history and dynamic present. The Bund is home to a collection of colonial-era buildings in various architectural styles, including Gothic, Renaissance, and Baroque. These buildings are a testament to the city's history as an international trading hub. In contrast, the towering skyscrapers of the Pudong district, such as the Shanghai Tower and the Shanghai World Financial Center, represent the city's modernity and economic prosperity. Shanghai's architecture is a visual representation of its past, present, and future.
The Longhua Temple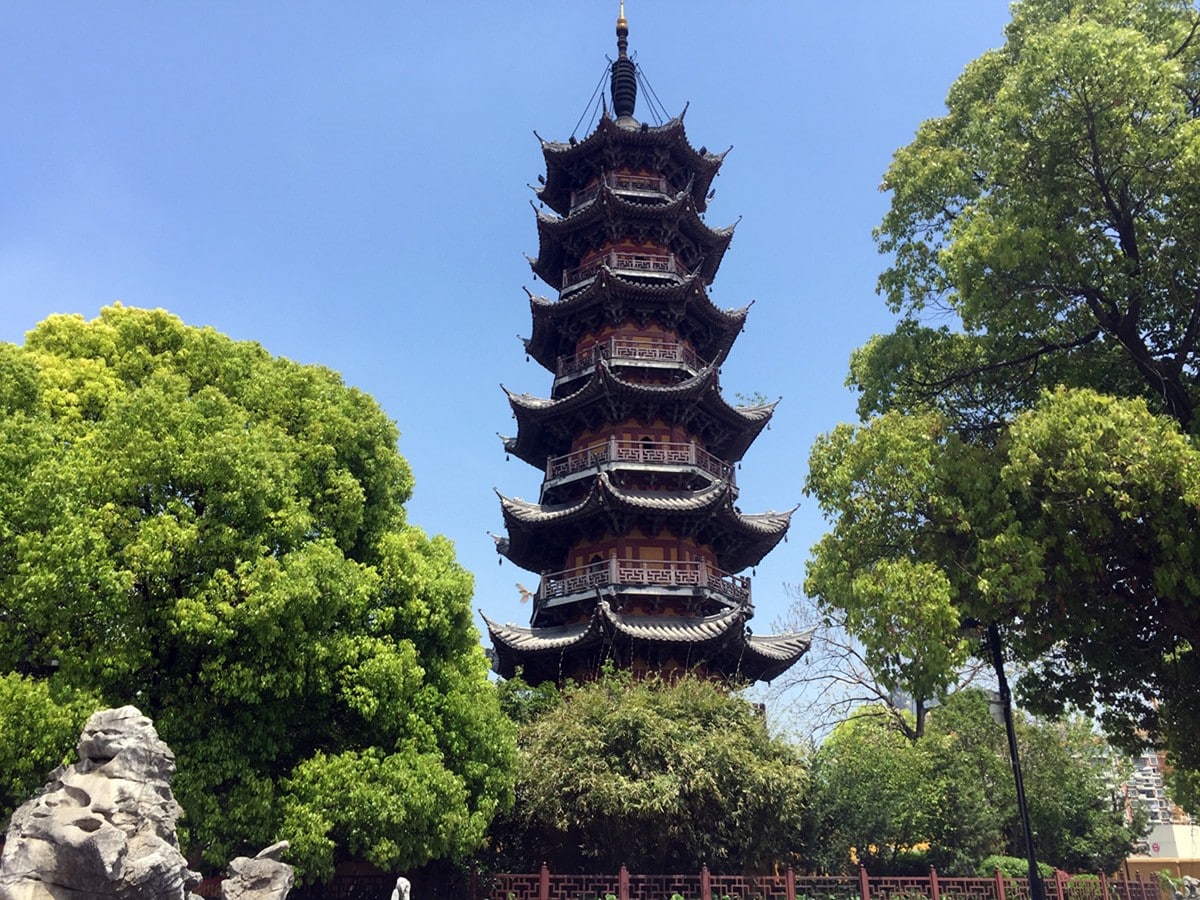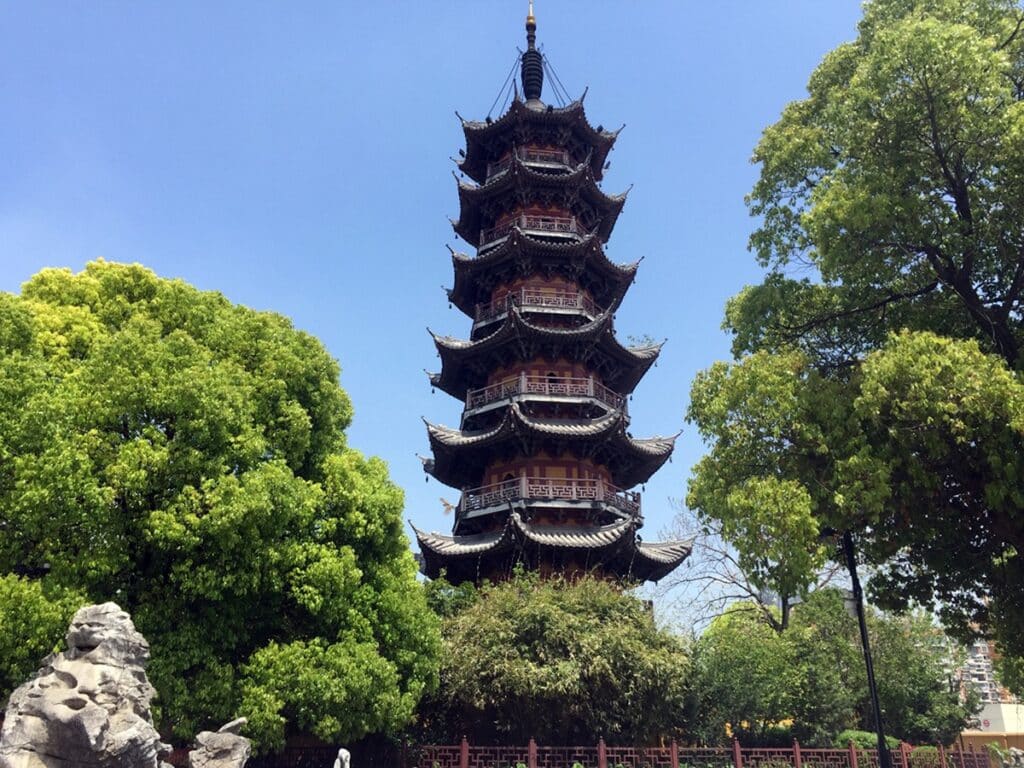 The Longhua Temple is one of the city's largest and oldest Buddhist temples. It is a popular destination for tourists and pilgrims. The temple was originally built in 242 AD and has undergone several renovations and expansions over the centuries. Today, the temple covers an area of over 20,000 square meters and is home to several halls and pagodas, including the Grand Hall of the Great Sage, the Hall of the Medicine Buddha, and the seven-story pagoda. The temple is known for its peaceful atmosphere and popular place for meditation and reflection.
Local Cooking Classes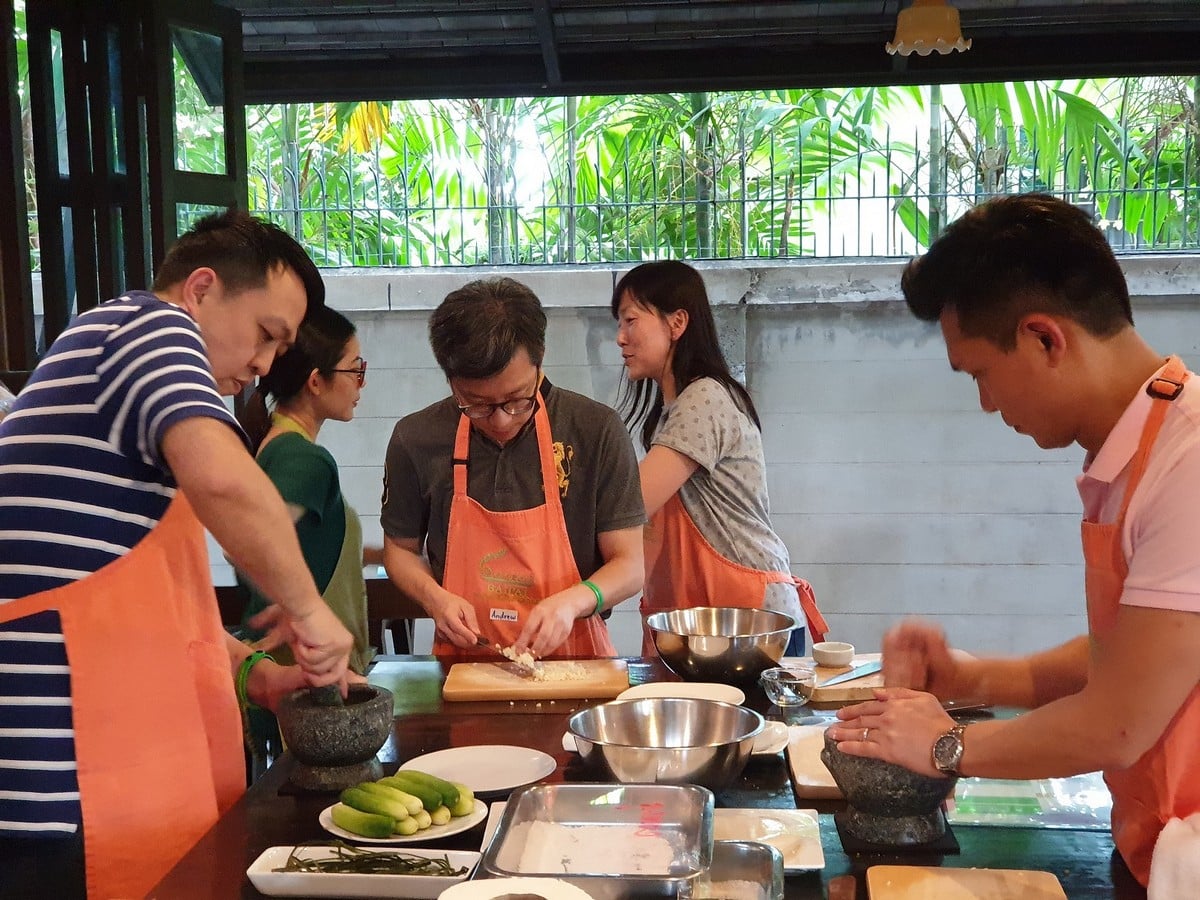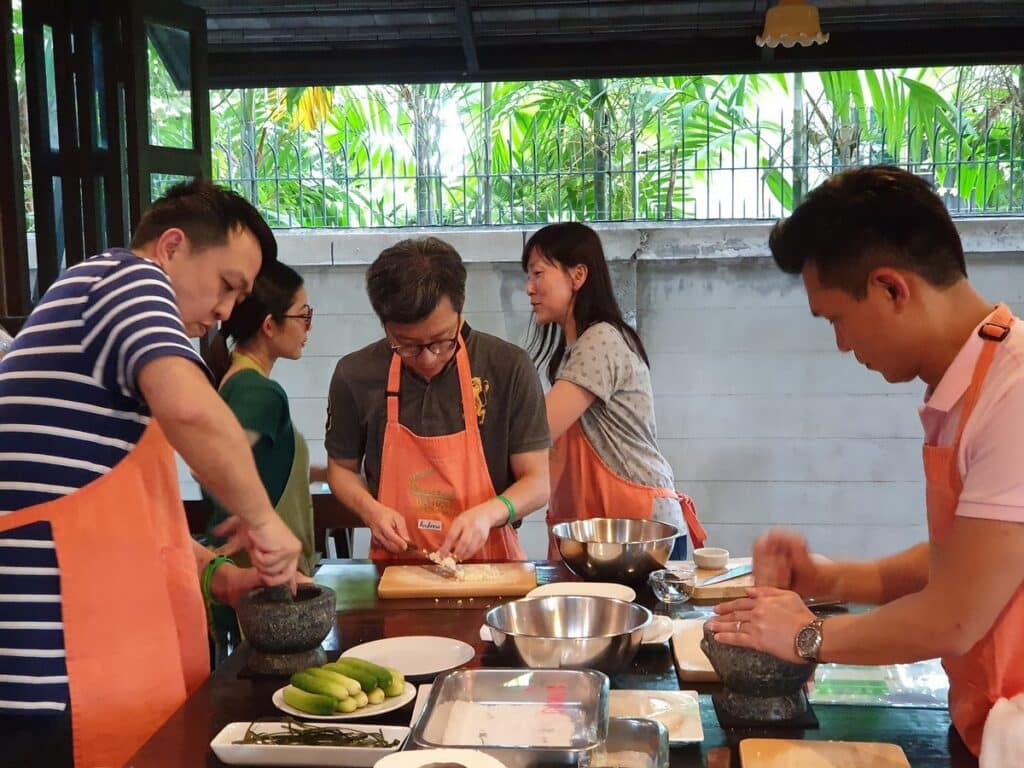 A cooking class for tourists in Shanghai is a unique and exciting way to experience the local cuisine and culture. These classes are typically led by experienced local chefs who guide participants through the process of preparing traditional dishes from the Shanghai region. The hands-on classes allow participants to learn about Shanghai's cuisine's ingredients, techniques, and flavors. Classes often include a visit to a local market to purchase ingredients, providing an insight into the vibrant food culture of Shanghai.
Shanghai Circus World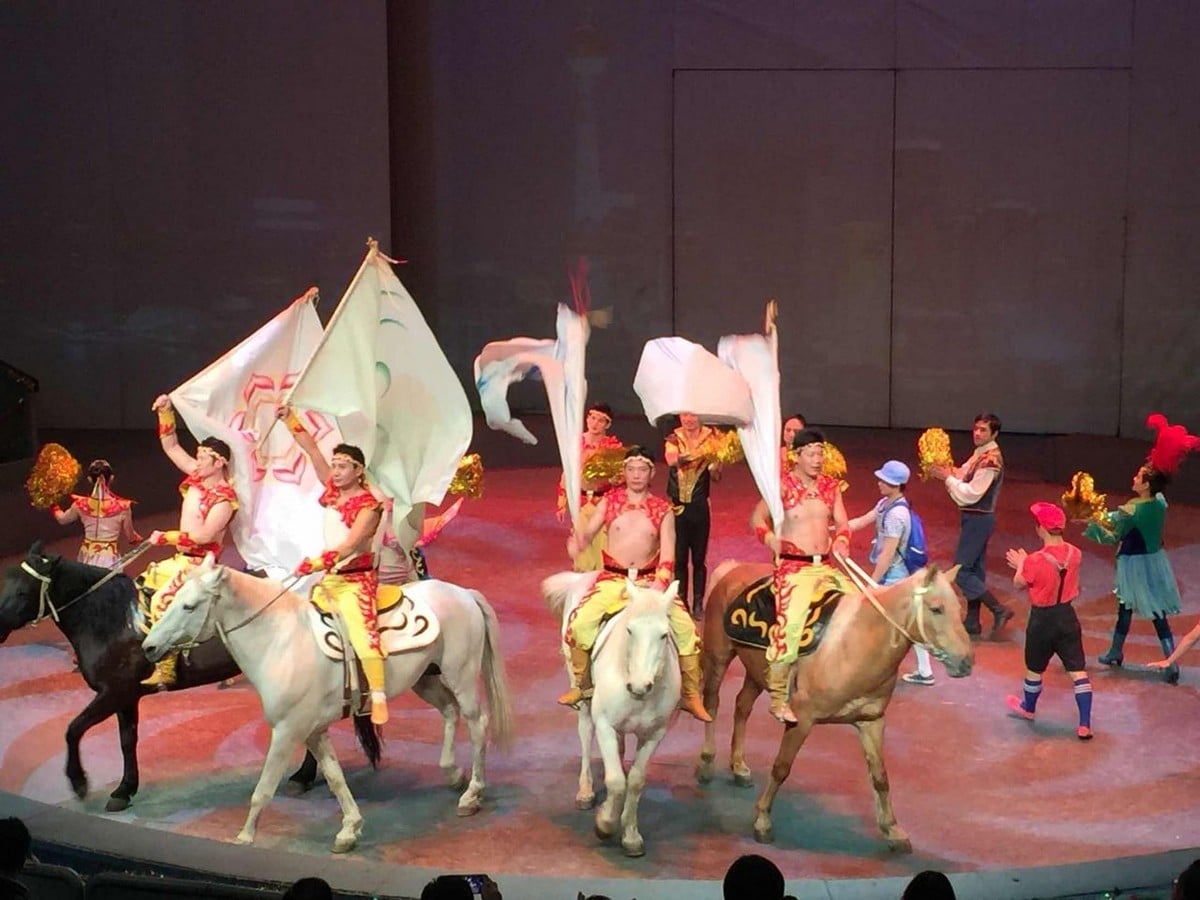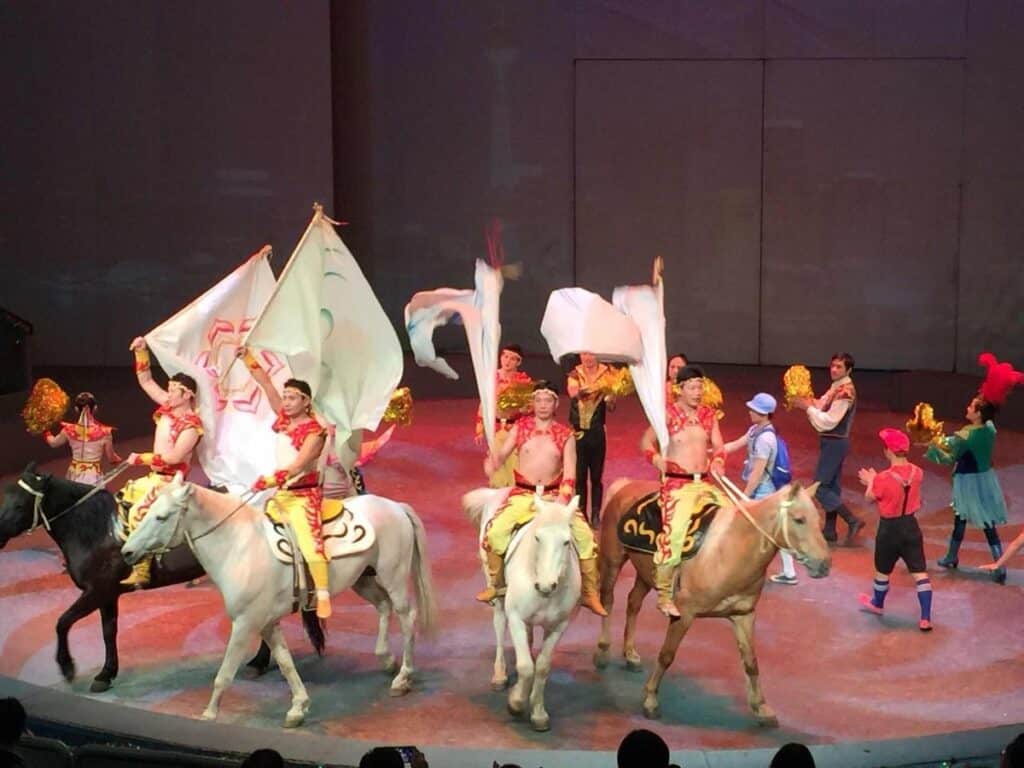 Shanghai Circus World is a state-of-the-art performance venue dedicated to showcasing the best Chinese acrobatics and performing arts. It is one of the country's largest and most modern circus venues. Visitors to Shanghai Circus World can enjoy a variety of performances, including traditional acrobatics, high-flying aerial acts, contortionists, and more. The shows are known for their impressive skill and creativity and are sure to leave audiences in awe. The venue is also a popular destination for families, with shows designed to entertain and delight audiences of all ages.
Shanghai's Famous Dishes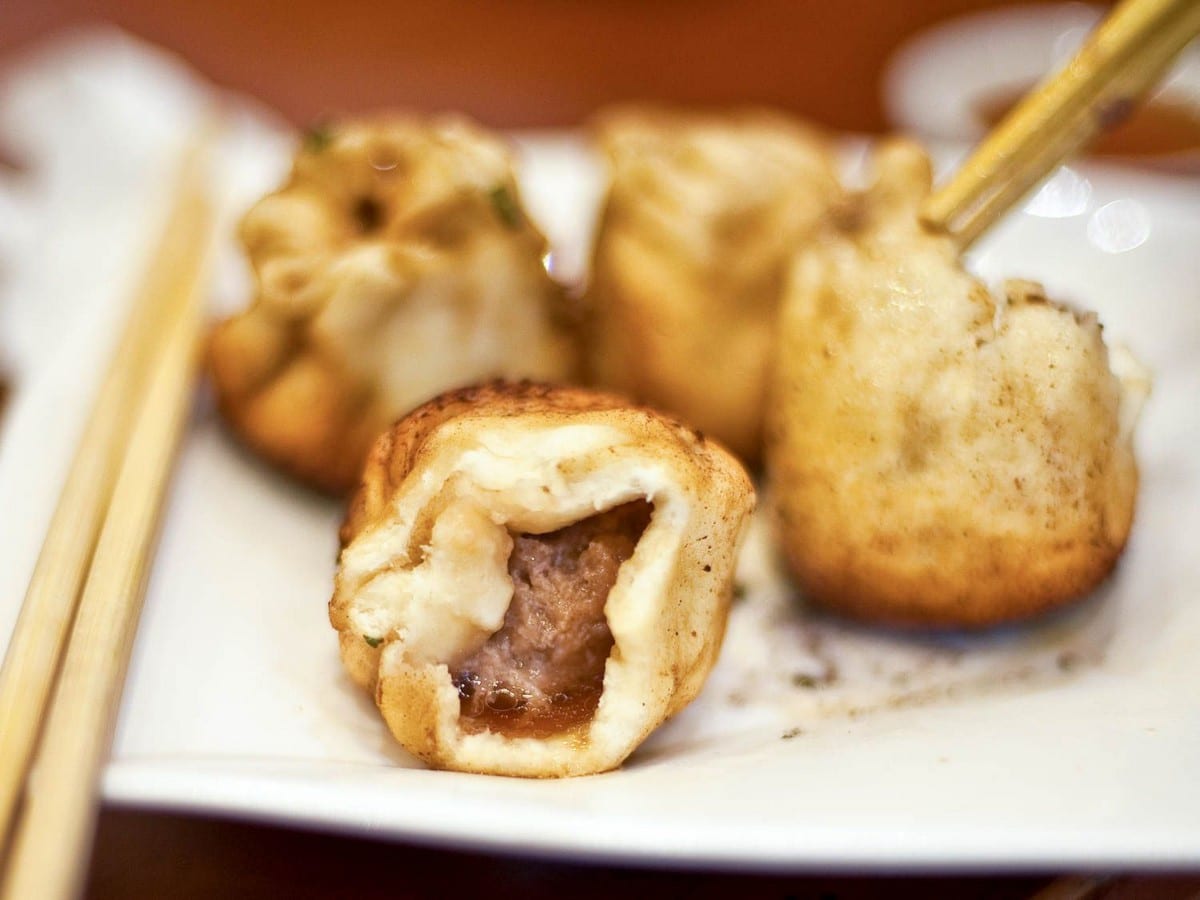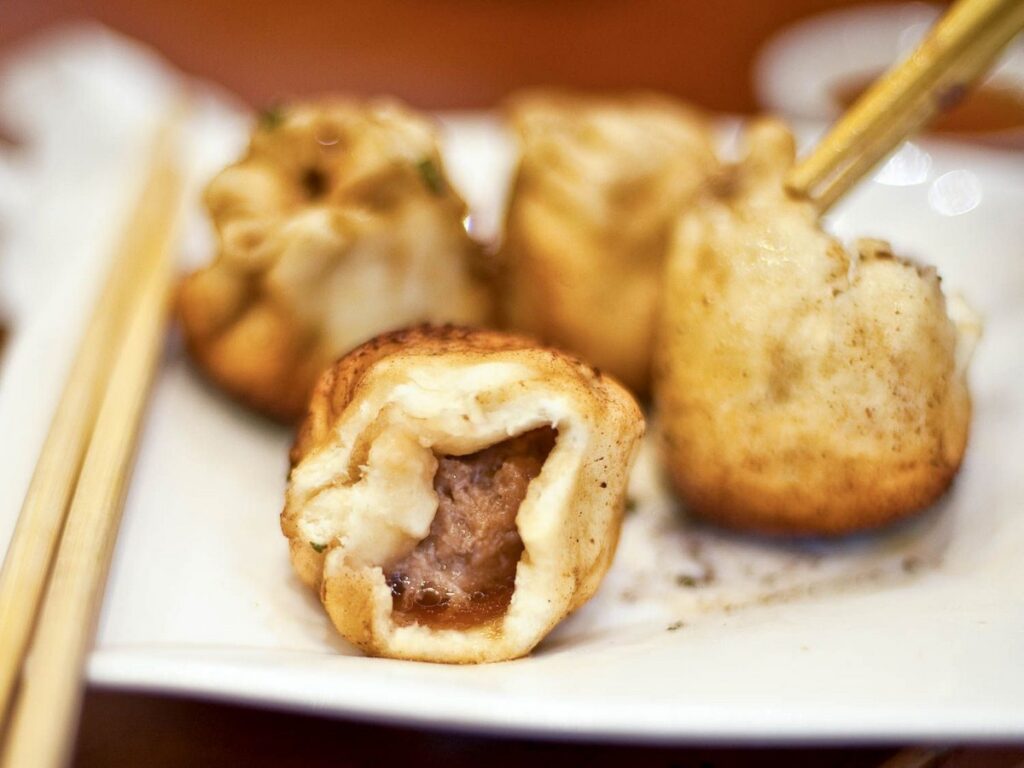 Shanghai is renowned for its rich and diverse cuisine, influenced by the city's history as a major port and trading hub. Some of the city's most famous dishes include Xiaolongbao, Shengjianbao, Hongshaorou, stinky tofu, and many more. These dishes are just a few examples of Shanghai's diverse and delicious cuisine. Whether you're looking for a light snack or a full meal, Shanghai offers many delicious options to satisfy your cravings.
Stroll in People's Park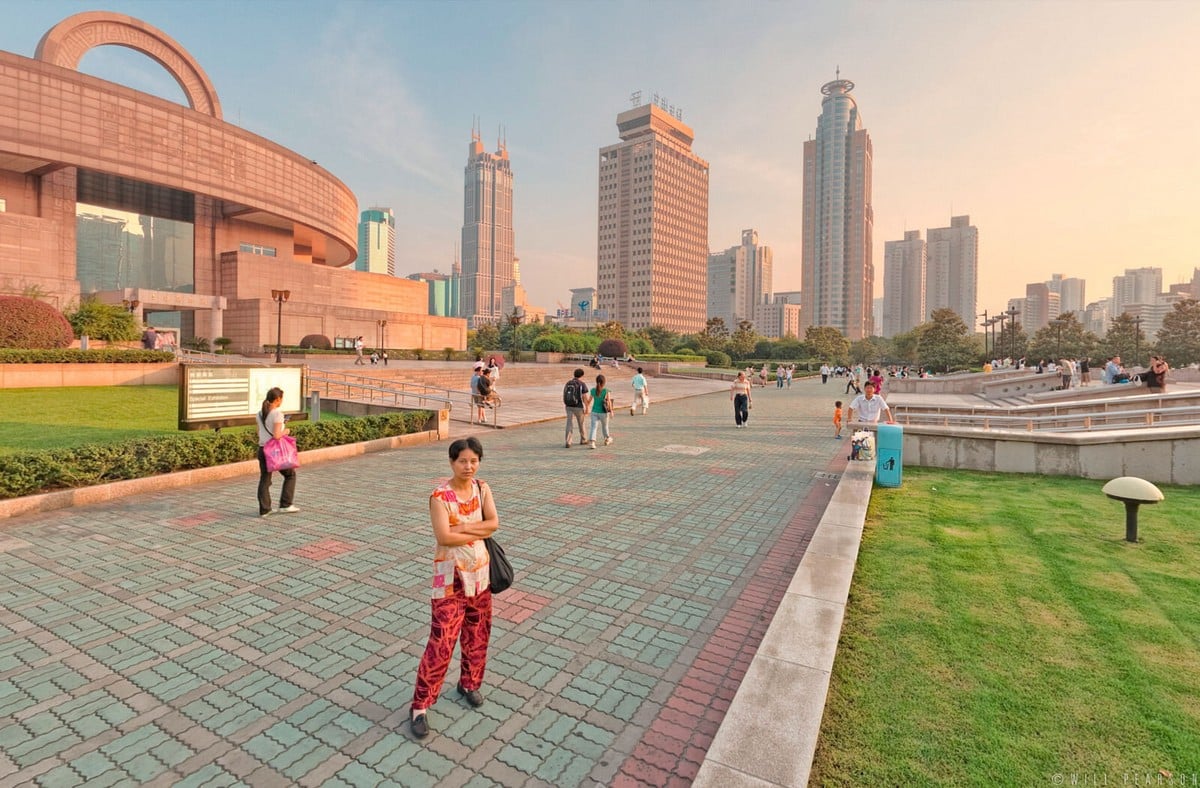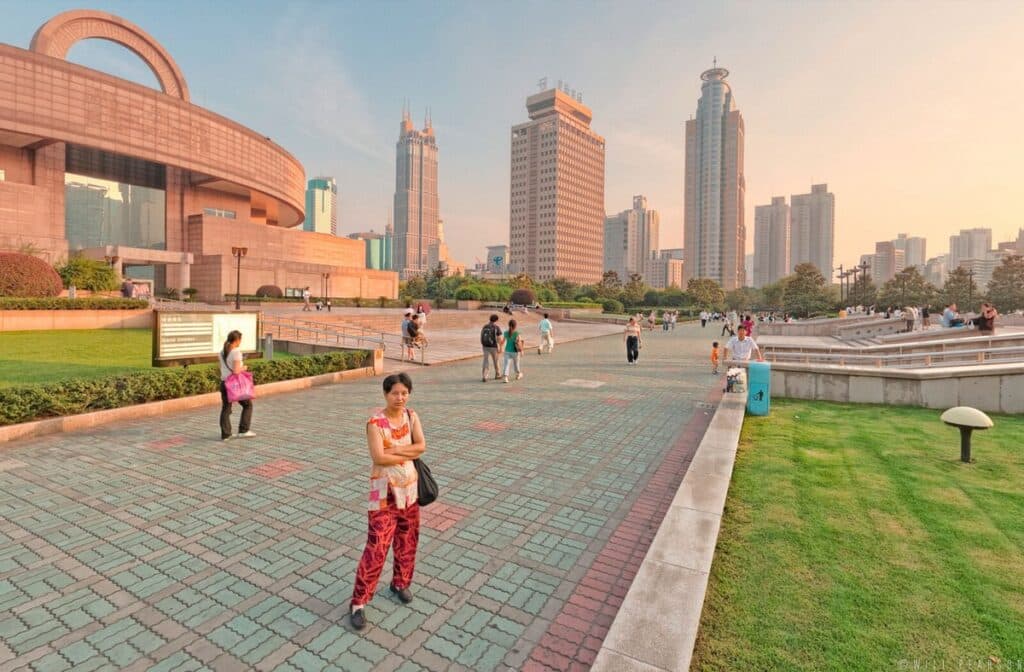 People's Park is a large public park that covers over 60 acres and is one of the largest parks in the city. The park is a popular destination for locals and tourists and is known for its walking paths, beautiful gardens, and scenic lake. The park is also home to several cultural and historical attractions, including the Shanghai Museum of Chinese Arts and Crafts and the Shanghai Grand Theatre. People's Park is a great place to relax and unwind, with plenty of green space and seating areas for visitors to enjoy.
Shanghai Science and Technology Museum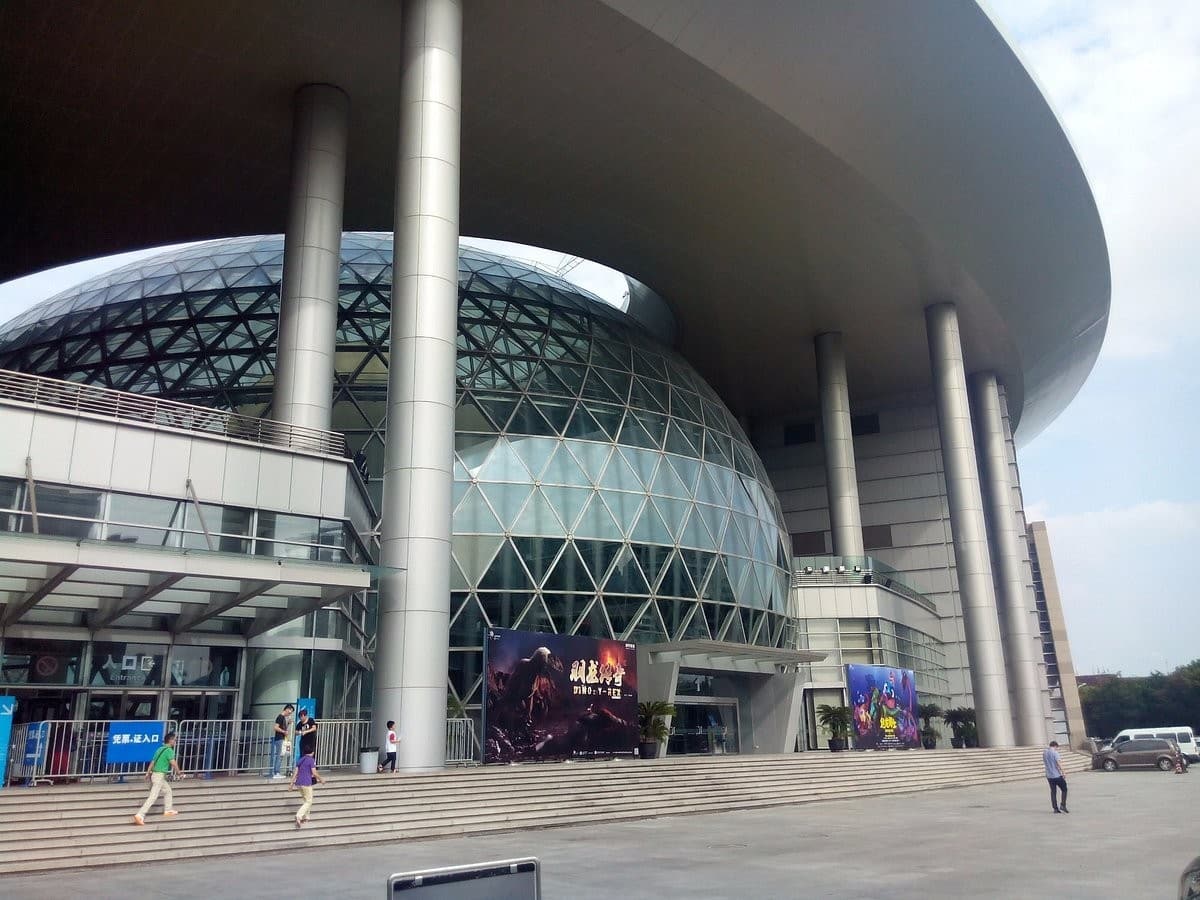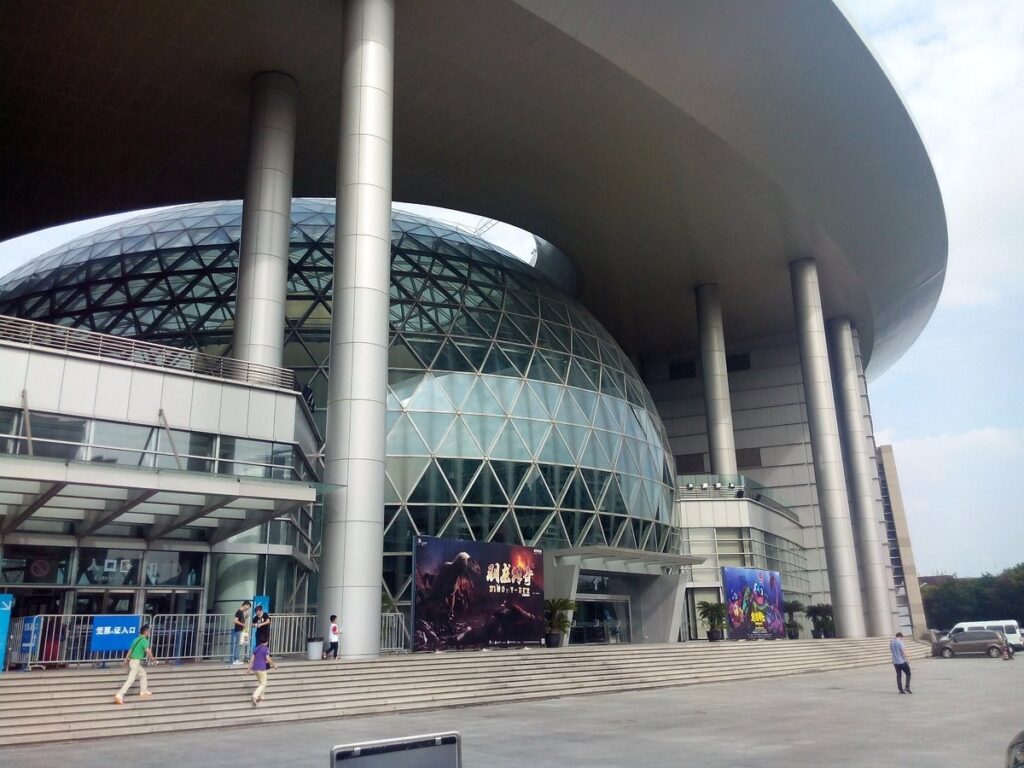 The Shanghai Science and Technology Museum is a large and interactive museum dedicated to promoting science, technology, and innovation. The museum provides visitors with hands-on experiences and displays on various topics, including space exploration, robotics, renewable energy, and more. It features multiple exhibits, theaters, and interactive displays that allow visitors to engage with science and technology in a fun and educational way. The museum also has a large planetarium and a 3D theater. The Shanghai Science and Technology Museum is a popular destination for families, students, and anyone interested in learning about science and technology.
Shanghai Museum of Contemporary Art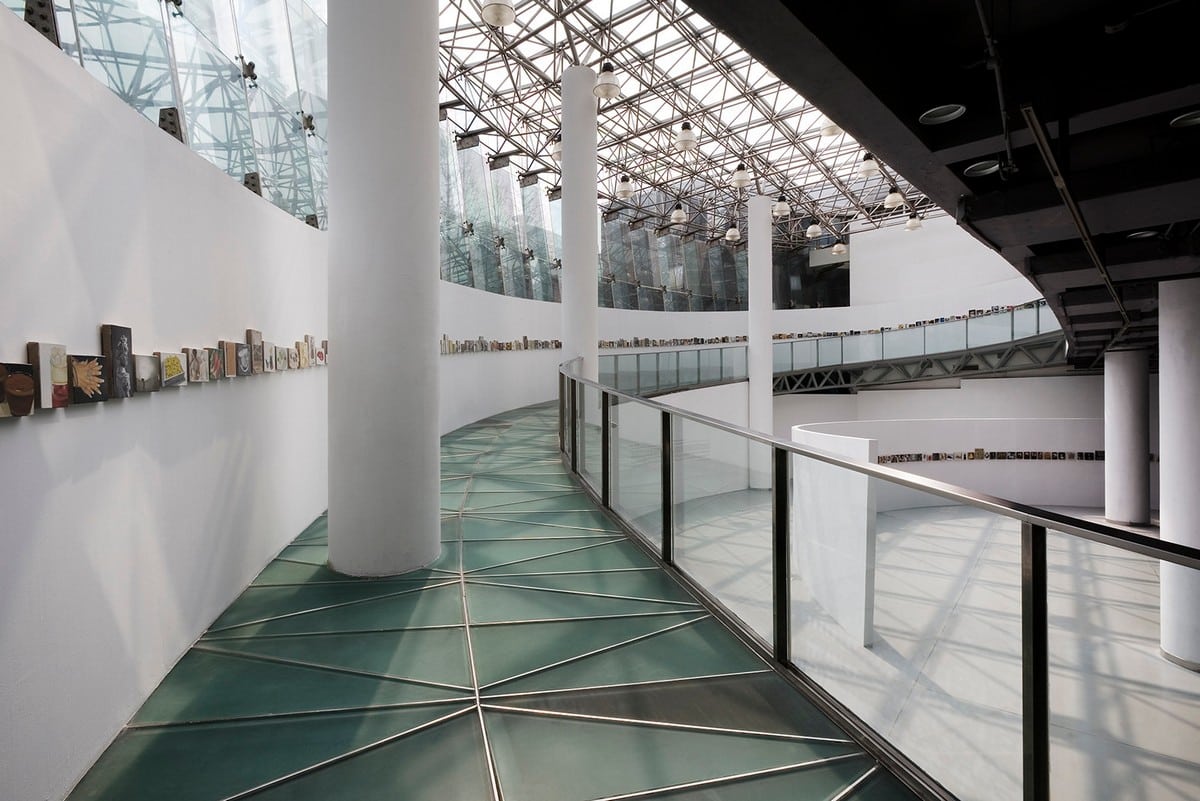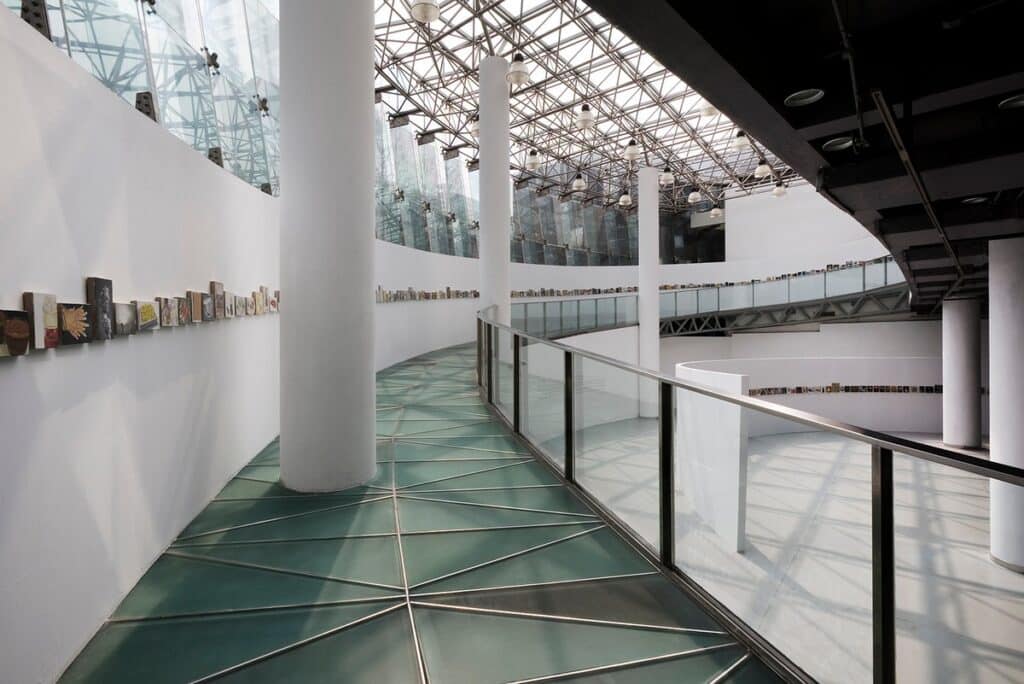 The Shanghai Museum of Contemporary Art (MoCA) is a modern and vibrant museum dedicated to showcasing contemporary art from China and worldwide. MoCA features a wide range of exhibitions and installations by established and emerging artists, including painting, sculpture, photography, video, and more. The museum is also known for its cutting-edge design and innovative exhibitions, which aim to engage visitors with contemporary art in new and exciting ways. In addition to its exhibitions, MoCA also offers a variety of educational programs and events, including workshops, lectures, and film screenings.
Shanghai Film Park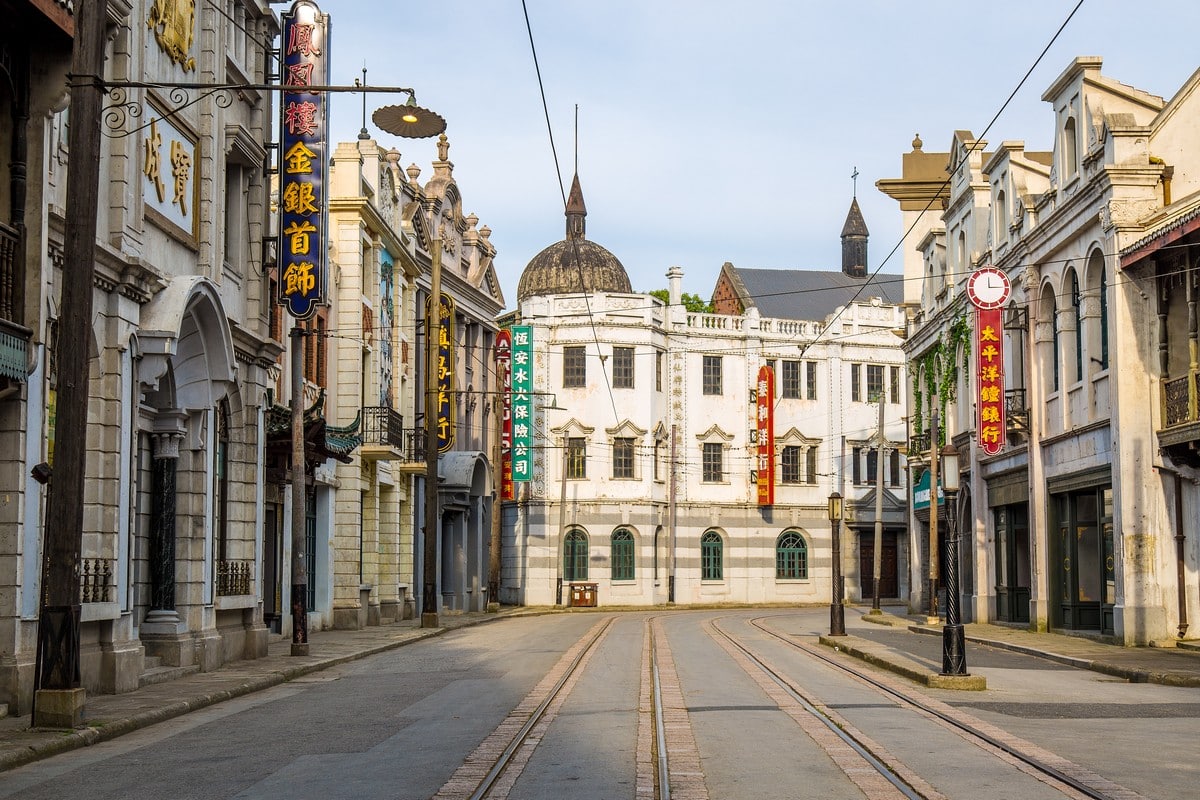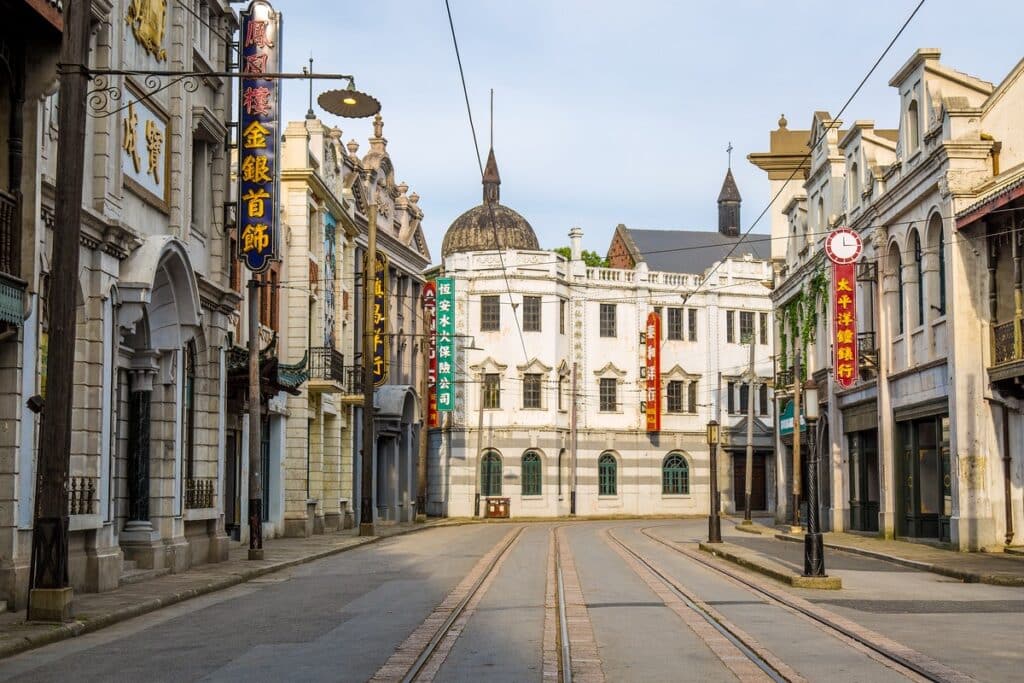 Shanghai Film Park is a large theme park dedicated to Chinese film and television history and culture. The park features a variety of attractions and activities, including film sets, film screenings, and behind-the-scenes tours, that offer visitors an immersive experience of China's rich film and television heritage. The park also features large-scale film sets and famous movie and television scene recreations. In addition to its film-related attractions, the park also has a variety of rides and attractions, such as a roller coaster, a Ferris wheel, and a theater, making it a great destination for families and thrill-seekers alike.
Shanghai's French Connection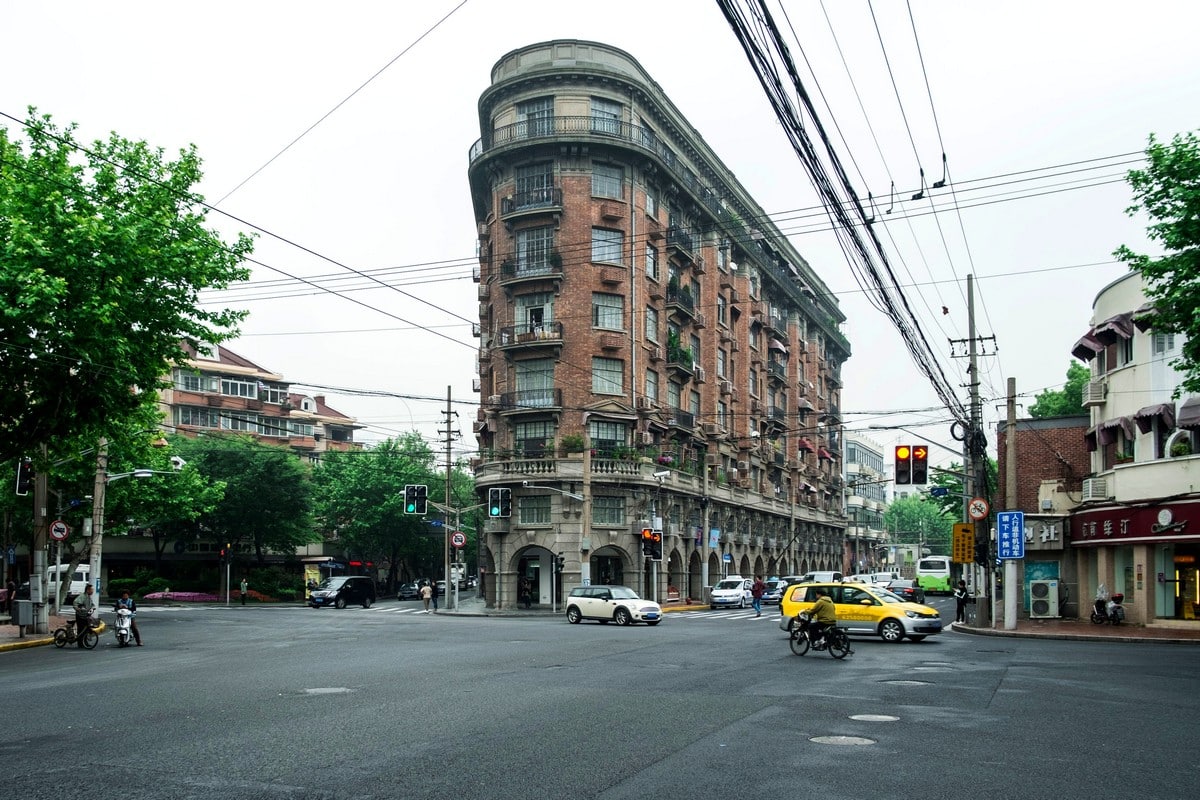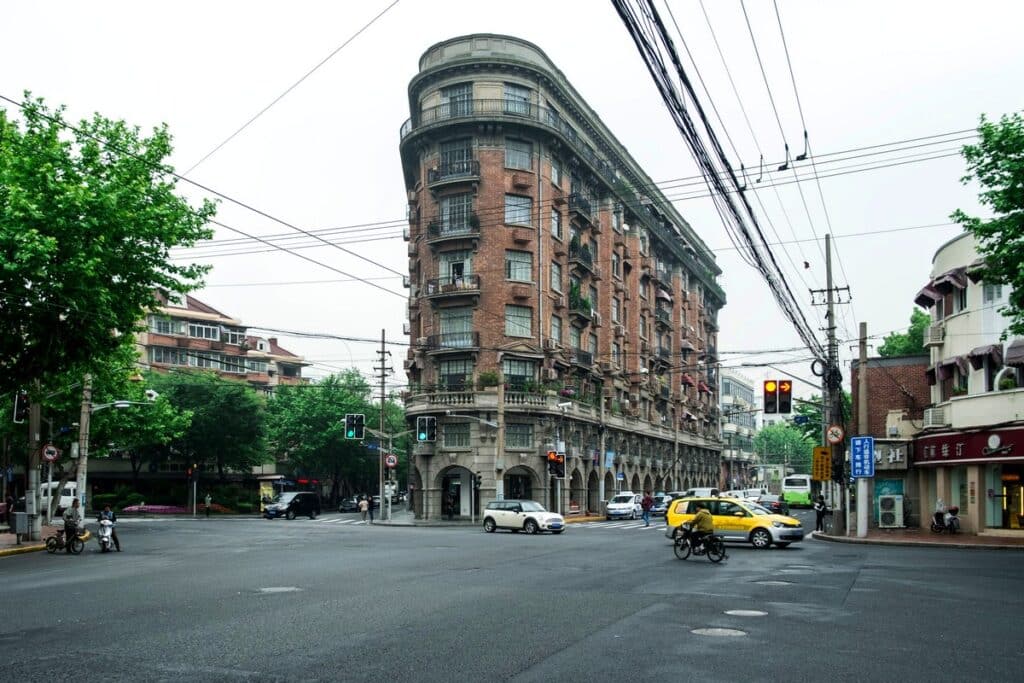 Shanghai was a major center of French influence in the late 19th and early 20th centuries, with a large expatriate community and many French-style buildings and cultural institutions. Today, this legacy is reflected in the city's architecture, food, fashion, and art. Visitors can explore the landmarks such as the French Concession, a former settlement for French expatriates, and the Shanghai Museum of Art, which houses a large collection of French paintings and sculptures. The city's cuisine is also heavily influenced by French cuisine, with many bakeries, cafes, and restaurants serving traditional French dishes and pastries.
Yu Yuan Garden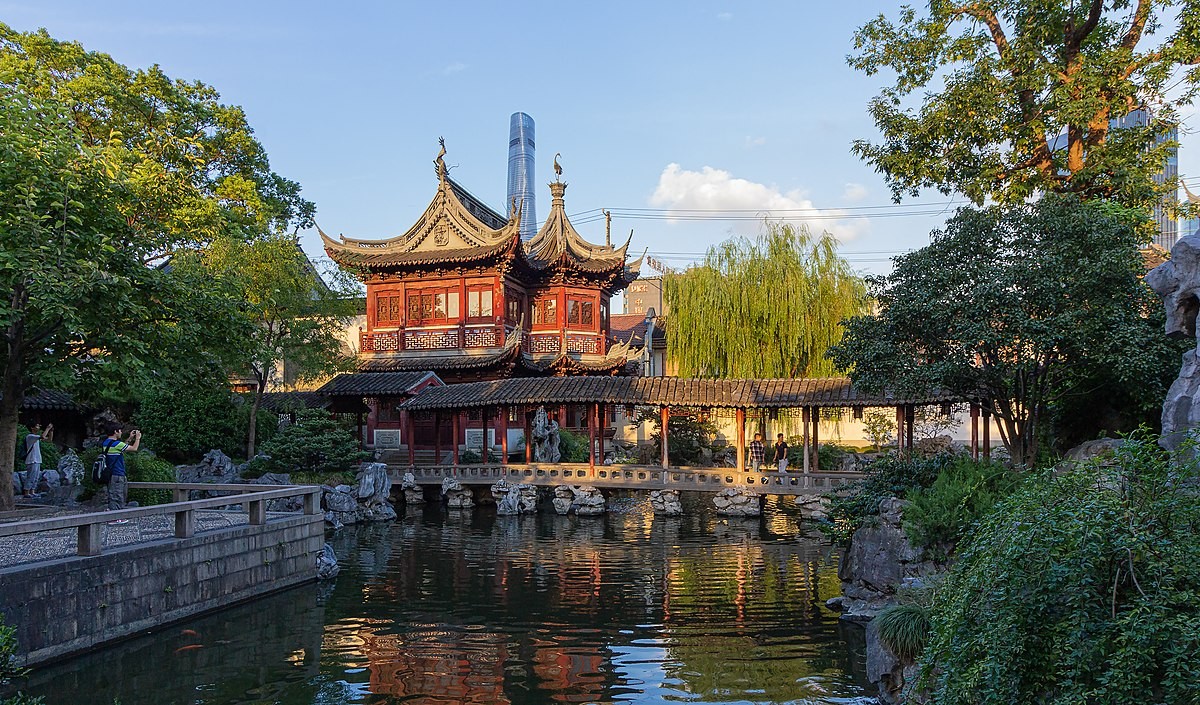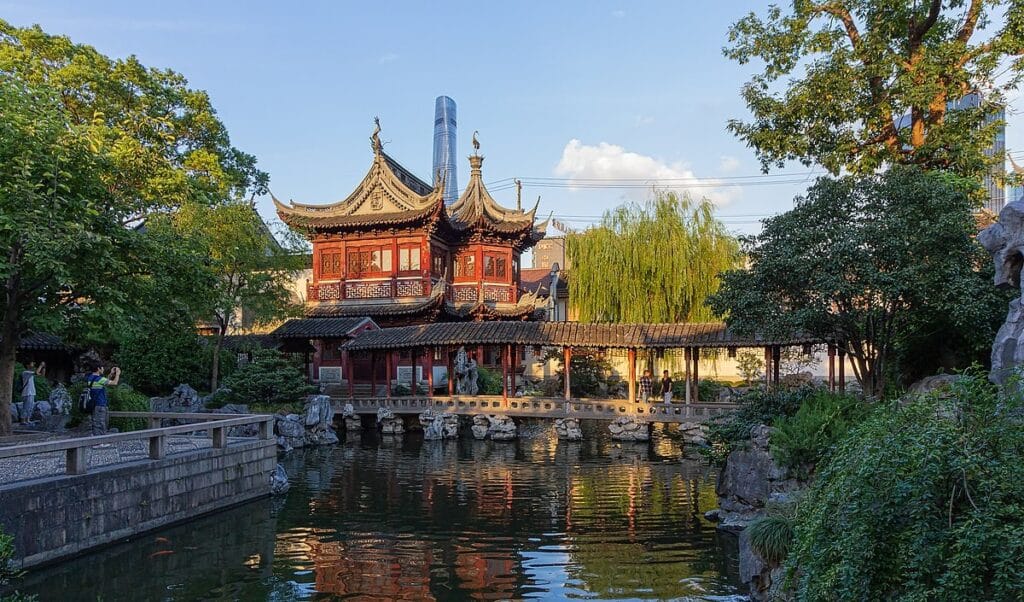 The Yu Yuan Garden is a traditional Chinese garden and is considered one of the finest examples of classical Chinese landscape architecture and is widely regarded as one of the most beautiful gardens in China. The garden features a variety of interconnected ponds, rock formations, bridges, and pavilions, set among lush greenery and beautiful flowers. Visitors can explore the winding paths and hidden courtyards of the garden, admiring the intricate details of the buildings, rockeries, and landscapes and learning about the traditional symbolism and significance of the various elements of the garden.