Vietnam is a country located in Southeast Asia. It is the 15th most populous country in the world, with a population of approximately 97 million. Its capital city is Hanoi, and its largest city is Ho Chi Minh City. The official language is Vietnamese, and the currency is the Vietnamese Dong. Vietnam has a rich cultural heritage, with influences from China, France, and other countries, reflected in its art, architecture, and traditions. Despite its turbulent history, Vietnam has undergone rapid economic growth and modernization in recent years, making it a fascinating destination for visitors to explore its rich cultural heritage and natural beauty.
Vietnam is known for its rich history, diverse culture, stunning landscapes, and delicious cuisine. With a long coastline, lush rice paddies, towering mountains, and vibrant cities, it offers a wealth of natural beauty and cultural richness. The country is famous for its flavorful cuisine and rich cultural heritage.
Explore the City of Hanoi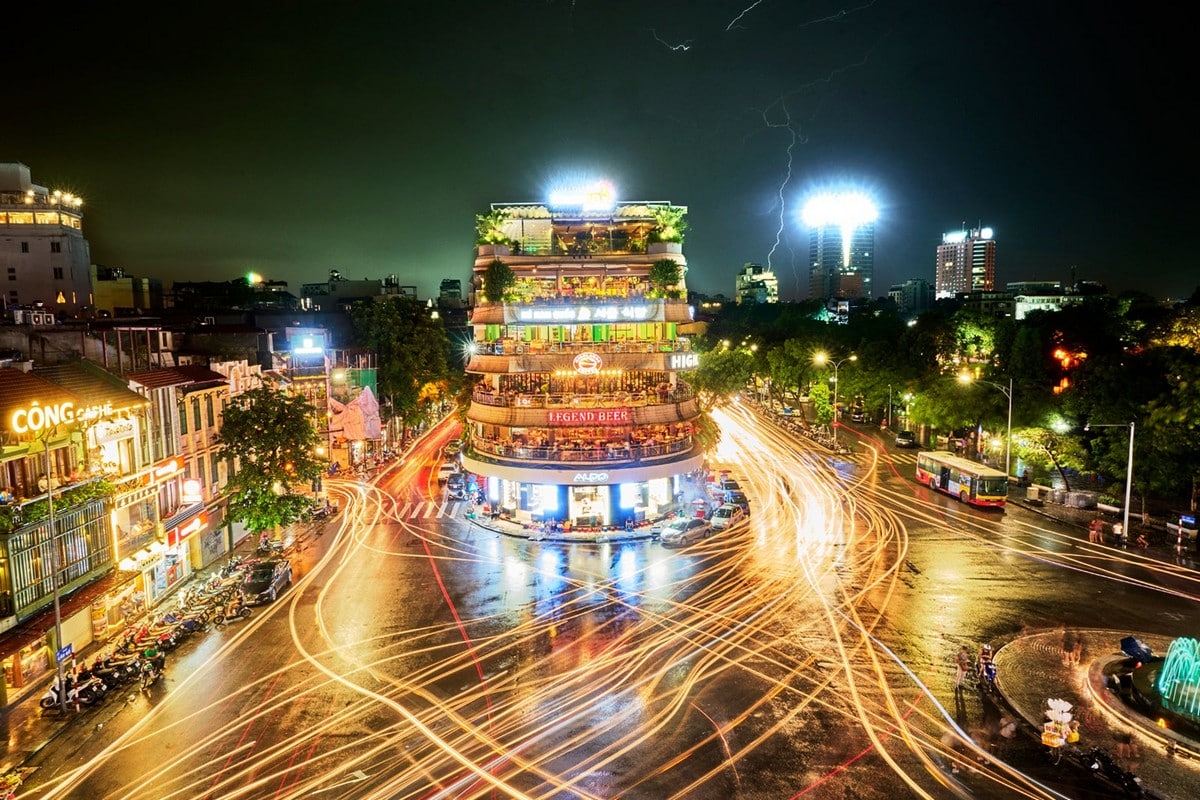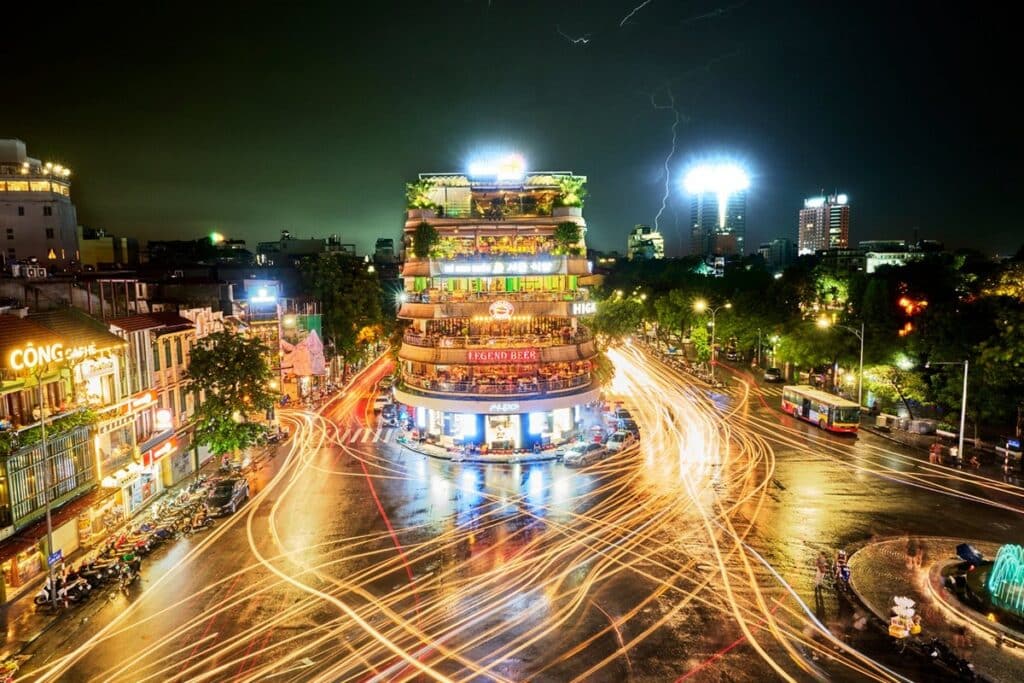 Hanoi is the capital city of Vietnam and is known for its rich cultural heritage and historical landmarks. The city is located in the Red River delta and is surrounded by lush green hills. The Old Quarter is the city's historic center and is home to narrow, winding streets lined with traditional shop houses and centuries-old temples. Some of the city's most notable landmarks include the Temple of Literature, Ho Chi Minh's Mausoleum, and the One Pillar Pagoda. Hanoi is also renowned for its street food, coffee shops, and vibrant night markets.
Cruise in Ha Long Bay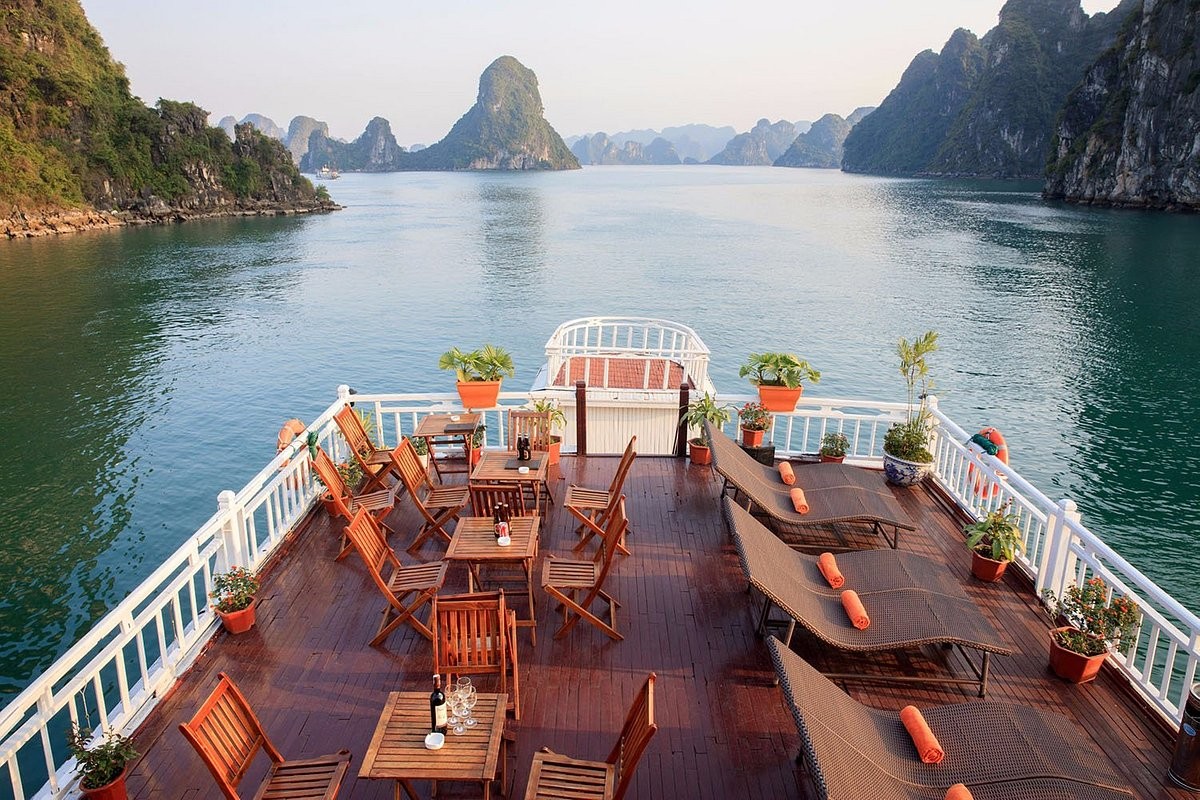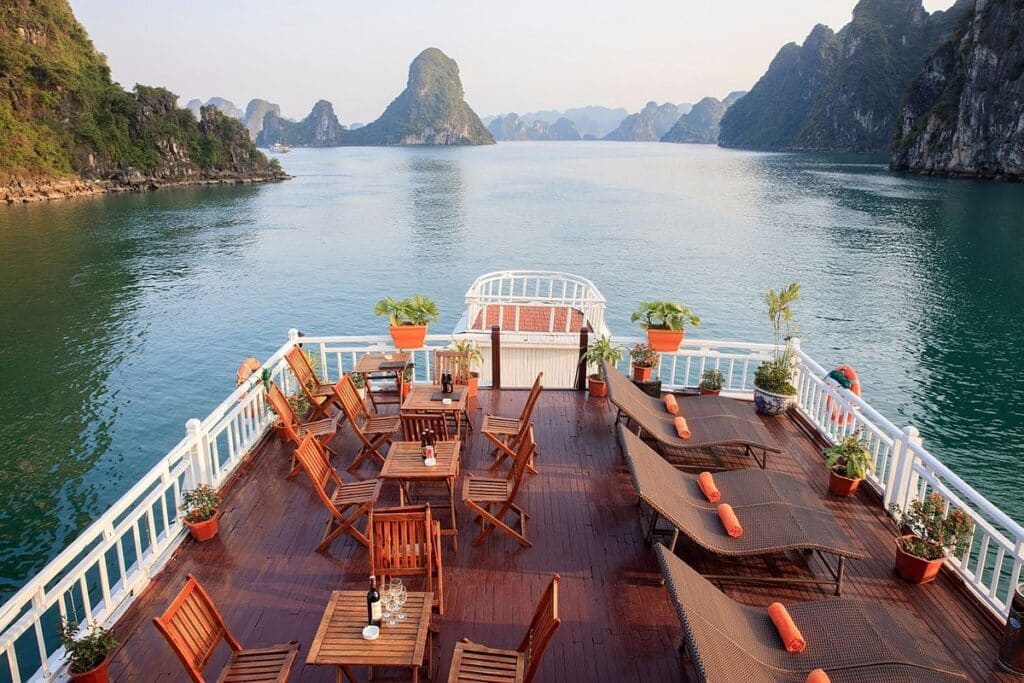 Ha Long Bay, located in northeastern Vietnam, is a must-visit destination for any traveler. This stunning bay features thousands of towering limestone cliffs and islets dotted with tiny beaches and lush green vegetation. A cruise in Ha Long Bay is a unique way to experience this natural wonder. Visitors can choose from various boats, from traditional junk boats to luxury cruisers. On the cruise, passengers can relax on deck and enjoy the stunning scenery, go kayaking or swimming in crystal-clear waters, and visit local fishing villages and cave systems.
Cu Chi Tunnels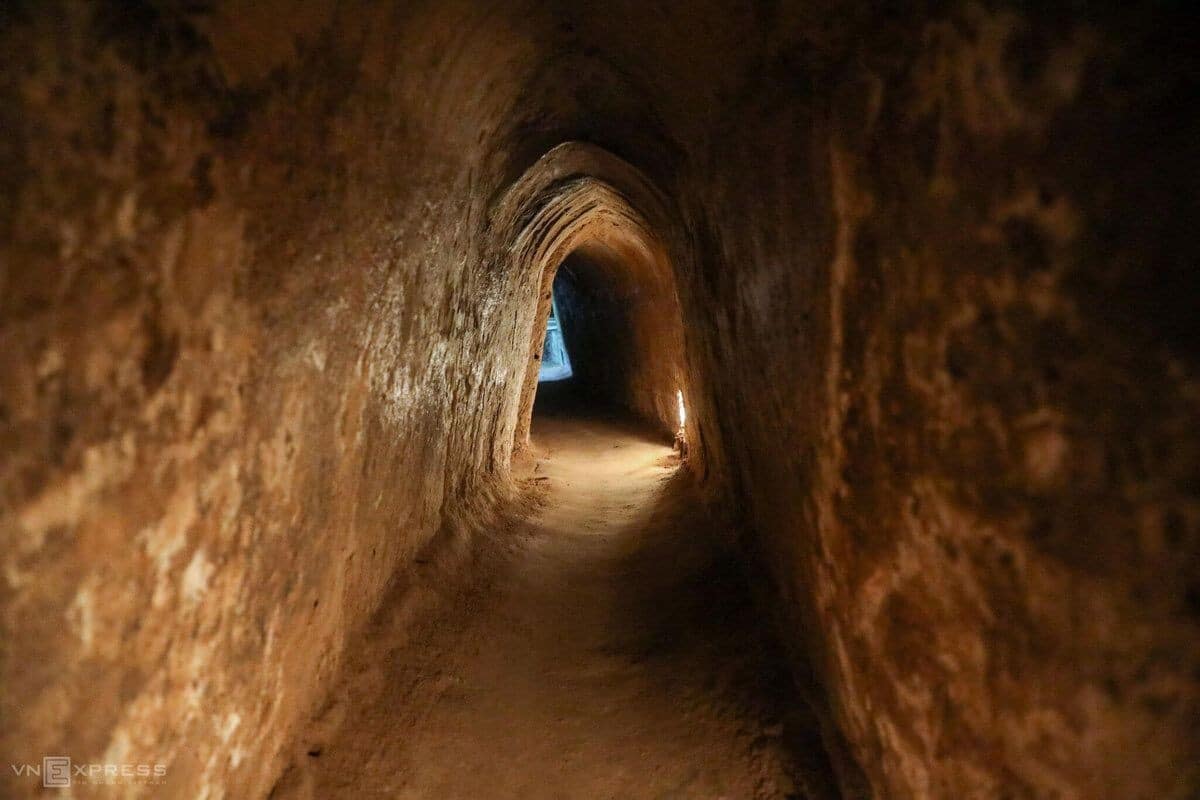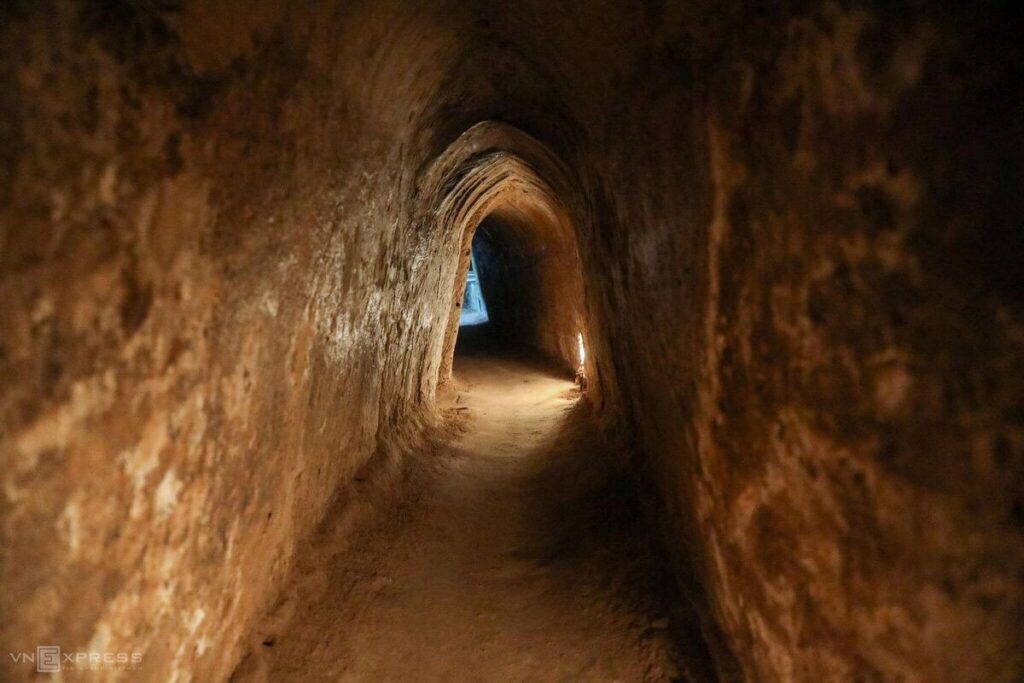 The Cu Chi Tunnels are a network of underground tunnels in southern Vietnam. Viet Cong soldiers used the tunnels during the Vietnam War to hide from enemy forces and launch surprise attacks. The tunnels are a remarkable feat of engineering and are a testament to the ingenuity and resilience of the Vietnamese people. Visitors can tour a section of the tunnels, which have been restored for safe travel. The narrow tunnels can be tight and cramped, but they offer a unique and fascinating glimpse into the past.
Tet Nguyen Dan, Vietnamese New Year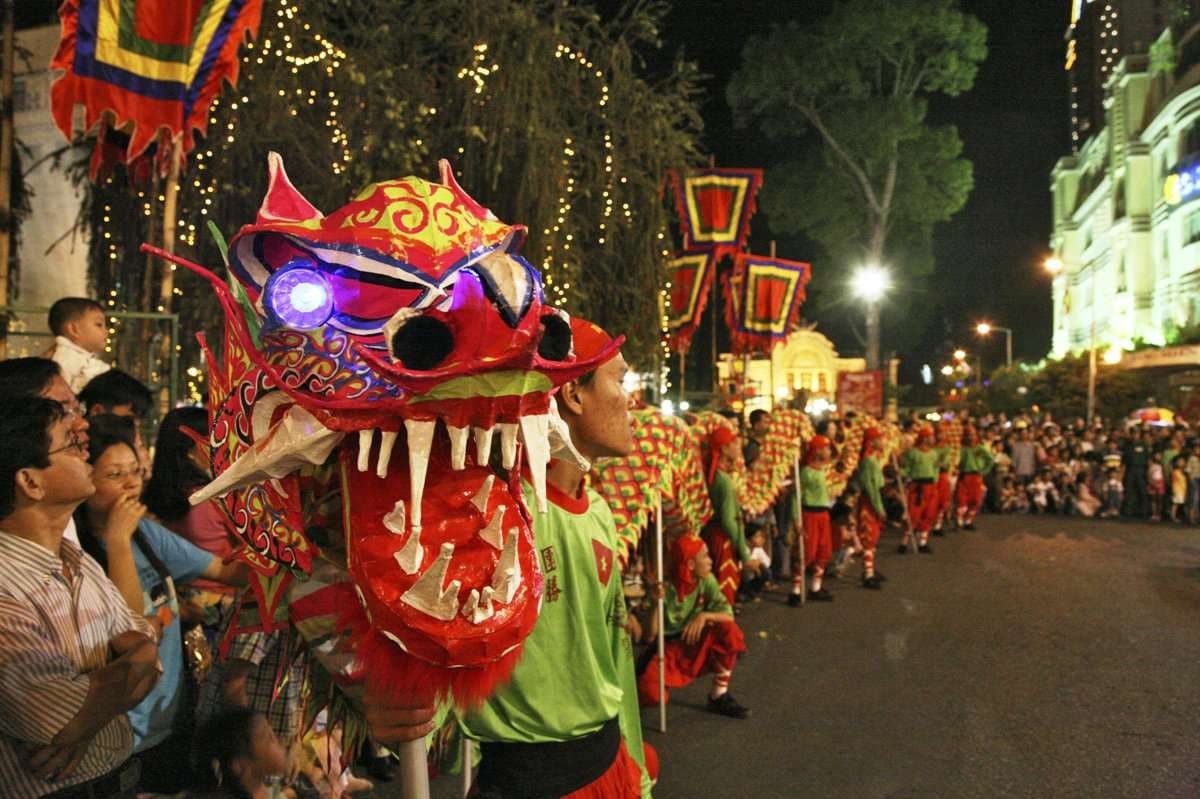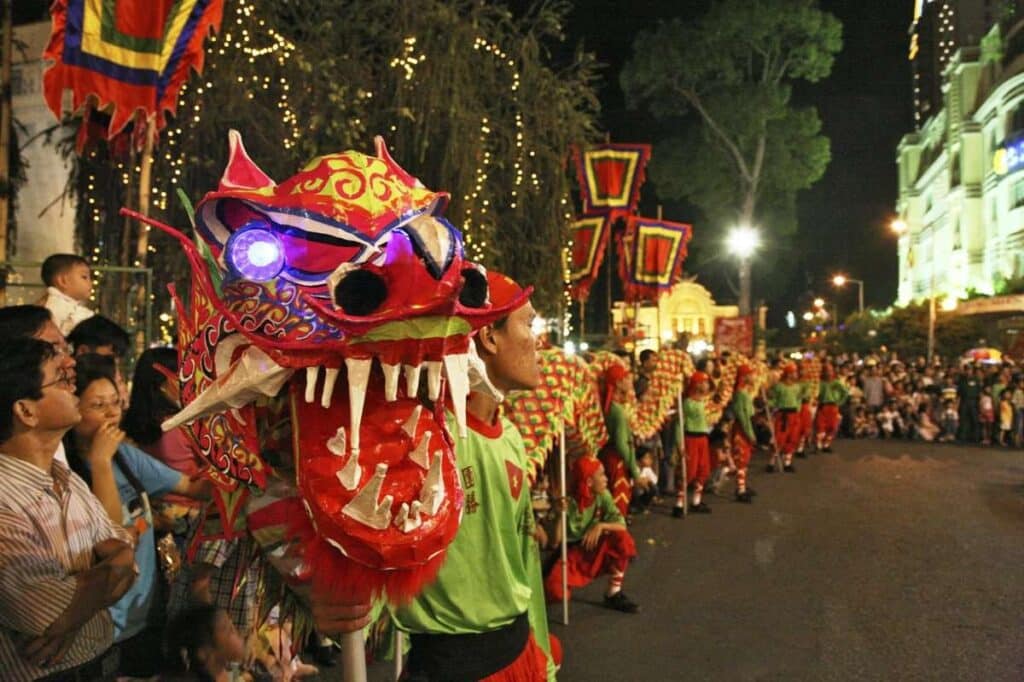 Tet Nguyen Dan, also known as Vietnamese New Year, is the country's most important and widely celebrated holiday. It is held annually in late January or early February, marking the start of the lunar new year. During Tet, families come together to share meals, exchange gifts and visit relatives and friends. Vibrant decorations, including lanterns, banners, and flowers, also characterize the holiday. Tet is a time for renewal, and many Vietnamese people clean their homes, prepare traditional foods, and wear new clothes to symbolize a fresh start. The holiday is also marked by religious ceremonies, such as visiting pagodas and temples to offer incense and pray.
The Ancient Town of Hoi An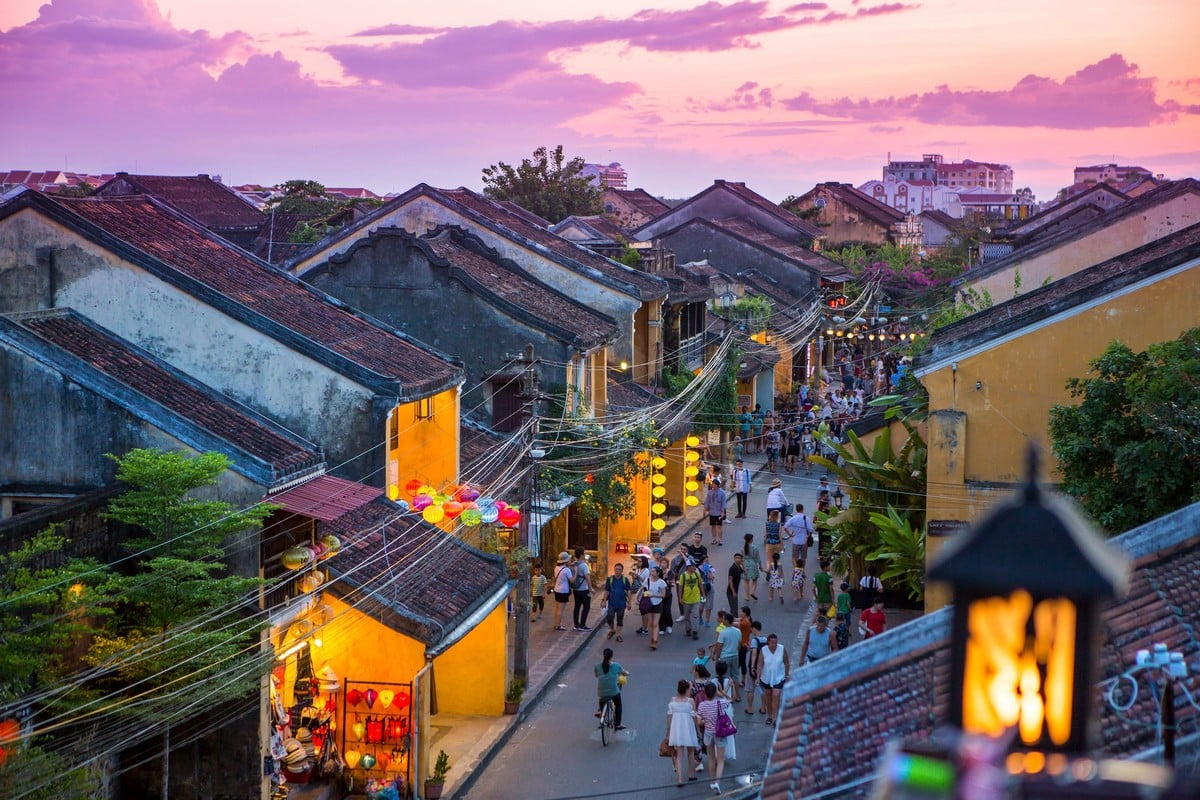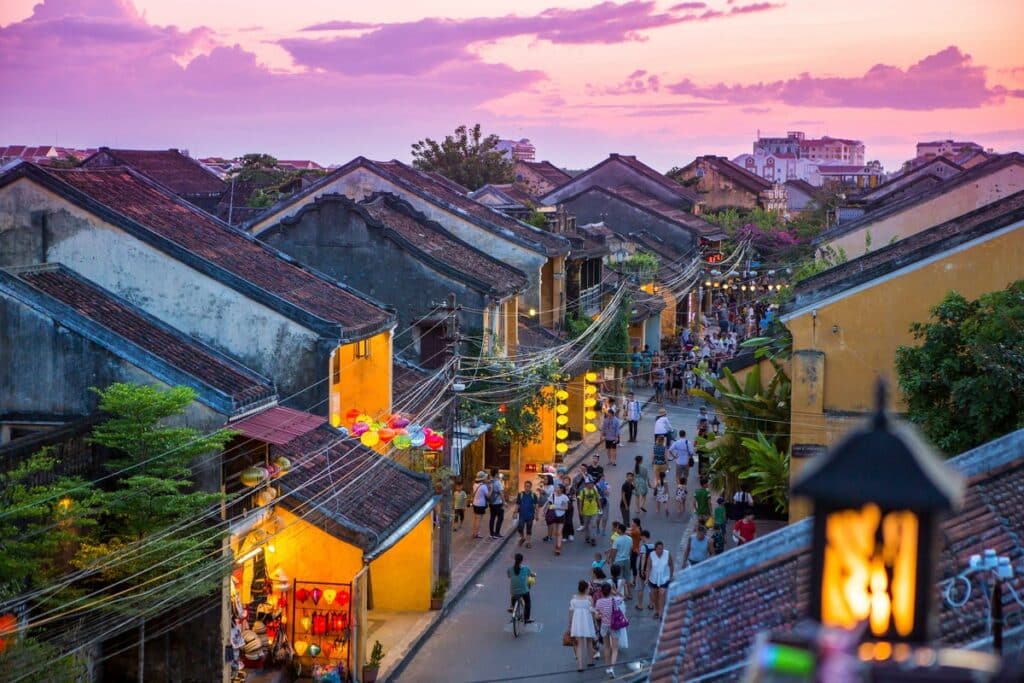 Hoi An is a charming and historic city in central Vietnam. It is known for its well-preserved ancient town, a UNESCO World Heritage site. The town is characterized by narrow, winding streets lined with traditional shop houses and century-old temples. The city is also renowned for its lanterns, which add to the charm of the ancient town. Hoi An is a popular destination for visitors looking for a peaceful escape and a taste of traditional Vietnamese life. The city offers a variety of cultural and historical attractions, including the Hoi An Ancient Town and the Japanese Covered Bridge.
War Remnants Museum in Ho Chi Minh City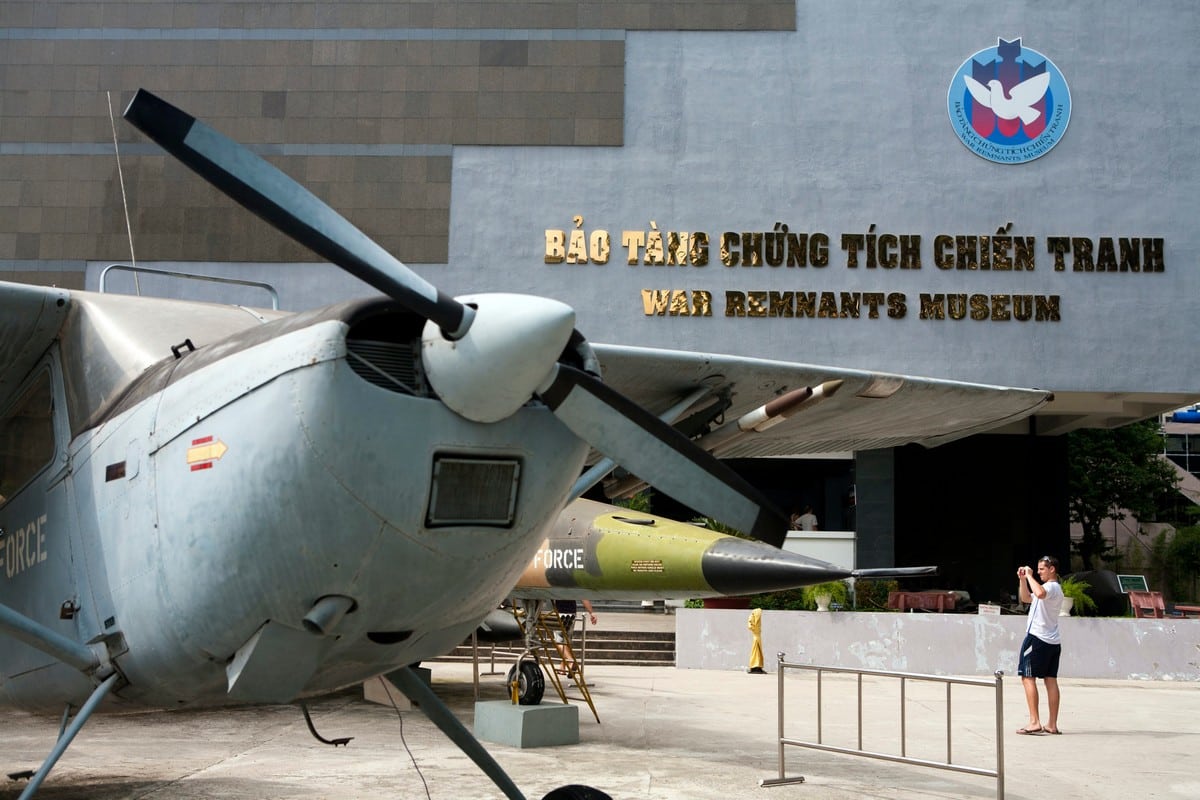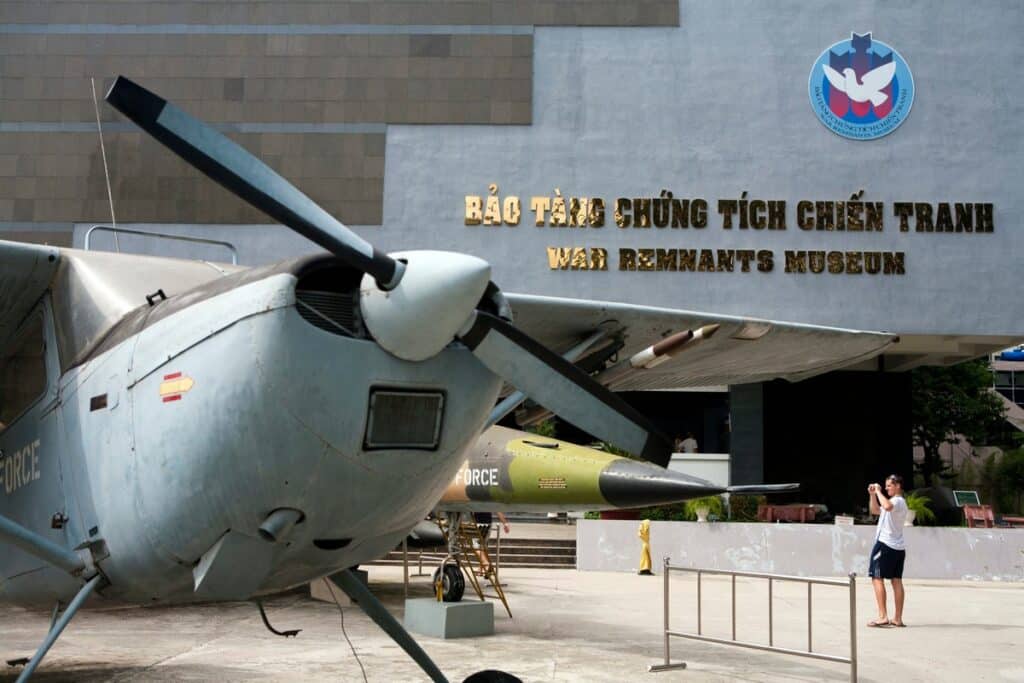 The War Remnants Museum in Ho Chi Minh City is dedicated to the Vietnam War and its impact on the country and its people. The museum features a vast collection of artifacts, photographs, and exhibits that tell the story of the war, from its causes to its consequences. Visitors can see exhibits on the effects of Agent Orange, weapons used in the conflict, and the experiences of soldiers and civilians during the war. The museum is a sobering reminder of the human toll of conflict and serves as a testament to the resilience of the Vietnamese people.
Vietnamese Cooking Classes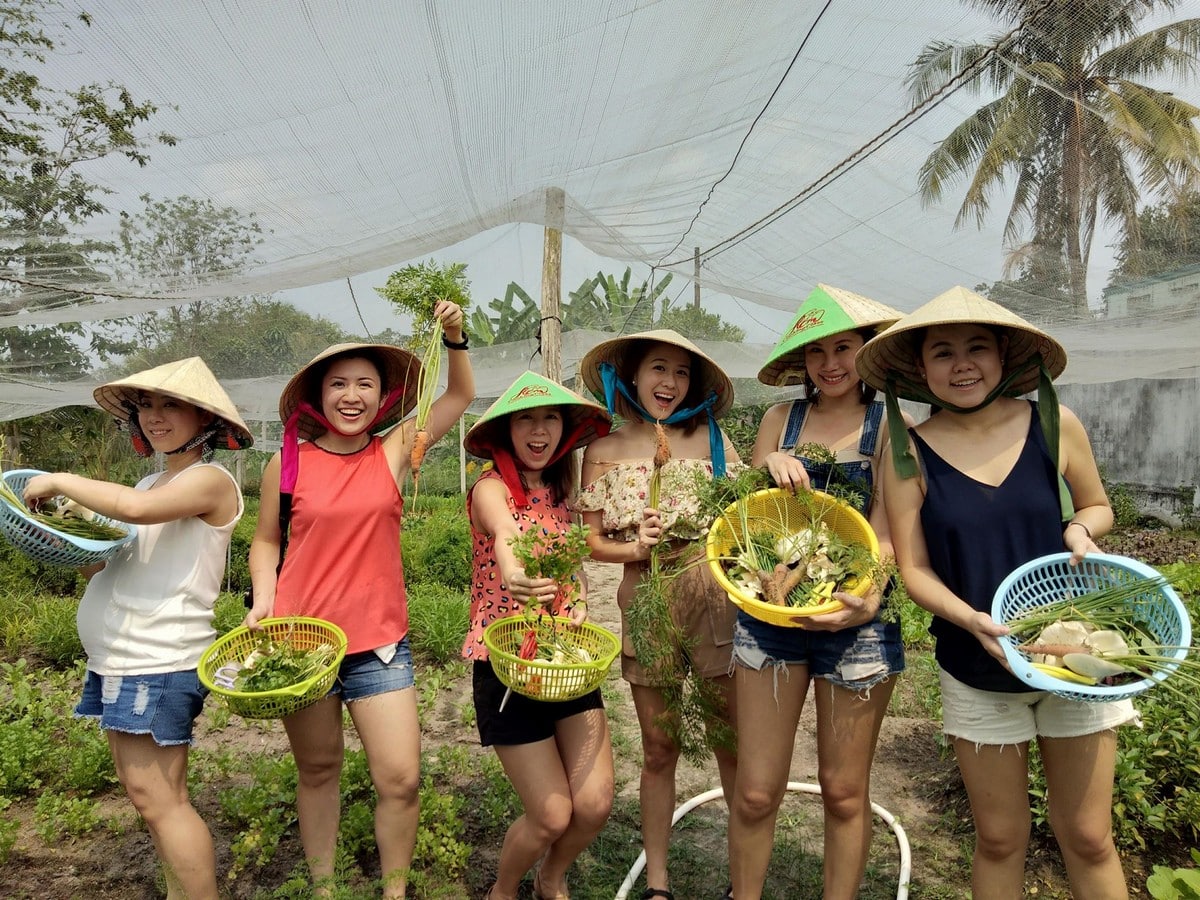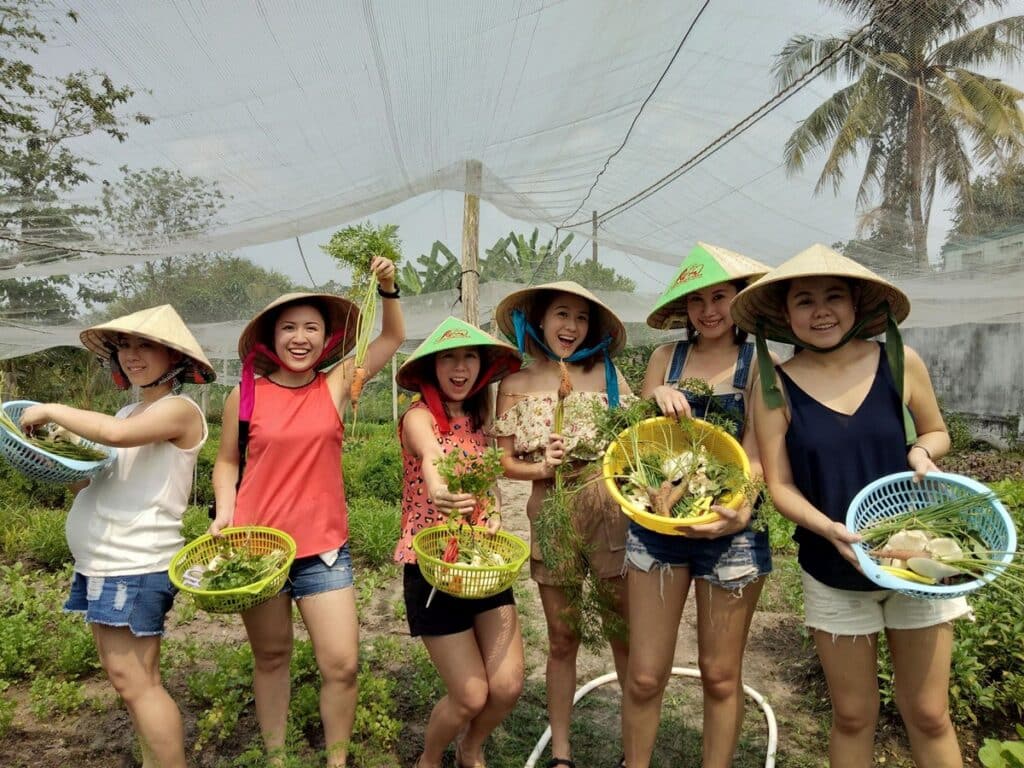 Taking a cooking class to make authentic Vietnamese cuisine is a fun and delicious way to experience the country's rich culinary heritage. Classes are often held in traditional Vietnamese homes or cooking schools and are taught by experienced local chefs. During a cooking class, students will learn about the key ingredients and techniques used in Vietnamese cuisine, including herbs and spices, the preparation of fresh noodles, and grilling seafood and meats. They will have the opportunity to make various dishes, such as pho, spring rolls, and banh mi, and learn about each dish's cultural significance.
Exploring the Mekong Delta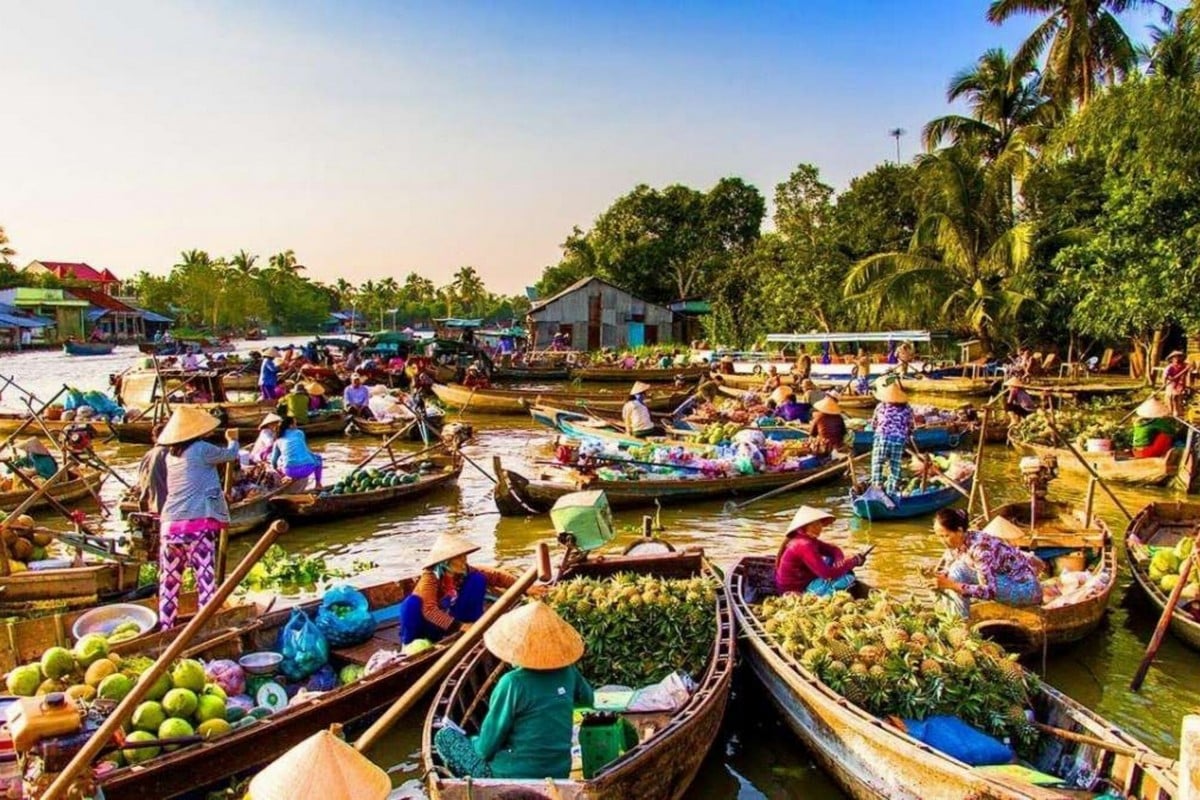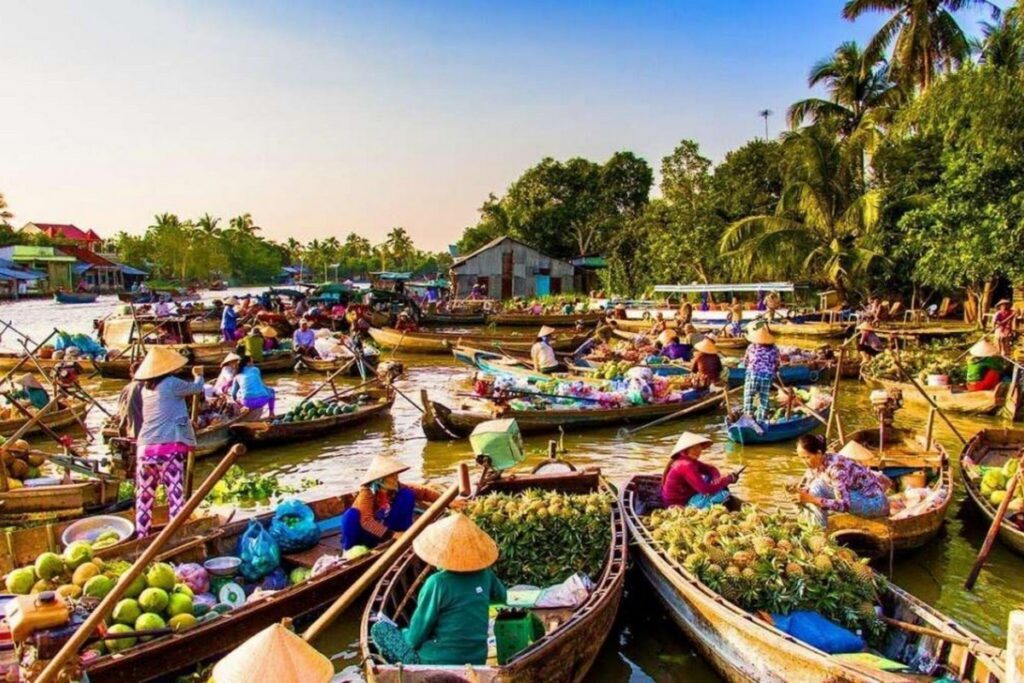 The Mekong Delta is a vast and fertile region in southern Vietnam, formed by the delta of the Mekong River as it flows into the South China Sea. The region is known for its lush greenery, vast rice paddies, and vibrant floating markets. Visitors to the Mekong Delta can explore the region by boat, taking in the sights and sounds of daily life along the river and discovering the many fruits and vegetables grown in the fertile delta soil. The region is also home to diverse ethnic communities with unique customs, traditions, and ways of life.
Hoi An Lantern Festival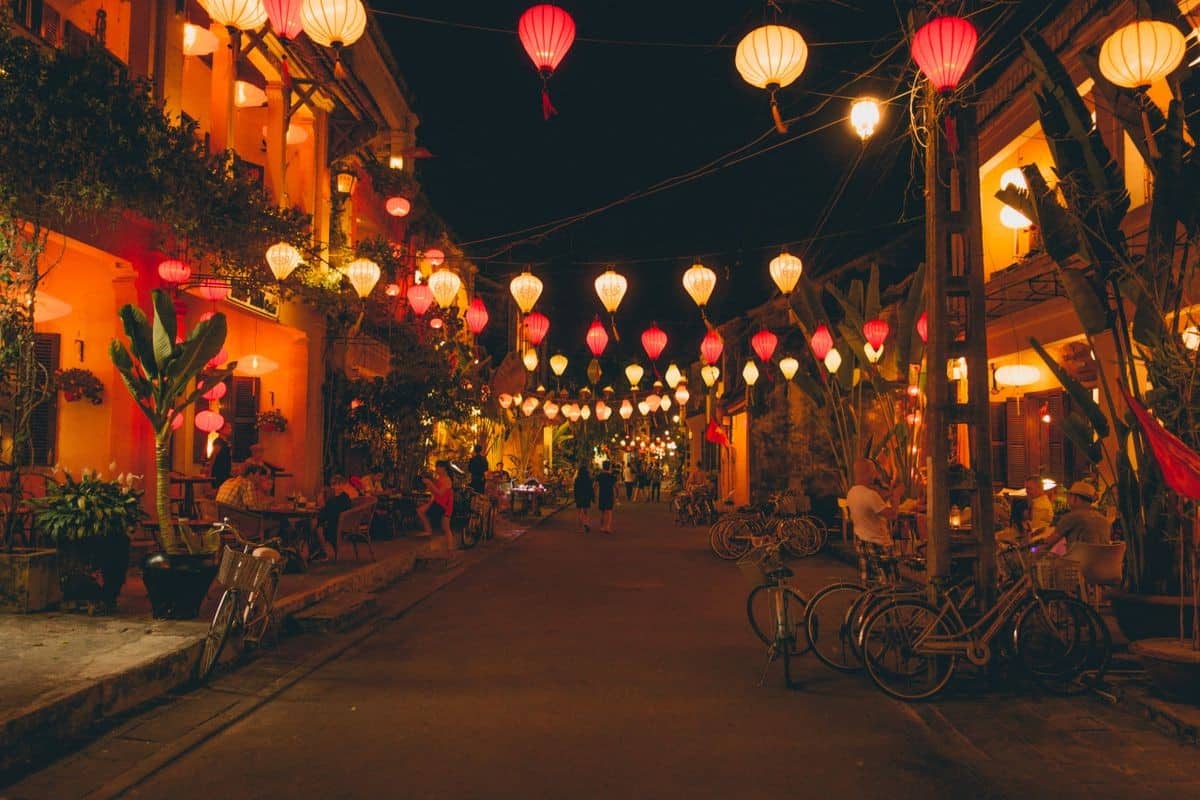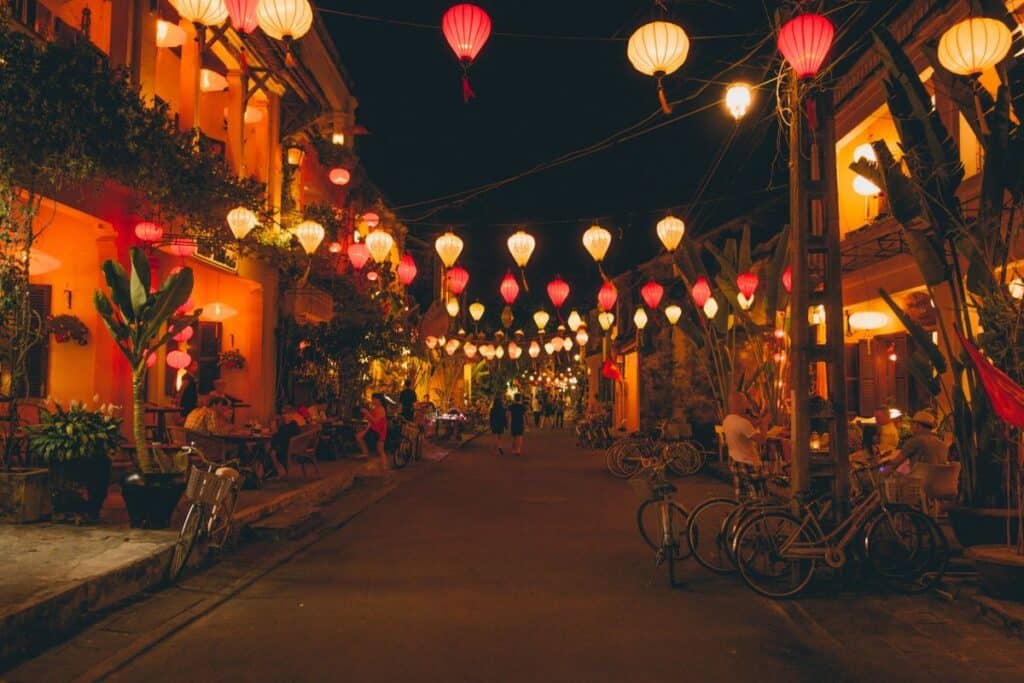 The Hoi An Lantern Festival is an annual event held in the historic city of Hoi An. The festival is held on the full moon of the lunar calendar and is a celebration of light and color. During the festival, Hoi An's streets are lit with thousands of lanterns, creating a magical and enchanting atmosphere. Visitors can join in the festivities by lighting their lanterns and releasing them into the river, wishing good luck and prosperity. The festival is accompanied by traditional music, dance, and food and provides an opportunity for visitors to experience the country's rich cultural heritage.
The Imperial City in Hue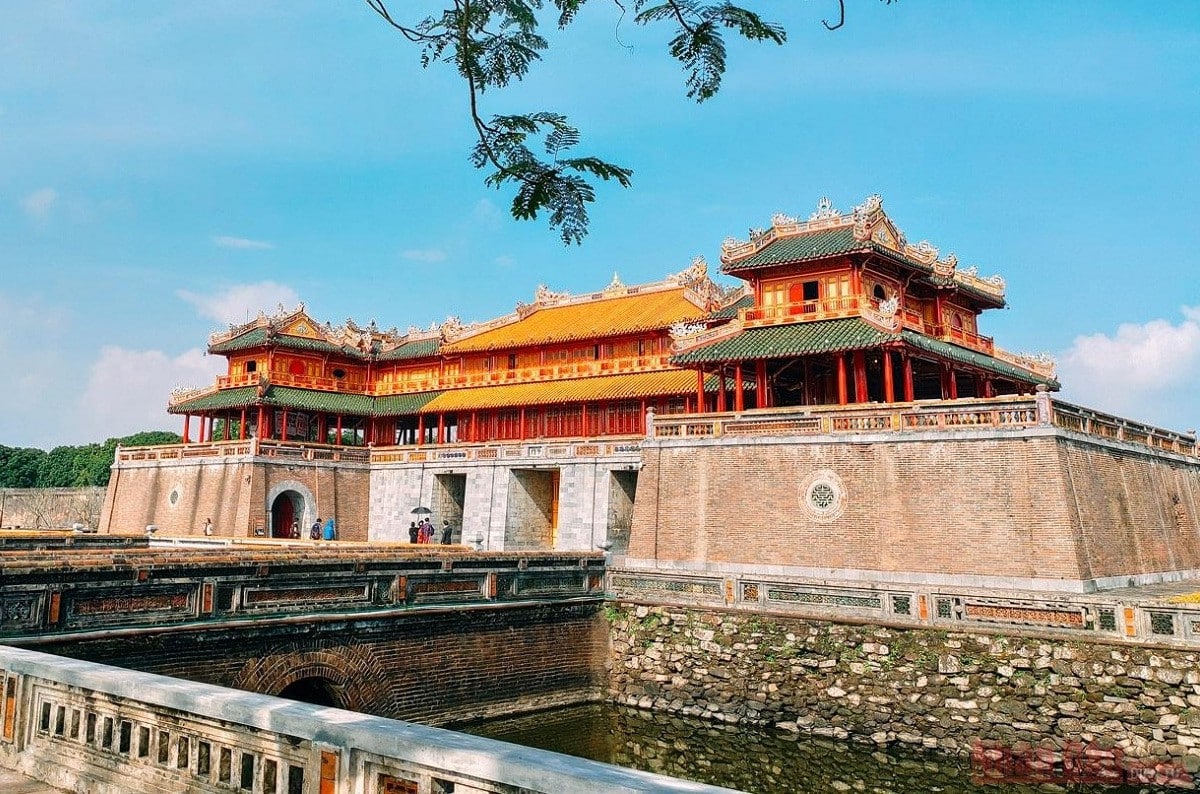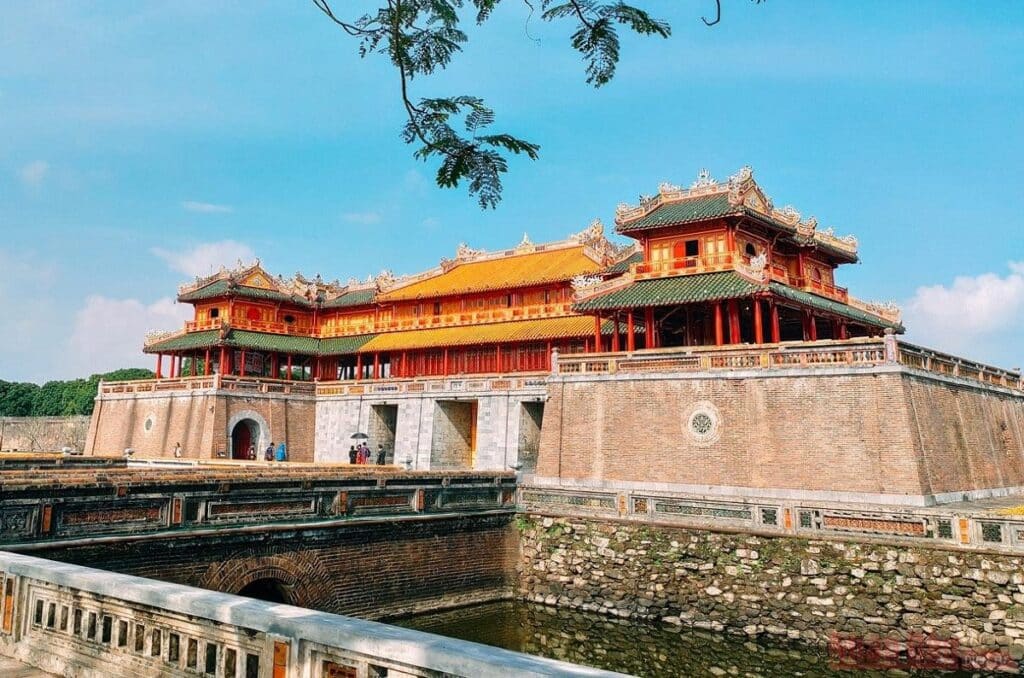 Hue is a city in central Vietnam known for its rich history and cultural heritage. It was the former capital of Vietnam and is famous for its imperial city, a walled complex of palaces, temples, and gates that served as the political and cultural center of the country for over 150 years. The imperial city is now a UNESCO World Heritage site and is a popular tourist destination. Visitors can explore the historic citadel, the Forbidden Purple City, and the tombs of the former emperors. Hue is also famous for its traditional cuisine, including Hue-style beef noodle soup and sweet cakes.
Scenic Drive Along the Hai Van Pass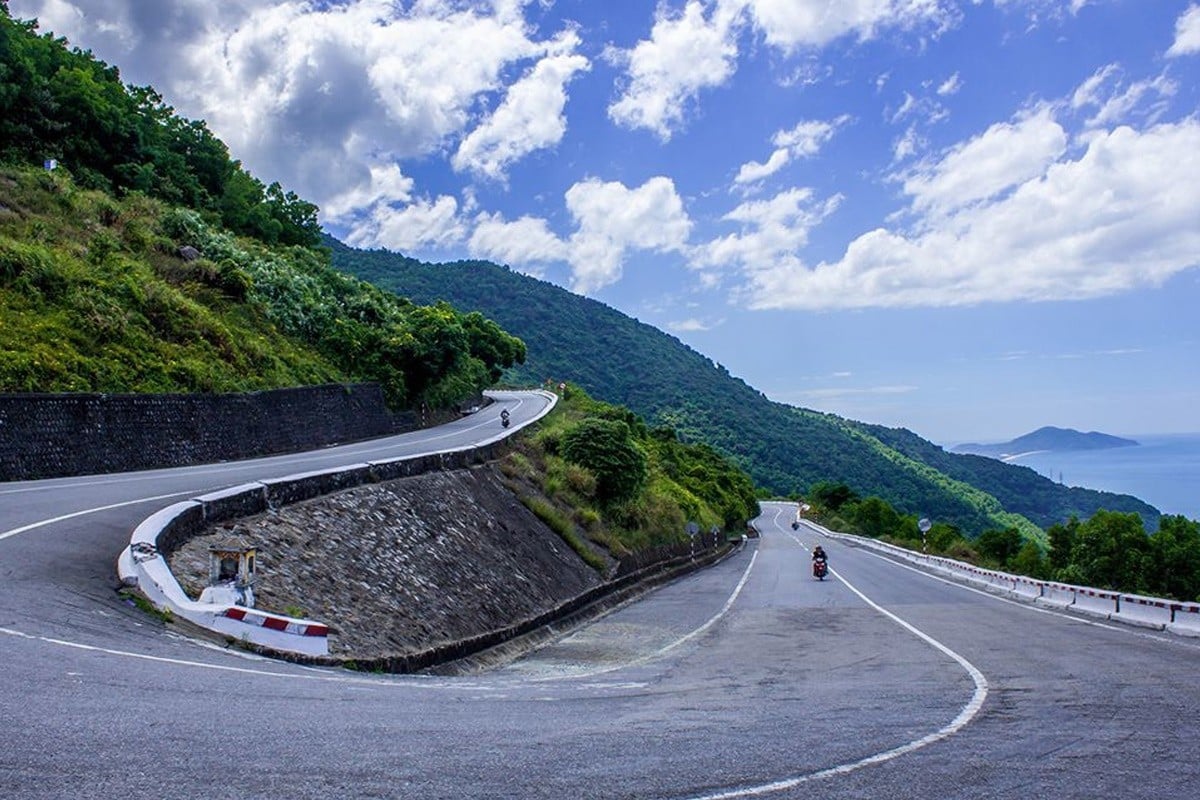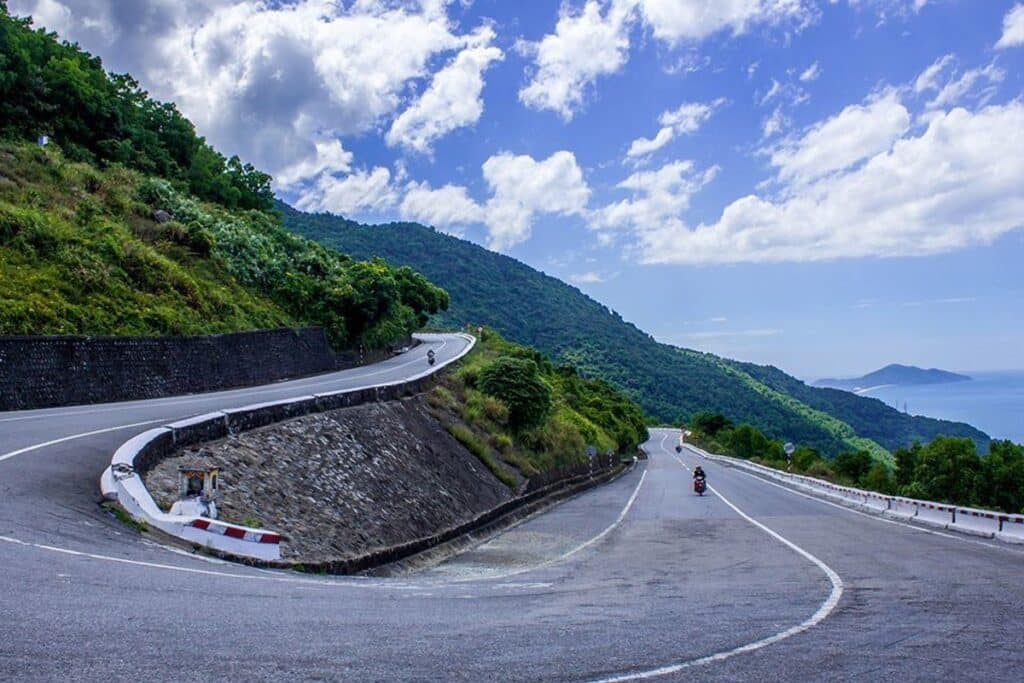 A scenic drive along the Hai Van Pass is a beautiful and exhilarating way to experience the stunning natural beauty of central Vietnam. The Hai Van Pass is a winding road that runs along the coast, offering breathtaking views of the ocean, the nearby hills, and the surrounding countryside. The drive goes through lush green forests, pristine beaches, and rolling hills. Along the way, tourists can stop at scenic overlooks to take in the views or visit villages to meet the locals and experience traditional Vietnamese culture.
Ho Chi Minh City's Street Food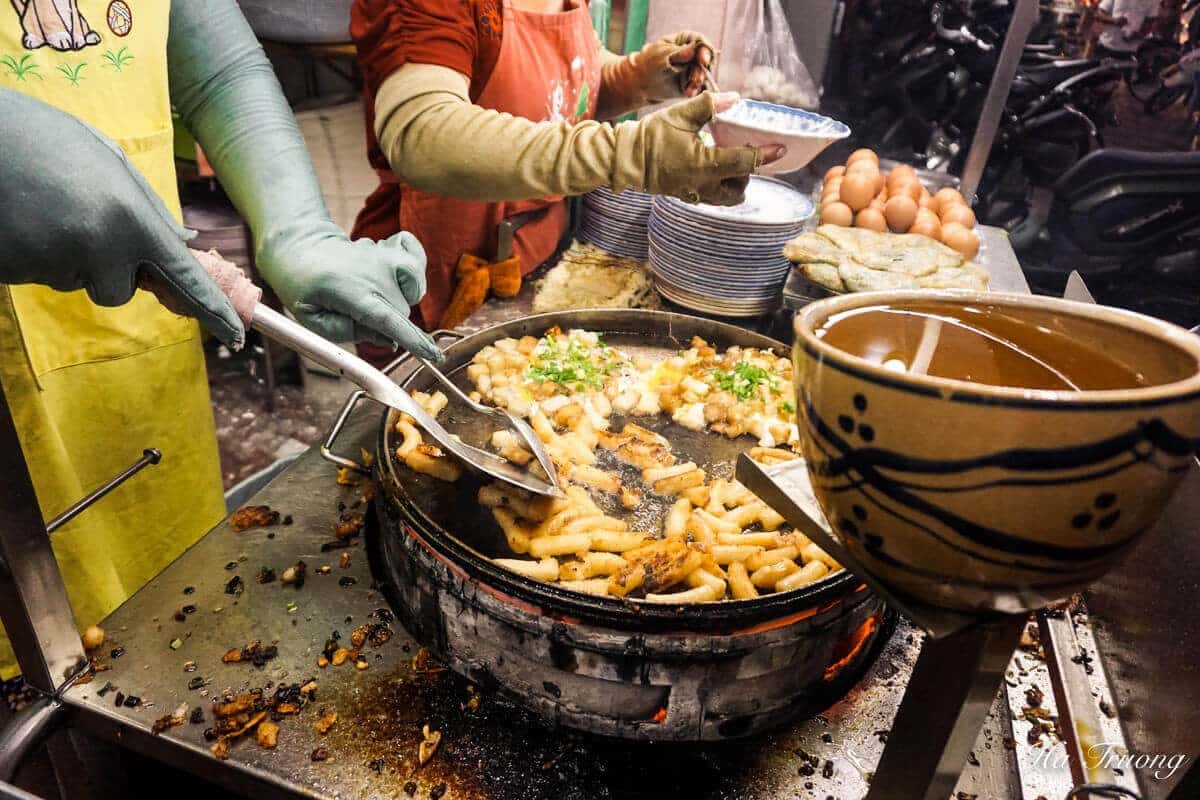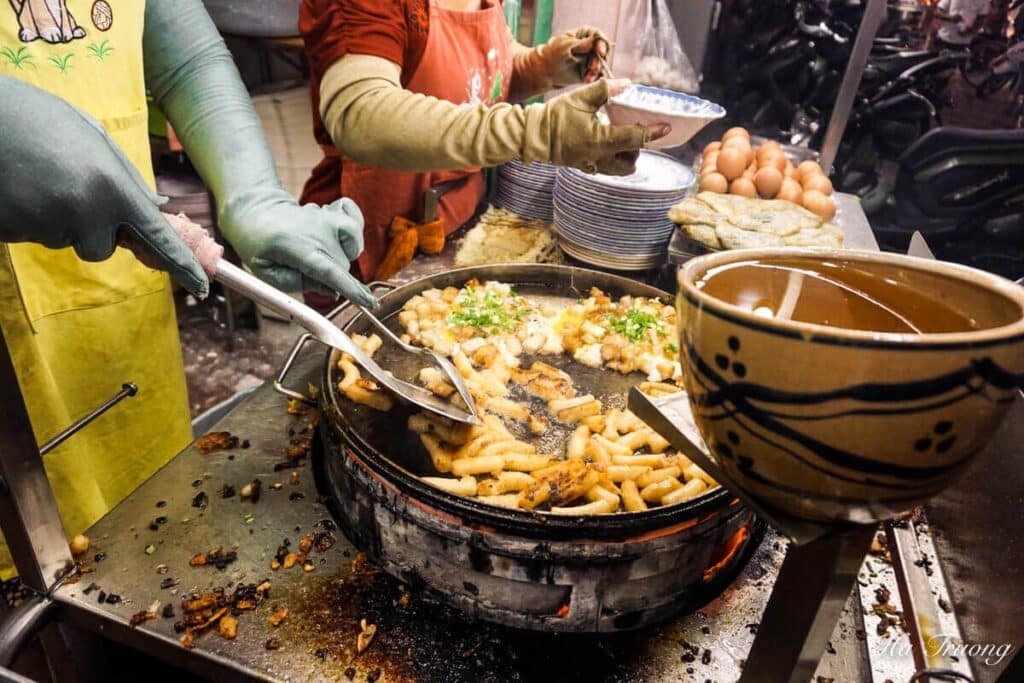 Ho Chi Minh City is renowned for its street food, offering an array of delicious and affordable dishes for food lovers to explore. From fragrant pho noodle soup to sizzling banh mi sandwiches, street food in Ho Chi Minh City is a fusion of flavors from all over Vietnam and influences from French, Chinese, and Indian cuisine. The city is dotted with street food stalls and vendors, serving everything from grilled seafood to sweet snacks. Visitors can try traditional dishes such as bun bo hue (spicy beef noodle soup), banh xeo (crispy pancakes), and cha ca (grilled fish with noodles).
Stunning Beaches of Da Nang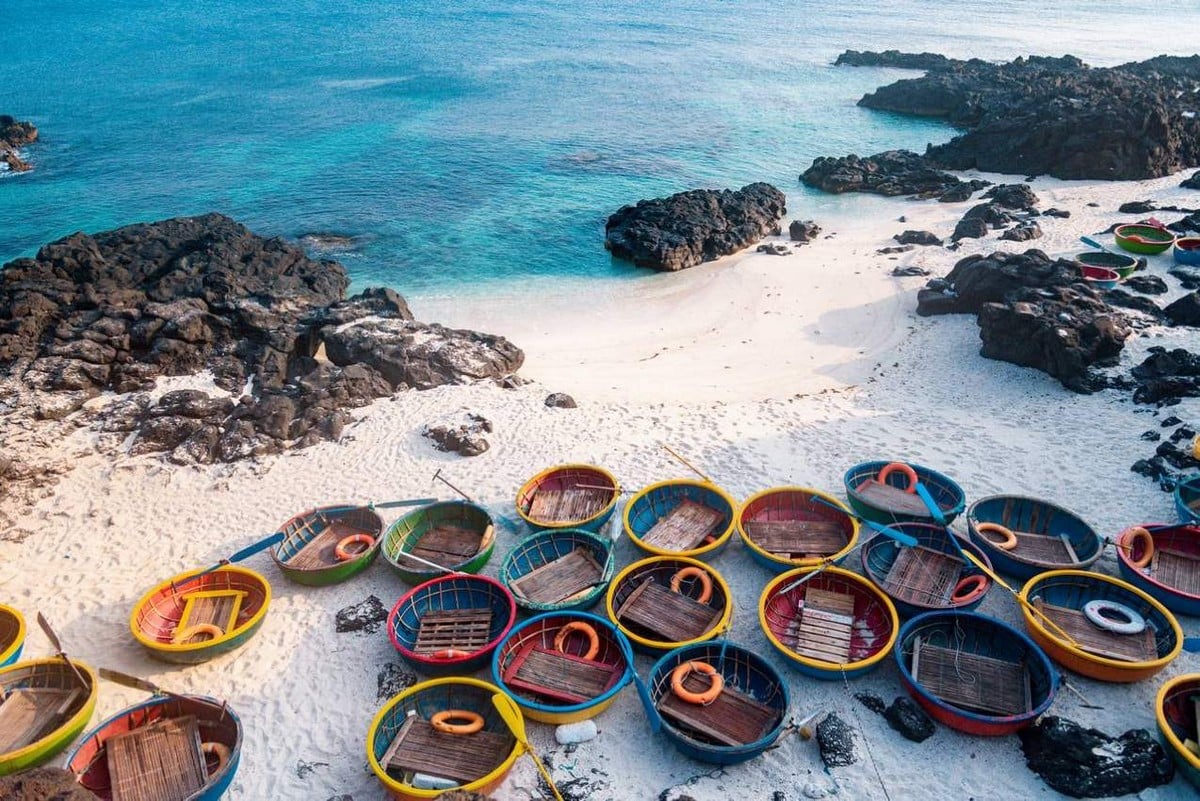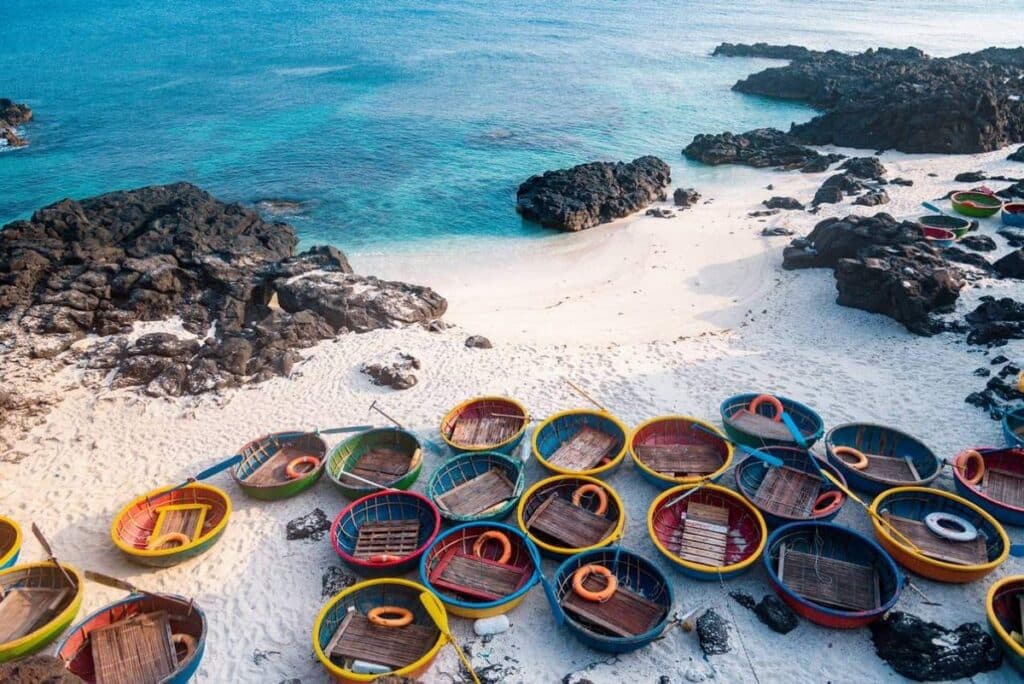 Da Nang is a coastal city in central Vietnam famous for its stunning beaches. The city is located along a long stretch of coastline. From the lively My Khe Beach, popular with surfers, to the quiet and peaceful Non Nuoc Beach, there is a beach for everyone in Da Nang. The beaches in Da Nang are known for their soft, white sand and crystal-clear water, making them ideal for swimming, sunbathing, and water sports. Visitors can also explore nearby islands, go snorkeling or scuba diving, or take a boat tour to see the local marine life.
Historical Site of My Son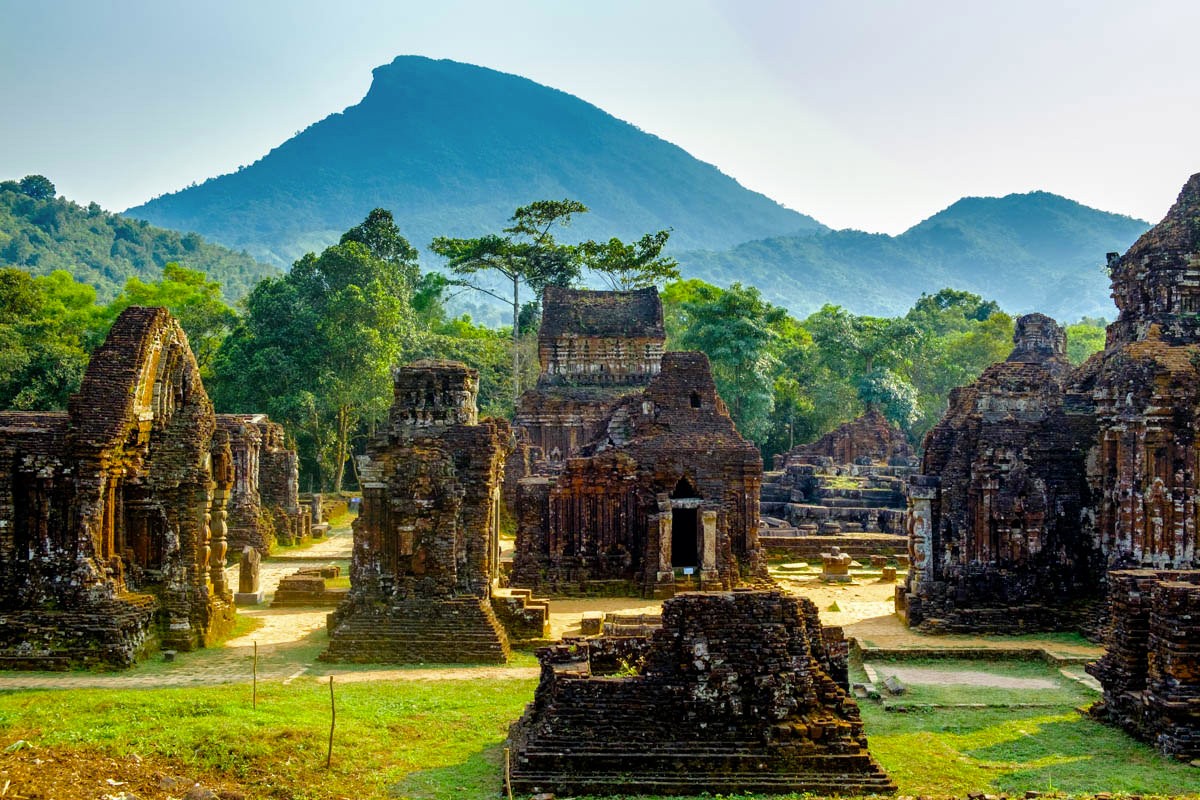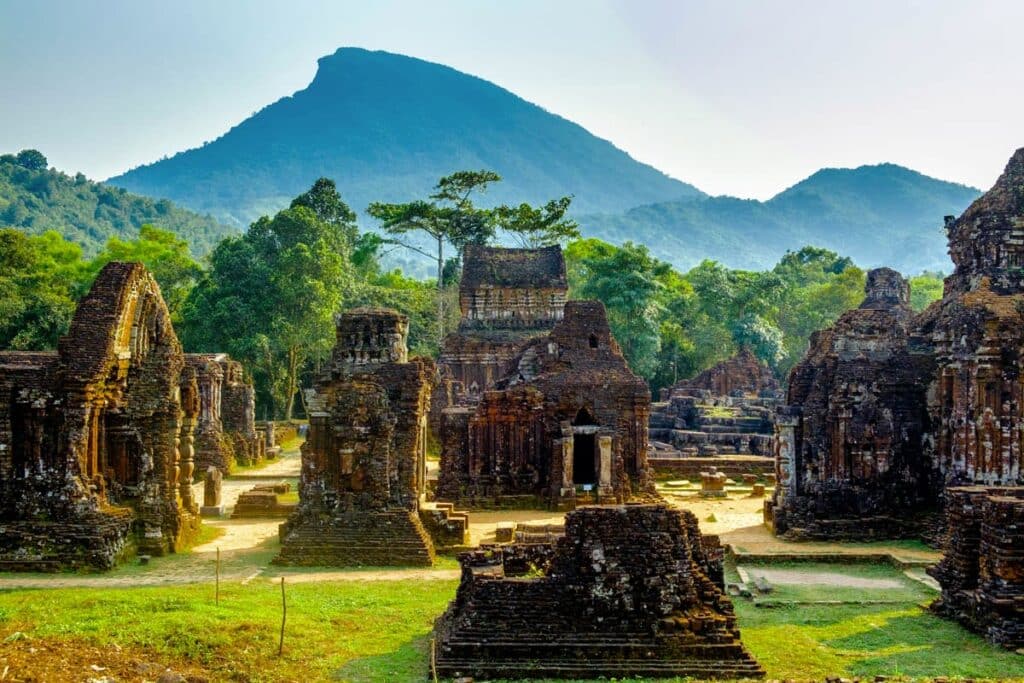 My Son is a complex of ancient Hindu temples located in central Vietnam and is considered one of Southeast Asia's most important archaeological sites. The temples were built between the 4th and 14th centuries and were dedicated to the Hindu god, Shiva. The site consists of brick structures, including temples, towers, and gateways, set amidst lush jungle vegetation. The temples are known for their intricate carvings, depicting scenes from Hindu mythology, and advanced architectural features, such as underground drainage systems and elaborate brickwork.
Celebrate the Hue Festival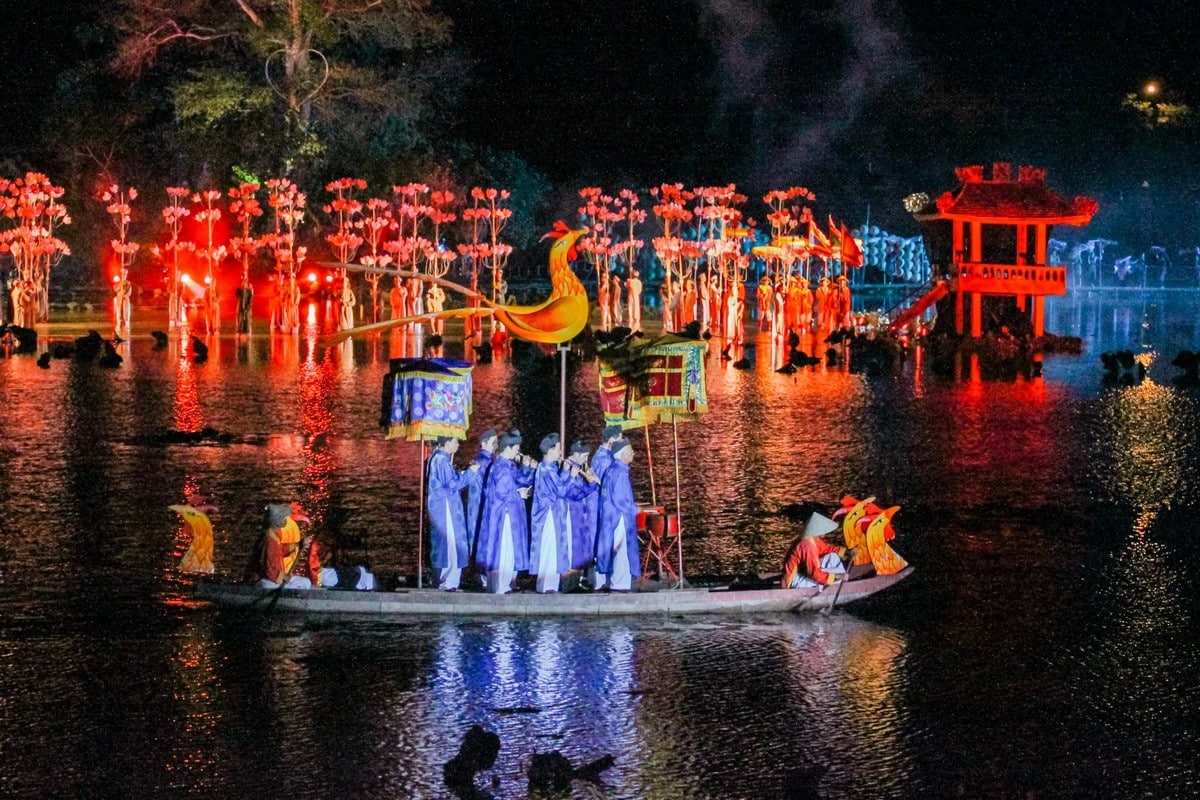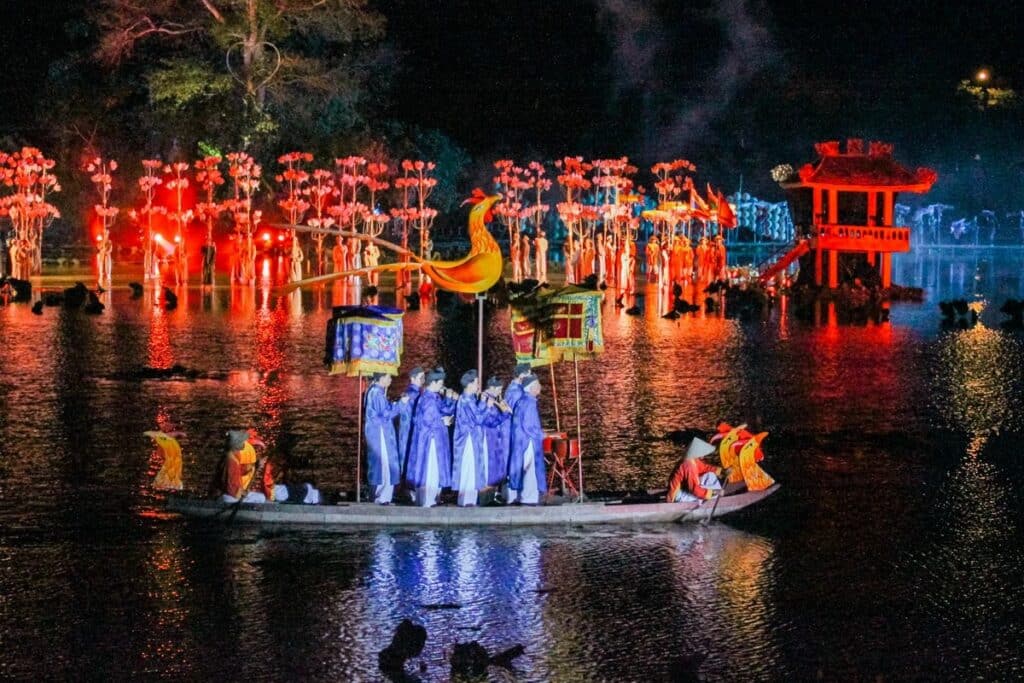 The Hue Festival is a biennial cultural festival held in the city of Hue in central Vietnam. The festival is a celebration of the rich cultural heritage of Hue and the surrounding region and is one of the most important cultural events in the country. The festival features a range of performances, including traditional music and dance, theater, and street performances, as well as local arts and crafts exhibitions. Visitors can also enjoy traditional games and competitions, such as dragon boat races and martial arts displays, and participate in cultural workshops, such as cooking classes and calligraphy demonstrations.
The Stunning Ban Gioc Waterfall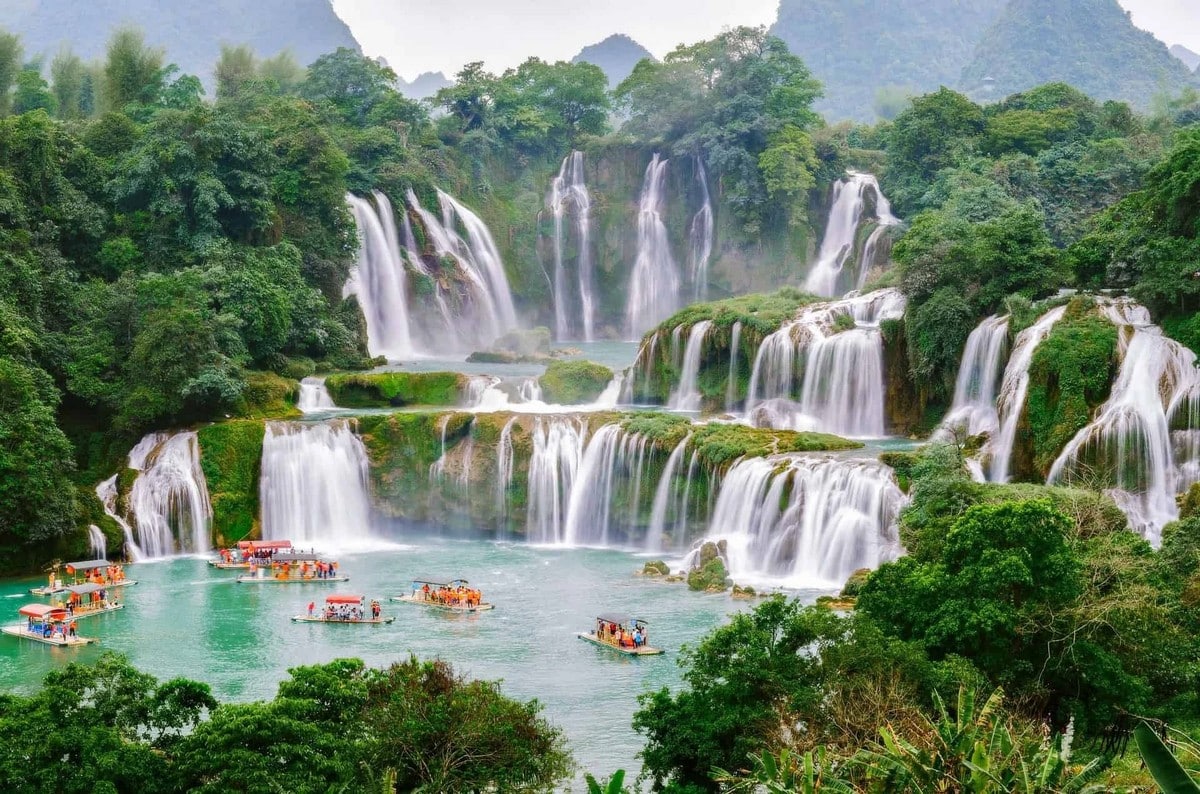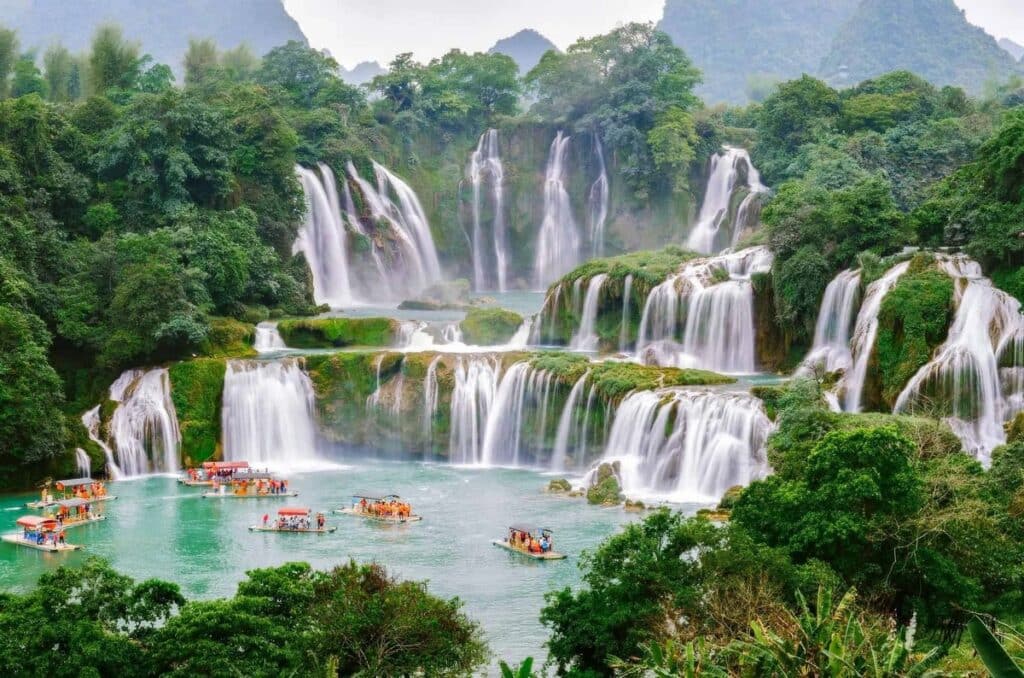 Ban Gioc Waterfall is a stunning natural wonder on the border between Vietnam and China. The waterfall is one of the largest in Asia and is formed by the Quay Son River. The waterfall is surrounded by lush jungle vegetation and is a popular destination for tourists and nature lovers. Visitors can admire the waterfall from a scenic viewpoint or take a boat tour to get a closer look. In addition to its natural beauty, Ban Gioc Waterfall is also rich in cultural heritage, with nearby villages showcasing traditional ways of life, such as agriculture, fishing, and weaving.
Festivities of the Hanoi Beer Festival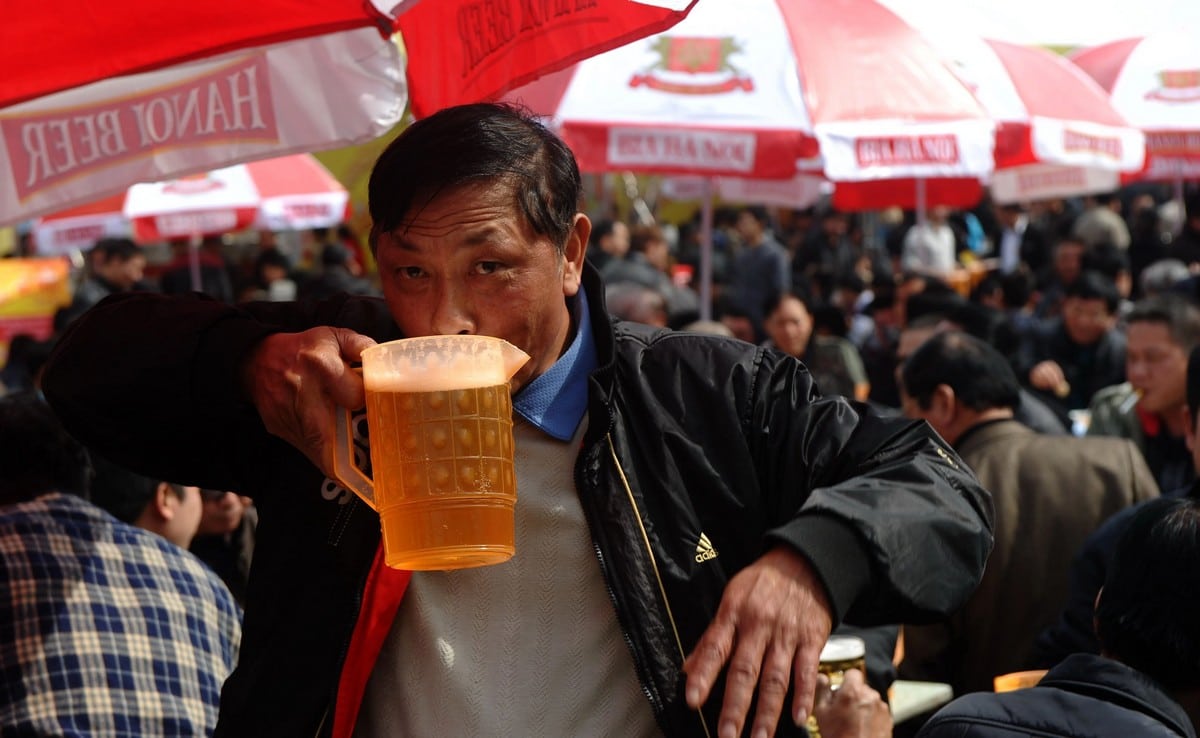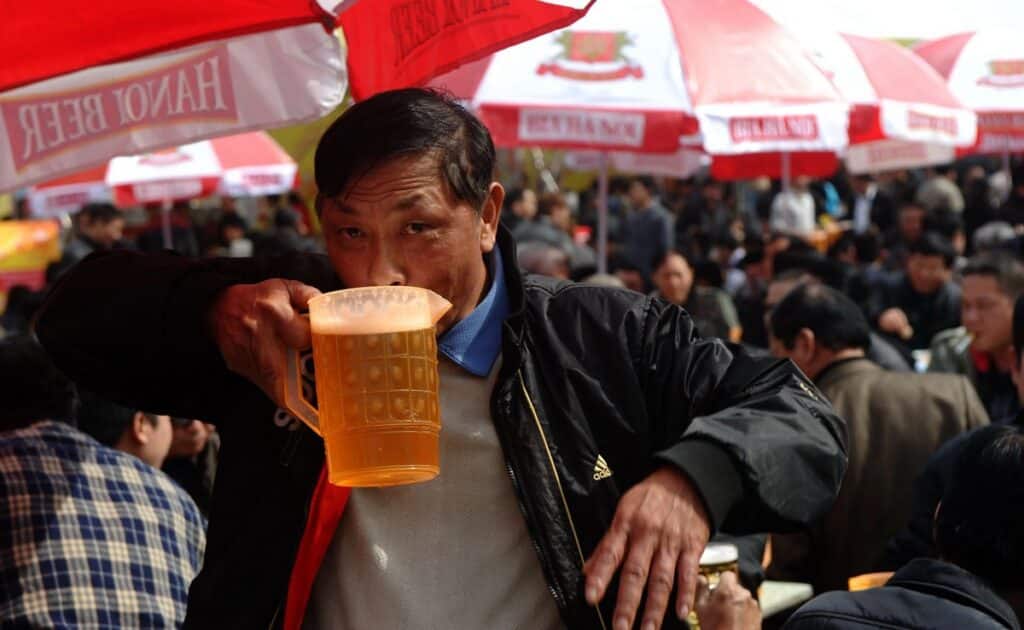 The Hanoi Beer Festival is an annual event held in Hanoi, Vietnam, celebrating the city's love of beer and culture. The festival takes place in August or September. It is a lively gathering of locals and visitors who come to sample the wide variety of beers available from local and international breweries. In addition to beer, the festival features live music, food stalls serving traditional Vietnamese cuisine, and games and activities for visitors of all ages. The festival is held in various locations throughout Hanoi, including parks, squares, and streets, creating a vibrant and festive atmosphere.
Vietnam's Rich Cultural Heritage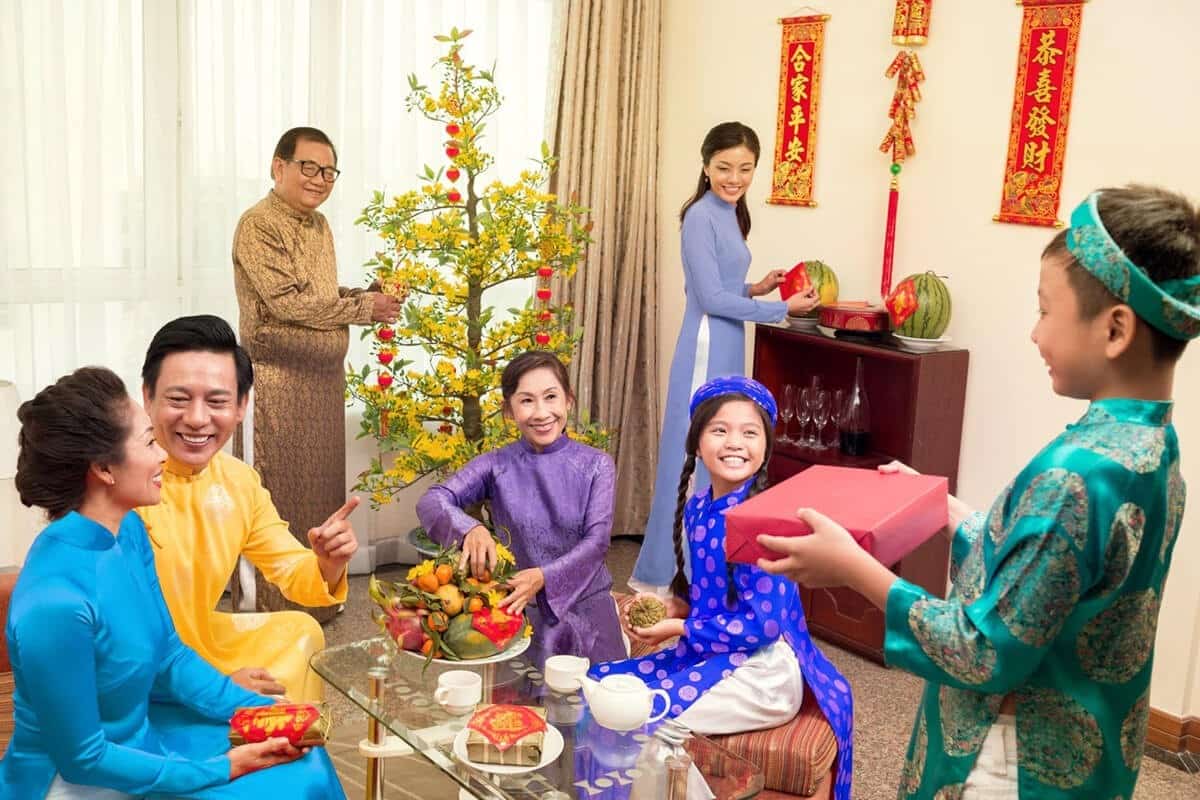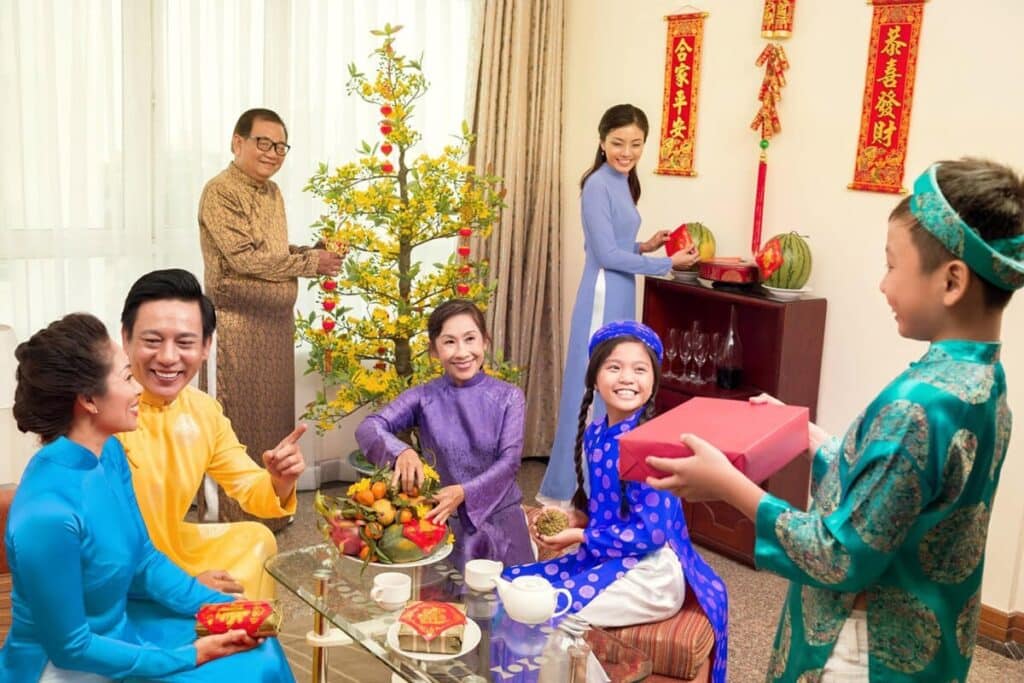 Vietnam's rich and diverse cultural heritage is heavily influenced by a mixture of Chinese, French, and indigenous cultures. Throughout its history, Vietnam has been shaped by invasions, migrations, and cultural exchanges, resulting in a unique blend of traditions and customs. Vietnamese cuisine is also a highlight of the country's cultural heritage, with various flavors, ingredients, and cooking styles reflecting the different cultural influences that have shaped the country. The country's music, dance, and art are also rich and varied, with traditional performances and musical instruments providing a fascinating glimpse into the country's cultural heritage.