Orlando is a city located in Florida's Orange County, where the city acts as the county seat. With a total area of 119.08 square miles, the city has roughly 292,059 residents, making it the fourth most populous city in Florida. It is made up of mostly wetlands with flat terrain. Orlando only experiences hot and rainy weather throughout the year, with average temperatures of 70°F to 90°F. 
Orlando is known for its internationally-known theme parks. With two of the world's largest and most famous theme parks, the city draws in millions of tourists every year from around the world. It is also home to two major league sports teams. The city is filled with amazing sights and attractions for everyone.
Family Fun at The Magic Kingdom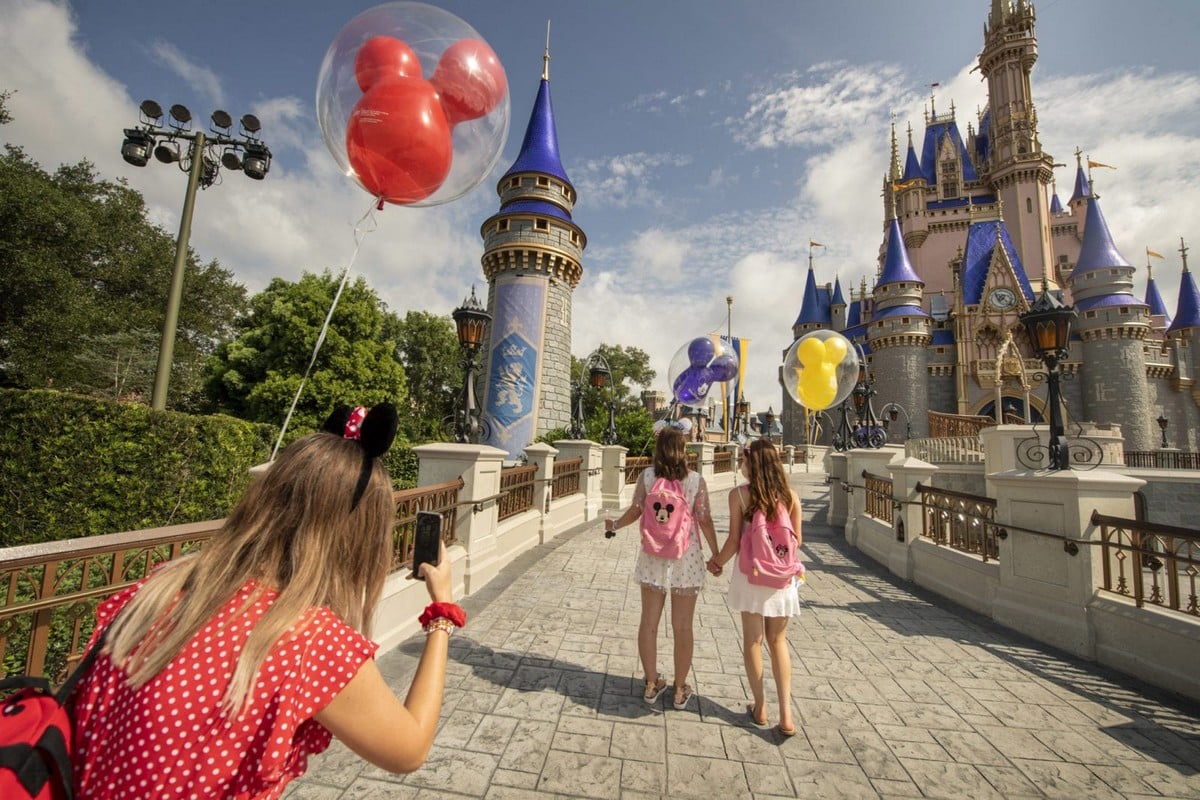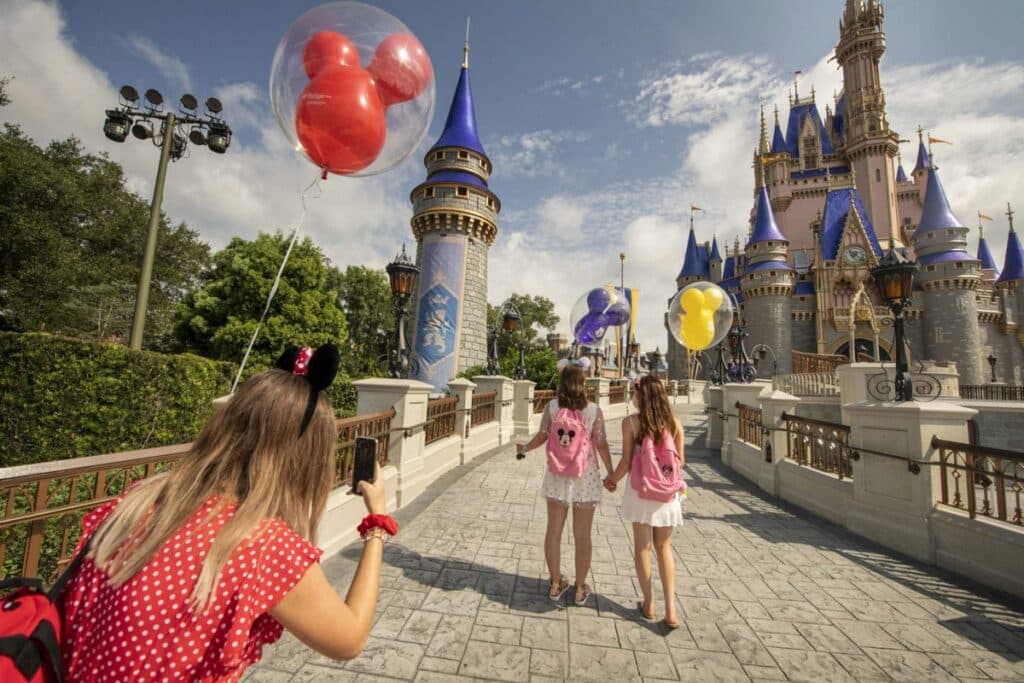 The success of Disney's Anaheim theme park was so great that the company decided to venture into an even bigger project on the East Coast. Disney bought over 25,000 acres of land throughout the years, and in 1971, The Walt Disney World Resort theme park was open to the public. Over 50 years later, it still provides top-quality family fun for kids and kids at heart. Visitors can enjoy classic rides, such as It's A Small World, Jungle Cruise, Haunted Mansion, Dumbo the Flying Elephant, Country Bear Jamboree, etc.
Disney's Hollywood Studios and Galaxy's Edge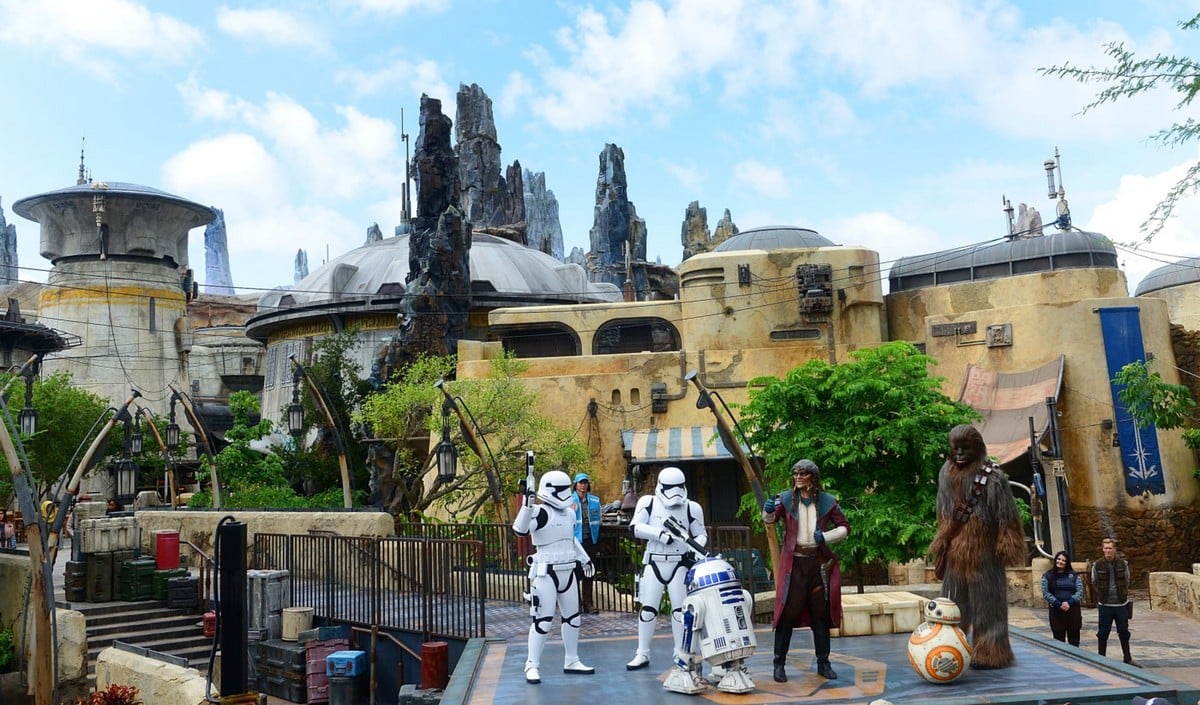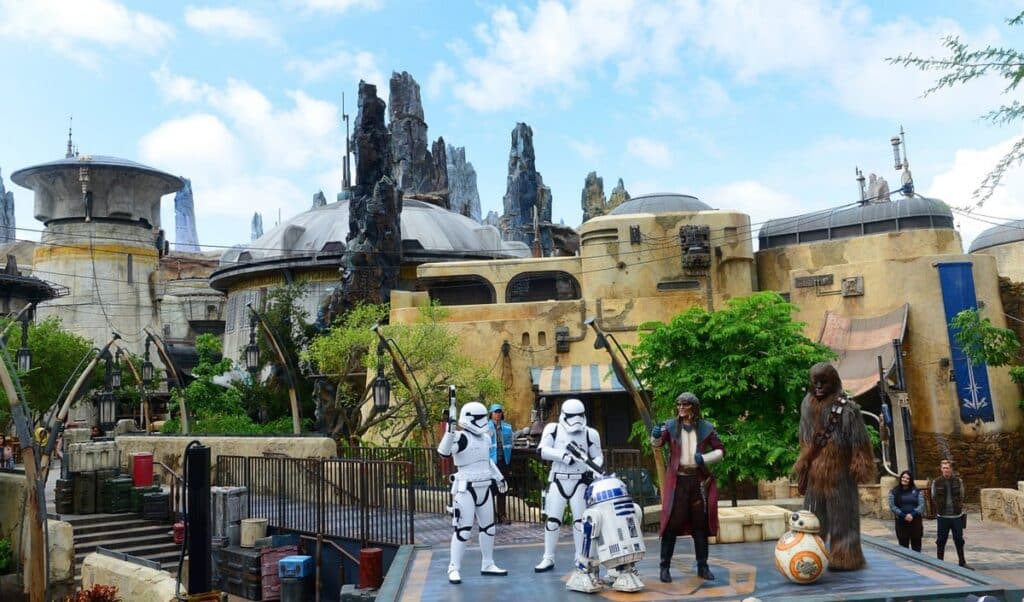 Disney's Hollywood Studios was built in 1989 to give their audience a behind-the-scenes Hollywood experience. The park features attractions like the Indiana Jones Epic Stunt Spectacular, The Twilight Zone Tower of Terror, Rock 'n' Roller Coaster Starring Aerosmith, etc. But starting in August 2019, the park began to be filled with Star Warriors. That was when Disney opened Orlando's Star Wars: Galaxy's Edge, where fans of the mega-franchise can fully immerse themselves in the Star Wars world. This section of the park has rides like Star Wars: Rise of the Resistance and Millennium Falcon: Smugglers Run.
Walt Disney's Dying Dream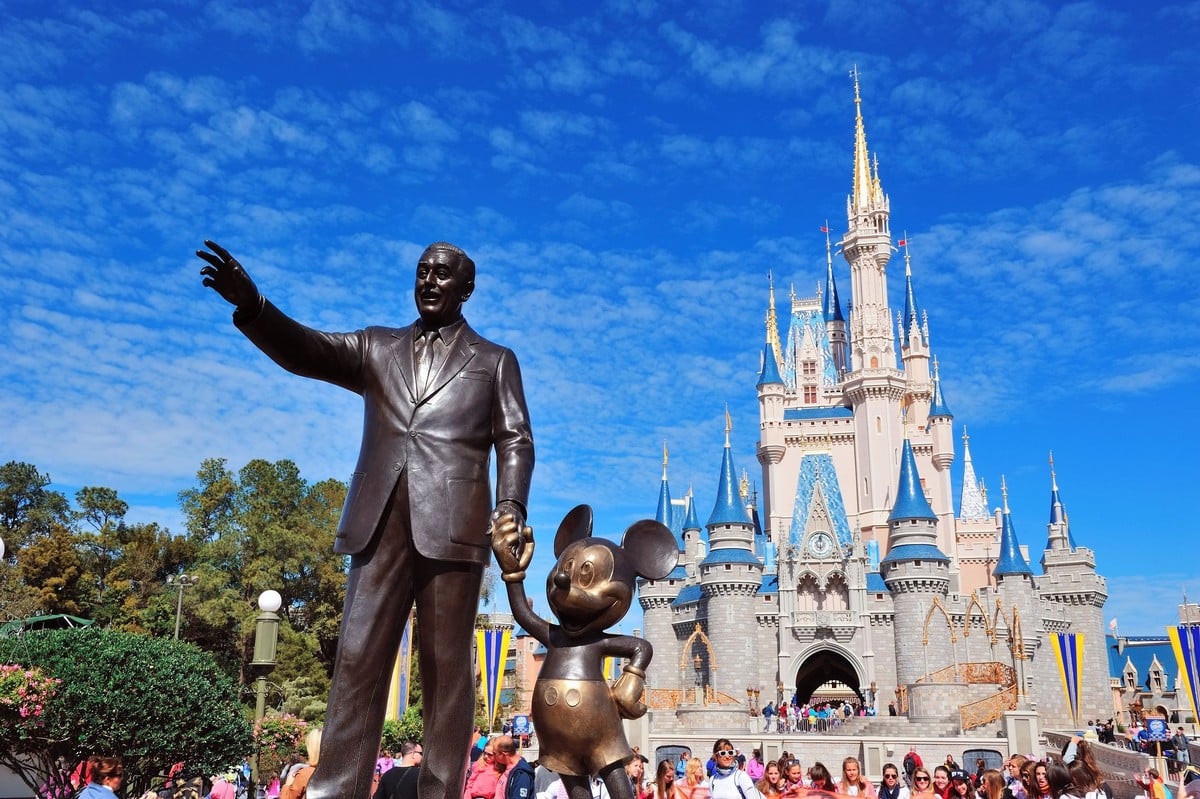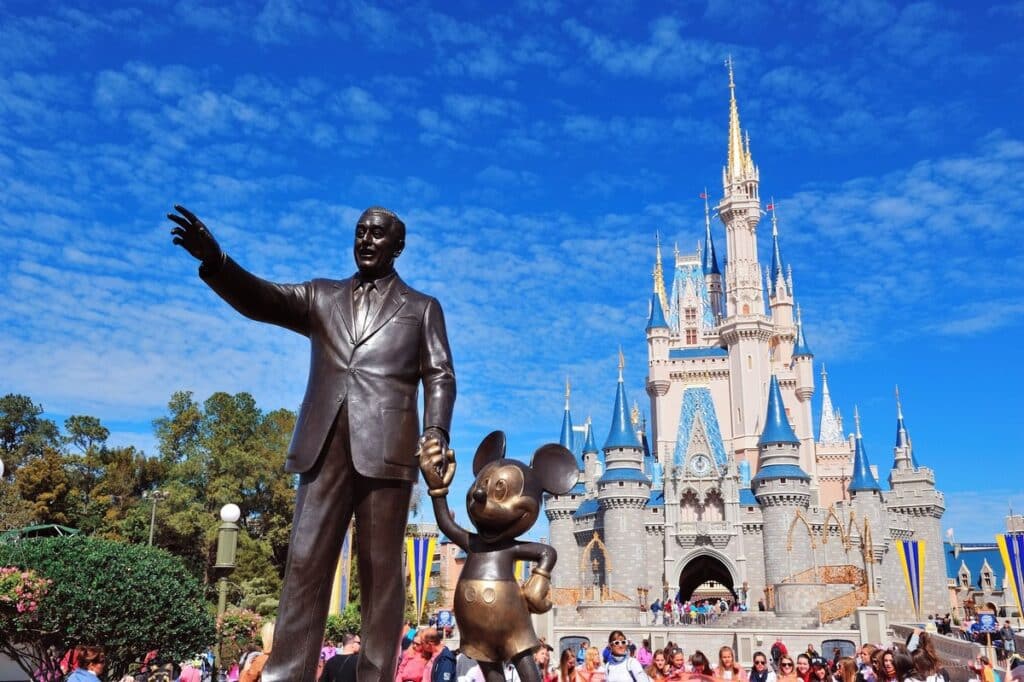 In 1966, Walt Disney announced his plans to create EPCOT, which meant "Experimental Prototype Community of Tomorrow." This was Walt Disney's vision of how the future would most likely be. It was his image of a utopia. Unfortunately, in the same year he announced EPCOT, Walt passed away. The company put plans for the park aside until Roy O. Disney decided to make one of his brother's last dreams into reality. Though it is probably not precisely how Walt would have wanted it to be, EPCOT has become a culinary and visual wonder with multiple areas representing different countries.
Disney's Animal Kingdom Theme Park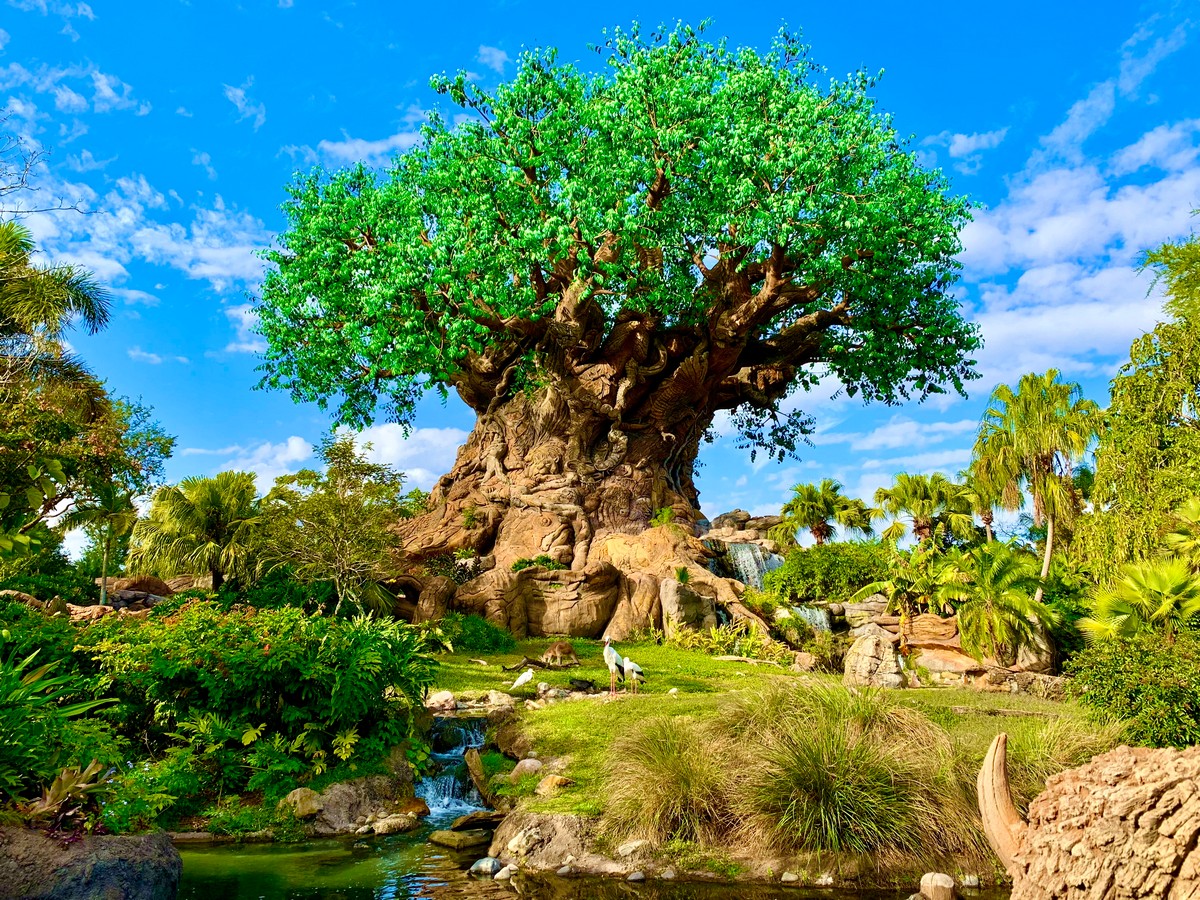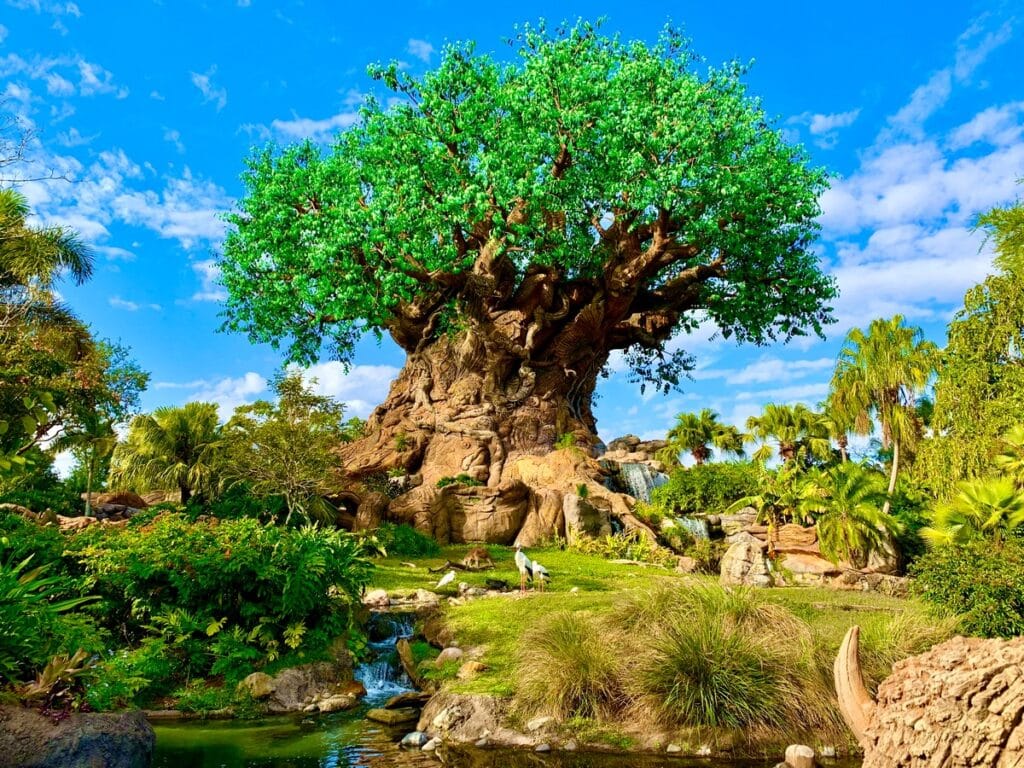 Disney's Animal Kingdom is the final piece that makes Orlando's Disney World whole. This theme park offers a unique experience to its visitors. The Kilimanjaro Safaris is a guided tour featuring majestic African animals such as giraffes, hippopotamuses, lions, baboons, rhinos, cheetahs, crocodiles, elephants, zebras, and a lot more. Animal Kingdom's latest addition is Pandora – The World of Avatar. This portion of the park features amazing light shows and interactive areas throughout the park. Visitors can also take a ride on the Avatar Flight of Passage and Na'vi River Journey.
Why is it Called Orlando?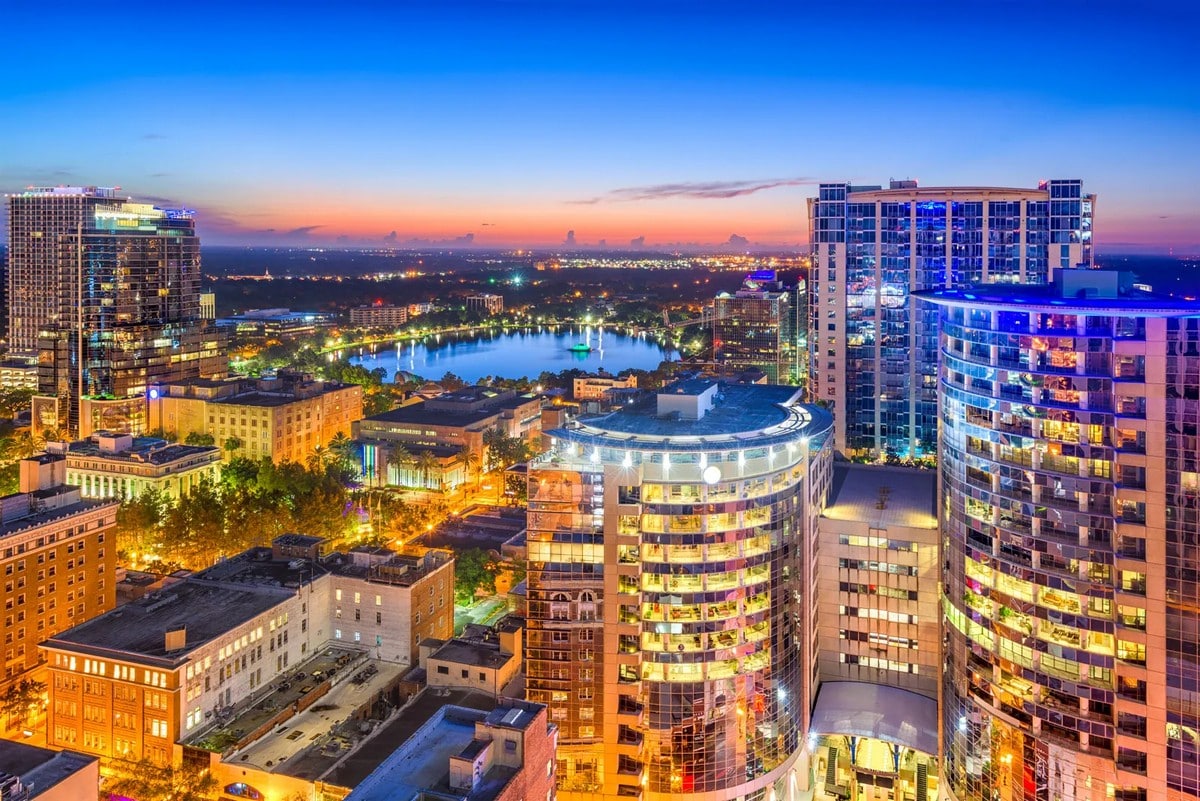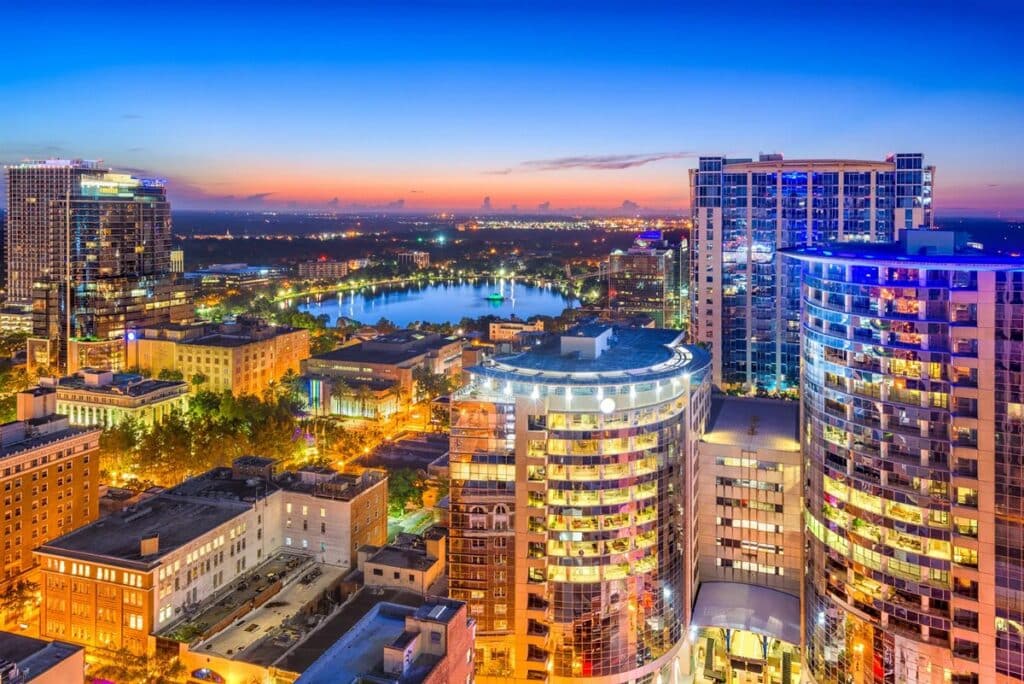 In 1838, the Orlando area was known as Fort Gatlin, after John S. Gatlin an army physician. In 1839, soldiers abandoned the Fort, and communities settled in the area, naming it Jernigan, after Isaac and Aaron Jernigan. In 1857, the Jernigan family started to lose popularity, and the city was renamed Orlando, but no one can seem to agree on where its name came from. Most say it was named after someone named Orlando, who died in the area during the Second Seminole War. Another story talks about a man who passed by, died, and was buried in the city.
Orlando's First Theme Park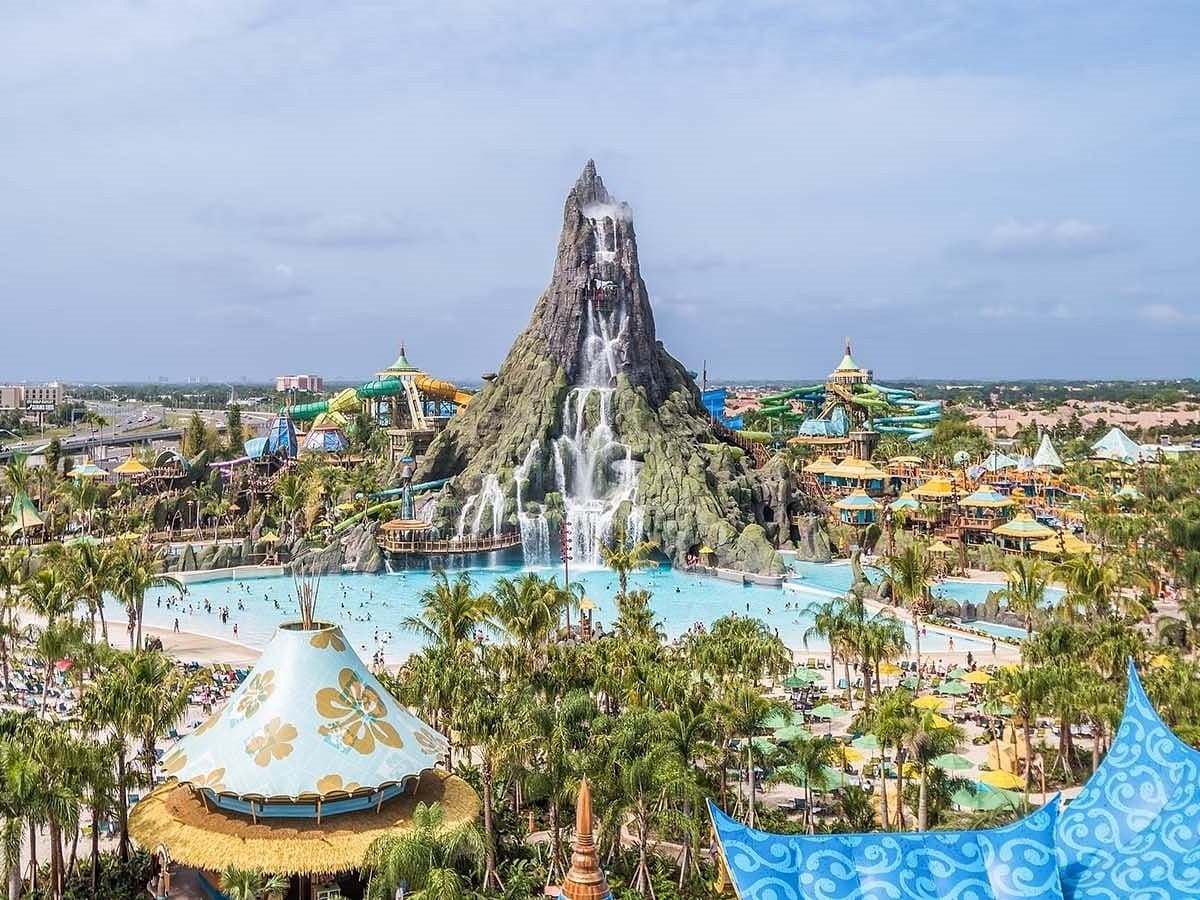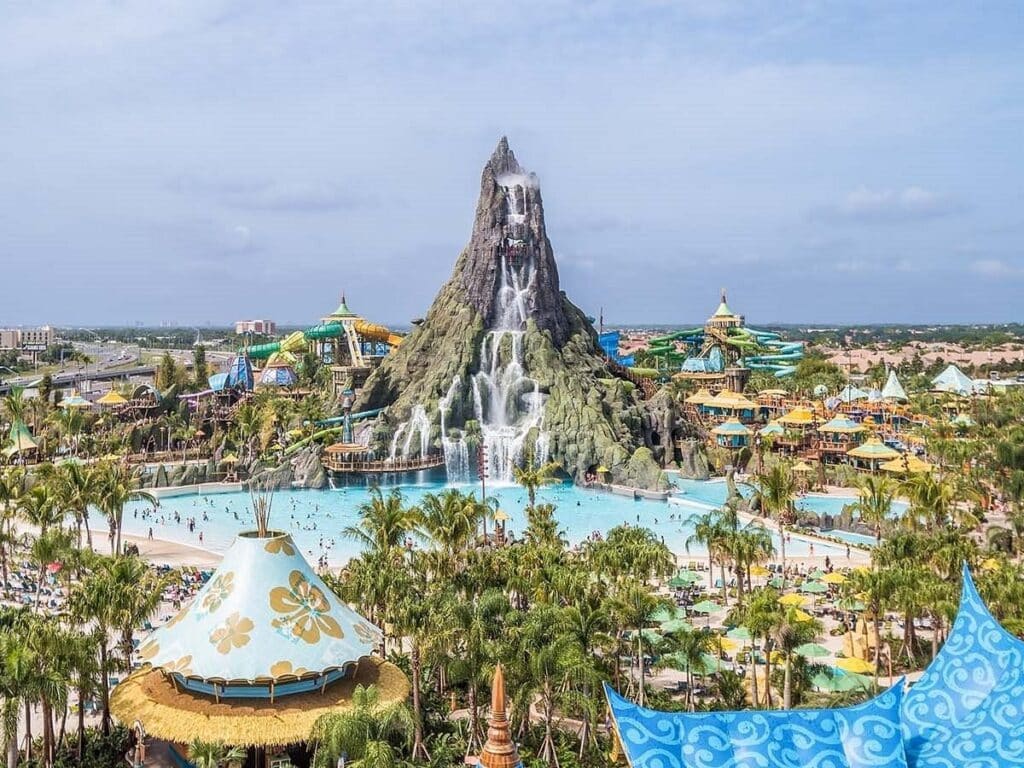 When you hear Orlando, the first thing that comes to mind is theme parks. Most people will think of Disney or Universal, but Orlando's first theme park is actually Gatorland. The Alligator Capital of the World opened in 1949. It has plenty of rides and attractions for thrill-seekers who want to get up close and personal with these apex predators. Visitors can view the park and gators on the Screamin' Gator Zipline or the Gator Gauntlet. It also has a Trainer-for-a-Day program, where you can hold a baby alligator and touch some of the park's reptiles with supervision.
Orlando's Lethal Weapon 3 Cameo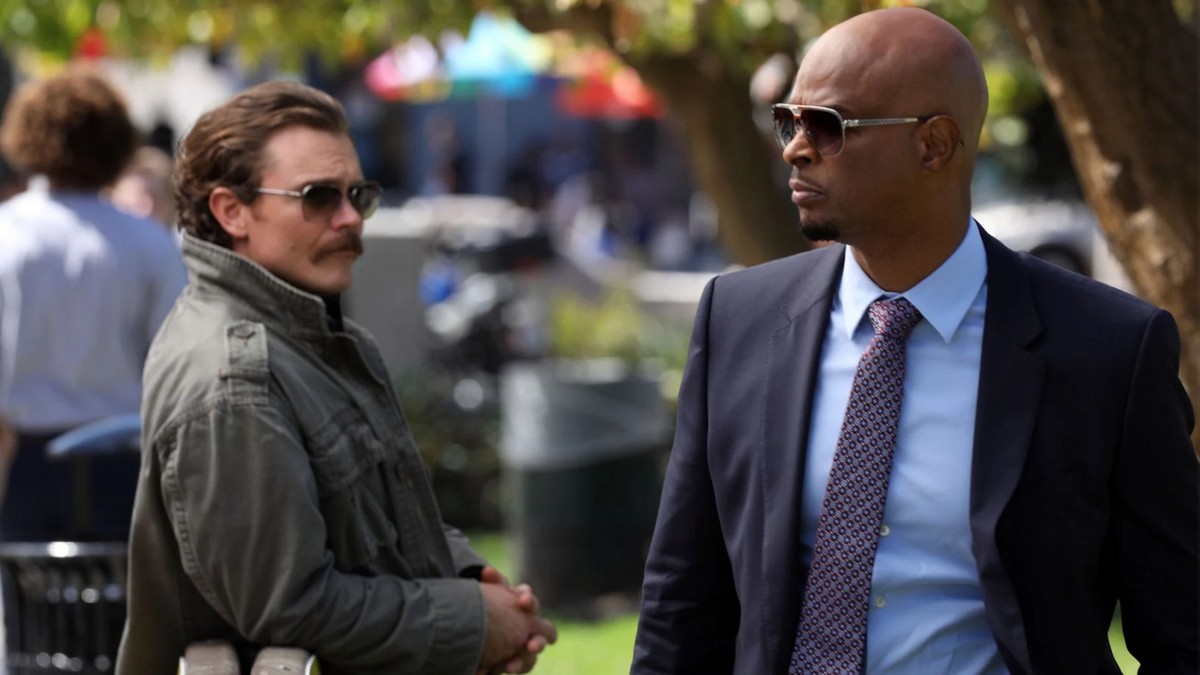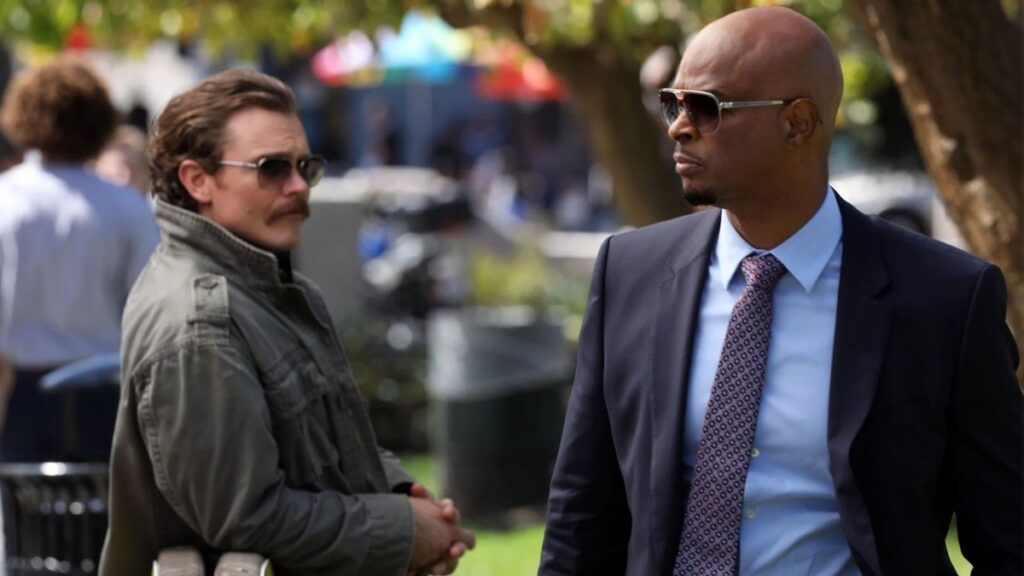 Orlando had a pretty neat cameo in one of America's favorite buddy cop movie franchises. Lethal Weapon 3's opening scene features Martin Riggs and Roger Murtaugh, played by Mel Gibson and Danny Glover, who are bickering over how to diffuse a bomb in the ICSI Building. The duo fails to diffuse the time bomb, and the building blows up. The ICSI Building was actually Orlando's old city hall. The city of Orlando funded the demolition of the building by letting Warner Bros. use it for their movie.
Catch the Orlando Magic at Amway Center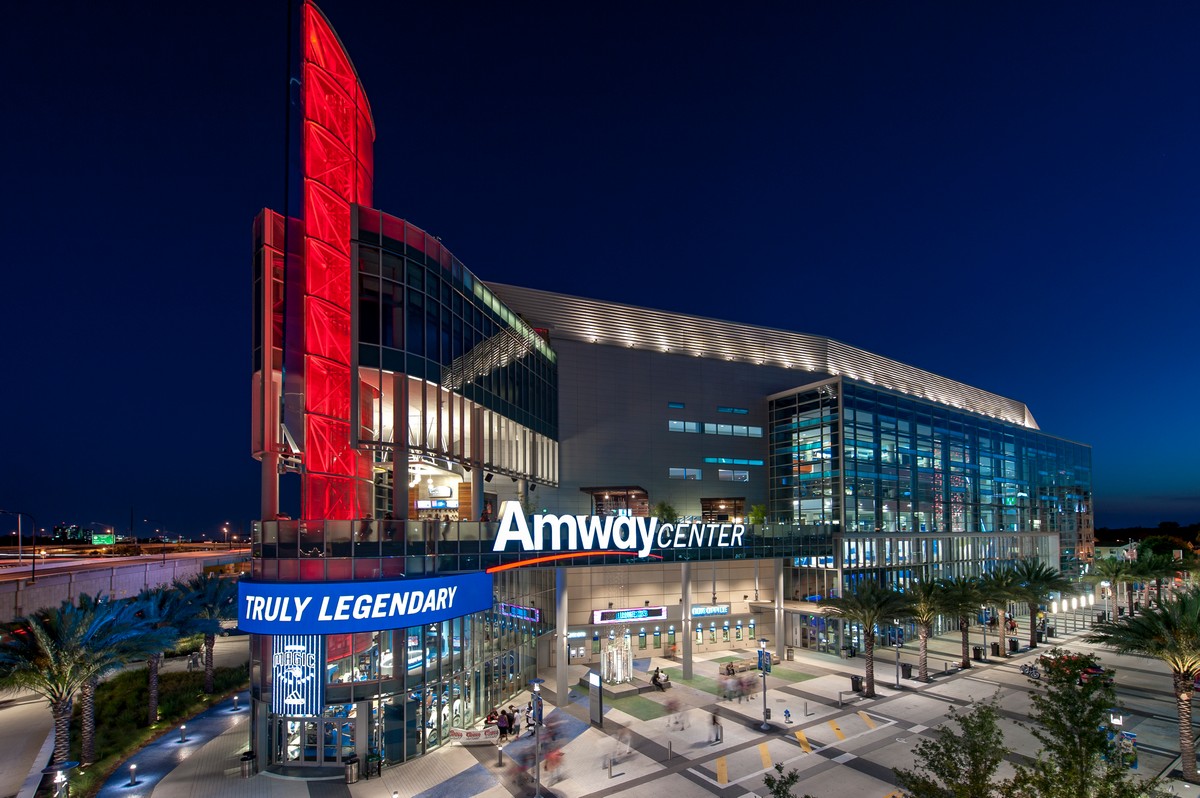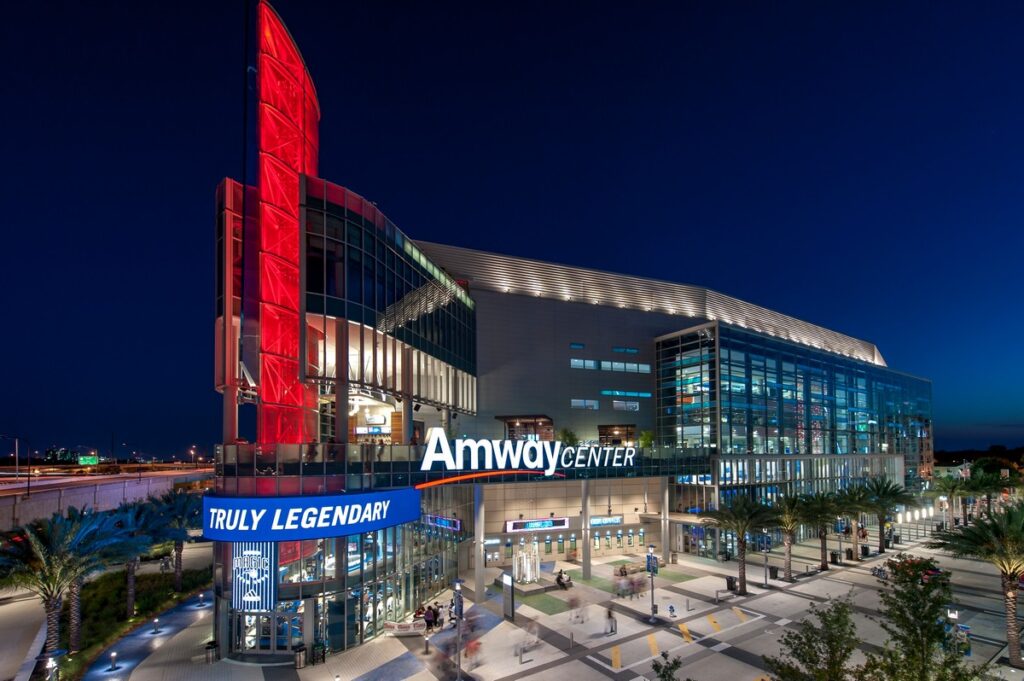 Before the Orlando Magic was founded in 1989, its founders held a contest to name the team. "Heat," "Juice," "Tropics," and "Magic" were on the shortlist that made it to the finals. The team has hosted some of the NBA's biggest superstars. This includes Shaquille O'Neal, Penny Hardaway, Tracy McGrady, and Dwight Howard. The team has yet to bring home an NBA championship title to Orlando, but they reached the NBA Finals twice, in 1995 and 2009. The Magic was swept by the Houston Rockets and the Los Angeles Lakers, respectively.
A Lake City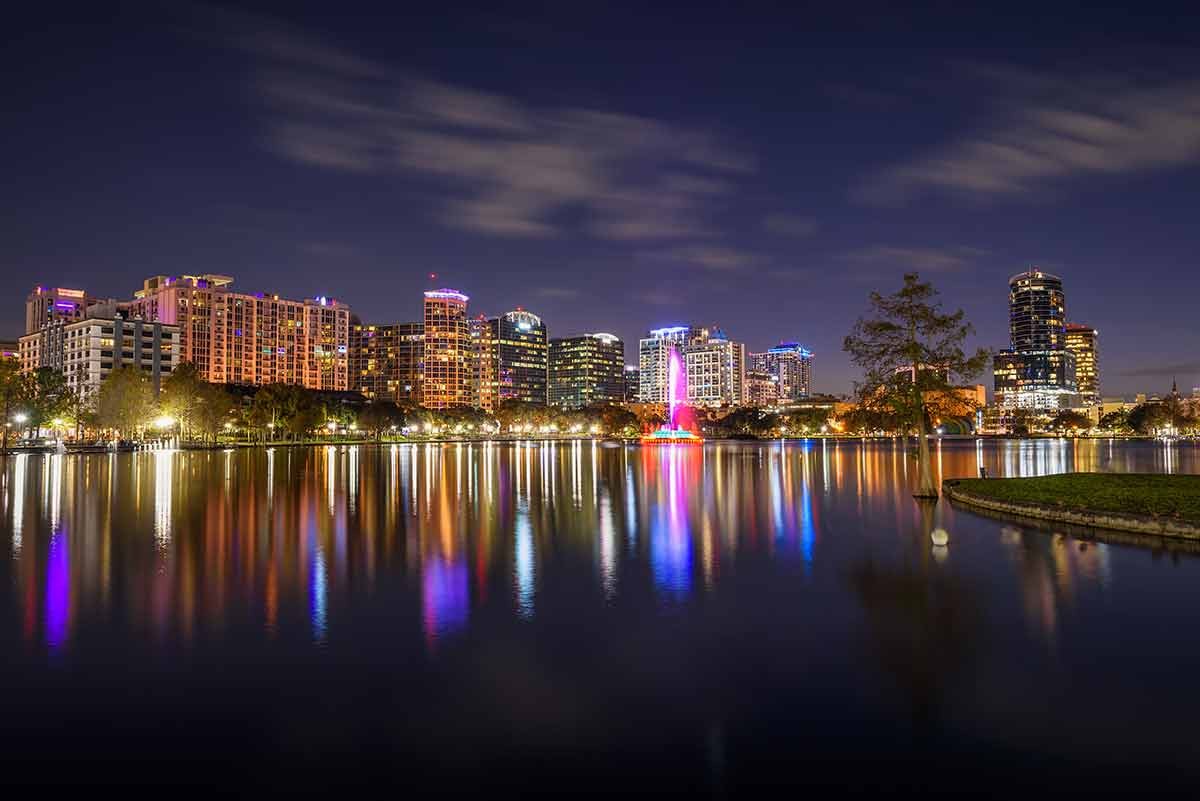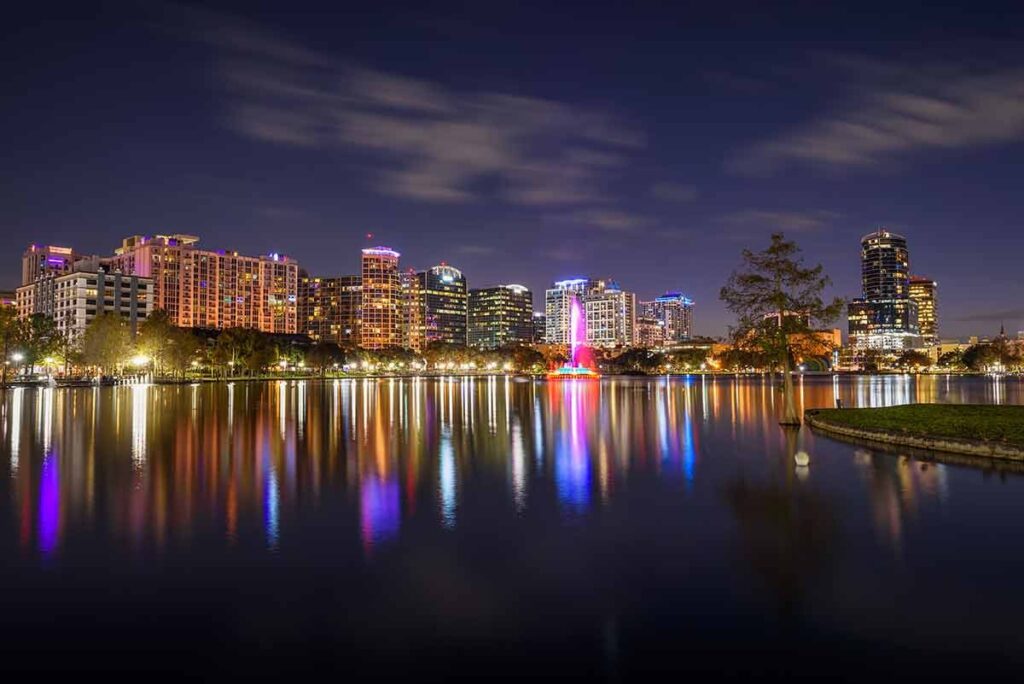 We don't mean the Lake City 150 miles north of Orlando. Orlando is home to over 100 lakes. It includes Lake Eola, which is a sinkhole. It is one of the best Orlando attractions visitors can visit to get away from the giant crowds in the city's theme parks. The lake is home to more than 50 different swans from five breeds; royal mute, whooper, Australian black, trumpeter, and black neck. You can also find restaurants in the area where you can enjoy the scenery.
Harry P. Leu Gardens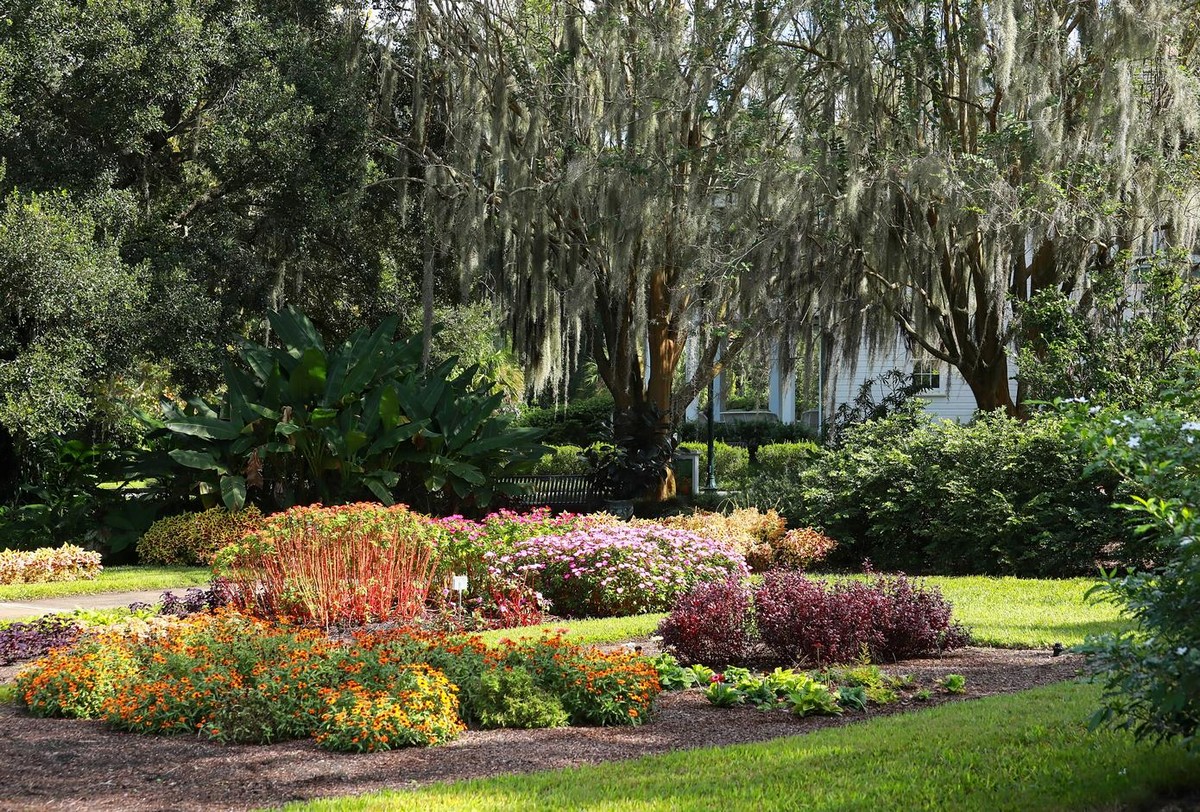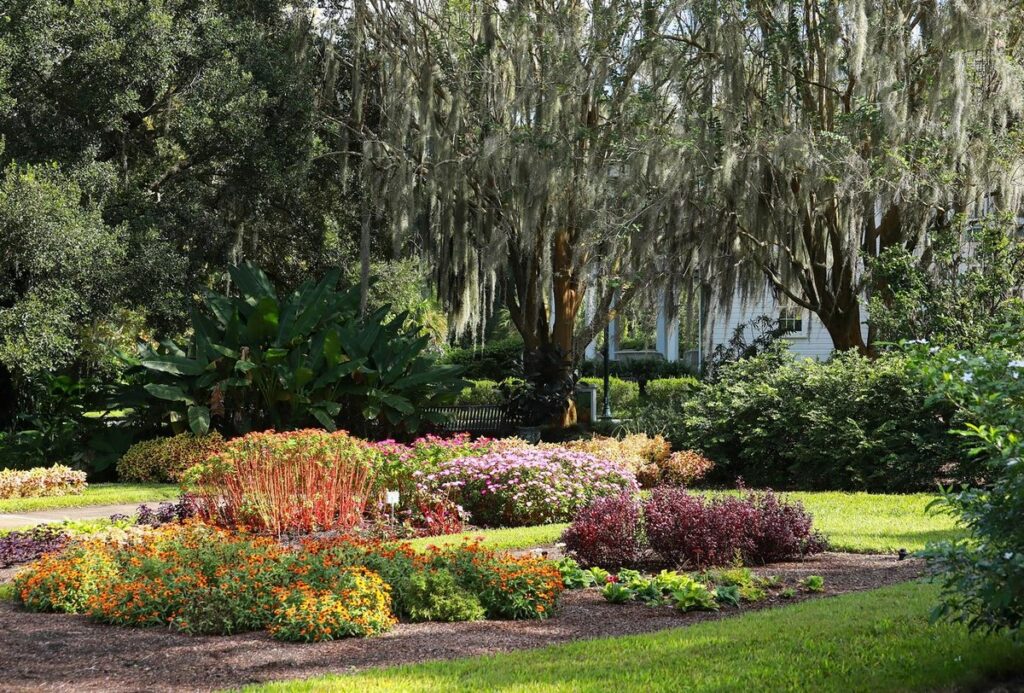 The Harry P. Leu Gardens are roughly 50 acres of semi-tropical gardens, tropical gardens, and lakes. It started when the Leu family bought the land and brought back exotic plants from all over the world to grow in their home. A section of the gardens is the Mizell-Leu House Historic District, which has three historic buildings. The gardens feature trails where you can see 200-year-old oak trees and different varieties of camellias.
ICON Park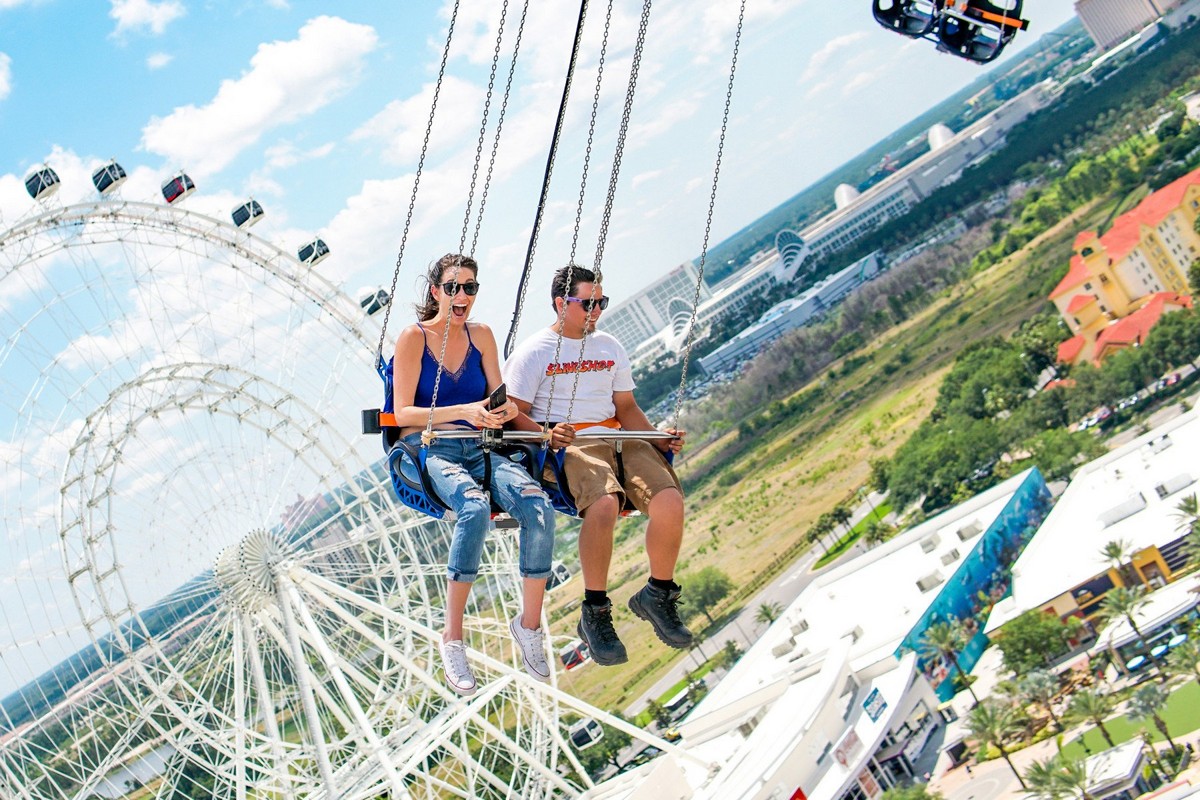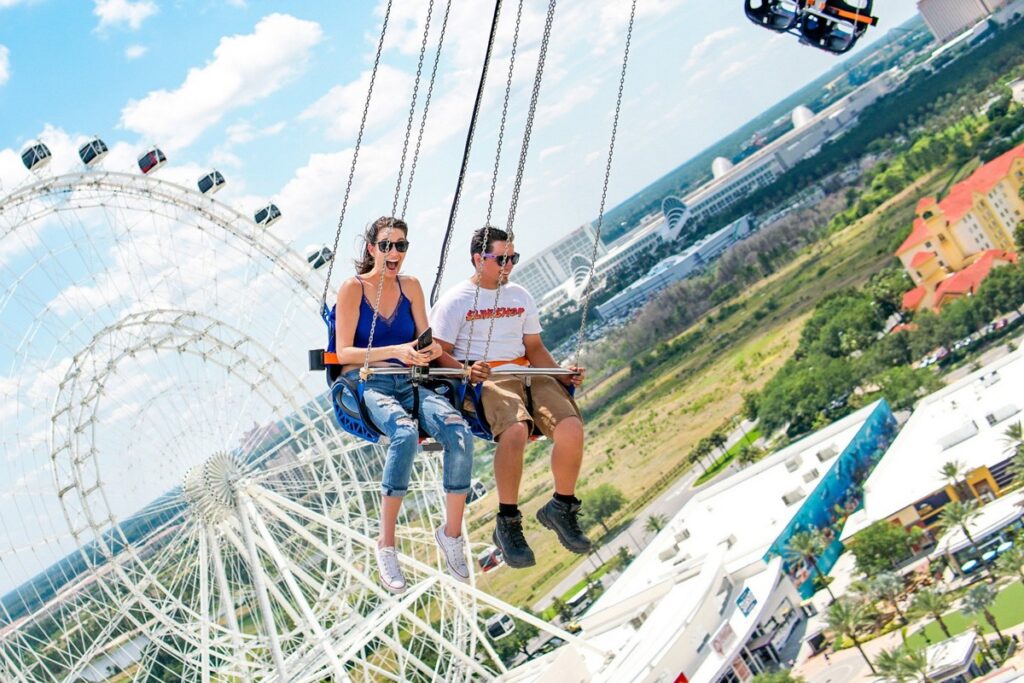 ICON Park is a unique entertainment destination that features rides, attractions, restaurants, bars, and stores. It's a park that offers a little of everything Orlando has to offer. Admission and parking in this establishment are free. Visitors can check out the SEA LIFE Orlando Aquarium, Museum of Illusions, and Madame Tussauds wax museum. The Wheel, a 400-foot observation wheel, is a great way to catch amazing views of Orlando.
Universal Studios Florida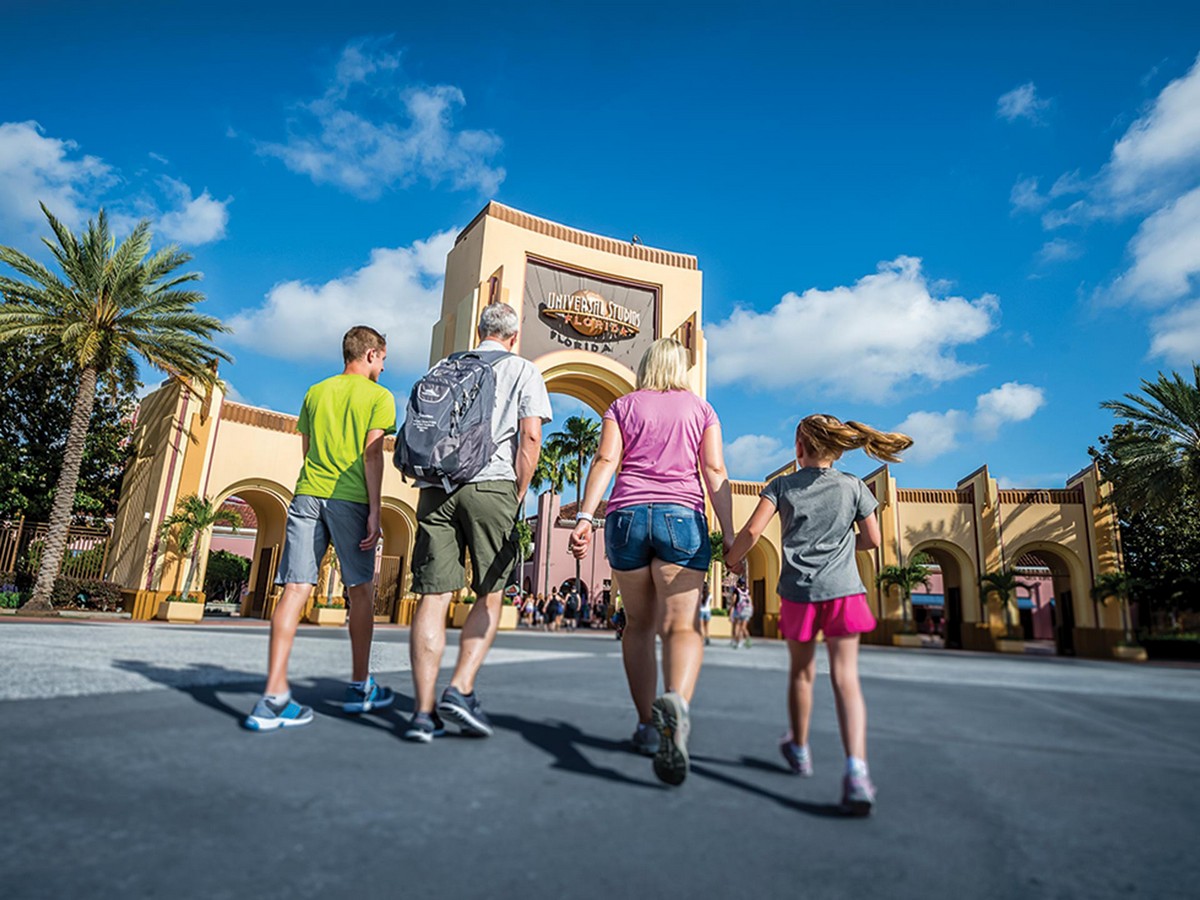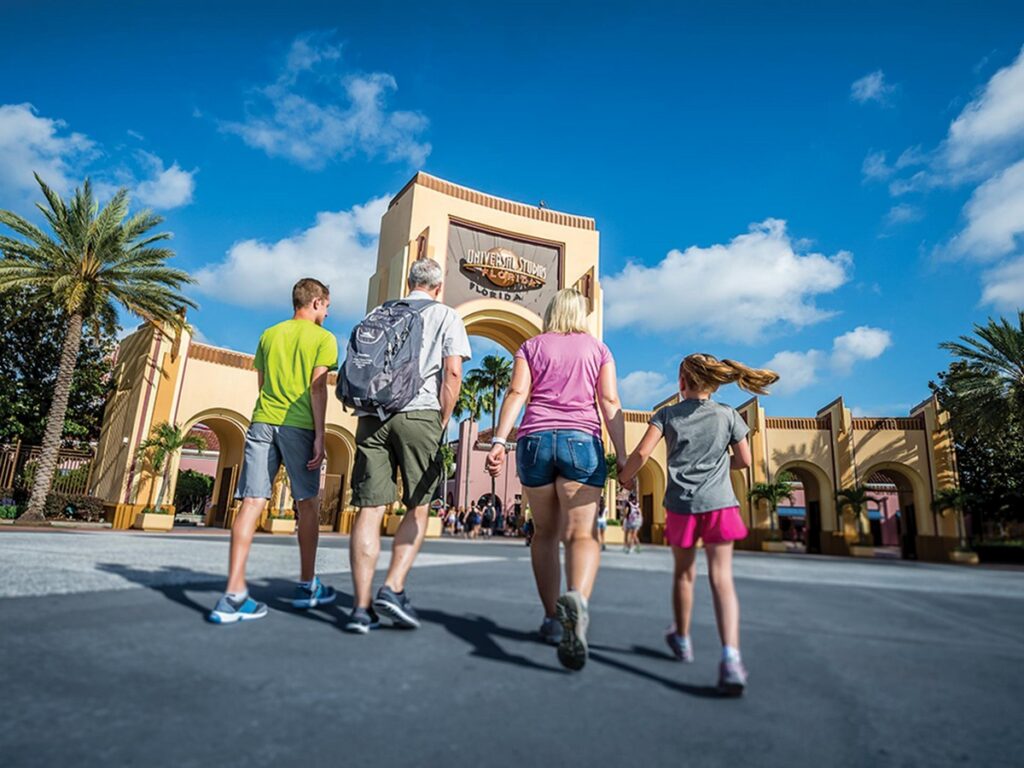 Universal Studios Florida is the first of Universal Orlando Resort's three theme parks. The park, founded in 1990, features rides, shows, and attractions themed to movies and television. Fans can catch rides like Revenge of the Mummy, E.T. Adventure, Fast And Furious – Supercharged, The Simpsons Ride, Transformers: The Ride-3D, Despicable Me Minion Mayhem, and many more.
The Wizarding World of Harry Potter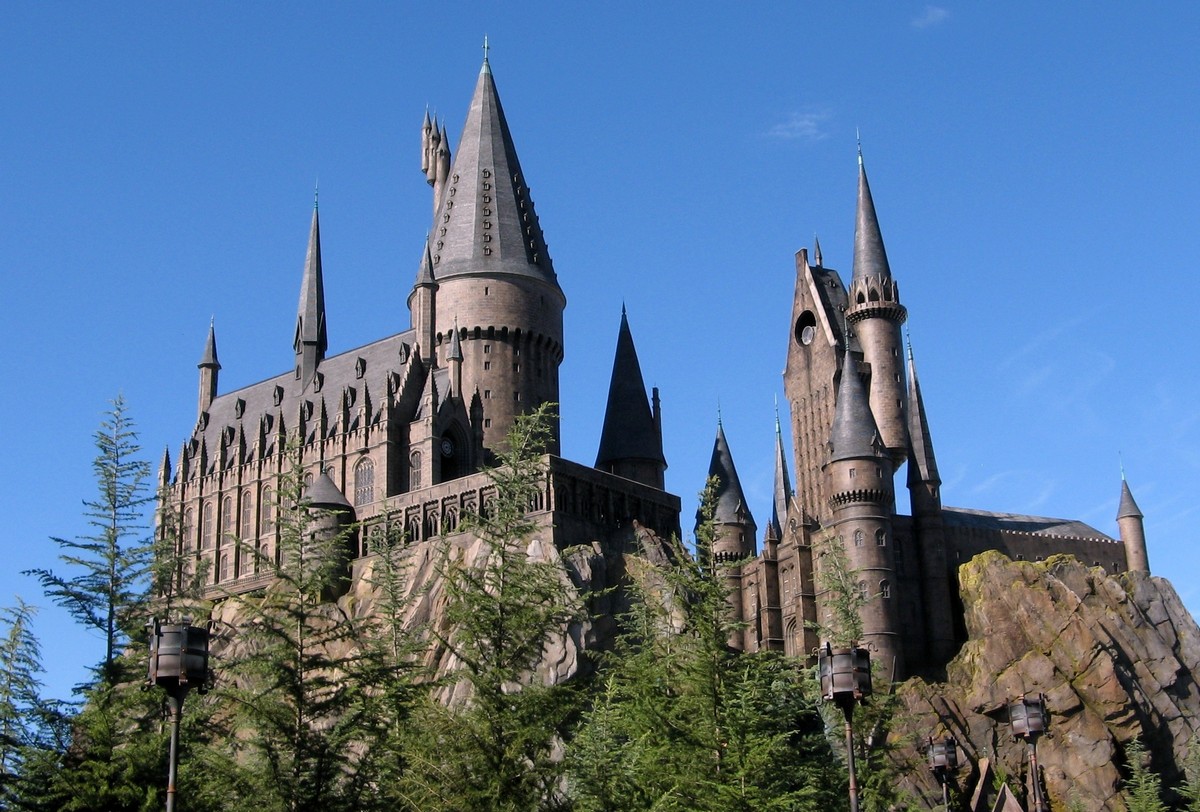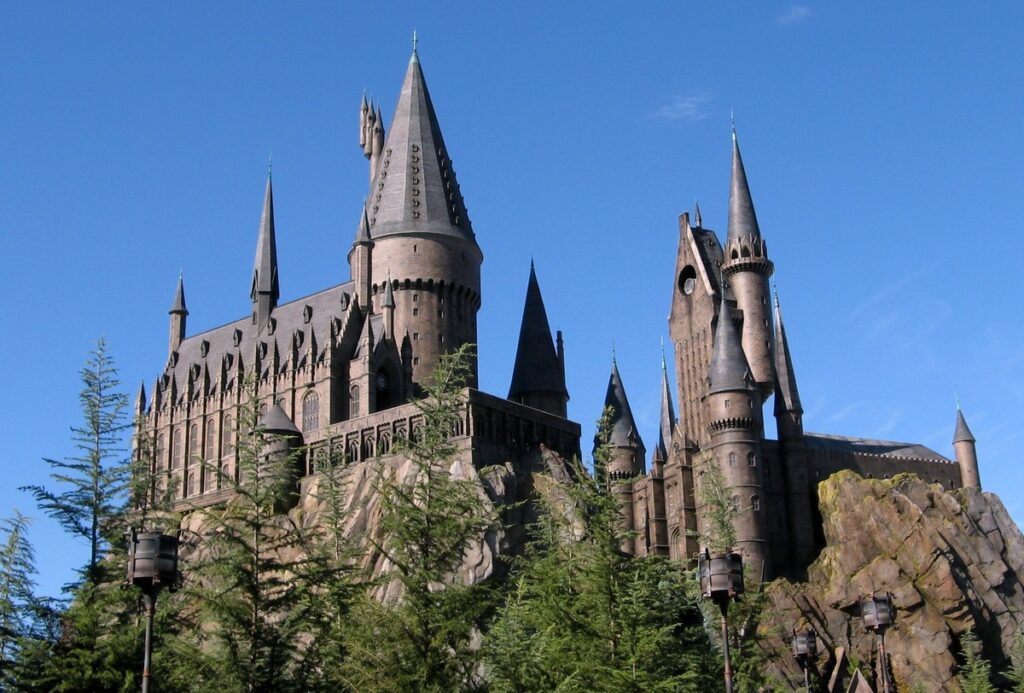 The Wizarding World of Harry Potter is Universal Studios Florida's most famous section. This part of the park fully immerses fans in the Harry Potter world. Fans can drink a mug of butterbeer in the house robes right next to the Hogwarts Castle. This section includes rides such as Harry Potter and the Escape from Gringotts, Hogwarts Express, Harry Potter and the Forbidden Journey, Hadrid's Magical Creatures Motorbike Adventure, and Flight of the Hippogriff.
Universal's Islands of Adventure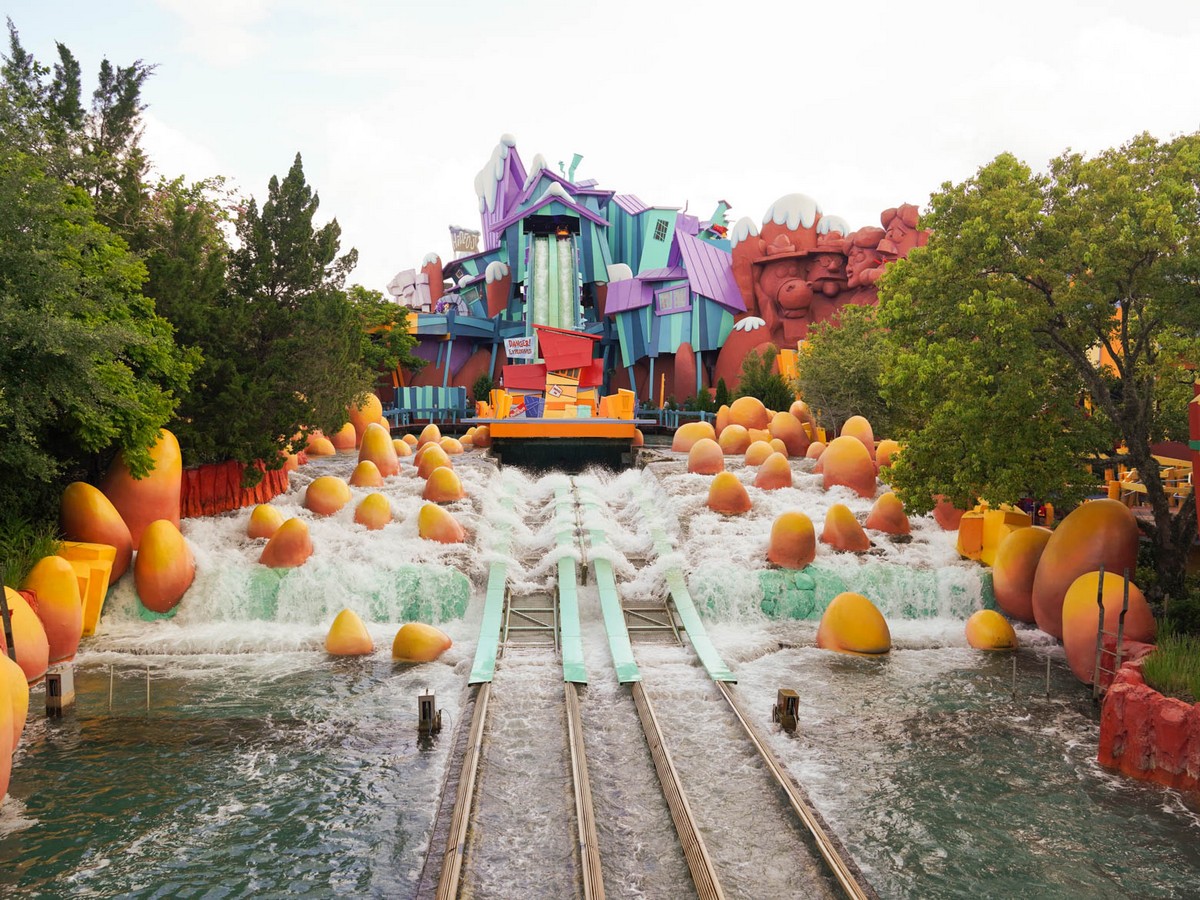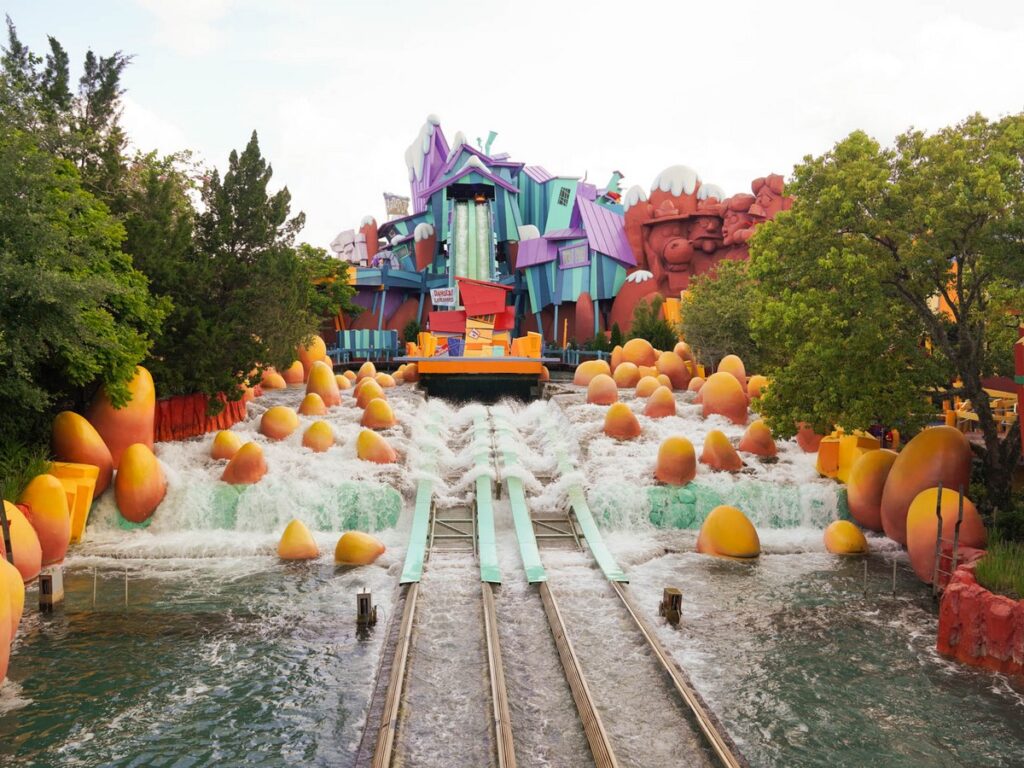 Universal's Islands of Adventure is for the bigger kids out there. The theme park combines great stories from your favorite movies, cartoons, or television shows with thrilling rides that might make you want to hurl. Visitors can see if they can take on rides like The Incredible Hulk Coaster, Doctor Doom's Fearfall, Skull Island: Reign of Kong, Jurassic Park River Adventure, etc.
Universal's Volcano Bay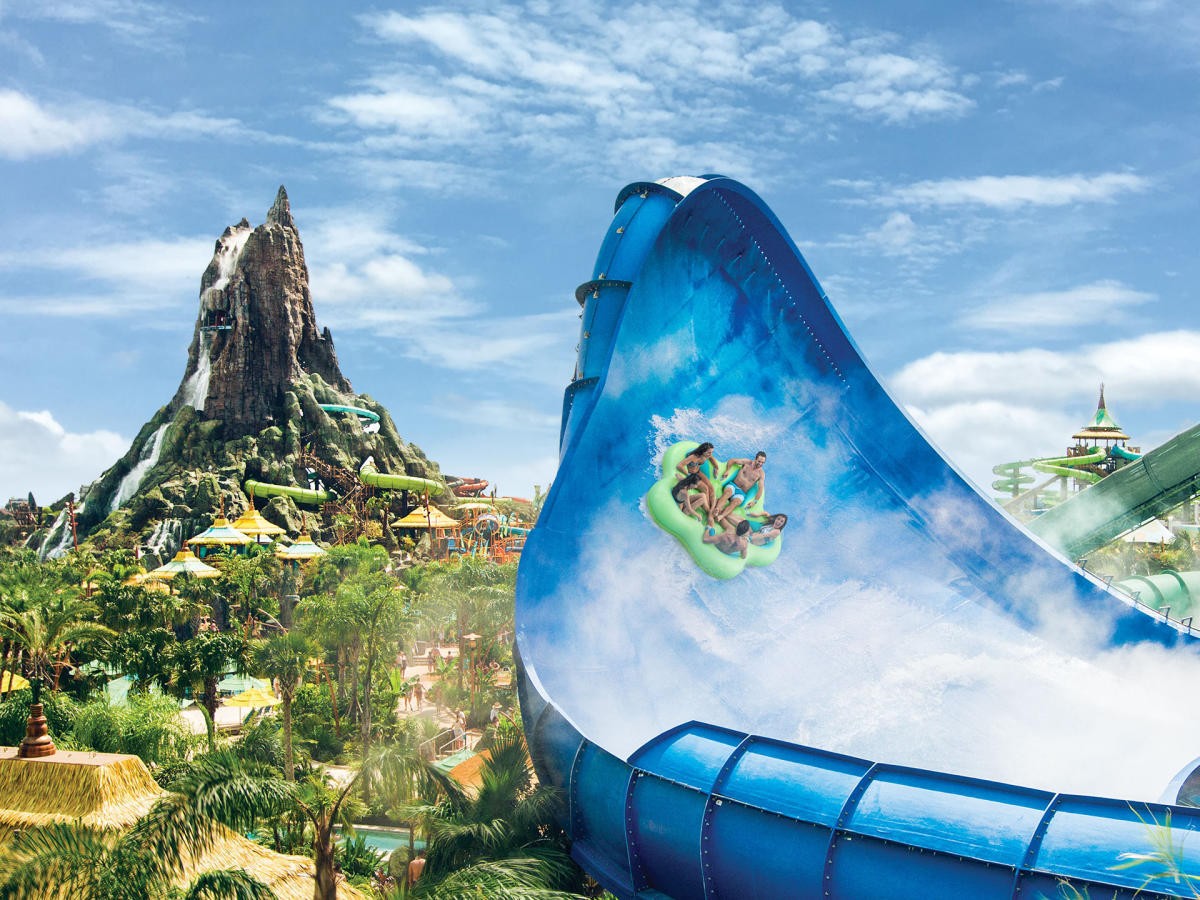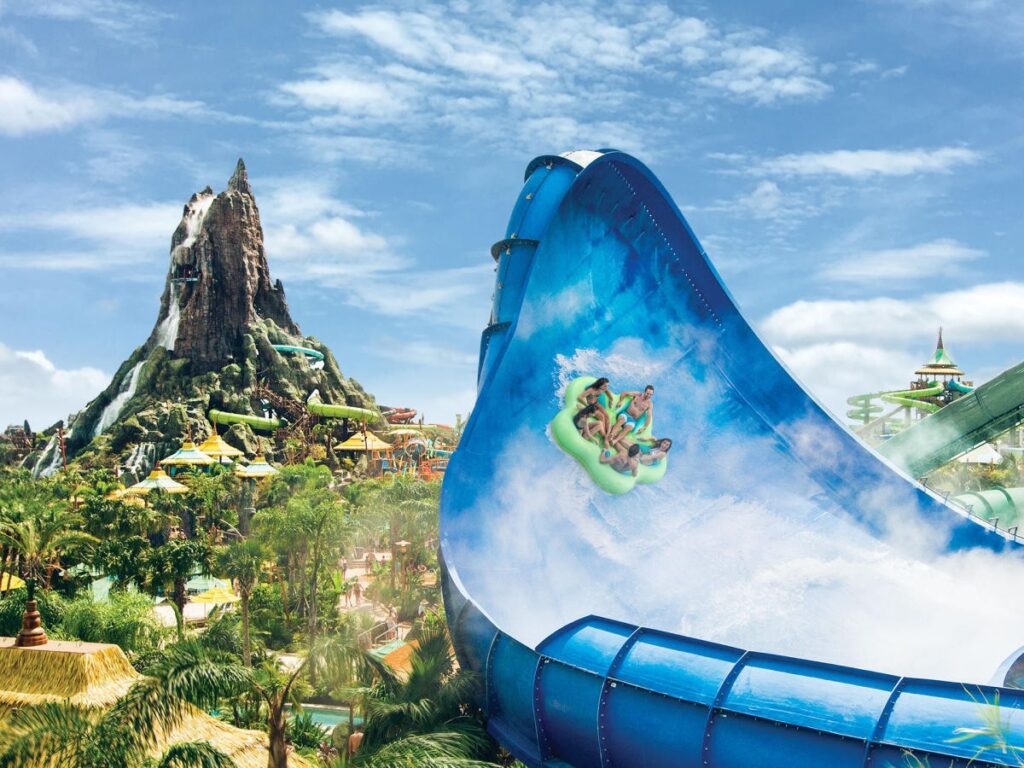 In 1998, Universal decided to buy Wet 'n Wild, a water theme park. The company made minor changes until it decided to rebrand in 2015. In May 2017, Universal opened its 3rd and final theme park, Volcano Bay. The tropical-themed water park features different pools, drop capsule slides, and body slides.
Backstreet's Back in Orlando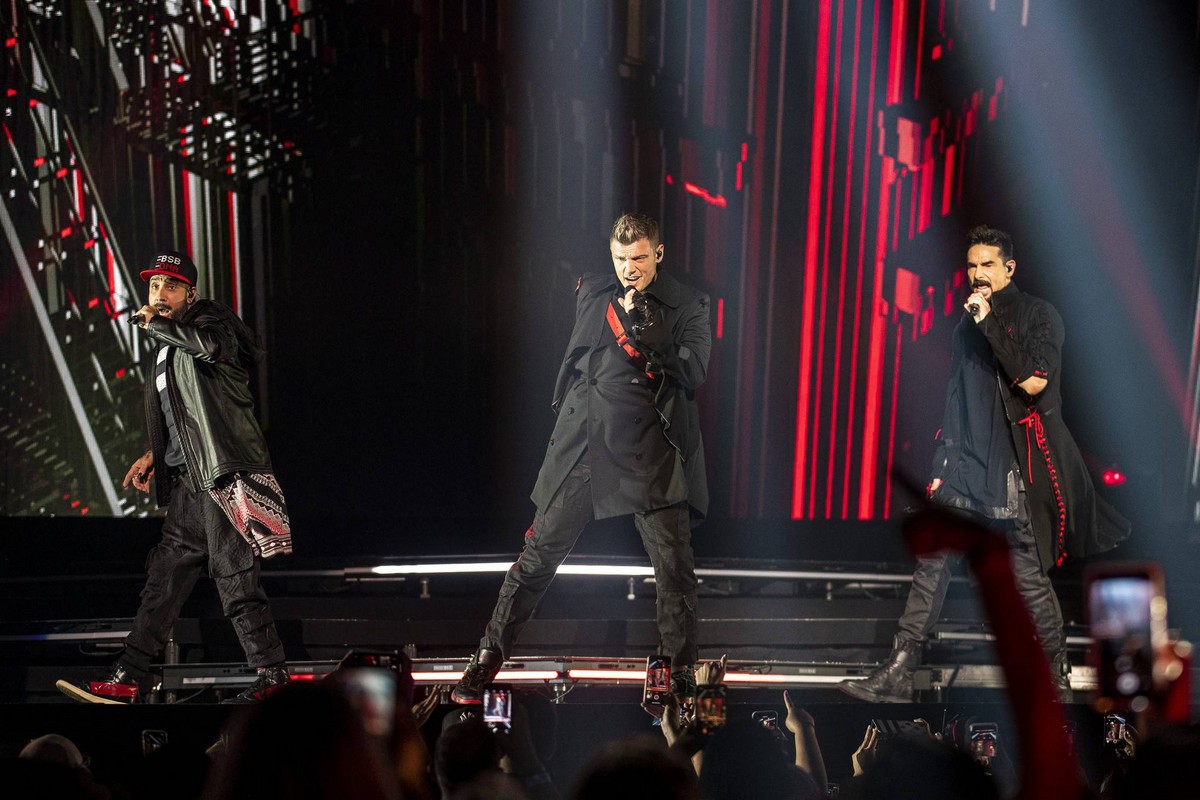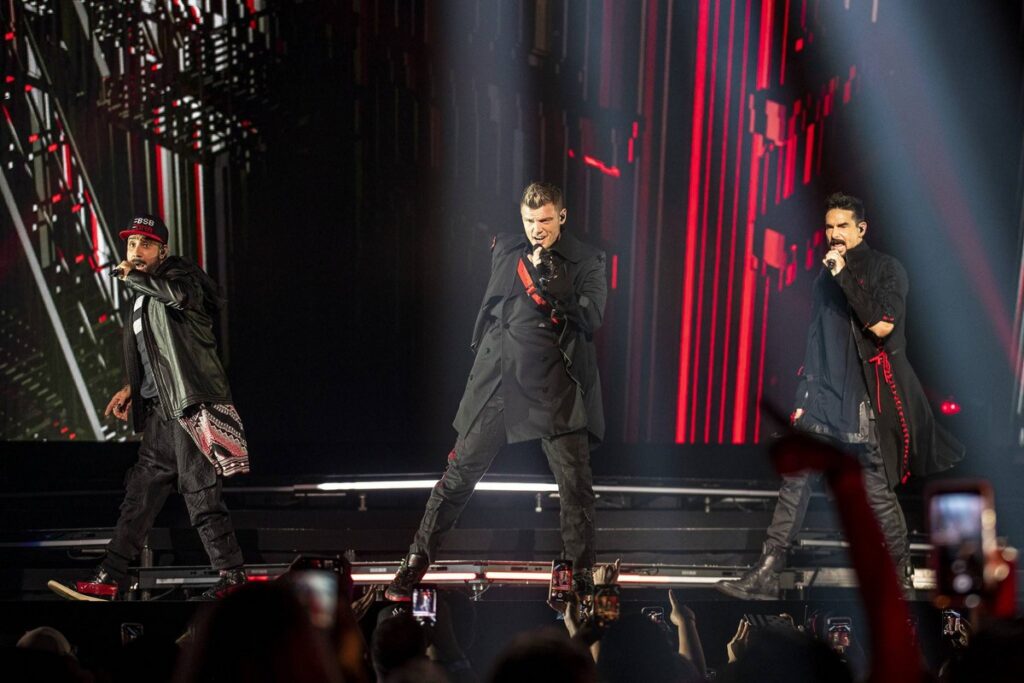 The Backstreet Boys is an American boy band that started in 1993 in Orlando, Florida. The 90s phenomenon took the world by storm with hit after hit. The group was formed by Lou Pearlman, who held auditions in Orlando to form a boy band. They were named after Orlando's Backstreet Market, an outdoor flea market where teens would hang out.
Home of the World's Largest McDonald's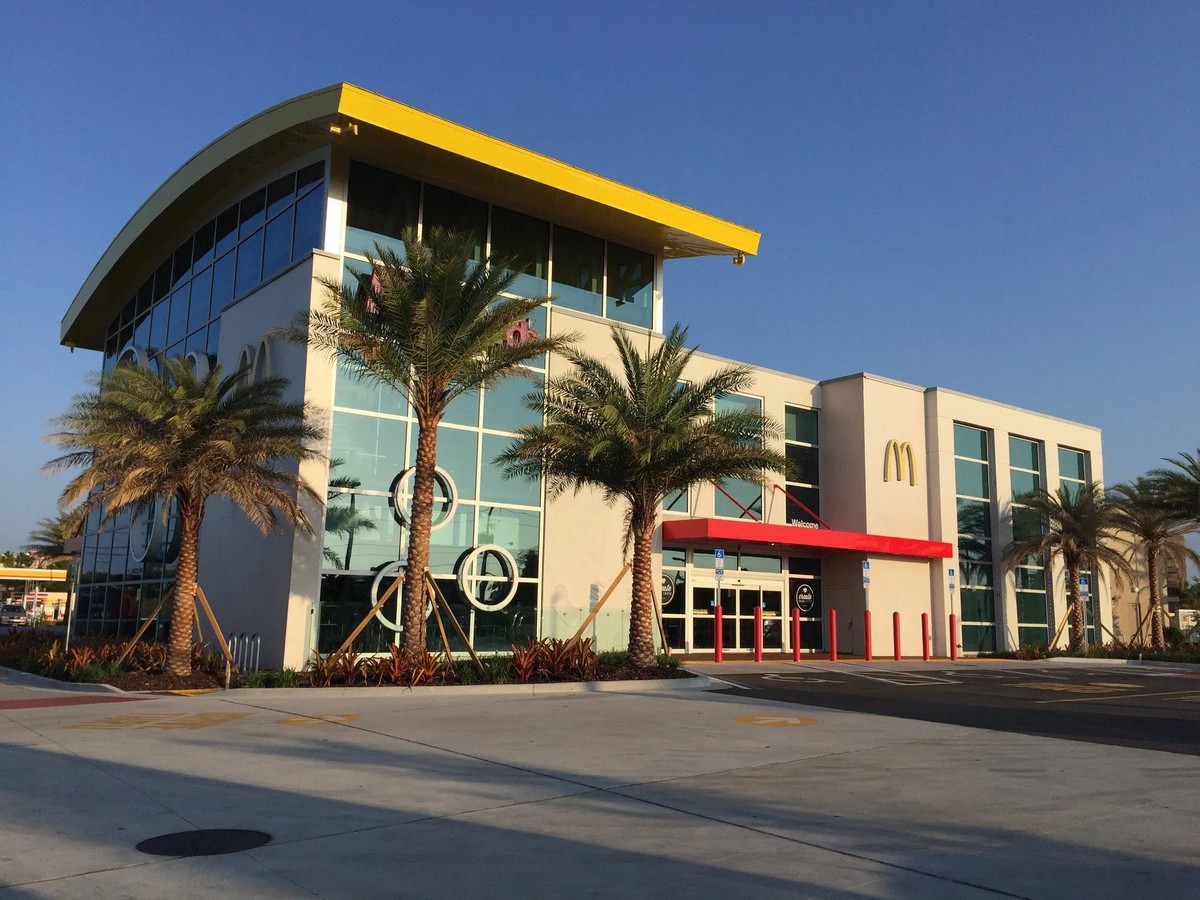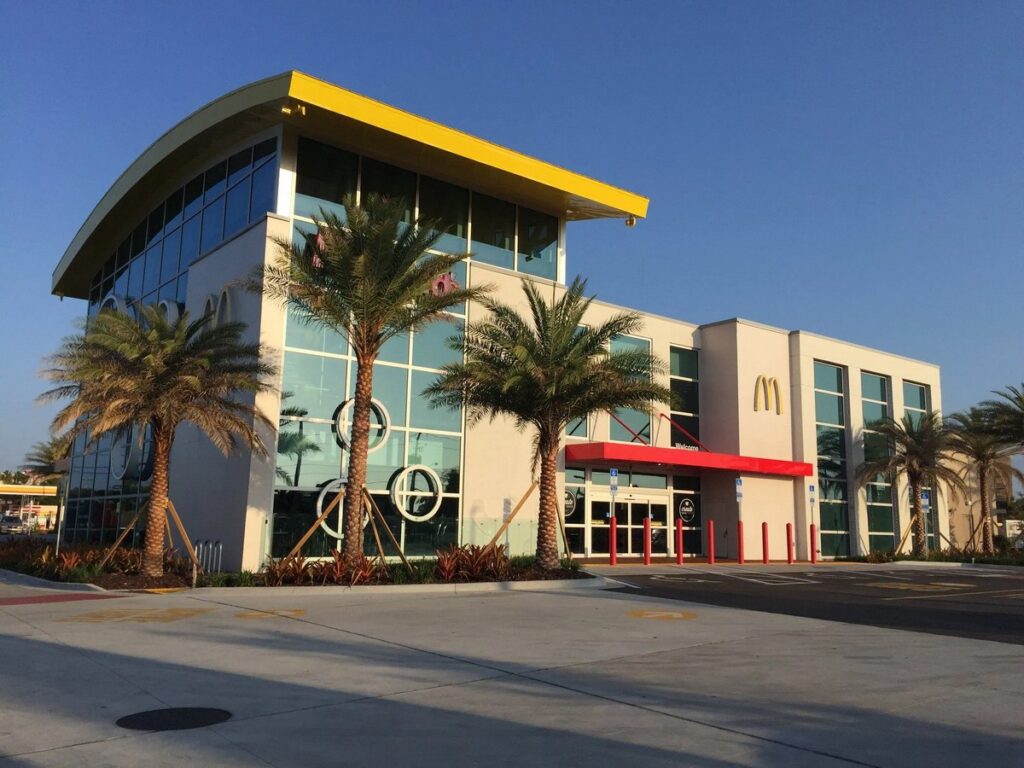 Orlando is home to the world's largest McDonald's, also known as Epic McD. It opened in 1976, and has a floor area of 19,000 square feet. Customers can enjoy food items that can only be found in this branch, like brick oven pizzas, Belgian waffles, omelets, pasta, and many more. Epic McD also features a 22-foot-tall PlayPlace, arcade games, and a 30-foot-tall Ronald McDonald.