Vancouver is located in the lower mainland of British Columbia, Canada. It is situated on the southwestern coast of the province and is surrounded by water on three sides, with the Pacific Ocean to the west, Burrard Inlet to the north, and the Fraser River to the south. The city covers an area of 114 square kilometers and is situated at an elevation of sea level. Vancouver is surrounded by lush green forests and parks, including Stanley Park, which is one of the largest urban parks in the world. The city is a hub for skiing, hiking, and water sports. In addition, it is recognized for its sustainability initiatives, ranking high in worldwide "green" city lists.
Vancouver is known for its natural beauty, diverse culture, thriving food and arts scene, and outdoor recreation opportunities. It is a hub for technology and commerce, with a strong economy and a growing start-up community. With its blend of urban sophistication and natural splendor, Vancouver is a popular tourist destination.
The Stunning Stanley Park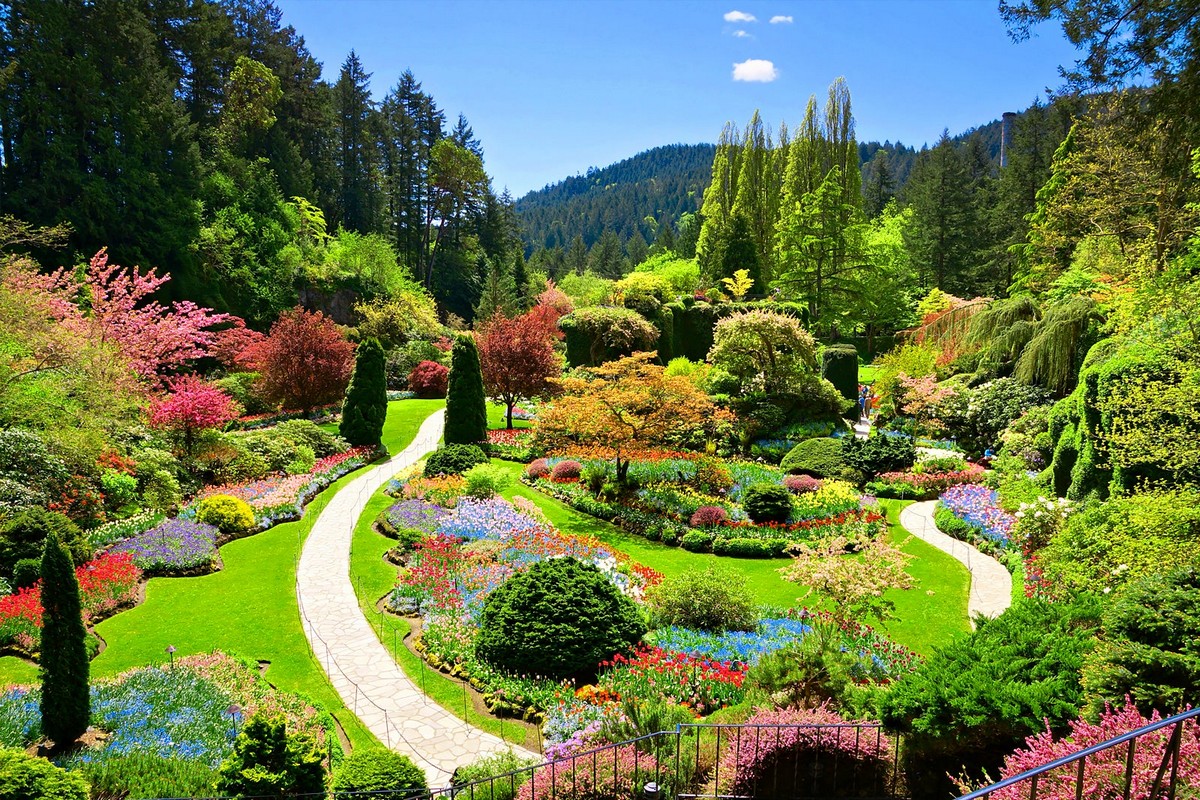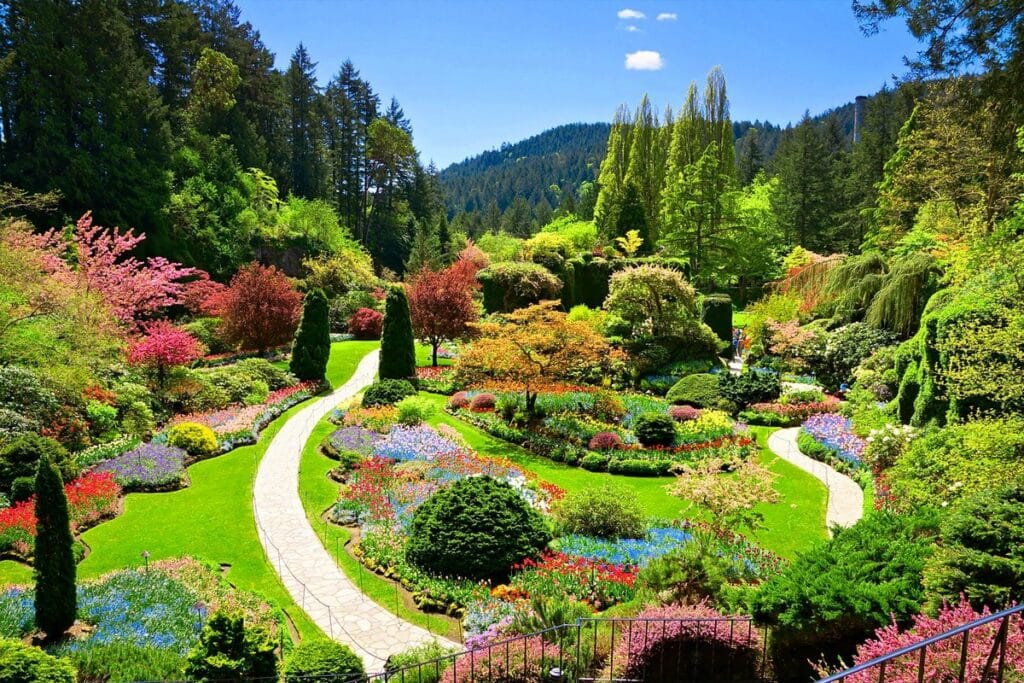 Stanley Park is a 400-hectare public park in Vancouver, British Columbia, Canada. It is surrounded by the waters of Burrard Inlet and English Bay and is one of the largest urban parks in the world. The park features a variety of recreational activities, such as hiking, cycling, swimming, and boating, as well as cultural attractions like the Vancouver Aquarium, the Stanley Park Pavilion, and the Nine O'Clock Gun. The park is also home to a dense forest of old-growth trees, gardens, lakes, and many species of wildlife. It is a popular tourist destination and a cherished green space for residents.
The Capilano Suspension Bridge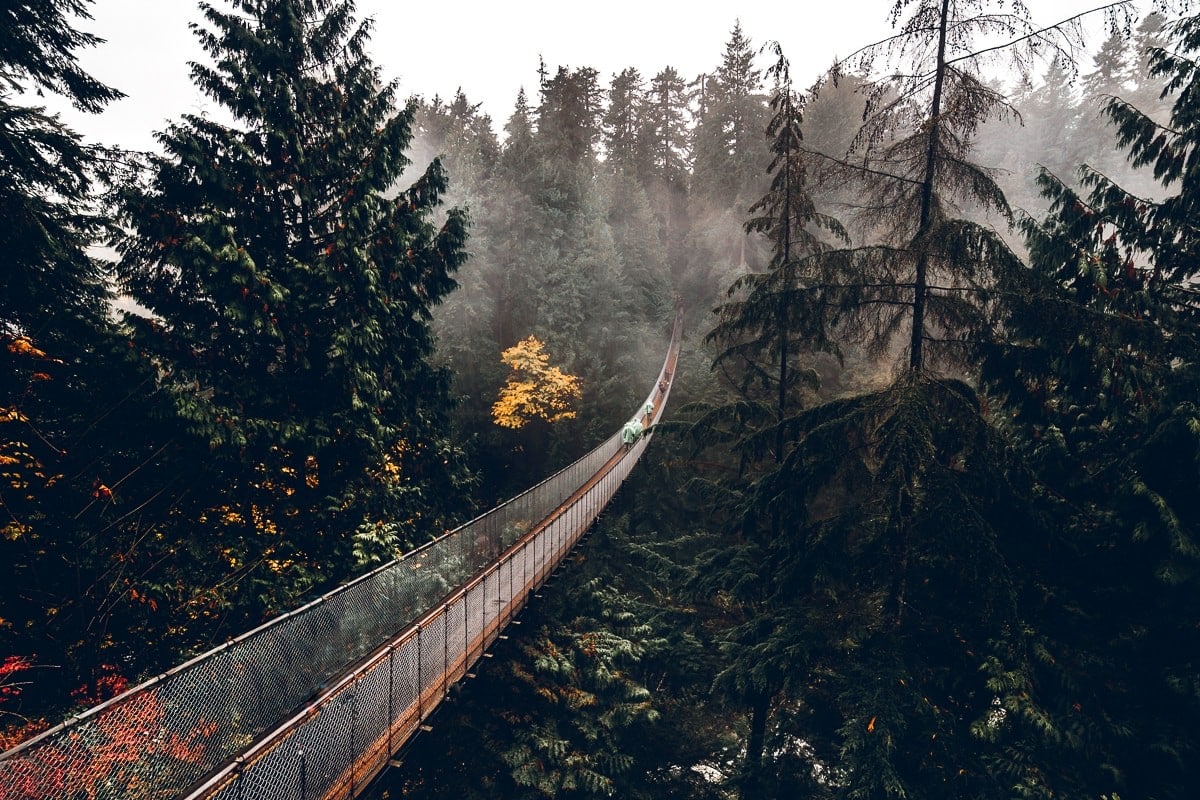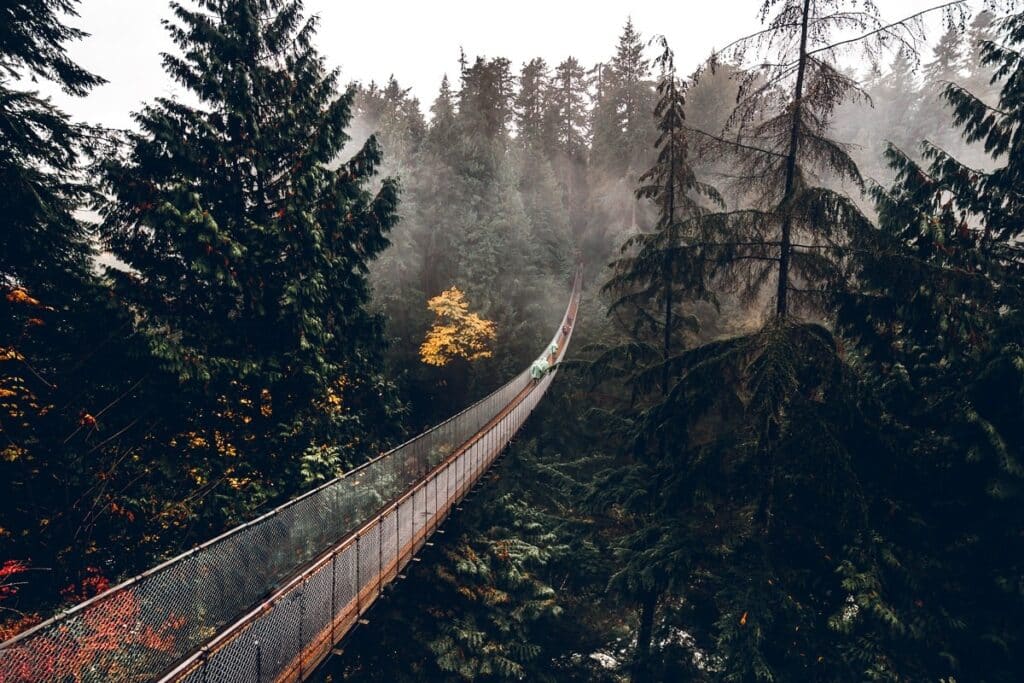 The Capilano Suspension Bridge is a suspension bridge located in North Vancouver, British Columbia, Canada. The bridge spans 137 meters across the Capilano River and is suspended 70 meters above the water. It was first built in 1889 and has since been rebuilt and modernized several times. The bridge is a popular tourist attraction, offering breathtaking views of the surrounding mountains, forests, and rivers. The park includes several other suspension bridges, a treetop adventure, and a cliff walk. Visitors can explore the area's natural beauty and learn about the bridge's history and the local First Nations culture.
Vibrant Granville Island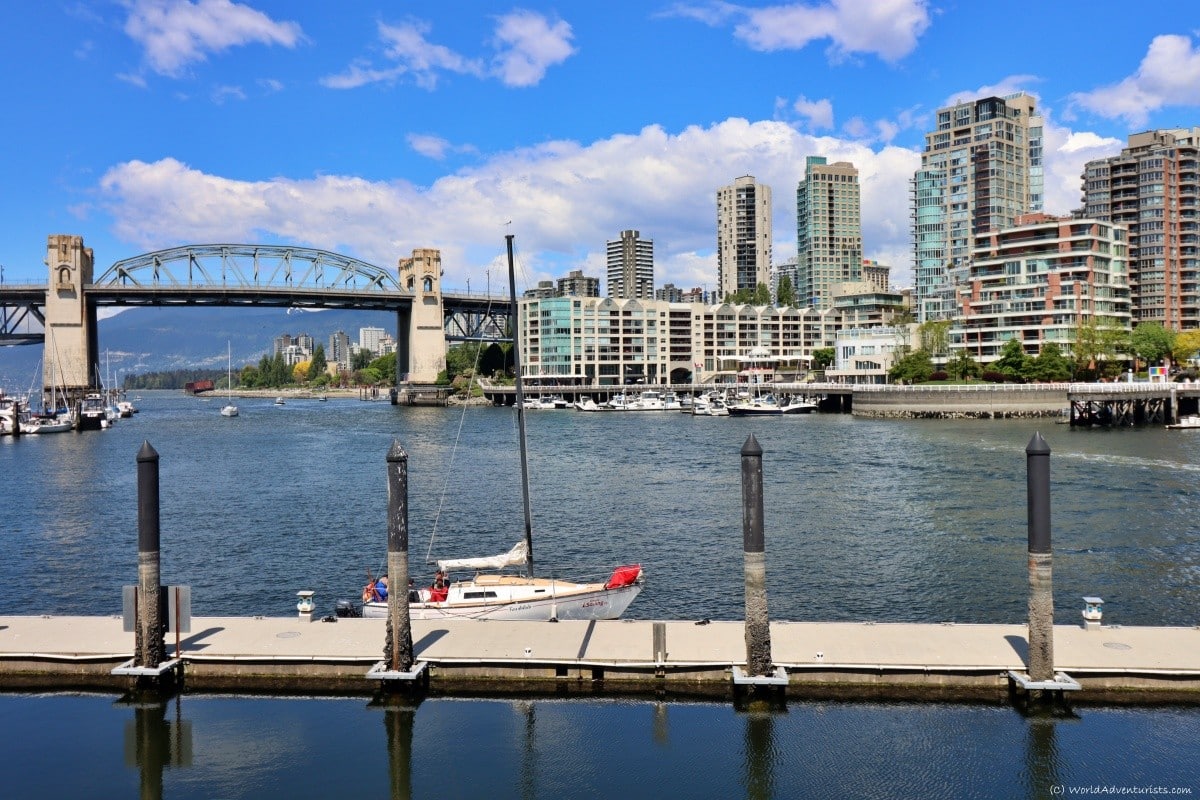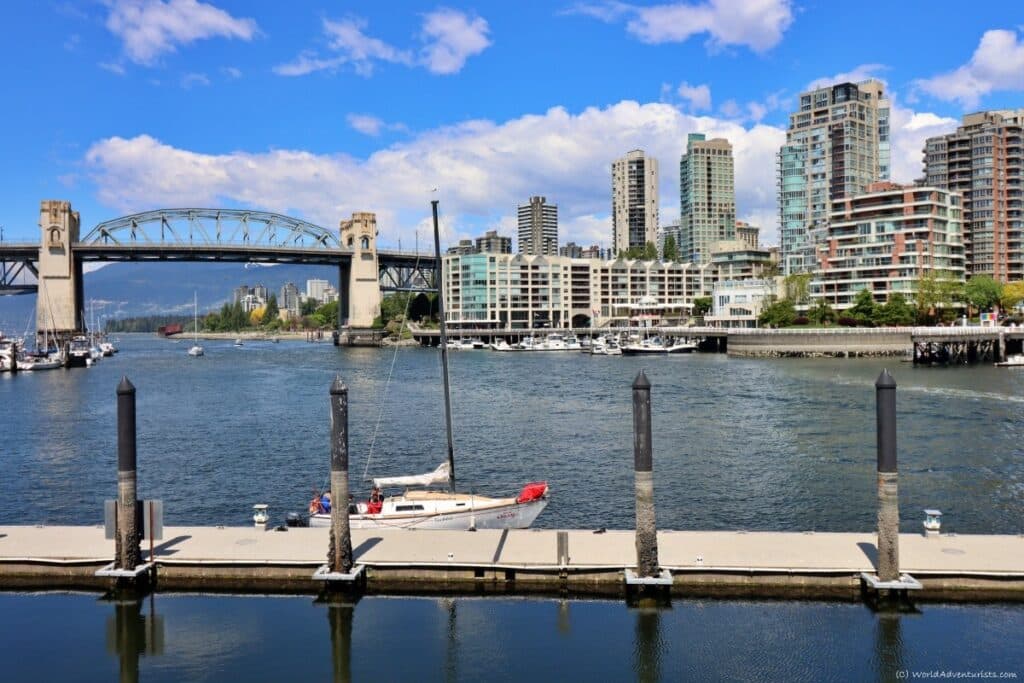 Granville Island is a small, man-made island located in False Creek in Vancouver, British Columbia, Canada. It was once an industrial area but has since been transformed into a vibrant cultural hub, offering a diverse range of shopping, dining, and entertainment options. The island is home to the Granville Island Public Market, a popular destination for fresh produce, artisanal foods, and unique gifts. There are also numerous theaters, galleries, and studios showcasing local artists and performers. In addition, Granville Island is a popular destination for boating, kayaking, and paddleboarding, with rental facilities and a marina available.
The Celebration of Light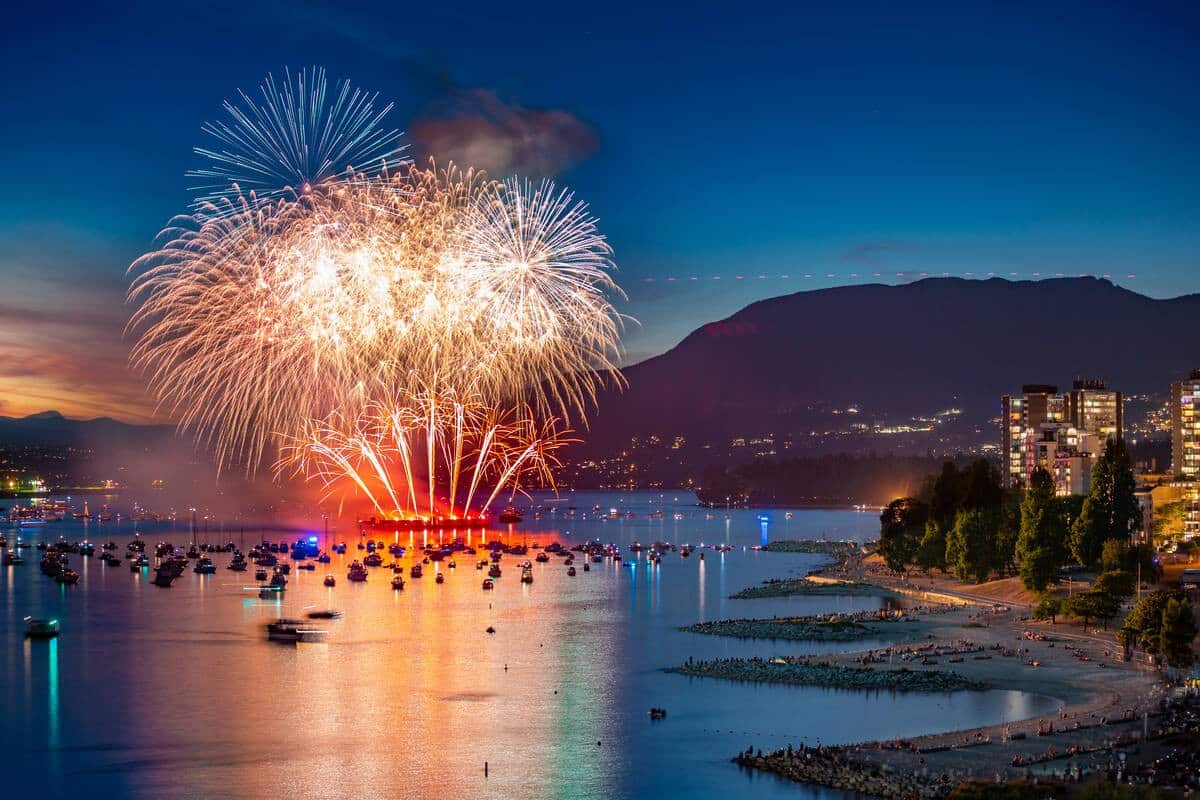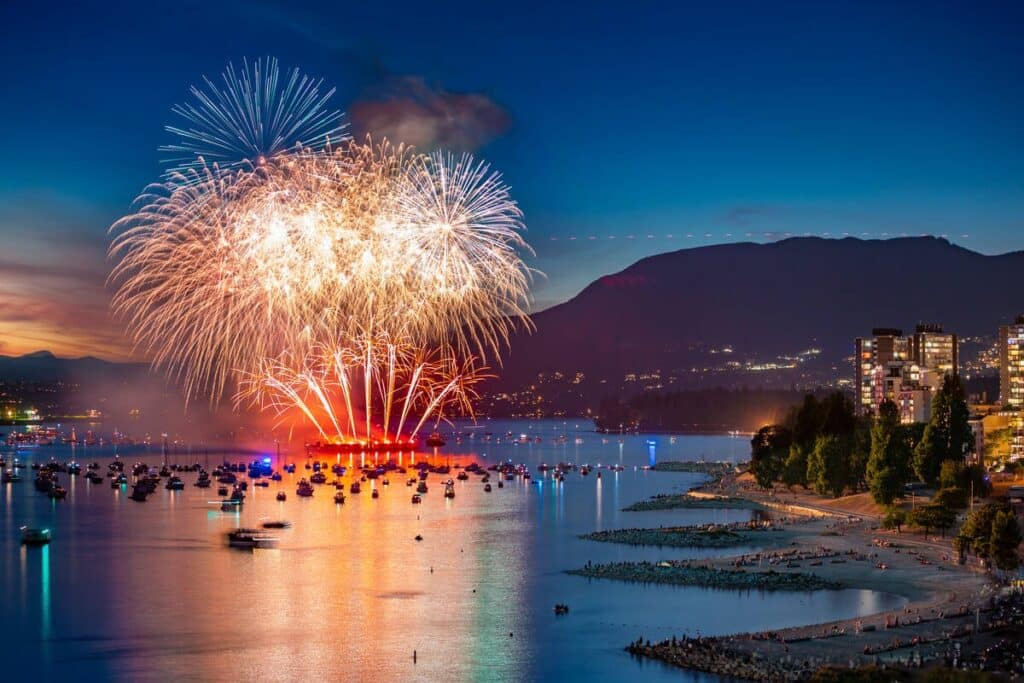 The Celebration of Light is an annual international fireworks competition in Vancouver, British Columbia, Canada. The event typically takes place over several nights in late July or early August and attracts large crowds of spectators to English Bay. Teams from different countries showcase their pyrotechnic skills, choreographing elaborate displays to music. The fireworks displays are accompanied by various food, drinks, and entertainment options, creating a festive atmosphere for attendees. The Celebration of Light is one of the largest fireworks competitions in the world and a beloved summer tradition for many Vancouverites and visitors.
Dining at the City's Many Rooftop Patios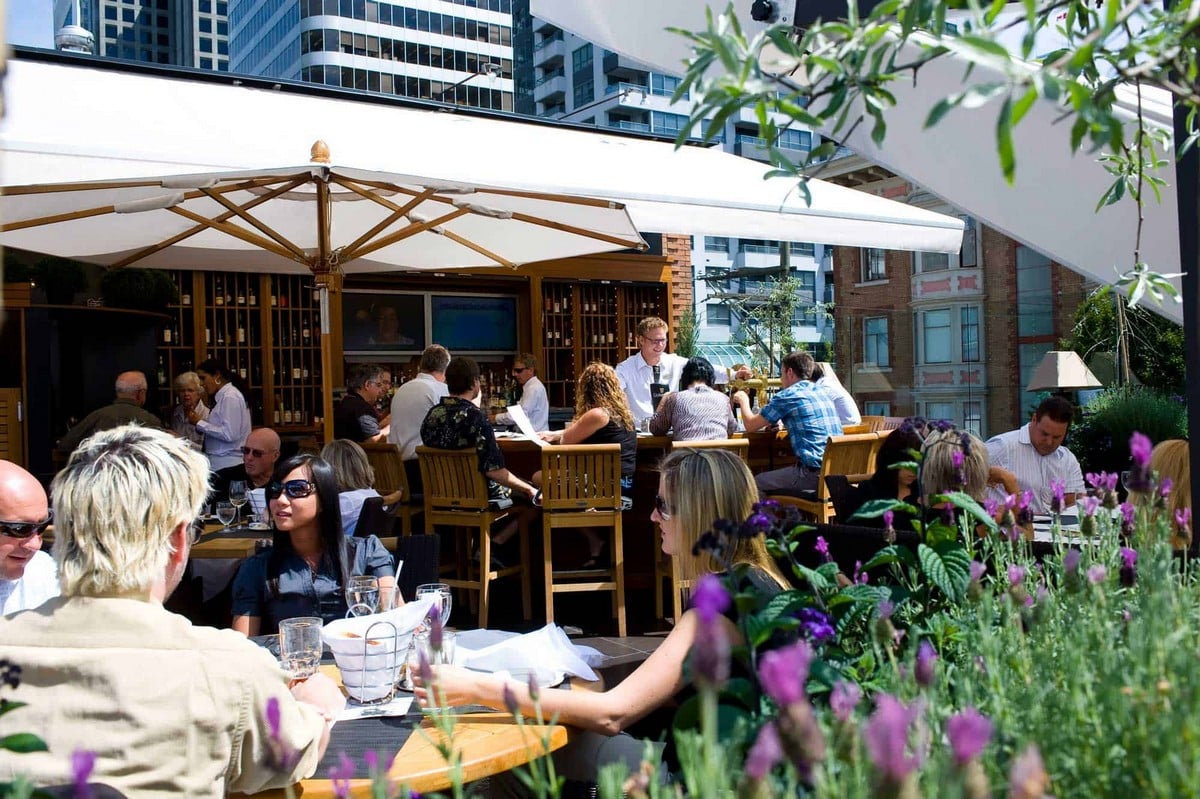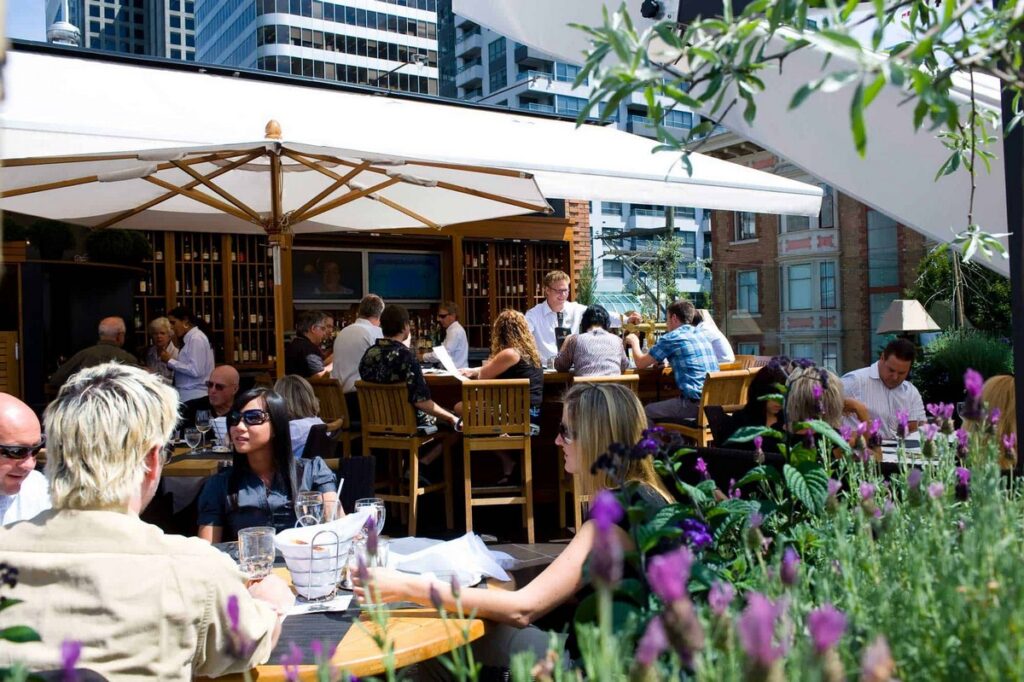 Vancouver's many rooftop patios offer stunning views of the city, providing a unique and memorable dining experience. Whether you're looking for a romantic night out, a casual bite with friends, or a special celebration, there's a rooftop patio to suit your needs. Some popular options include the Diamond Rooftop Patio at the Rosewood Hotel Georgia, the SkyBar at the Opus Hotel, and the Lift Bar & Grill at the Hyatt Regency. The menus at these patios often feature local ingredients, craft cocktails, and a variety of wine selections.
Innovative Exhibitions at the Contemporary Art Gallery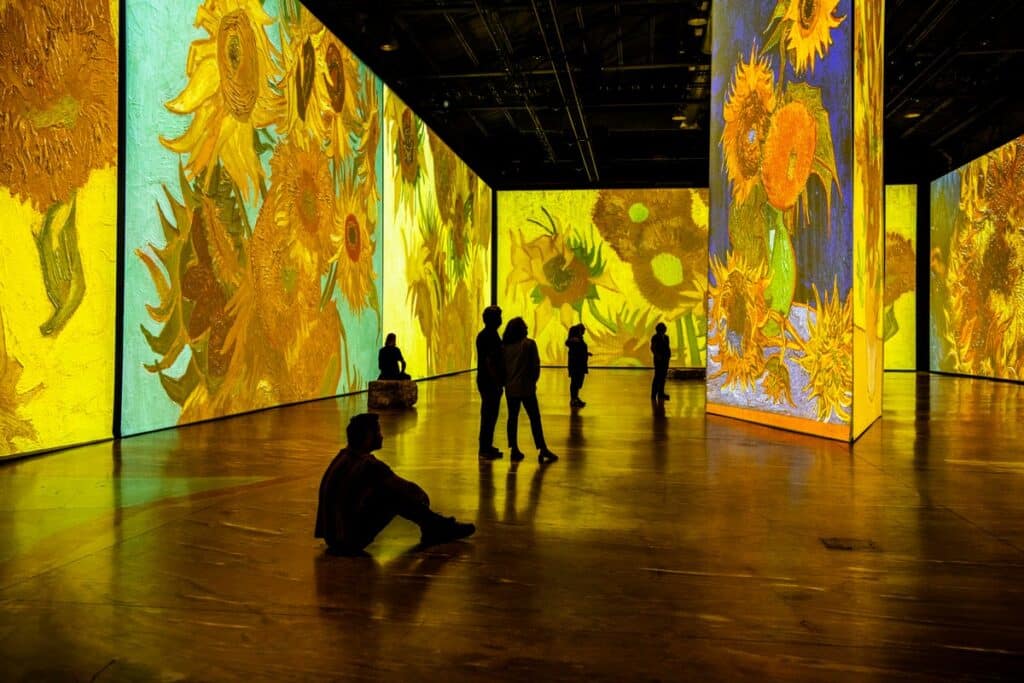 The Contemporary Art Gallery (CAG) is a non-profit art gallery located in Vancouver, British Columbia, Canada. It is dedicated to showcasing contemporary art and artists, both local and international. The gallery offers exhibitions of contemporary paintings, sculptures, installations, videos, and other forms of new media. The CAG is known for its innovative exhibitions and its commitment to supporting the careers of emerging and established artists. The gallery also offers a variety of educational programs, workshops, and events, making it a hub for the art community in Vancouver.
Exciting Whale-Watching Tour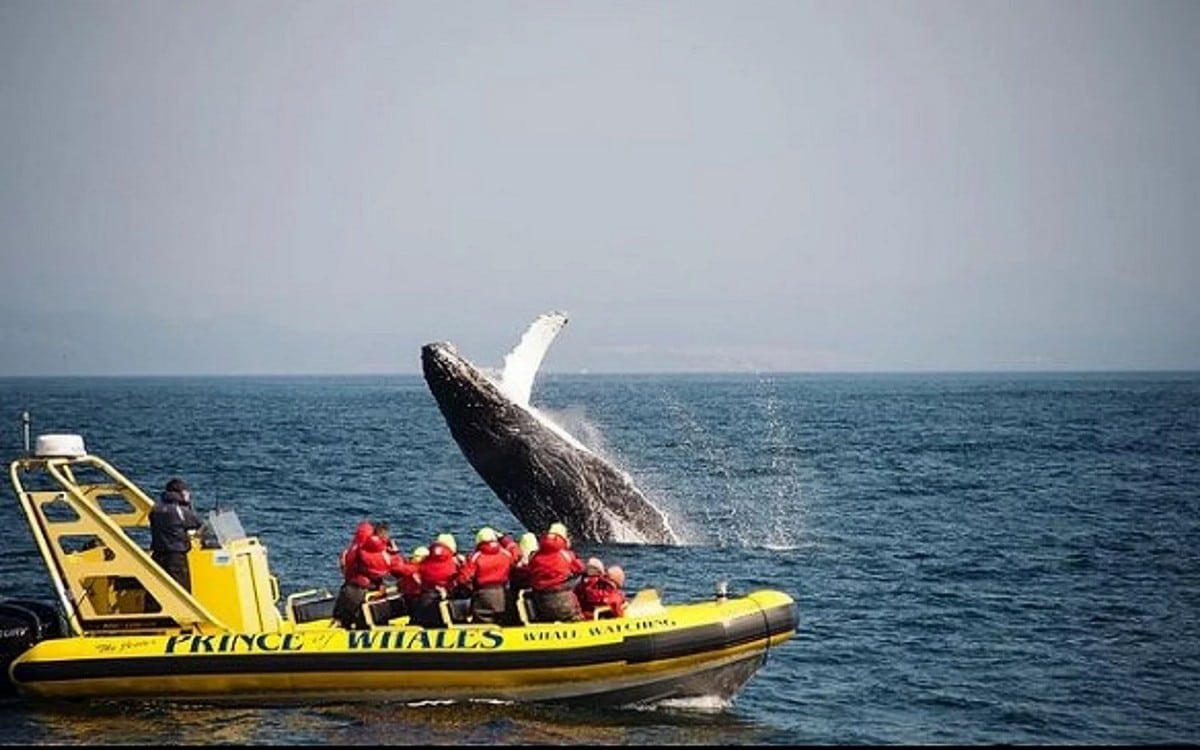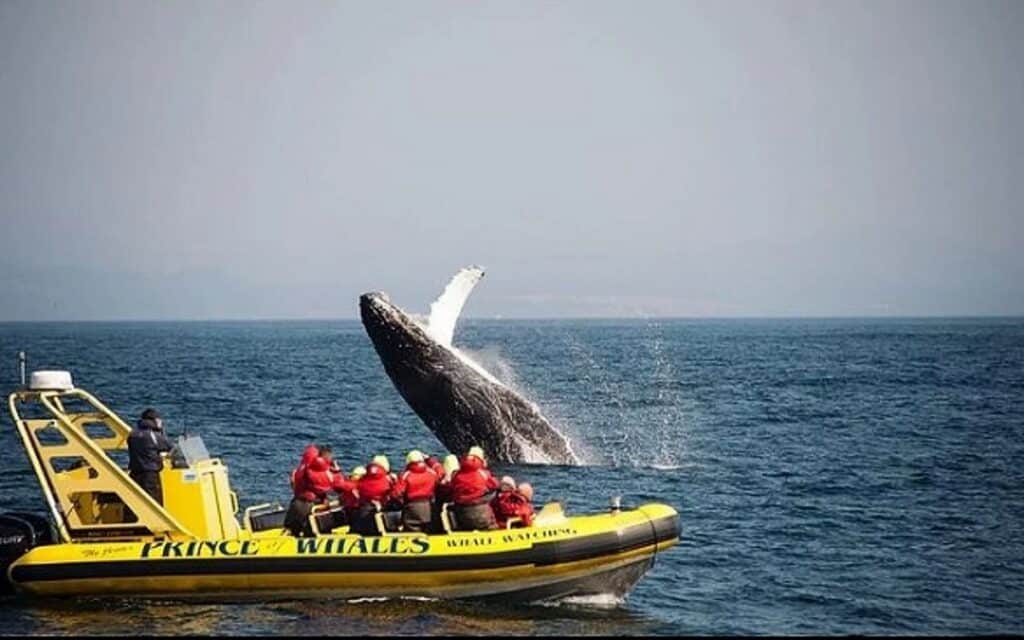 Vancouver offers a unique and exciting opportunity to witness some of the world's most magnificent creatures in their natural habitat on a whale-watching tour. During the tour, you can see a variety of whale species, including orcas, humpback whales, gray whales, and other marine life, such as seals, sea lions, and birds. With knowledgeable guides on board to provide information and insight, a whale-watching tour is an unforgettable way to experience the beauty and majesty of these incredible creatures.
Named After Captain George Vancouver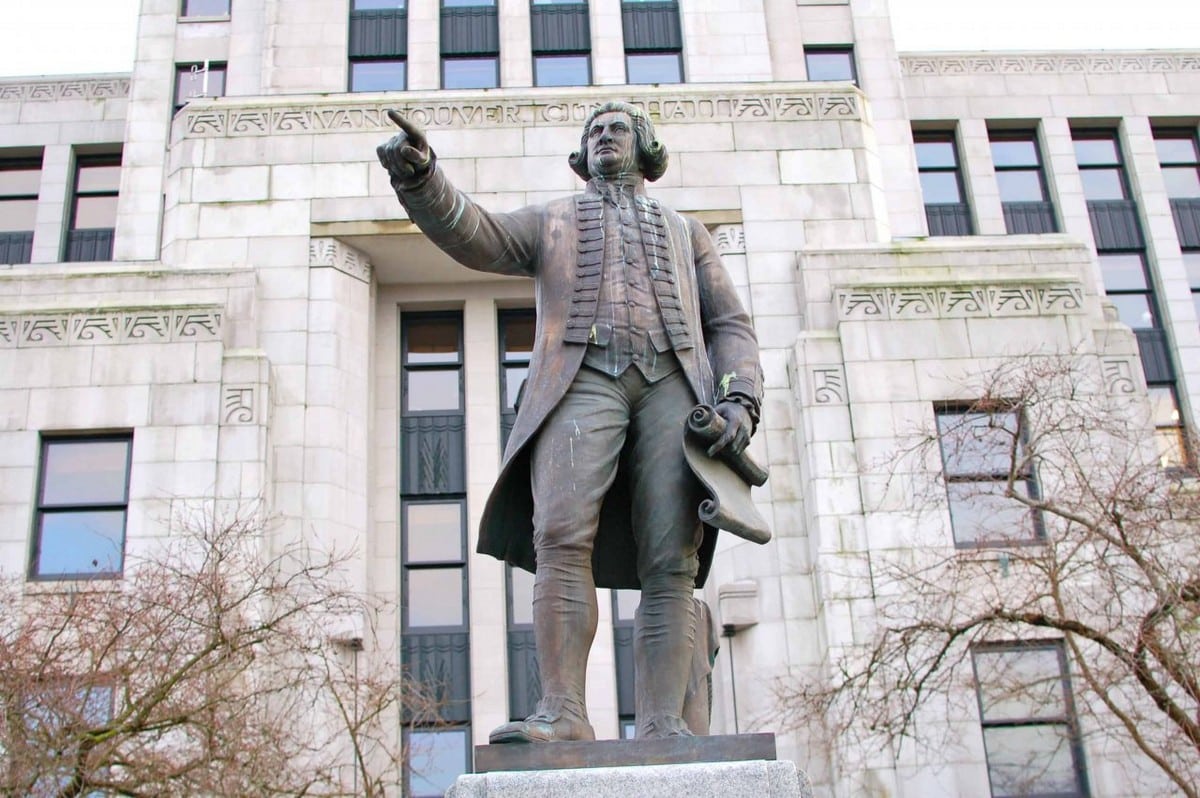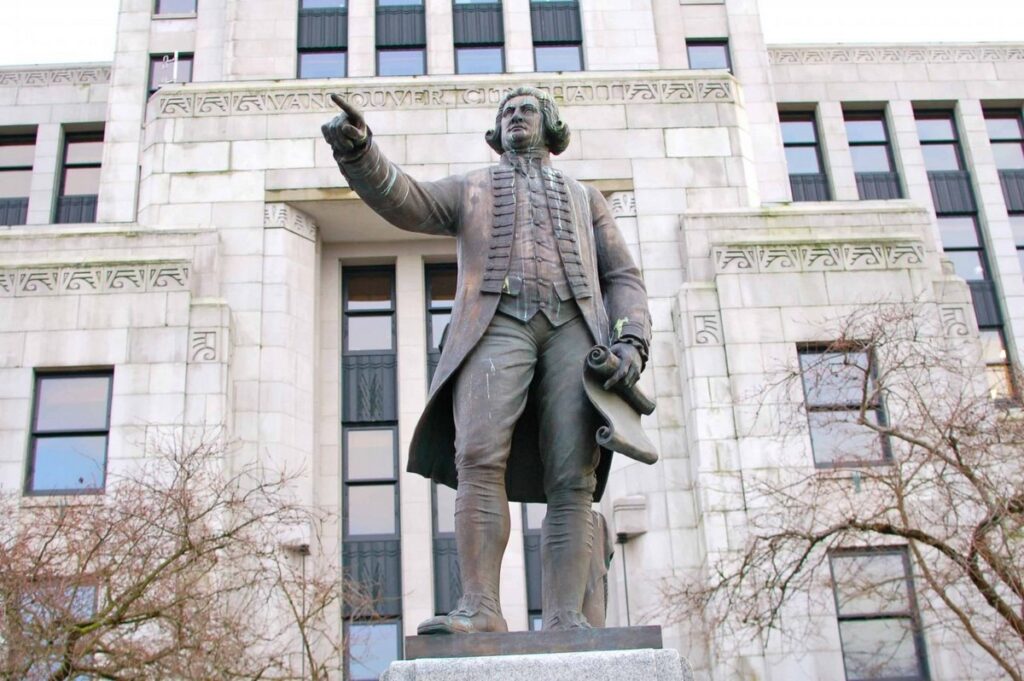 Vancouver is named after Captain George Vancouver, a British naval officer and explorer. The British government sent him to the Pacific Northwest in the late 18th century to chart the coast of what is now British Columbia and Alaska. During his travels, Captain Vancouver explored the inlets and islands of the area, making detailed maps and taking note of the local flora and fauna. His extensive surveys and contributions to mapping the Pacific Northwest helped lay the foundation for the region's development and growth. The city of Vancouver was named in his honor in 1886.
Winter Sports at Grouse Mountain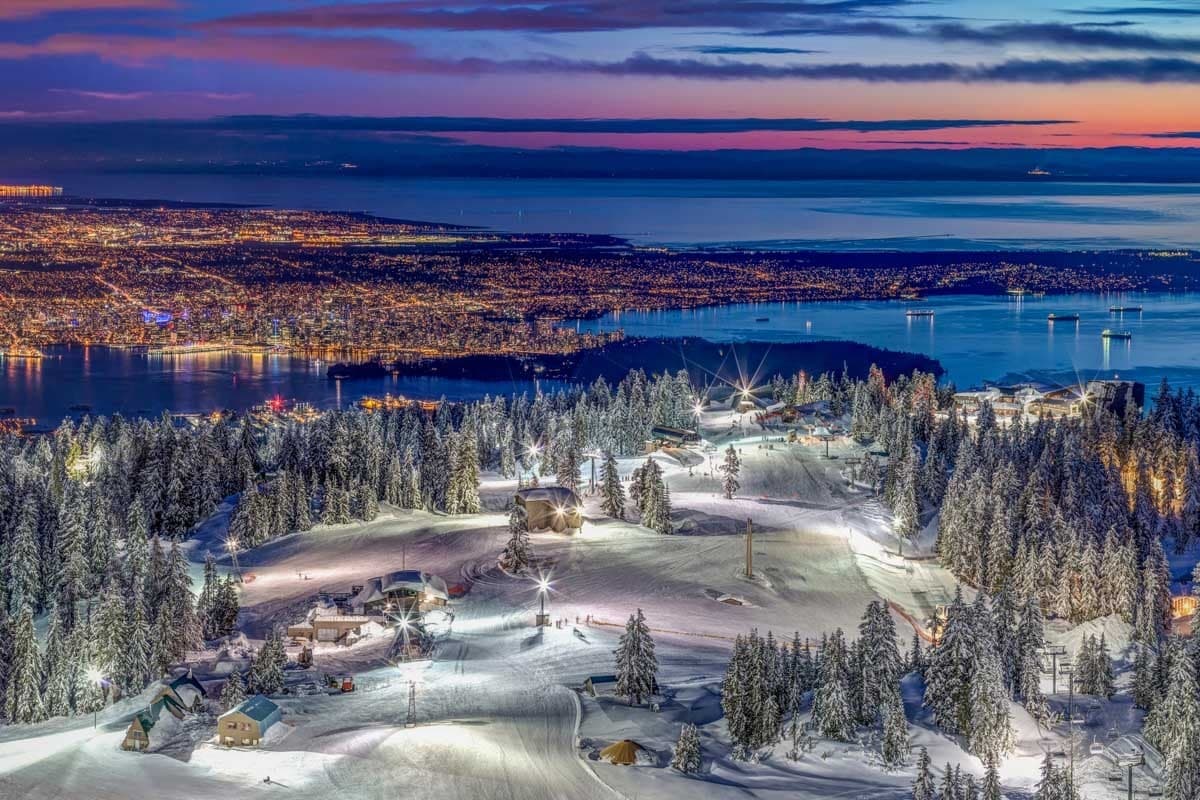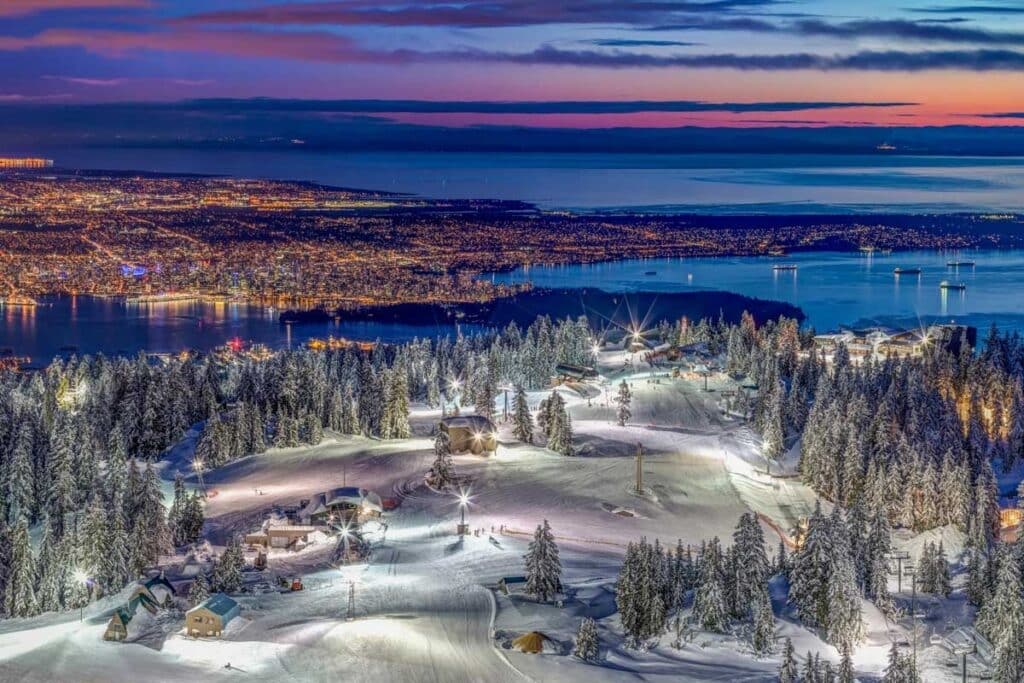 Grouse Mountain, located in North Vancouver, British Columbia, Canada, is a popular destination for winter sports enthusiasts. With its stunning views of the city, its world-class ski and snowboard facilities, and its many other winter activities, Grouse Mountain has something to offer everyone. The mountain features 26 runs and a terrain park catering to skiers and snowboarders of all skill levels. In addition to skiing and snowboarding, Grouse Mountain offers activities such as snowshoeing, ice skating, and sleigh rides.
Vibrant and Historic Neighborhoods of Yaletown and Gastown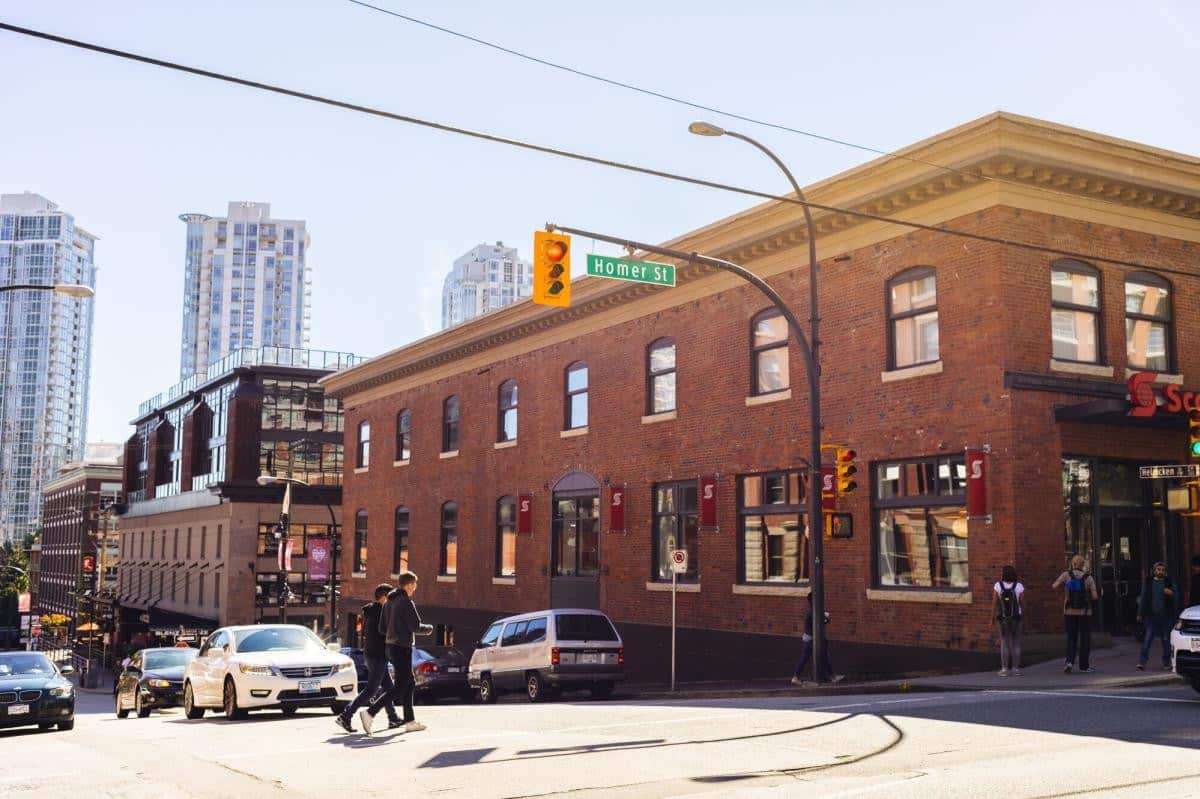 Yaletown and Gastown are two of Vancouver's most vibrant and historic neighborhoods. Yaletown is a former industrial area transformed into a trendy and upscale neighborhood. Its brick-lined streets are home to various upscale restaurants, boutique shops, and modern lofts. On the other hand, Gastown is one of the city's oldest neighborhoods, known for its historic architecture and charming cobblestone streets. The area is home to a variety of vintage clothing stores, unique gift shops, and independent boutiques, as well as a variety of bars and restaurants.
The Museum of Anthropology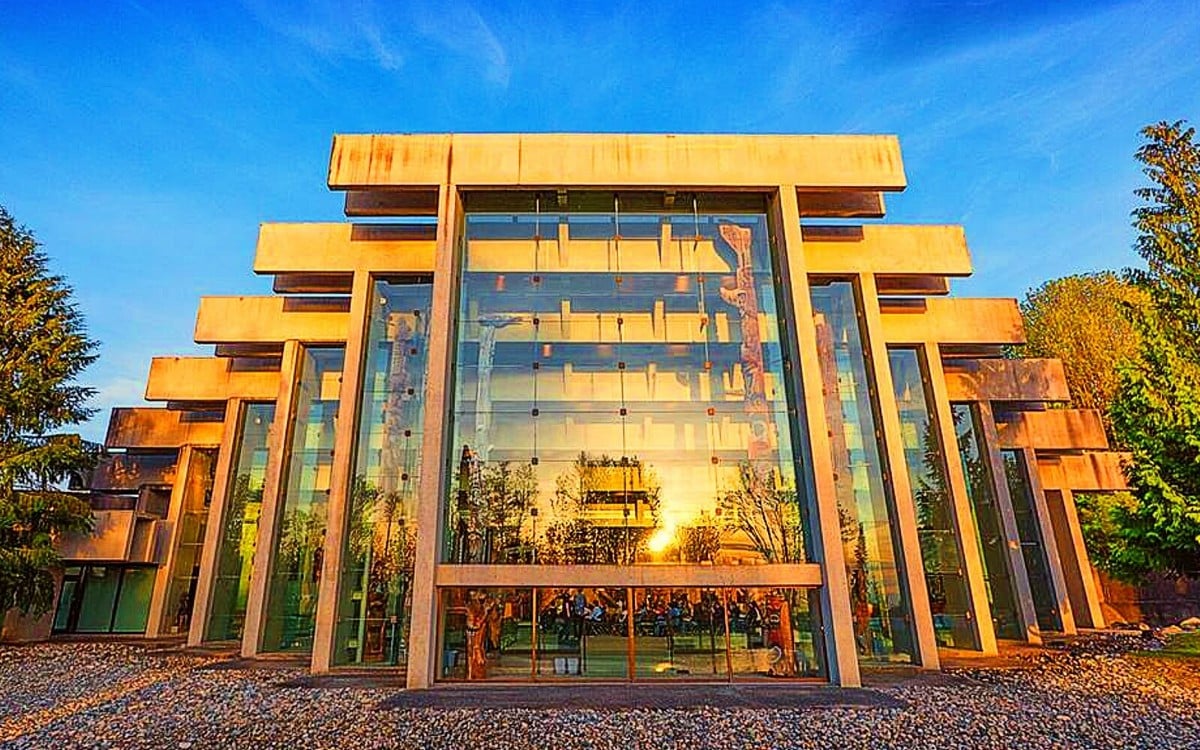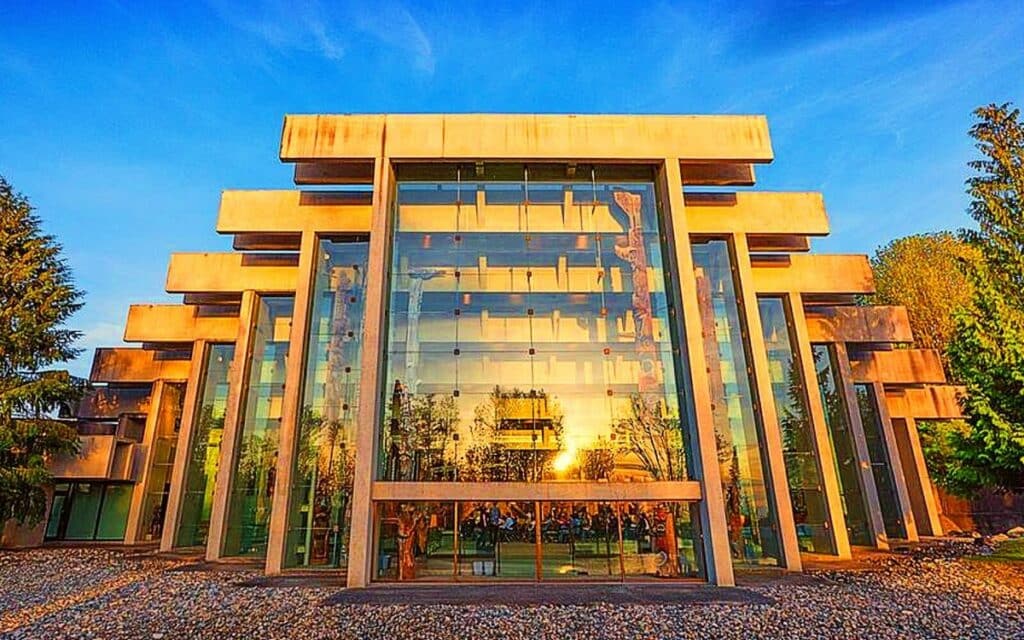 The Museum of Anthropology at the University of British Columbia (UBC) in Vancouver is one of Canada's largest and most important cultural institutions. The museum is renowned for its extensive collection of First Nations art and artifacts, with a focus on the cultures of the Pacific Northwest. Visitors can explore over 32,000 objects, including carvings, textiles, and jewelry, many of which are considered masterpieces of their respective cultures. The museum's stunning architecture, designed by renowned Canadian architect Arthur Erickson, features a stunning Great Hall with towering poles and a dramatic view of the mountains.
Best Fresh Sushi in North America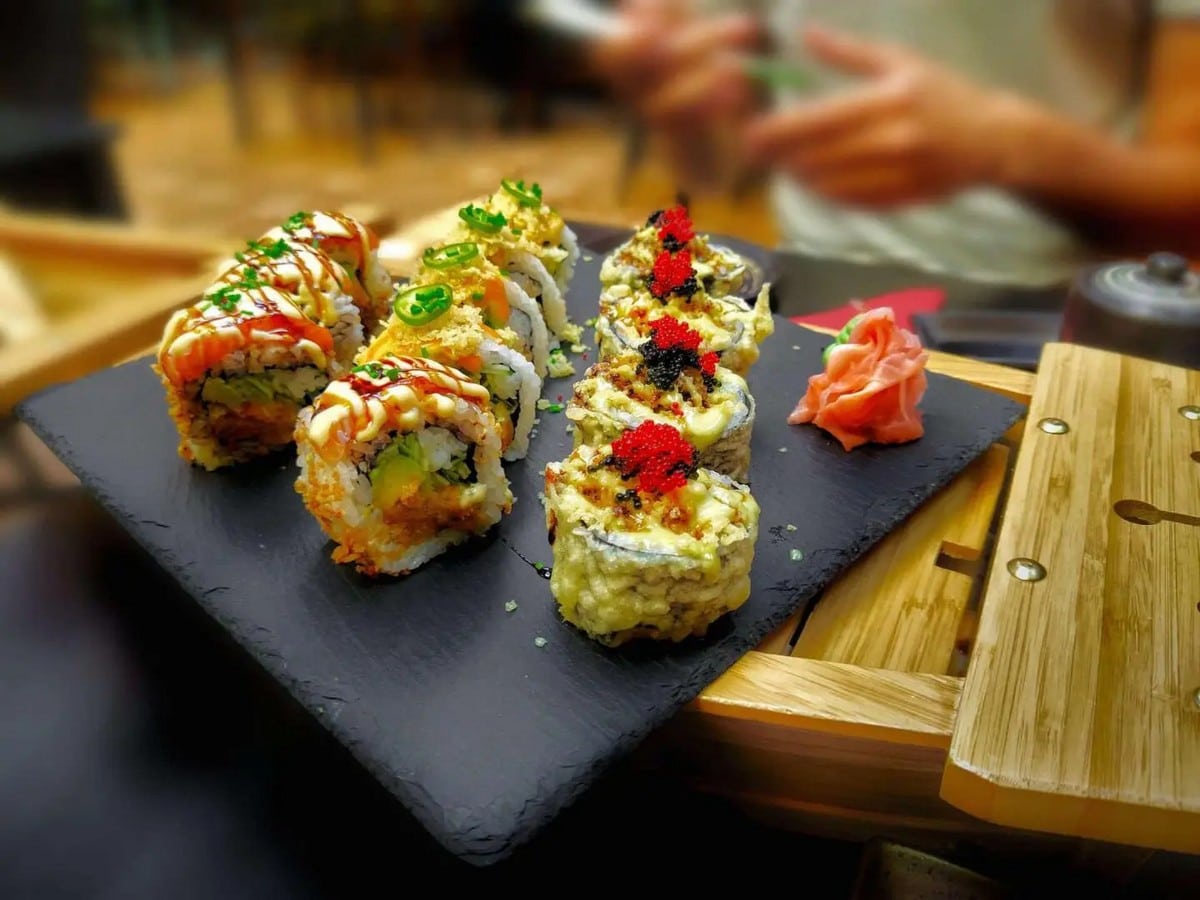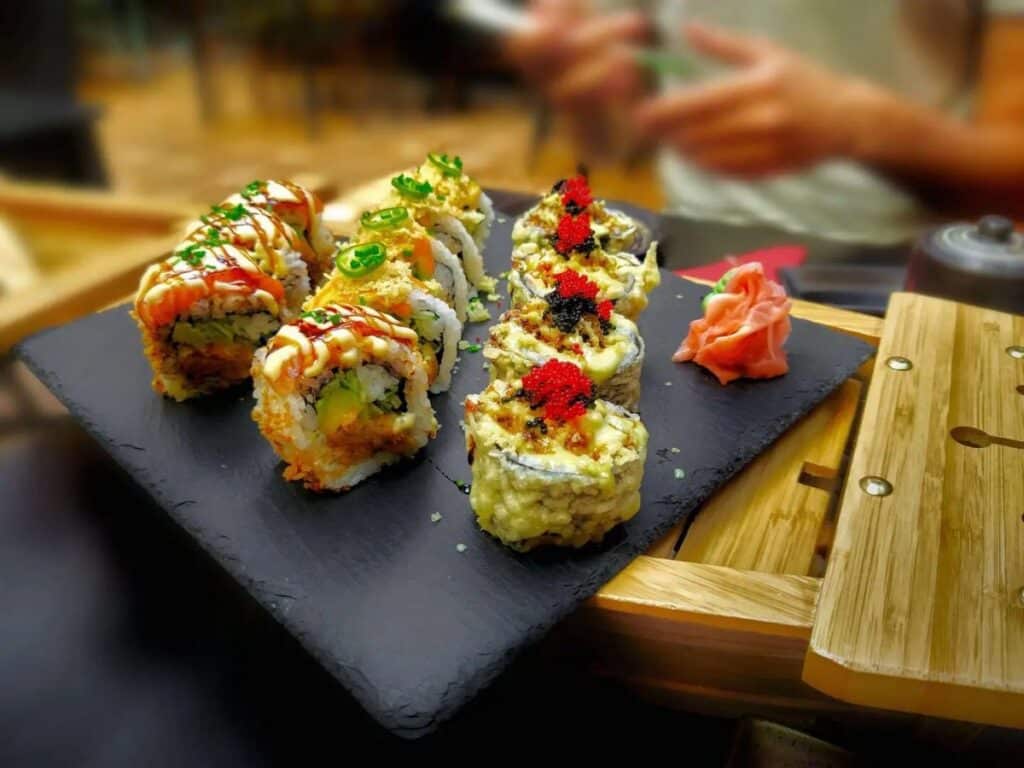 One of Vancouver's most famous dishes is sushi. The city is known for having some of the best sushi restaurants in North America, serving fresh, authentic Japanese cuisine. The city's diverse, multicultural population has helped popularize sushi, which can now be found in many restaurants across the city. The high quality of the seafood available in Vancouver, combined with the city's large Asian population, has helped create a thriving sushi culture, with many locals and visitors alike enjoying this popular and delicious dish.
Diverse Plant Life at UBC Botanical Garden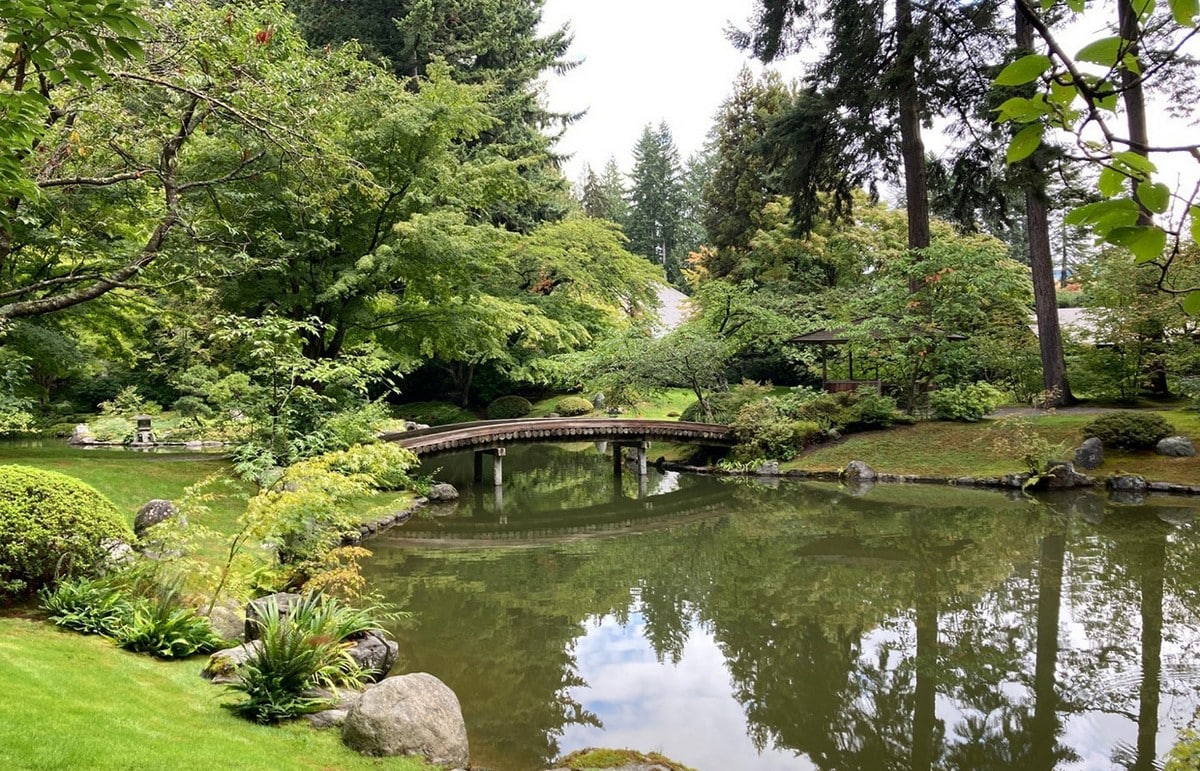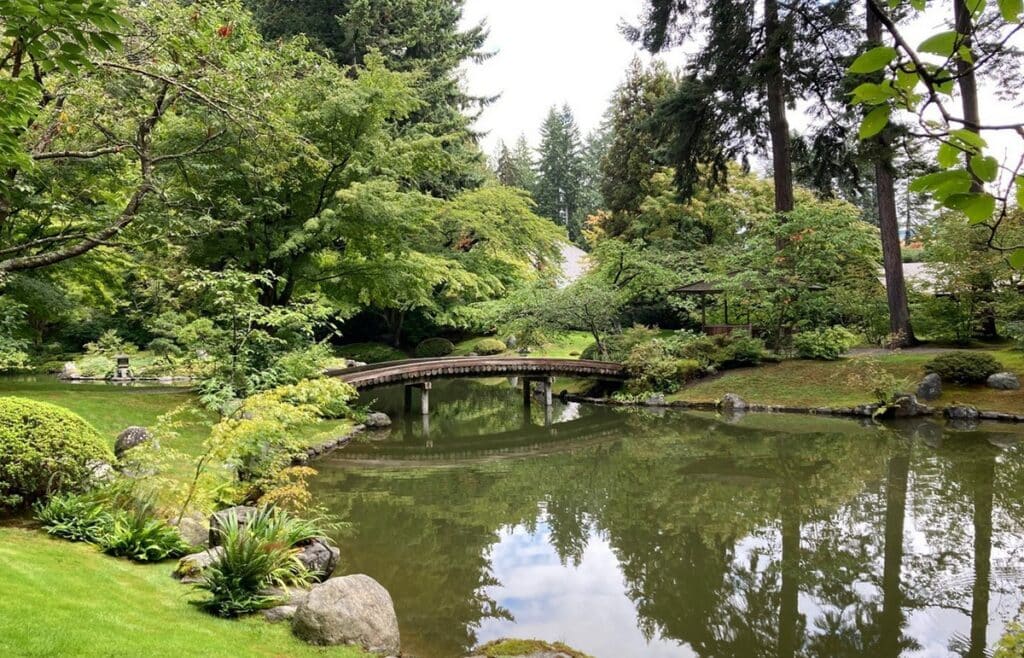 The UBC Botanical Garden, located in the University of British Columbia in Vancouver, is a stunning display of the diverse plant life of British Columbia and the world. The garden covers over 40 hectares and is home to over 8,000 plant species, including a rare and extensive collection of native plants. In addition, visitors can explore various gardens, including a rose garden, a medicinal garden, and an alpine garden. The garden also features a large greenhouse complex, home to exotic and tropical plants and a display of orchids and bromeliads.
Shopping and Dining at Robson Street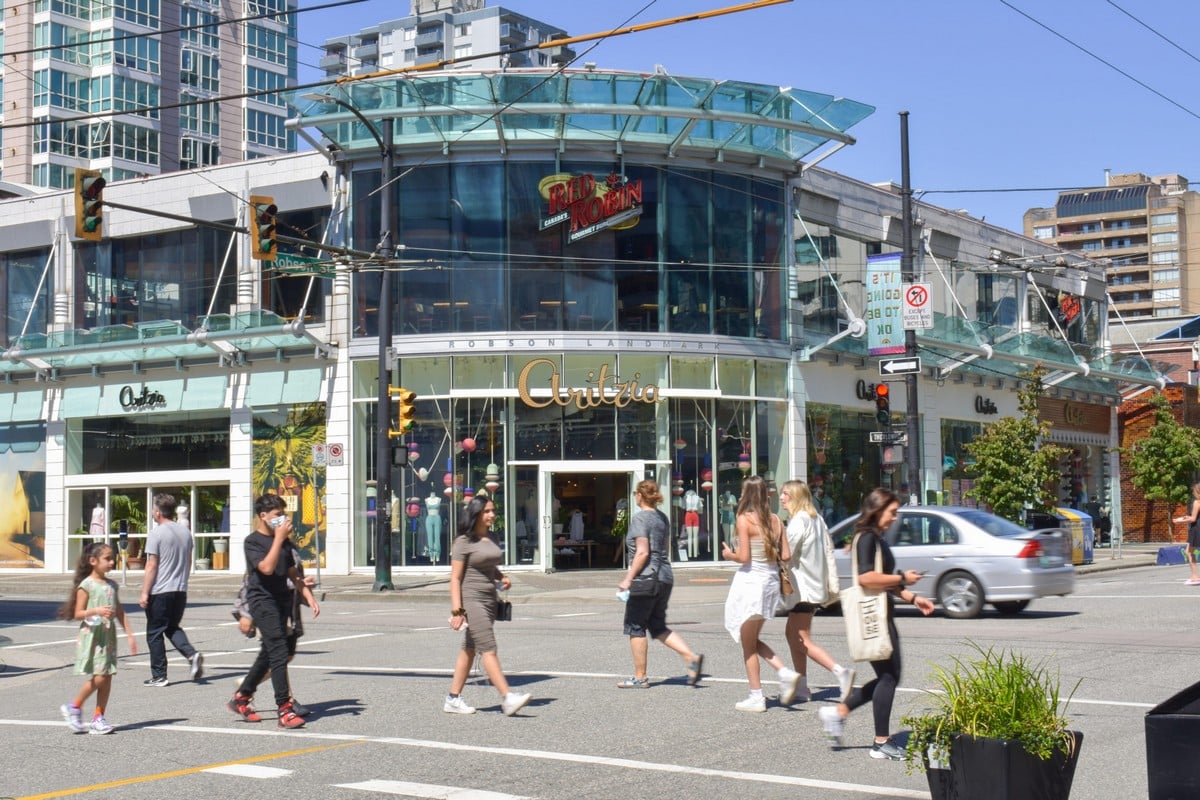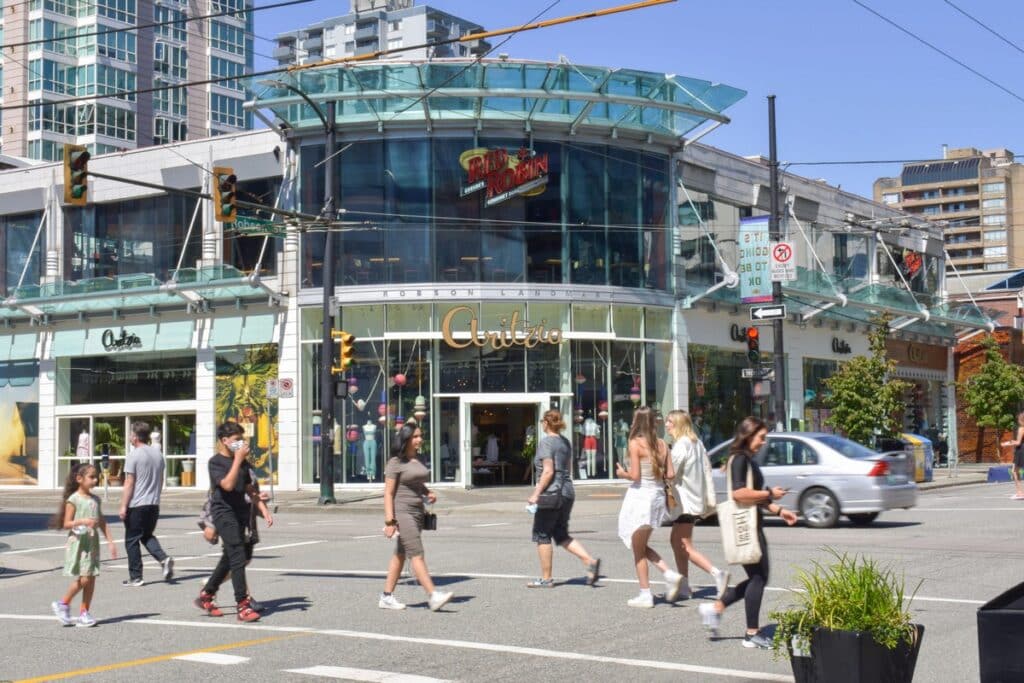 Robson Street is a bustling and vibrant shopping and dining destination in the heart of Vancouver, British Columbia, Canada. This bustling street is lined with various high-end shops, trendy boutiques, and popular chain stores, making it a popular shopping destination for locals and tourists. In addition, Robson Street is also known for its dining scene, with various restaurants, cafes, and bars offering everything from casual bites to upscale dining. Whether you're looking to indulge in a fancy meal or just grab a quick snack, there's something for everyone on Robson Street.
The Sea-to-Sky Highway to Whistler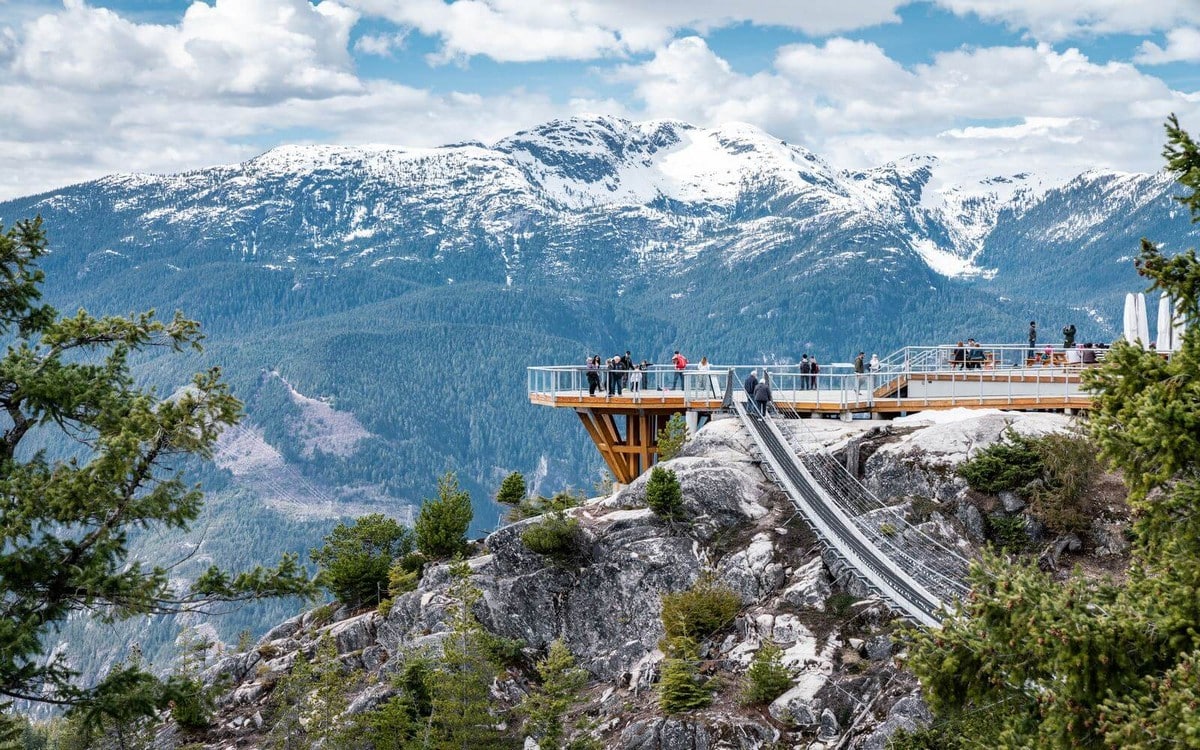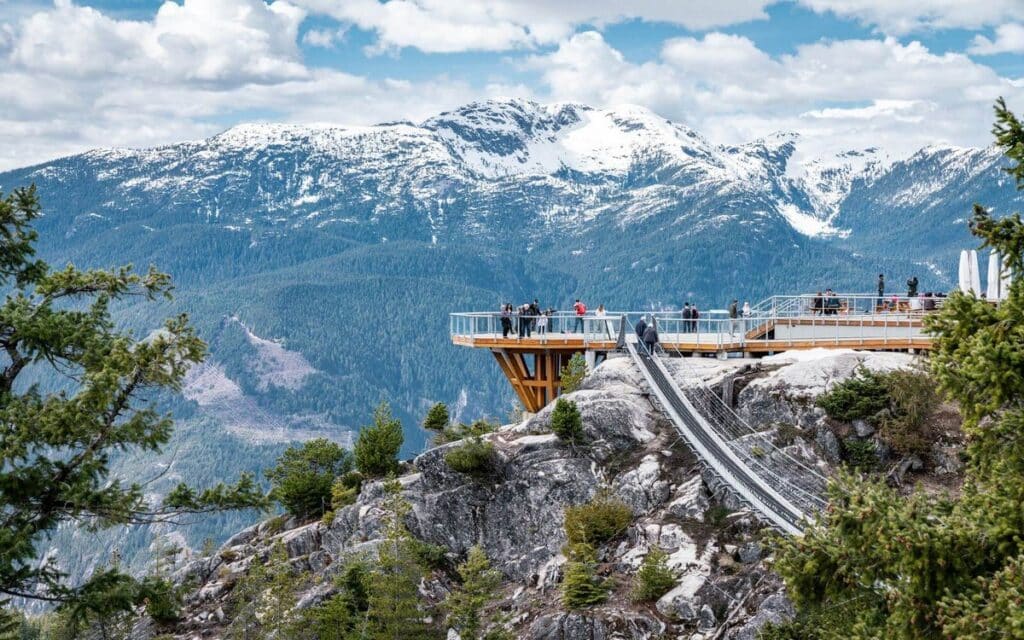 The Sea-to-Sky Highway is a breathtaking scenic drive or bike ride that takes you from Vancouver to the mountain resort town of Whistler. This picturesque route takes you along the coast of Howe Sound and through the Coast Mountains, offering breathtaking views of the ocean, mountains, and forests. The journey takes approximately two hours by car and is a popular road trip for both locals and tourists. For cyclists, the Sea-to-Sky Highway offers a challenging and rewarding ride, with steep climbs, fast descents, and stunning views along the way.
The popular Candied Salmon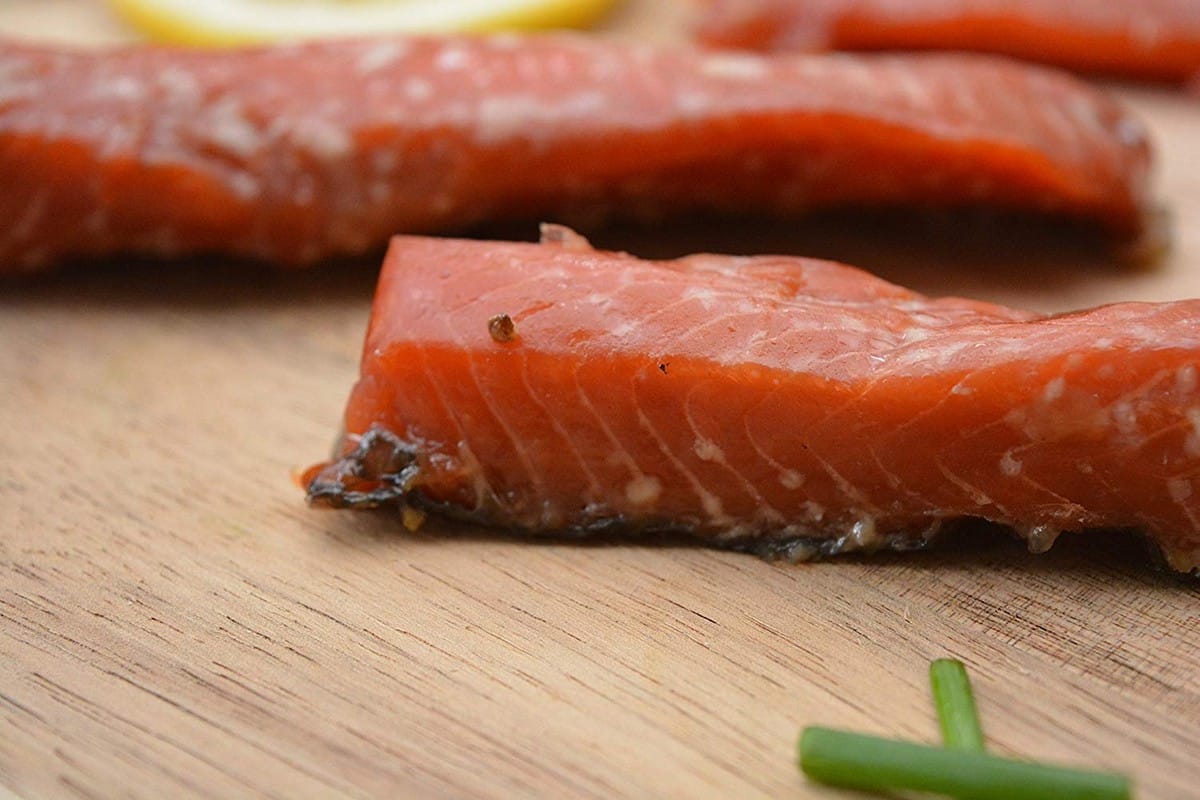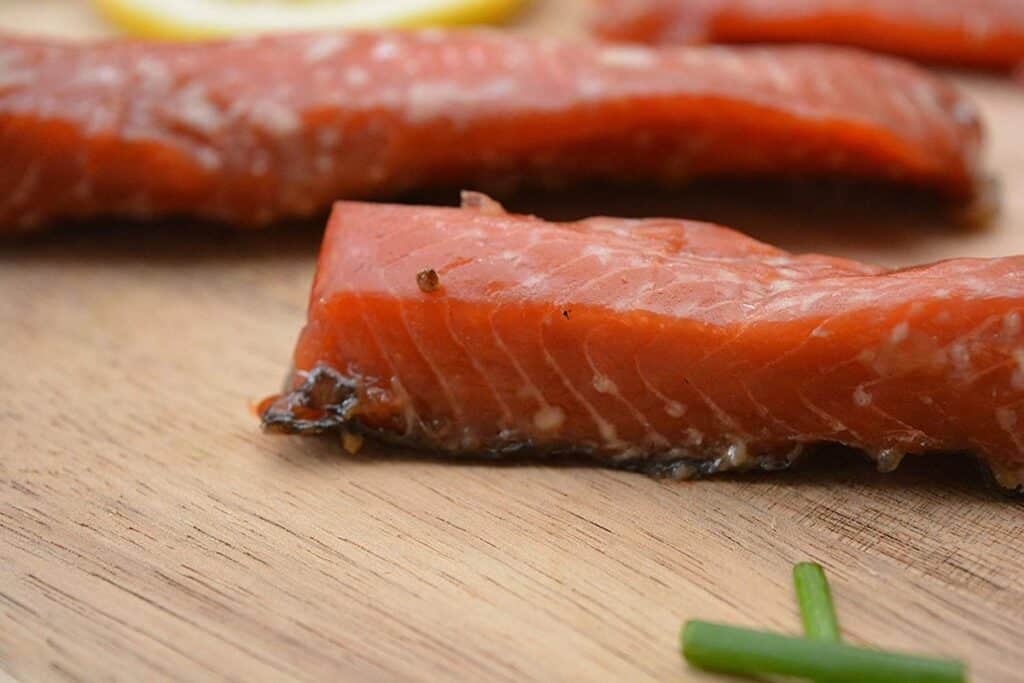 Candied salmon is a staple dish in Vancouver's Pacific Northwest cuisine. It is a dish made by cooking salmon in a mixture of sugar, salt, and seasonings. In Vancouver, it is often prepared using locally caught salmon and served as a popular appetizer or main dish. The salmon is first cured in a mixture of sugar, salt, and spices like ginger and garlic, then slowly cooked until it forms a caramelized, sticky glaze. The result is a sweet and savory dish with a tender texture that is enjoyed by locals and visitors alike.
Vancouver's Olympic Village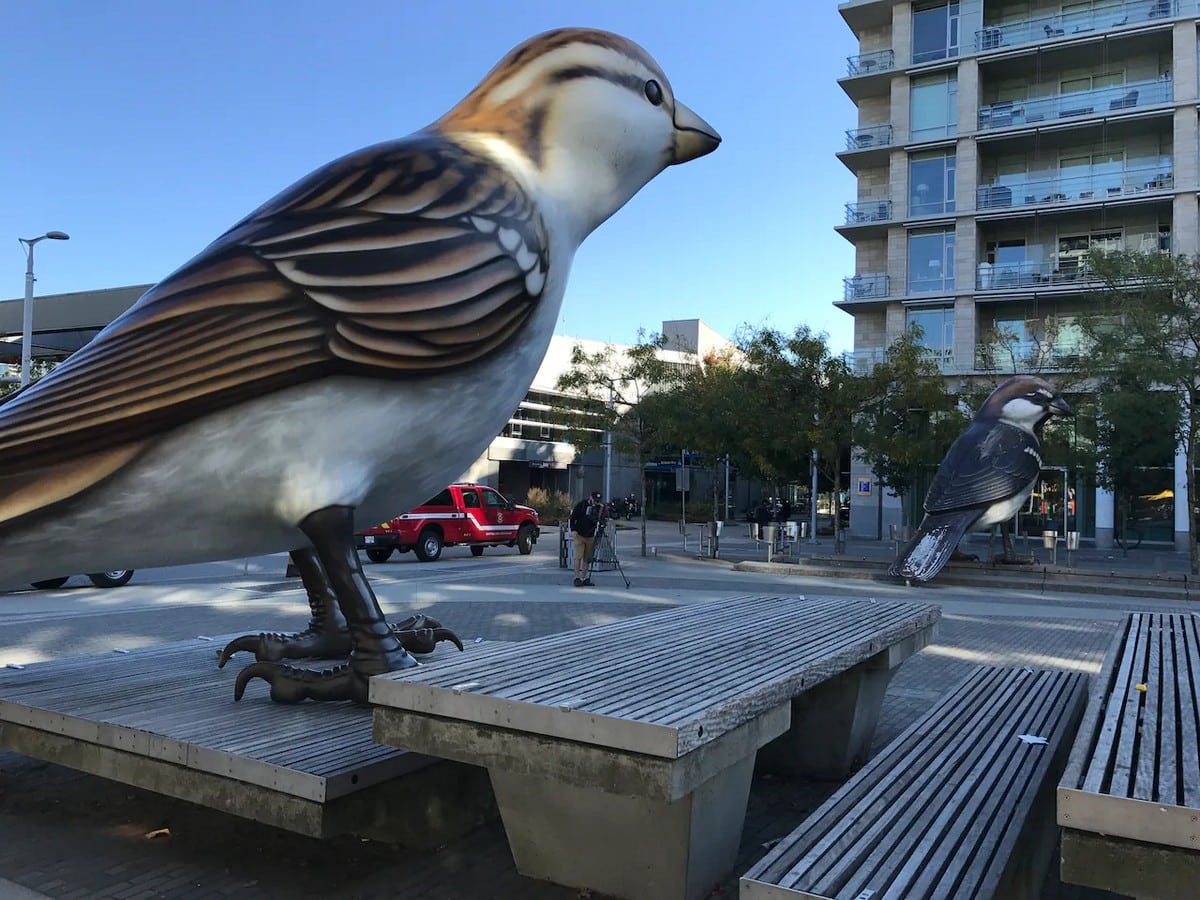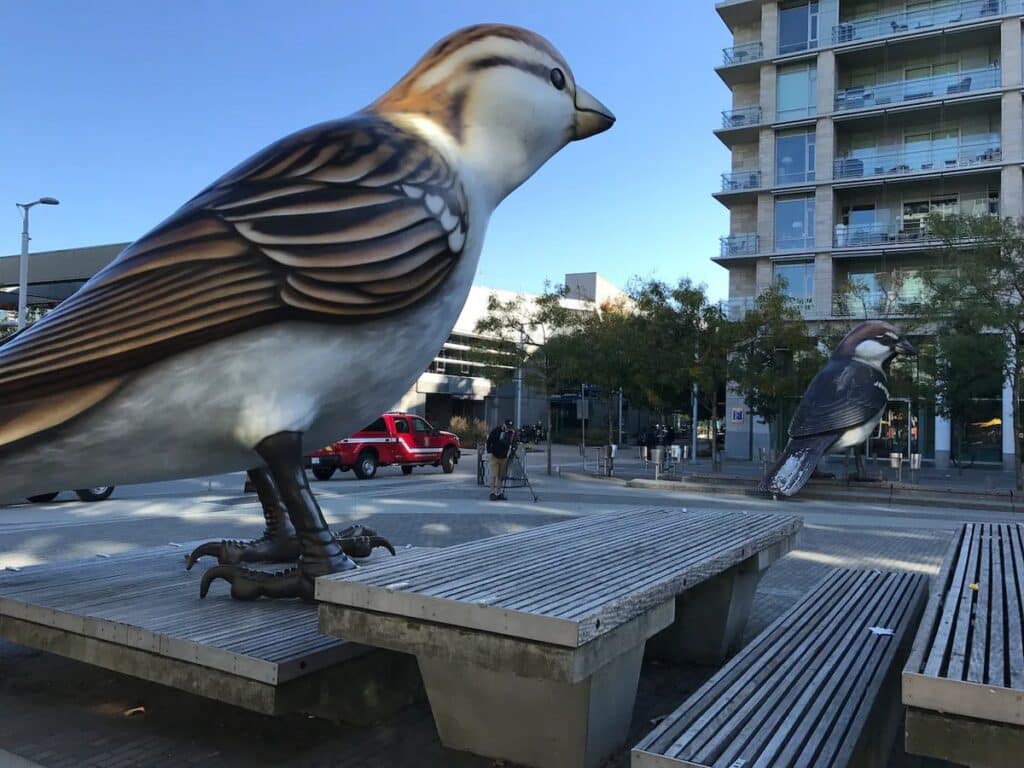 Vancouver's Olympic Village is a vibrant neighborhood located on the southern shore of False Creek in Vancouver. Originally built for the 2010 Winter Olympics, the village has been transformed into a thriving community with a mix of residential and commercial developments. The area features LEED-certified buildings, public parks, and green spaces, making it a sustainable and environmentally conscious neighborhood. The Olympic Village is home to a variety of shops, restaurants, and cafes, as well as a public marina and beach.
Interactive Museum at the Science World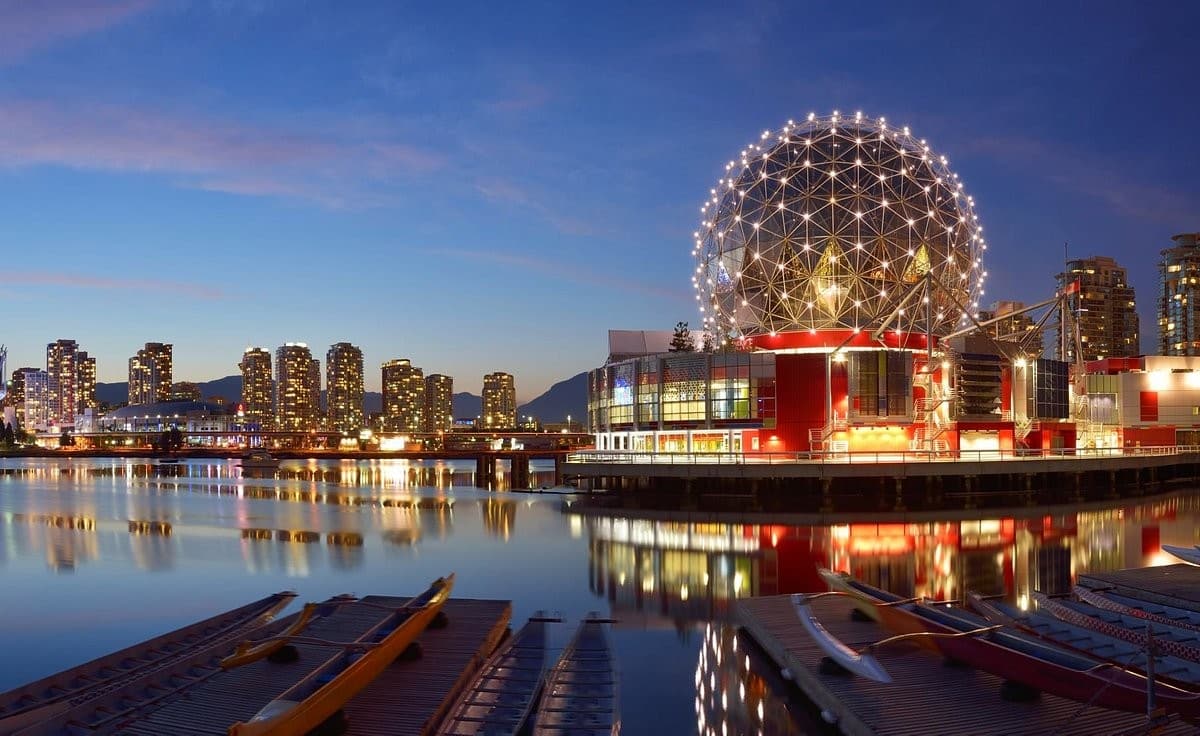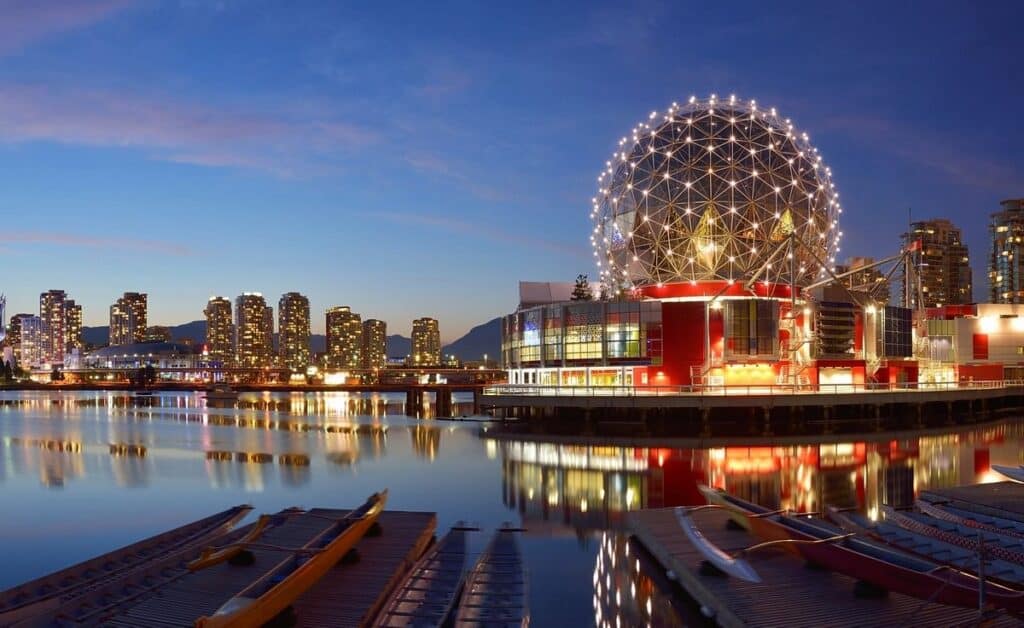 Science World is an interactive science museum in Vancouver, British Columbia, Canada. The museum is housed in a distinctive geodesic dome building, which serves as a recognizable landmark in the city. Science World offers a wide range of exhibits and hands-on activities, showcasing the wonders of science and technology in an engaging and accessible way. Visitors can explore the mysteries of the universe, the inner workings of the human body, and the latest advances in technology, all while having fun and learning.
The Royal British Columbia Museum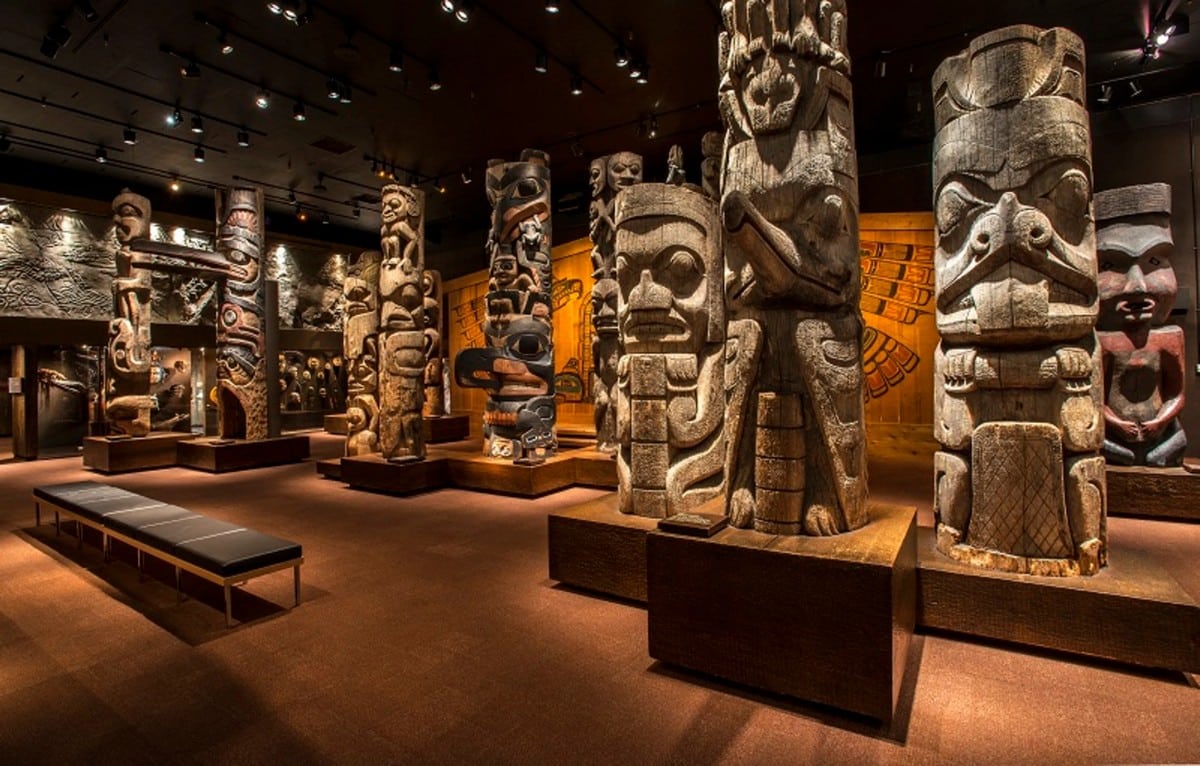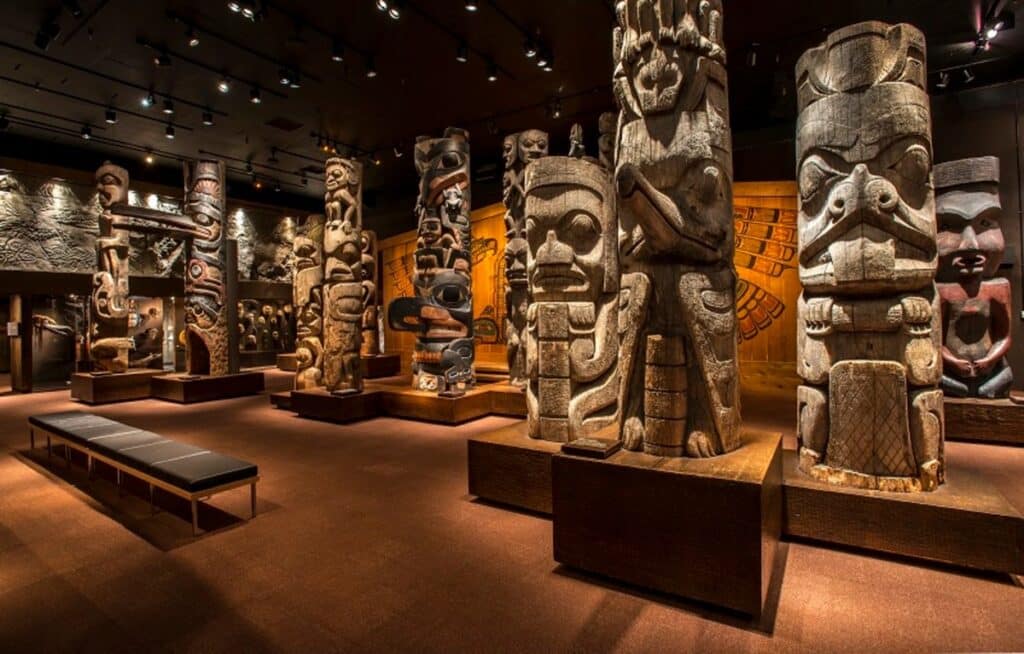 The Royal British Columbia Museum is a world-class museum located in Victoria. It is the province's largest museum, with a collection of over 7 million objects that span the natural and human history of the region. The museum offers a wide range of permanent and temporary exhibitions, showcasing everything from the region's indigenous heritage and colonial history to its wildlife, geology, and contemporary art. The museum's facilities also include a planetarium and an IMAX theater. The Royal British Columbia Museum is widely regarded as one of the best museums in Canada. It is a must-visit for anyone interested in the history, culture, and natural beauty of this magnificent region.