West Virginia is the tenth smallest state in terms of land area, located in the southeastern regions of America. It is the home of around two million residents, making it the 12th least populous state. West Virginia is encircled by Pennsylvania, Maryland, Virginia, Kentucky, and Ohio.
West Virginia is known for its majestic mountains and several outdoor activities. It gained the nickname "Mountain State" because of its one-of-a-kind topography. The wide, open, and relaxing view of the Appalachian Mountain range is to die for. It also has the friendliest and most welcoming folks in the country.
The Greenbrier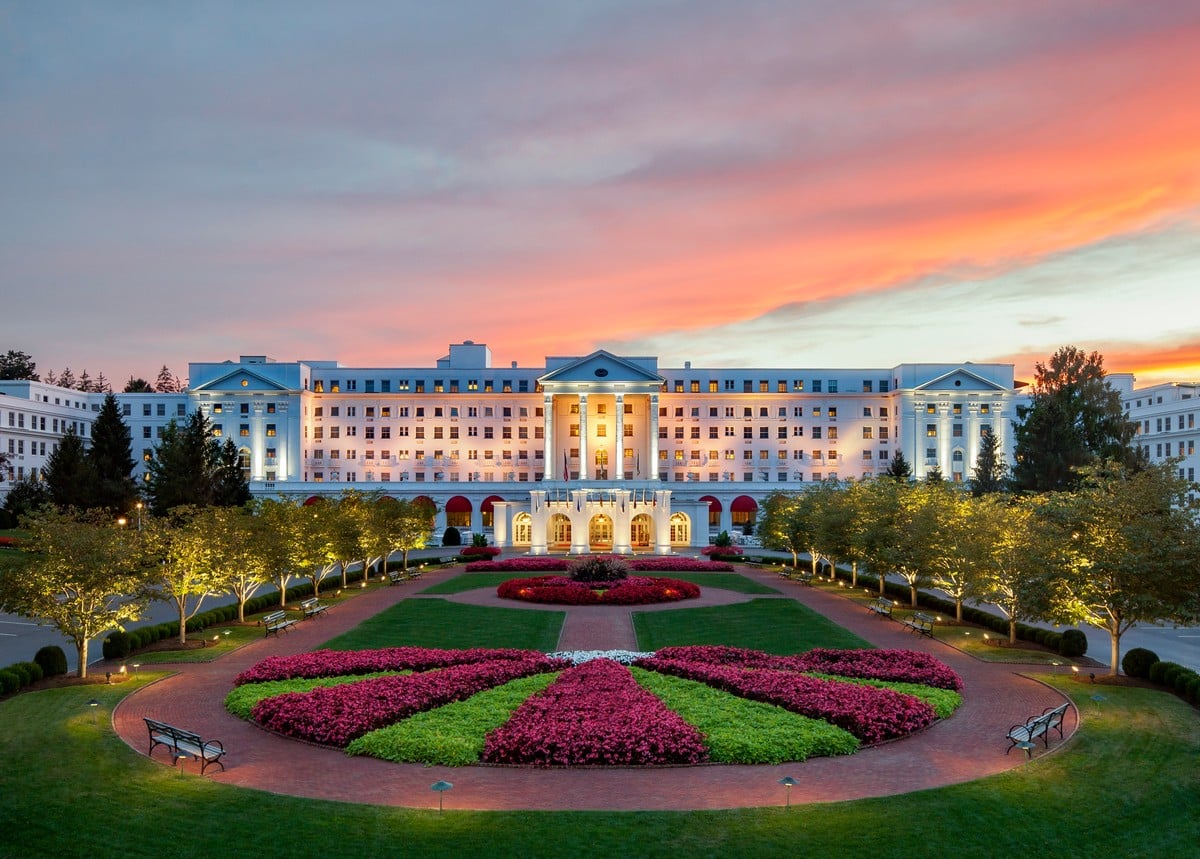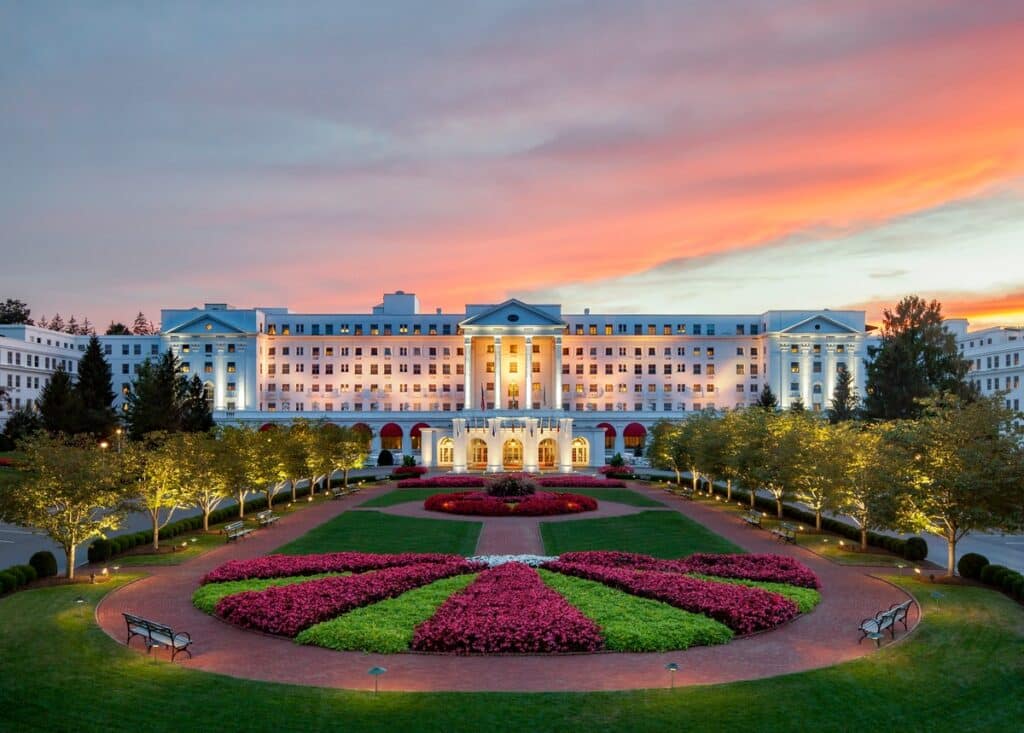 The Greenbrier, located in White Sulphur Springs, is considered one of the world's best resorts. It has a killer view of the Allegheny Mountains and offers various recreational activities. You can have a relaxing day playing golf, going around in a carriage, or enjoying a spa treatment. The Greenbrier is also known for its enormous (10,000-acre) casino. To wrap up your visit, you can enjoy a luxurious meal in Greenbrier's fine dining restaurants.
The New River Gorge Bridge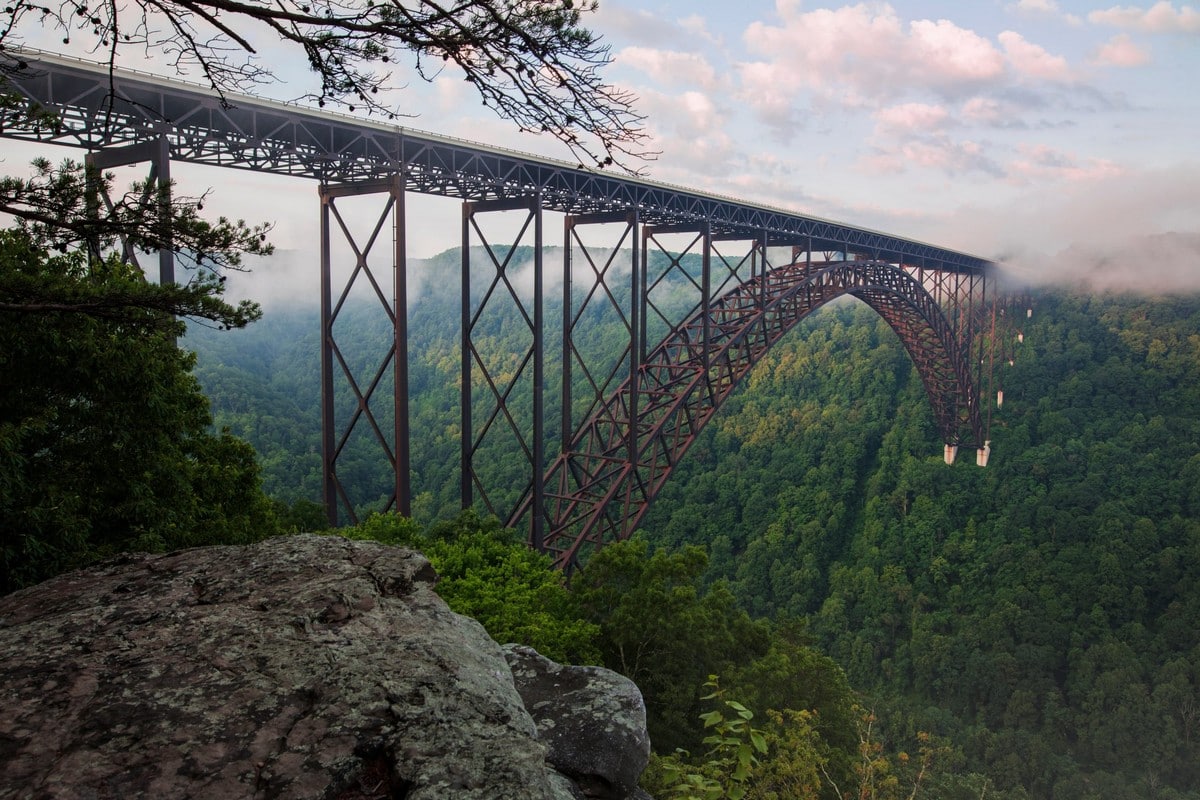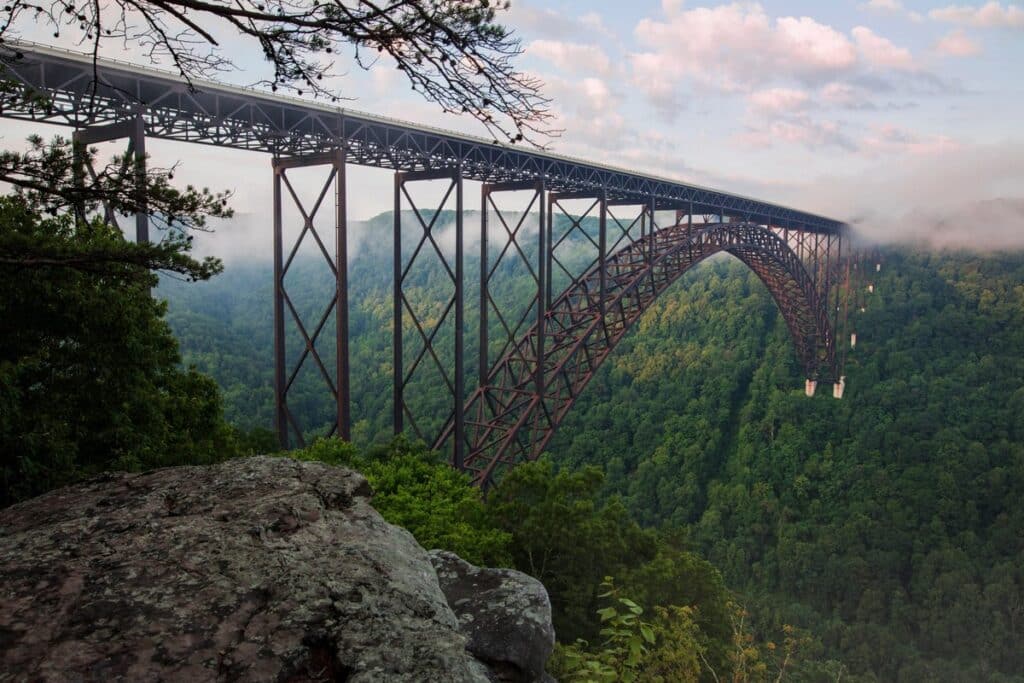 The New River Gorge Bridge connects two sides of a mountain. It is known as the longest steel bridge in the west and one of the highest bridges in the country at 1,700 feet. On average, it will take you 40 minutes of driving to cross it. The bridge is a big deal for West Virginians. They celebrate Bridge Day every October. During the celebration, the bridge is closed to vehicles allowing tourists and locals to use it as a spot for bungee jumping and parachuting.
The Golden Delicious Apple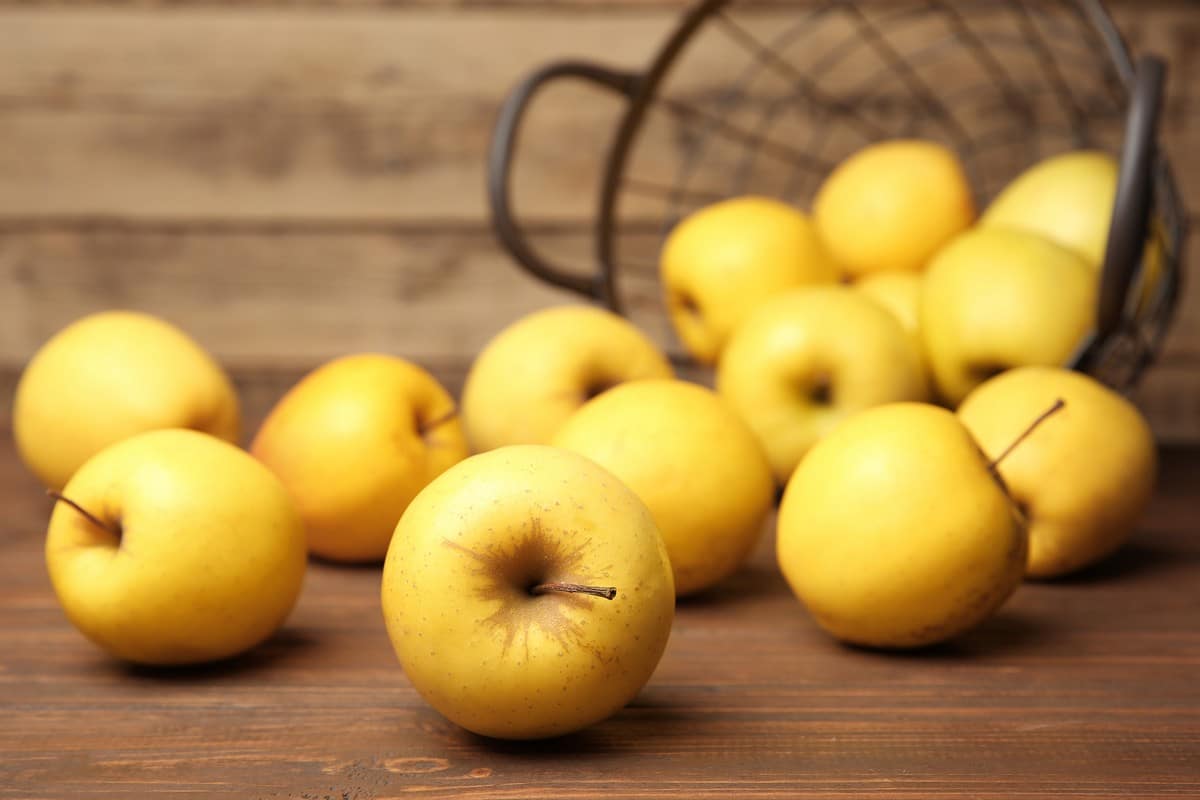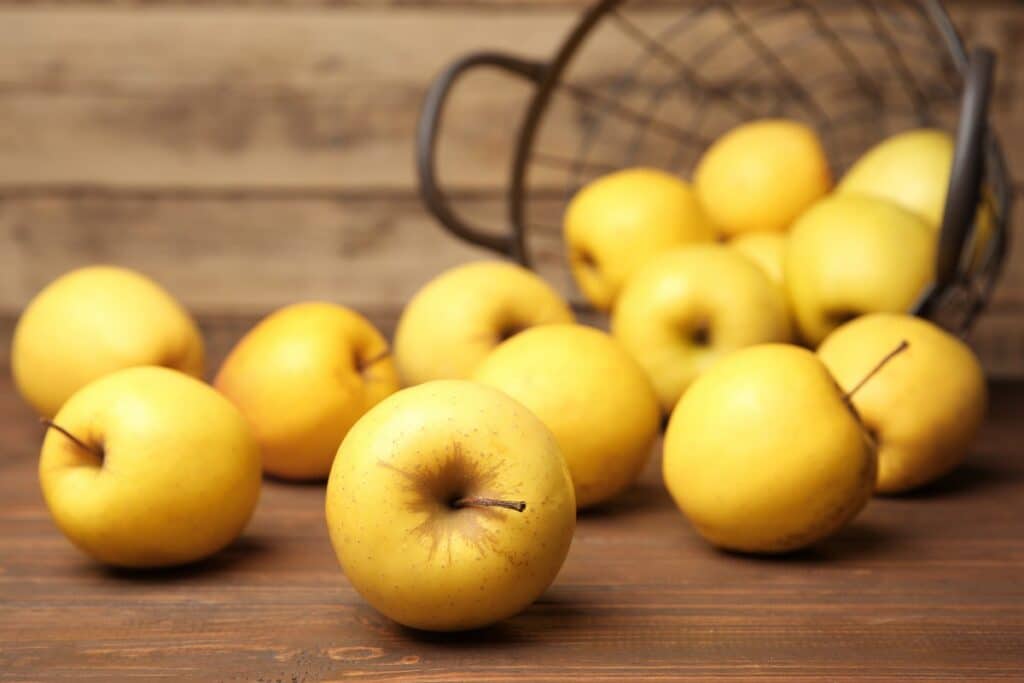 The Golden Delicious Apple is West Virginia's state fruit. Anderson Mullins discovered it in 1912 in Clay Country, West Virginia. Since then, the Golden Delicious apples have enormously changed and improved the state's and country's agricultural identity. The Golden Delicious variety of apples became famous throughout the country and world. To honor and celebrate its uses and heritage, the people of West Virginia organize the annual Clay Country Golden Delicious Festival.
Prickett's Fort State Park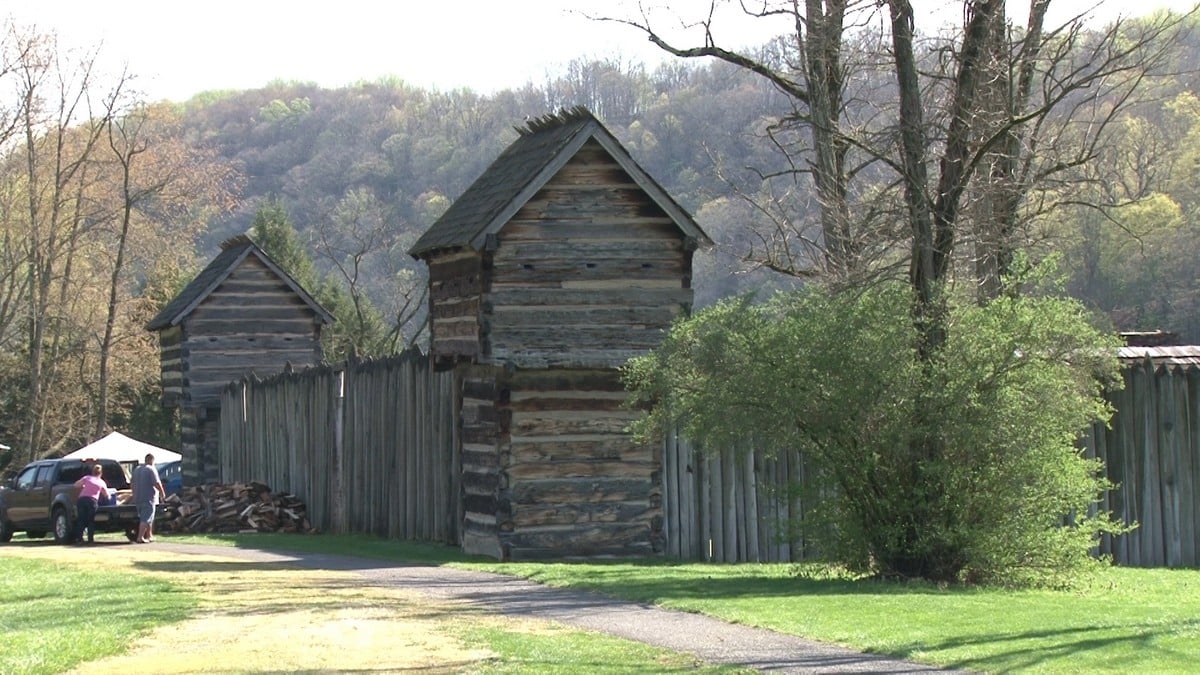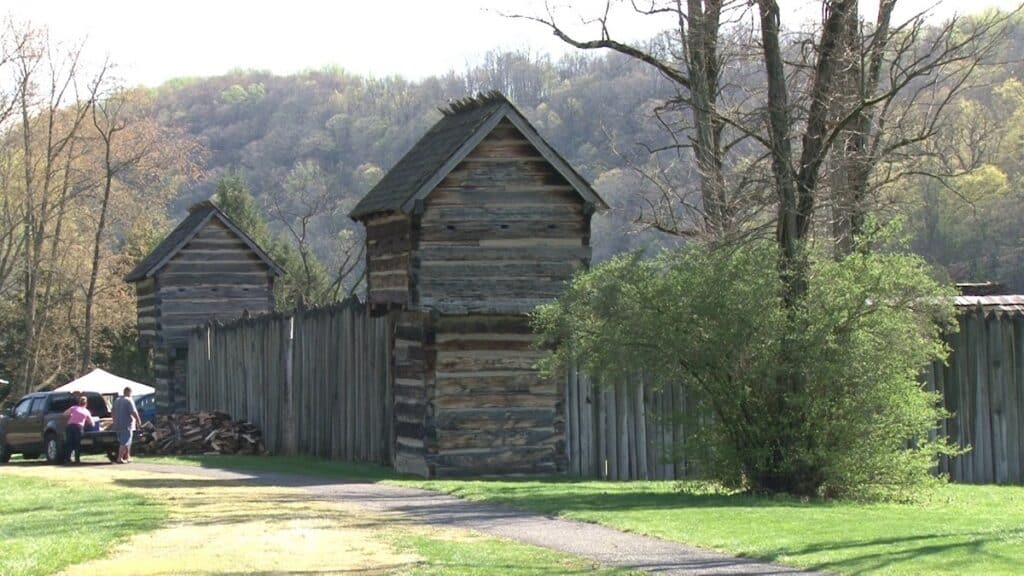 Prickett's Fort is a beautiful destination for lovers of history. The state park recreates the original Prickett's Fort from the 18th century, which served as a haven from Native American attacks. Visiting the park will transport you back in time and give you a glimpse of how the West Virginia frontier lived in the past. In addition, you can take a look around the Museum Gift Shop, Job Prickett's house, the Prickett Cemetery, and the visitor center. Some guides and presenters demonstrate different colonial skills. The tour is a fun way to learn and understand the history of the place.
The Mothman Museum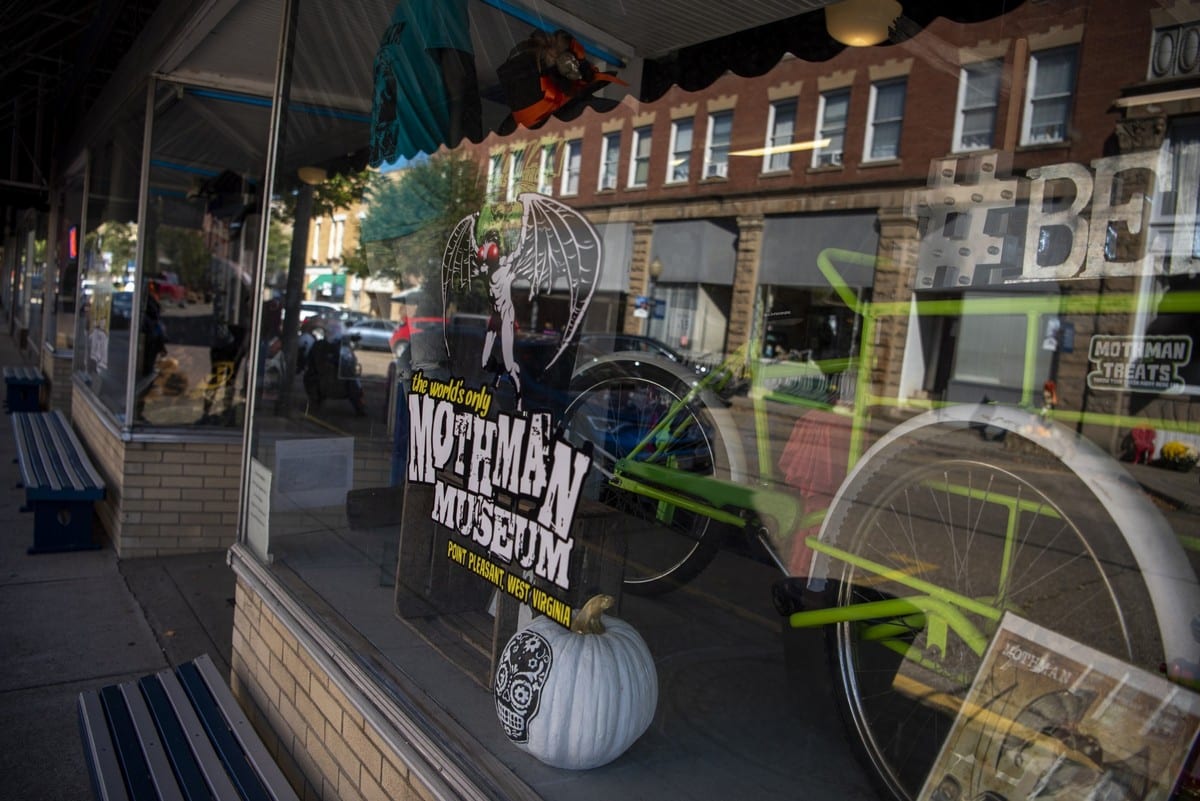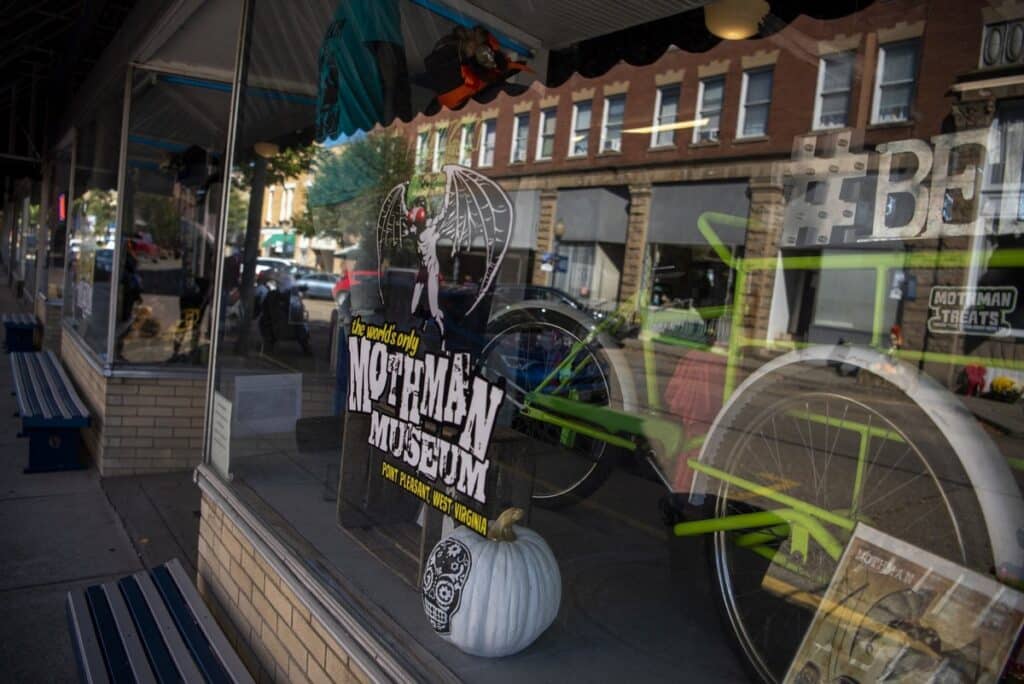 West Virginia has a famous urban legend from 1966, Mothman. The legend of Mothman started from the story of two couples' encounters with a seven feet tall black figure with enormous wings and glaring red eyes. They claimed to see the creature outside the town of Point Pleasant. A movie, The Mothman Prophecies, made the story more exciting and intriguing. Mothman became some sort of a local celebrity. The Mothman Museum features artifacts, stories, creepy statues, and photos related to the urban legend. If you want a good scare, you'll enjoy Mothman Museum.
Blackwater Falls State Park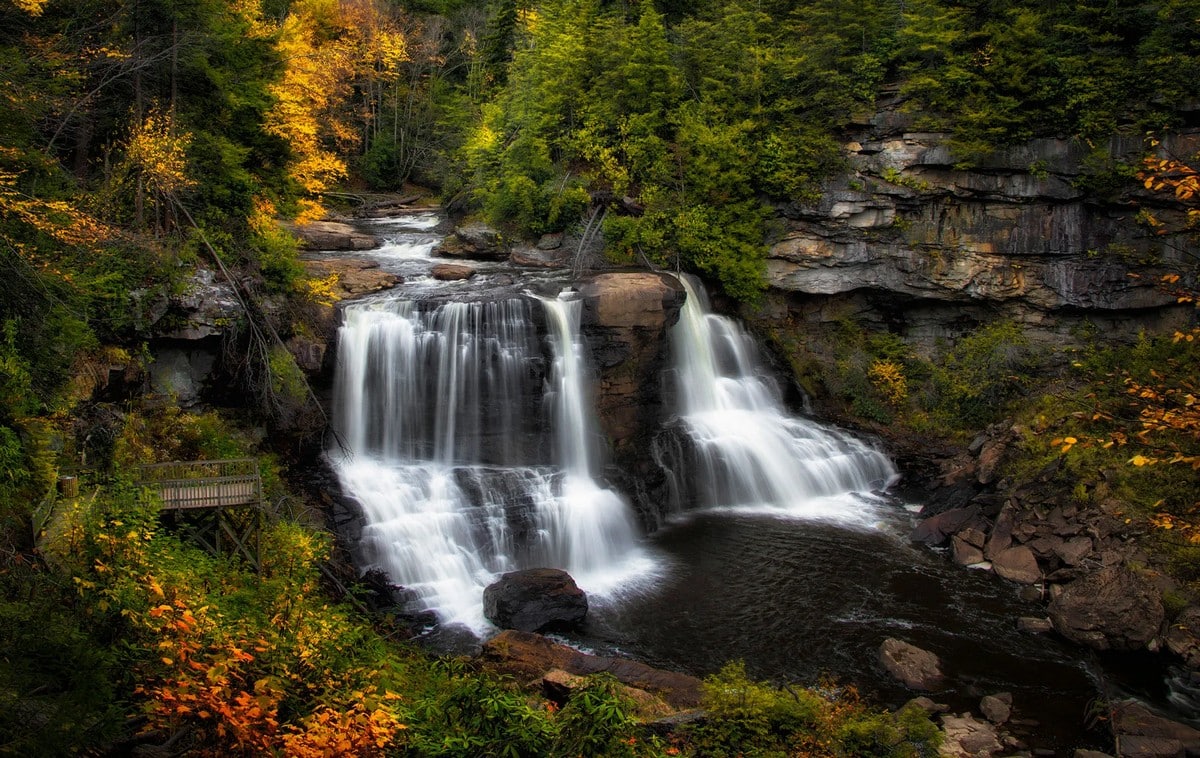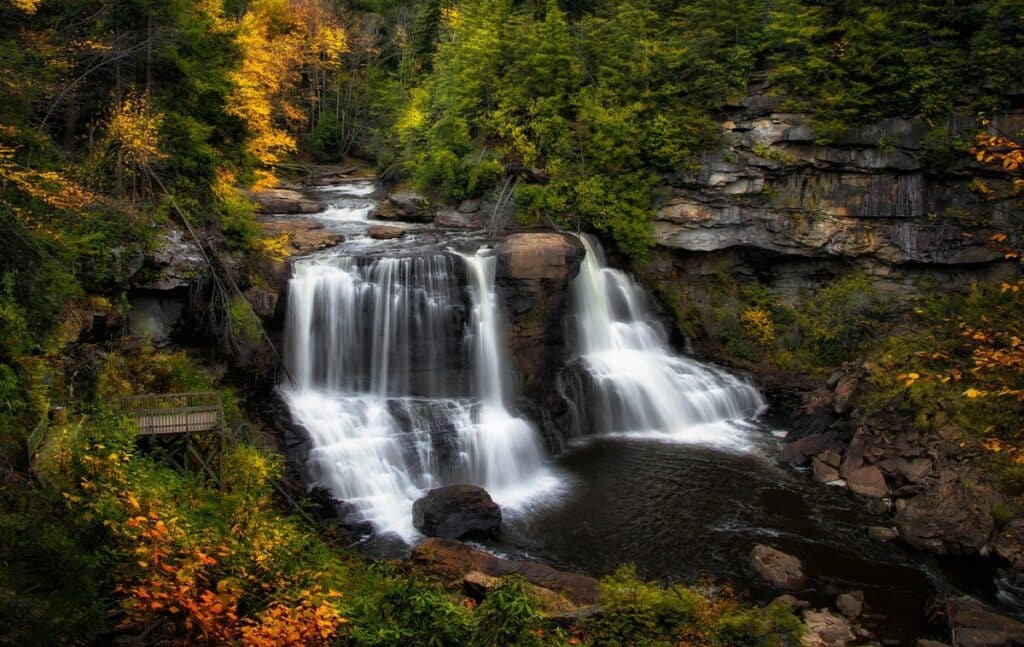 Blackwater Falls State Park, located in the Allegheny Mountains of Tucker Country, offers a majestic view of the almost 60-foot falls. It also features accommodations like cozy cabins, camping grounds, lodges, and tree houses. You can enjoy a nice picnic, marshmallow smores, and a warm bonfire under the sky of stars. The state park also has a 20-mile hiking trip during the summer season and the longest sledging carpet during the winter. While you're at it, you can also visit Elakala Falls, Pendelton Point Overlook, and Lindy Point for more scenic views.
Ski Resorts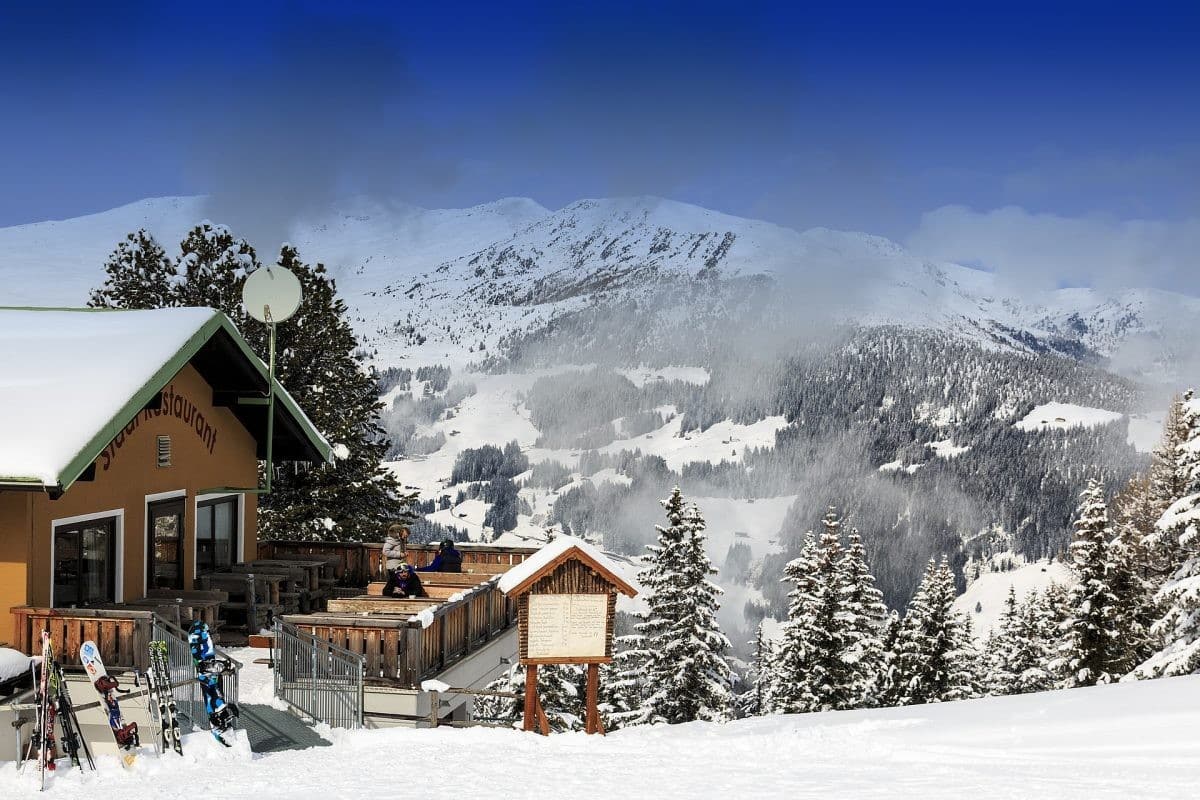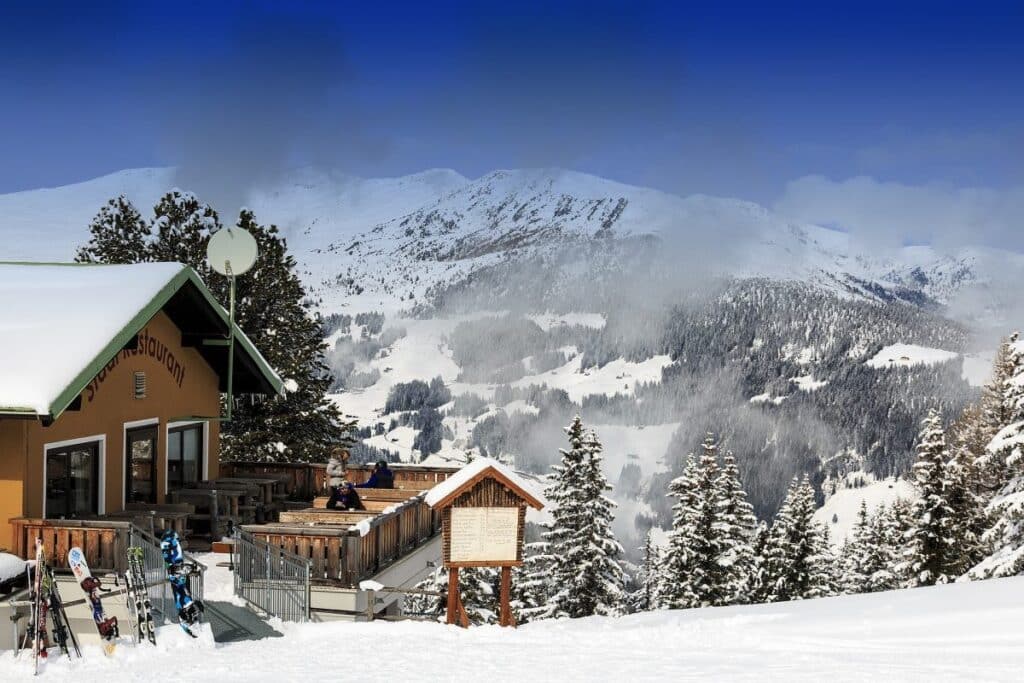 West Virginia, the Mountain State, offers the best ski resorts in the country. In addition, various unique sites in the Appalachian Mountain Range are perfect for winter sports like snowboarding, skiing, and snowshoeing. Whether you are a beginner or an expert, the ski resorts offer different and specialized trails to accommodate you. There are also training schools around the area that offers snowboarding and skiing lessons. After a tiring and chilly day outside, you can stay in relaxing lodges with modern and comfortable amenities. Snowshoe Mountain Resort, Canaan Valley Resort, and Winterplace are some ski resorts you can visit.
Berkeley Springs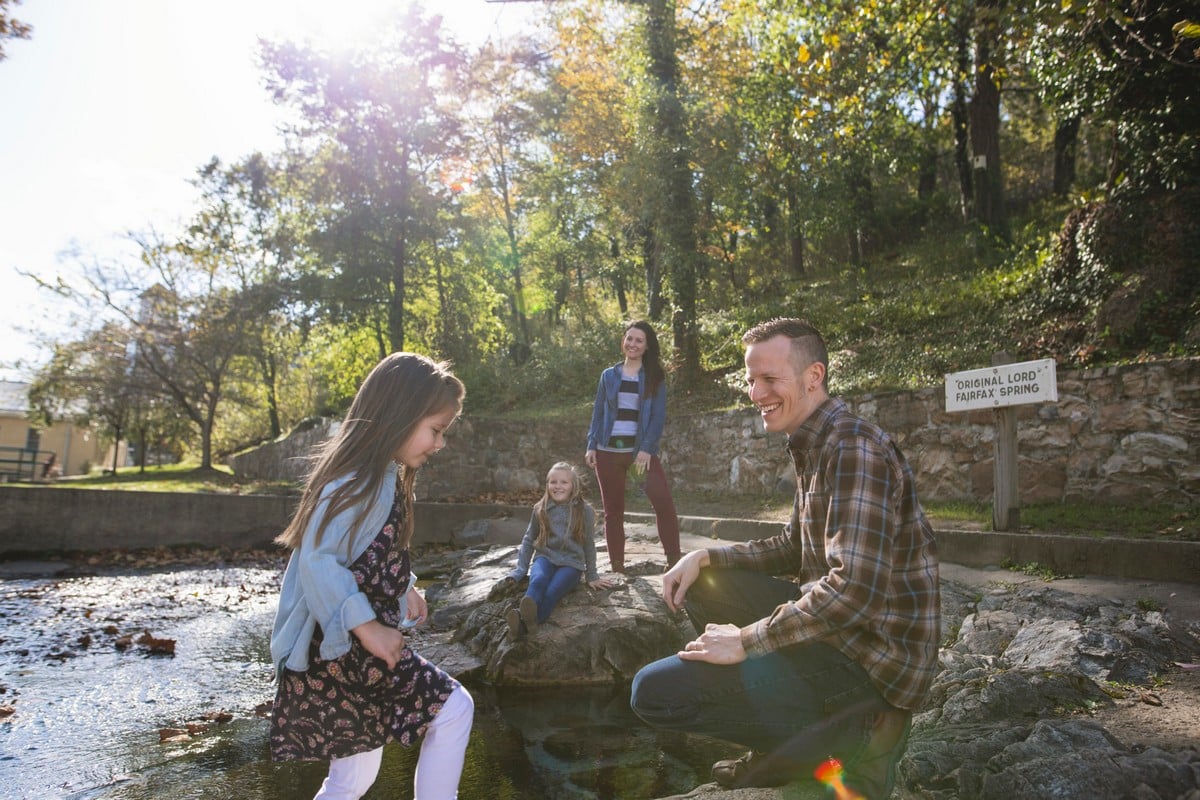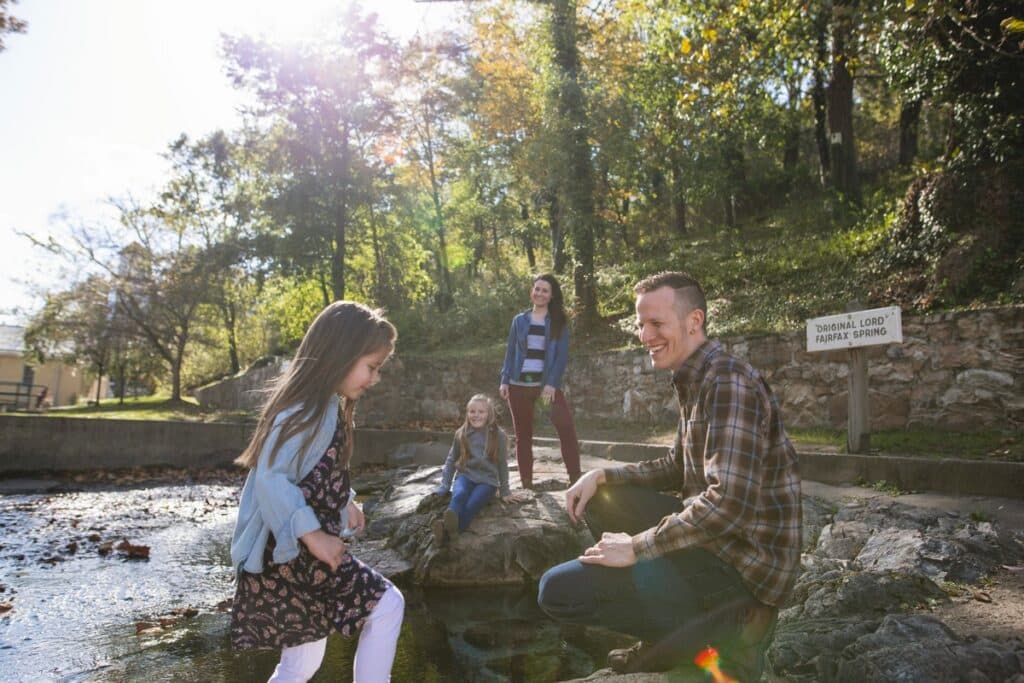 Berkeley Springs is a piece of heaven for people who love history, art, and spa. It is a historic and beautiful town nestled in the West Virginia mountains. It offers spa treatments and acclaimed healing thermal waters. You can also visit stores (Berkeley Springs Antique Malls, Fleur de Lis Cheese Shop, and Rag shop) and local breweries alongside the soothing springs and spas. Then, grab a delicious bite at Berkeley Springs' different diners like Angus and Ale, offering ginormous burgers, juicy ribs, and fresh seafood. It is a place to escape city life and enjoy the charm of a small town.
New River Gorge National Park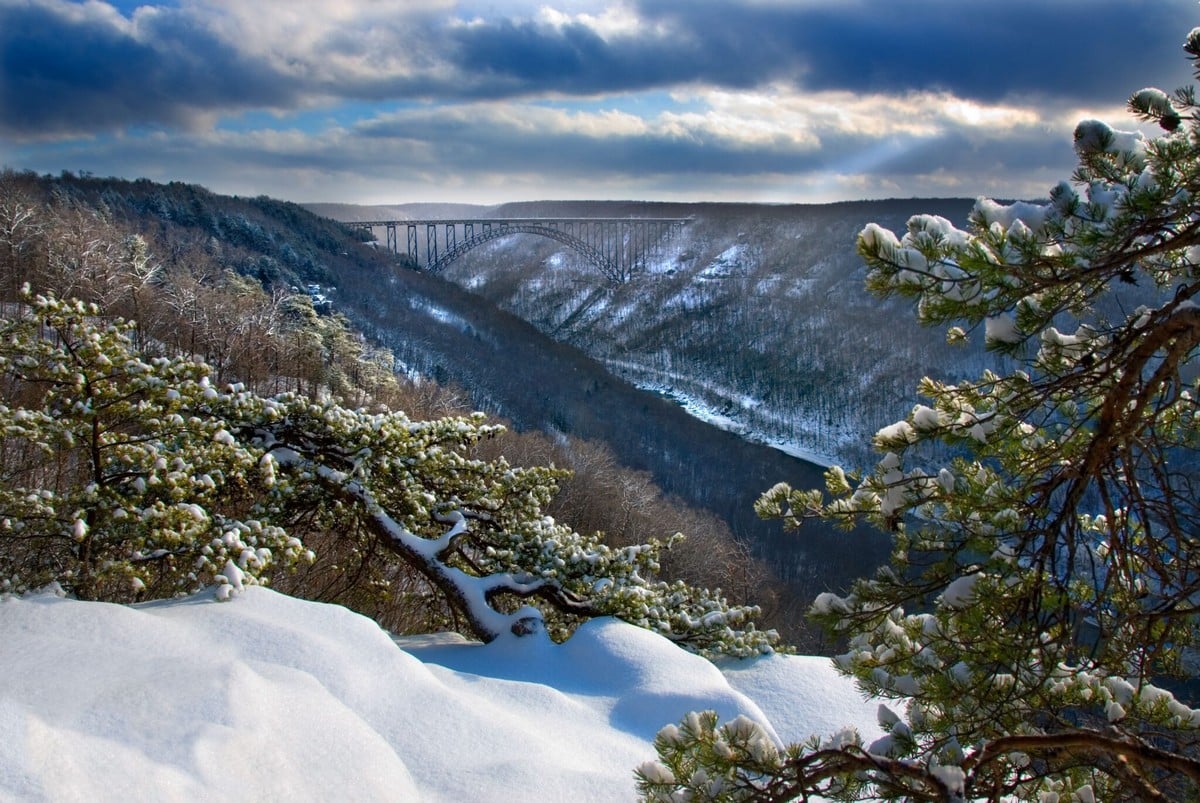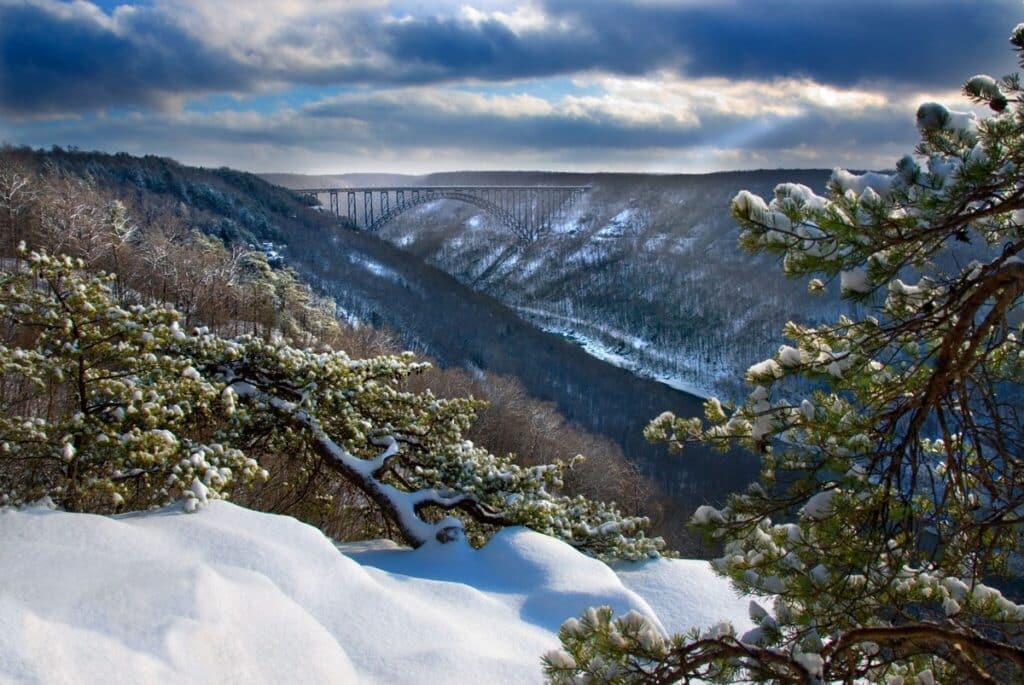 It is 70,000 acres of land sandwiched between Hinton and Fayetteville. New River Gorge National Park is rich in recreational activities, cultural background, natural history, and many scenic and recreational opportunities. So it is better to plan your activities to make the most out of your Gorge adventure. It offers avenues for cliff-hanging, hiking, trekking, kayaking, camping, and whitewater rafting. After enjoying the great outdoors, make a trip to their shopping centers and restaurants. You can also hire a local tour guide that will help make your trip more meaningful and worthwhile.
White Water Rafting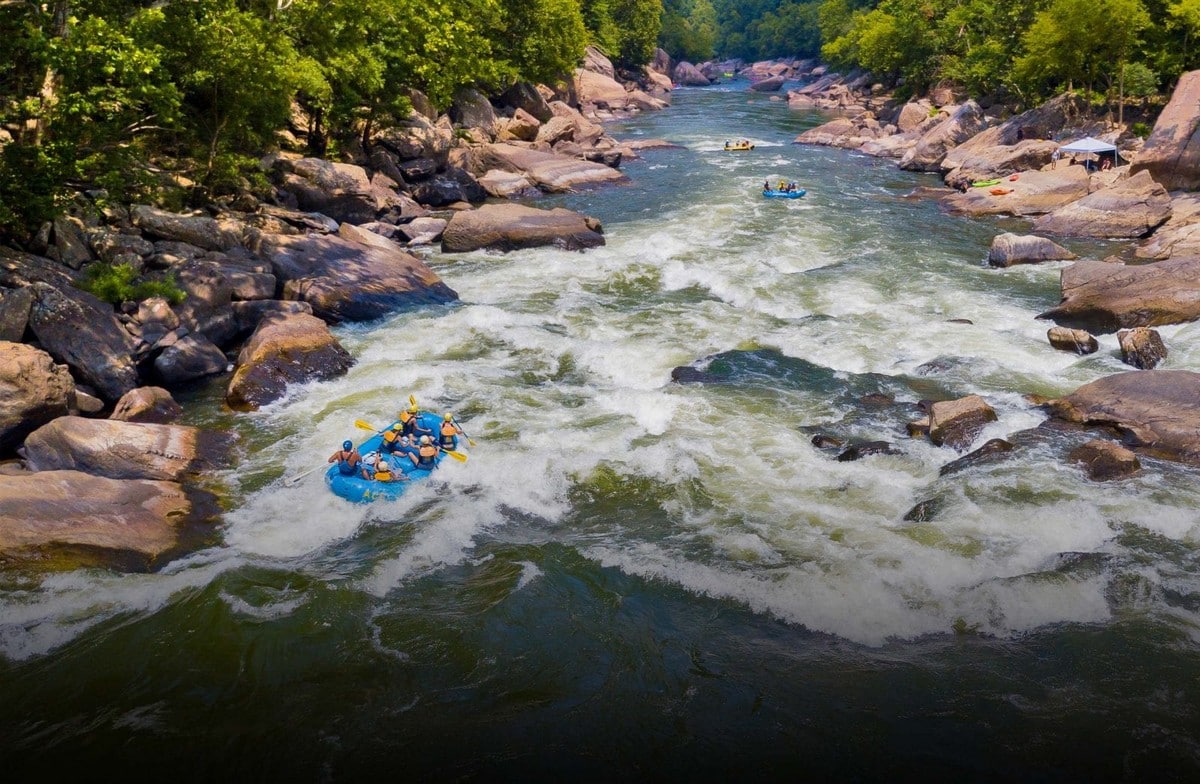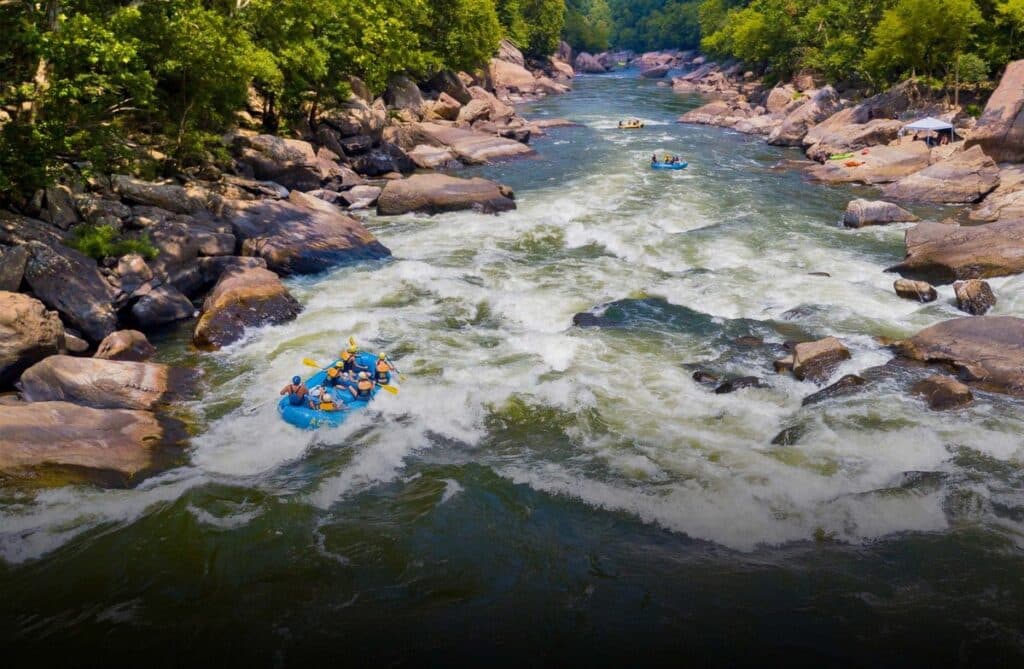 West Virginia is known as one of the places to explore white water rafting. The state is blessed with several rivers. There are loads of complex and challenging rapids suited for experienced rafters, and beginners can enjoy simple and safer routes. Gauley River and New River lead to the Babcock or Hawks Nest state park, a 25-mile wild and thrilling river ride. The Potomac, Cheat, and Tygart are some stretches suitable for beginners. You might want to schedule your water rafting trips for a more challenging flow during the fall season. For your safety, hire an experienced guide.
Pepperoni Rolls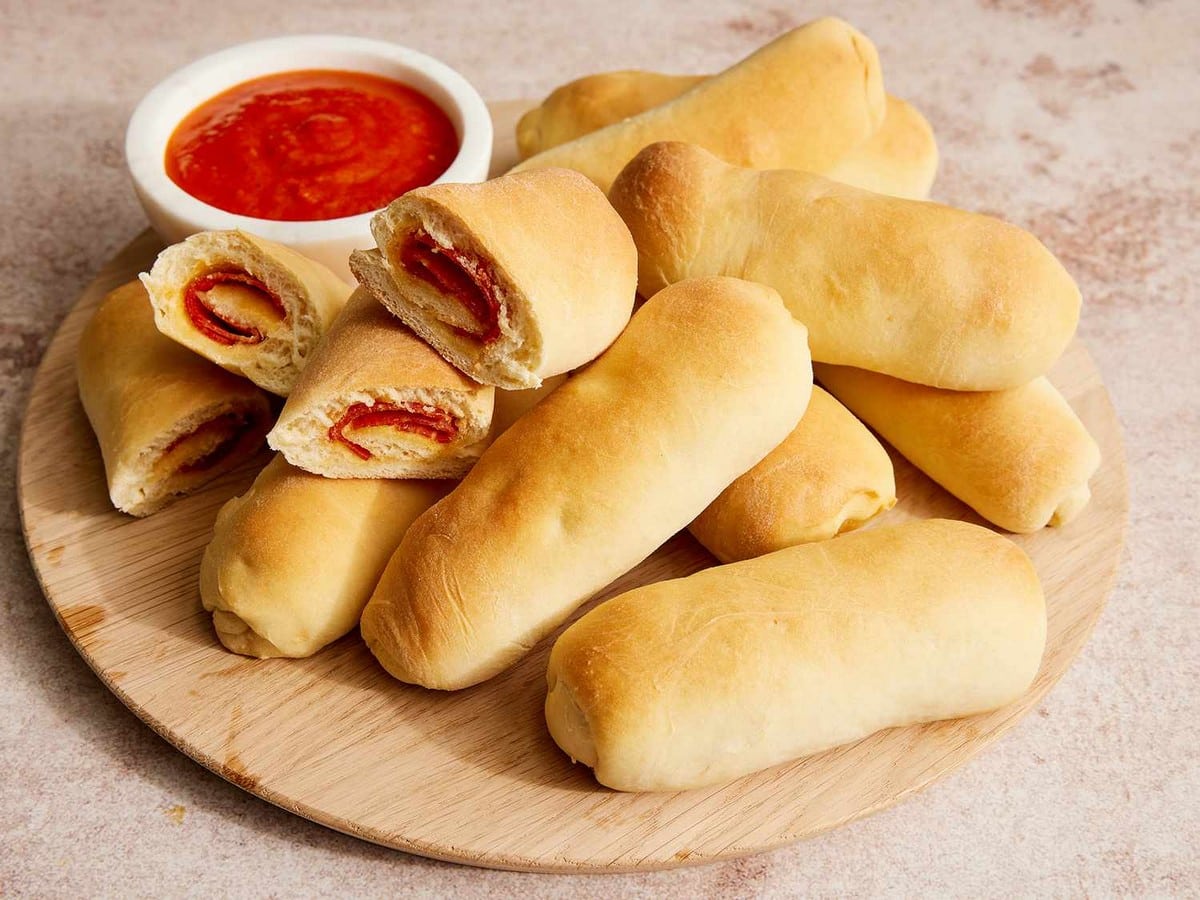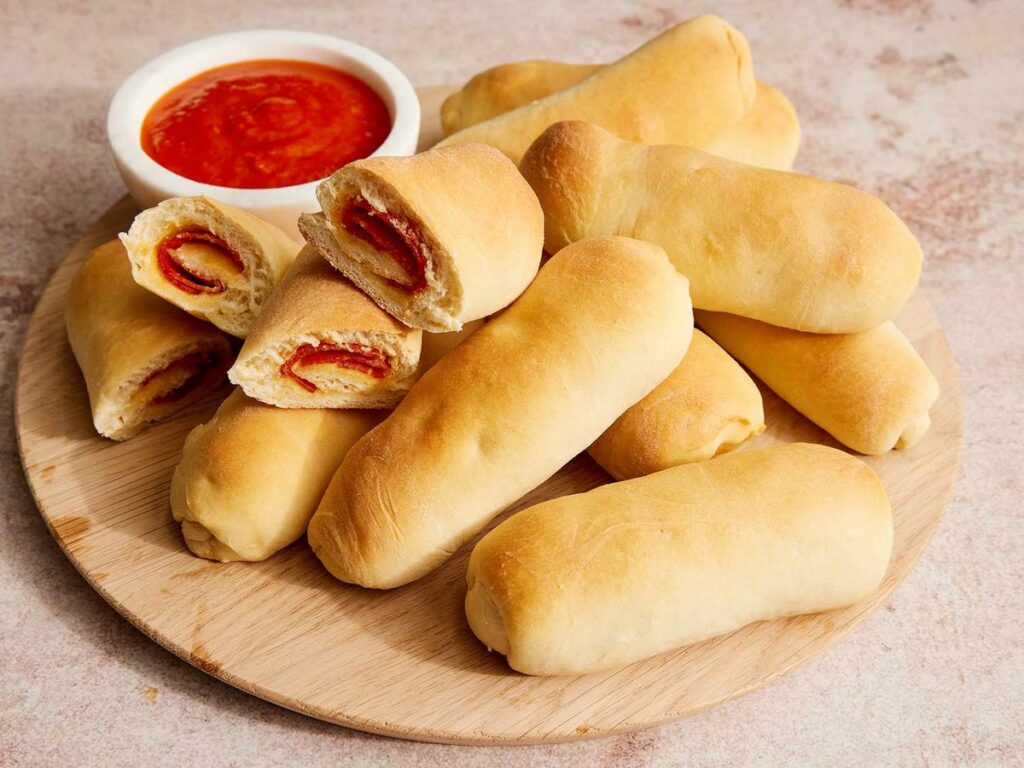 West Virginia is the birthplace of pepperoni rolls. Pepperoni rolls are deeply rooted in West Virginia's coal industry history. Back then, miners needed to work long hours and a simple and fulfilling lunch they could eat at work. So, their wives devise a solution – bread and slices of pepperoni. It was Giuseppe Argiro, an Italian immigrant who worked in Clarksburg in 1920, who opened a bakery and commercialized pepperoni rolls. He was reminded of his miner friends' usual lunch (bread and pepperoni) and decided to combine the two. Nowadays, the people of West Virginia are fond of pepperoni rolls; they even organize pepperoni roll eating contests!
Cass Scenic Railroad State Park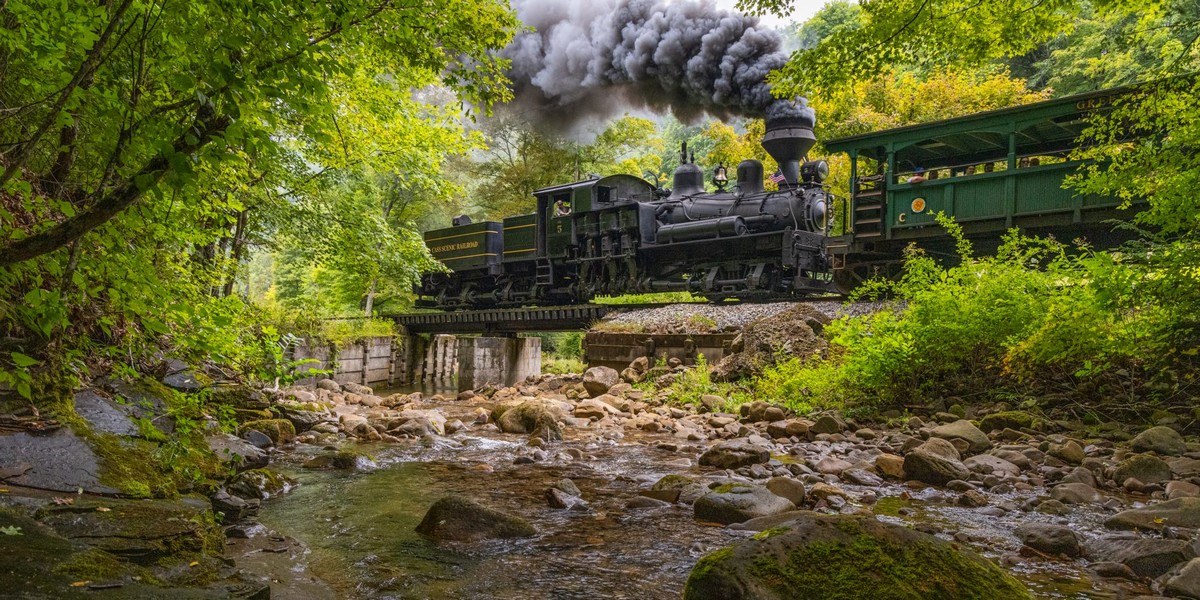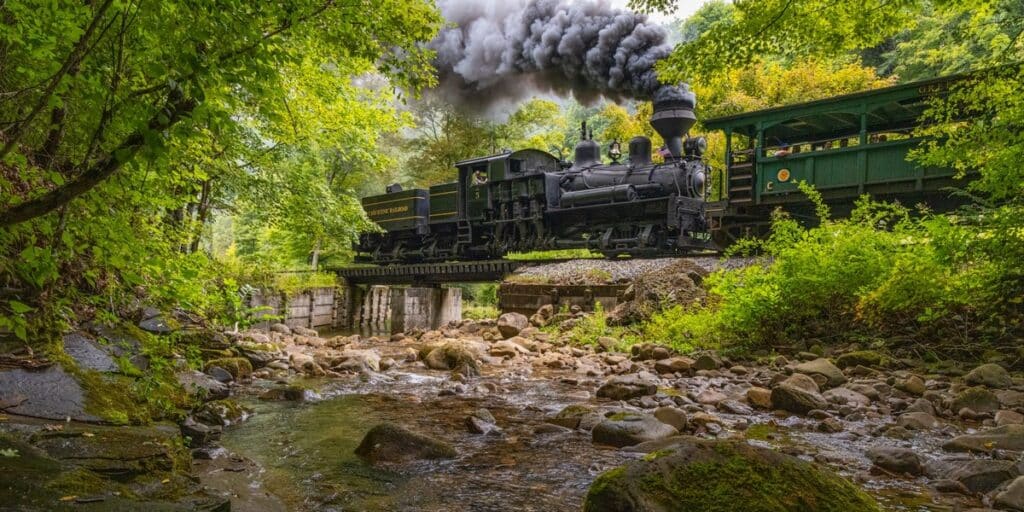 You can travel back to the Golden Age of Steam in the Railroad State Park. It allows you to enjoy an entire 4.5-hour trip on a refurbished logging train. The train climbs a higher grade or altitude as the journey progresses. You can enjoy the scenic and spectacular view as you reach the Bald Knot, West Virginia's third-highest peak, at 4,700 feet. You can also visit a recreated logging camp at Whittaker Station. They preserved the logging equipment and even the living quarters. They also offer an educational tour around the museum. You can also rent restored company houses if you plan to stay overnight.
Seneca Caverns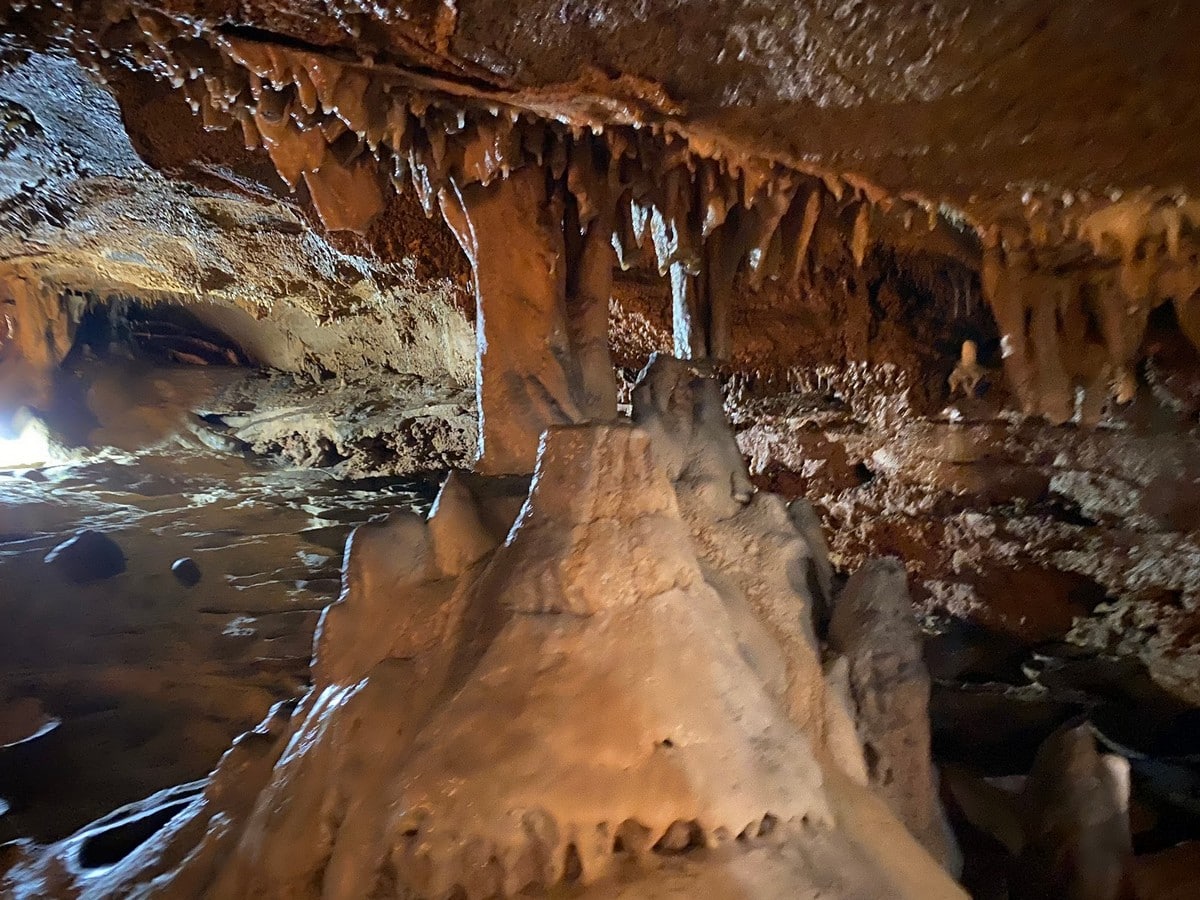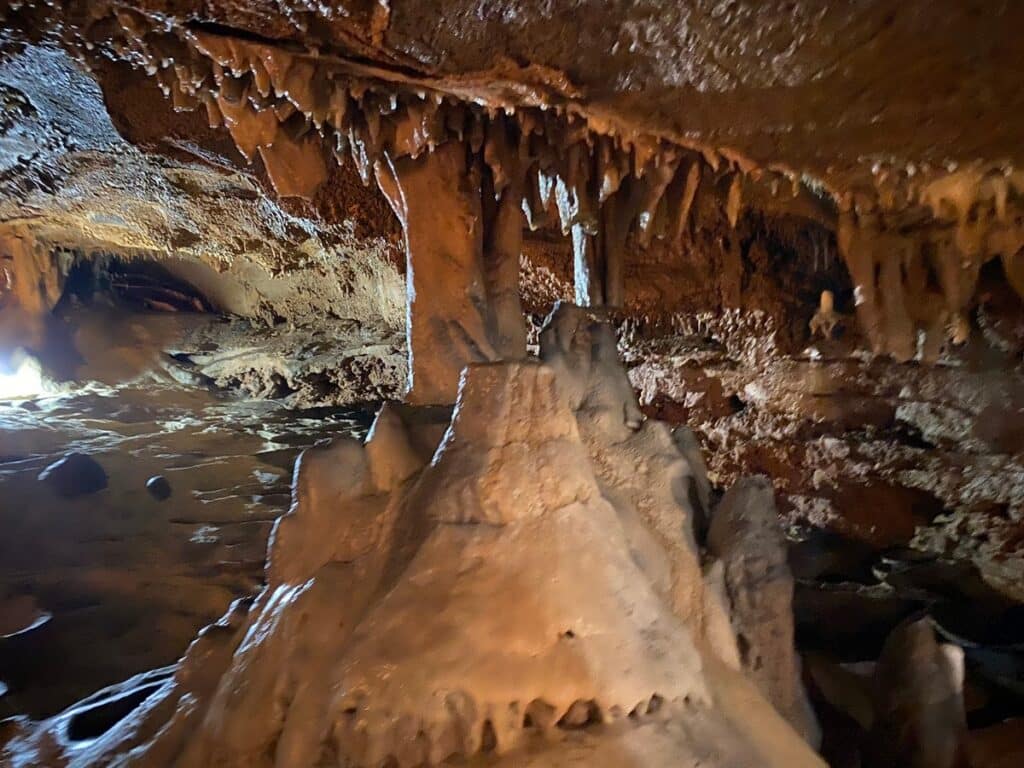 The Seneca Caverns, located in Riverton, are significant parts of the state's historical foundation. Its limestone formation started 460 million years ago. Historians explained that the caverns served as shelters for the native Seneca people. Laven Teter discovered the caverns. Teter is a local farmer searching for water and accidentally finding the historic gem. You can visit the Seneca Caverns and enjoy a guided tour 165 feet below the entrance. You don't have to worry about your safety because the paths are well-lit, and there are handrails and cement steps to help you navigate.
Origin of Mother's Day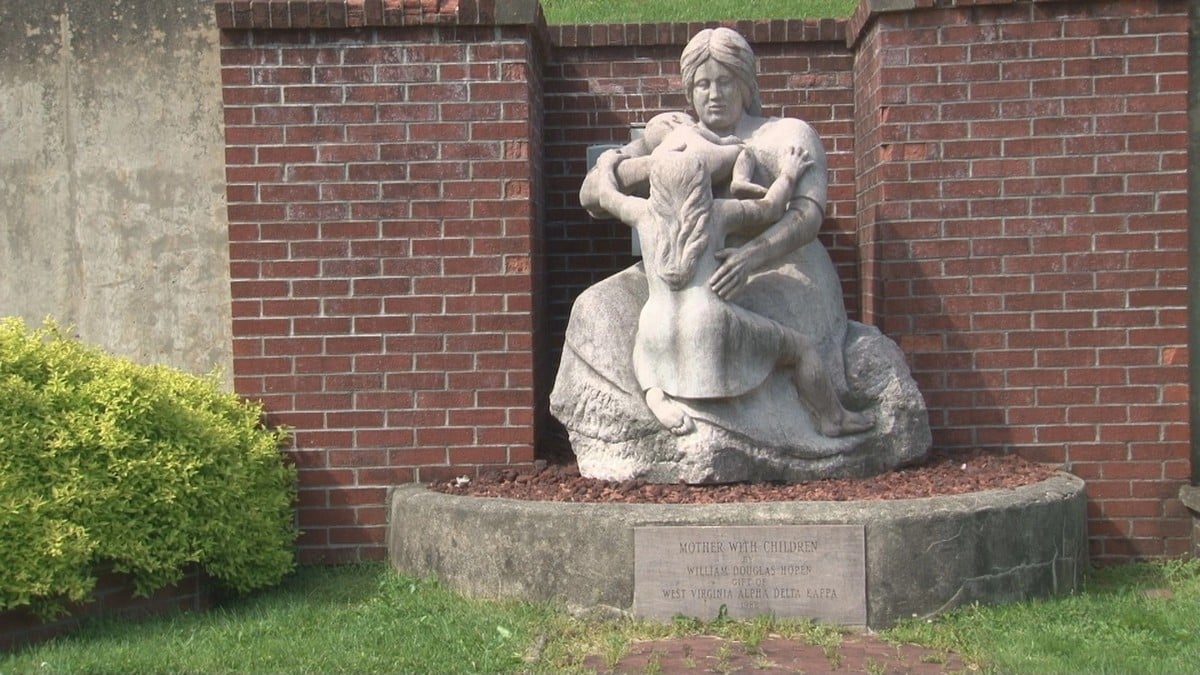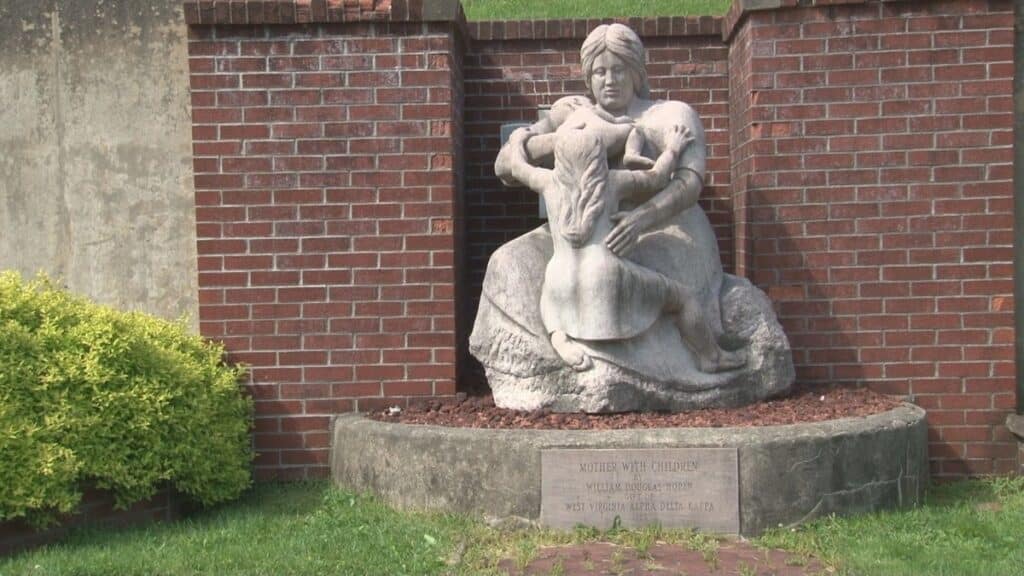 Mother's Day, a celebration to honor moms worldwide, was first observed on May 10, 1980, at Andrews Church in Grafton. This is why West Virginia gained the nickname Mother State of Mother's Day." The holiday is rooted in the story of Anna Jarvis, a devoted daughter who shared a meaningful bond with her mother. She often expresses her love for her mother through writing letters. Anna became her mom's primary caregiver until her mom died in 1905. Anna Jarvis then devoted her energy, time, and passion to creating a holiday to commemorate the life of mothers everywhere. You can learn more about her story in the International Mother's Day Shrine.
The Ladies' Garland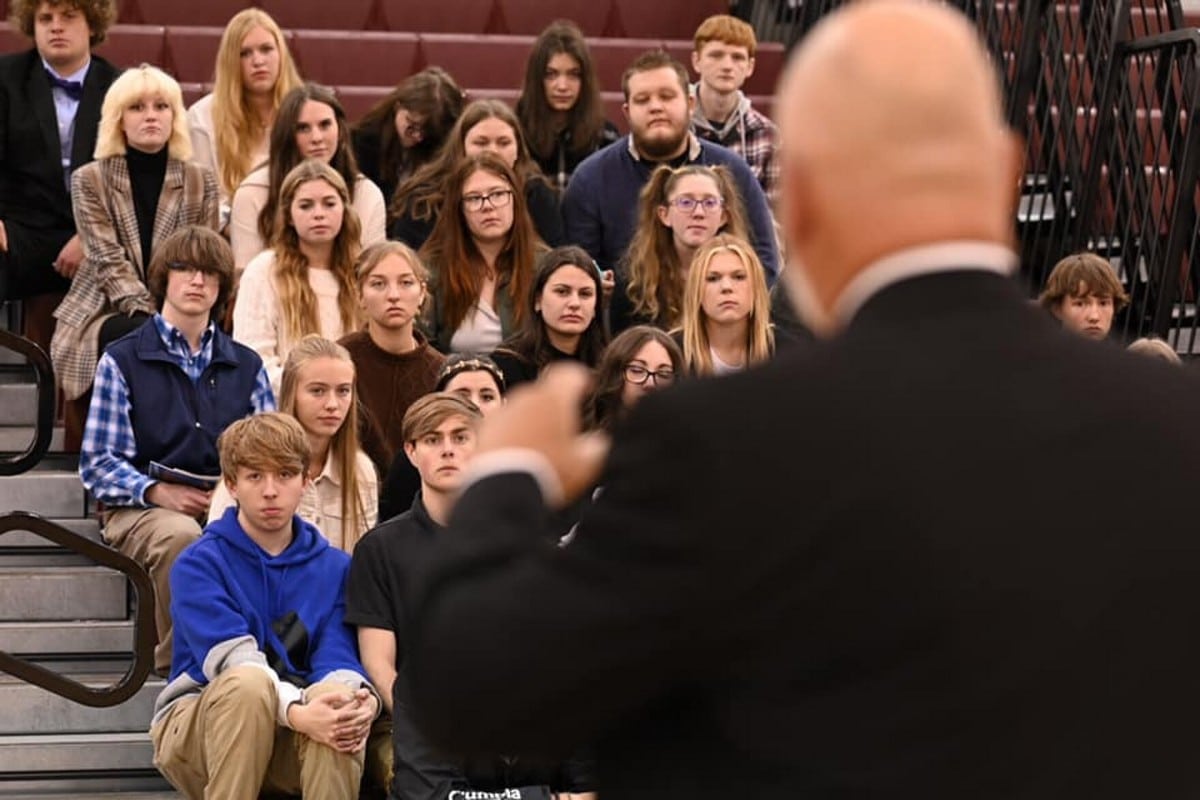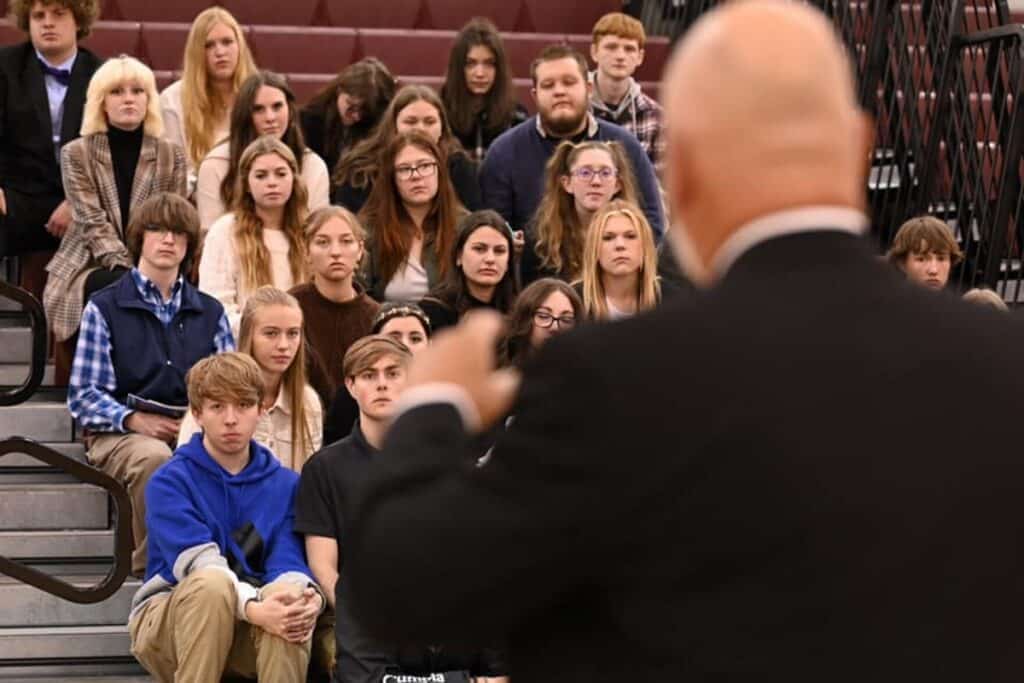 The Ladies' Garland is one of the first few published papers dedicated to women. It talks about issues and interests that concern ladies. It is a massive step towards progress and gender equality. They spoke of women's education, politics, job opportunities, etc. John S. Gallaher published the first issue of Ladies' Garland in February 1824 and continued to do so until 1827. Historians made a lot of studies based on the Ladies' Garland's archives.