With an estimated population of 815,000, an additional 1.4 million in the urban area, and more than 2 million in the larger metropolitan area, Copenhagen is Denmark's capital and most populated city. Since its establishment as the country's capital in the early 15th century, it has served as its cultural, economic, and political epicenter. Specifically, it was in the year 1445 when Copenhagen was selected to serve as the new capital of Denmark and as the royal family's primary residence. Geologically speaking, Copenhagen is built upon a bedrock of flint-layered limestone.
Copenhagen is known as the greenest city on Earth. It's also known for ease of getting around on foot or by bike, which draws millions of visitors annually. Together with a variety of culinary delicacies, beer brewers, and picturesque sights, the city features the world's largest concentration of Michelin-starred restaurants.
Known as the City of Spires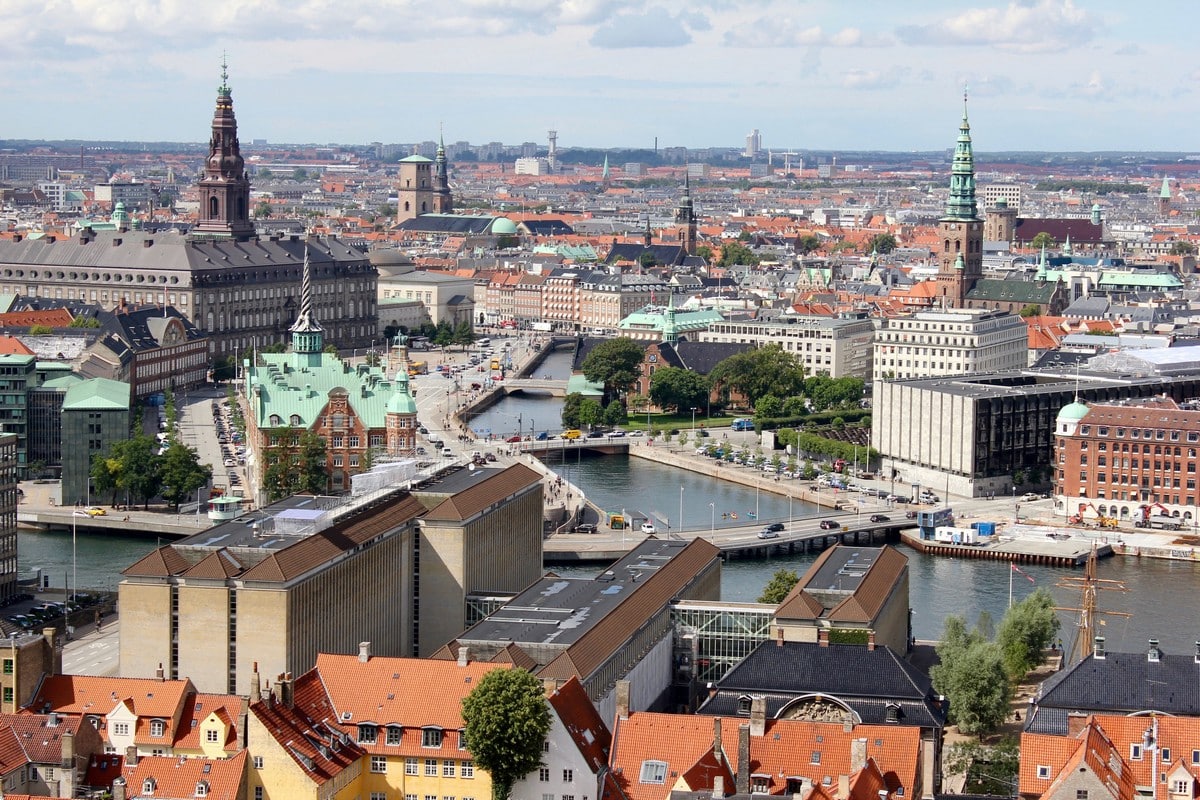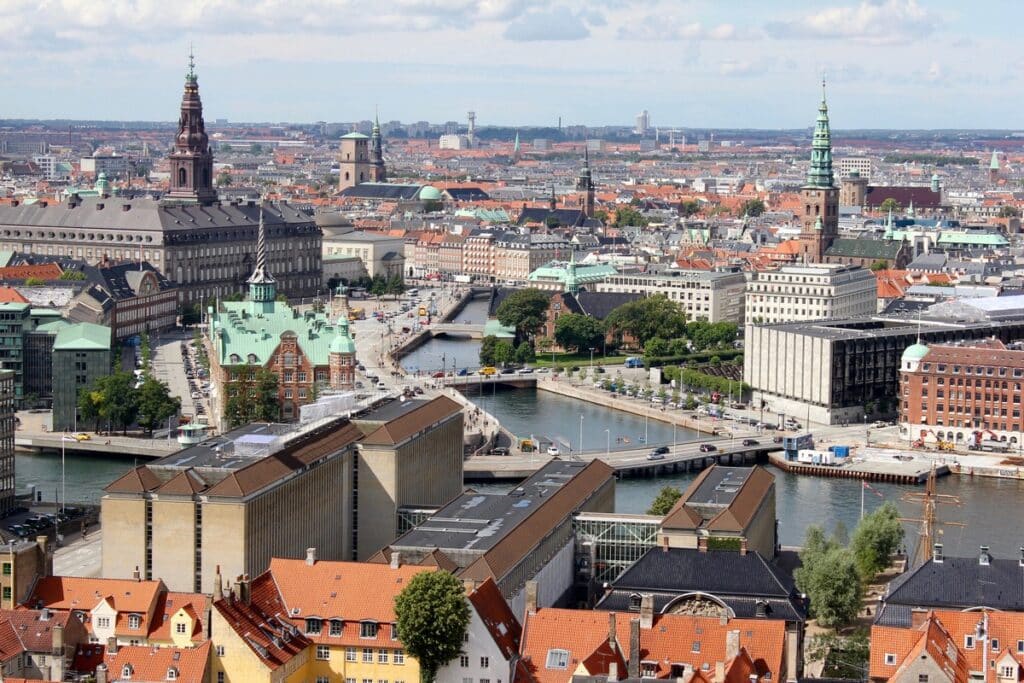 Copenhagen has earned the nickname "City of Spires" due to its many impressive skyscrapers. For context, a spire is the pointed top of a church, which is often conical or pyramidal. One of the most noticeable aspects of Copenhagen is its architecture. Some of Copenhagen's more striking spires, steeples, and domes break up the otherwise flat skyline. The city's horizon of straight rooftops is significantly competing with the spires of other buildings and infrastructures, making them look like swords aimed at the sky when viewed from a distance.
Euros are Not Accepted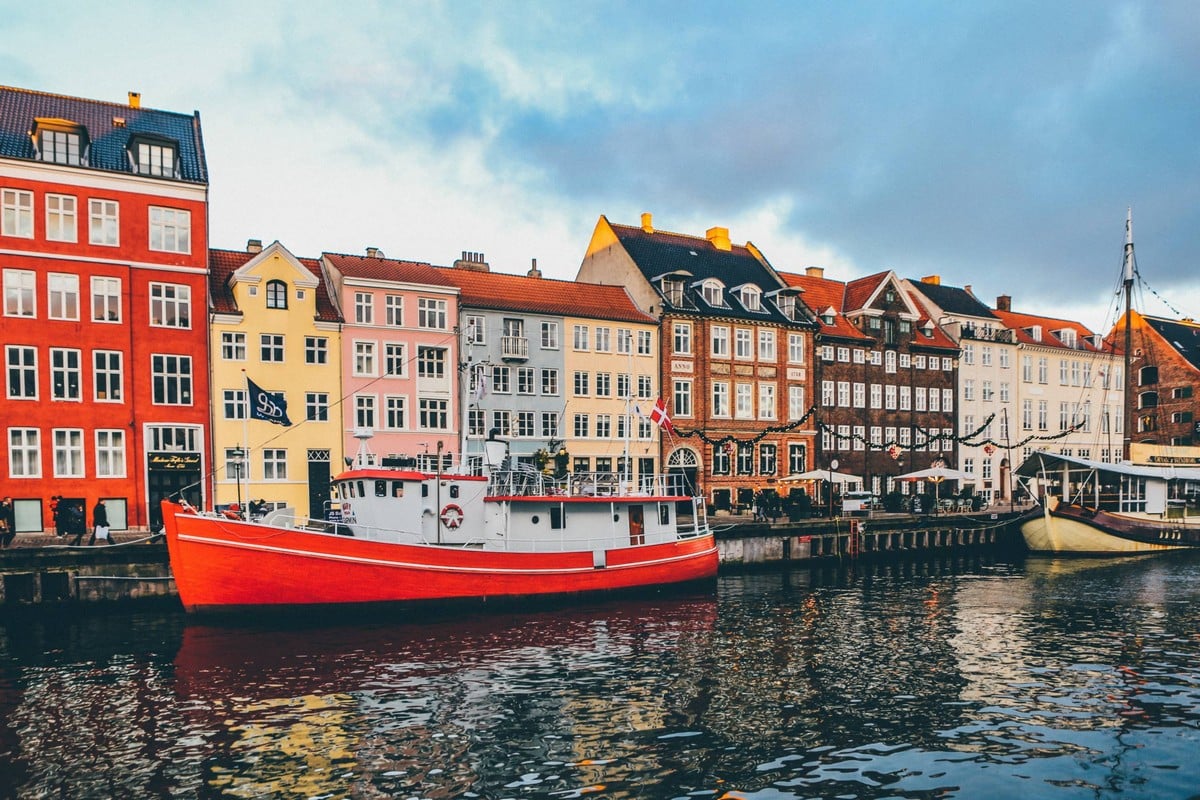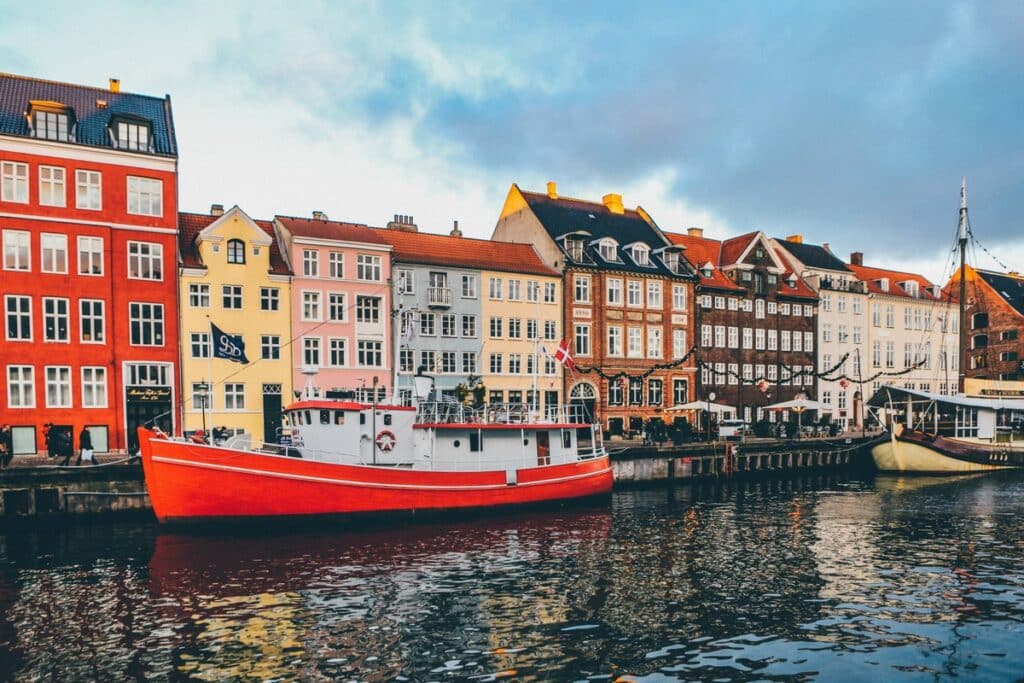 To this day, Denmark remains one of just a few of European Union member states that have not adopted the Euro as its currency. When the Maastricht Treaty was signed in 1992, Denmark negotiated the option to withdraw from participation. The Danish krone, or DKK, is the currency used in Denmark as an alternative to the Euro. The DKK is valid throughout much of Denmark, including the capital city of Copenhagen. One US Dollar is valued at 6.78 DKK and may vary depending on the currency. Make sure to be mindful of the exchange rates.
Best Culinary Experience with 15 Michelin Star Restaurants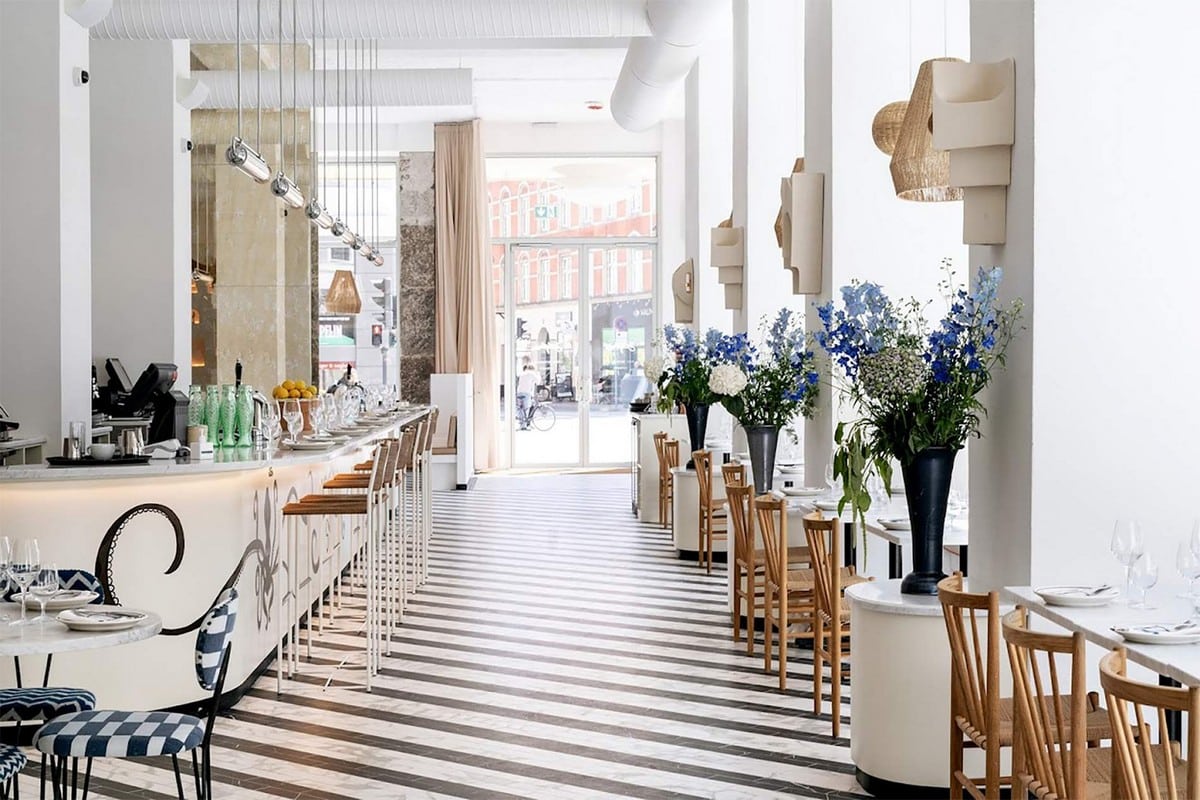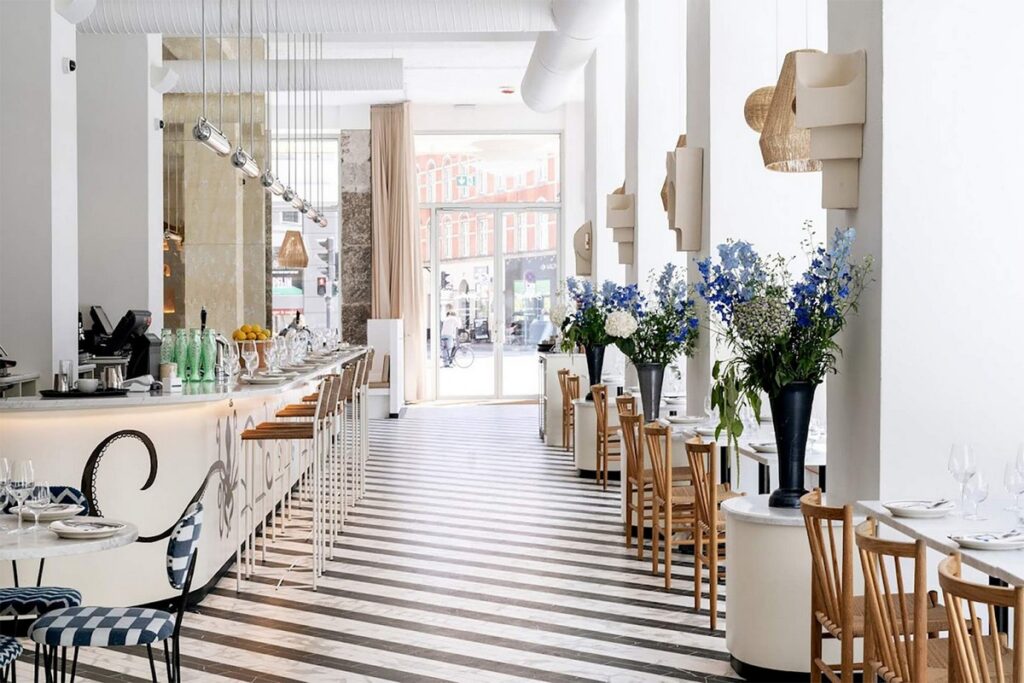 In the capital of Denmark, going out to eat can be a treat for all the senses. Getting a Bib Gourmand is often a stepping stone to bigger and better things because it demonstrates Michelin's acceptance. In 2022, one of the best restaurants in the world, Noma, was given three Michelin stars, making it one of the best restaurants in the world. Many people who go to Copenhagen go out of their way to find this restaurant. Like Geranium, Noma is one of only two restaurants in Denmark, especially in Copenhagen, to have a coveted three-star rating.
Conscious About Climate Change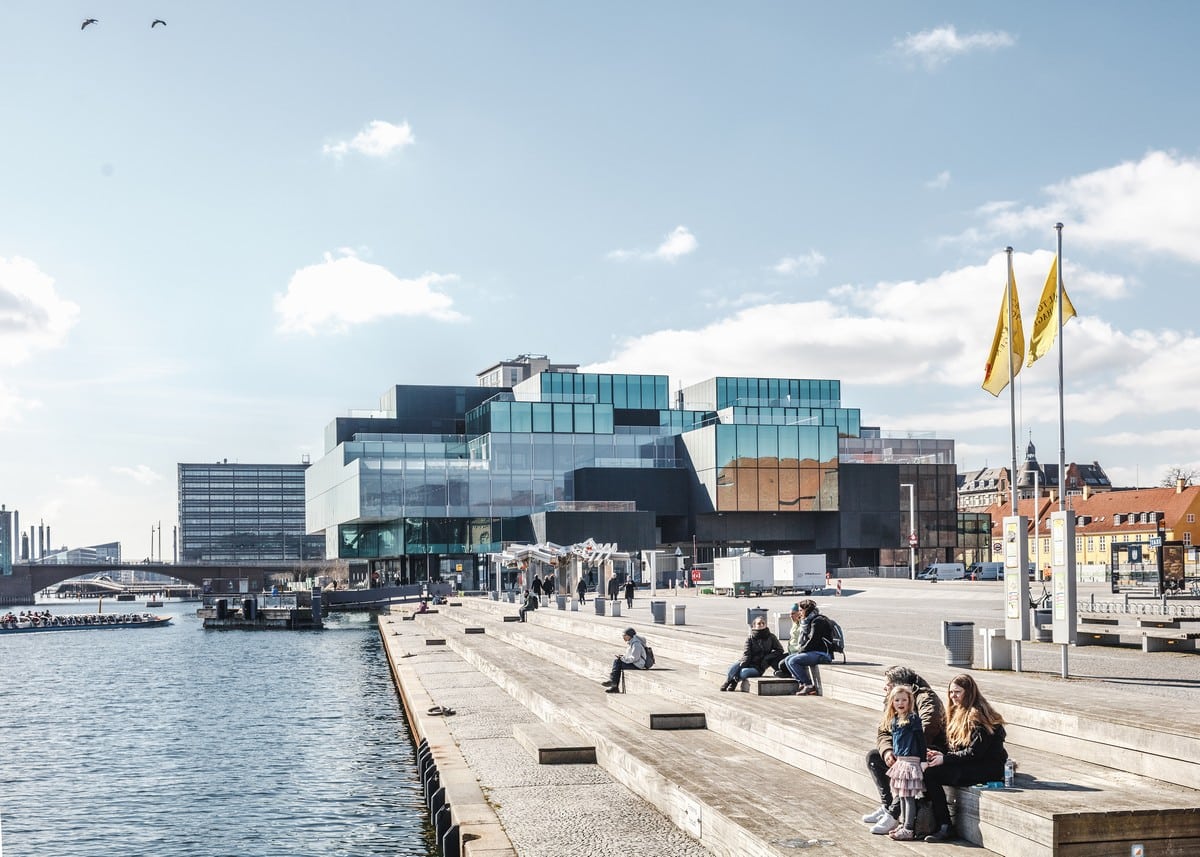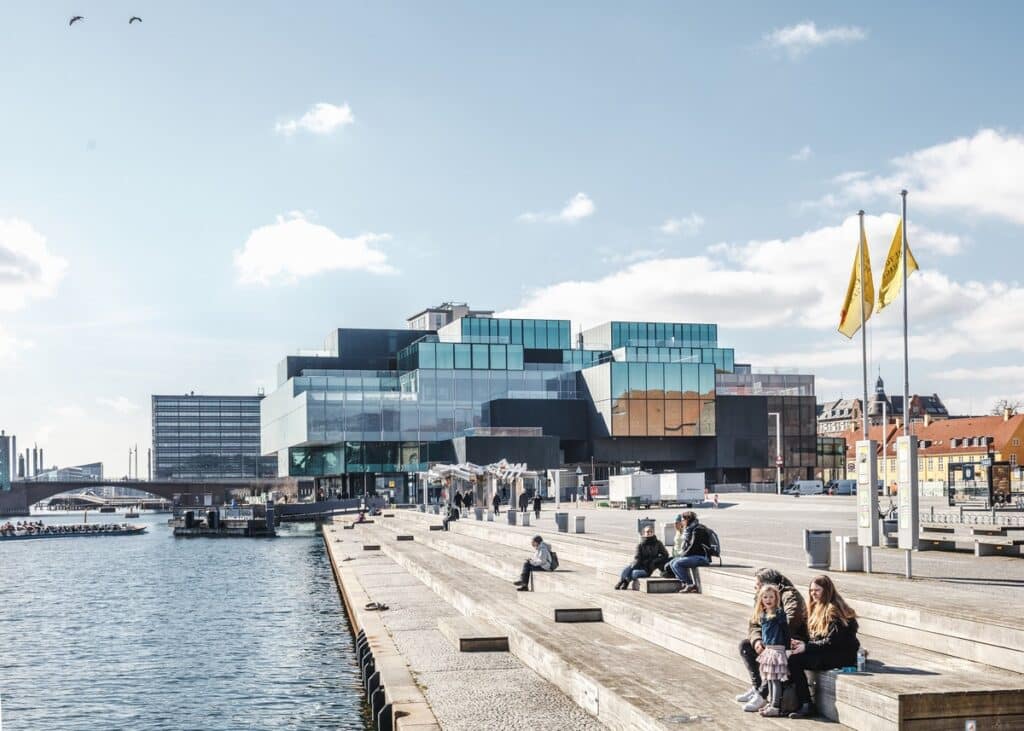 When it comes to environmental friendliness and resource conservation, Copenhagen is among the best in the world. It has set a goal of becoming the world's first carbon-neutral capital by 2025 as part of its Carbon Neutral by 2025 Plan. The Danish capital, named the world's most environmentally conscious city by TimeOut in 2021, has eco-friendly and climate-resilient structures and public areas. Copenhagen thinks that its approach to urban planning can show how to reach this goal. This includes tight requirements on new architecture's viability, energy-efficiency modifications for the metro's existing structures, and resident urban planning.
Hans Christian Andersen Once Lived in Copenhagen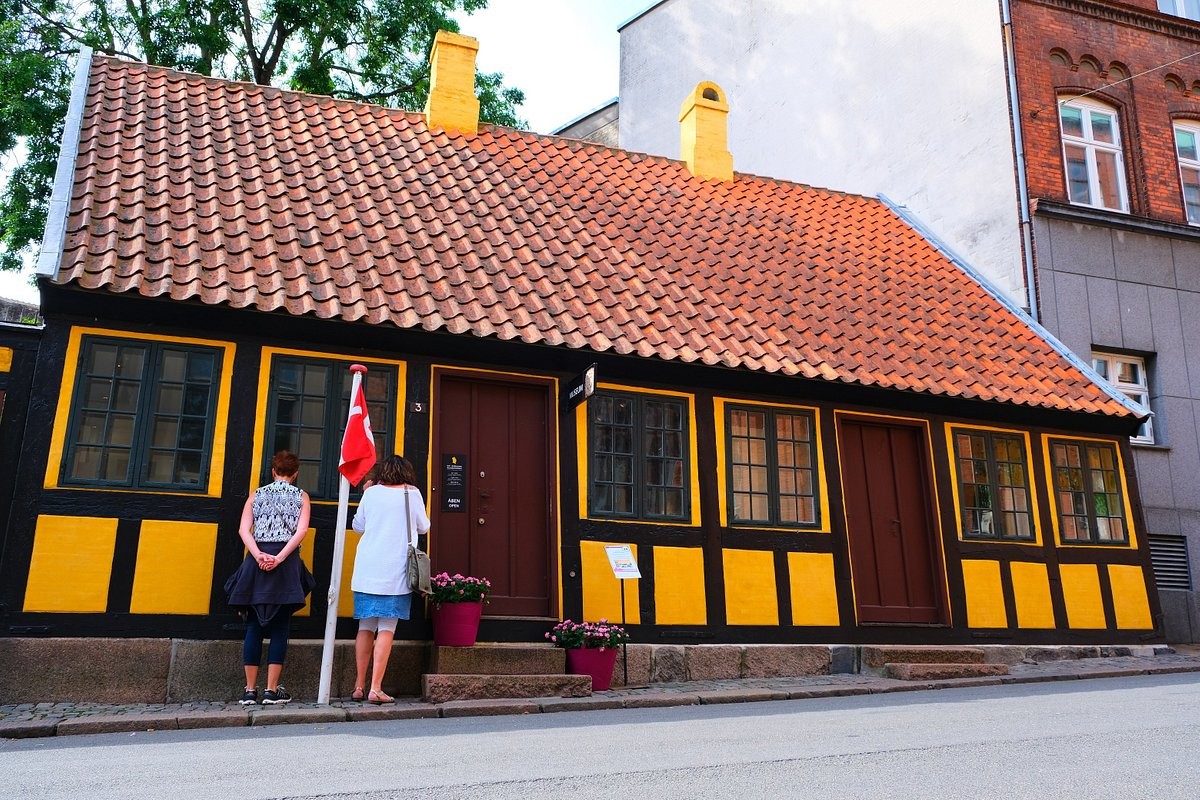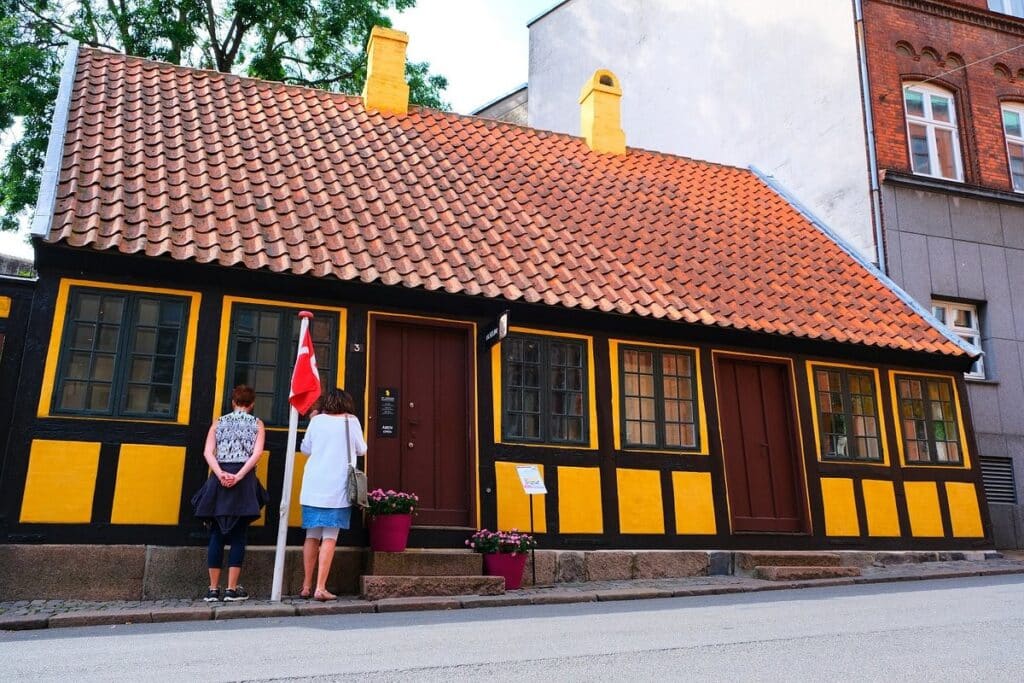 Even though he was born in Odense, Danish literature's most renowned author, Hans Christian Andersen, lived in Copenhagen for most of his life. Several well-known fairy tales, including "The Princess and the Pea," "The Ugly Duckling," and "The Little Mermaid," are credited to him. Andersen lived in three different residences in Copenhagen's Nyhavn, and it was there that he penned his earliest fairy tales, particularly "The Little Mermaid." In addition to the various attractions and monuments built in the author's honor, several of these locations continue to draw tourists today.
The Exquisite Garden of Tivoli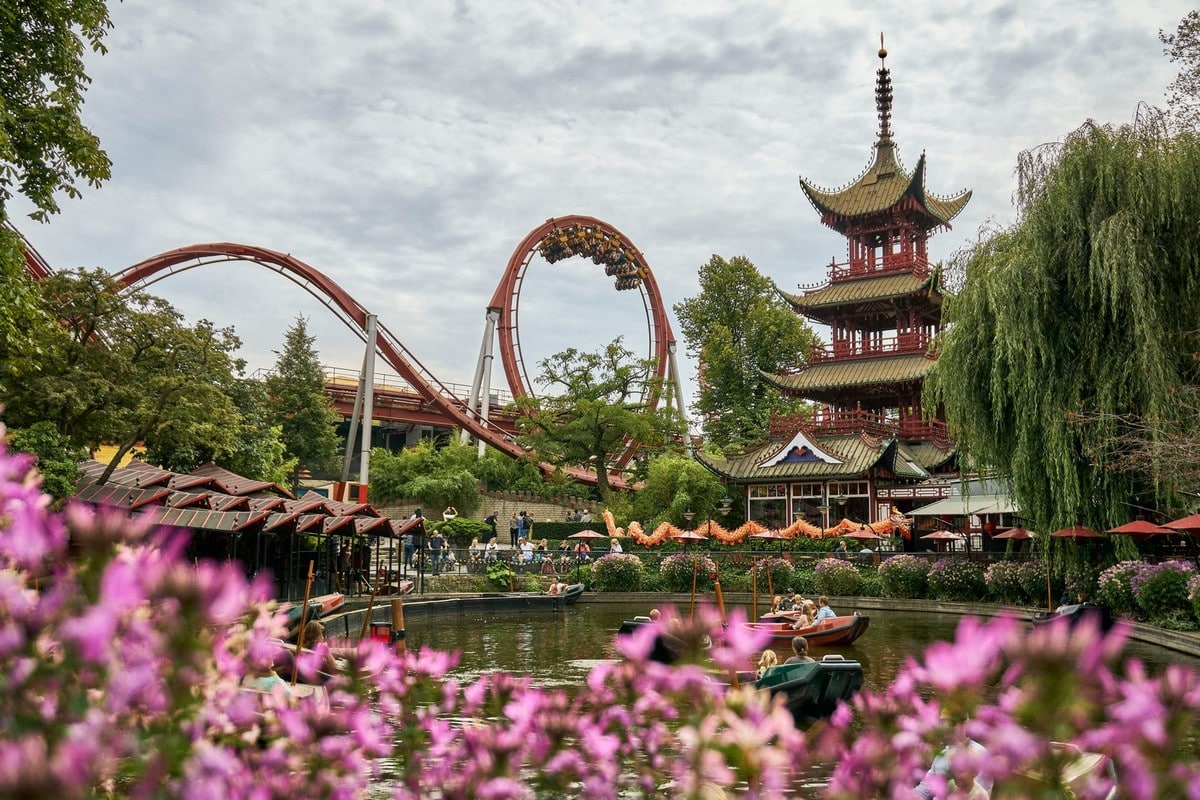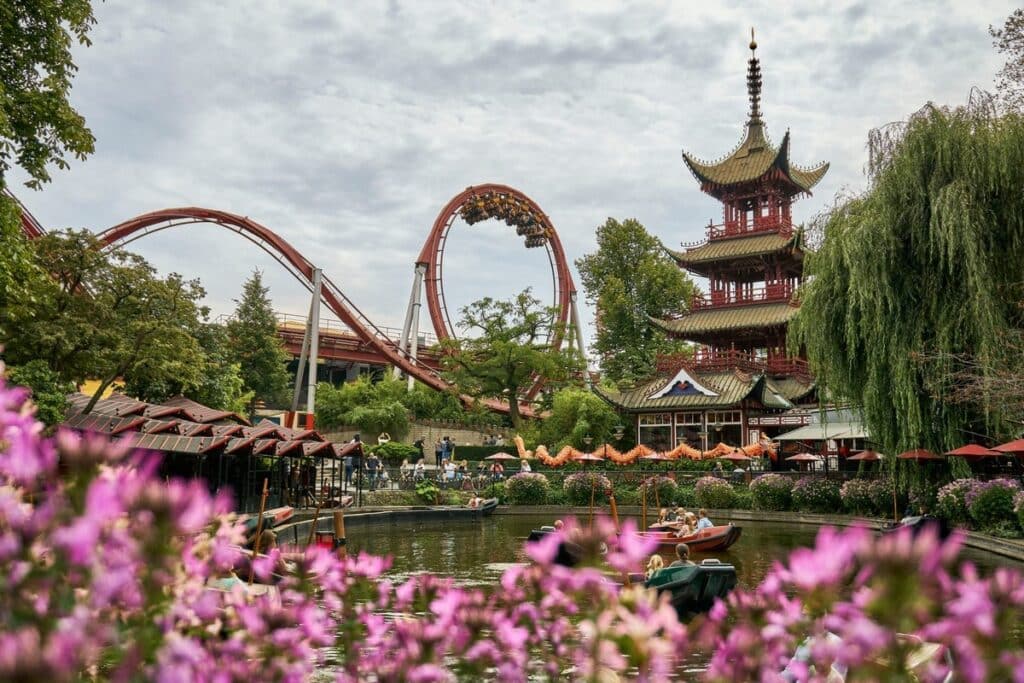 Tivoli Gardens is the place to be in Copenhagen at any time of year. This park was built in 1843 and was named after the Tivoli Gardens in Paris. It is the second-oldest amusement park in the world. It has rides, concert halls, and gardens that are lit up with colorful lights at night. Fun fact, the Beatles performed at the Tivoli in 1964. Michael Jackson wanted to buy it. The park has what Walt Disney once called "happy, with an unbuttoned air." Such occurrences are the key reasons why you should also visit Tivoli Gardens.
Longest Pedestrian Mall in the World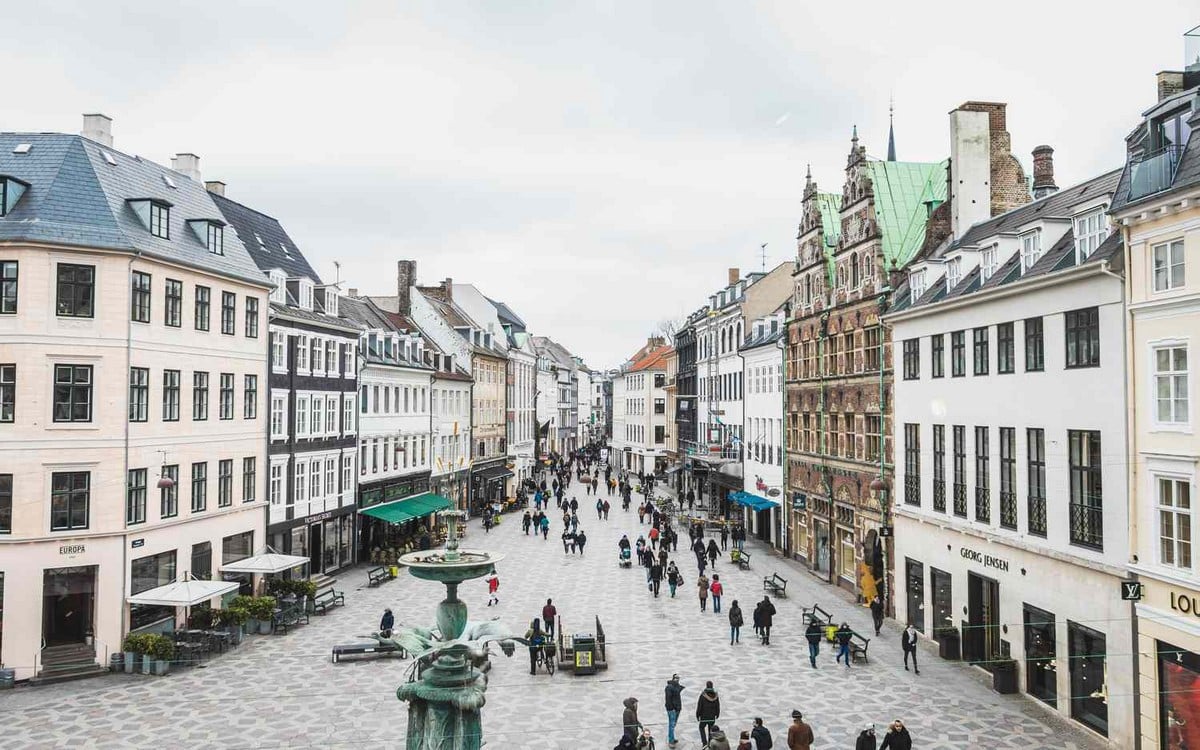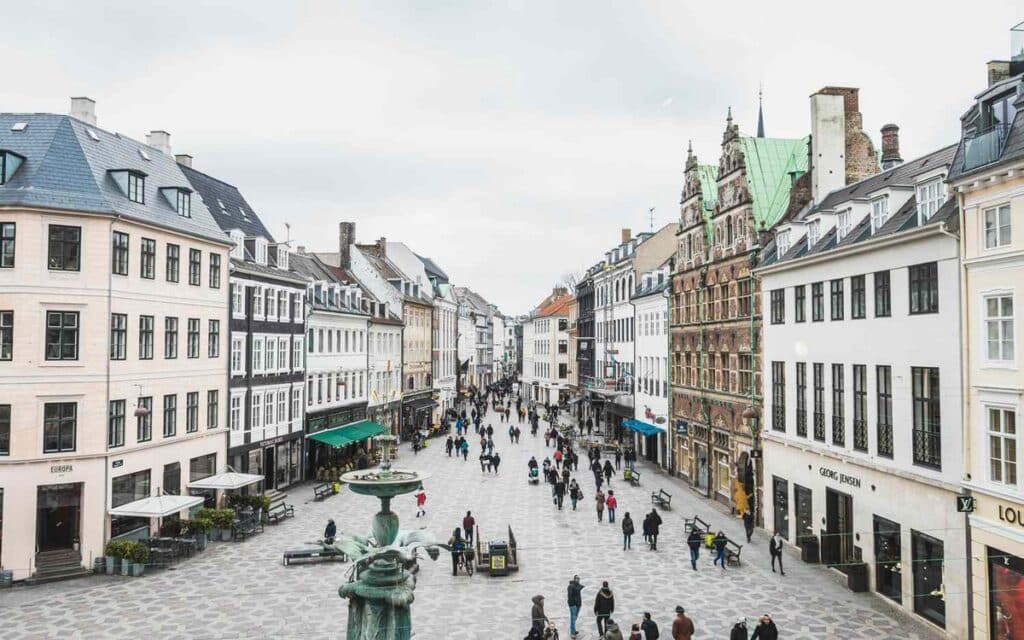 Stroget is a pedestrian-only, car-free shopping zone in Copenhagen. At 1.1 kilometers long, this pedestrian shopping street in the middle of town is one of the longest in Europe, if not the world. The city council designated a car-free pedestrian zone in the 1960s to provide pedestrians with greater space and reduce sidewalk congestion. As a result, Stroget has almost everything you can want, from sidewalk cafes and restaurants to shops, art galleries, and nightlife. Despite the dynamic nature of the business center, tourists can enjoy a breath of fresh air and a peaceful atmosphere all year long.
Cycling is Notorious in Copenhagen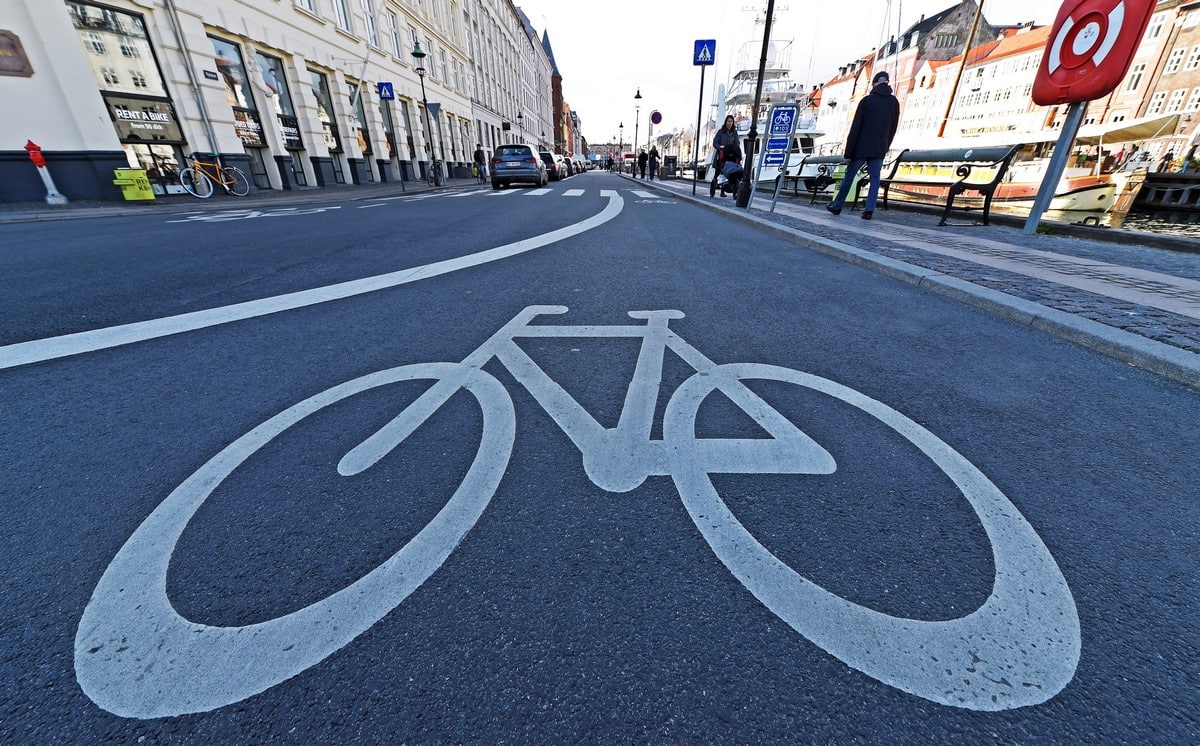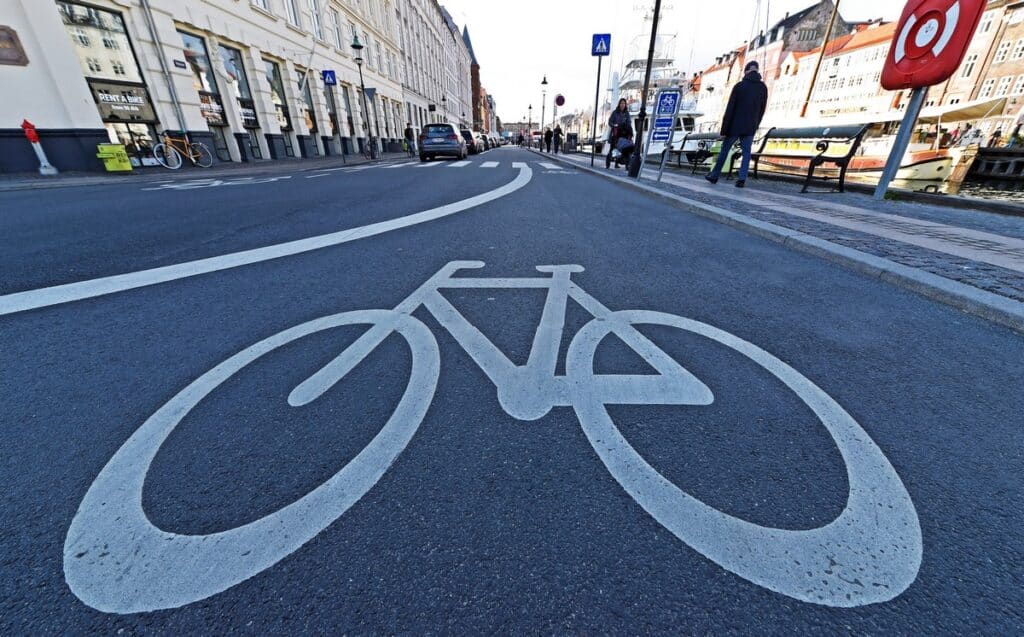 Copenhagen's cityscape is dominated by cycling, a major means of transportation. The city has a vast and well-designed network of cycle paths, as well as favorable characteristics such as proximity to urban areas, short distances, and flat terrain, making it one of the most bike-friendly towns worldwide. In the 60s, Copenhagen was not a naturally bicycle-friendly city but rather a car-centric one. However, since the establishment of the pedestrian street, Stroget, more public areas have been allocated for the public's safety, encouraging people to walk or ride bicycles rather than drive cars.
The Charming District of Nyvahn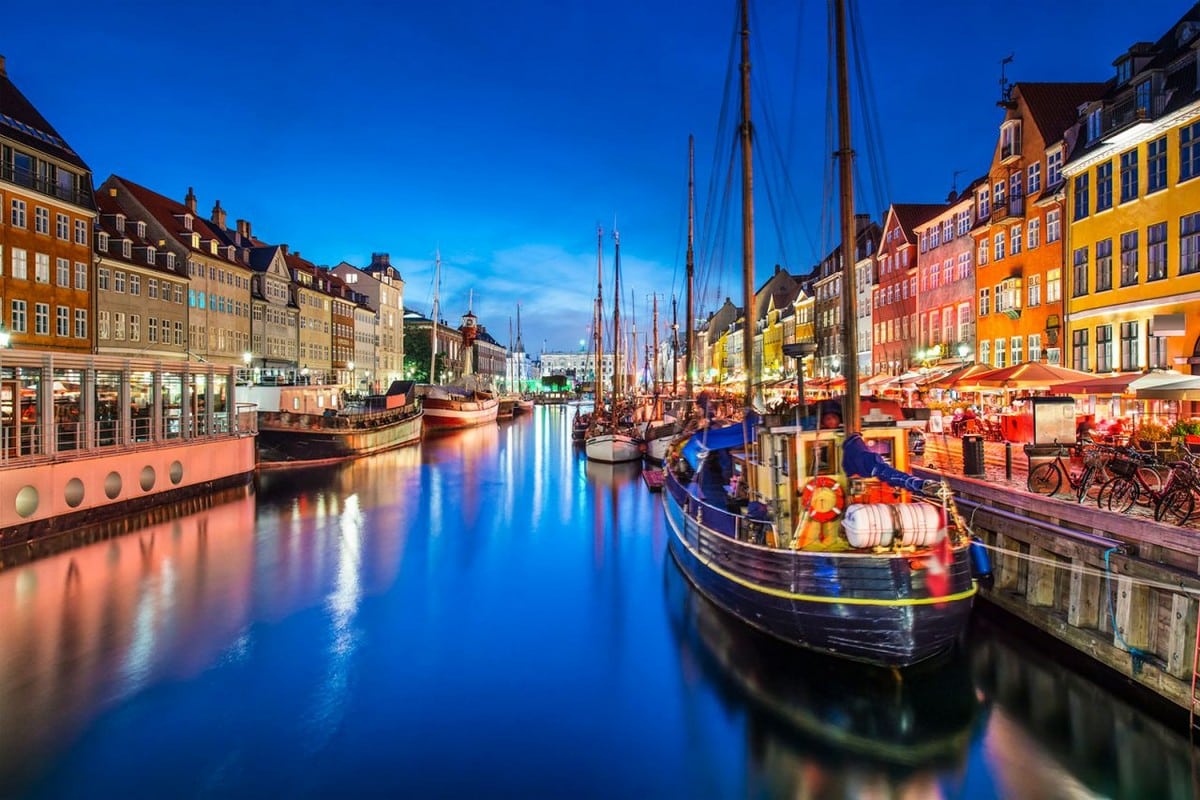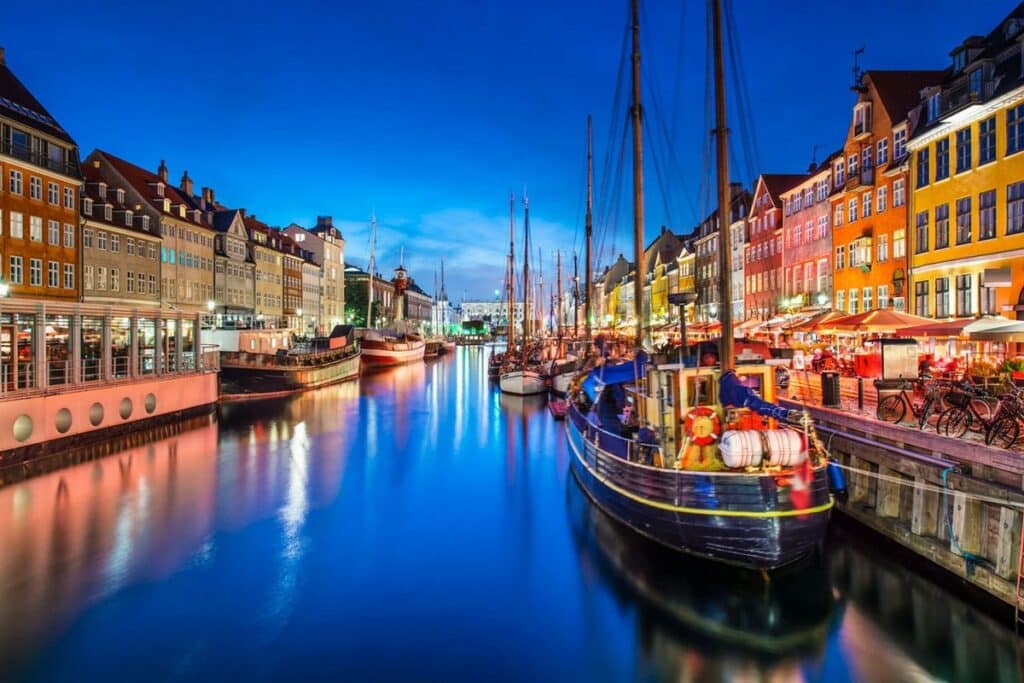 The Copenhagen neighborhood of Nyhavn dates back to the 17th century and has a shoreline, canal, and entertainment center. From Kongens Nytorv to the waterfront south of the Royal Playhouse, it is bordered by vividly colored townhouses from the 17th and early 18th centuries and pubs, cafés, and restaurants. Luxurious waterfront houses, such as Charlottenborg Palace on the corner of Kongens Nytorv, line the canal on the southern end of Nyhavn. The inner part of Nyhavn is home to the Nyhavn Veteran Ship and Museum Harbour, where you can see a variety of historic vessels.
National Museum Houses a Preserved Human Body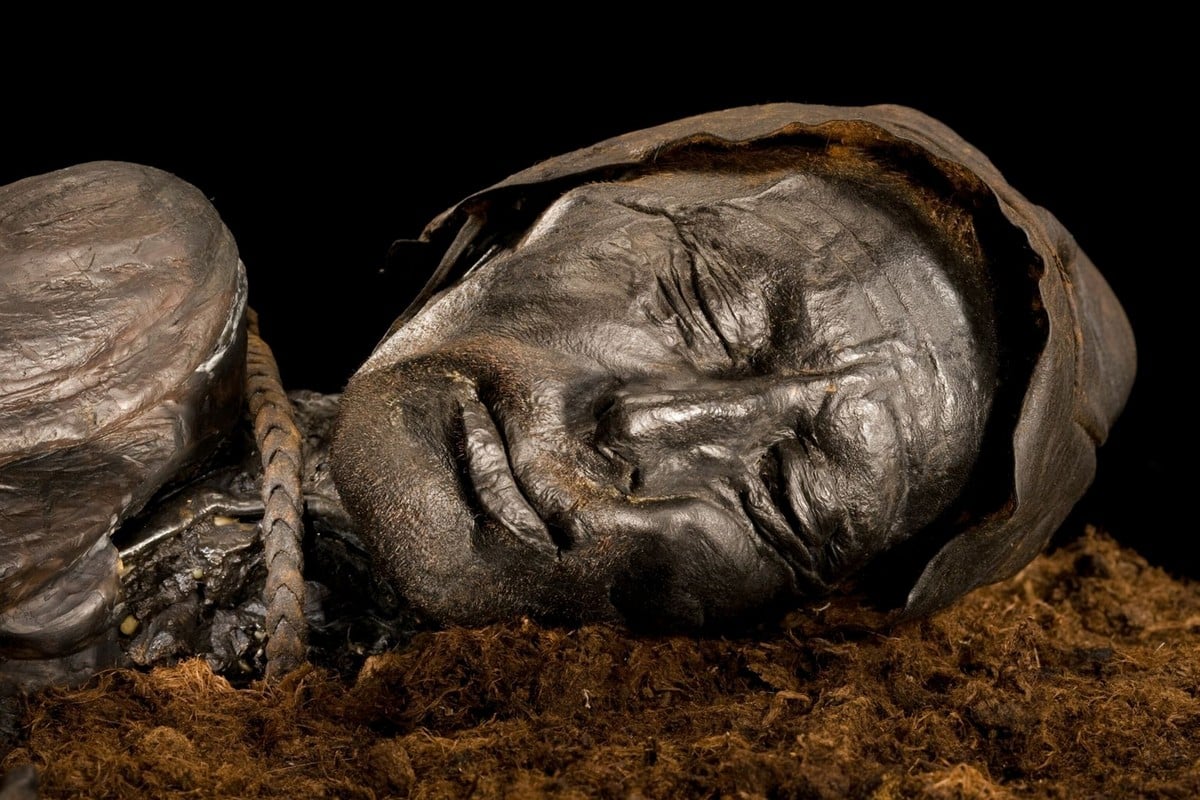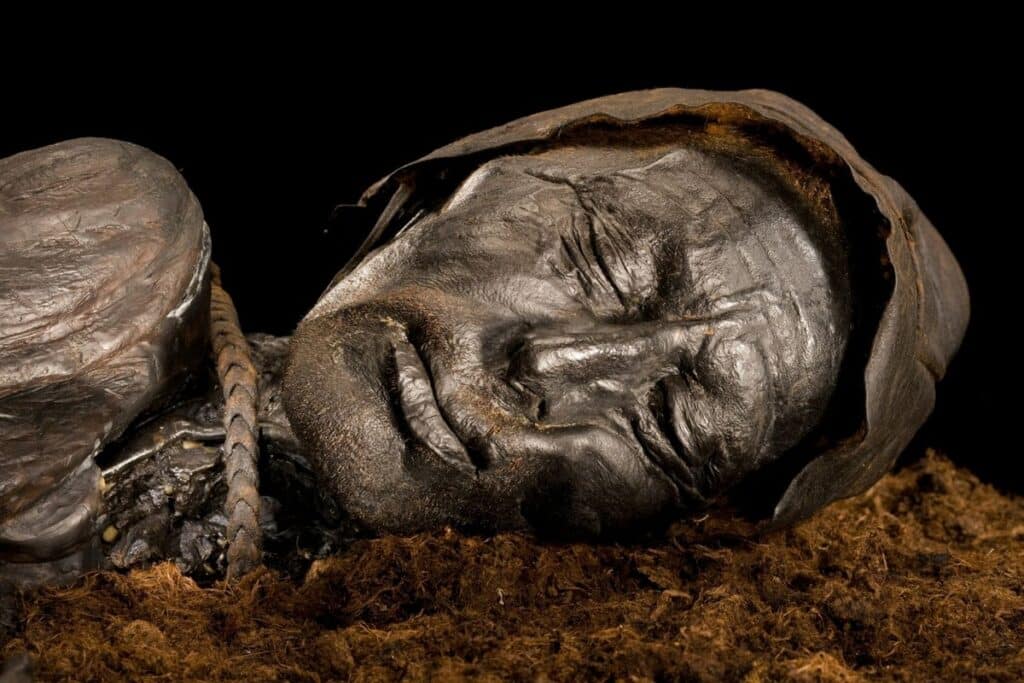 Anyone with an interest in the history of medicine, from ancient times to modern genetics, will enjoy visiting the Medical Museum. Museum exhibits at Medical Museion draw on the museum's extensive collection of artifacts. On the other hand, you may come across the most recent developments in medical science. The displays provide a comprehensive tour of the medical world, from early human anatomy studies to contemporary public health crises. Students of all medical specialties have gathered to study anatomy for decades in the museum's anatomical theater.
Crown Jewels Live in Rosenborg Castle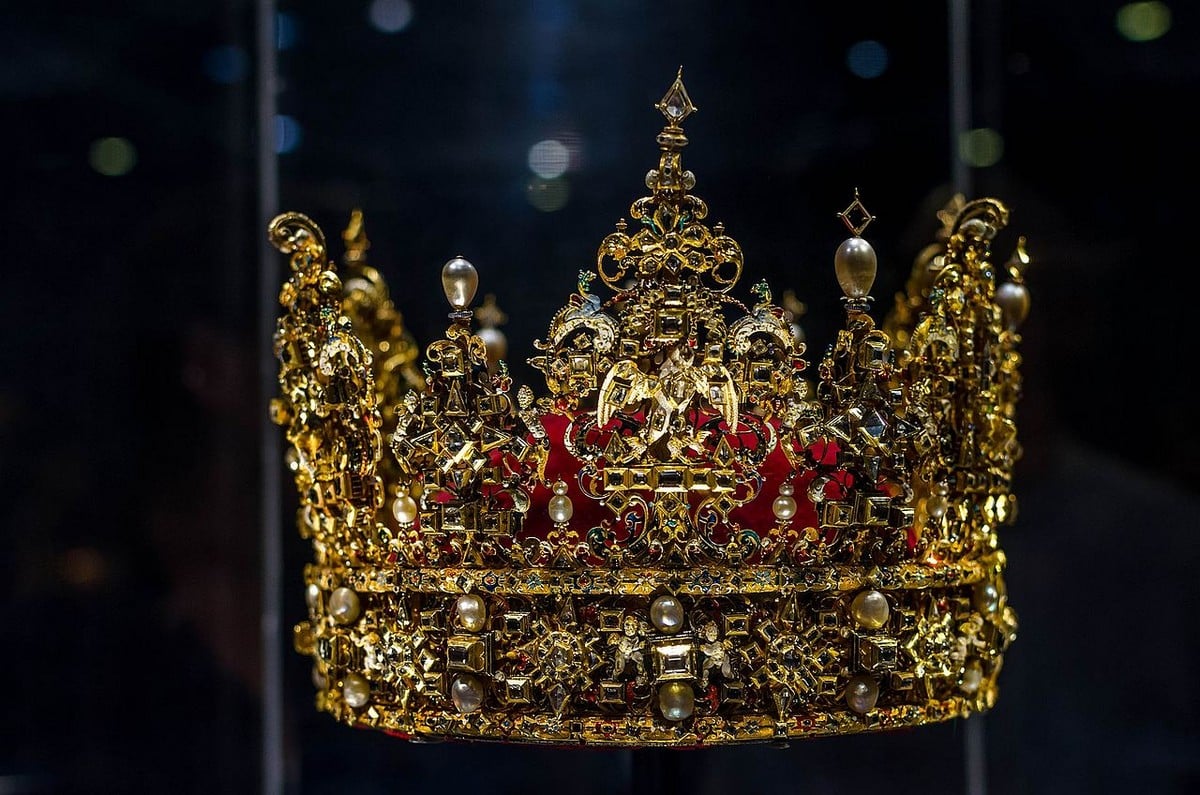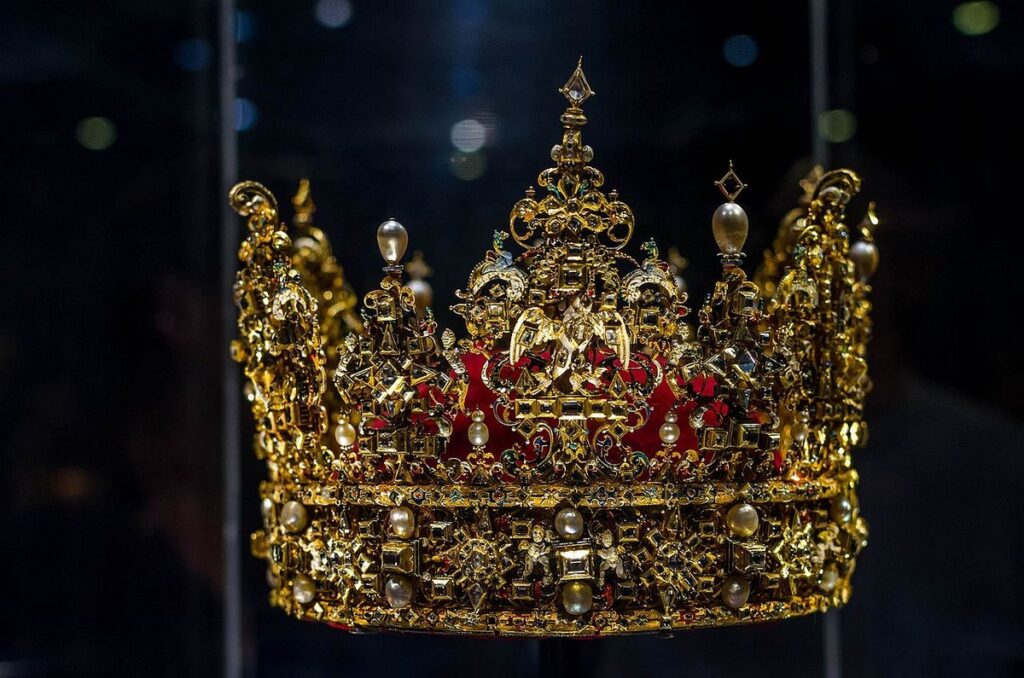 For decades, Danish queens and princesses have had a keen interest in jewelry and precious stones, resulting in the Danish Crown Jewels. Rosenborg is home to four collections of jewelry known together as the Crown Jewels. Caroline Amalie, Queen of Christian VIII, had them remodeled in the 1840s to their present appearance, but many of the stones are considerably older. Only the Queen is permitted to wear the Crown Jewels, and she must always remain within the country's boundaries. The Crown Jewels are also worn on state visits, special family gatherings, and similar occasions.
Christiana is a Freetown, Literally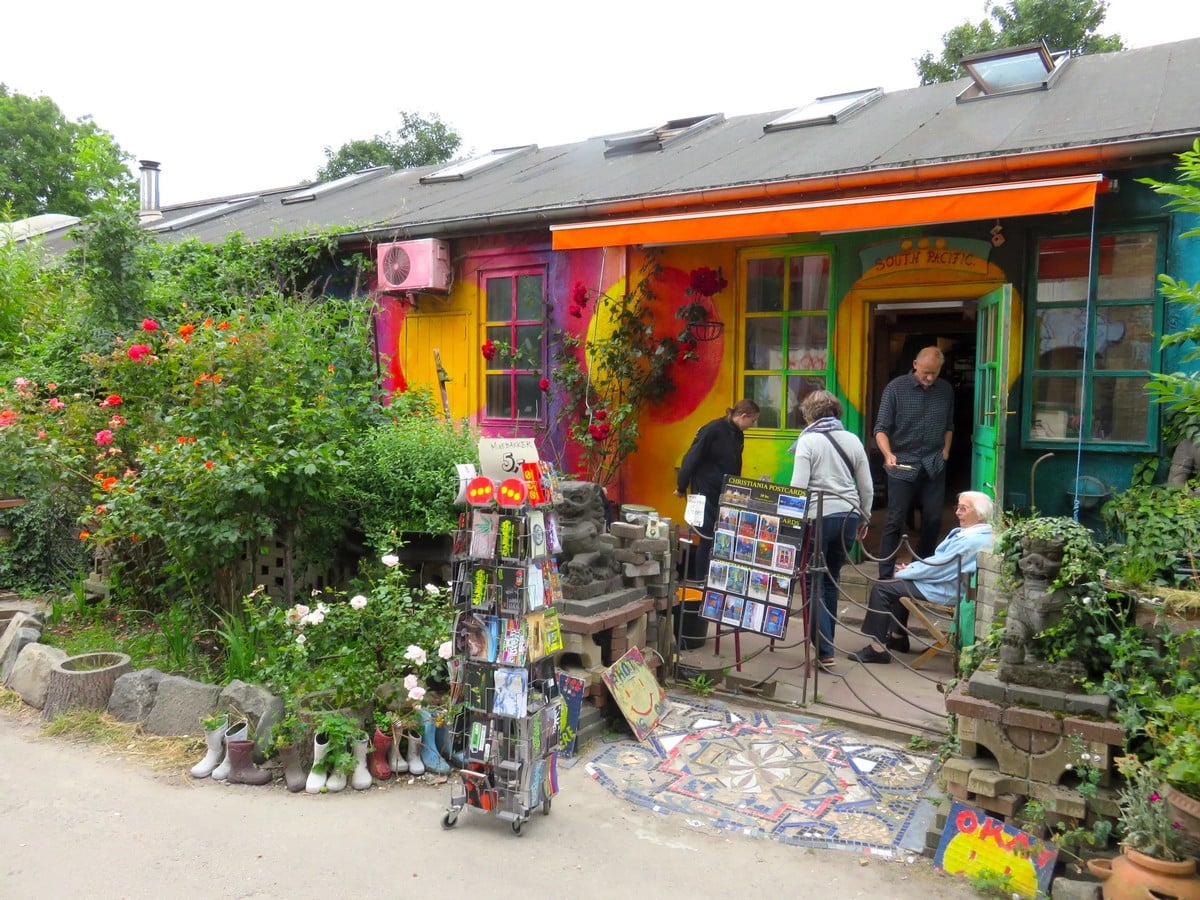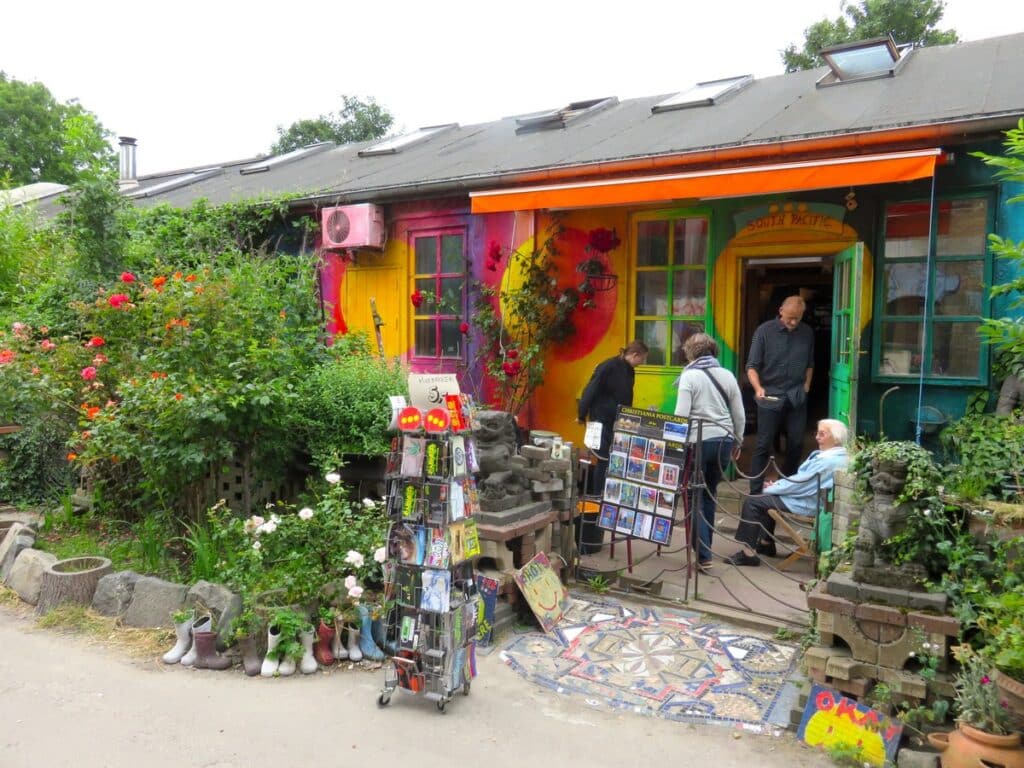 Freetown Christiania is situated in the Christianshavn neighborhood and is accessible by metro, bus, or bike since cars are banned from the area. Christiania was an abandoned military installation until it was transformed into the community it is today. A community of some 900 individuals now calls this location home, and they've established laws and customs that are in no way affiliated with the Danish state. For example, an individual could not take pictures in The Green Light District until recently. Freetown Christiania now permits photography, but you should always get permission from anybody who appears in your shots.
Bluetooth is from a Danish King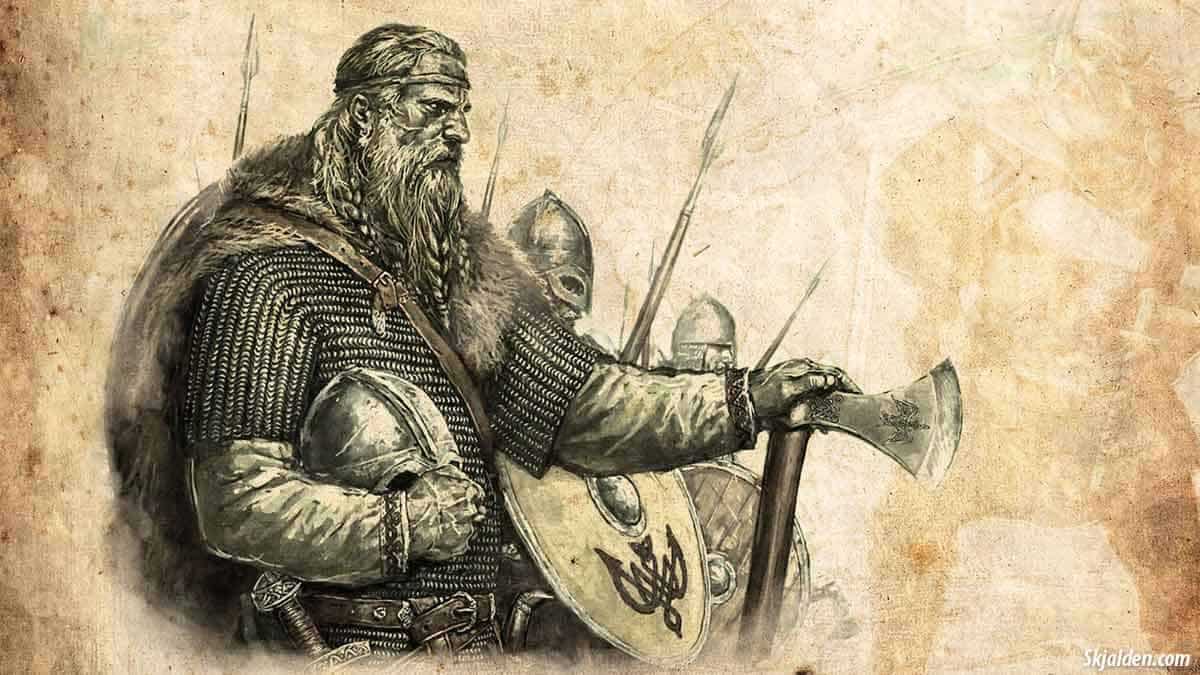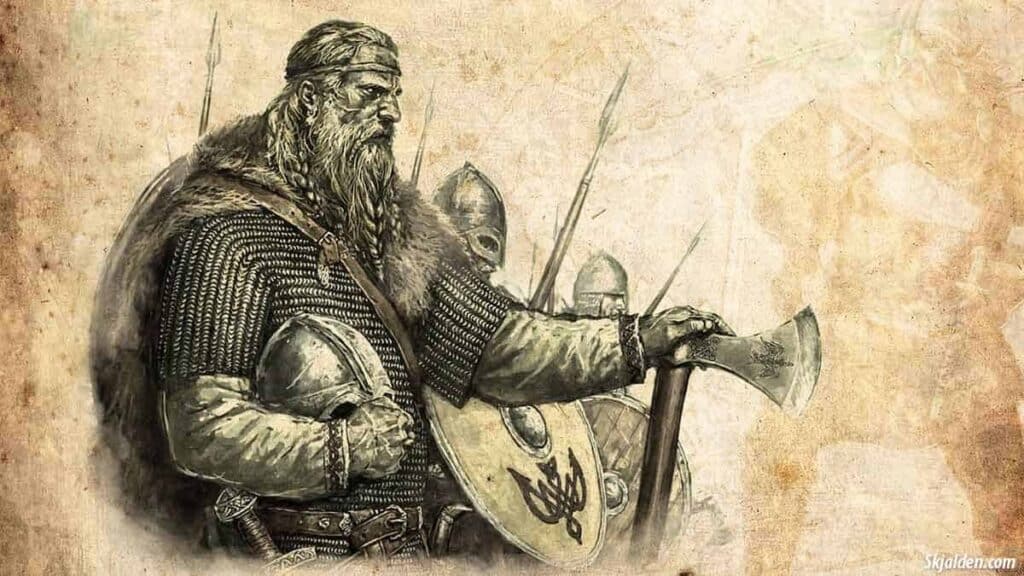 Harald Gormsson was king of Denmark and Norway. He died with a decayed tooth, which made way for his nickname "Blatand," translating to Bluetooth in English. During his reign, he was responsible for bringing together the Danish people and converting many to Christianity. Before the marketing team settled on a proper name, Bluetooth was used as a codename by Intel employee Jim Kardach after he read a book on Viking history. Before a proper name was decided upon, the codename Bluetooth was used in legal documents as a stand-in. In the end, Bluetooth was chosen after many alternatives failed.
Vienna Bread, the Best Danish Bread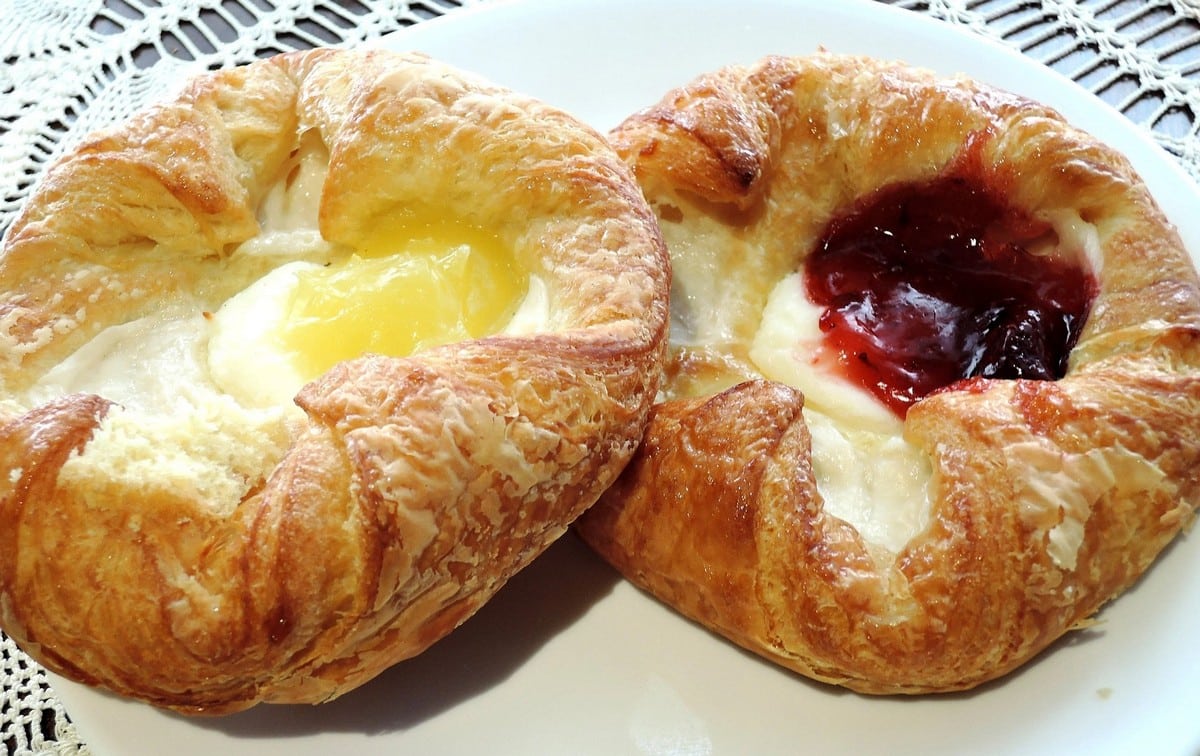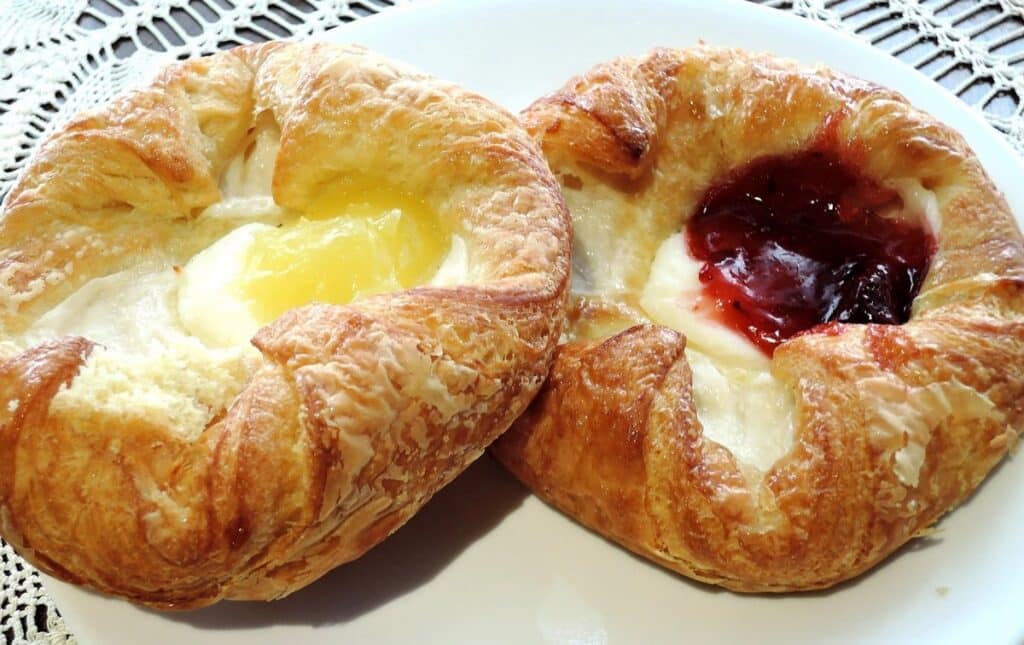 Vienna bread is a Danish word for various sweet, flaky pastries. These pastries got their names from the Austrian bakers who introduced the laminated dough technique to Denmark. Danish bakers were on strike in the middle of the 1800s, prompting the Viennese pâtissiers to visit the country. They didn't realize it then, but their cultural interchange would pave the way for global gastronomic fame. In essence, the term "Vienna bread" refers more to a class than a specific kind of pastry; however, particular pastries may be referred to by the term as necessary.
Little Mermaid Statue in the City of Fairy Tales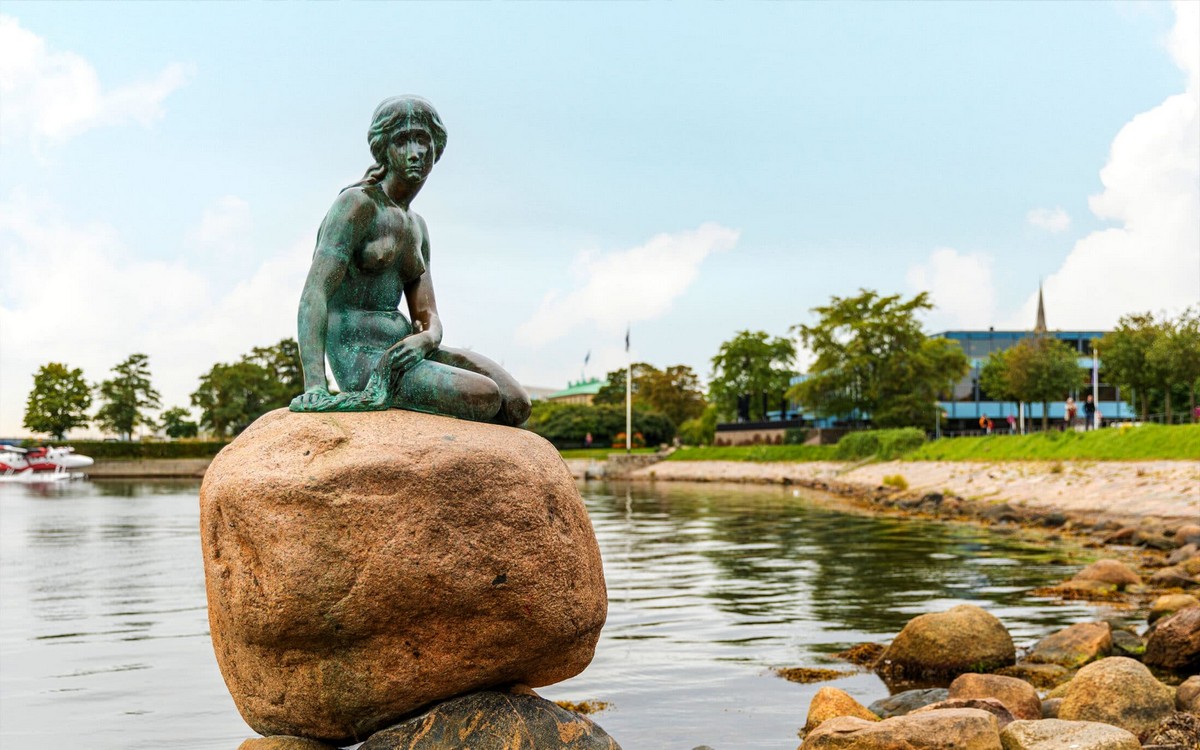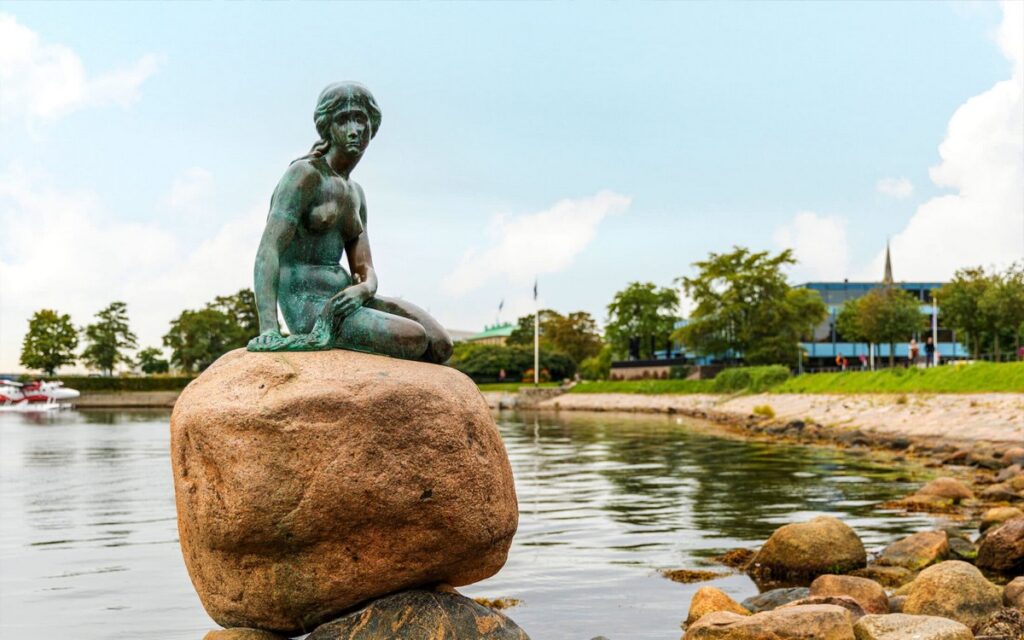 The Little Mermaid is Copenhagen's tiniest attraction. It stands barely four feet tall and can be found in Copenhagen's historic Nyhavn port area, only steps from the city's main pier and other popular tourist destinations. The 15-year-old Little Mermaid in the narrative inspires the sculpture as she risks her life to rescue a stranded prince and gain his affection. It is one of the most photographed sculptures in the world. Tourists from all over the globe view this monument as soon as they arrive in Copenhagen since it has become one of the city's most recognizable icons.
Entertainment in a Waste-to-Energy Plant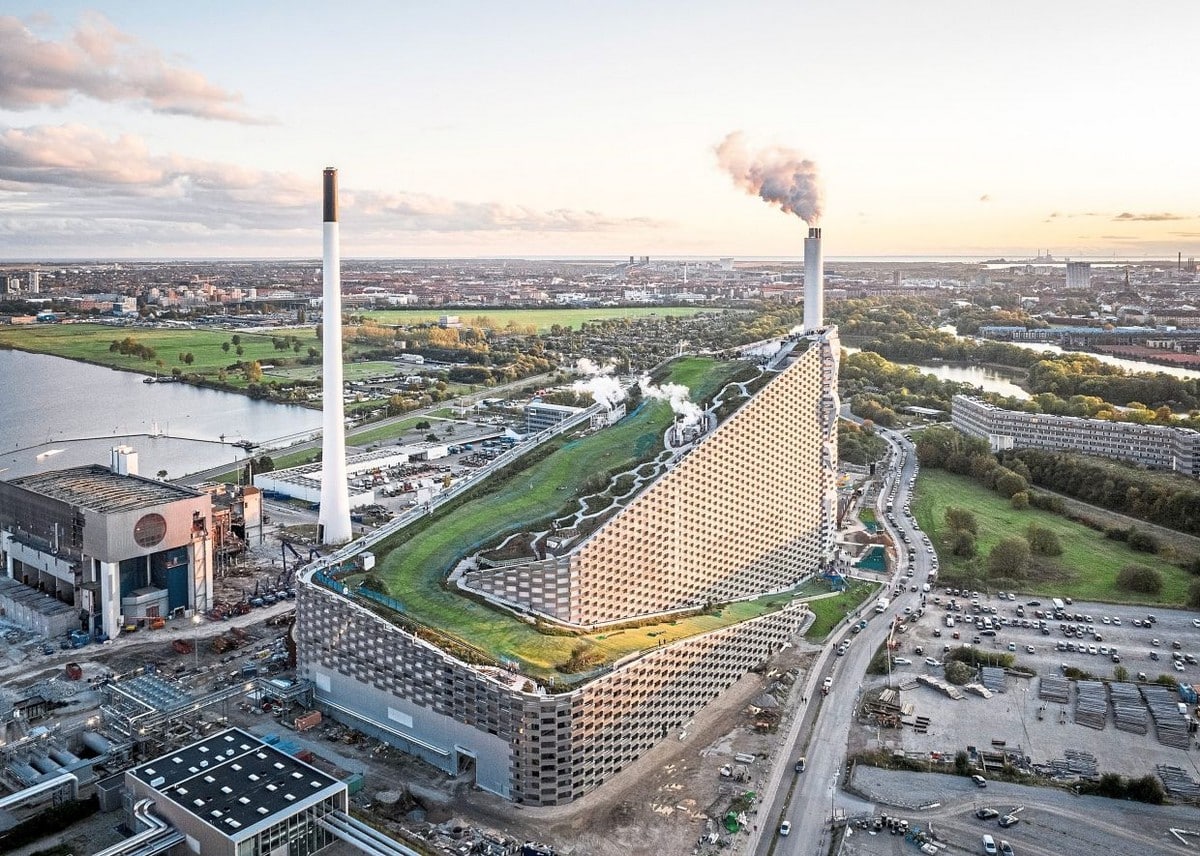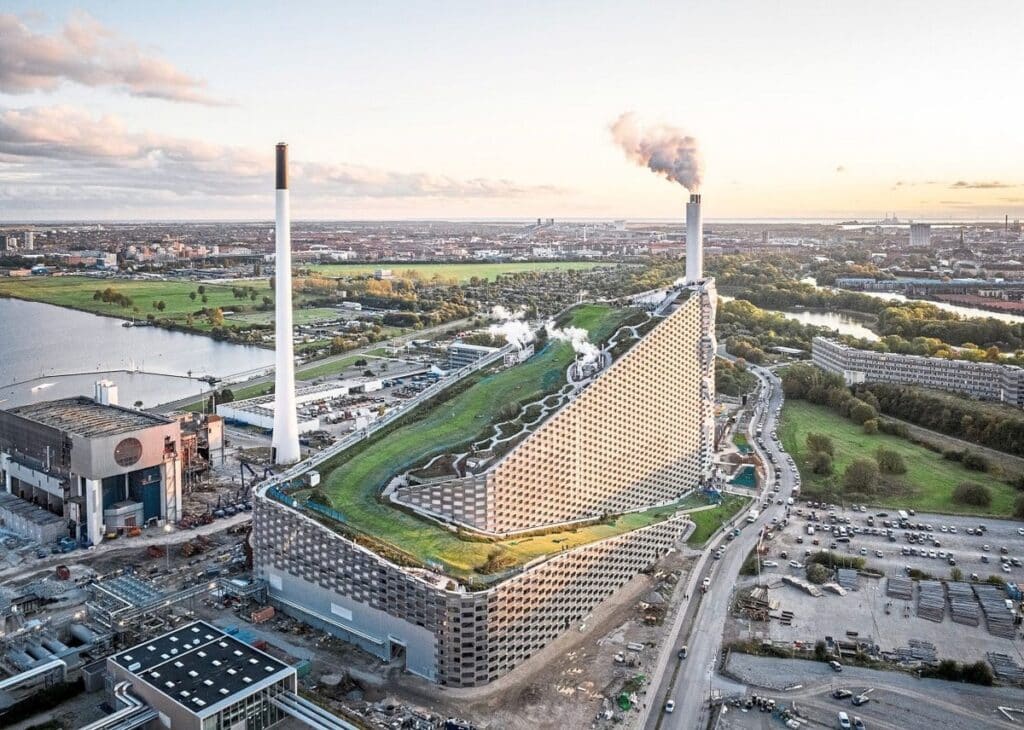 The "cleanest waste-to-energy power plant in the world," designed by Bjarke Ingels Group (BIG) and located in Copenhagen, Denmark, has an artificial ski slope accessible year-round. Situated on an industrial waterfront, the CopenHill power plant, also known as the Amager Bakke, can transform 440,000 tons of trash into clean energy every year. BIG intended it to serve the public in two ways: as a place to work and play, with tree-lined hiking paths and ski slopes on its roof and the "world's highest manmade climbing wall on the planet" on its exterior.
The Ever-So-Famous Carlsberg Beer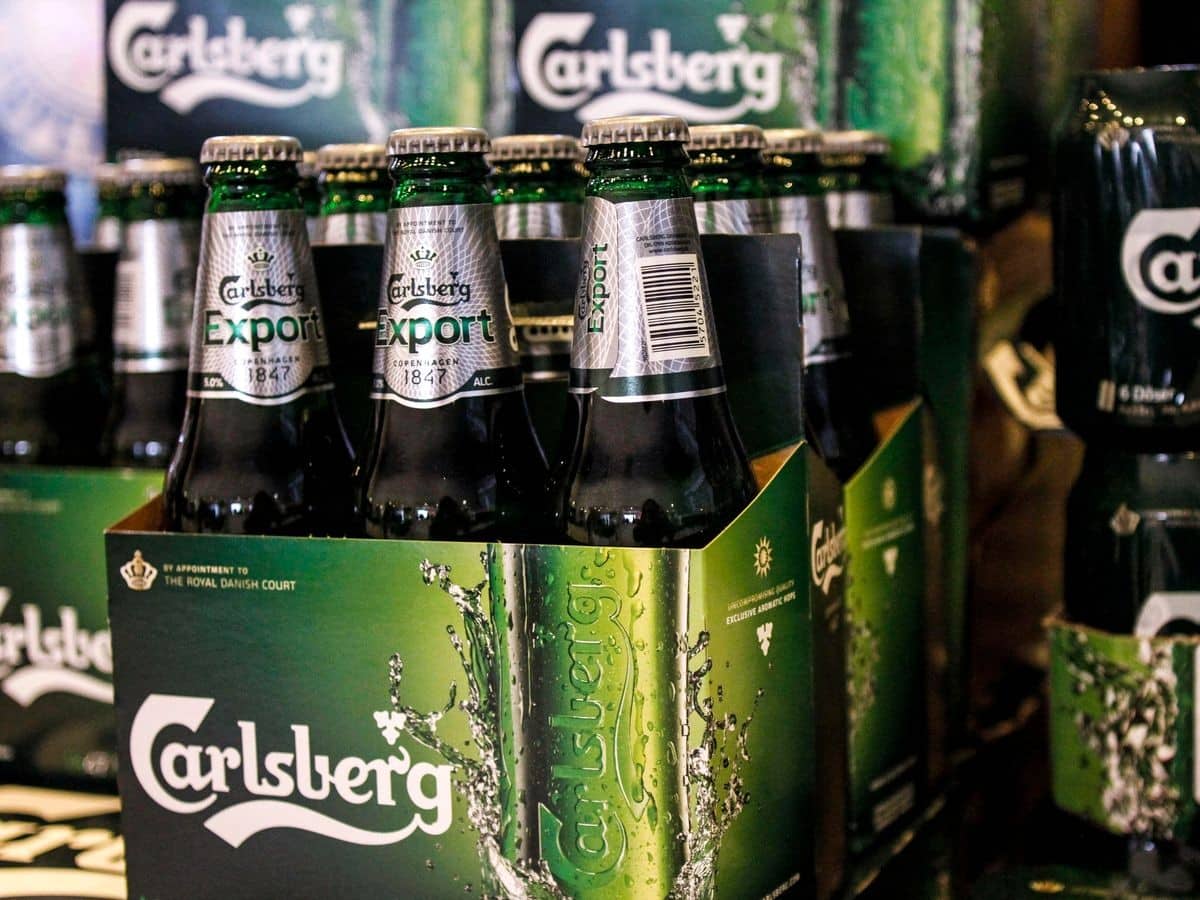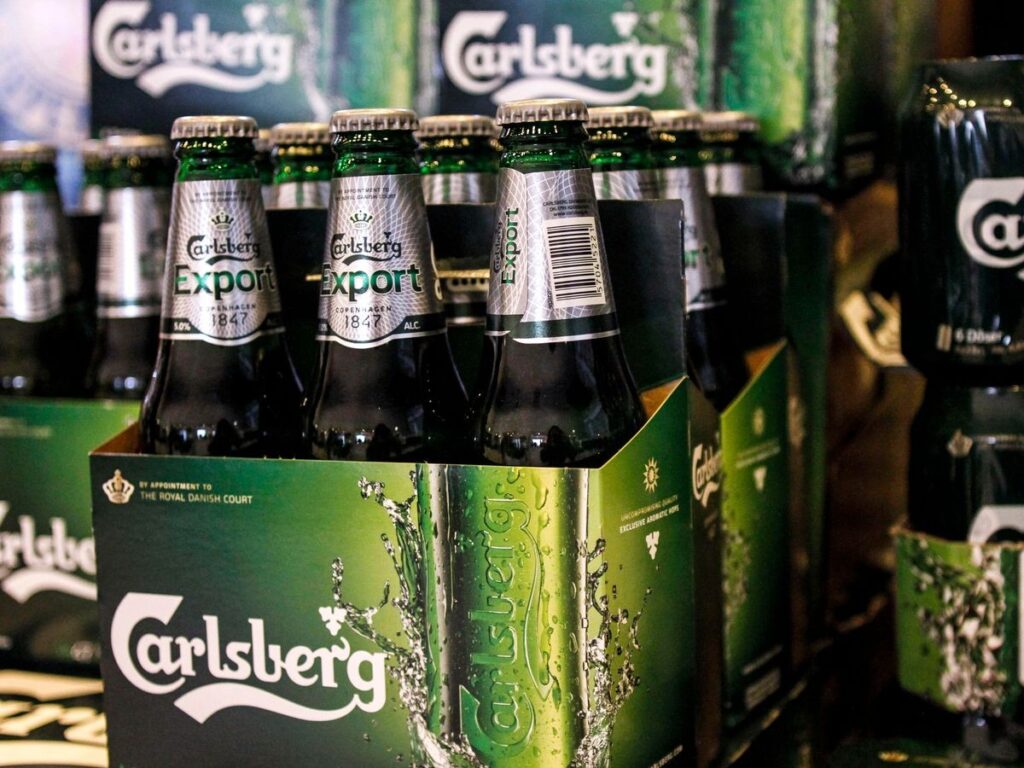 Carlsberg, one of the world's biggest and most famous breweries, was established in Copenhagen over 300 years ago. In 1845, Jacob Christian Jacobsen, the son of a brewer, returned to Denmark to combine his education in Bavaria with his father's expertise in the brewing industry. Two years later, outside of Copenhagen, Jacobsen established a brewery named after his five-year-old son Carl and the Danish word for mountain, bjerg. In 1847, the foundation was laid for what would become the biggest brewery in the world. He later established the Carlsberg Laboratory to investigate the processes of brewing, malting, and fermenting beer.