Sparks is the fifth most populous city in Nevada, and the other one of the only two incorporated cities in Washoe County. Founded in 1904 and incorporated on March 15, 1905, the city is a member of the Silver political party that supported bimetallism and free silver. Sparks was named after the tenth governor of Nevada, John Sparks.
Sparks is known for hosting special events that draw many visitors each year; thus, their slogan is "It's Happening Here." It is often linked to the city of Reno, which lies right next to it. It is also well-visited for a prime outlet shopping experience and as a base for northern Nevada getaway.
The Outlet Capital of Washoe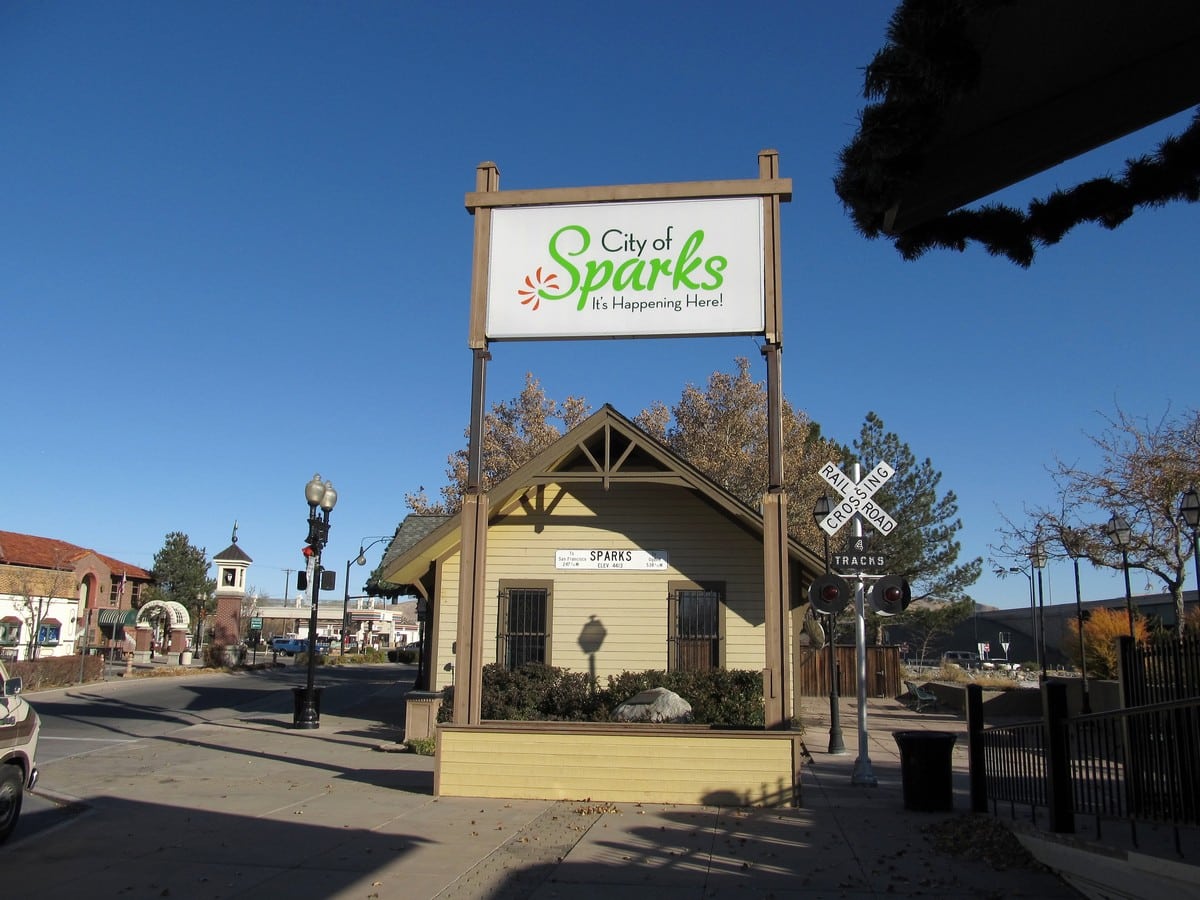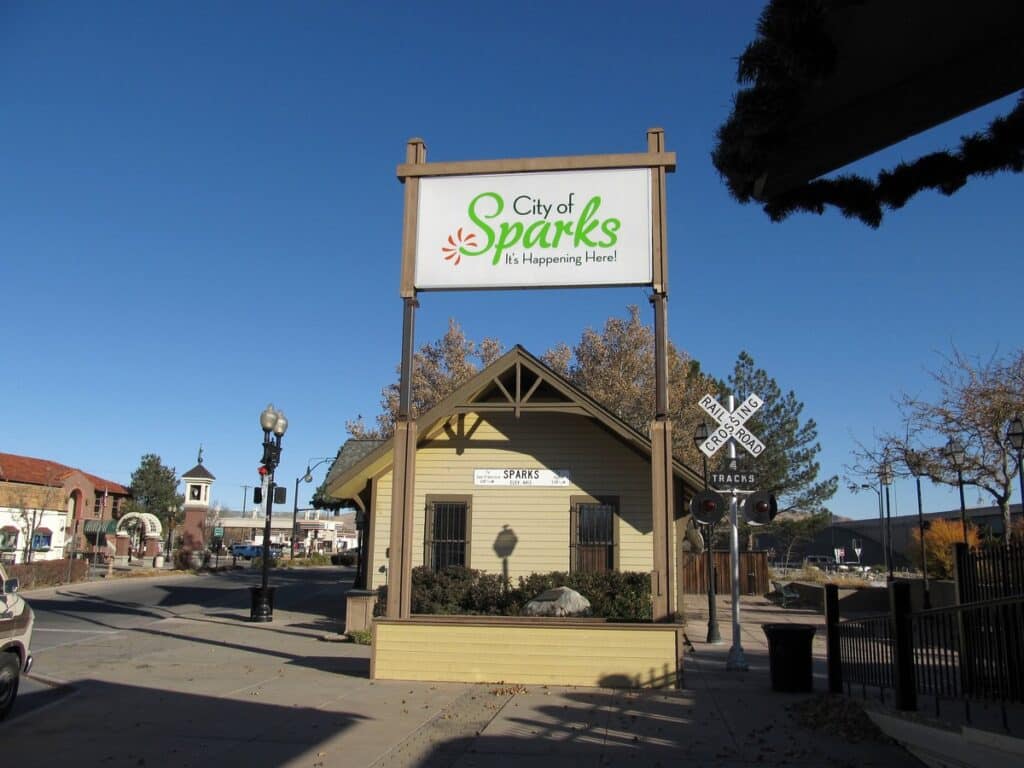 The Outlets at Legends is an upscale open-air shopping destination in the city of Sparks. It has around 45 shops and restaurants. It also has an IMAX theatre so visitors can watch the latest flick. In addition, Olympia Gaming is set to build a new hotel-casino on the location named Legends Bay Casino. It will hold bars, restaurants, a casino and a sportsbook in its 80,000 square-foot area.
An 8,500-Seater Amphitheatre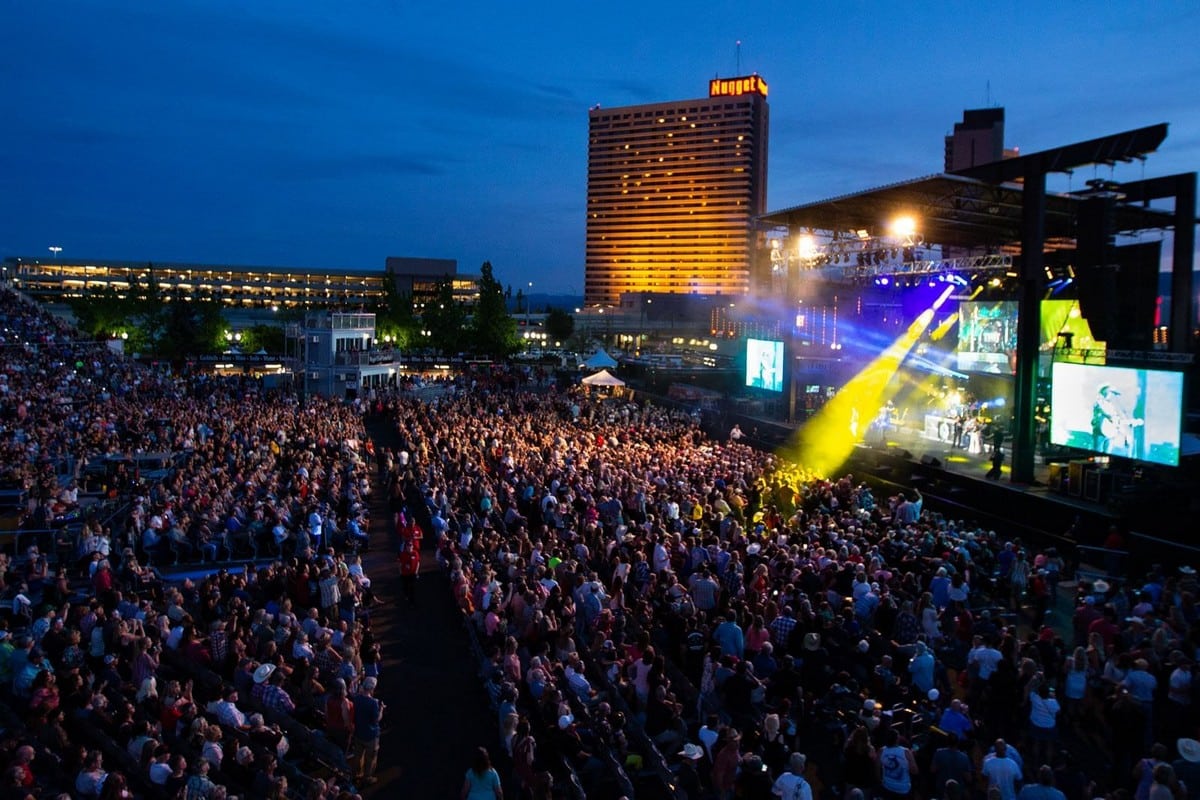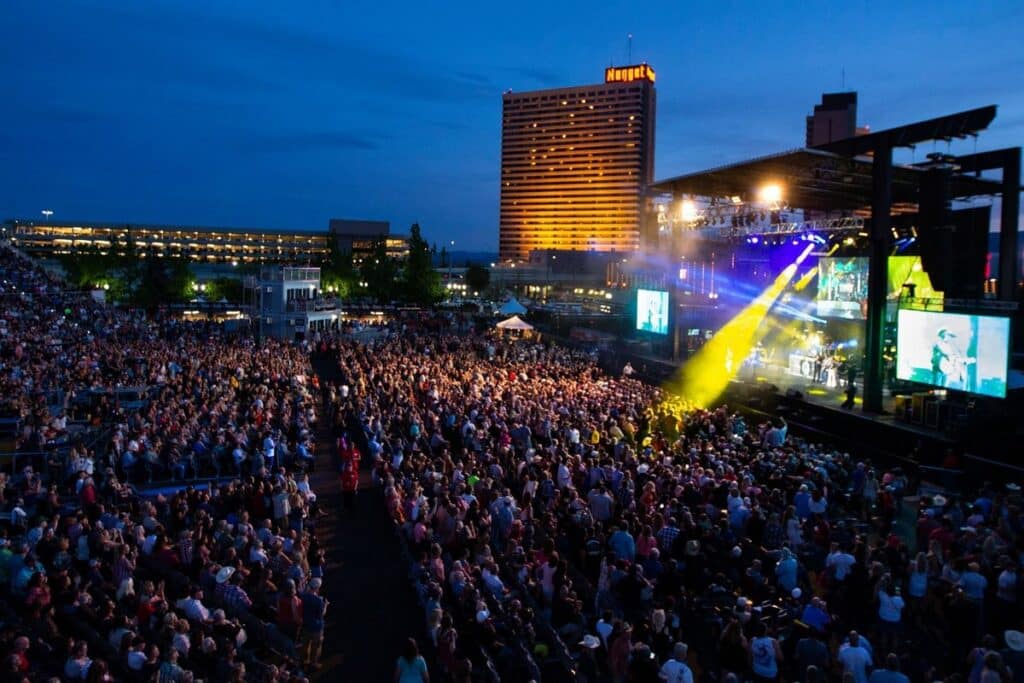 The Nugget Event Center in downtown Sparks is an outdoor multipurpose event venue that can seat 8,500 guests. It was opened just last 2019 to accommodate large concerts and is a part of the Nugget Casino Resort. The new owner Marnell Gaming is behind this ambitious project that is expected to compete with the Reno-Sparks Convention Center for hosting significant events.
Nevada's Most Infamous Brothel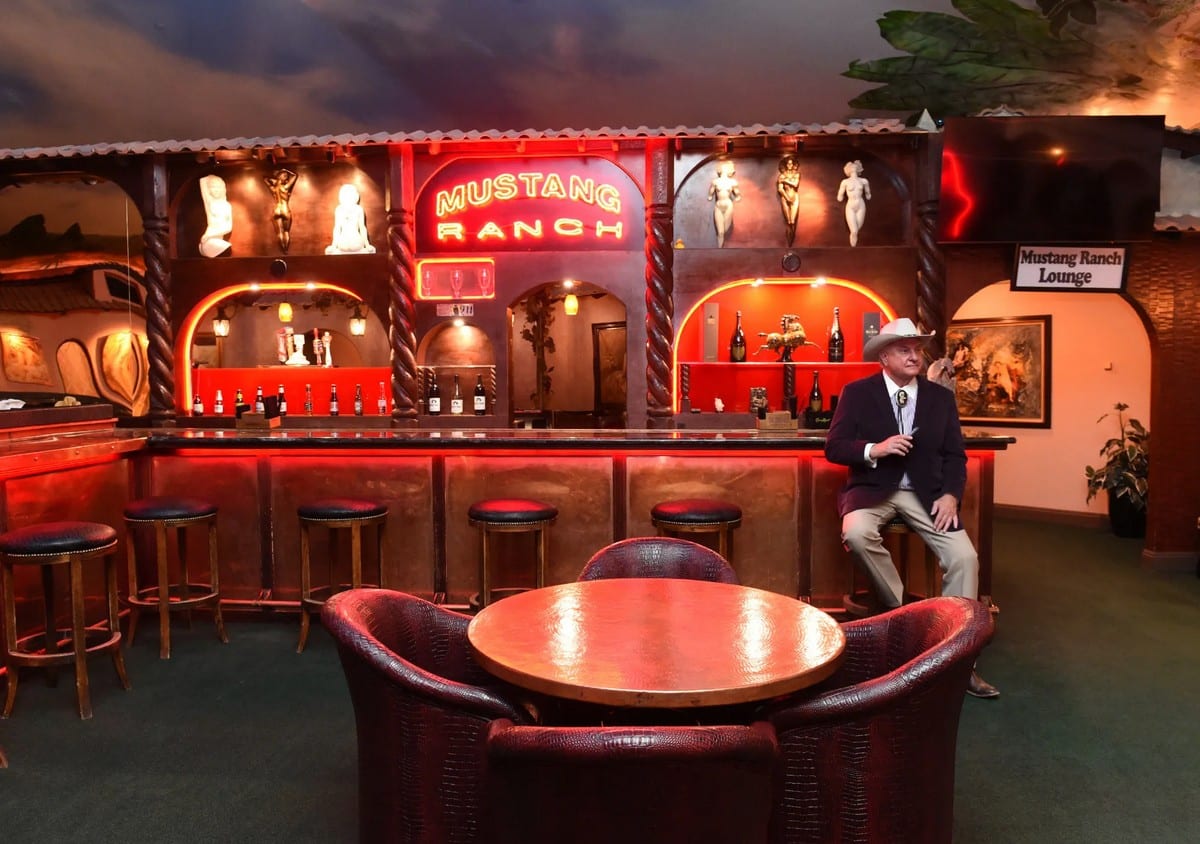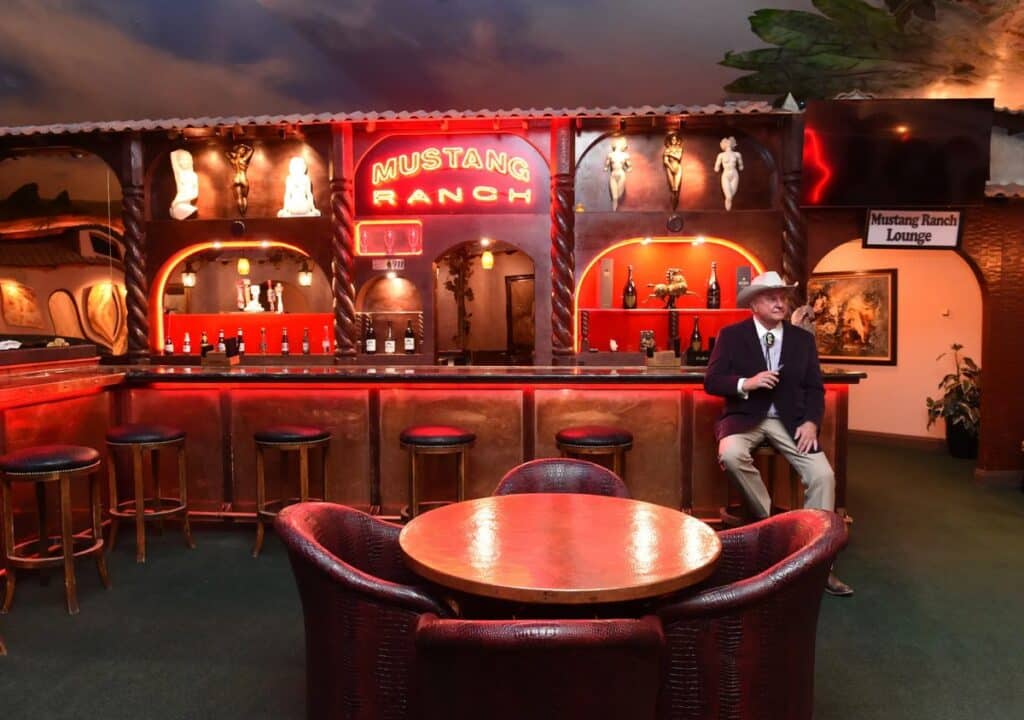 The Mustang Ranch was the first licensed brothel in Nevada in 1971 and is currently based at Horse Canyon Drive. It led to the legalization of brothels in other counties in the state. It opened to the public in 1976 and was the biggest, most profitable brothel in the US. In 1999, it was forfeited to the federal government after the owner Joe Conforte was convicted of tax fraud and other crimes. It re-launched in 2005 after being auctioned off under a new owner. In the 1973 film Charley Varrick shot some scenes in the Mustang Ranch, including a cameo with the first owner.
The World's Largest All-Sports Store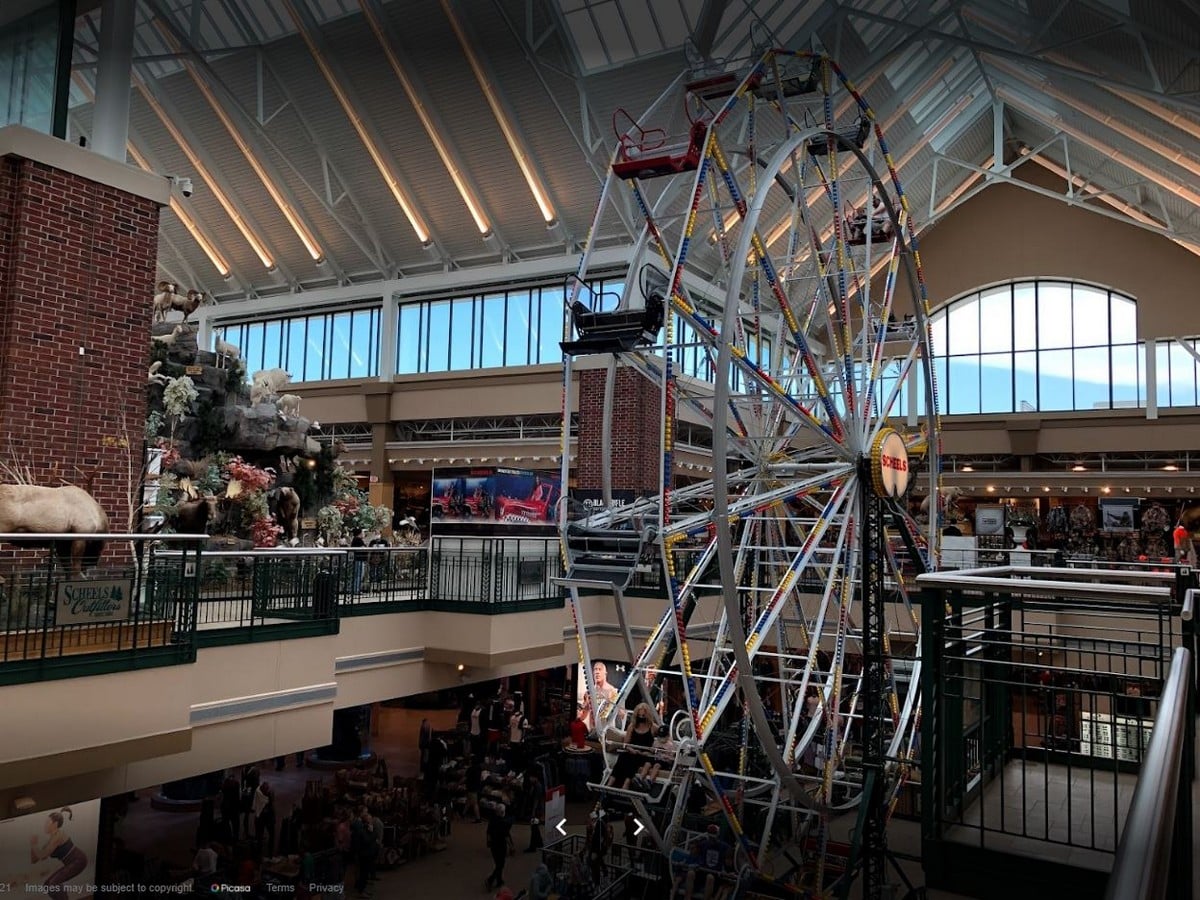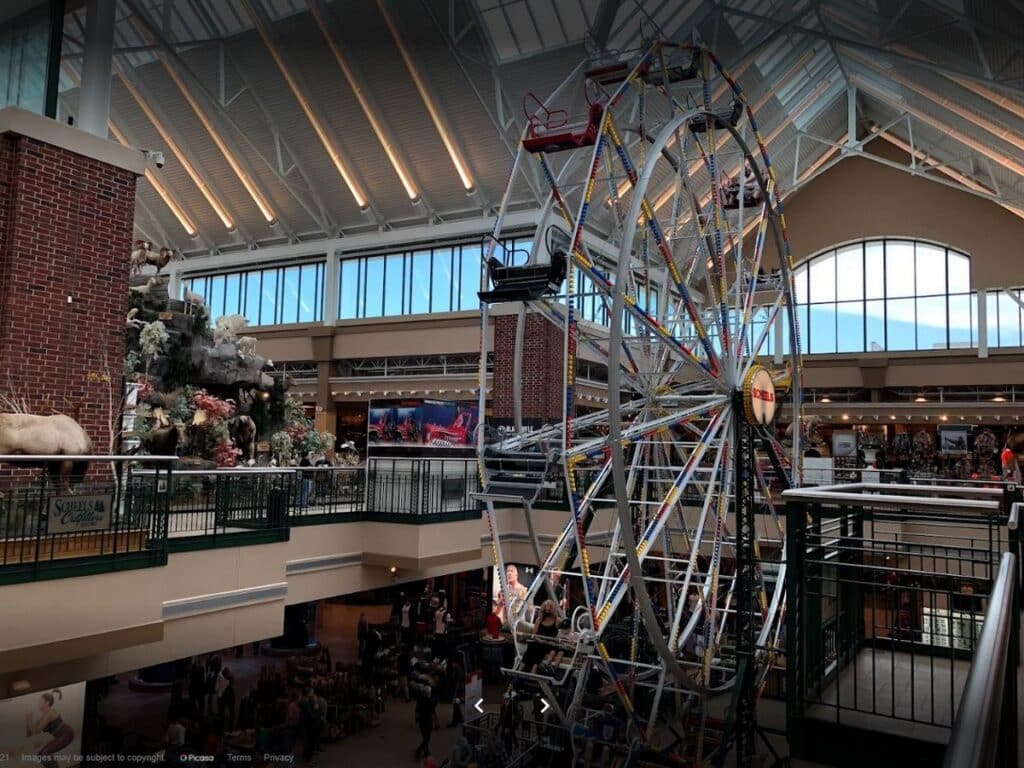 The sporting goods company Scheels has a store in Scheels Drive, Sparks, Nevada. It is a chain of stores that has been operating since 1902 across 14 states. It started as general merchandise and hardware store and added select sporting items in 1954. It opened its Reno-Sparks store in September of 2008, a 295,000 square-foot shop offering a wide selection of fashion and sports goods and home furnishings. The facility also features ski rentals, a wildlife mountain, a sports simulator, a shooting gallery, and a historical walk showing US presidents.
Best in the West Nugget Rib Cook-off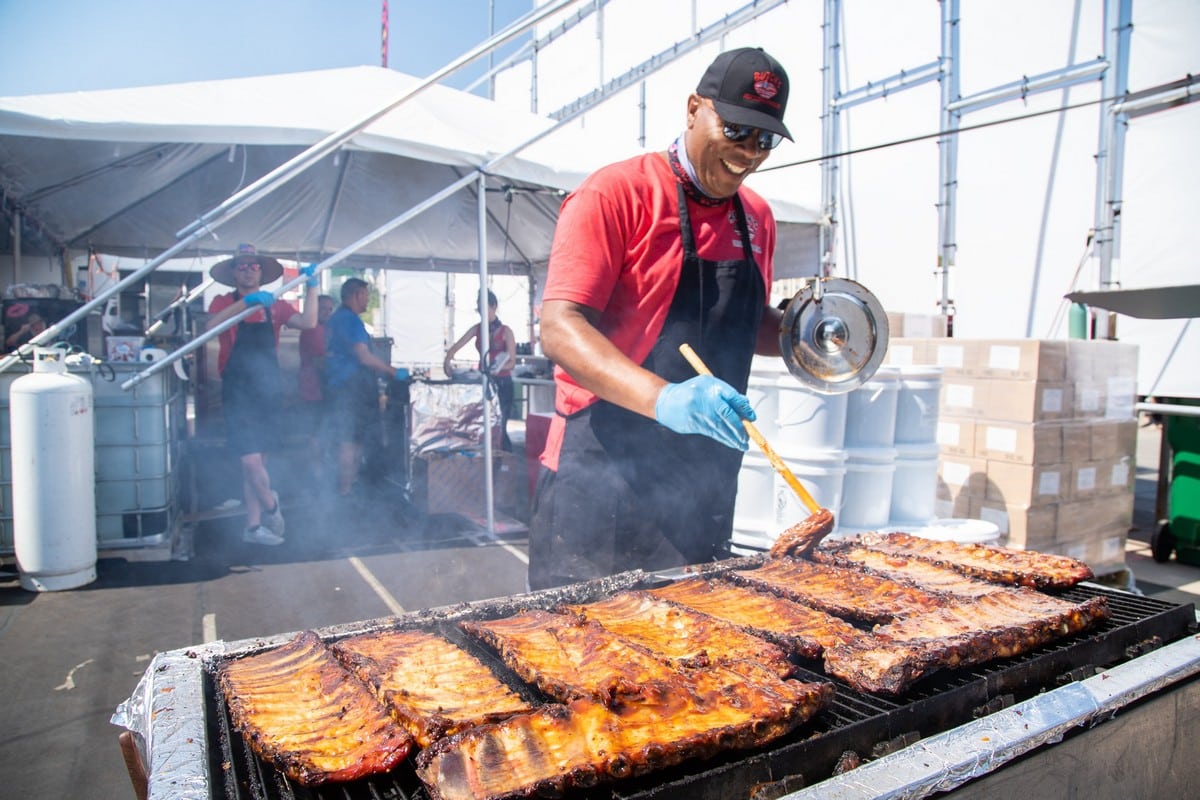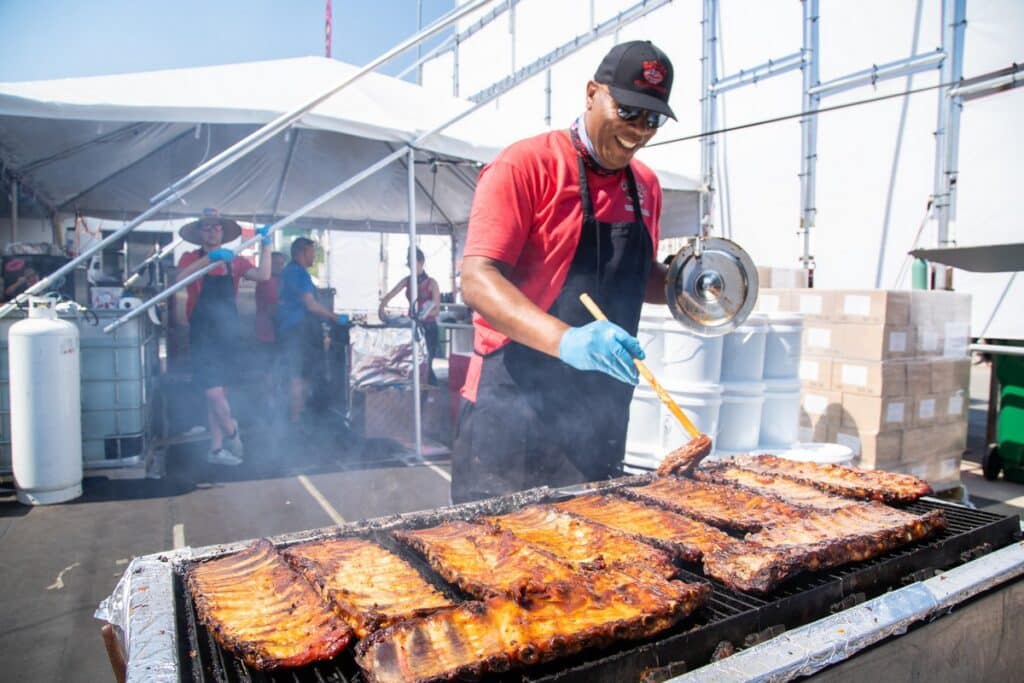 The annual rib cooking competition happens every Labor Day Weekend at Victorian Square. This event started in 1989 and mainly featured St. Louis-style pork ribs. This name is associated with St. Louis City in Missouri, which is said to be a heavy consumer of barbecue sauce in the US. The barbecue style is grilling rather than slow cooking and uses spare ribs cut with the cartilage and sternum bone, without the rib tips. Over six days, the event includes a ribs market, an arts and crafts fair, and a few rides for children.
Home to the State's Largest and Oldest Currently Operating Brewery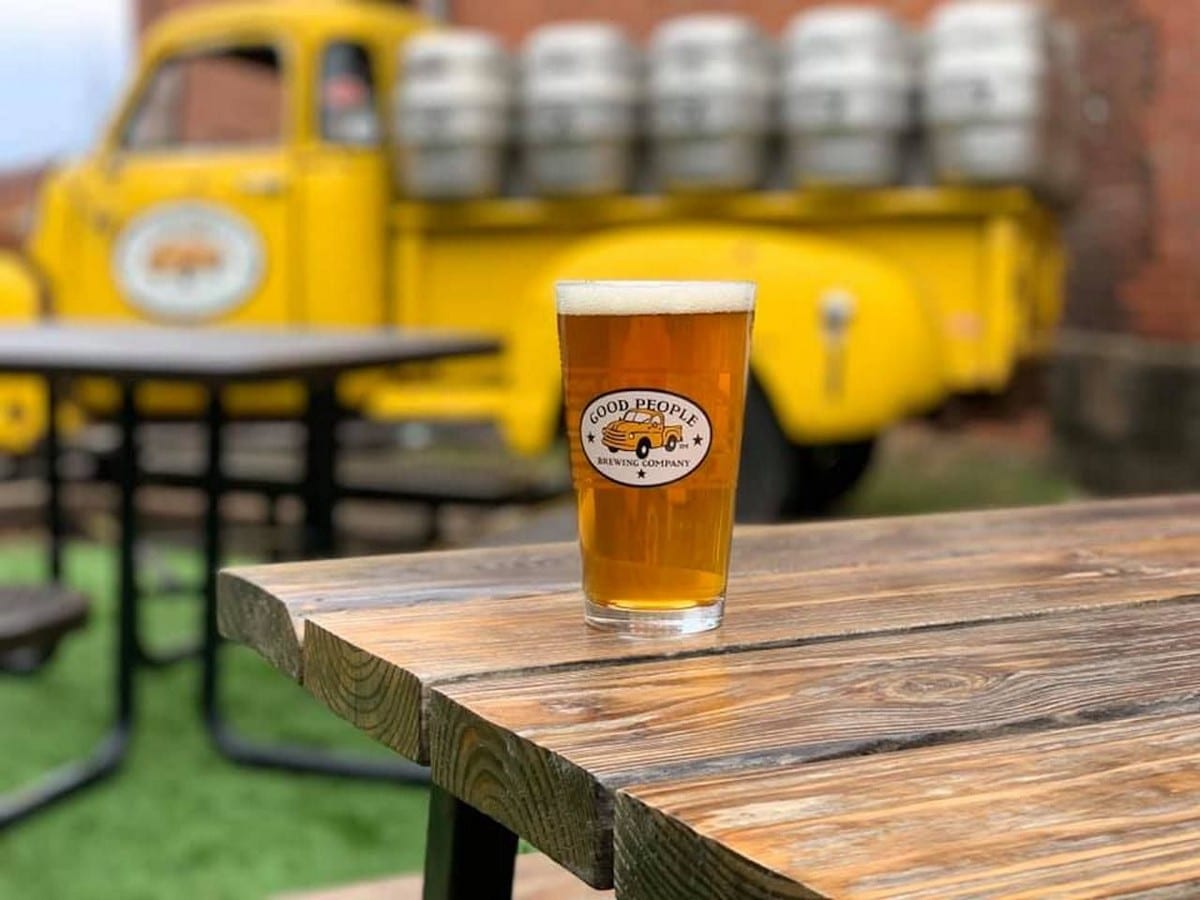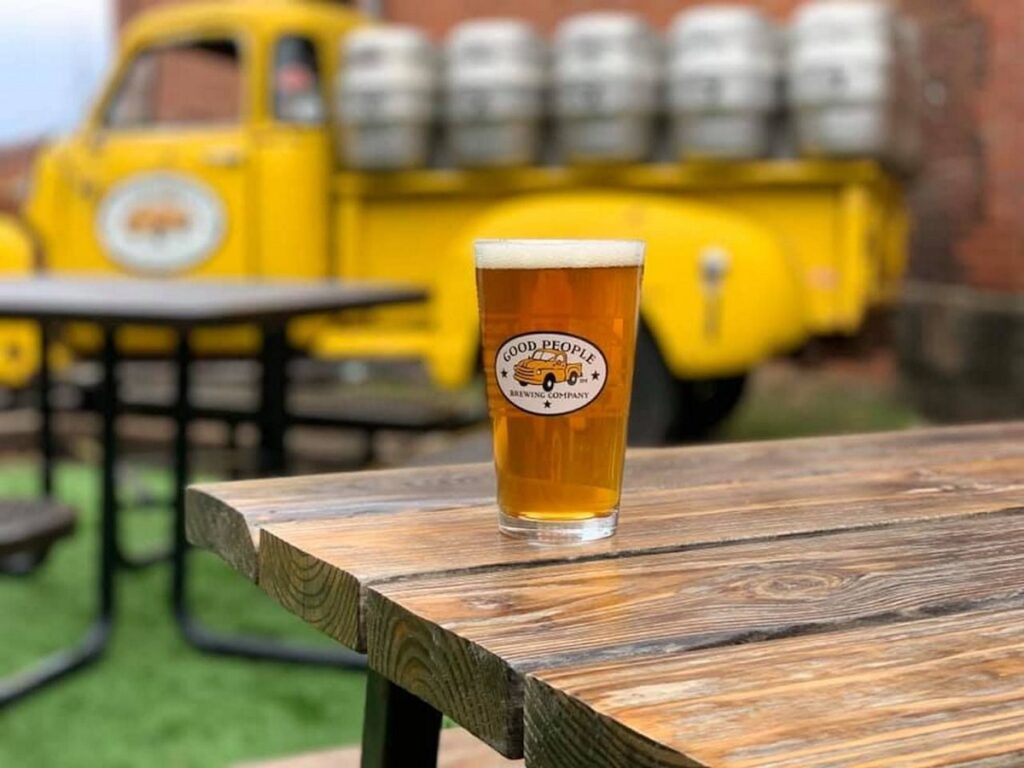 This is no other than the award-winning Great Basin Brewing Company that has been operating since1993. They have draught and bottled beers and serve beer at special events, including the Best in the West Nugget Rib Cook-off. They have different beer styles, and some are available only for a limited time each year. Cerveza Chilebeso, Icky, Leave No Trace Lager and Outlaw Milk Stout are among their regulars. The latter is their award-winning cream-style stout renowned for its rich, smooth mouthfeel. Great Basin is also famous for using its beers on its menus, such as beer cheese, beer-braised pork, beer-battered fish and chips and other dishes.
Natural Disaster Turned Marina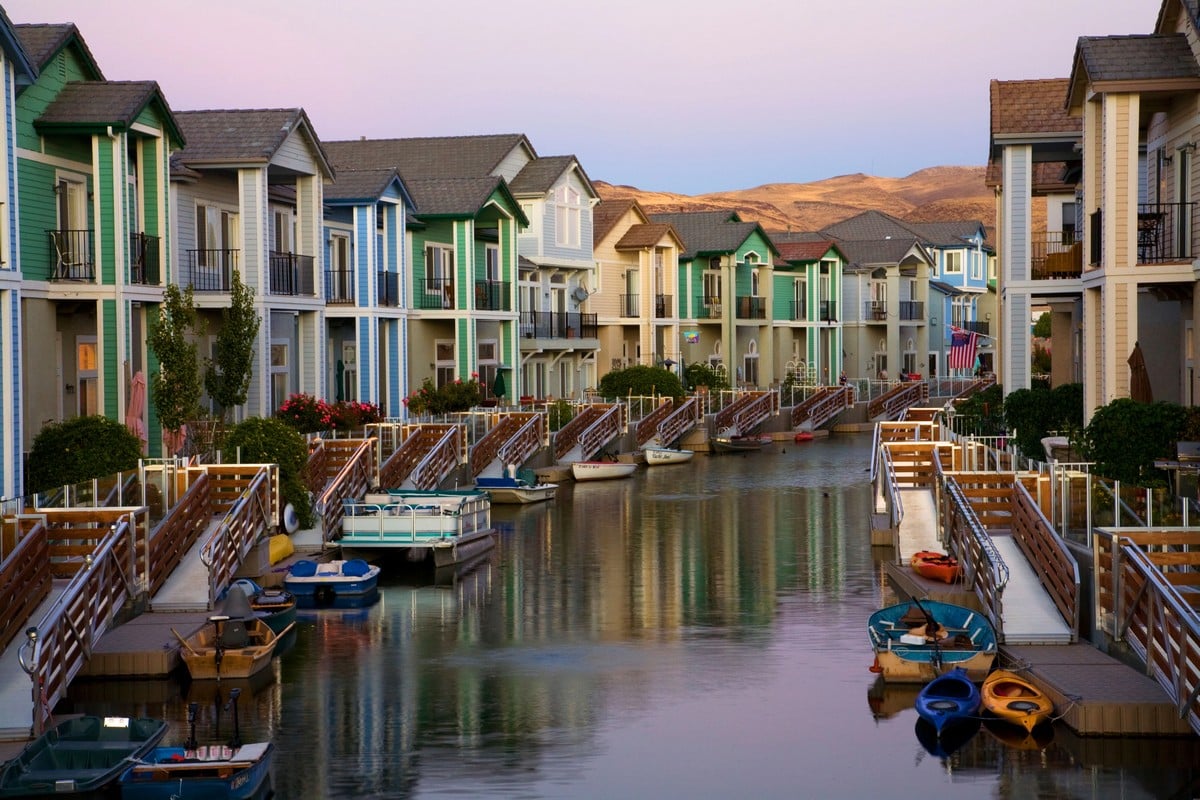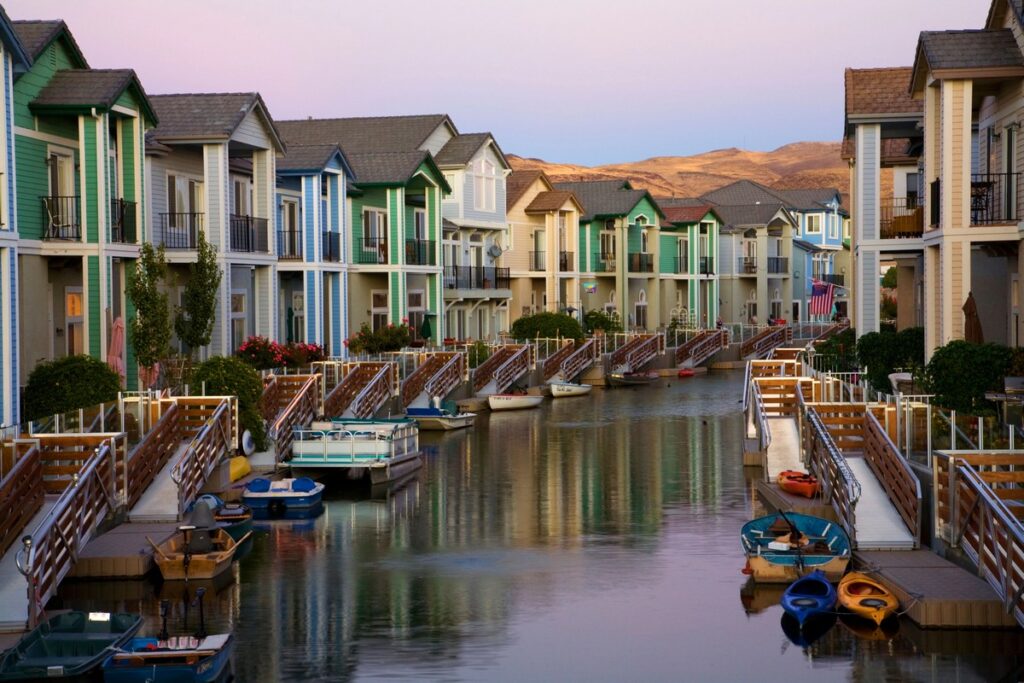 The Sparks Marina is the city's go-to place for outdoor activities. It has a walking path, two beaches, picnic areas, a fishing dock, playgrounds, a dog park, two canopies, and two volleyball courts. Visitors can fish, scuba dive, boat, kayak or bike around the trail. The site used to be a gravel quarry called the Helms Pit, but it experienced extensive flooding in 1997 that filled the pit with water. The flood came from the overflowing Truckee River and filled the 100-foot pit. The city then built a park around the lake that became Marina's centerpiece.
An Award-Winning Steakhouse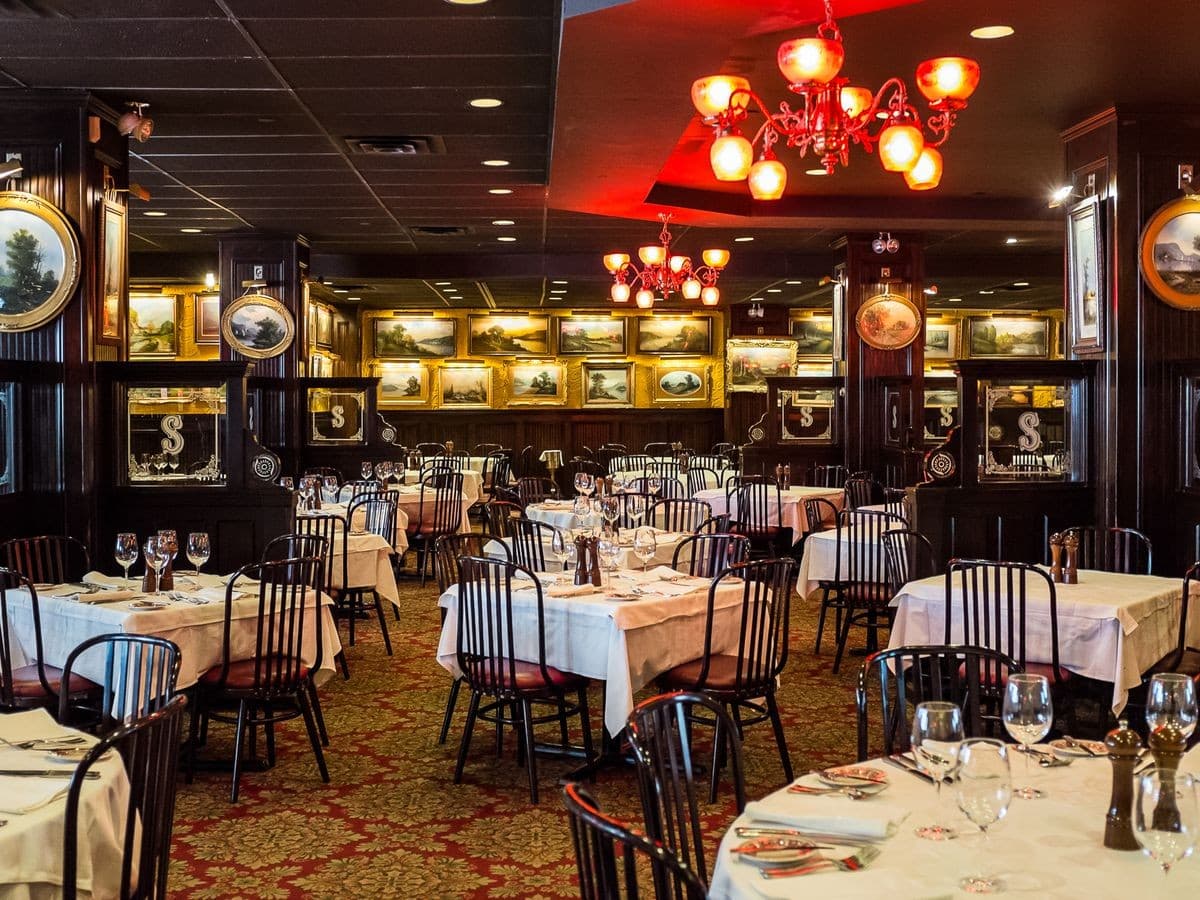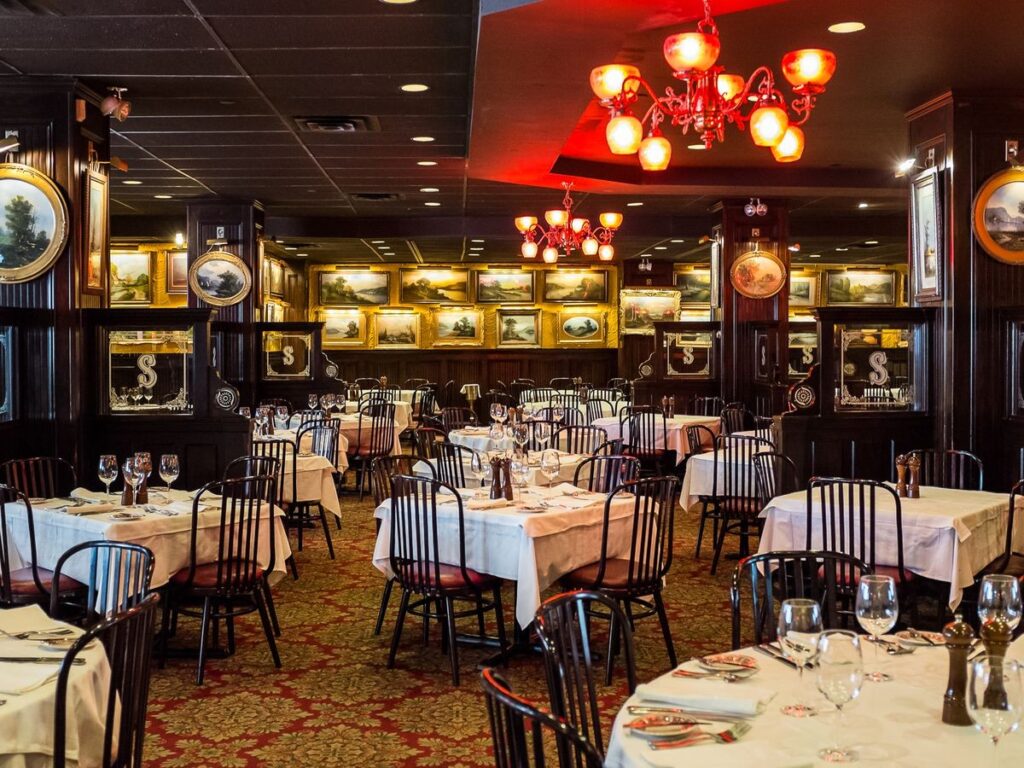 The Steak House in Western Village Hotel is a casual yet elegant restaurant that locals adore. Travelers find it the area's best-kept secret as it sets the bar high and outperforms competitor steakhouses. It offers a fantastic ambiance, fresh, tender steaks and impeccable customer service. Their prices are also said to be affordable.
One of Northern Nevada's Most Remarkable Properties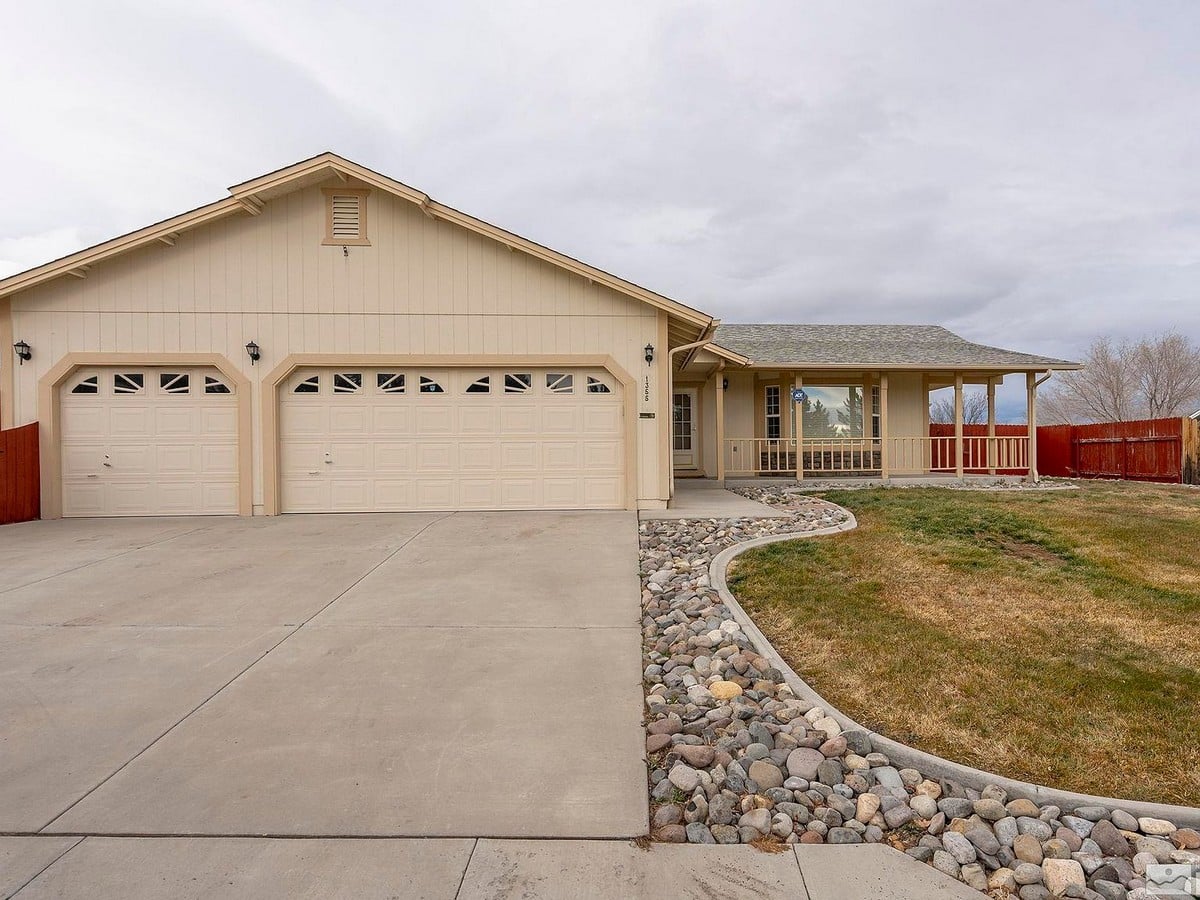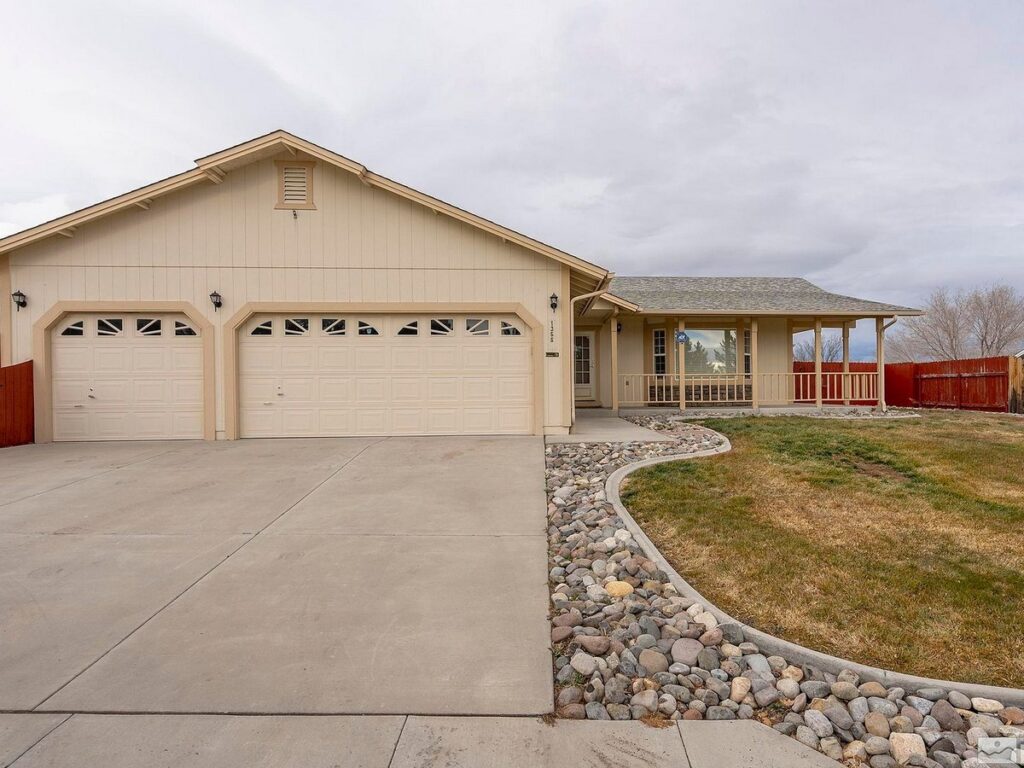 The Nugget Casino Resort has become Sparks' landmark as it was rebuilt to provide top-notch quality accommodation and entertainment for guests. It started as a coffee shop way back in 1954, but now, it lies on a 400 square-foot space with stunning views of the eastern Sierra Nevada and the Nevada skyline. Guests can enjoy a full-service casino, extensive suites and guest rooms, restaurants and meeting spaces, along with an atrium pool, live entertainment facilities and a fitness center.
The Generator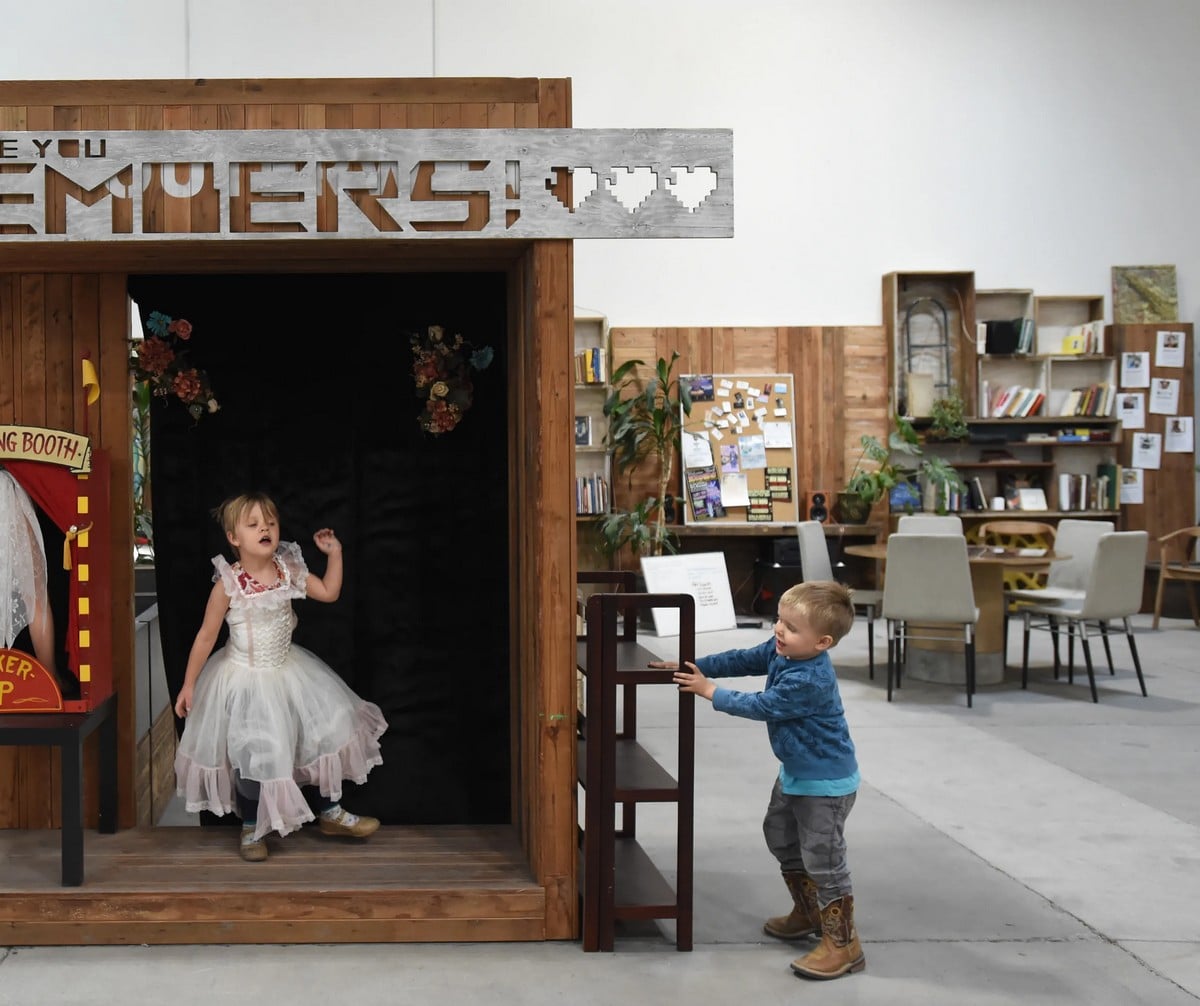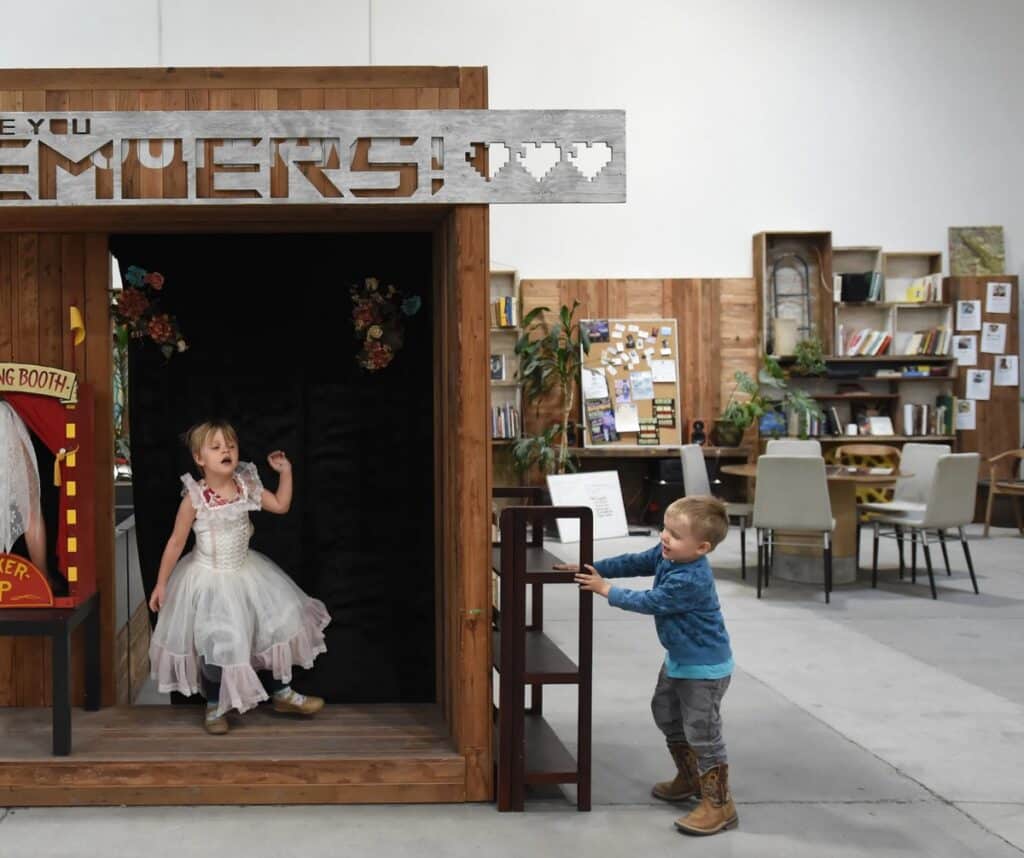 The Generator is a place for creative artists and builders. It is sometimes called the headquarters of Burning Man artists. It is because it was founded by Matt Schultz, a devotee of the Burning Man Festival. Picture a giant warehouse with tools and materials for building sculptures, woodworks, paintings, bronze castings, etc. This is a community-driven collaboration of artists, builders and inventors across disciplines. They encourage creative efforts, sharing and mentorship so everyone can learn new skills and work on just about any idea or project they think of.
Hometown Christmas Celebration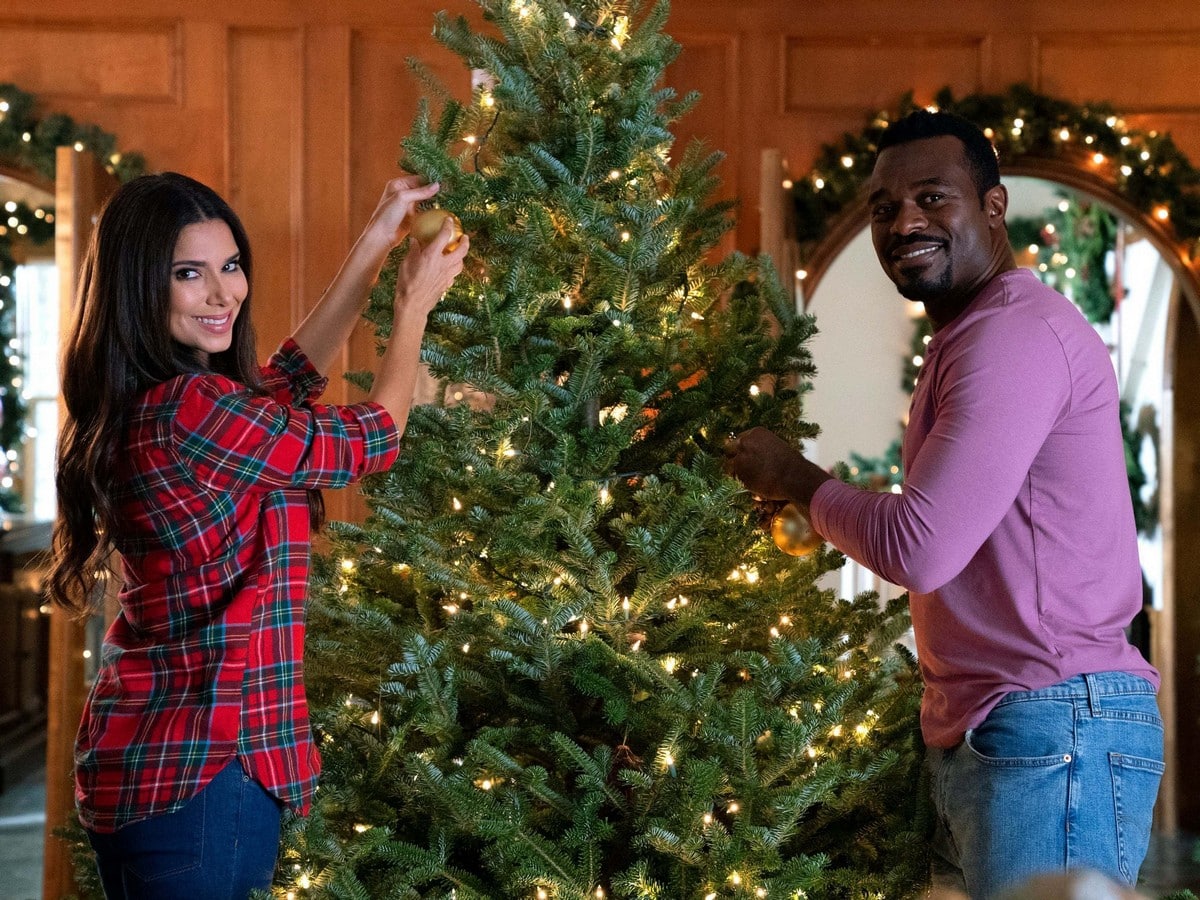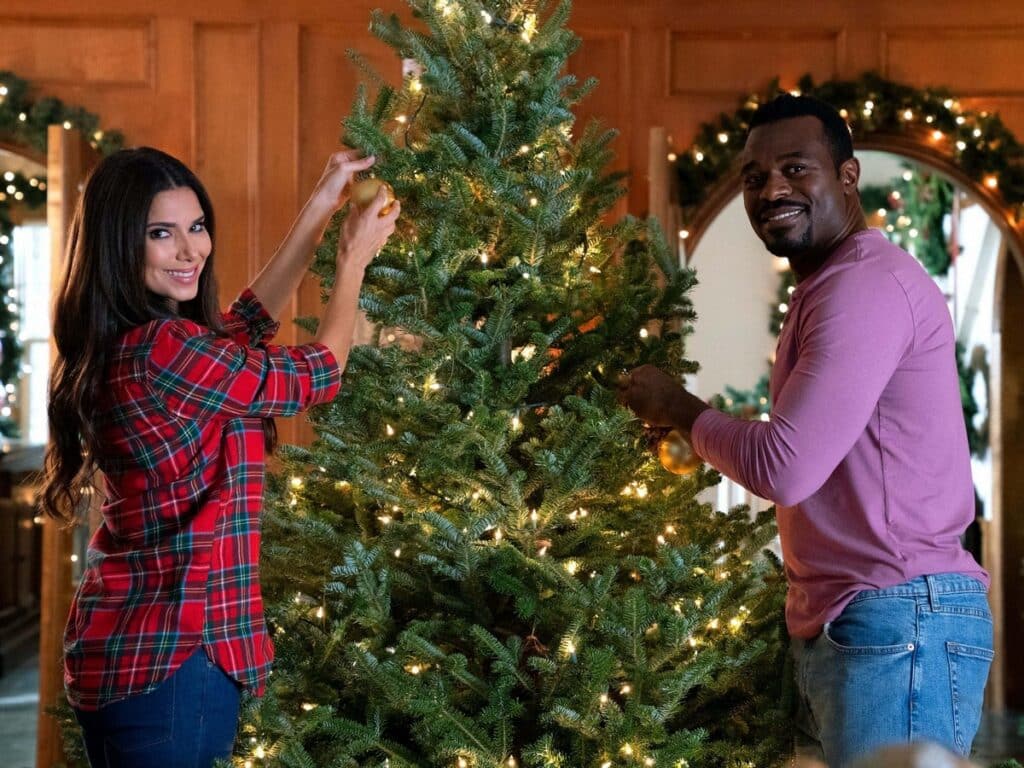 Sparks celebrates Christmas with a parade each year. It takes place in Victorian Square and features colorful floats, animals, marching bands and locals in Christmas costumes. Highlights include Christmas tree lighting and a photo op with Santa Claus. It is an exciting annual event that lets participants feel the traditional Christmas celebration.
Revision Brewing Company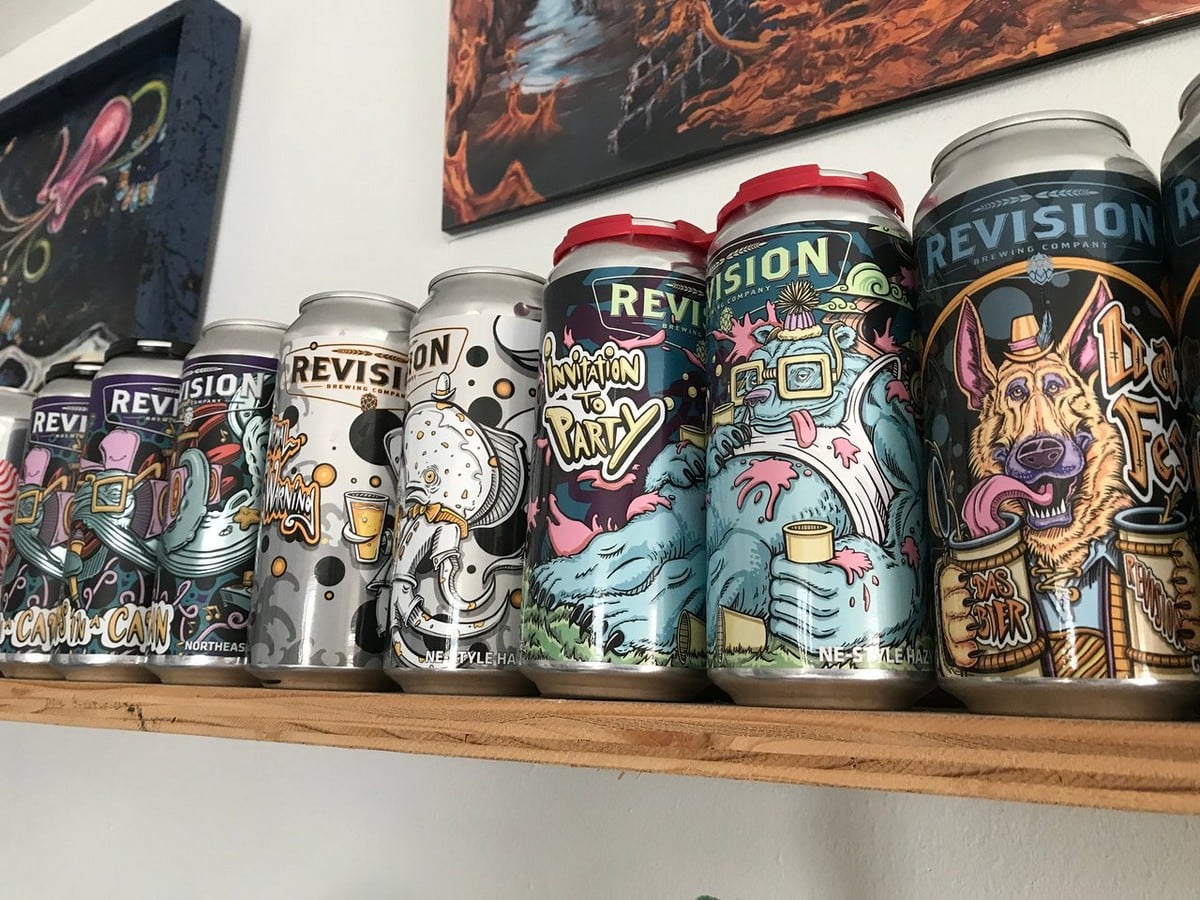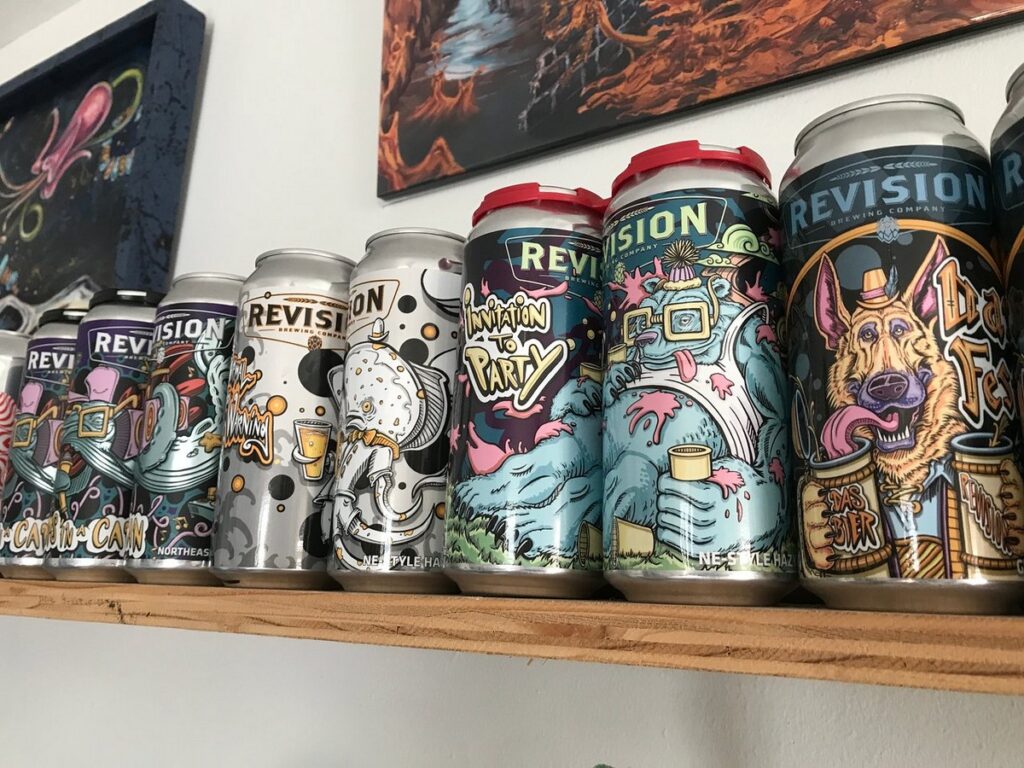 This renowned brewing company takes pride in its respect for beer, resulting in top-notch quality. Sparks became their home in late 2016. At the 2018 World Neer Cup Awards, they won the gold medal for Revision IPA in the American India Pale Ale Category and the silver medal for the Imperial India Pale Ale category. In 2022, they received the Best of Sparks Awards — Brewery Category.
A Premiere Barbecue Company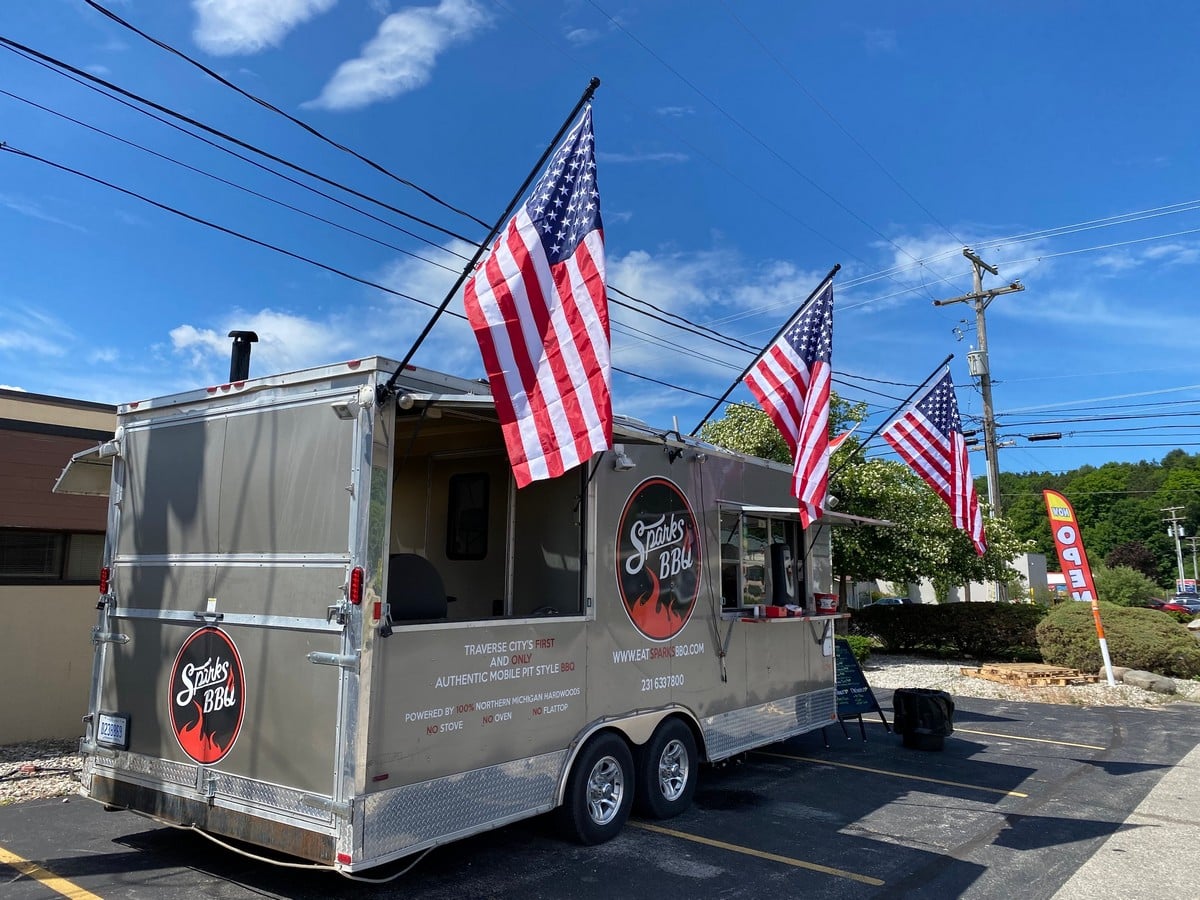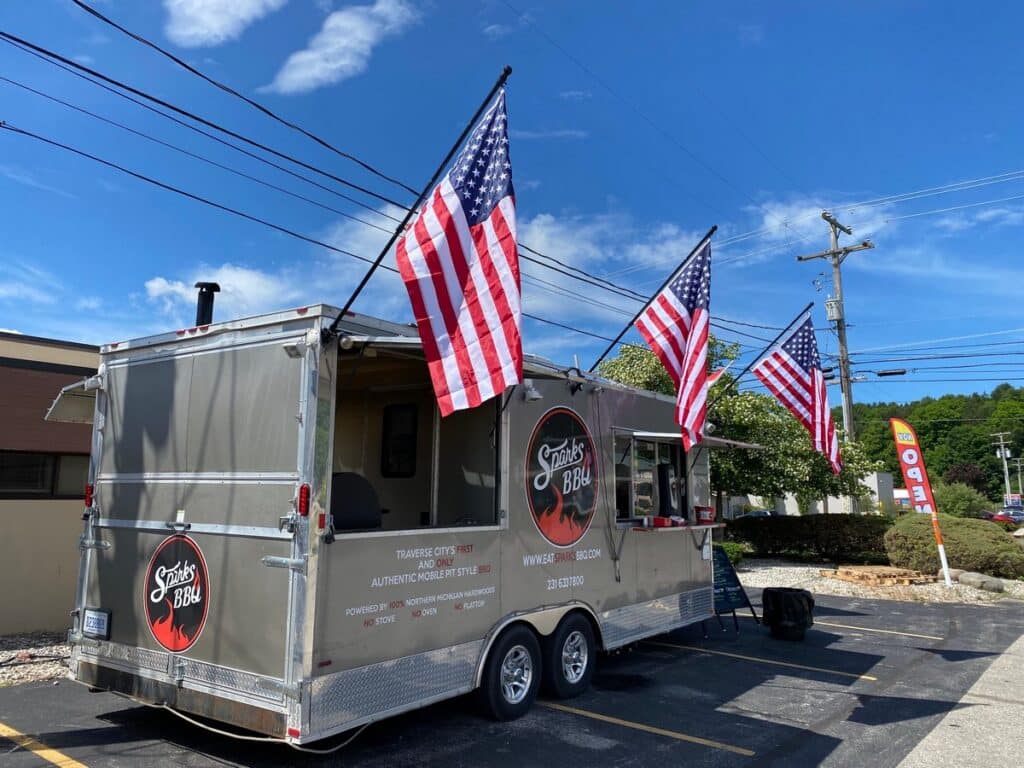 BJ's Nevada Barbecue Company has been running for 35 years, and locals are amazed at how they can maintain the consistent quality of their dishes and service. They can serve meals in a matter of minutes despite their full menu. They have soups and salads for anyone looking for a lighter fare, but guests should not be surprised to find pulled turkey or beef brisket as salad toppings. In 2020, they received the very first Excellence in Food Safety Award by Washoe County Health District. This is enough reason to enjoy the foods at BJ's.
Northern Nevada International Dragon Boat Festival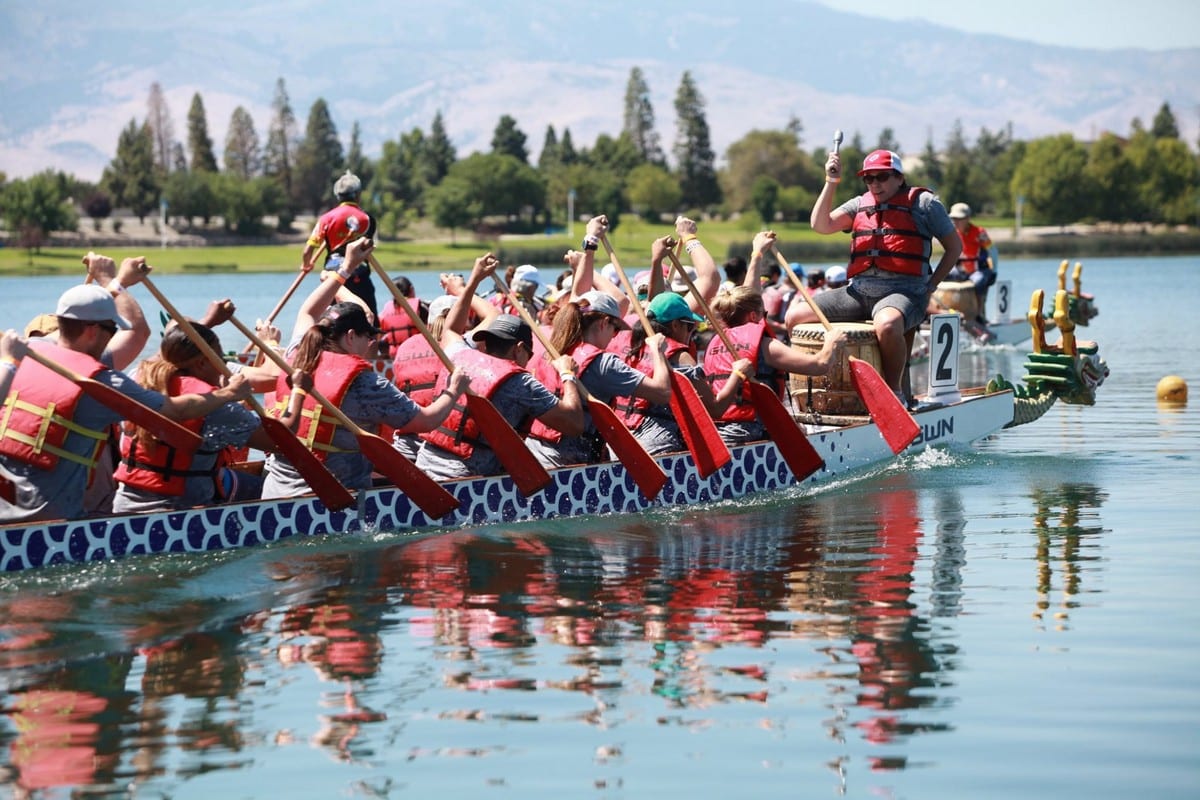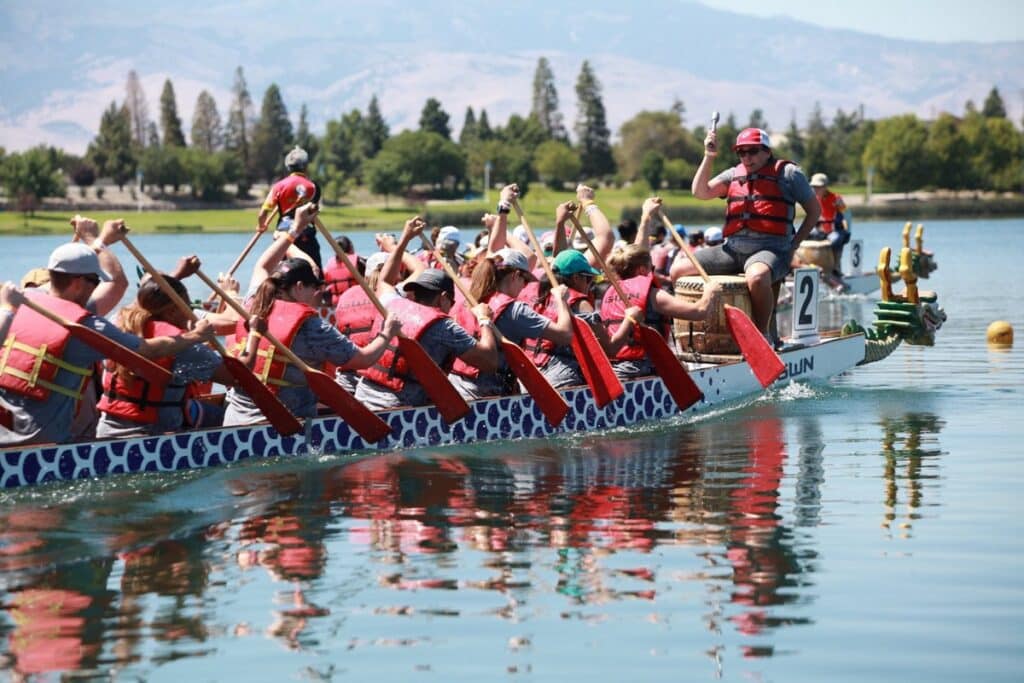 The Major League Dragon Boat Festival takes place in Sparks Marina. Each year, it draws many visitors as the marina sets an ideal location for a spectacular dragon boat race. It pays homage to the Chinese tradition that dates back 2,000 years ago. Each year, the event proceeds go to a particular beneficiary. Visitors also enjoy family-friendly activities and check out the best shopping and dining destinations in the area.
Mädchen Amick's Birthplace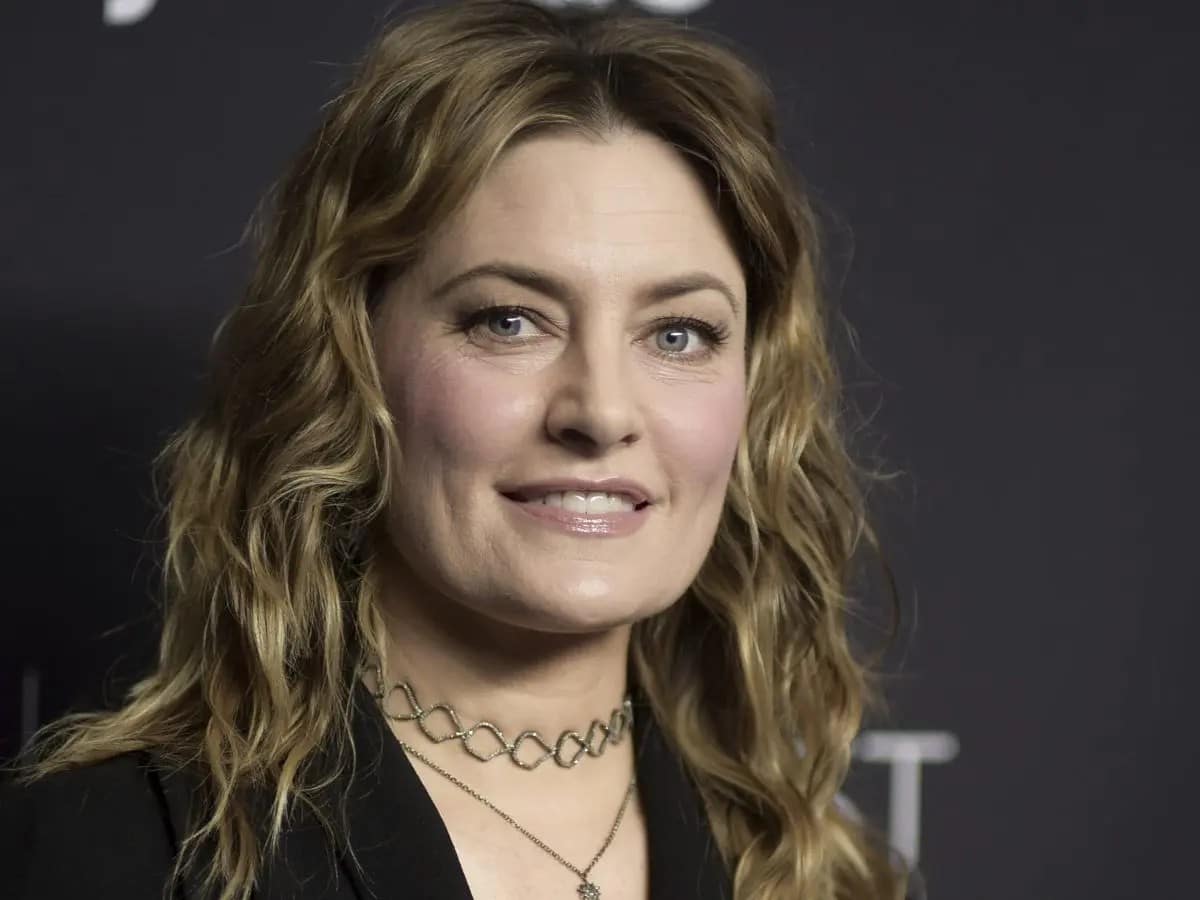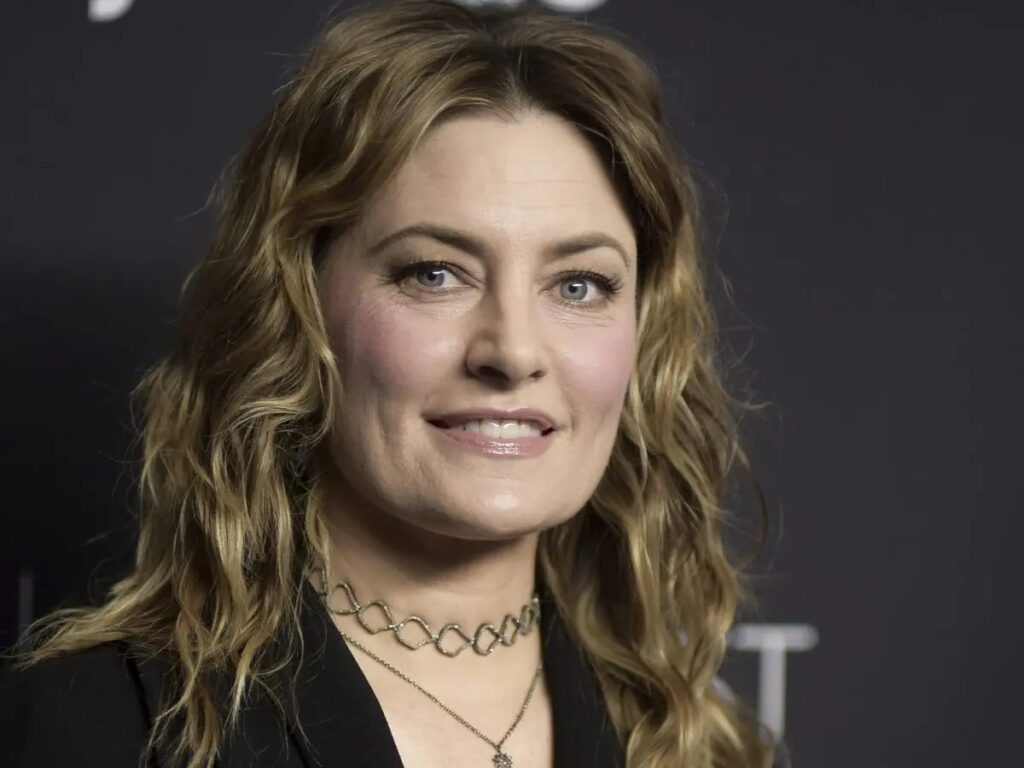 Sparks is the birthplace of Mädchen Amick, the star of the hit TV series Twin Peaks, where she plays Shelly Johnson. She is also part of Riverdale as Alice Smith. She was born in Sparks, but her parents are German descent, hence the family name. She moved to Los Angeles and started her acting career in 1989.
Axe-Throwing for the Adventurous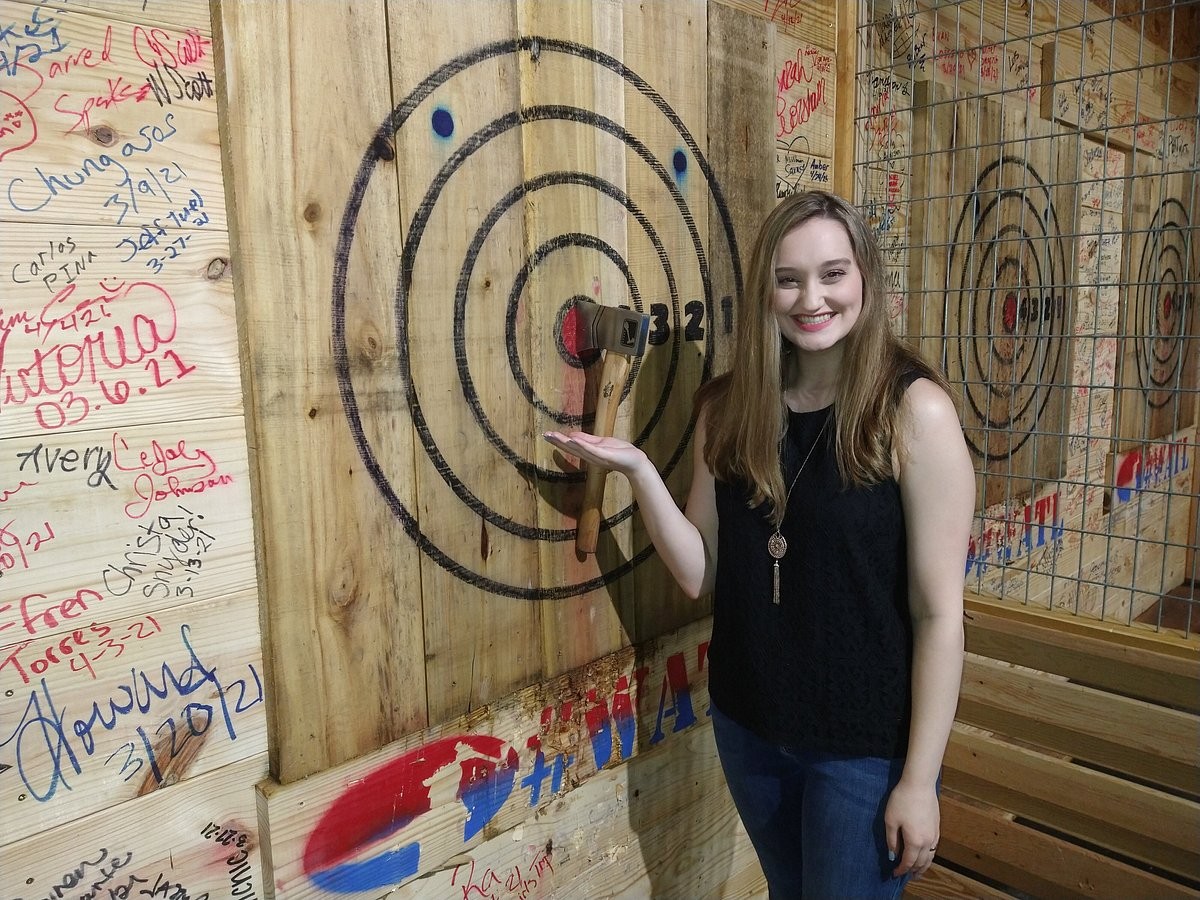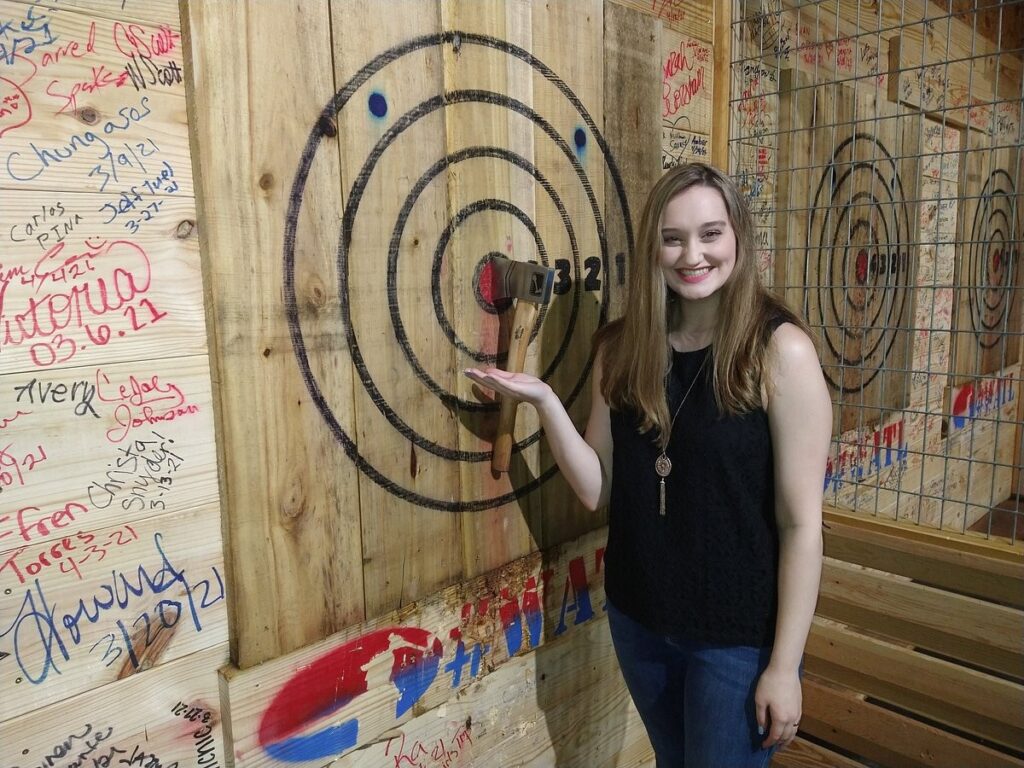 People in the Sparks and Reno area can try out a new craze, which is axe throwing at a place called Awe and Throw at the Legends Mall, Scheels Drive. Visitors will throw an axe at a target inside their 14-foot long cage. It features eight safe and private throwing lanes equipped with unique projection-based digital marks, including customizable targets for special events. It is ideal for date nights, corporate team buildings, or even families. The activity allows children aged ten and up.